Rarest of the rare....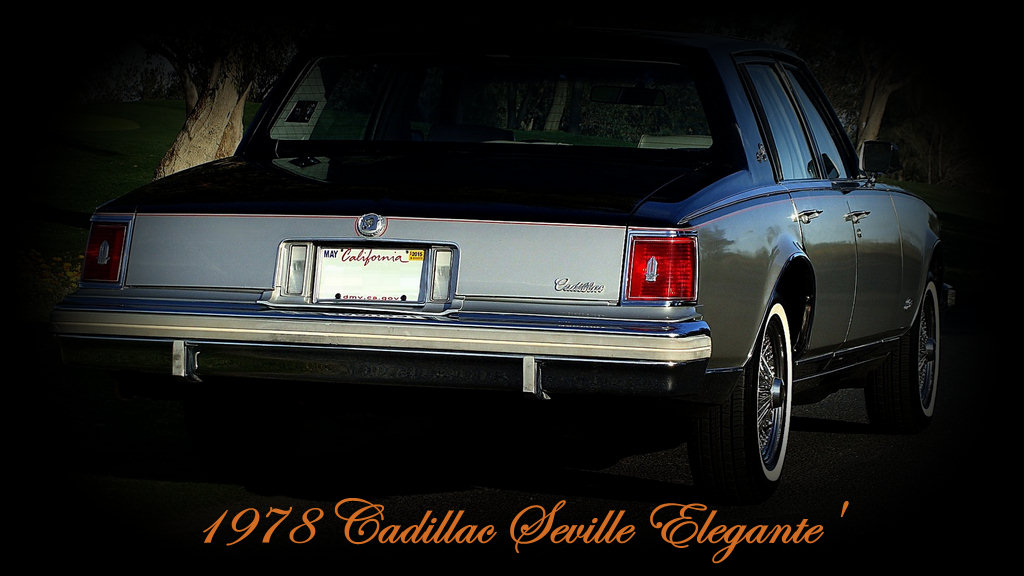 .
1978 Cadillac Seville Elegante
.
60k miles
.
71 high resolution pictures below
1978 Cadillac Seville Elegante
Here we have a rare 1978 Cadillac Seville with the sought after Elegante package. These Elegante's of 1978 and 1979 is like laying down a royal flush to the standard Seville's four of a kind. Less than 10% of the Sevilles produced in 1978 had this rare $2,600 option. Breaking that down a bit more was the Elegante with the rare Astro-Roof option($3,705) such as the one you are viewing today. This was the most expensive in the entire Cadillac line-up for 1978 and are extremely hard to find today.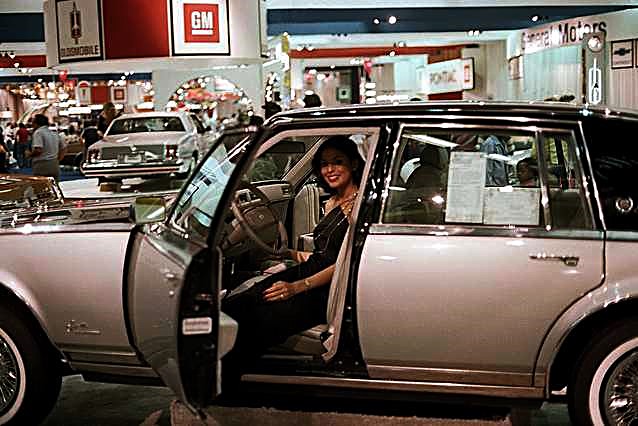 h1978 Cadillac Seville Elegante at the Texas State Fair 1977
The Seville Elegante offered Cadillac customers qualities and refinements one might expect on a custom-crafted automobile. The duo-tone exterior finish was offered in just two color combinations, a subtle dignity exclusive to the Elegante. A full-length brushed chrome upper body molding accentuated the Seville's classic lines, and featured an etched black grooving for added distinction. Chrome Elegante scripts were placed on the roof sail panels, just behind a Cadillac wreath and crest emblem. Authentic chrome-plated wire wheels(not wheel covers) with long-laced spokes were supplied by Dunlap, a british firm, and set the Elegante apart from the others. A unique rear window molding provided additional detailing. Bumper moldings were also color coordinated a silver gray color.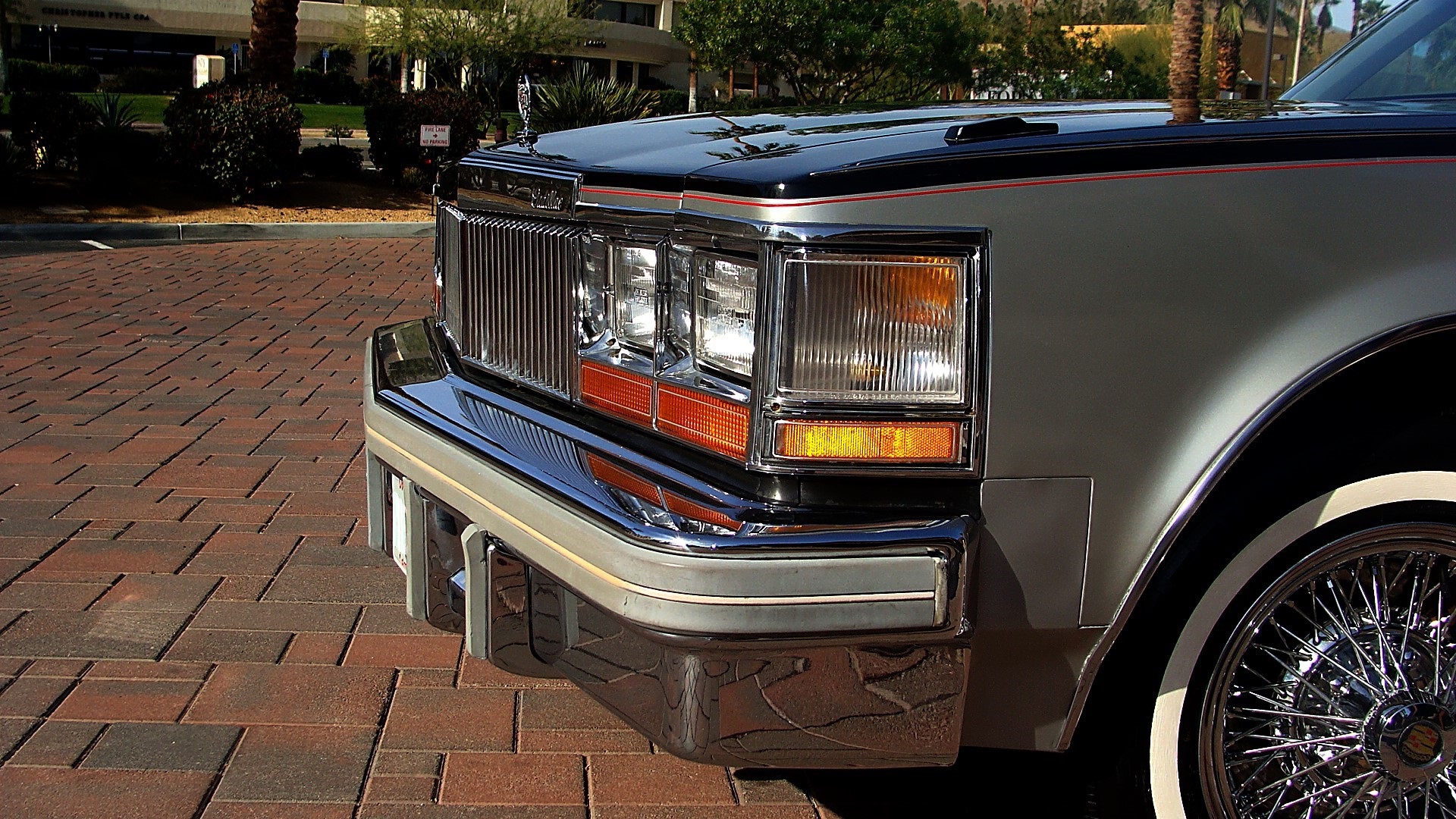 1978 Cadillac Seville Elegante in Sable Black(19) over Platinum Metallic(15)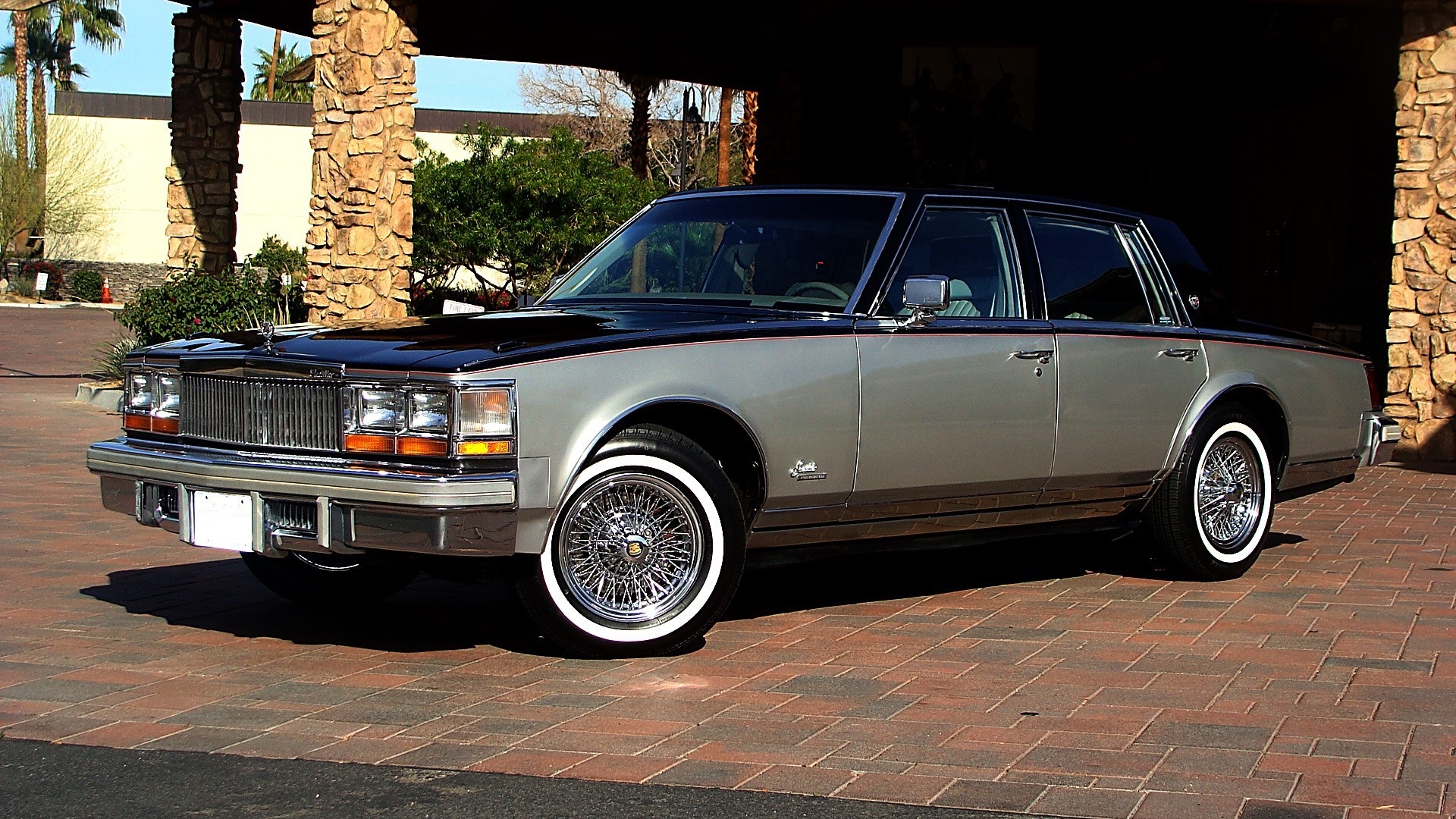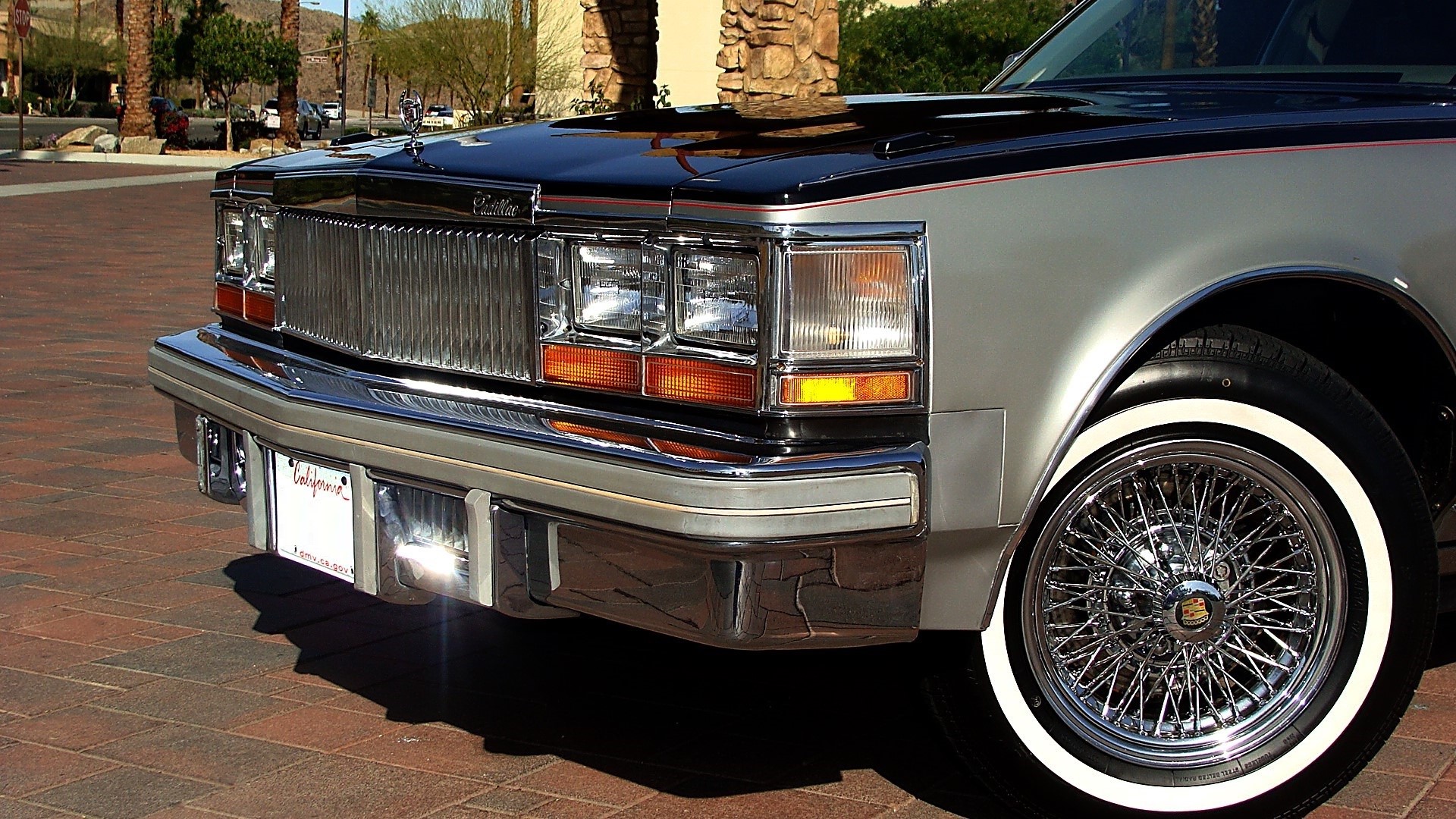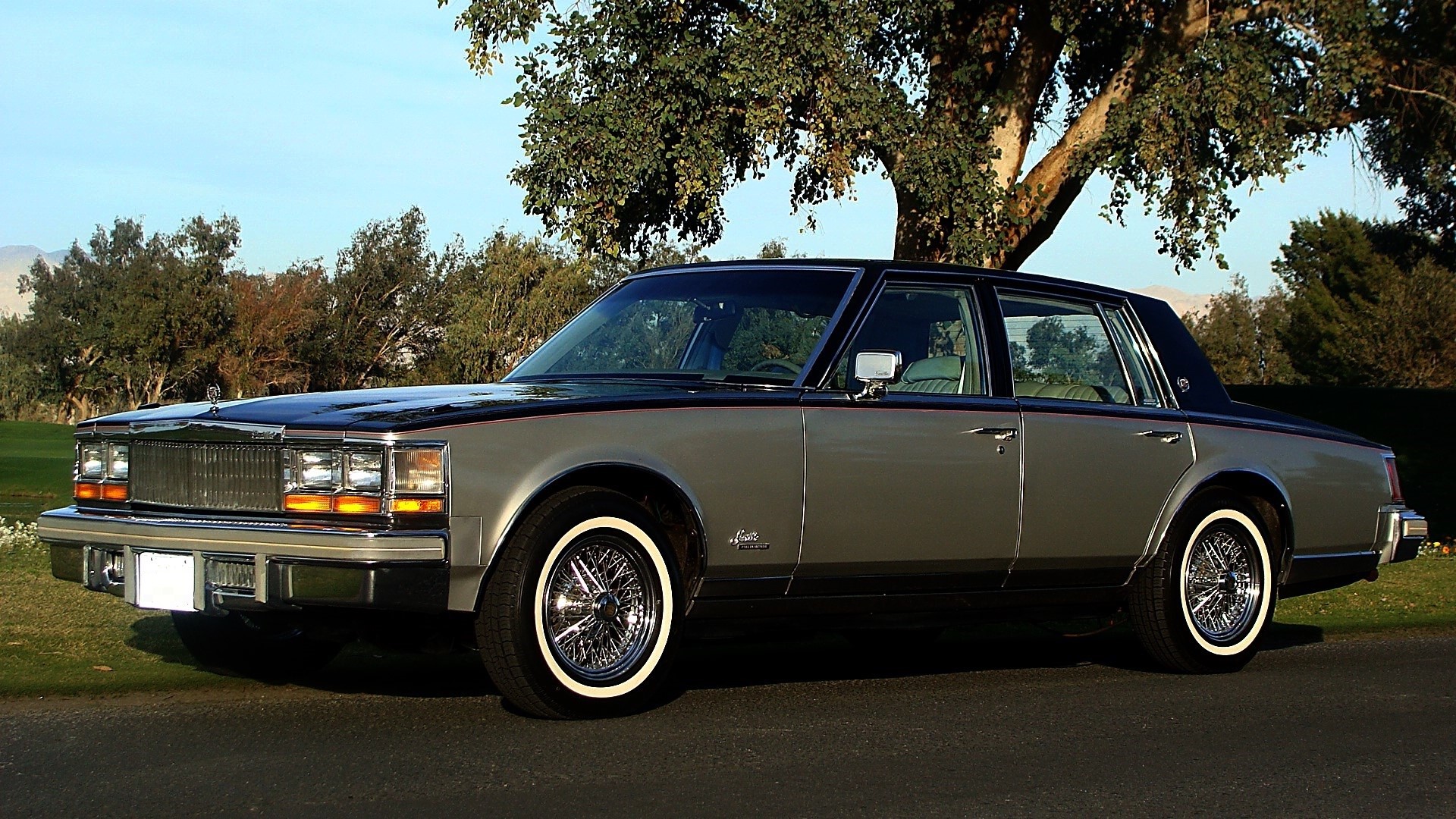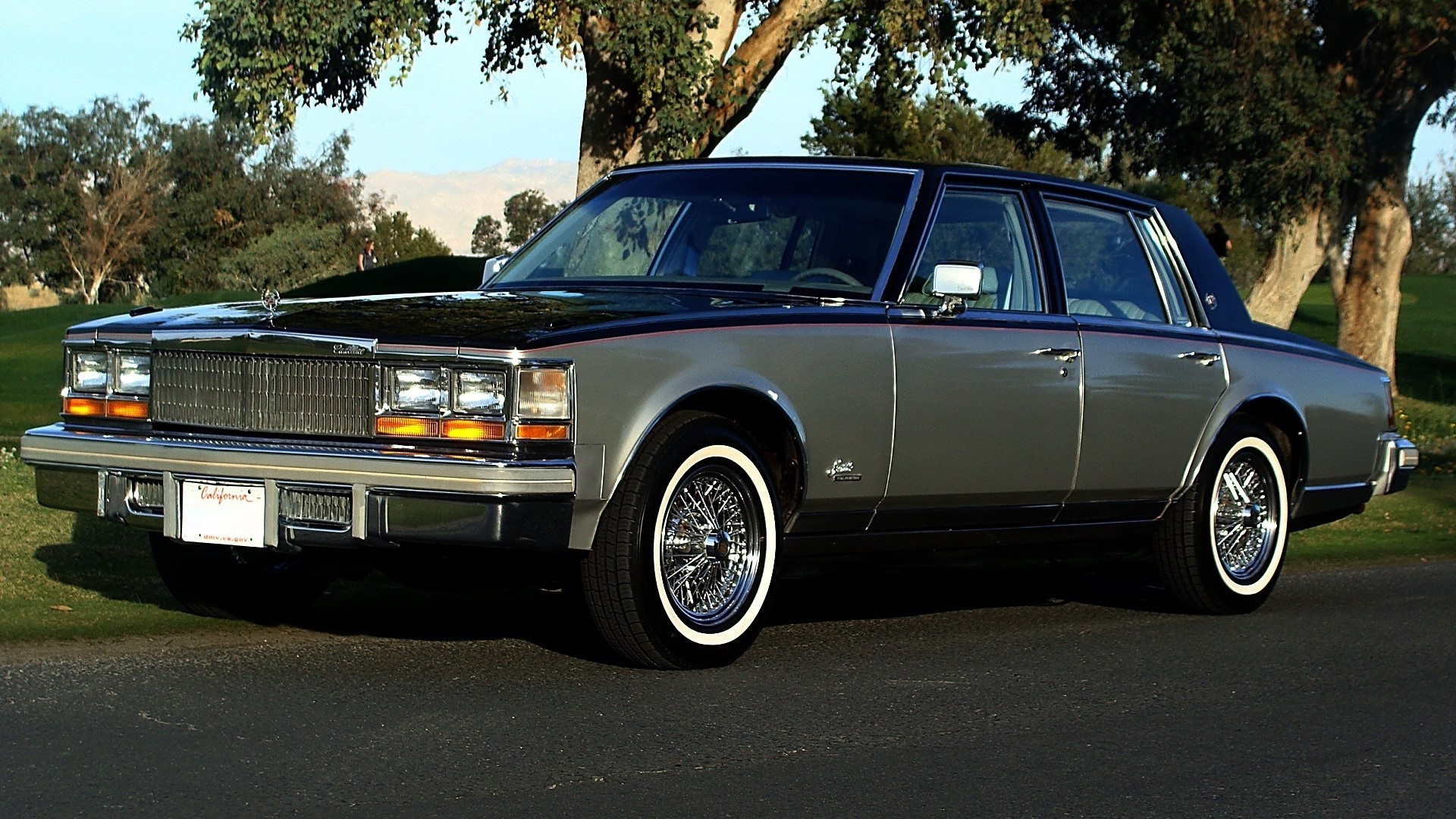 These first generation Sevilles have a nice angular body that set the tone for GM styling for the next decade. They have a wide-track stance giving the car a substantial, premium appearance.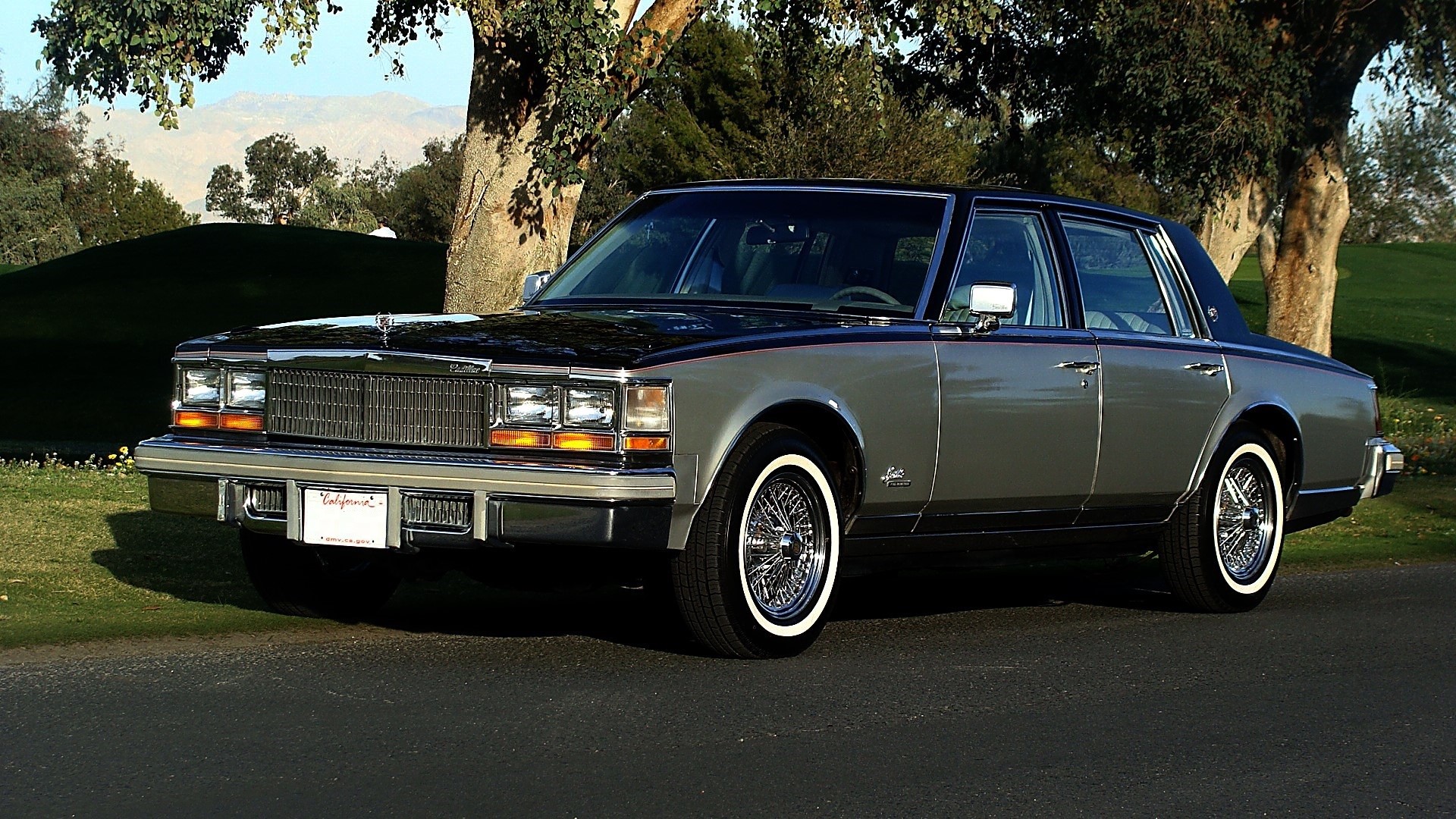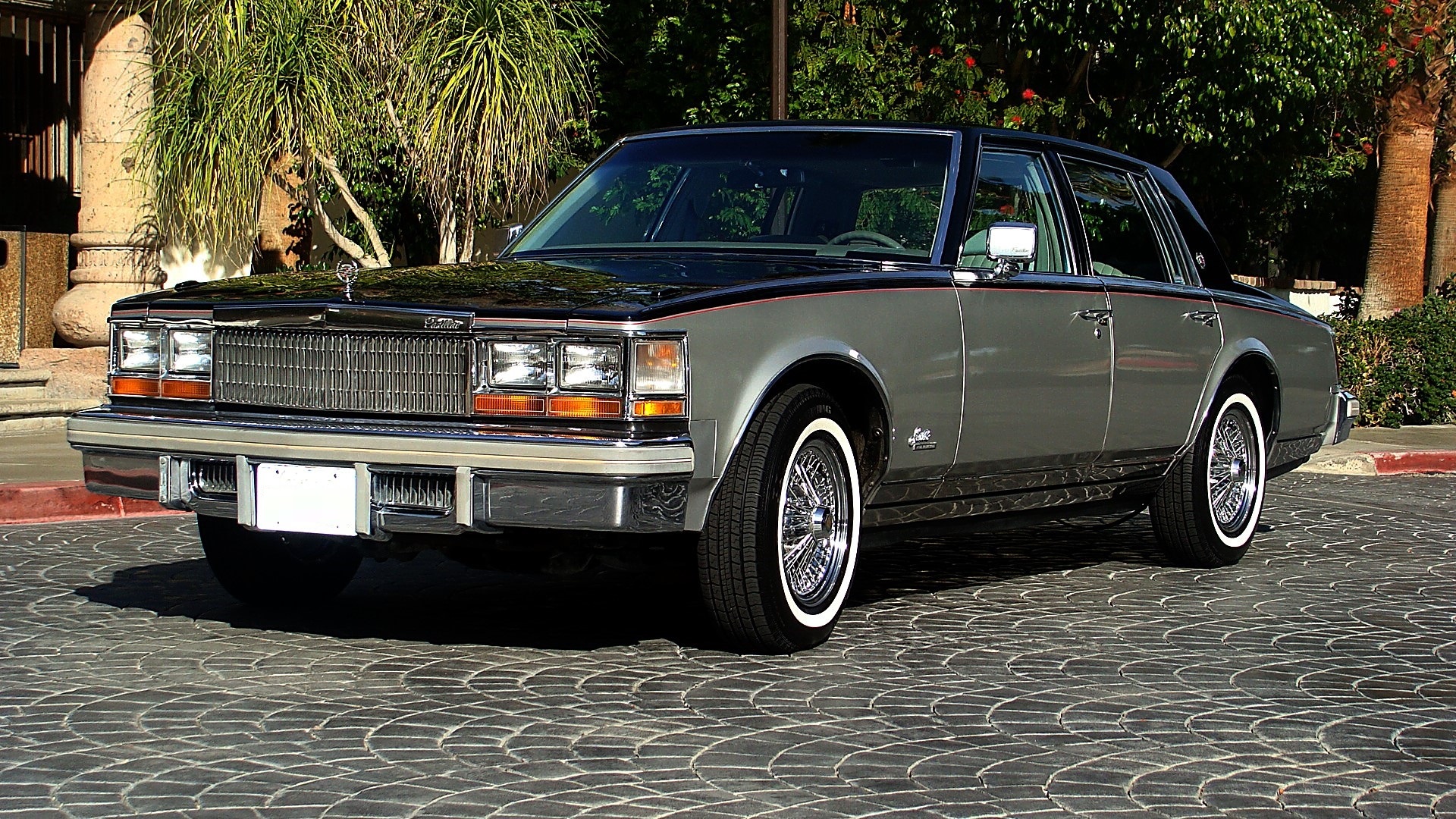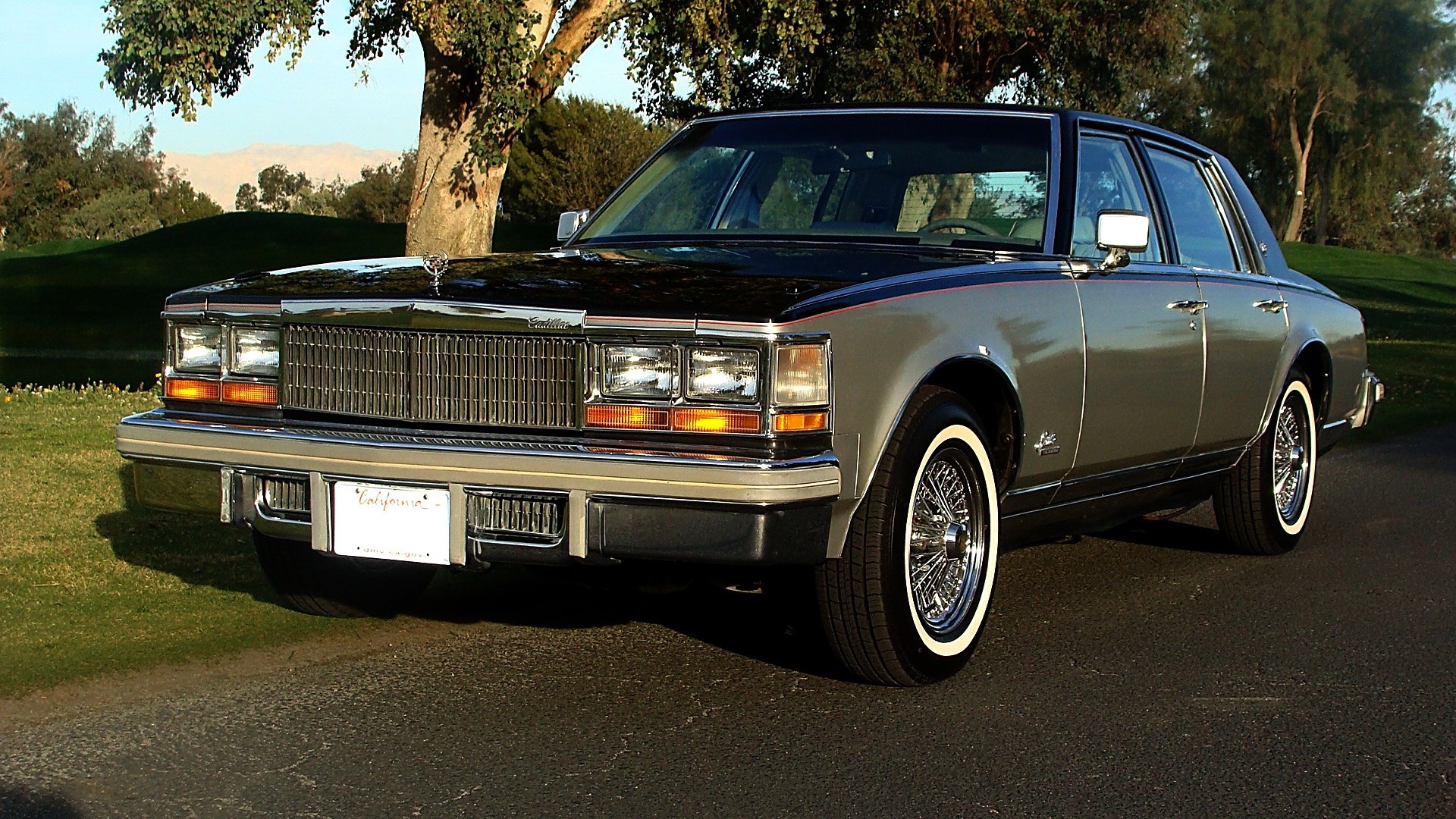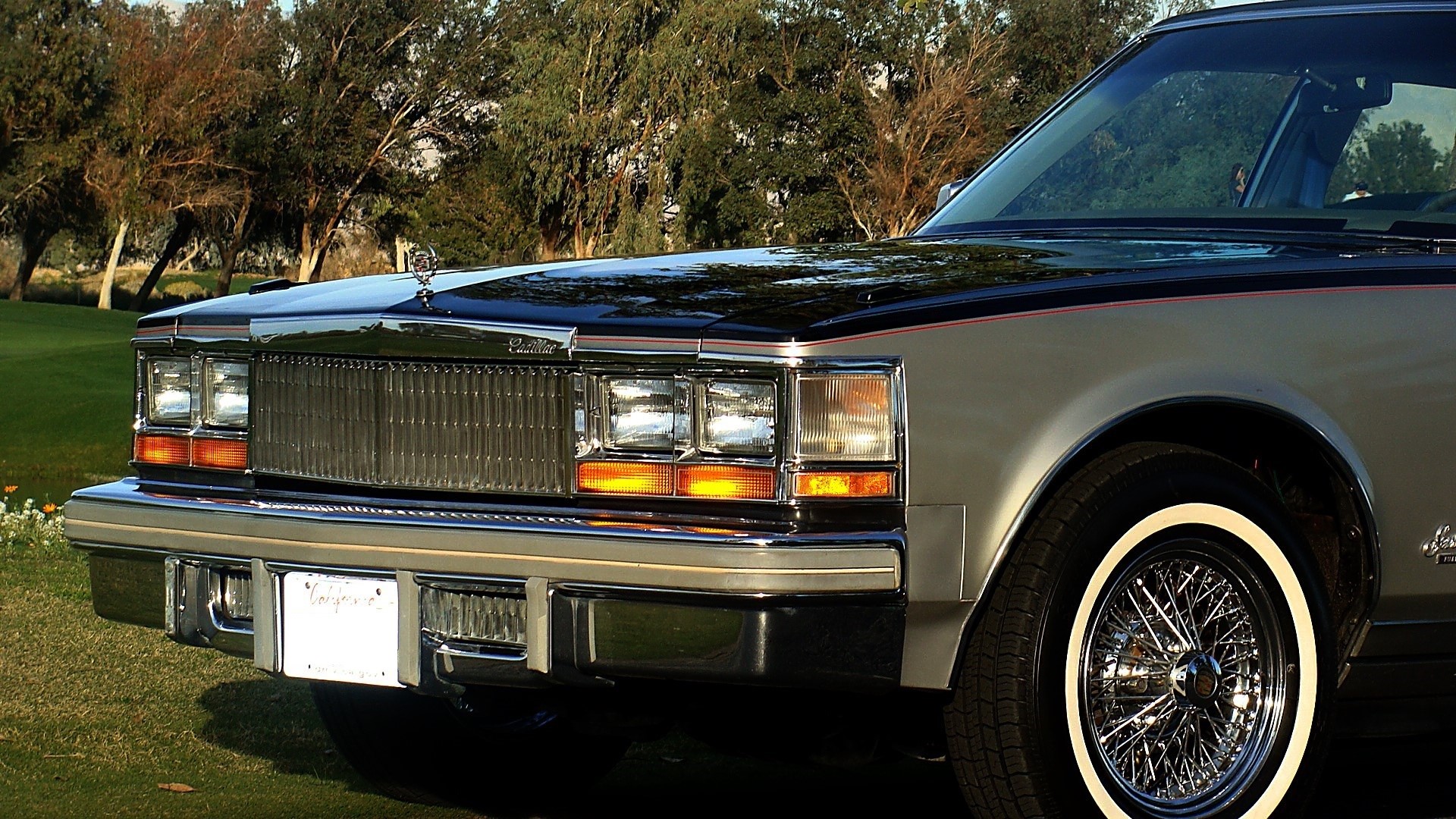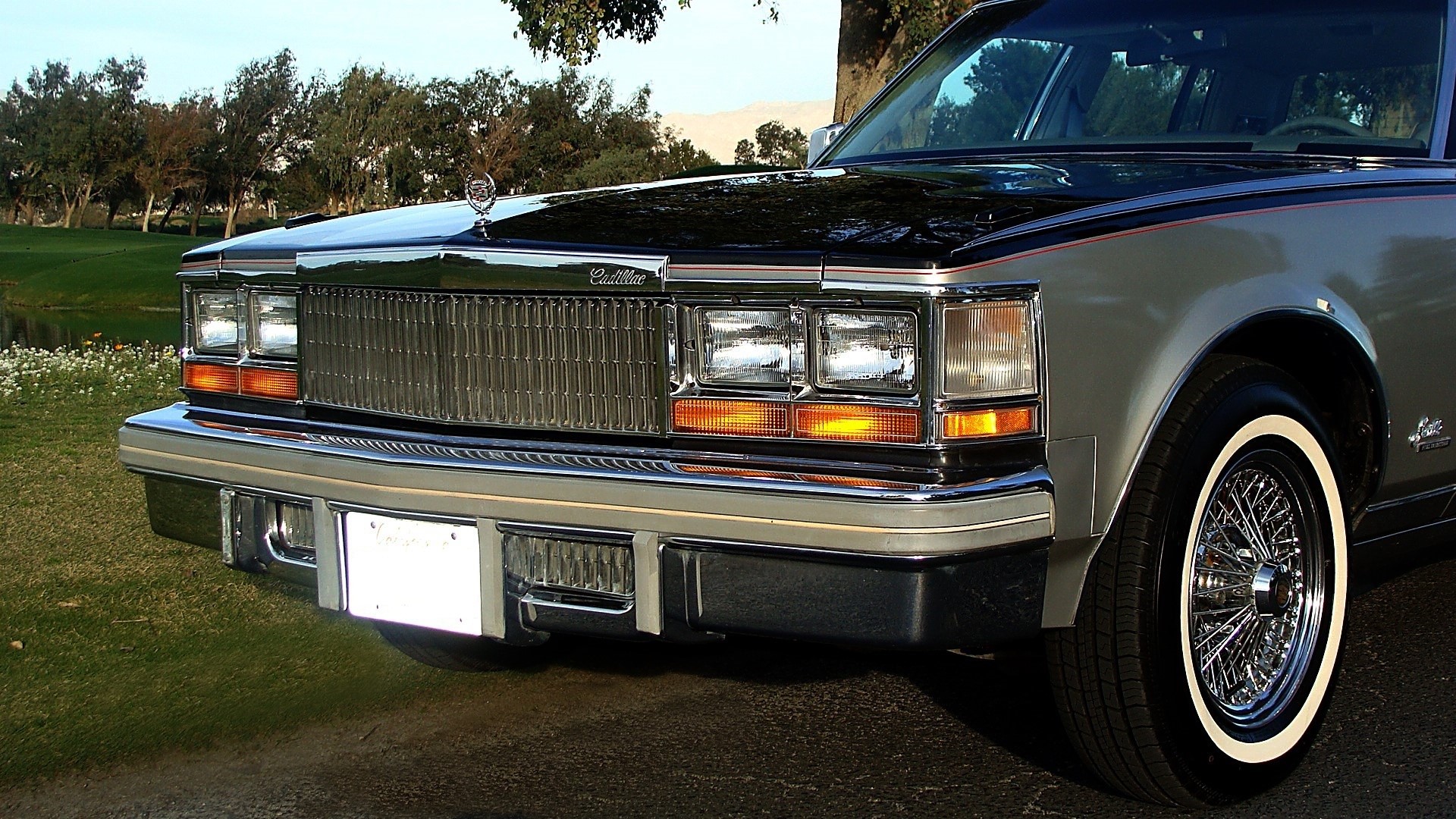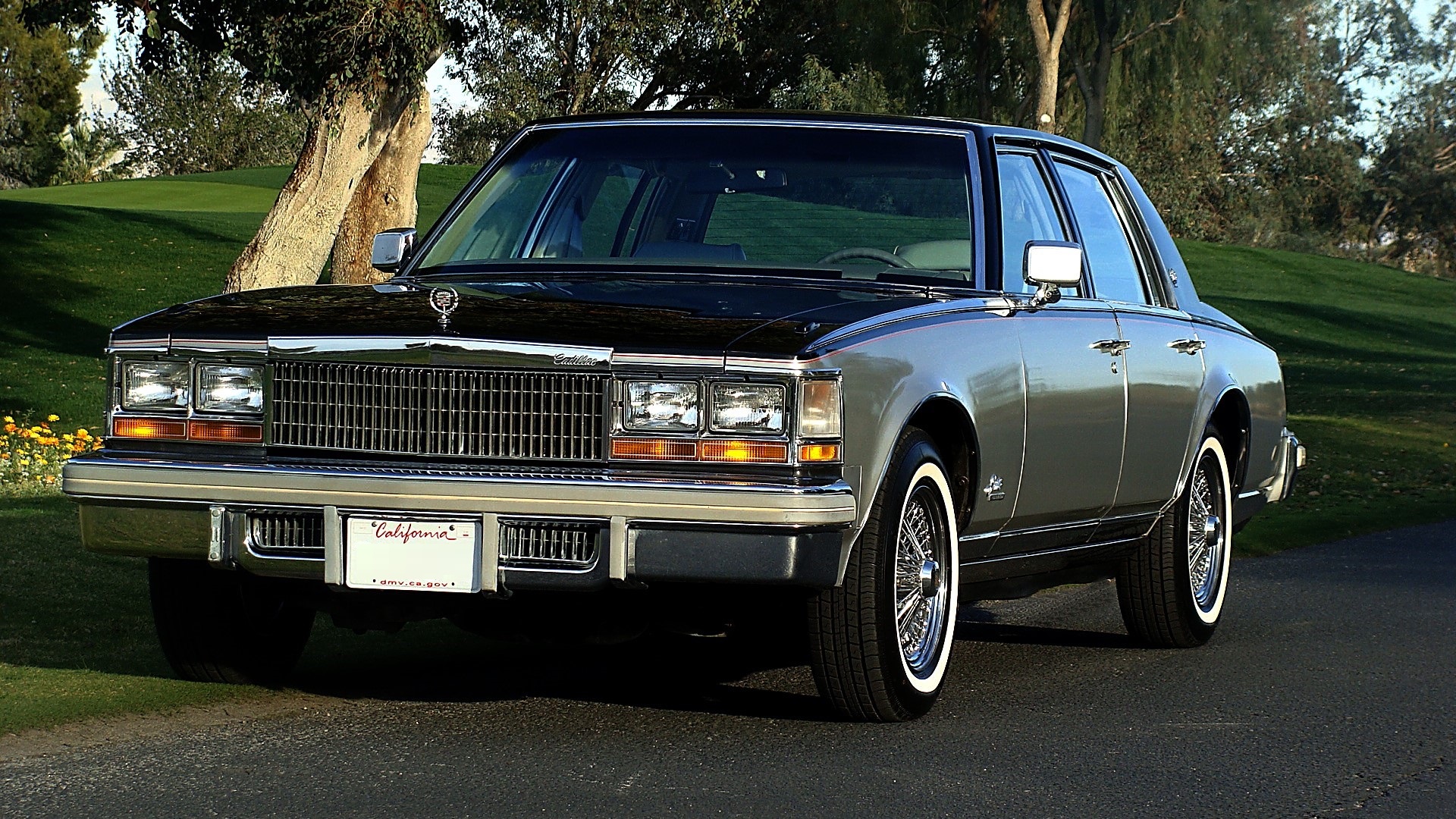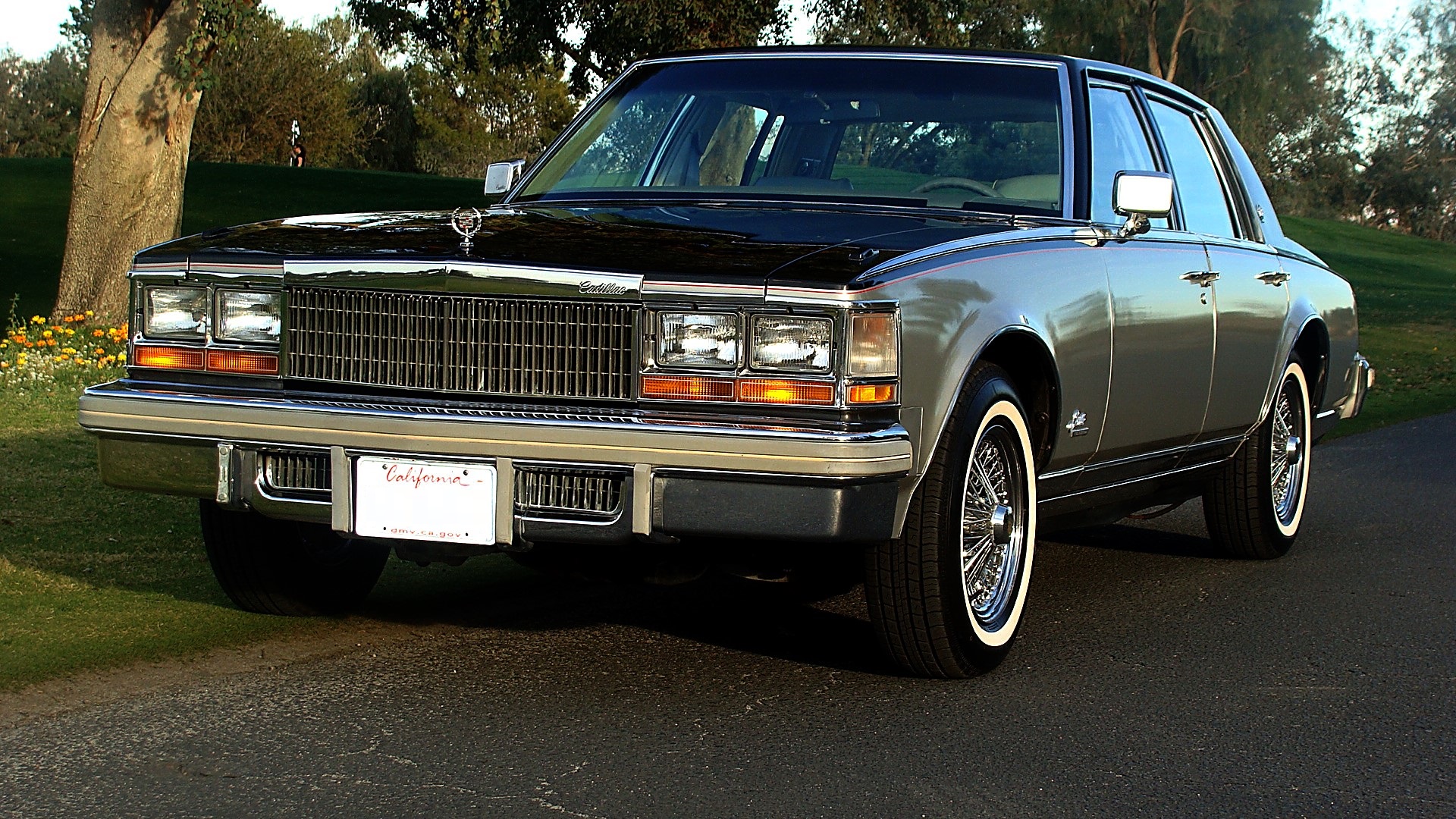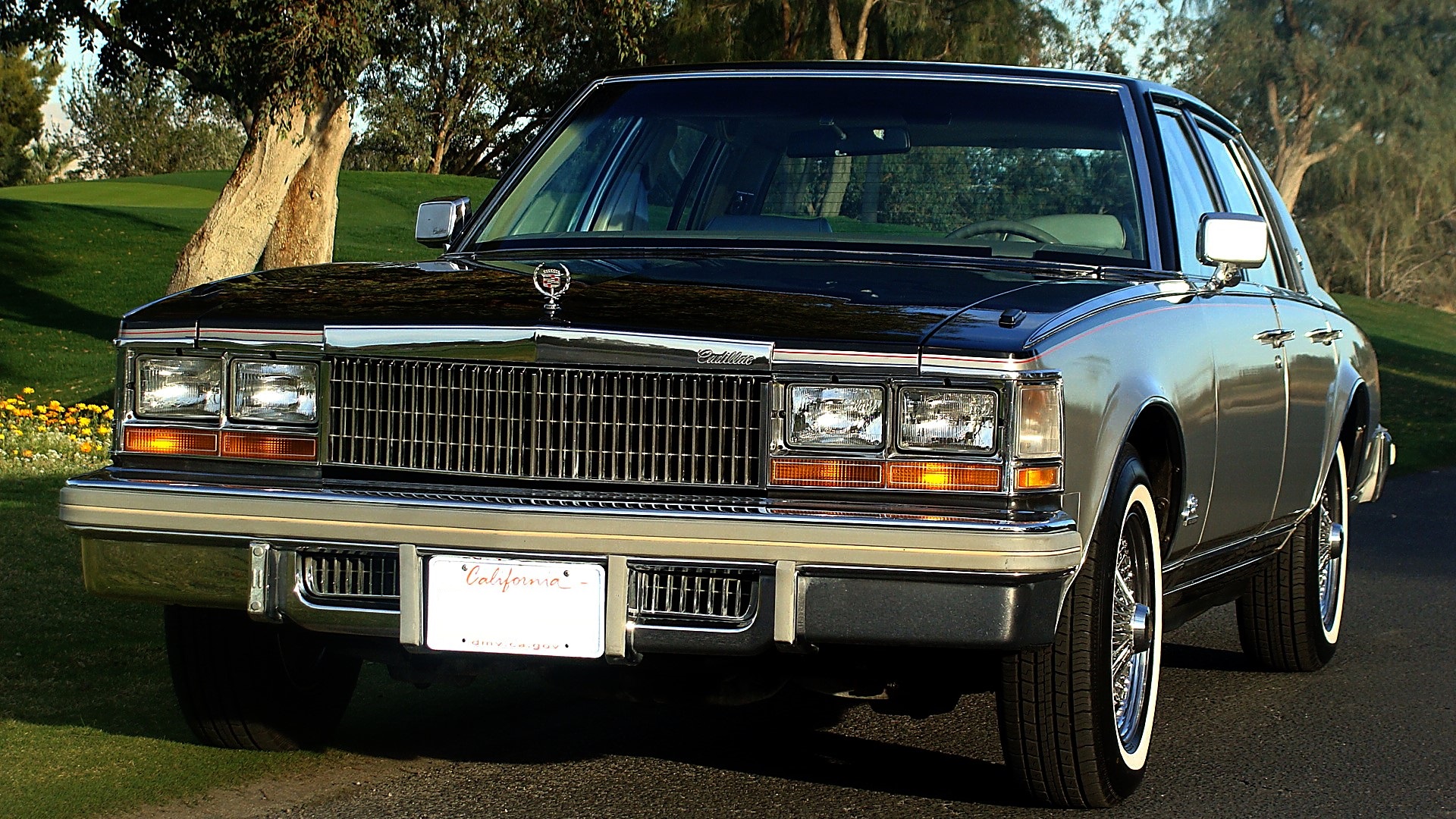 Class at every angle.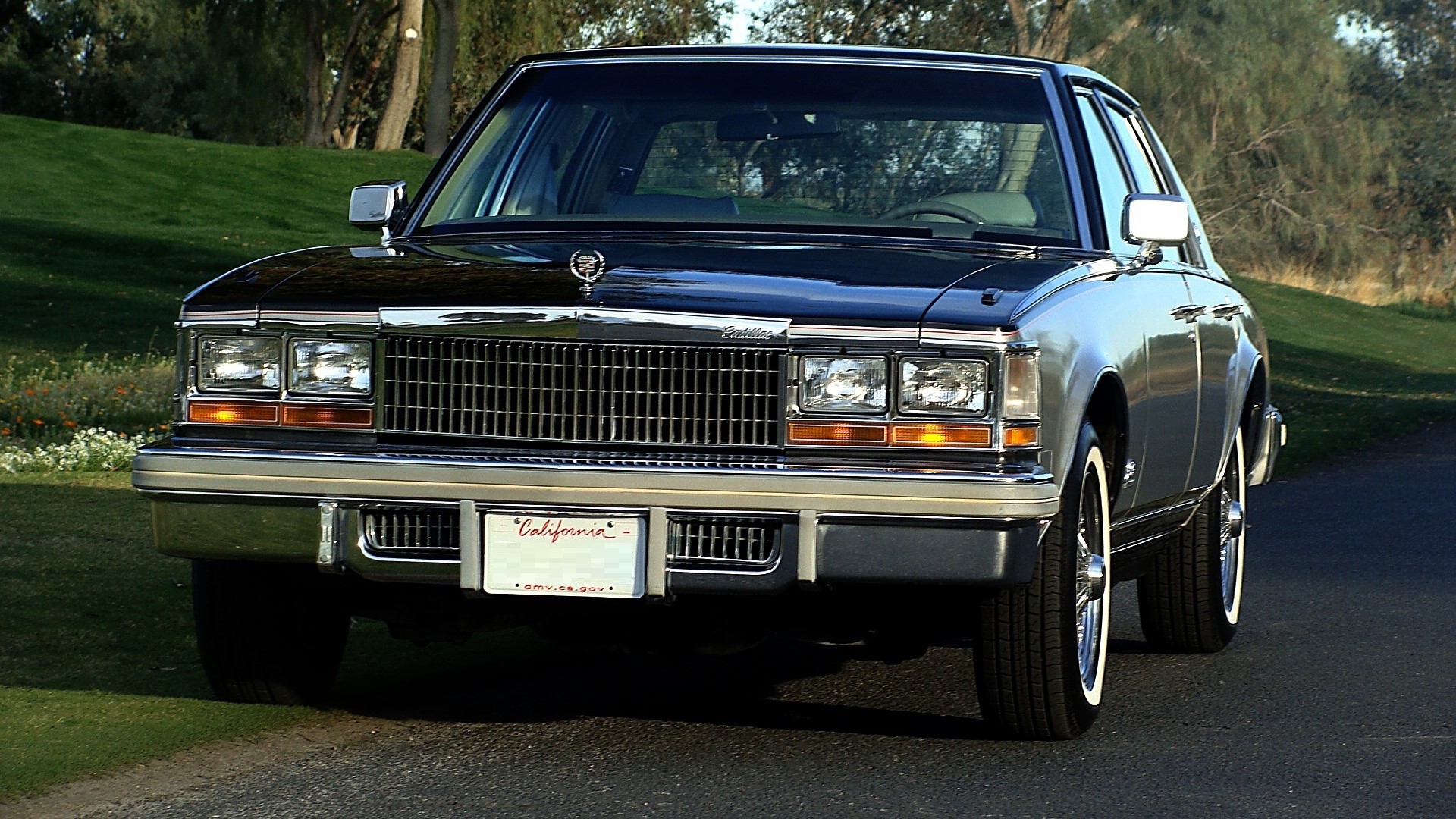 These Sevilles drive very nice, powered by a 350(5.7) V8 Fuel Injected engine. Very smooth running motor.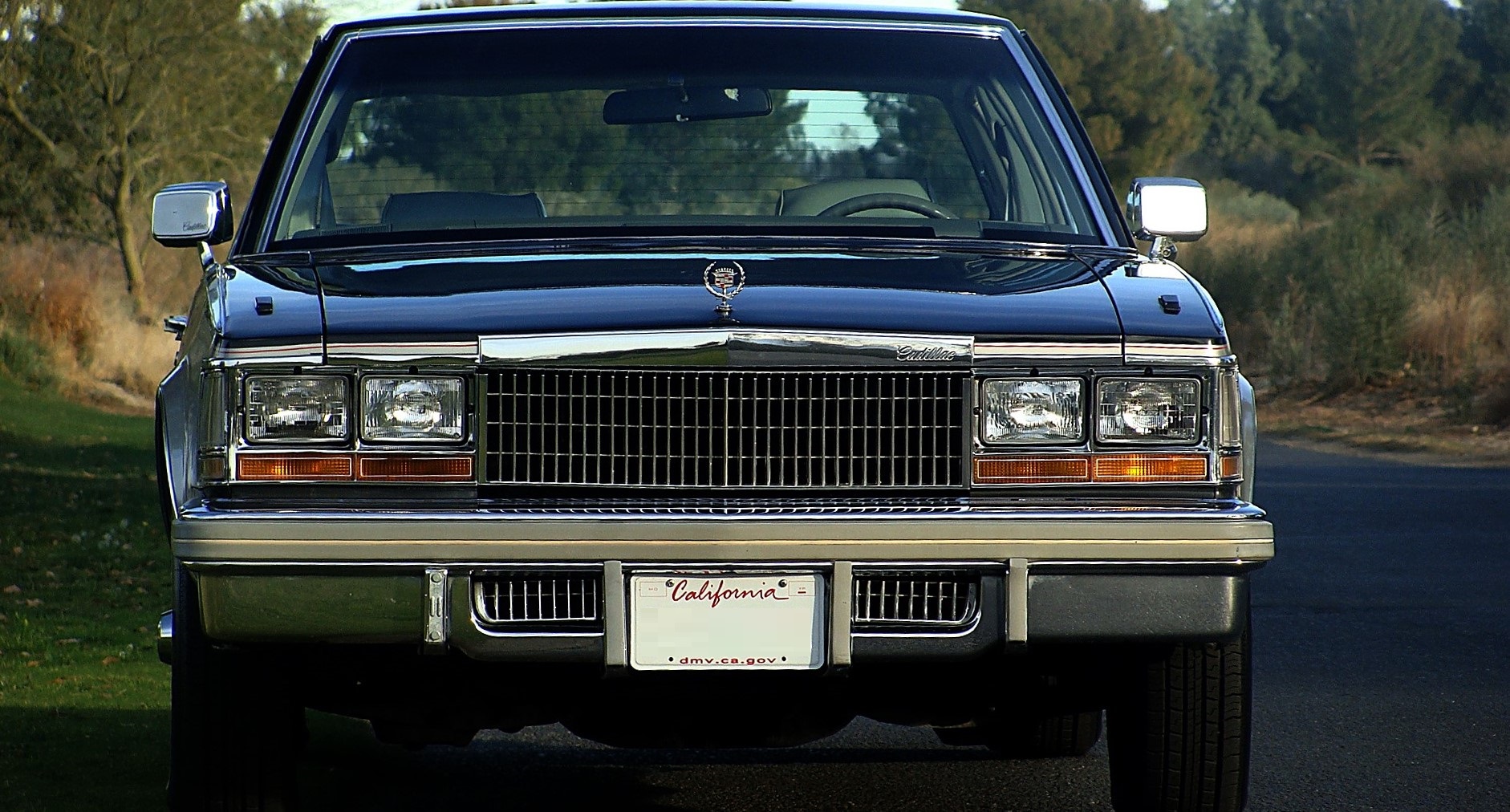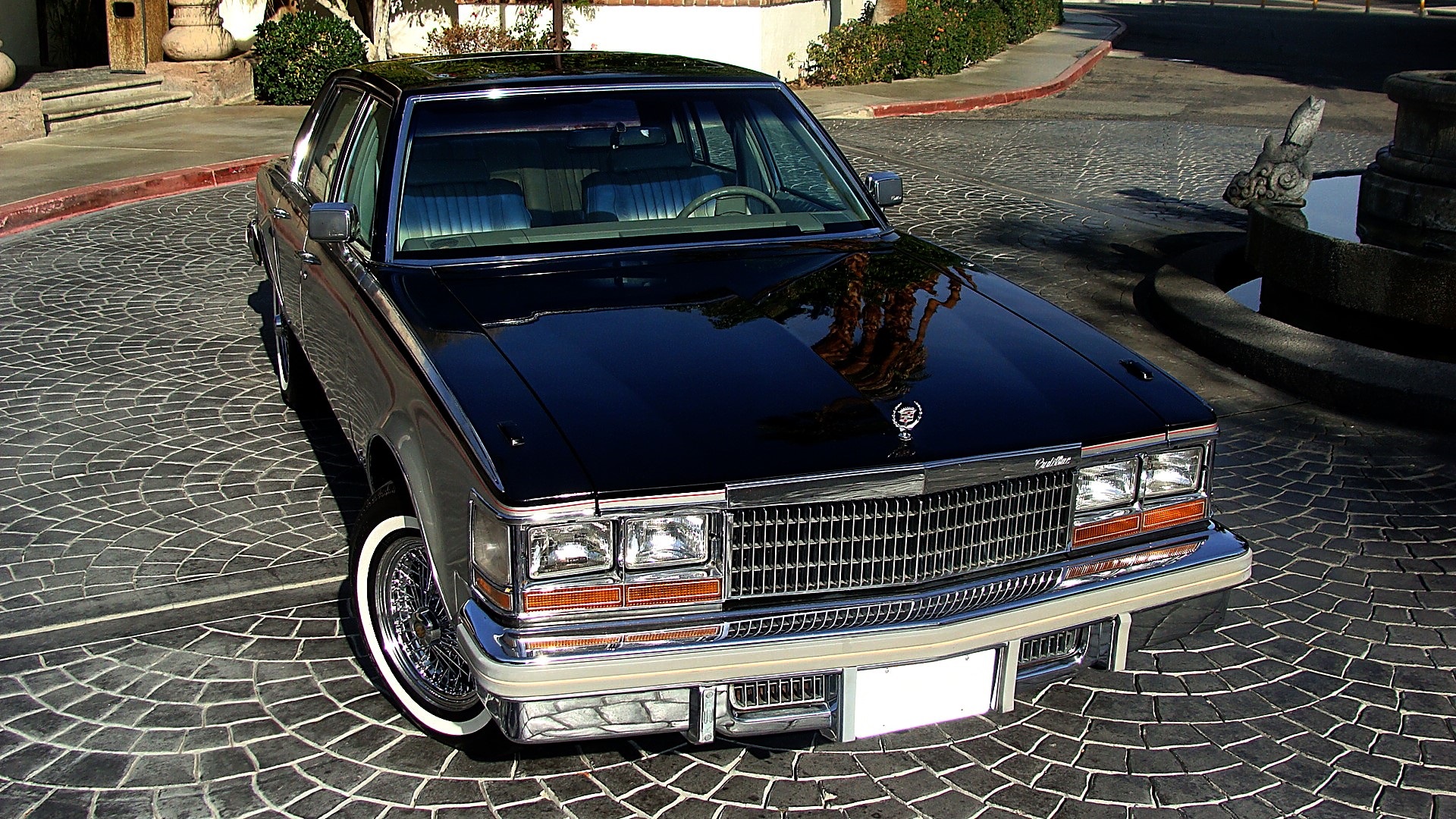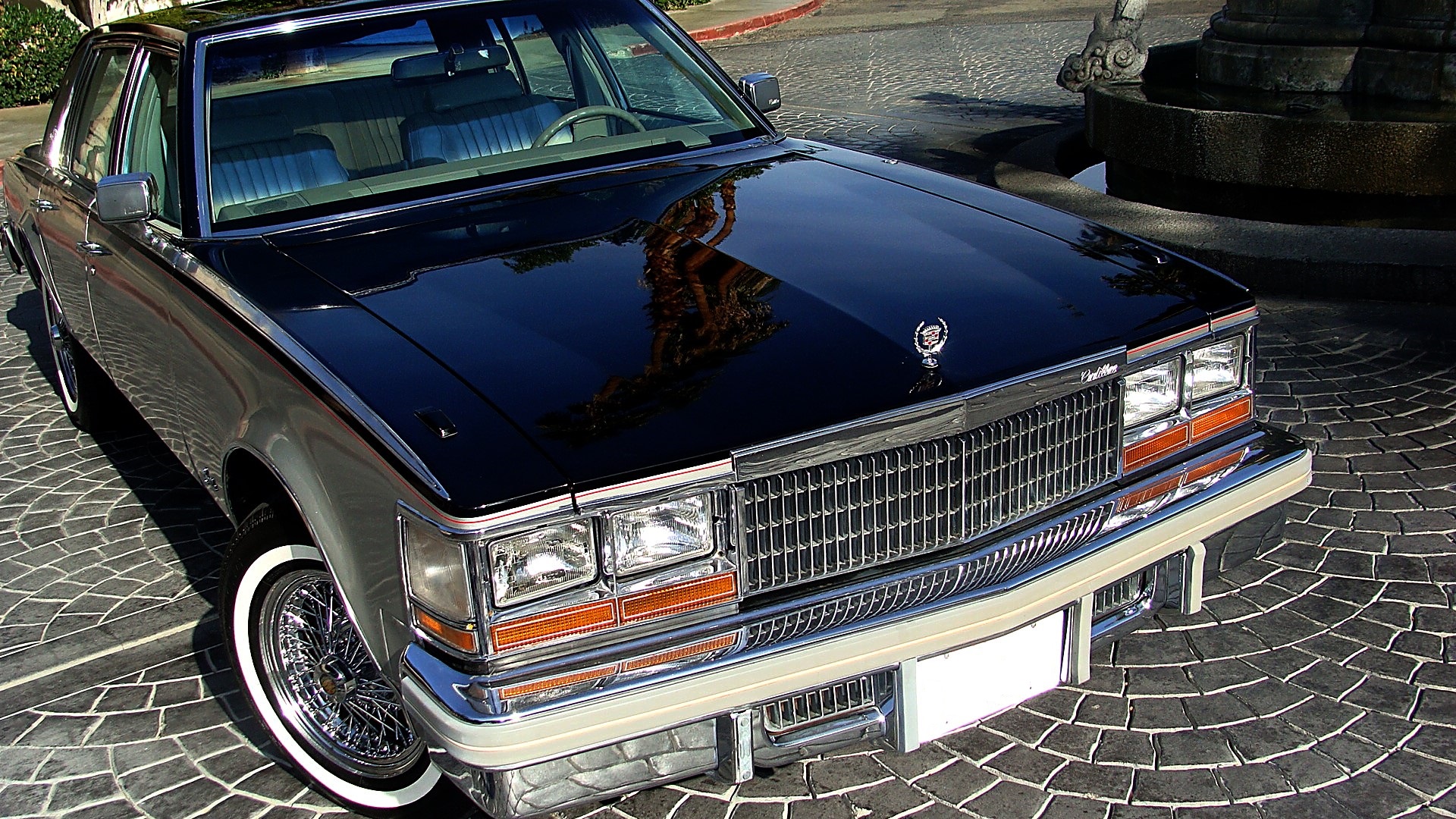 .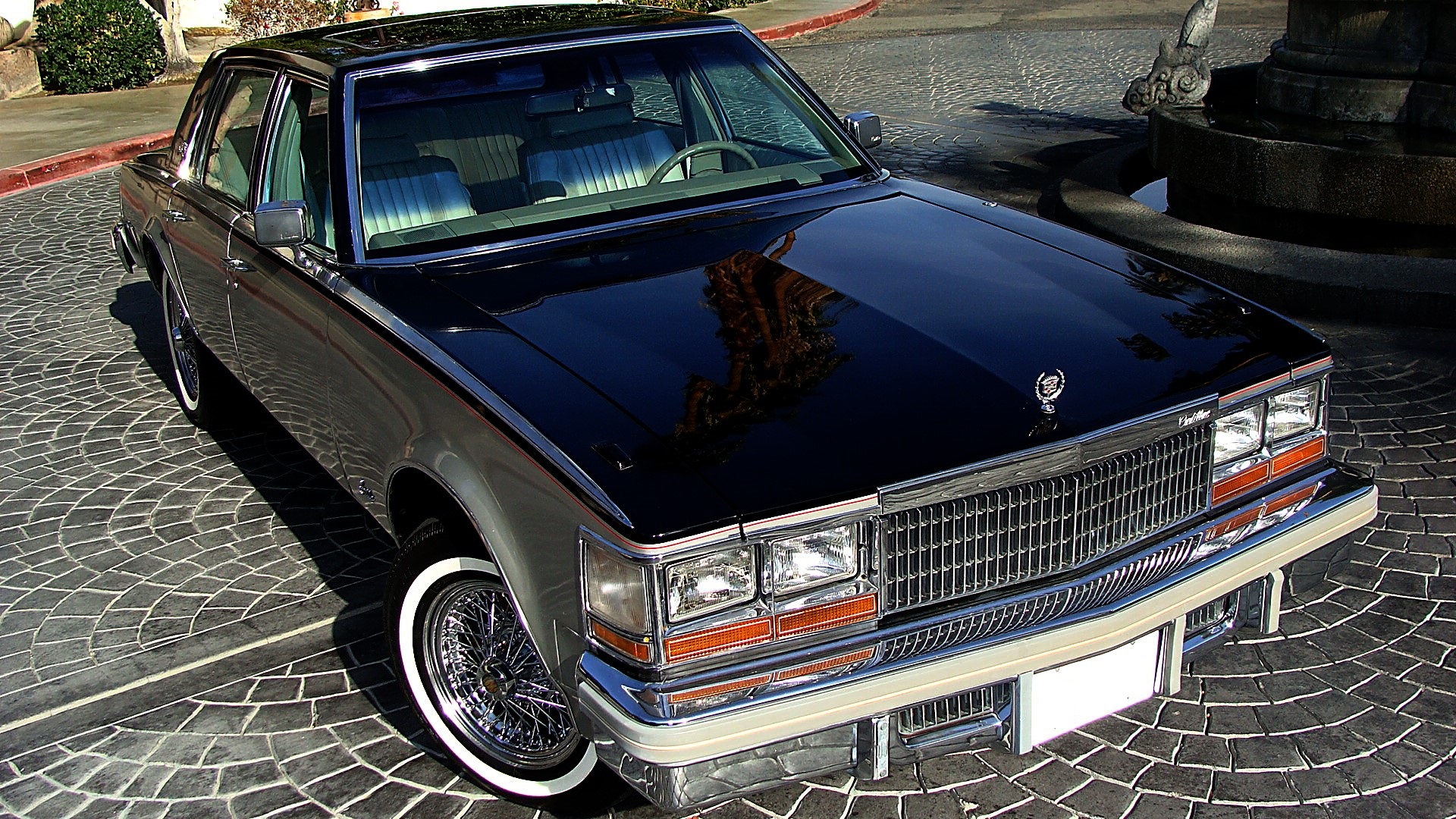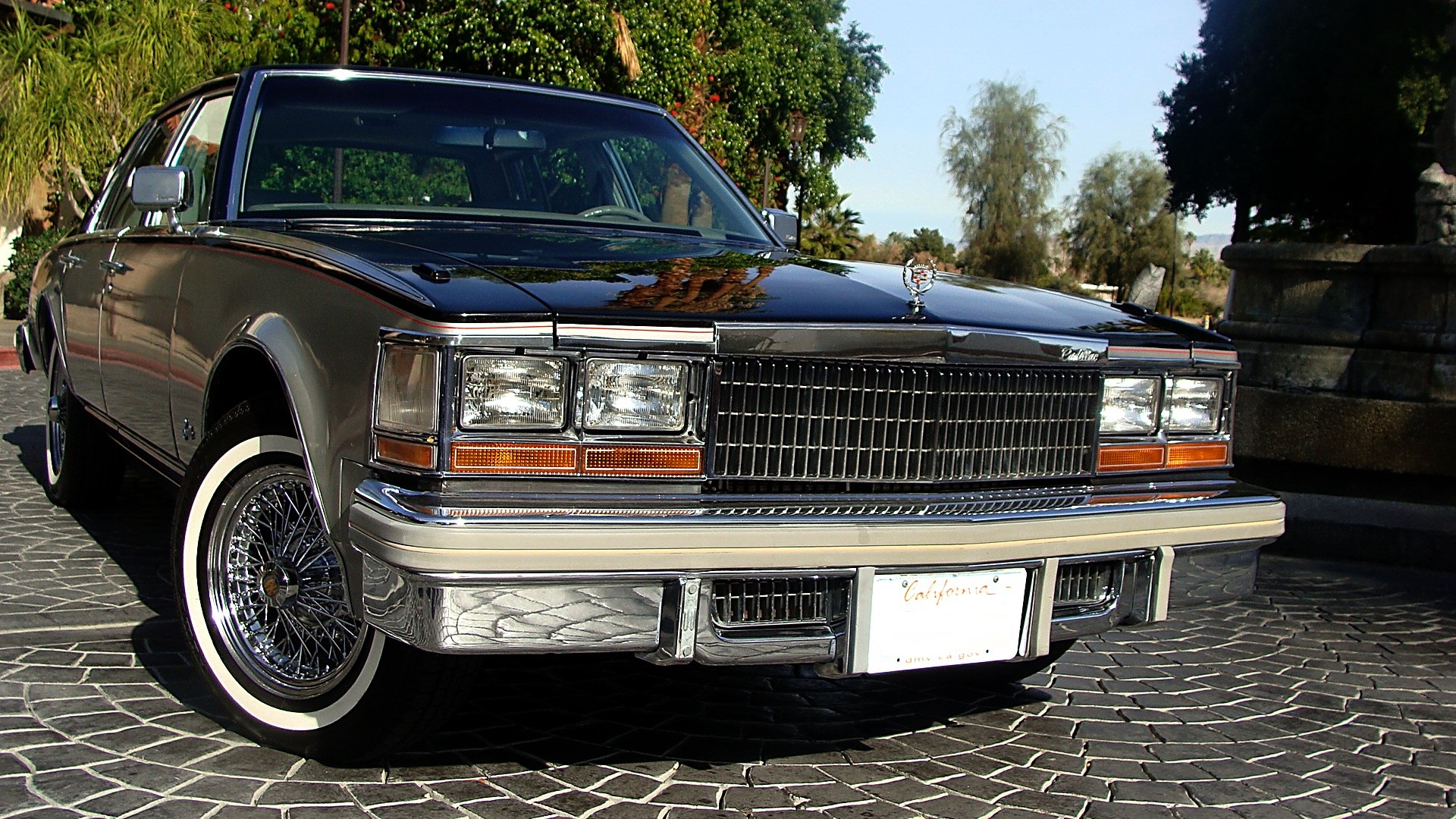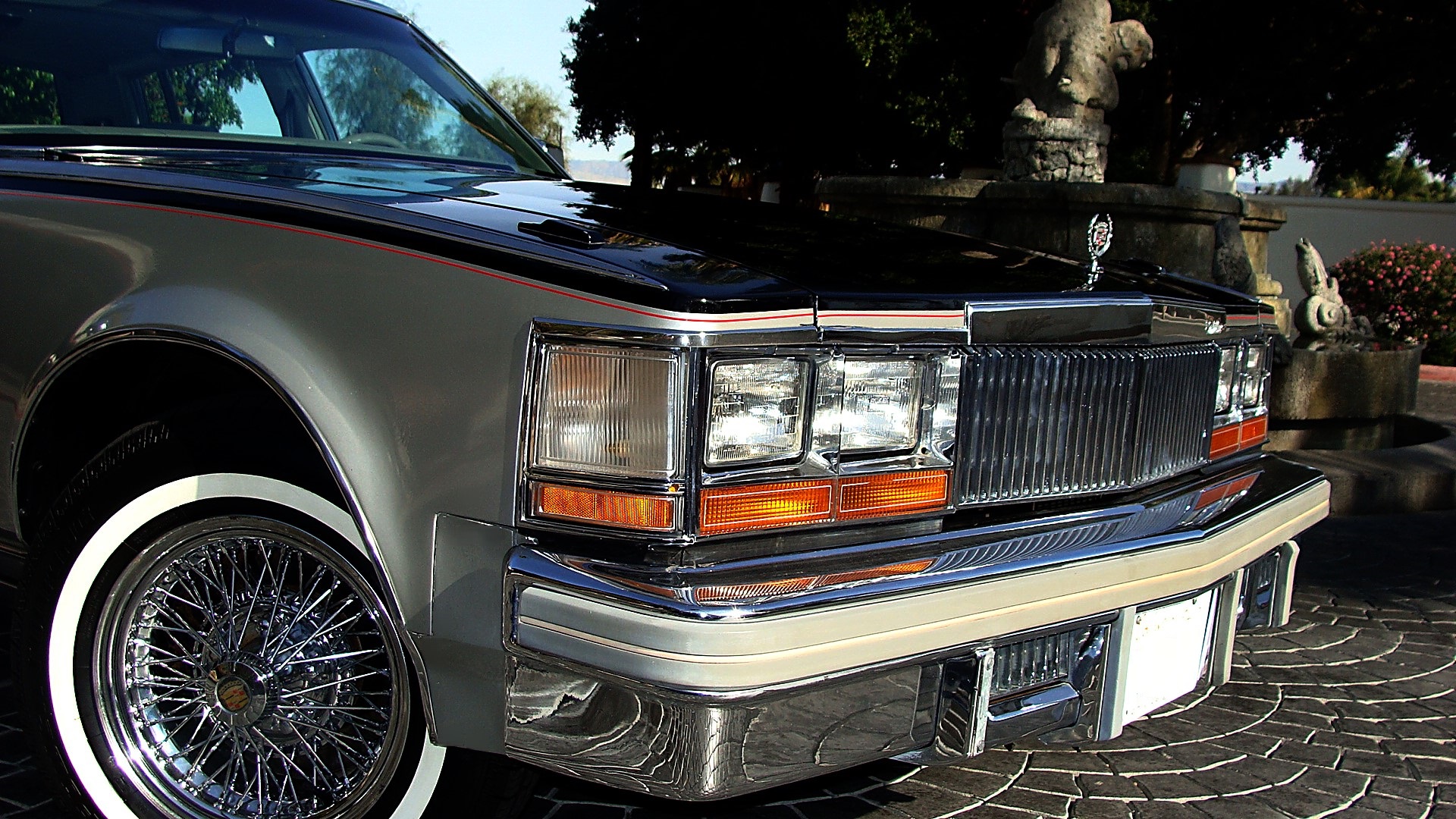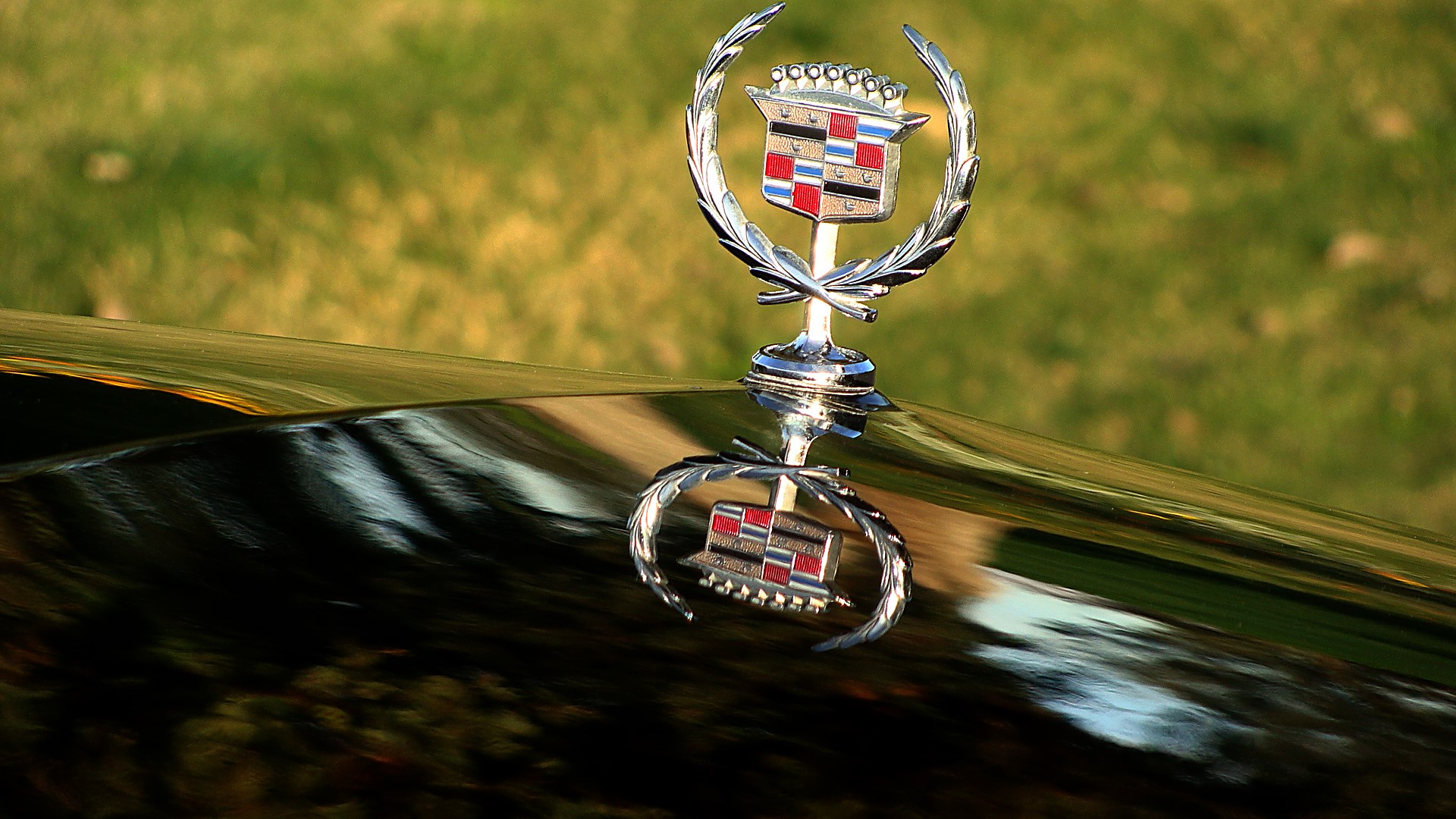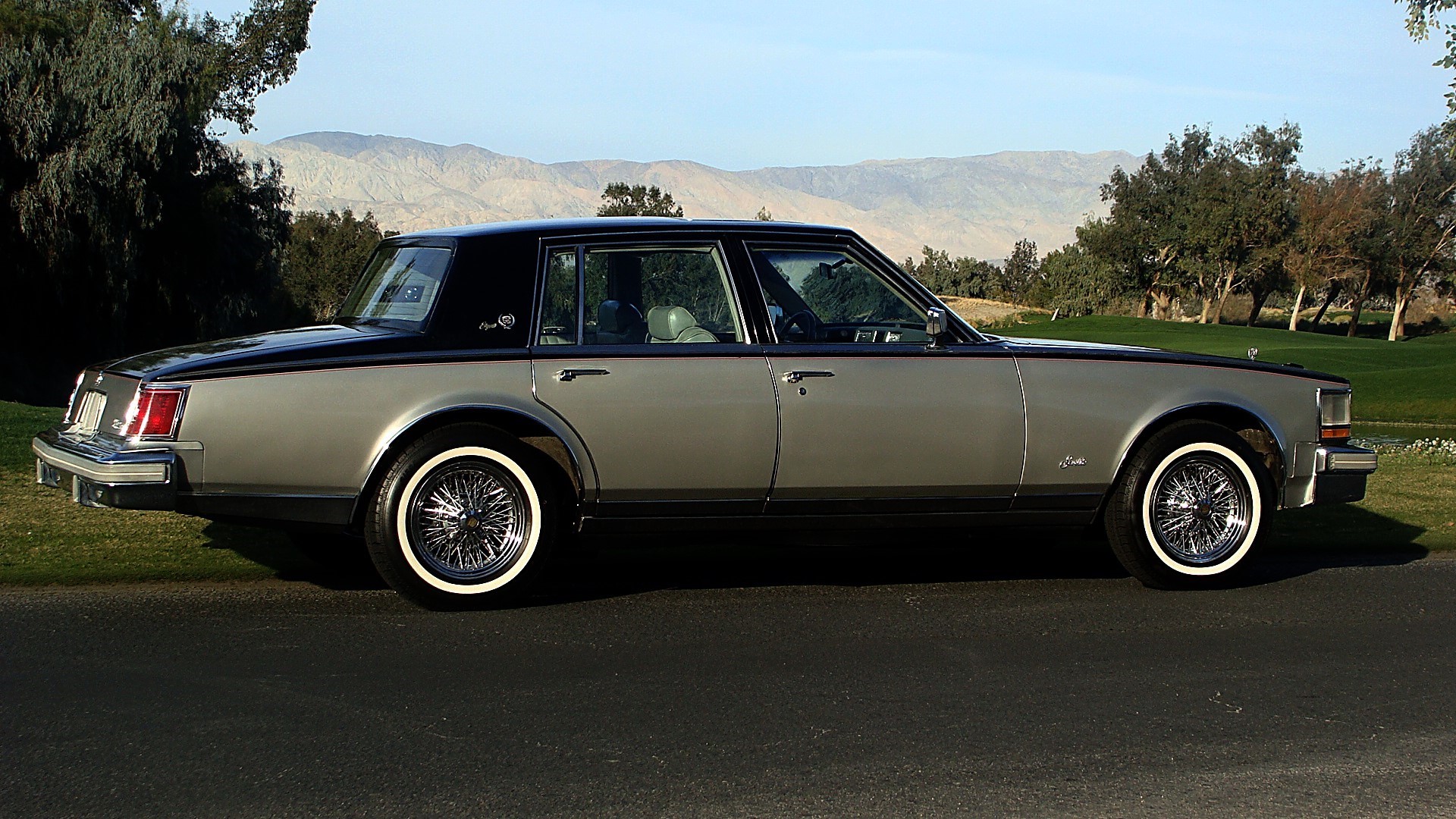 This Seville has a perfect factory stance.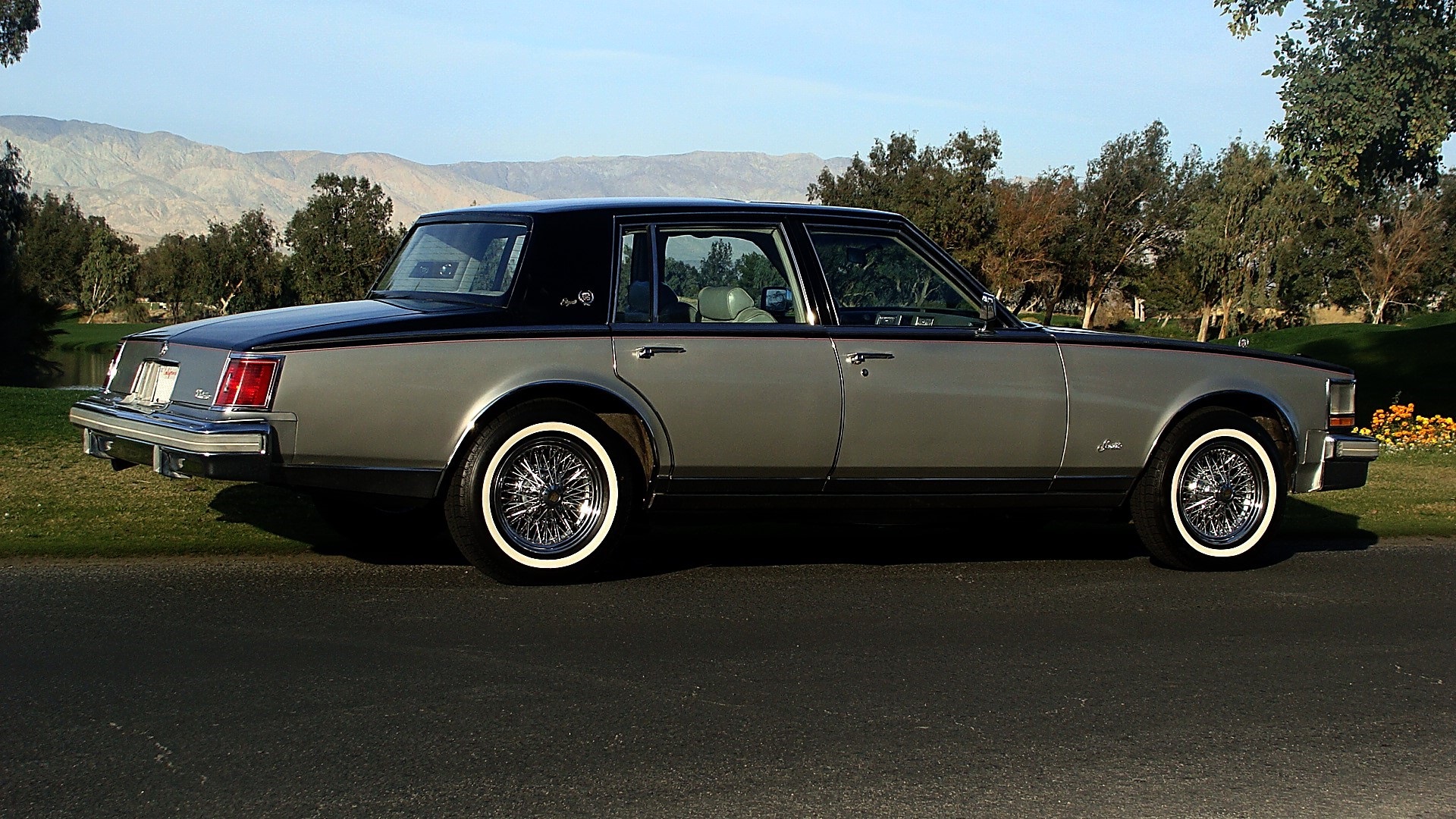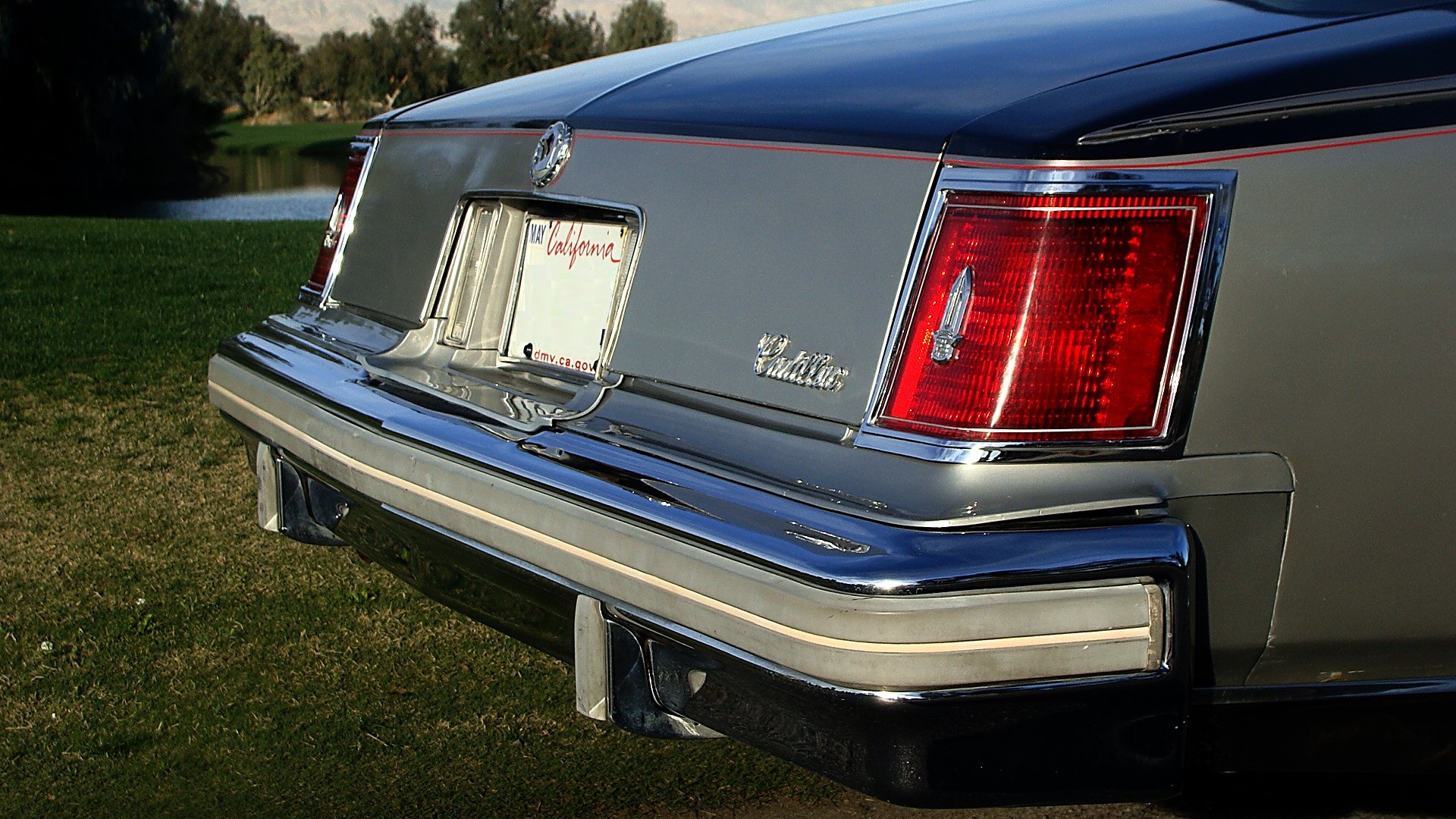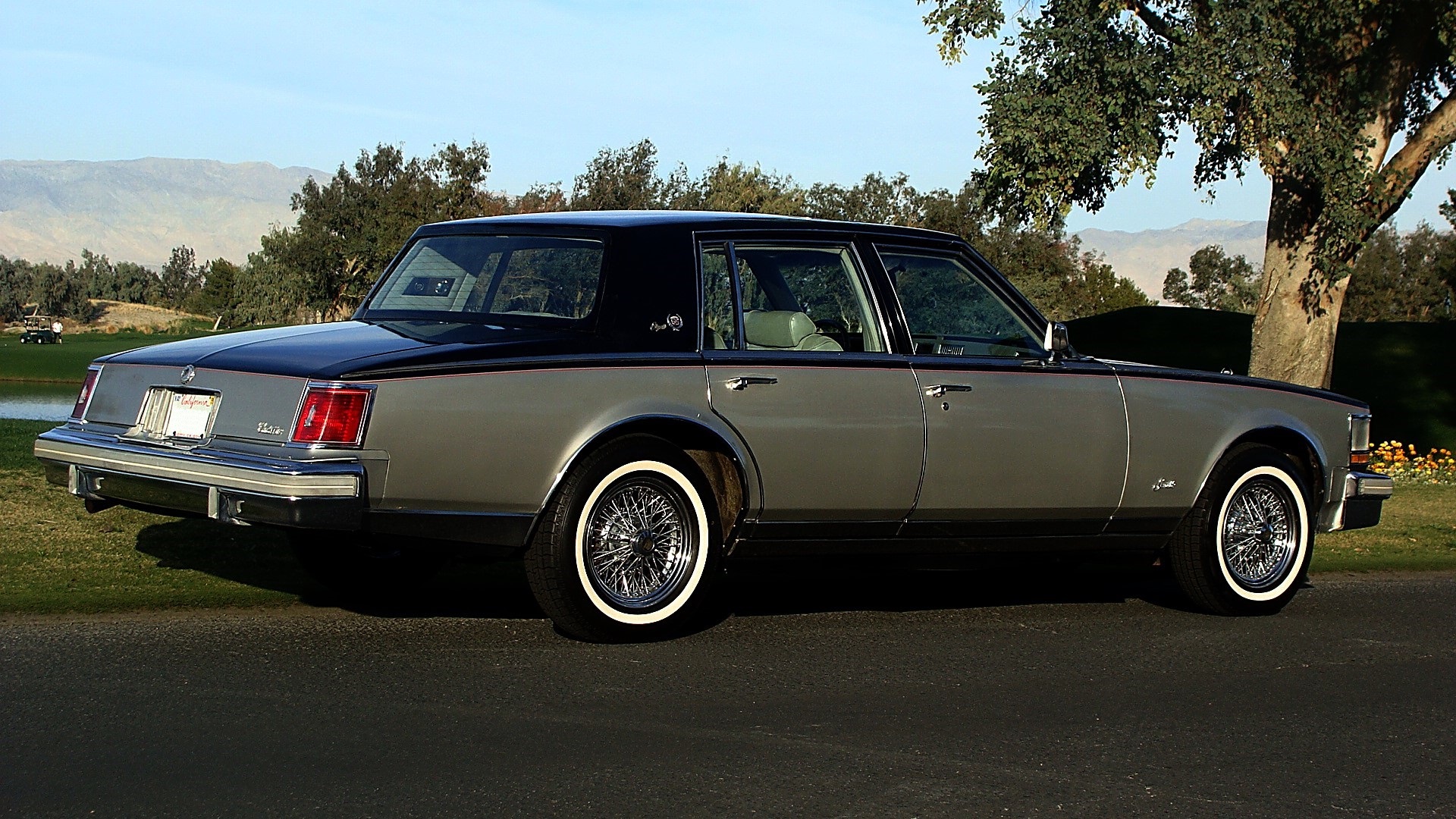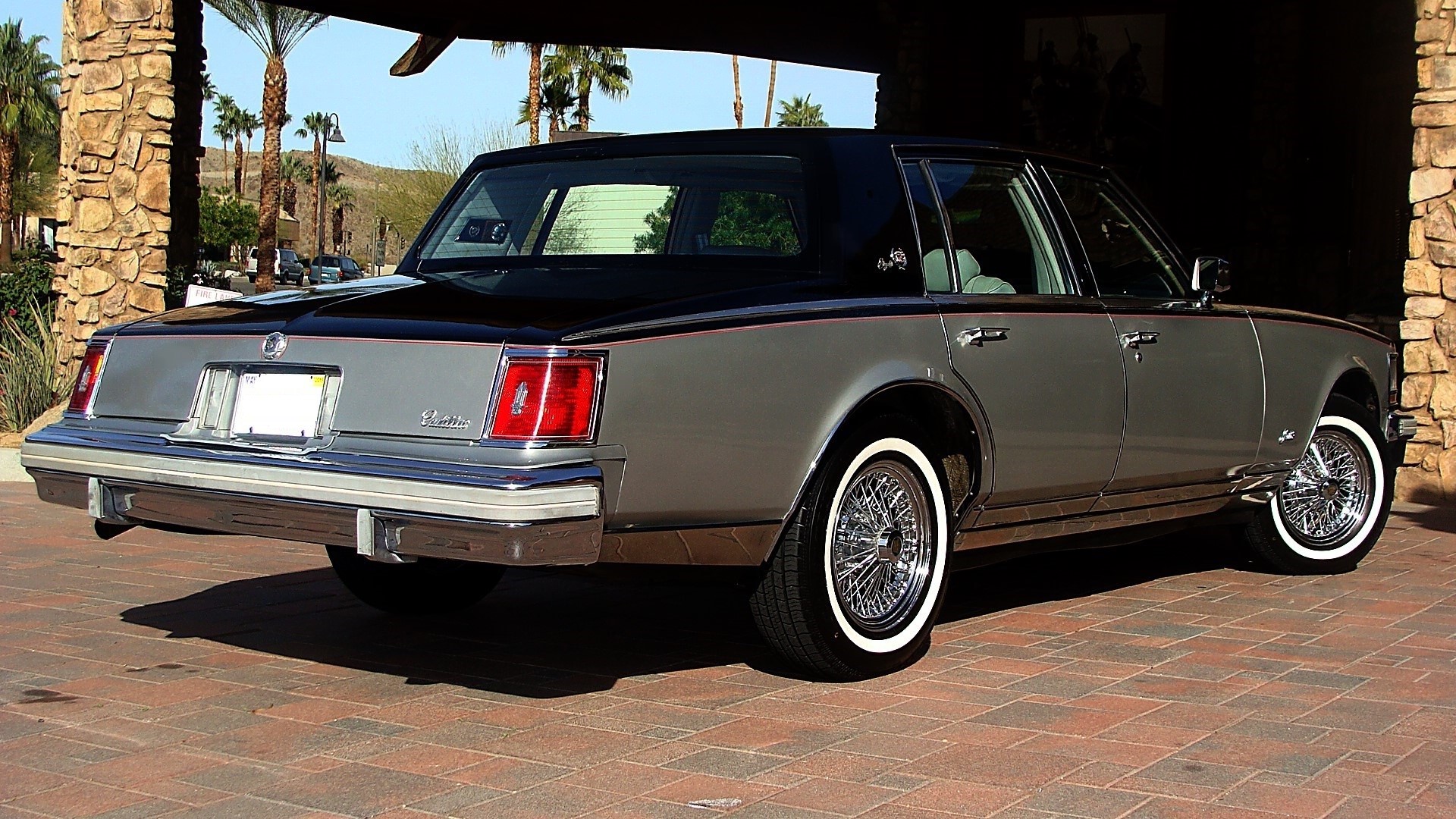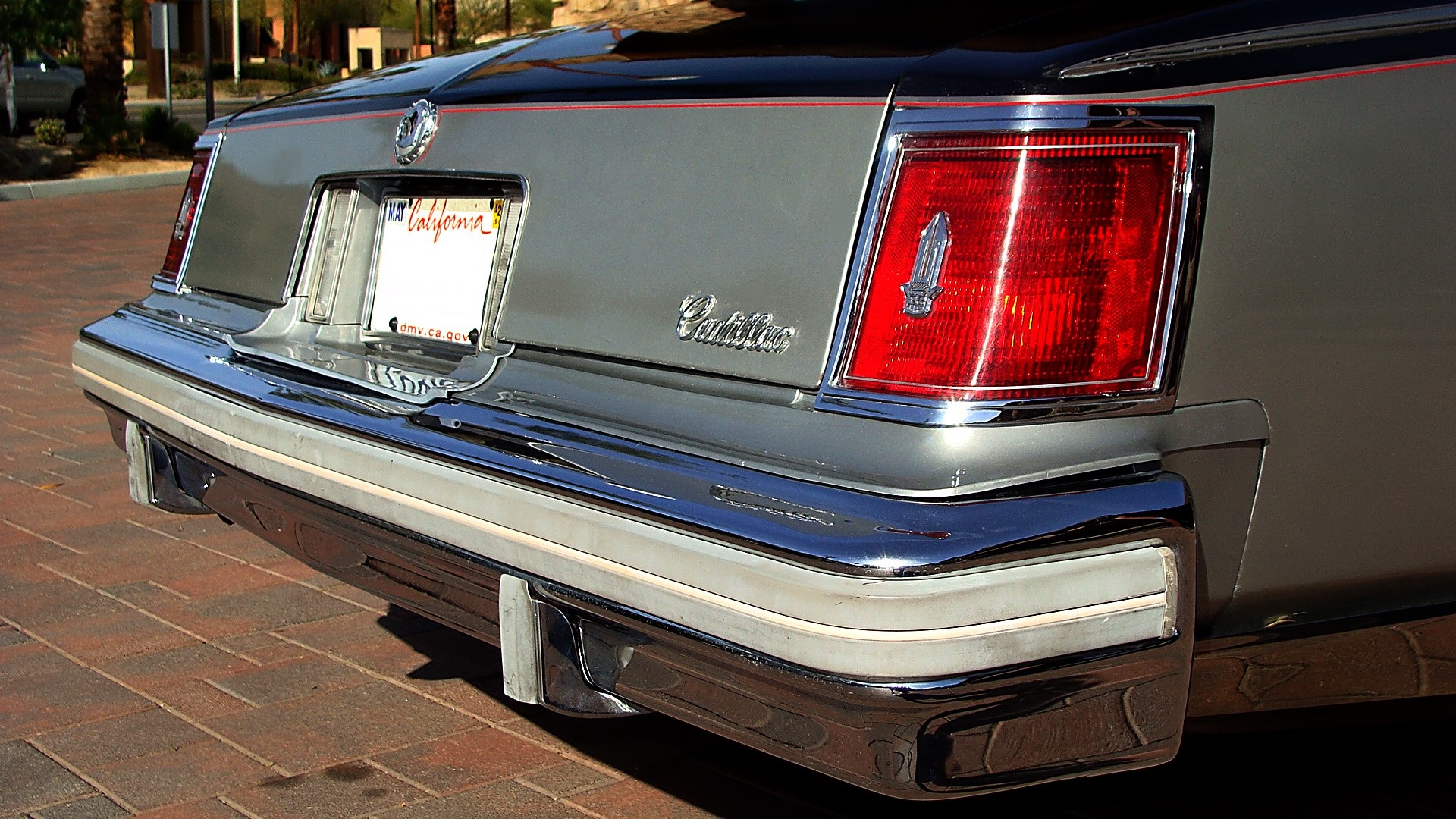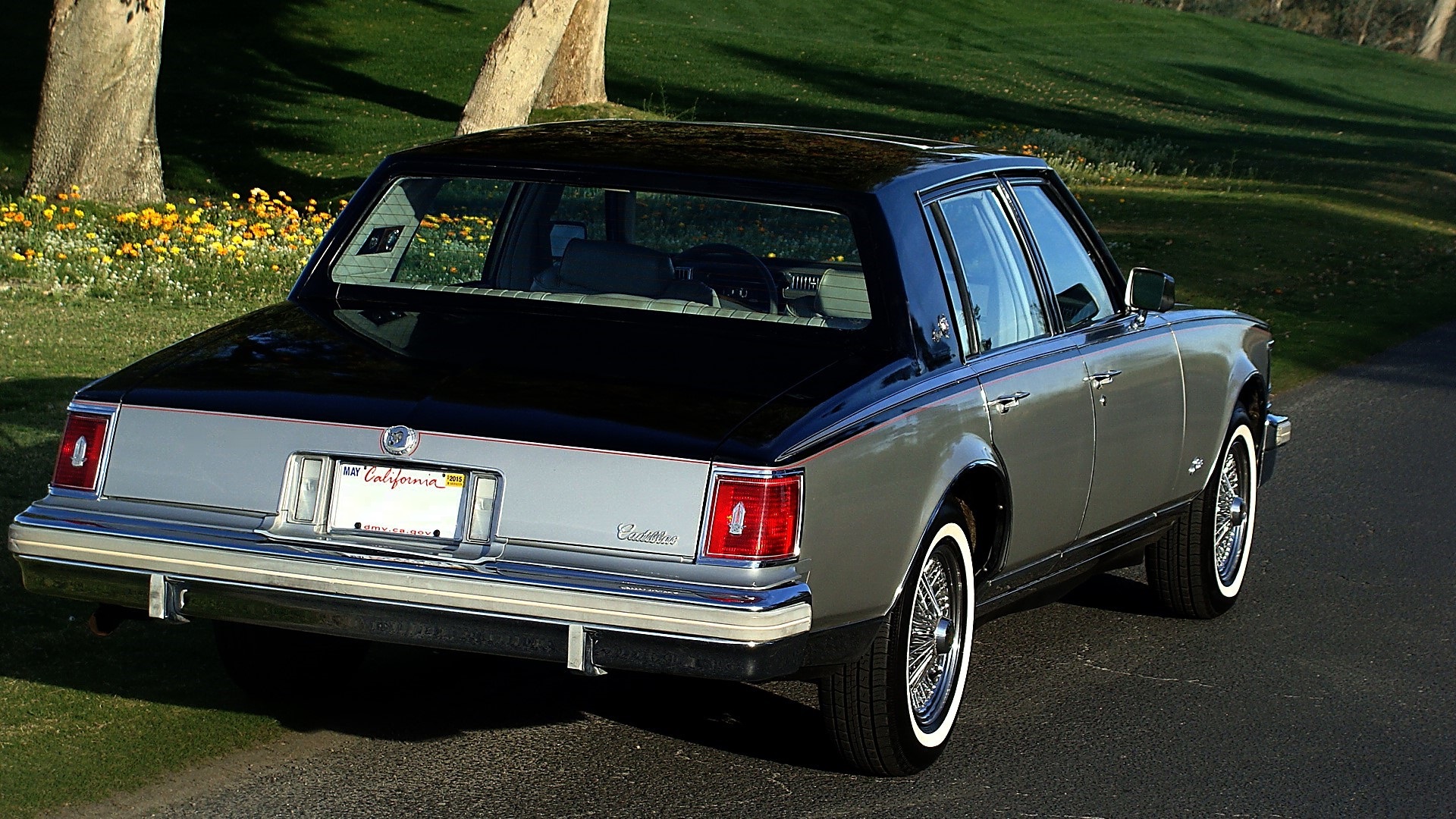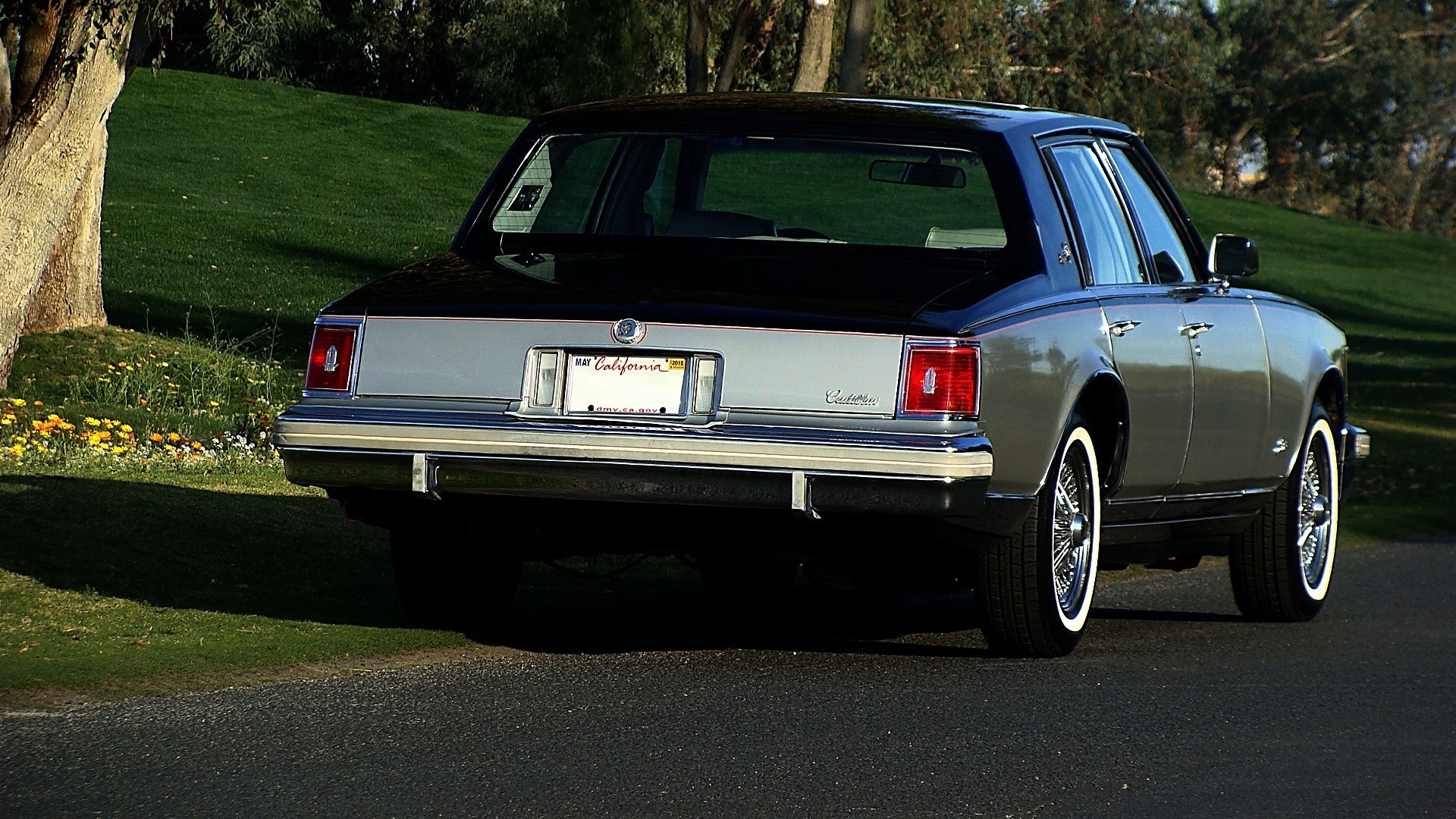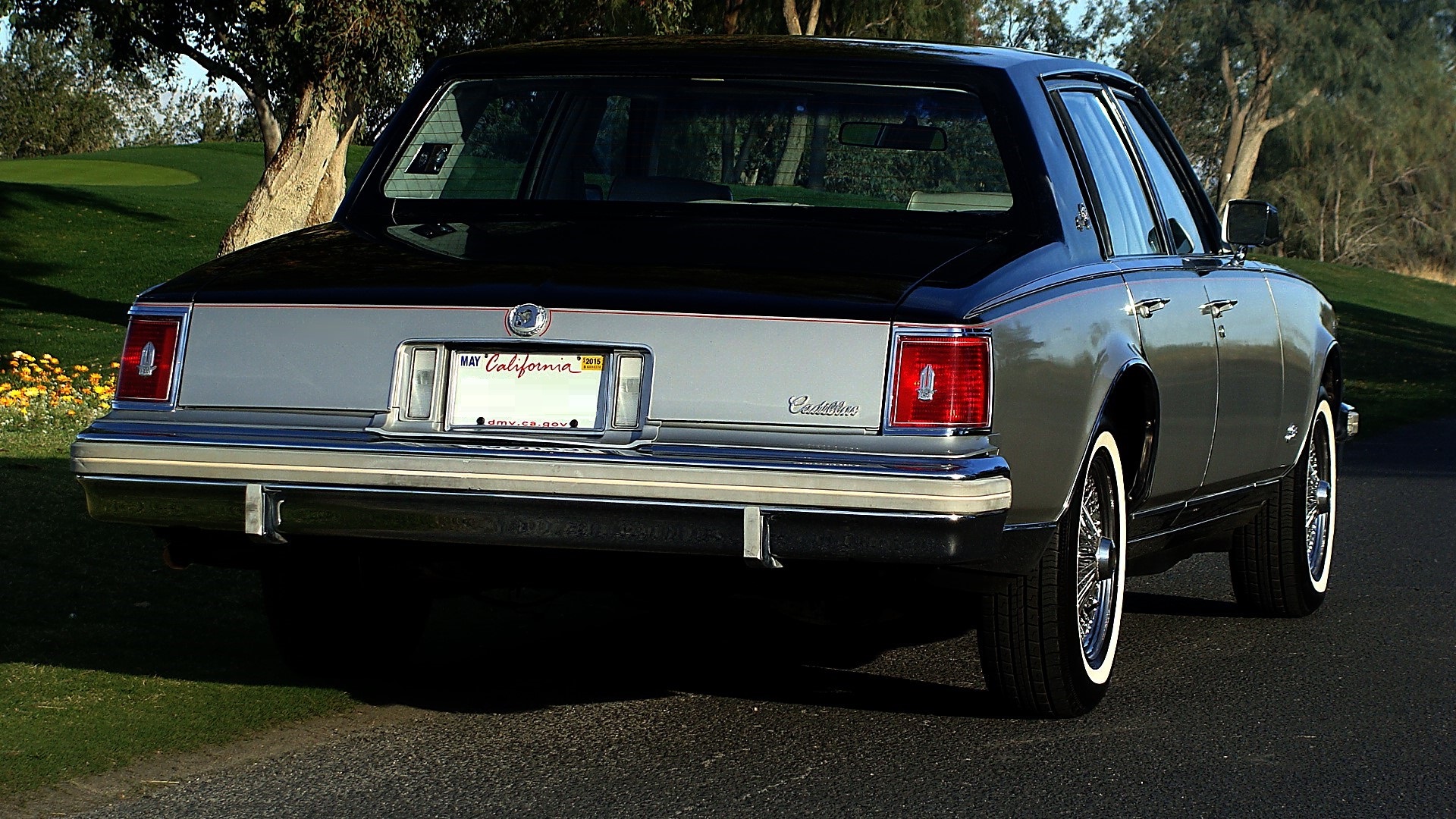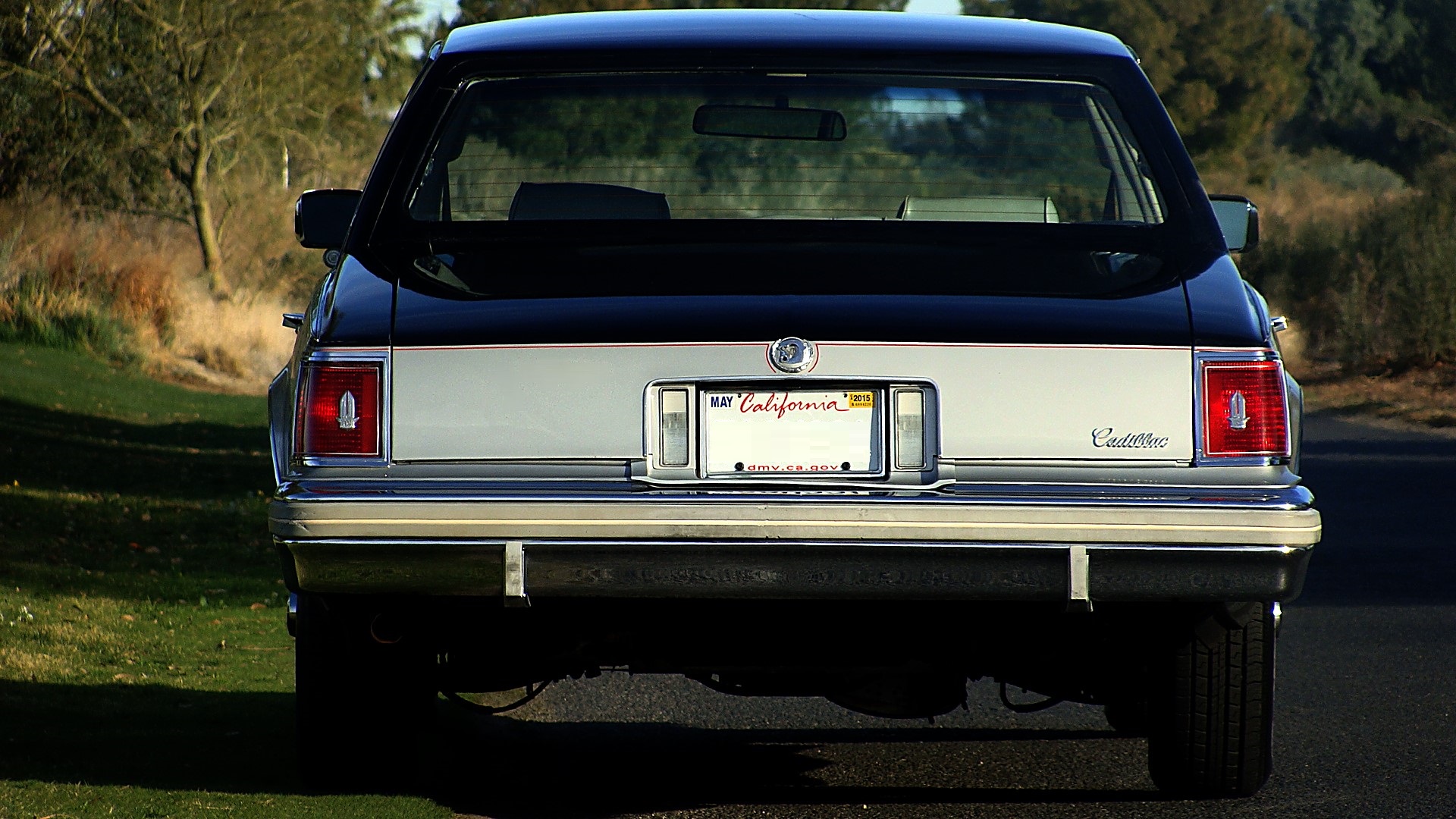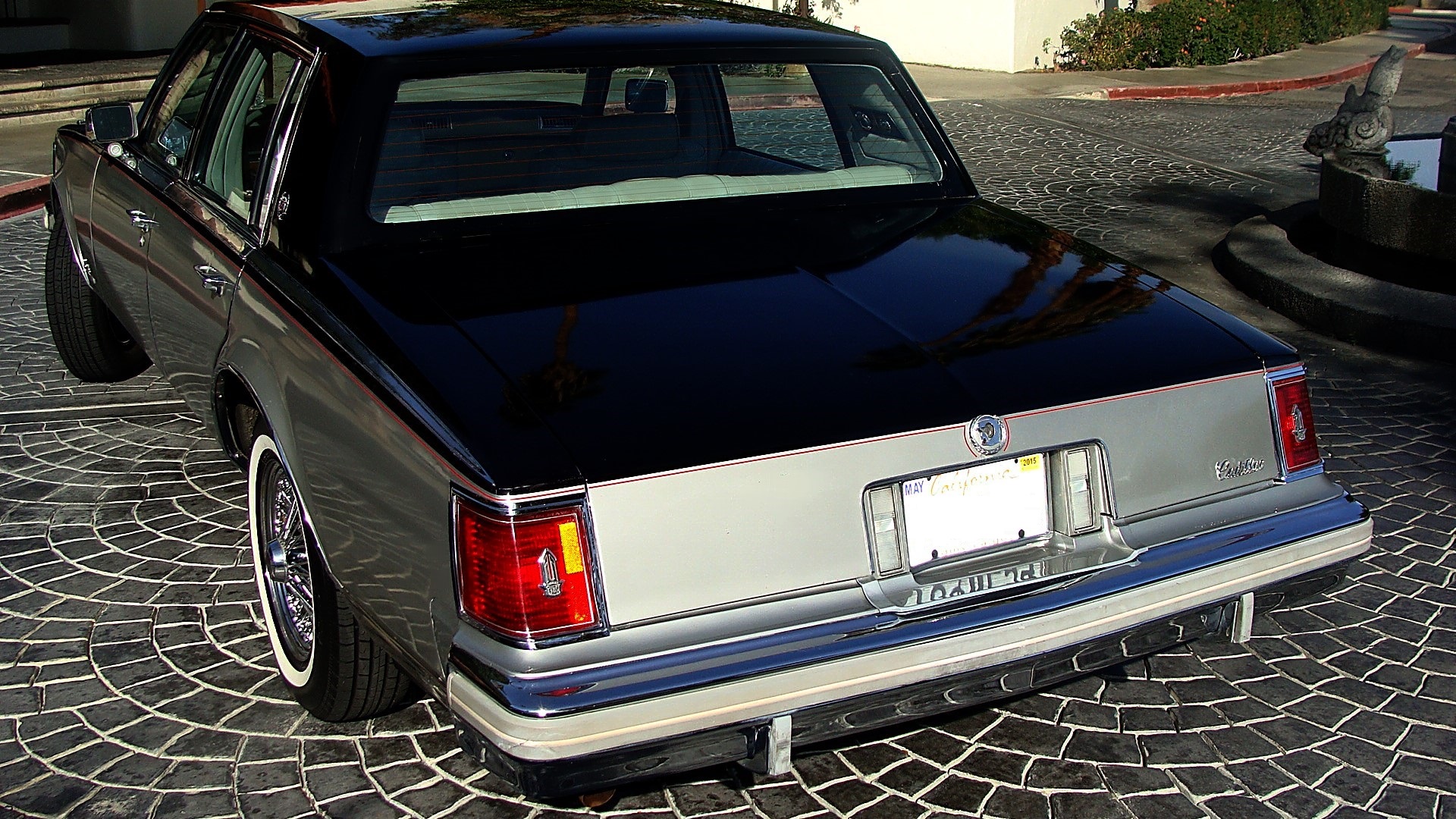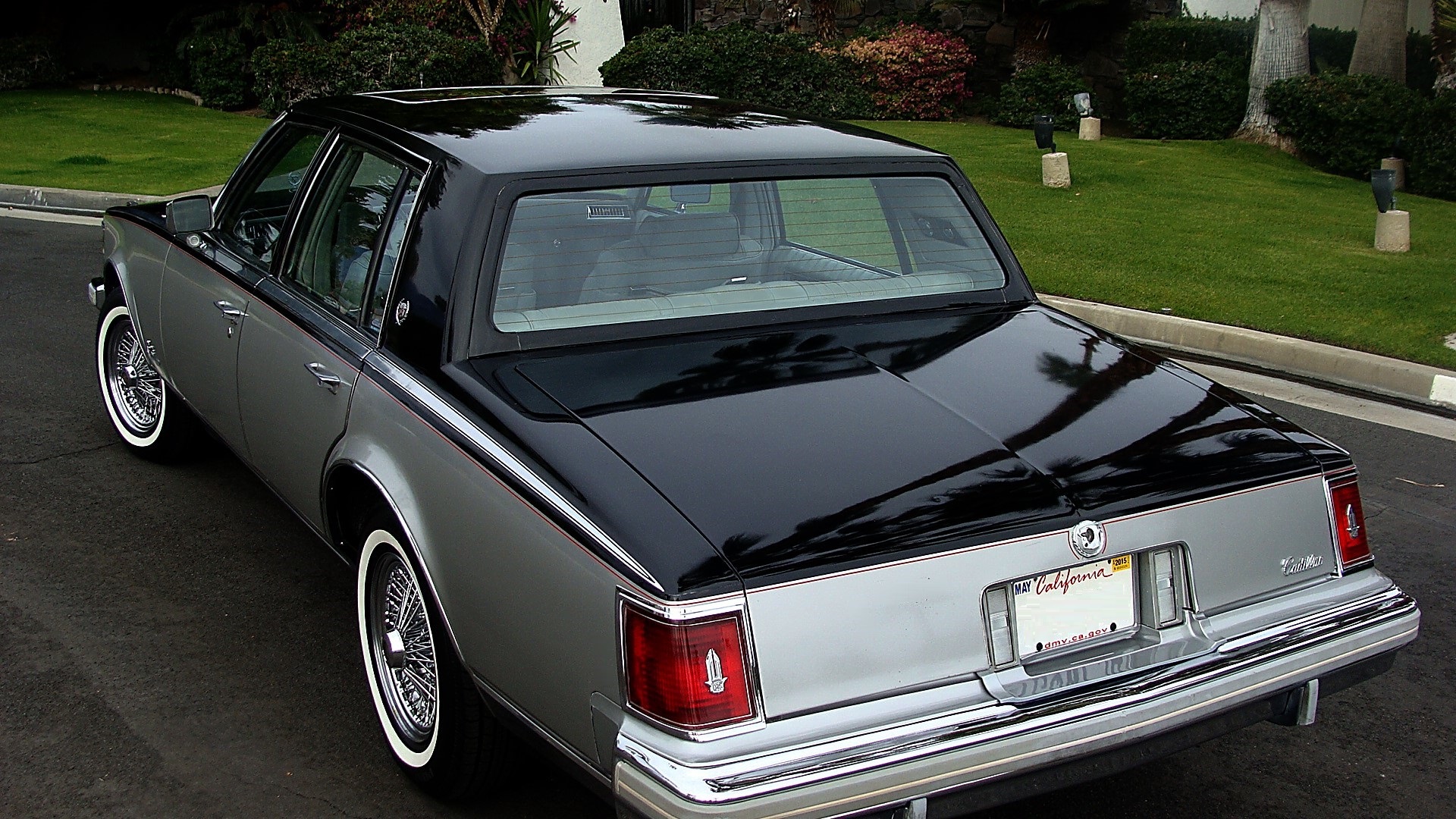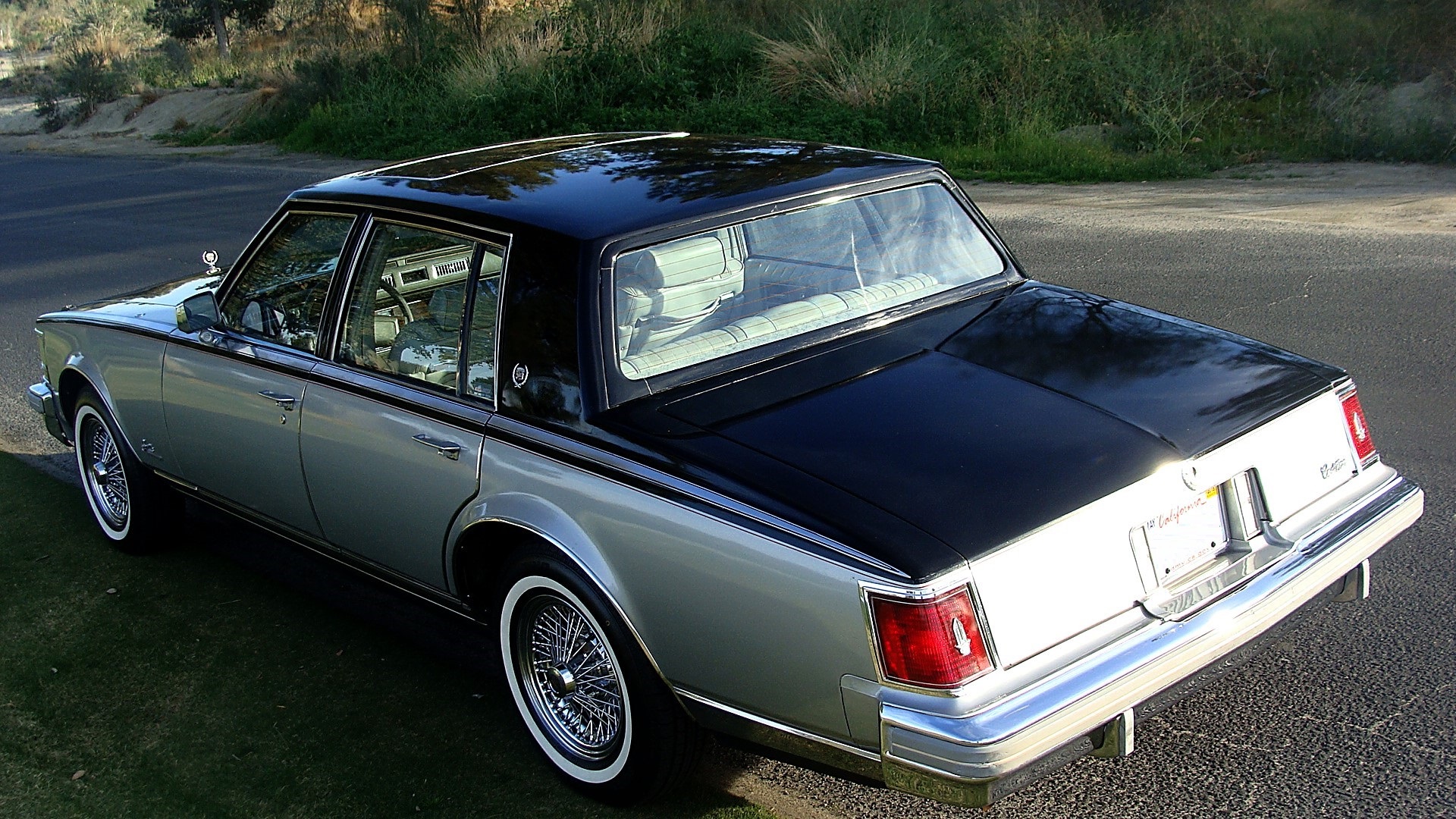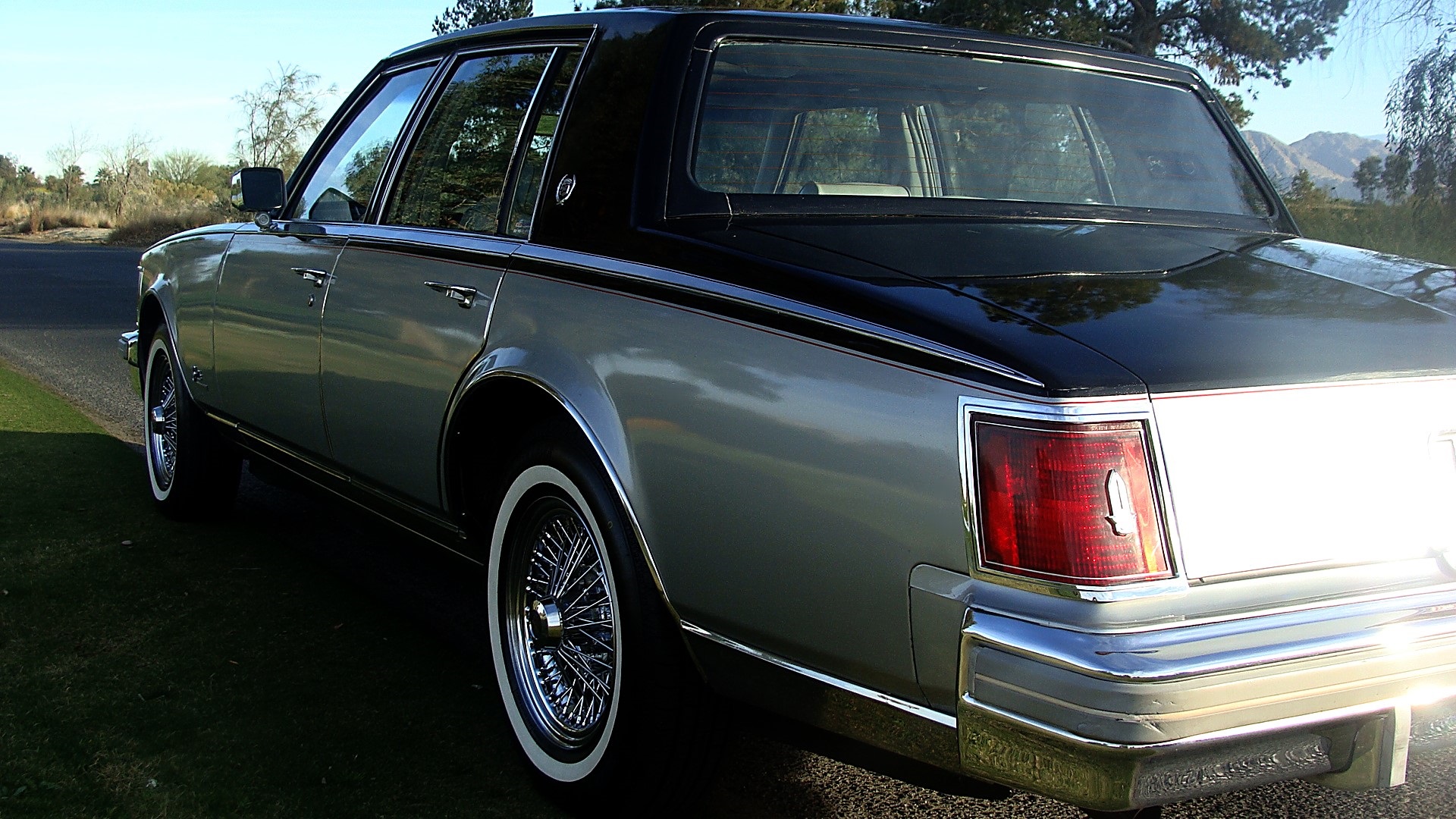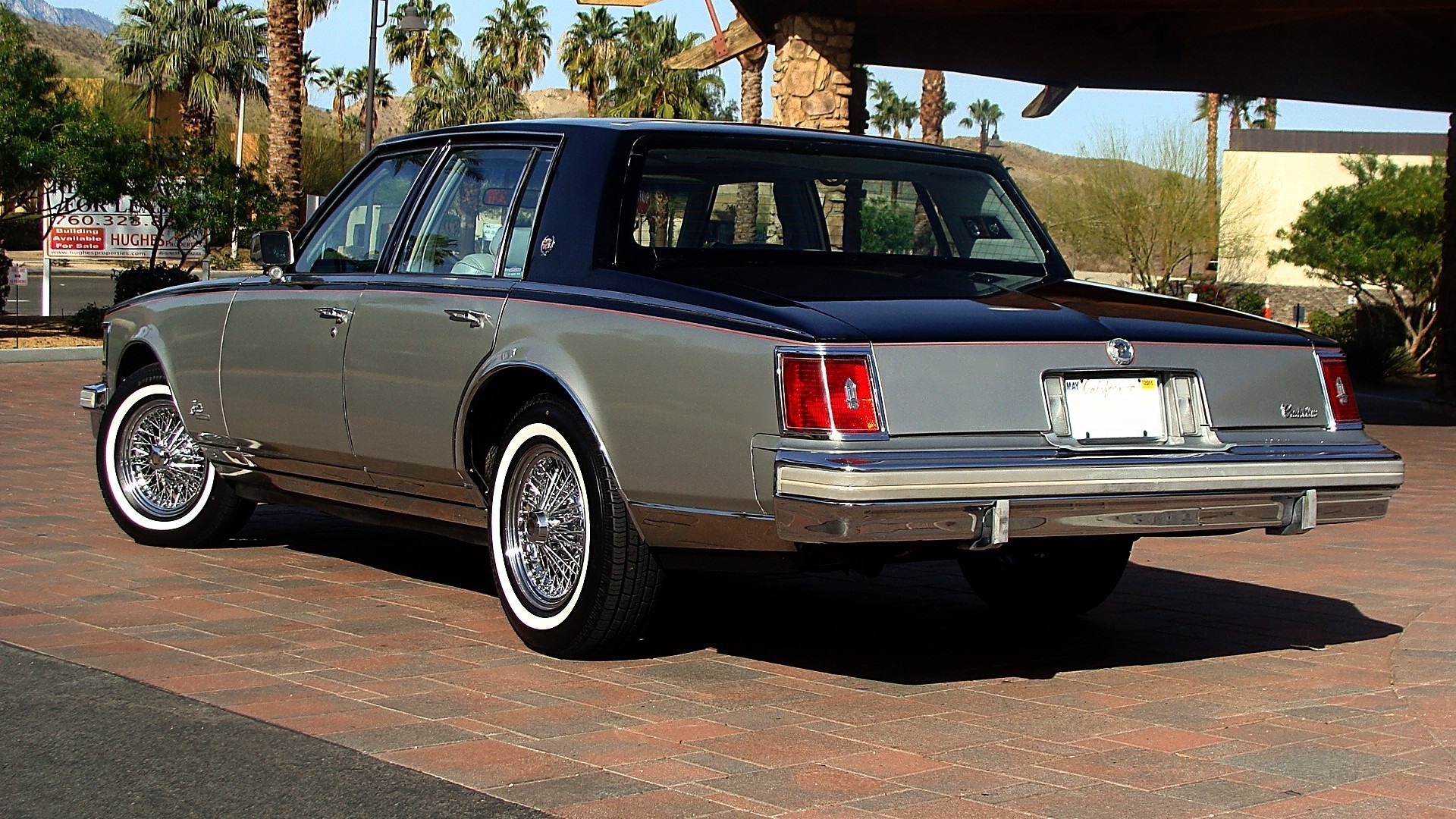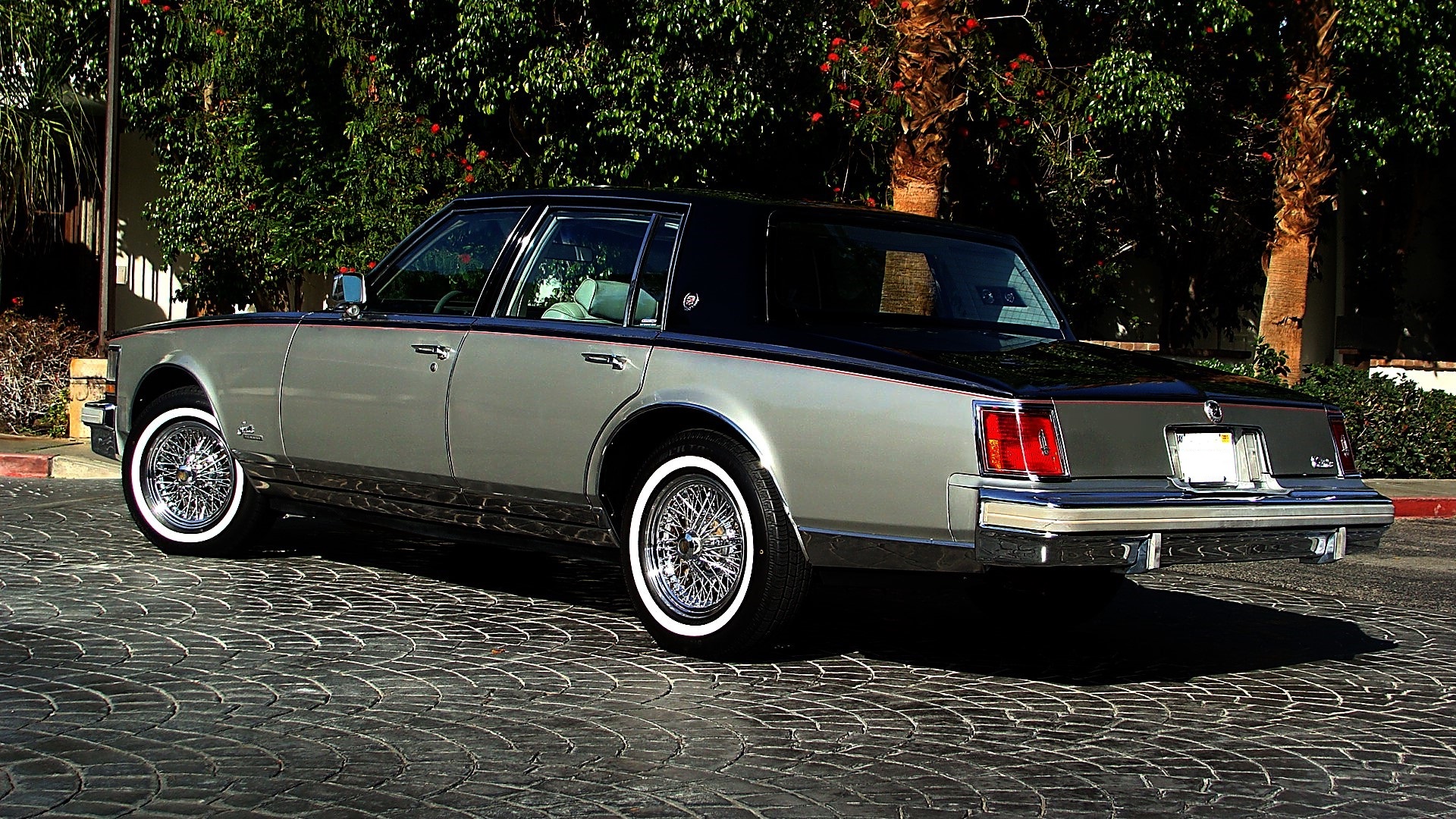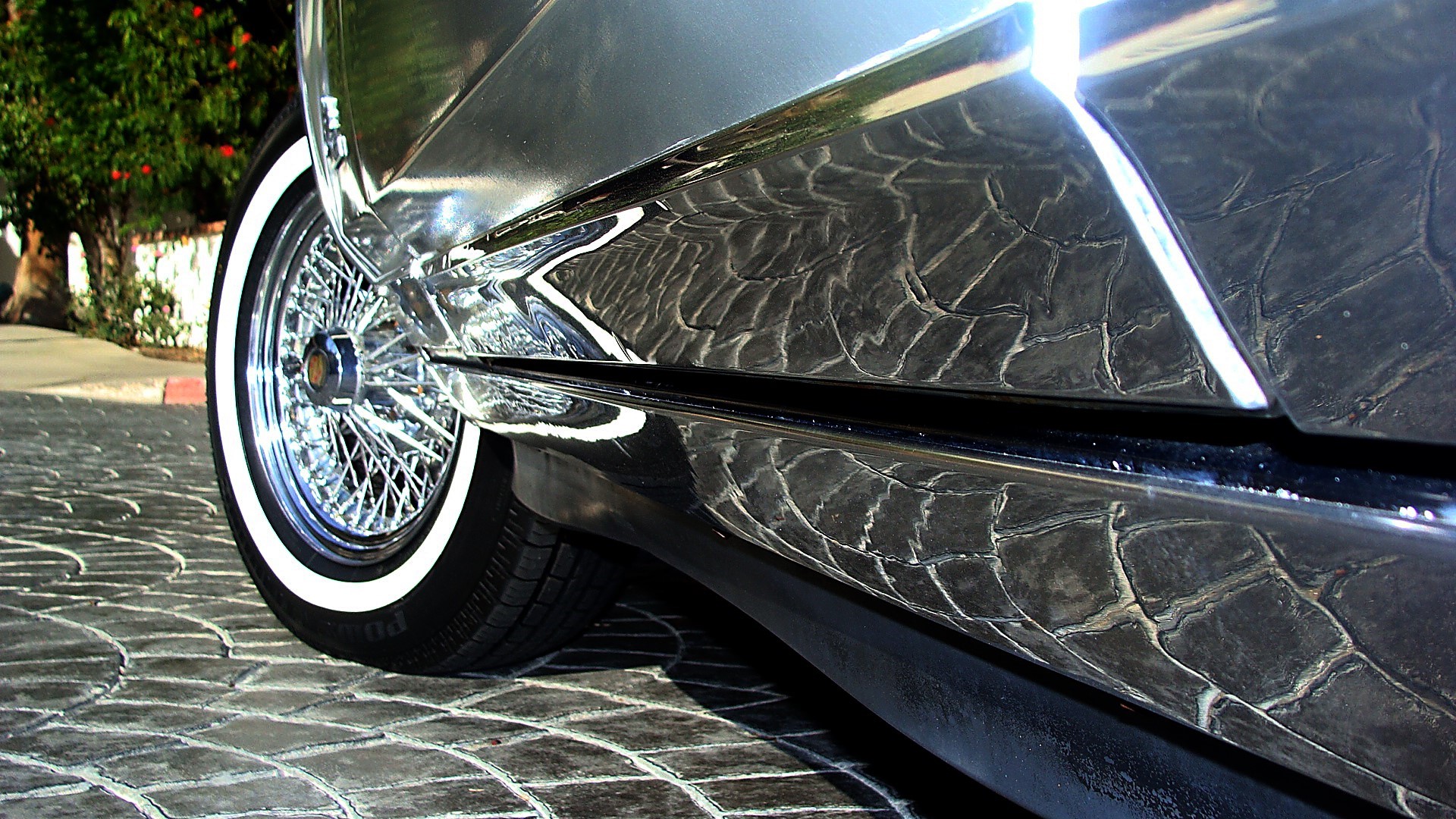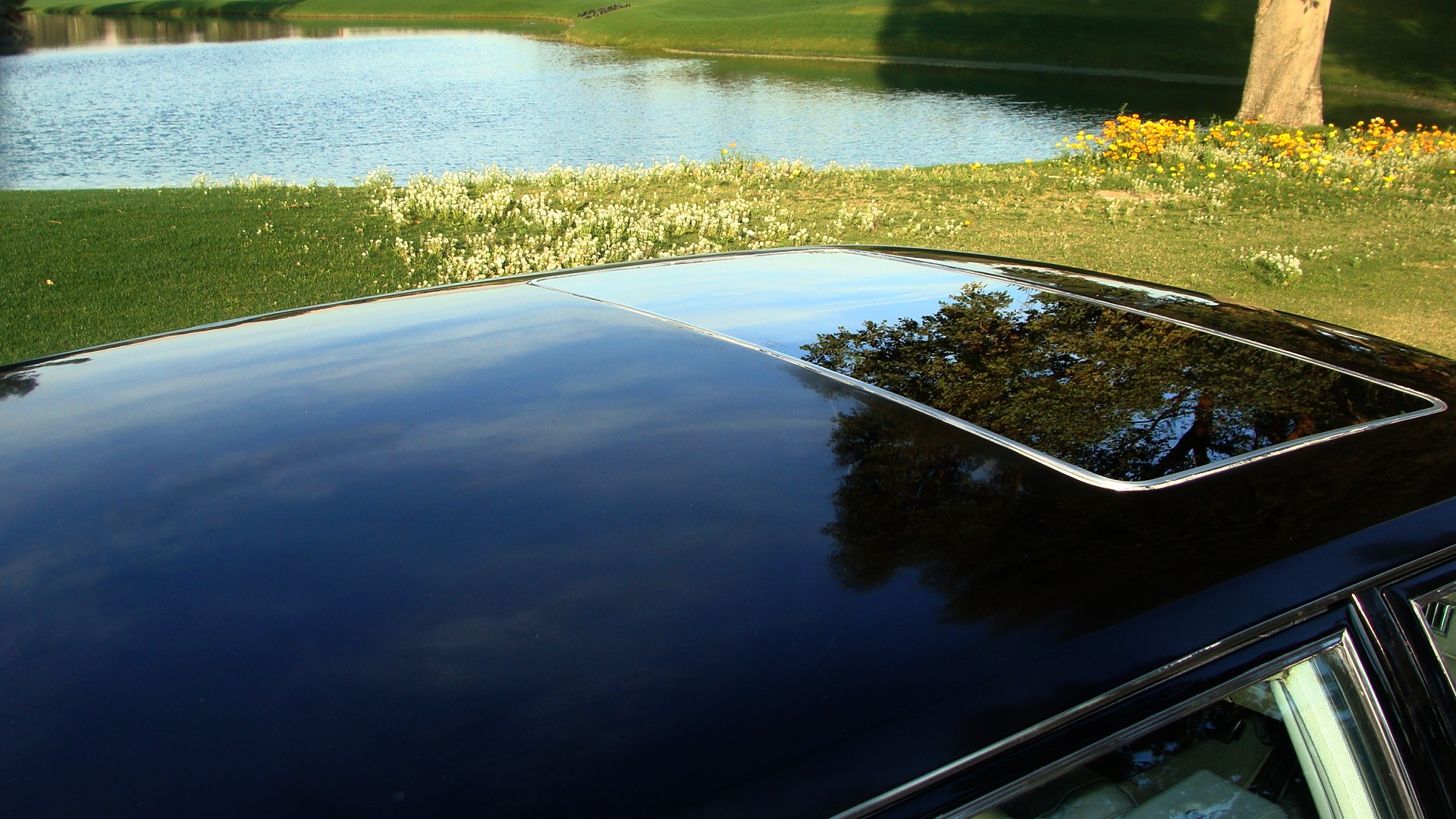 Rare factory Astro-Roof works as new.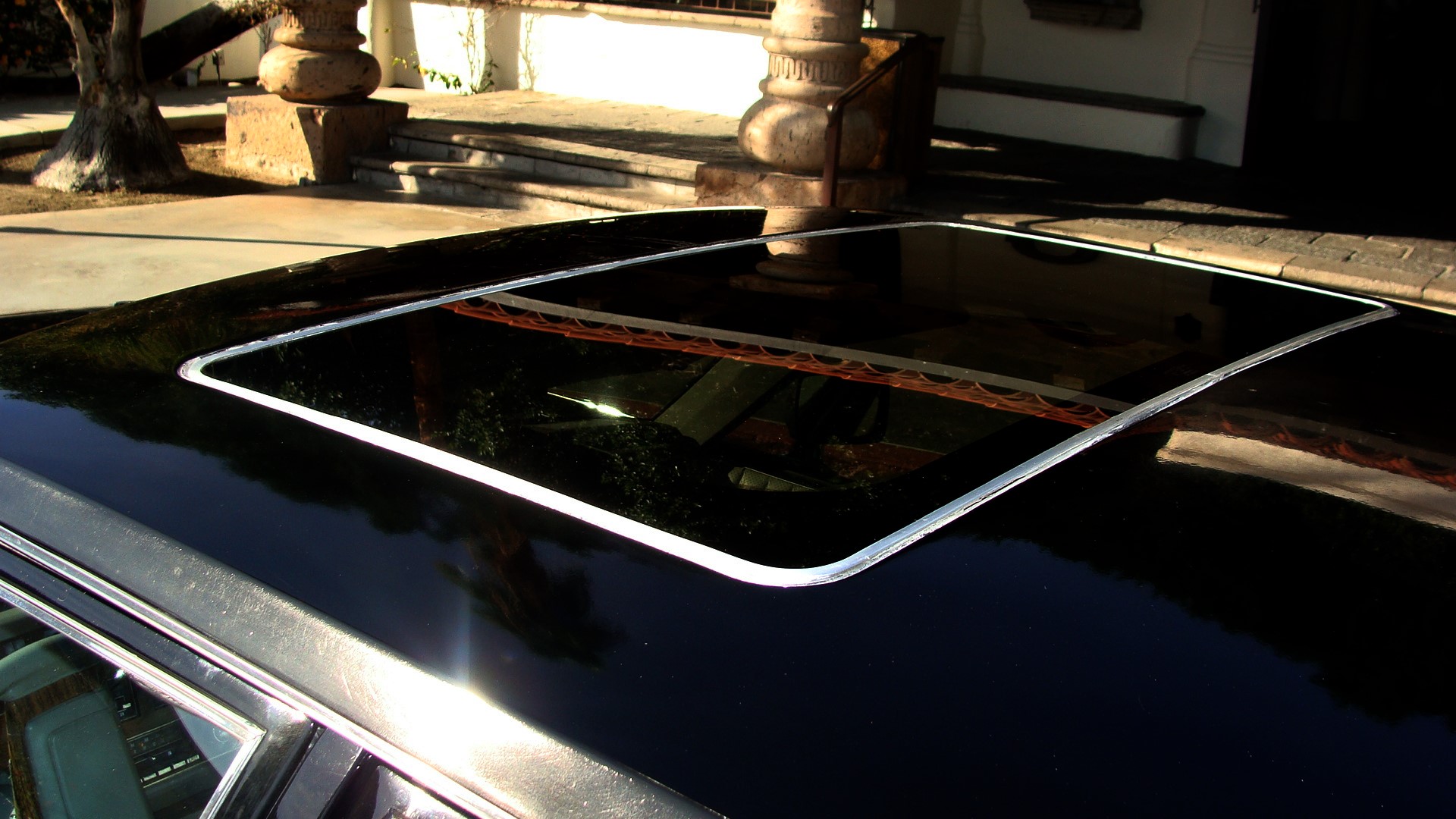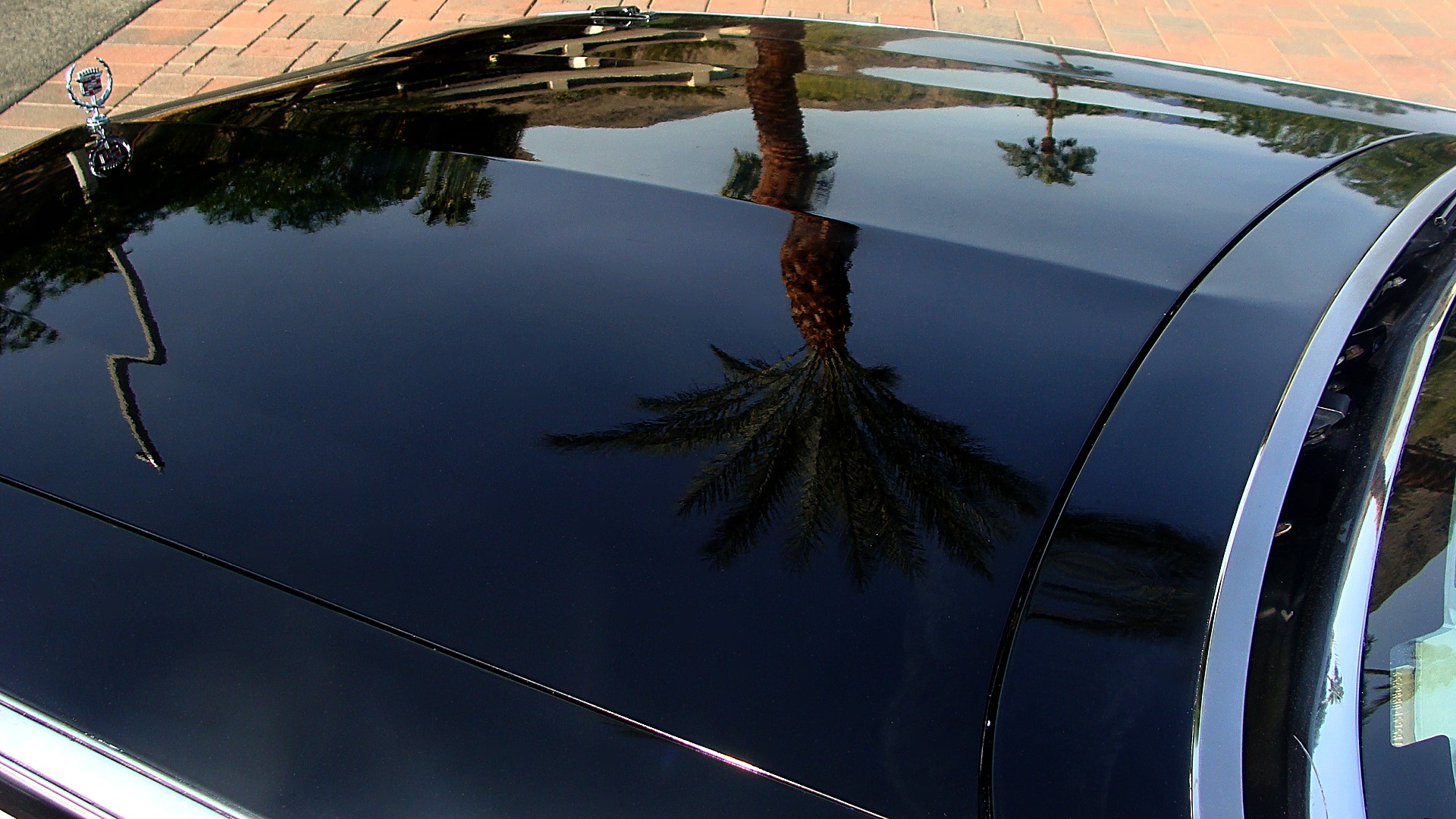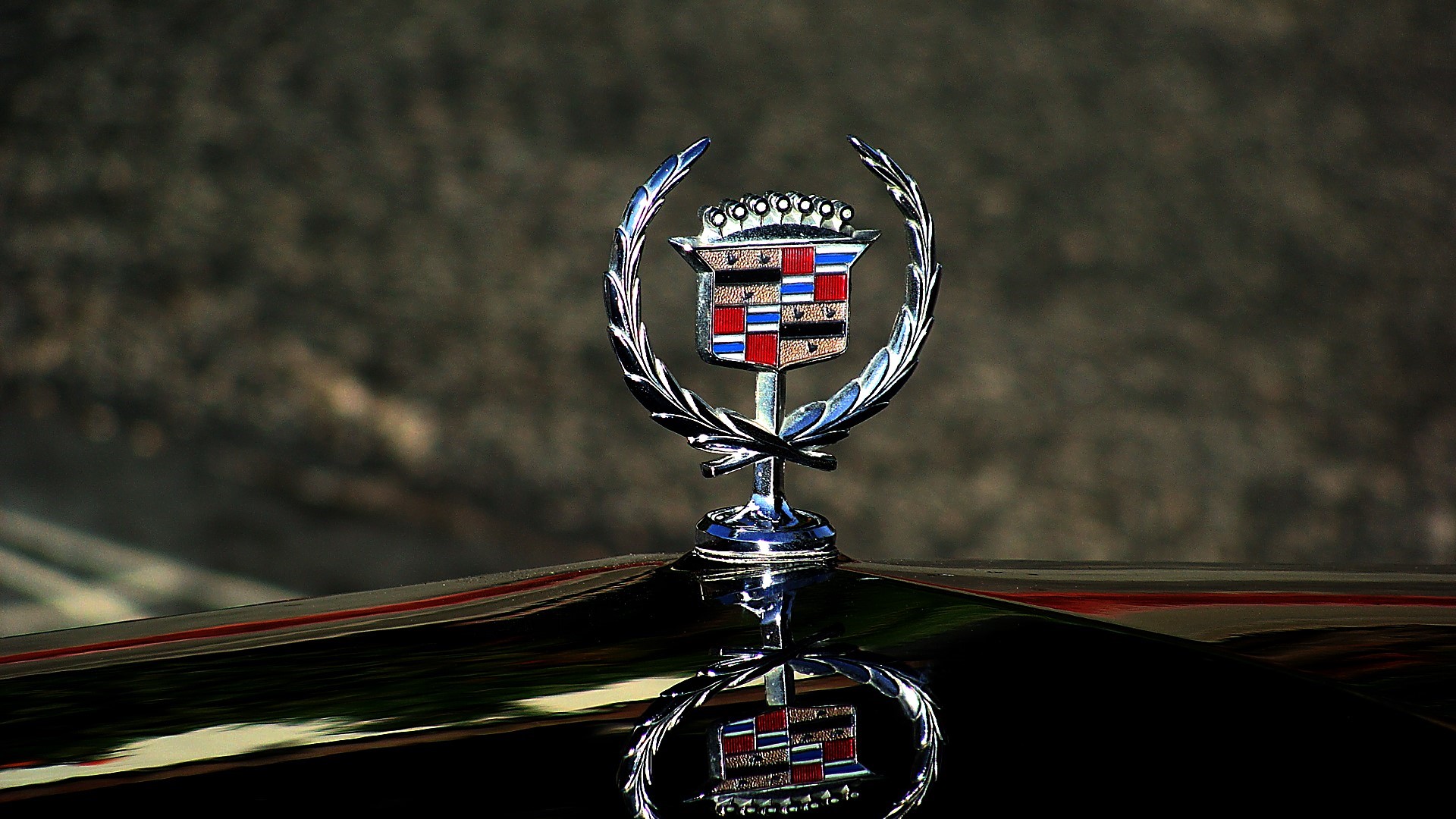 The Elegante got you an interior like no other Seville. In addition to the surround bolsters of Sierra Grain leather, the Elegante also had breathable perforated leather inserts in the pleated center cushion and back areas, bordered by a soft suede-like trim. The front seats are 40/40 dual comfort seats, and provide storage pockets on the seat backs for the convenience of rear seat passengers.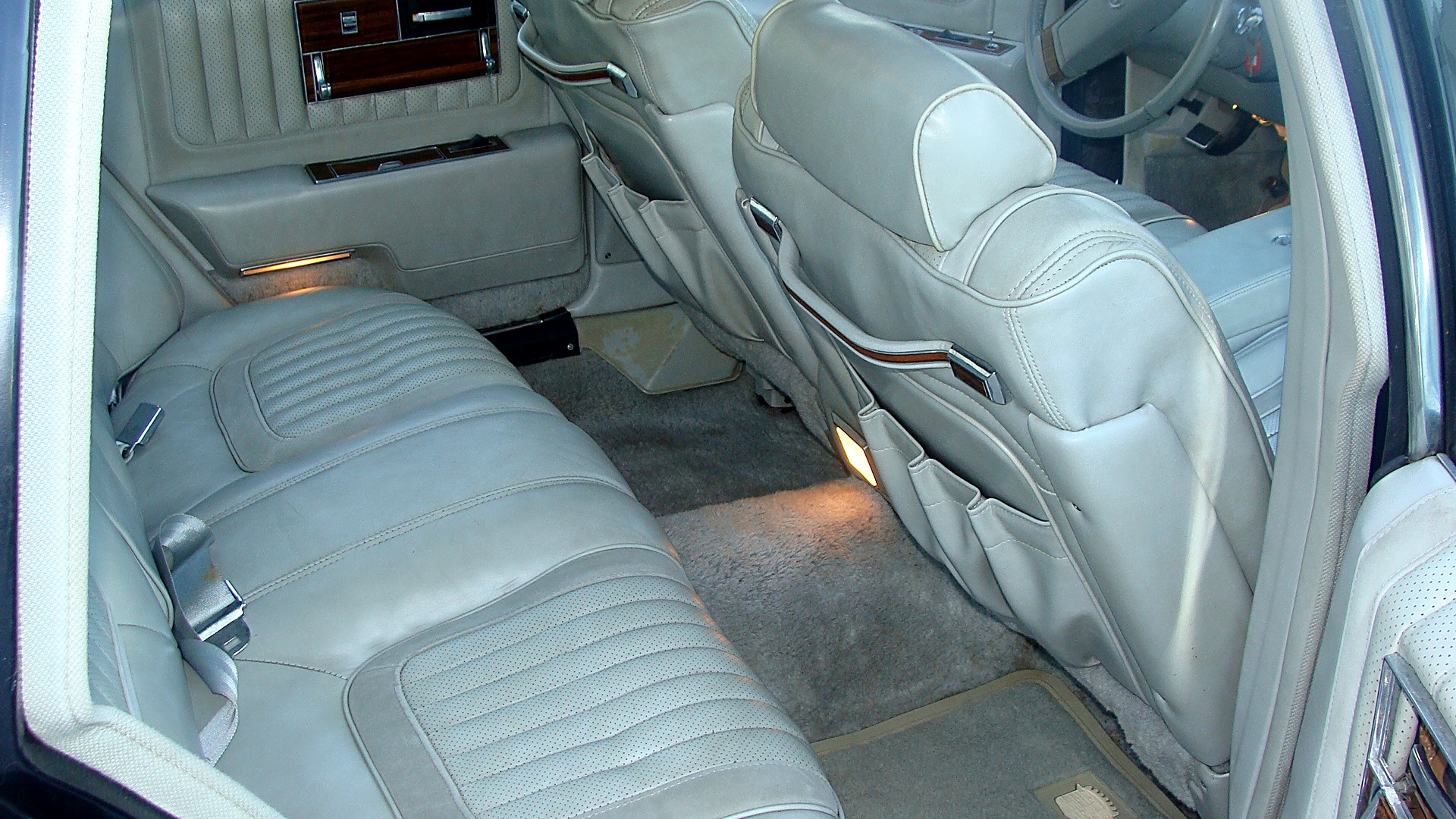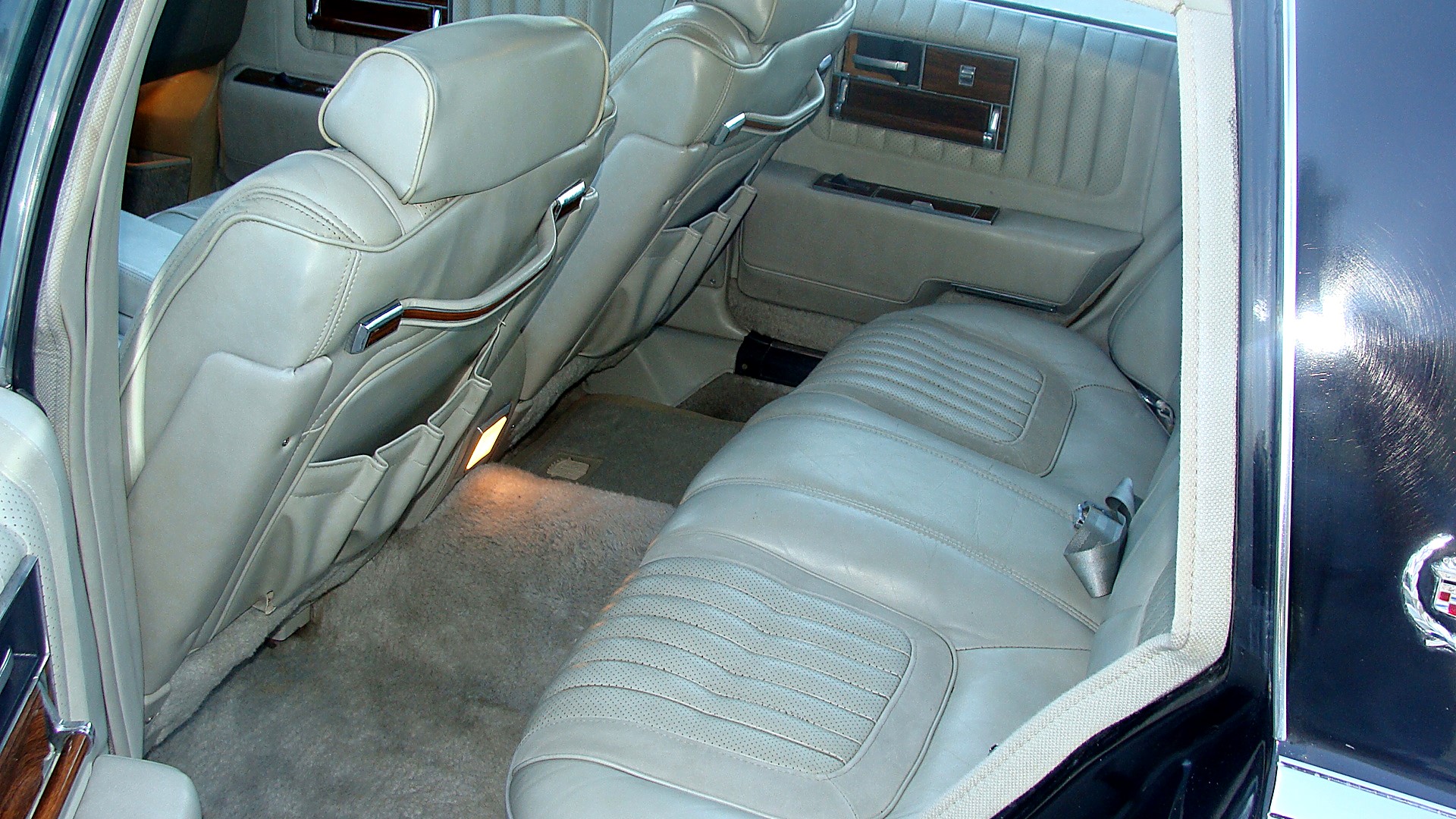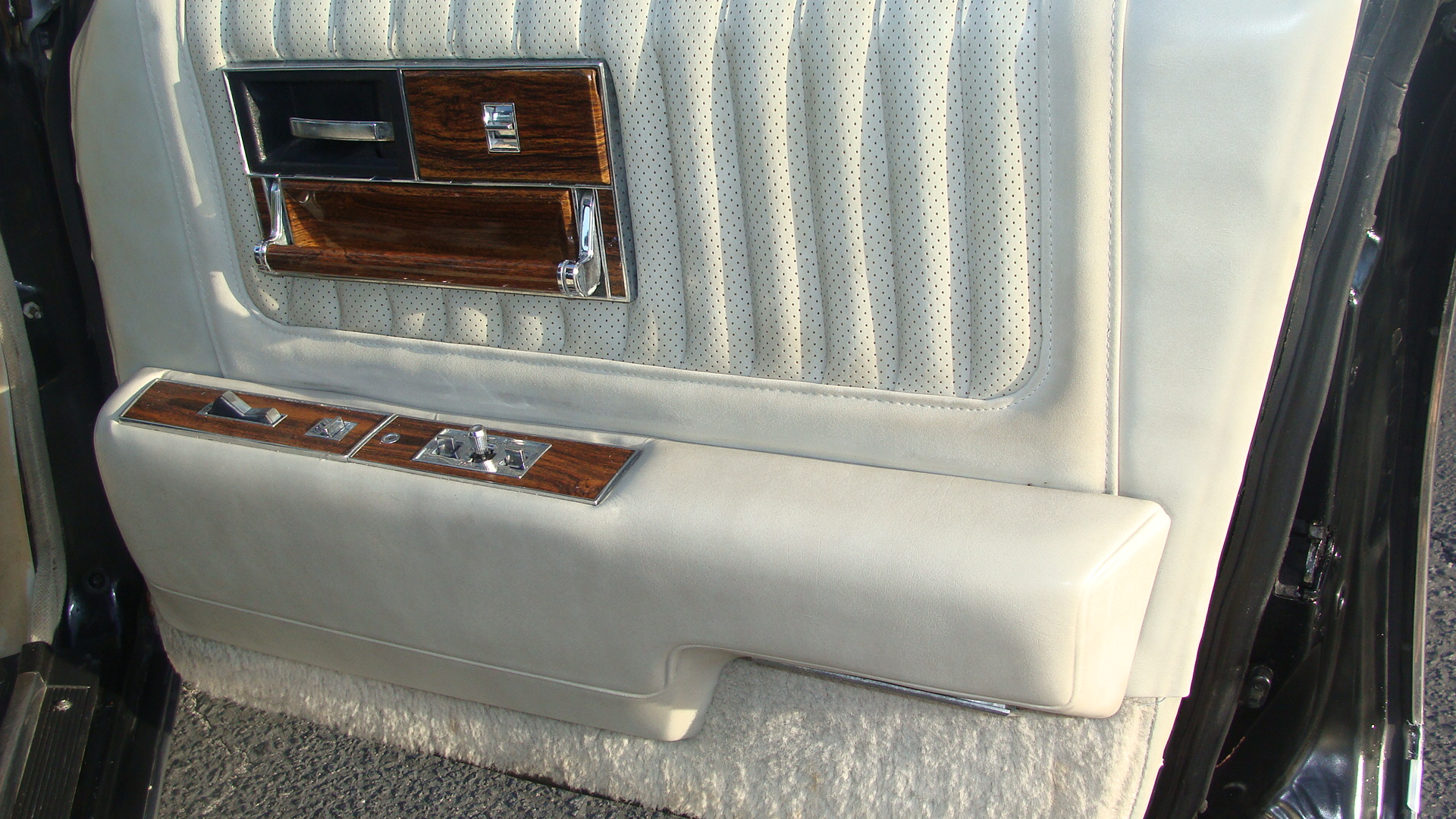 The only Sevilles with a leather wrapped steering wheel were the few with the Elegante package.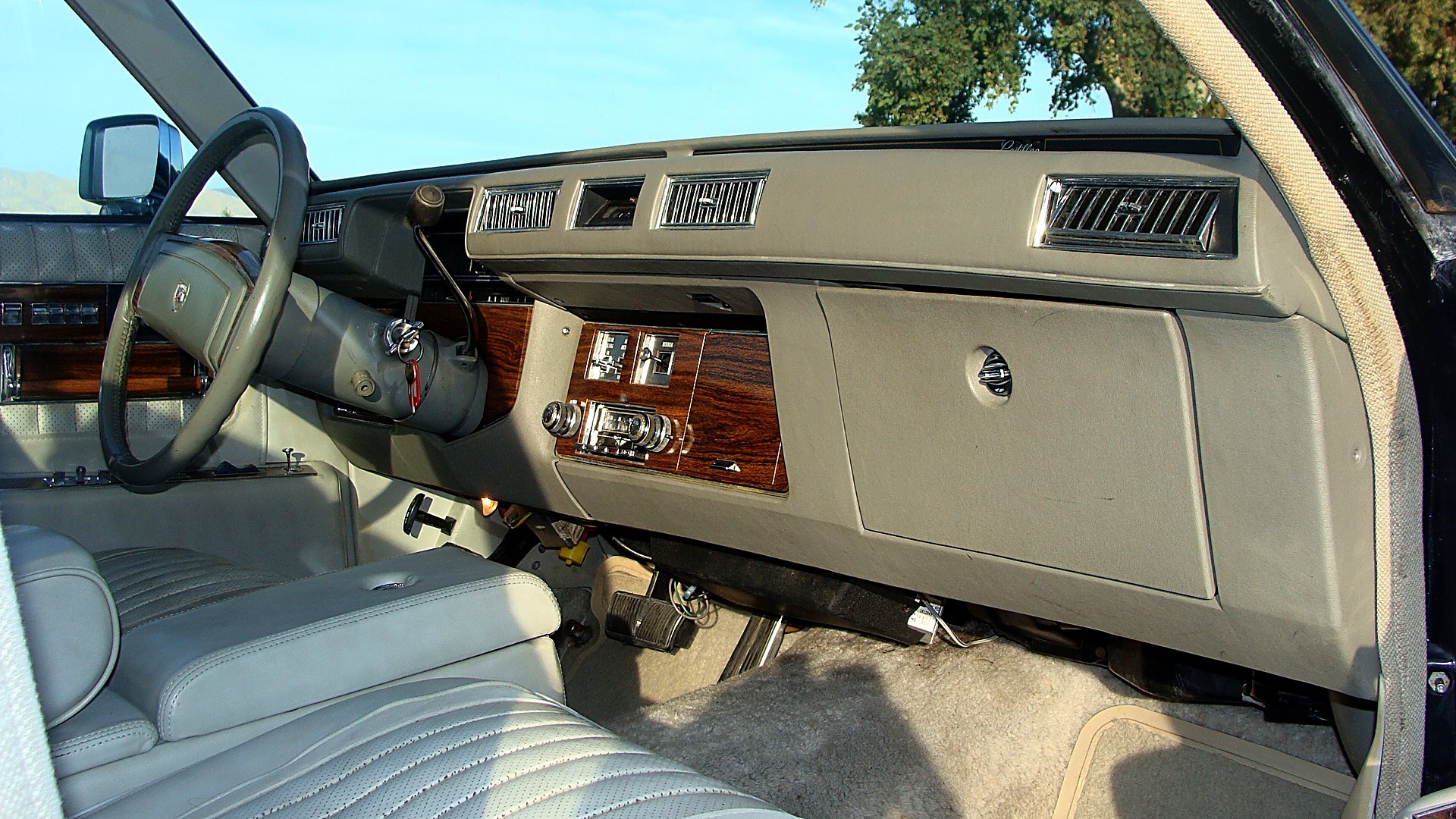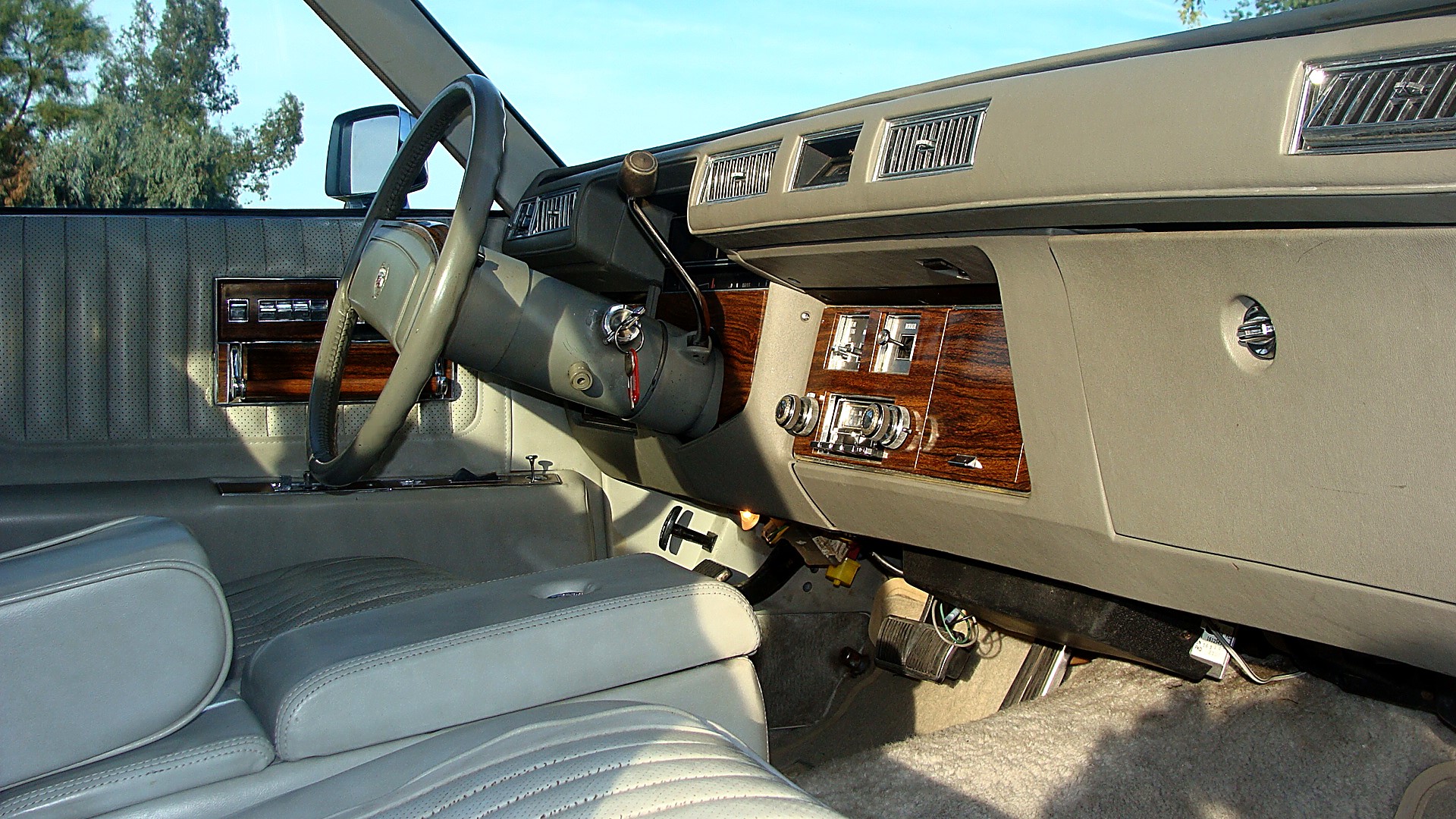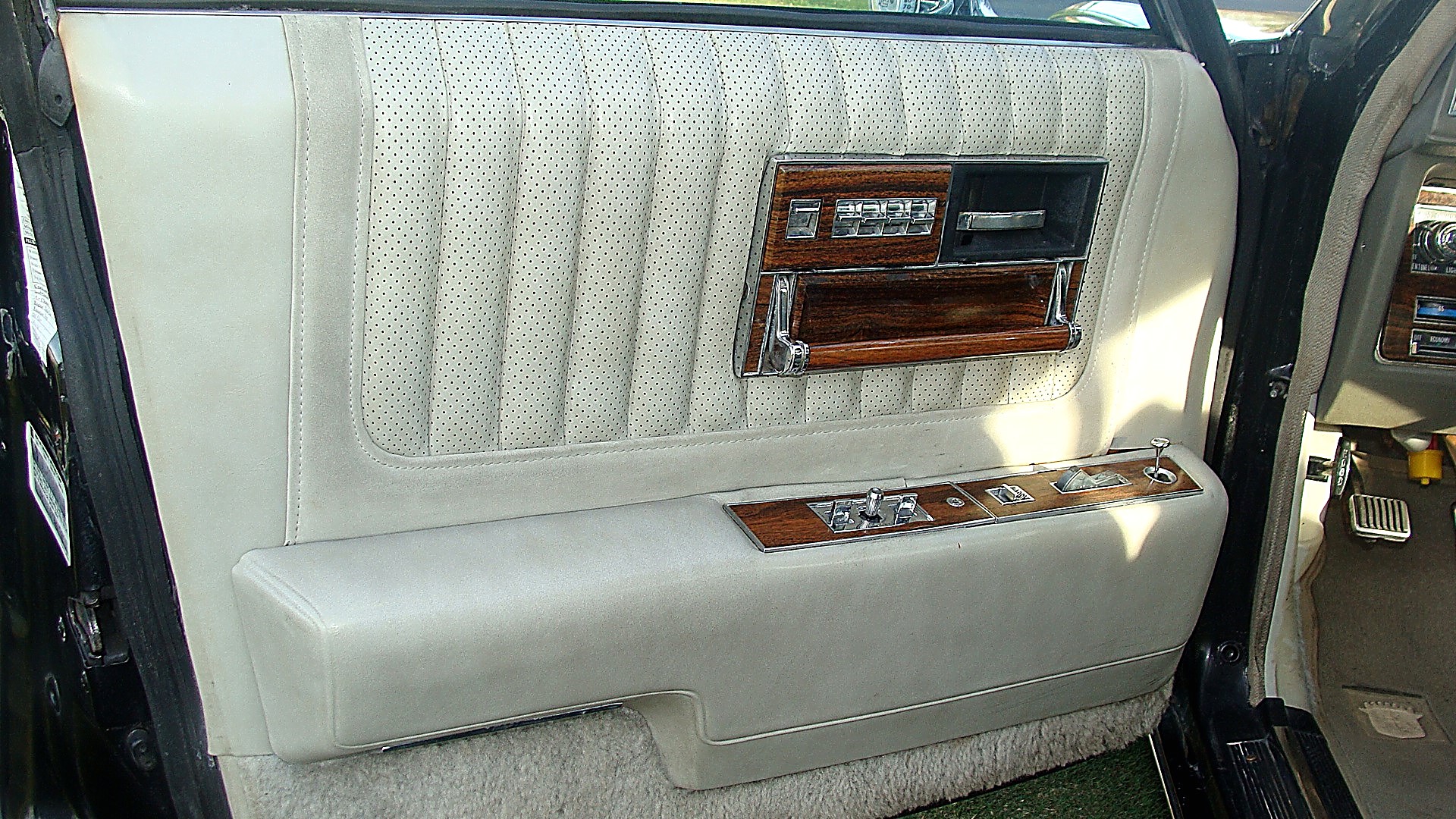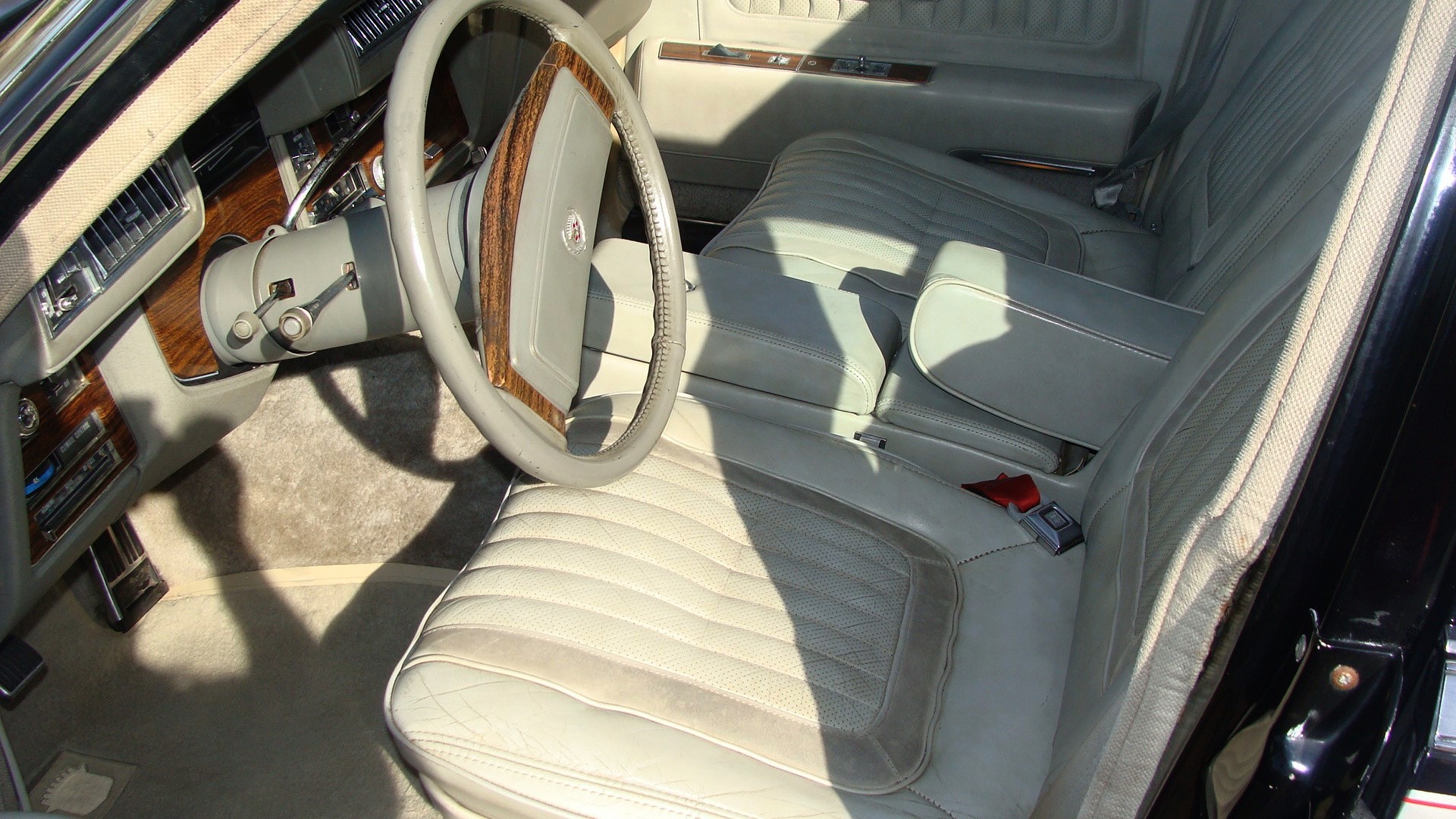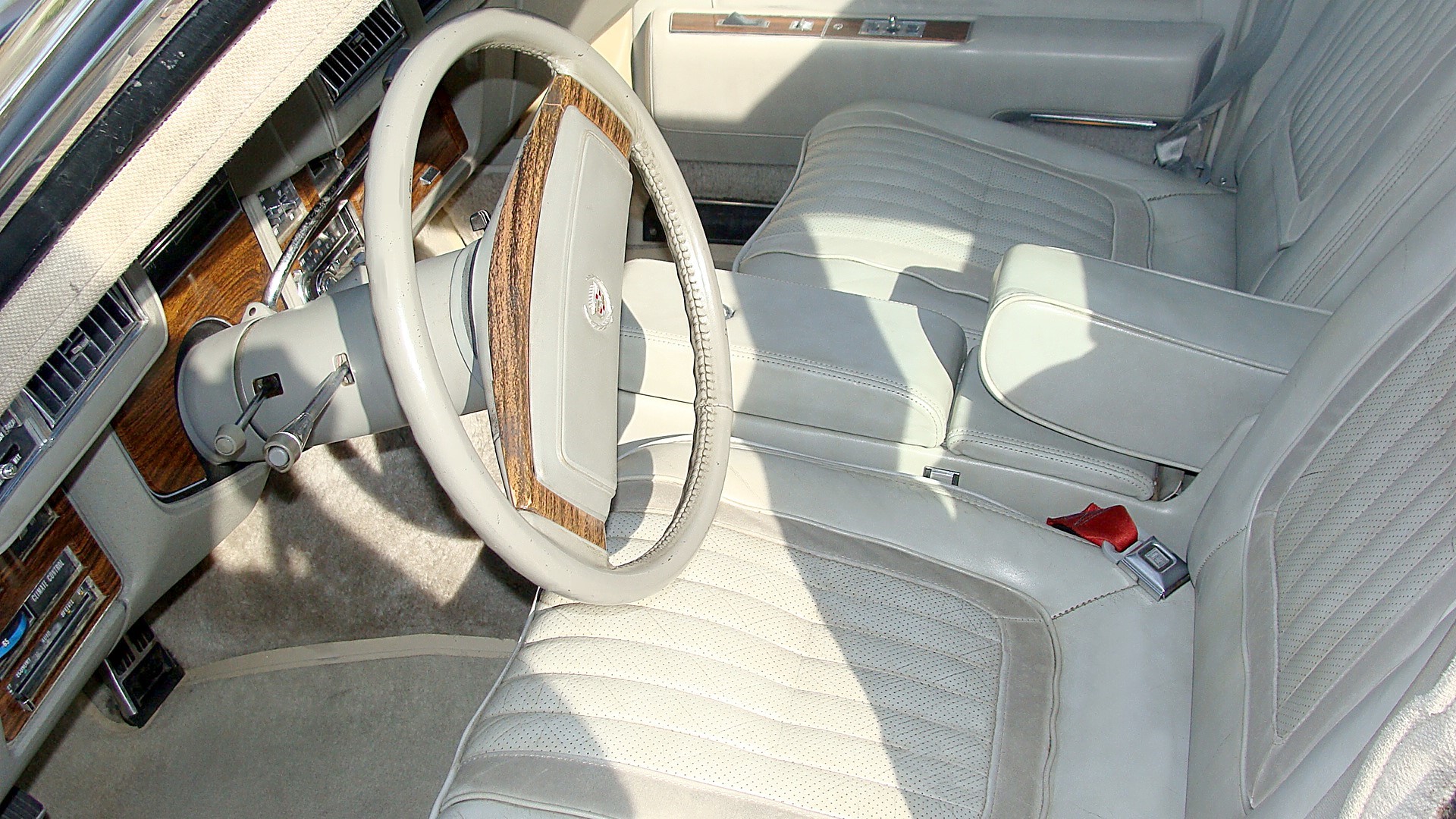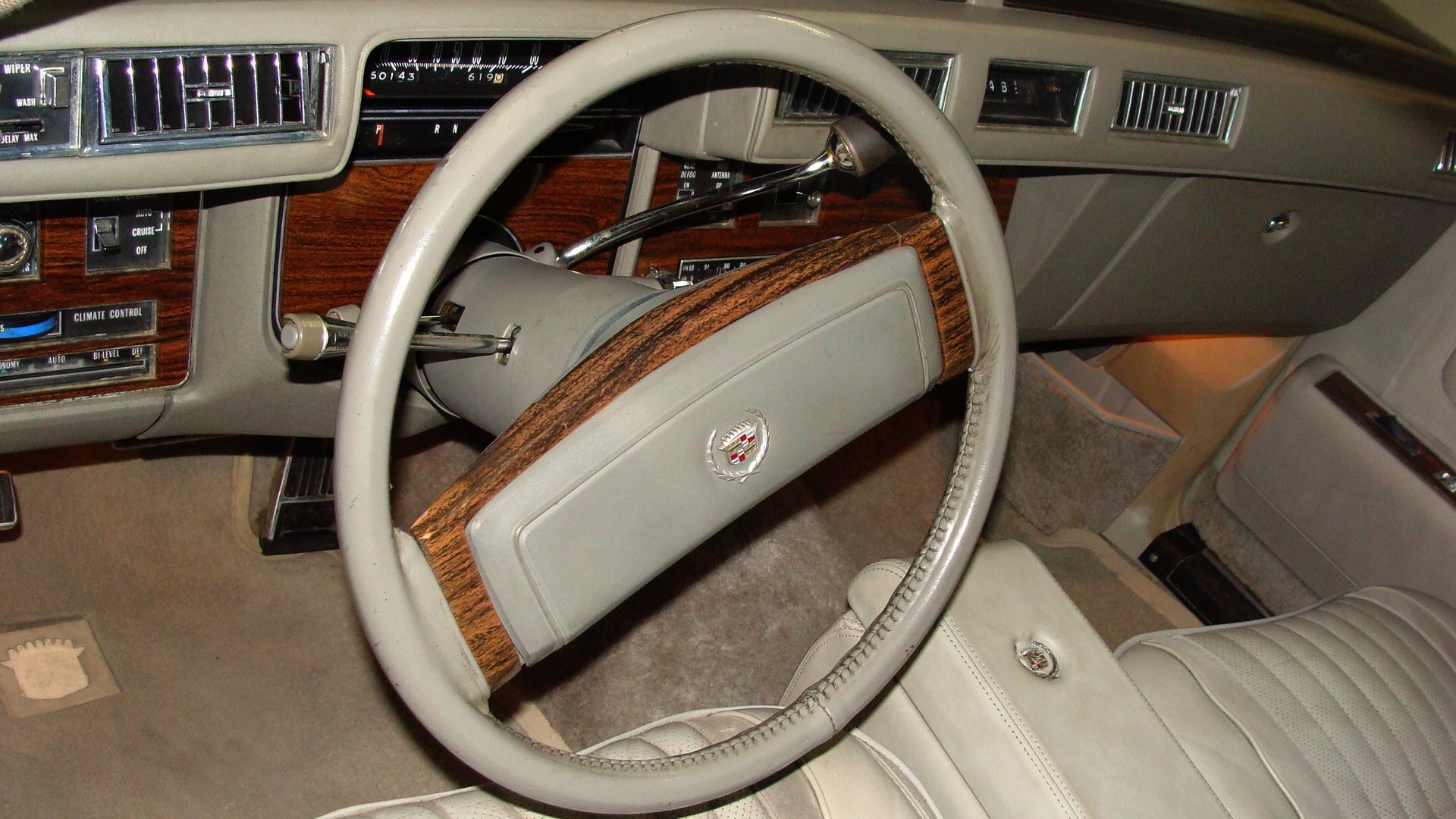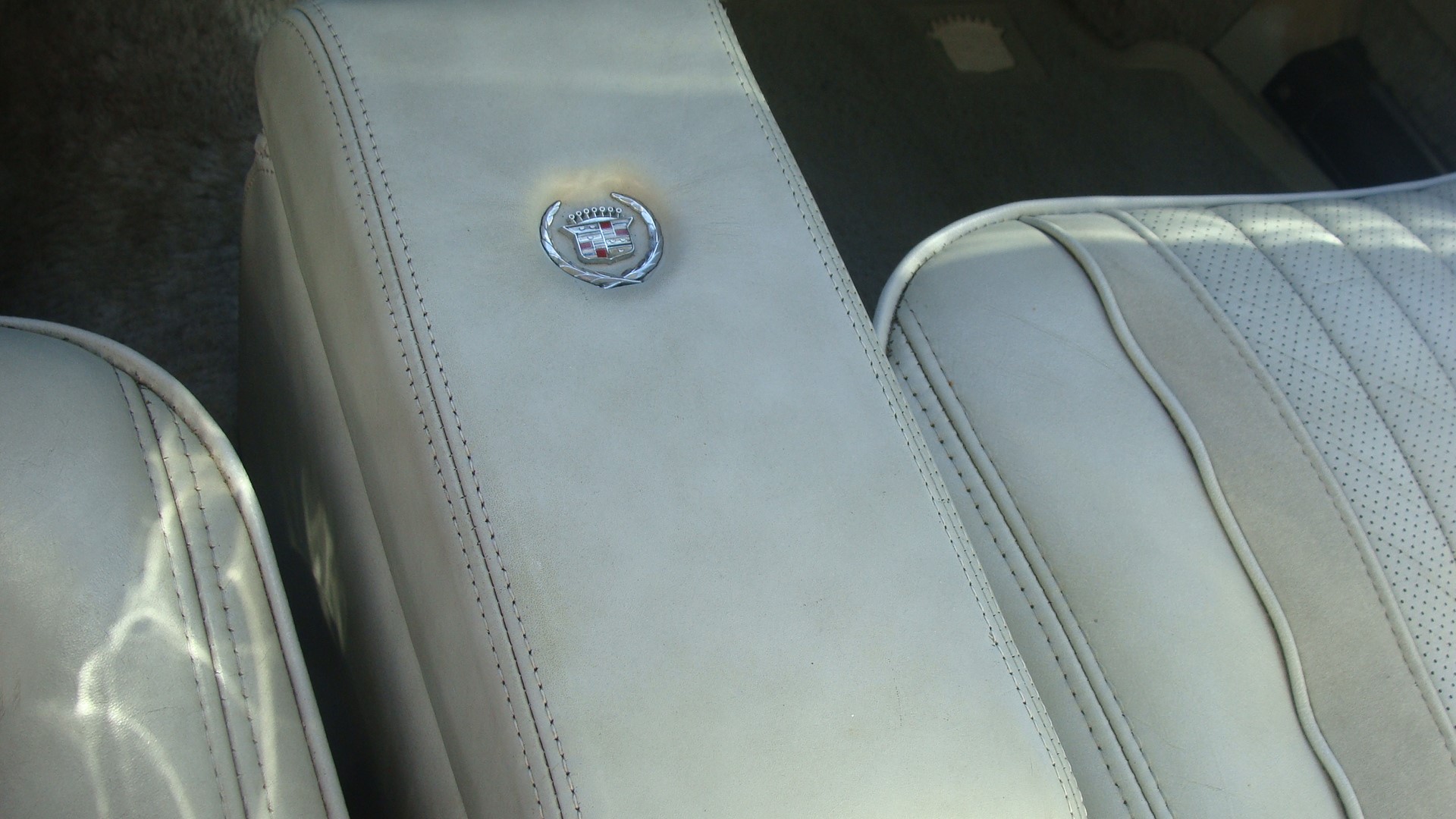 A functional console on the Elegante equipped Sevilles separate the front two seats, and includes a rear floor courtesy light, and a light in the storage compartment, which has provisions for a writing tablet and pen, a mobile phone installation and storage of 8-track tapes and personal items.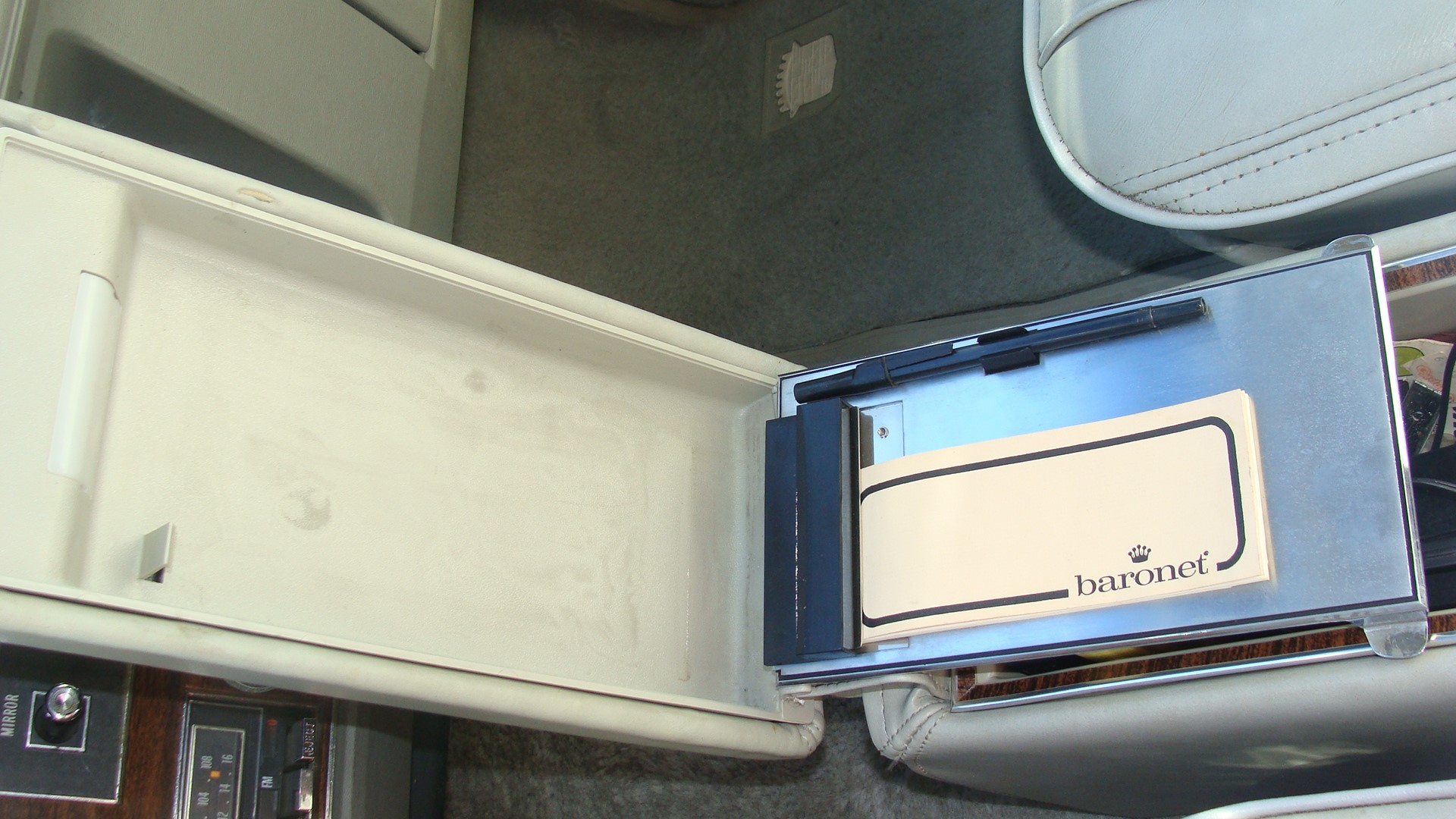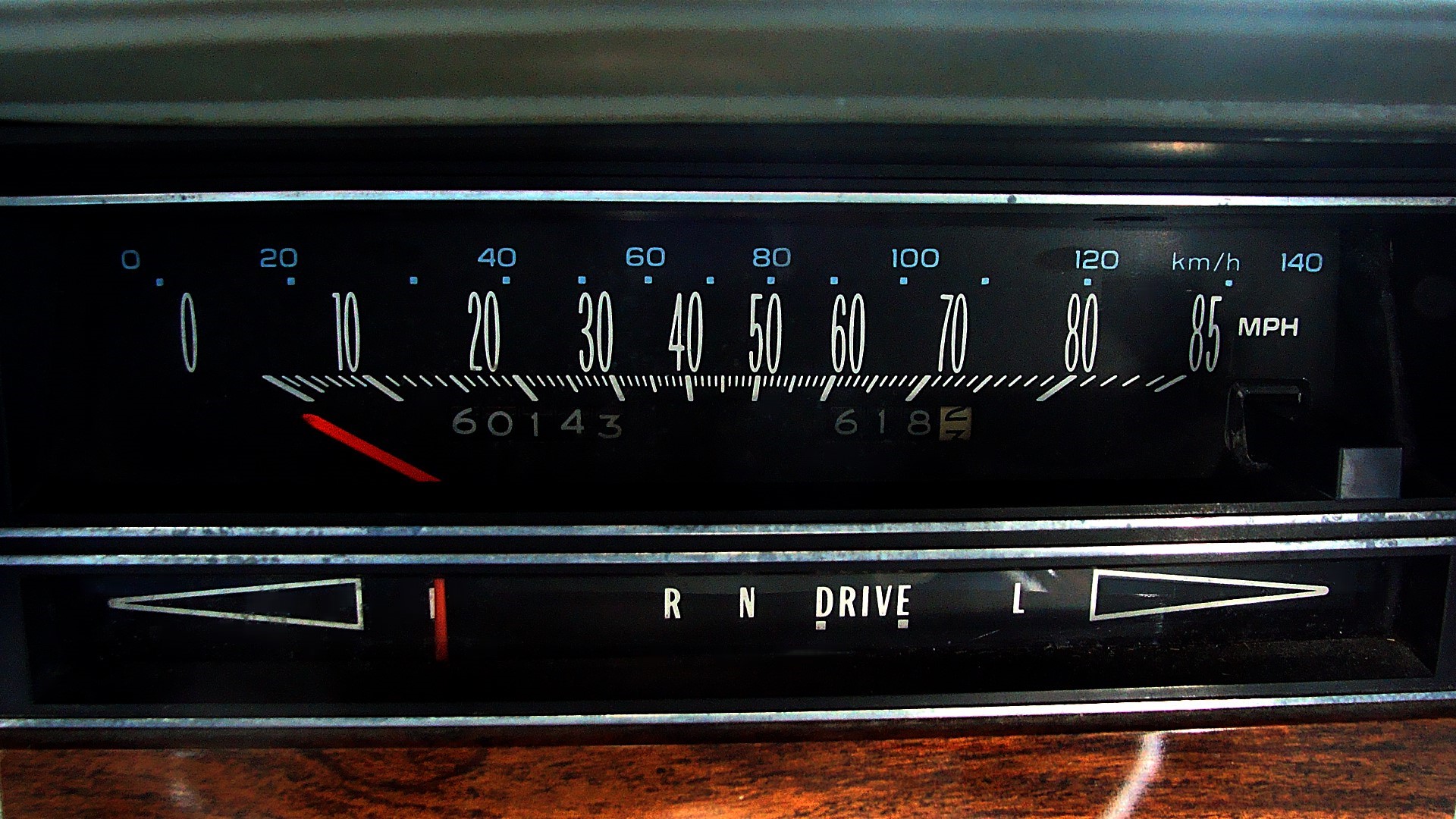 60K original miles backed up by copious amounts of maintenance records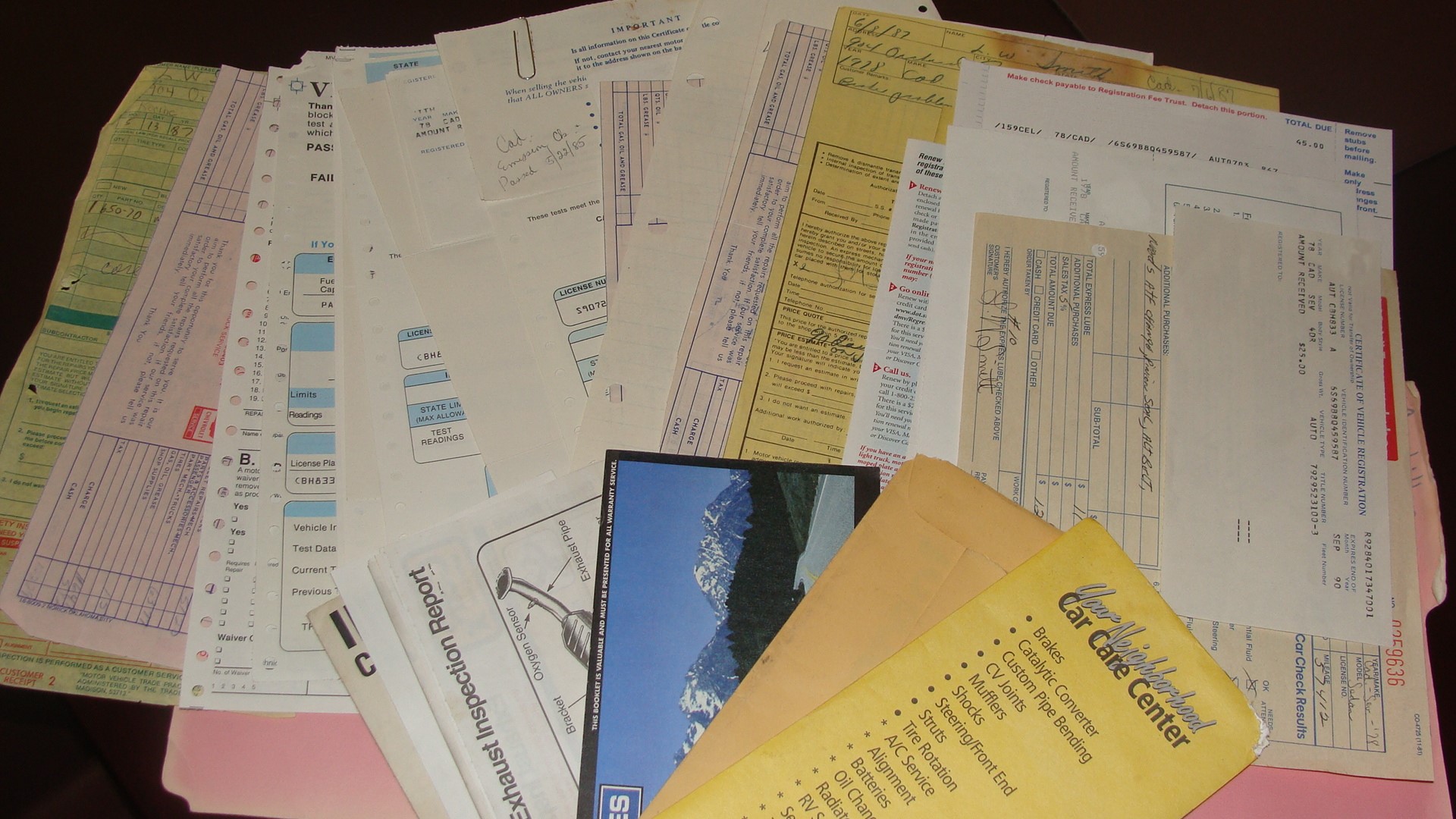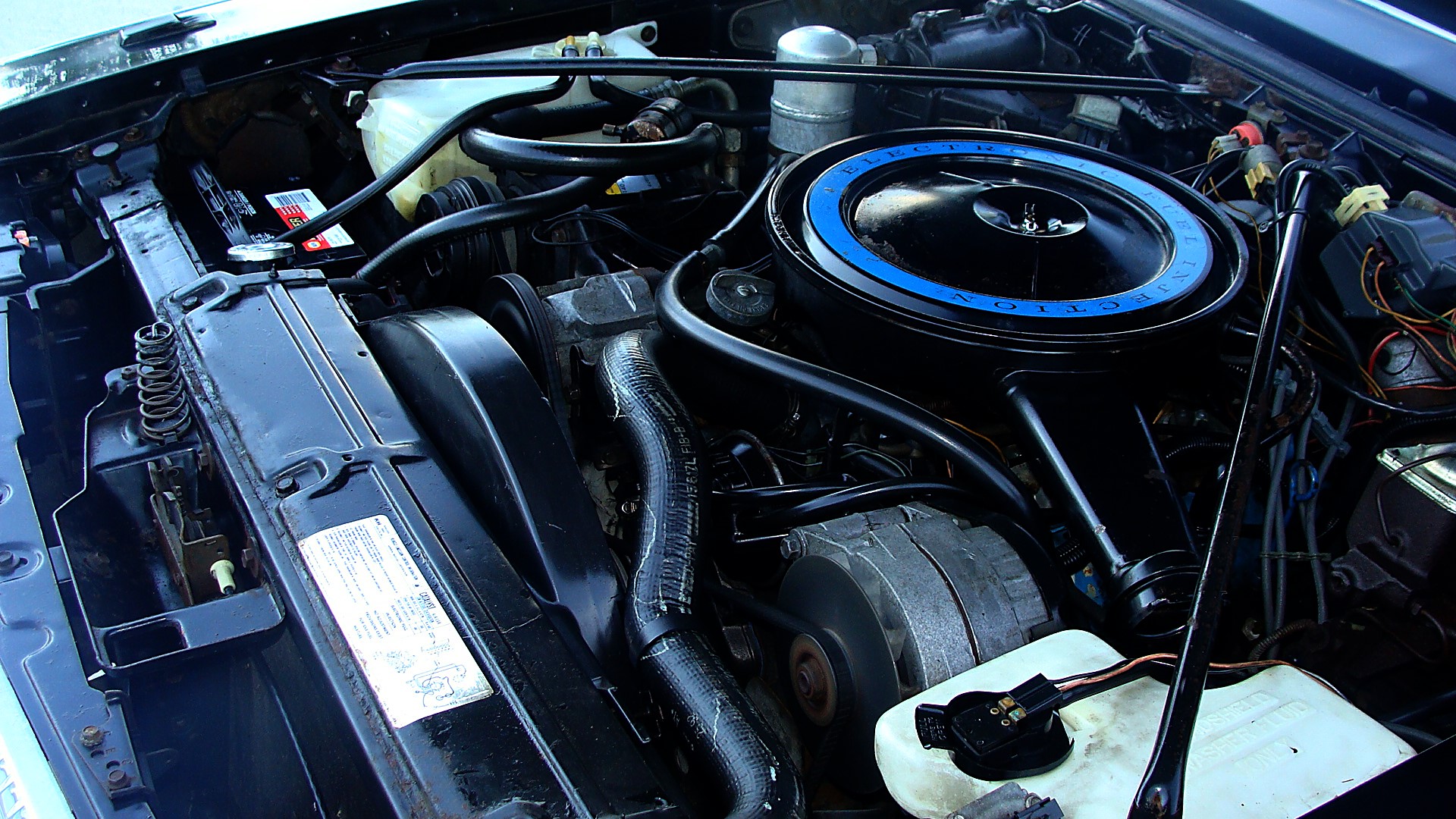 A very smooth running, numbers matching Fuel Injected 350(5.7) V8 powers this Seville. These cars have a lot of power. No leaks and the AC blows cold.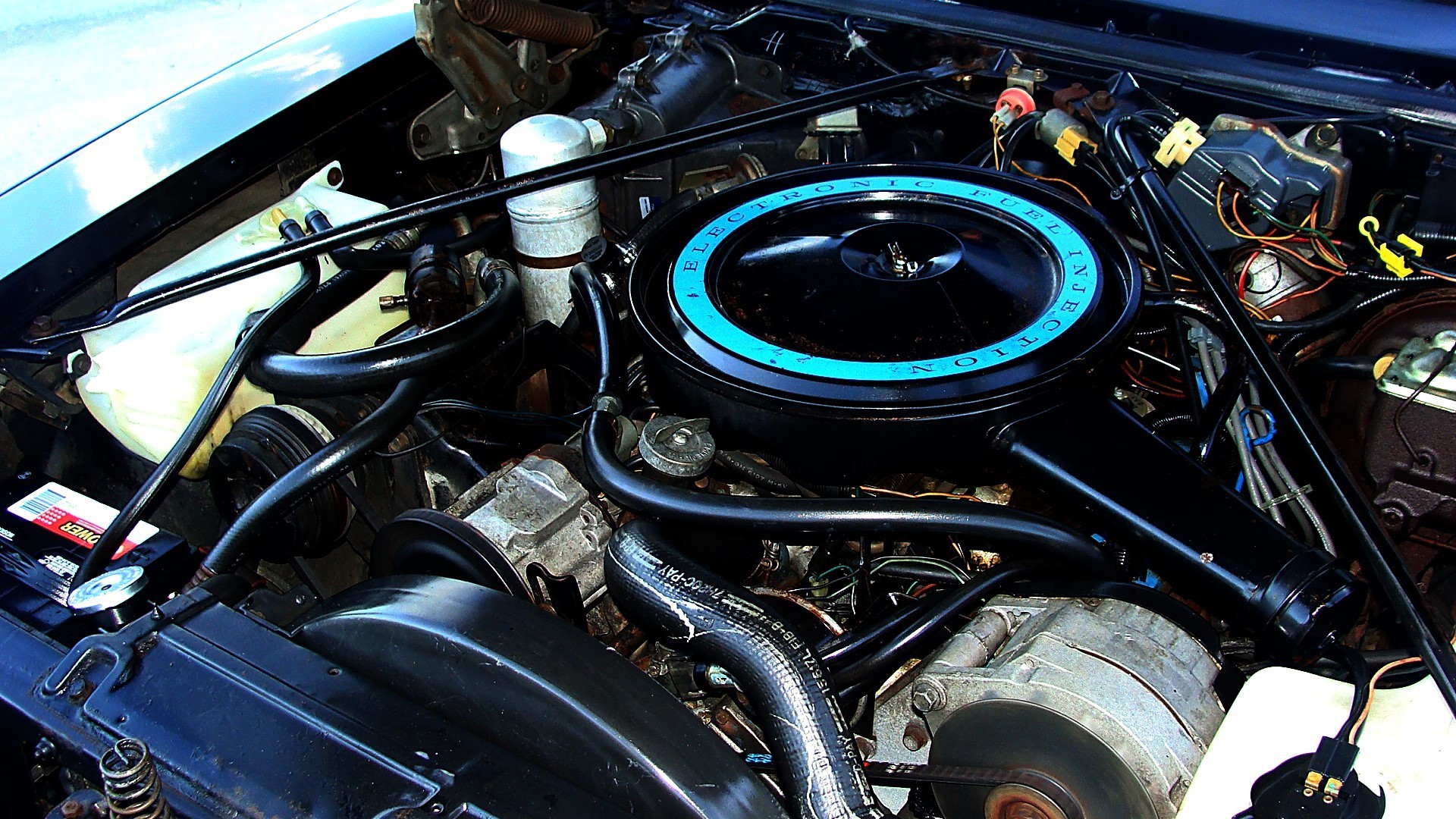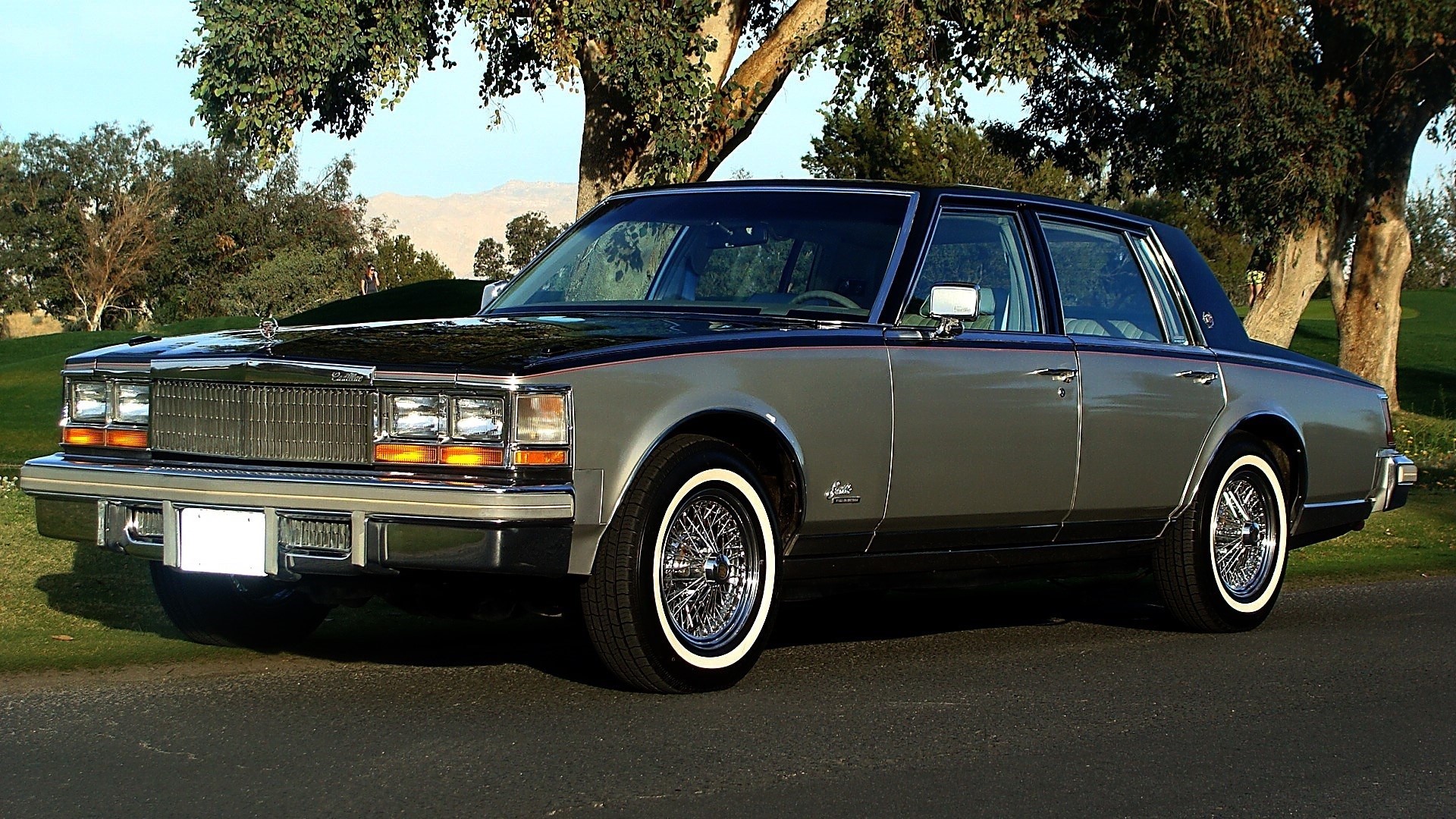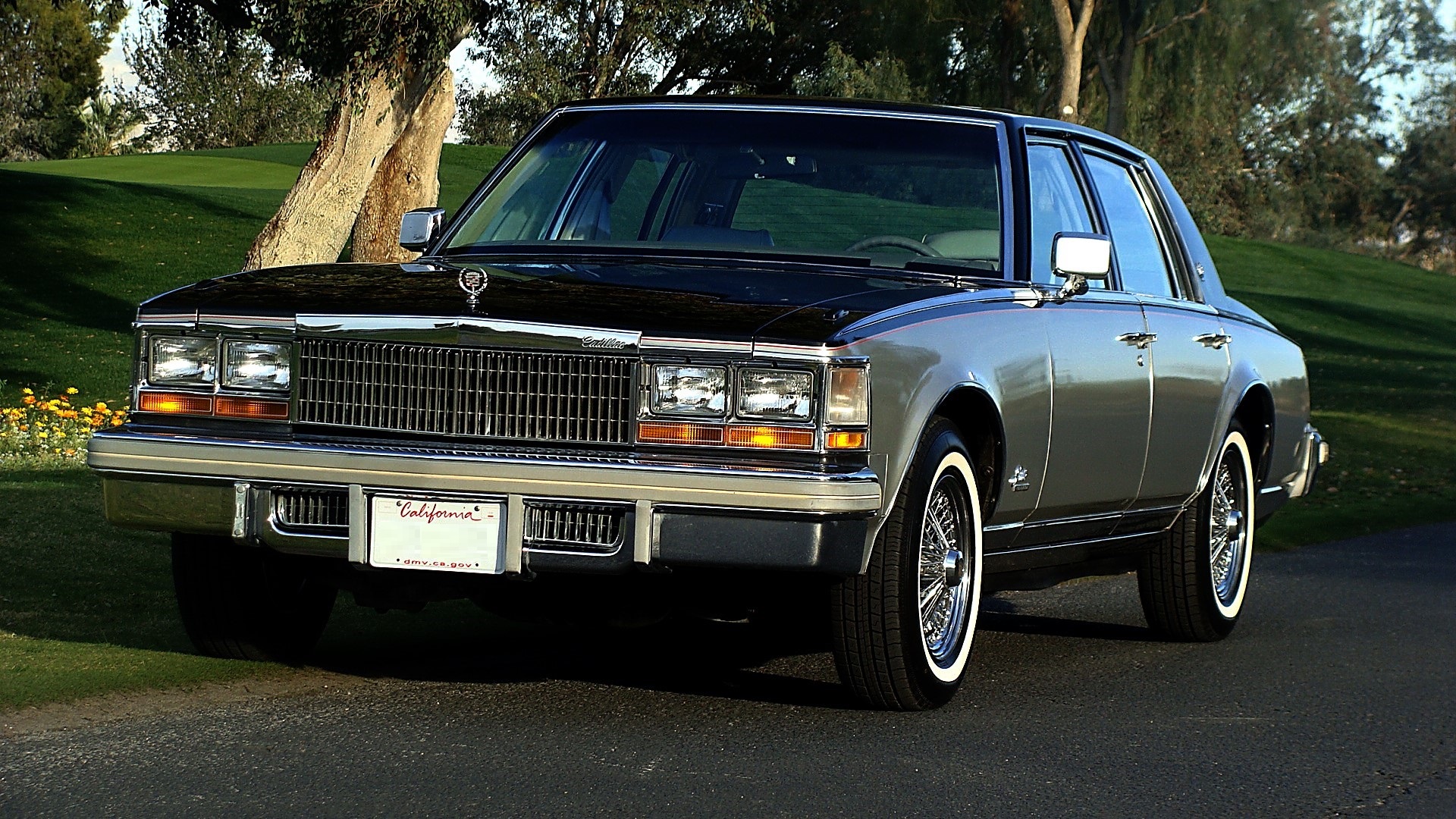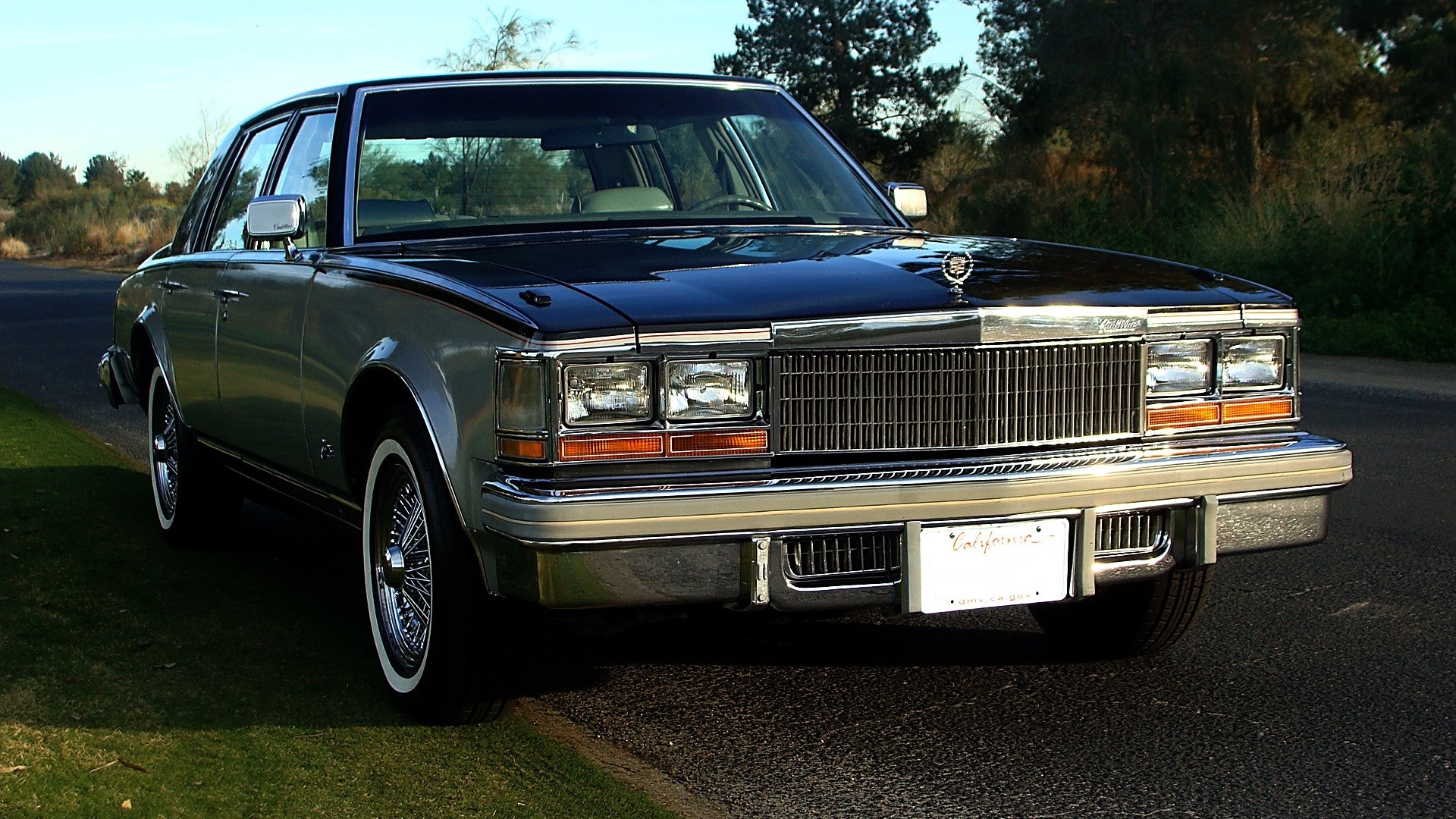 .