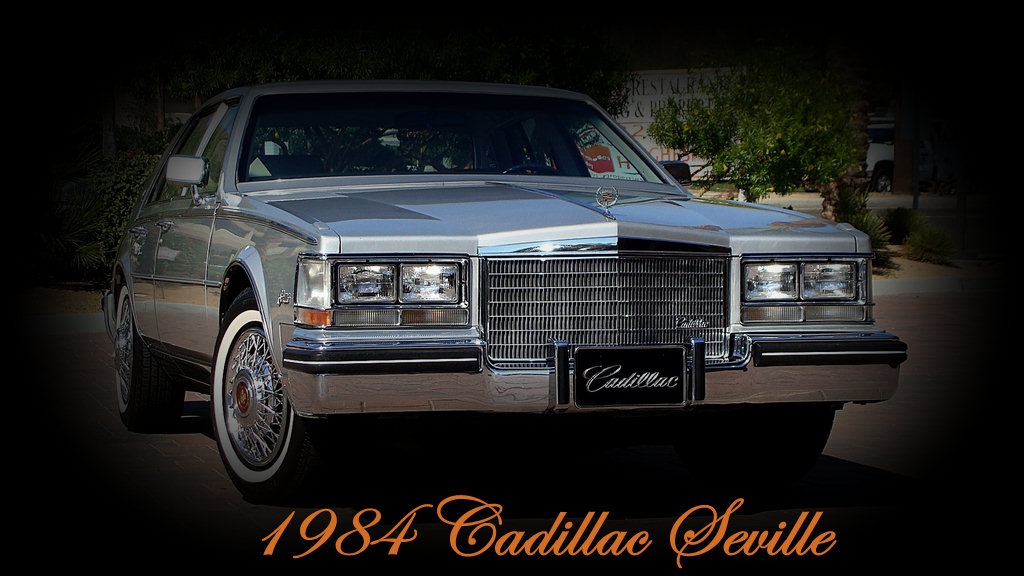 .
.

1984 Cadillac Seville

.
.
73 high resolution pictures below
Be sure and use the inside scroll bar, NOT the one on the far right of your screen, otherwise you will miss a lot of pictures of this car.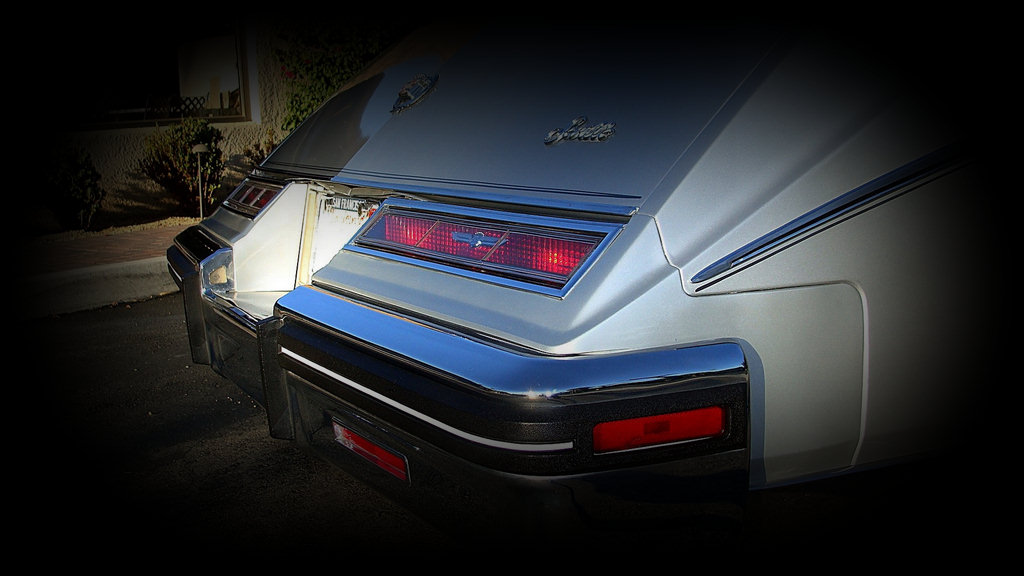 The second generation Seville was one of the last vehicles designed by GM's Bill Mitchell. The iconic lines of this car date back to the late 1960s in various GM design studio drawings and made it's debut in the fall of 1979 to great fanfare and controversy. Although there was decent production numbers for this body's 6 year run, very few were saved by collectors, mainly because of the popularity of the midsized coupes of this era. This is proving to have been a big oversight. On any given day you can find a nice low mile Eldorado of this generation but the low mile Sevilles are very scarce and have become very sought after. The demand for this body amongst collectors have more than doubled in the last 5 years as many Cadillac aficionados are snapping up the best examples for their collections.
This Seville body(80-85), designed by famed GM stylist Bill Mitchell continue to get better looking as the years go by as they evolve into a timeless classic. A unique ensemble of tradition in design with it's slicked-back windscreen and square-ish solid lines and the rear of the car having a pastiche of vintage high-end English limousine styling with nods to the Hooper-bodied 1954 Rolls-Royce and any number of Daimlers.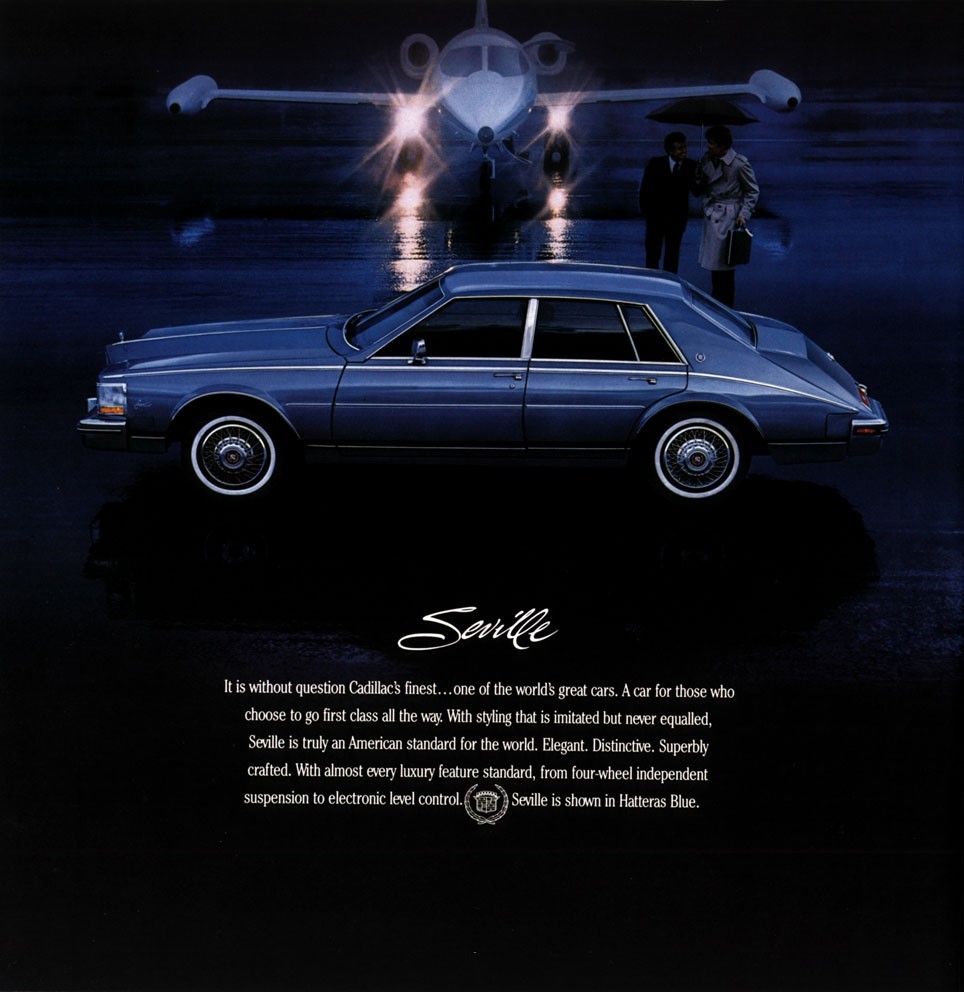 This example is in excellent shape, with the stunning and rare color scheme of Silver Frost metallic with Sandstone leather interior. It is a California car with no rust or dents anywhere on the car. Glossy paint, excellent unpitted chrome and clear crack free lenses all the way around. This Cadillac runs very smooth with no leaks whatsoever. The AC was just converted to R134 and is ice cold. The period correct white wall tires are new with less than 100 miles on them. This Seville is very fresh and is a pleasure to drive. It has all of it's factory mats which were always kept in the trunk and shows no wear at all. To the best of my knowledge everything on the car works as new, including the factory electric antenna. This Cadillac will satisfy the pickiest of collectors and stands to be a very good long term investment.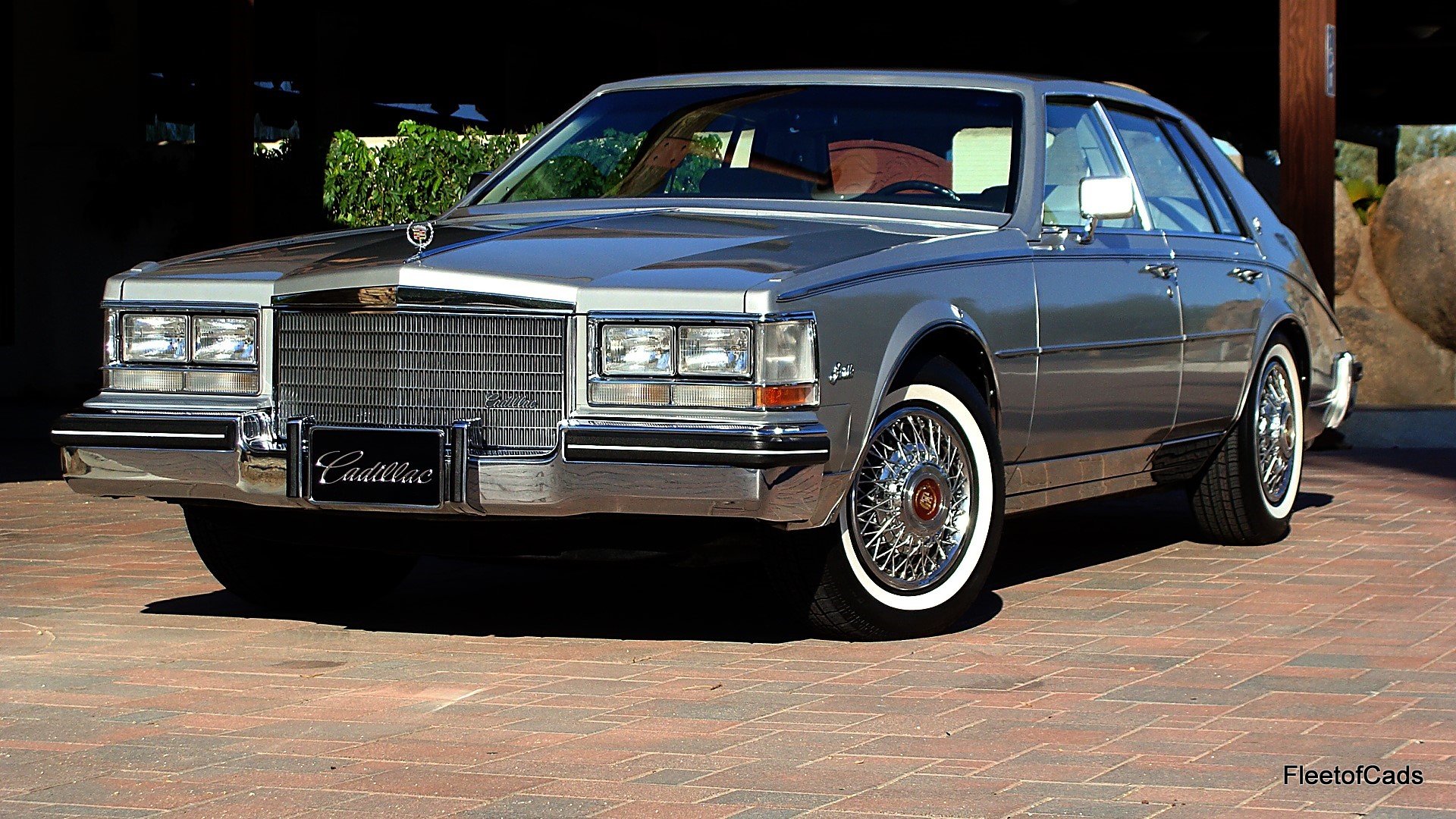 1984 Cadillac Seville in Silver Frost with a leather interior in beautiful Sandstone.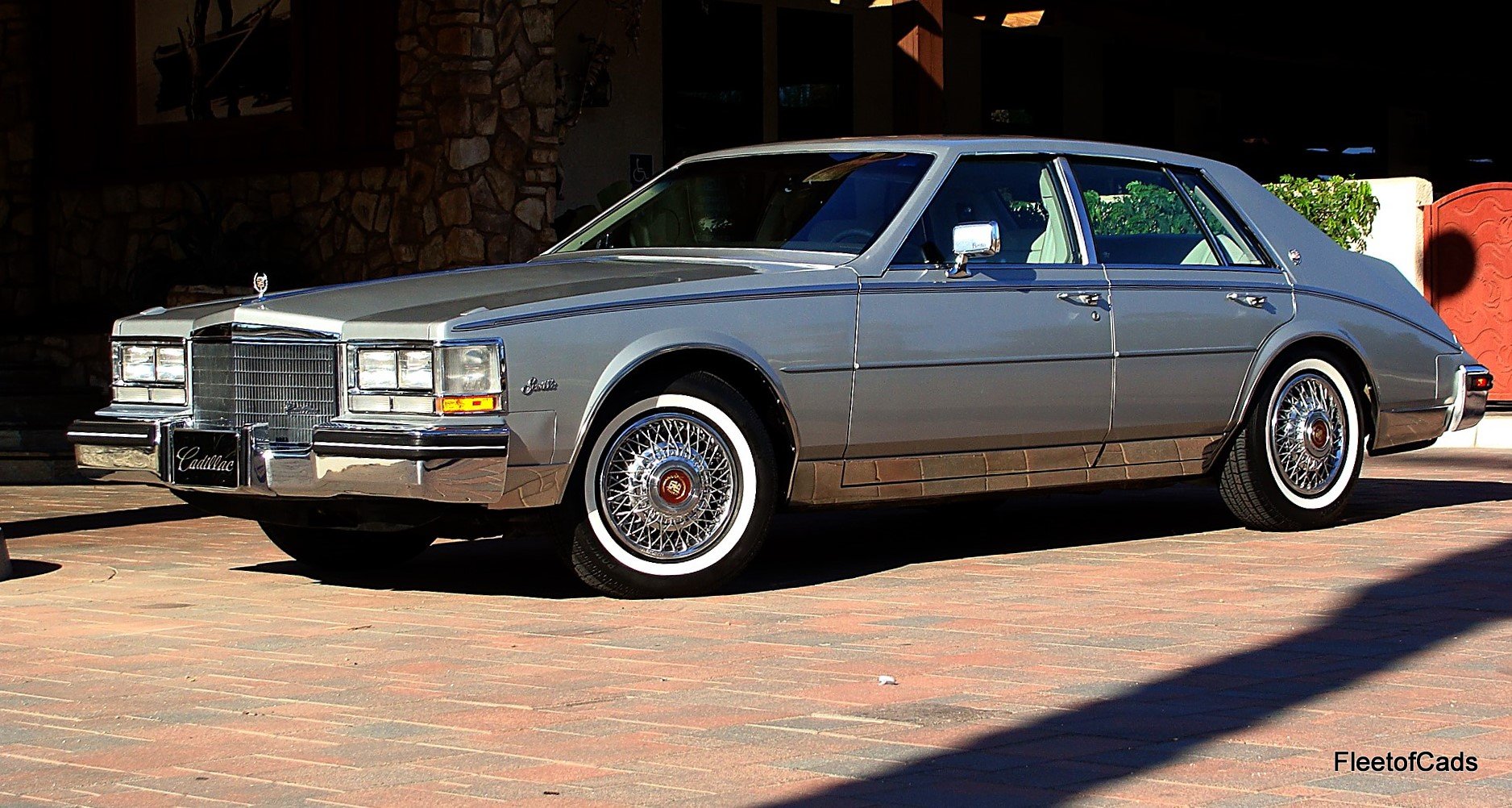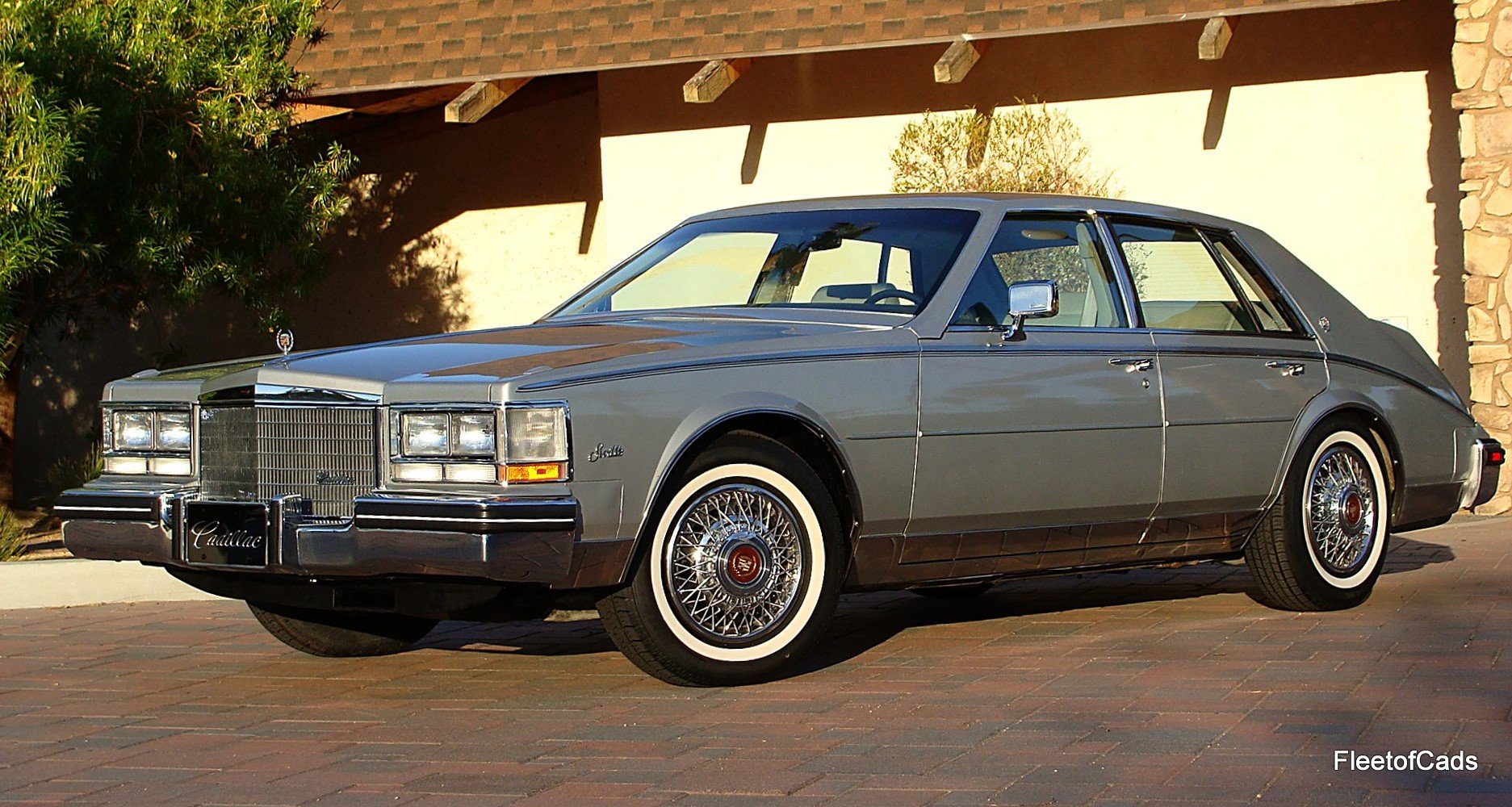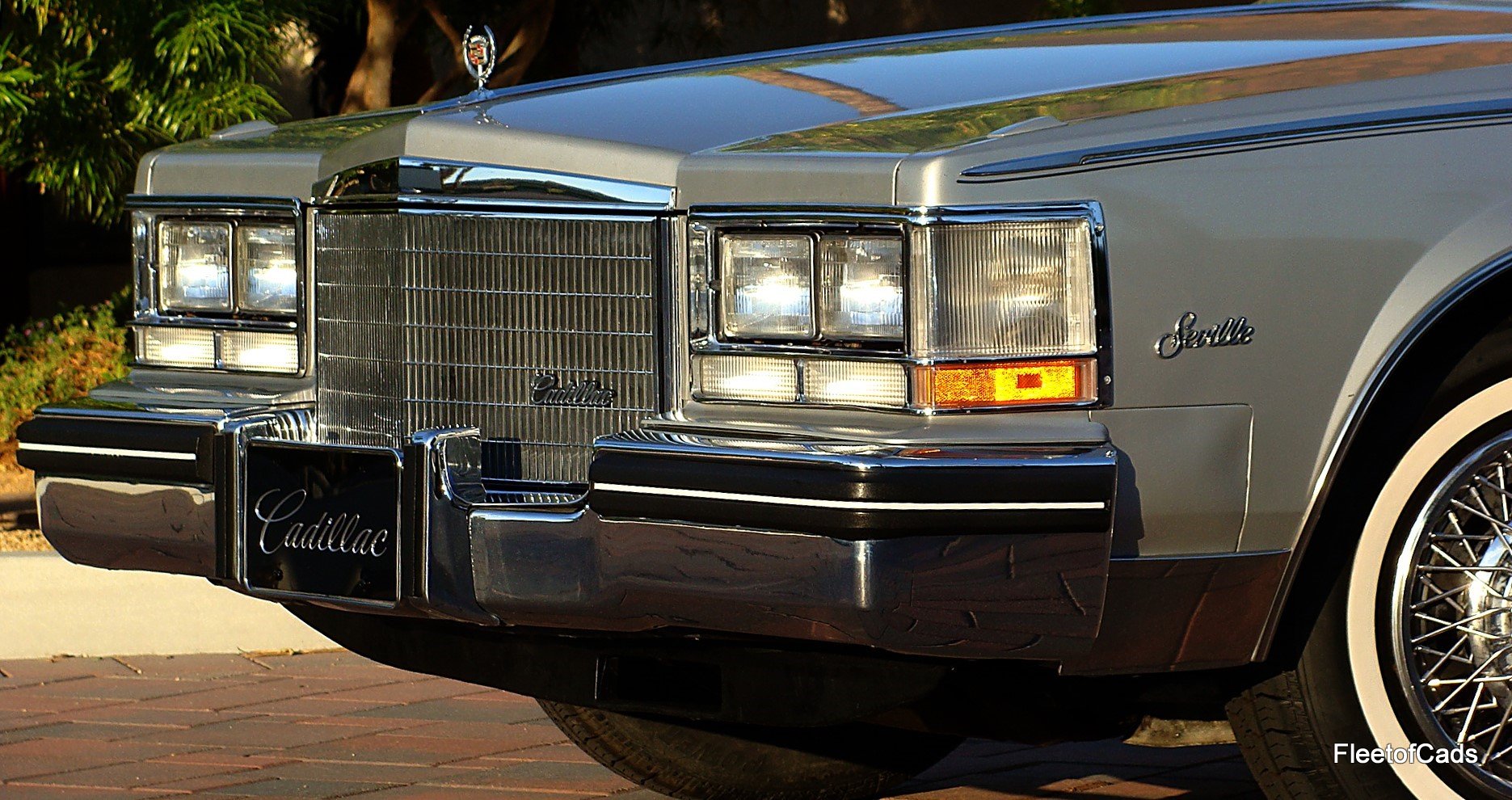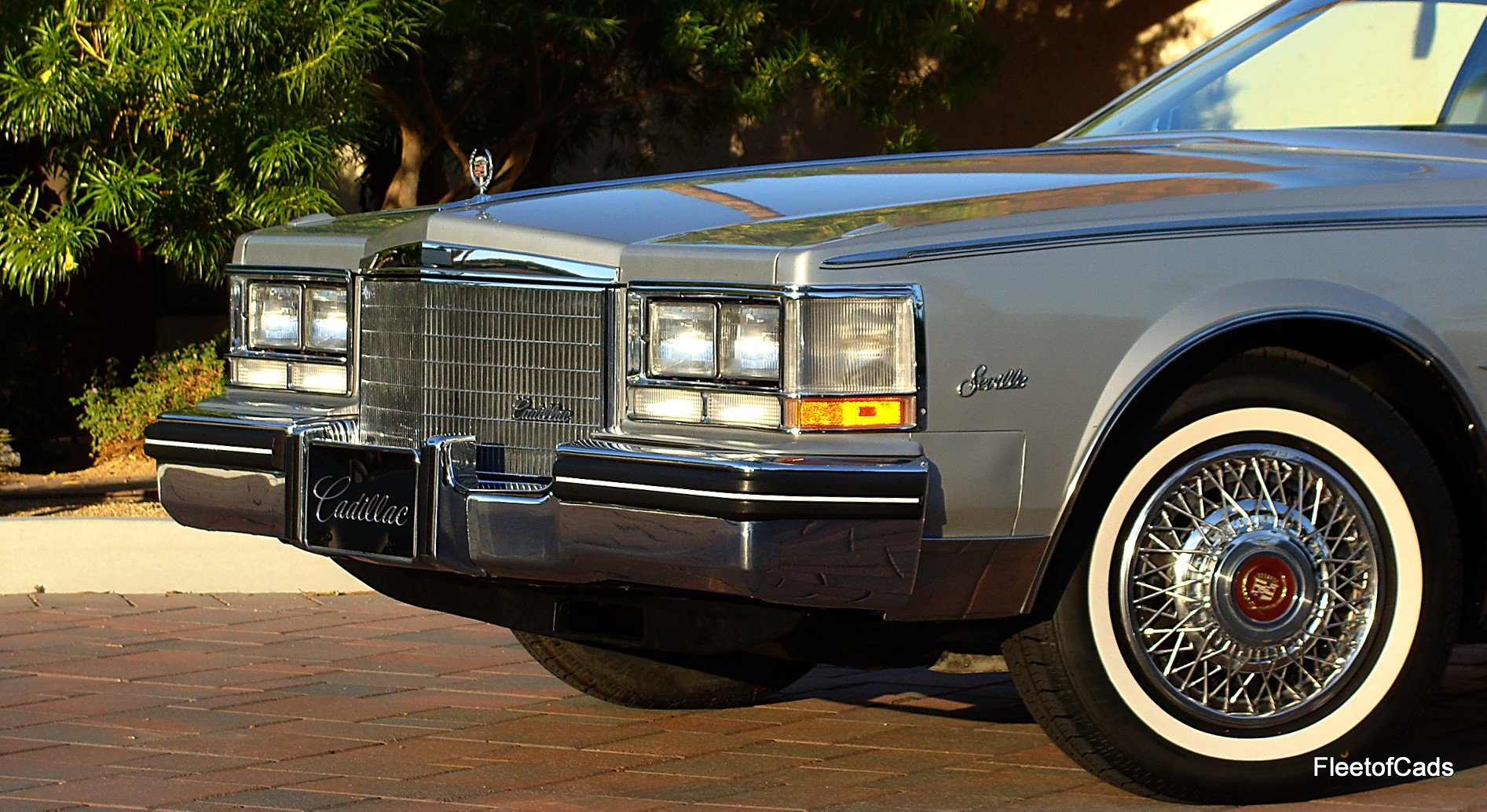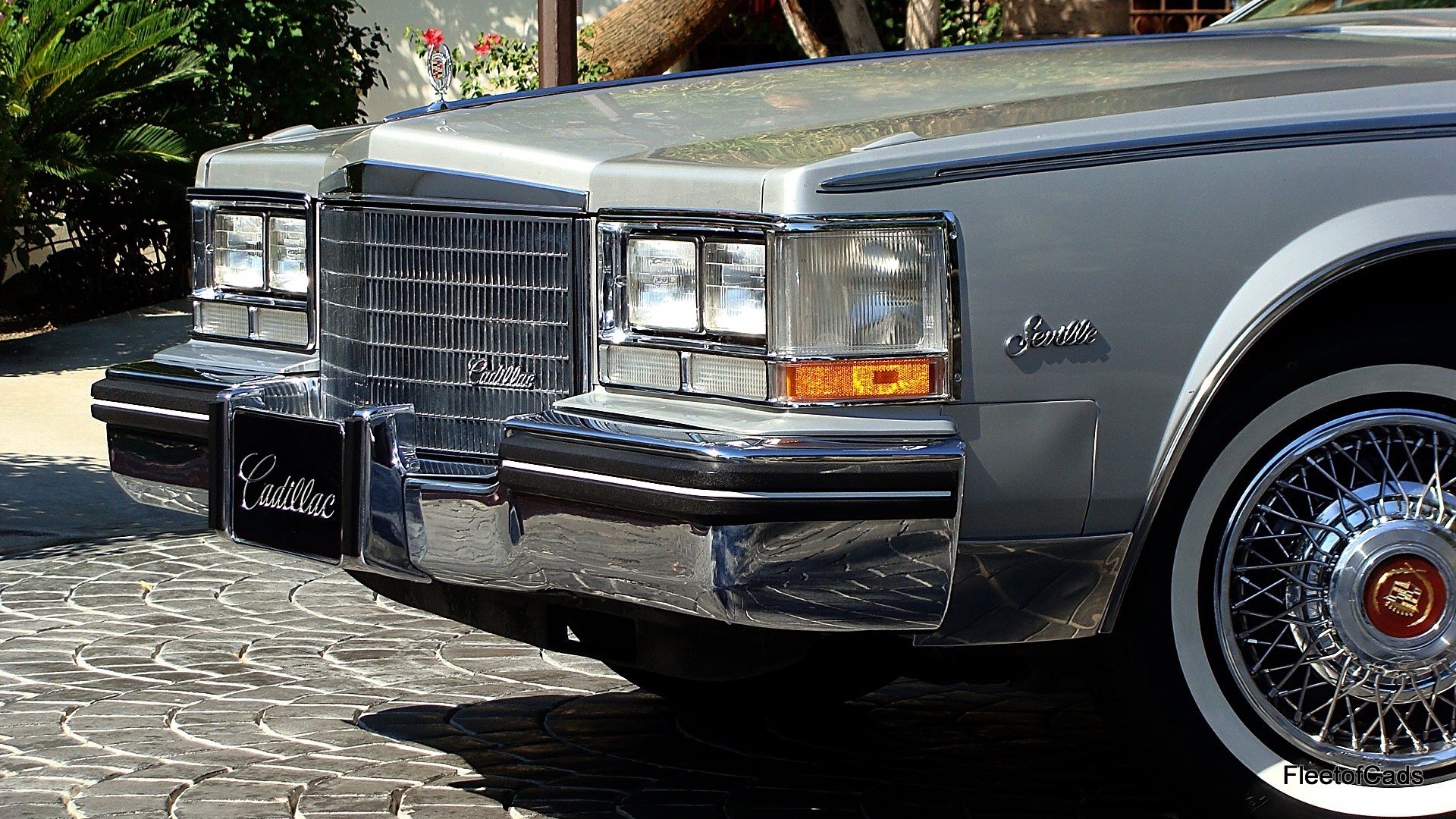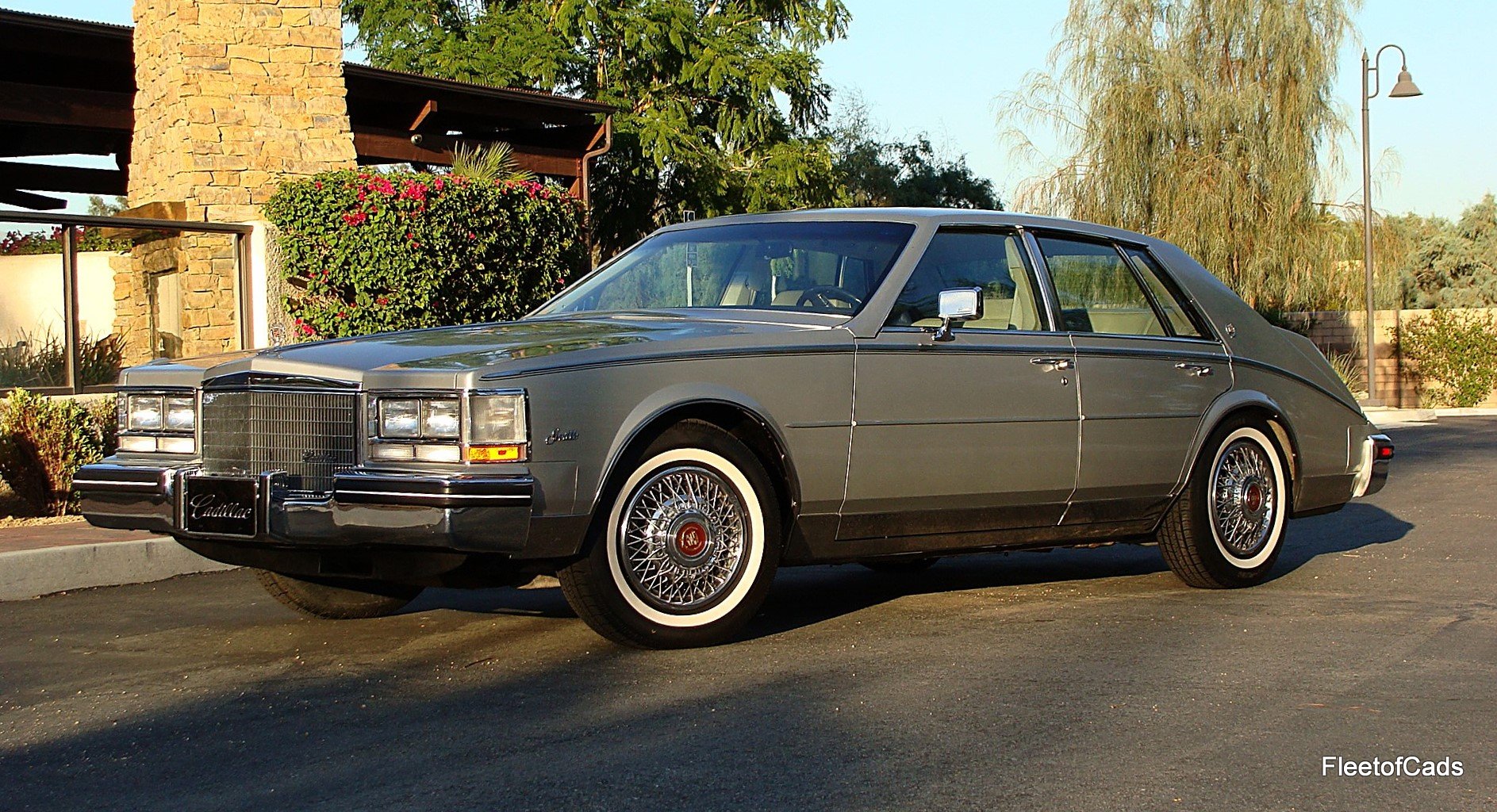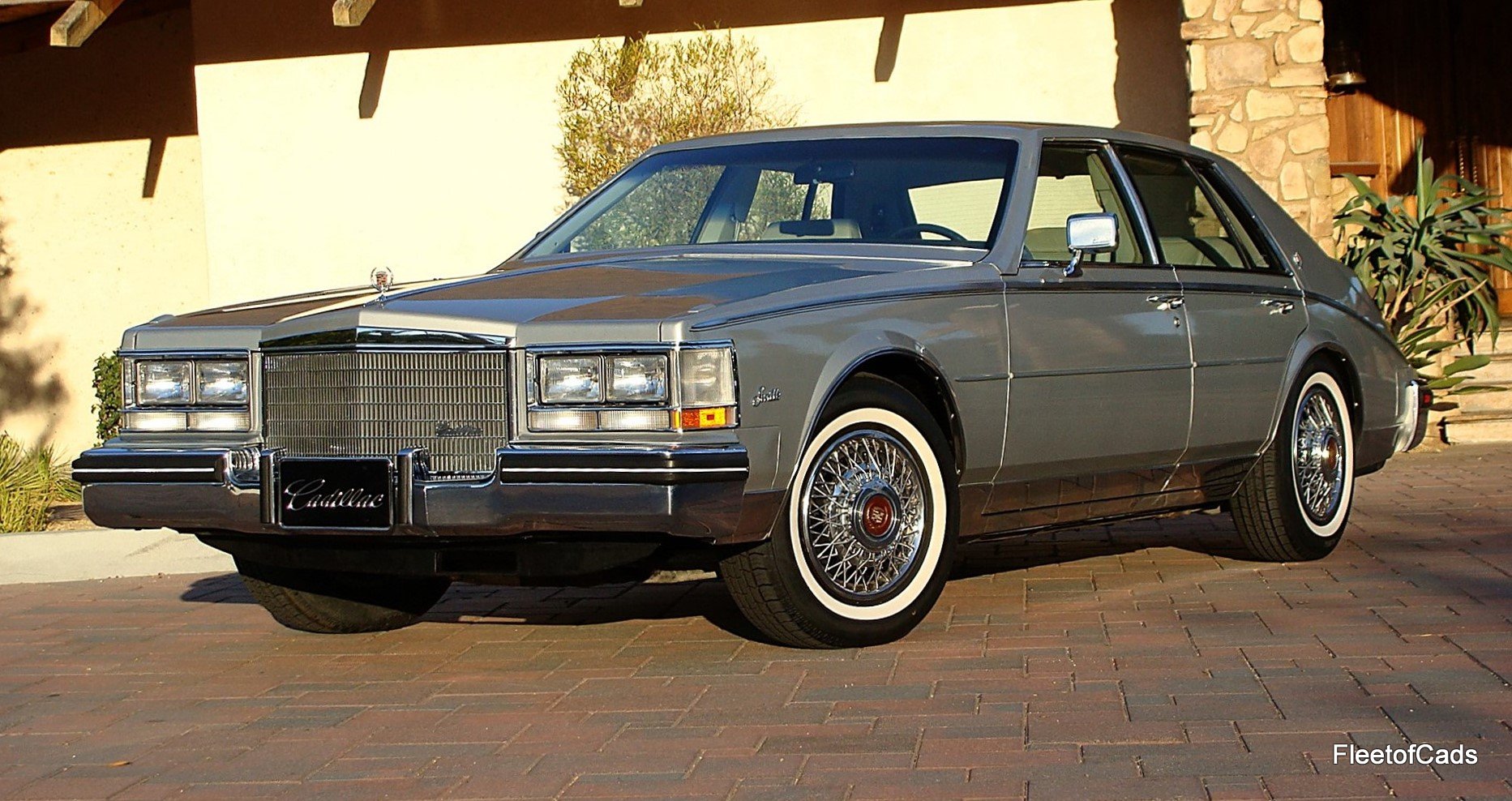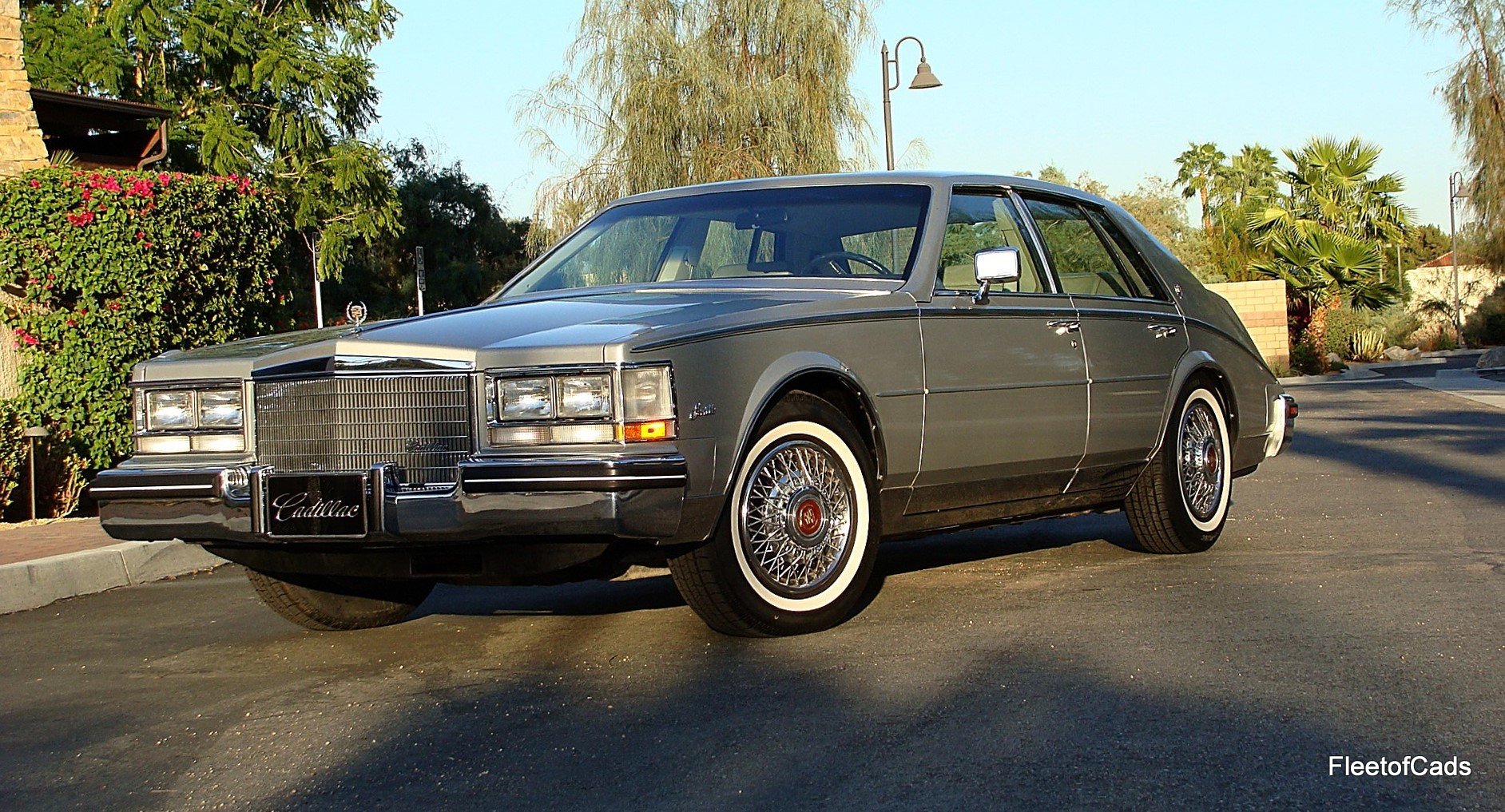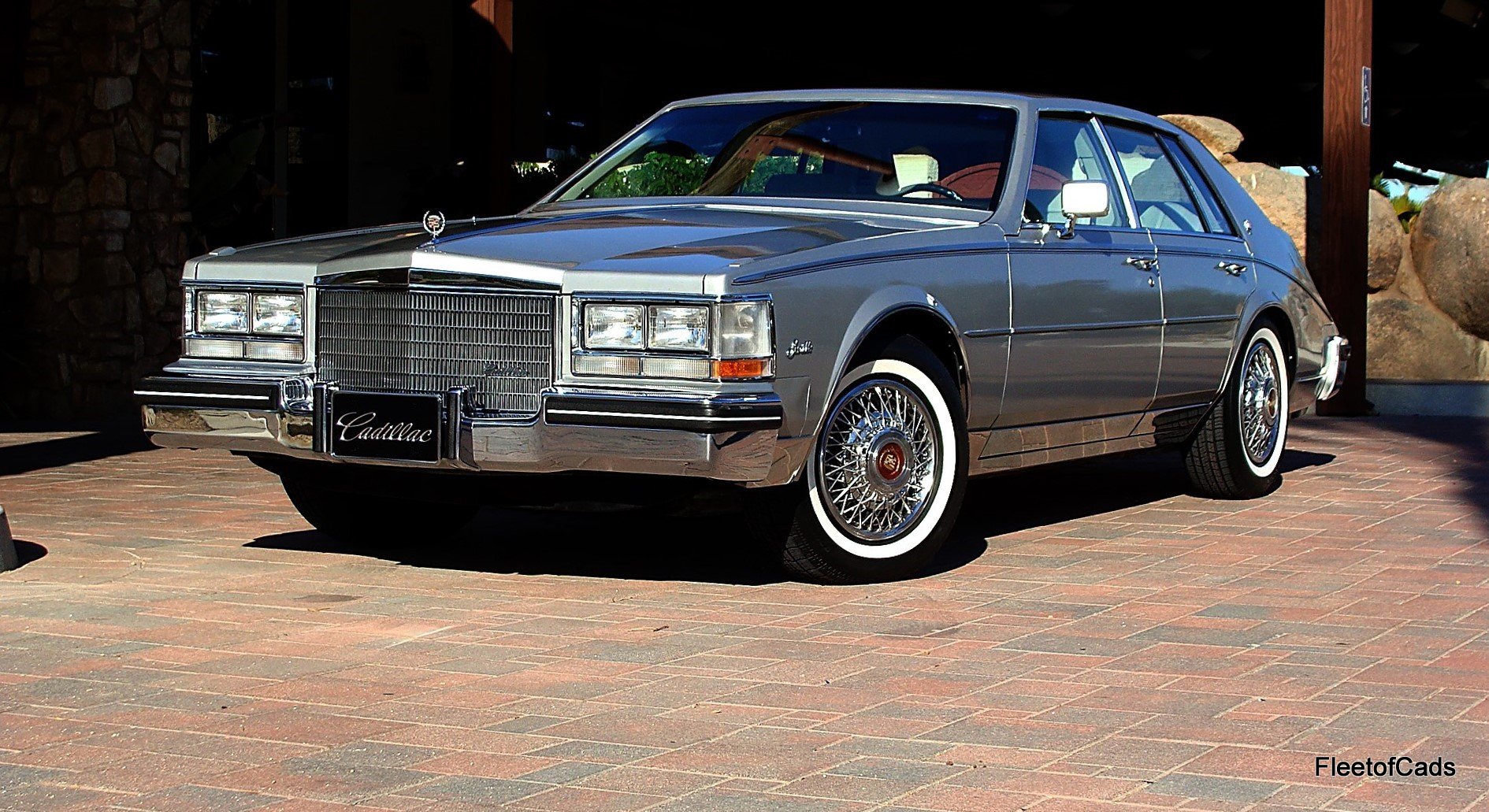 Class at every angle.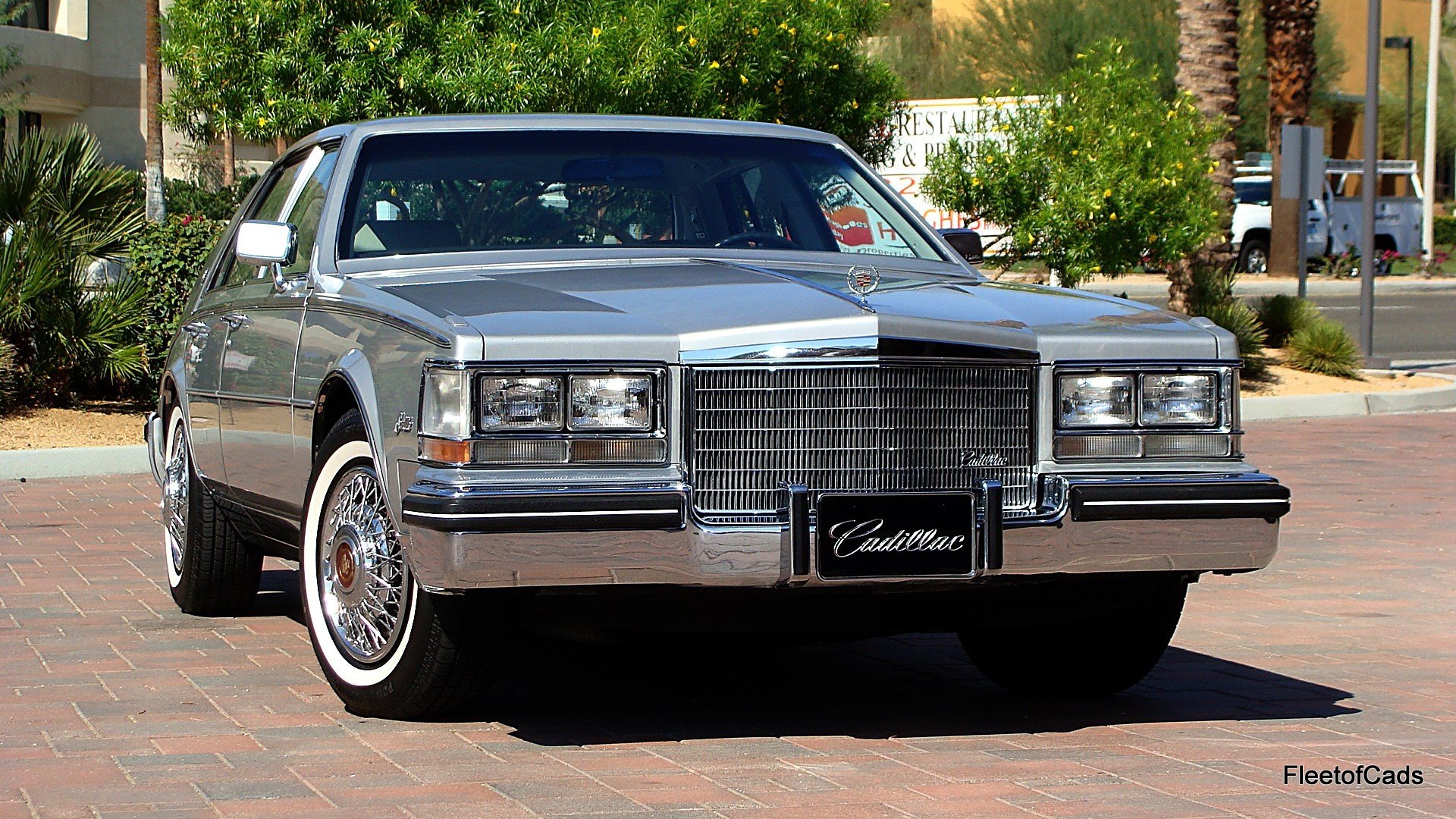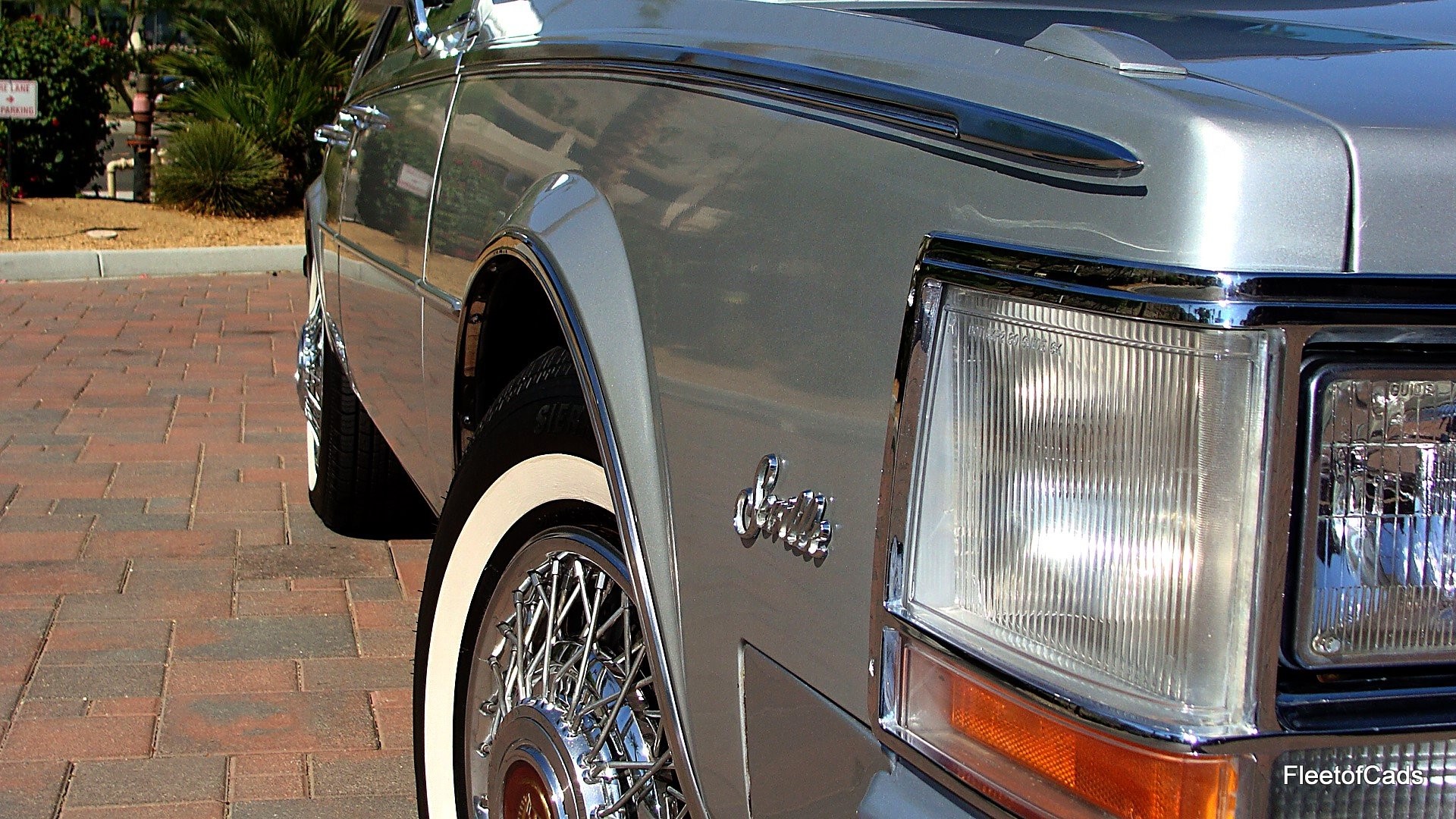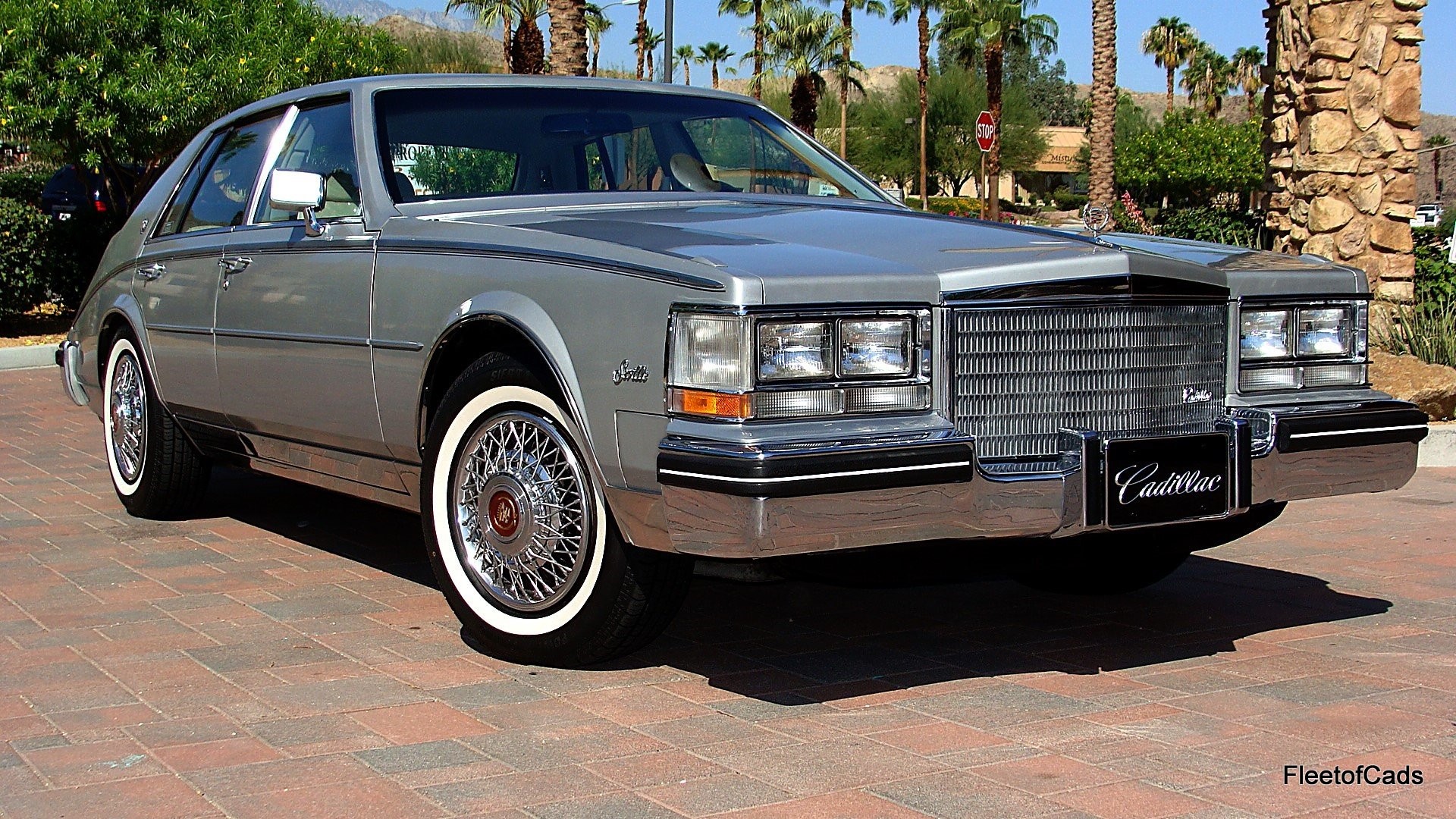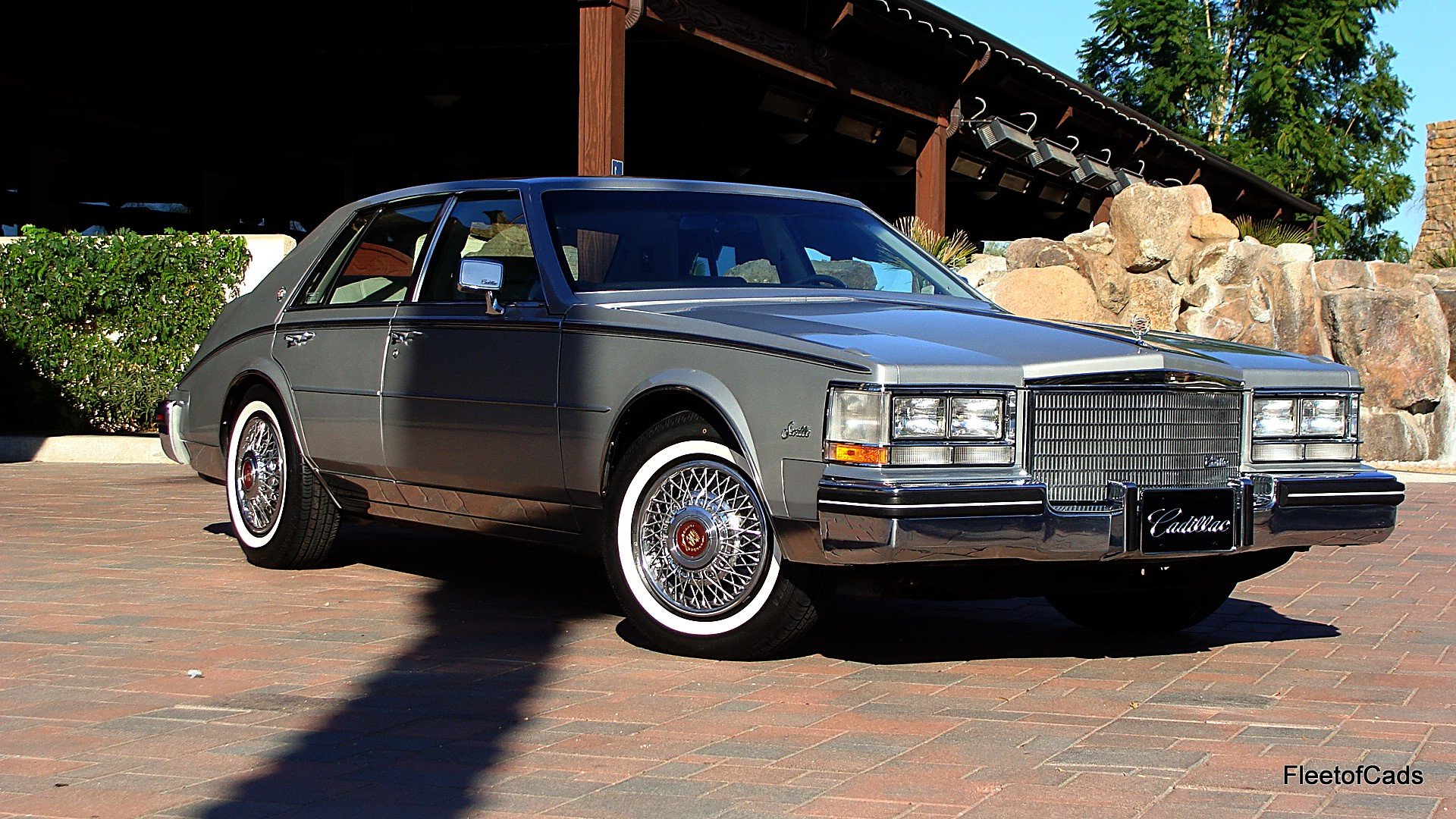 .
I have tried to take as many pictures as I can showing every conceivable angle of this car, and yet it still shows best in person.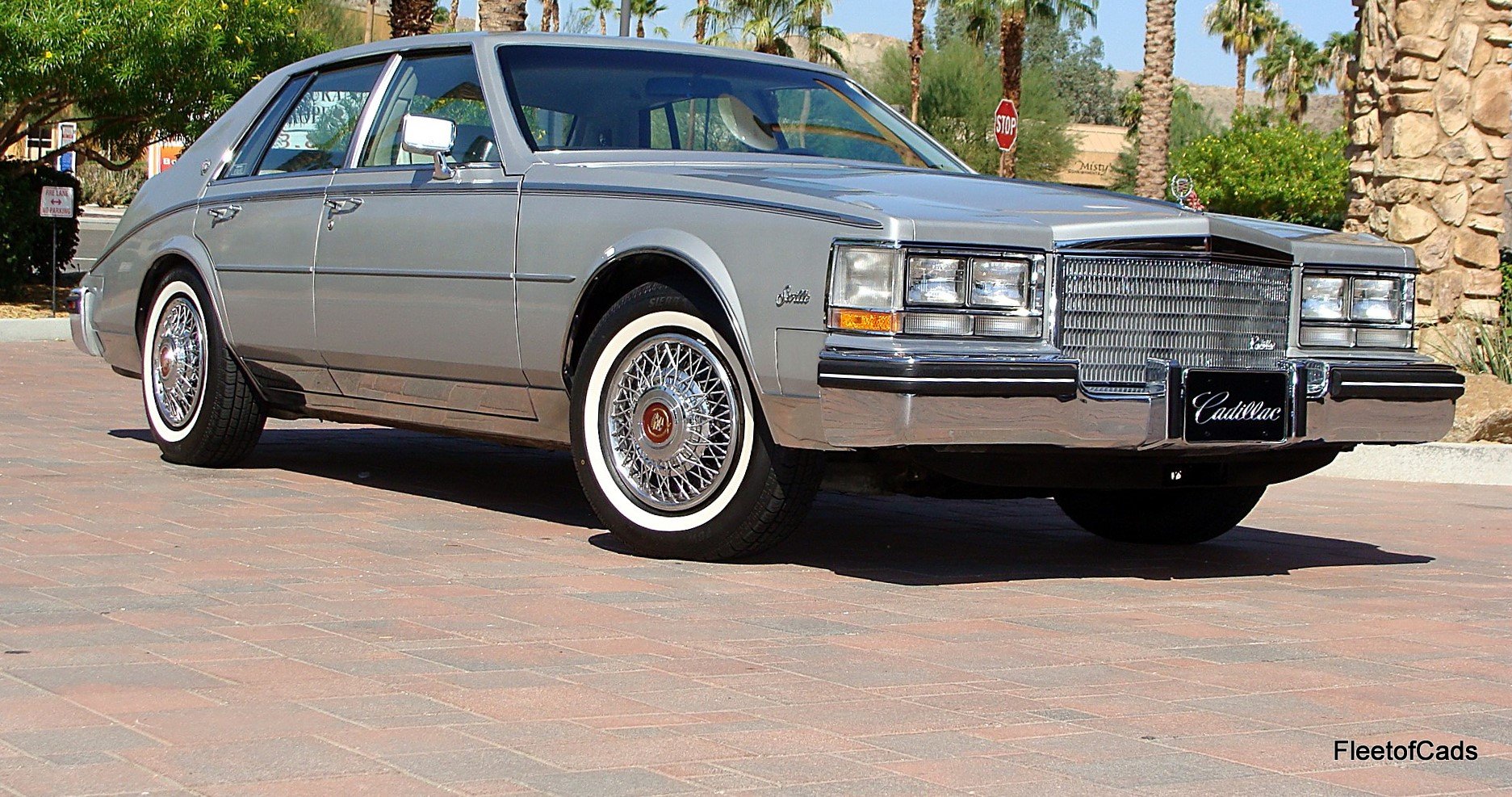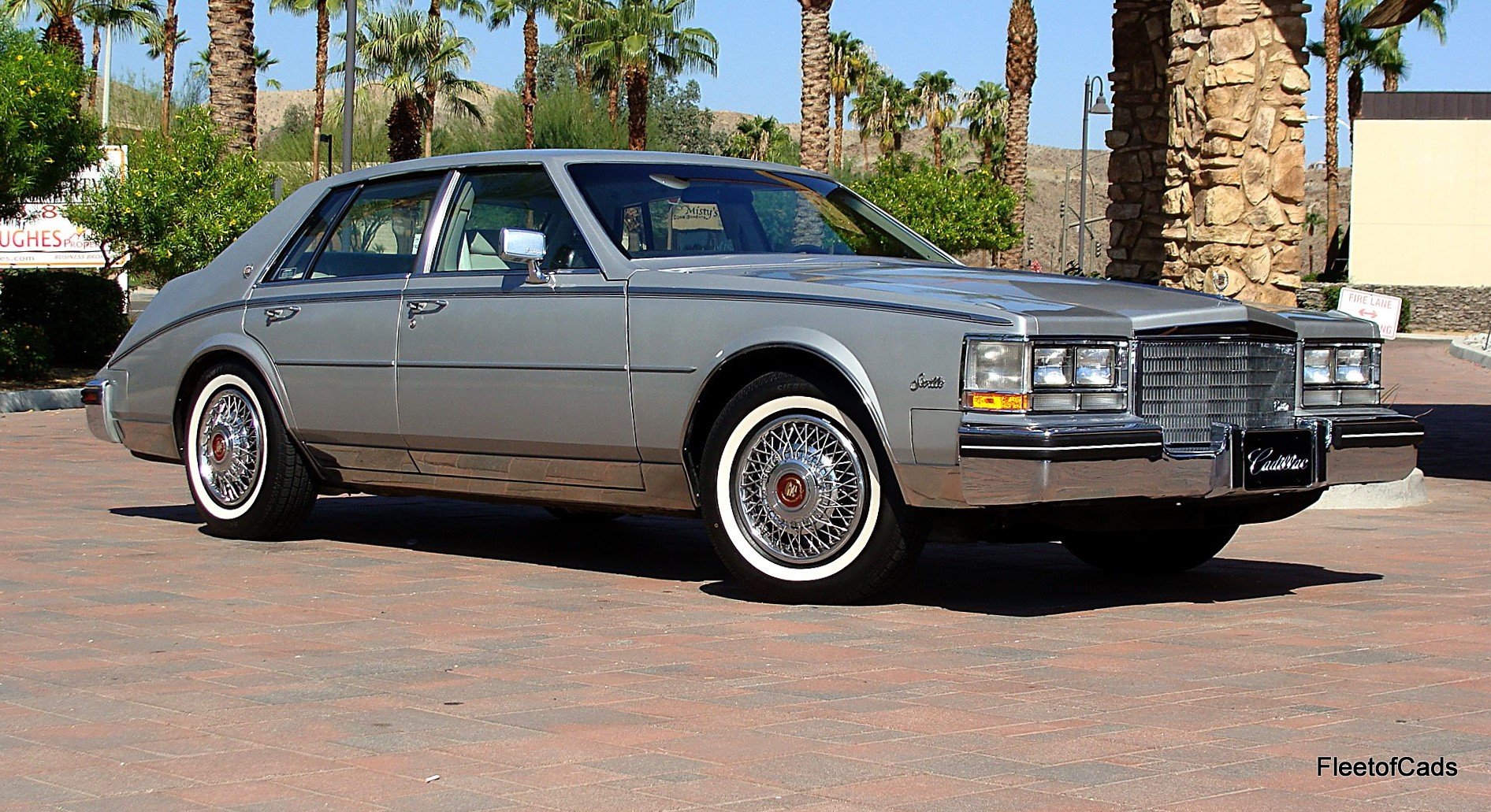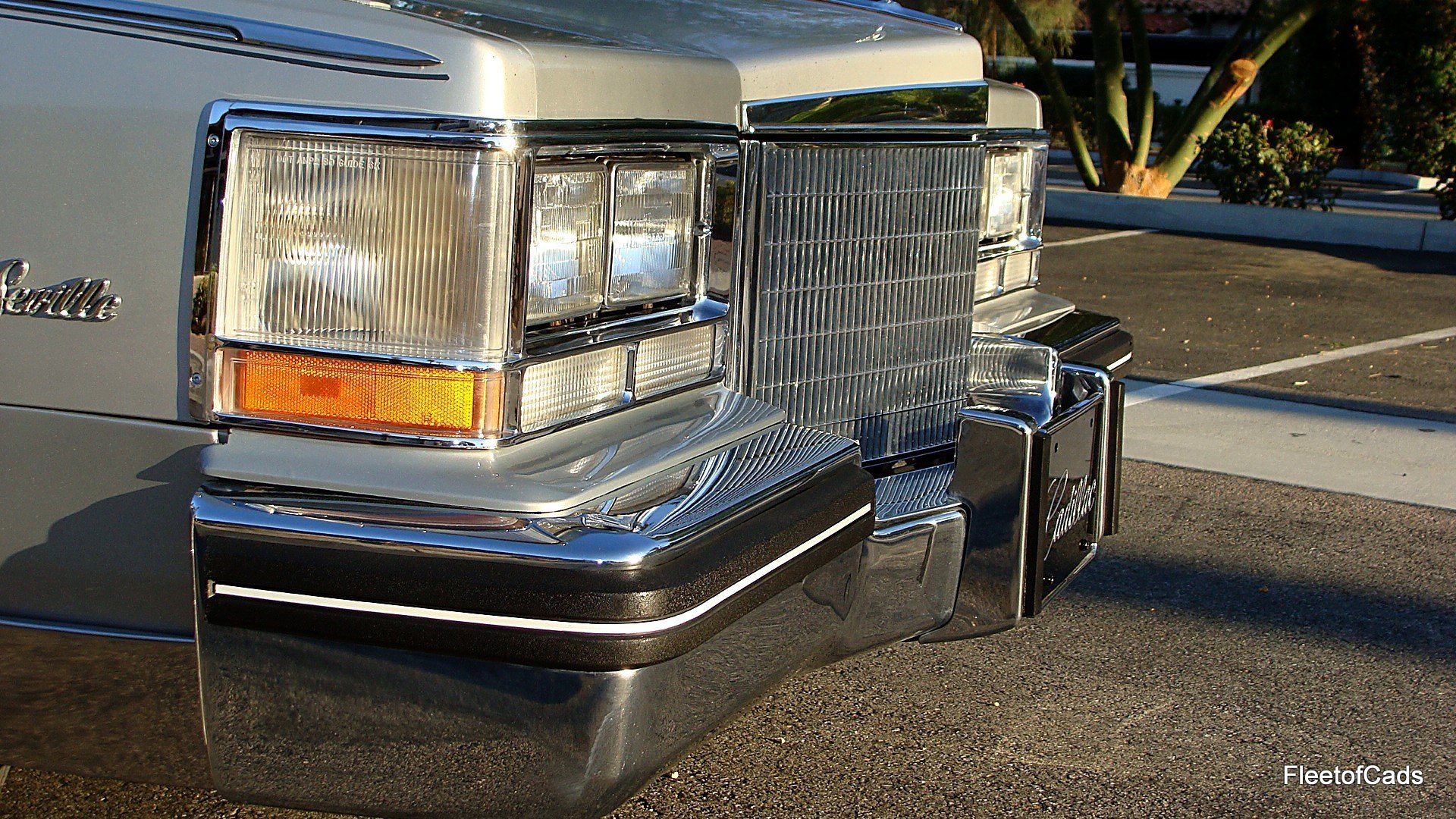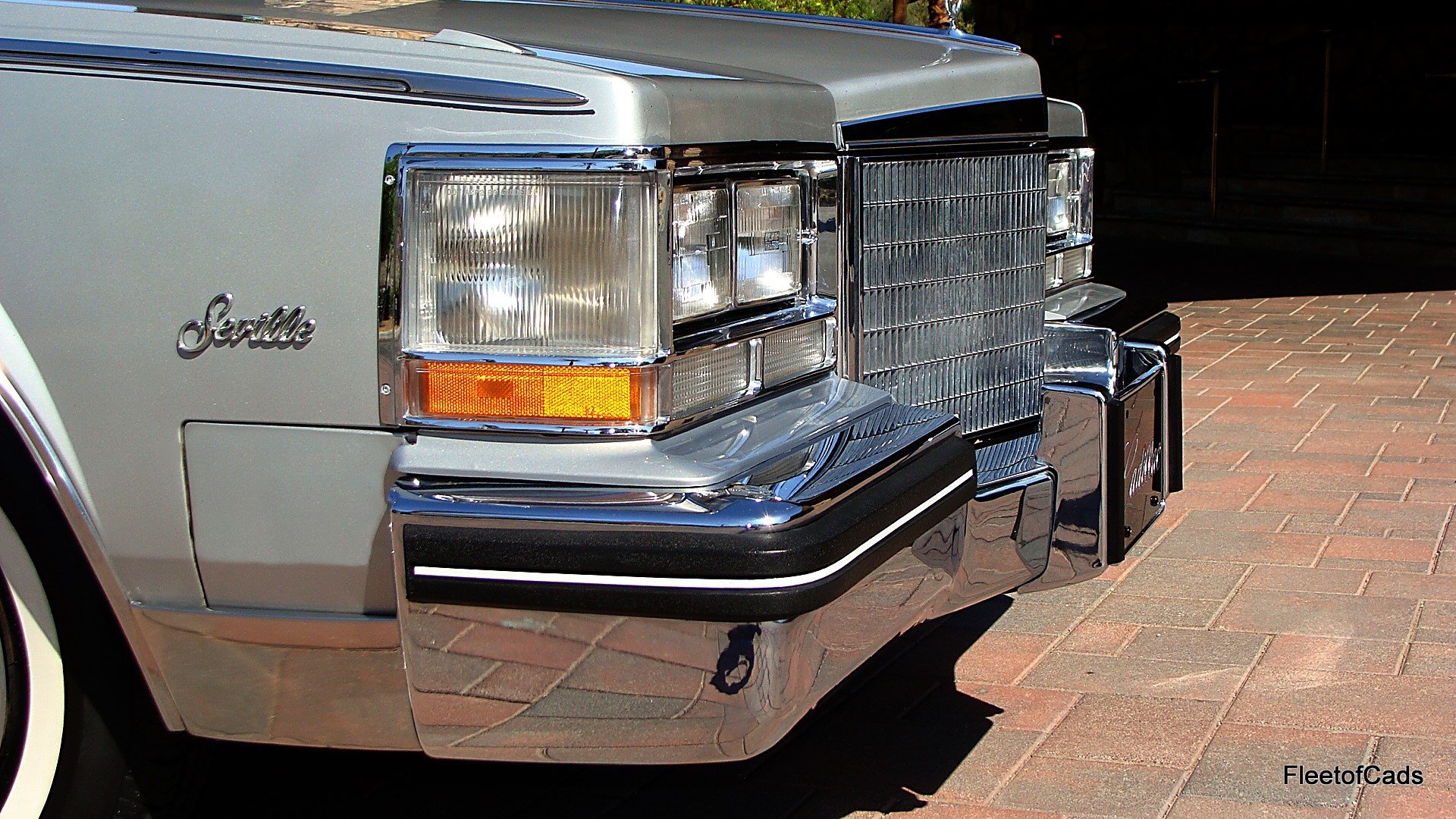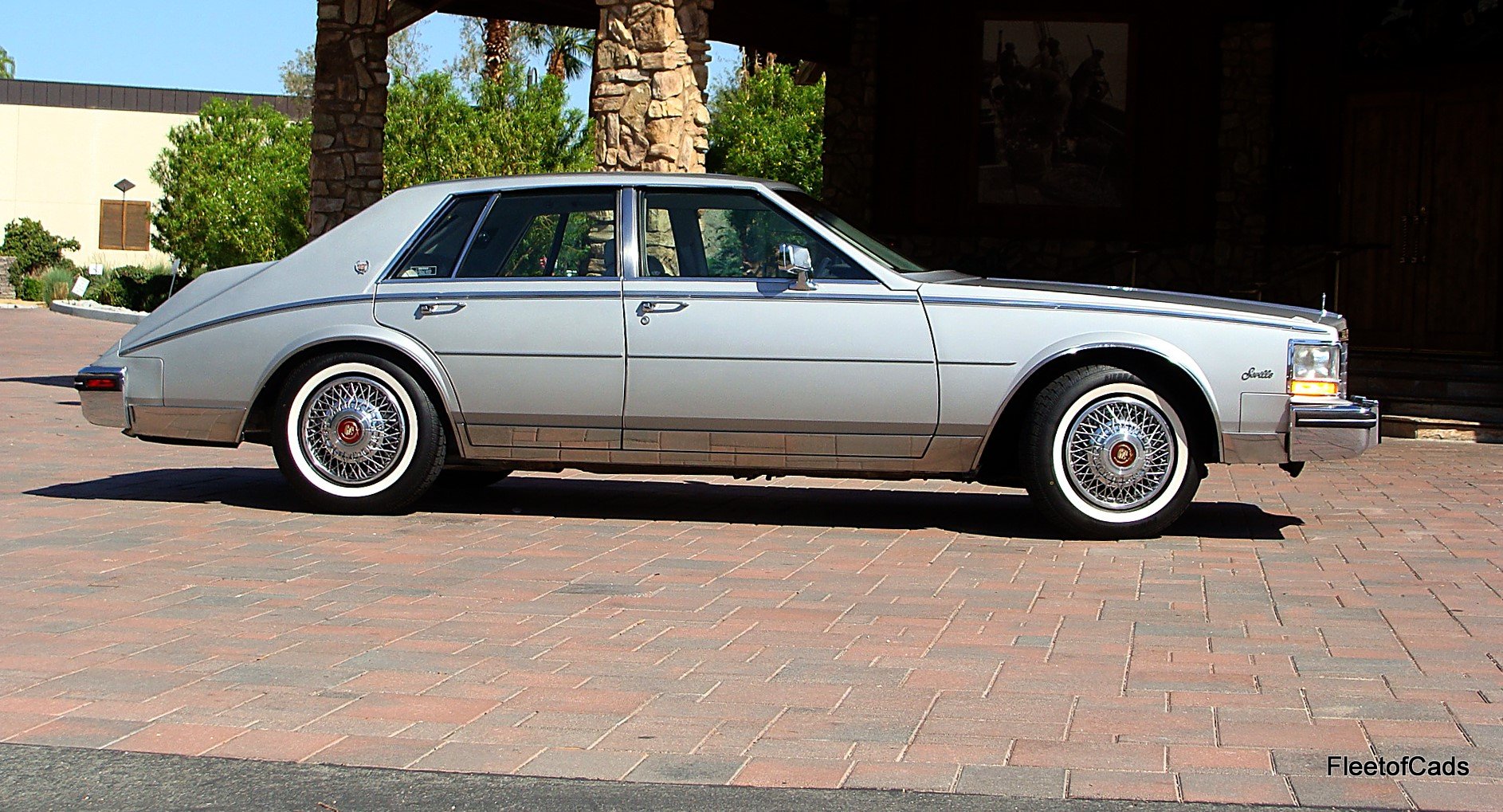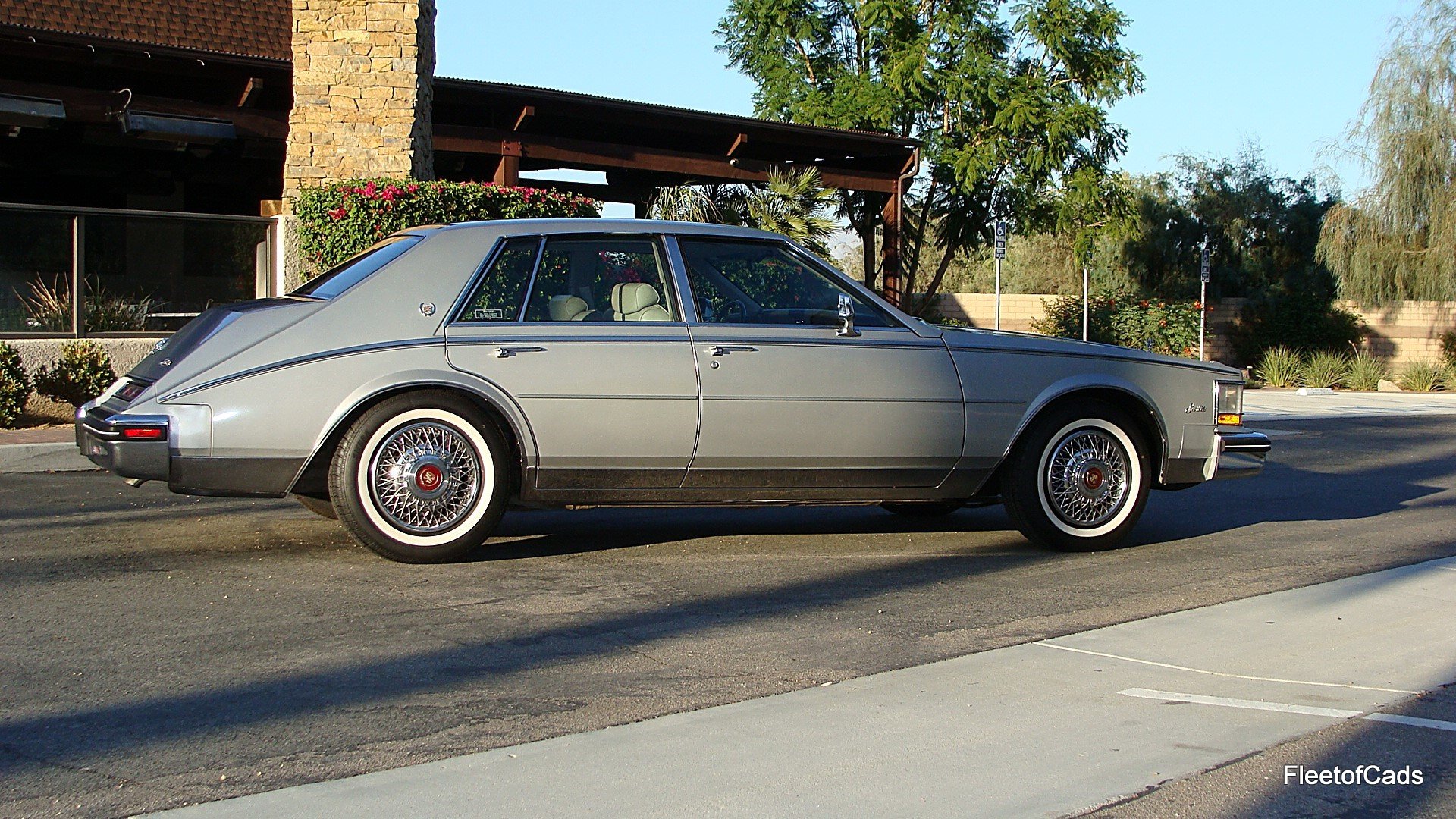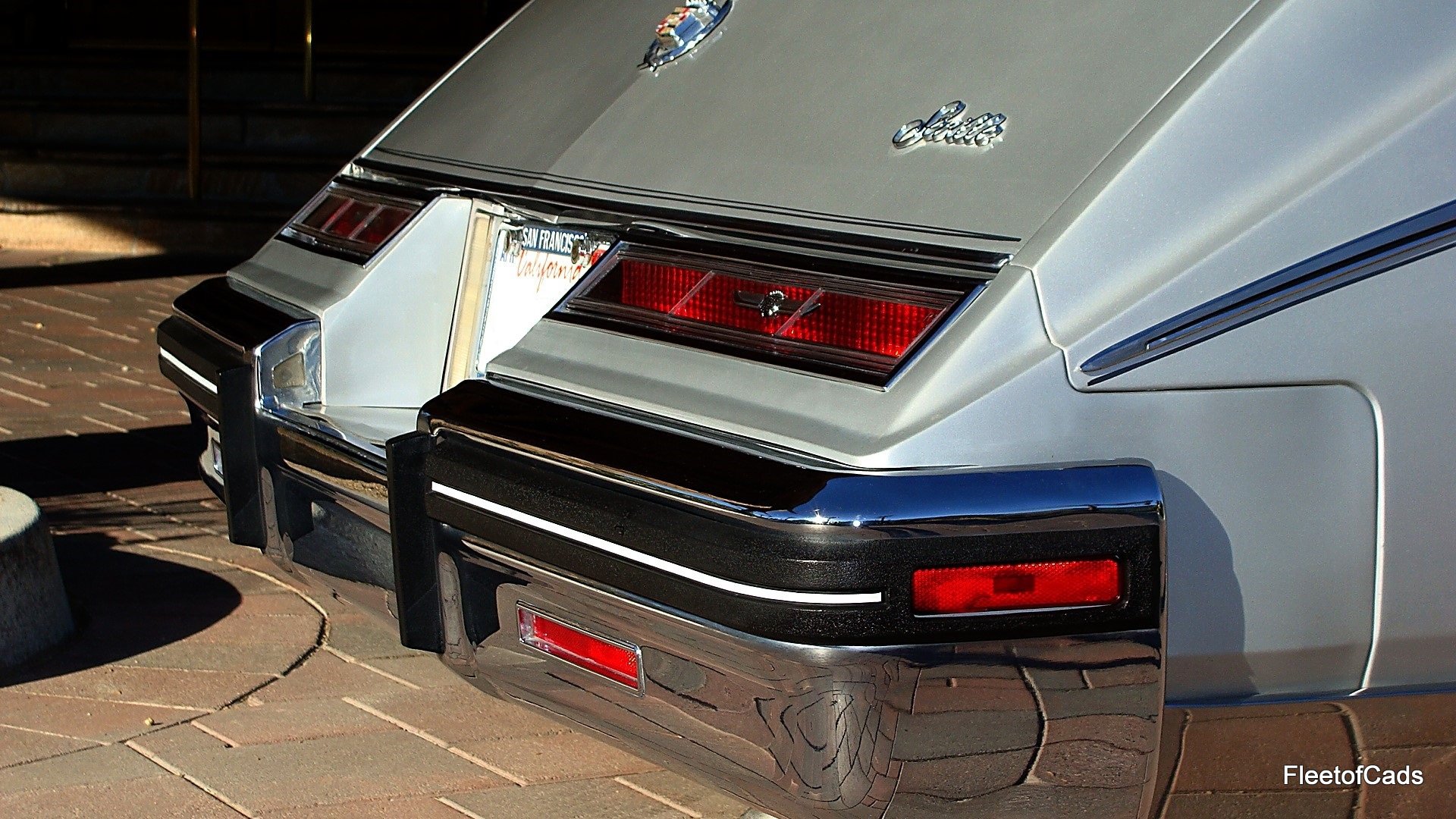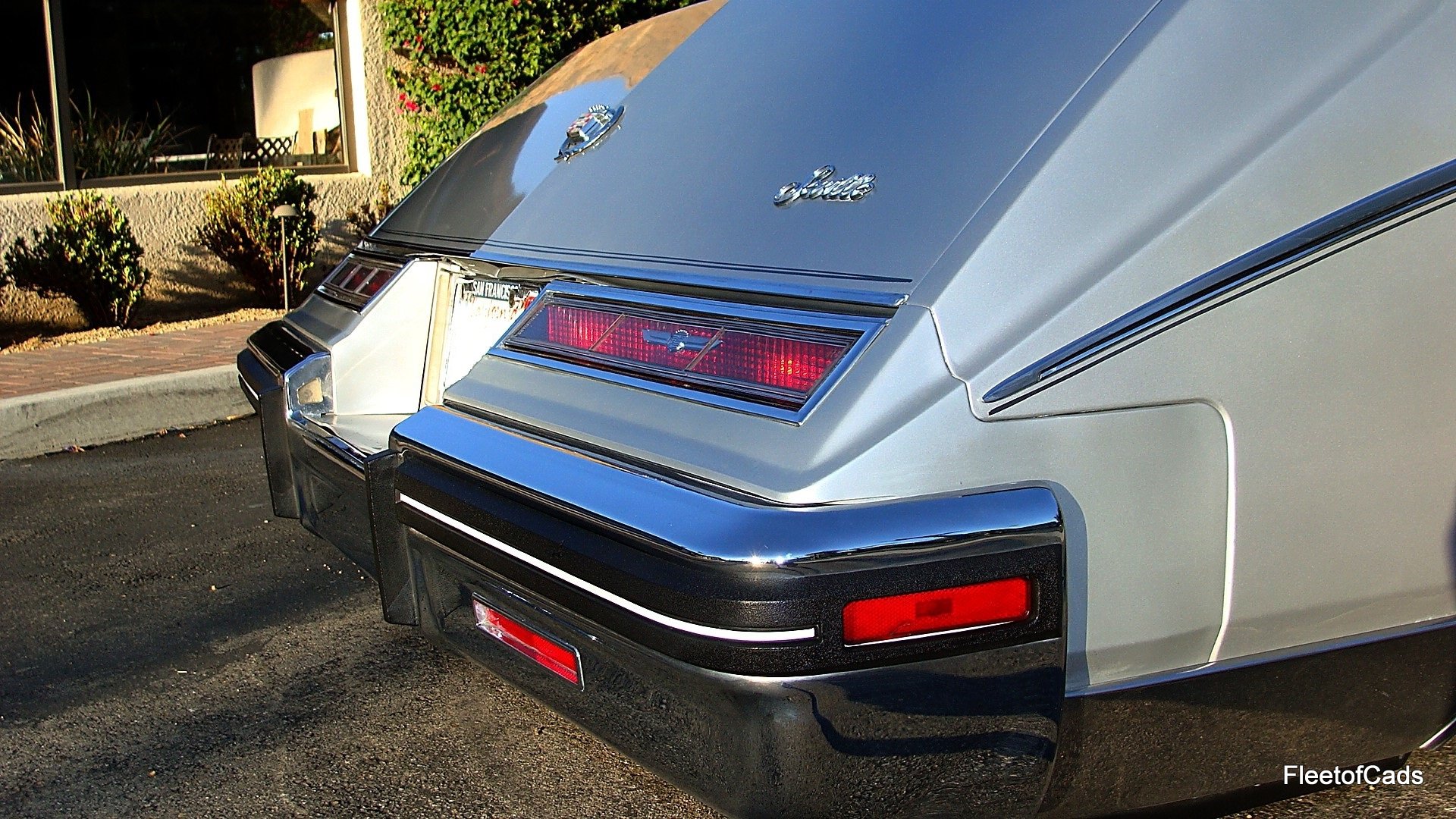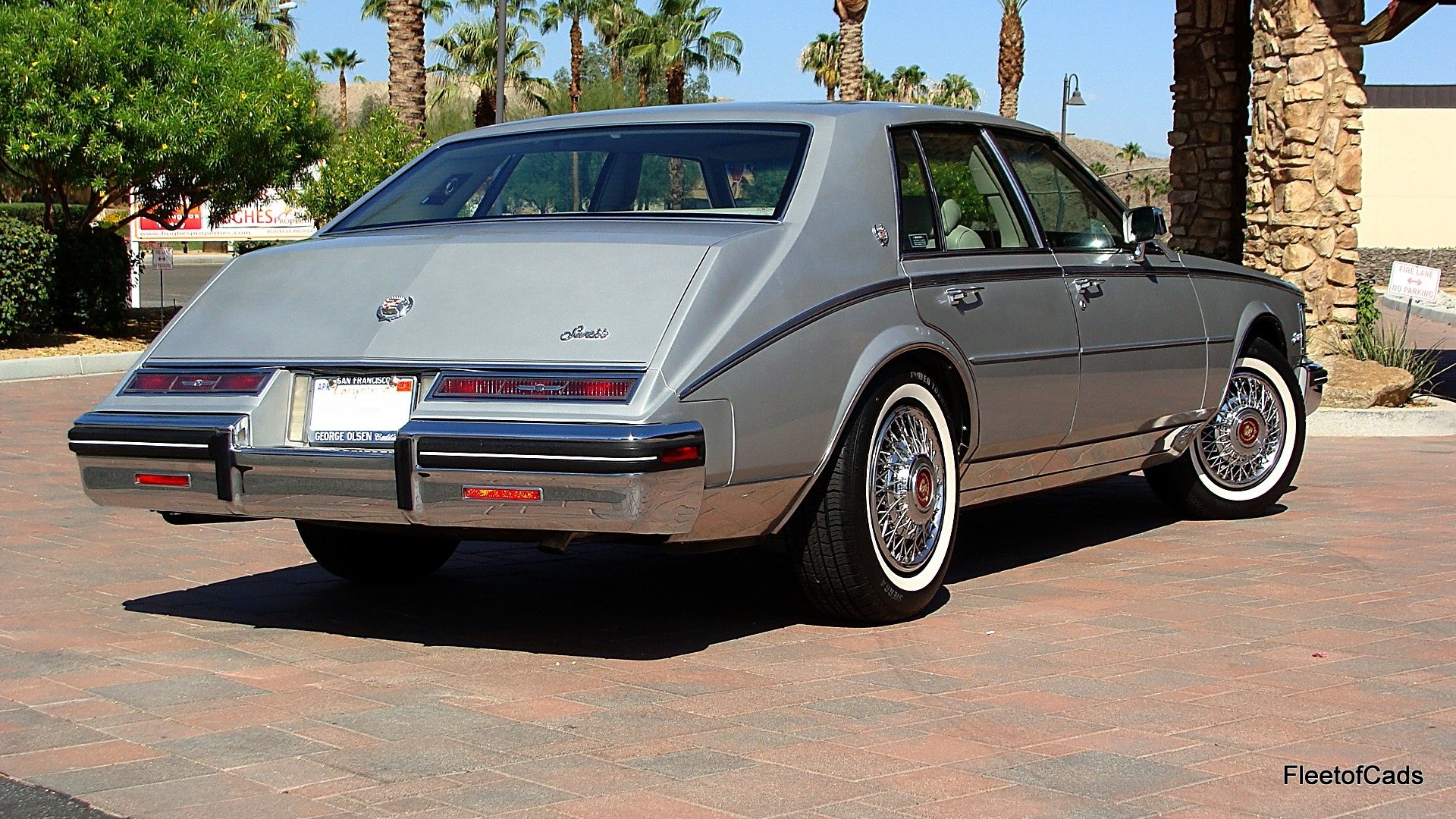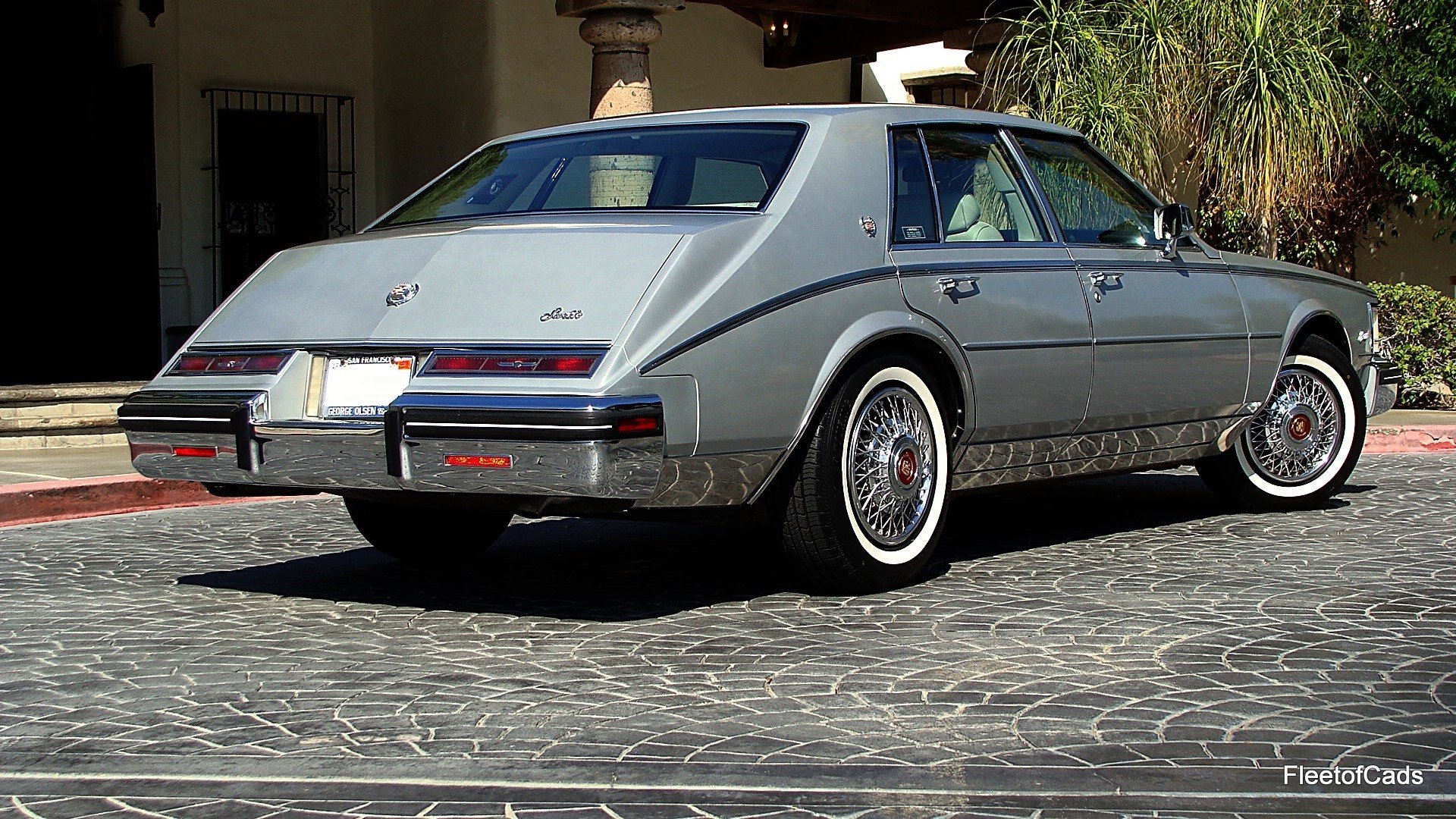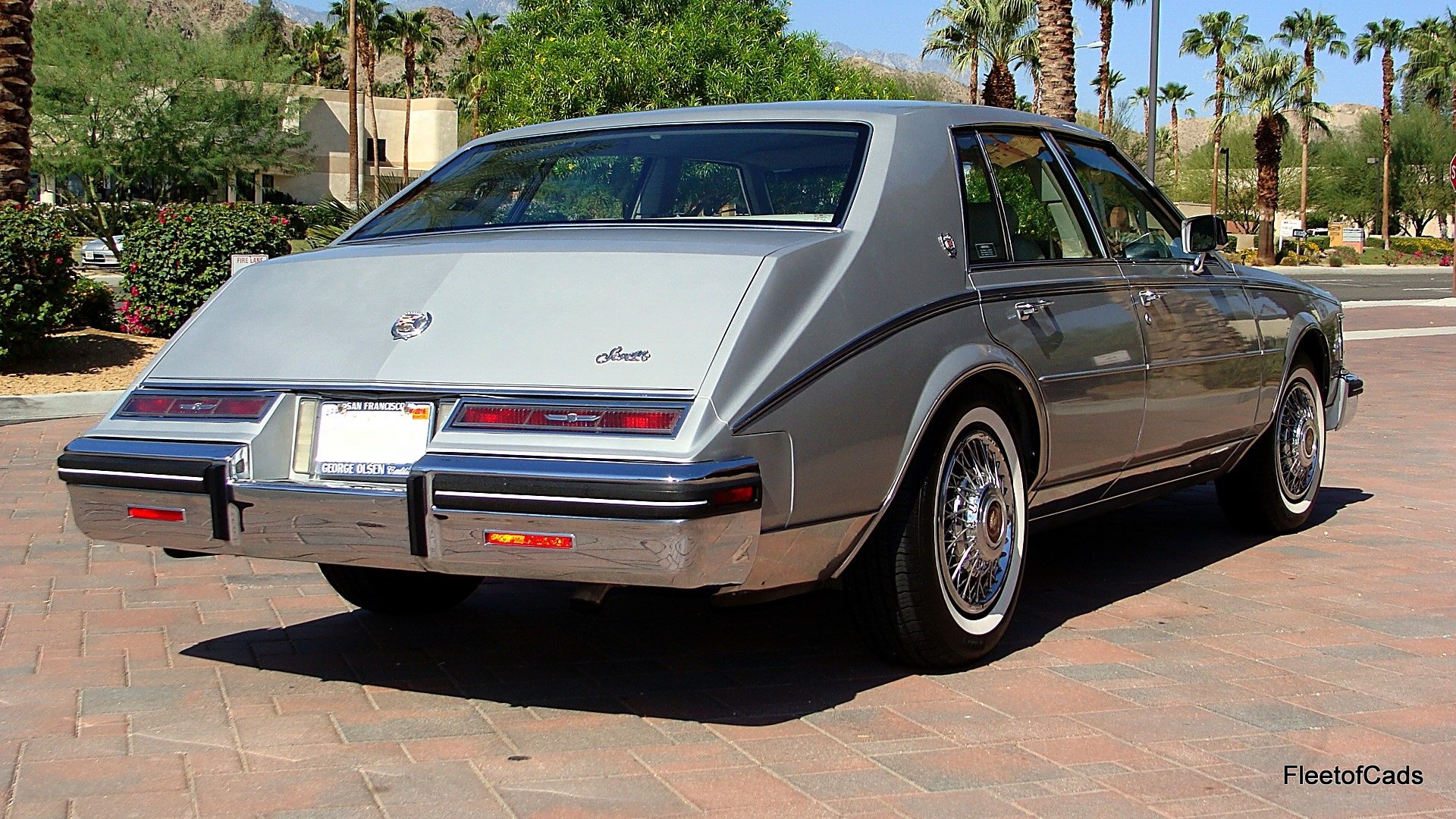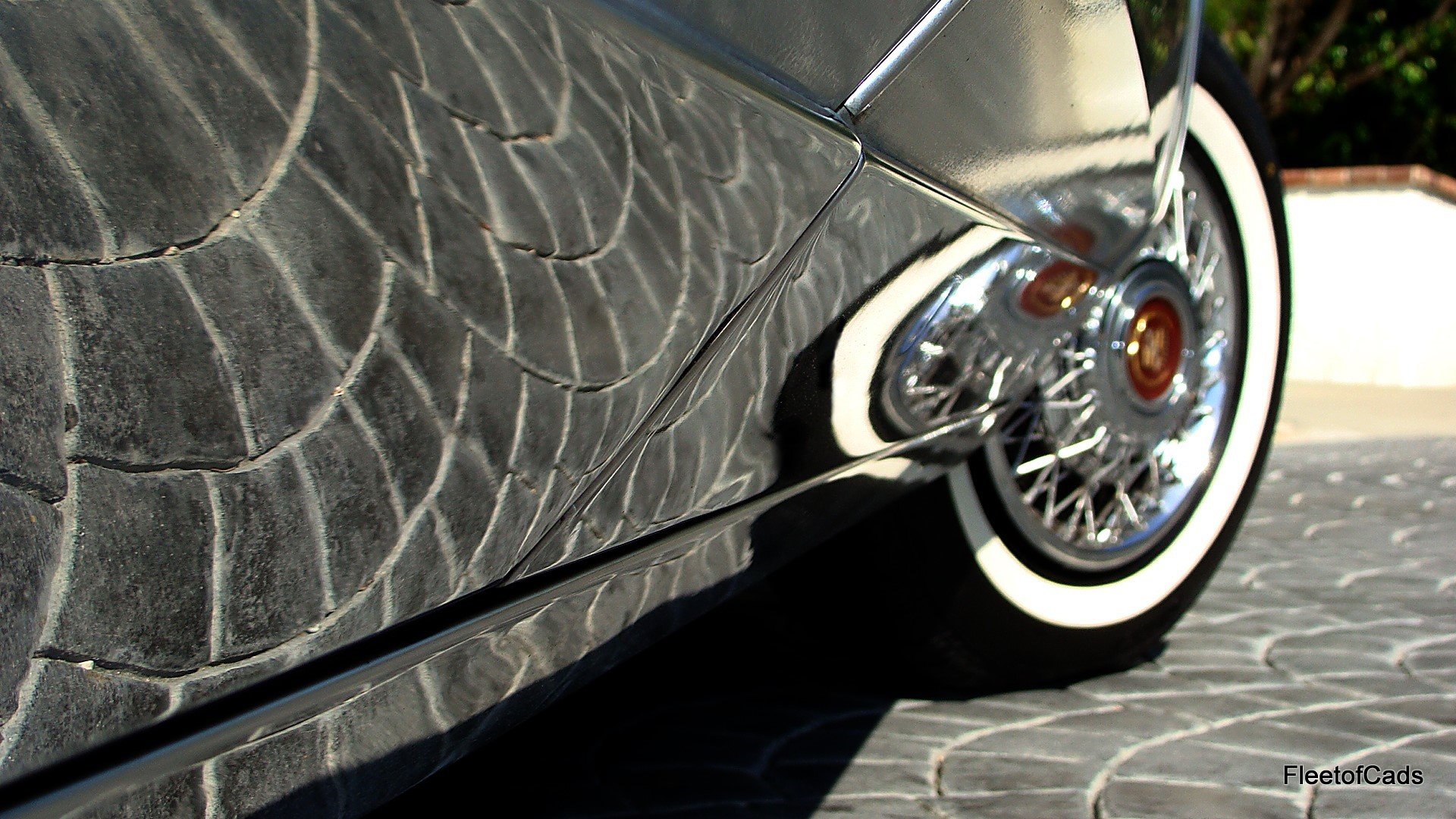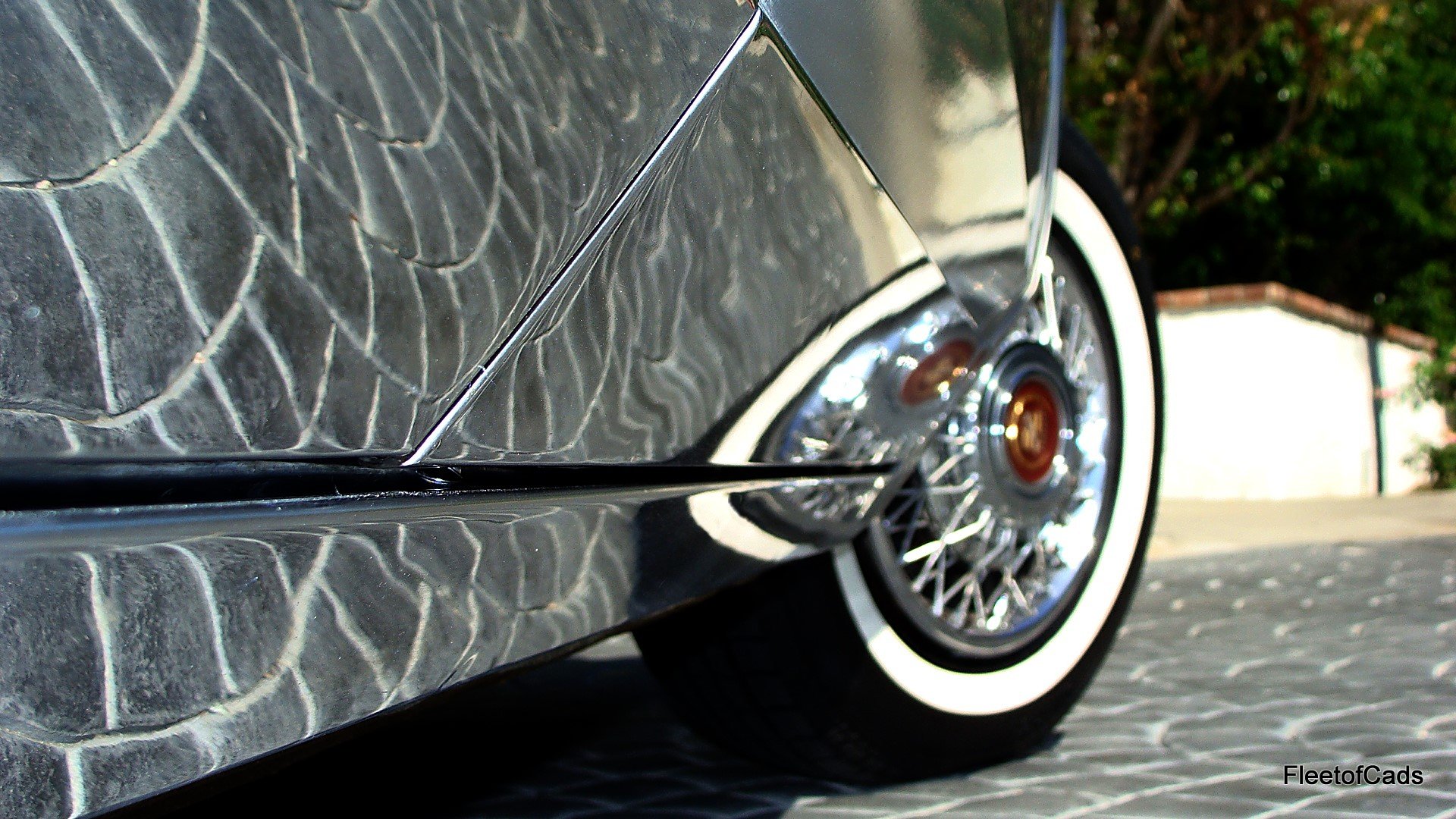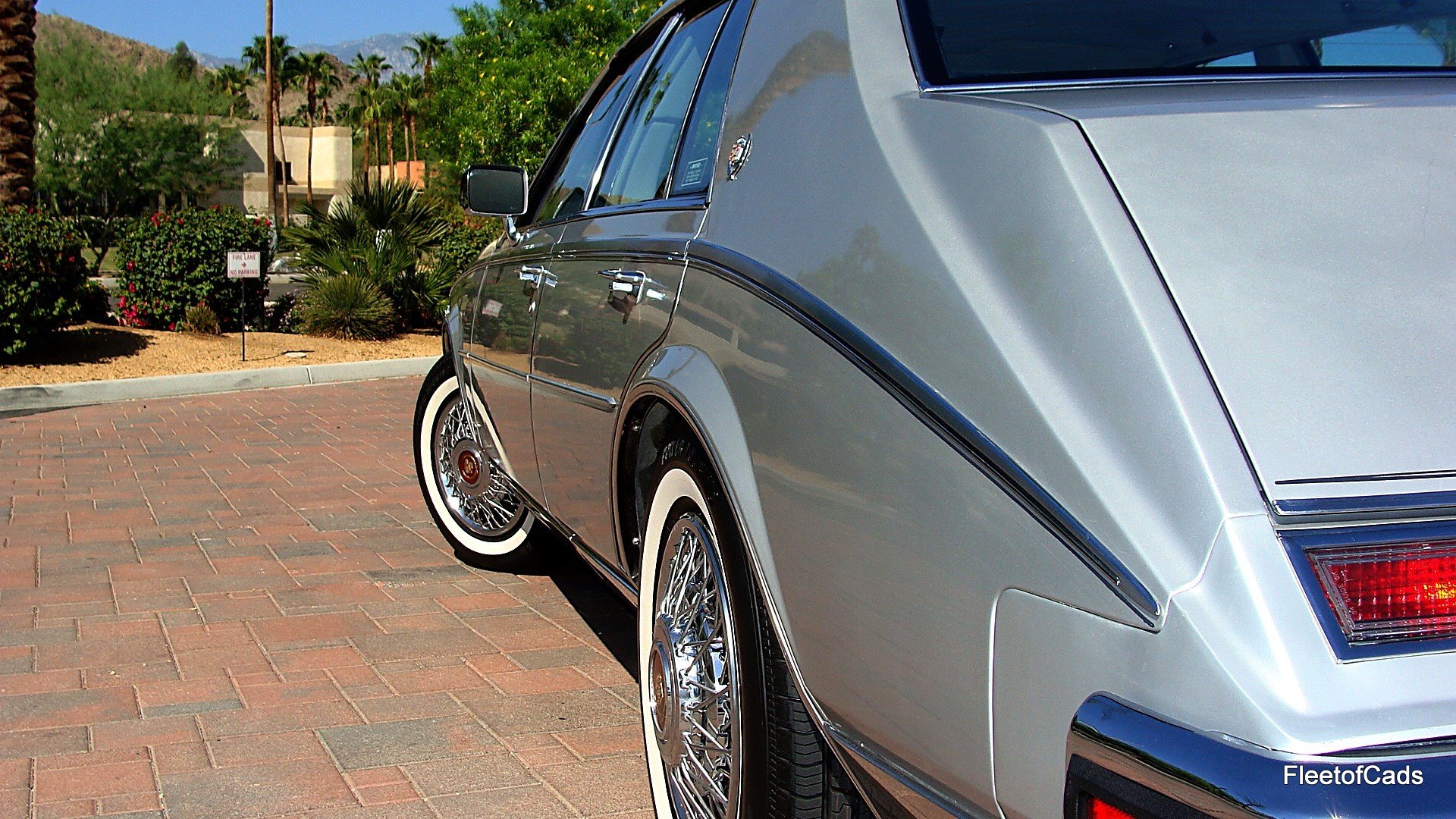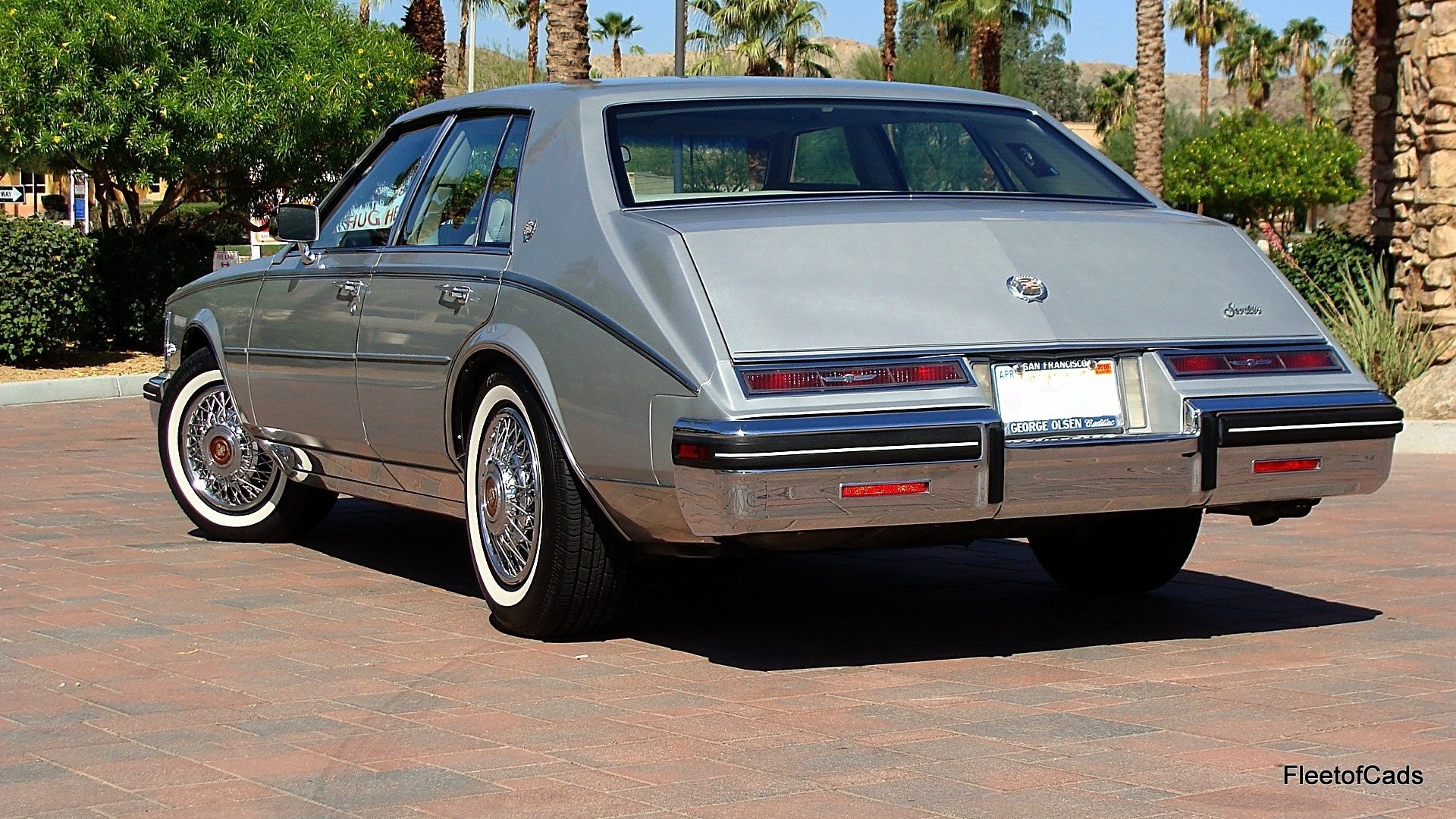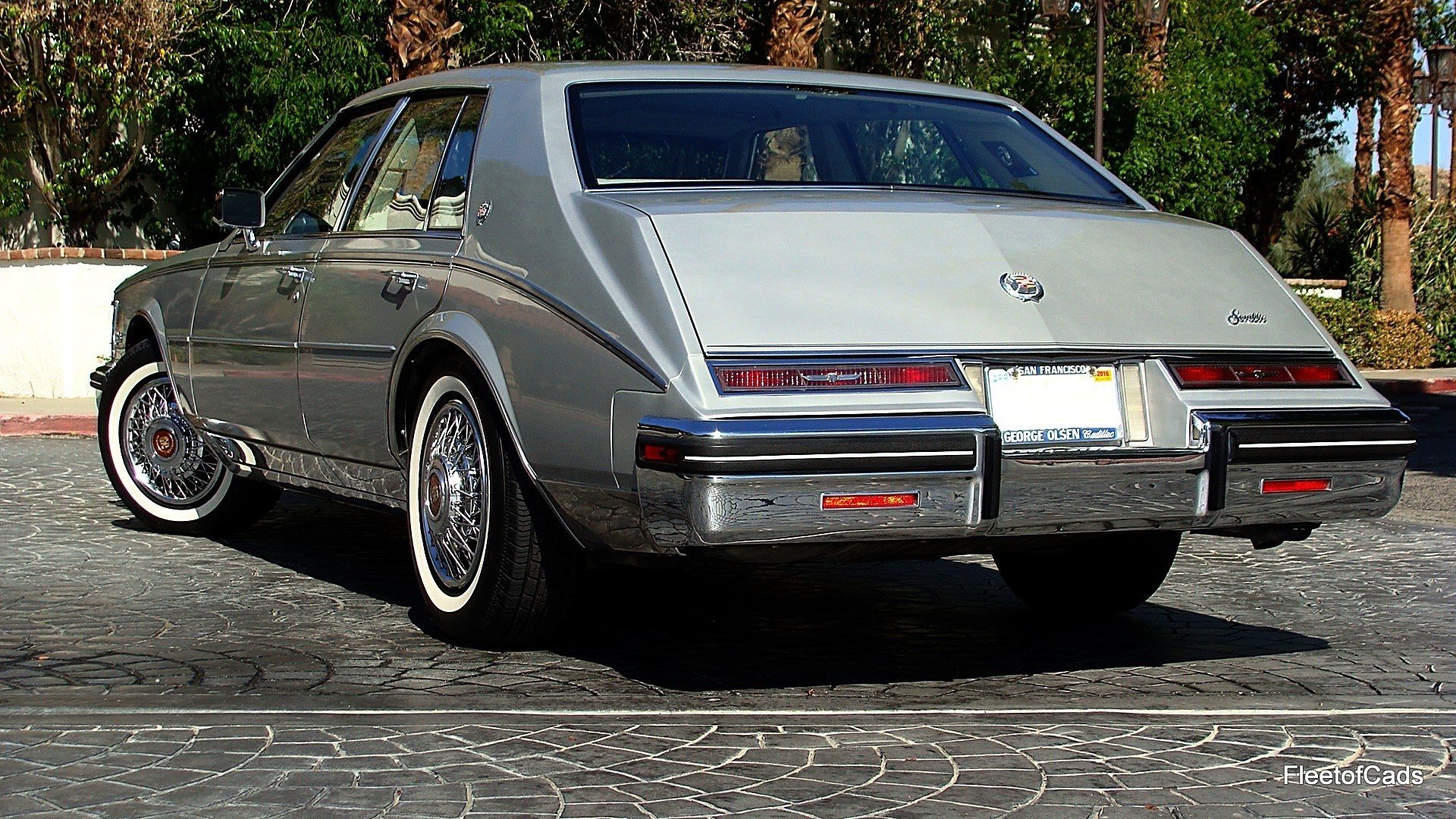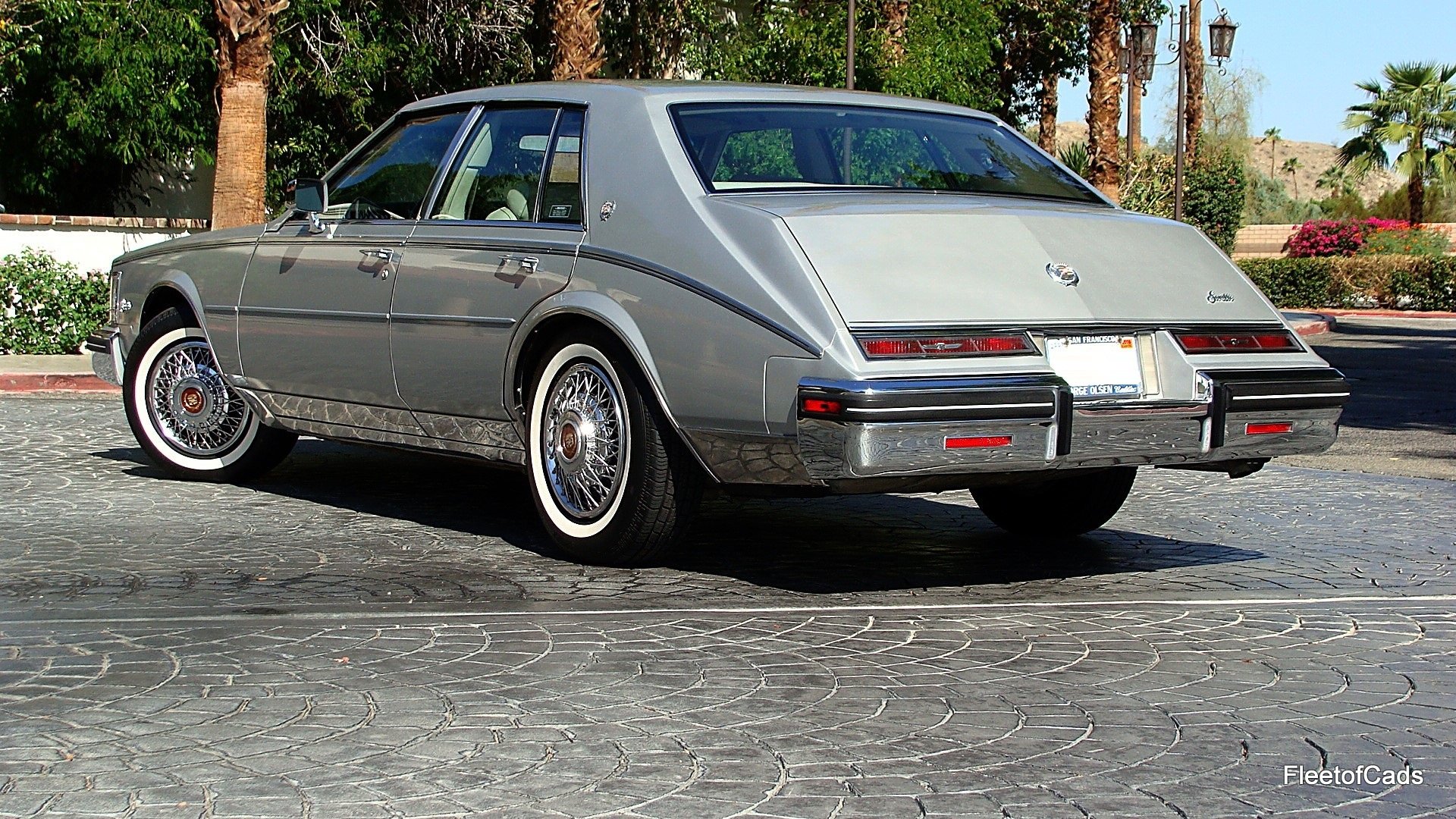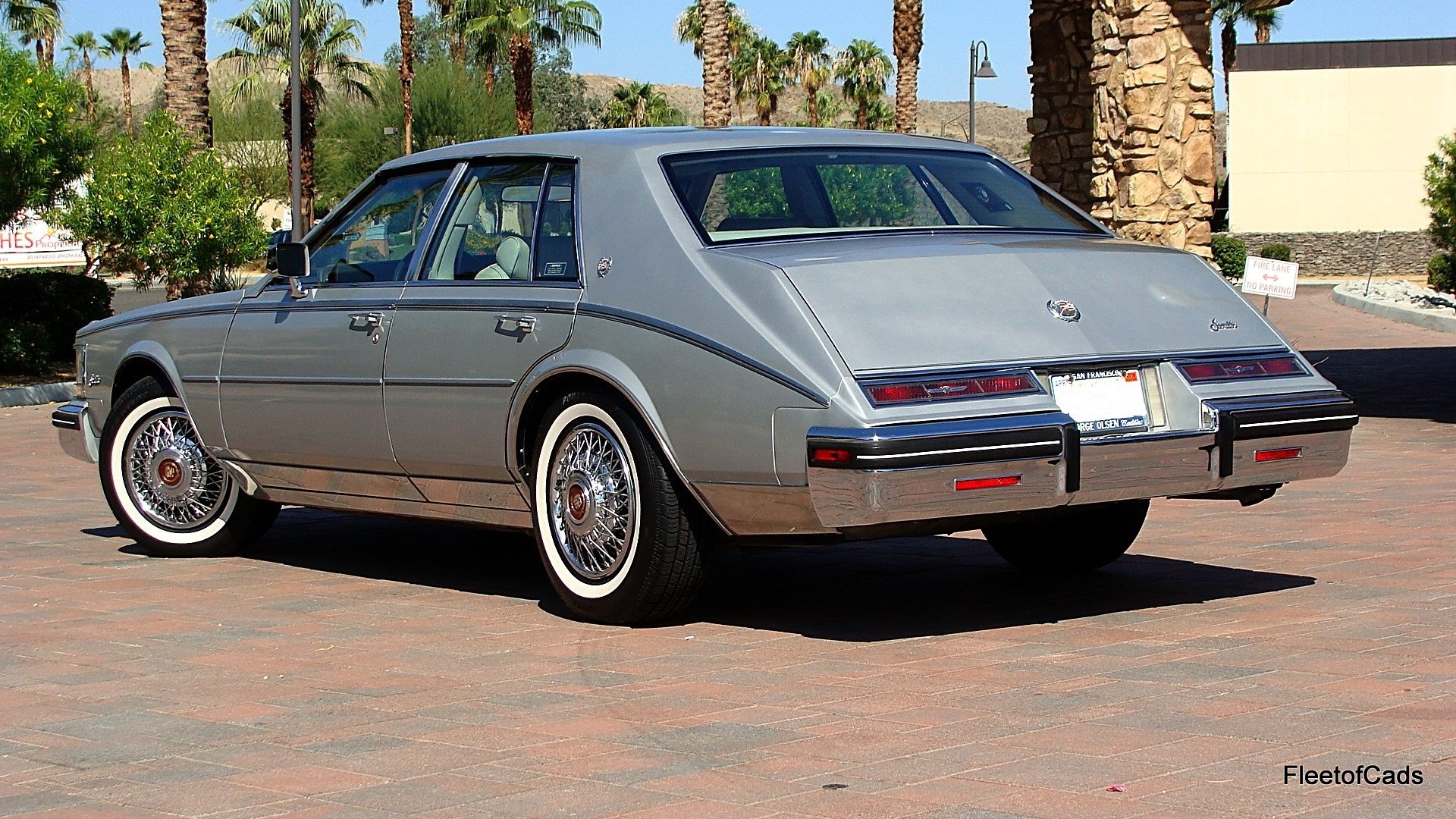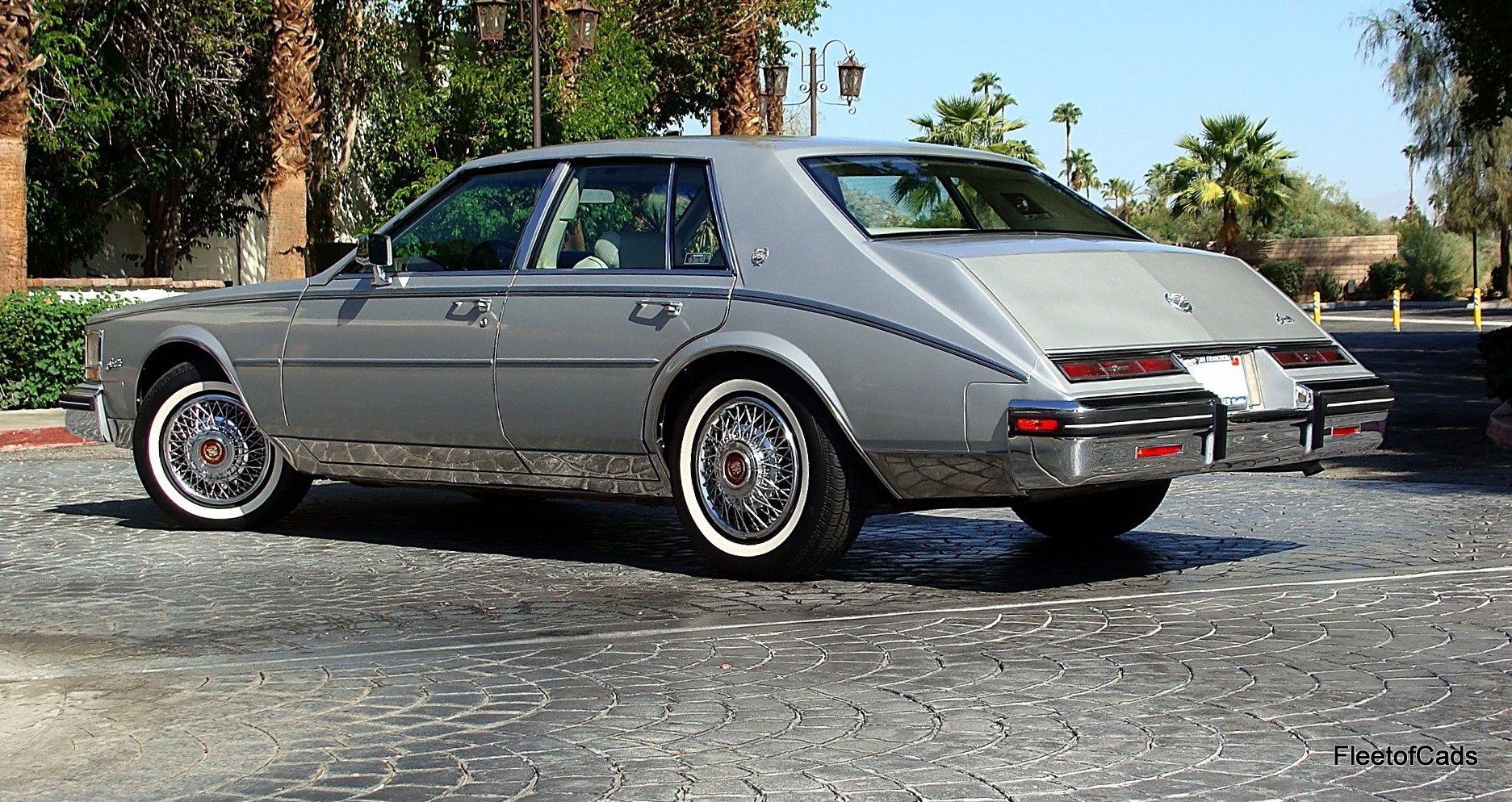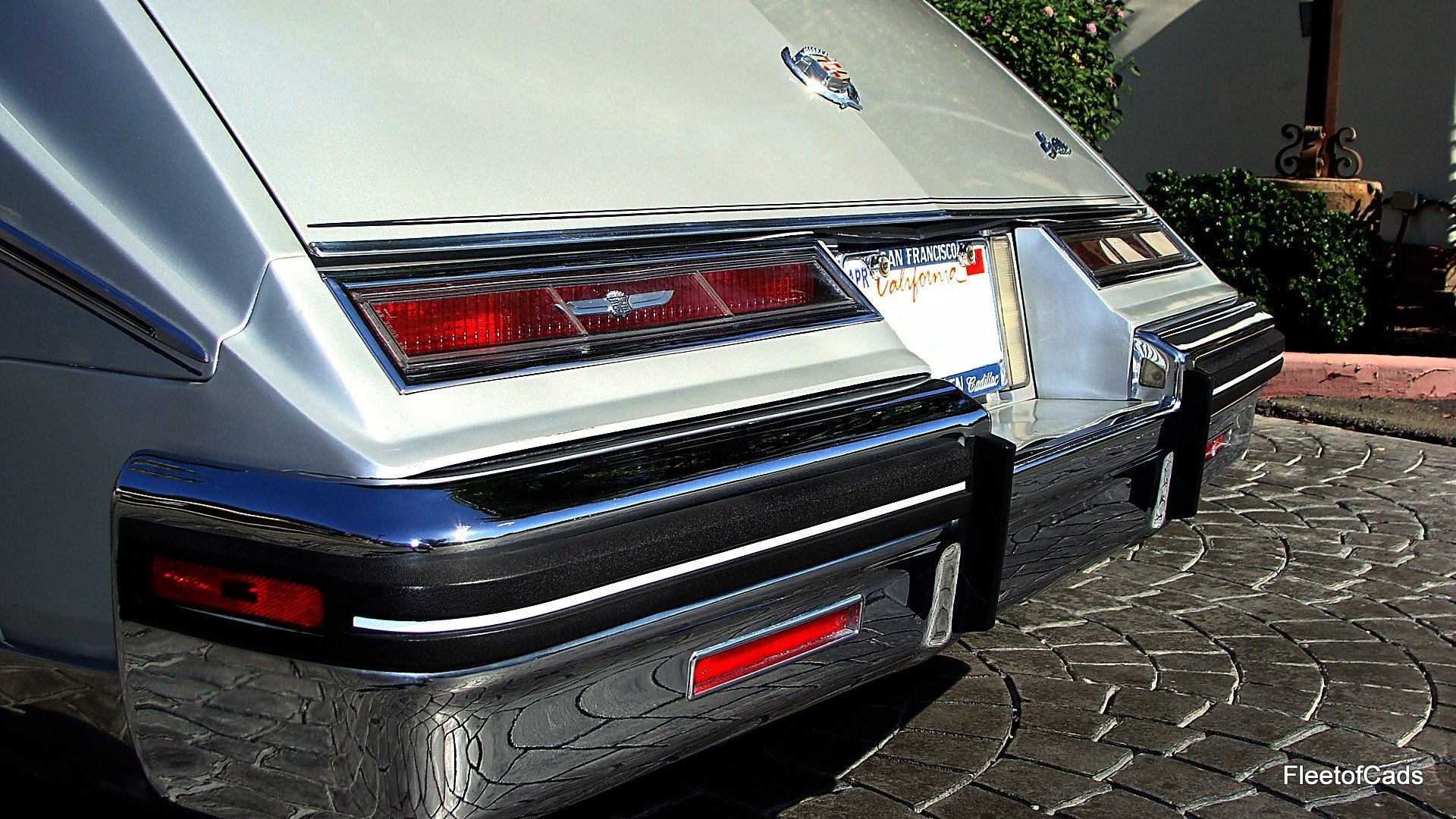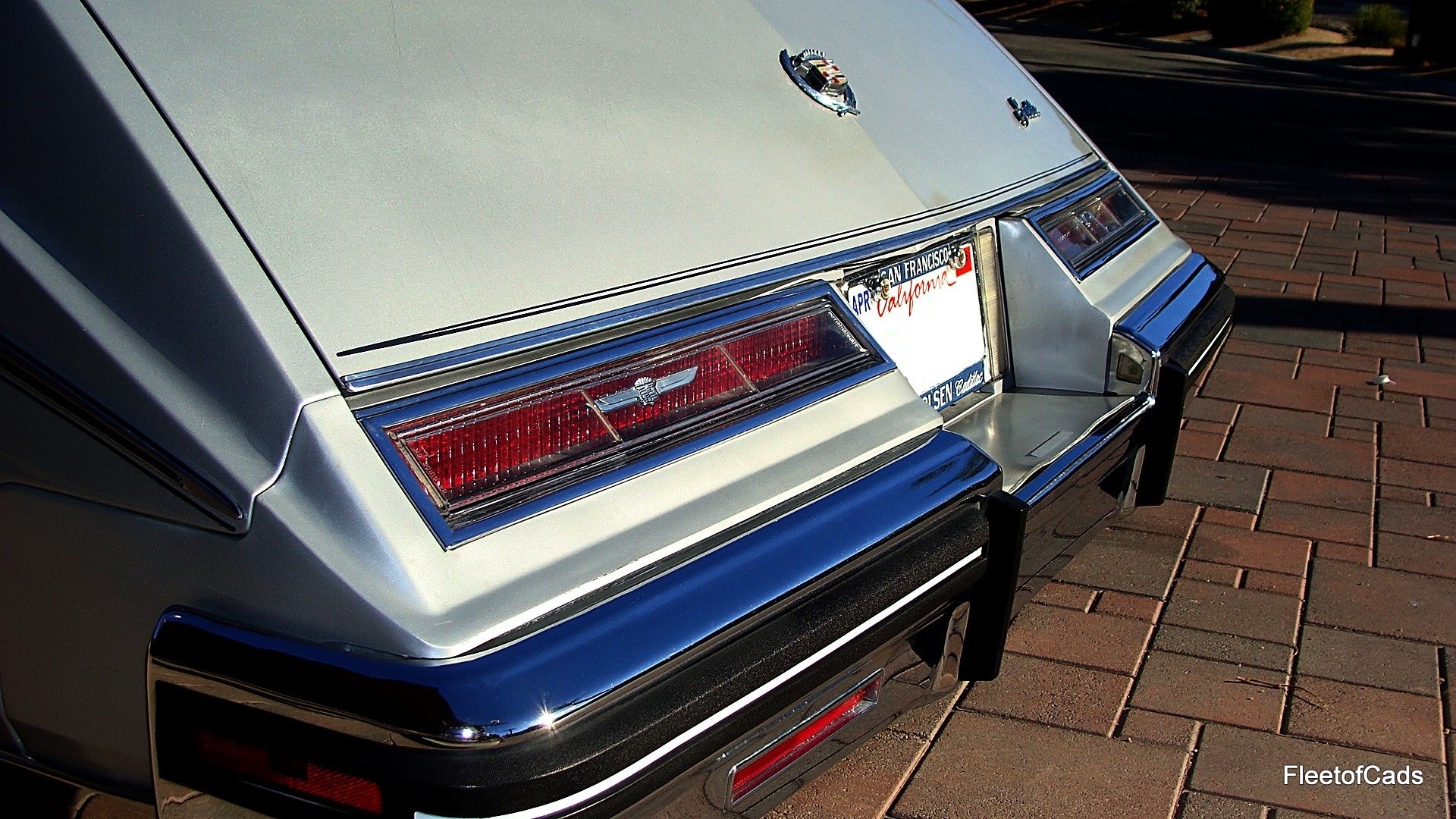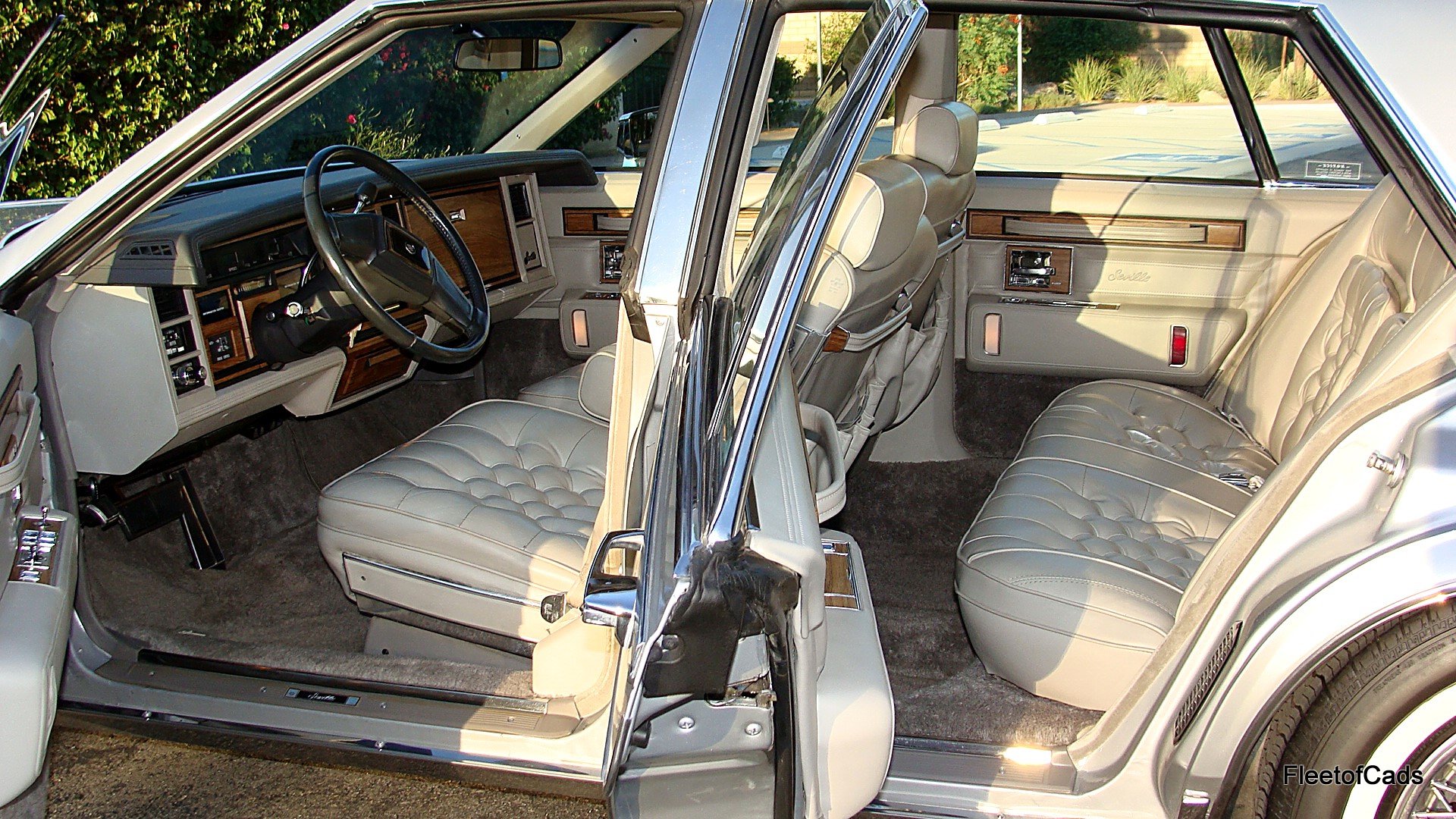 One of the most beautiful interiors of any Cadillac I have owned.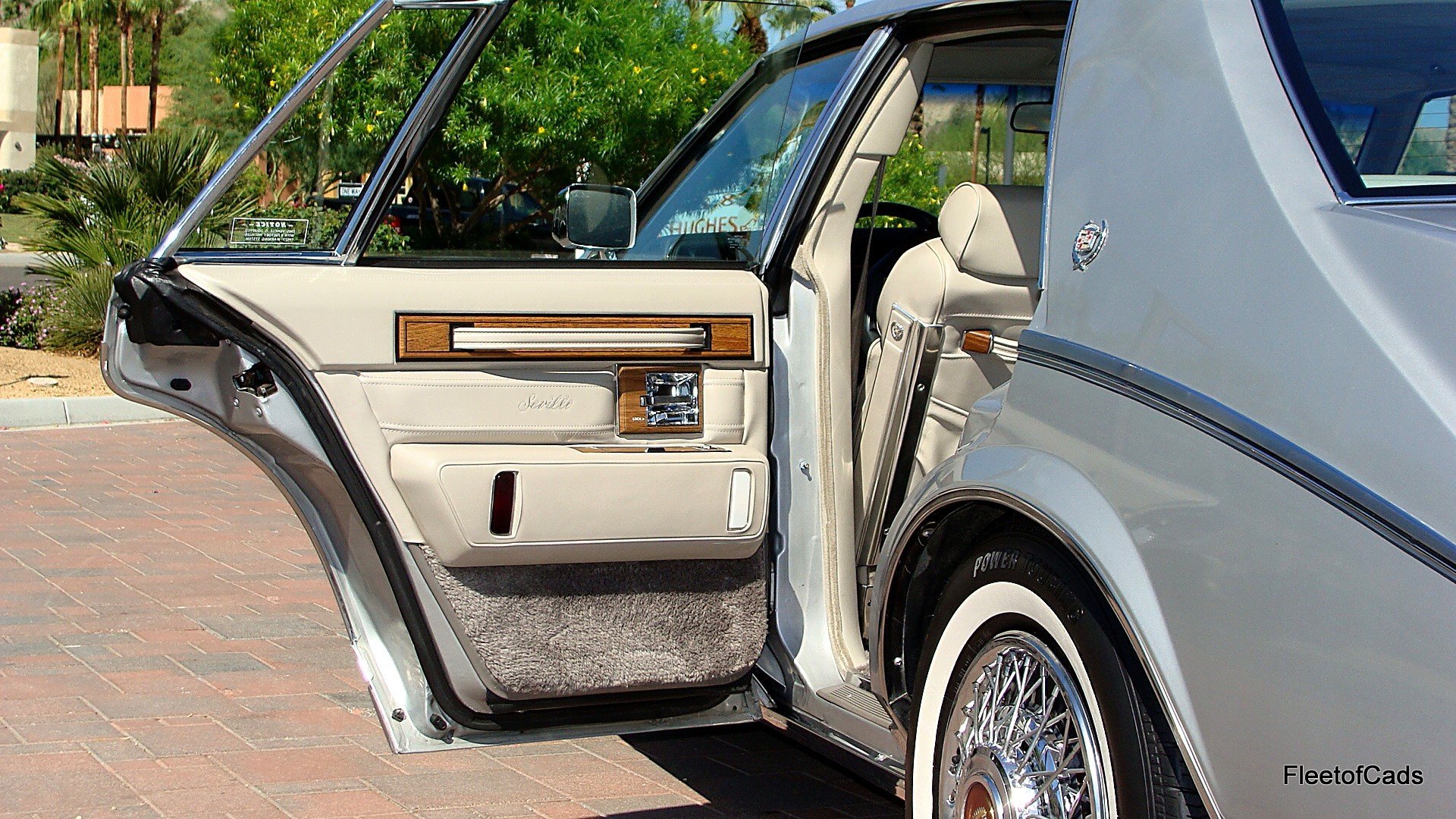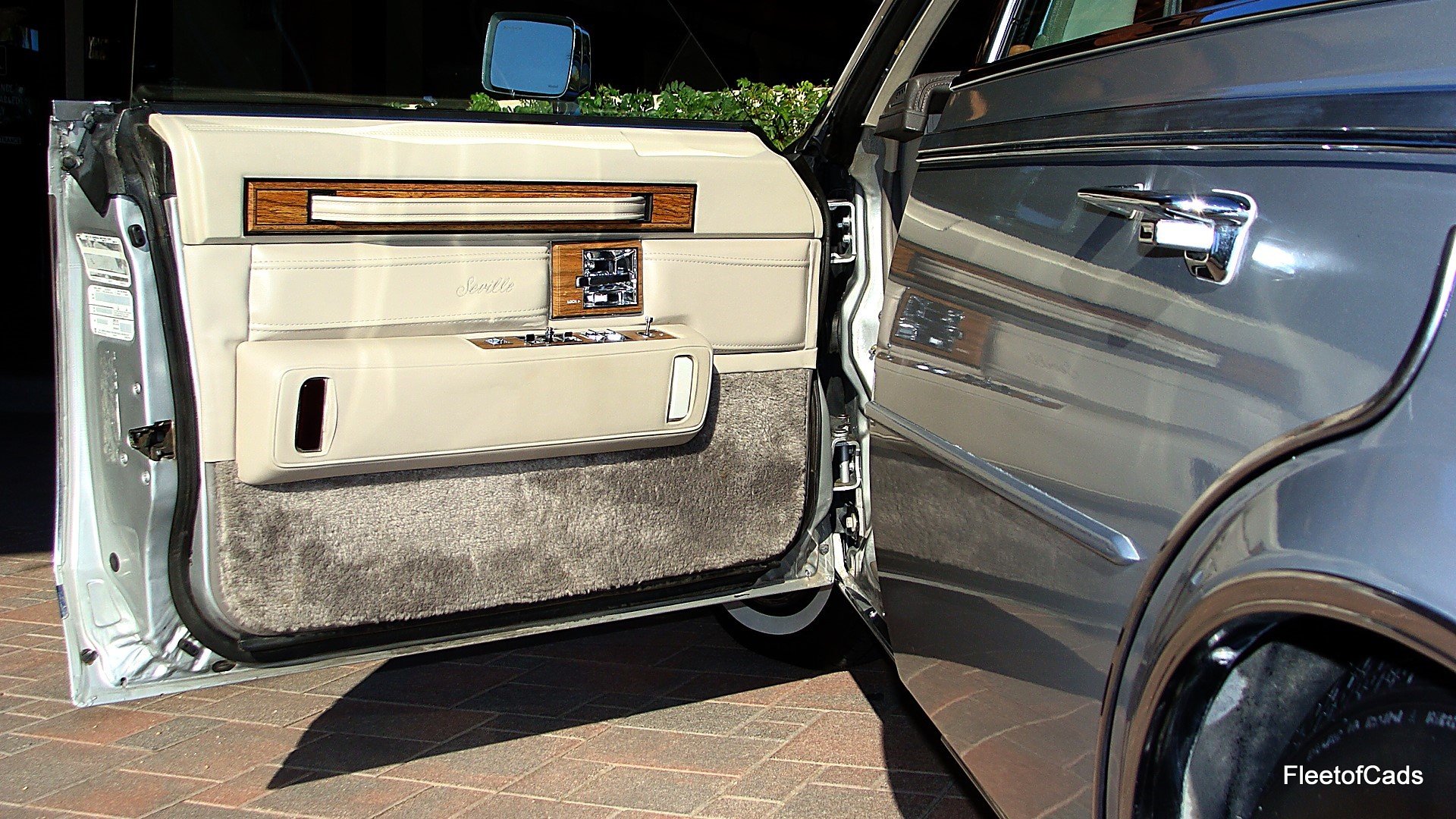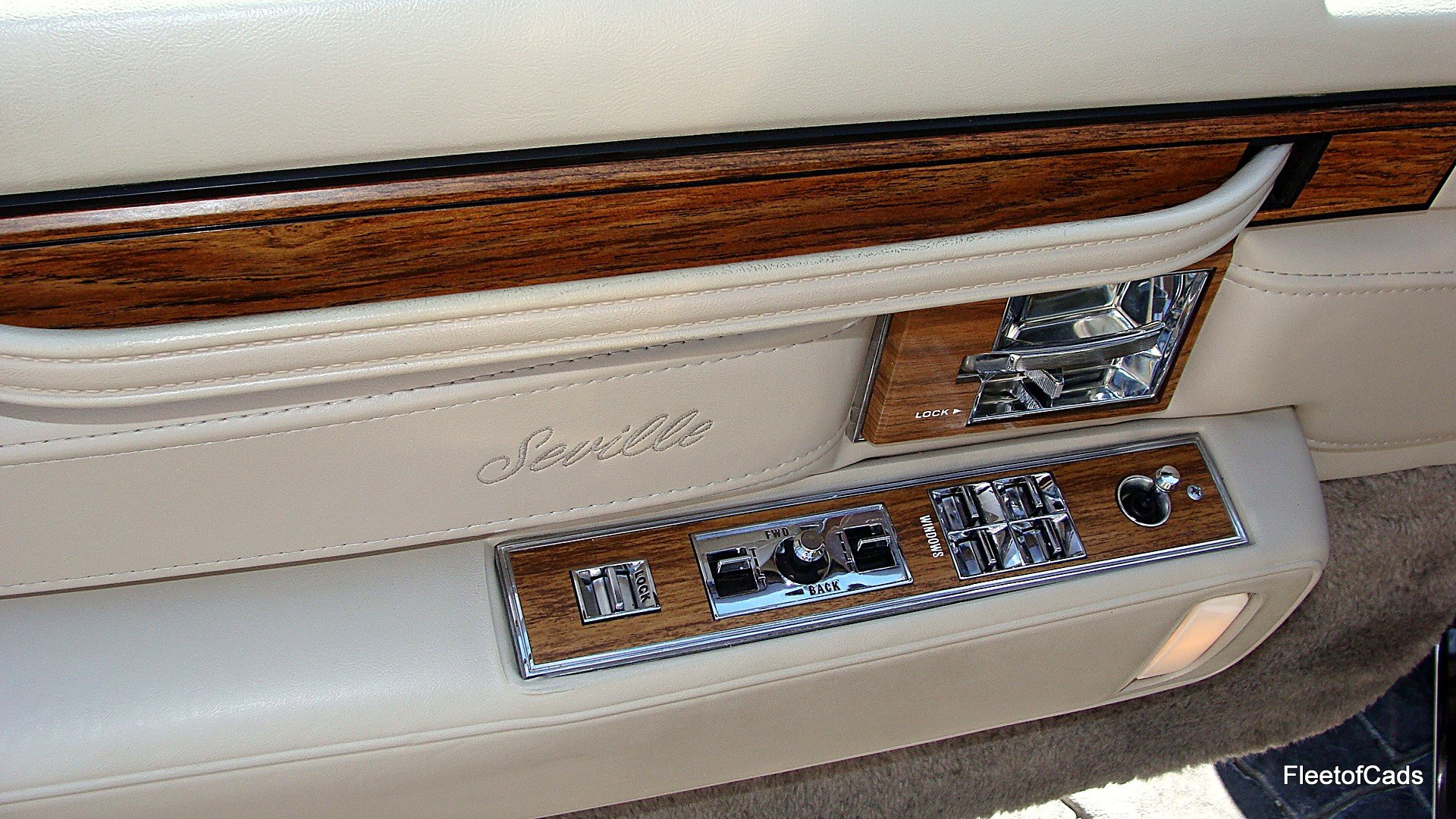 Time capsule.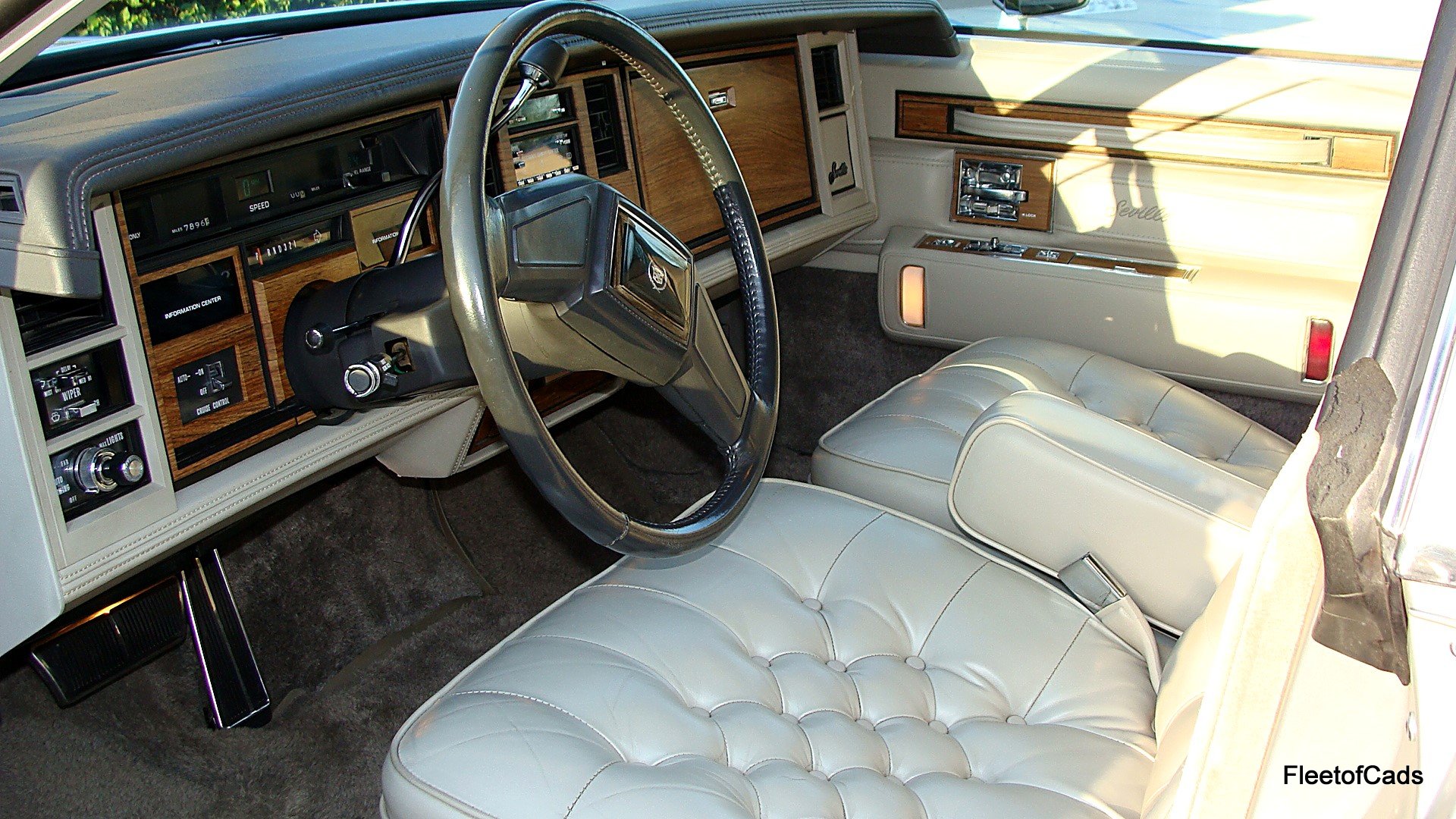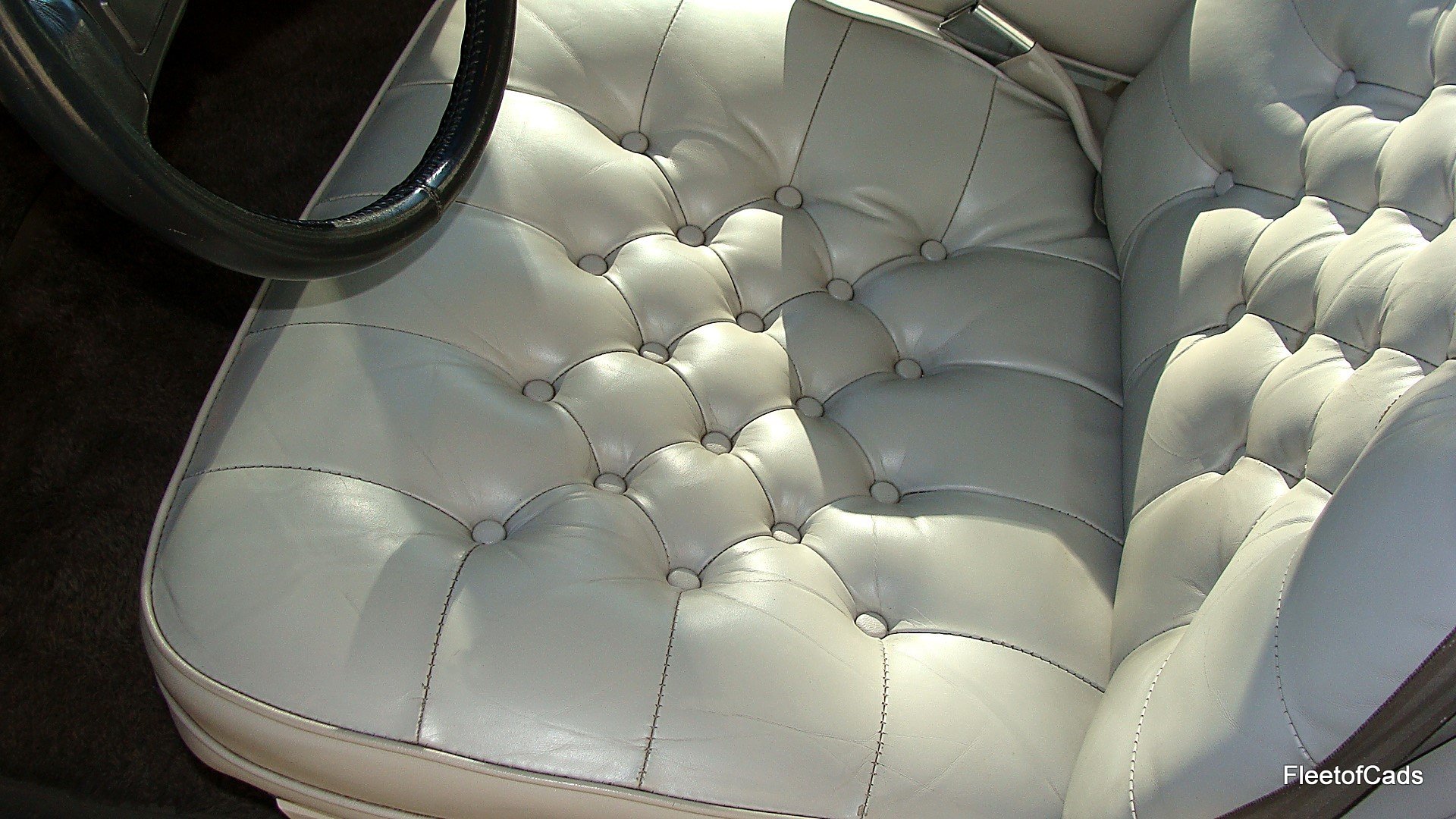 Driver seat perfection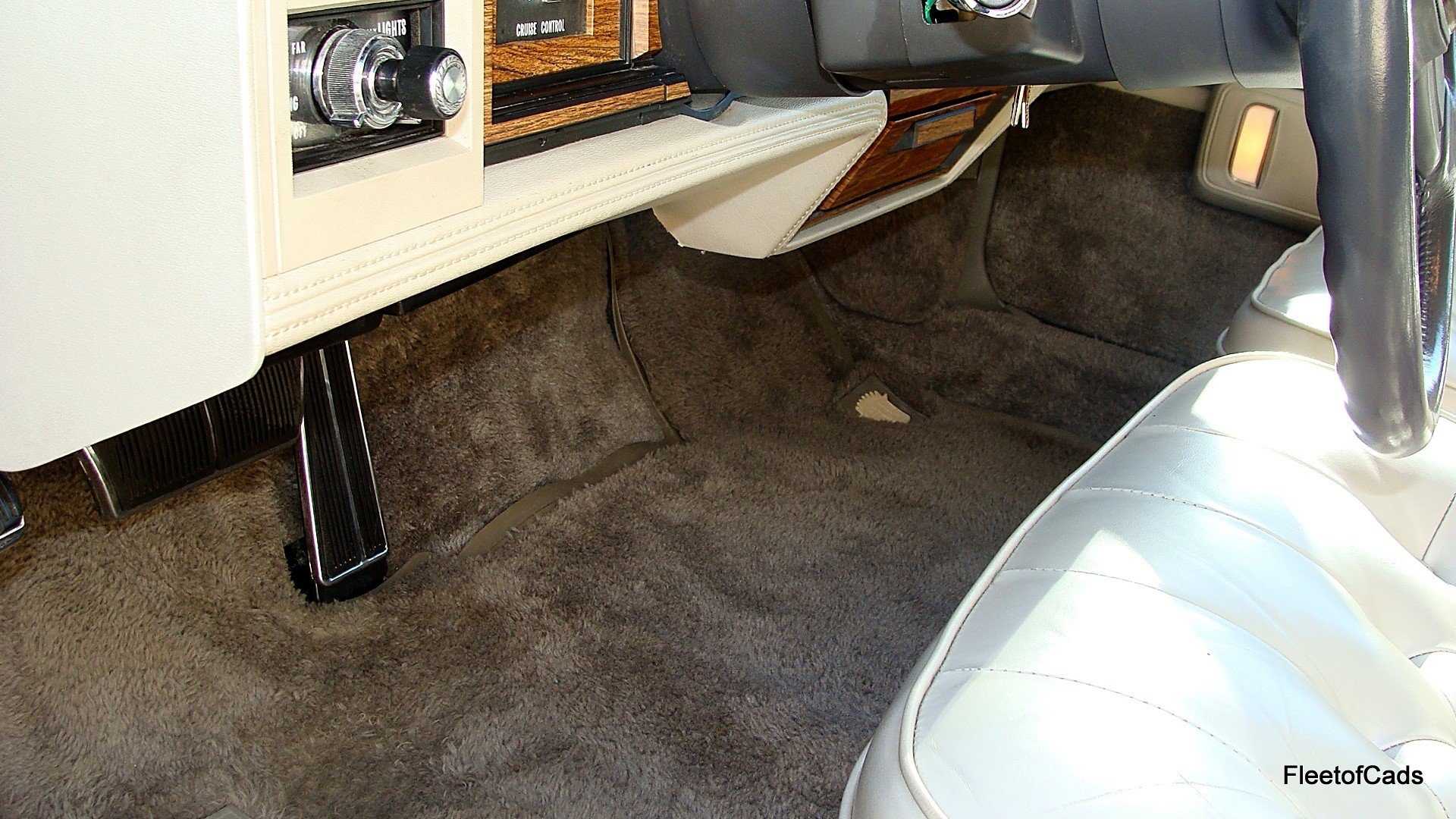 This Seville has all of it's factory floormats including the trunk mat.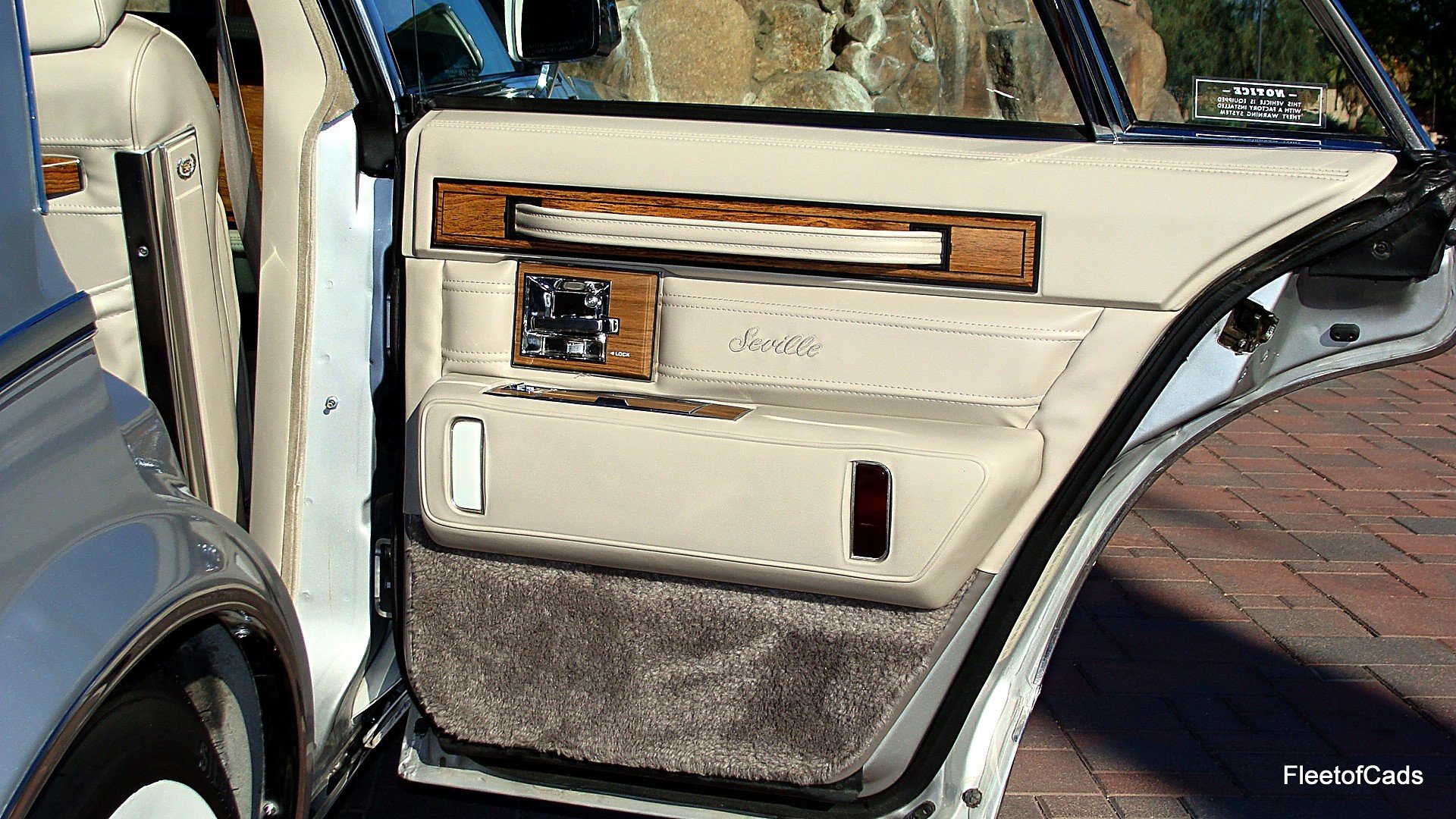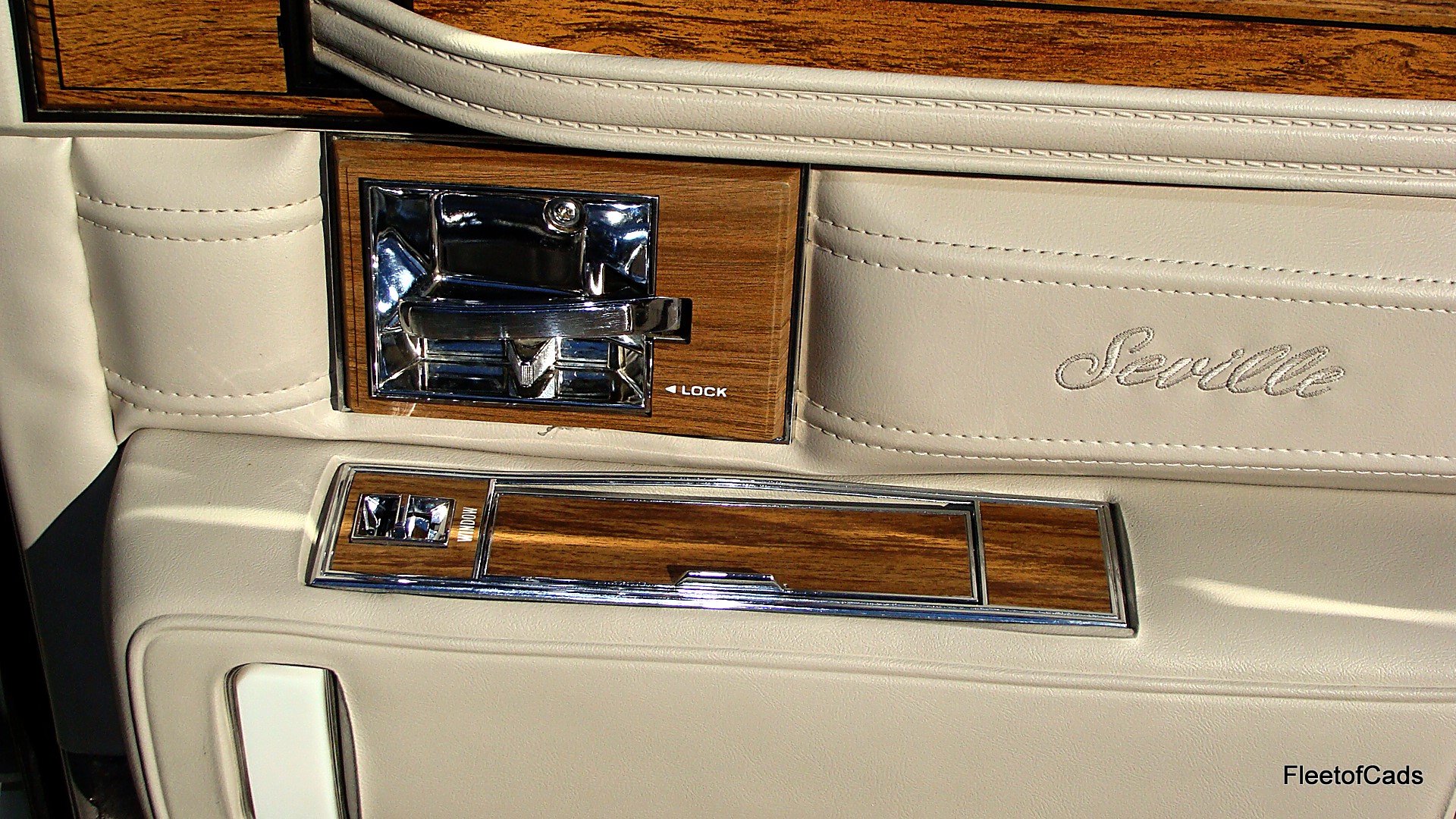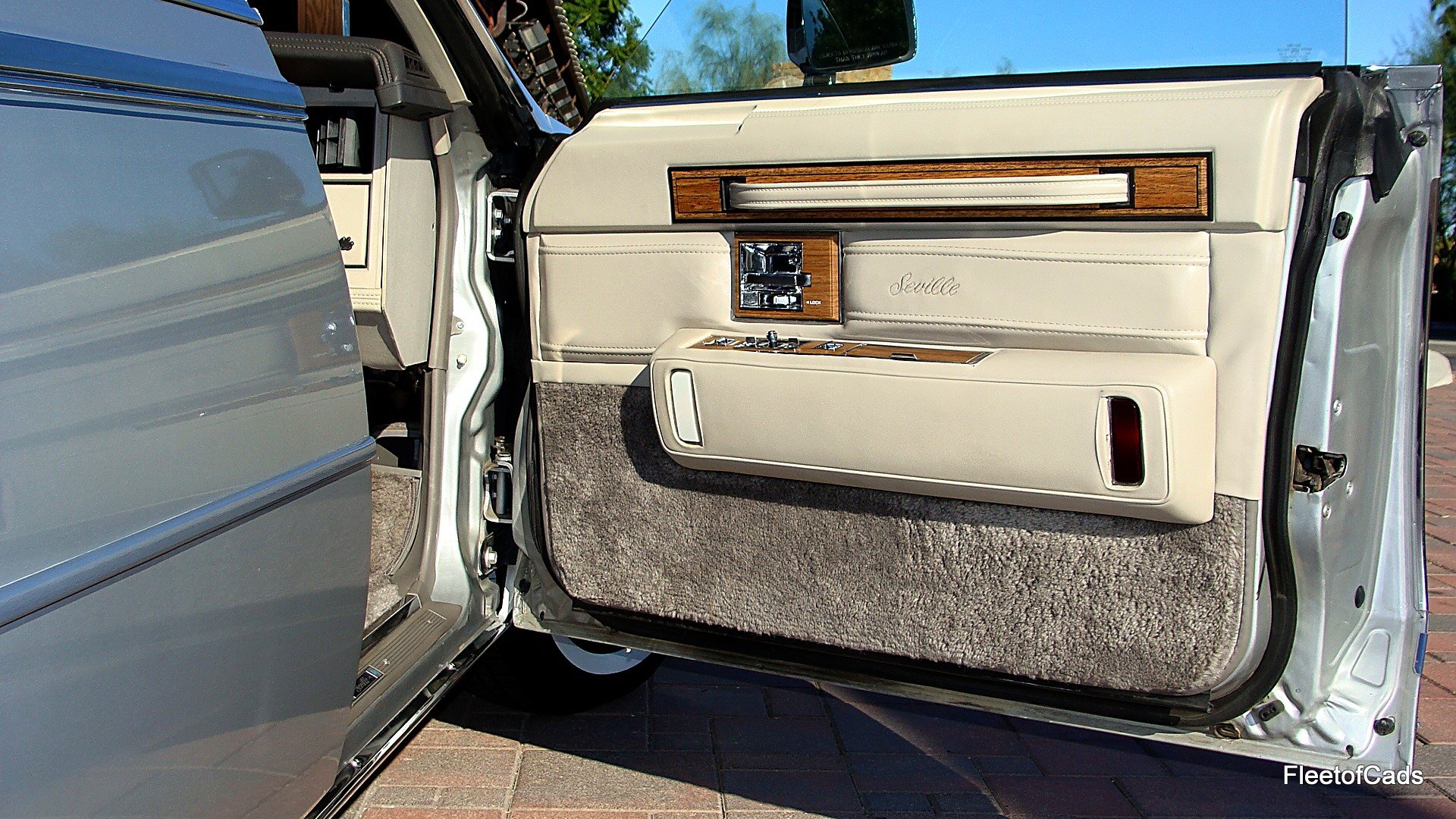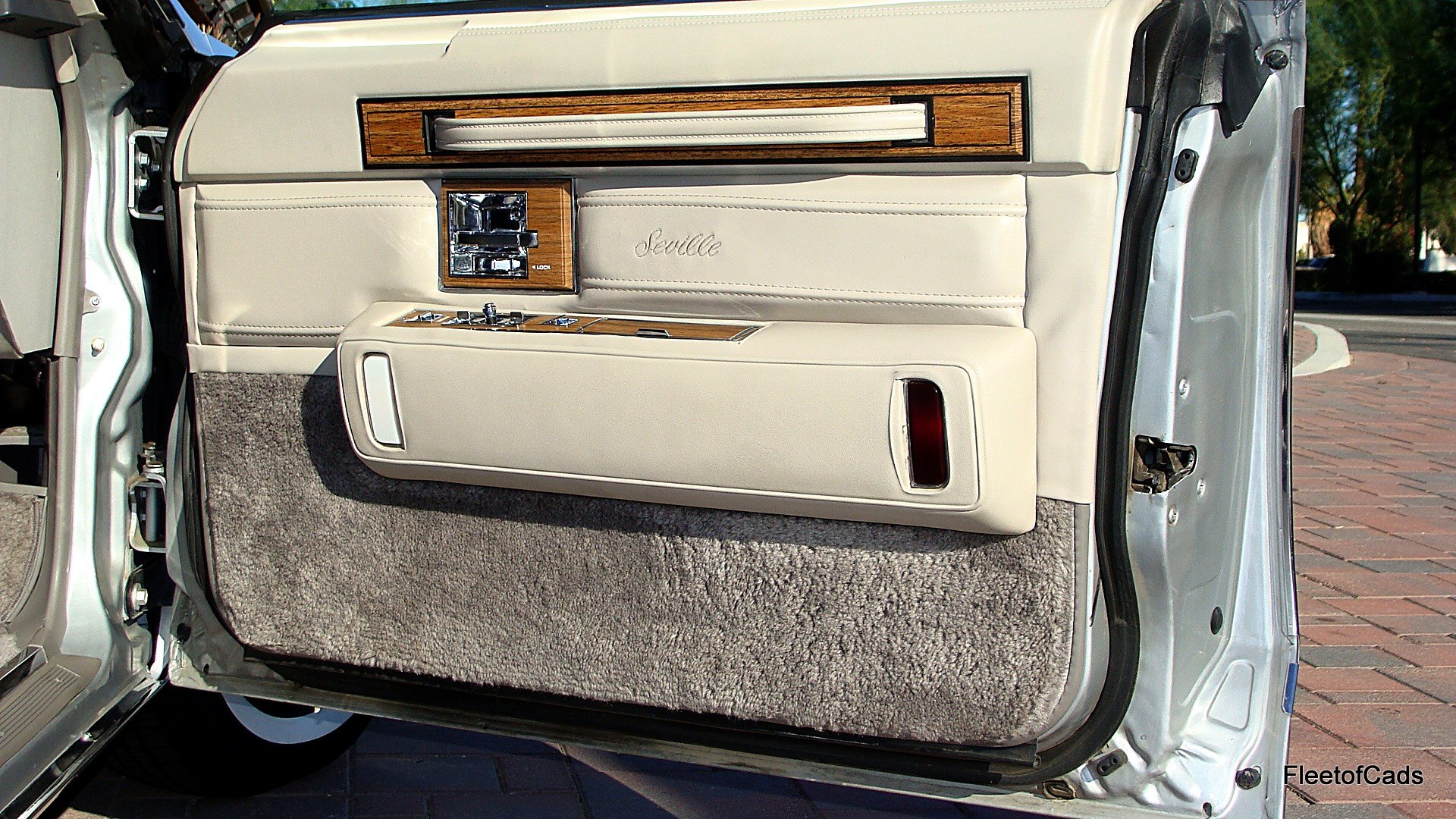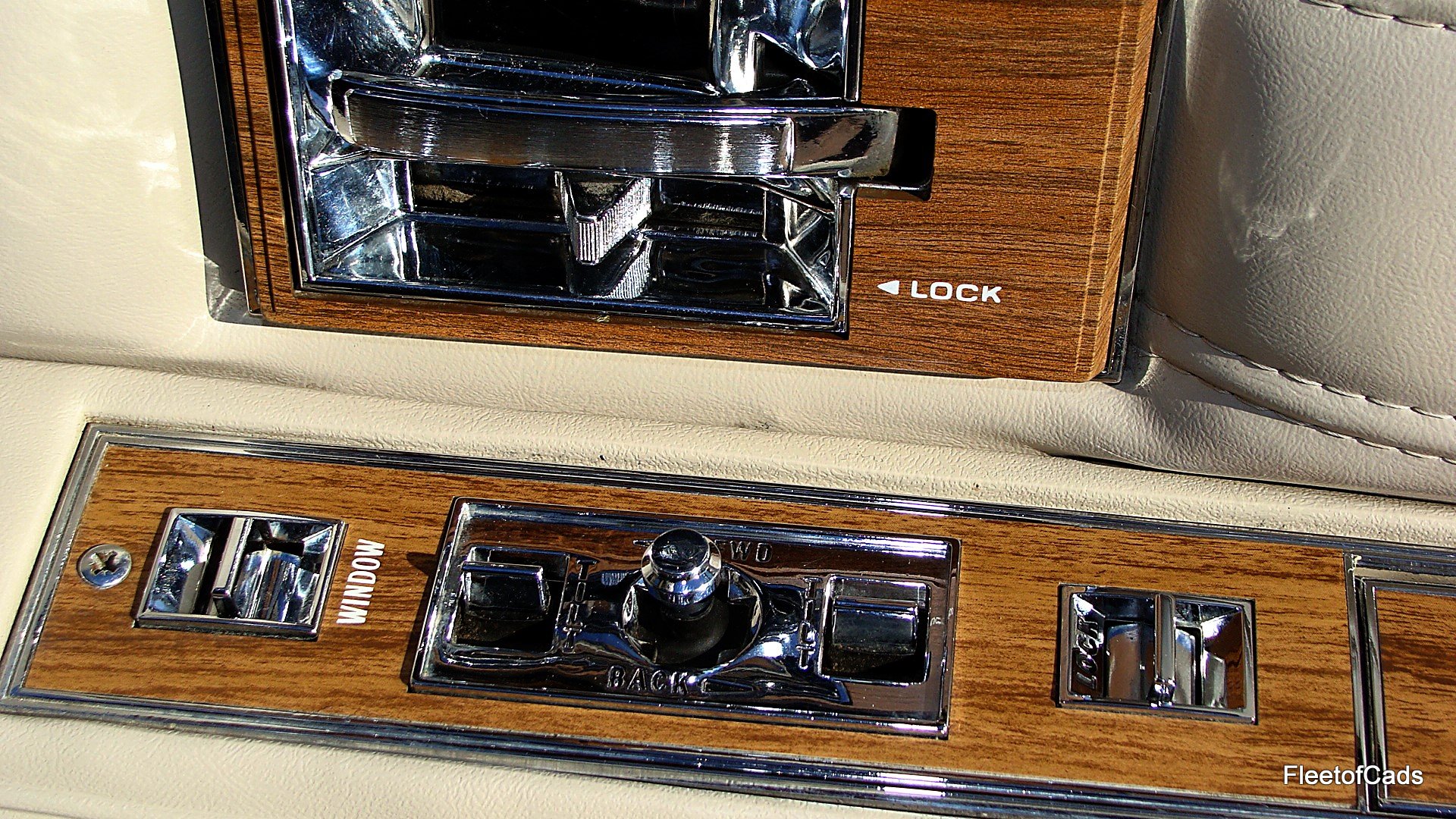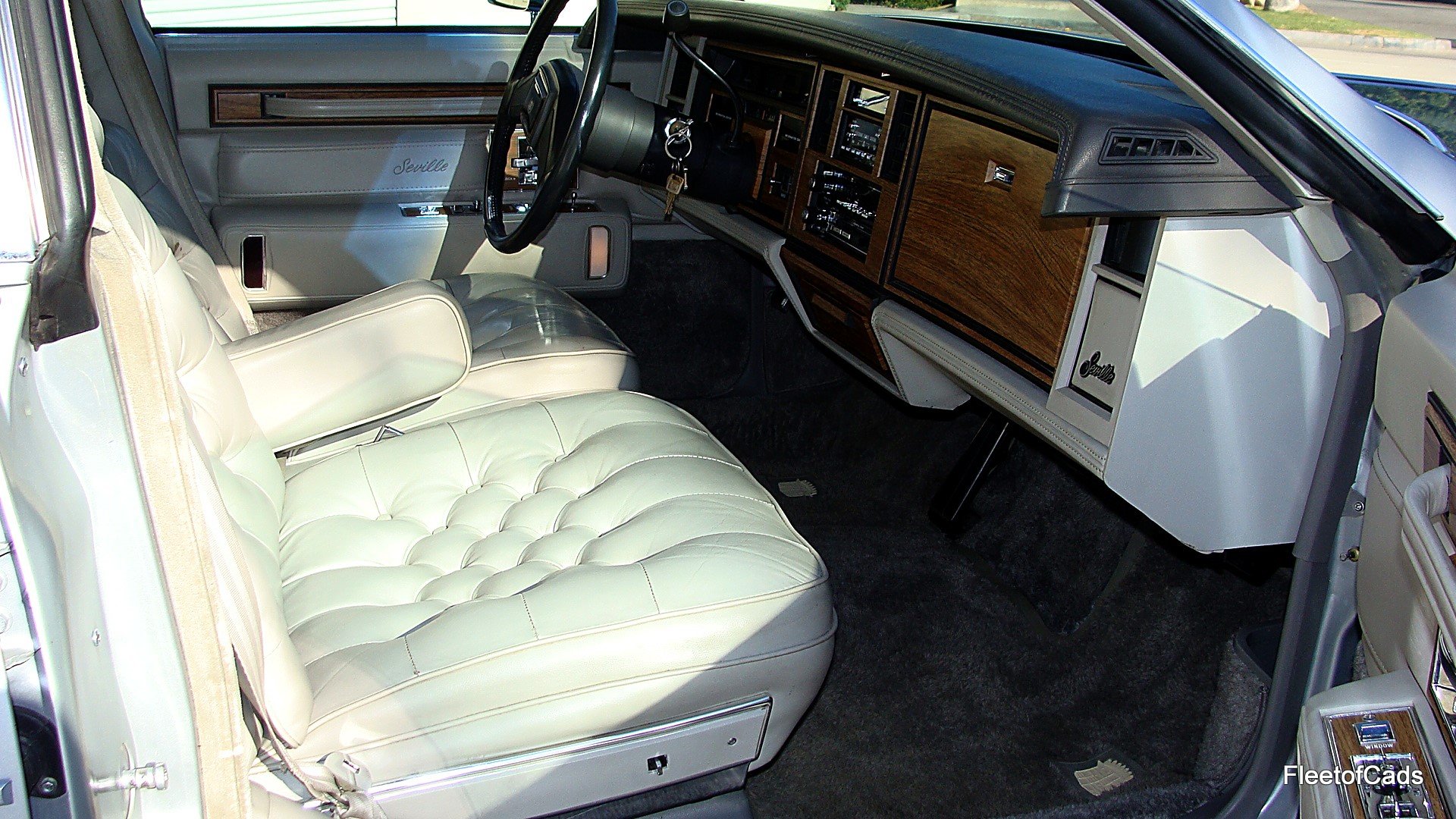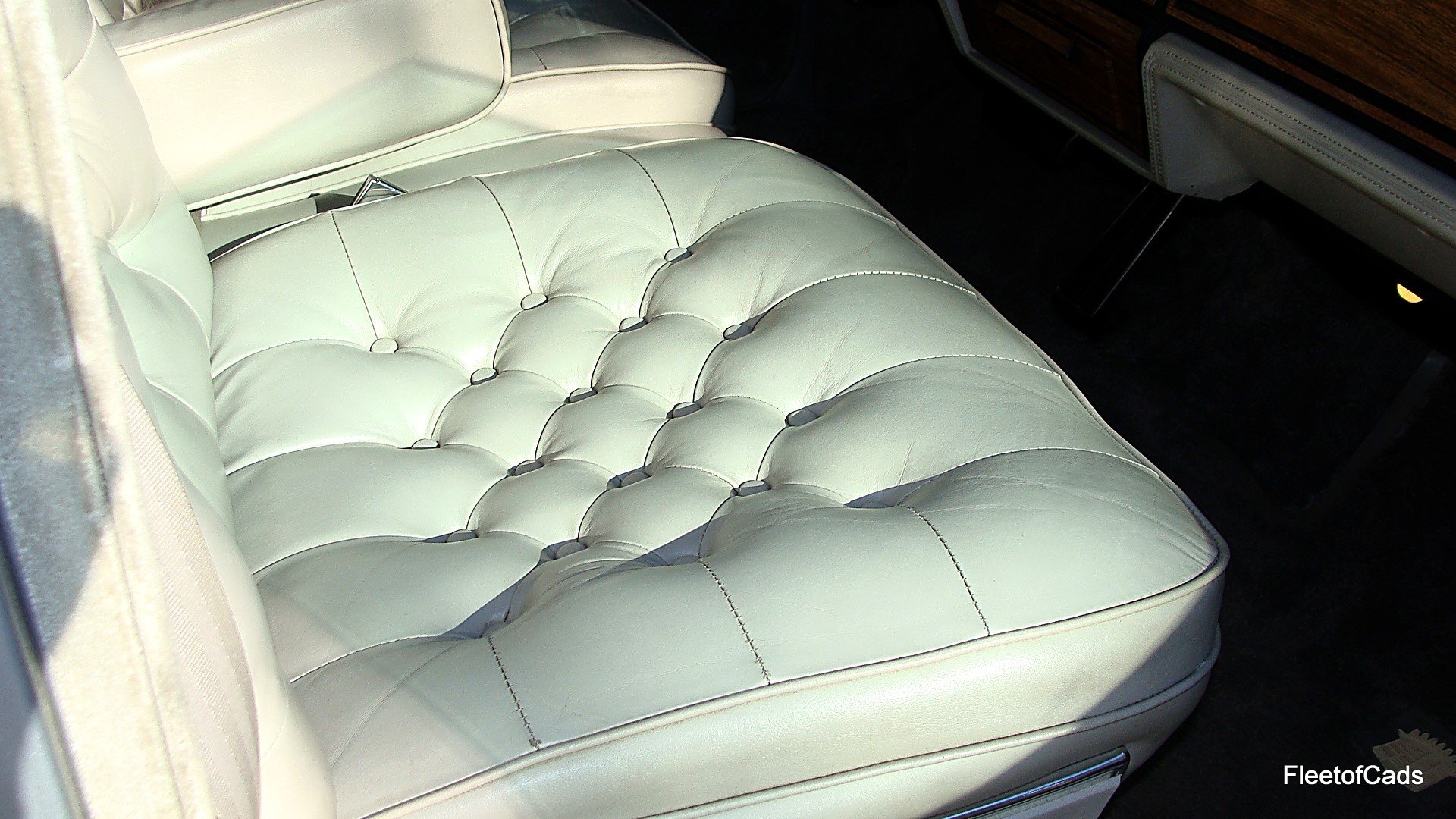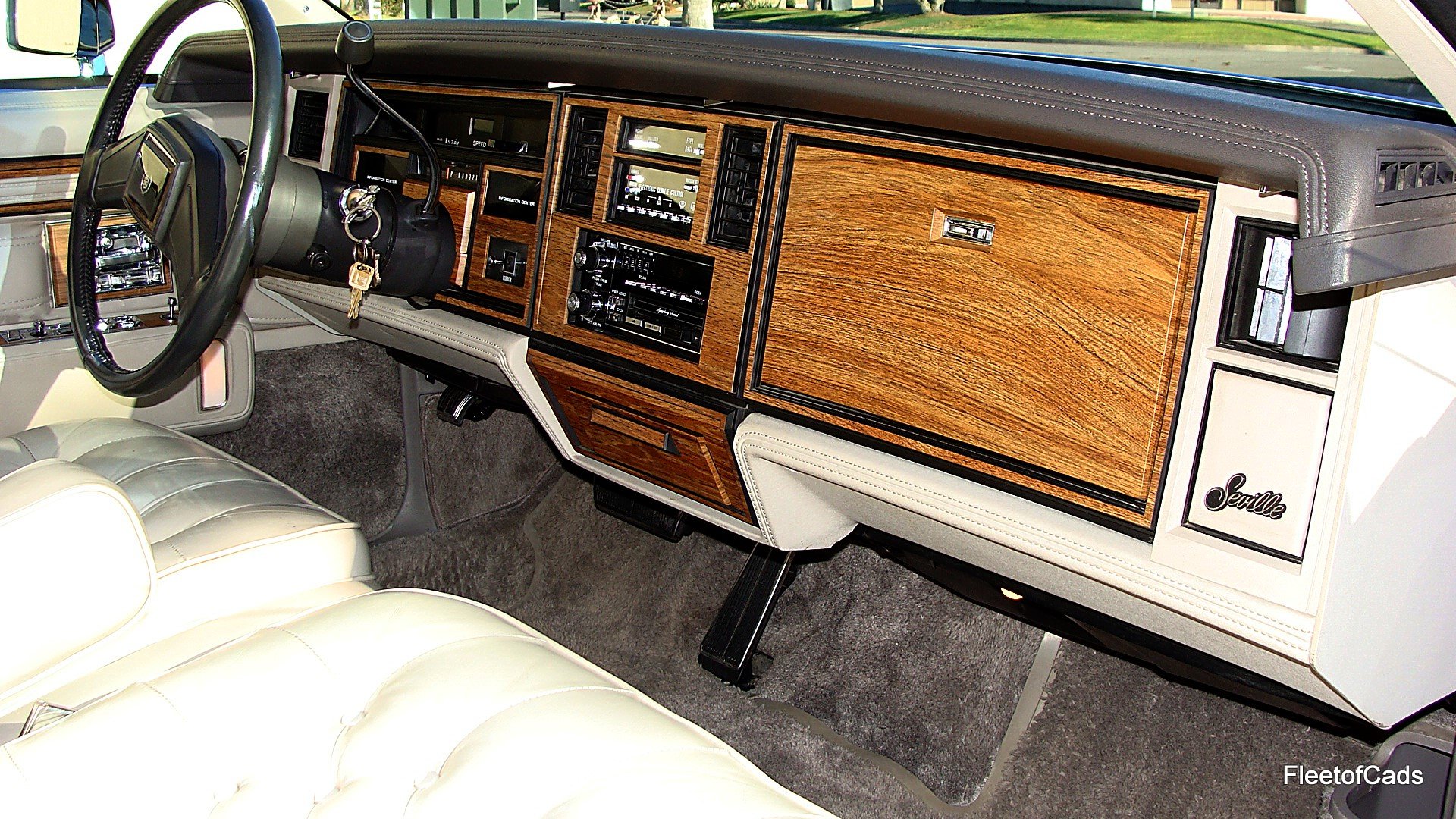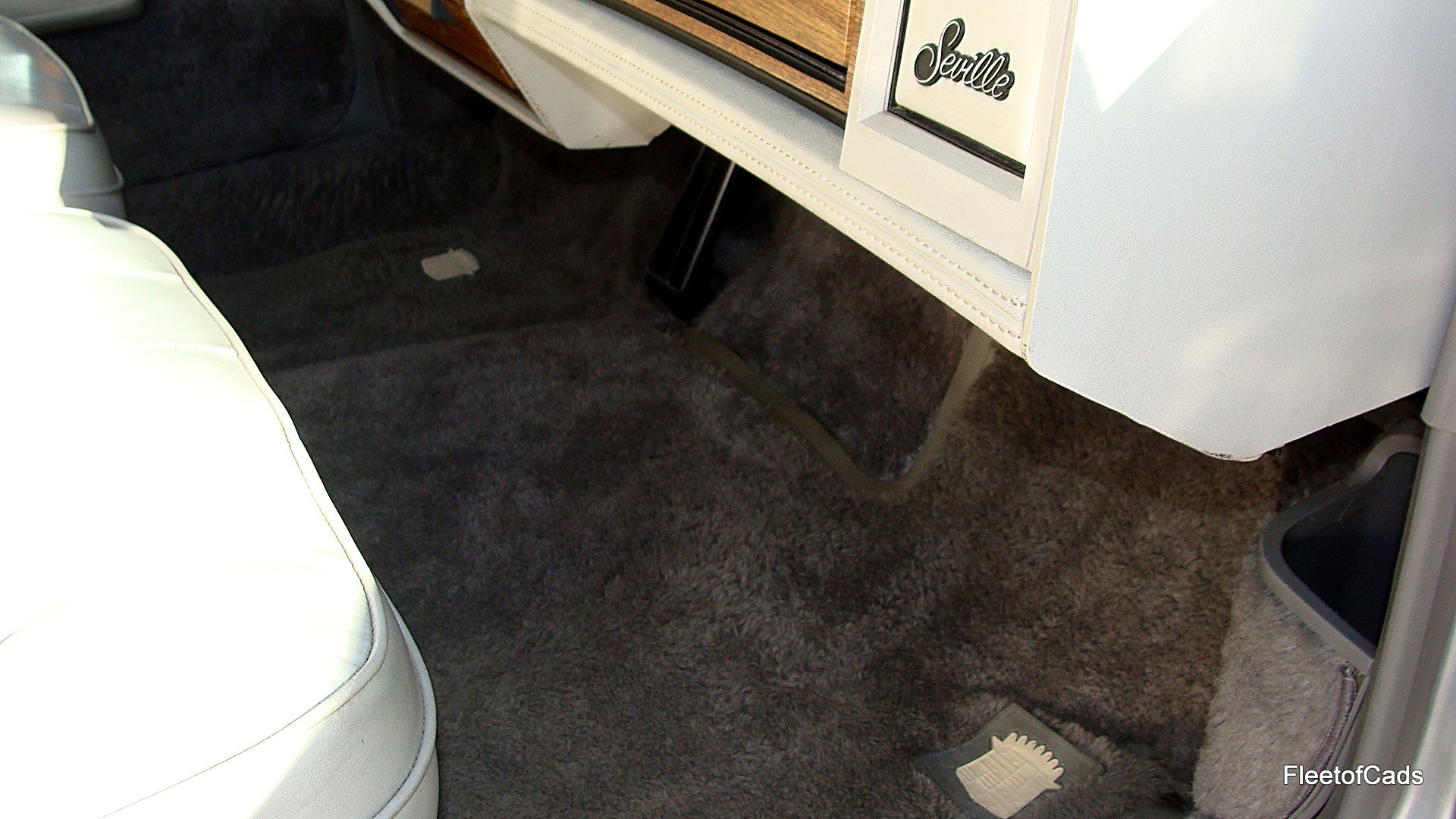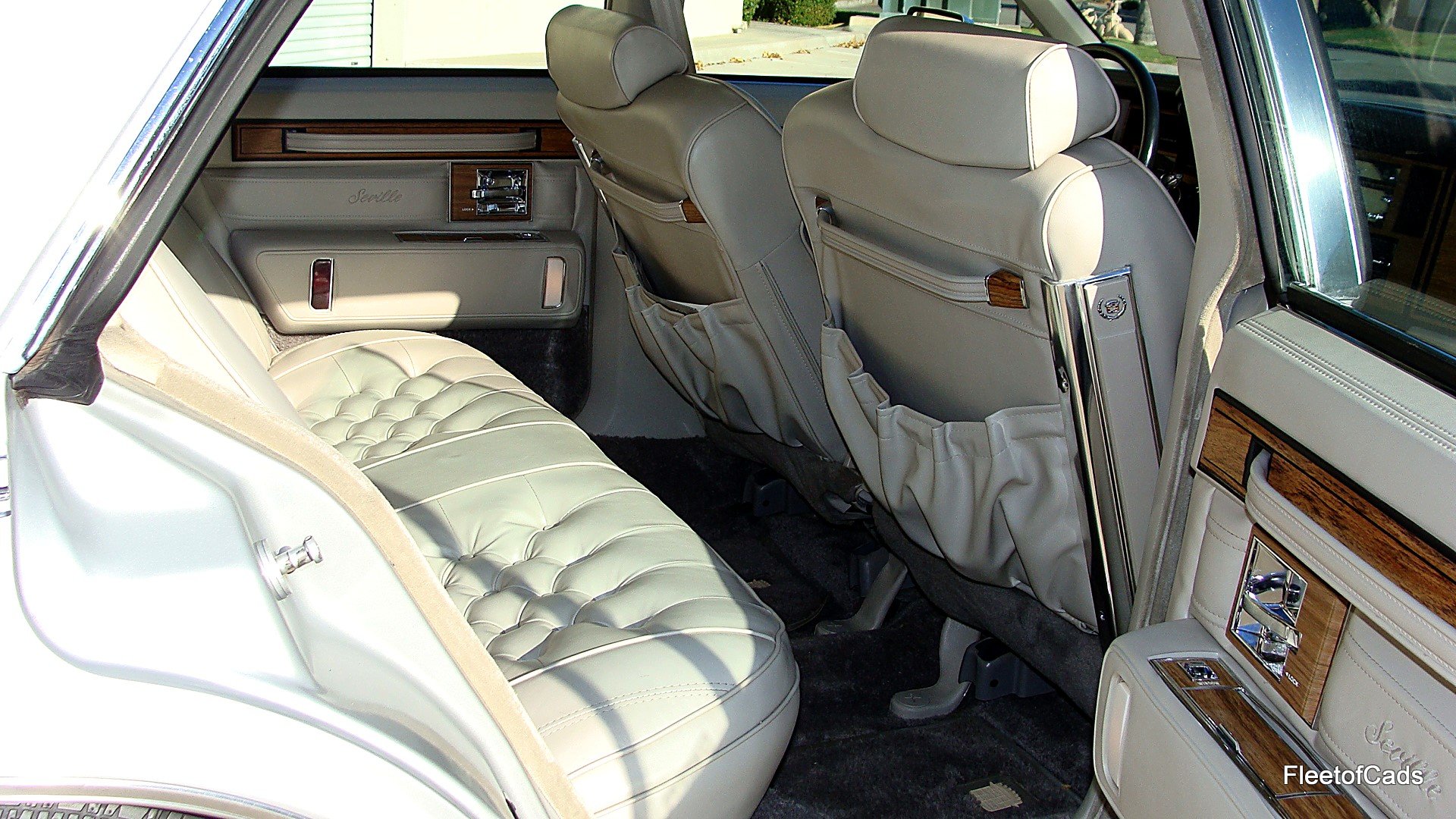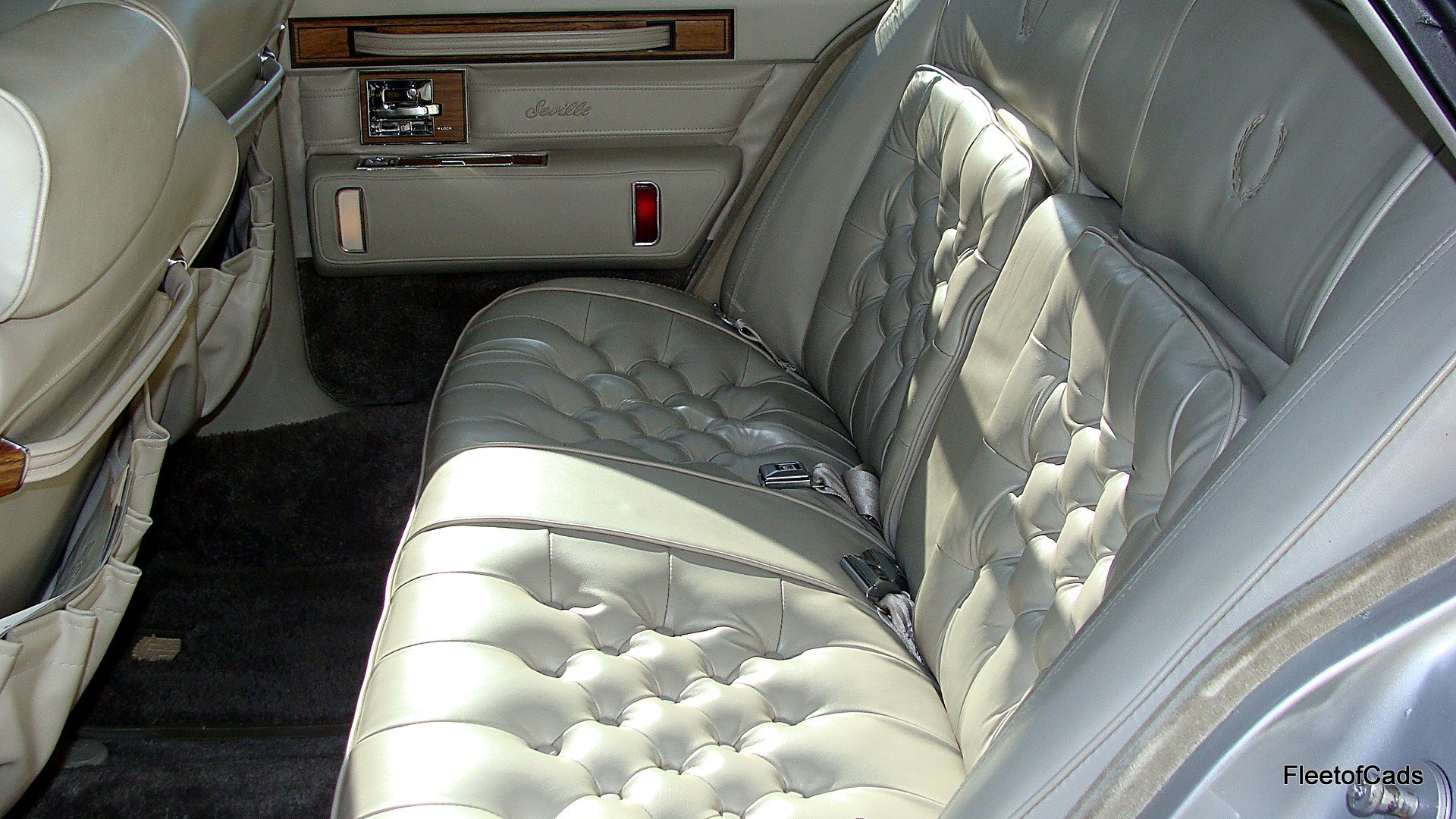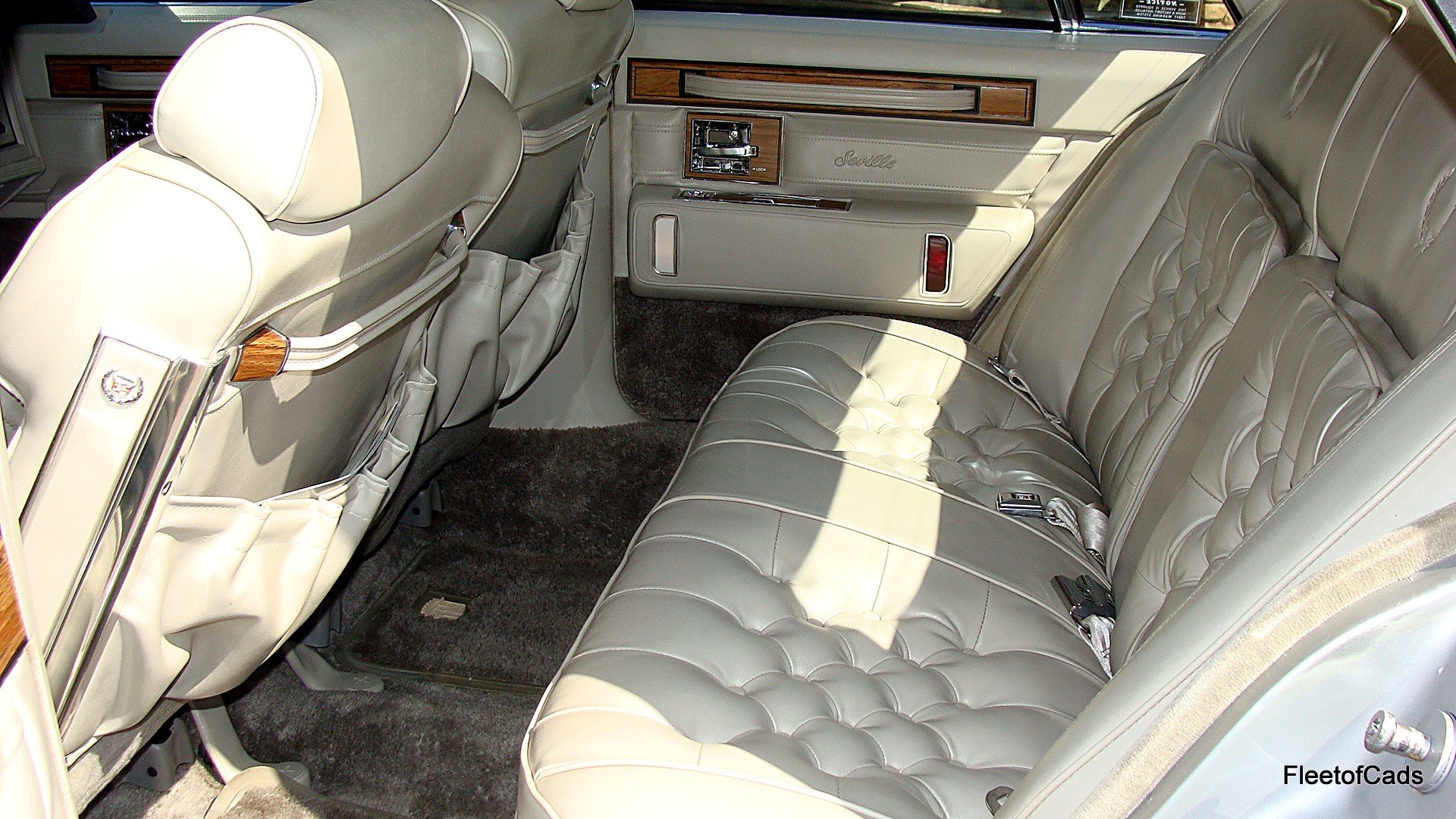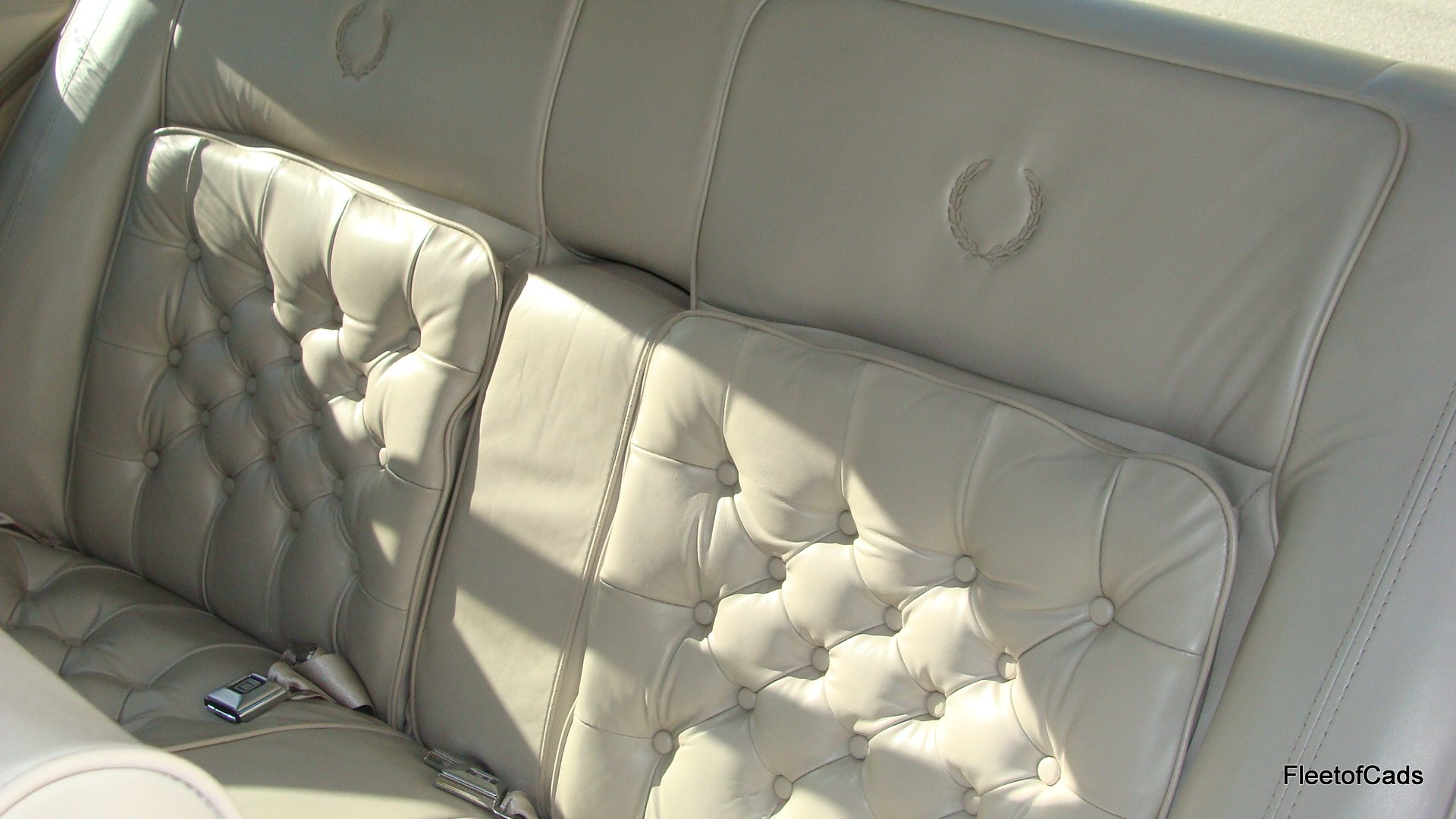 The original owner modified this drink holder/console for the front flat floor.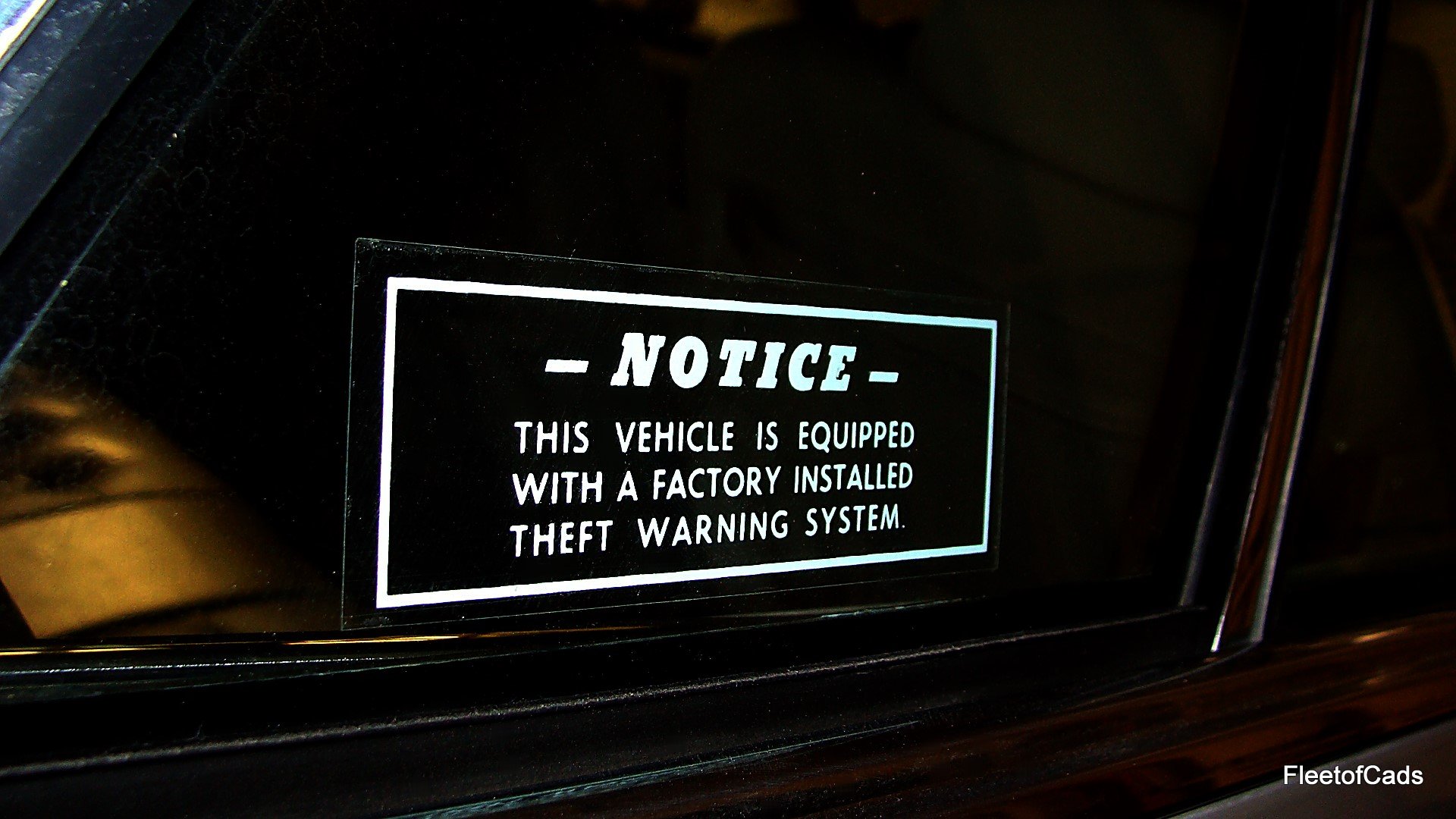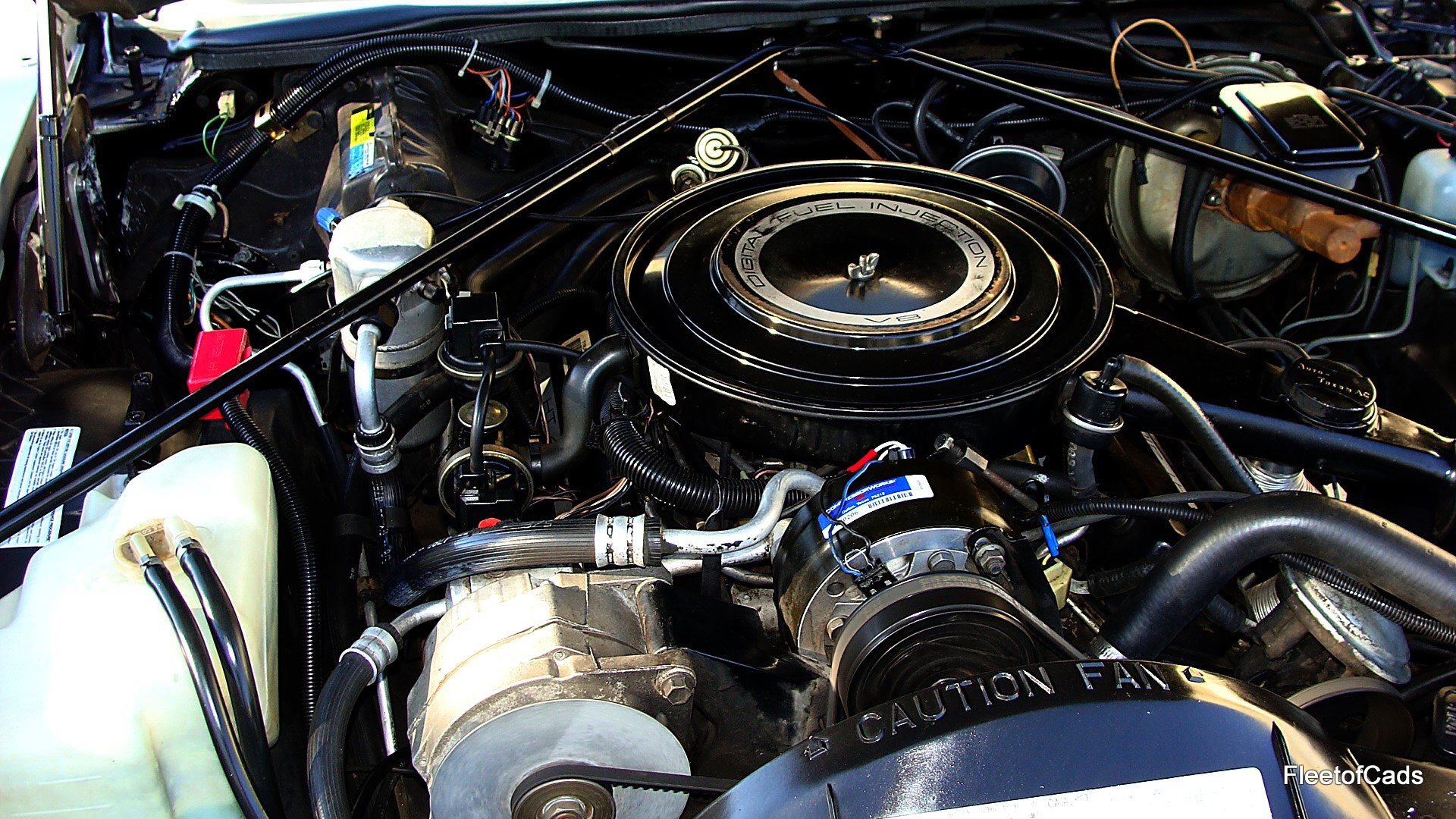 My mechanic has checked out and serviced this Seville and converted the AC to 134R. Ice cold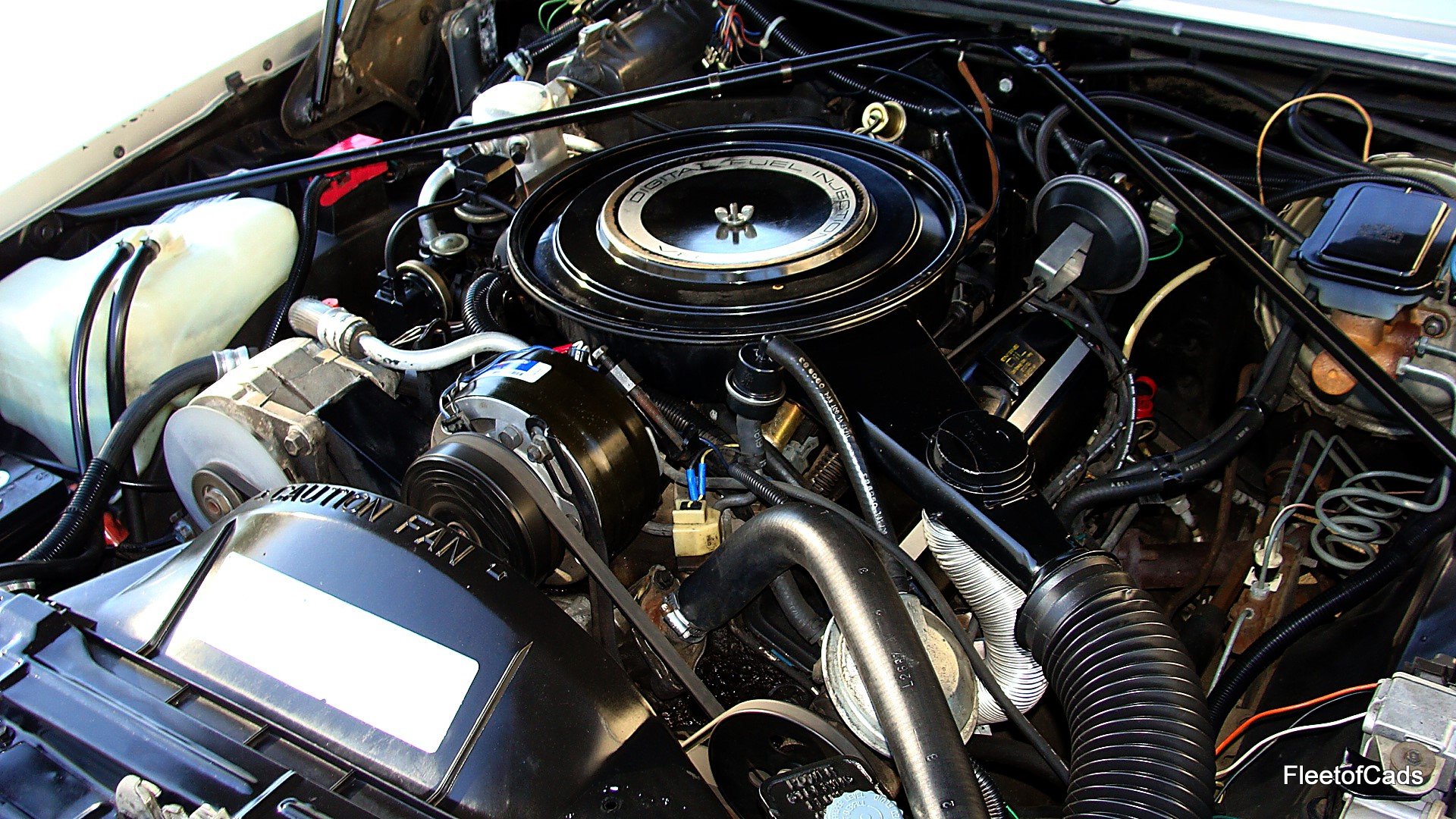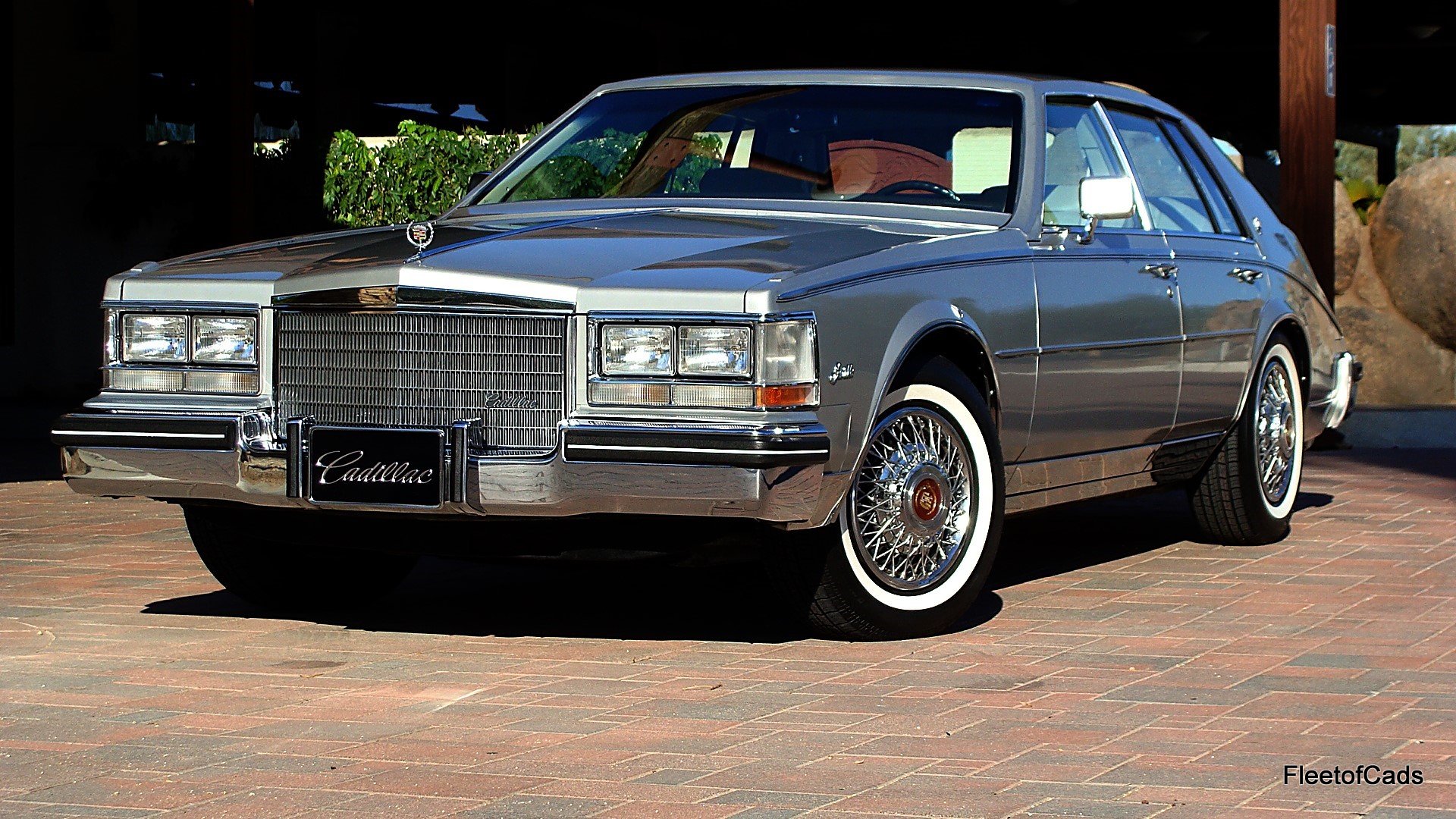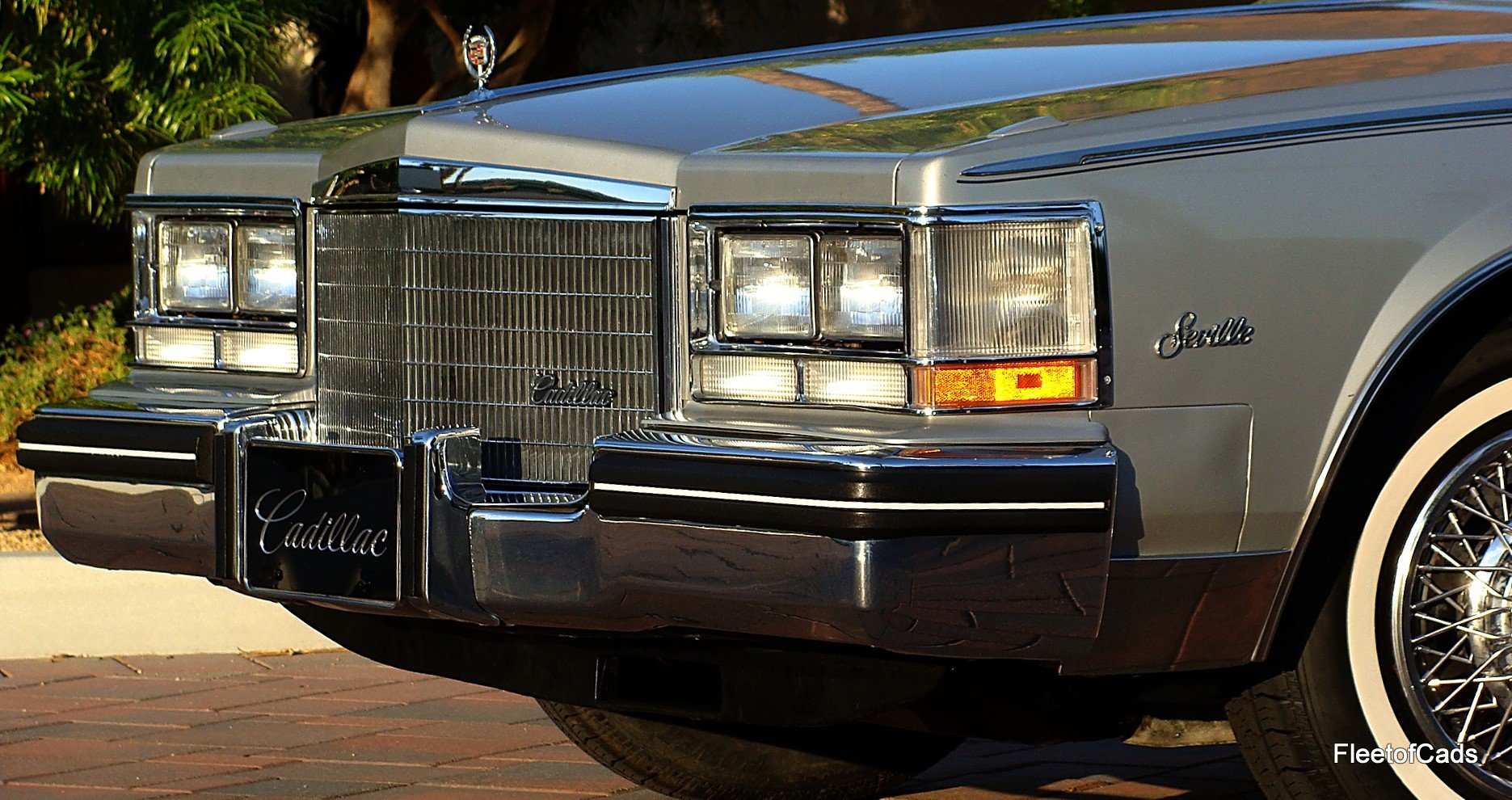 Bid with confidence, win with high expectations!
TERMS AND CONDITION OF THIS AUCTION
This Cadillac is being sold with NO RESERVE, so you wont have to deal with the games of wondering what the reserve is or be taunted by a "buy-it-now" price. There is no price set here, so don't ask. This beautiful Cadillac will bring what it brings, and the bidders will be able to enjoy a game free auction. DON'T BID IF YOU DON'T HAVE THE MONEY! You are entering an enforceable contract when you bid and win an auction. There is a $1,000 deposit due within 48 hours of the close of auction. Balance is to be paid and the Cadillac picked up within 7 days of auction end. Shipping is the responsibility of the buyer. I will work with the winning bidder on pickup time as long as it is agreed upon by both parties. This doesn't change the payment terms for this auction. If a bidder has excessive negative feedback I will delete their bids and block bidder from this auction. If your bidding score is 5 or less, I welcome your bid but ask that you contact me before placing it. This will keep me from deleting your bids and blocking you from bidding.

As with just about any used vehicle on ebay, this Cadillac is being sold as is, with no warranties expressed or implied. This Cadillac runs and looks great and I have described it to the best of my abilities. The verbiage in this auction reflects my honest opinion of the car but should not be construed as a guarantee and nothing takes the place of a personal inspection before bidding. QUESTIONS AND INSPECTIONS MUST TAKE PLACE BEFORE THE END OF AUCTION! I welcome any bidders that wants to look at this Cadillac in person or have a mechanic come to the location of the Seville to inspect/drive BEFORE AUCTION END.
Thanks for your interest.

Robert Reed

From the Fleetofcads Collection

FleetofCads Auto Brokers

Sales Drafting by Desert Imports Exports