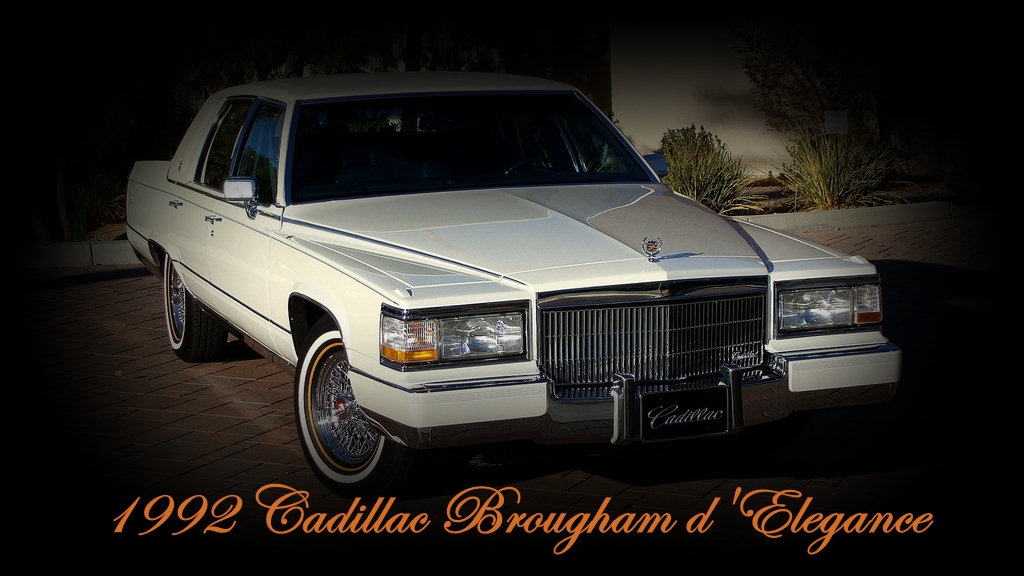 47K original Miles
.
.
.
.
56 high resolution pictures below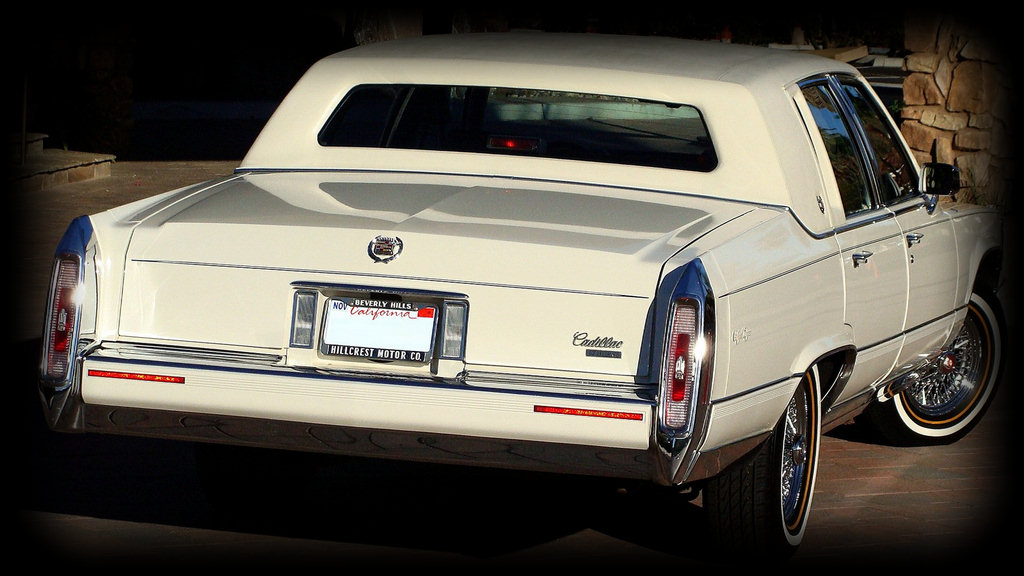 1992 Cadillac Brougham d'Elegance 5.7 V8
1992 Cadillac Brougham d' Elegance with an easy 47k miles and the much preferred 5.7 V8. This was Cadillac's staple body style RWD Fleetwood(Brougham) that hit the pavement in the fall of 1979. This body ran from 1980-1992 with small cosmetic changes along the way. Most significant was in 1990 with new bumpers that wrapped around to the fender well, body side moldings were dropped and new lower sail panel trim was added which greatly added to the graceful body lines of the car. New European headlights, and distinct new "white" tail lights refined the new look while retaining the classic styling of the Brougham. The instrumentation was strictly digital as well. Chrome wrapped center posts encapsulate the luminescent carriage lights and the door edge guards were color matched the color of the car. GM threw everything they had into these final three years of production. Of this 13 year body style run, the 90-92 Brougham was GM at it's finest hour. These Broughams are the most collectable and was the last of a classic style era which will never be produced again.
This stunning Brougham was dealt a winning hand having the optional 5.7 V8 power plant, the d'Elegance package, one of the very best color schemes, and leather interior. This highly collectable Brougham is a pleasure to drive and spins heads every time it is taken out of the garage. The paint is very glossy, body is straight and the chrome is in excellent pit free condition. This is a stand up car in excellent condition.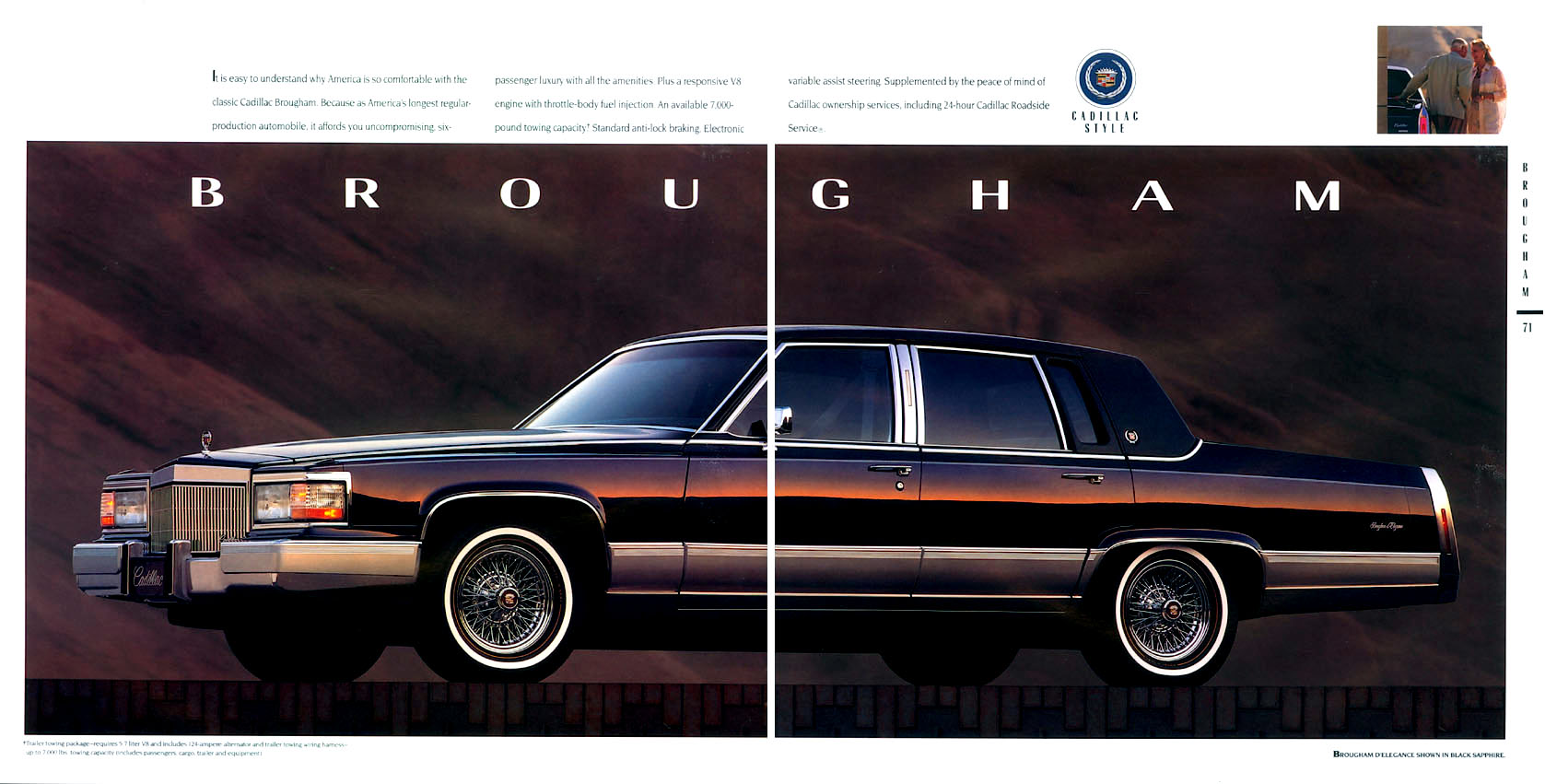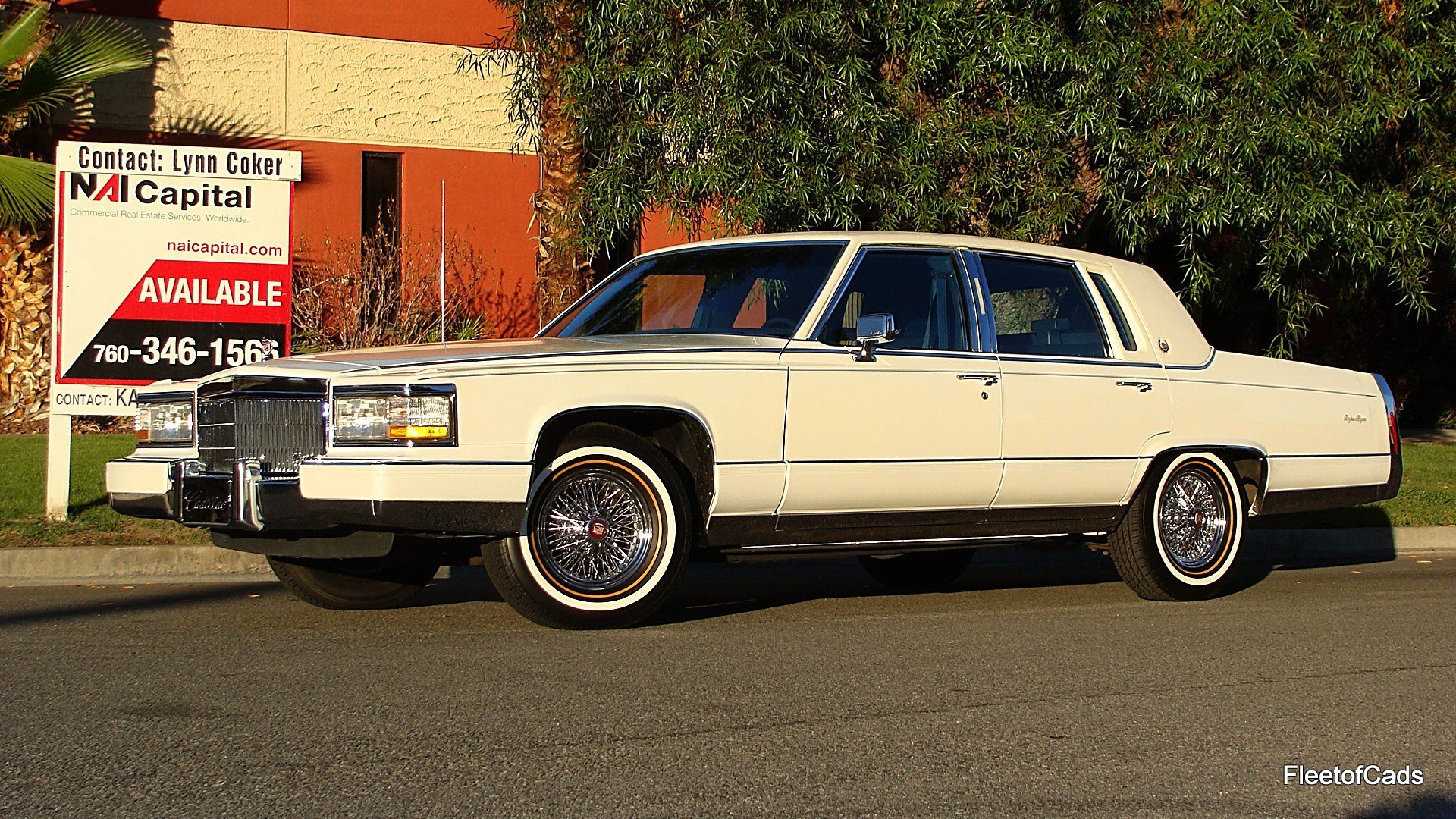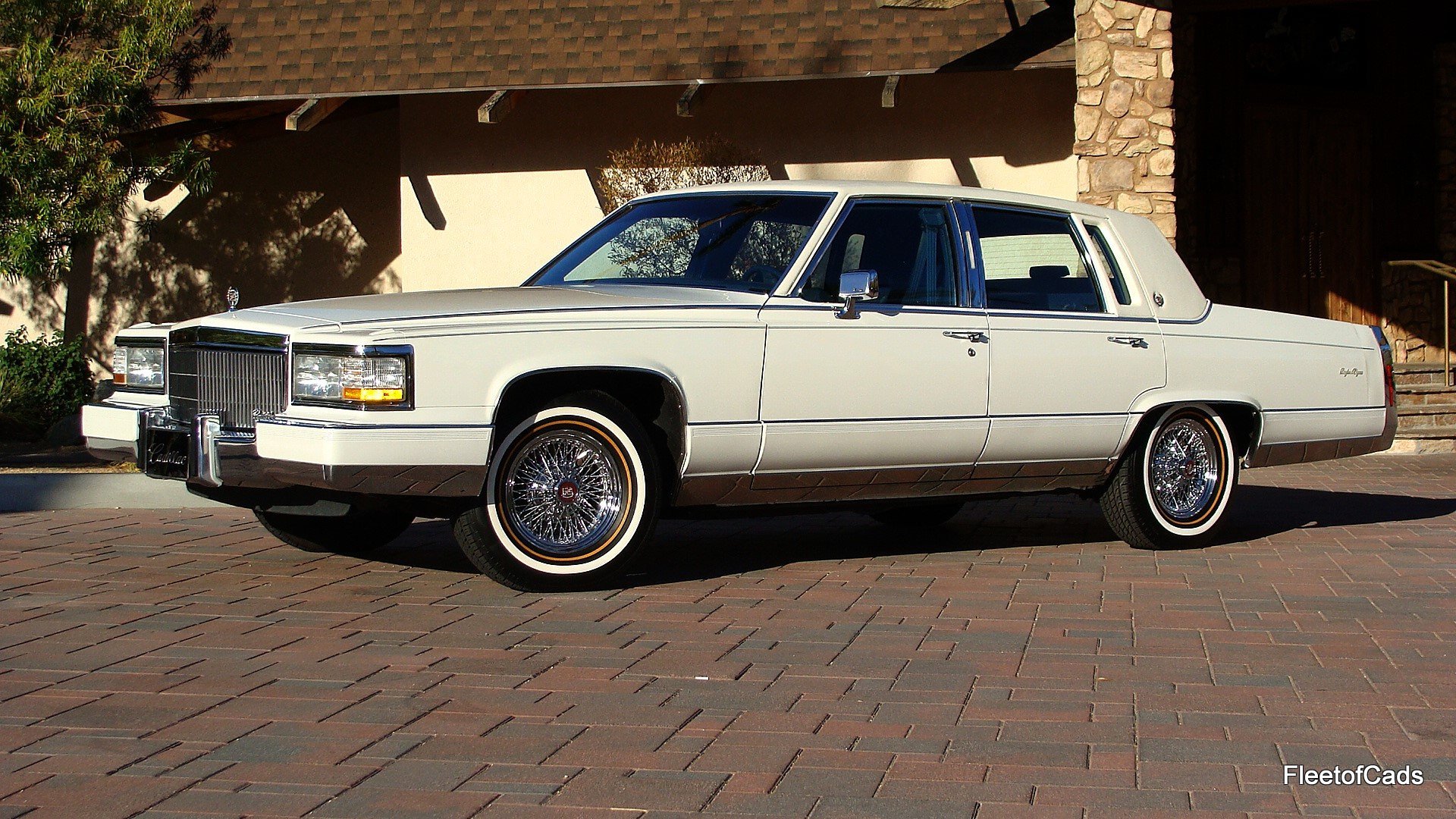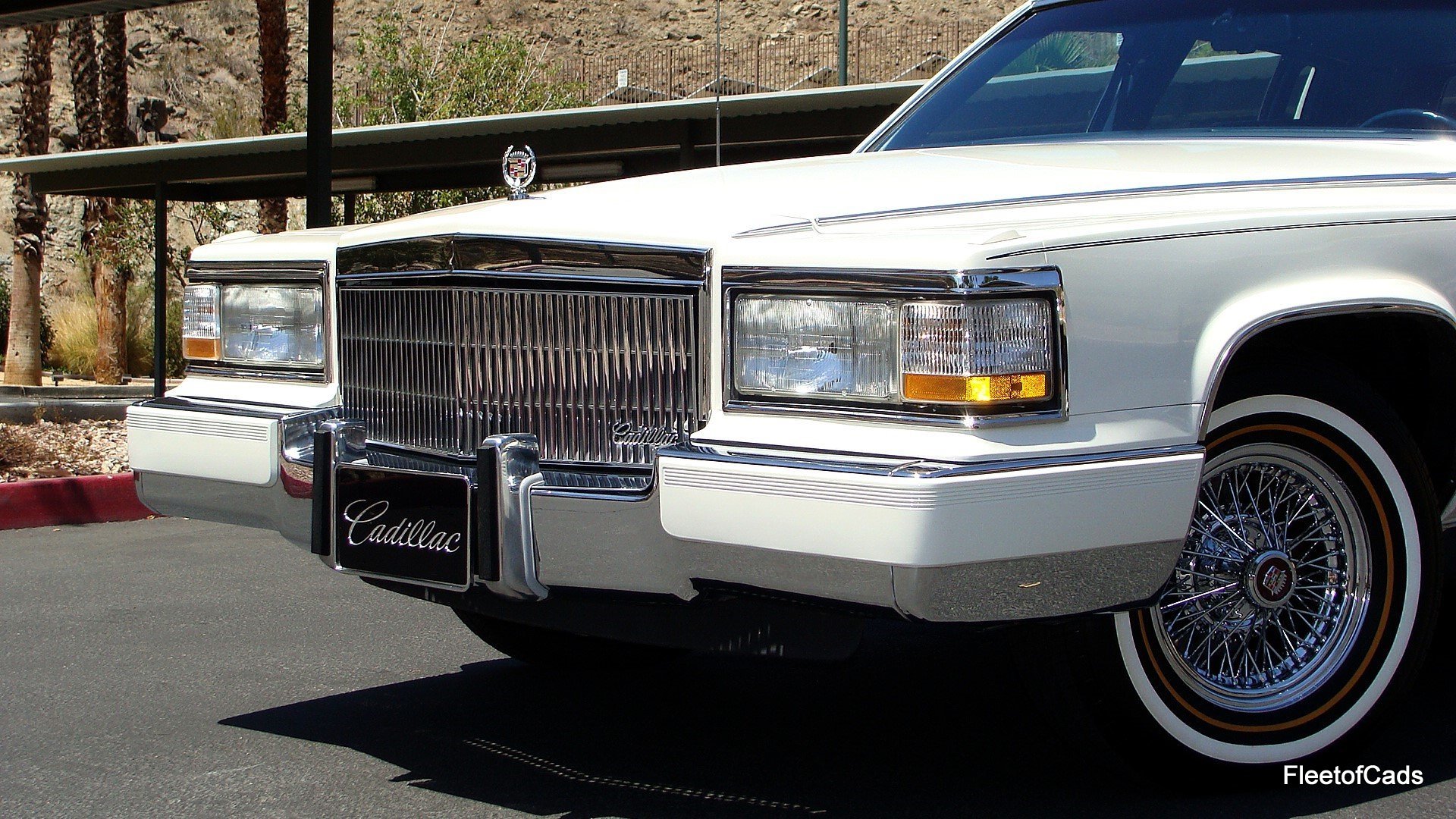 Very nice chrome and no rubs in the bumper molding.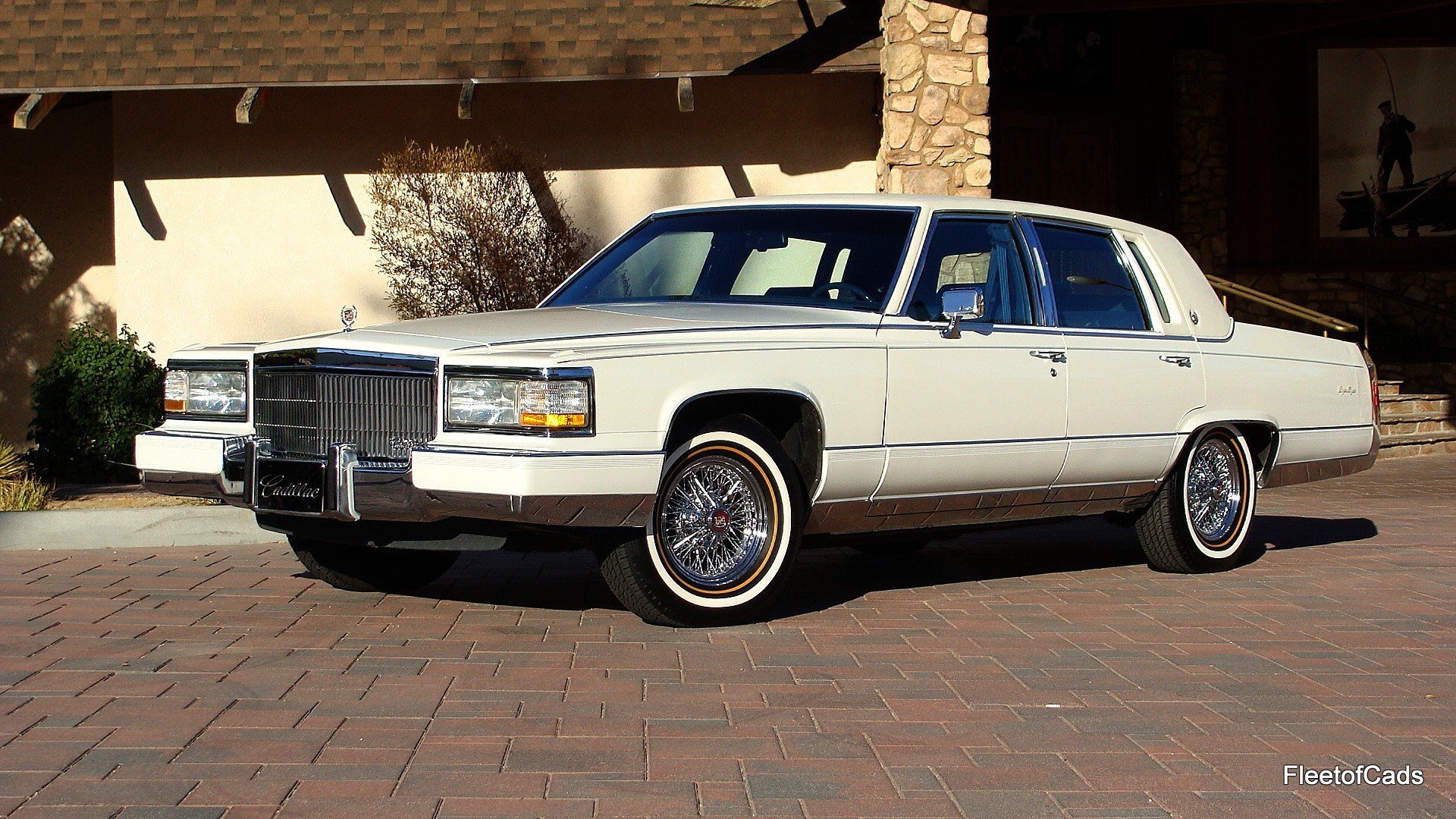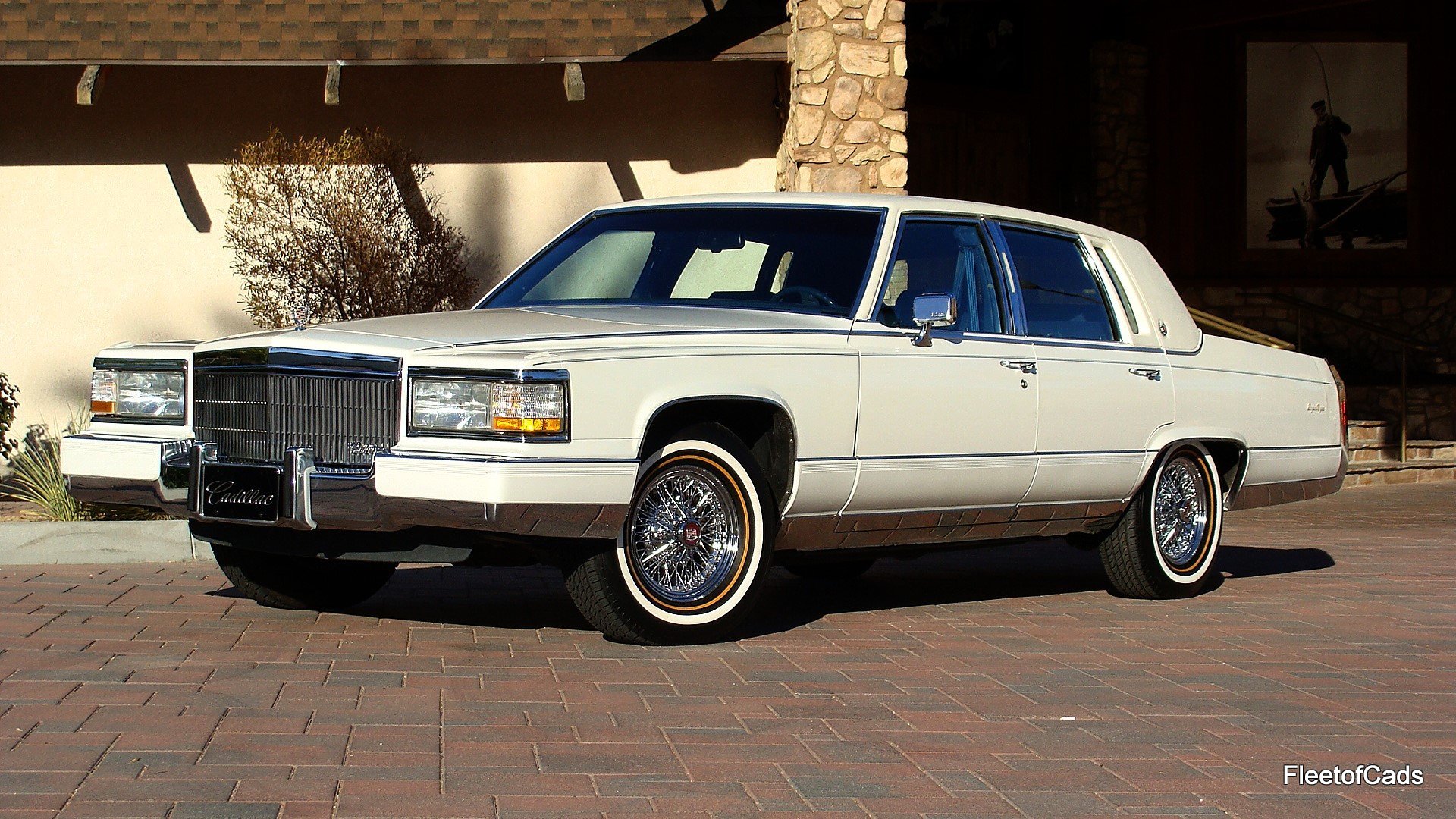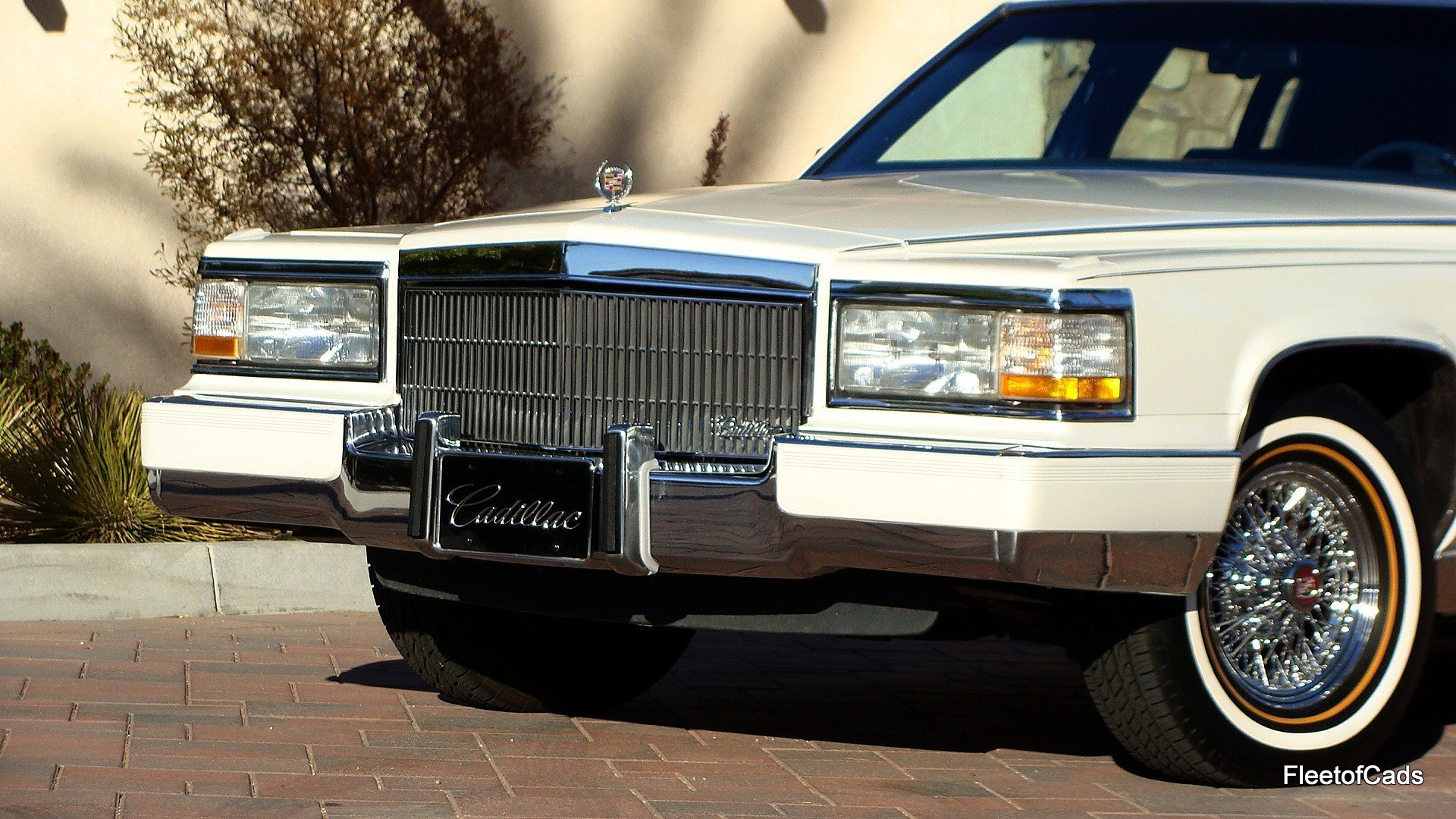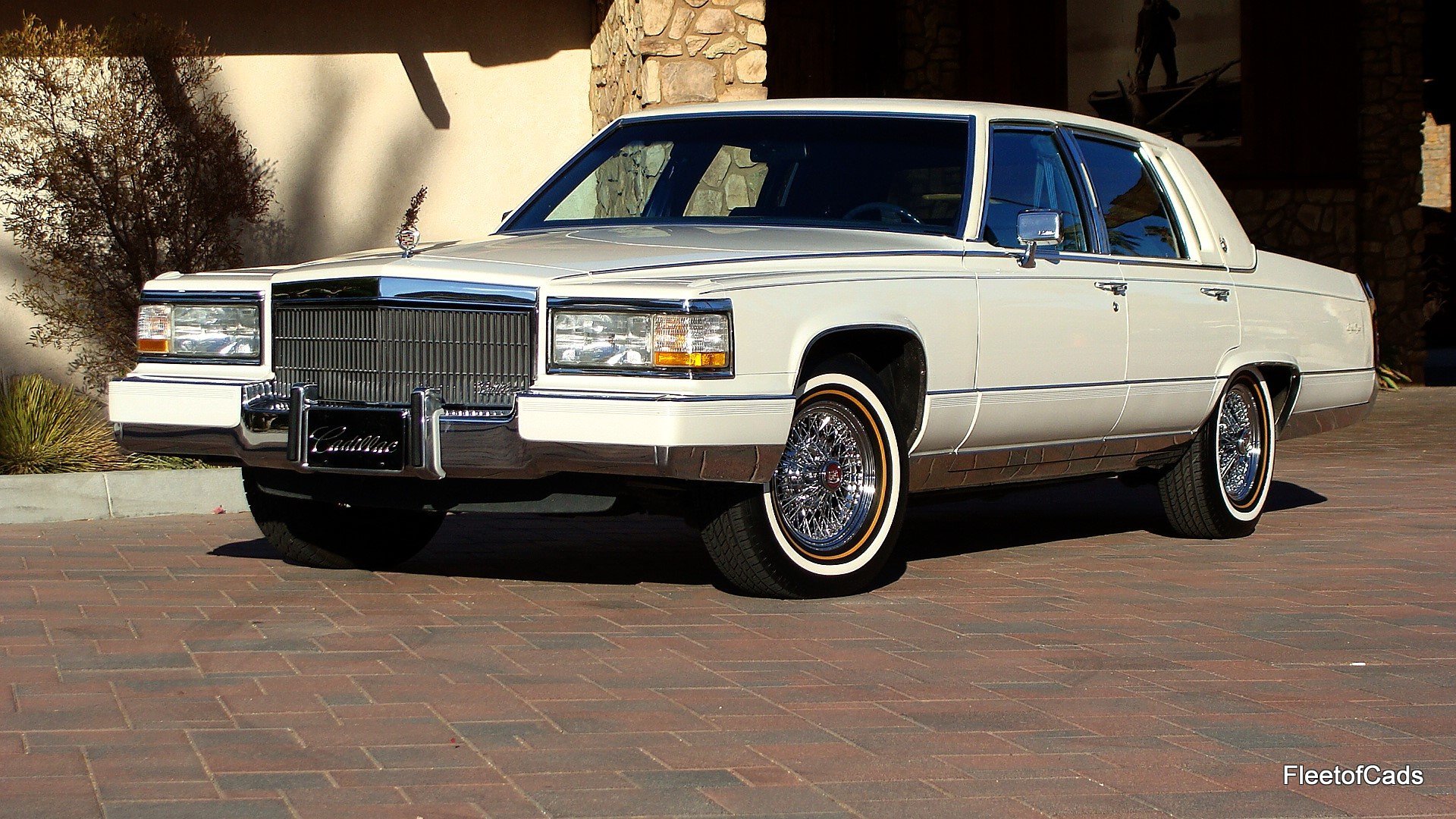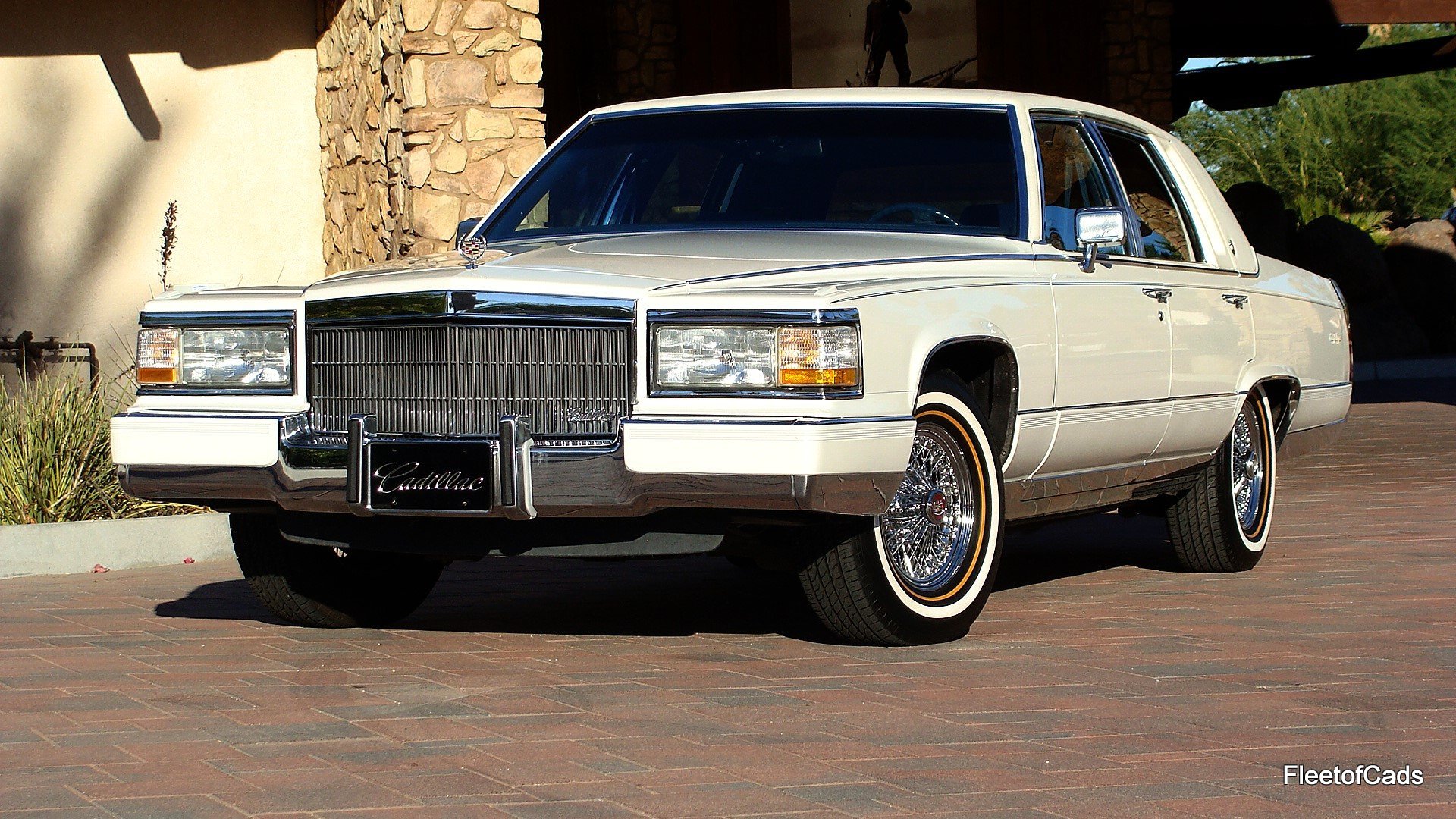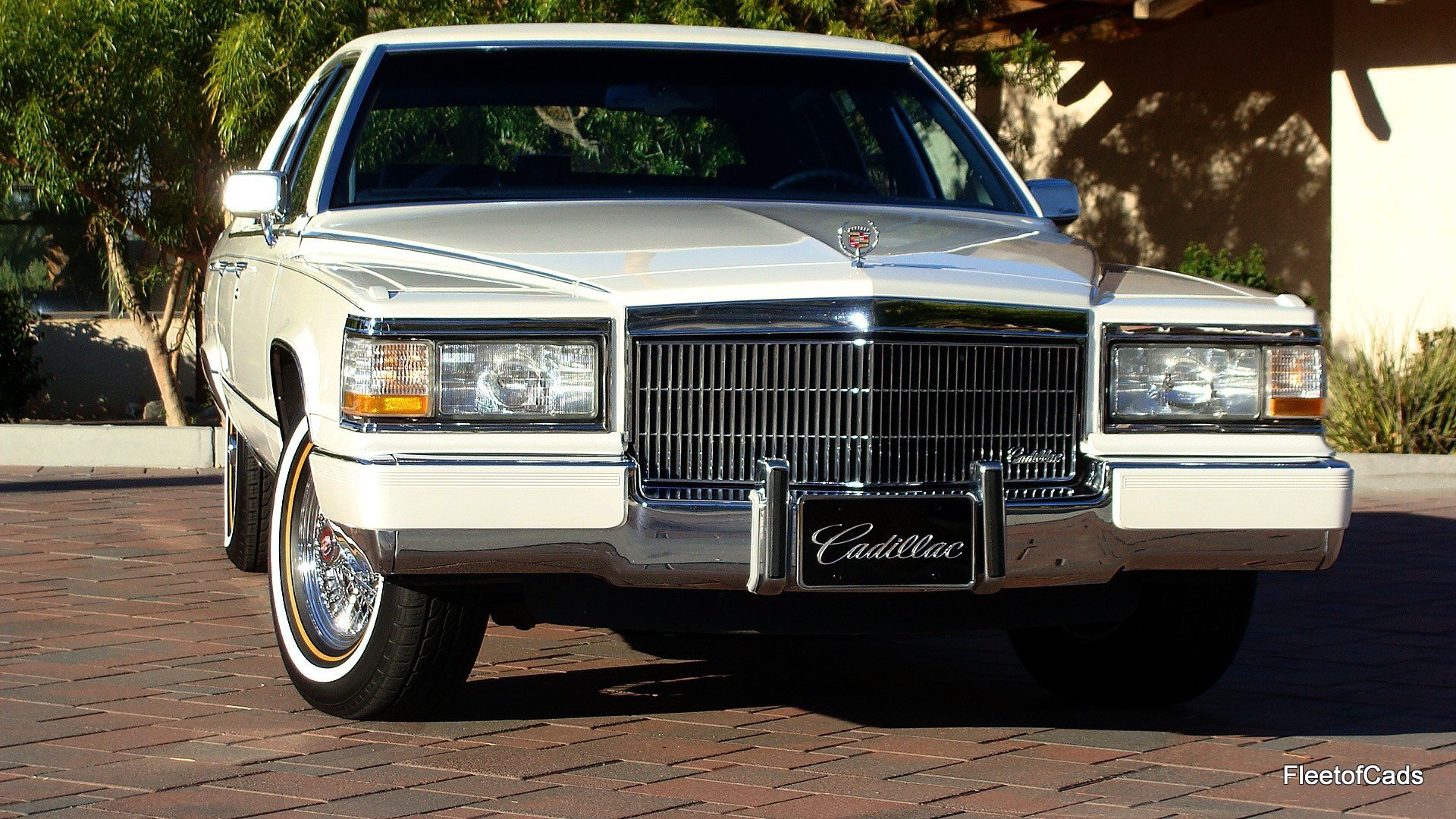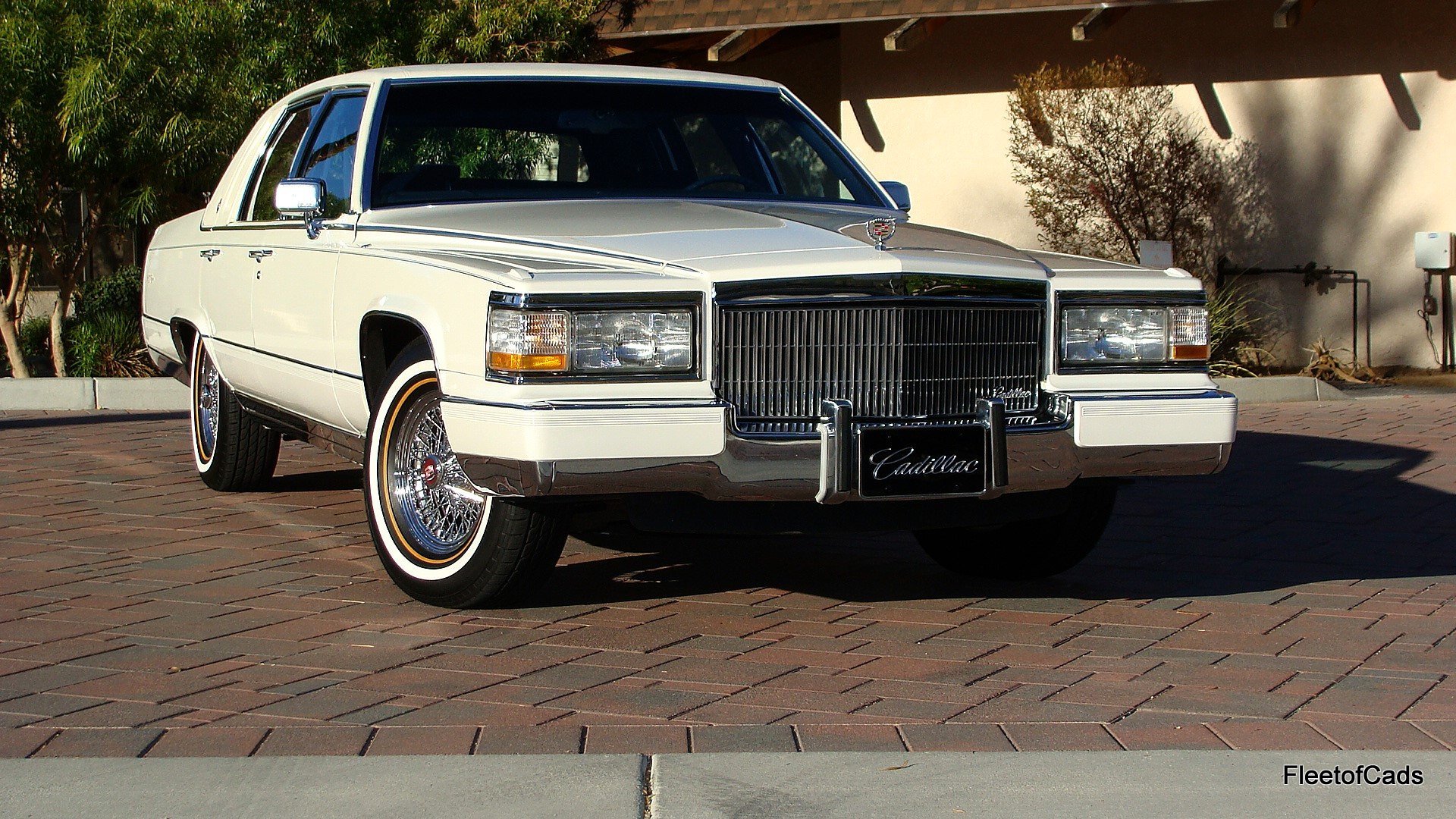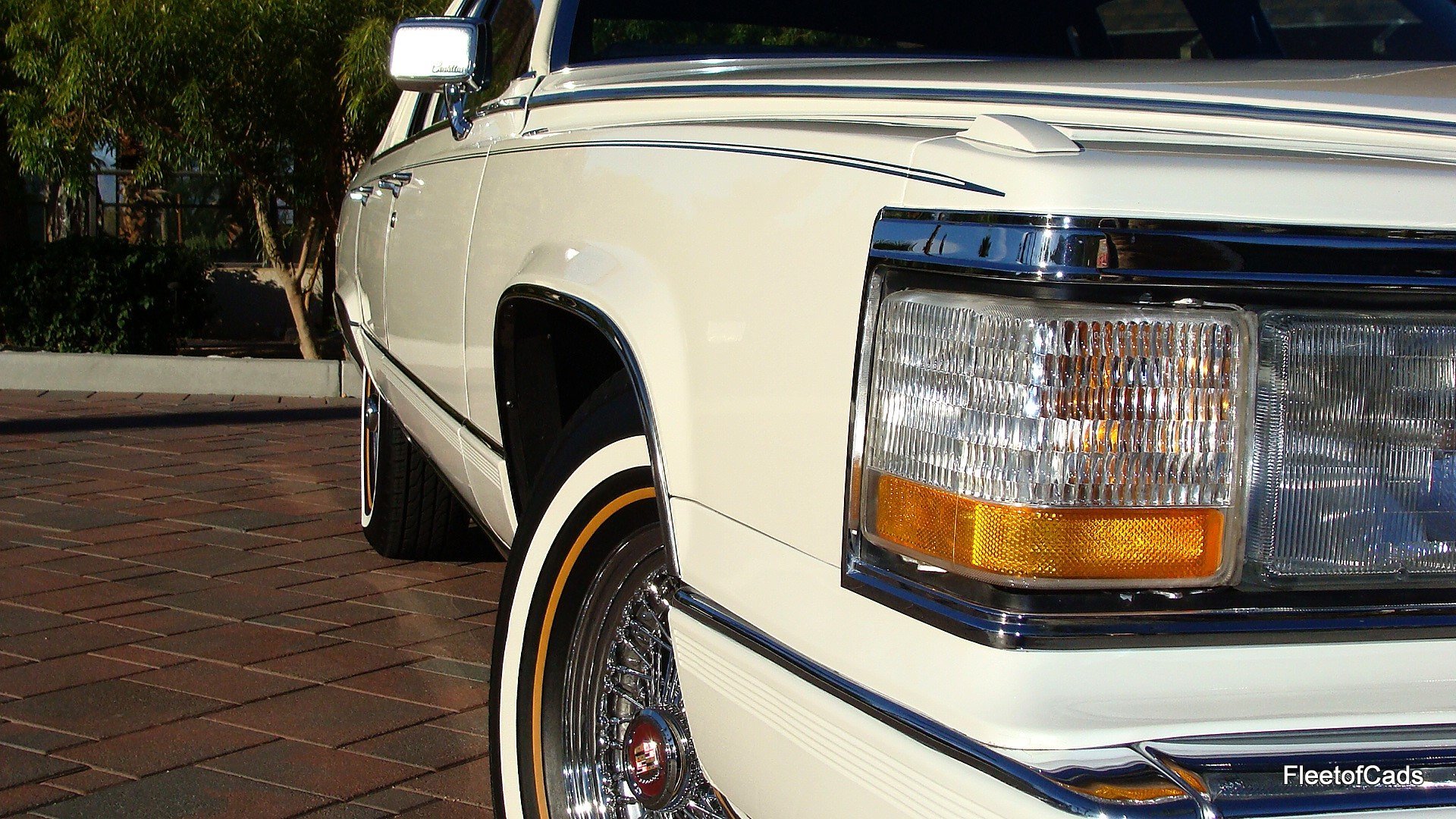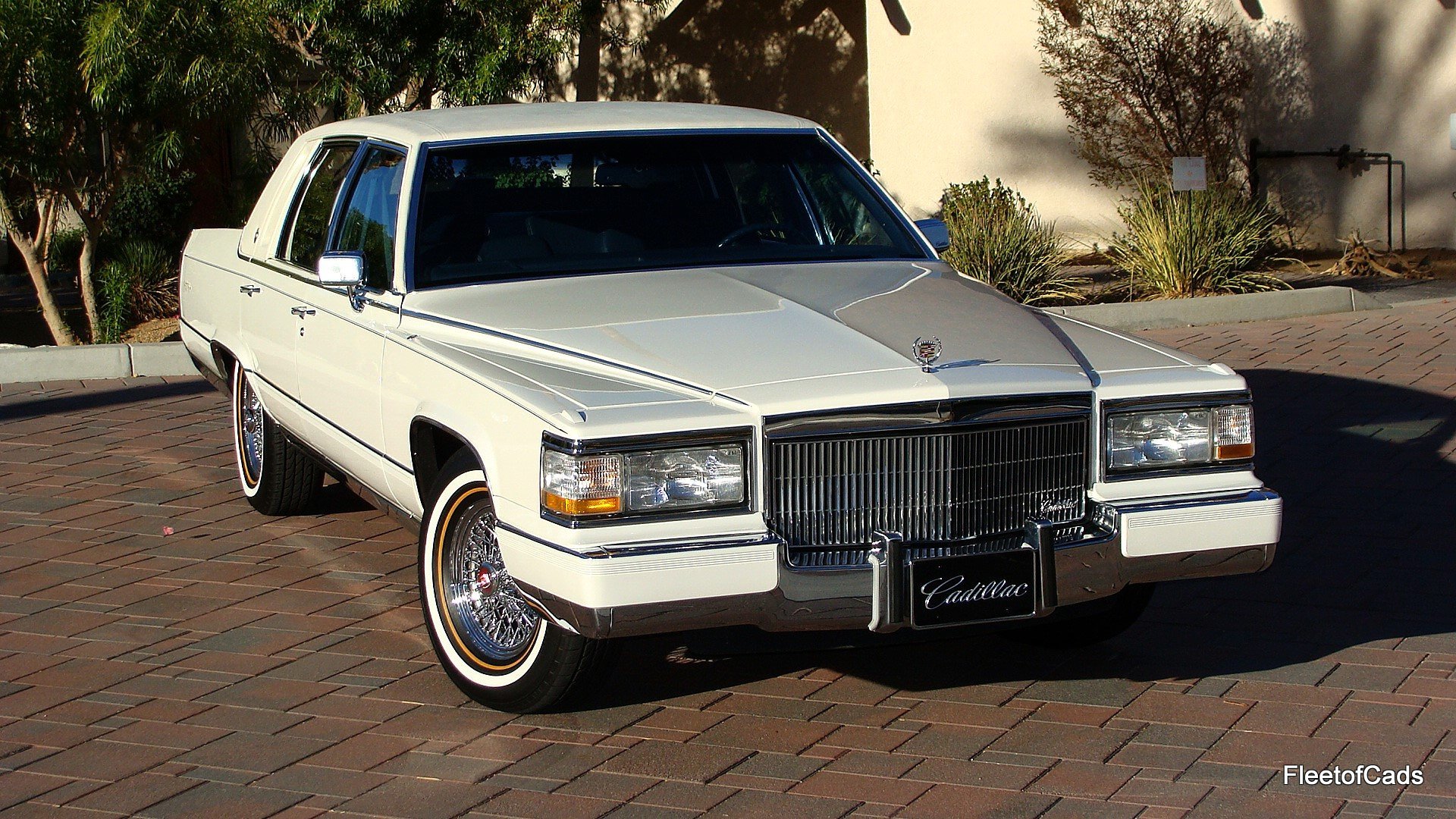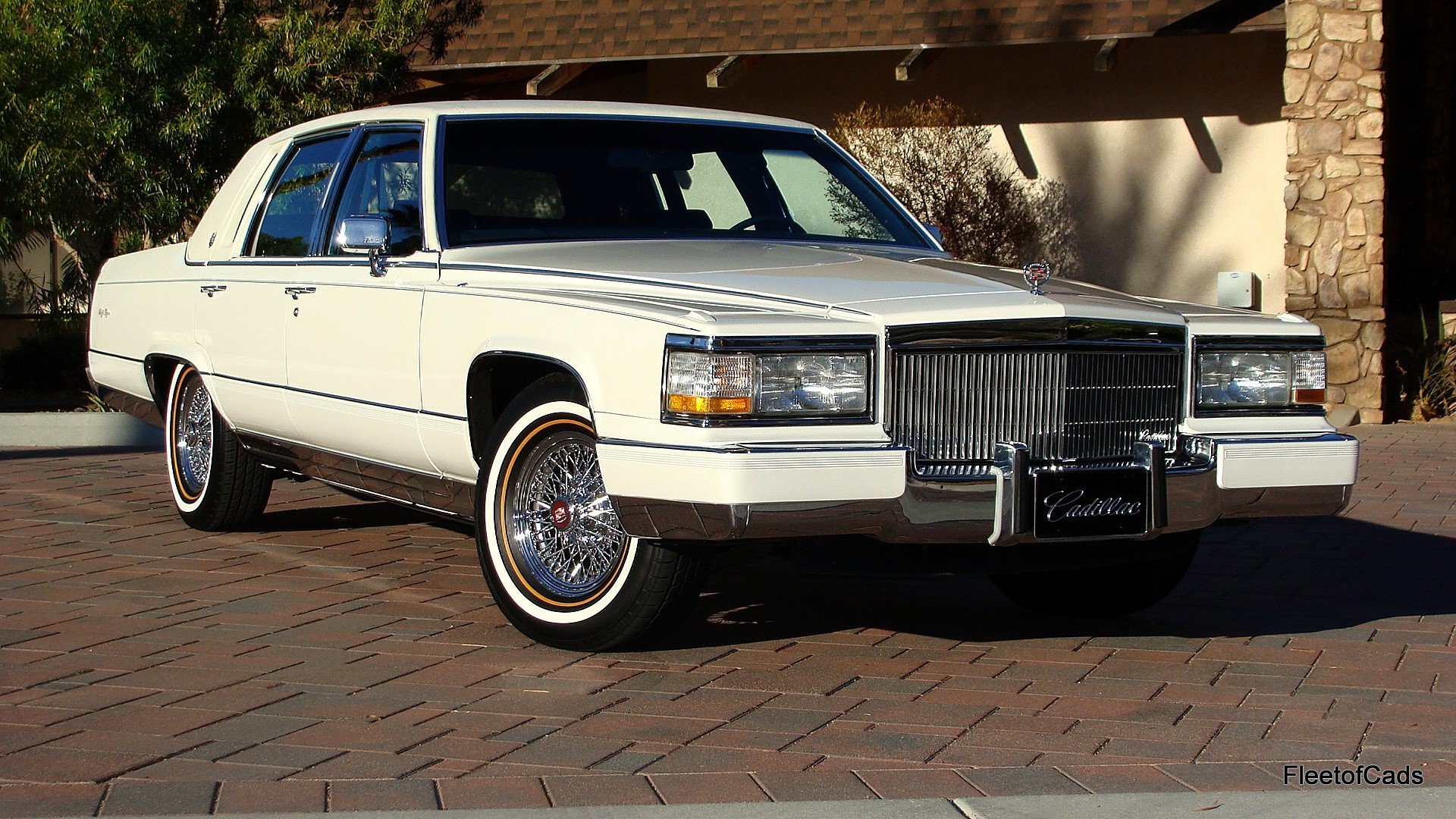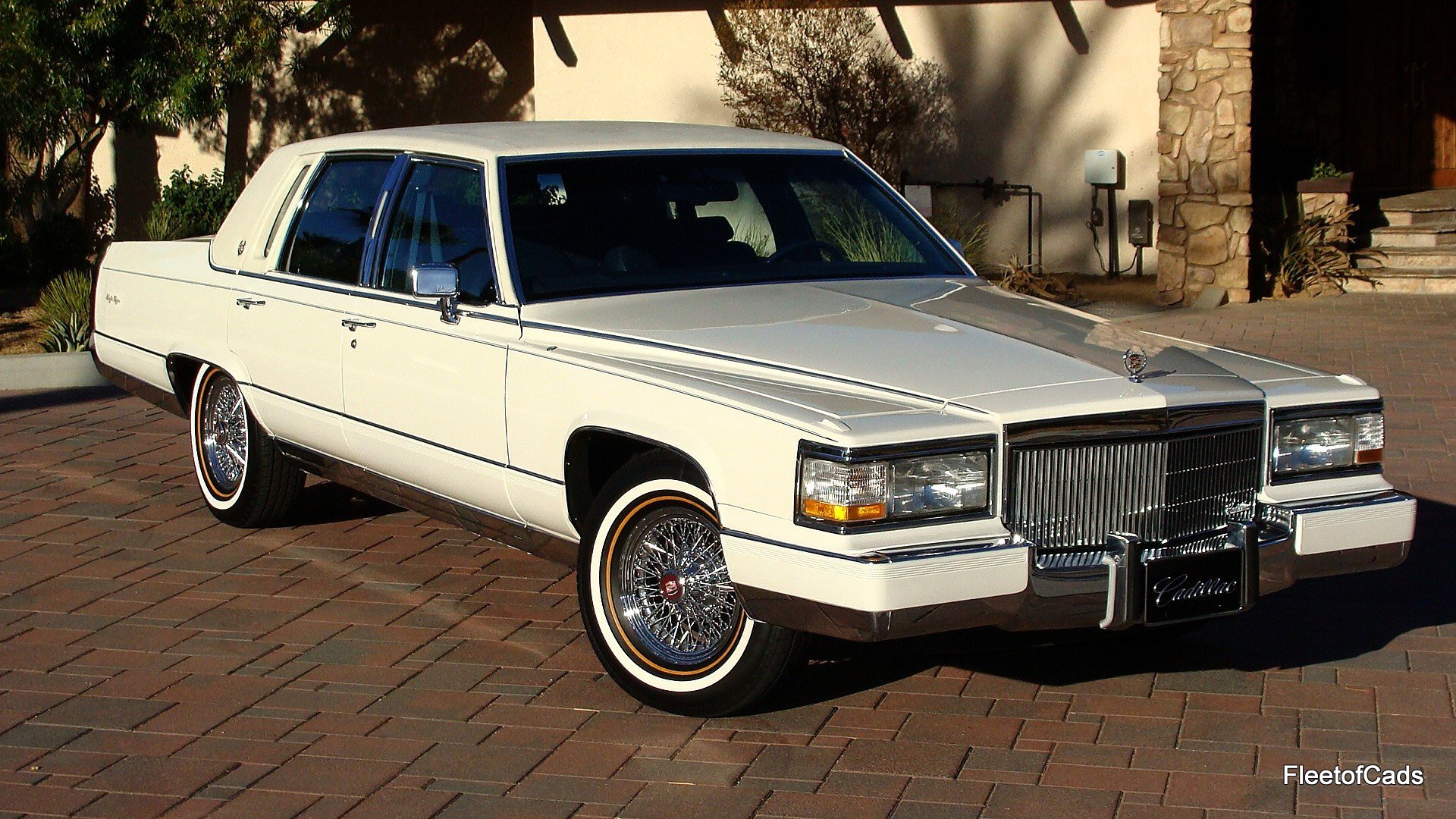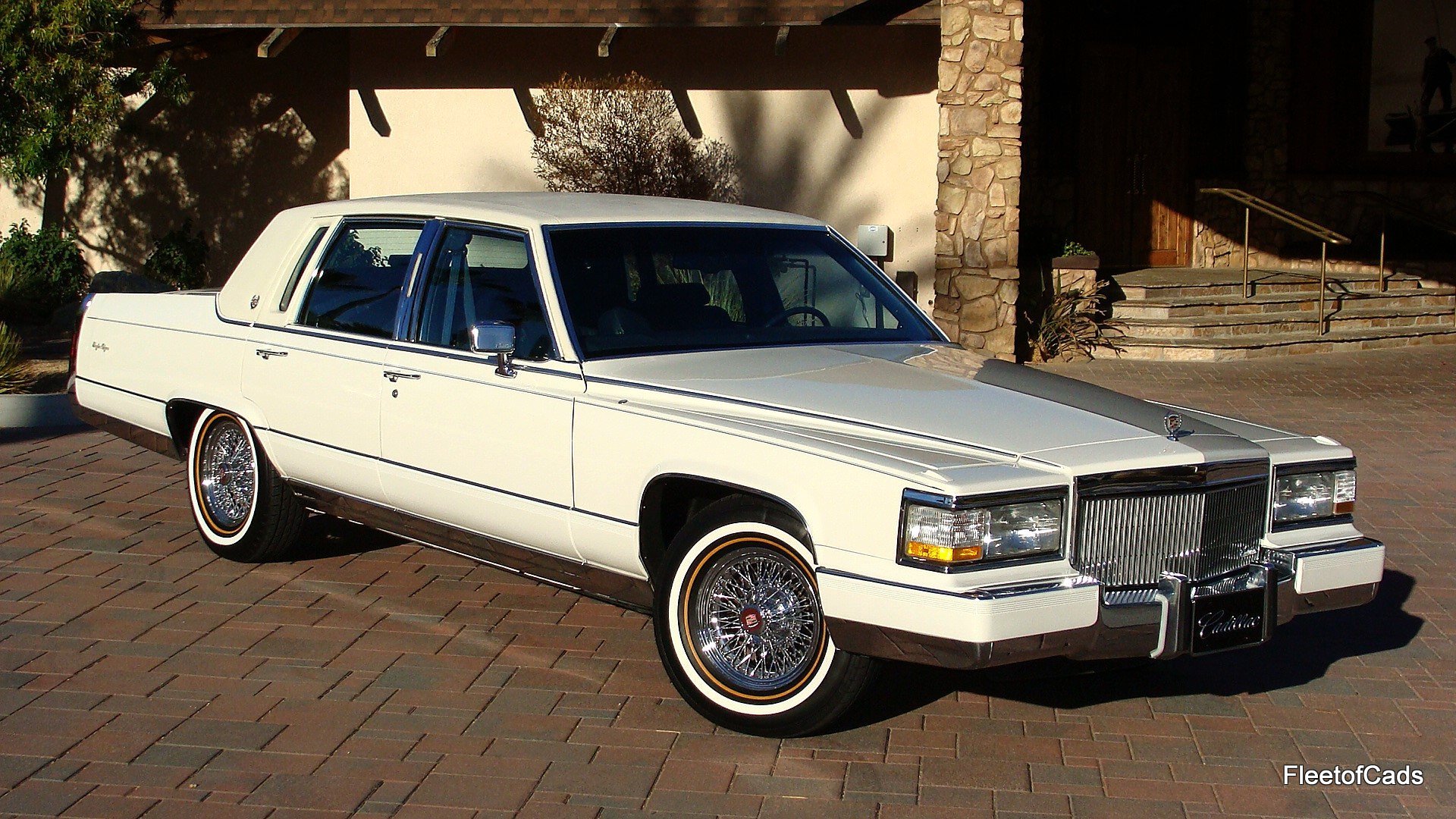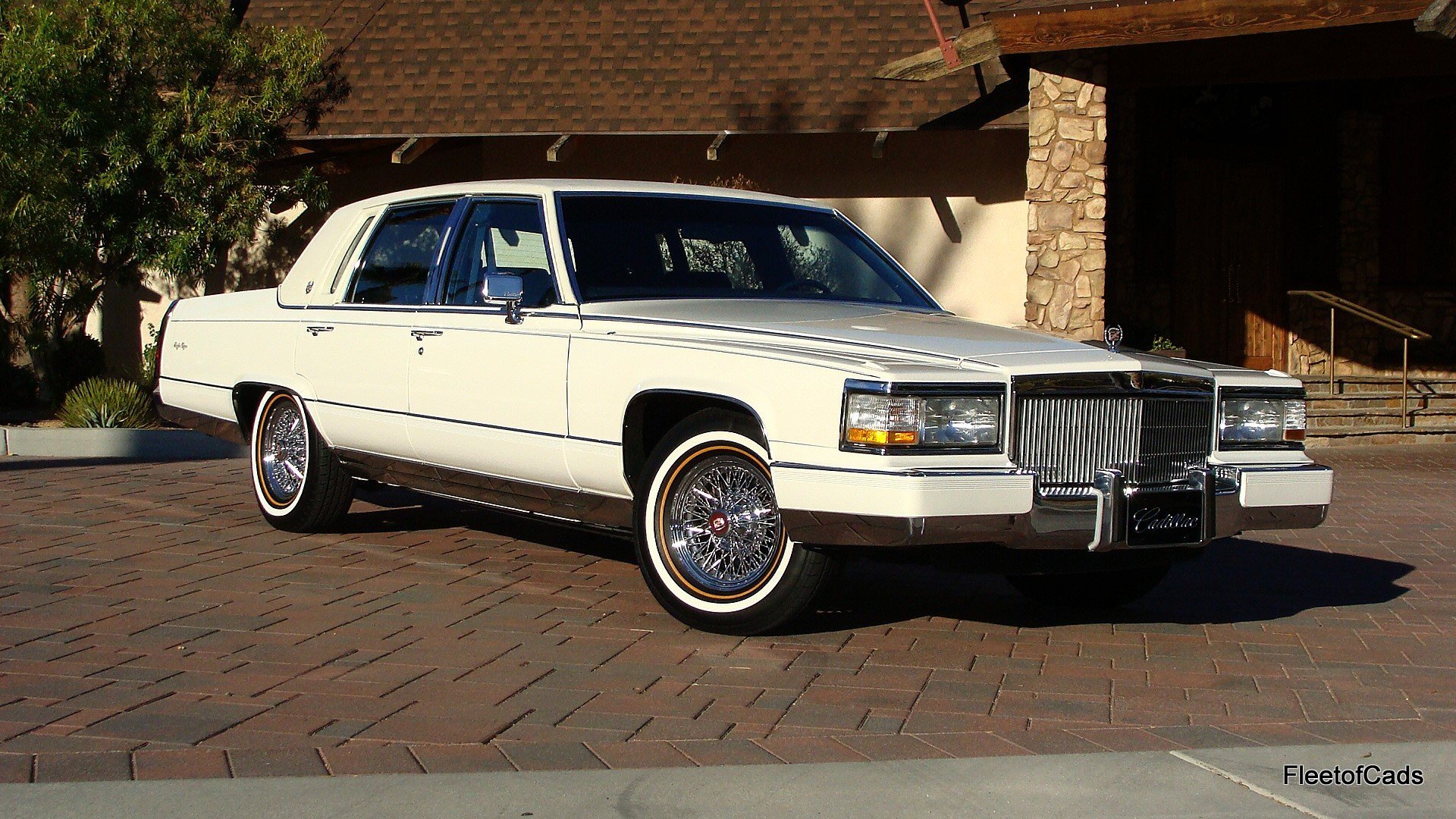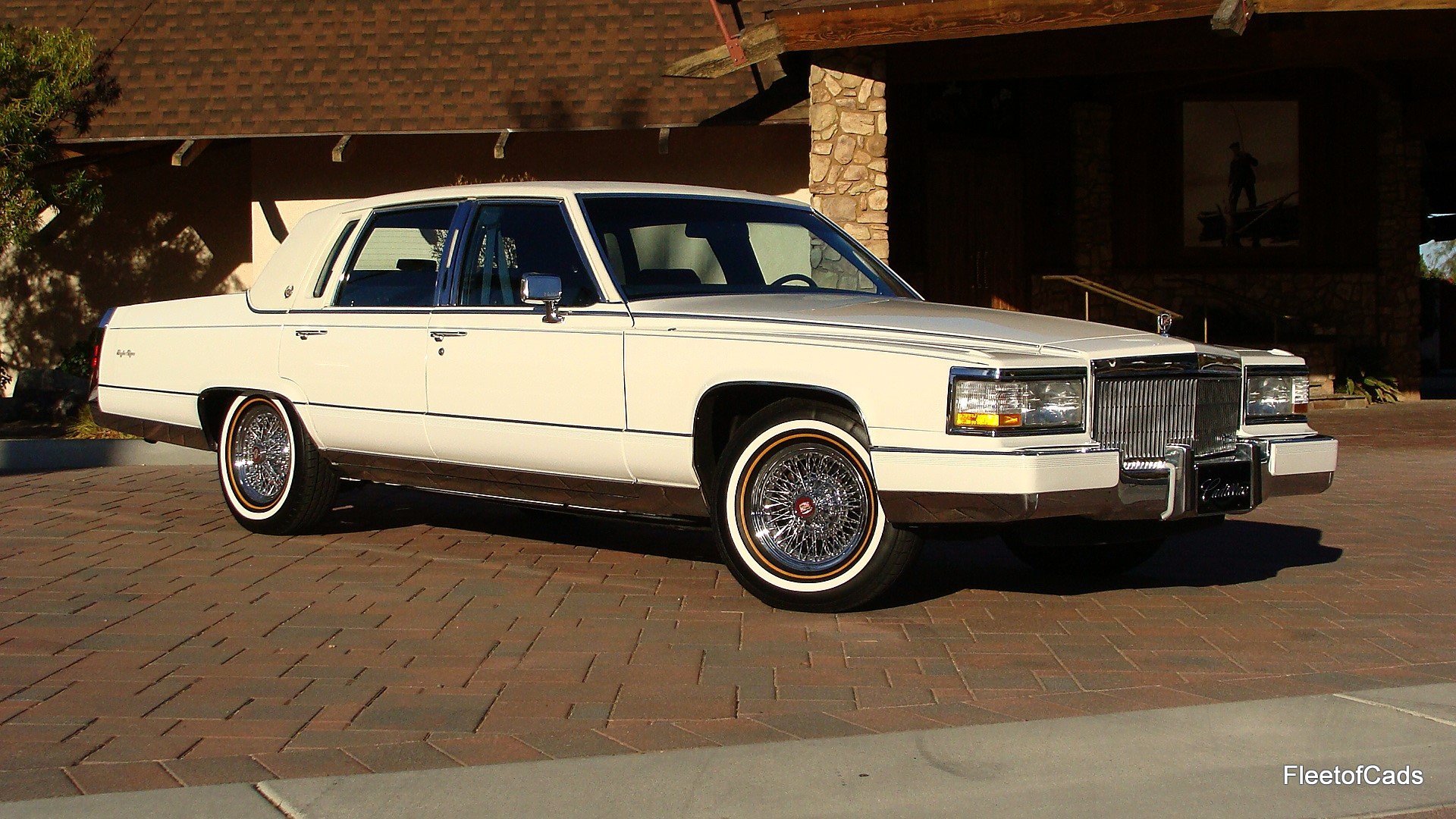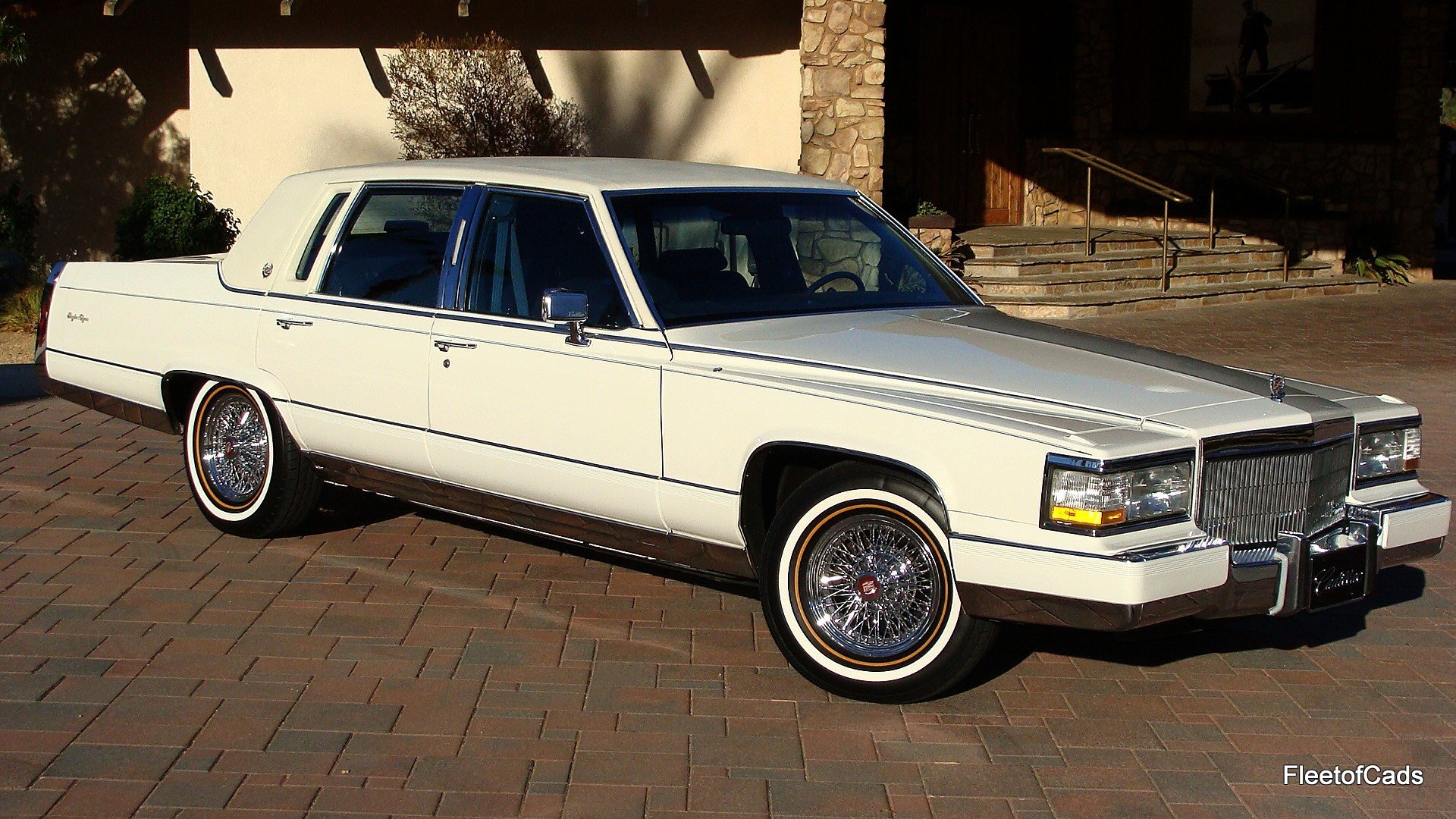 .