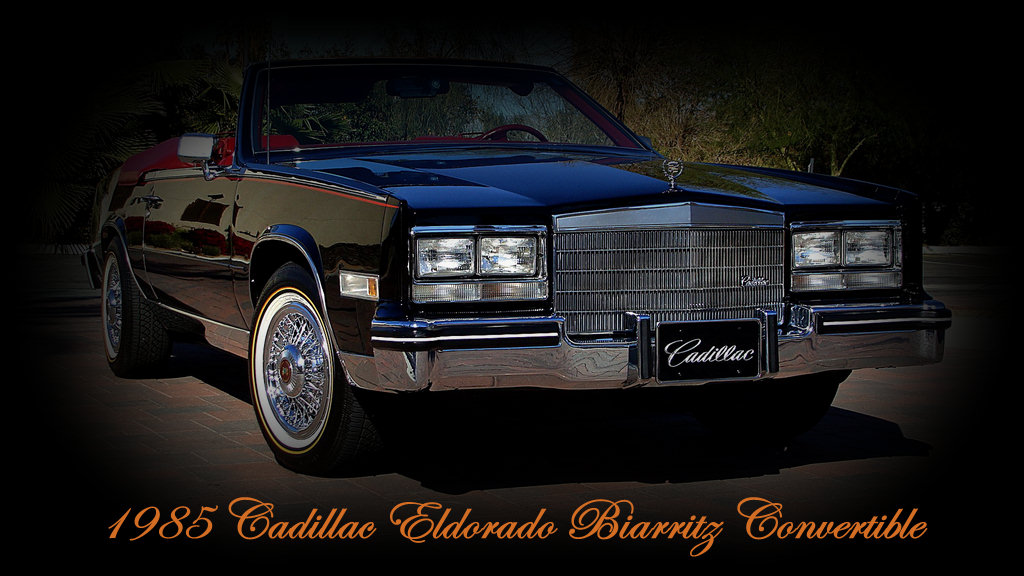 .
.

1985 Cadillac Eldorado Biarritz Convertible

.
30k miles
.
93 high resolution pictures below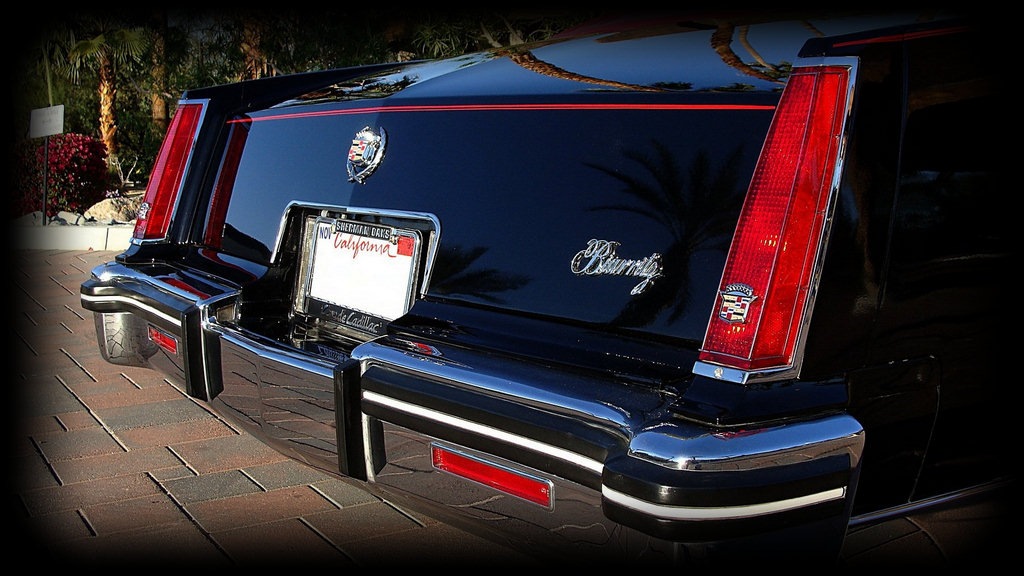 This immaculate Eldorado Biarritz only has 30k miles.
The exclusive Convertible Eldorado Biarritz was made in very limited numbers in 1984 and 1985 only, and was the highest priced GM production car, even surpassing the Corvette's price tag. If ever there was a car that automotive enthusiasts and non-automotive enthusiasts alike will come together on, the Cadillac Eldorado Biarritz is the one. Most will agree that this is one of the best looking cars ever created. It get's approving comments whenever it is driven from the young, old, male, and female alike about how great looking it is. That makes a strong statement about the future collectability of these Eldorados.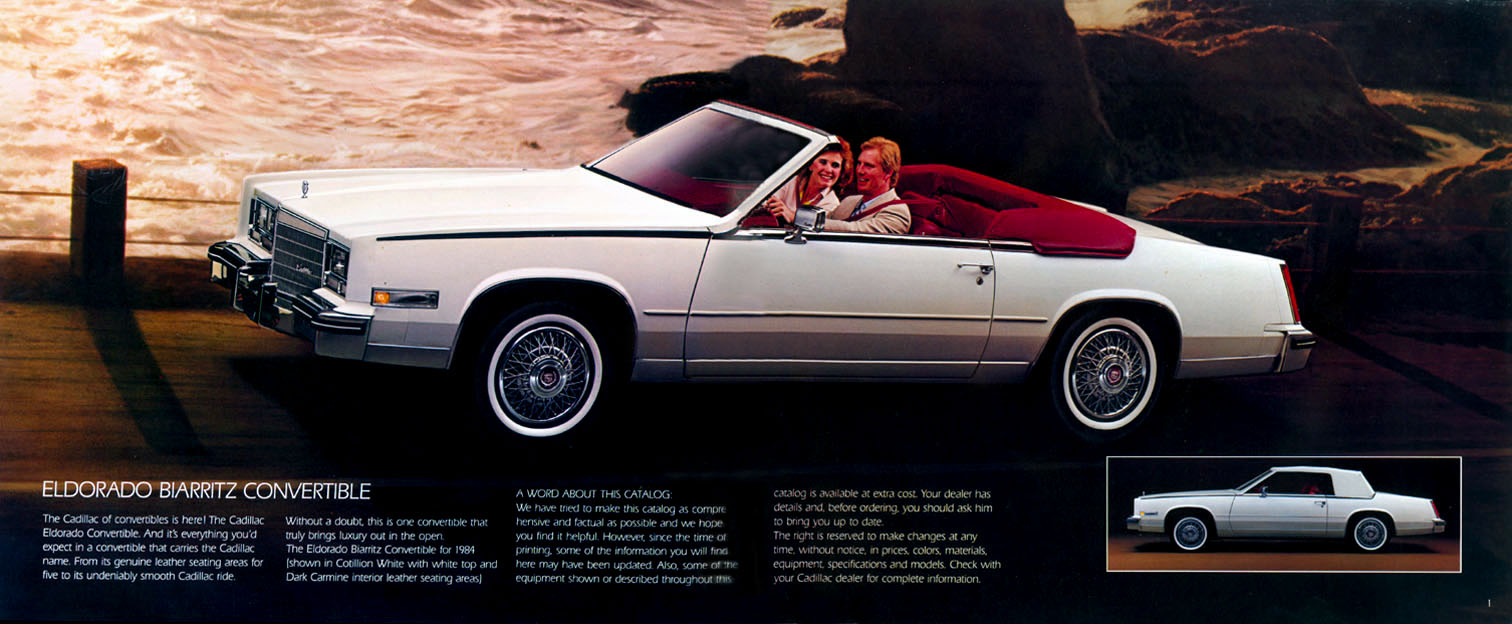 This beautiful Body style will long live as one of Cadillac's most exclusive offerings. With only a two year run (84-85) this Eldorado is one of only 2,300 produced in 1985. Of those 2.300, there is less than 200 believed to have been built late in the 1985 production year in the rare black color. These very special black Biarritz convertibles were primarily built for GM executives and a few select dealers crowning out the very last of this magnificent body style which will never be built again. The Biarritz Convertible was the highest priced GM car in 1985, with a window sticker of $32,286 whereas the entry price for a regular Eldorado was $20,342. The Convertible pricing made the production limits realistic for the times.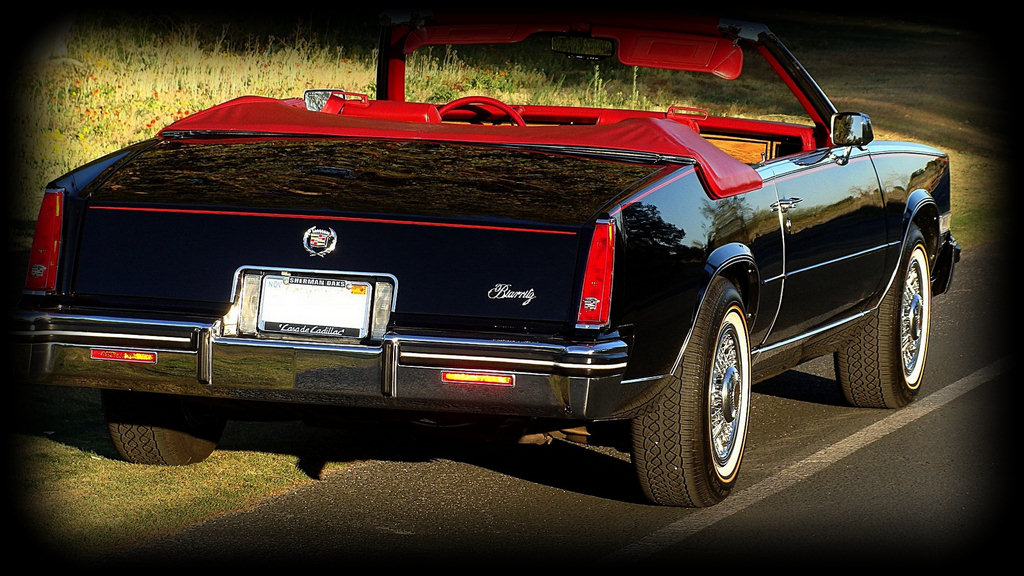 1985 Cadillac Eldorado Biarritz Convertible finished in rare Black(1 of only 200 made in black) with Red Carmine Leather interior.
Viewed through the long lens of history, these Eldorados continue to get better looking as the years go by. A unique ensemble of Cadillac tradition in design. The demand for this body amongst collectors has never been higher. Cadillac aficionados are snapping the best examples up for their collections. From a design standpoint, this was GM at it's finest hour. These Eldorados were the last of a classic style era which will never be produced again.

I have had the privilege of owning quite a few of these Biarritz Convertibles in my 20+ years of Cadillac collecting, and this particular example is hands down the best black convertible I have ever owned. We looked for over 8 years for a low mile one of these in the rare black before we found this one with just barely 30k miles on the clock. The lowest mile black one found available for sale before finding this example had 56k miles and was not in near as prestine of condition as this one. Most of the convertible production were in white with red leather. This Biarritz however is in a stunning one year only color of Black with contrasting Red Carmine leather interior. It simply does not get better than this fine example here. This Cadillac was purchased from another collector's estate last year. With only 30k miles, this rarest of the rare Biarritz Convertible needs no excuses and stands well to be a very lucrative long term investment.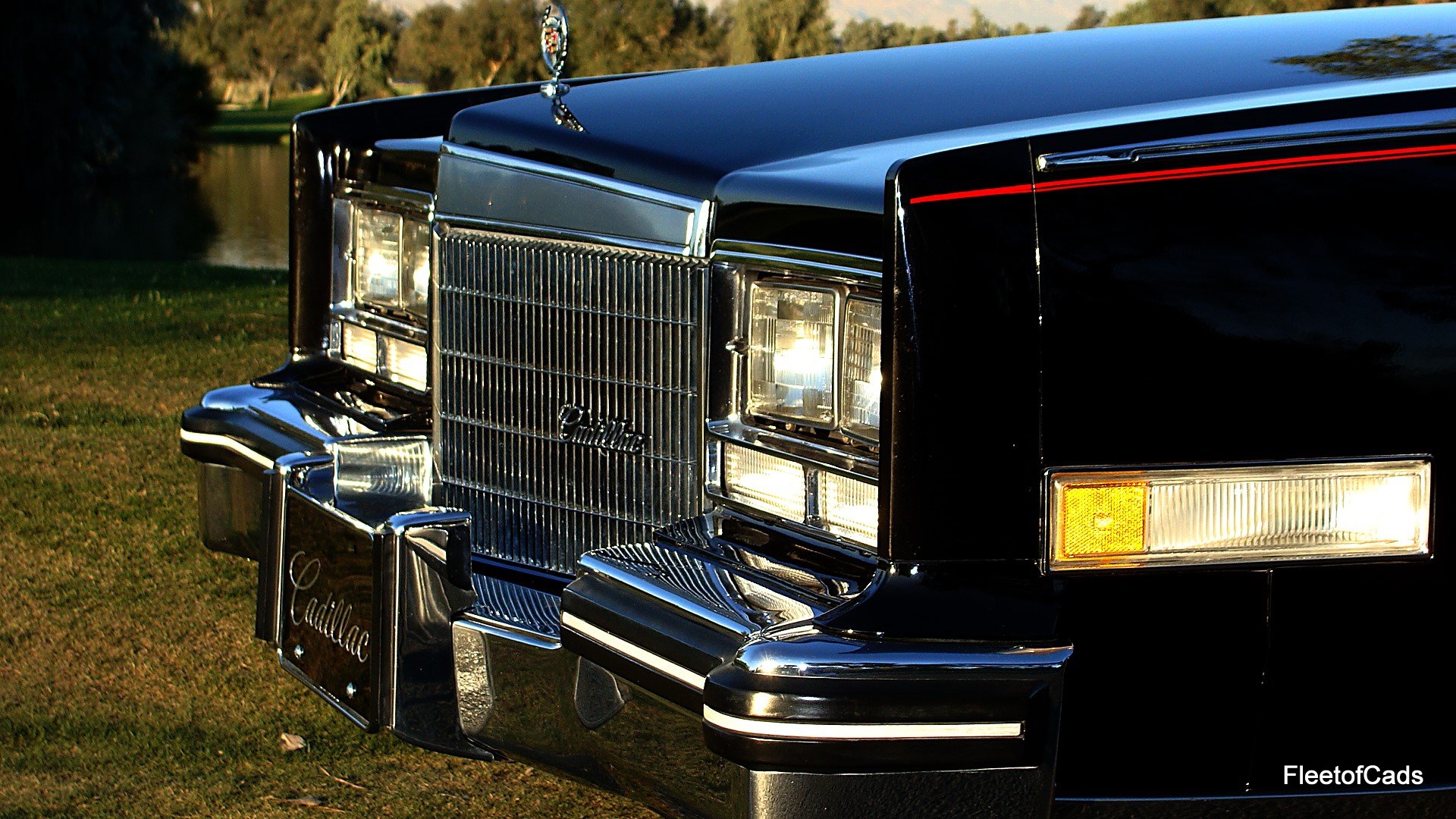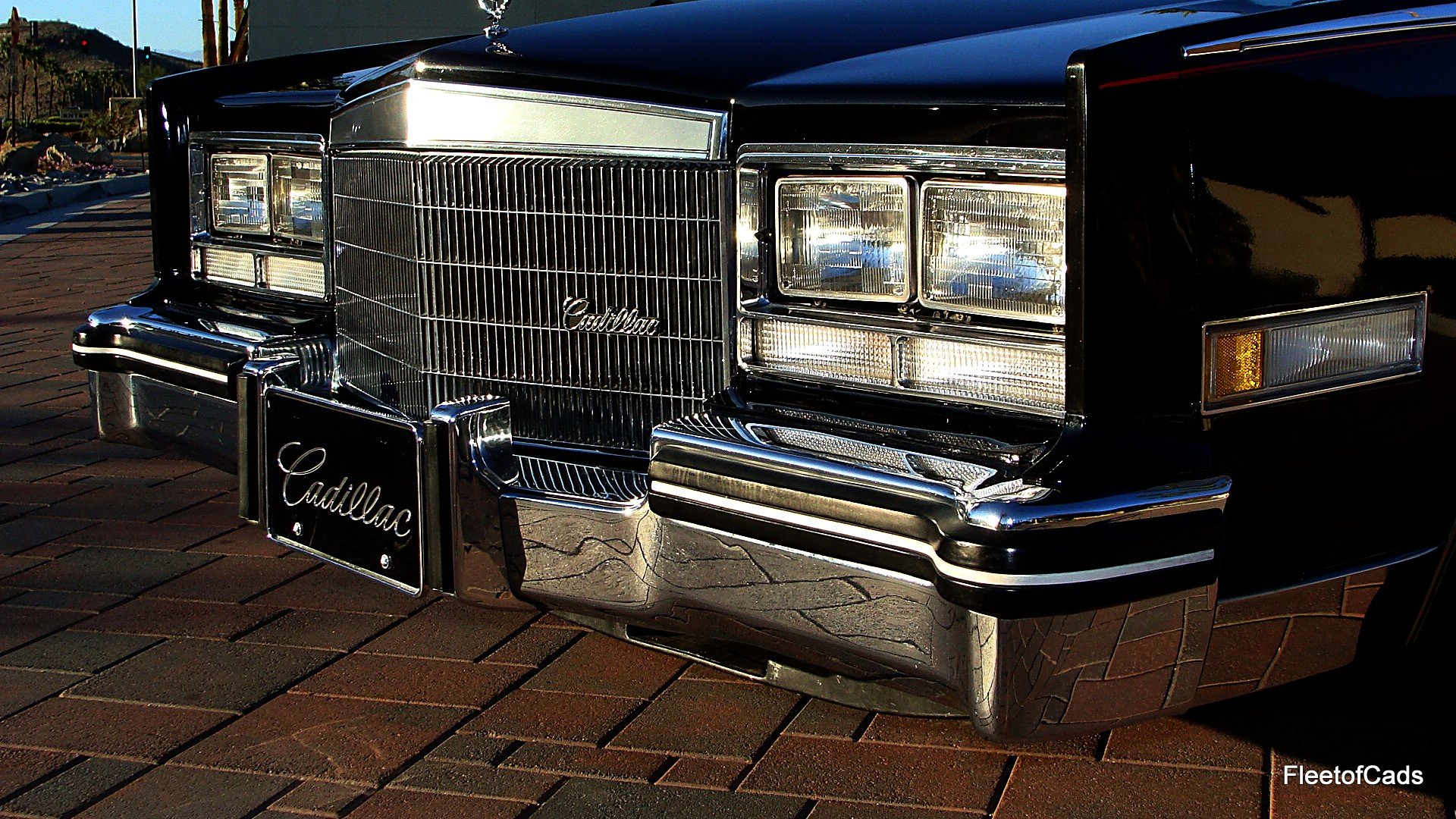 This Cadillac has the ultra rare real wire wheels made by appliance and sold as a dealer option when this car was new. These wheels are extremely hard to find since they retailed for $350 per wheel back in 1985 so very few were sold. This set is one of the best sets I have ever seen condition wise and is riding on new Vogue tires with less than 200 miles. There is over $3,000 worth of wheels and tires on this Beautiful Eldorado. The center caps and beauty rings are even harder to find than the wheels themselves and these are in excellet condition and complete.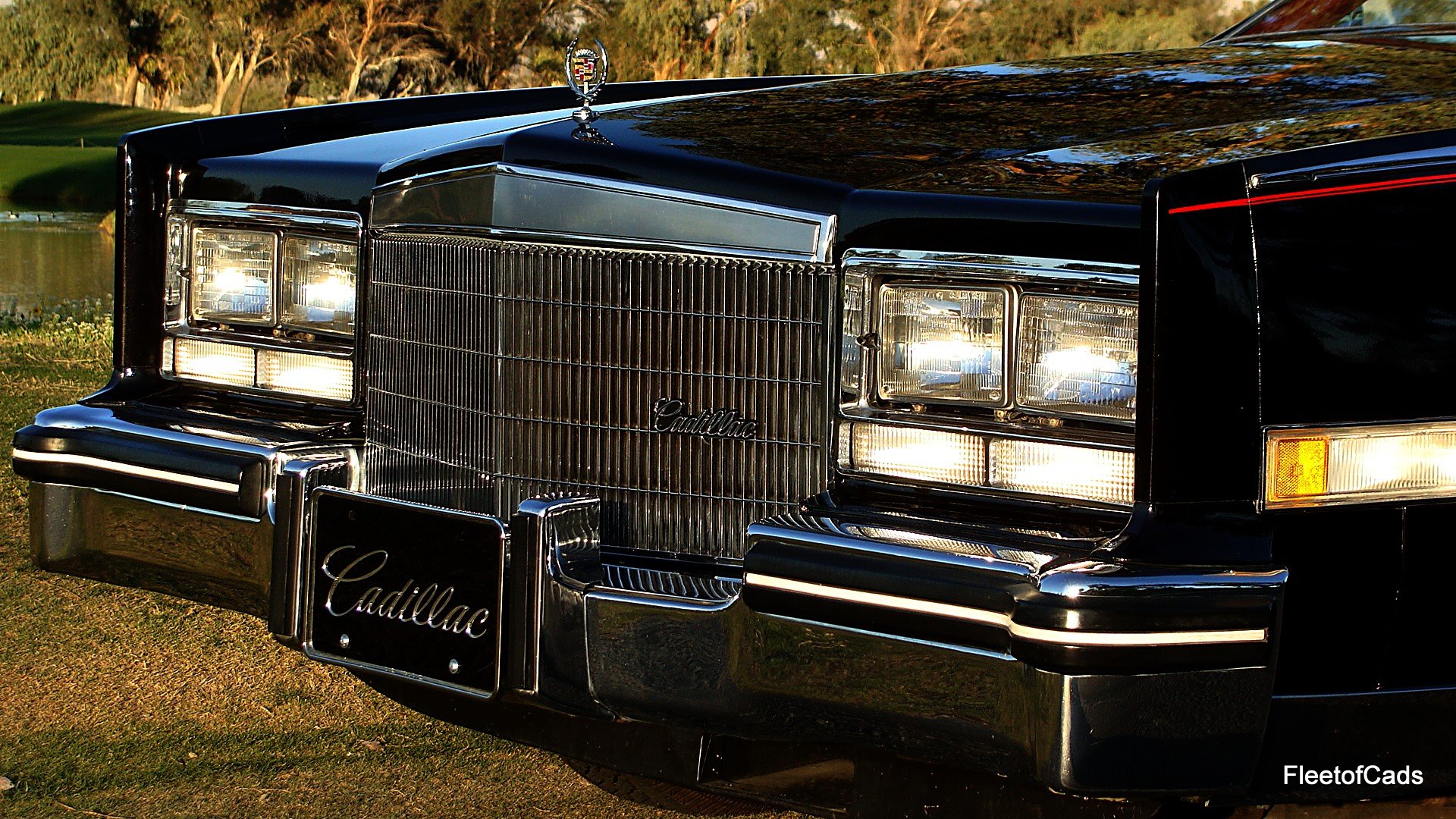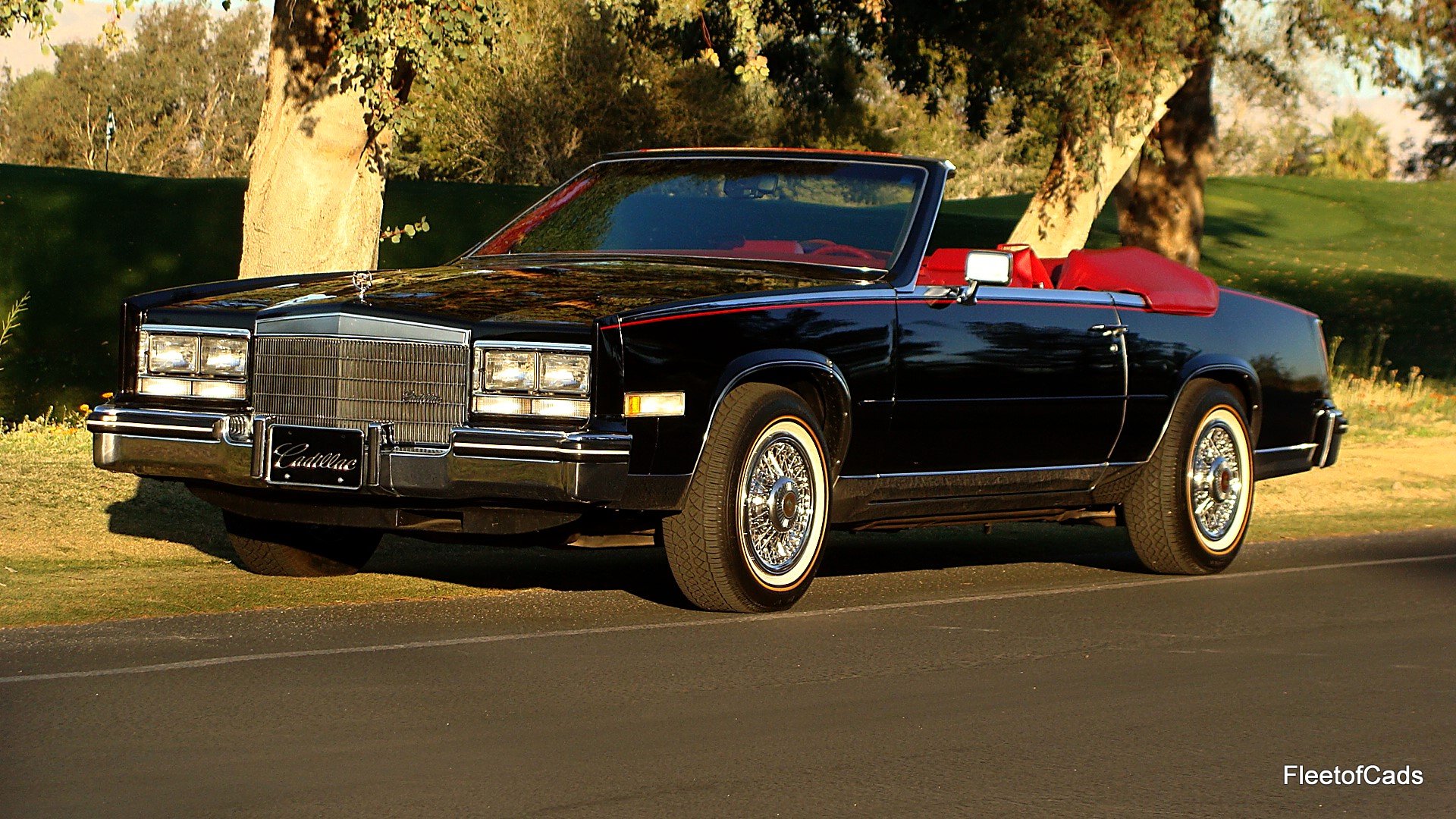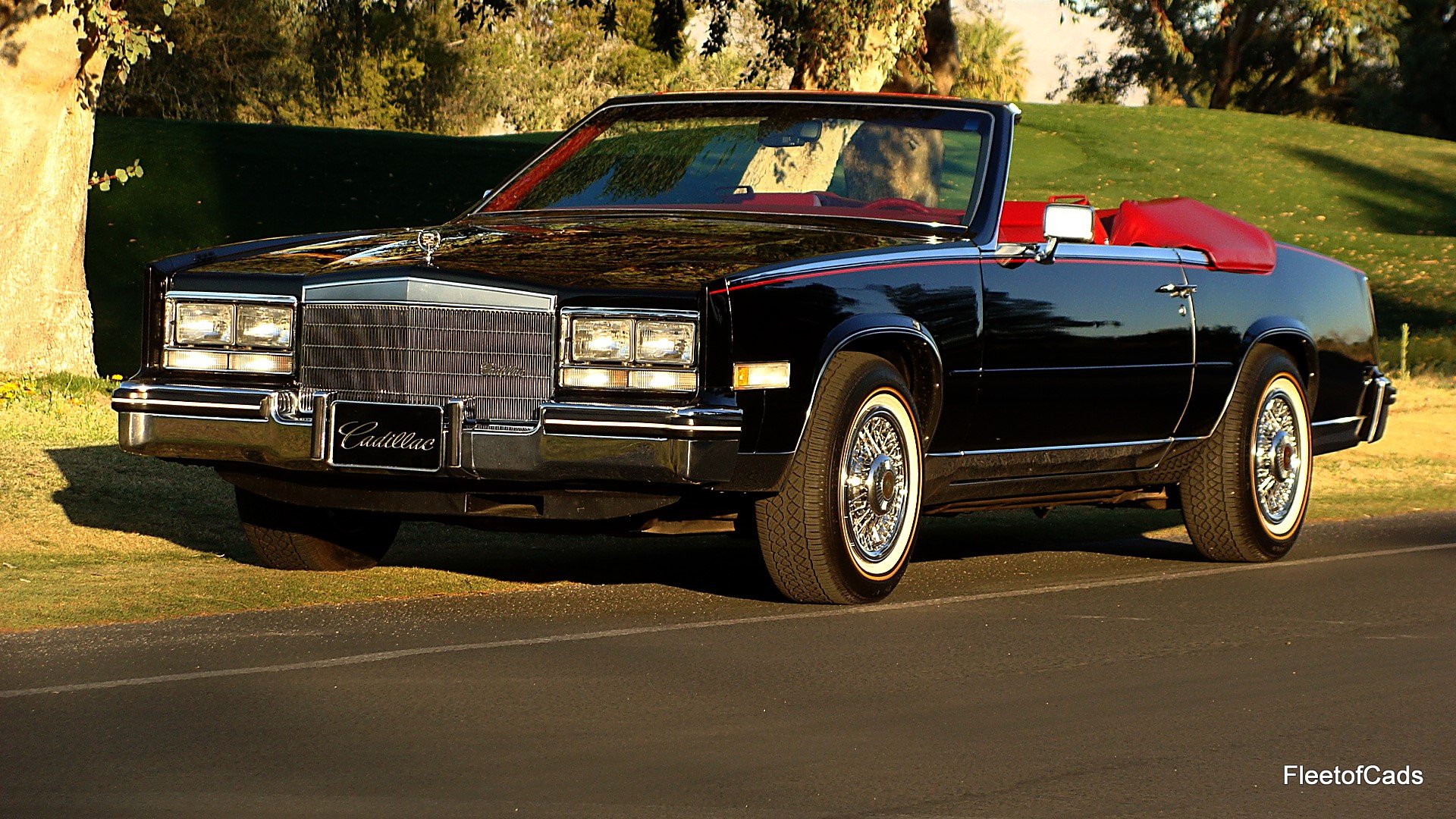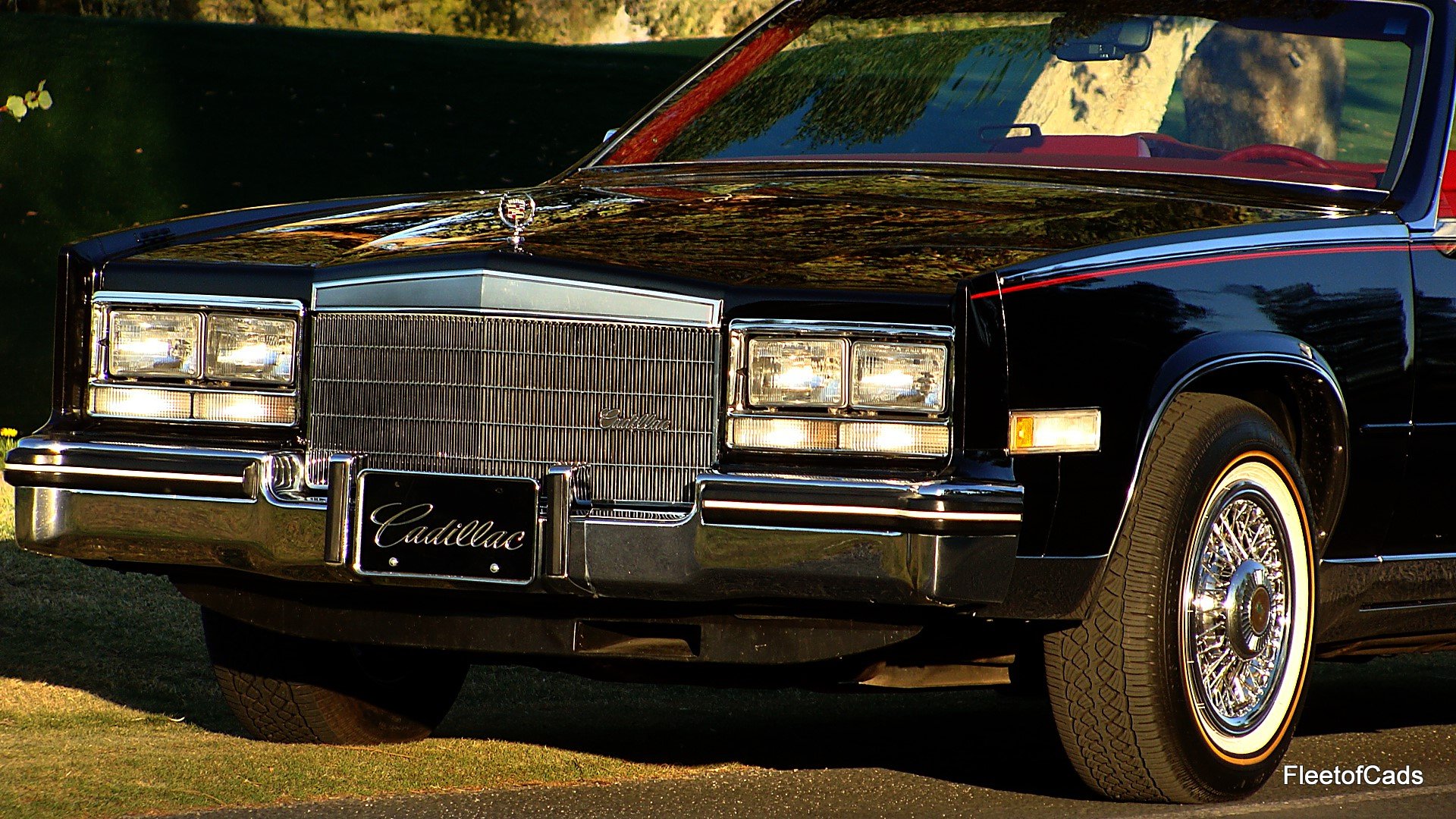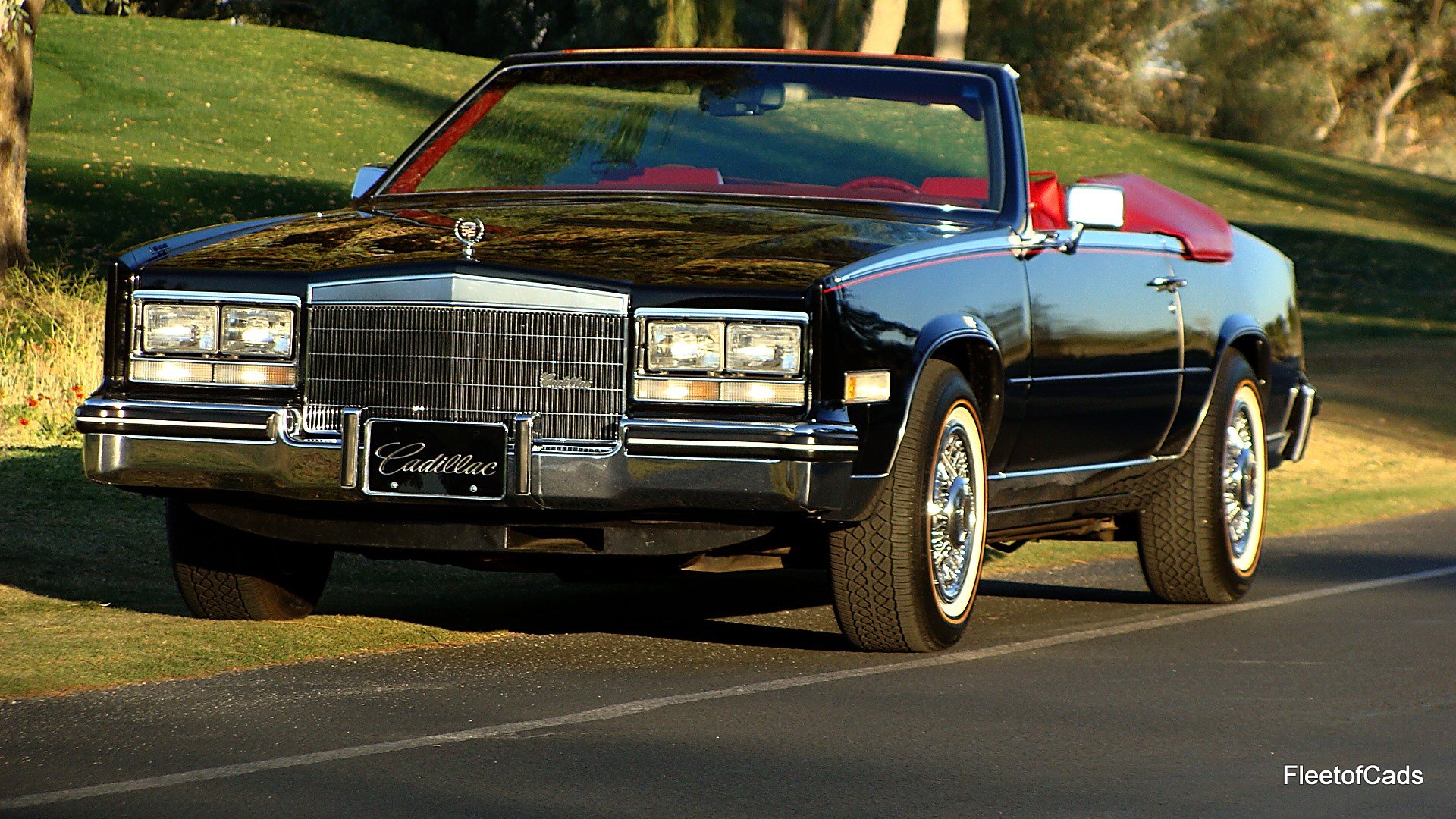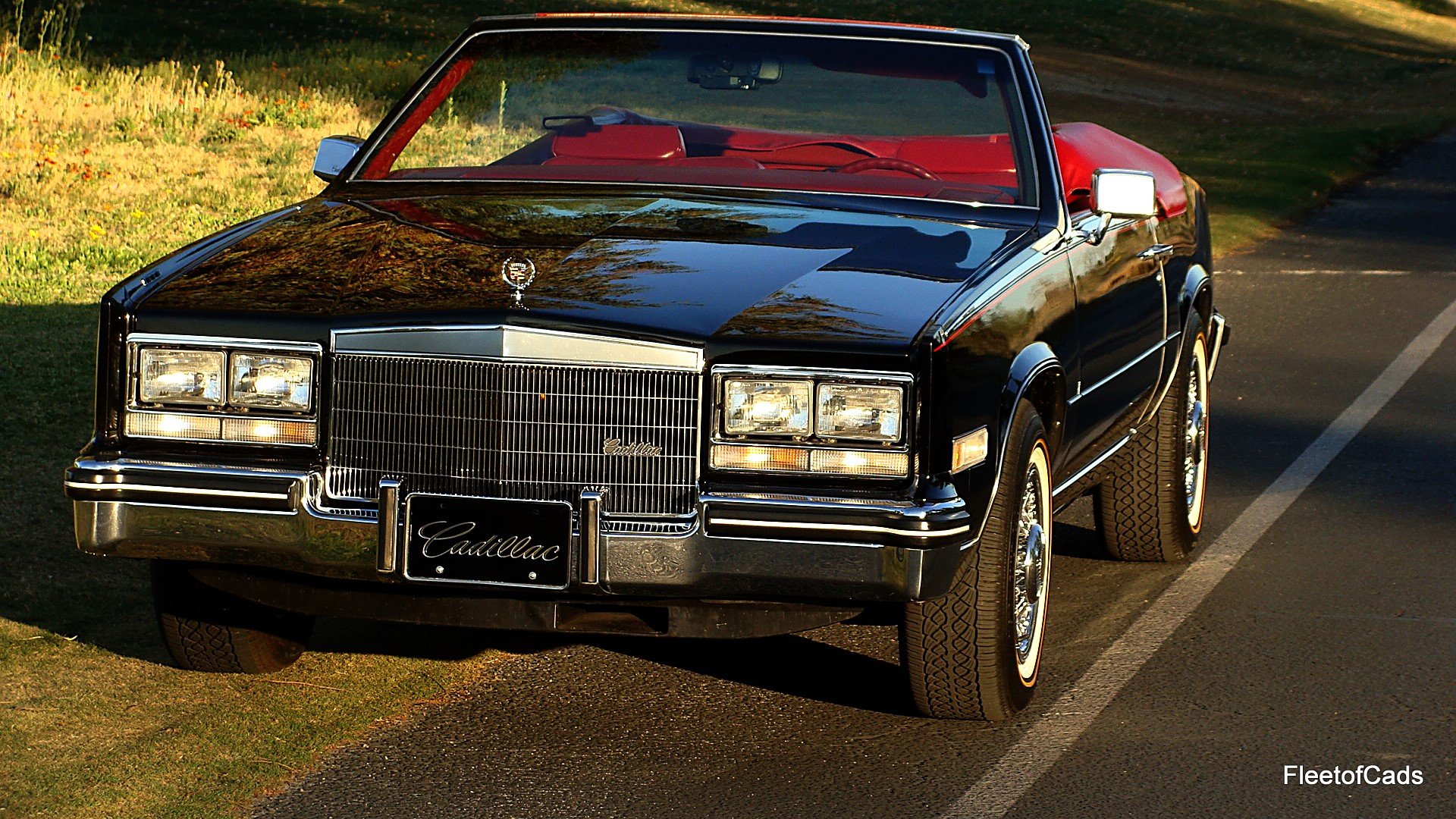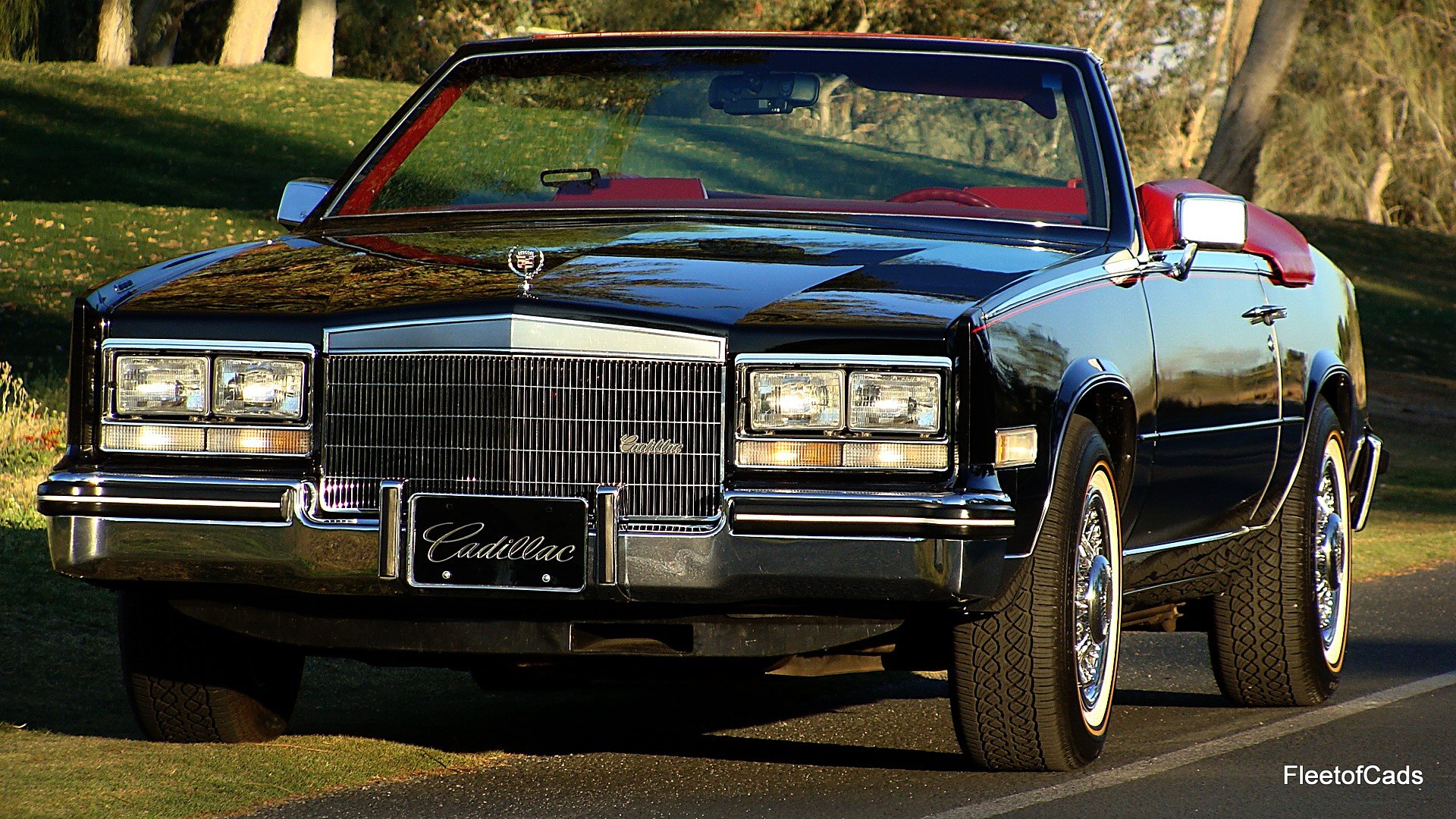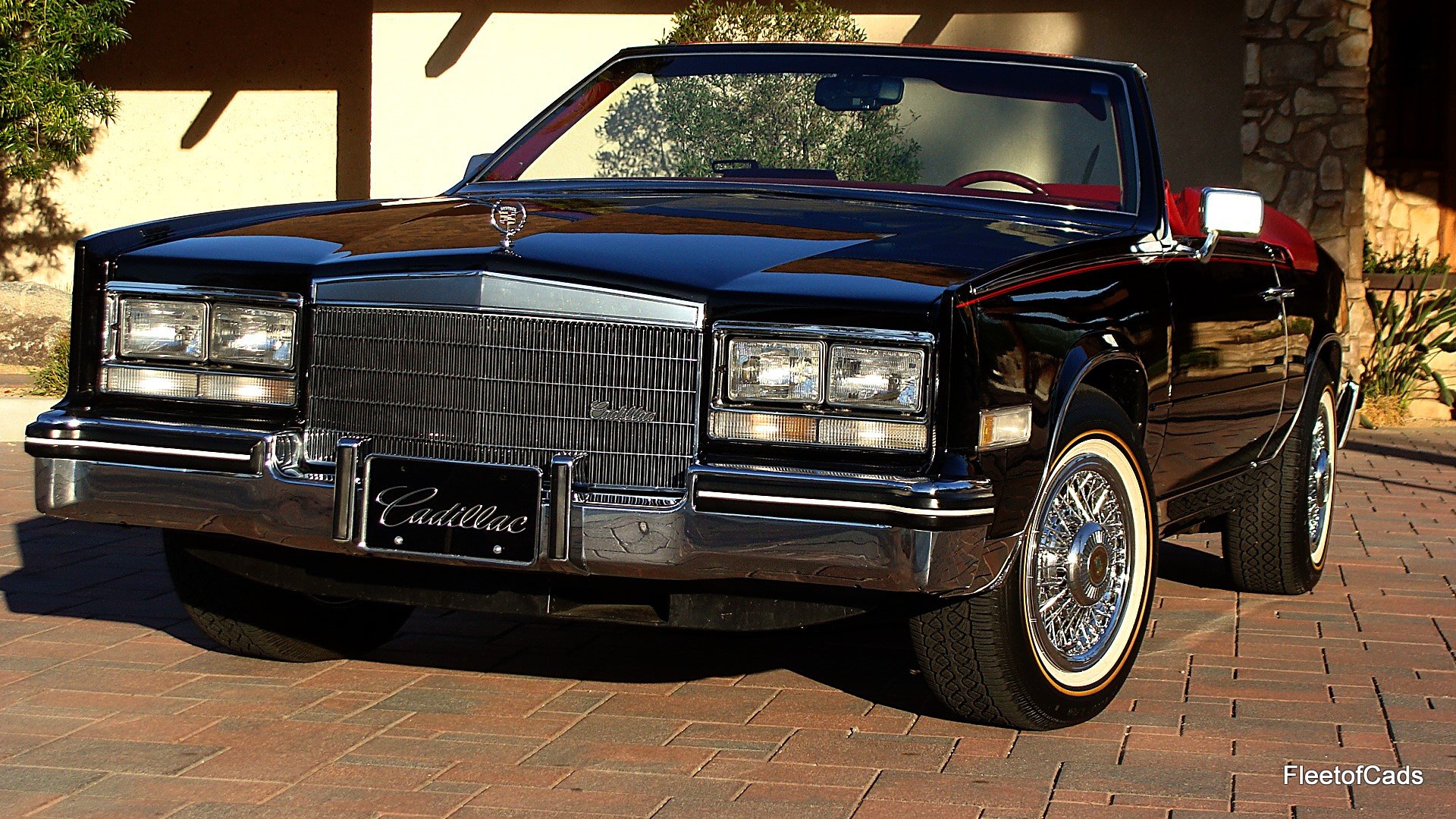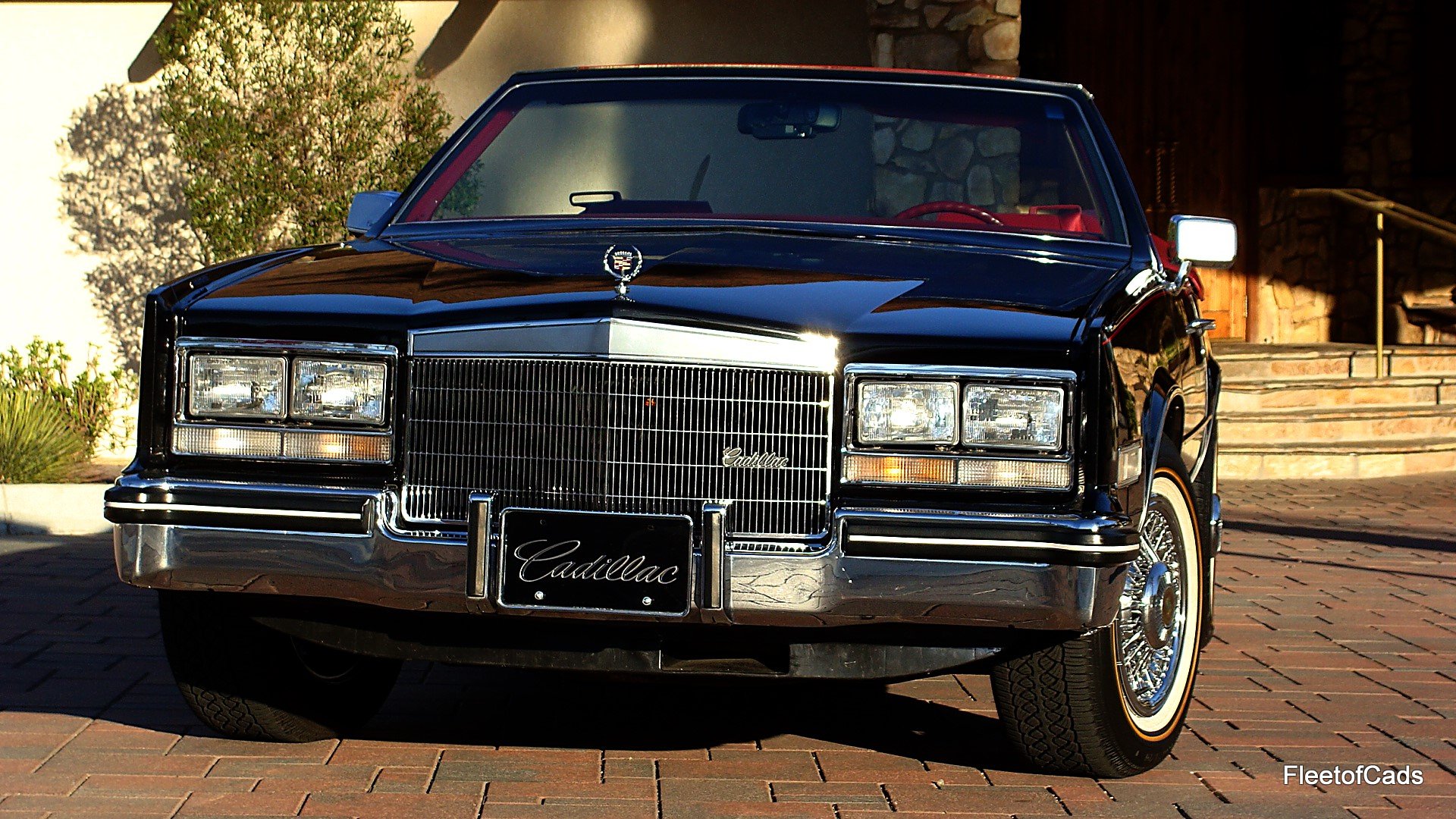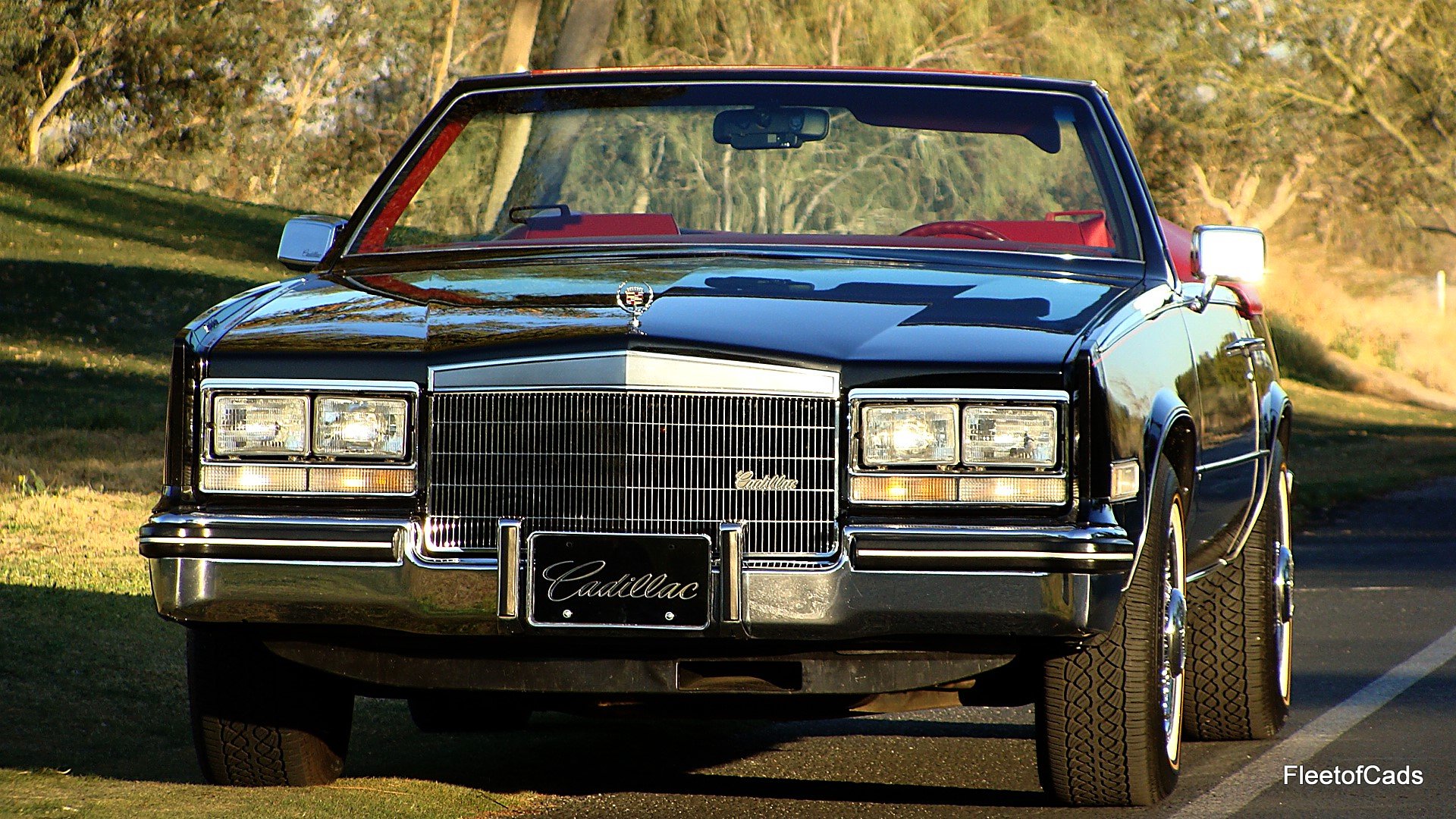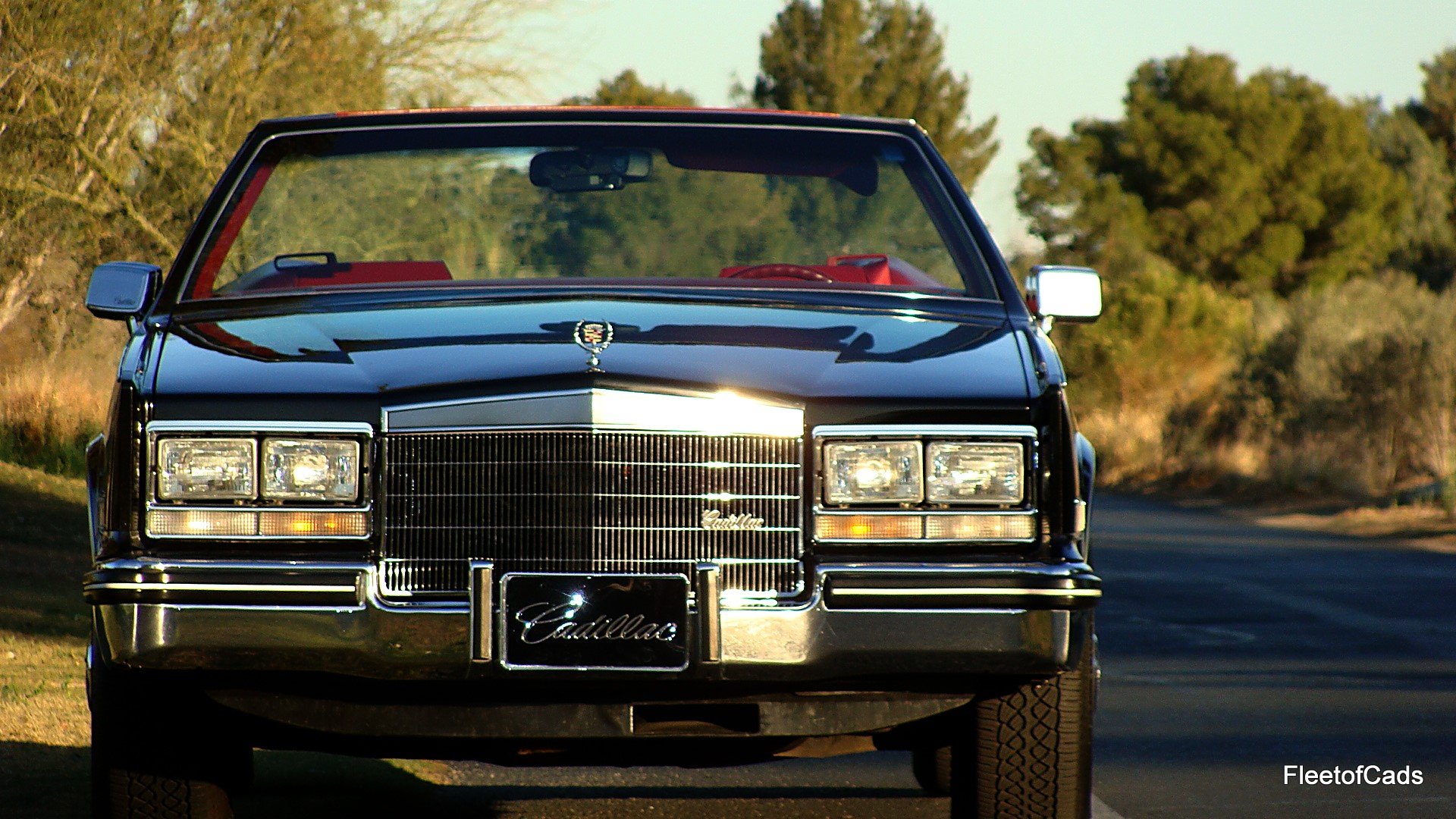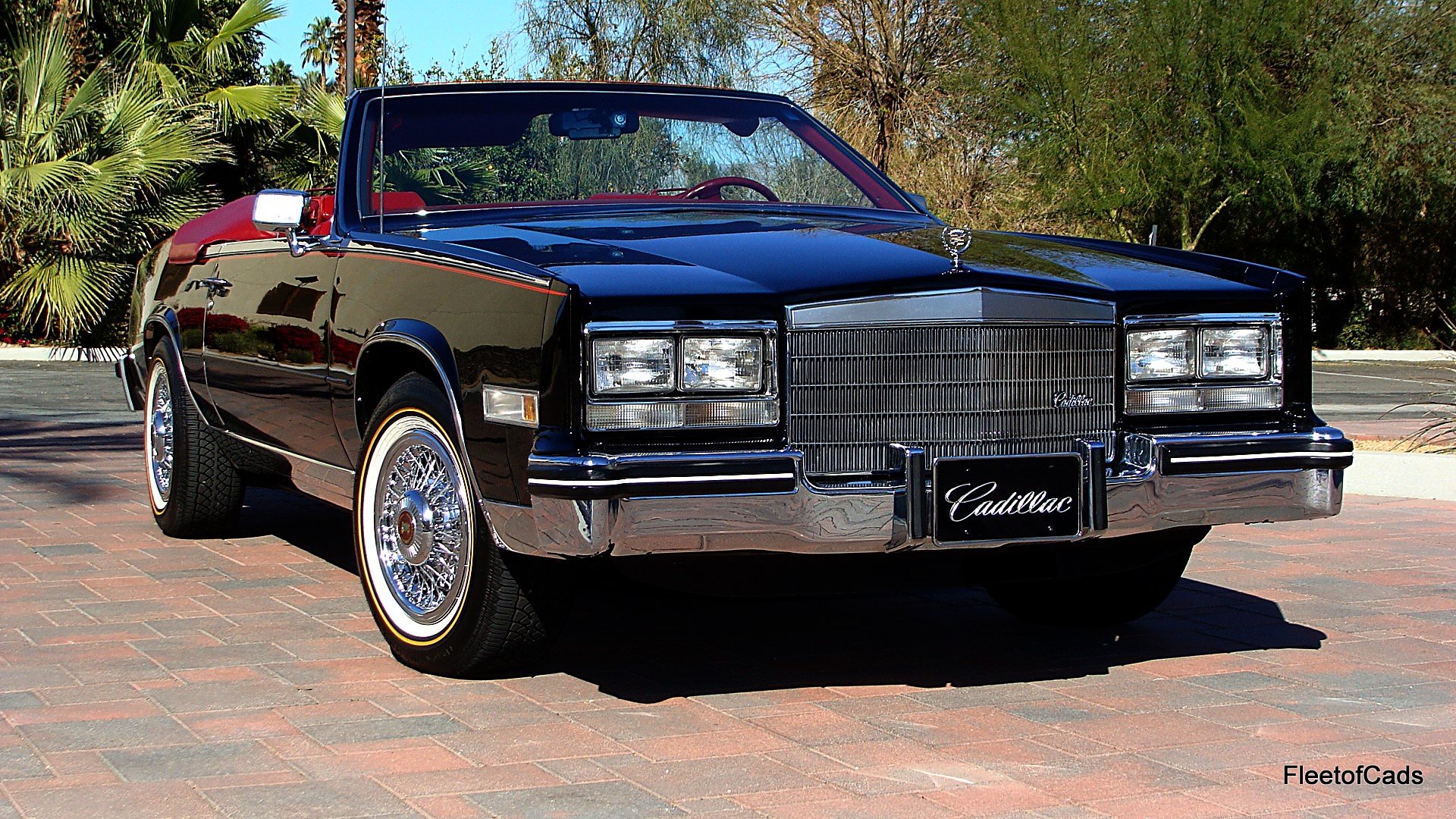 .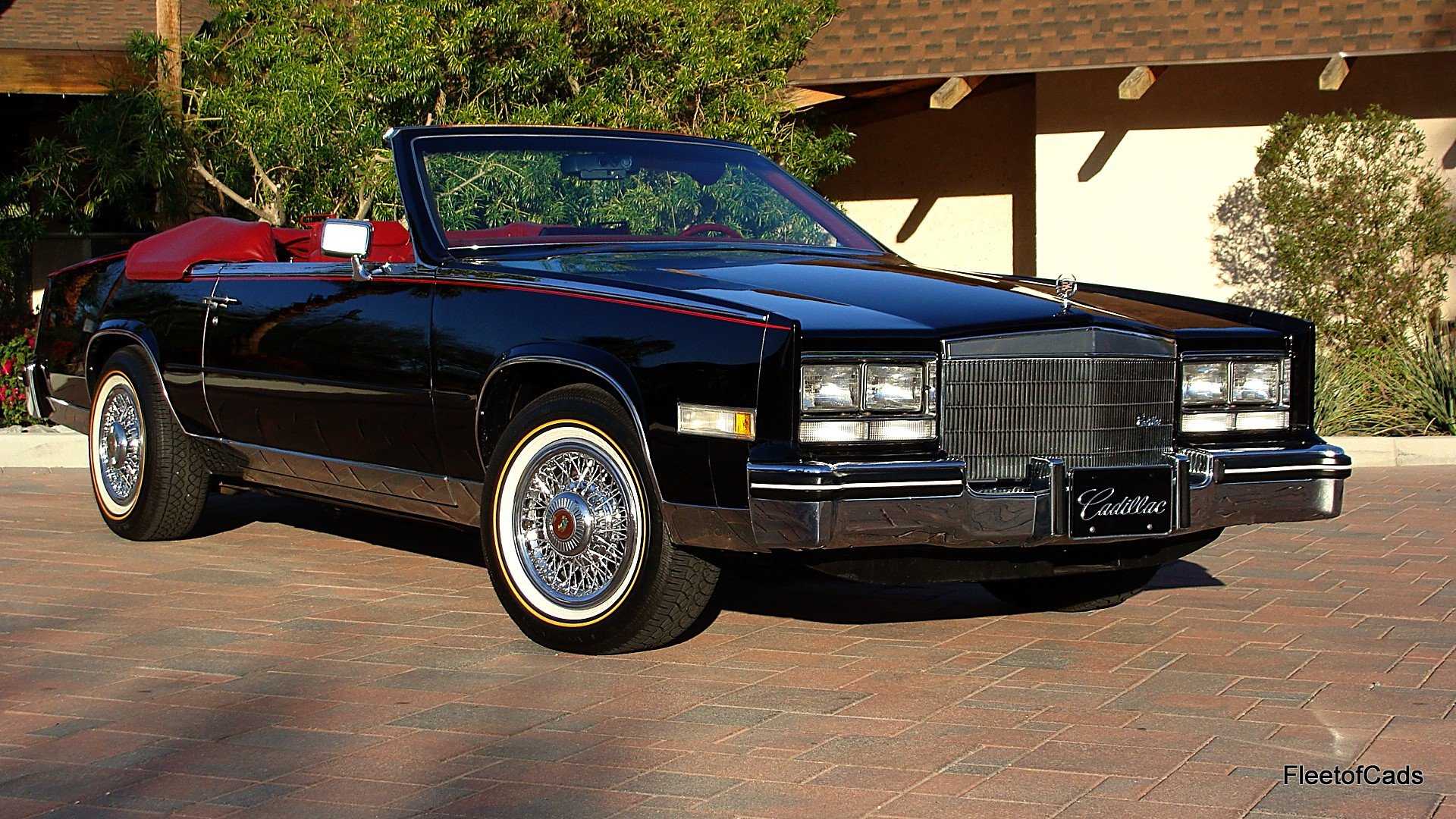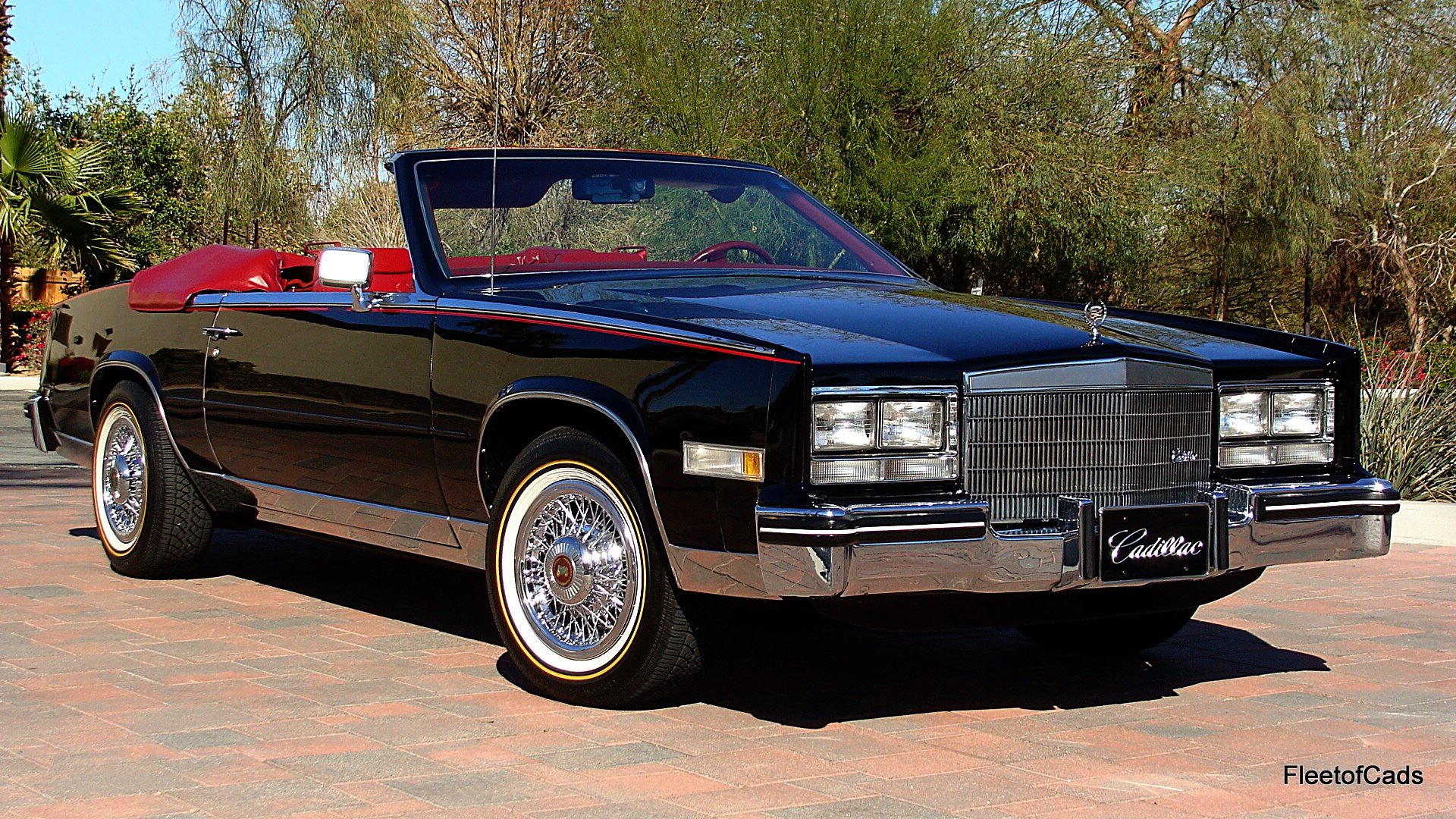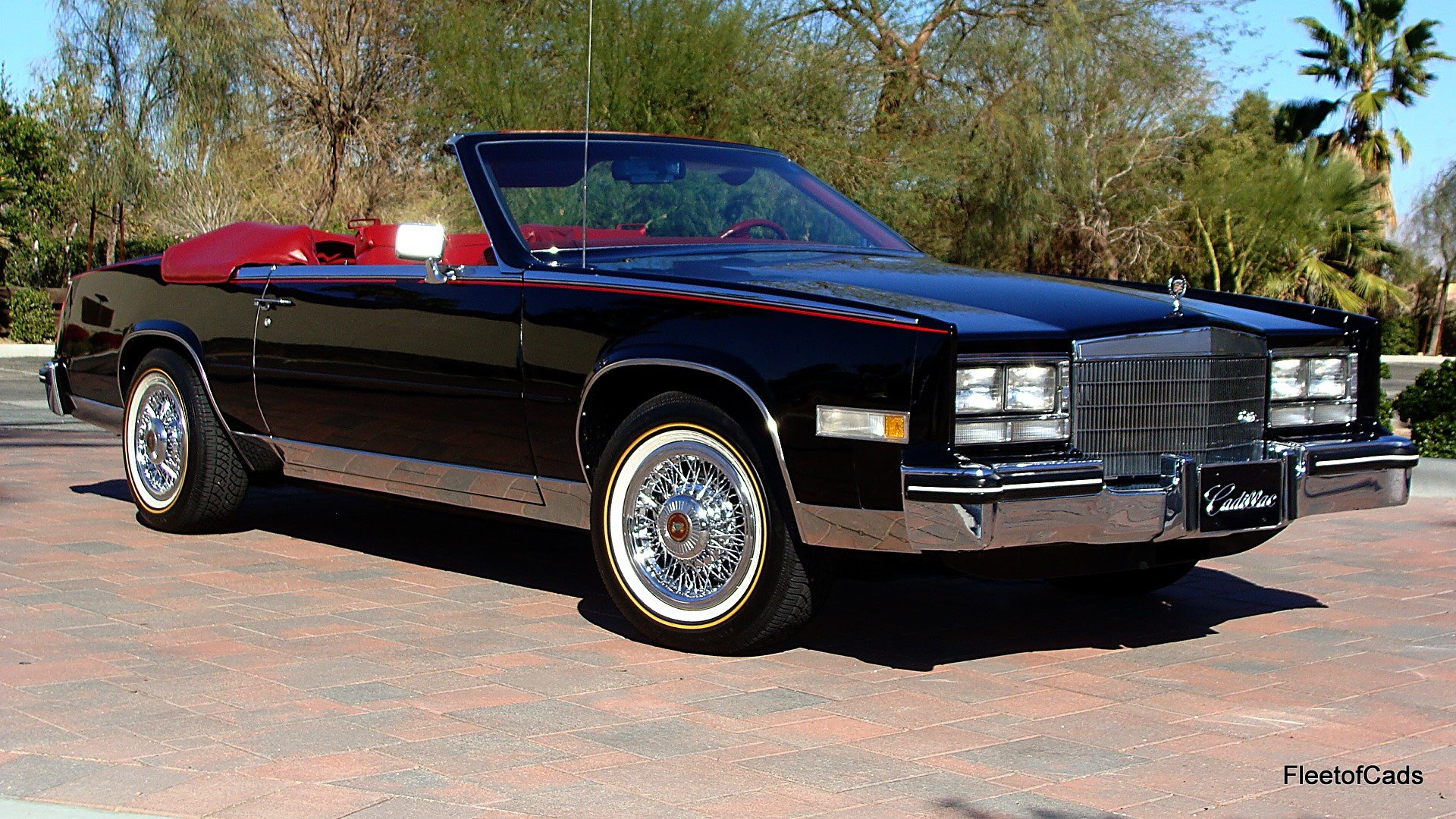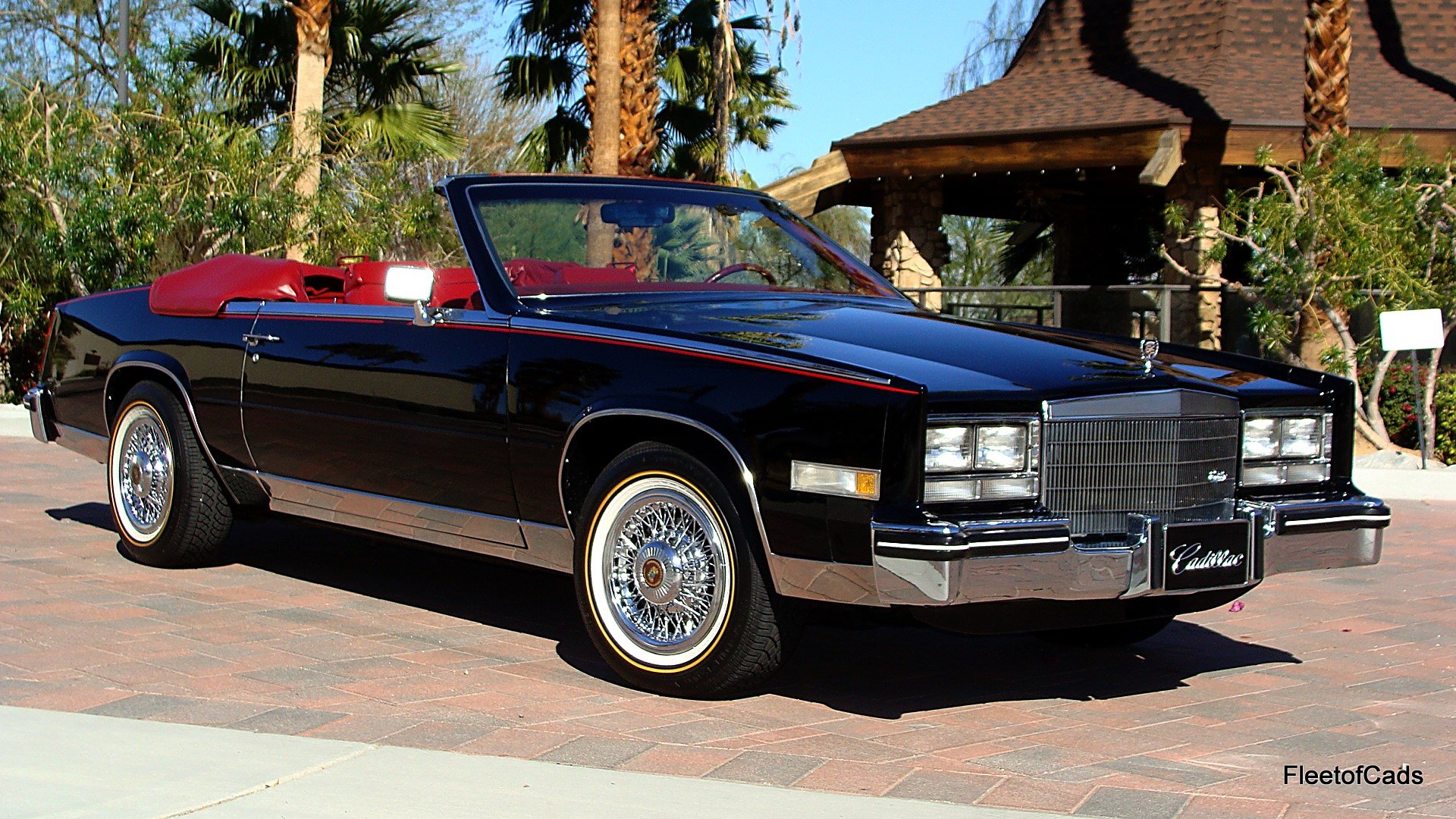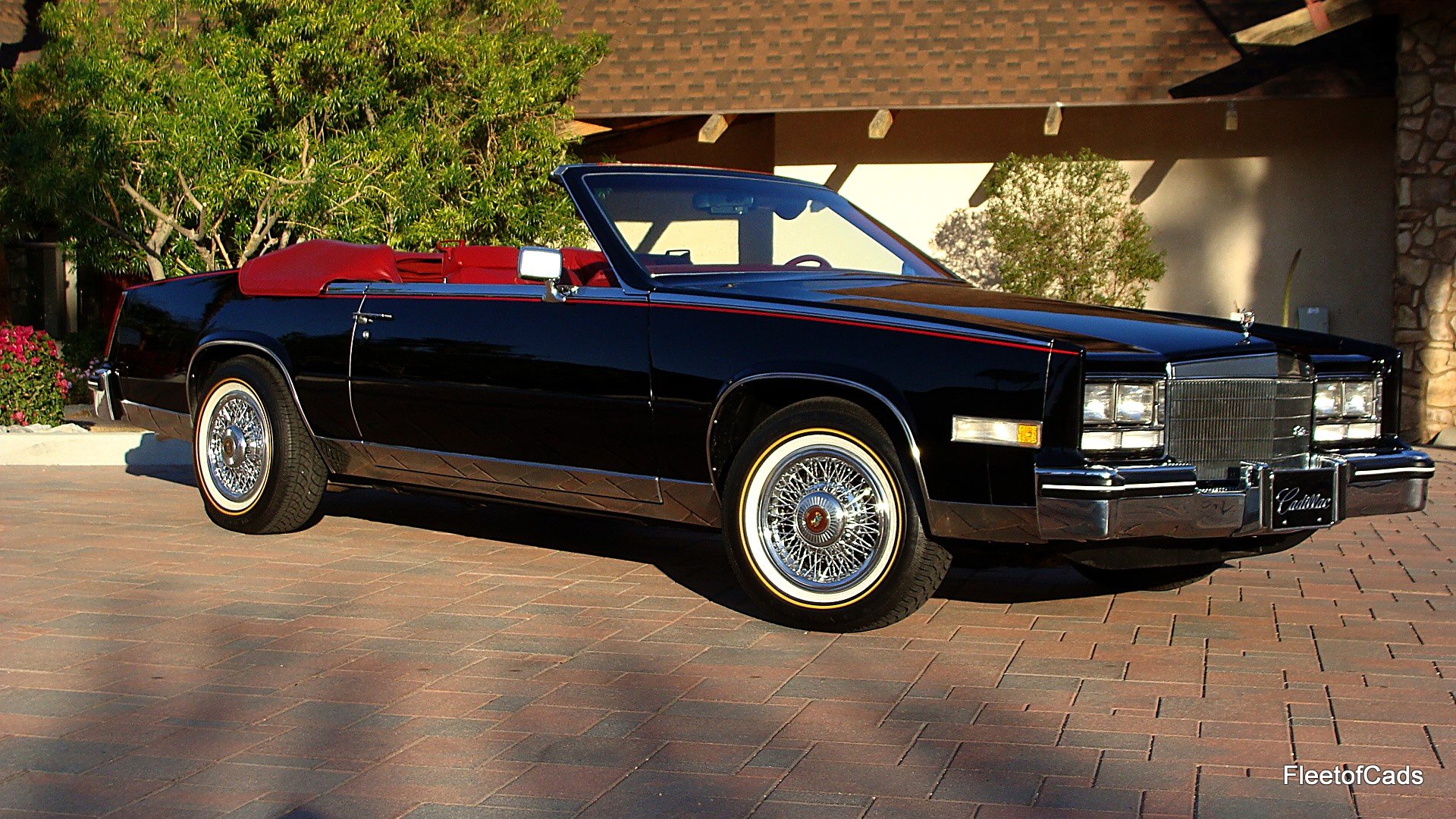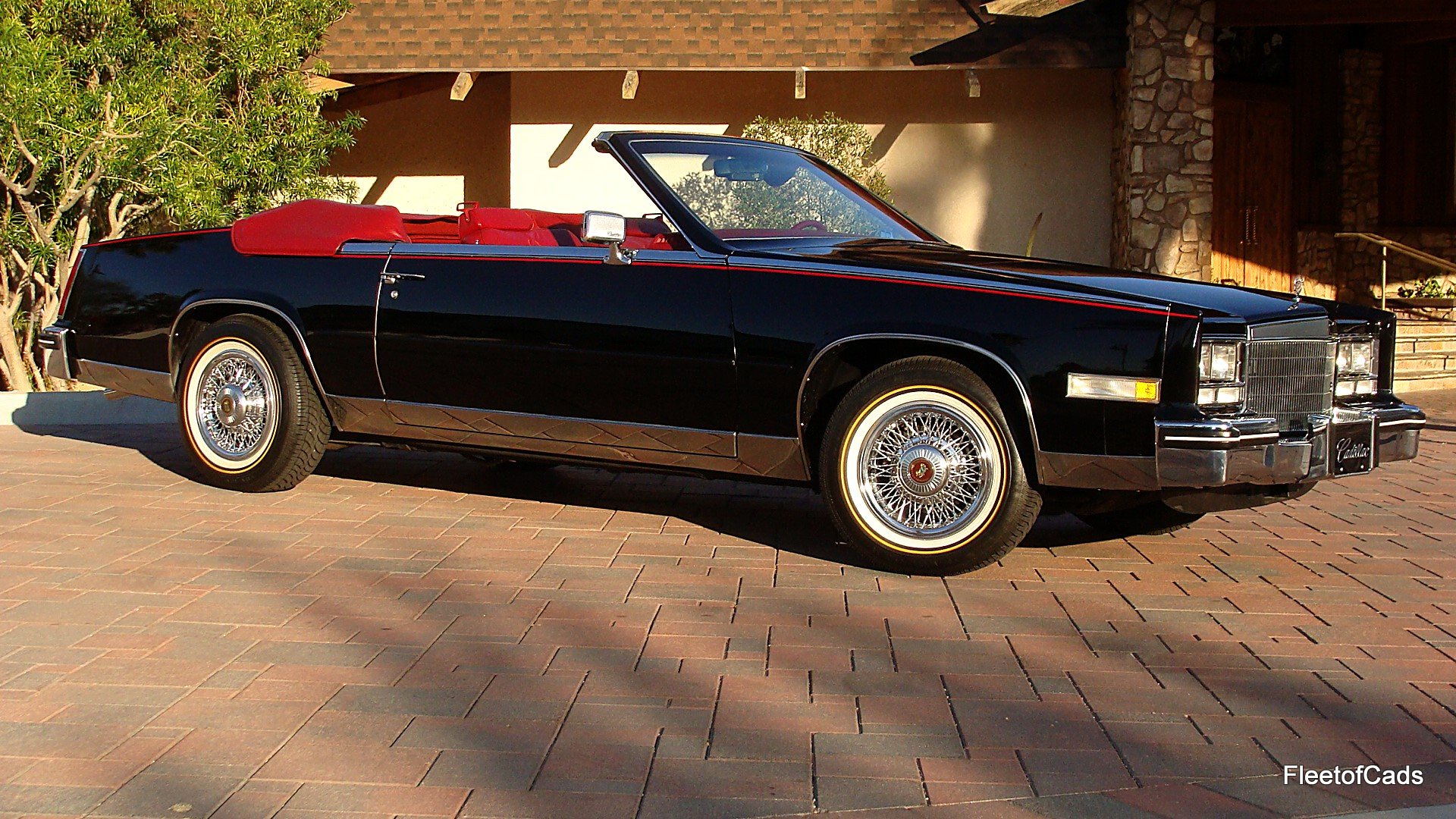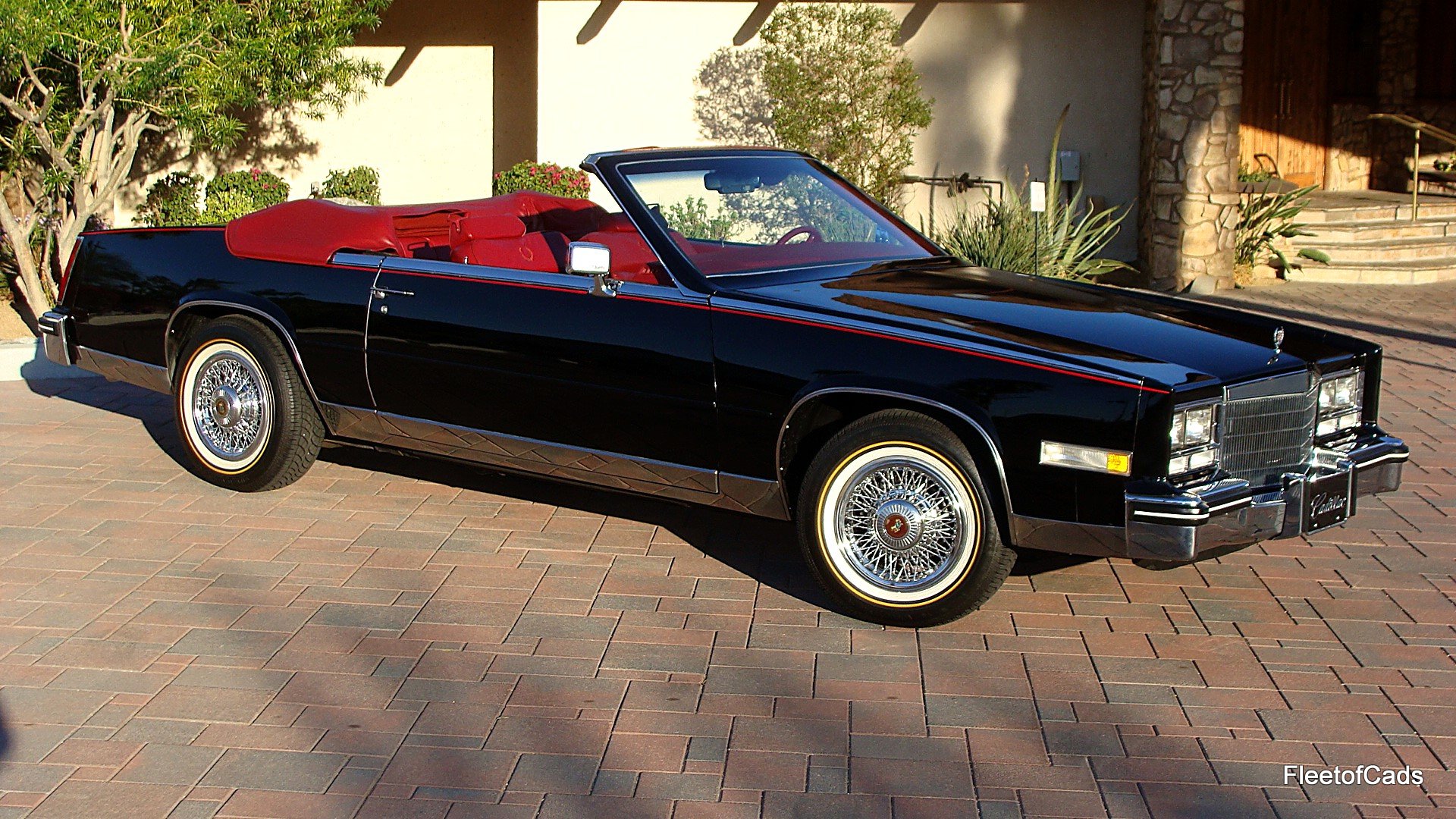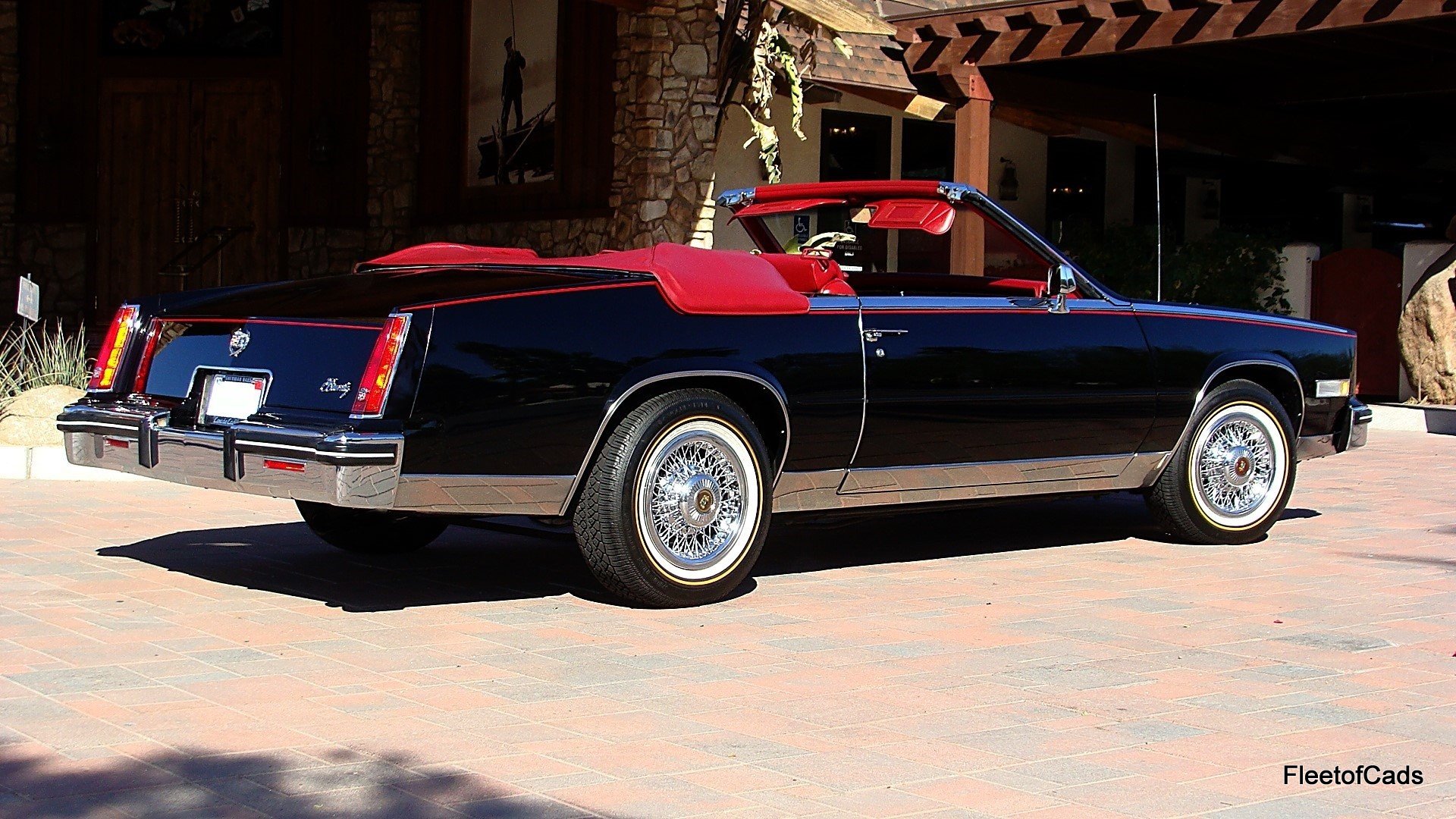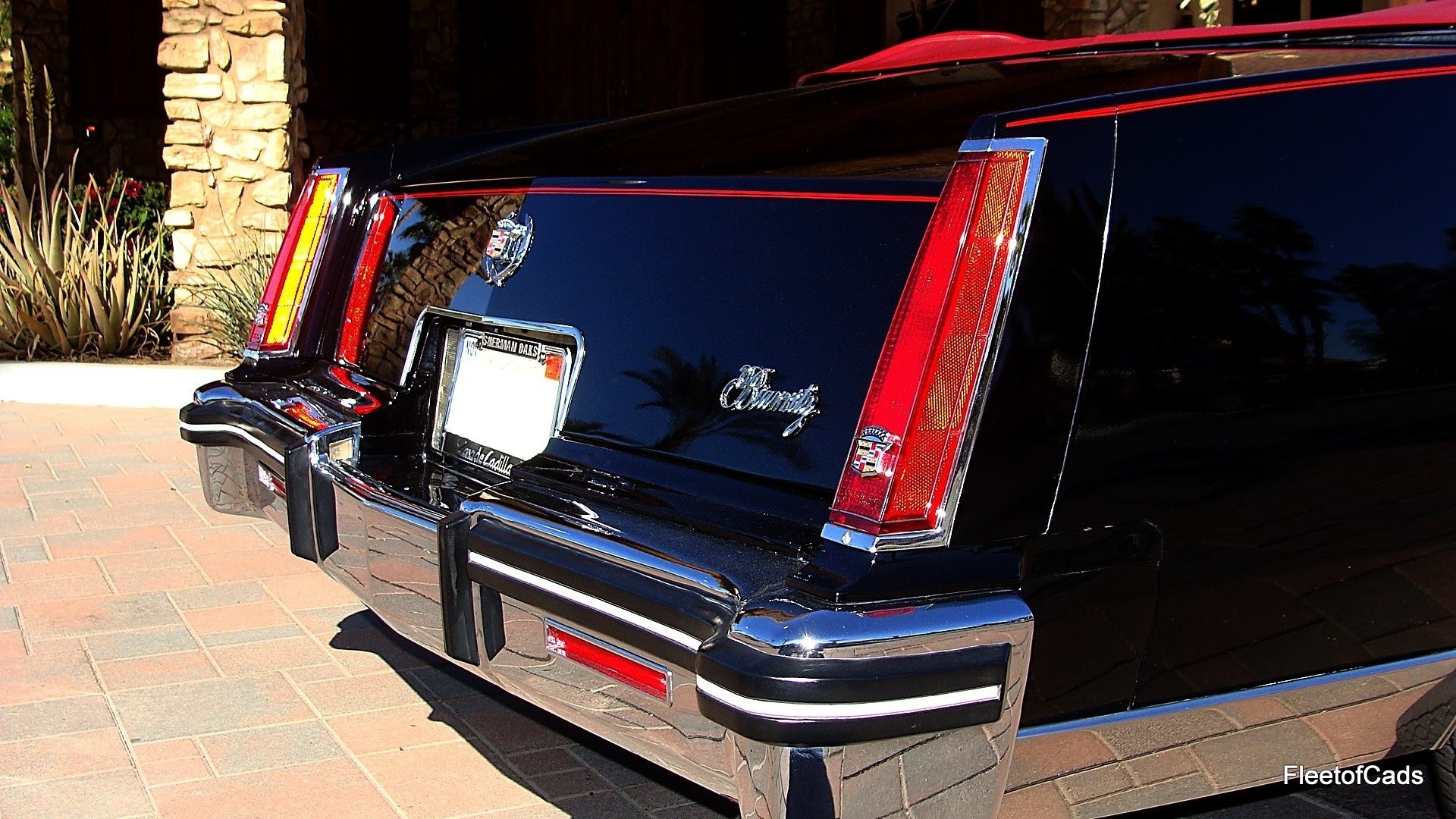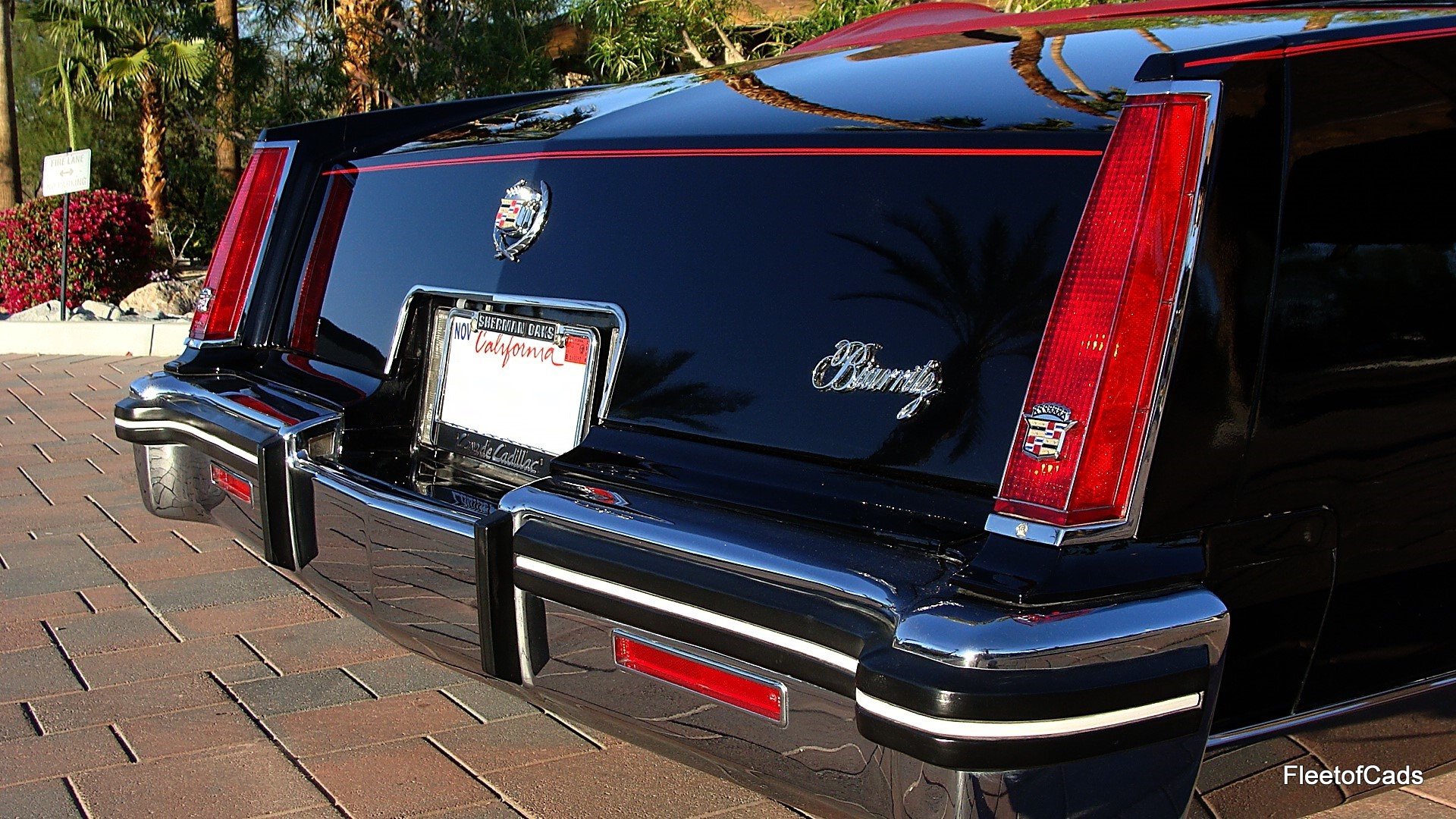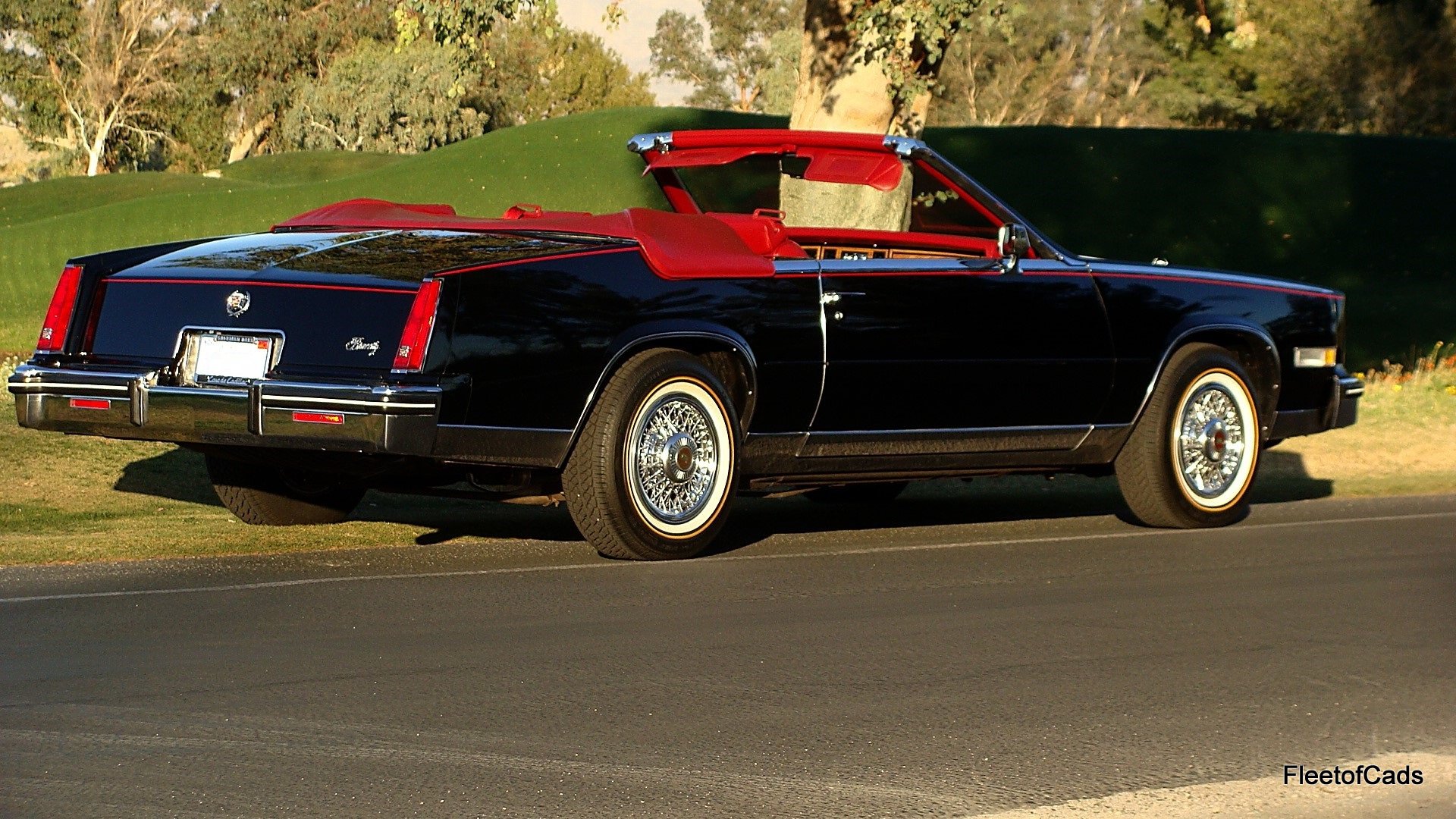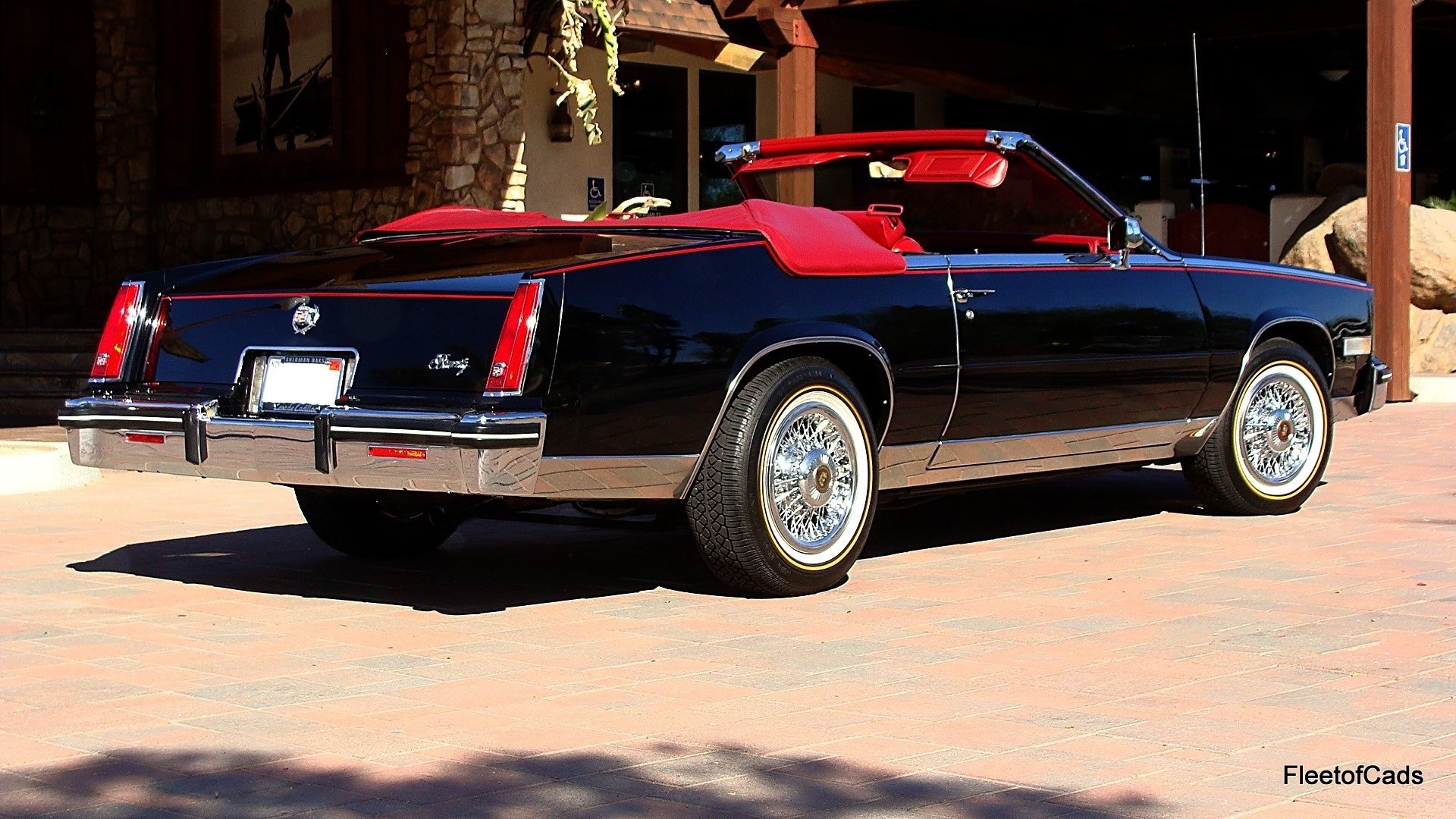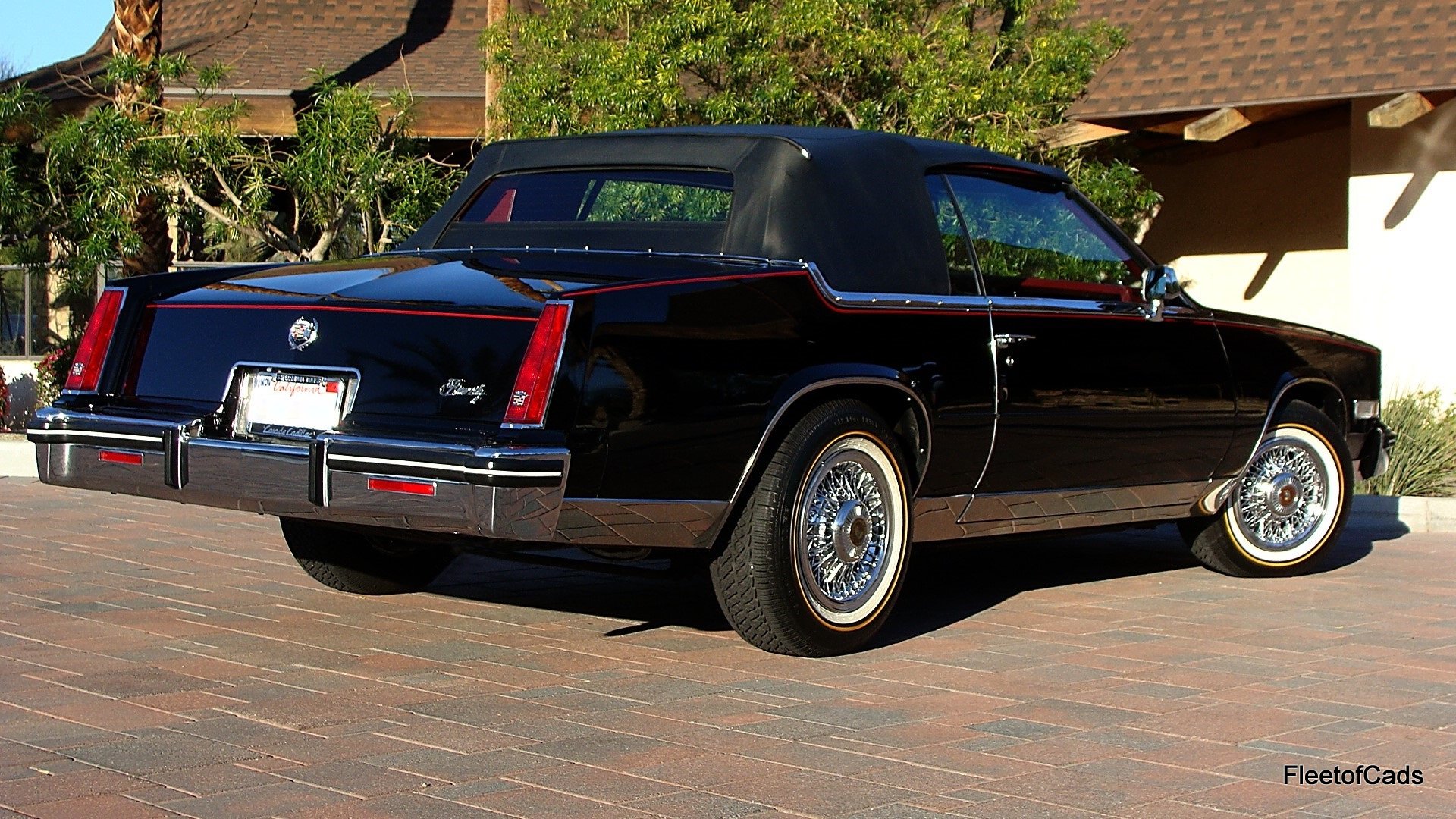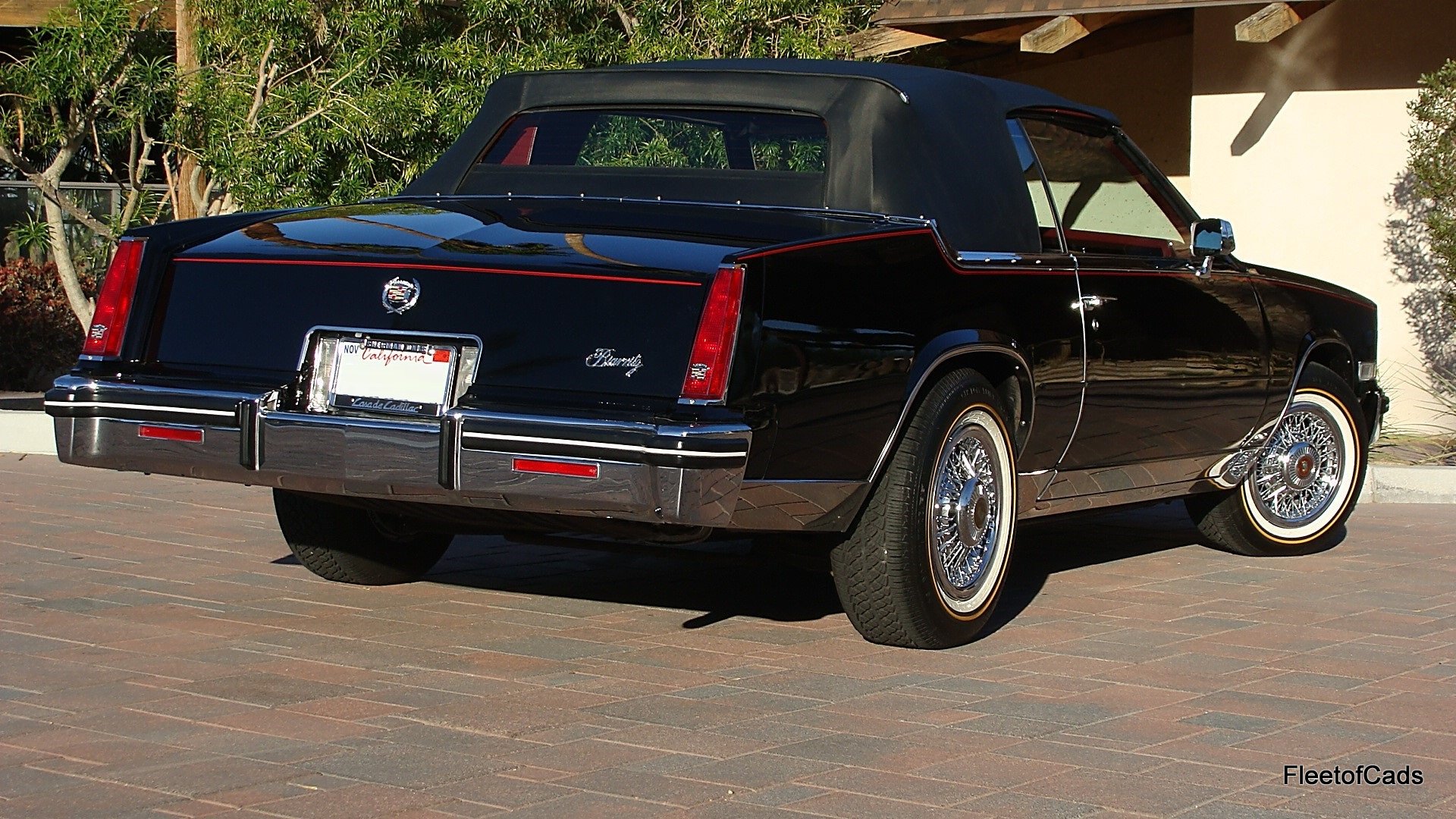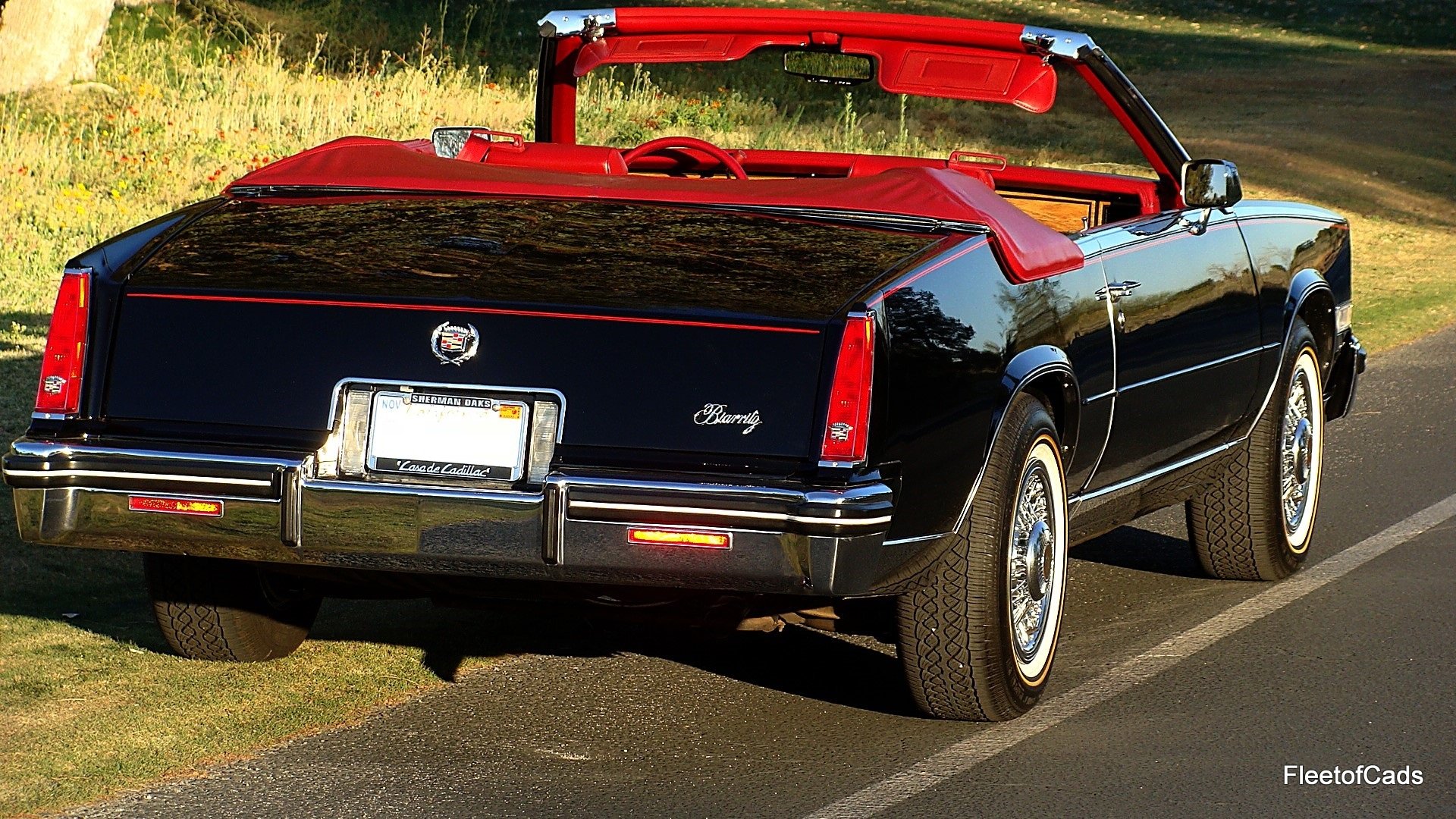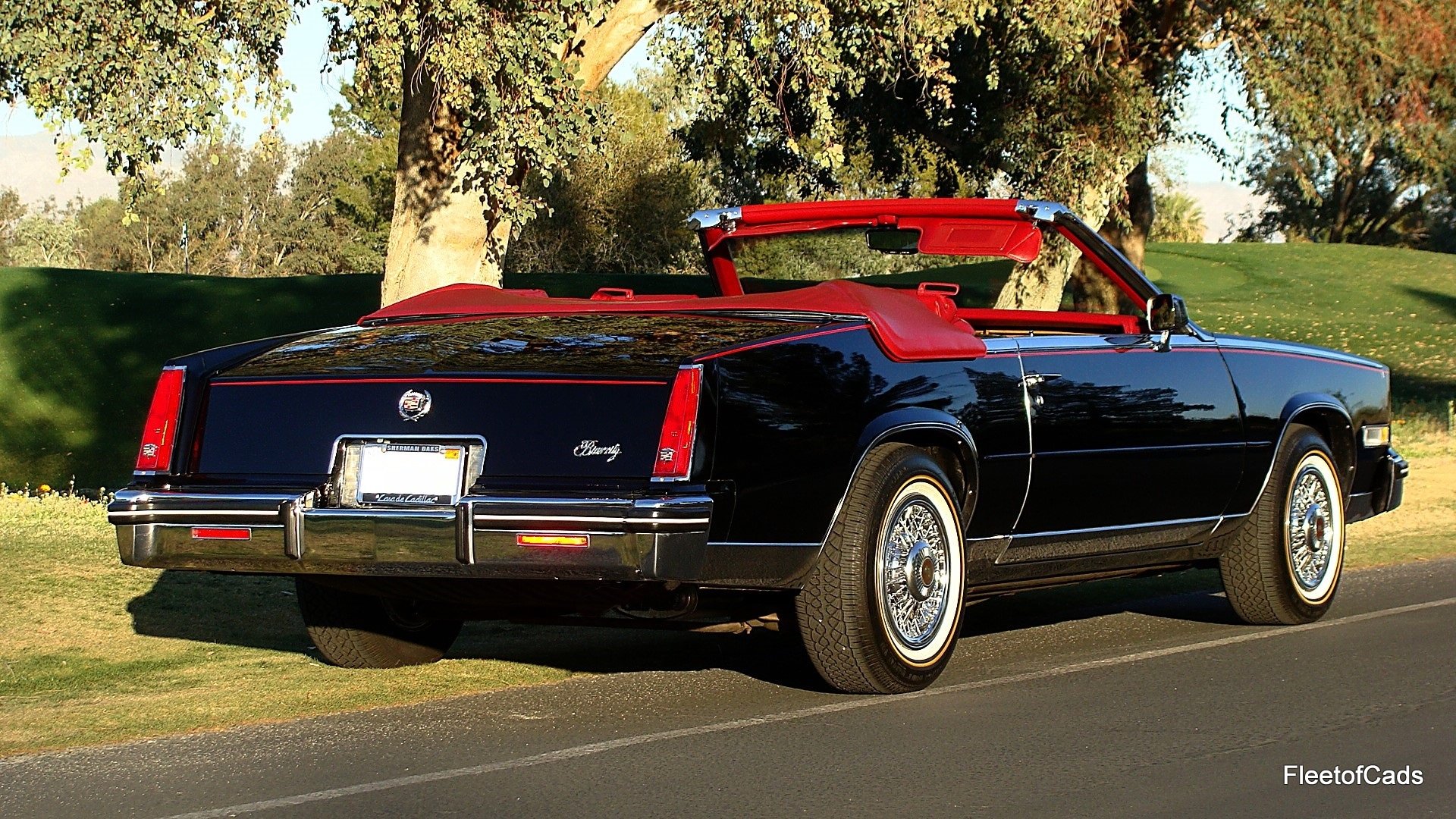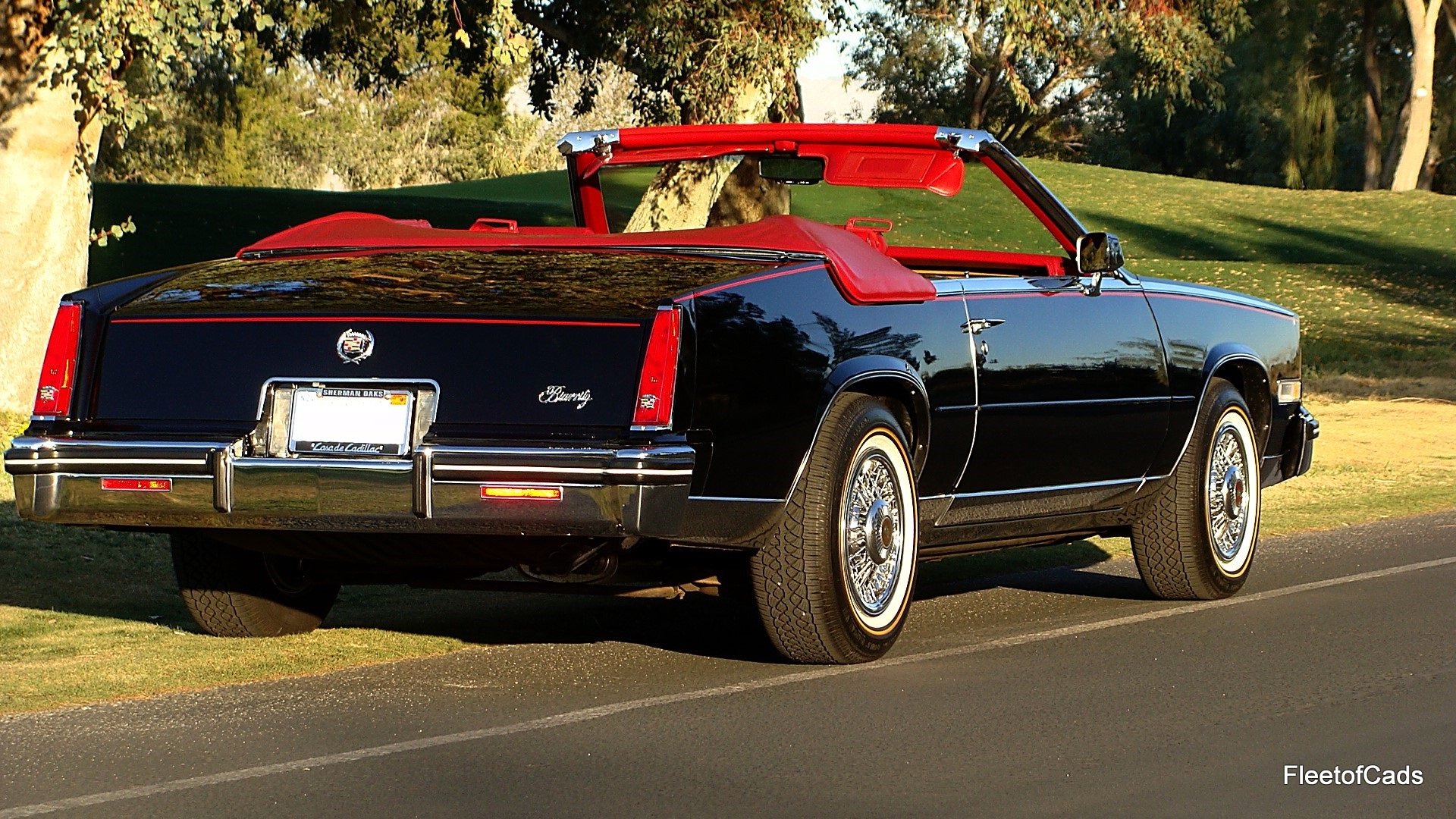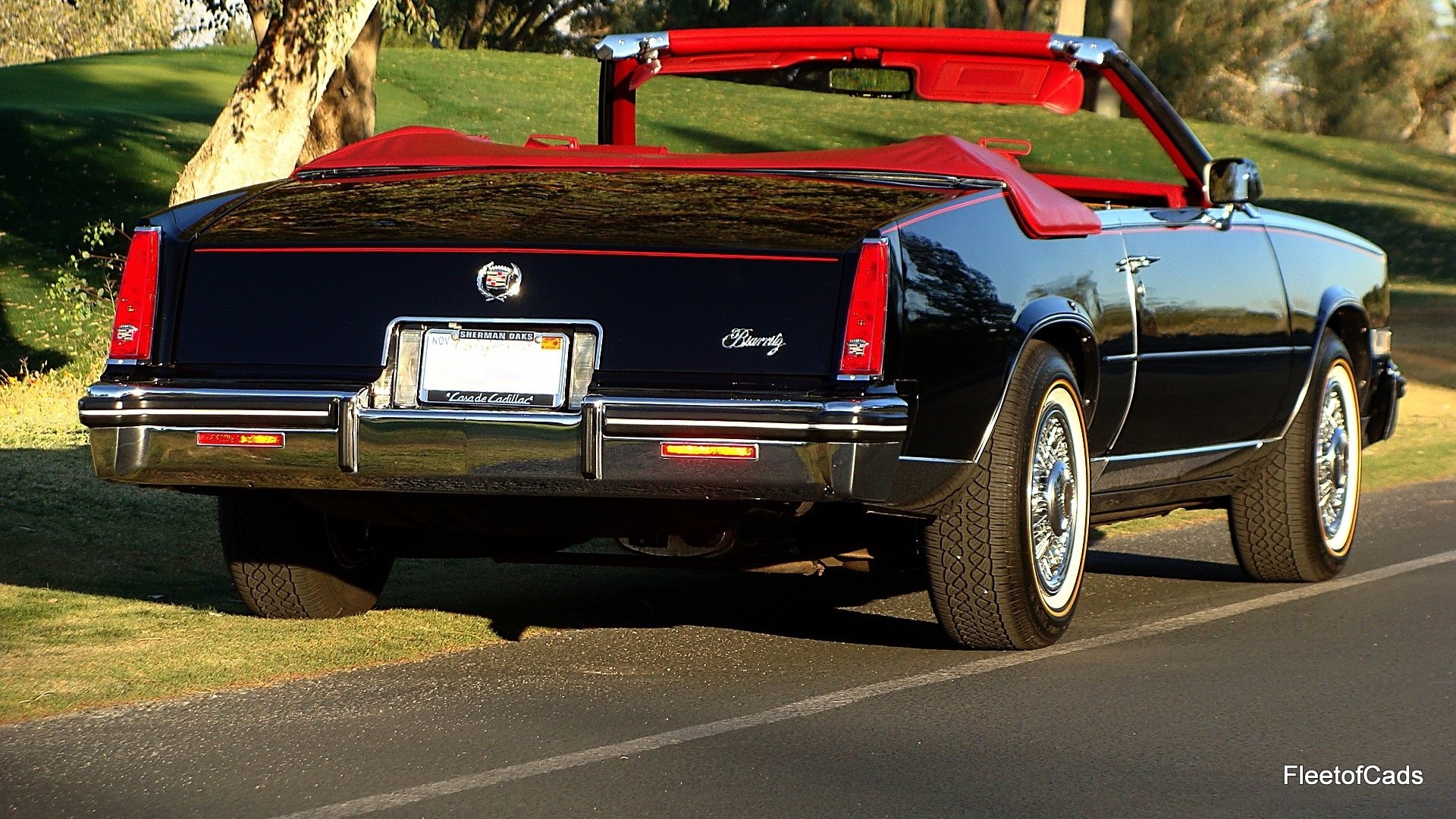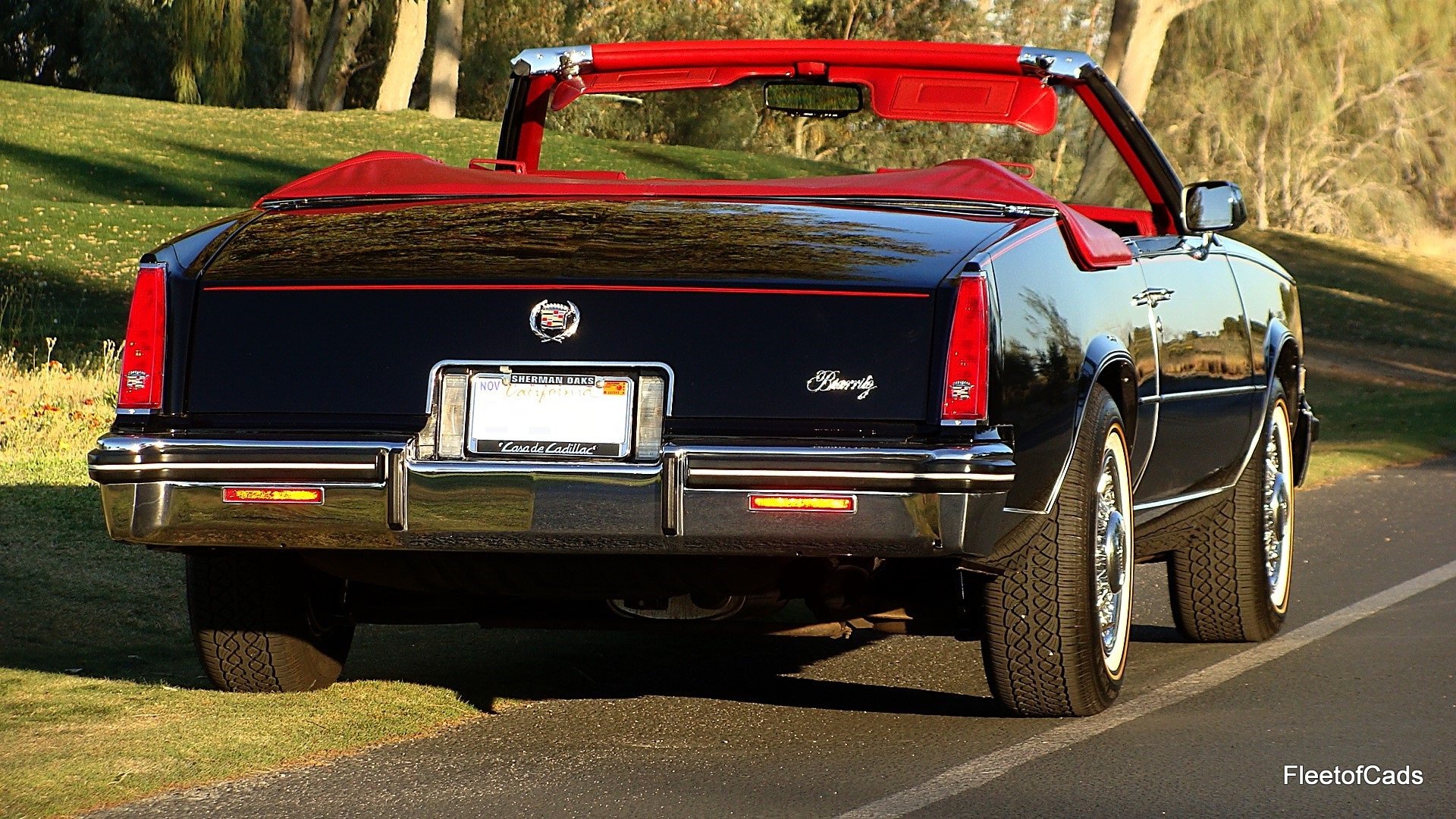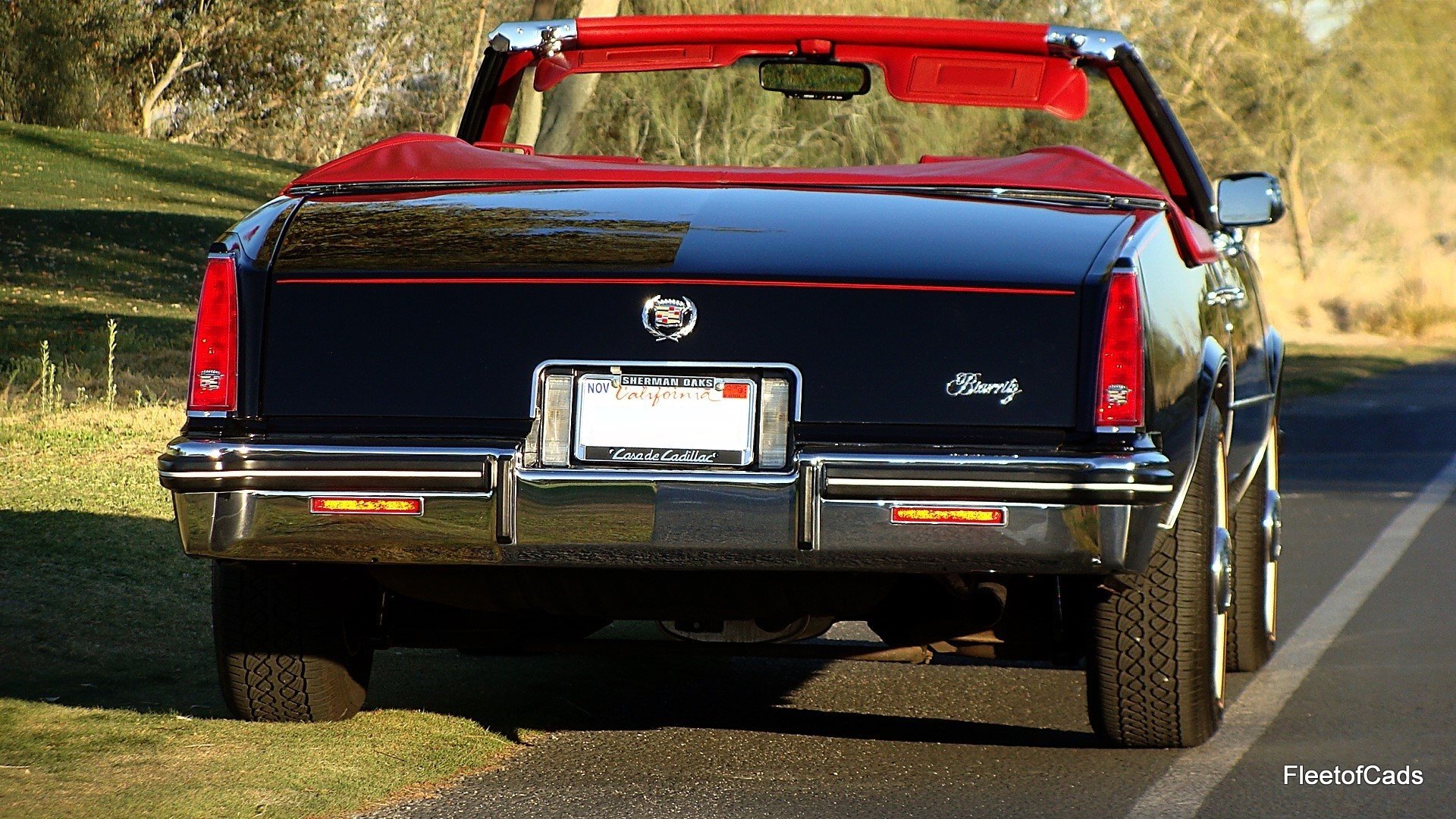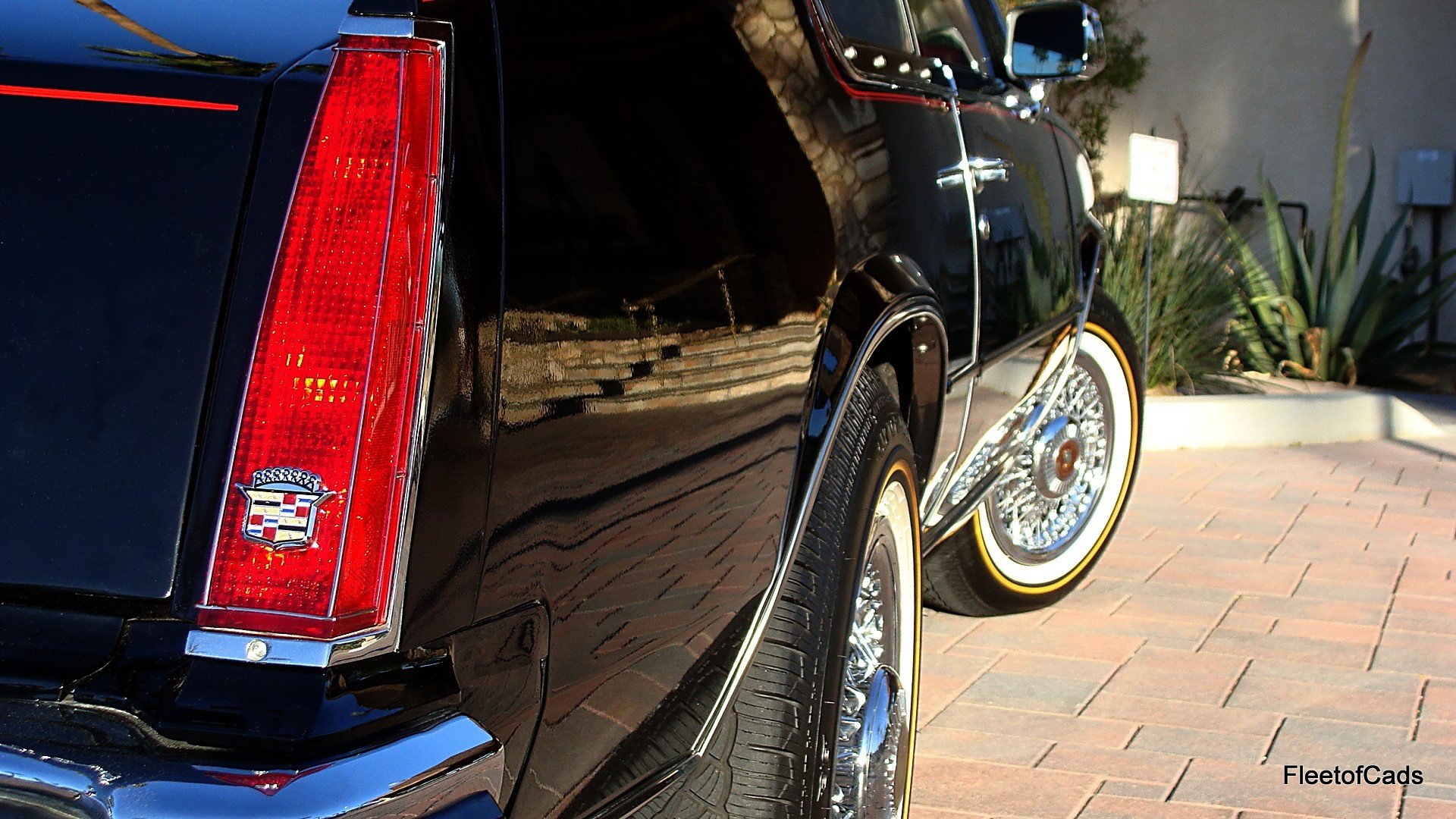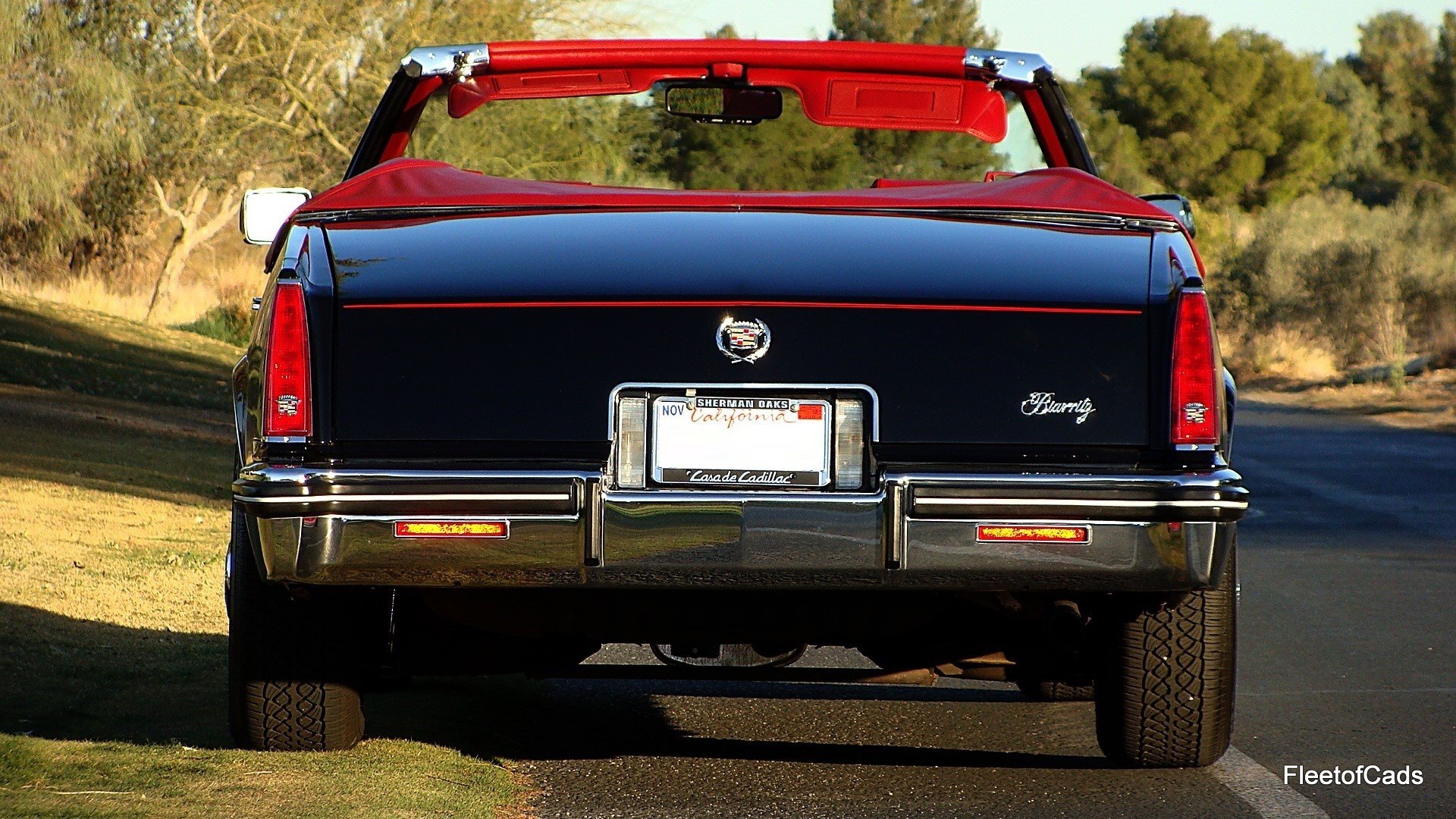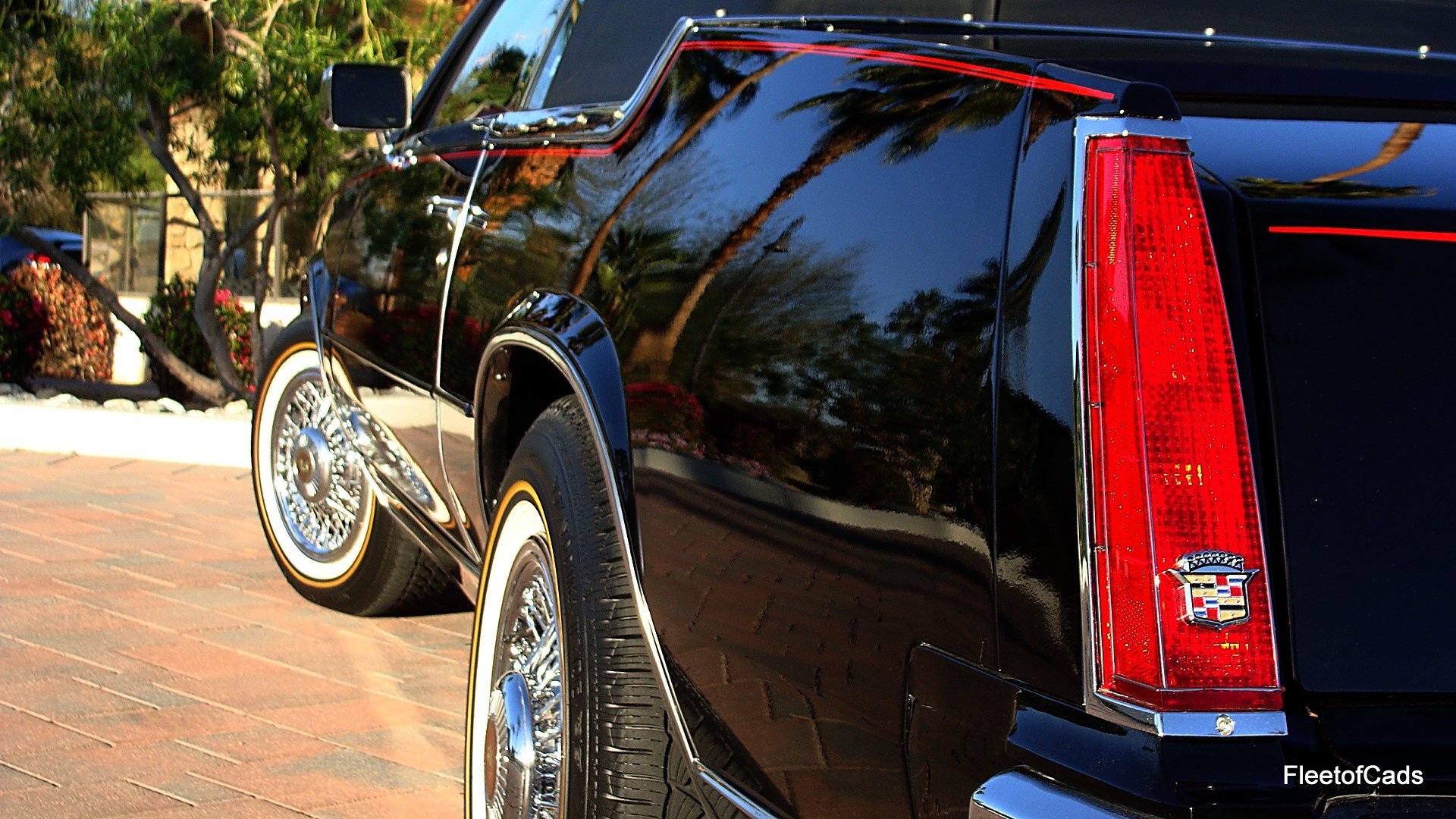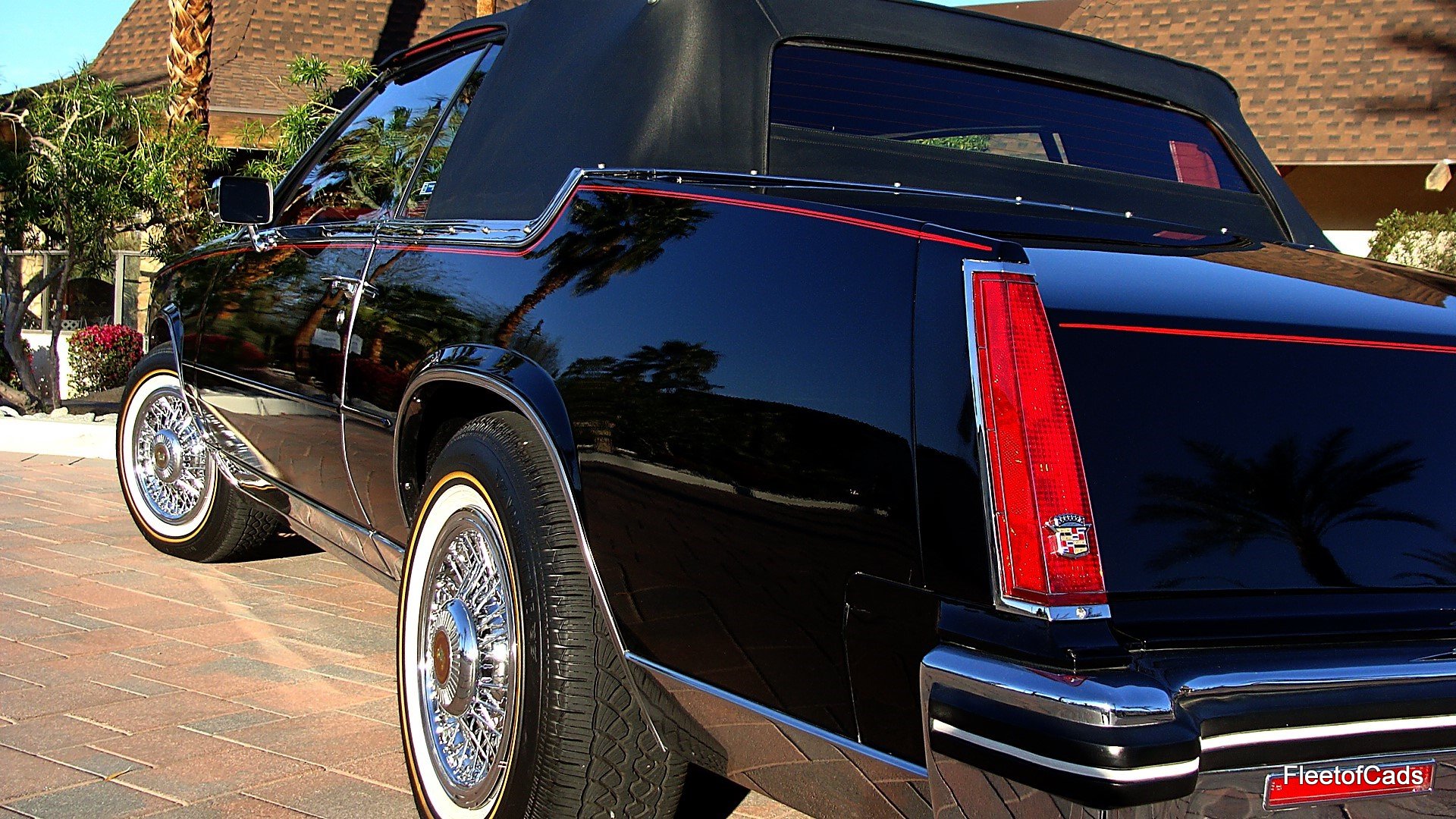 The original black vinyl top is in excellent condition. It folds down with ease at the touch of a button. These tops were very well made with a real glass rear window with built in rear defogger and a luxurious red headliner on the inside.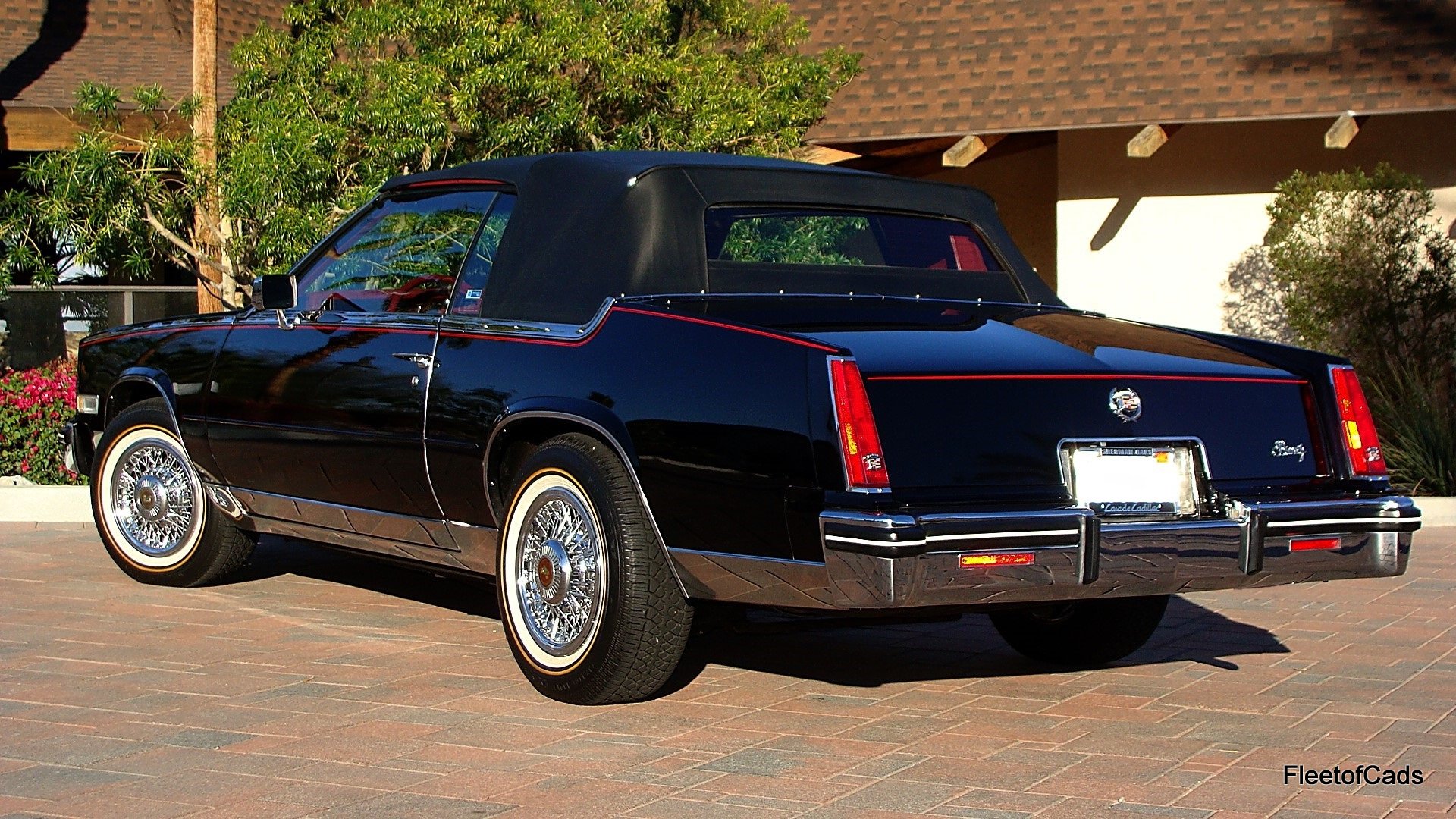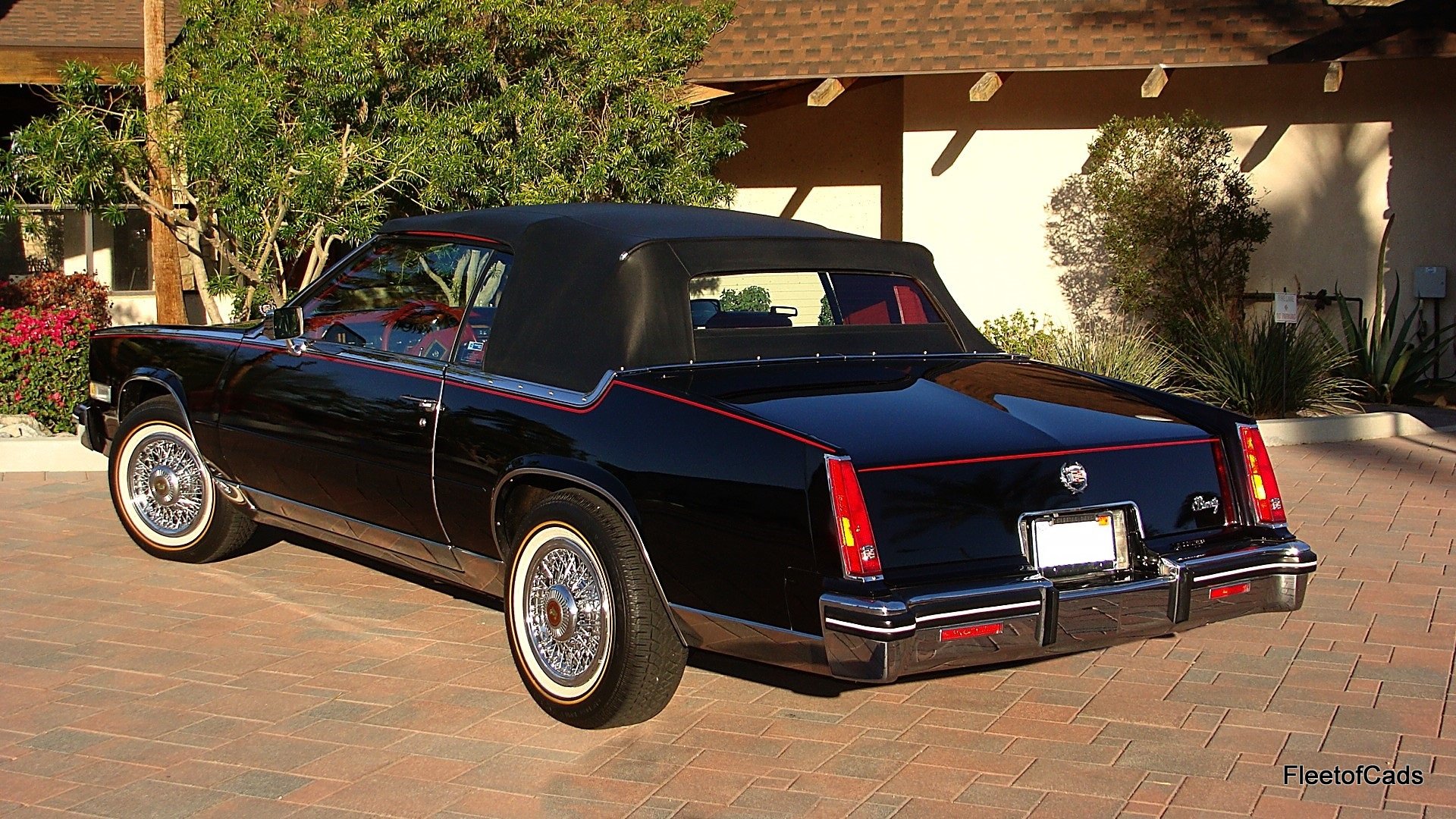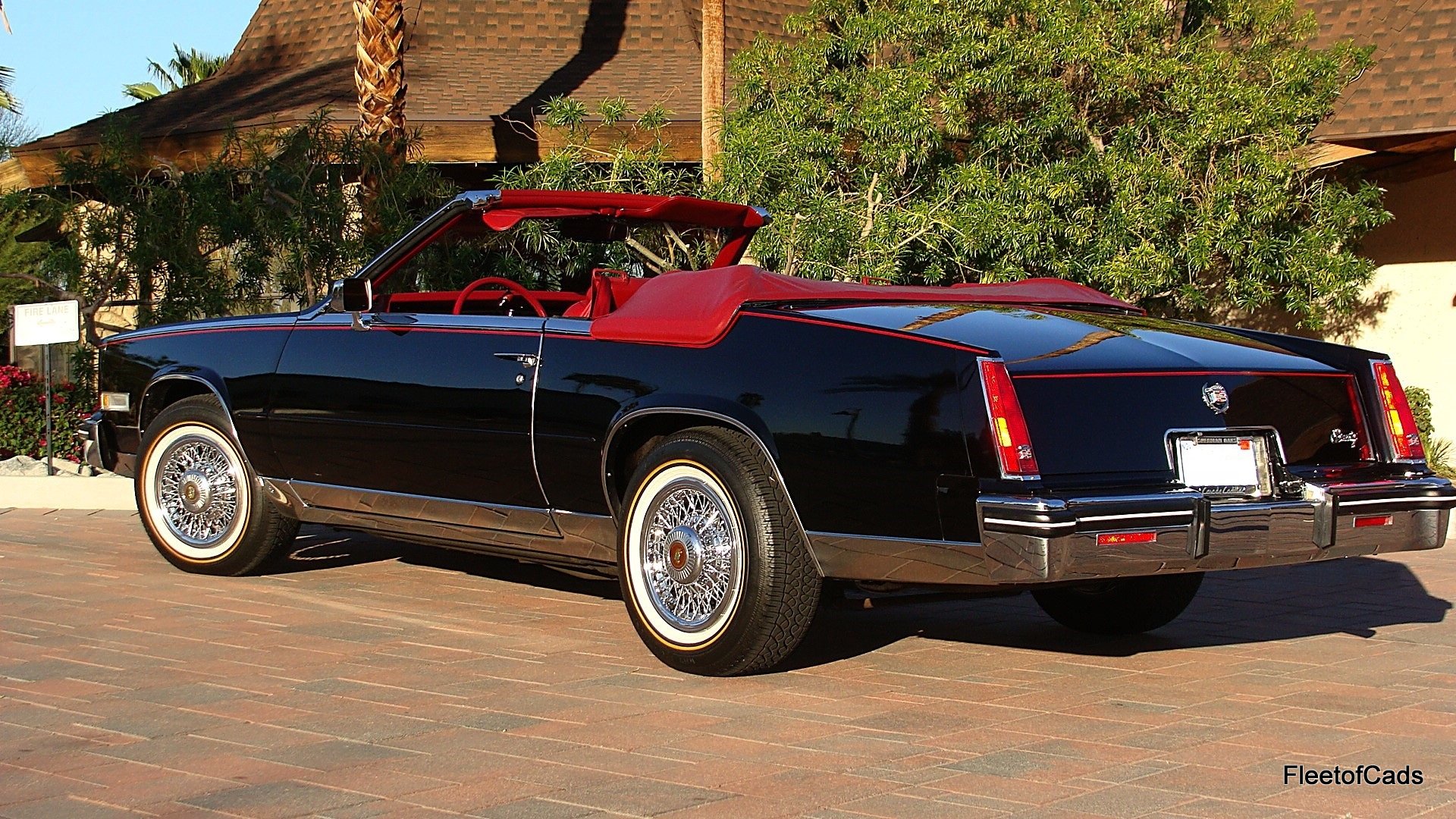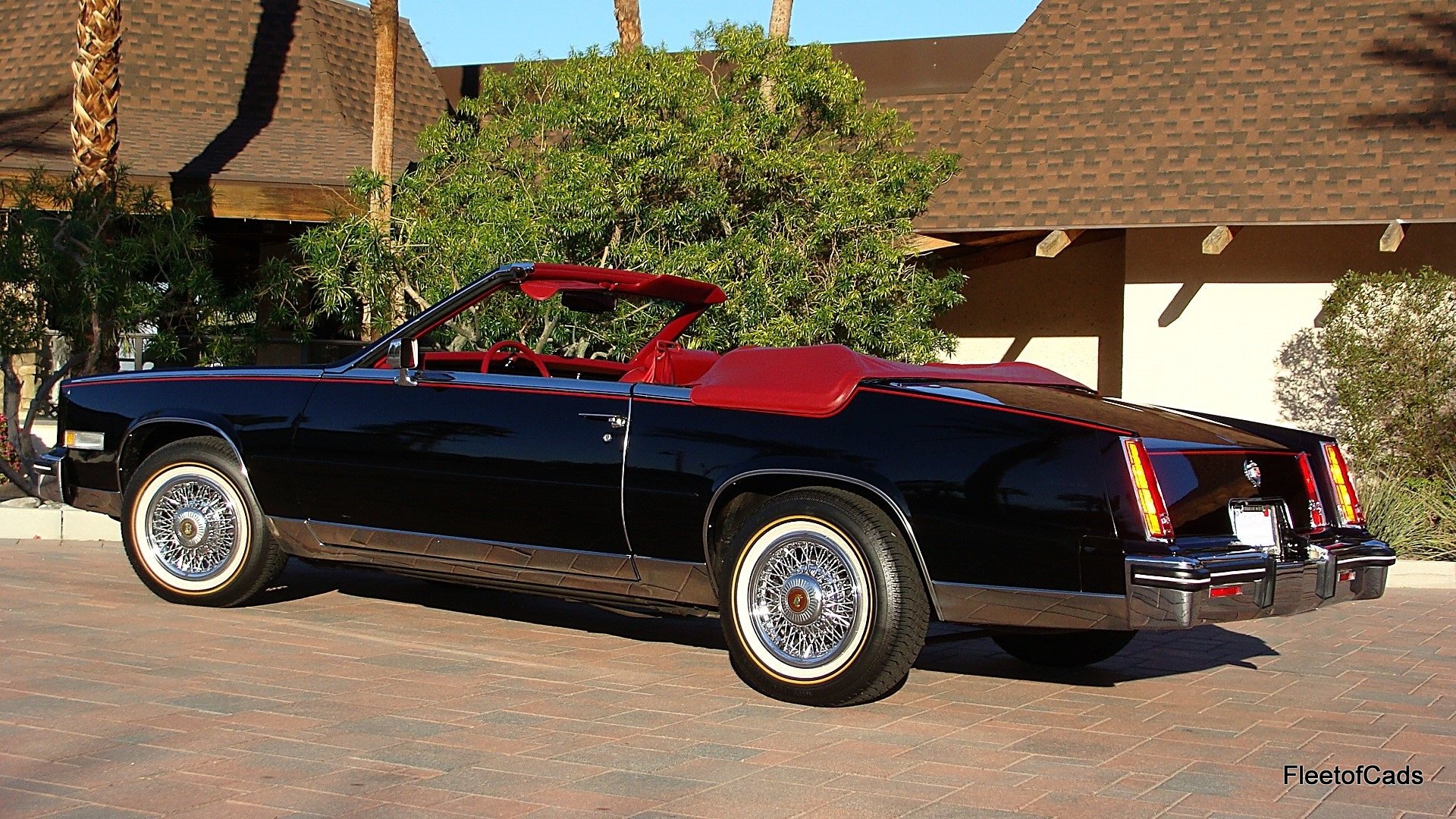 When seeing this Eldorado in person, the glossy paint and overall condition of this Cadillac will make the hair on the back of your neck standup.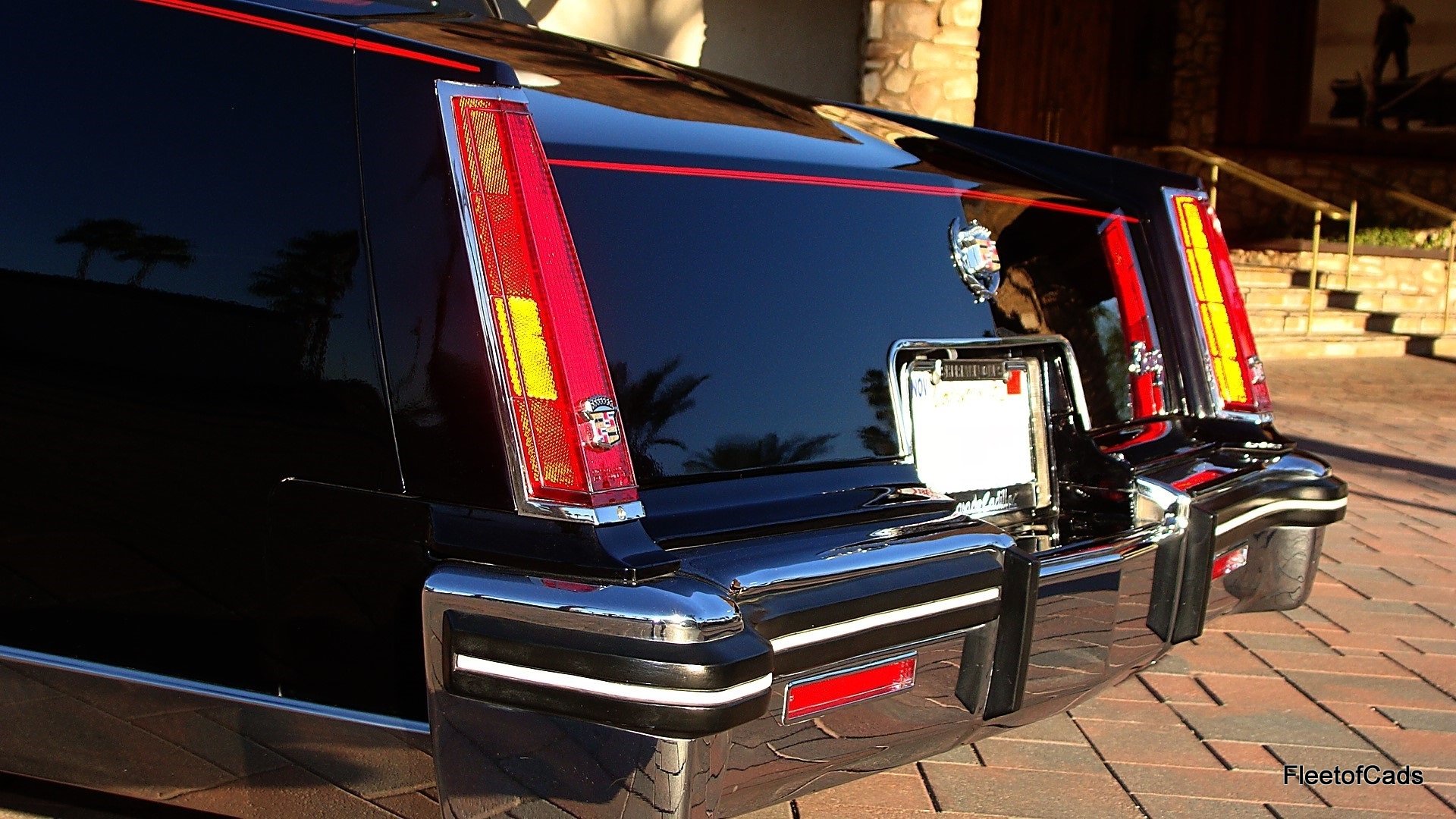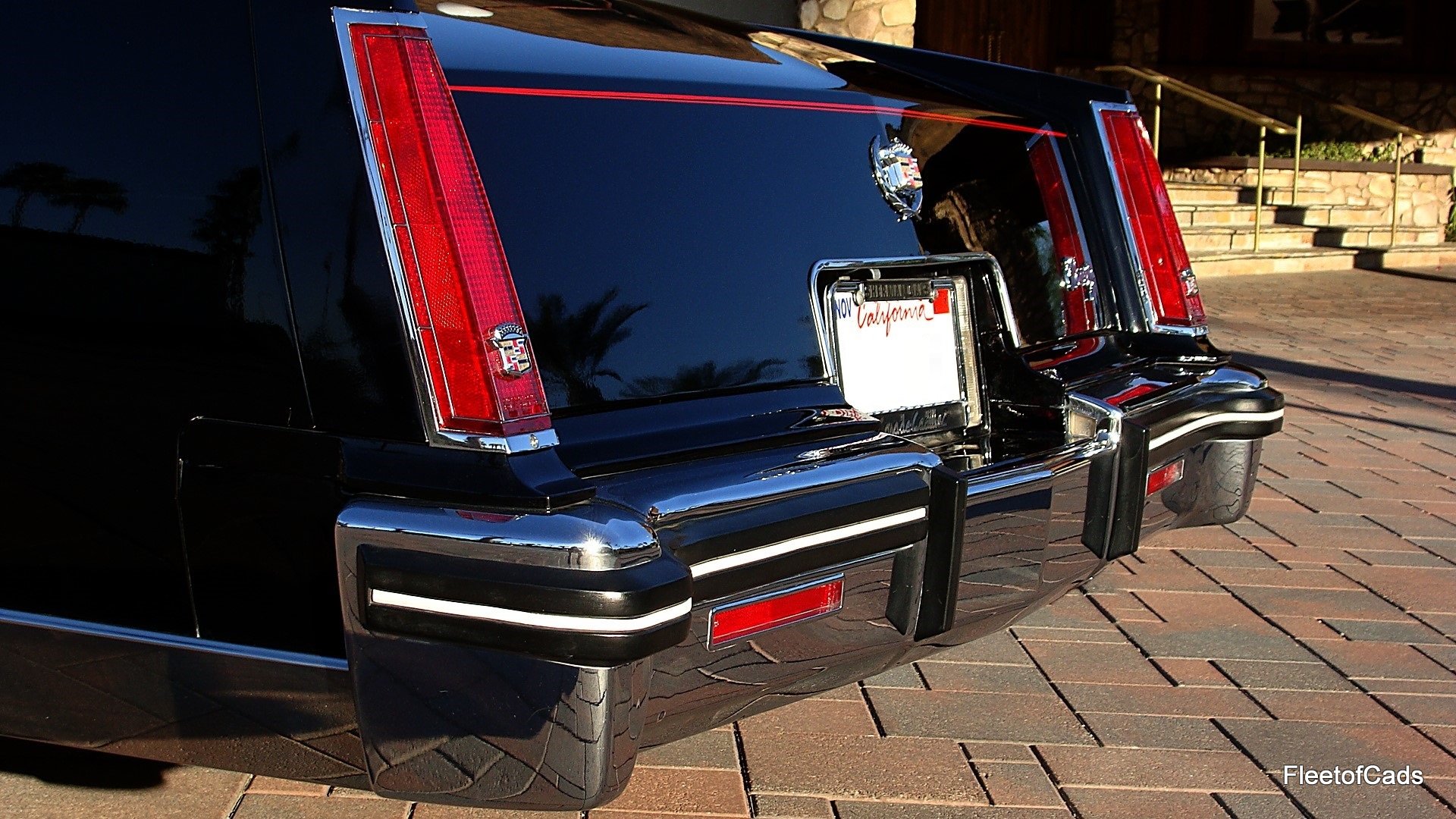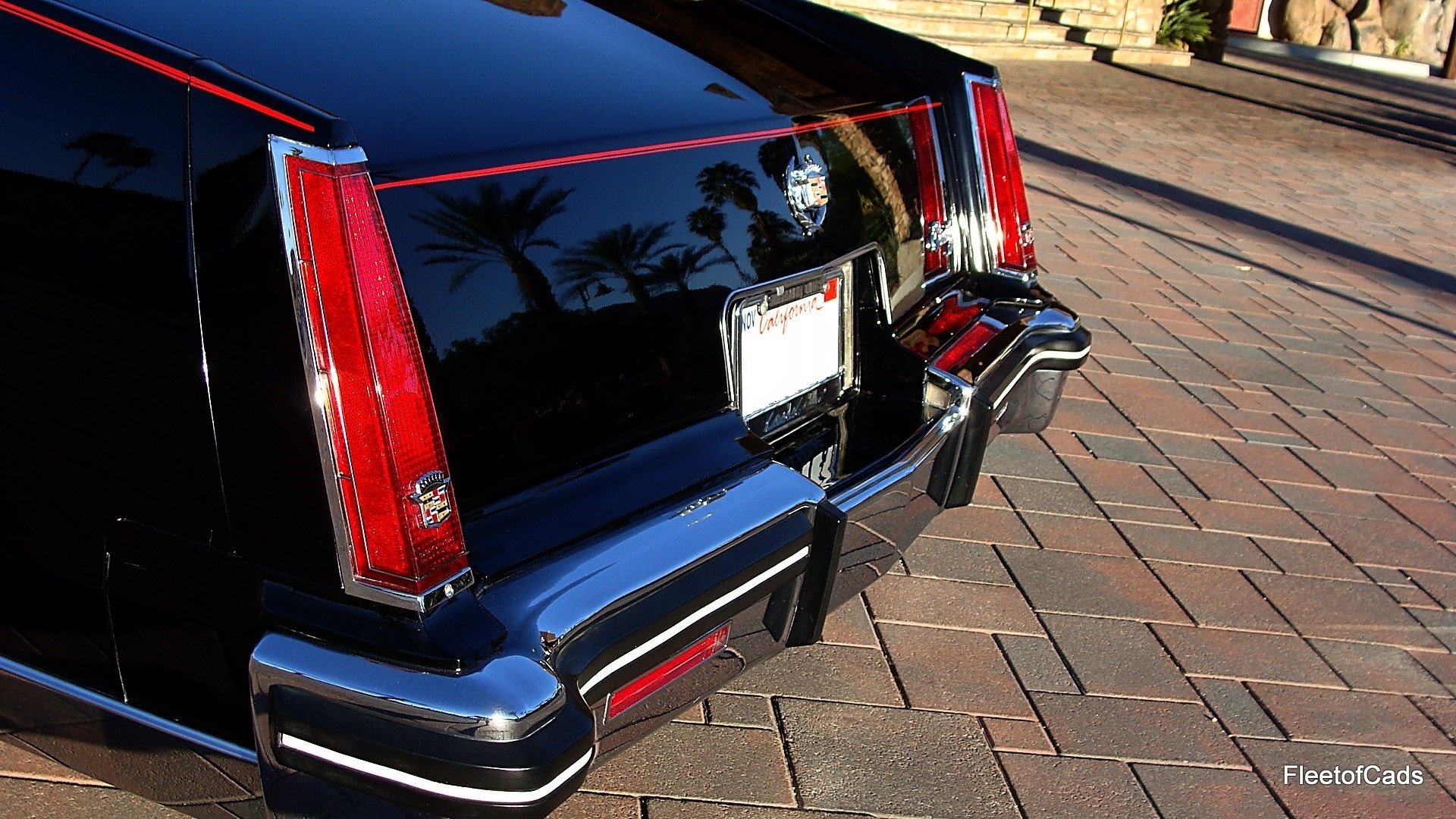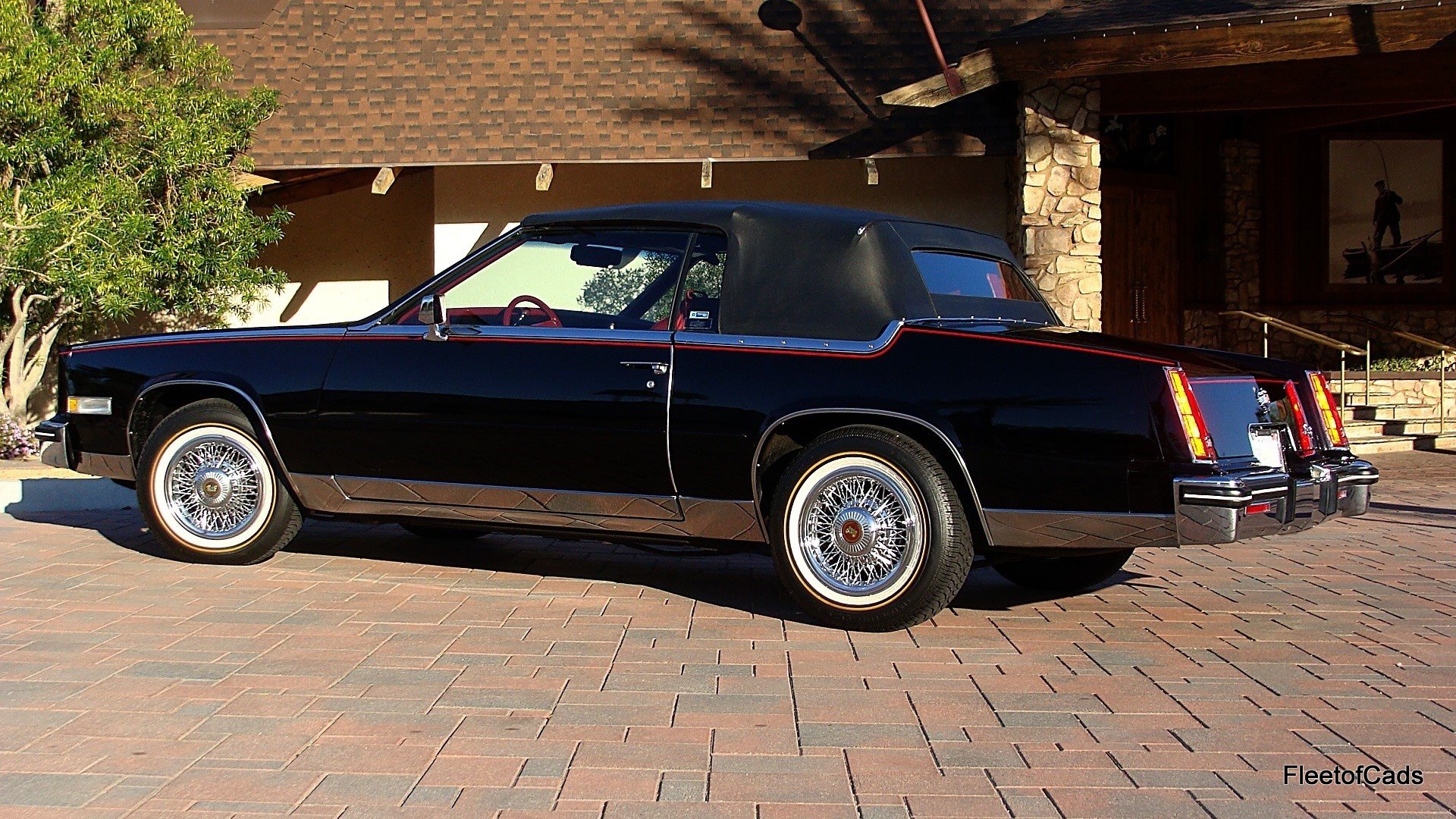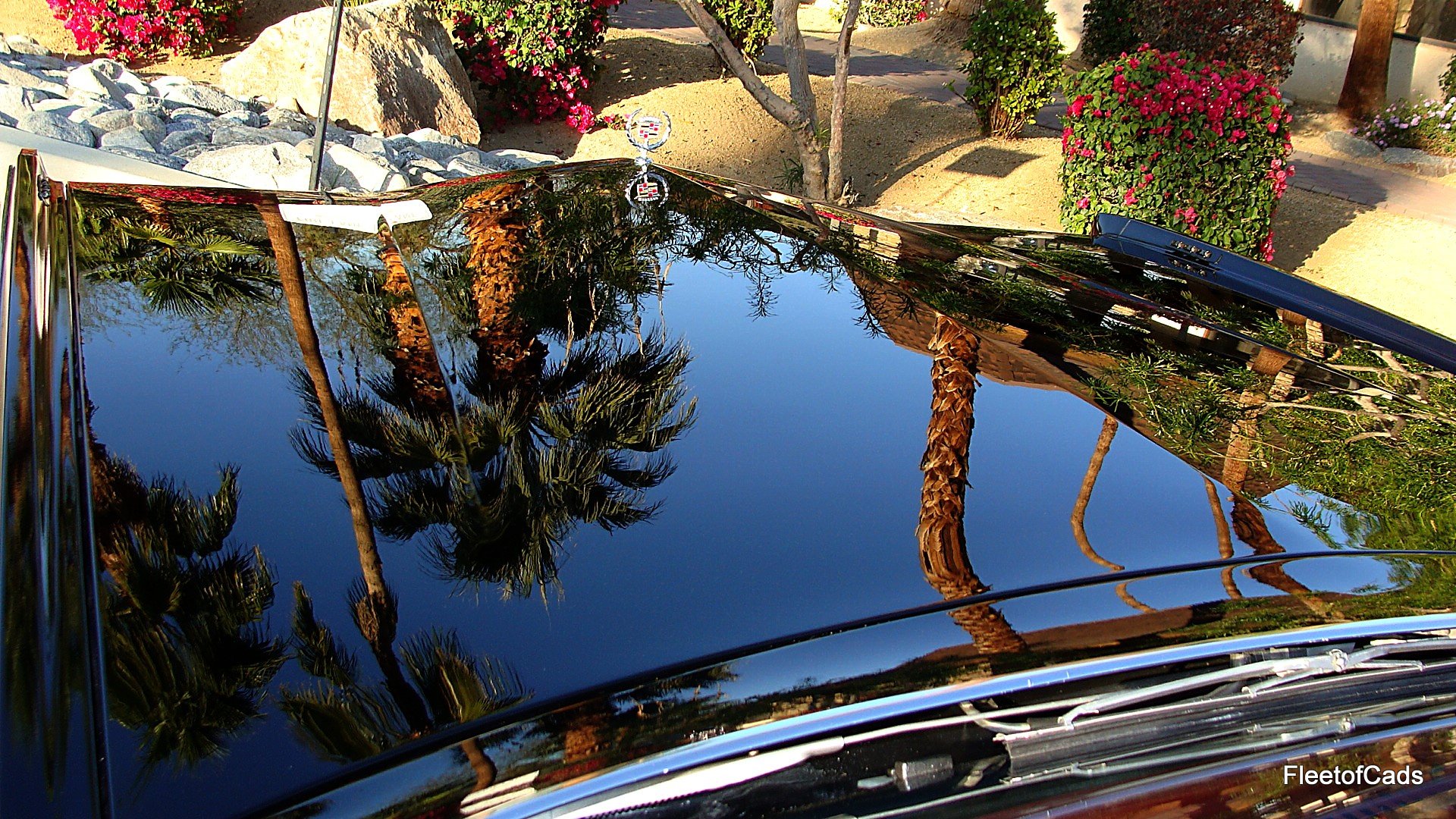 Mirror finish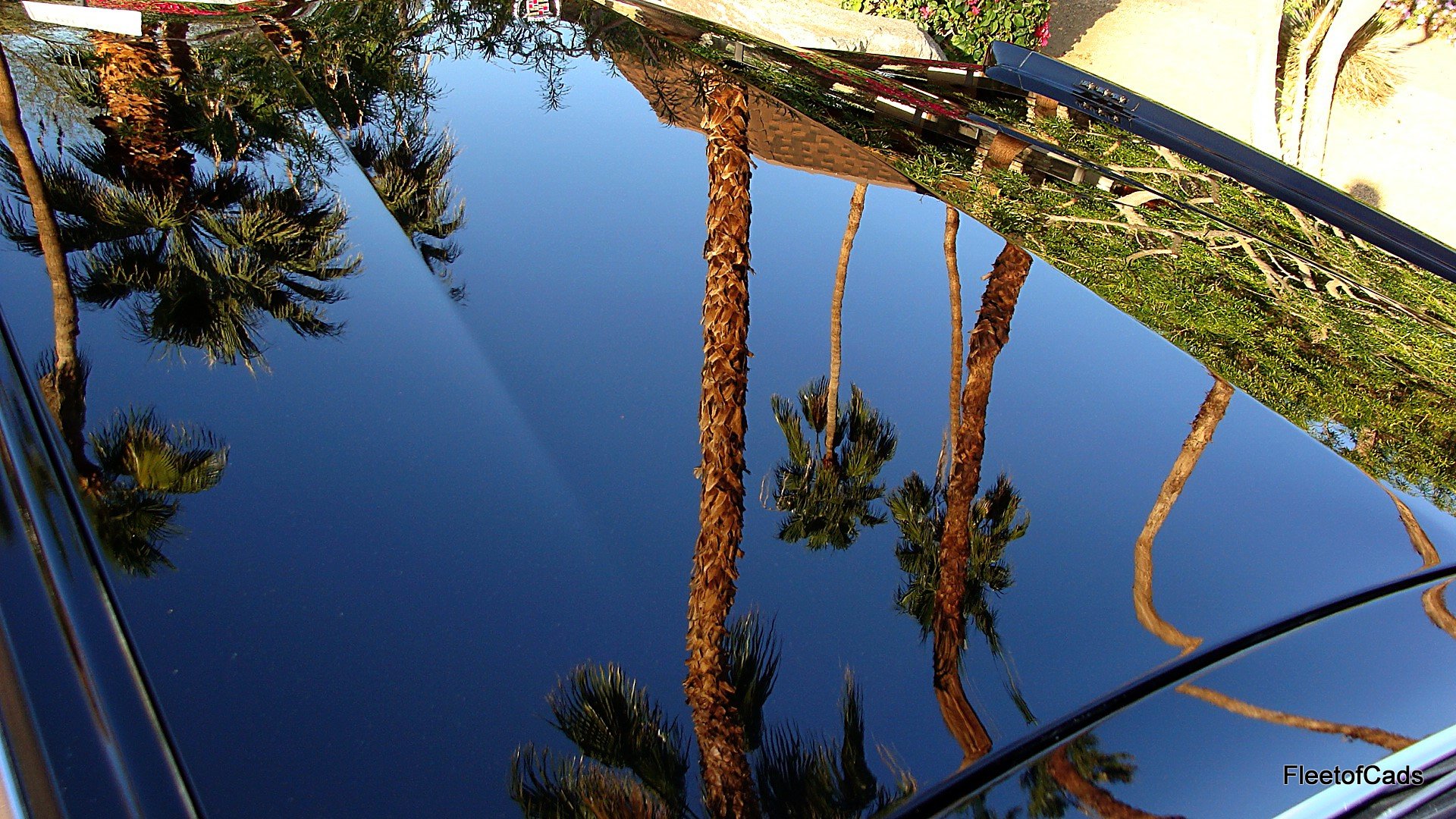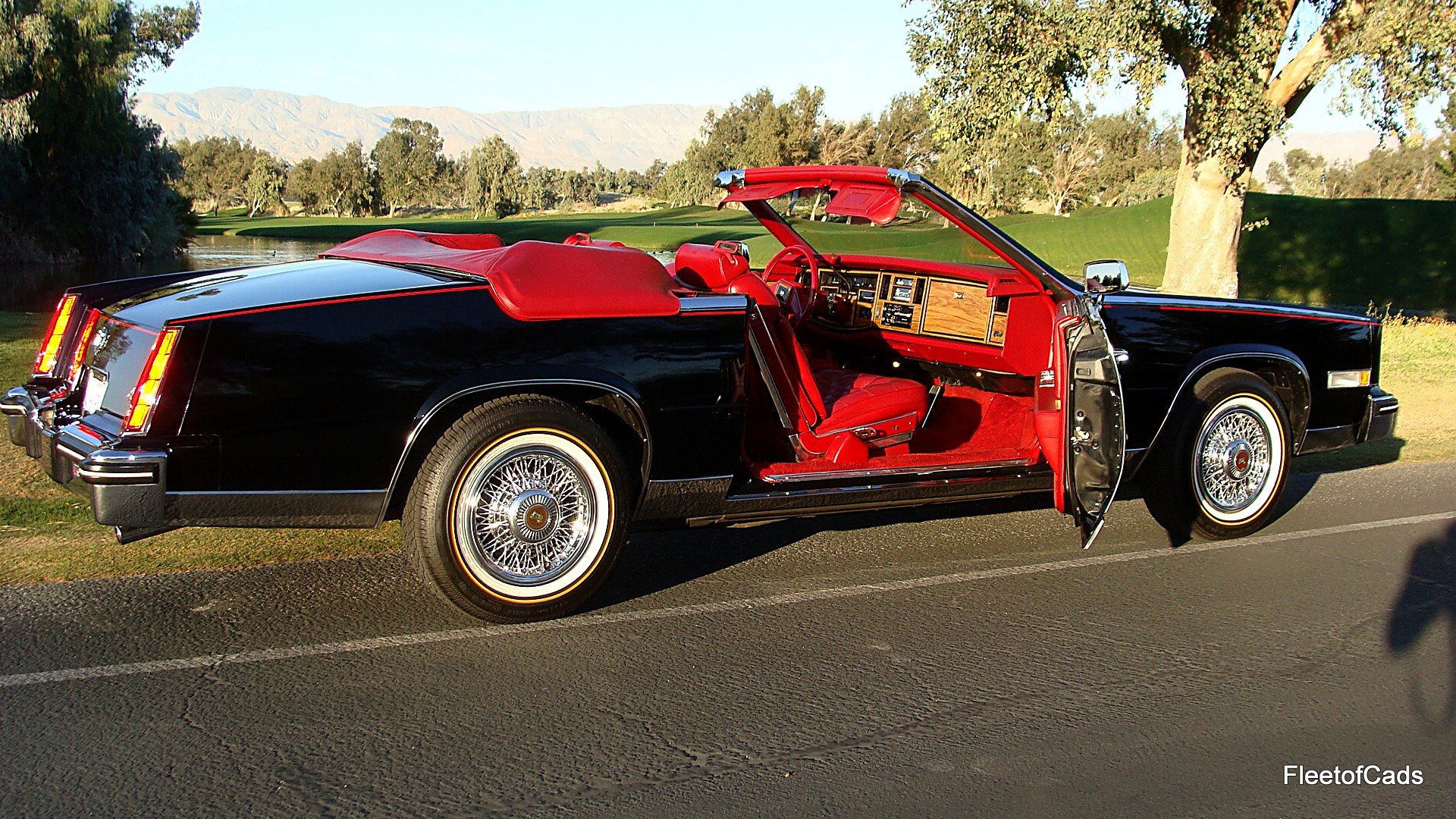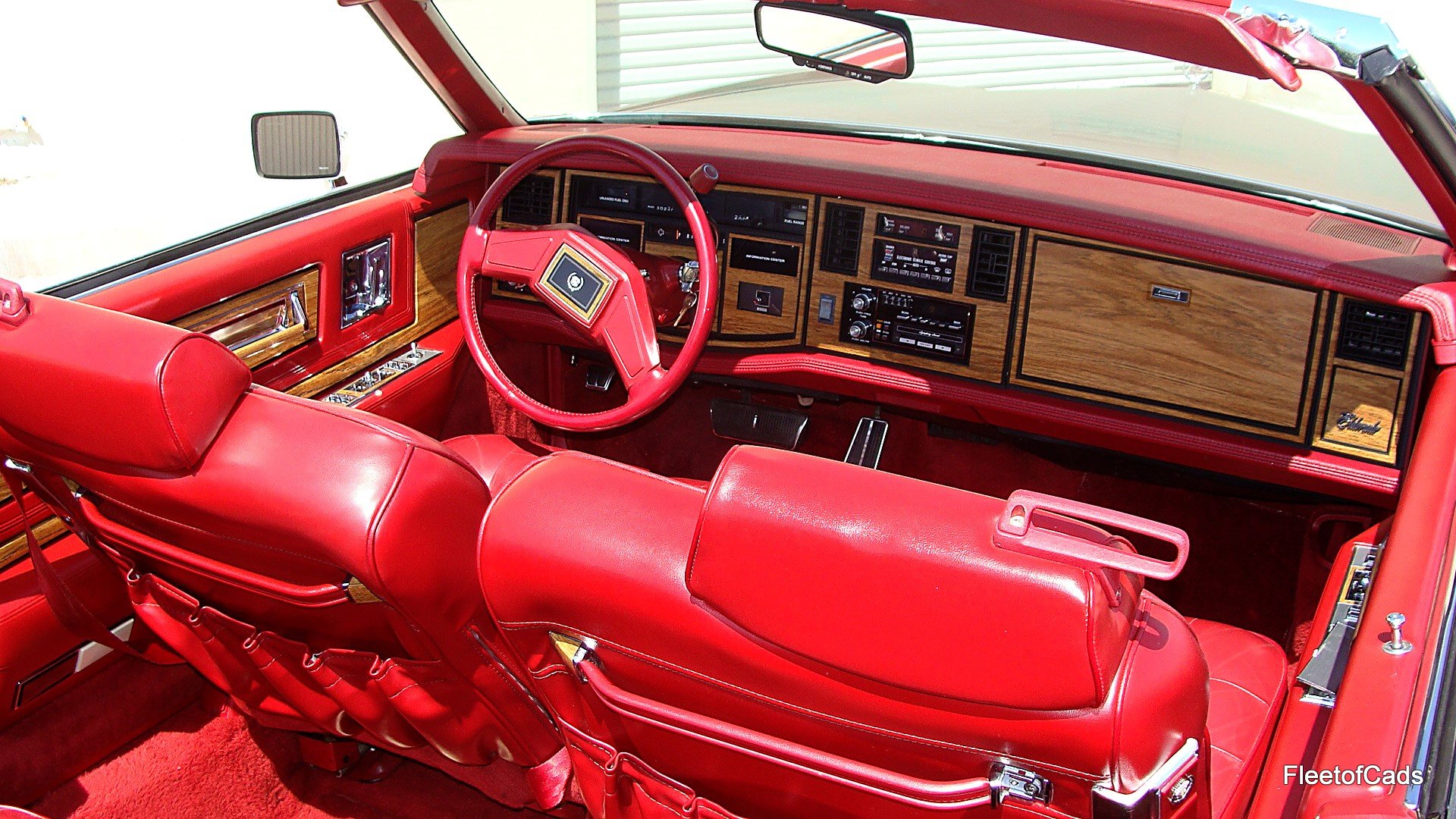 The interior pretty much tells the story on how this low mile tender car was pampered since new.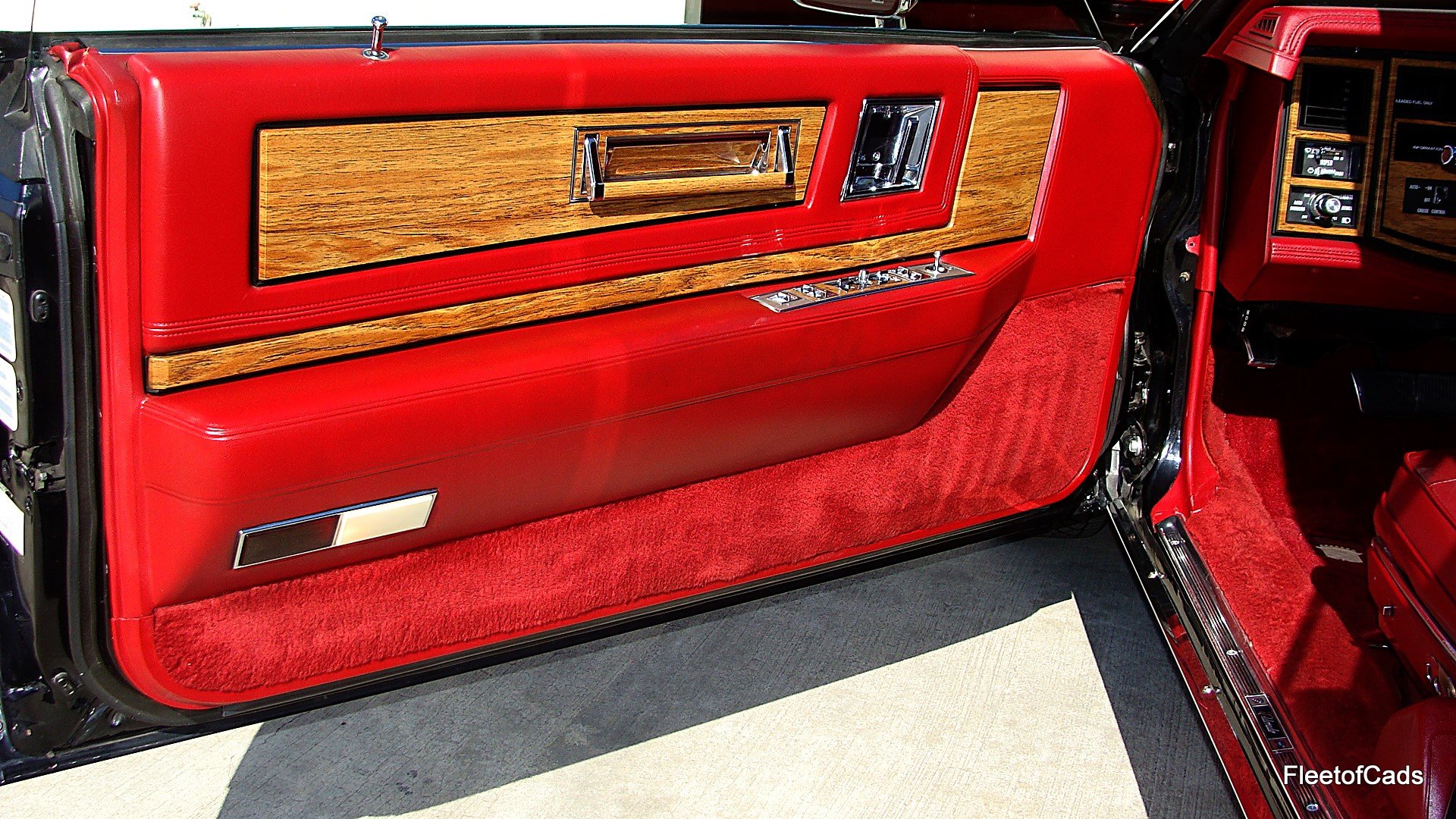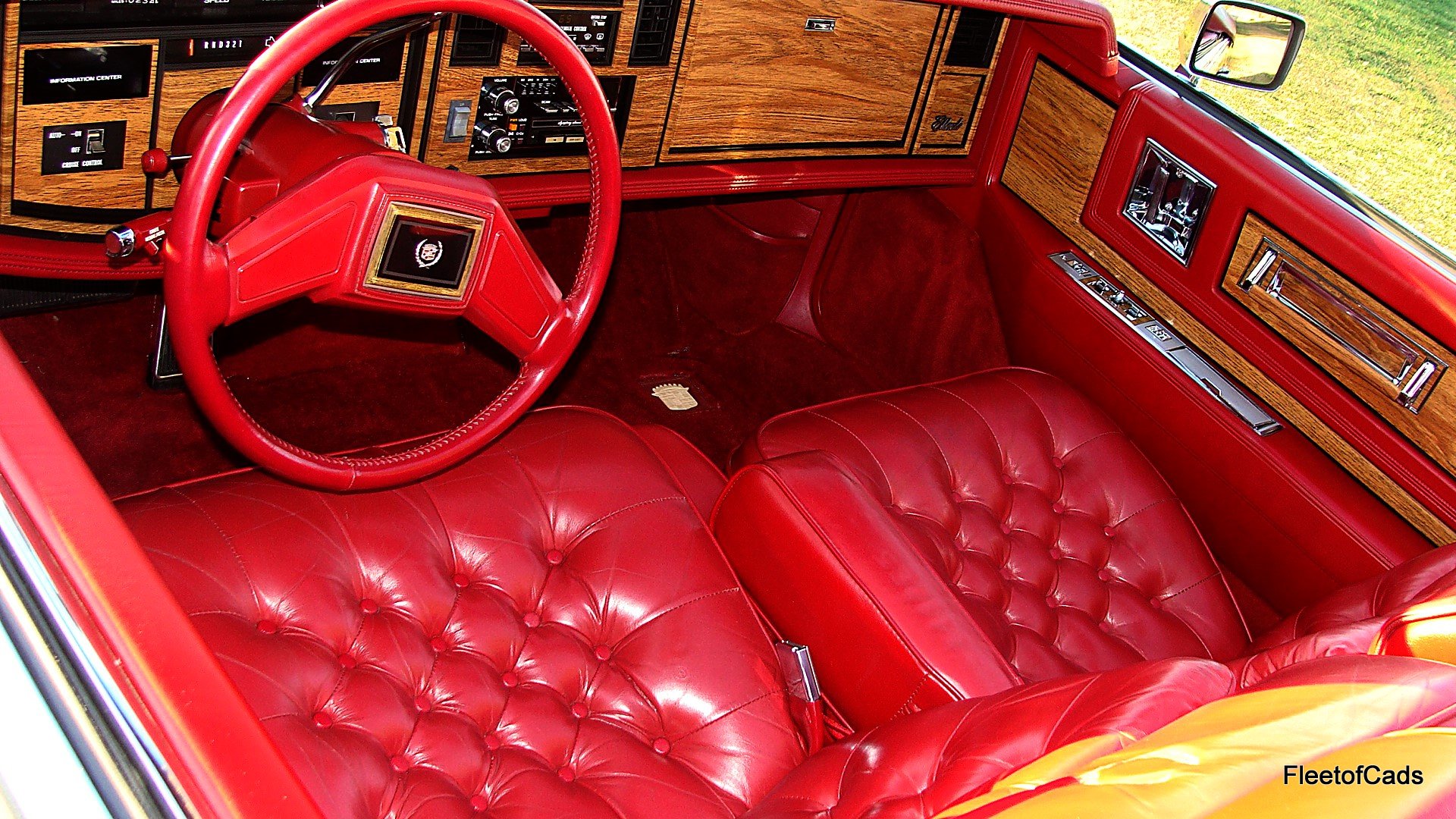 The leather in this Biarritz is in amazing condition.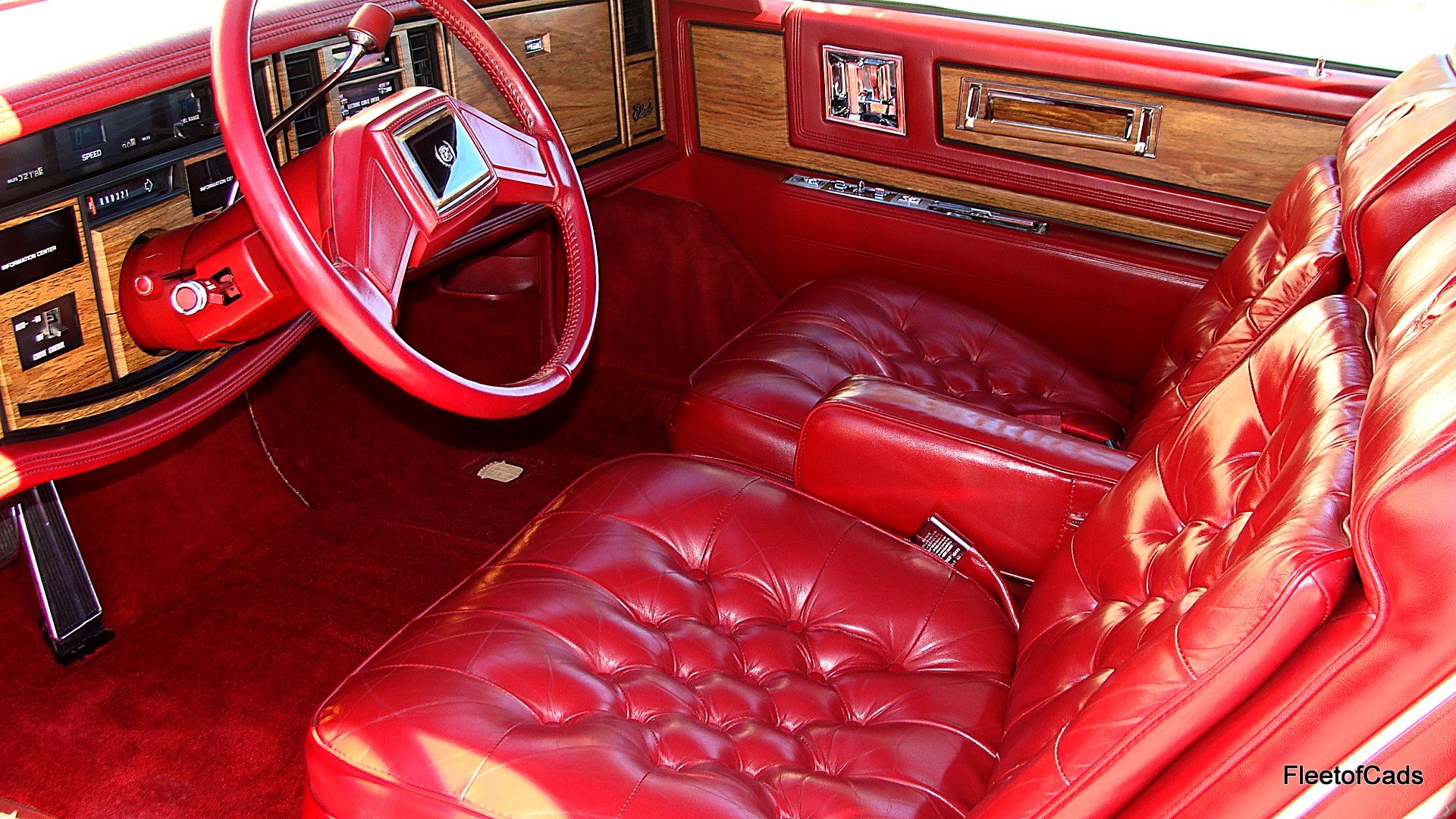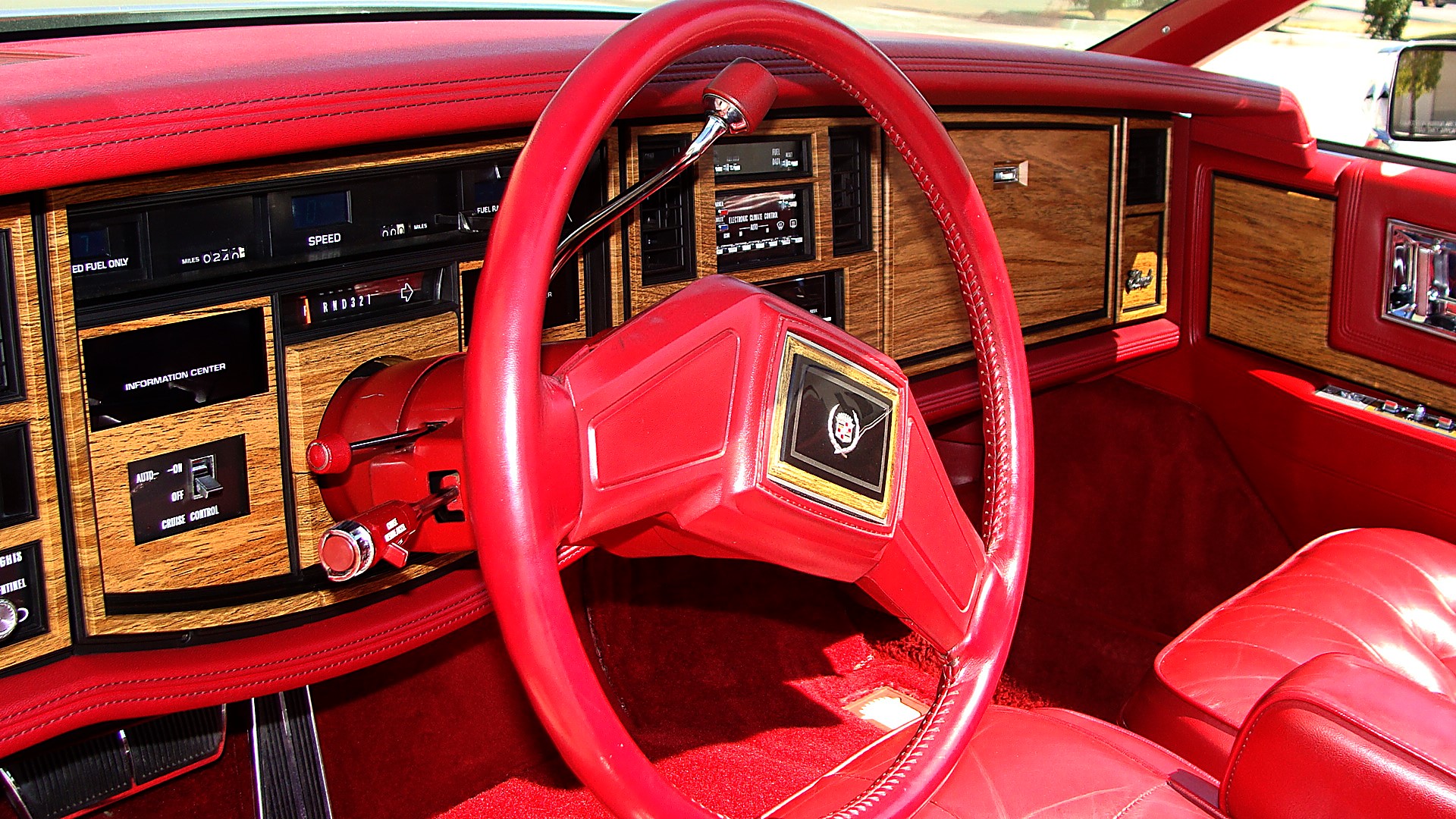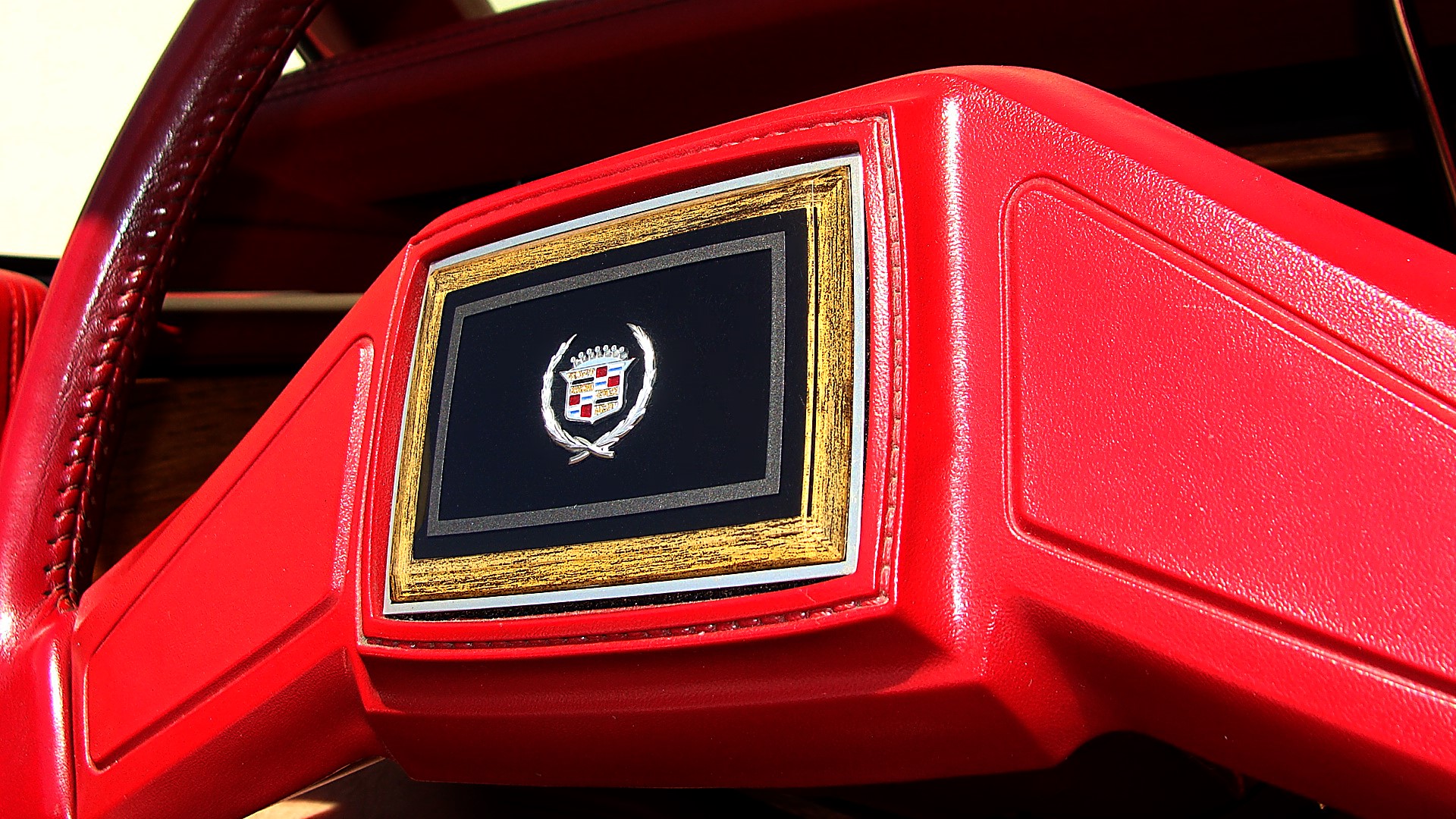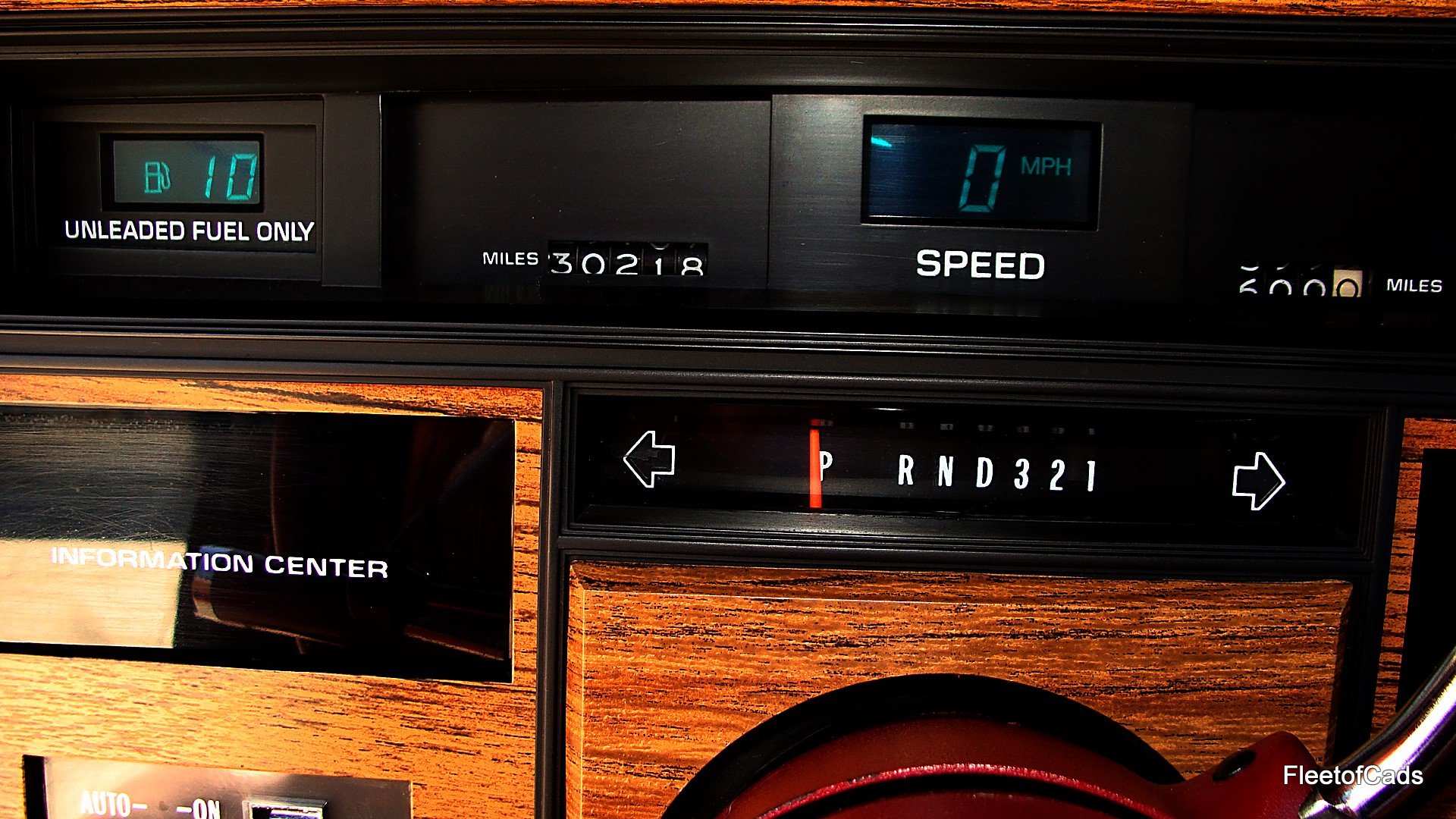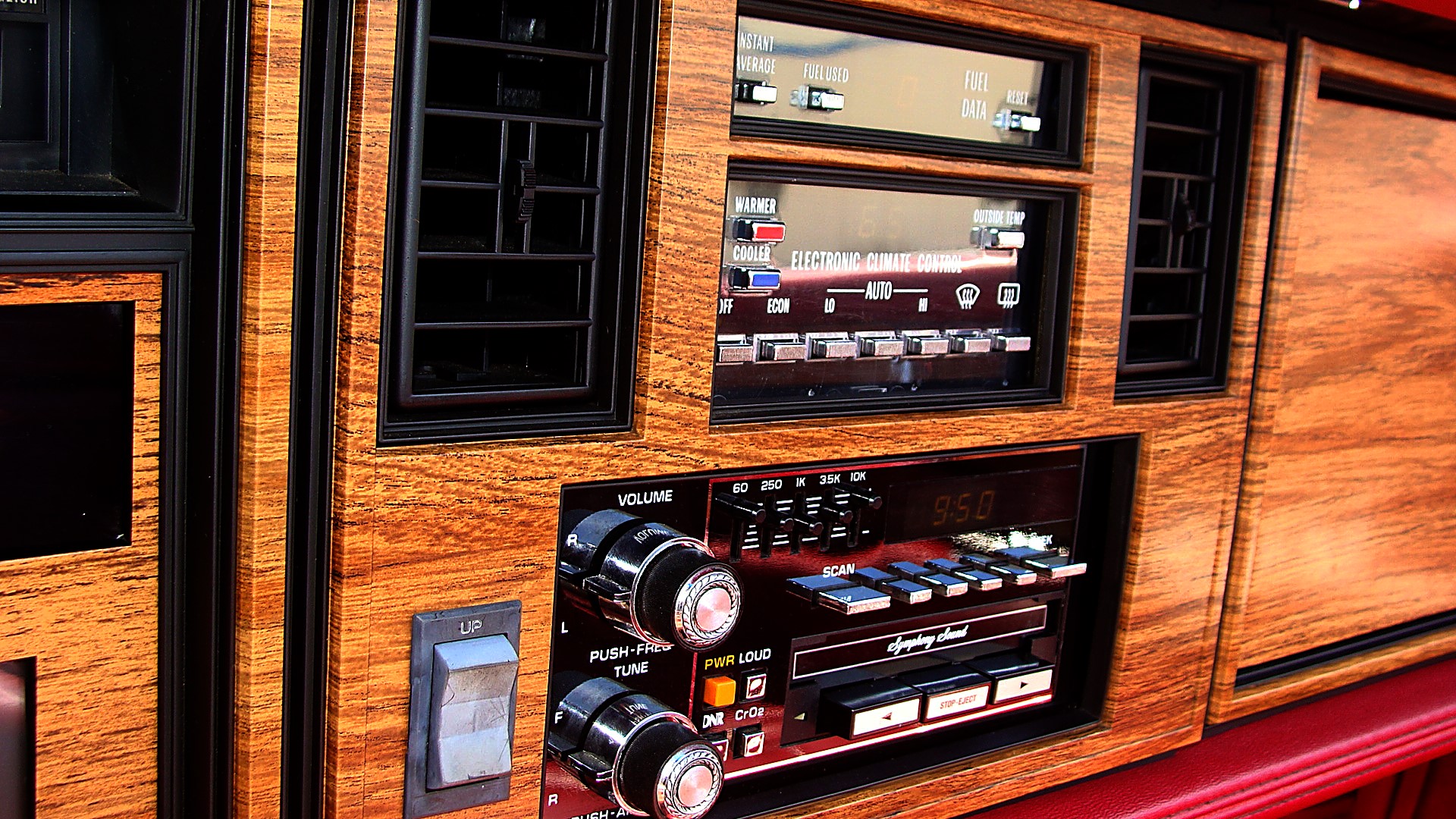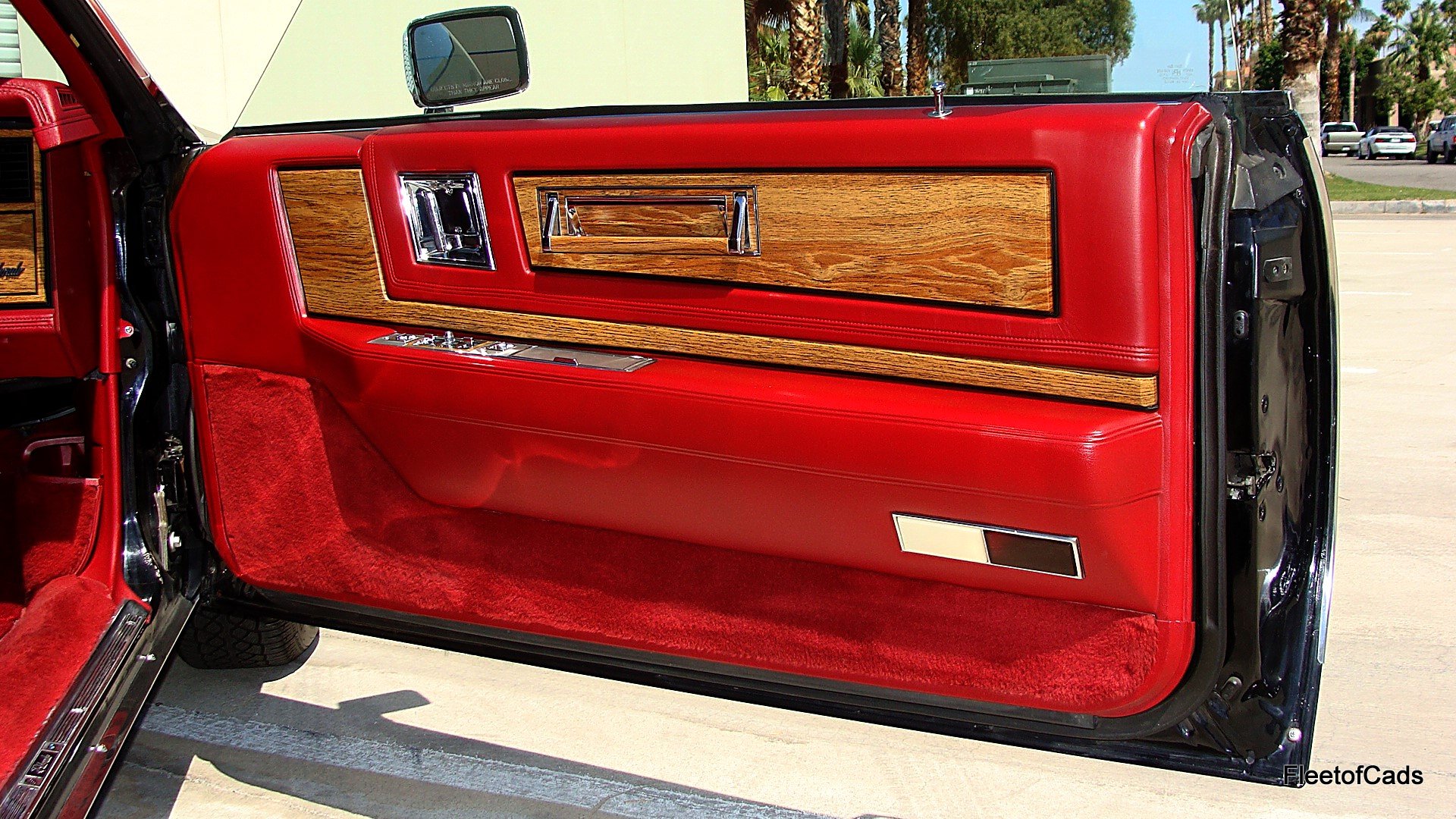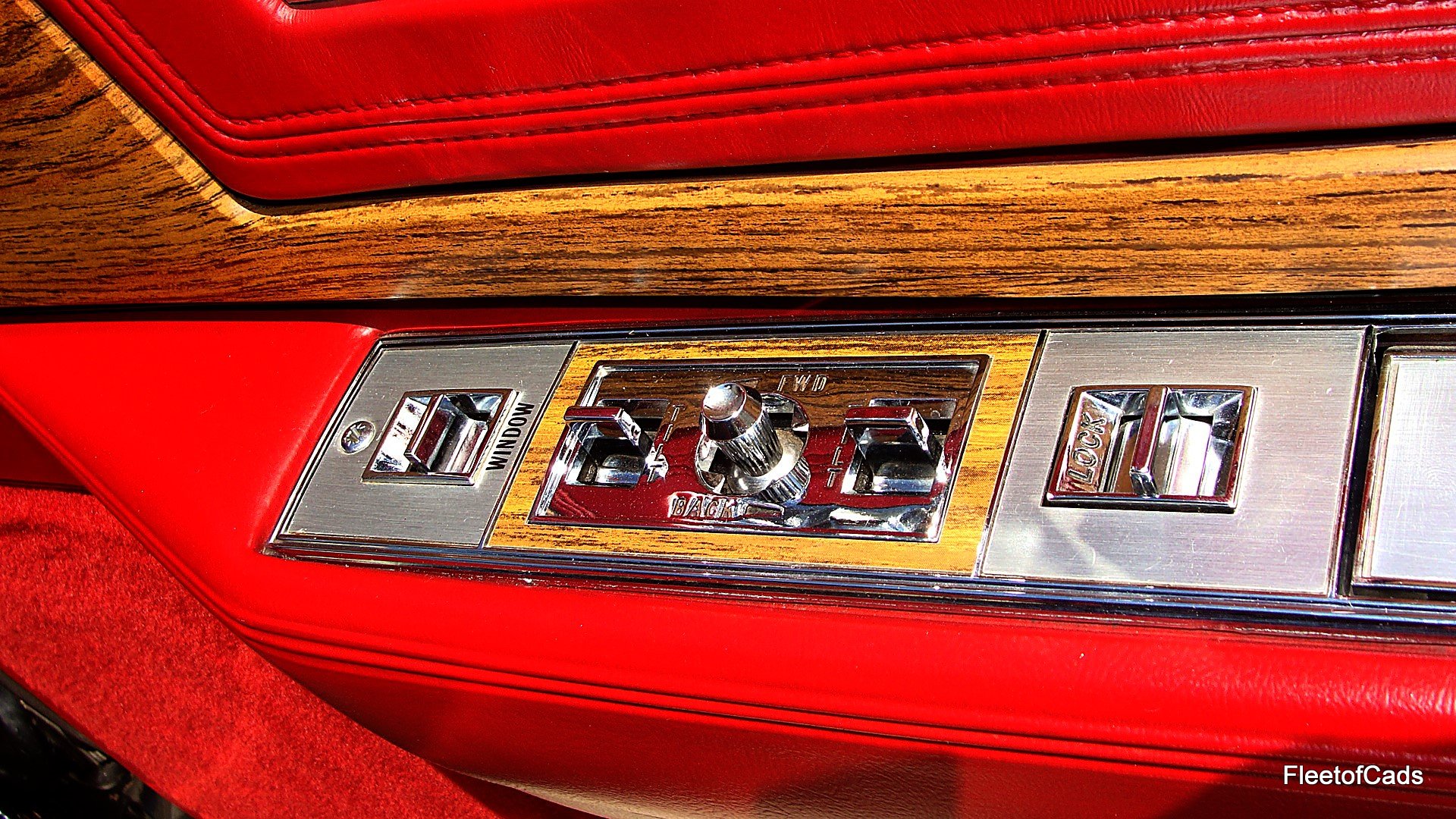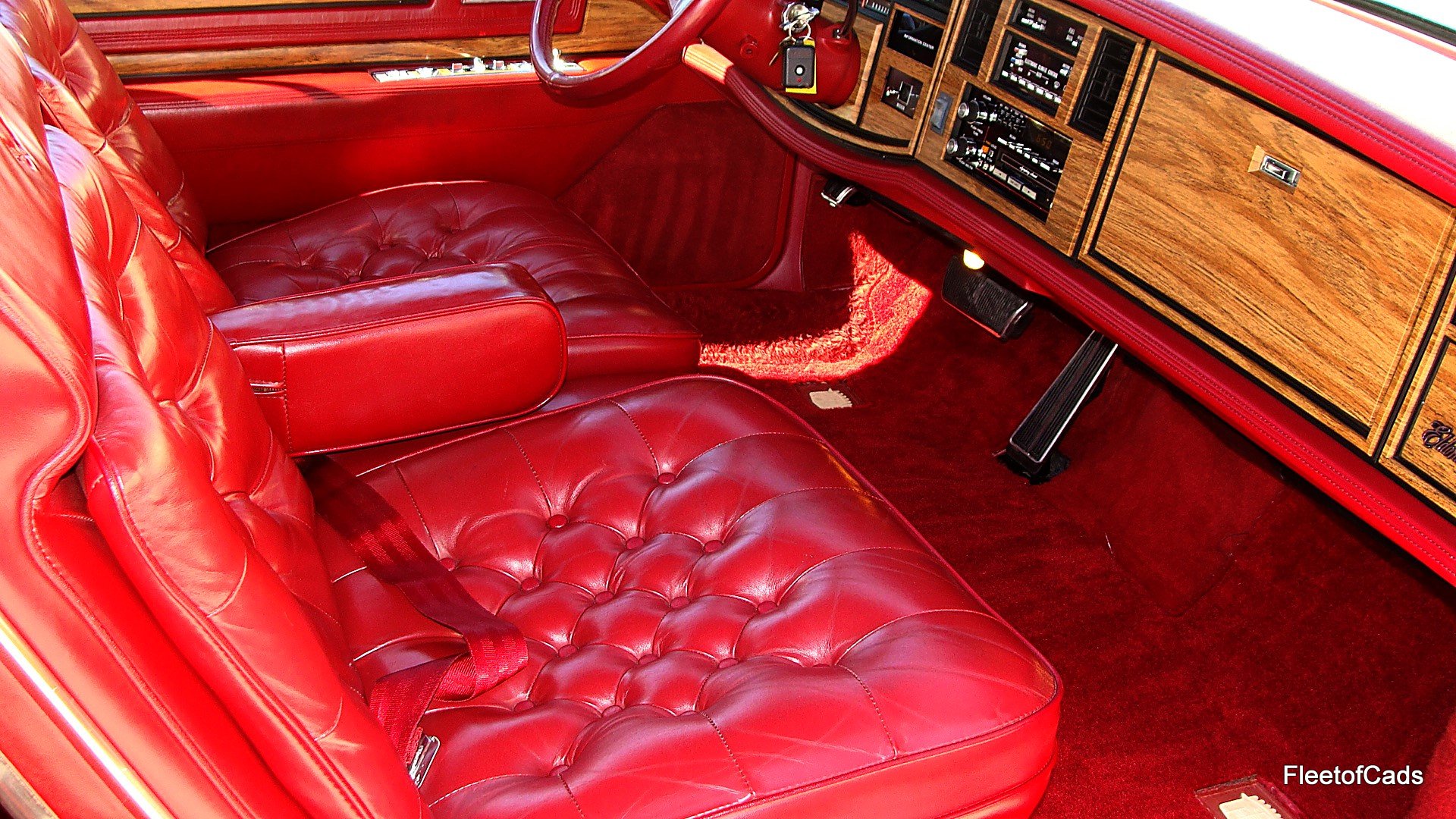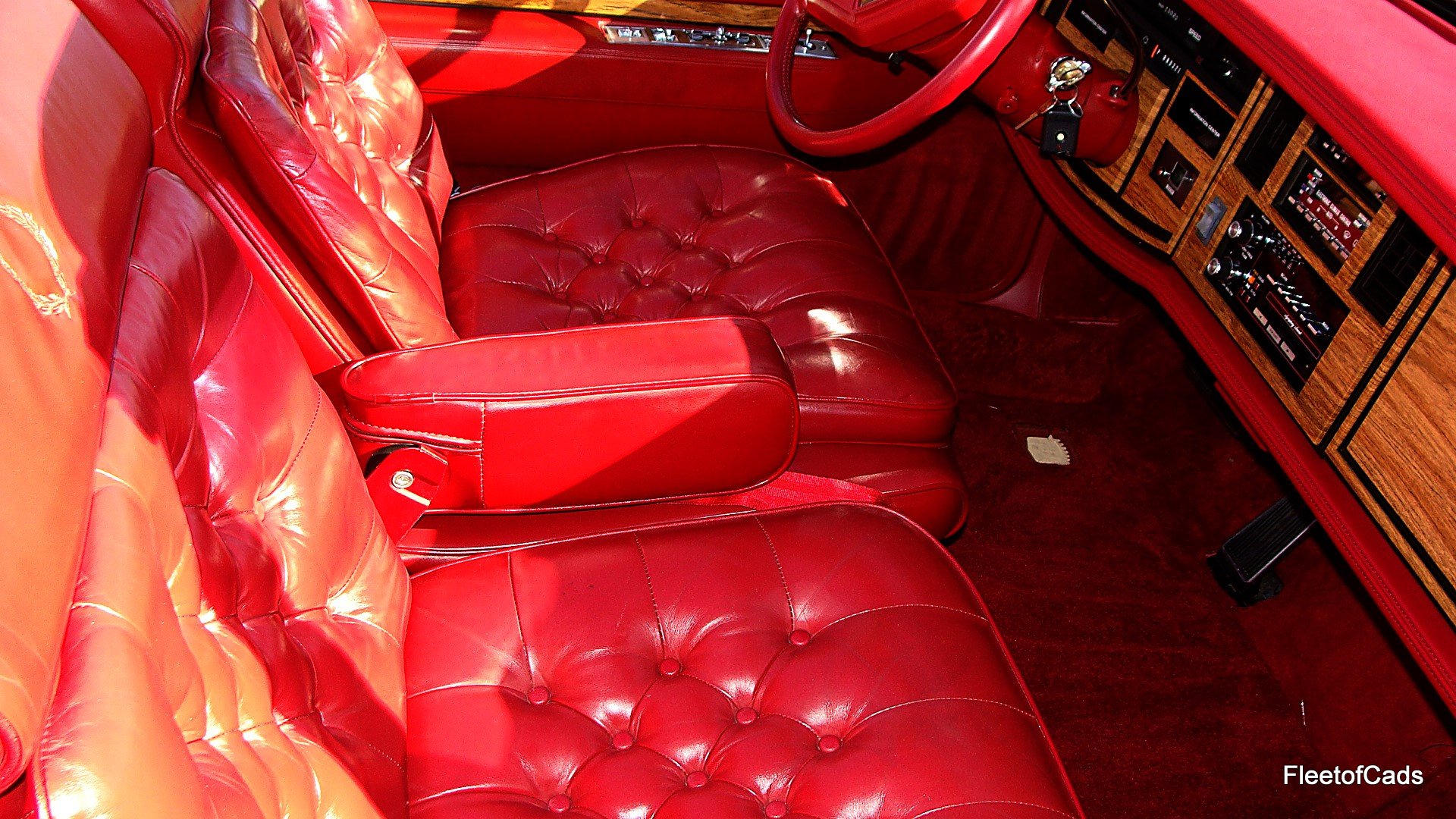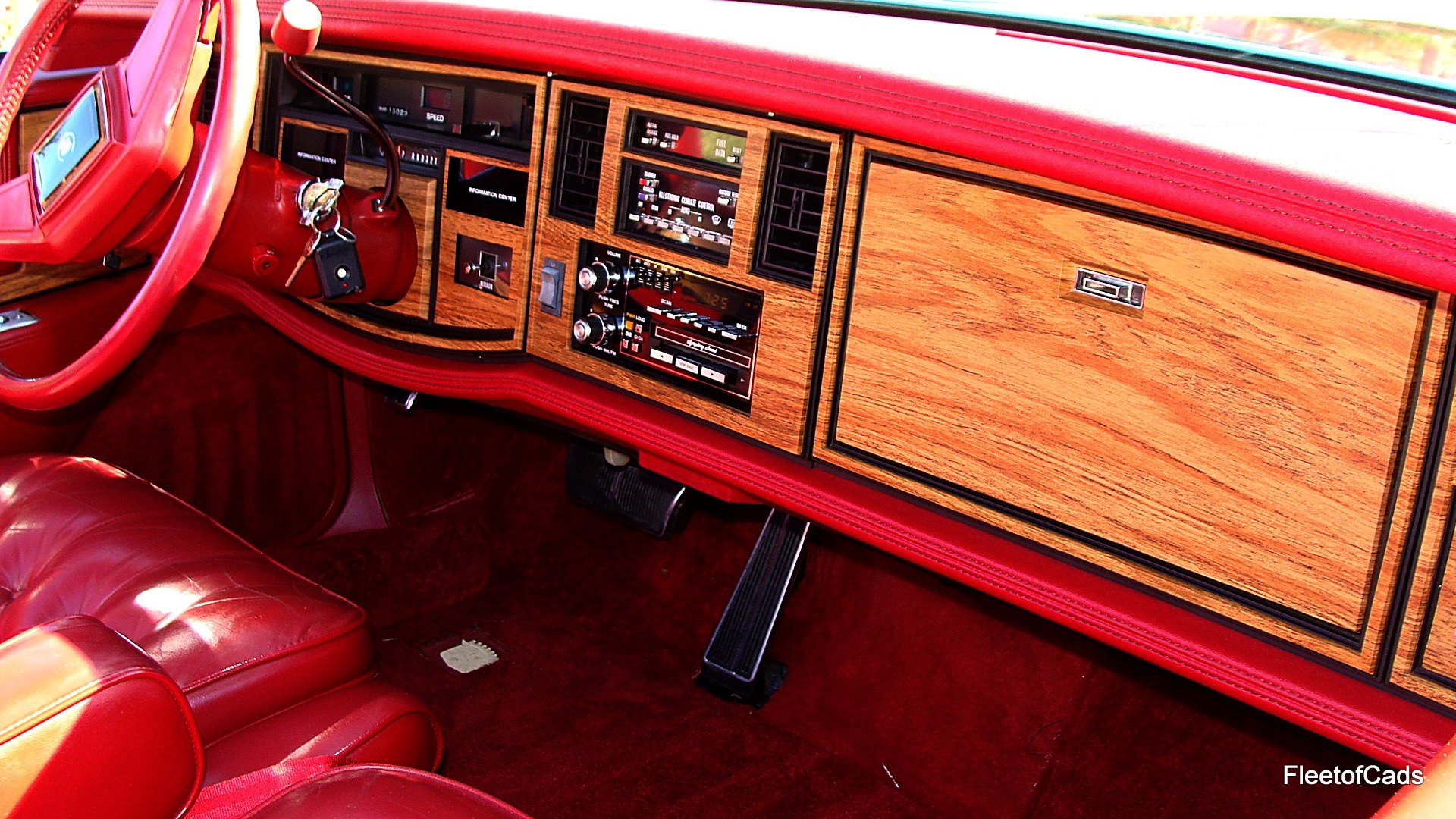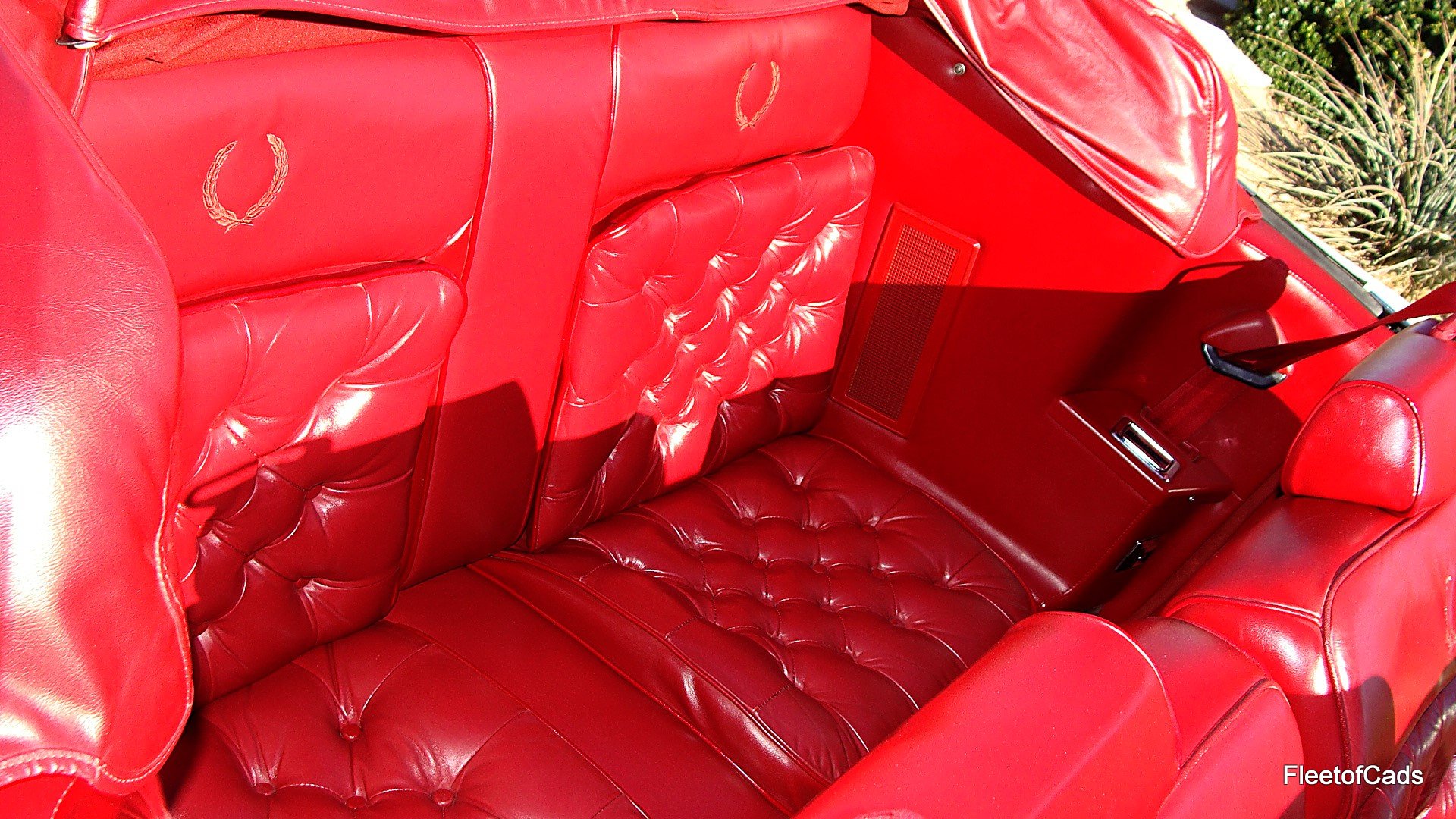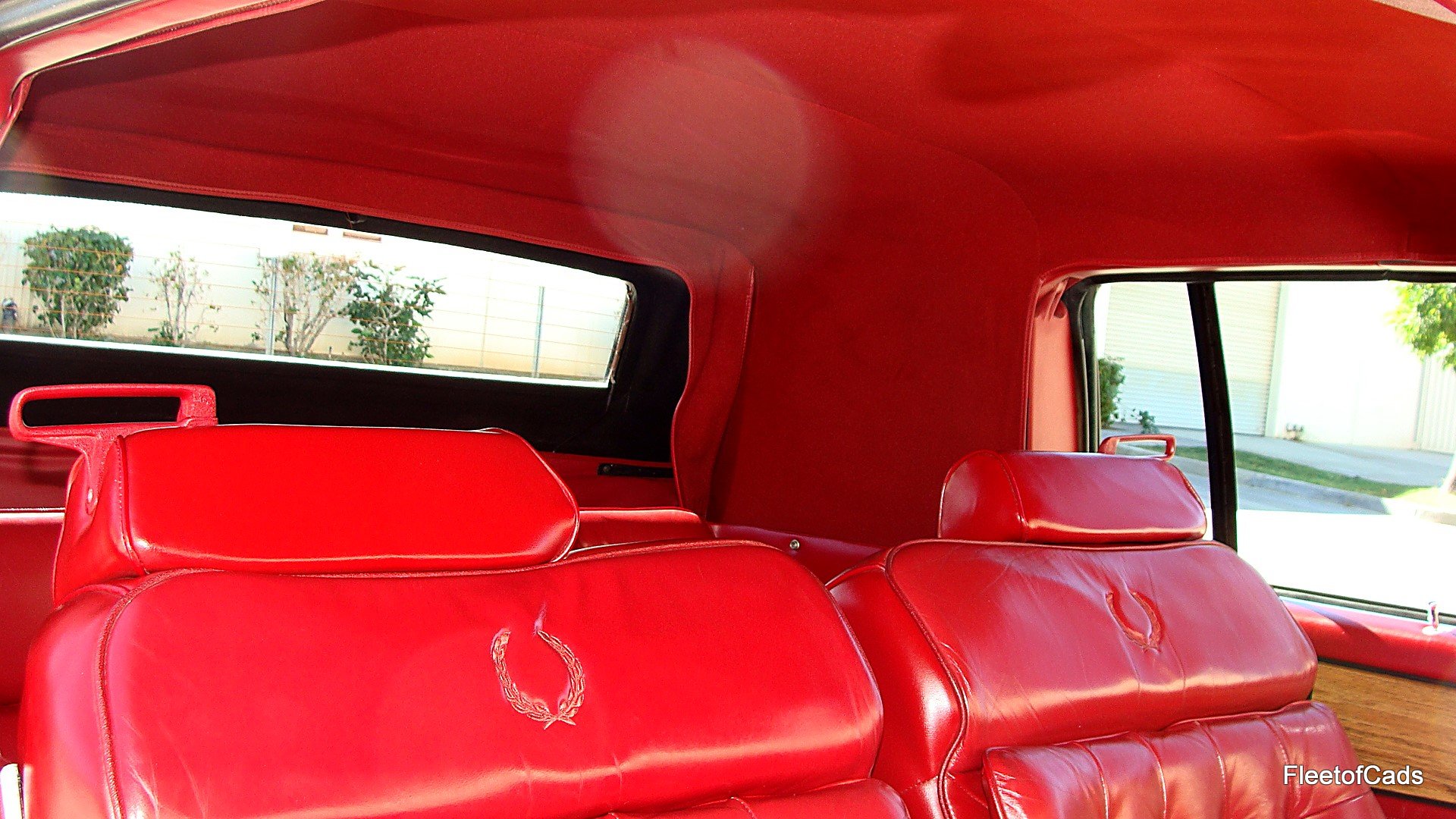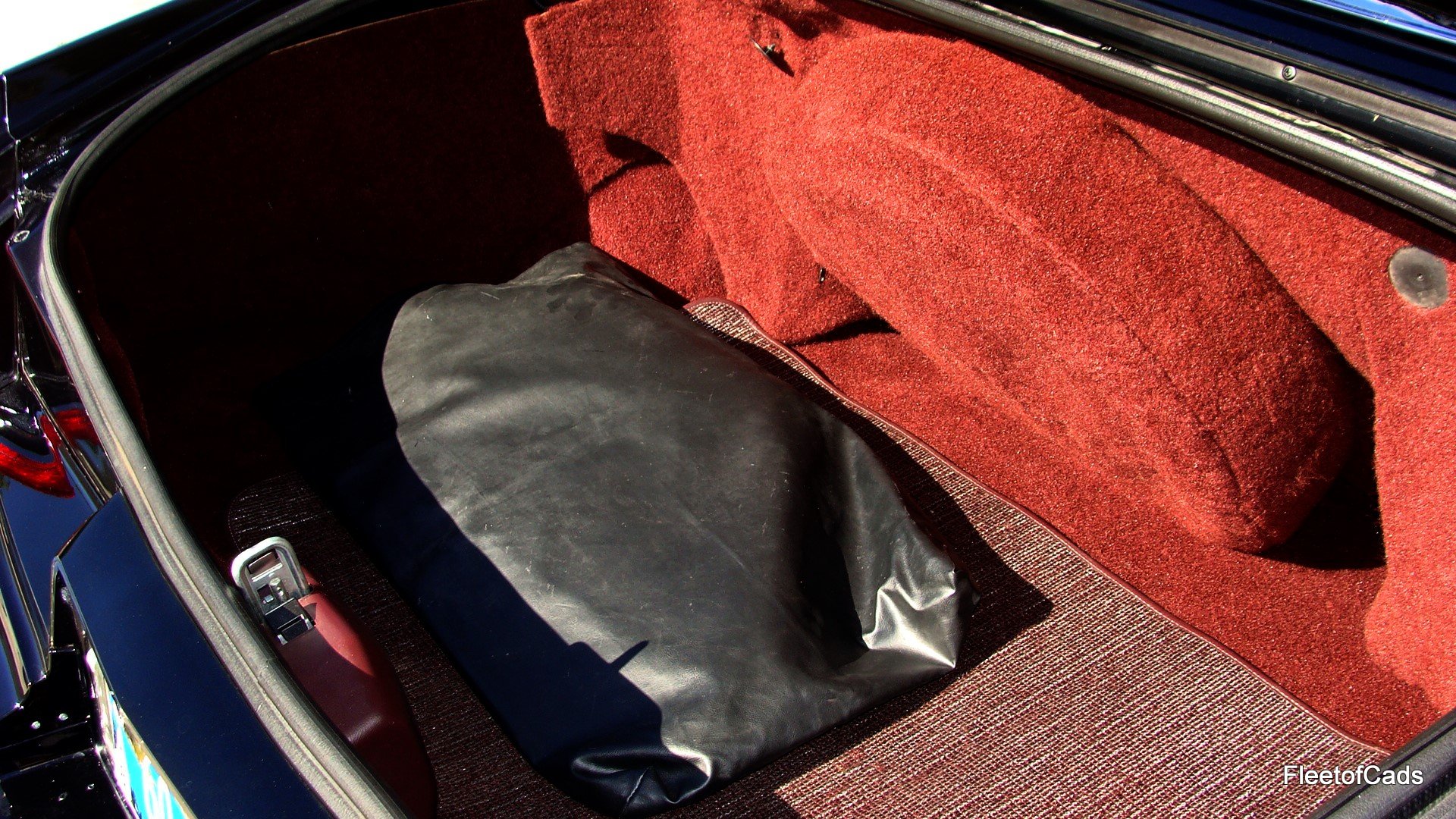 Pictured is the parade boot with it's factory original pouch and factory trunk mat.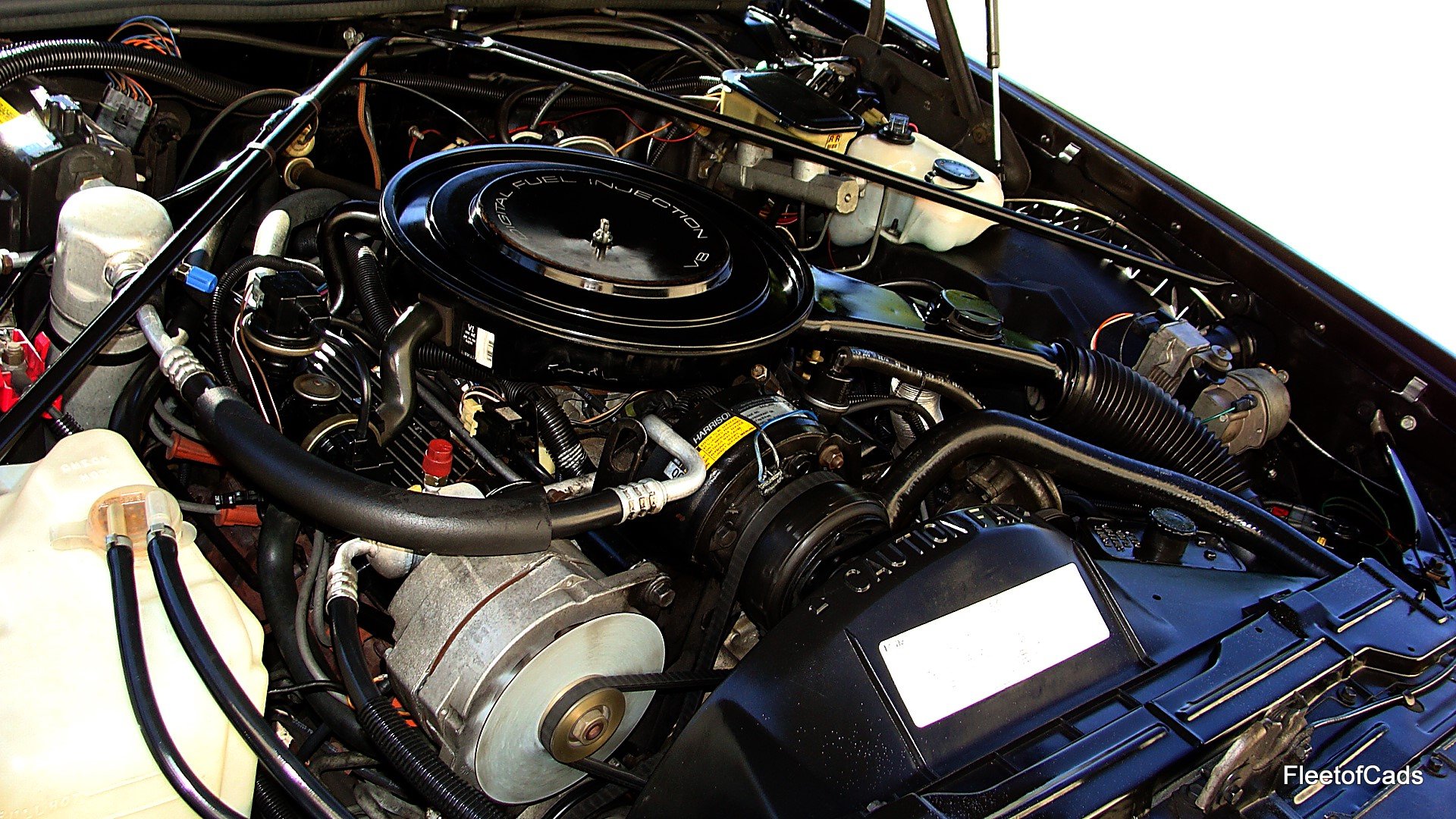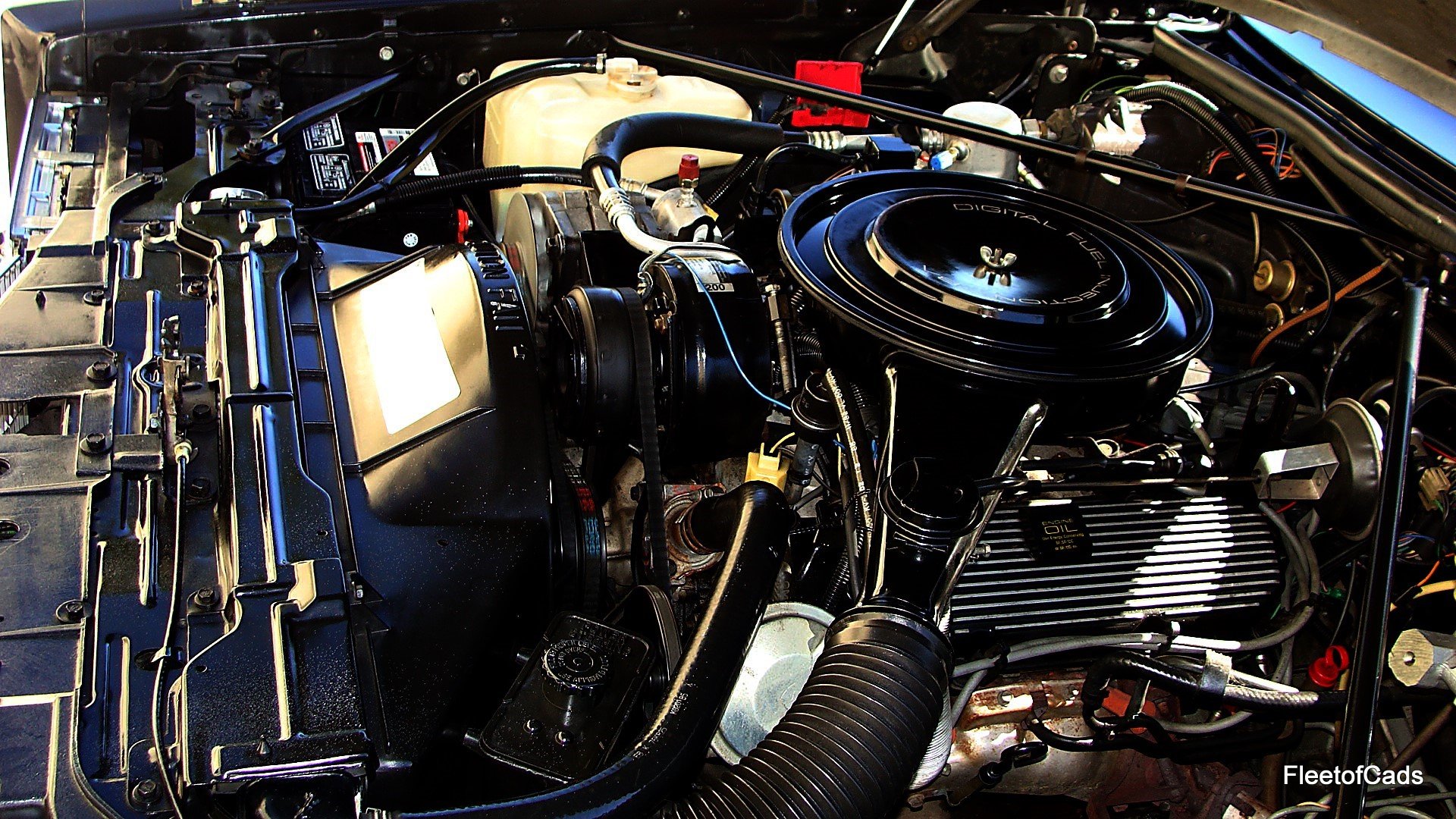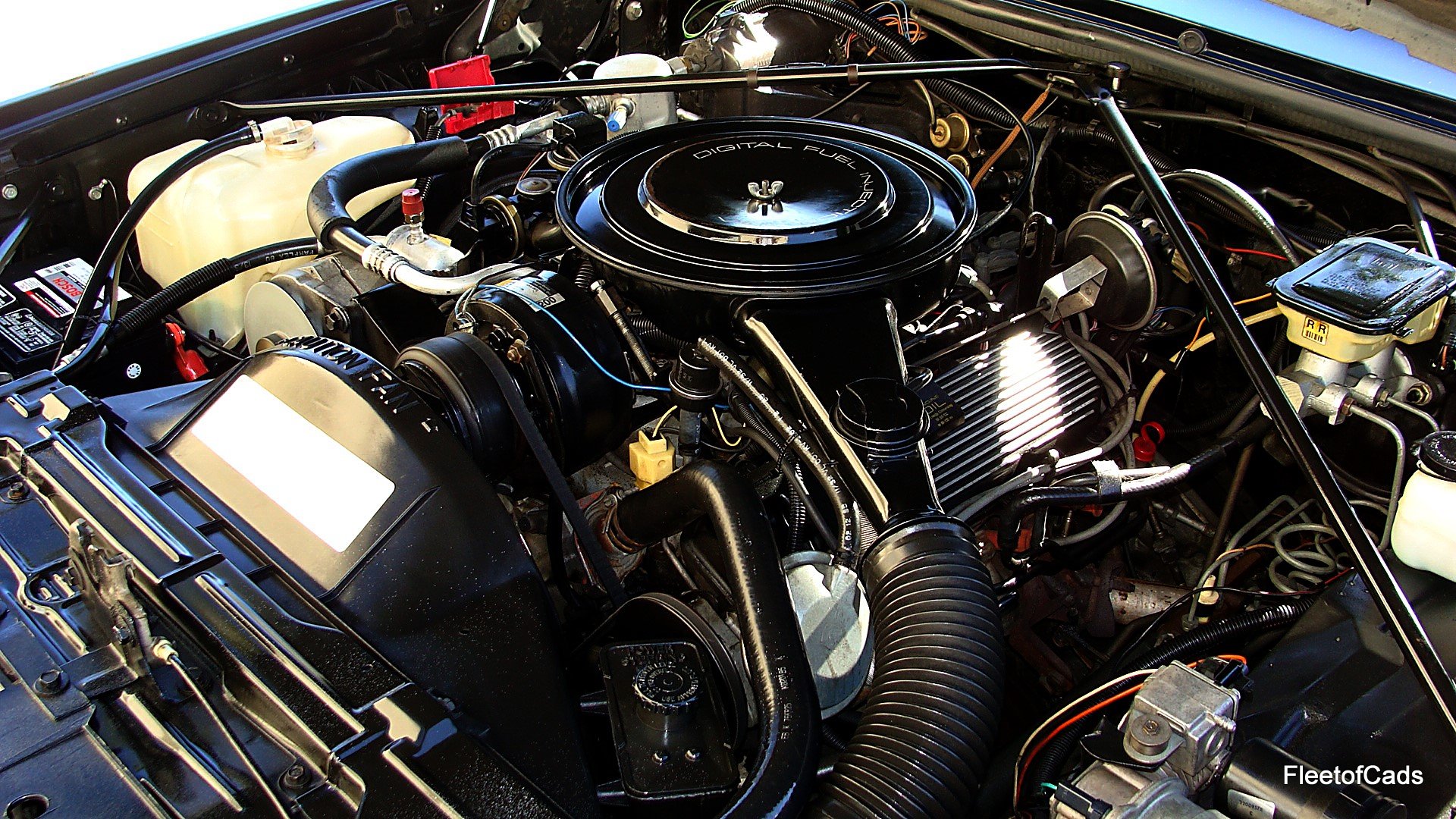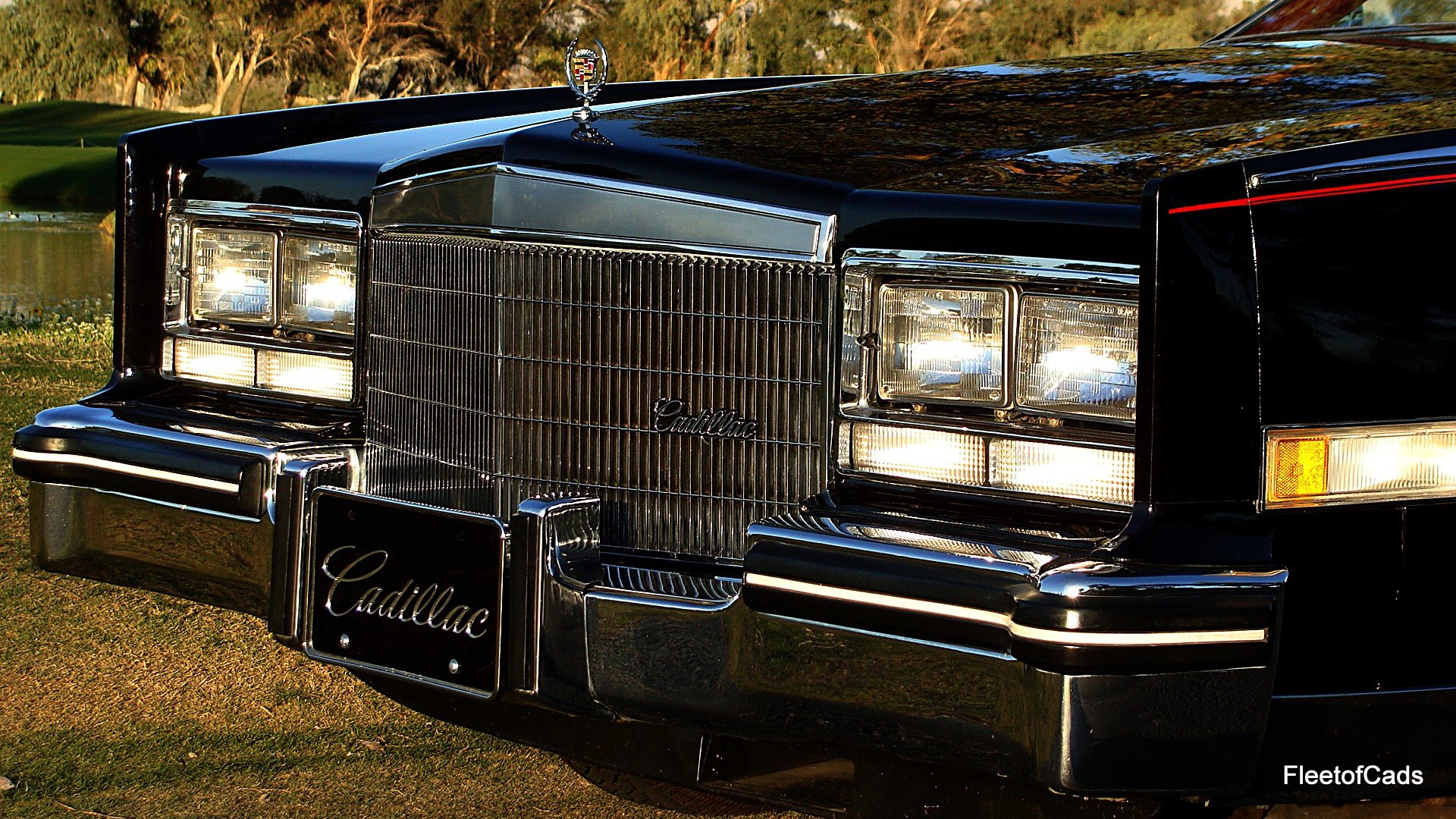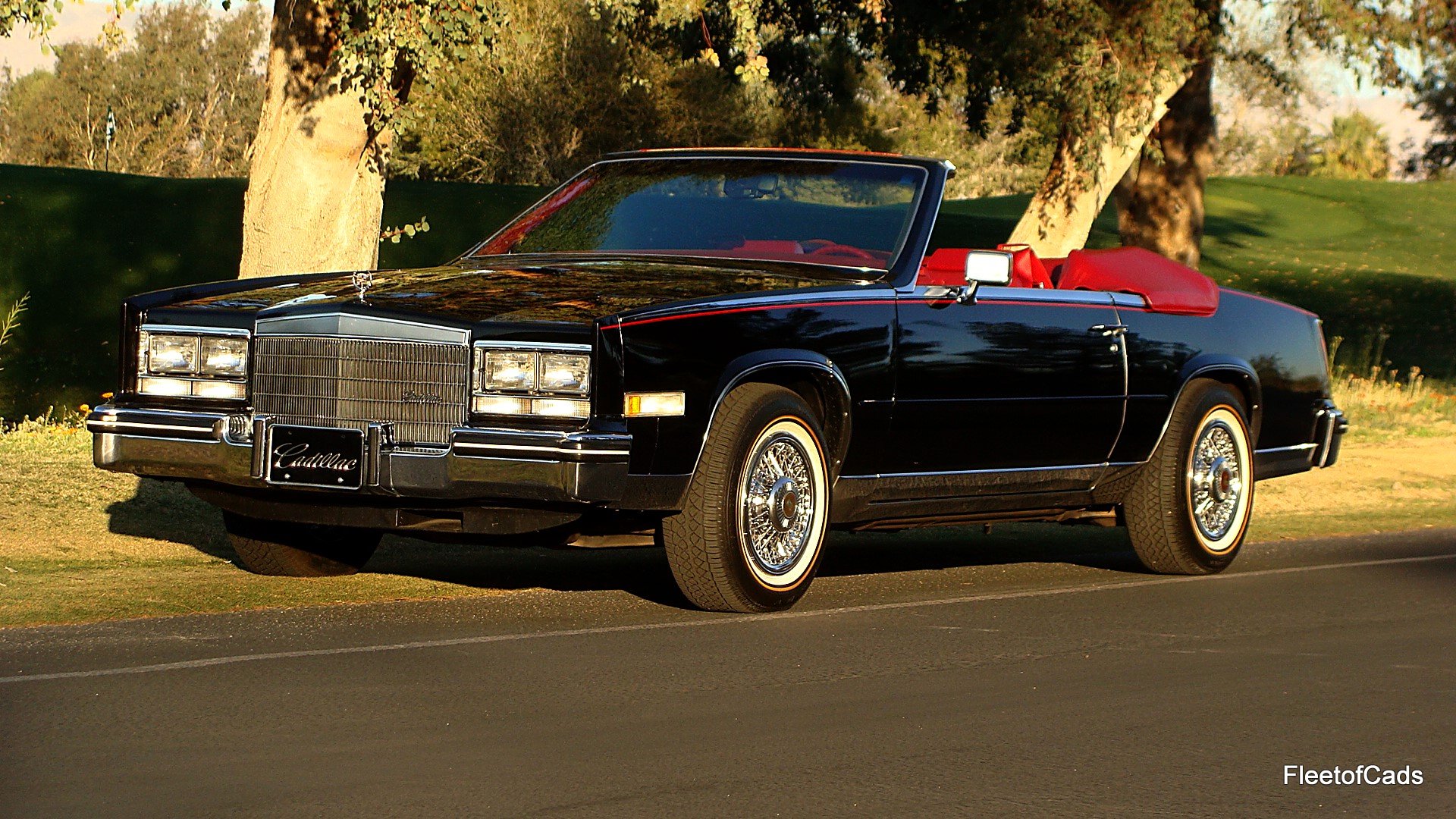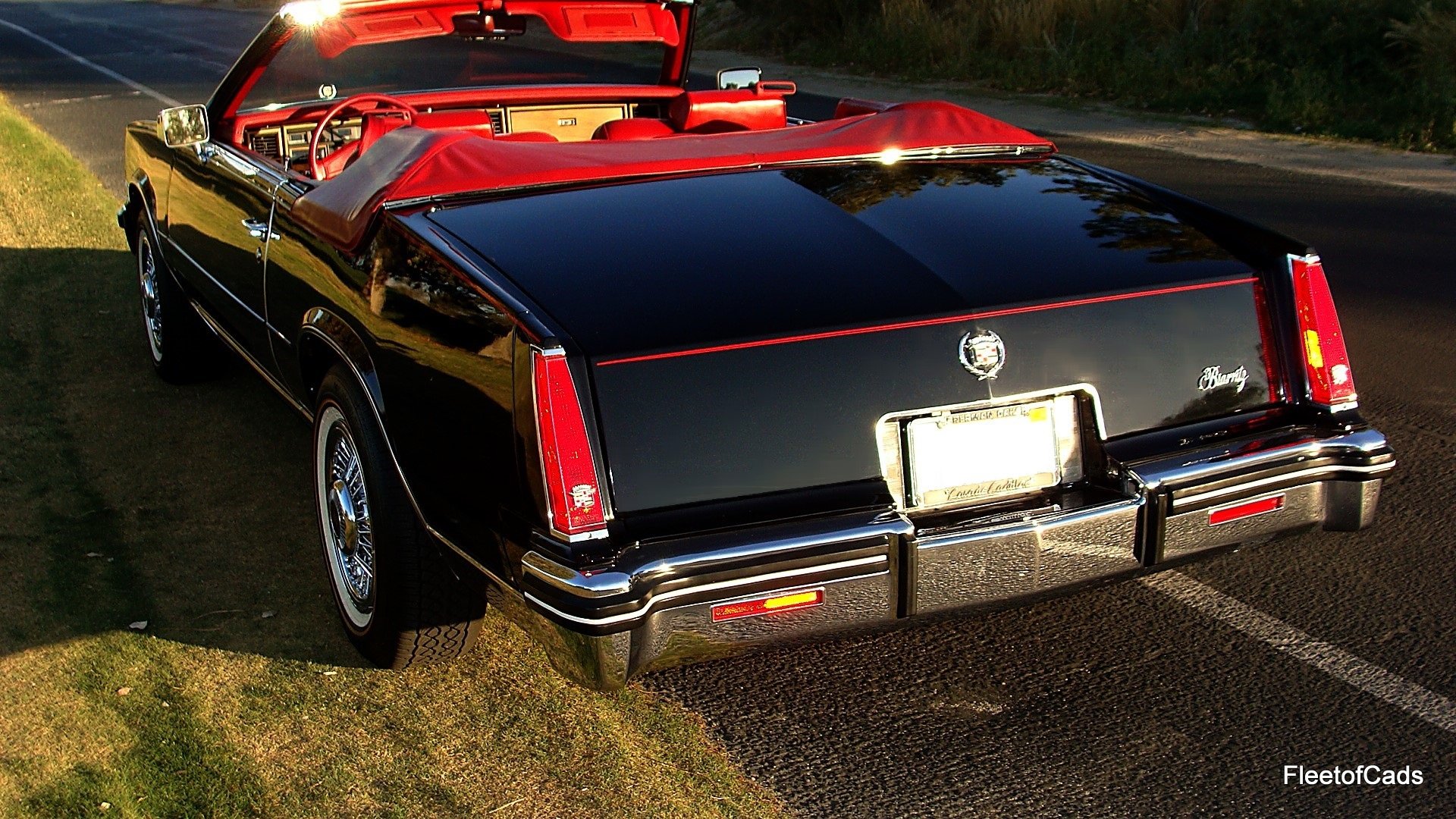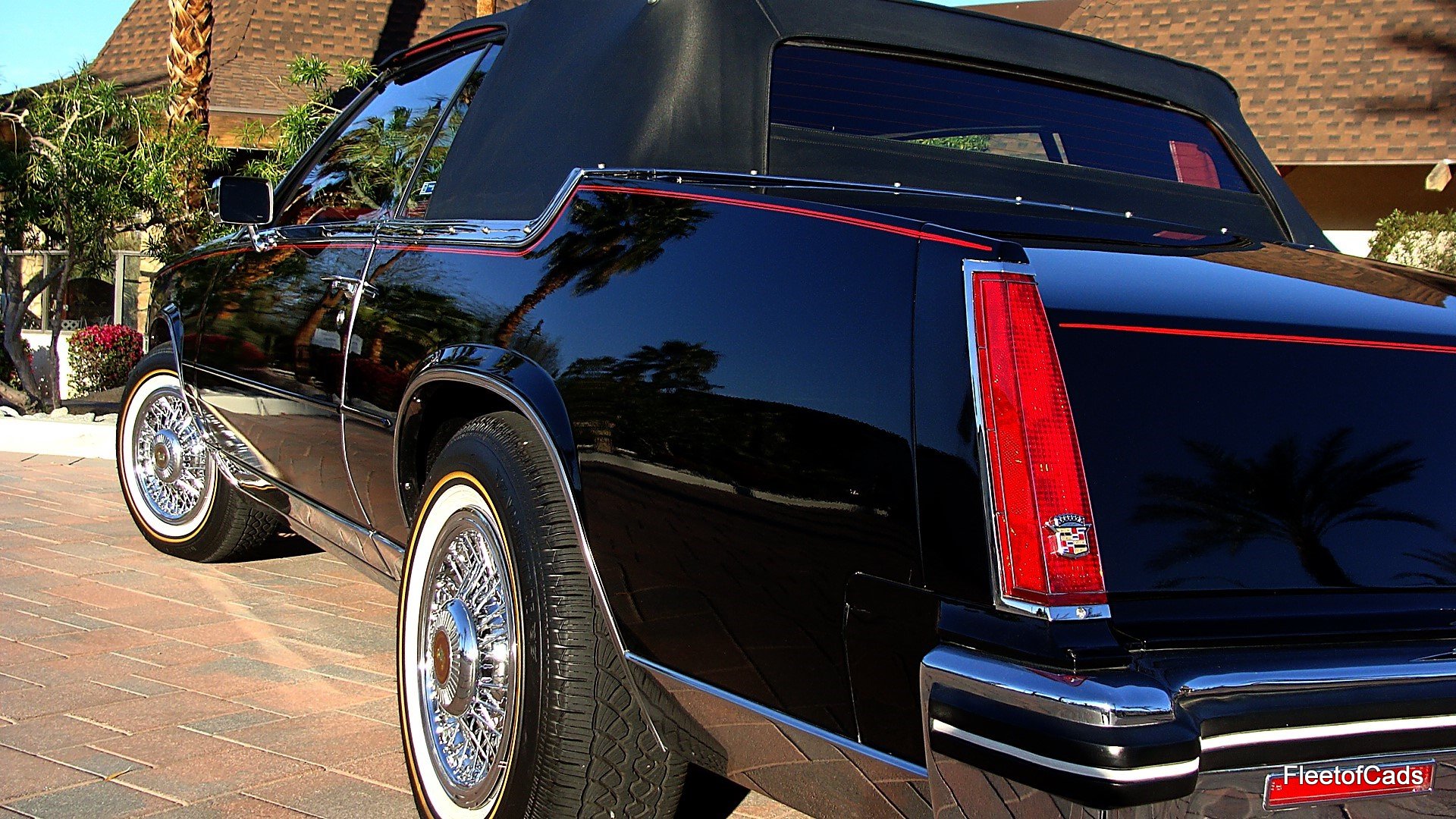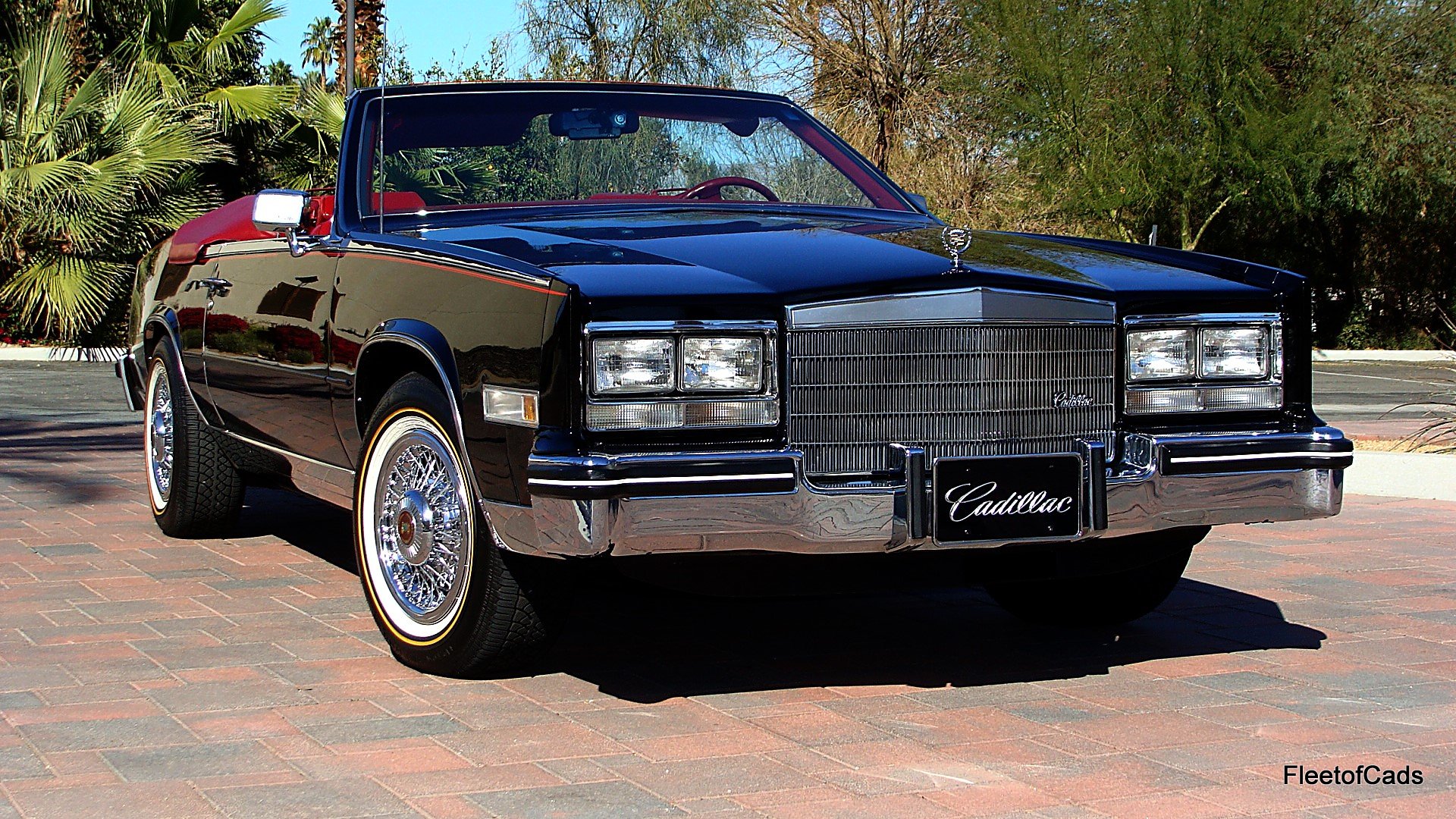 .