1984 Cadillac Seville

A low mile, one of a kind Seville in triple white
..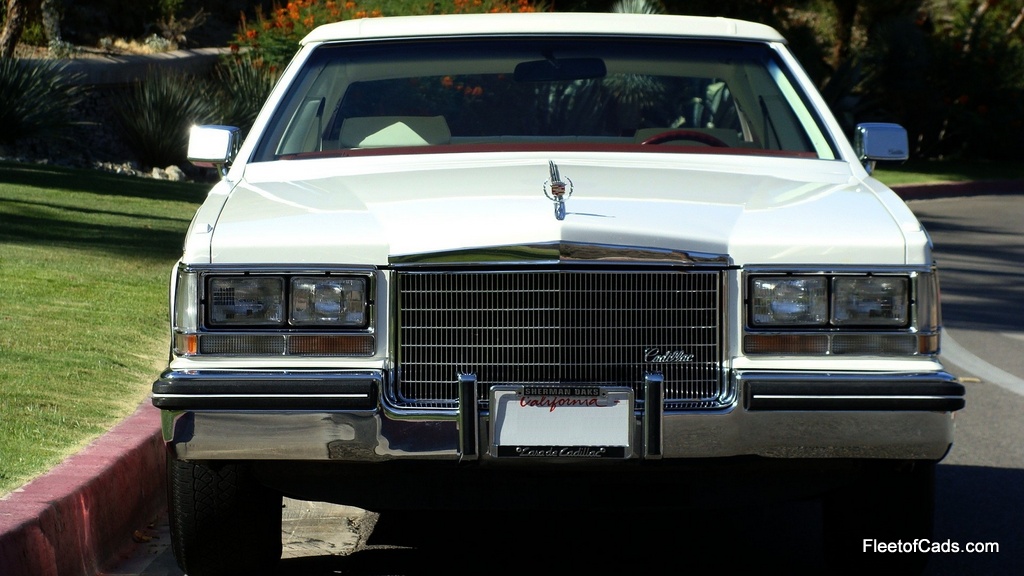 This immaculate 1984 Cadillac Seville only has 54k original miles.
I purchased this Seville a few years back in Seattle. I had been looking for one of these for quite a few years in this color combo and hard loaded but they simply weren't out there until this one came along. To this day I have not found another in this color scheme and with every available option like this Seville. The closest I have seen was a 1985 Seville last year on ebay that had running boards(yikes) but it lacked quite a few options and had a dealer installed roof unlike this one that has the factory ASC top.
There is a reason why this Seville was built to be so unique. Most Cadillacs were ordered by the fleet department of a particular Cadillac dealership. Typically if a fleet person puts an expensive option in the build sheet like Bose stereo or the Cabriolet roof they will offset this cost to keep it competitively priced by eliminating other options such as the digital gauge cluster, leather wrapped steering wheel, leather interior and so forth. This particular Seville has EVERY OPTION and was ordered by the factory itself and began it's life being trucked around to new car shows. GM's 1984 car show line-up where all in white.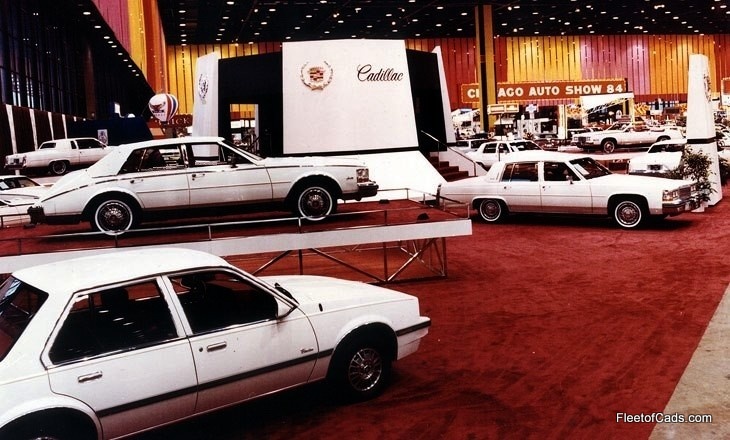 .
1984 Chicago Auto Show
This Seville was as loaded as you could get in 1984. The sticker on this car was $29K and some change whereas a base Seville was $22,468. Options include Memory driver seat($205), touring suspension($115), Full Cabriolet Roof($995), Bose Stereo($895), leather interior($680), built in garage door opener($140), digital instrument cluster($238), twilight sentinel($79), guidematic headlamp control($93), theft deterrent system($190), automatic door locks($162) leather-trimmed steering wheel($99), remote locking fuel door($59), electric remote control outside mirrors($101) and the list goes on.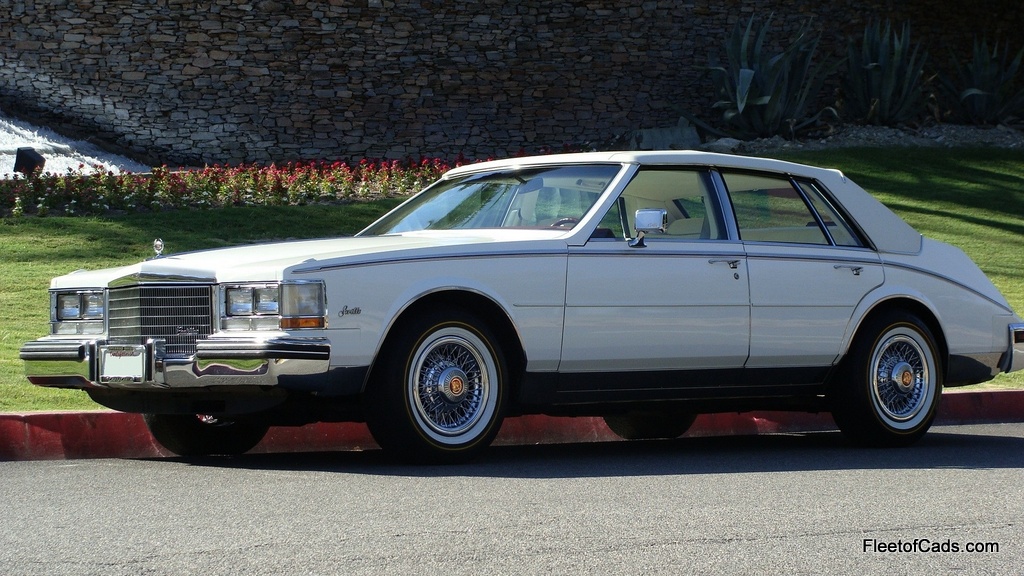 This Cadillac was a one-family owned vehicle until I purchased it in 2005.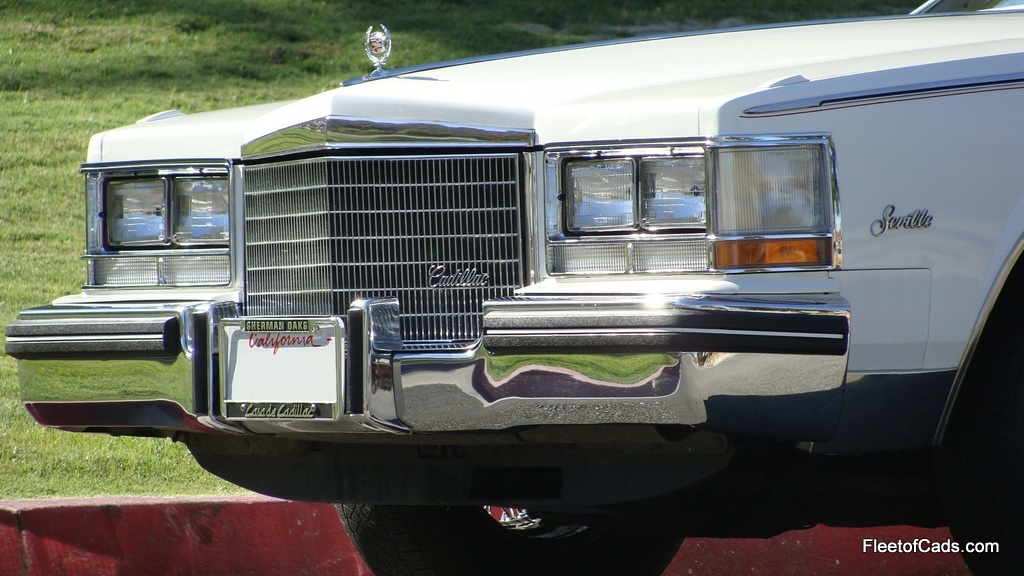 Triple white with carmine red dash and carpets.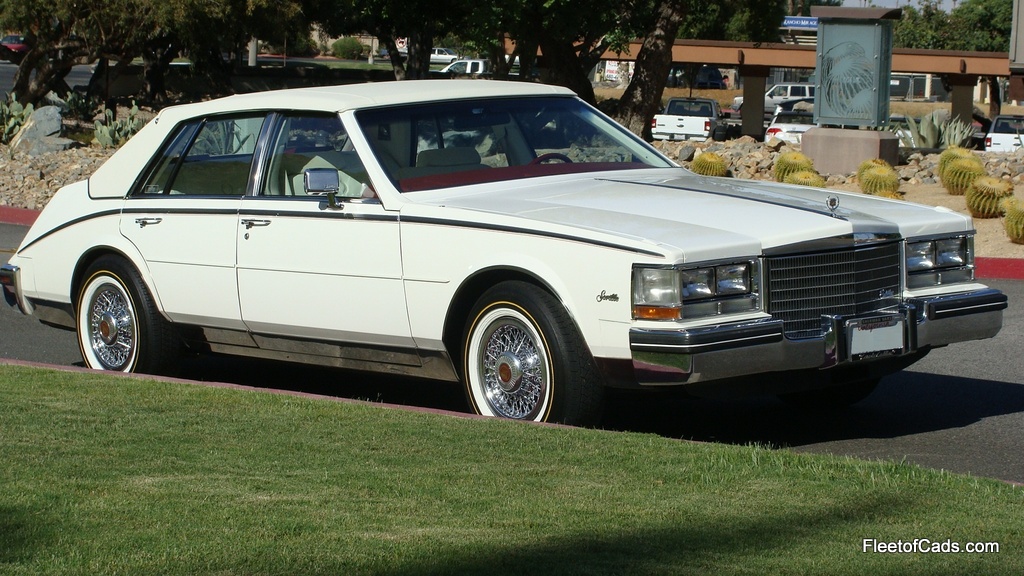 To ice the cake, I found a complete set of the ultra rare Appliance wire wheels which were a dealer option for these when they were new. I have close to $2,000 in these wheels.
This Cadillac gets so much attention every time I get it out of the garage.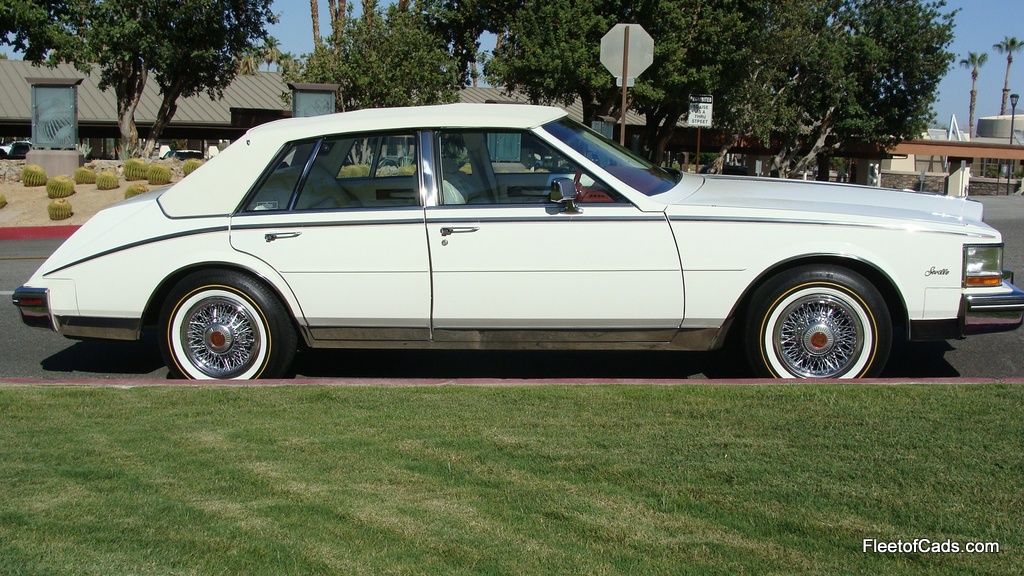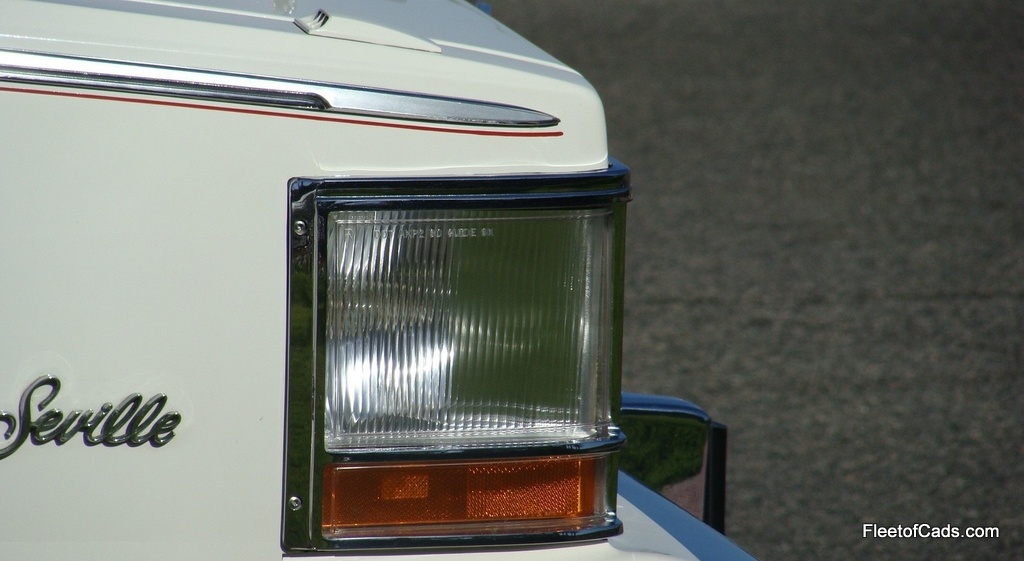 All plastic lenses are clear and free of cracks.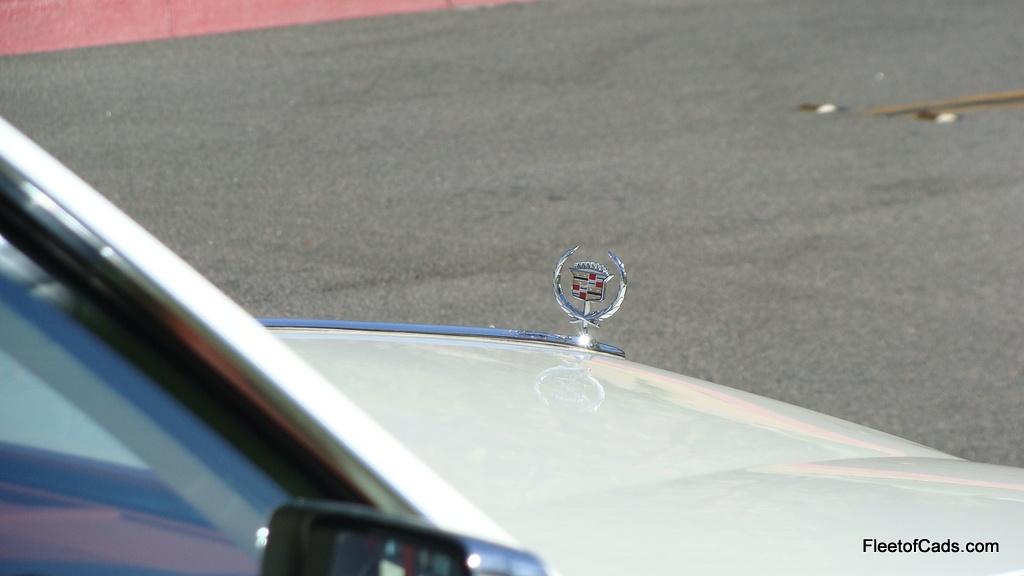 Every option on this Cadillac works perfectly. Even the factory electric antenna goes up and down as expected. Cruise holds steady, windows,seats, locks, factory security, twilight sentinel, ice cold air, EVERYTHING works as new.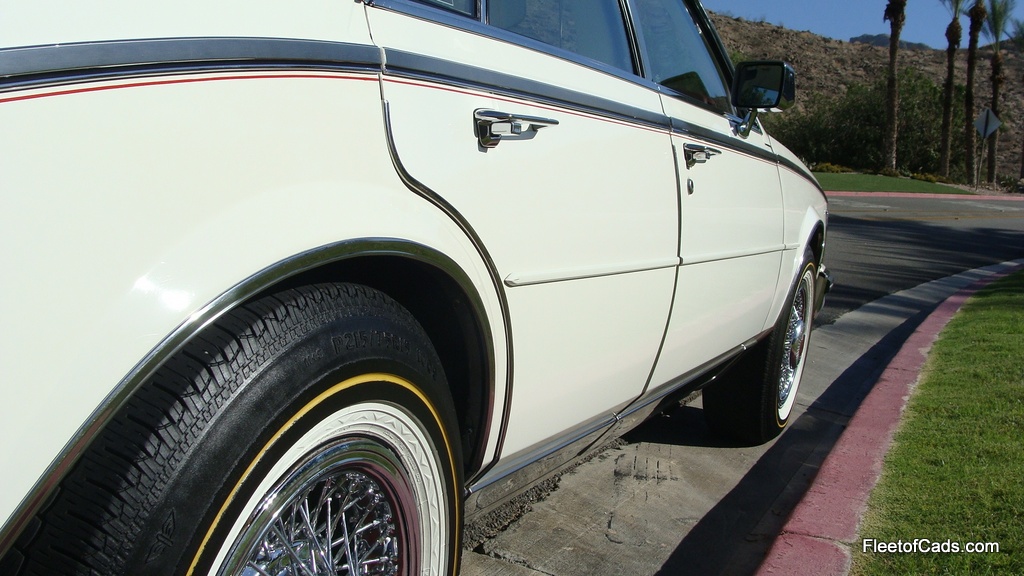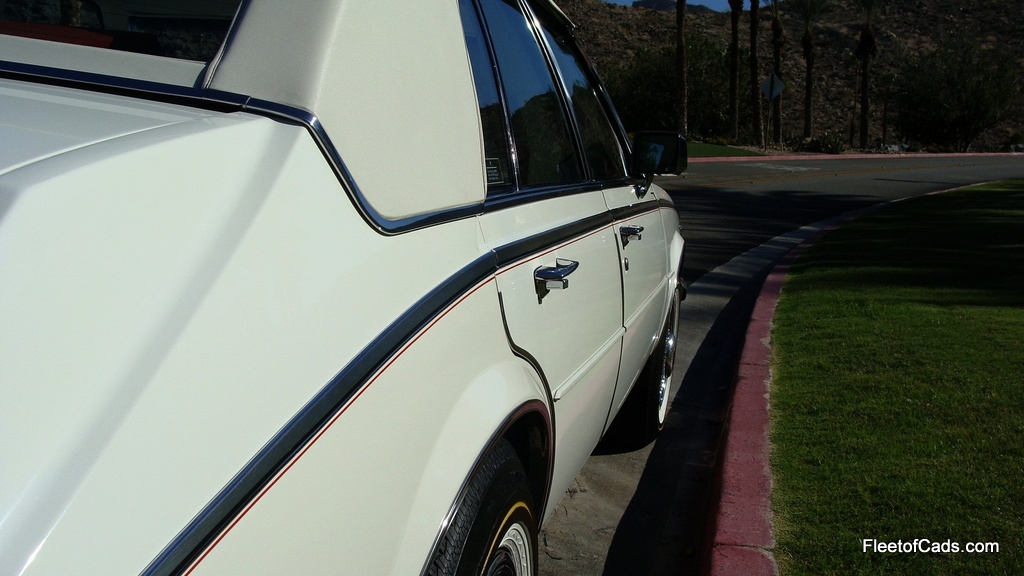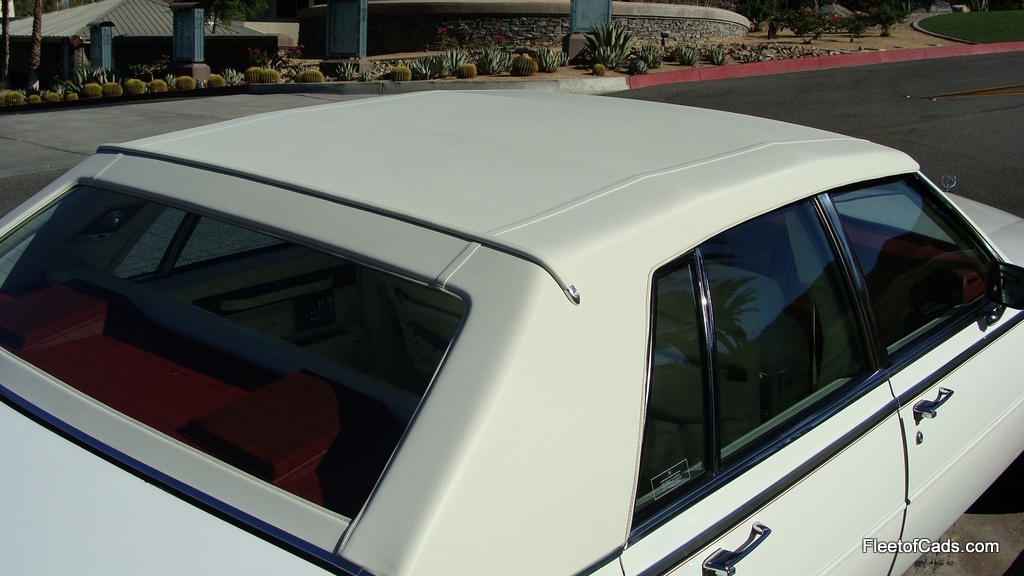 The cabriolet roof is in perfect shape. You couldn't get this option AND an astroroof.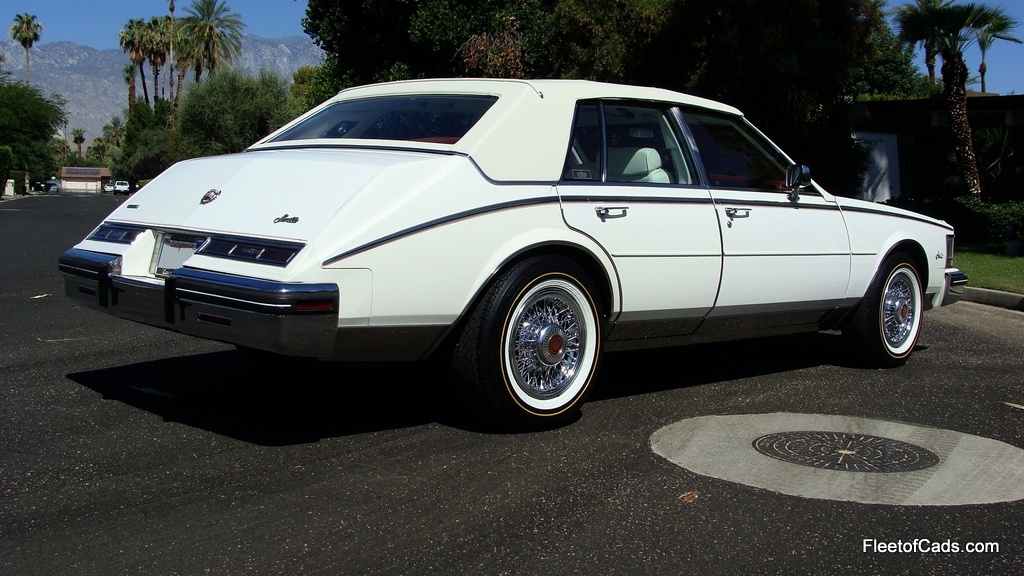 GM's highest paint process and quality control went into the Corvettes and the Cadillac division.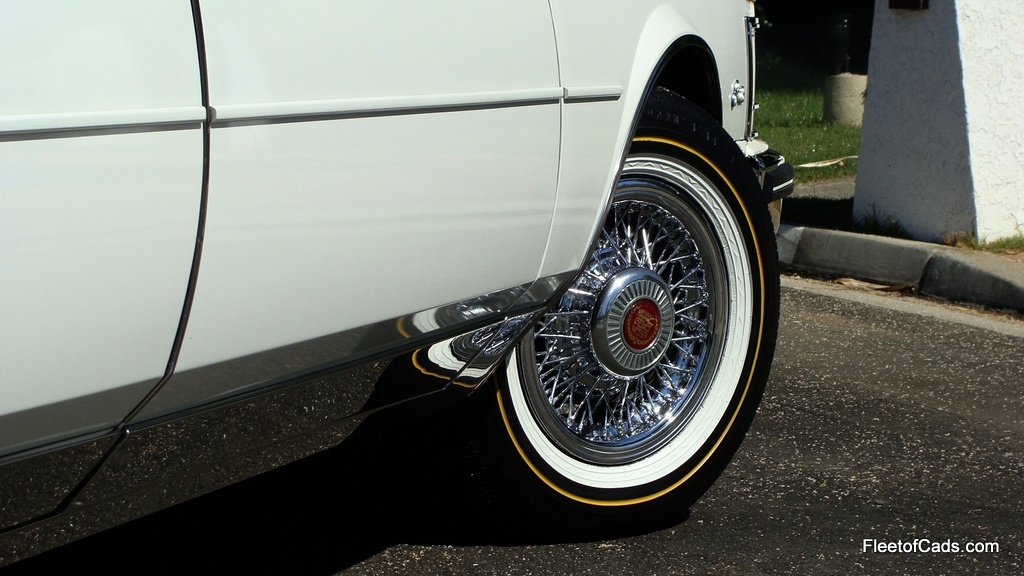 The body on this Cadillac is laser straight, and the original paint has an extremely glossy finish.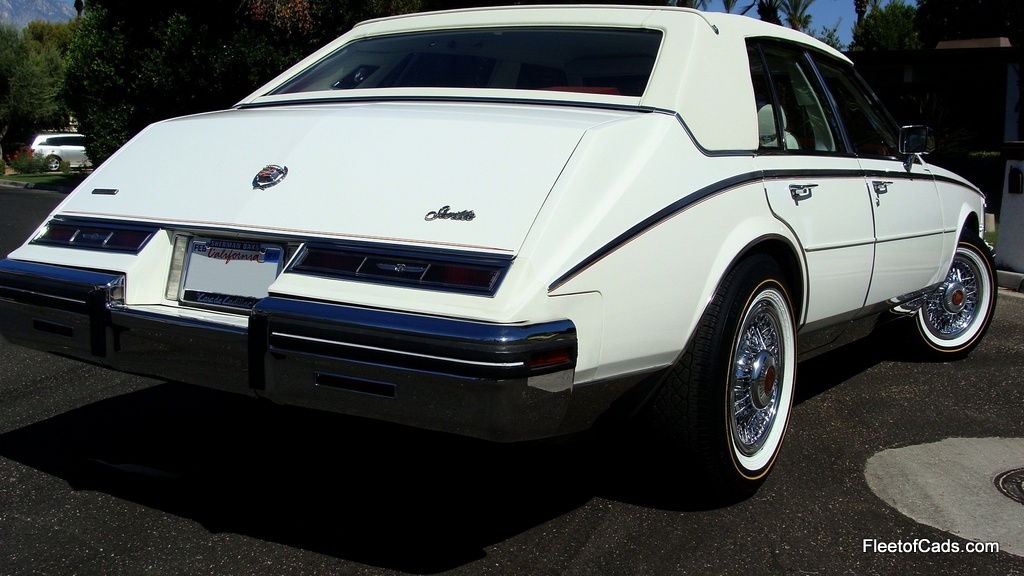 To see this Cad in person will make the hair on the back of your neck stand up.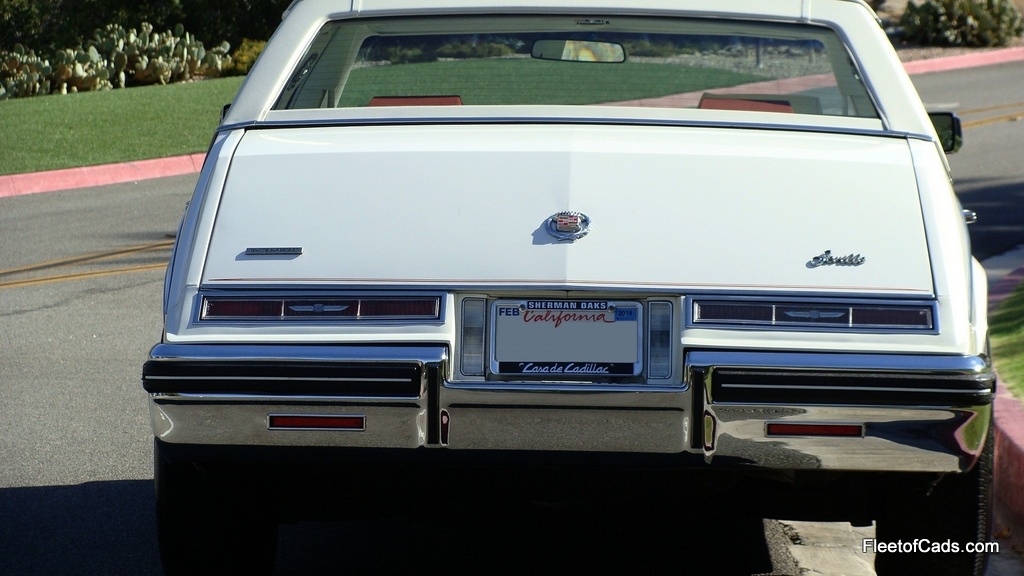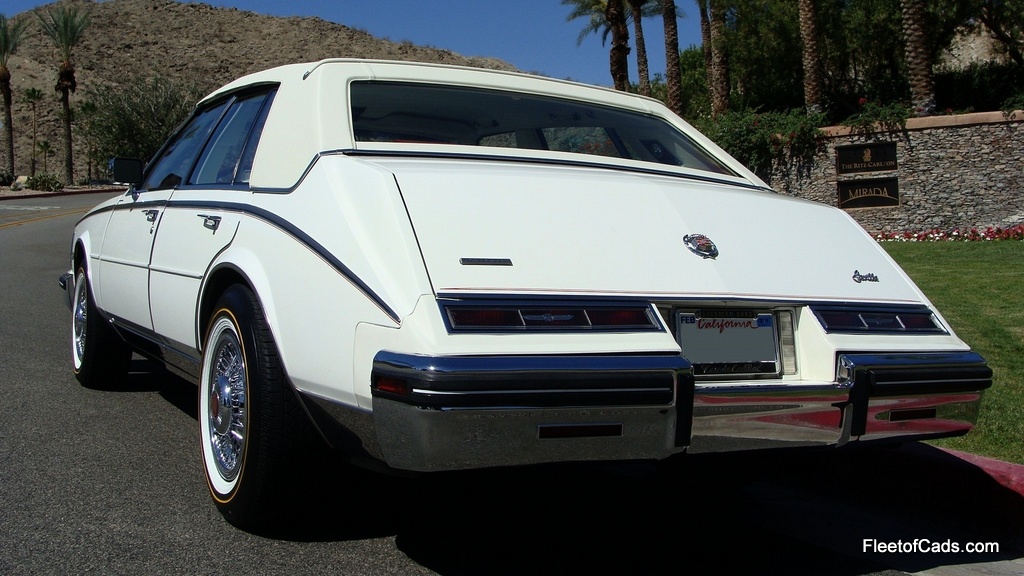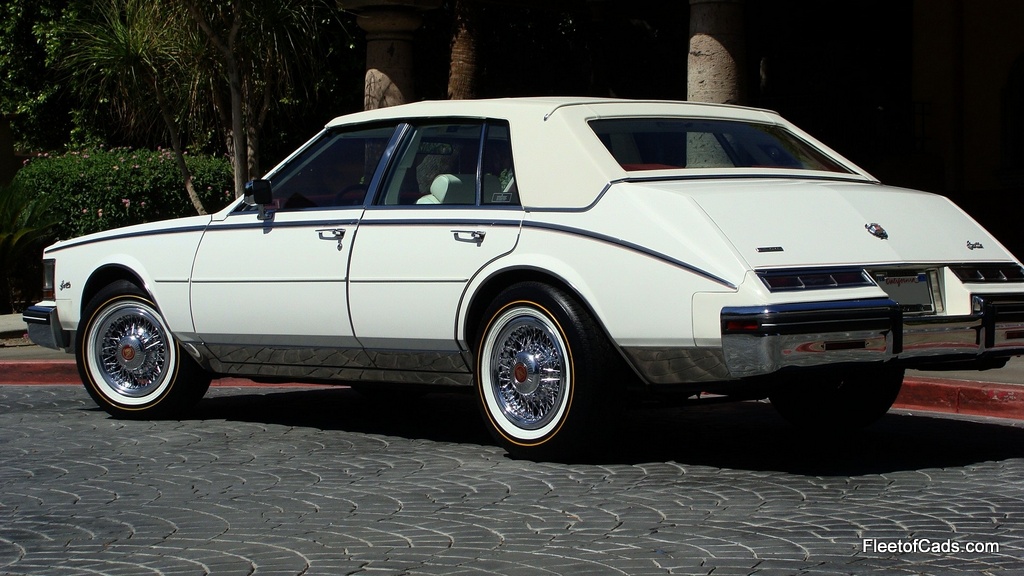 Proper factory stance.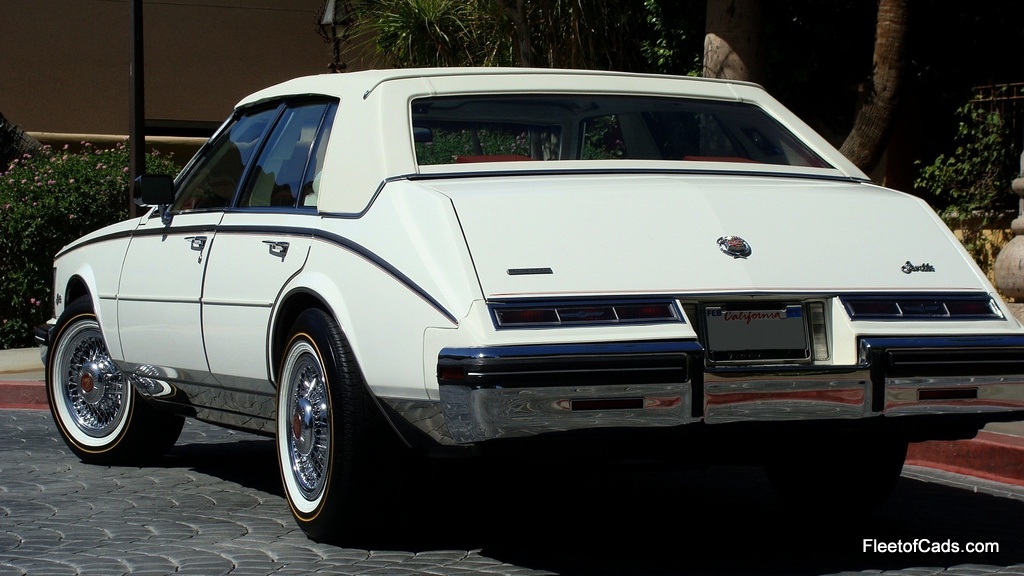 Class at every angle.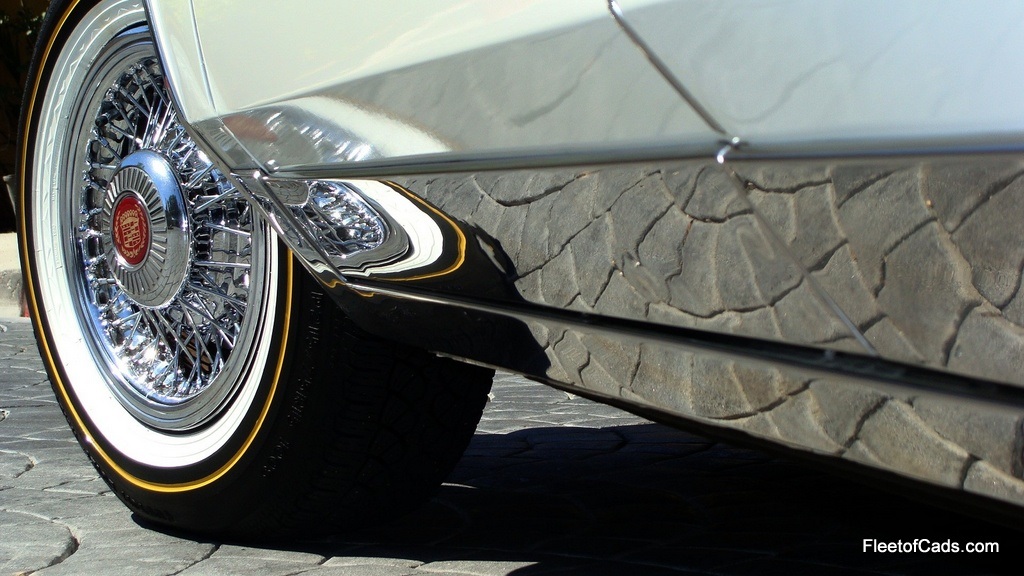 The chrome is free of pitting and is beautiful.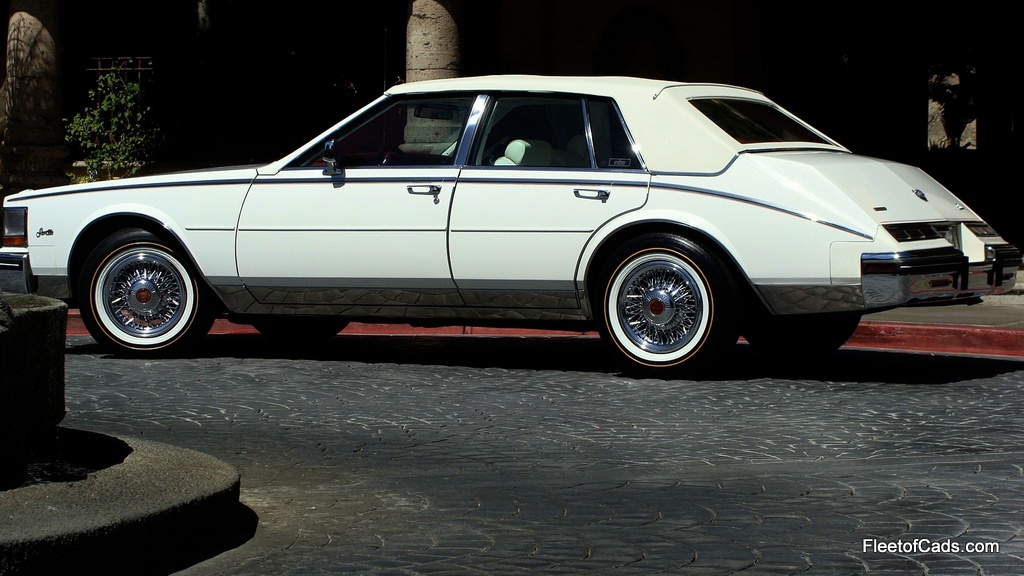 Curb presence.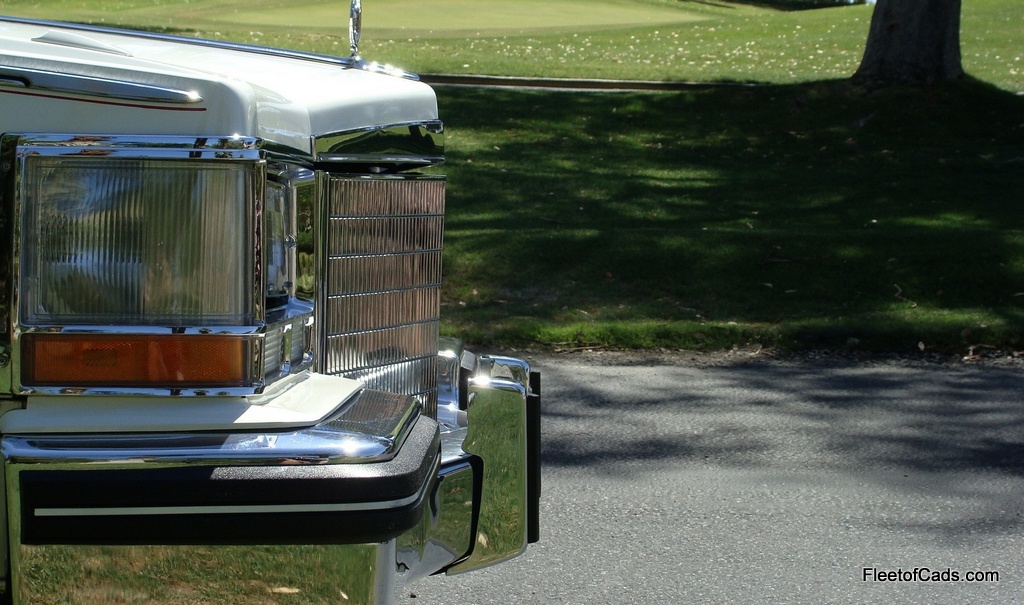 .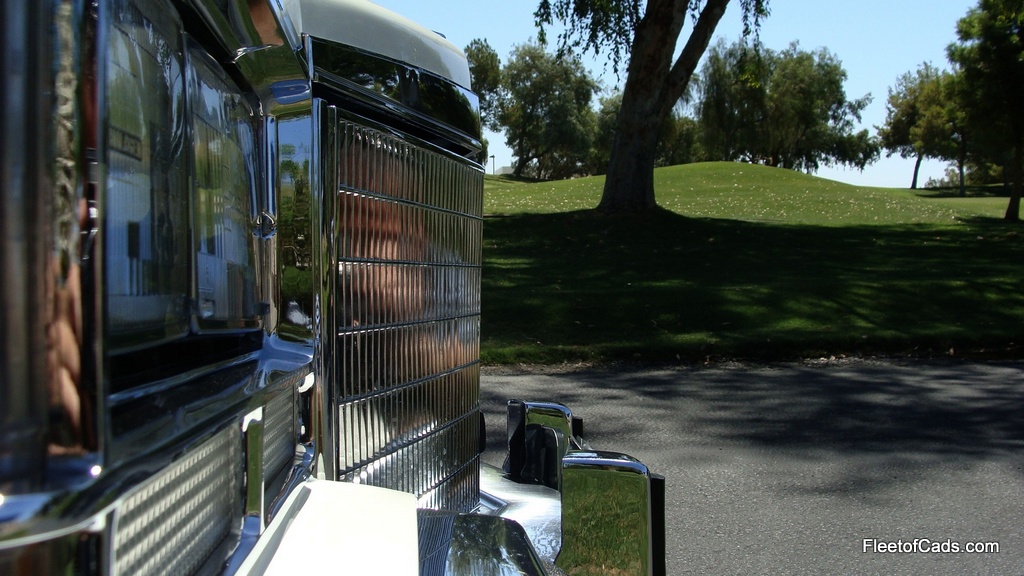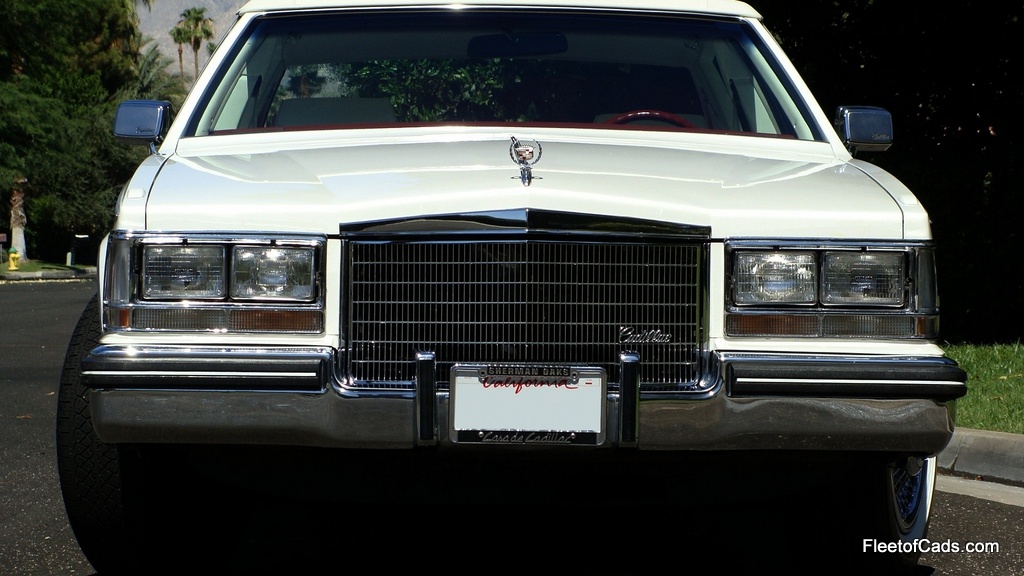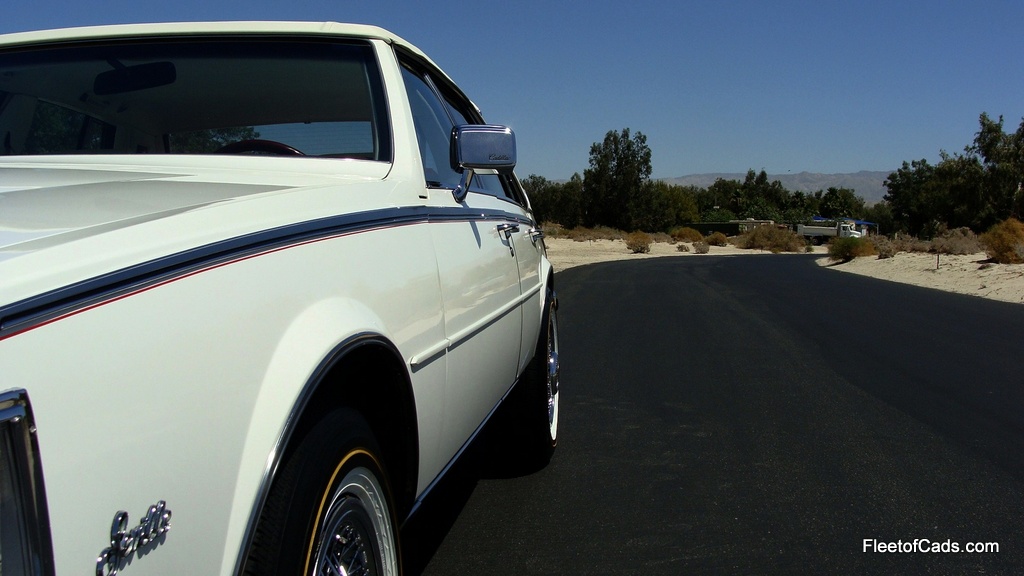 The body is laser straight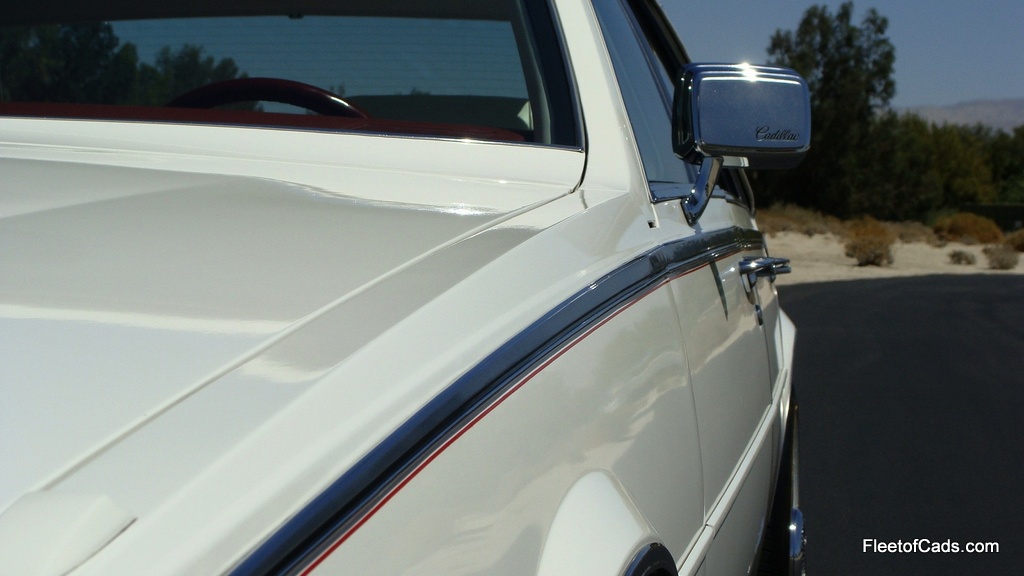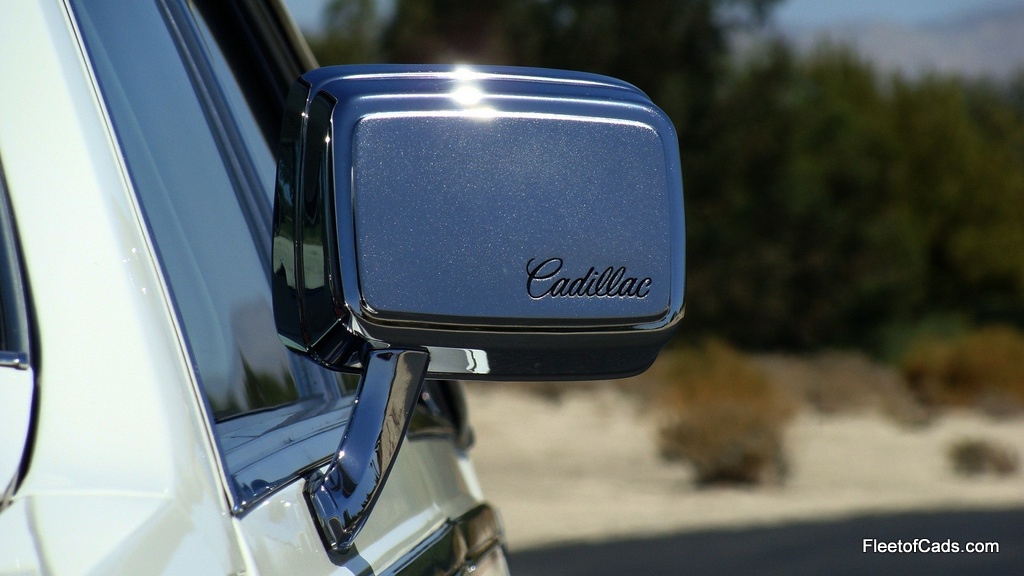 This Cadillac is hand waxed at least once a month.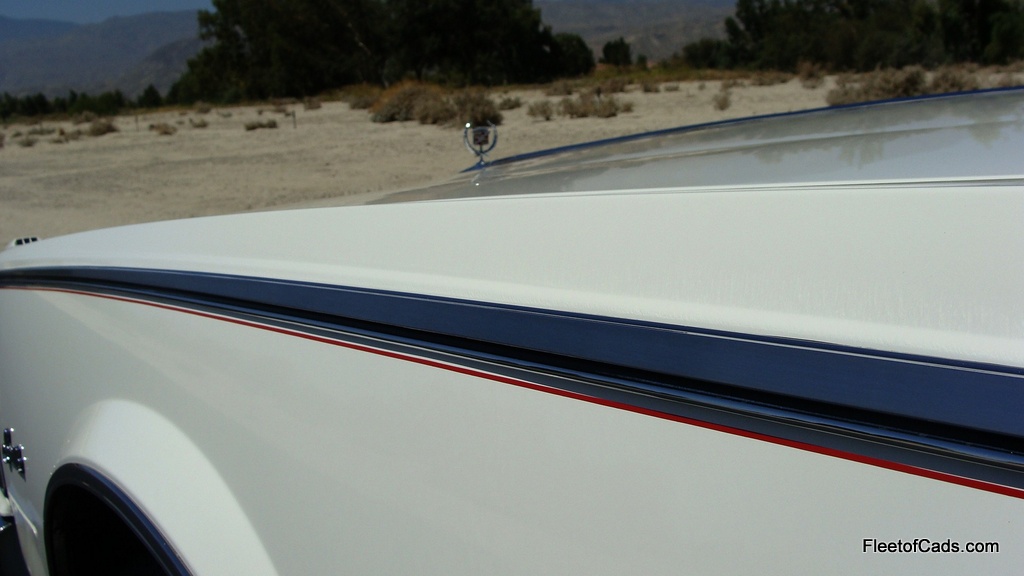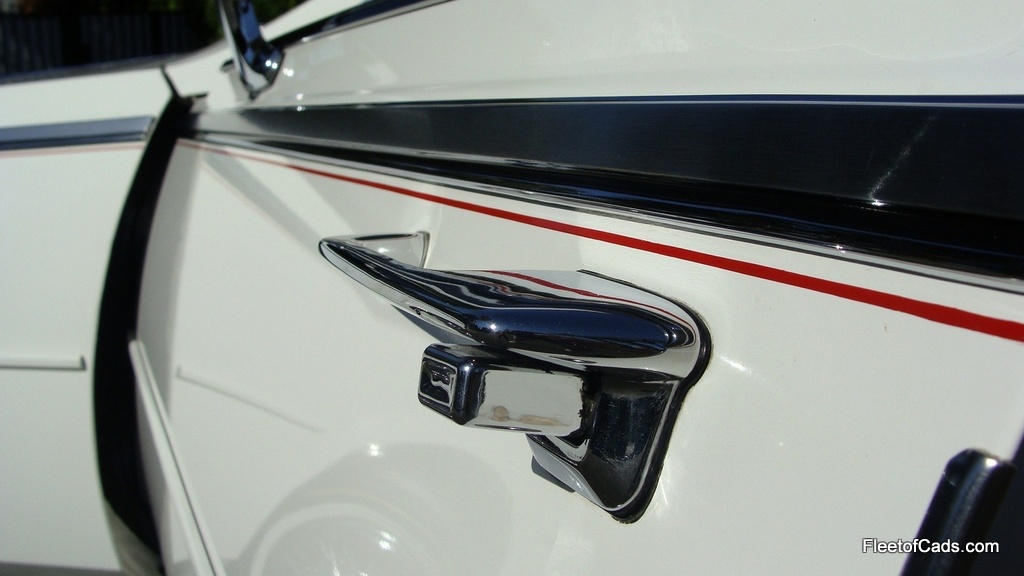 Factory paint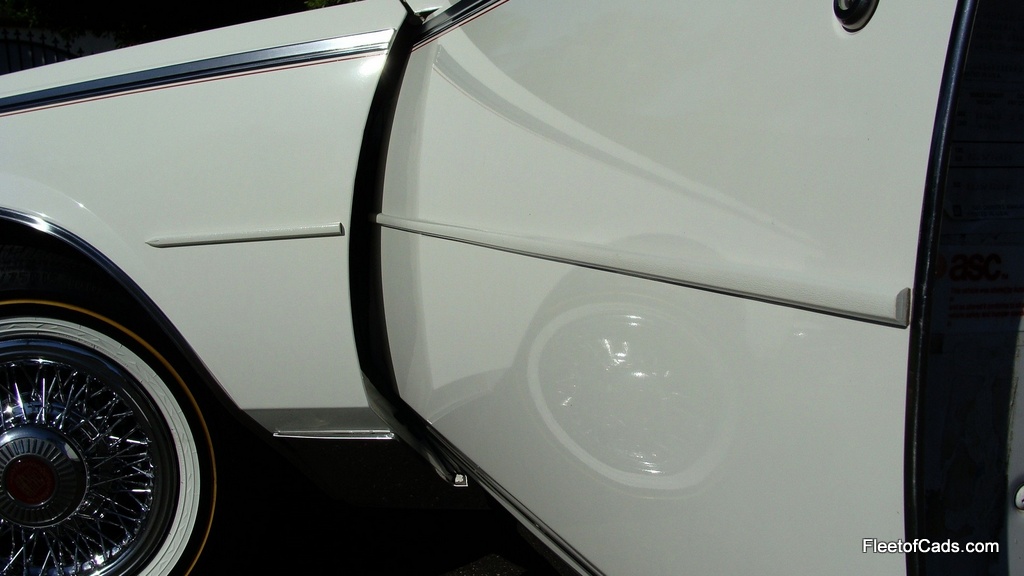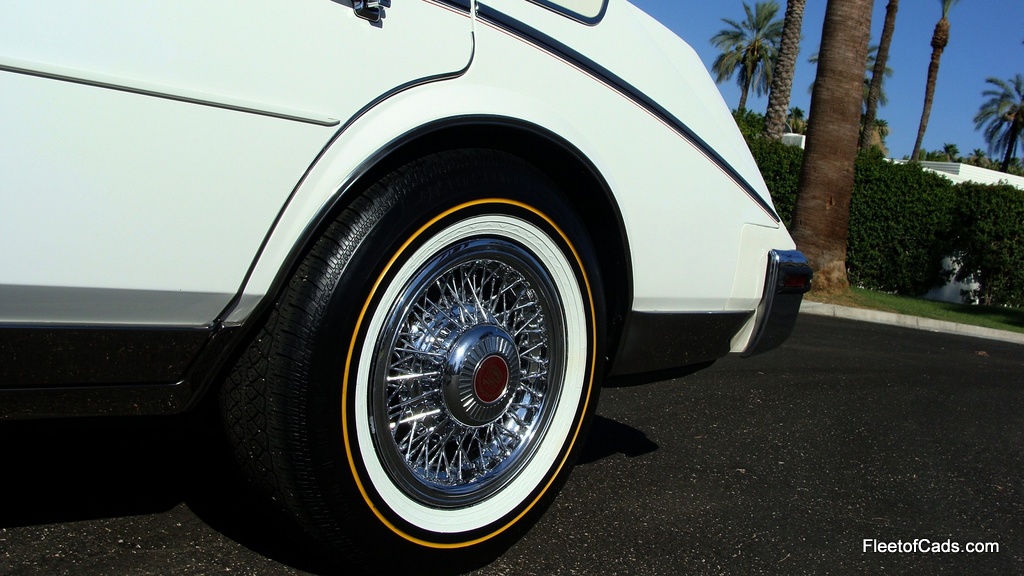 This Cadillac has always been collector owned. It is stored in a climate controlled garage under a cover.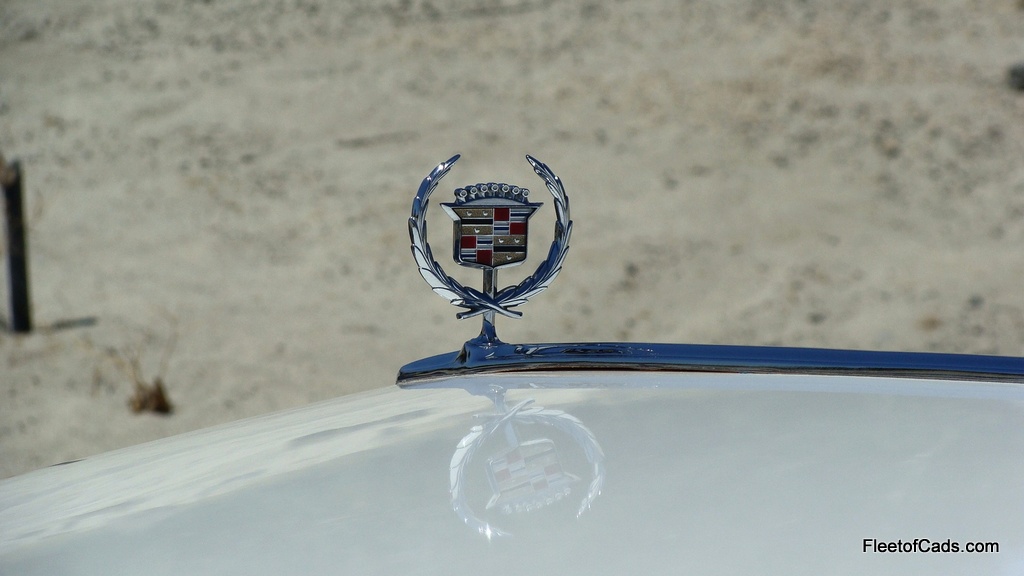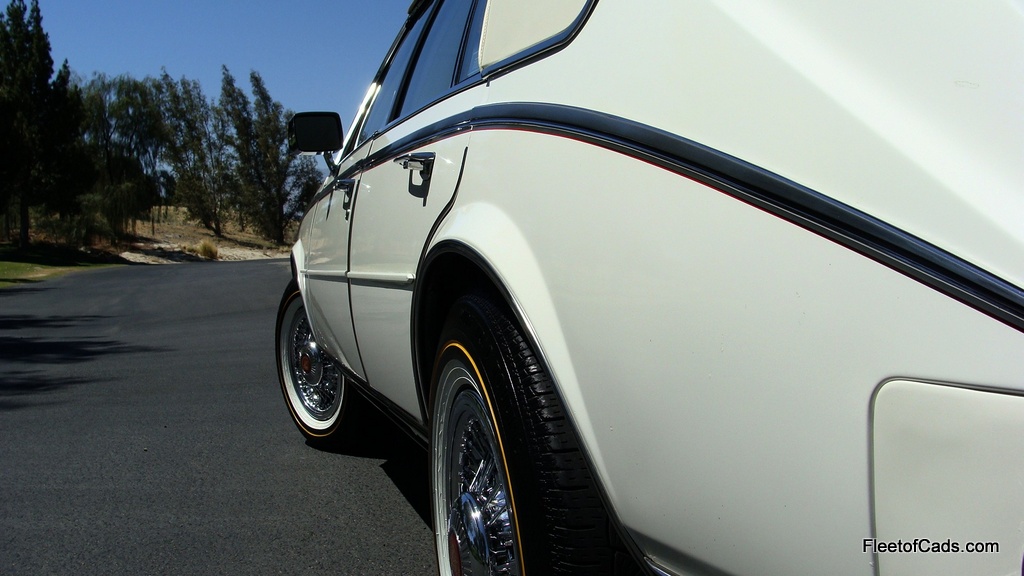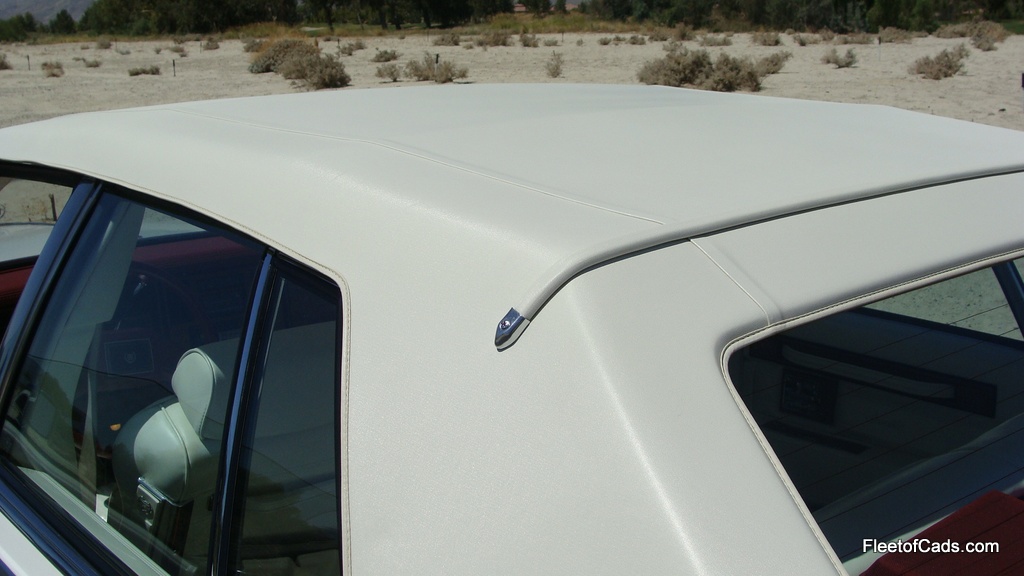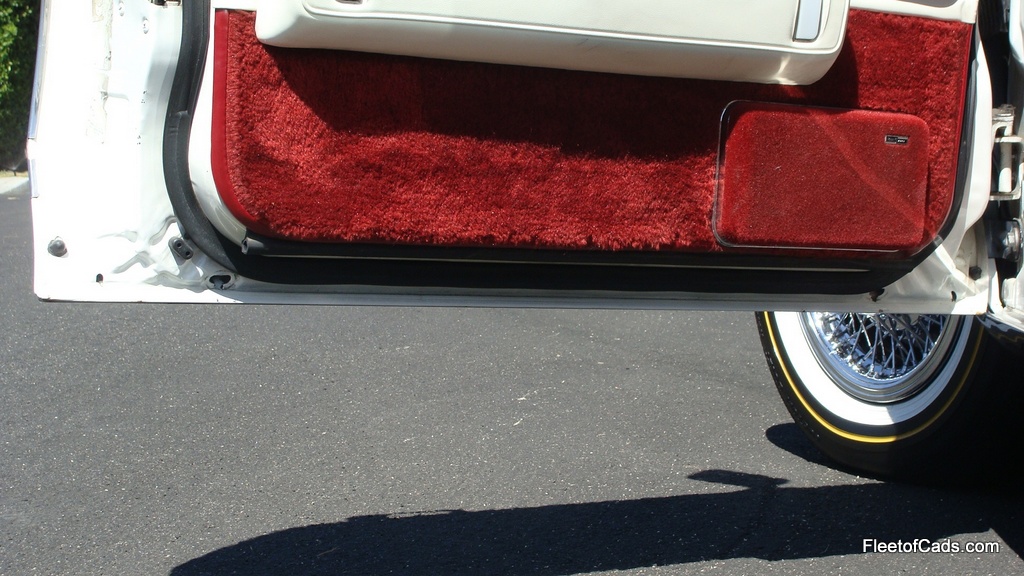 Clean rust free door jambs all the way around.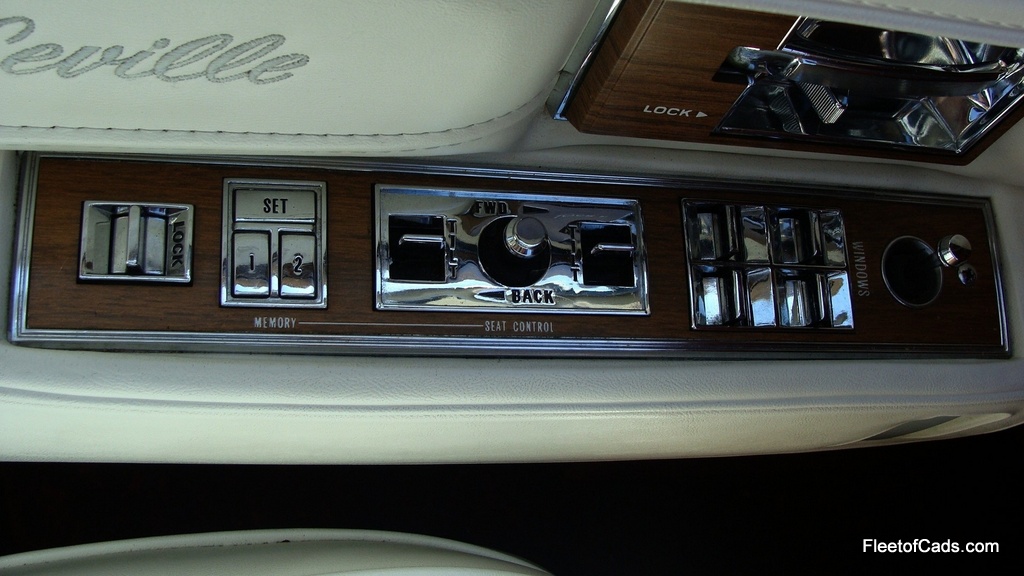 Memory seat. Rare to see that option on a Seville.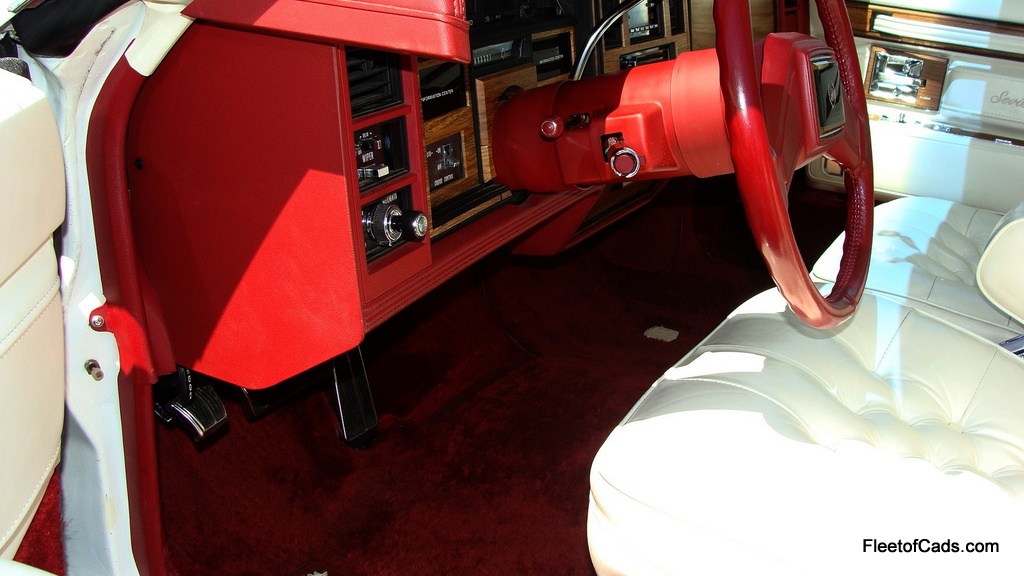 The original floor mats are all there and in excellent condition.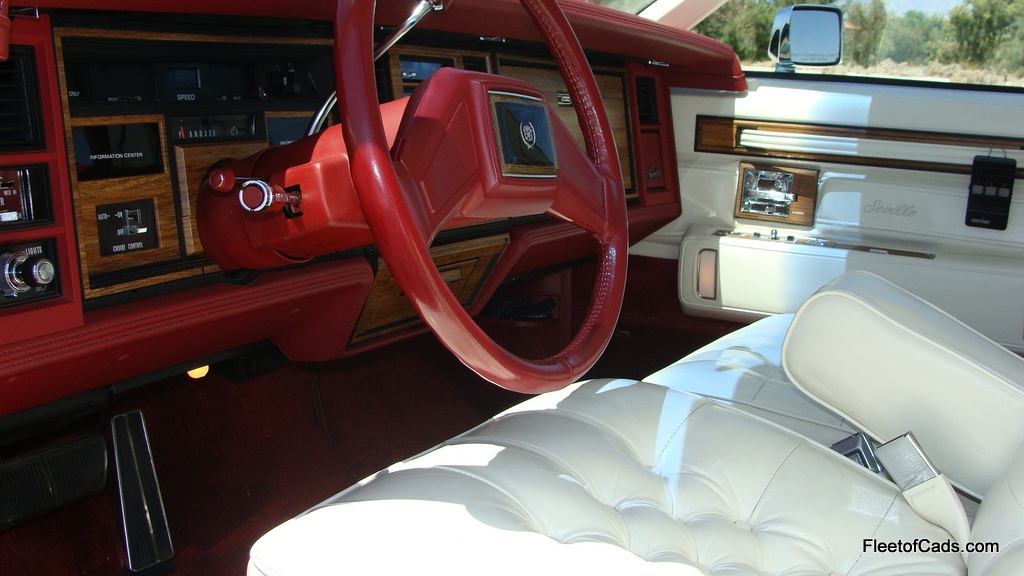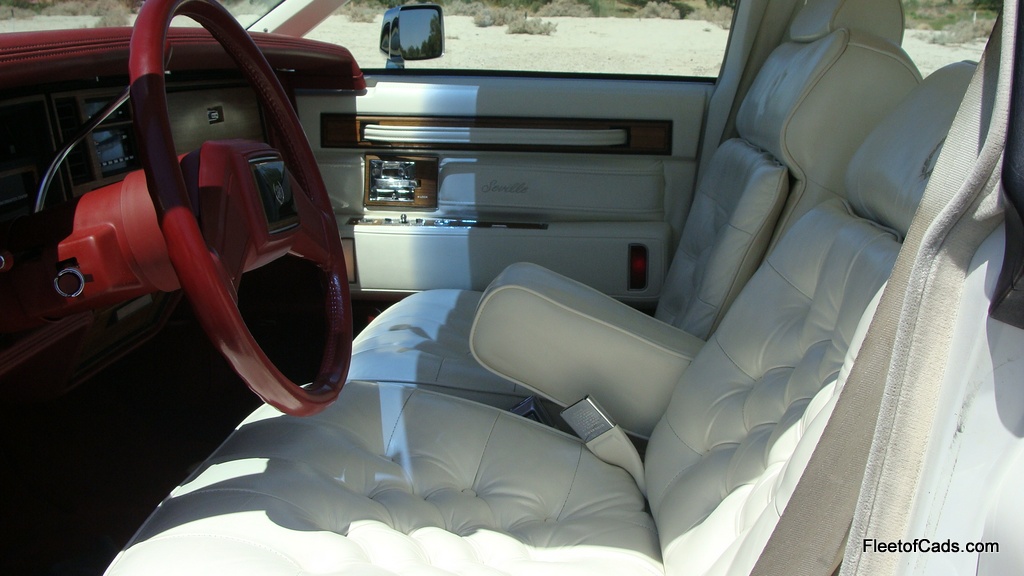 Like riding on a cloud!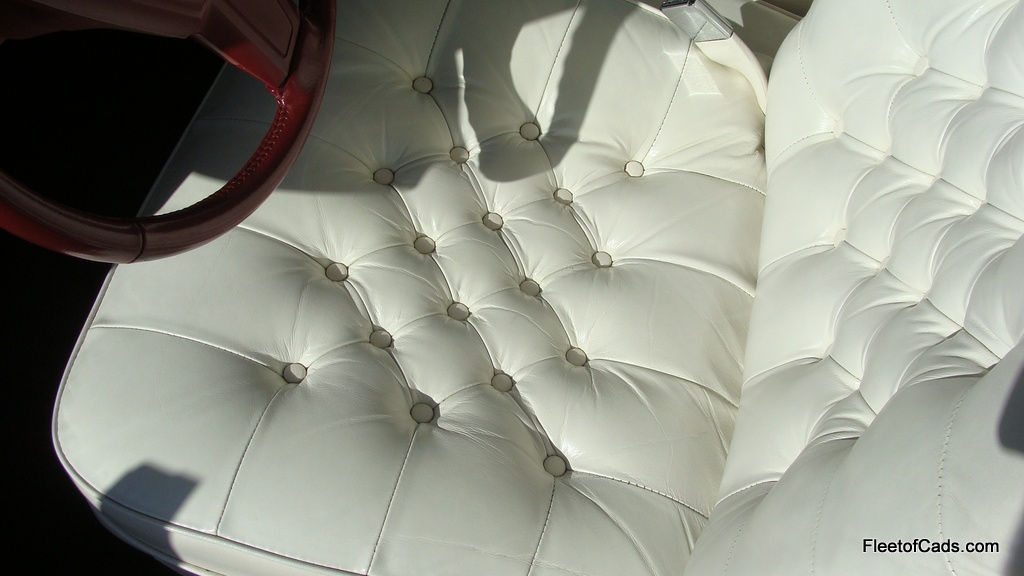 Above and below are close-ups of the driver seat leather and says so much about the superior condition of this Cadillac.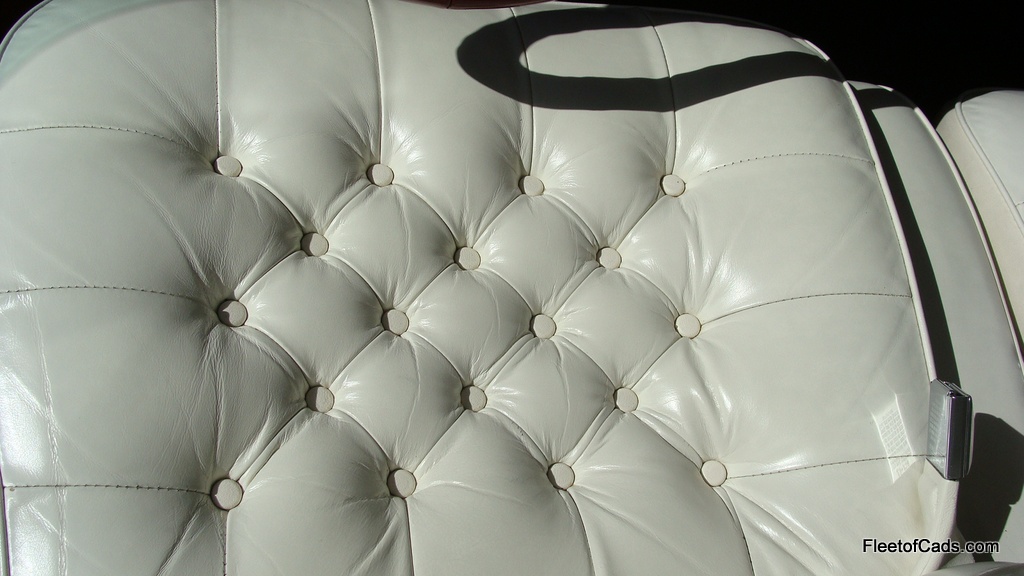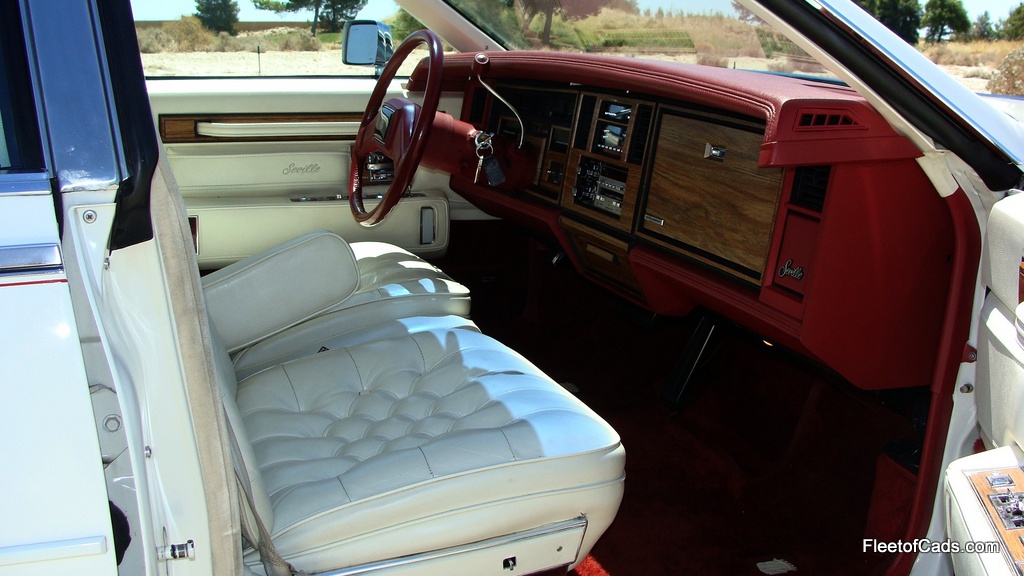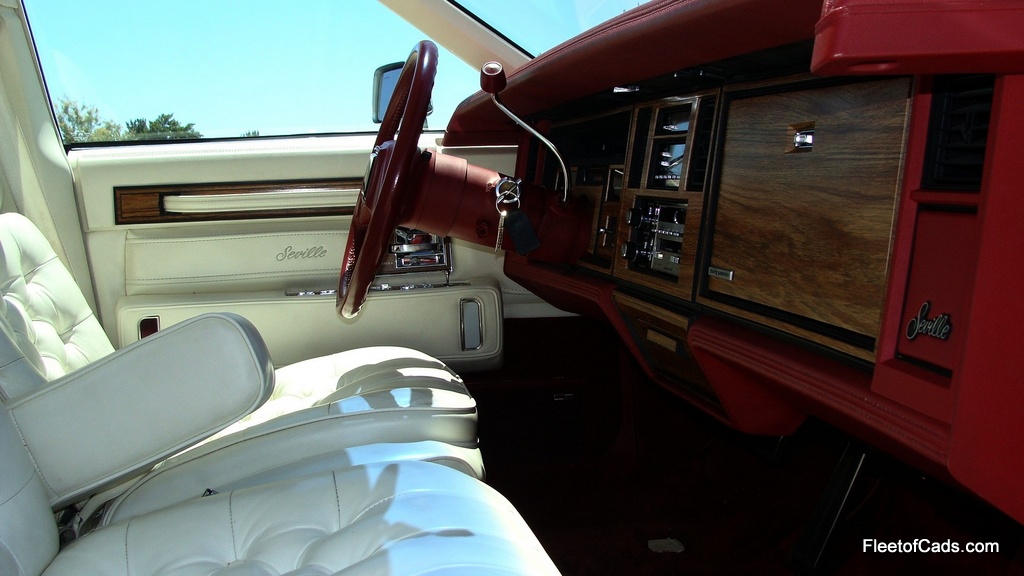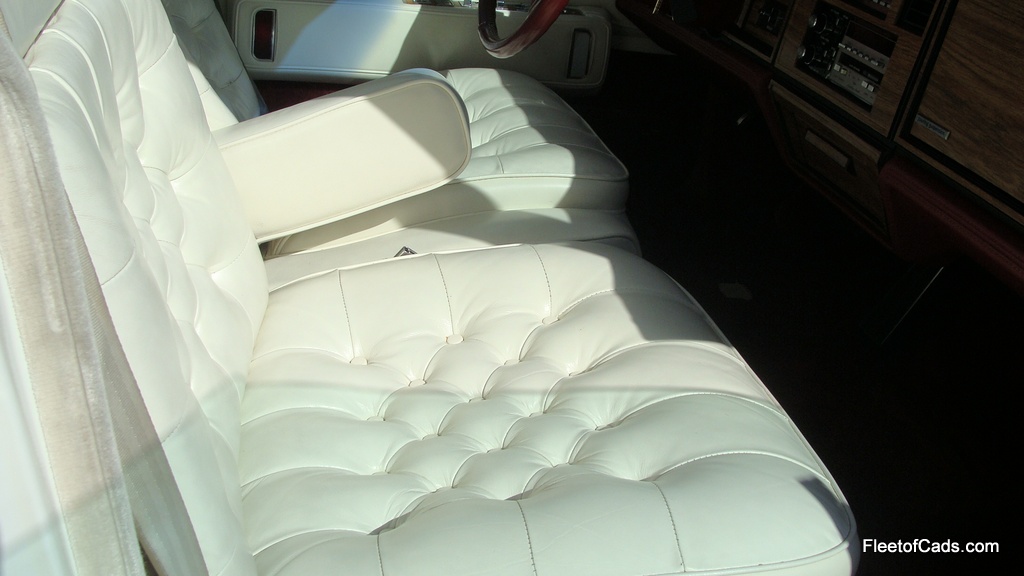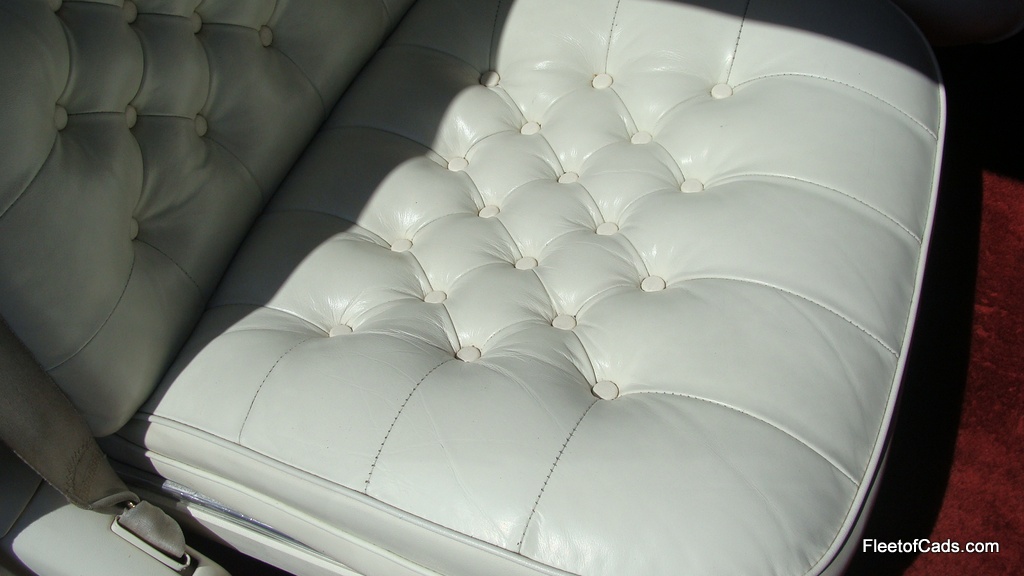 Passenger seat leather AMAZING!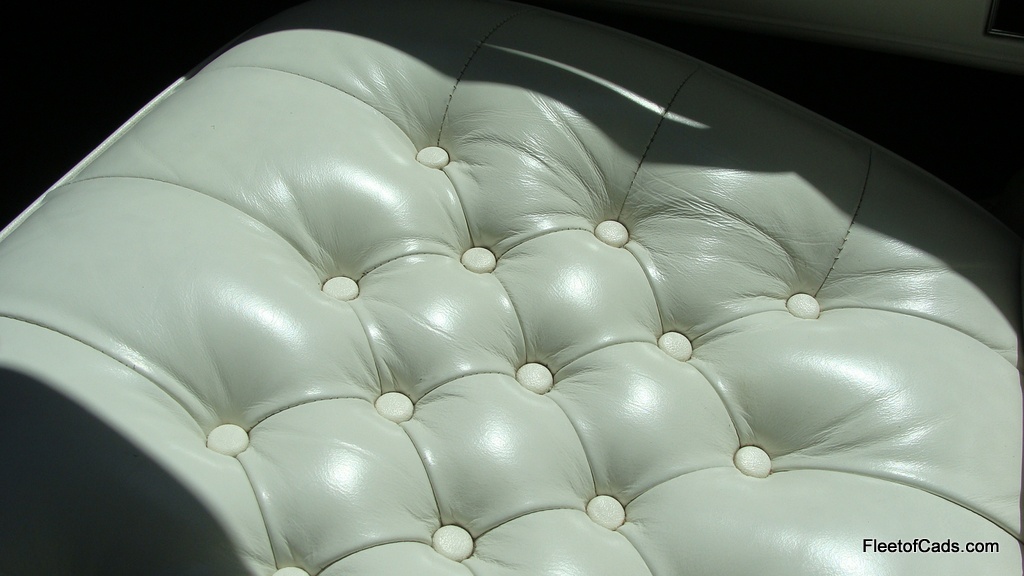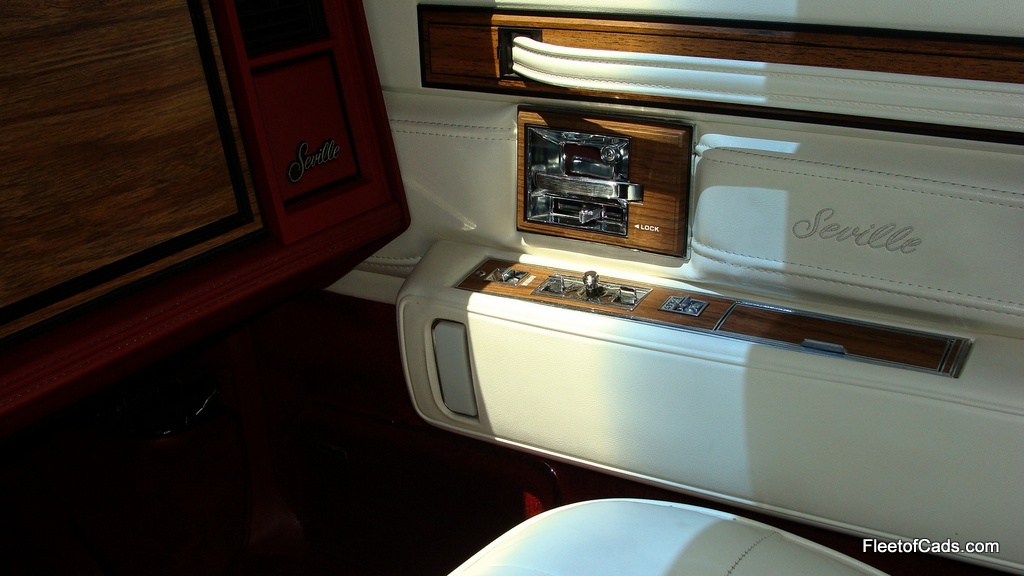 All door panels are free of cracks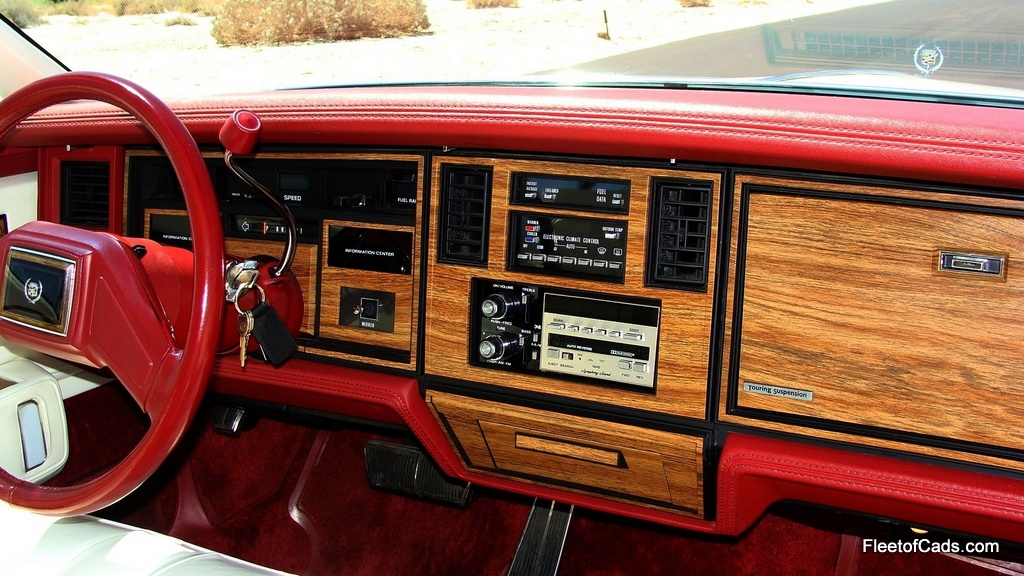 Perfect dash, no cracks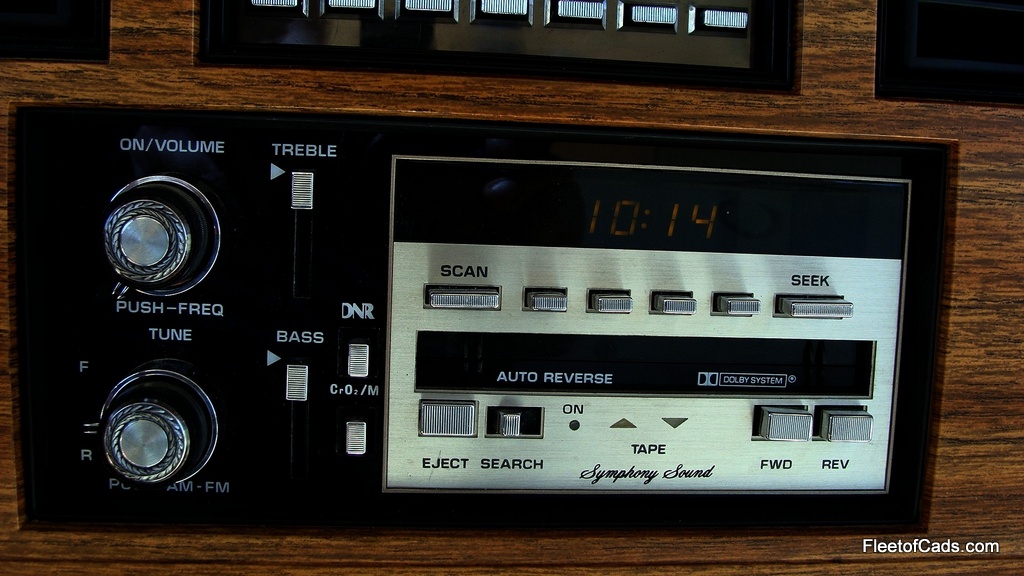 Factory Bose stereo system sounds terrific. Cassette player works as new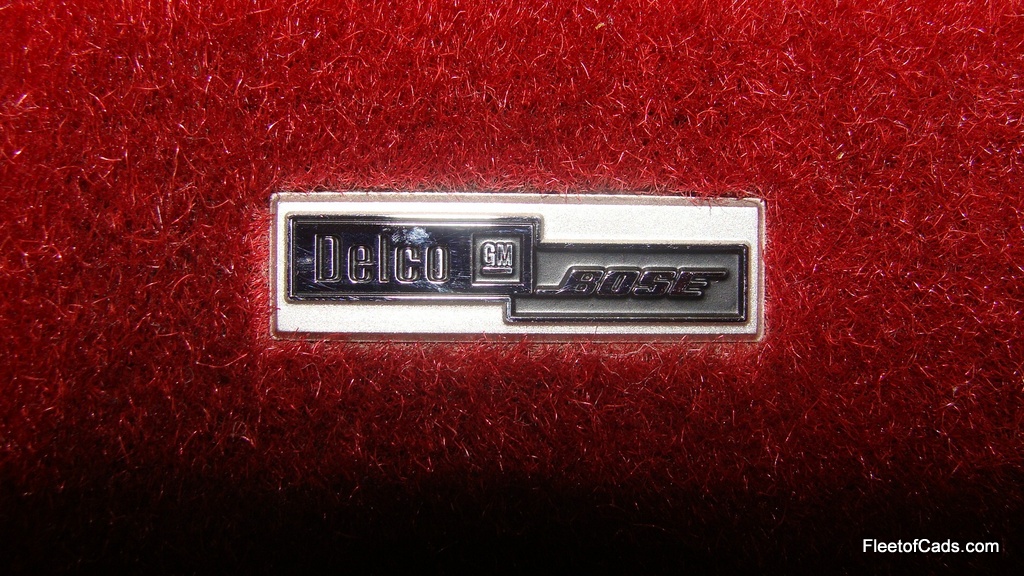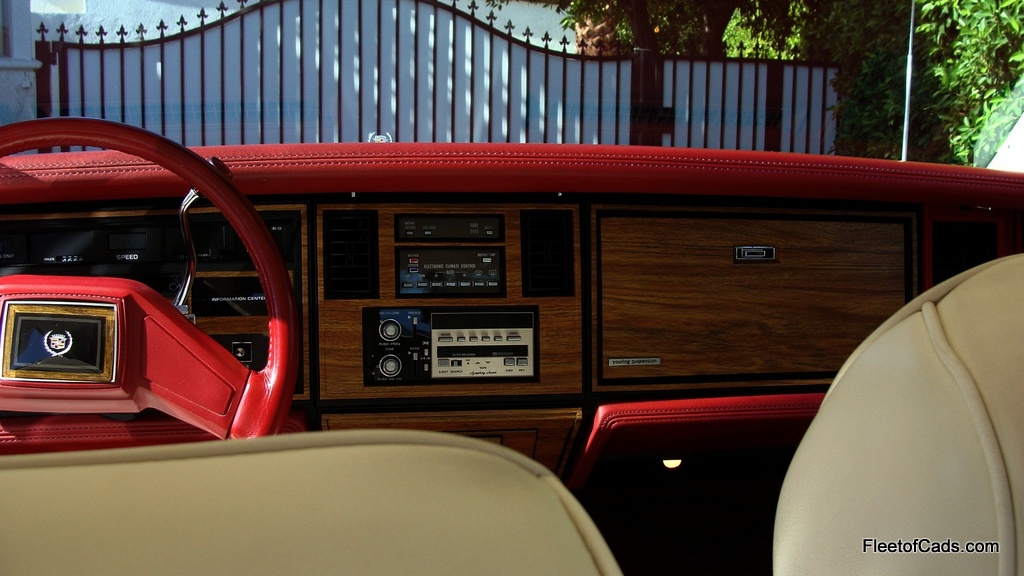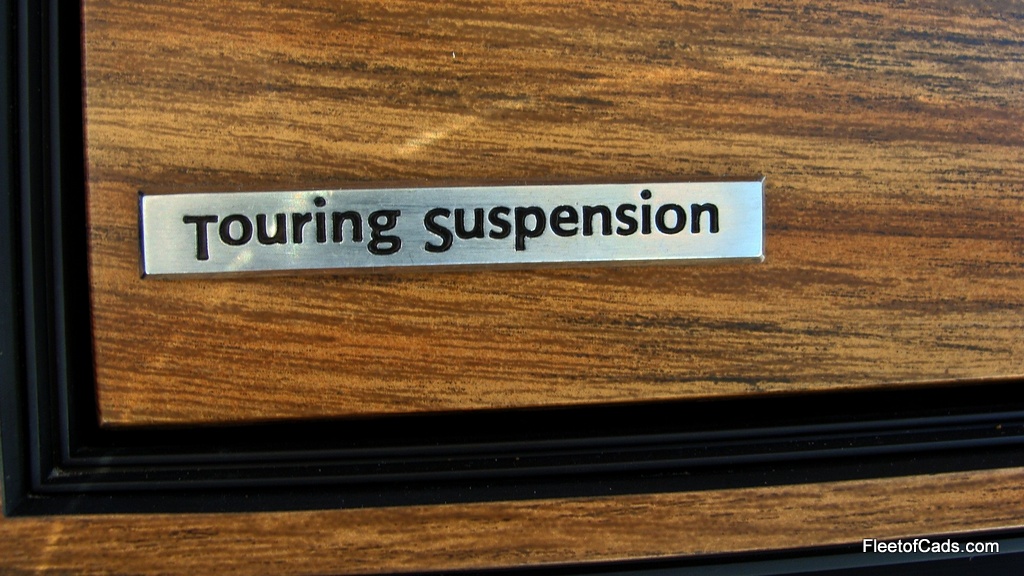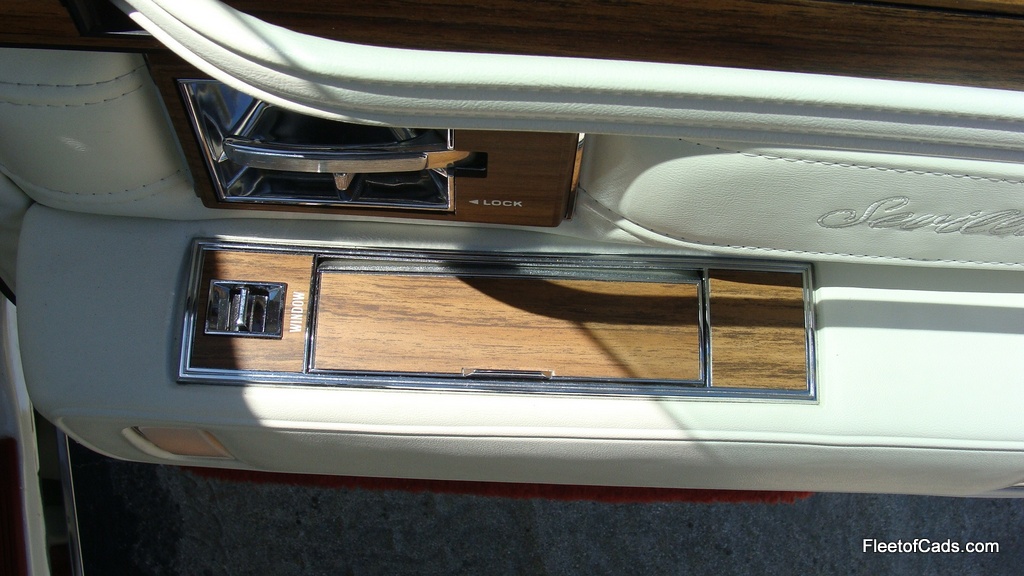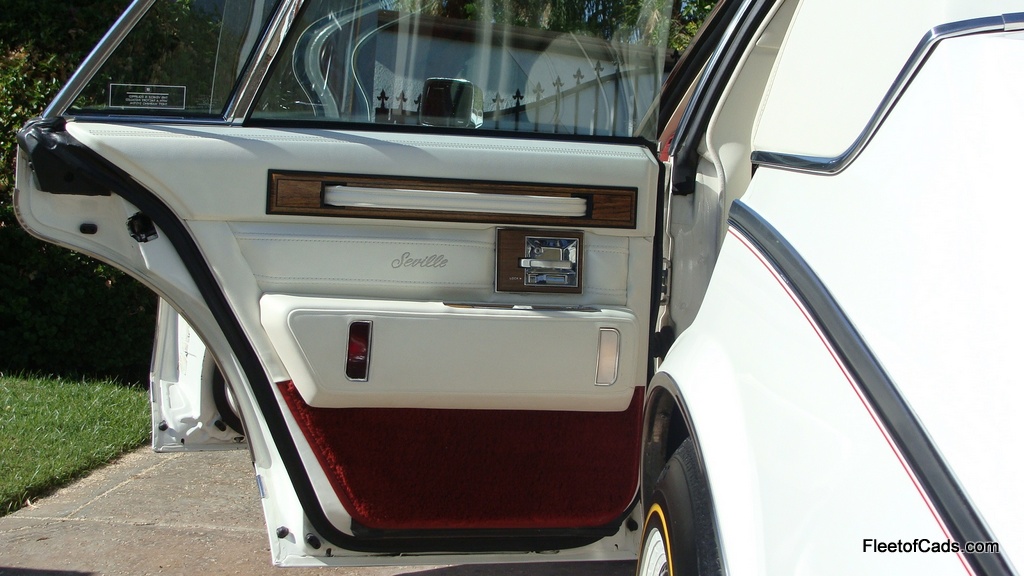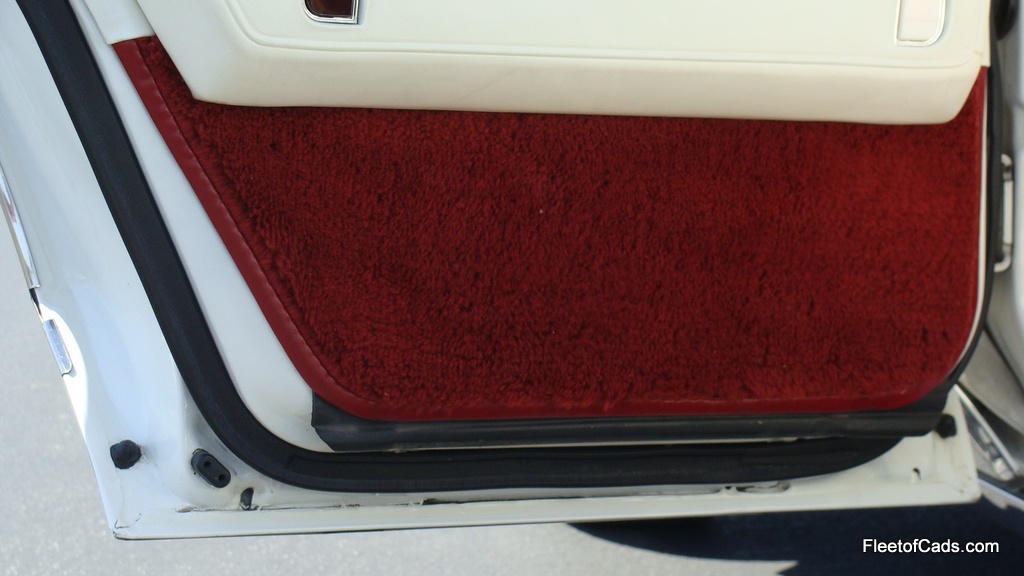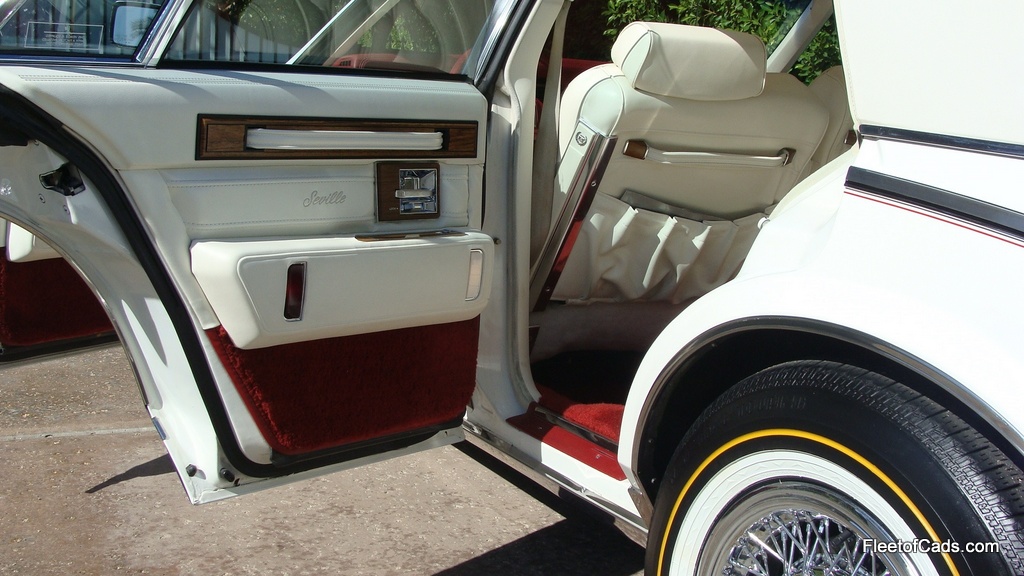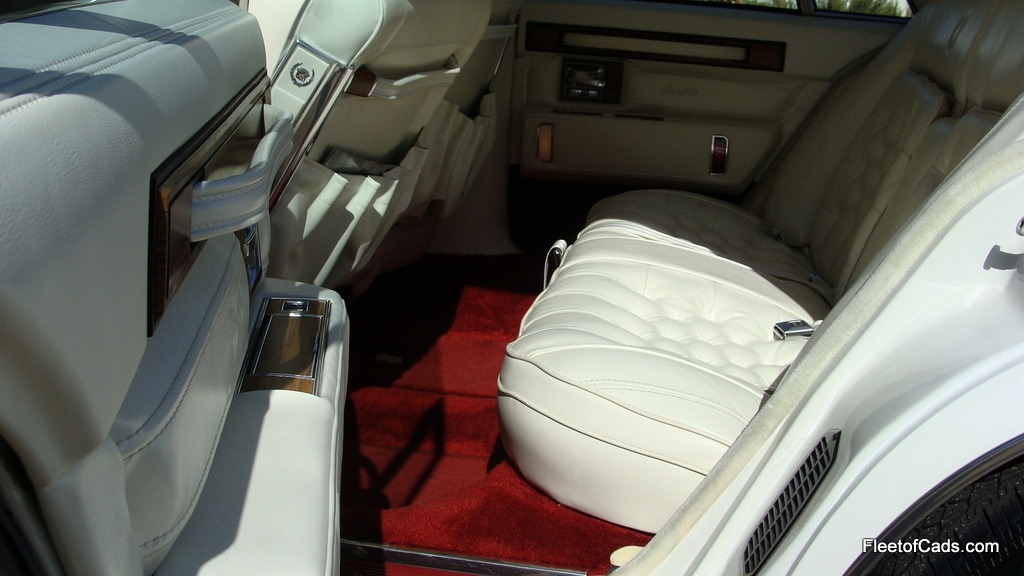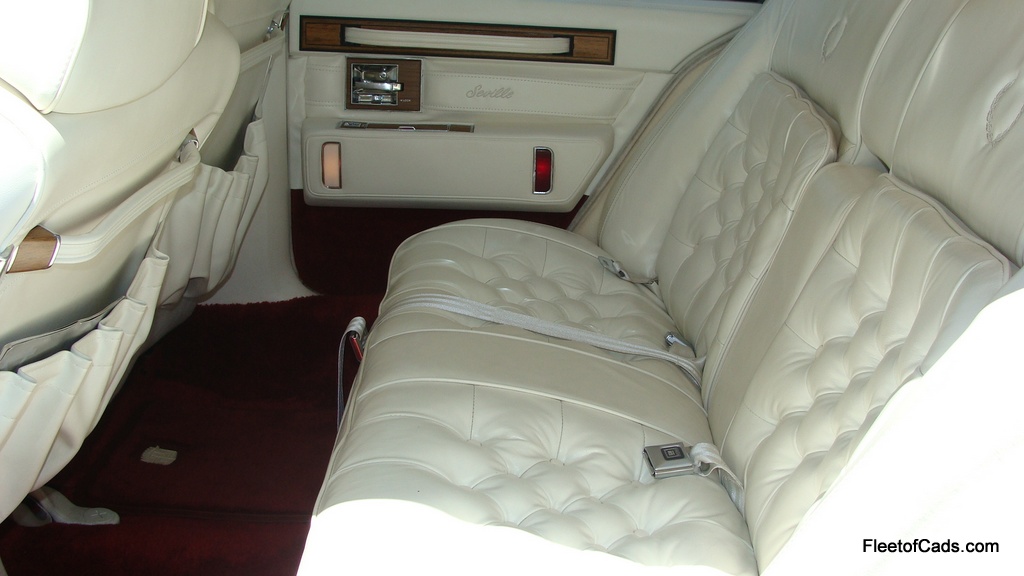 The leather in this car is near perfect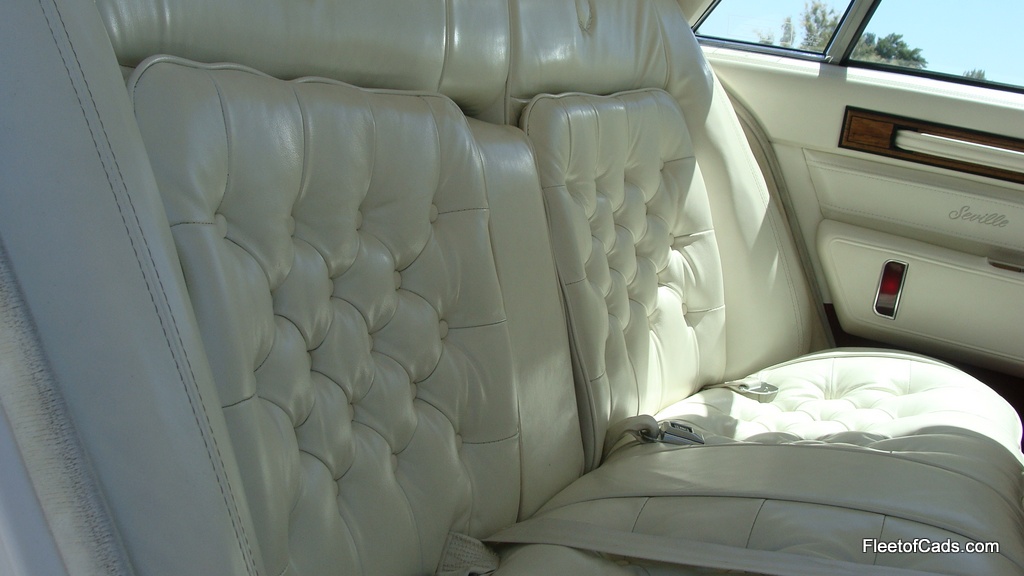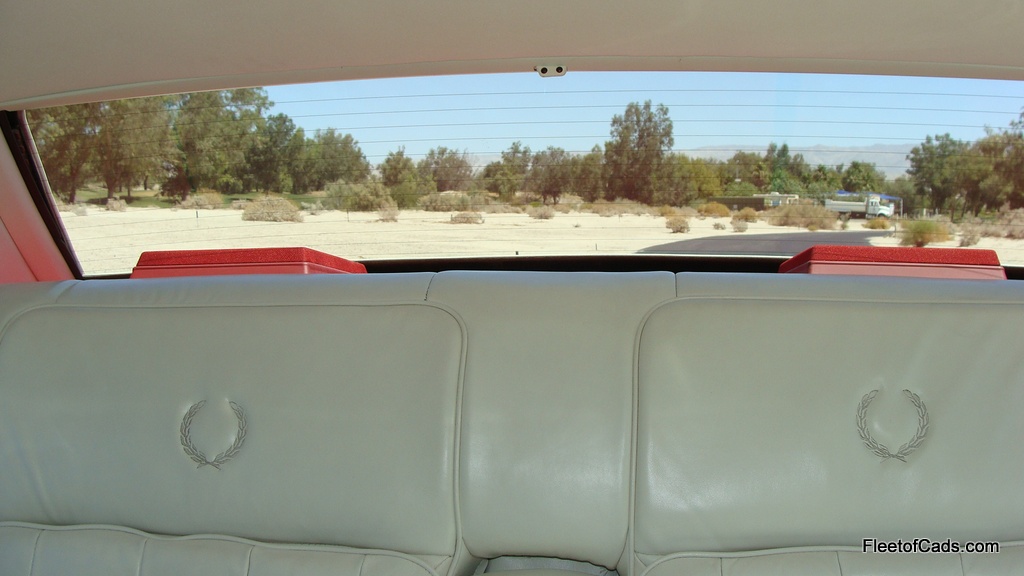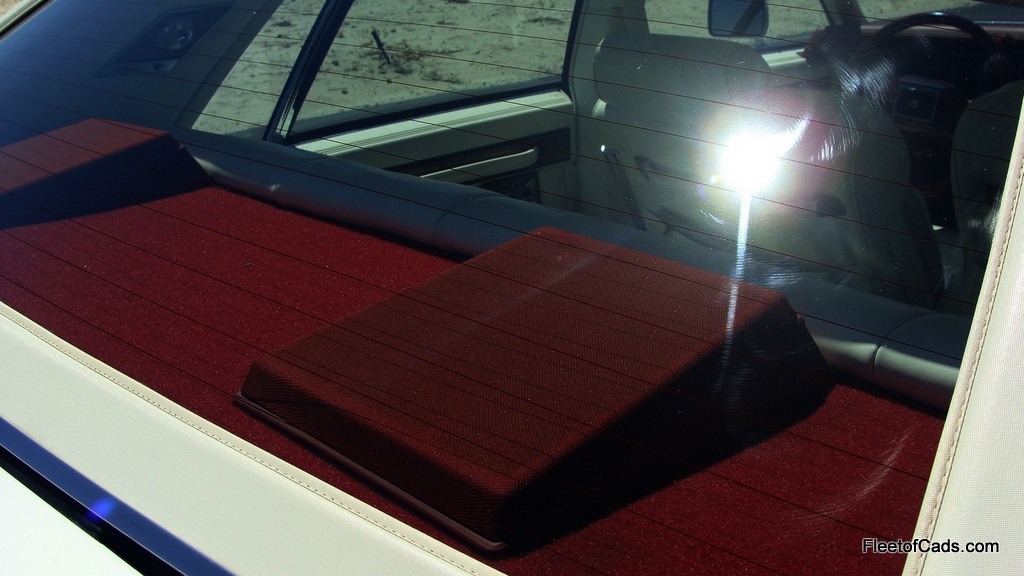 The large Bose speakers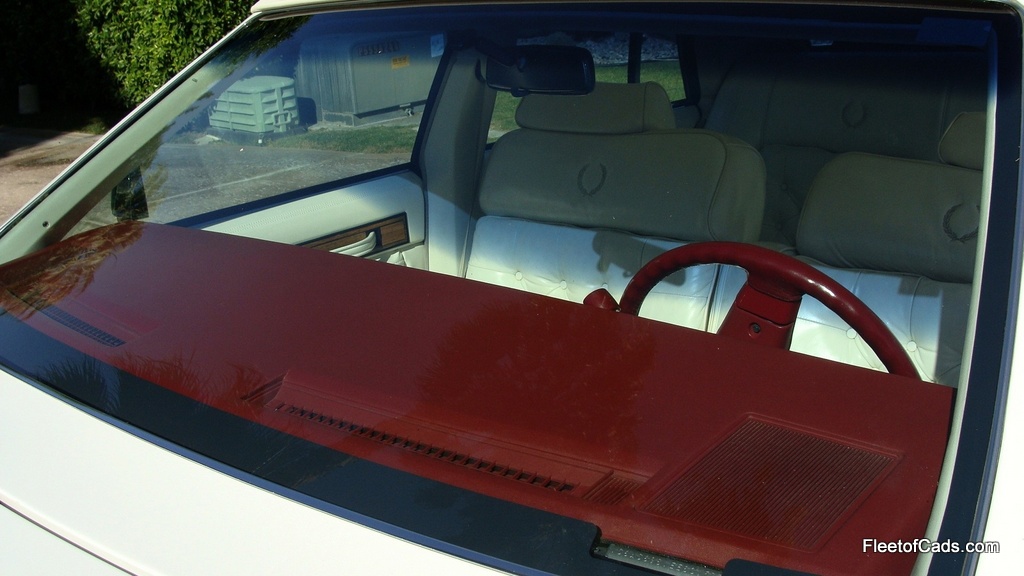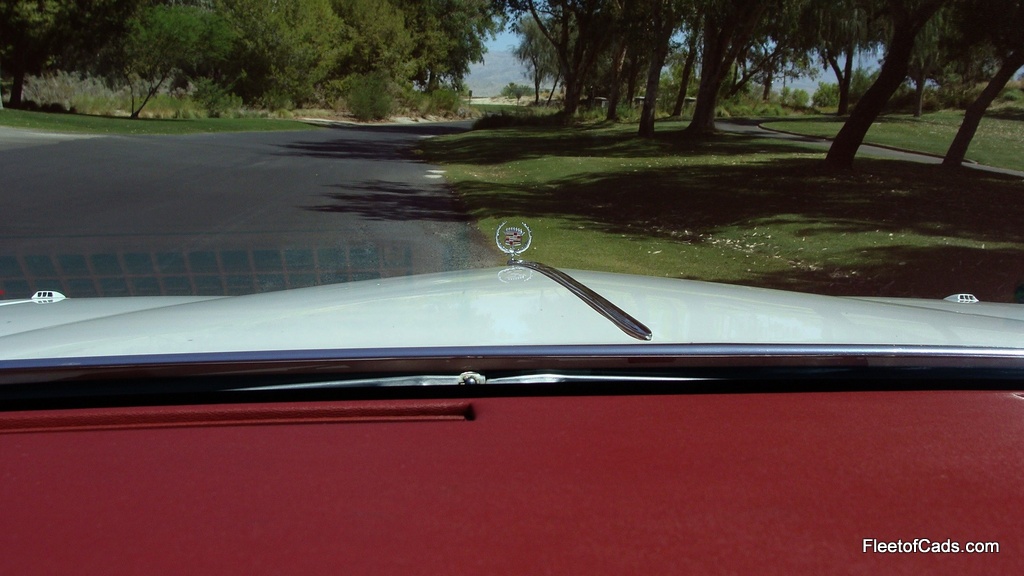 Such a great view looking over the hood of a classic Cadillac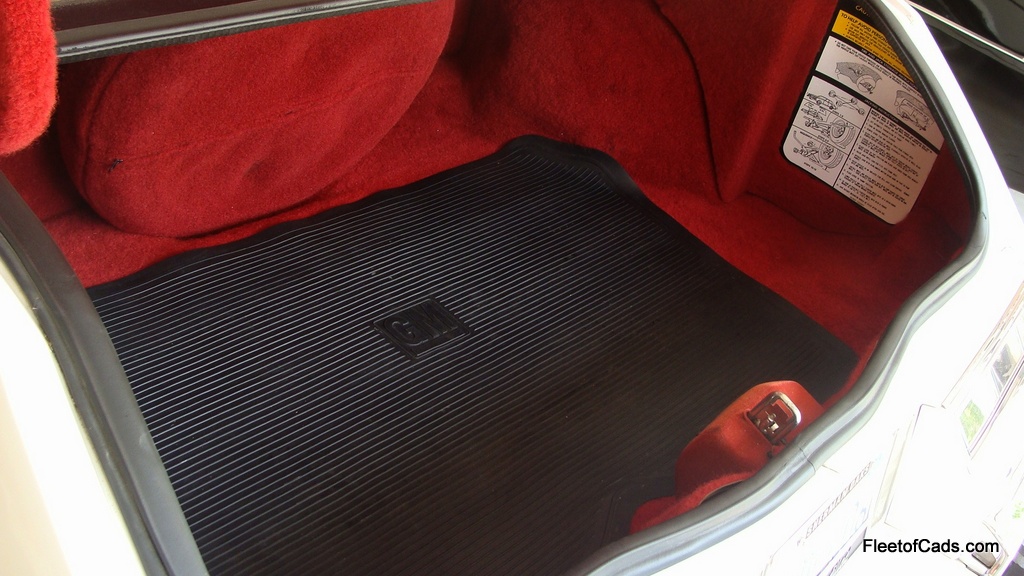 All carpets are free of stains. Original rubber trunk mat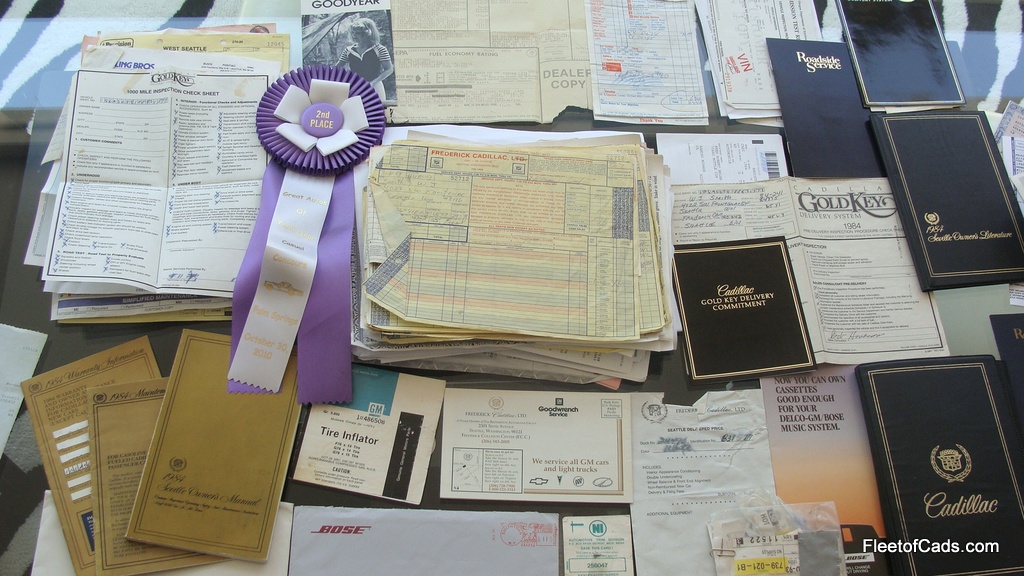 This Cadillac has all of it's original books and all maintenance records since new, including it's original window sticker. Always serviced at the Cadillac dealer. It was in a car show a couple of years ago and lost 1st place by one point to a 1988 Rolls Royce Corniche :(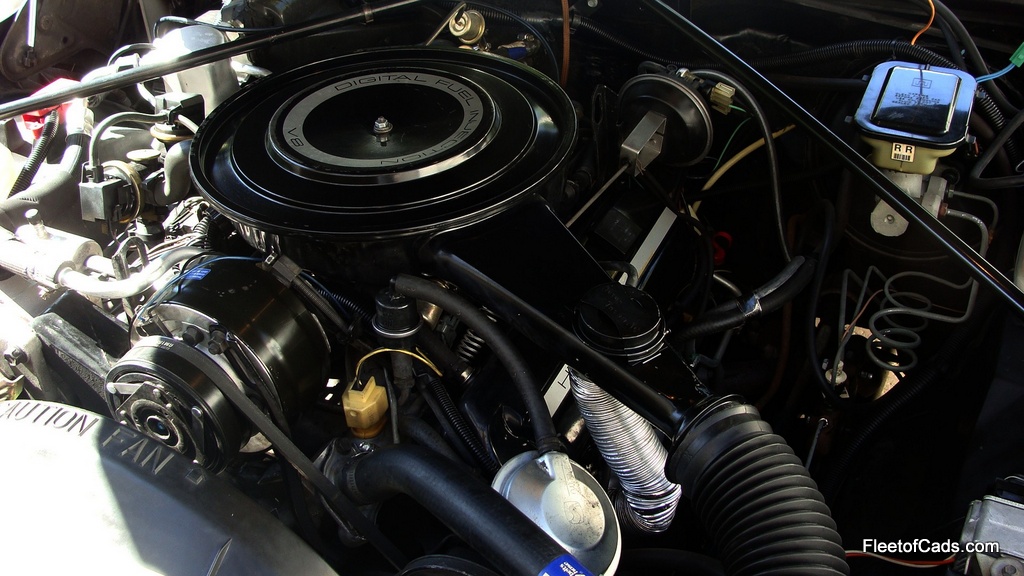 New ice cold air conditioning, belts, hoses and battery. Freshly tuned and fresh oil change. I would drive this Seville anywhere.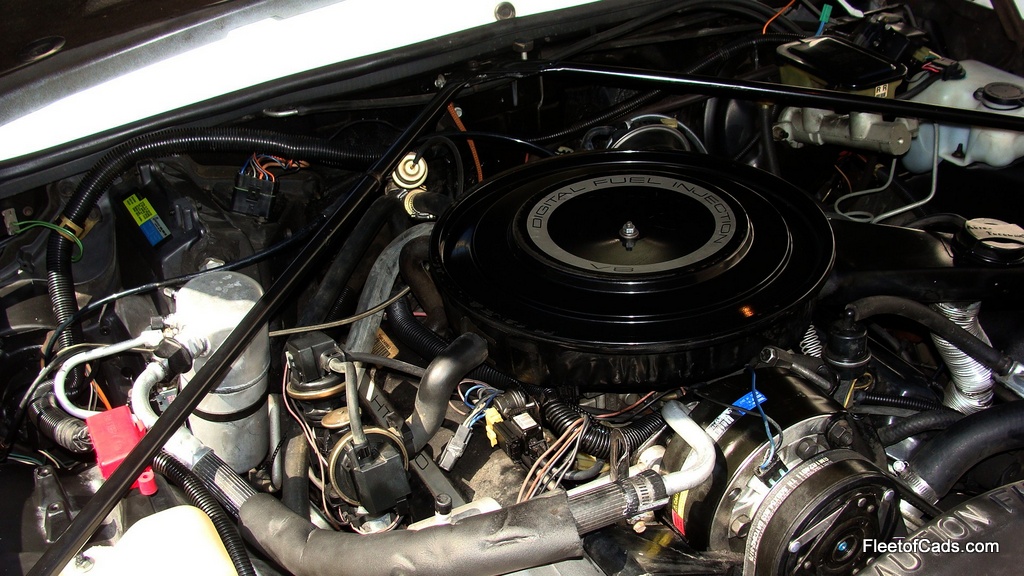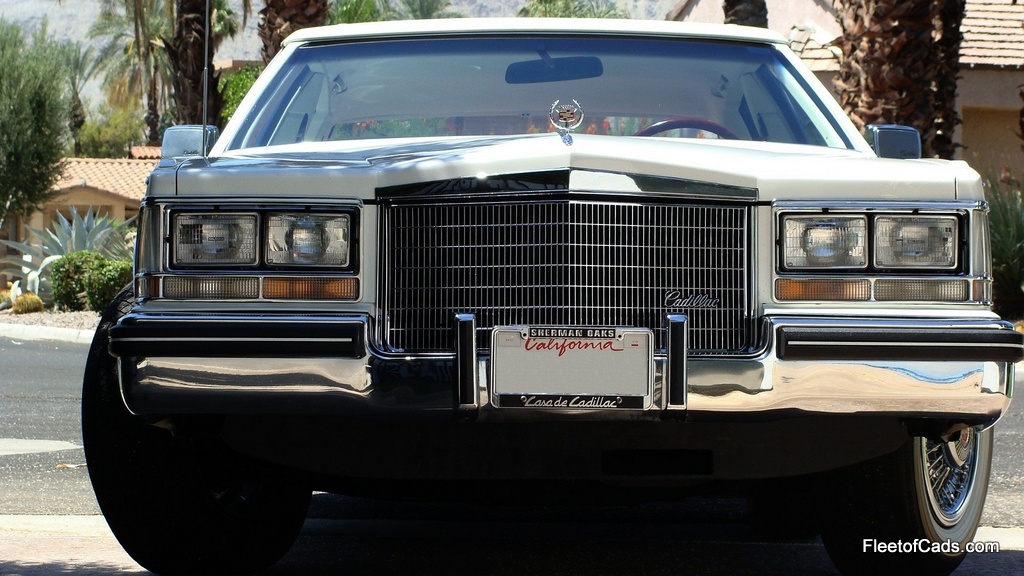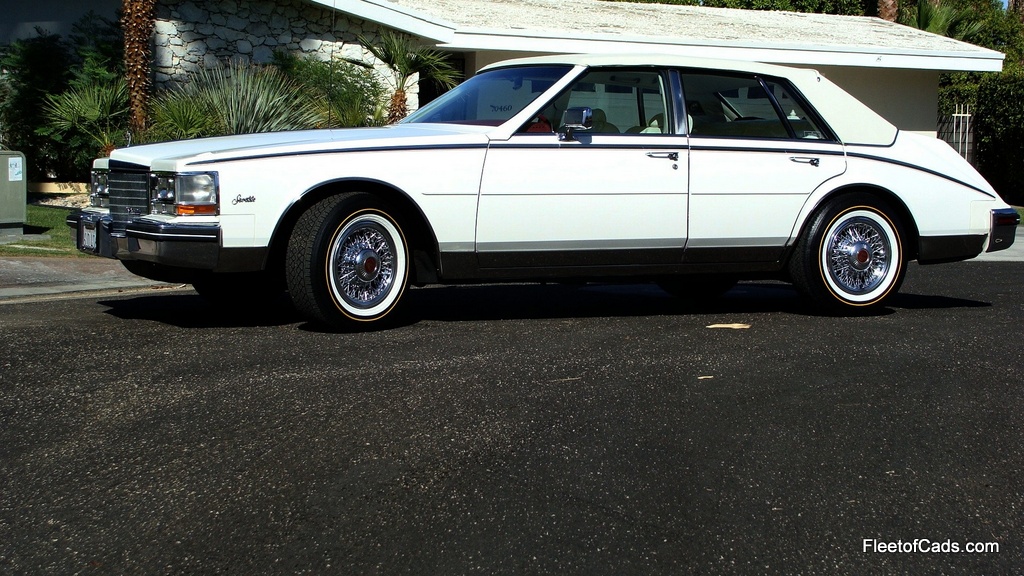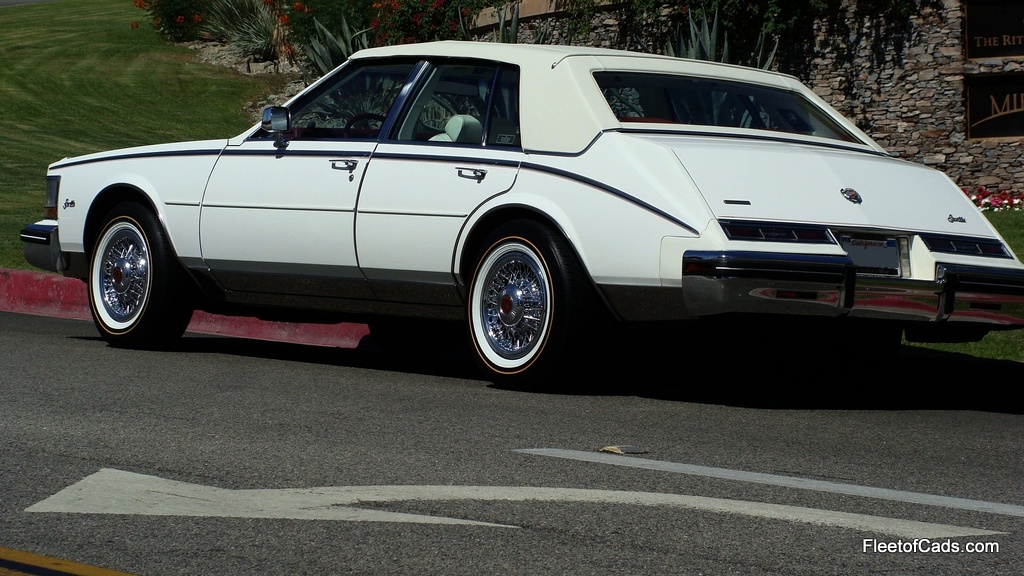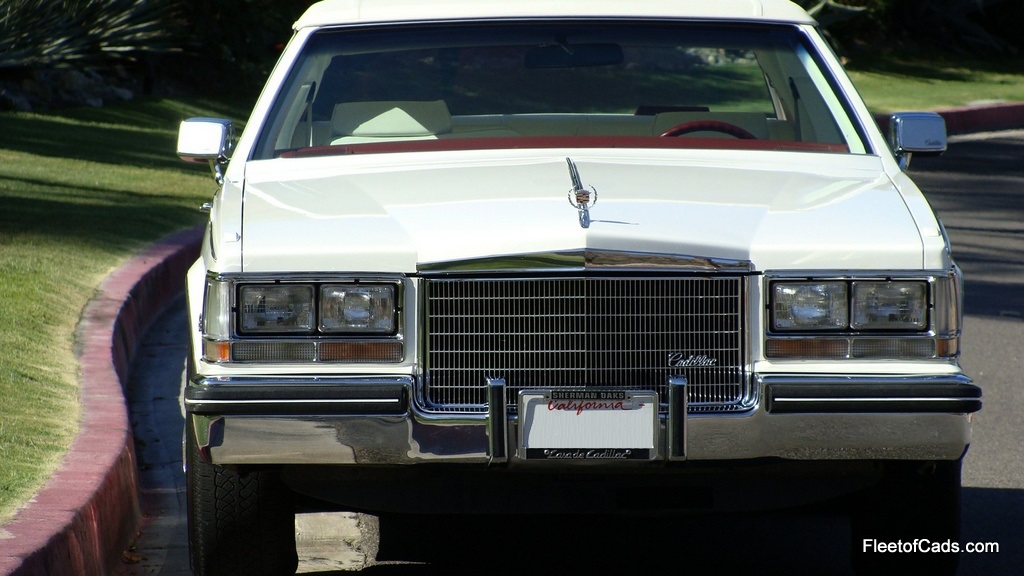 CLICK HERE for FLEETOFCADS HOME PAGE