Please "Like" Fleetofcads on Facebook!
1985 Cadillac Eldorado Biarritz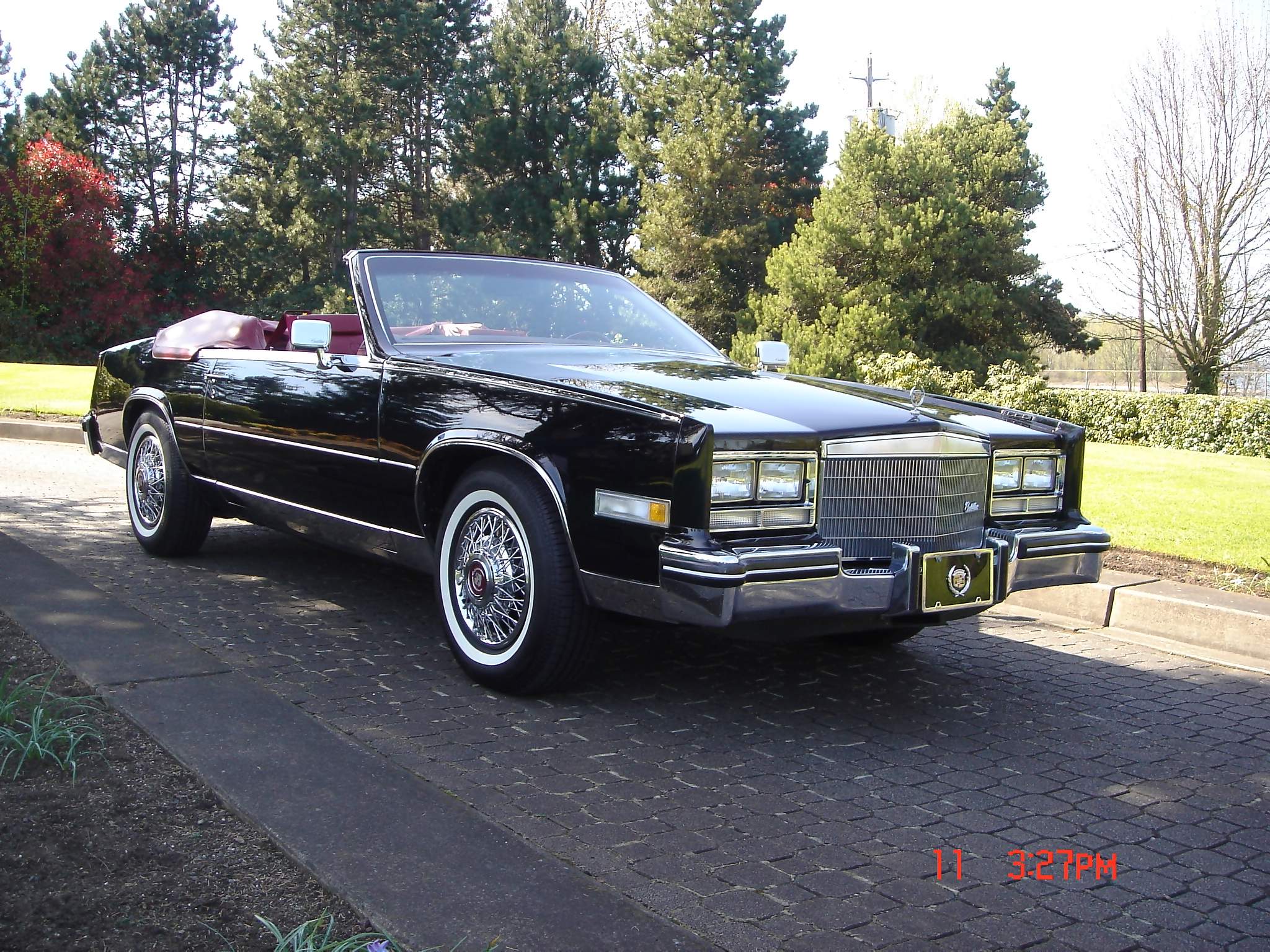 .
.
1985 Cadillac Eldorado Biarritz Convertible. This Eldo has the rare black with carmine red leather interior. Of the two years that Cadillac made this magnificant body(84-85), there was only around 200 produced in black, and ONLY in 1985! Aside from the low miles(58K) and its pristine condition, the fact of the low production color makes this Eldo amongst the rarest of the rare. This sharp Eldo spent its entire life covered and in a climate controlled garage in California. West coast cars are generally the best when it comes to low risk of rust, not to mention how this one has been babied. The radio has been replaced with a state of the art stereo. Not my doings and I have the original that will probably go back in this car one of these days.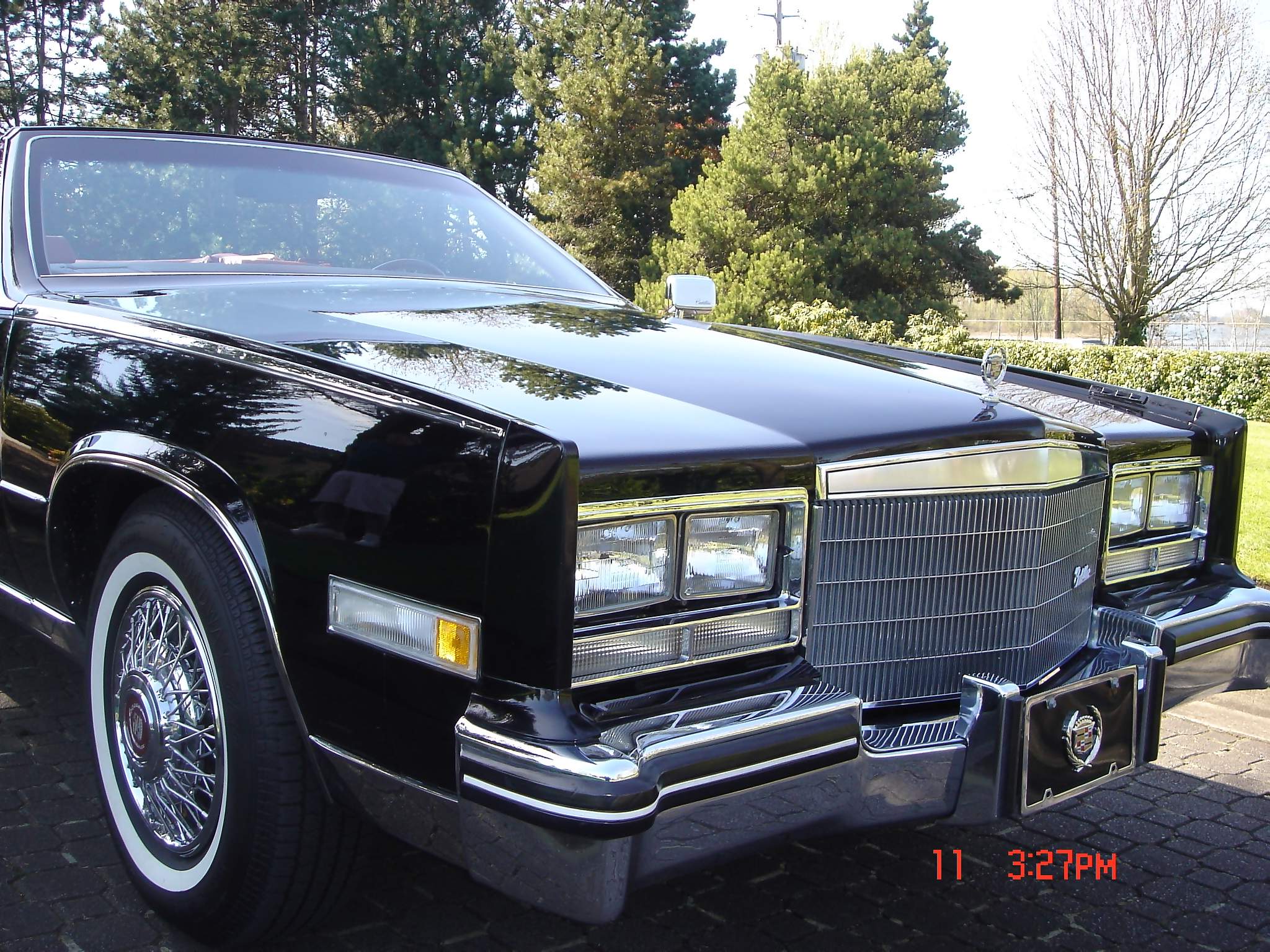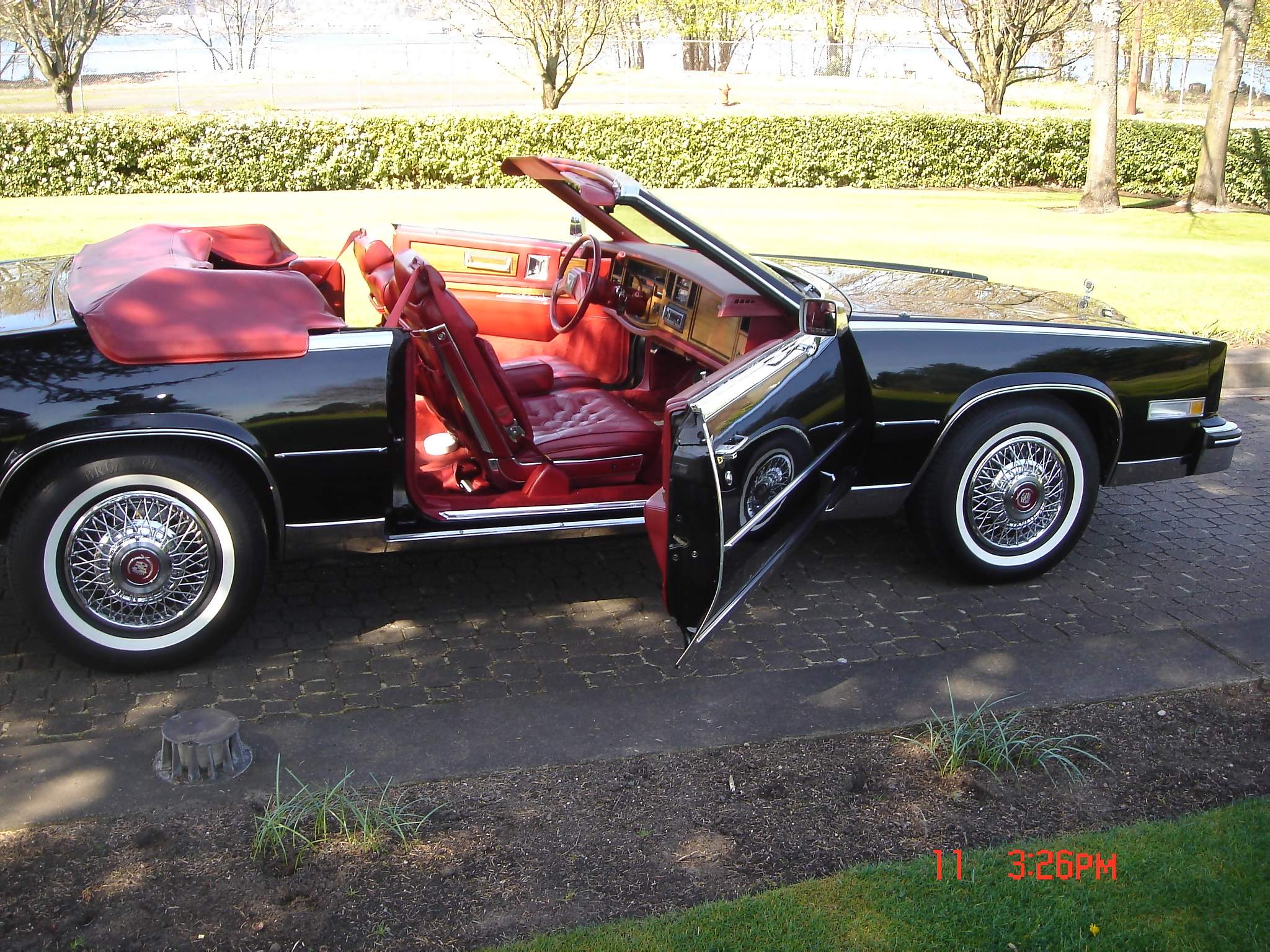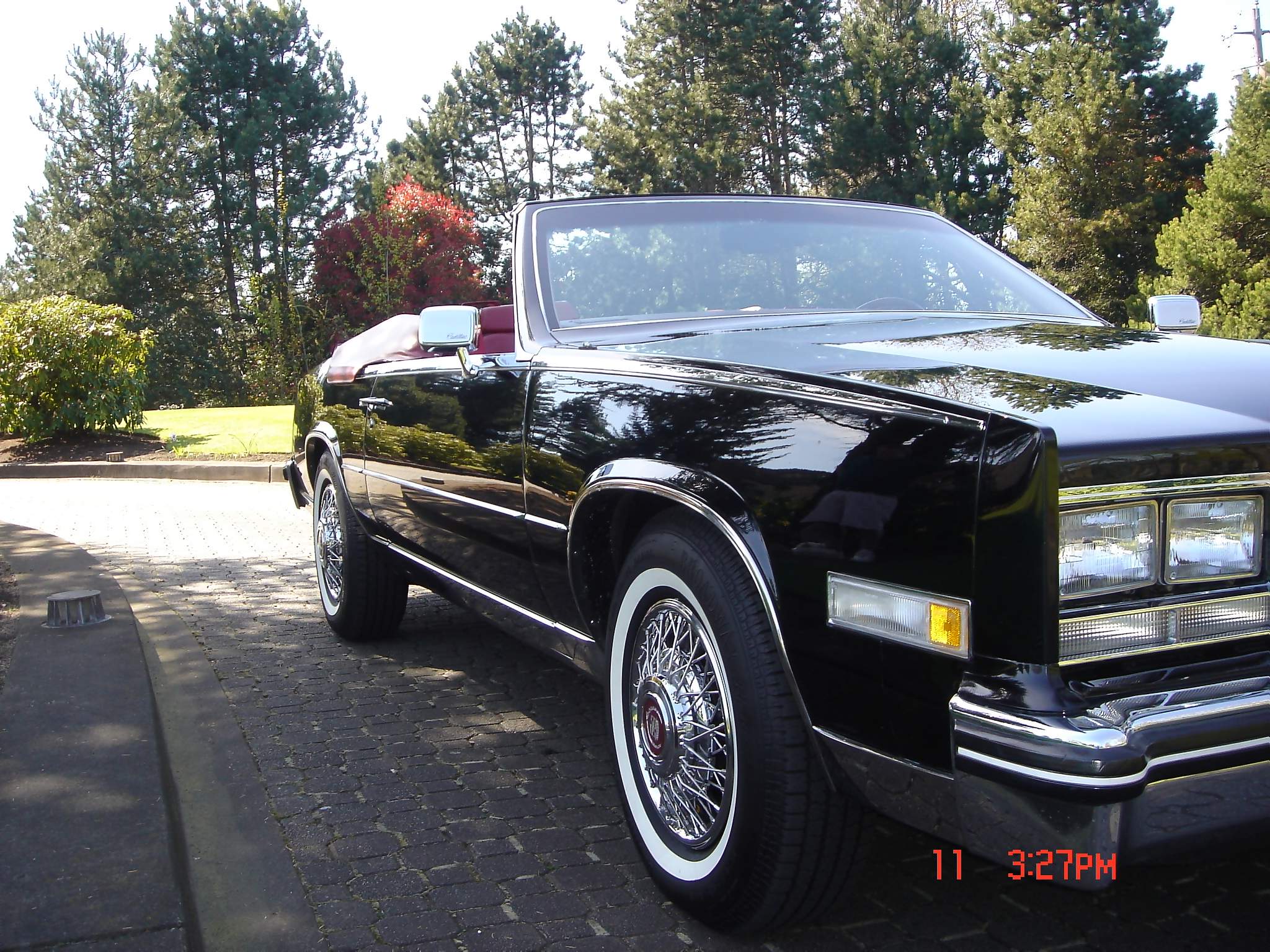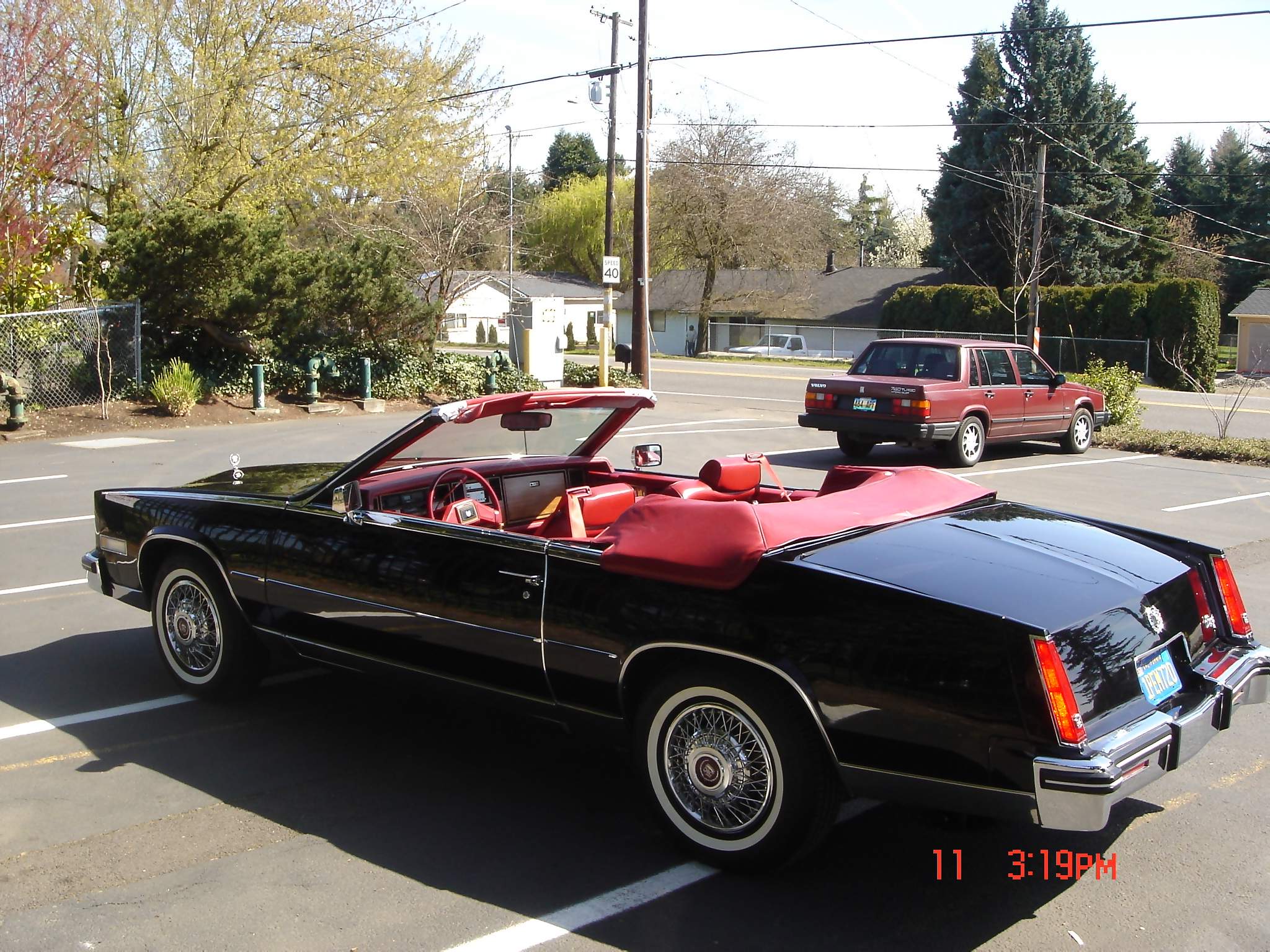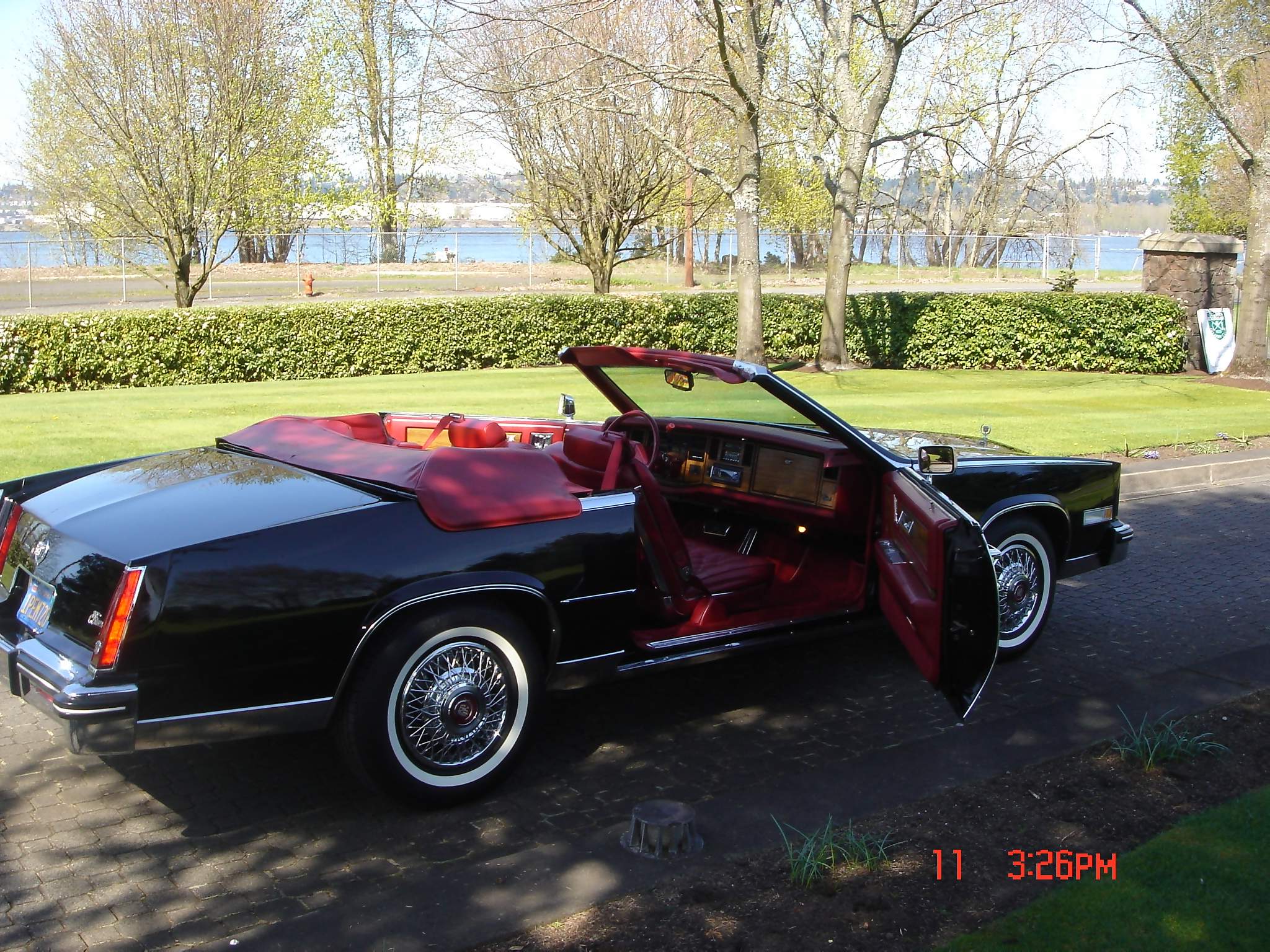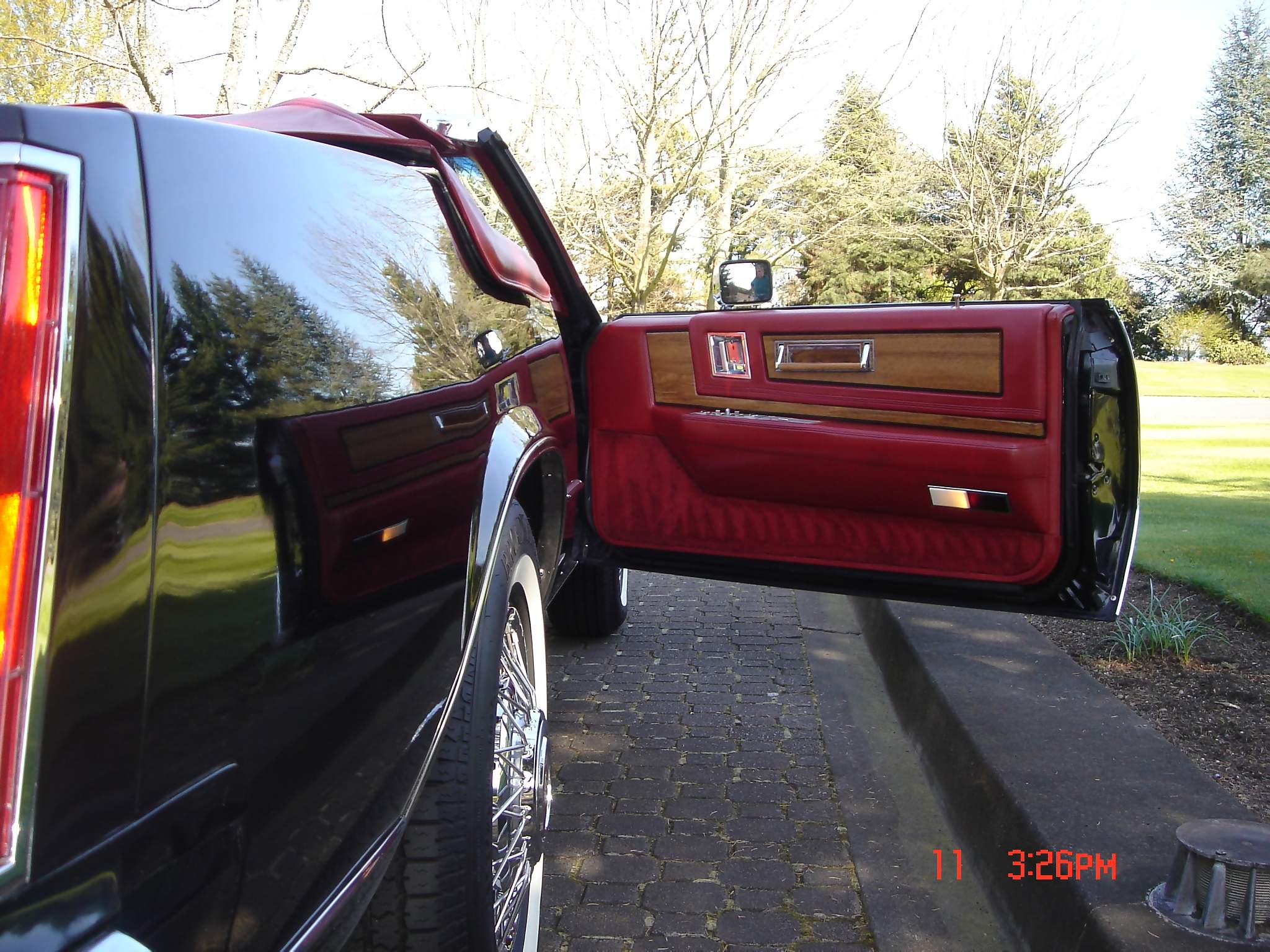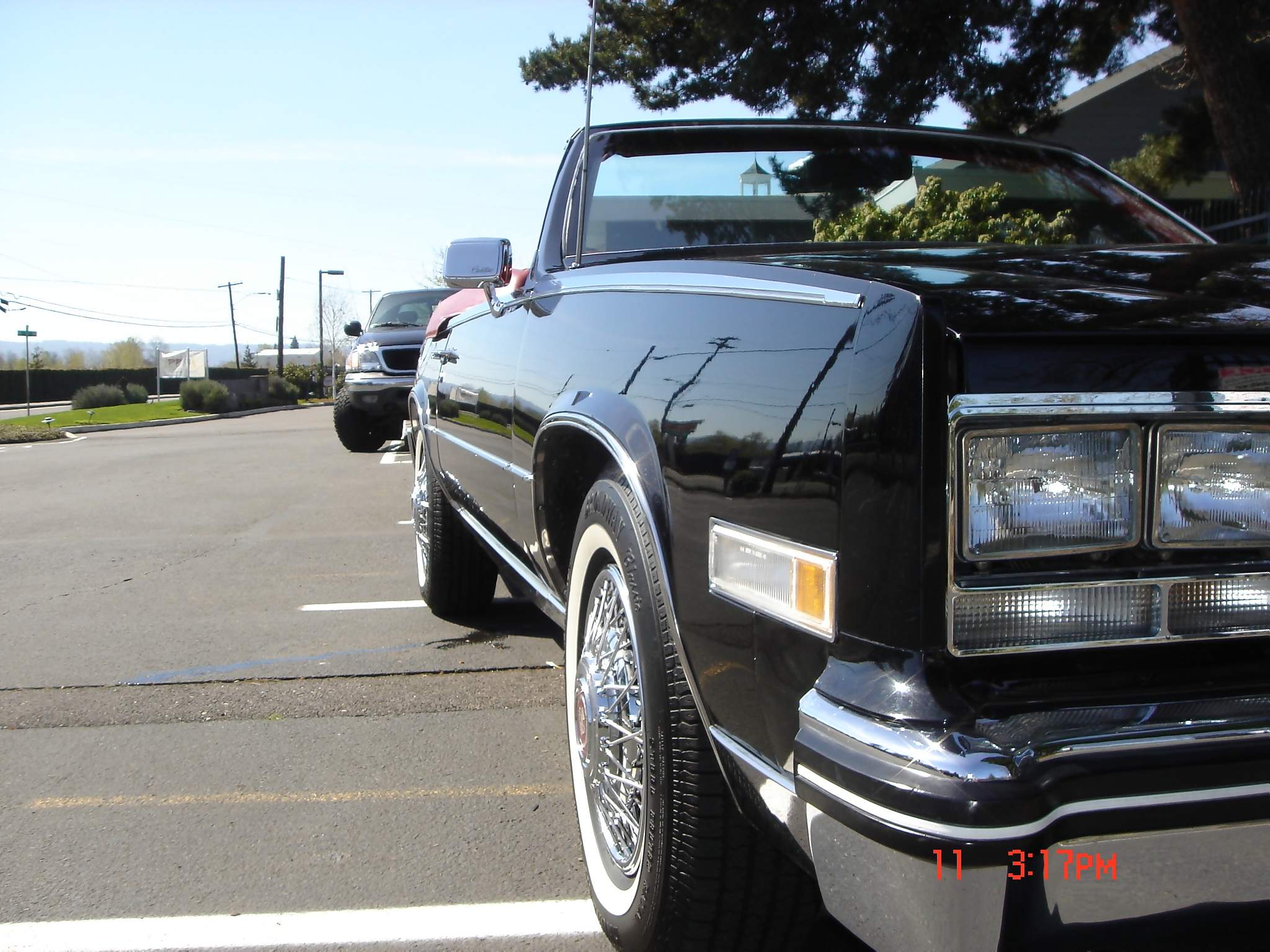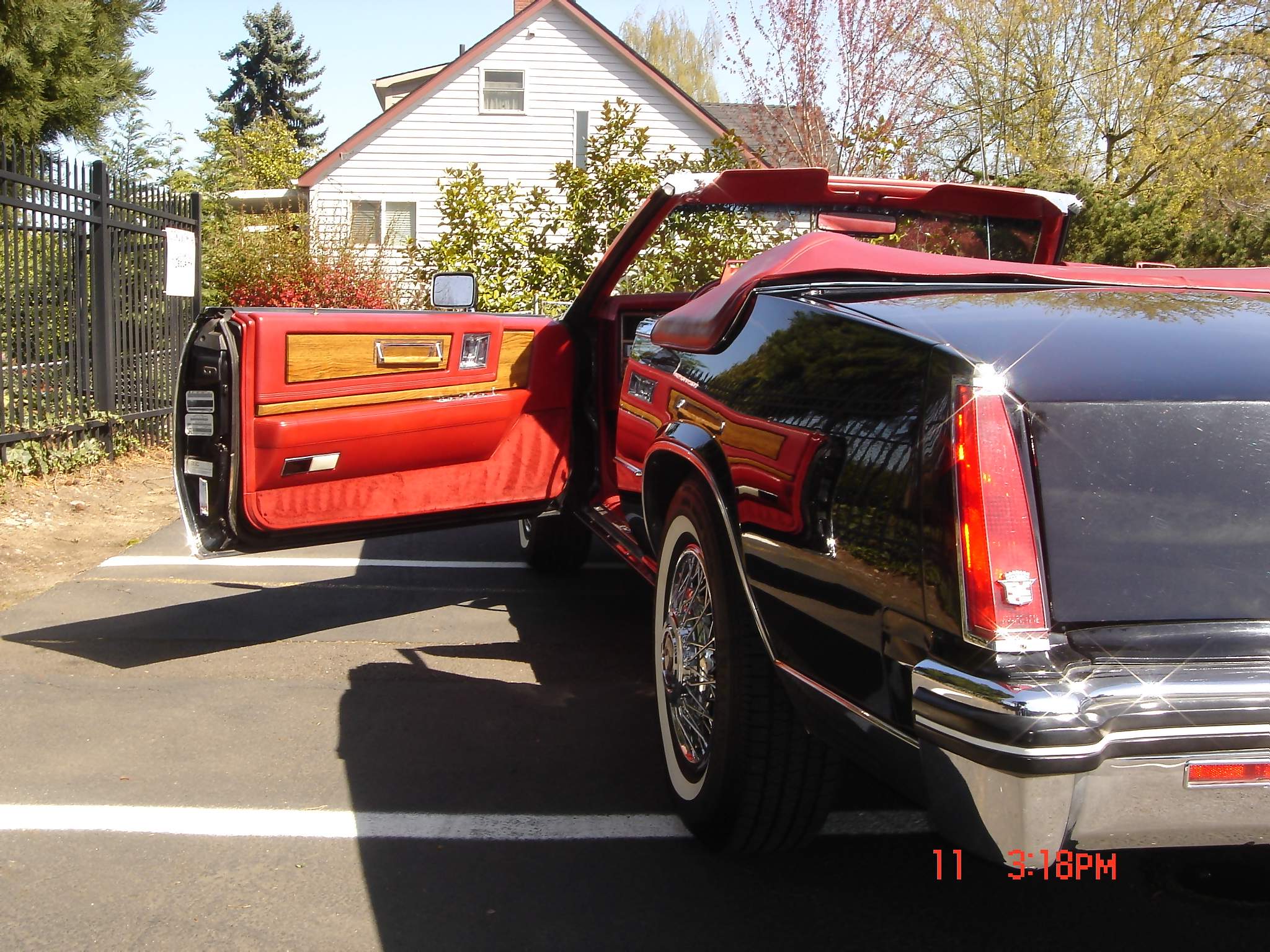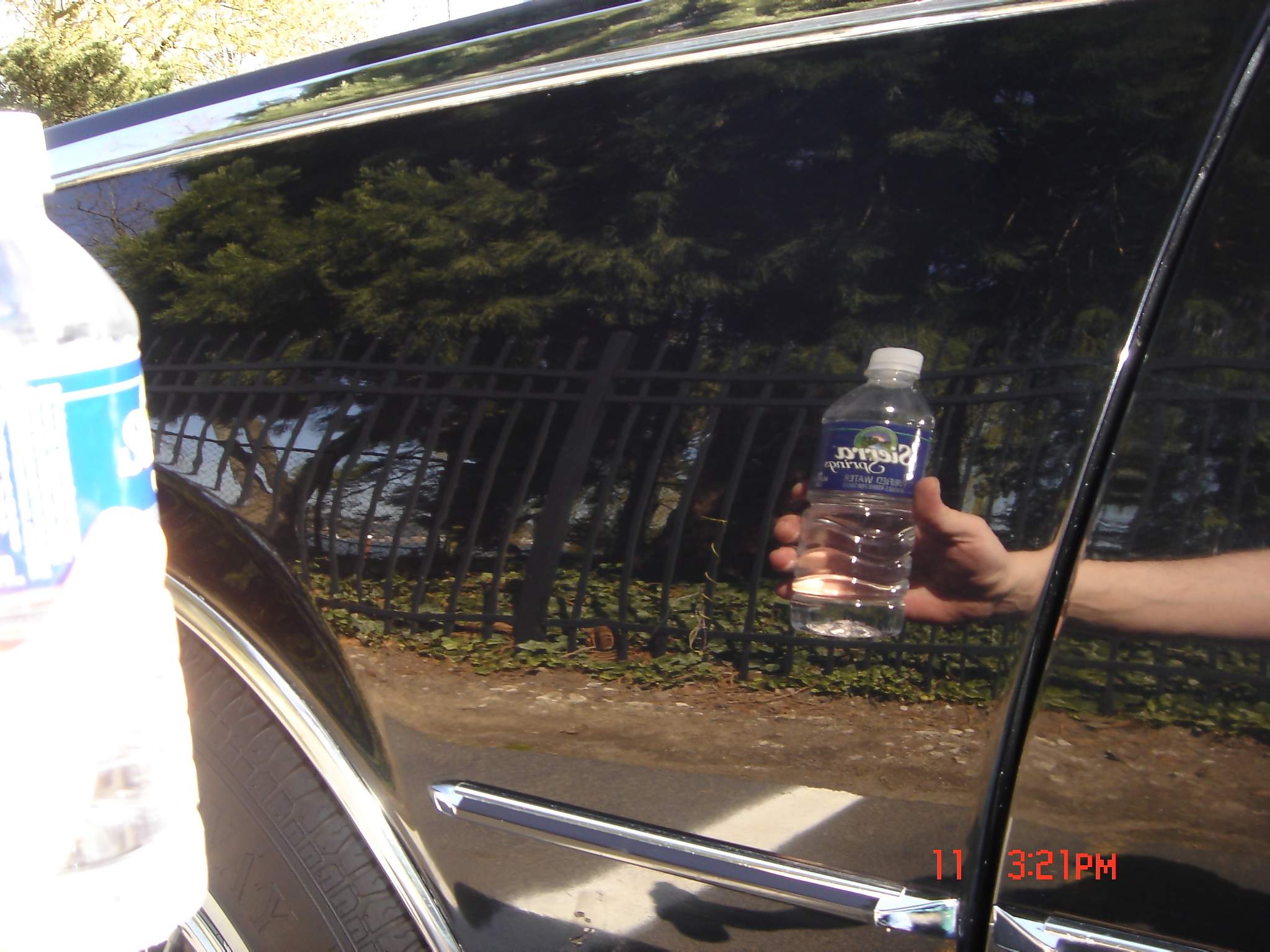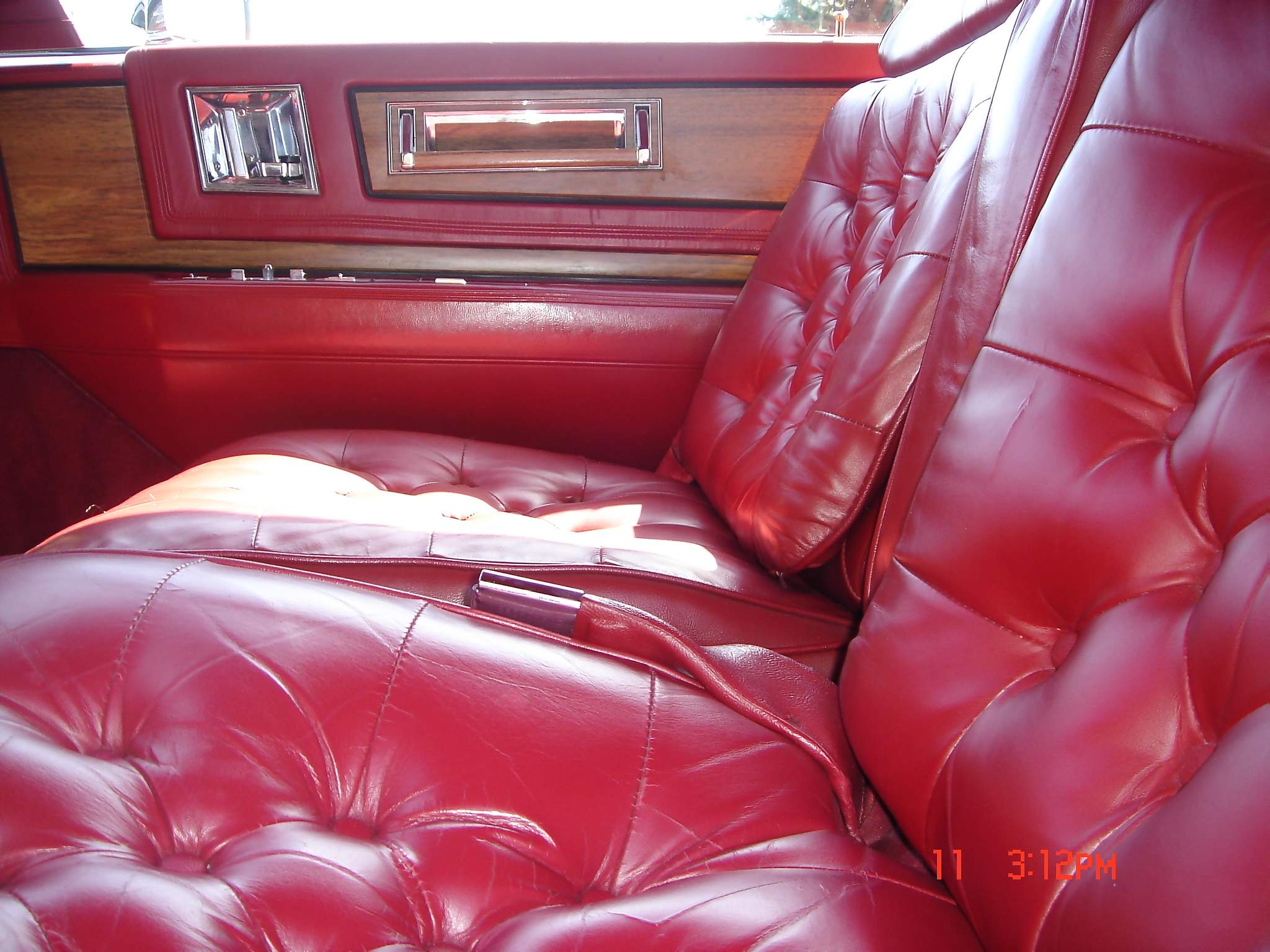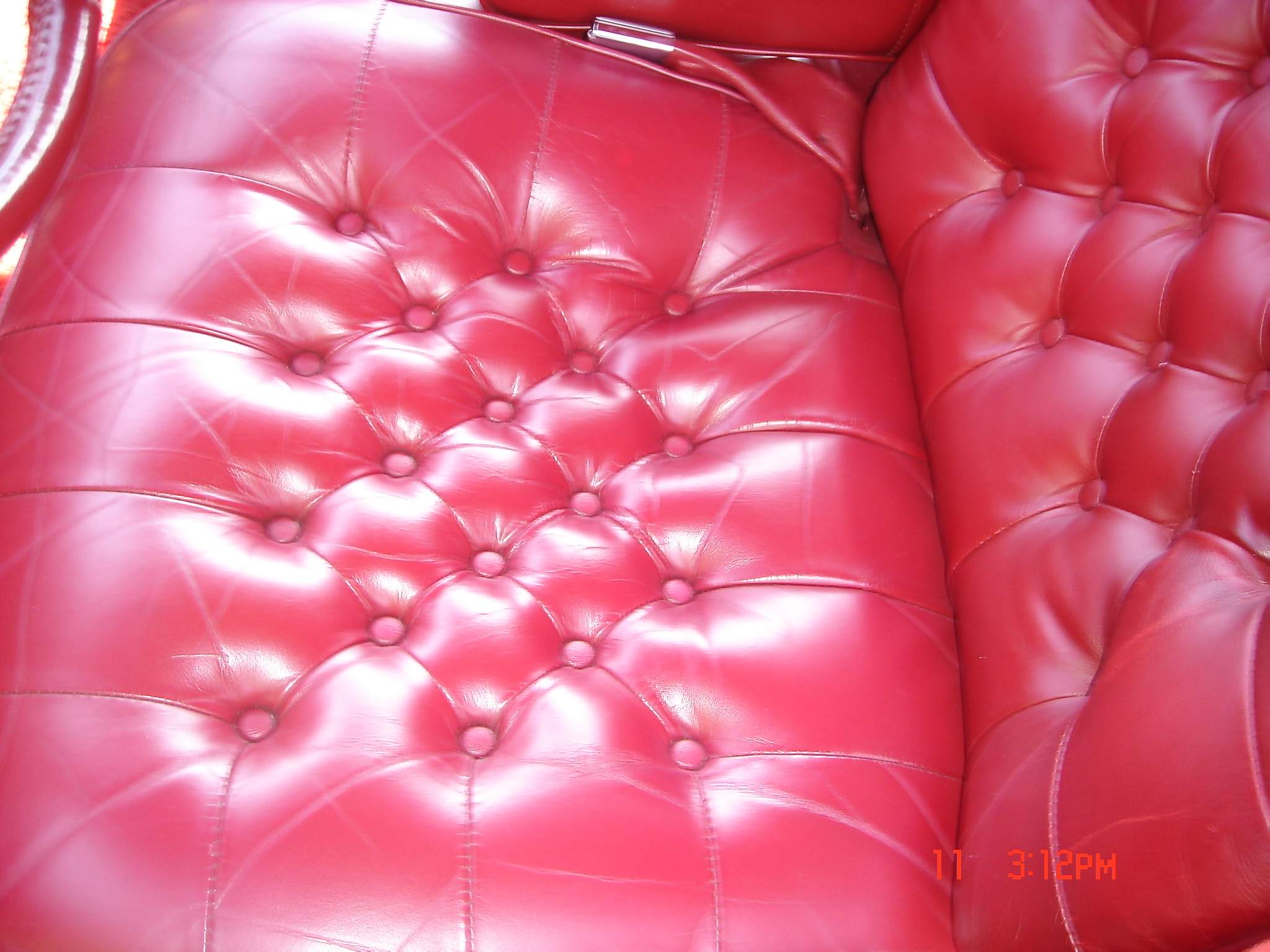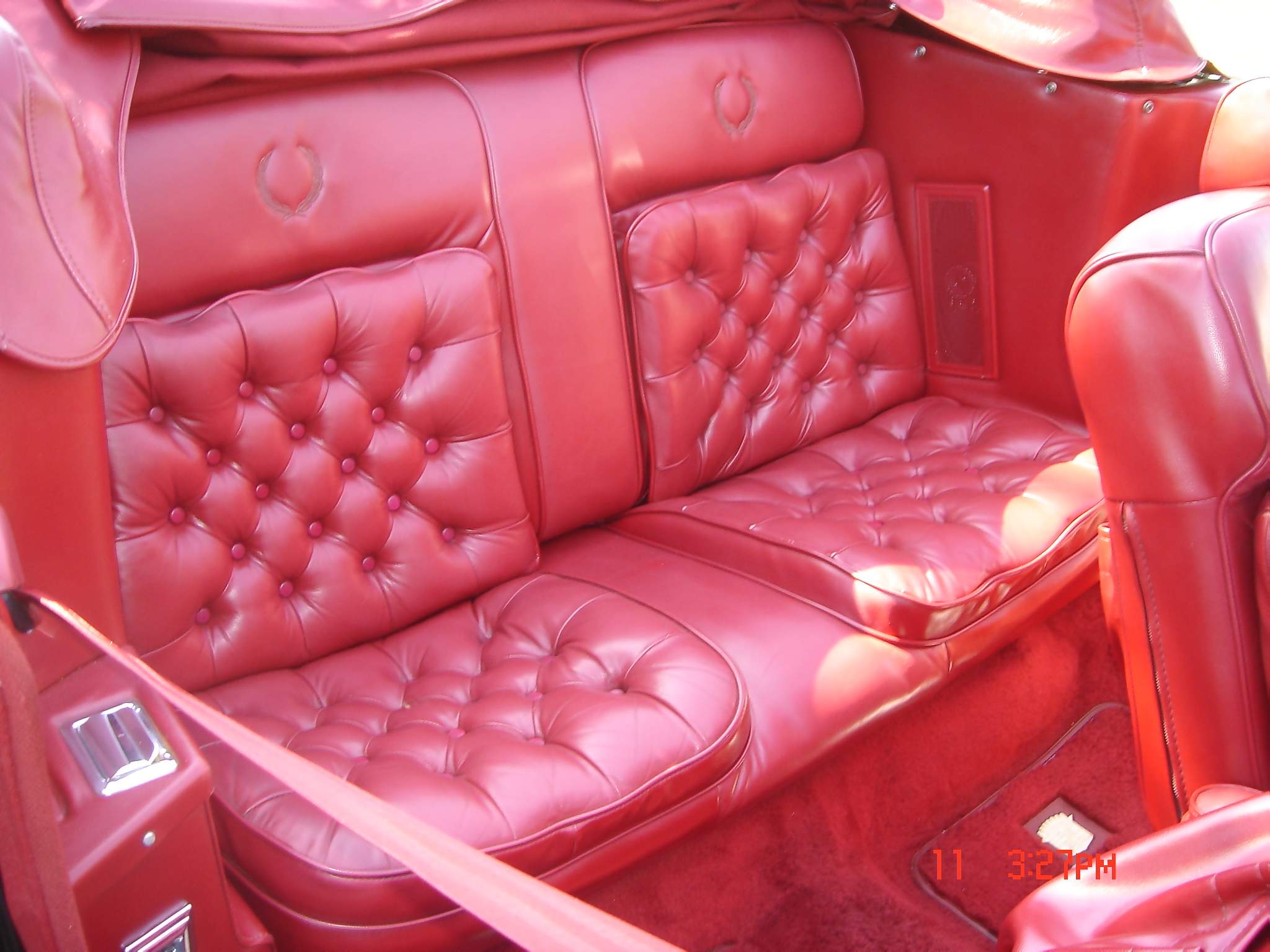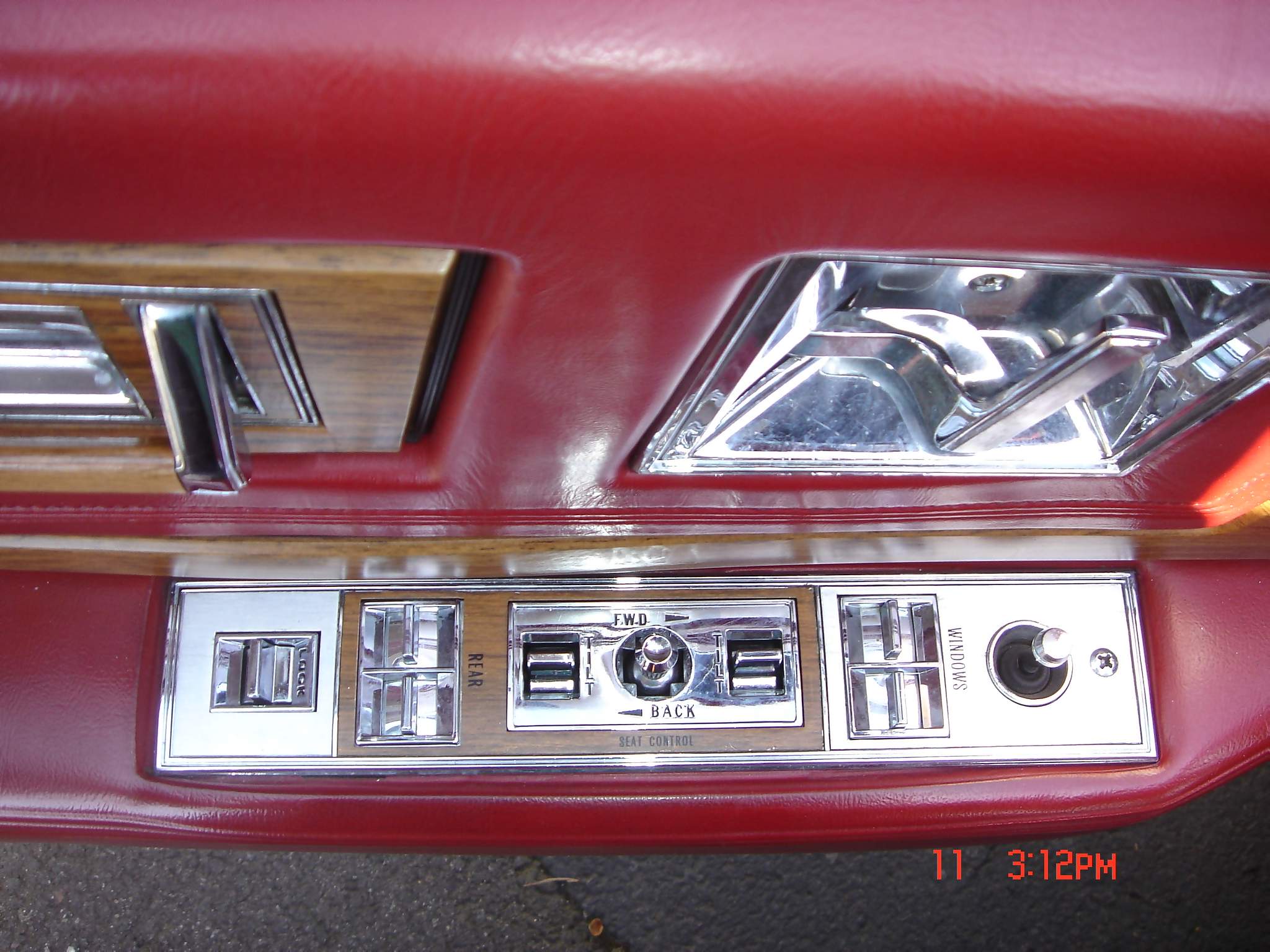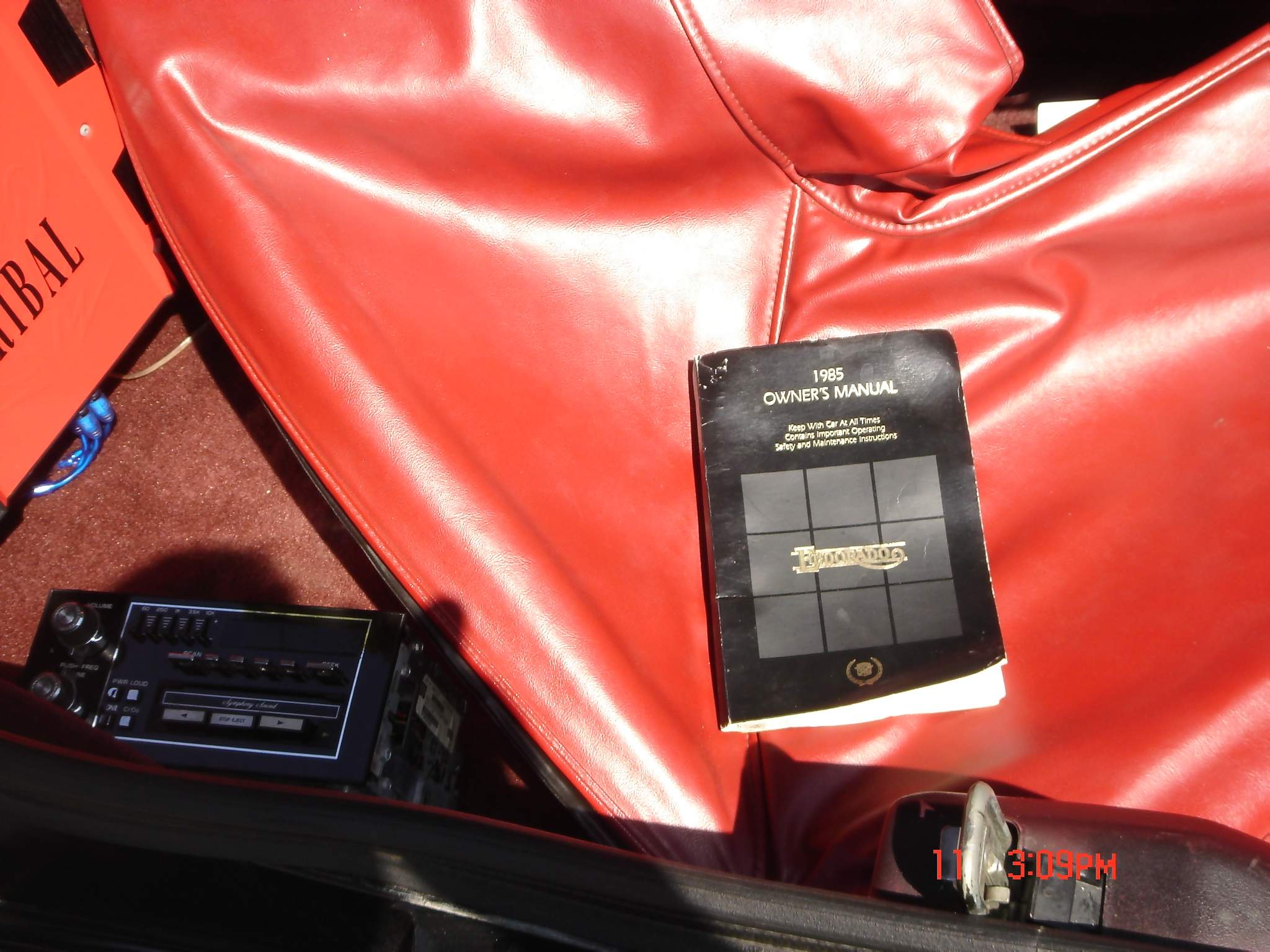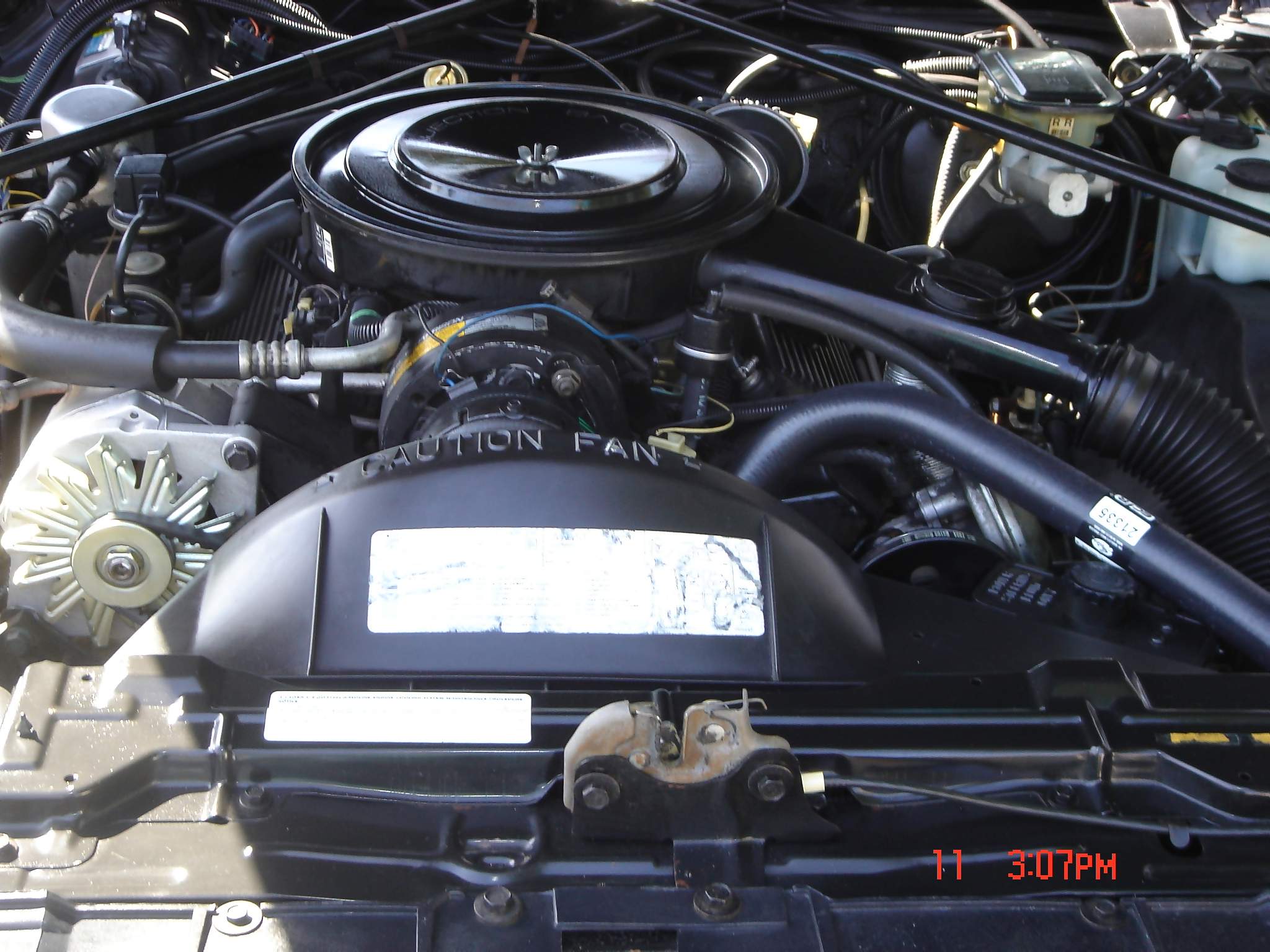 One of the only ways to tell an 85 from an 84 is the ribs that are on the valve covers of an 85. The other thing is the rear defogger that was on the 1985 Convertibles.
The underside of this car has not been detailed. You can tell from the lack of rust that this was a California car.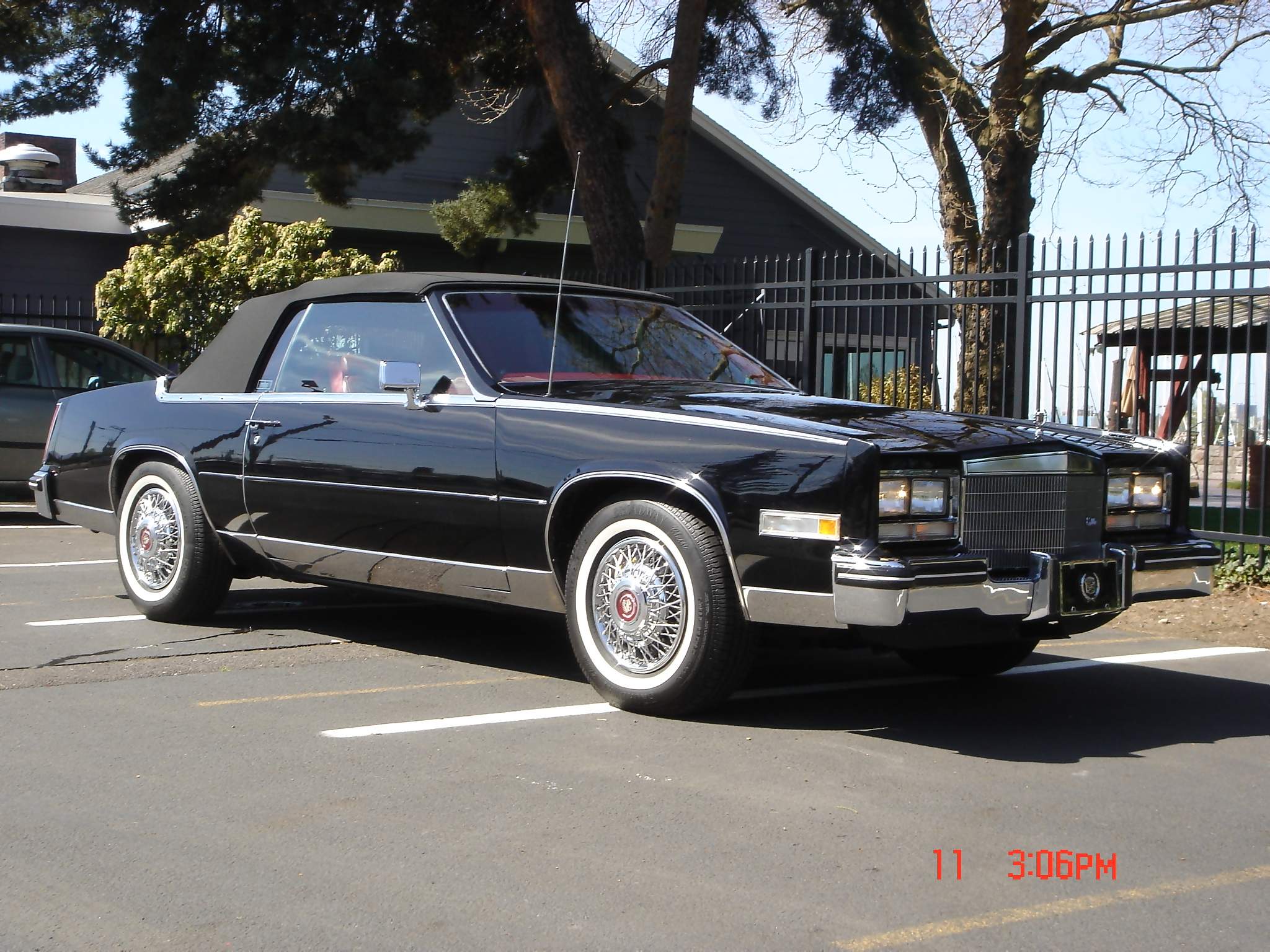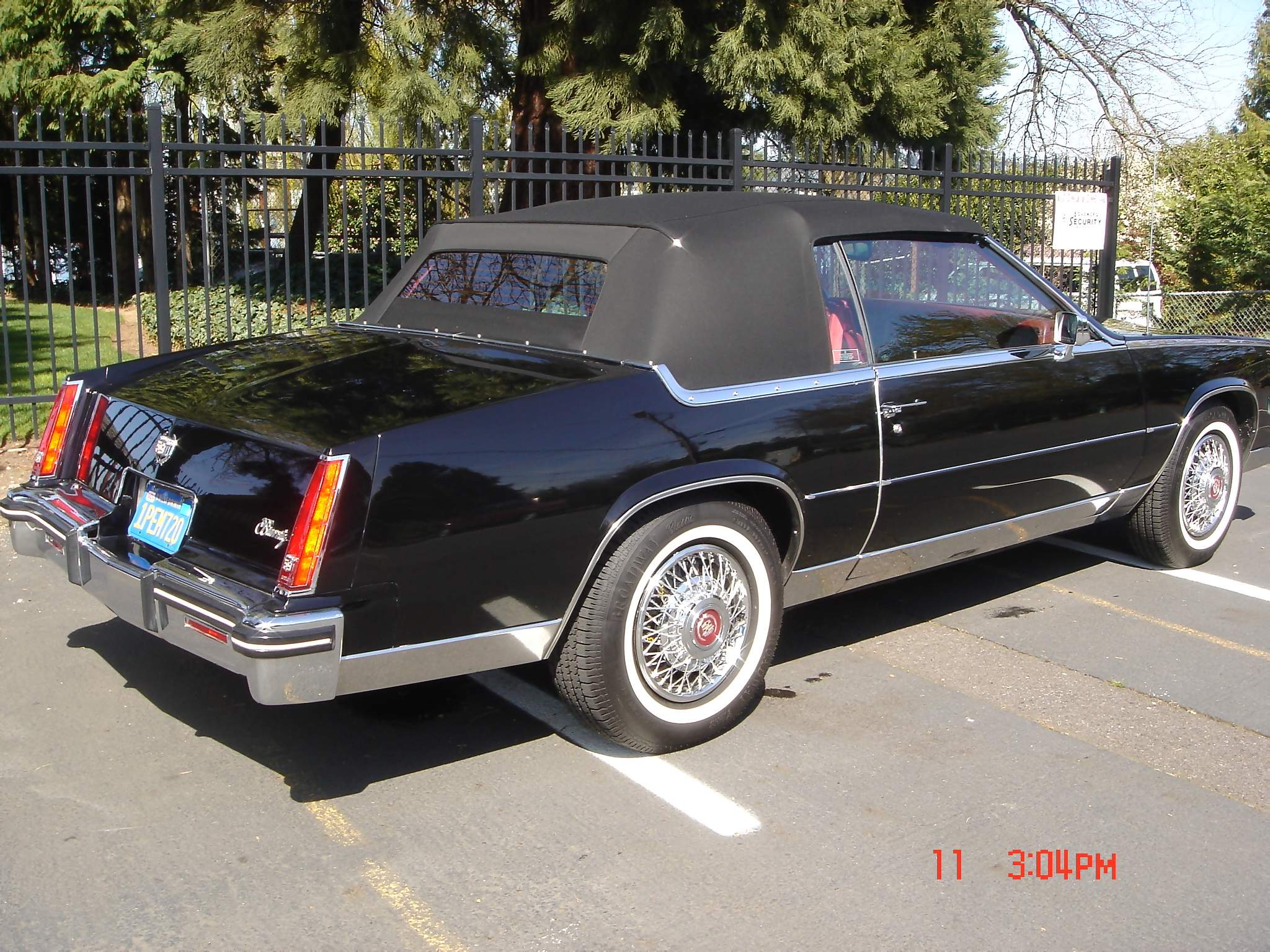 .
The top on this car is new.(March 2008) It is a $2,500 top and is the "stay fast" black cloth. This top is MUCH dressier than the original KV vinyl, and well worth the $1,000 difference in price.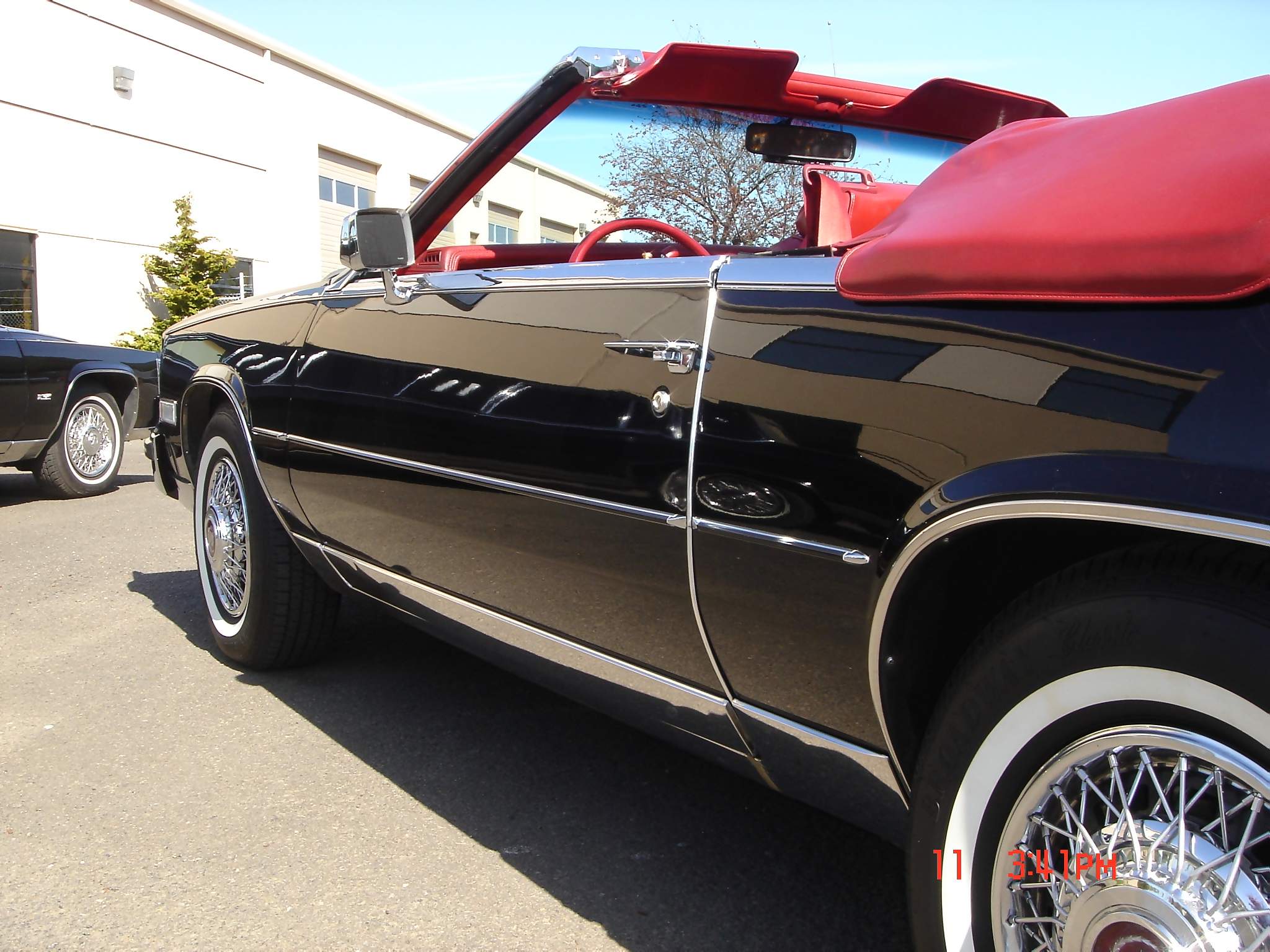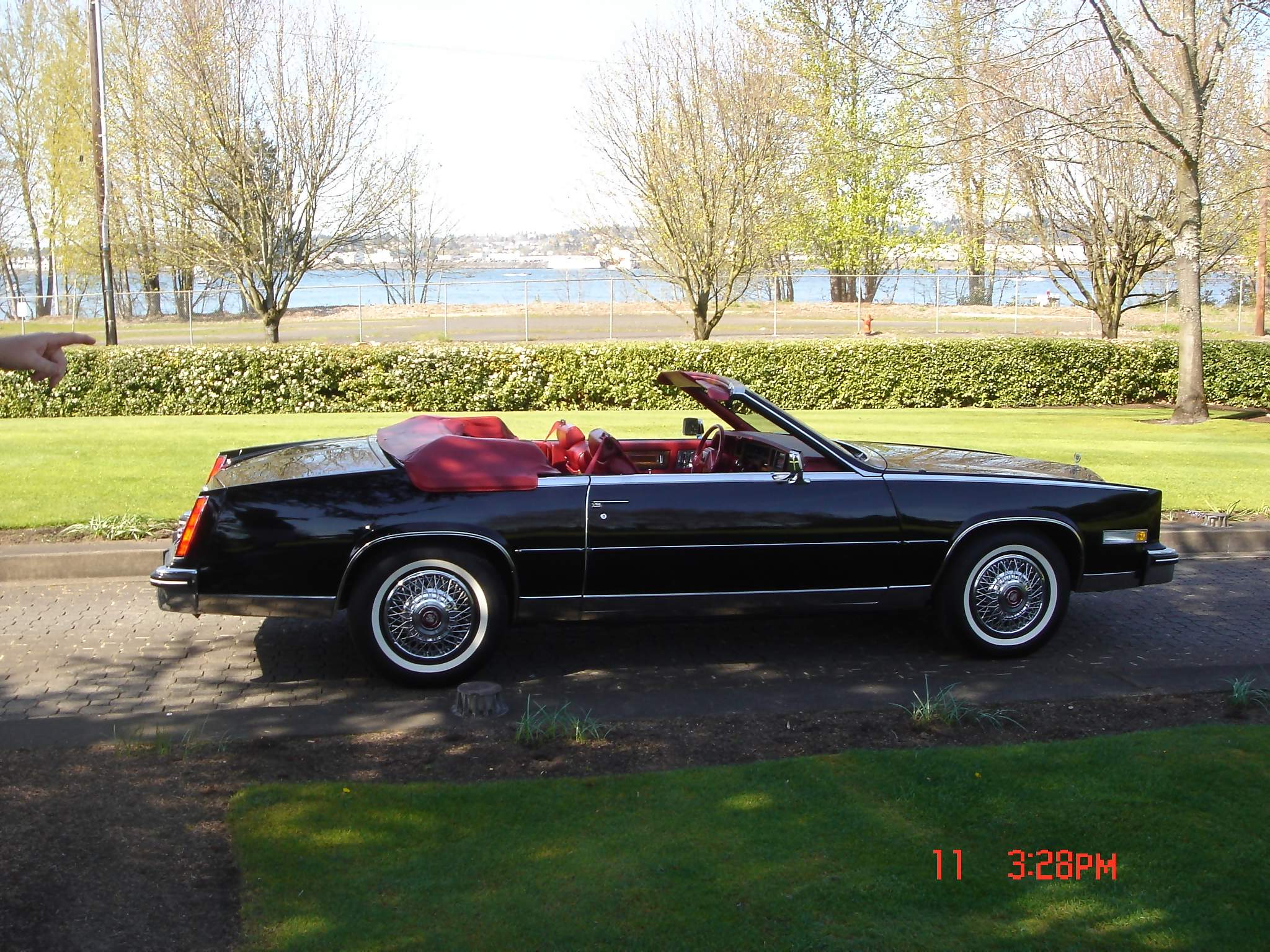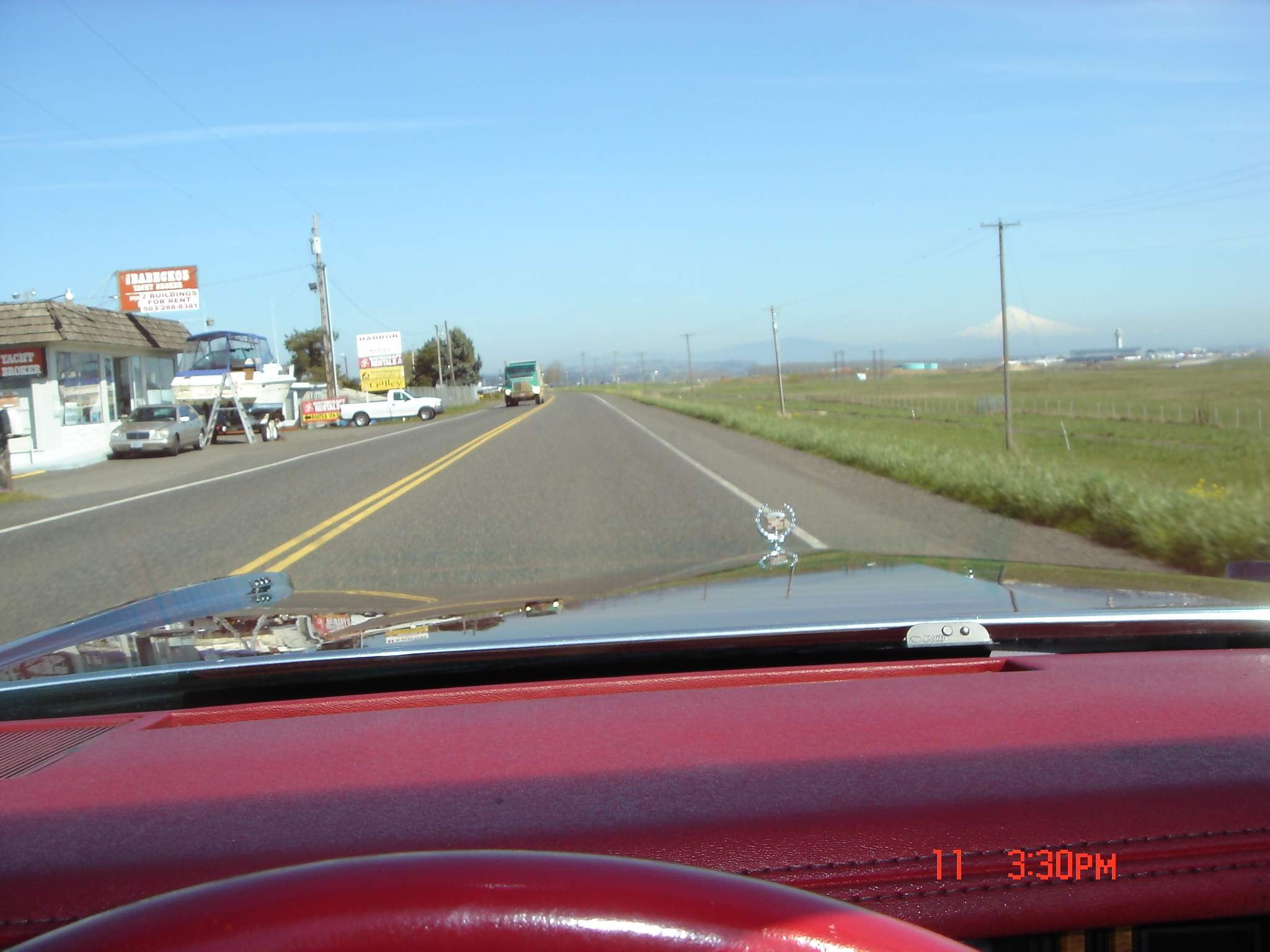 This Cadillac drives very tight with no rattles. Very quiet and smooth acceleration.