Please join Fleetofcads on Facebook by clicking the "Like" button!
IN THE HEIRARCHY of the automotive world, no motor car enjoys such distinction and prestige as the chauffeur-driven limousine. Its marrying of elegance, roominess, and privacy represents a pinnacle of the art of automobile body styling, and because of this it has been associated throughout automotive history with royalty in Europe and with the royalty of the business, social, and entertainment worlds of America.
The Continental Magazine, May/June 1964
1988 Cadillac Brougham Limousine "Trump" Edition by Dillinger-Gaines
Owned by Craig Eyre in the UK
42K original miles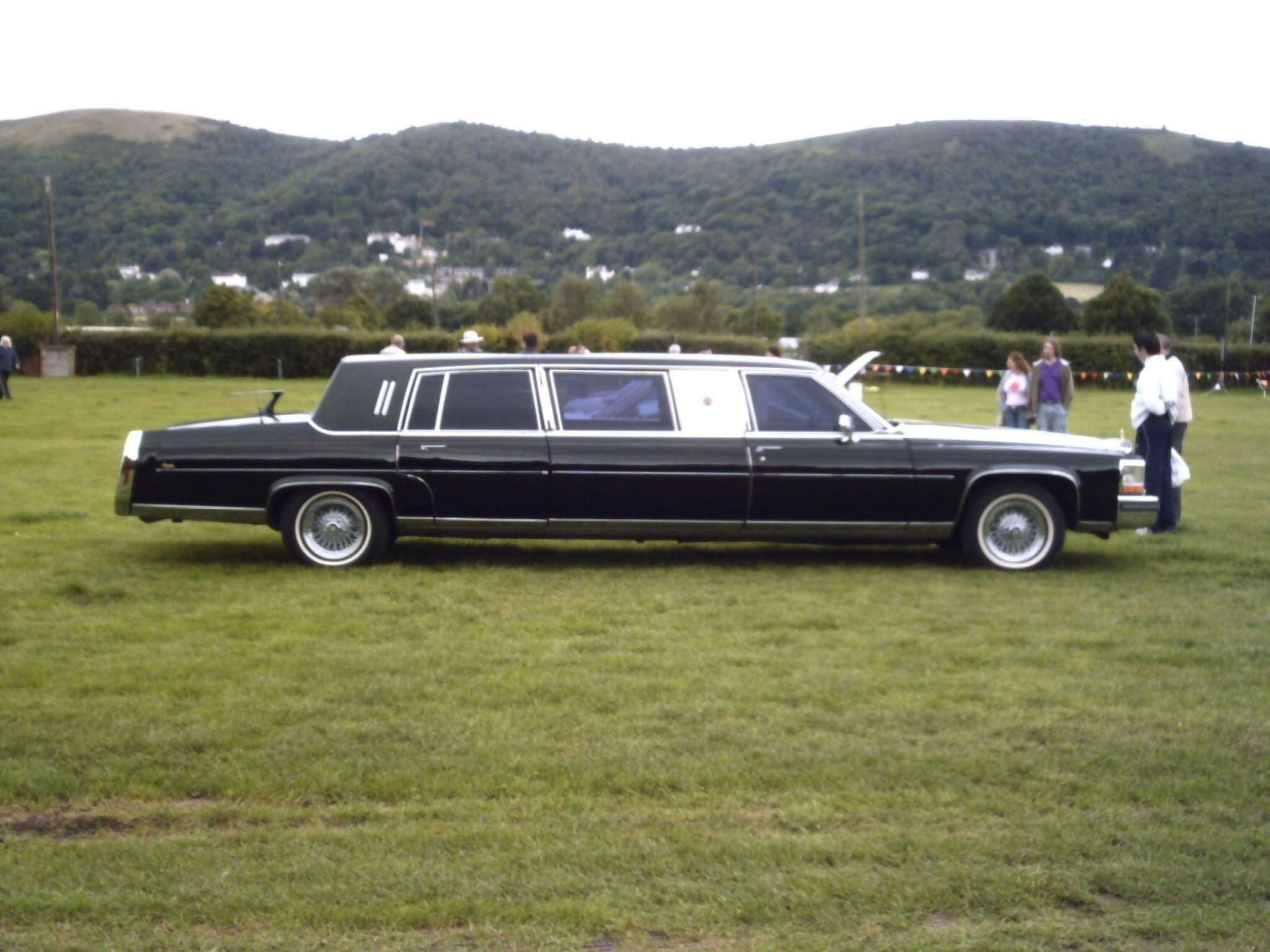 Donald Trump, the real estate magnate asked Dillinger/Gaines Coachbuilders and the Cadillac Division of General Motors to create a veritable office on wheels. The companies met the challenge, and offered a version of his vehicle to the public. Called the Trump Series Golden Edition limousine, it costs $80,000 and was very gadget friendly.
The black leather rear seat of this fully equipped model is flanked by two cellular phones - presumably one for the executive, the other for his or her secretary. The doors, trimmed in leather and gold, hold pop-up rosewood writing desks, upon which a computer, supplied by the owner, may rest. A fax machine awaits inside a drawer beneath the rear-facing seats. Privacy is assured by etched glass and rosewood dividers that rise to block the chauffeur's hearing and back-seat view. The rear deck conceals a paper shredder to contend with the mess spewed out by the other devices.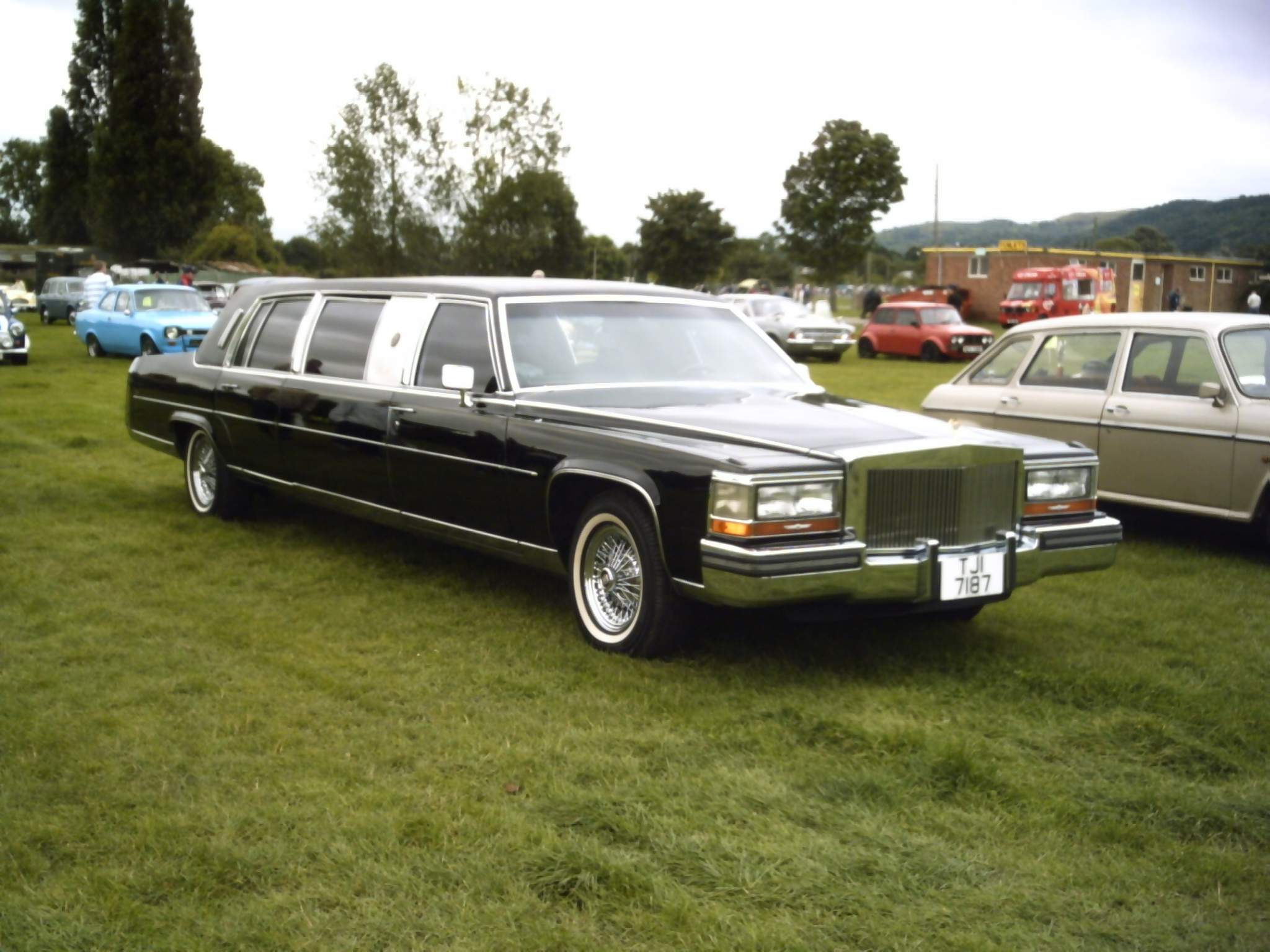 As you can see, Craigs 88 Trump Limousine was retro-fitted for the European market sporting solid one-piece headlight assemblies. Rear tail lights on this Limo has the amber turn signals to comply to England requirements.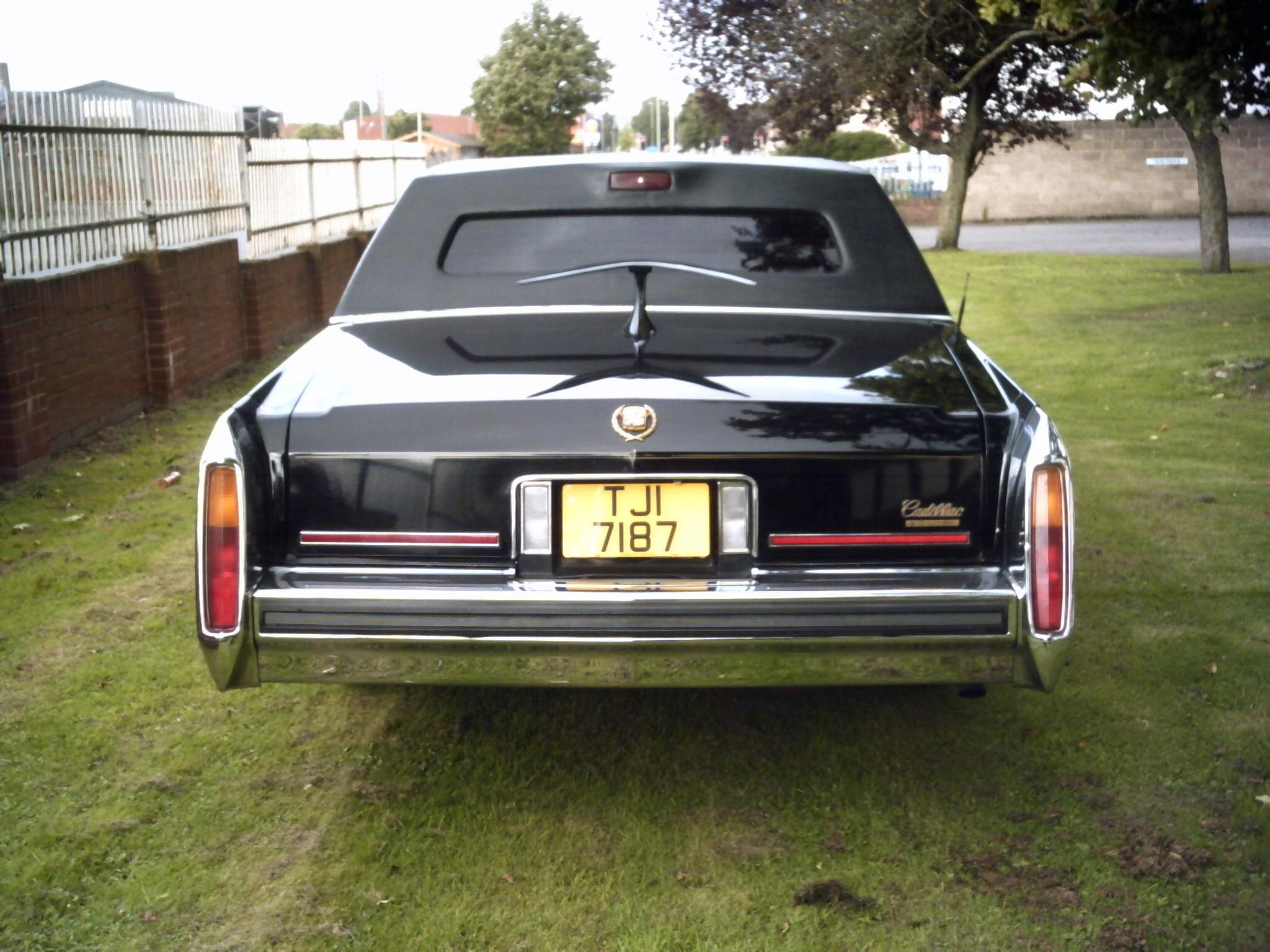 Notice the roofline is raised and this limo is not only lengthened in its mid-section but also in the rear roofline/rear fender area. This allows the back seat to sit farther back in the car giving the interior a more open entrance and the rear seat is more private. This is a very difficult and time consuming conversion for the coachbuilder.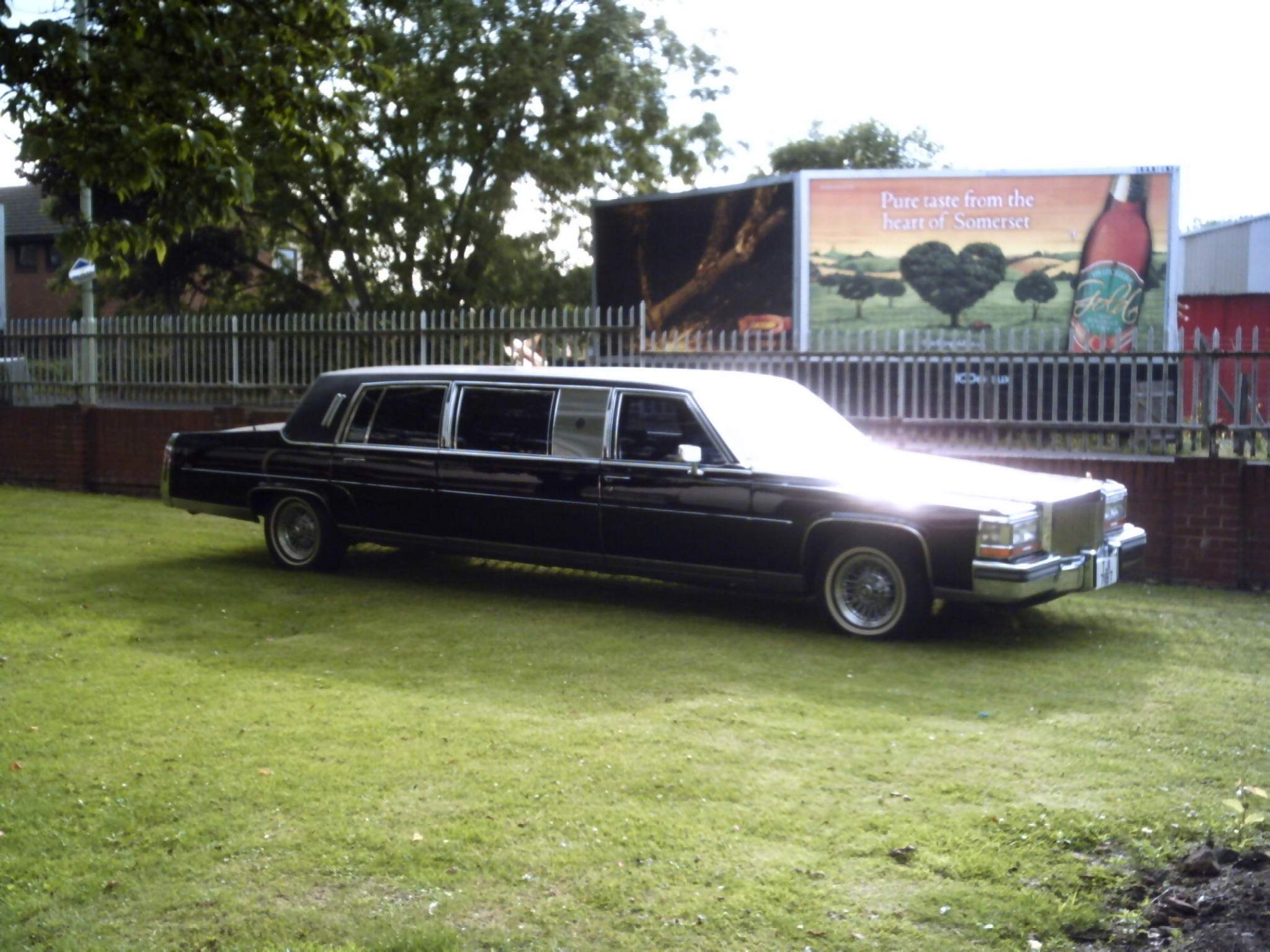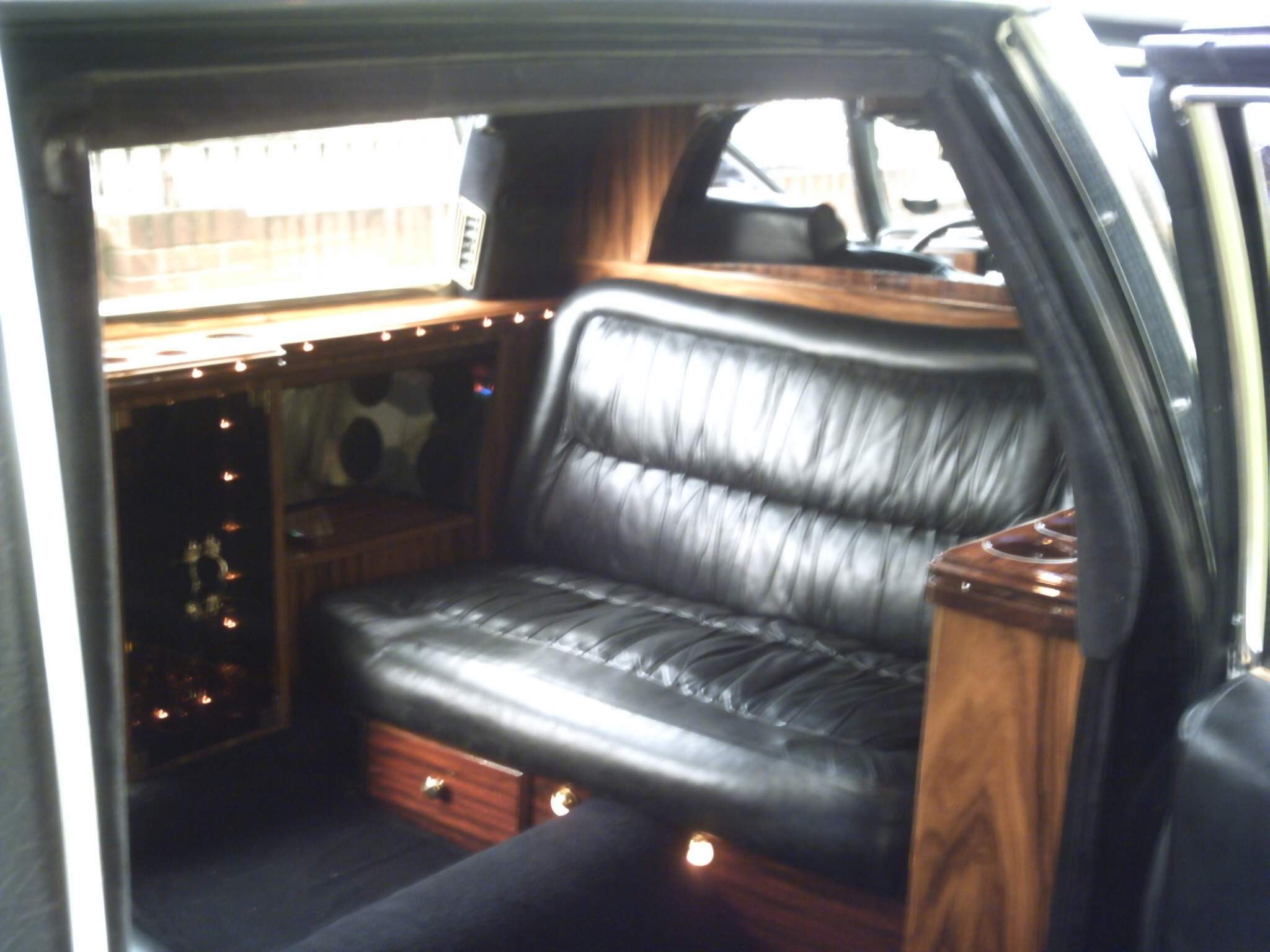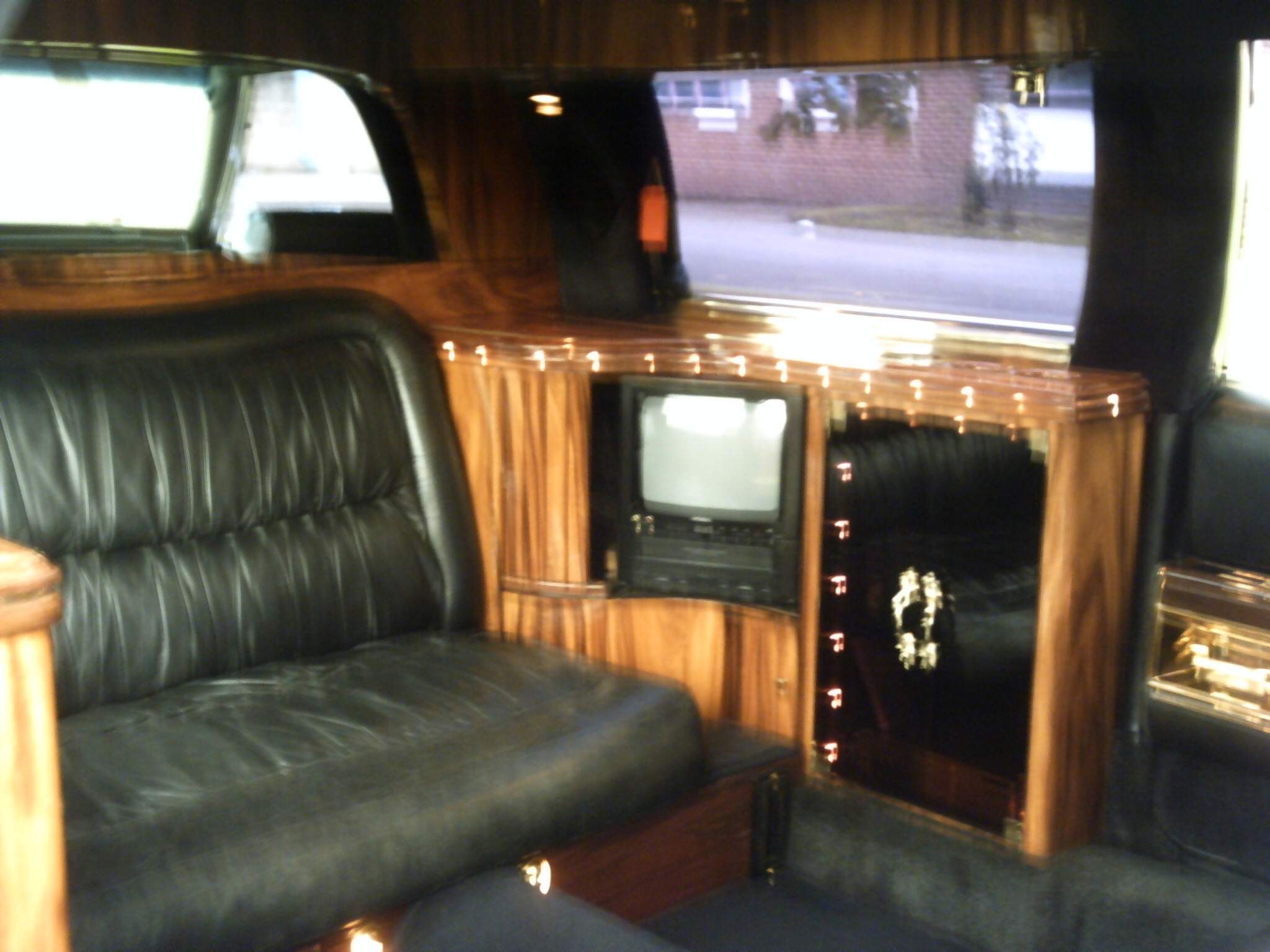 Notice the extensive woodwork and detail in this limo.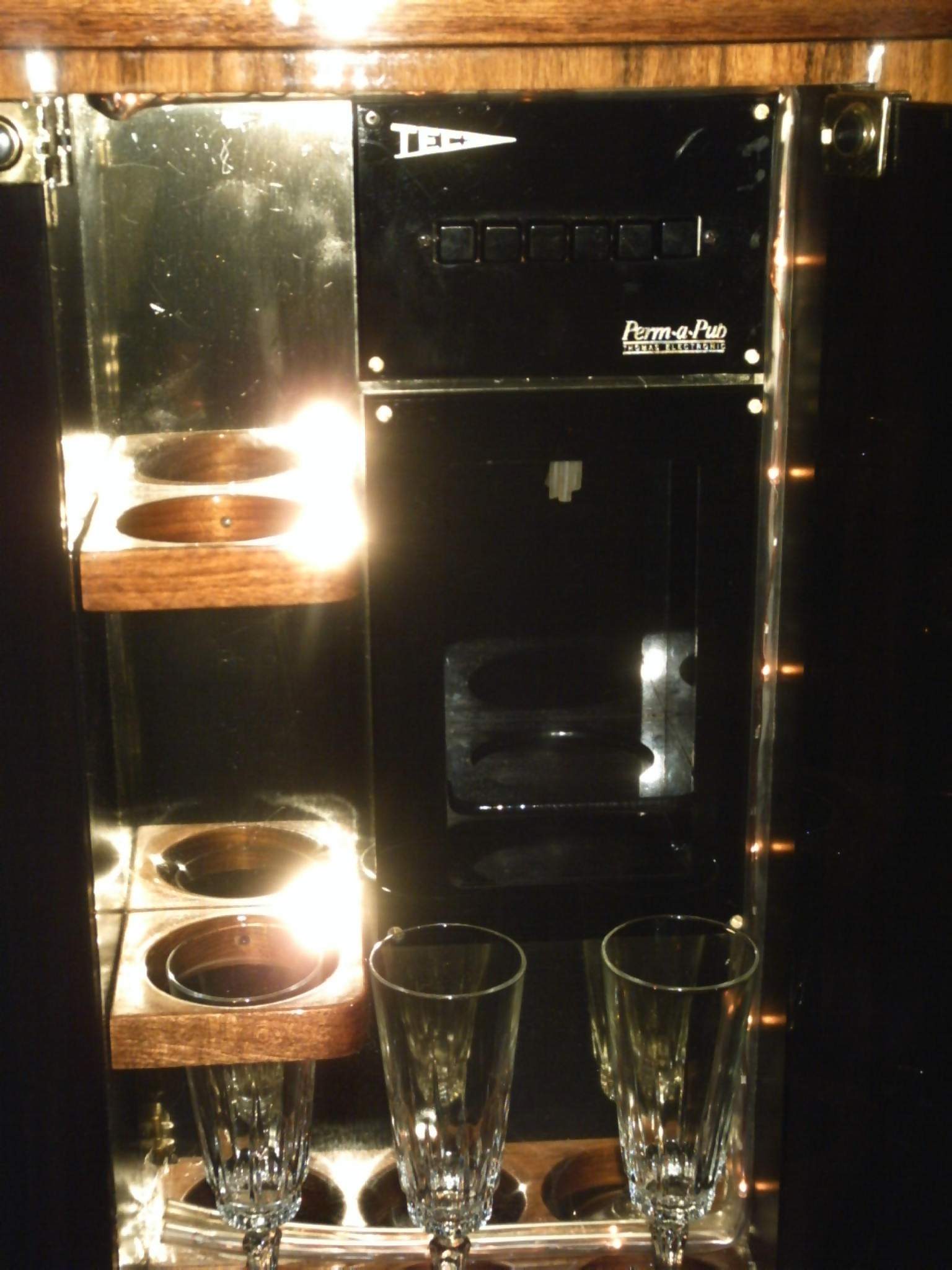 Craig's Limousine is also equipped with a push button liquor dispenser. Liquor is pumped from reserves kept in the trunk.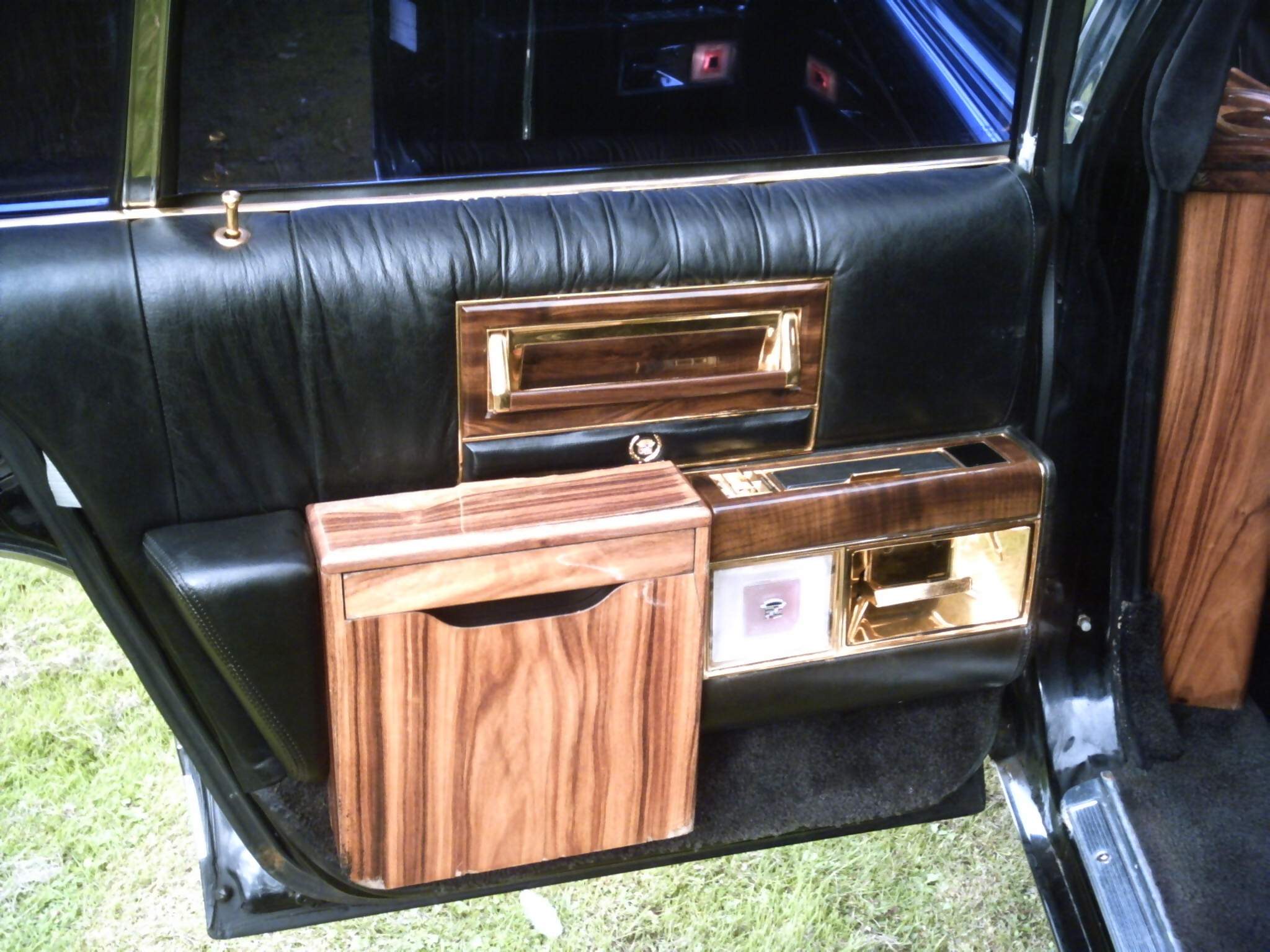 Notice the rosewood pull-out laptop table built-in to the door for the rear passenger. There is one of these on both rear doors.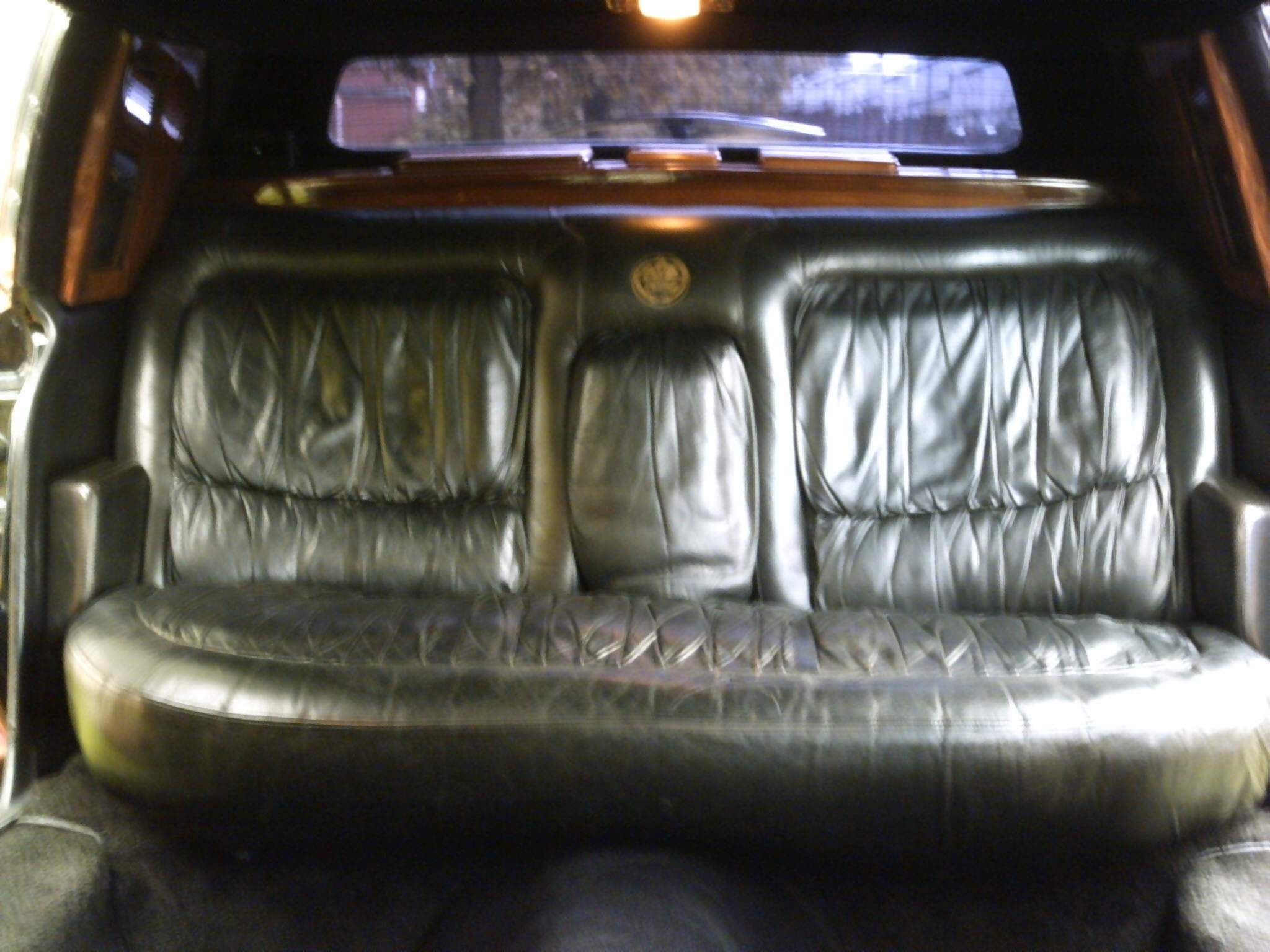 Cell Phones mounted on either side of the back seat. paper shredder built into the back dash.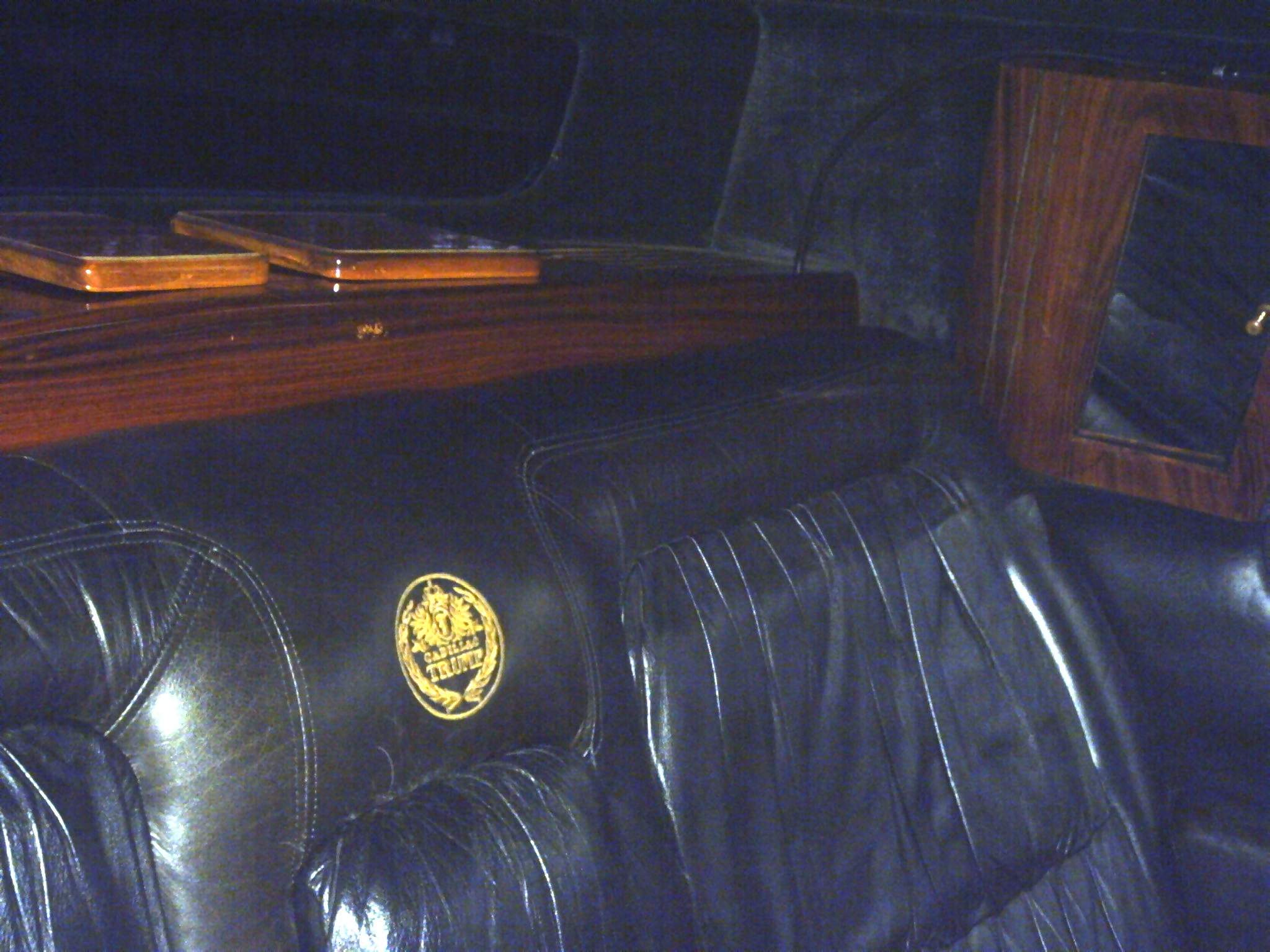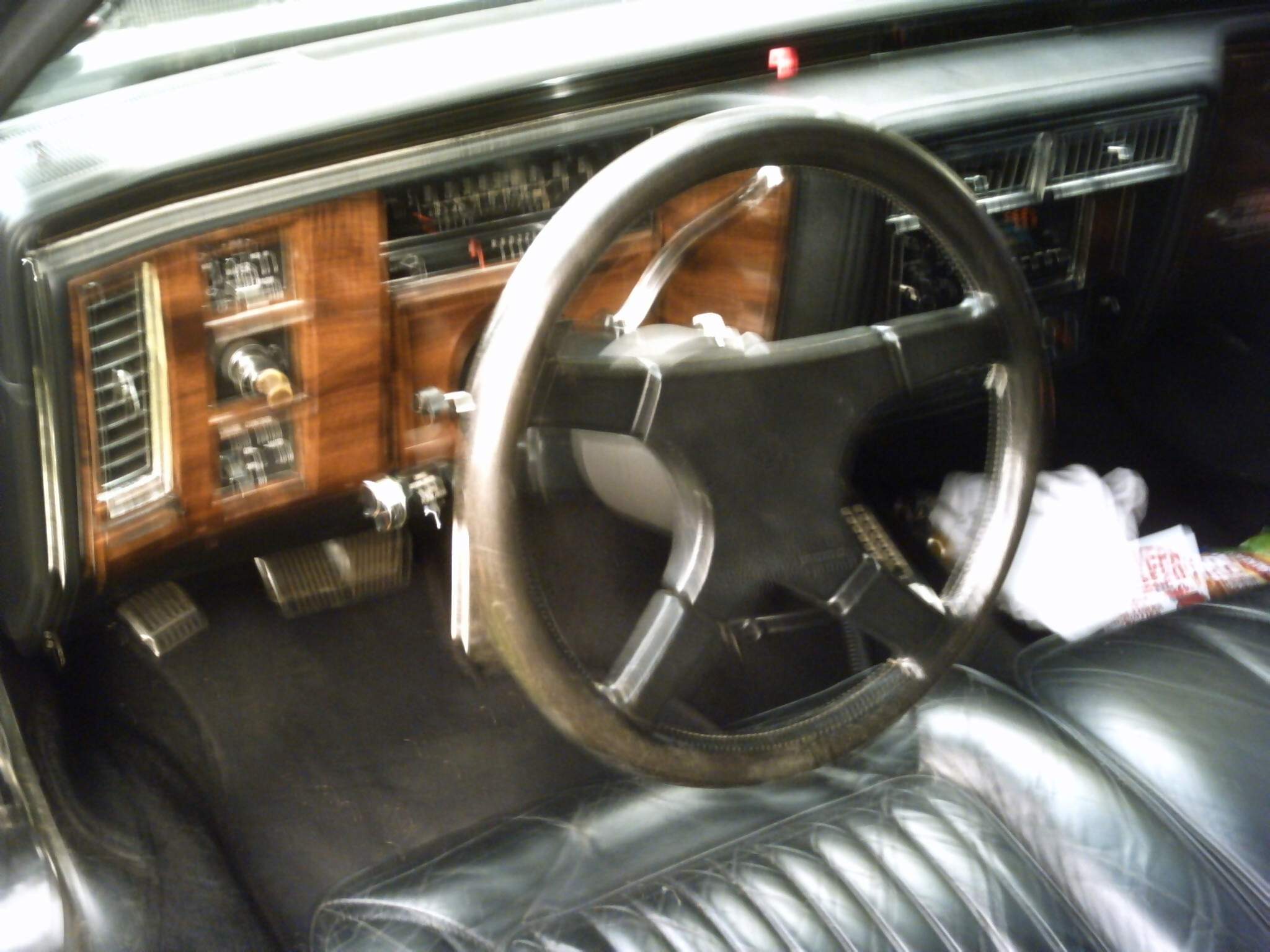 Notice this limo has a "Momo" stearing wheels. Not sure if this was added later. The driver control switches are mounted on the front of the glove box door. I have never seen this done on other conversions.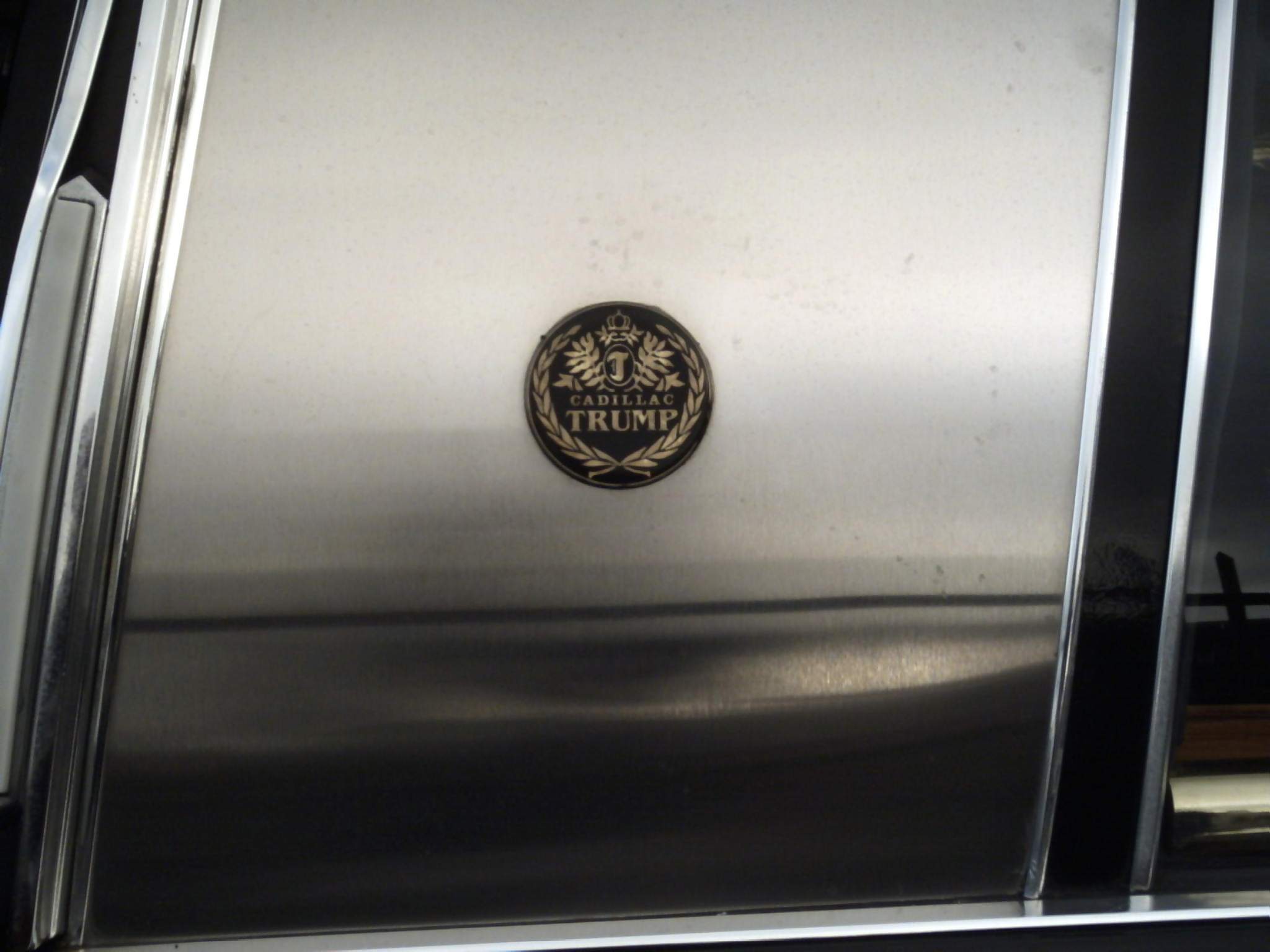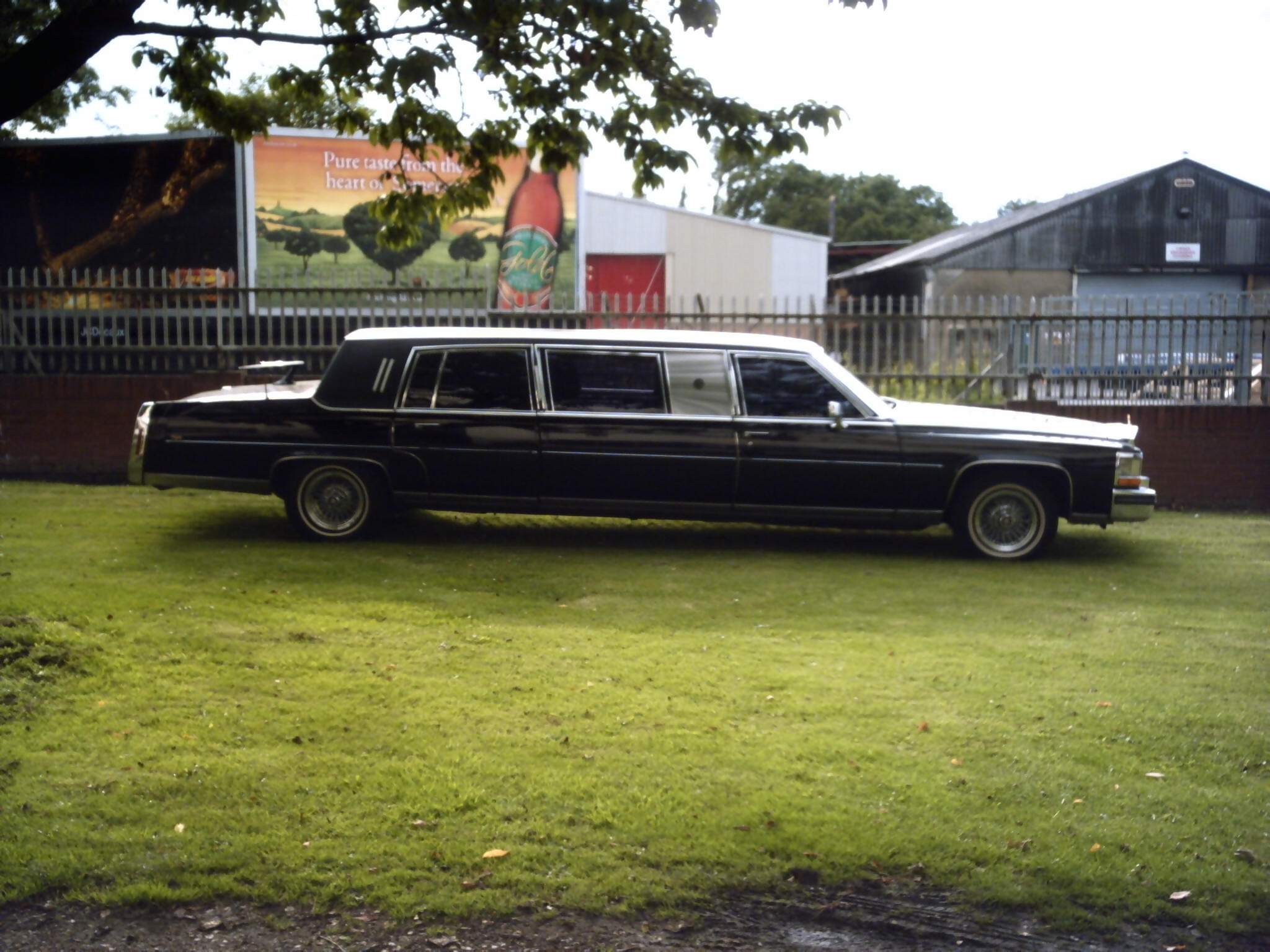 .
.
Click Here to return to Visitor parking
CLICK HERE to return to FLEETOFCADS Homepage!