Please "Like" Fleetofcads on Facebook!

1989 Cadillac Brougham Limousine(70" Stretch)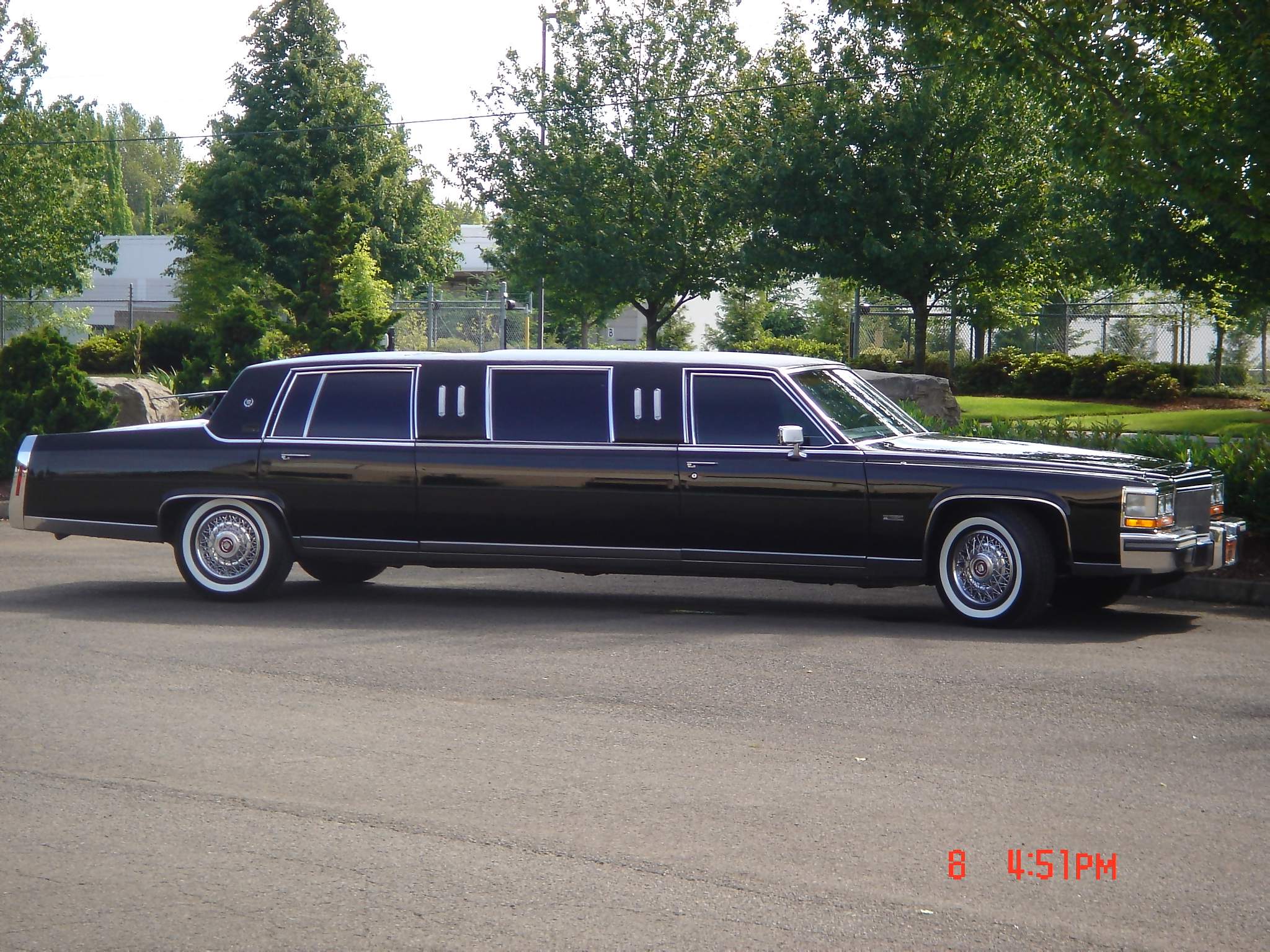 IN THE HEIRARCHY of the automotive world, no motor car enjoys such distinction and prestige as the chauffeur-driven limousine. Its marrying of elegance, roominess, and privacy represents a pinnacle of the art of automobile body styling, and because of this it has been associated throughout automotive history with royalty in Europe and with the royalty of the business, social, and entertainment worlds of America.
The Continental Magazine, May/June 1964
.
.
This is a 1989 Cadillac Brougham 70" Stretch Limousine with only 24K original miles. This was a high line conversion by American Custom Coach of Beverly Hills. This was their "Van Cleef series IV" Edition. This Cadillac was ordered with the commercial chassis and was delivered new to Don Massey Cadillac in Los Angeles. It was then converted into a luxury Limousine at American Custom Coach. I am the third owner of this beautiful limo.
It was hard to Find a Limousine in this bodystyle and low miles. If you find a Cadillac limousine in this body that has low miles it will most likely be a 6-door funeral coach. Almost all of the luxury limos of this era went into fleets and now have a million miles on them if they are still on the road. These Cadillac limos are amongst the last of the classy limos. The newer limos dont have the body lines or all the chrome as these older limousines. Hummer stretches,,escalade and navigator stretches equate more to money than to taste and class in my book.
This Limousine has both the privacy and glass dividers. Most of the woodwork has burlewood inlays and looks as new. The seats and carpets show no wear whatsoever. There is a moonroof, kenwood stereo that plays Ipod, CD's or a USB thumbdrive so you dont have to cart around CD's. There is an Amp in the truck that powers 4 speakers that have a very dynamic sound. Indirect lighting all over the place. Fiber optic rocks glass holders, floor lighting, halo lights and illuminated thresholds. There is also a TV. There are drawers under the seats with burlewood inlaid fronts and crystal nobs. One is for mixers the other is for extra glassware. There is a built in liquor cabinet that holds 4 decanters.(Whiskey,Vodka,Rum, and Scotch) This built in cabinet has indirect lighting. There are three built-in ice chests. Two hold ice for cocktails the third is designed for a champagne bottle. They all have drains and indirect lighting. There is a built-in trash door in the back dash. Trash(empties) are collected in a trash can in the trunk. There is also an intercom to the front. The Champagne table between the two seats holds a bottle of champagne along with six champagne flutes and six rocks glasses
The seats are gorgeous. Any shade of red is very hard to photograph. below are some pictures of the interior. The pictures show the interior as being much lighter and brighter red than it really is. The flash on the camera does this. The interior is actually more of a black cherry color. In fact a buddy of mine thought it was black velour when he first saw the seats.
Below is a youtube video clip of this limo in action.
.
.
.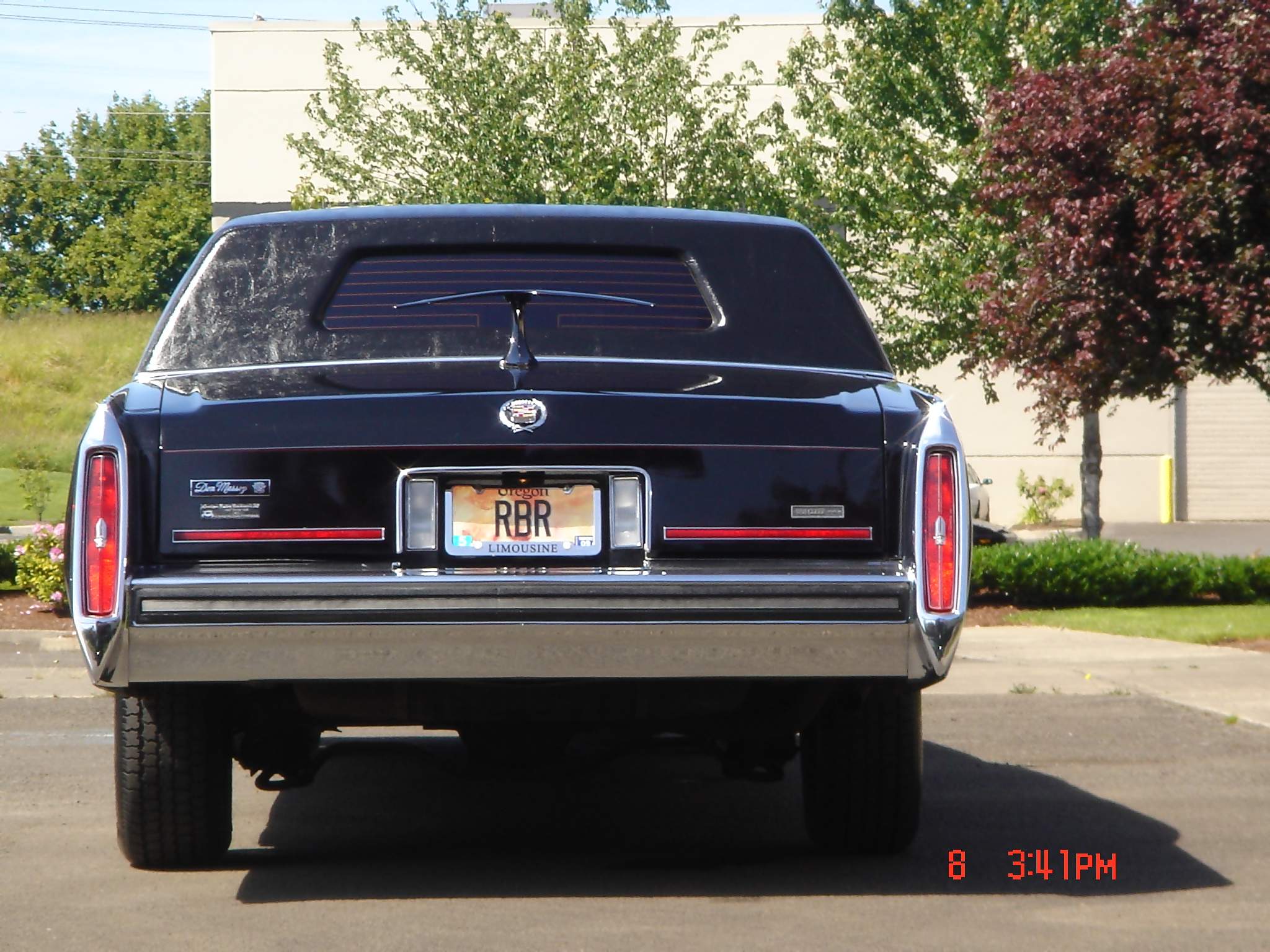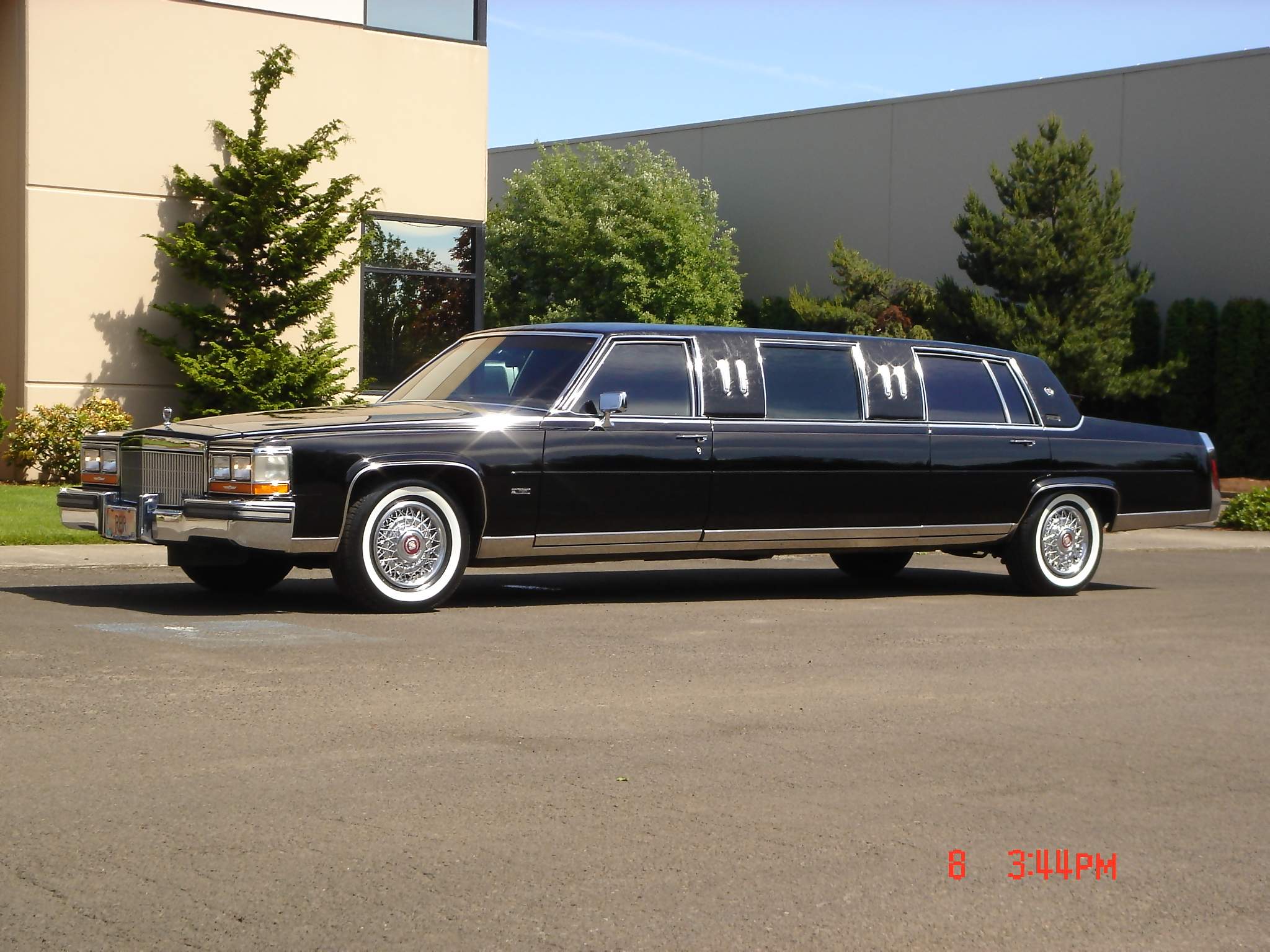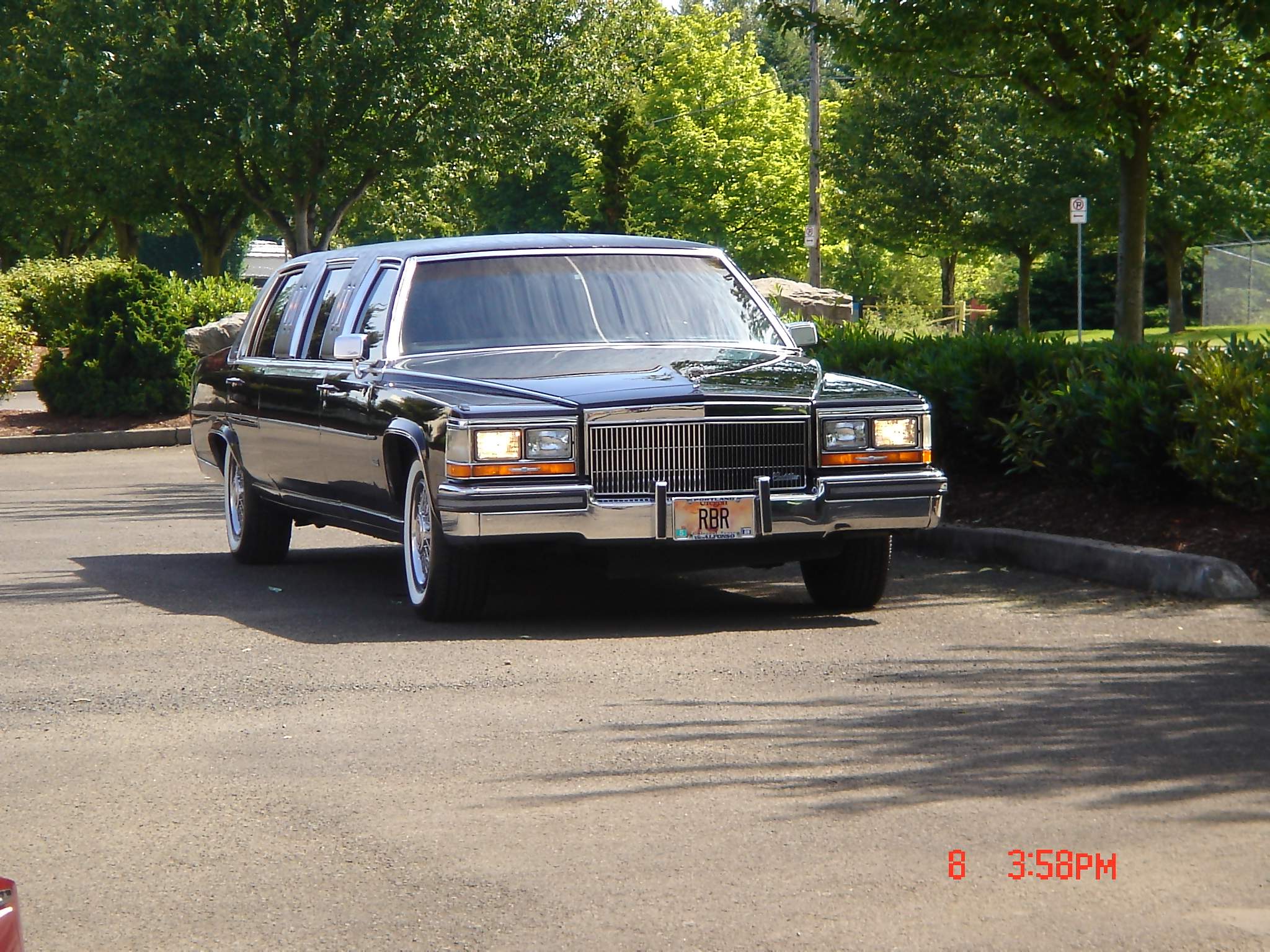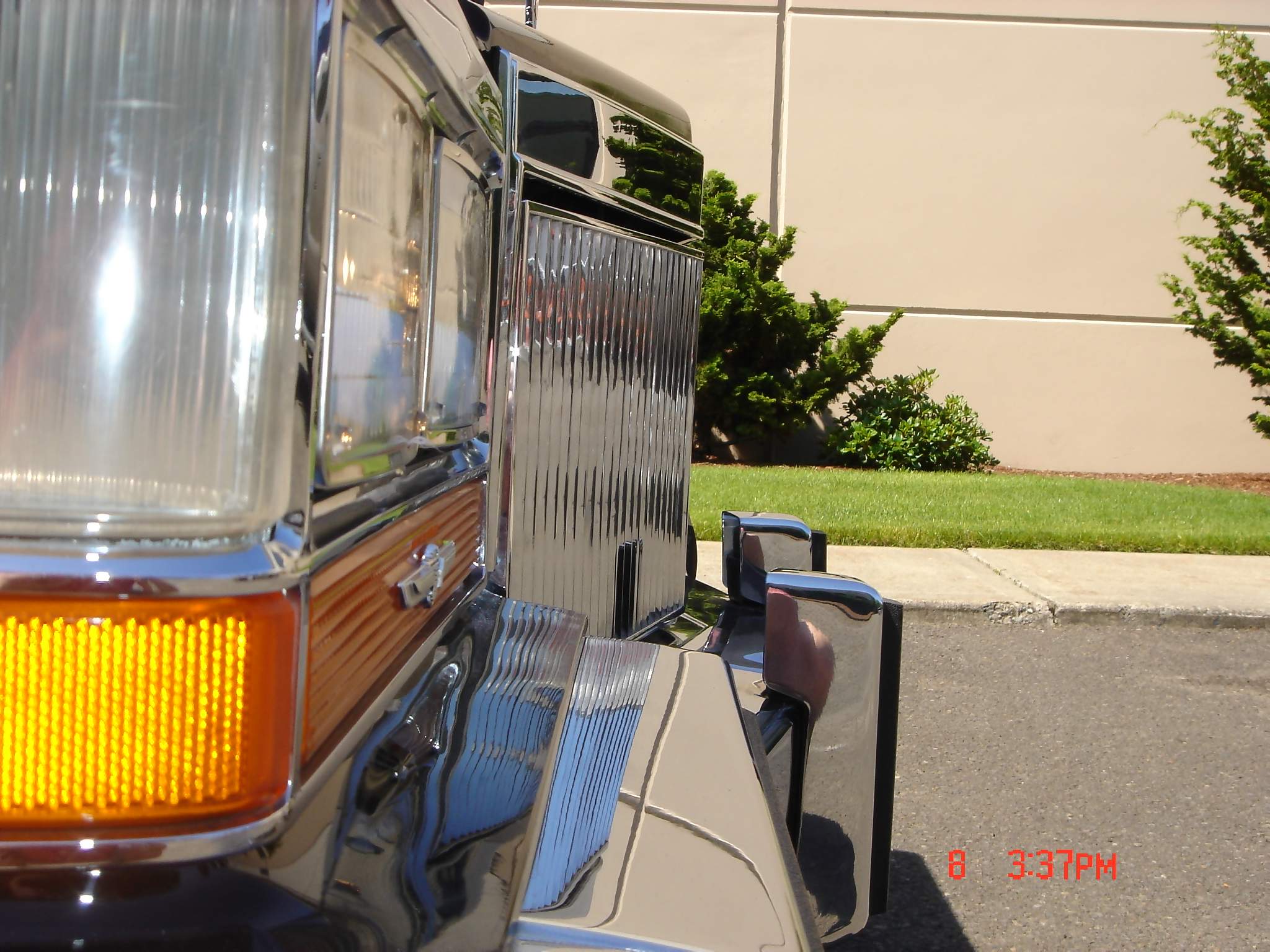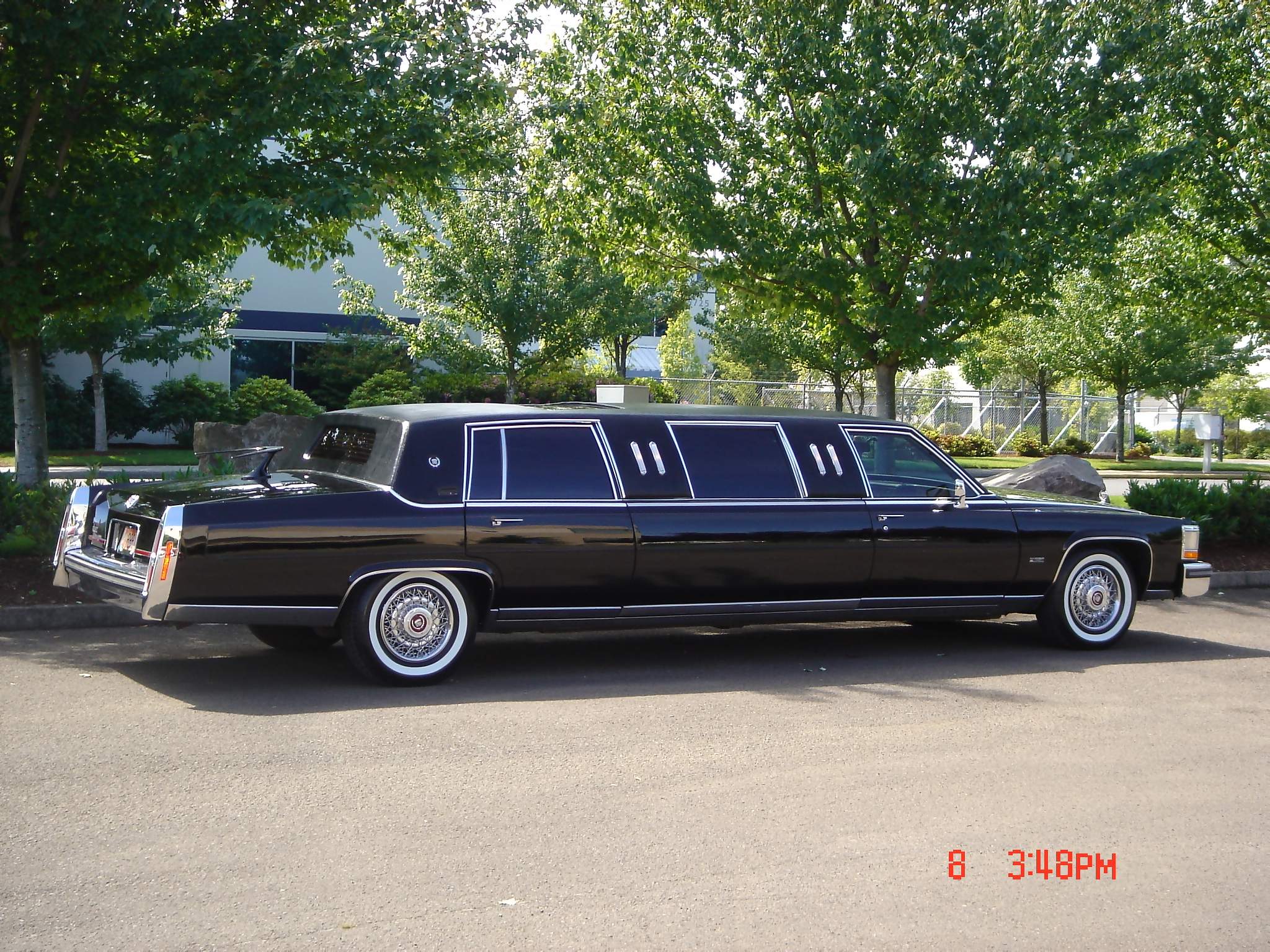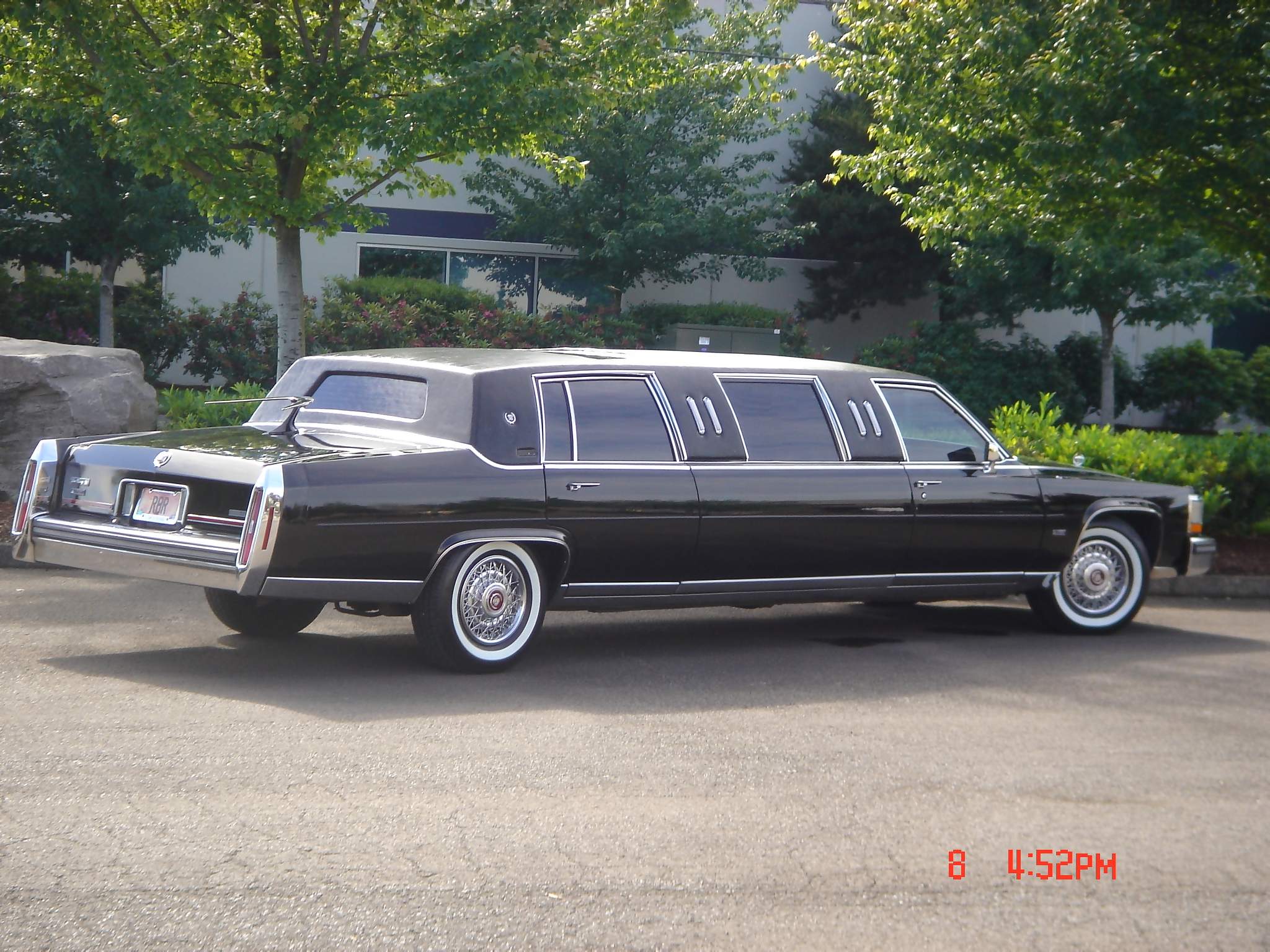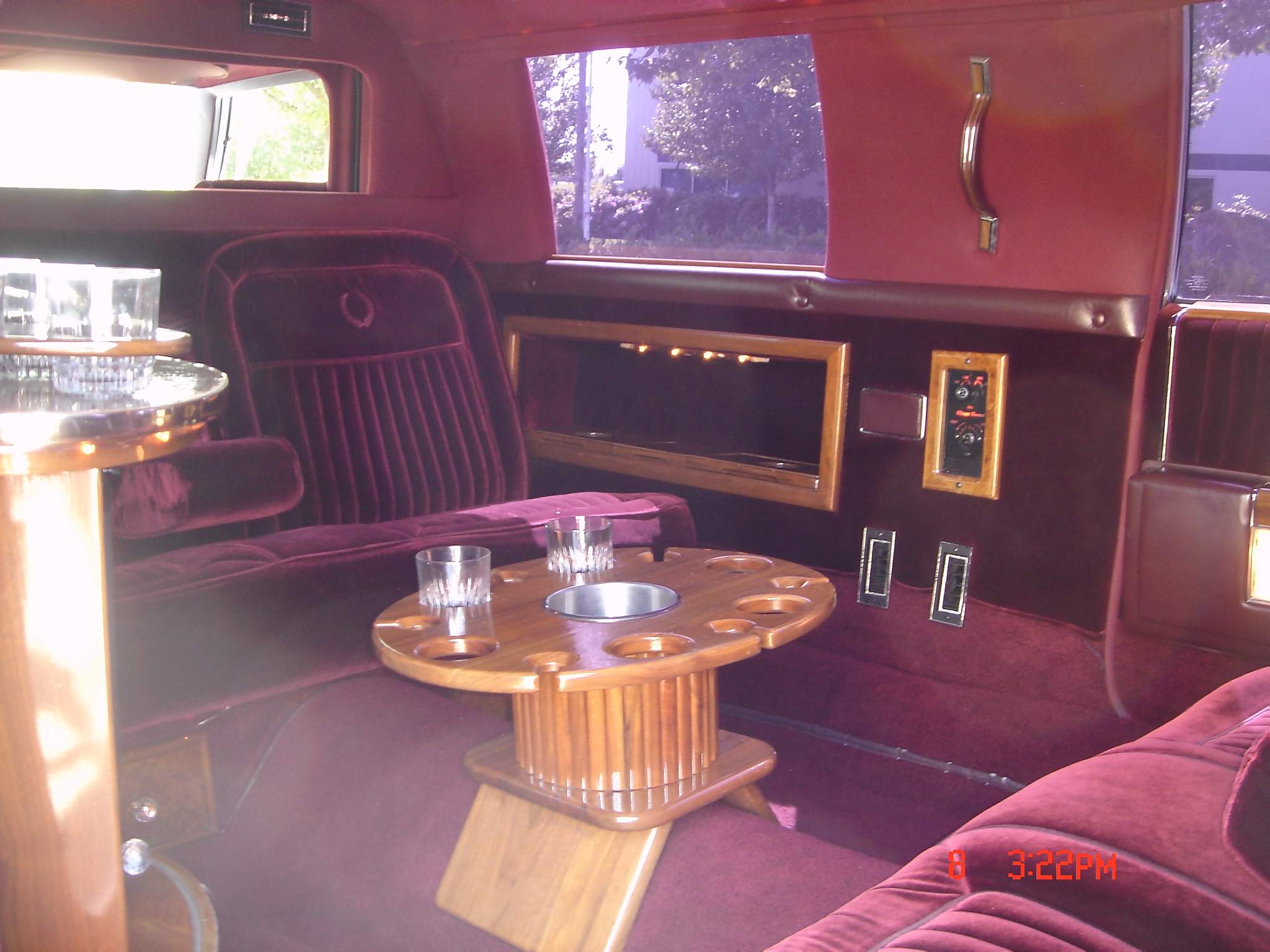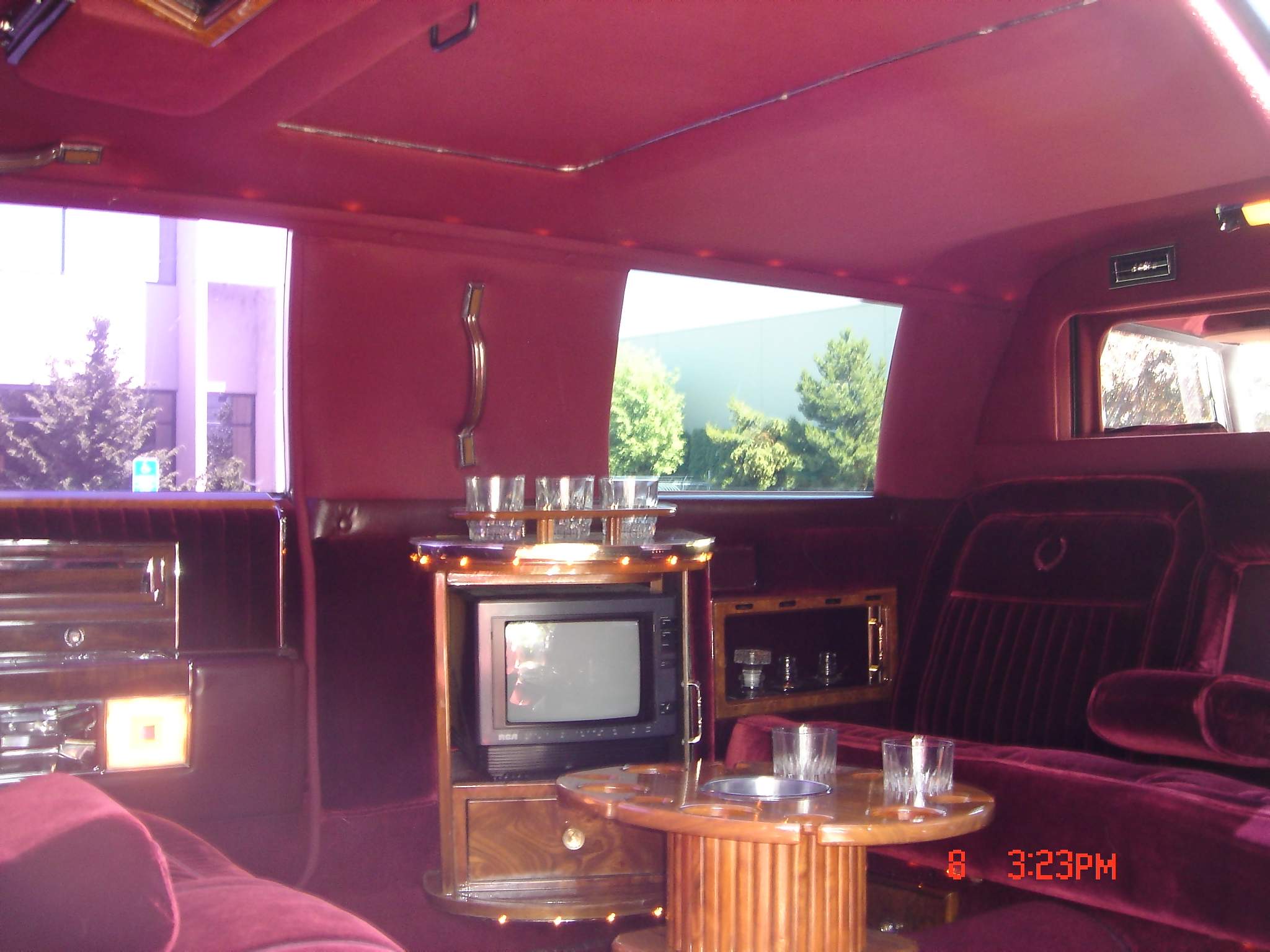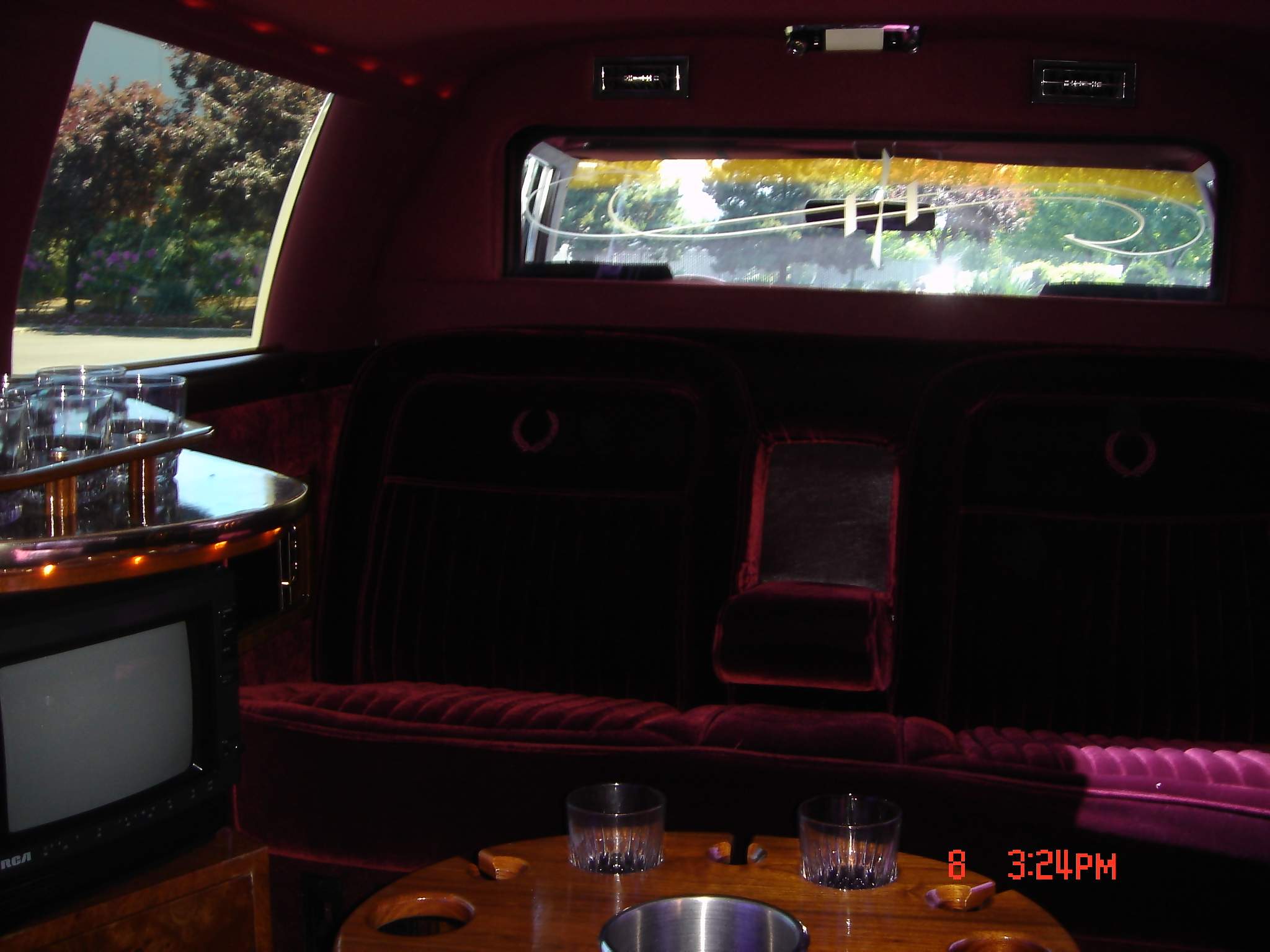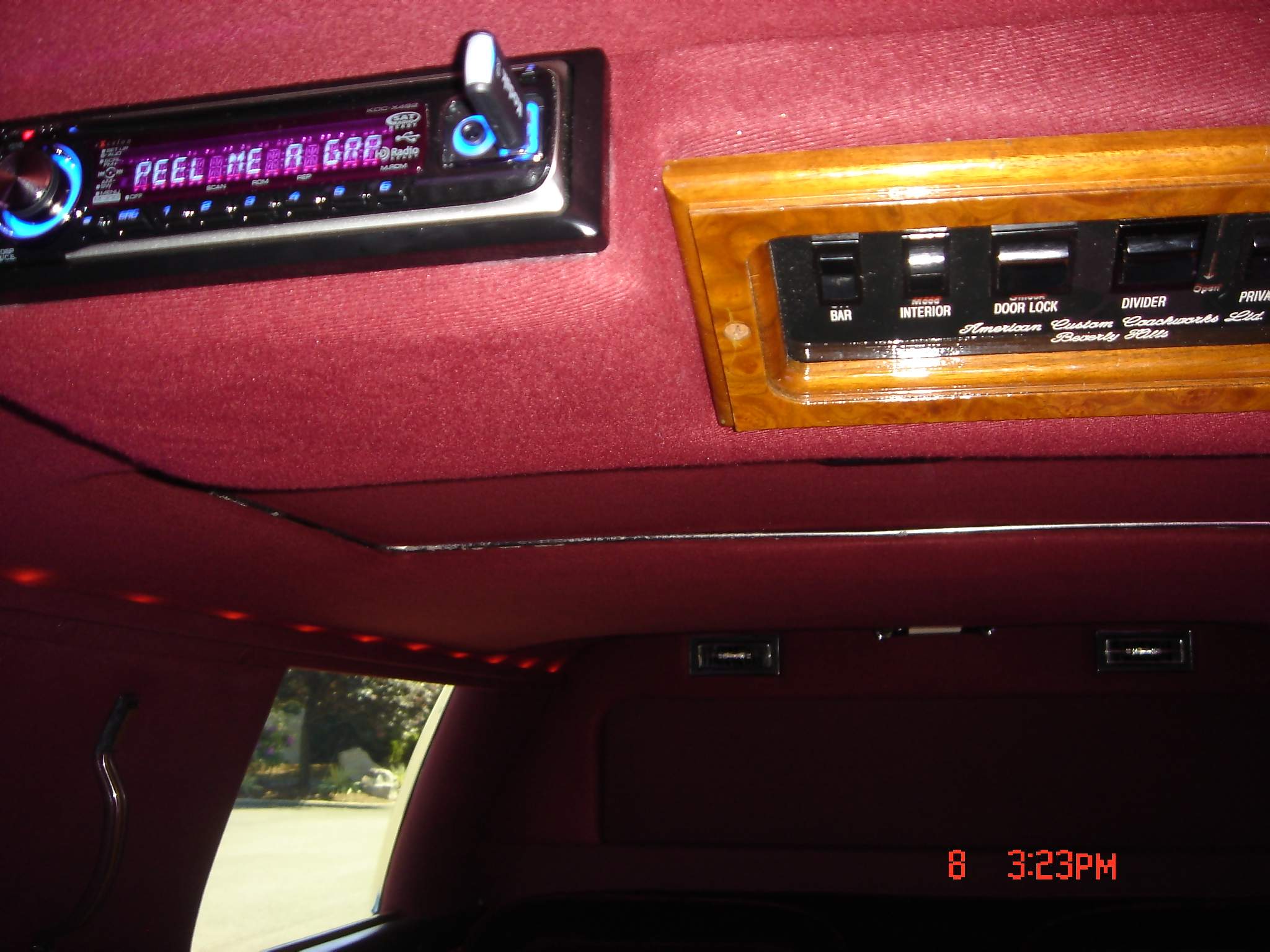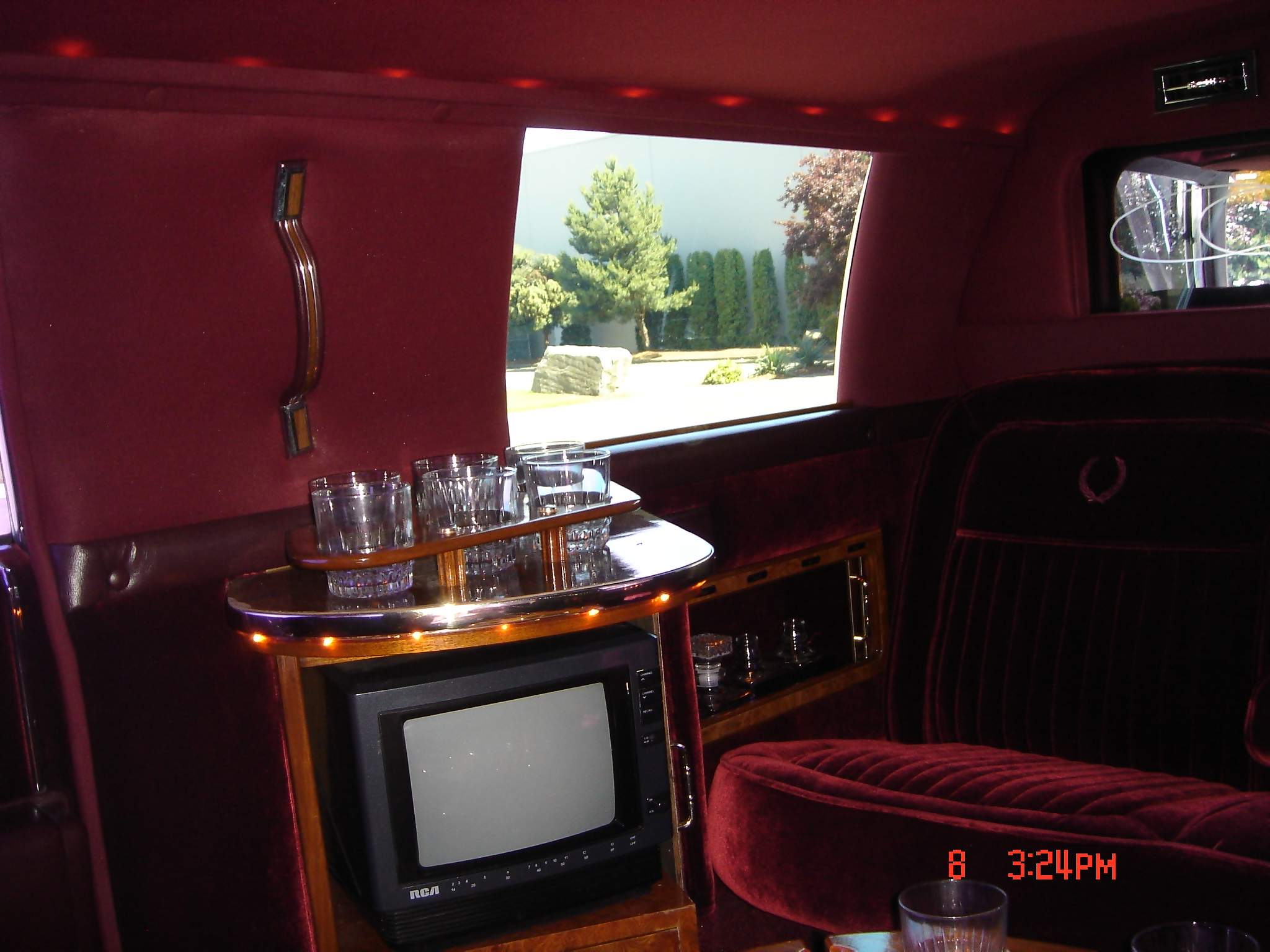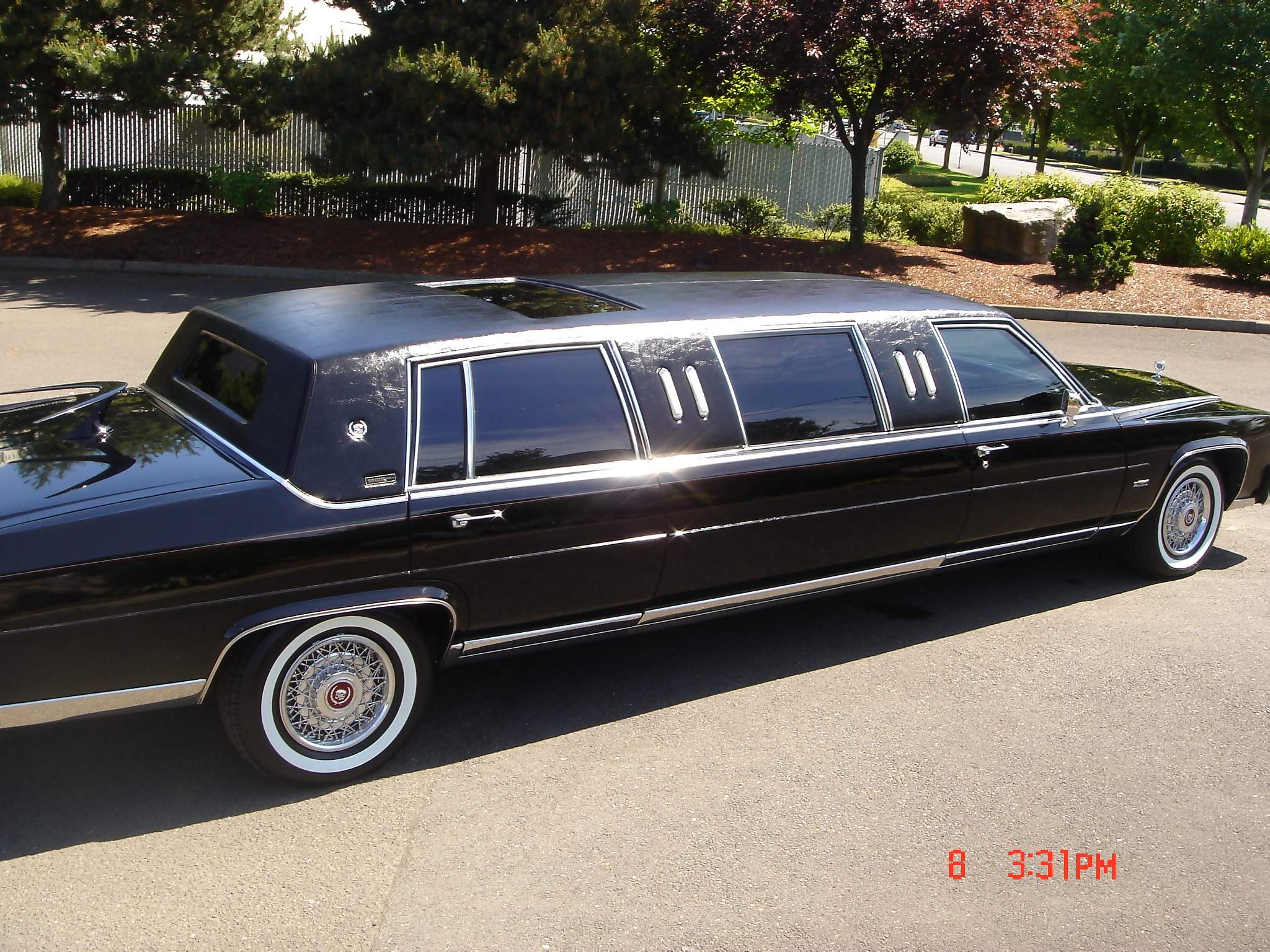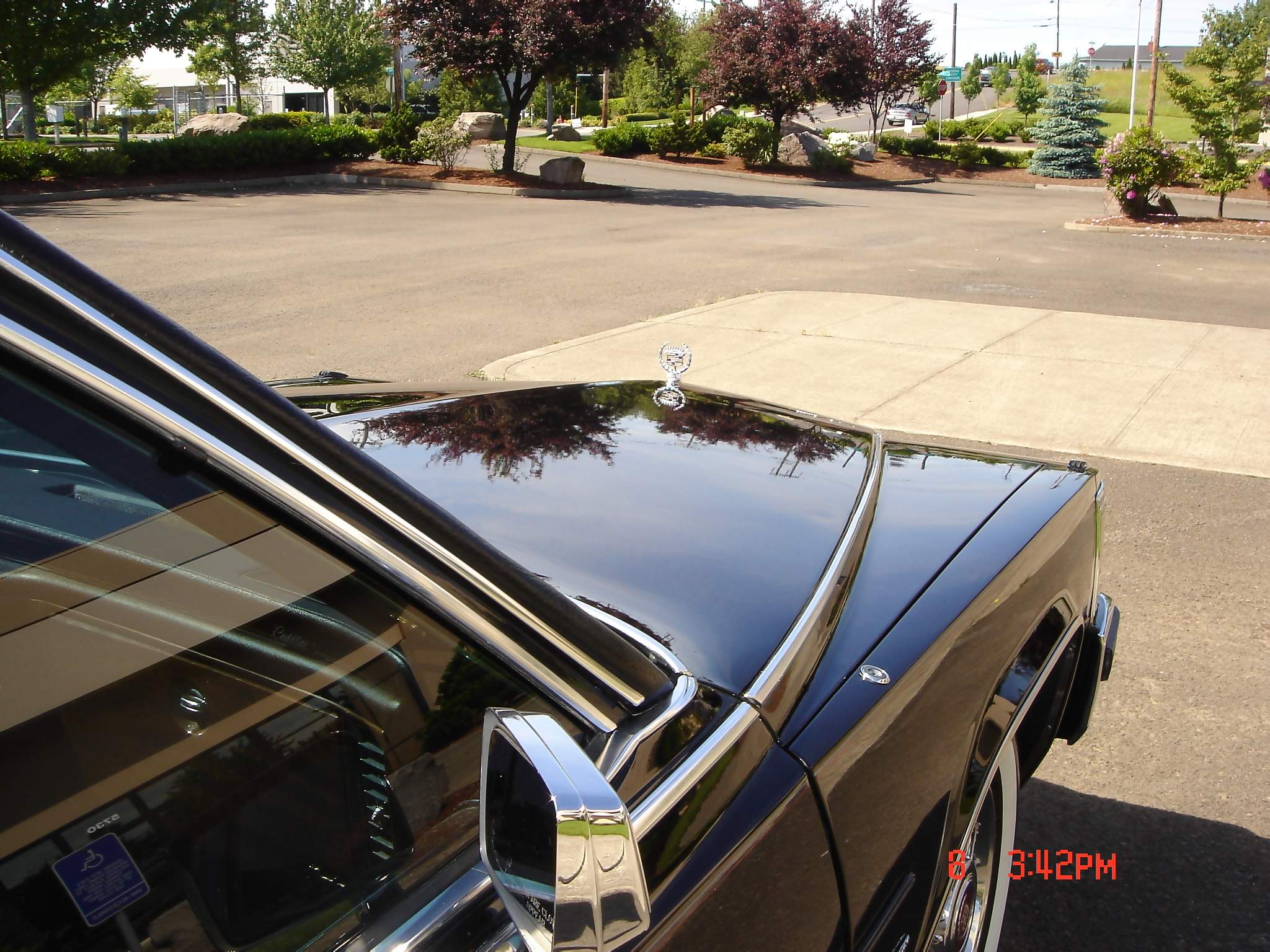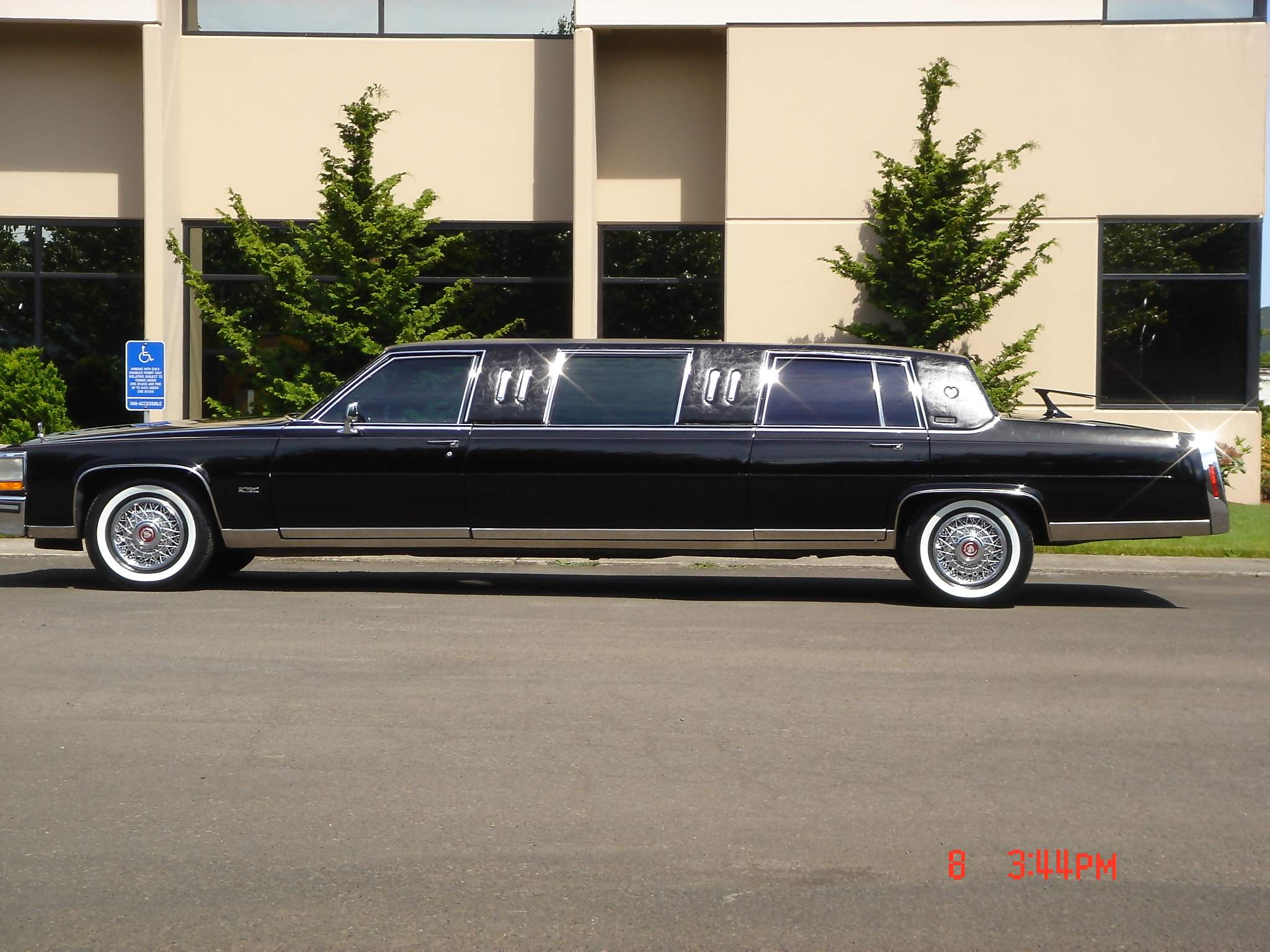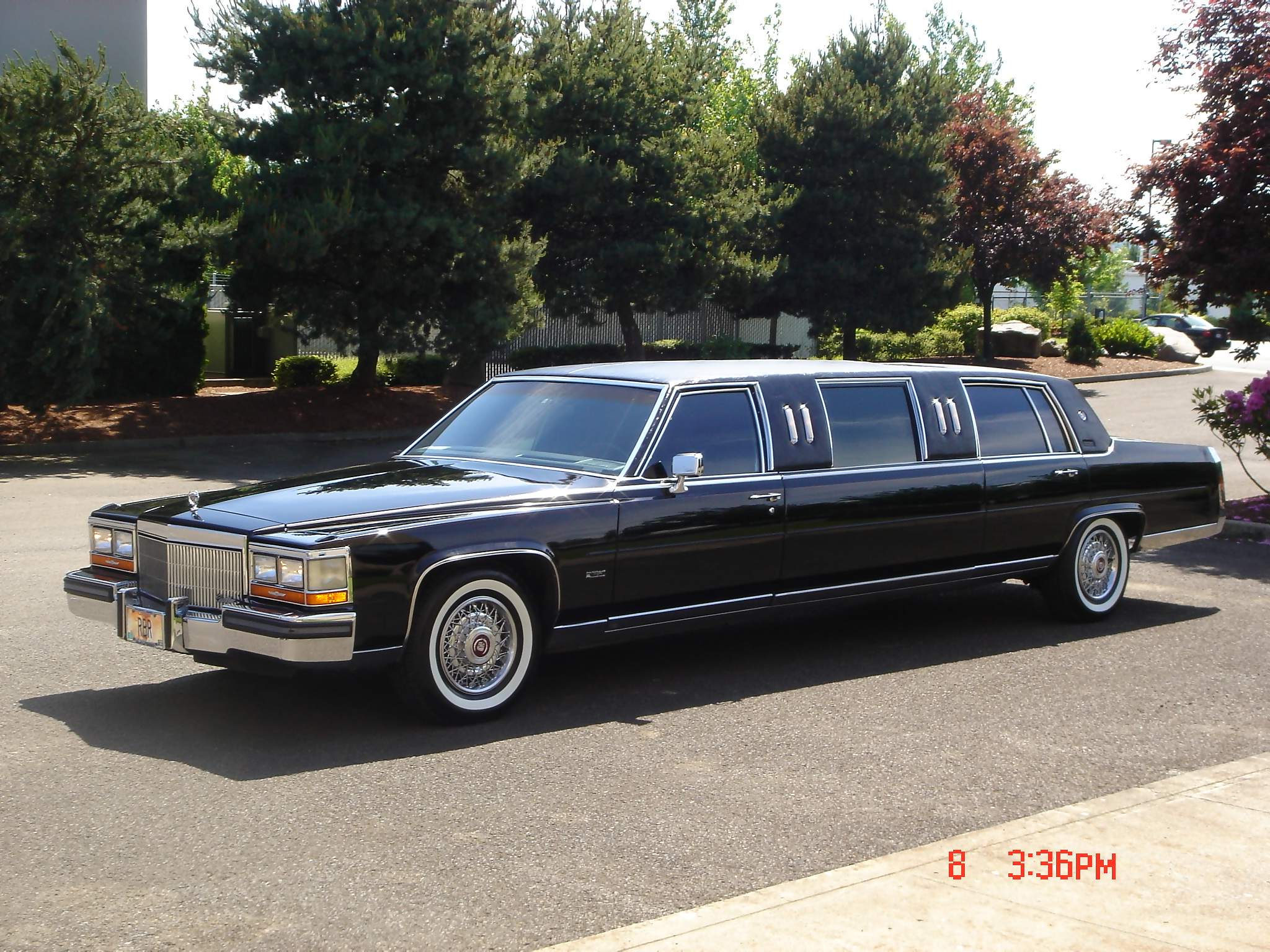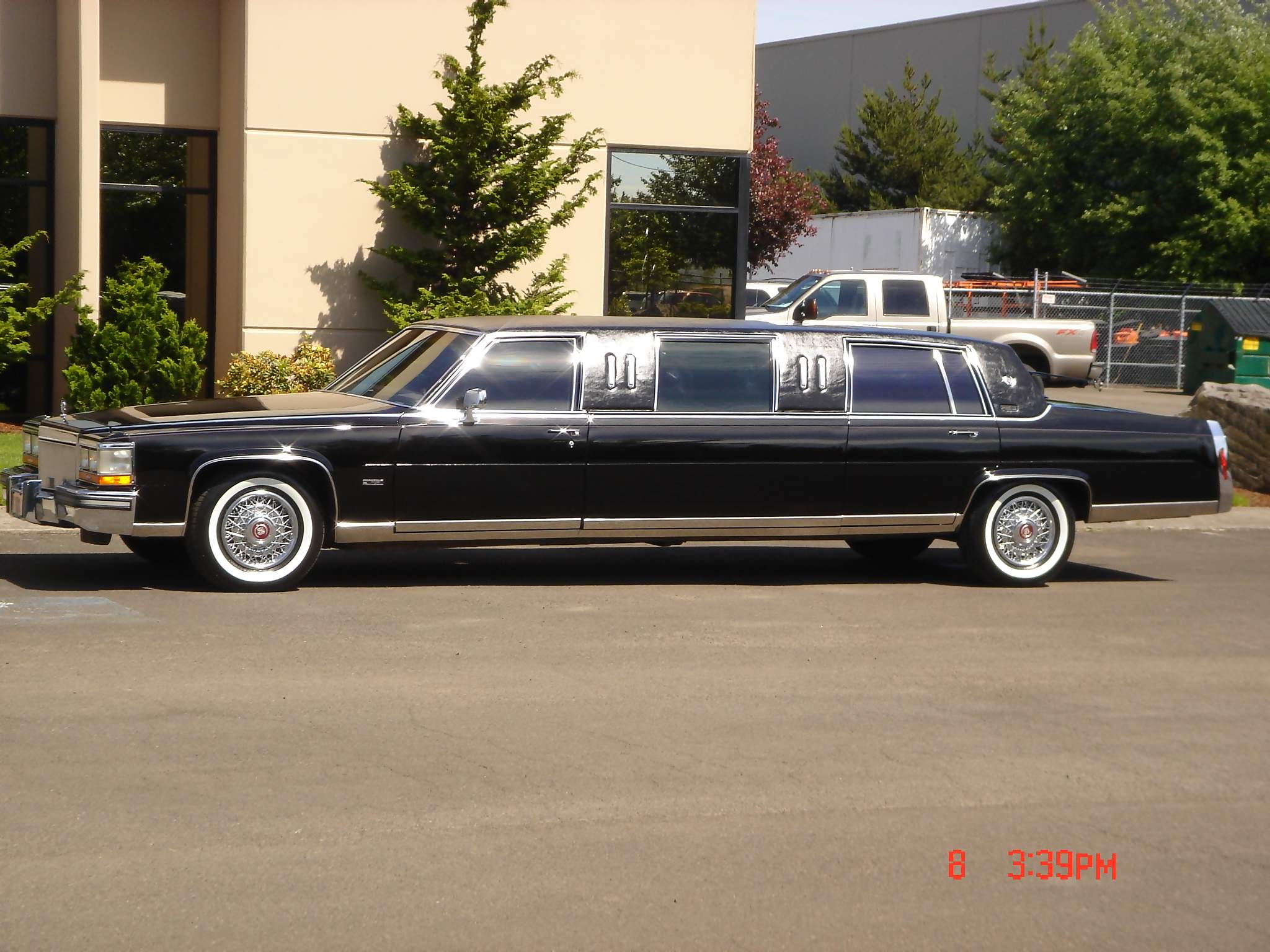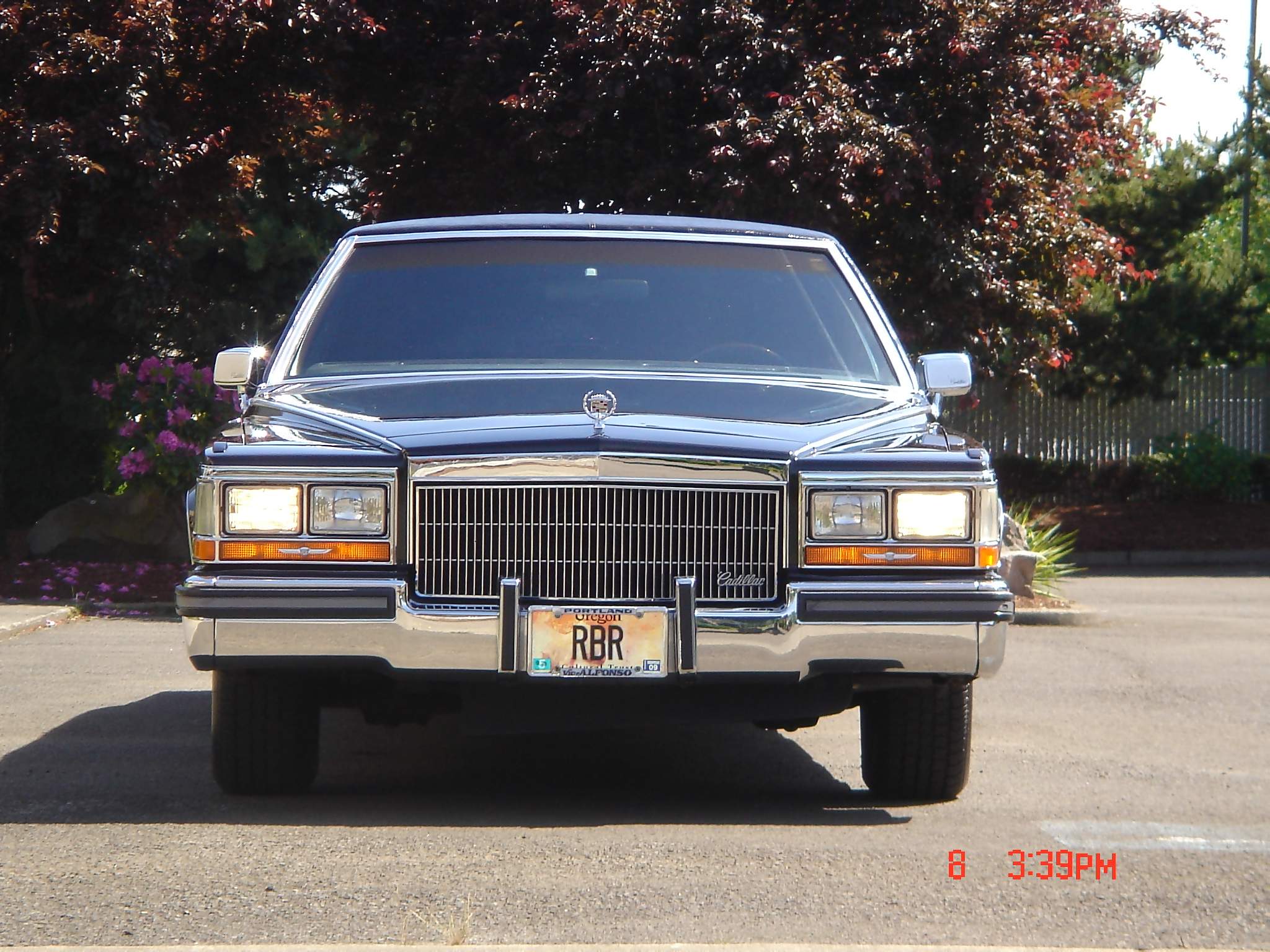 Click Here to return to FLEETOFCADS HOMEPAGE