.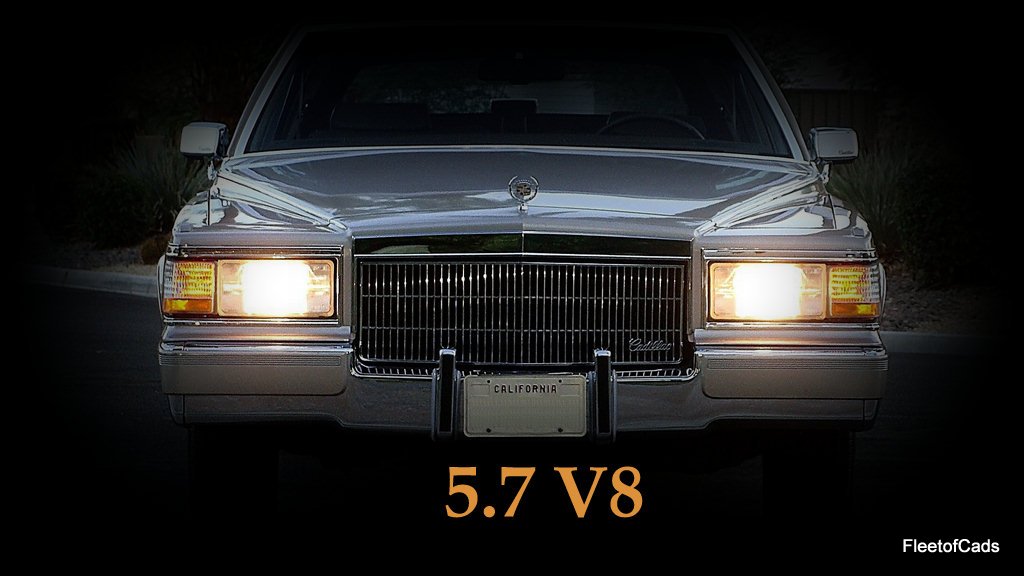 .
.

1990 Cadillac Brougham d'Elegance

.
60k miles
.
78 high resolution pictures below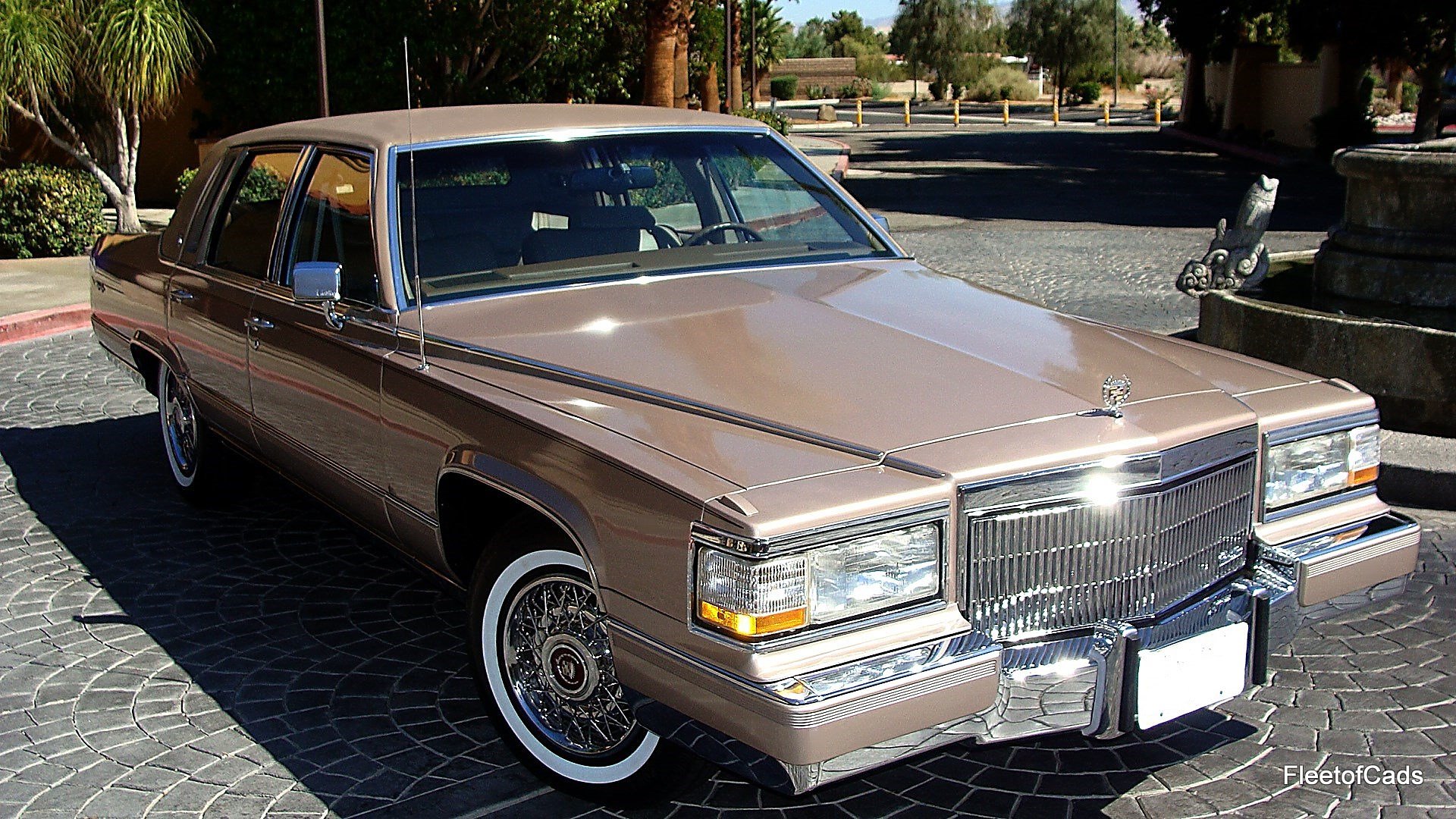 Understated Elegance..
You are viewing a beautiful 1990 Cadillac Brougham d' Elegance with an easy 60k miles and the much preferred 5.7 V8. This was Cadillac's staple body style RWD Fleetwood(Brougham) that hit the pavement in the fall of 1979. This body ran from 1980-1992 with small cosmetic changes along the way. Most significant was in 1990 with new bumpers that wrapped around to the fender well, body side moldings were dropped and new lower sail panel trim was added which greatly added to the graceful body lines of the car. New European headlights, and distinct new "white" tail lights refined the new look while retaining the classic styling of the Brougham. The instrumentation was strictly digital as well. Chrome wrapped center posts encapsulate the luminescent carriage lights and the door edge guards were color matched the color of the car. GM threw everything they had into these final three years of production. Of this 13 year body style run, the 90-92 Brougham was GM at it's finest hour. These Broughams are the most collectable and was the last of a classic style era which will never be produced again.
The standard power plant in the 90-92 Brougham was the 5.0 V8 which had become standard in 1986 for the Broughams. The 5.0 is reliable, an easy to work on engine however anemic under the weight of the Brougham. The Chevy based 5.7 V8(350cu.in) made it's debut in the late 1960's and was an excellent choice for the 90-92 Broughams. A vast improvement over the 5.0 V8. Very few of the 90-92 Broughams were built with the modernized fuel injected 5.7 Liter engine due to the government mandated "gas guzzler tax" of $1,300 that was placed on all 5.7's. MPG was rated at 15 in town and 22 on the highway. The 90-92 Broughams with the 5.7 AND with the rare d'Elegance leather interior are GOLD in the collector world. To find one with the modernized fuel injected 5.7 V8, and the upgraded d'Elegance package is the Holy Grail of Broughams. That brings us to this very special Brougham shown here.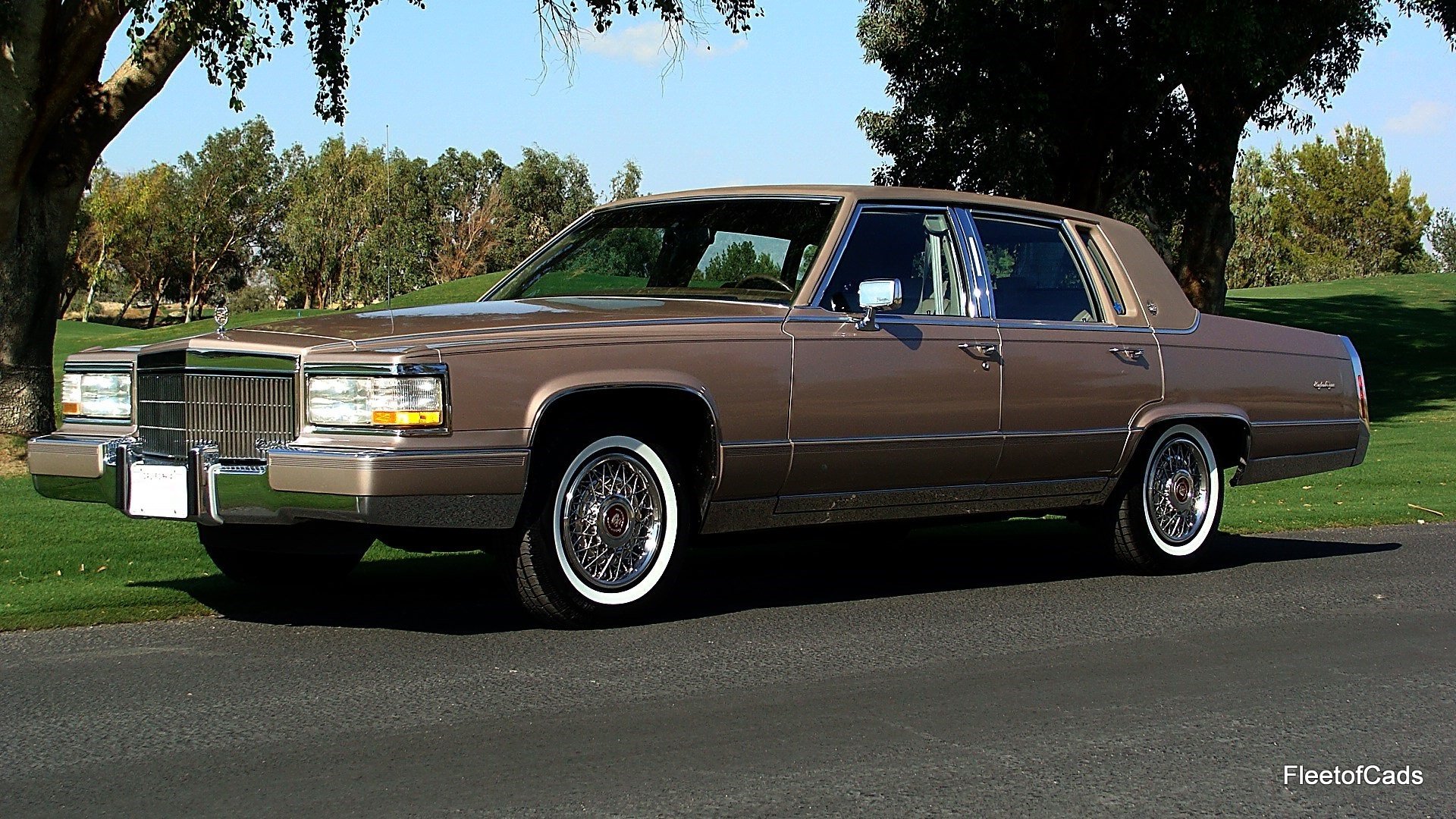 1990 Cadillac Brougham d'Elegance in Light Antelope Firemist with Medium Antelope Leather interior.
This Cadillac was a one family owned car and aside from this Brougham's final assembly in Arlington Texas, this Cadillac has always been in California.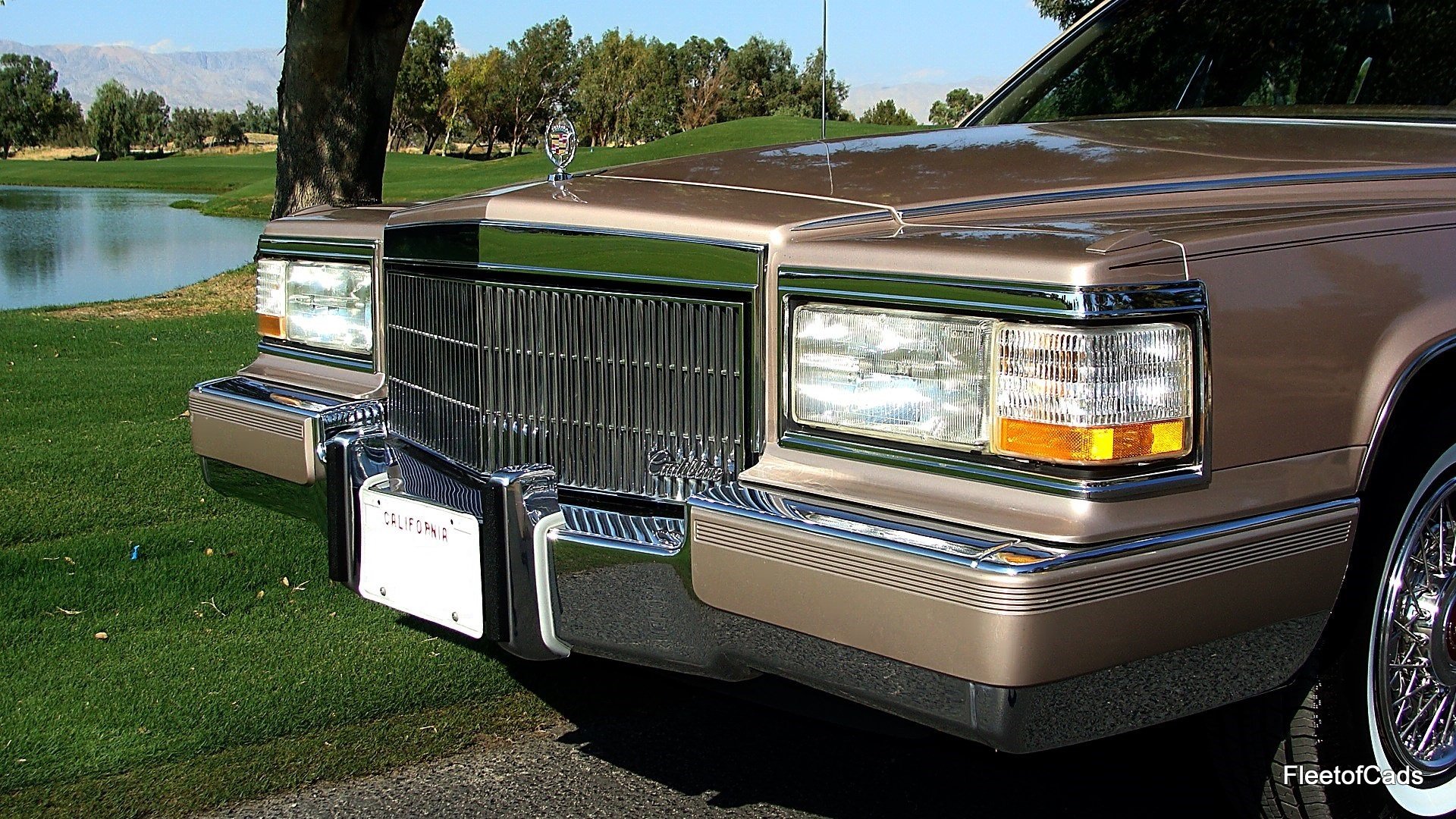 It is very apparent in every detail of this Brougham, inside in out, the level of love it has had since it was new. Rub strips are like new. Lenses are perfect.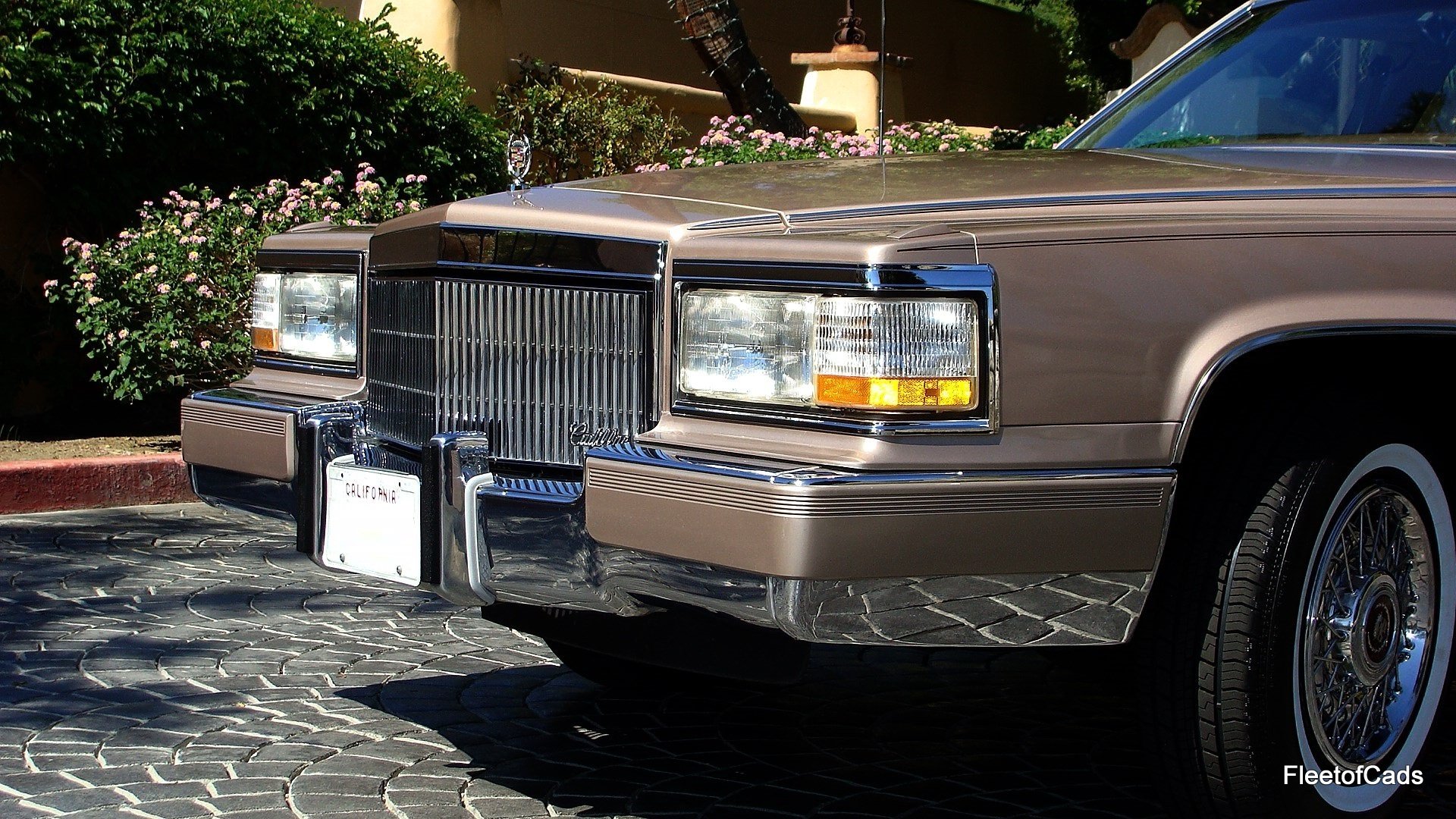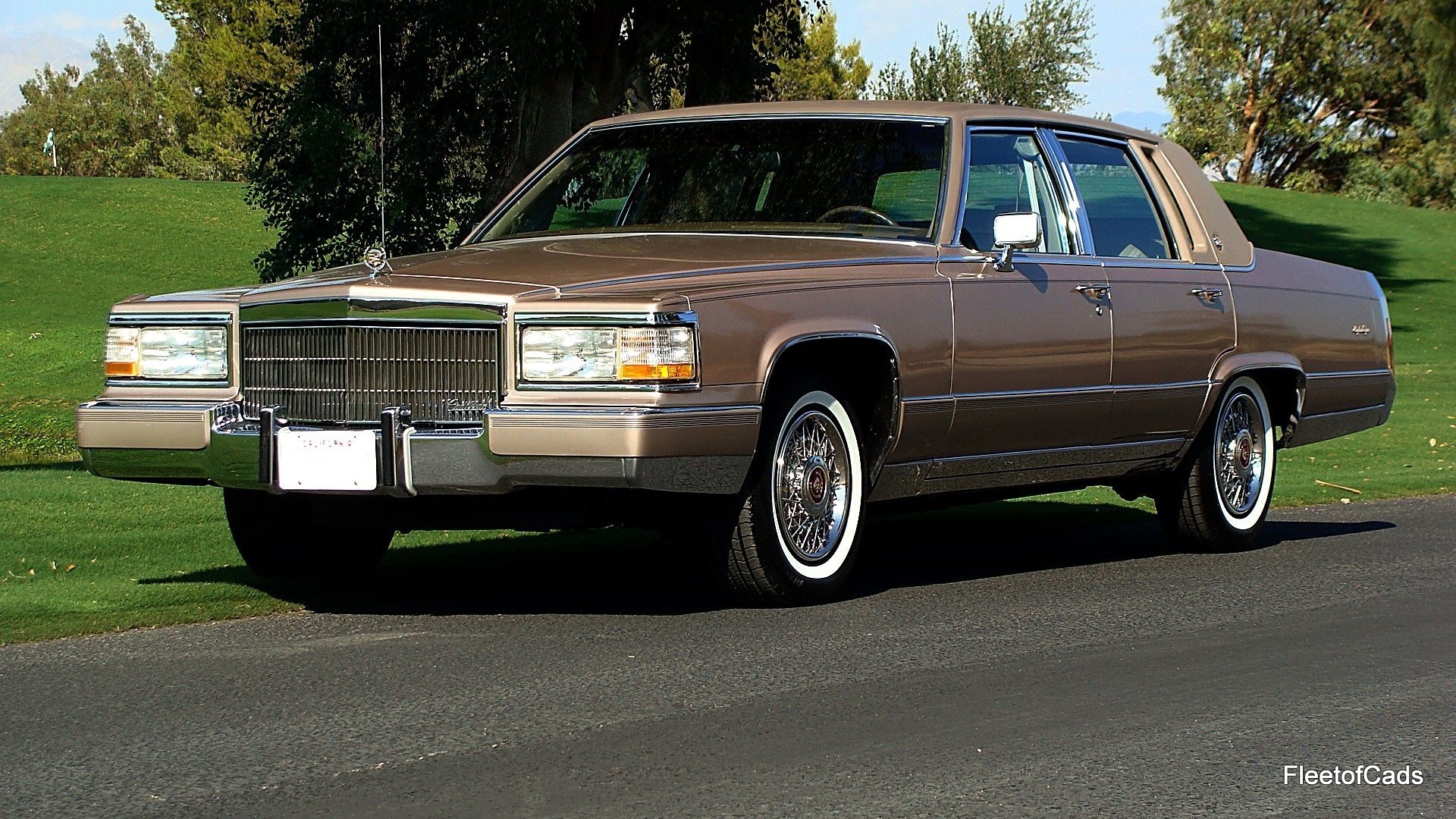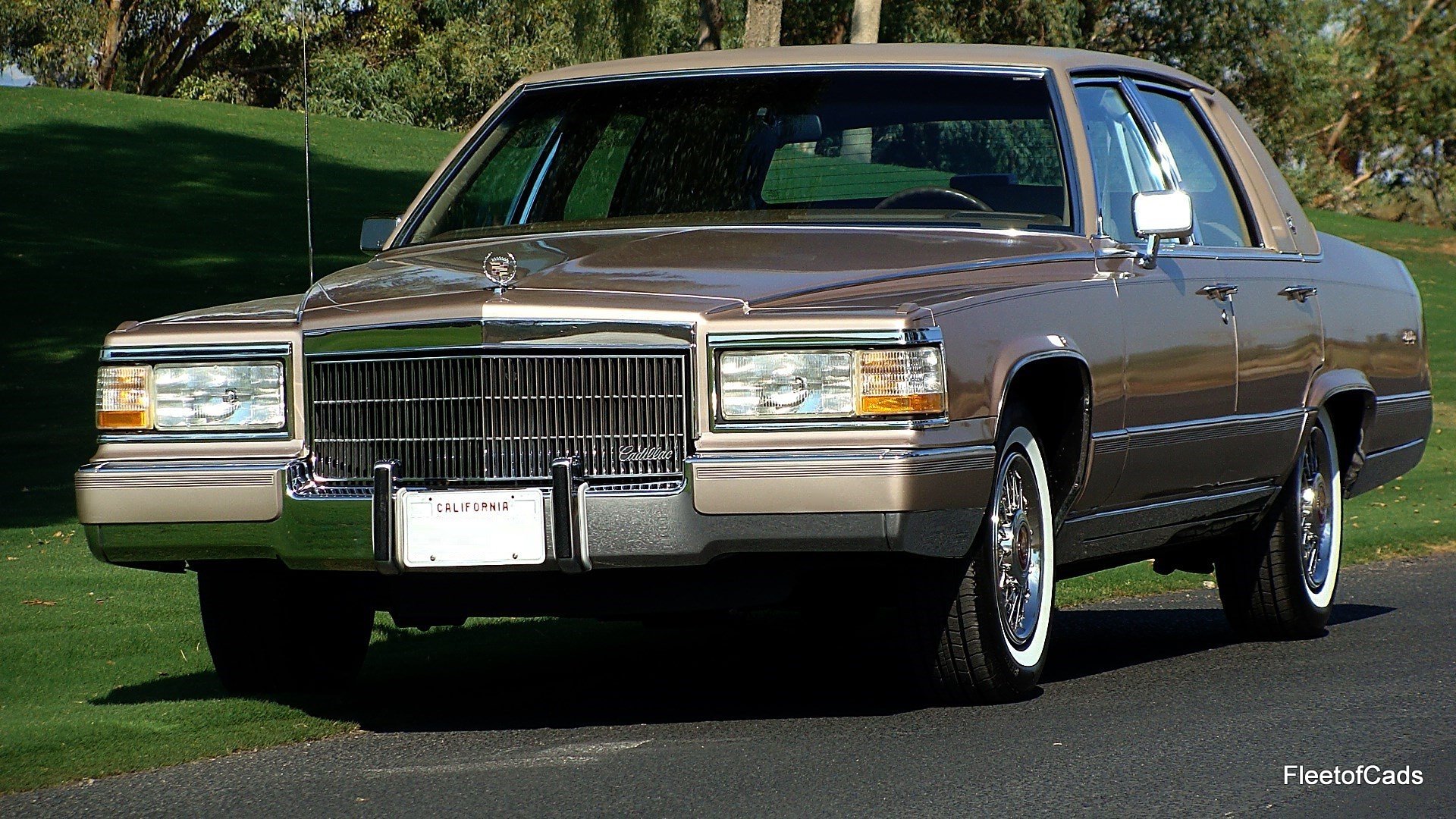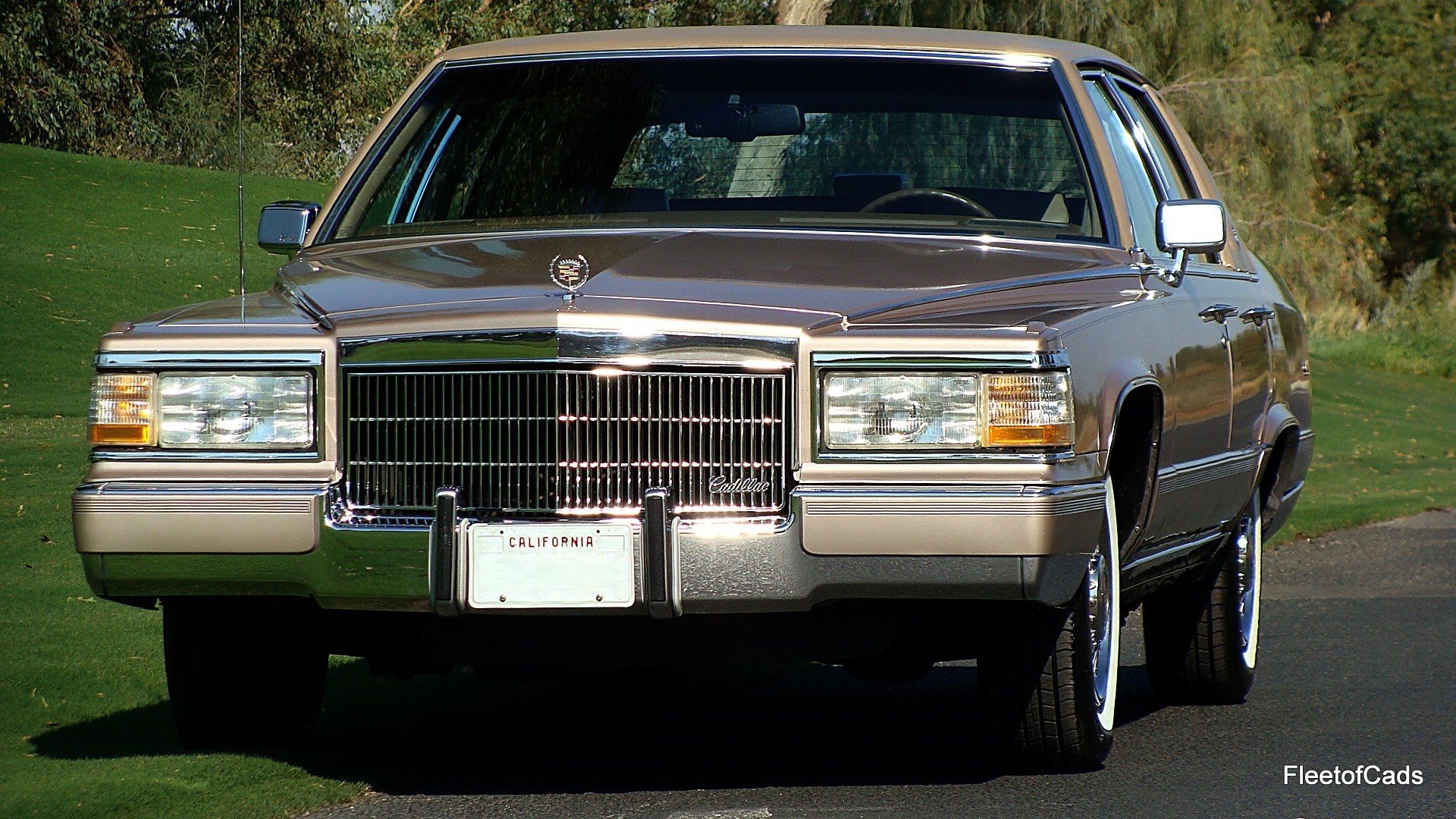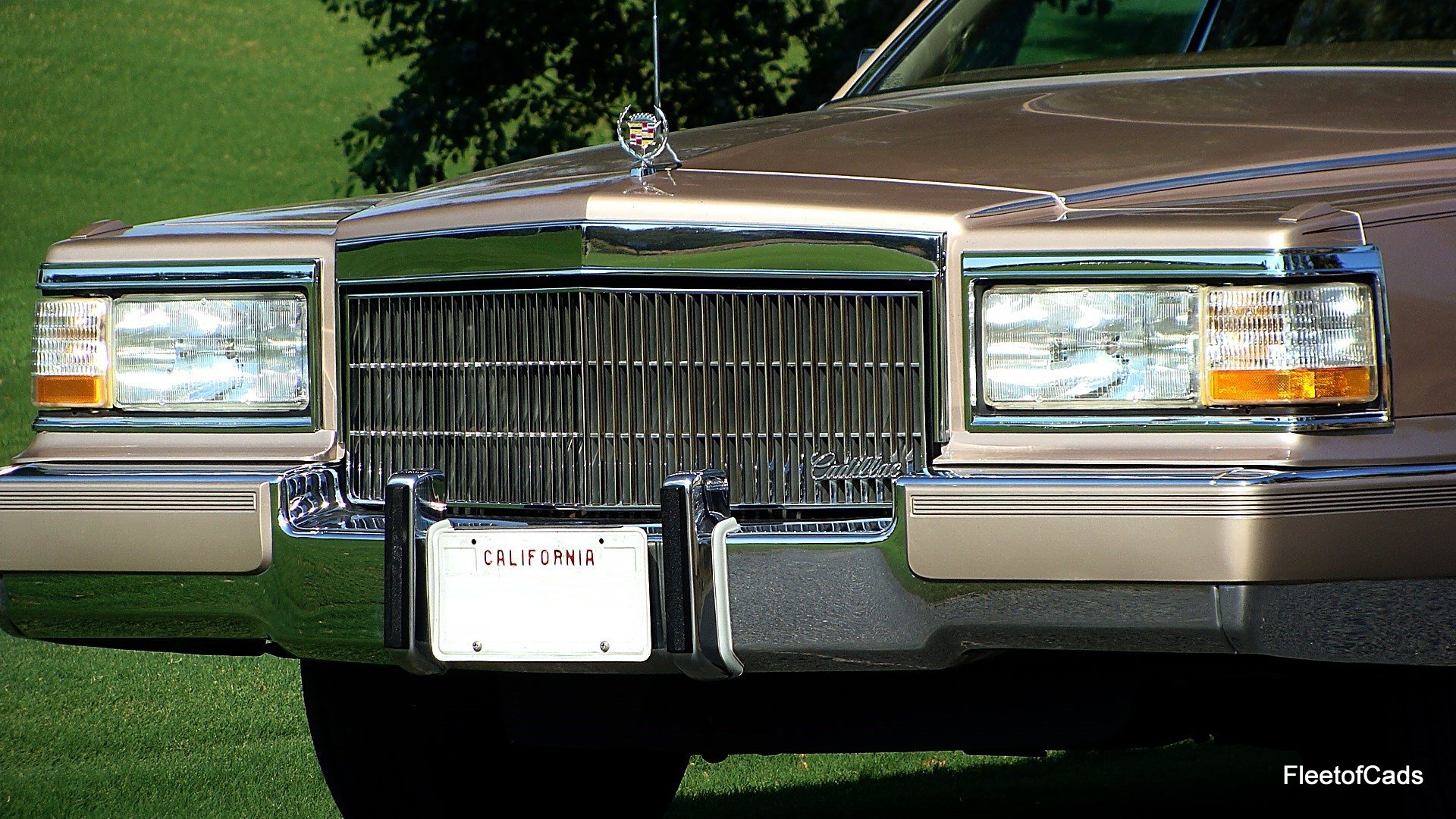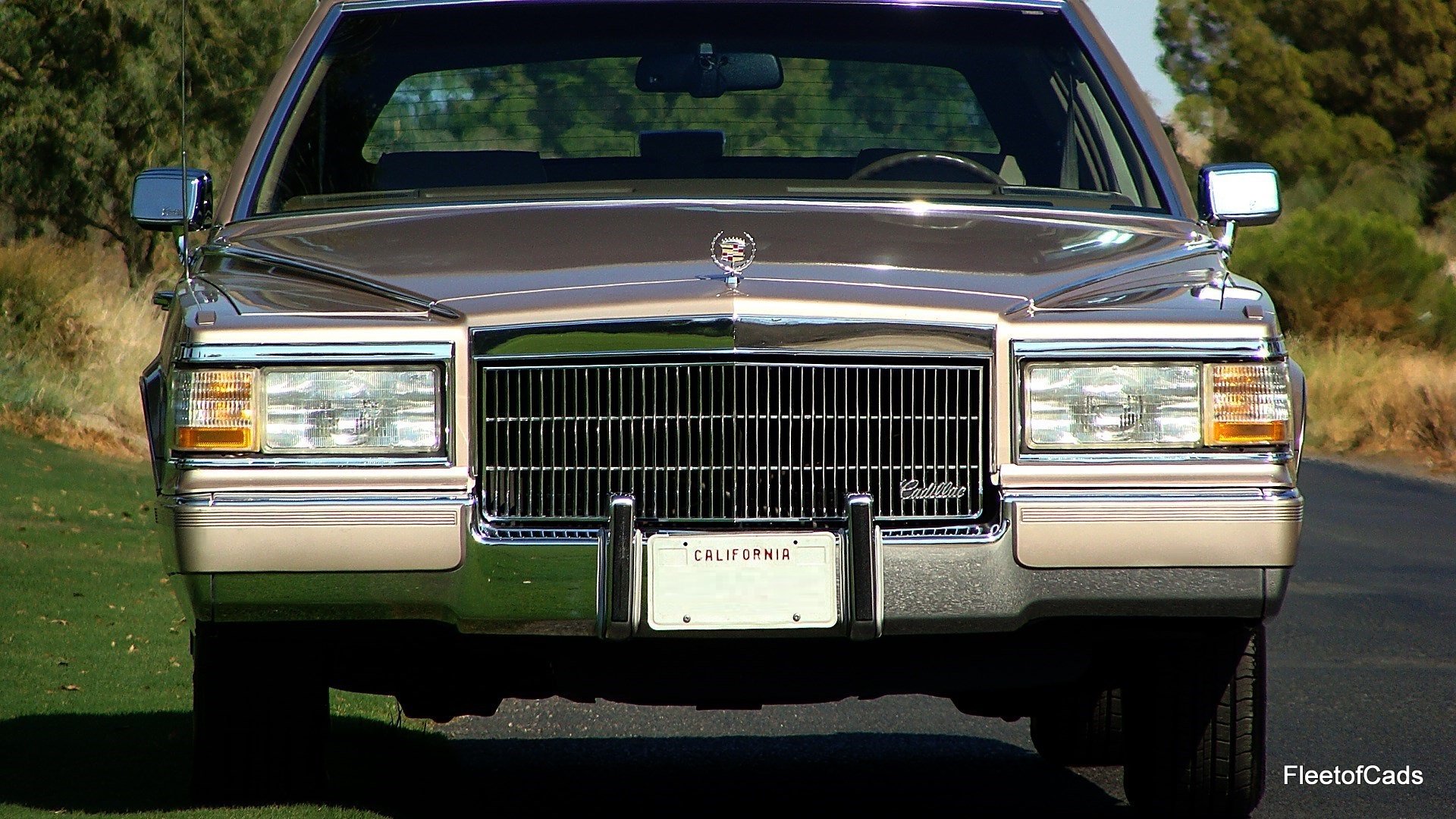 Absolutely pristine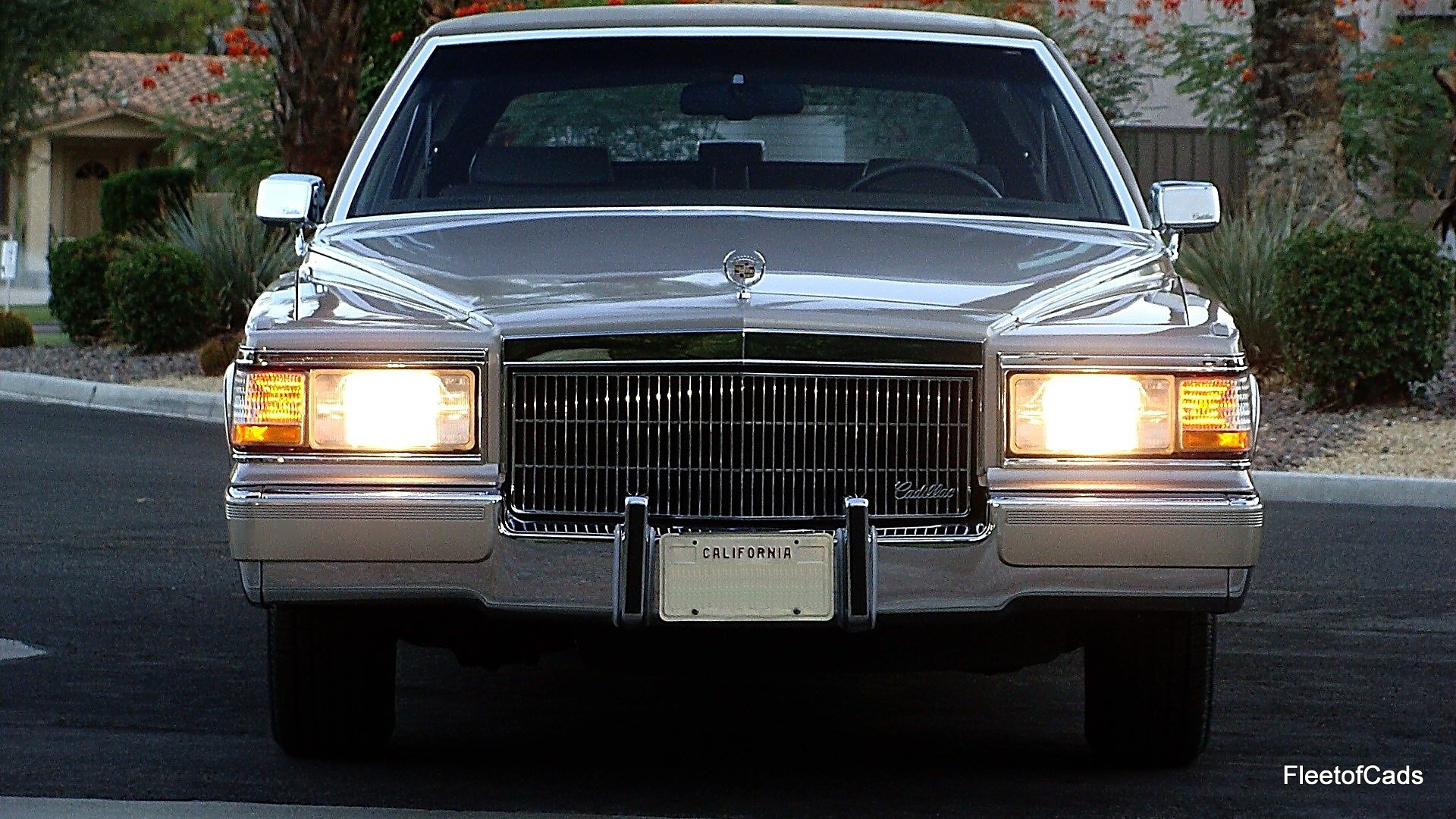 The beautiful Light Antelope Firemist paint takes on a different look in different lighting, so I have included pictures taken in the morning, mid-day and evening. This elegant Cadillac is a sight to behold.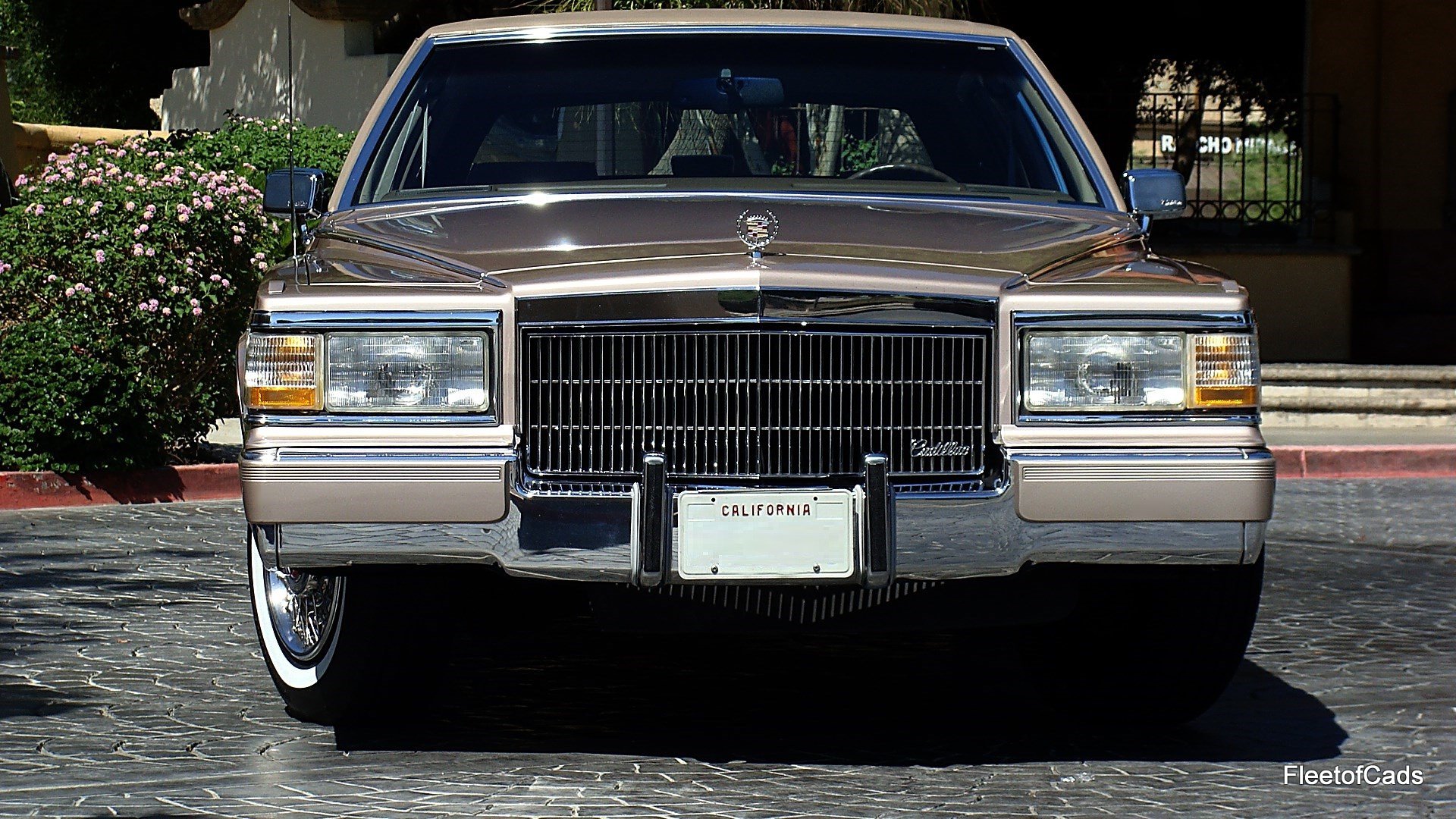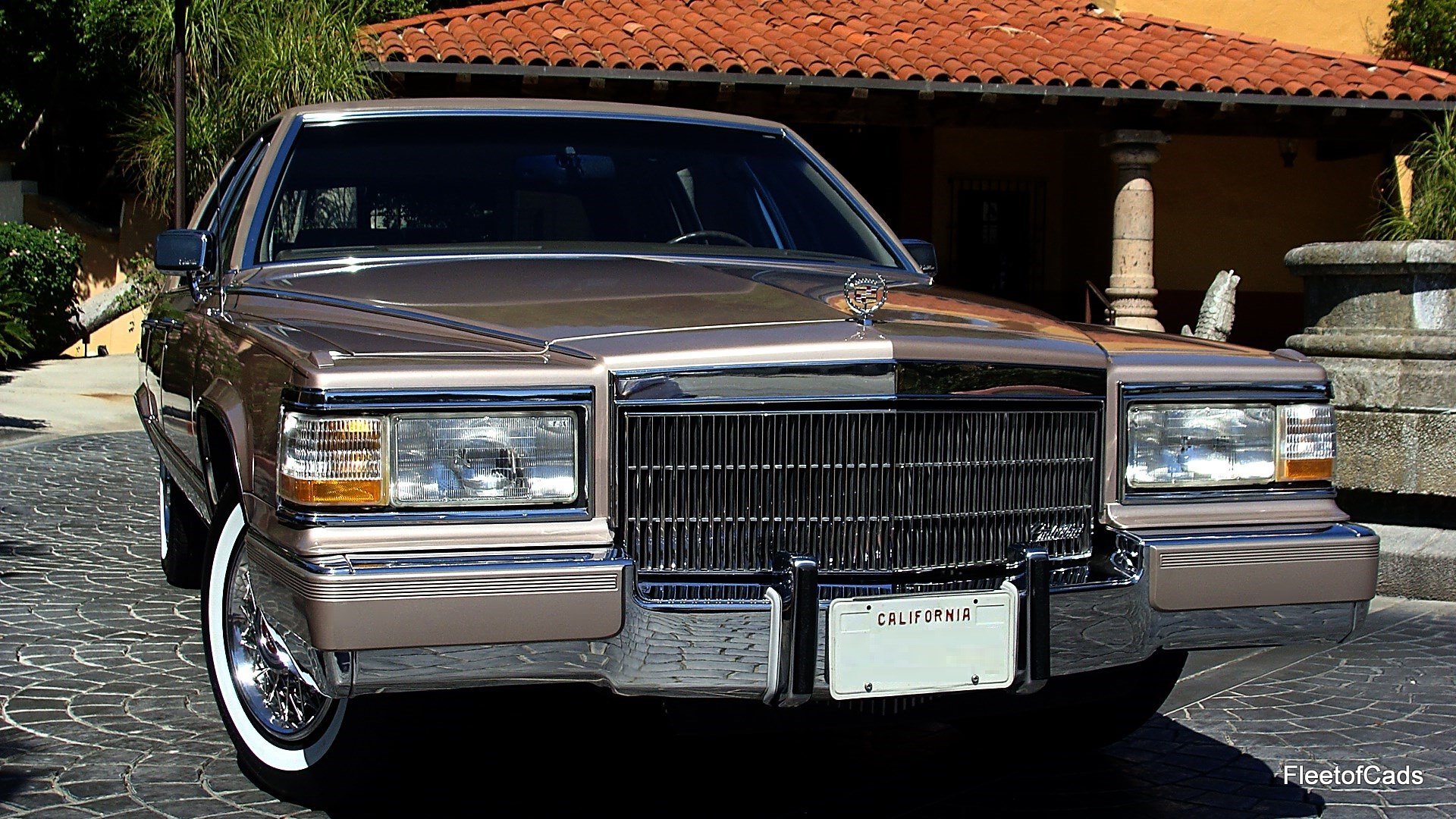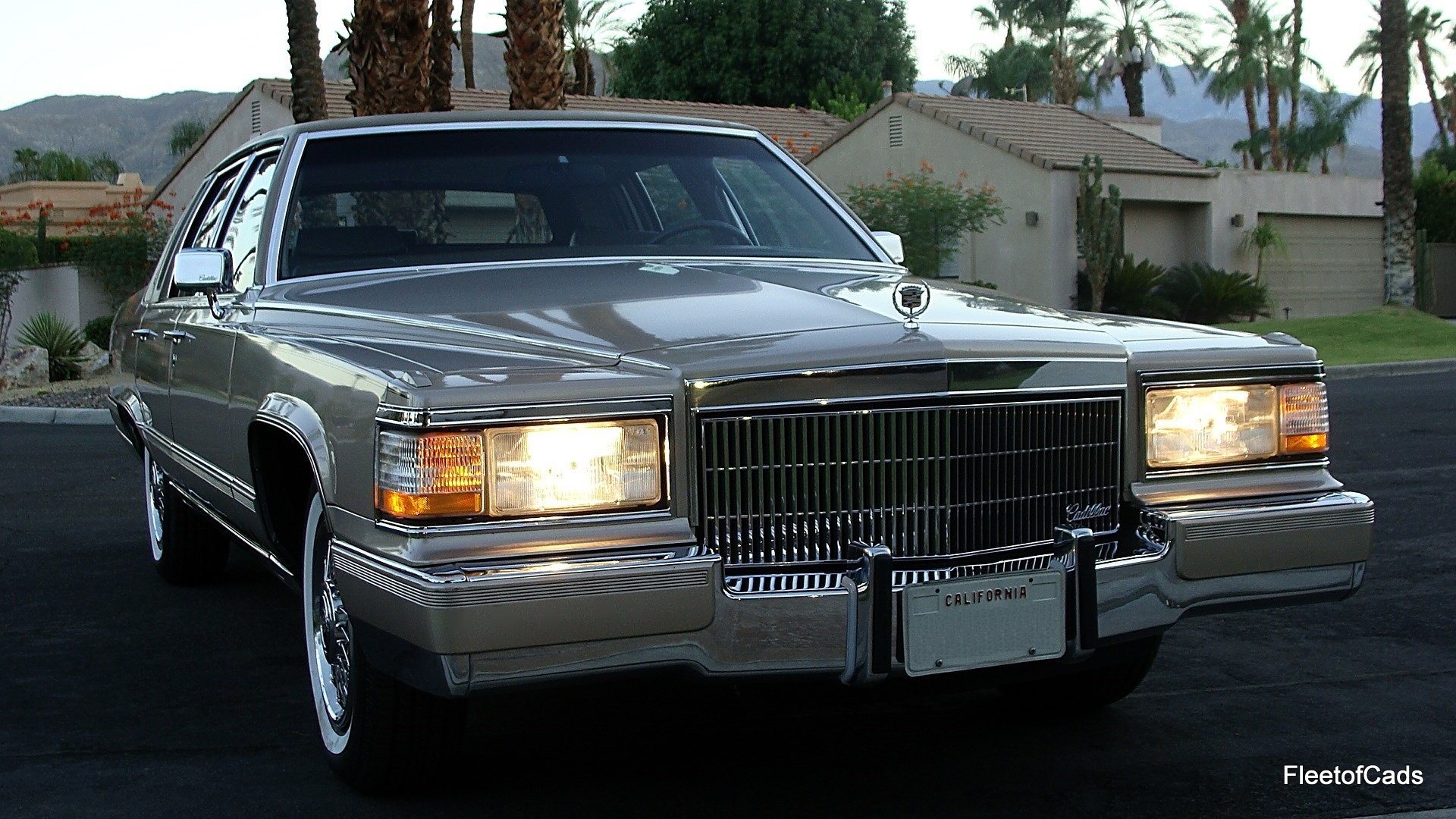 Class at every angle.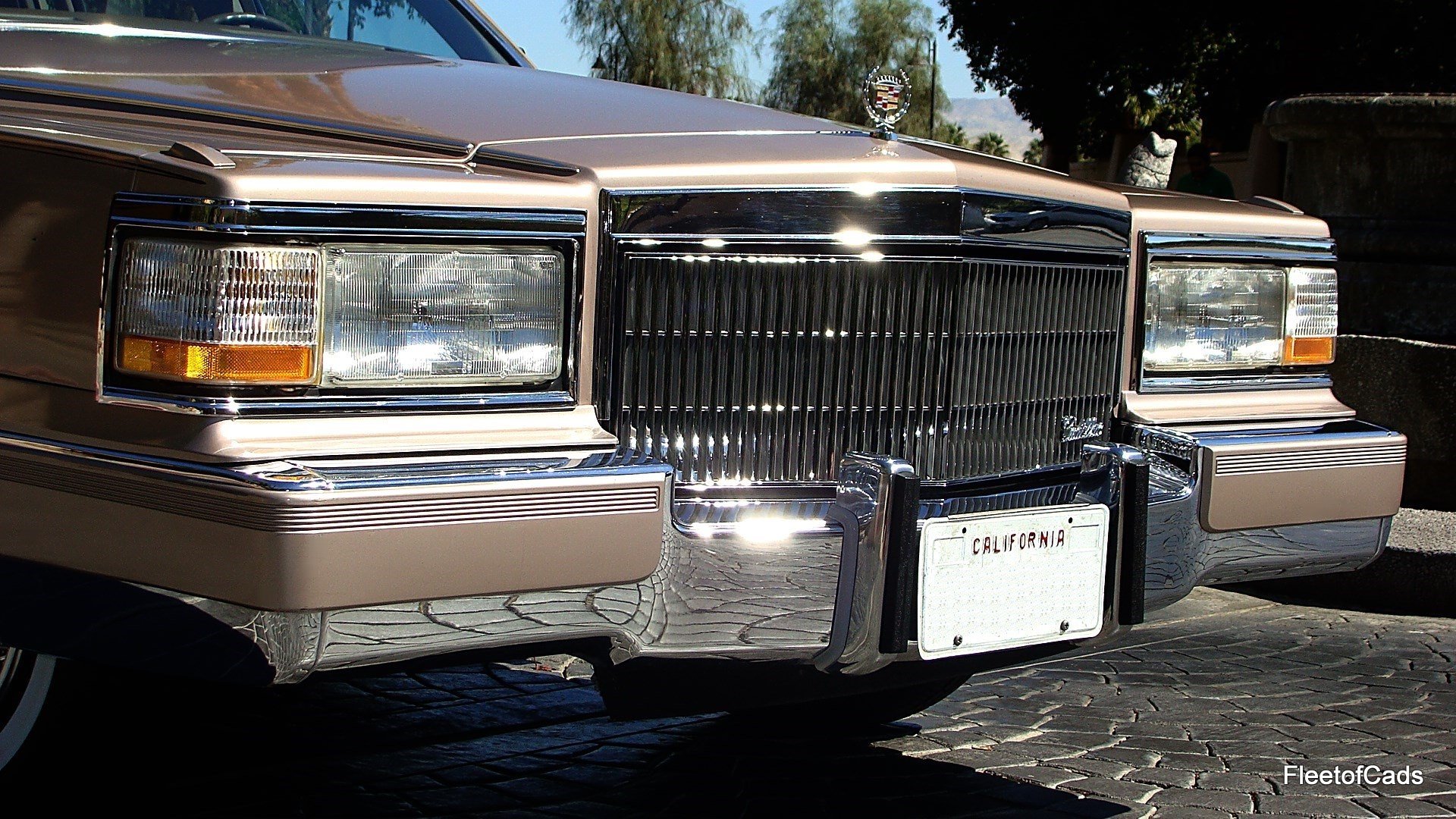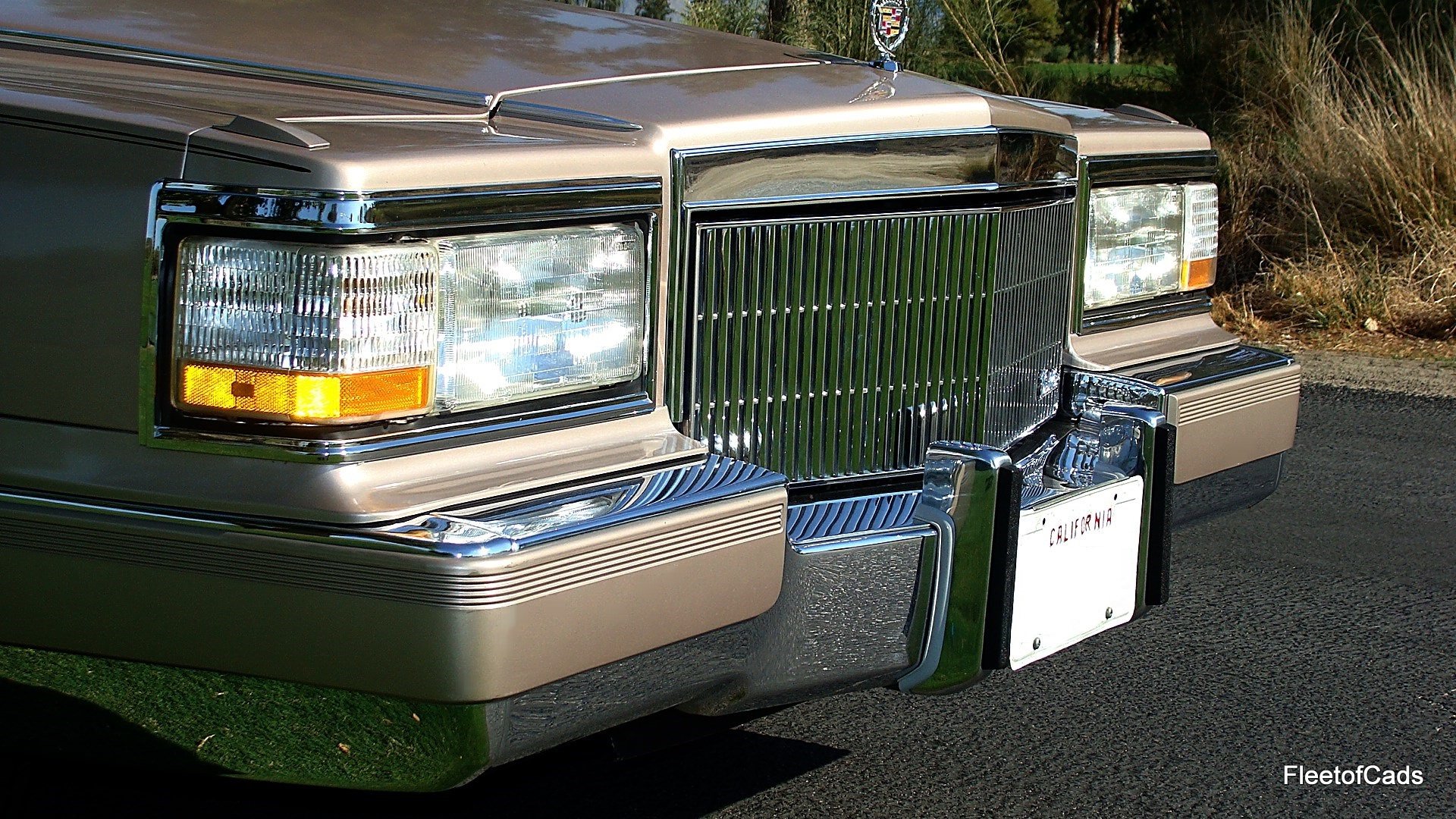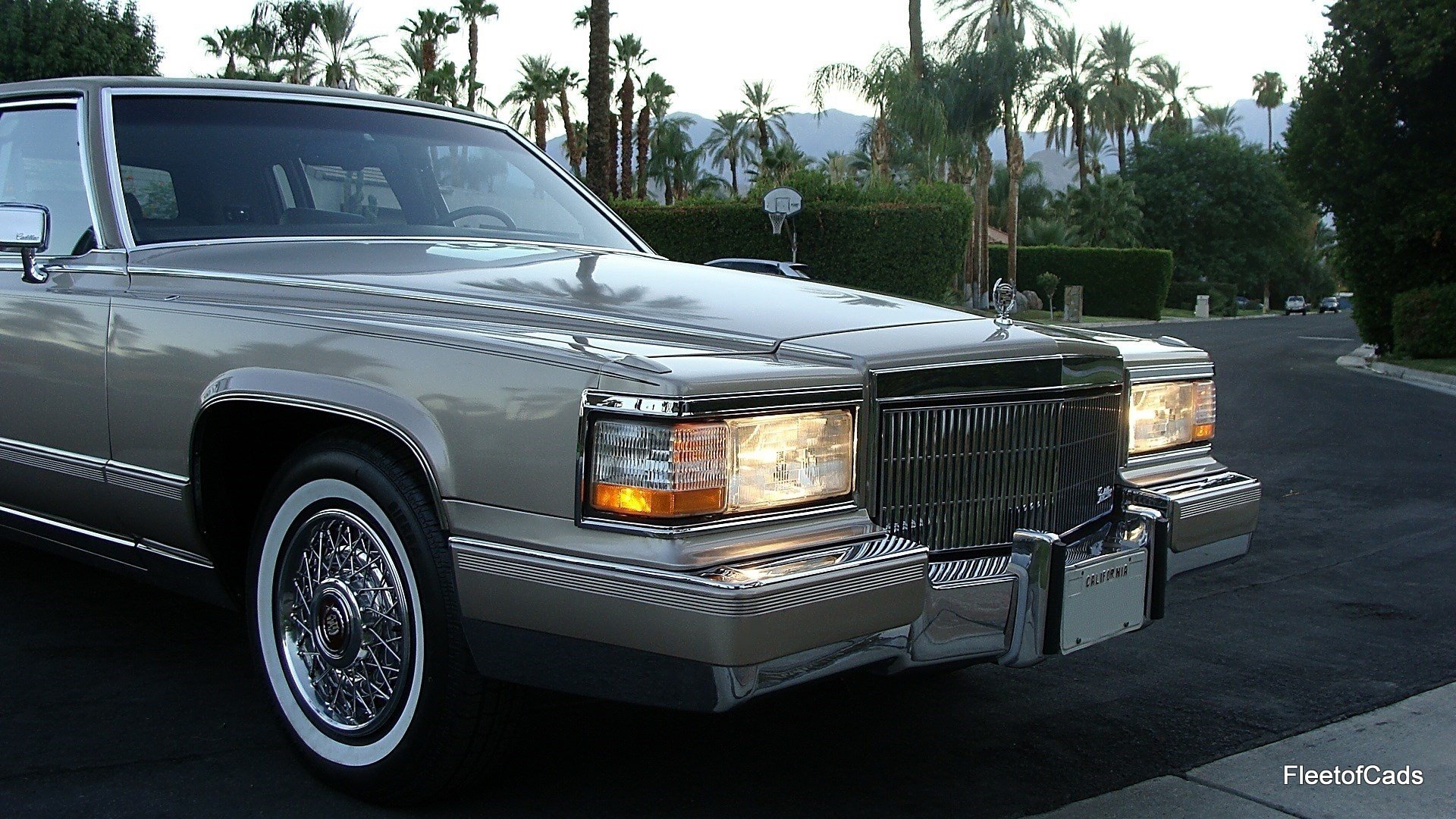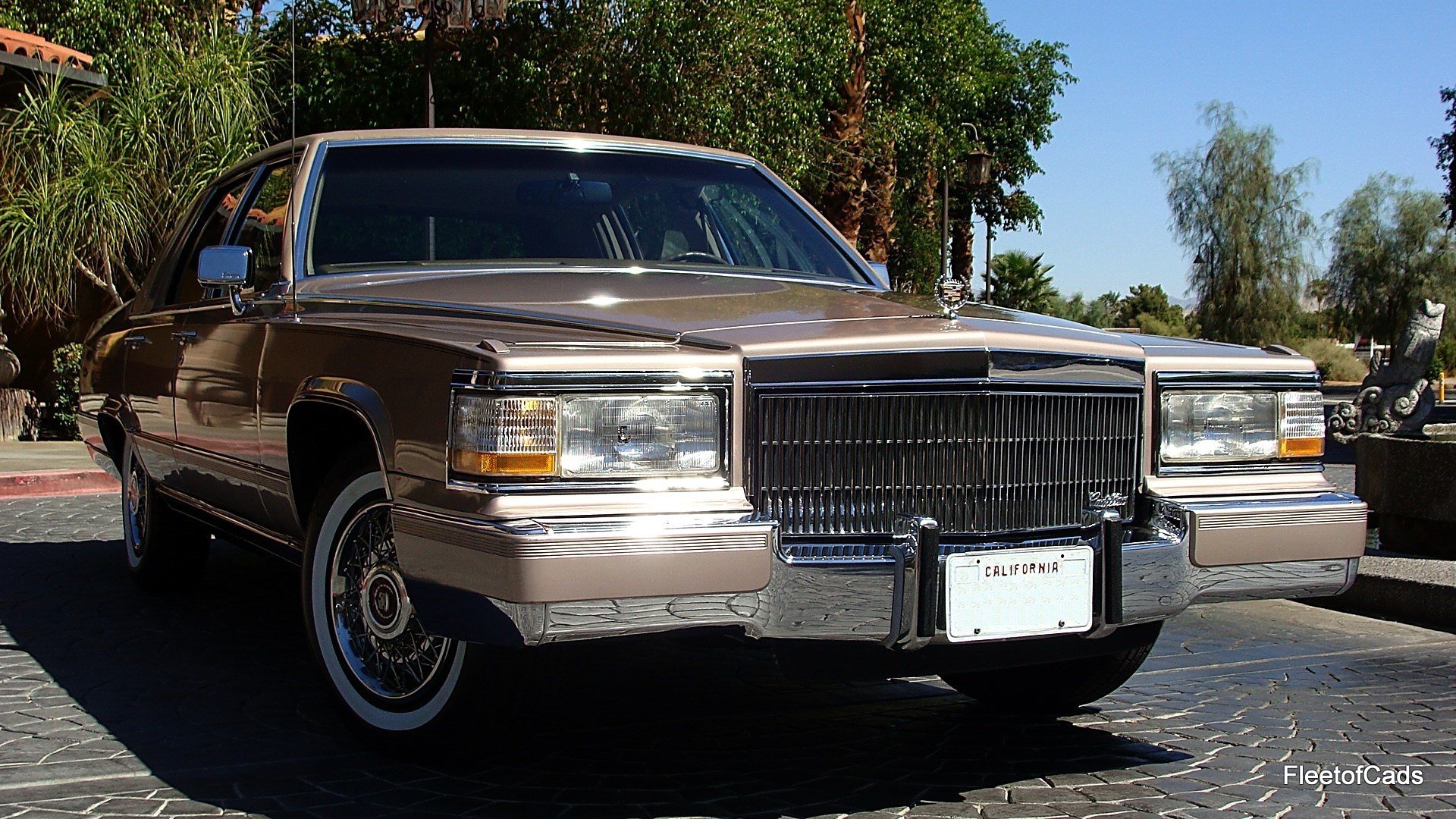 .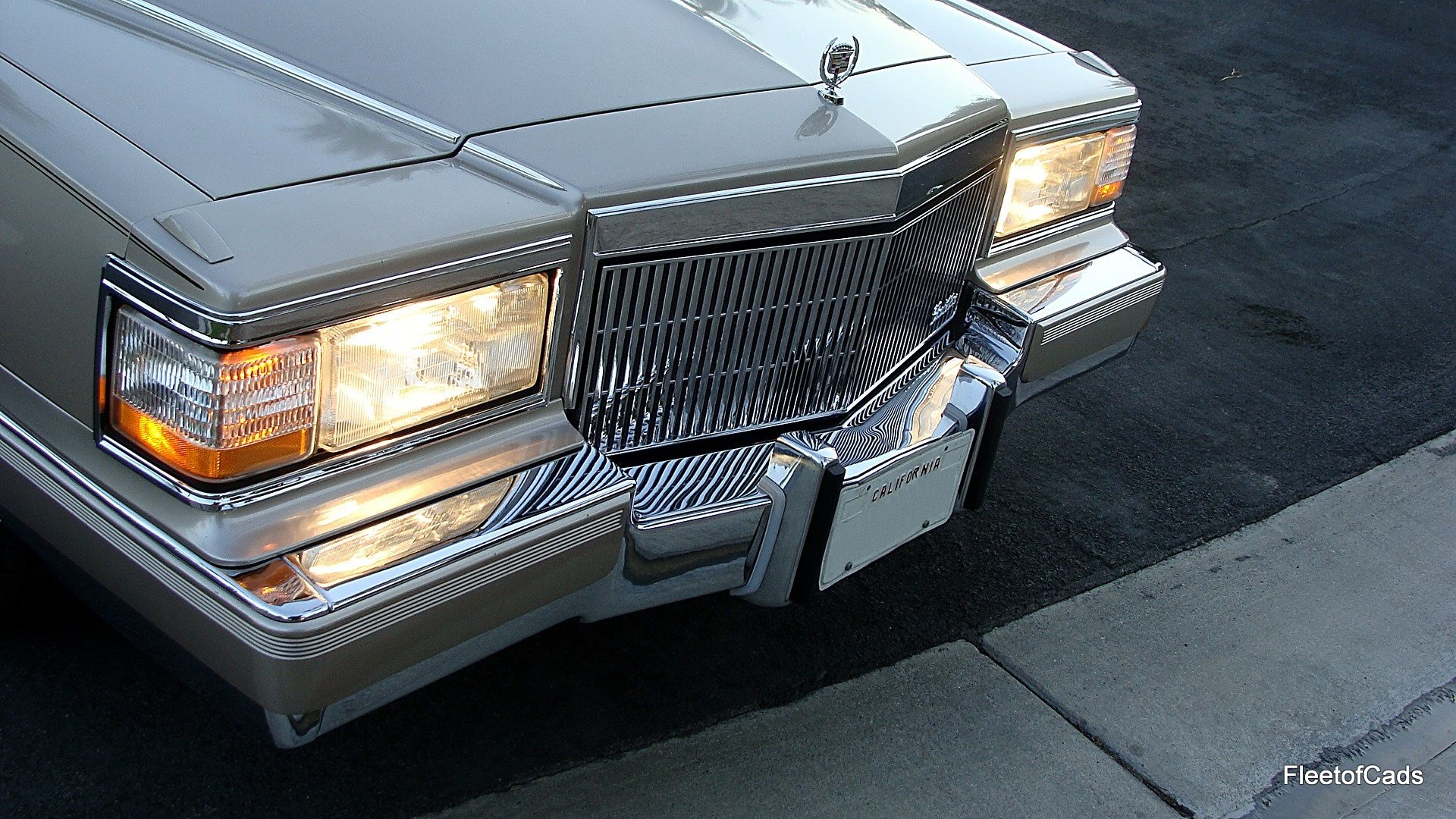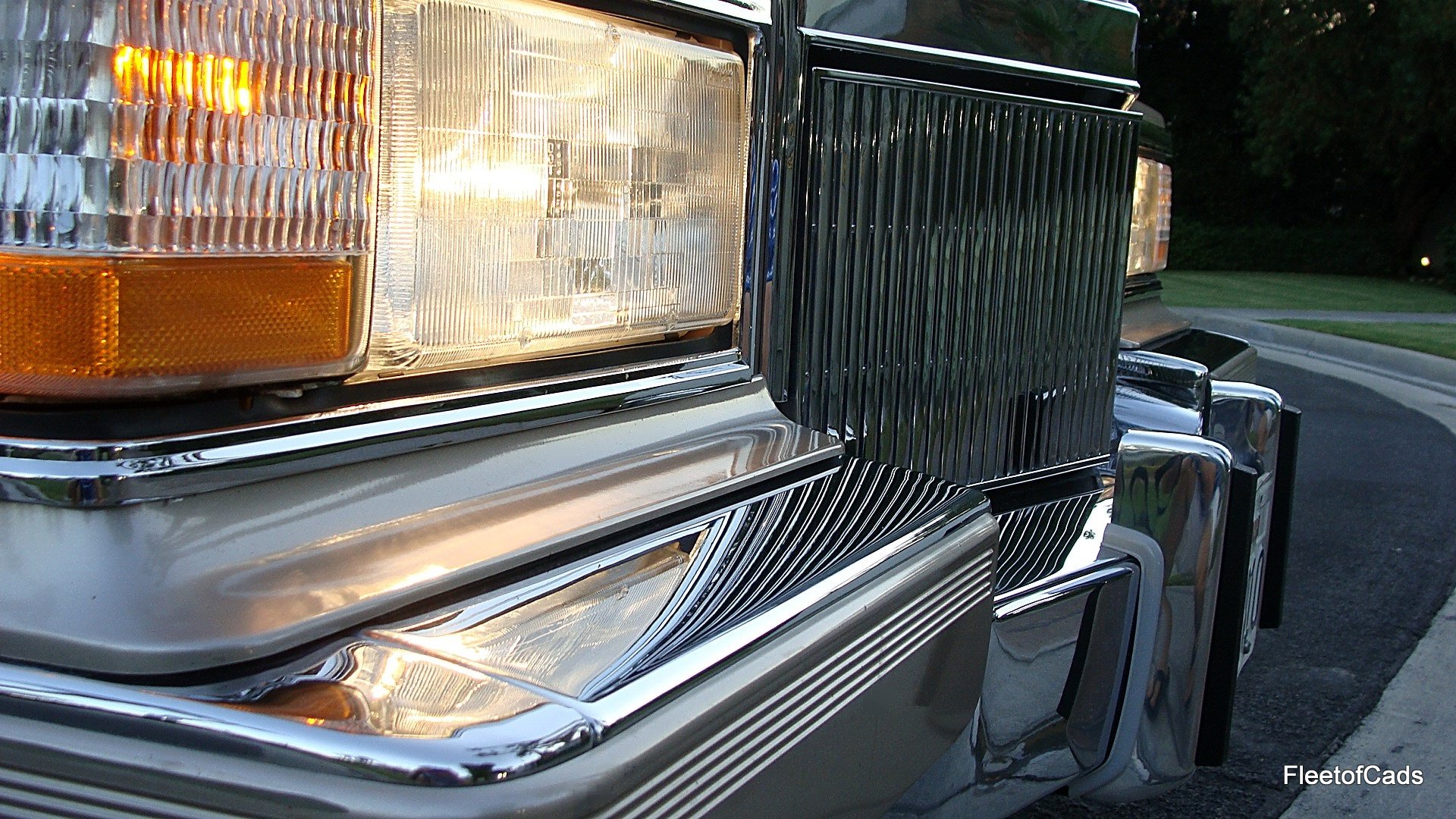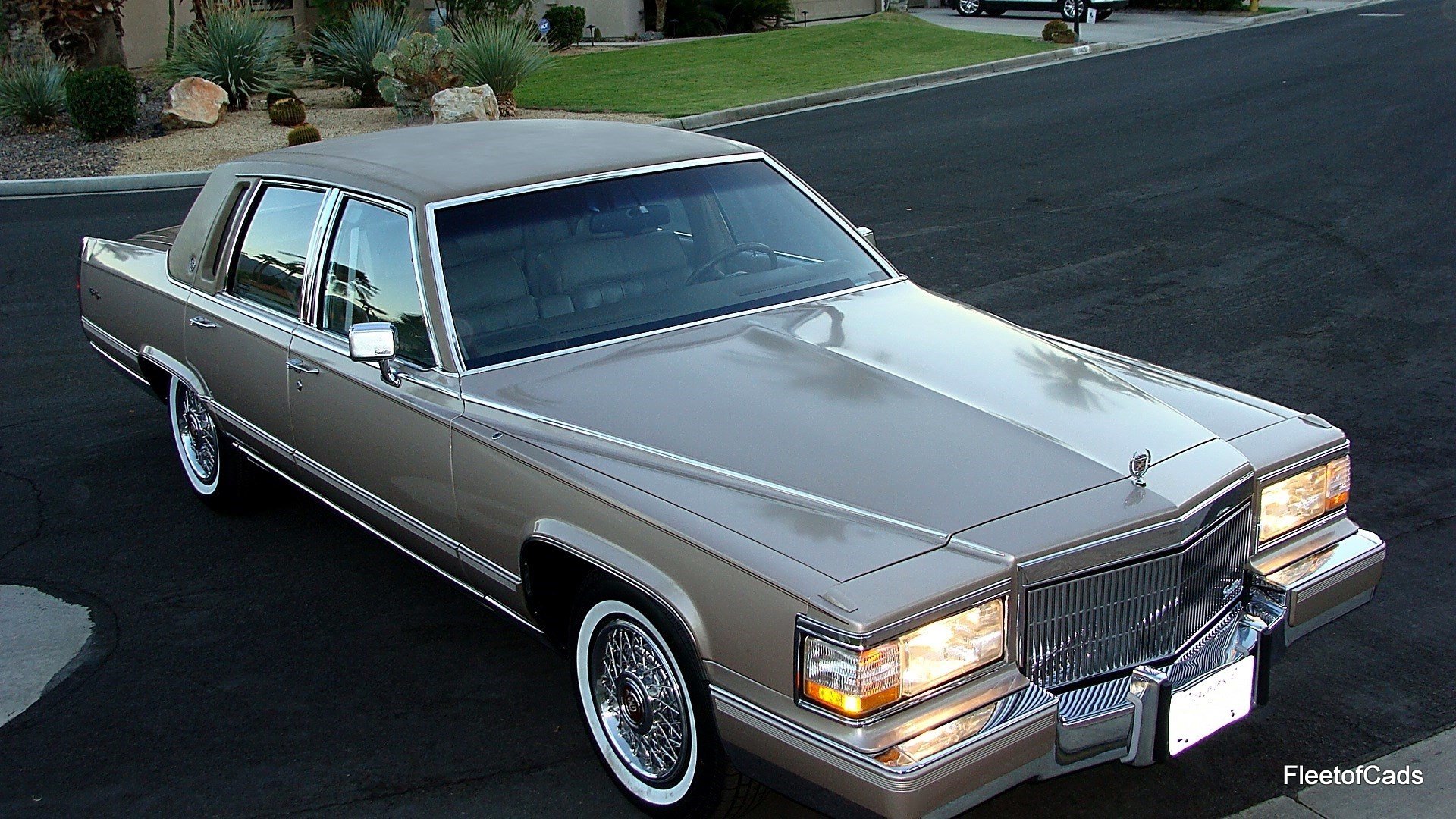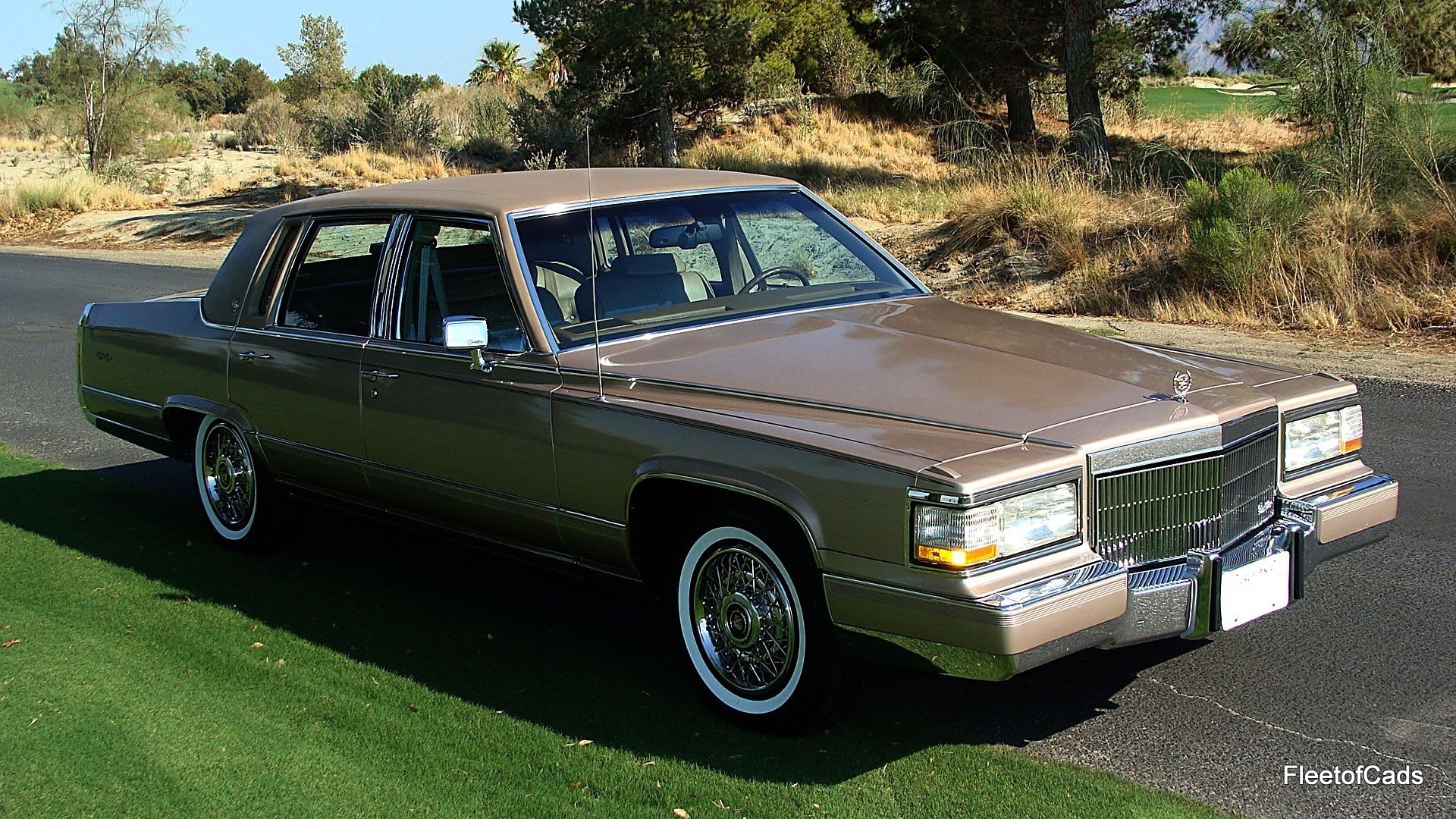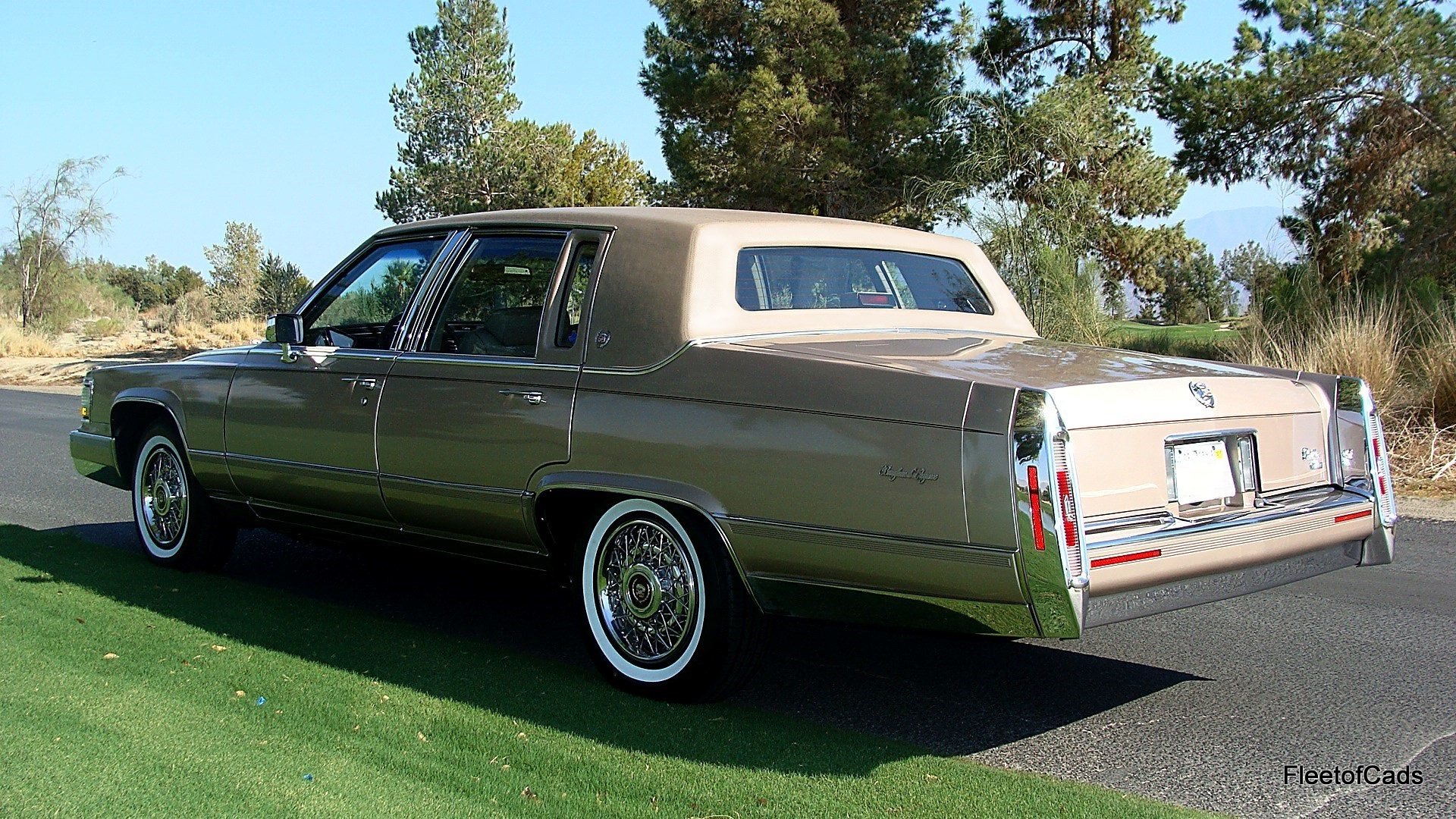 Body is laser straight. Very glossy paint.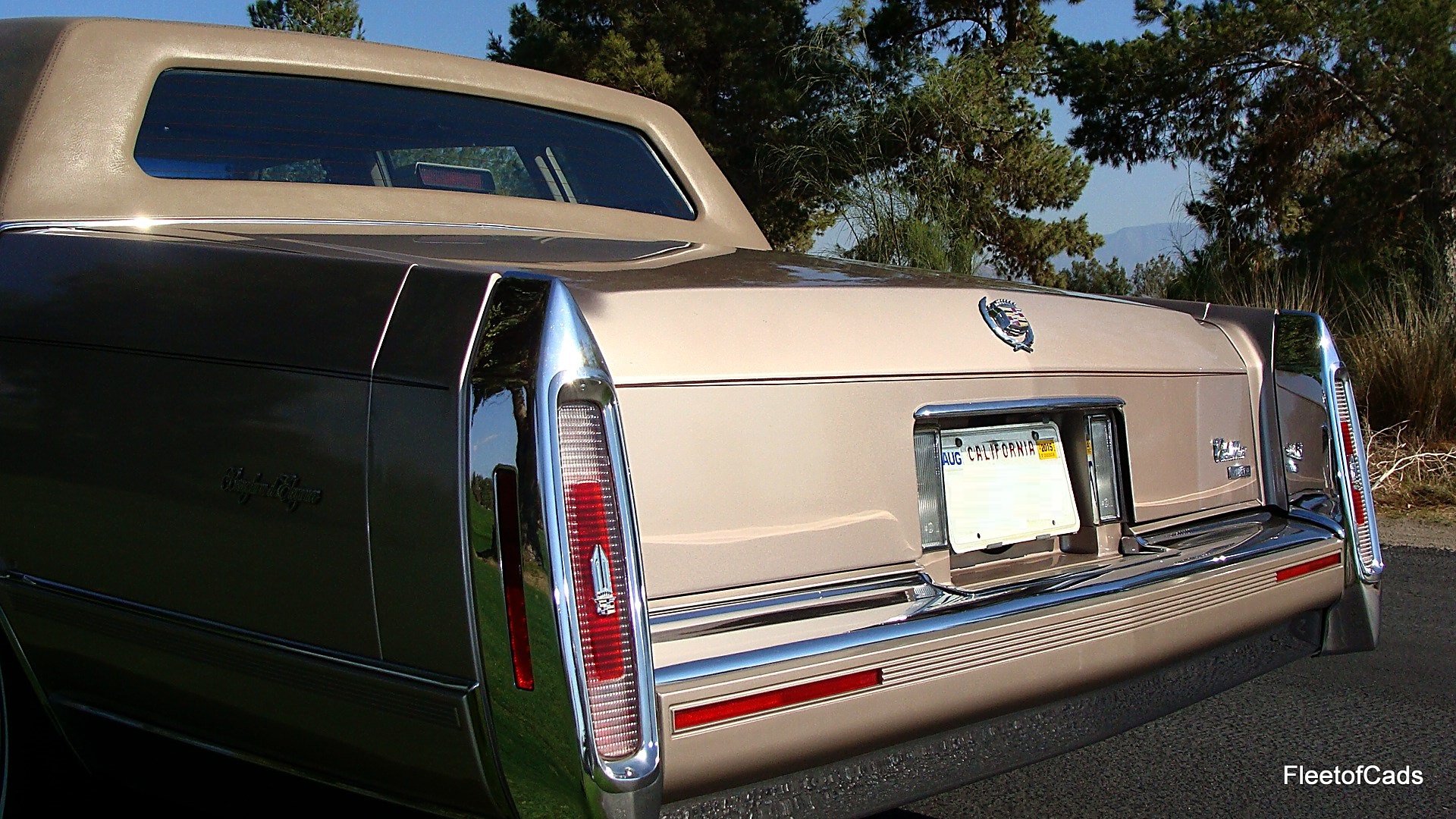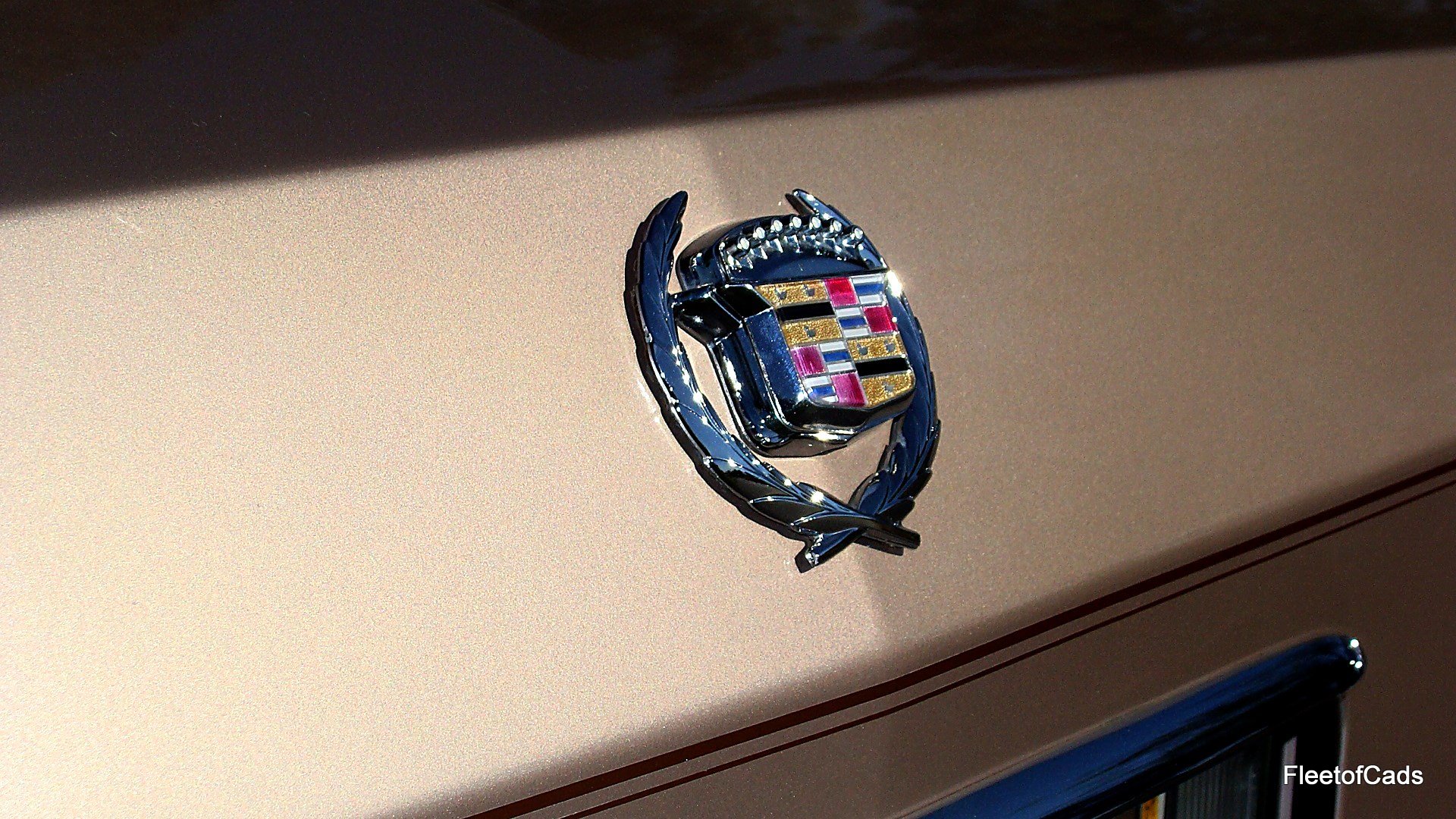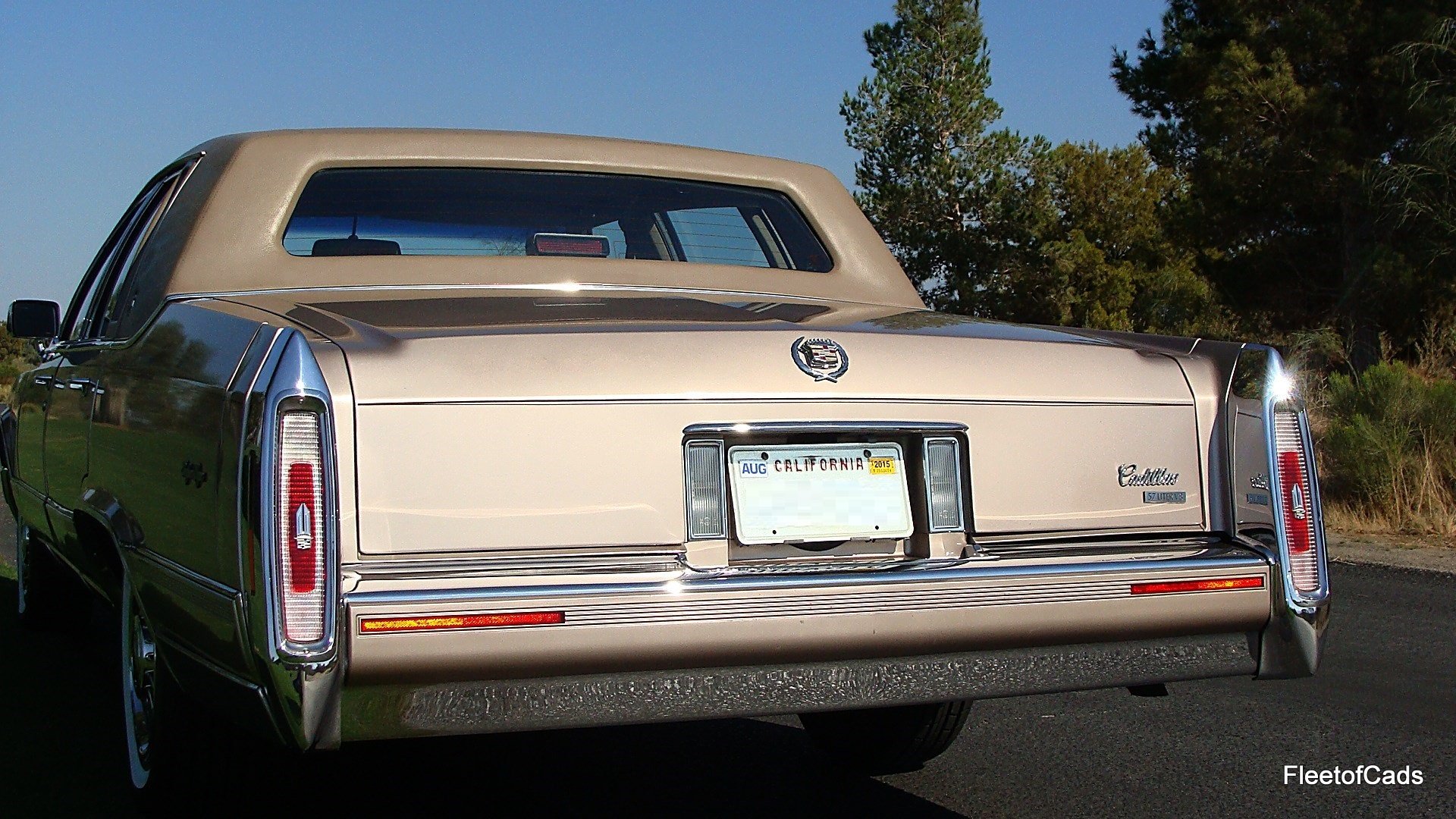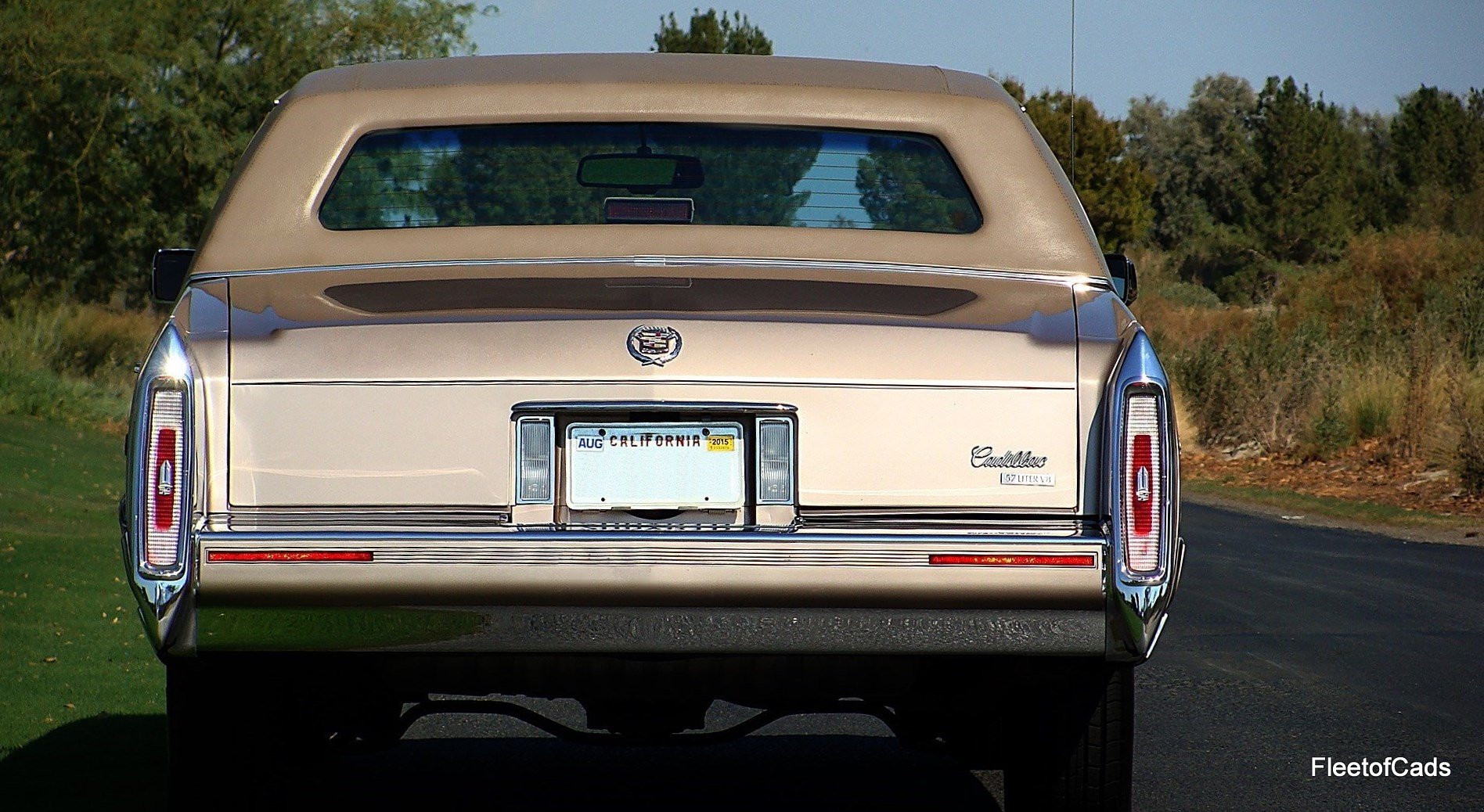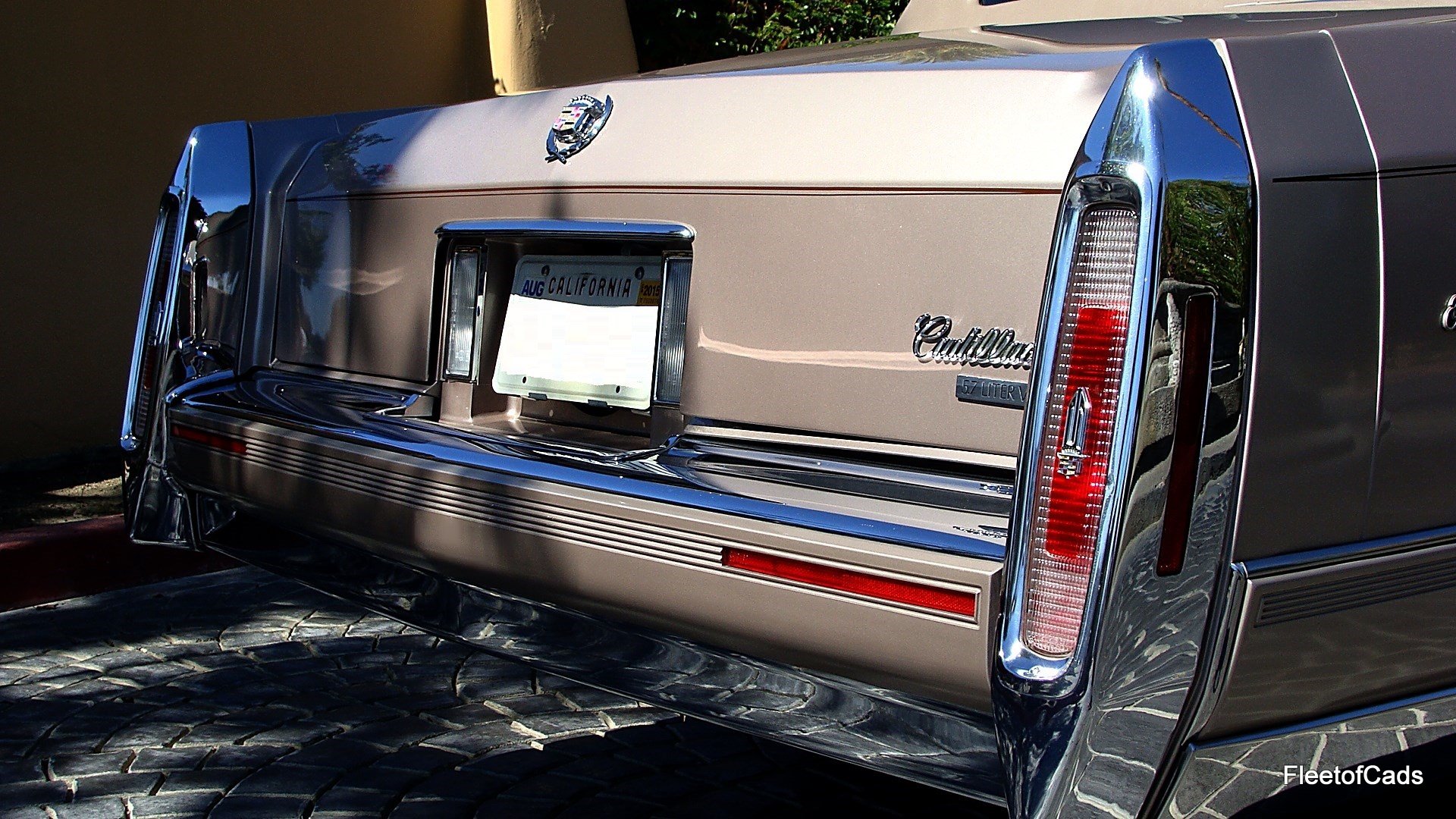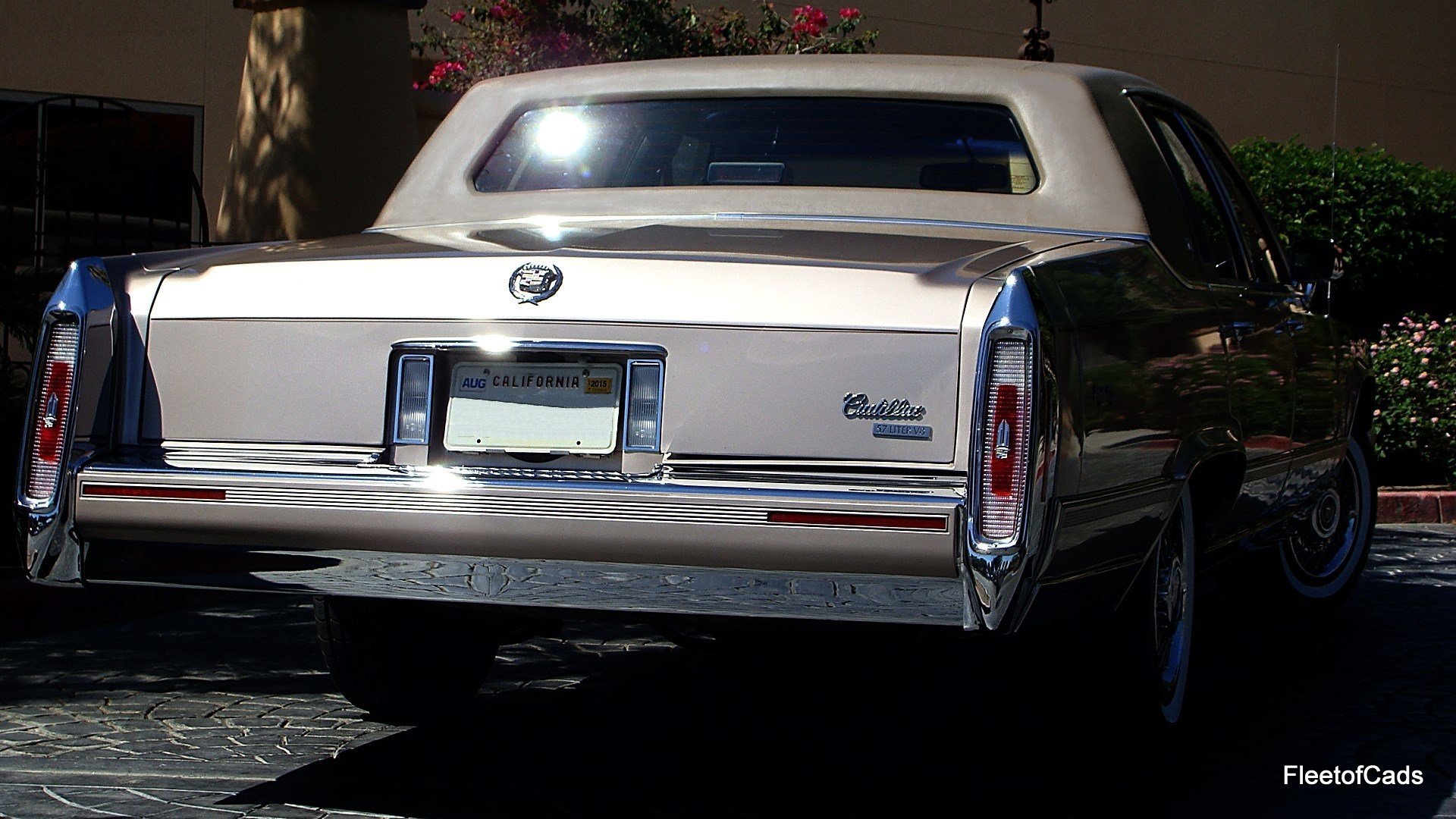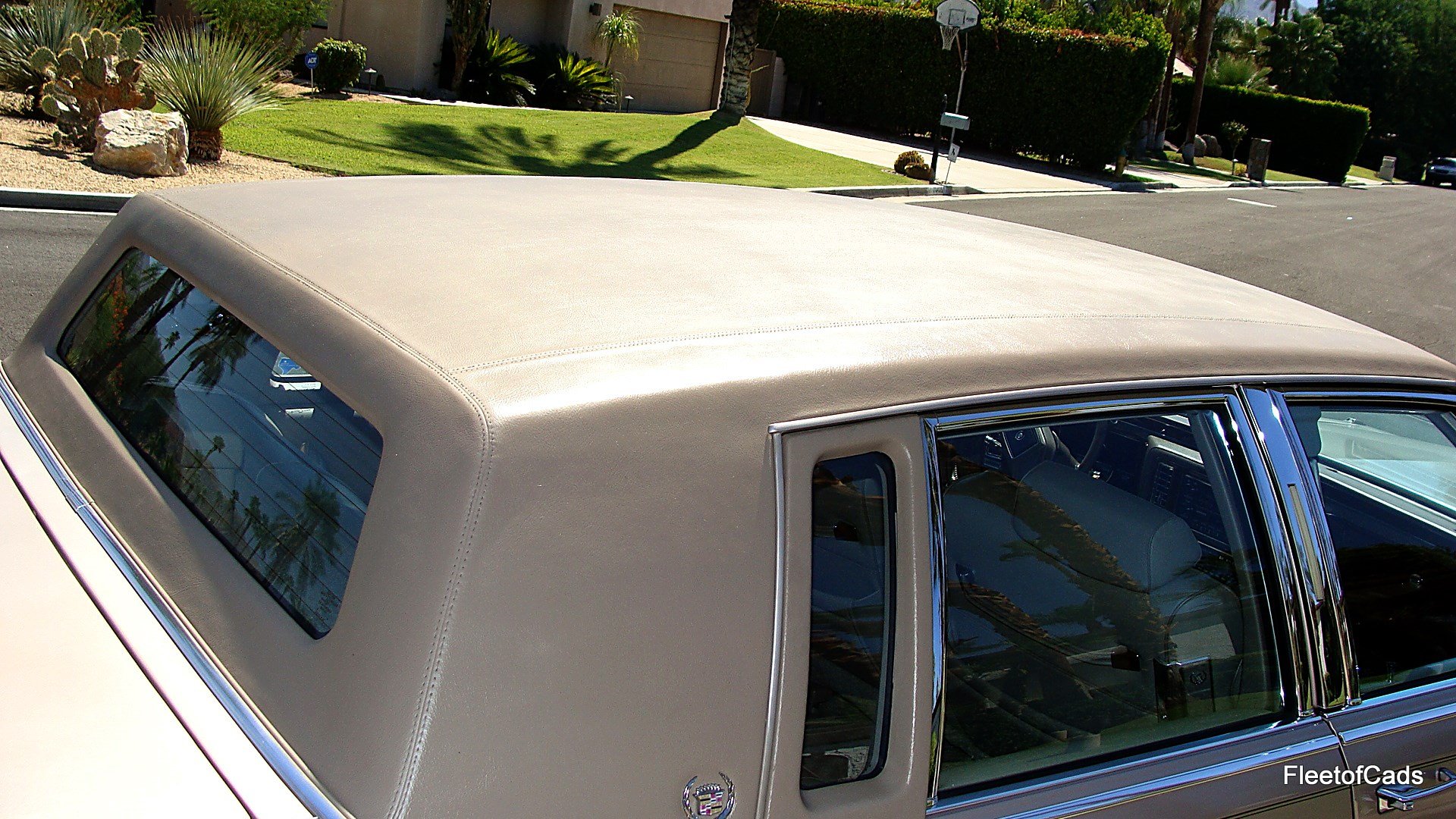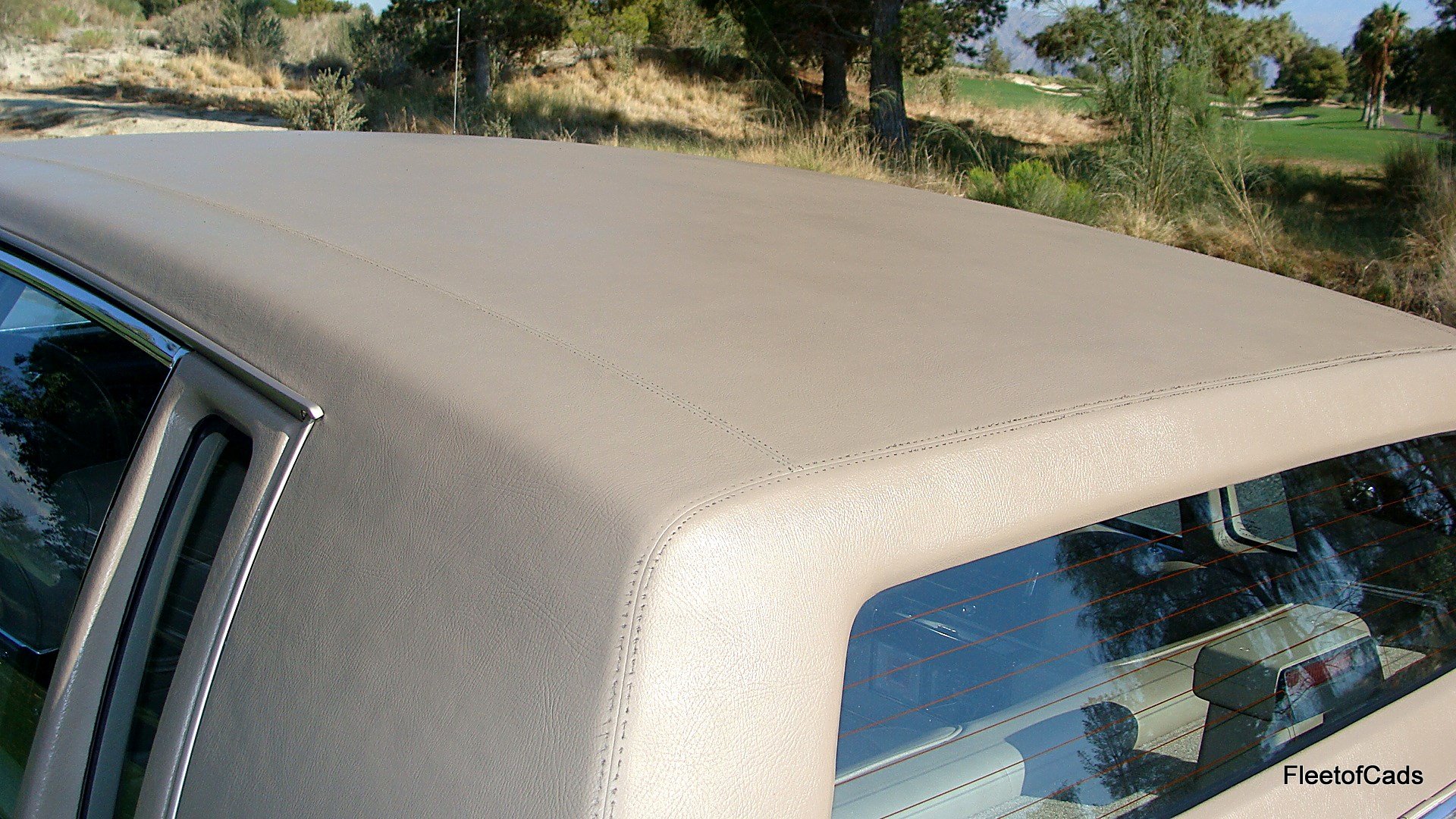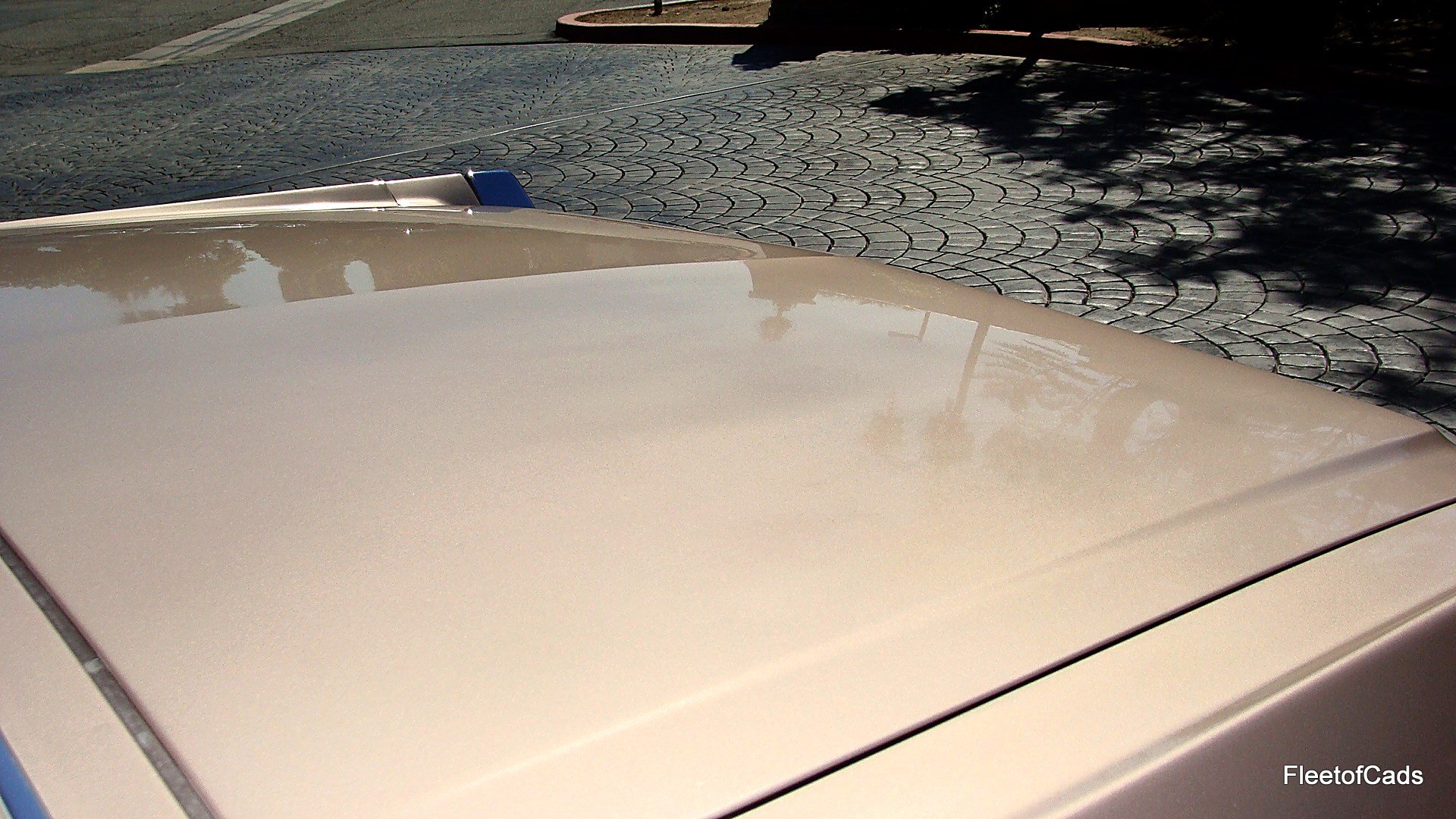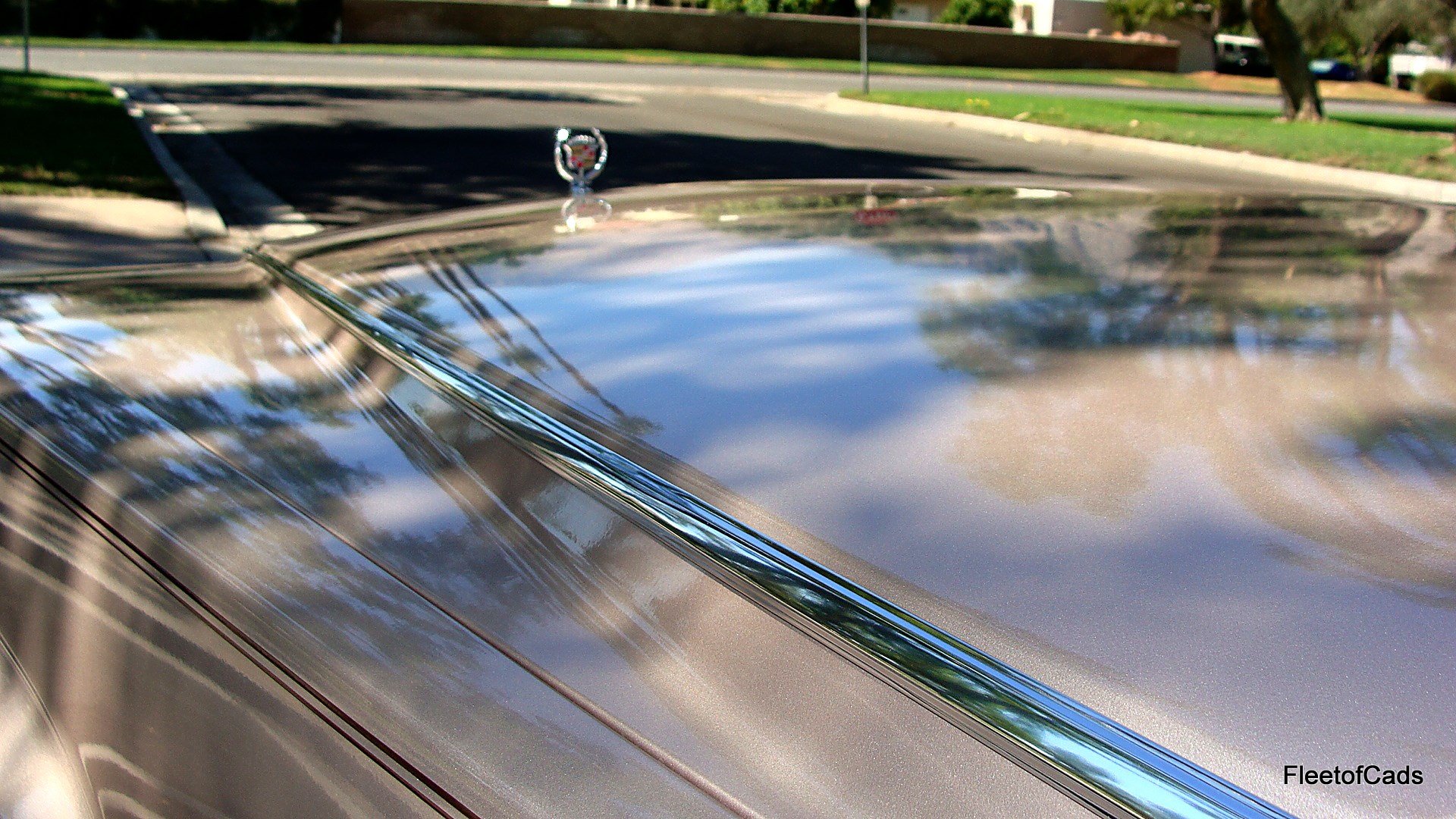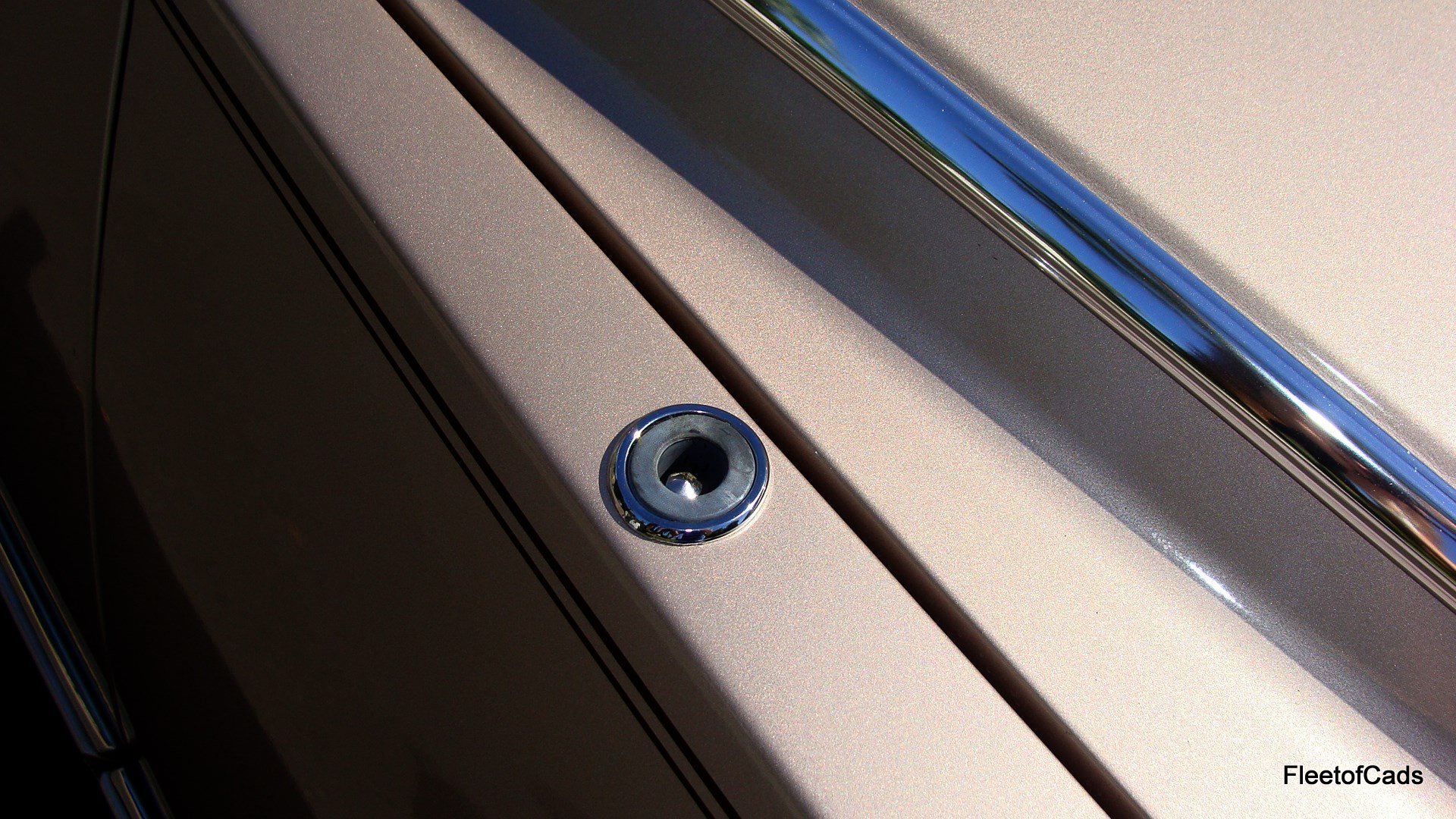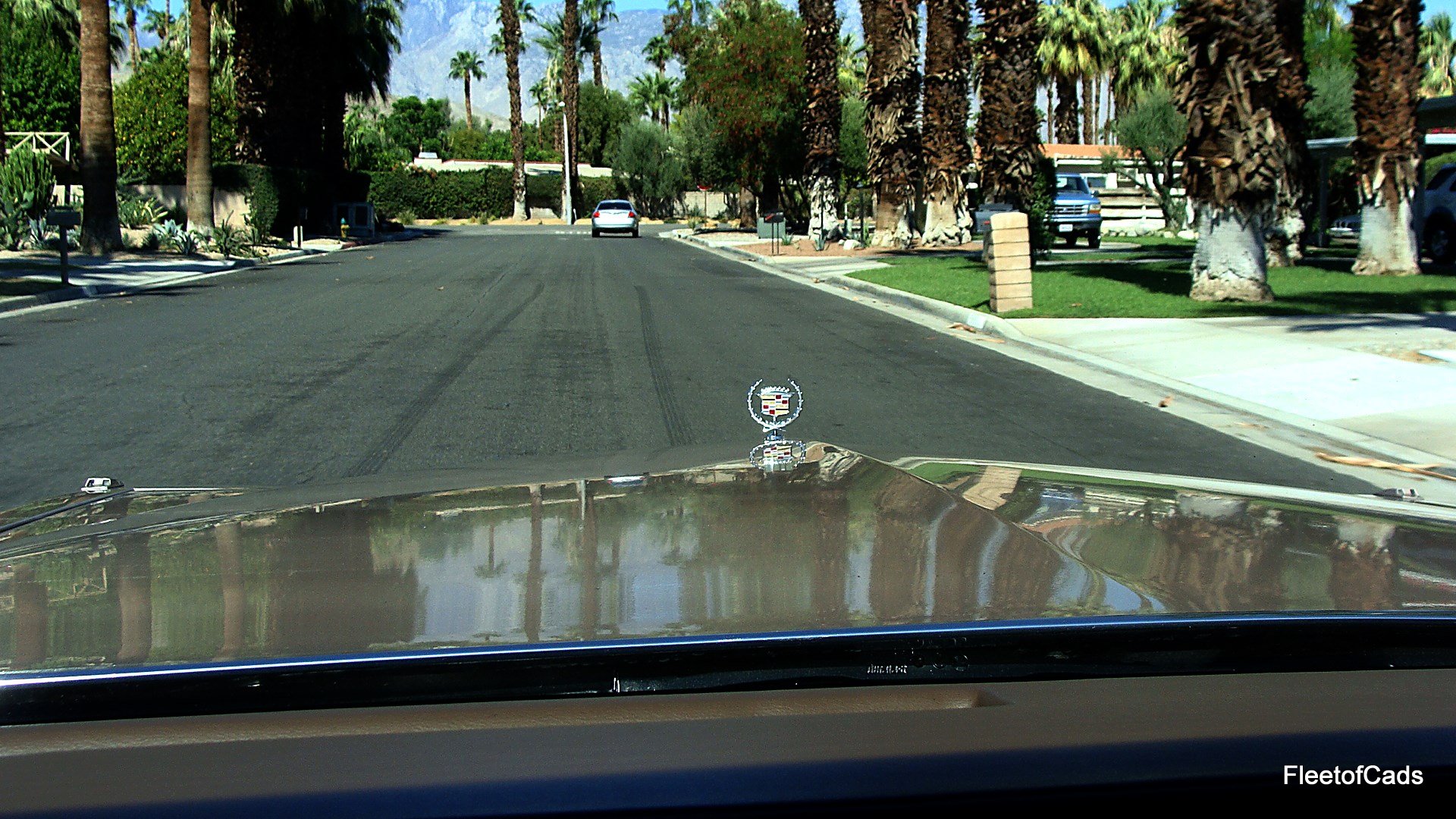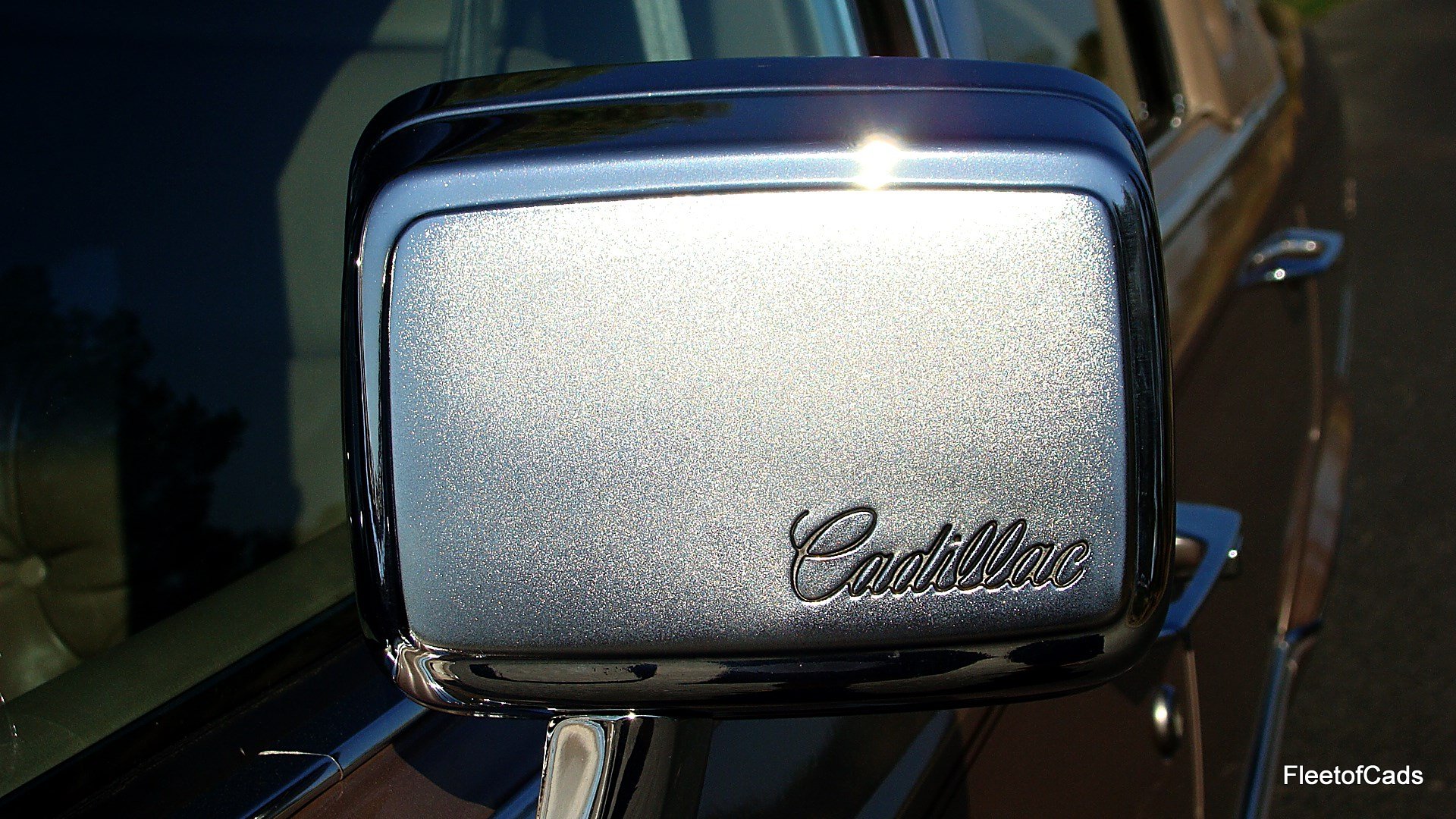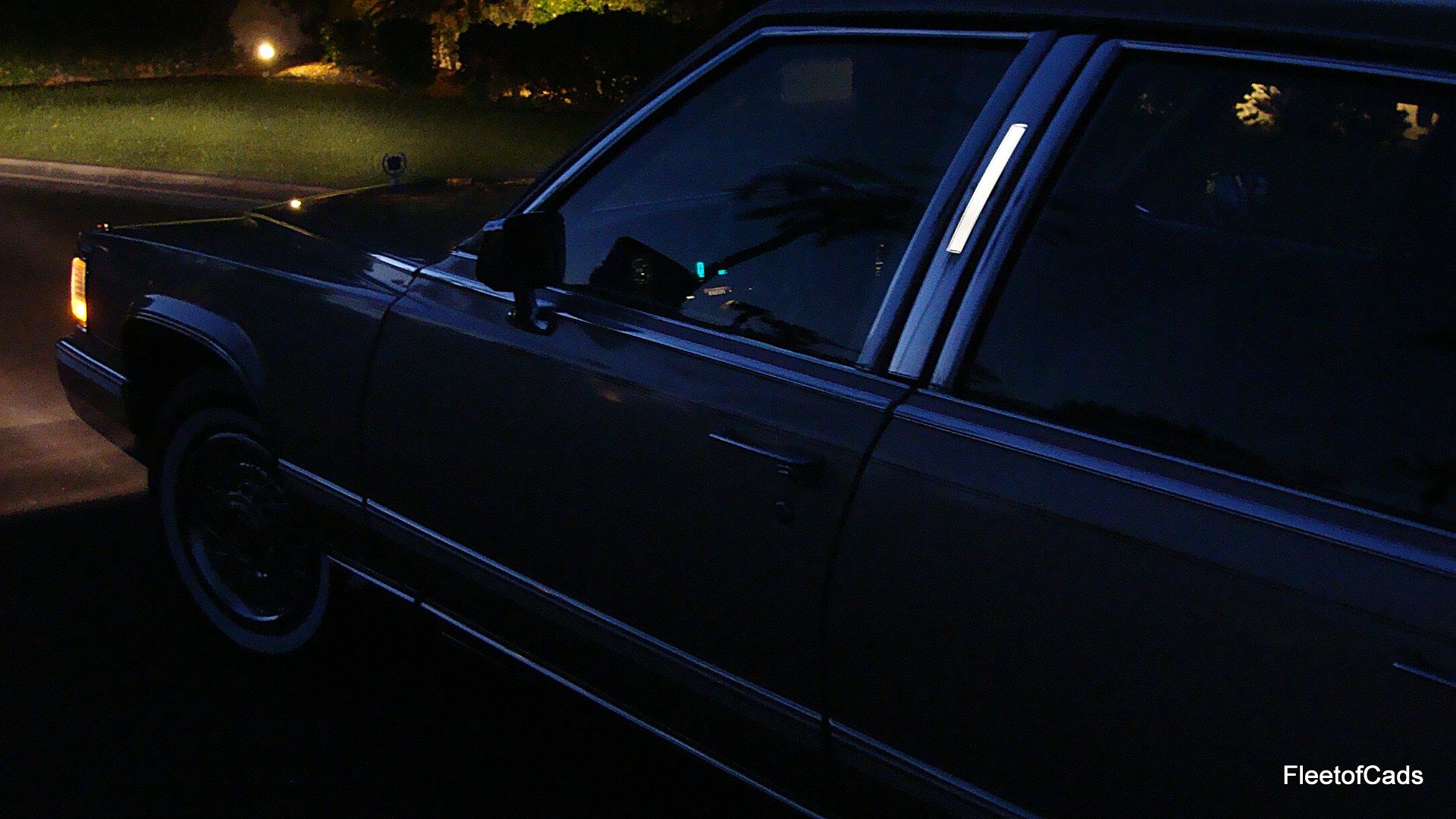 Carriage lights and fiber optics on the fenders are nice and bright(both sides)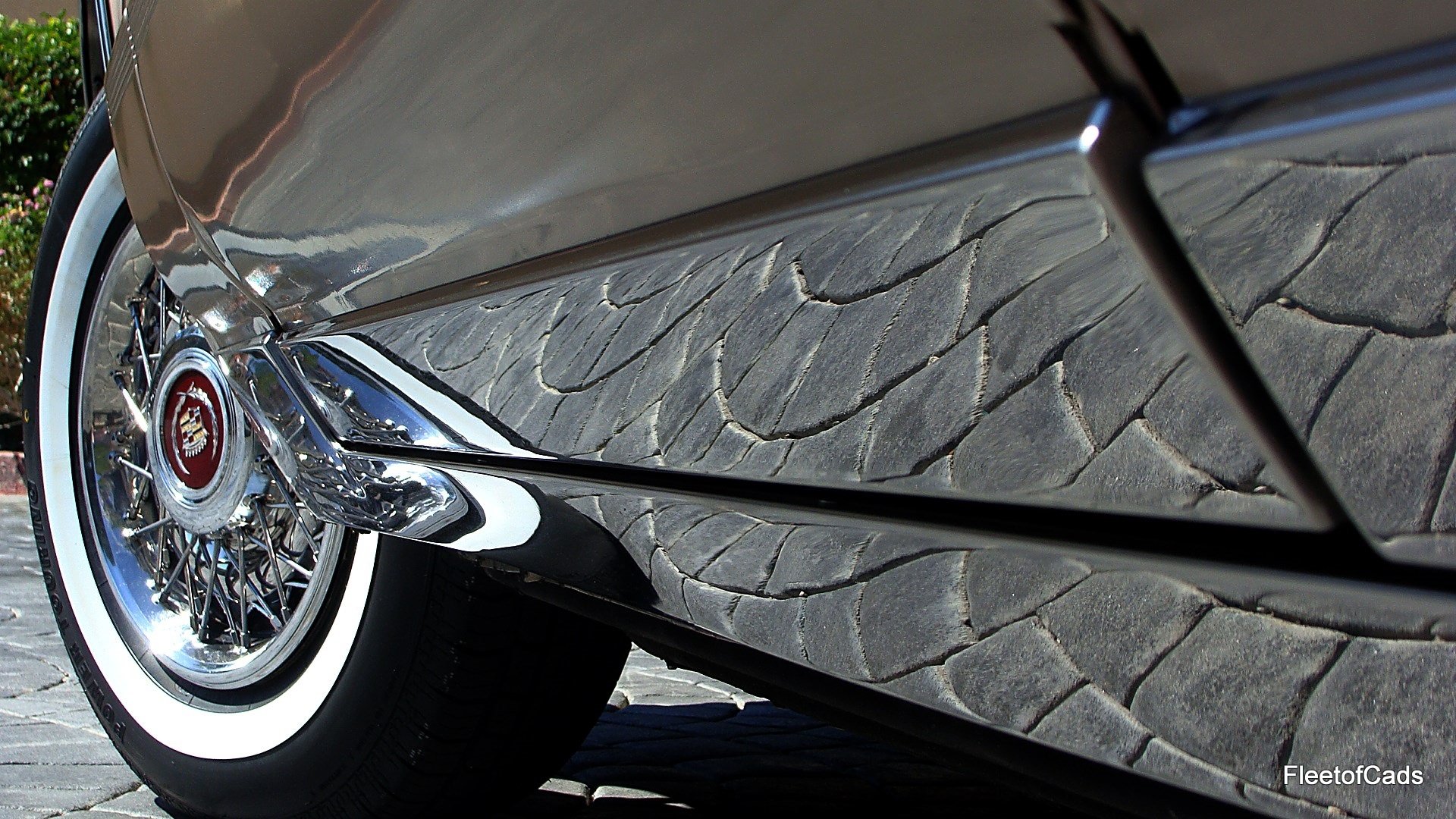 Rocker panels are like the rest of the car. Beautiful!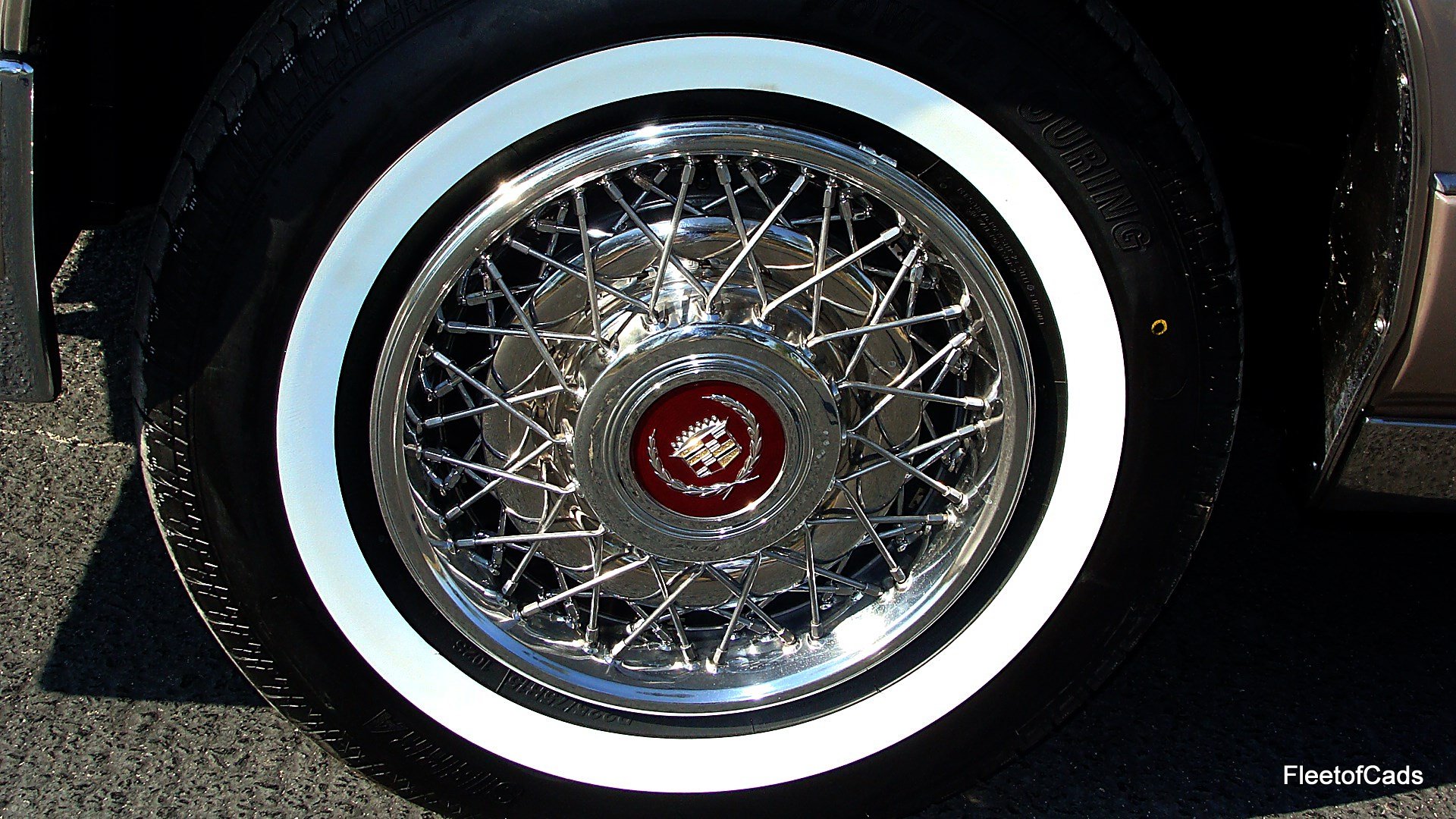 Brand new wide white wall tires have less than a 100 miles on them.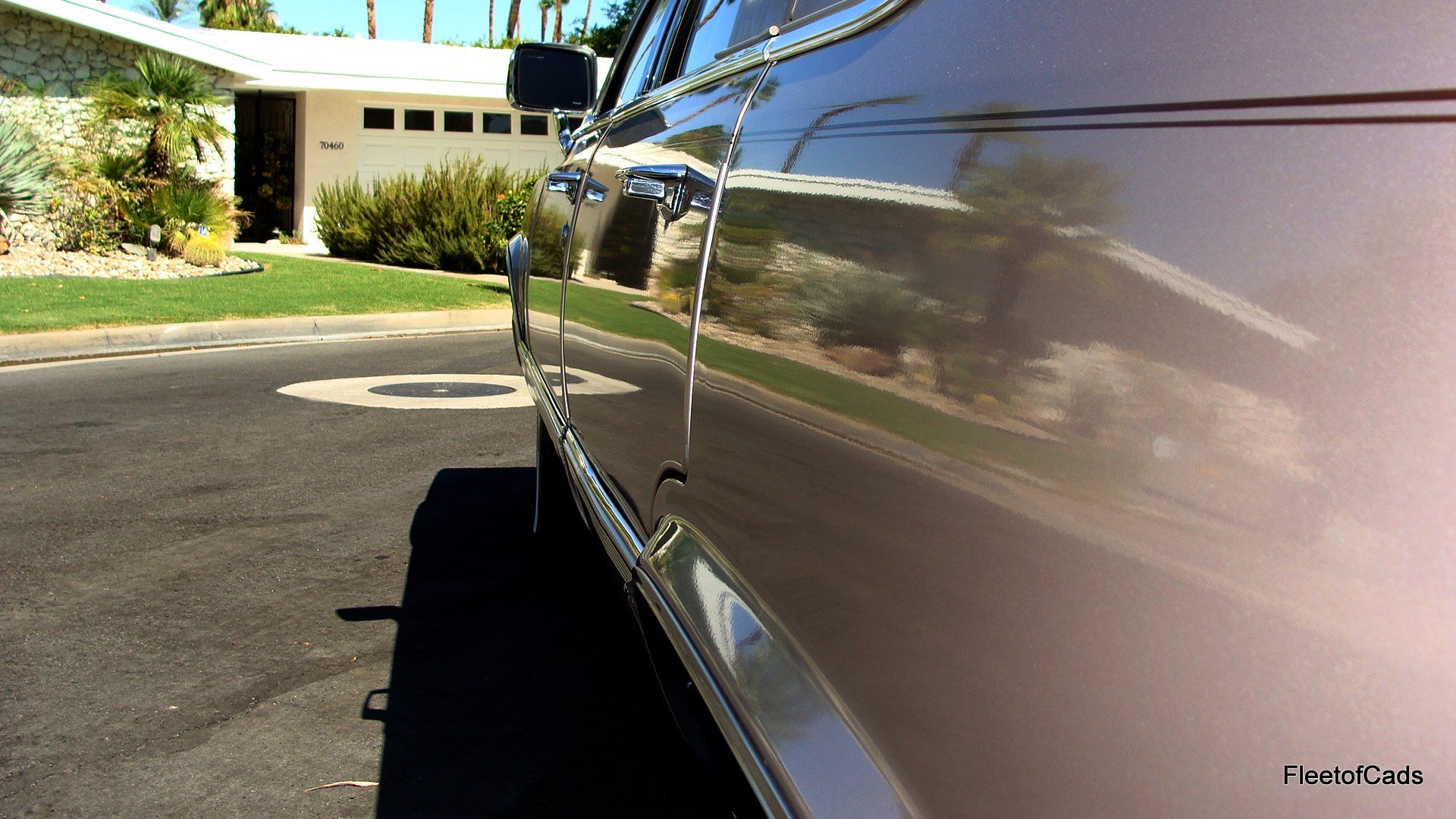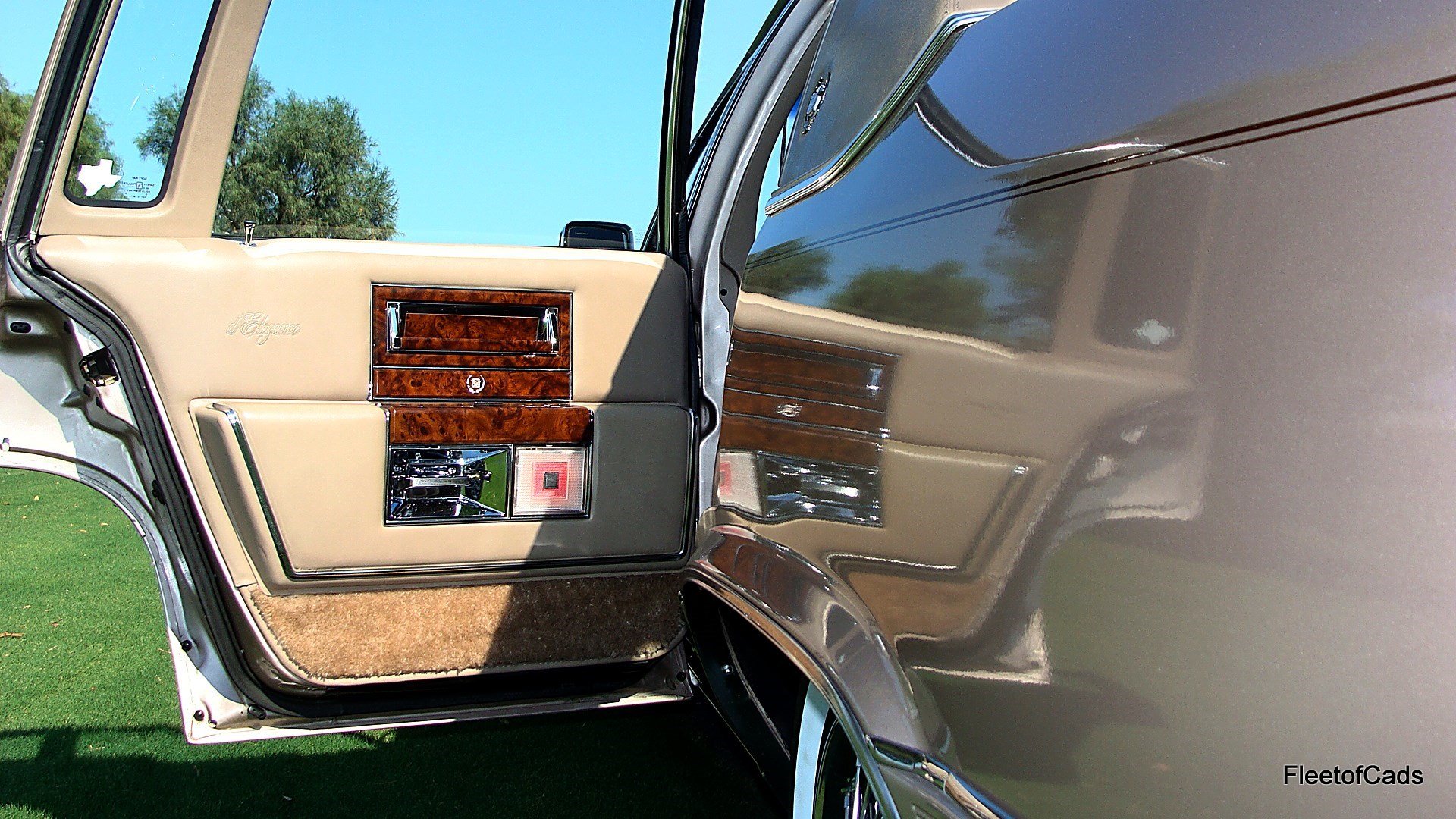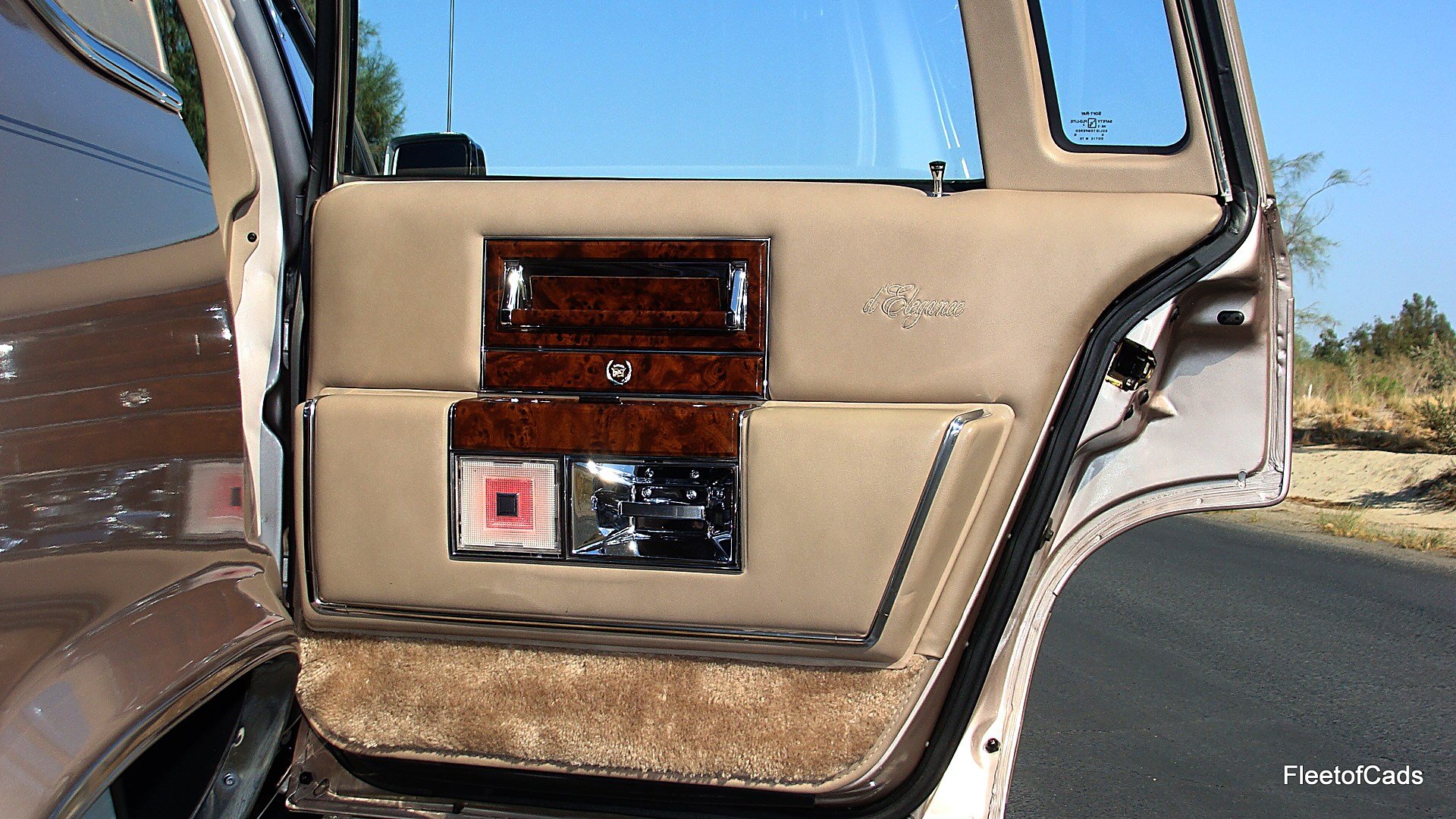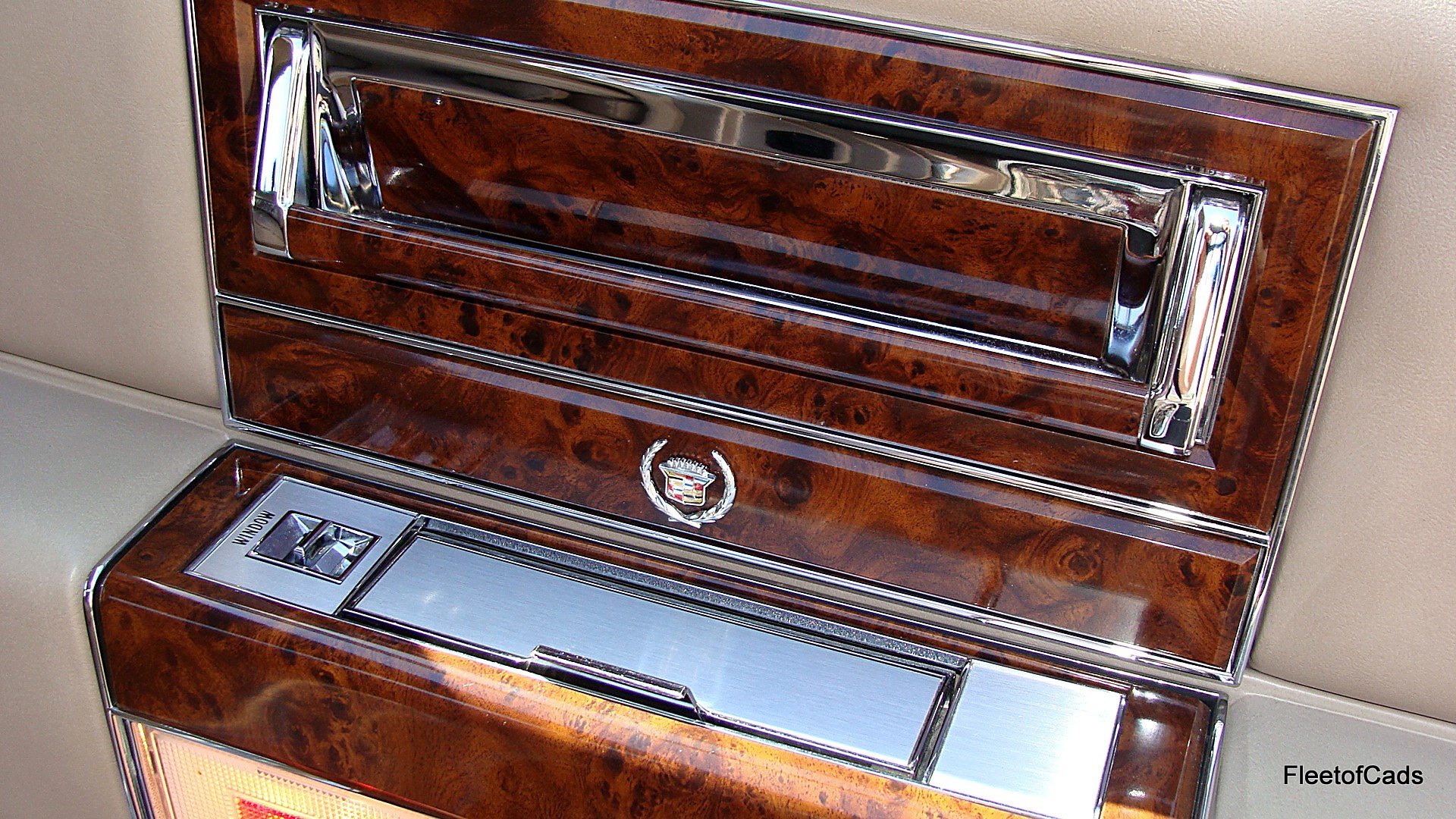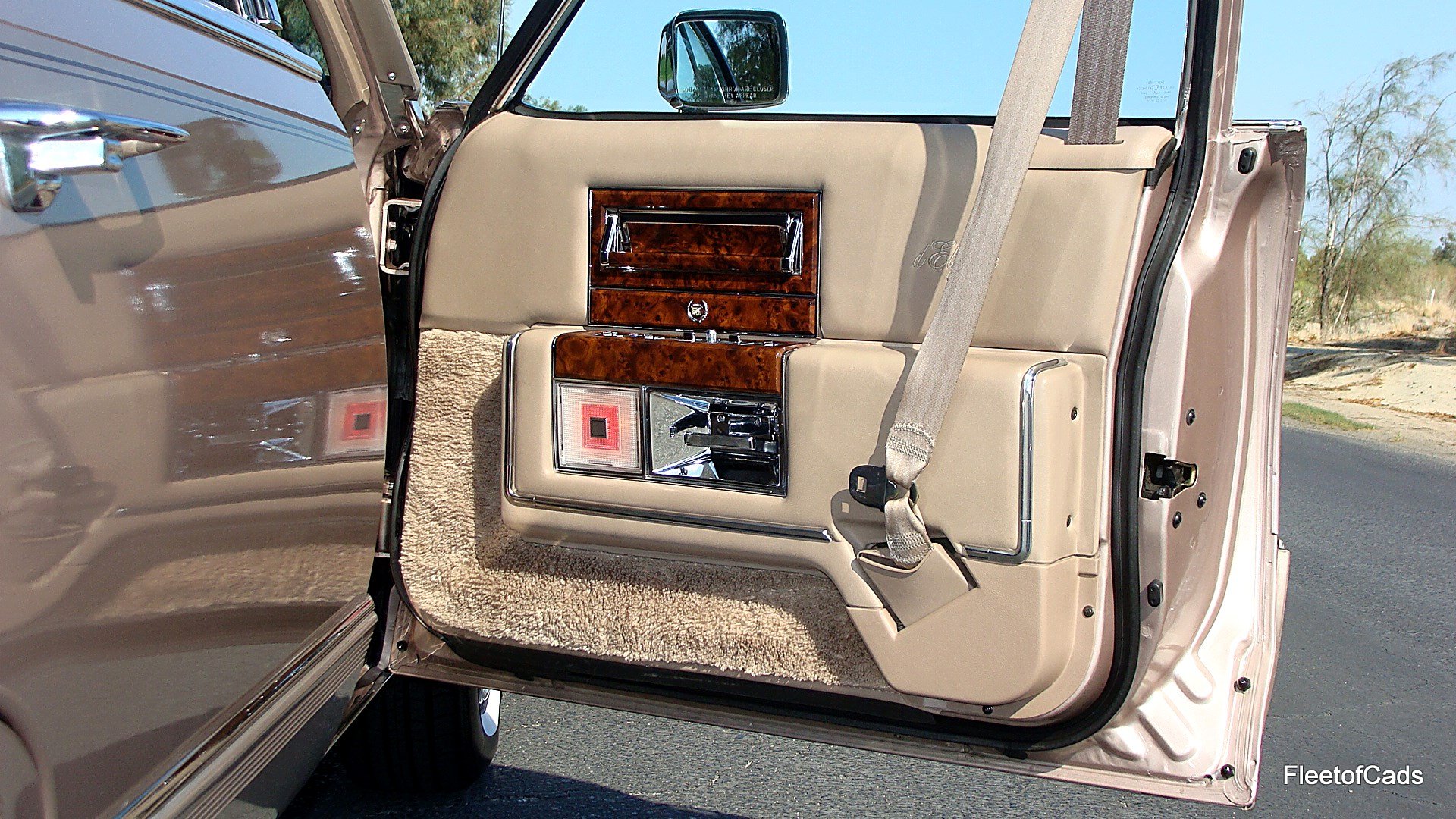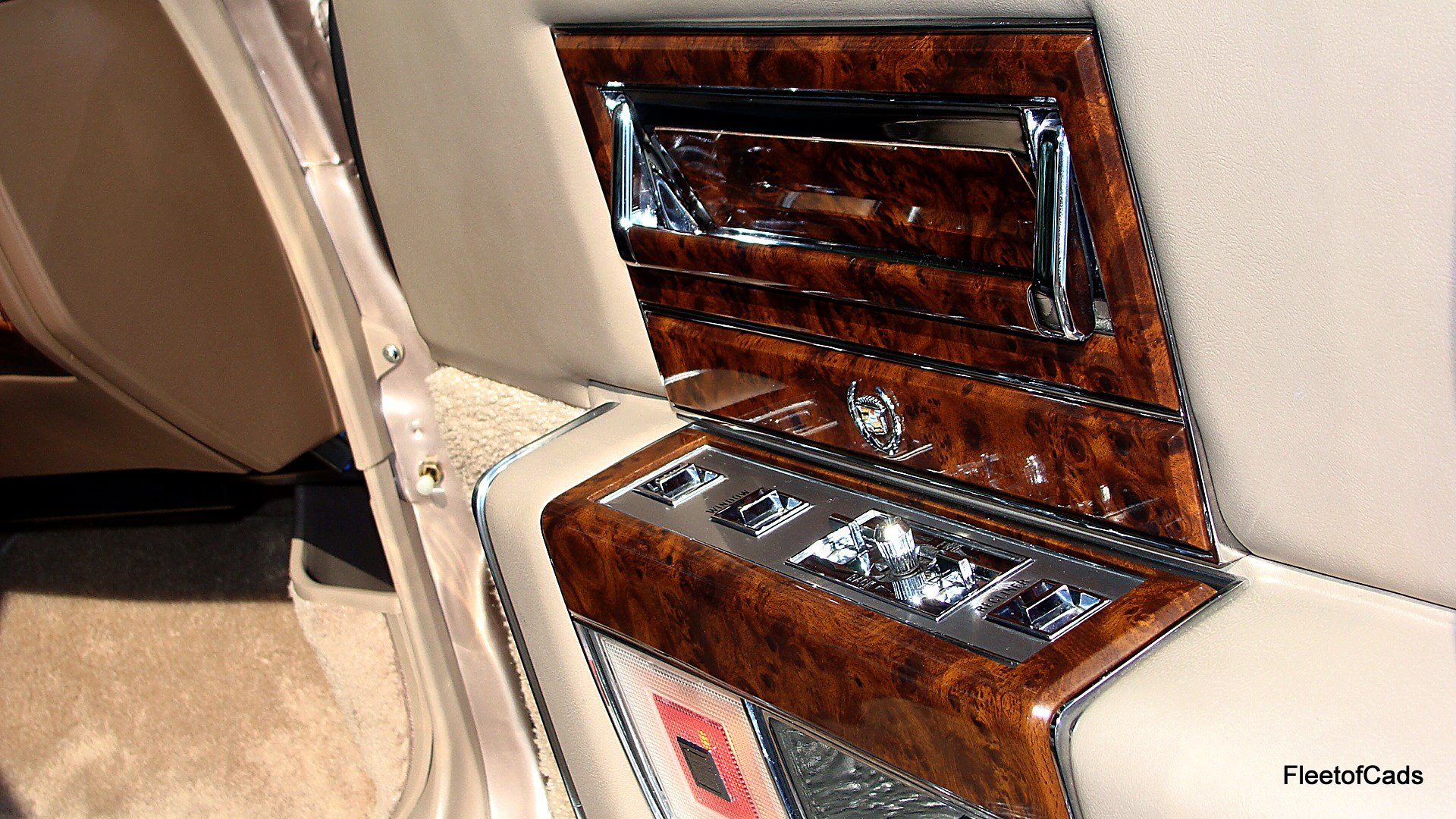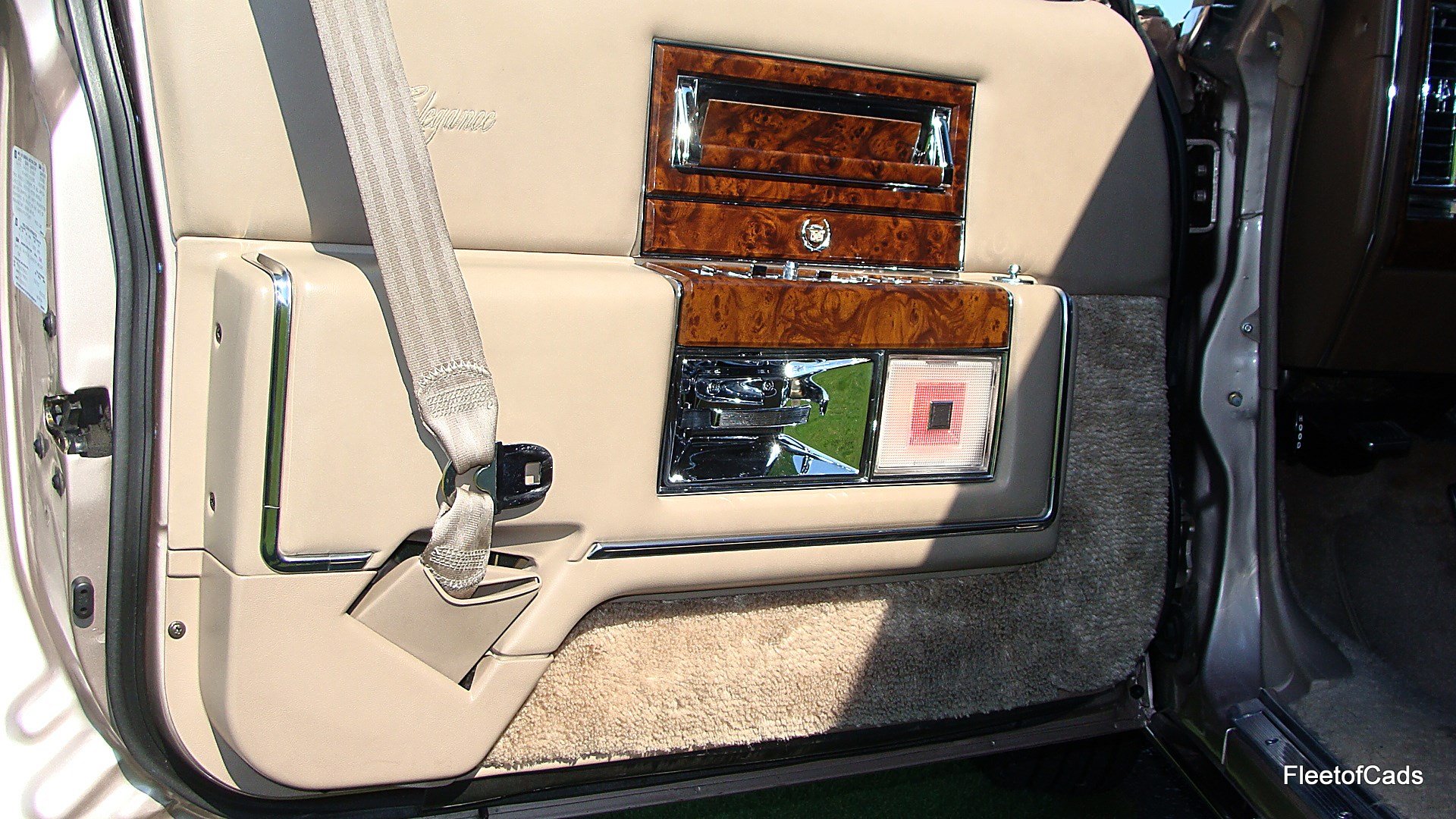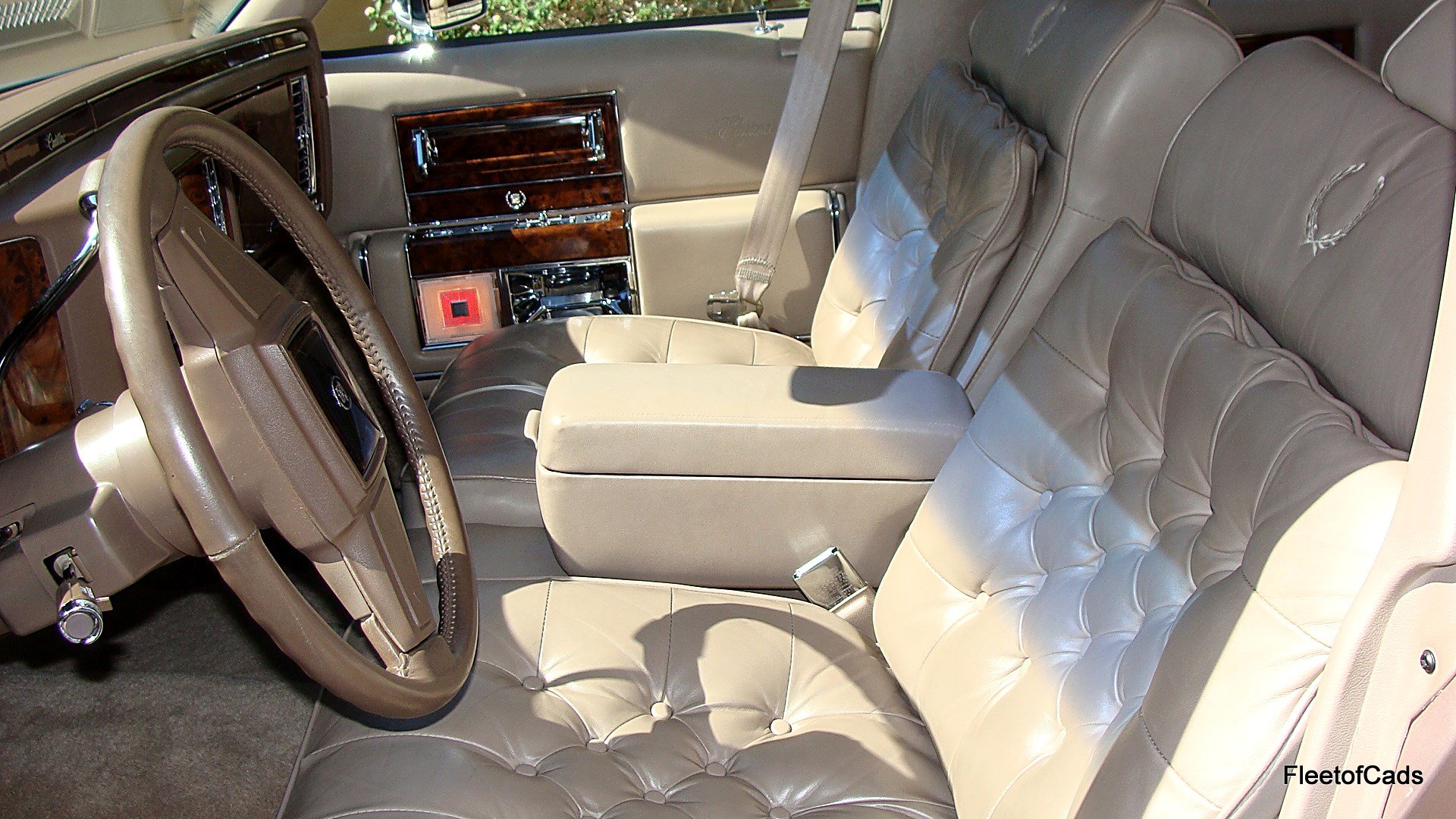 This interior is a well preserved work of art.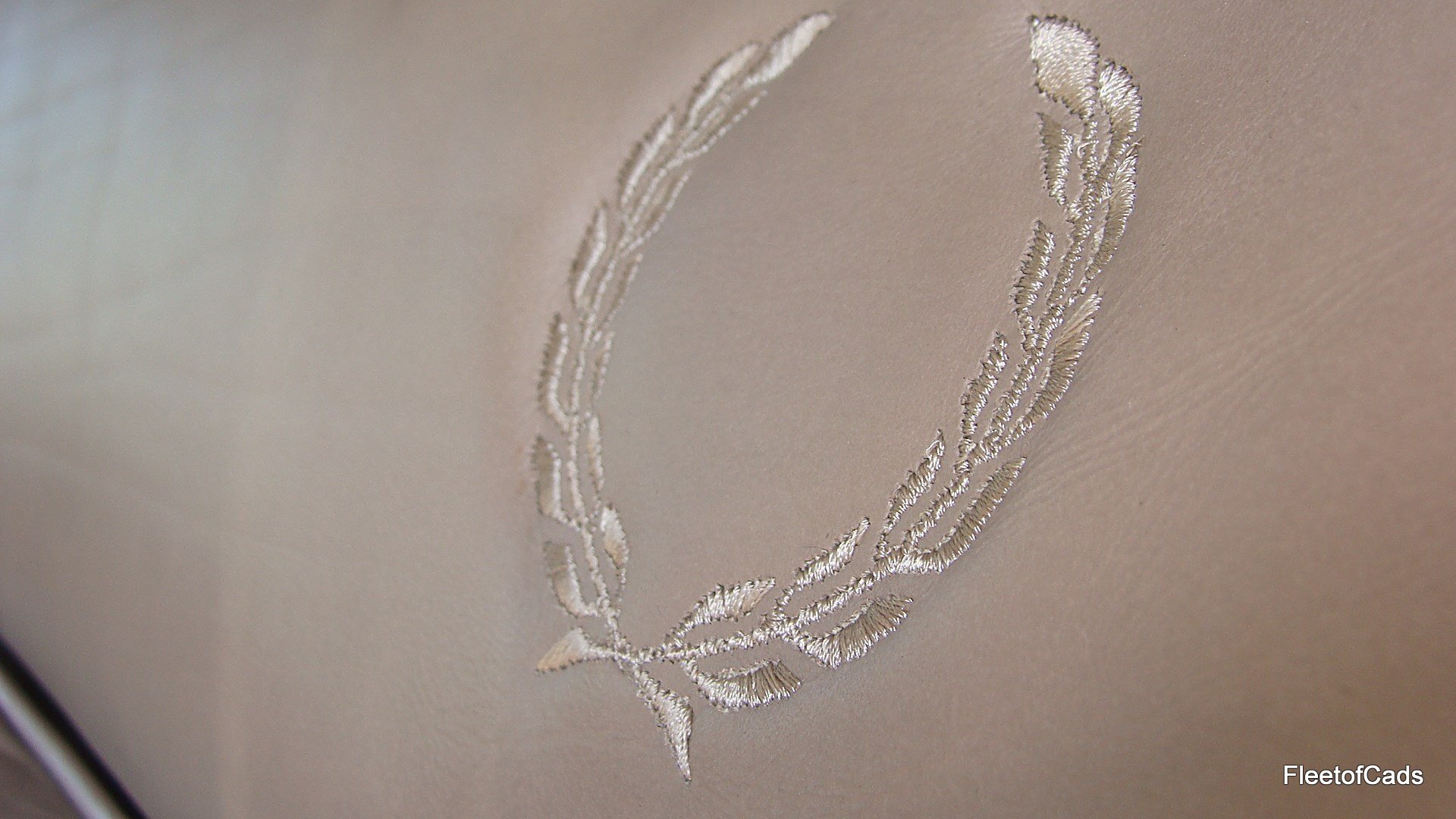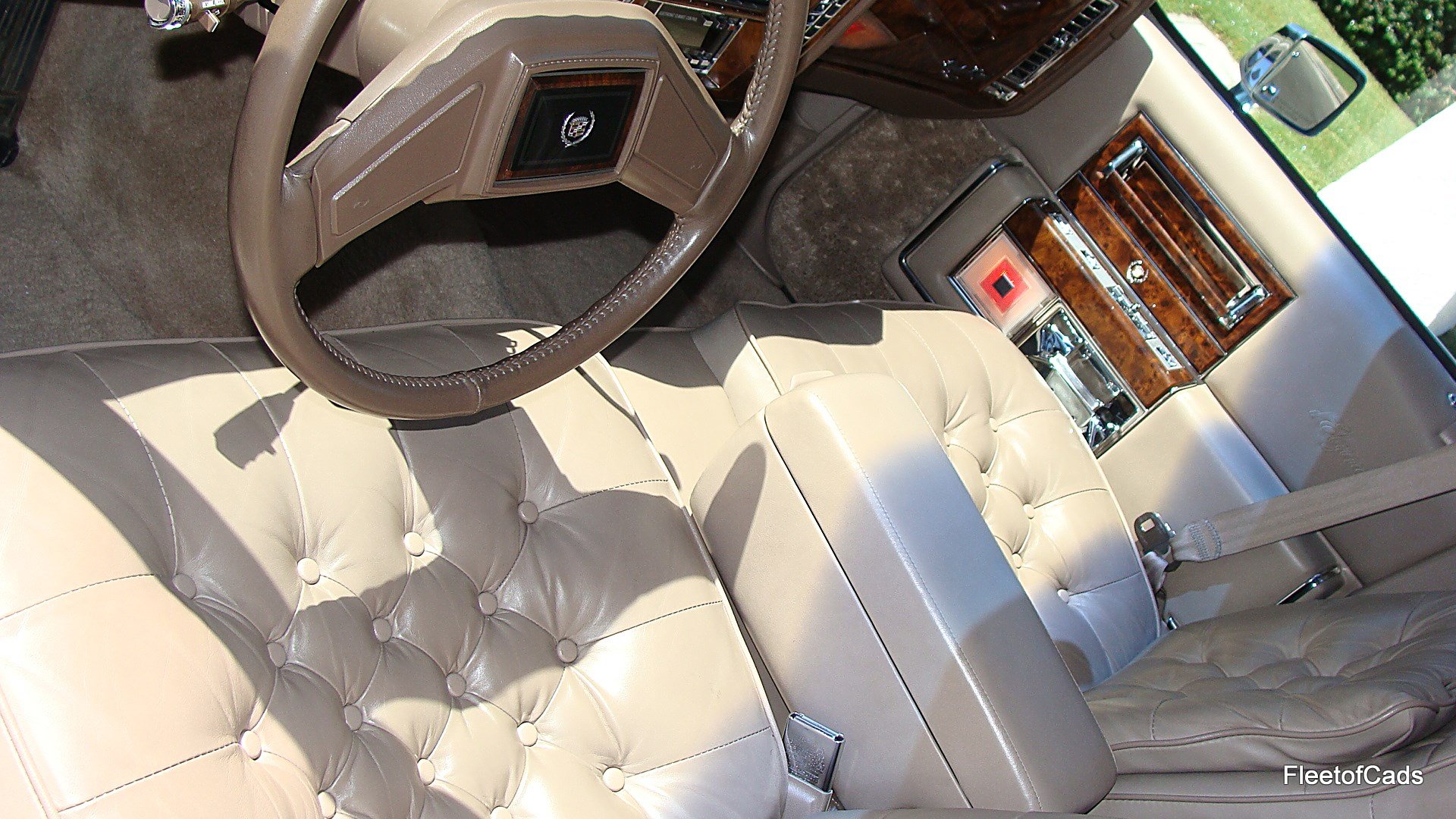 The leather in this car is amazing.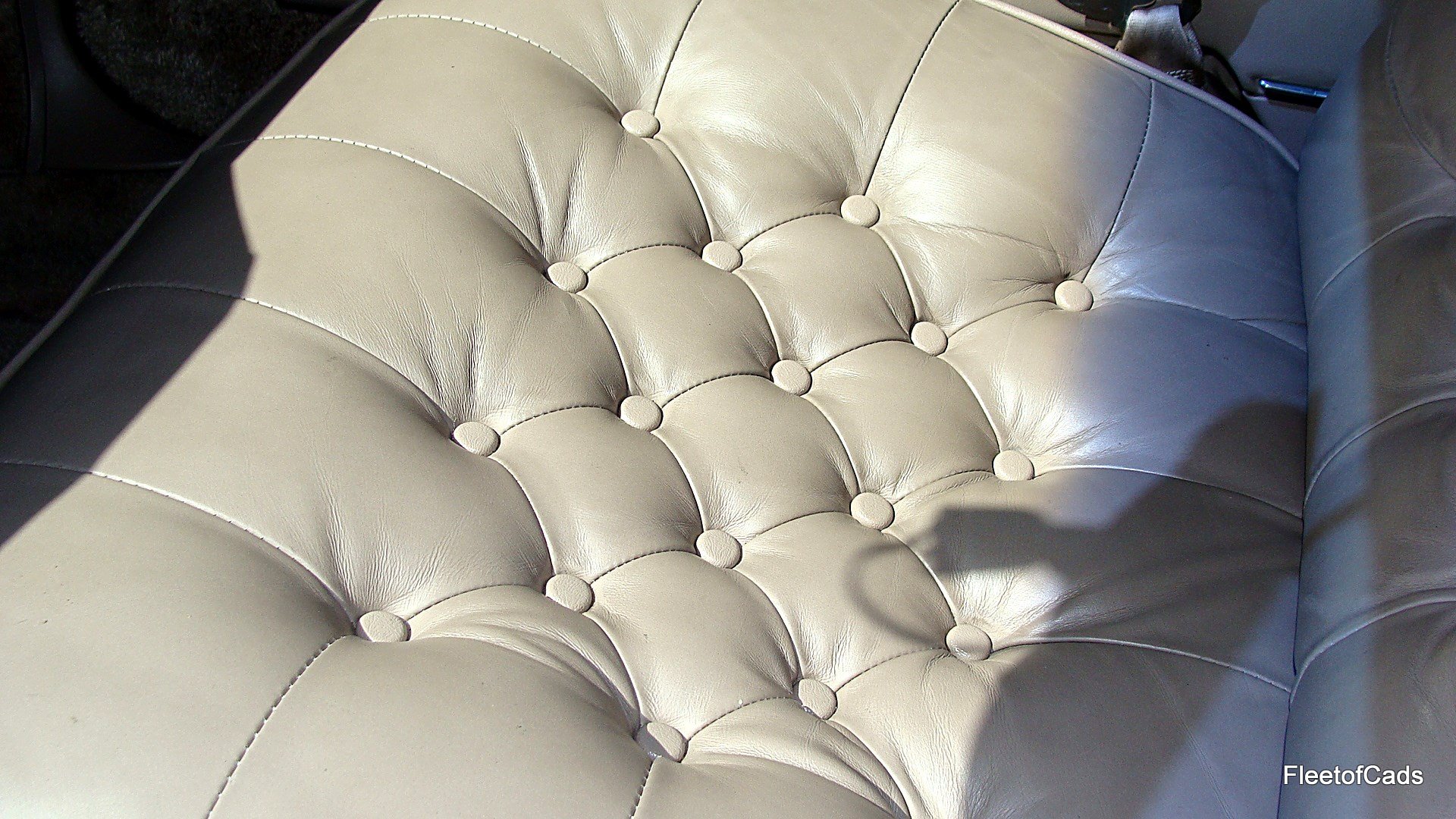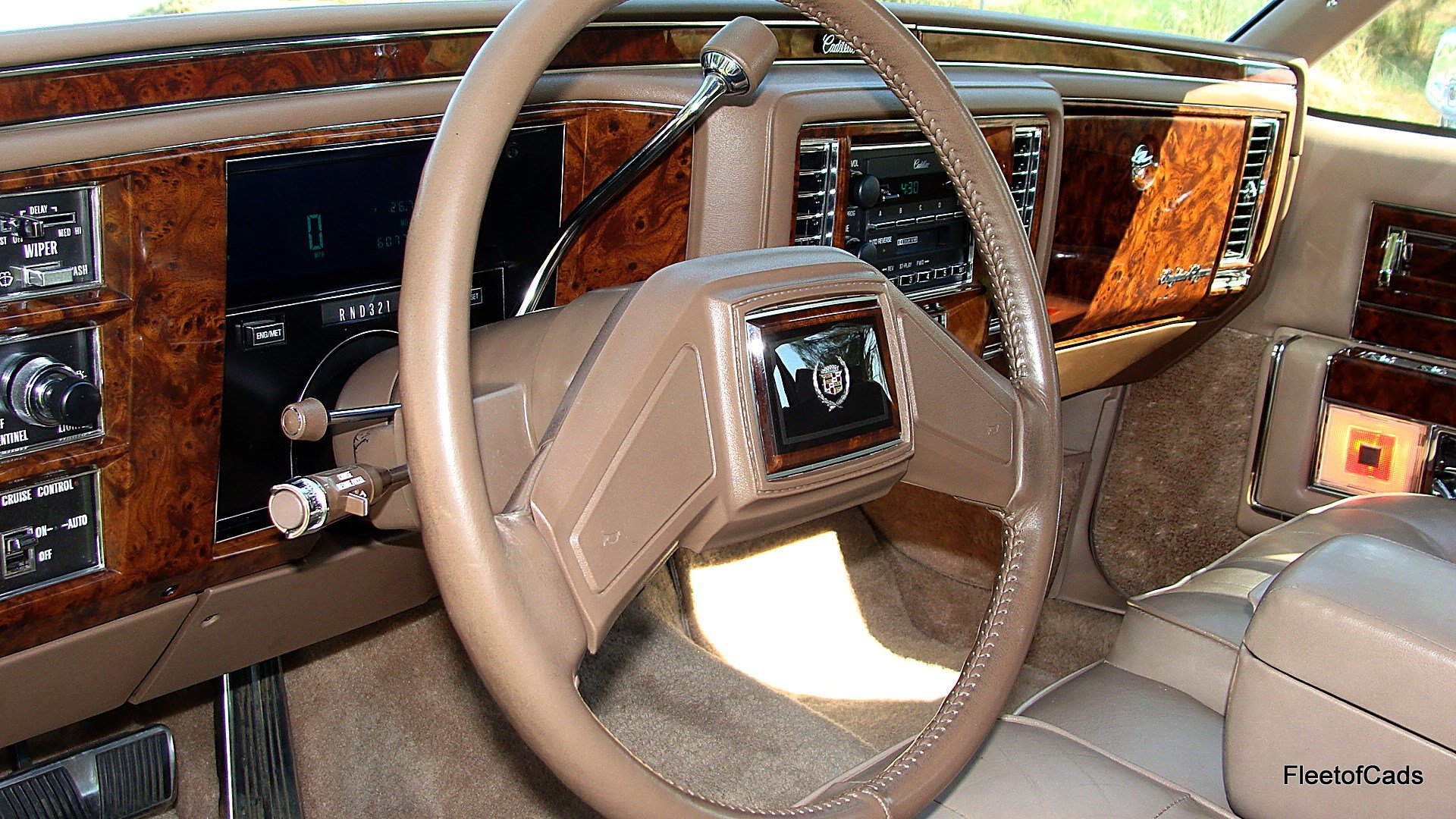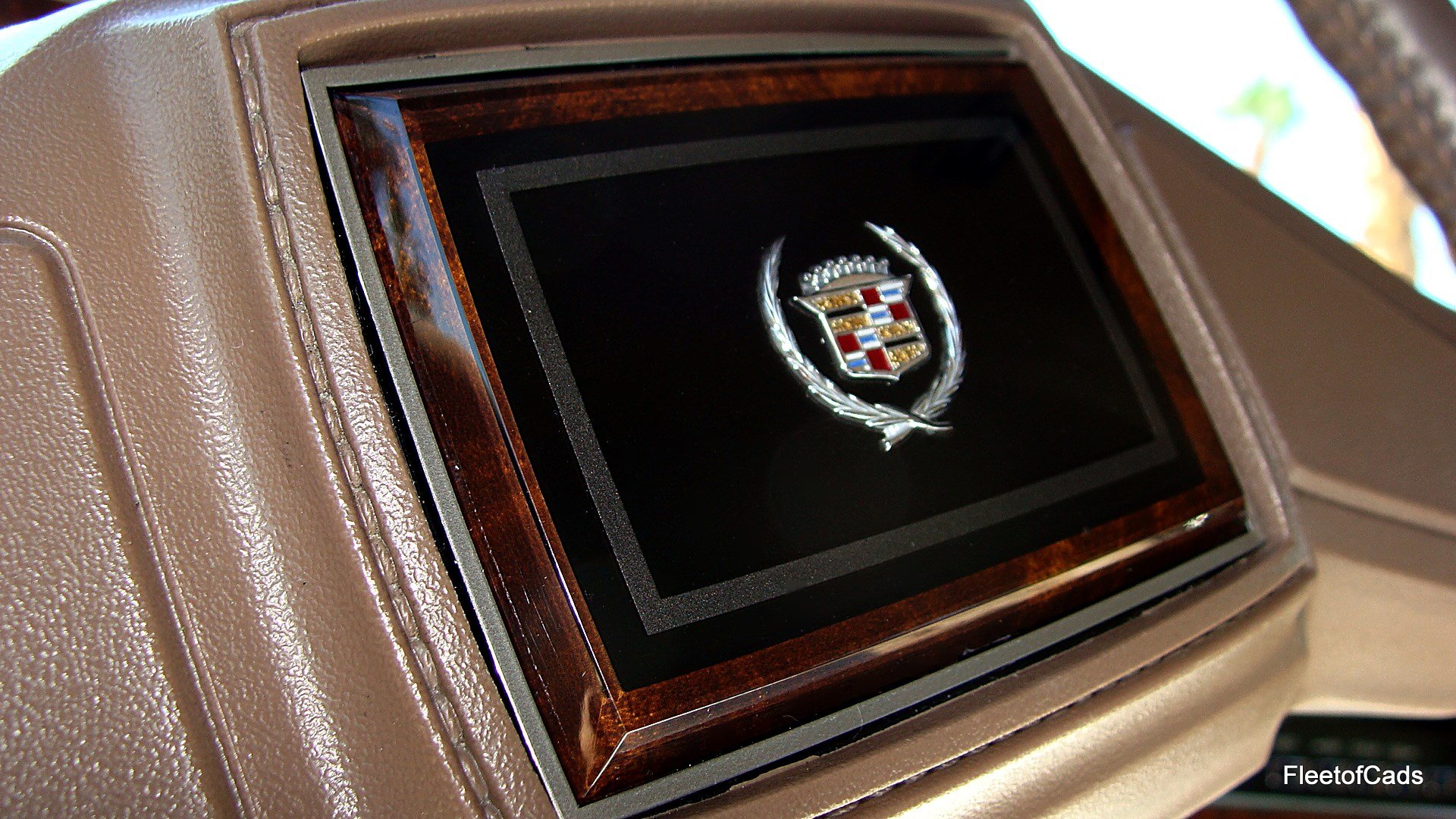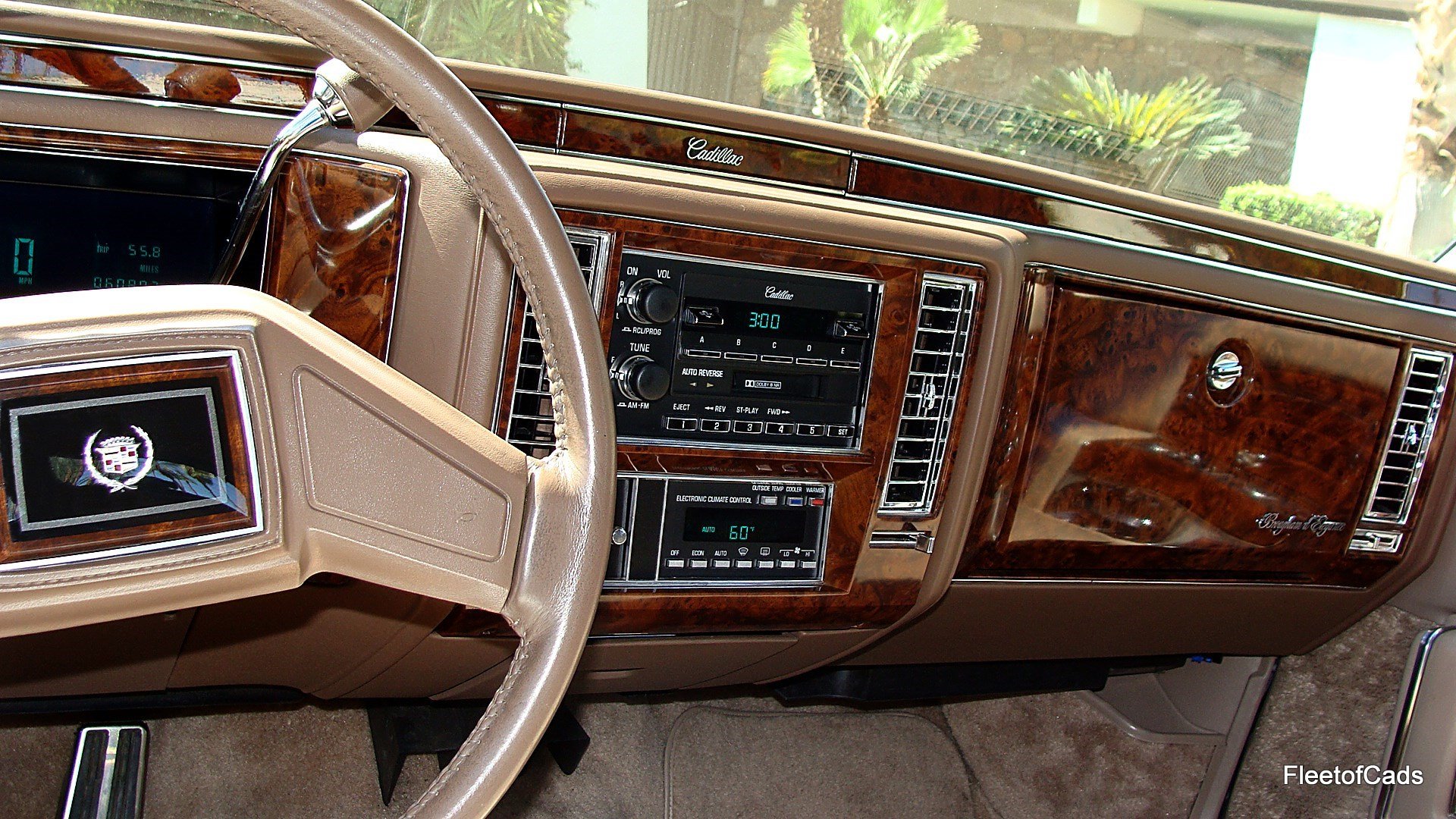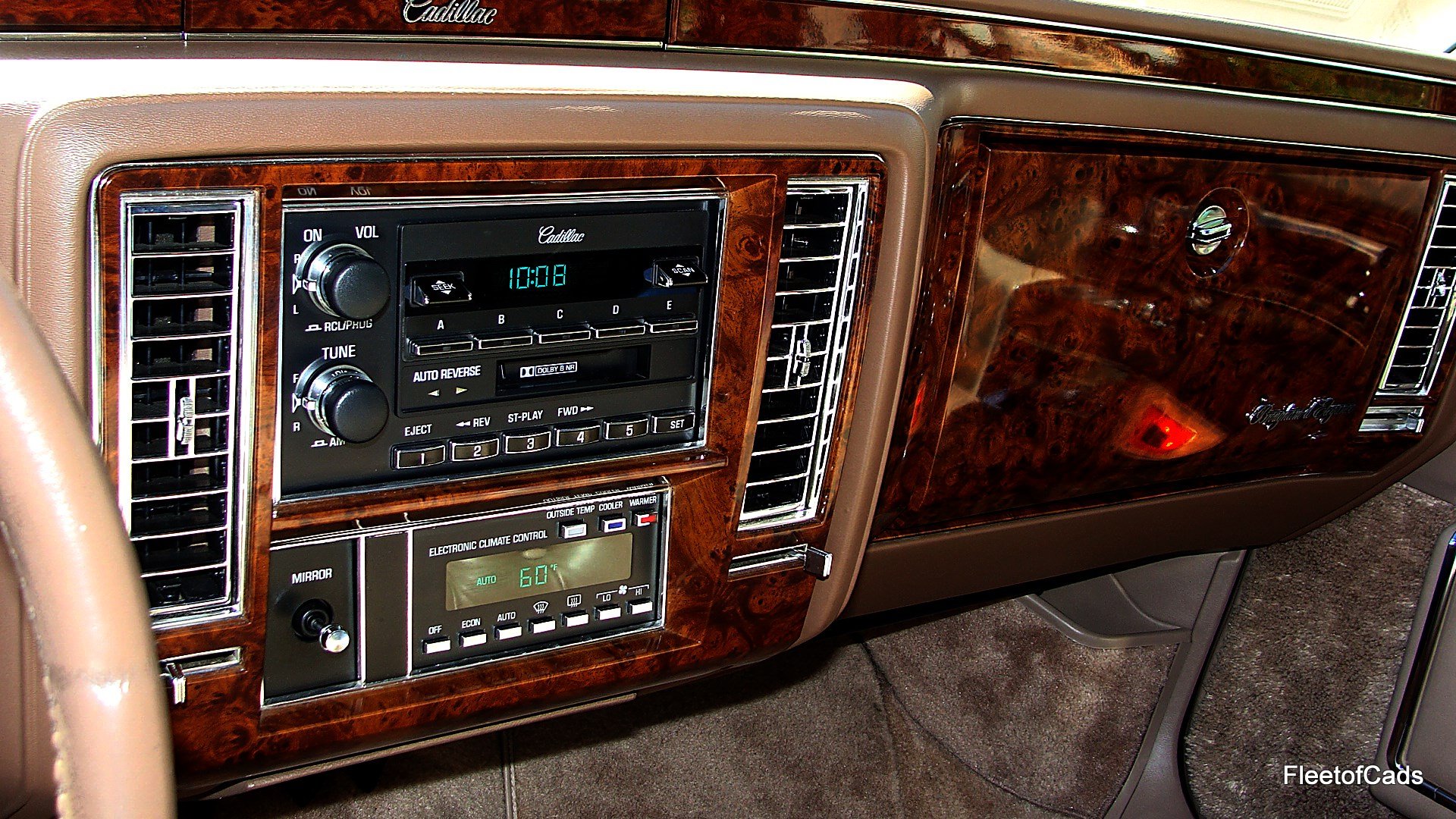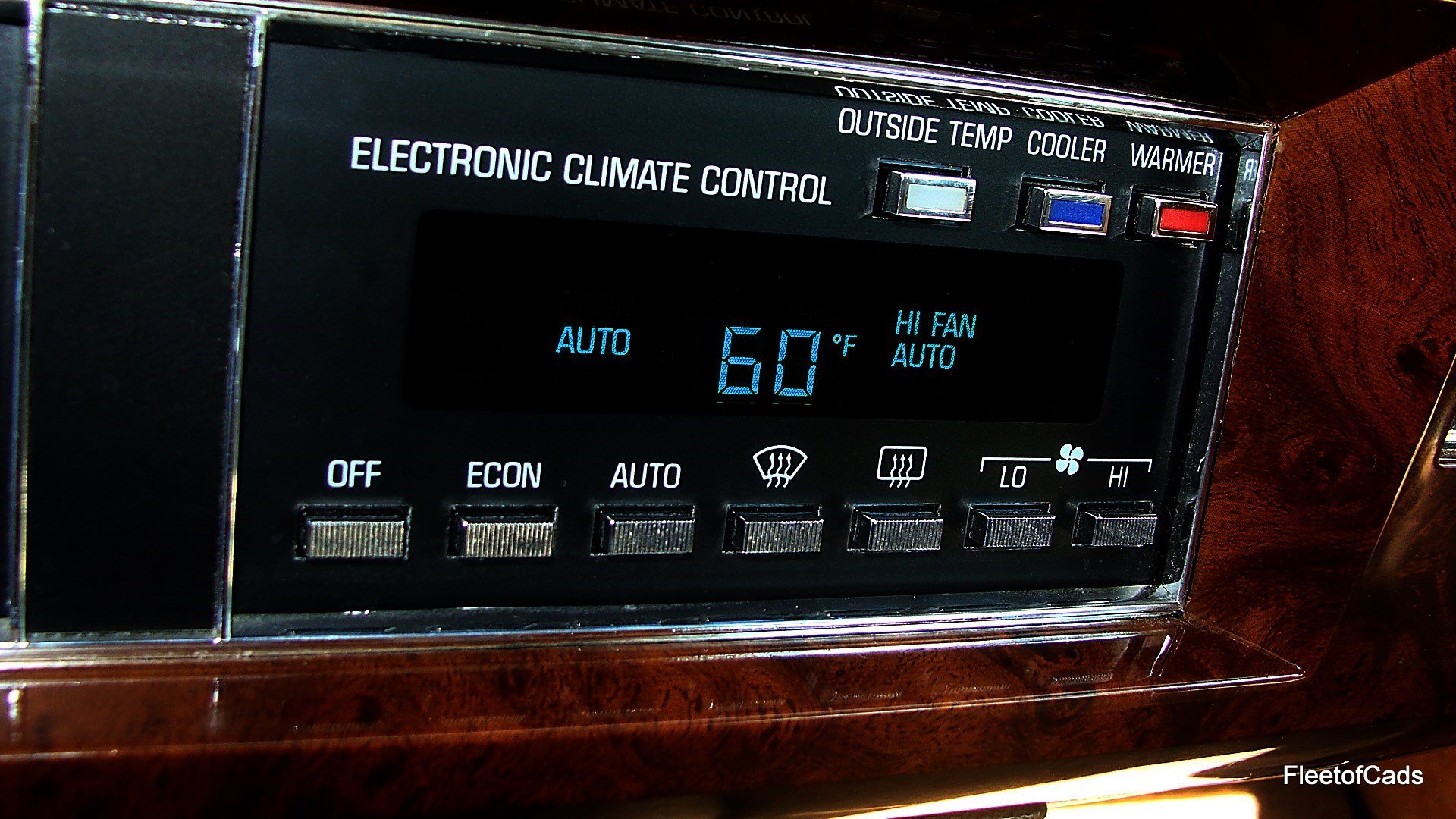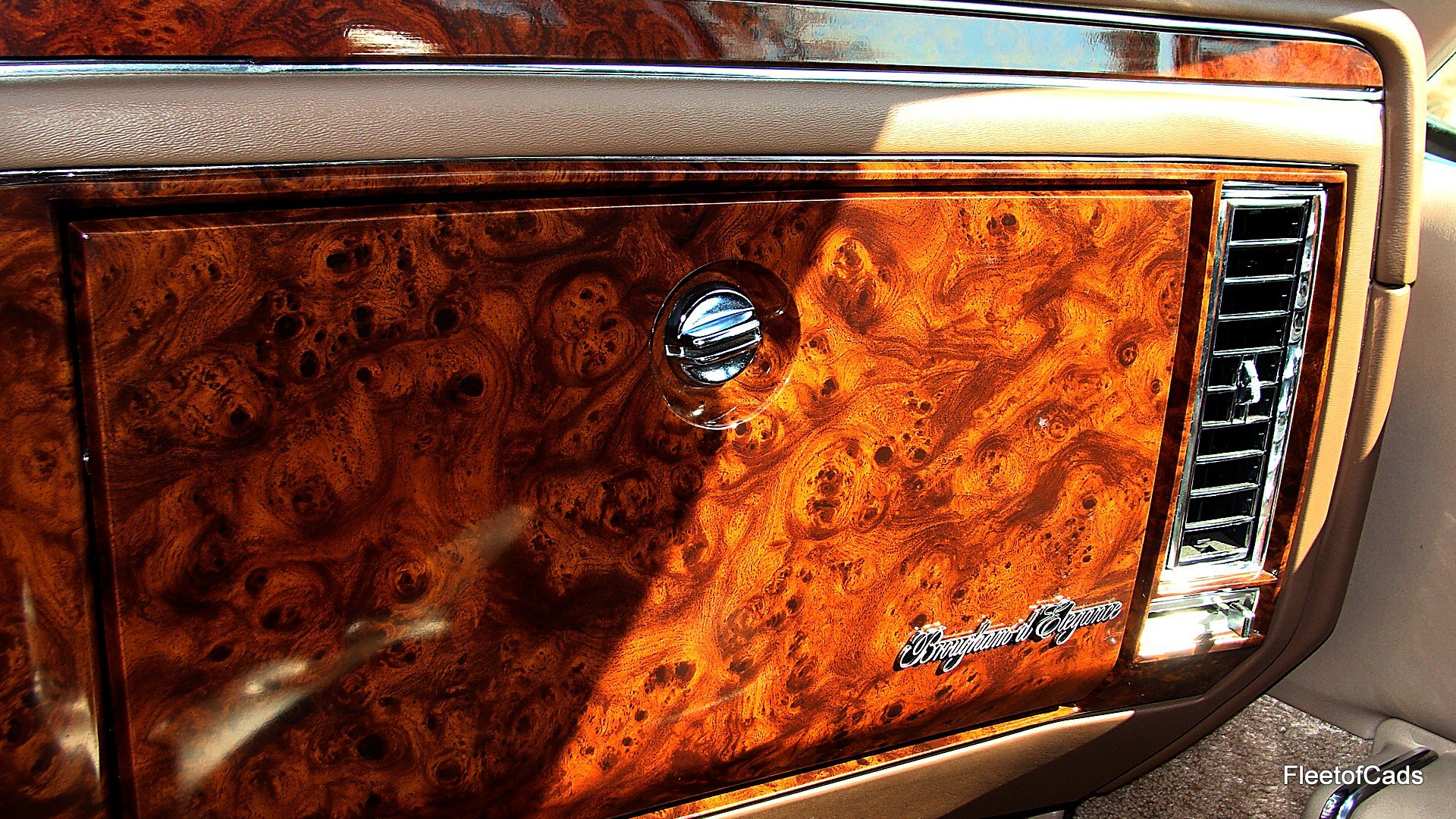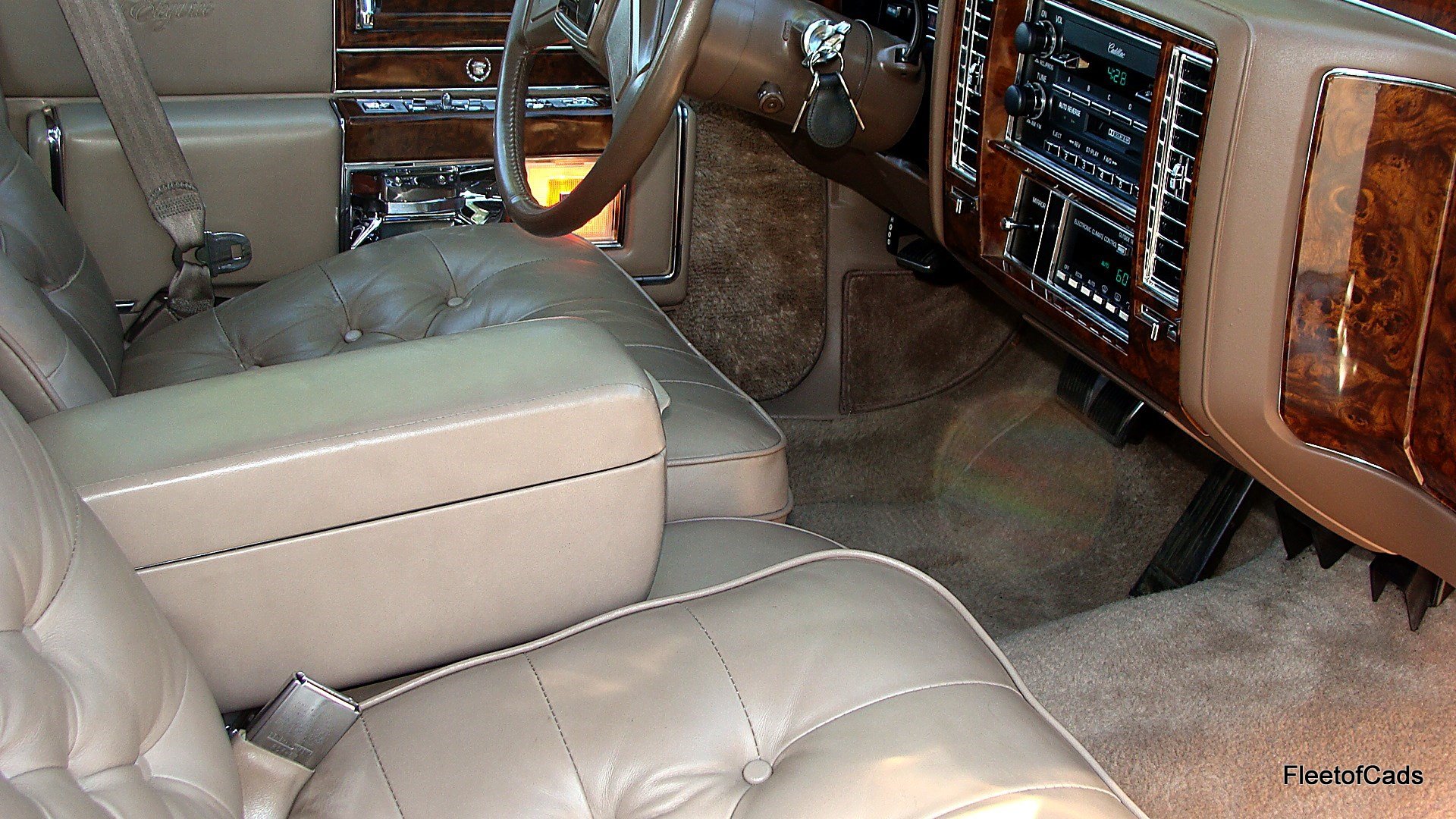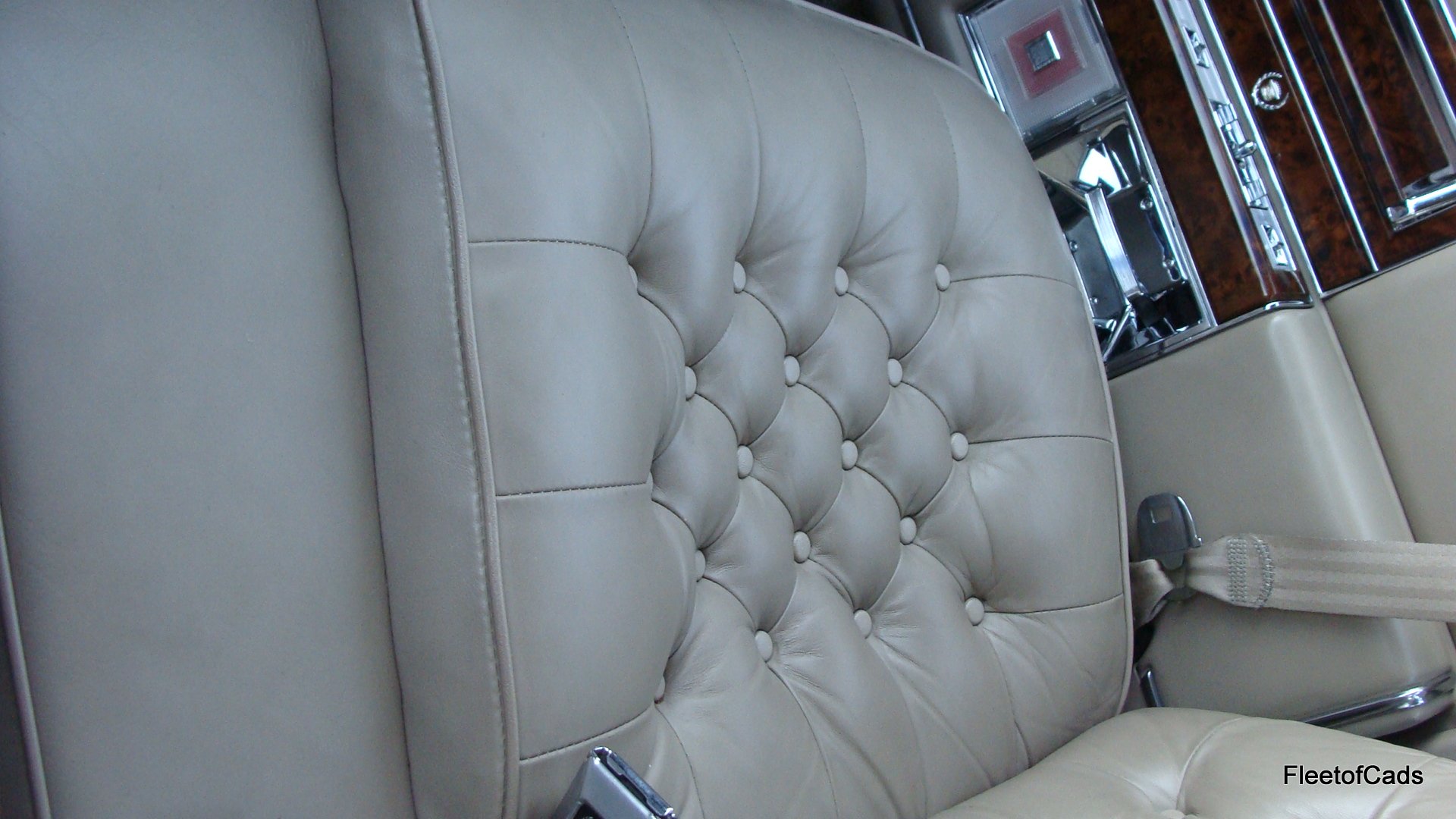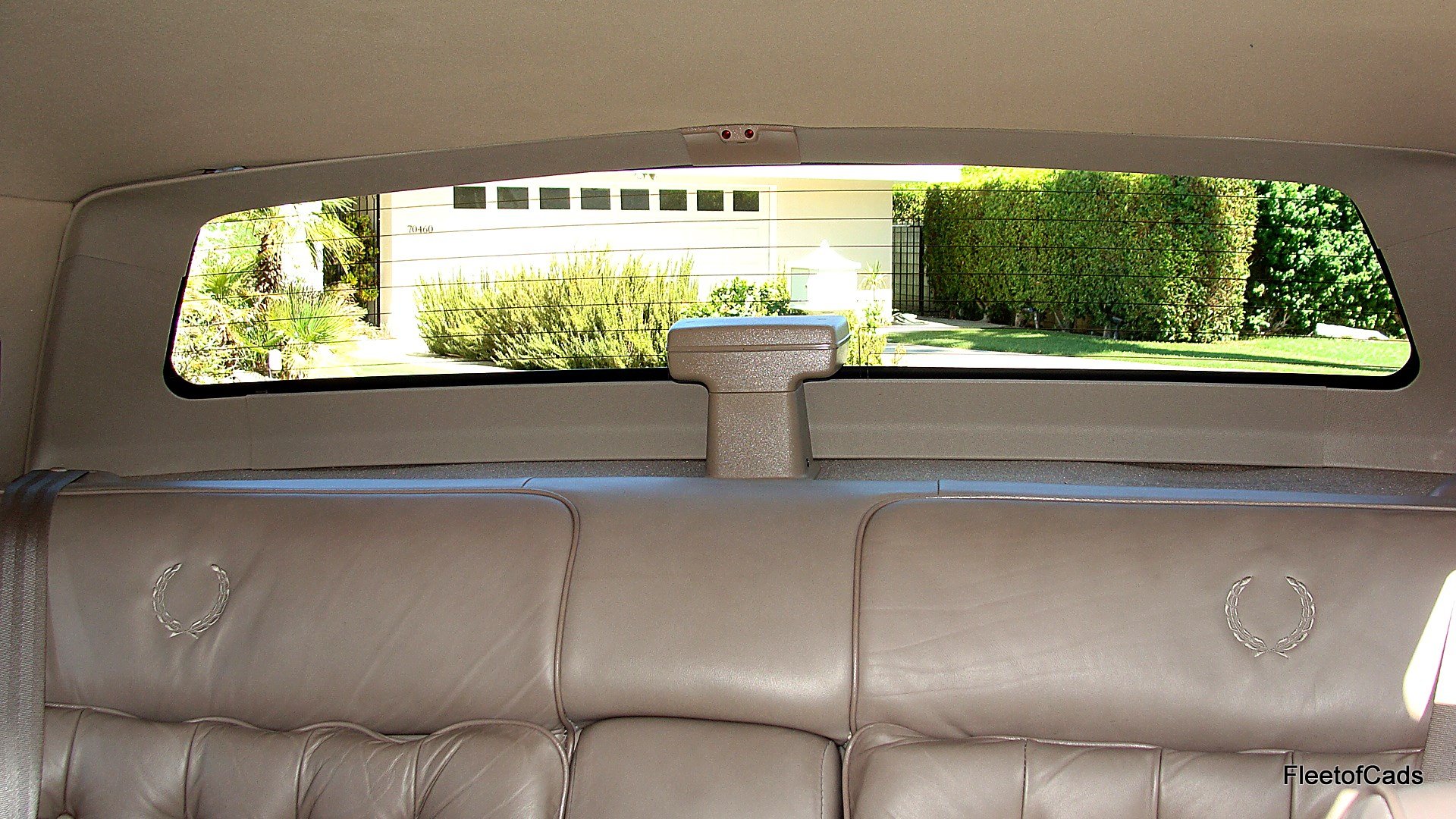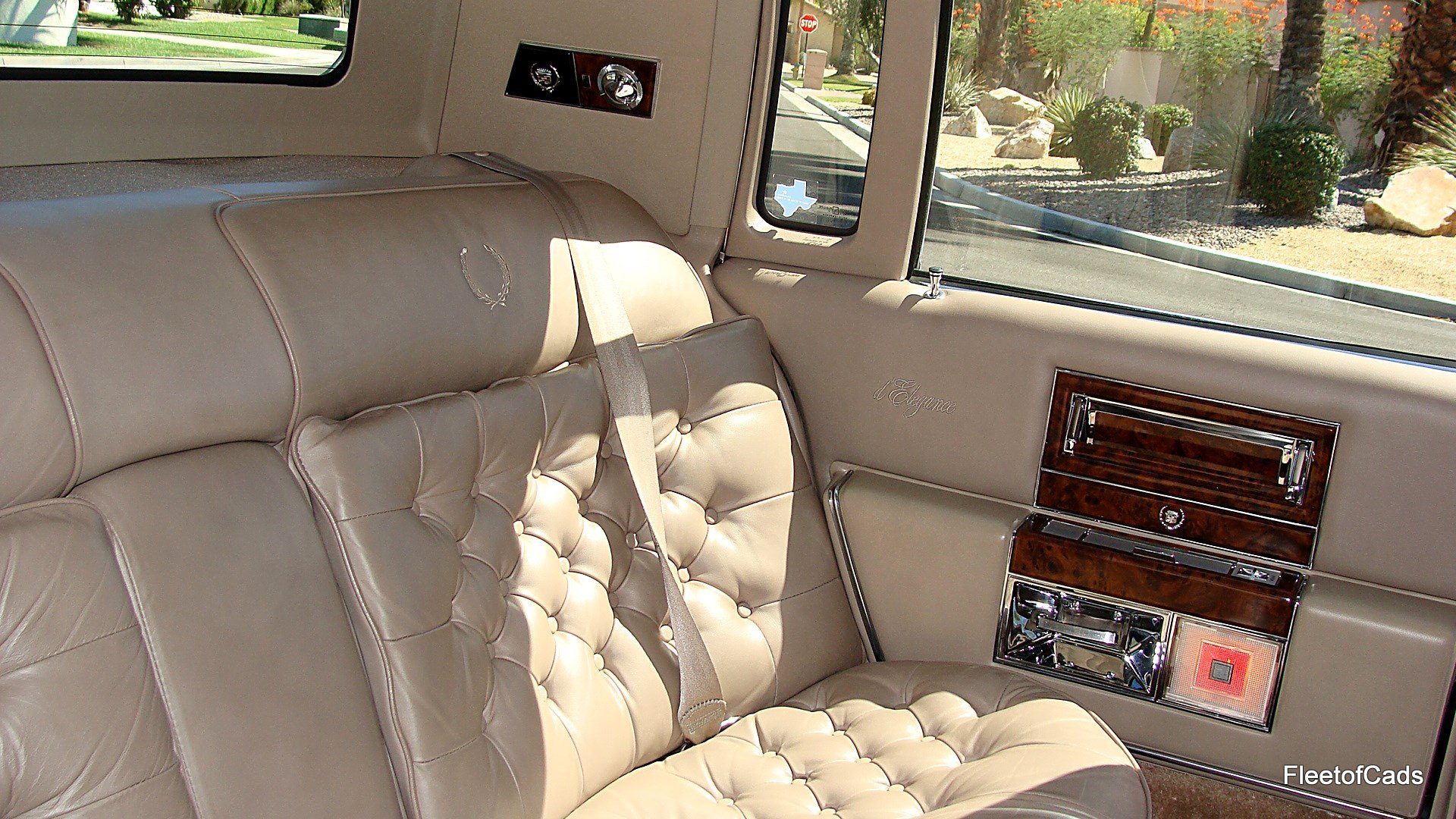 The much preferred d' Elegance interior added much more support than the standard interior. Tufted leather with pillow seat backs. Seating surfaces had considerable support. Also with the d' Elegance package you got three grab handles toward the ceiling for easier entry and departure from the interior. Other d' Elegance features were exterior and dash board d' Elegance emblems and embroidered d' Elegance interior door panels.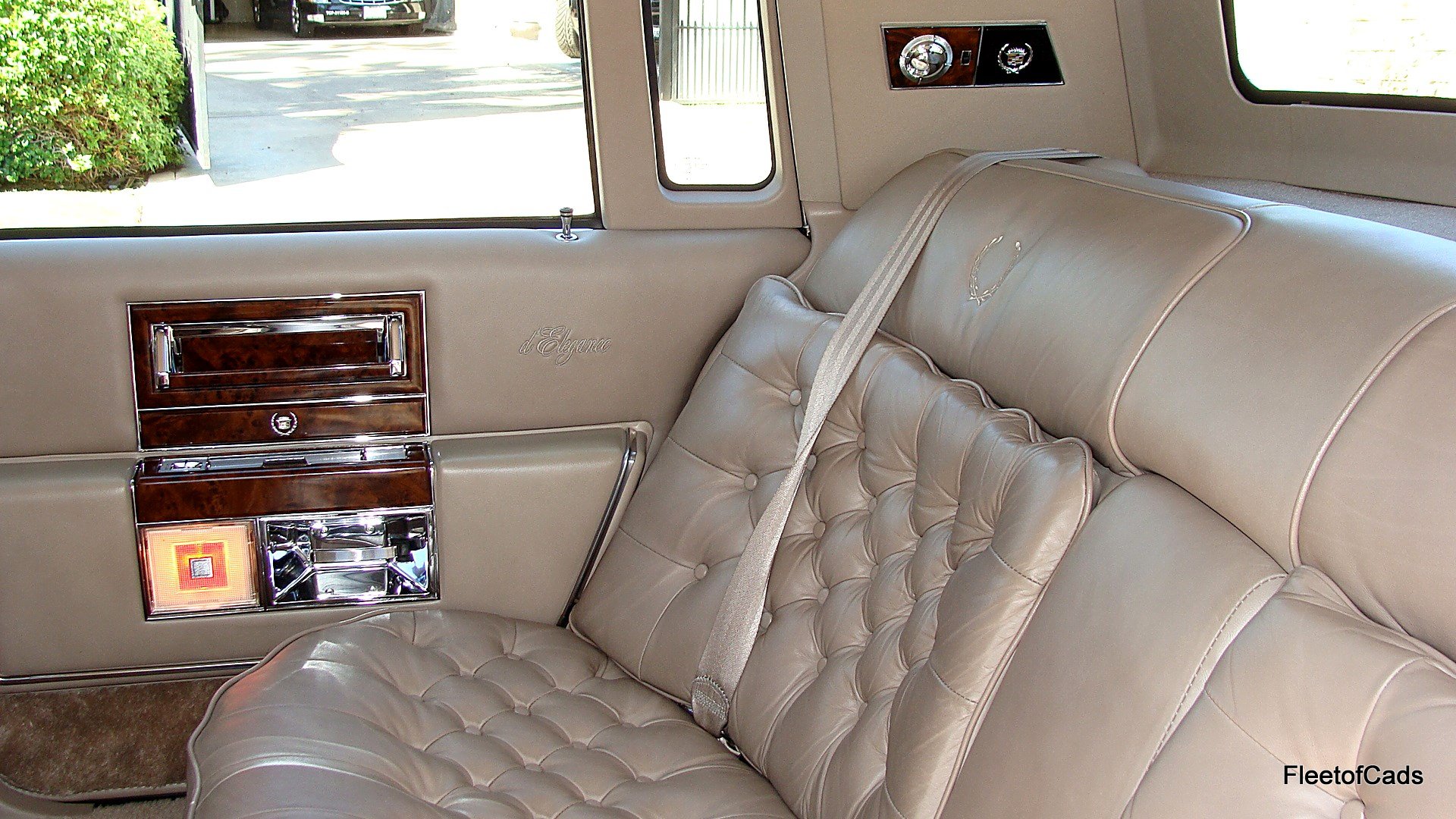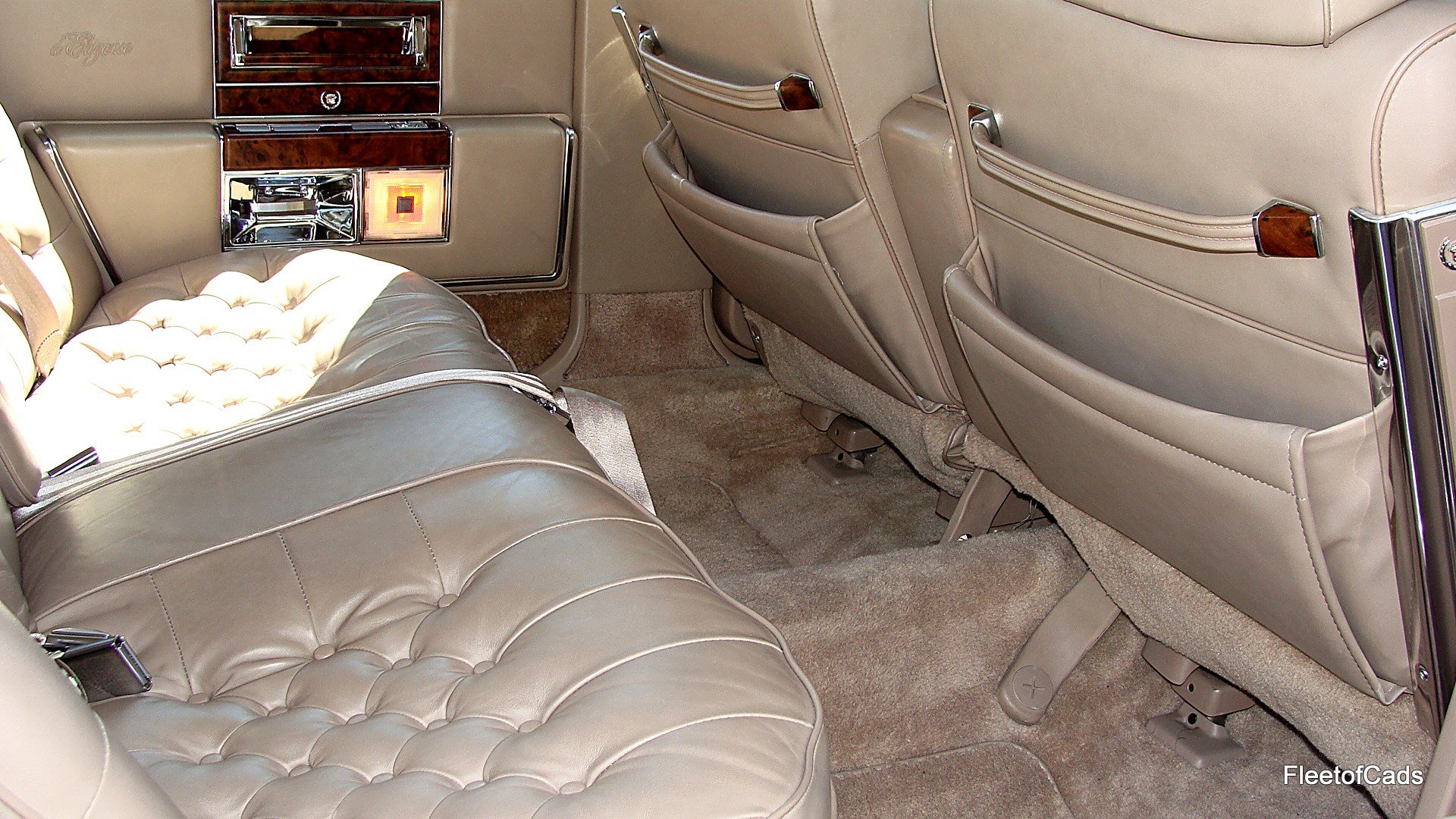 This Cadillac has all of it's original floor mats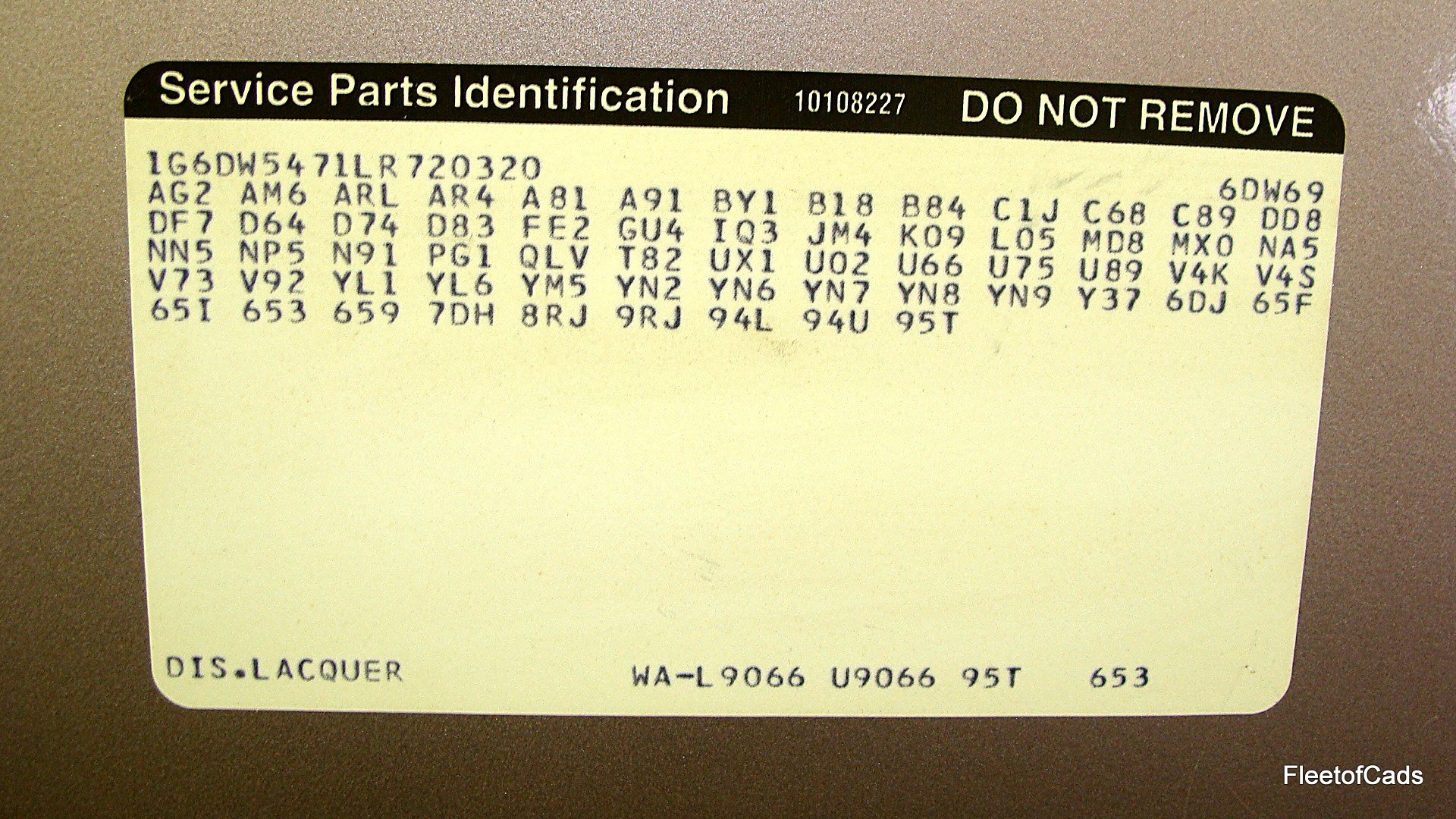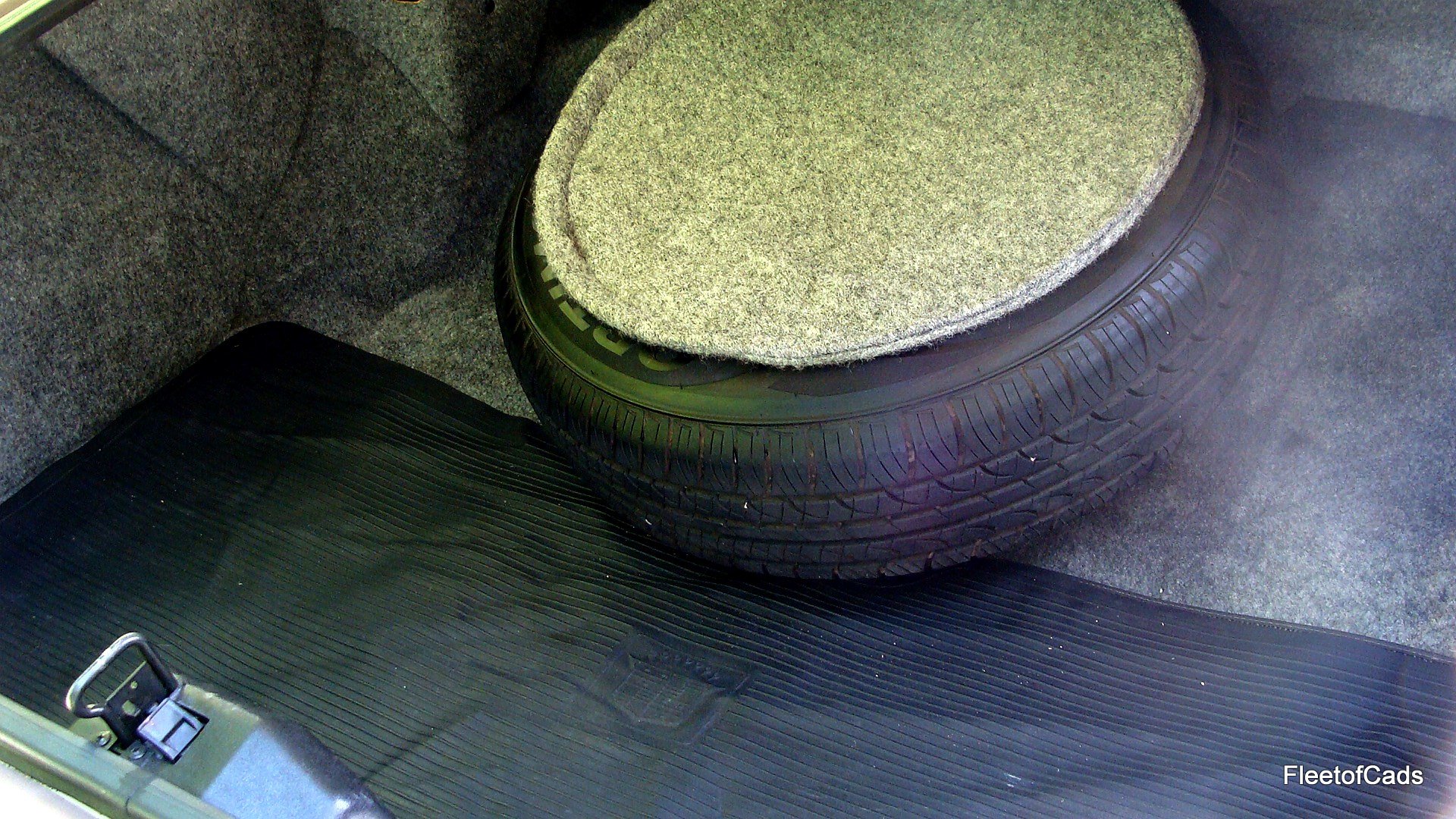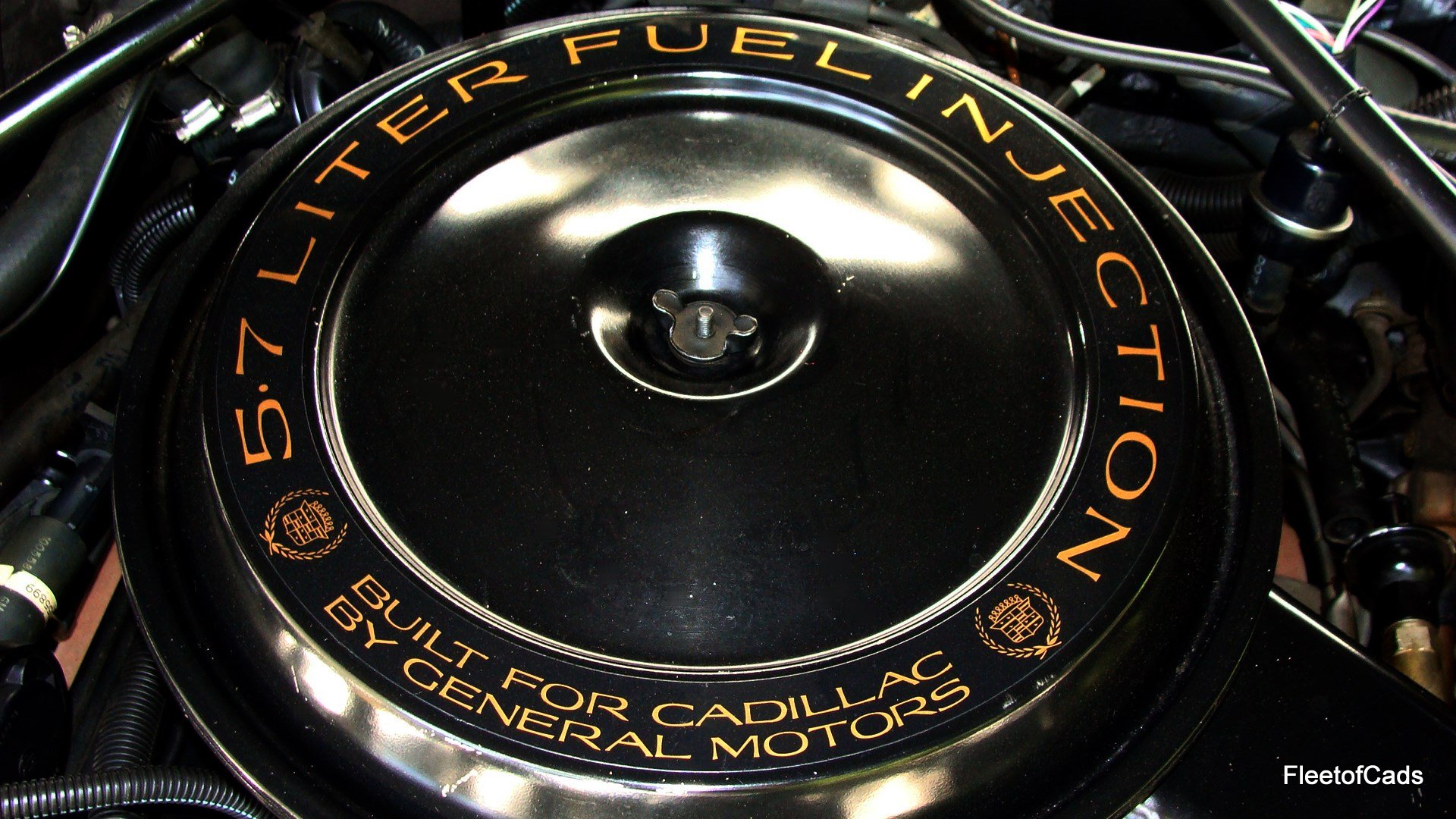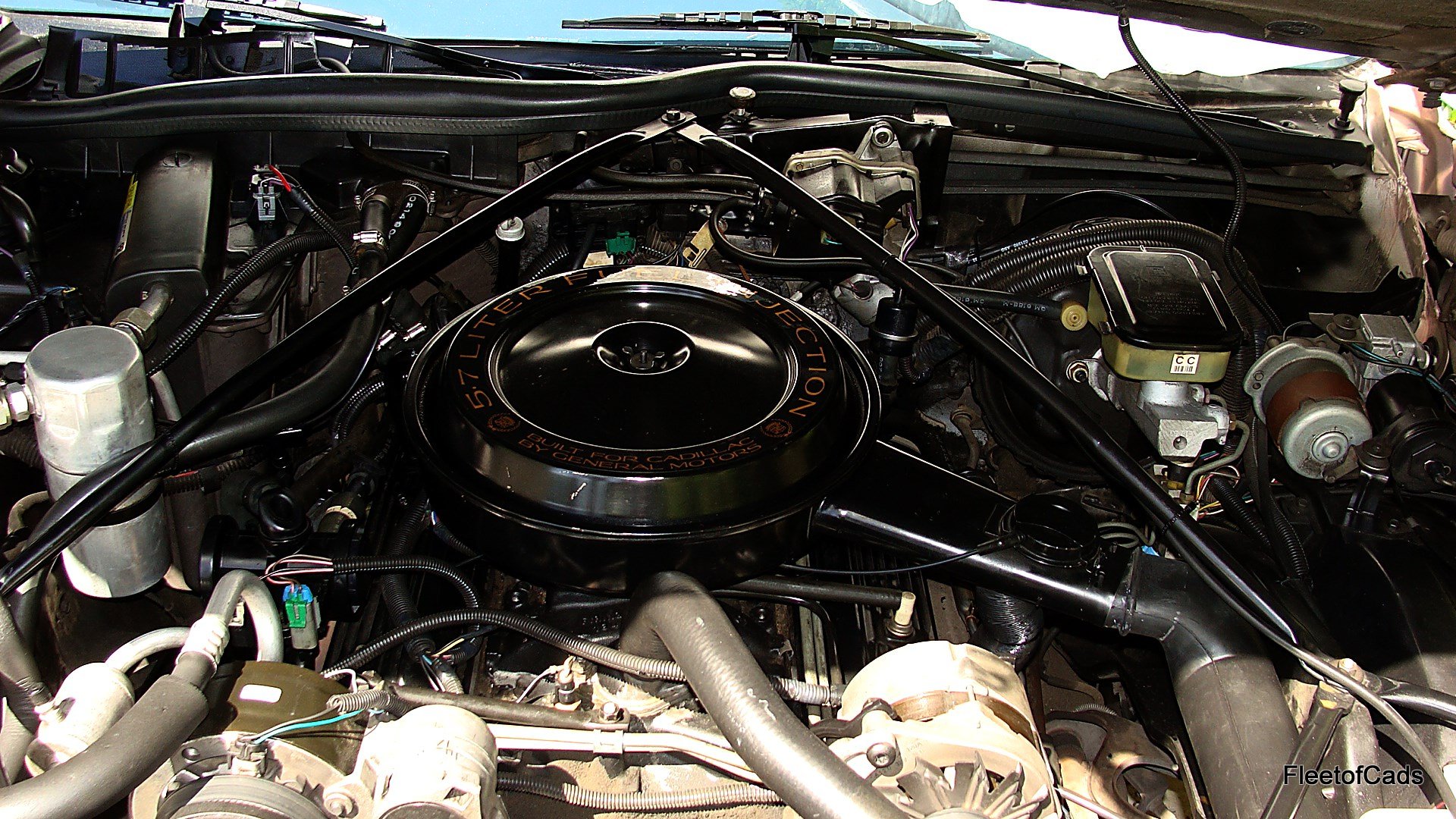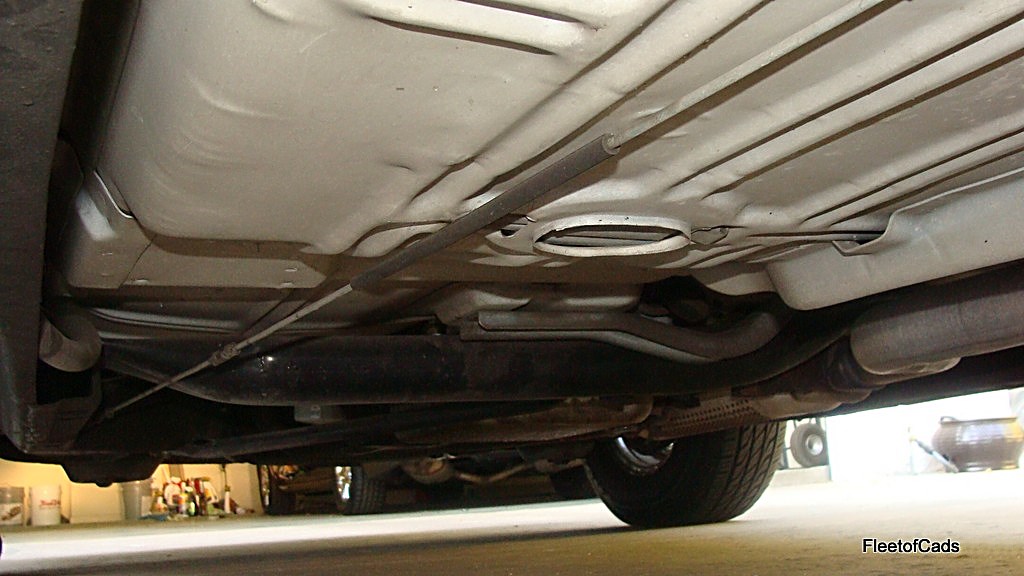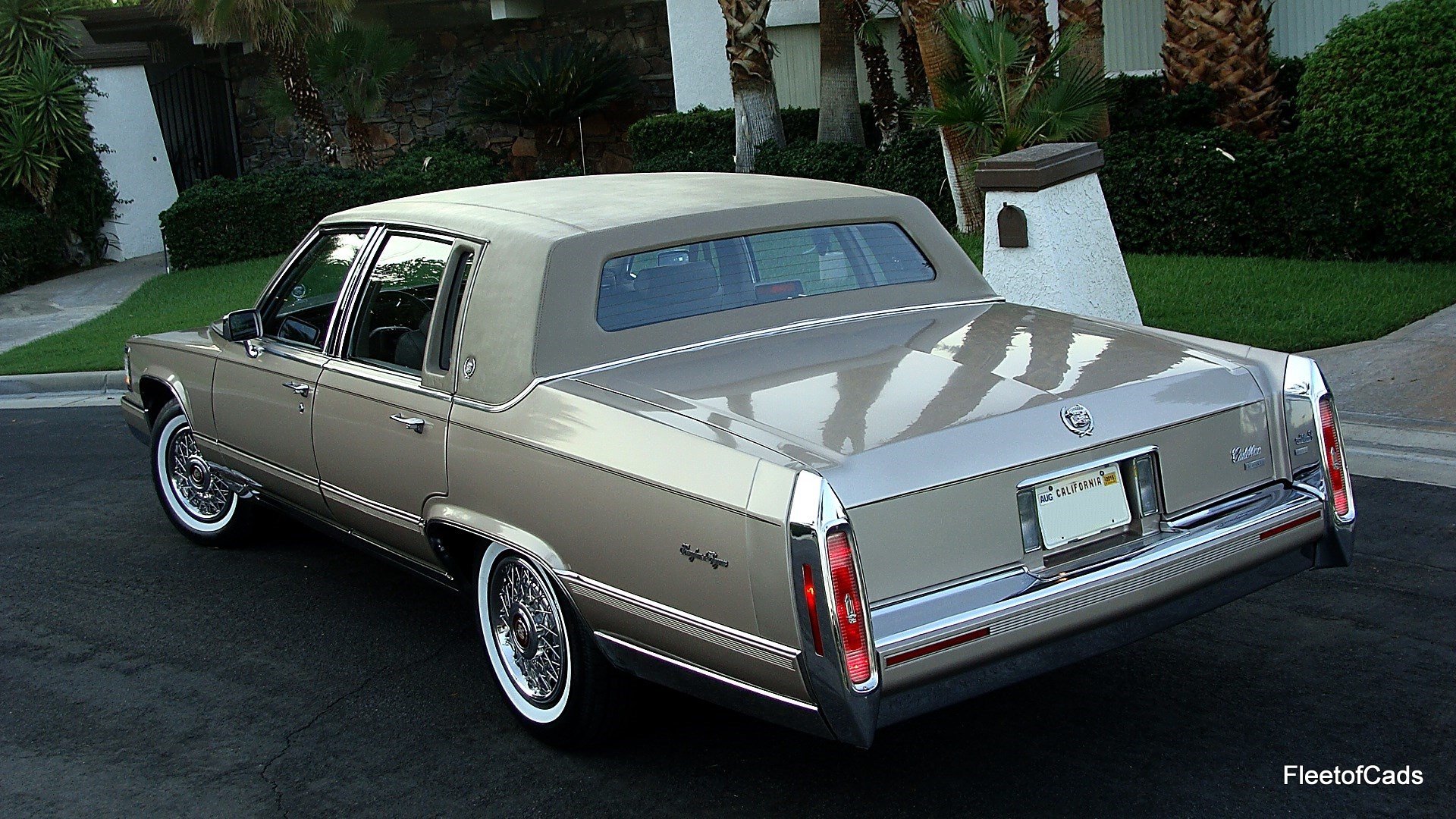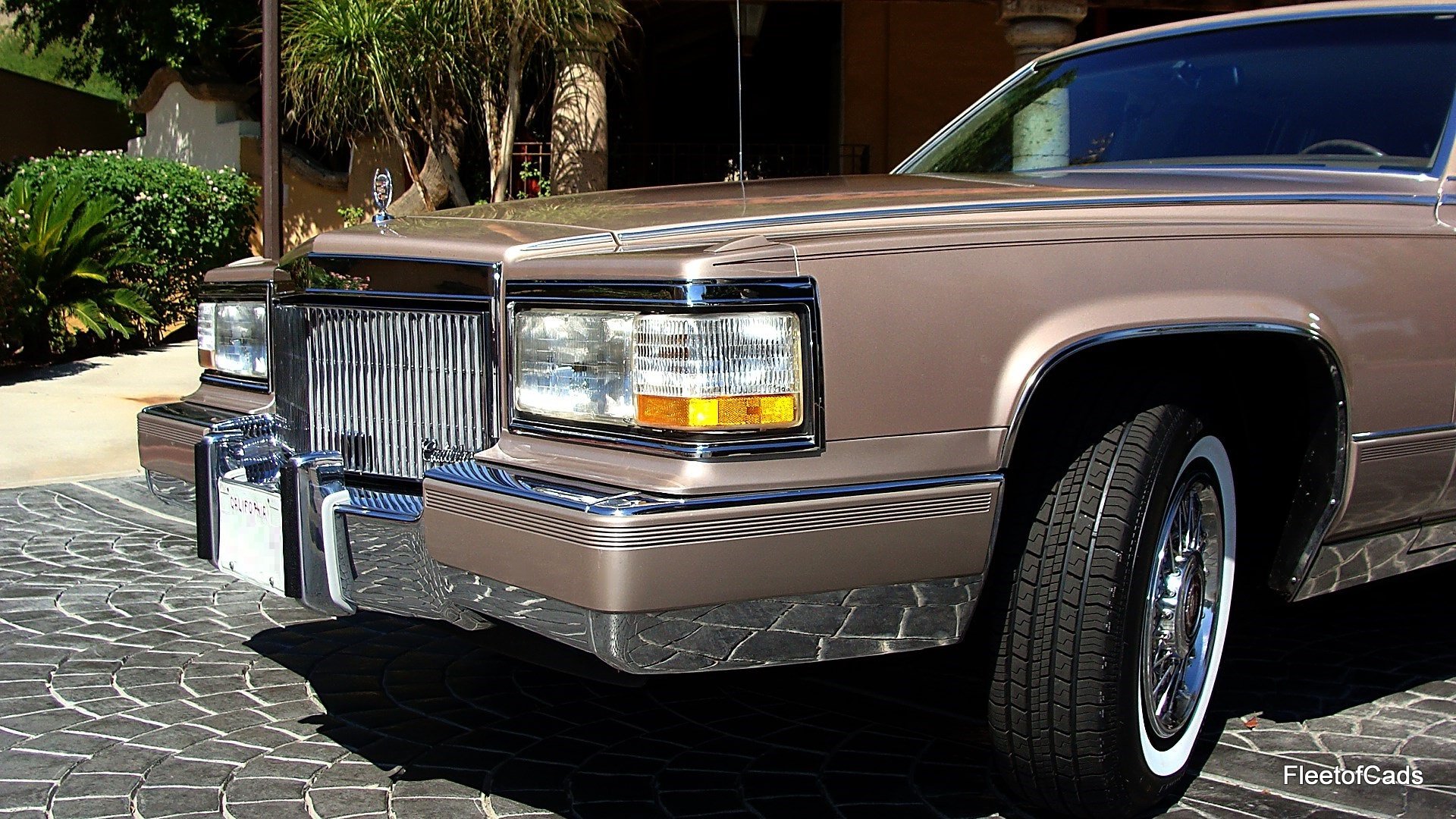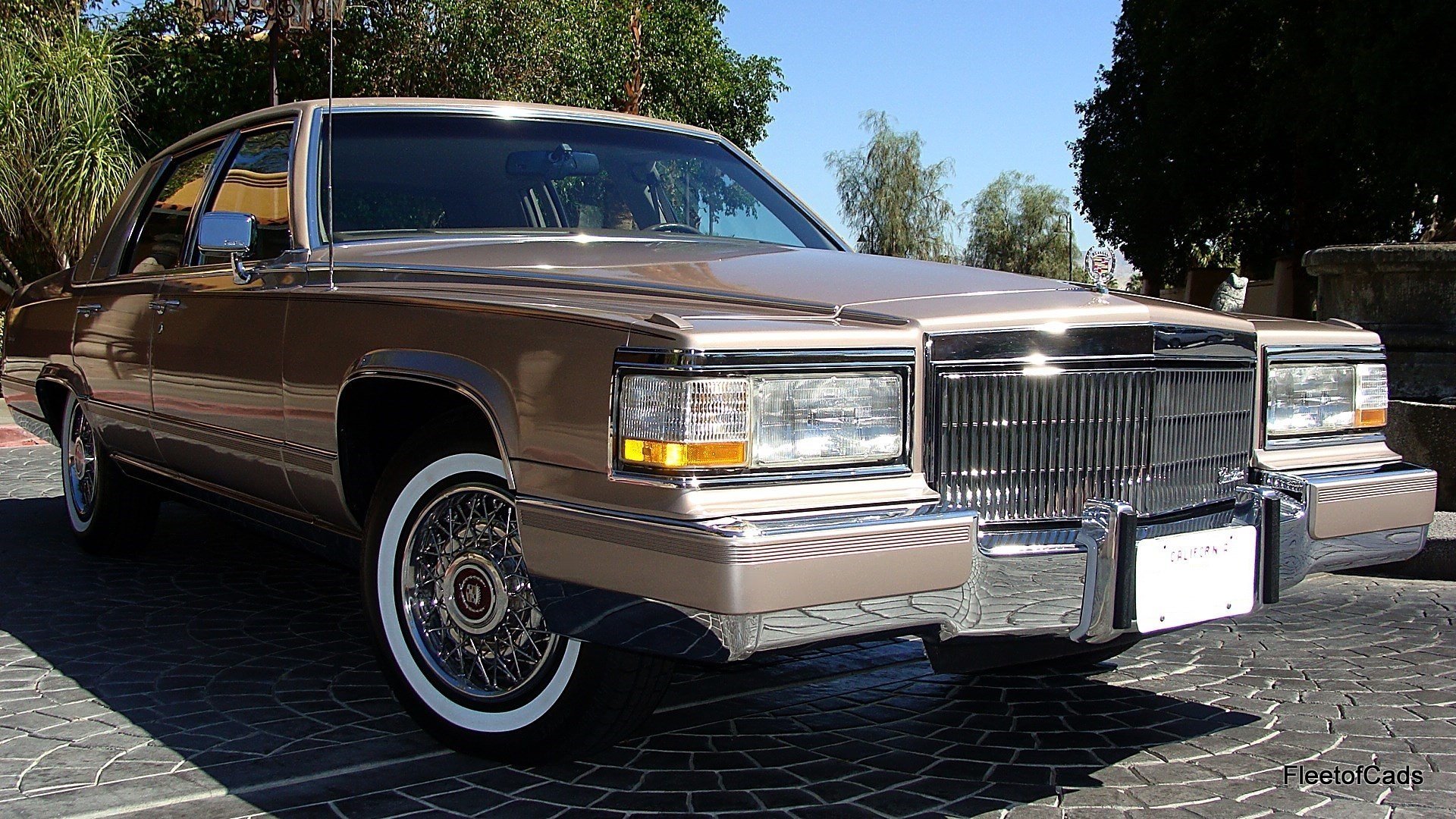 Below is a copy of the build sheet for this Cadillac
1G6DW5479LR732697
Vehicle: FLEETWOOD BROUGHAM 4 DR
Year: 1990

RPO Description
UX1 RADIO,AM/FM STEREO,WEATHER,CASSETTE,EQUALIZER,ETR,INCLUDES CLOCK STEREO AM/FM W/CASS & EQLZR(UX1)
U02 CLUSTER,INSTRUMENT,KILOMETER AND MILES,DIGITAL DISPLAY DIGITAL DISPLAY CSTR(U02)
U66 SPEAKER SYSTEM,4,DUAL FRONT DASH MOUNTED,DUAL EXTENDED RANGE PACKAGE SHELF/QUARTER 4 SPKR SYS(U66)
U75 ANTENNA,POWER(CHROME) PWR ANT(U75)
U89 WIRING HARNESS,5-WIRE TRAILER 5 WIRE TRLR HARN(U89)
V4K Unknown
V4S FLEETWOOD D'ELEGANCE(MERCHANDISING OPTION)(6CD47 + V4S = 6CB47)(6CD69+ V4S = 6CB69) FLEETWOOD D'ELEGANCE(V4S)
V73 VEHICLE STATEMENT - US/CANADA US/CANADA VEHICLE STATEMENT(V73)
V92 TRAILER PROVISIONS TRLR PROVISIONS(V92)
YL1 UPHOLSTERY,LEATHER/VINYL LEATHER/VINYL UPHOLSTERY(YL1)
YN2 PROCESSING - STATE OF CALIFORNIA
YN6 PROCESSING - DOMESTIC ORDERS
YN7 PROCESSING - CENTRAL OFFICE ORDERS
YN8 PROCESSING - CHARGE TO OUTLET, CALIFORNIA
YN9 PROCESSING - SHIP TO OUTLET, CALIFORNIA
Y37 PROCESSING - SALES ZONE, NORTHWEST
6DJ COMPONENT FRT LH COMPUTER SEL SUSP SUSP(6DJ)
65F FLOOR COVERING COLOR,MEDIUM ANTELOPE (65F)
65I INTERIOR TRIM,MEDIUM ANTELOPE (65I)
653 TRIM COMBINATION,LEATHER,MEDIUM ANTELOPE (653)
659 SEAT BELT COLOR,MEDIUM ANTELOPE (659)
67A ACCENT STRIPE,DARK BROWN (67A)
7DH COMPONENT FRT RH COMPUTER SEL SUSP SUSP(7DH)
8RJ COMPONENT RR LH - COMPUTER SEL SUSP (8RJ) SUSP(8RJ)
9RJ COMPONENT RR RH - COMPUTER SEL SUSP (9RJ) SUSP(9RJ)
94L EXTERIOR COLOR,SECONDARY,LIGHT ANTELOPE METALLIC (94L)
94U EXTERIOR COLOR,PRIMARY,LIGHT ANTELOPE METALLIC (94U)
95T VINYL TOP COLOR,LIGHT ANTELOPE METALLIC (95T)
AG2 ADJUSTER,SEAT,6-WAY POWER,SPLIT BENCH,PASSENGER(USED WITH SPECIAL EDITION WA4) 6-WAY PWR P/SEAT ADJR(AG2)
AM6 SEAT,FRONT SPLIT,3 PASSENGER WITH CENTER ARMREST FRT SPLIT ST(AM6)
ARL PLANT CODE-ARLINGTON TX, CPC ARLINGTON,TX ASSEMBLY PLANT(ARL)
AR4 RESTRAINT SYSTEM,FRONT SEAT,AUTOMATIC,PASSIVE AUTO PSIV RST SYS(AR4)
A81 ADJUSTER,SEAT BACK,POWER RECLINING,PASSENGER(USED WITH BIARRITZ YP3) PWR RECL P/SEAT BACK ADJ(A81)
A91 PULLDOWN,REAR COMPARTMENT LID(USED WITH SPECIAL EDITION WA4) R/COMPT LID PULDN(A91)
BY1 ORNAMENTATION,EXTERIOR,BODY EMBLEM(USED WITH TROFEO SPORT COUPE WL3) BODY EMB(BY1)
B18 ORNAMENTATION,INTERIOR(DELUXE)(USED WITH TROFEO SPORT COUPE WL3) DELUXE INTR(B18)
B84 ORNAMENTATION,EXTERIOR,BODY SIDE MOLDING(USED WITH APPEARANCE PACKAGE Z12) BODY SI MLDG(B84)
C1J INVOICE - ADJUSTMENT
C68 AIR CONDITIONER,FRONT,AUTOMATIC,ELECTRONIC CONTROLS A/C AUTO ELEC CONT(C68)
C89 LAMP,INTERIOR,QUARTER UPPER,SINGLE READING READING LP(C89)
DD8 MIRROR,INSIDE,REARVIEW,TILT,AUTOMATIC(LIGHT SENSITIVE)(USED WITH SPECIAL EDITION WA4) I/S RR VIEW MIR(DD8)
DF7 MIRROR,OUTSIDE,RH AND LH REMOTE CONTROL,ELECTRIC DEFOGGER,CHROME O/S ELEC REM CHROME MIR W/DEFOG(DF7)
D64 MIRROR,INSIDE,RH VISOR VANITY,ILLUMINATED(USED WITH SE Z7M,STE Z7N,INTERNATIONAL Z7Q) ILLUM S/S MIR(D64)
D74 MIRROR,INSIDE,LH VISOR VANITY,ILLUMINATED(USED WITH SPECIAL EDITION WA4) ILLUM S/S MIR(D74)
D83 PAINT,SPECIAL(MONOTONE) MONOTONE PAINT(D83)
D98 STRIPE,BODY SIDE ACCENT AND DECK LID(USED WITH SPECIAL EDITION WA4) ACNT STRPE(D98)
FE2 SUSPENSION SYSTEM,RIDE AND HANDLING(USED WITH PERFORMANCE PACKAGE WS6) RIDE & HANDLING SUSP(FE2)
GU4 AXLE,REAR,3.08 RATIO 3.08R(GU4)
IQ3 TRIM,INTERIOR DESIGN (1Q3)
JM4 BRAKE SYSTEM,POWER FRONT DISC,REAR DRUM,ANTI-LOCK(CAST IRON) ANTILOCK DISC/DRUM BRK(JM4)
K09 GENERATOR,120 AMPERE 120 AMP(K09)
L05 ENGINE,5.7L(5.7-7)GAS 8 CYLINDER 5.7-7(L05)
MD8 TRANSMISSION,AUTOMATIC 4-SPEED(THM700R4/4L60) 4-SPD A/TRANS(MD8)
MX0 TRANSMISSION,AUTOMATIC,OVERDRIVE(MERCHANDISING OPTION)(MD8) A/TRANS PROVISIONS(MX0)
NA5 EMISSION SYSTEM,FEDERAL REQUIREMENTS(USED WITH CALIF SEVILLE YP1) FEDERAL EMIS(NA5)
NN5 EMISSION OVERRIDE,CALIFORNIA SYSTEM,FEDERAL OFFSET VEHICLE EMIS OVERRIDE(NN5)
NP5 STEERING WHEEL,SPORT,3-SPOKE,LEATHER WRAPPED(USED WITH PERFORMANCE PACKAGE Y56,SPORT PACKAGE WN2) LEATHER WRAPPED STRG WHL(NP5)
N91 COVER,SIMULATED WIRE WHEEL,INCLUDES LOCK(USED WITH BIARRITZ YP3) SIMULATED WIRE WHL LKG CVR(N91)
PG1 WHEEL,15X6(STEEL) STEEL WHL(PG1)
QLV TIRE ALL - P225/75R15/N WS2/GOLD R/PEST TL ALS SEALANT TIRE(QLV)
T82 HEADLAMPS,AUTOMATIC ON/OFF CONTROL(USED WITH LIGHTING PACKAGE B4F) AUTO HDLP CONT(T82)
.