Please "like" Fleetofcads on facebook!

1992 Cadillac Brougham d'Elegance 5.7 FI V8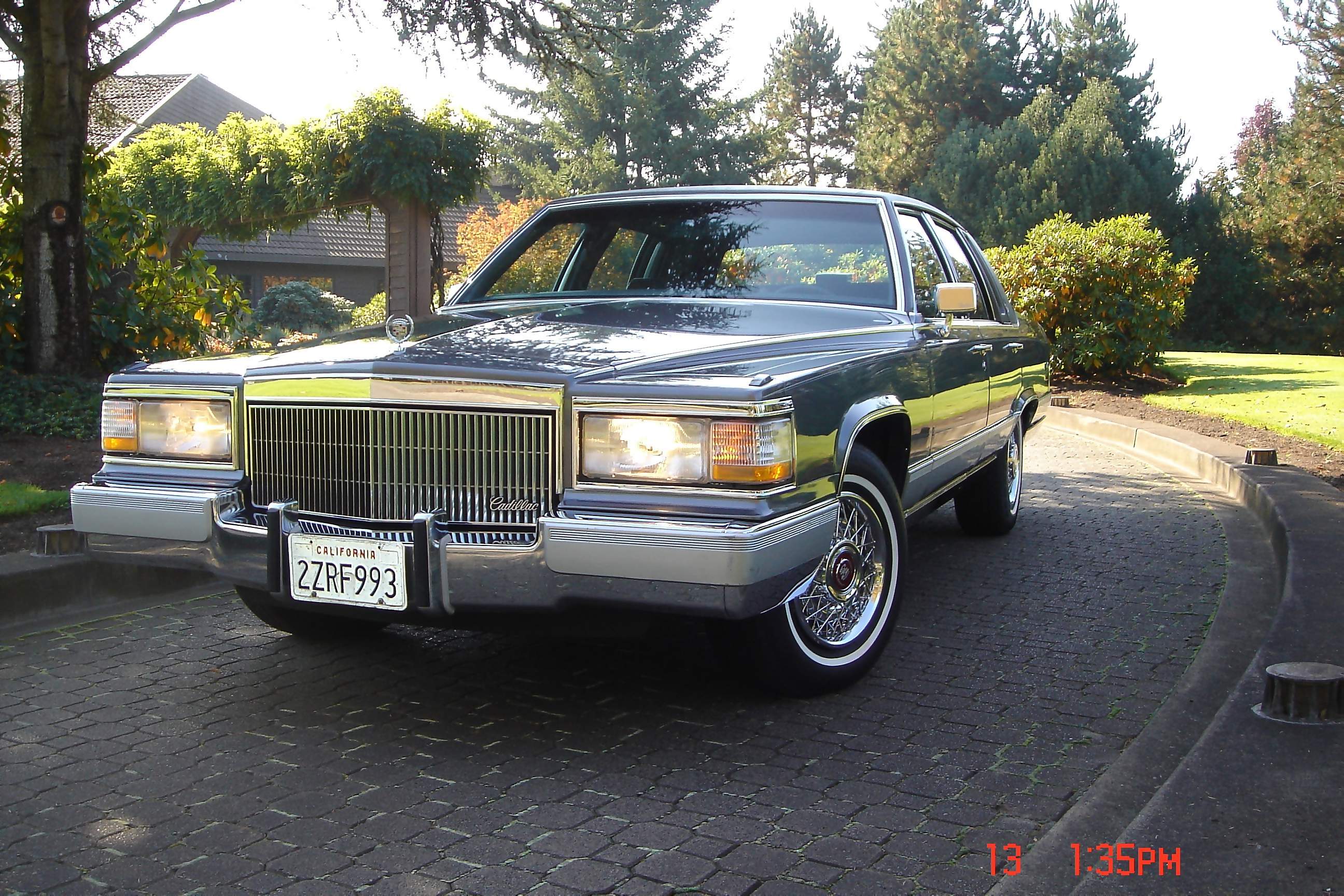 This was Cadillac's staple body style RWD Fleetwood(Brougham) that hit the pavement in the fall of 1979. This body ran from 1980-1992 with small cosmetic changes along the way. Most significant was in 1990 with new bumpers that wrapped around to the fender well, body side moldings were dropped and new lower sail panel trim was added which greatly added to the graceful body lines of the car. New European headlights, and distinct new "white" tail lights refined the new look while retaining the classic styling of the Brougham. The instrumentation was strictly digital as well. Chrome wrapped center posts encapsulate the luminescent carriage lights and the door edge guards were color matched the color of the car. GM threw everything they had into these final three years of production. Of this 13 year body style run, the 90-92 Brougham was GM at it's finest hour. These Broughams are the most collectable and was the last of a classic style era which will never be produced again.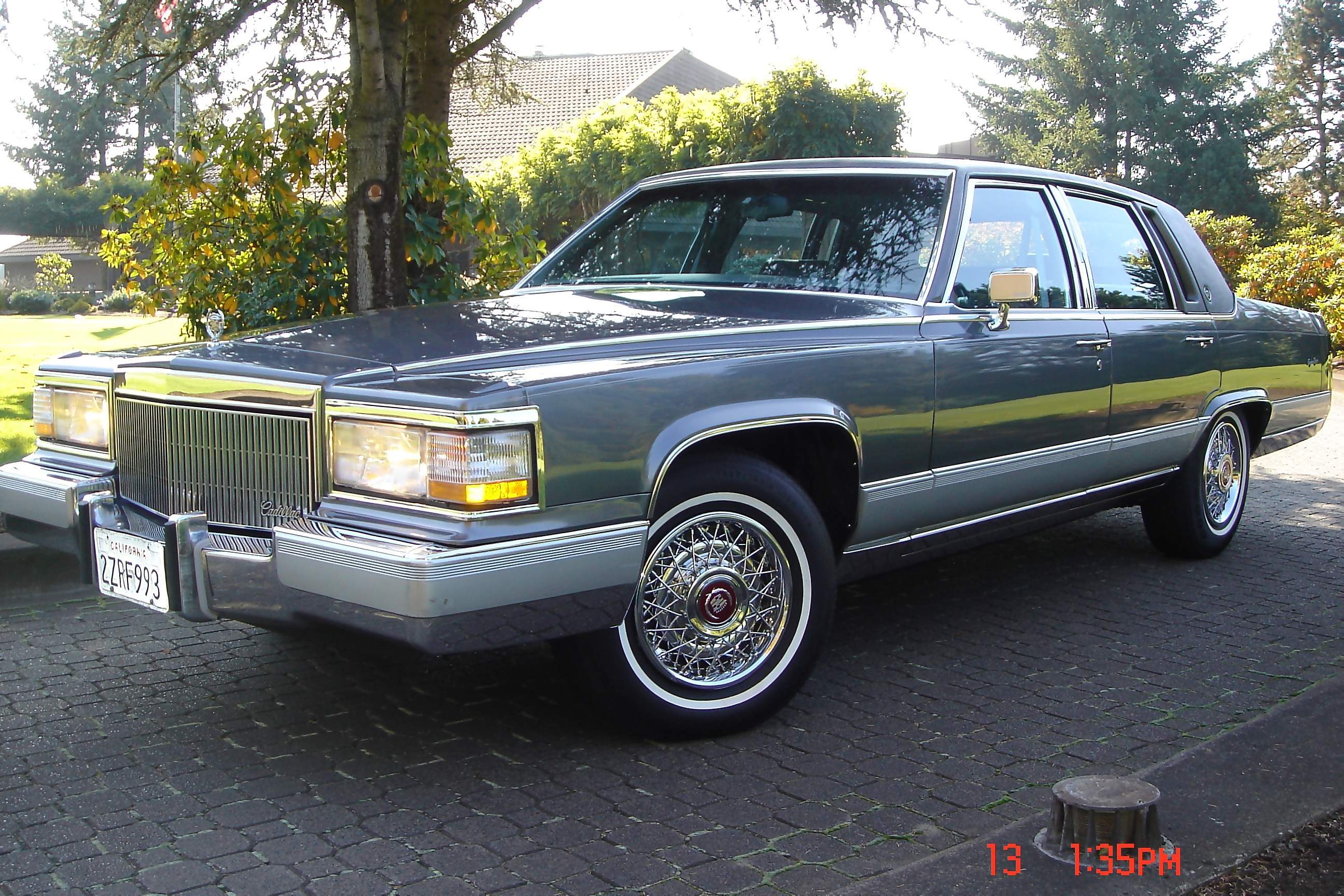 Notice the tall stance of this Brougham? This is because this Brougham has the desirable 5.7 V8 option. The 5.7 liter engine goes way deeper than just the motor. The transmission is the HD/Police version of the 700R4. The Differential is the large Corporate 8.5 instead of the puny 7.5 in the 5.0 cars, the suspension is heavy duty, the cooling system is also heavy duty. The car maintains its soft ride but is much more agile and there is virtually no sway to the car.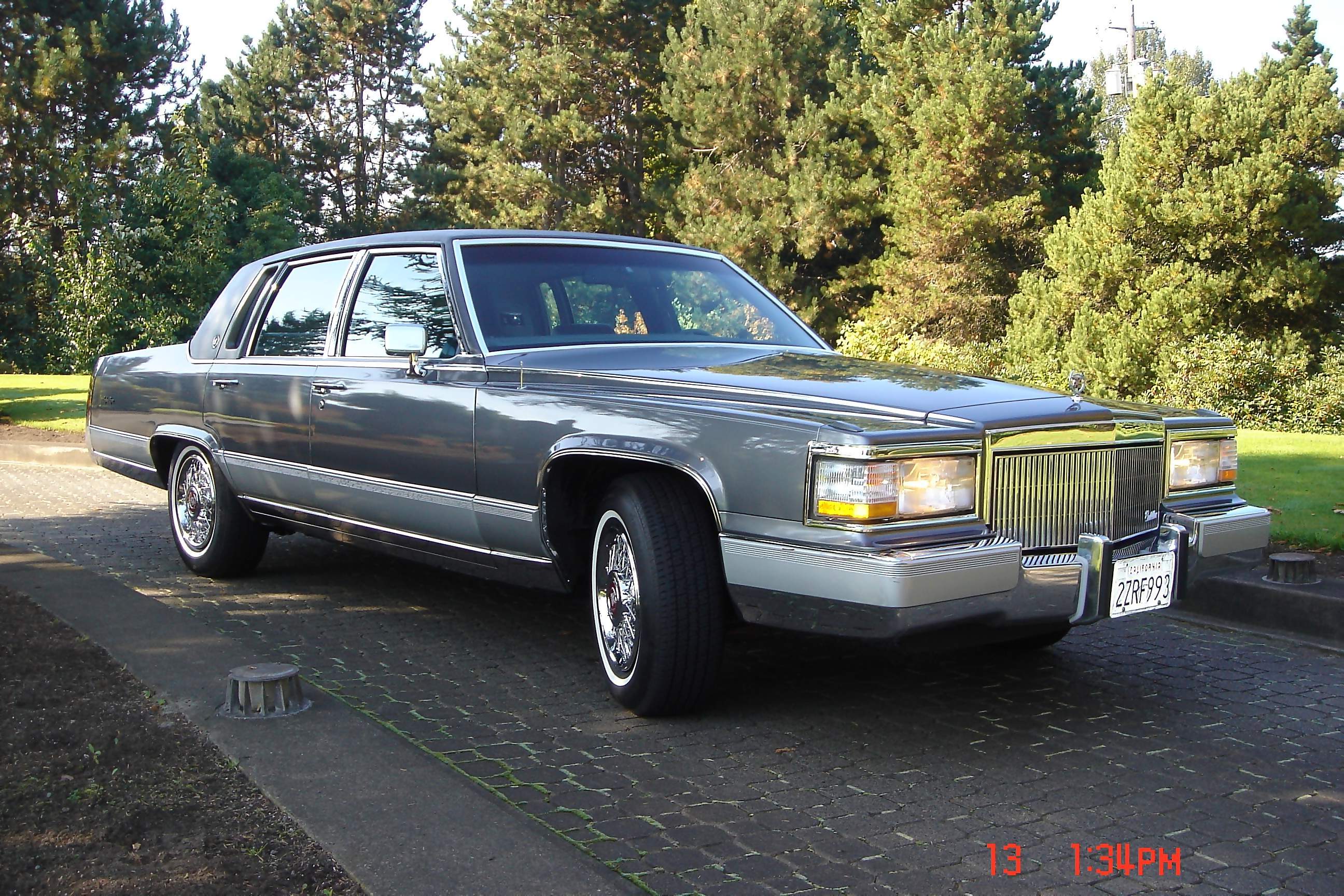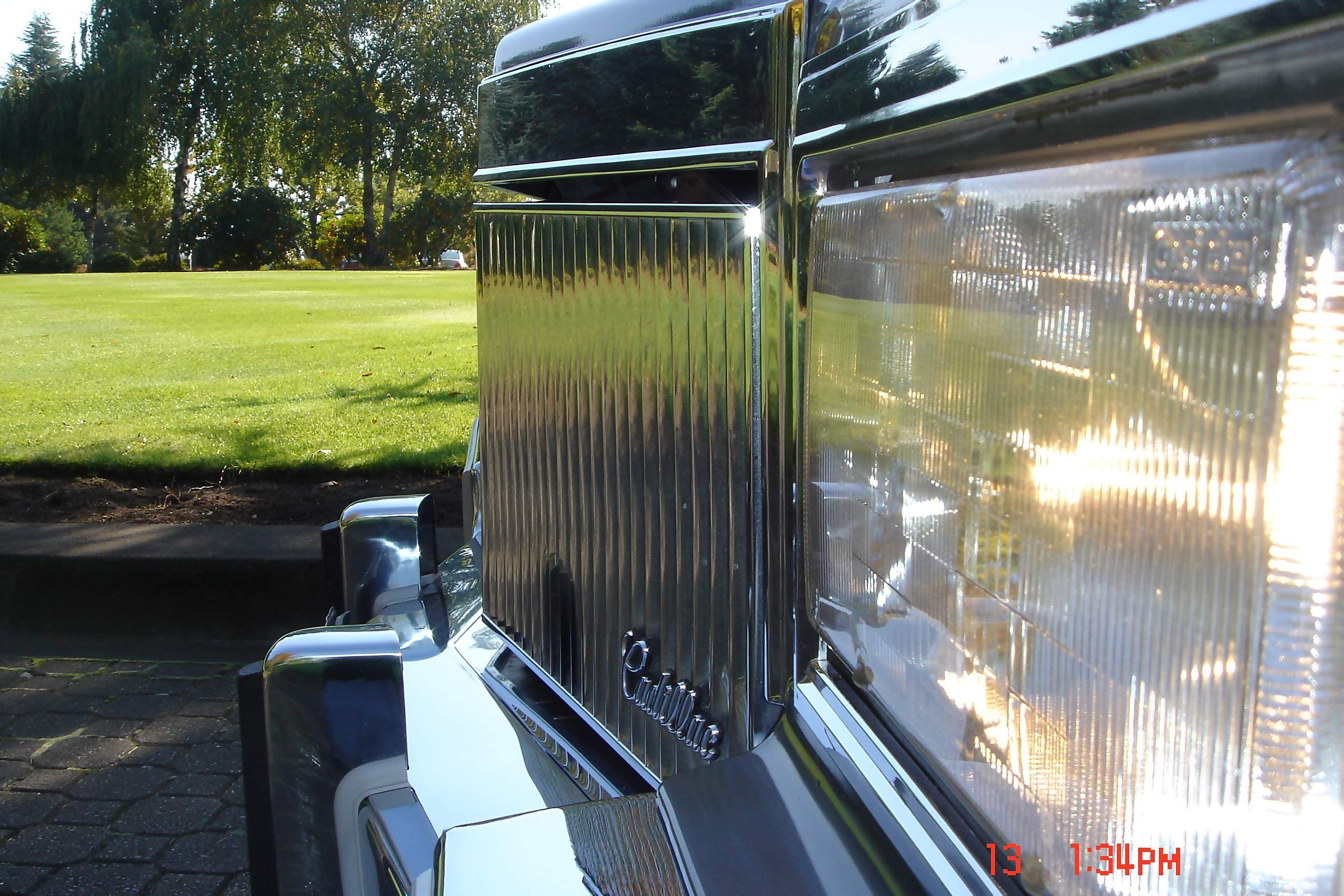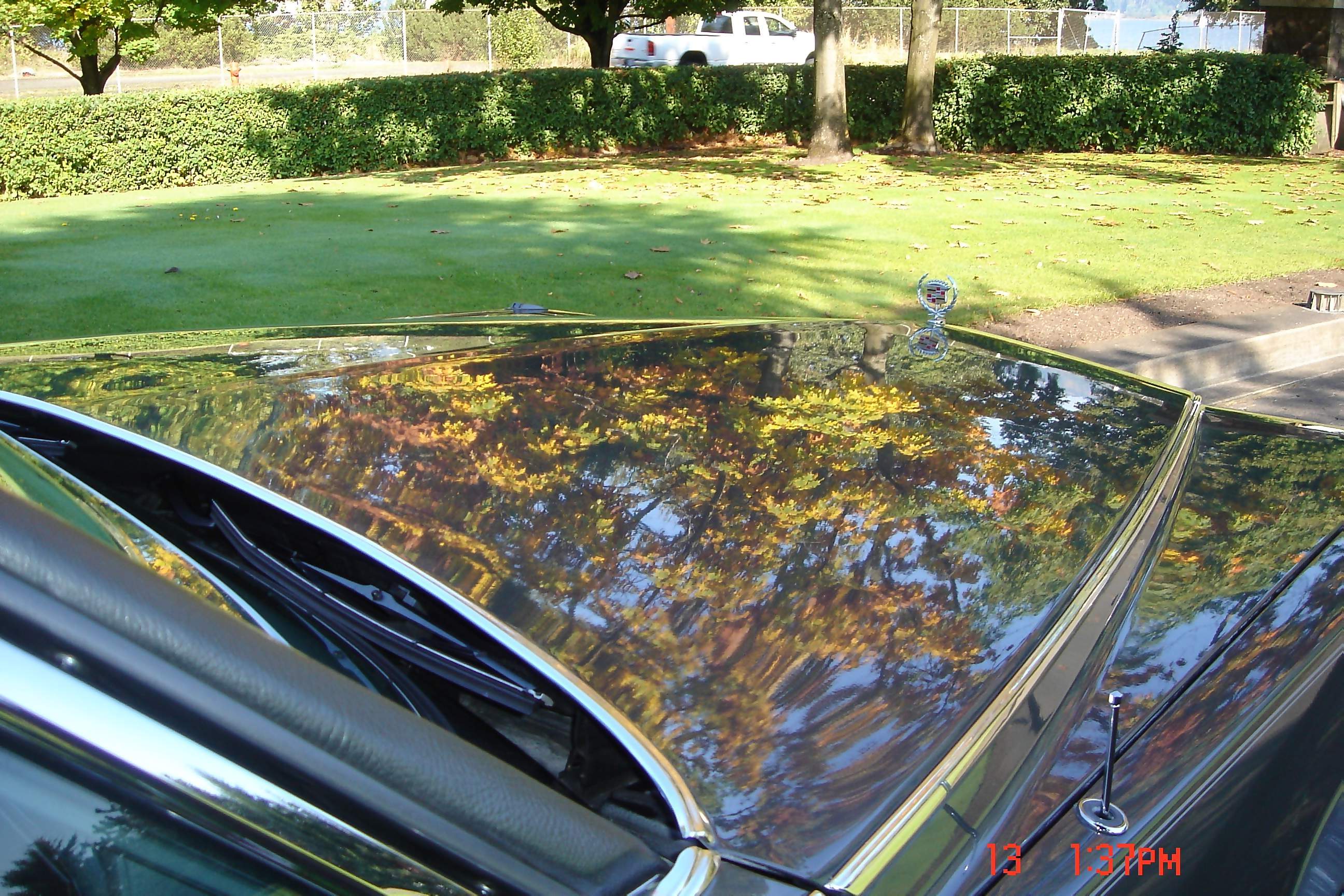 \This is factory paint!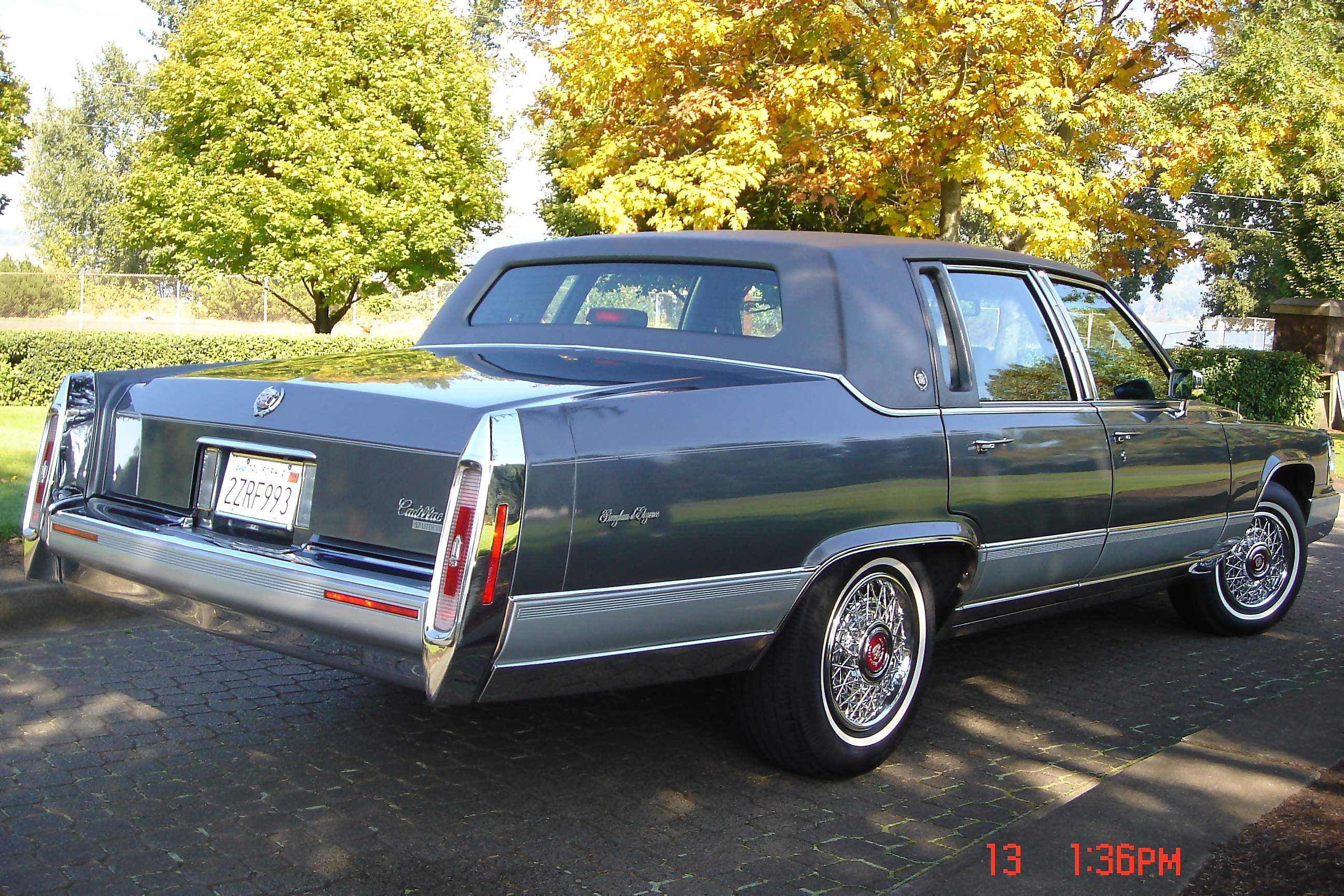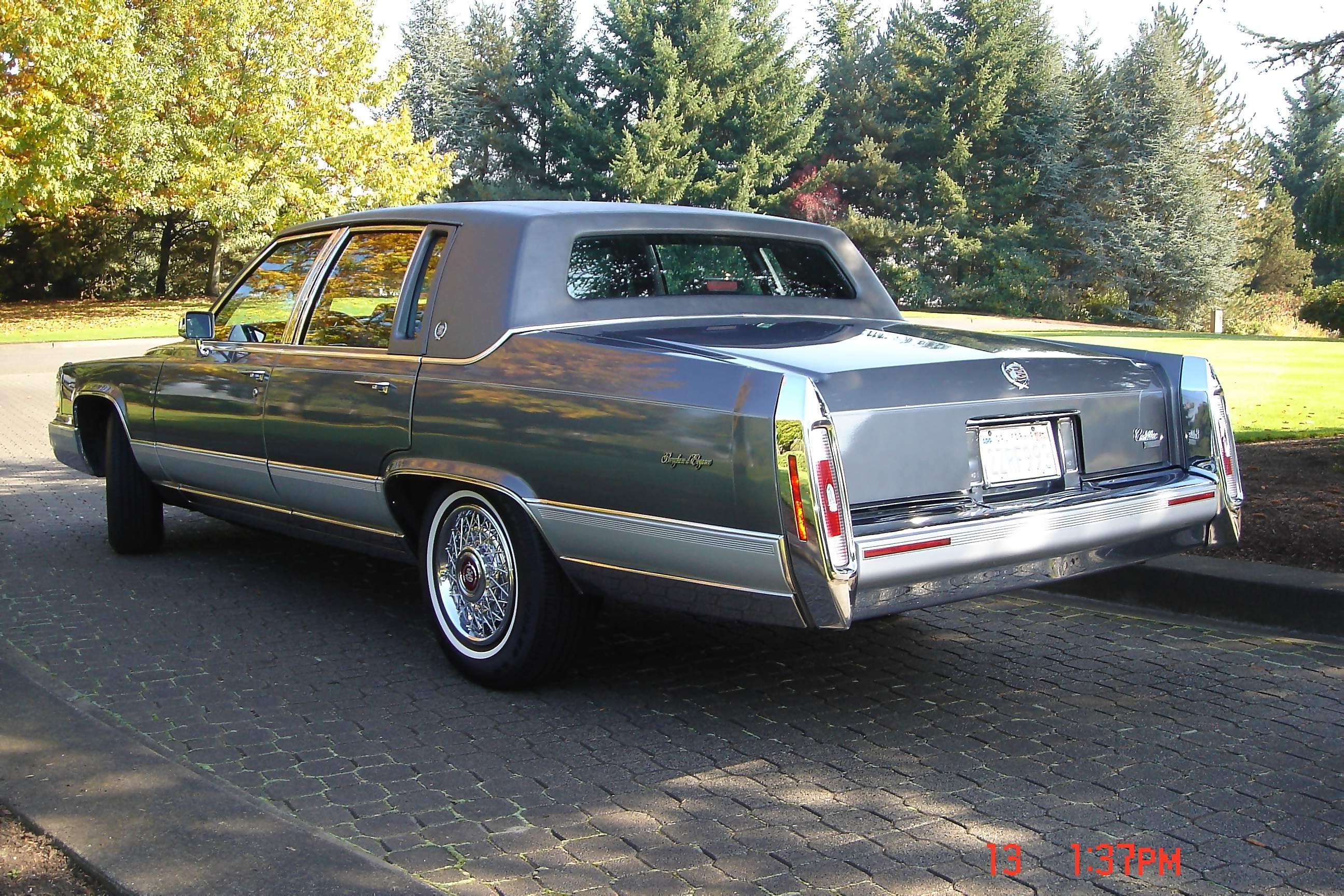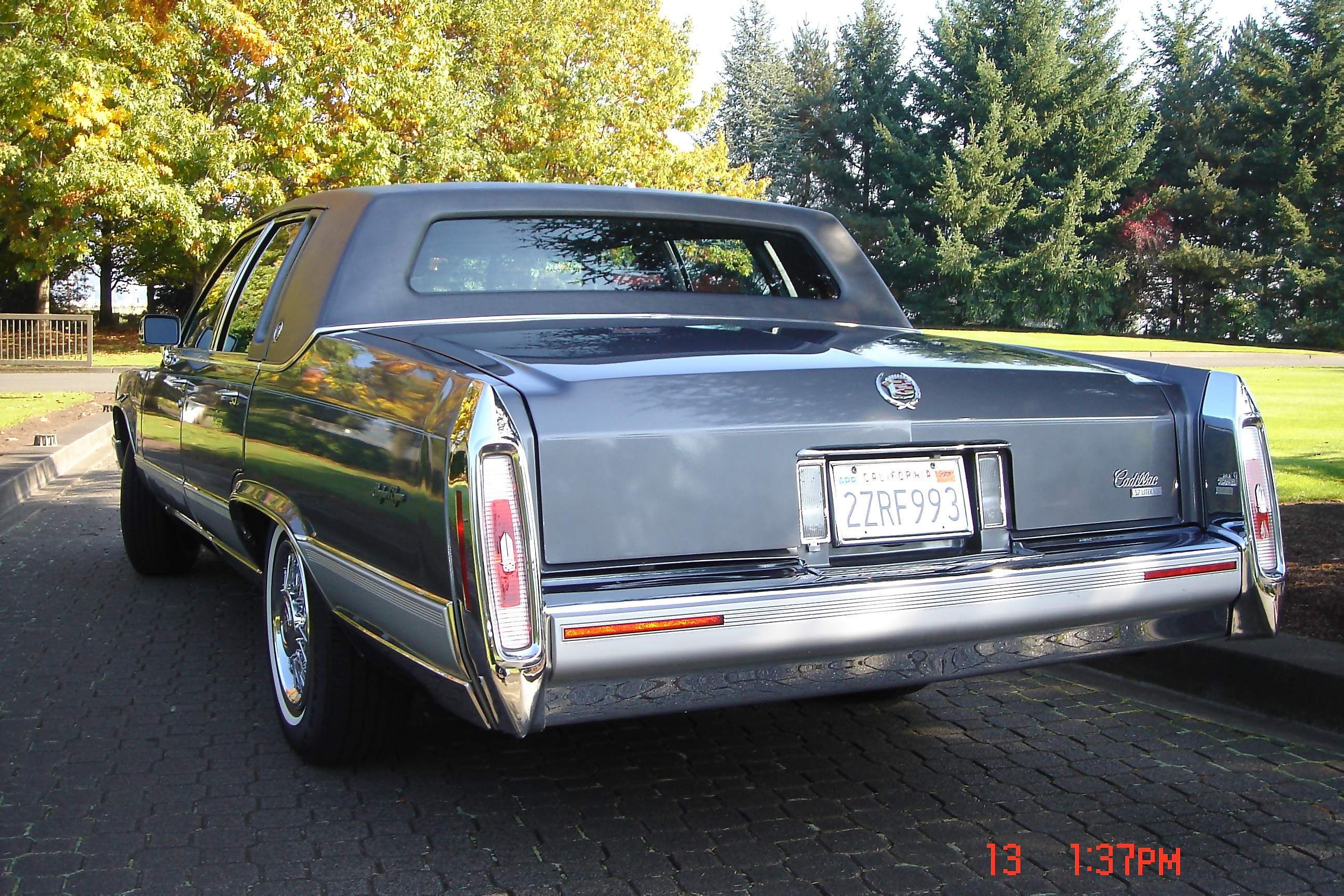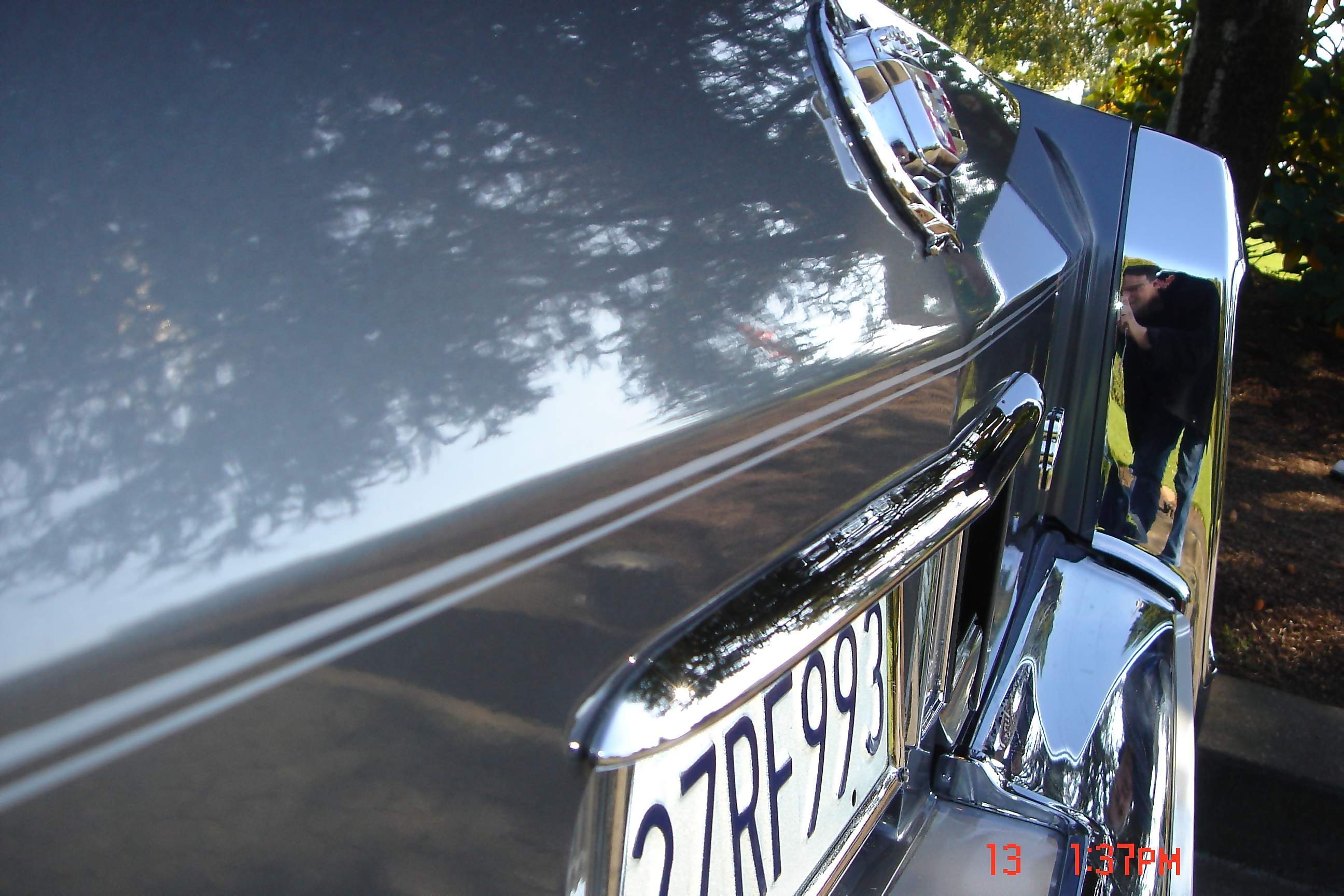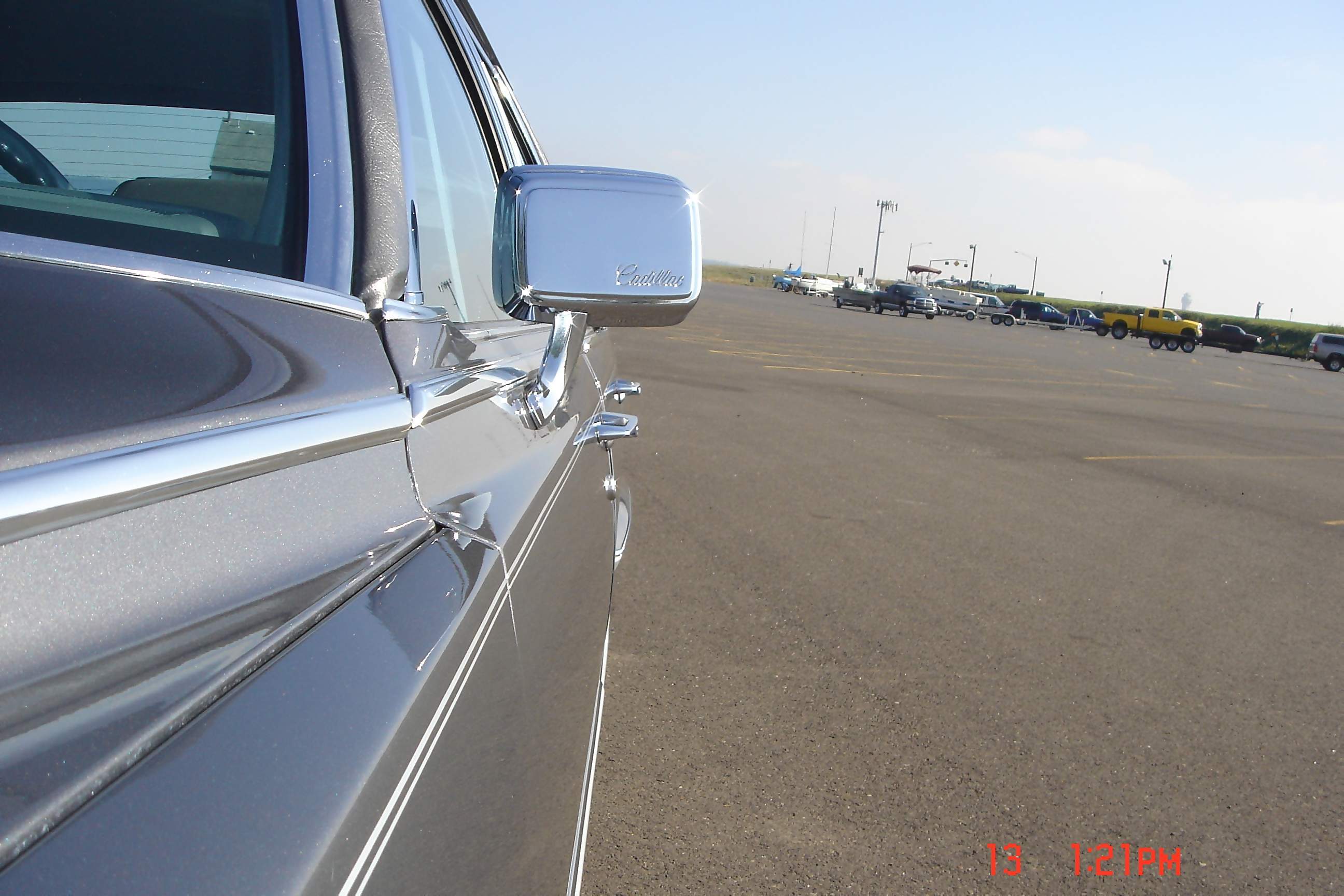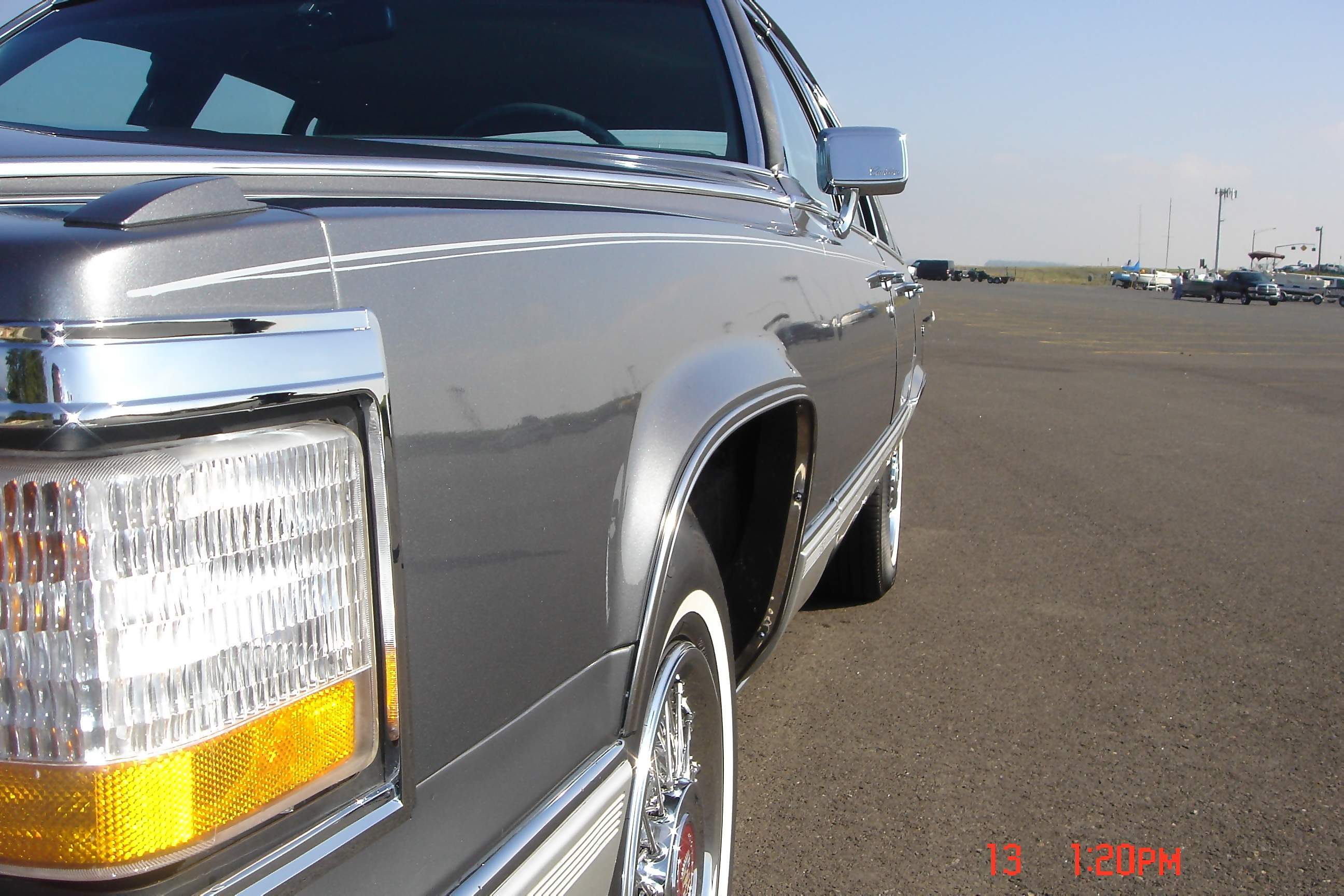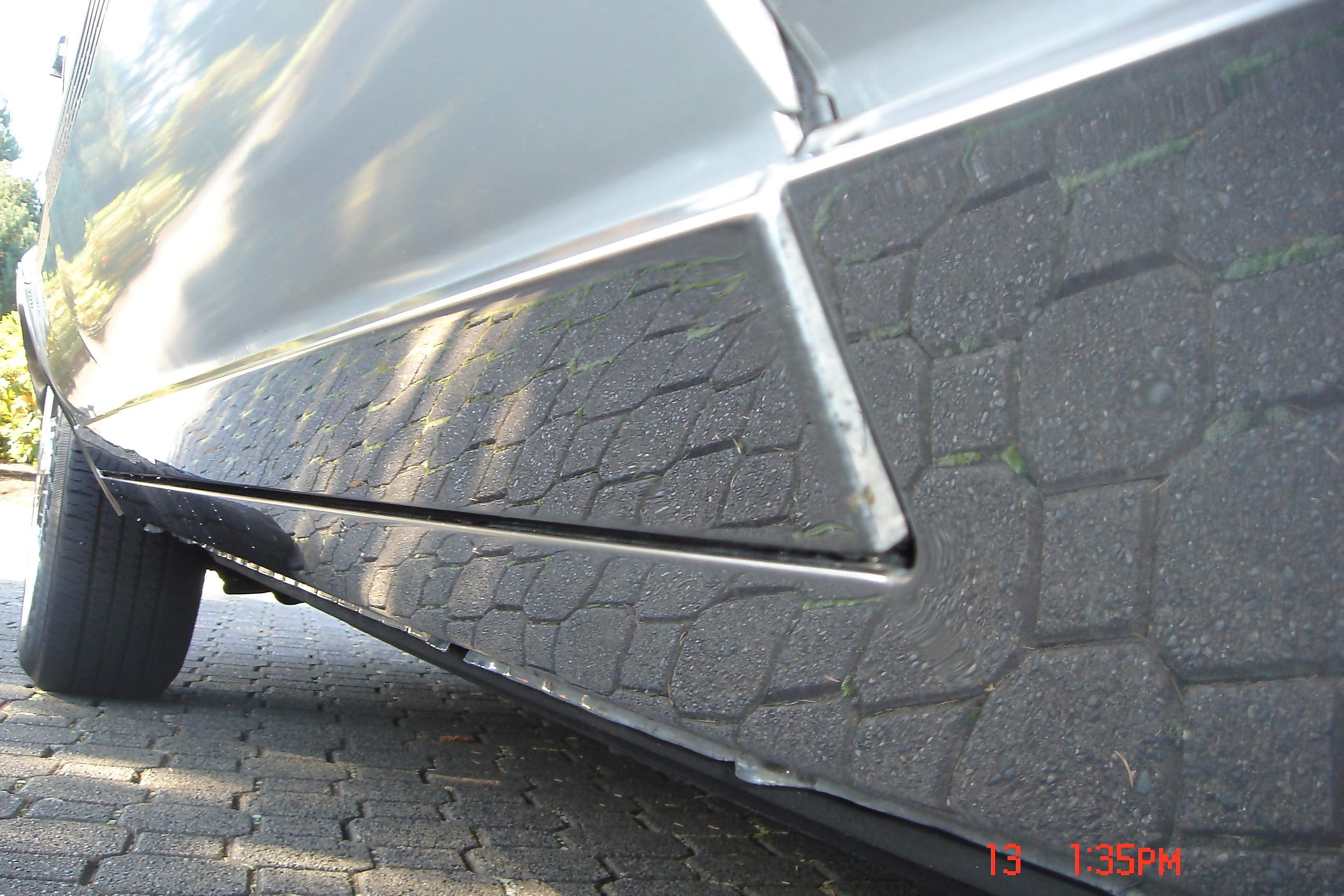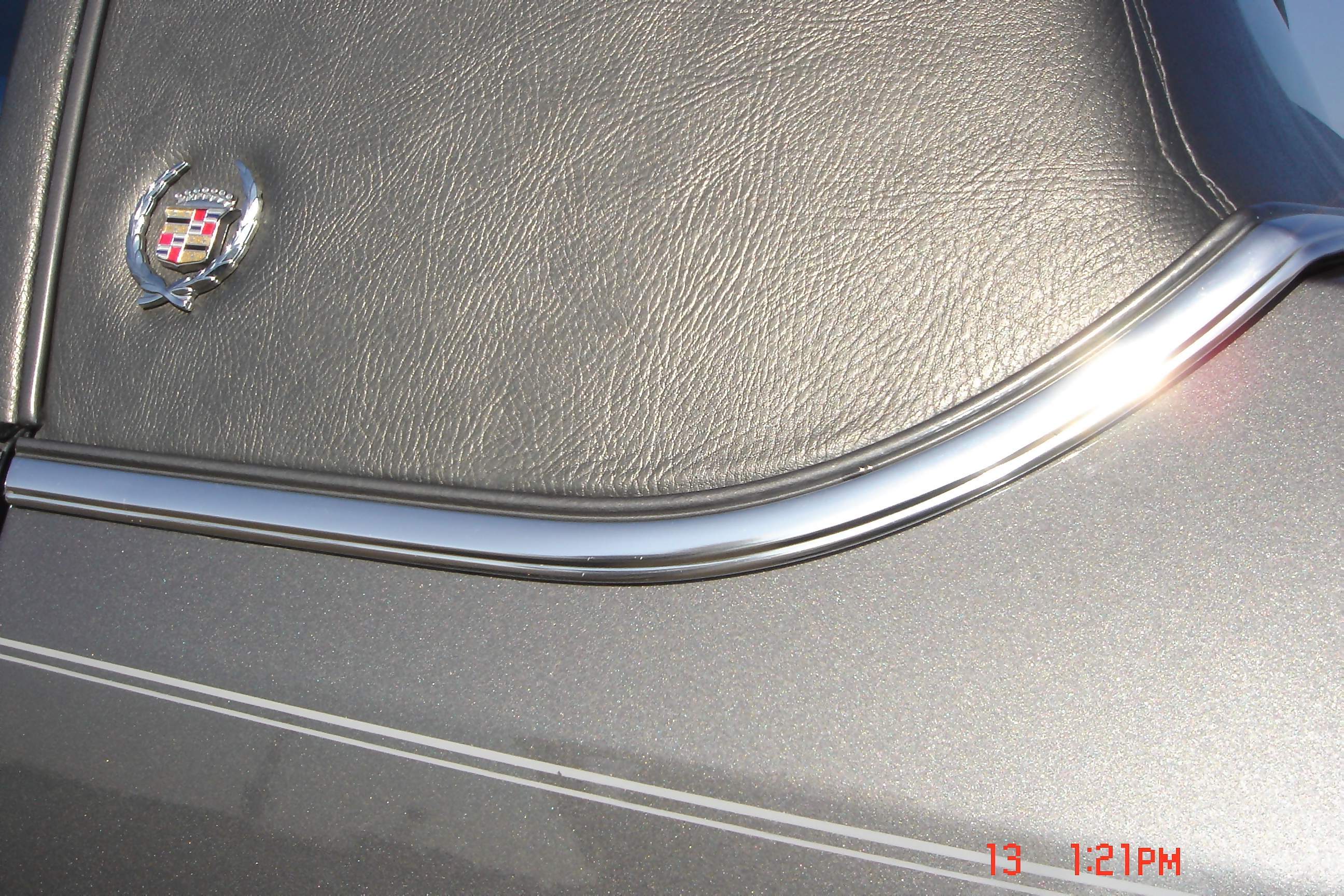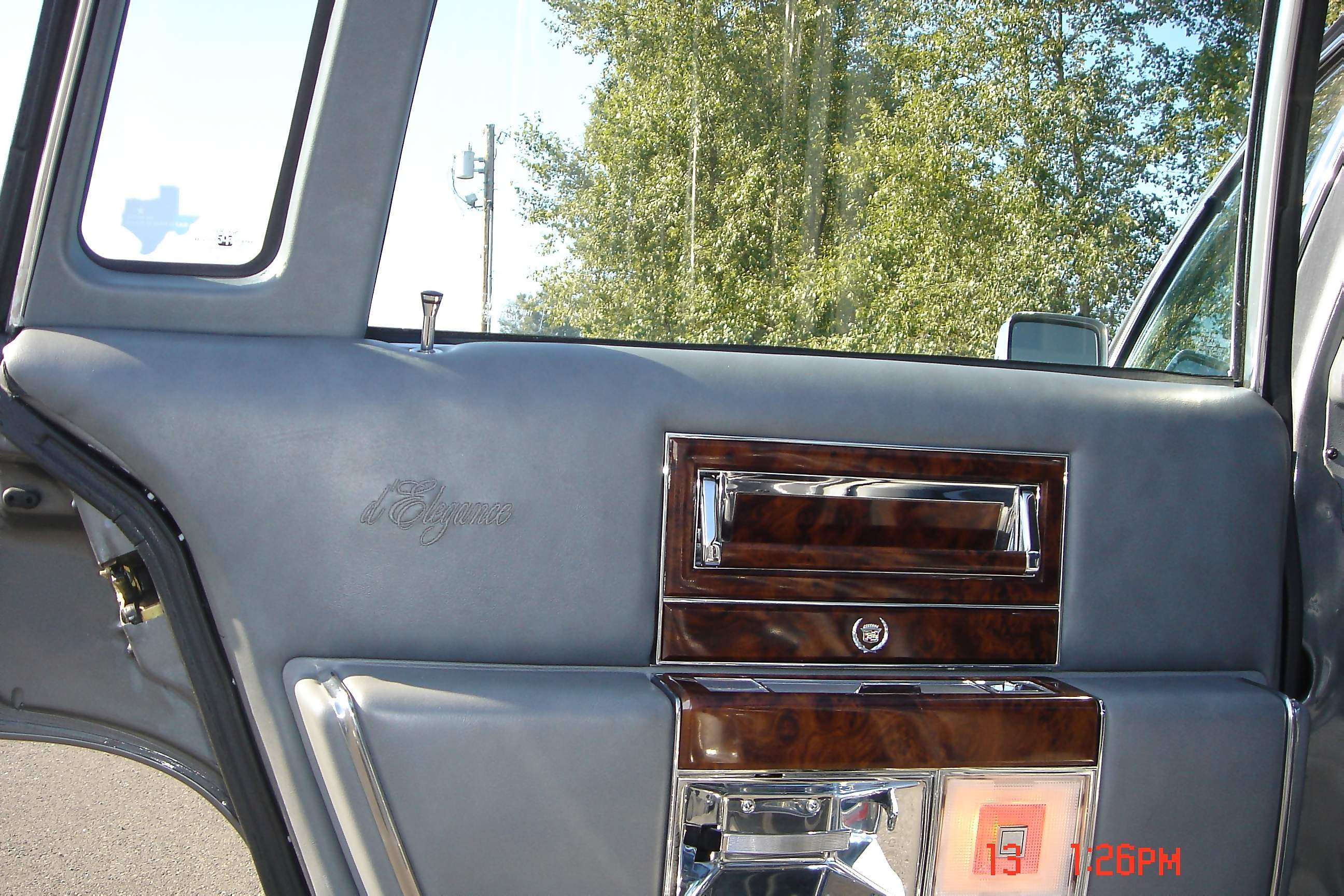 On top of having the desirable 5.7 V8, this Brougham also has the d'Elegance package. This is a holy grail type of thing for collectors. This package gave the car a much more opulent interior. Button-tucked pillow seating and plush tampico carpeting. "d'Elegance" is embroidered into the door panels.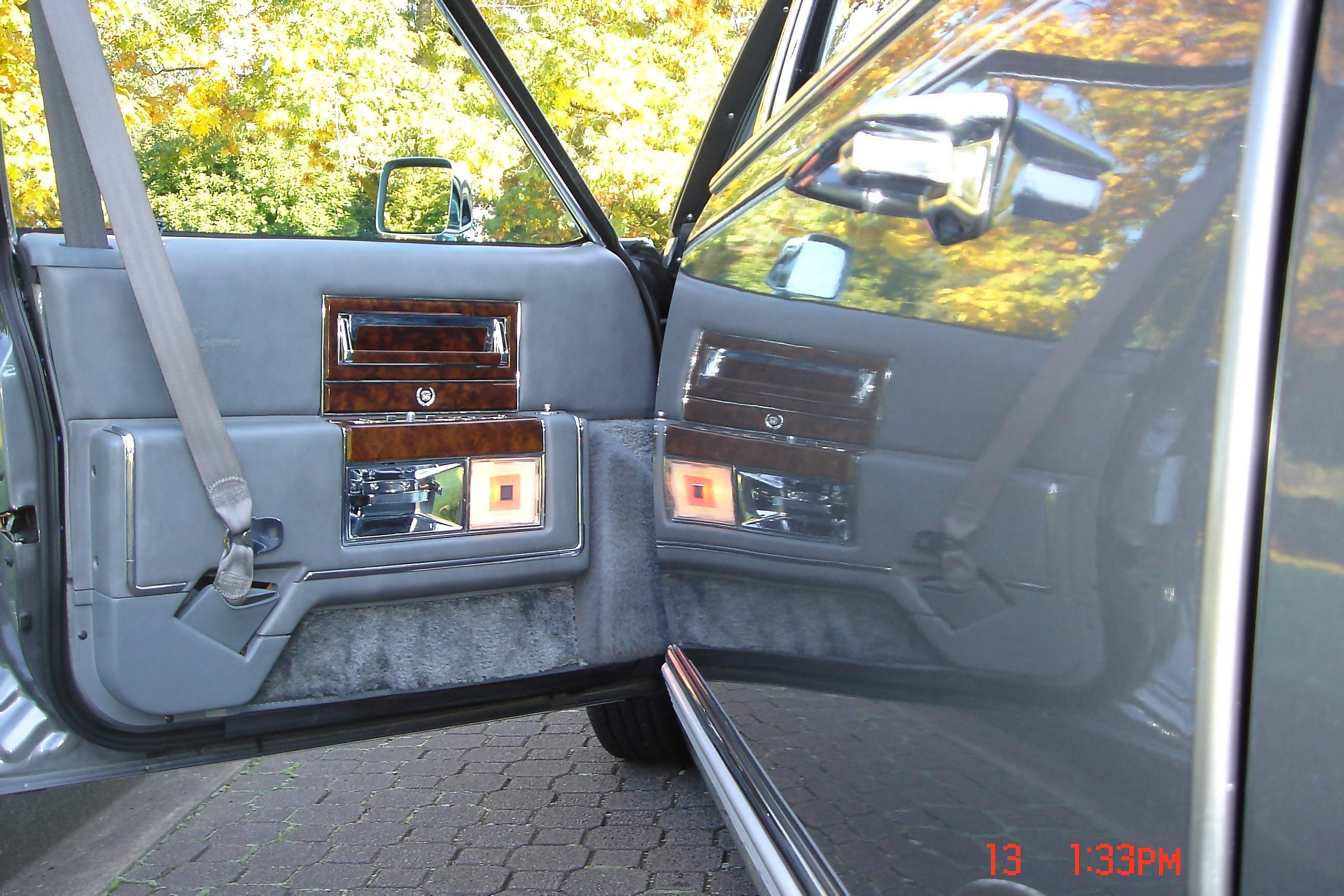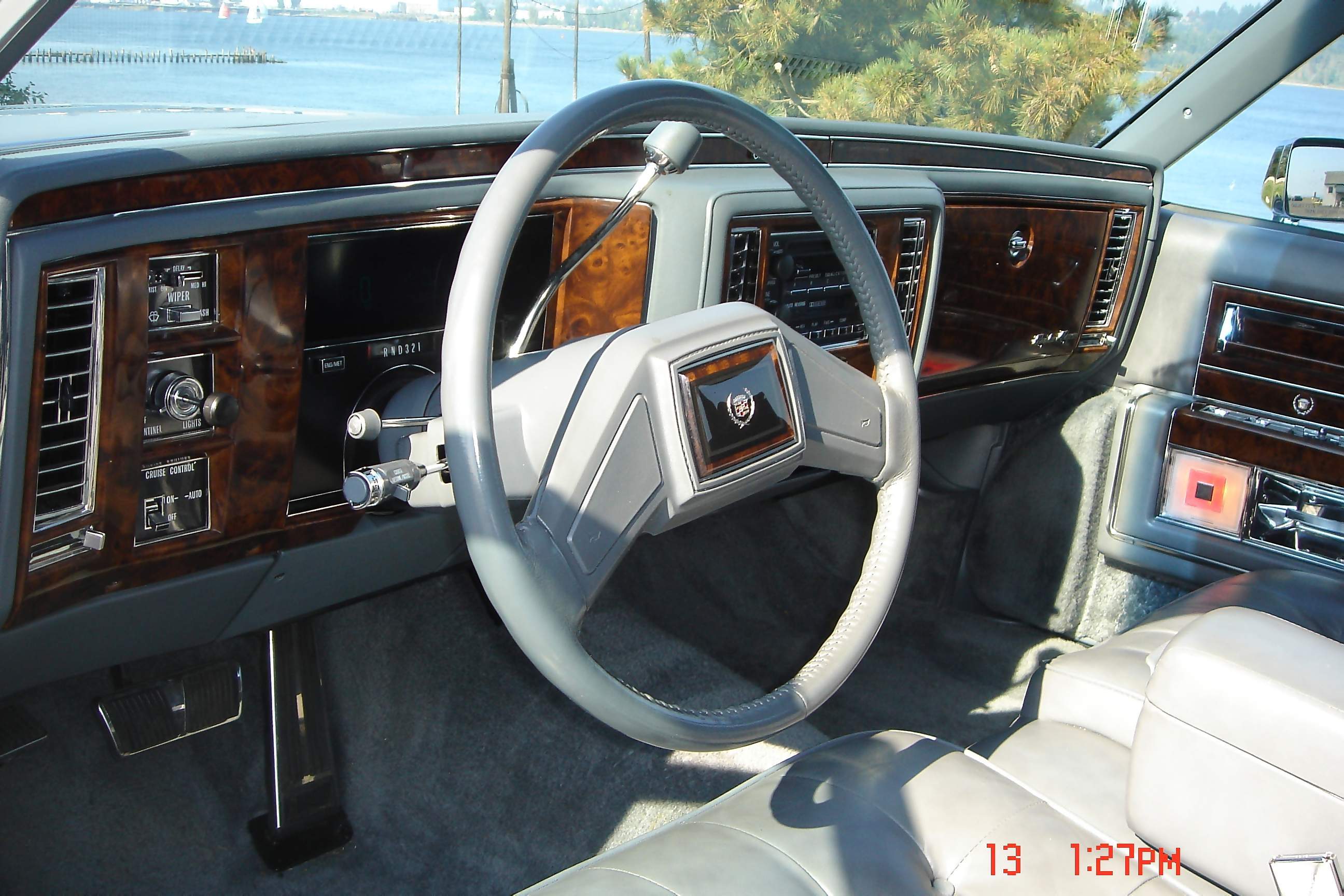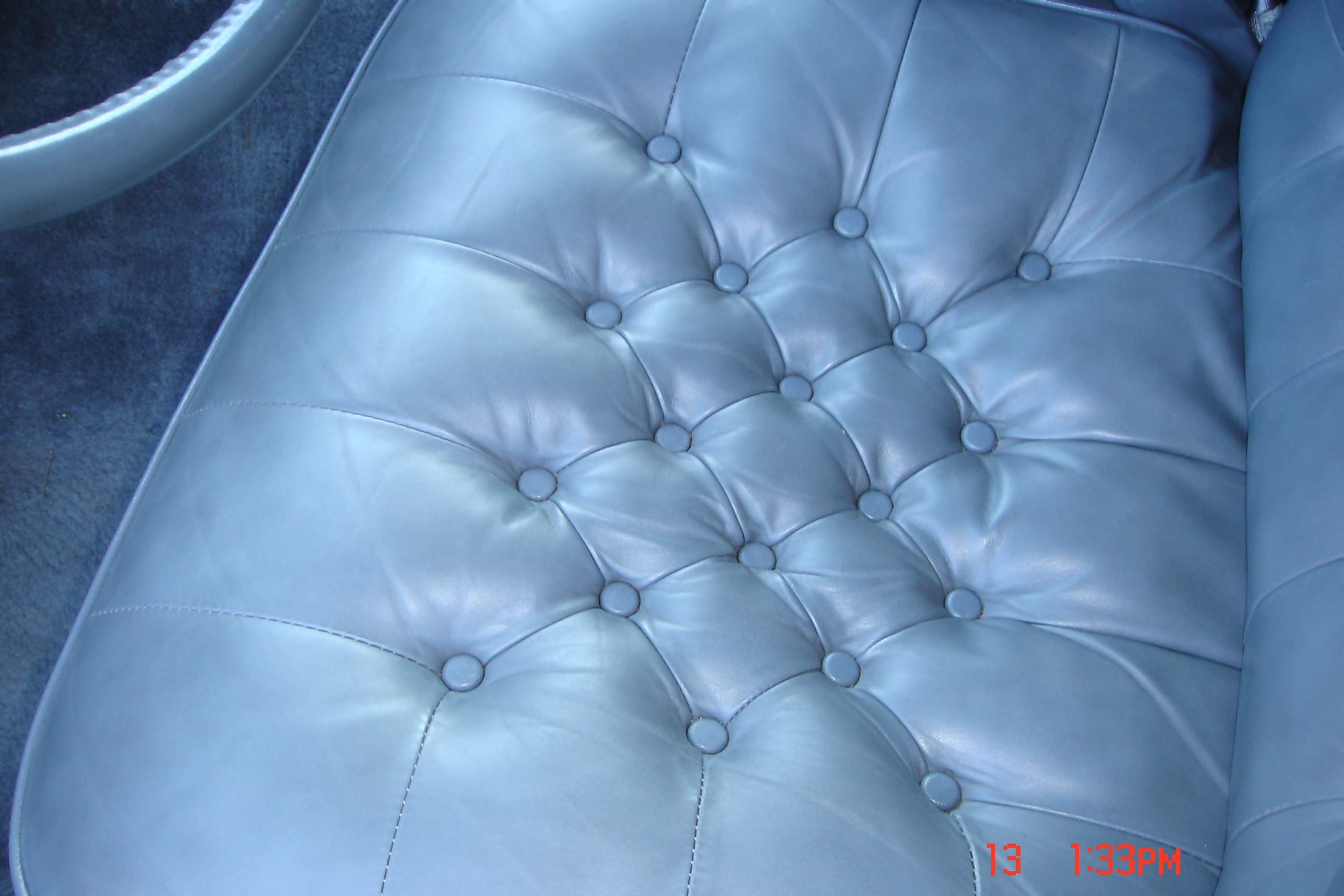 There is virtually no wear on any of the seats. This is the drivers seat pictured.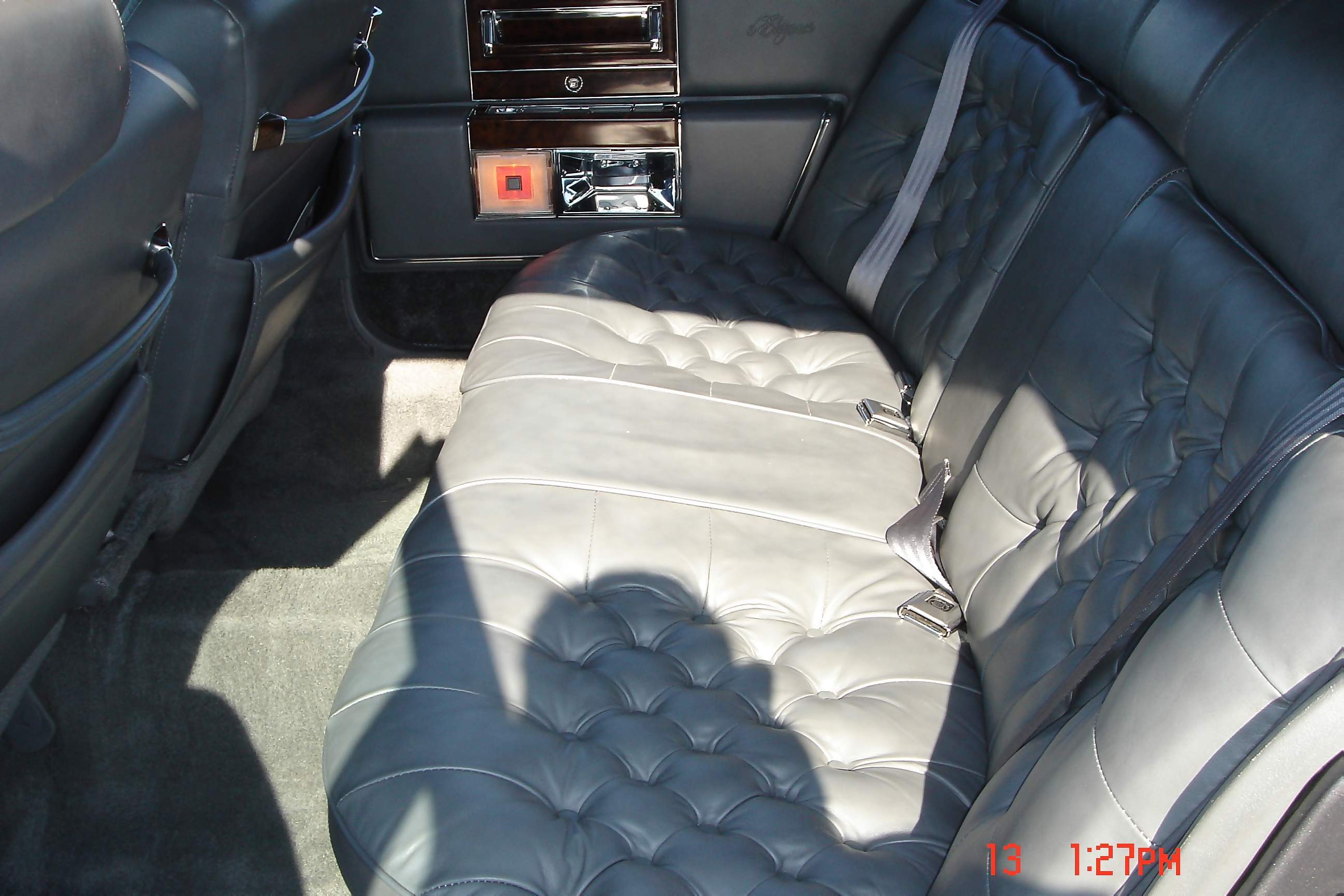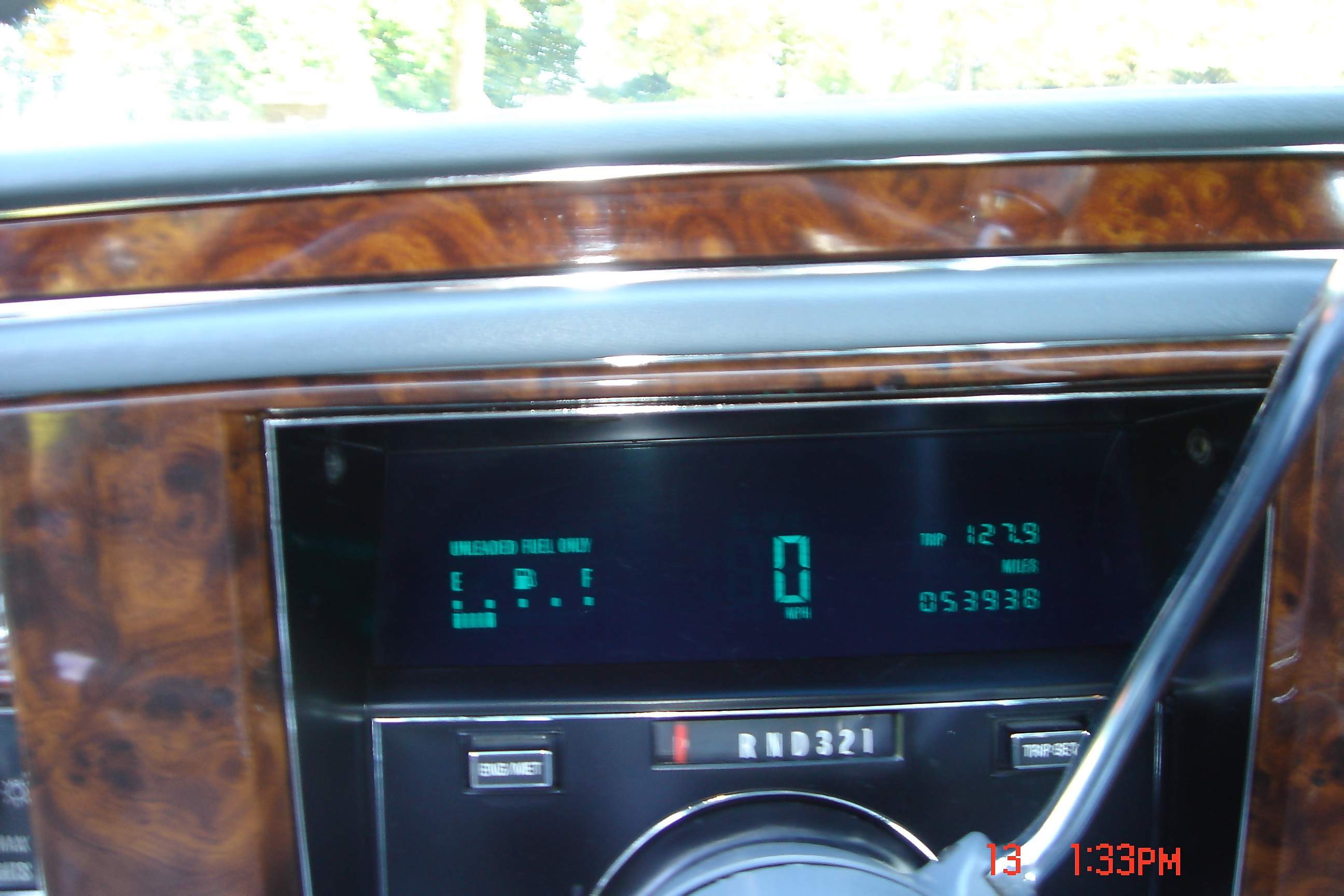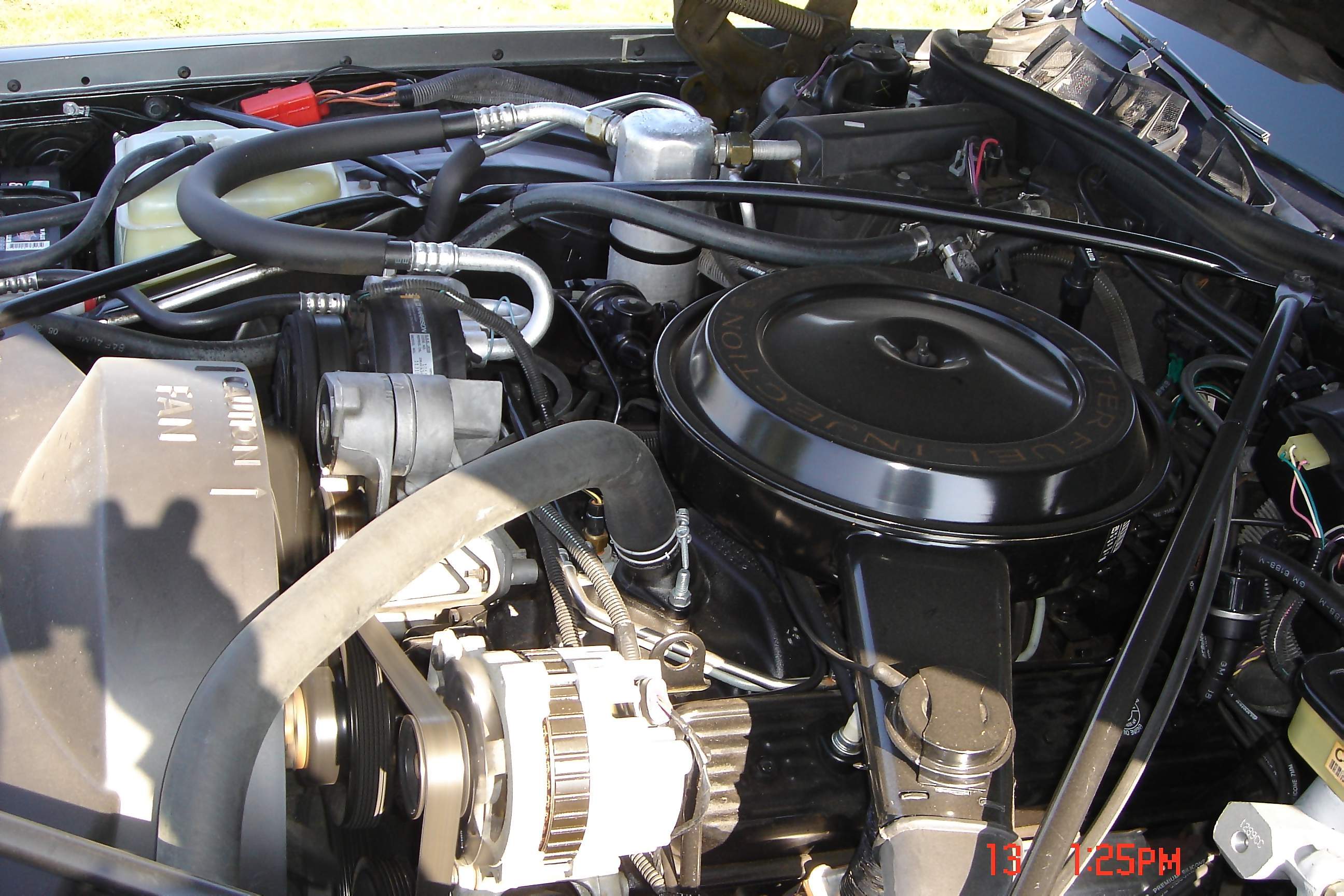 Throttle body fuel injection, 5.7 V8(350 cu. in.)
Original floor mats.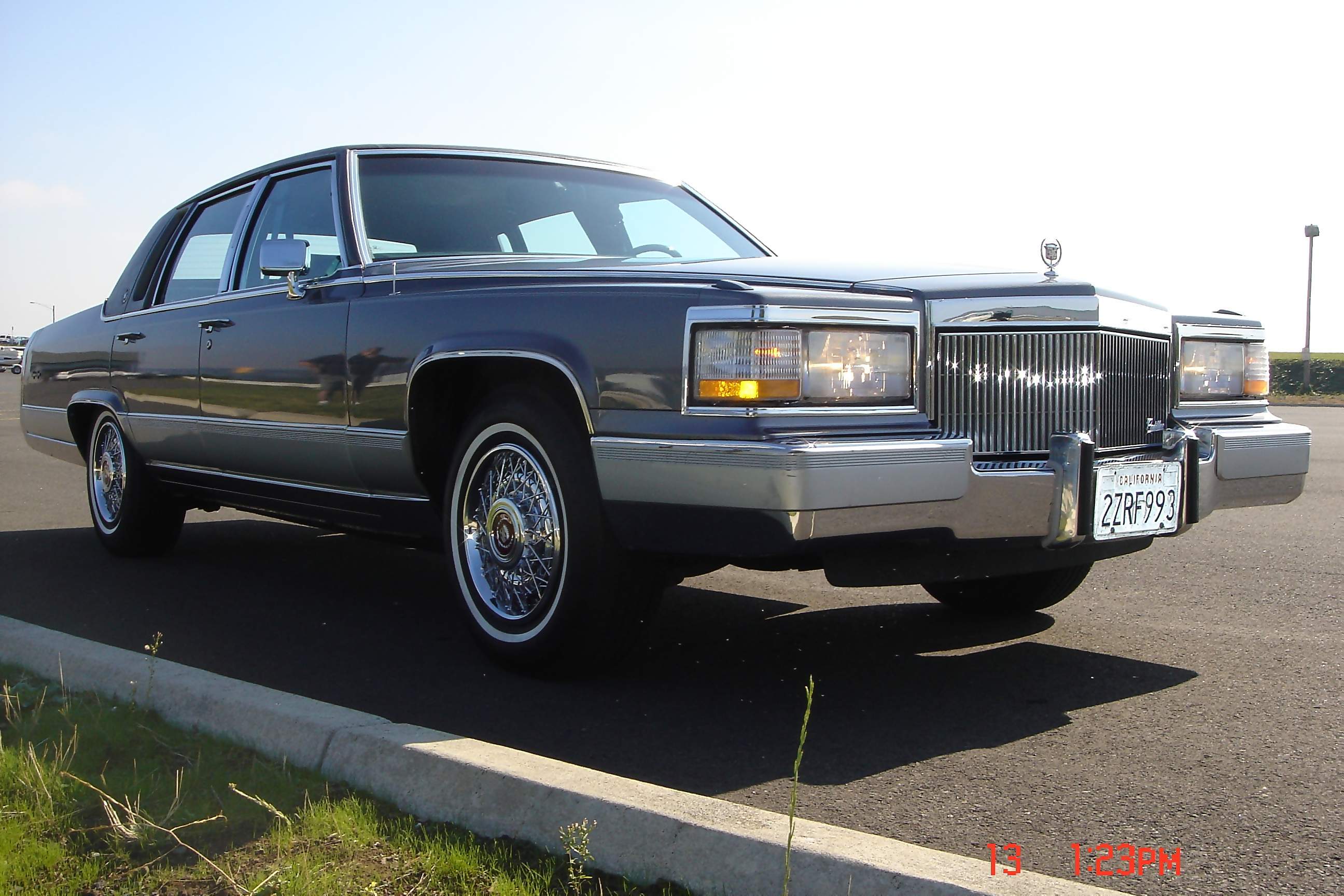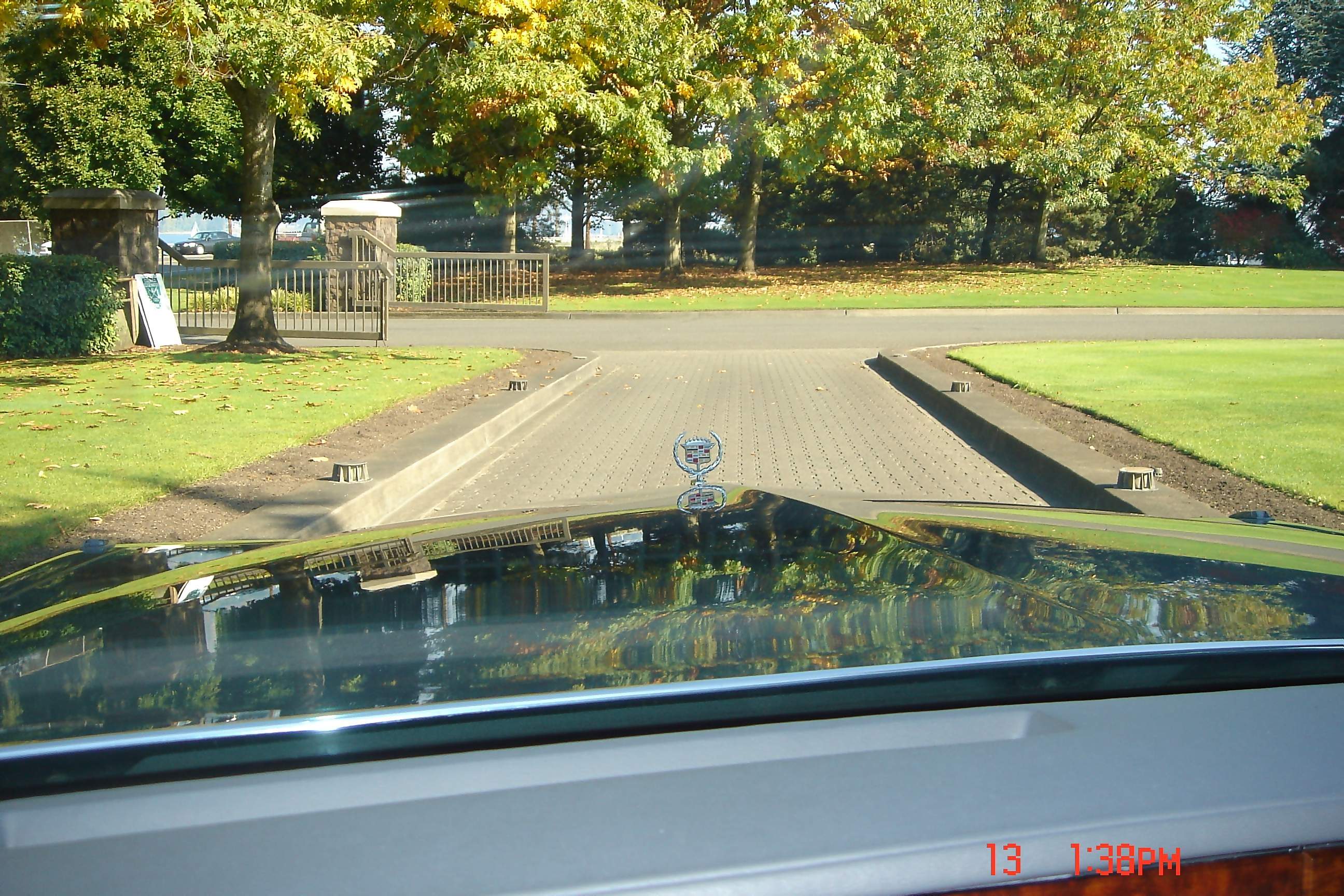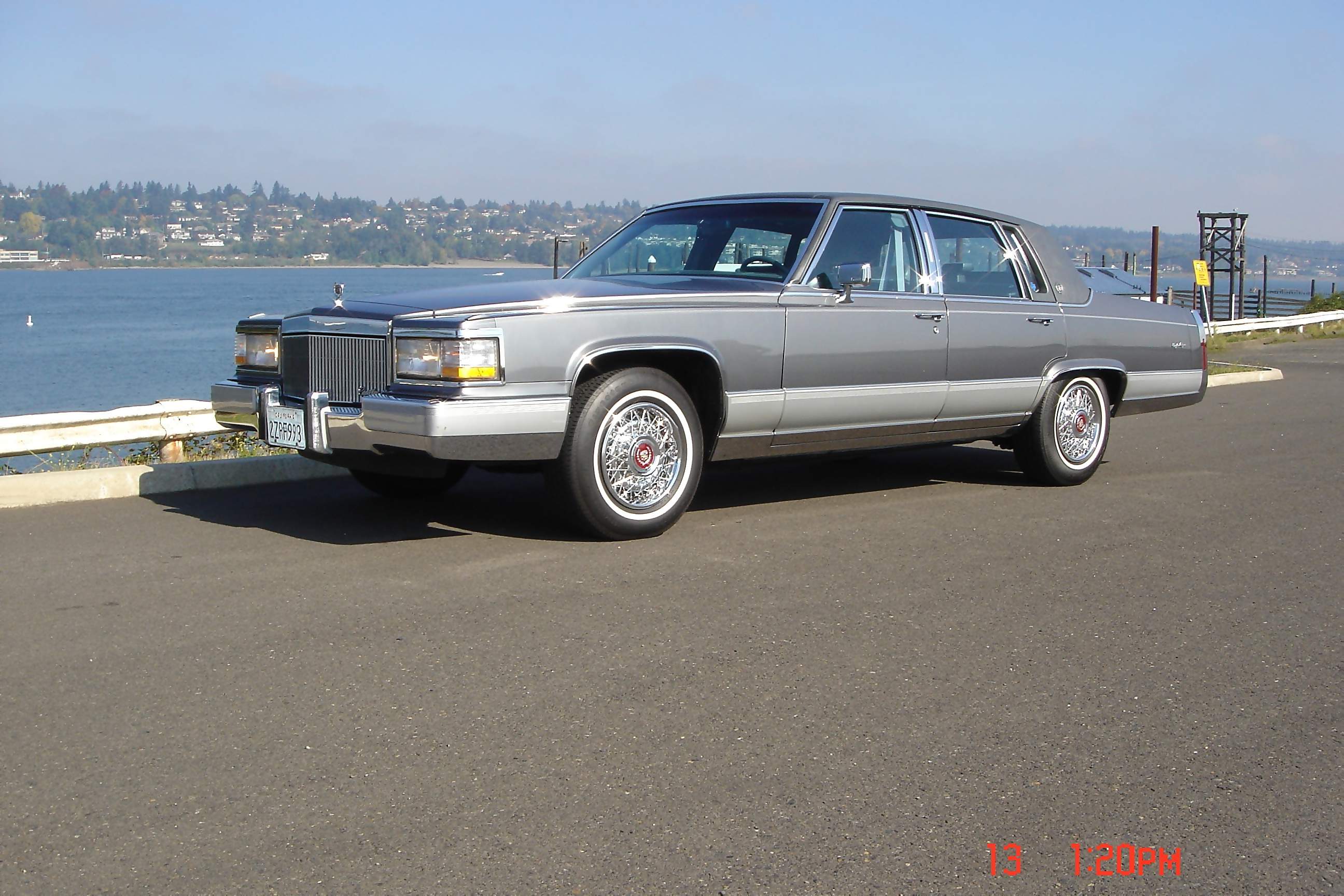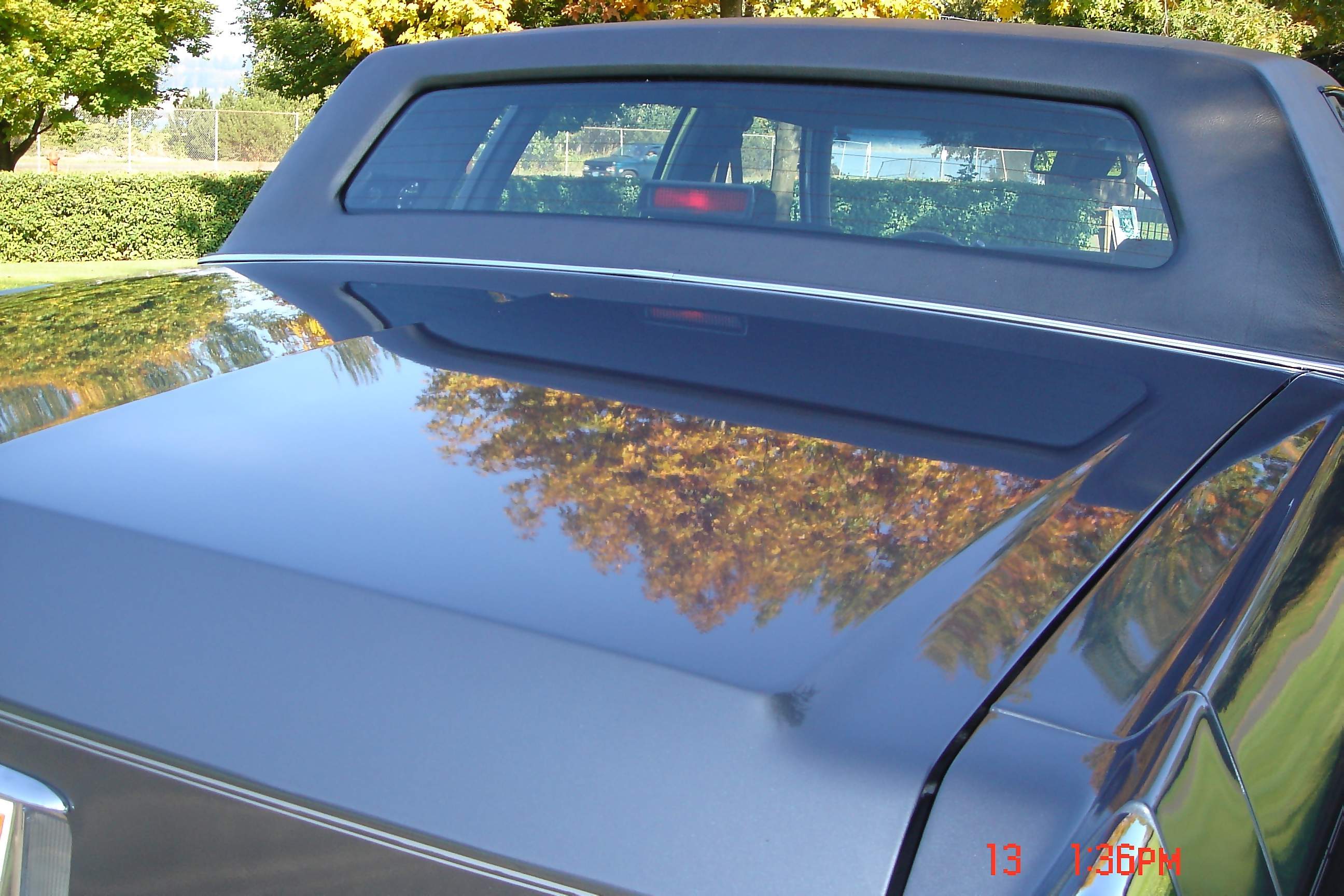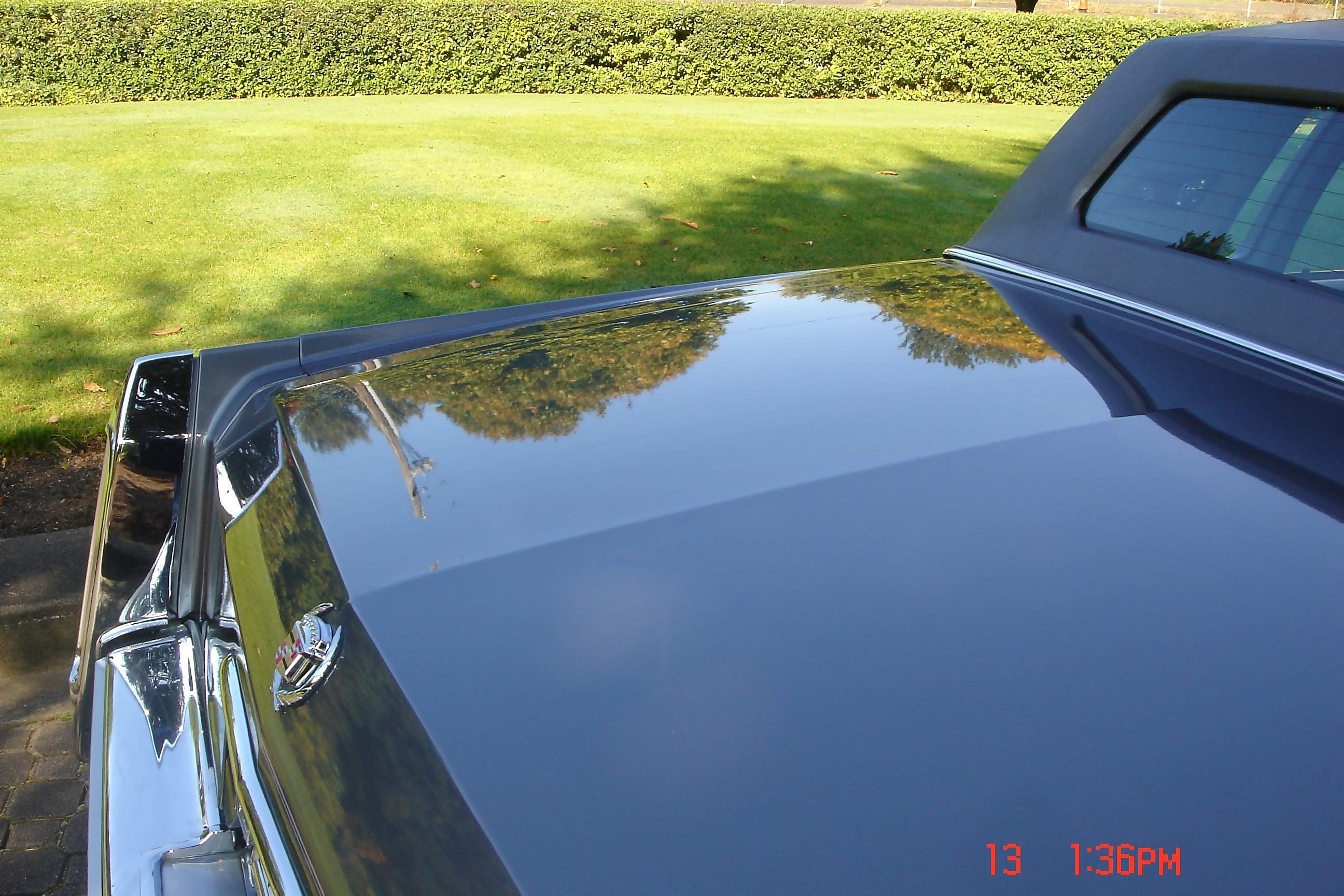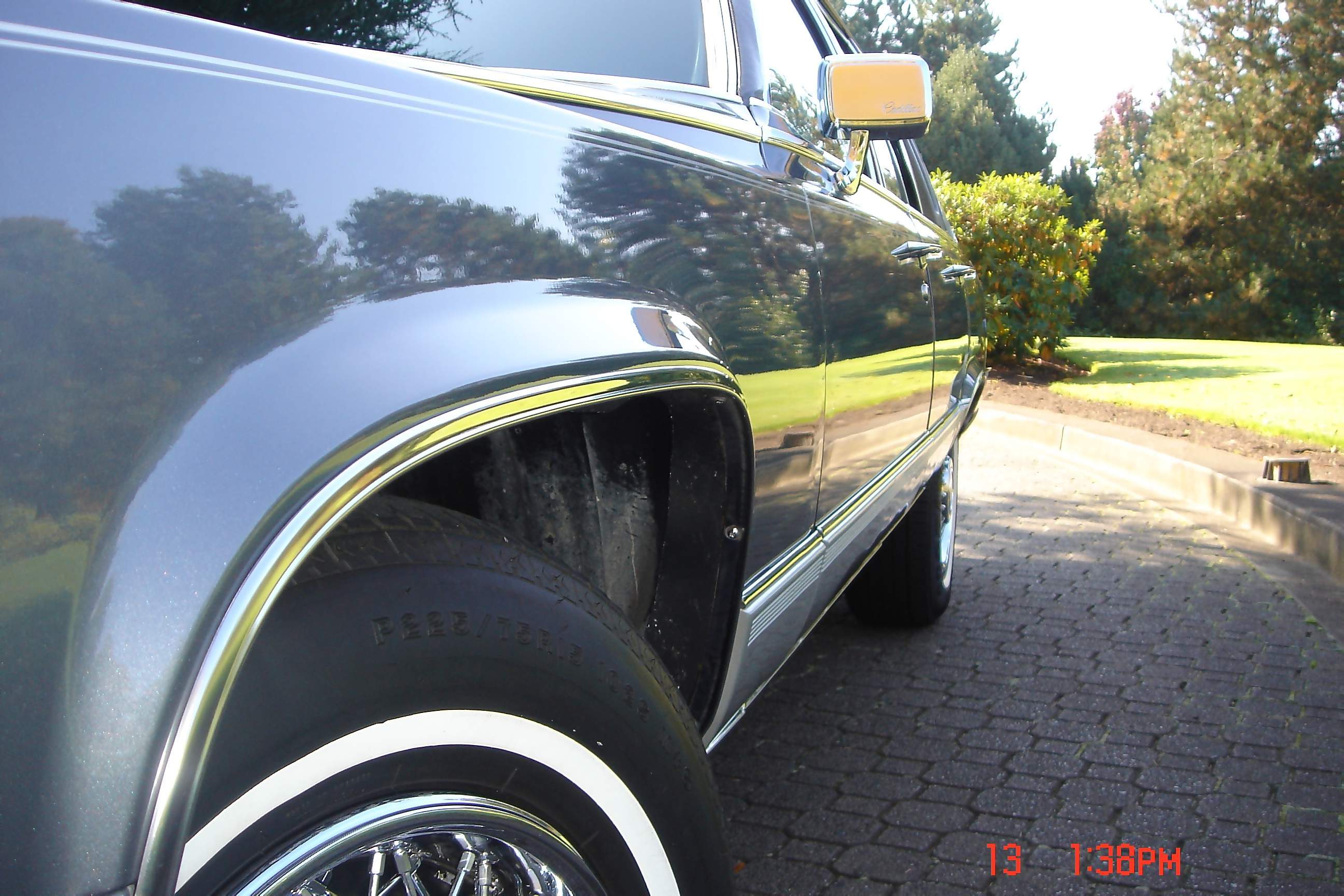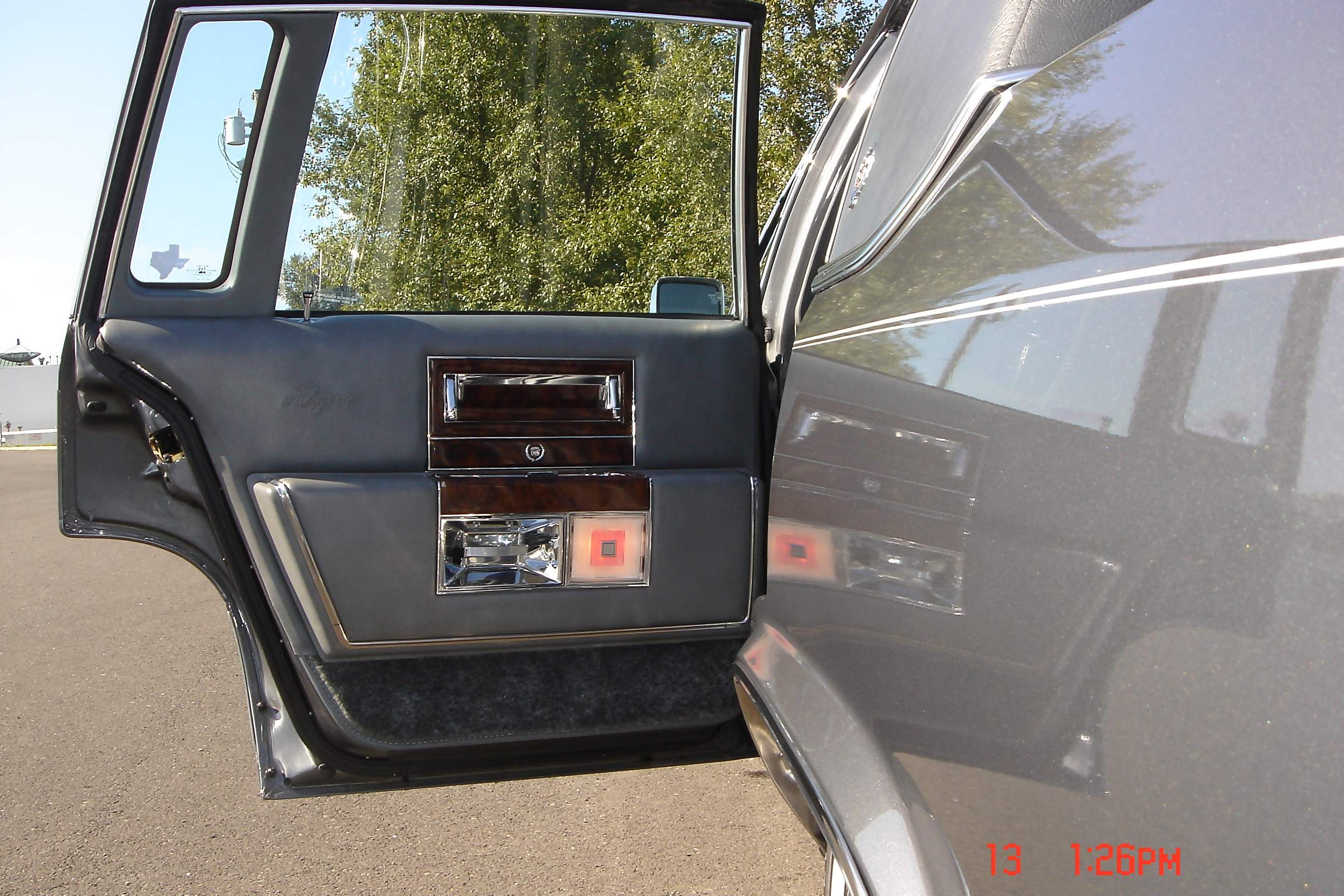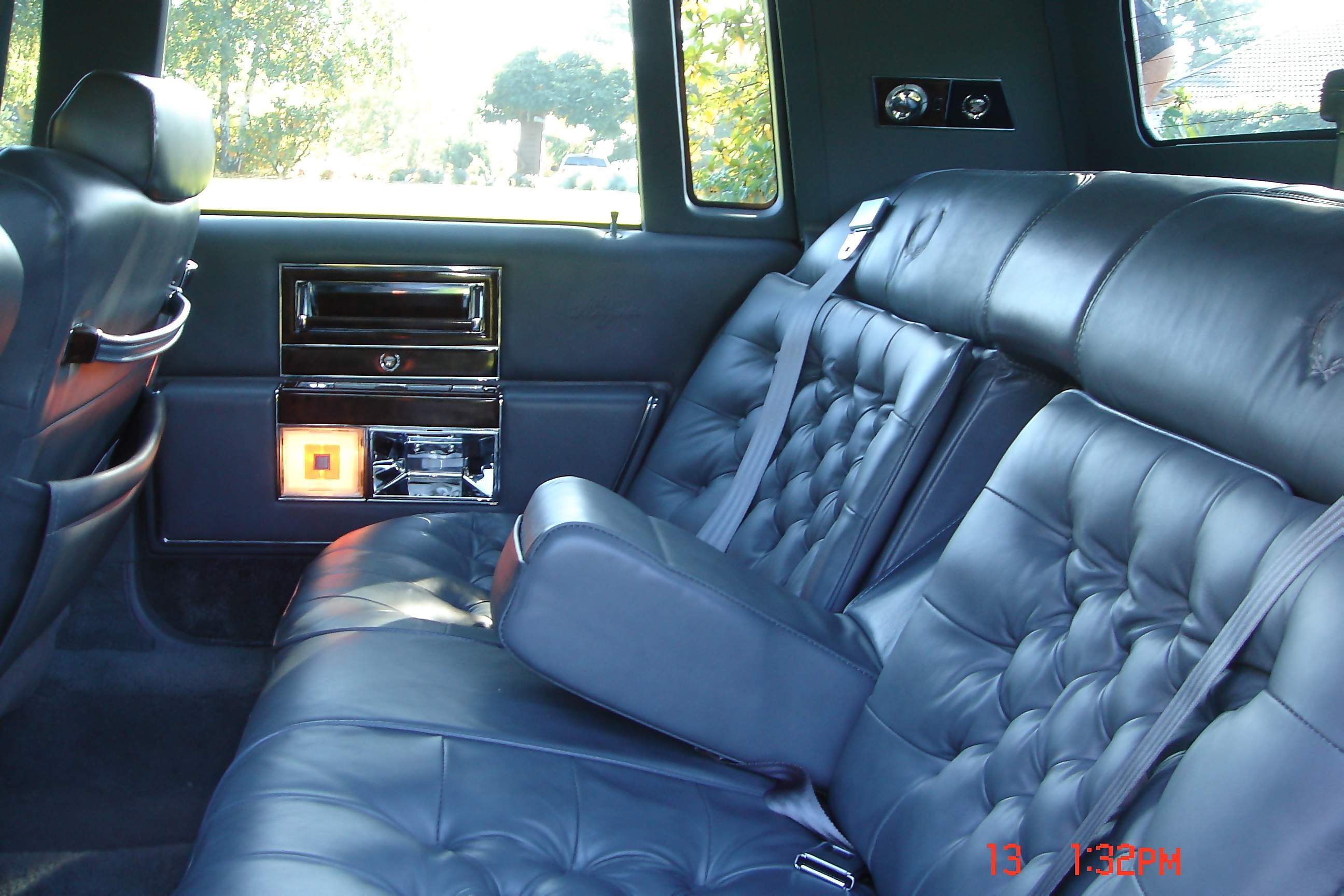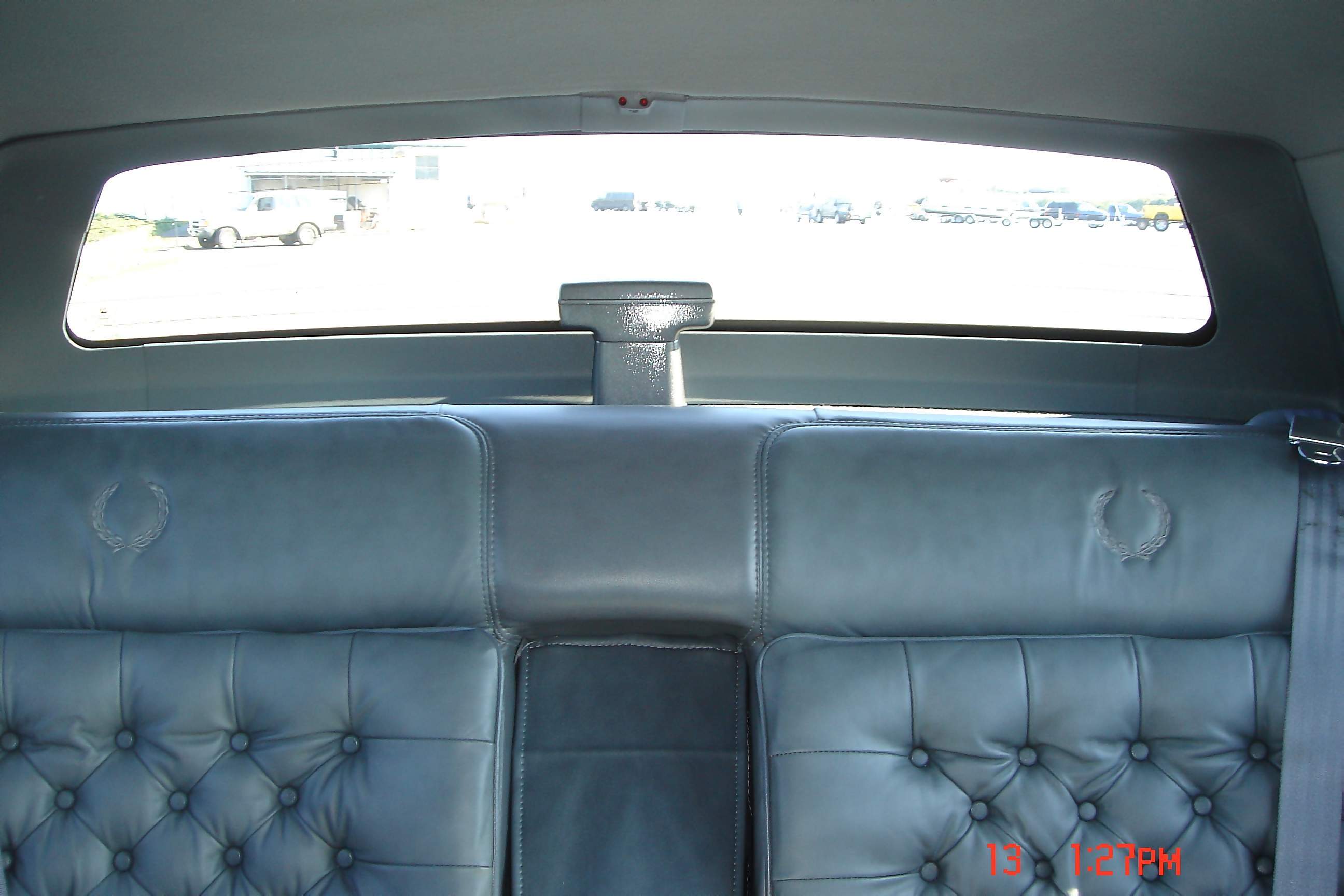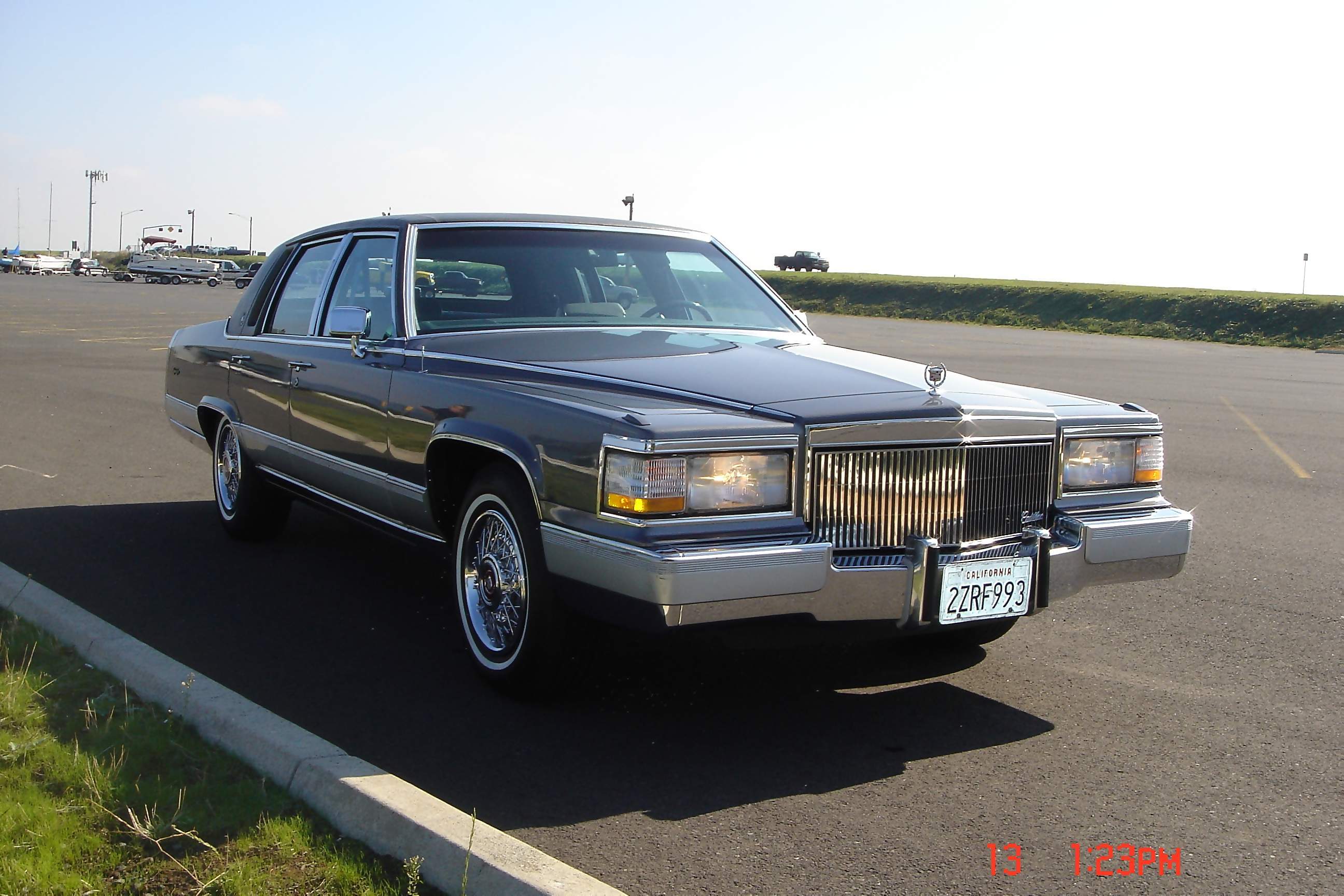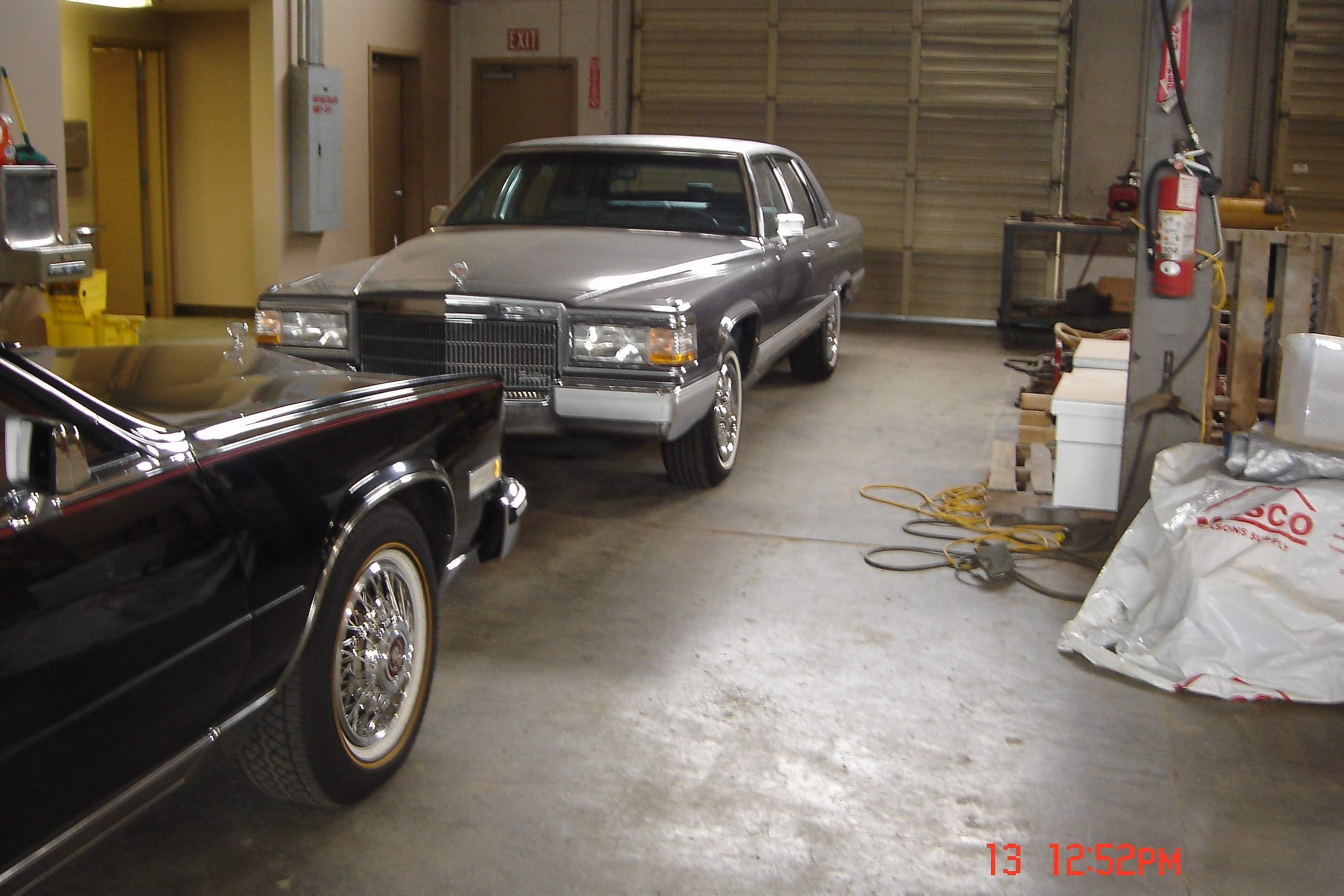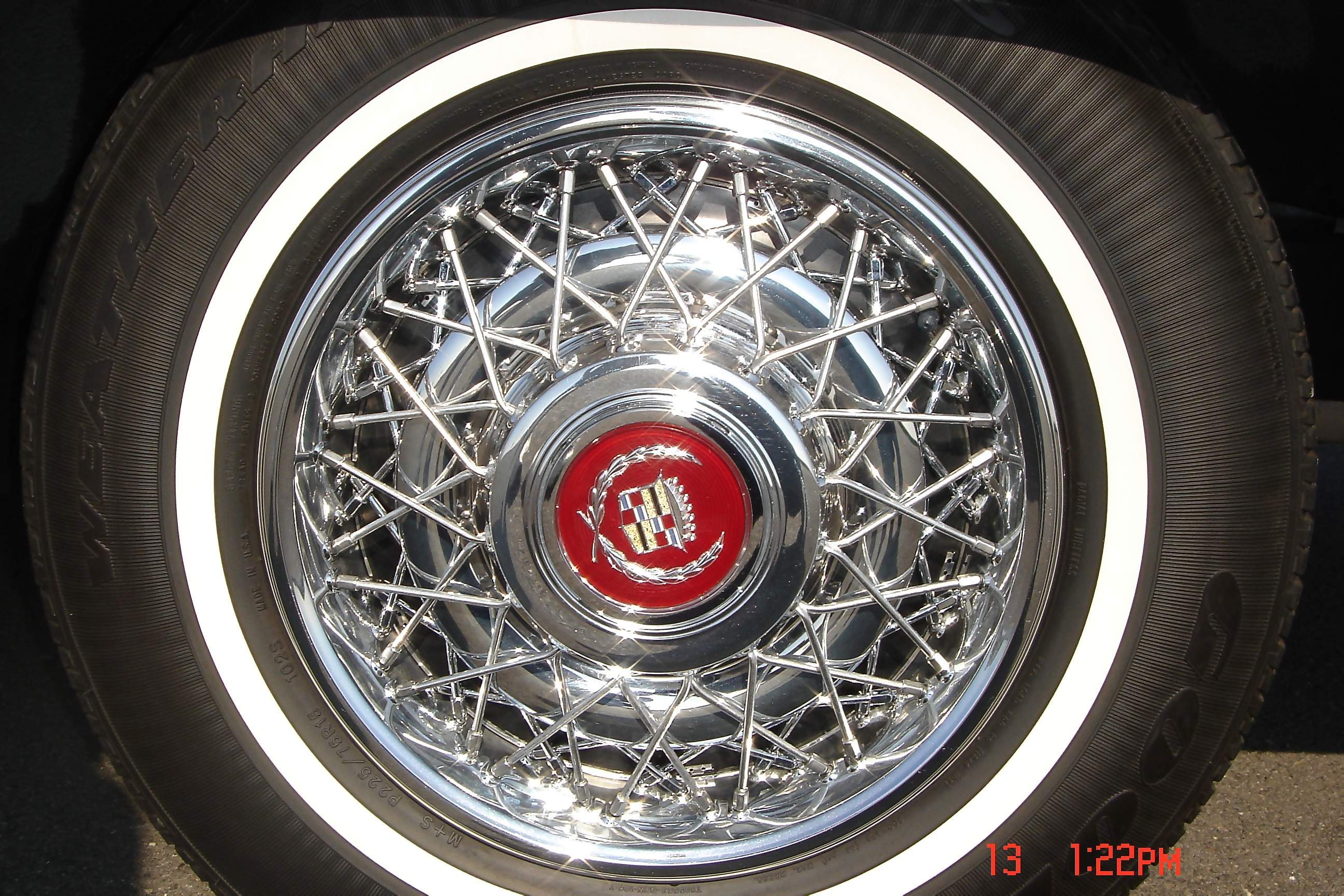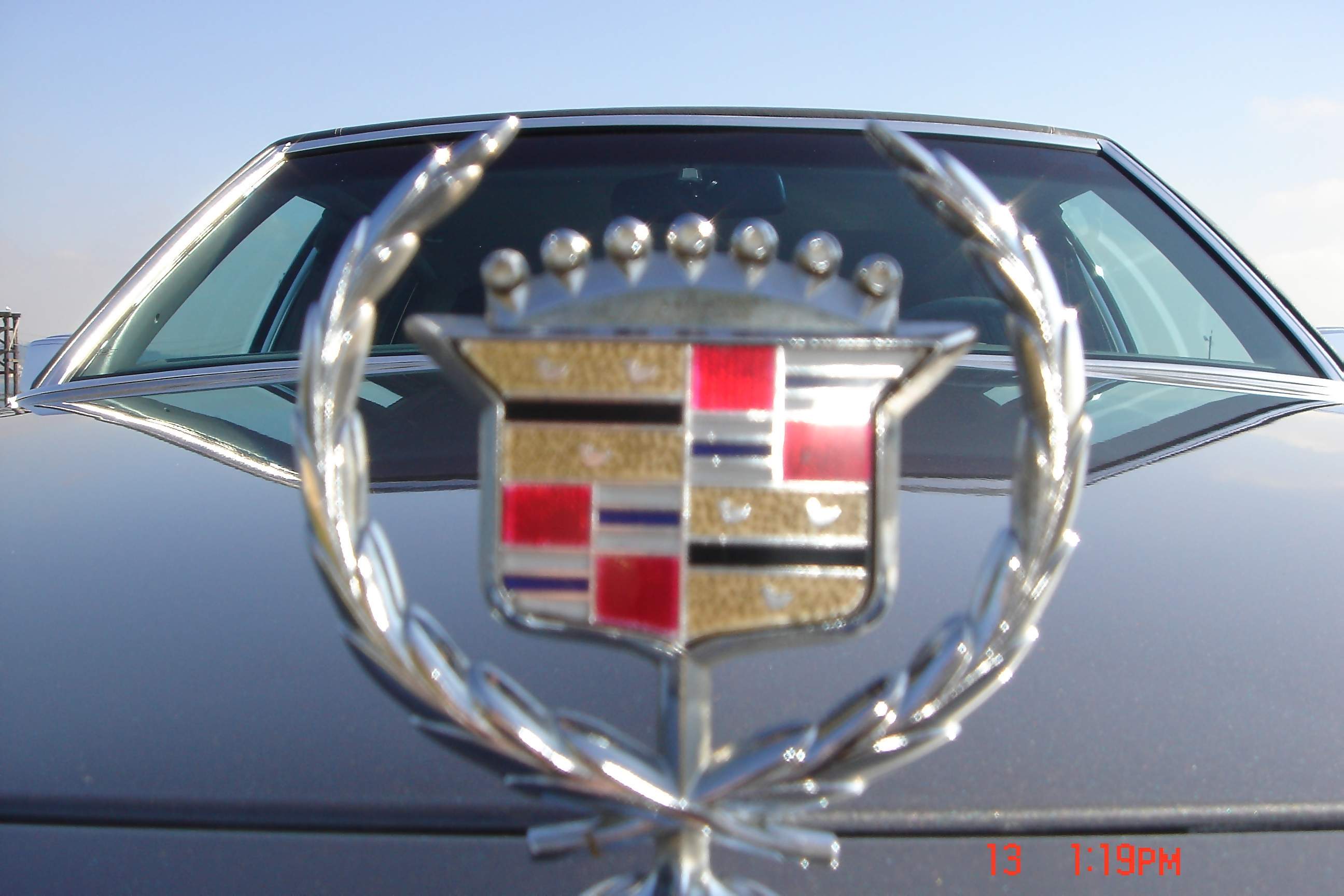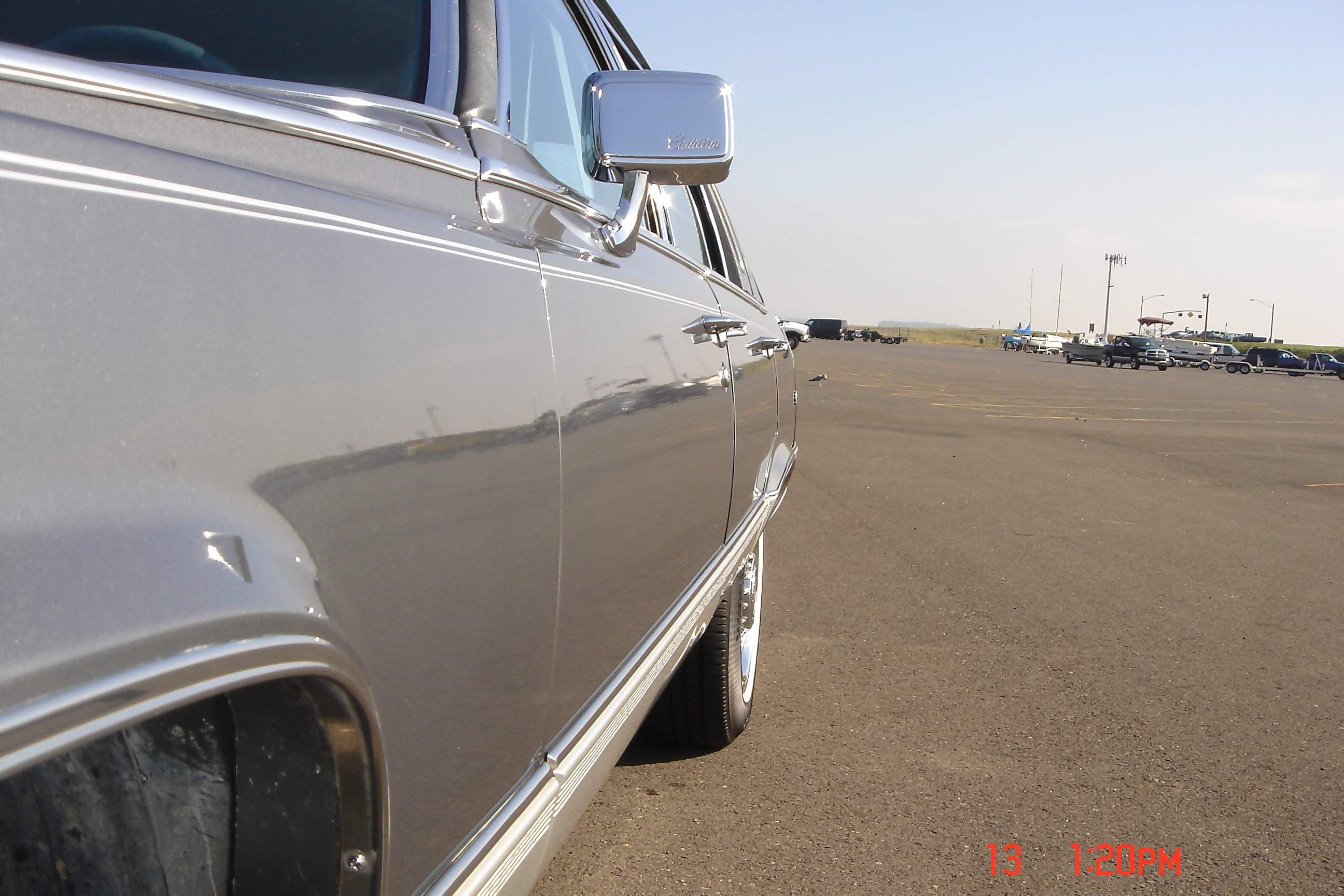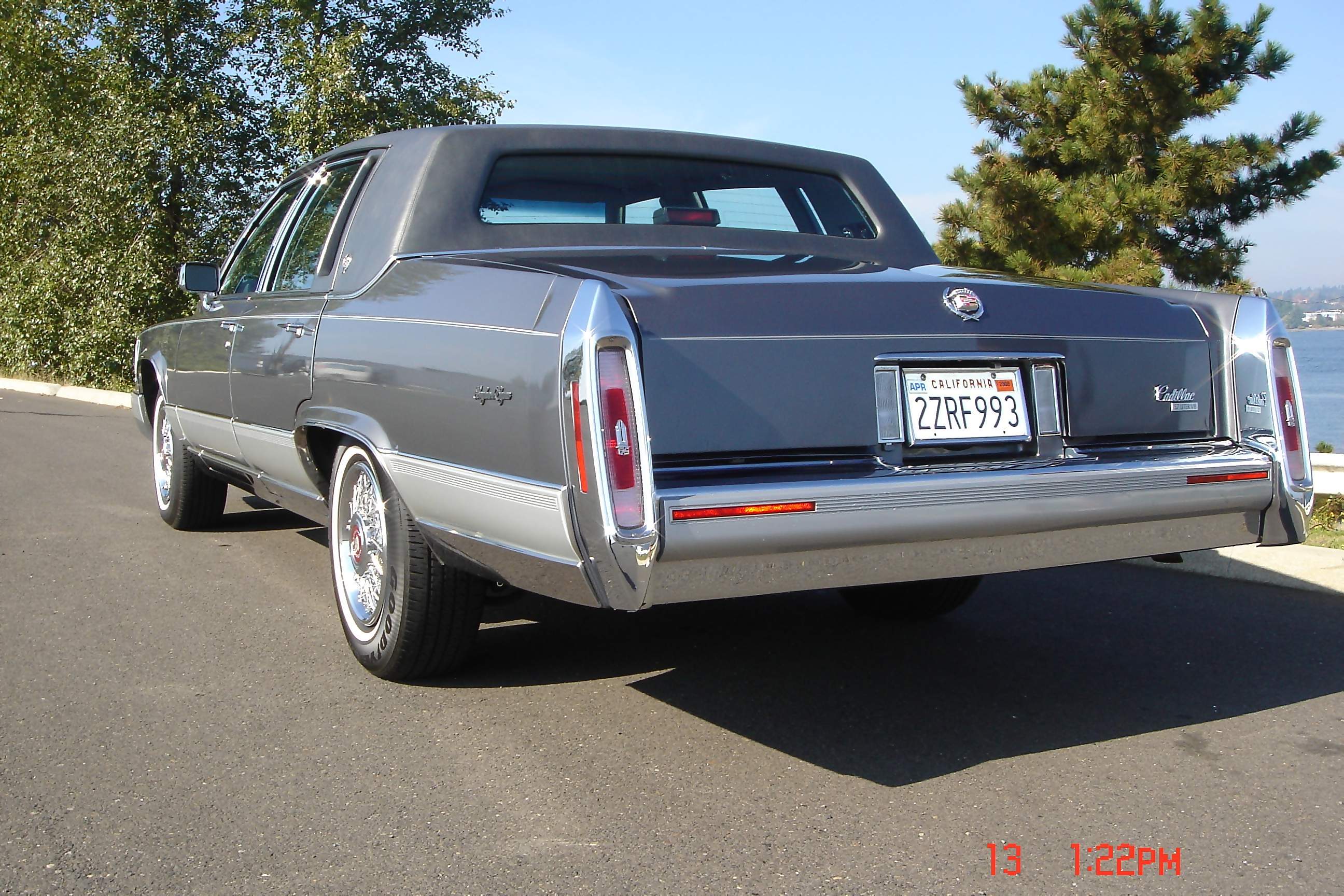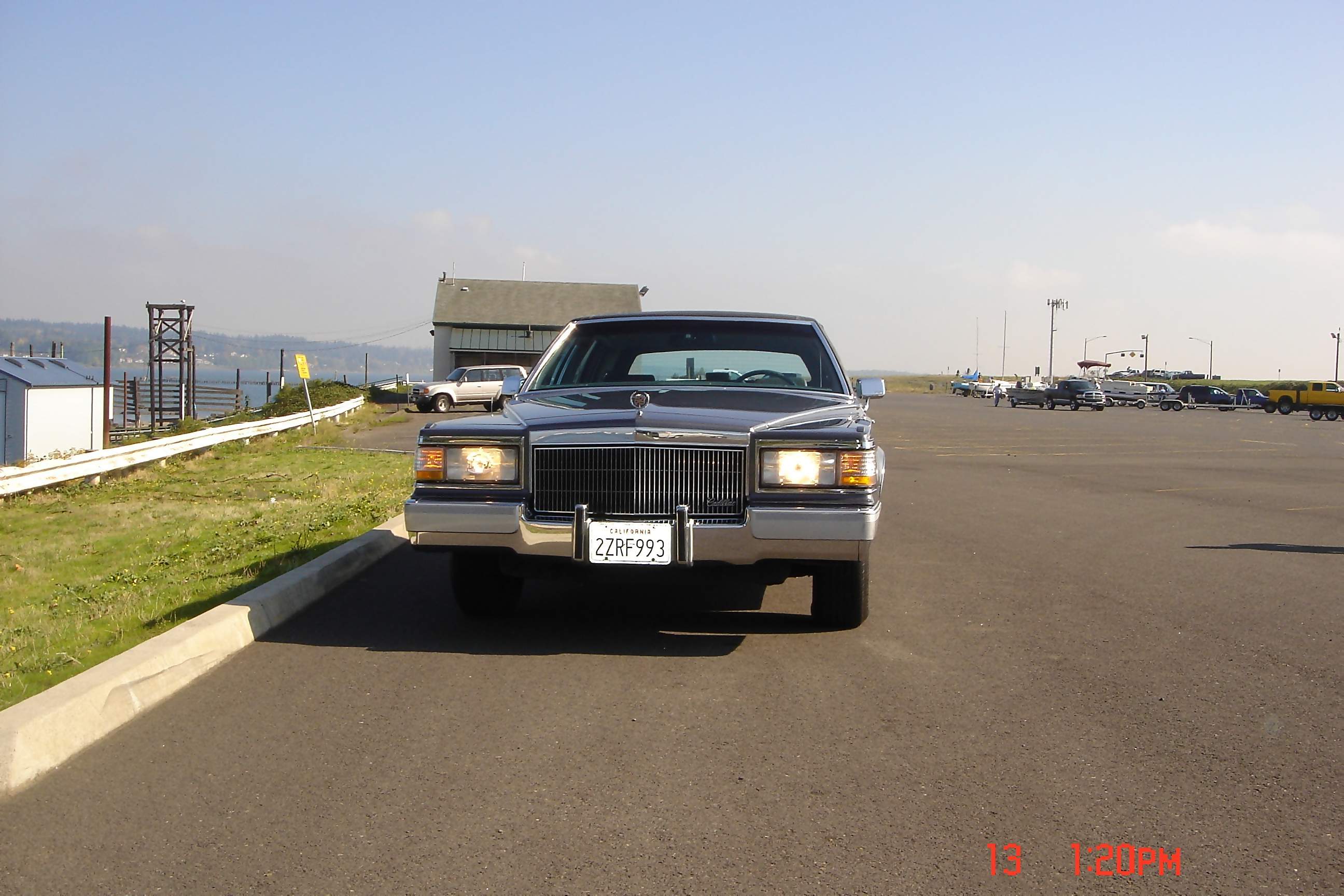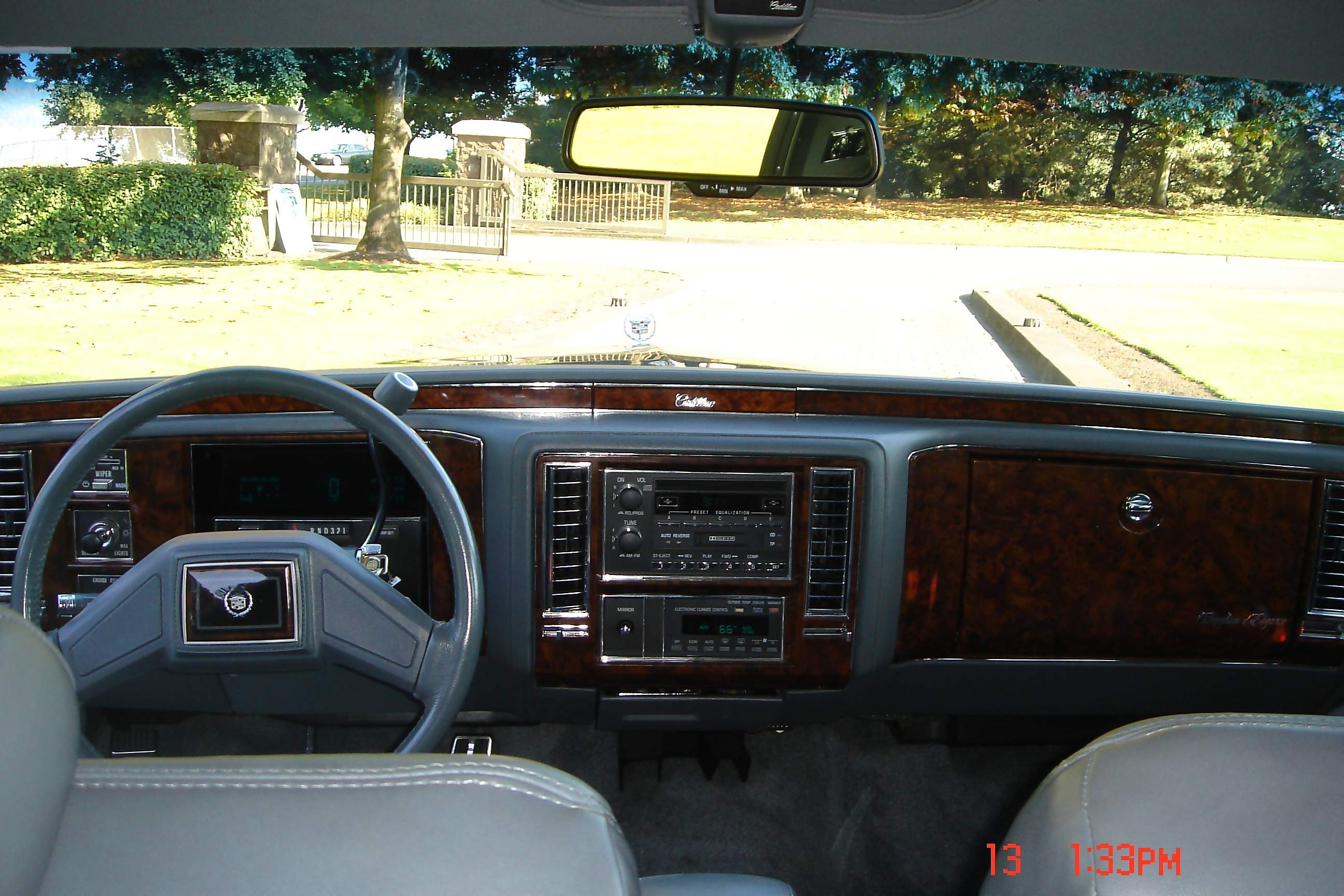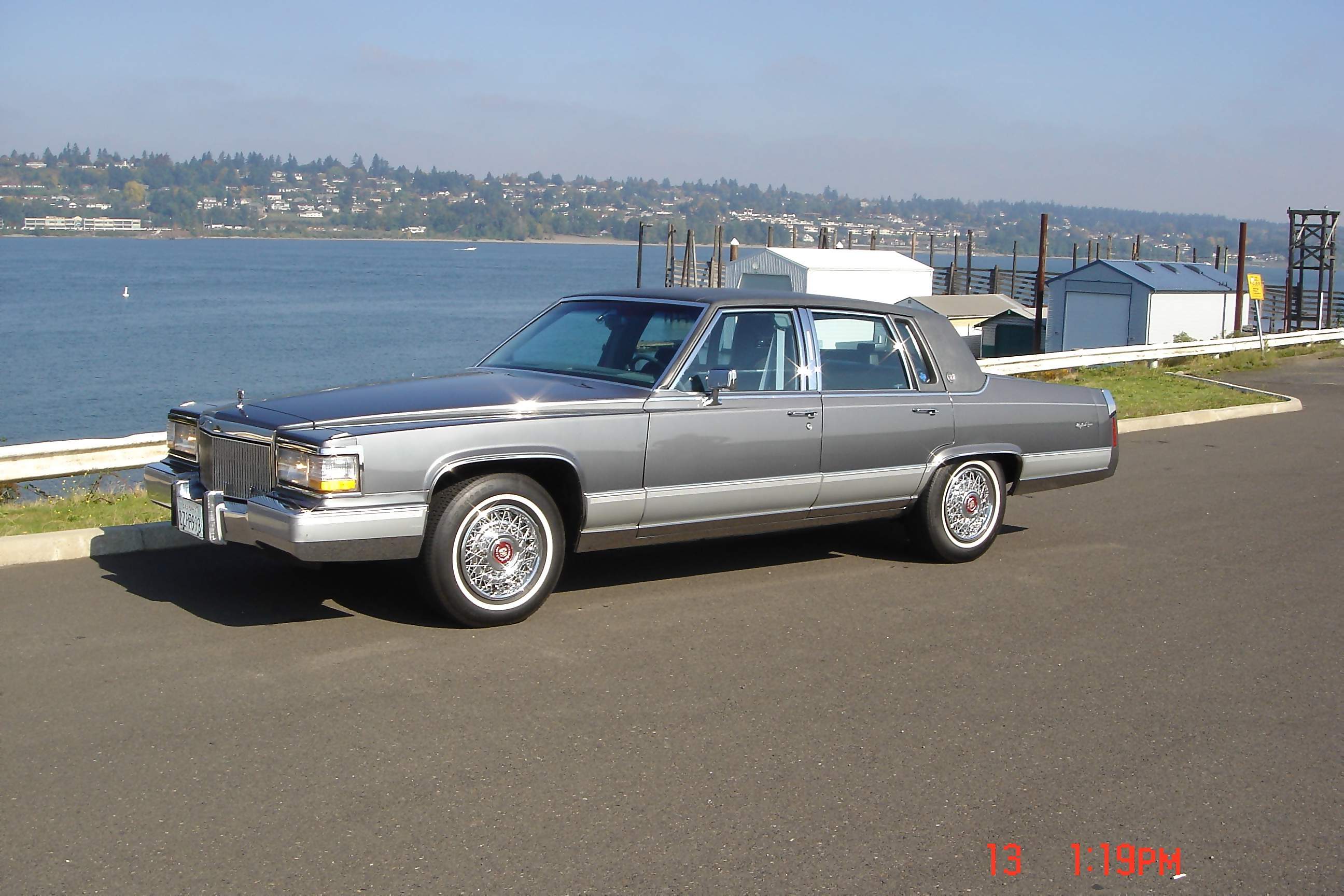 .
.
.
CLICK HERE FOR FLEETOFCADS HOME PAGE