Please "Like" Fleetofcads on Facebook!
1993 Vogue Prima Vista
by Mitchell Coach
Never seen one of these? It's not surprising. There was only 23 of these made in 1993.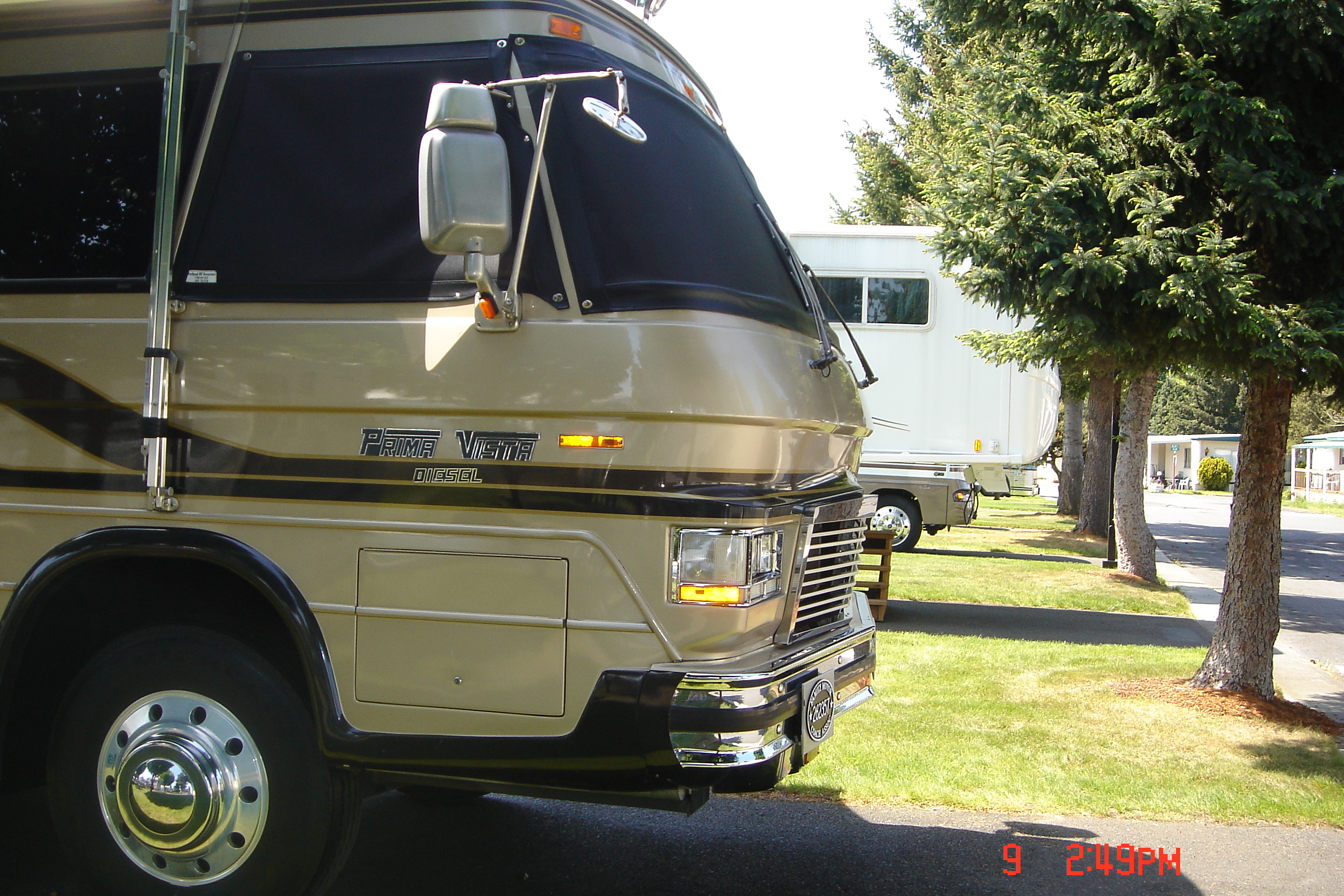 When it came time to buy a Motorcoach I wanted a stand alone coach with a classic body style. Most of the Motorhomes have a saltbox look to them and for the most part all look alike. I knew I wanted a high end Coach and one day I saw a Vogue Prima Vista. What a unique coach! Bull-nosed, a graduated roofline and a porthole window in the midcoach entry door. No two vogues are the same. They all have different color schemes and interiors. I looked for several years before I found this low mileage Vogue. Have you noticed the Cadillac headlights? I promise I didnt ad those. They came that way.
This Vogue is 102" wide and 40' in length. It is riding on a Crown Bus Chassis(tough as nails) and is powered by Caterpiller. This diesel pusher has the 4-speed allison transmission and air ride suspension and air brakes. It has both air leveling and hydraulic leveling. Power Tech diesel generator which automatically fires up if there is a loss of shorepower. The generator is inside a lead "hush box" and is VERY quiet. Pass-through basement storage. A&E awnings all the way around. Washer/drier, granite floors, back-up camera, and the list goes on. Want to see the list? CLICK HERE for a full list of equipment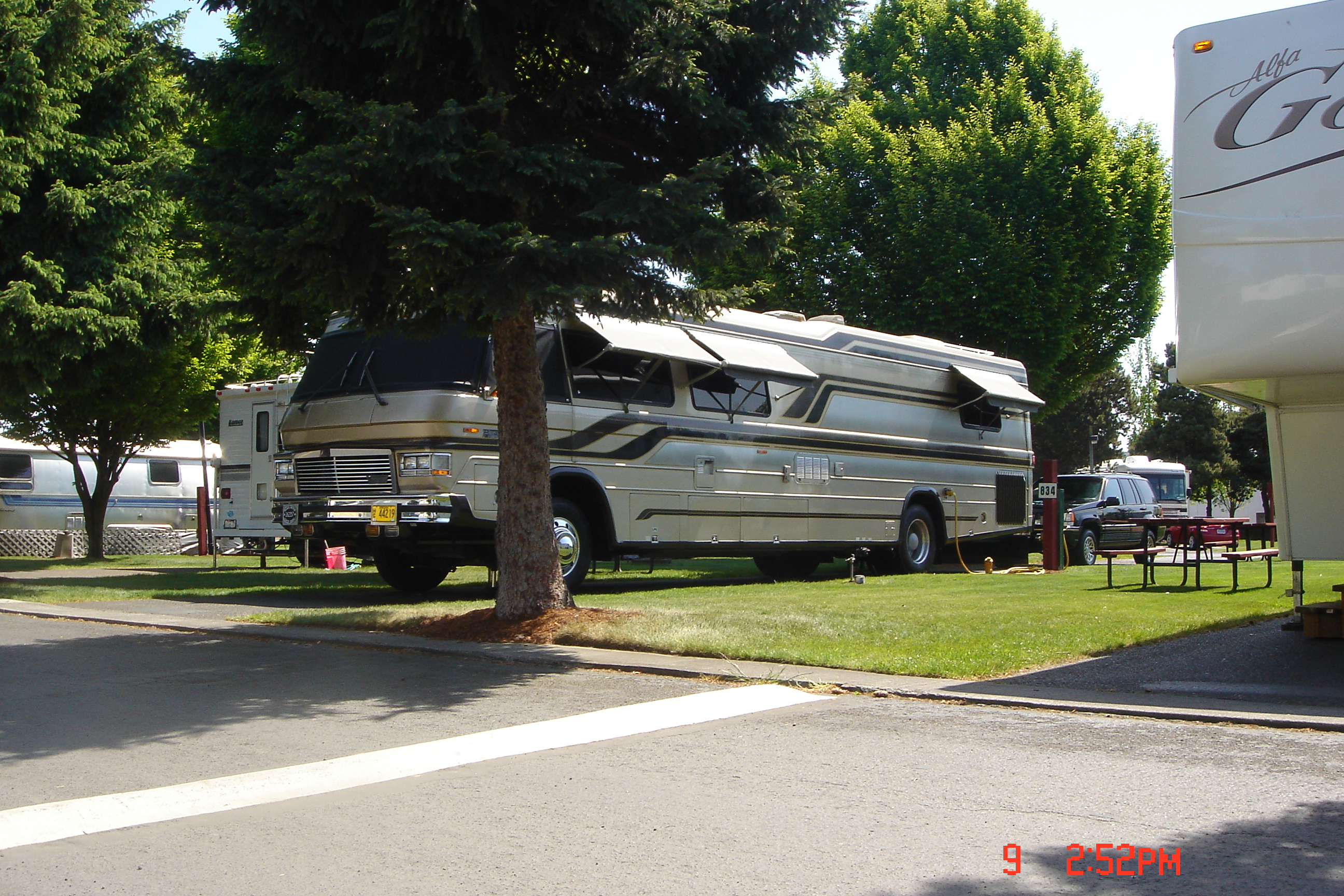 1993 was the first year you could get the full body paint on the Vogue. Most of the Vogues had a much louder color scheme than this one. Since Mitchell Coach's core business was converting the Prevost bus, Vogue advantaged from a state of the art paint process that obviously has stood the test of time on this coach.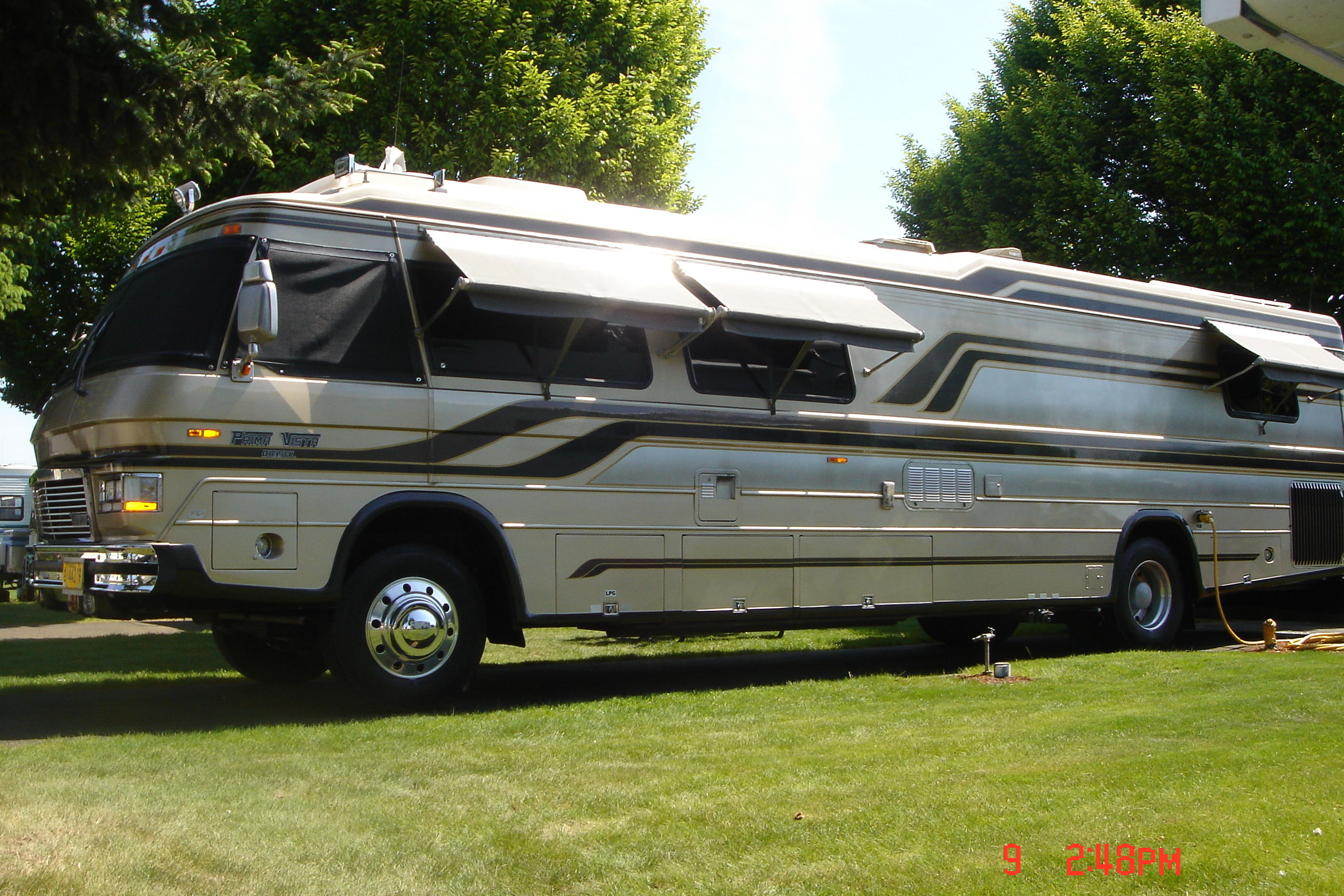 Mitchell Motor Coach bought Vogue Motor Coach in 1990 recognizing Vogue produced one of the finest, high-end fiberglass coaches. Along with producing high line fiberglass motor coaches, Vogue began converting Prevost coaches. For the next eight years, Vogue converted nearly one hundred Prevost buses into motor coaches. Vogue was sold to Featherlite(which ownes Vantare) in 1998.
I was fortunate enough to purchase this coach through Chuck Bentley. Chuck is an Engineer/Designer and worked for Mitchell Coach helping design the Prima Vista. Chuck exclusively designed the Vogue V. Chuck remembered building this particular coach and has done all the service on it since it was new. It is great asking him design questions related to this coach. Chuck Ownes a service facility in Joplin,MO. (Bentley Motorcoach)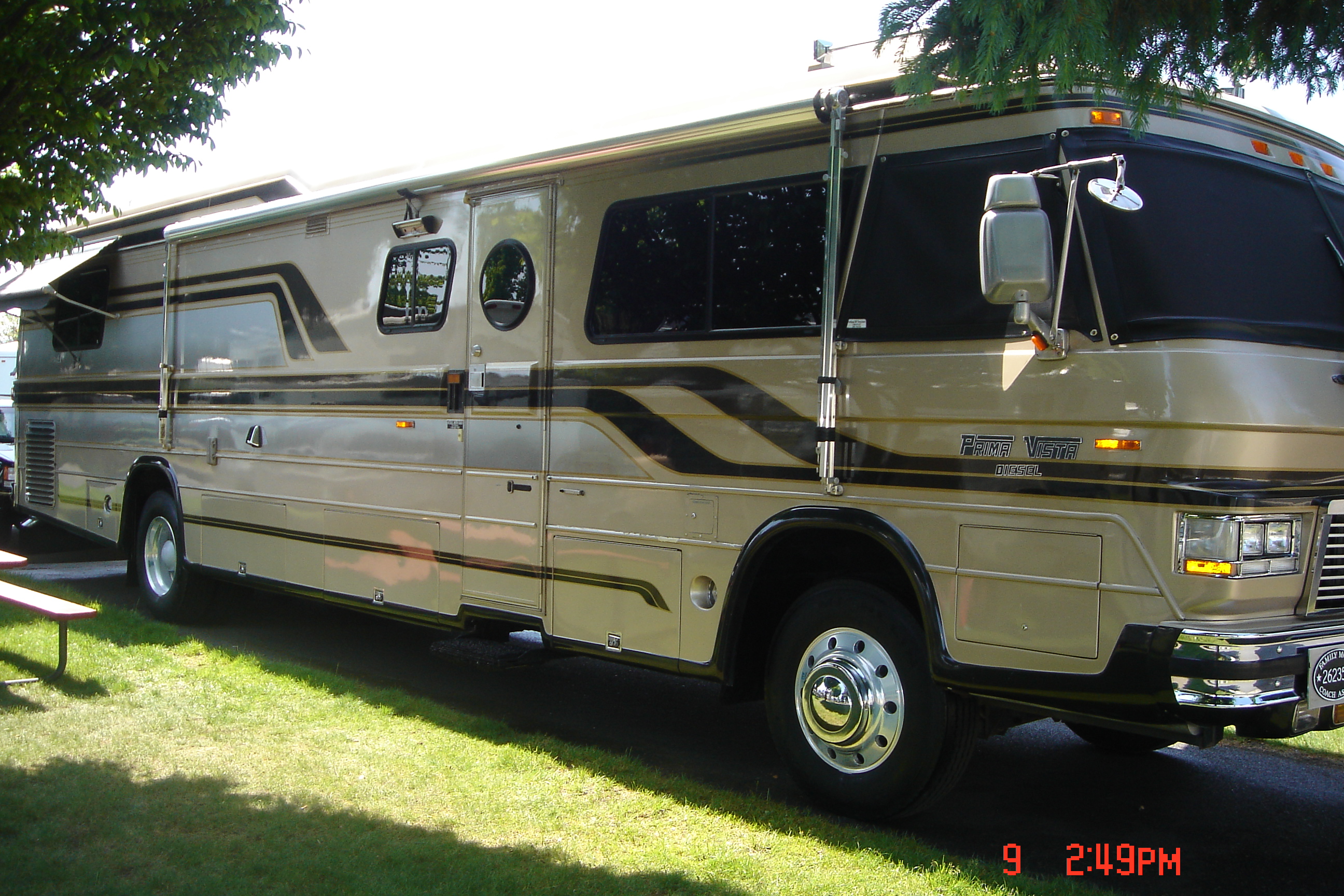 I had the 5% Limo tint put on the windows in Jan 2007. I also had the front window screens custom made. Great privacy and cuts about 30% of the heat coming through the front windshield.
This coach gets so much attention from other RVers. Most have not seen one in person. There is quite a following of these coaches. Click here for Vogue/Vantare Country Club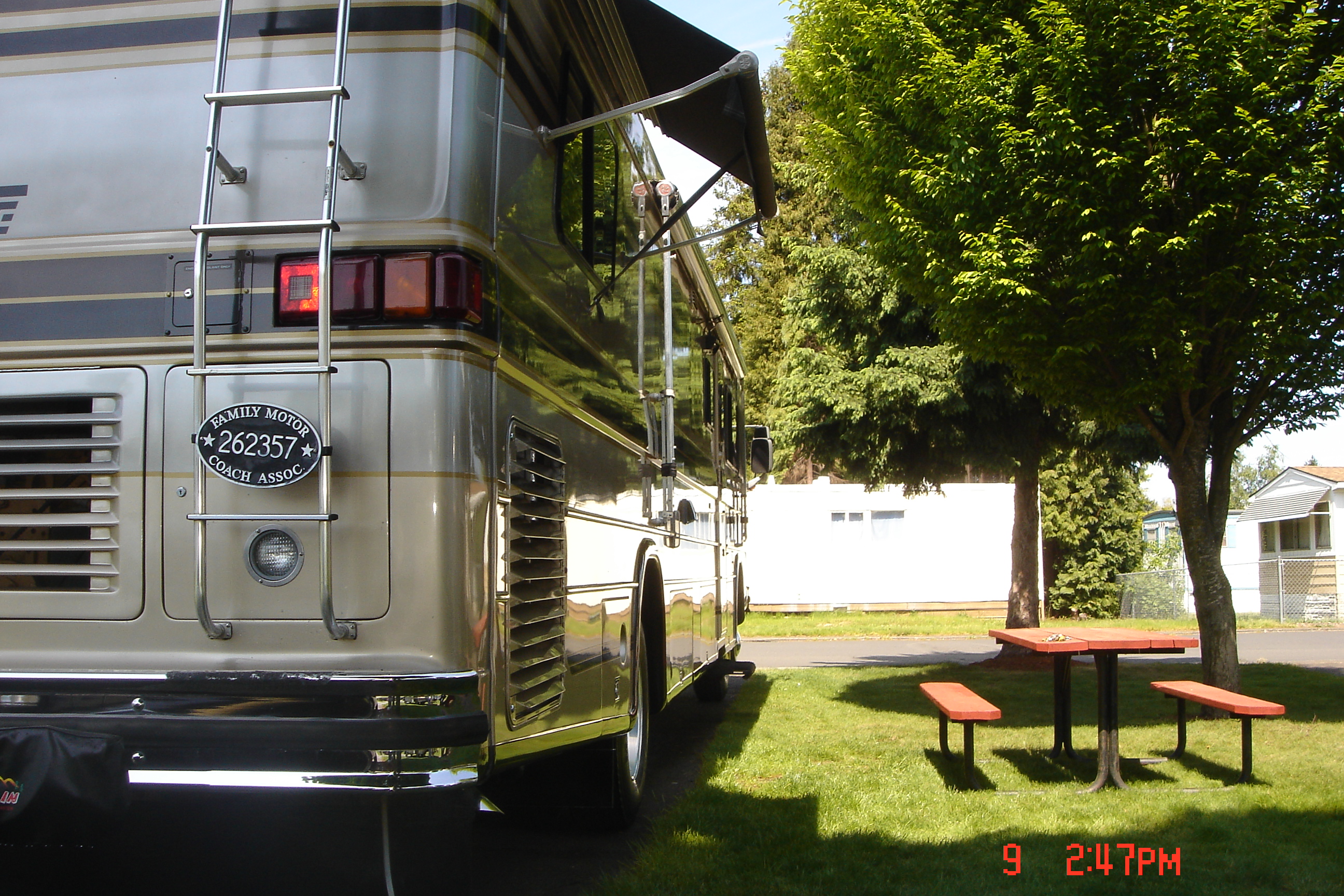 The original paint has incredible depth.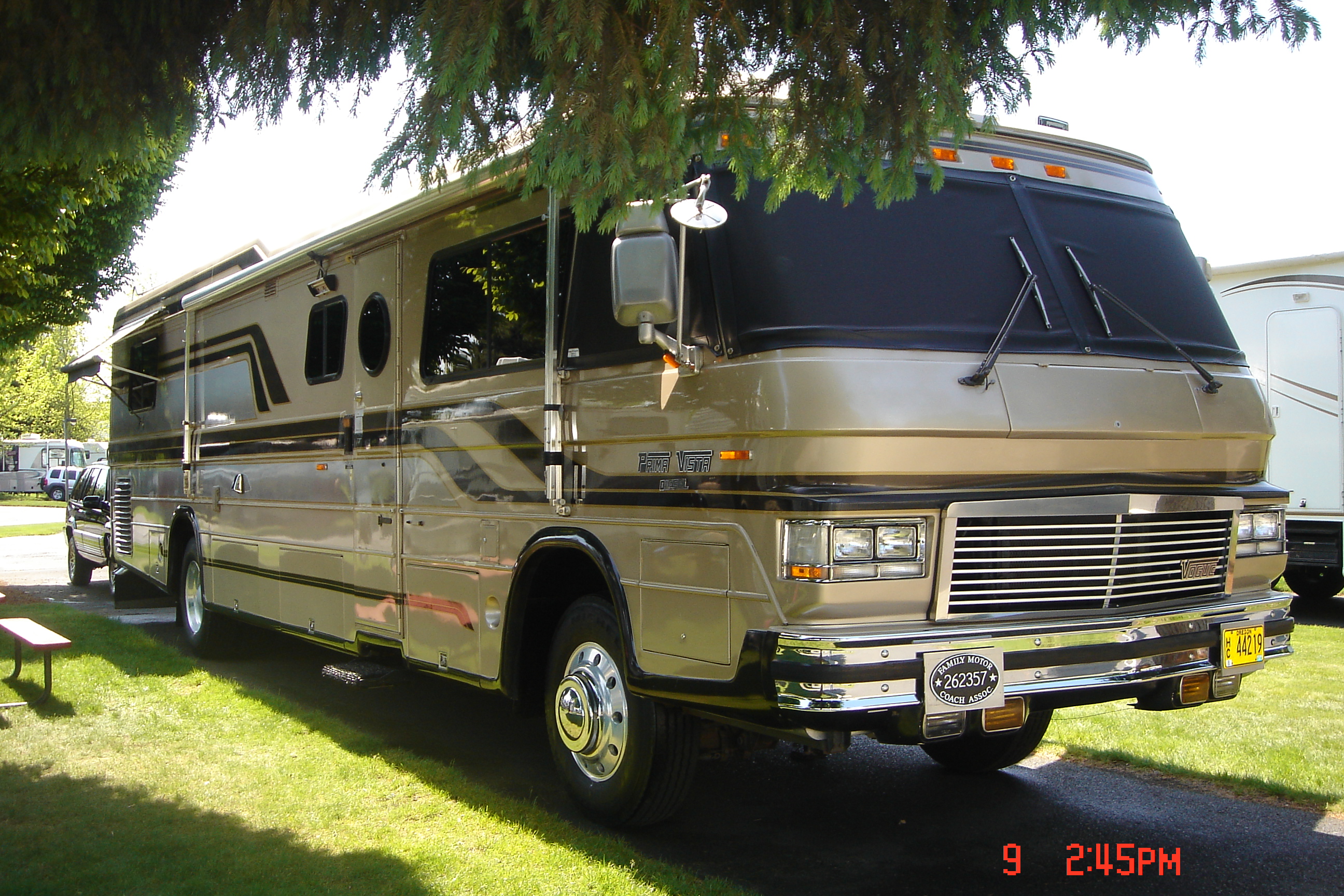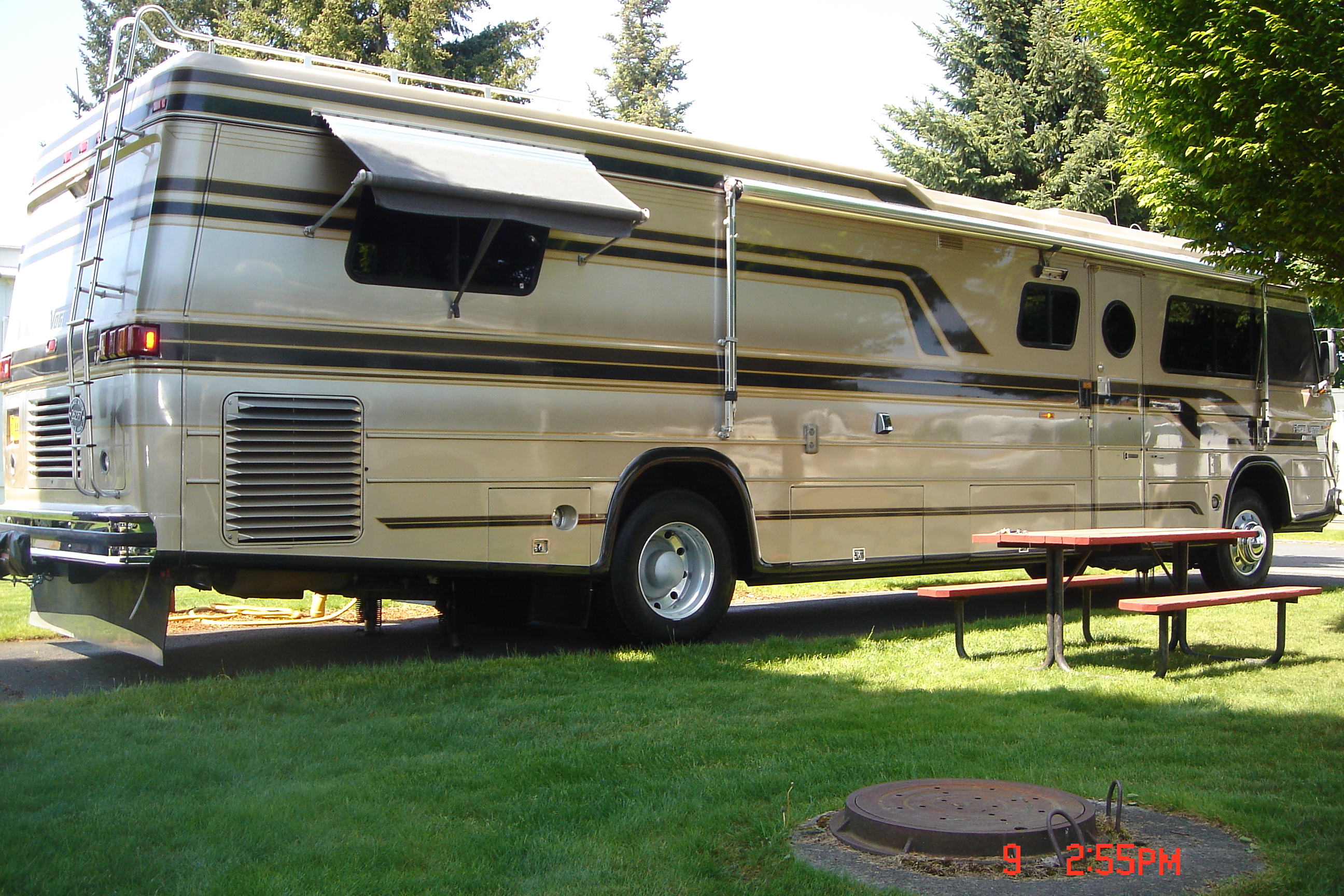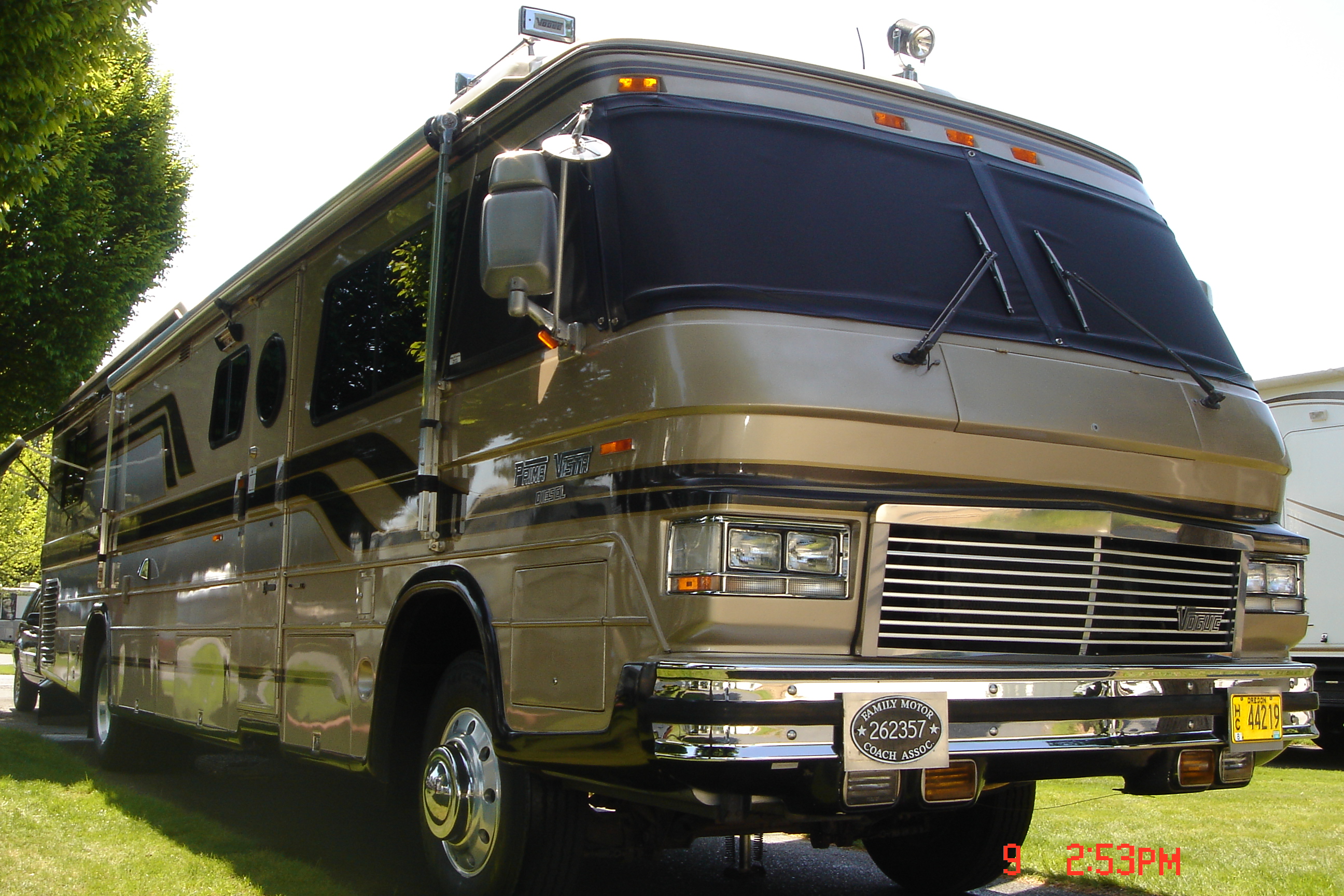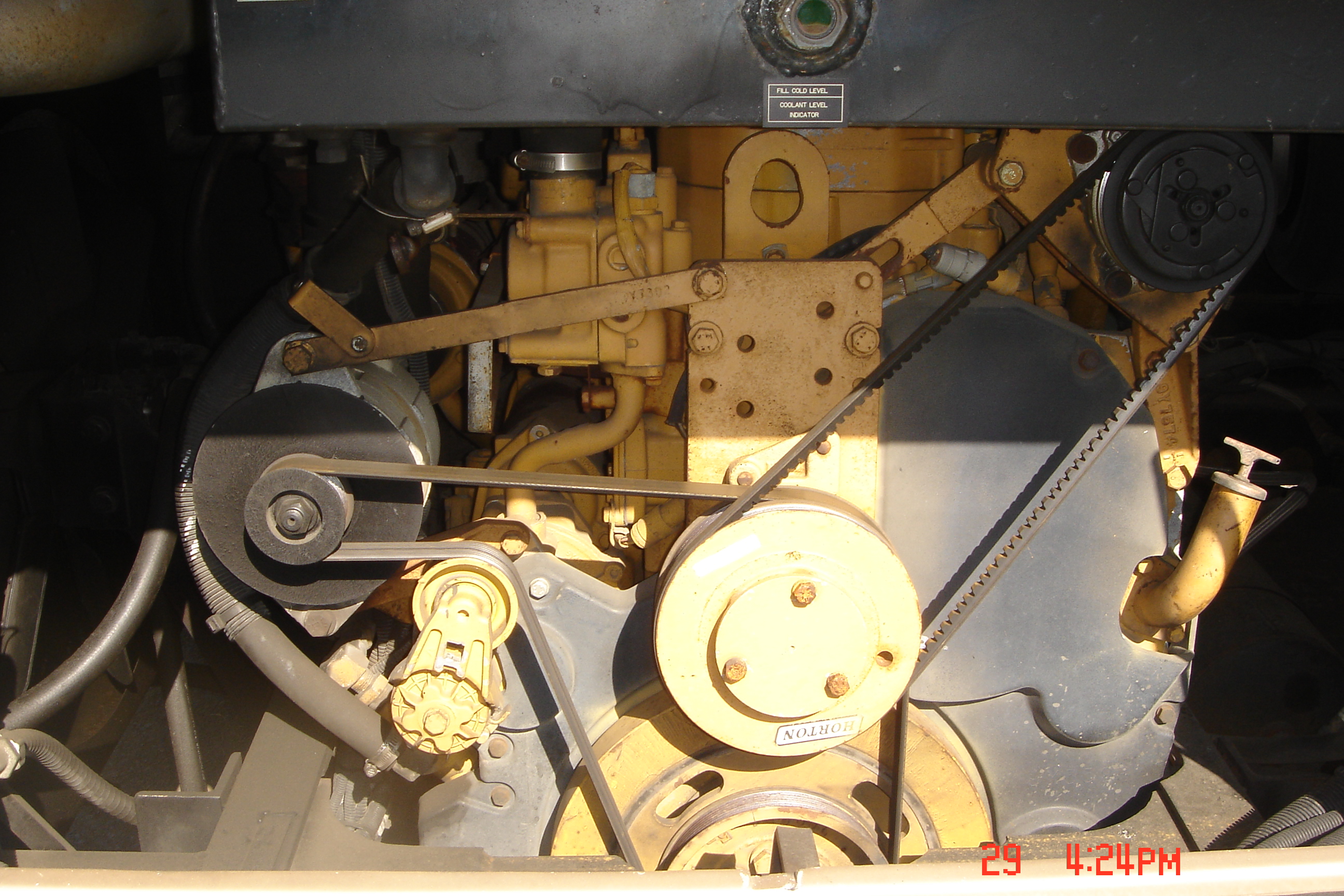 This is the 3176B Caterpiller Diesel. This has 325HP and 1,225FT/LB of Torque. It pulls the grades with ease. You cant tell that you are pulling a 4,200LB Jeep.
This is the 7.8KW Power Tech Diesel Generator. I believe these were made by Kubota. This one only has about 1550 hours of use.
Click here to see interior pictures
CLICK HERE to return to FLEETOFCADS homepage!