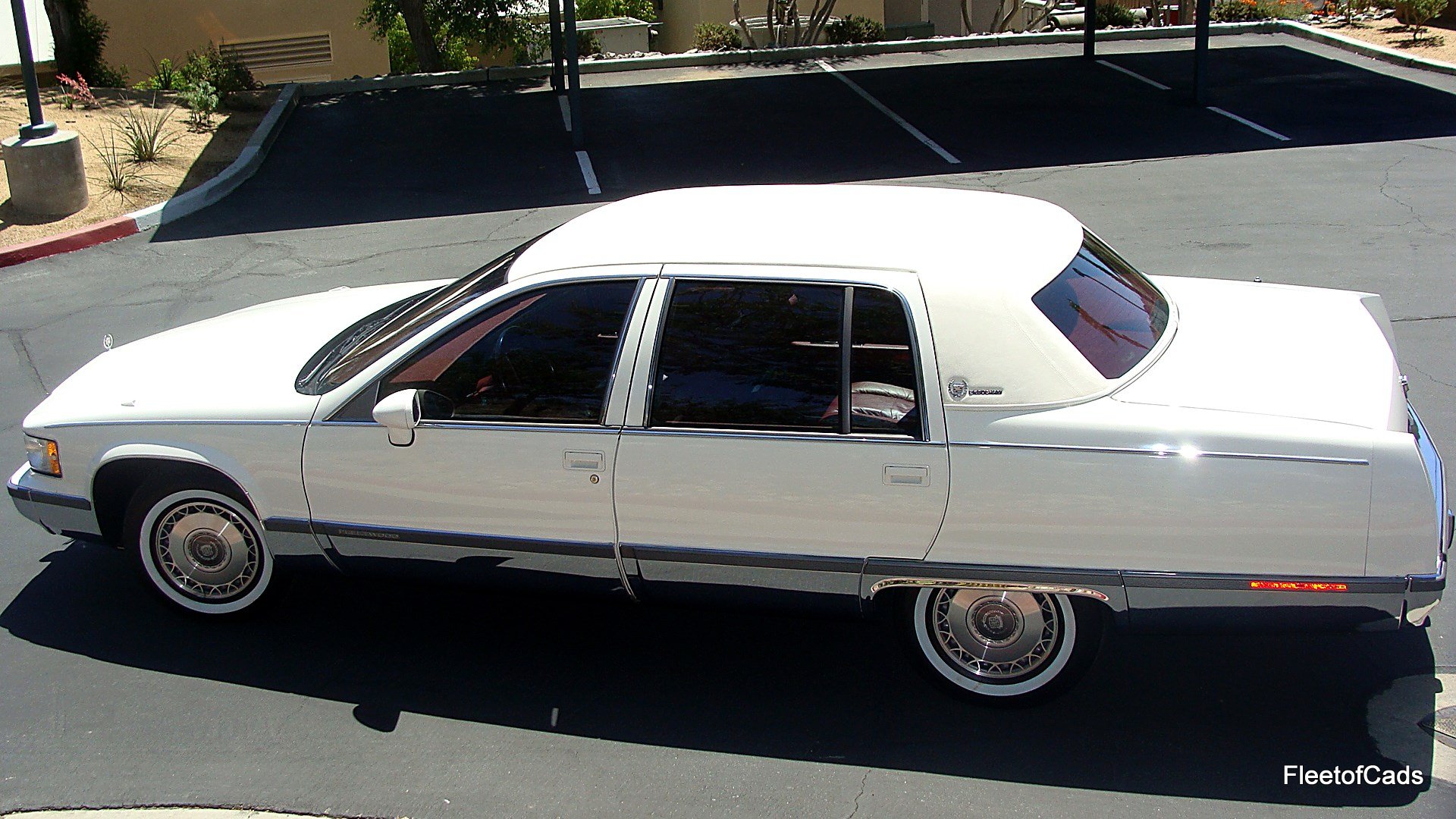 .
.

1993 Cadillac Fleetwood Brougham

.
48k miles
.
76 high resolution pictures below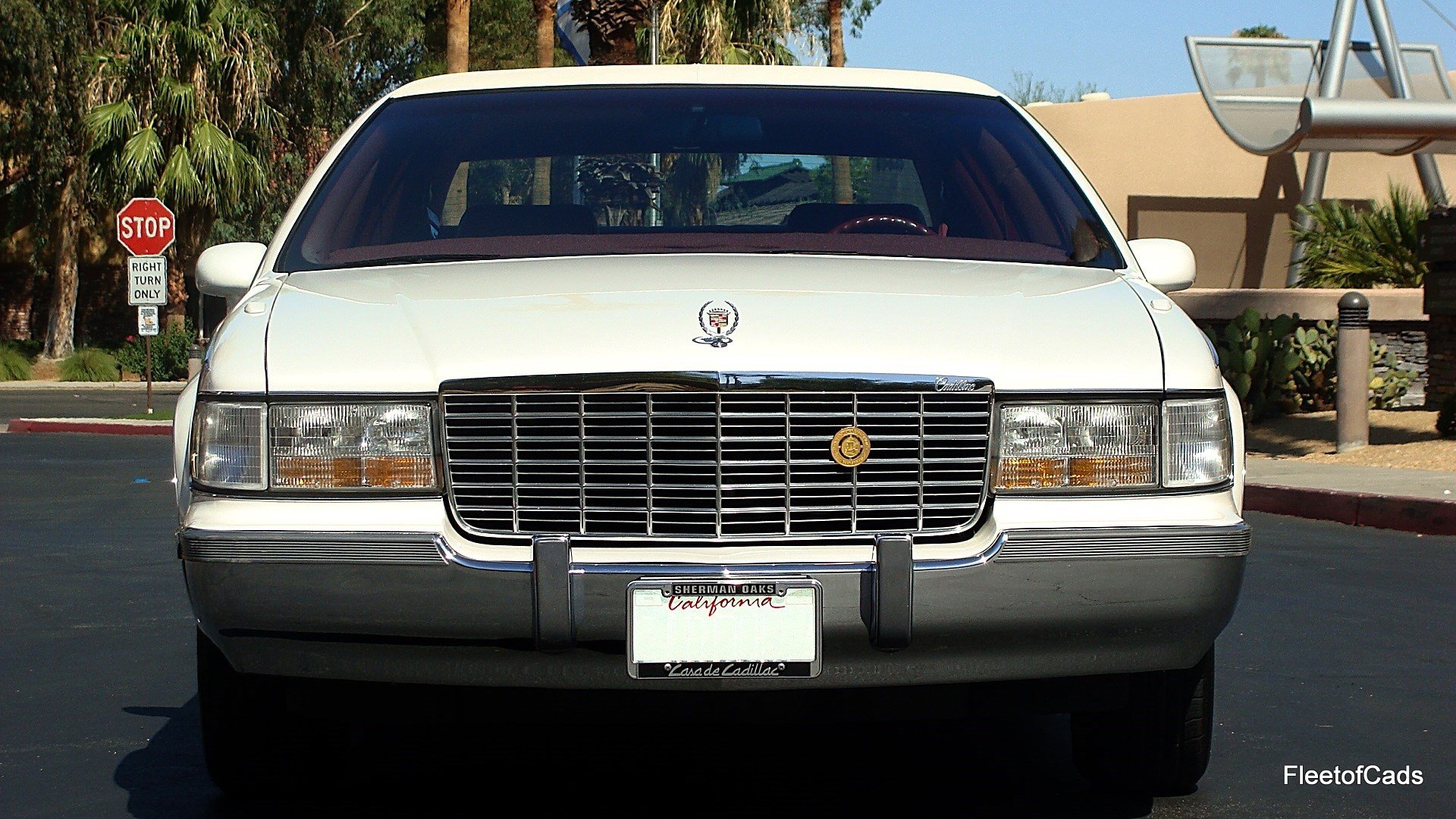 This immaculate 1993 Cadillac Fleetwood Brougham only has 48k miles.

This Cadillac body began production in late 1992 running from 1993-1996 and would be the last rear wheel drive GM body-on-frame car(1950's-1990's R.I.P). The overall length of America's longest regular production car was the 1992 Brougham and was increased 4.1 inches to 225.1 inches total, and with that change Cadillac also renamed the former Brougham sedan, now called the Fleetwood. The 5.0 V8 engine was also dropped and the much preferred 5.7 became standard with 185 horsepower and 300 ft. lbs. of torque. This V8 featured a new starter motor that turned the engine more quickly and enhanced reliability. Standard axle ratio for the Fleetwood was 2.56:1 and Brougham optioned Fleetwoods were 3.08:1. The Brougham option also got you a full vinyl roof(could be deleted), sail panel badging, specific seat design with six-way driver's seat memory and heated and three position lumbar front seats, instrument panel badging and rear seat storage armrest. This is probably the best driving GM luxury car ever made and are known to go 500k miles. You can basically drive these cars as long as you want. This body has been gathering collector momentum and is an excellent long term investment. Just track what these were bringing a couple of years ago versus now.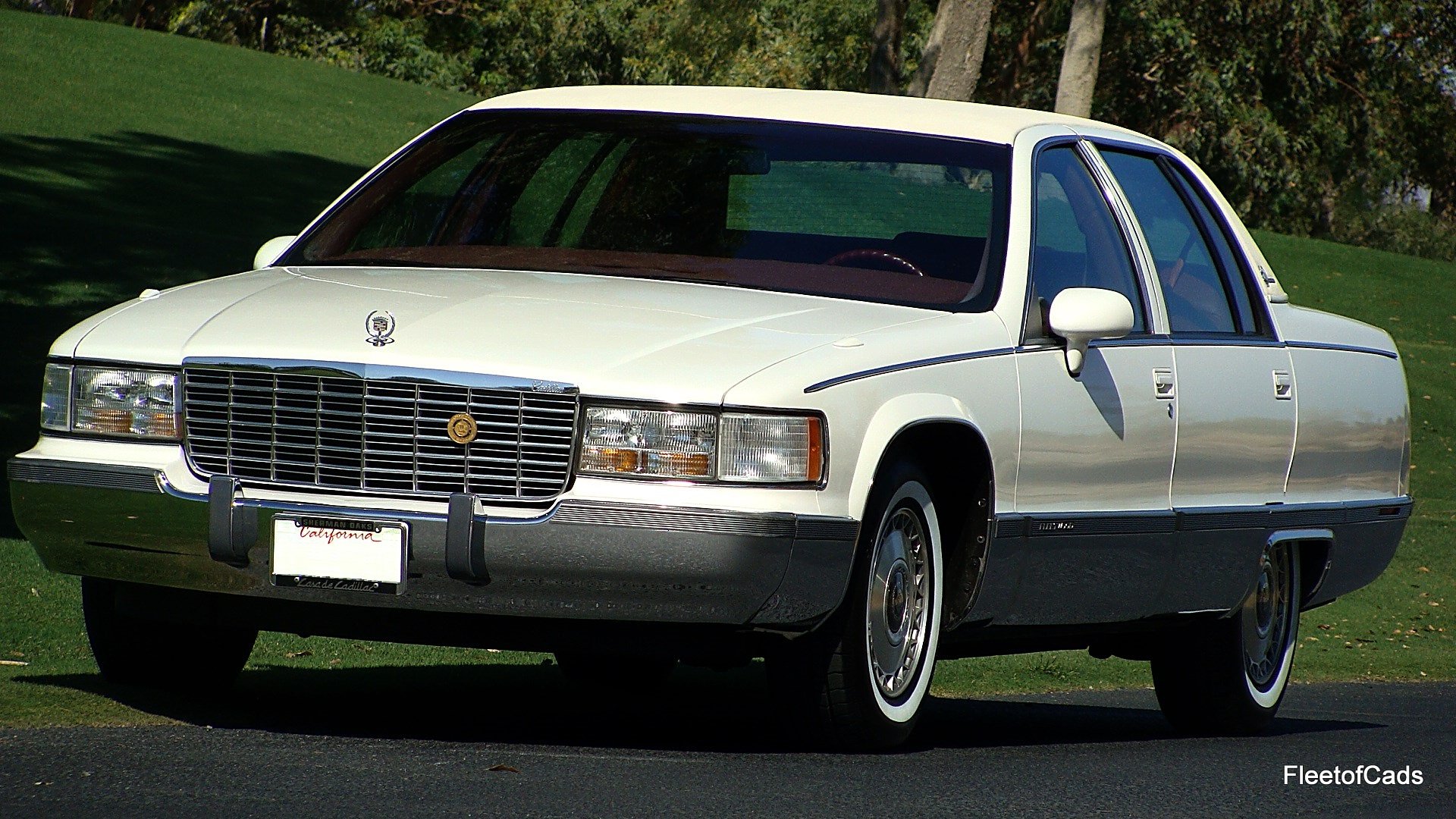 1993 Cadillac Fleetwood Brougham in Bright White with Garnet Red Leather interior.

This particular Fleetwood was a one-owner car for 80% of it's life and then was purchased by it's second owner. Garage kept in the dry climates of California and Nevada and only 48k miles, this Cadillac needs no excuses and stands well to be a very lucrative long term investment. The best resale colors for these are white, red, blue and black. Having leather interior ads even more value to this low mile example.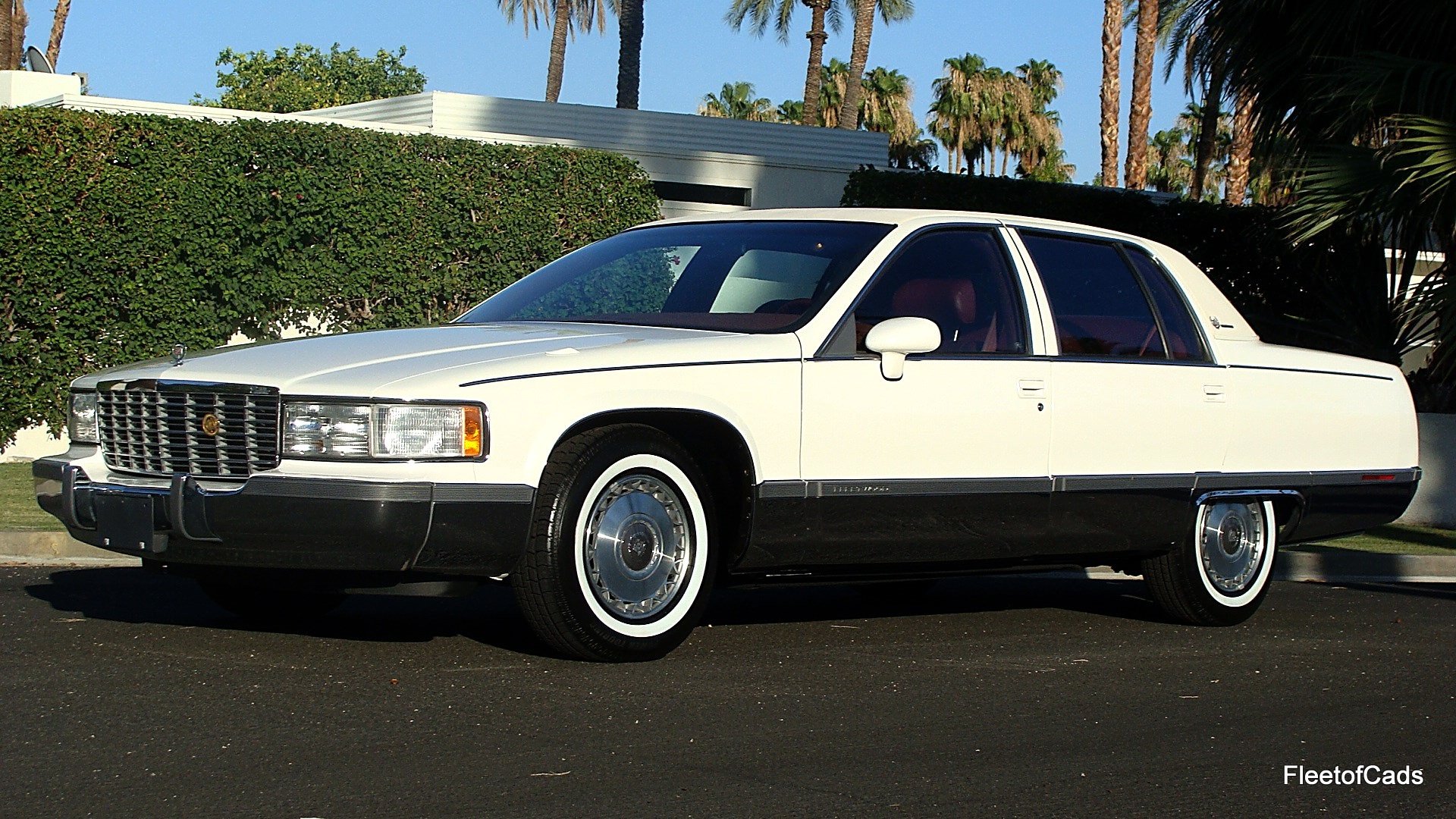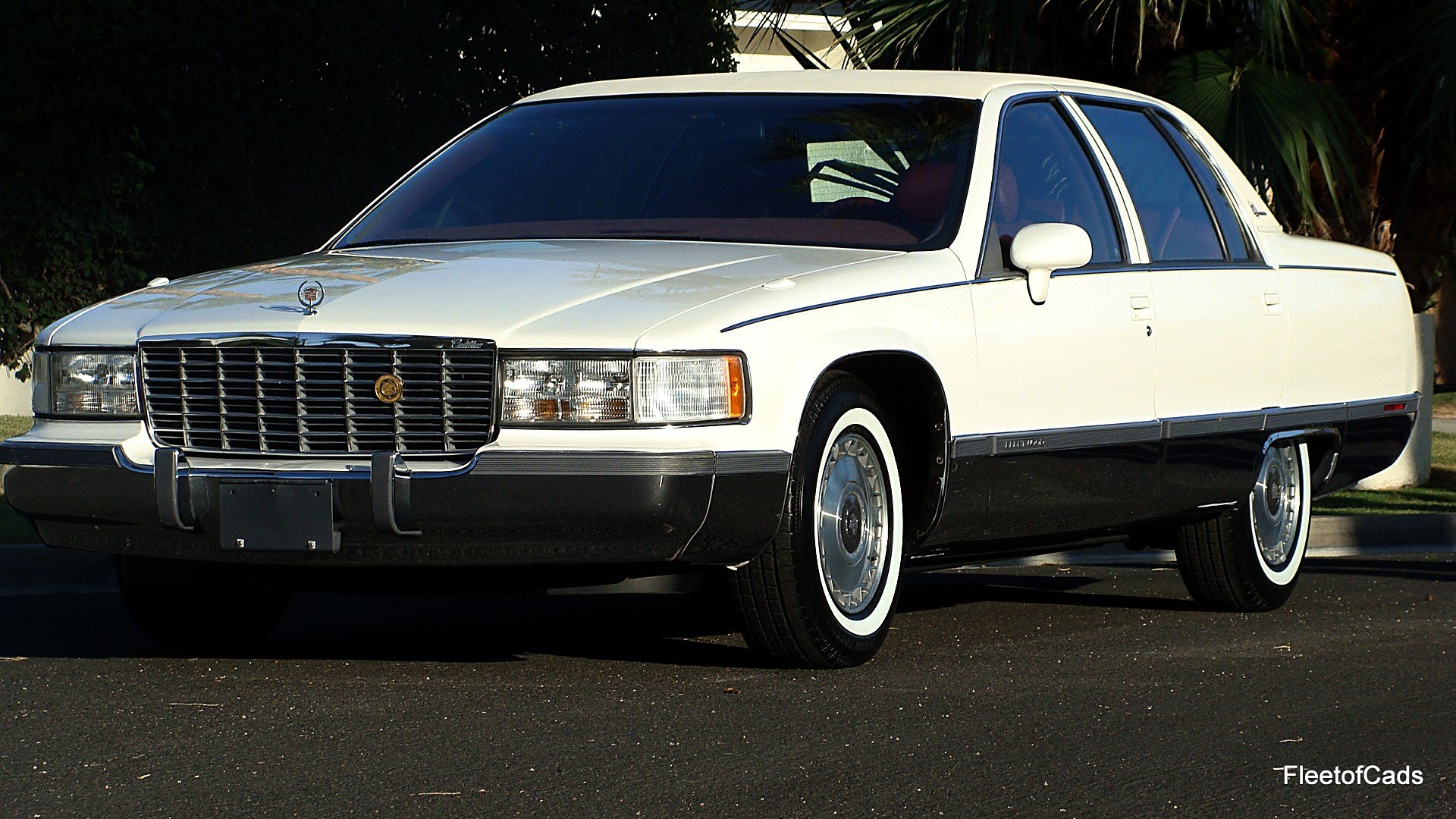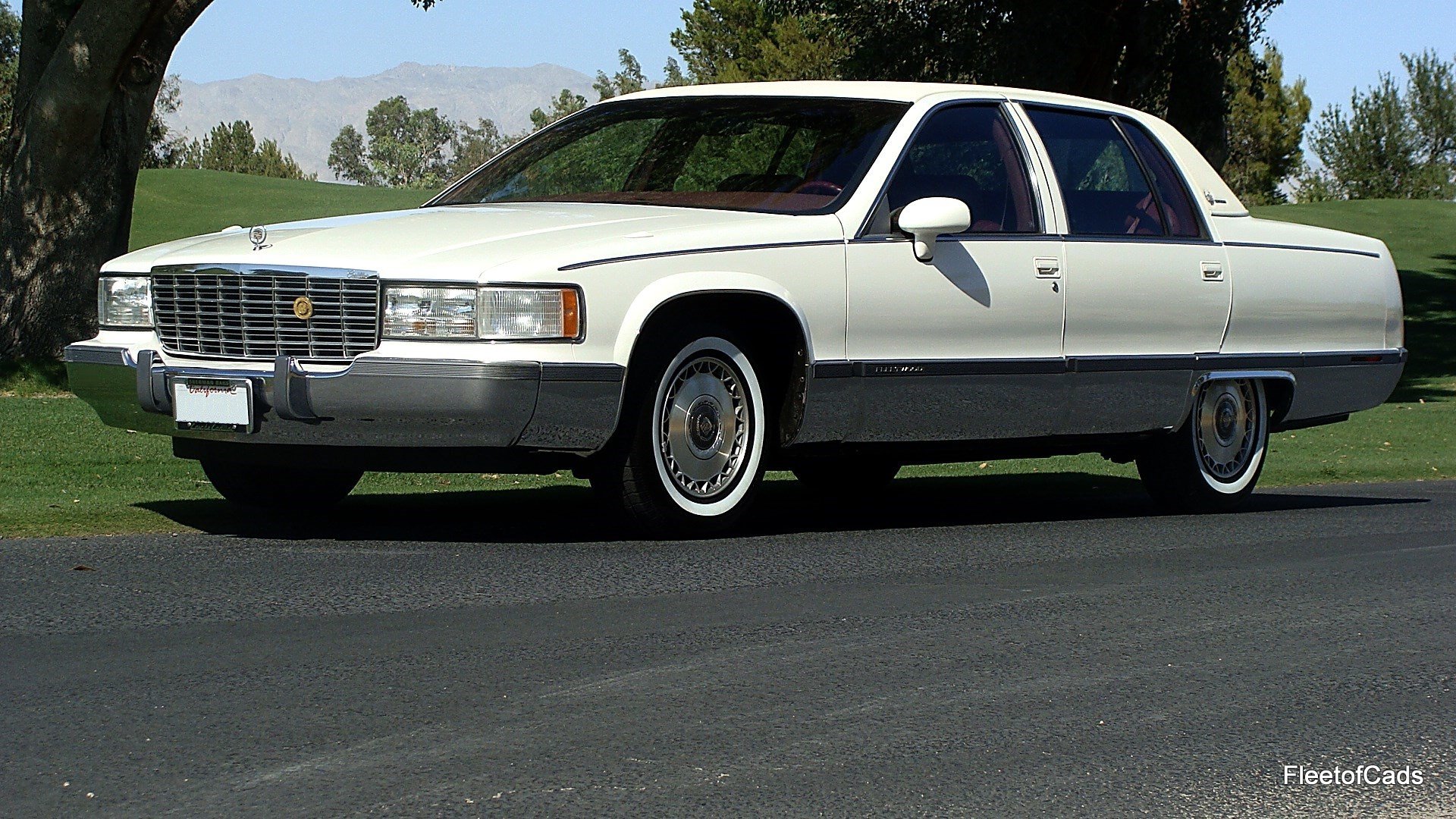 So much beautiful chrome on this car.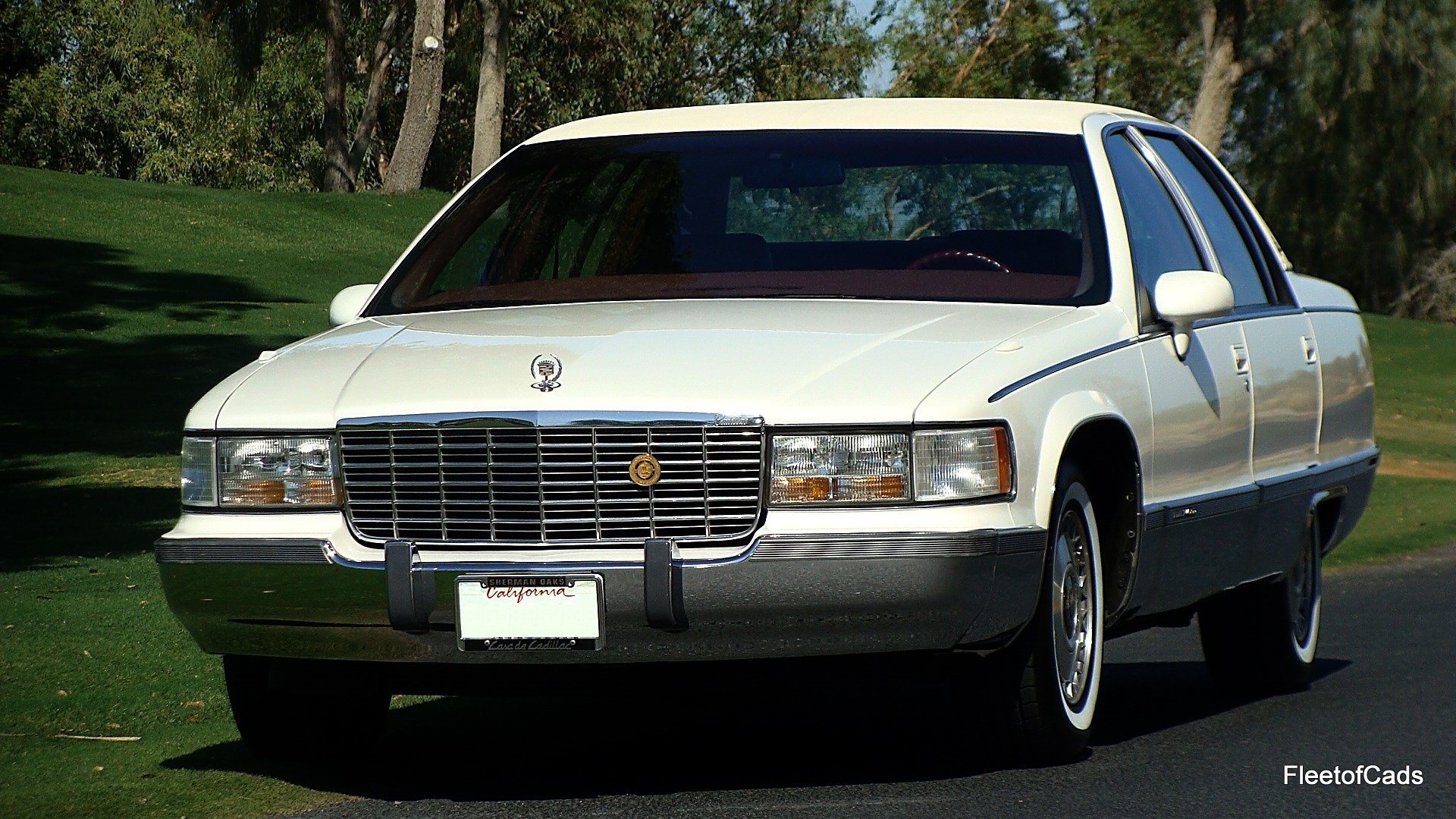 All lenses are clear and free of cracks.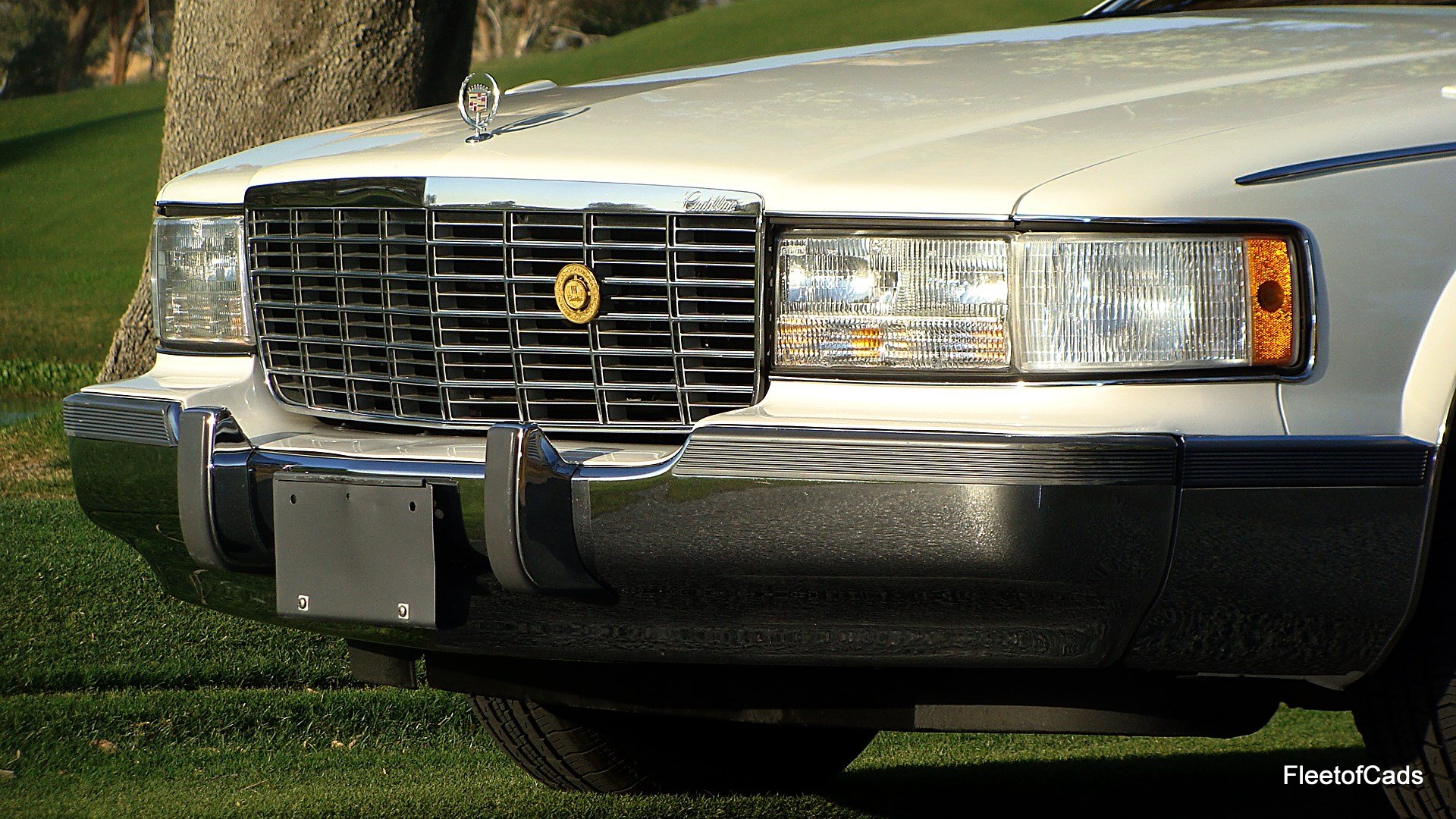 Last Cadillac body with glass headlight and turn signals. No worries with yellowed plastic or scratches with these.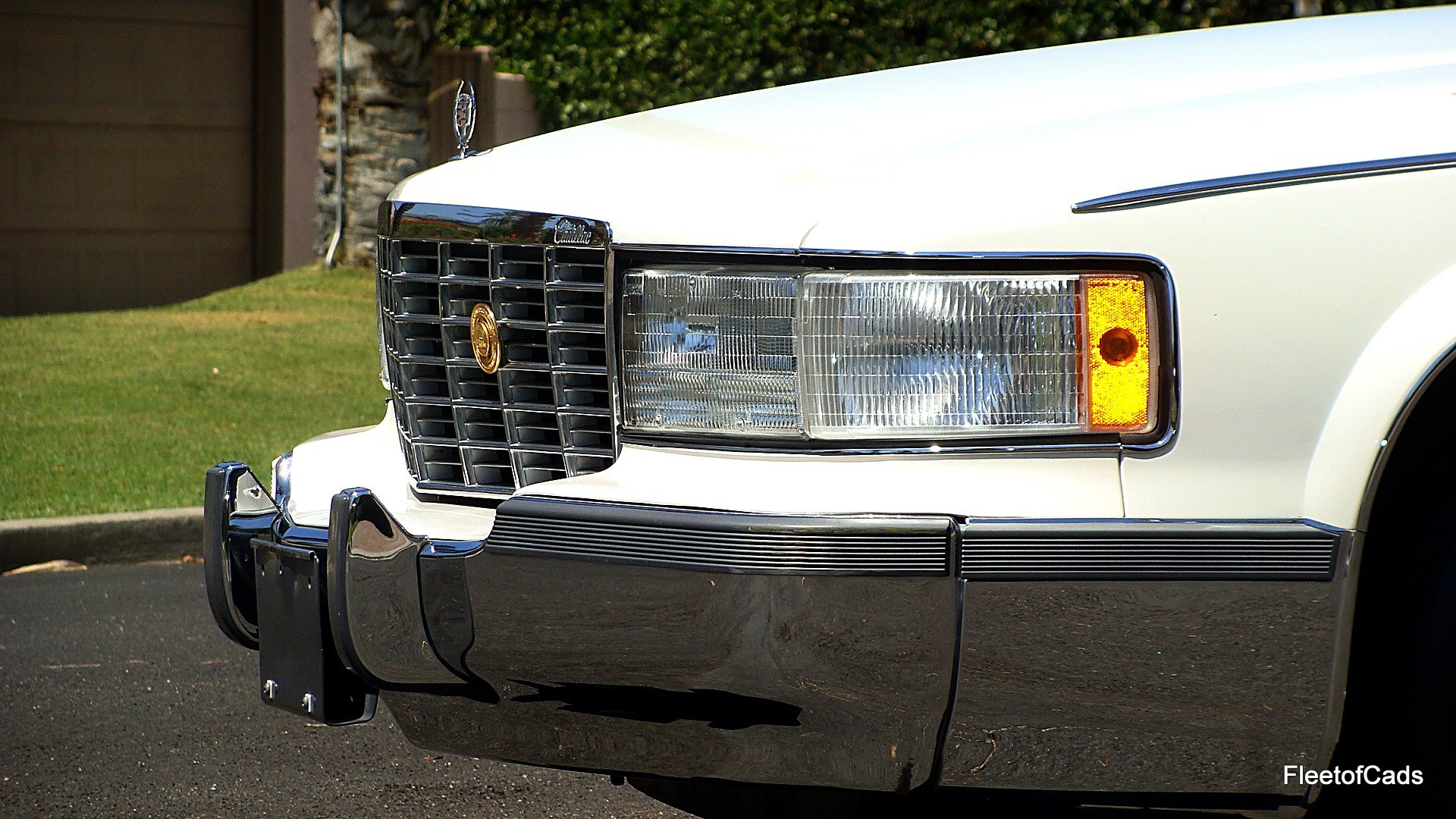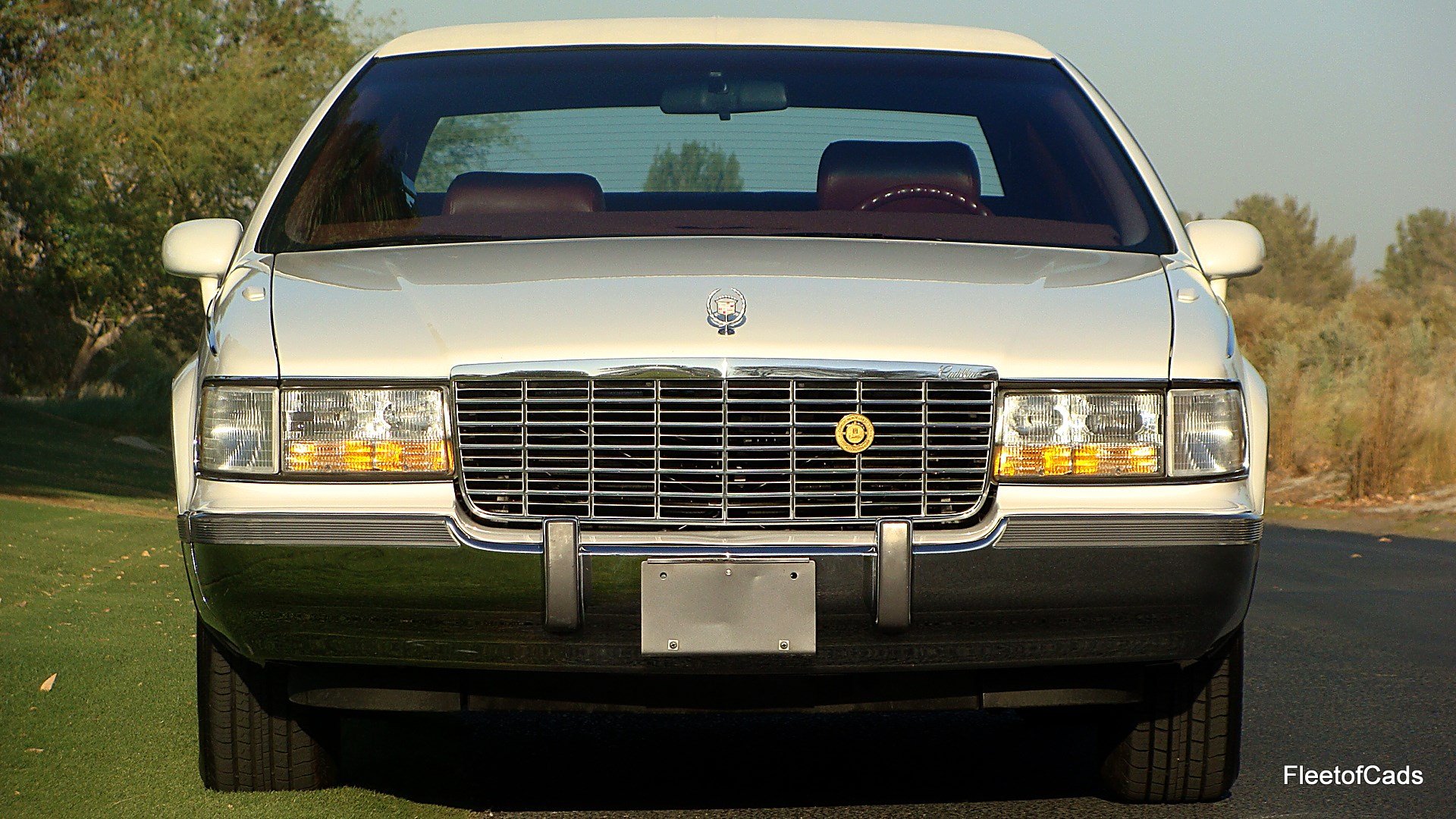 GM's highest paint process and quality control went into the Corvettes and the Cadillac division.
Turn signal and cornering light lenses are clear and free of cracks.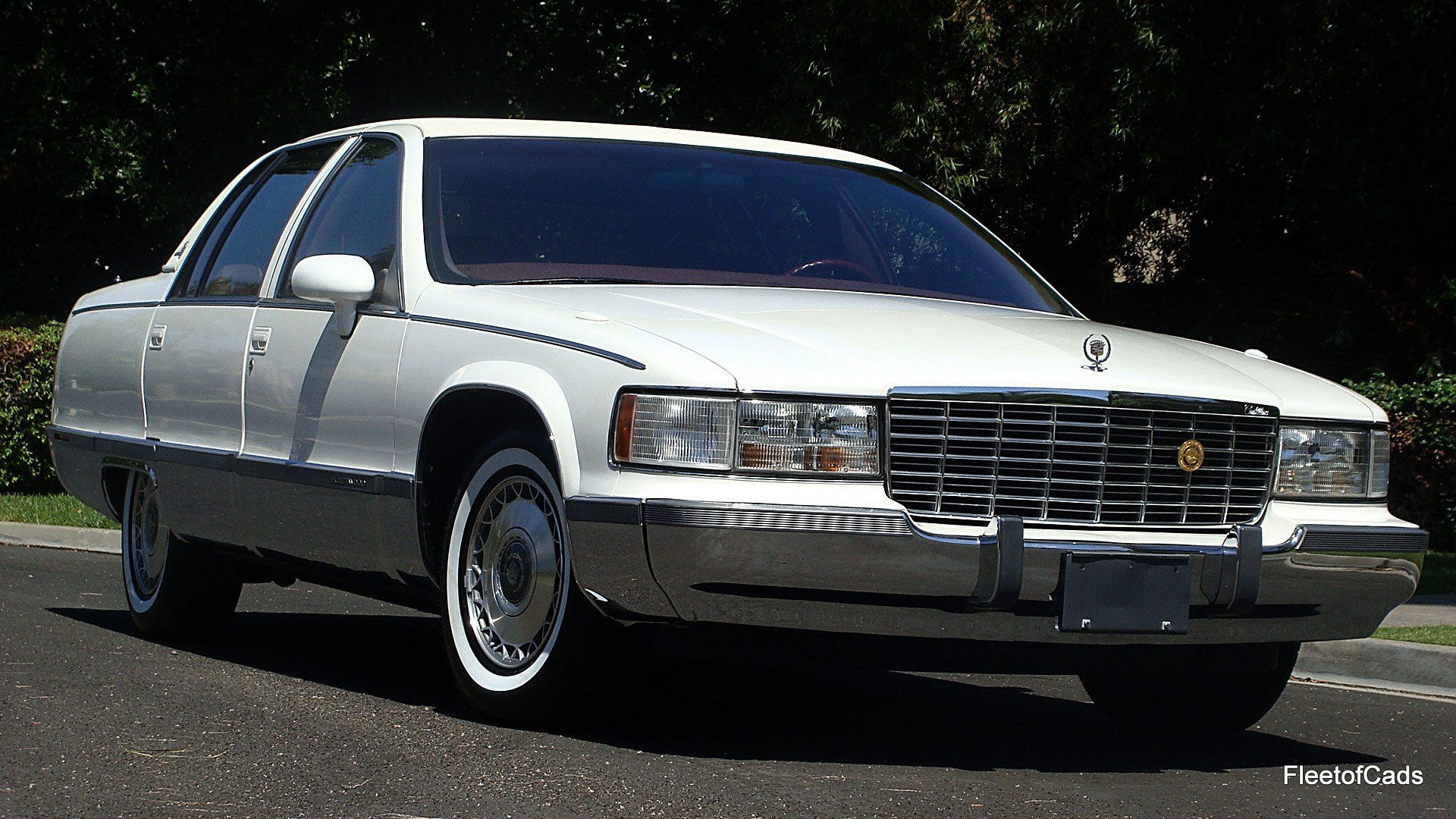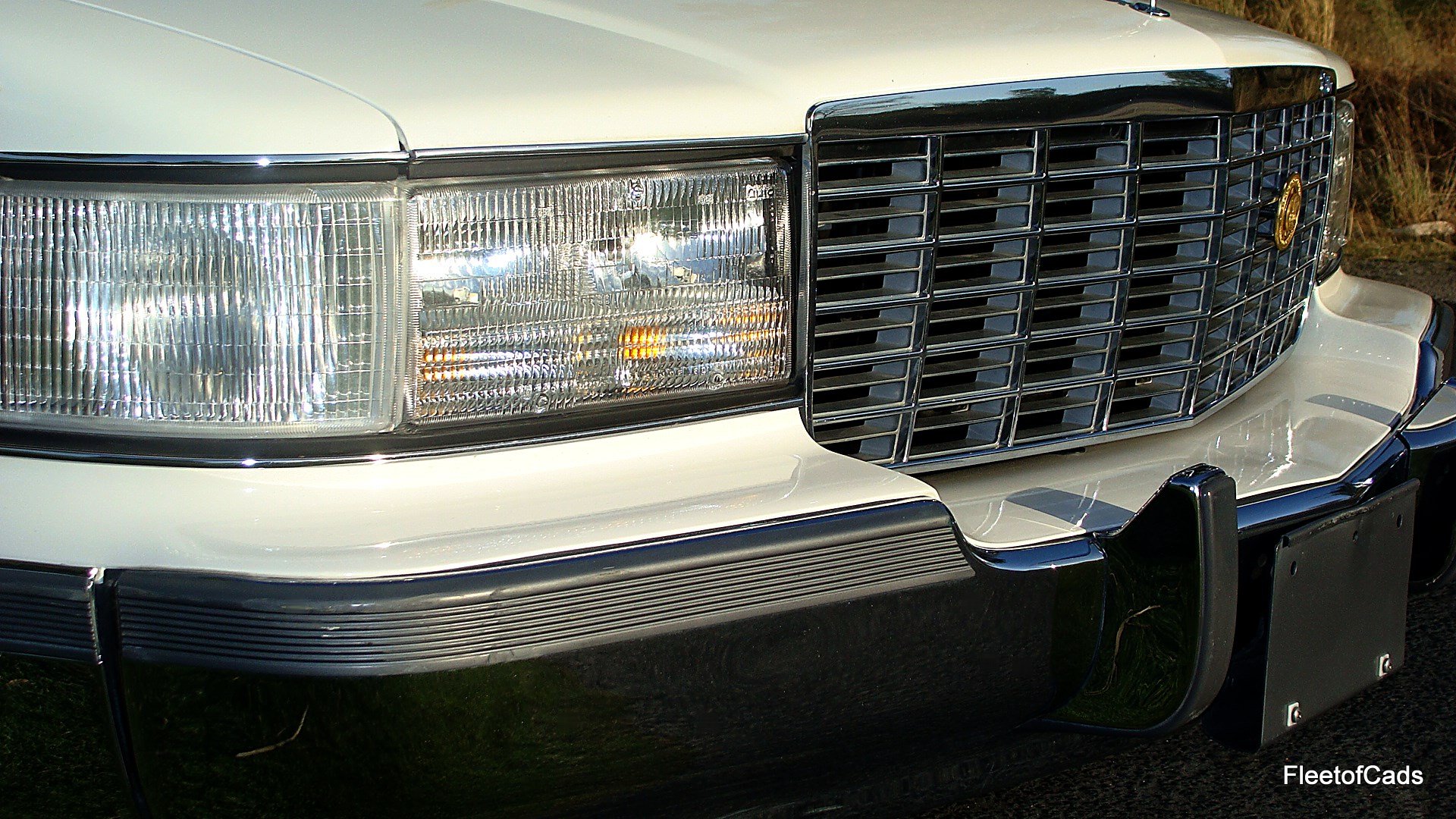 This car has factory paint all the way around and is very glossy.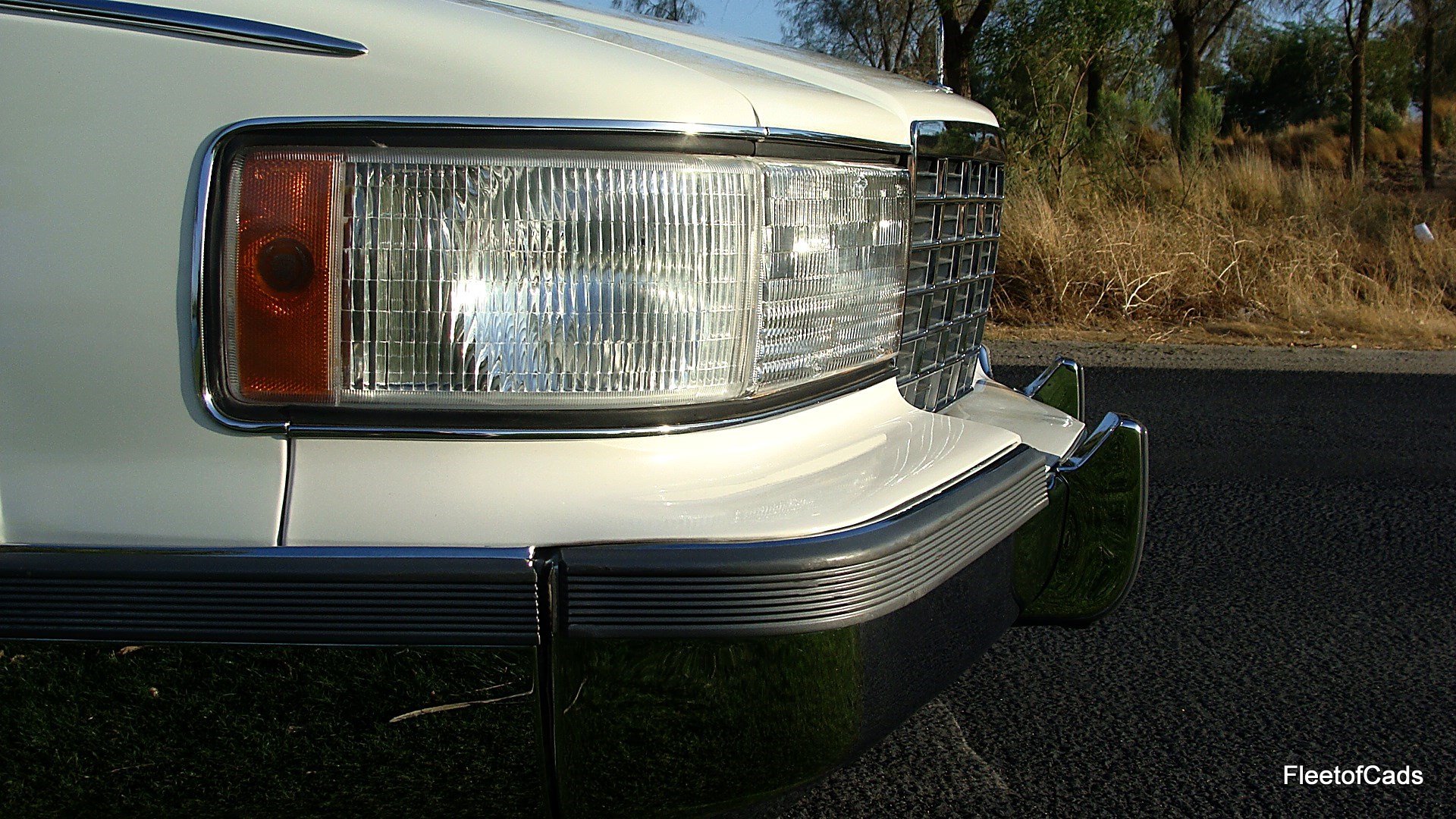 Class at every angle.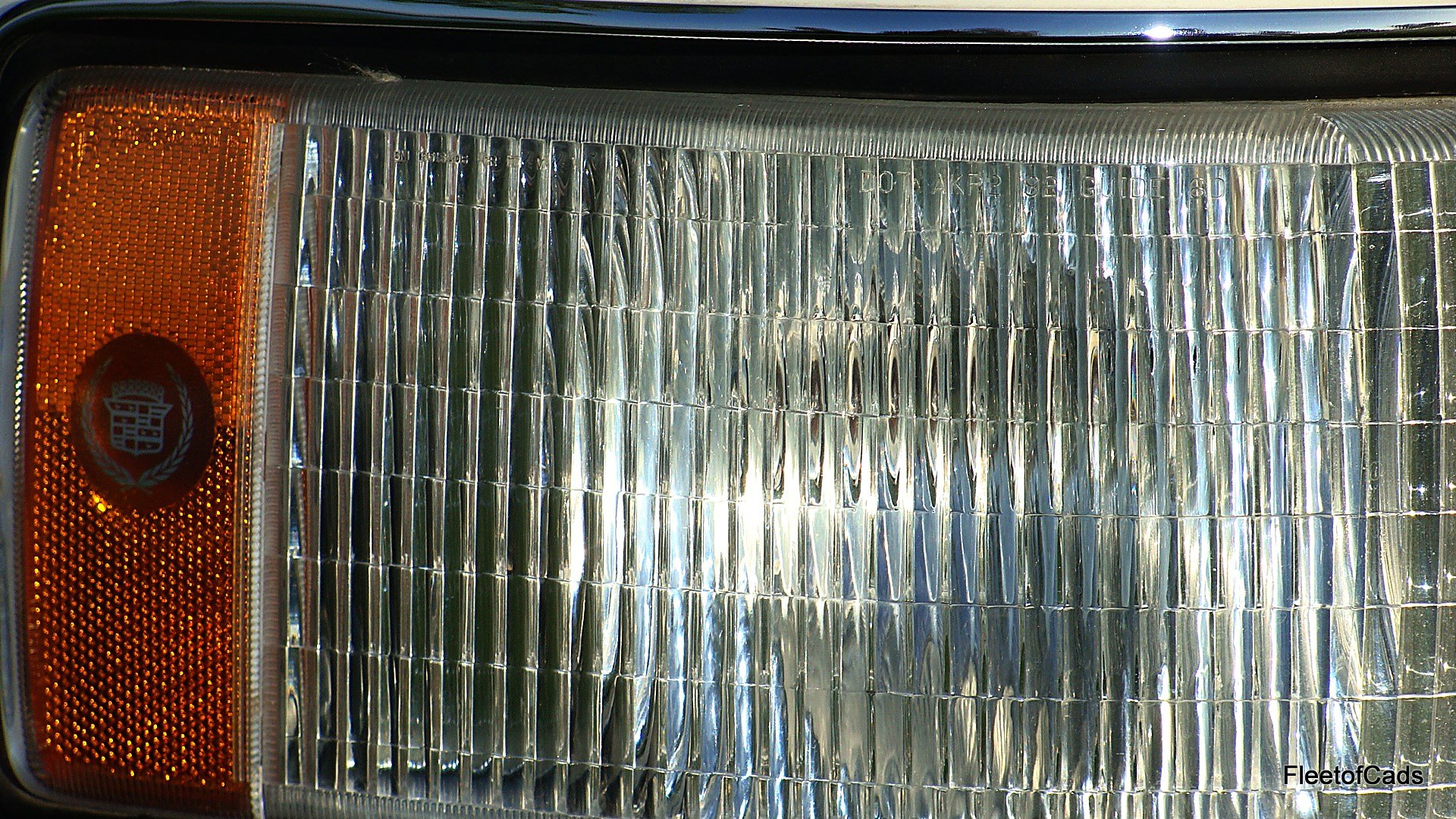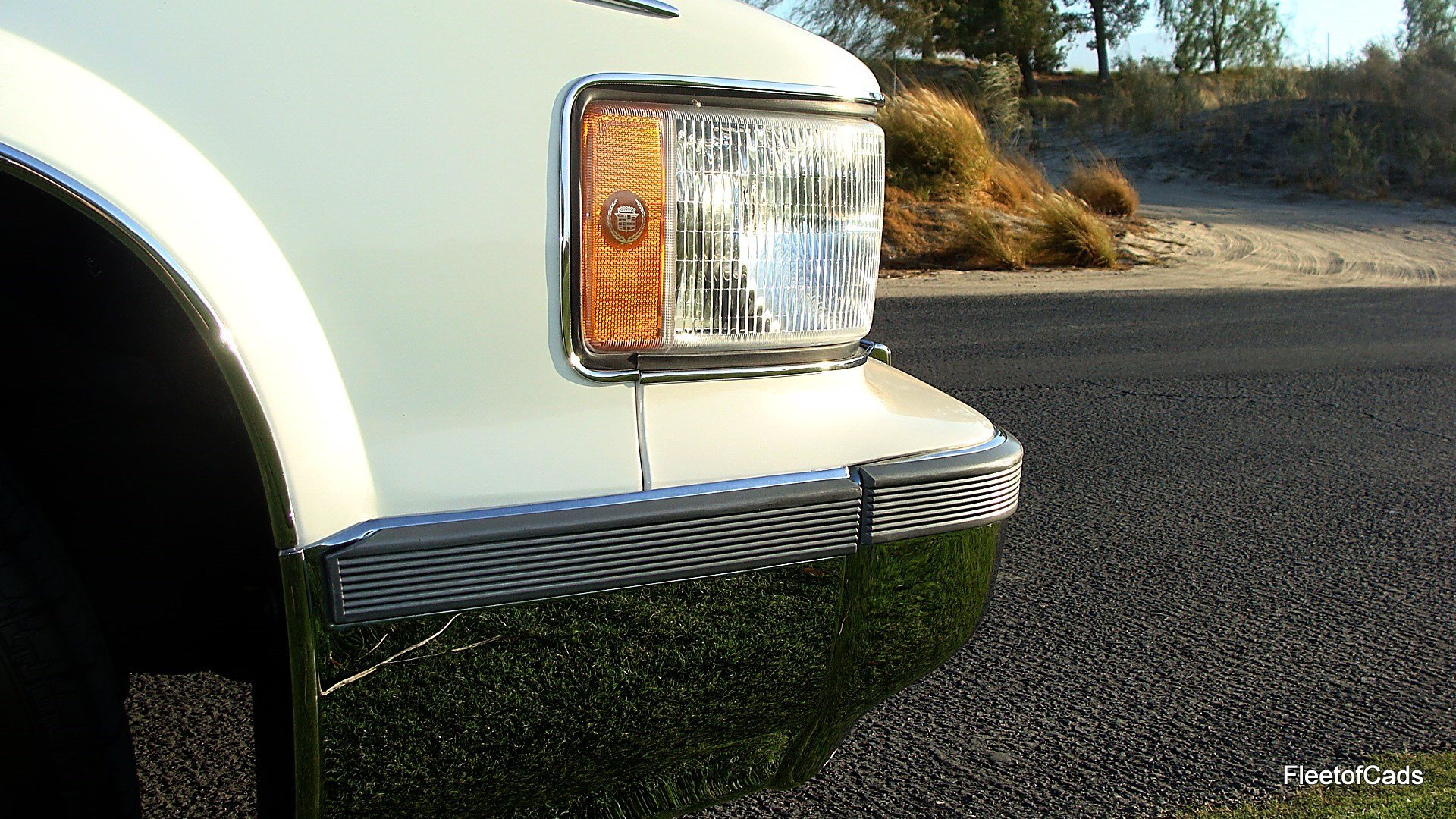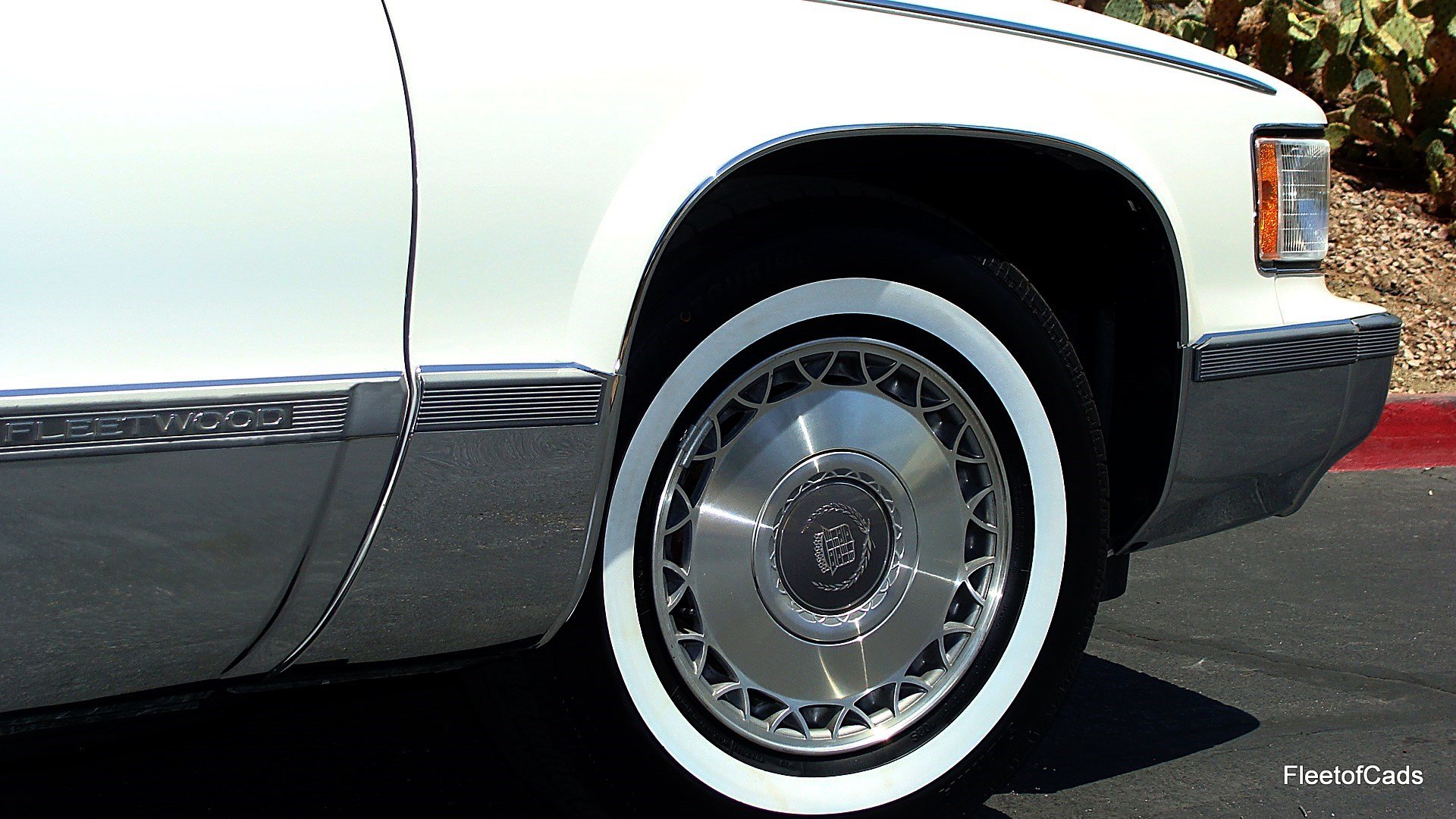 This was a beautiful wheel design for these cars.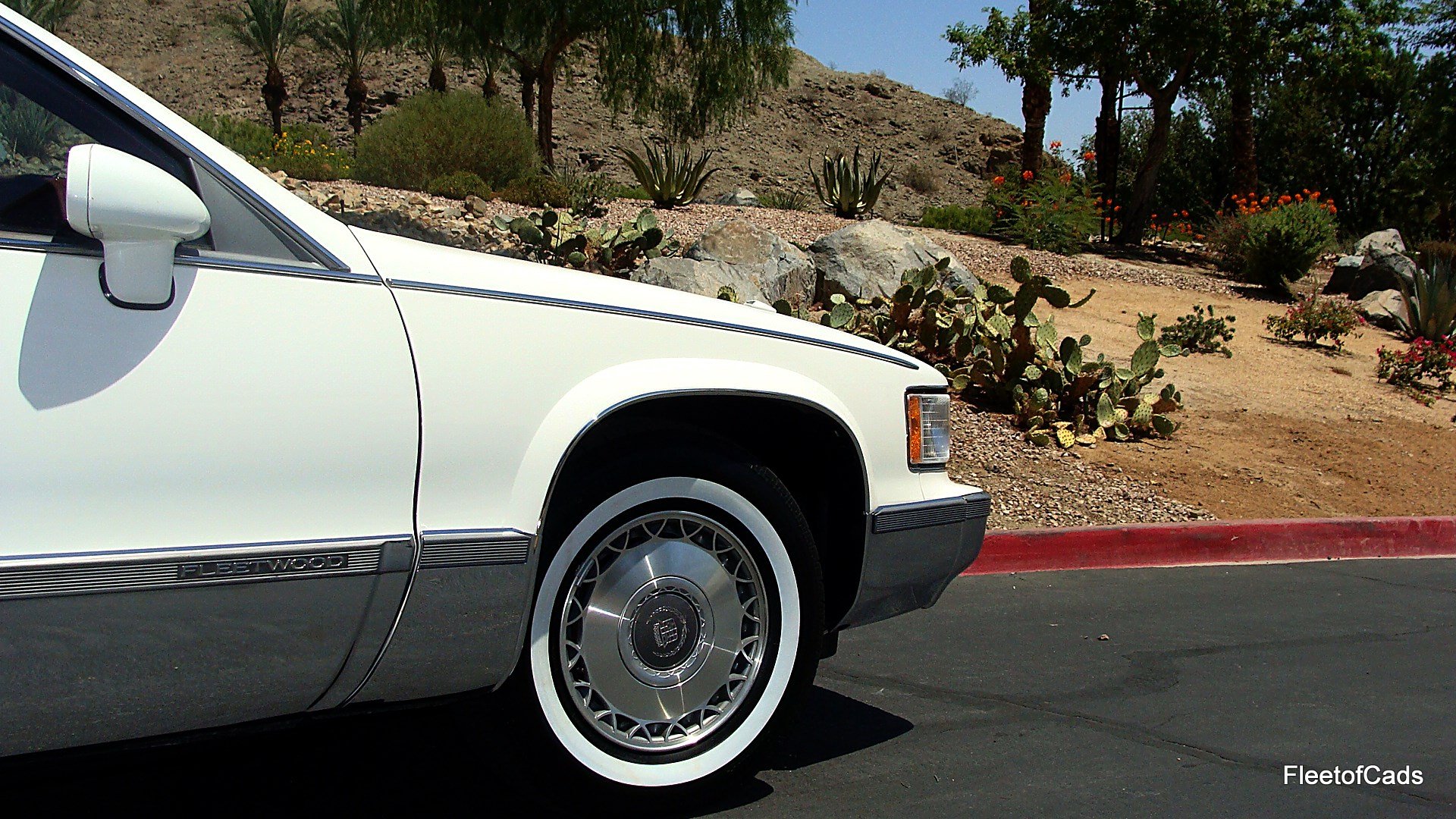 .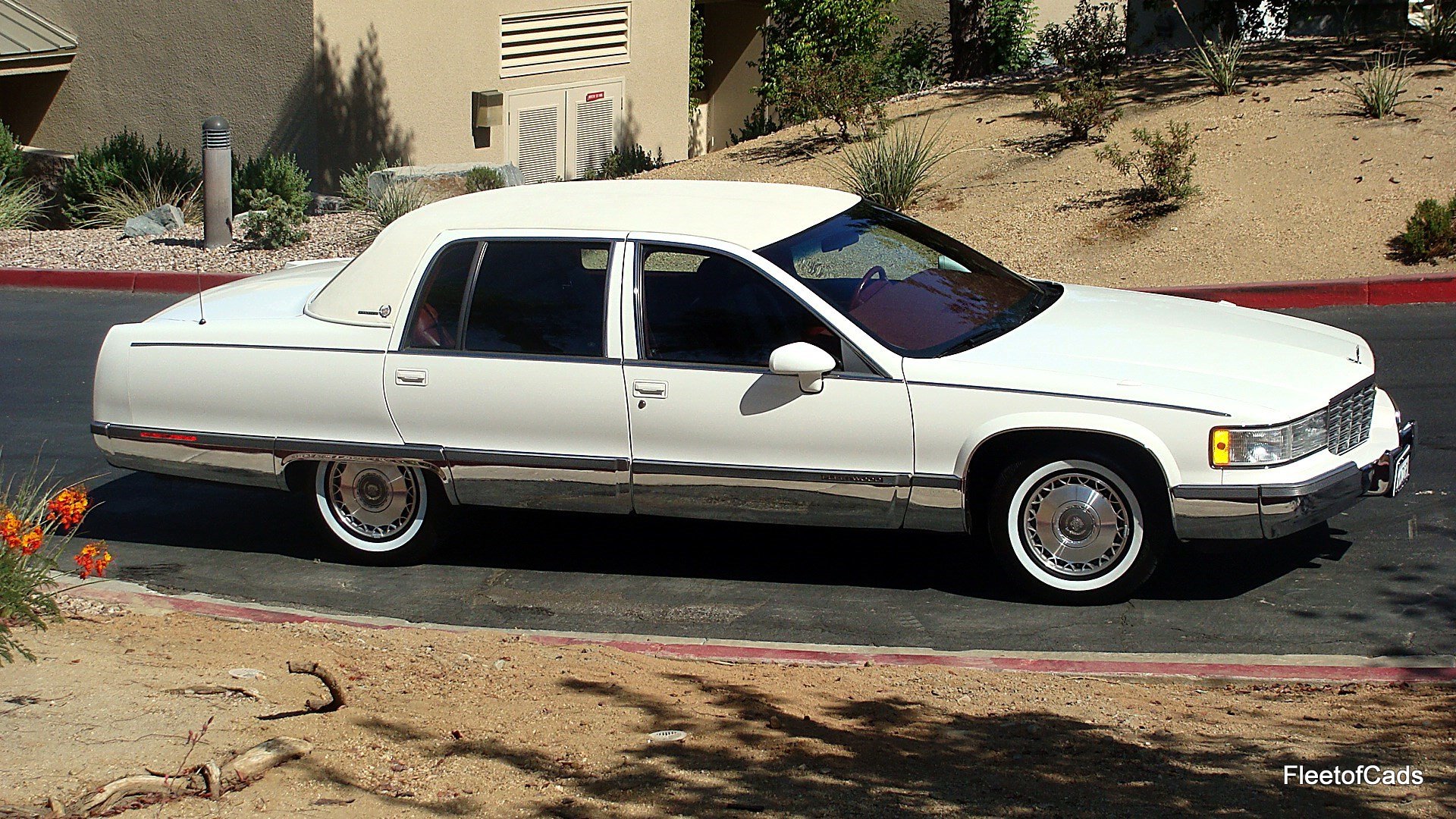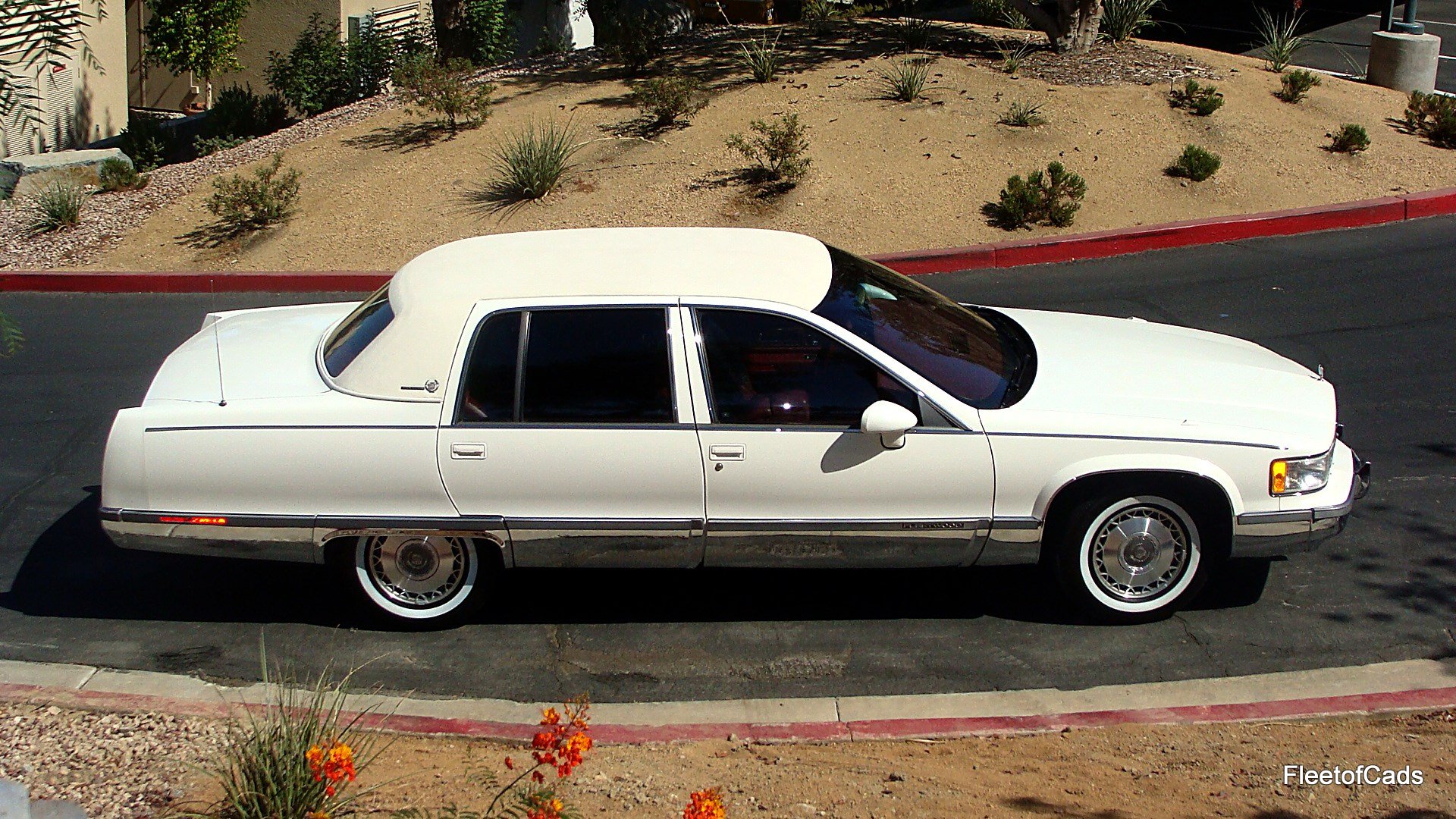 Not a single door ding in this Cadillac. None.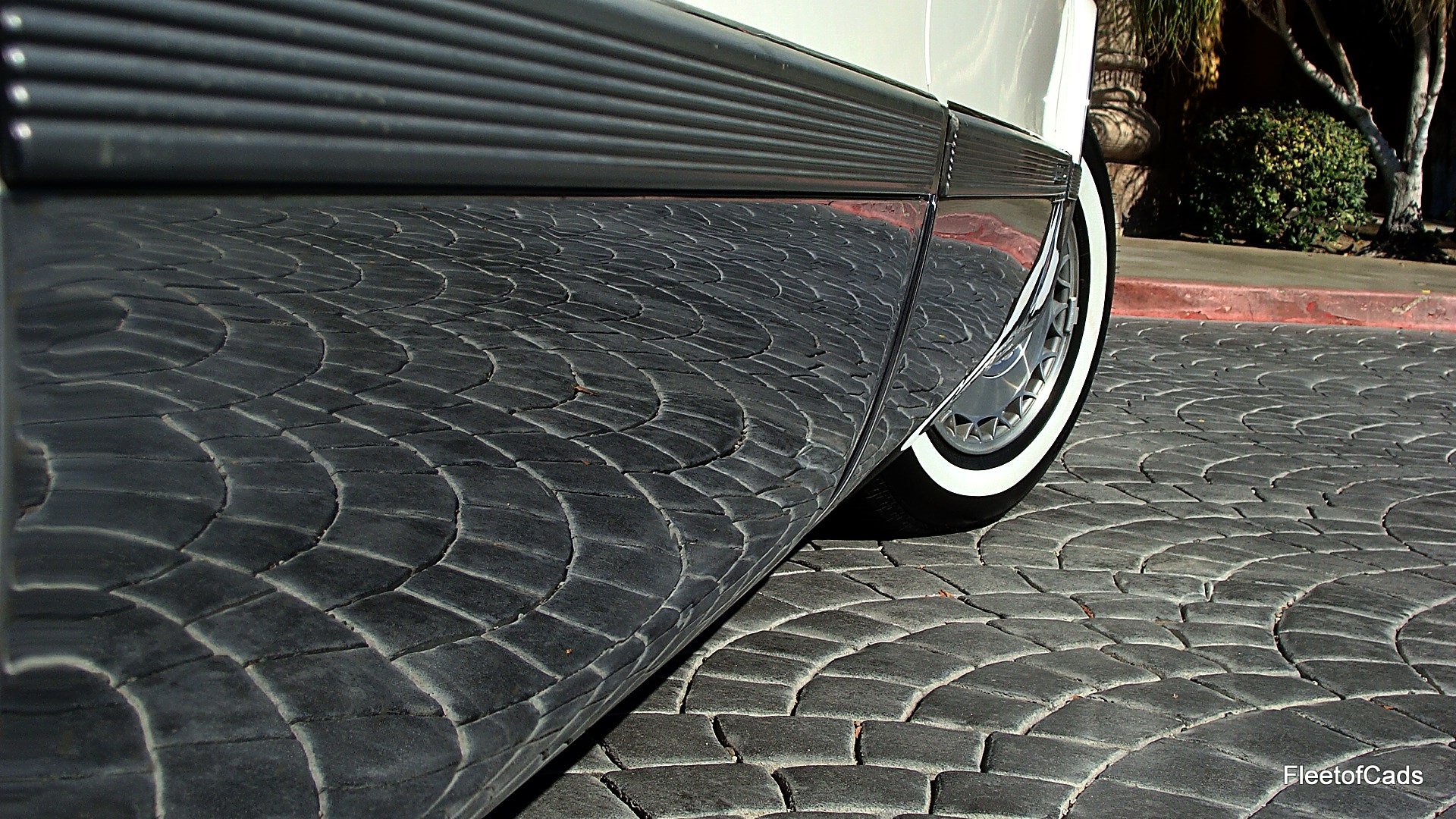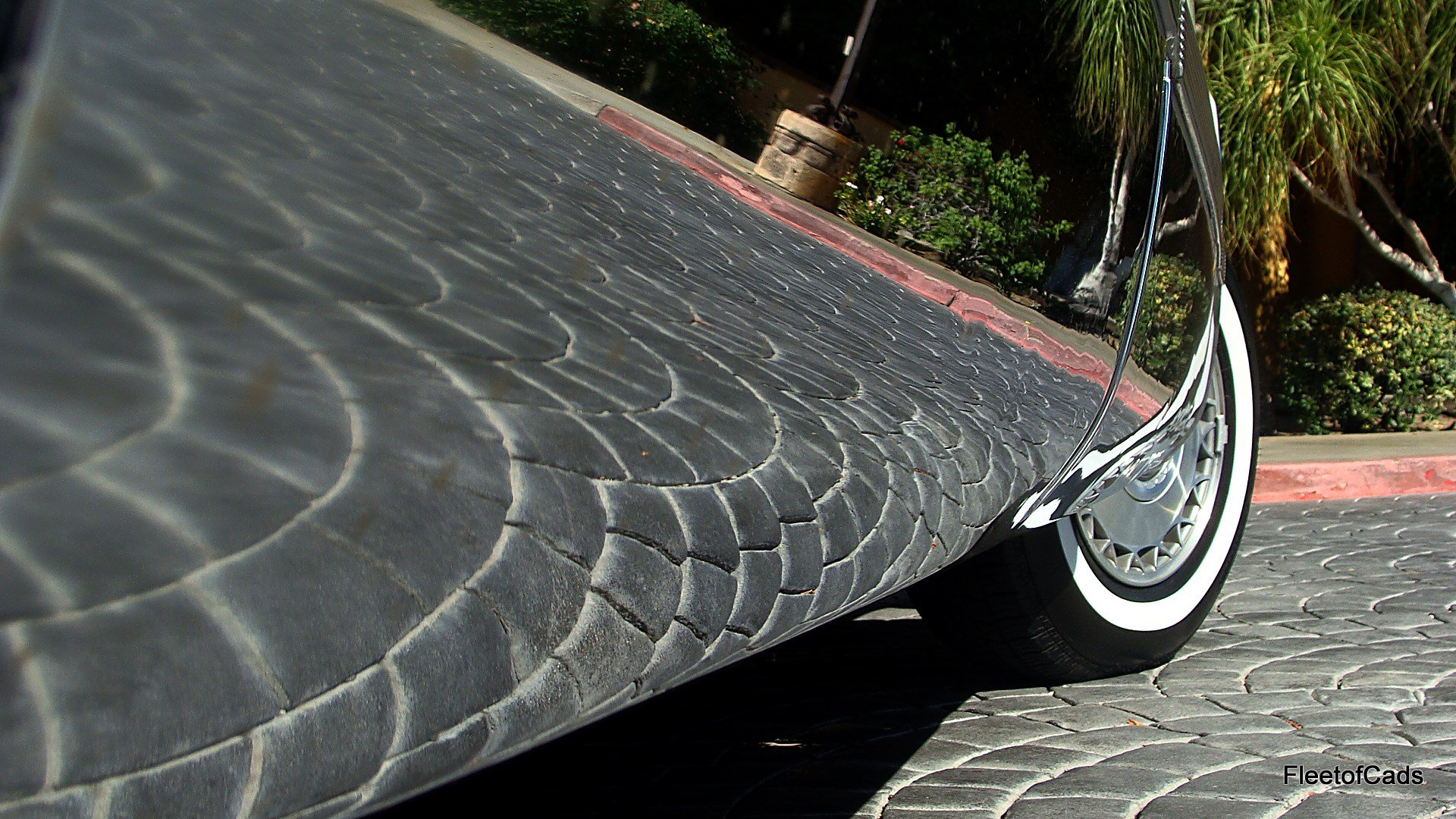 Chrome rocker panels are like the rest of the car,, gorgeous!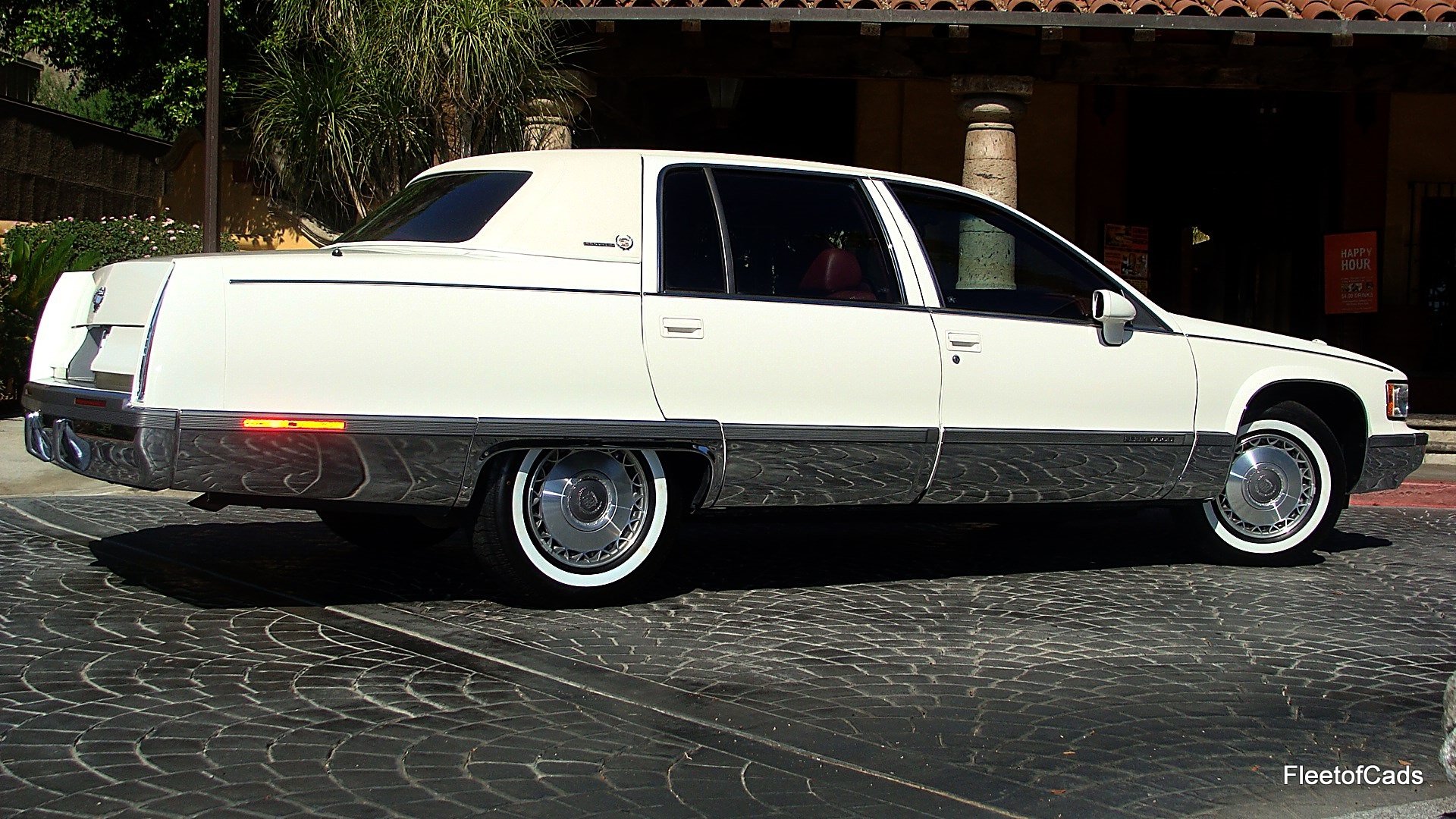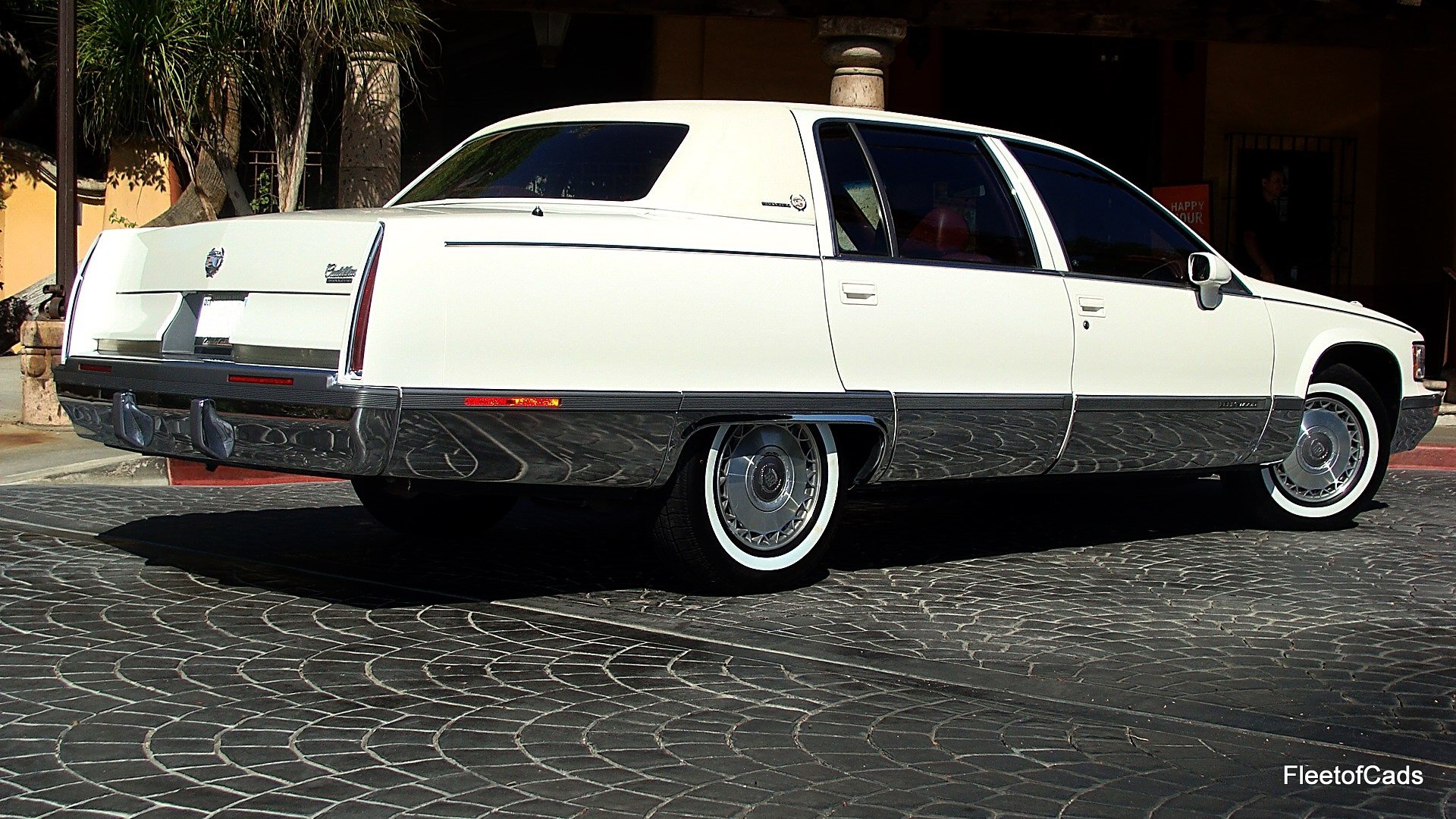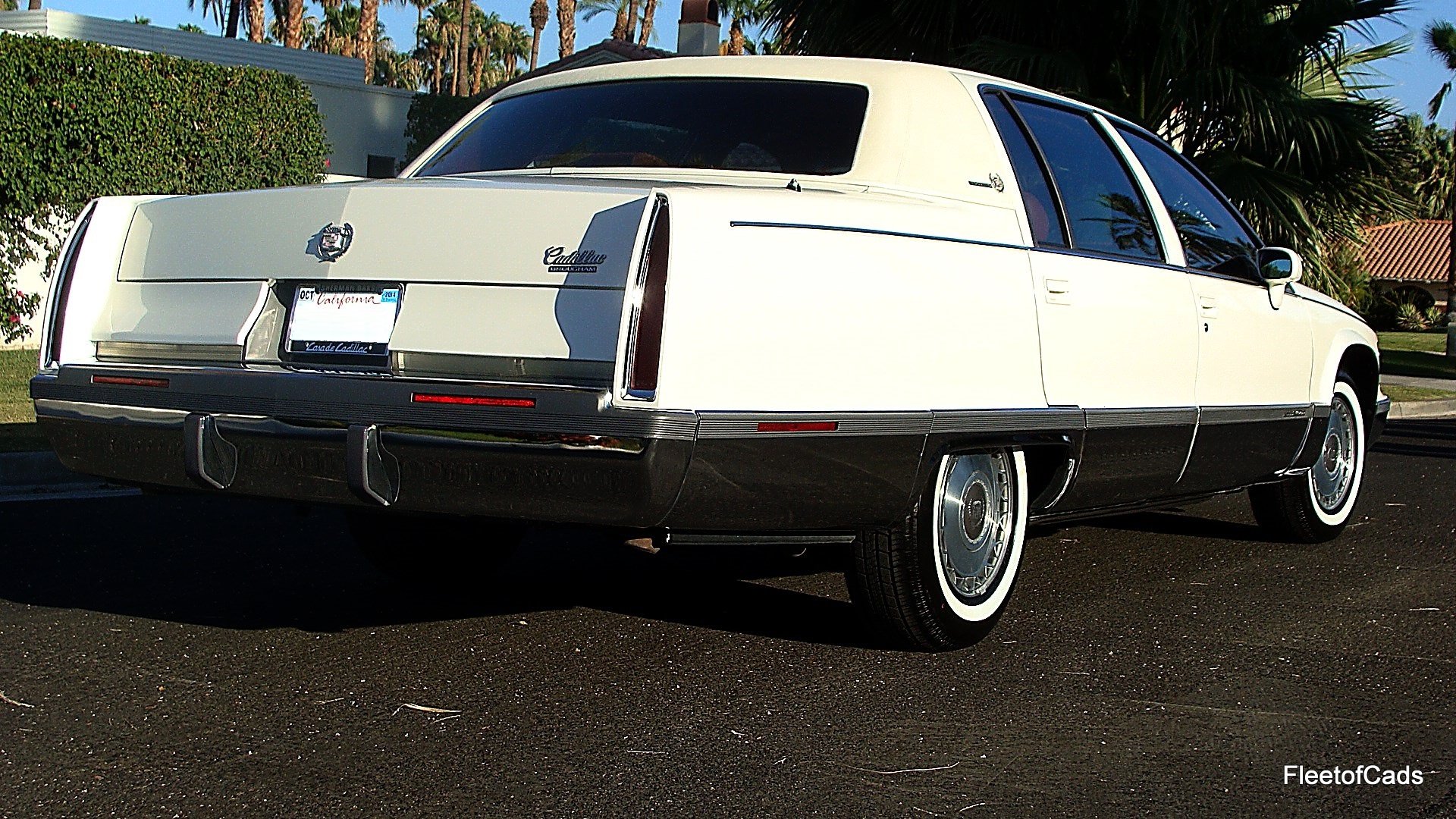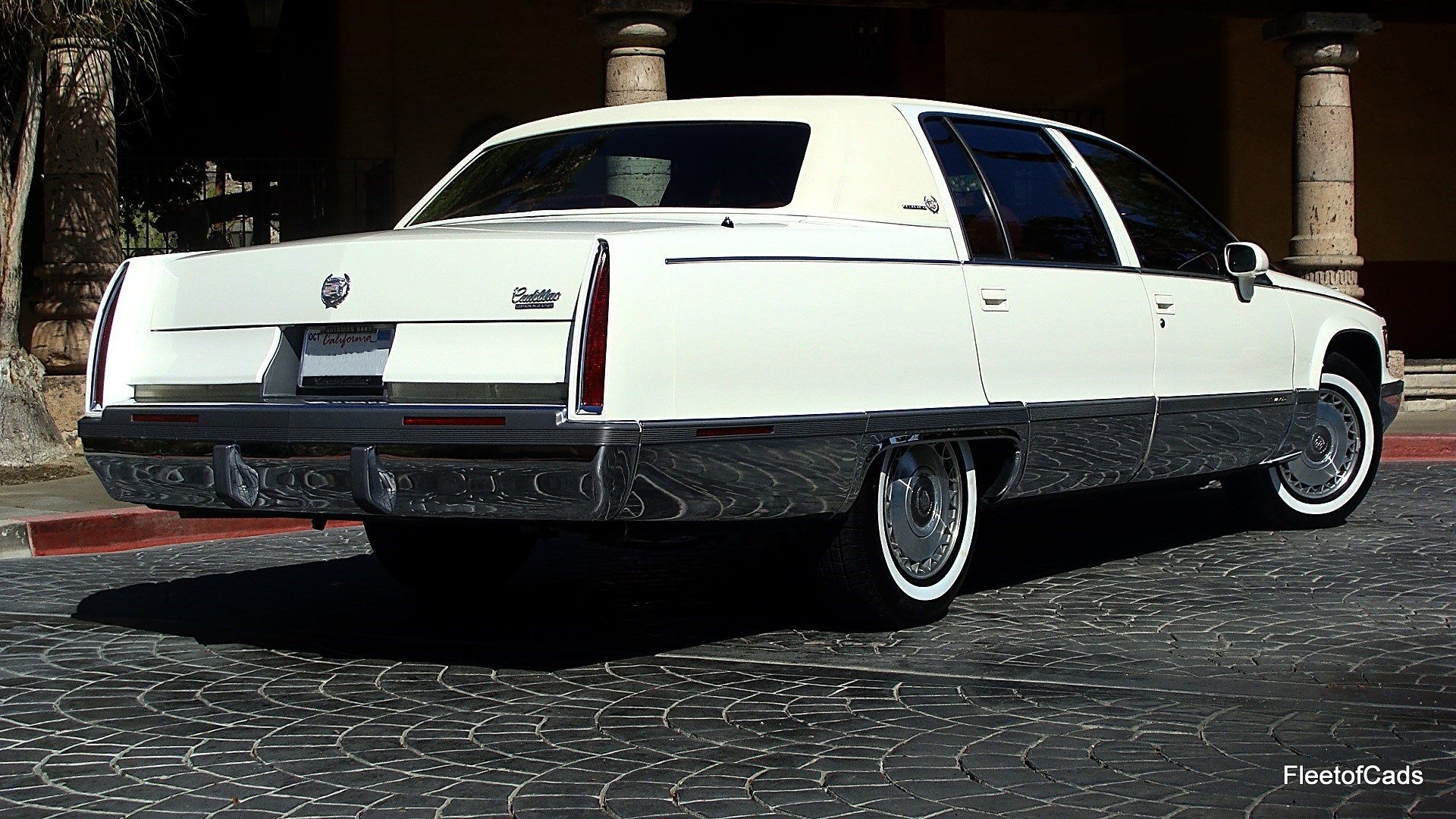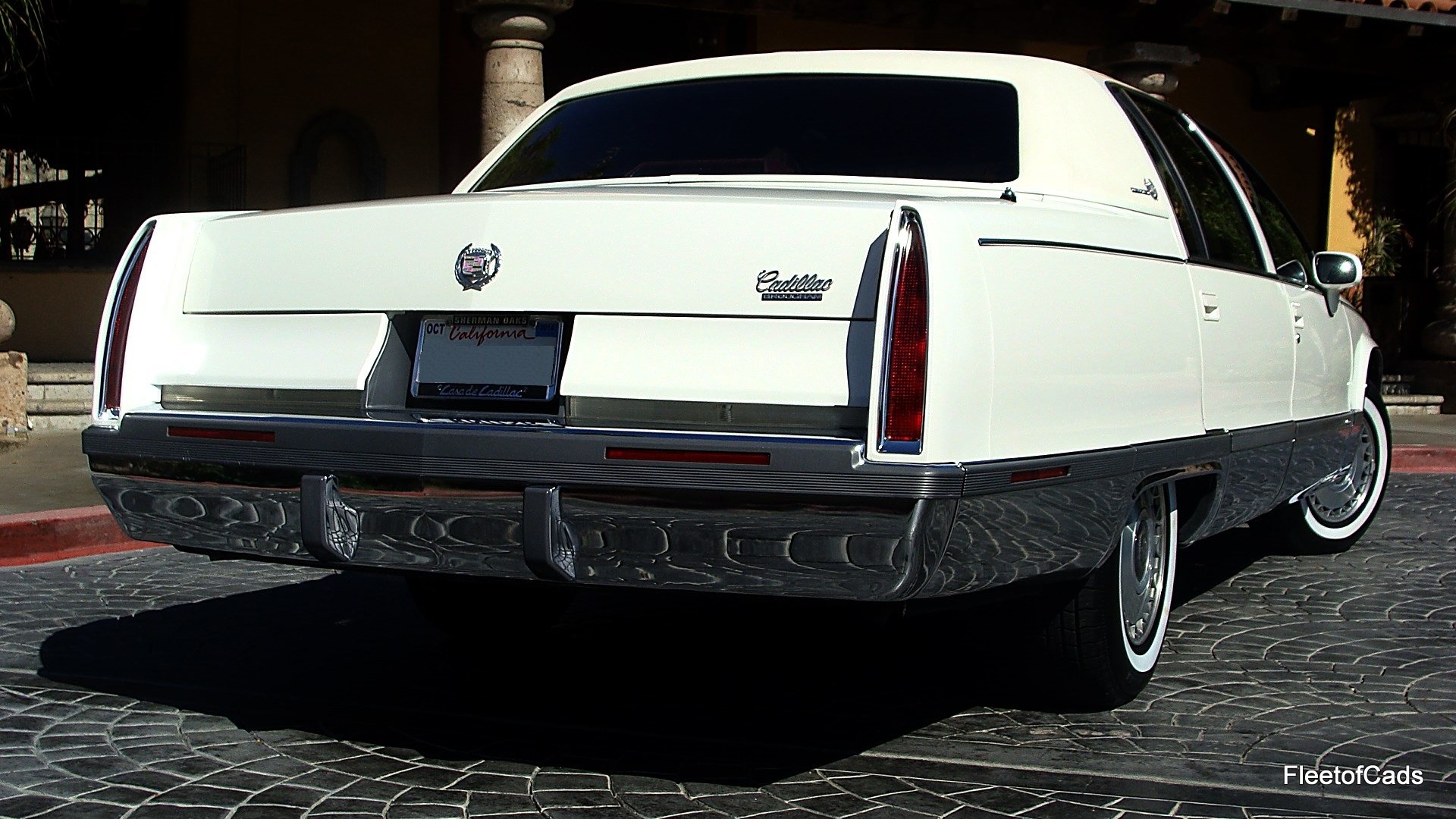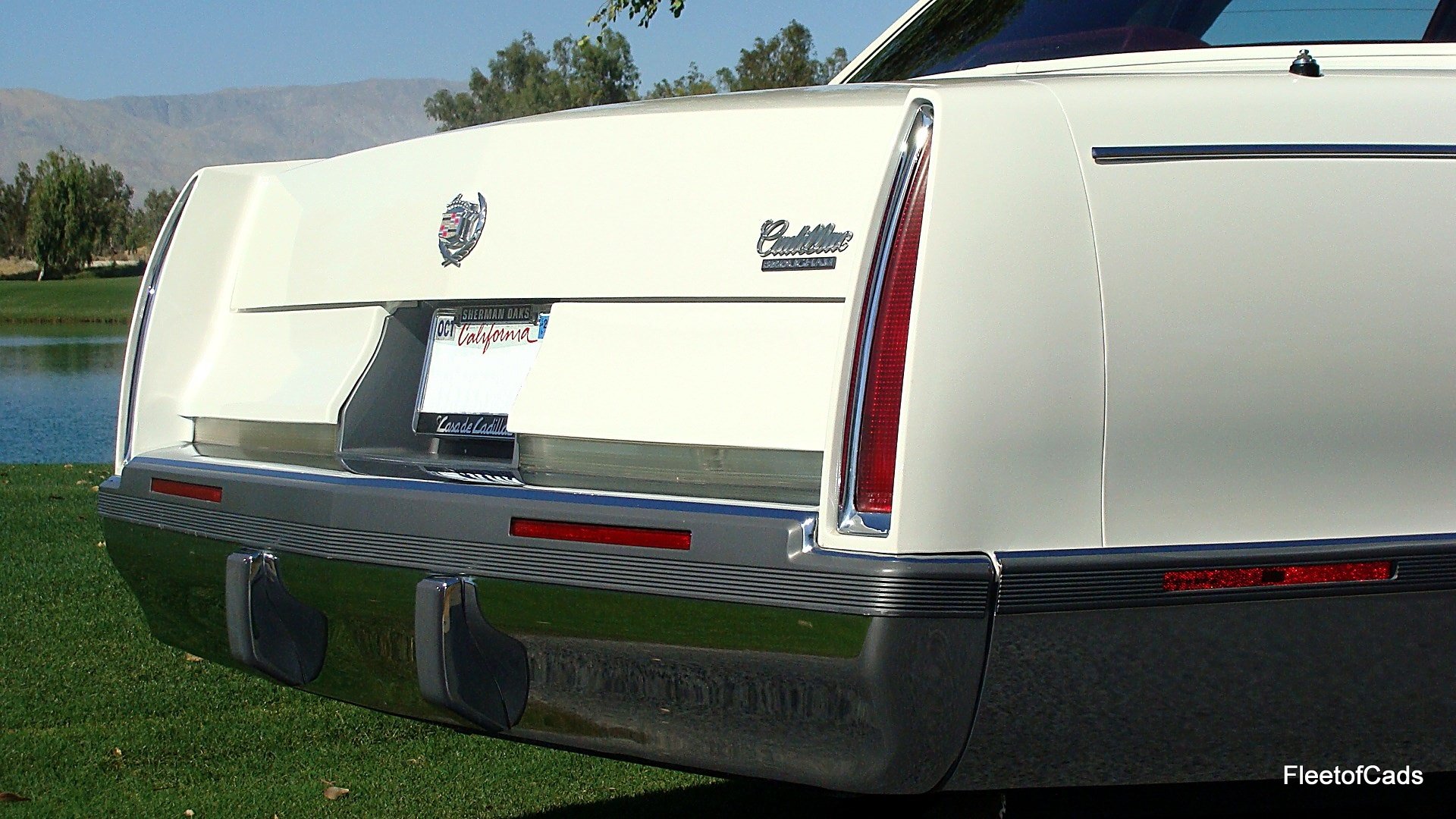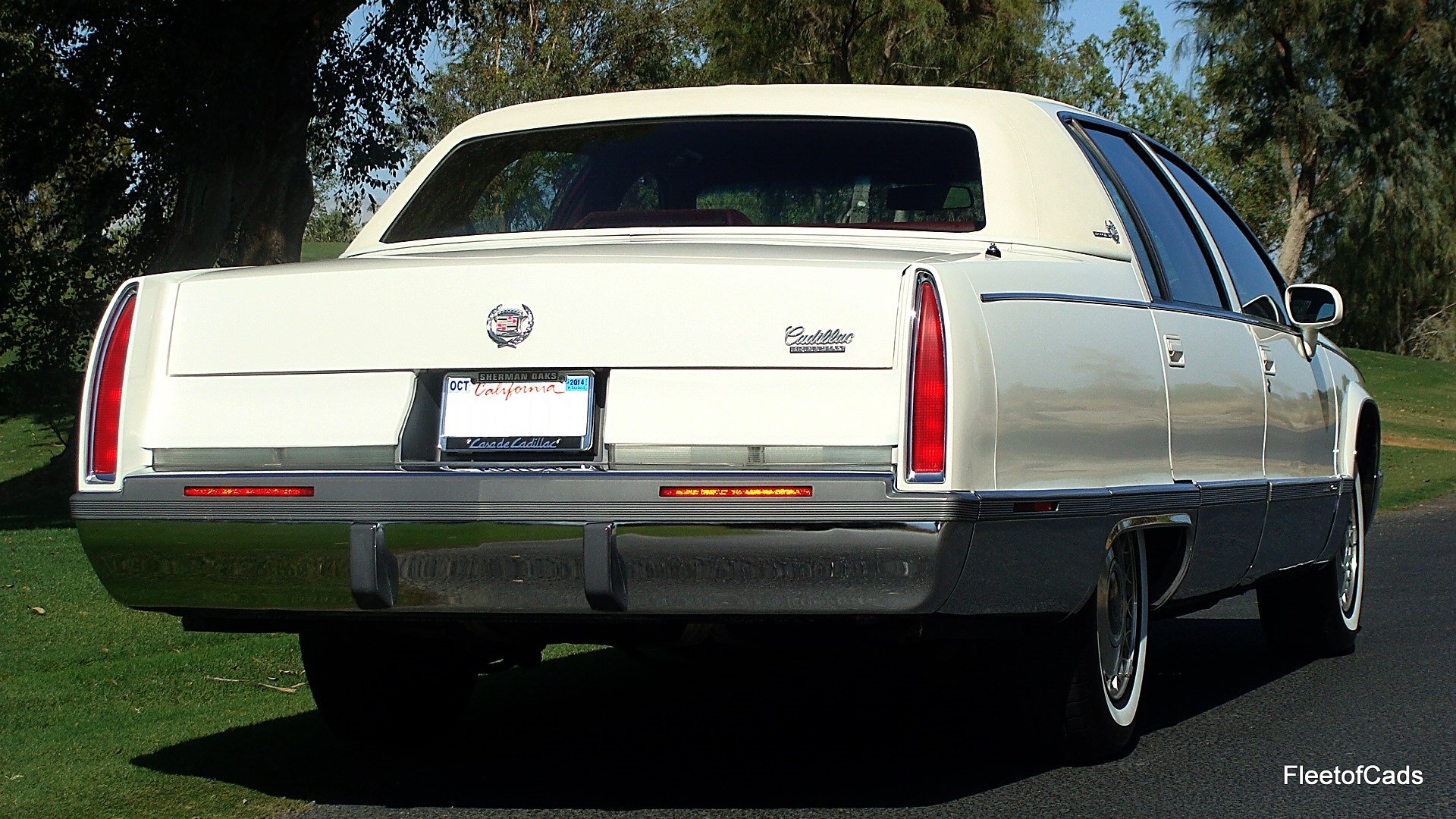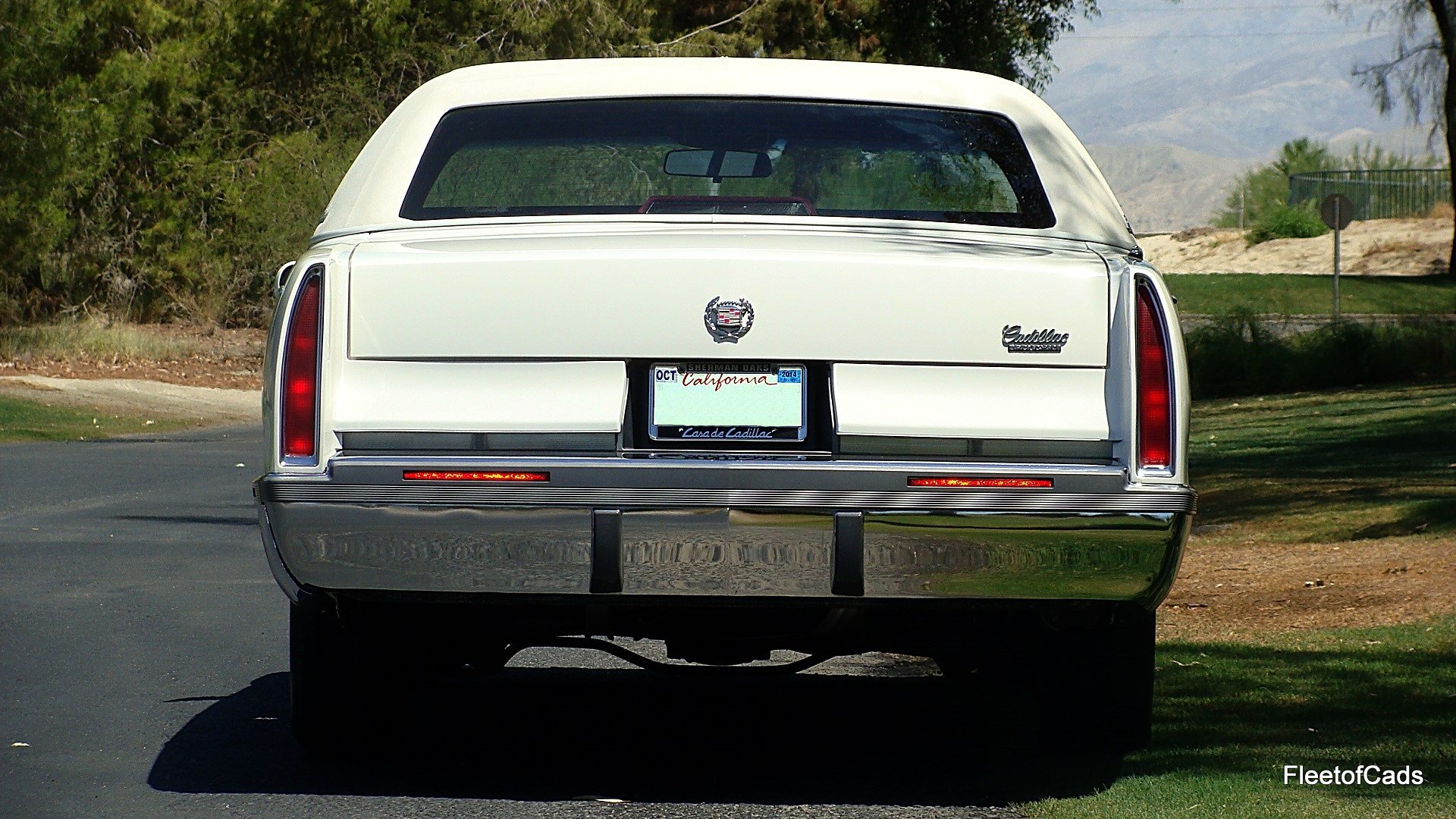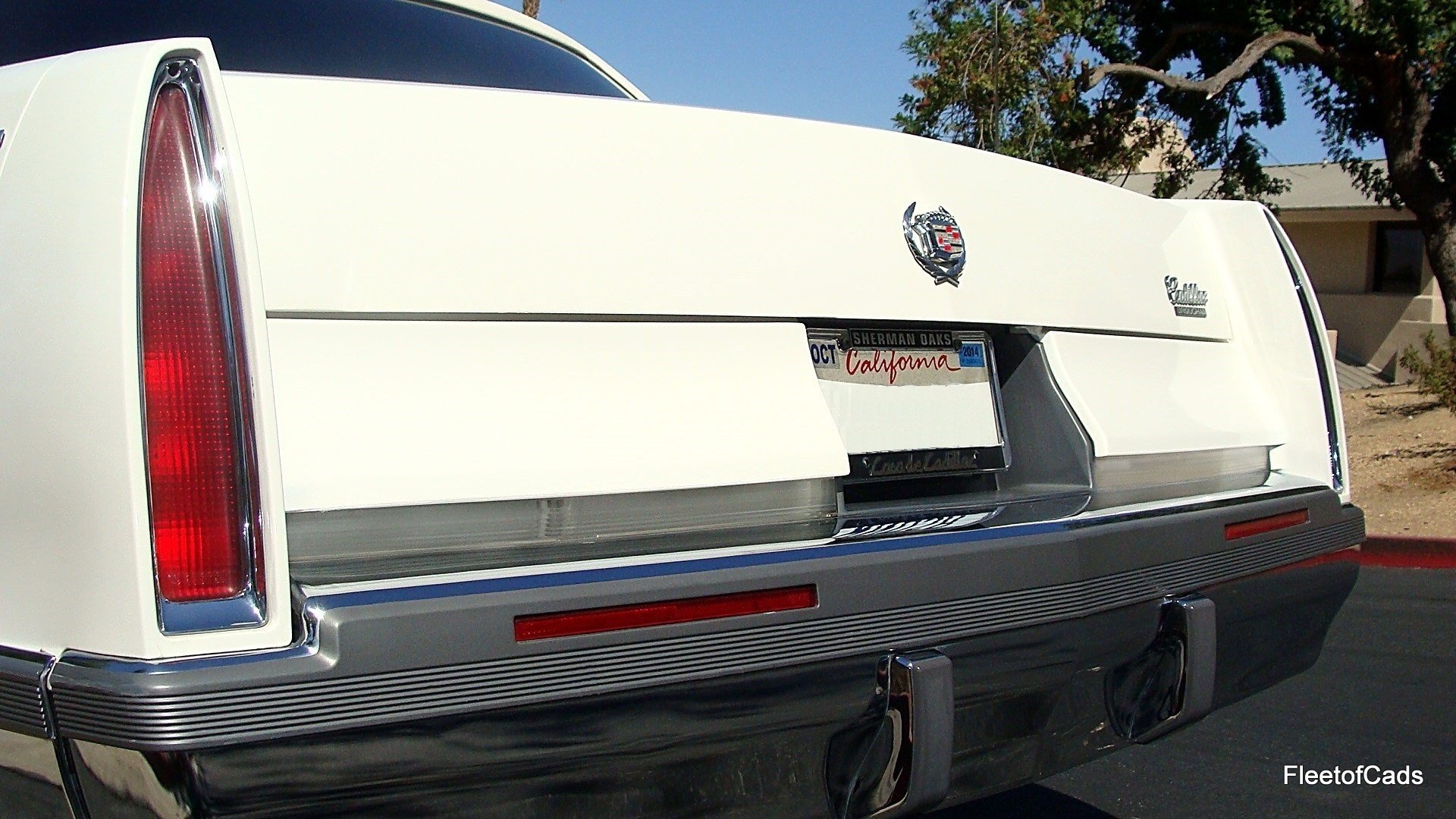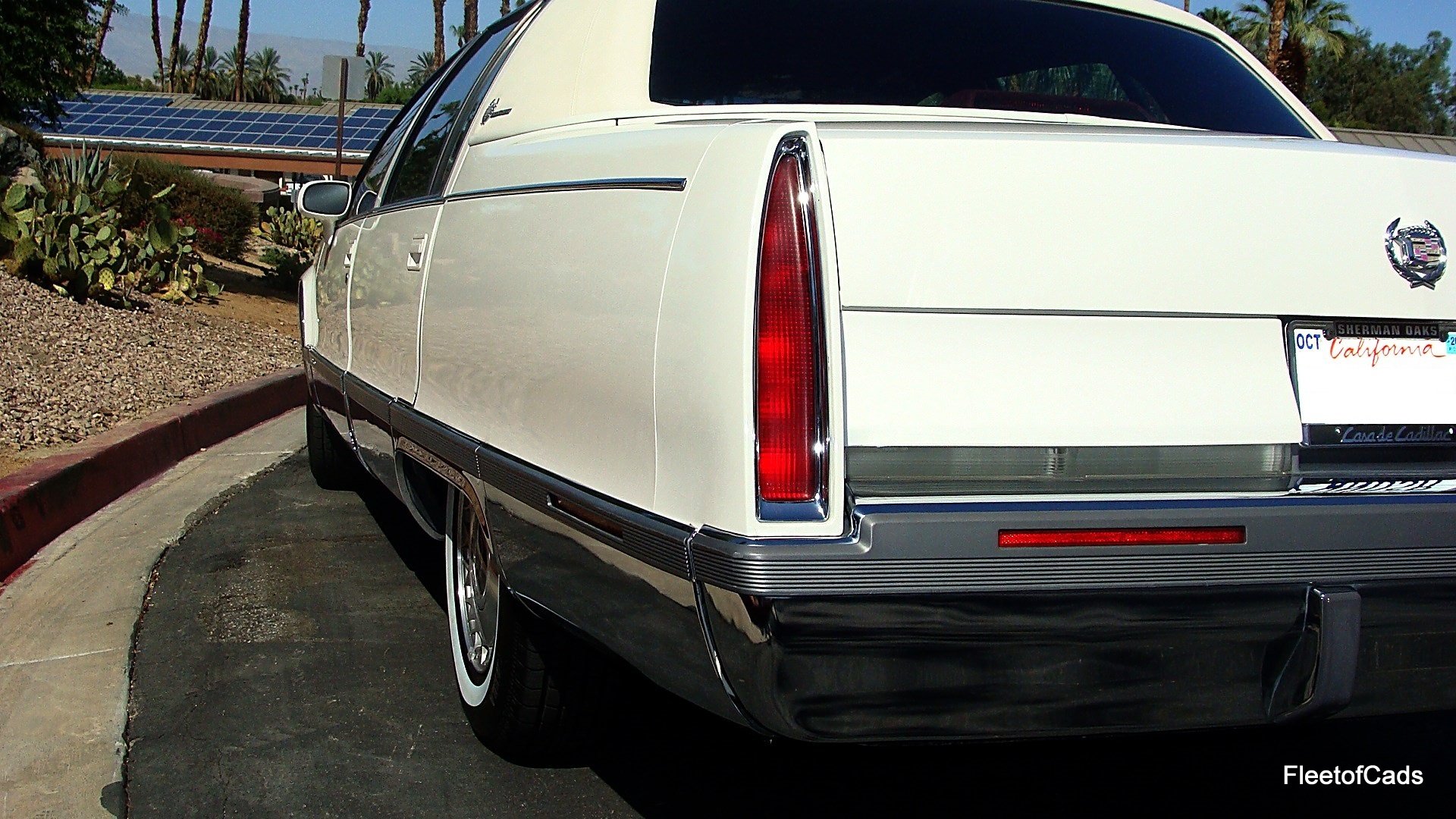 Laser straight body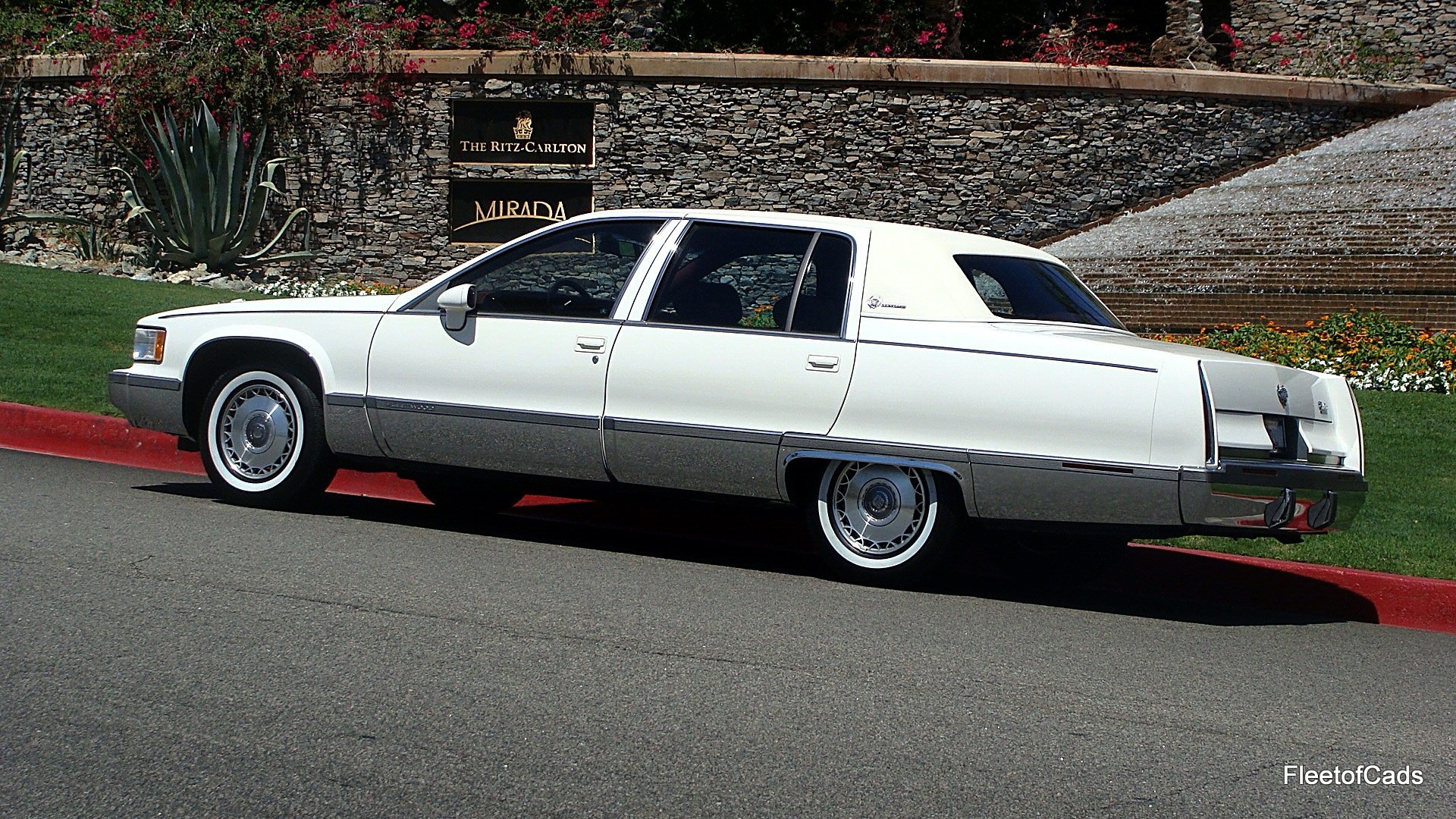 Perfect factory stance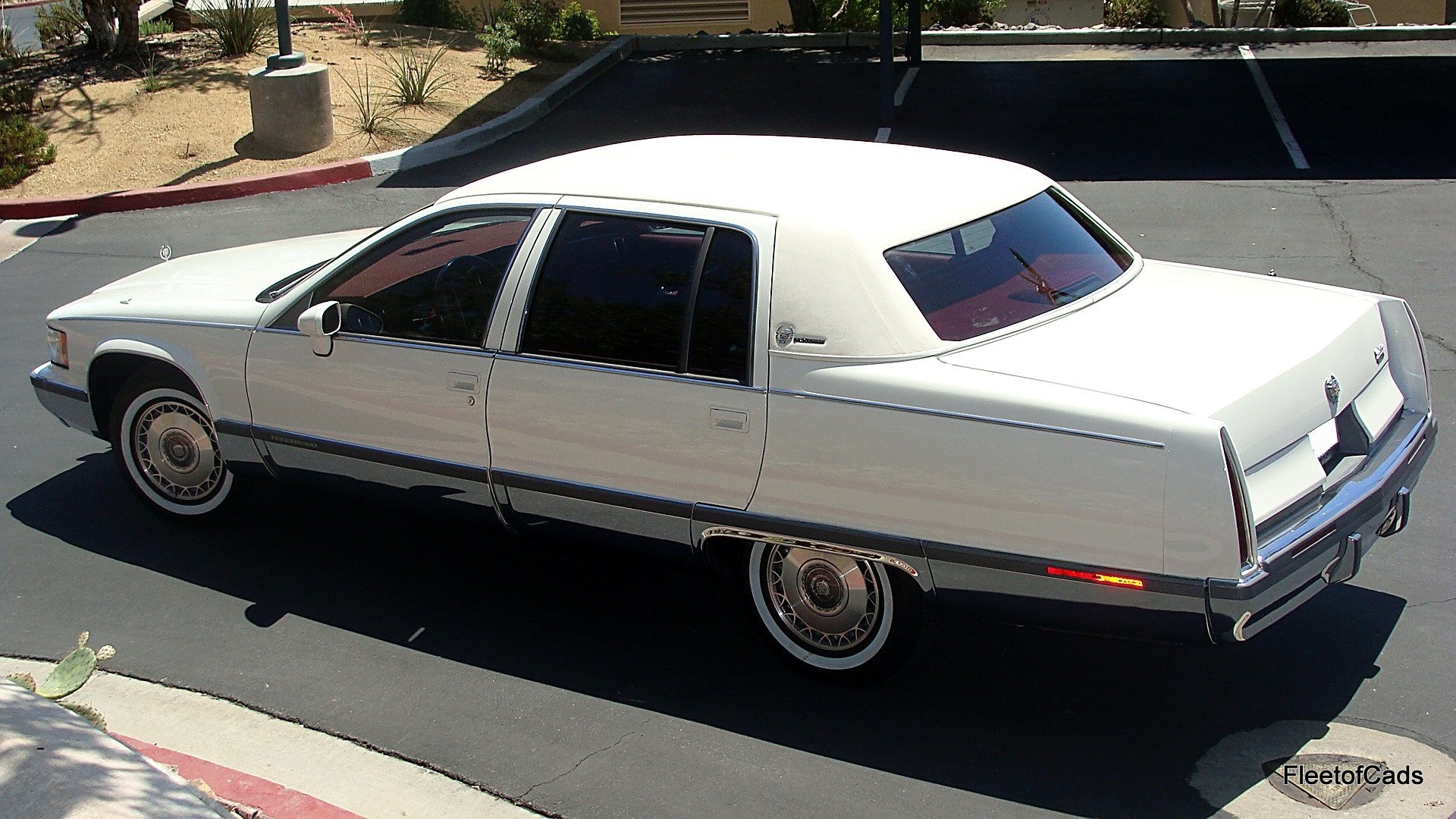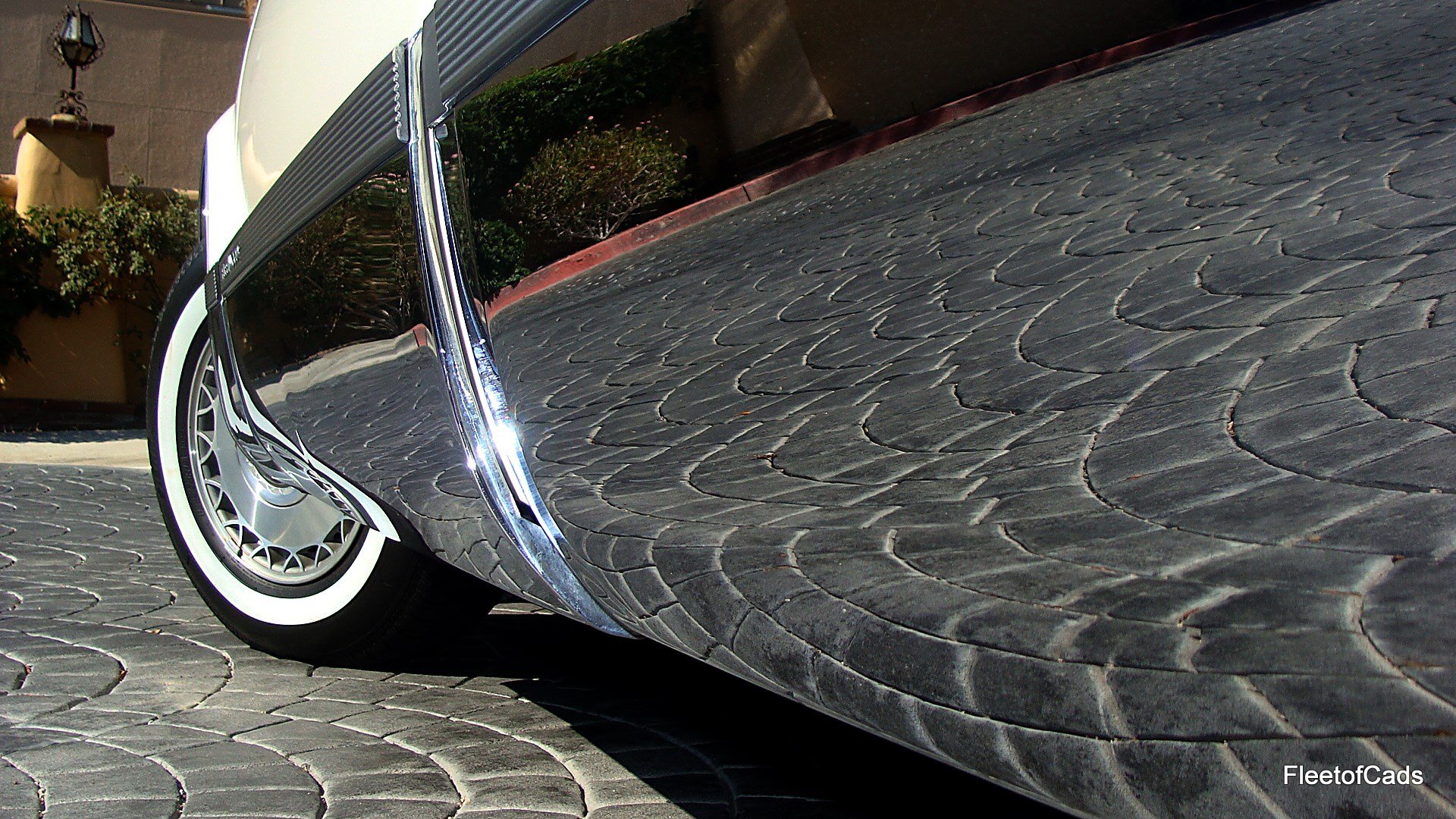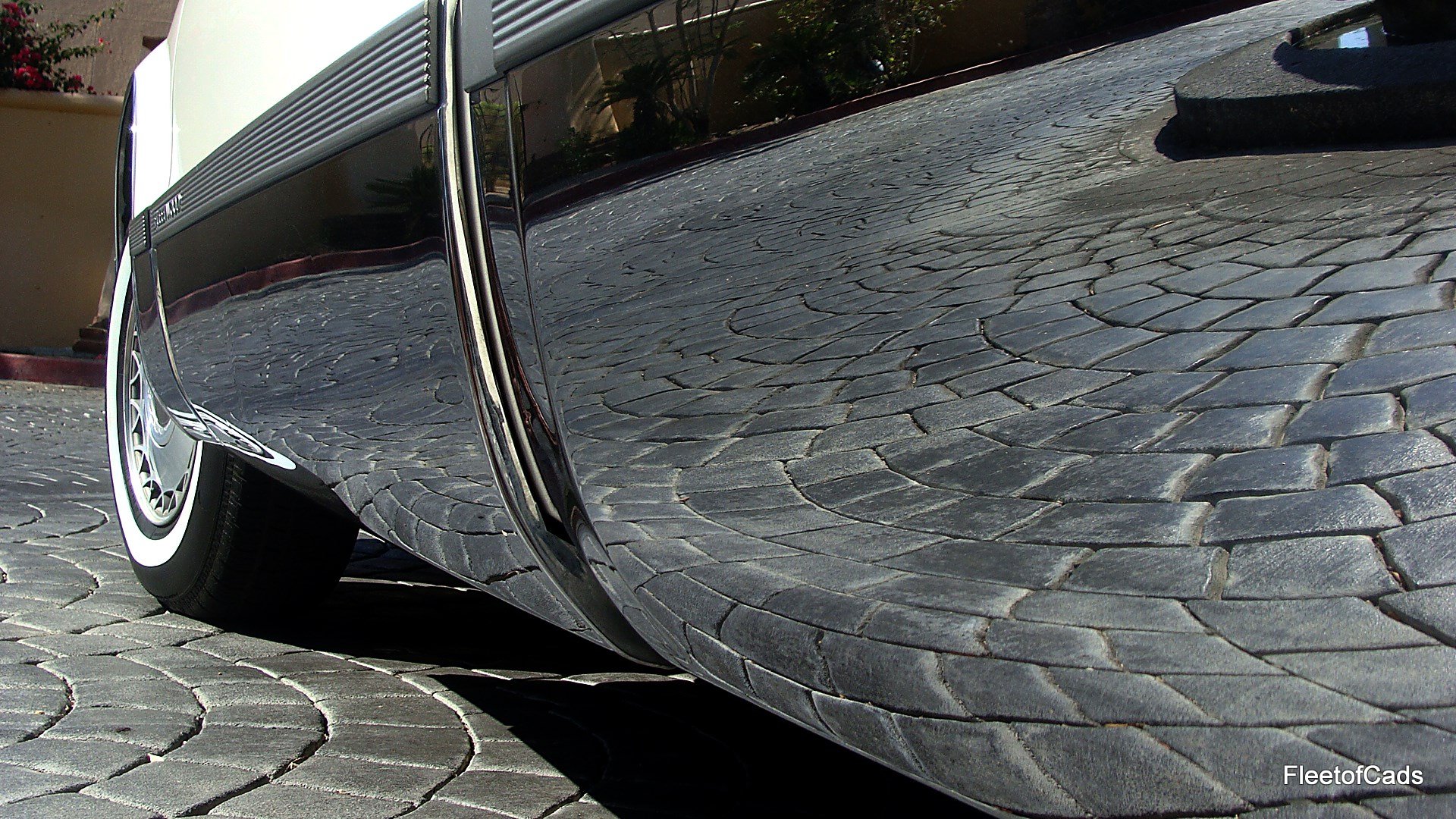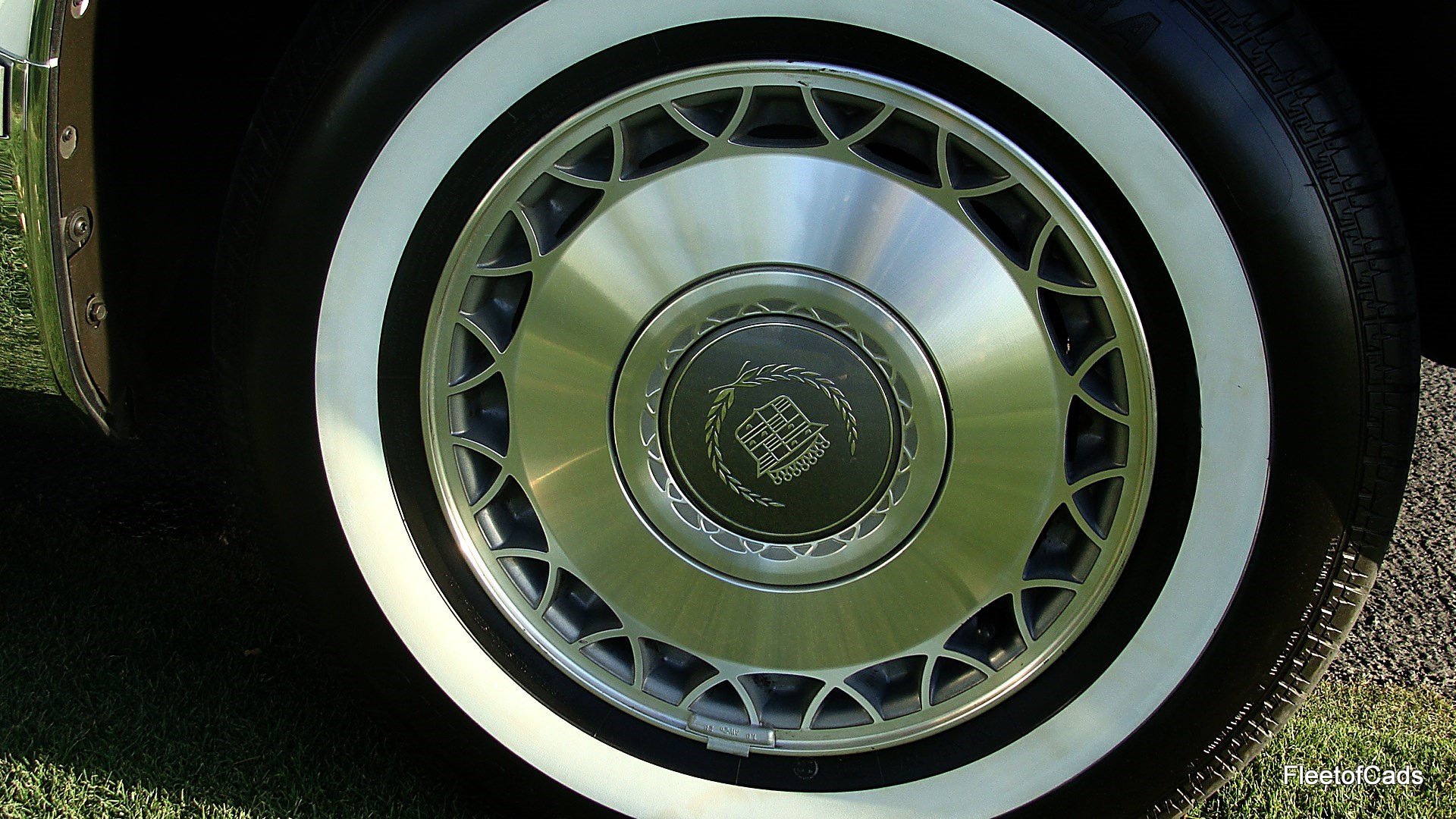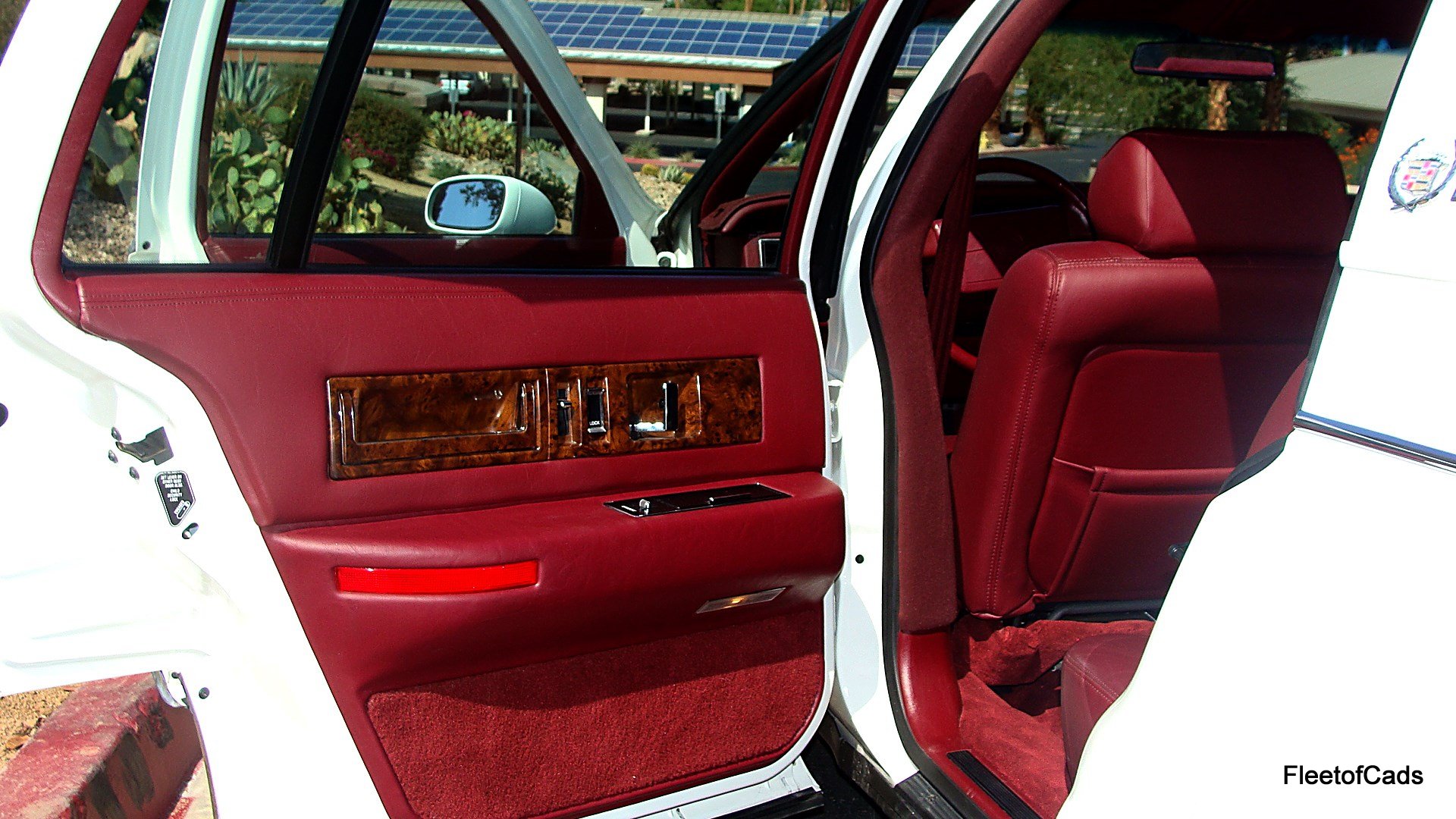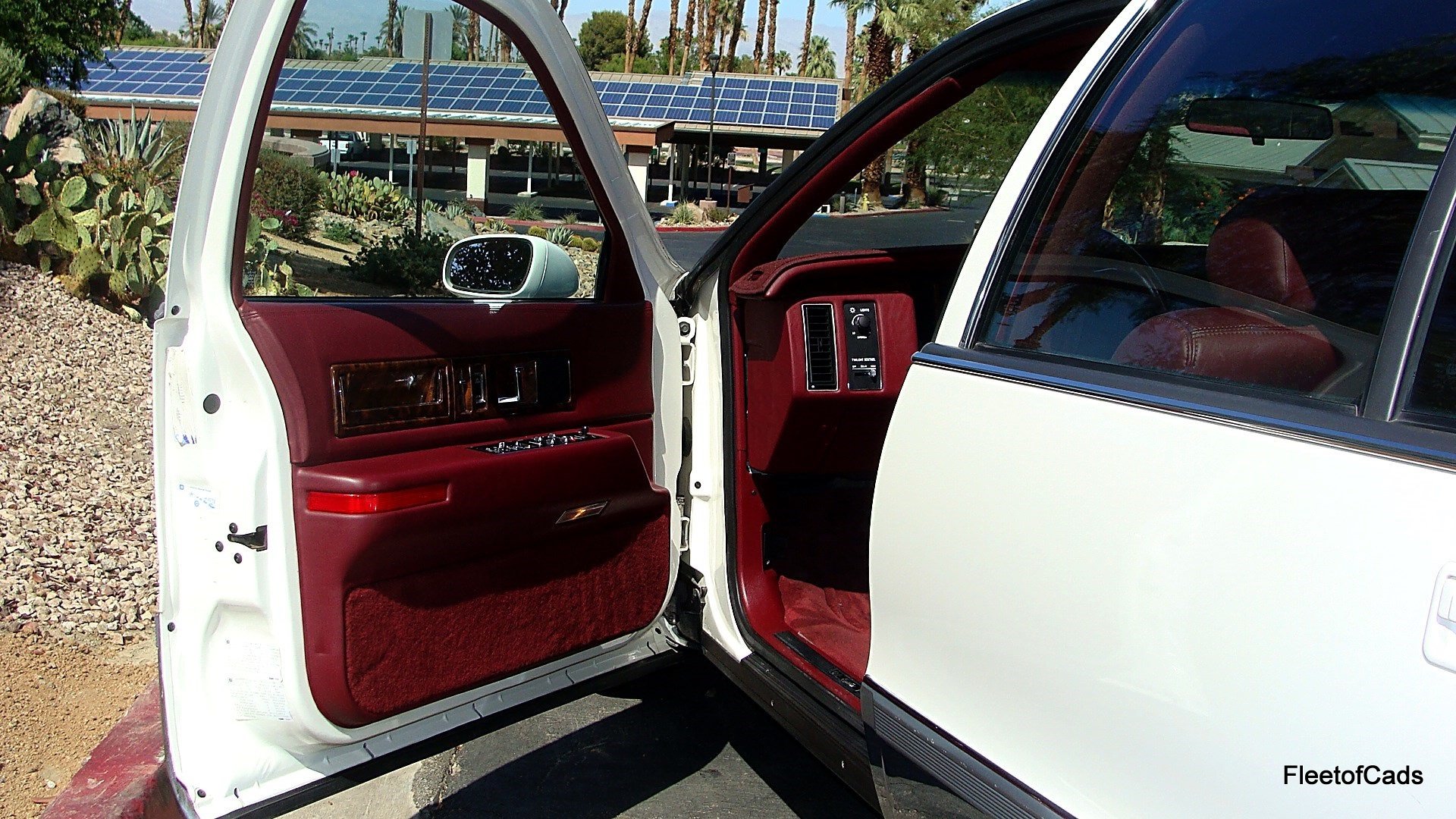 This Fleetwood is so fresh. Door panels are plump and free of cracks. Door jambs and hinge area are free of any rust or corrosion all the way around.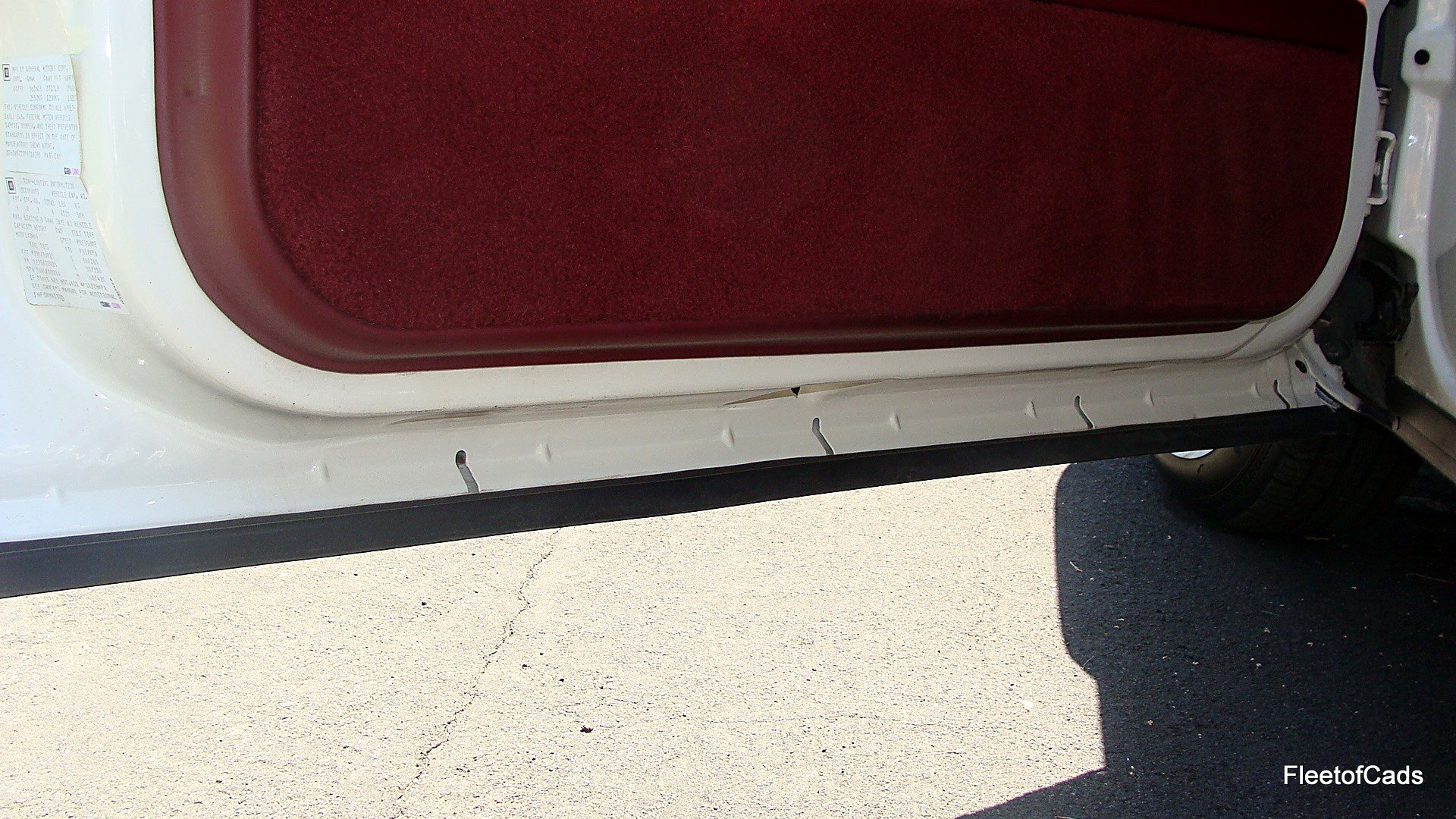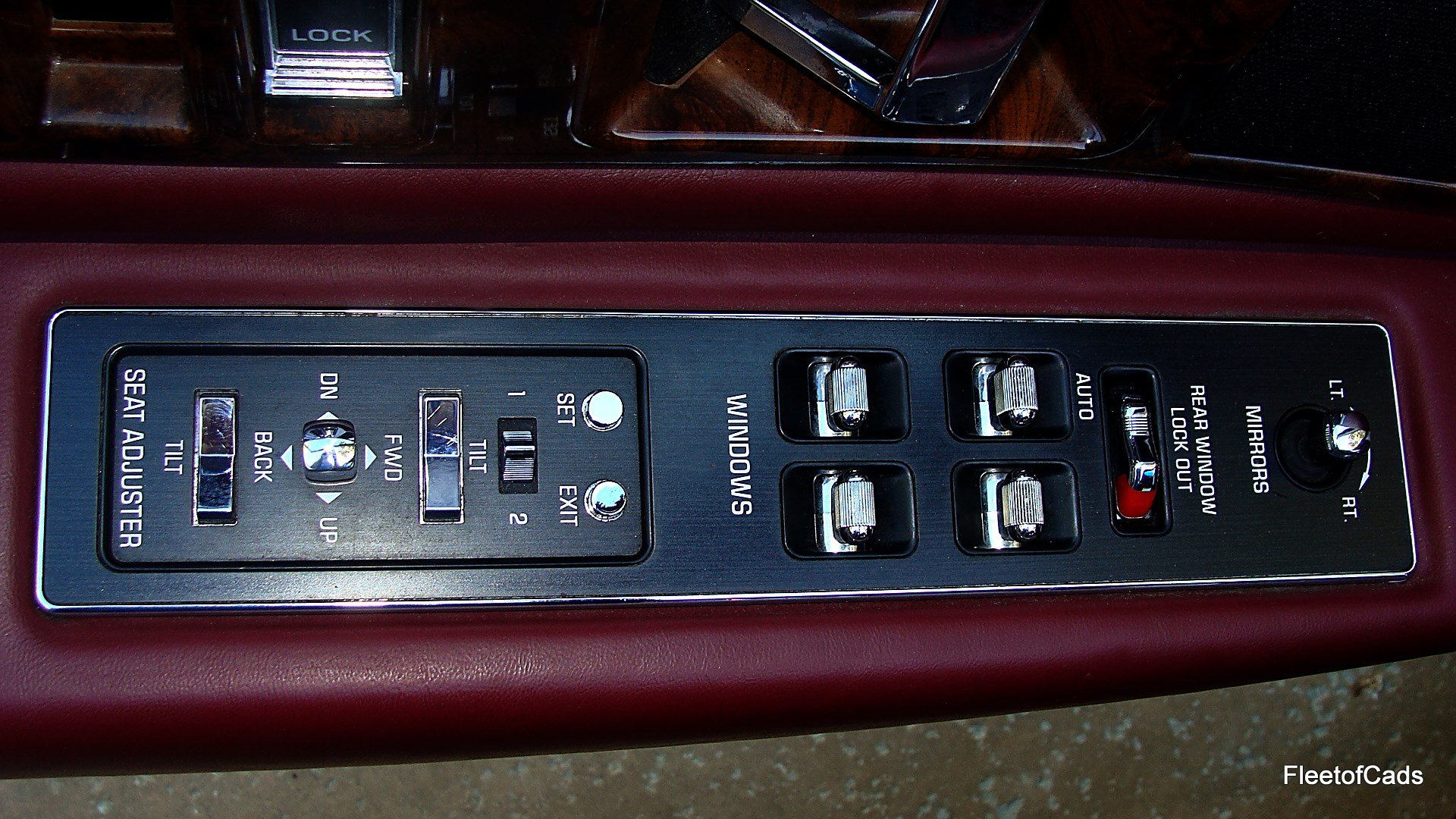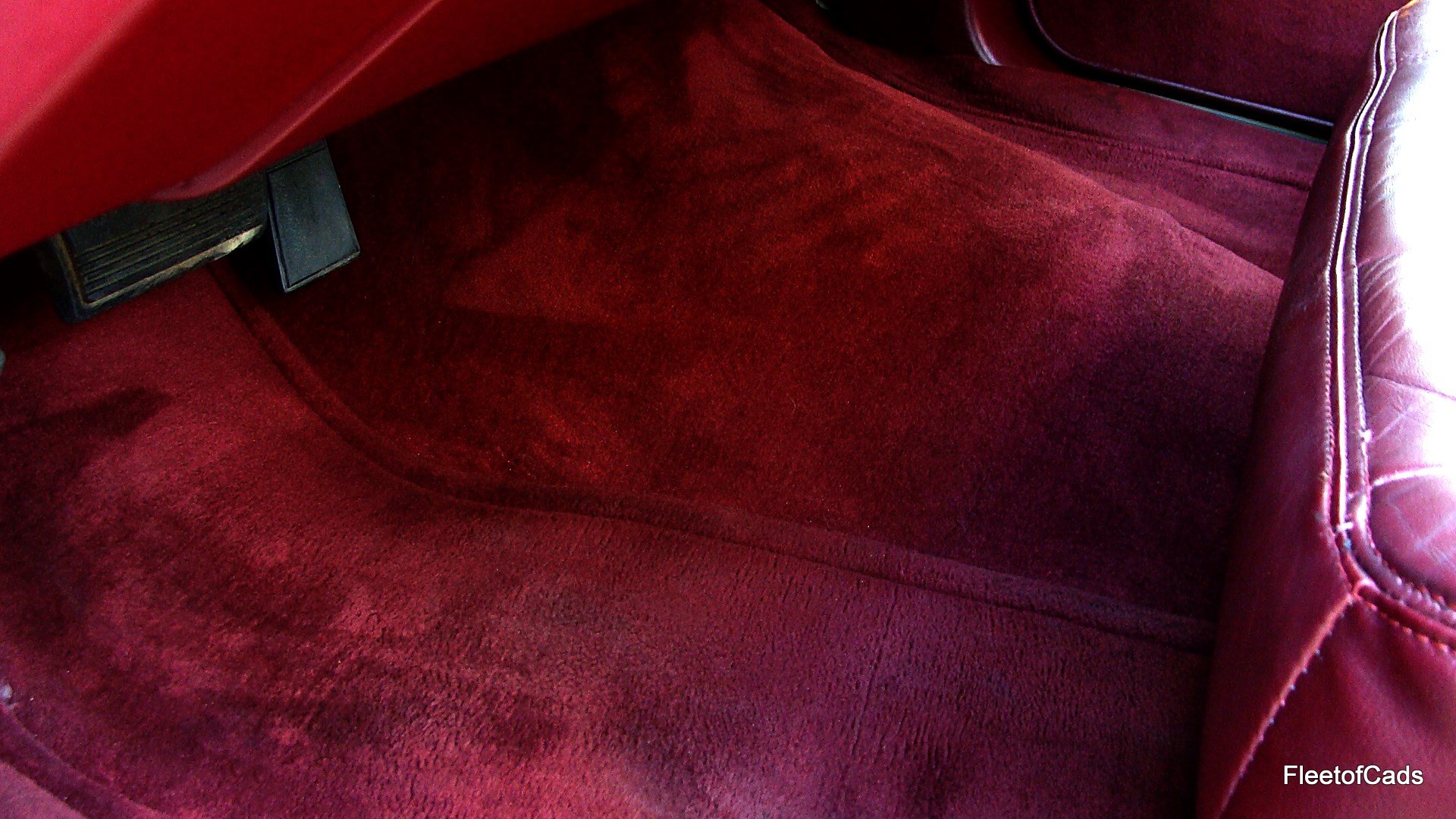 This Fleetwood has all of it's factory floor mats and trunk mat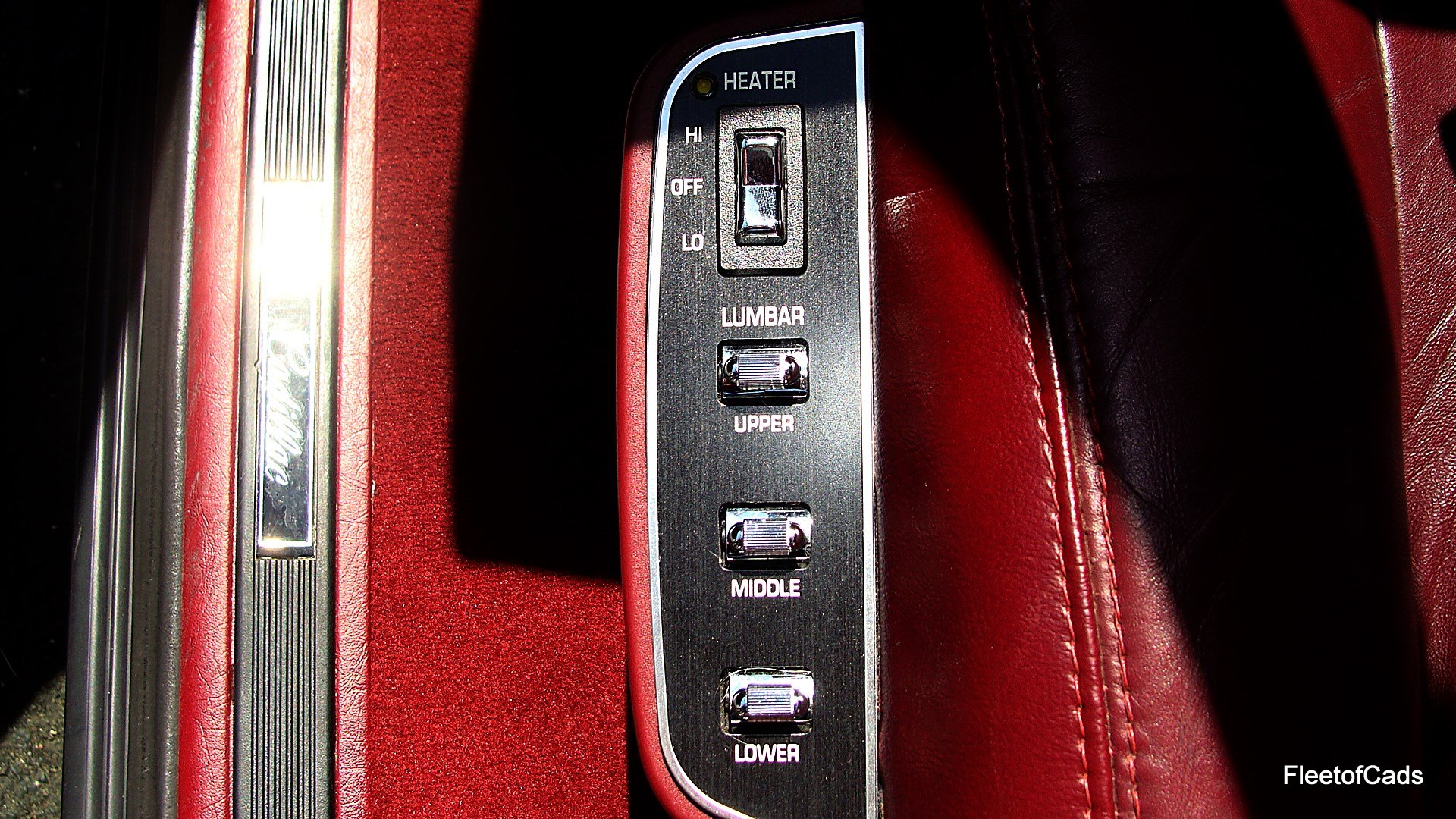 Part of the Brougham packages is the lumbar and heated front seats(both sides)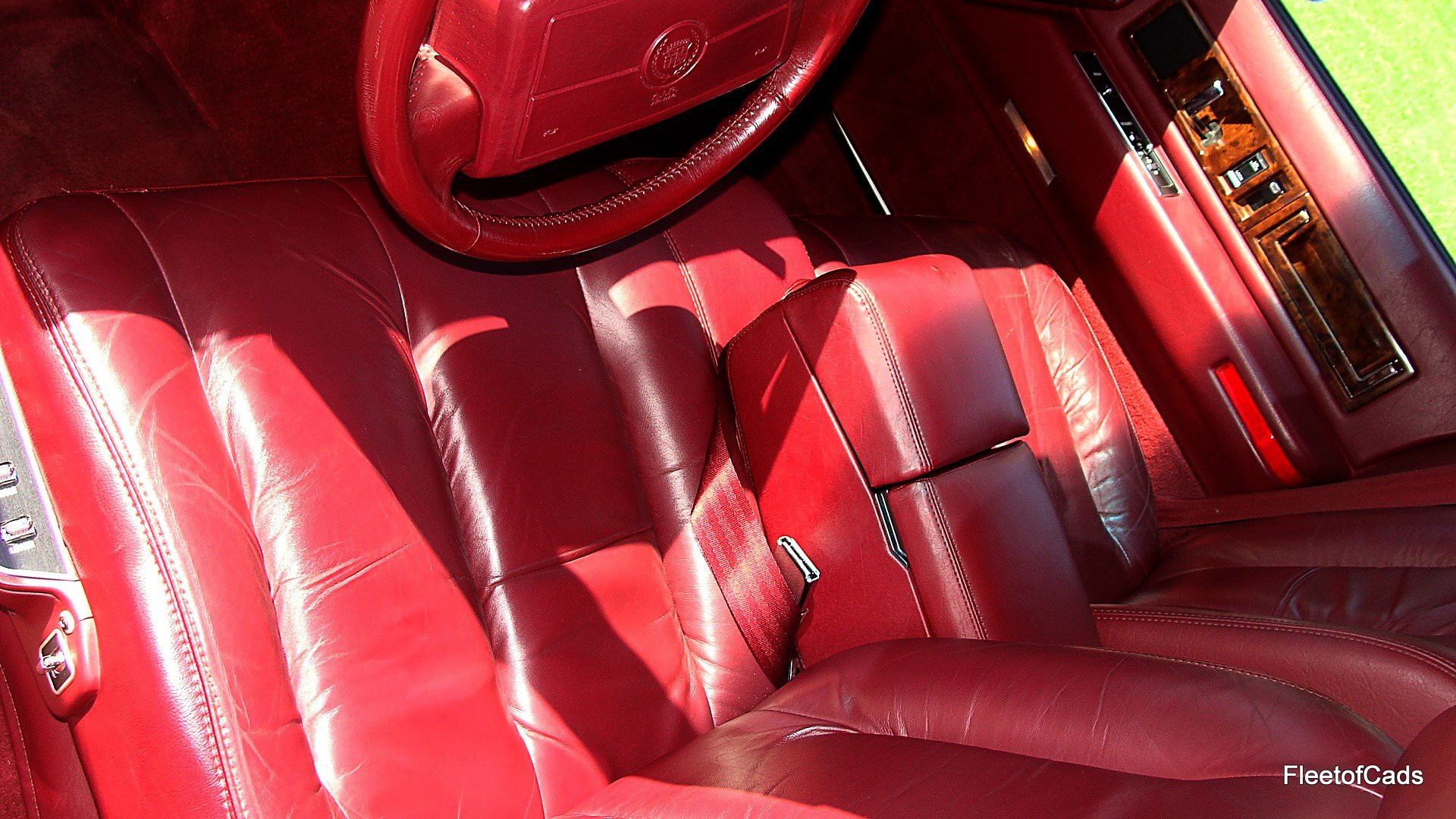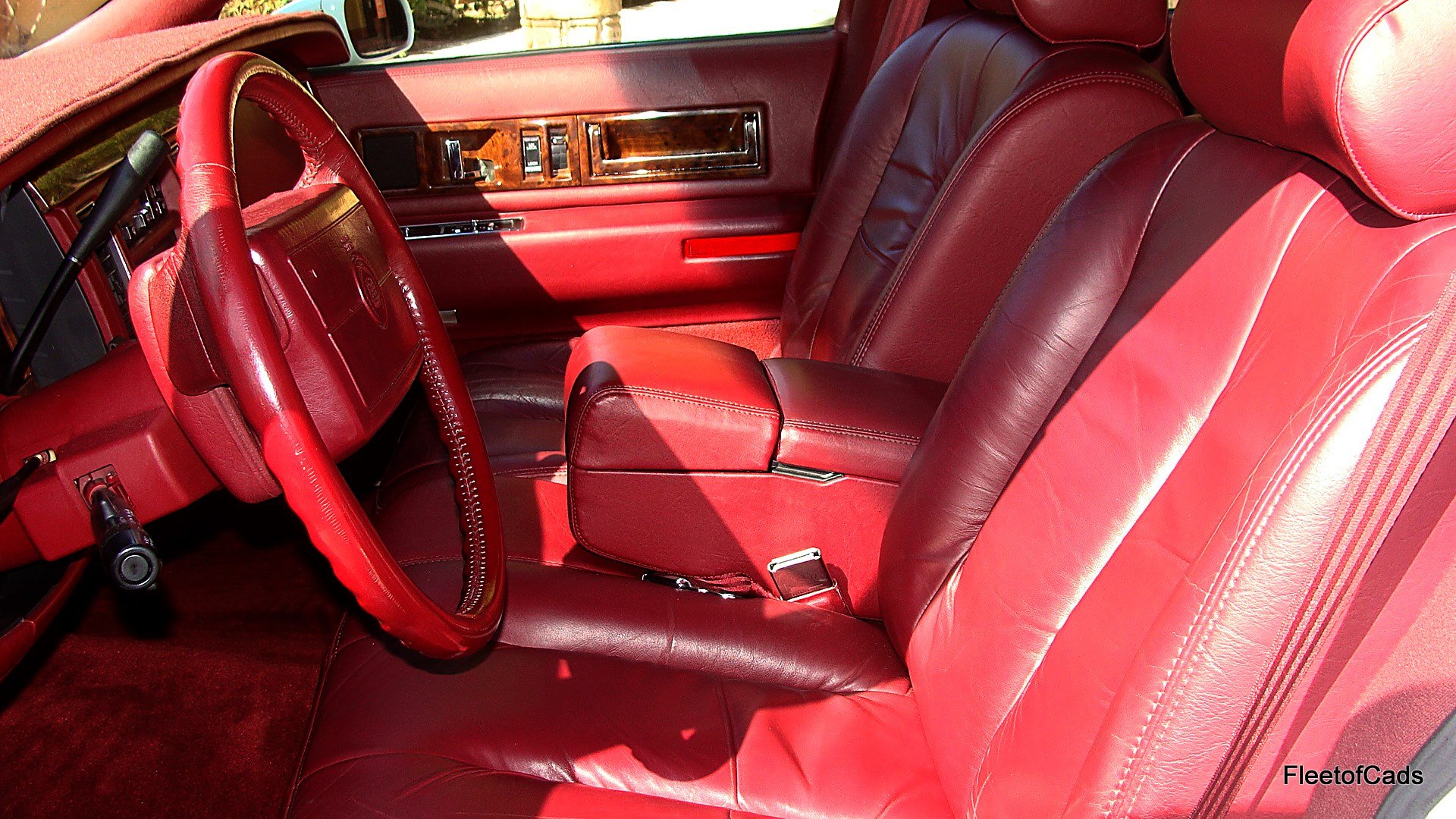 The leather in this car is amazing.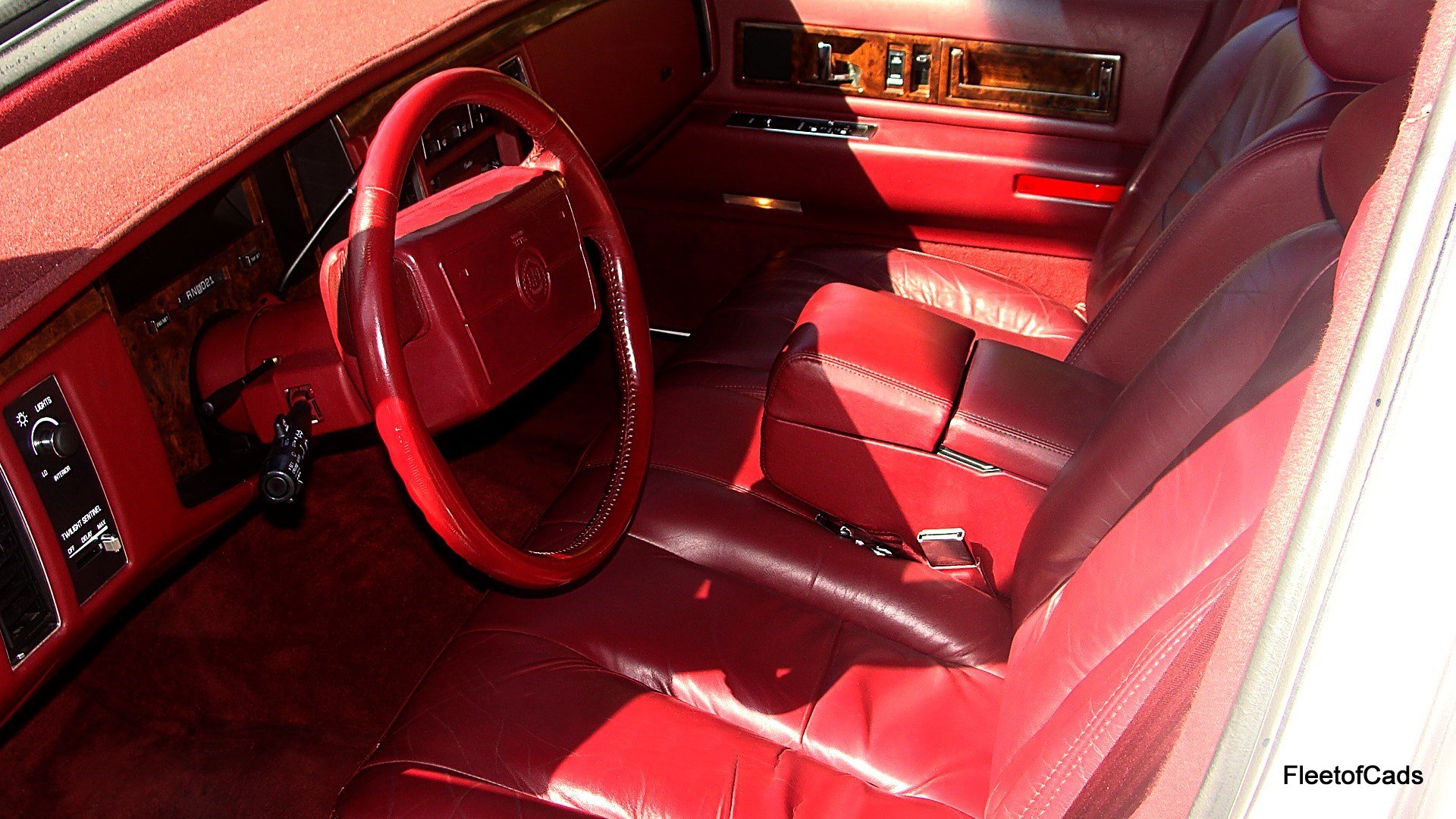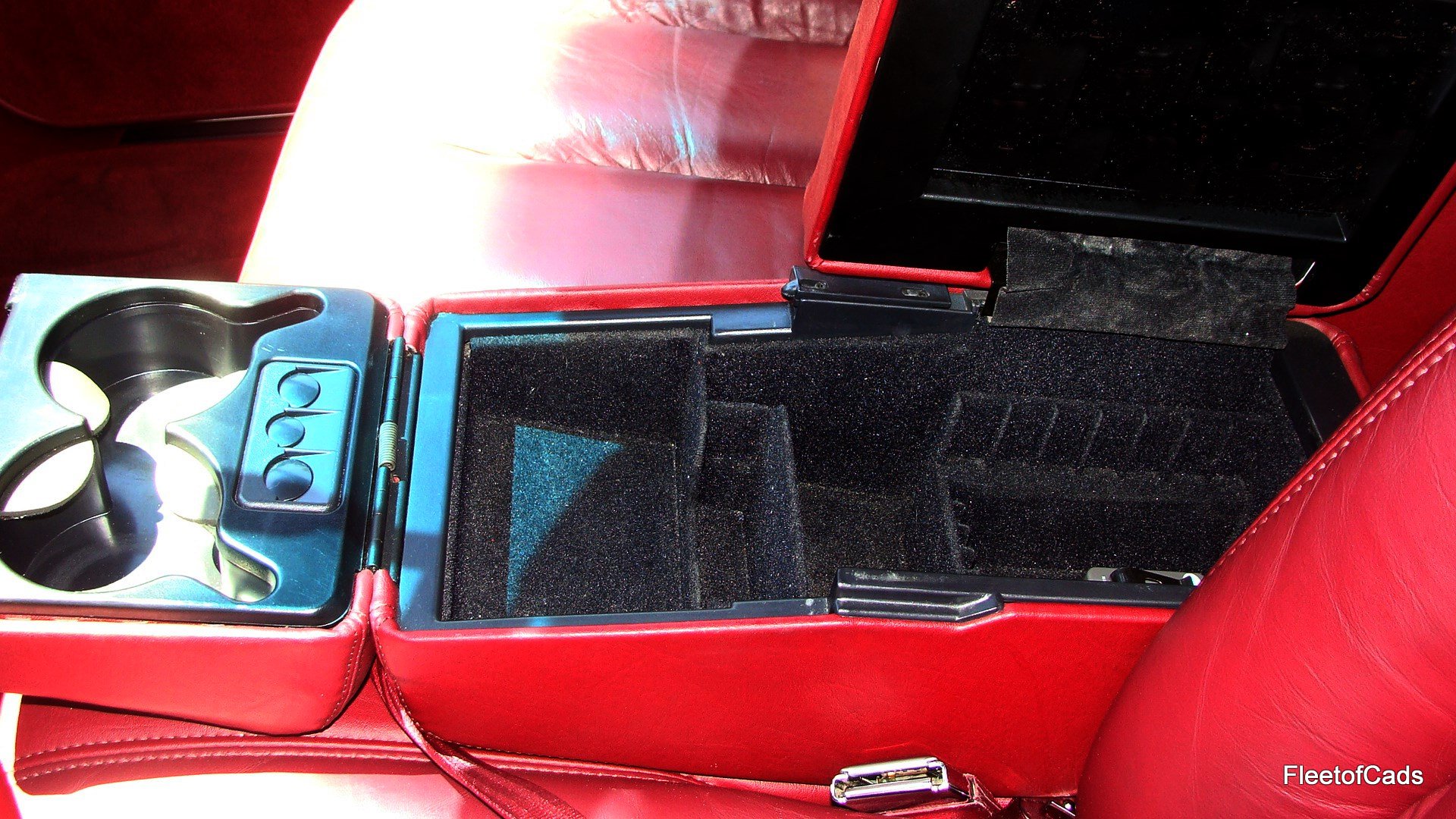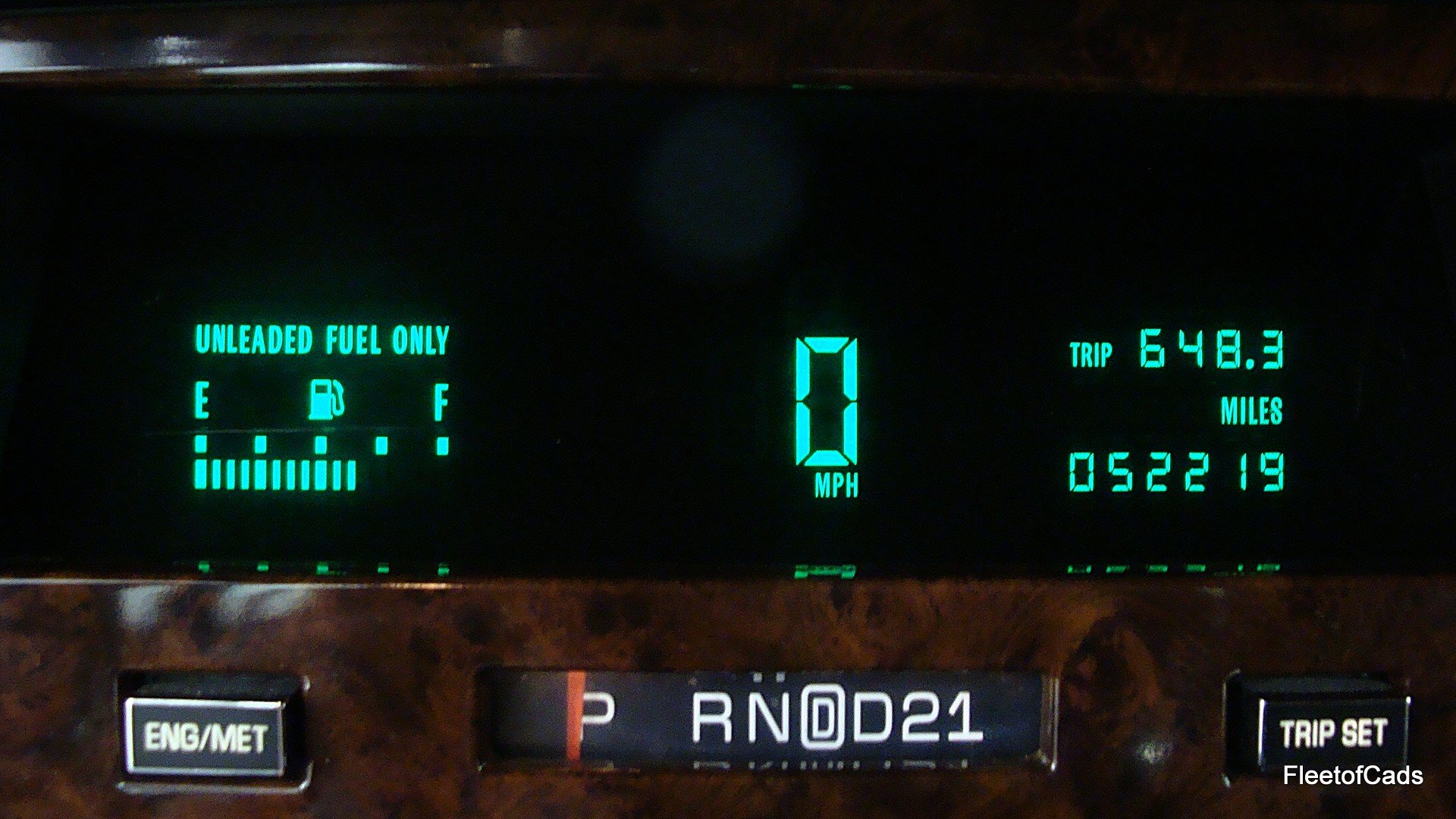 48k miles. Perfect Carfax on this Cadillac. Ice cold AC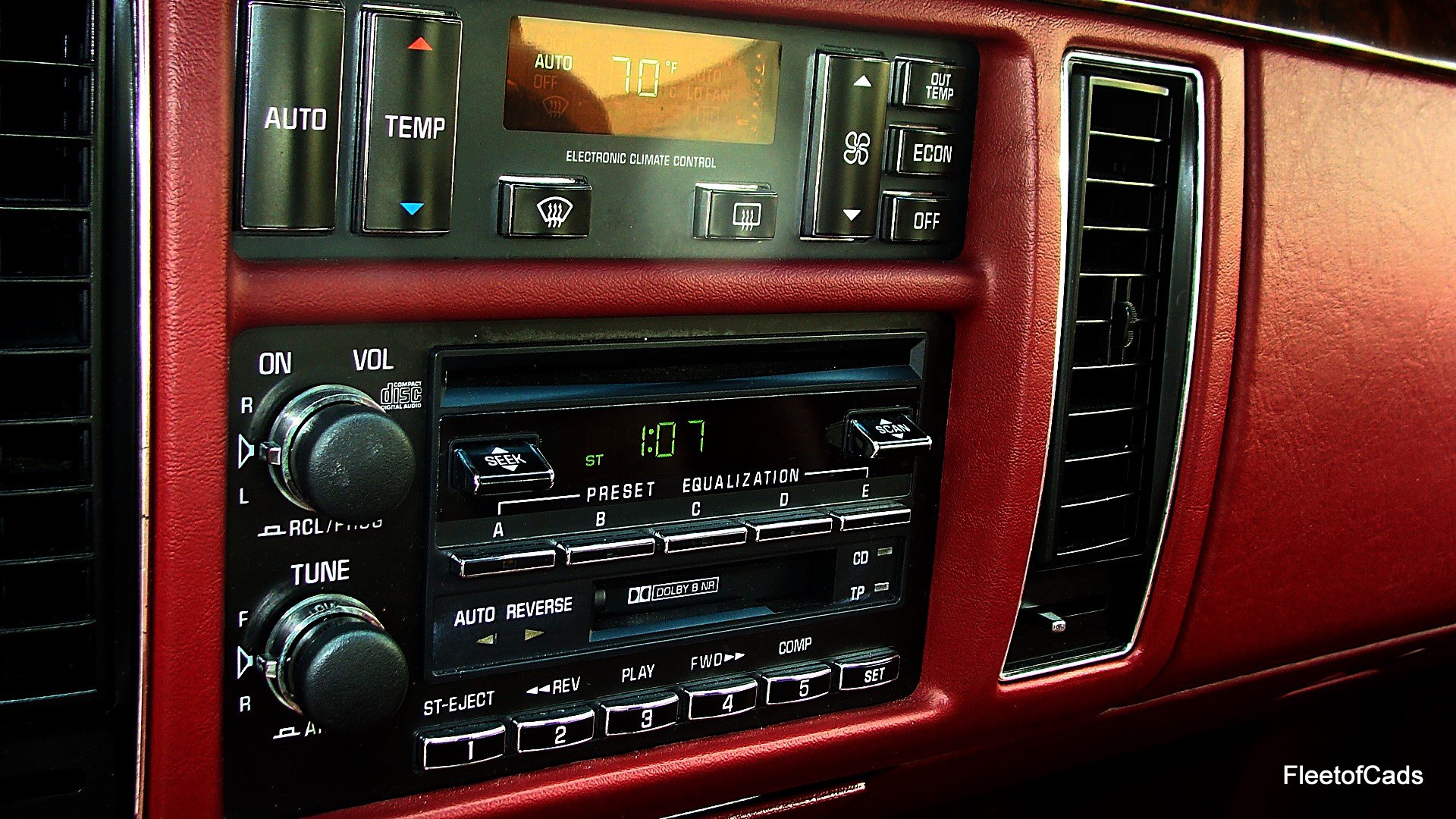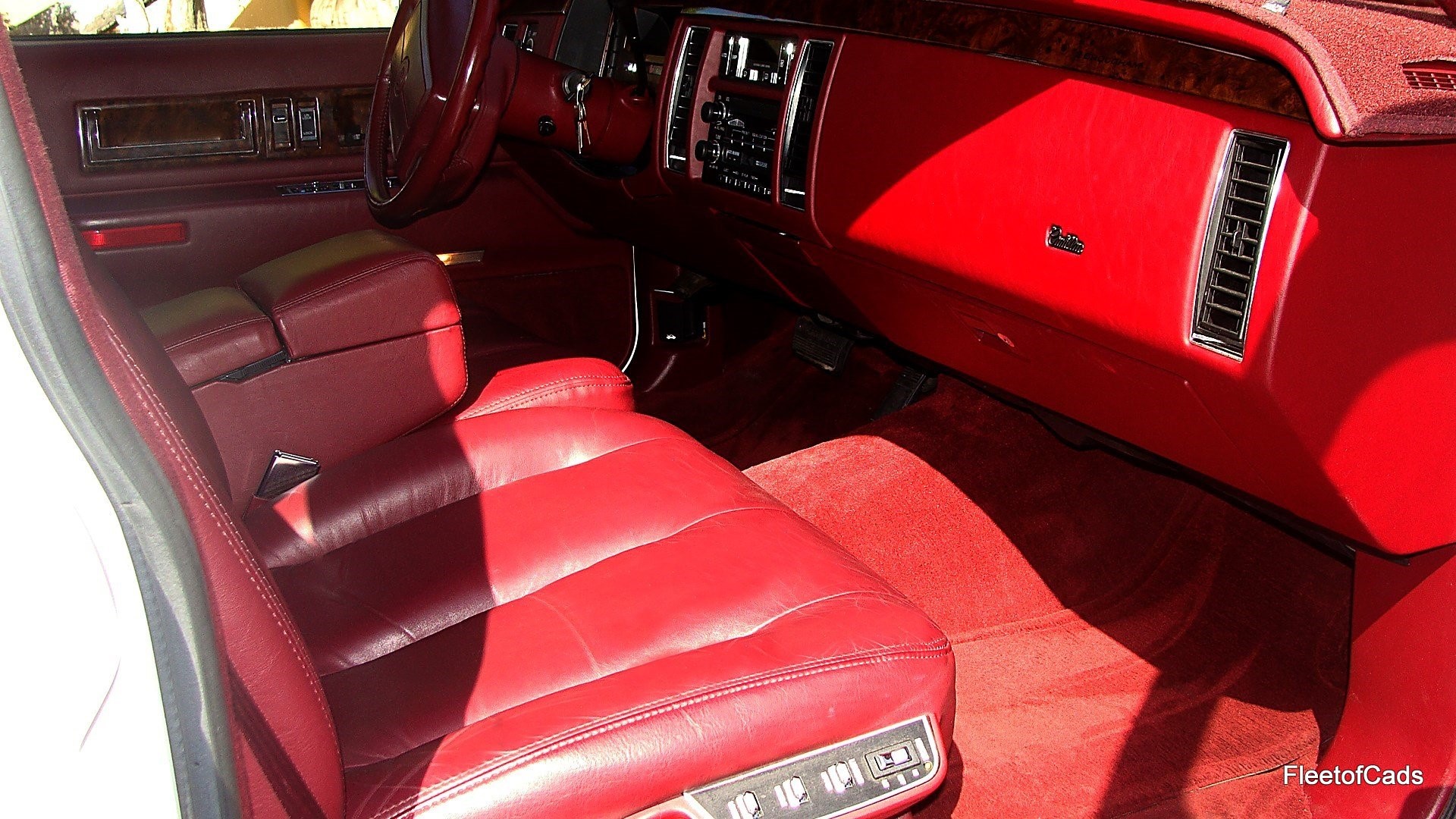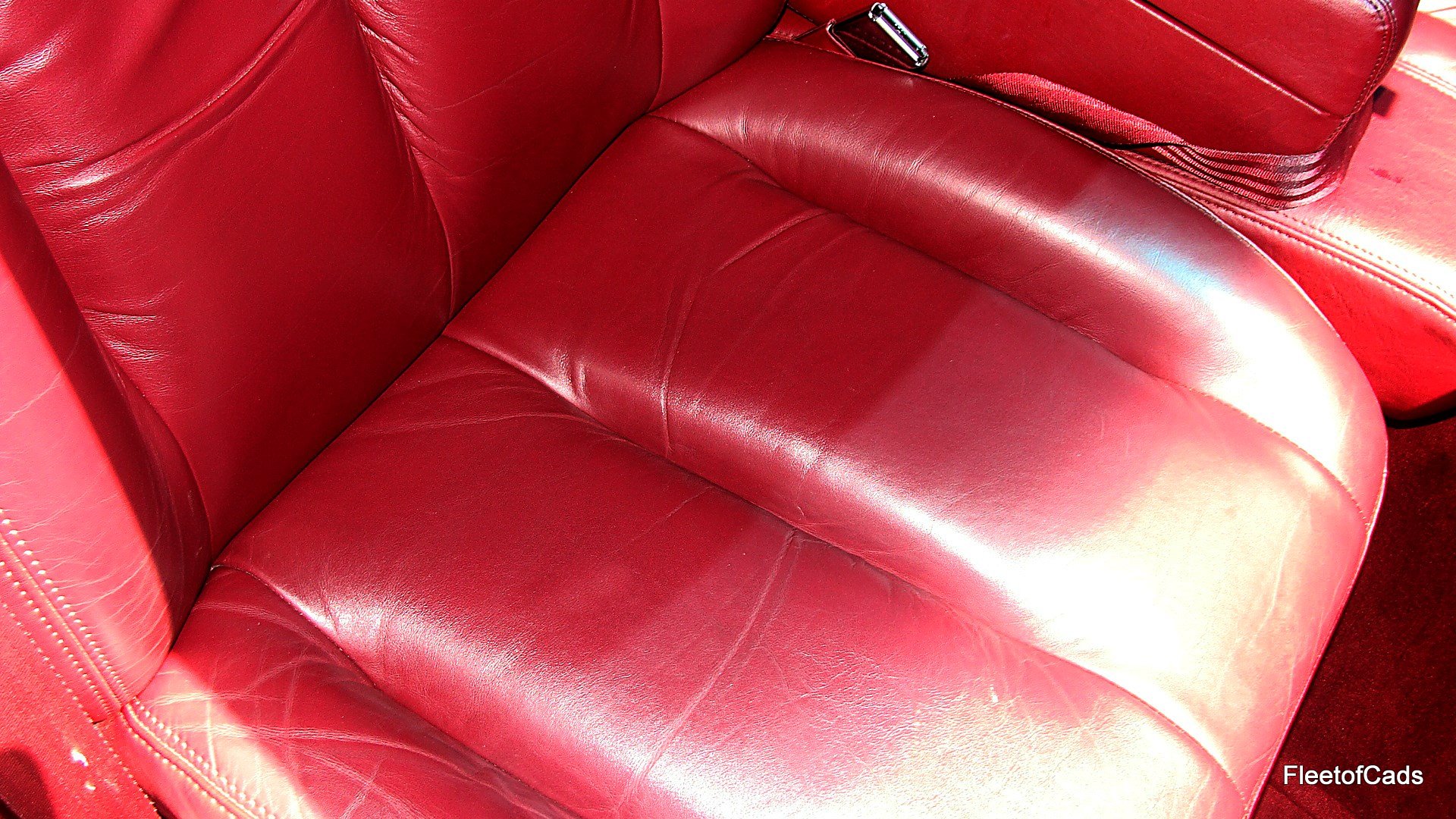 These leather seats are so comfortable. Brougham leather interior $2,250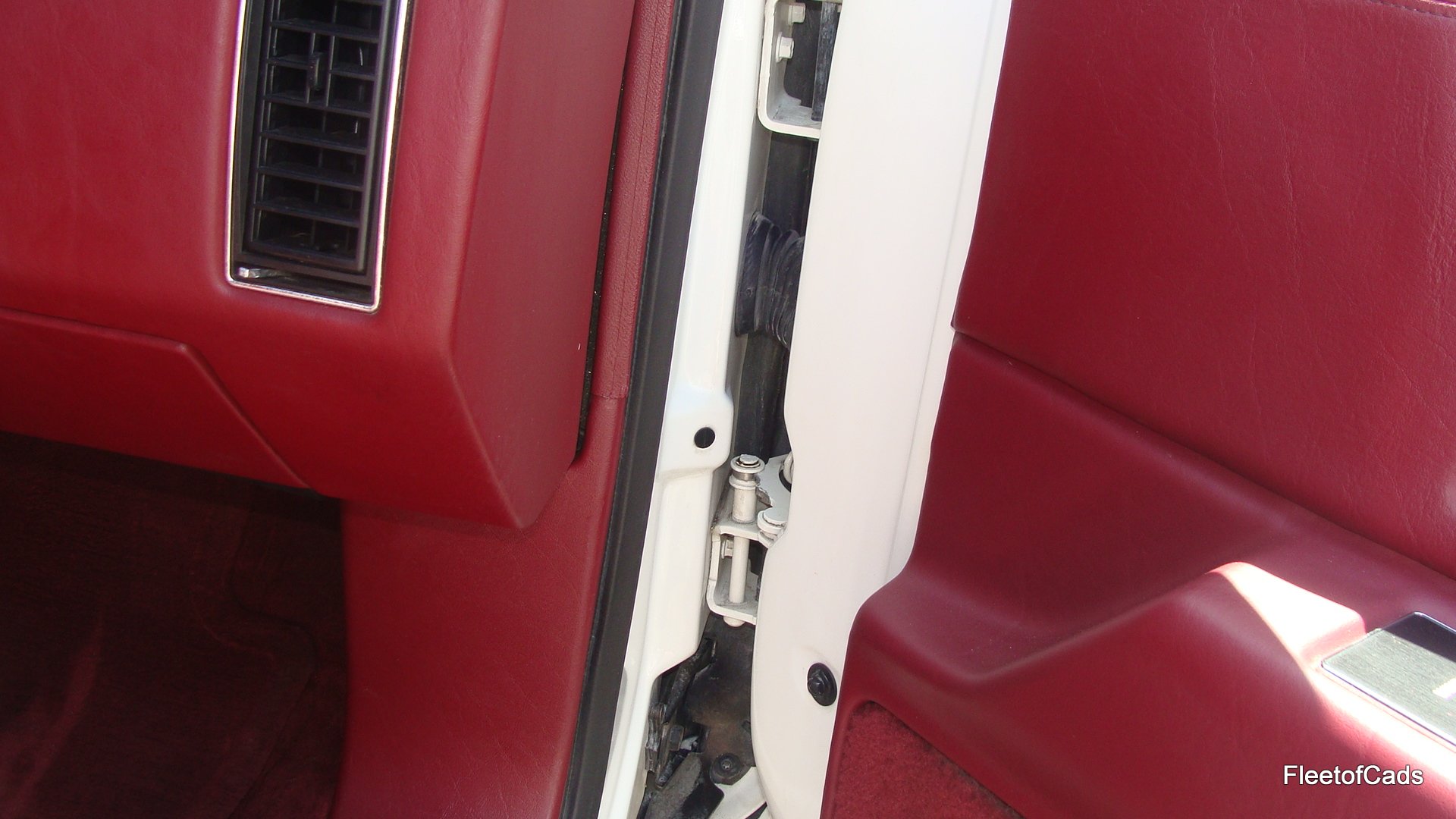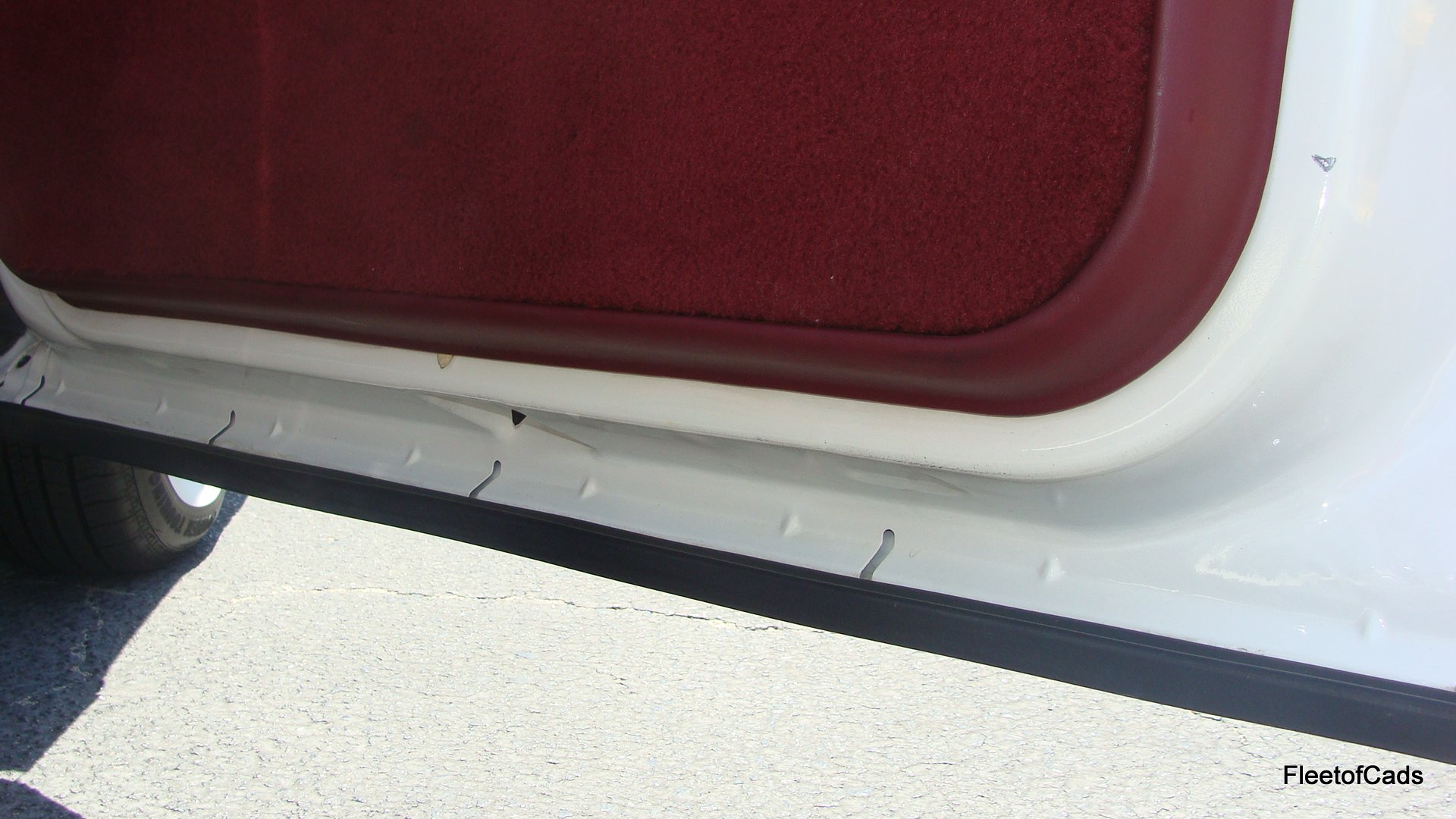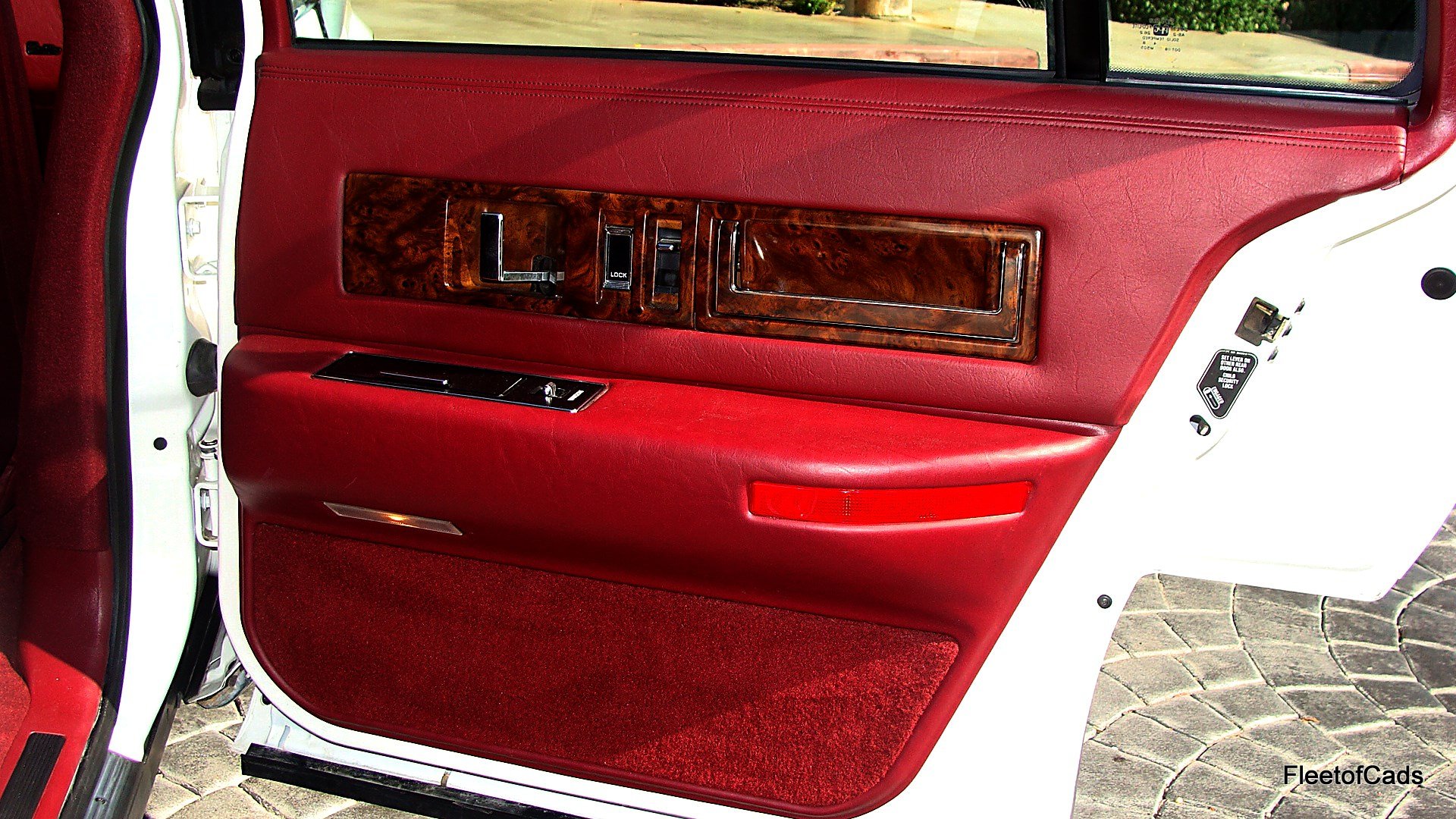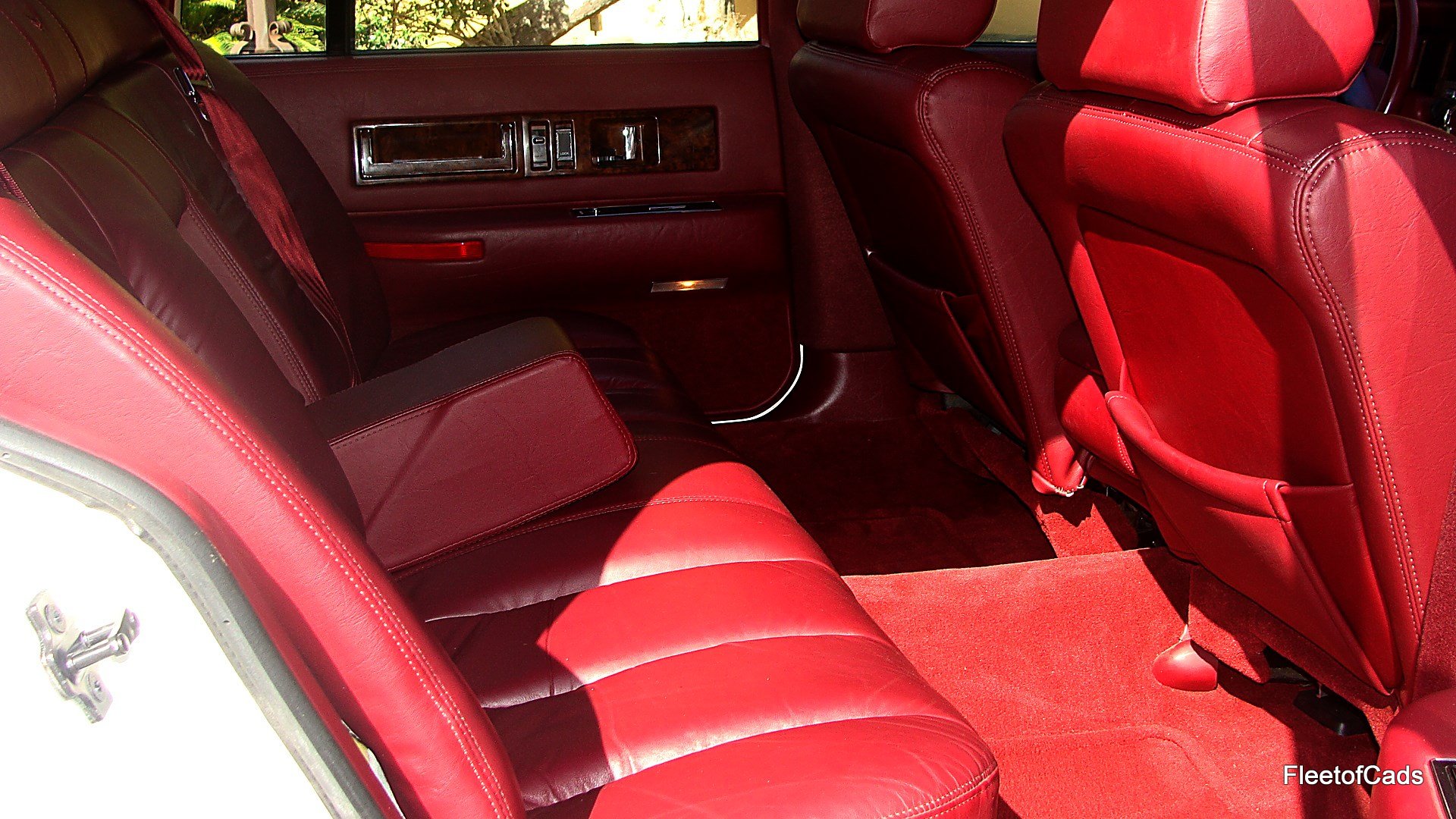 Interiors like this will never be made again. Garnet Red leather