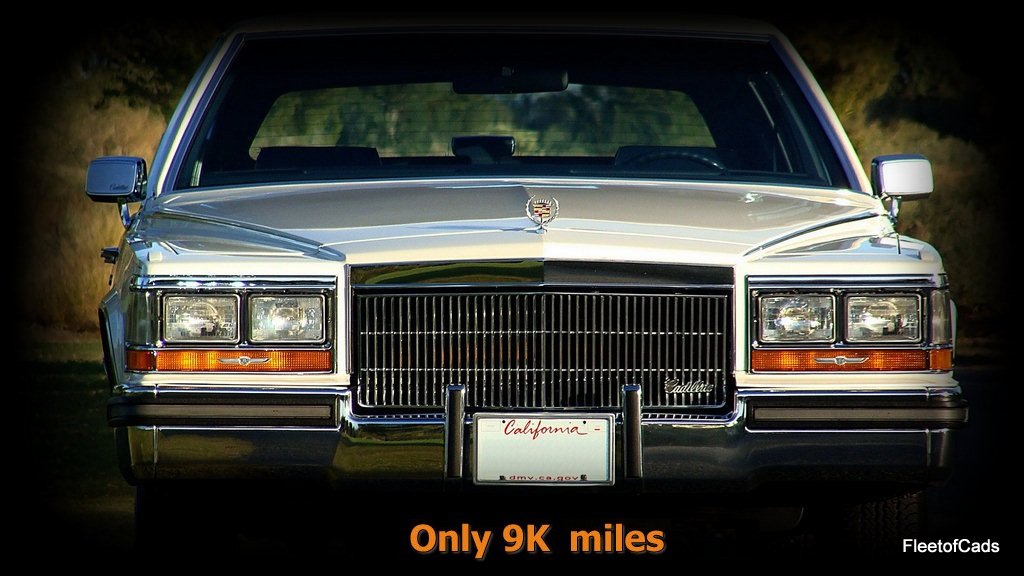 .
.

1989 Cadillac Brougham

.
9k miles
.
93 high resolution pictures below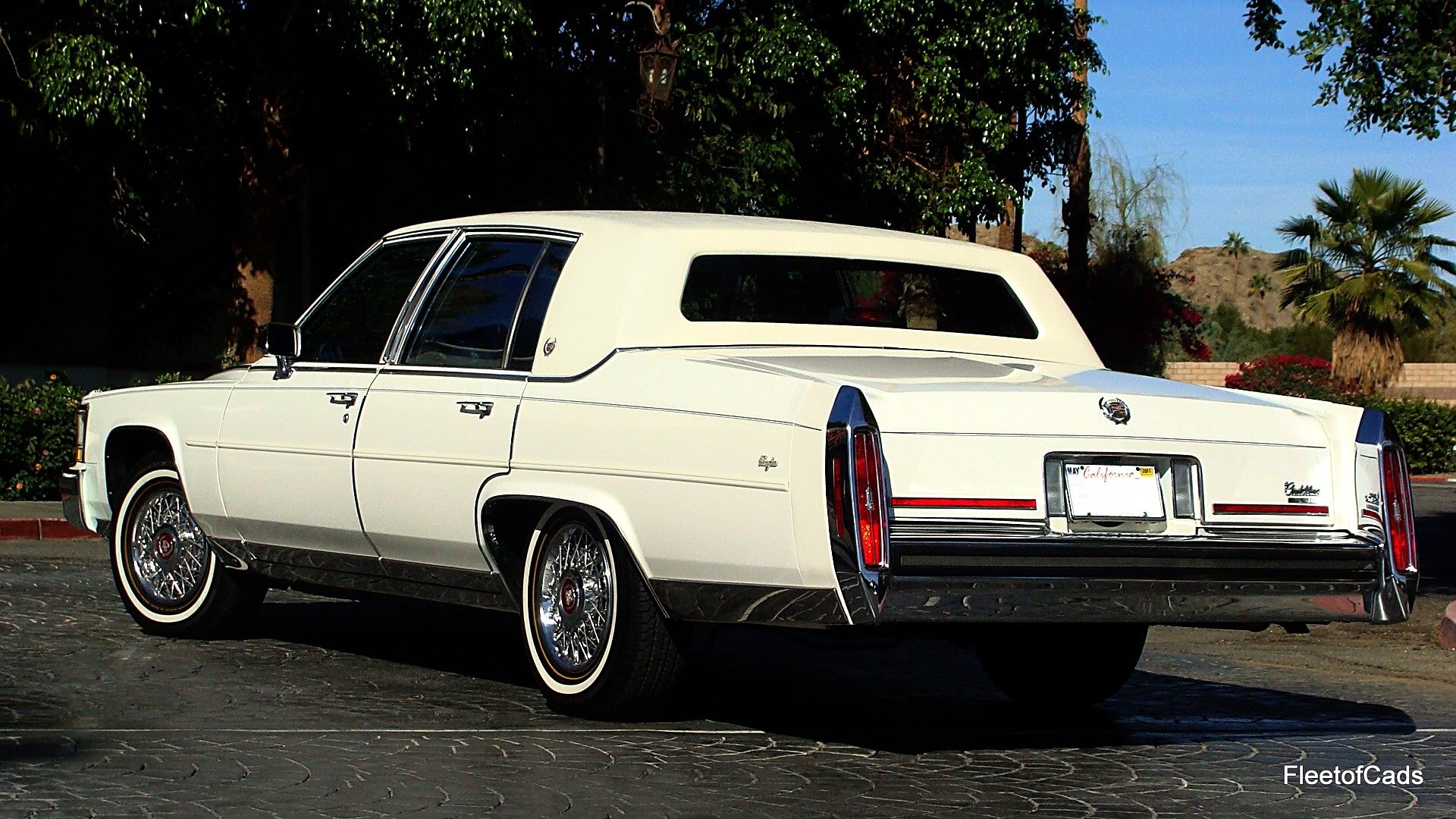 This highly collectable body style is one of the most beautifully proportioned full sized Cadillacs ever made and is in mind boggling condition. Being a last year body style, plus the non existent miles and a winning color scheme of cotillian white over dark blue leather makes this Cadillac a very sound long term investment.
This body style serves as the pinnacle of 1980s Cadillac design and the demand for this body amongst collectors has never been higher. Cadillac aficionados are snapping up the best examples for their collections. From a design standpoint, this was GM at it's finest hour. These Cadillacs were the last of a classic style era which will never be produced again.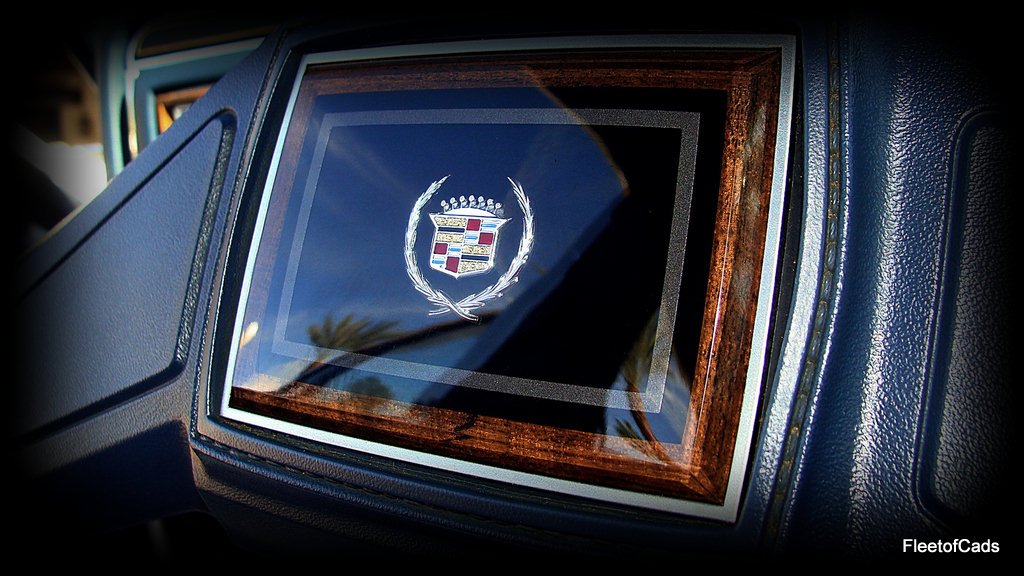 I've been a cadillac collector for the past 20+ years and have had the pleasure of owning some of the best specimens around. This particular example is hands down the best full size 80's Brougham I have ever had. It's mint in every way and is still sitting on it's original Uniroyal Royal Seal tires still filled with factory air. It simply doesn't get any better than this.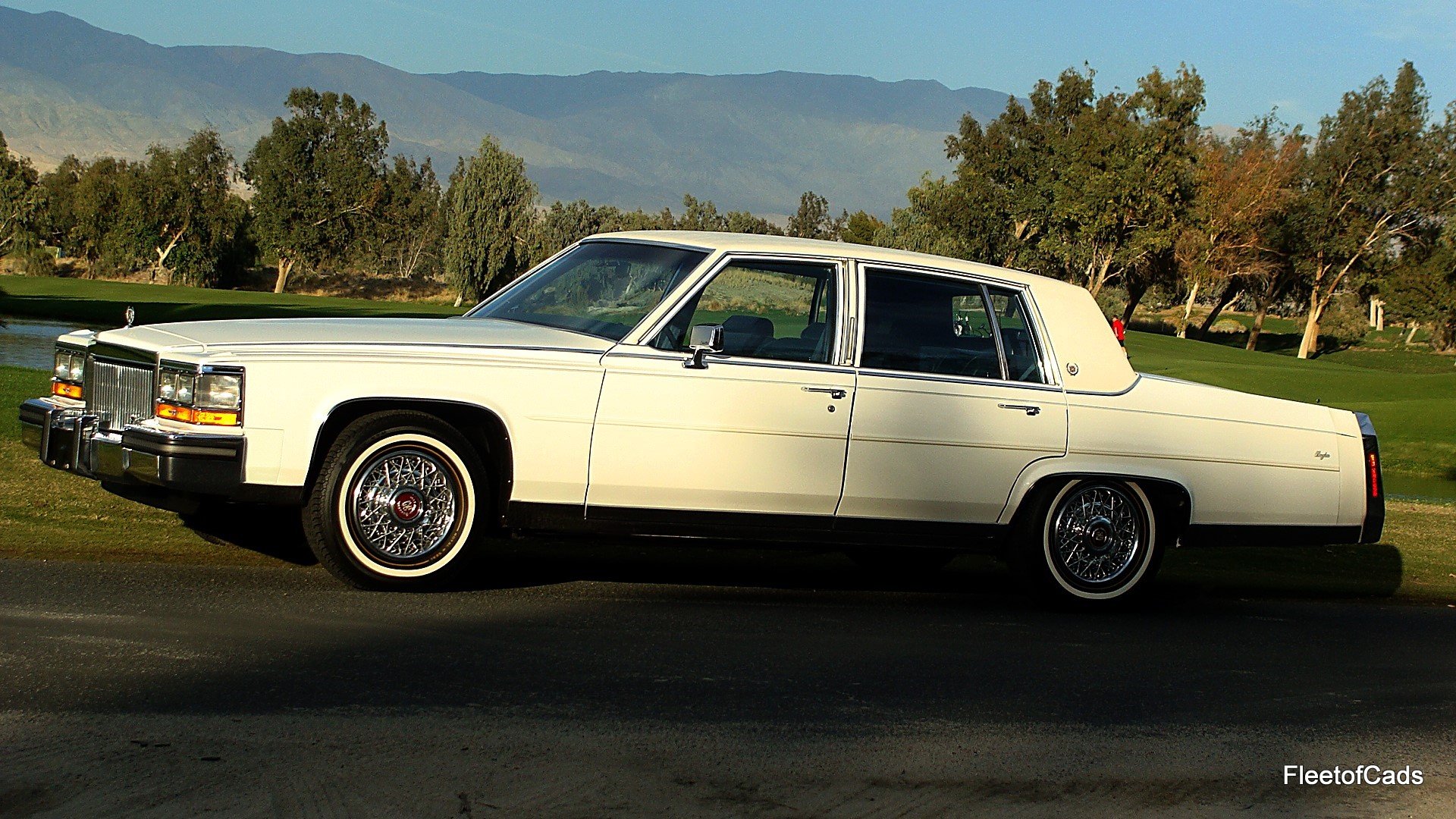 1989 Cadillac Brougham, Cotillian White with Dark Blue Leather interior.

This Brougham is no barn find. It has spent almost it's entire time being collector owned and has always been garage kept and covered. Everything is so fresh and tight that the driver and passengers are transported to another time. This Cadillac is something to behold.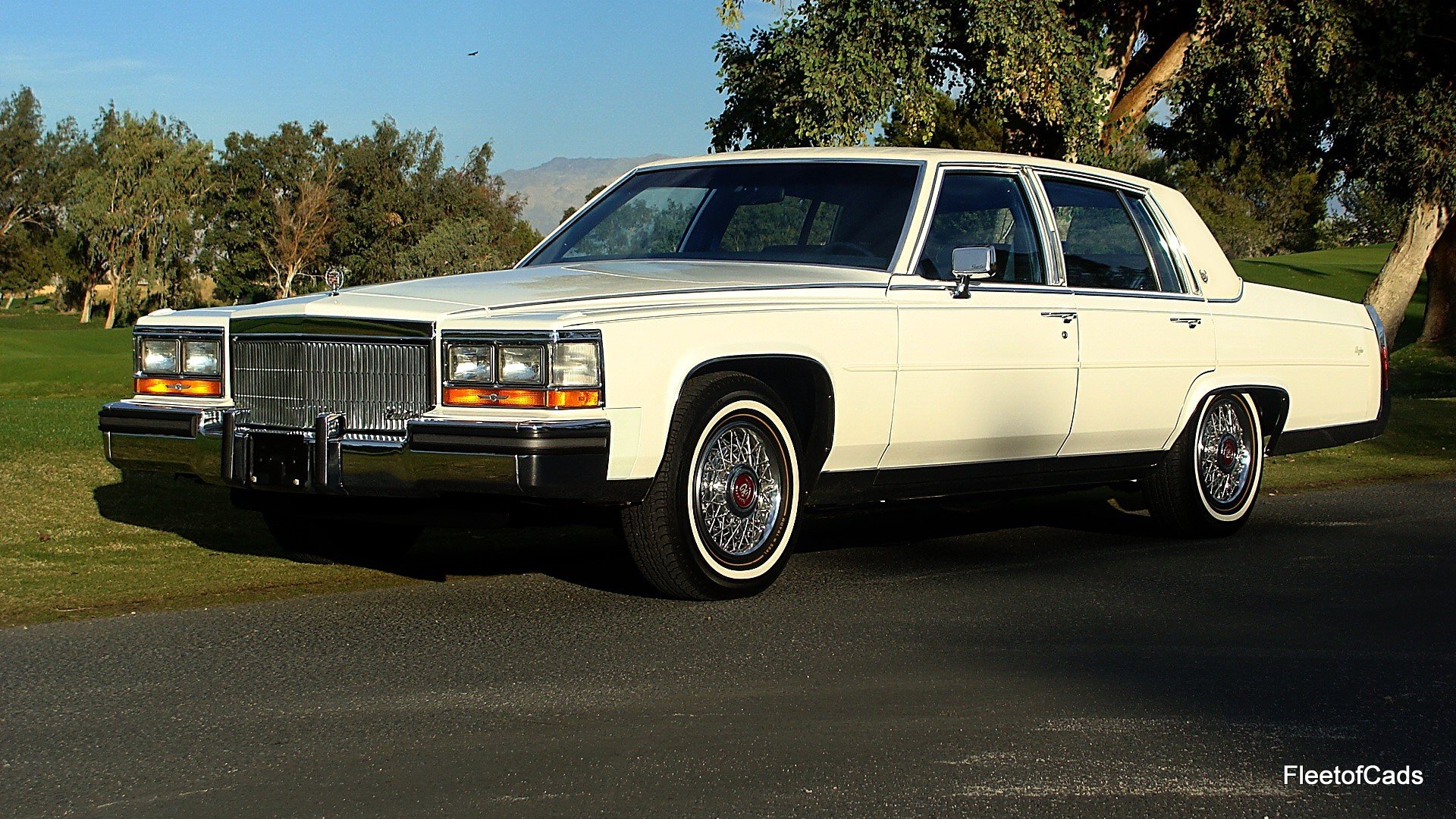 Nothing quite like a white Brougham of this era. Not only one of the best resale colors, the white paint gives the car a very classic traditional look and really sets off all of the chrome.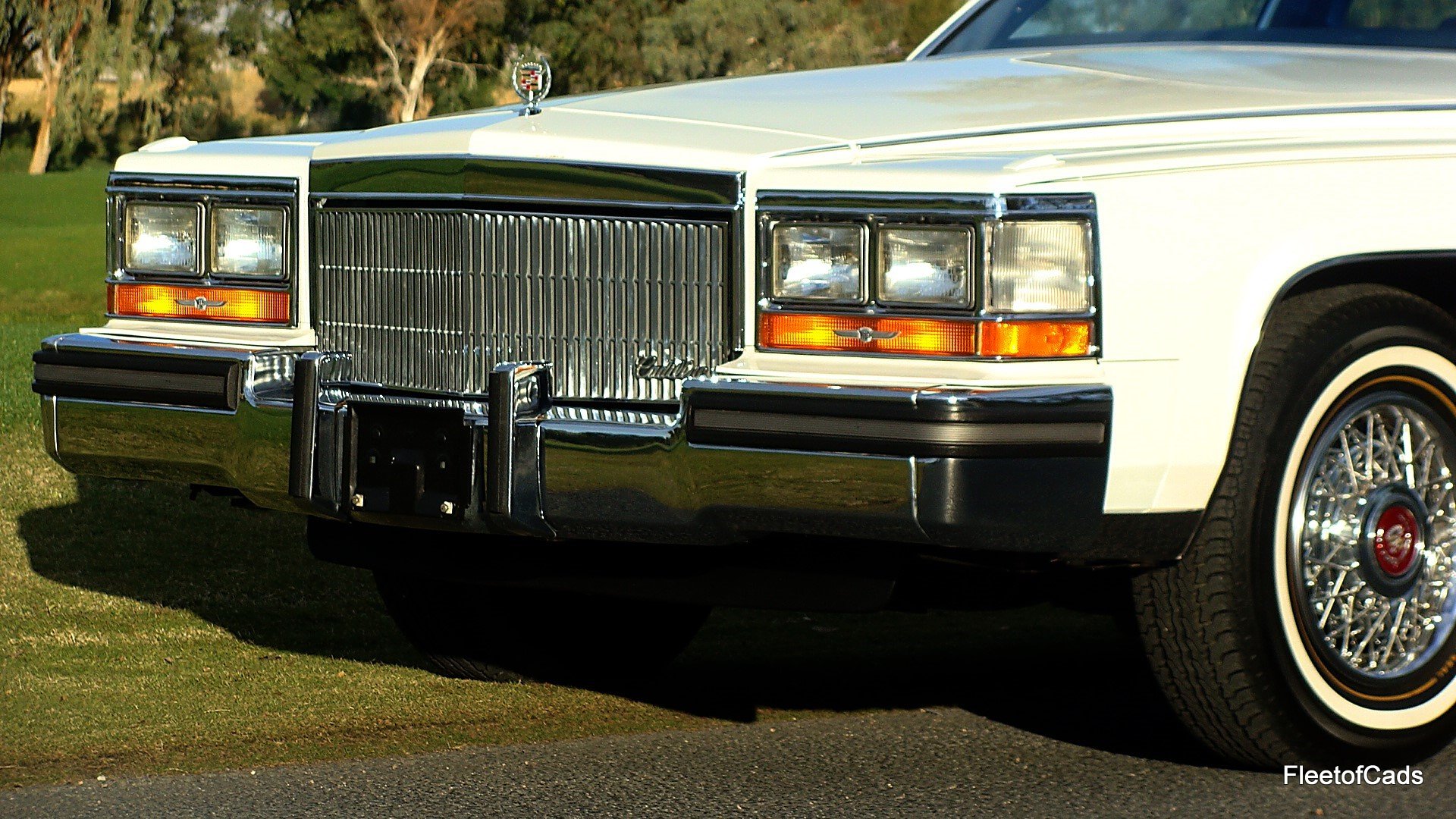 Rub strips are like new with no scrapes. Lenses are perfect.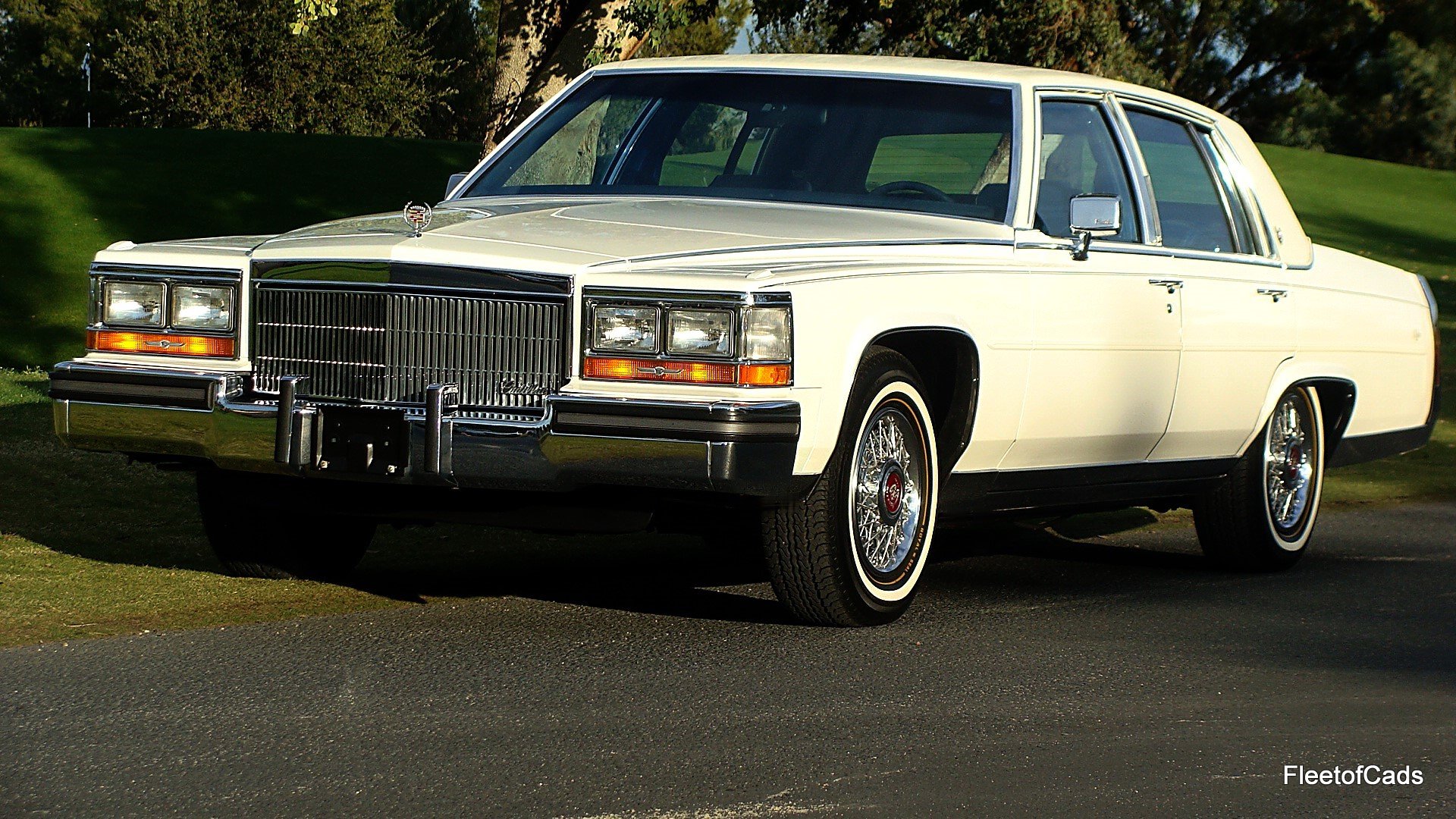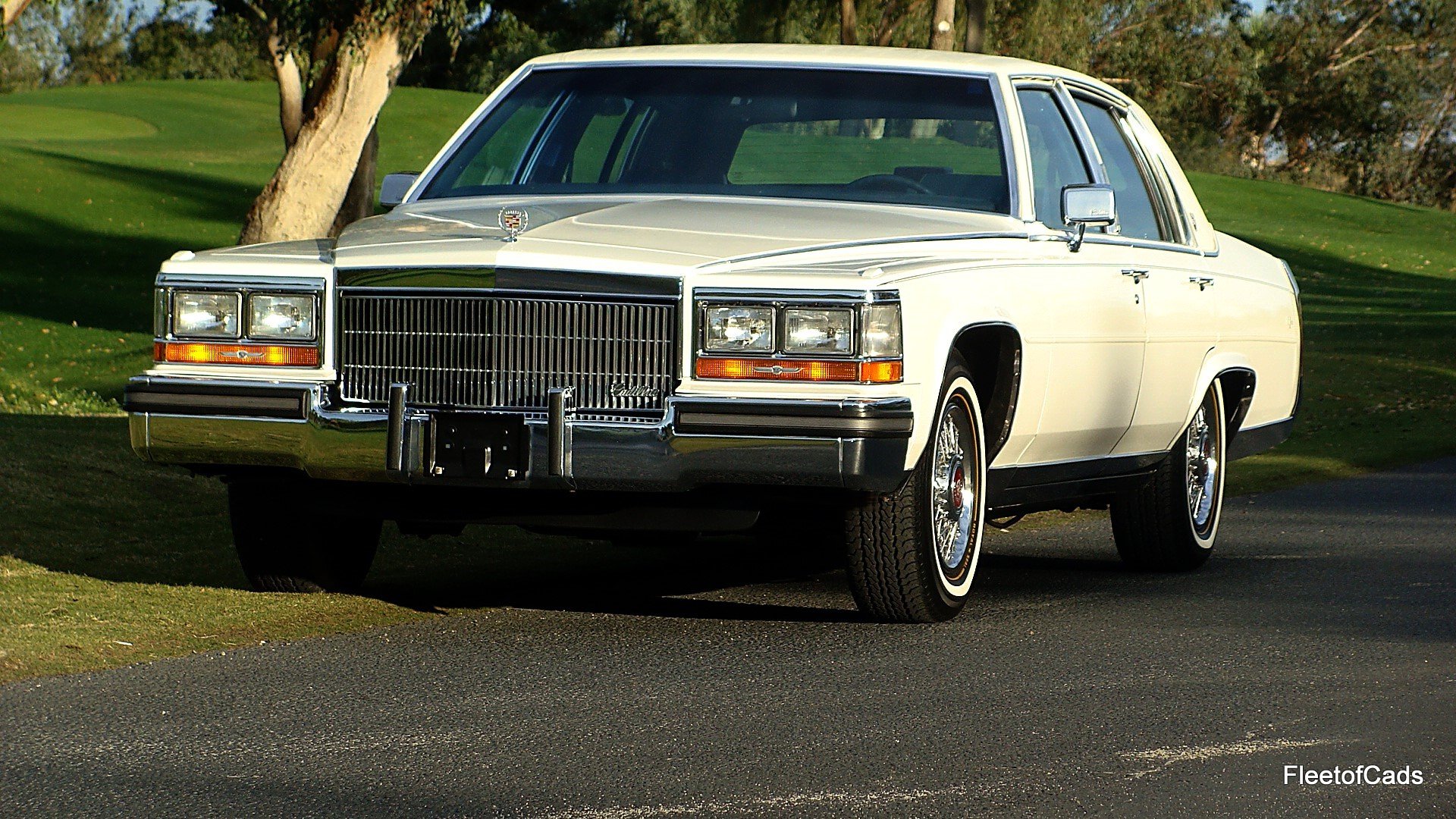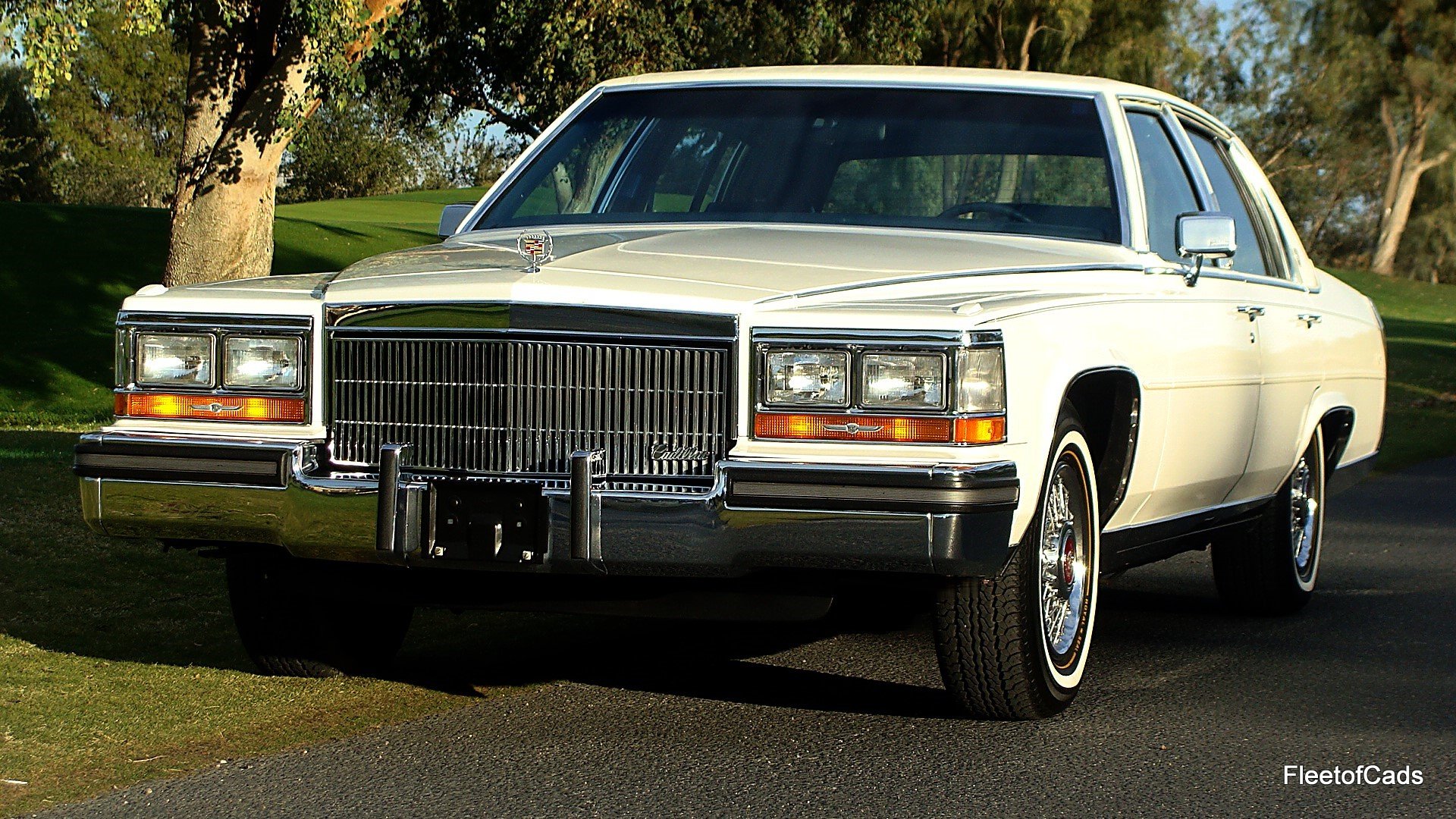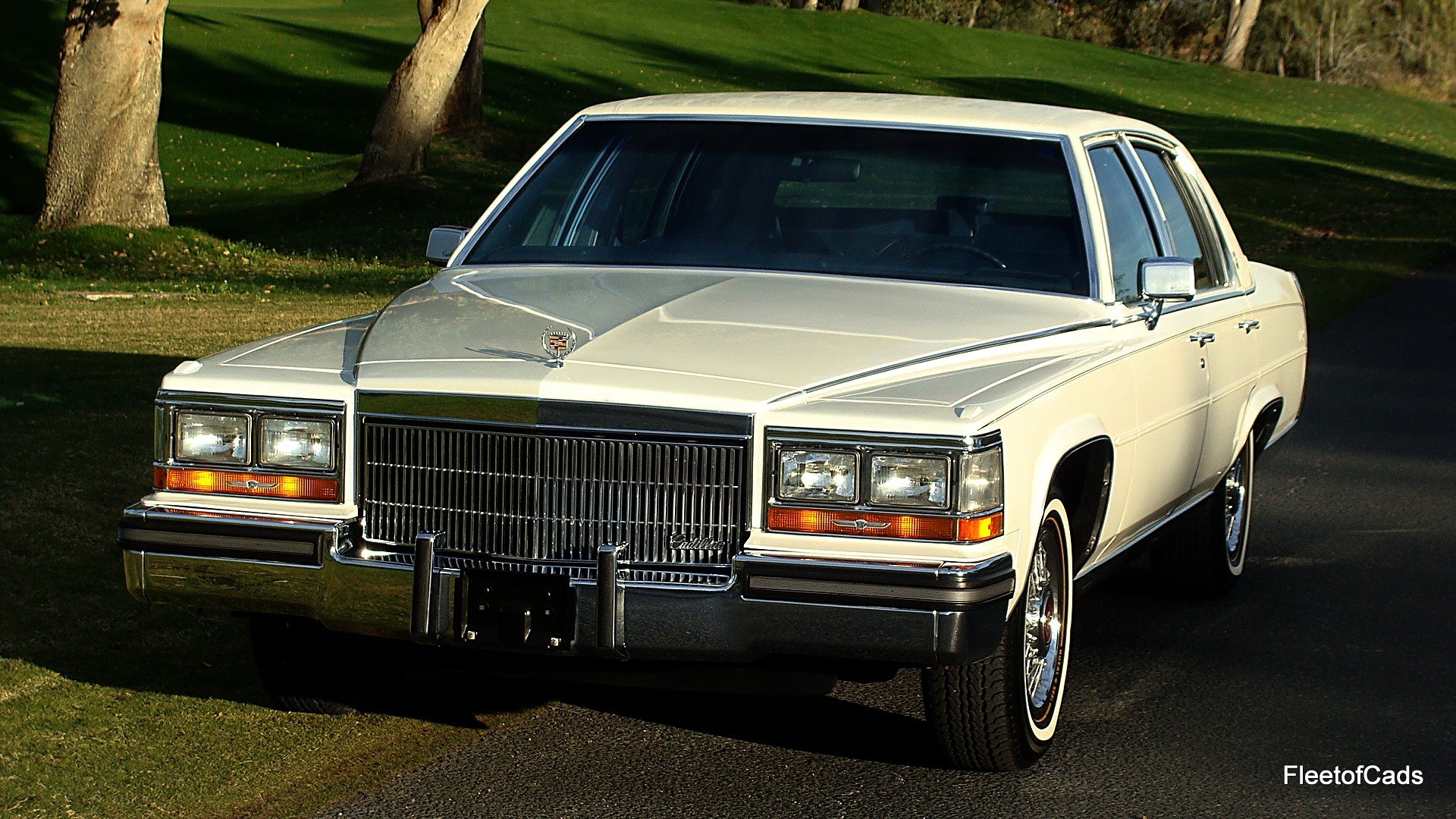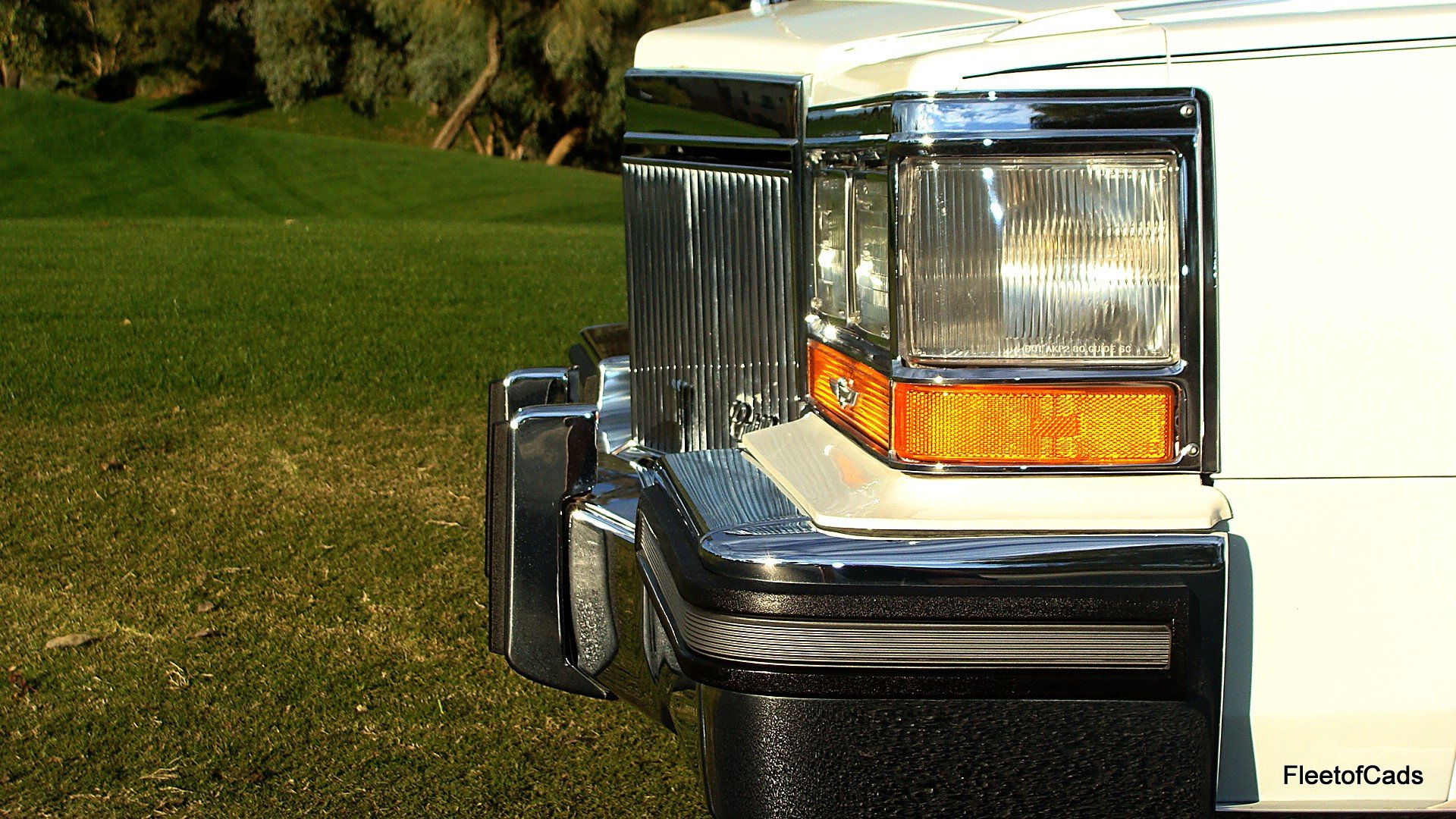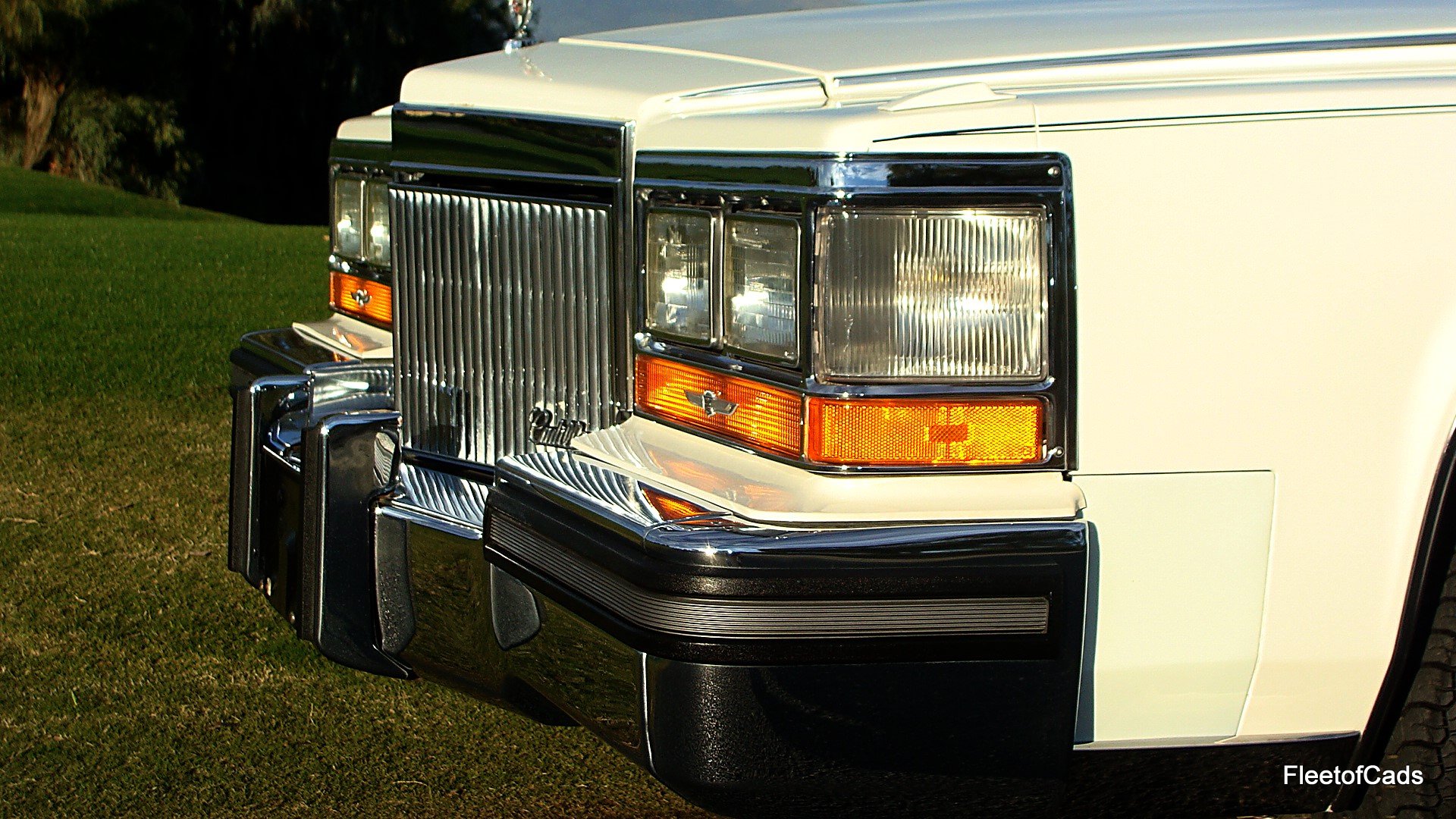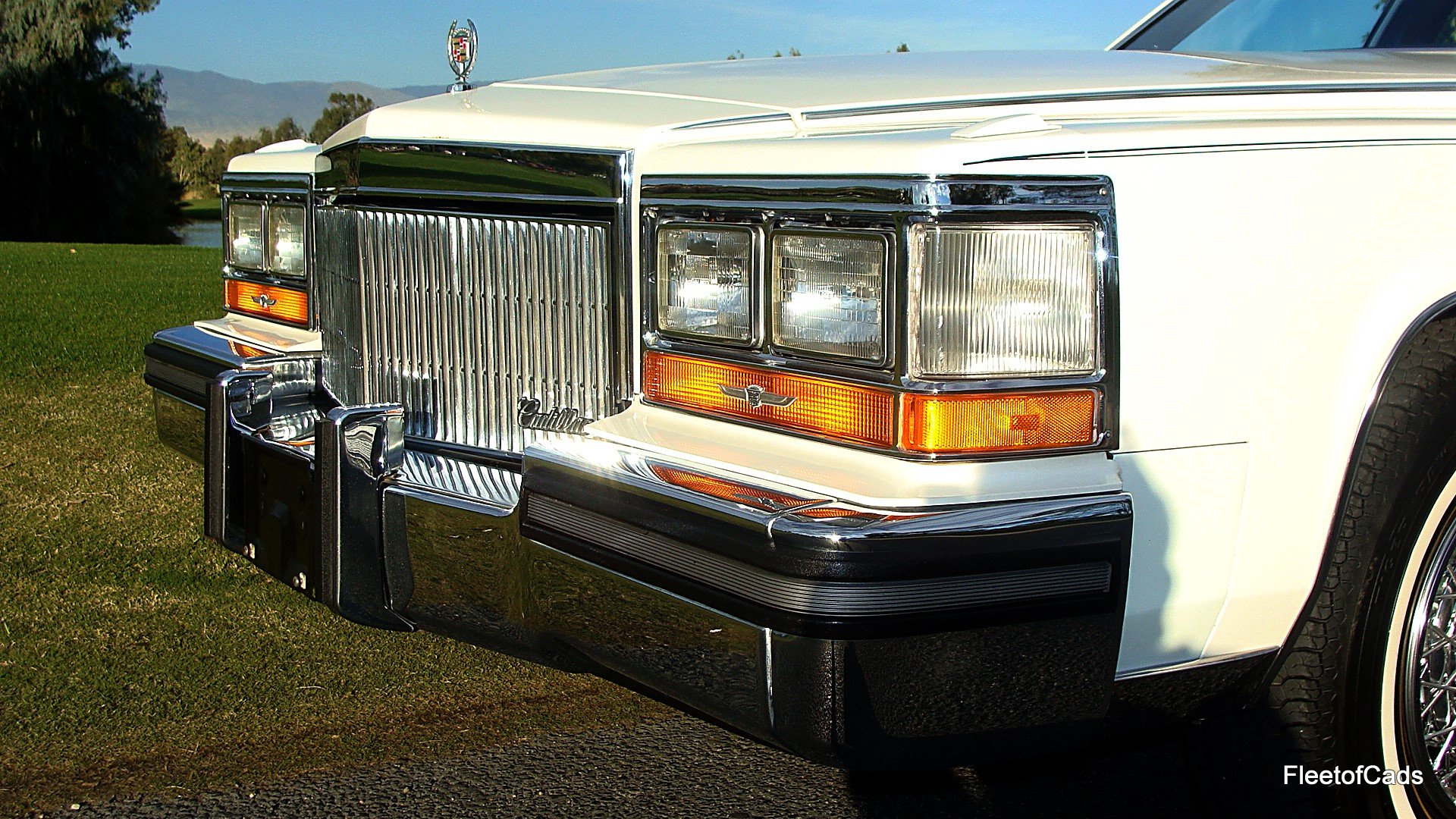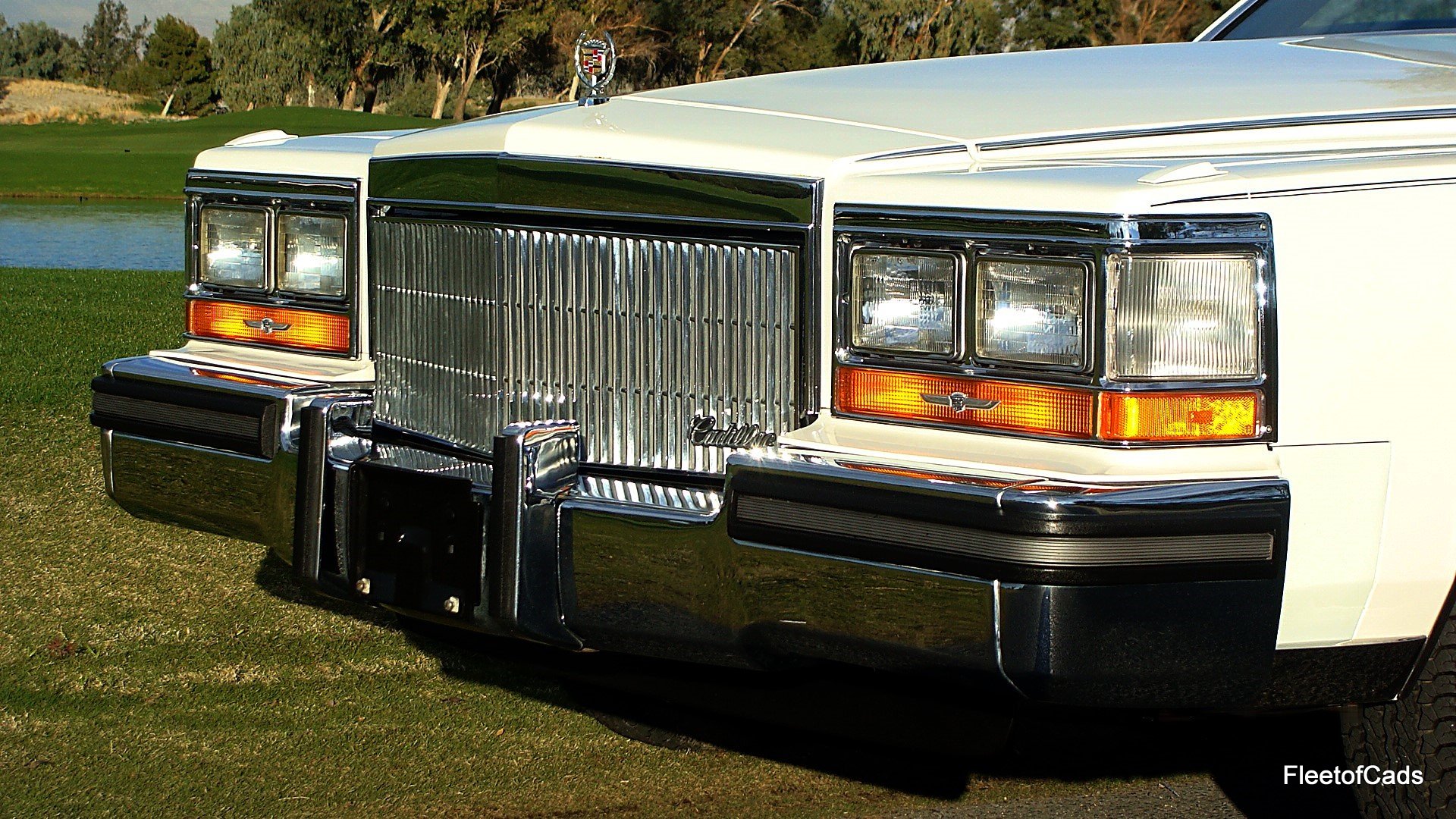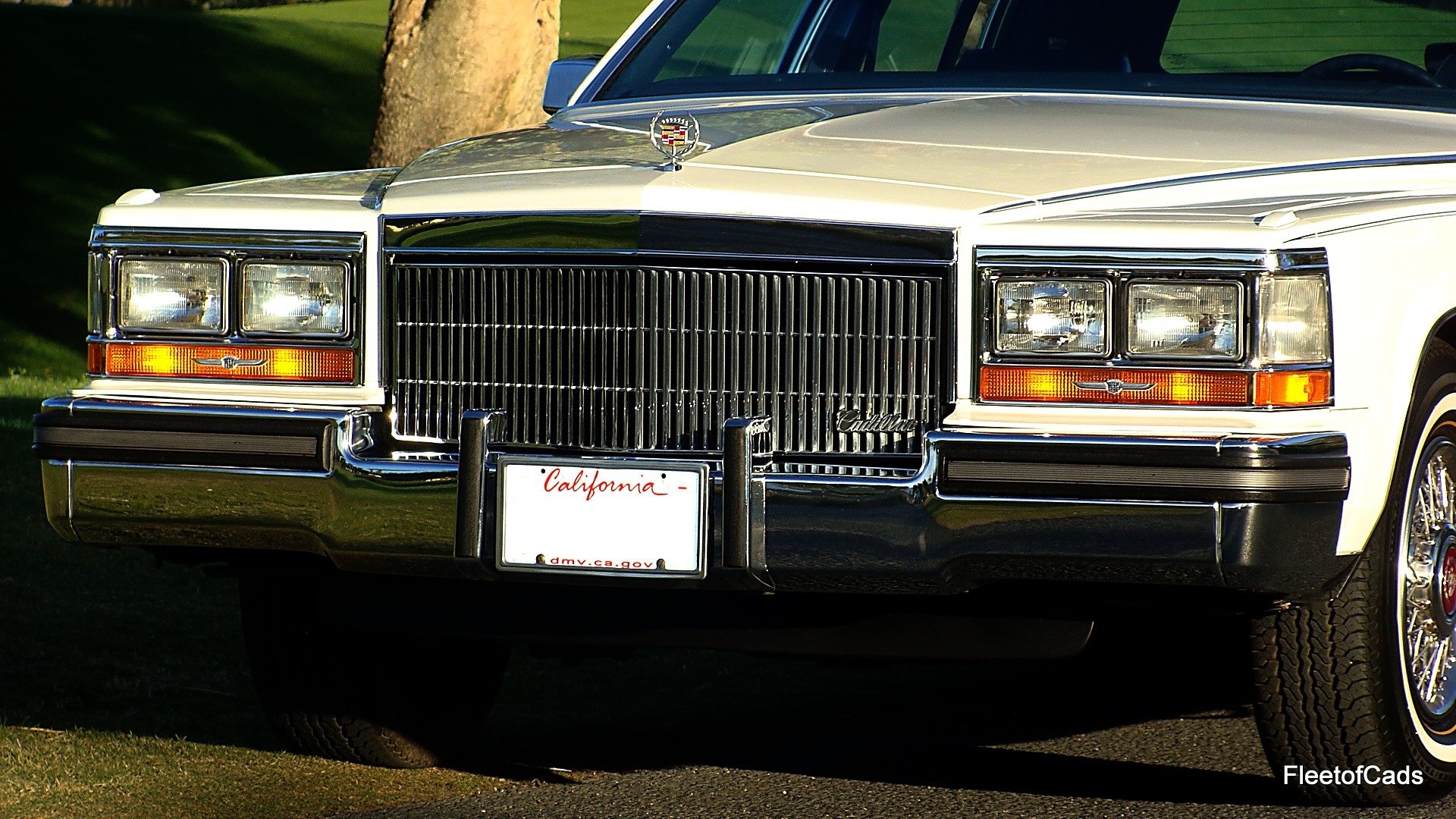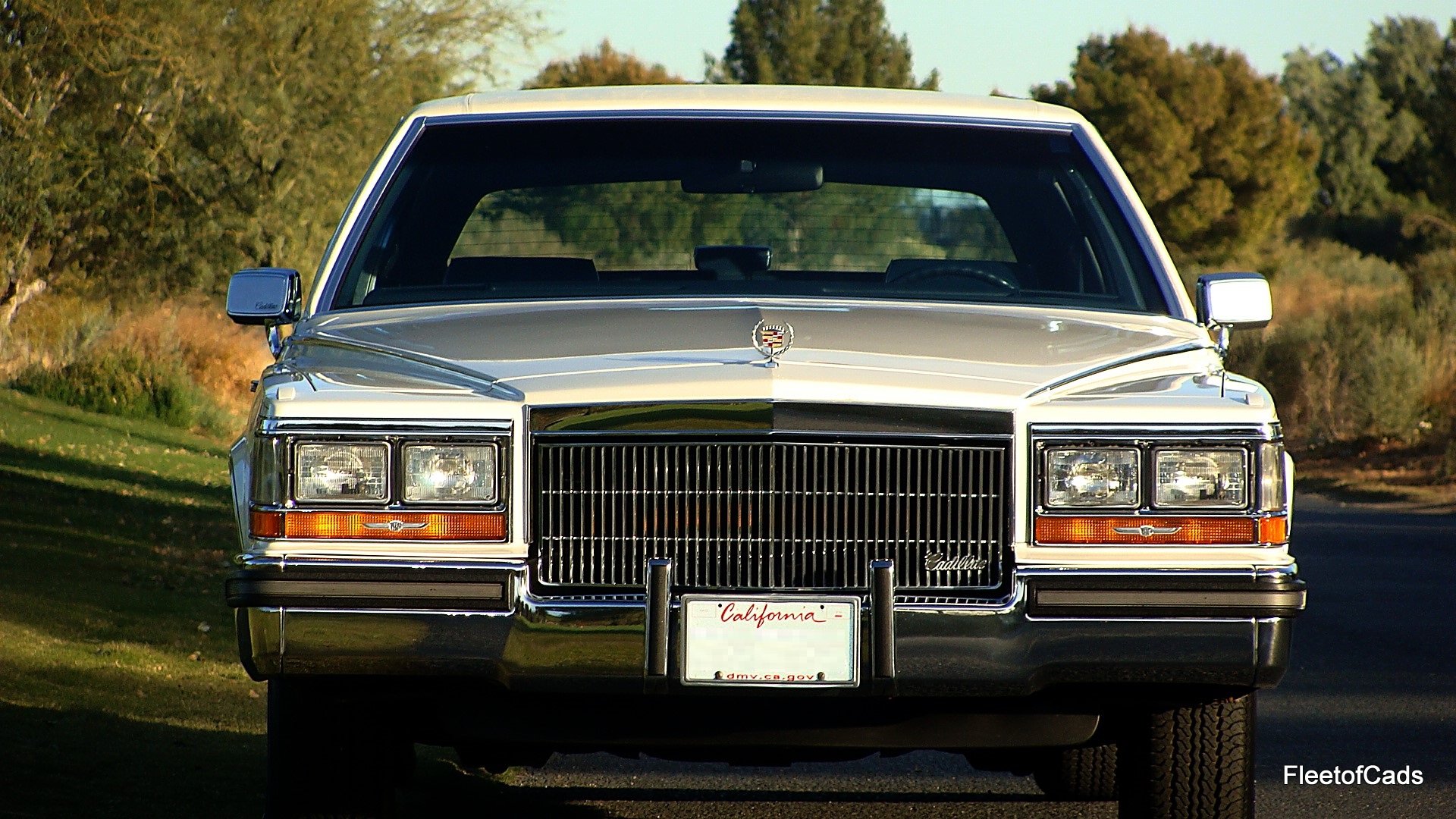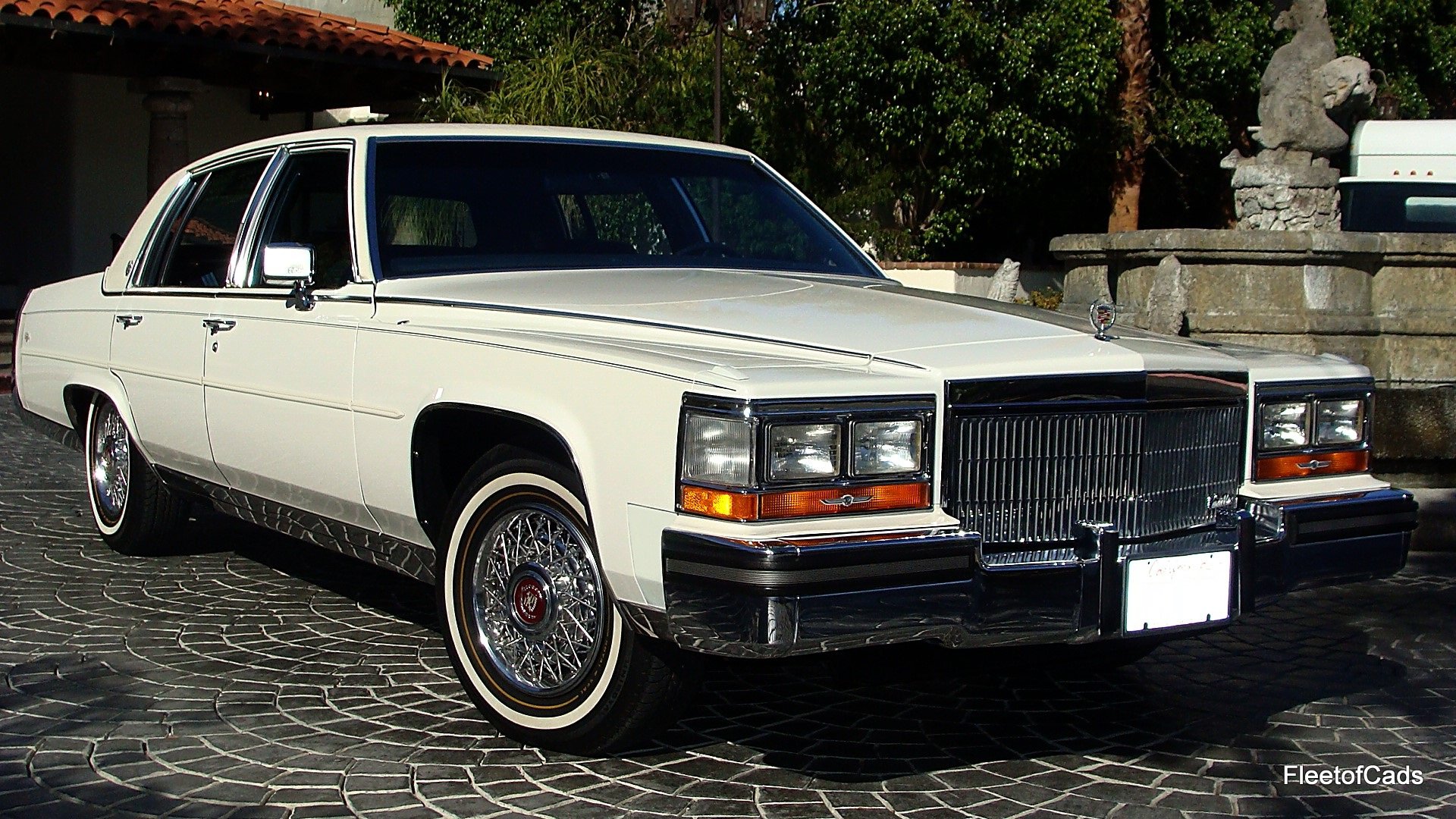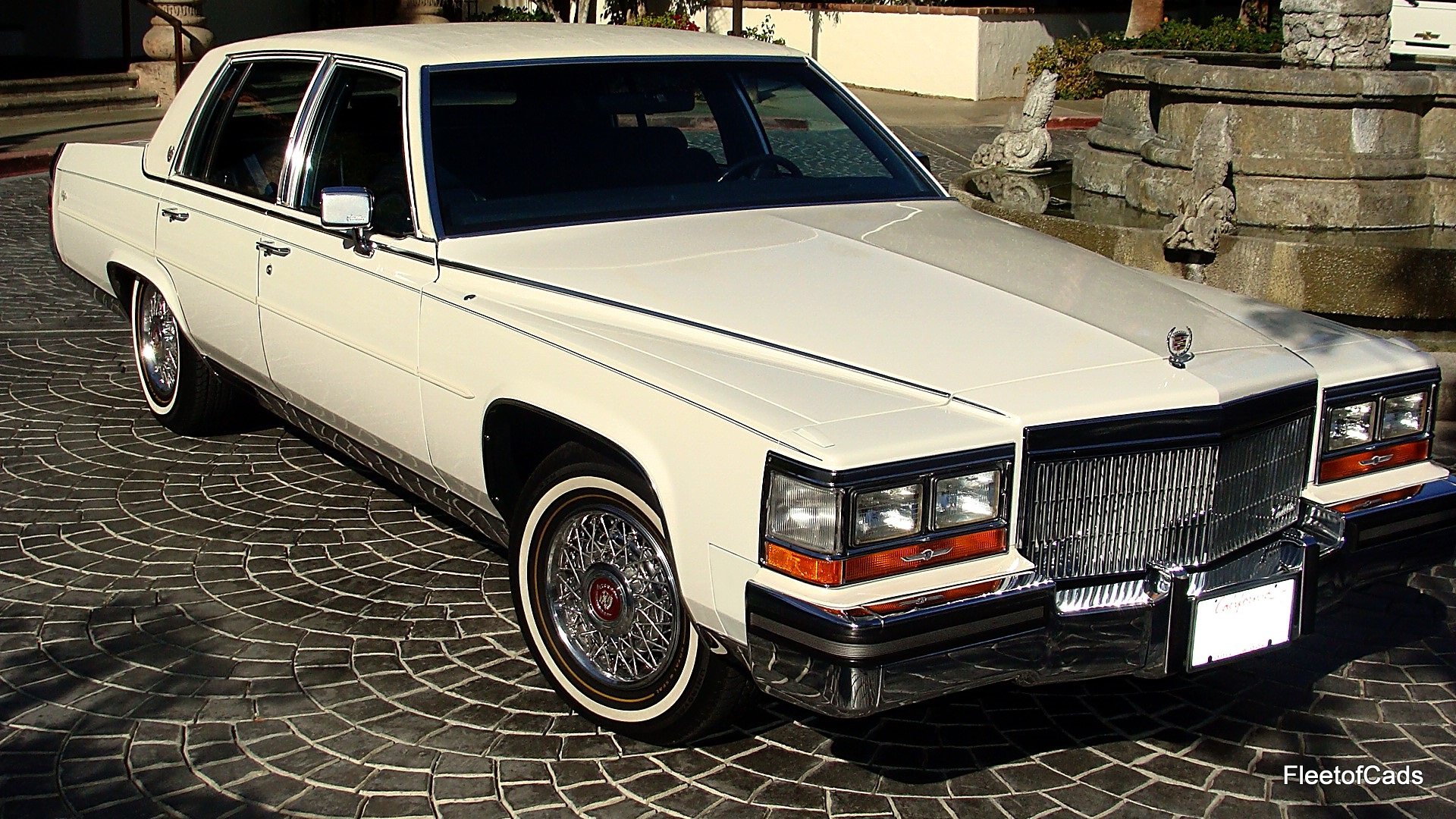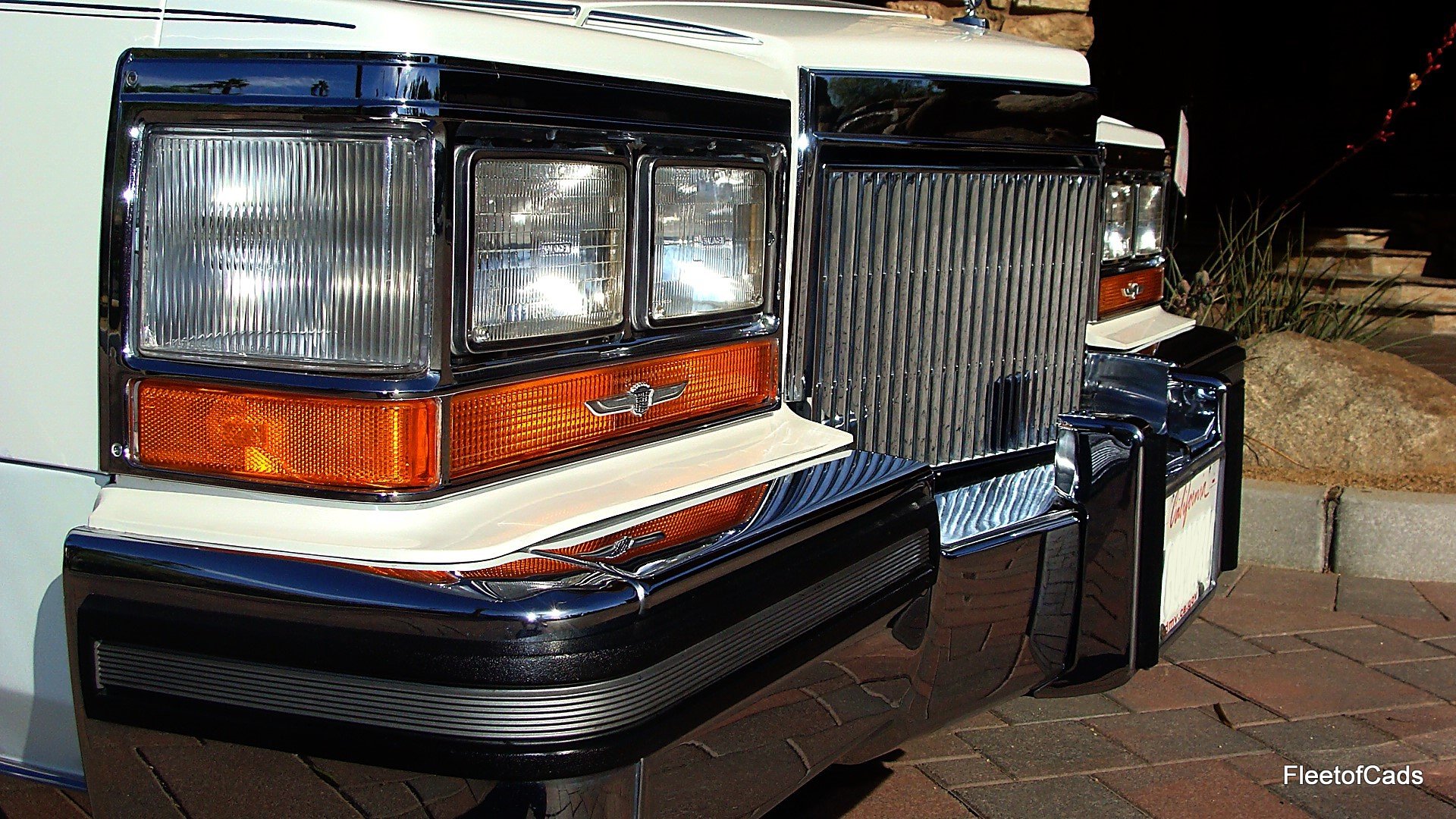 .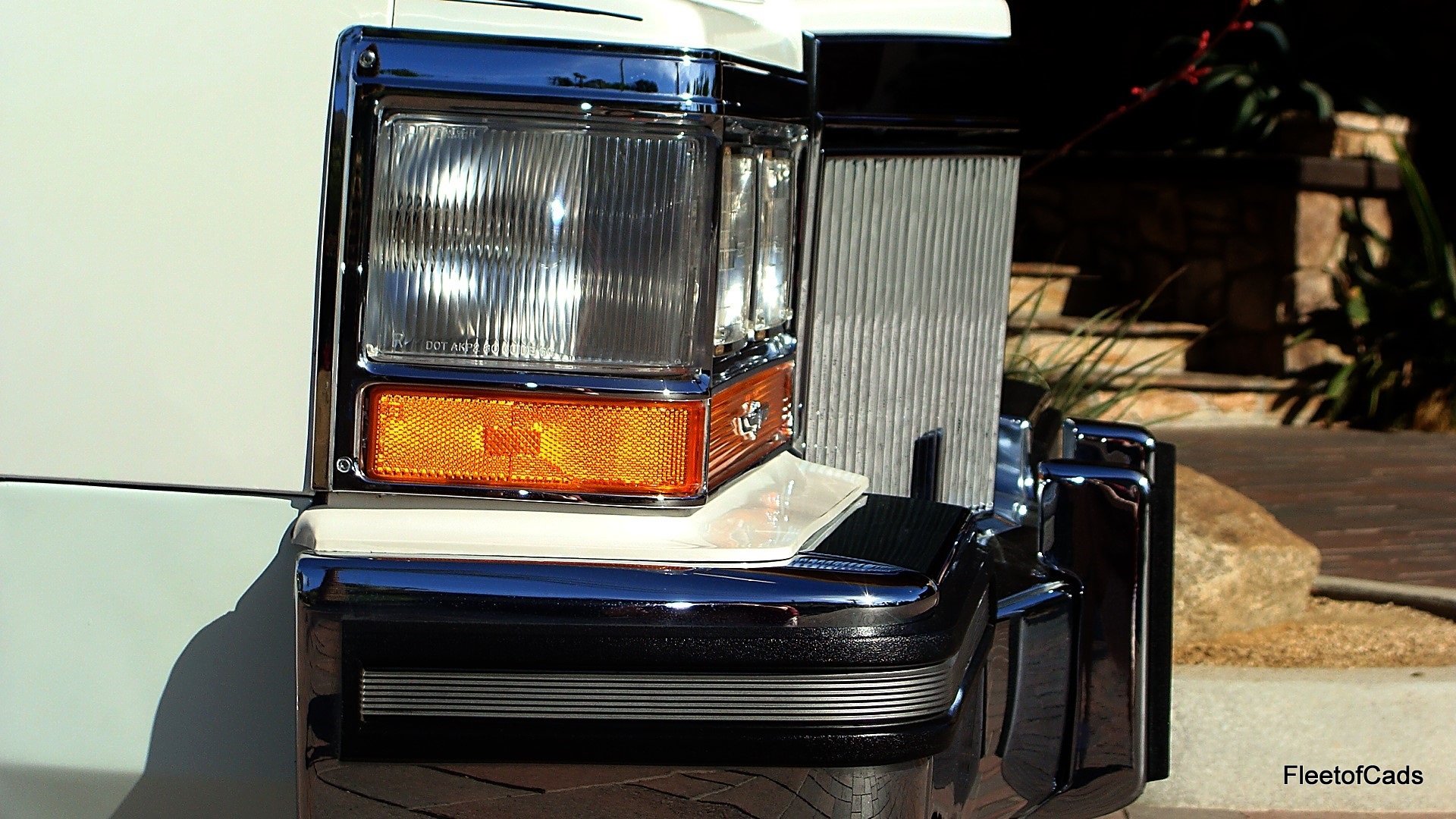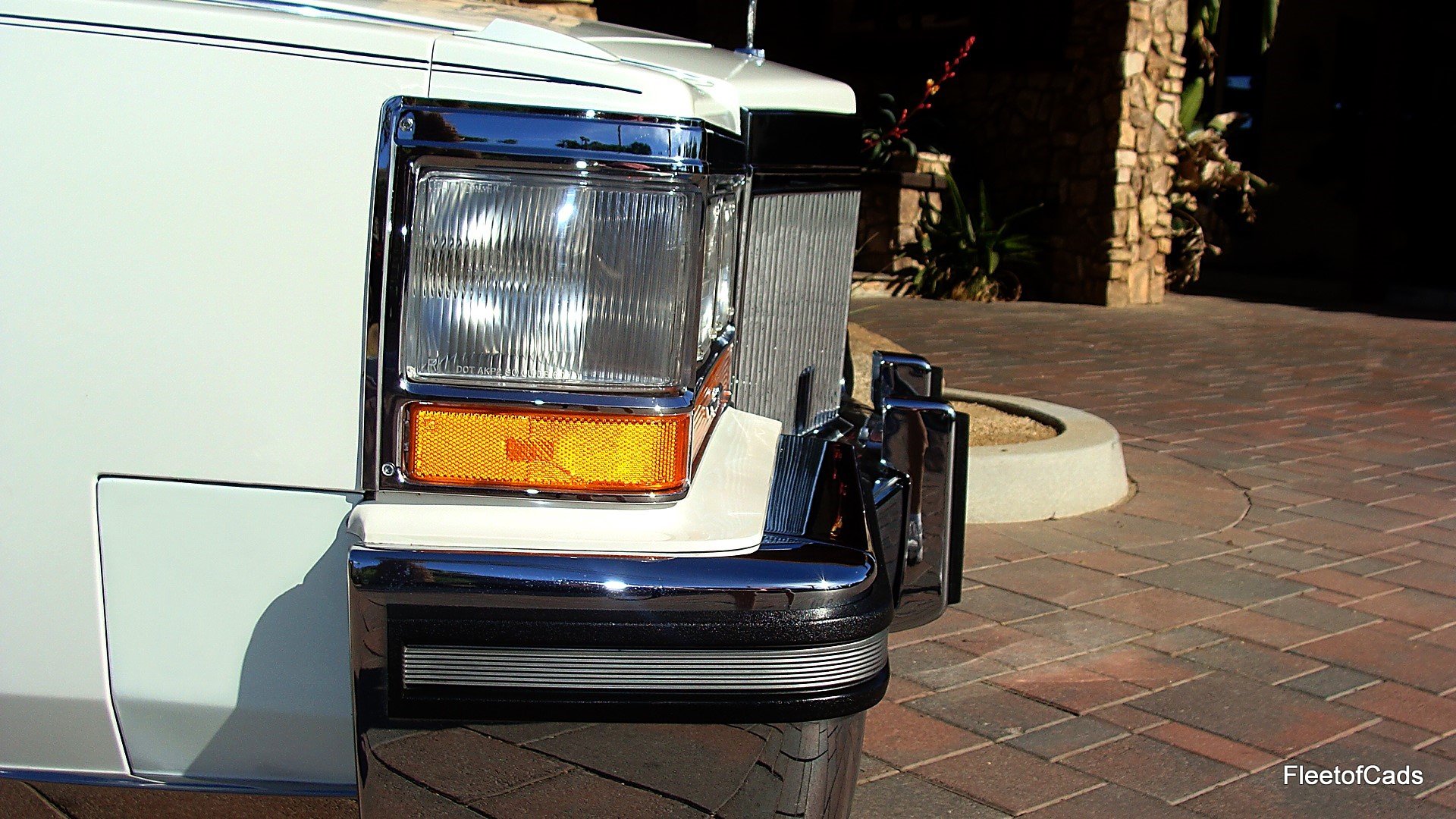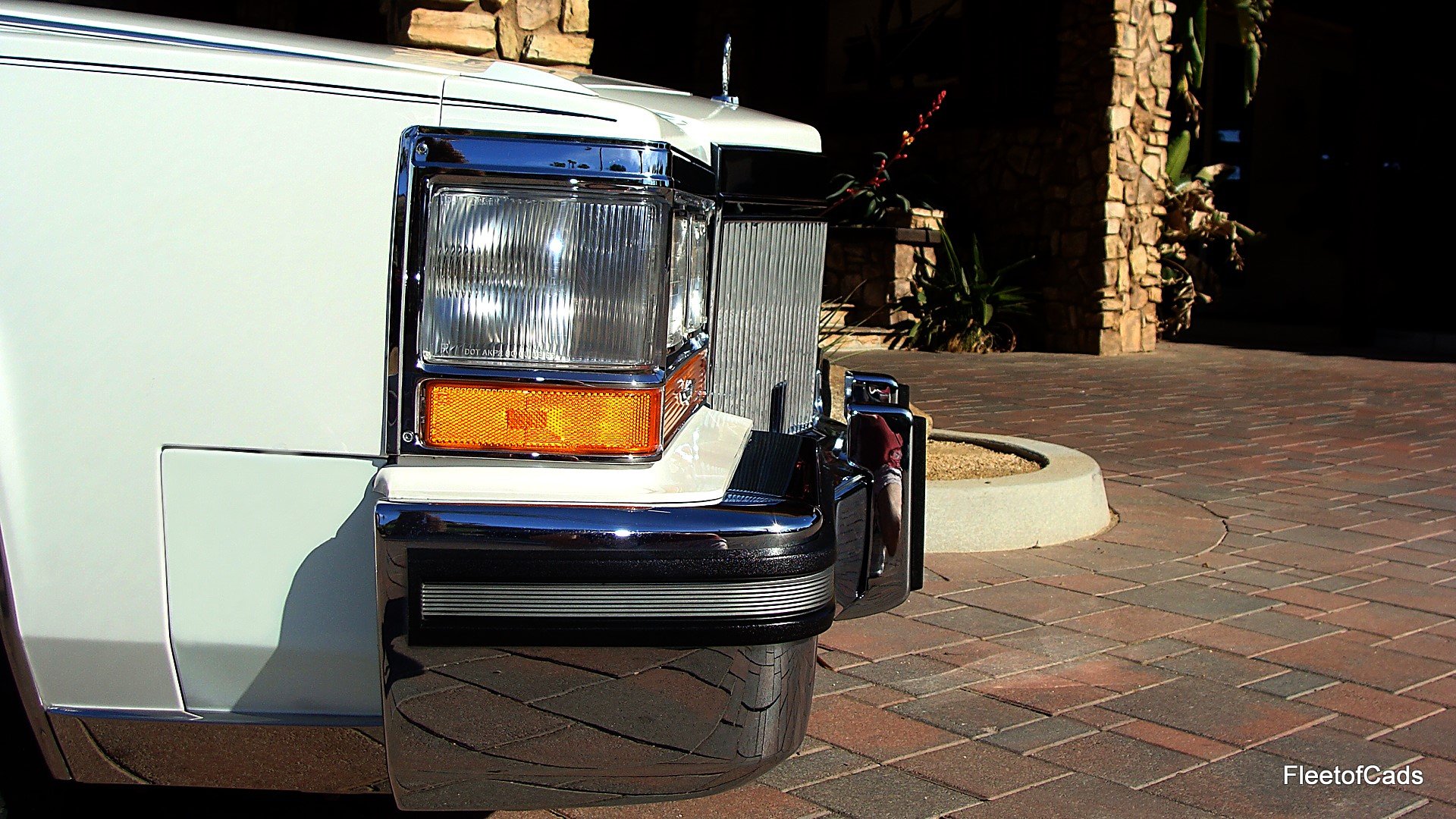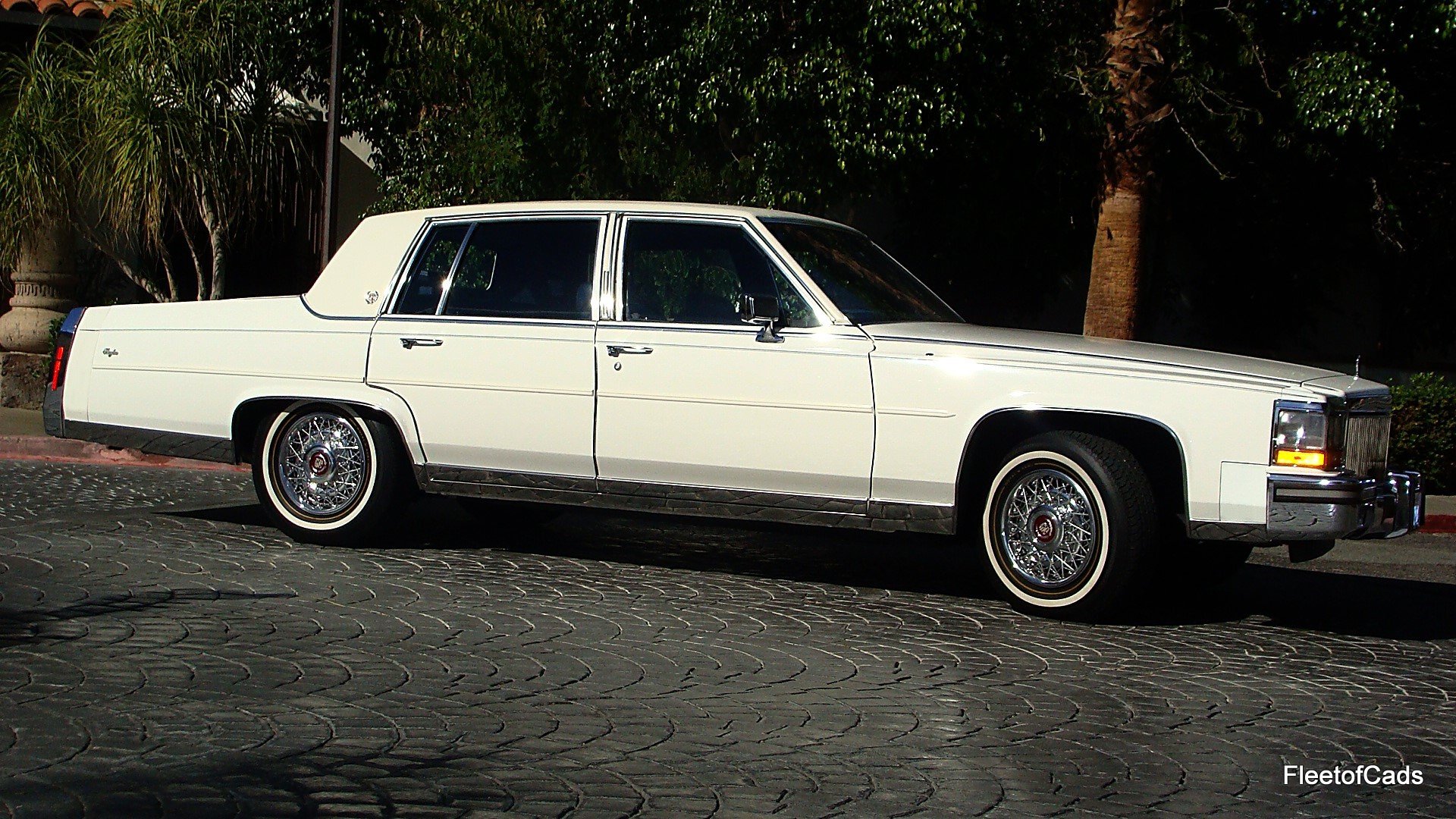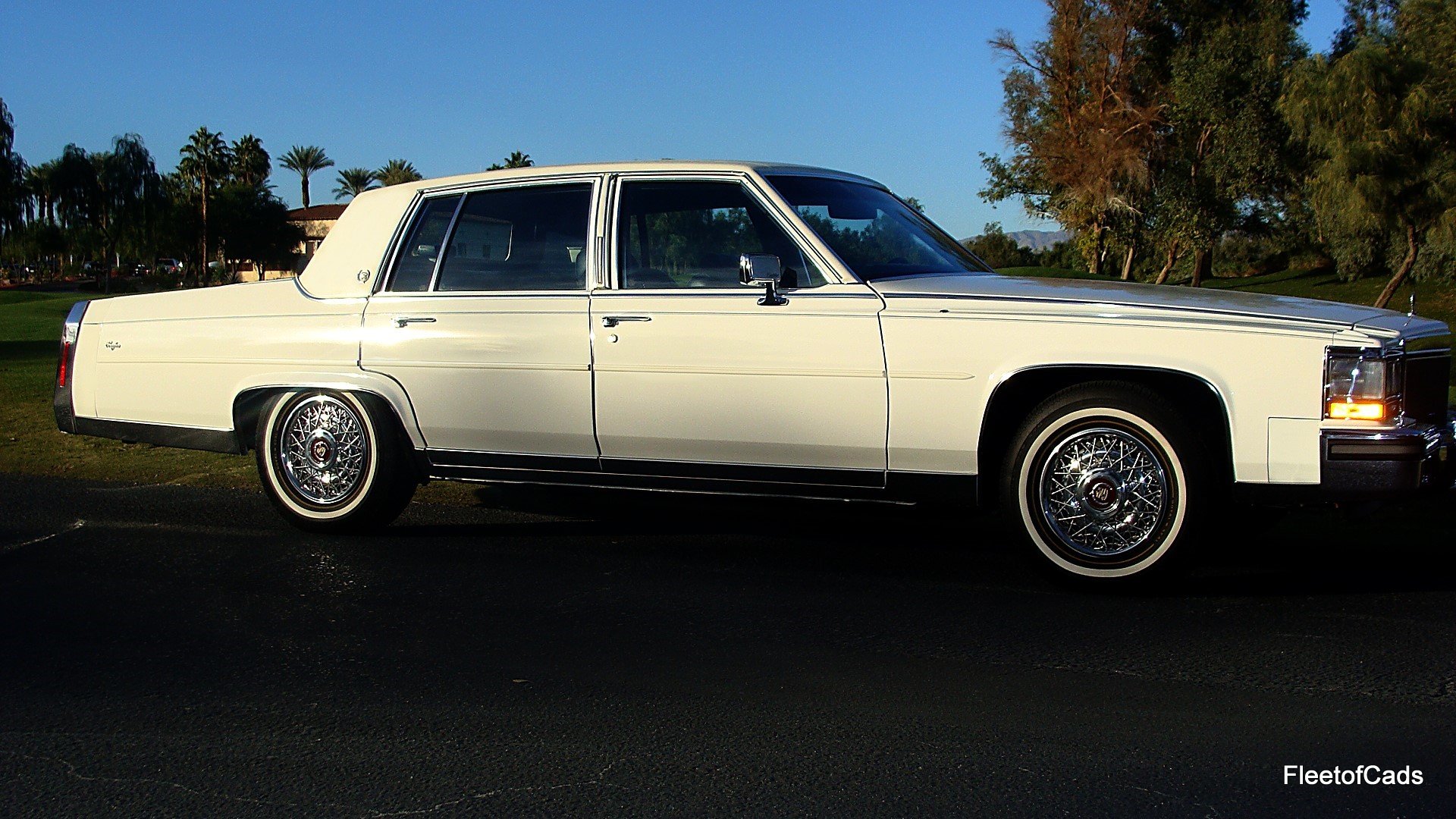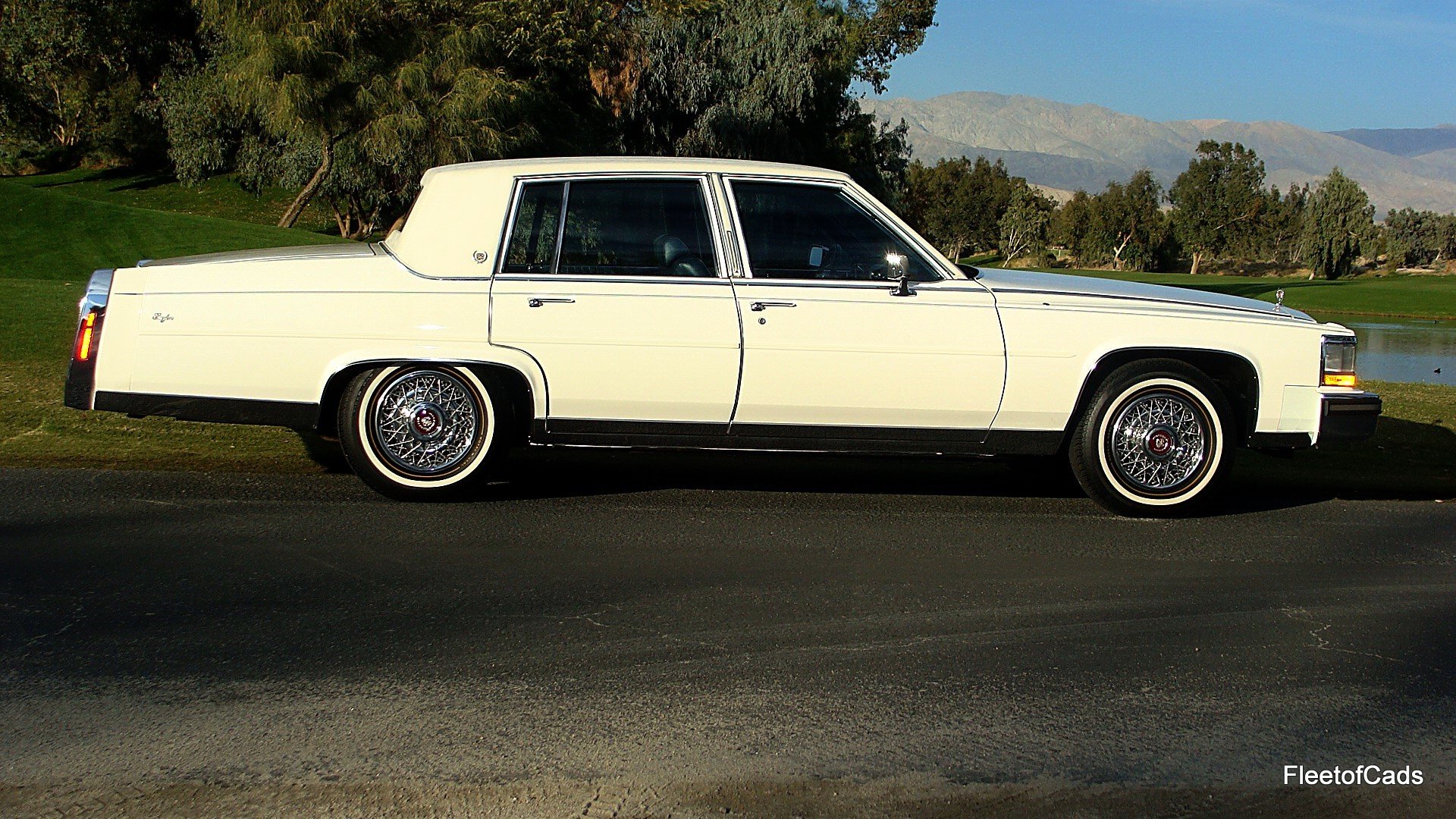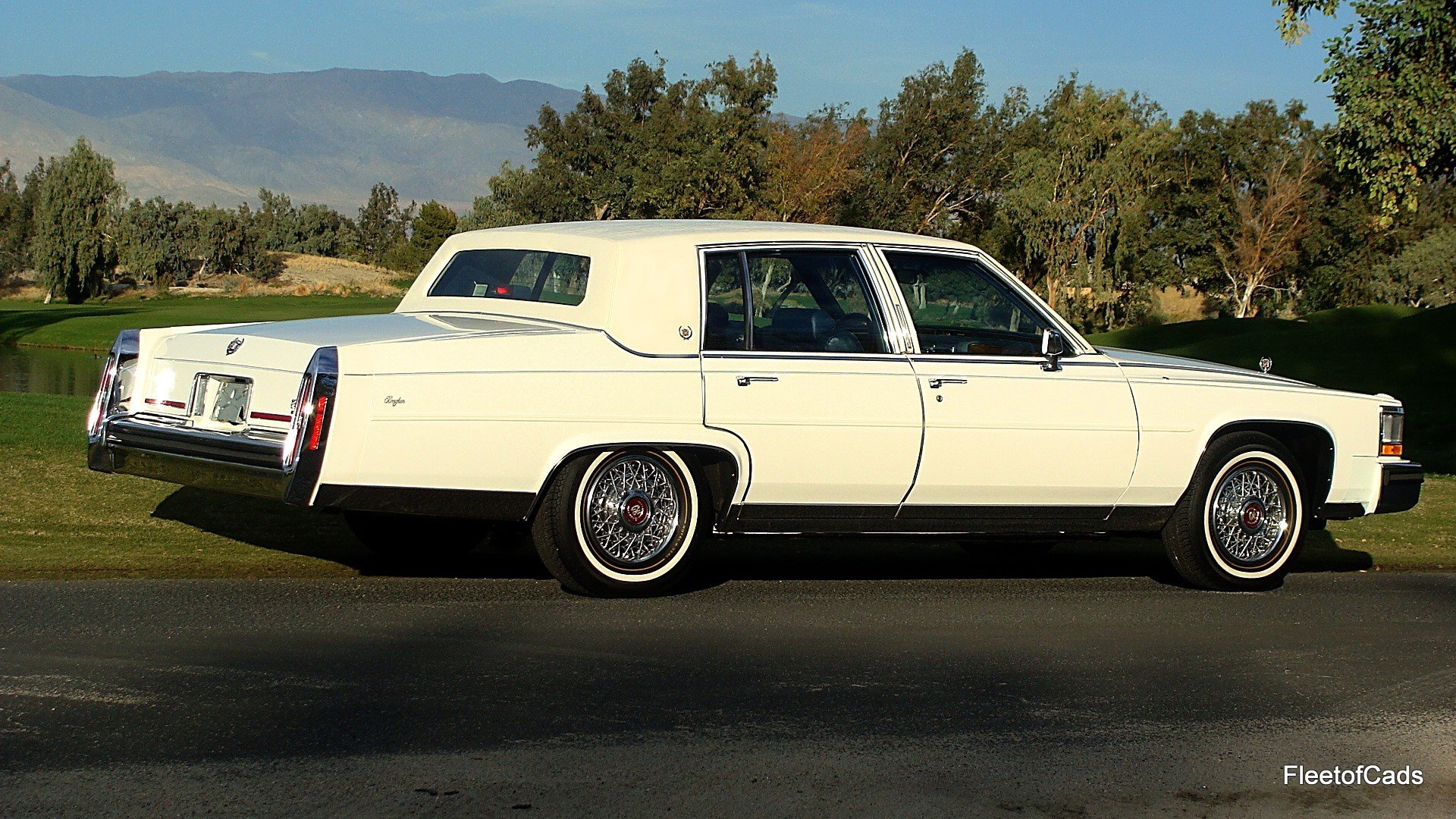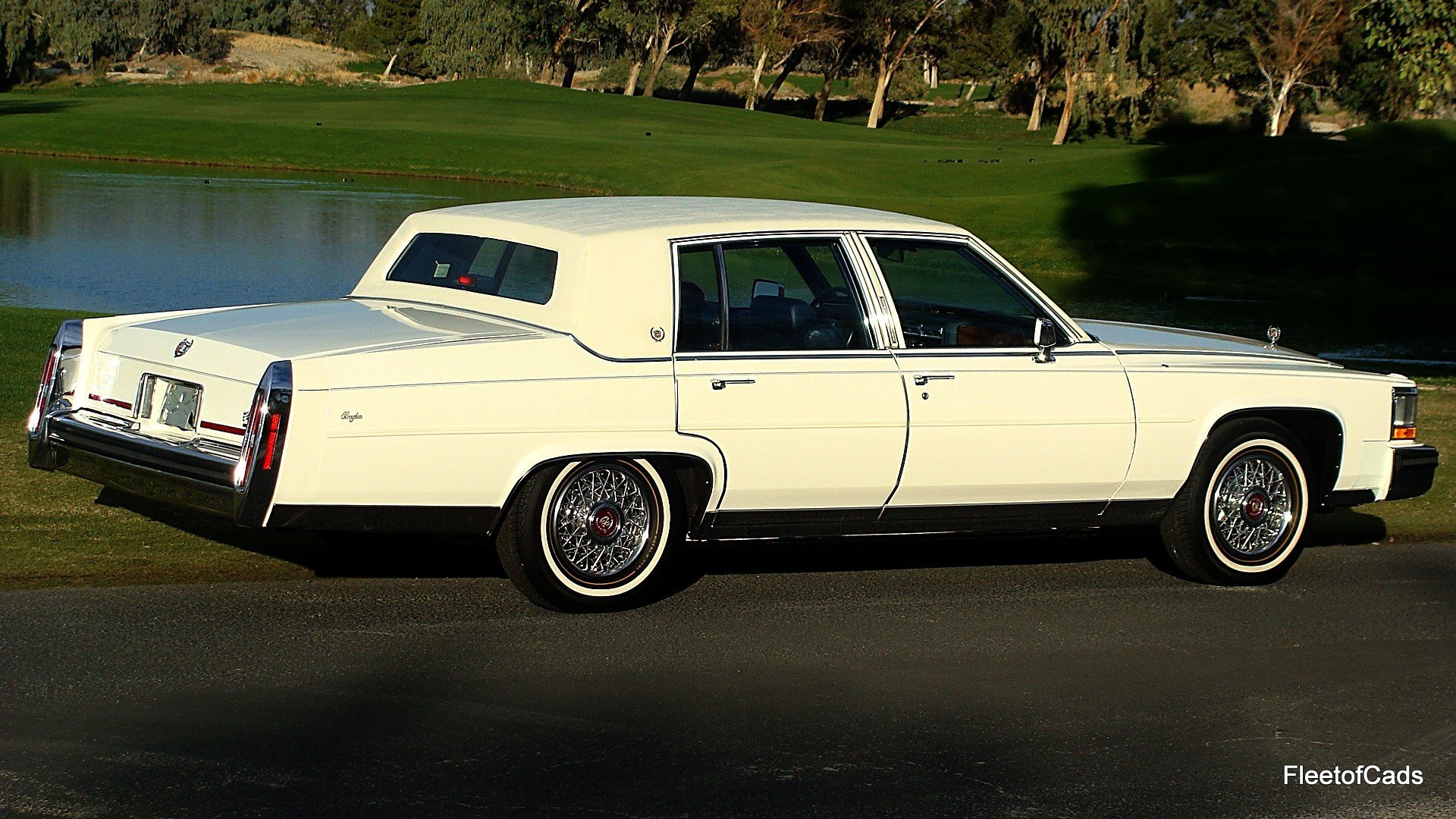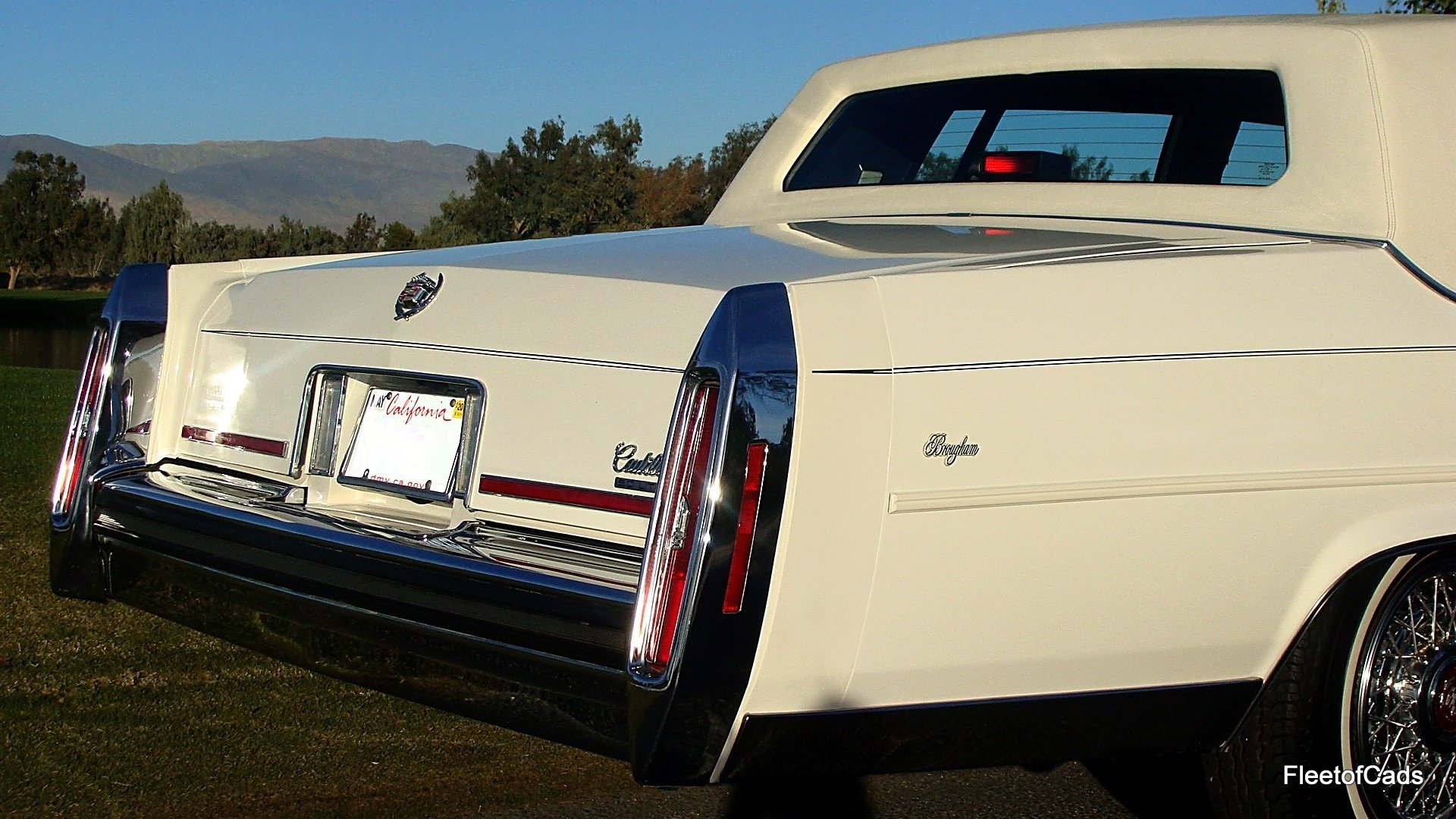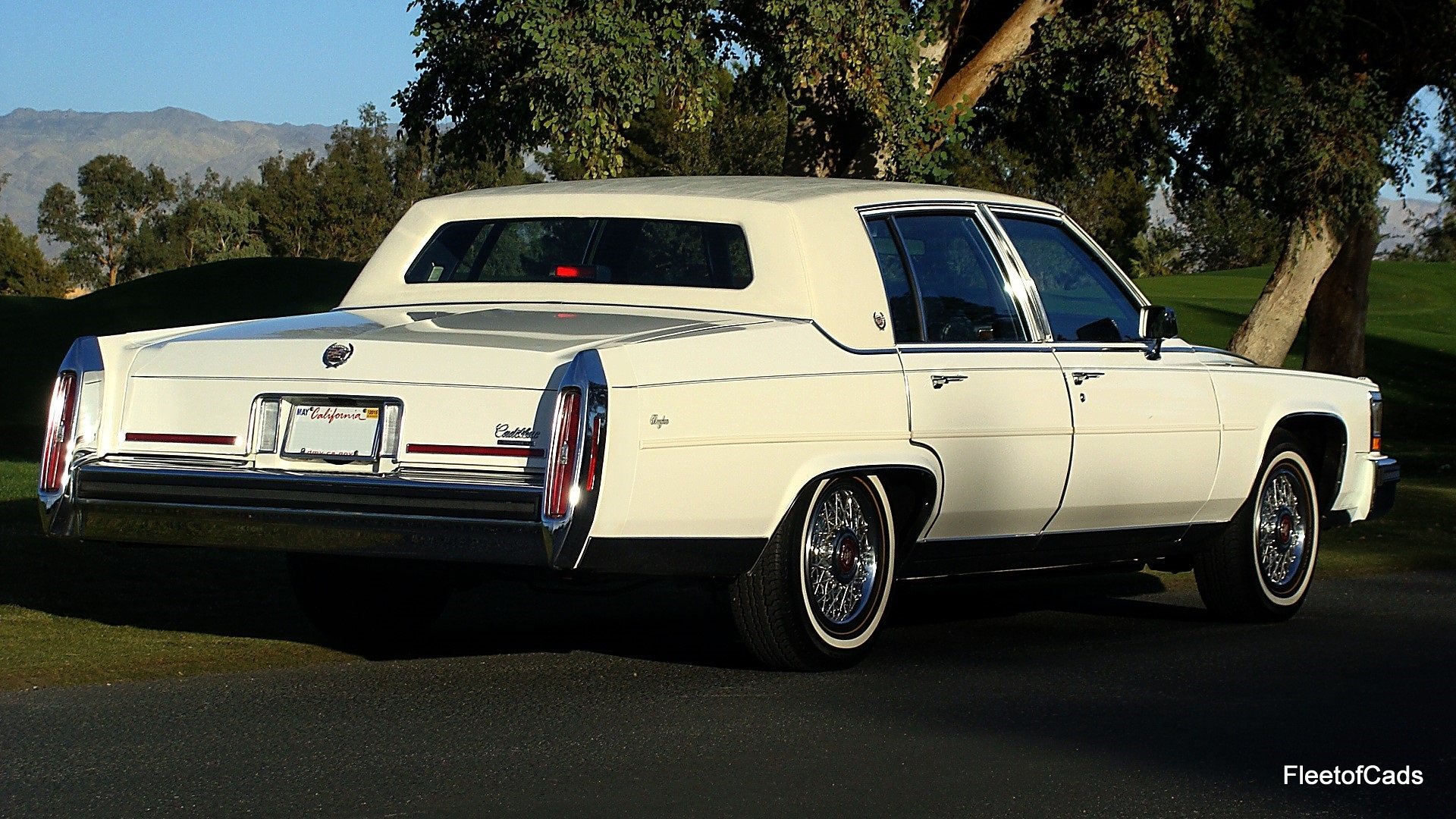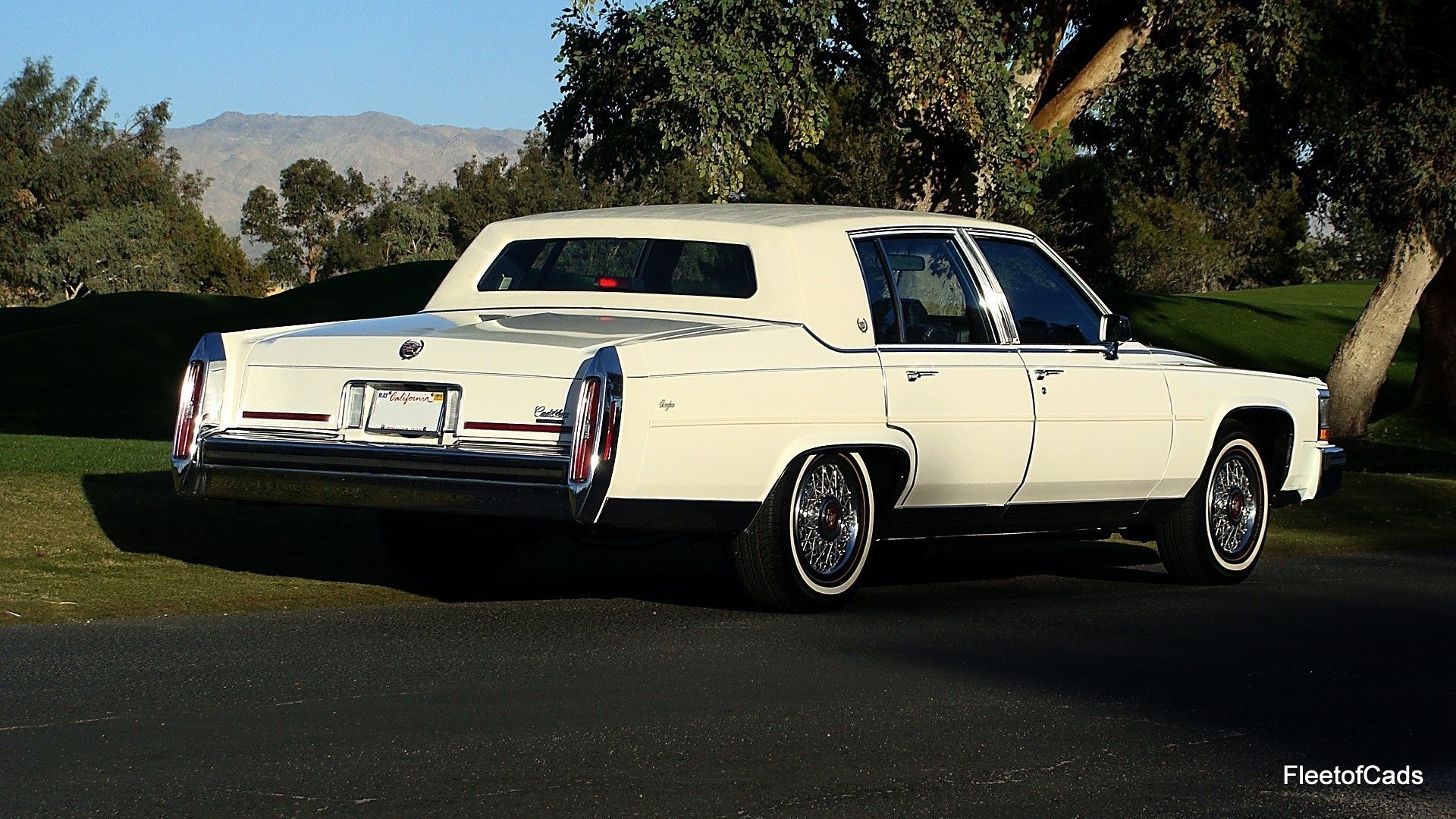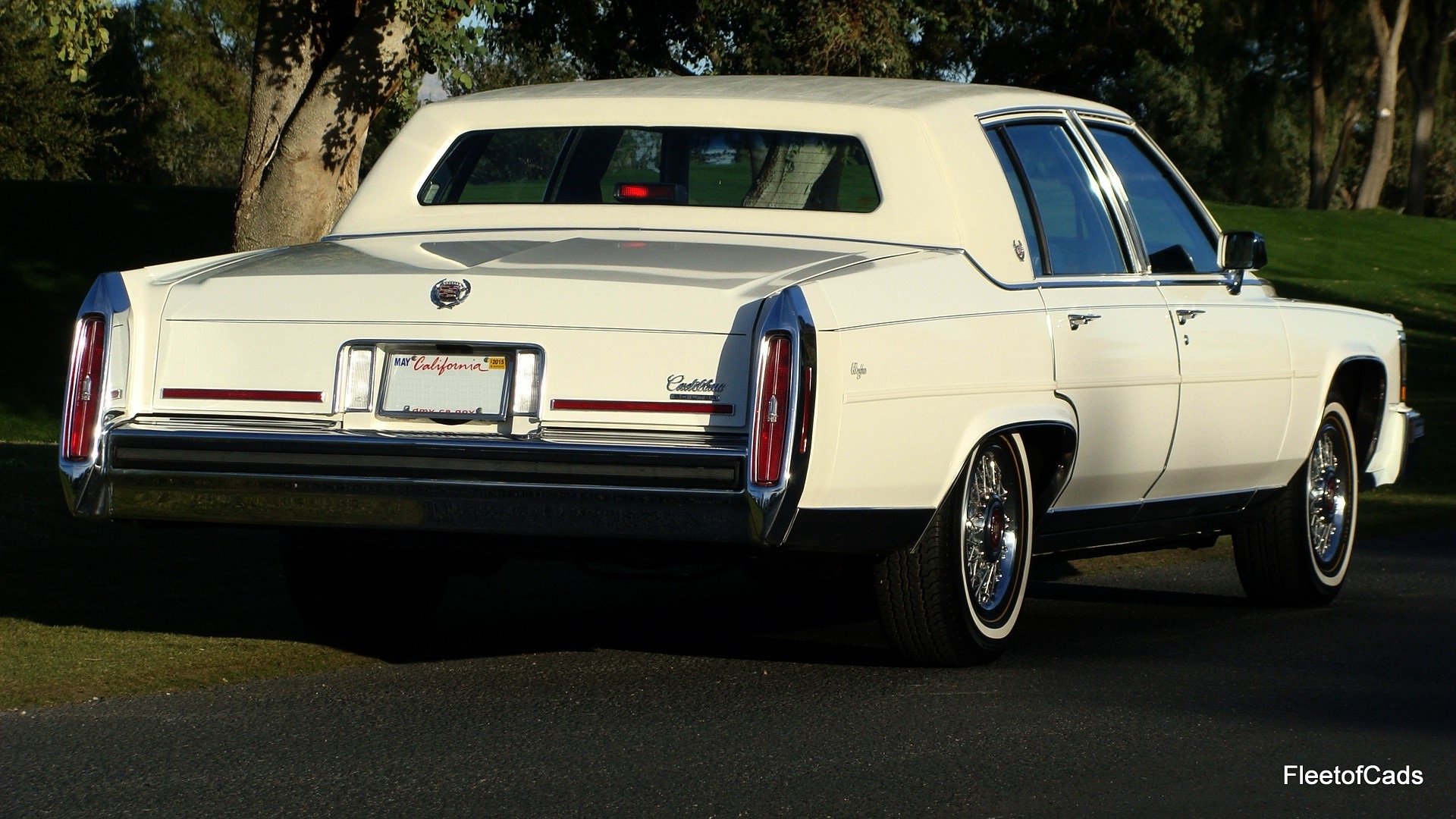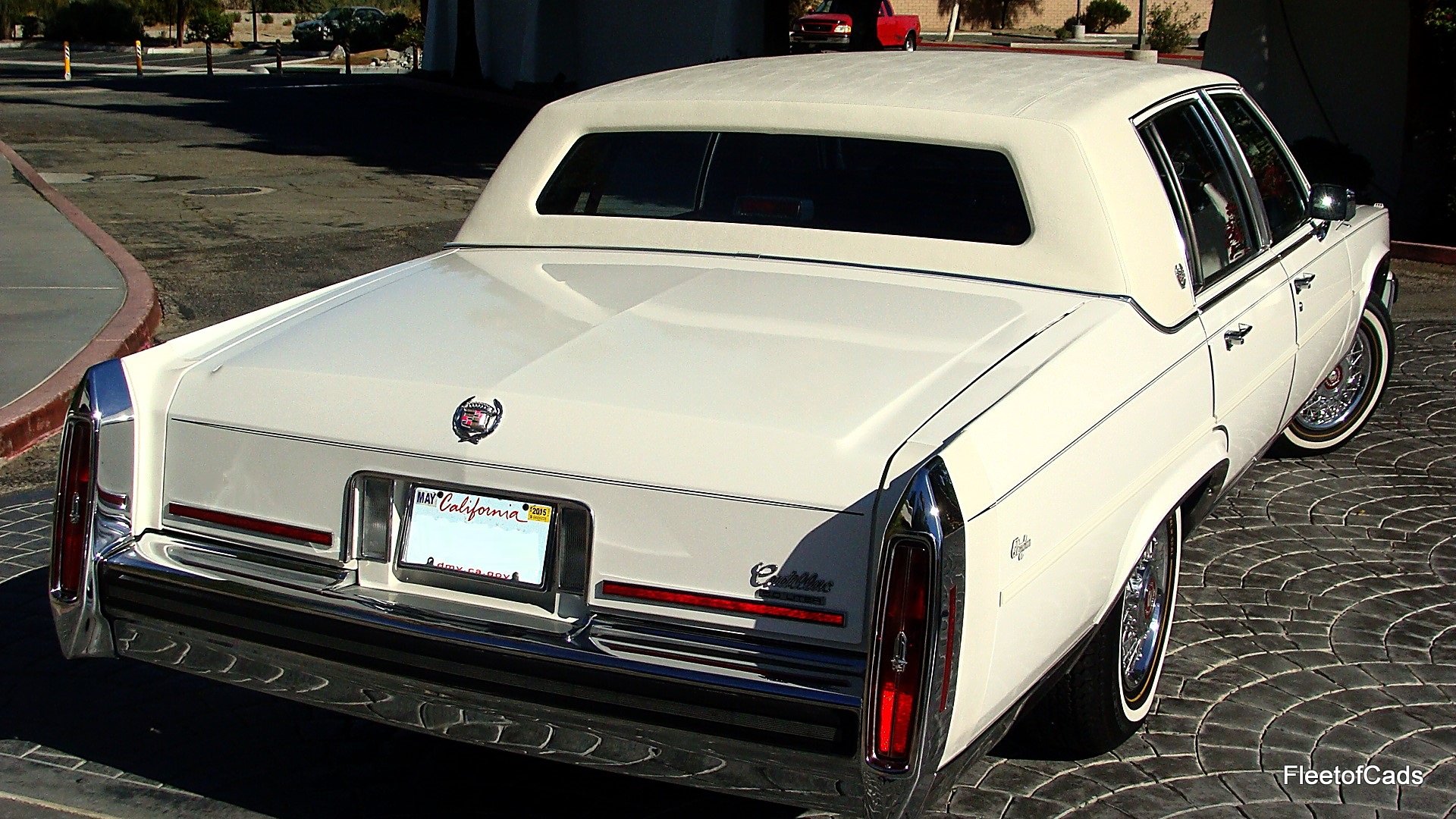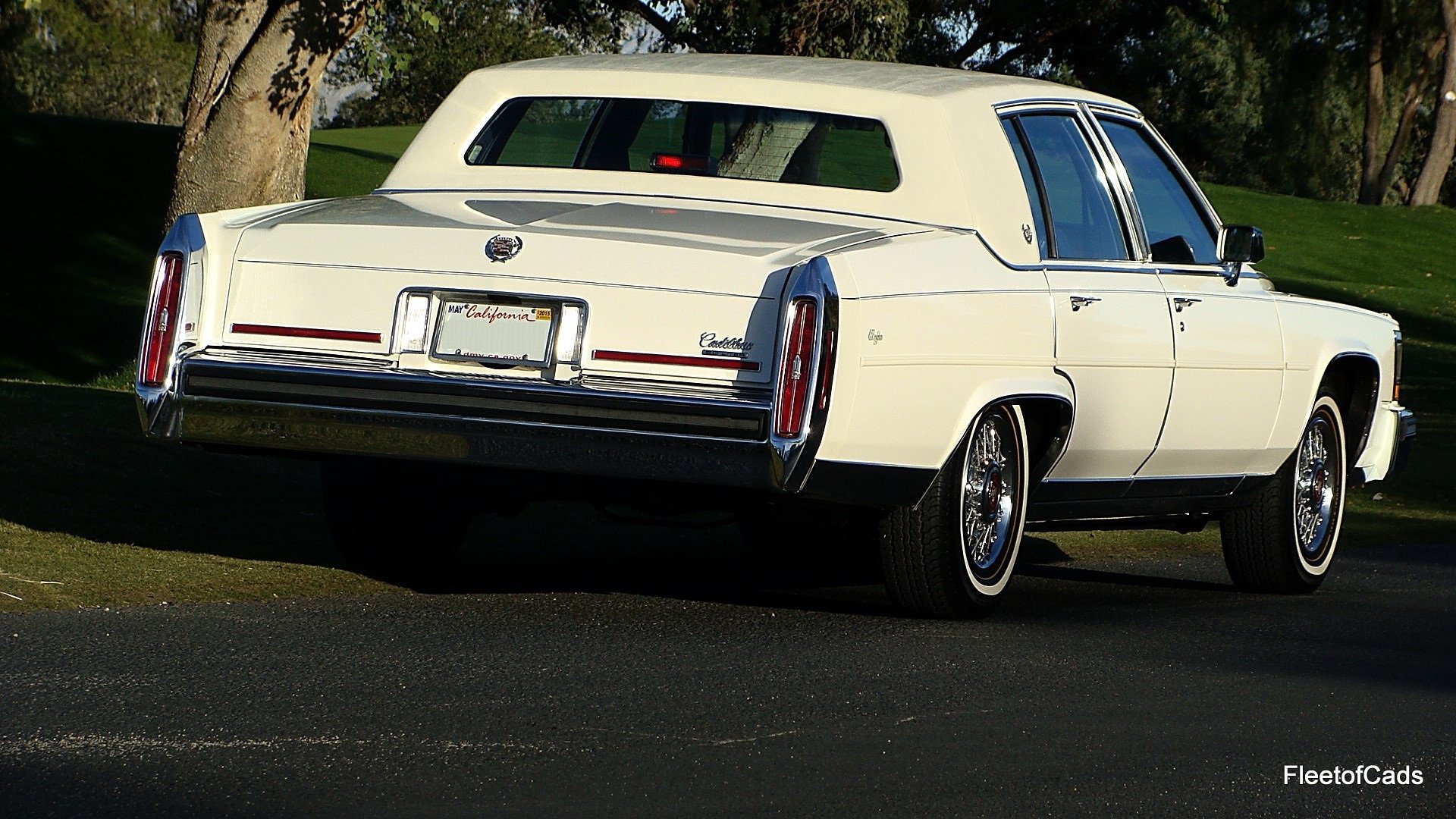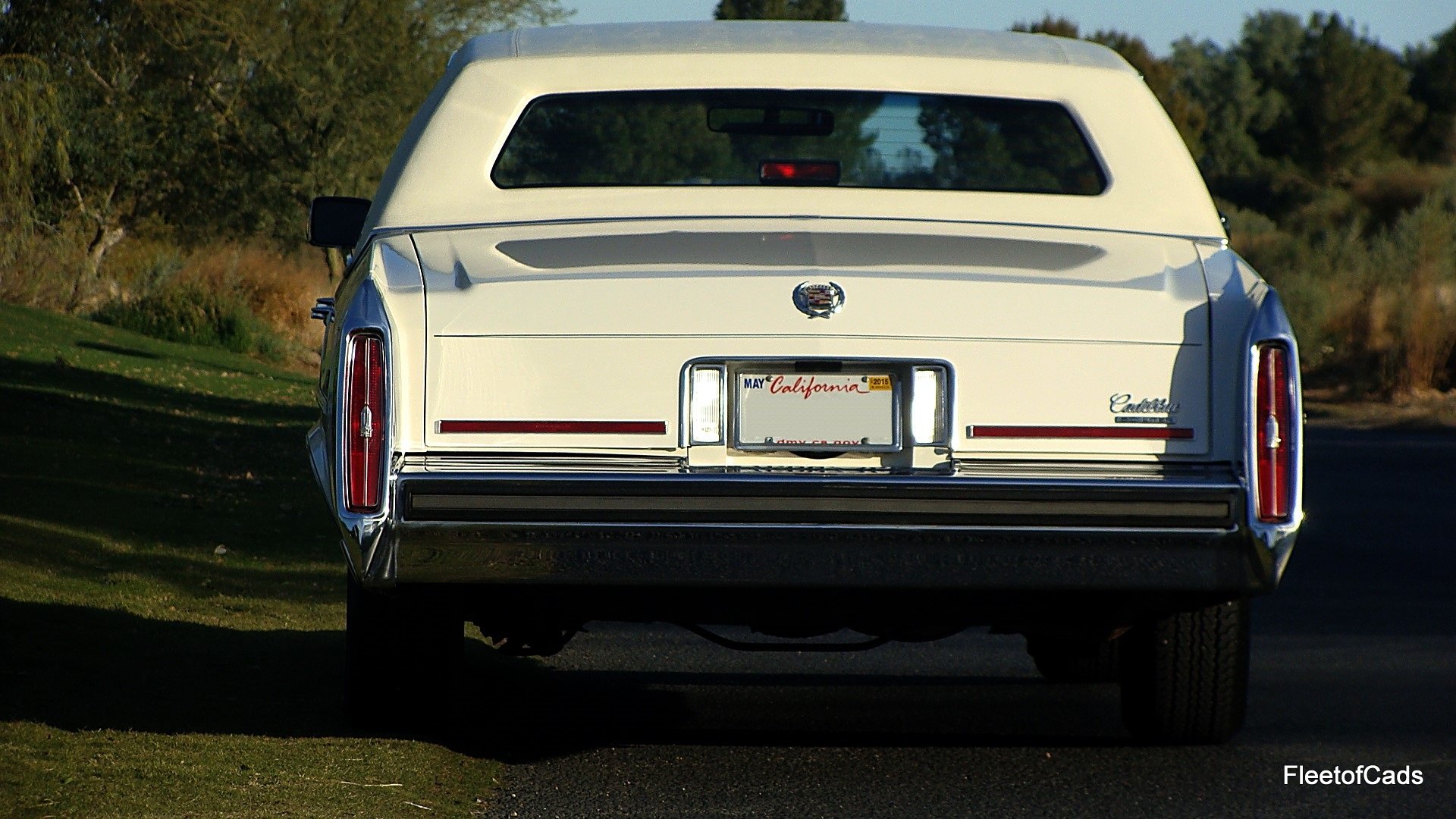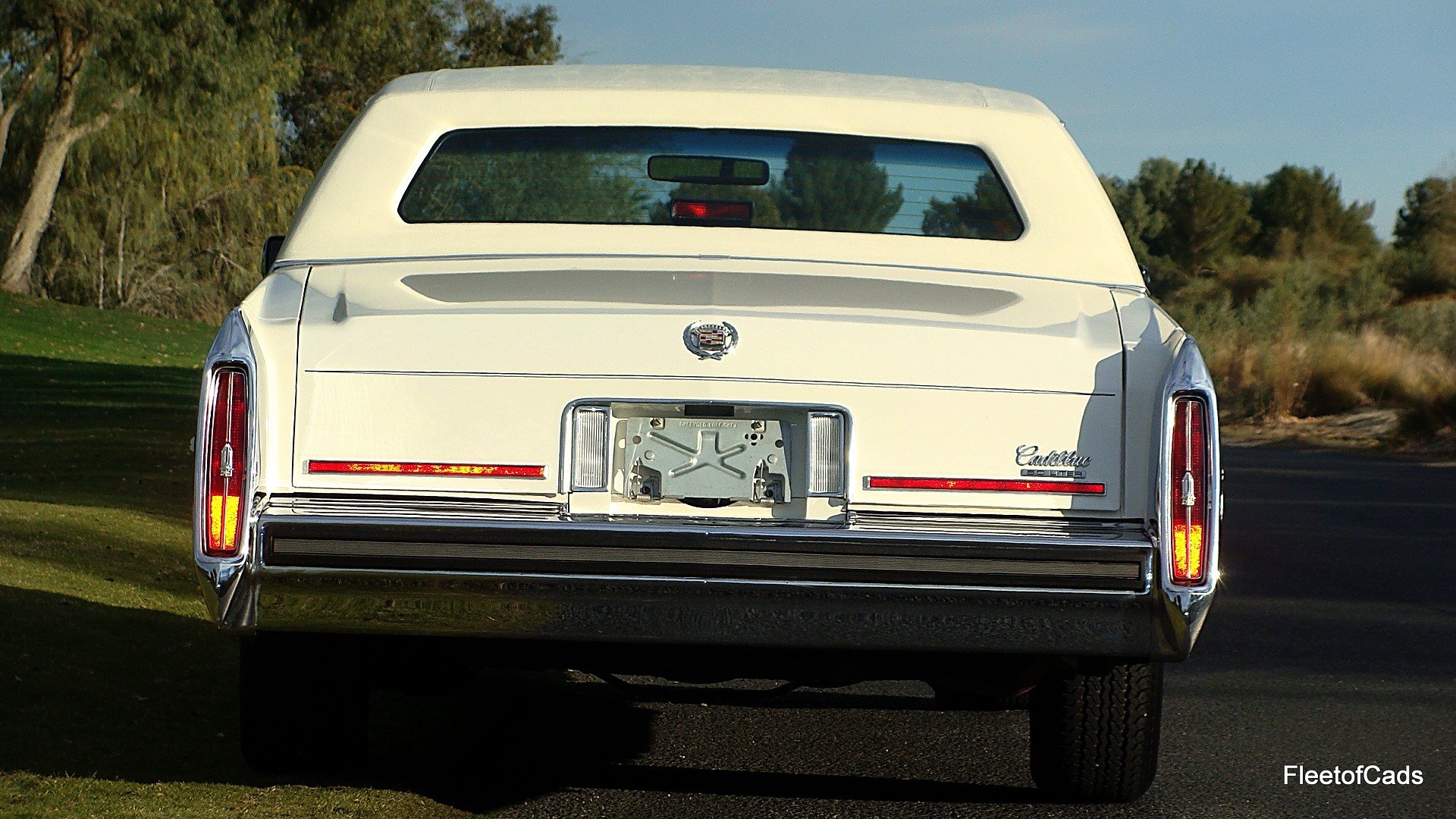 This Cadillac shows even better in person.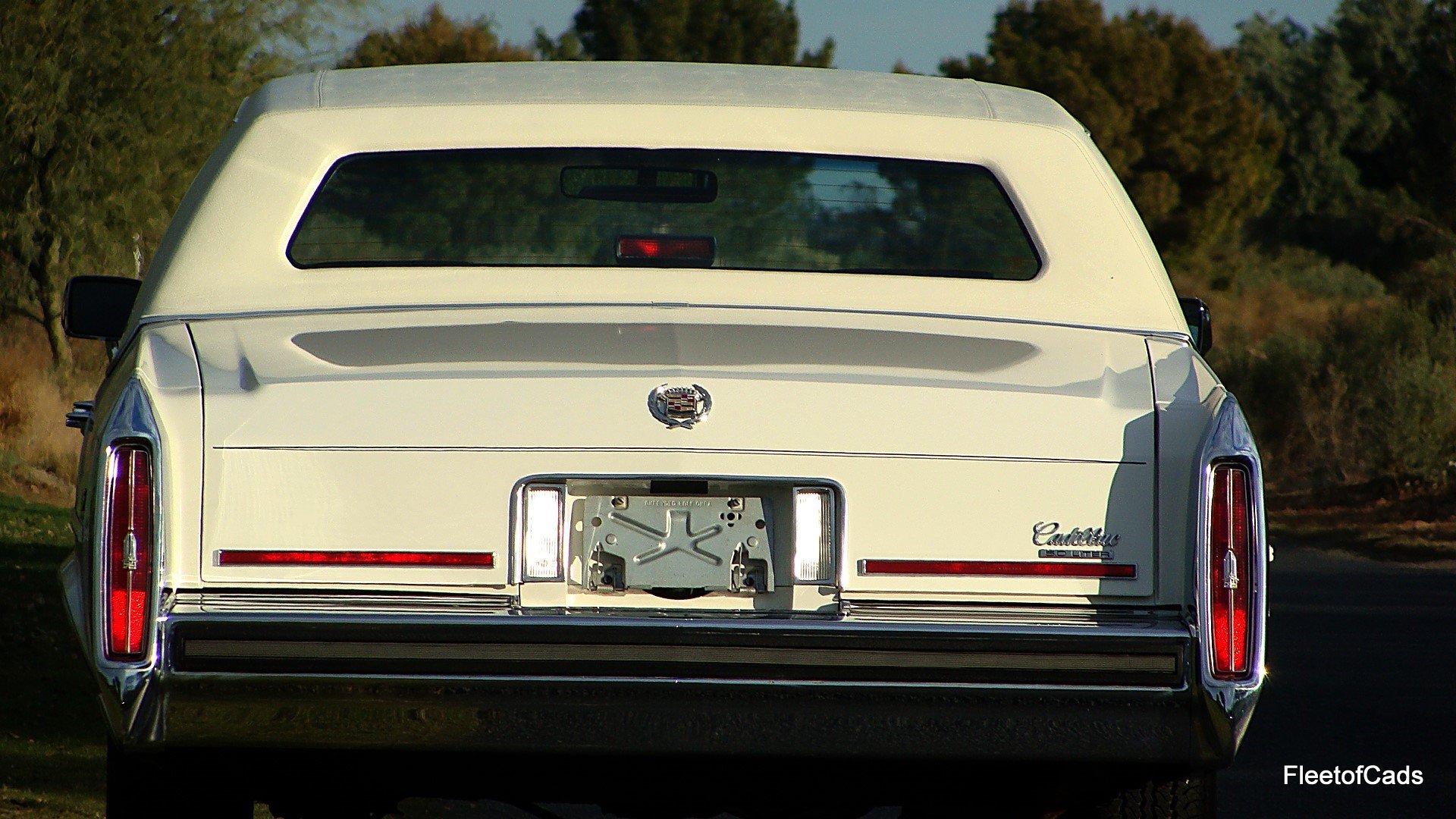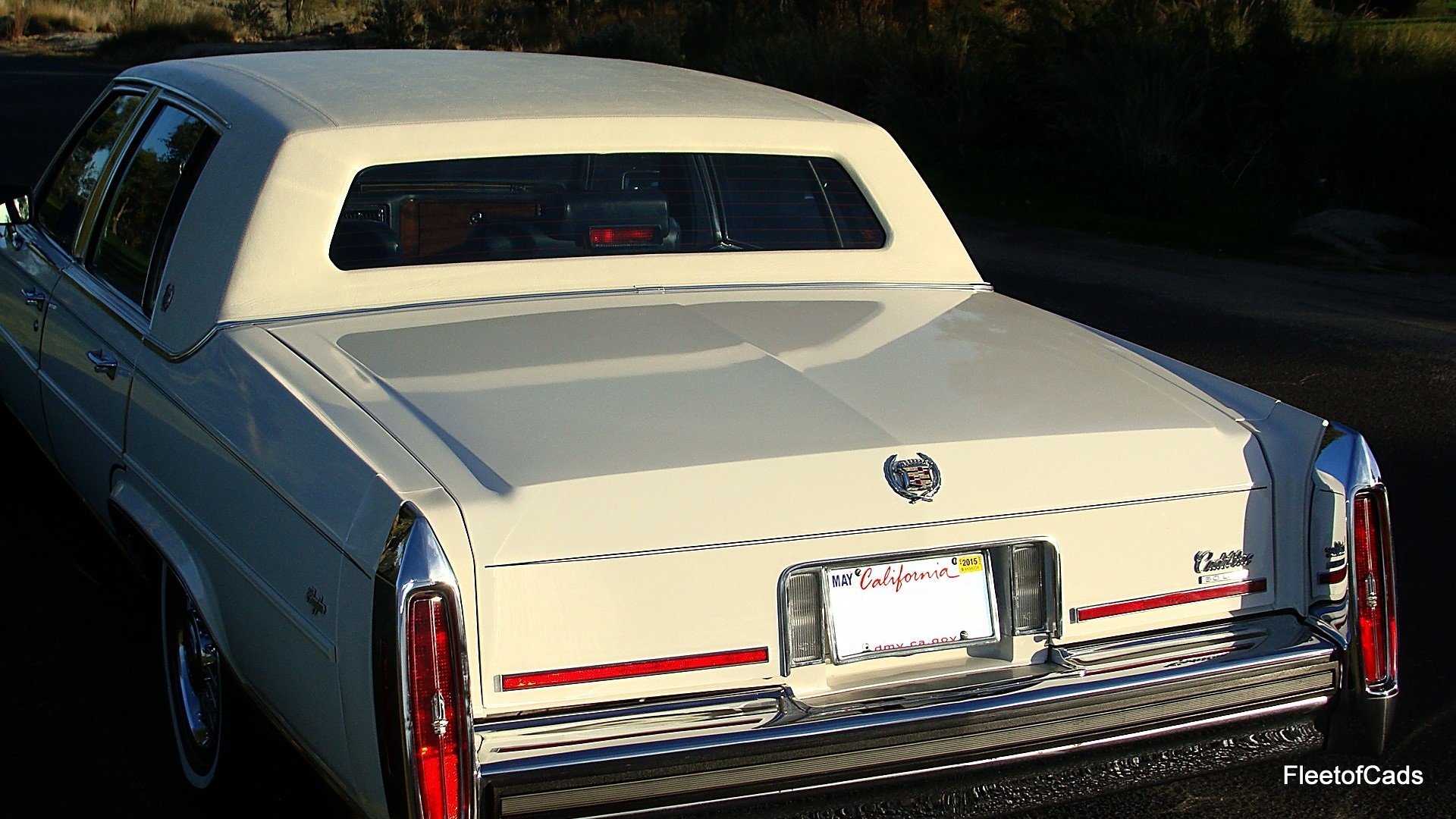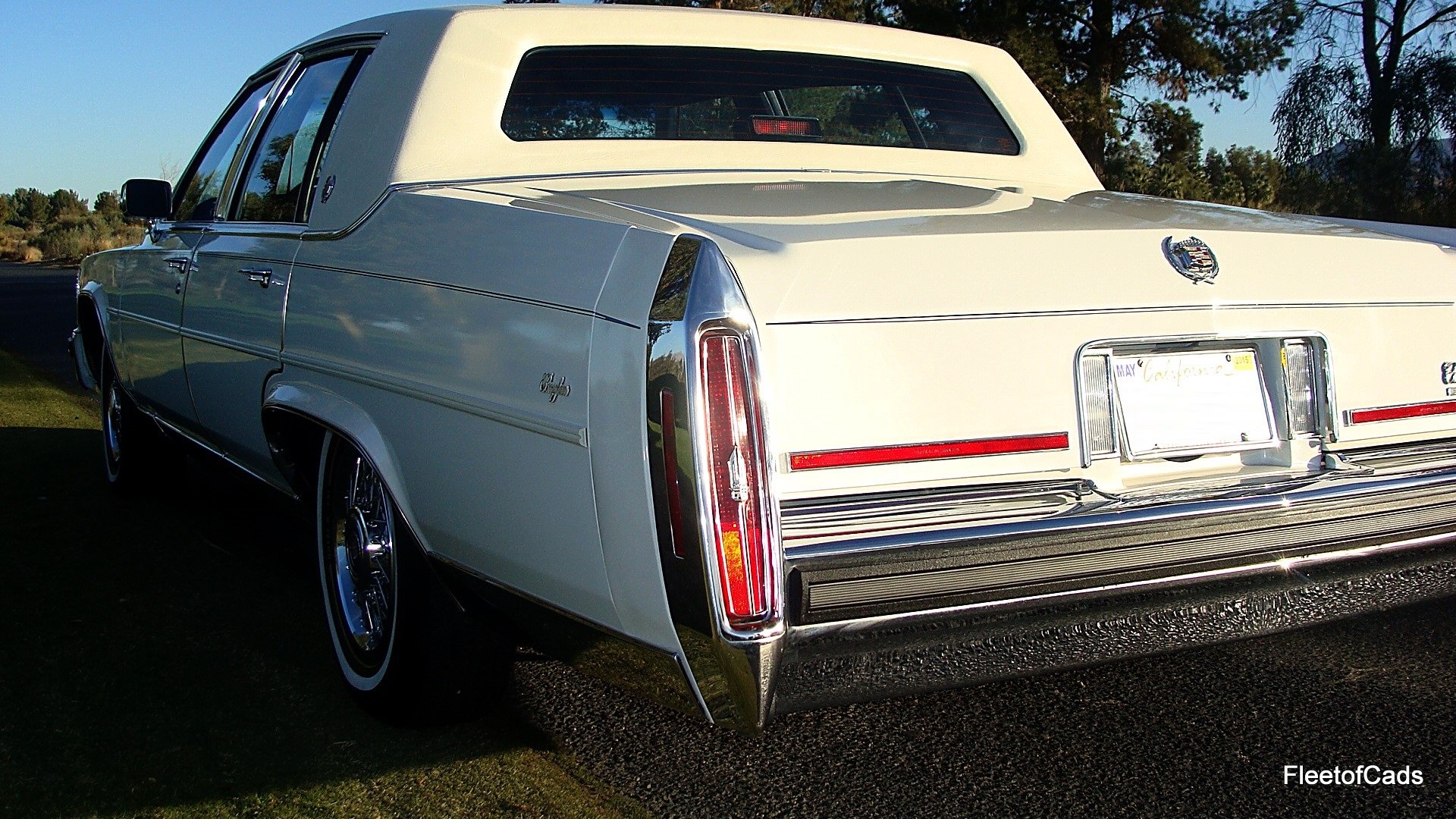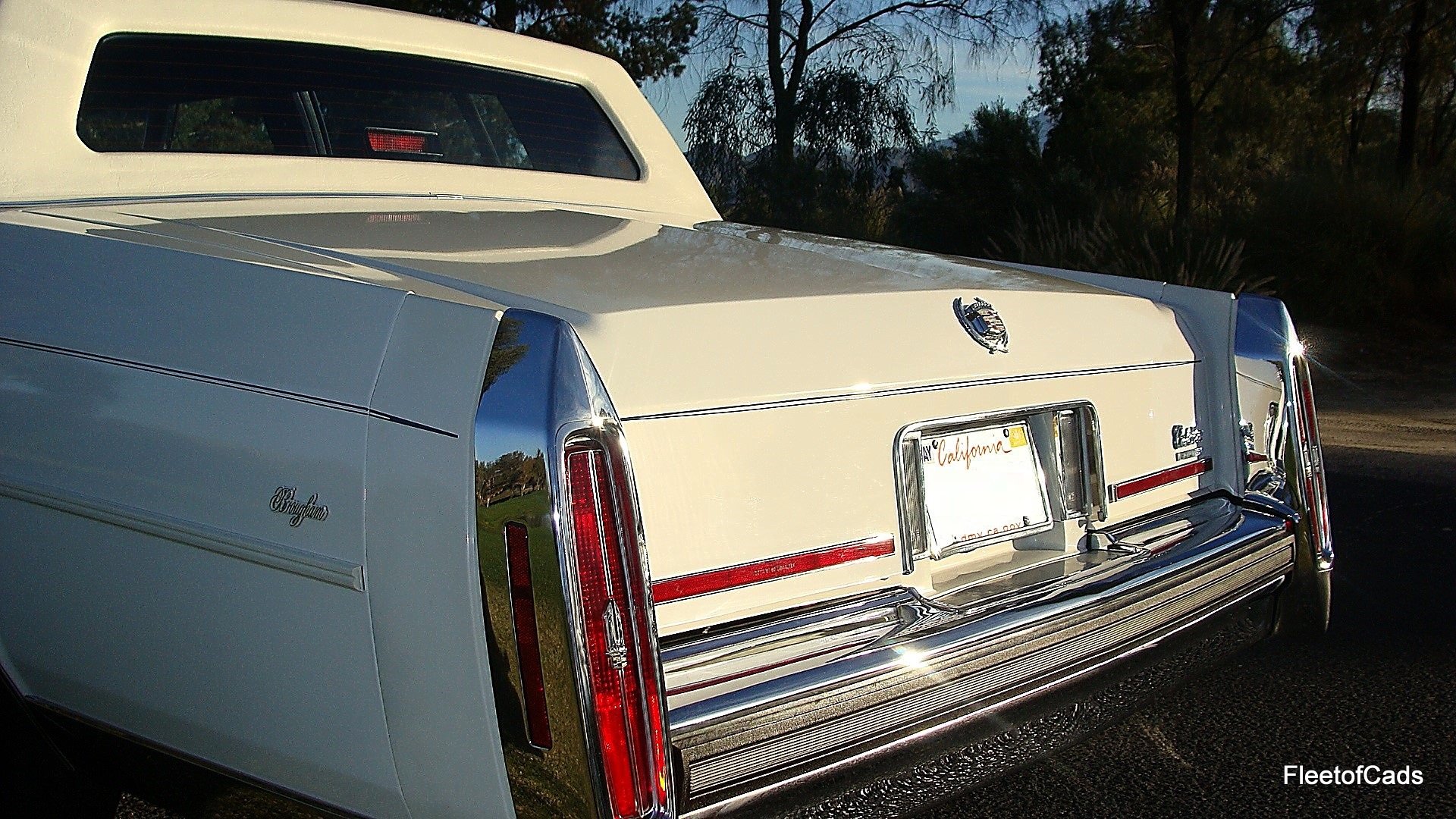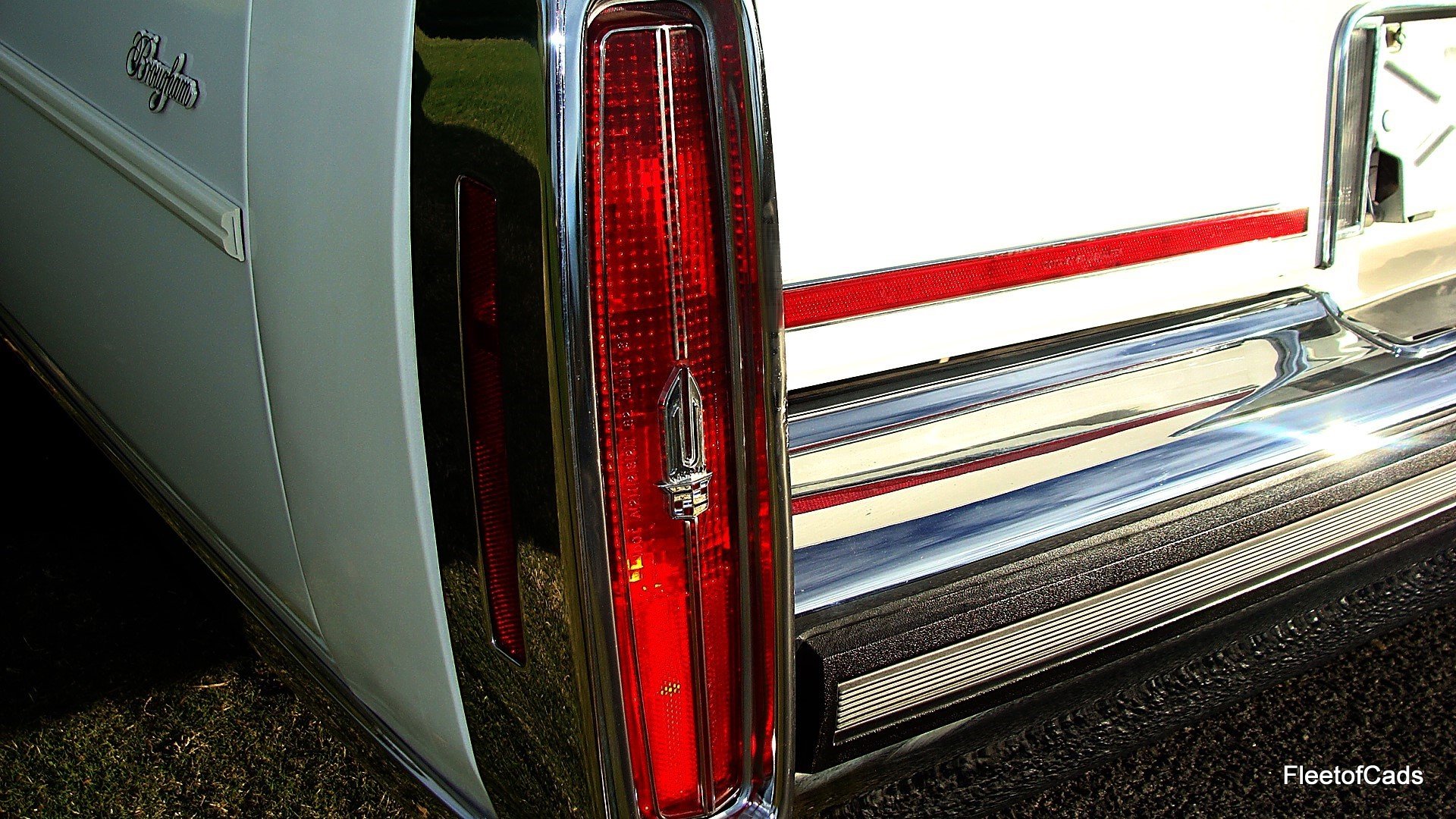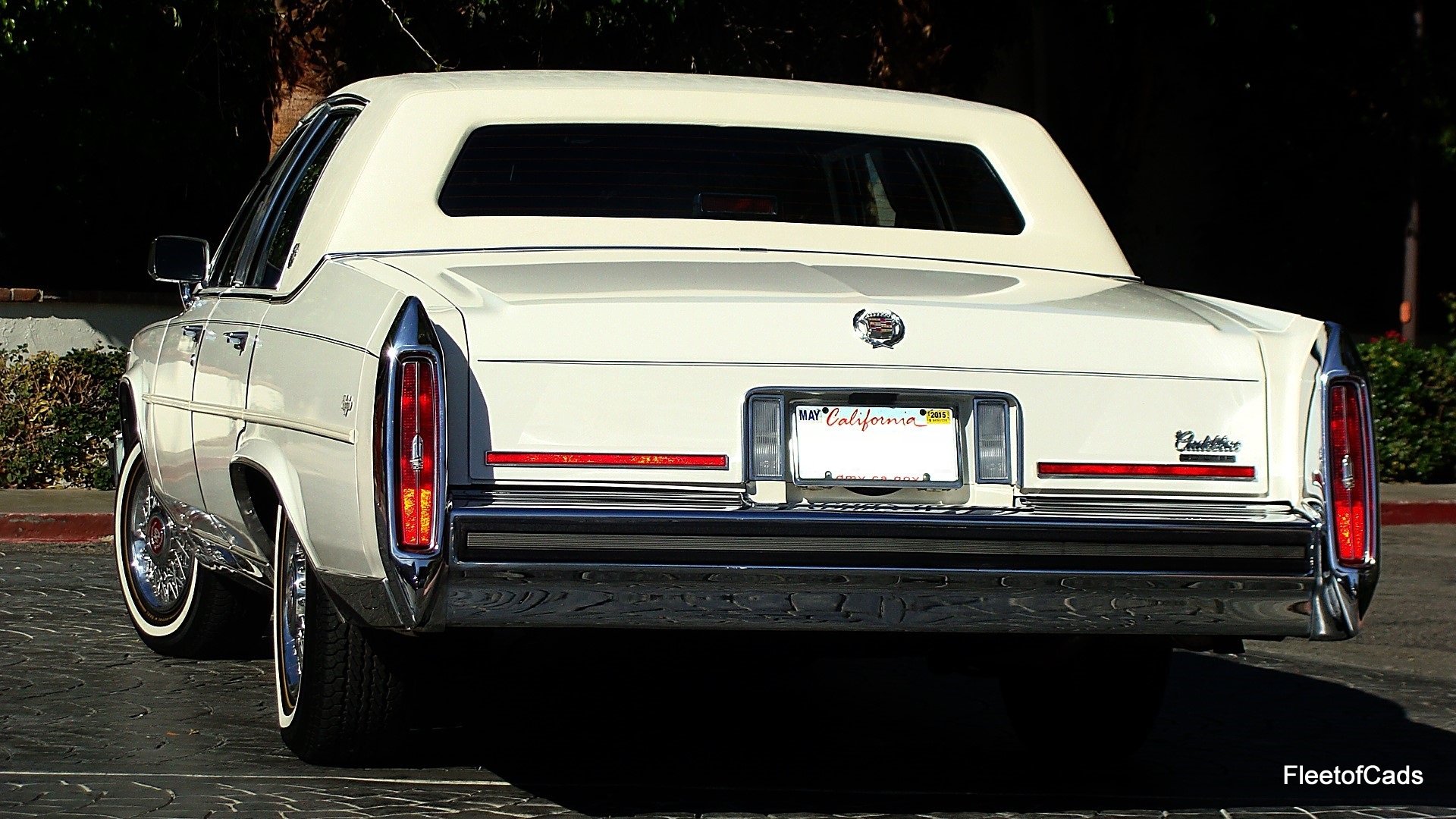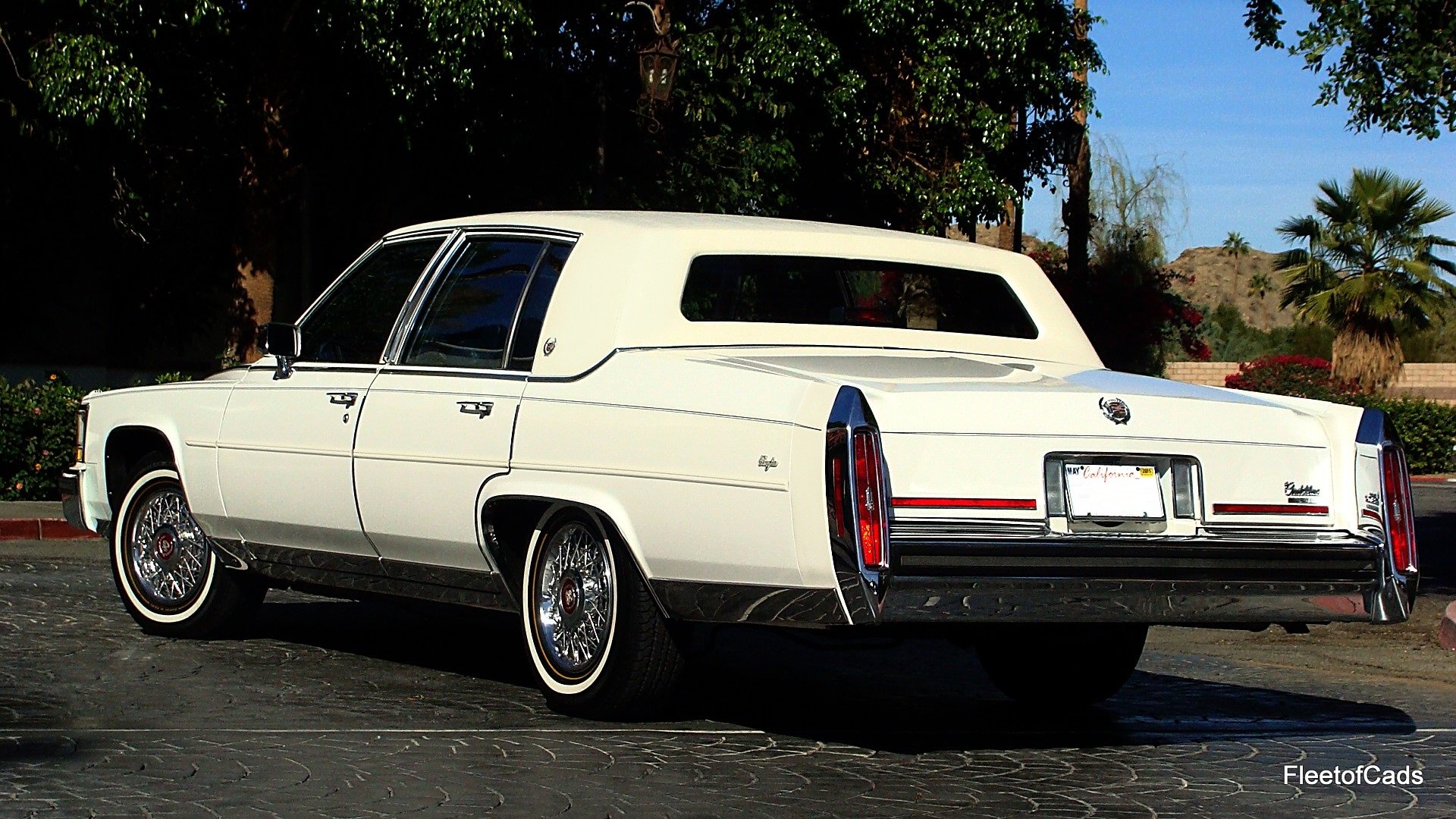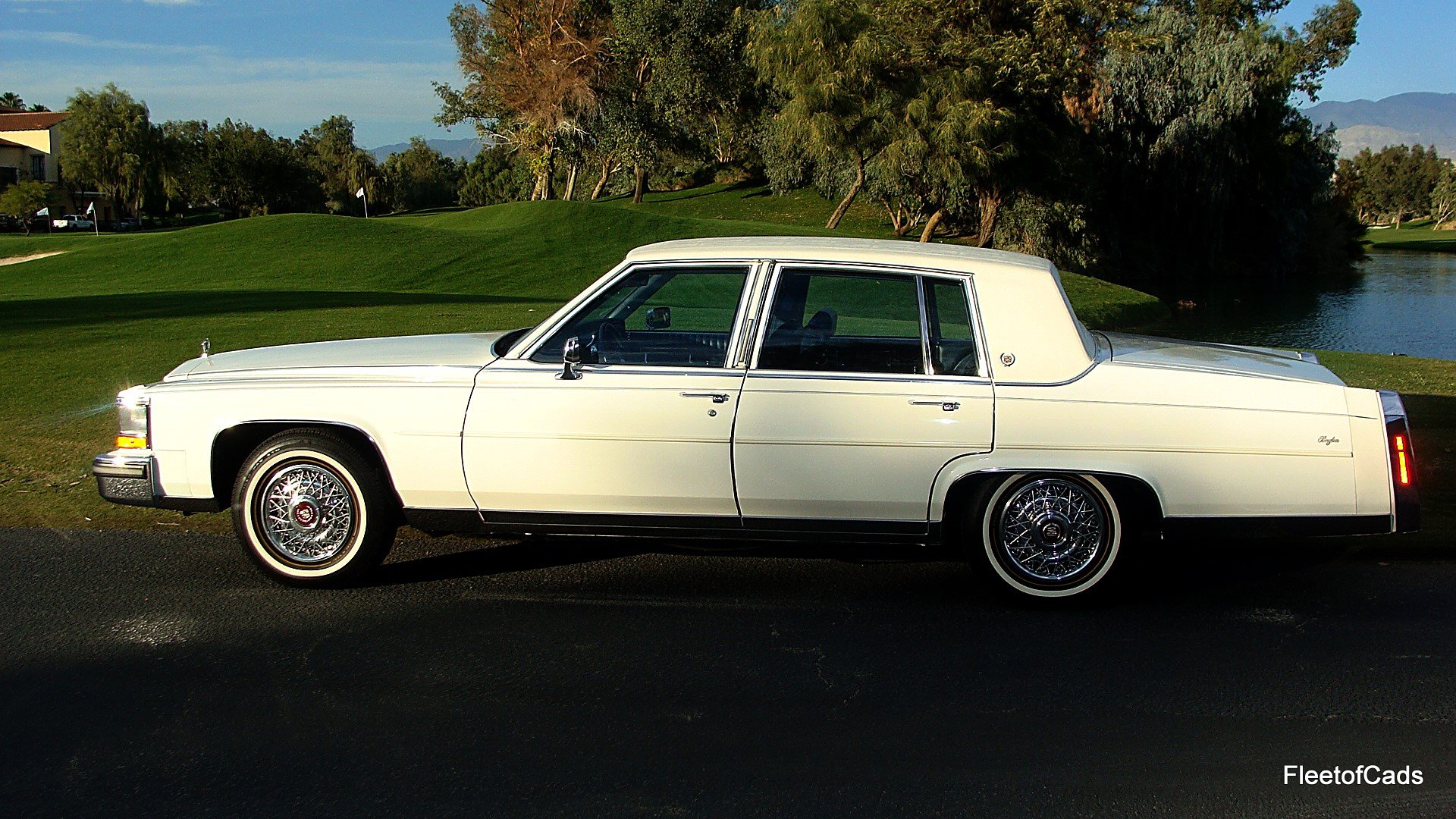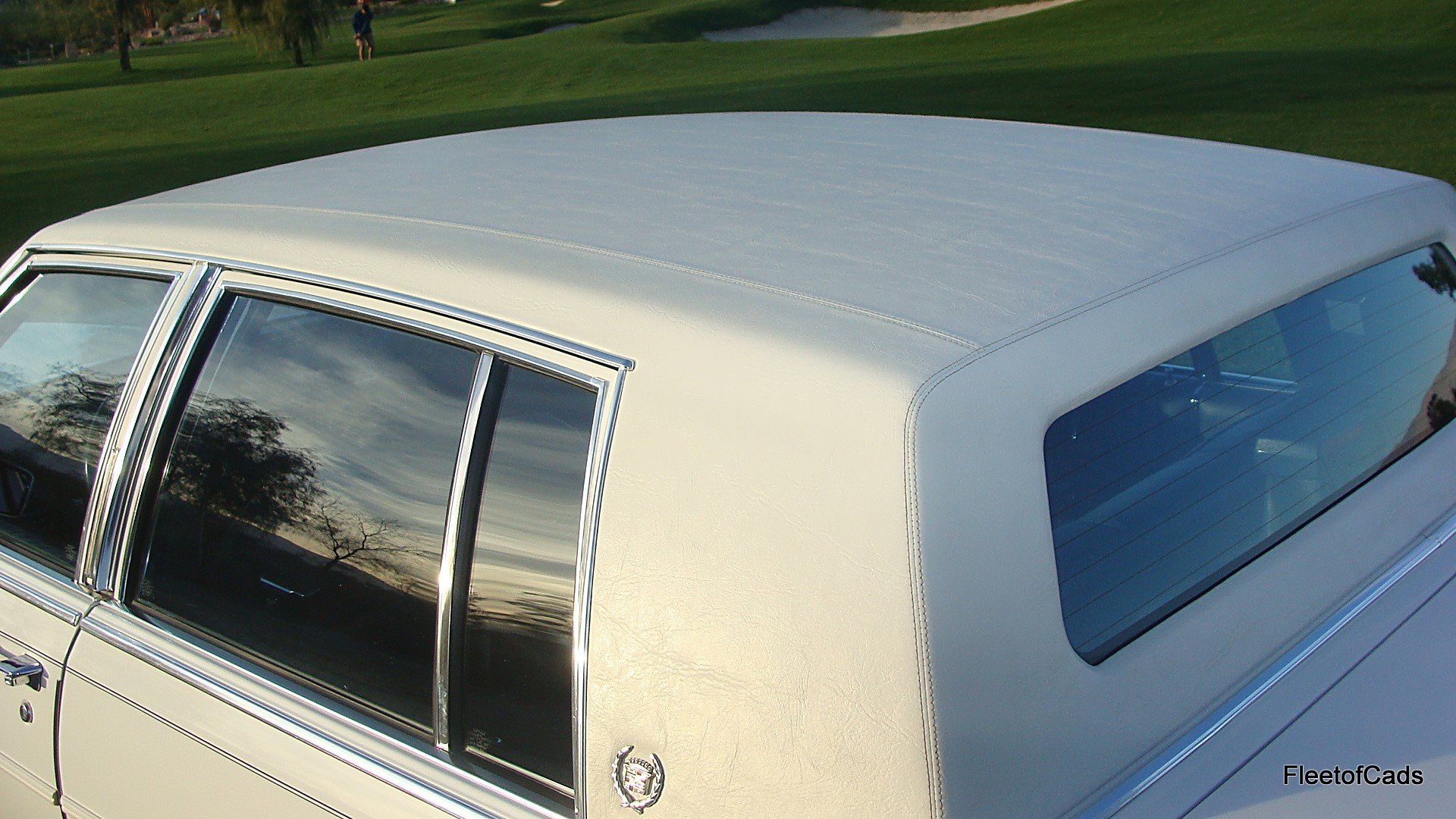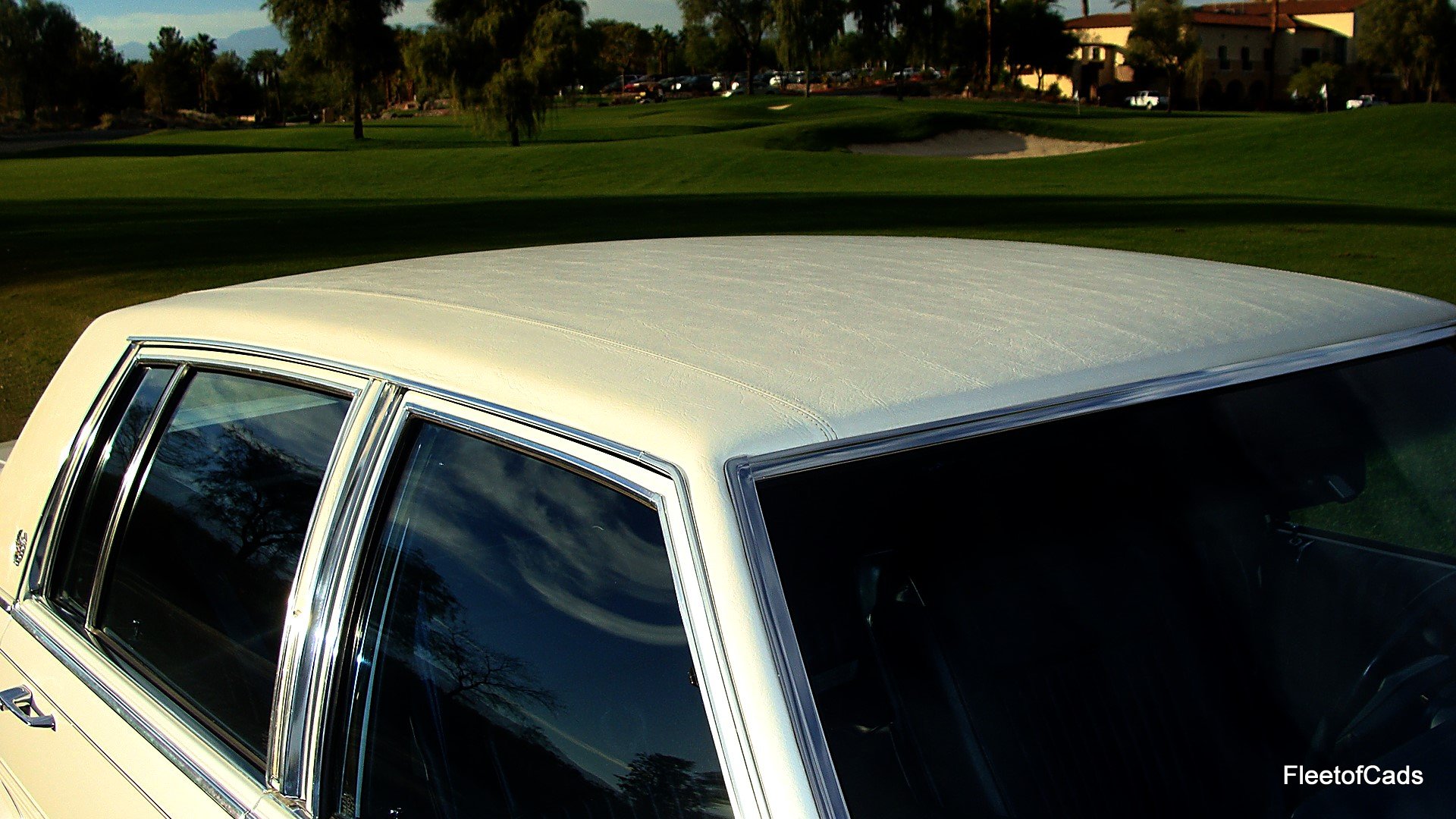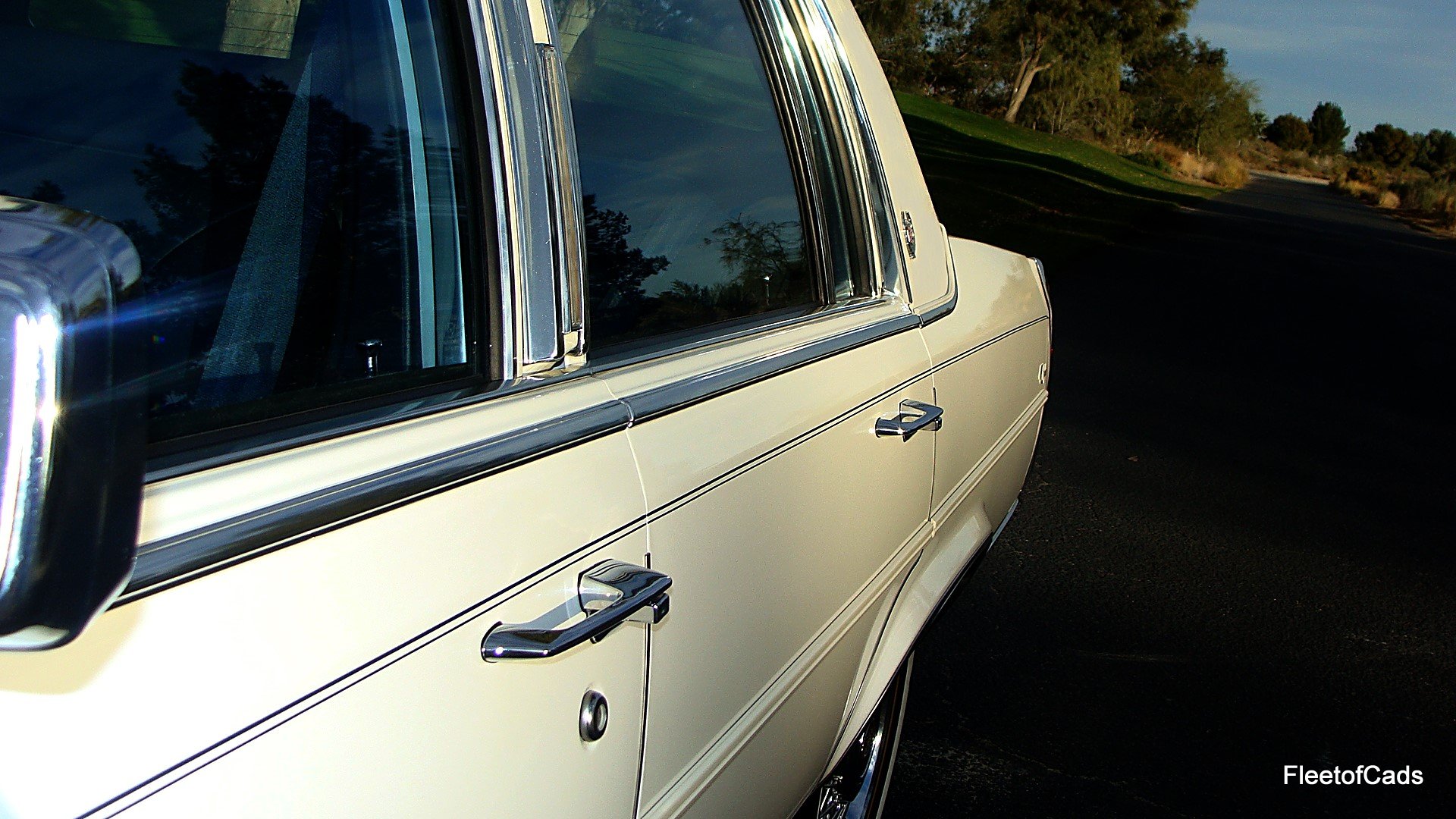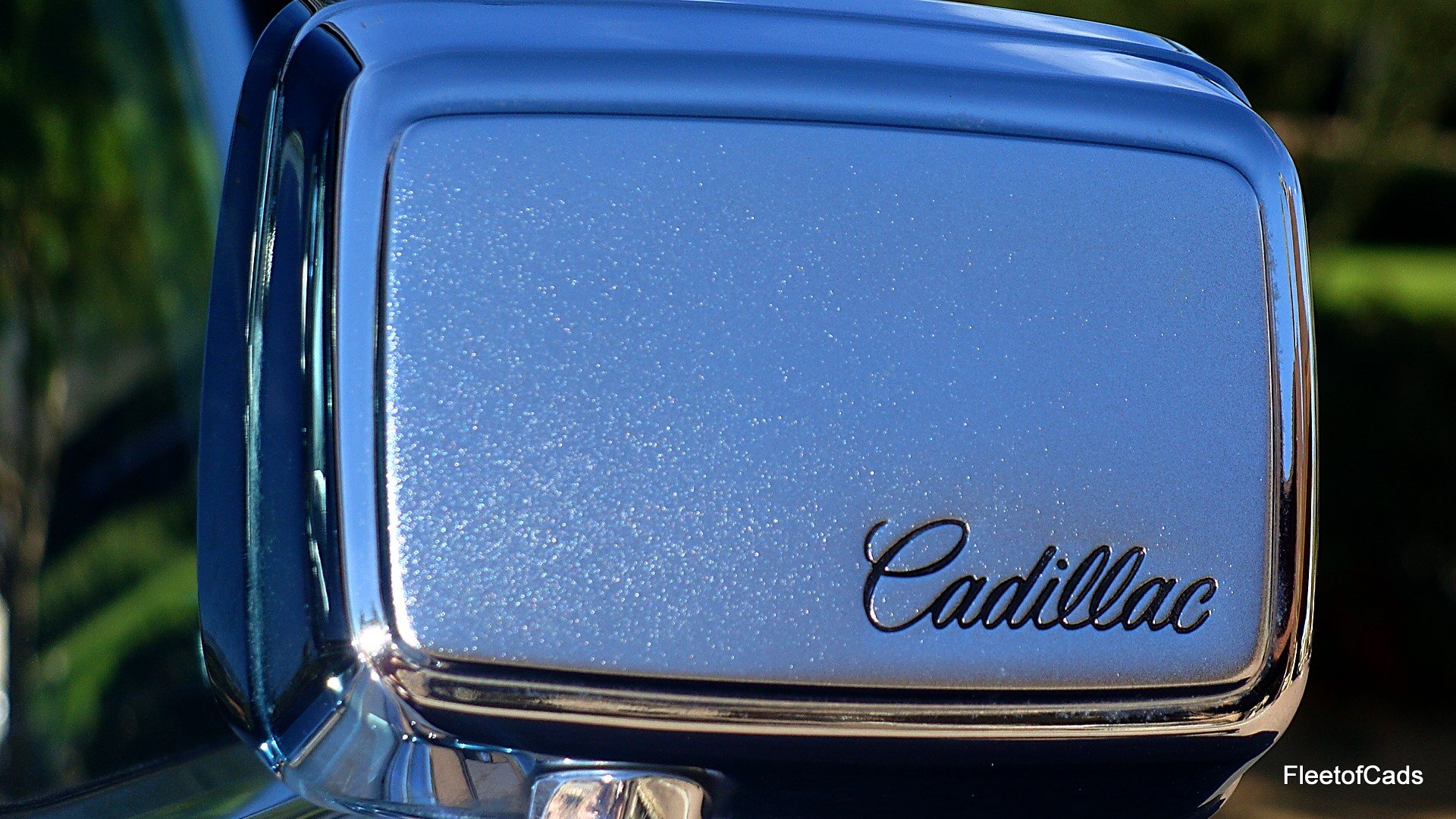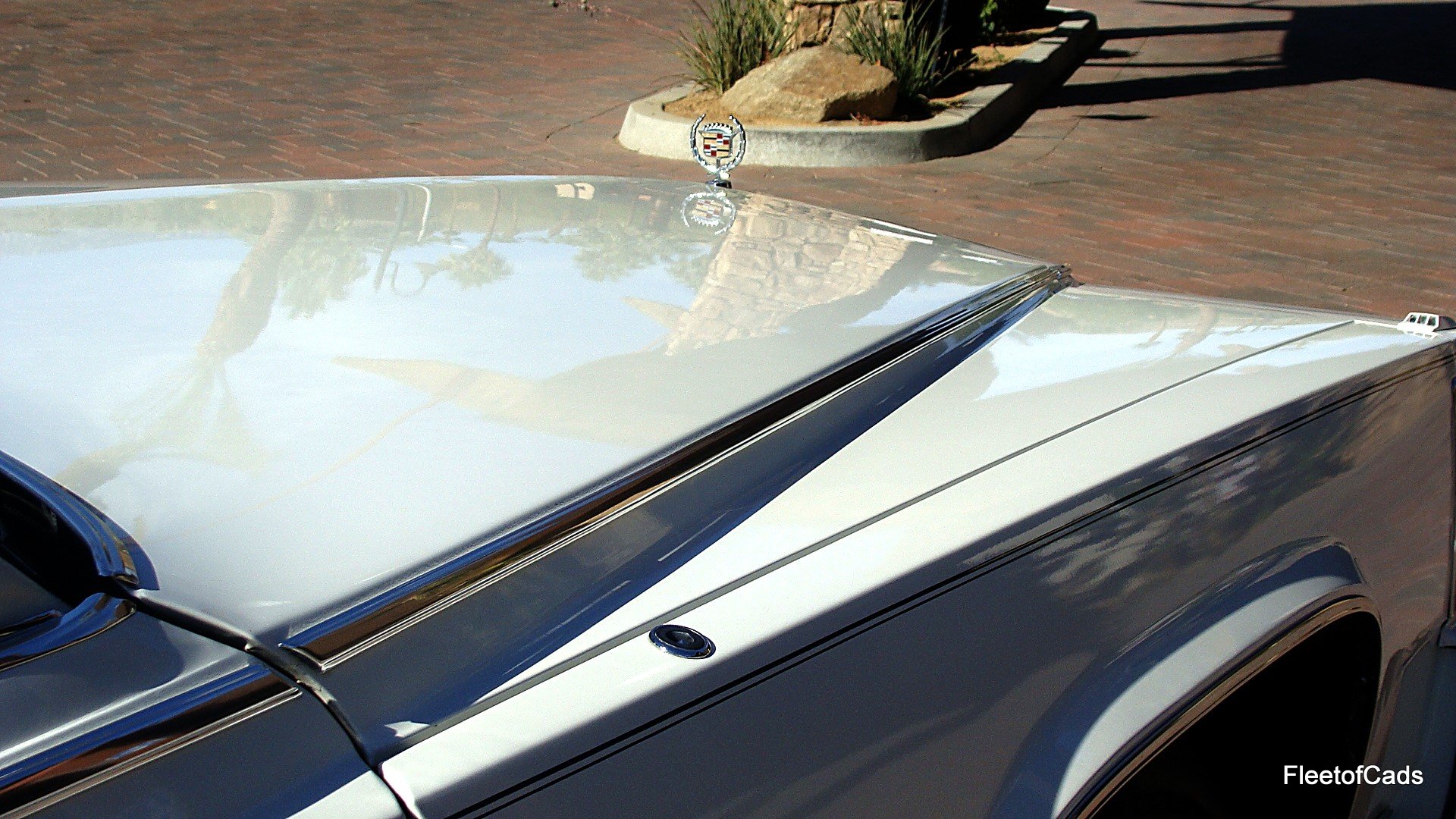 Factory electric antenna works as new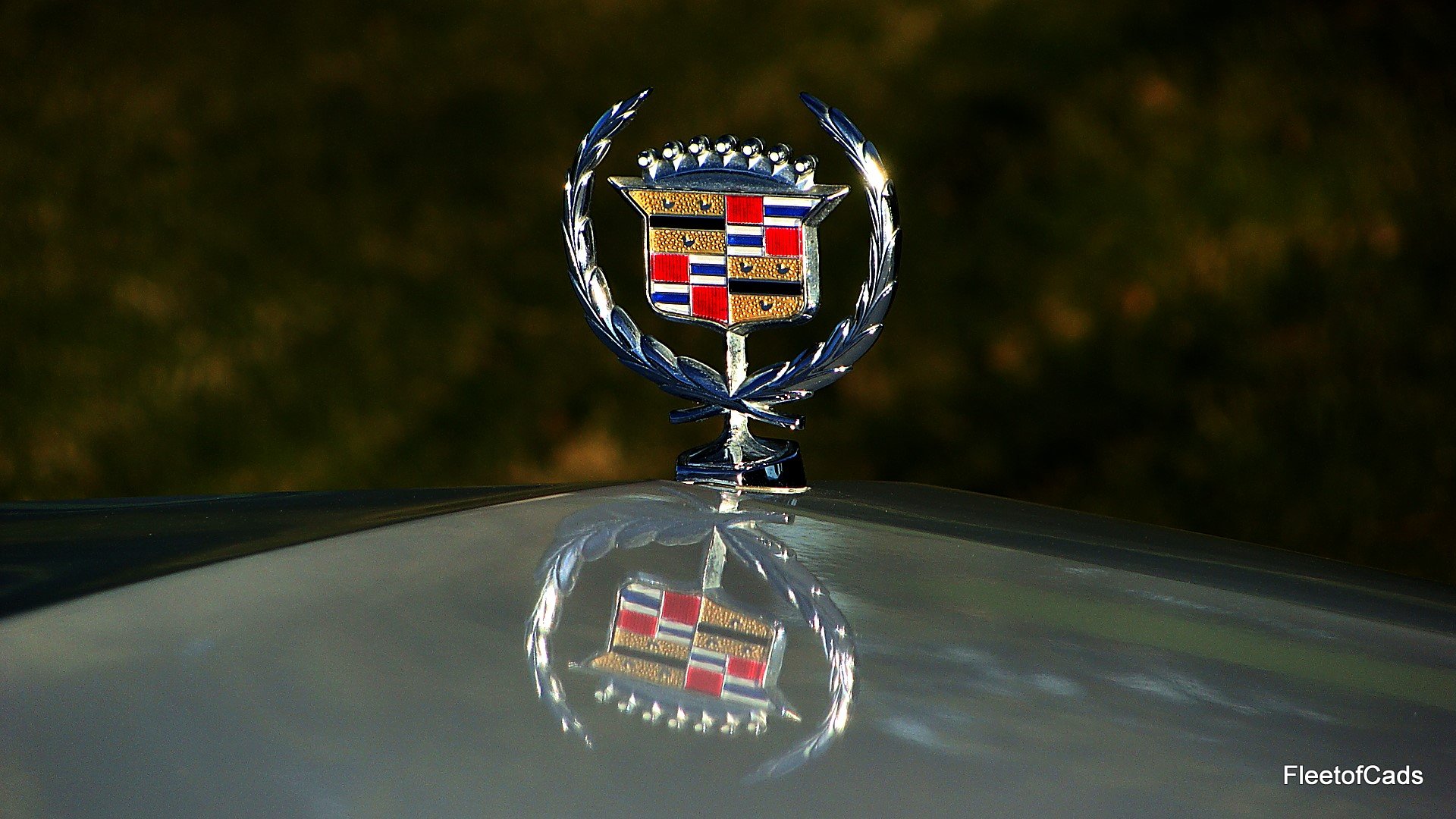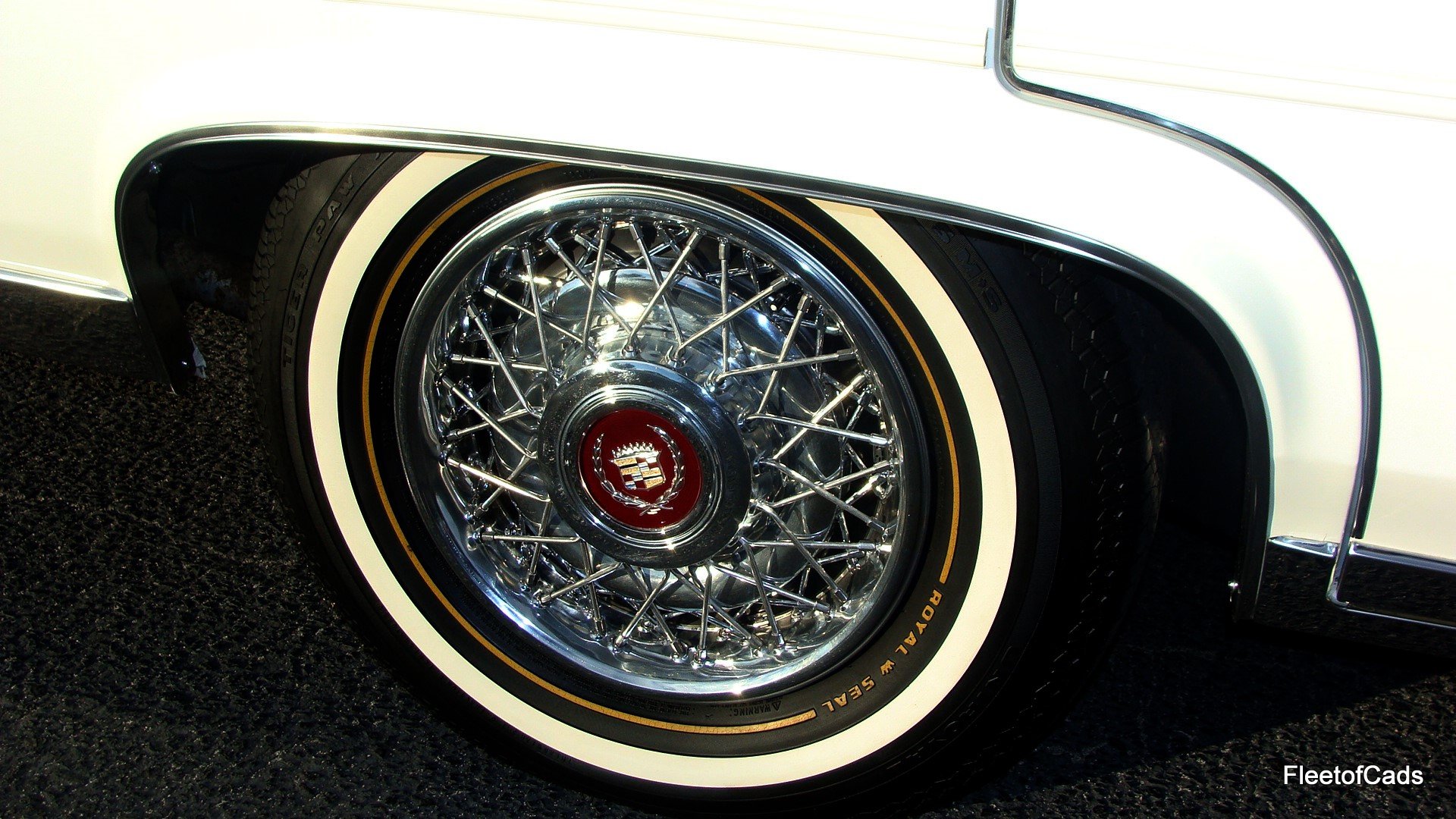 There is a lot of value in having the original Royal Seal tires on this car. Judges love this kind of thing at the car shows and I know collectors that would pay $2,000 plus for these tires alone. Royal Seal tires haven't been made in many years now. Whether on the car or not, this set should always stay with this car.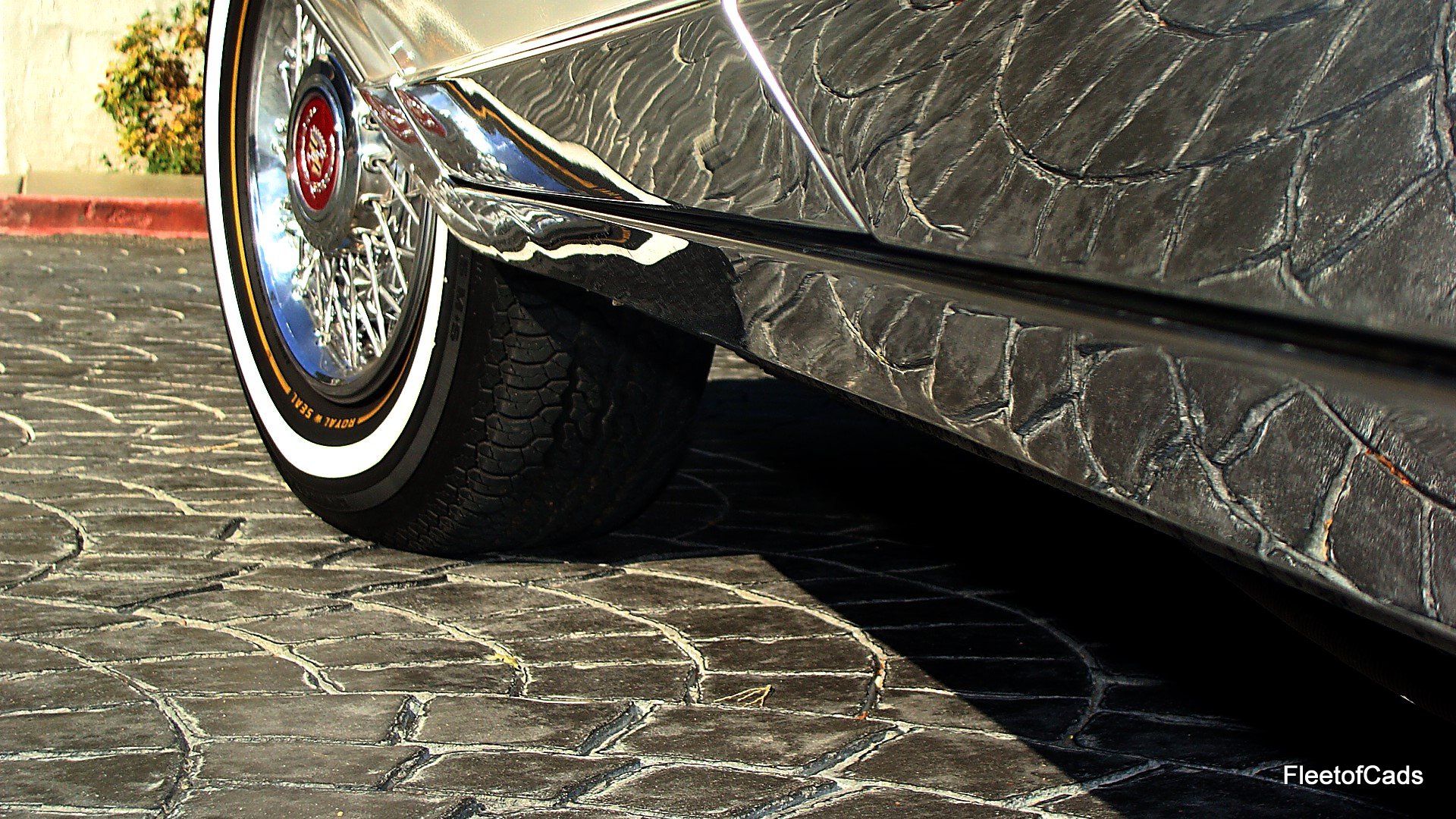 Rocker panels are just as nice as the rest of the car.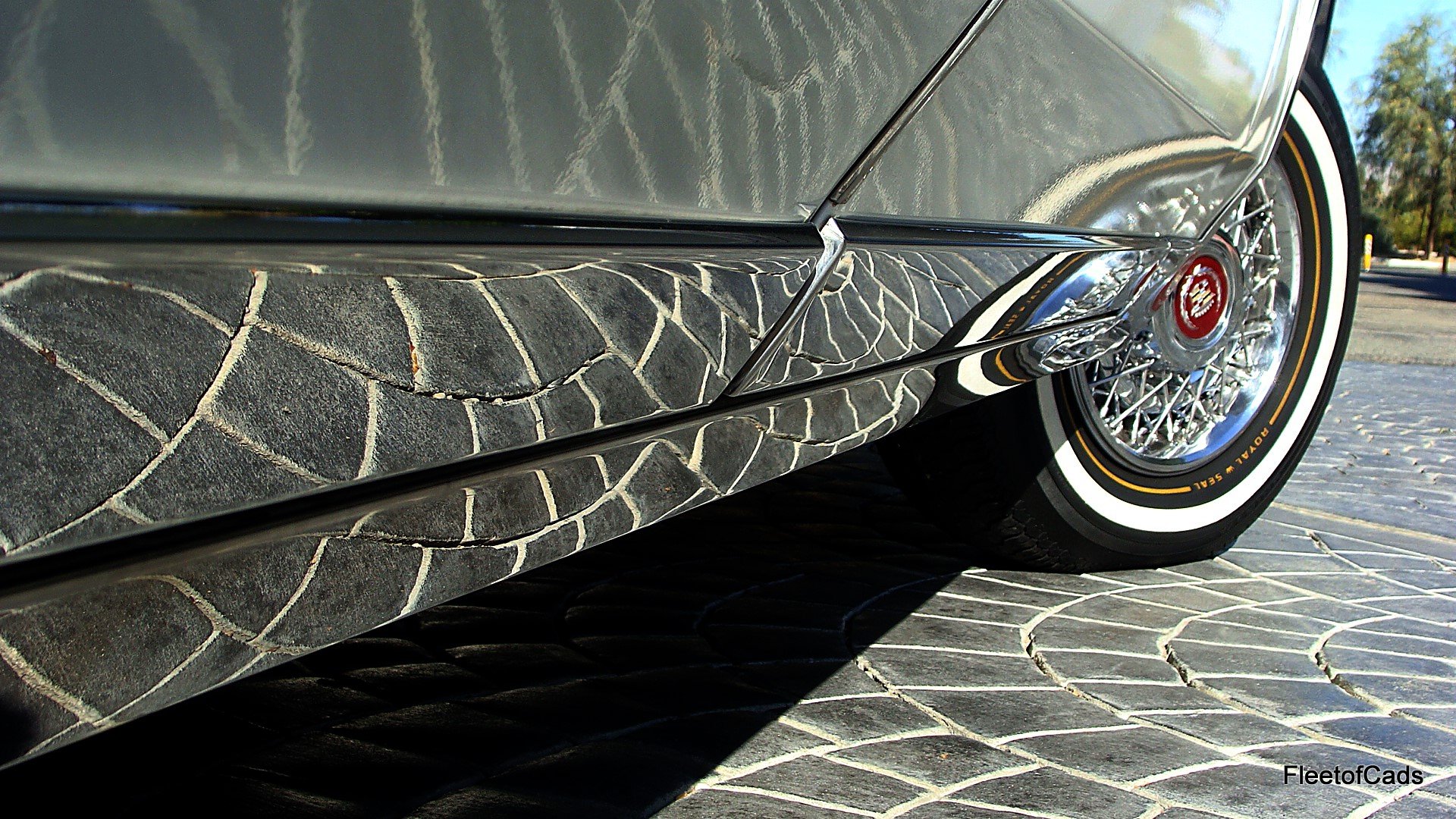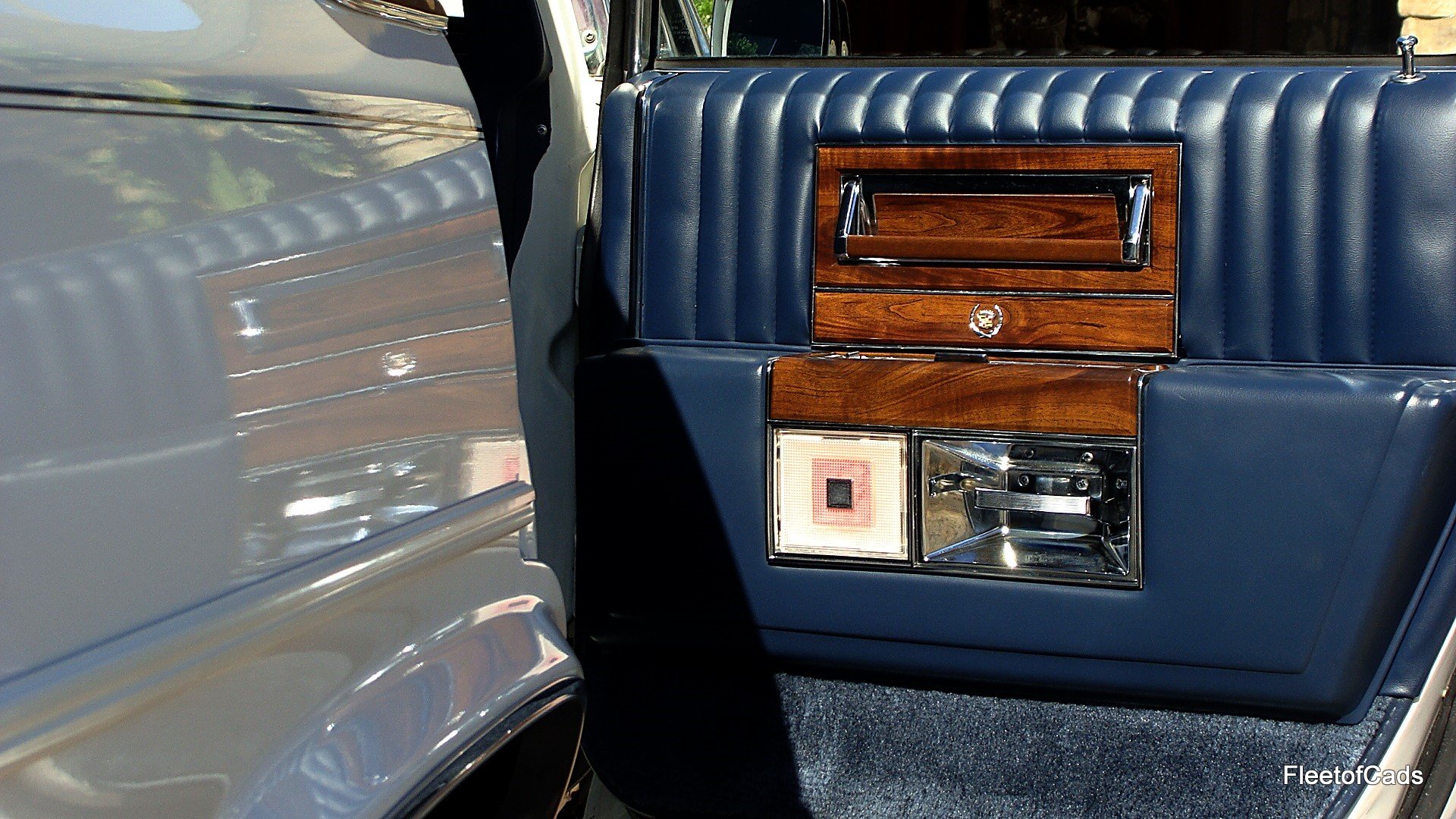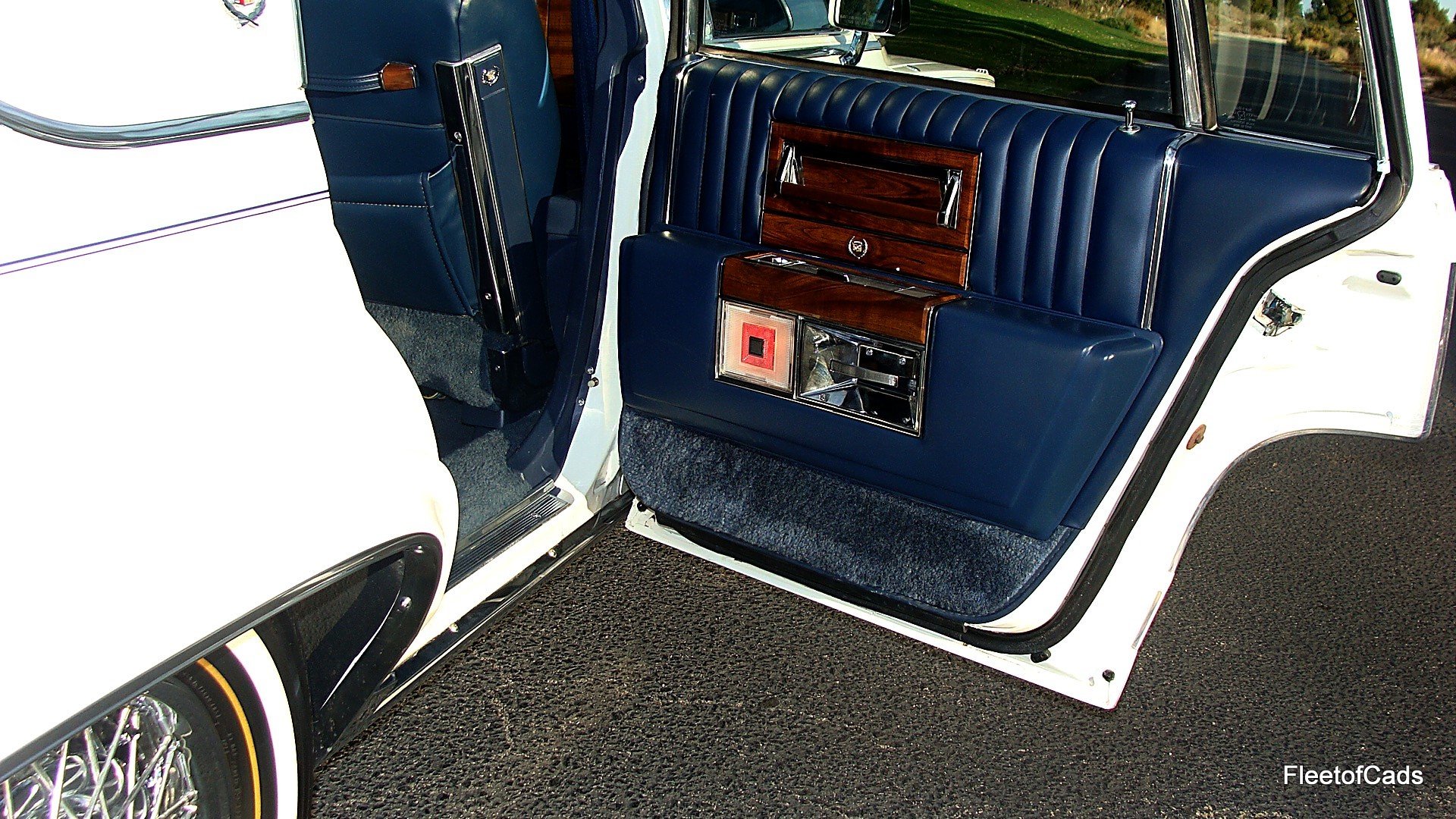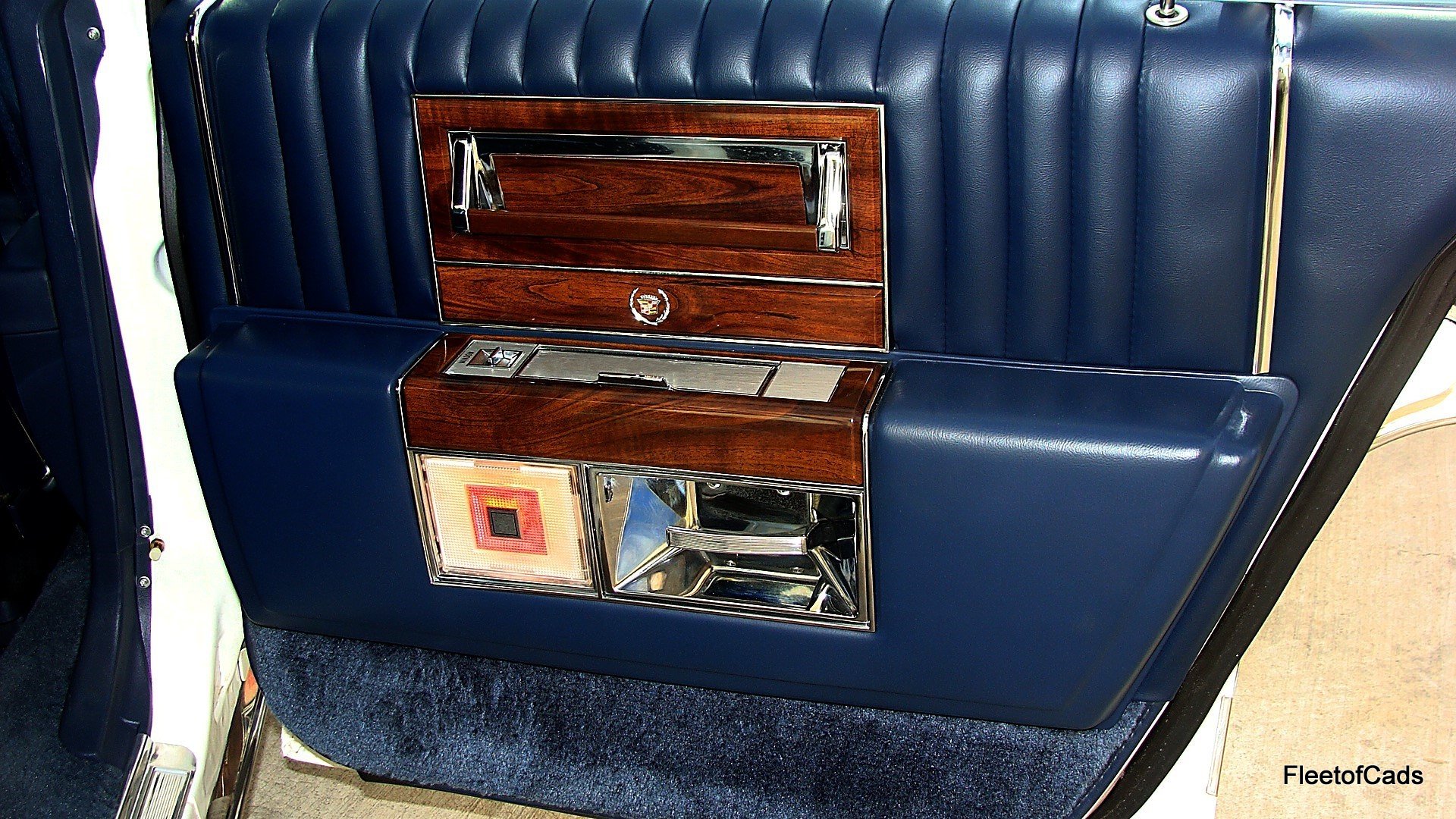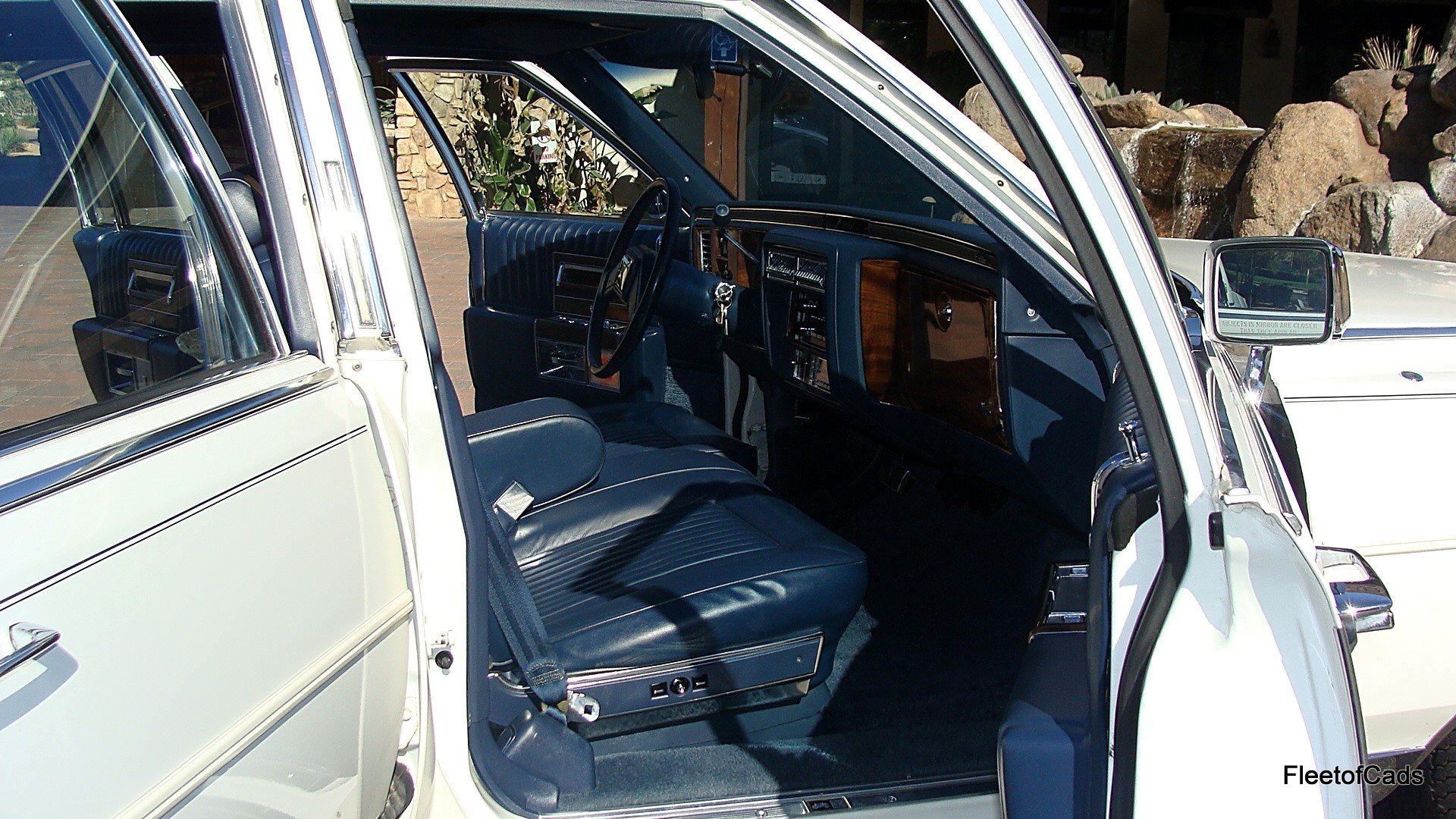 The nautical look of the white and dark blue really sets off this Brougham.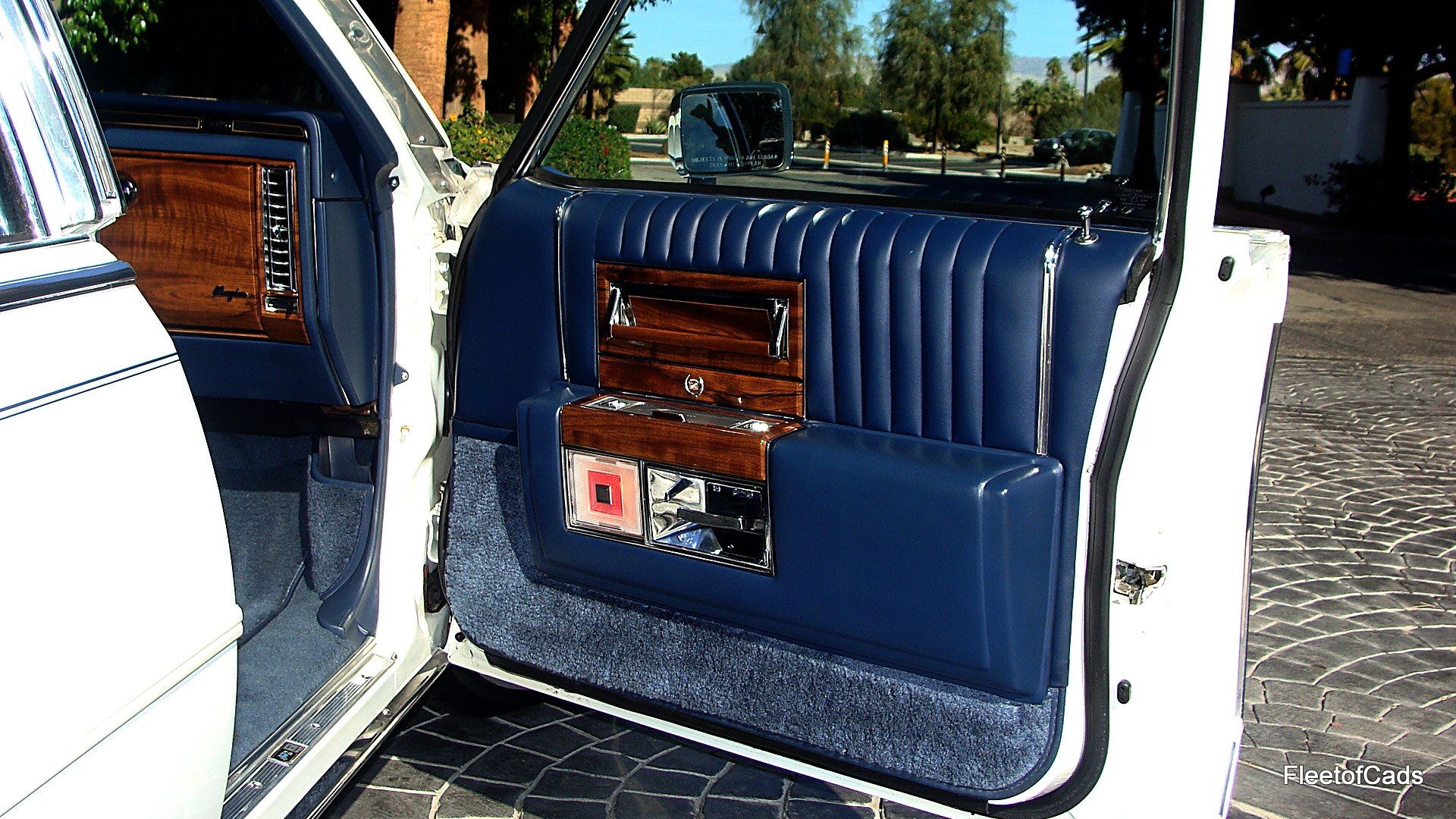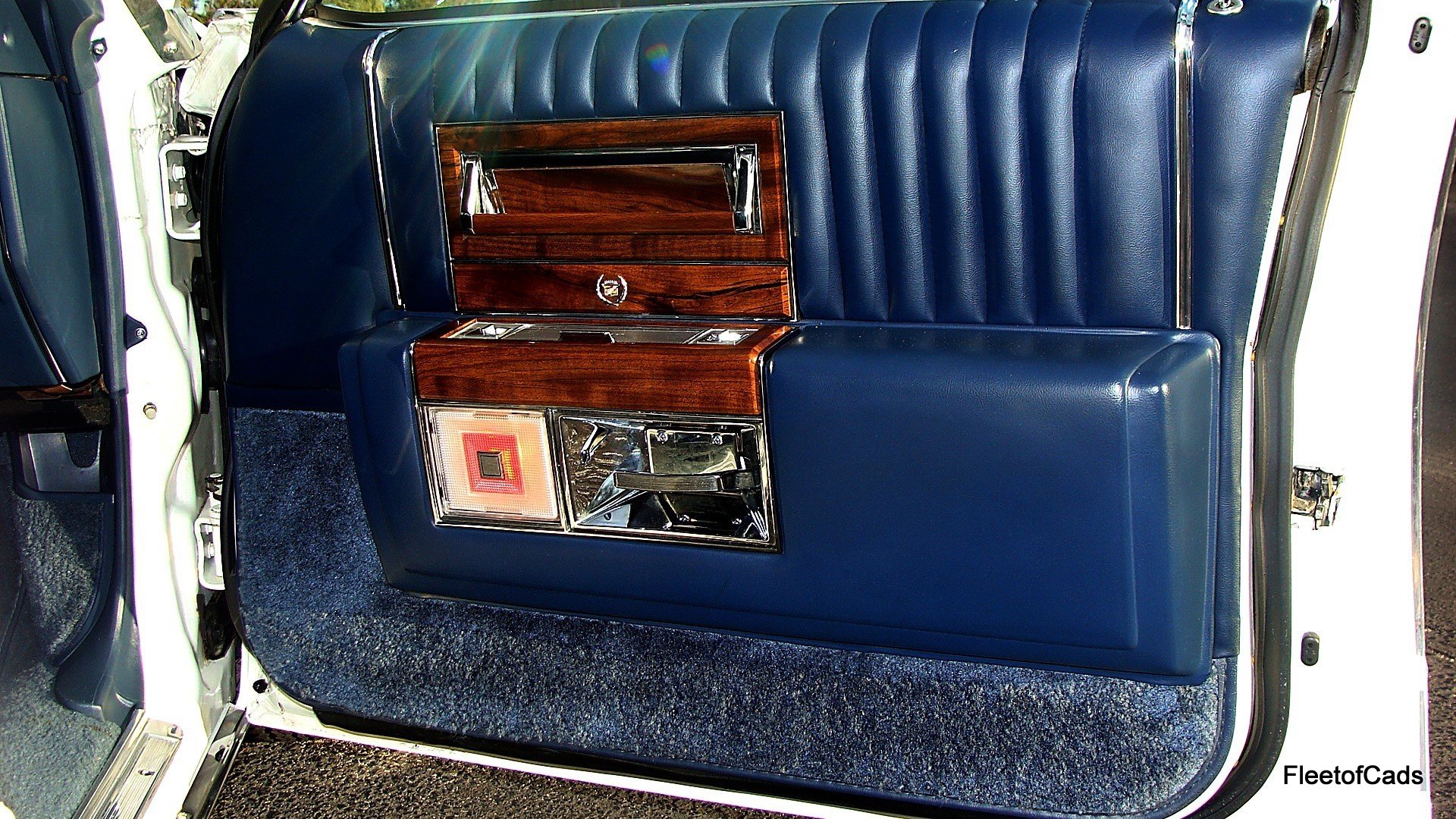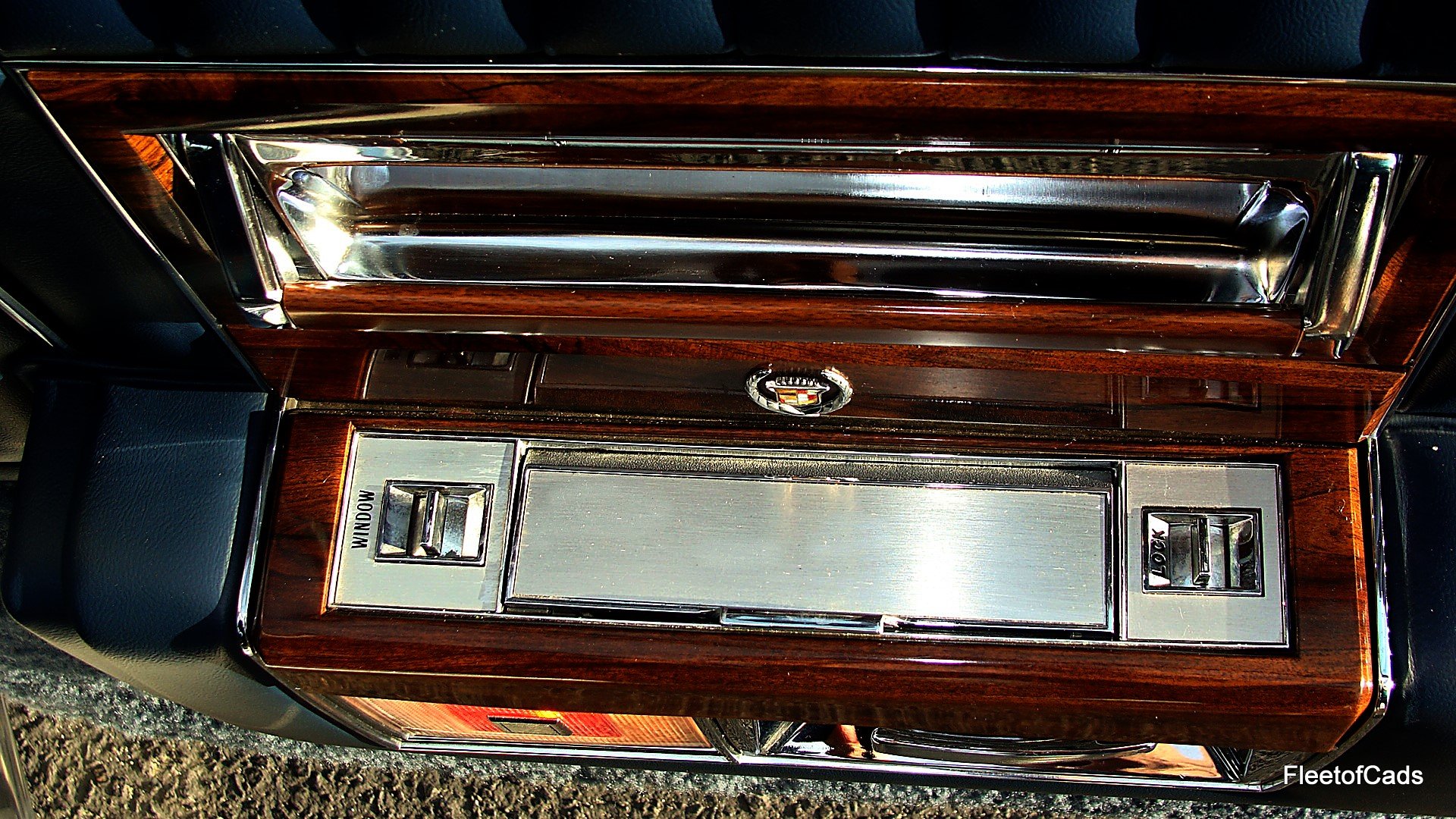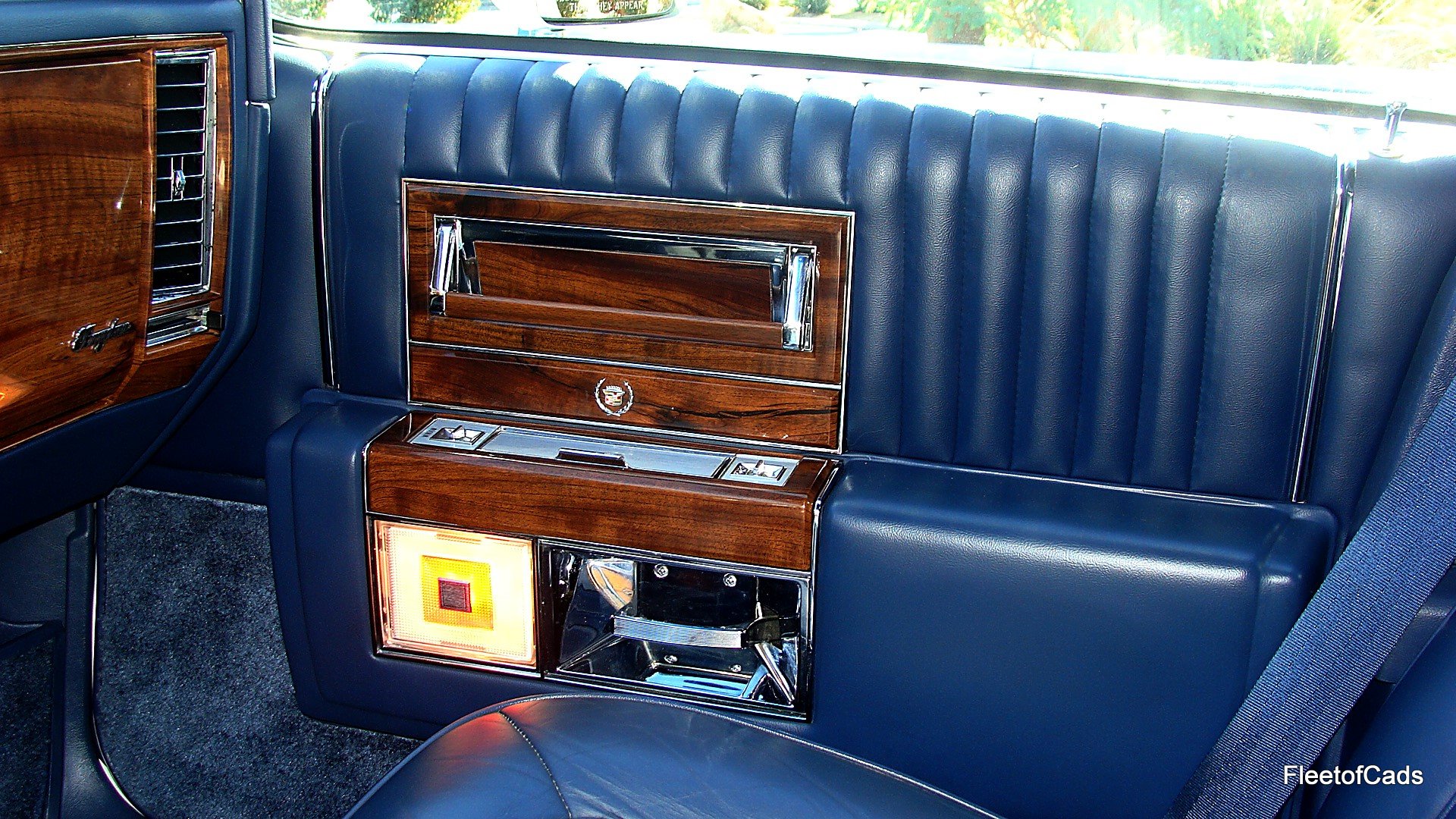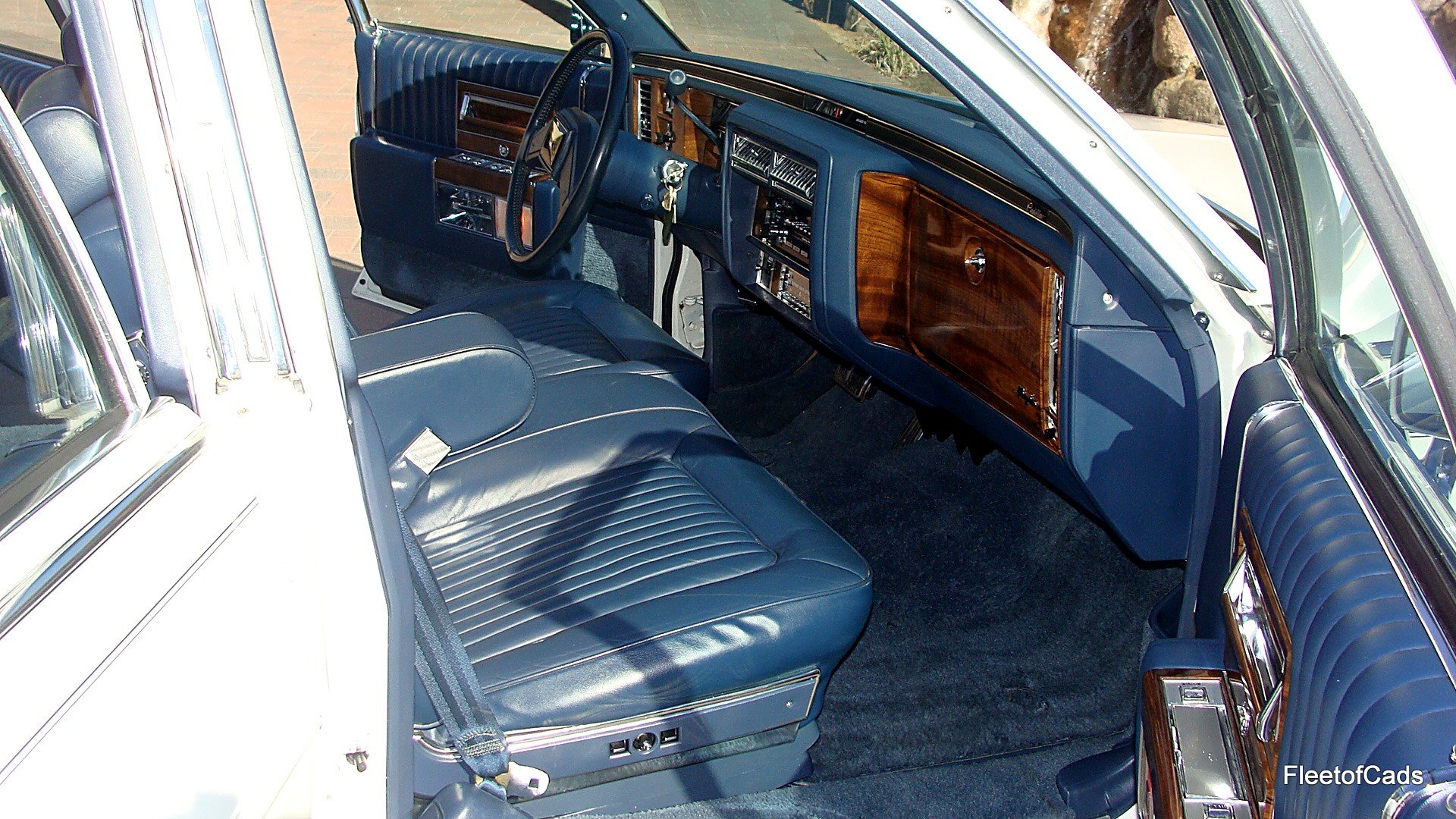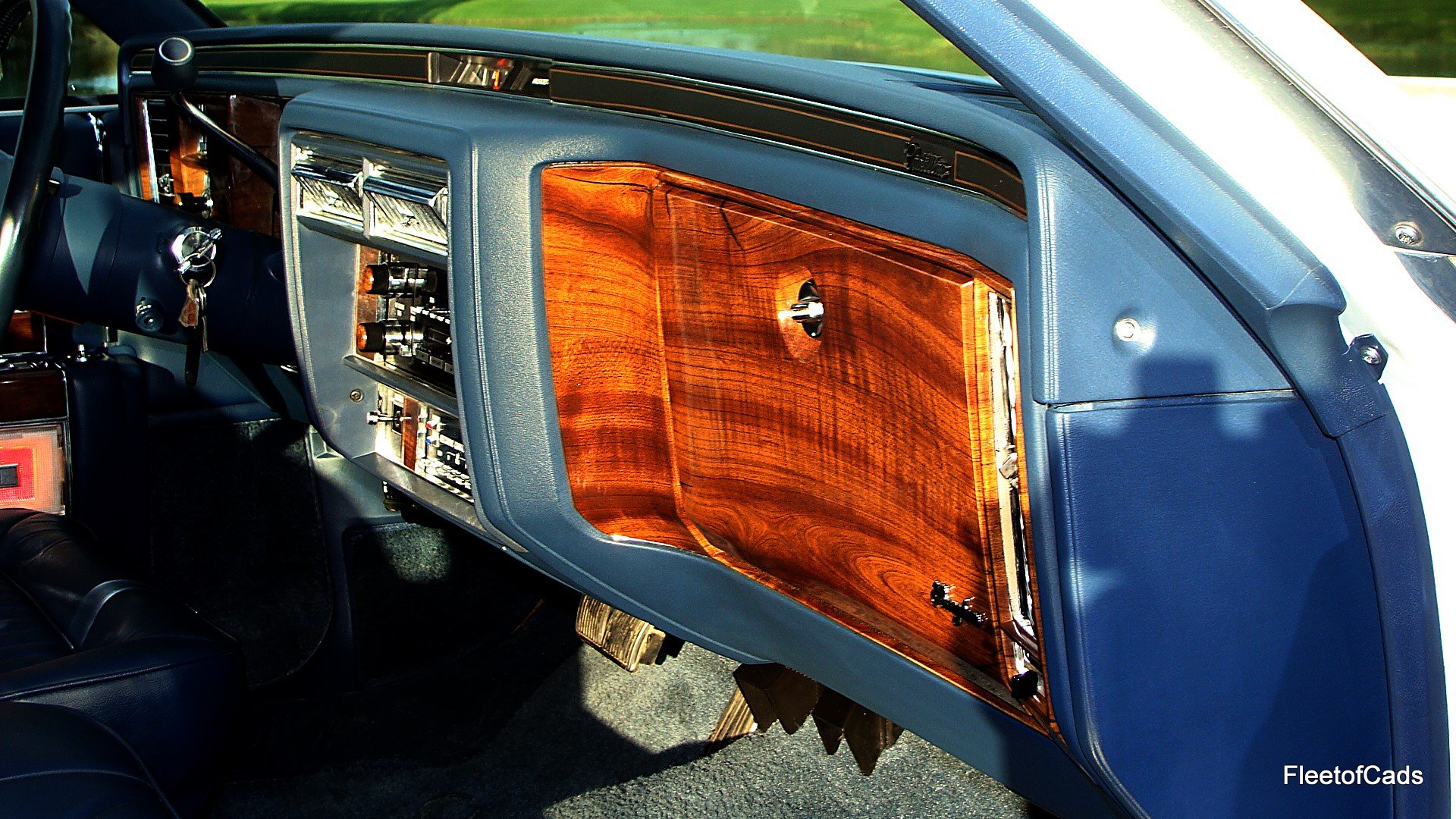 leather. perfect.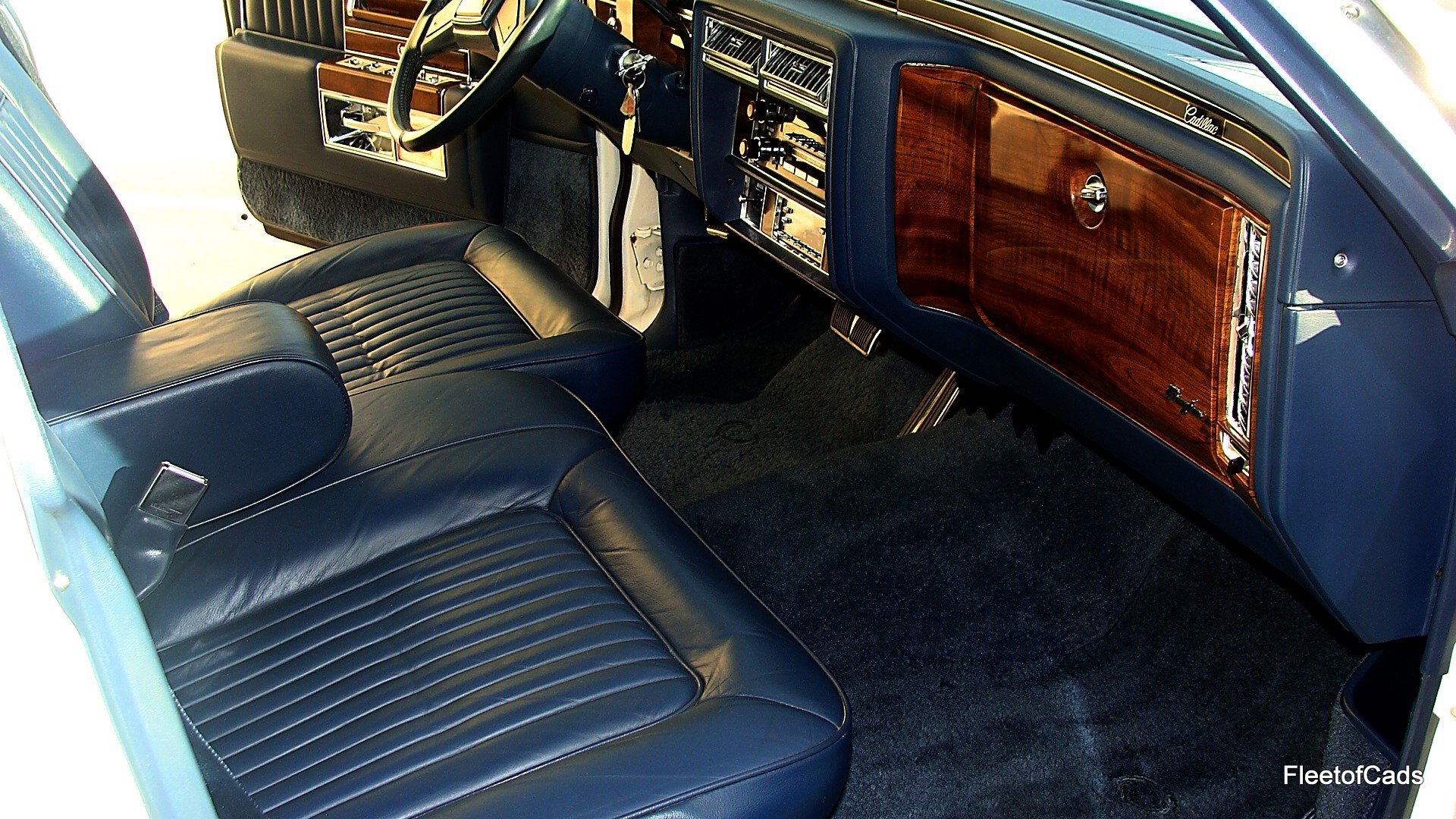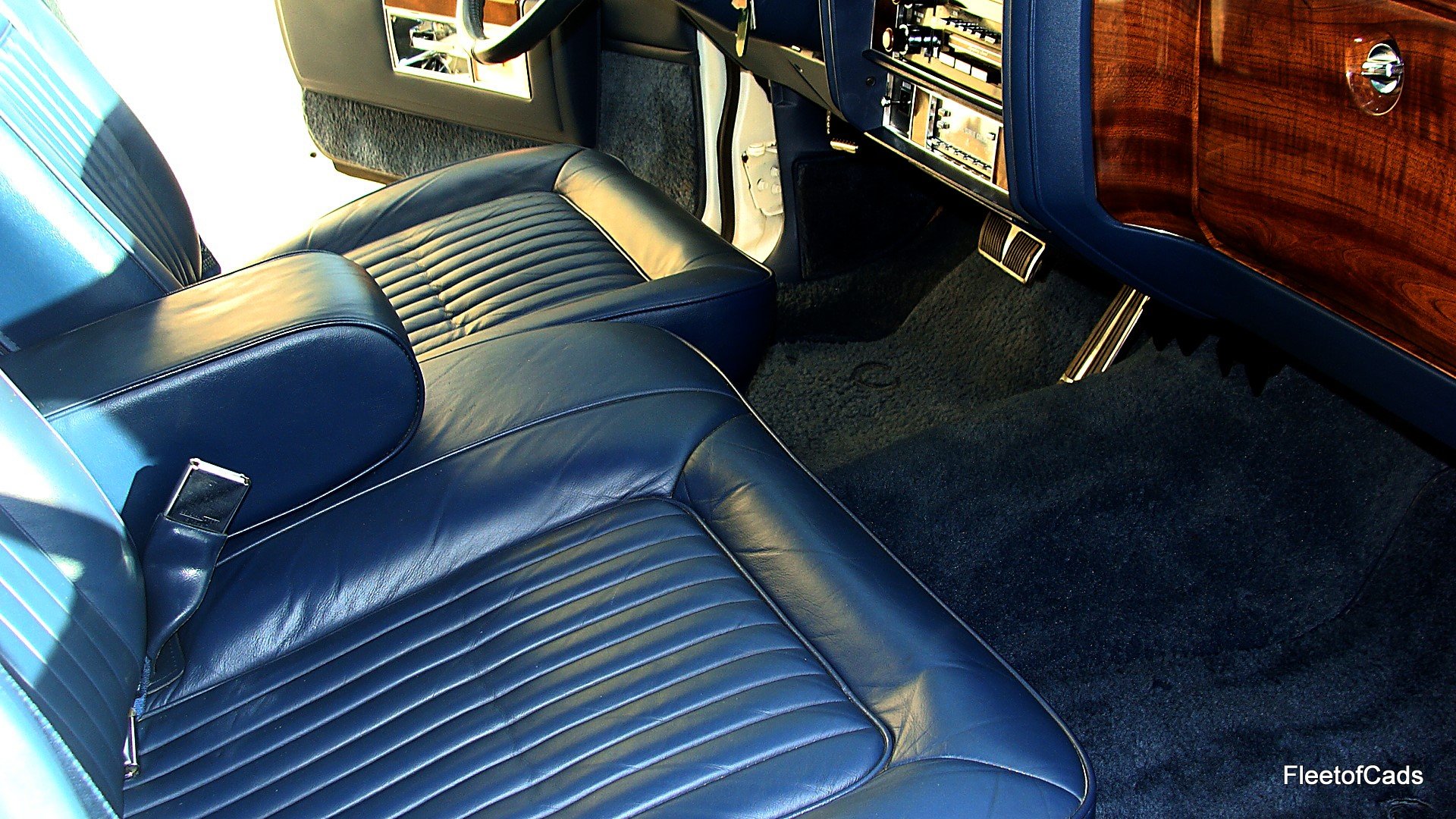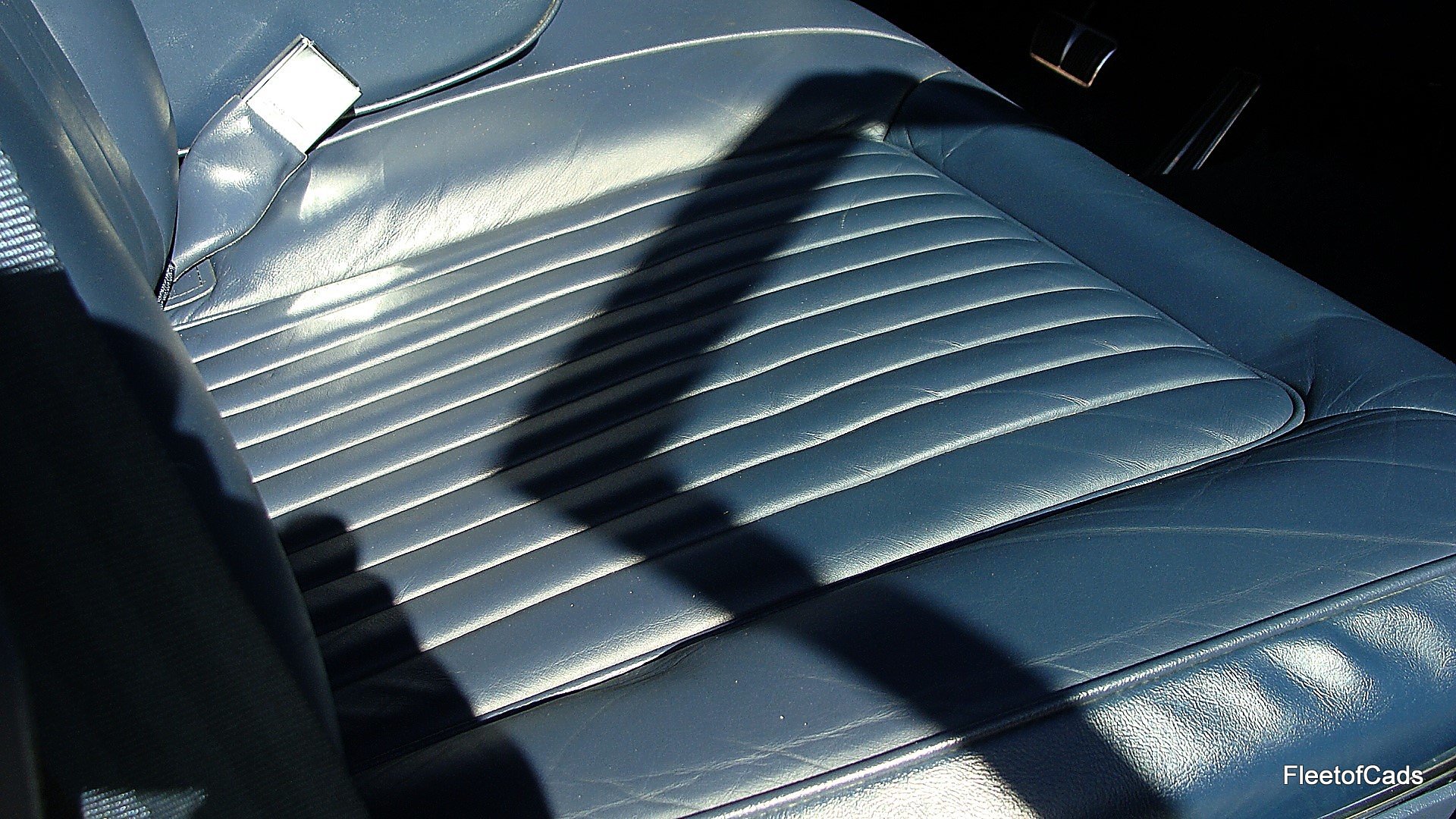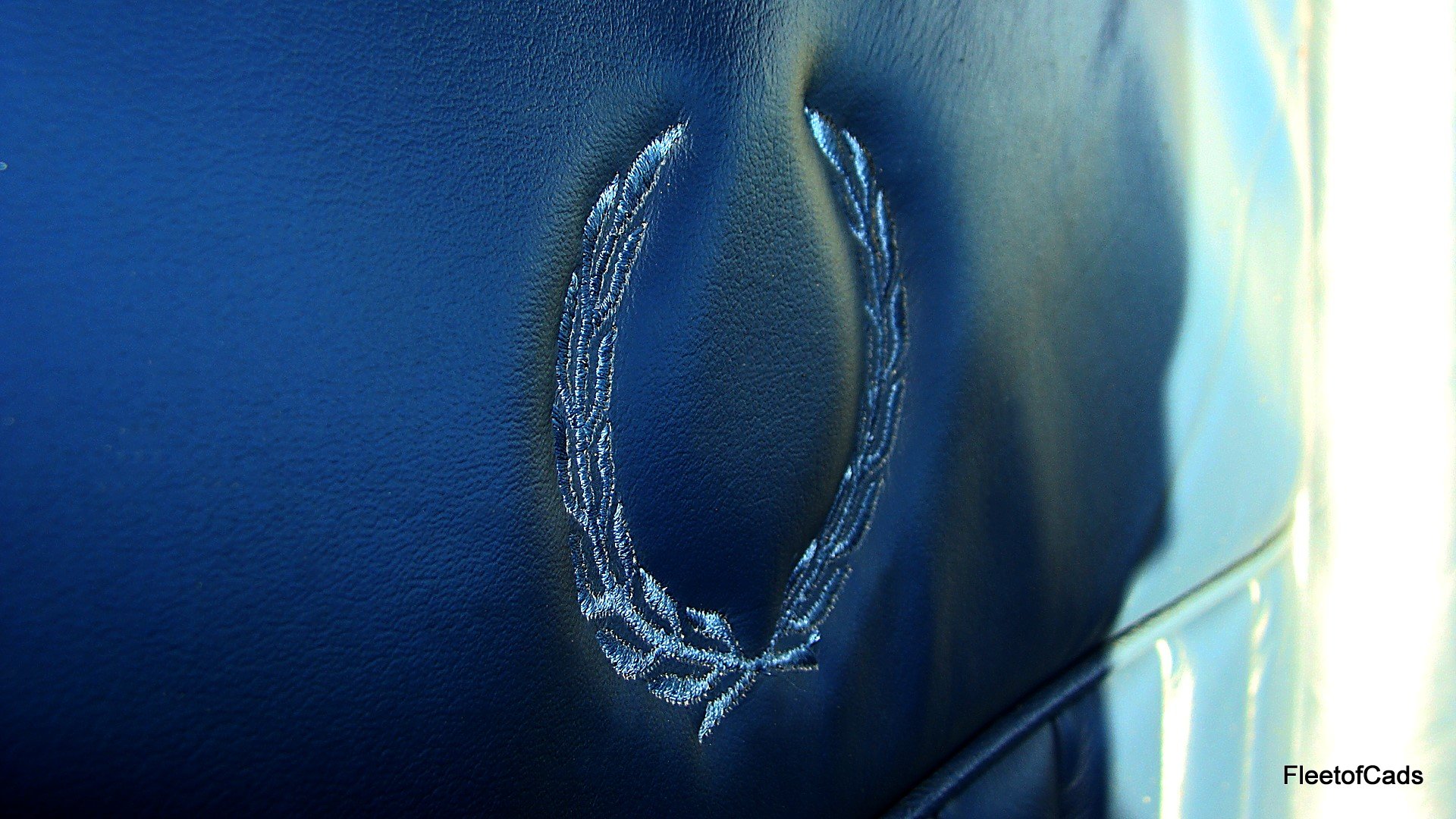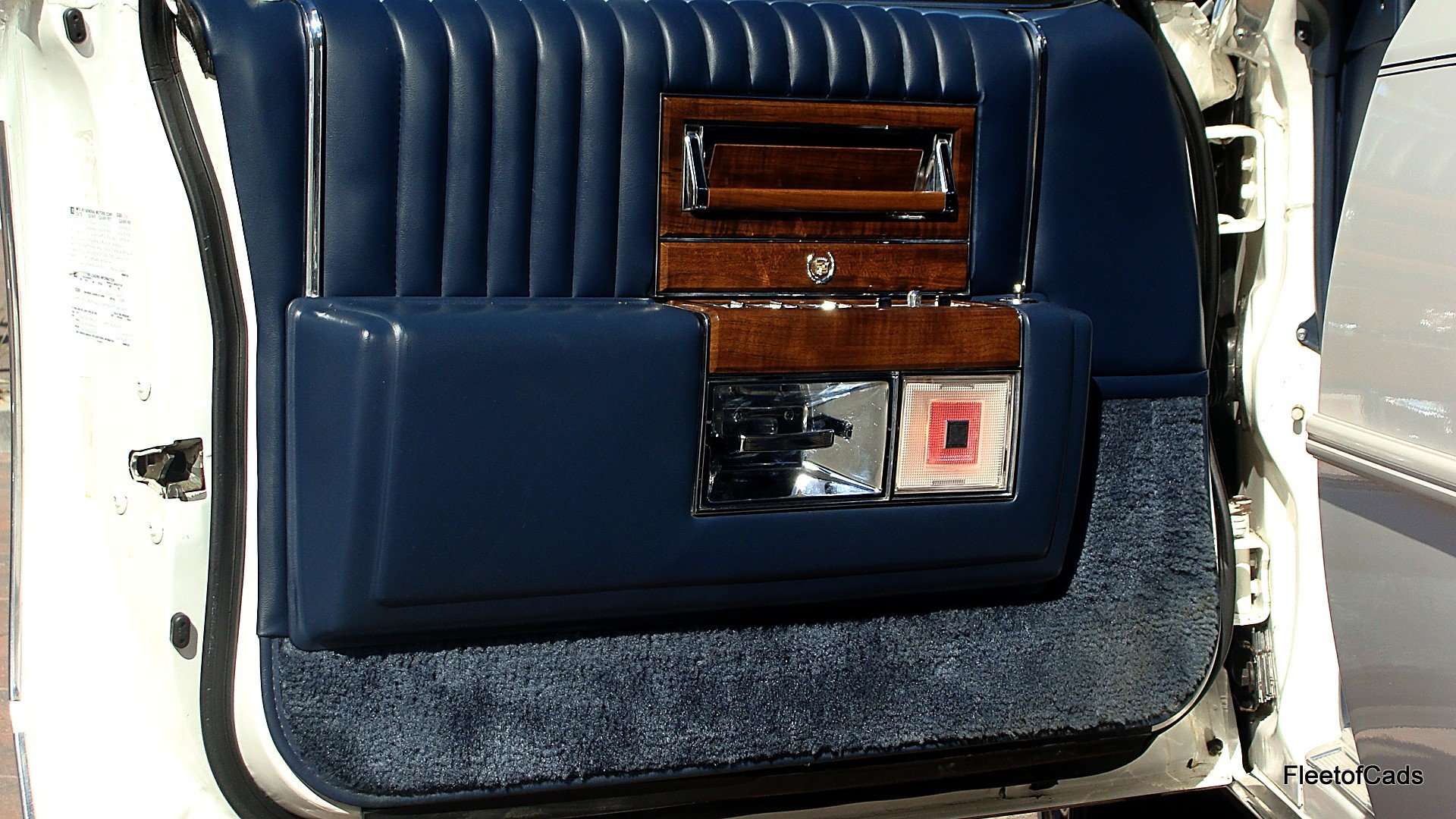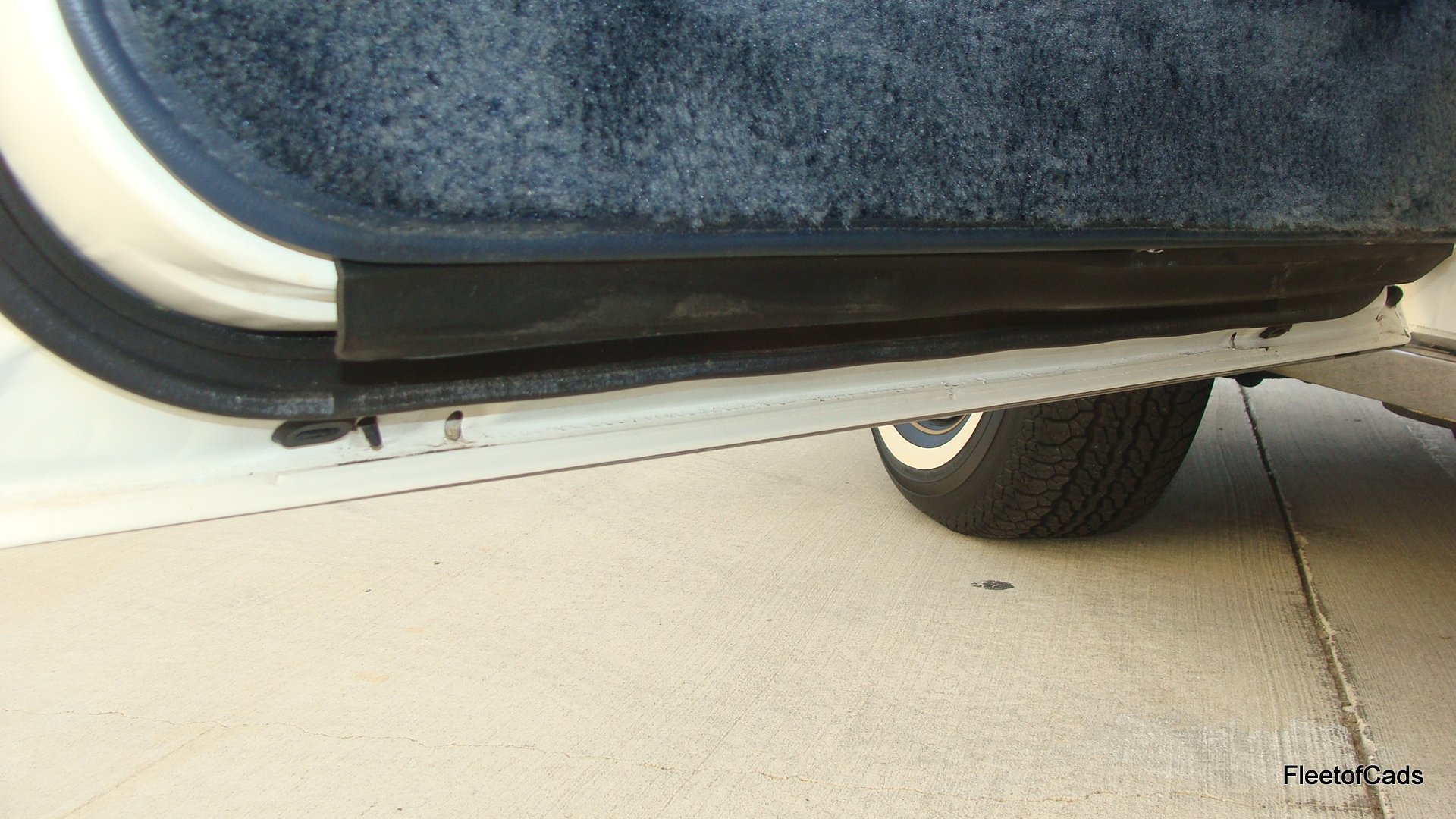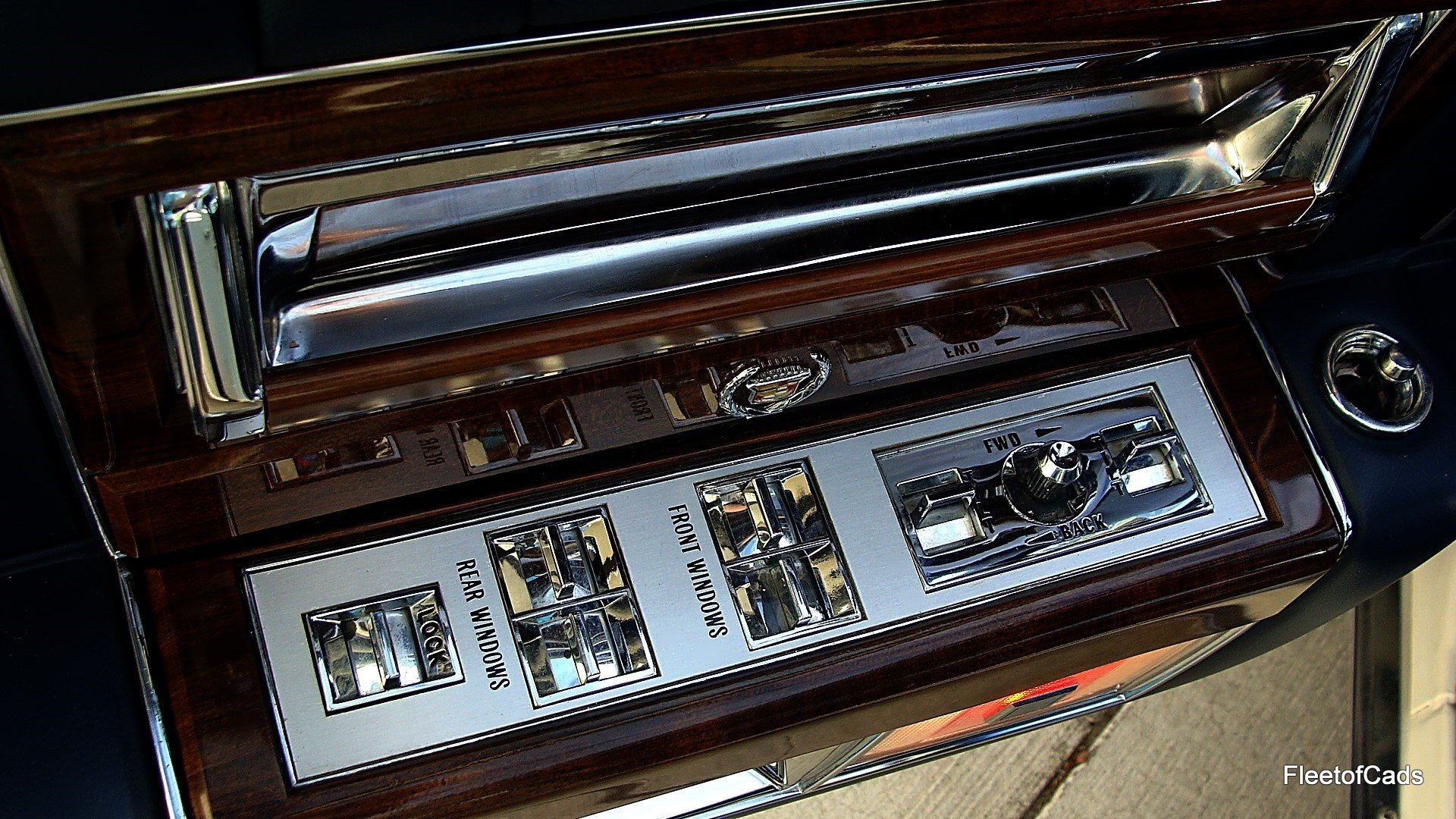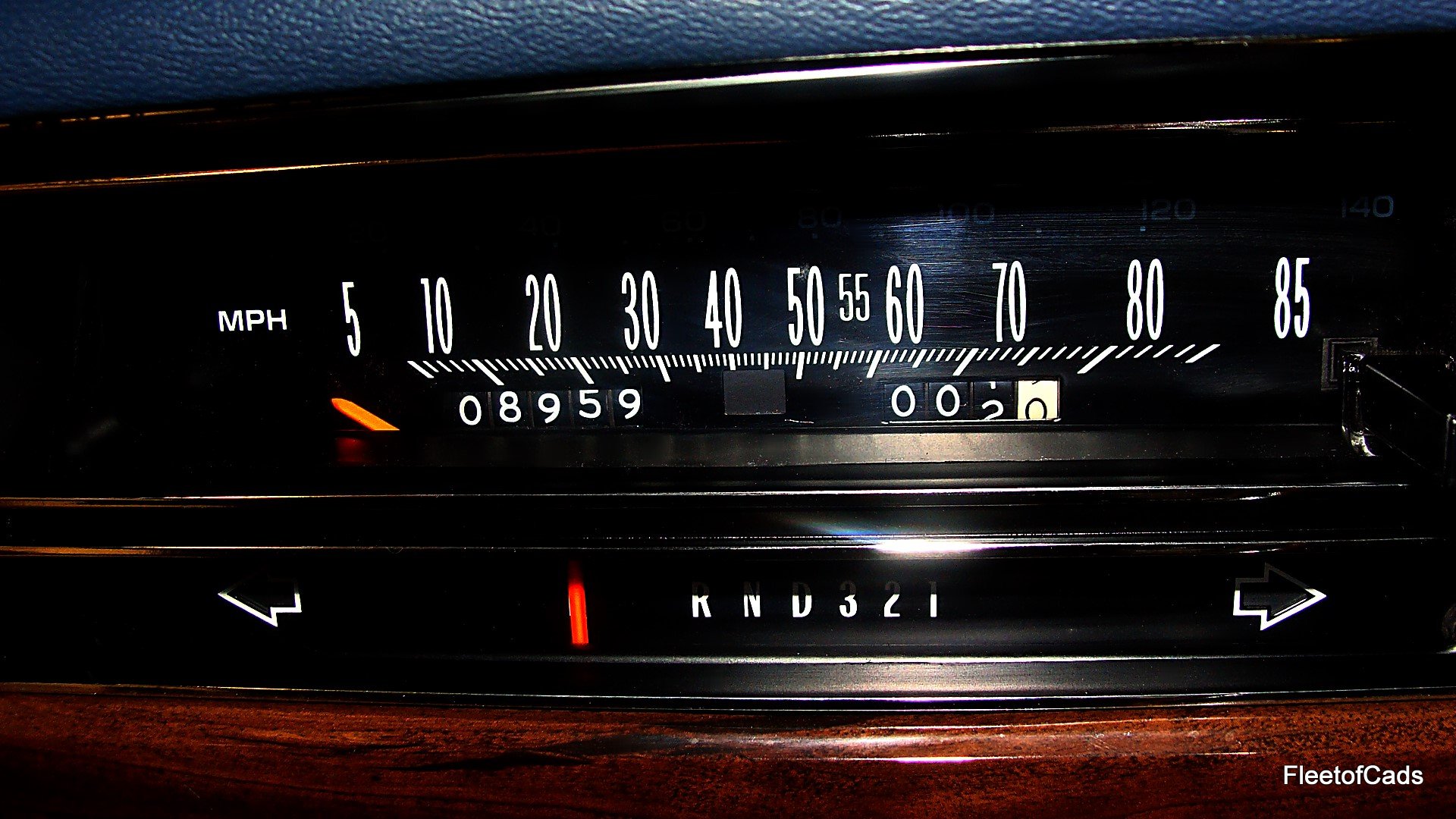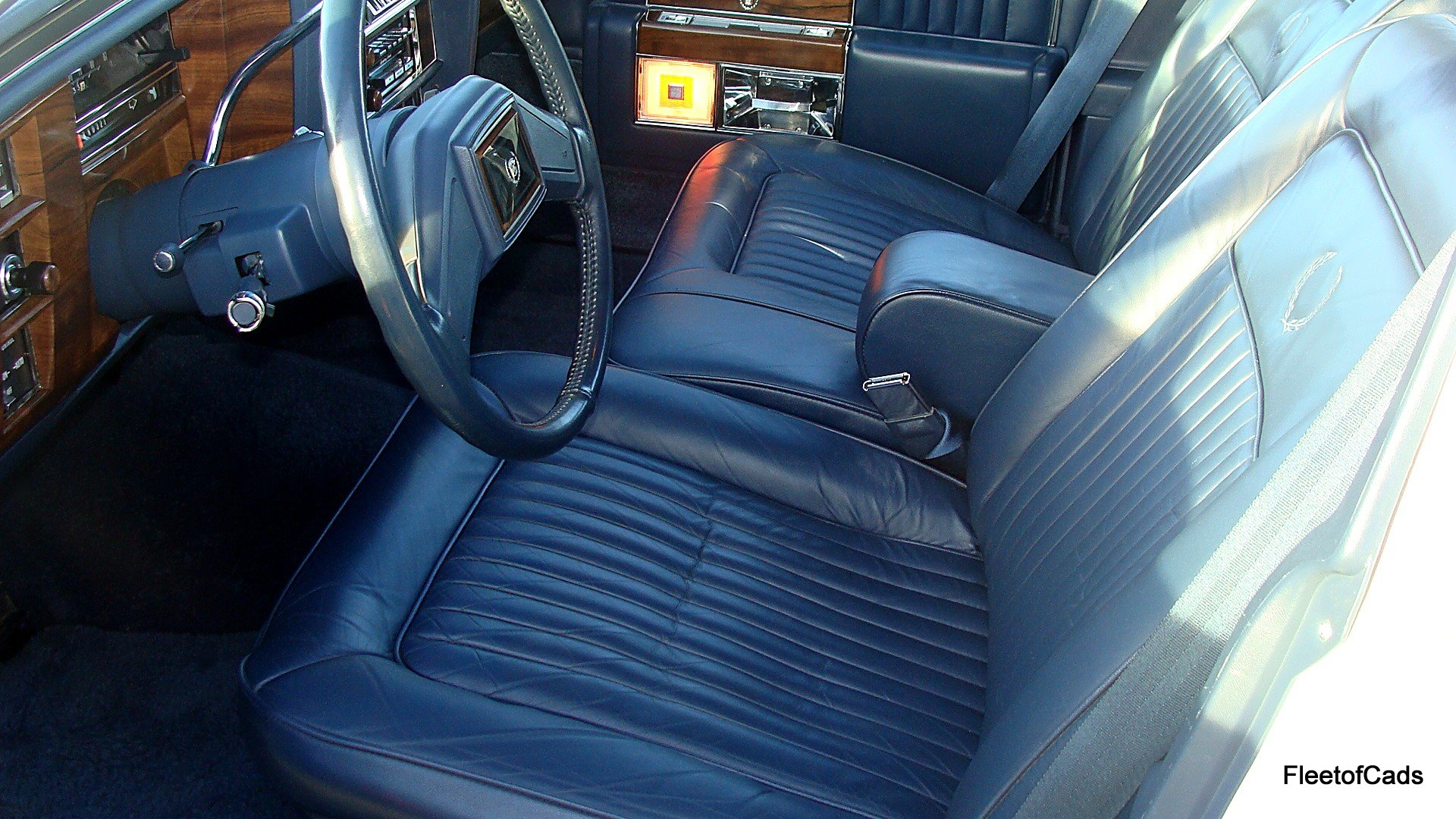 This car is so fresh. None of the leather seats are worn slick from use. You can still feel the individual graining of the leather on the seats and on the leather wrapped wheel.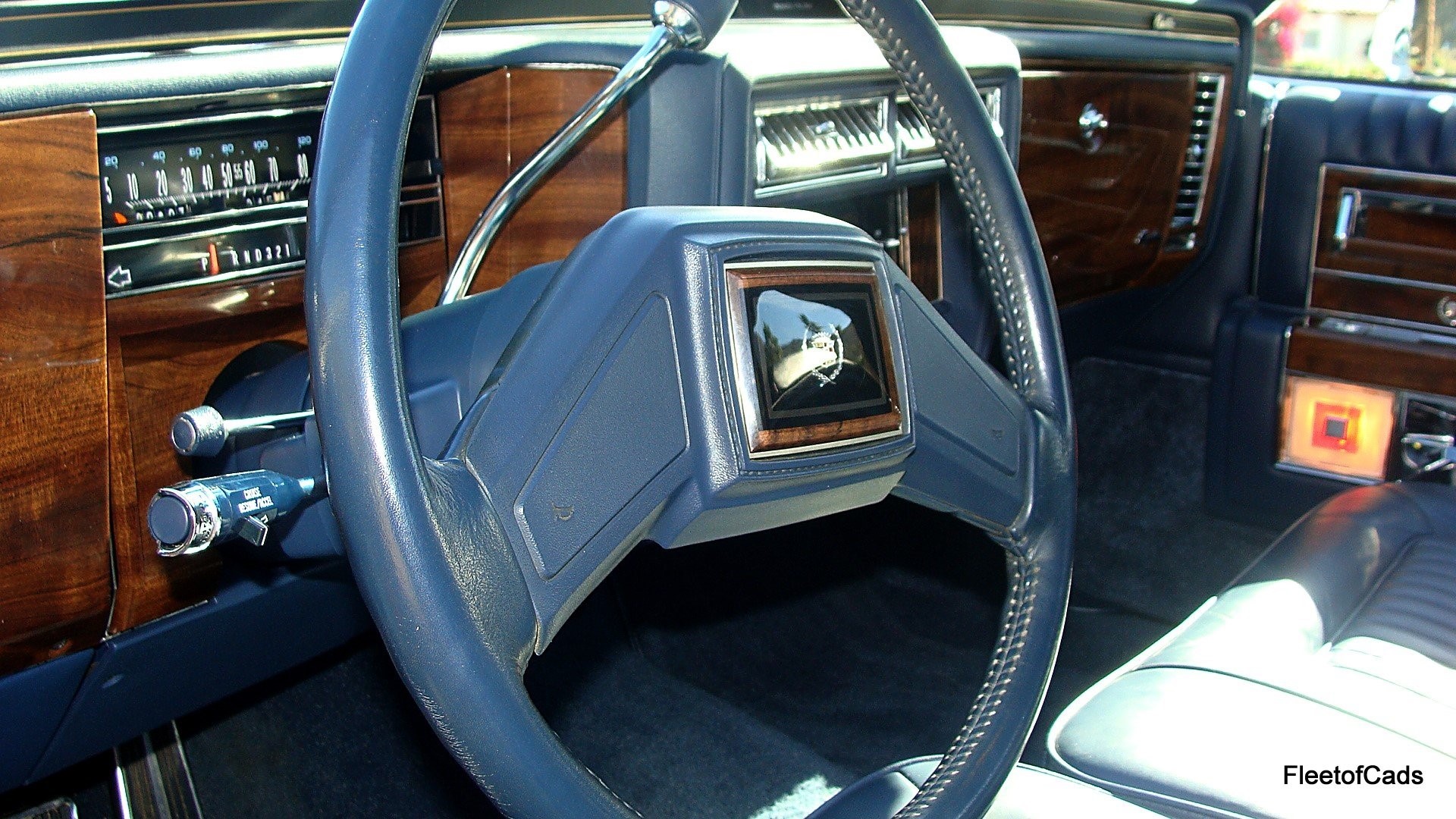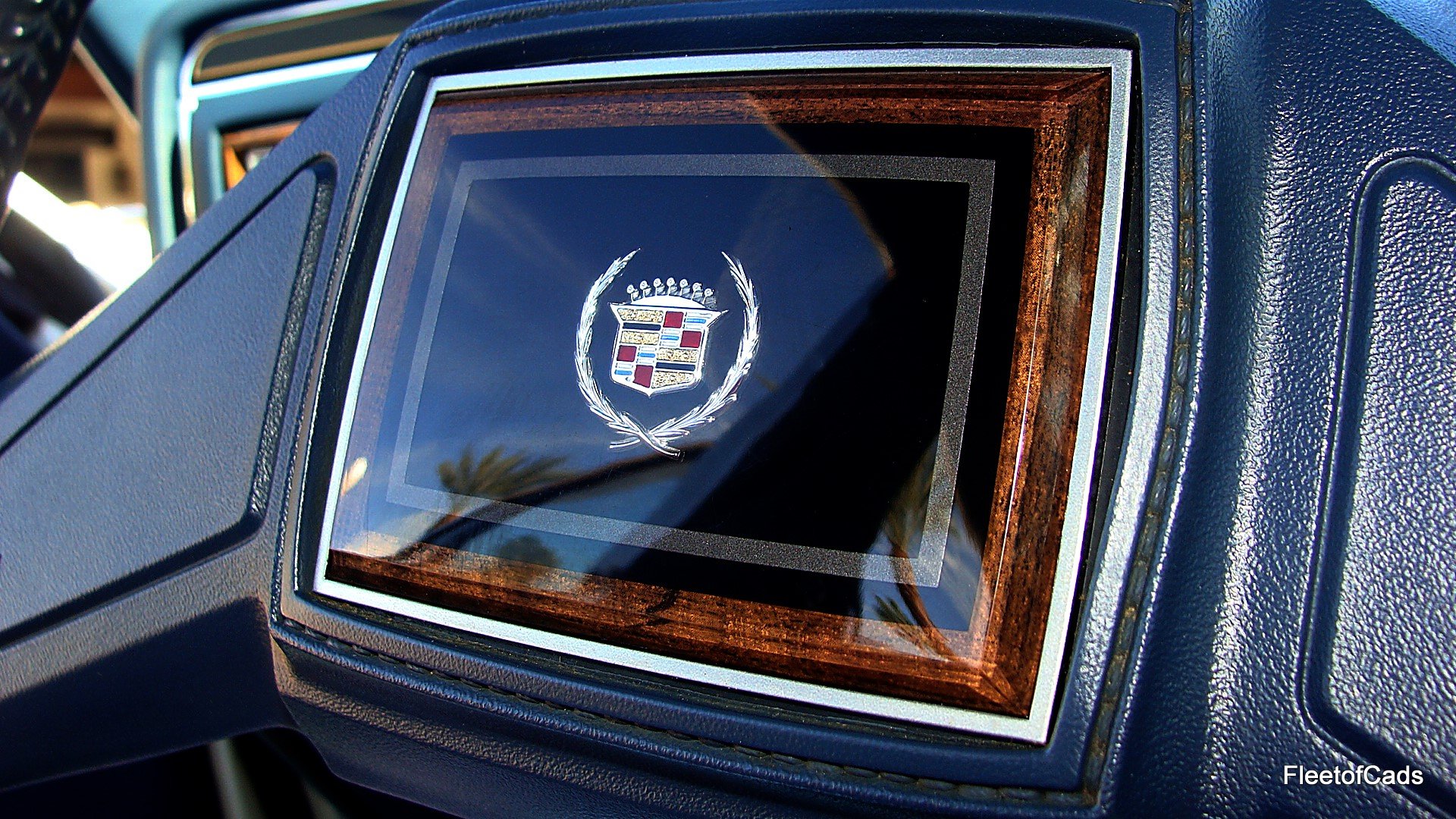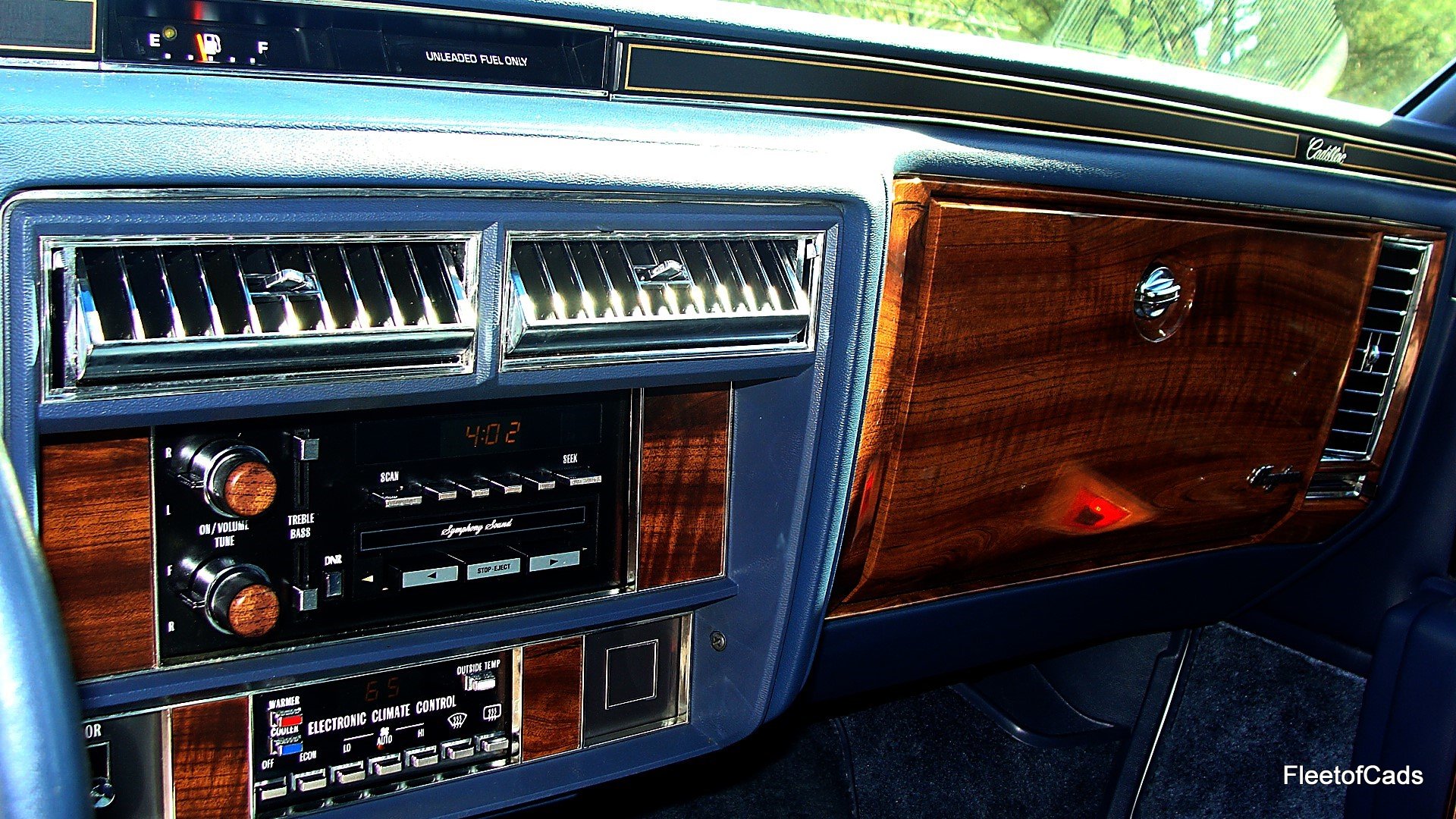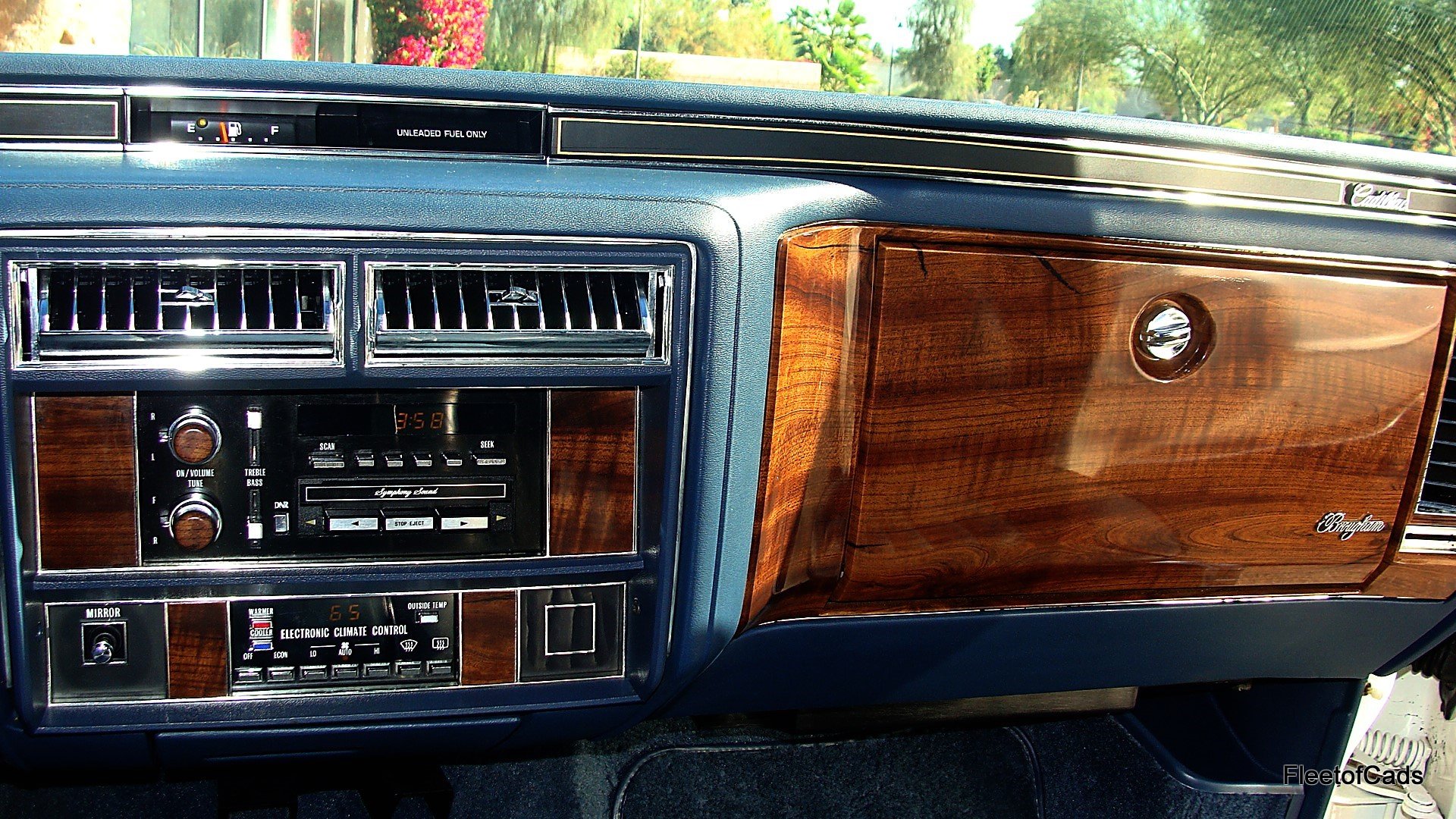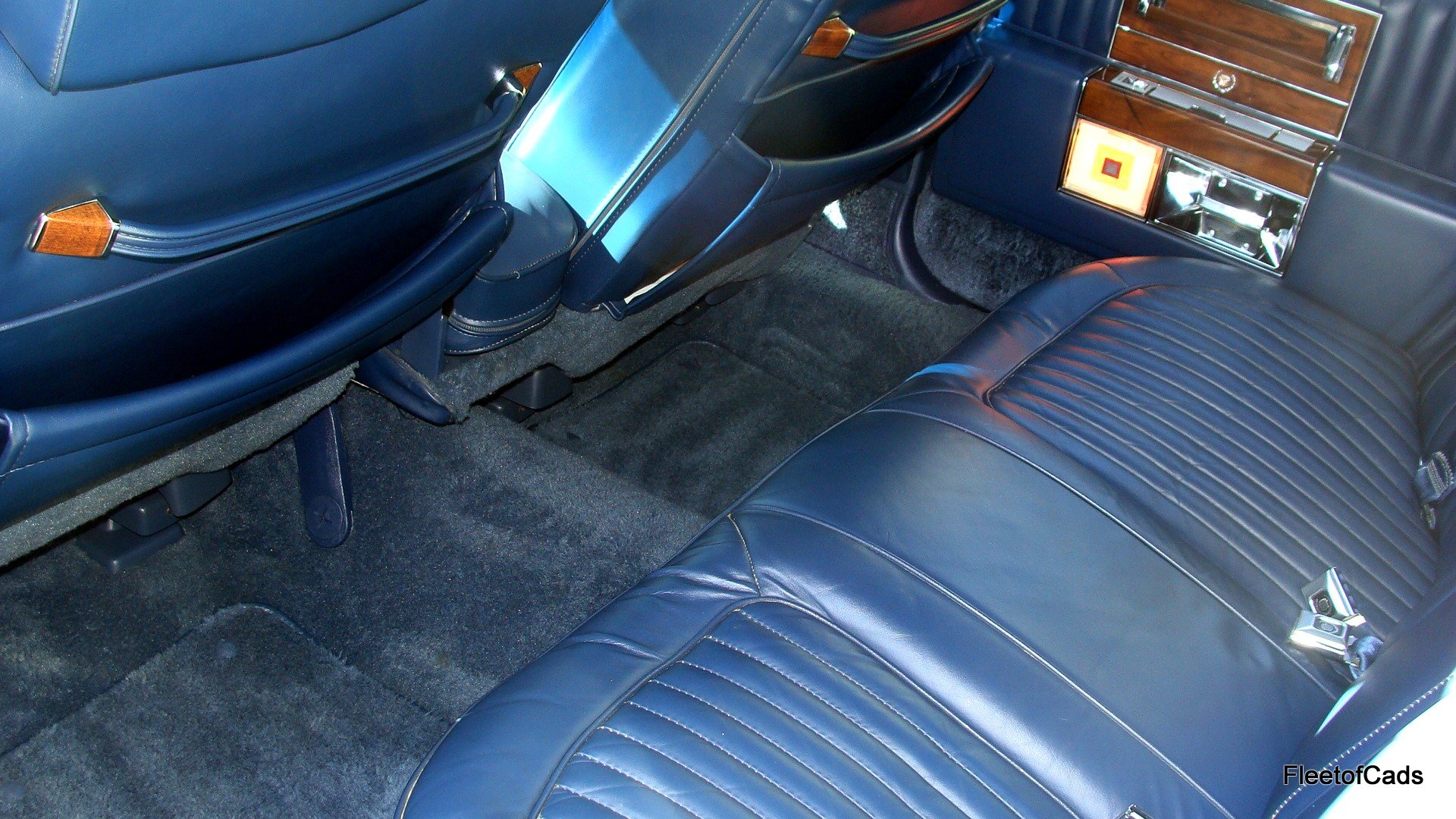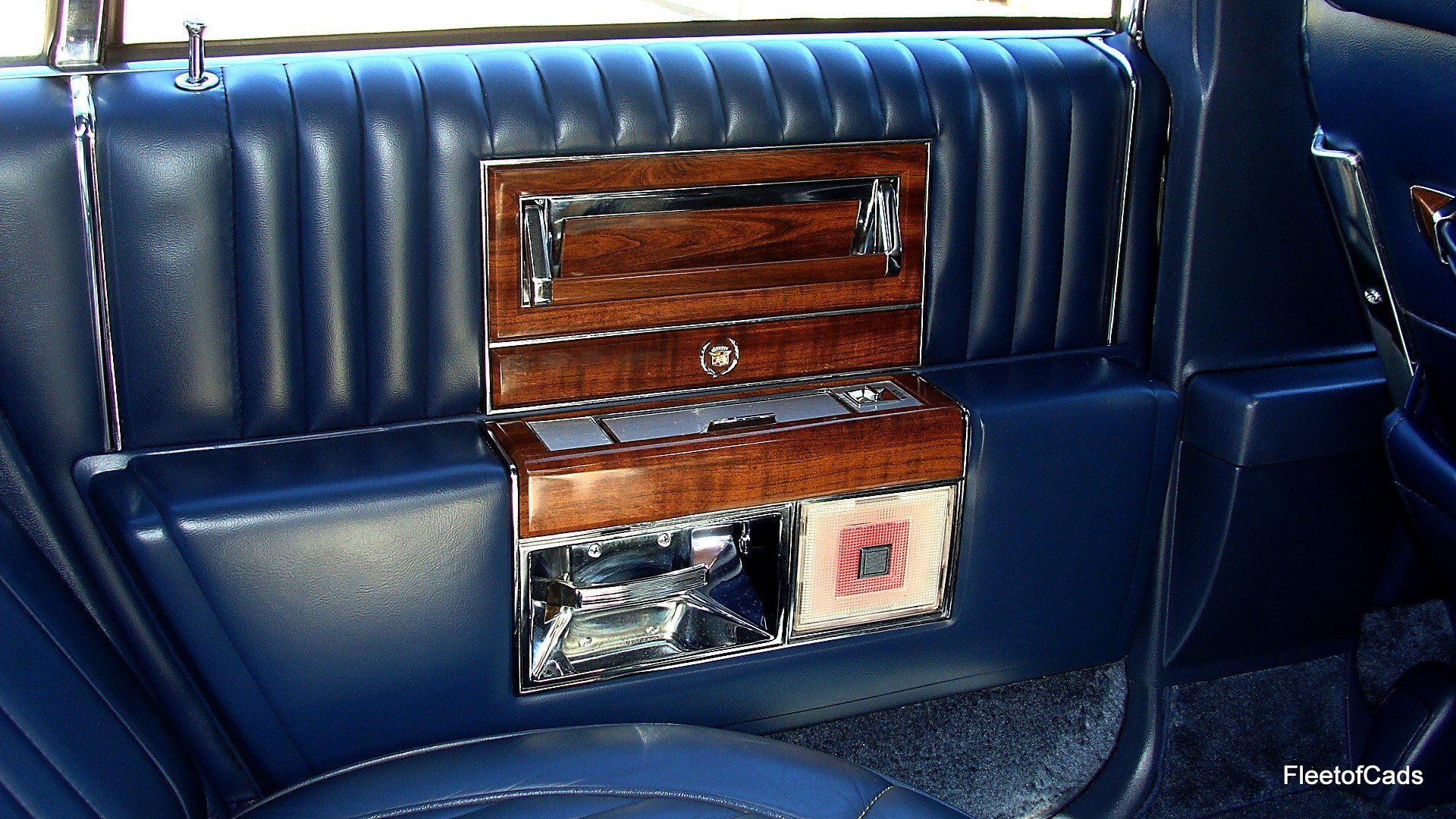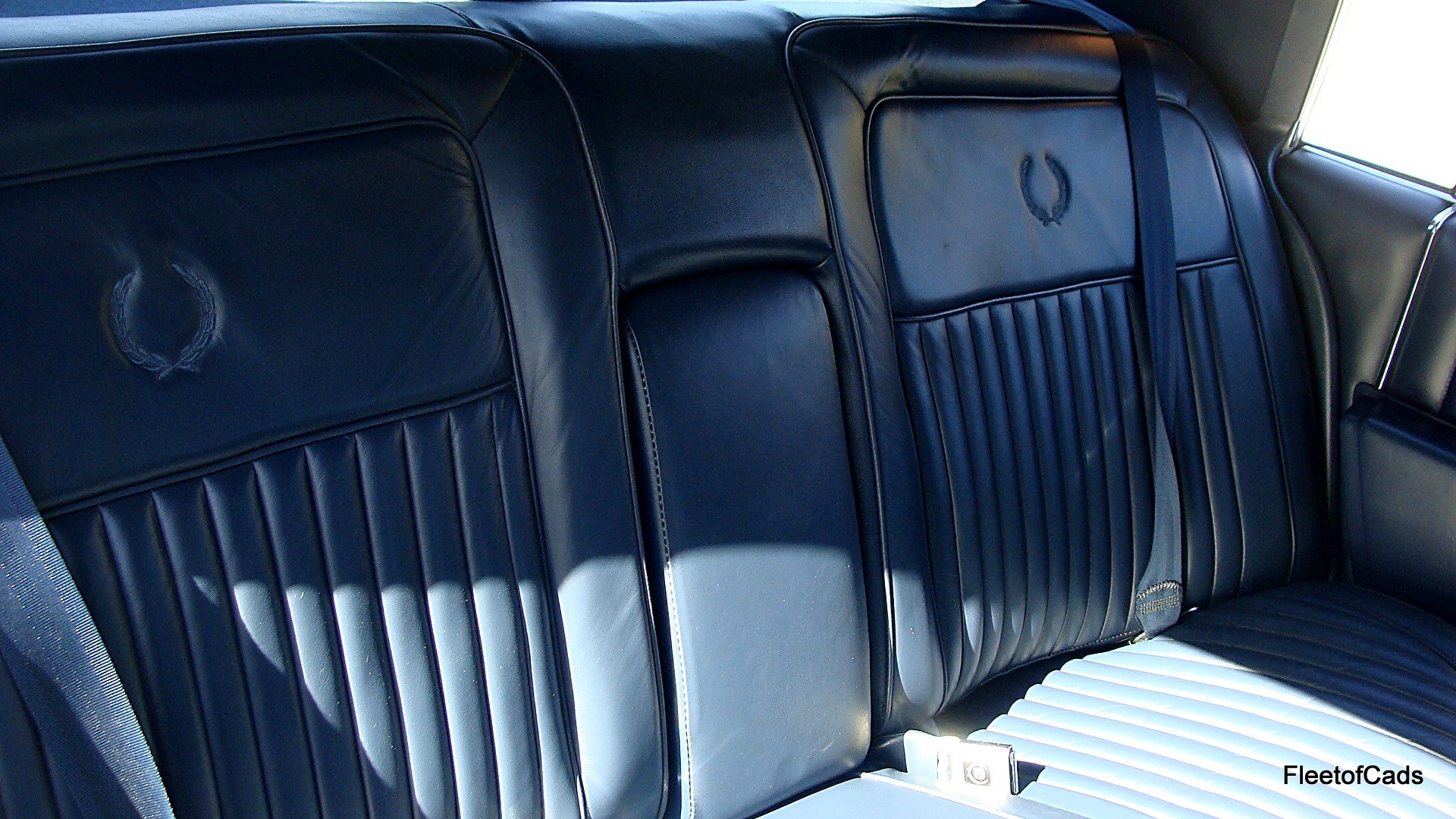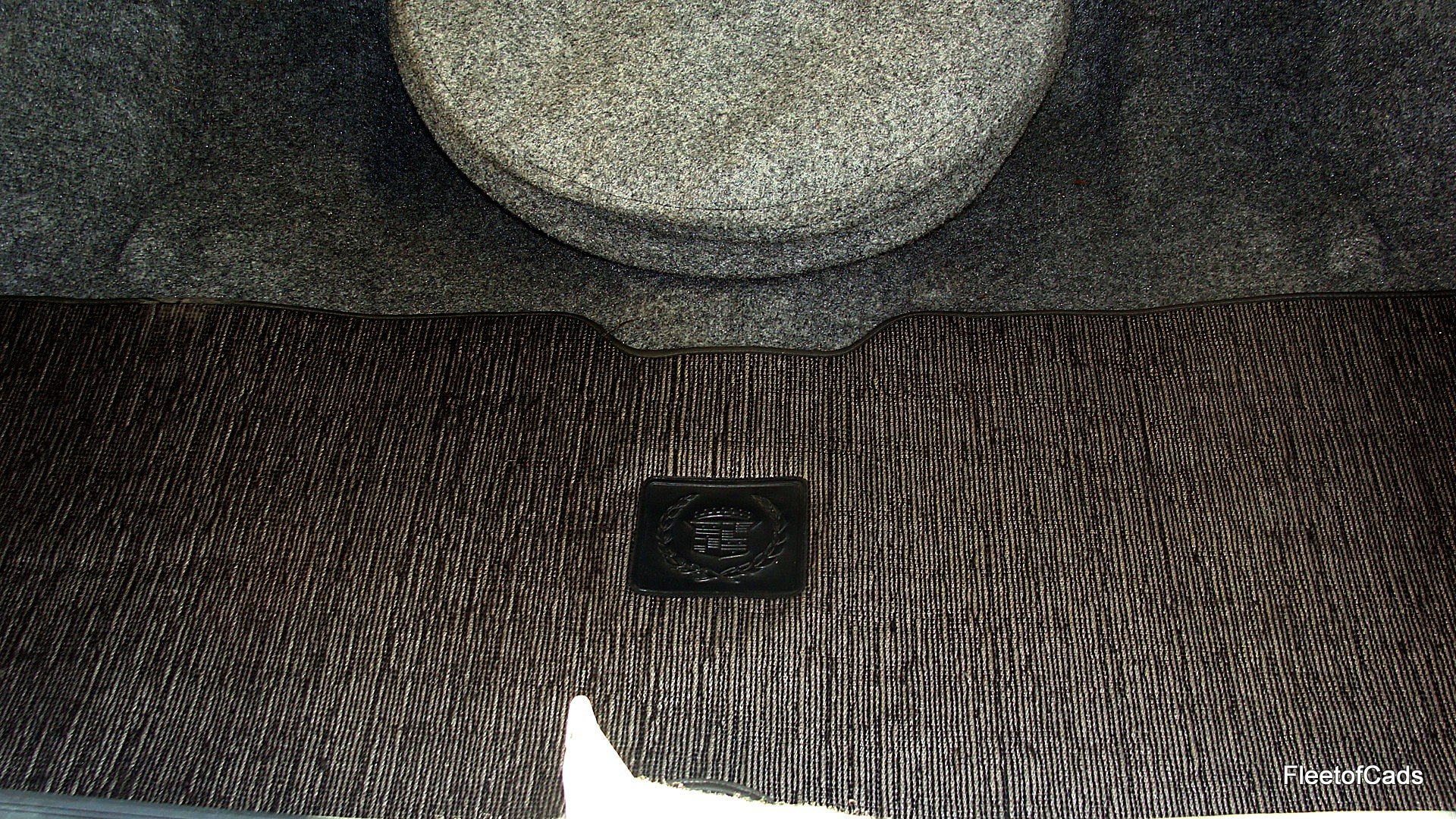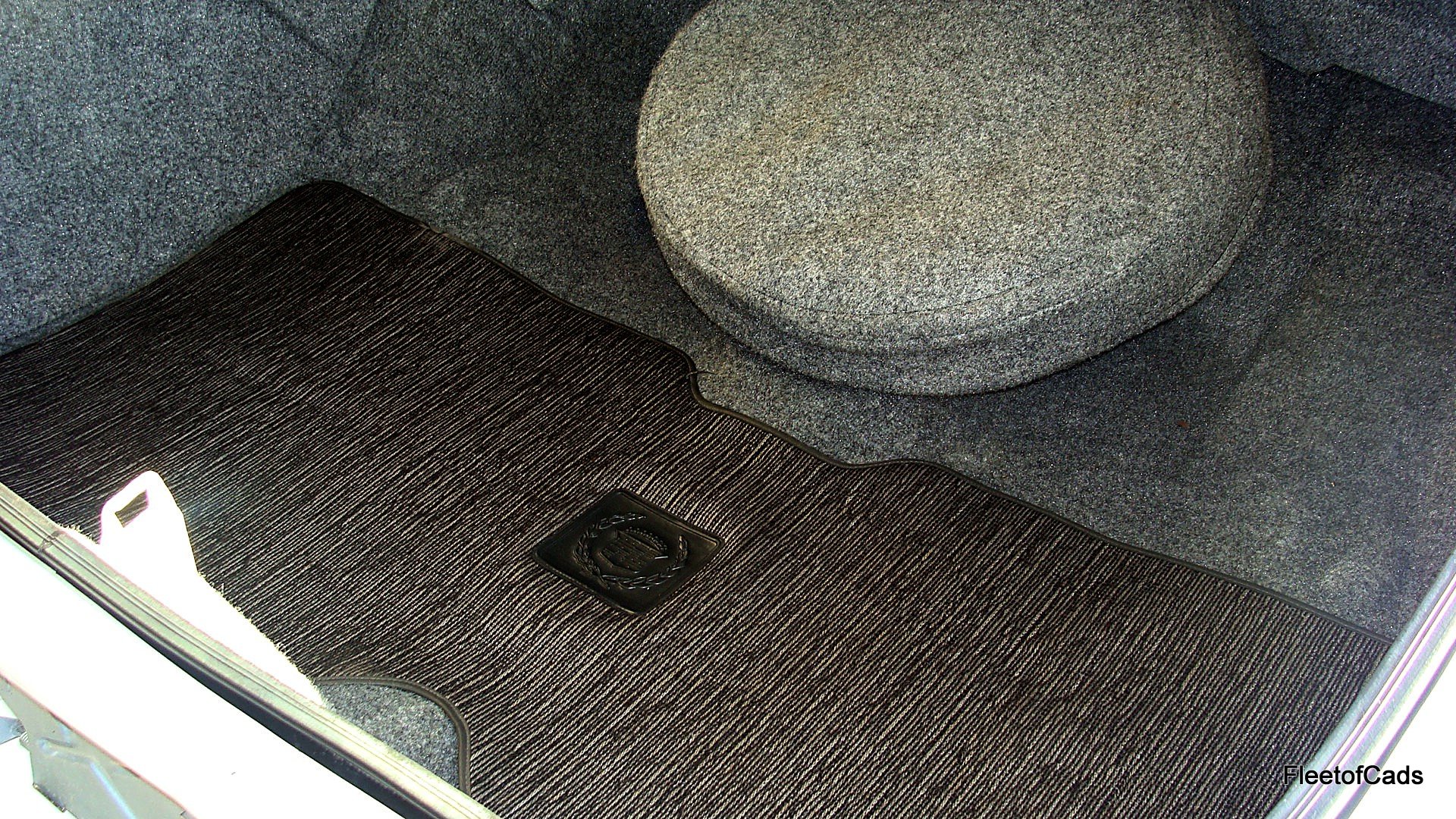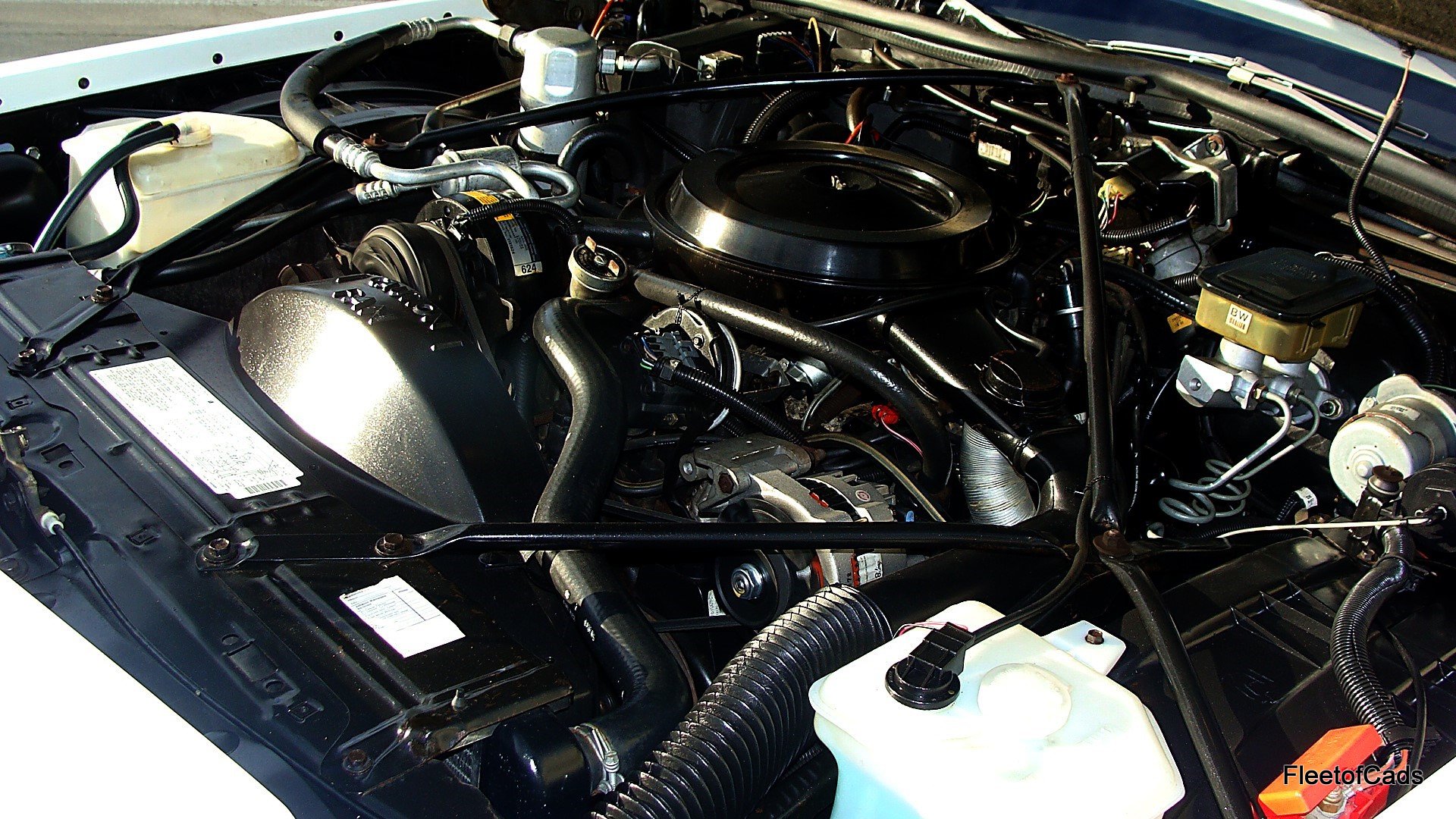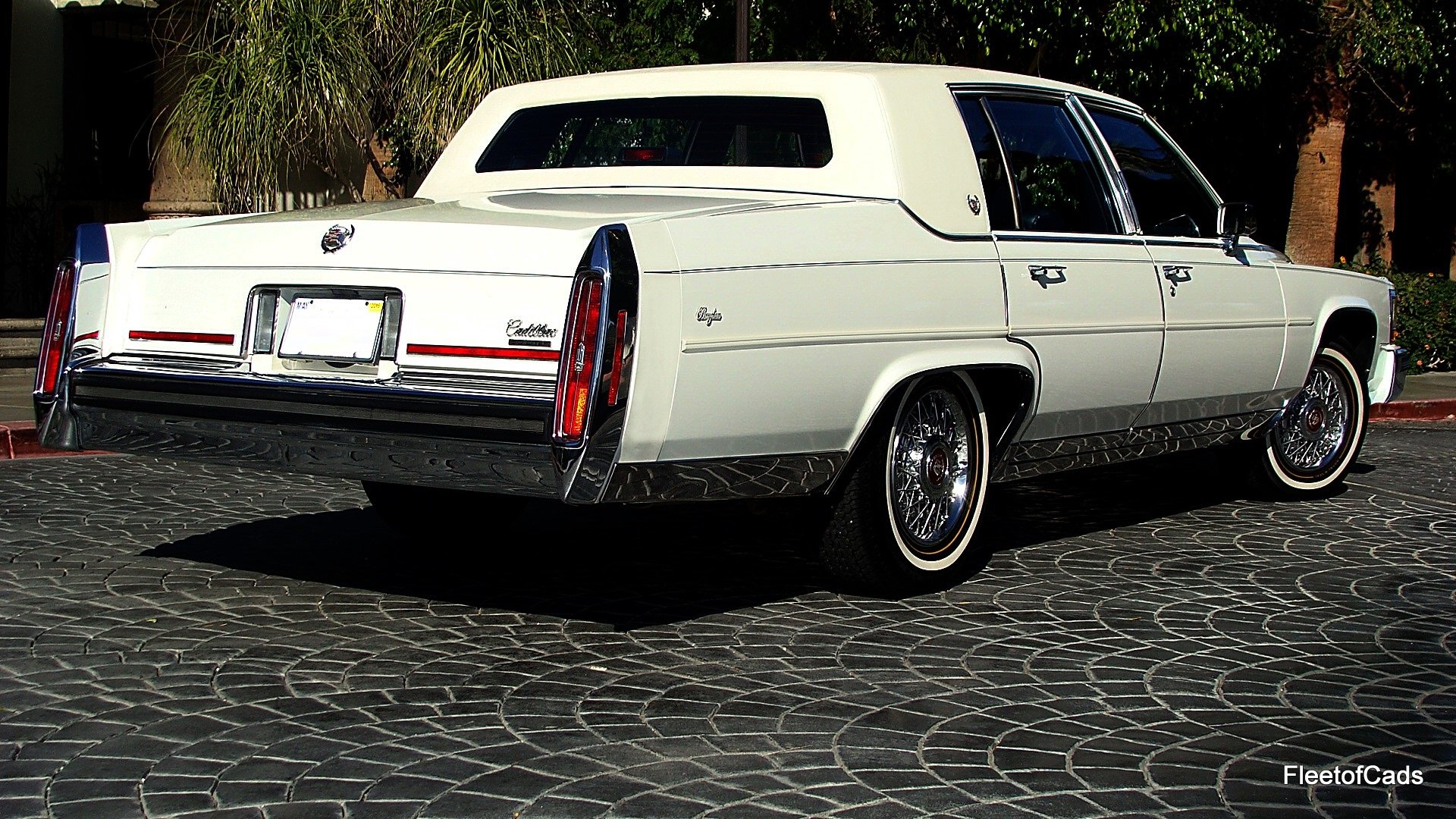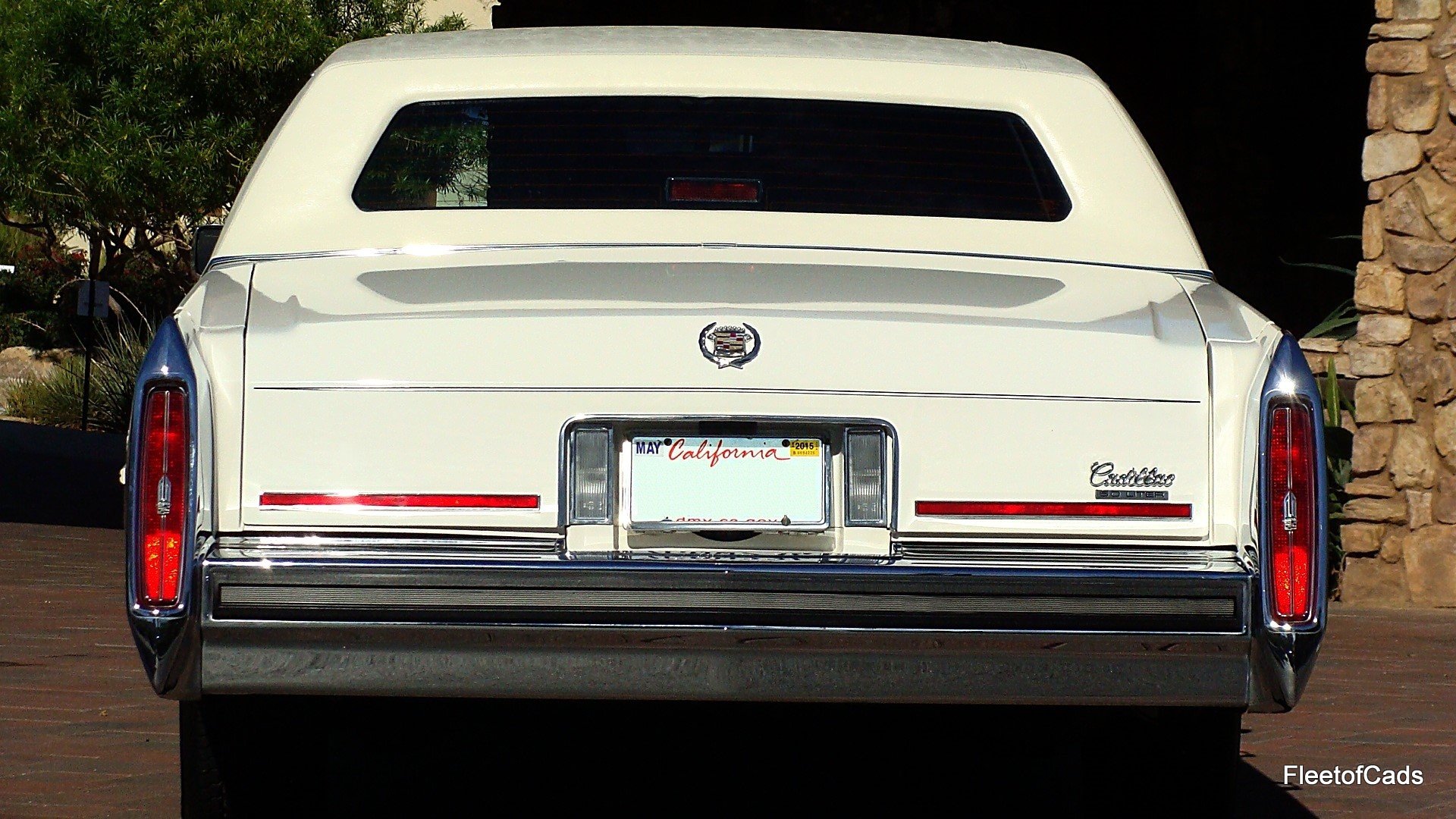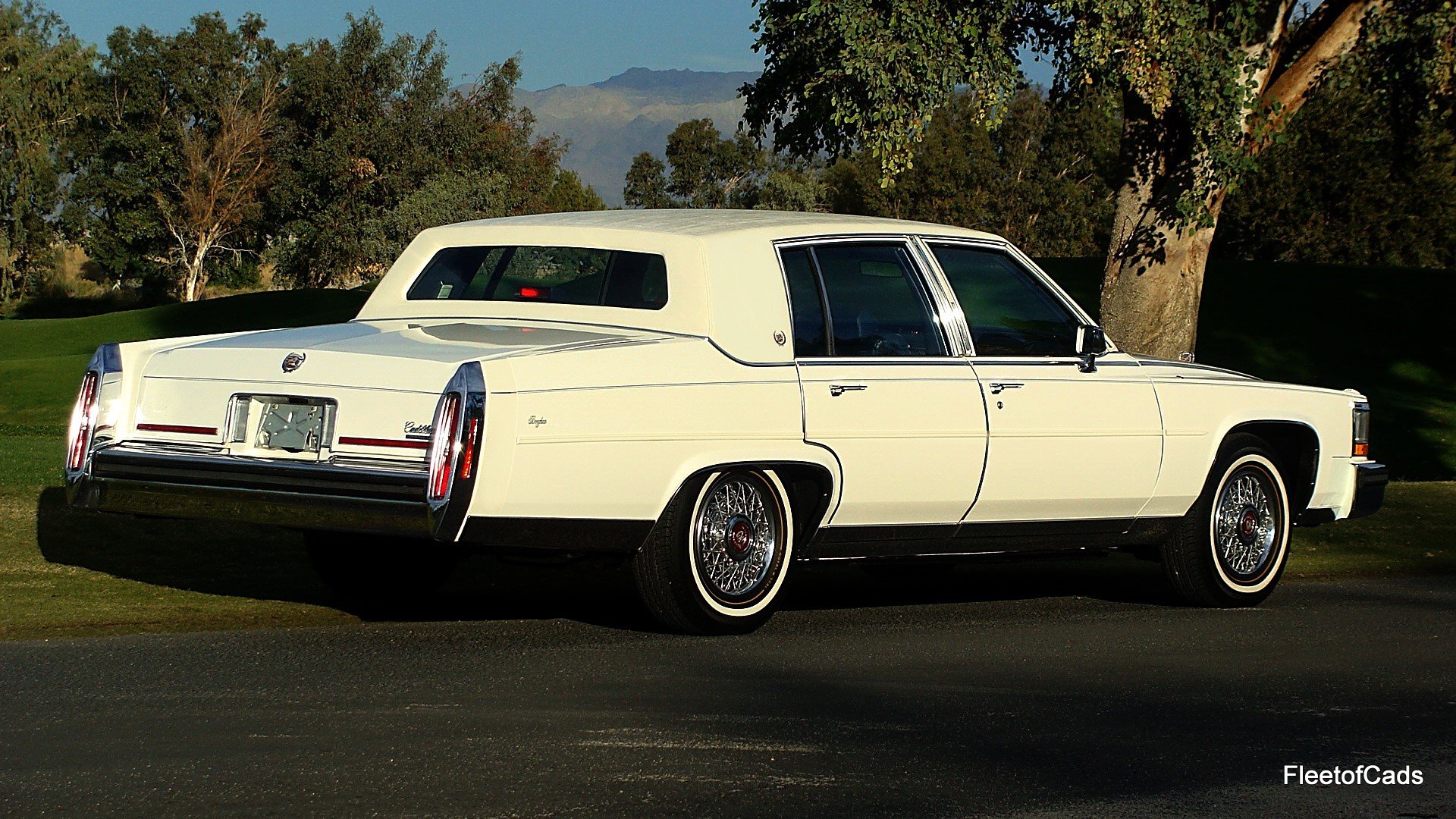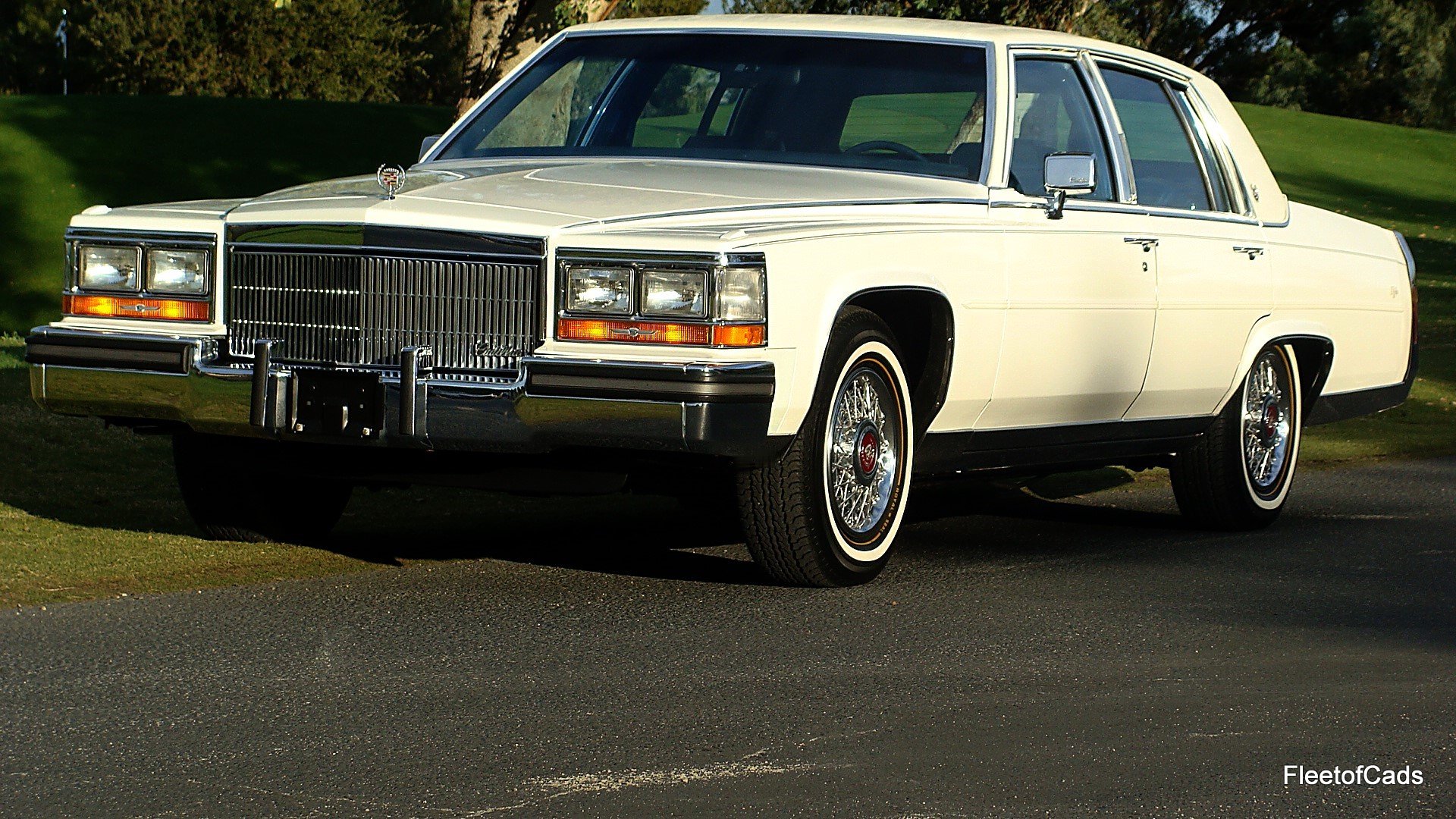 .