Please "Like" Fleetofcads on Facebook!

1980 Cadillac Fleetwood Brougham d' Elegance

45K Original Mile Car
Owned by Cam Costa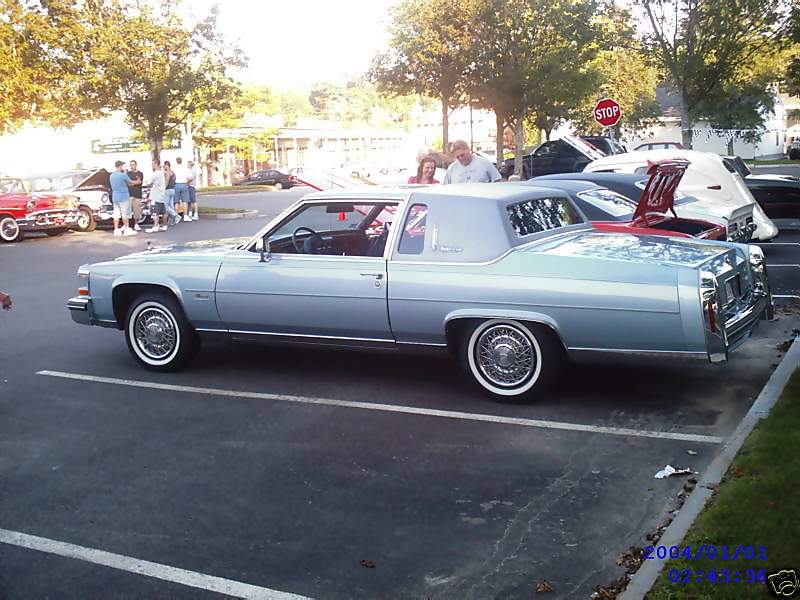 This is the second (and the best) Brougham coupe I have owned in the past 25 years of collecting. This unique Fleetwood has a definate "Disco Era" period color scheme of Azure Blue Metallic paint with Dark Blue Raphael Italian Crushed Velvet interior. This Cad has the desired "De Elegance" trim package as well. This appointment gave you the button-tucked seating, tampico carpeting (feels like fur) and the De Elegance badging on the dash and sail panels. It didn't get any more luxurious than this in 1980. This was going full tilt with a Fleetwood but in a more personal body style. Because the gas crisis in the summer of "79" & Interest Rates were towering toward 23%, not many cars sold in 1980. Do you remember?? There were of 2113 of this model built. I'ts hard to say how many of these baby's are still on the road in the original condition.
Loaded! Power seats, windows, locks, tilt, cruise, sentinel lighting, auto dimming, electronic touch climate control, onboard computer, electric trunk release, carriage lights, fiber optic light indicators on the hood and above the rear window, electric antenna, auto leveling and the list goes on. The paint on this Brougham is original and is like a mirror. The factory paint is the best a car will ever have. The body is laser straight and is dripping with chrome. NO dents or dings!!! There is no pitting on any of the chrome surfaces and no rust anywhere on the car. The lower rocker panels glisten...The vinyl top is in excellent shape as well. This Cadillac is garage kept and not EVER smoked in. The interior on this car is gorgeous! NO wear on the drivers seat. The door panels are free of cracks and any discoloration.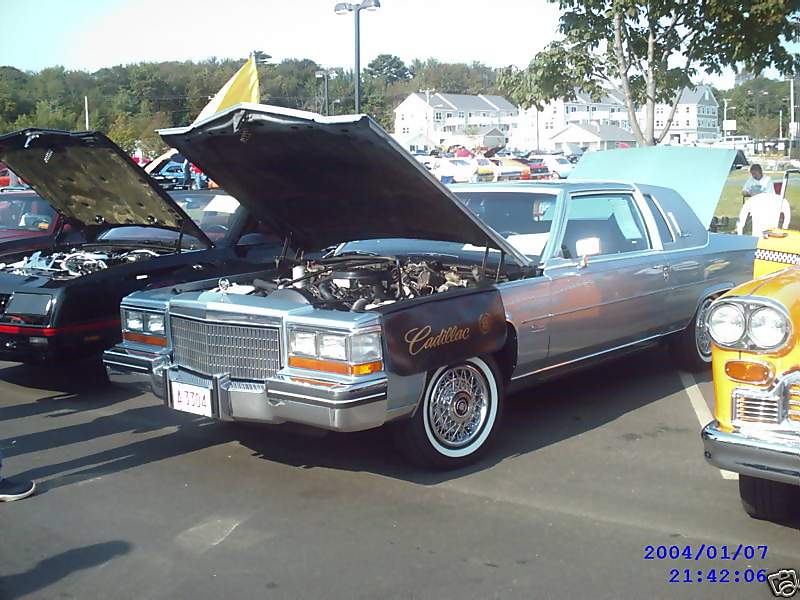 The carpets look new and there are four matching floormats and the original Cadillac trunk mat. The headliner is in new condition as well. Even the leather on the steering wheel looks new. This Coupe starts every time and runs whisper quiet. The transmission and brakes are silky smooth and the car drives very solid. I would trust this car on any road trip. The last time down the highway in this beauty, the cruise held a smooth 70mph and I was tilted back in the seat watching the heads spin. The electric antenna and AM/FM 8Track/CB Stereo still works fine.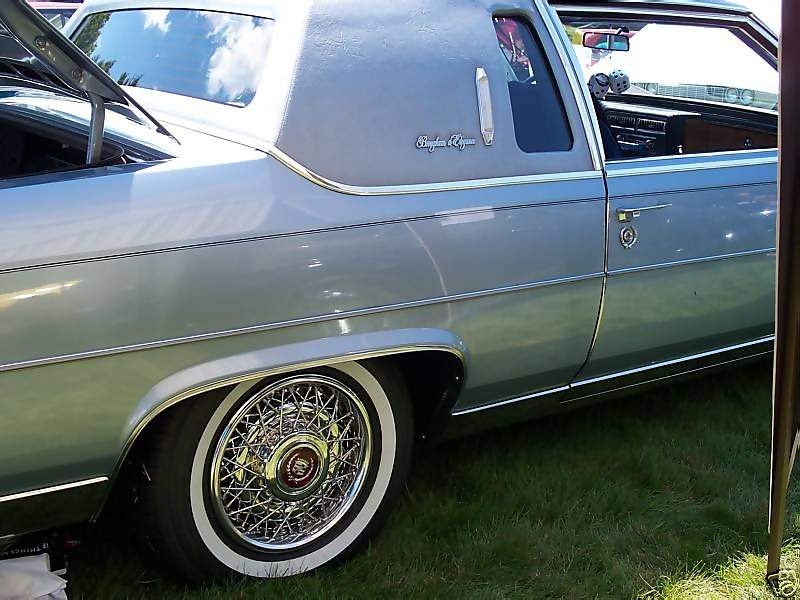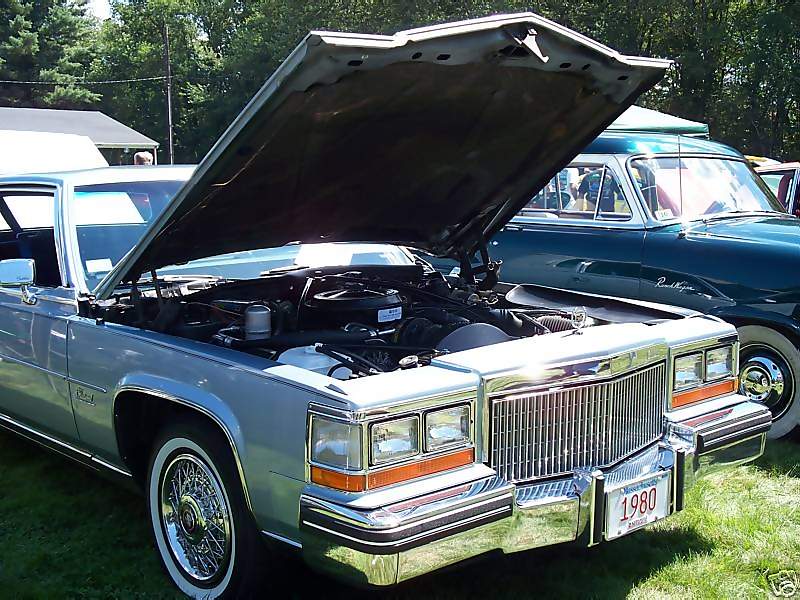 I keep this car in the garage 51 weeks a year, I take it to car shows and on nice weekend afternoons. I have won trophies and been praised by many car enthiusists.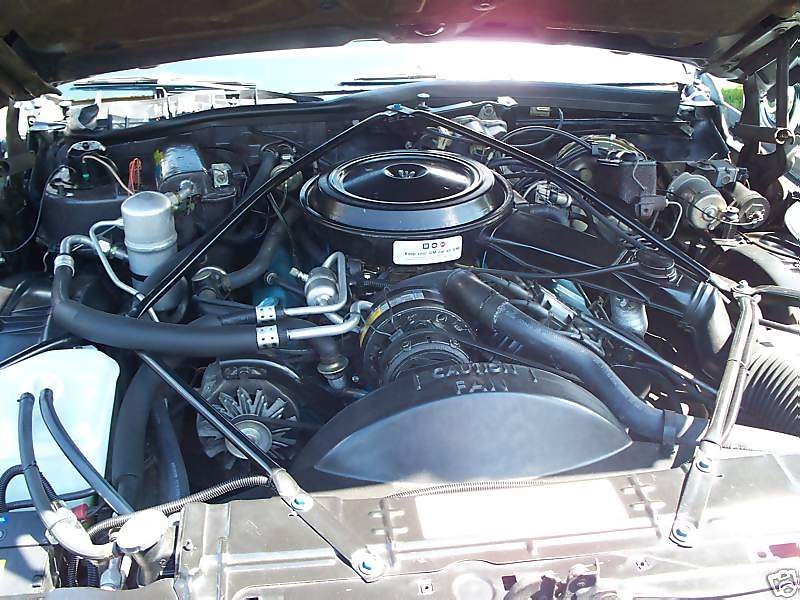 The Engines Details are as followed:
1980 Cadillac Fleetwood Brougham d'Elegance
Type 90-degree, overhead valve V-8. Cast iron block and head
Fuel Gasoline
Displacement 368 cu. in. (6.0 liters)
Bore & stroke 3.80 x 4.06 in.
Compression ratio 8.2:1
Brake horsepower 150 @ 3800 rpm
Torque 265 lbs.-ft. @ 1600 rpm
Main Bearings Five
Valve lifters Hydraulic
Fuel supply 4-Bbl Carburetor
VIN Code 6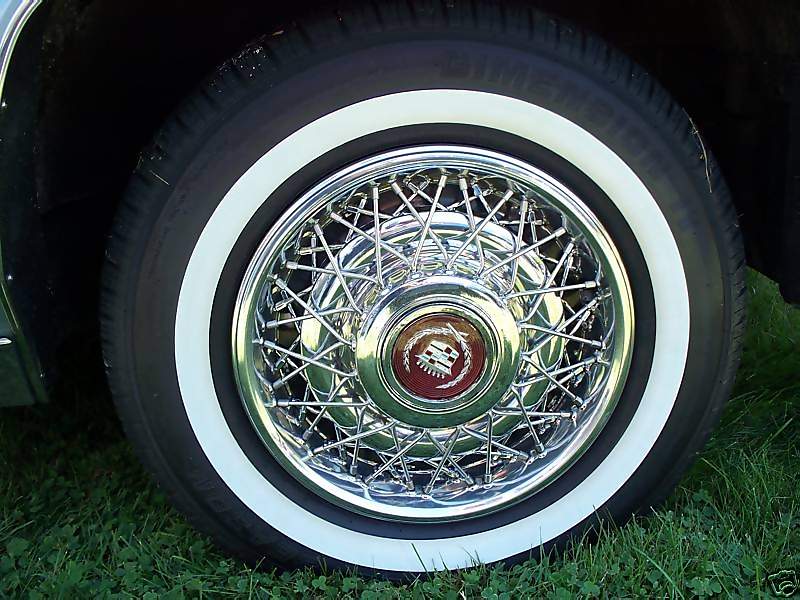 Wheelbase 121.4 in.
Overall length 221.0 in.
Height 56.7 in.
Width 76.4 in
Front Tread 61.7 in.
Rear Tread 60.7 in.
Standard Tires P215/75Rl5 SBR wide WSW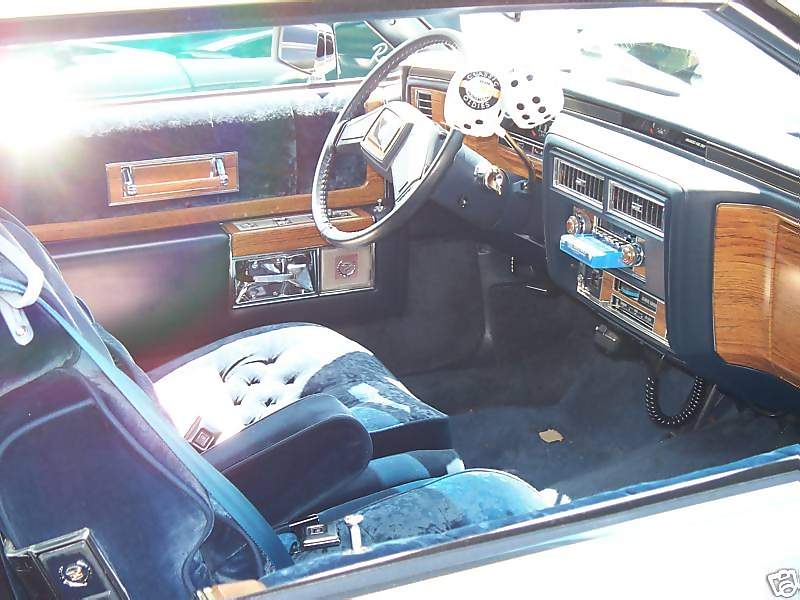 * Transmission: Turbo Hydra-matic transmission standard : column shift.
* Gear ratios for Brougham w/V8-368: (1st) 2.48:1; (2nd) 1.48:1; (3rd) 1.00:1; (Rev) 2.07:1.
* Standard final drive ratio: Brghm = 2.28:1 Hypoid drive axle.
* Steering: recirculating ball; power assisted.
* Front suspension: coil springs and link-type stabilizer bar.
* Rear suspension: four-link drive coil springs, electronic level control.
* Brakes: front disc, rear drum exc
* Fuel tank: 25 gal tank.
* Regular Unleaded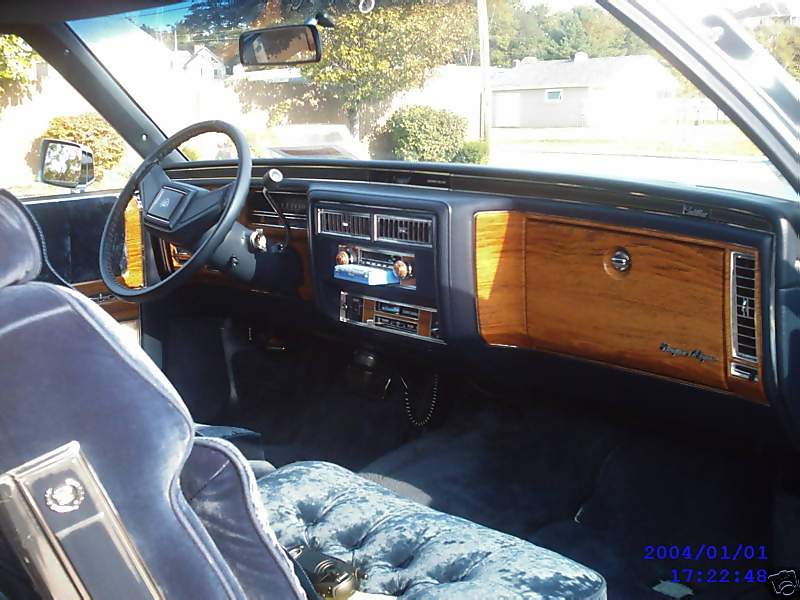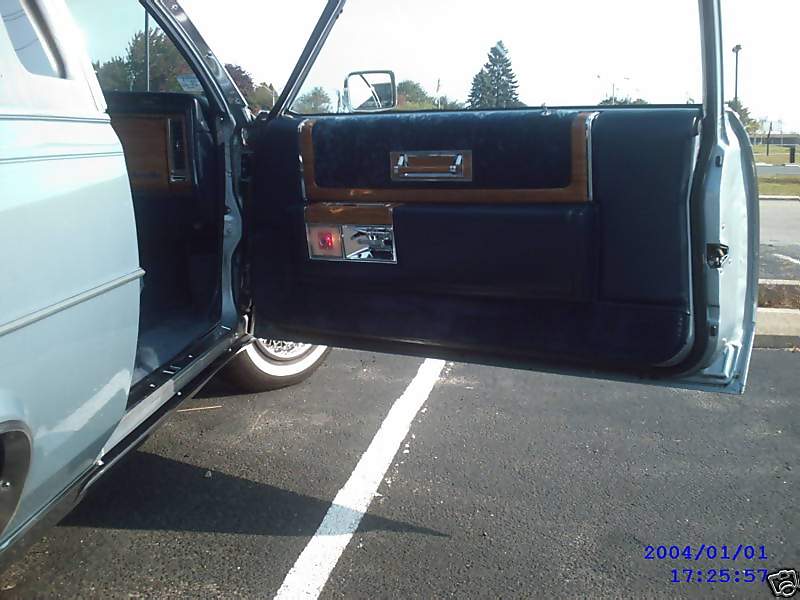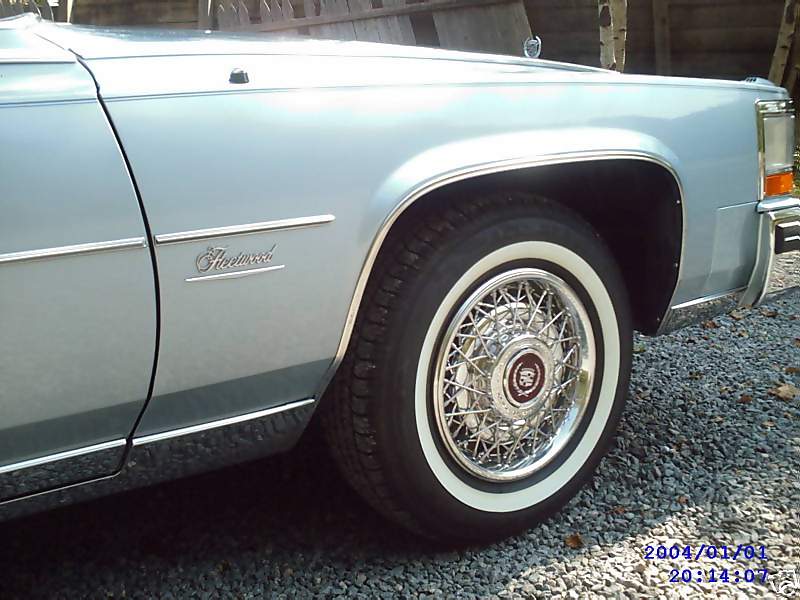 .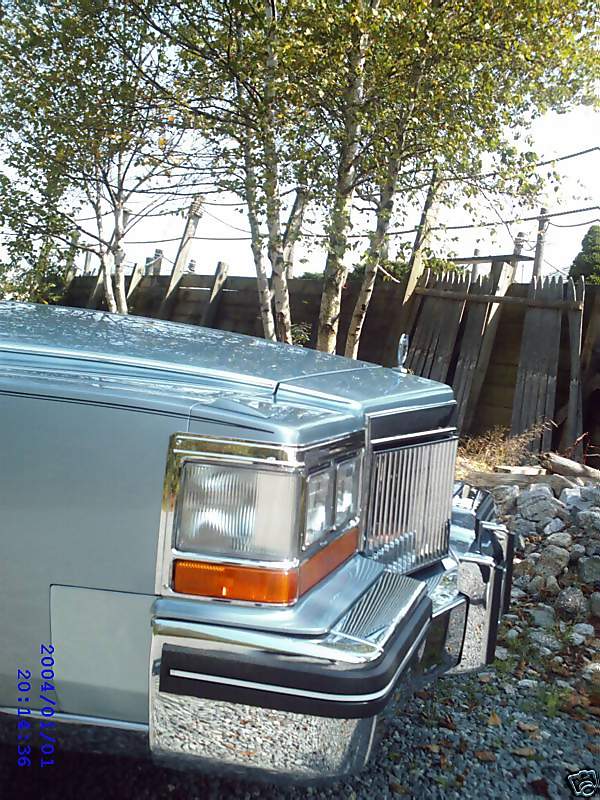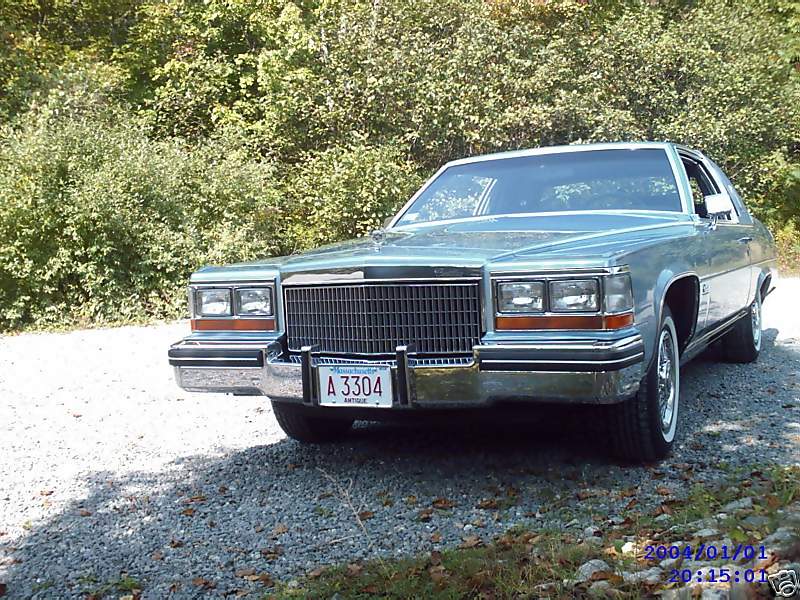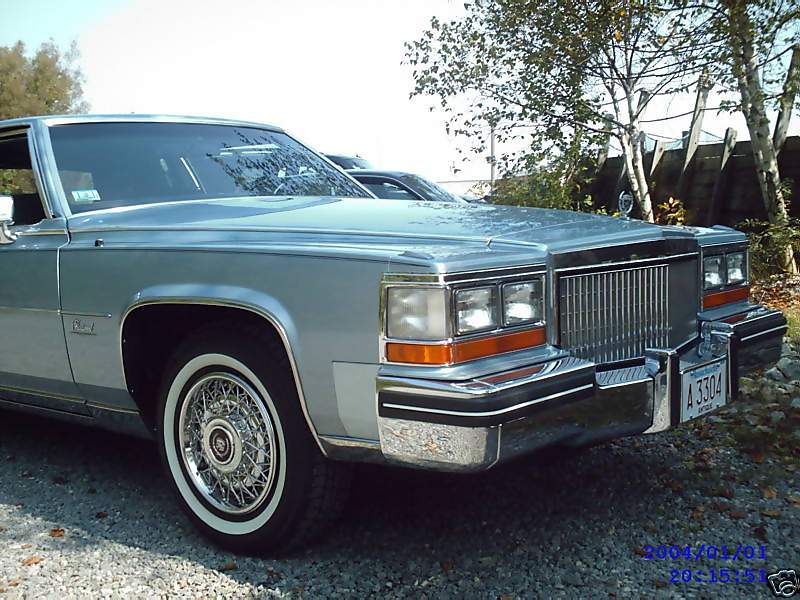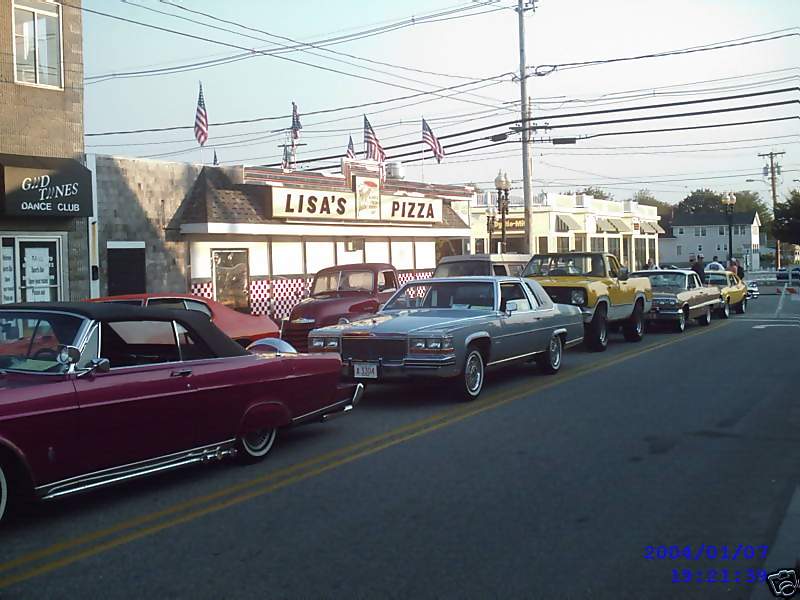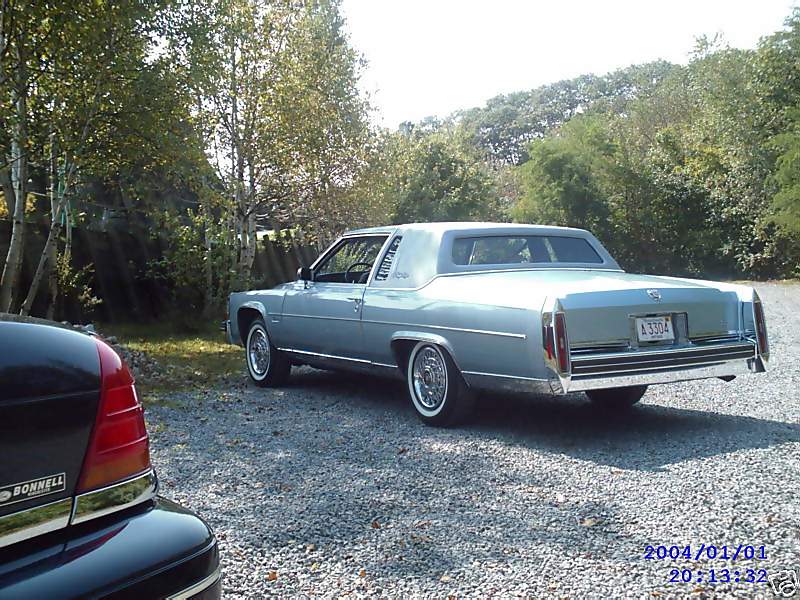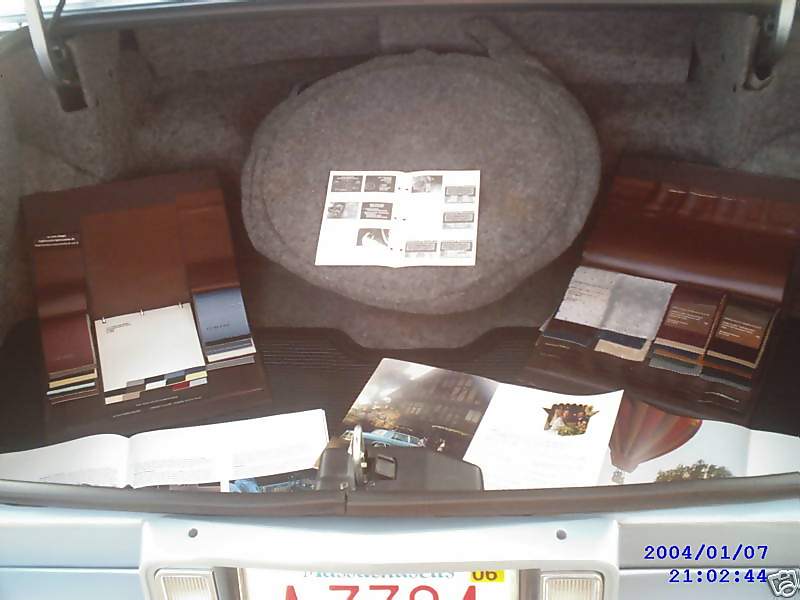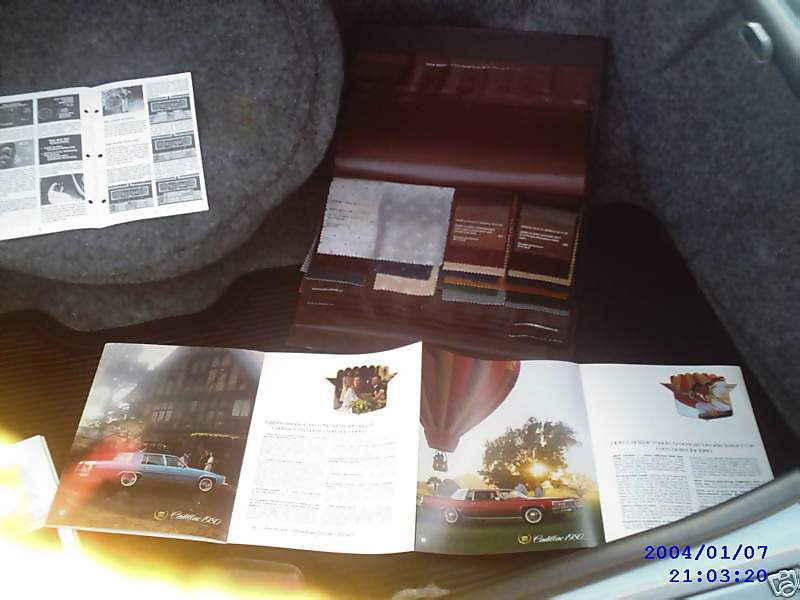 .
.
CLICK HERE to return to VISITOR PARKING!
CLICK HERE to return to FLEETOFCADS HOMEPAGE!