.
.

1984 Cadillac Eldorado Biarritz

.
42k miles
.
92 high resolution pictures below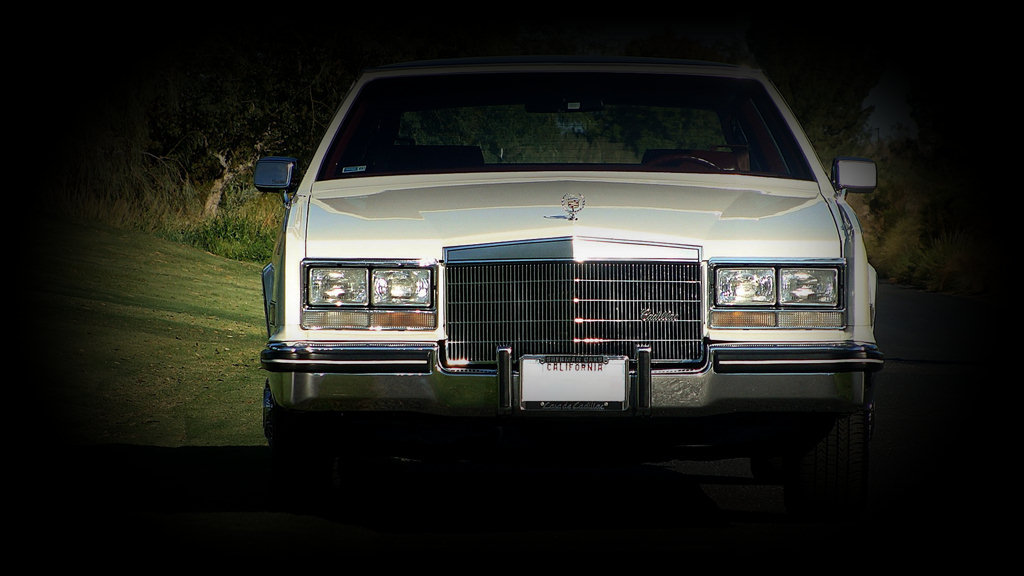 If ever there was a car that automotive enthusiasts and non-automotive enthusiasts alike will come together on, the Cadillac Eldorado Biarritz is the one. Most will agree that this is one of the most beautifully proportioned and tasteful GM vehicles ever produced. It gets approving comments whenever it is driven from the young, old, male, and female alike about how great looking it is. That makes a strong statement about the future collectability of these Eldorados.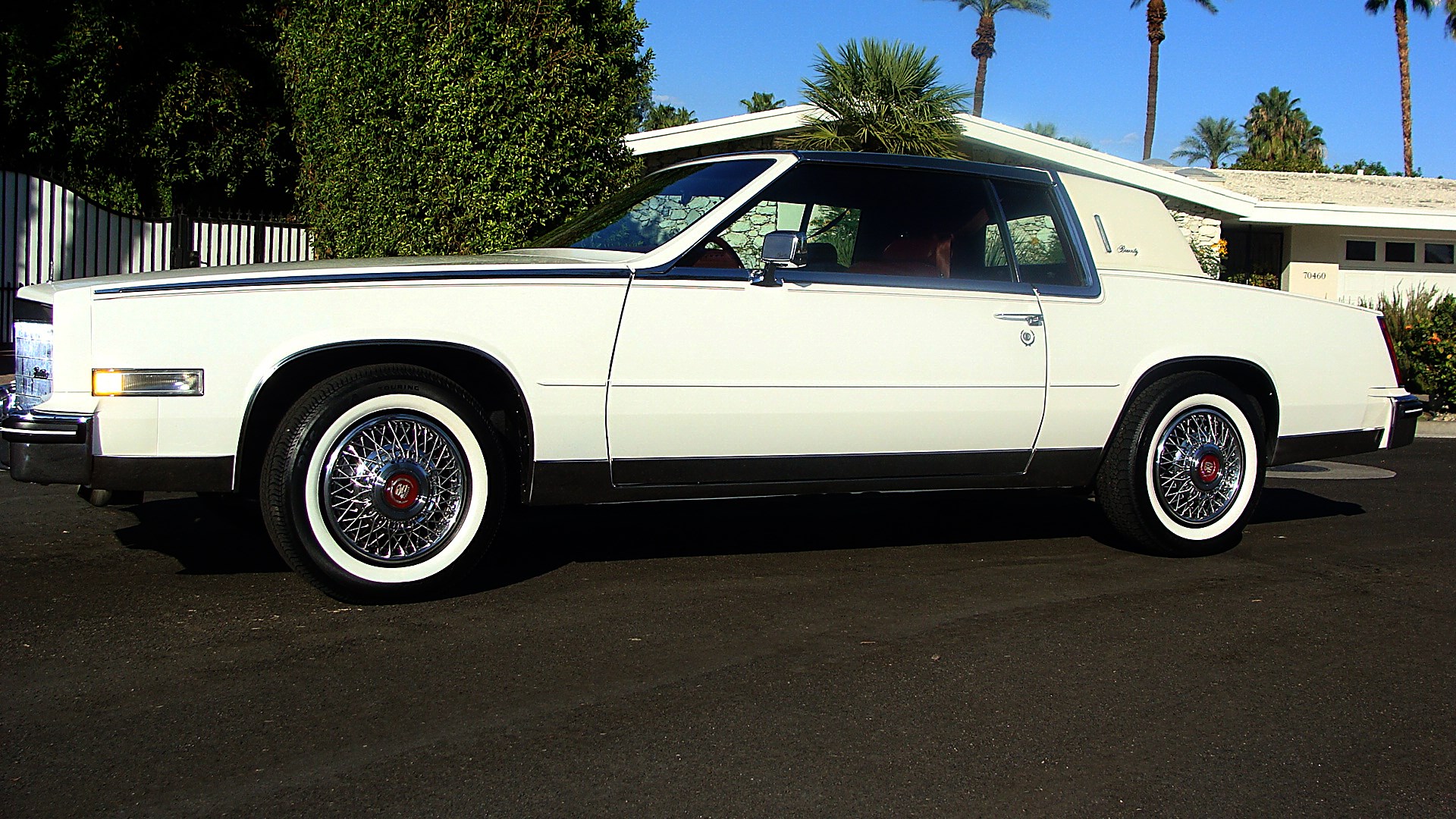 This Eldorado body(79-85), designed by famed GM stylist Bill Mitchell continue to get better looking as the years go by as they evolve into a timeless classic. A unique ensemble of Cadillac tradition in design with it's limo style rear window and the rear of the car having definite styling cues from the 67-70 Eldorados. The Biarritz package raised the bar considerably with it's stainless steel roof which was a nod back to the 57 and 58 Eldorado Broughams. The Biarritz also included a wide chrome strip perfectly placed across the roof and then sweeping down the tops of the doors on down to the end of the front fenders. Pillow back tufted leather or velour interiors were much more plush than the non-Biarritz Eldorado. Padded landau vinyl roofs were standard on the Biarritz as well.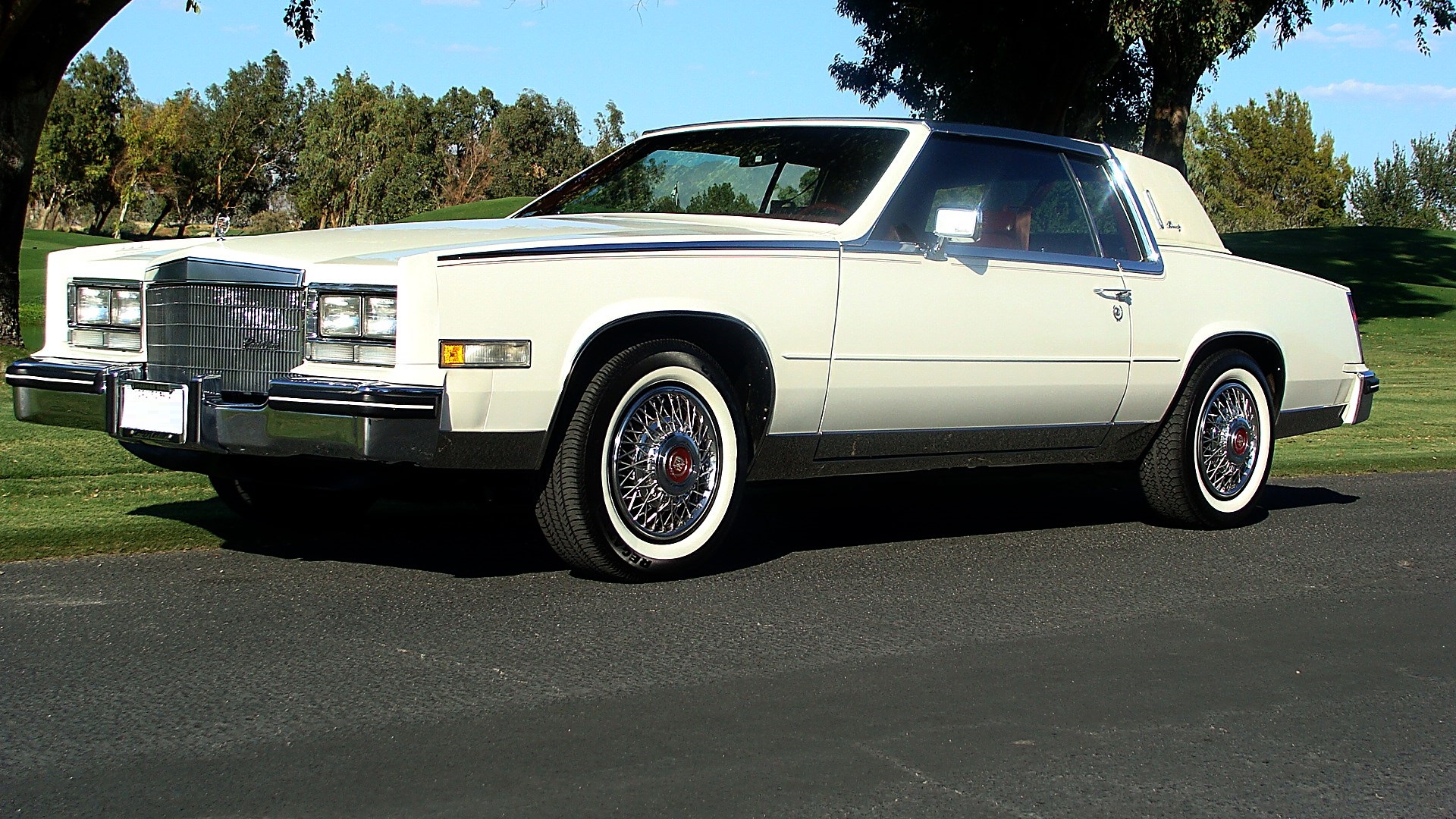 1984 Cadillac Eldorado Biarritz Cotillian WhiteAutumn with Dark Maple Leather interior.

This Biarritz was owned by a fellow collector before I got it, and he purchased it from the original owner.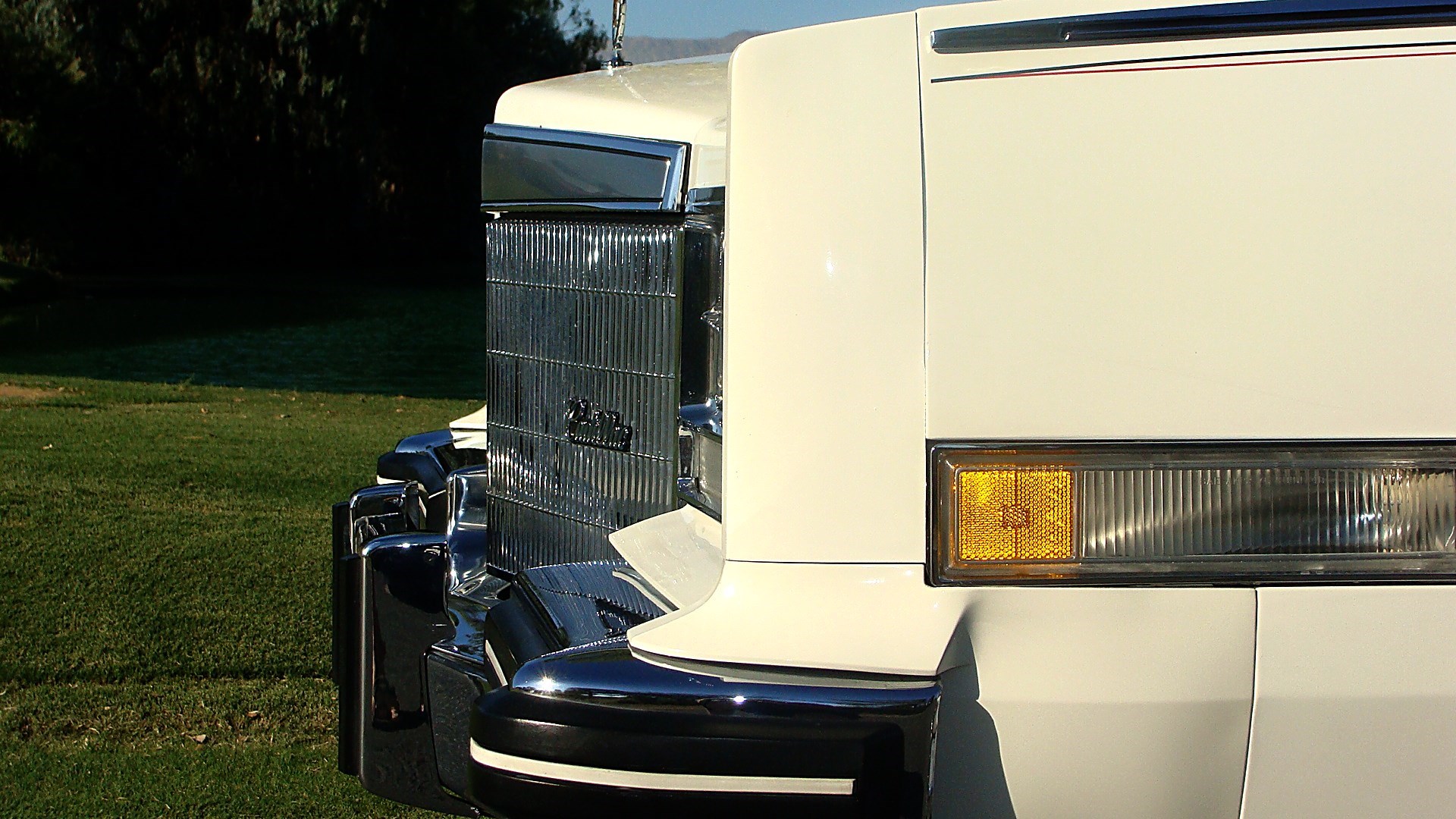 Nothing quite like a white Biarritz of this era. Not only one of the best resale colors, the white paint gives the car a very classic traditional look and really sets off all of the chrome.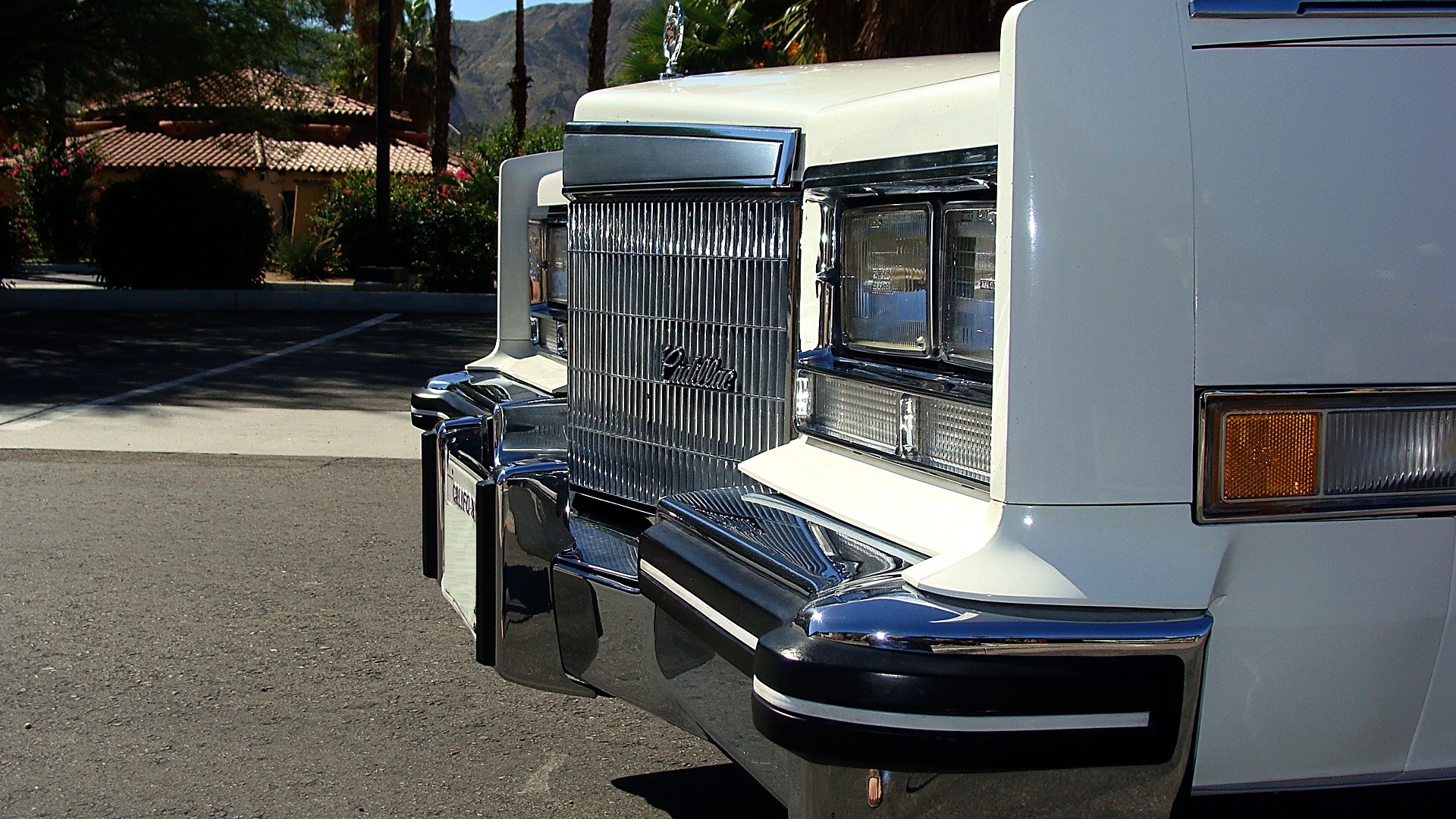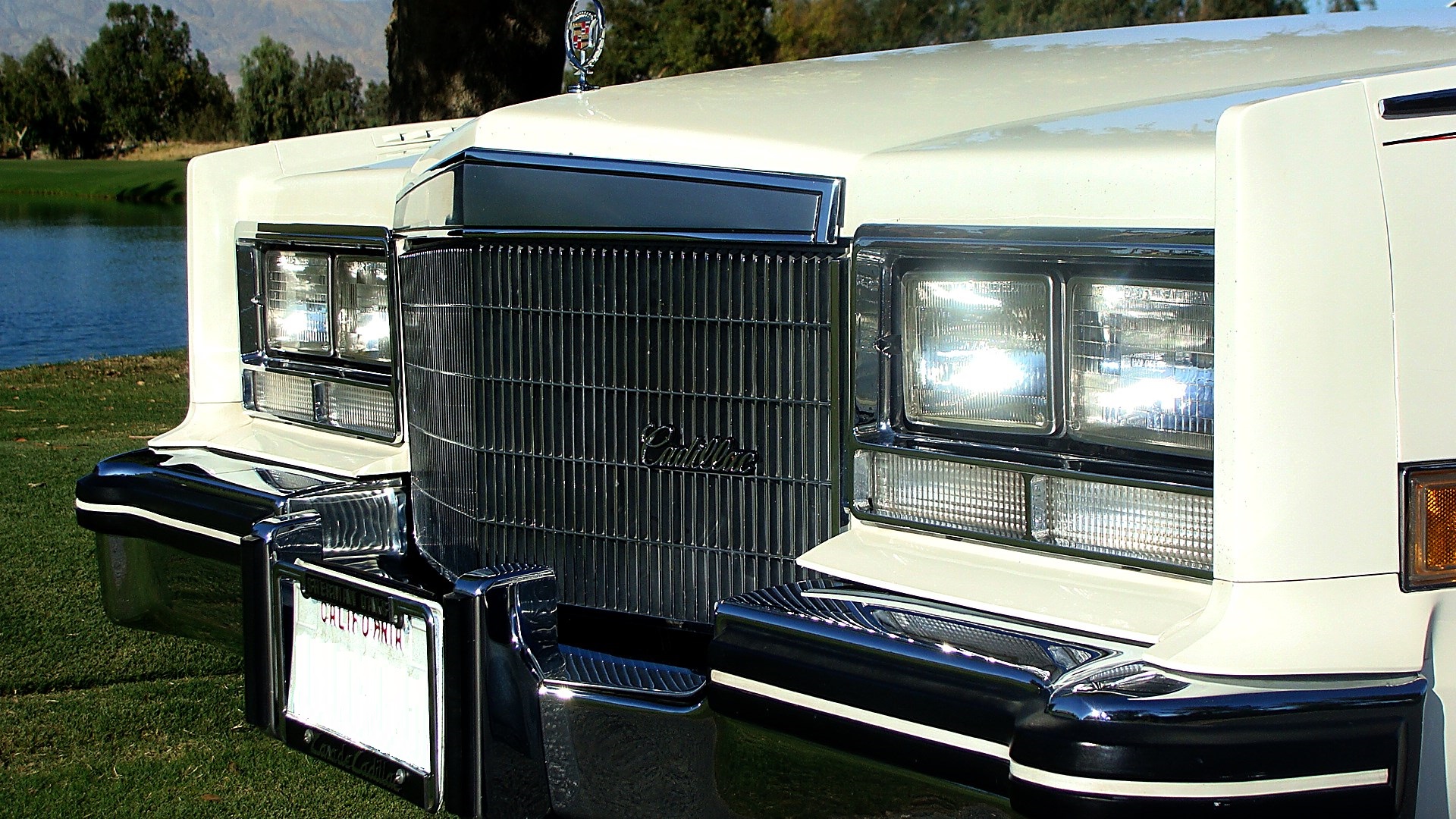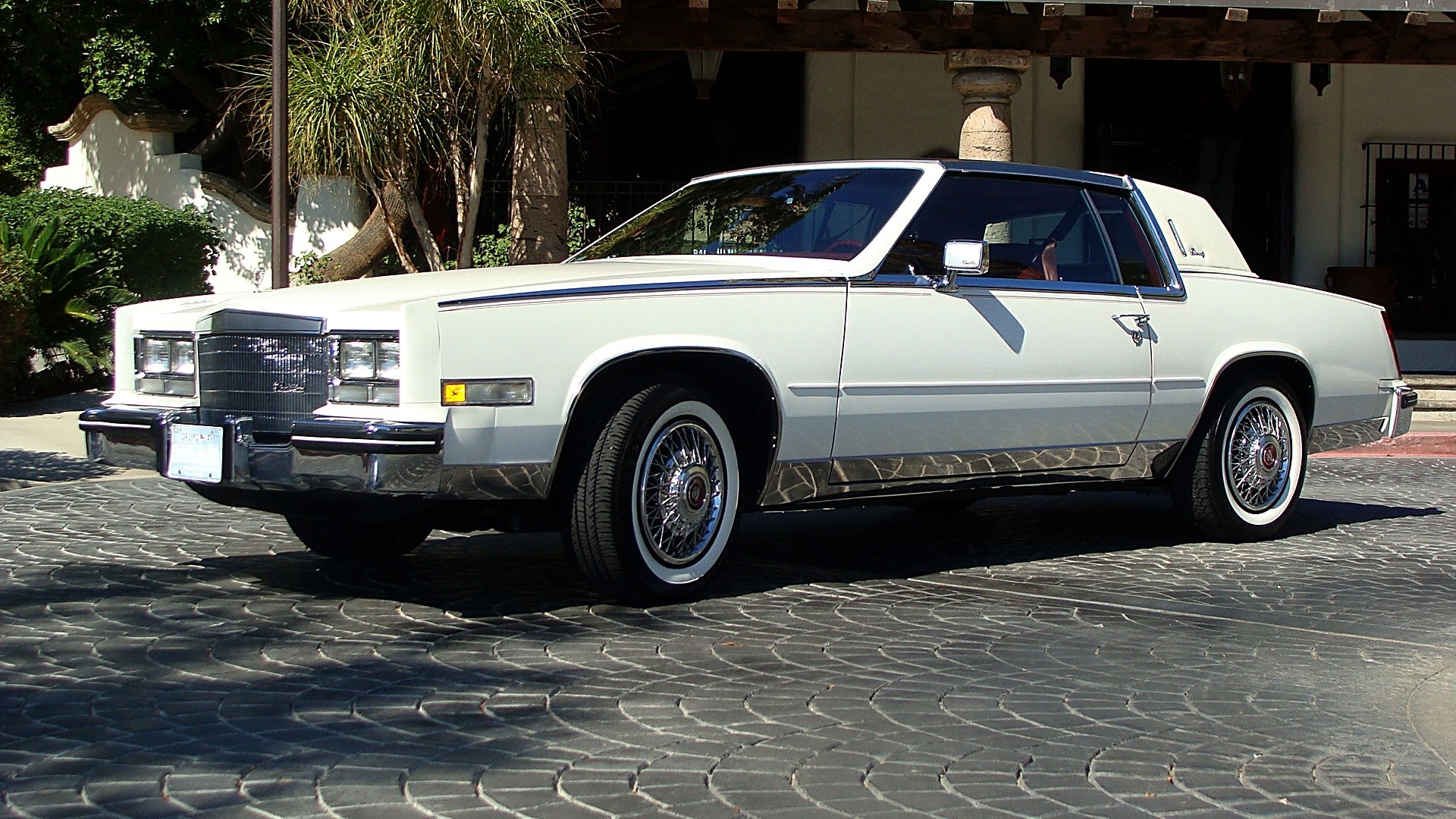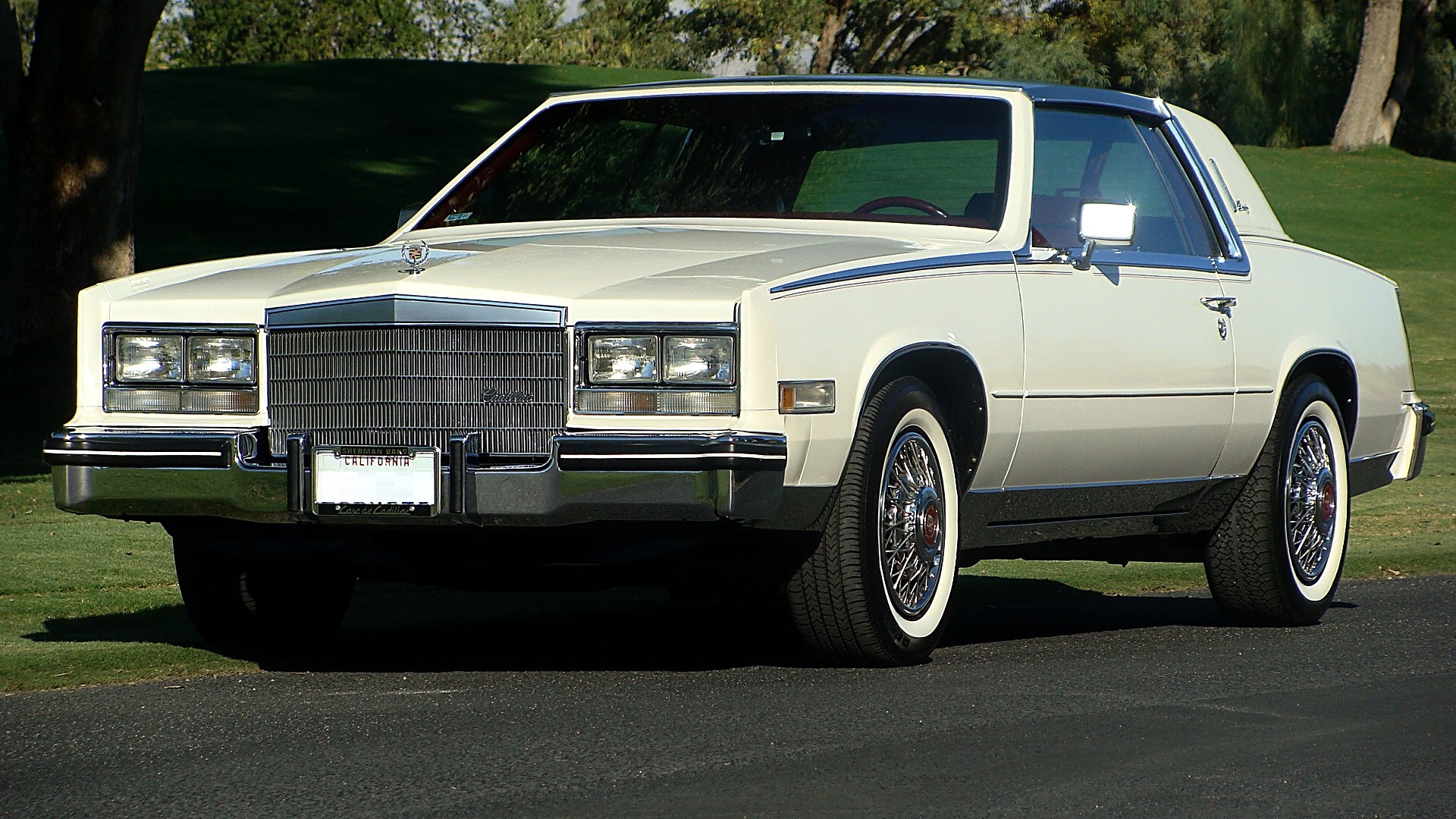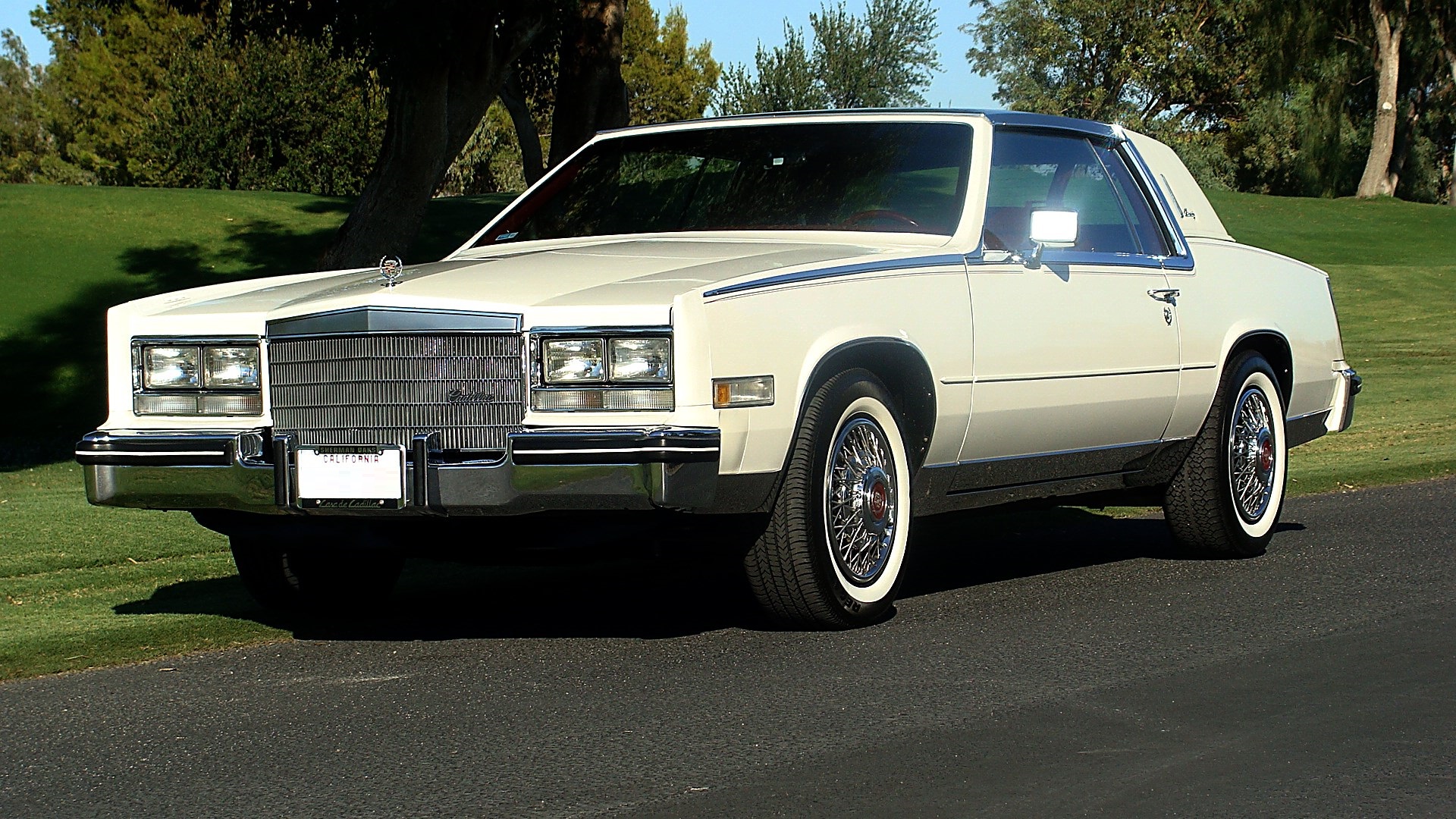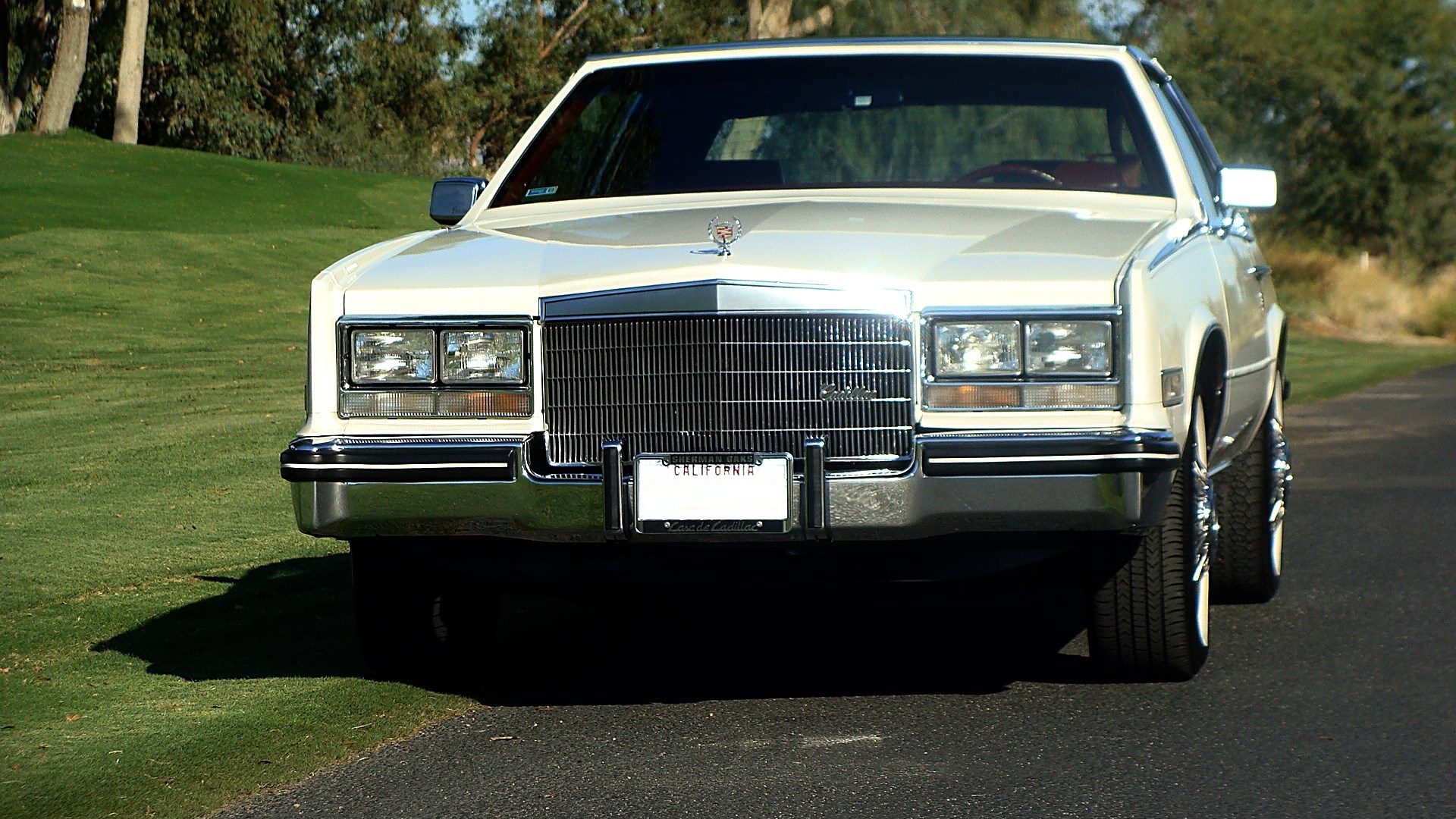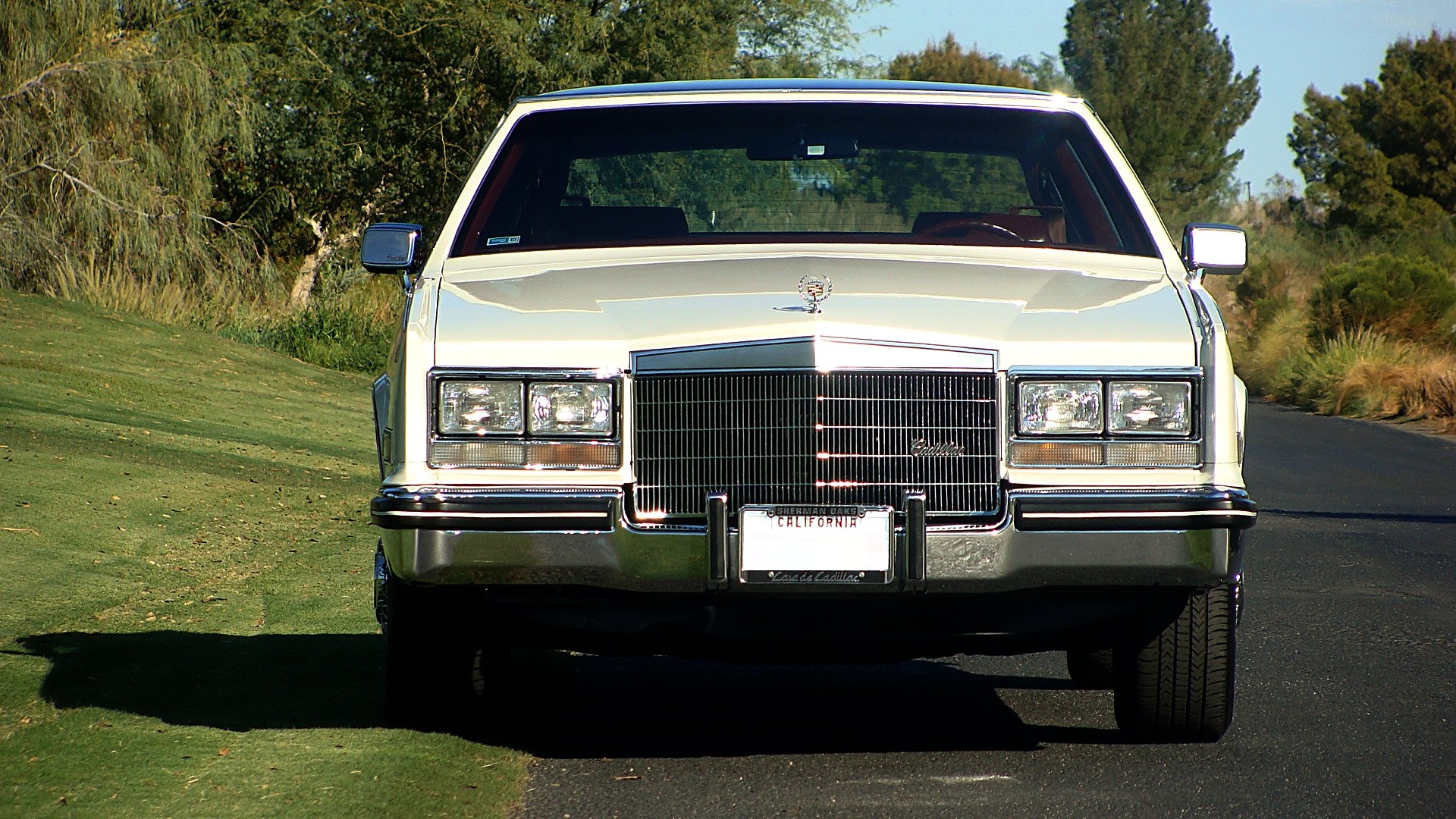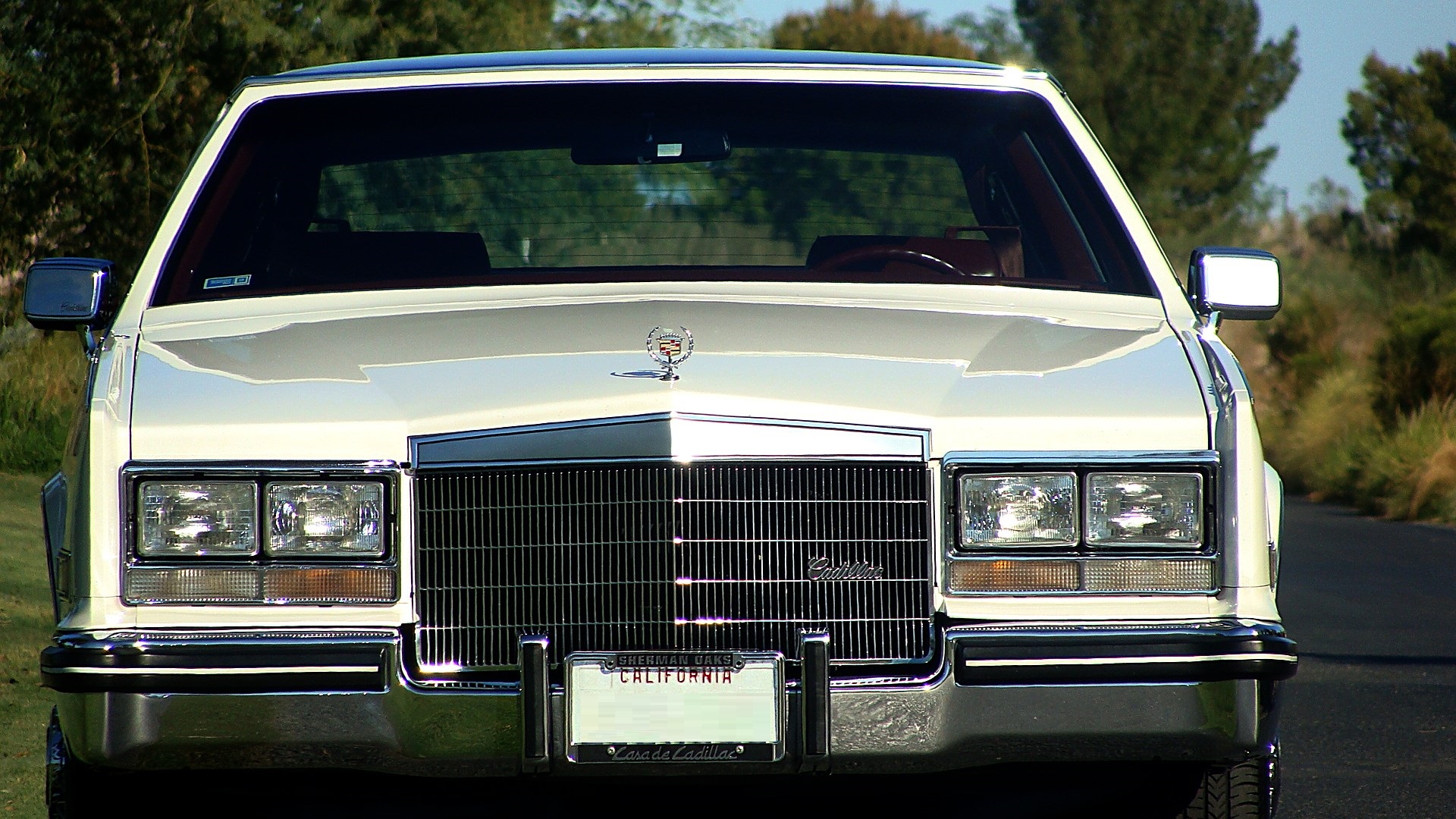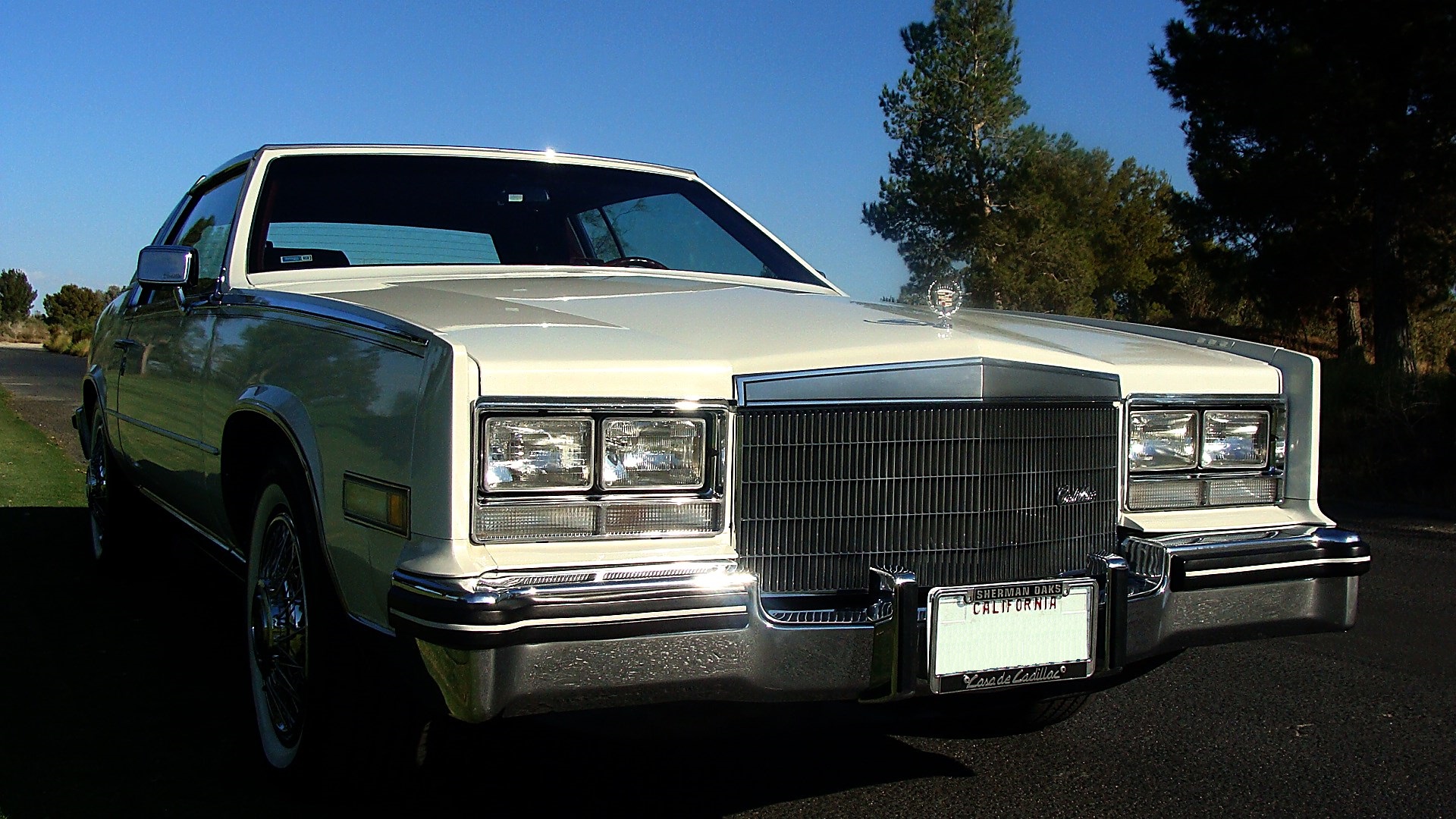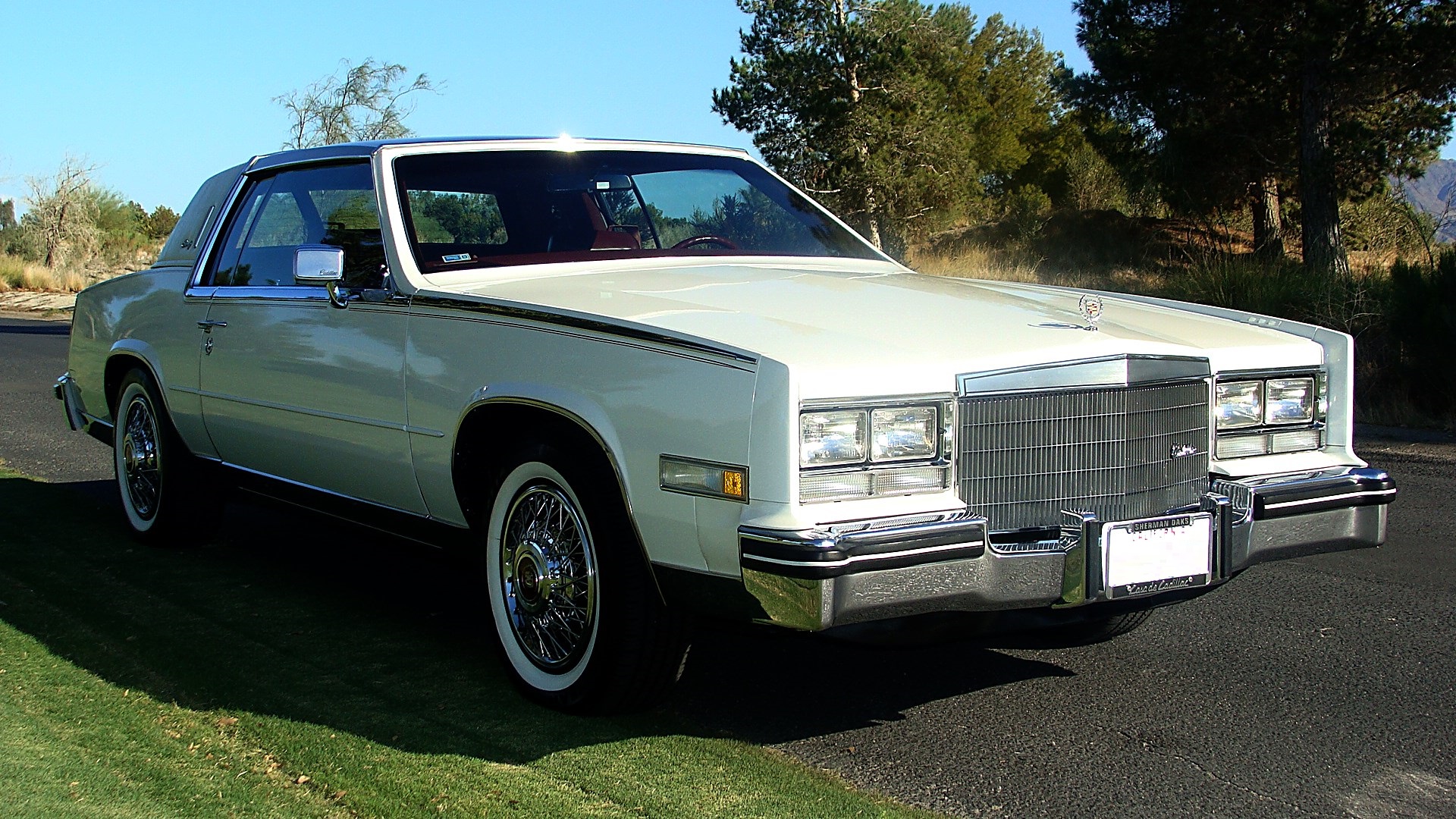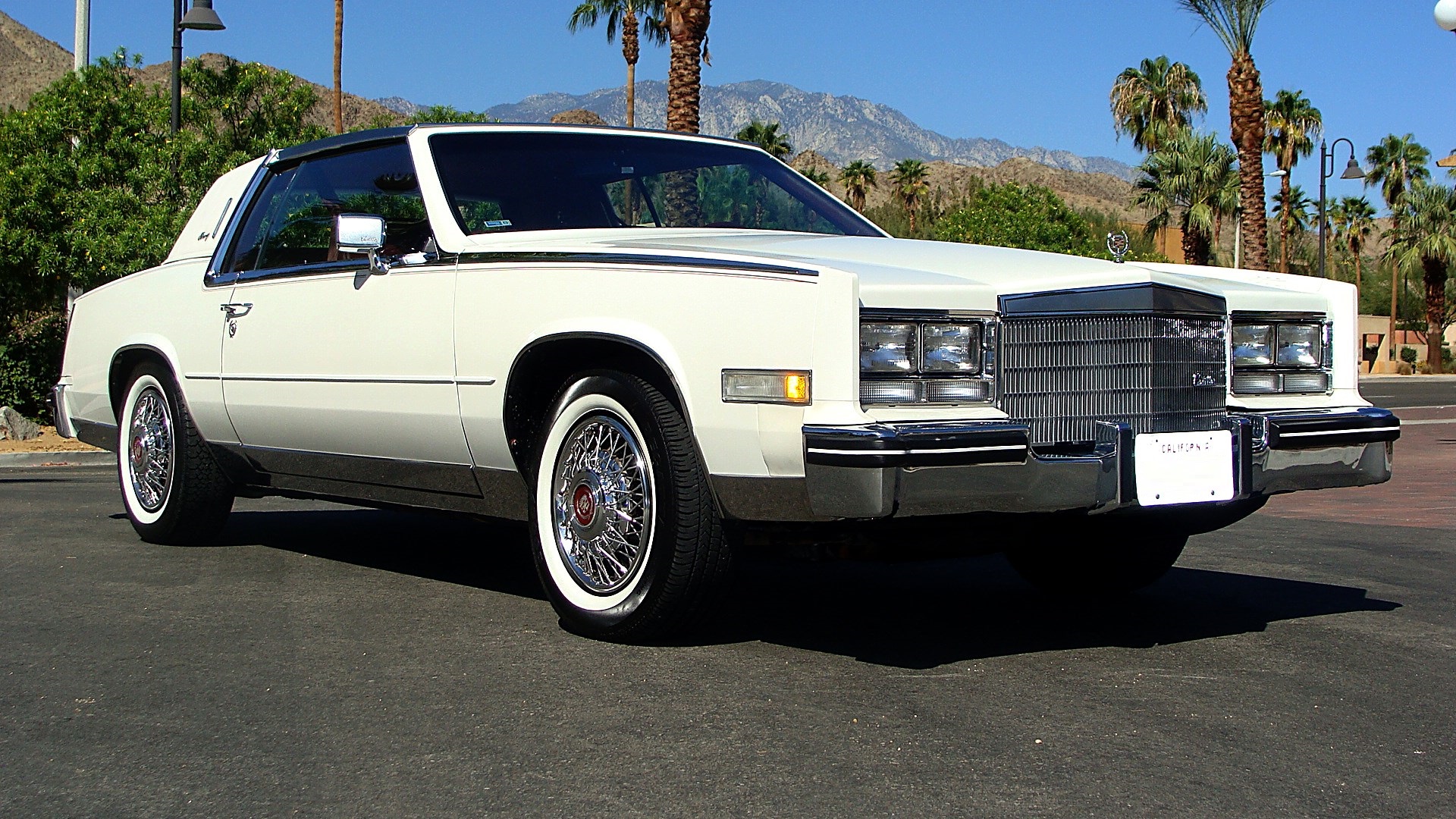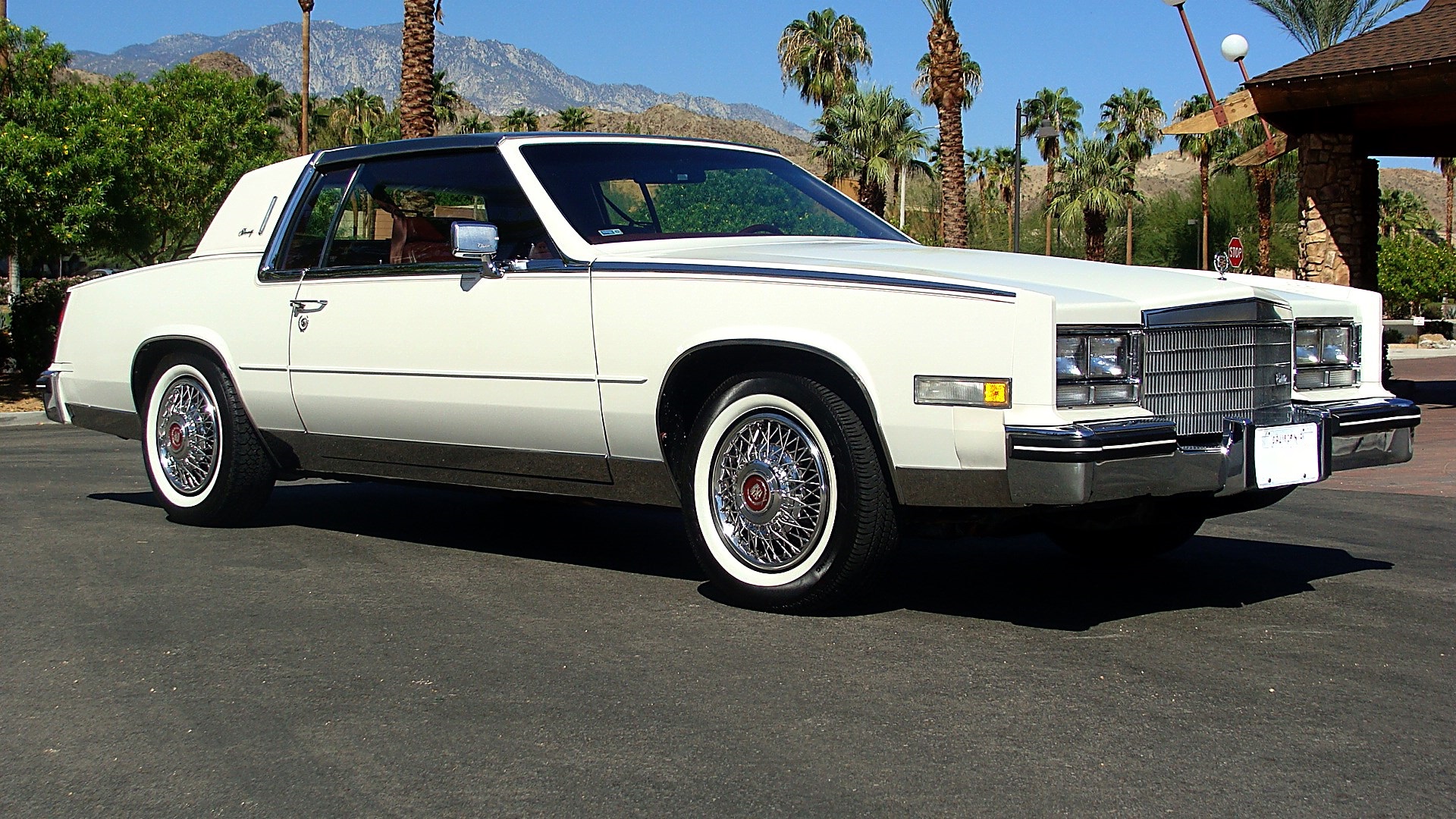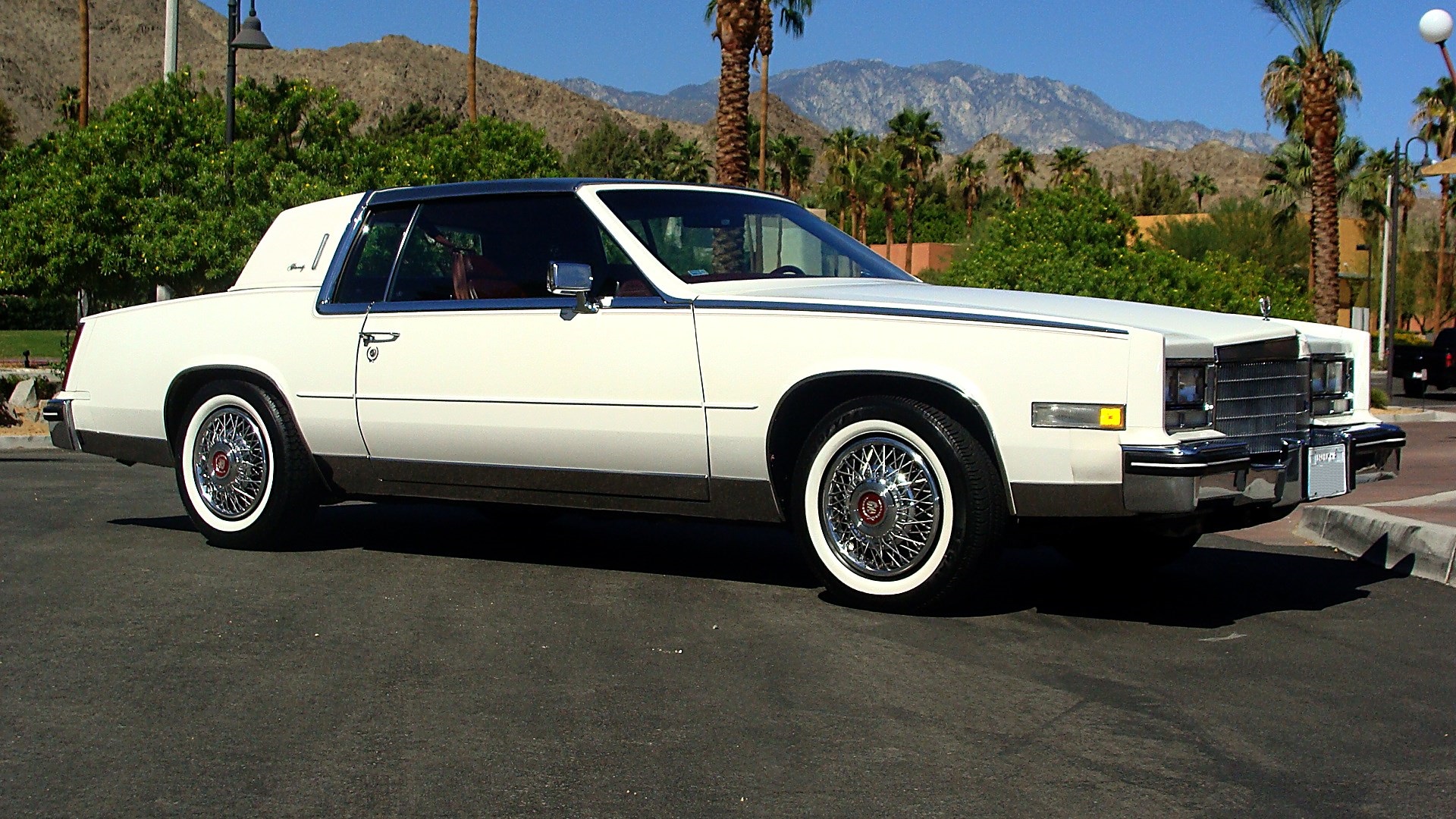 .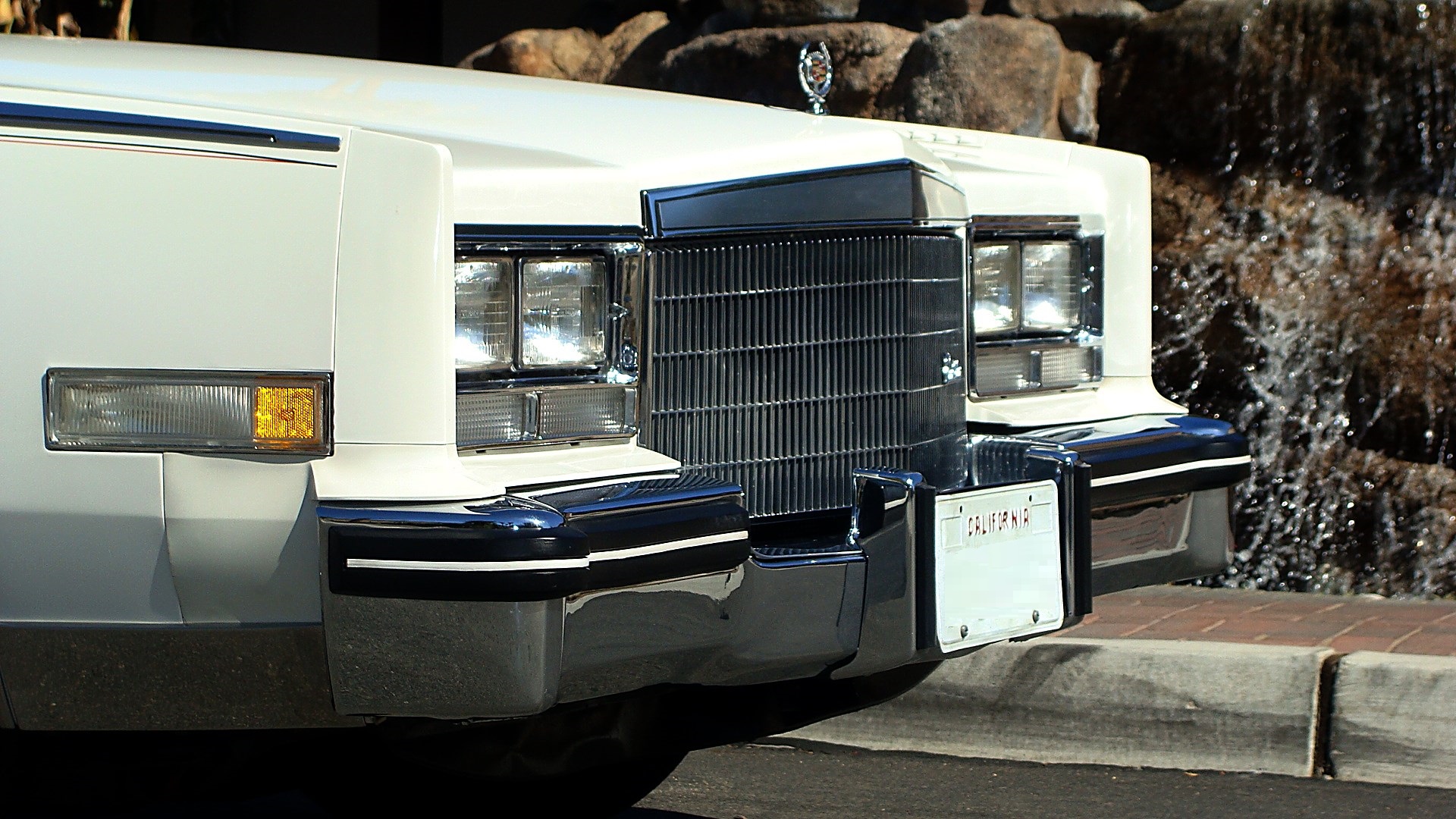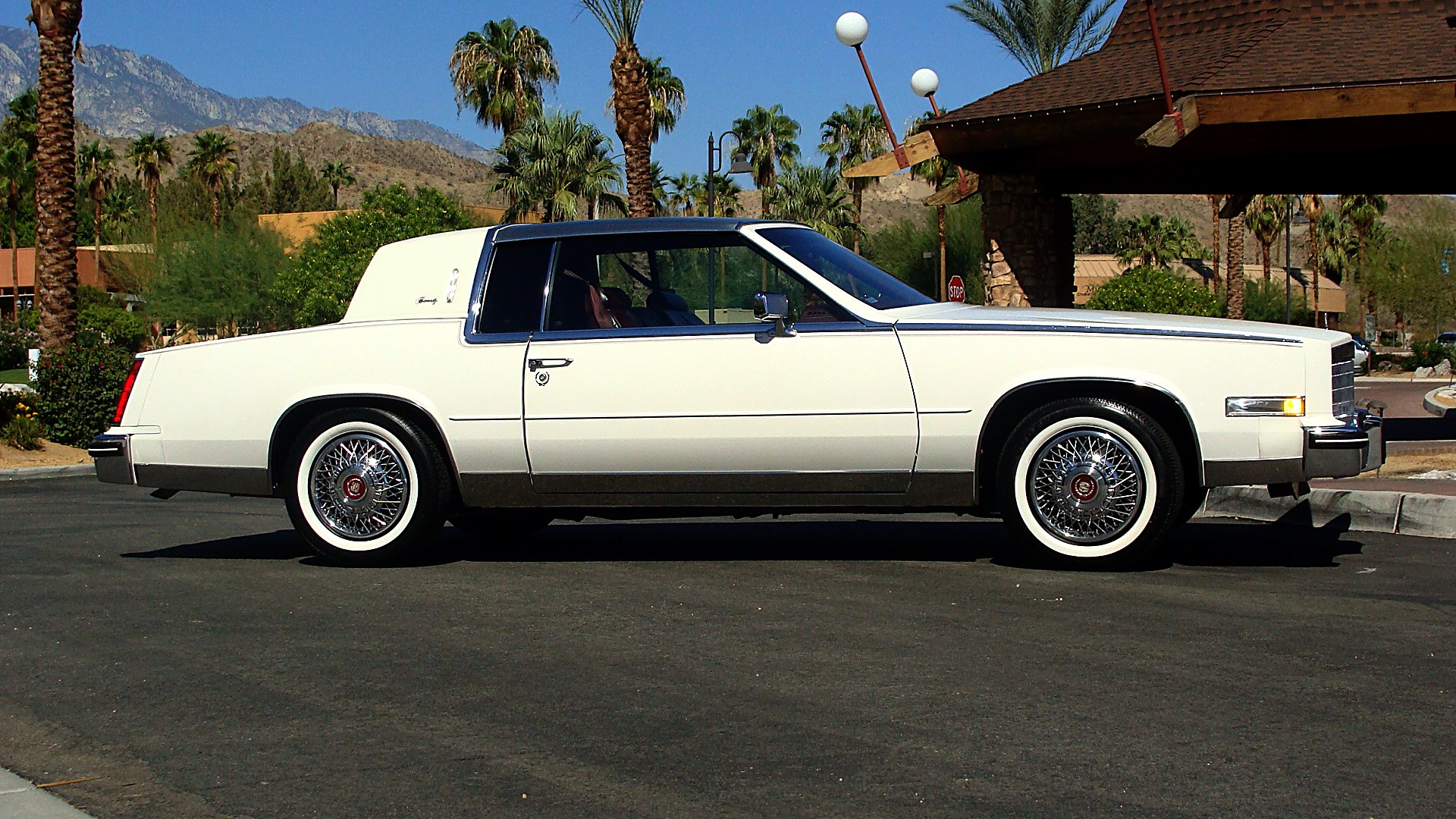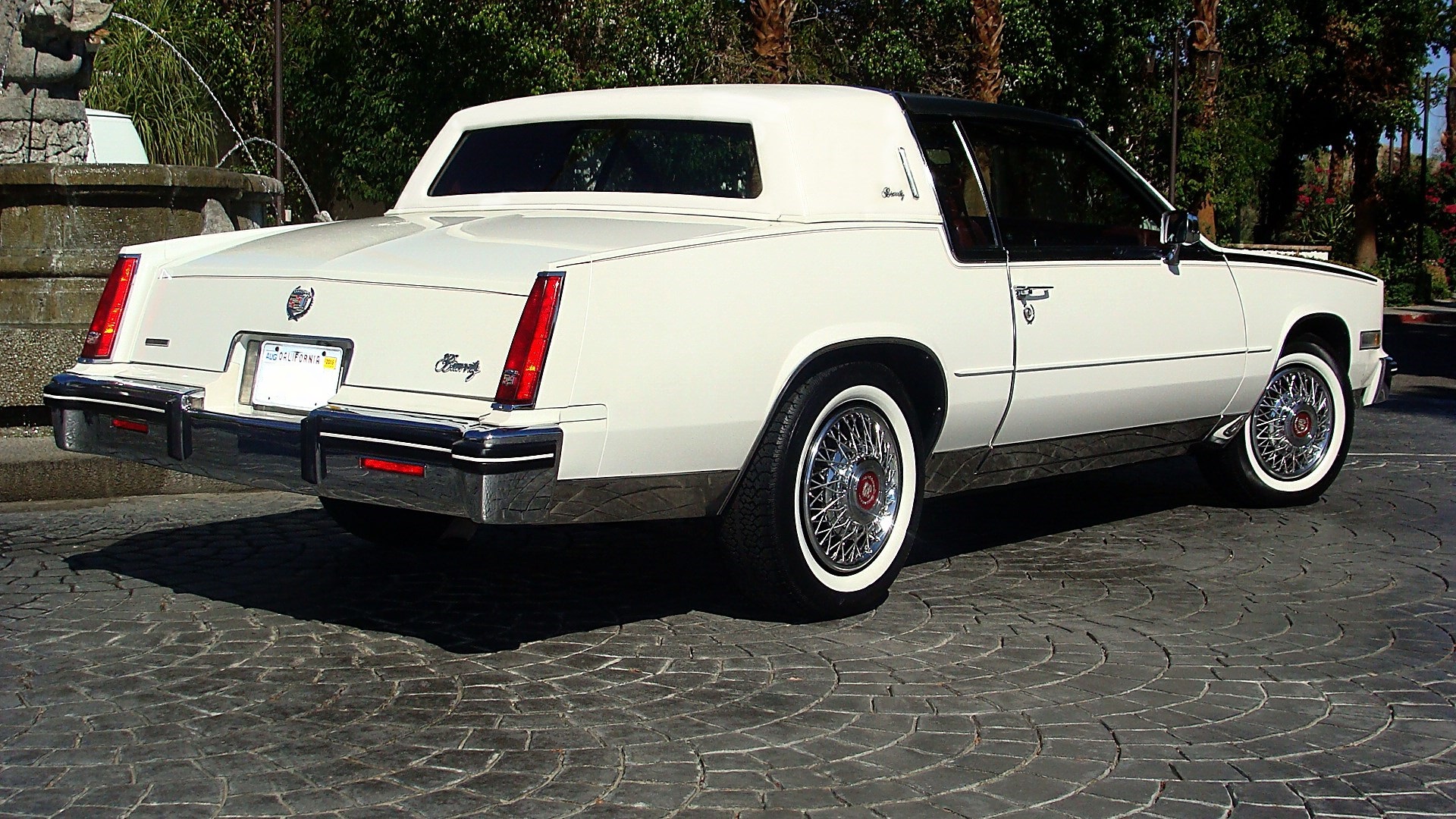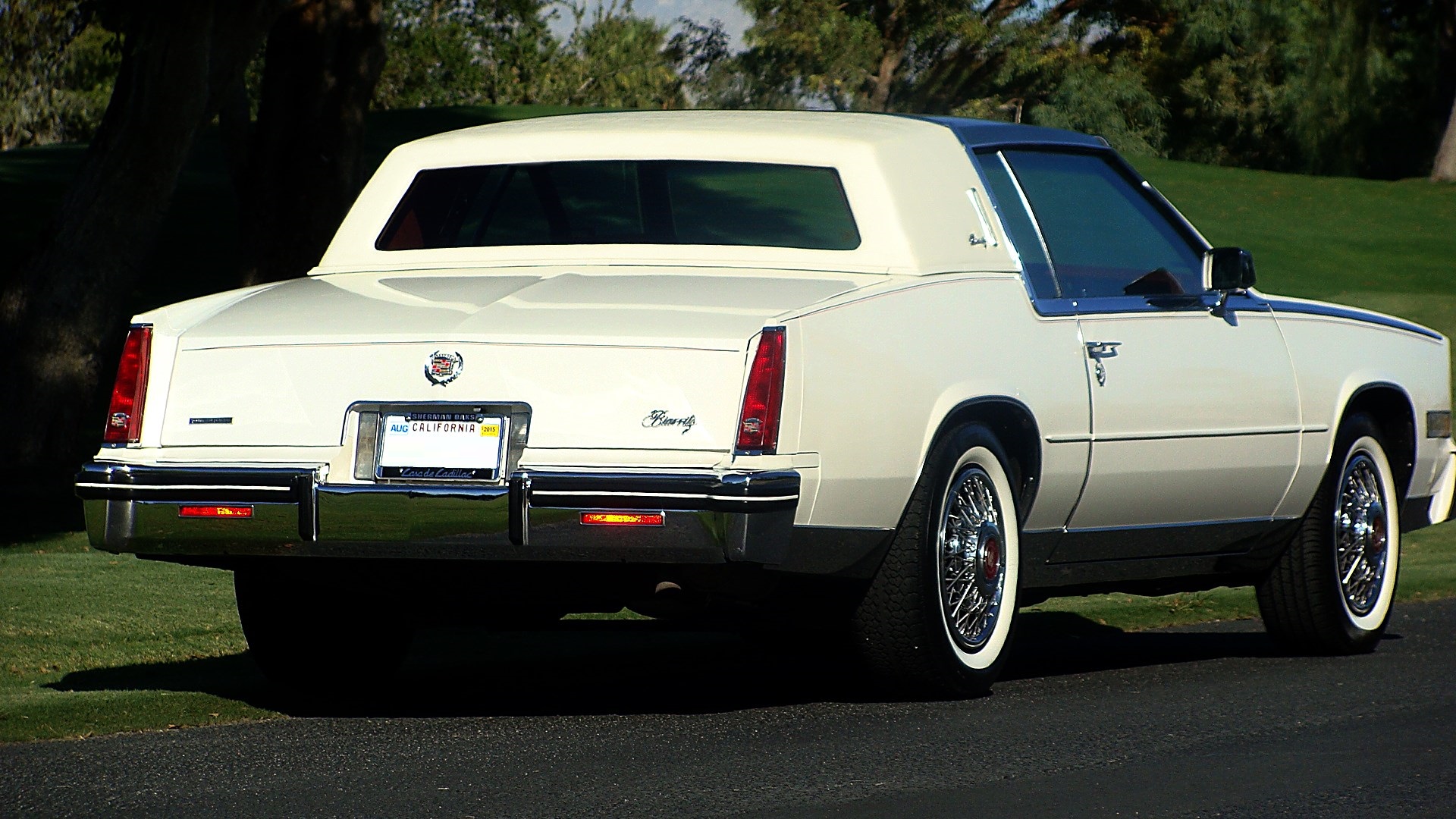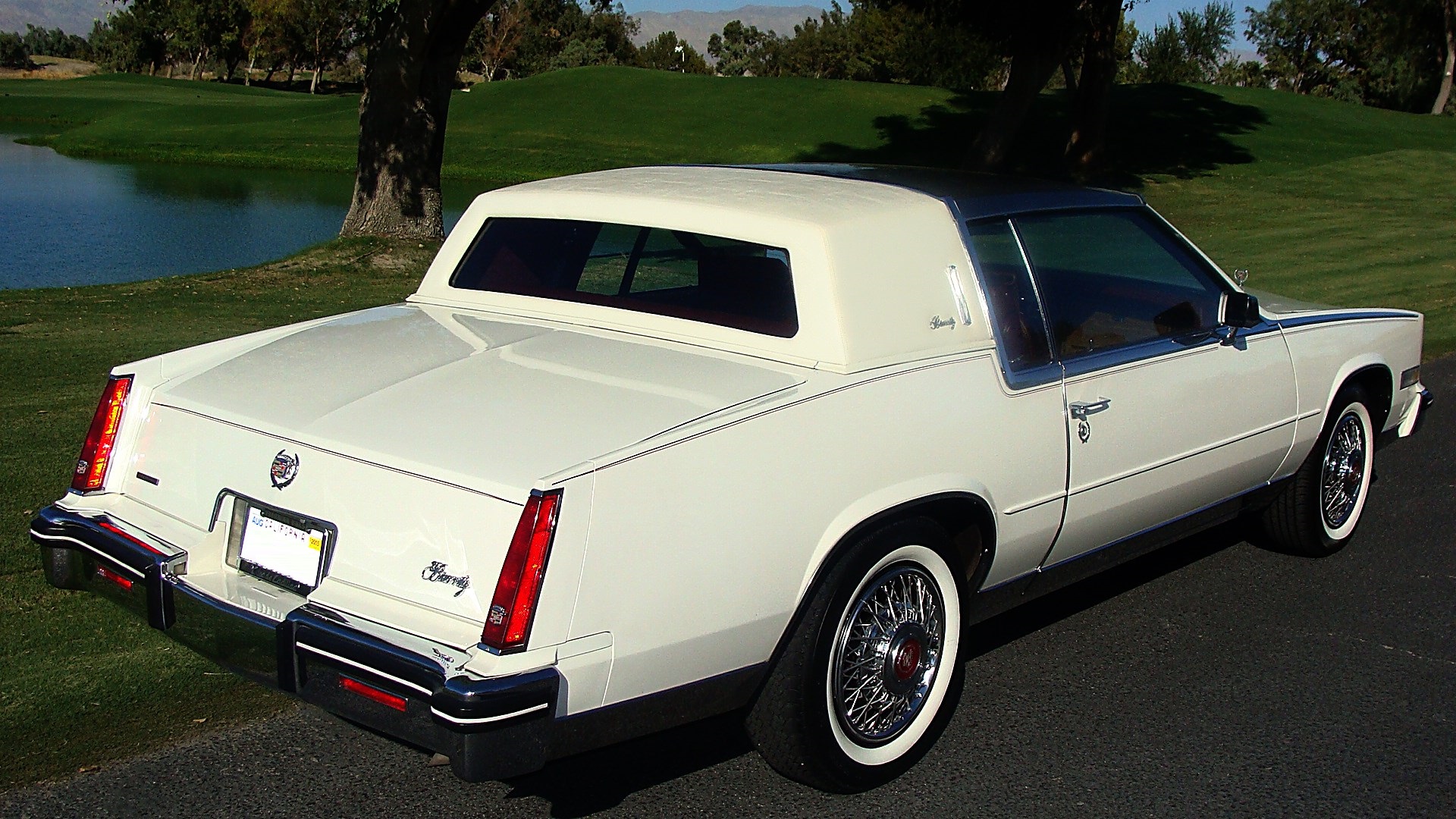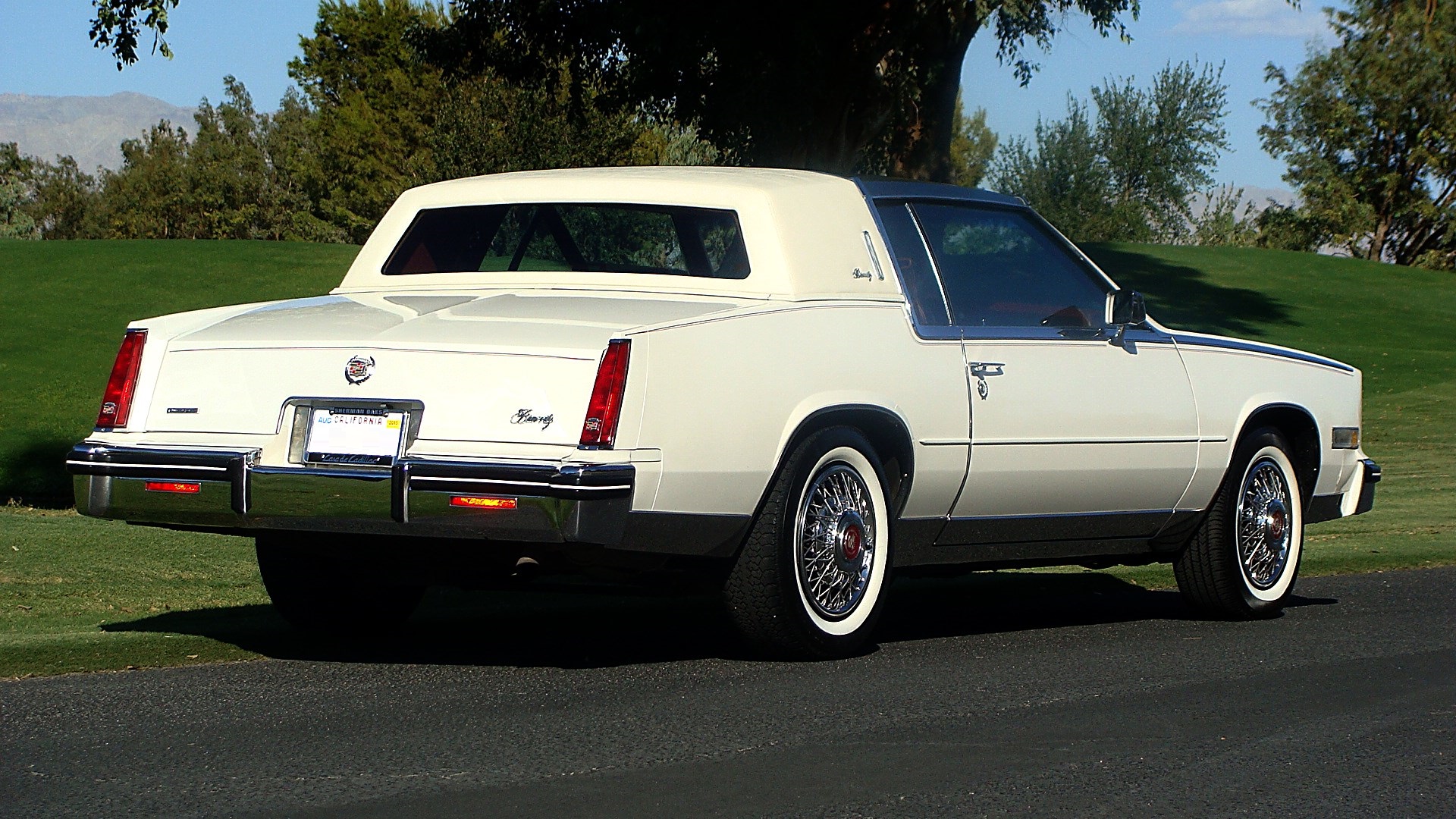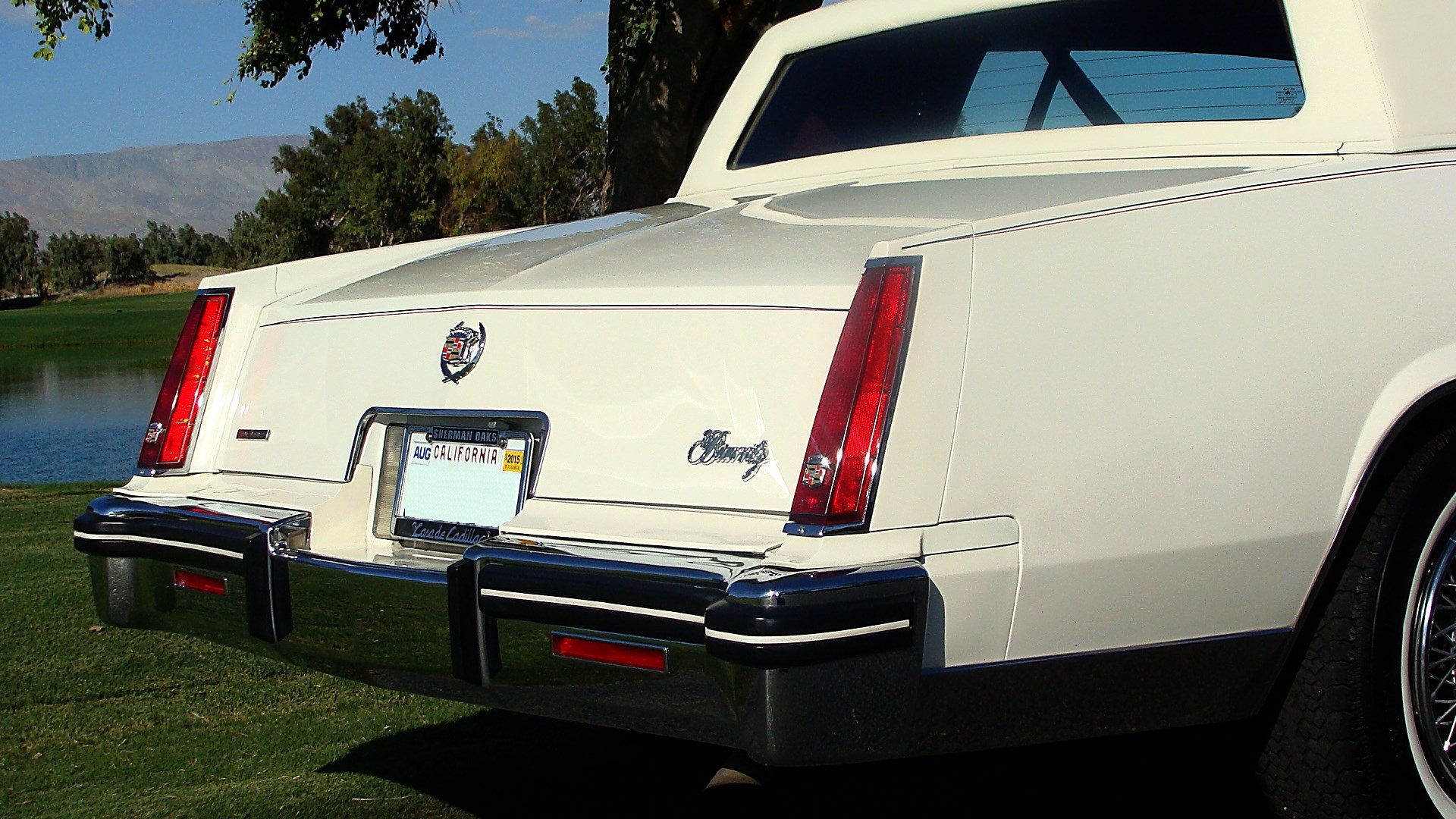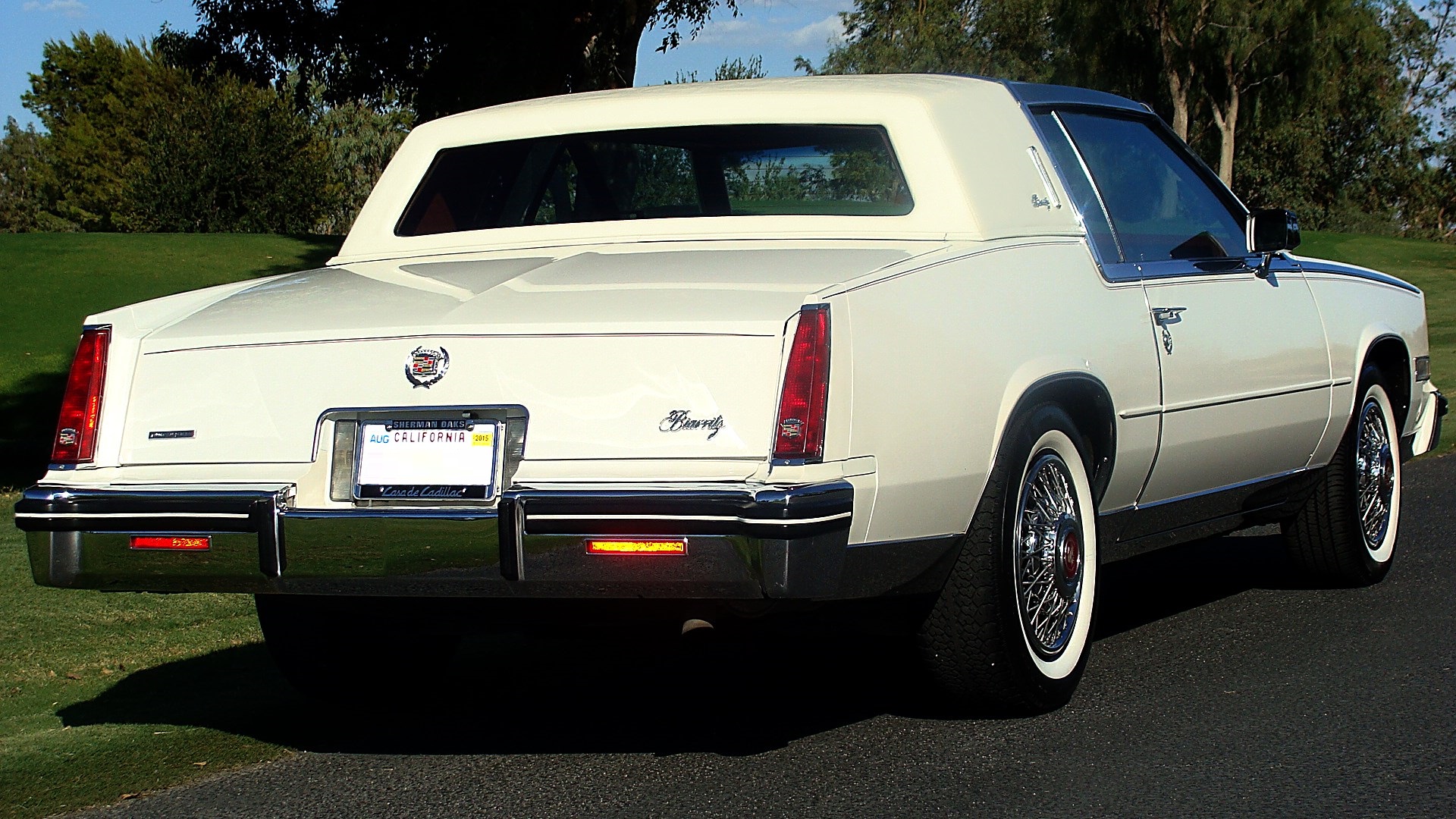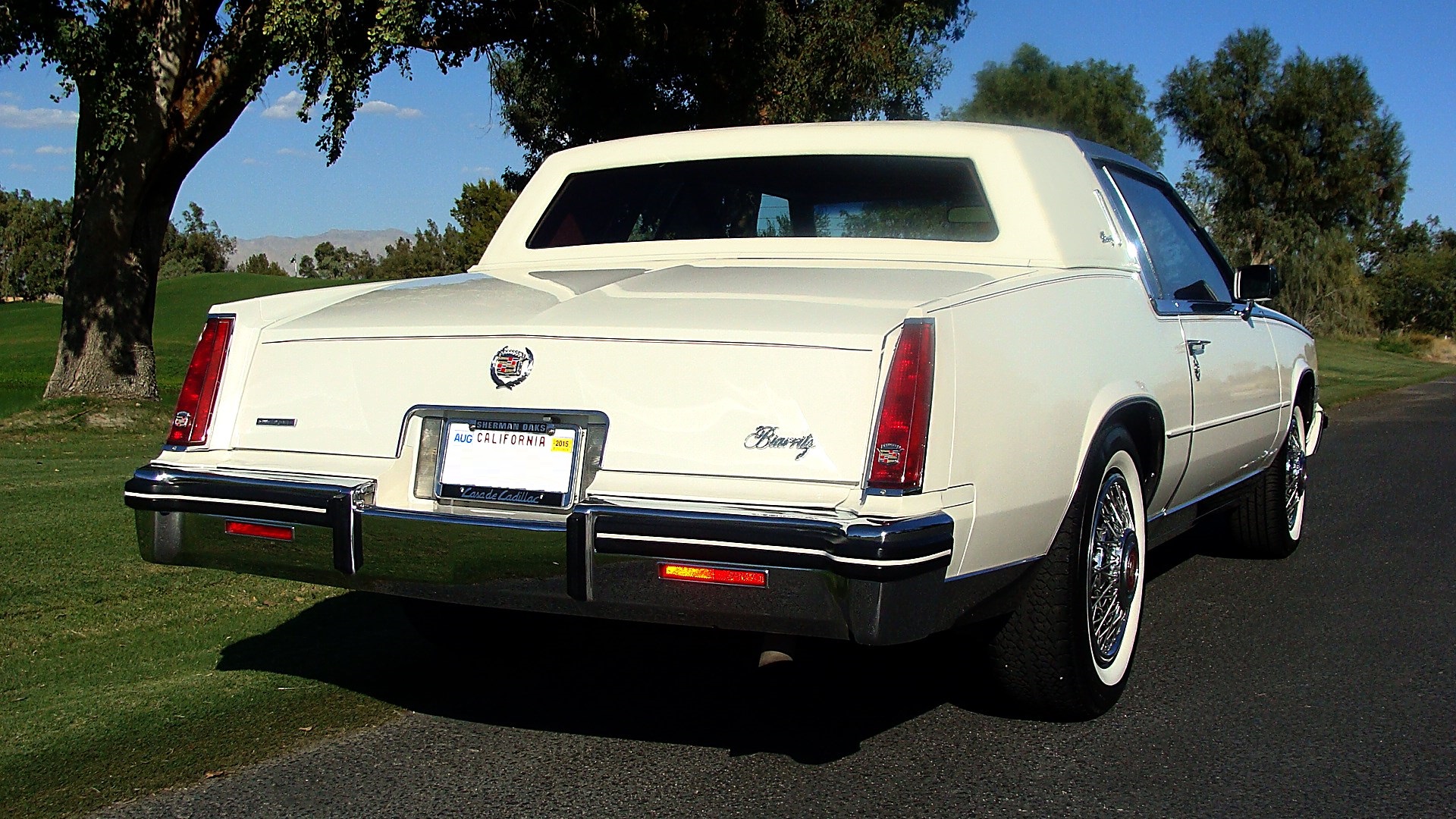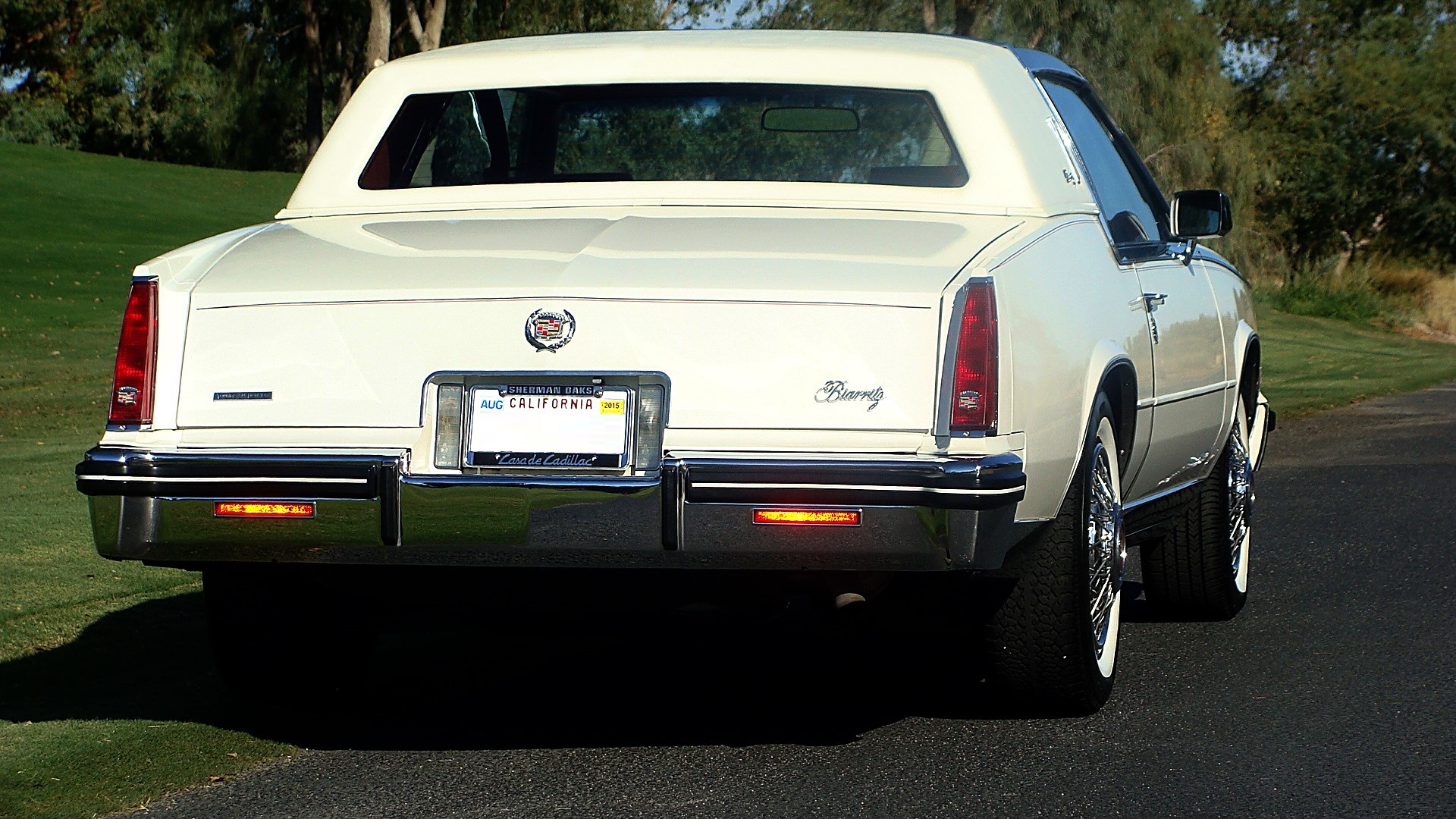 This Biarritz has the Touring Suspension package which gives the car better handling in the curves and also has tighter more responsive steering.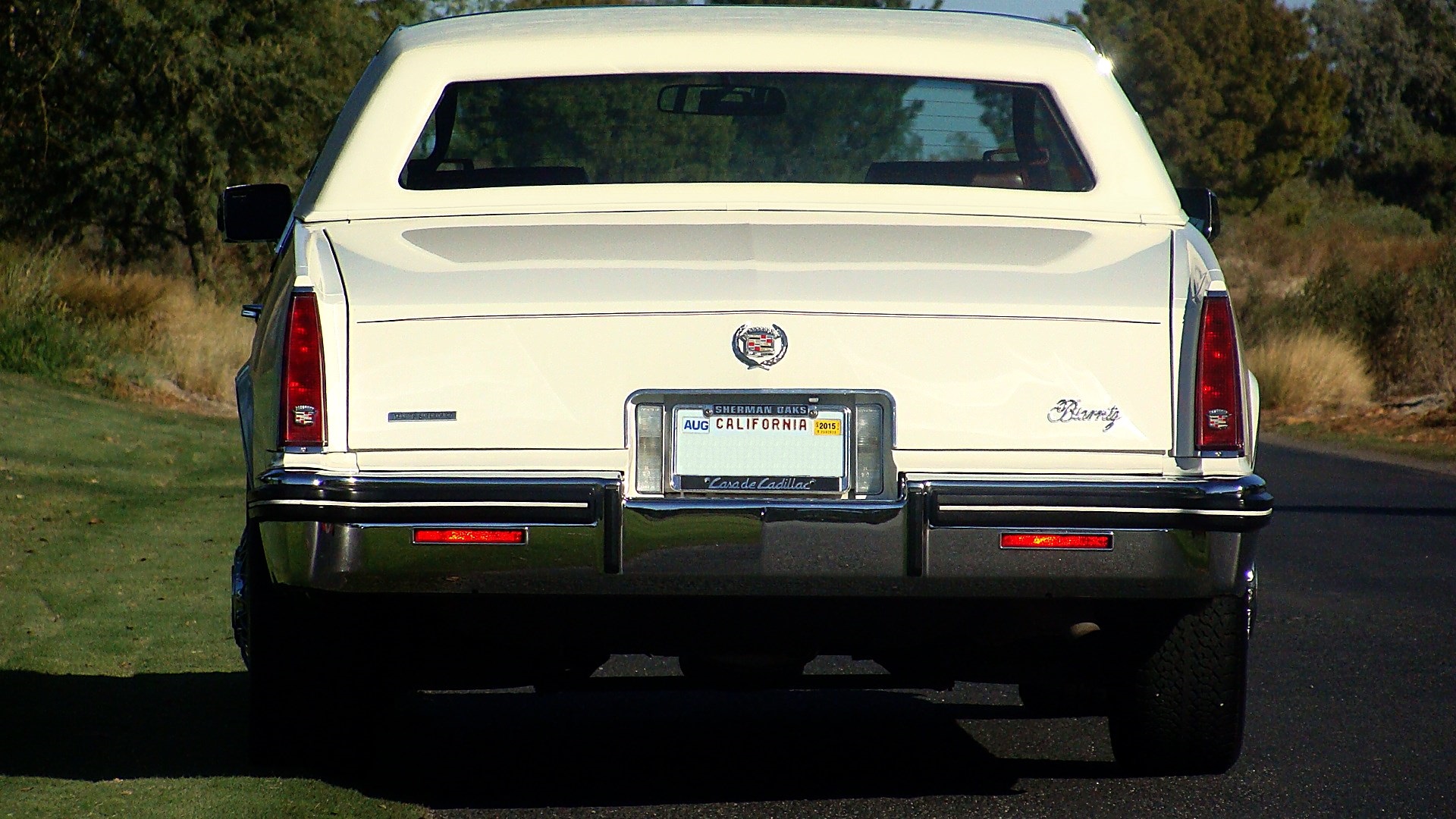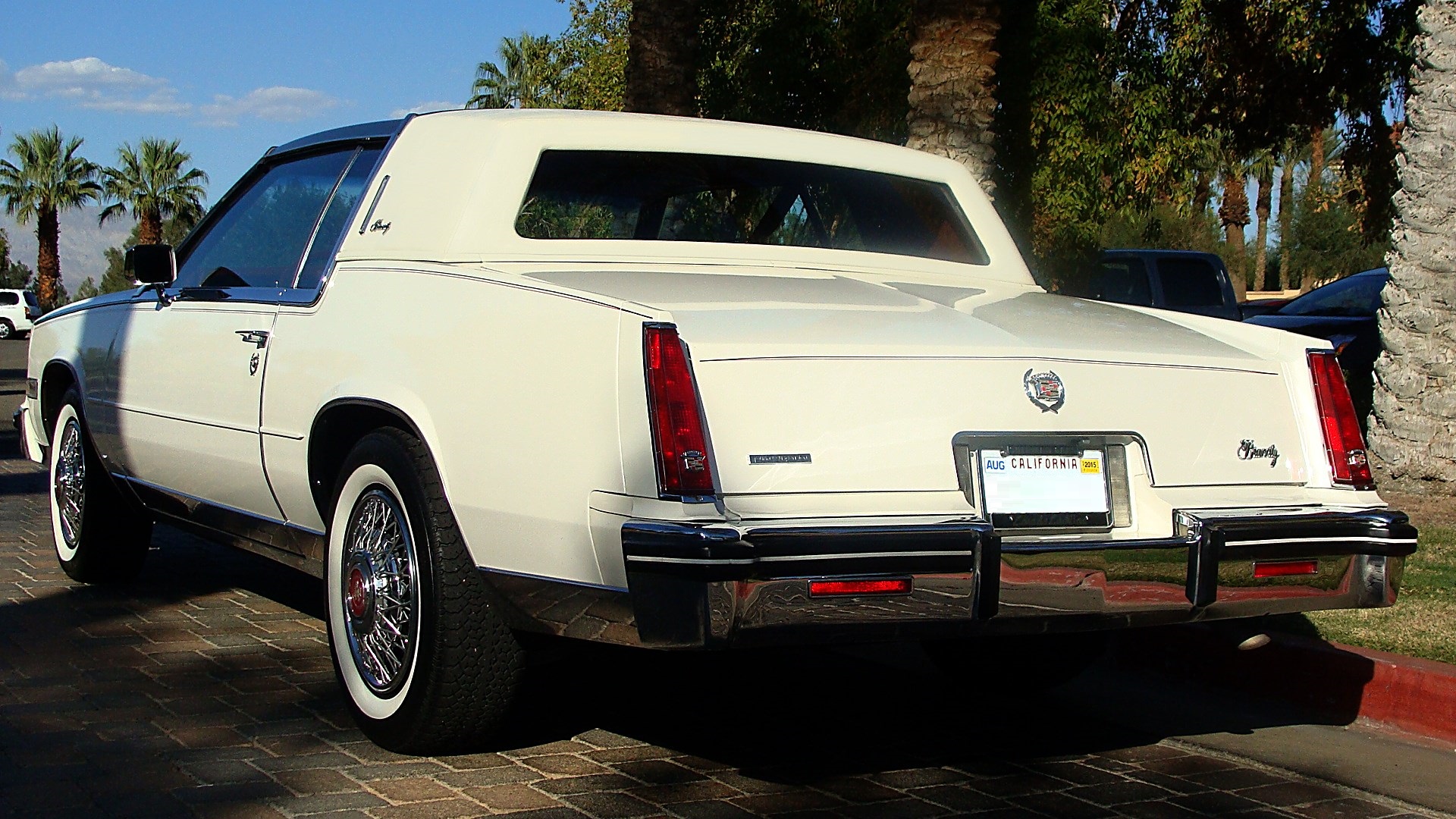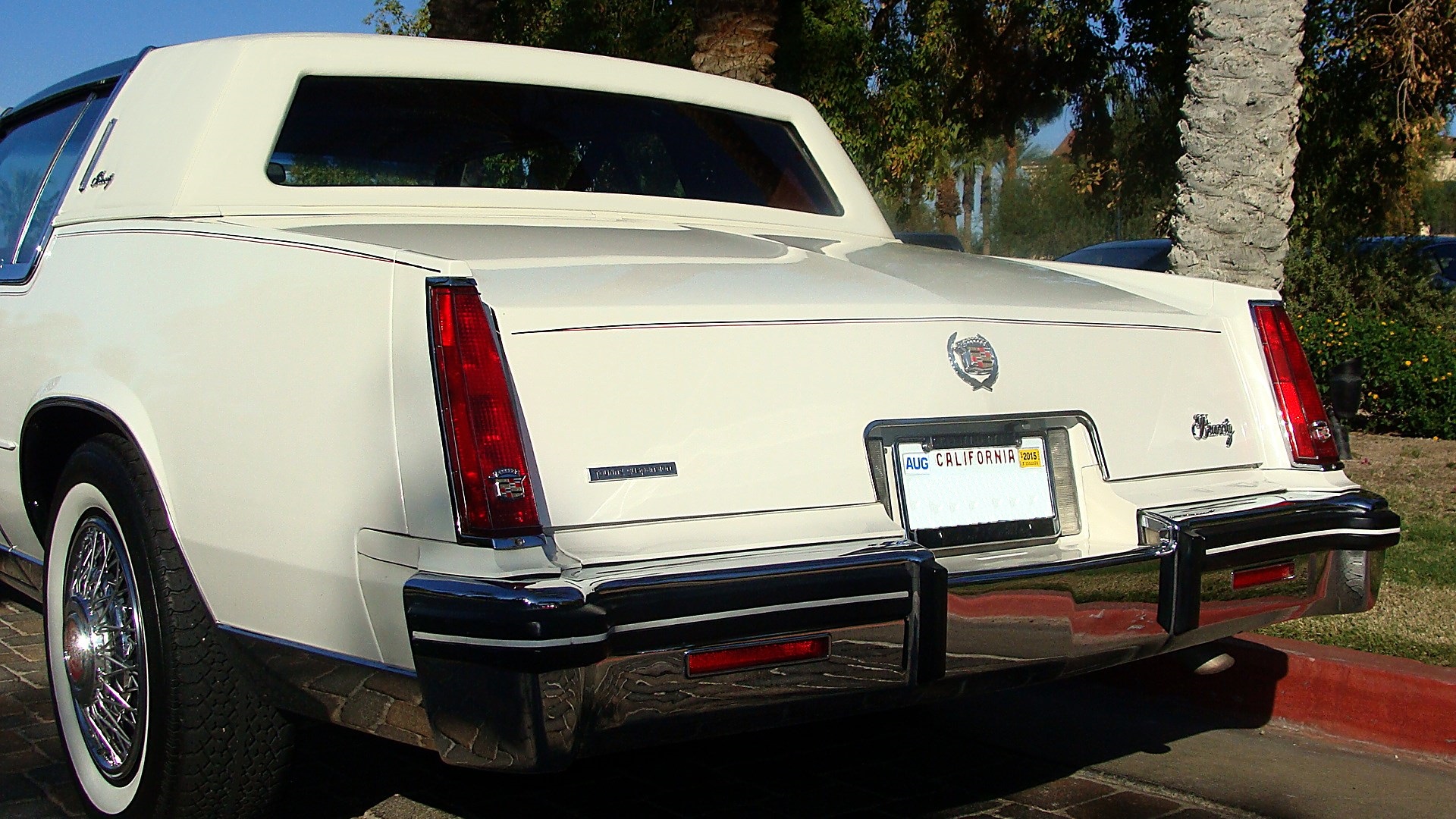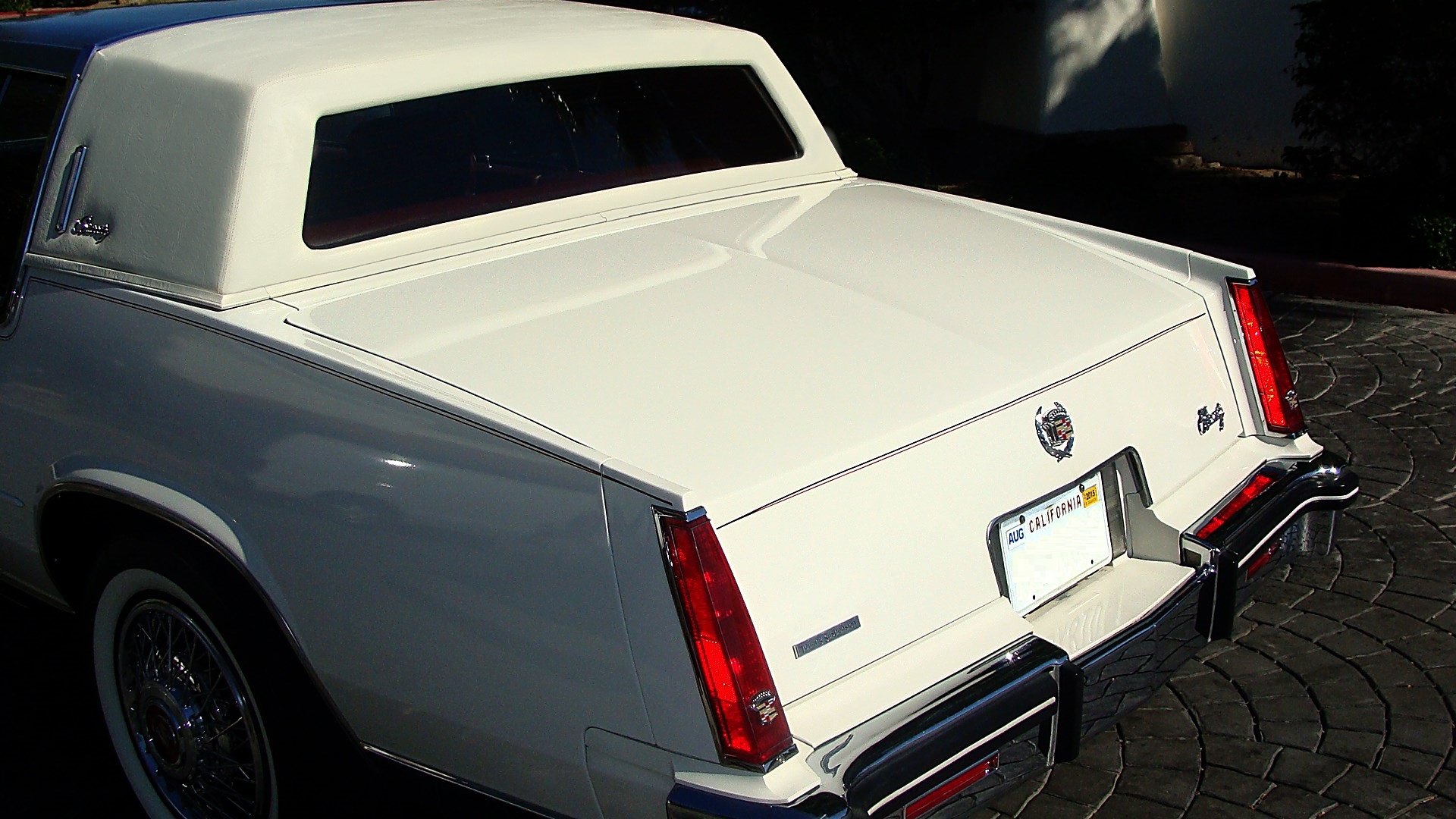 The rear of the car having definite styling cues from the 67-70 Eldorados.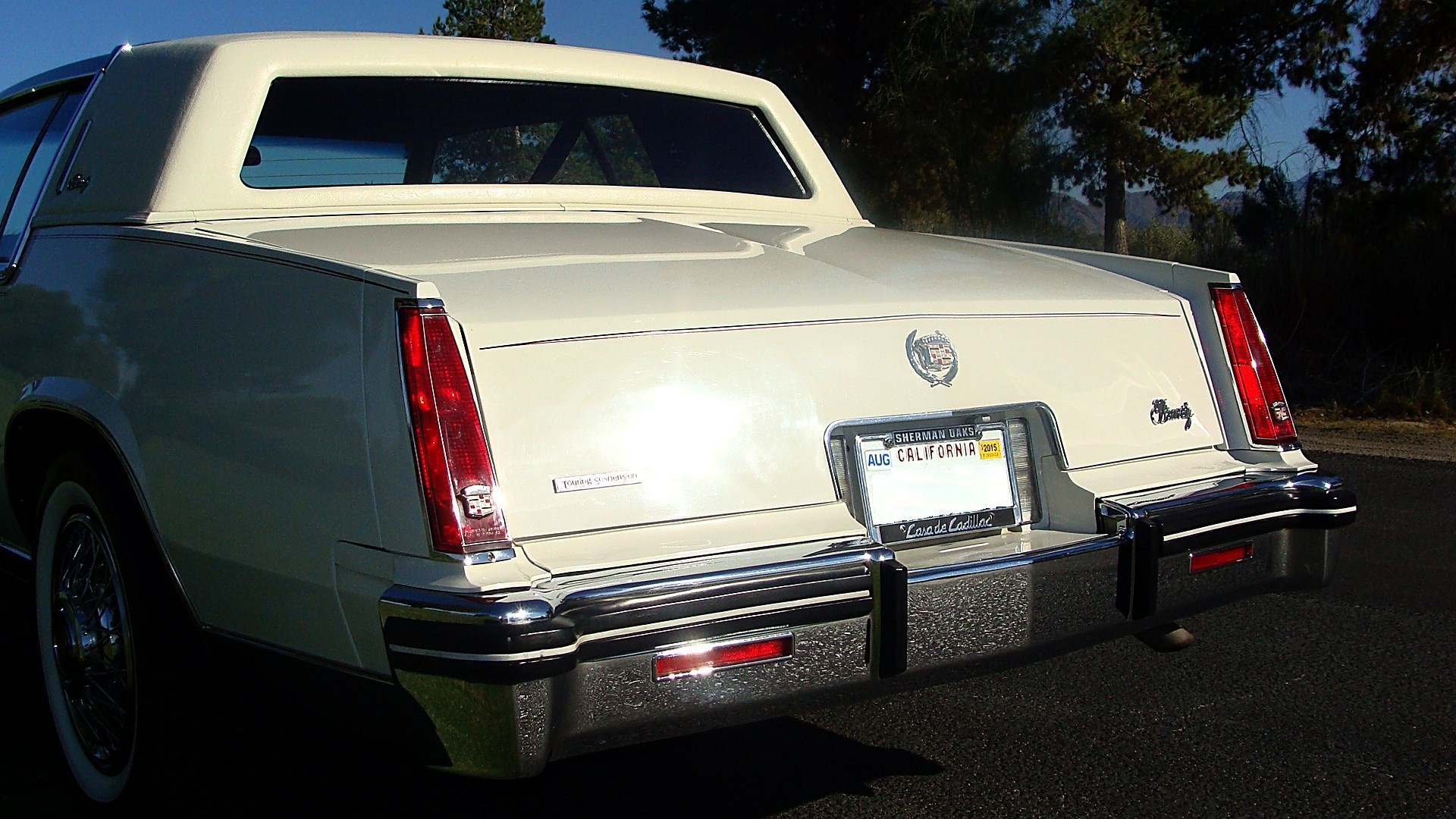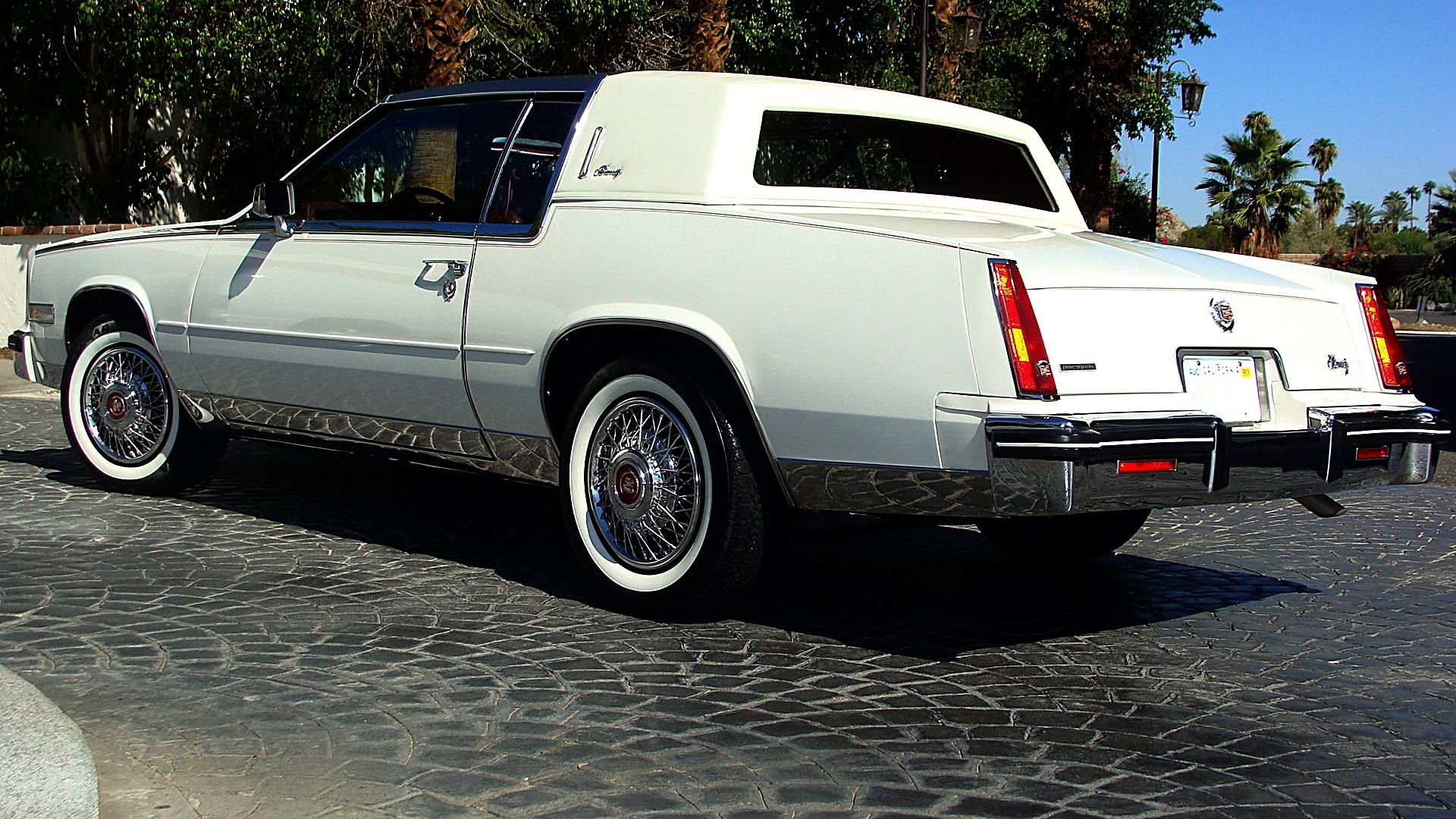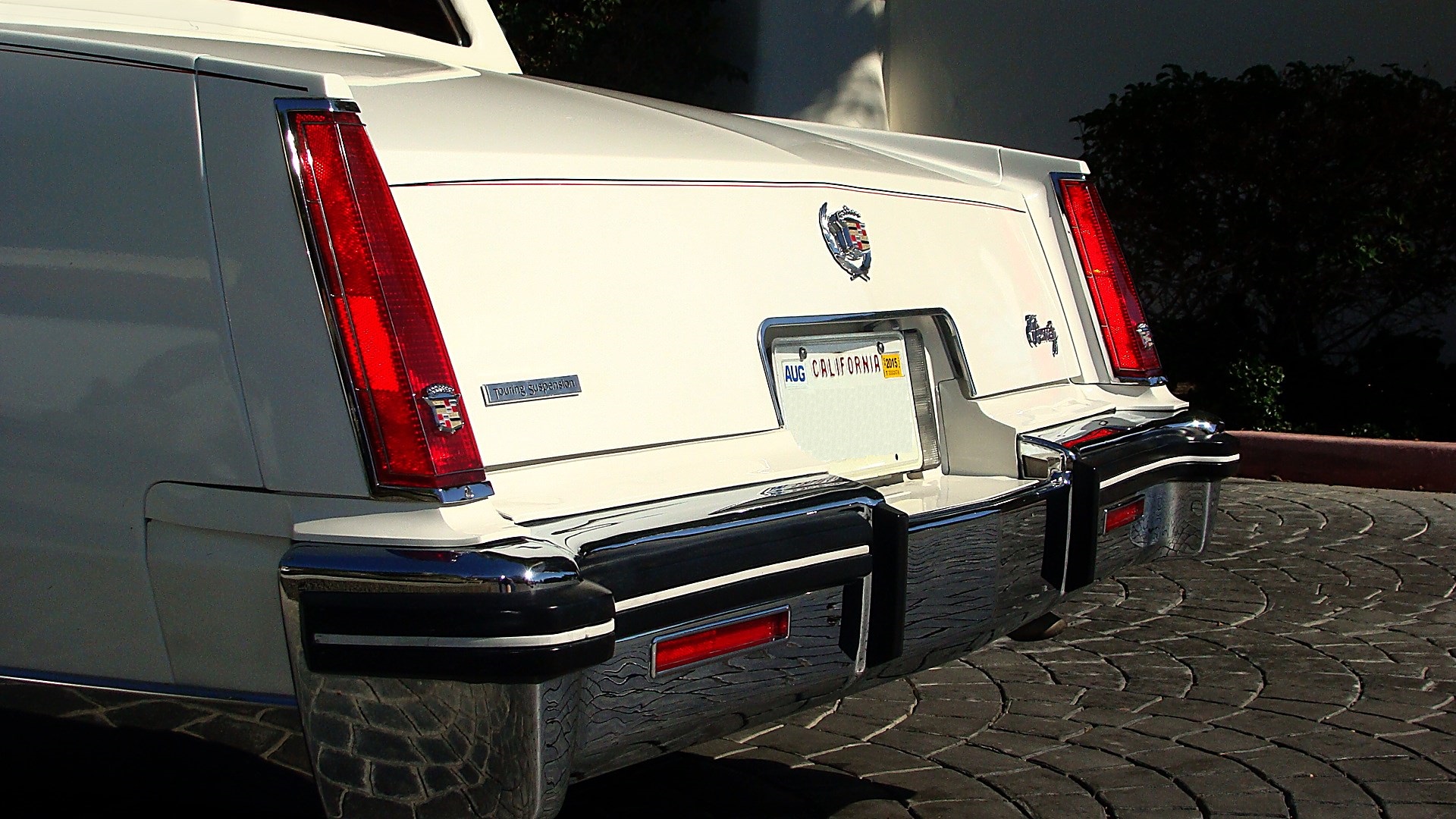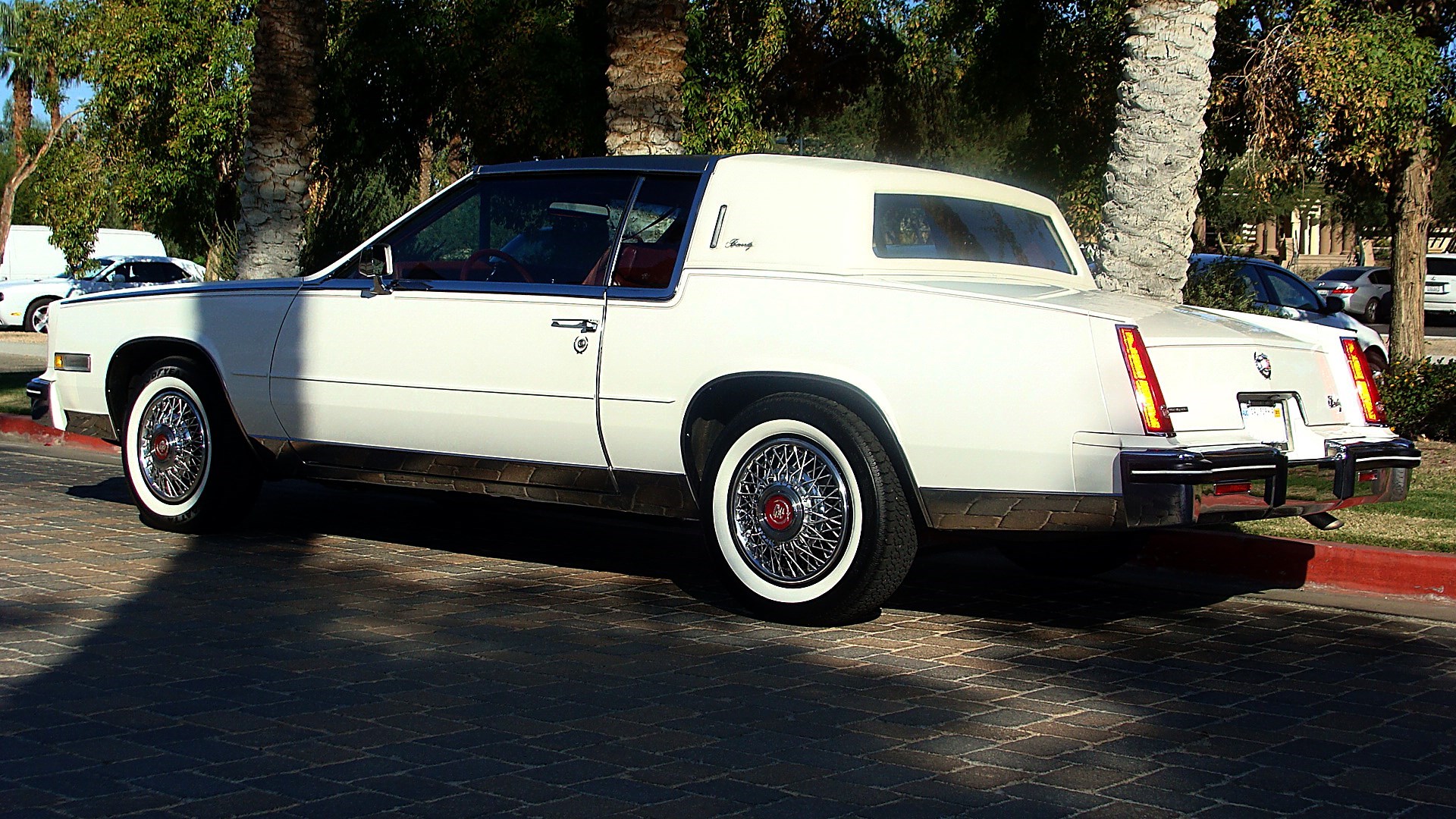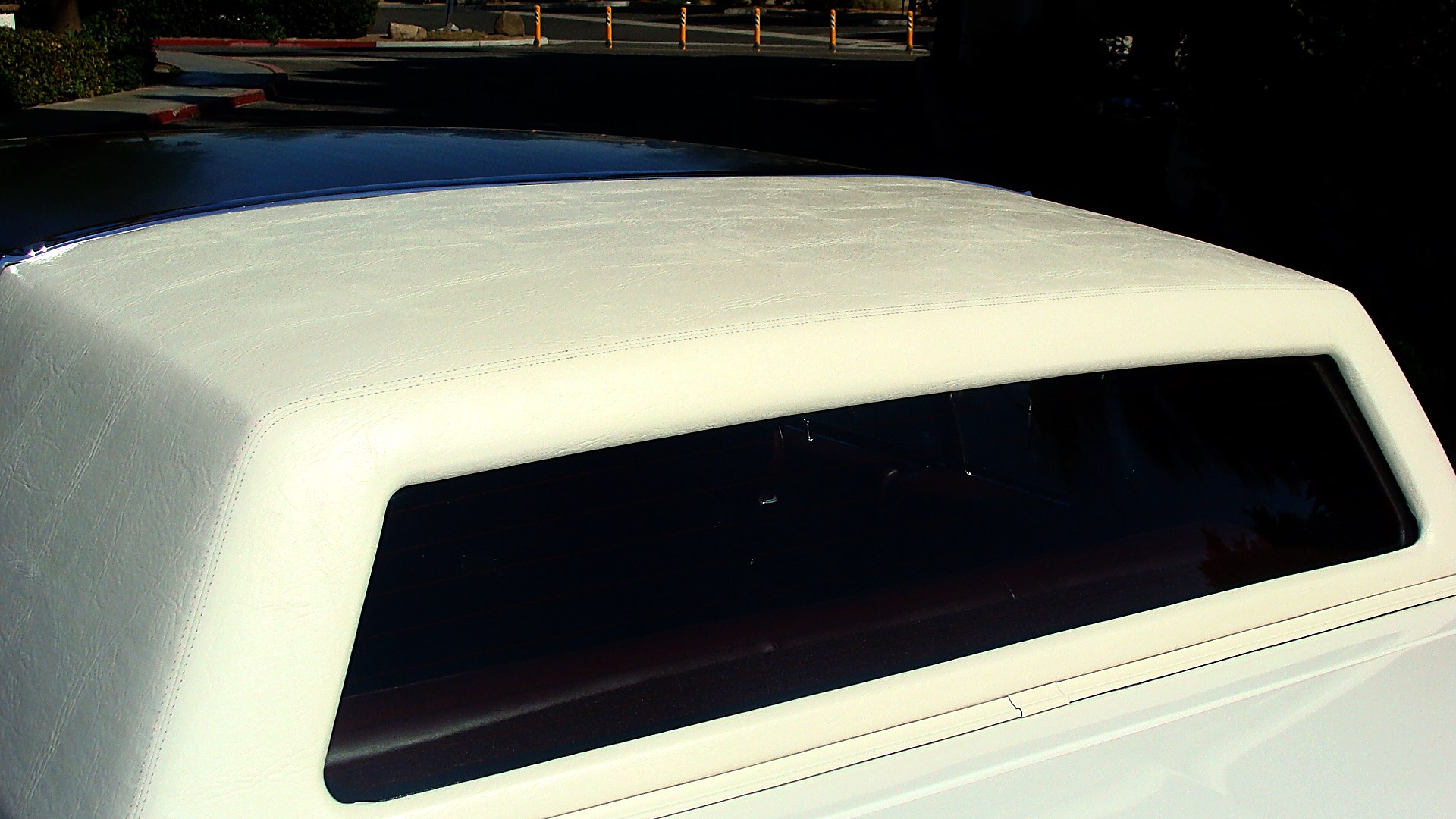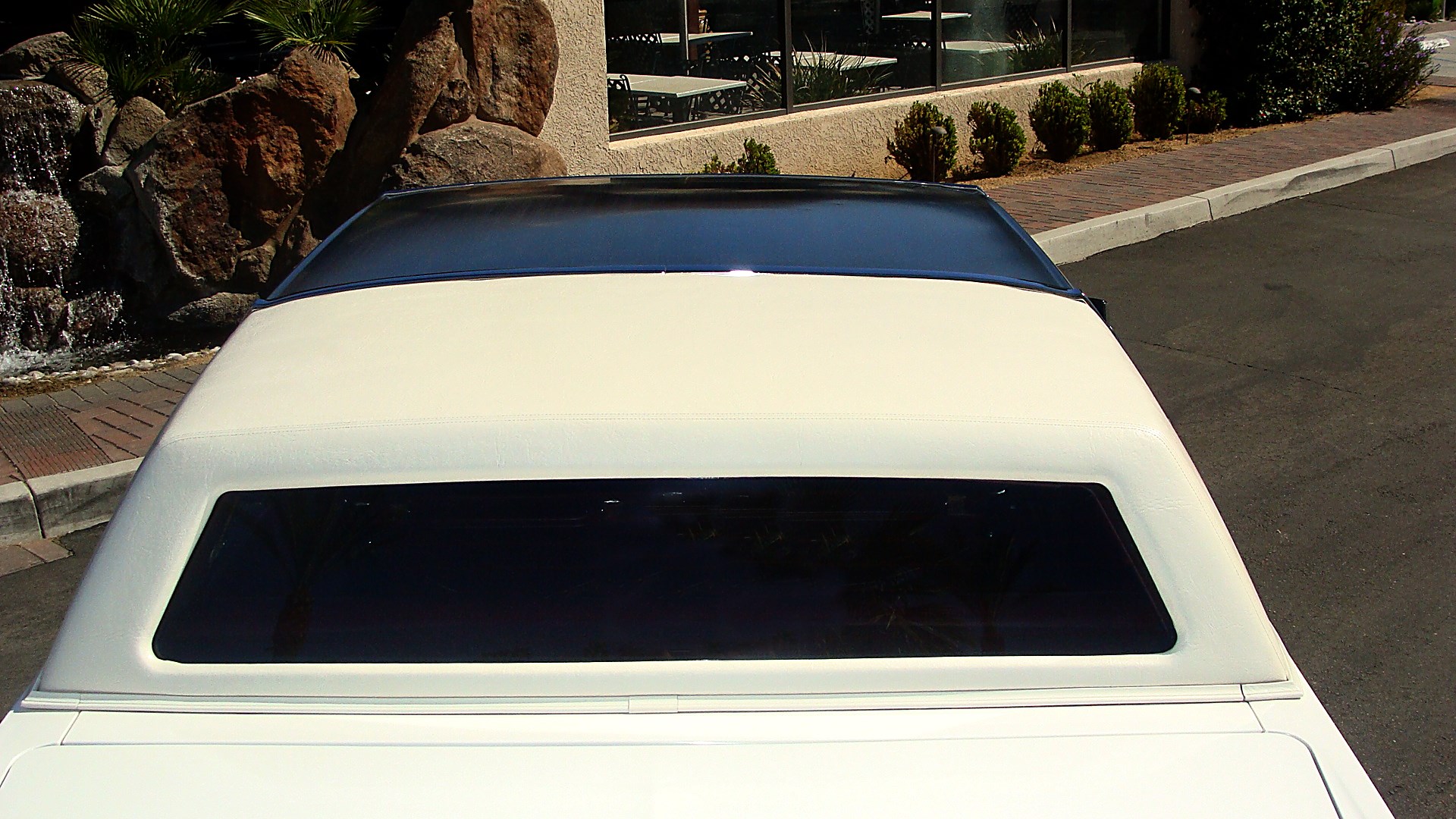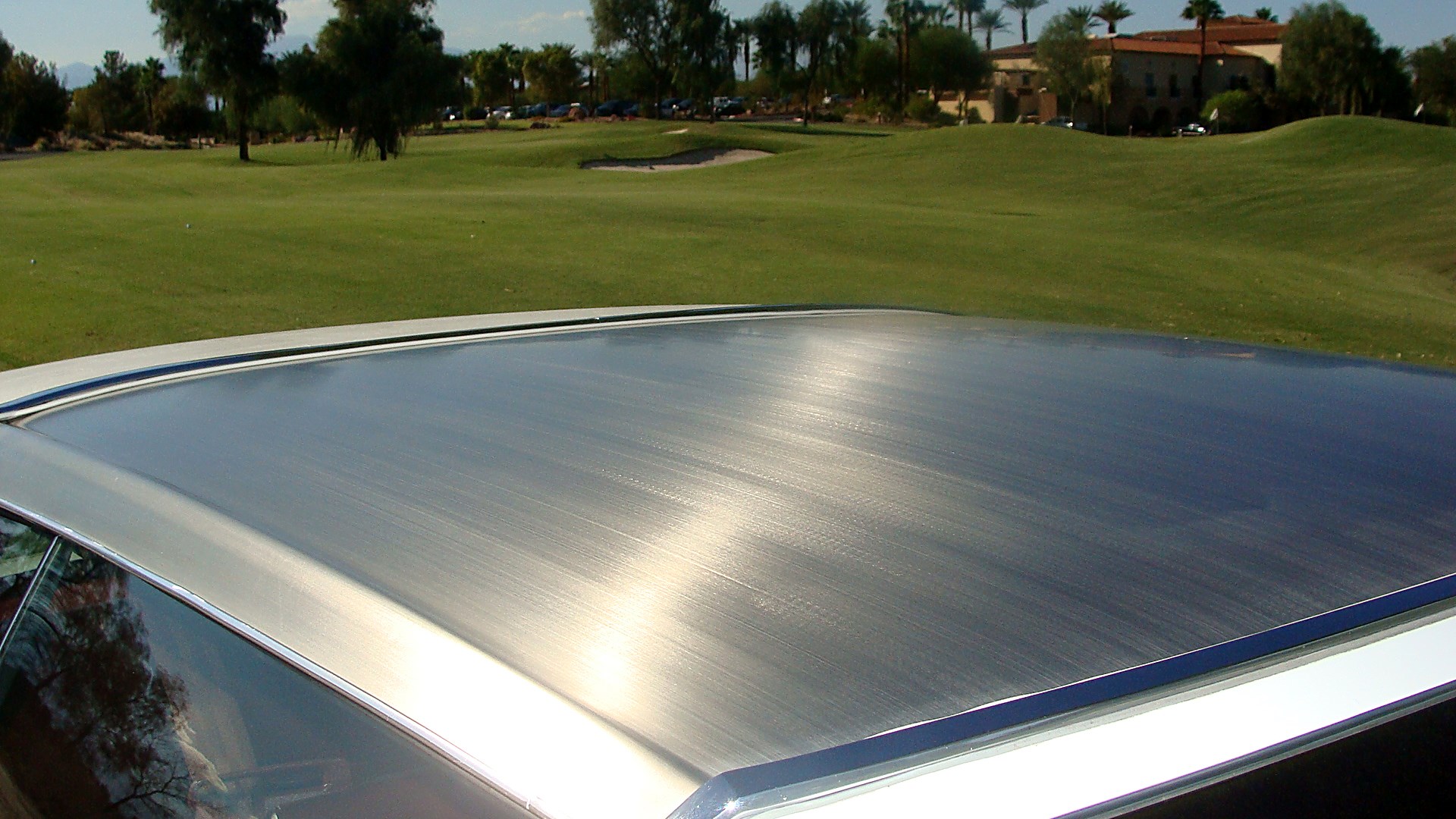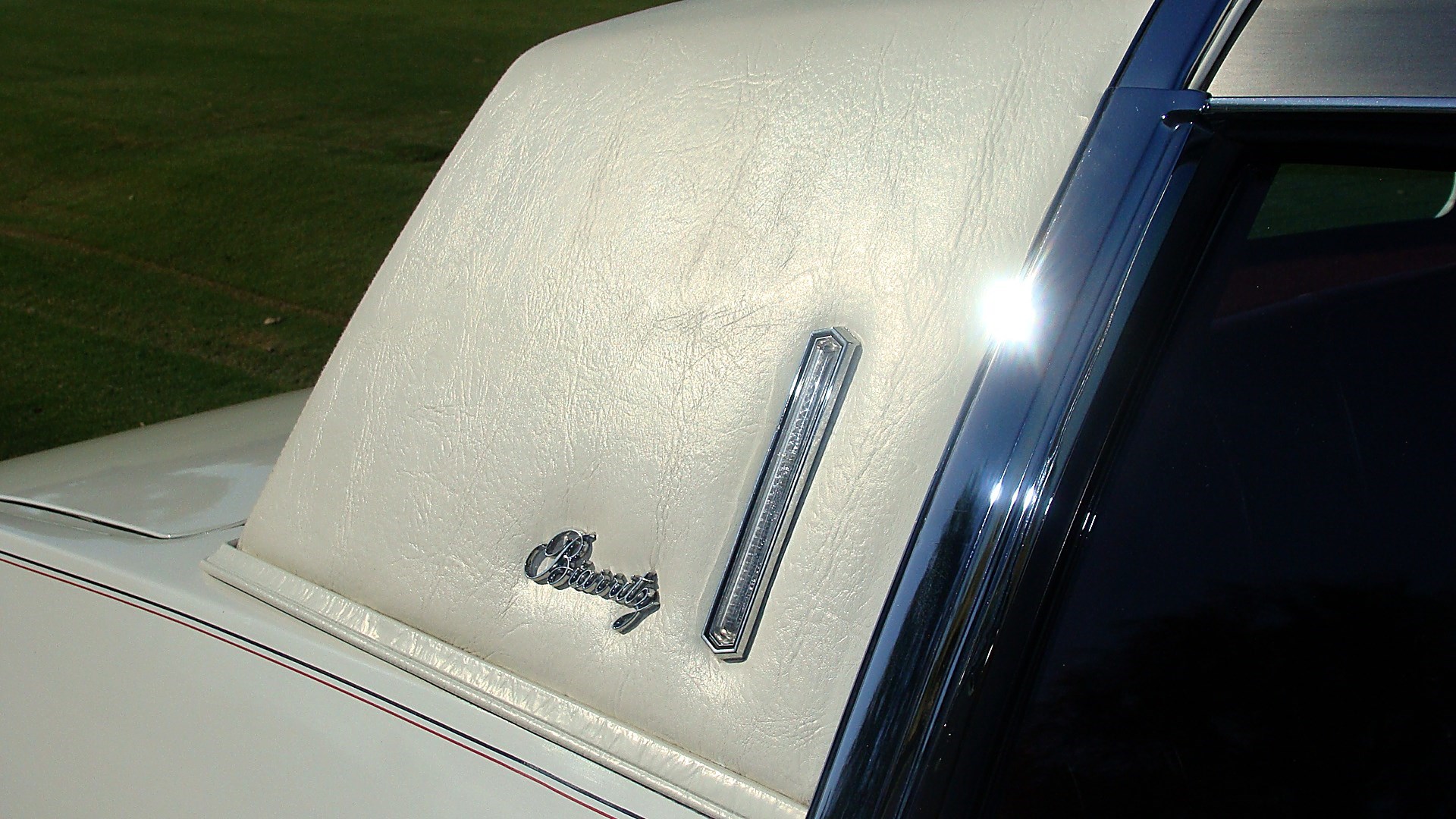 Time capsule.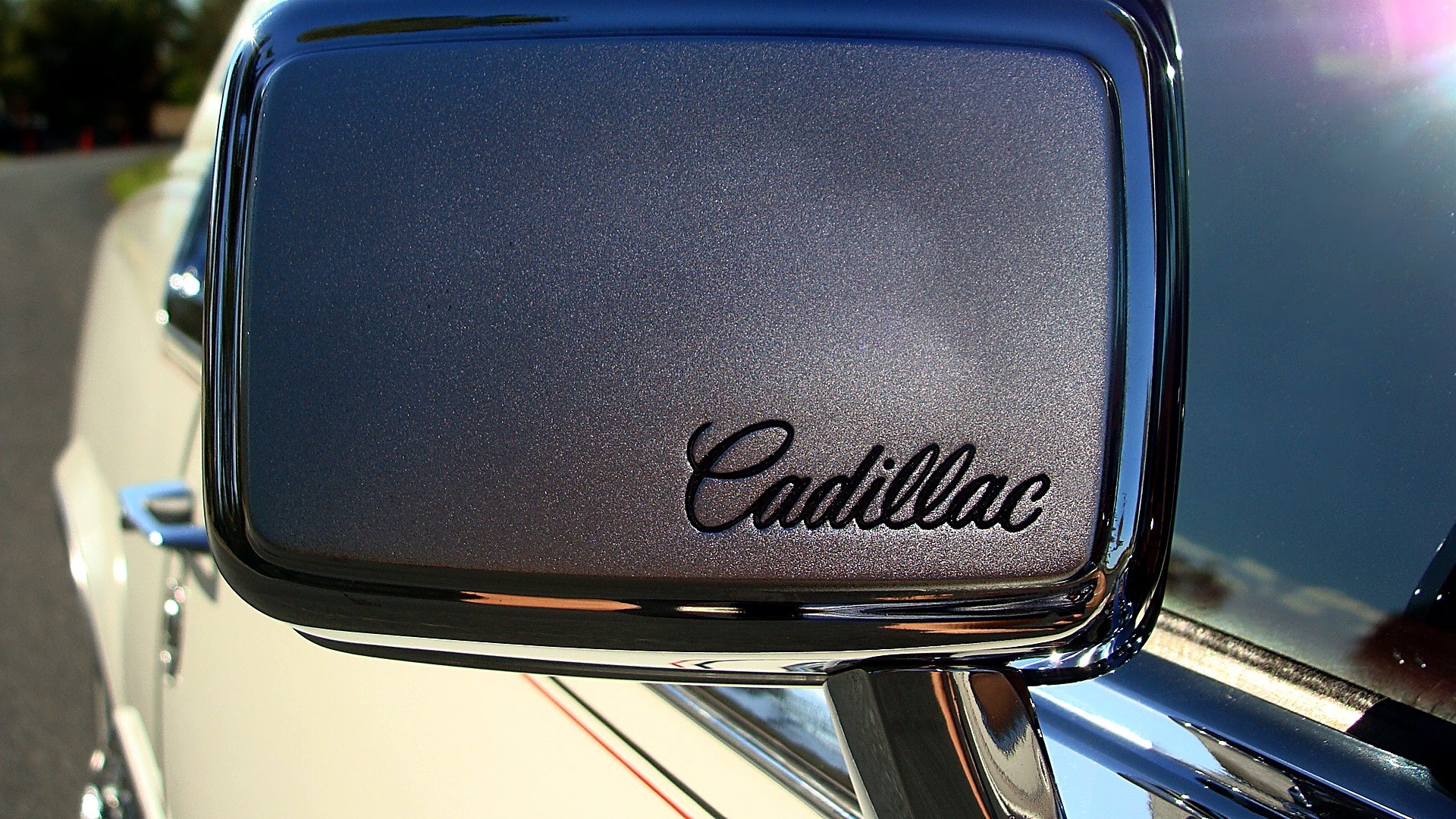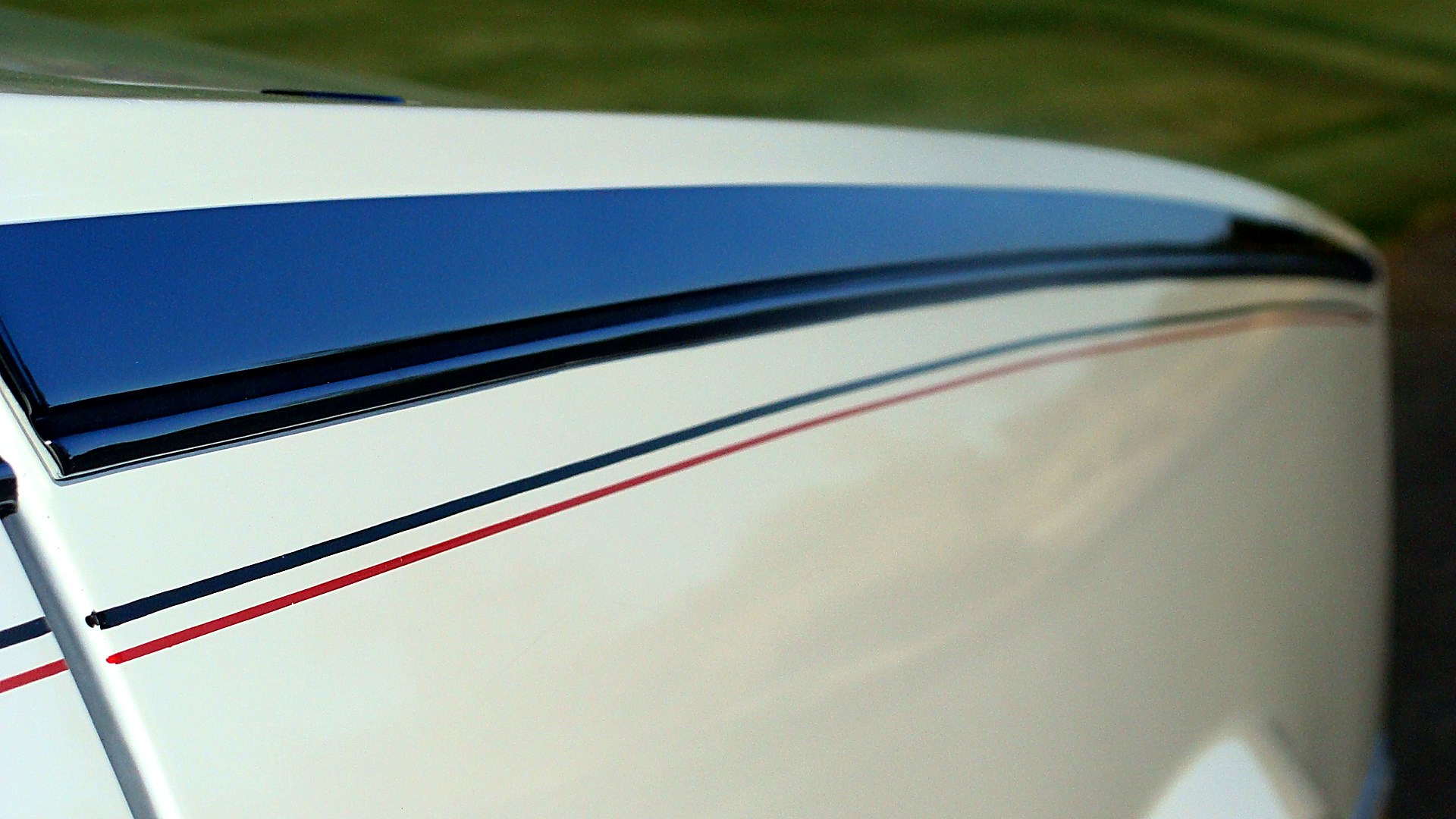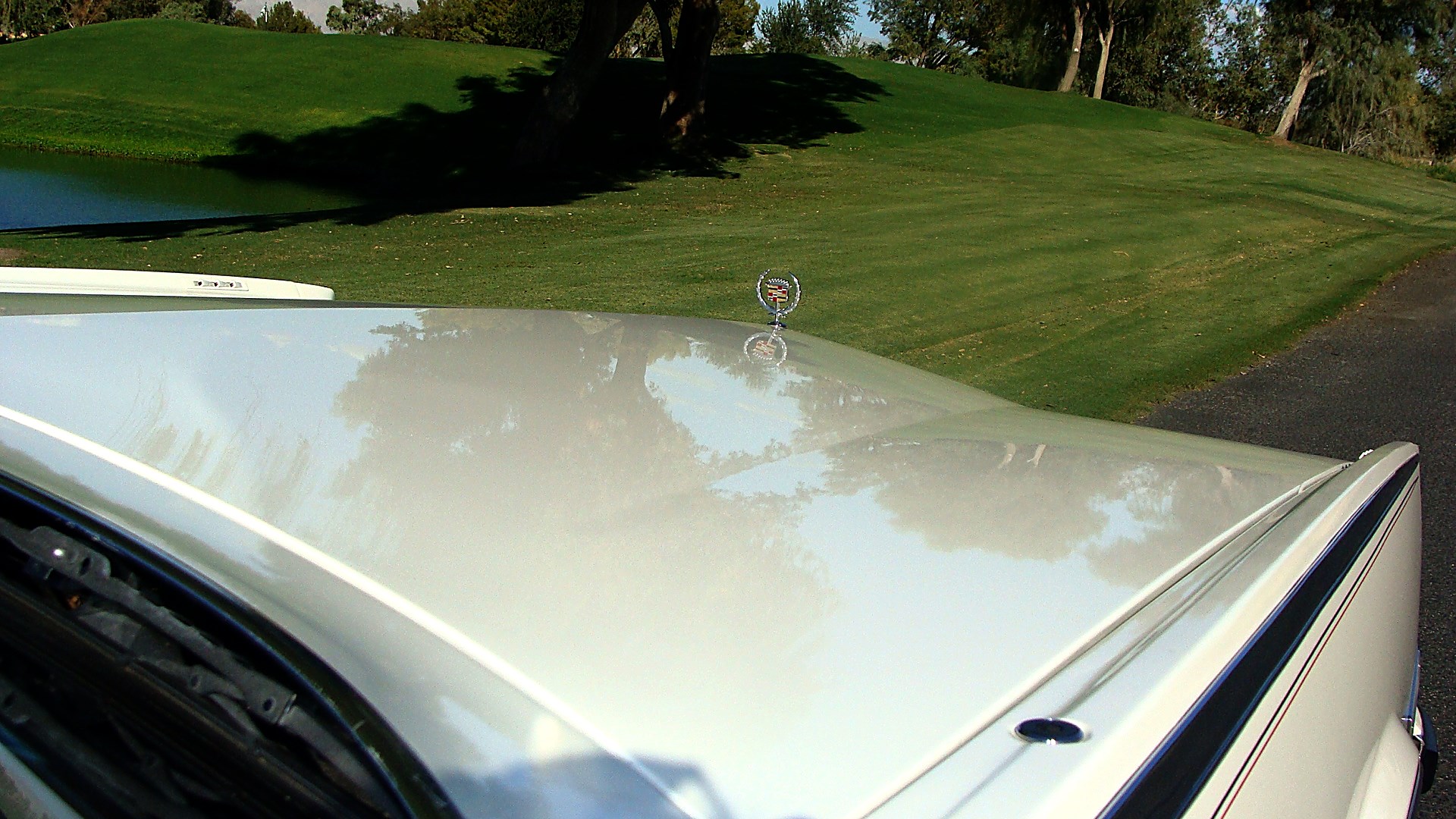 Factory electric antenna works as new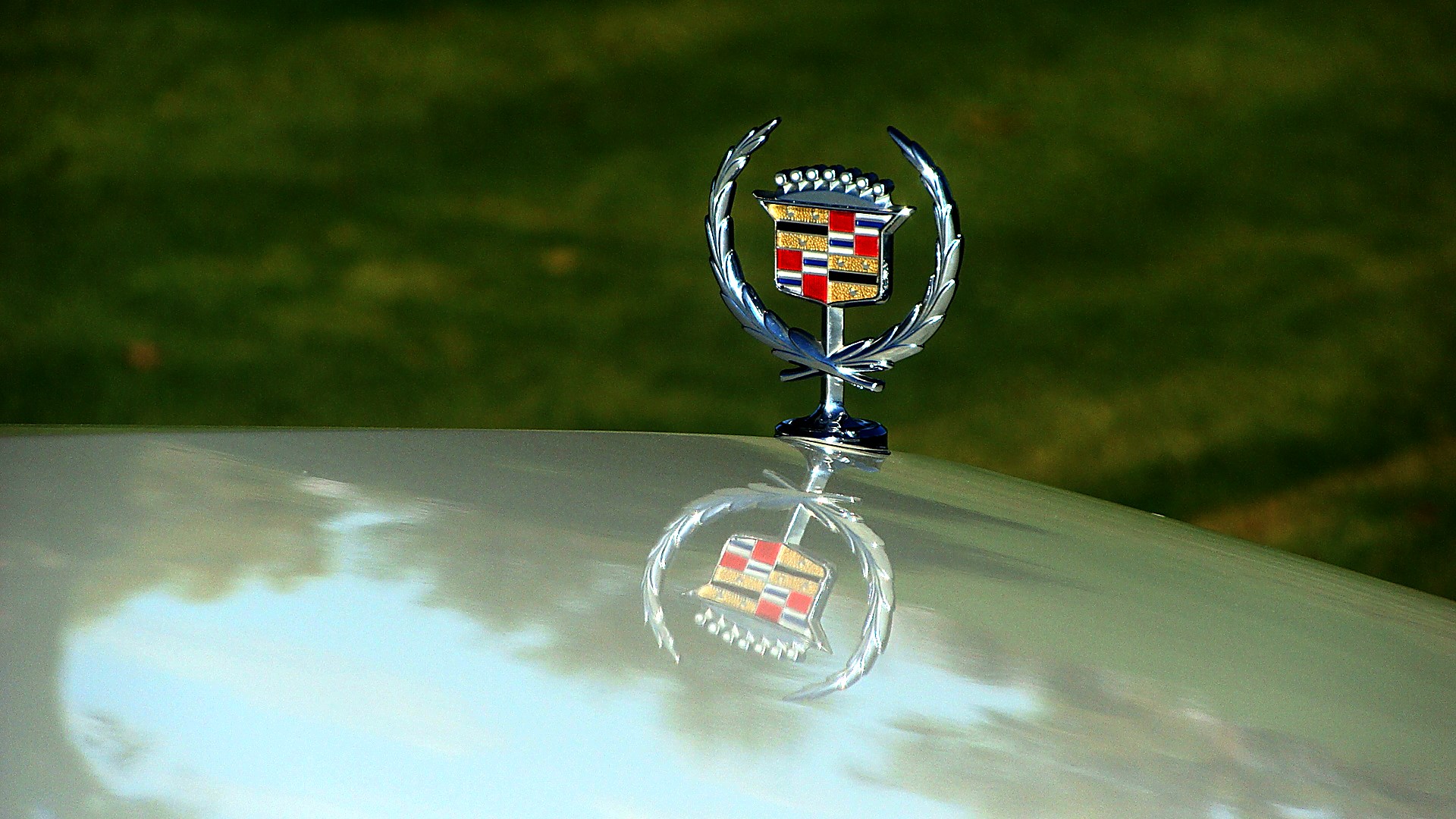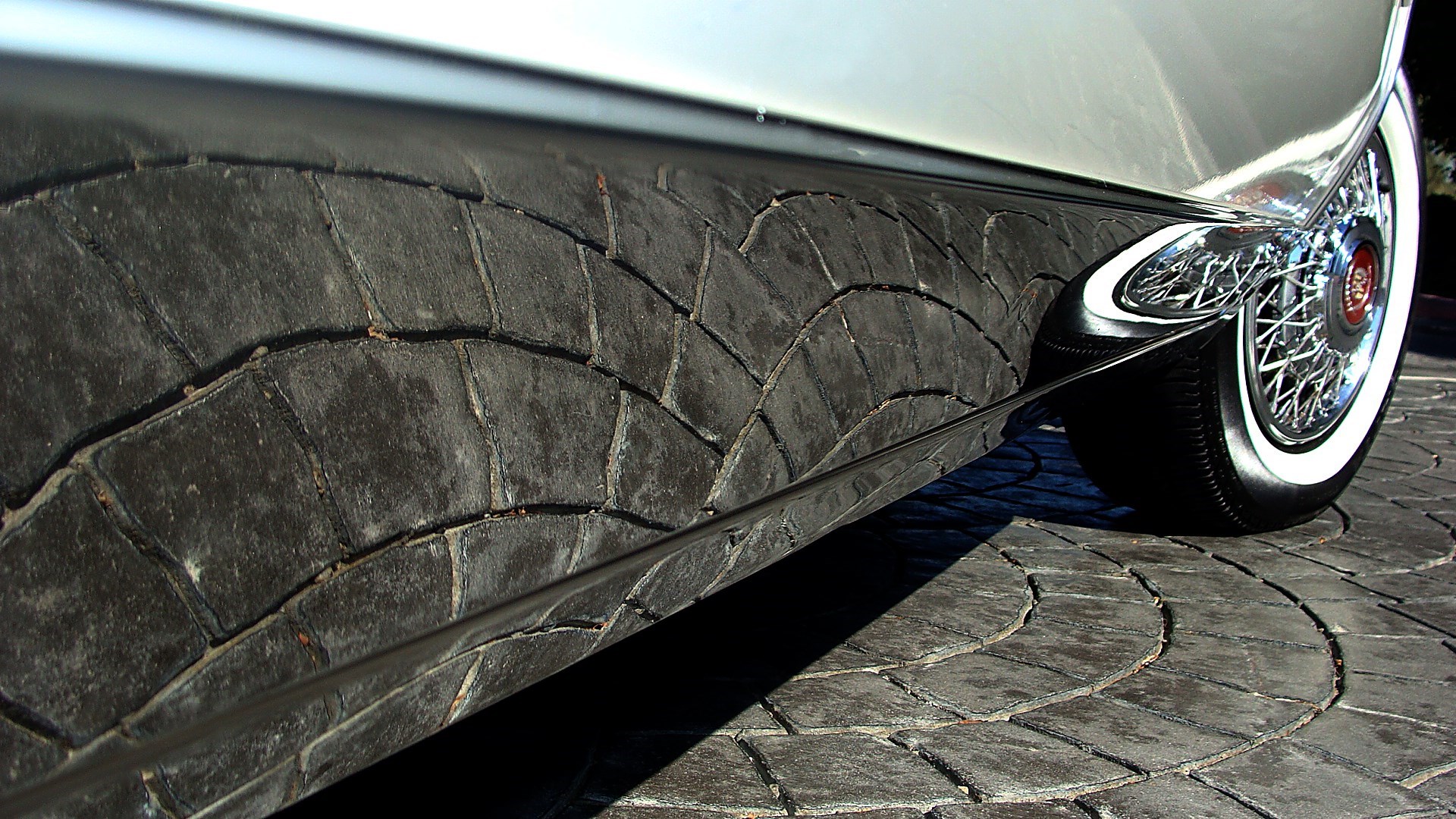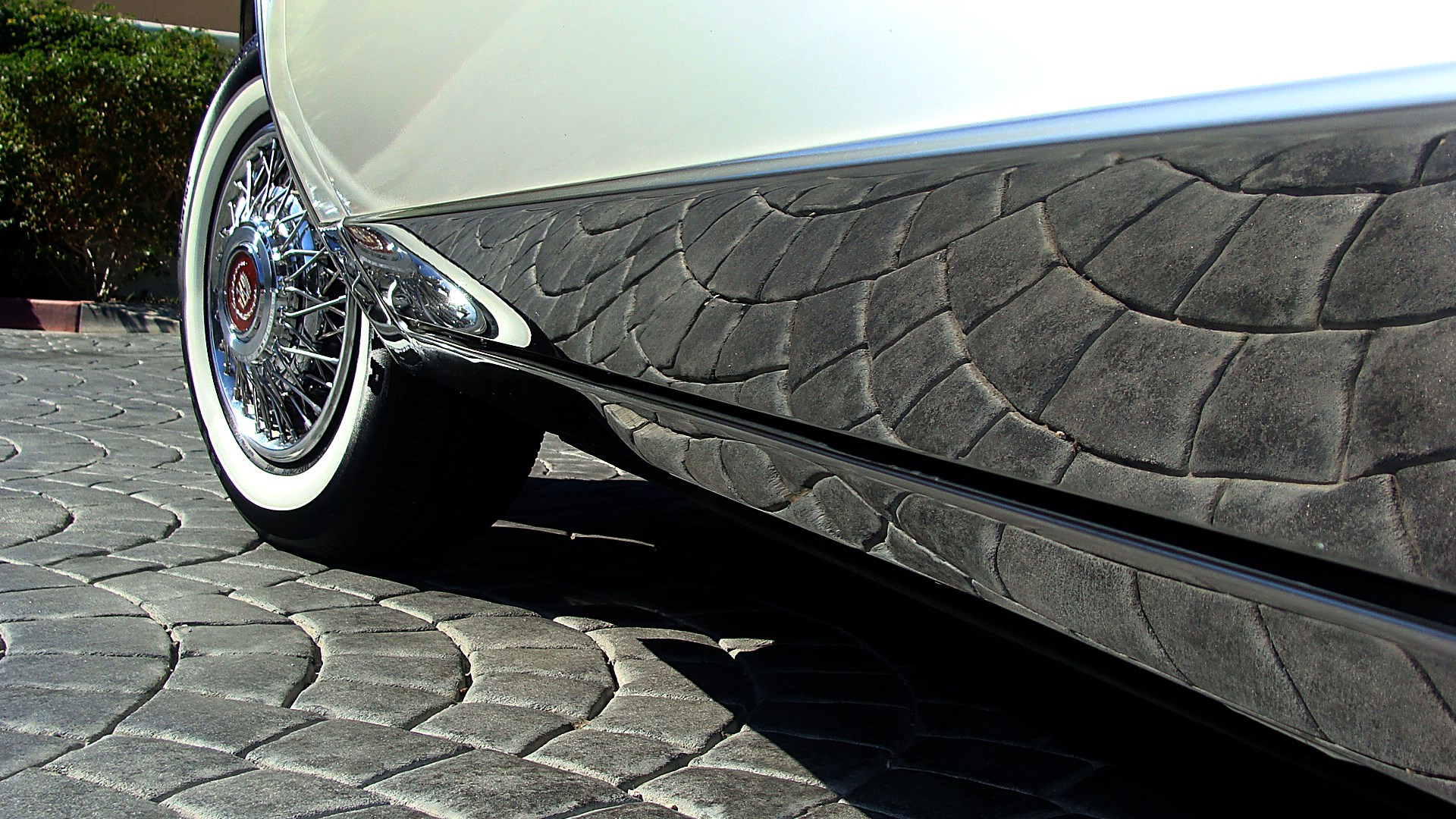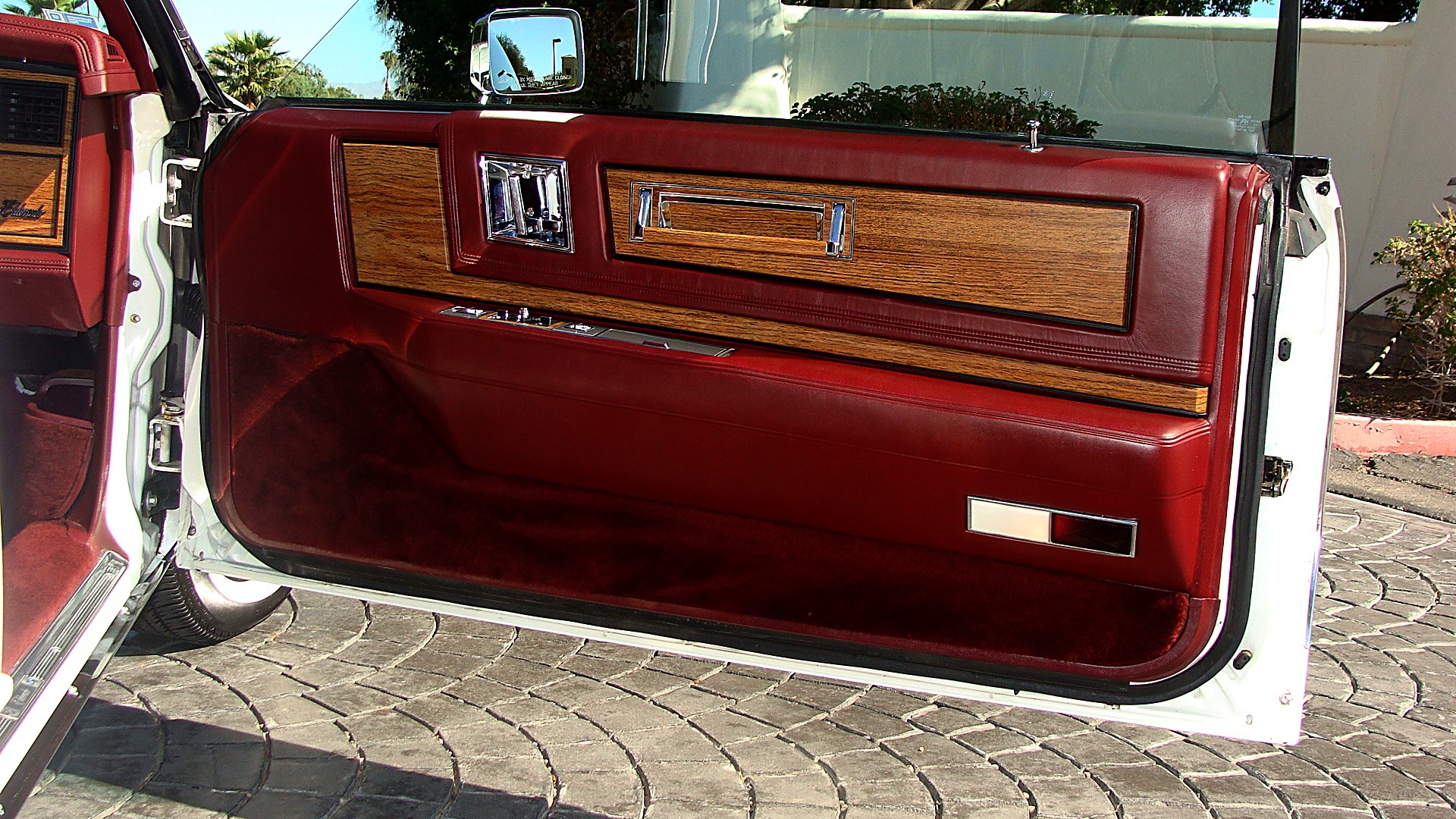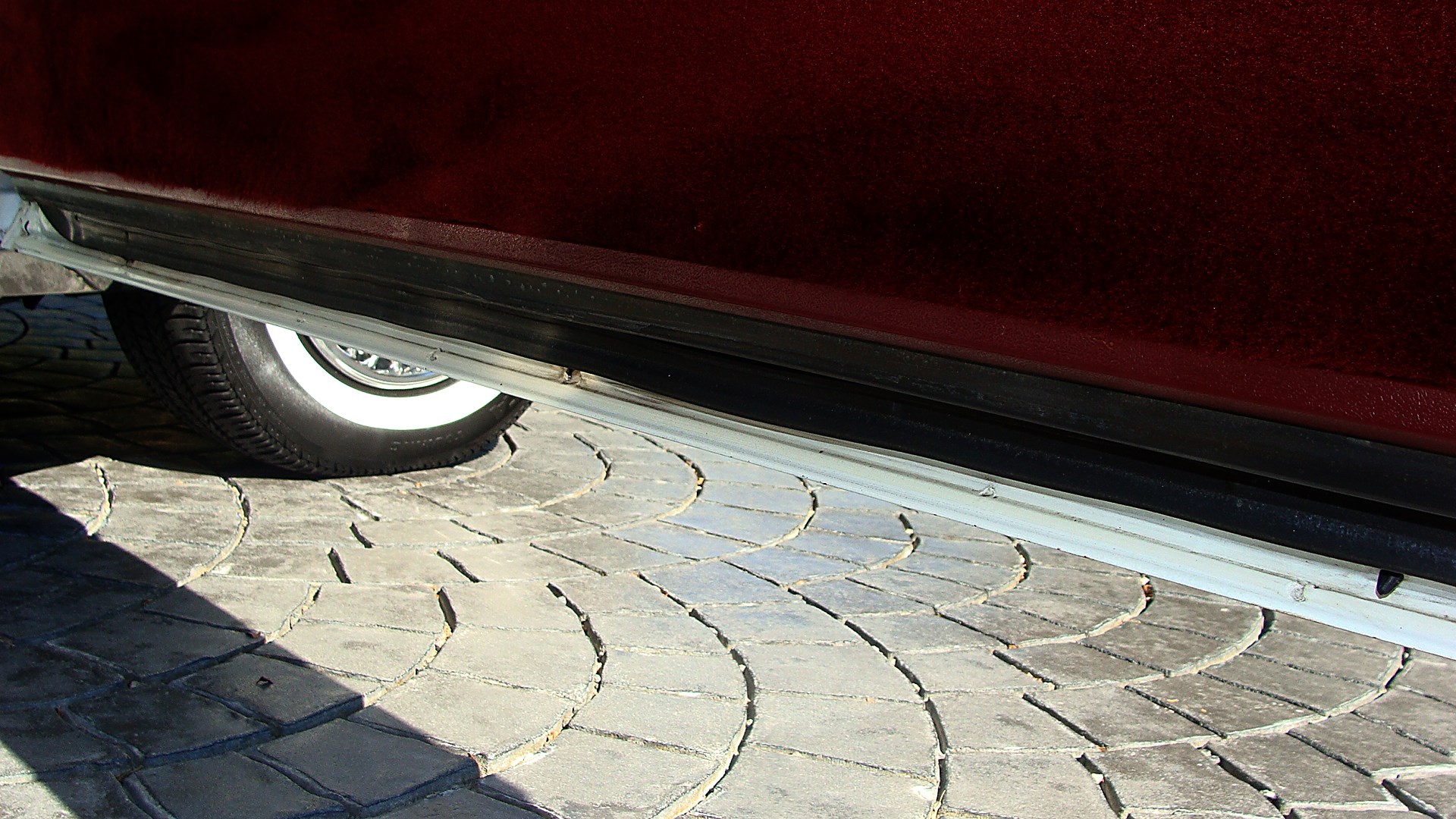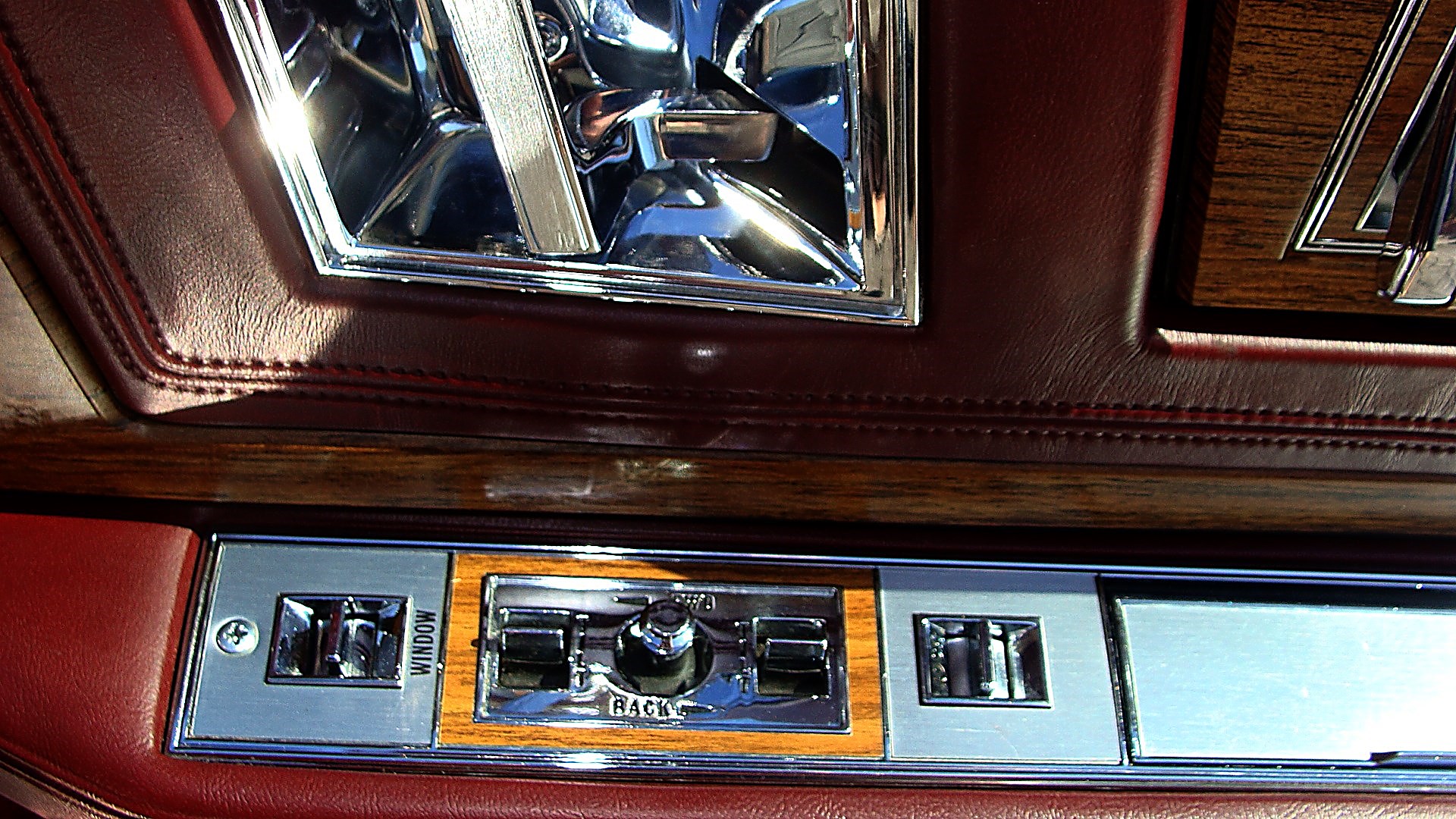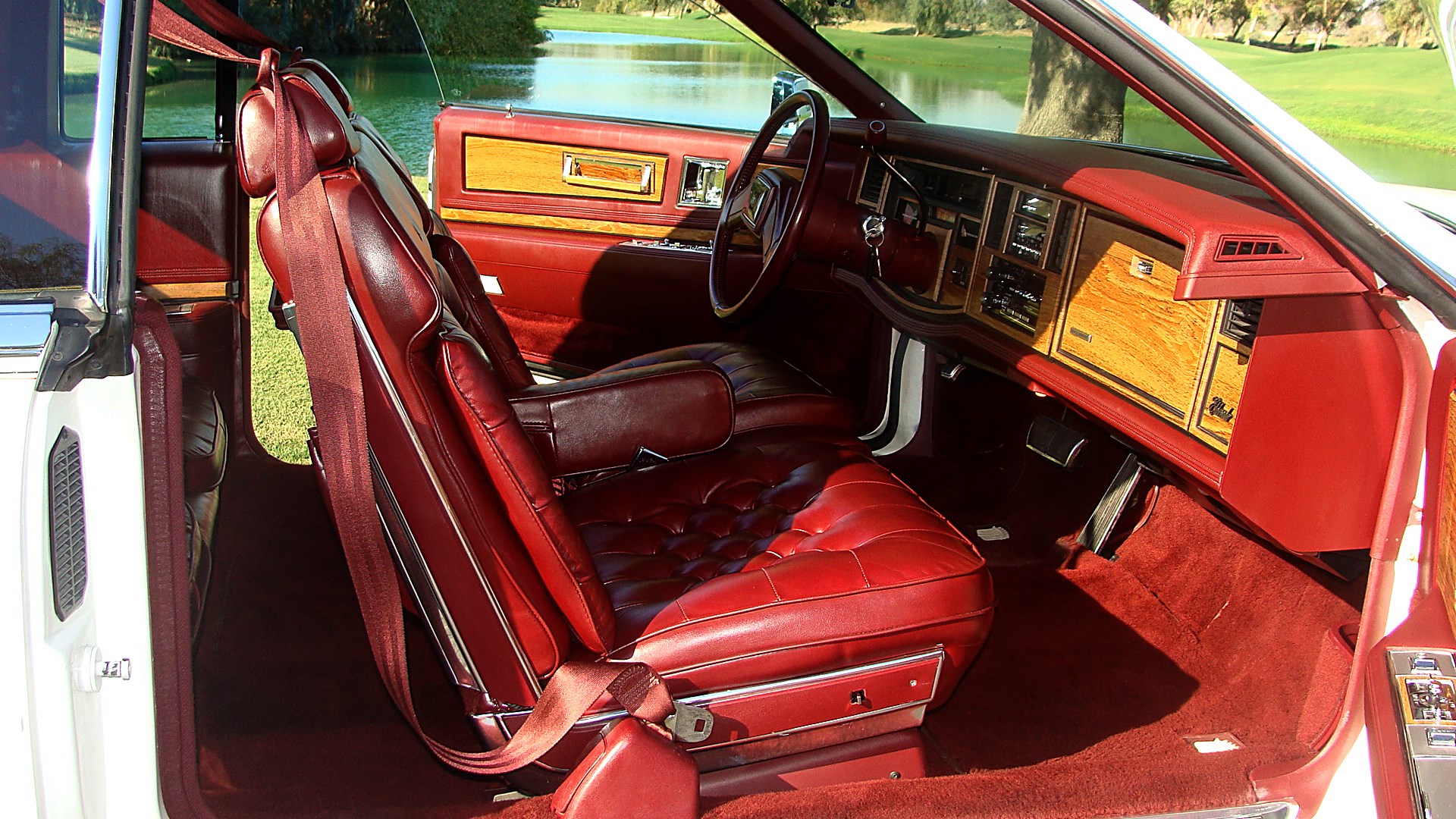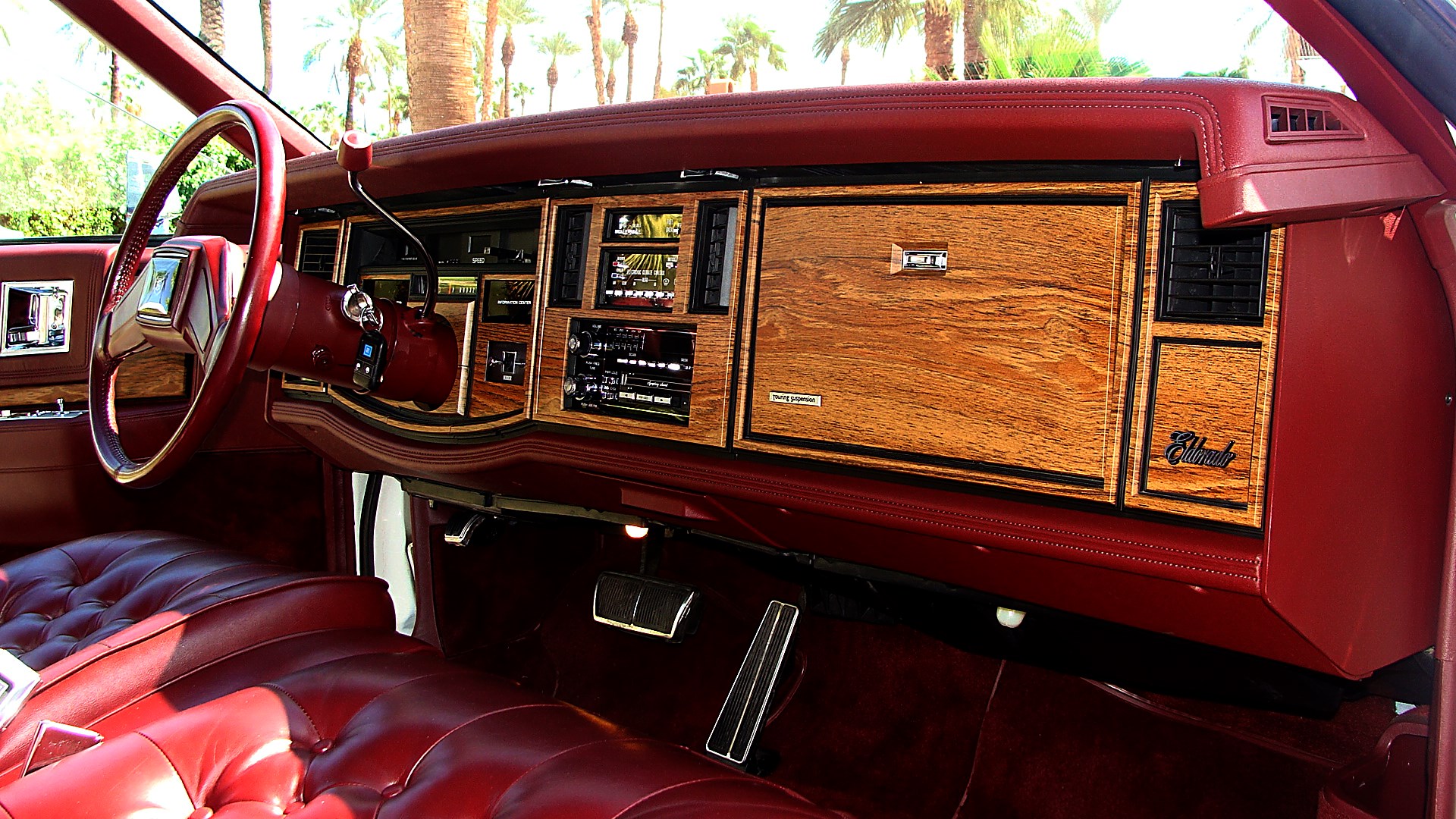 The Dark Maple interior color is a perfect contrast to the Cotillian White exterior.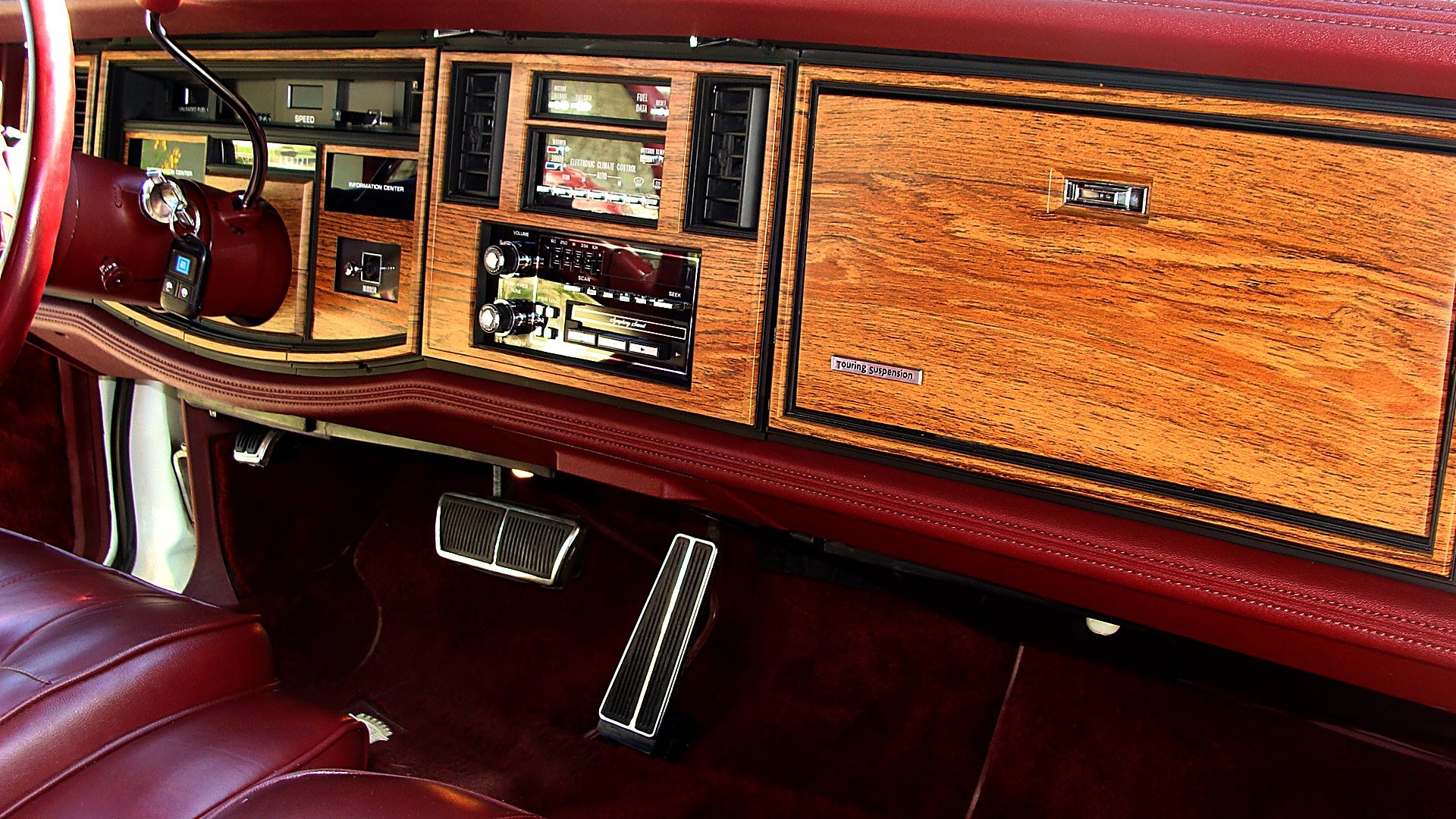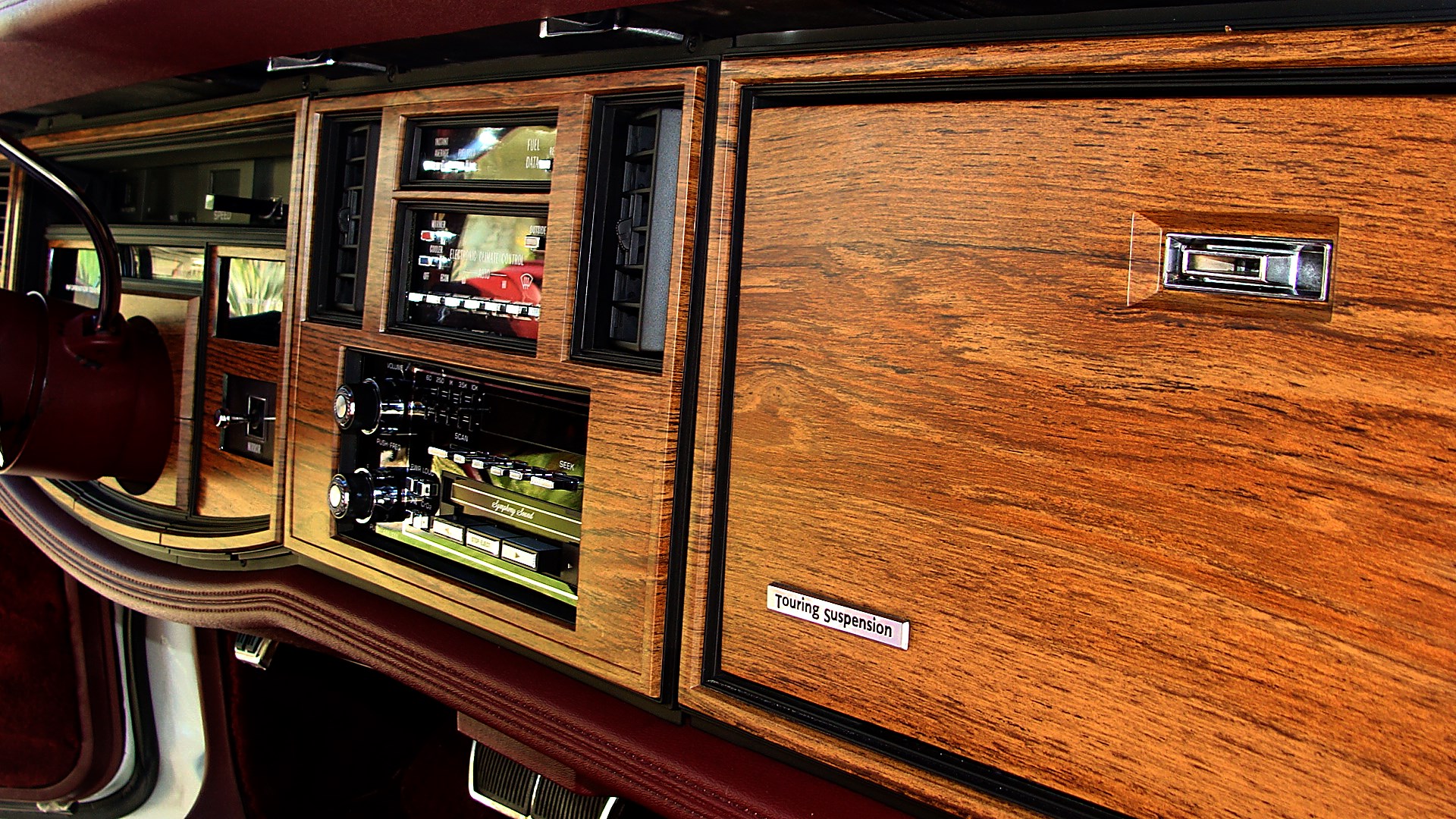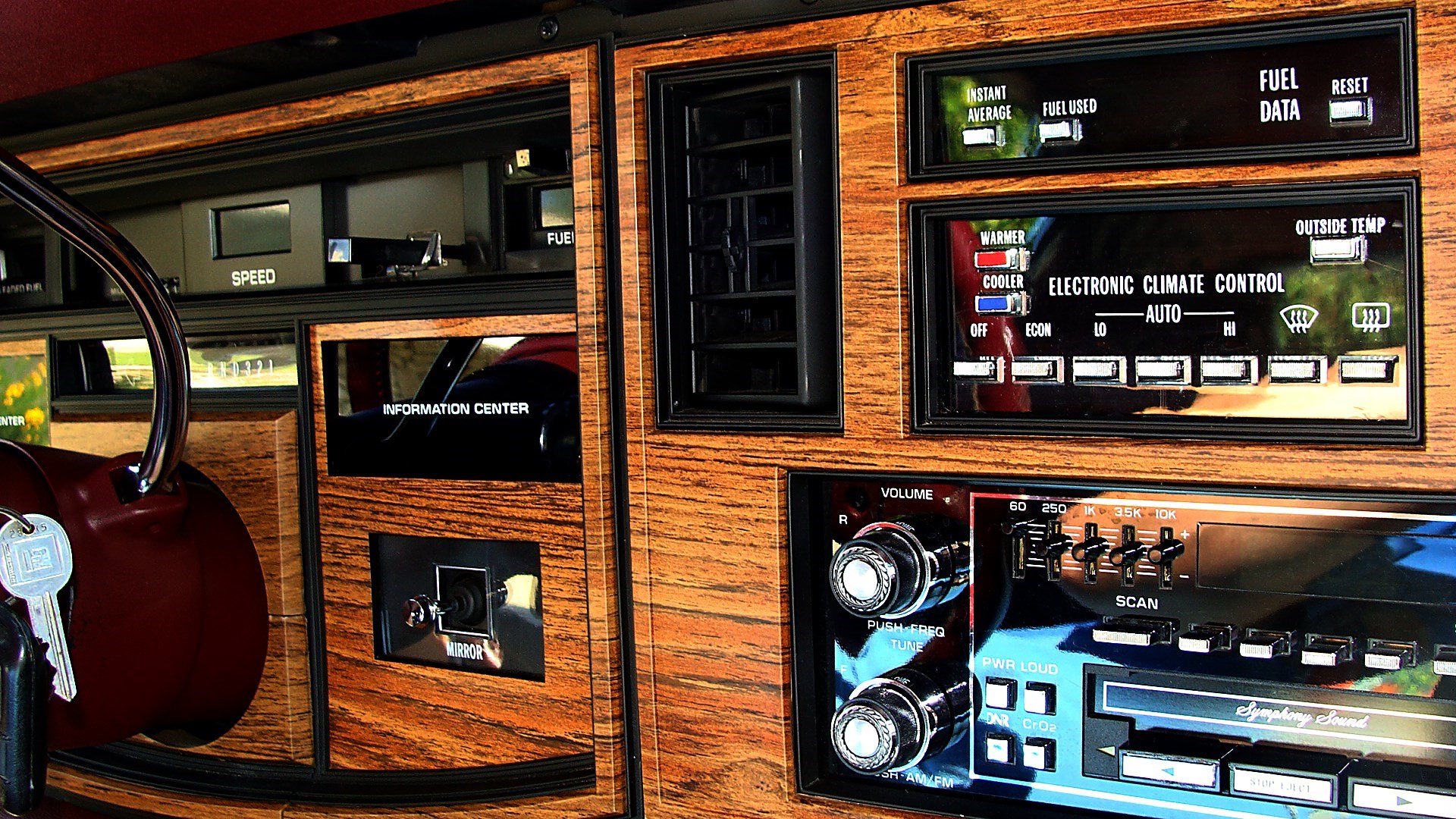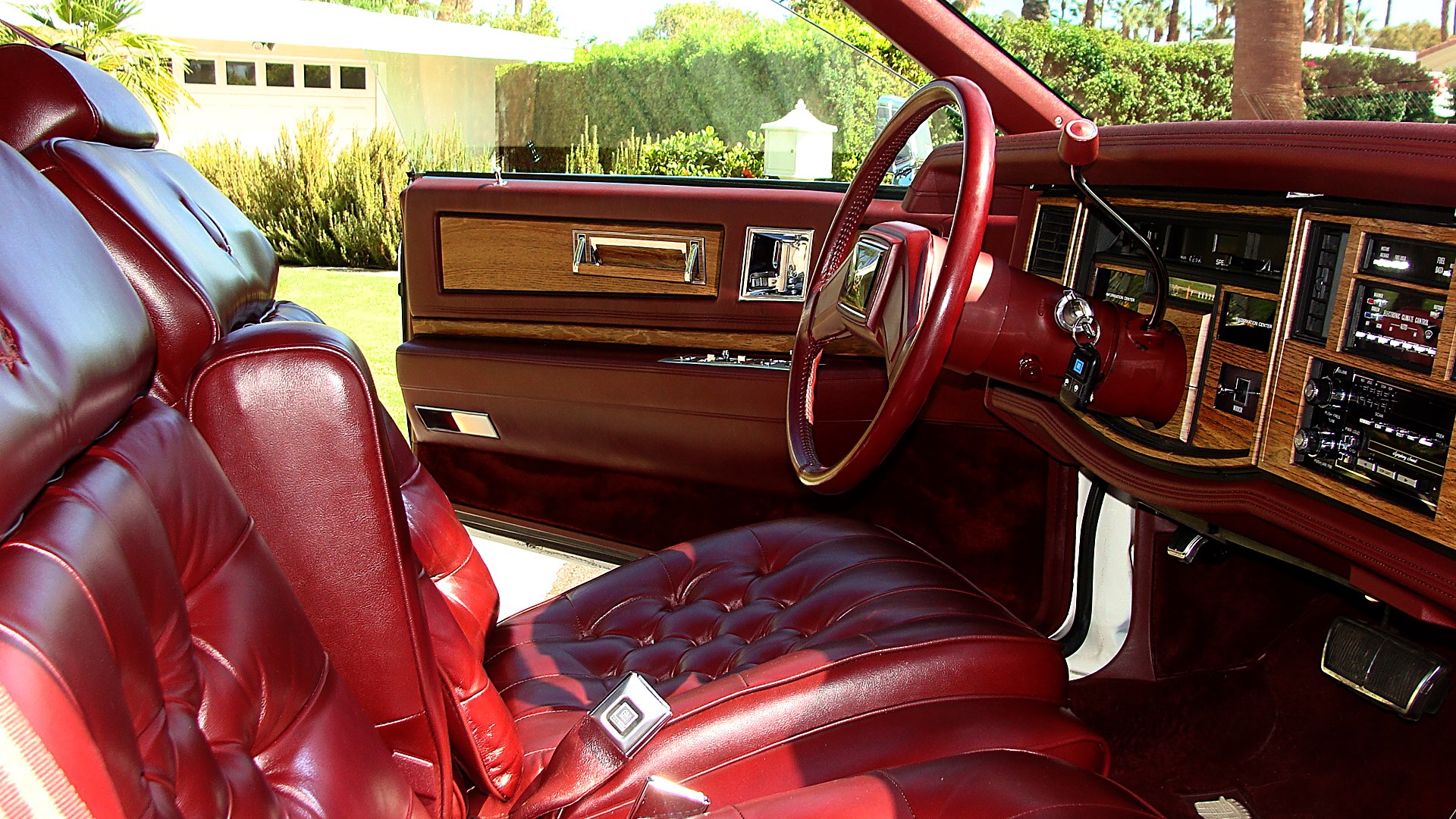 The leather on this car is in the condition of a 10k mile car. A sight to behold.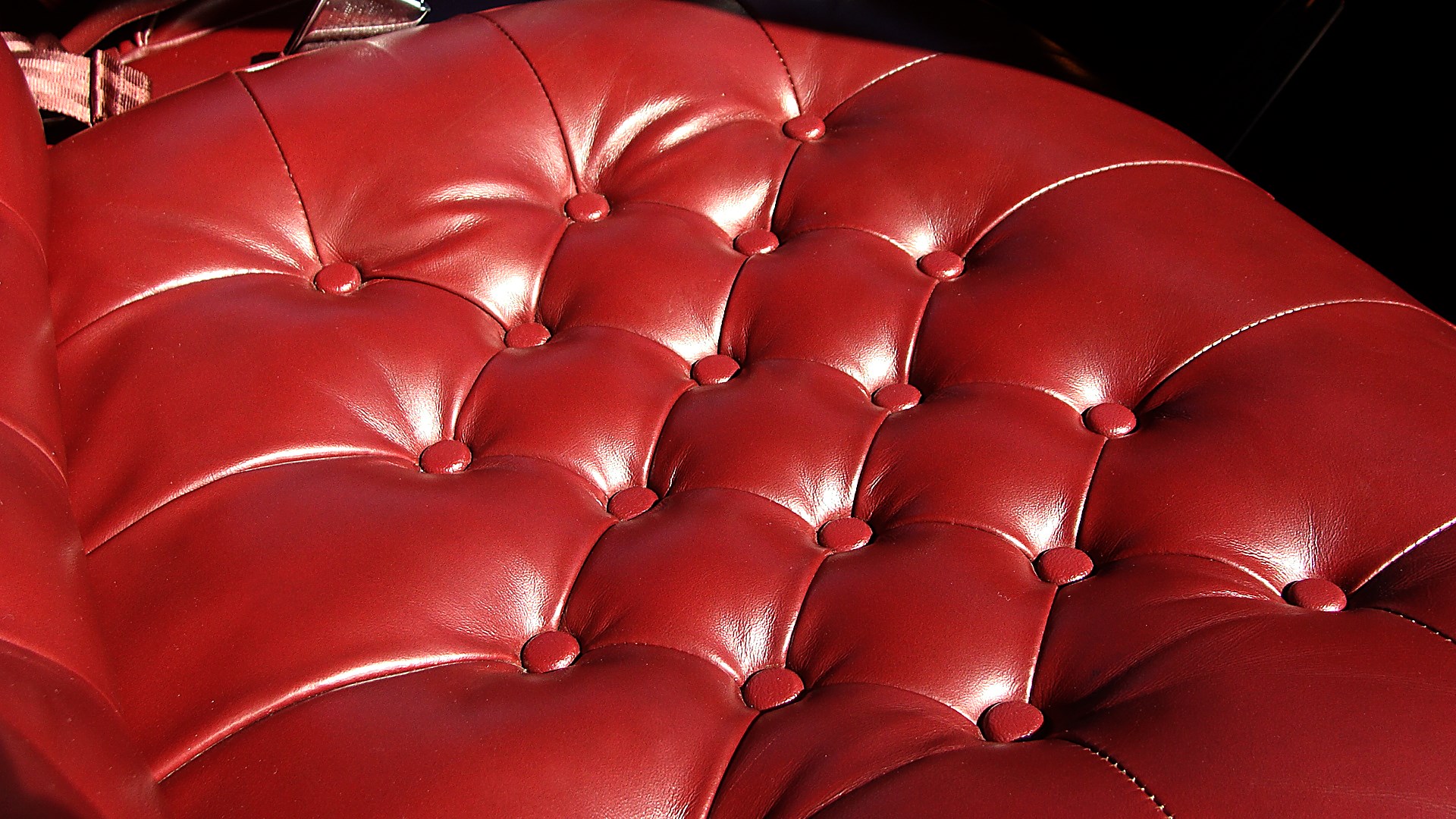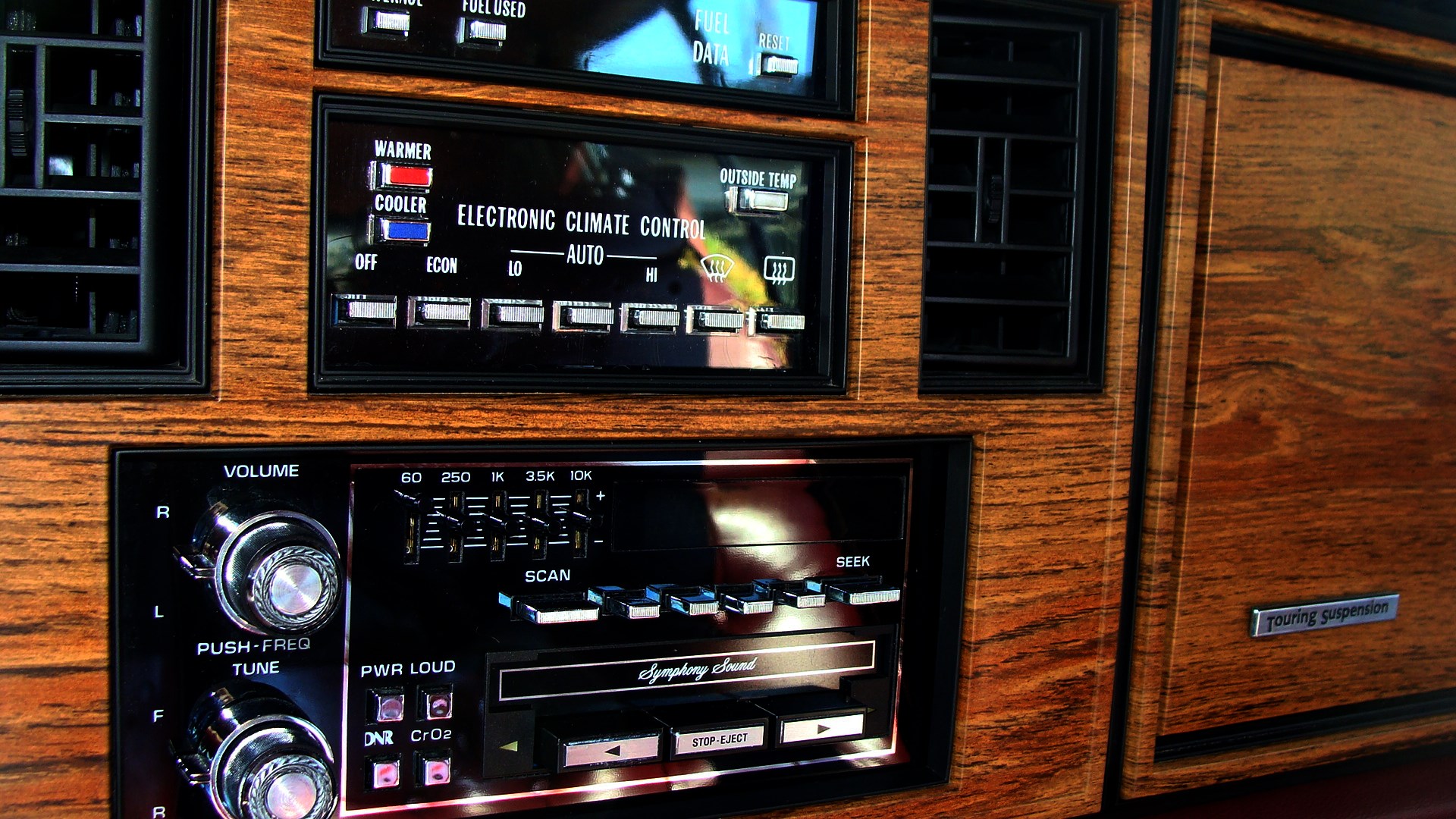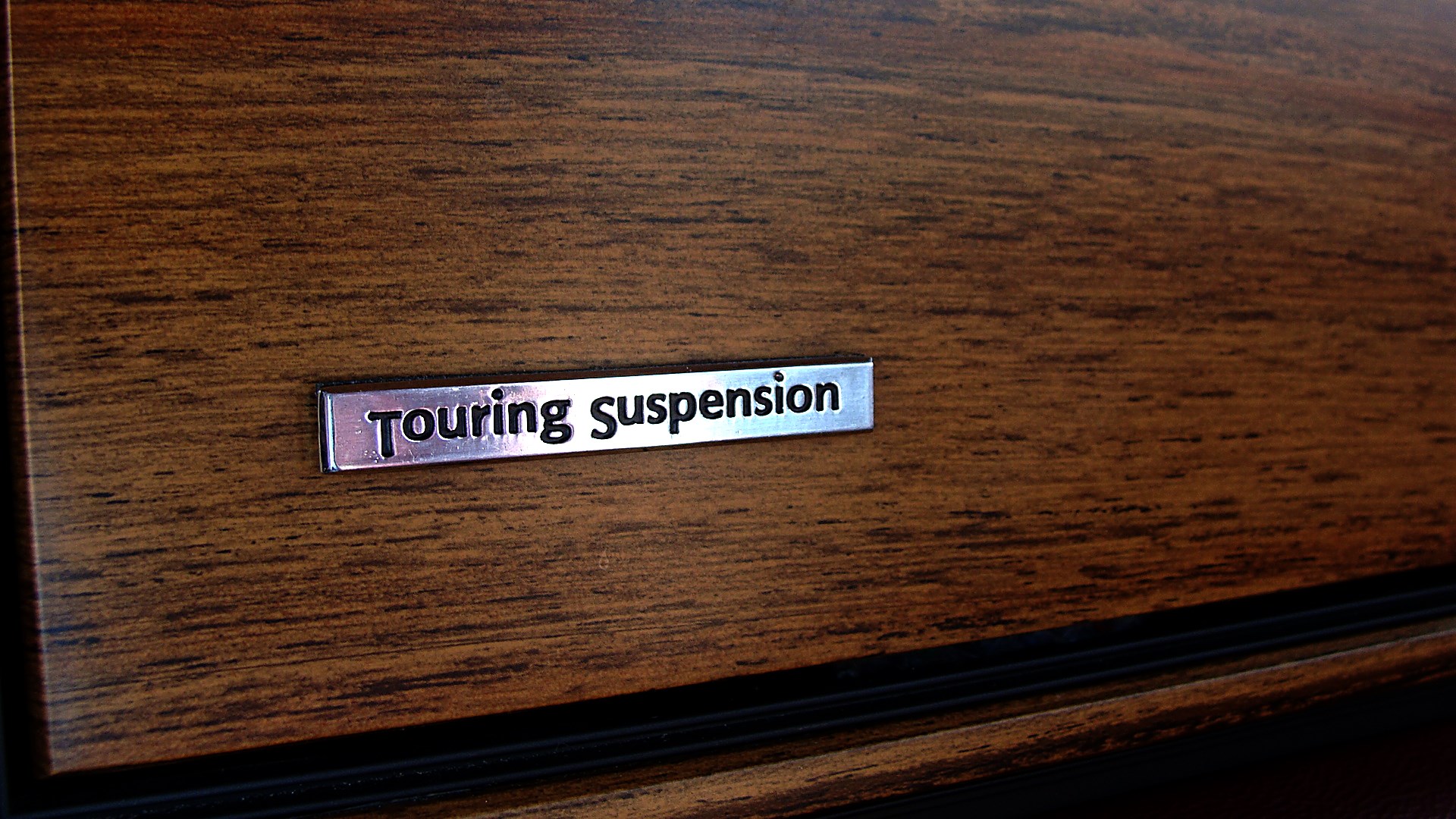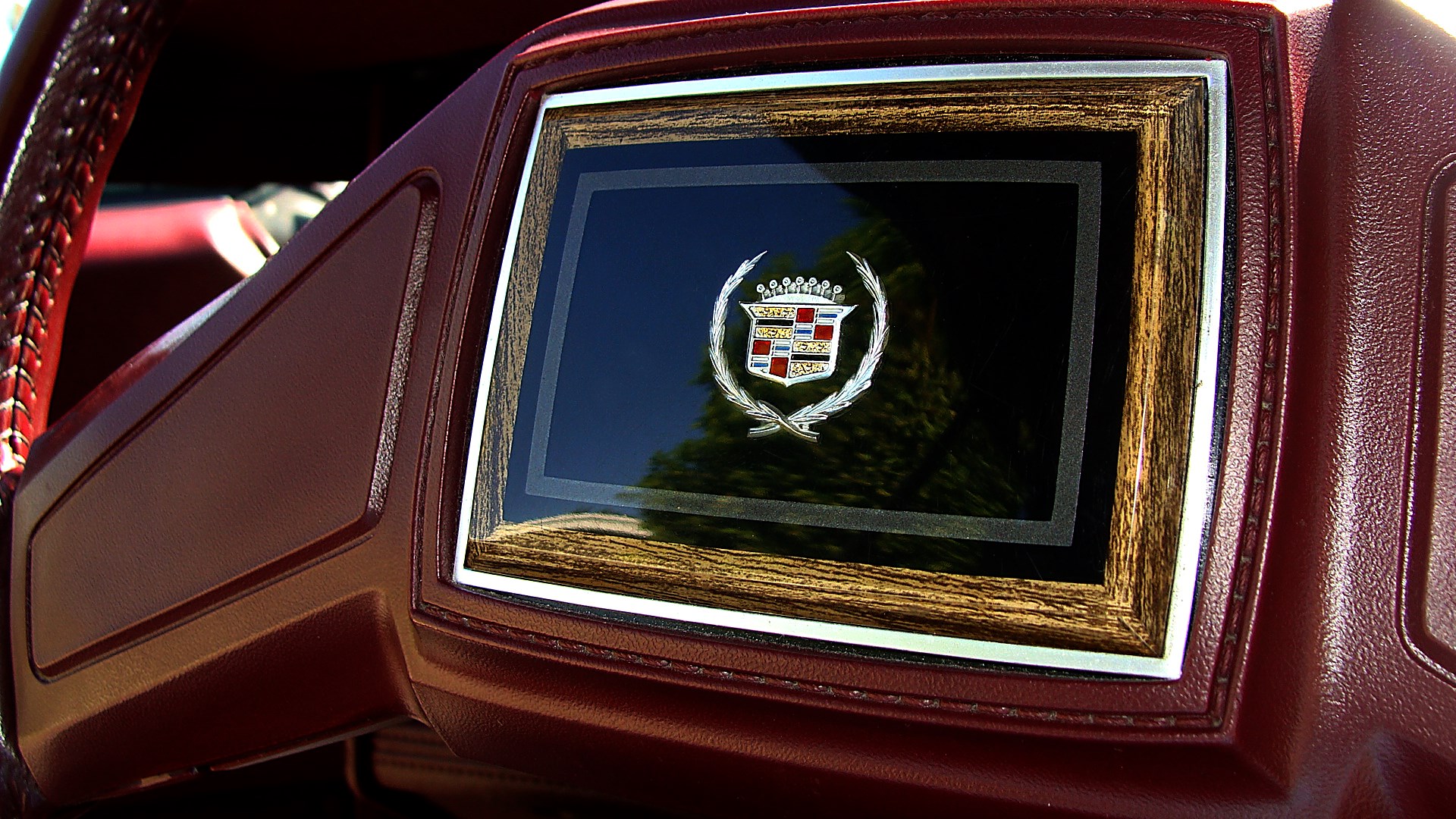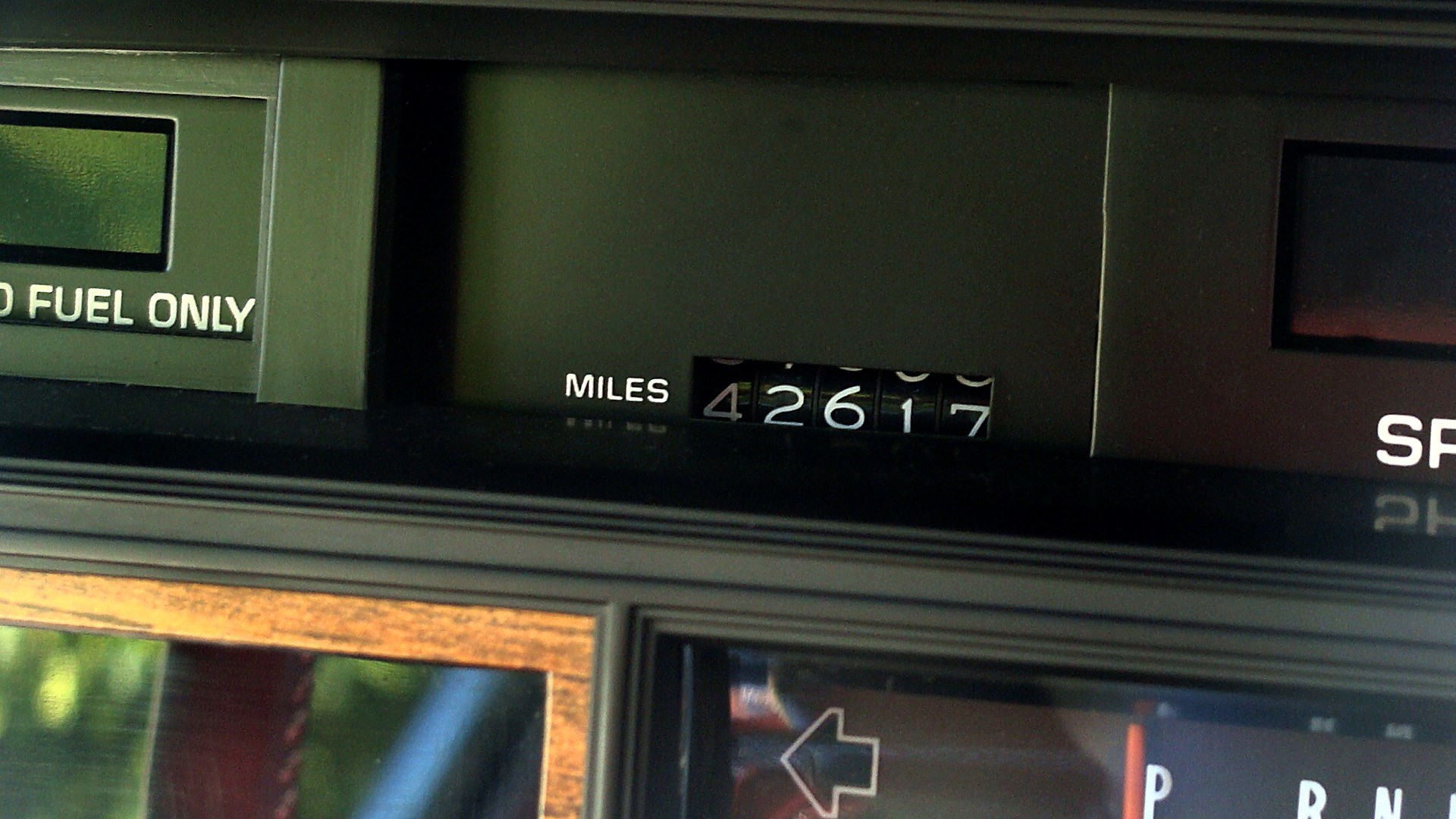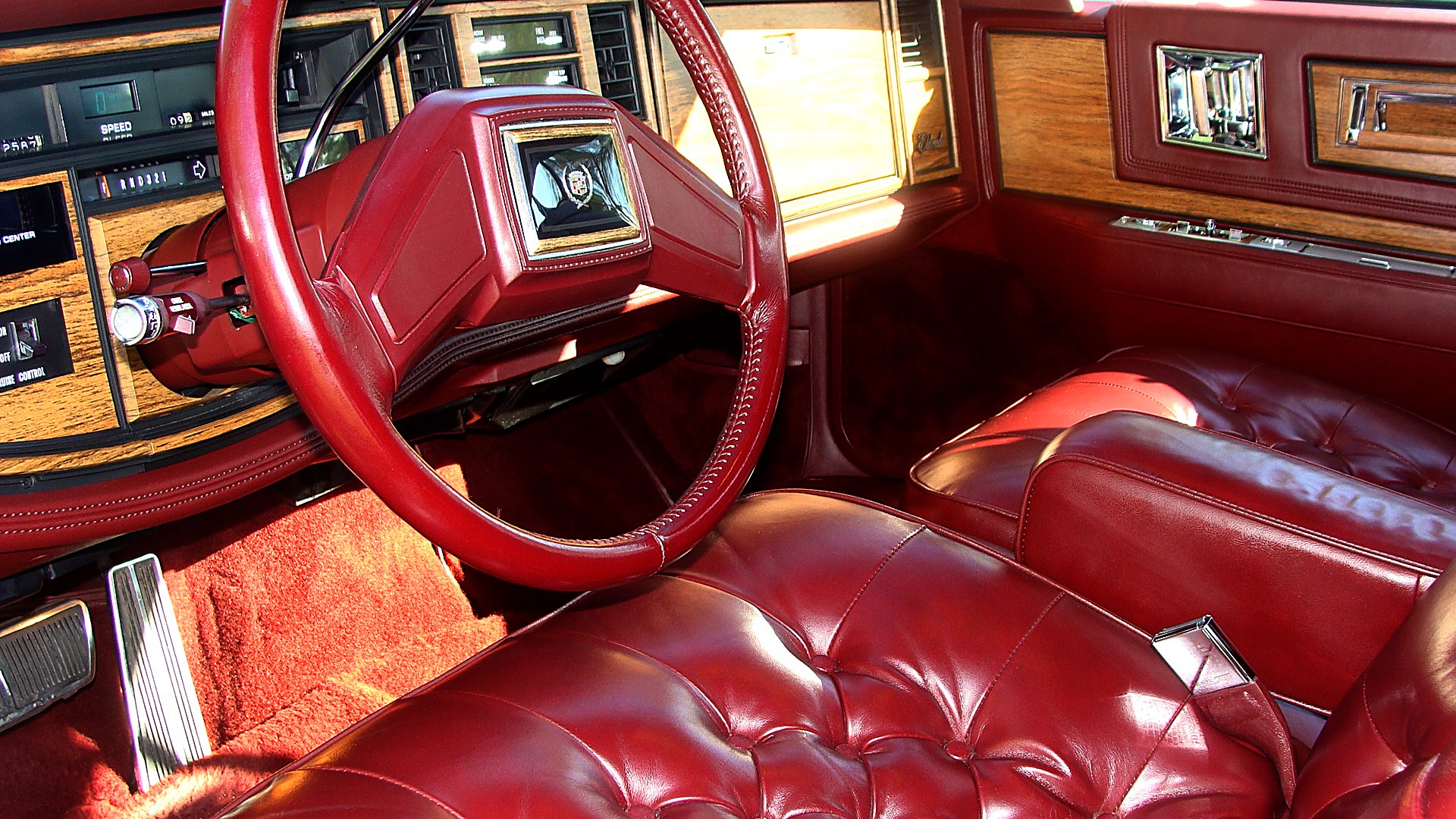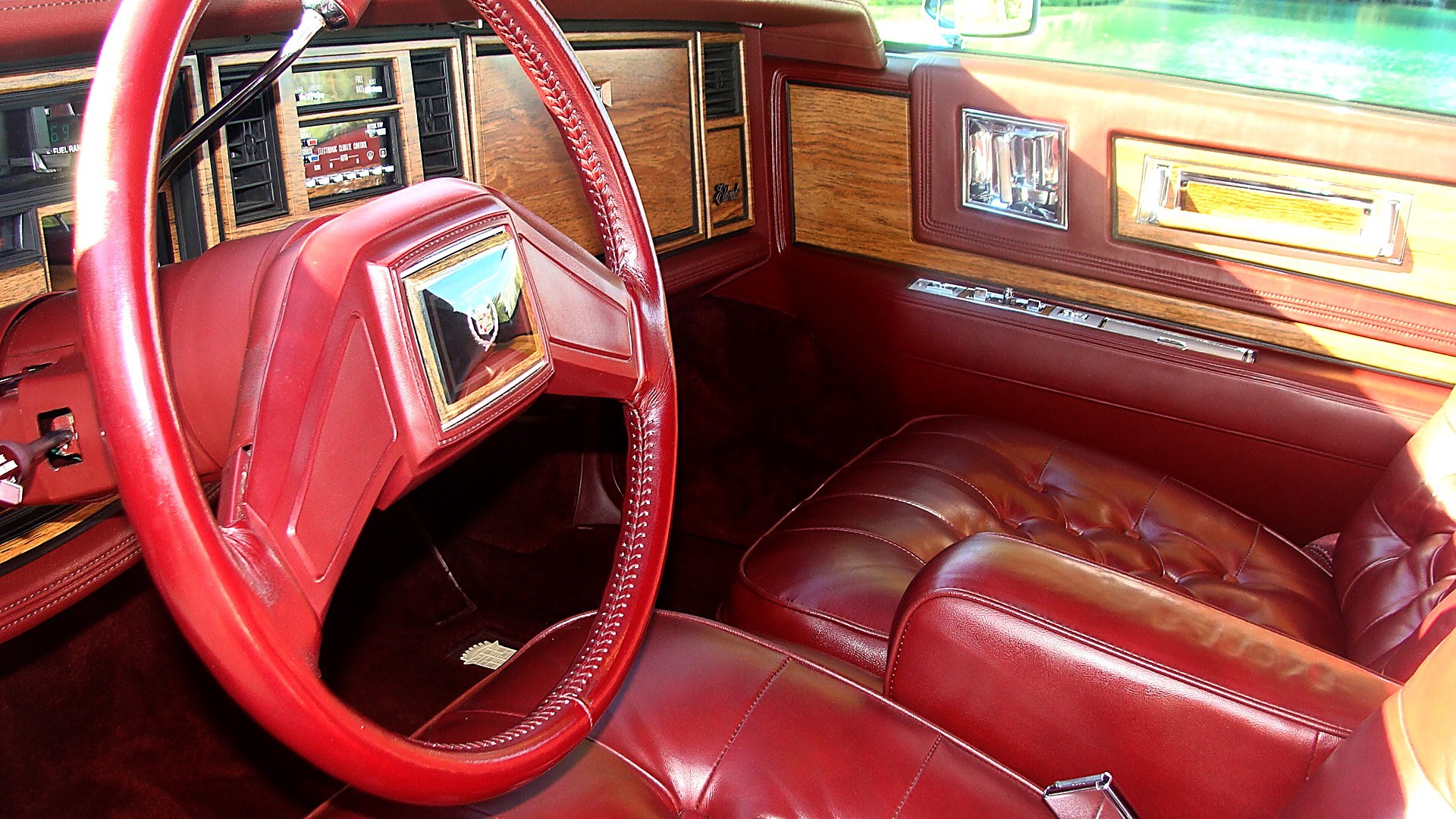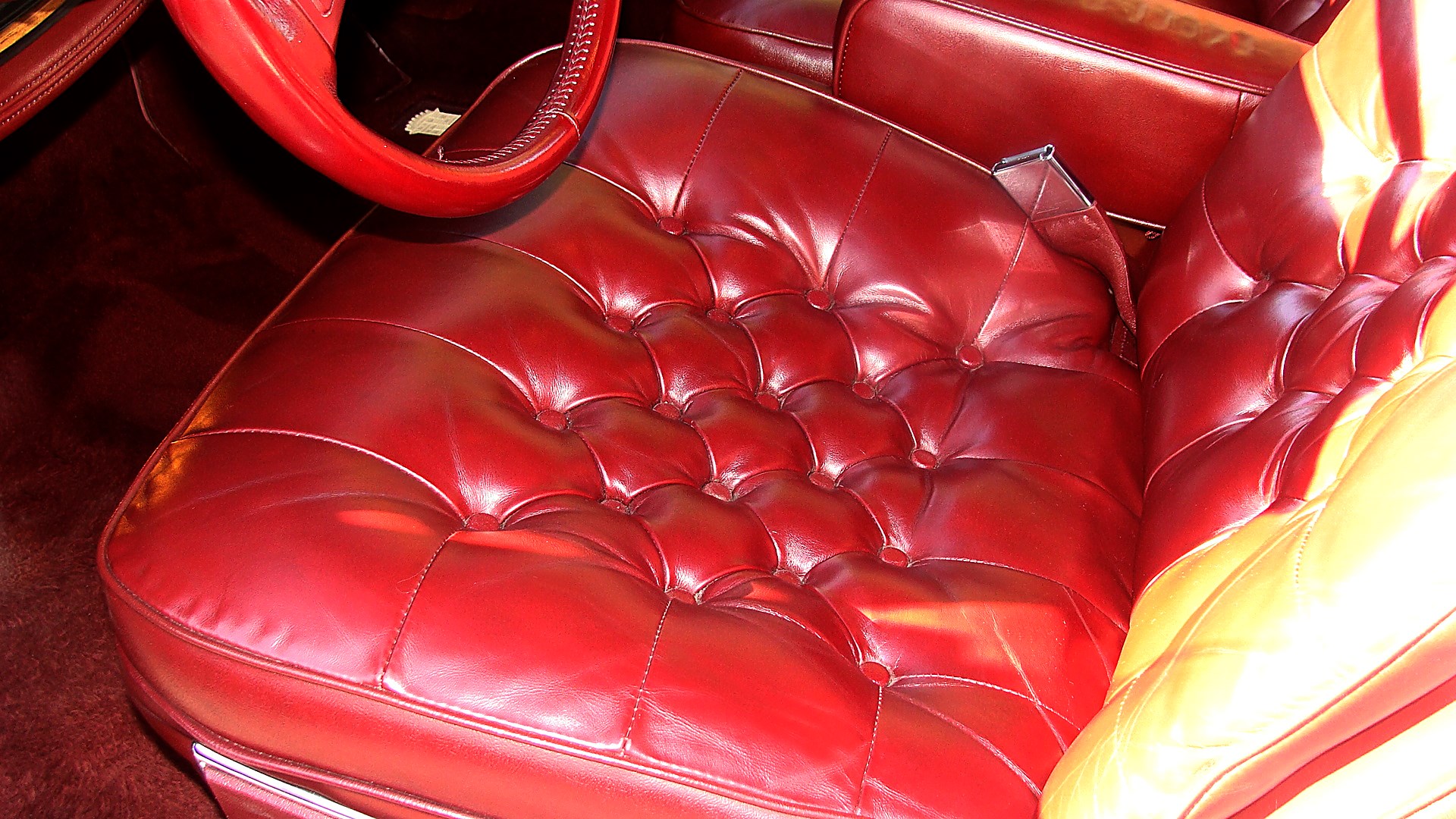 Drivers seat leather,, amazing!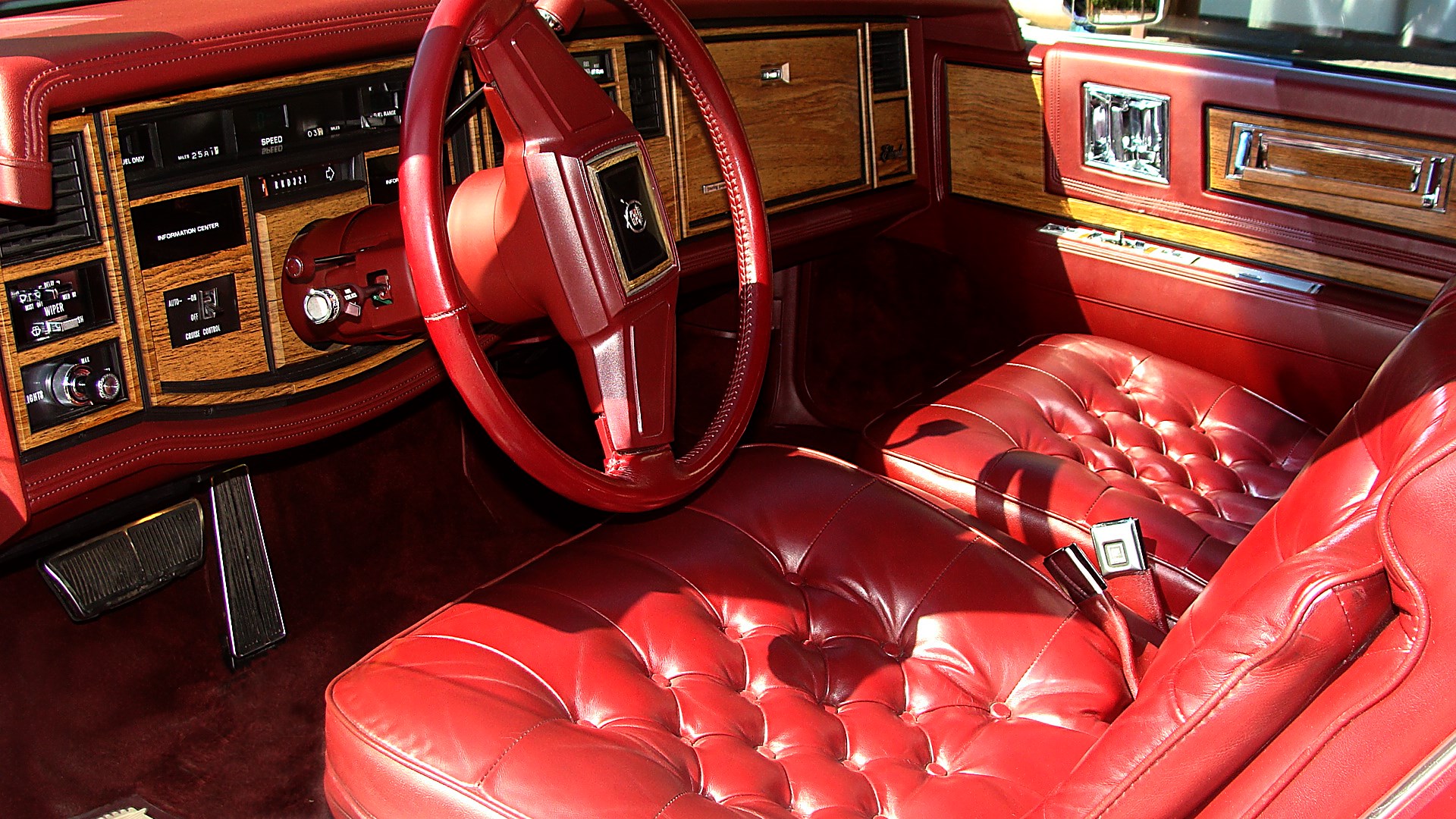 Leather perfection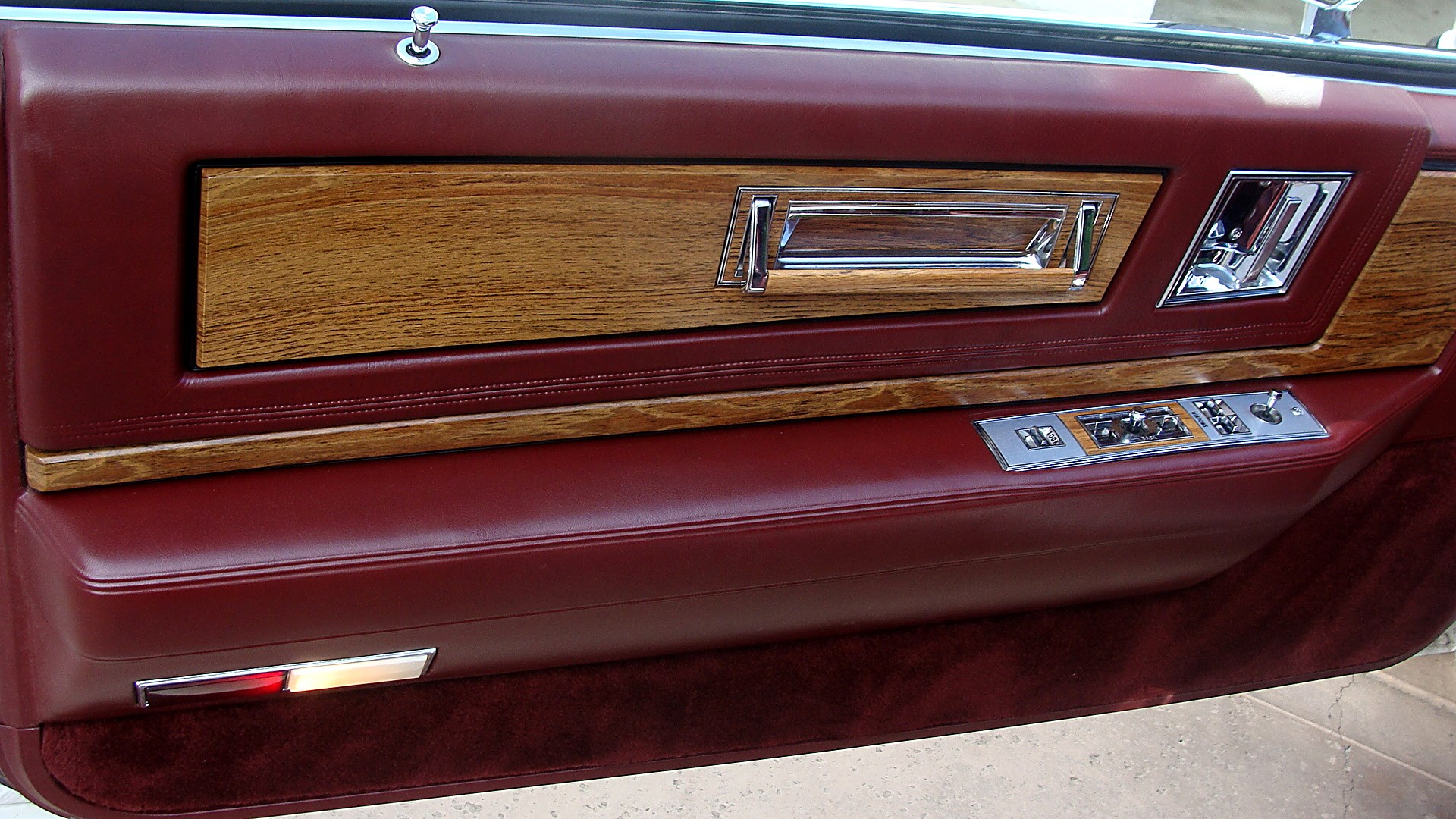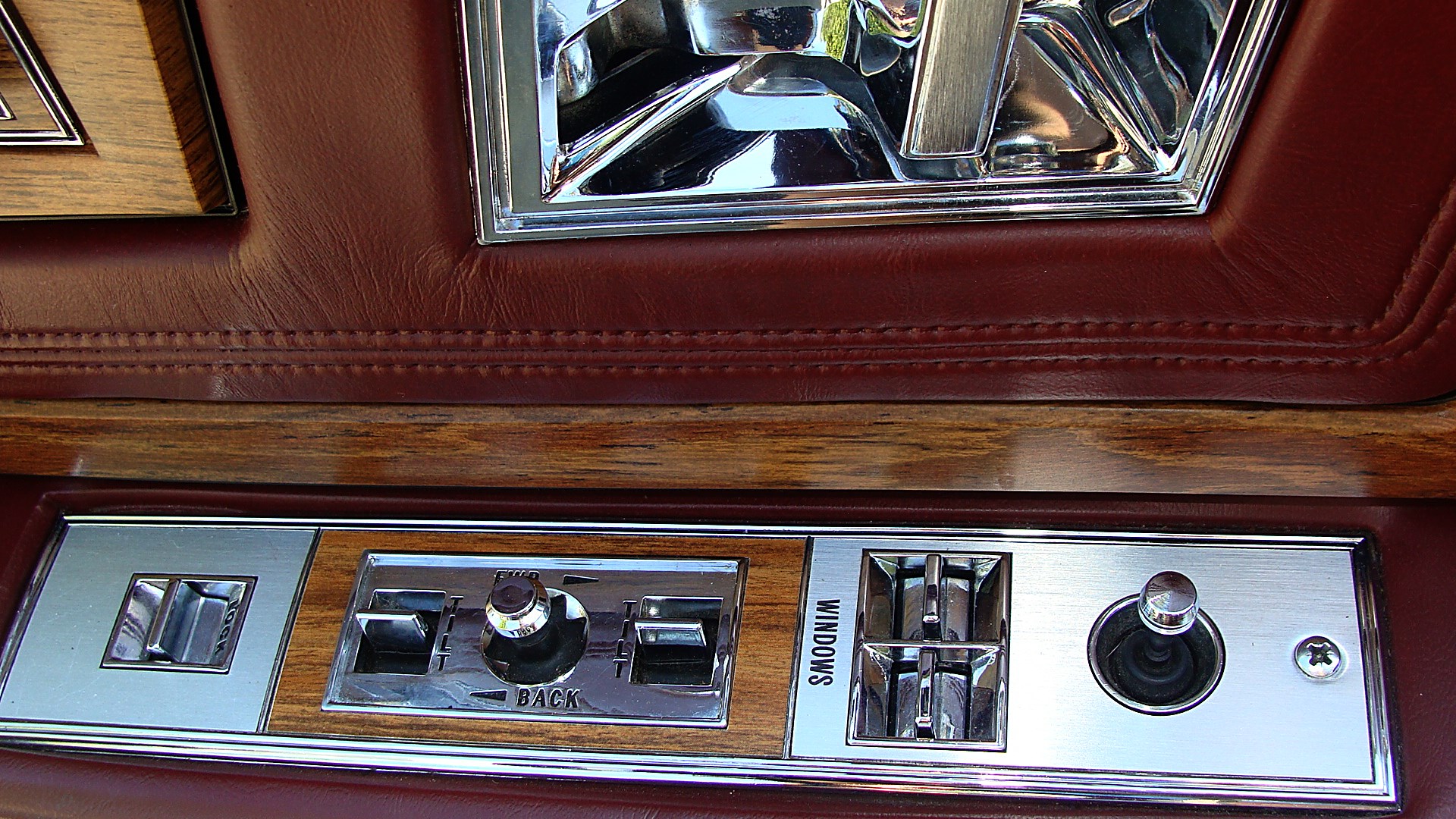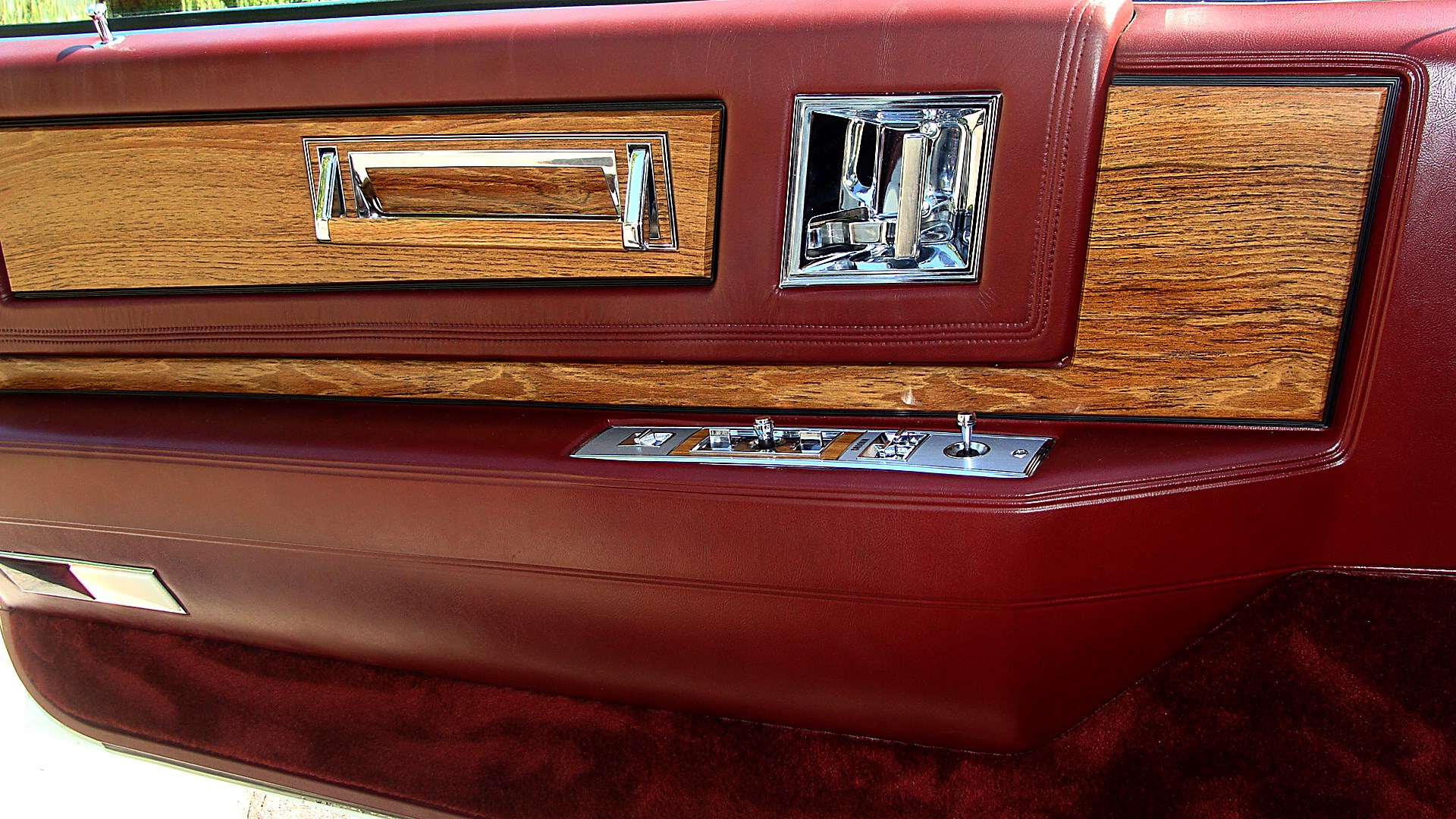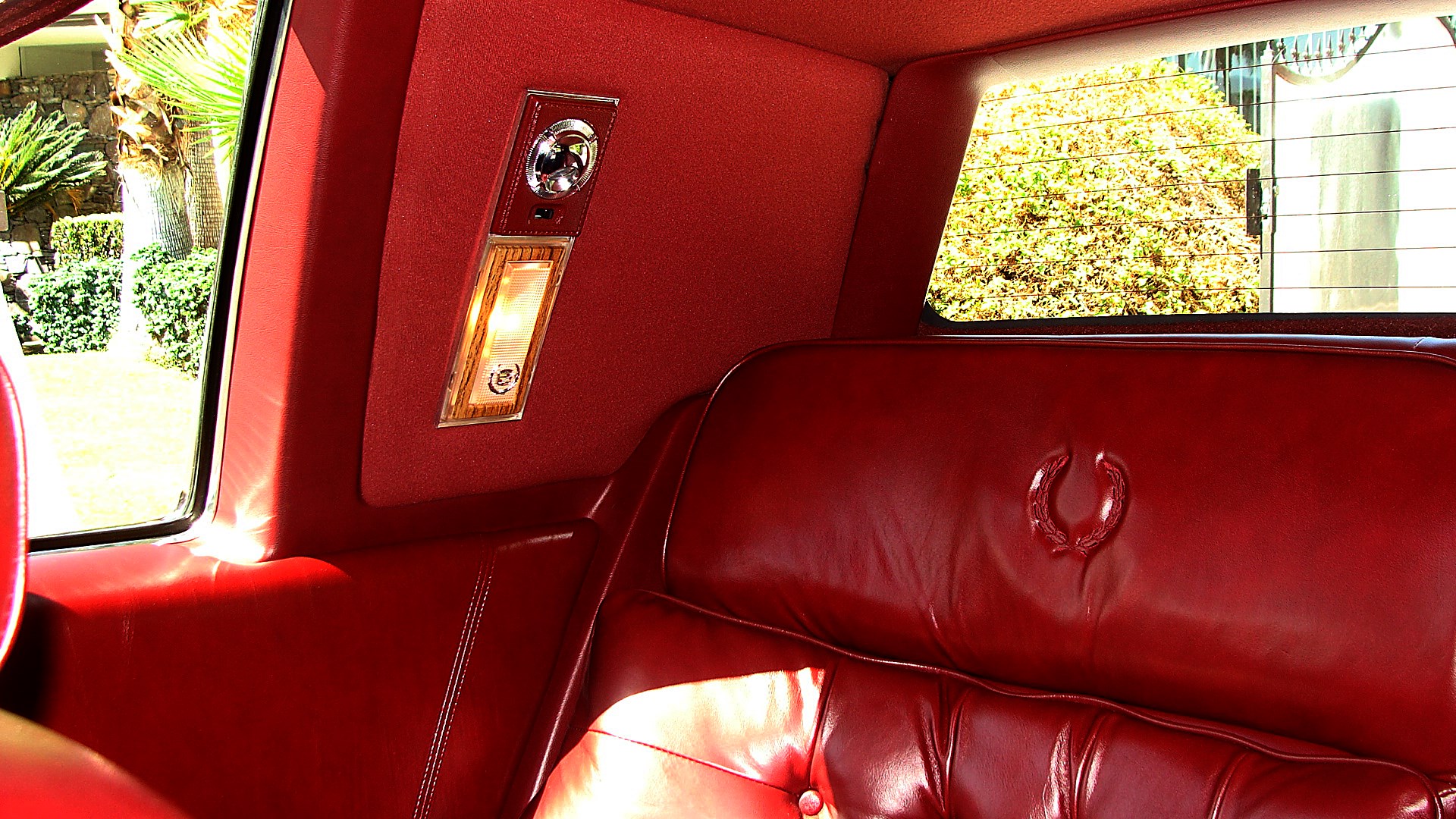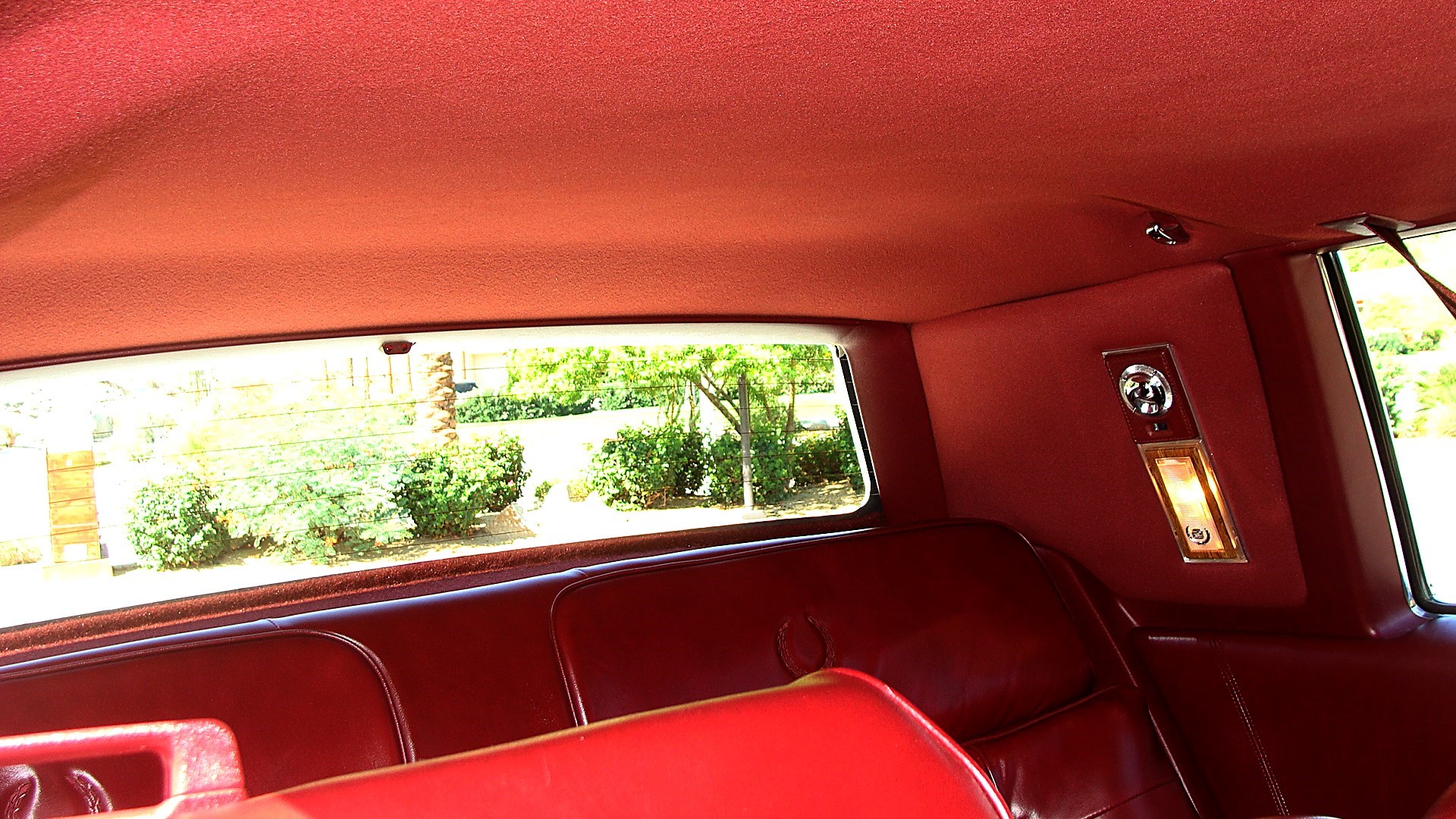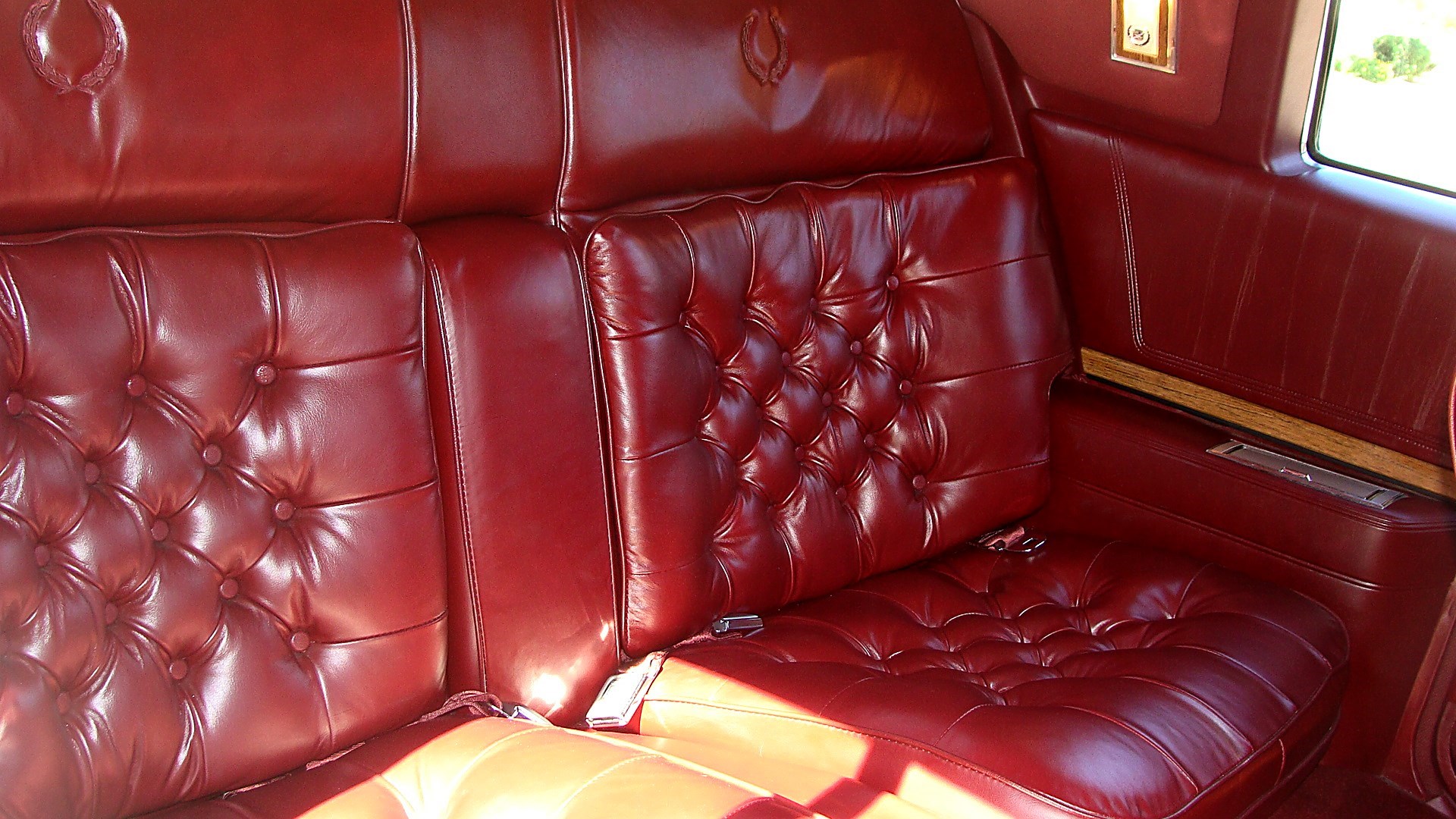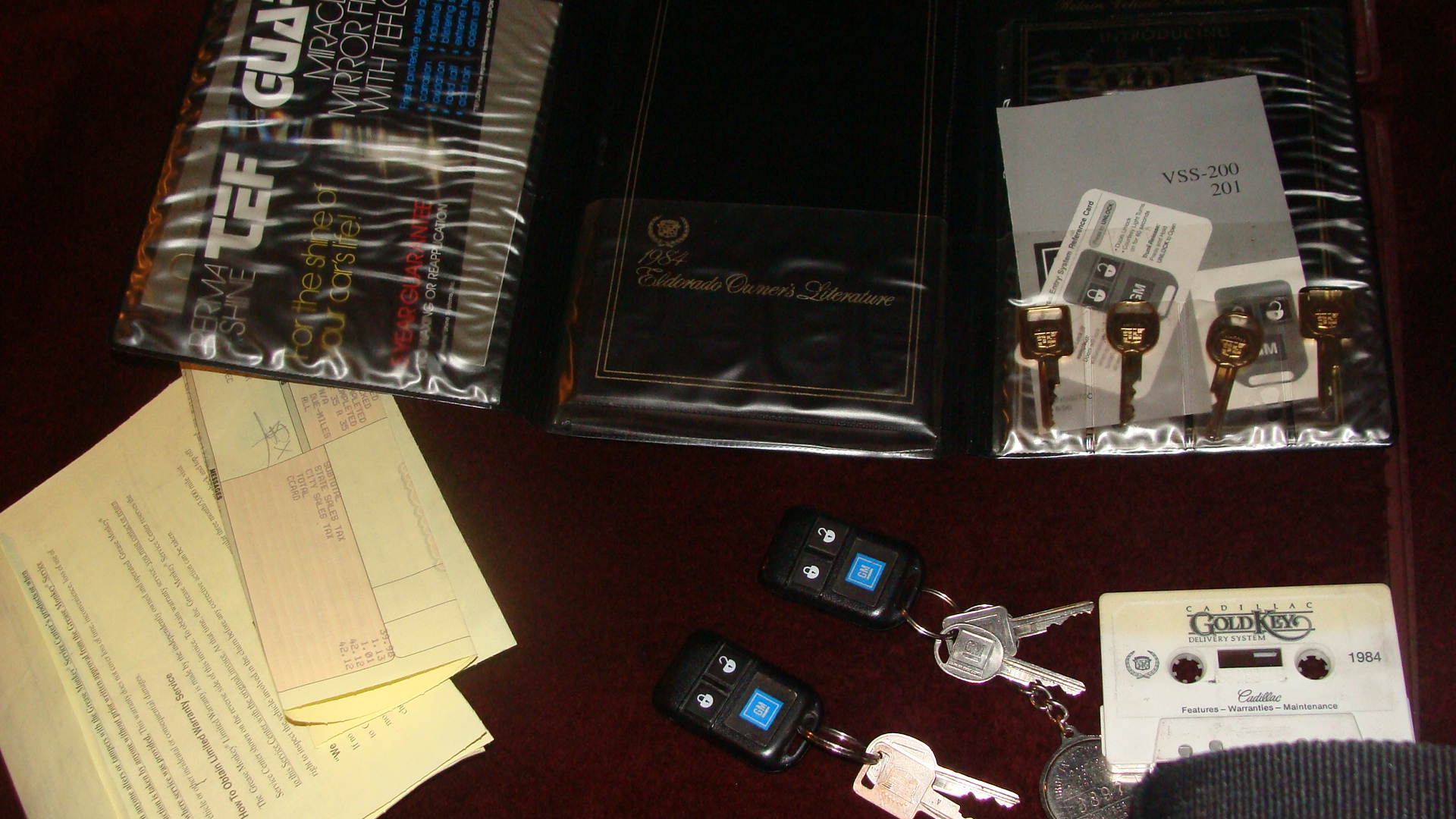 Something I have never seen on one of these, a Cadillac dealer upgraded this car to have a factory GM keyless entry system. Two remotes and they work perfectly. Would love to have this on all of my cars.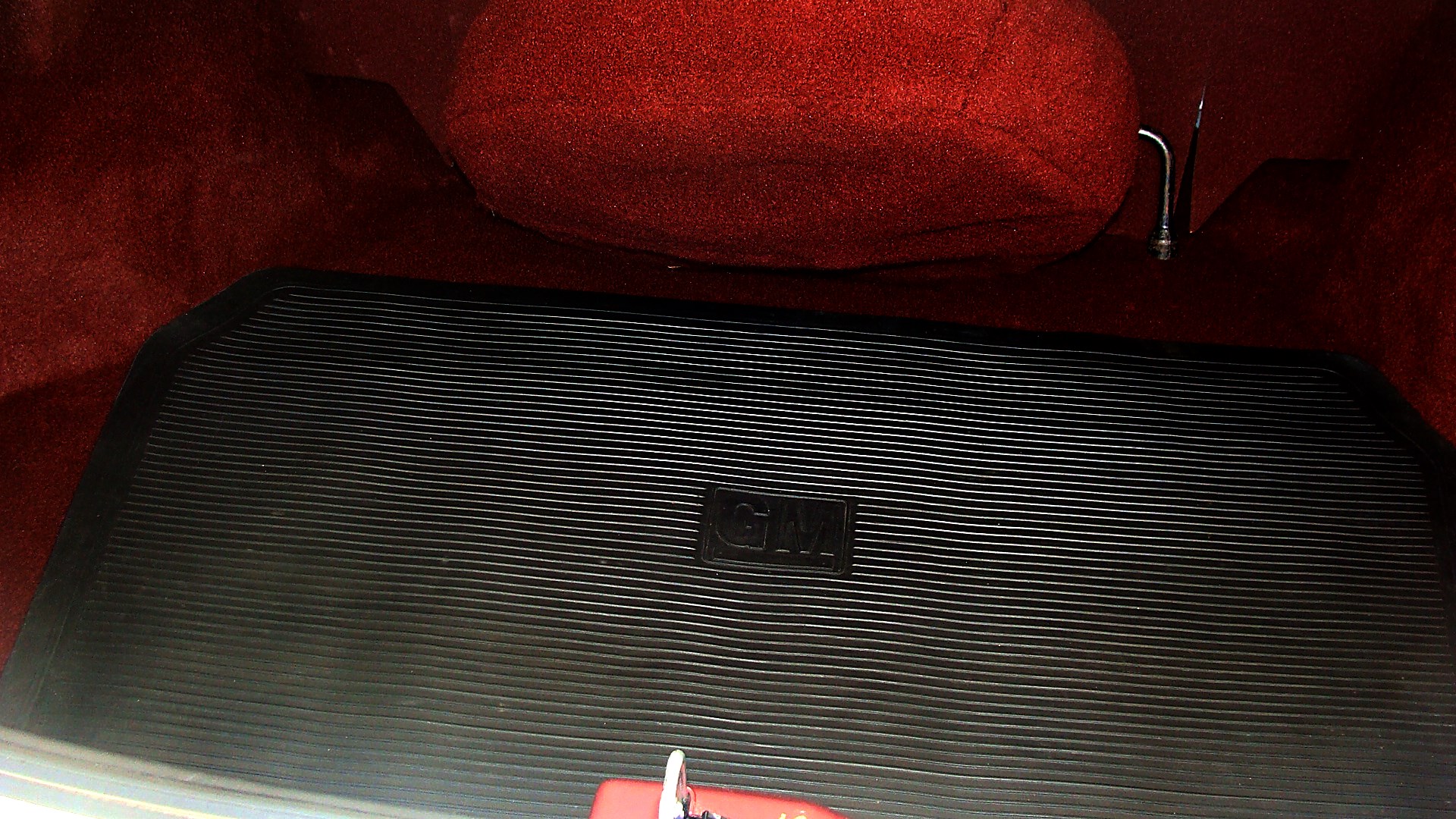 This Cadillac has all of its original floor mats and trunk mat.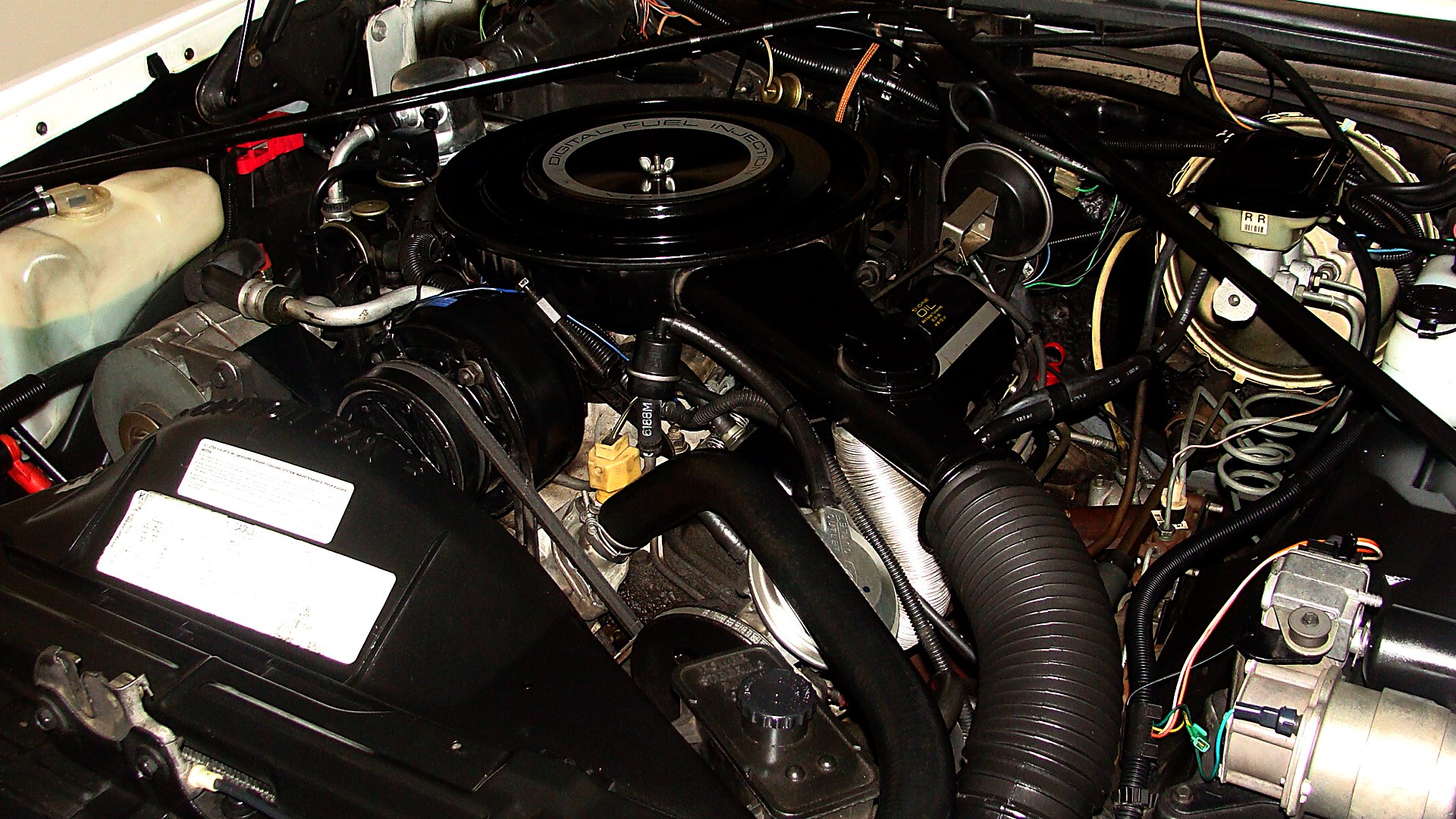 Engine runs very smooth. Very tight driving car.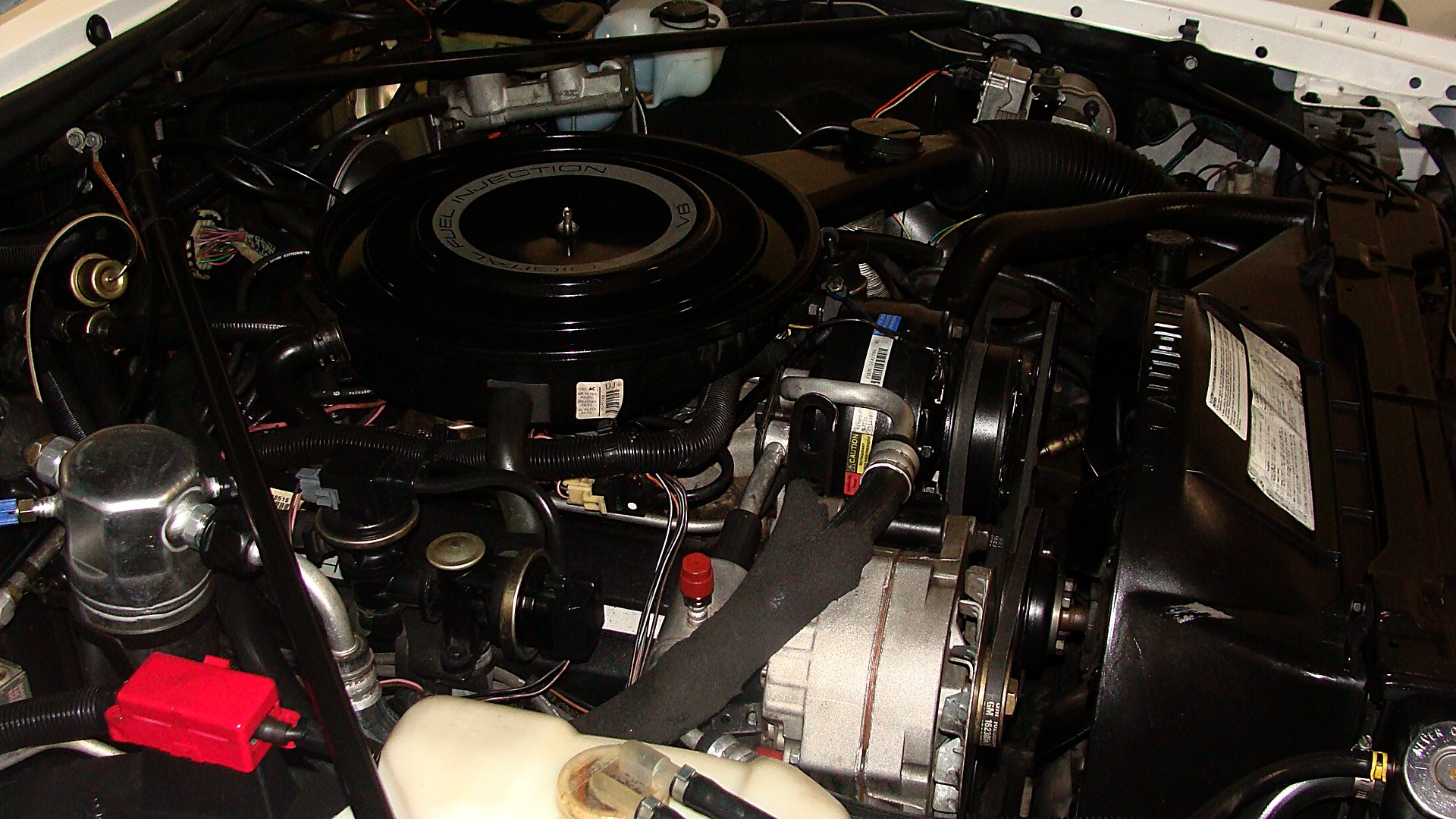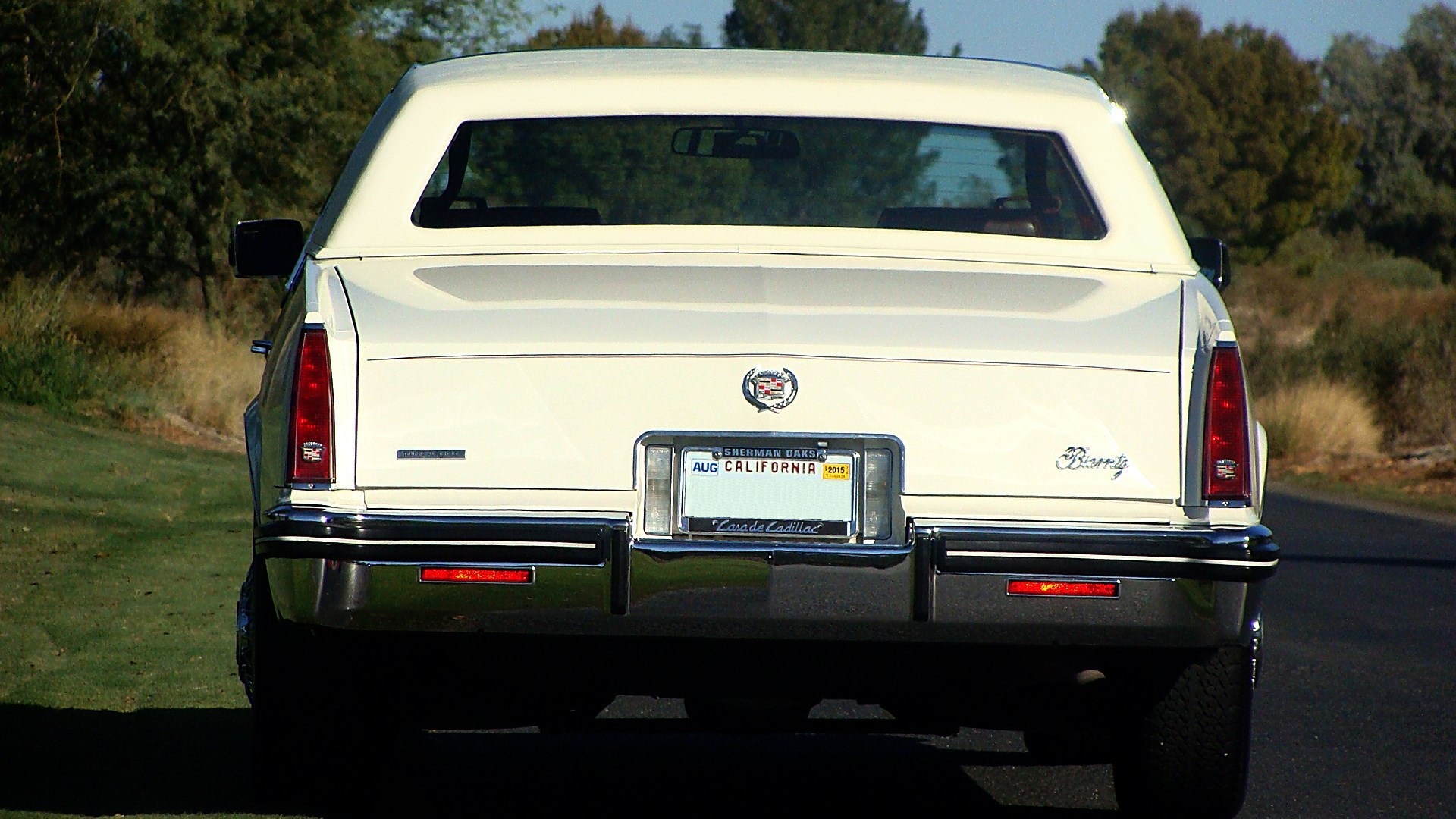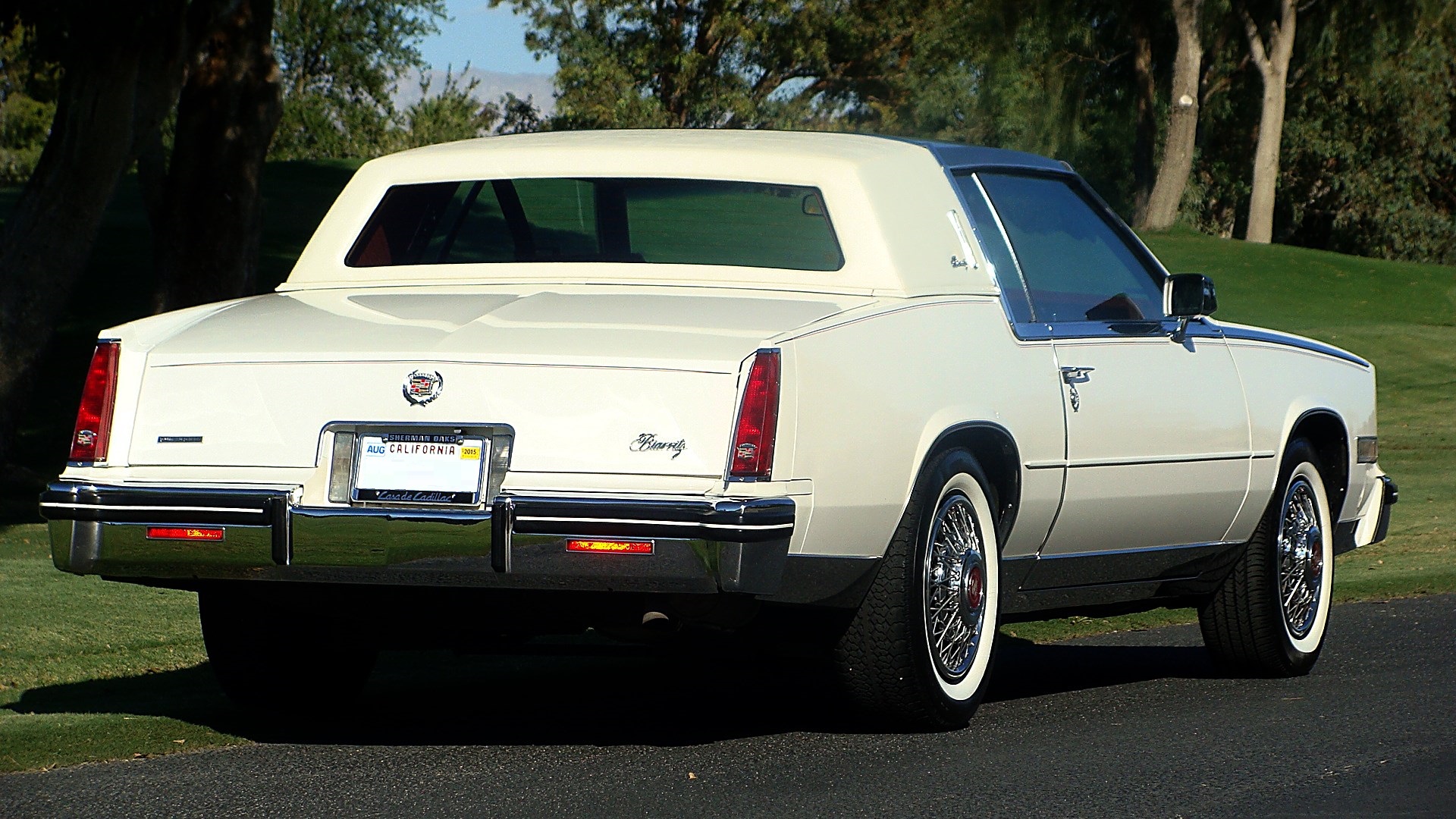 .