1985 Eldorado Commemorative Edition

39K miles.
68 High quality photos below.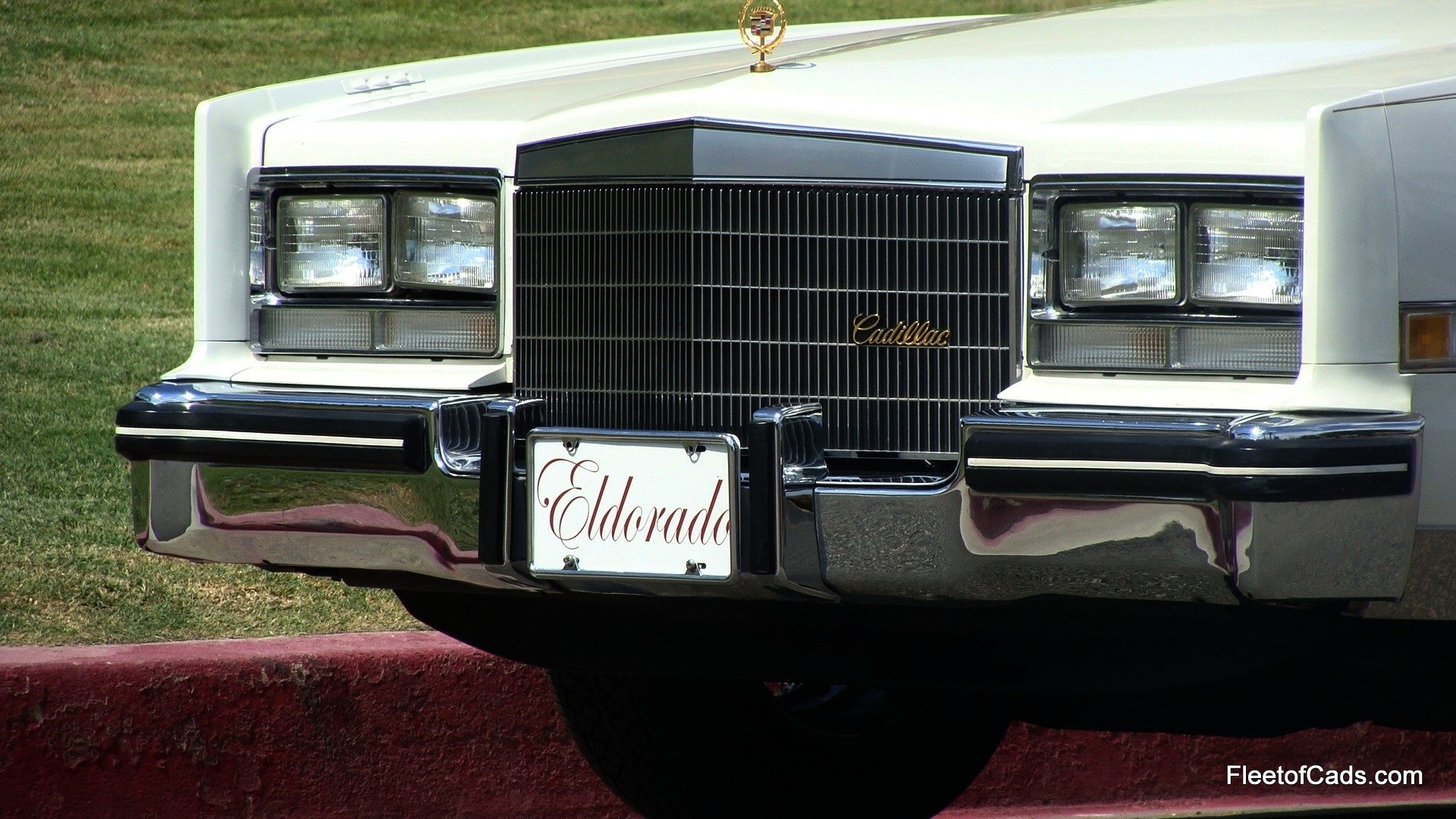 This immaculate Eldorado only has 39k original miles.
Here we have one of the most rare 80s Cadillacs around. This is 1 of less than 200 Eldorado Commemorative Editions built at the tail end of 1985. Cadillac offered this special package to a few select dealerships to commemorate the very last of the large 2-door Eldorado. In fact these didn't even make it into the sales literature since that had already been printed at the beginning of the sales year. This is actually more rare than the 1985 Eldorado Biarritz Convertible. 200 vs. 2300
The Commemorative Edition Eldorados came with the following;
1) Cadillac Gold Commemorative logo on the steering wheel
2) Two tone snow white and navy leather seats and door panels
3) Gold plated hood, trunk and grill insignias
4)Special two tone body pin striping
5)Special tail lights, different from all other 85 Eldorados.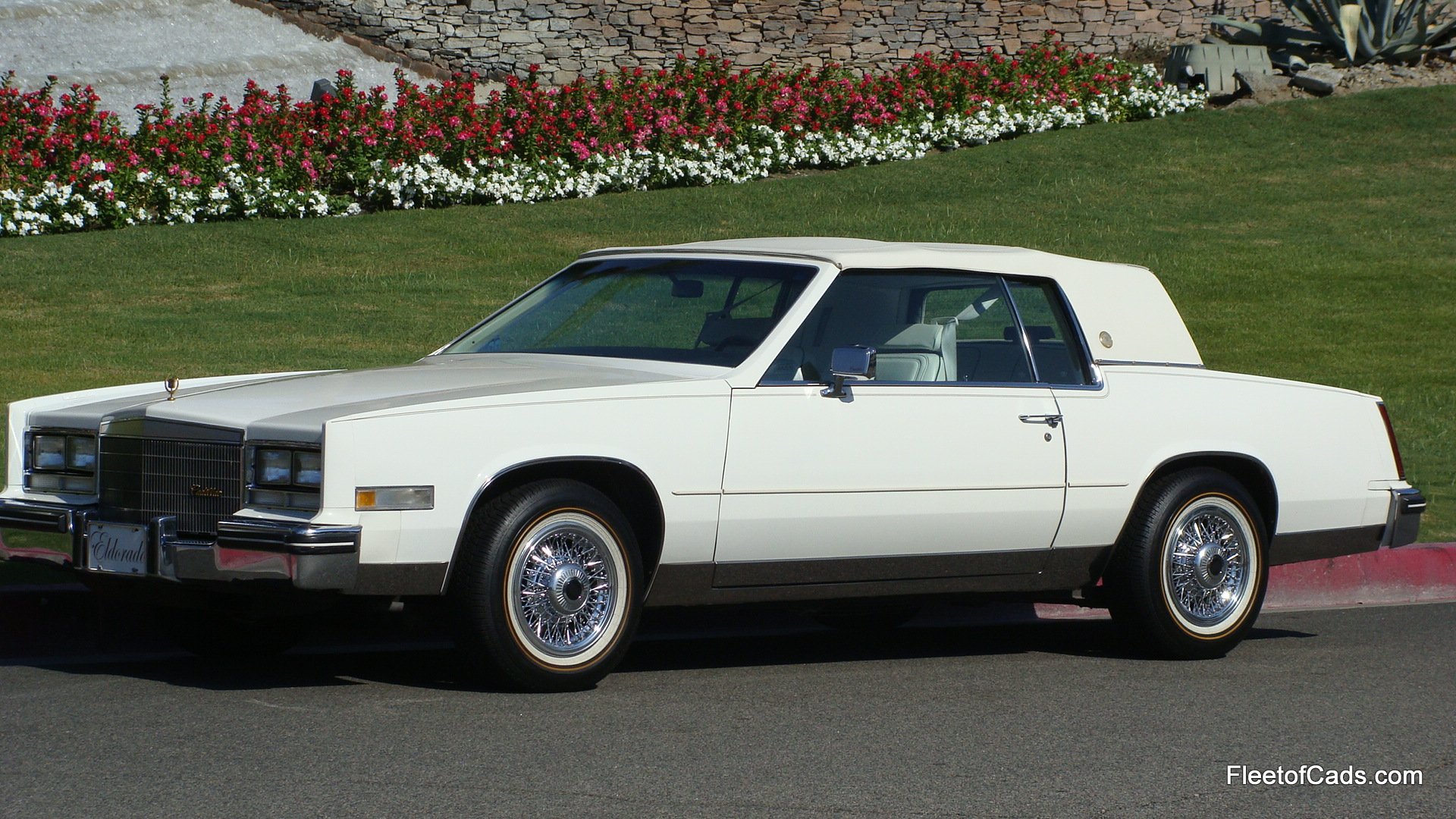 .
This Eldorado was just about as loaded as you could get in 1985. Options include Memory driver seat($205), Full Cabriolet Roof($995), Bose Stereo($895), leather interior($680), digital instrument cluster($238), twilight sentinel($79), guidematic headlamp control($93), automatic door locks($162) leather-trimmed steering wheel($99) and the list goes on.
This is a one family owned Cadillac. Almost all maintenance has been performed at Don Mackey Cadillac-Olds in Tucson, AZ where it was sold when new.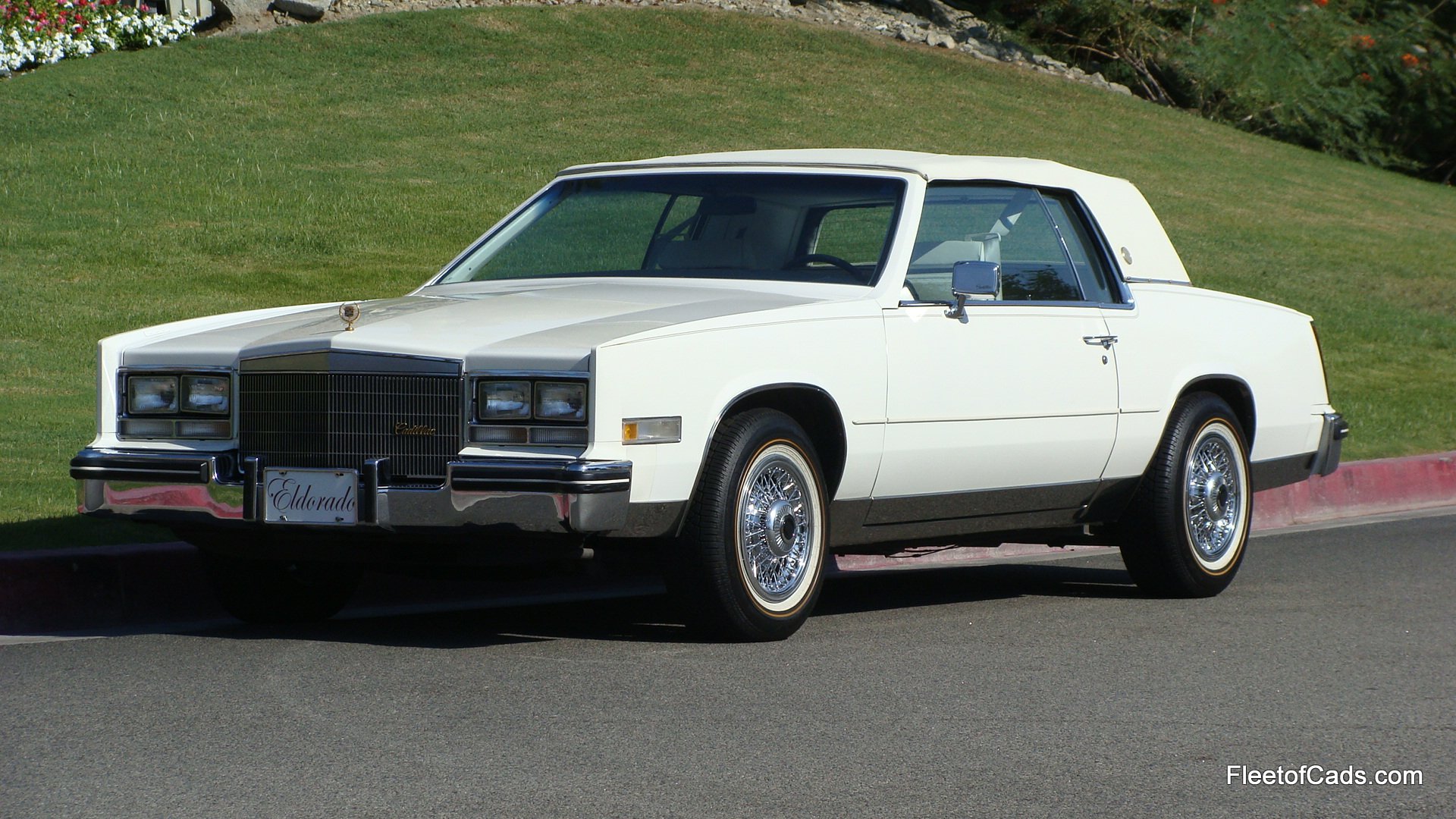 One of the best Eldorado body styles ever built and probably the last investment quality bodies for years to come. This particular Eldorado is sitting well investment wise being one of the few Commemoratives left and hard loaded with only 39k dry climate miles.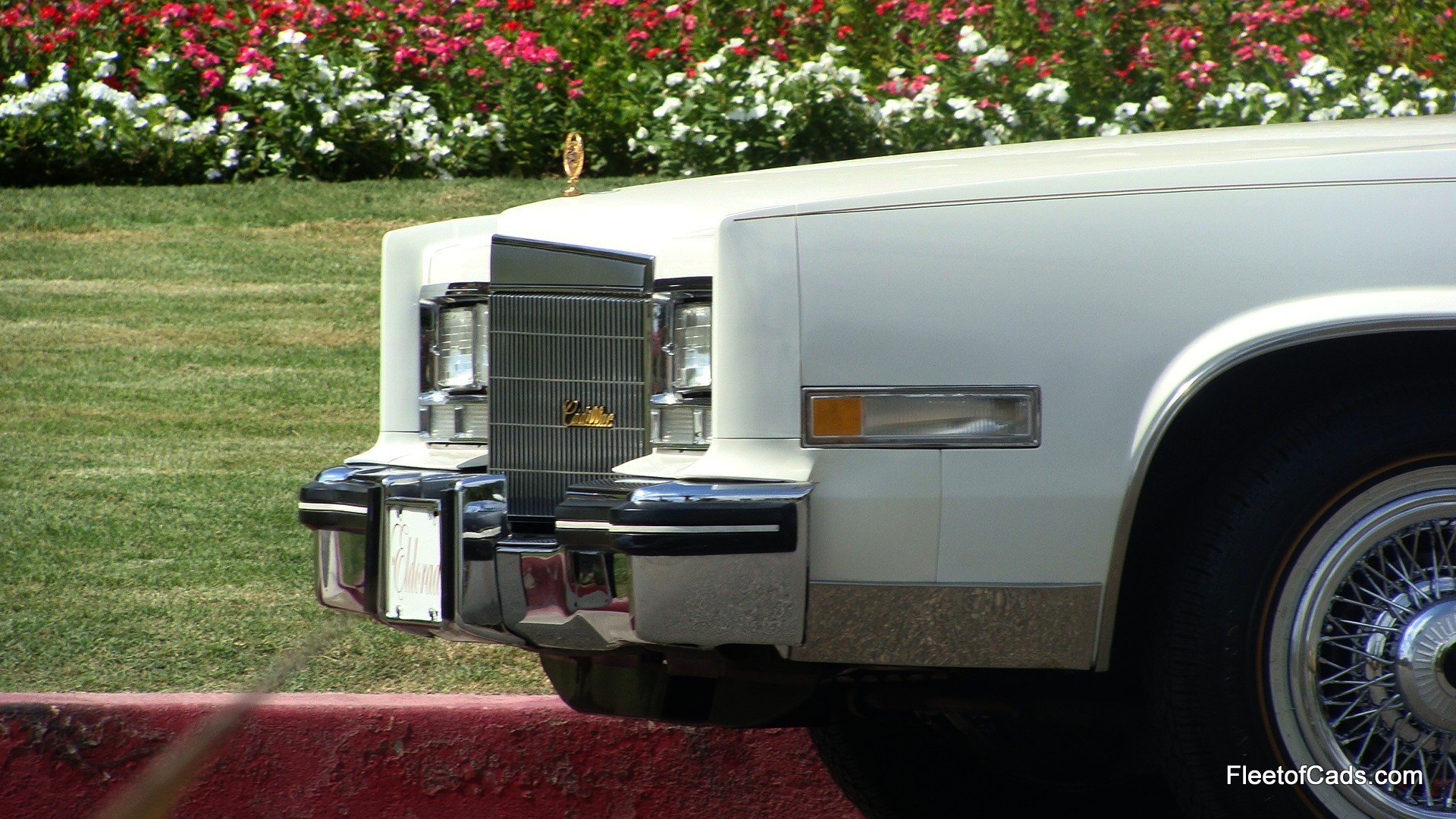 You can't take this Eldorado out of the garage without getting all kinds of waves and thumbs-up.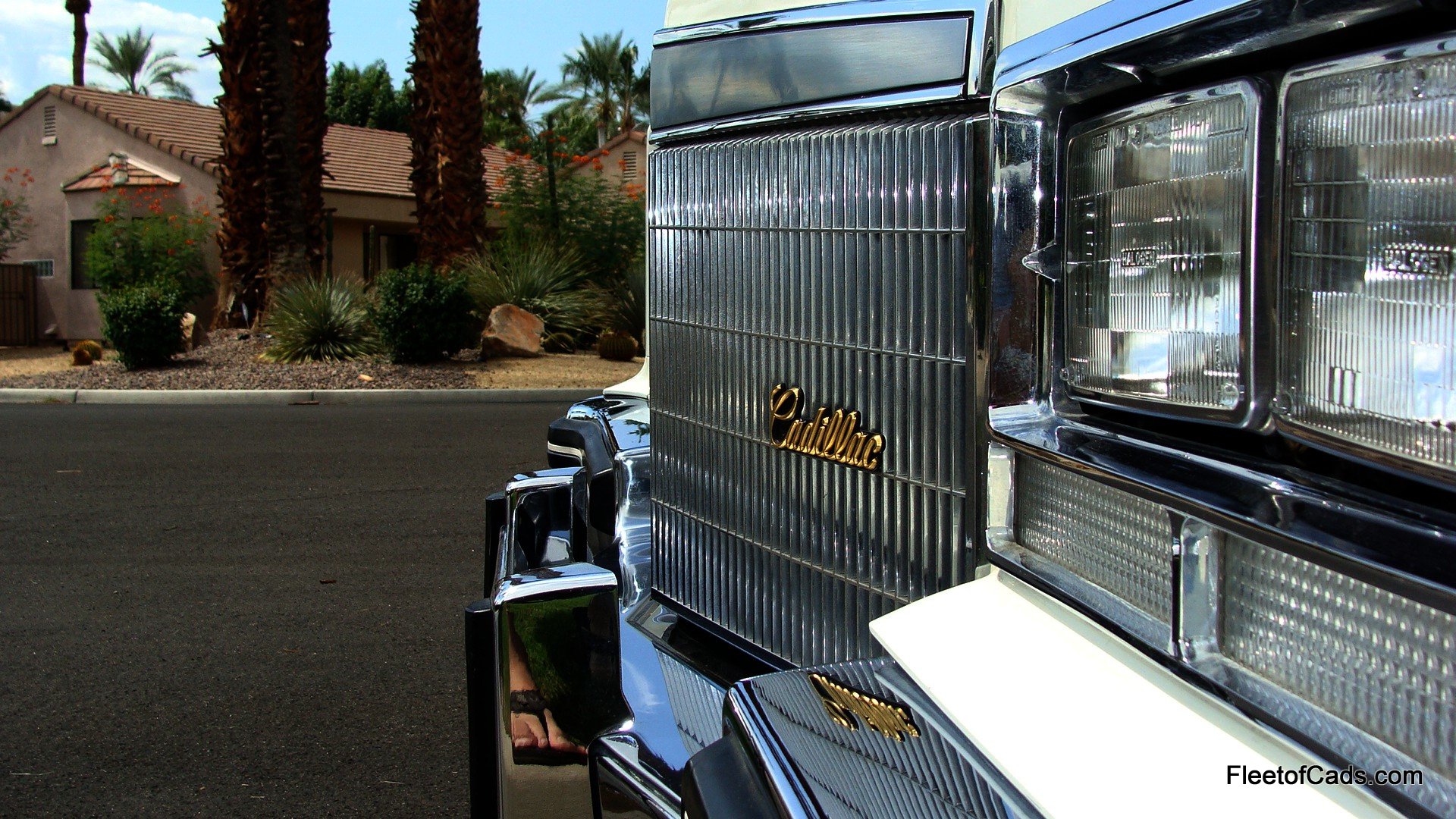 Brilliant unpitted Chrome. Plastic lenses near perfect with no cracks.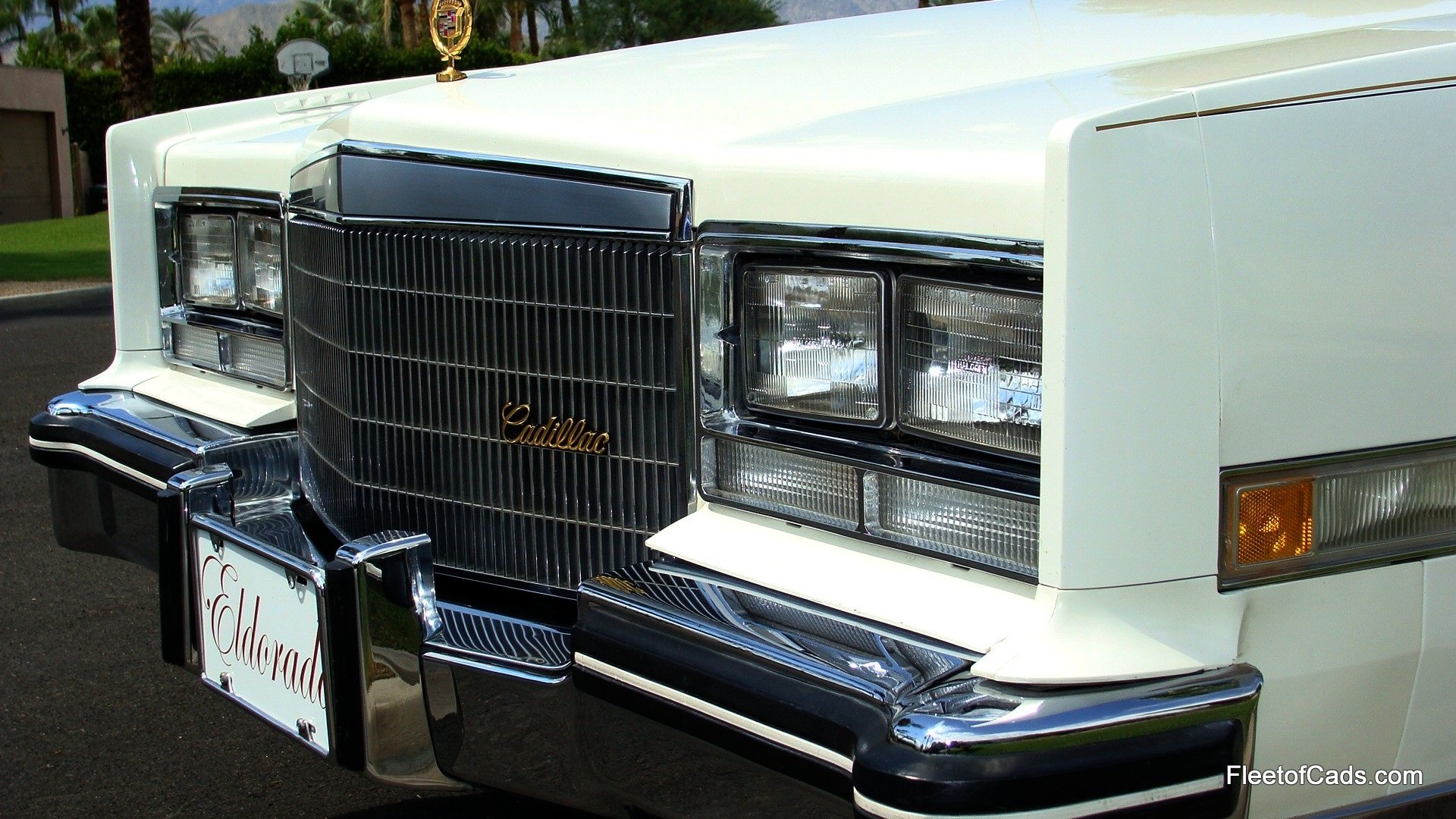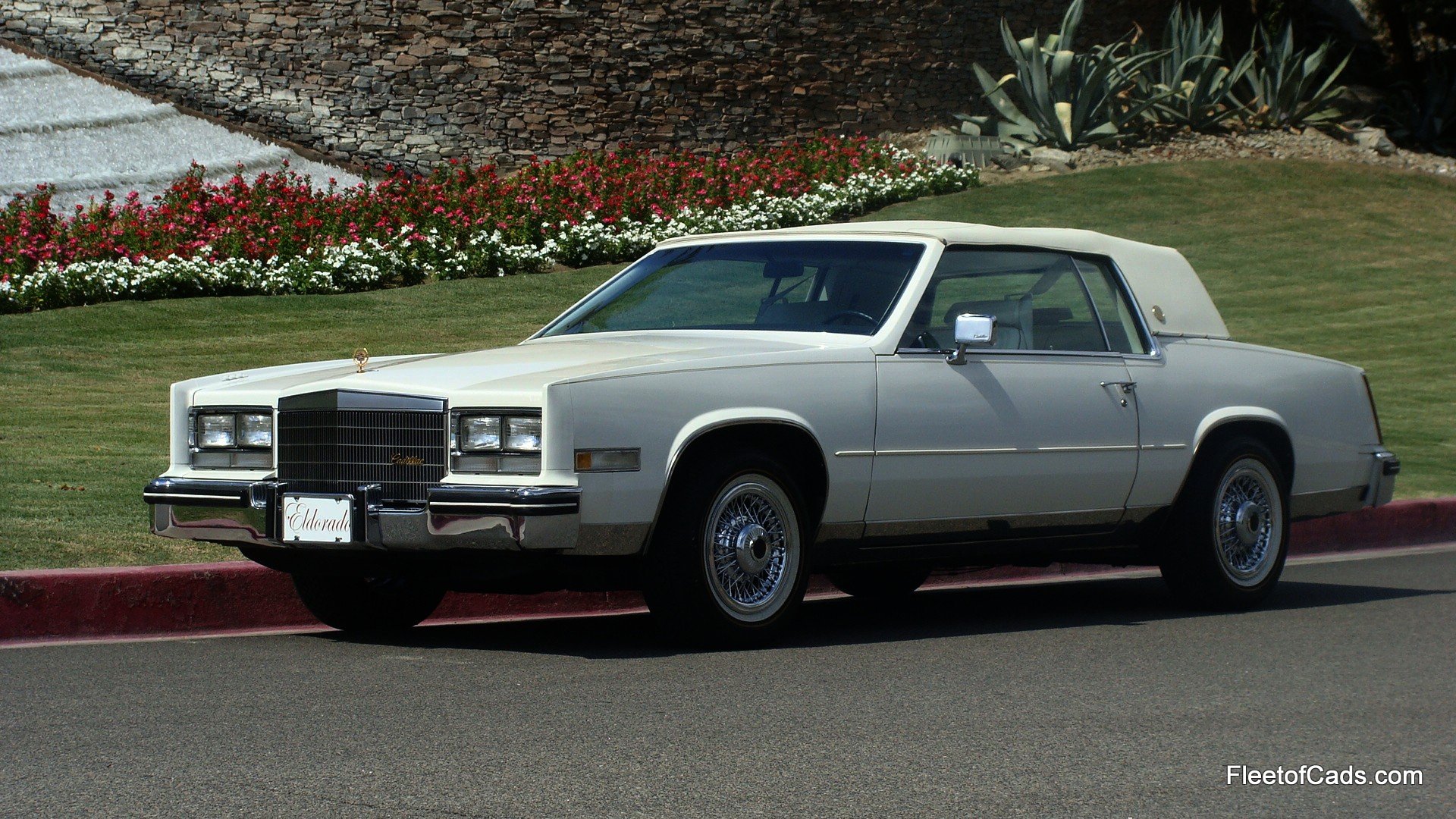 Riding on a brand new set of Vogue tires(less than 50 miles on these tires) and VERY rare appliance wheels which were a very expensive dealer option when this Eldorado was new. To find a set in this shape with all it's beauty rings and center caps would cost upwards of $2,500. Factor in the new Vogue tires and you're up to $3,500 in wheels and tires.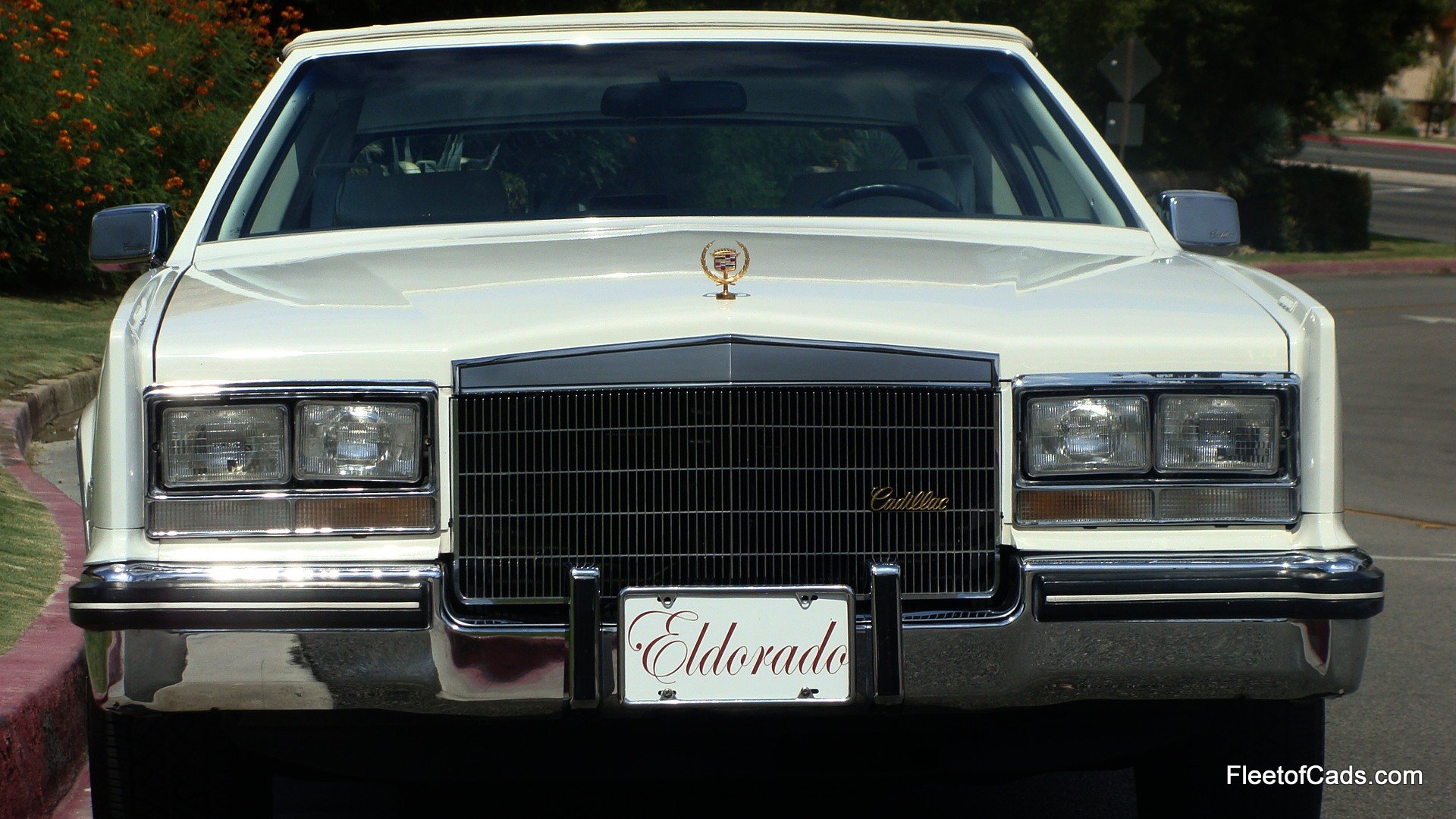 Every option on this Cadillac works perfectly. Even the factory electric antenna goes up and down as expected. Cruise holds steady, windows,seats, locks, twilight sentinel works as new.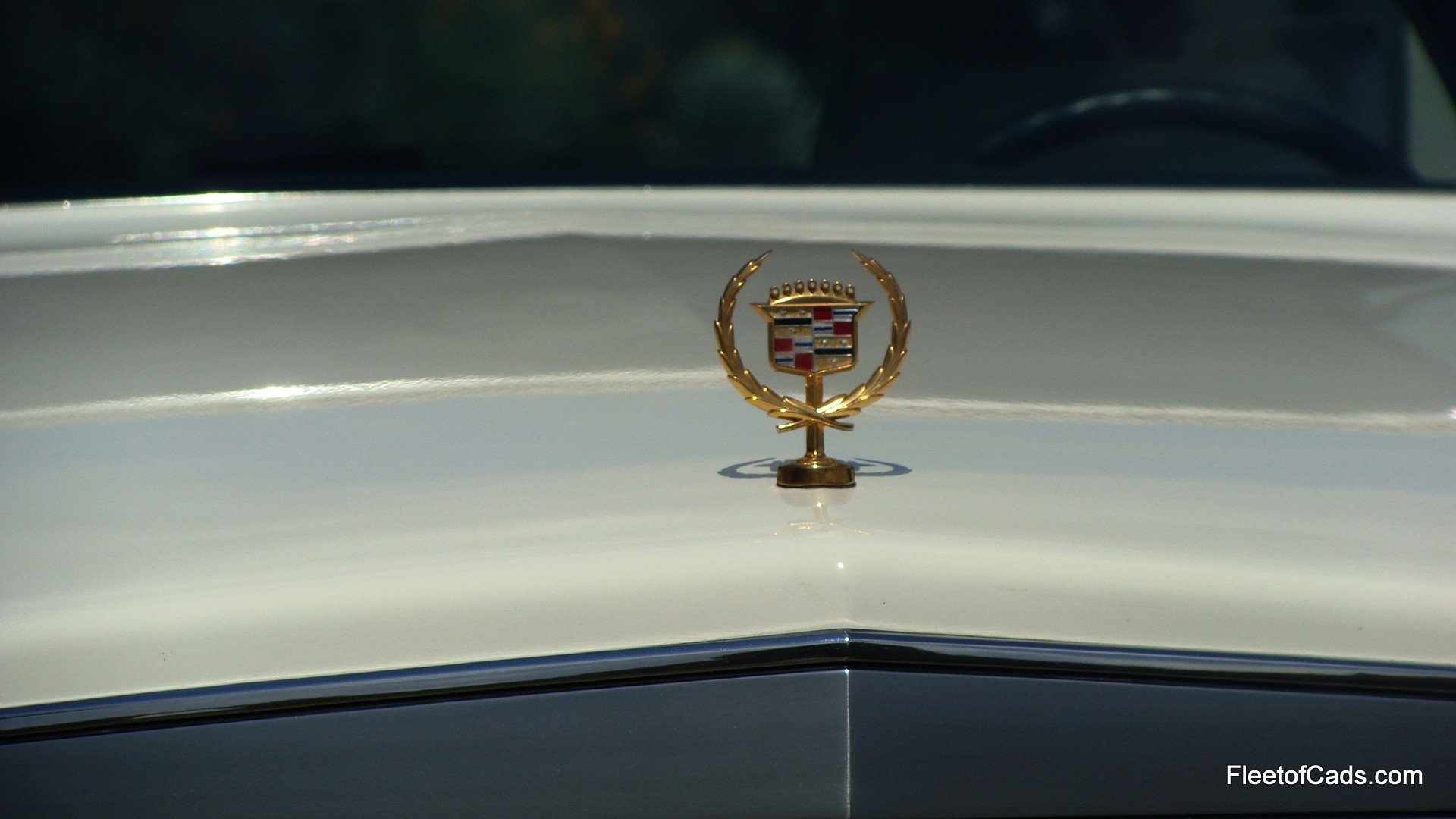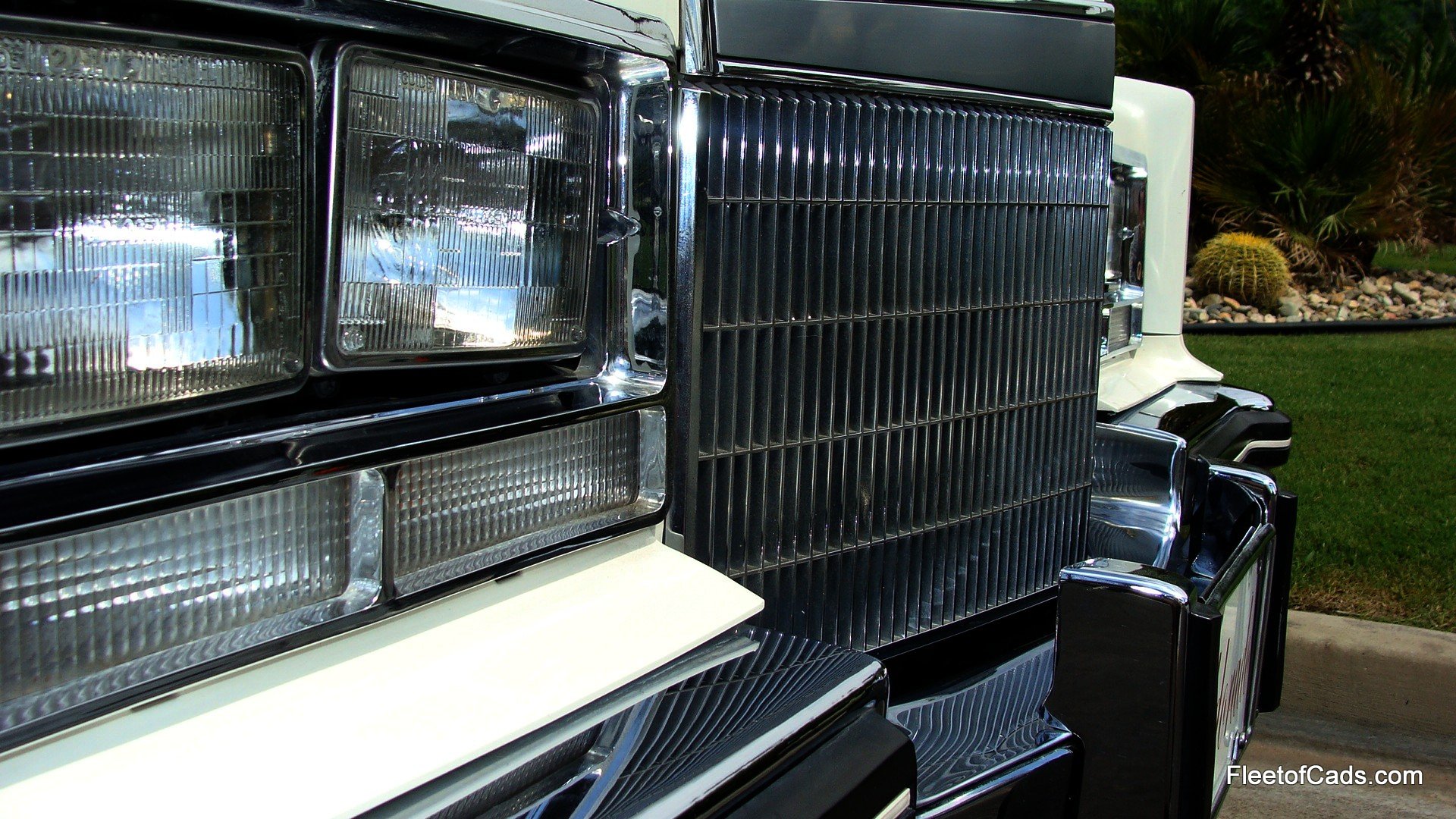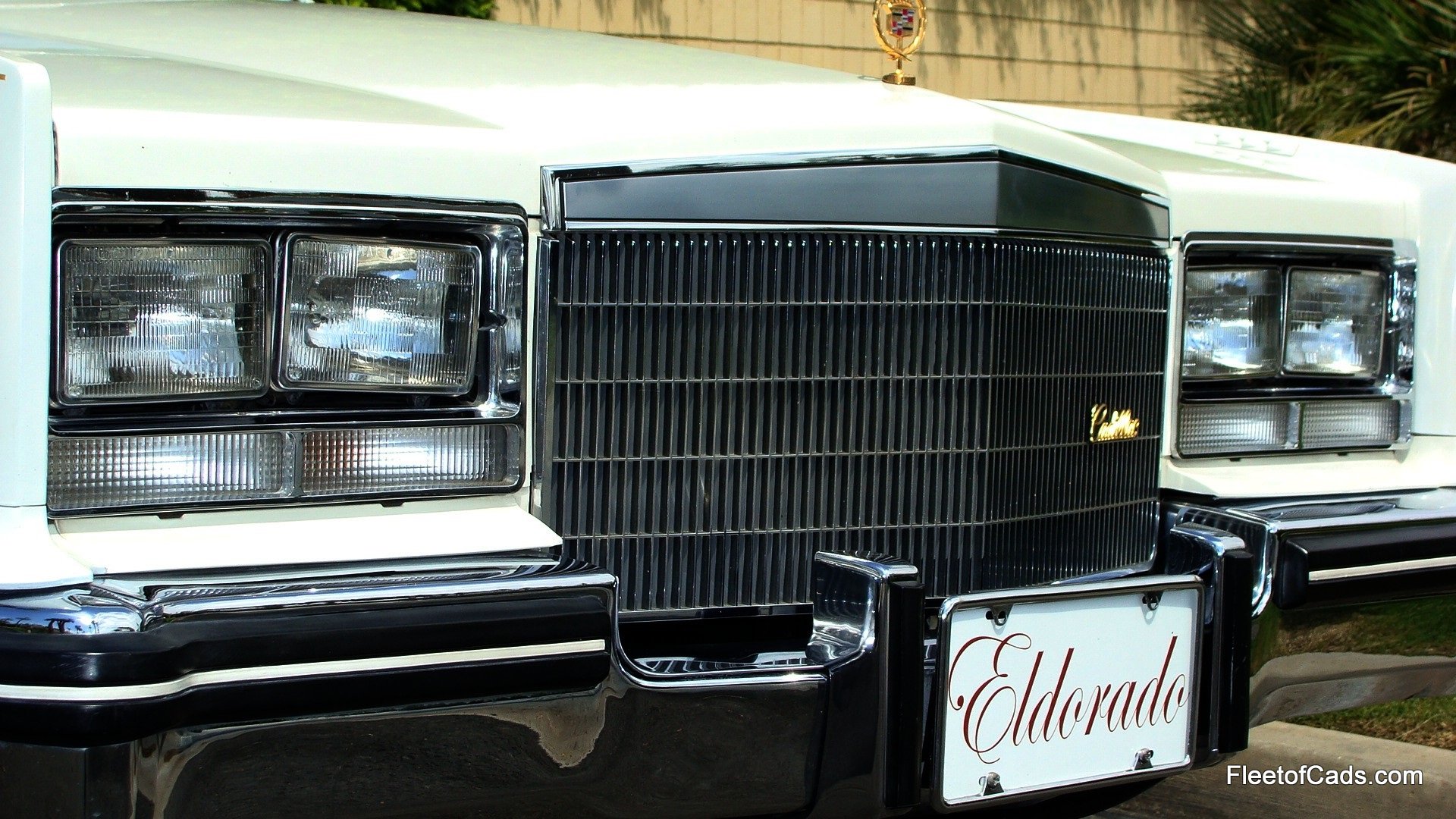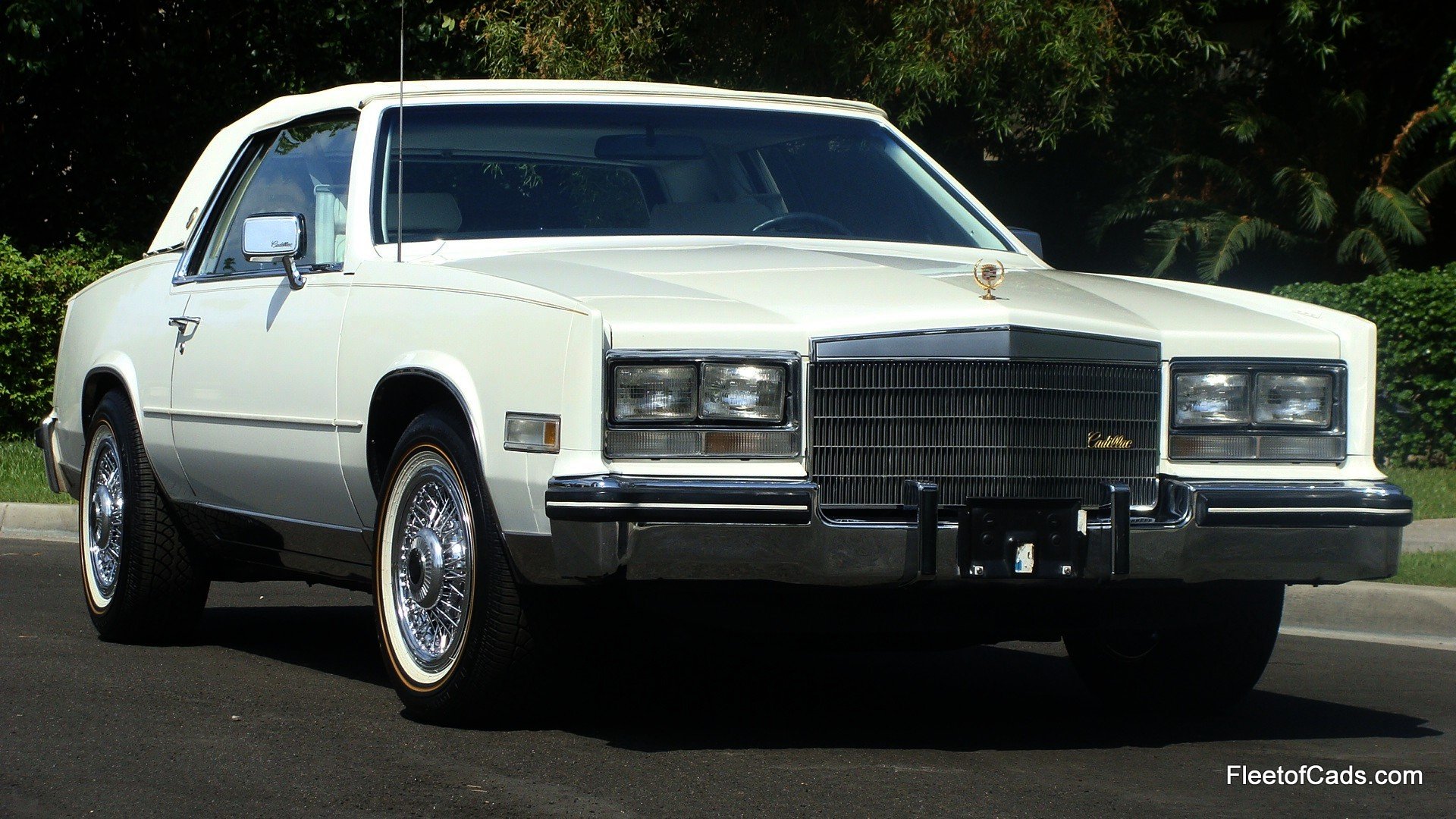 GM's highest paint process and quality control went into the Corvettes and the Cadillac division.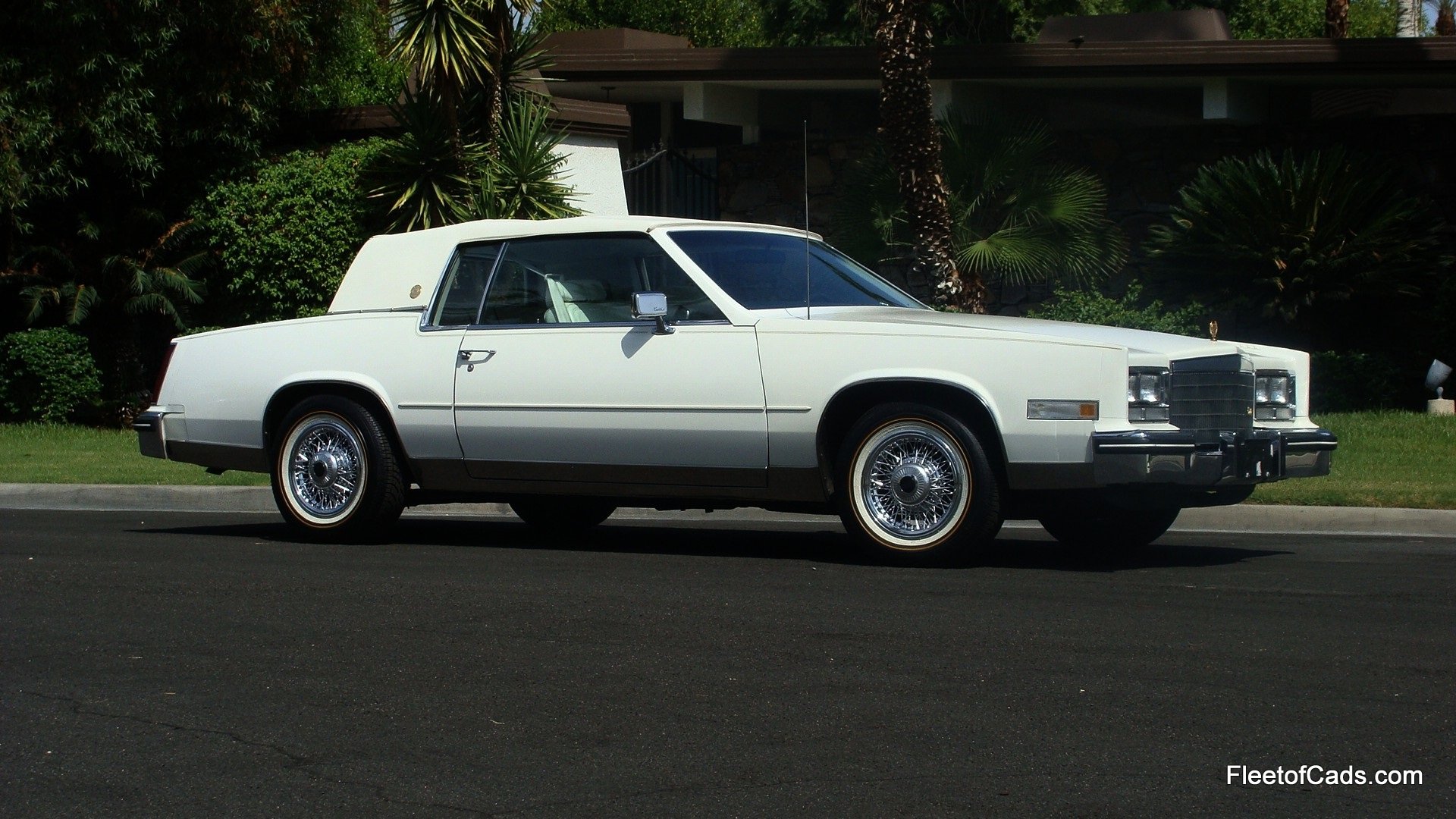 The body on this Cadillac is near perfect with ZERO DOOR DINGS, and the original paint has an extremely glossy finish.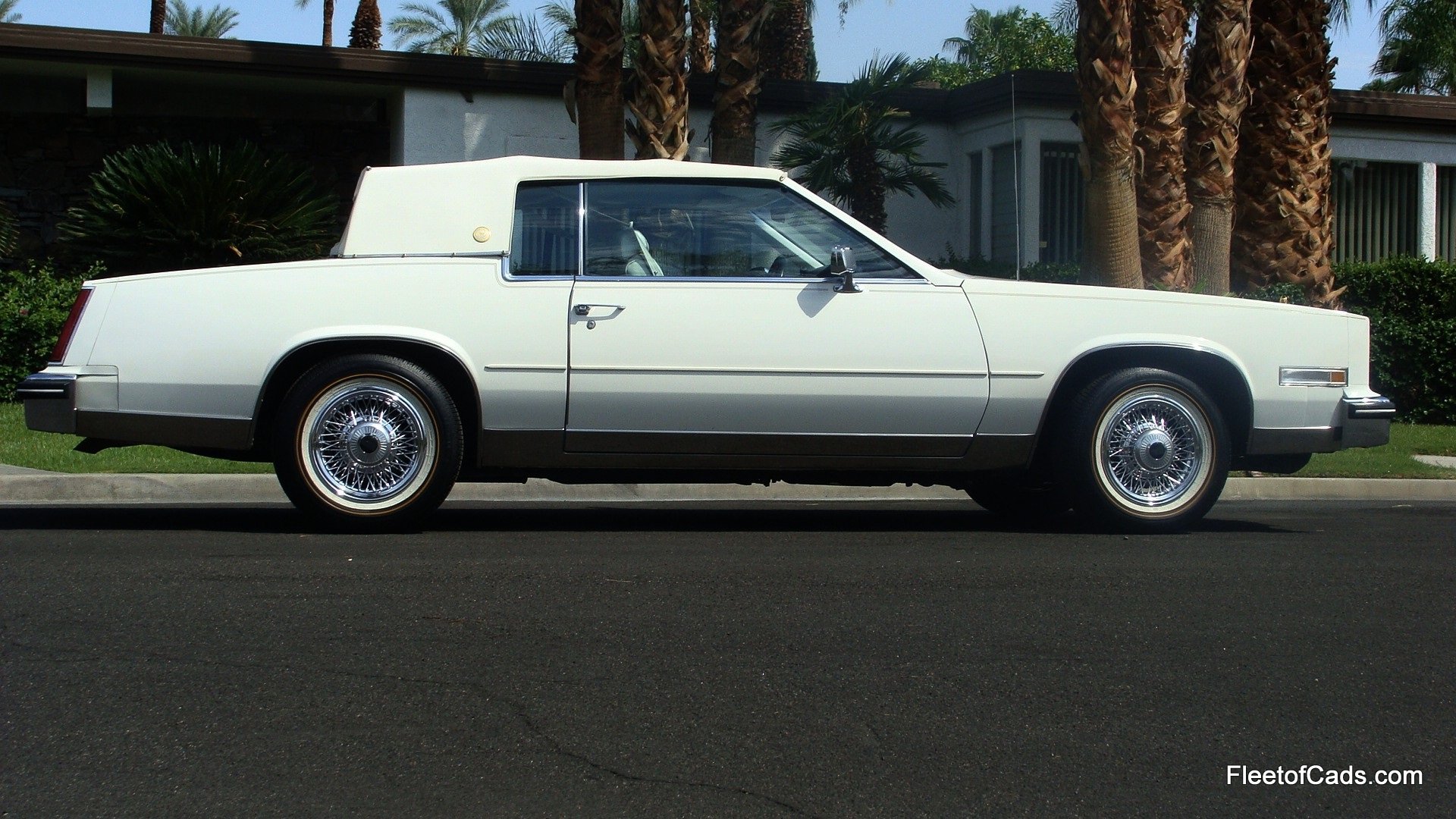 This Cadillac shows much better in person.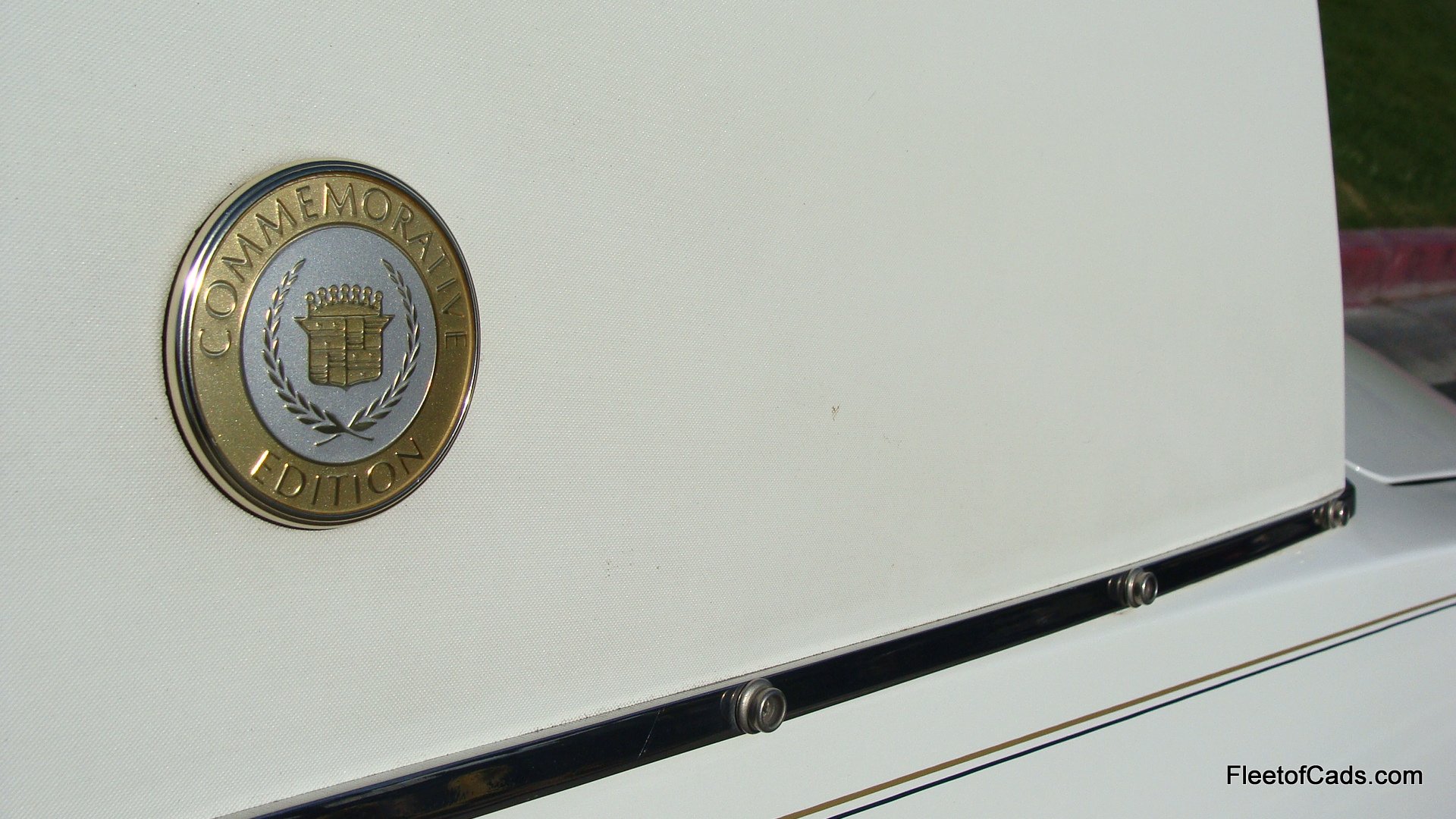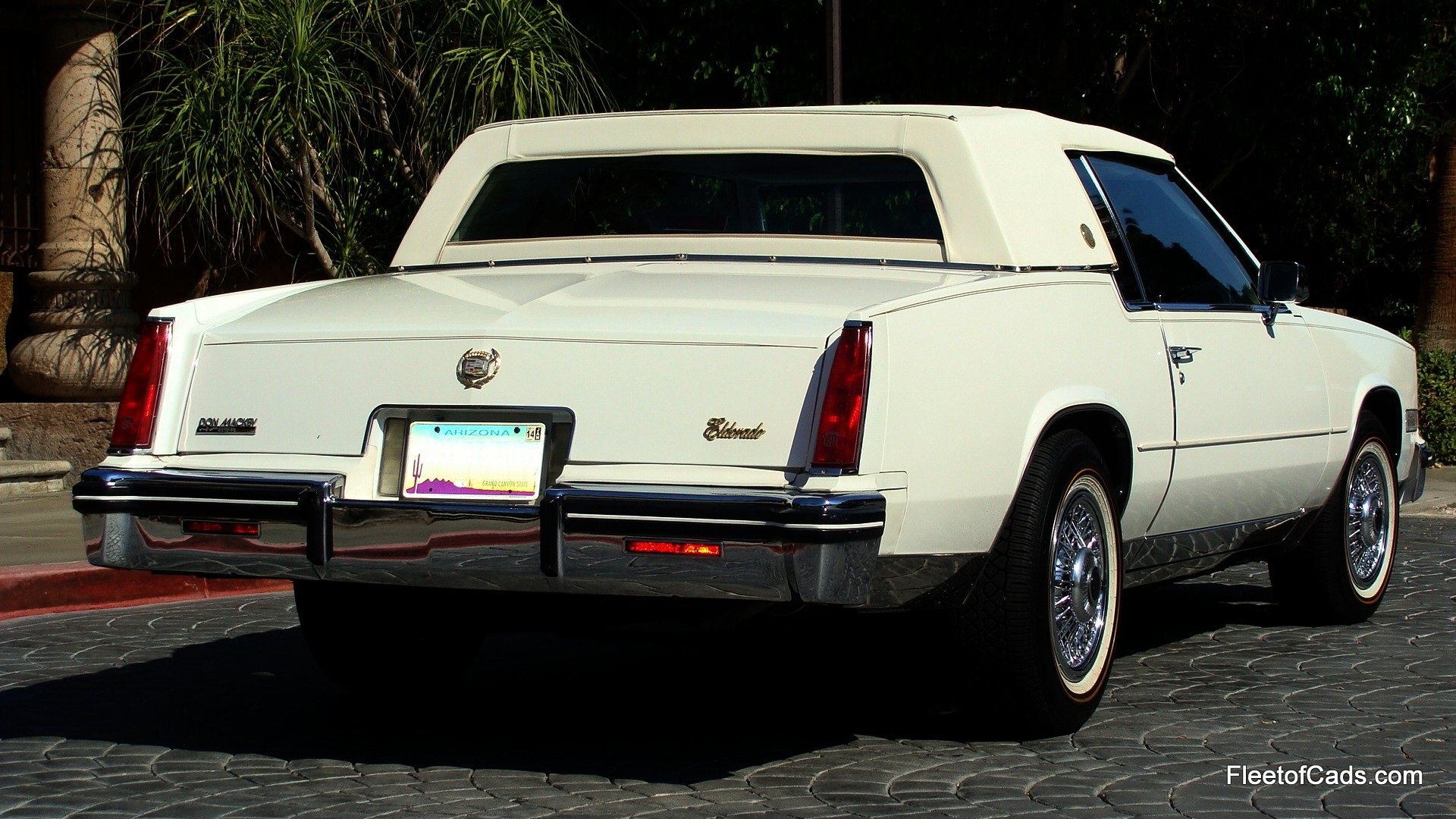 You will not find another Eldorado quite like this one.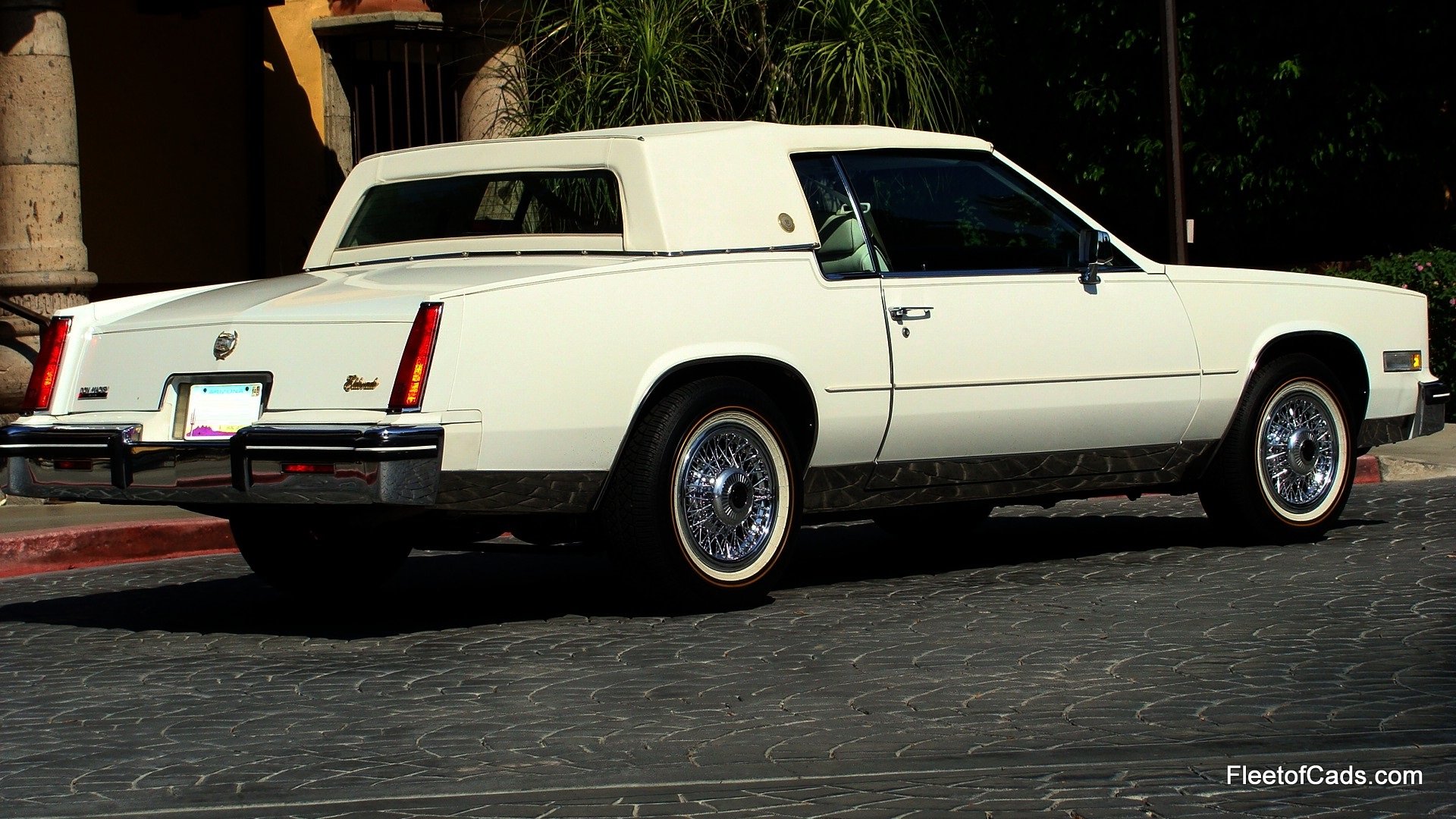 Proper factory stance.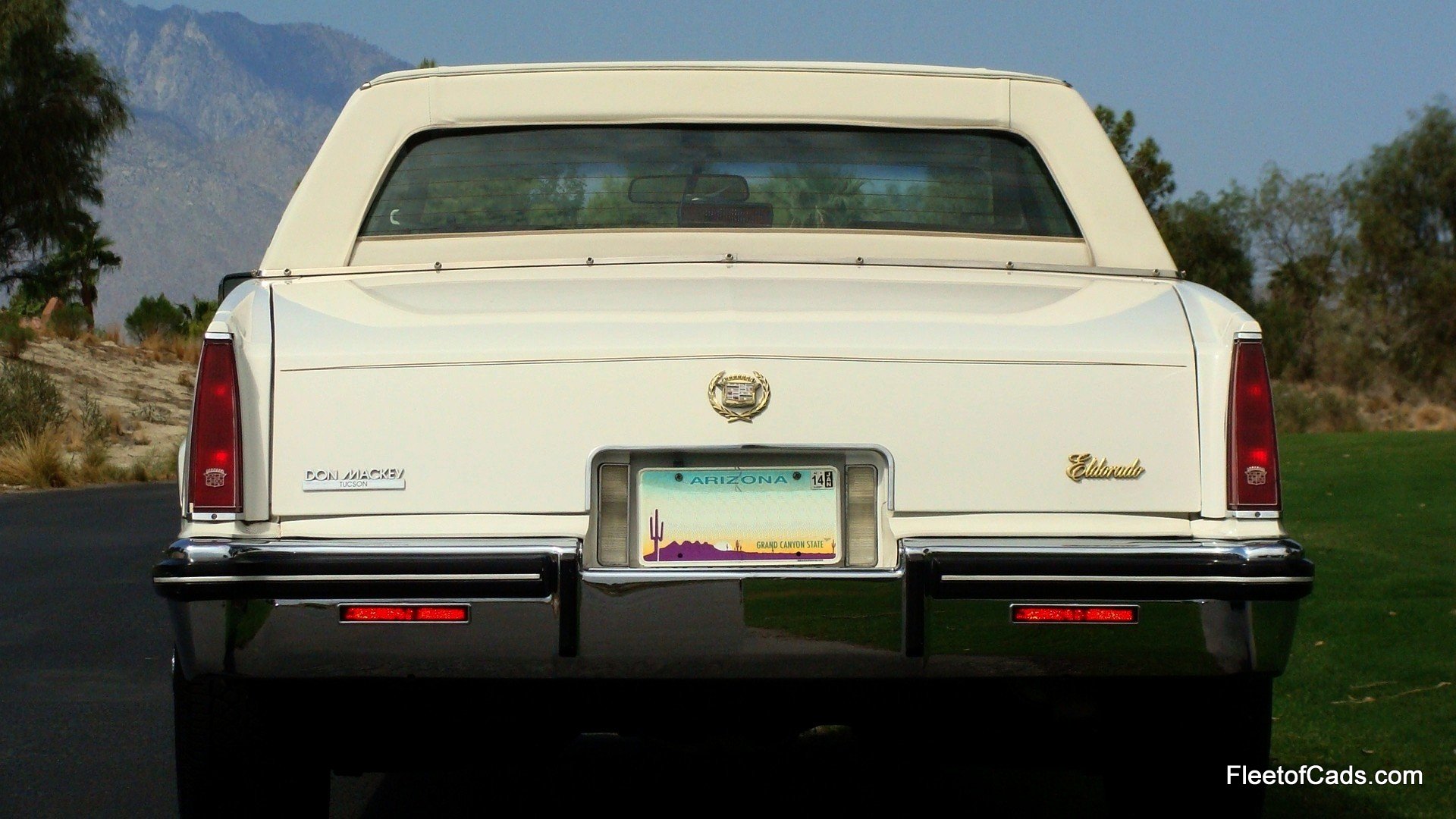 Class at every angle.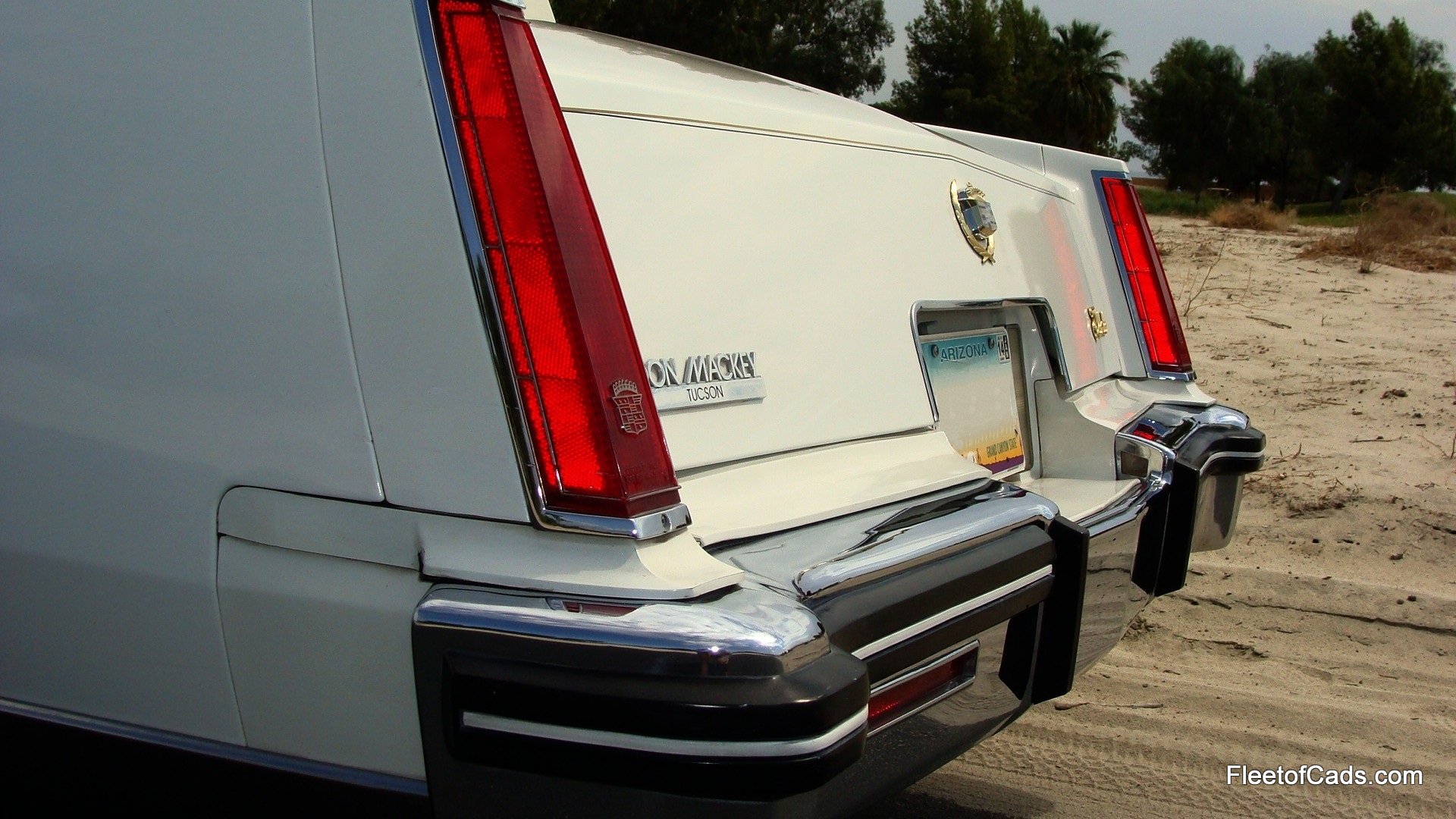 The chrome is free of pitting and is beautiful.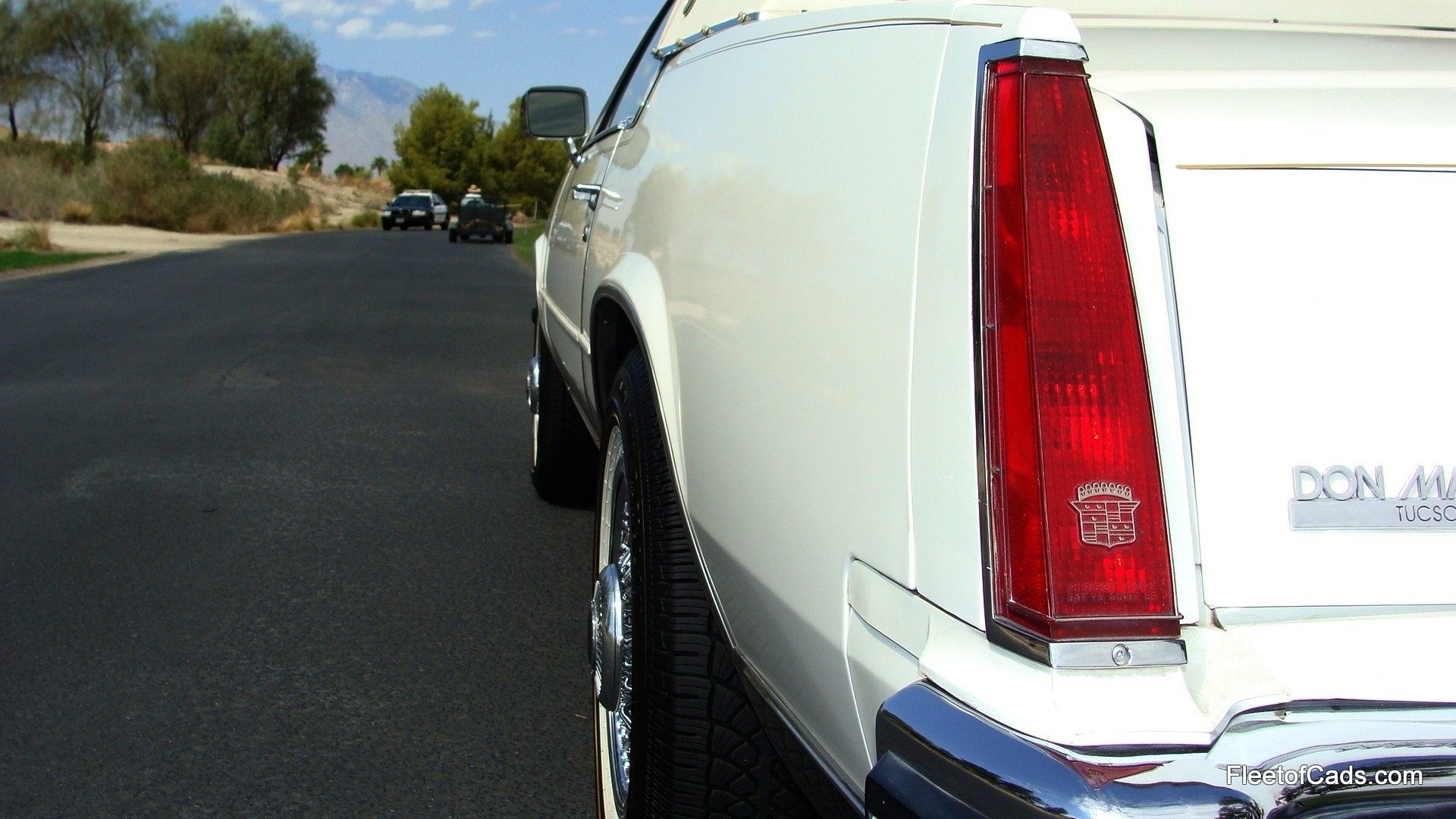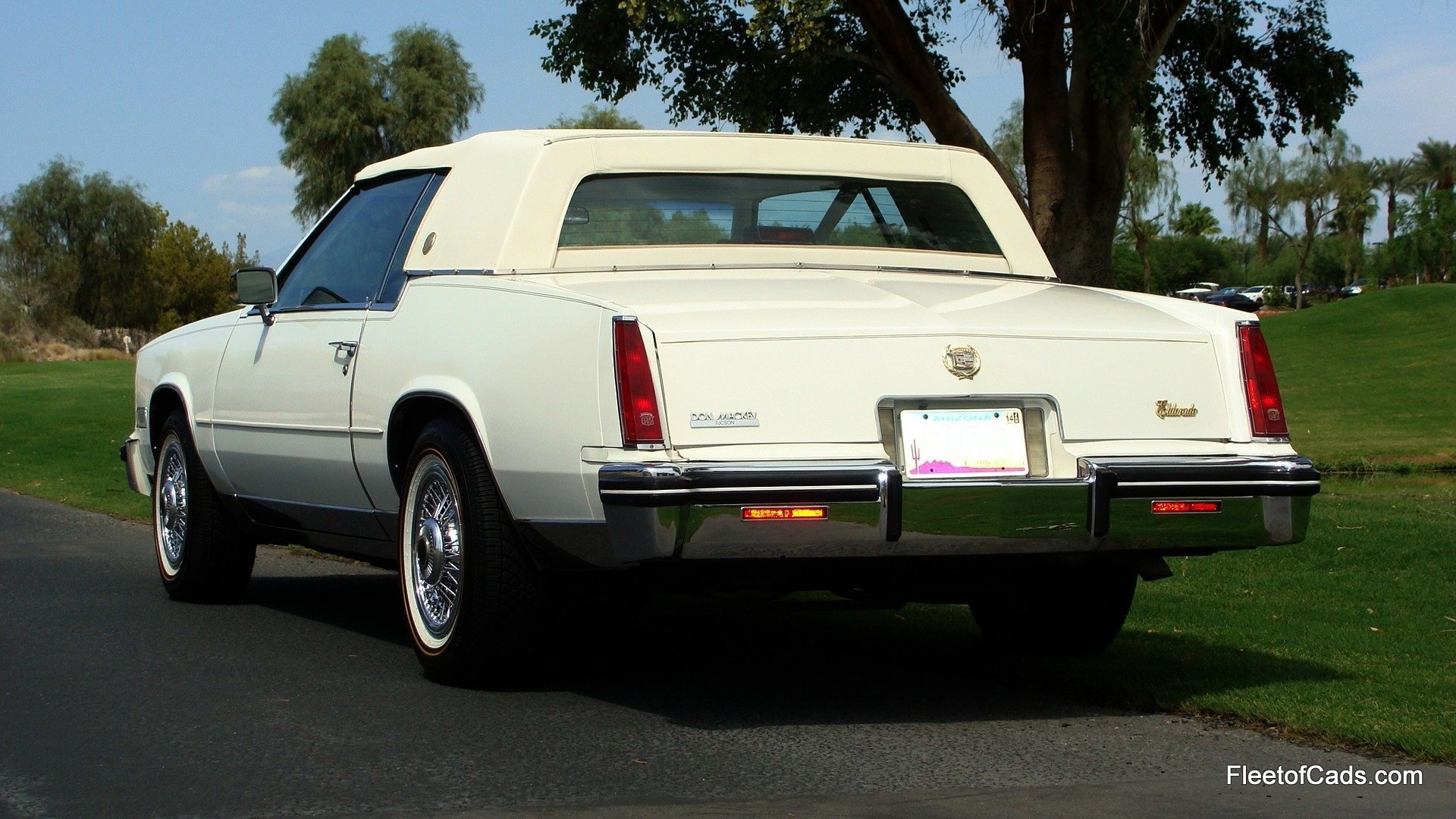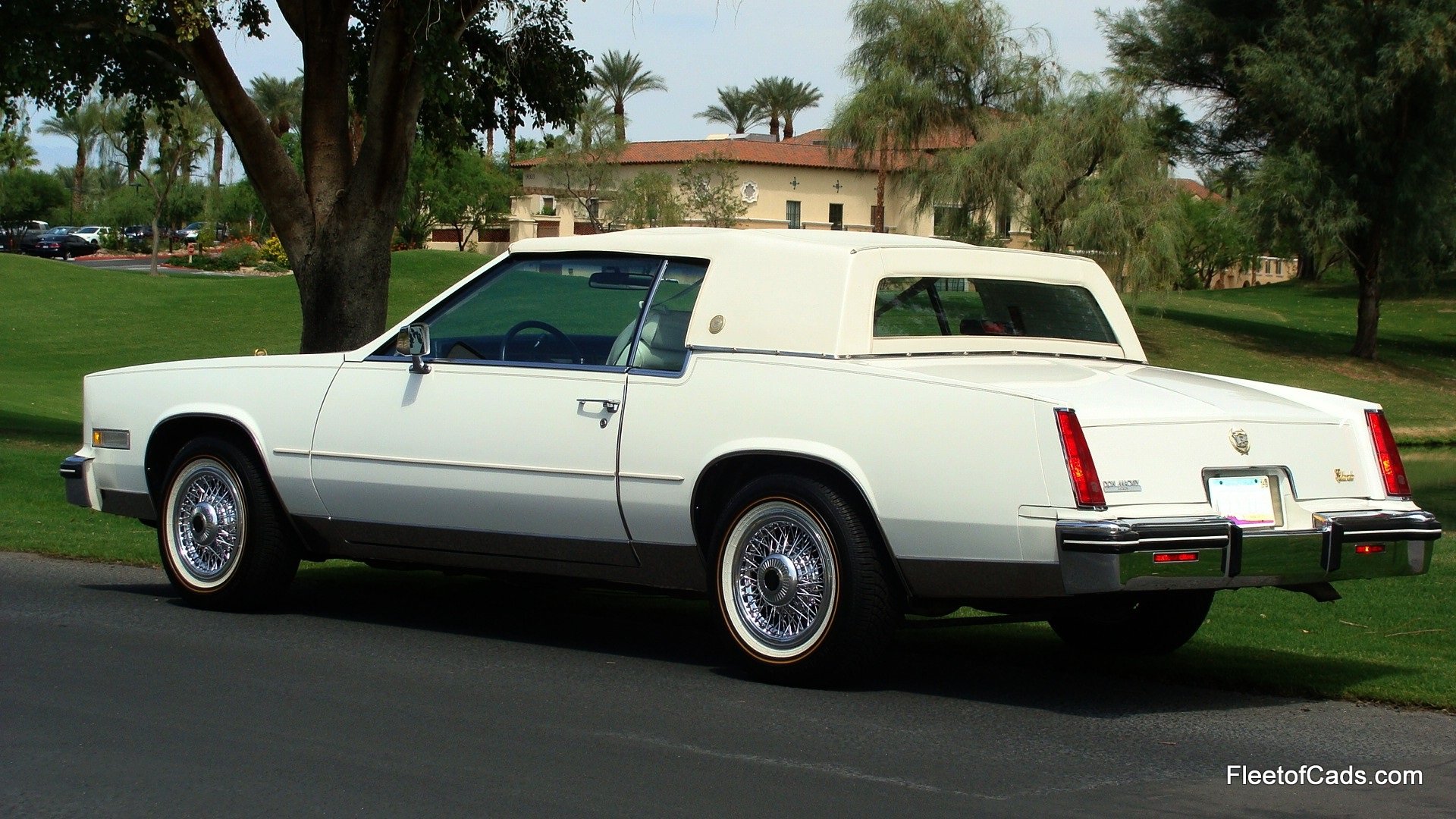 .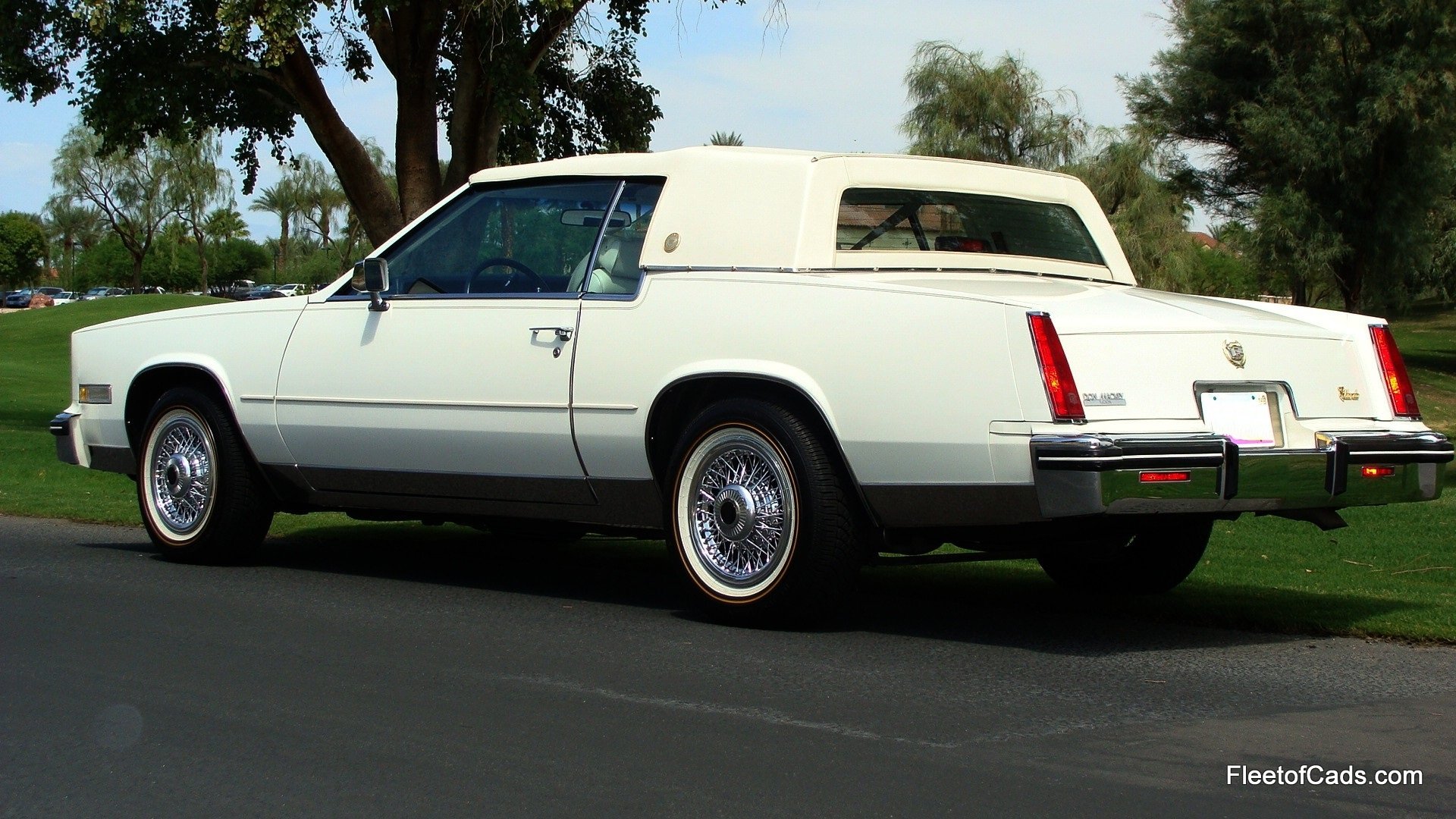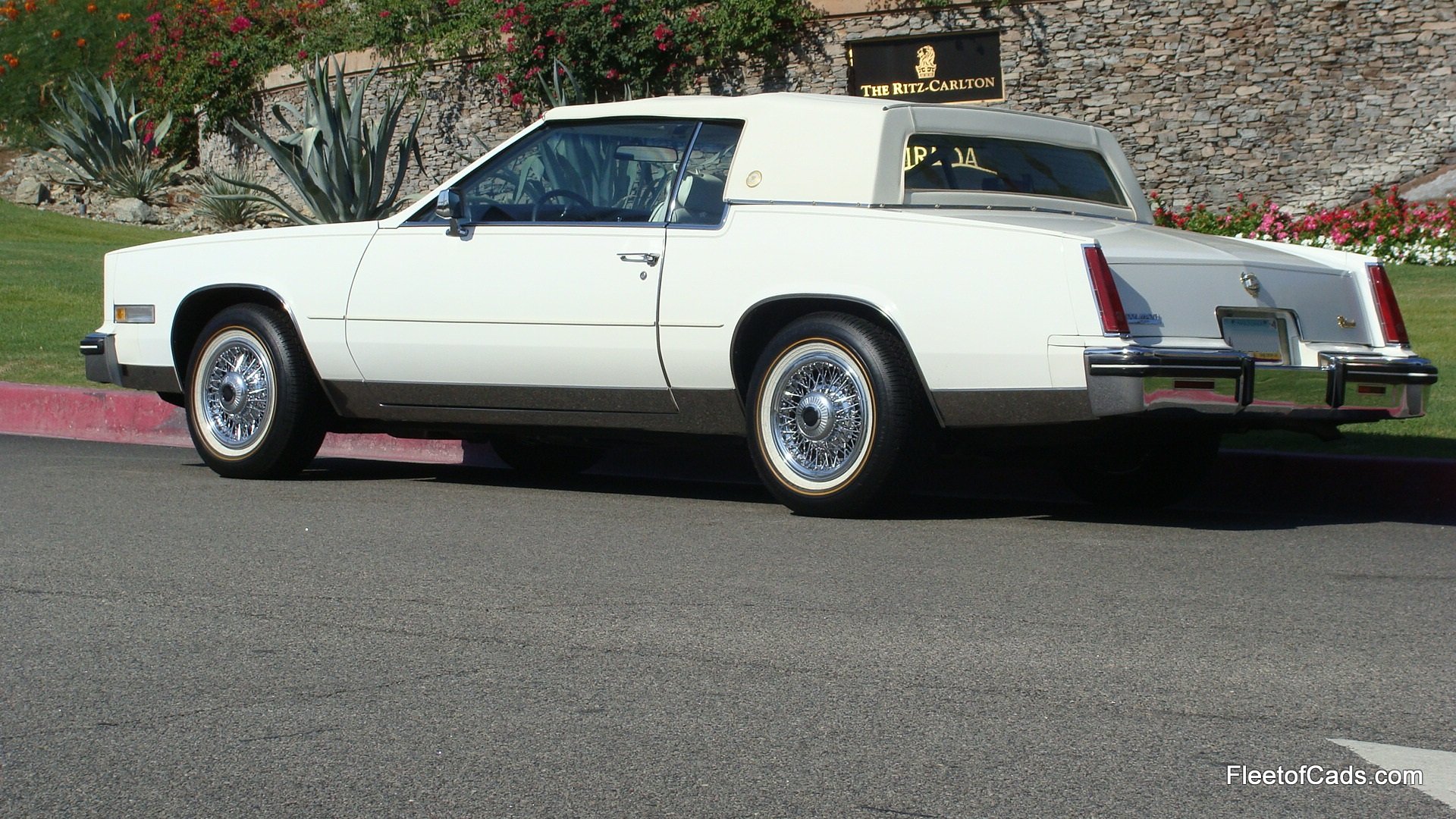 This Eldorado is Mint! Runs and drives as new.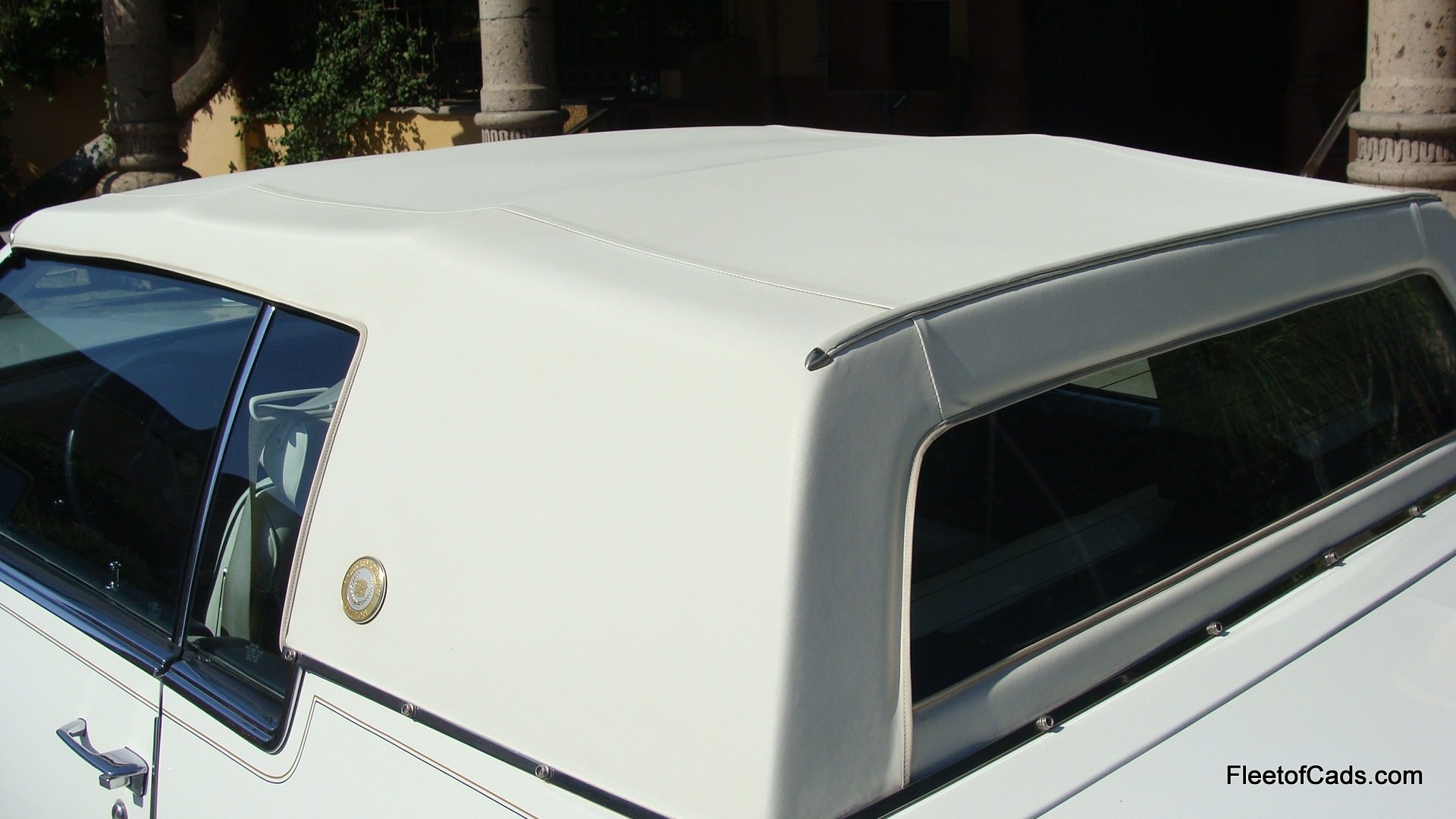 The cabriolet roof is in perfect shape.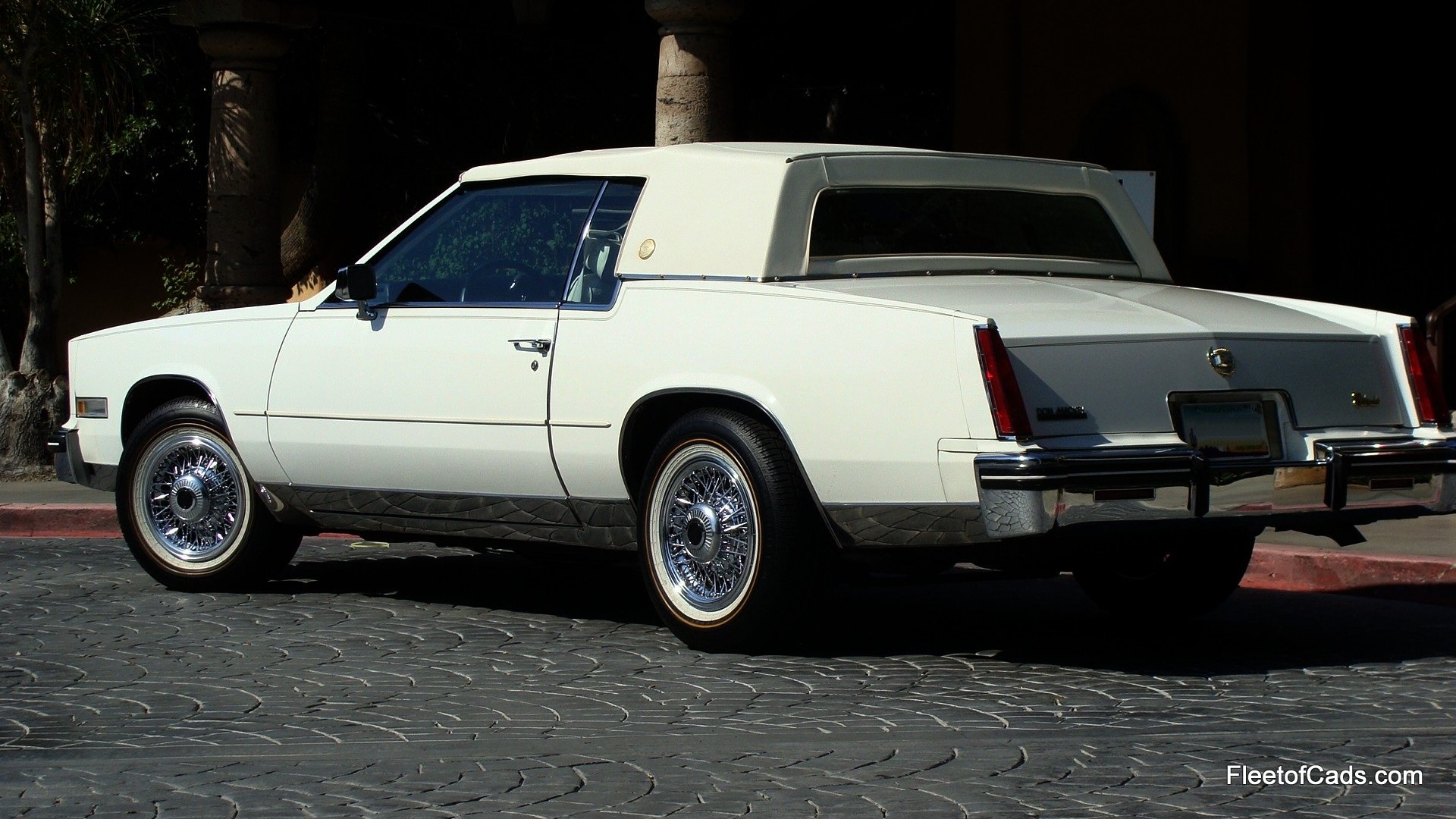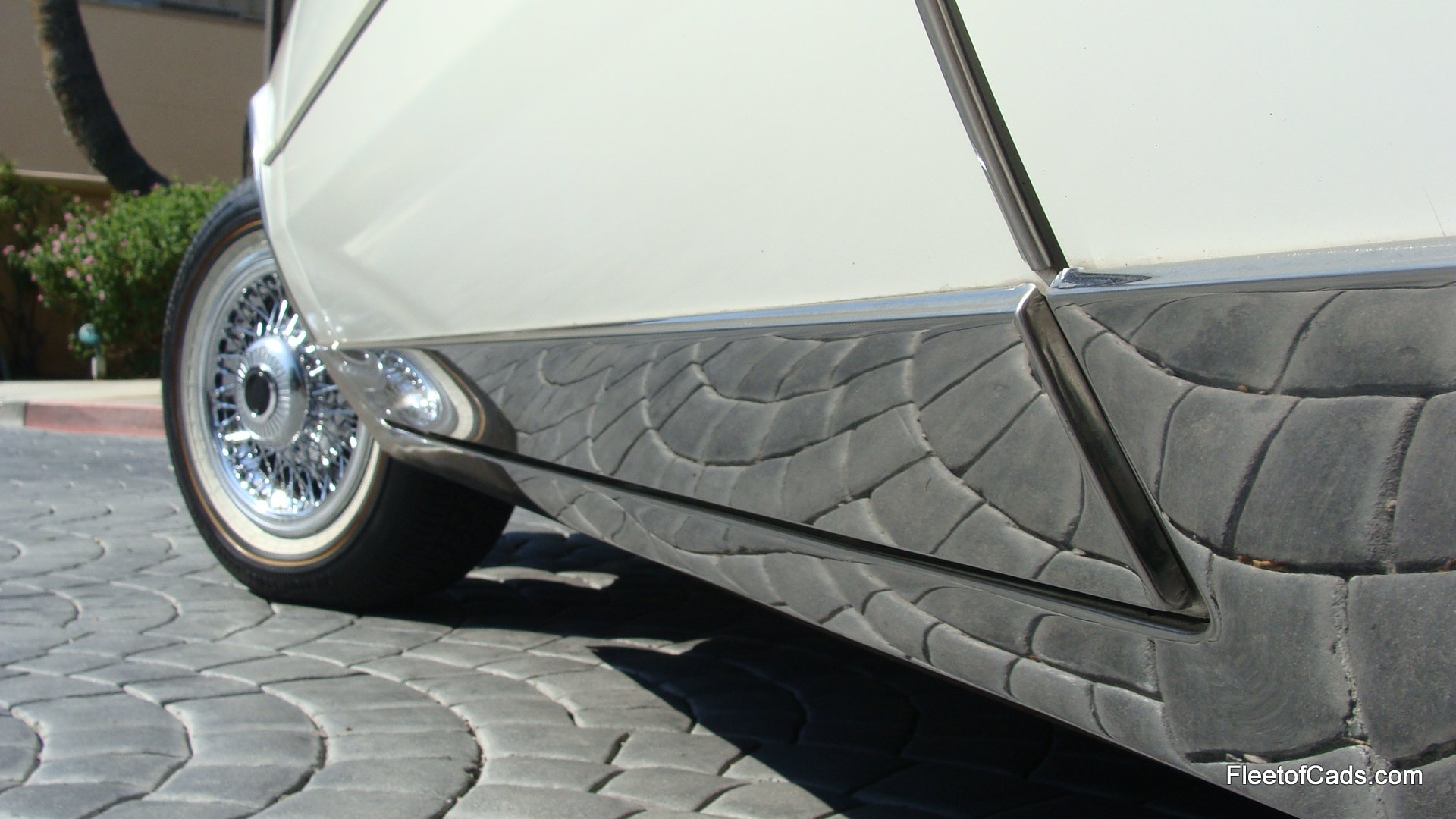 Rocker panels look new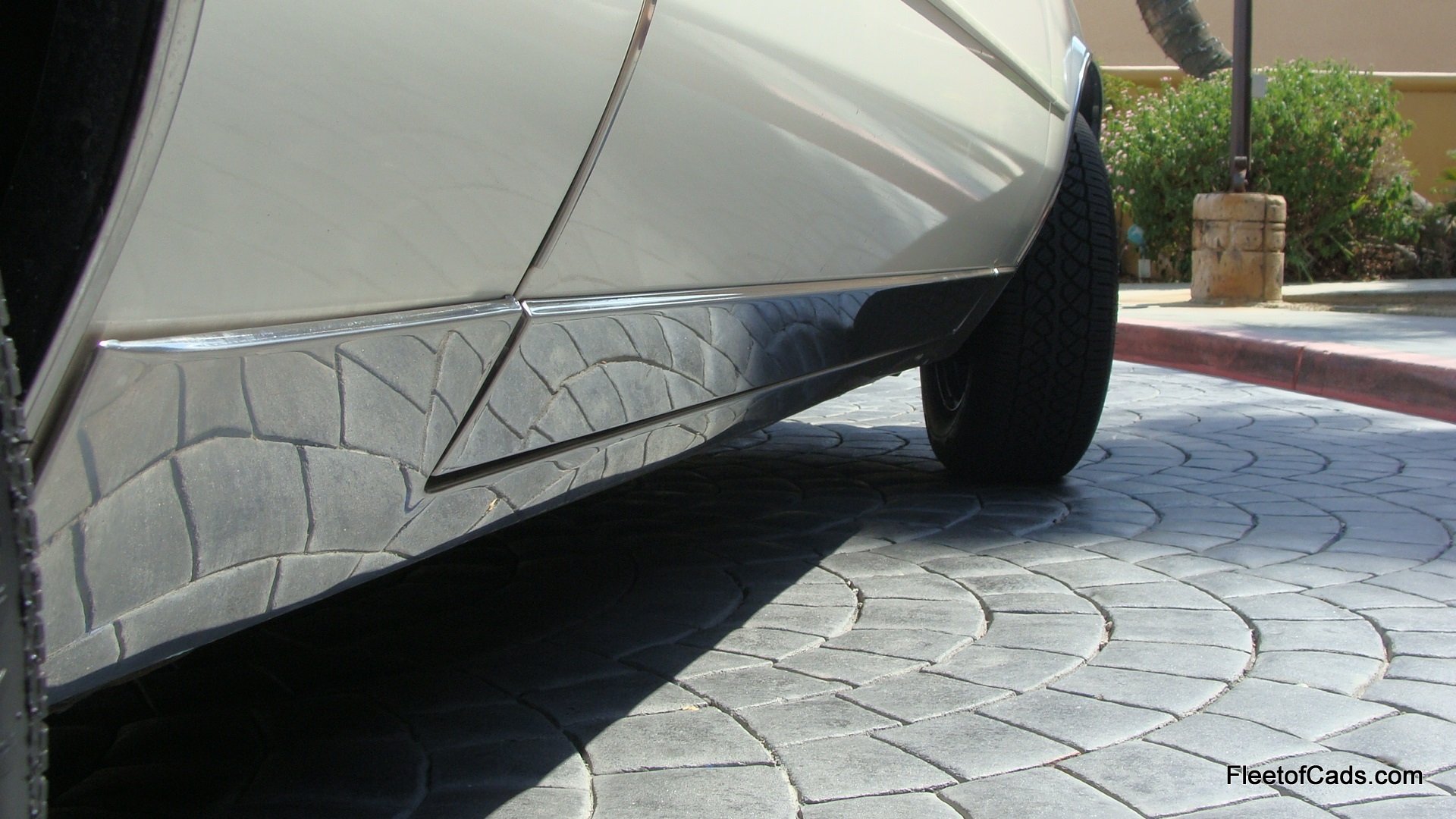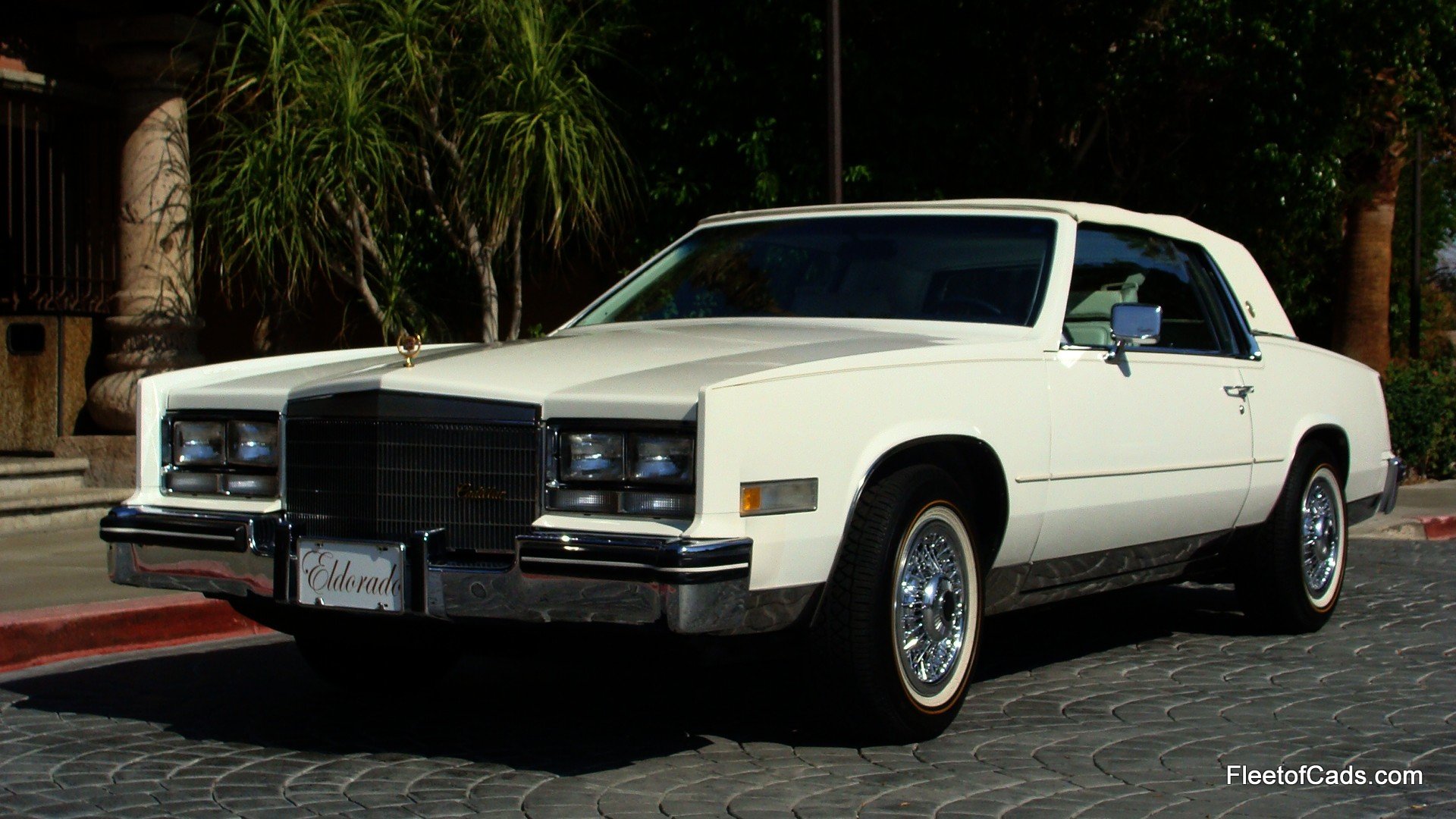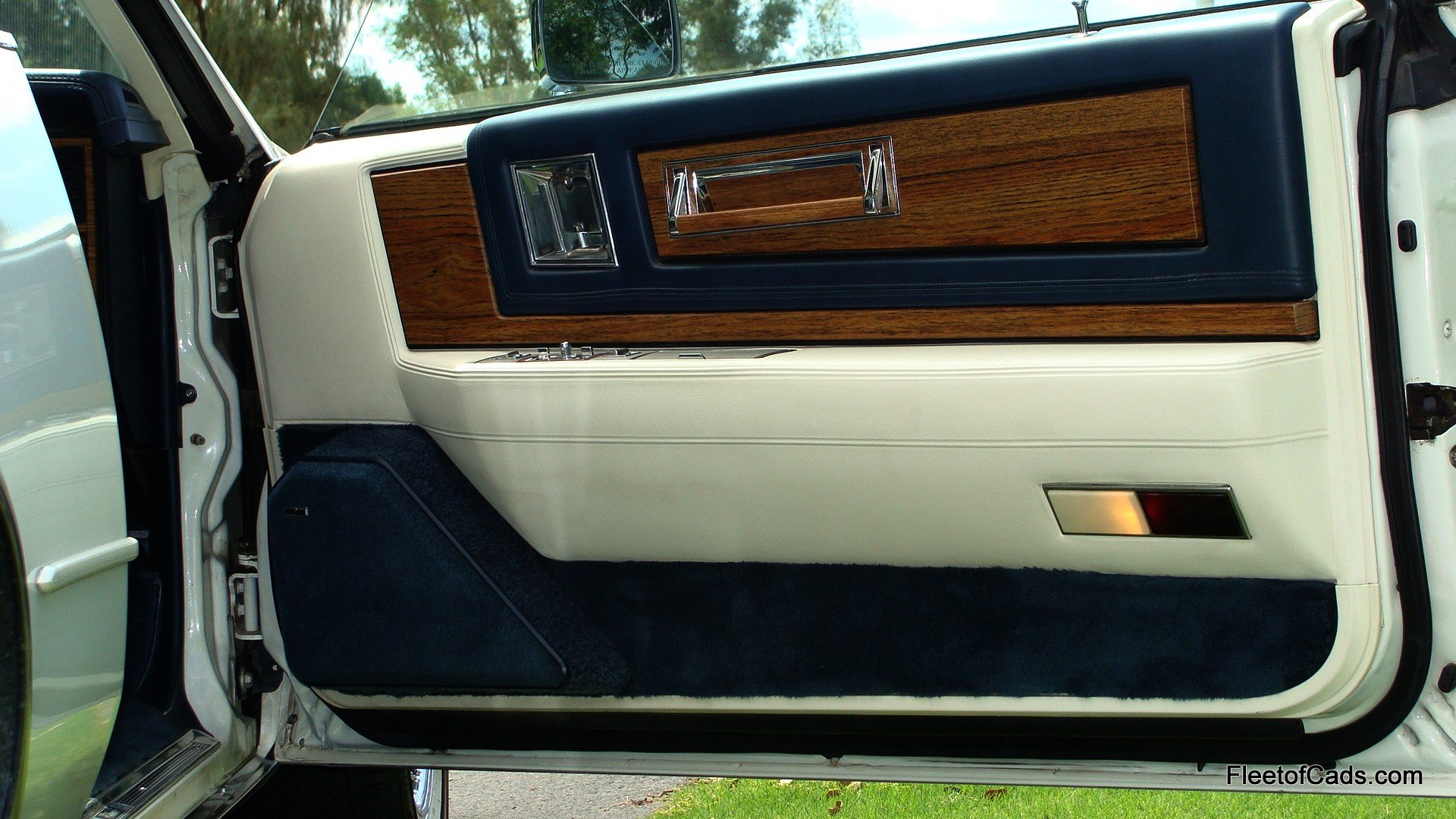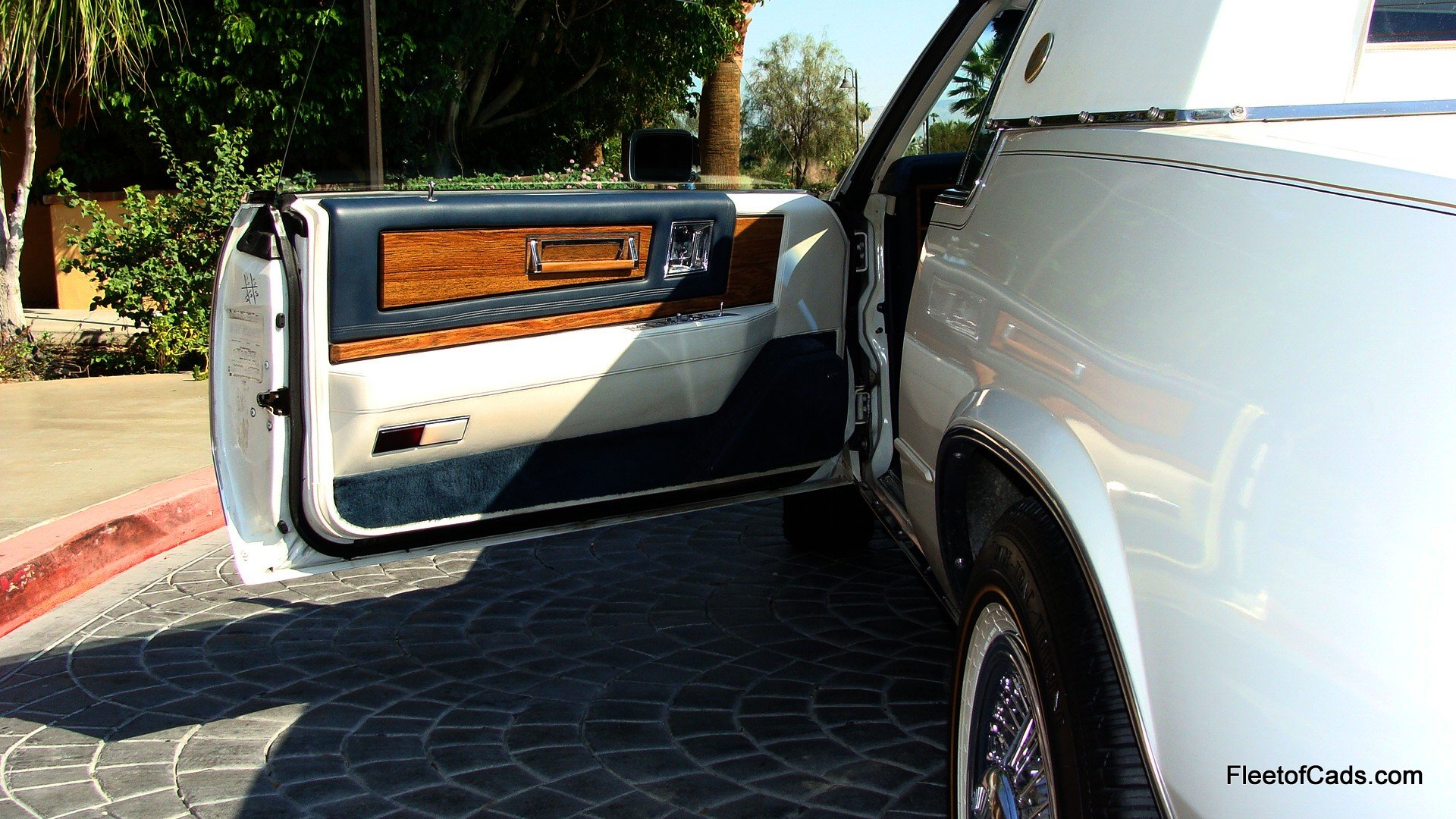 These door panels are a work of art and are in perfect shape.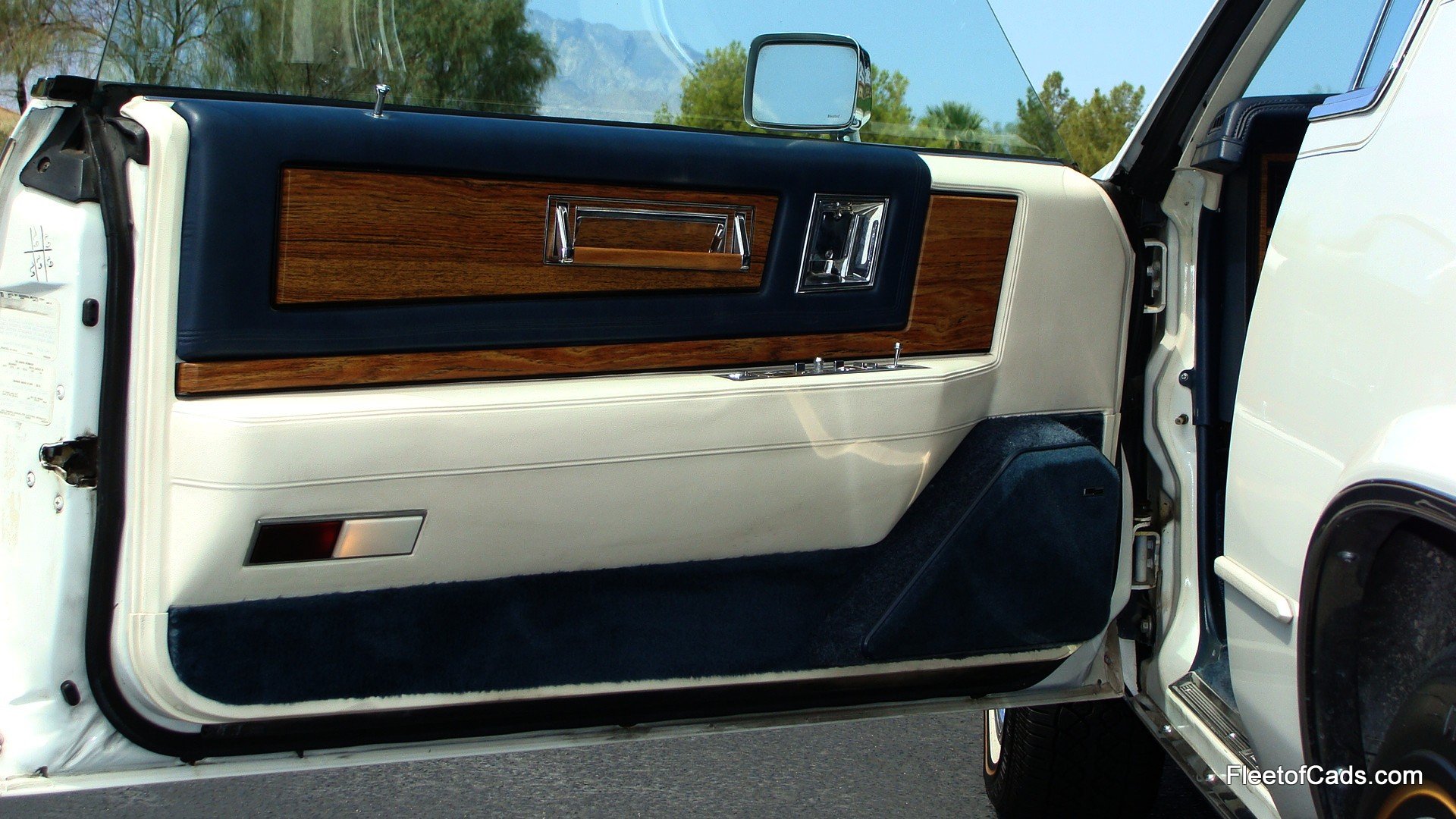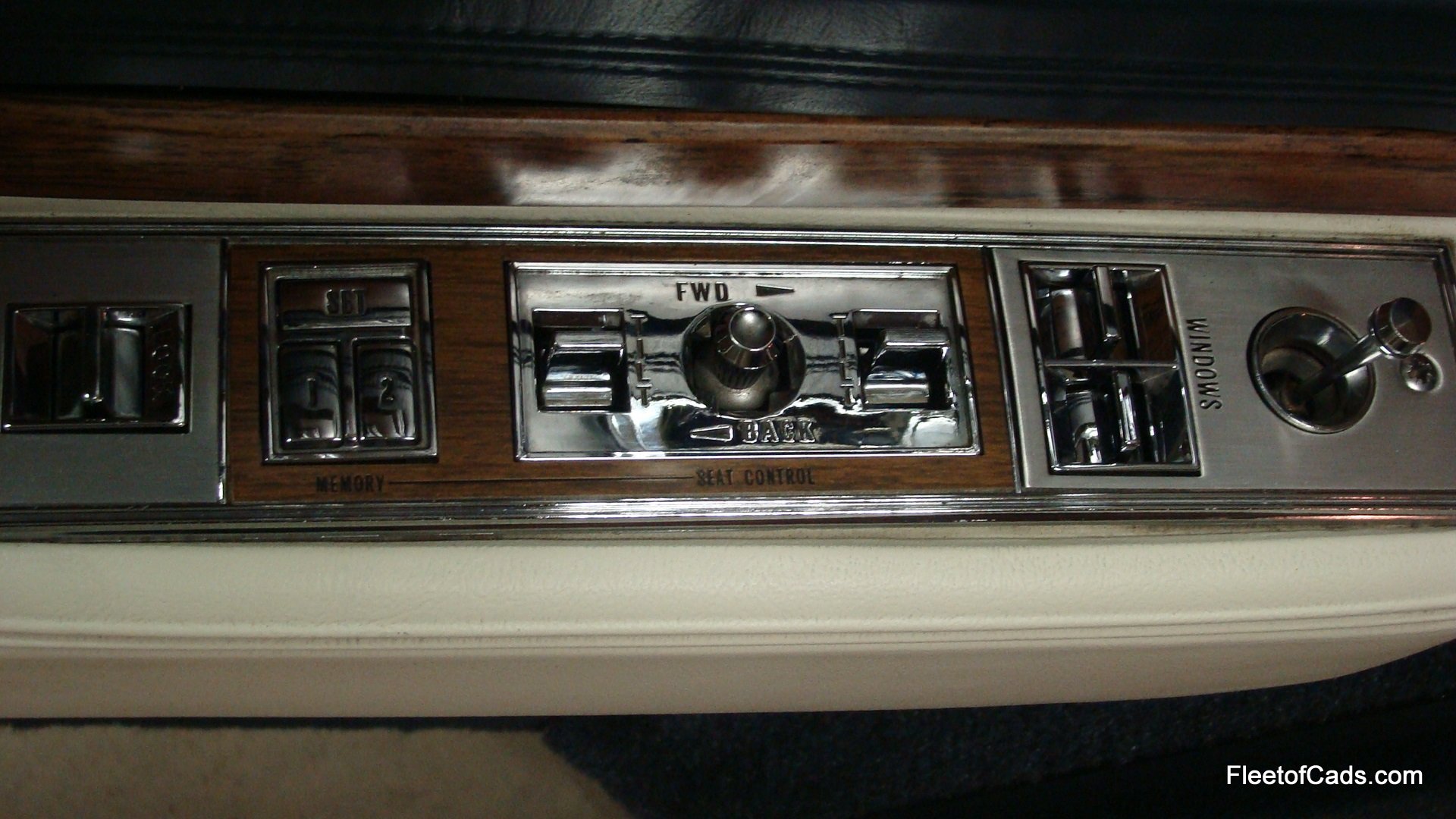 Rare Memory Seat option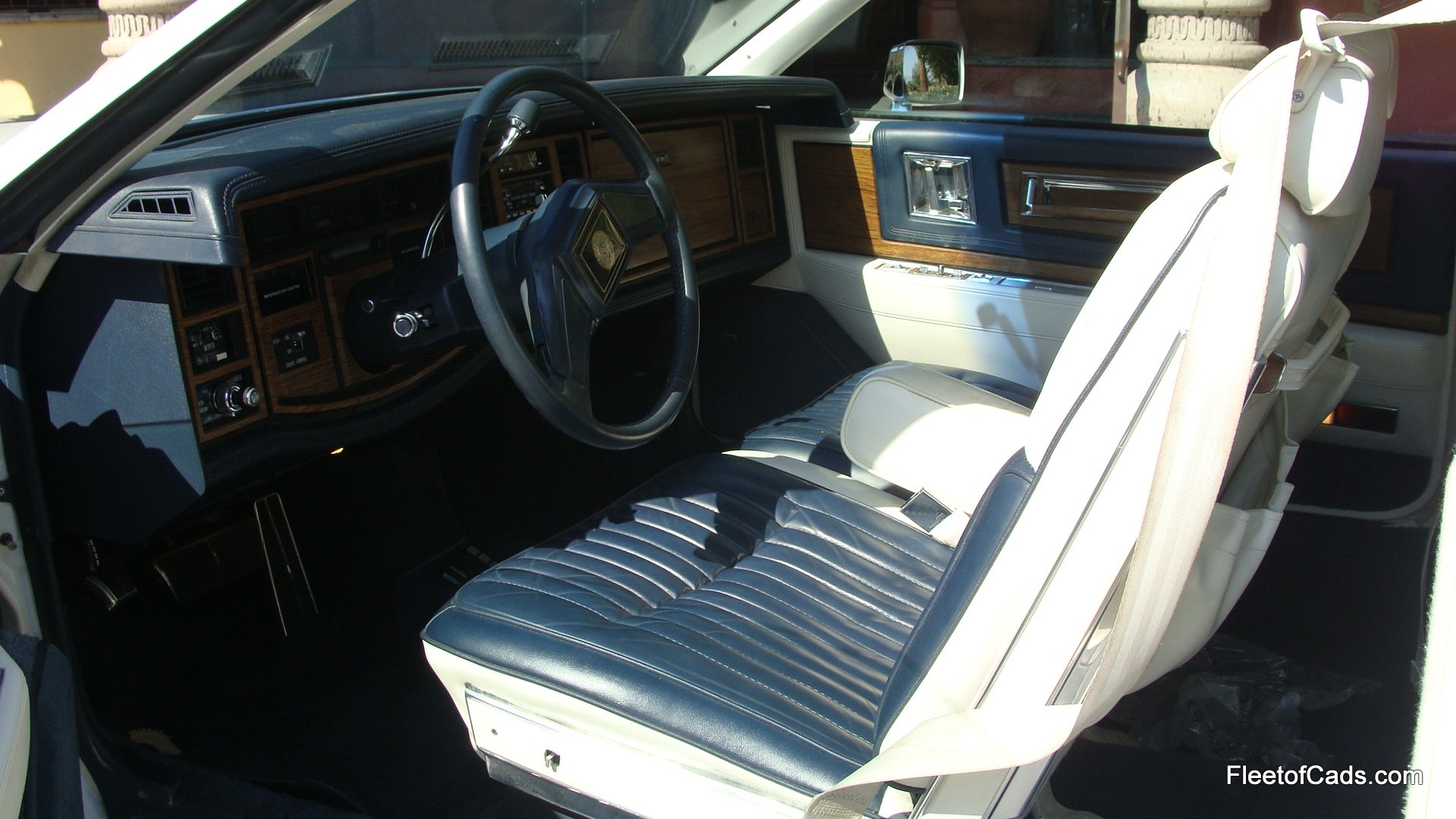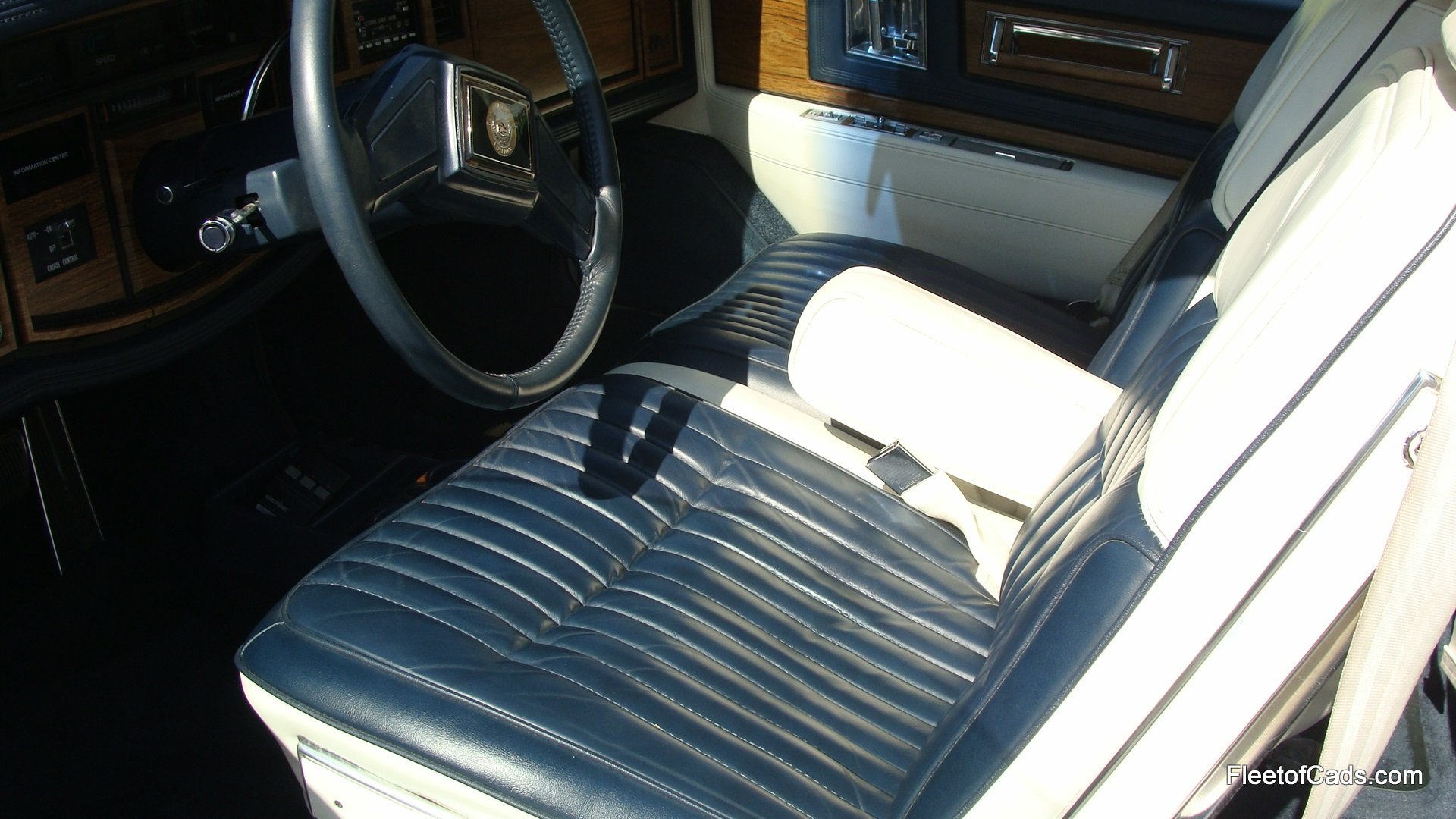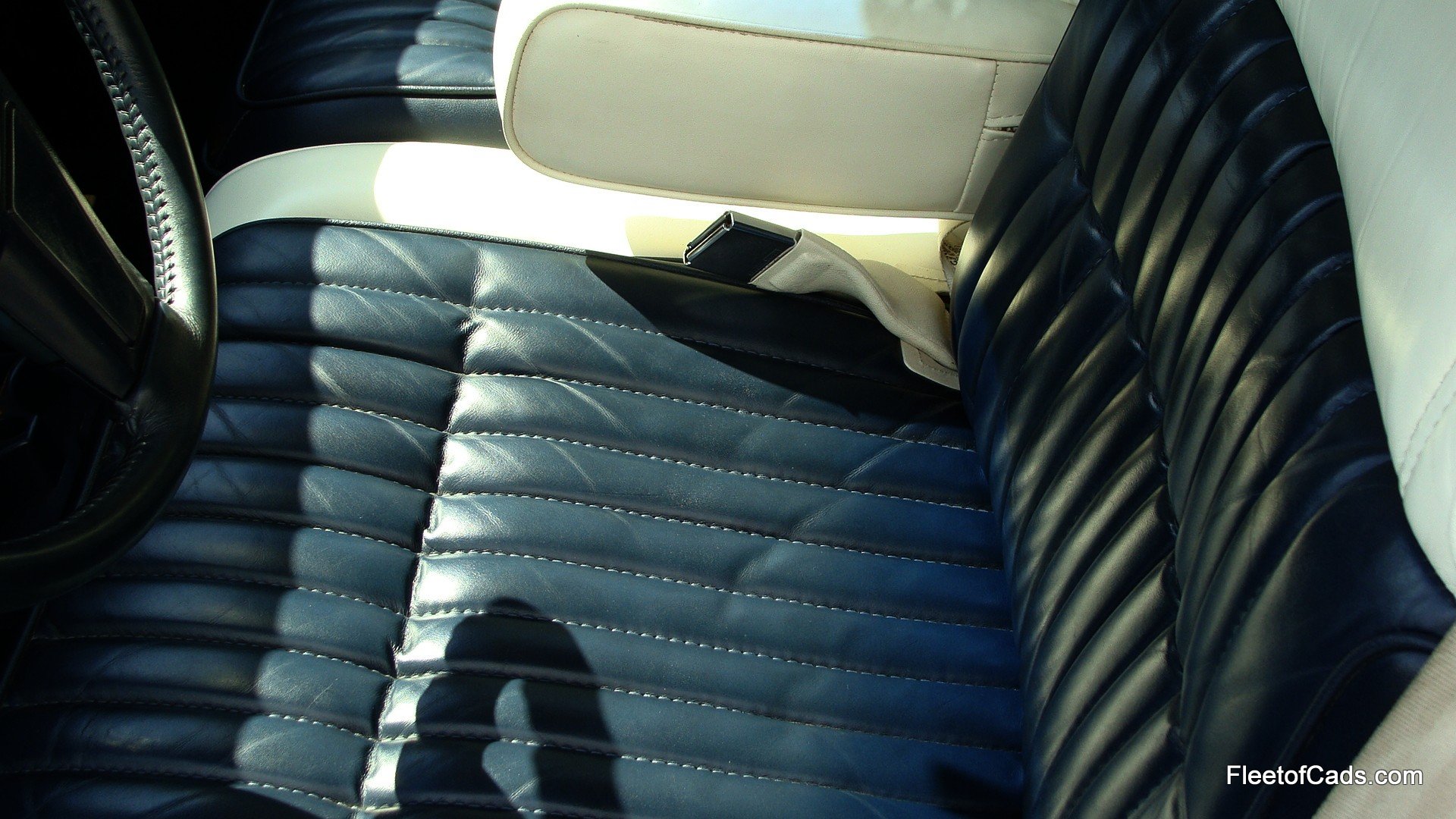 This Cadillac is so fresh. Even the drivers seat shows virtually no wear.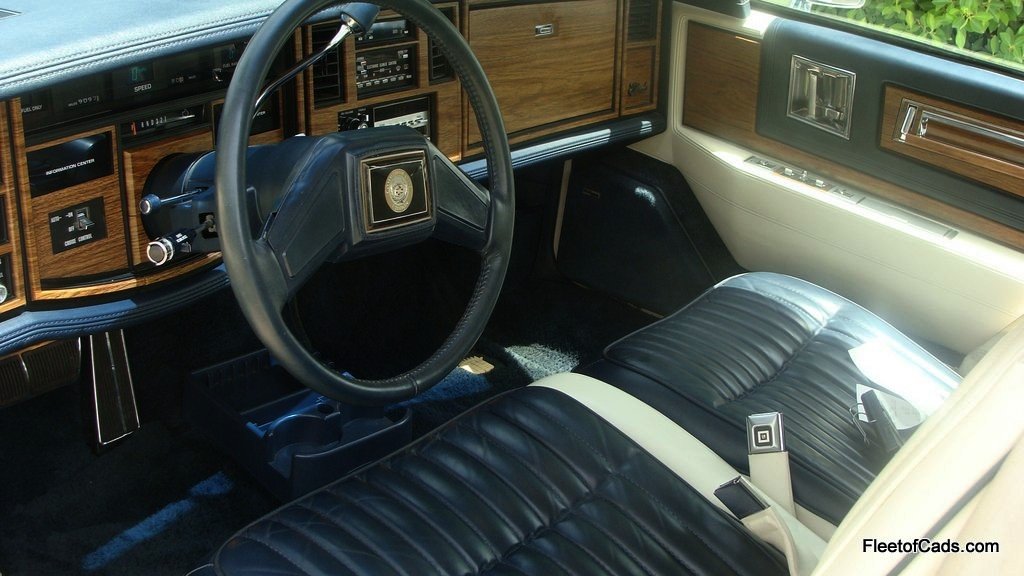 In person, this interior will make the hair on the back of your neck stand up. Interior shows as new and has all it's original floor mats. Supple leather surfaces, dash and door panels free of any cracks or wear.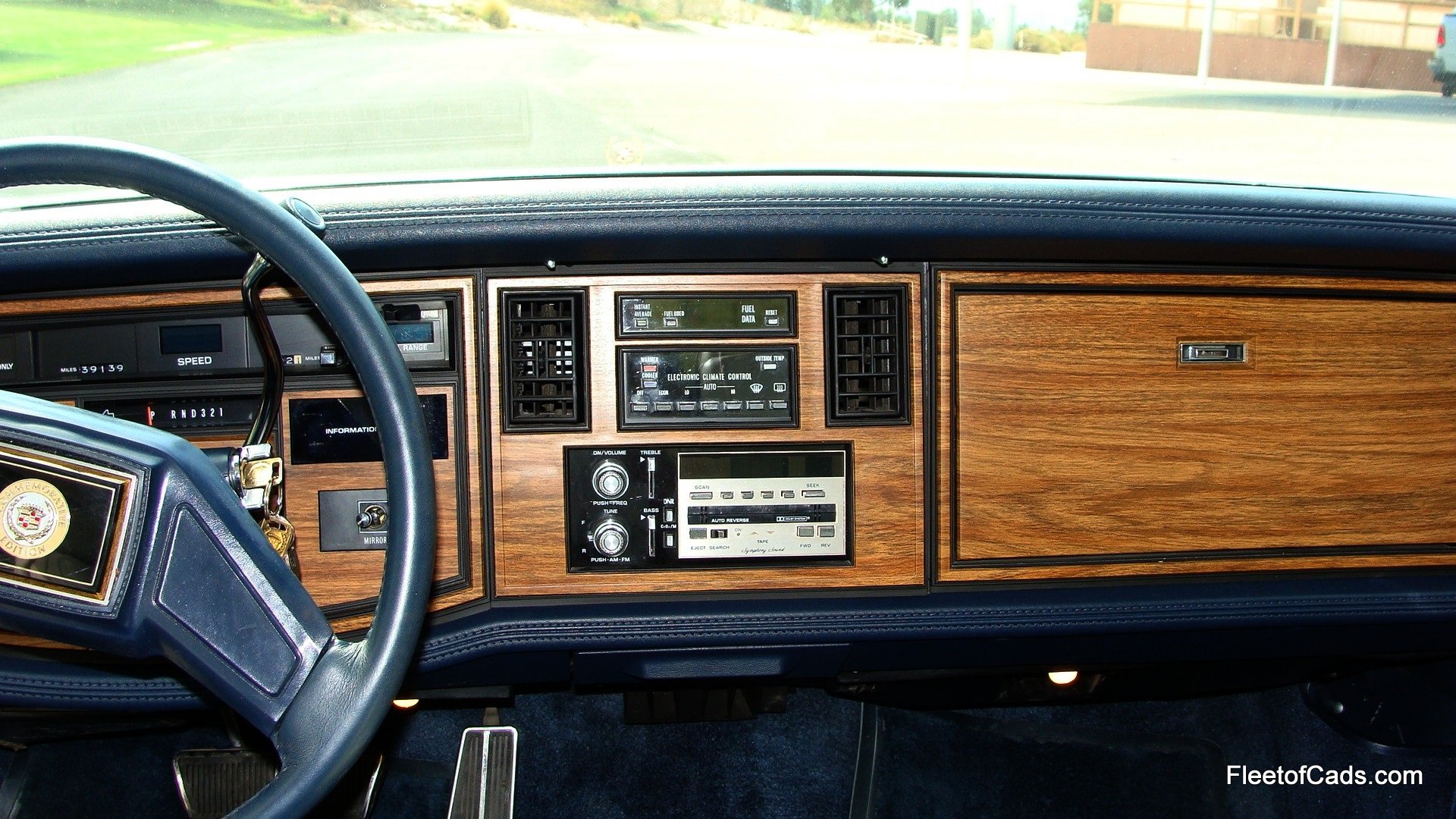 Carpets still have that new shine.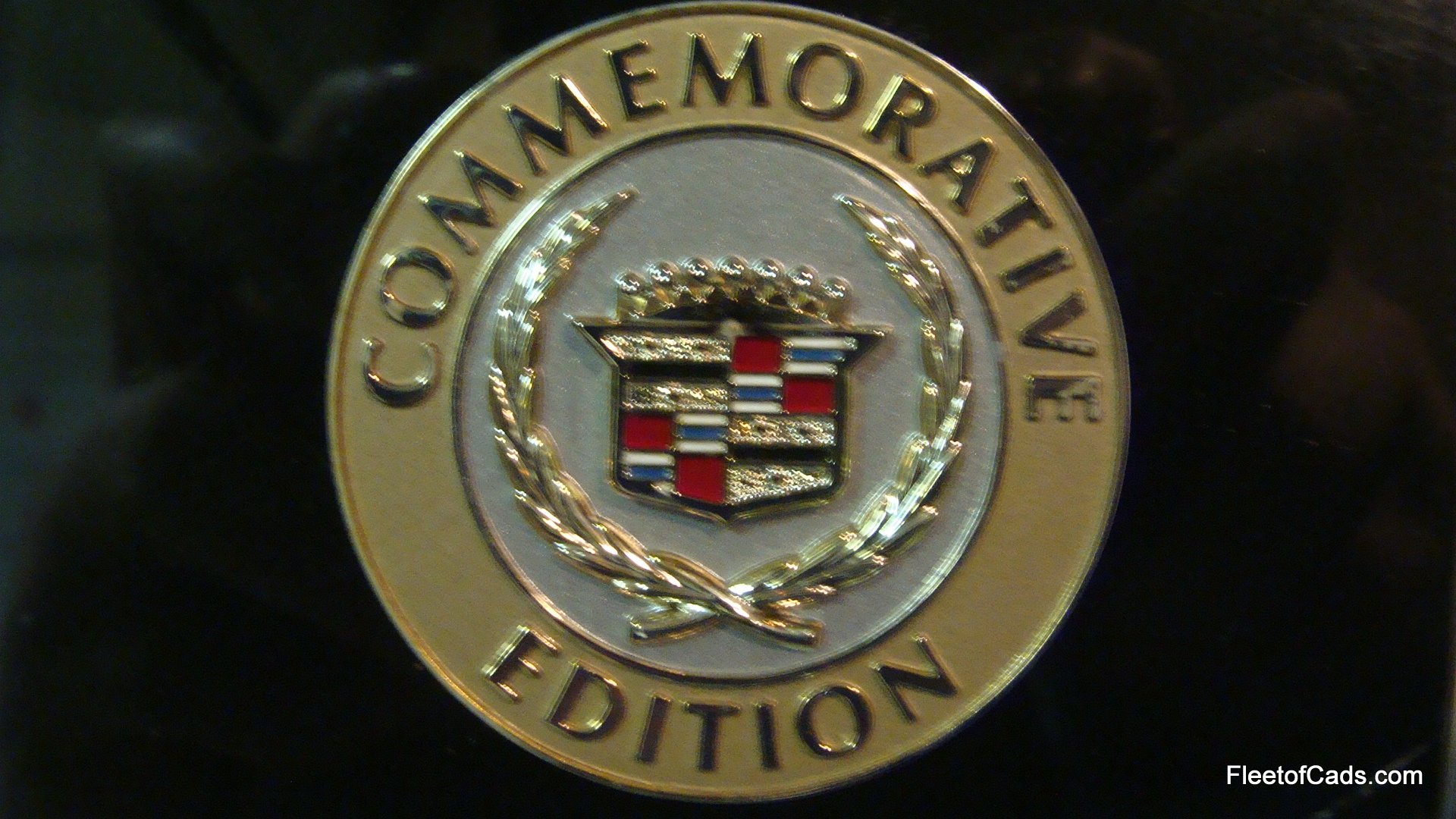 Rare low mile Commemorative Edition Eldorado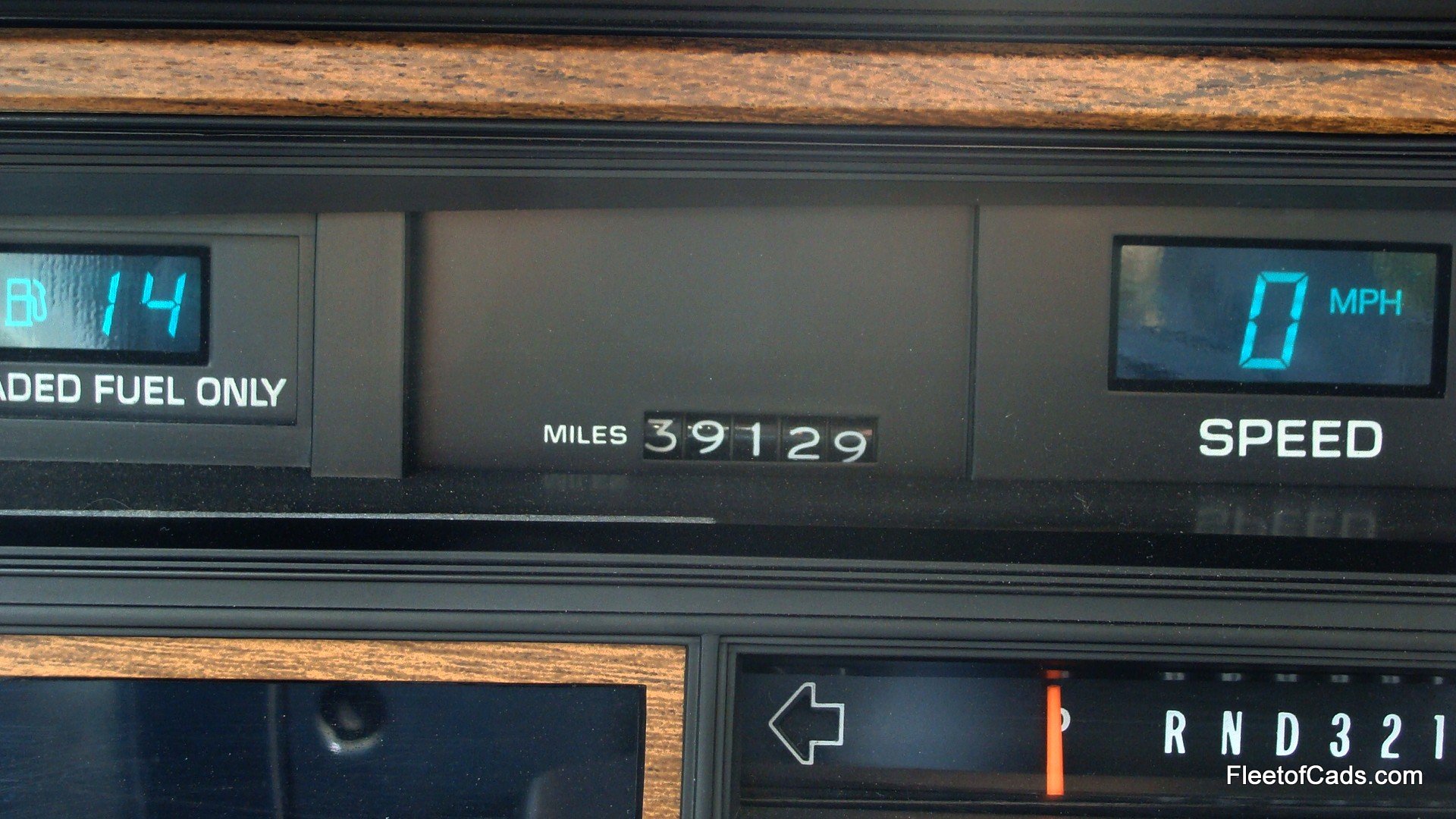 Factory Bose Stereo sounds terrific!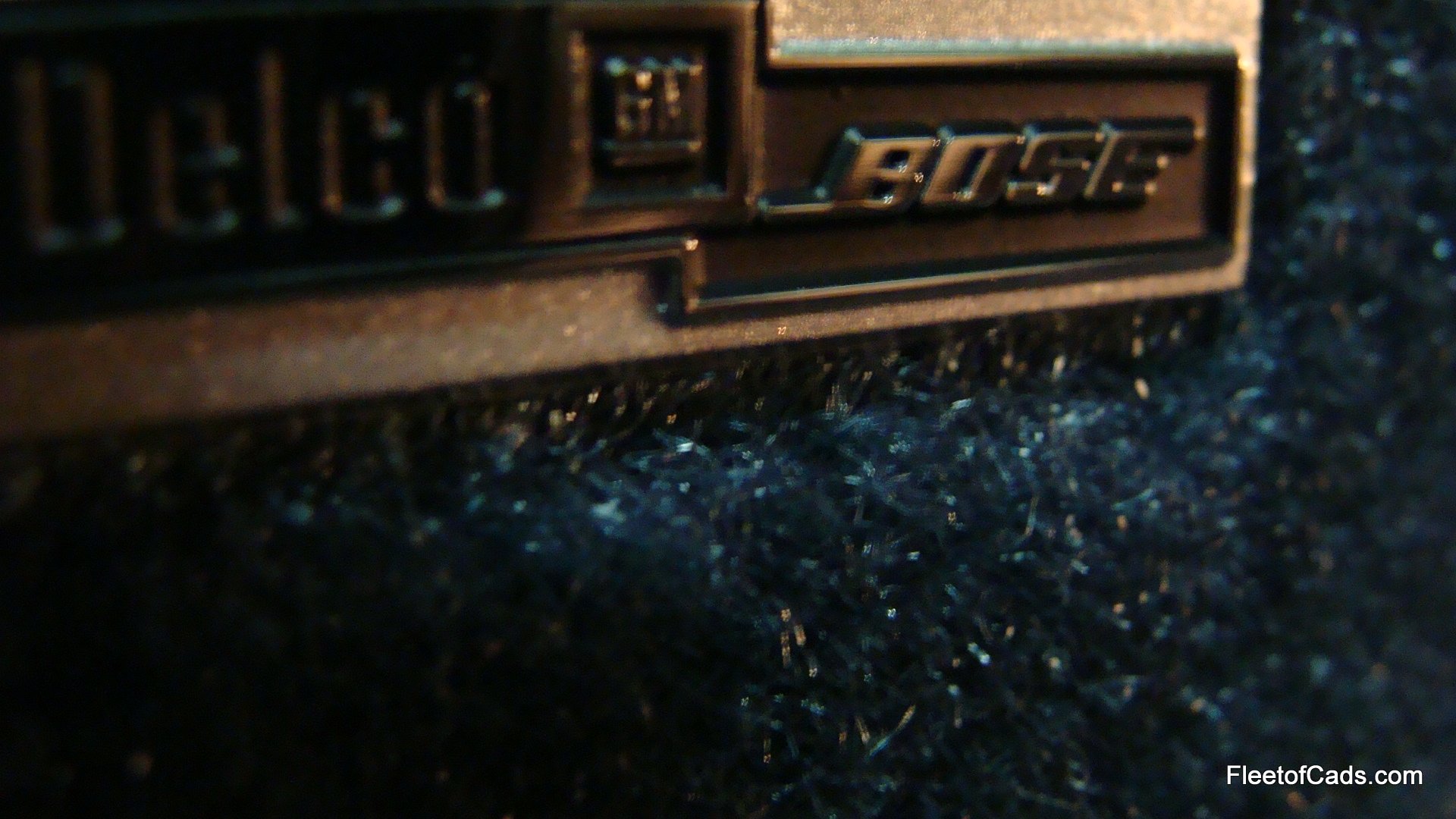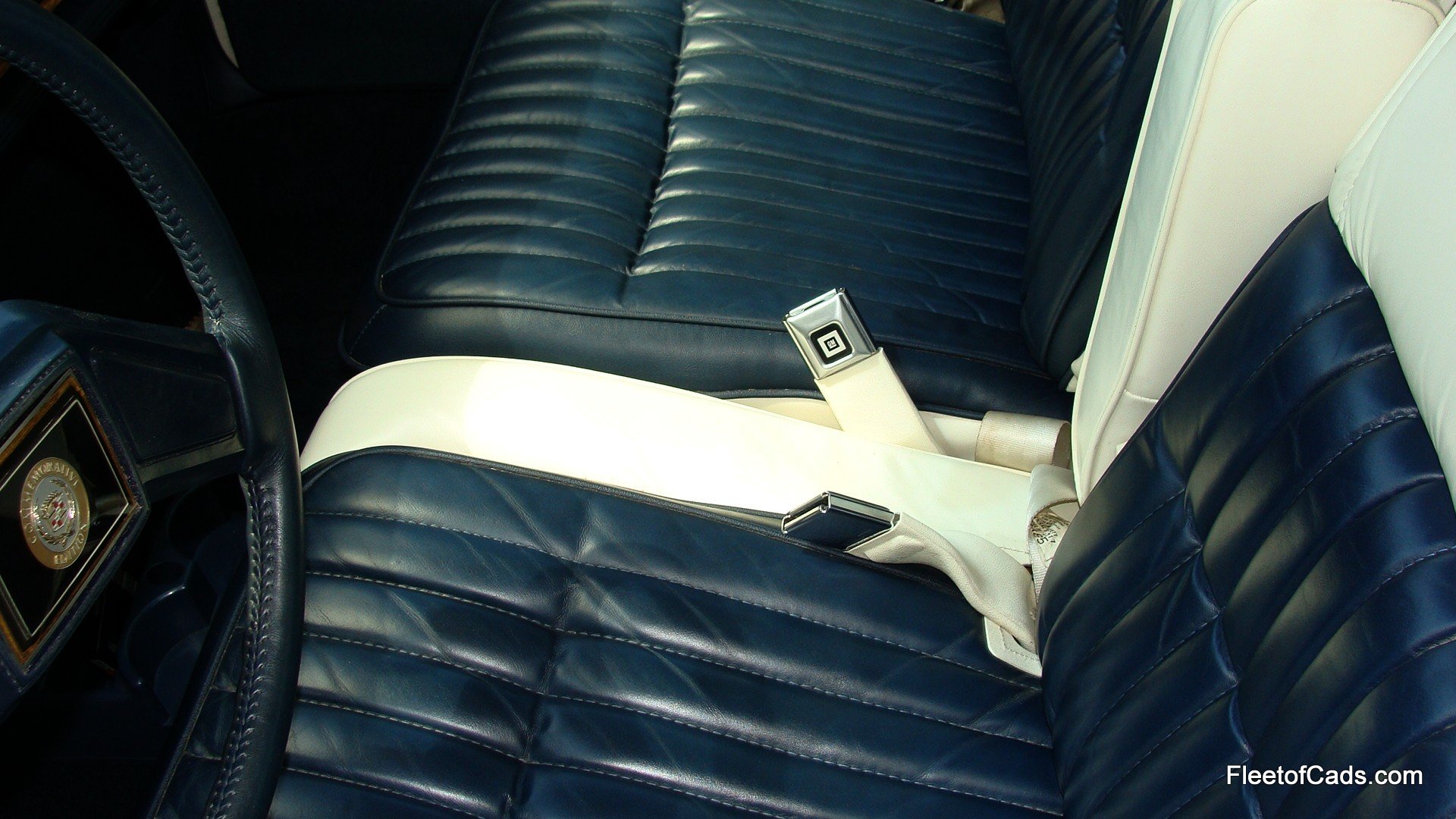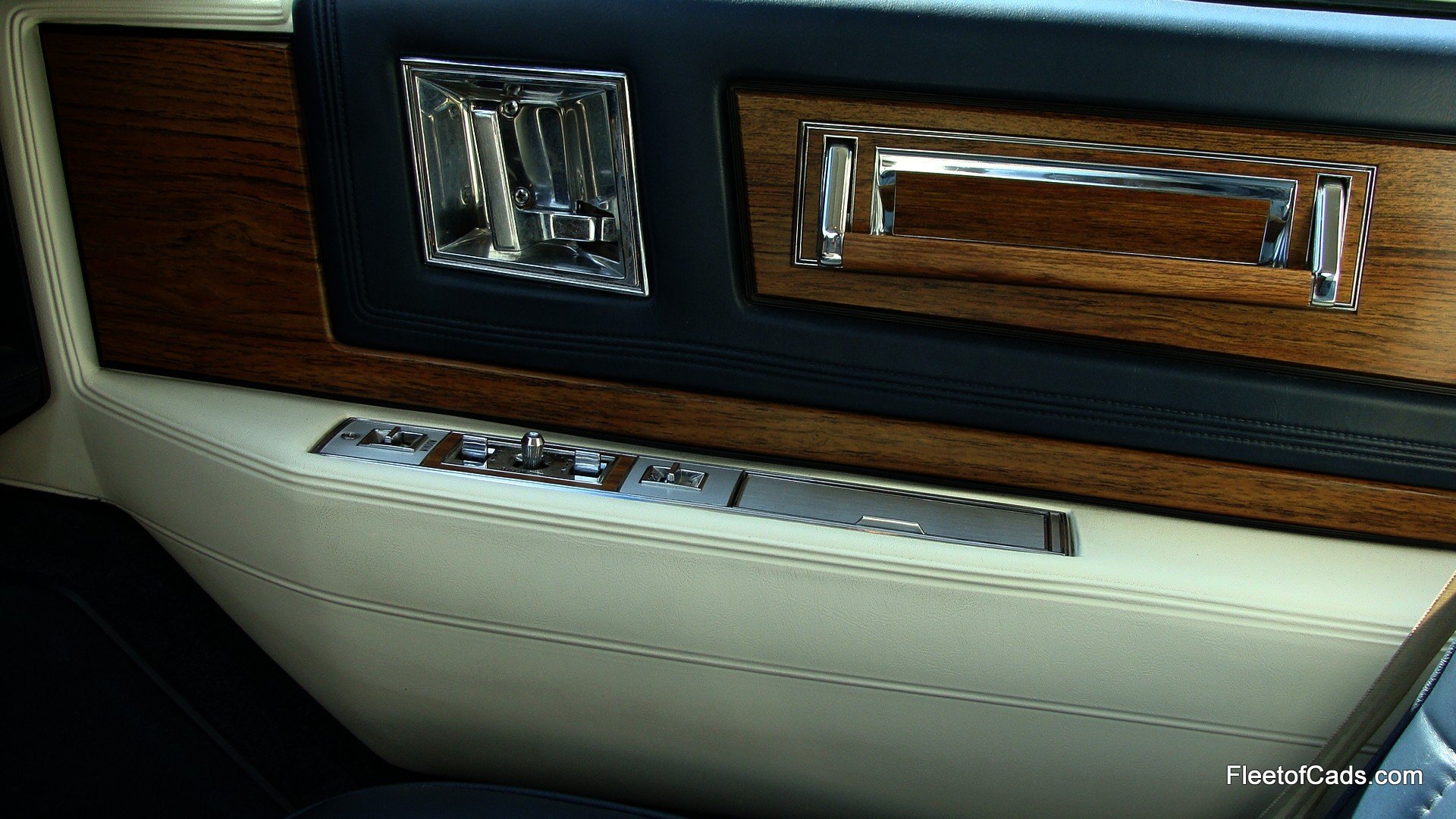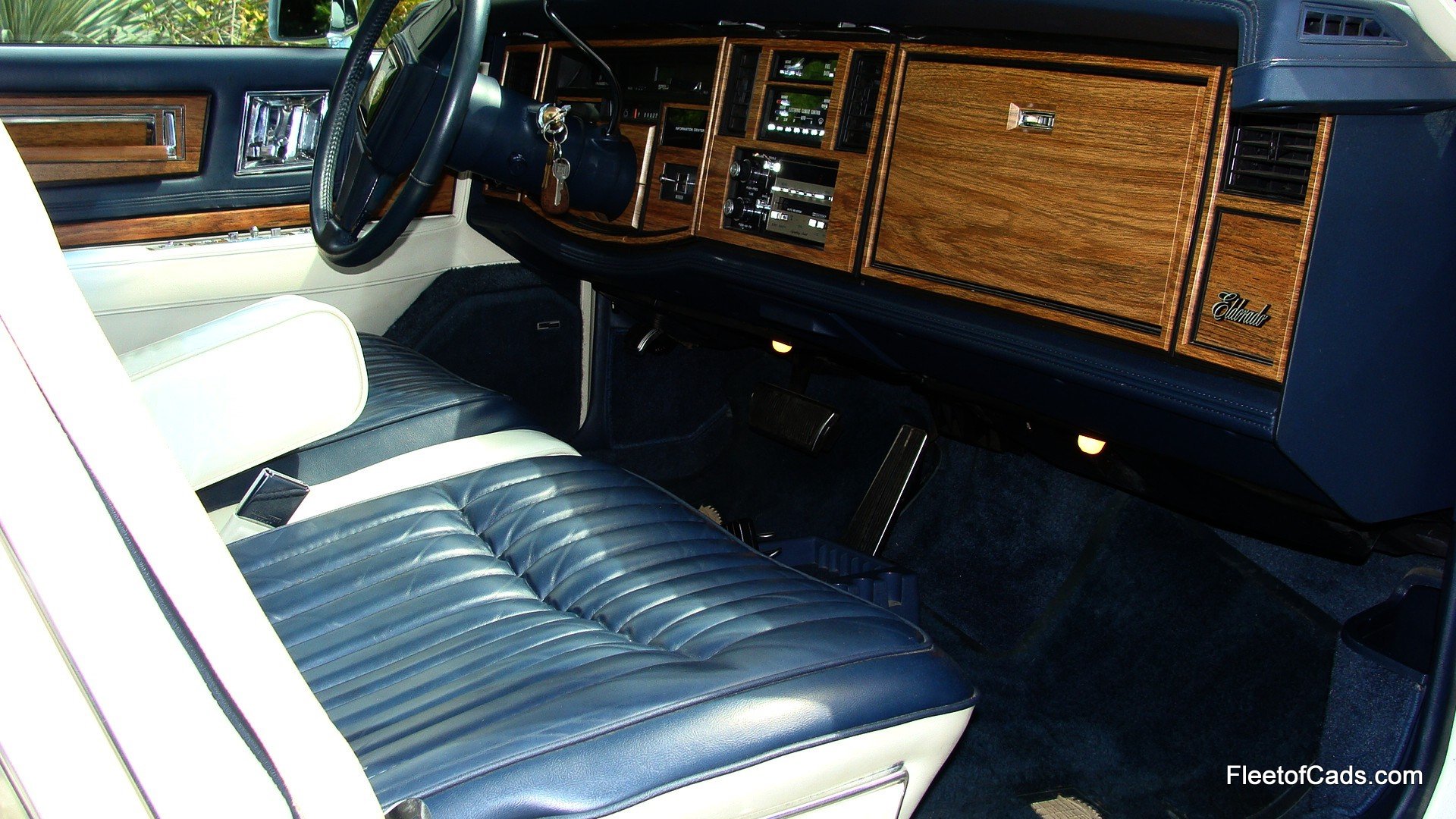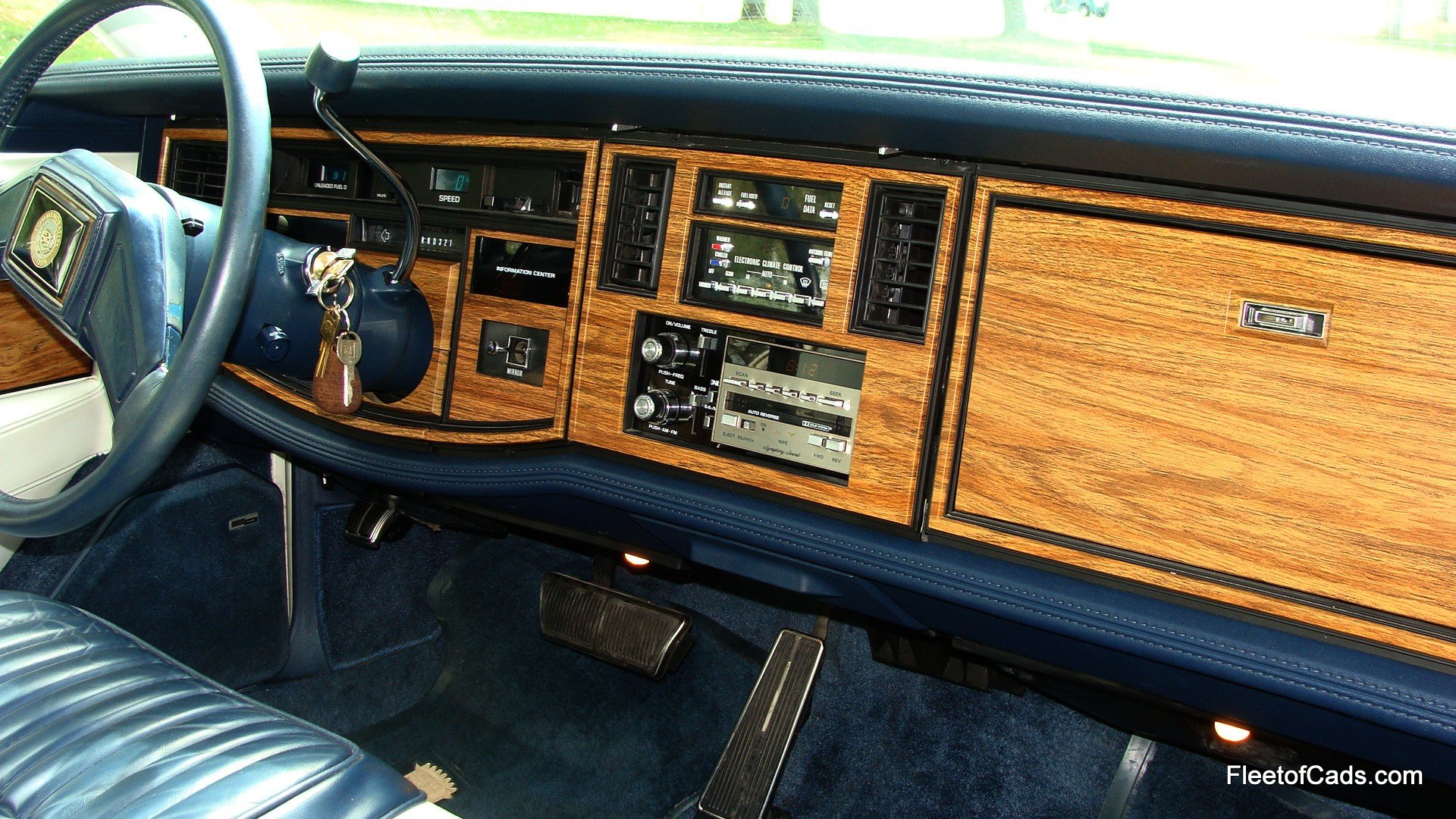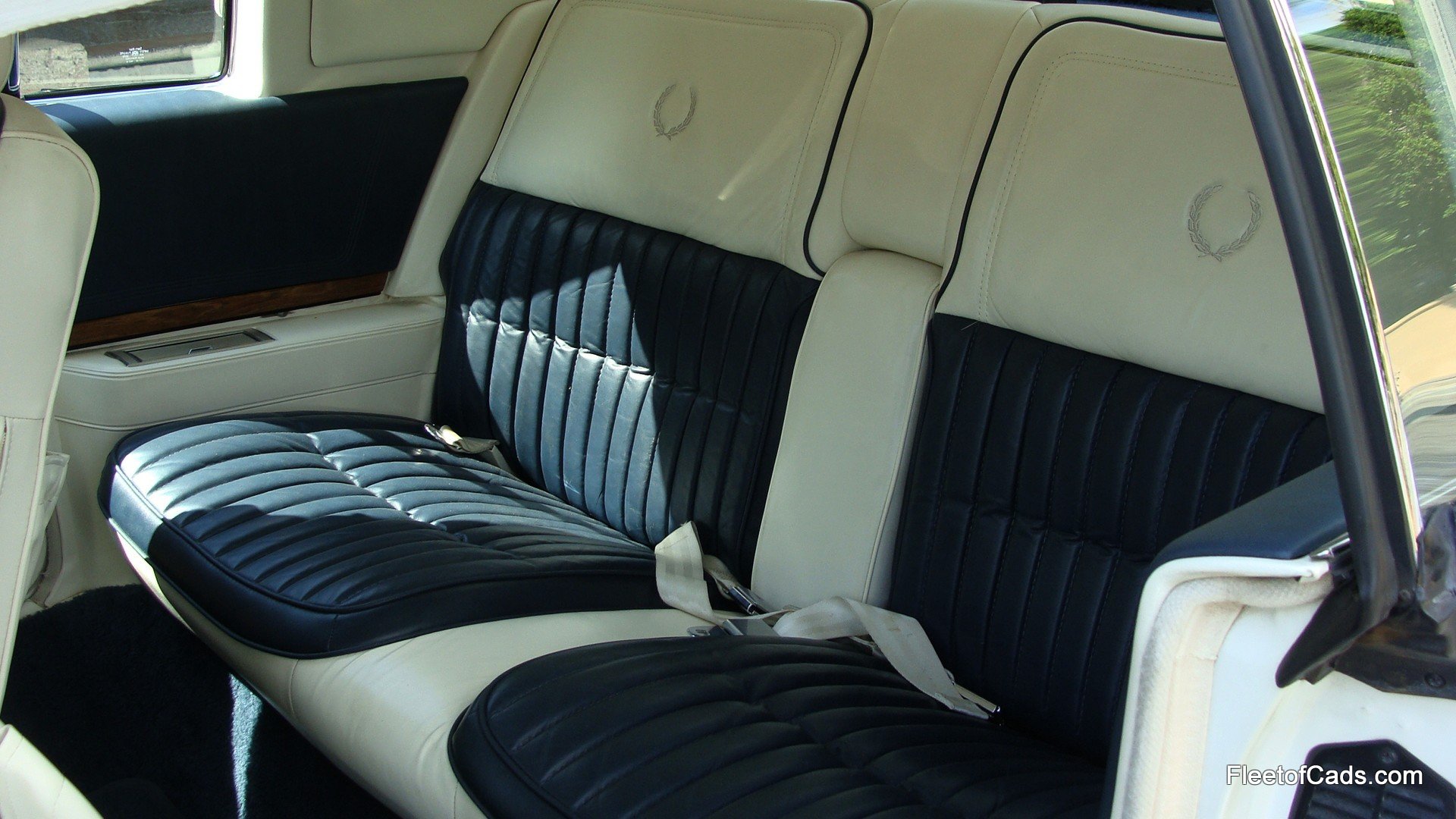 The navy pipeing was a nice touch on these Commemoratives.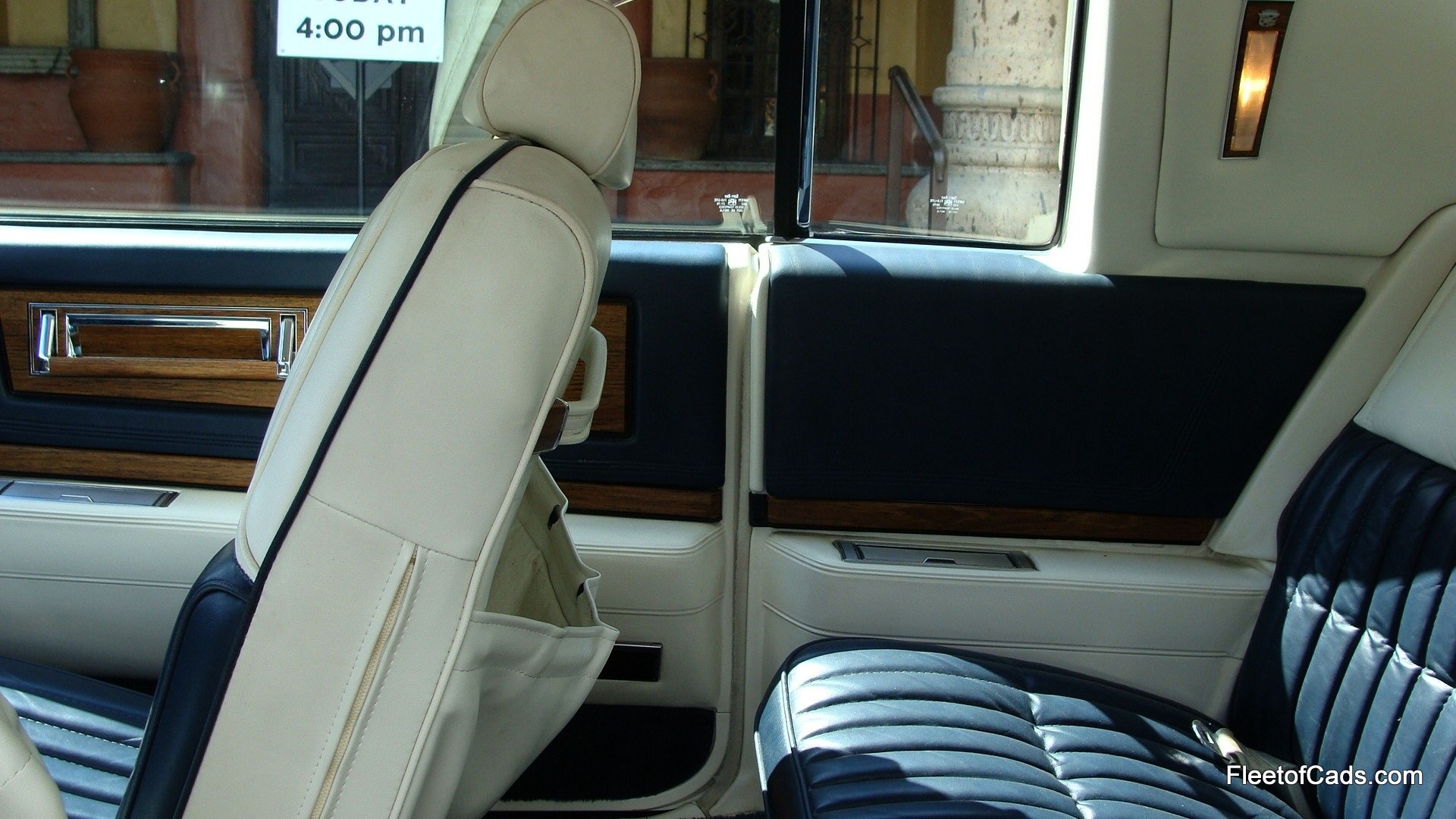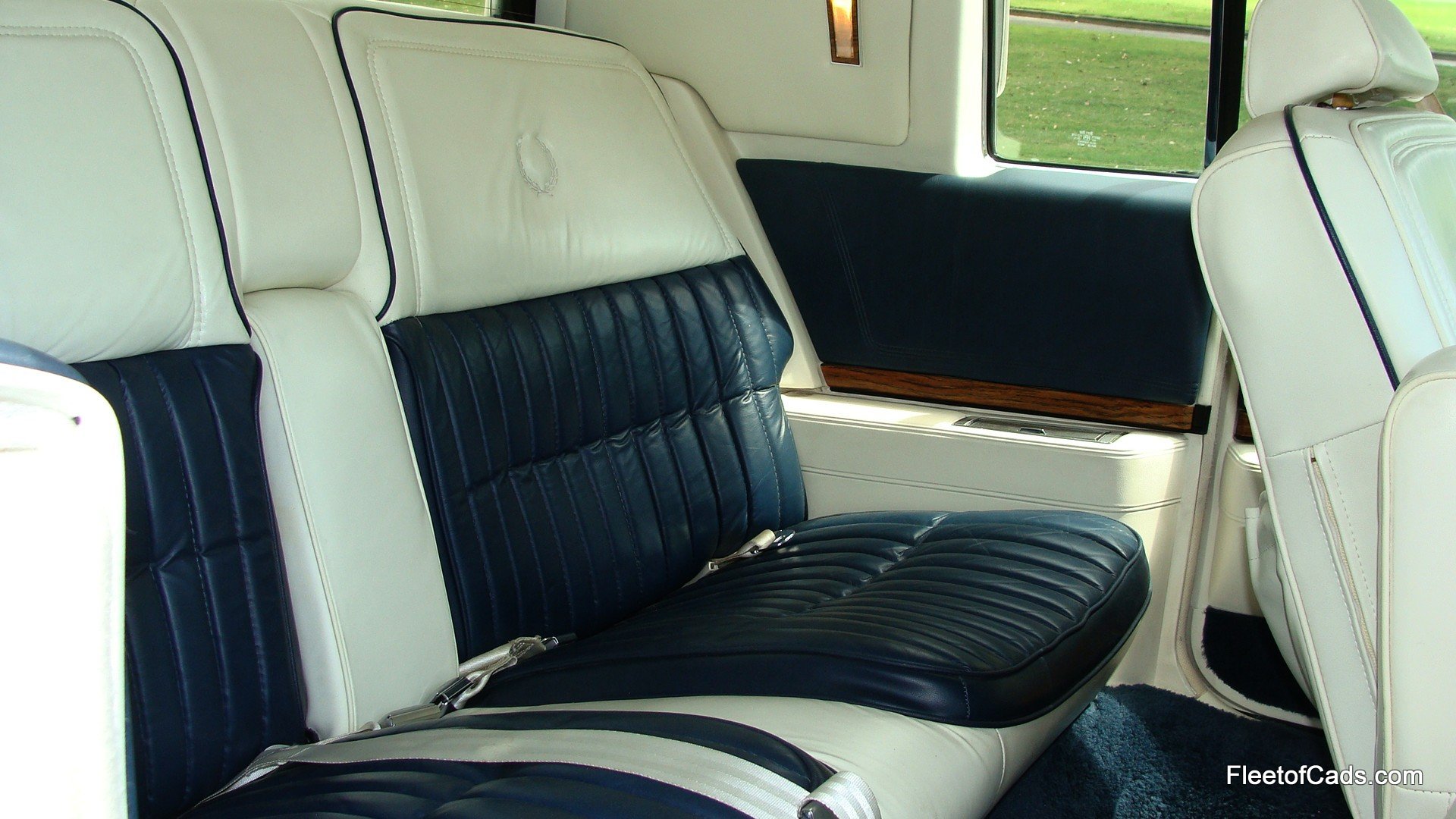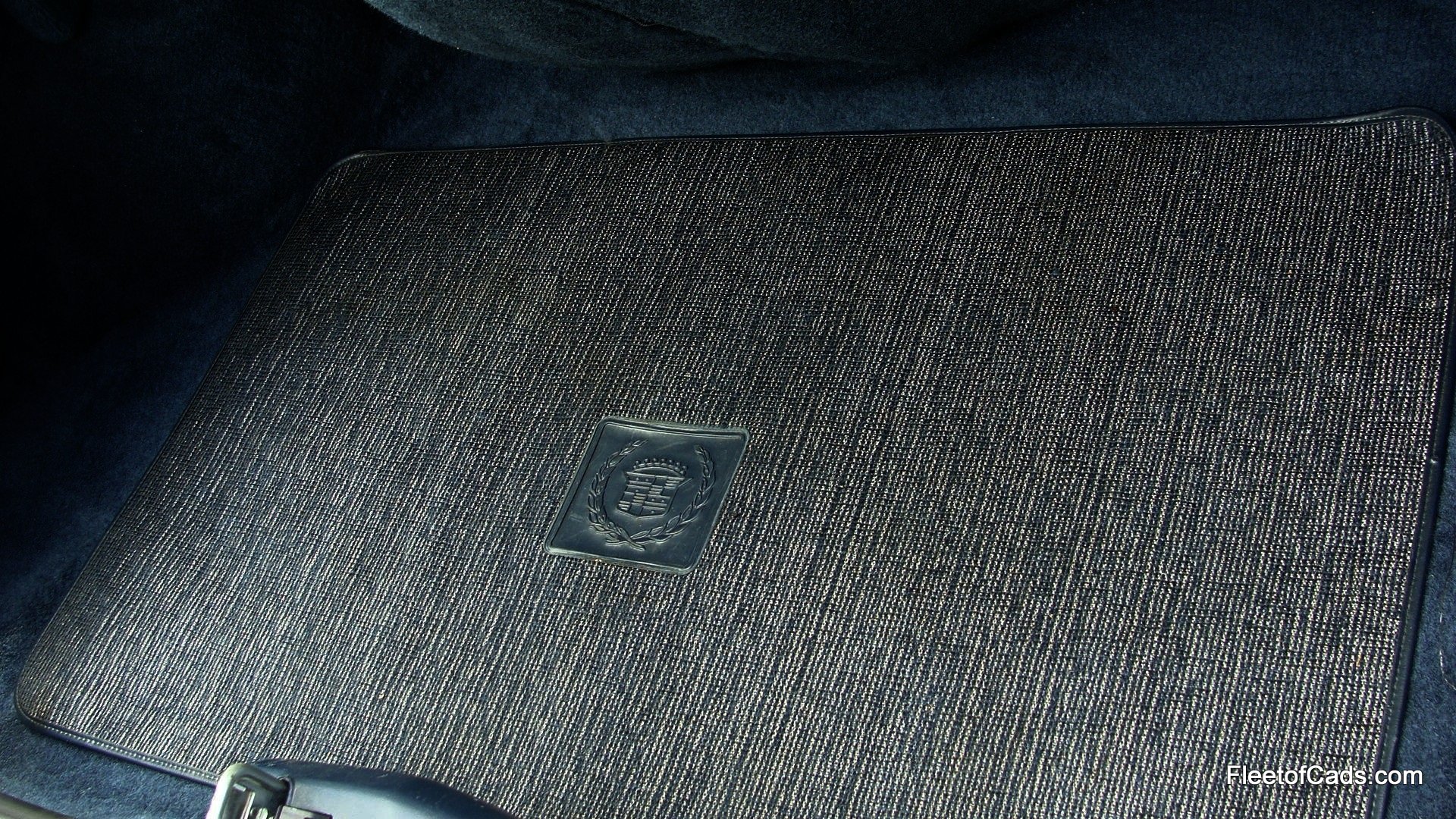 Original trunk Mat.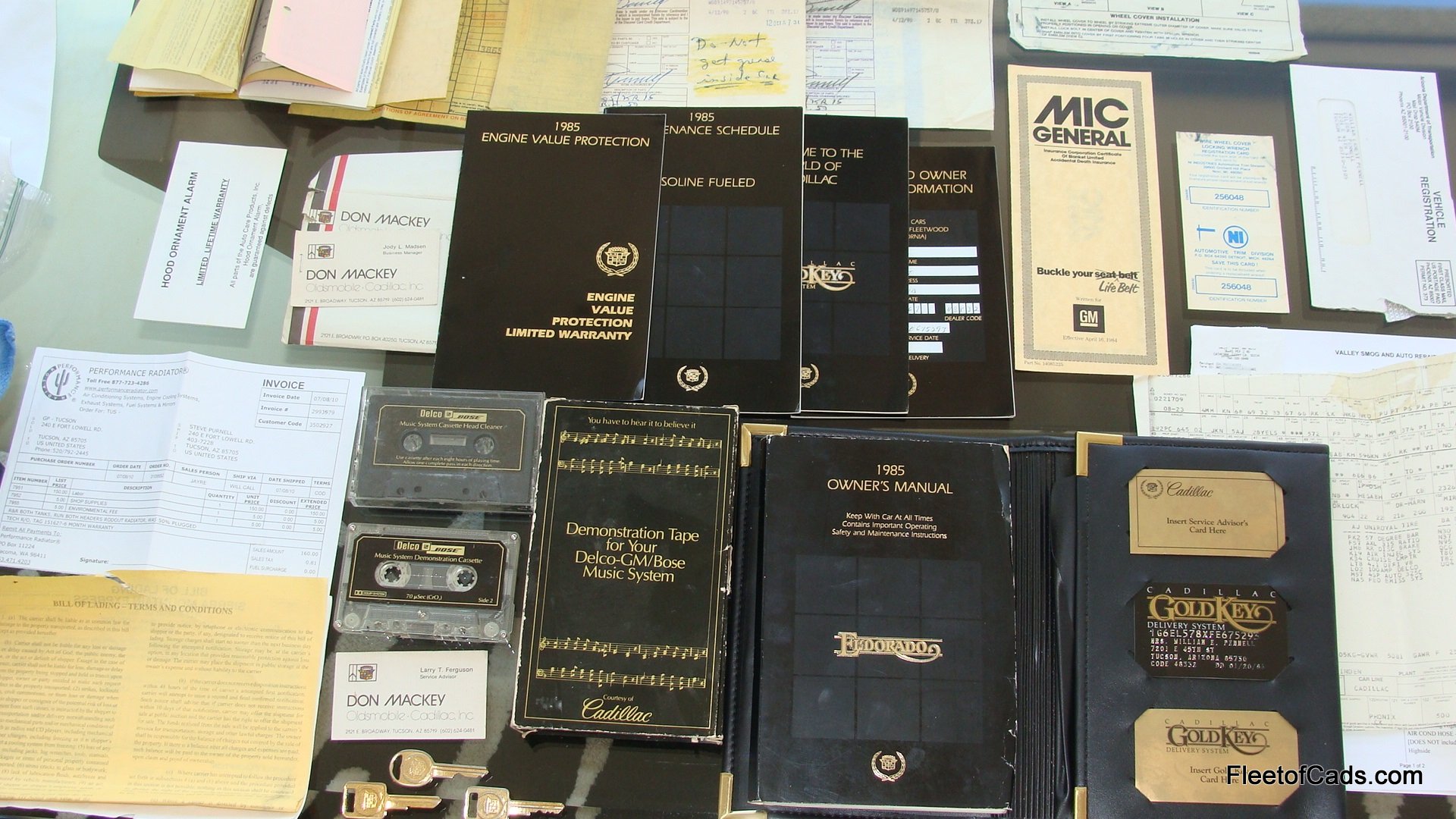 All books and extensive records since new. Gold keys, factory build sheet, demo cassettes and even a VHS about the Bose Sounds Sytem.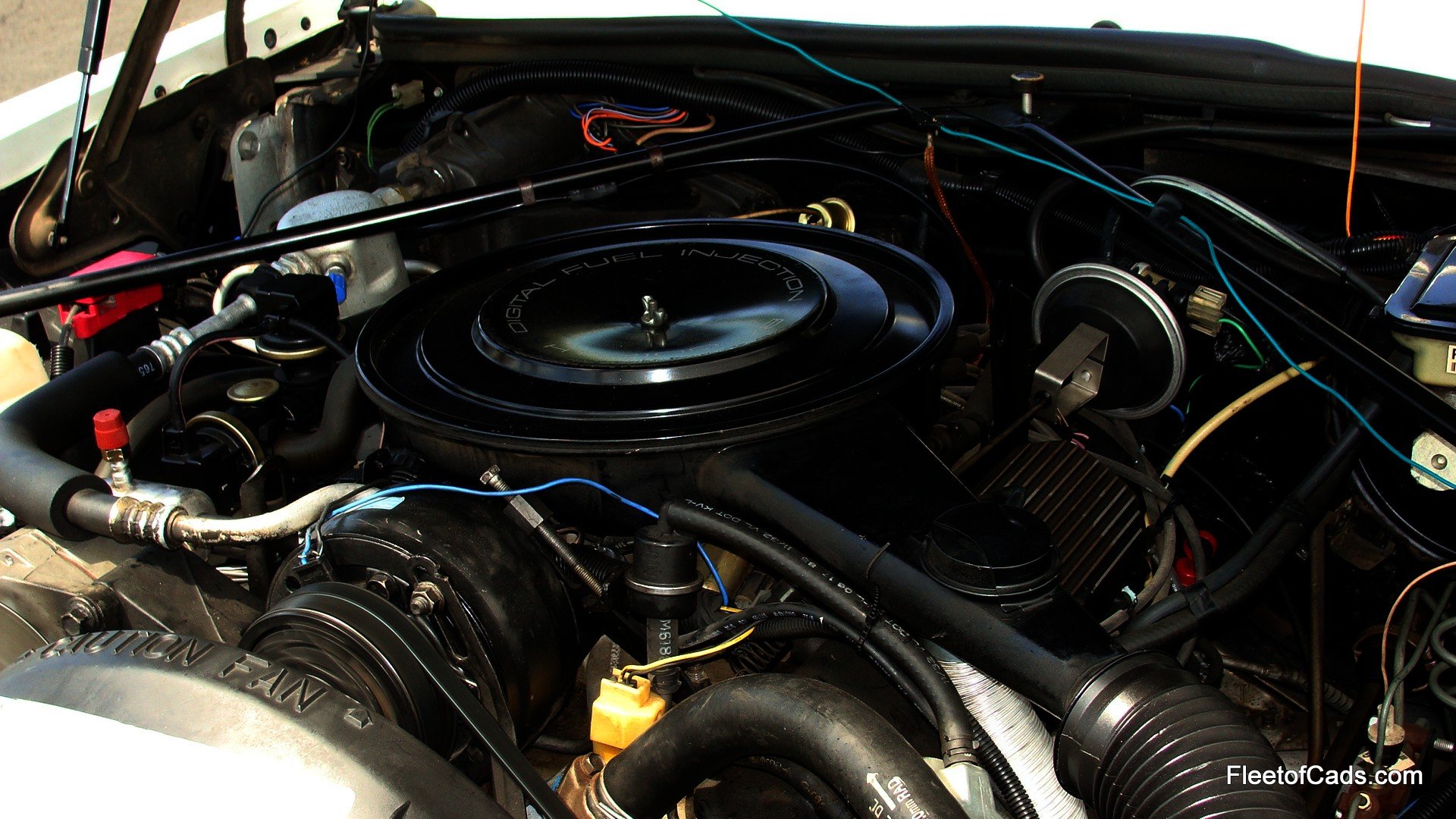 Along with the new Vogue tires the alignment was also done. All systems have recently been gone through as well as a fresh oil change and tune-up. I'm not aware of anything this Eldorado is needing mechanically or otherwise.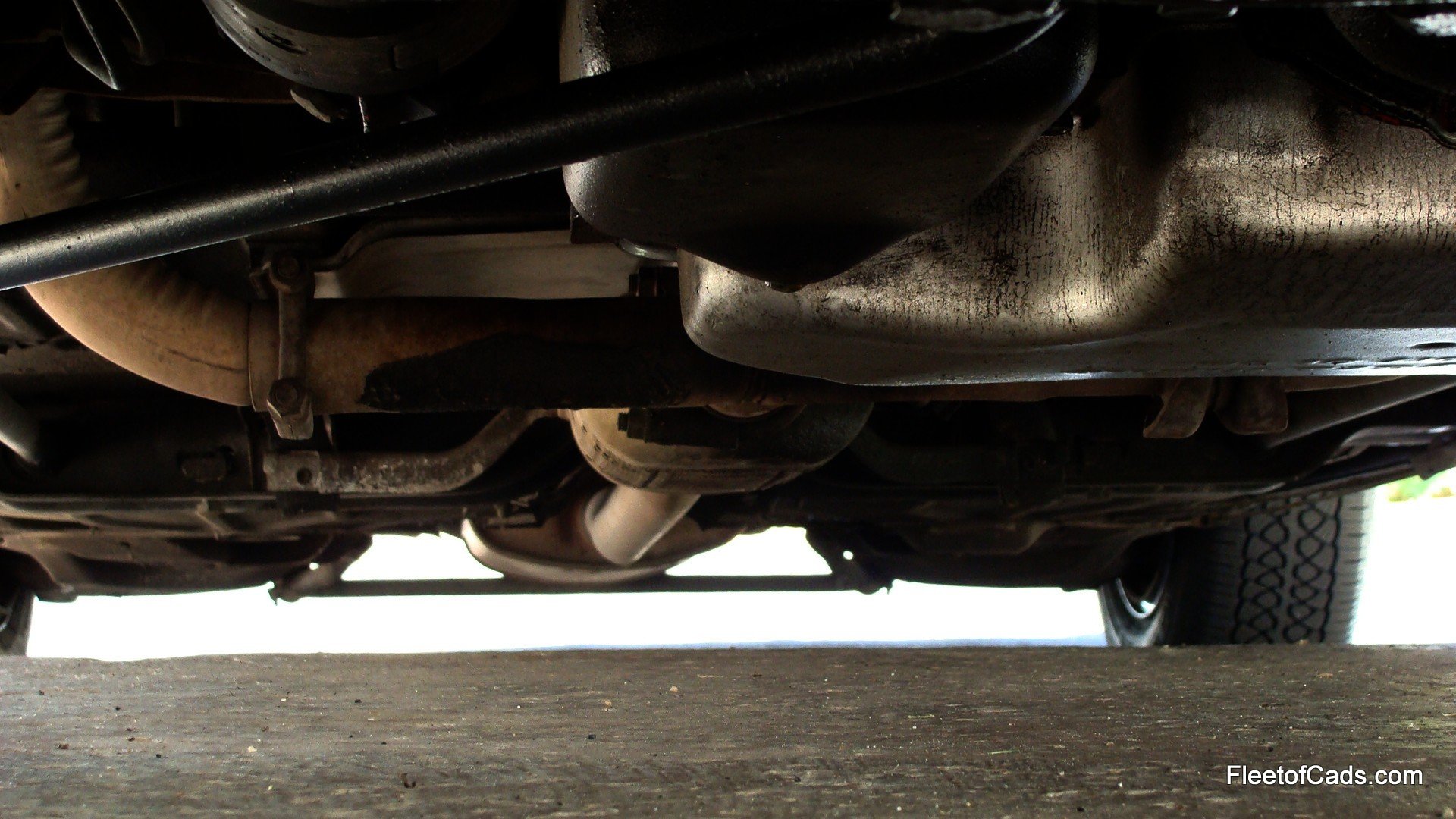 Very clean undercarriage, obviously a desert car from the lack of any rust.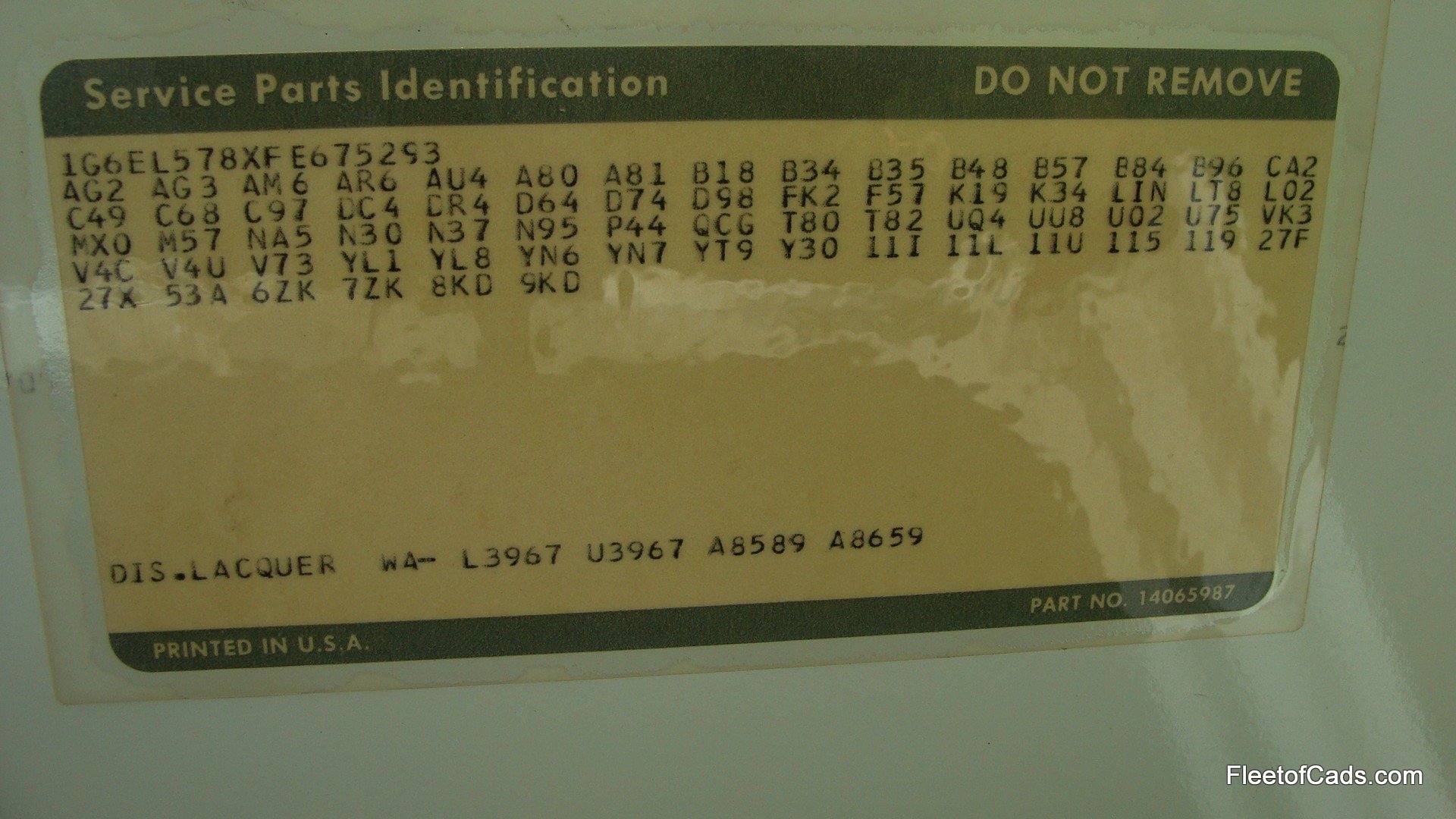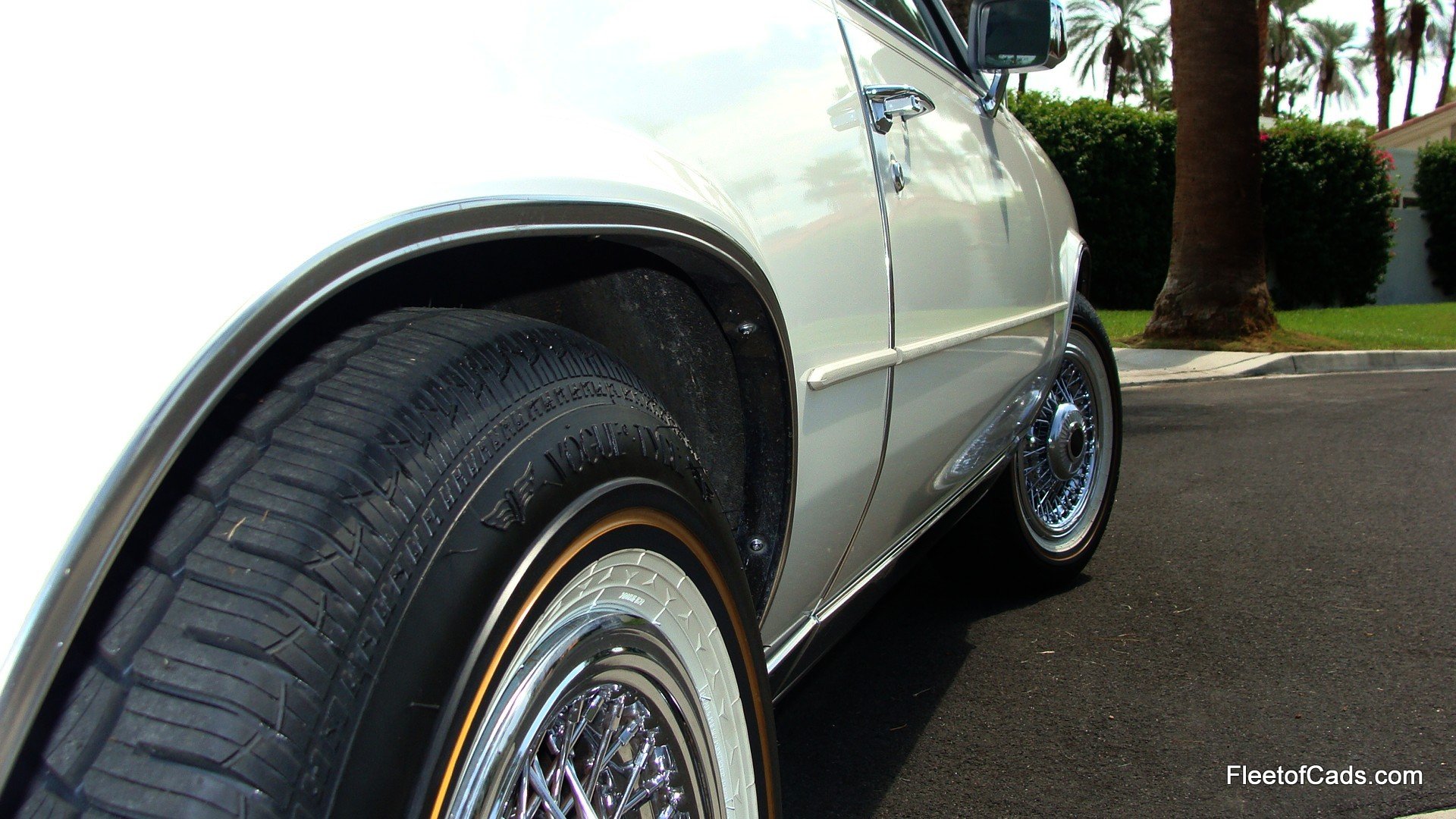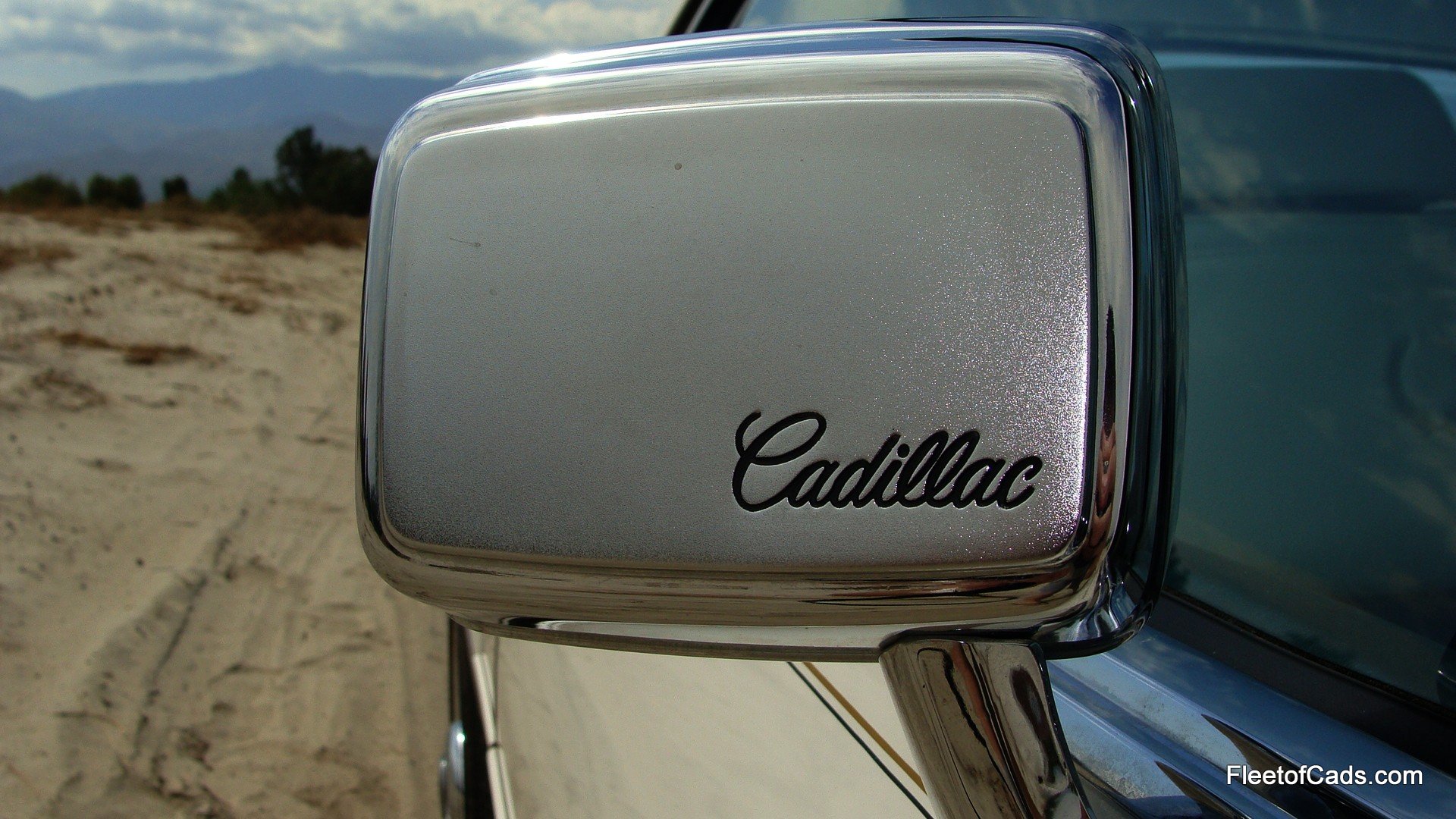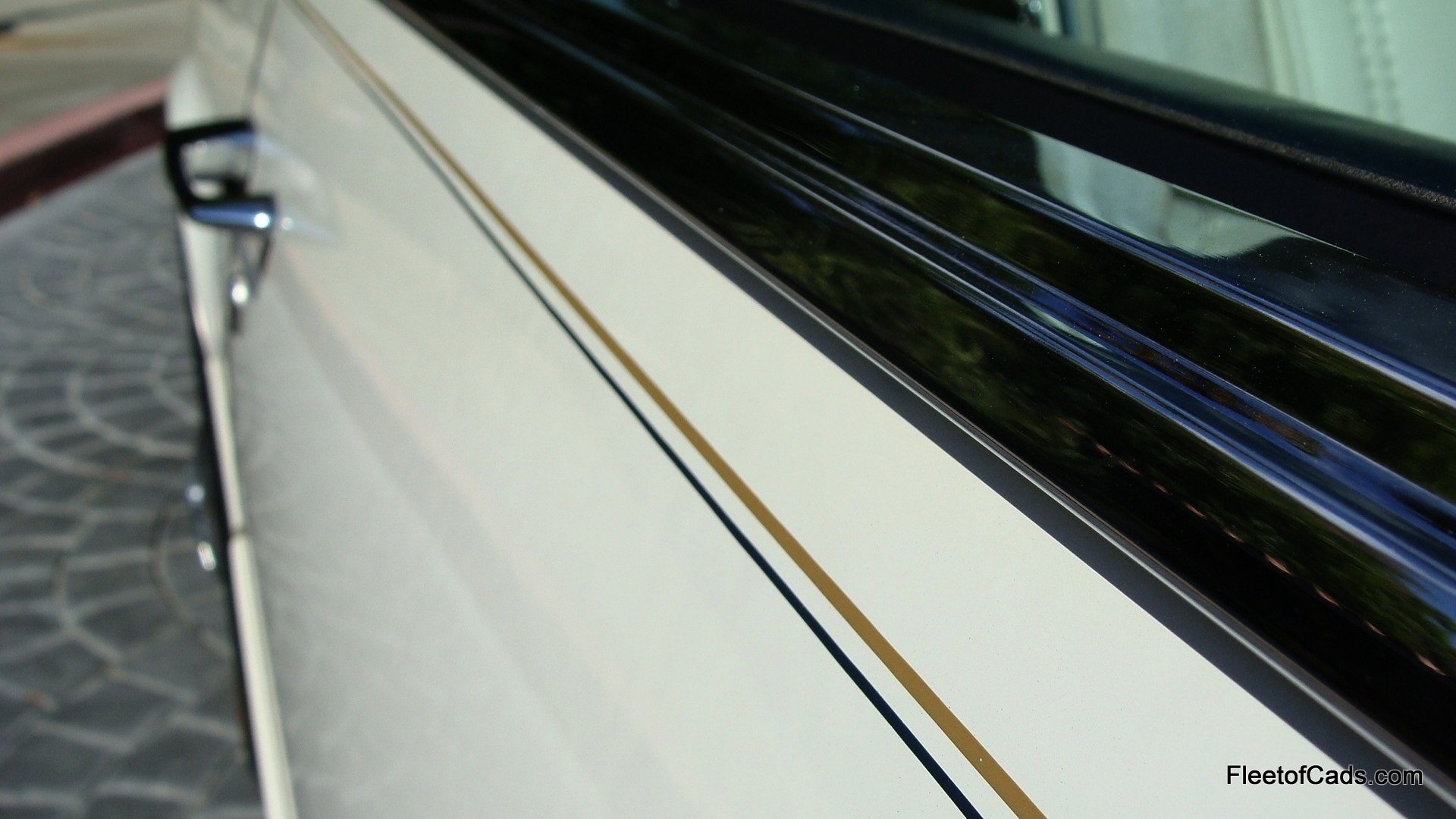 Unique Factory Commemorative Navy and Gold stripeing.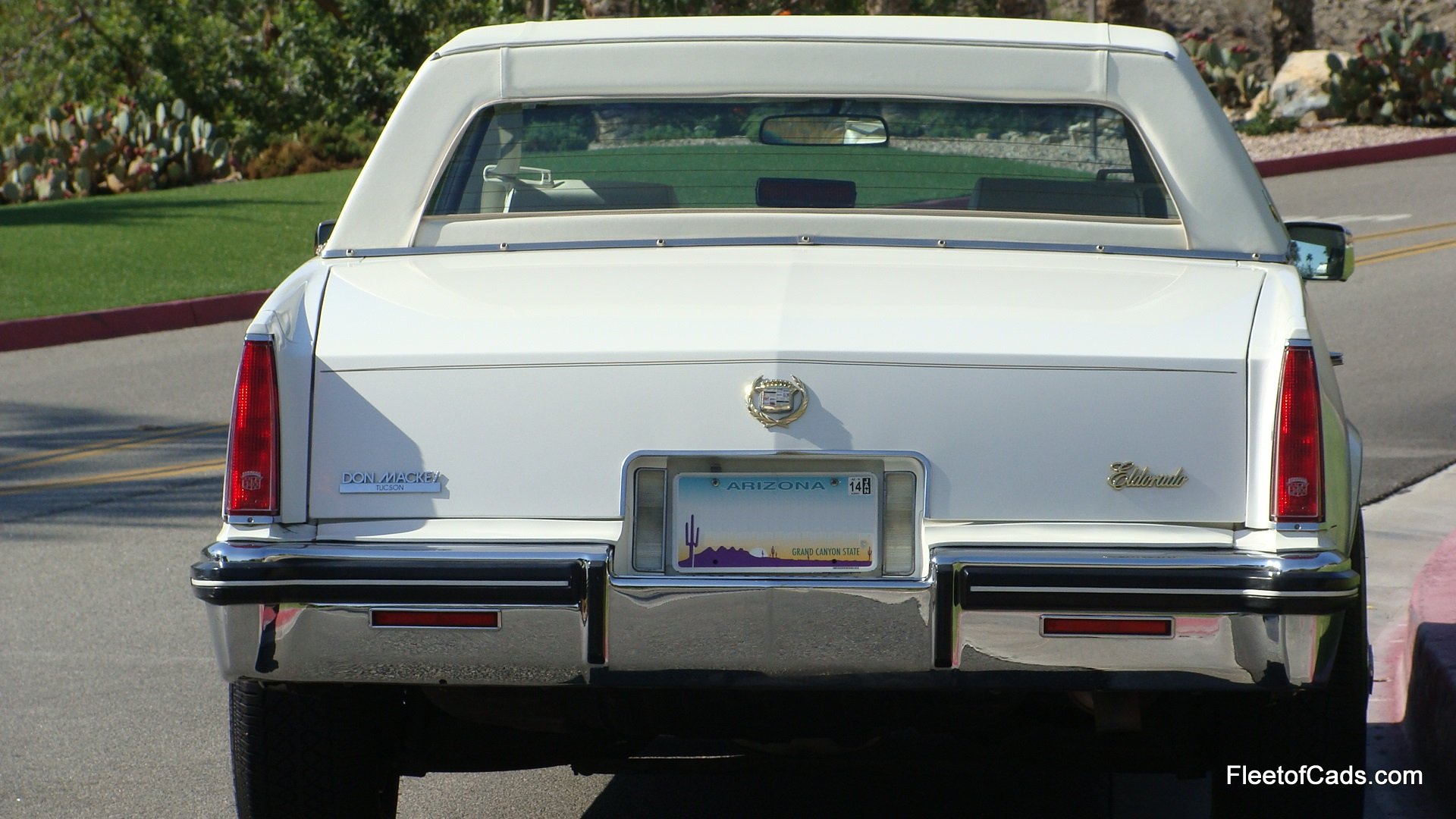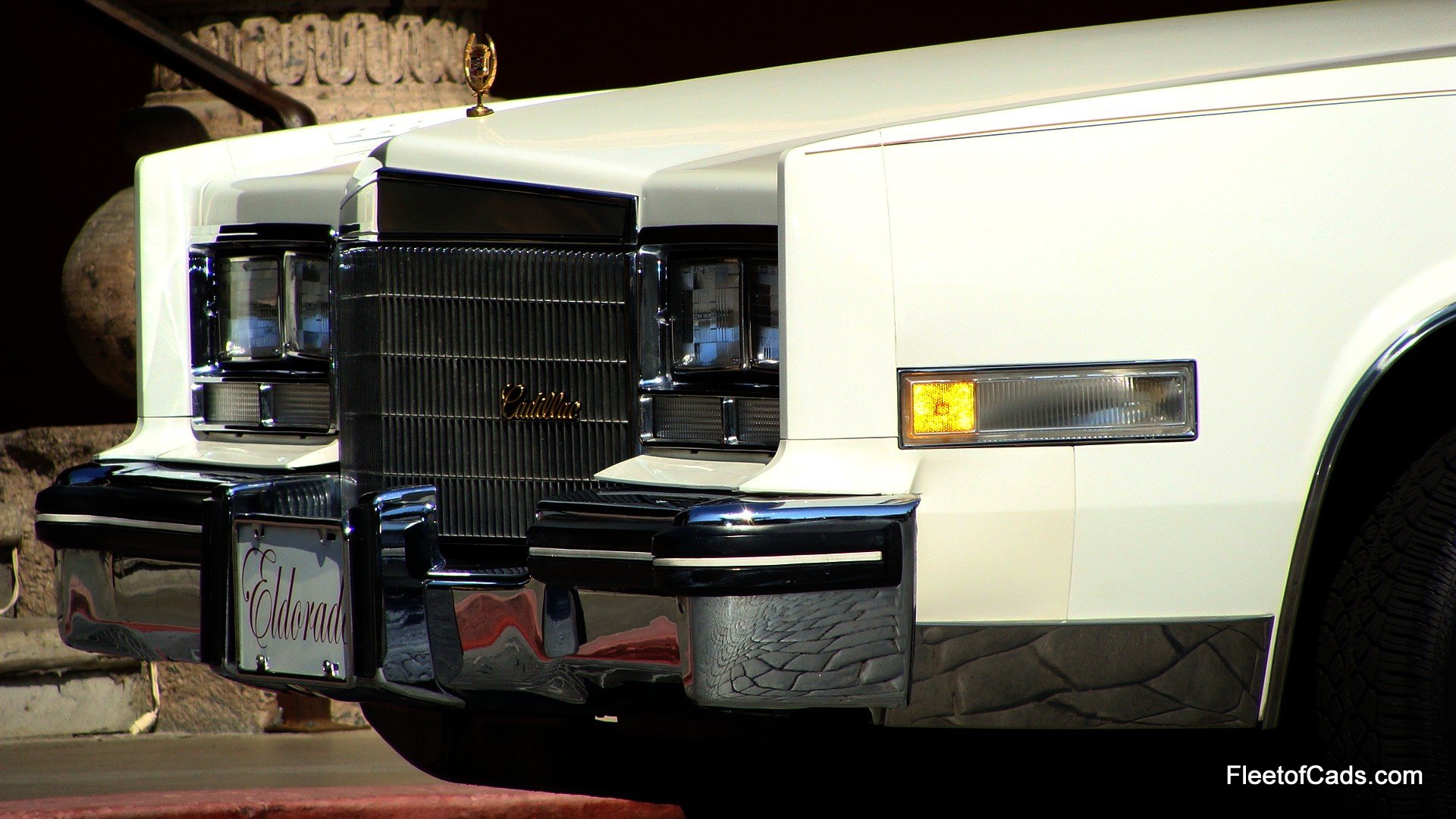 Curb Presence.