Please join Fleetofcads on Facebook by clicking the "Like" button!

1960 Cadillac Eldorado Biarritz Convertible

#1 Condition Show Car
Matt Garrett - Dallas, Texas
214-878-3823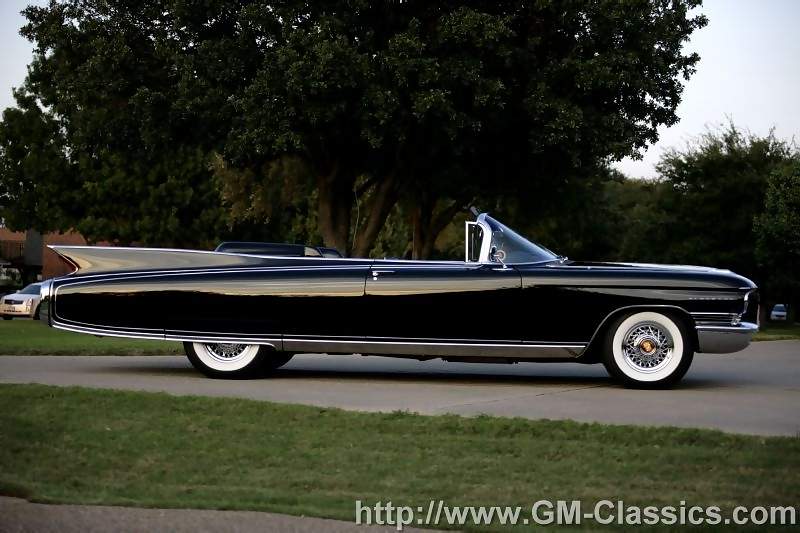 1960 Cadillac Eldorado Biarritz. Triple black. One of the most iconic cars of all times. Created in a different era when bigger was better, style was style and more was actually an abundance. Under the reign of the legendary Harley Earl, the 1960 Eldorado was the creation of Dave Holls at GM. The 1960 Eldorado was destined to be a classic the day it was born with its incredible price tag costing near 3 times an average car. 1285 Examples of the Eldorado Biarritz (convertible) and 1075 examples of the Eldorado Seville (coupe) were produced in 1960. Today only a small percentage of these cars remain with any true integrity.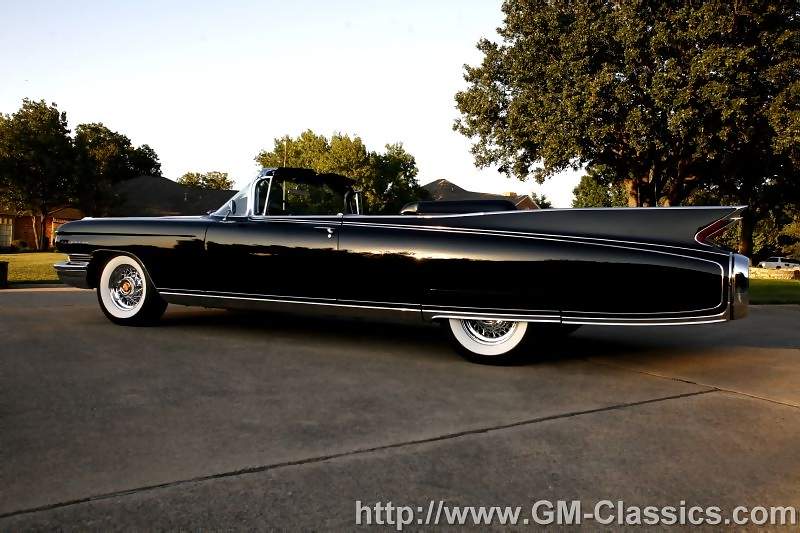 This 1960 Eldorado speaks for itself in photos and as well under a microscope. It is one of the most presentable examples one could ask for and has been claimed by many respected Cadillac aficionados to be the single best all around example viewed, at least by those eyes. You can make your own judgment.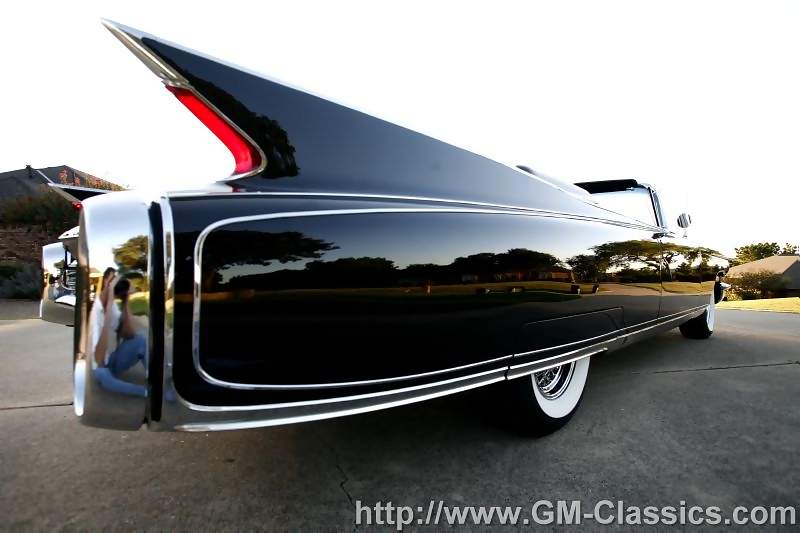 The car boasts pretty much all that was available. 345HP Tri-Power, Air Conditioning (100% working better than original), Cruise Control, Autronic Eye, Power Seat, Power Trunk System, Power Windows, Power Vent Windows, Signal Seeking Radio, Power Antenna, Fog Lights, PB, PS. The Air Ride System has been removed on this example and I am sure you understand why. As a result the car maintains ride height integrity, stance, handling, coordination and of course looks.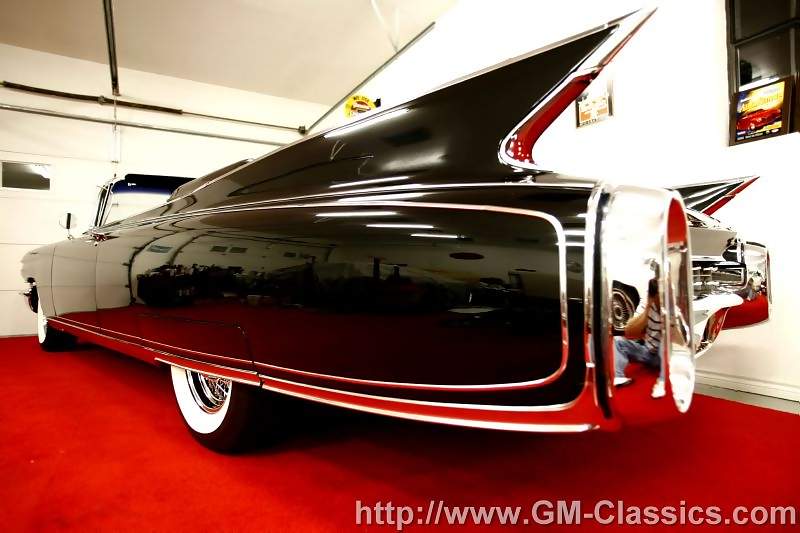 I have been know to preach unrestored and original paint cars but this example here is a restoration. I do not think a truly exceptional unrestored 1960 Eldorado Biarritz exists without some need of attention, etc so this is the best I could do in finding the best example of this icon the world could offer me and taking it a step further. This is NOT a frame off restoration (and that is a good thing!), but a beyond impressive restoration where needed keeping as much original integrity in place. Body has never been off frame and the photos should tell you the car was an absolute quality car before restoration was done. The actual miles on the car as passed on to me as under 15K quoted original. 15K miles is what this car shows to be in the right areas but records of its very early life could not be verified. As said, the last owner had it for over 30 years but the car is about 50 years old now. From my experience I cannot find any reason to see this incorrect but can only make the claims I truly know as fact and can document. It is certainly not 115K miles by any means and if it was, it's the worlds best 115K mile car in captivity. It has original brake pedal/gas pedal, steering wheel, cluster and all in it as you see it. Looking under the dash and the virtually perfect condition of the cluster pretty much told me that this car is at least close to the claim. I'll let you be the judge and that is the best I can do on this subject.
Car is now a mid/upper level #1 condition car and has the criteria to go with it. This car is not some fresh restoration done for resale, it was done in the mid 90s with a money no object stance and kept as a total show car since. It was a labor of love from its past owner of over 30 years and even more labor of love for me. It was complete in the 90s and used in the early part of this decade as his show car – pride and joy. He passed around 2004 and it has found its way to me where I brought it up a notch. It was no free lunch for me either and I paid top market $ to acquire this car as one of my top pieces. I passed up some real gems that were on bias, air ride, original untouched engines, gold colors, green colors that were unaltered etc. Some of those considered by the die hard purists to be correct but each had its respective level of restoration too. In all those cars, I could not find the level of "love" and quality put in any other 1960 as I have found in this car. Everyone has a limit when they restore a car, including me.... However, the previous owner did not on this one. I chose this car at even more money as the quality here is one of those things a collector can only appreciate from past hands on experiences. I know what it takes to make a car this level, thus I have even more admiration for the car from my own personal experiences. With my attention to detail brought to an already perfect car, it is a complete package as one of the best showing 1960 Eldorados; done as well as any 50 year old car could ever be without being a complete rotisserie. If it were, it would not have near the integrity this car does now.
Knowing these cars, this example is considered a very overdone car, meaning it is really better now than it was when it was new in most aspects. What it lacks in total purist originality it more than makes up for in quality, beauty, physical + mechanical integrity and sheer curb appeal to any level collector. In a car show judged by very knowledgeable car piers, it's a best of show car every time with some very heavy and high dollar competitors (so far). As said this car was a true labor of love with over 120K put in restoration alone before I got it. That was in the 90s… Things are more expensive now. It was never built for resale, built to please the infantine originality purist or pass some inspection of petty assy line originality details critical to only a few. It was built with quality to be the best example a 1960 Eldorado it could possibly be. With that said, there will be few 1960 Eldorados that are truly on this level as an overall entire package.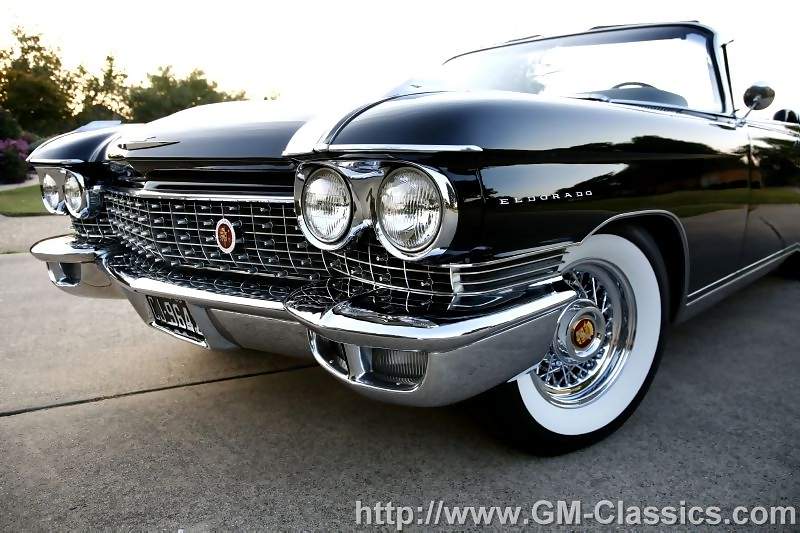 Original is still a very correct word to place on this car but I like to refer to this car as originality with a tasteful twist in the name of being a total show off. As seen in the photos, the under hood of this car is that of a GM Motorama car. Although this car has no known Motorama history, it was inspired by those that were and chrome was used as a tasteful abundance upon the original hardware. Top quality chrome work at that. This was a little much for me at first but the quality of the work in this car is so high, it would be an absolute crime to pull off the expensive chrome work and cheap paint the parts. As I have seen many times, put this car next to the best examples known at a show, and they will literally stand on that "original" car to see this one. The car is a total show off and its a crowd pleaser in any venue leaving many very worthy competitors without notice when in its presence.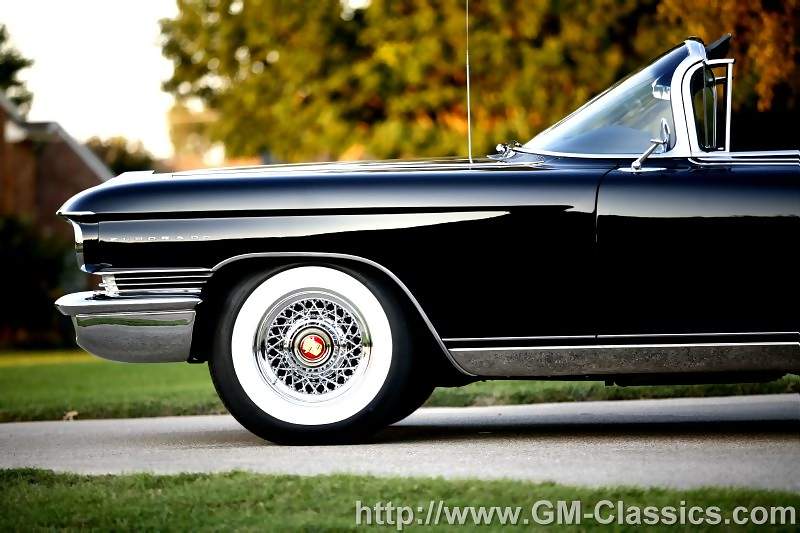 The motor+ trans were removed for detail and "upgraded" when the restoration took place. Although the car was low mile that the original motor was fine, this was done to freshen up + give the car a bit more power during the restoration. Nothing major, just a little mild port clean up, cam replacement, new oil pump etc, actually balanced and more. Although I say nothing major, the tune of the engine work was over 30K doing the basic mechanical restoration, detail work, etc… The engine is of ultra high detail throughout and all parts are the originals on it including the block, etc. The carbs were restored as new.. Not just rebuilt, but a full cosmetic restoration there too. The motor detail shows well in photos, but in person it's a whole higher level than it appears. It is just a few % less than the best cars built for show only that the motors are not even capable of running. This one does and quite well! I will not go on about how powerful this car is now, it's something that has to be experienced… All I can say, it is not normal for a car like this and I never thought of these cars as powerful… It is the best running 390 6BBL I have ever encountered and it has all the smoothness and quiet aspects as they did new. Just as a guess, I would estimate this car having no less than 50+ more HP than advertised originally.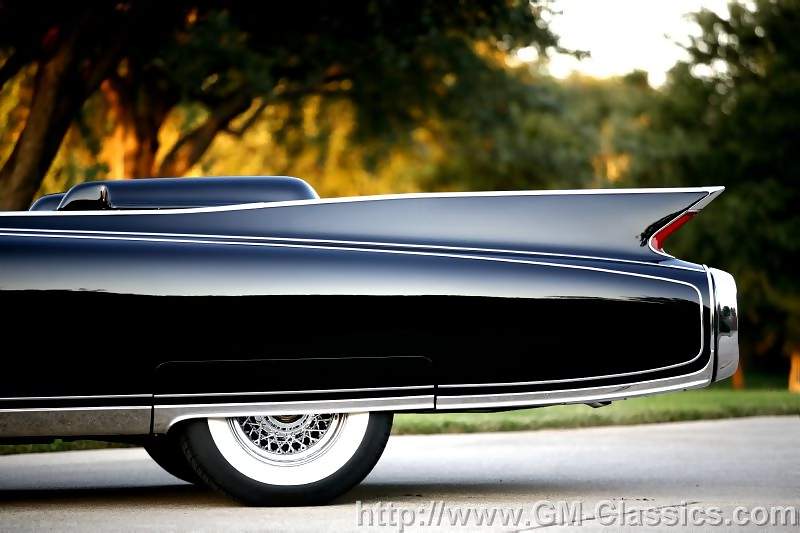 There are few things not correct under the hood in the name of being a better car. The car now has no generator. It has a later alternator. This was done to power the added cooling fan, allow you to run the AC on high sitting dead stopped, staying cool without your T-3s dimming down, battery discharging, etc. The fan, along with a complete NOS AC system, makes it actually work beyond what most would think. A great asset to the car and better than any early 60s AC system I have seen. This was VERY important to the 30 year owner and very important to me too. All vent functions work, all ducting is perfect, vacuum pots are new, all hoses are new and correct, no rigs on this car. It's right. The Compressors/pulley/clutch is also not correct, it uses a late 60s version which does not have the issues the 60 model did. It works! A coolant recovery system was added in the place of the suspension accumulator/dryer. As mentioned, the car has no air ride system, is on correct 62 series springs and all remnants of the system were removed to be as non air ride correct. Of course it could be added, but that is a detriment to a car like this with the issues it carries. The fuel lines to the carb are high quality aftermarket and allow easier service. This was a big weak point on the tri-carb and a nice addition to making the car better. Other than that, all else is an original correct setup using all the original parts and hardware but with better integrity than in 1960. The tri carb Air Cleaner, original Valve Covers and all parts now chromed are absolutely flawless, done at a level that has to be experienced. Needless to say this car doubles the best 1960 cadillac I have ever driven; something else that cannot be shown in photos.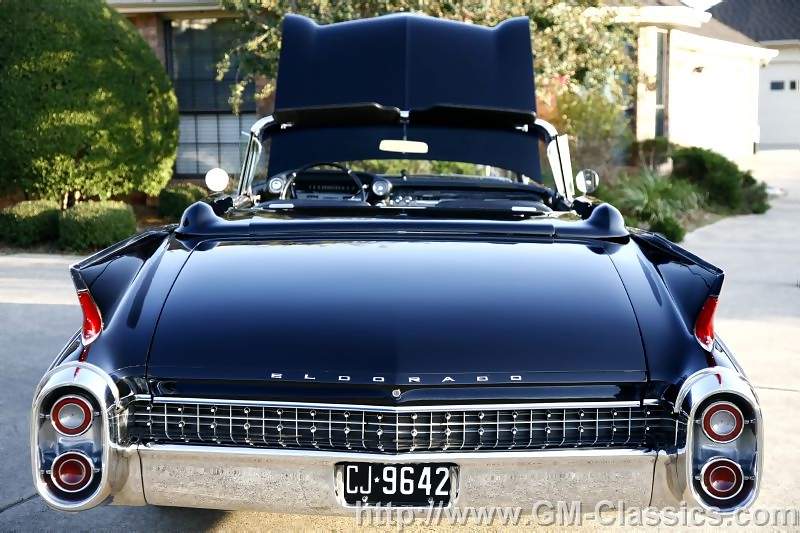 This car excels in every venue and its external cosmetics are just as you would demand. The paint was a "money no object" job as with every aspect. The car is laser straight and this is a black car! Although I was not there when the work was done, I trust who did it and I know these cars well enough to say forensically, the car was as good of car as one could demand before it was painted. As mentioned, this car was nice to start with, not some beat up car, it was a garaged well kept car that was brought to higher standards by the owner who had it for 30+ years. Staring down the body lines, one could look for hours to detect a wave or imperfection. My photos should give you a little idea. I am constantly trying to find something to nit pick in the paint, but the car yields very little opportunity for that even being over 10 years old now. The paint and body line straightness are WAY better than these cars were ever done new, so start counting off there if you must. The interior is partially restored where needed but a matching package as original near new. Door panels other than the very top section are original; seats are the best Jenkins stuff money can buy and correct graining, etc and good bit better than original in actual quality. Seat pockets on back are original put back in place. The carpet is redone but not the reproduction short loop nylon that most use and is accepted as "correct". We all know that the correct carpet does not exist so this car has a better quality carpet than it should. This kind of bugged me at first as I was so programmed to expect the other, but after owning it a while I now understand why it was used vs the regular reproduction stuff you see in most restorations. Not cheap stuff and close enough to being purist acceptable but much better overall. Some may complain, but look at the entire package as a whole. Some things can be better and the car still a collector. The trunk speaks for itself… A very high level upgrade with originality in mind with original tire, jack and hardware. A very nice Parade Boot case is also with the car. Bumpers have been re chromed and are as good of an example as seen on any 59-60 car. Perfect is the word on those. Front/rear grills, headlight bezels are original and detailed highly and flawless. This is another good indicator of the cars history and how well kept it was. All other body parts, eldo trim, chrome parts are virtually flawless original and unrestored. Plastic lamp lenses are all originals throughout, again showing a glimpse of how nice the car was before restoration.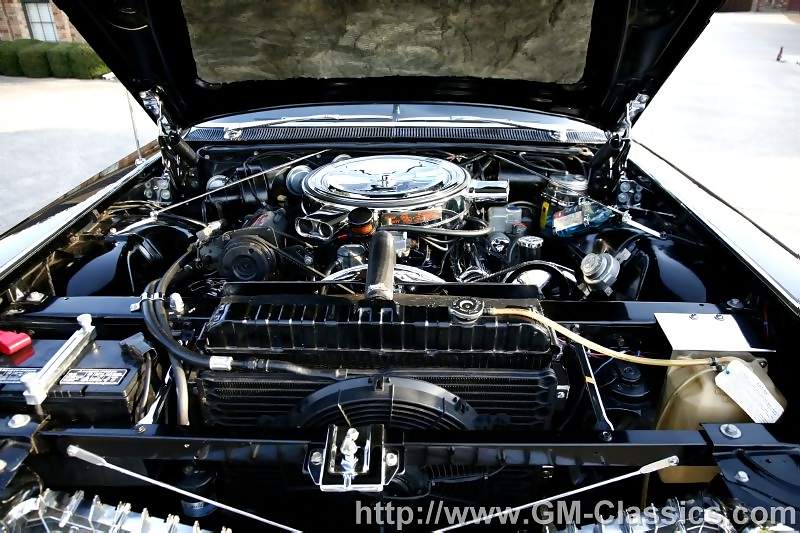 Instrument cluster, AC controls/heater controls, steering wheel, are the single best 1960 pieces I have seen. Cluster is clear as a bell with perfect silk-screening. It's not restored. All the interior lamp lenses show just enough patina to show they are original but so little they seem near new. Clock has been mechanicaly restored and radio has been gone through to work as new, seeks perfect and front and rear speakers sound like they did in 1960. Radio dial is just like the cluster… Best I have seen. Power antenna is original, extents almost 5 ft up and down and is straight. Dash chrome is perfect. The dash pad redone as well as the best I have seen. All glass is original but front window. It is new at restoration in the 90s. All accessories work as demanded. Windows are solid when moving up/down. Shut the doors and they are firm and do not rattle around like some worn out car. Power vent windows are fast and work great, 6 way power seat works all 6 ways, trunk releases and pulls down as new, AC system/heat system works in all modes really better than new, wipers work, washer system works and yes the autronic eye system works as designed and brightens/dims all 4 T-3 headlamps as it should! All backlit cluster and controls are lit, nothing blinking on and off when you go down the street. Power top works as designed and needs no human help to go through its full extension/retraction. Convertible top is of course a quality reproduction. Bottom line is the car is incredibly nice car and extremely well sorted.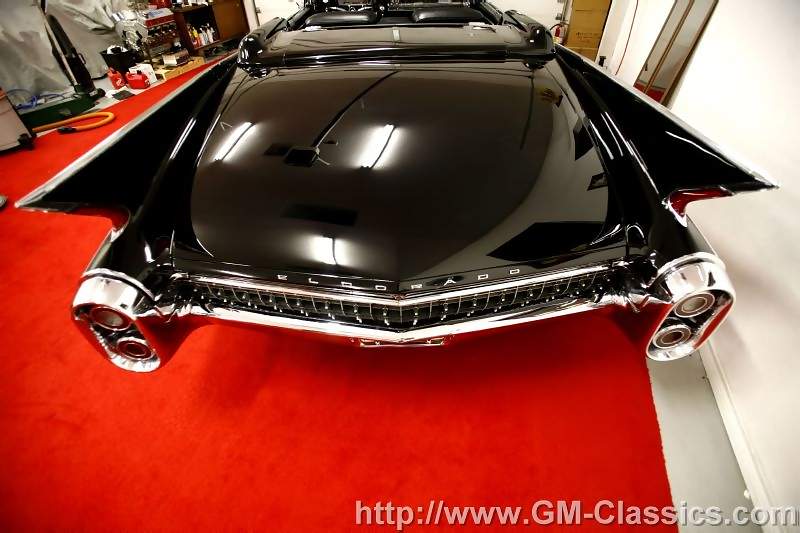 Undercarriage is incredible too. Enough original patina remains to show what this car is and that is nothing but nice. Car is not caked with undercoating as so many of these things are. Its not rotisserie, but shows as a mid #1 level original car should. Things like rust do not apply, never applied and will never apply to a car of this calibur. It has been well kept its entire life and it shows on the bottom. Front suspension is redone, new bushings, correct original style shocks, series 62 springs replace the air system, etc. All suspension rubber was new in the 90s other than body to frame bushings. Those are original and untampered with as with the original exhaust hangars still using pieces of pre 60's tire carcasses (factory, and who says they did not recycle back then). The diff is untouched original, 3:21 ratio and does not leak and works perfect. All 4 brakes are rebuilt and as new of course. Still the original drums. The car even has a correct style but total stainless steel exhaust system matching pretty exact as the original. Expensive stuff. The car rides on 4 real wire reproduction wheels and correct era white wall BFG Silvertown Tires 235/75 15. What a visual asset this wire wheel package is to these cars vs the sunk in original wheels. Now the original steel wheels and hubcaps are stored. They are very nice too and are shown in a few photos. Car has a set of late 60s "Goodrich" double lined white walls on the original wheels still in very good shape. This is what the car was on up until the 90s.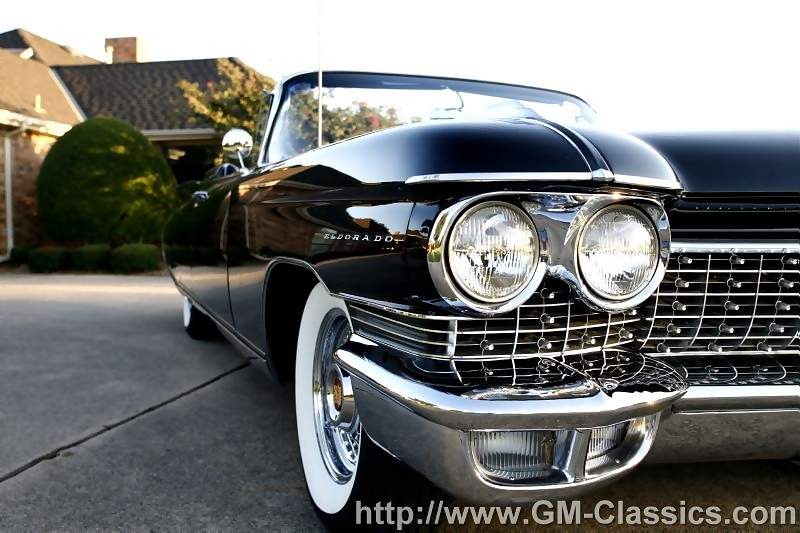 Now here is where I get a little crazy… Yes you could get in this car tomorrow and drive it across country. The car is that right, that sorted and that reliable…. Now if you actually attempt it, I may possibly have to get medieval on you J I just mention this as I am that confident of the cars capabilities in every aspect and that is something else you cannot document with photos. Although this car is a near total trailer queen, it is also a proven and capable car in parades, cruises and more…. I am not scared of driving it, sitting it traffic with the top down, the AC blowing, all lights on and more. Last car show it went to, best of show of course, and the talk was about the water draining from this car..... AC Evaporator water! Car does it just fine in any condition!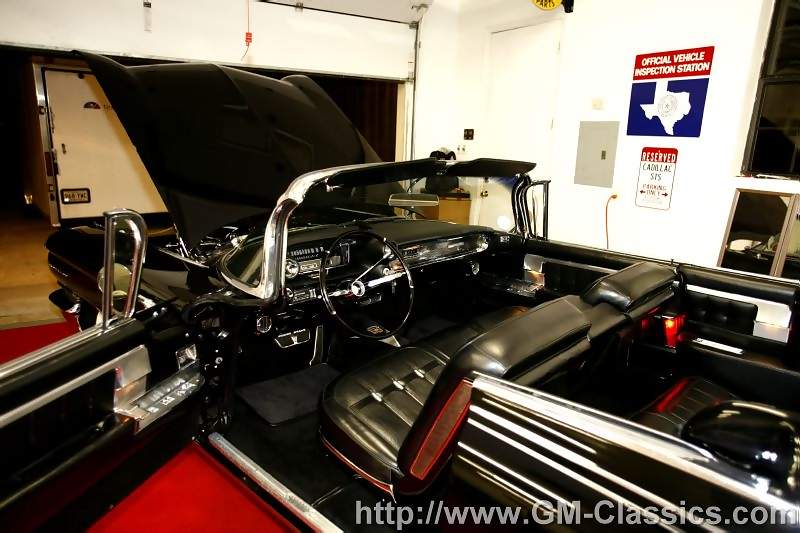 As of this write up, this is my top car in my collection. It took a good bit to obtain it and I intend for this car to be part of my retirement fund as it appreciates. Sure is better than the market and not at all frustrating to watch.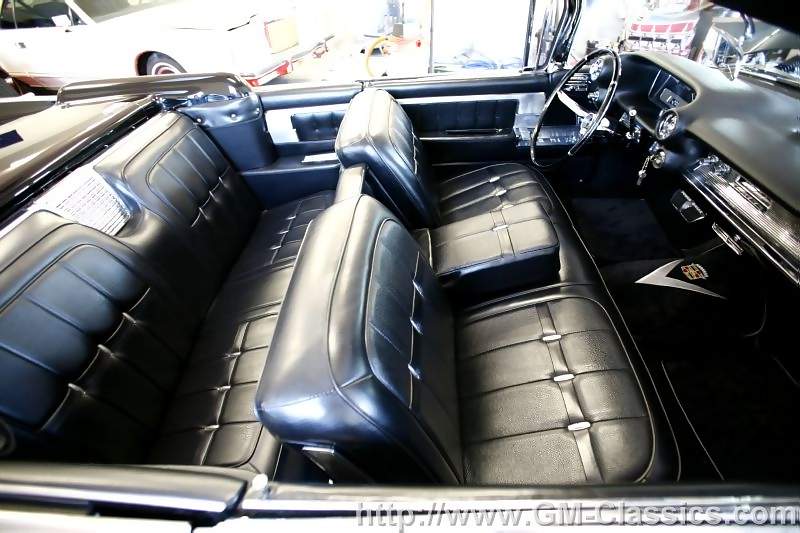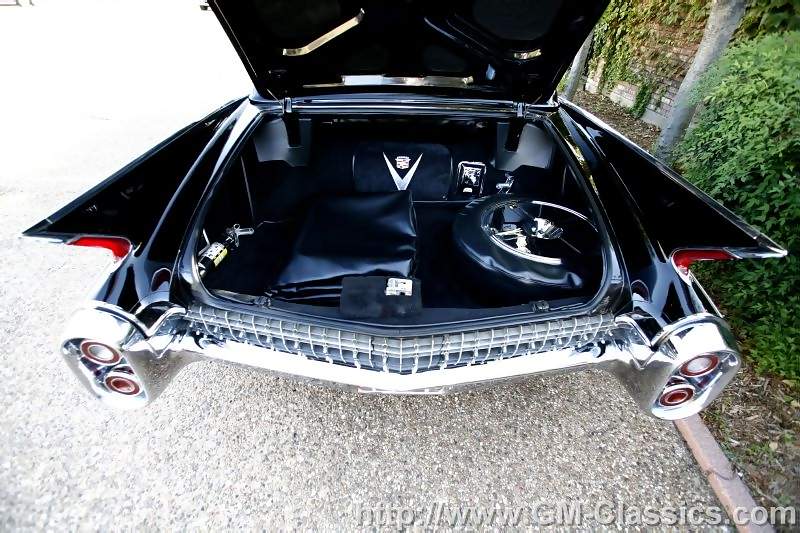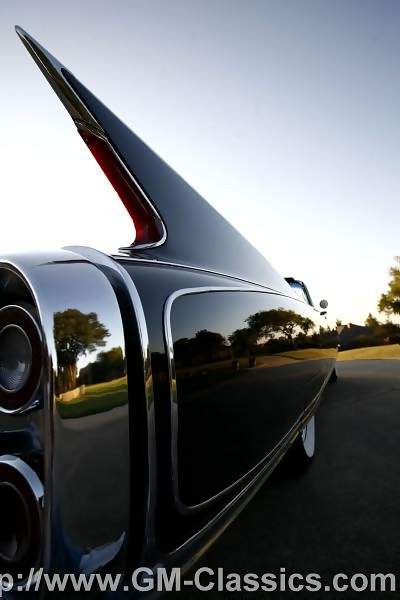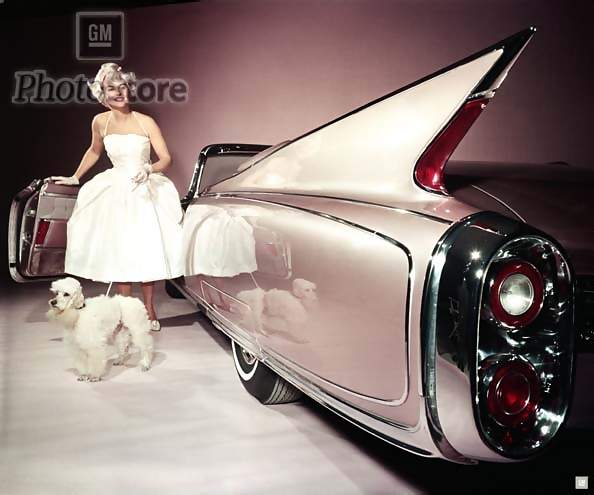 TO RETURN TO VISITOR PARKING CLICK HERE
TO RETURN TO FLEETOFCADS HOMEPAGE CLICK HERE!