Please join Fleetofcads on Facebook by clicking the "Like" button!

1966 Cadillac Eldorado Convertible

18K Mile Original Car
Matt Garrett - Dallas Texas
214-878-3823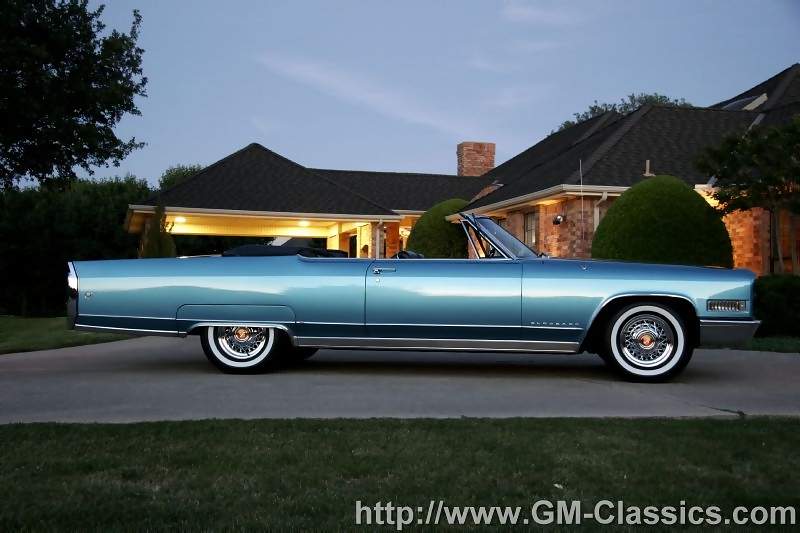 66 Eldorado Basic Information
The end was near for the traditional rear-wheel drive Eldorado which went out this year with a bow. Sales of 2250 were topped only by the 1955 model. The '66 Eldorado was very similar in appearance to the 1965 model; again a wreath and crest were affixed to the rear fender and small Eldorado block letters were in the usual position just behind the front wheel openings. The final rear-wheel drive Eldorado was priced at $6631.
Engine
V-8 Overhead valves
Cast iron block
Displacement: 429 cubic inches
Bore and stroke: 4.13 x 4.00 inches
Compression ratio: 10.5:1
Brake horsepower: 340 @ 4600 rpm
Five main bearings
Hydraulic valve lifters
Carburetor: Rochester four-barrel type, model 7026030
Chassis
Wheelbase: 129.5 inches
Overall length: 224.5 inches
Front tread: 62.5 inches.
Rear tread: 62.5 inches.
Automatic level control standard where indicated in text
A new engine mounting system and patented quiet exhaust were used.
Tires: 9.00 x 15
Convenience Options
Air conditioner ($495).
Controlled differential ($54).
Power vent window regulator option ($73).
Radio with rear speaker ($165).
AM/FM radio ($191).
Rear seat belts ($18).
Adjustable steering wheel ($91).
Twilight Sentinel standard
Five white sidewall tires 9.00 x 15 size with four-ply construction standard
History
Best ever sales and production year in Cadillac history.
Second year running for sales increases, despite a downturn in the overall market for U.S. cars.
First season for delivery of more than 200,000 new units.
A record of 5,570 one-week builds was marked December 5 and a record one-day output of 1,017 cars was achieved October 27.
The 1966 models were introduced October 14, 1965.
Towards the end of the summer 1966, a new assembly line was setup to manufacture front-wheel-drive Eldorados conforming to 1967 model specifications.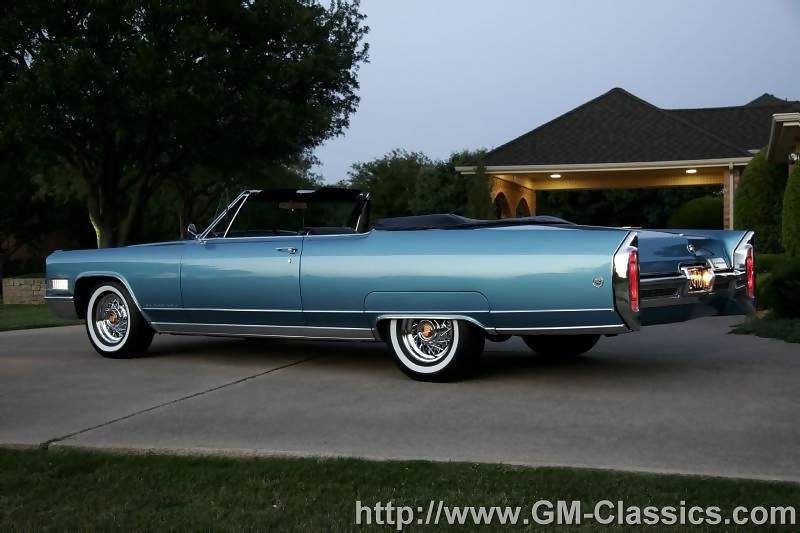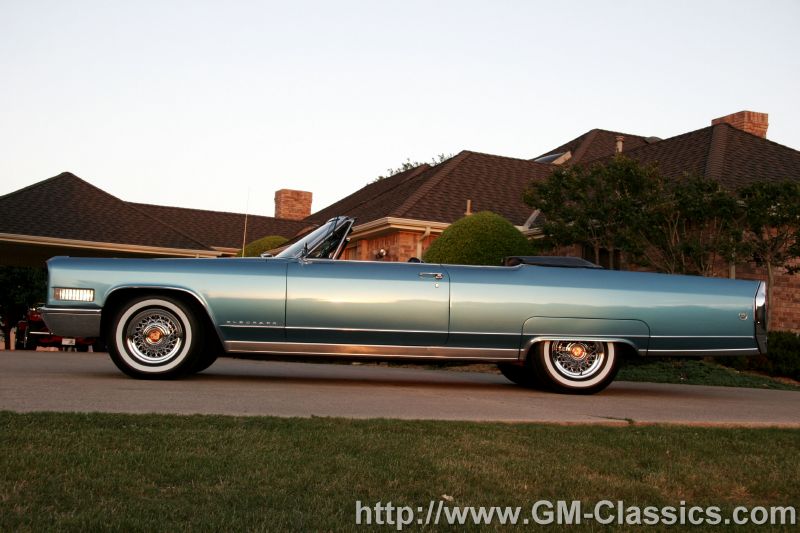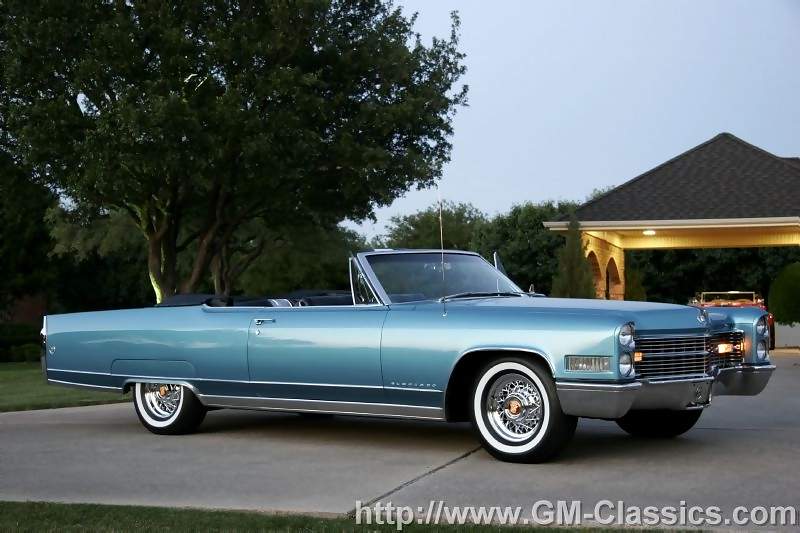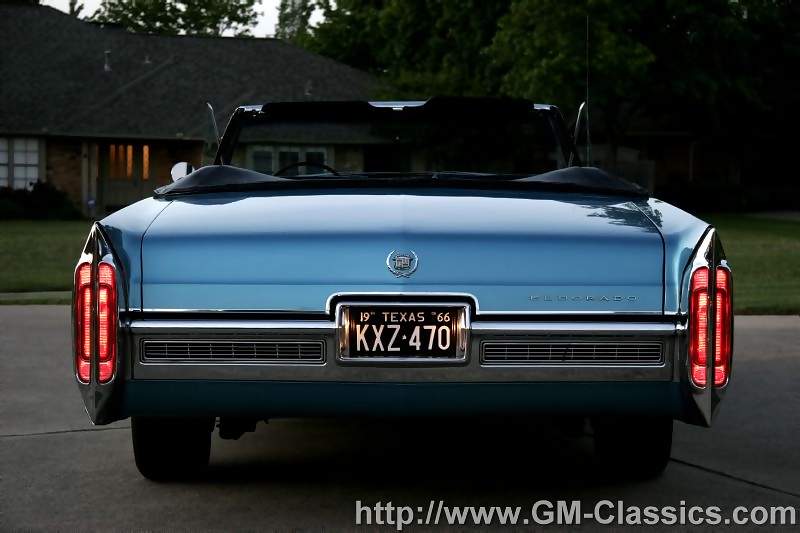 TO RETURN TO VISITOR PARKING CLICK HERE
TO RETURN TO FLEETOFCADS HOMEPAGE CLICK HERE