Please join Fleetofcads on Facebook by clicking the "Like" button!

1981 Cadillac Eldorado Convertible

6.0 Cadillac Big Block L62
Matt Garrett - Dallas Texas
9K Original Mile Car
214-878-3823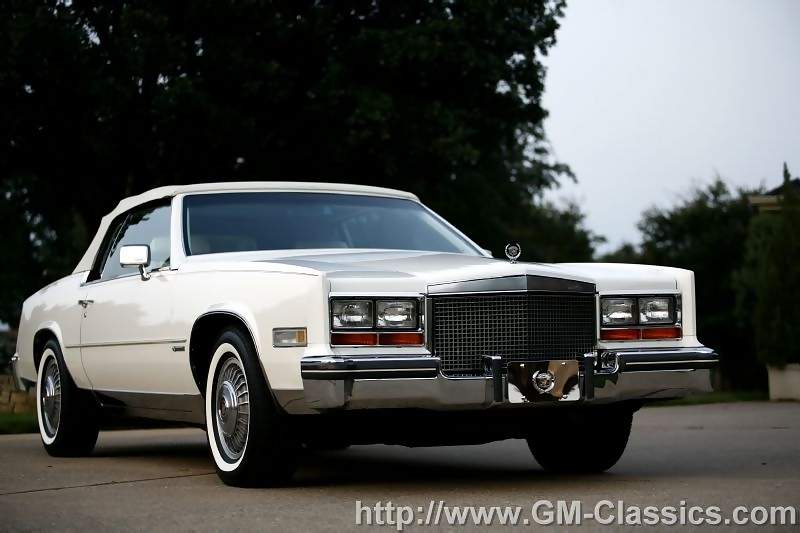 1981 Cadillac Eldorado Convertible. 6.0 EFI Cadillac Big Block. Triple White, Touring Suspension Car. 9K Original Miles. 1 owner until I acquired if for my collection in 2004. This car will show to be simply the best Big Block Eldo Convertible on earth. Take note of this cars options! Both side power Recliners, Twilight/auto dimming, Front Bucket Seats with center console, Symphony Sound, Touring Suspension with Rare Touring Wheels (225 70 15s), Factory Security System, Tilt,/Tele, Heated Rear Glass, then of course all of the other things standard to Eldorados.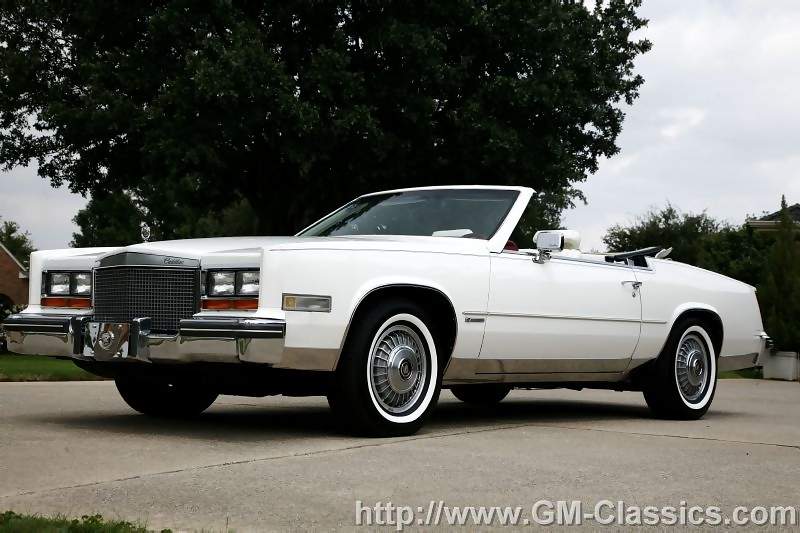 When the word "rare" is so often over-used to describe a car, I would have to say in the case of this car it may be the true definition of rare. We all have seen Eldorado Convertibles, but take the year in to consideration on this car. This is not the 1984-1985 ASC Eldorado Convertible as you may first guess, this is a 1981 Hess and Eisenhardt car costing in the upper 40K price range in 1981! The car is so rare, I could not ever get an exact production figure. Somewhere around 20 is all I have been told by those that remember at the current Hess/Ogara Company. If you are not familiar with Hess, they build the presidents car and more.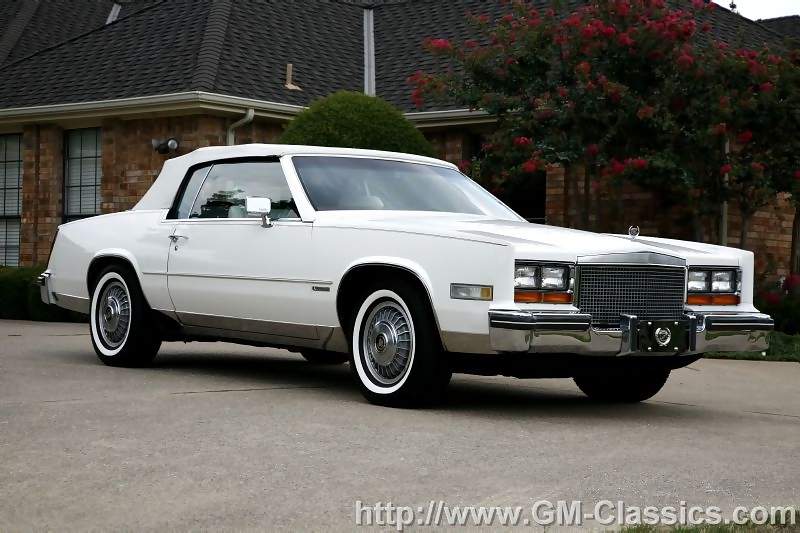 In 1981 Hess and Eisenhardt was the factory approved Convertible Coachbuilder chosen by Cadillac and the cars were sold at the Dealers. Due to the very high cost on this year and low sales, Cadillac later found ASC more attractive in the following years, and in 84-85 was able to get the car priced right to have some decent sales. Some things on the Hess cars are much nicer than the ASC at its higher price, some things on the ASC cars I will say are better than the Hess. The main difference on the cars is the rear cut. Notice the Hess car keeps with the original top line of the Eldorado Coupe. This was a more difficult conversion to do. For ease, the ASC versions cut the car lower around the rear section and used the top as filler for the lower cut. Things are different on both makes when you get down to it and that is just the way it is when you start nit picking.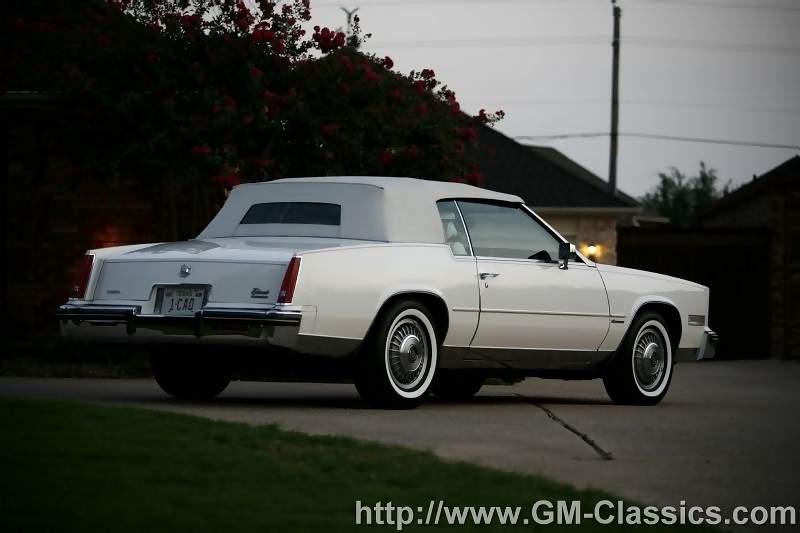 This is one of my favorite cars and I have a hard time not just standing and staring at it. Then when I get in it to drive, the big Cadillac power plant in a beautiful convertible with touring suspension always leaves a smile on my face. No matter who you are, no matter what your taste, background or experience with cars, everyone will always be on the same page on how classic and nice the 79-85 Eldorados were.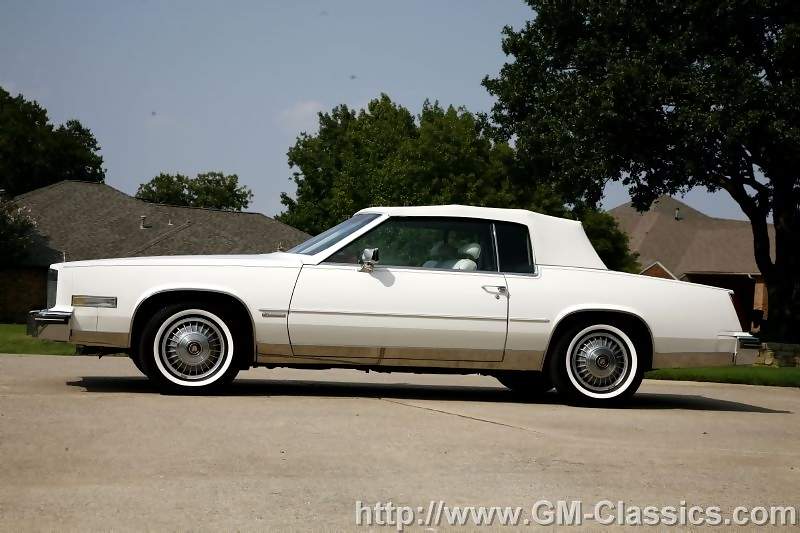 The Eldorado is a far cry from being a perfect car, but their looks are darn near perfect and will always be looked back on as one of the best classic Cadillacs of all times. The prices nice ones command now are far from reaching the top but nice ones are not cheap. The top examples of these cars may even break the muscle car inflated prices one day as they are a true last of an era car.
Having this car is the best of all worlds for me in the Eldo. It's a convertible, it's a drivable mid #1 car in a rare car with a rare color combo, its loaded and best of all it's the Real Cadillac Big Block! If you have not figured it out yet, I cannot stress how pleased I am with that aspect! It' one of those live and learn things you may understand already if not I do not know what to else tell you.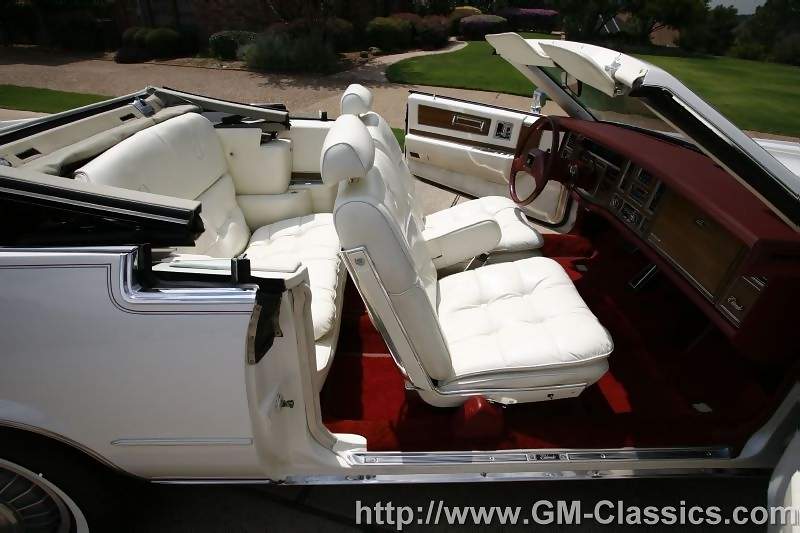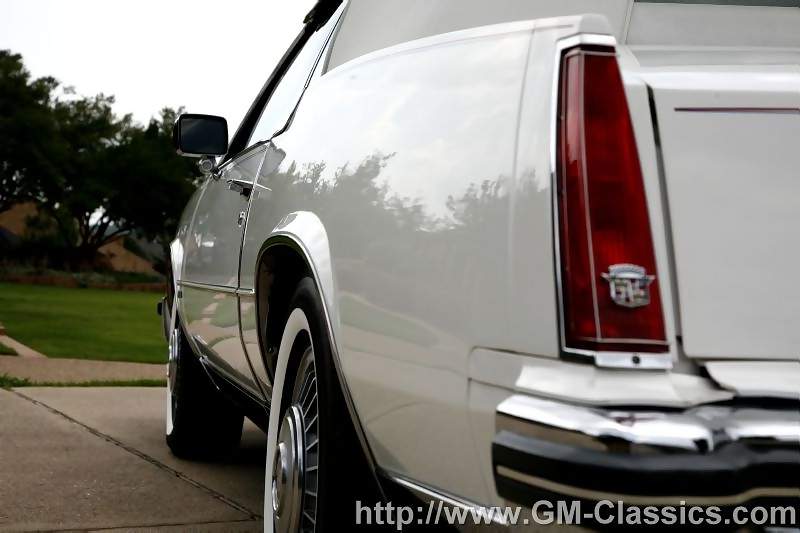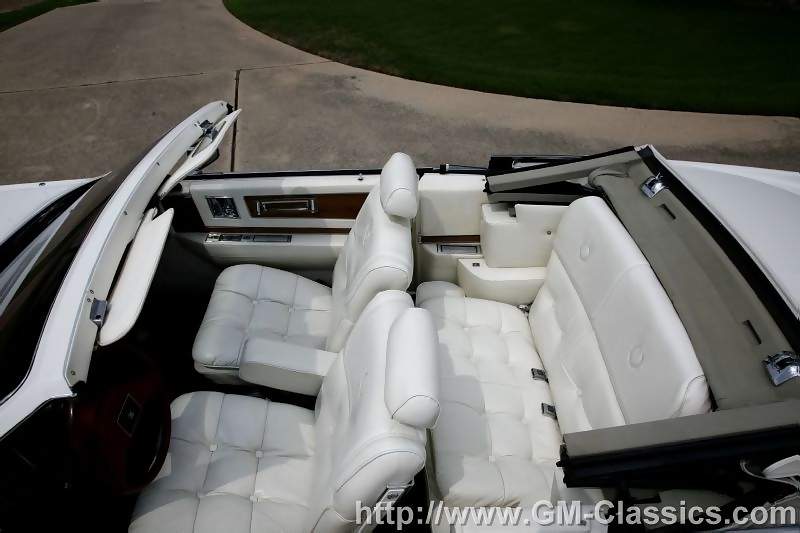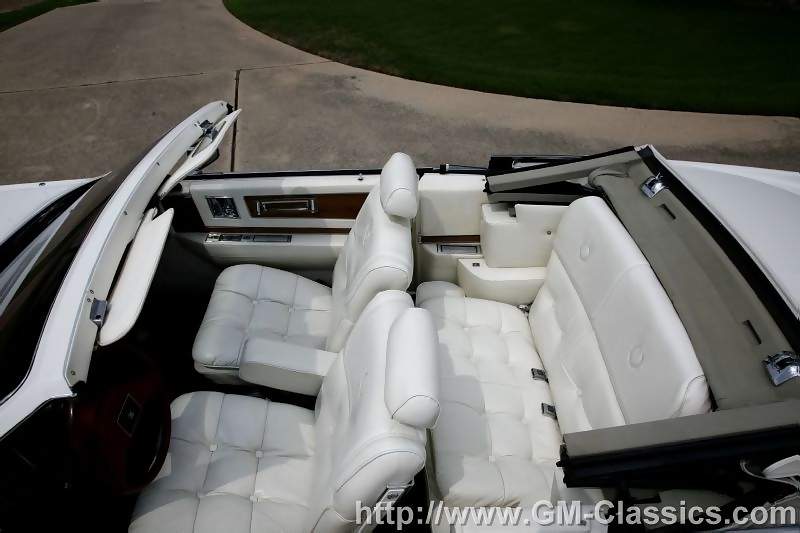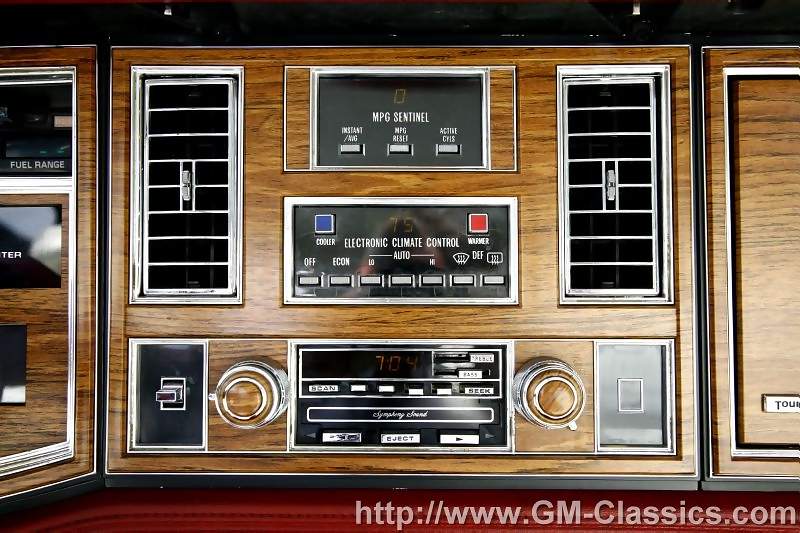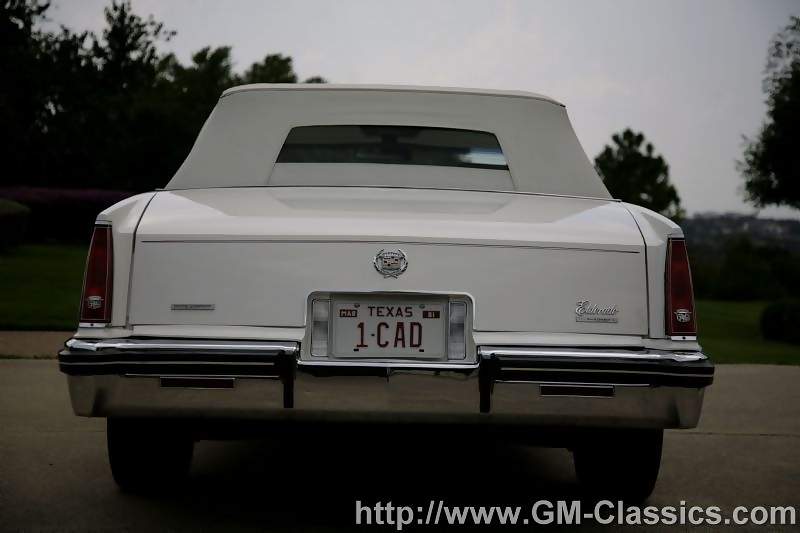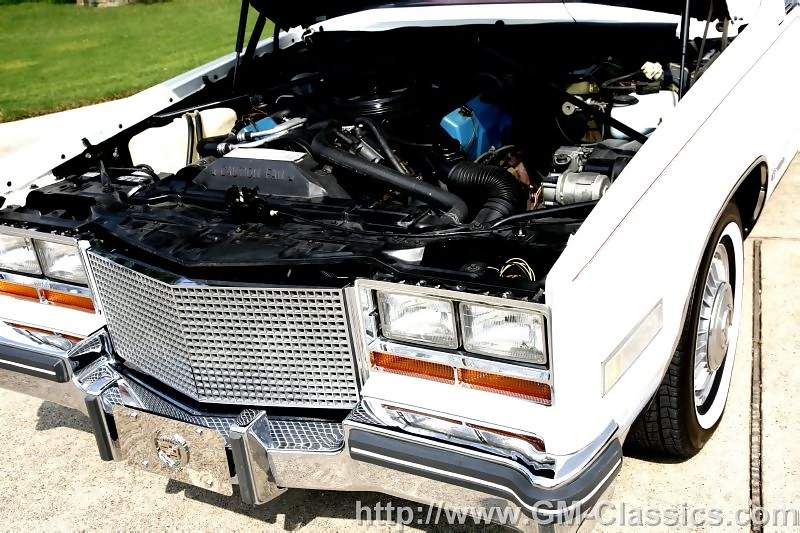 This 6.0 motor will outlast every inch of the car and probably your and my lives if it were put to a high mileage test. Take it one step further, this has the reliable heavy duty 325 3 speed transmission, heavy duty cooling and every part heavy duty as Cadillac was known for.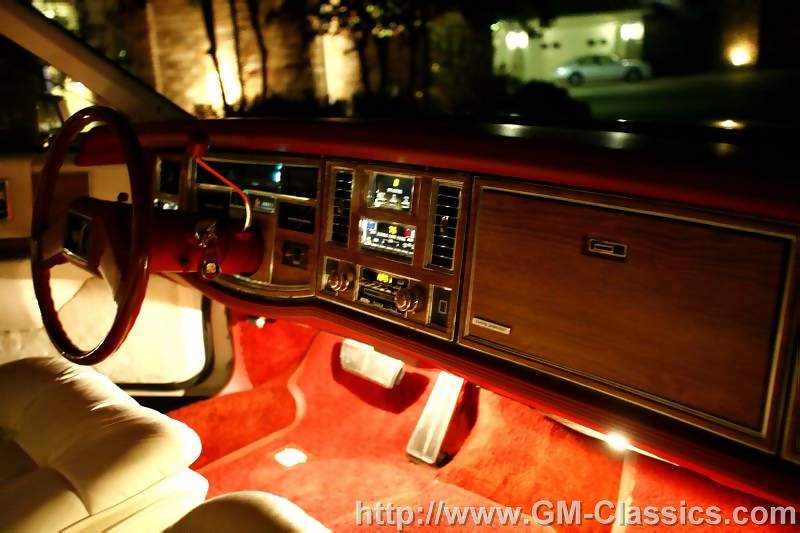 1981 Eldorado Convertible, 6.0 Liter... My claim to this car is as follows; The best 1981 Eldorado Convertible on Earth.
.
.
To return to Visitor Parking click here!
To return to FLEETOFCADS Homepage CLICK HERE!