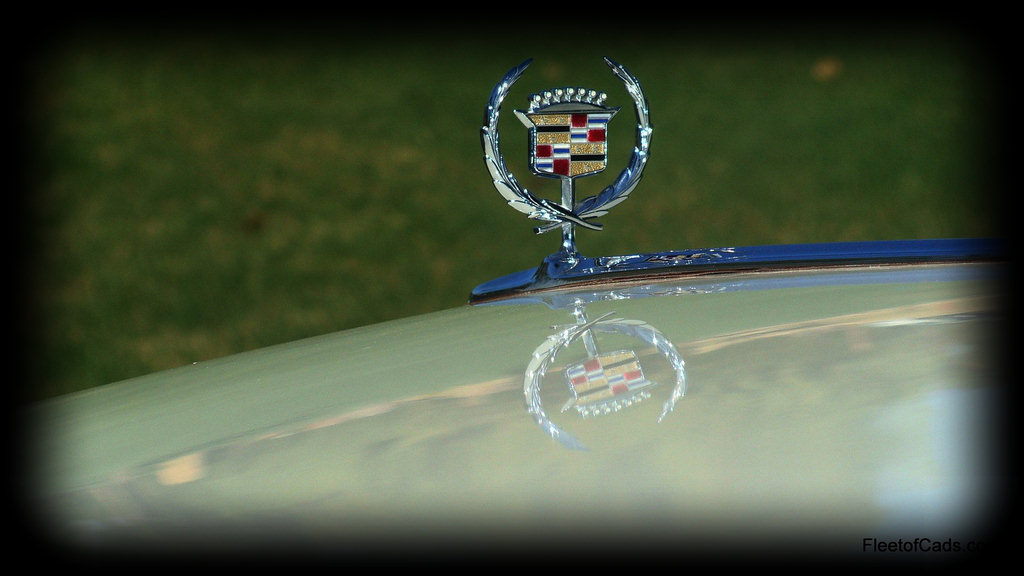 .
.

1985 Cadillac Seville

.
32k miles
.
86 high resolution pictures below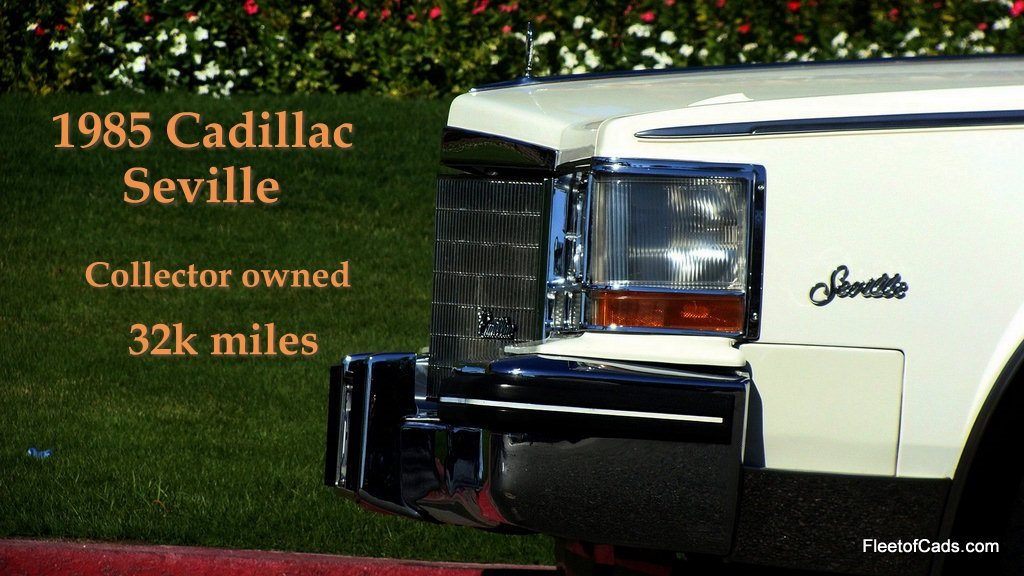 This immaculate 1985 Cadillac Seville only has 32k well documented miles.

The second generation Seville was one of the last vehicles designed by GM's Bill Mitchell. The iconic lines of this car date back to the late 1960s in various GM design studio drawings and made it's debut in the fall of 1979 to great fanfare and controversy. Although there was decent production numbers for this body's 6 year run, very few were saved by collectors, mainly because of the popularity of the midsized coupes of this era. This is proving to have been a big oversight. On any given day you can find a nice low mile Eldorado of this generation but the low mile Sevilles are very scarce and have become very sought after. The demand for this body amongst collectors have more than doubled in the last 5 years as many Cadillac aficionados are snapping the best examples up for their collections. 1985 was the very last year for this incredible body style and from a design standpoint was GM at it's finest hour. These Sevilles were the last of a classic style era which will never be produced again.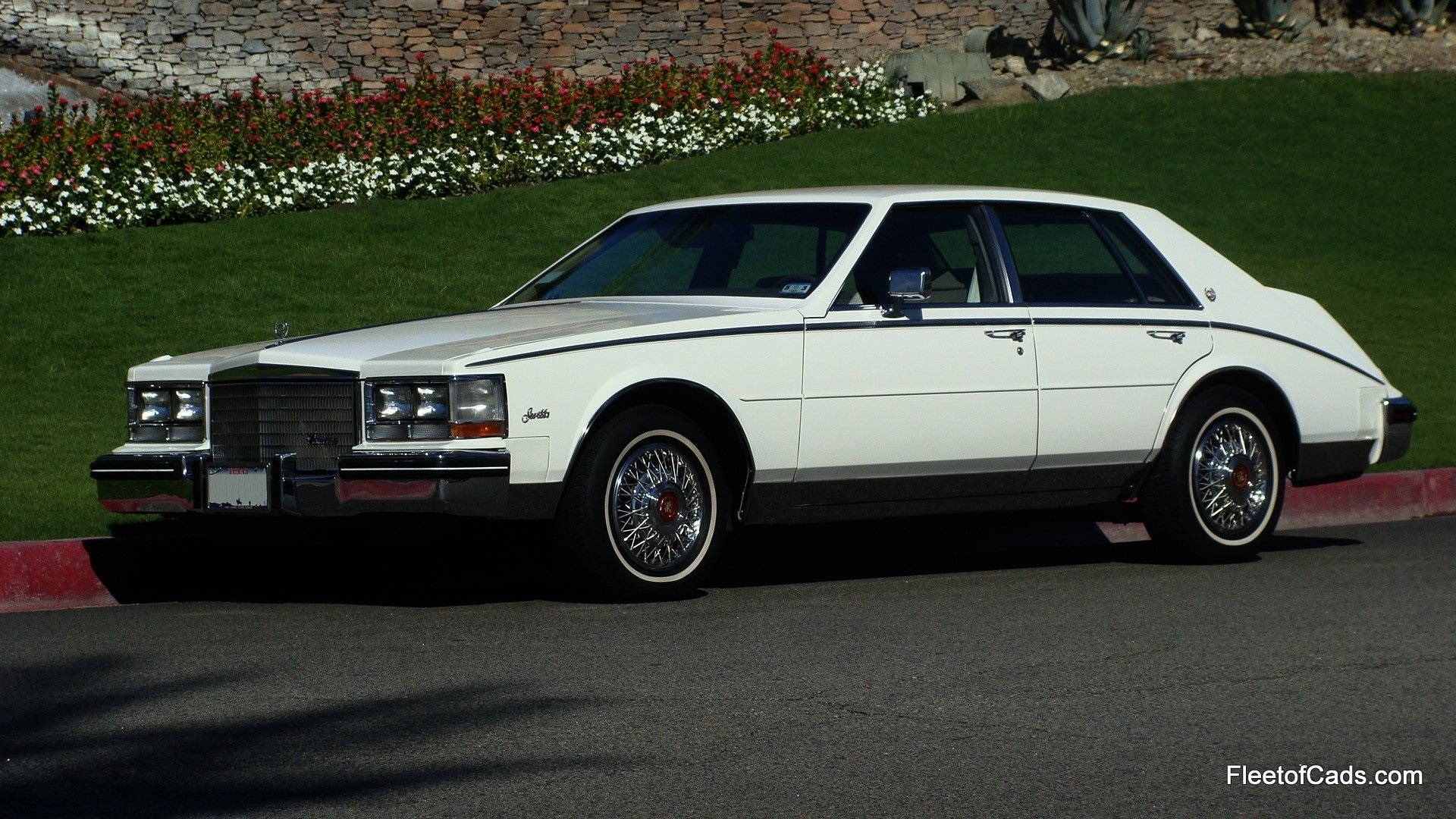 1985 Cadillac Seville in Cotillion White(11L) with rare Sandalwood(692) Leather interior.

I have had the privilege of owning several of these bustle back Sevilles in my 20+ years of Cadillac collecting, and this particular example is hands down the tightest, freshest Seville of them all. This particular Seville was a one-owner car purchased new at Rodger Meier Cadillac in Dallas, TX where it spent it's life until recently. Now located in my collection in Rancho Mirage, CA. It has always been garaged and has all of it's books and copious amount of records including it's original window sticker and build sheet. This Seville needs no excuses and I am unaware of anything it needs. It has been professionally detailed and could be put directly into a car show as it sits.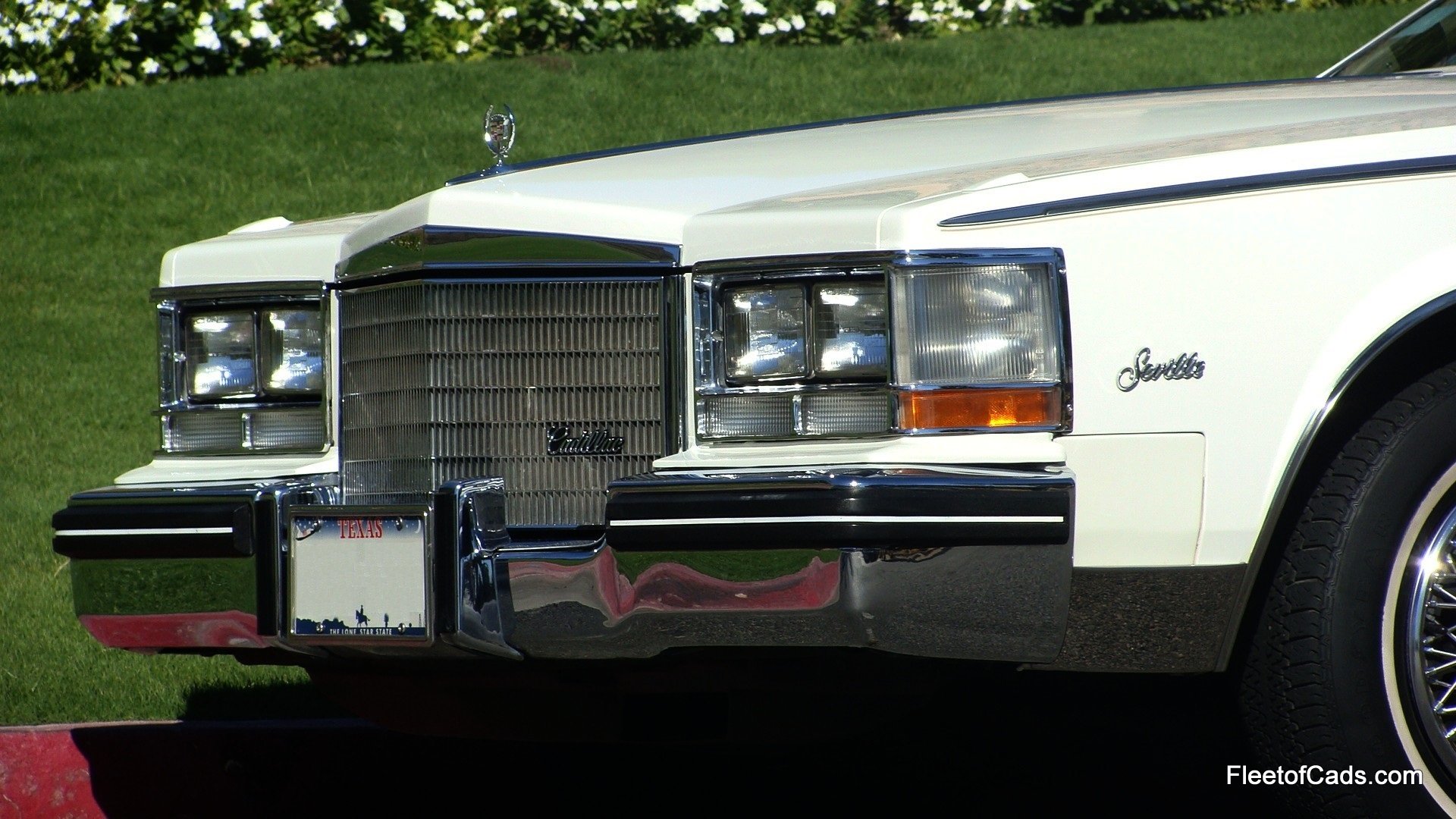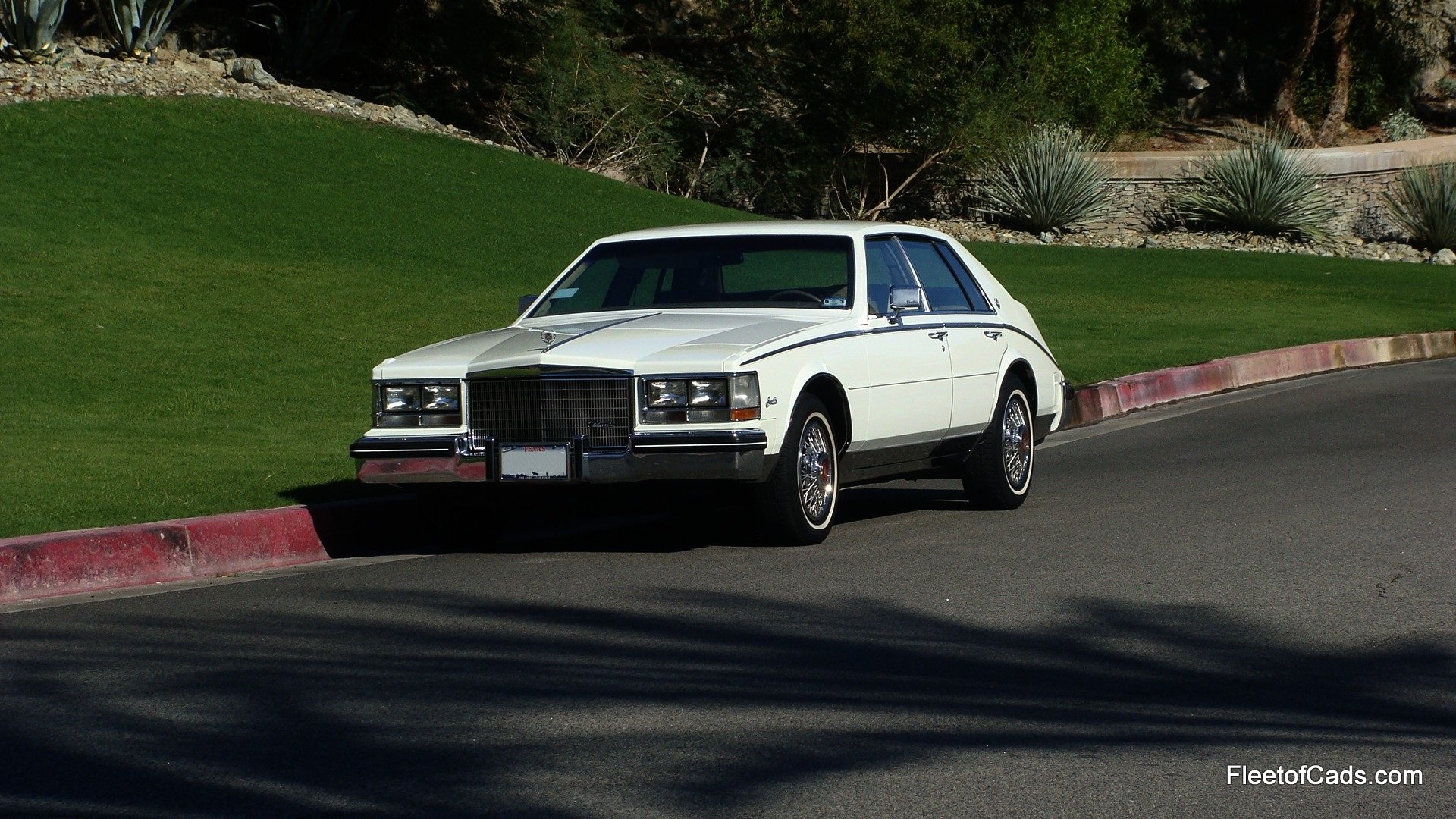 This Cadillac gets so much attention every time I get it out of the garage.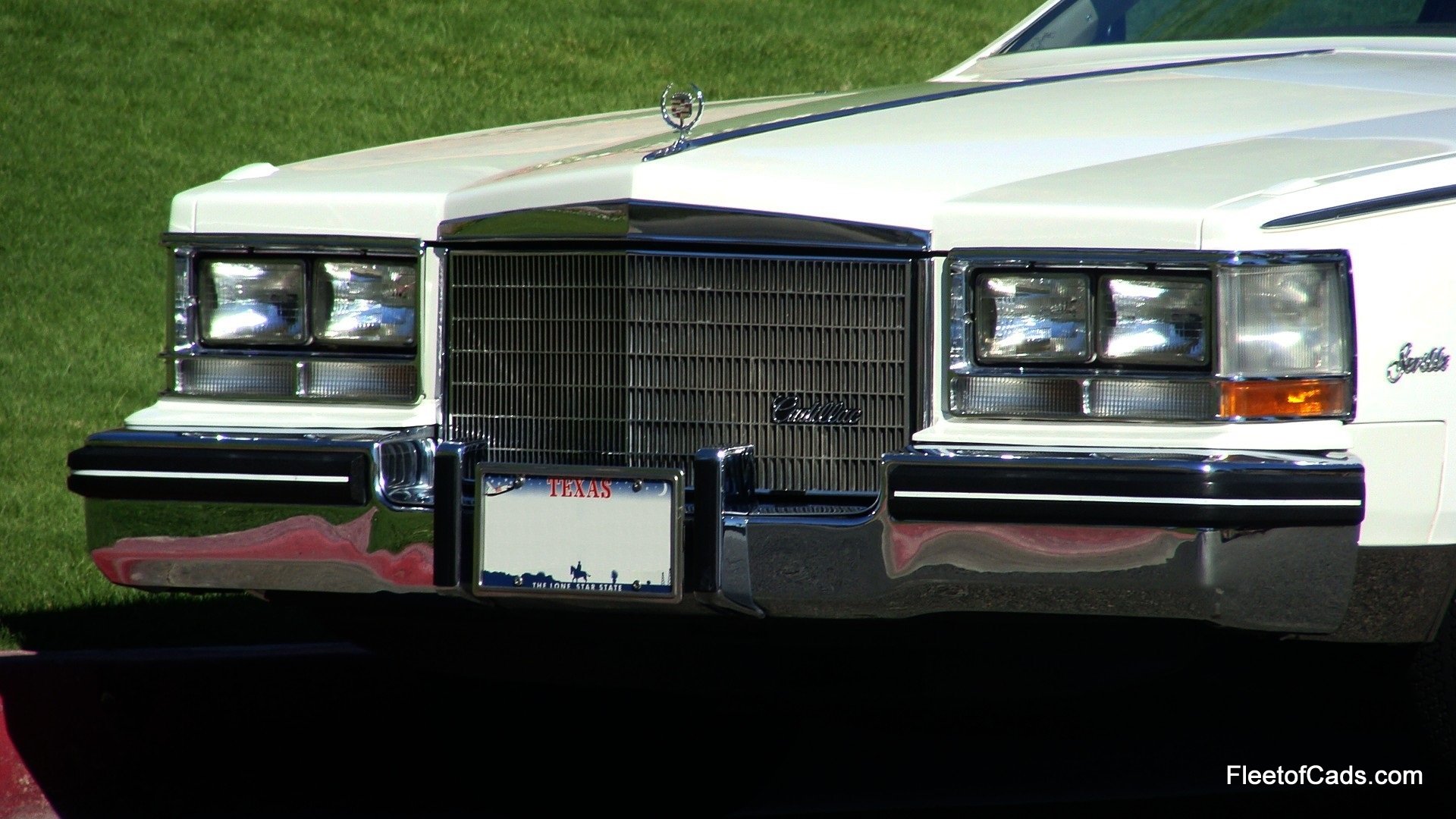 The brilliant chrome on this caddy is pit free and gorgeous!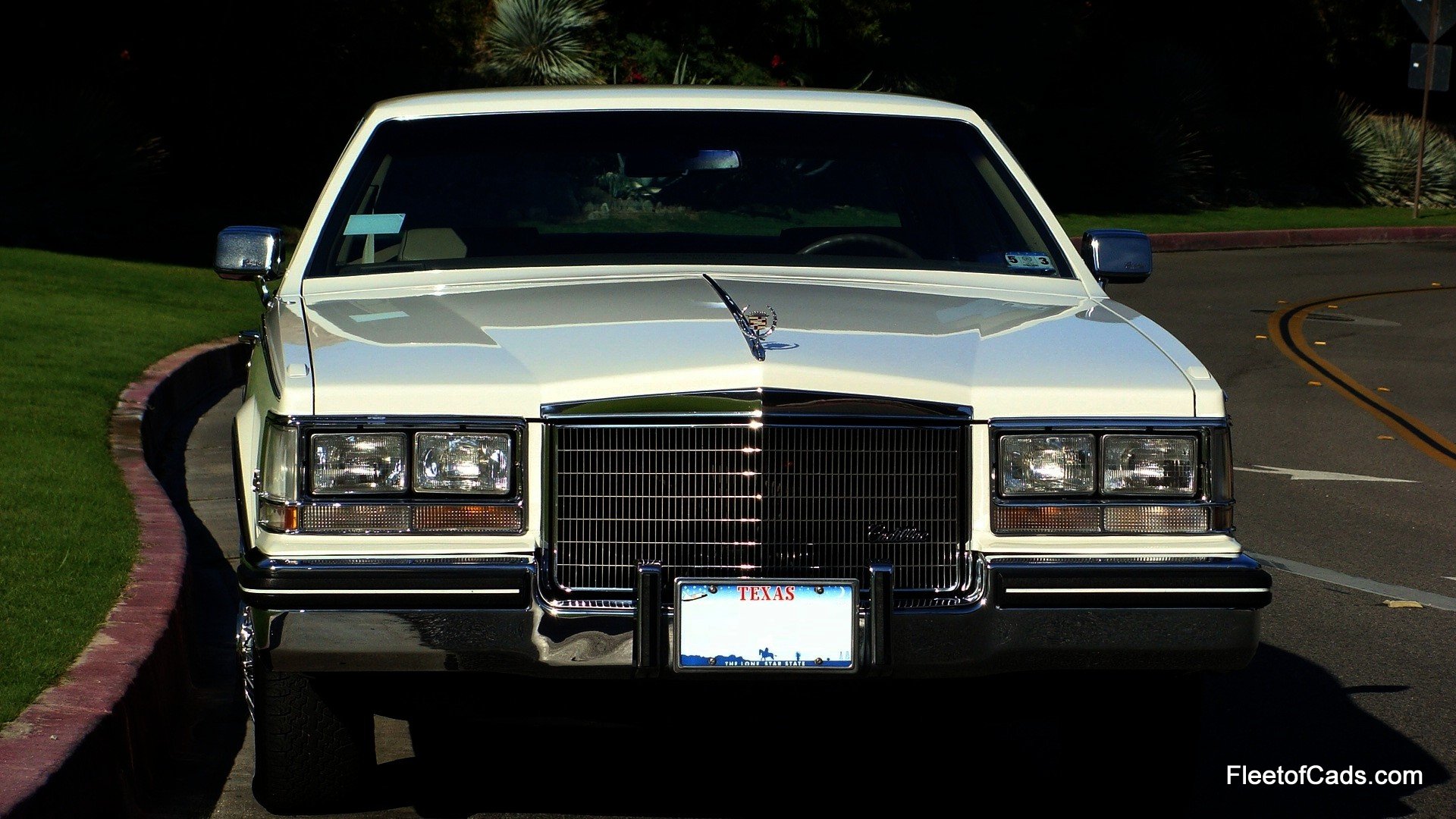 Every option on this Cadillac works perfectly. Factory electric antenna goes up and down as expected, cruise holds steady, windows,seats, locks, twilight sentinel, ice cold air, EVERYTHING works as new.
I recently rebuilt the original electric antenna so it should be good for another 20 something years. The aftermarket antennas for these are hideous with a black knob that sticks out of the fender an inch or two. If you have seen these you know what I am talking about..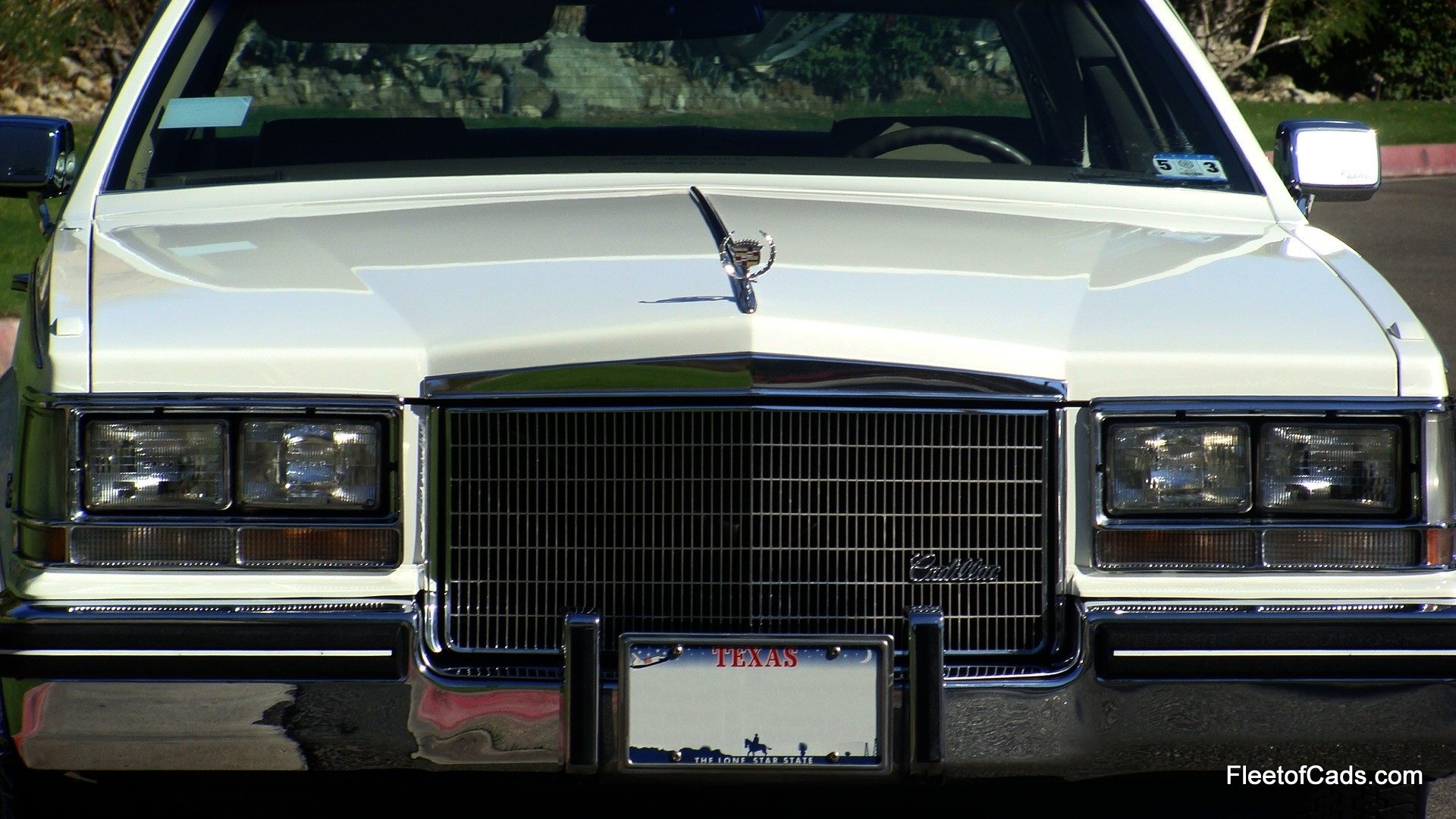 The bumper rub strips have no scrapes and are as new.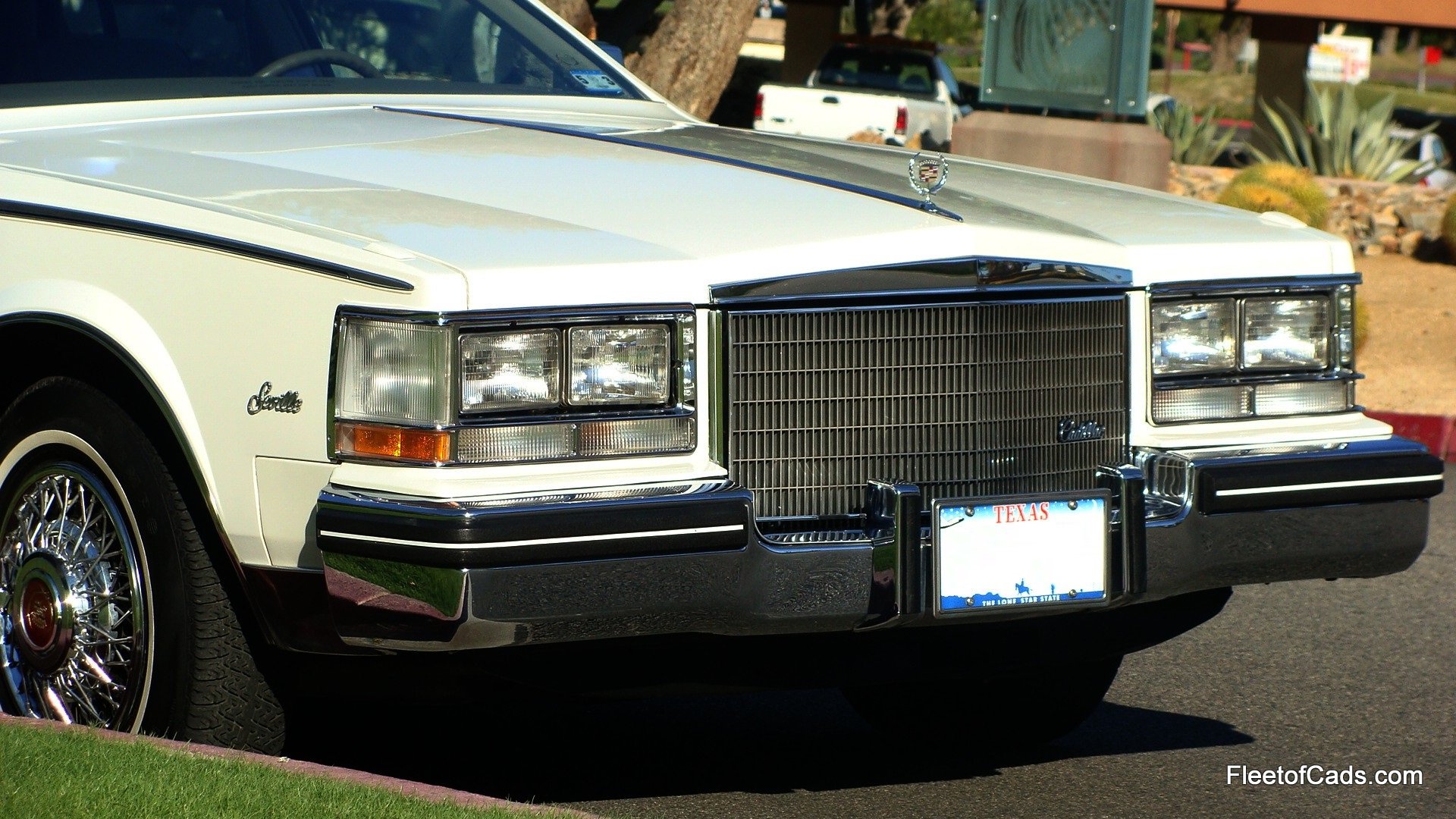 Rare to find one of these that doesn't have scrapes on the corners of the black rub strips.
This Seville was ordered with a generous list of options, with a sticker price of almost $28k whereas a base Seville stickered for $22,468. Some of these options include Memory Seats($225), Twilight Sentinel($85), Guidematic Headlamp Control($128), Digital Instument Cluster($238), Power Passenger seat recliner w/six-way power seat($380), Leather Trimmed Steering Wheel($105), Electric Remote-control Outside Mirrors($101), Symphony Sound AM/FM Cassette($299), Illuminated Vanity Mirrors Driver and Passenger($140), Illuminated Entry Syetem($80), Rear Window Defogger including Heated Outside Mirrors($220), and the list goes on.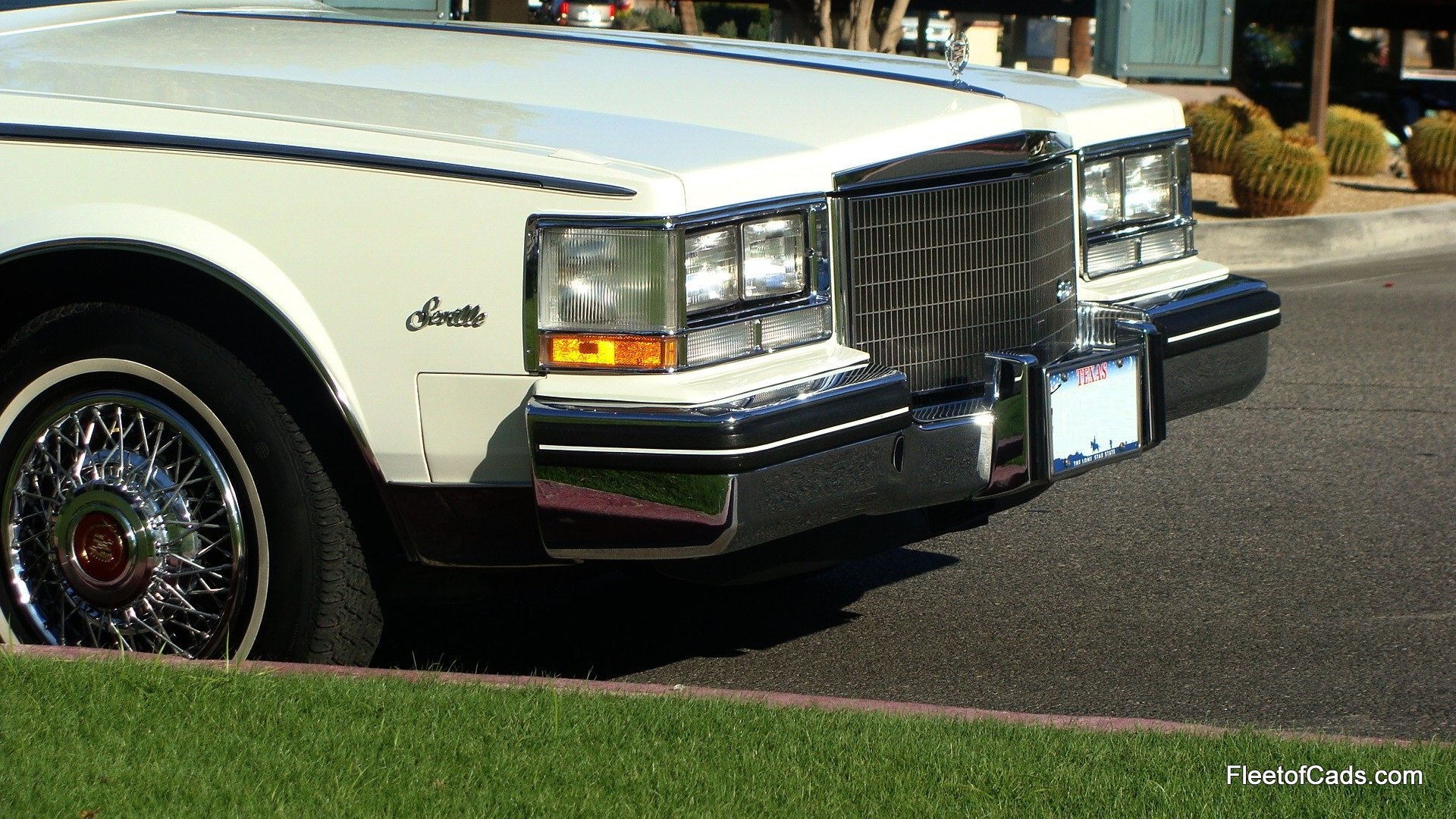 GM's highest paint process and quality control went into the Corvettes and the Cadillac division.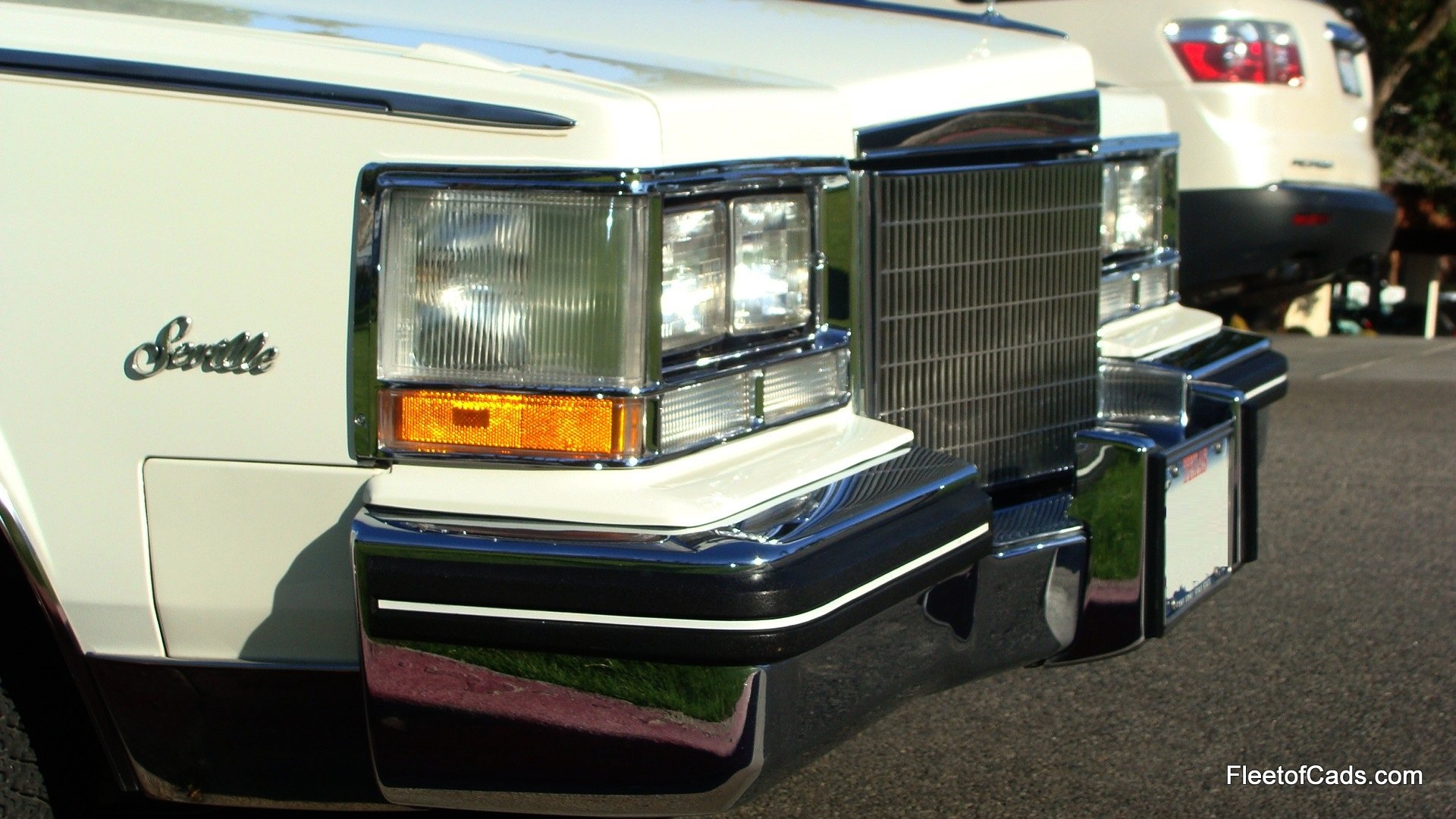 The chrome is as new with no pitting whatsoever. Turn signal and cornering light lenses are clear and free of cracks.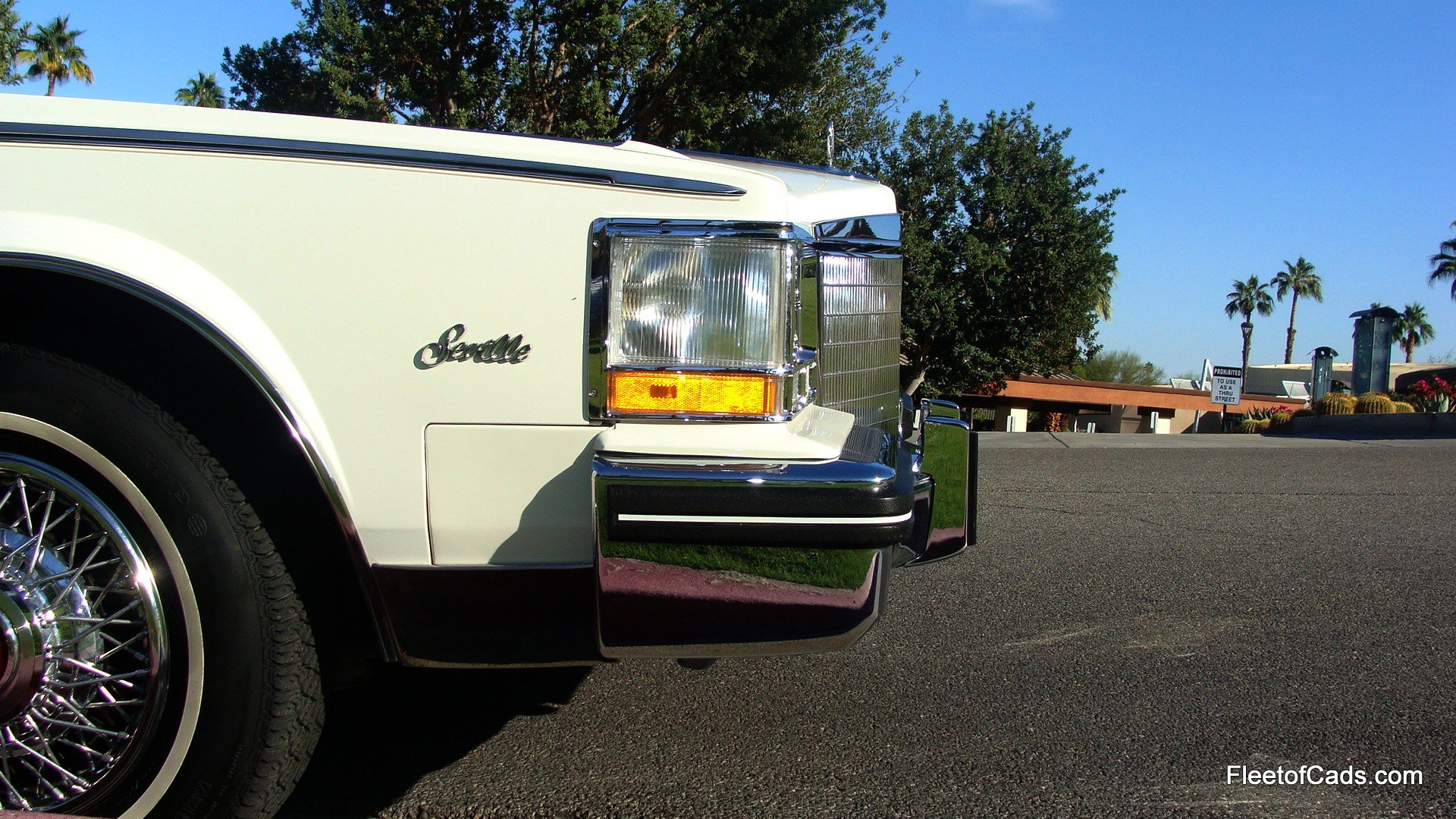 To see this Cad in person will give you goosebumps. This Seville is as new!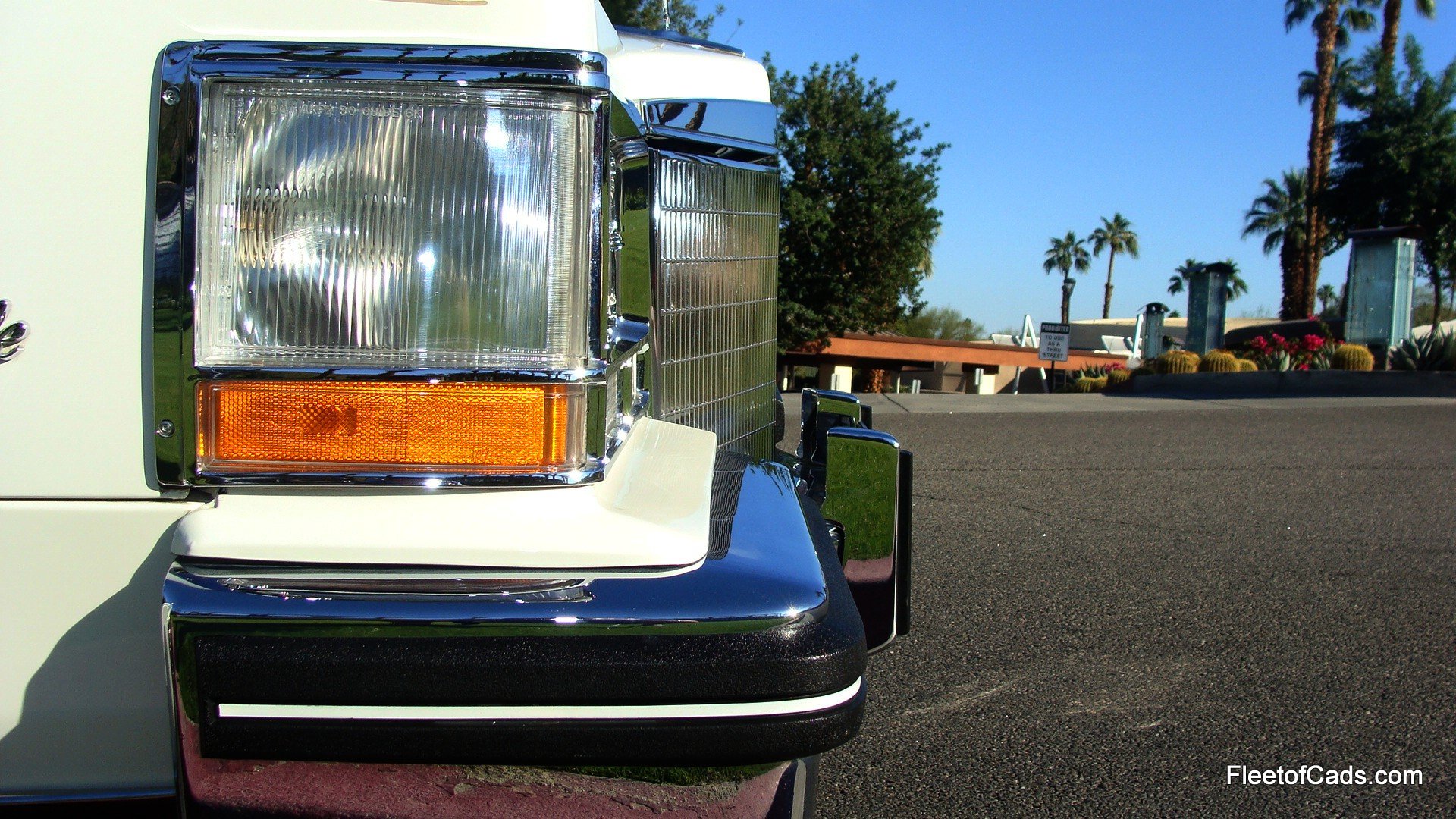 Breathtaking condition.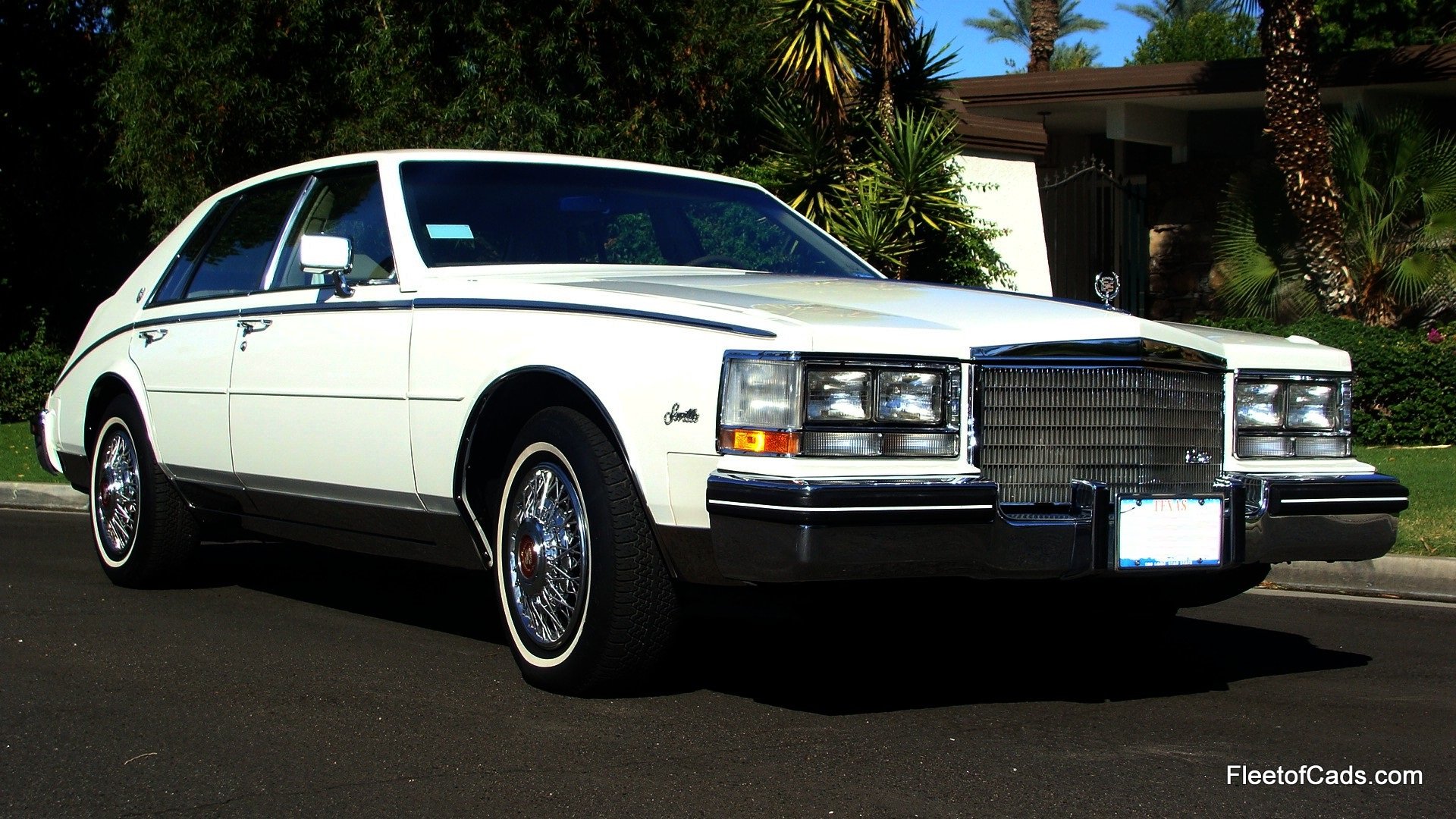 Aside from the filler panels which where recently replaced and repainted with a perfect color match, this car has factory paint all the way around and is very glossy and near perfect. No fading anywhere on this car.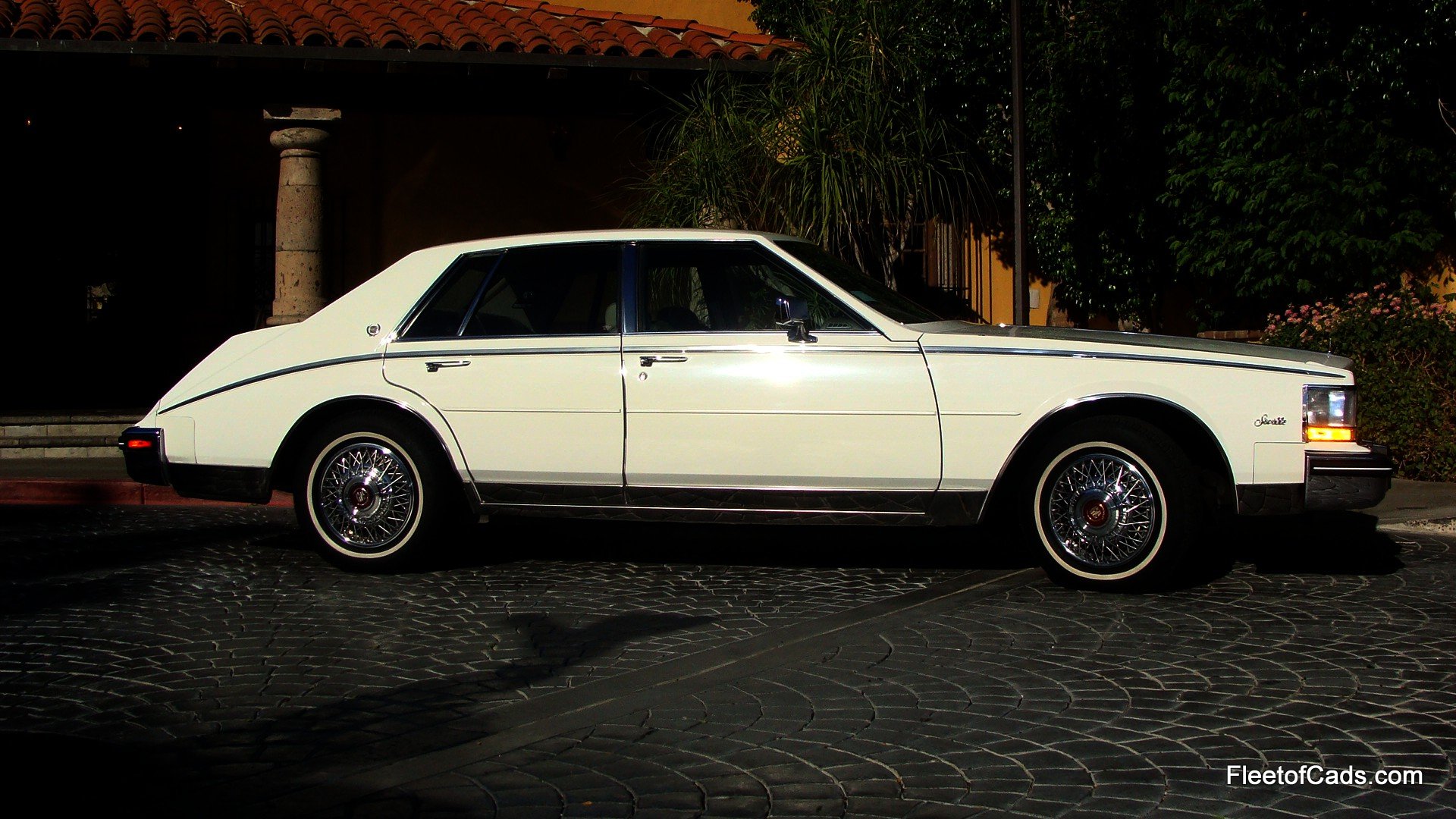 Class at every angle.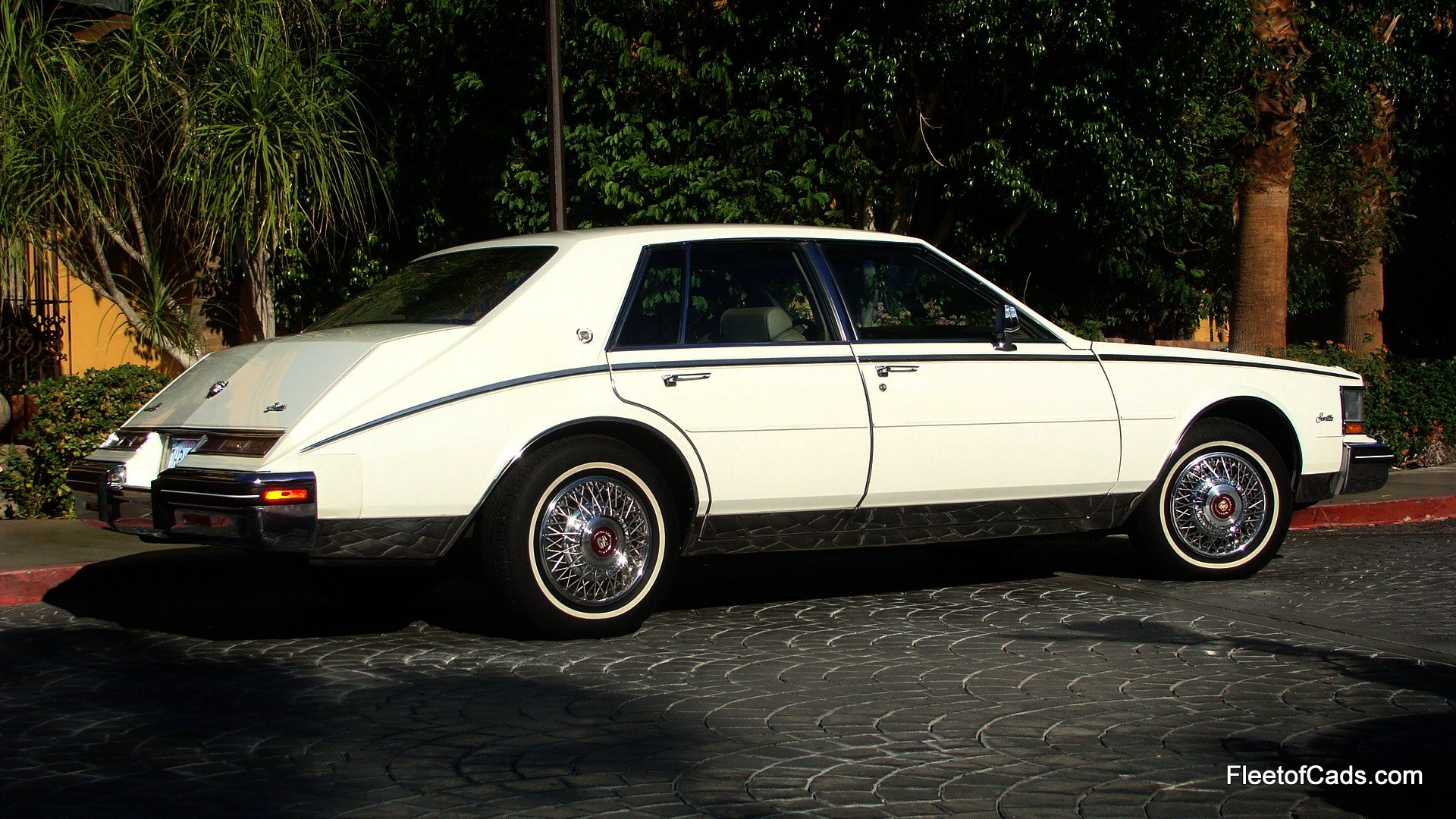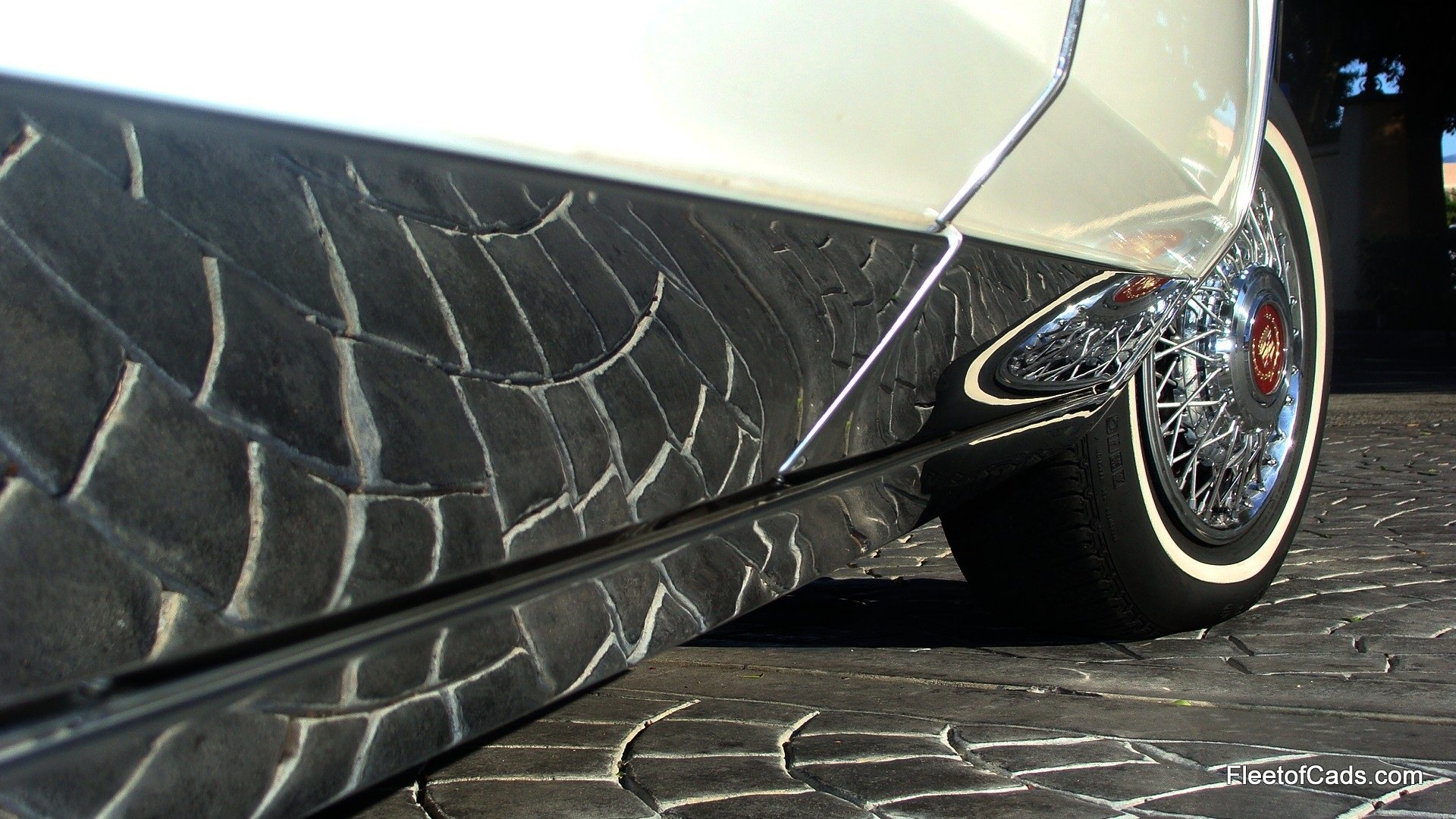 Chrome rocker panels are like the rest of the car,,,gorgeous.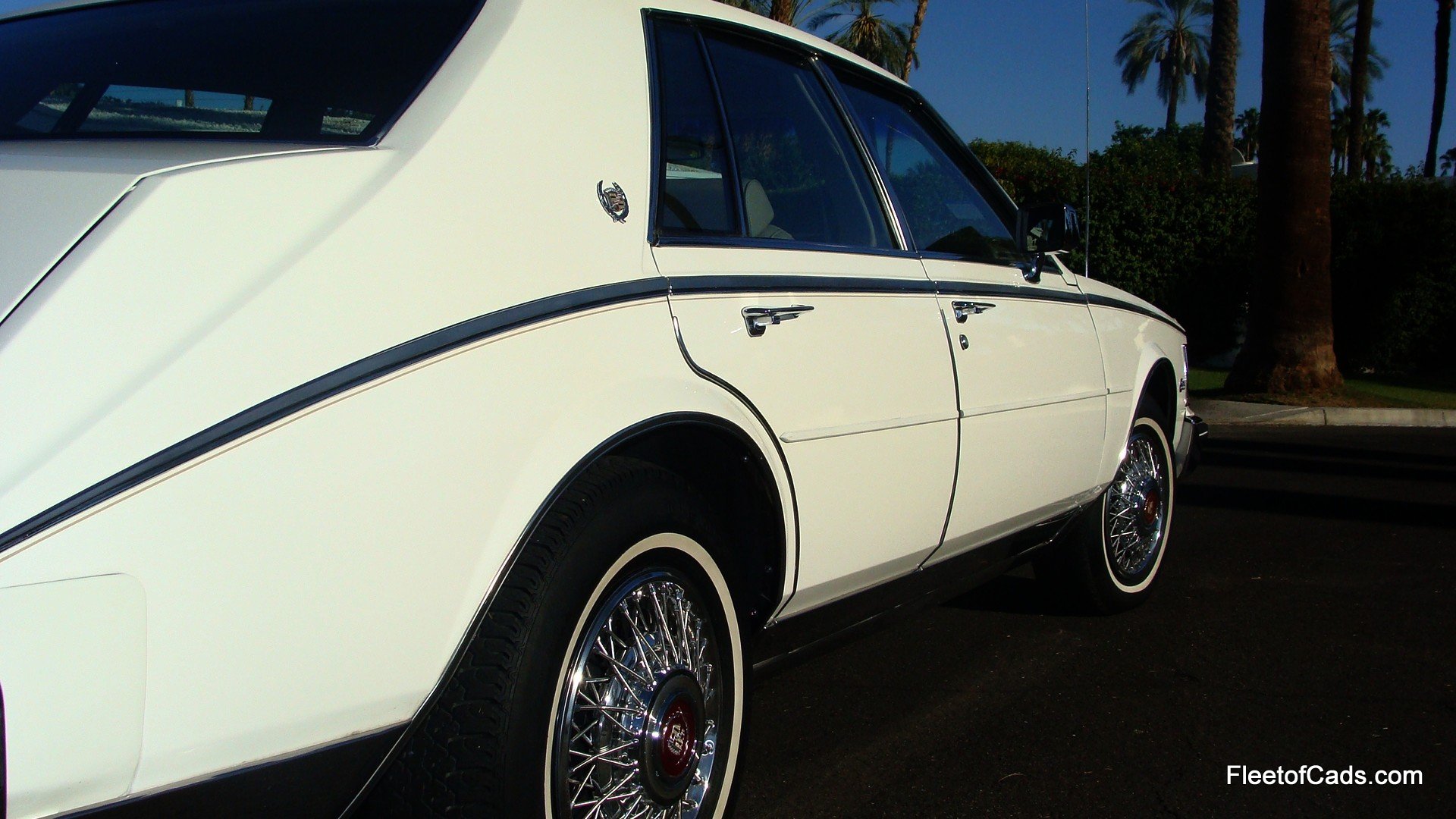 .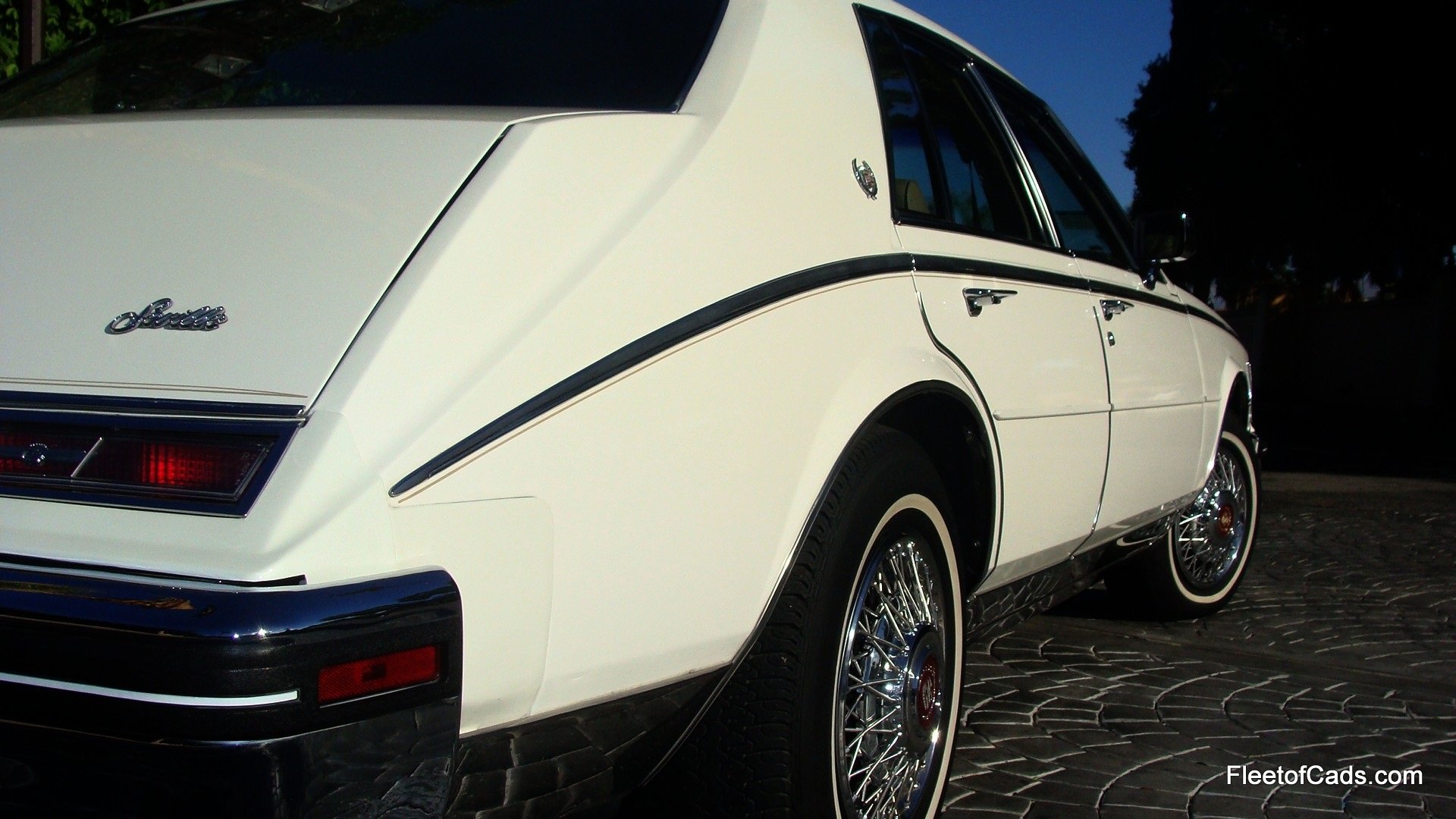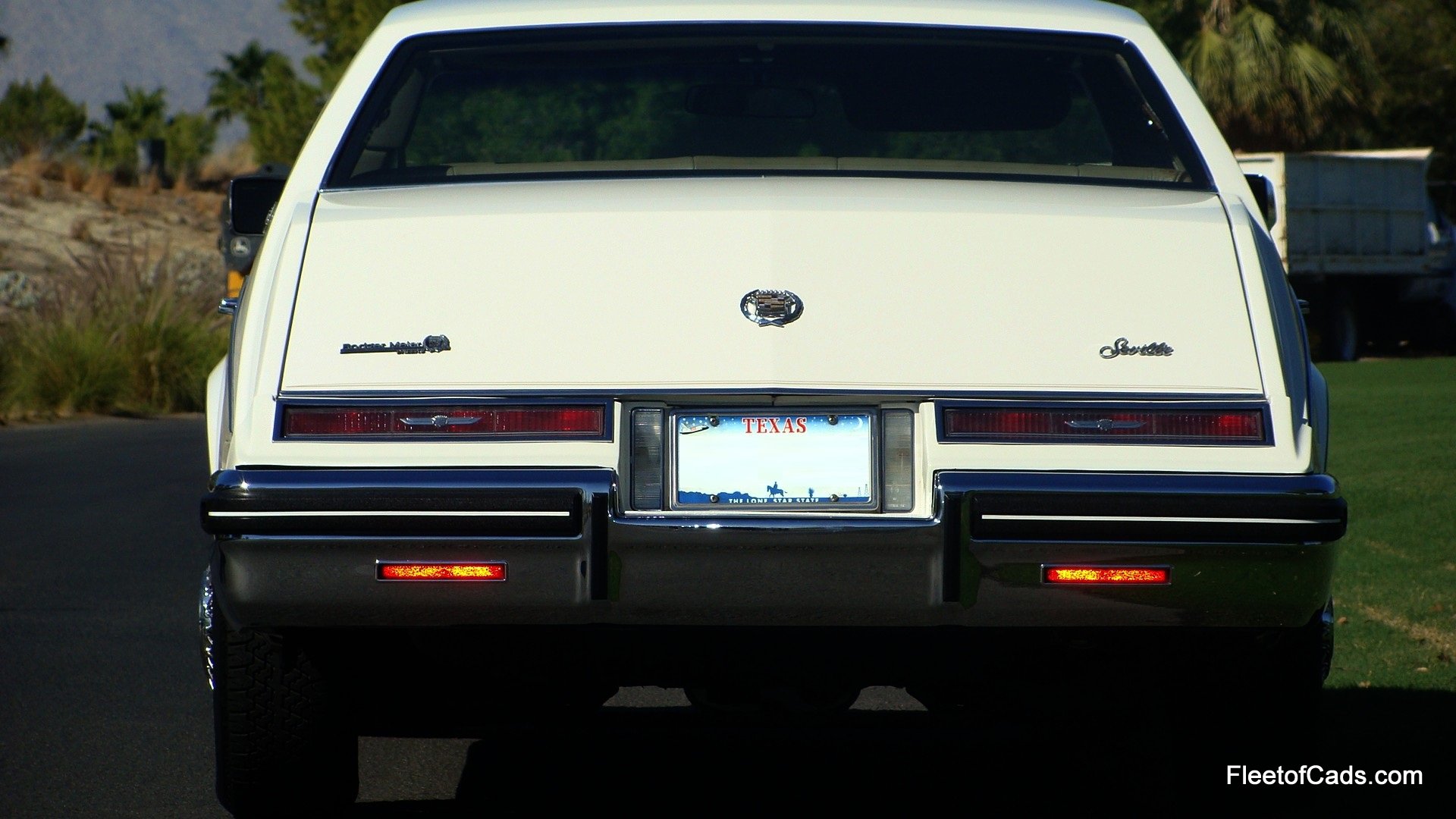 Not a single door ding in this Seville. None.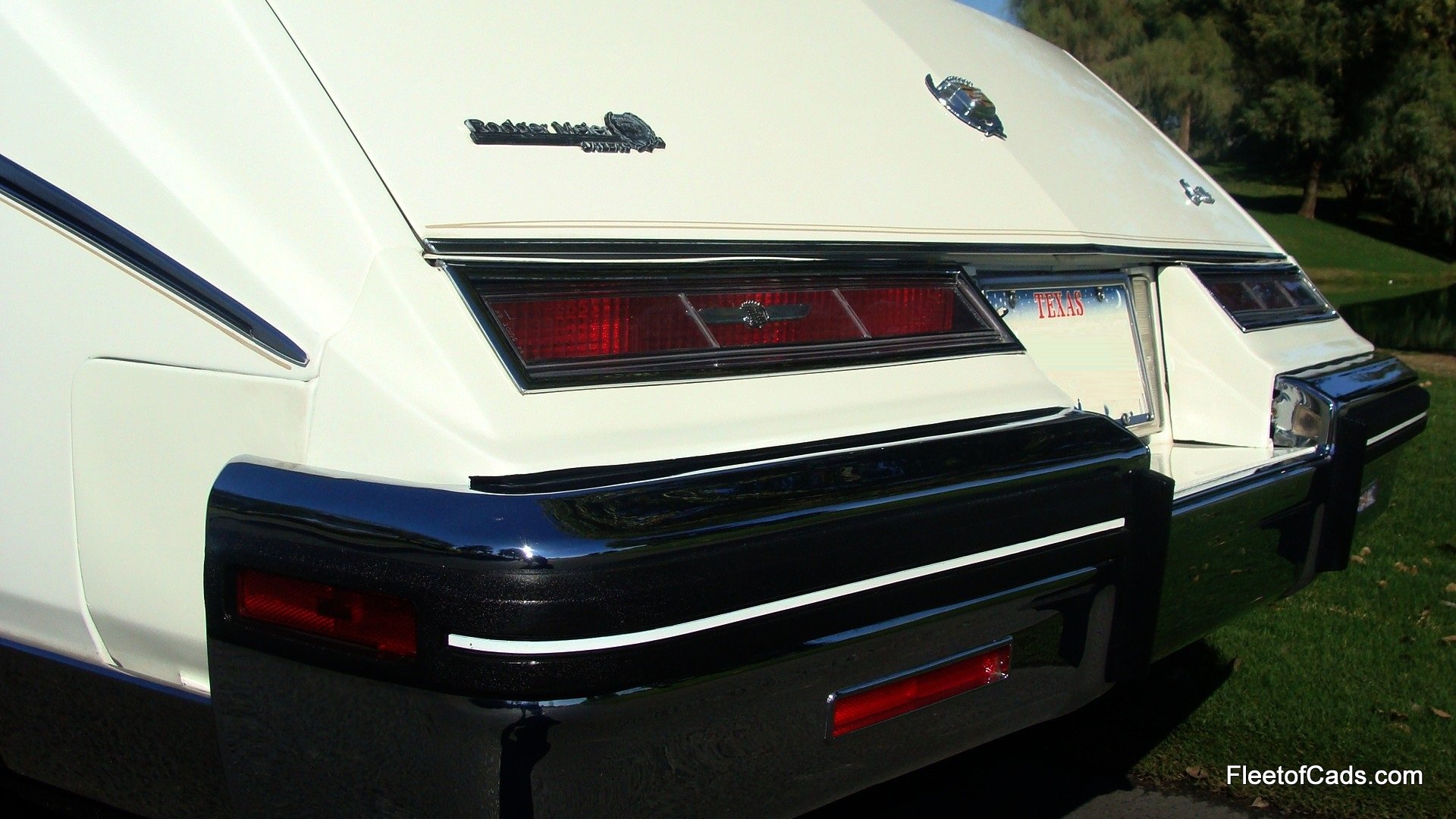 Again, beautiful chrome with no rubs on the bumper rub strips. Tail light lenses are clear and as new.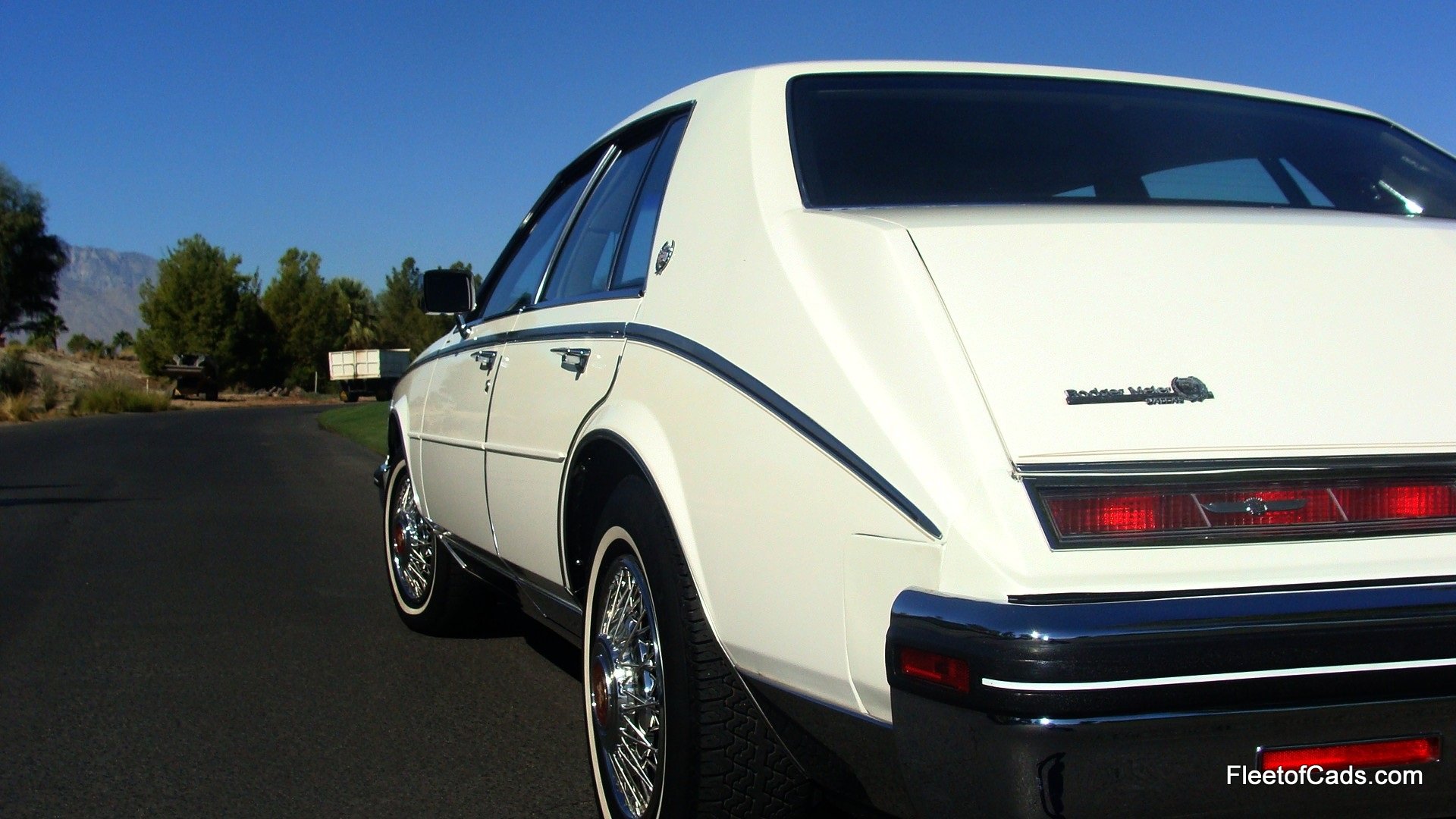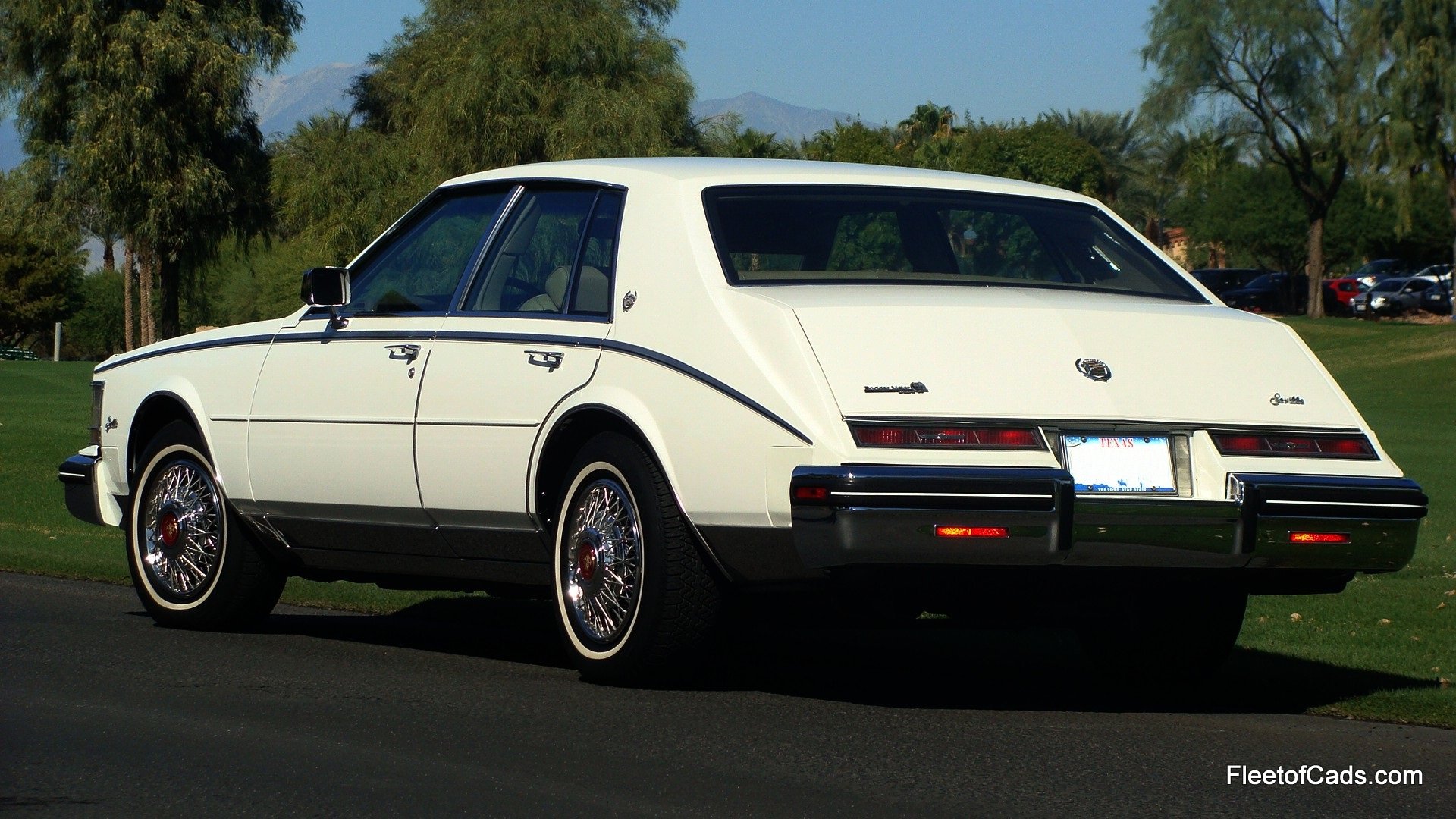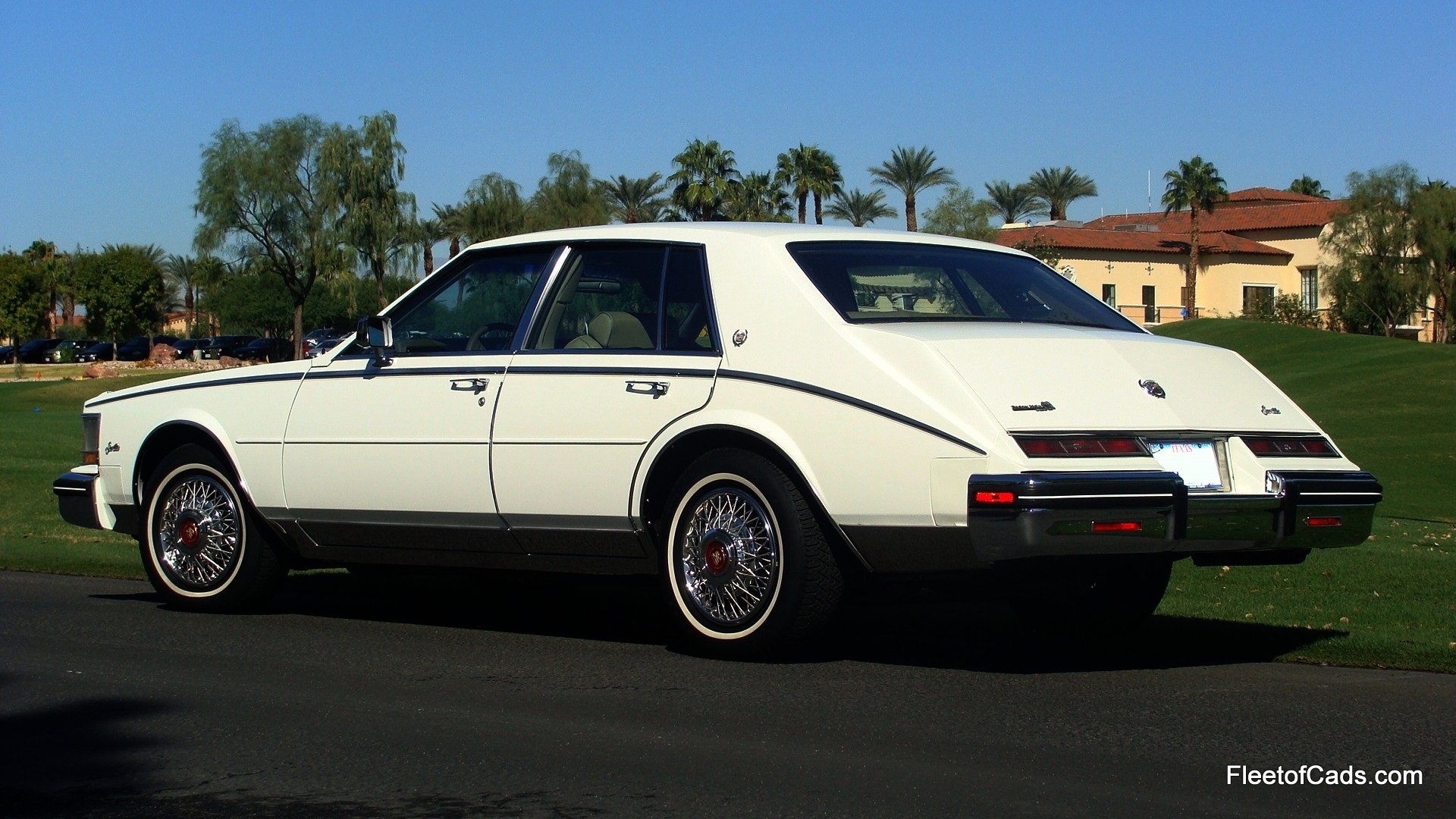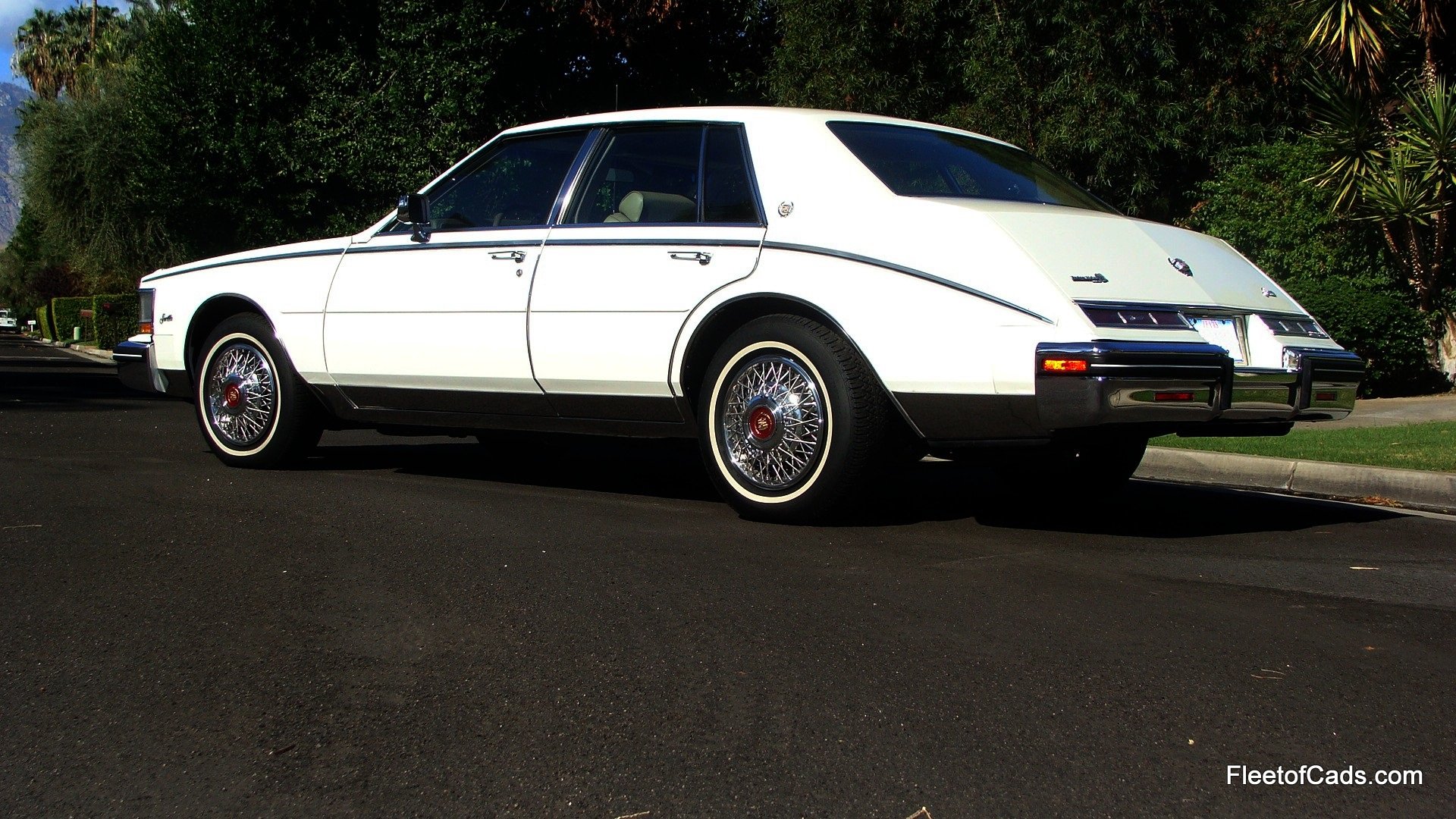 Proper factory stance.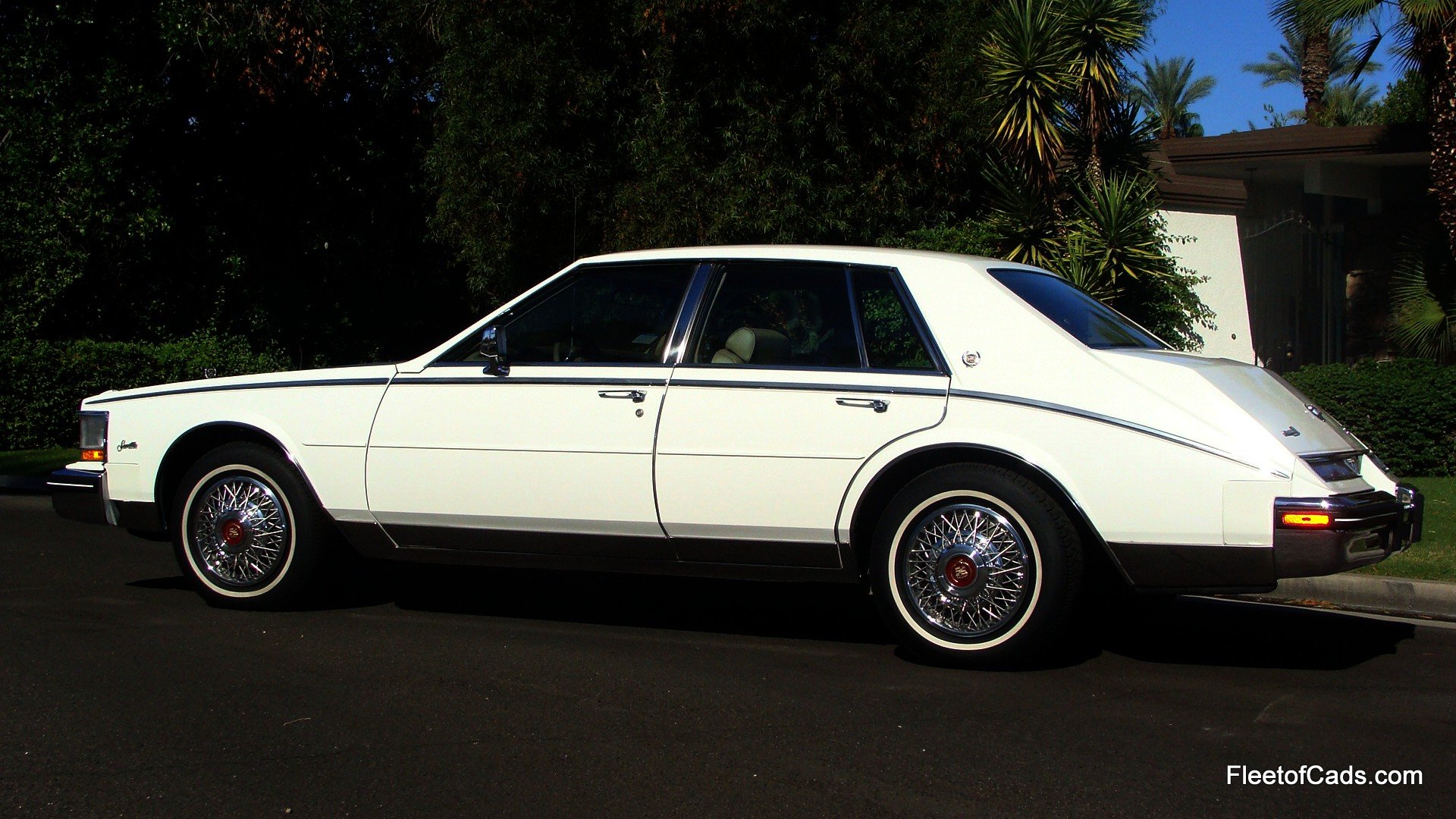 Curb presence.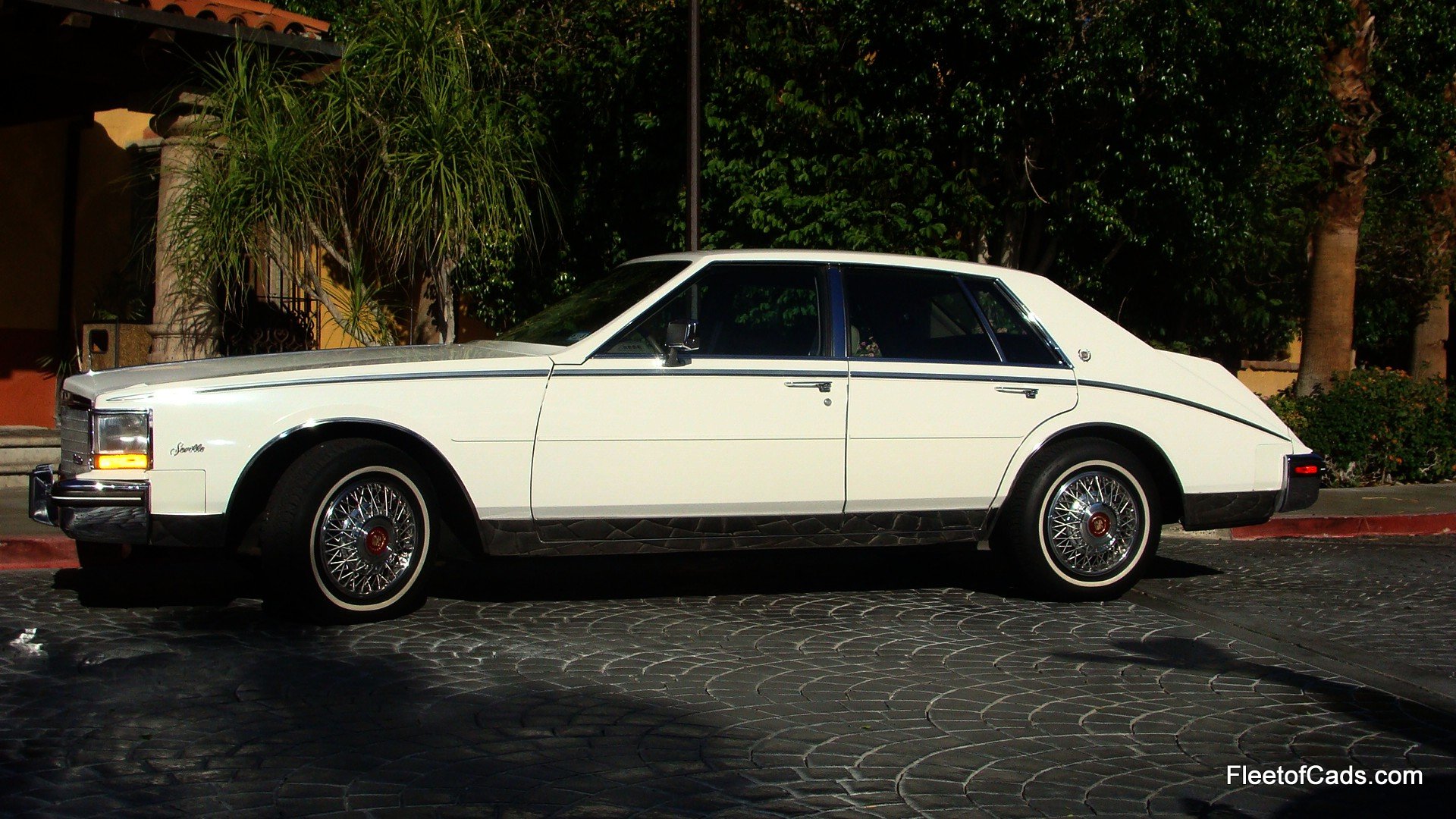 The body side moldings have no fading and are as white as the car.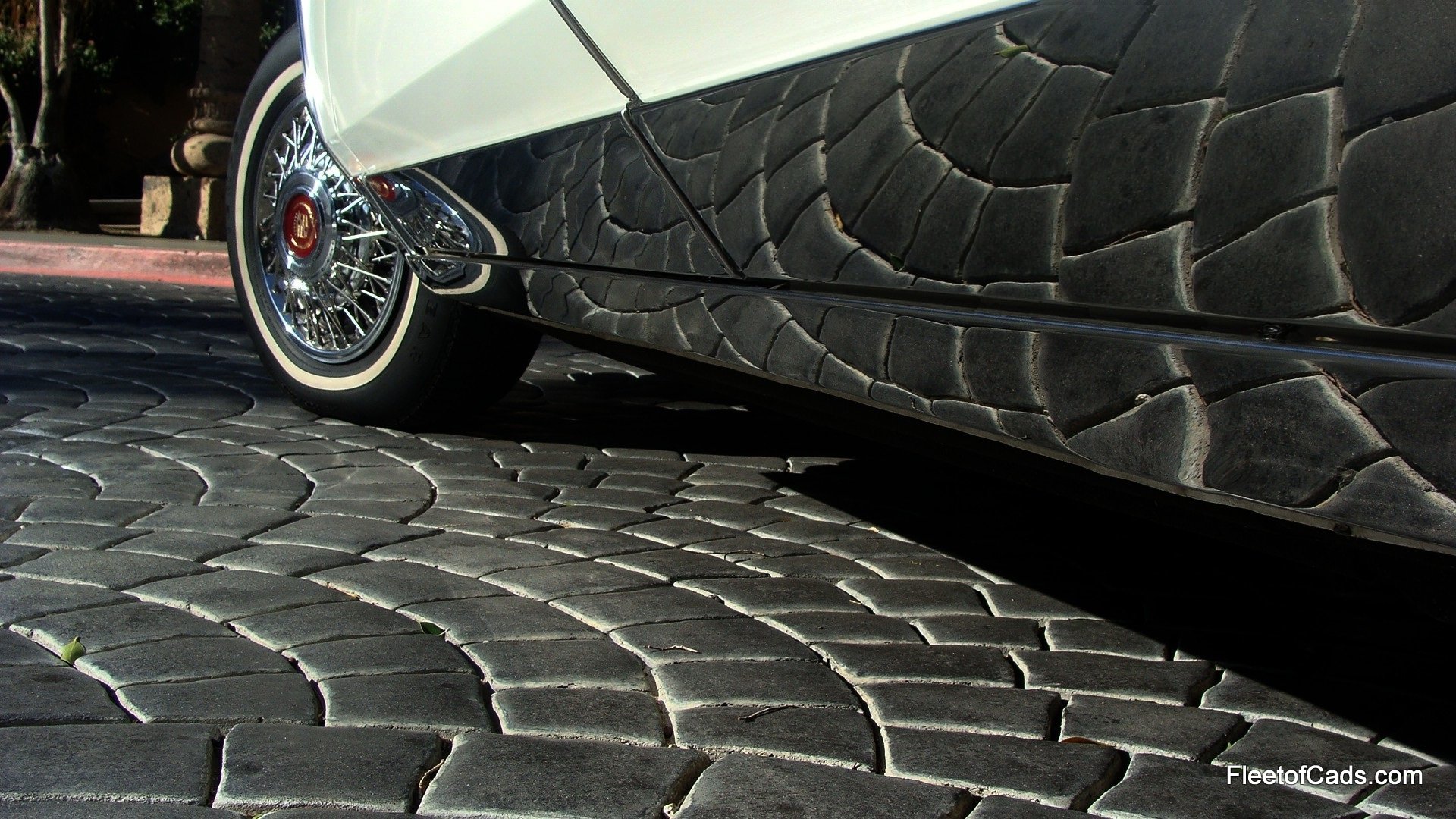 Drivers side rocker panels.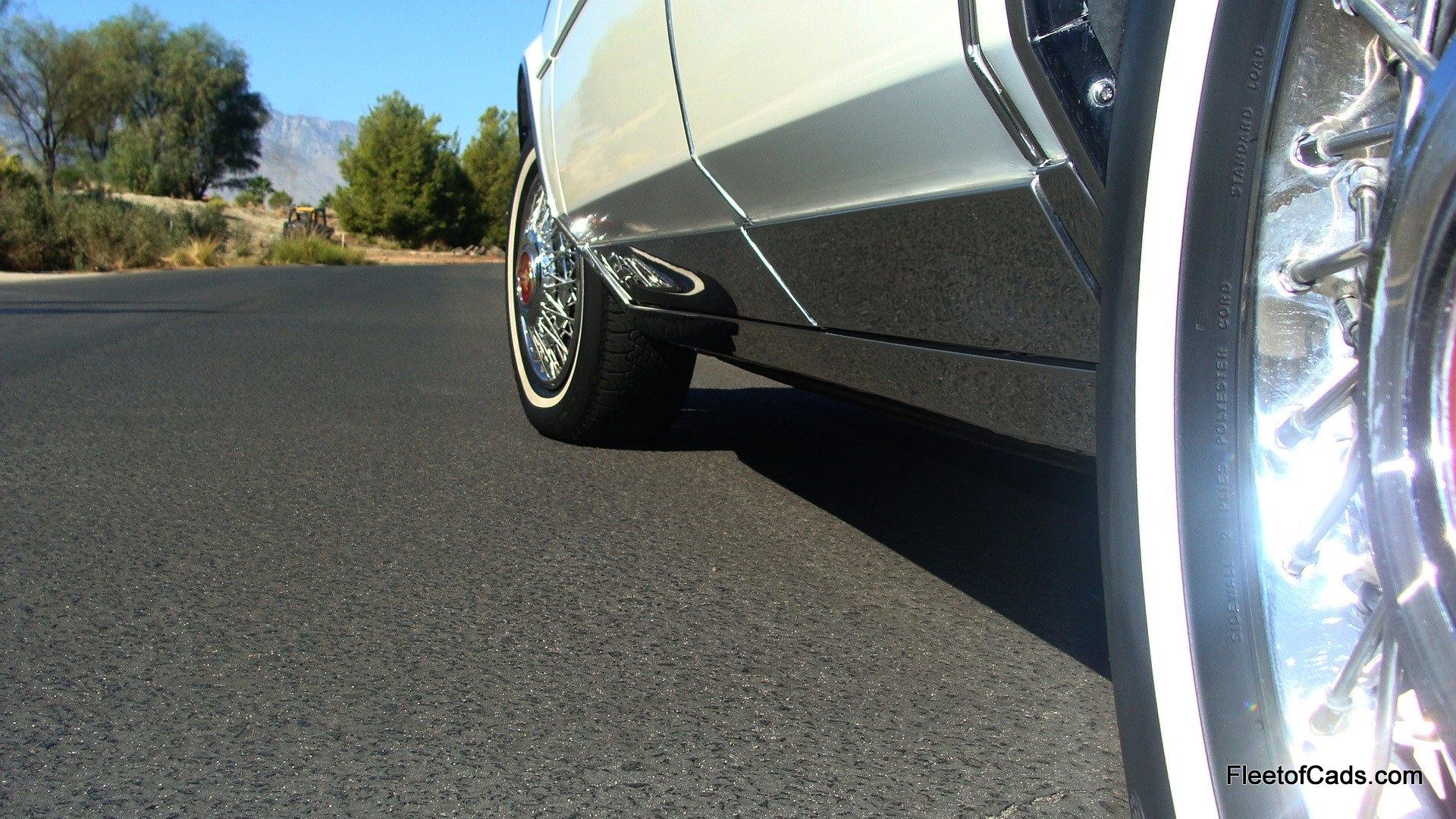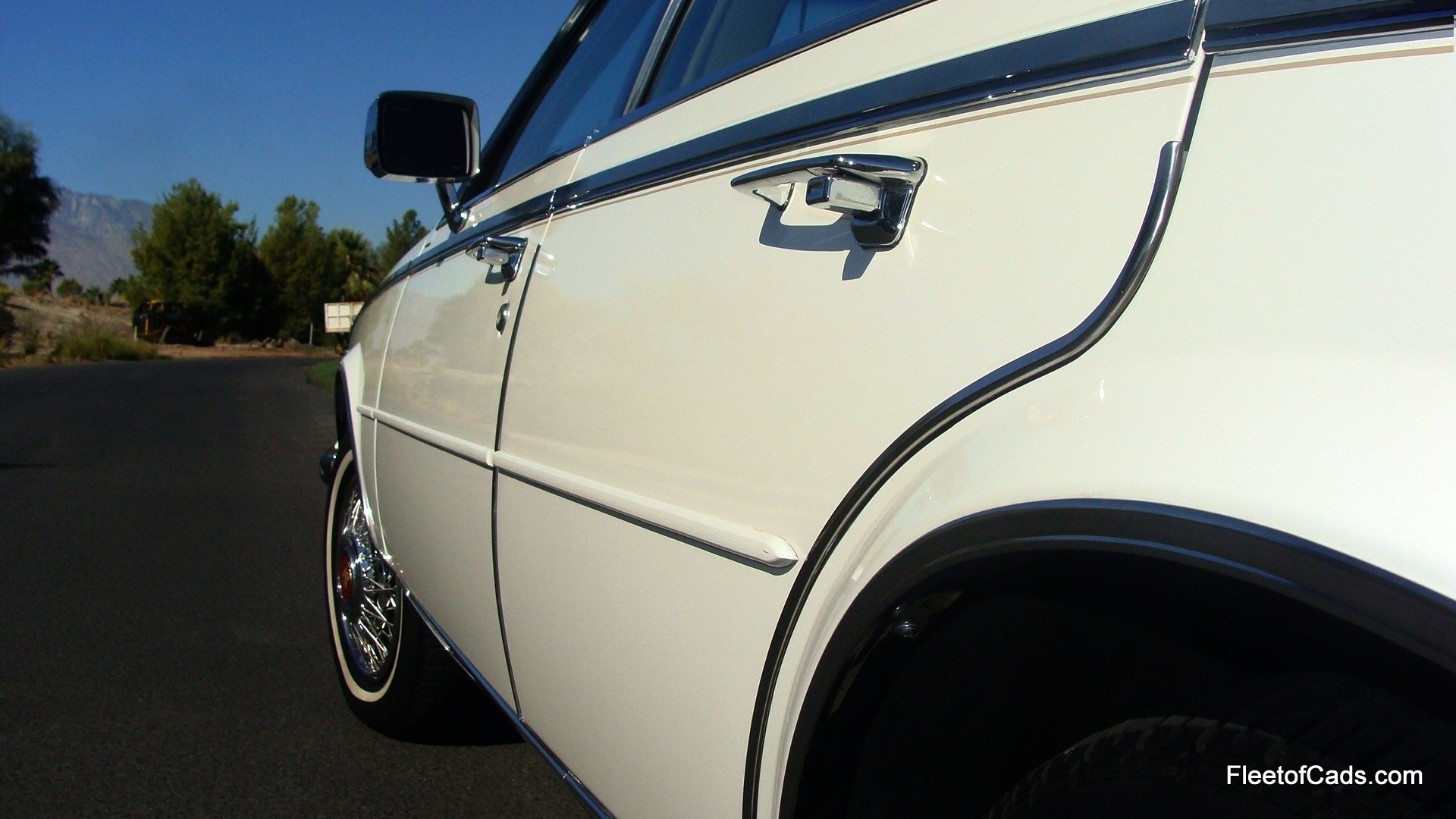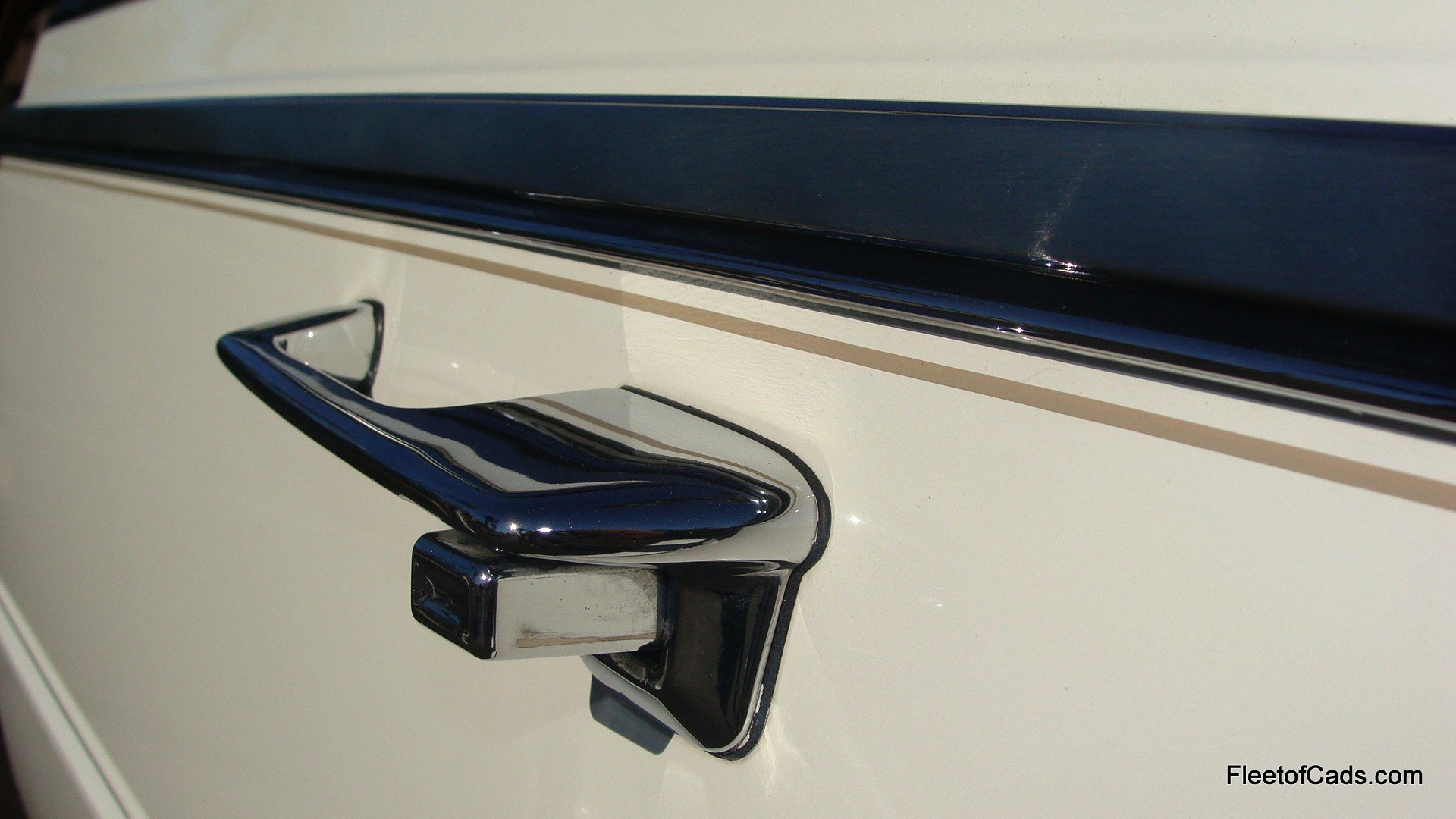 Luscious chrome and factory stripe.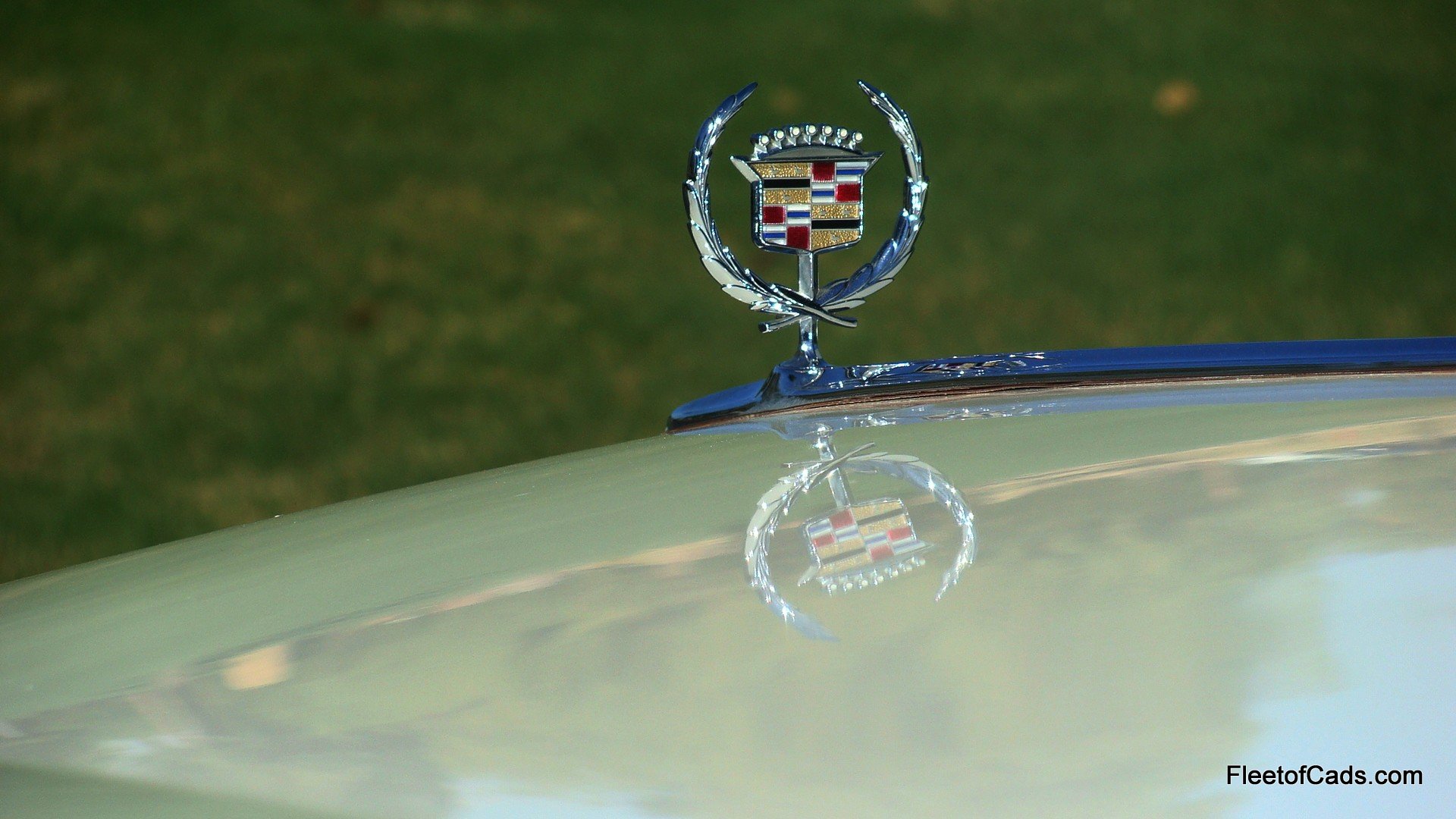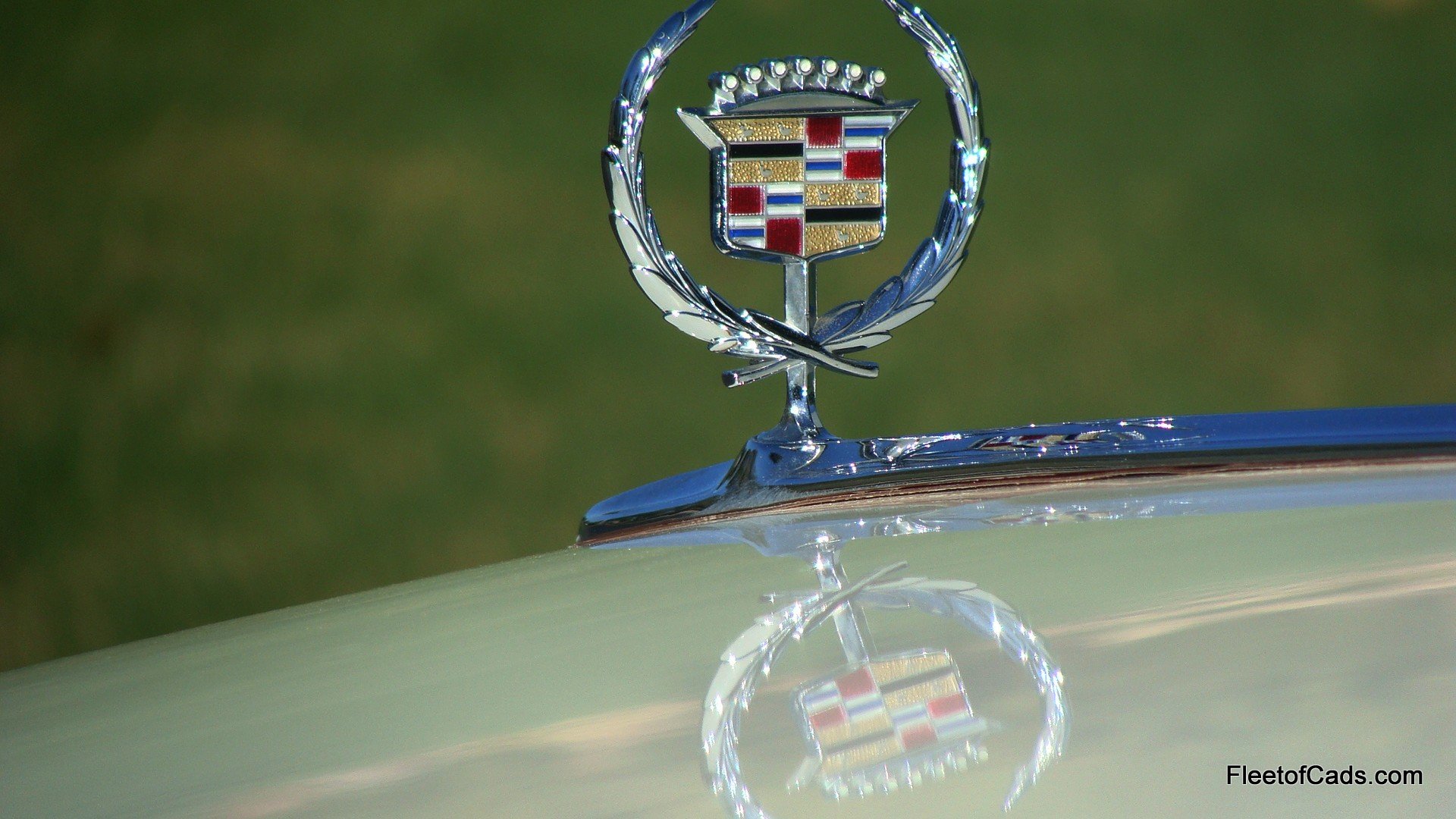 Standard of Excellence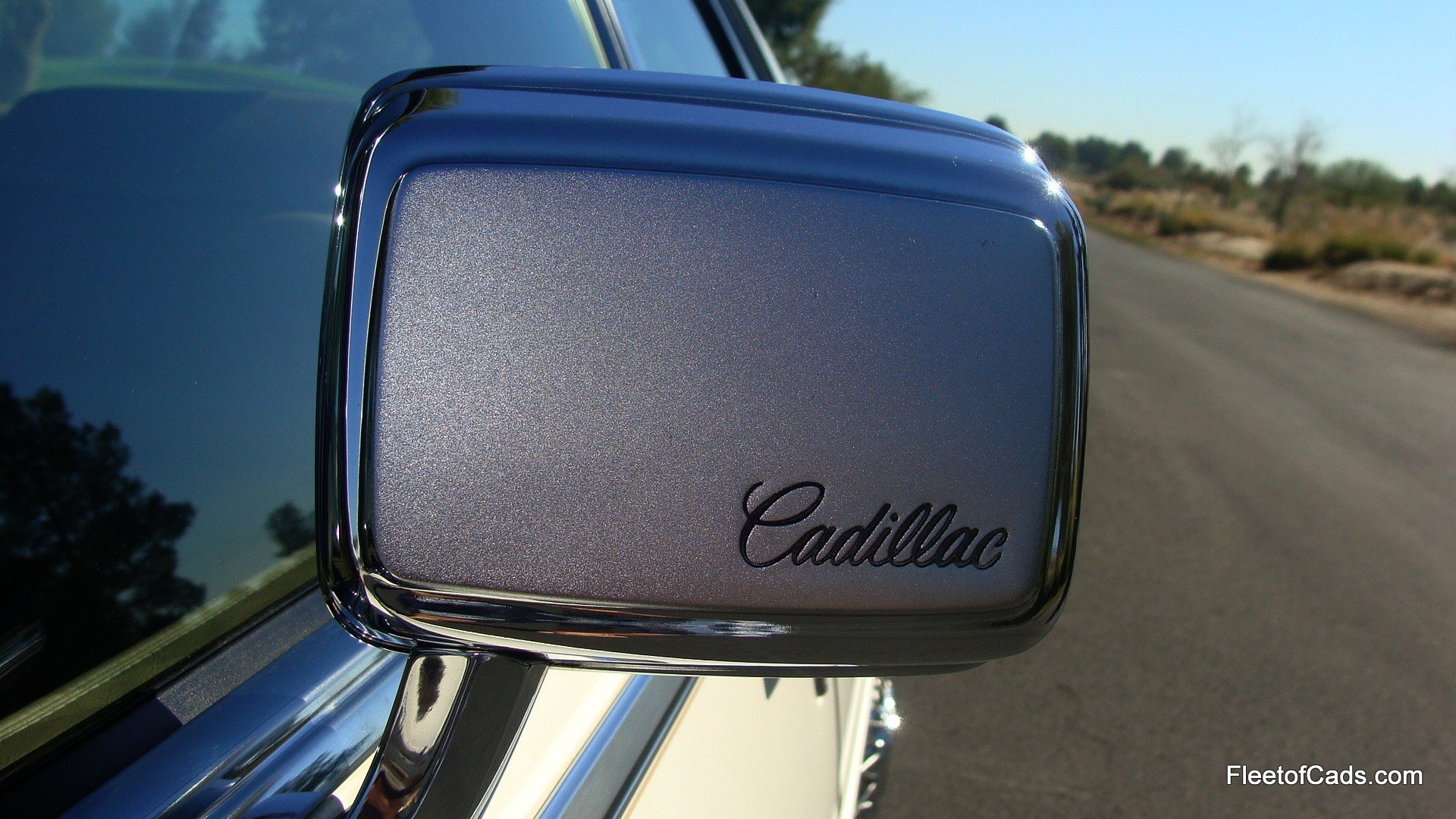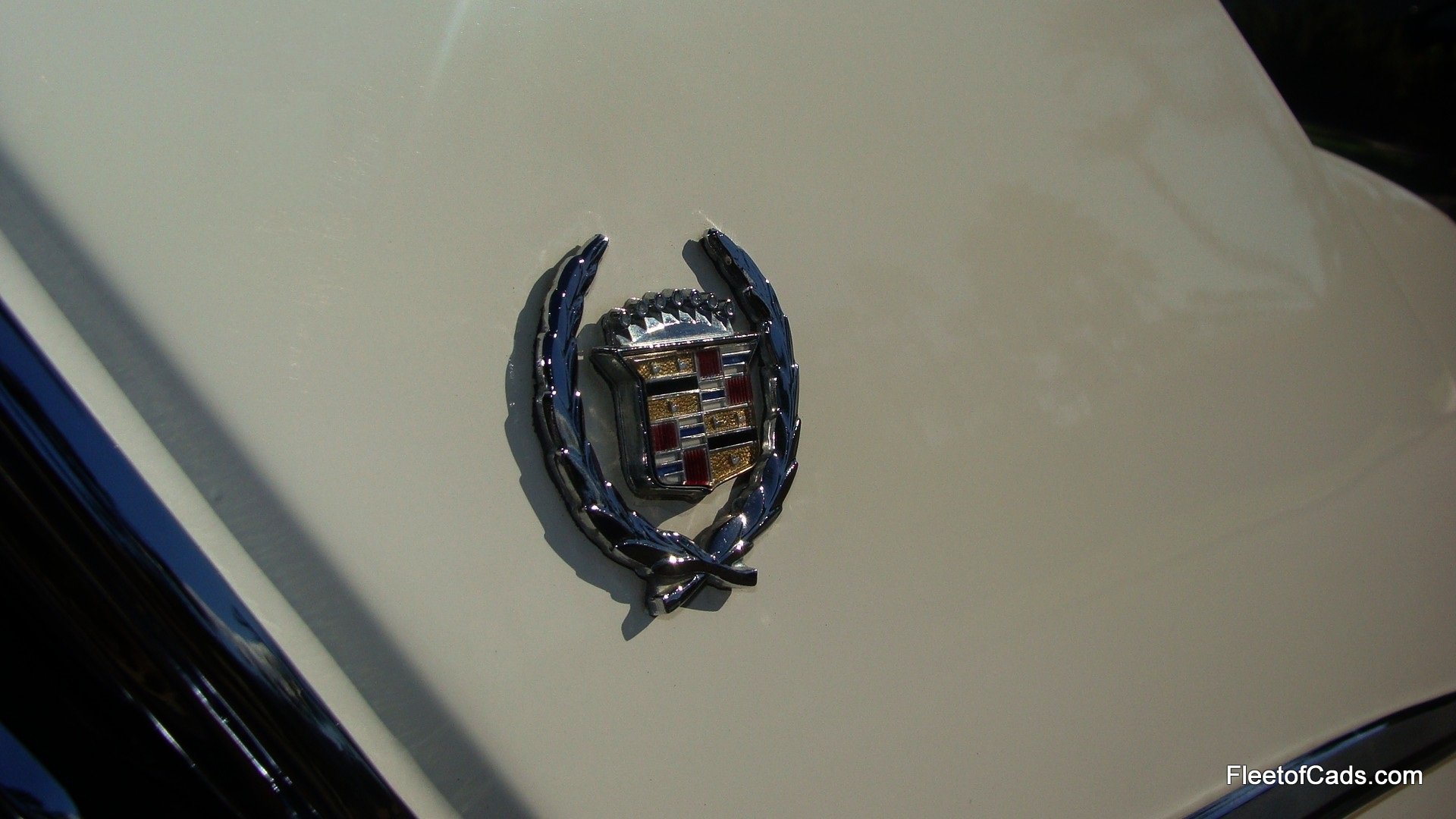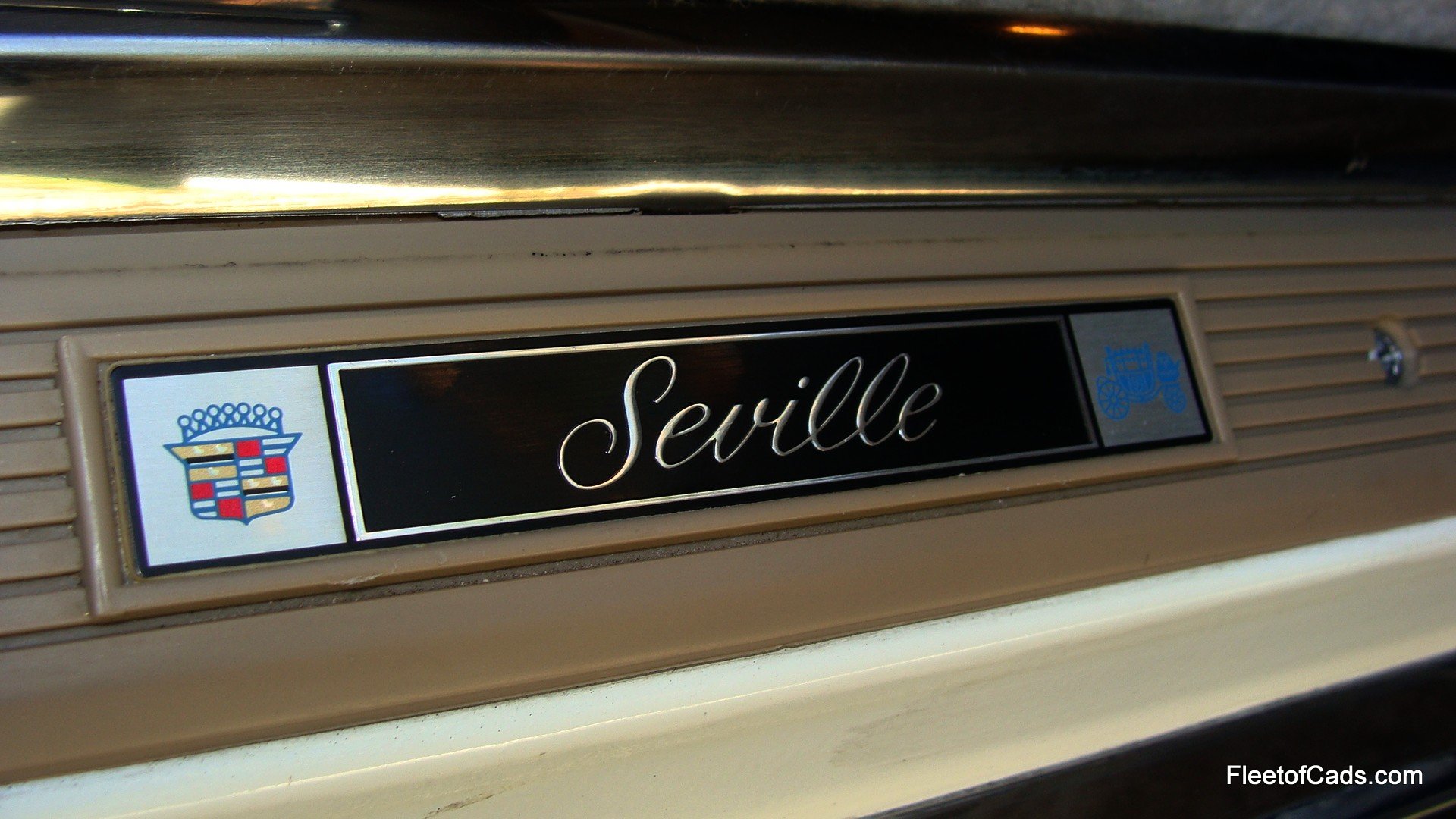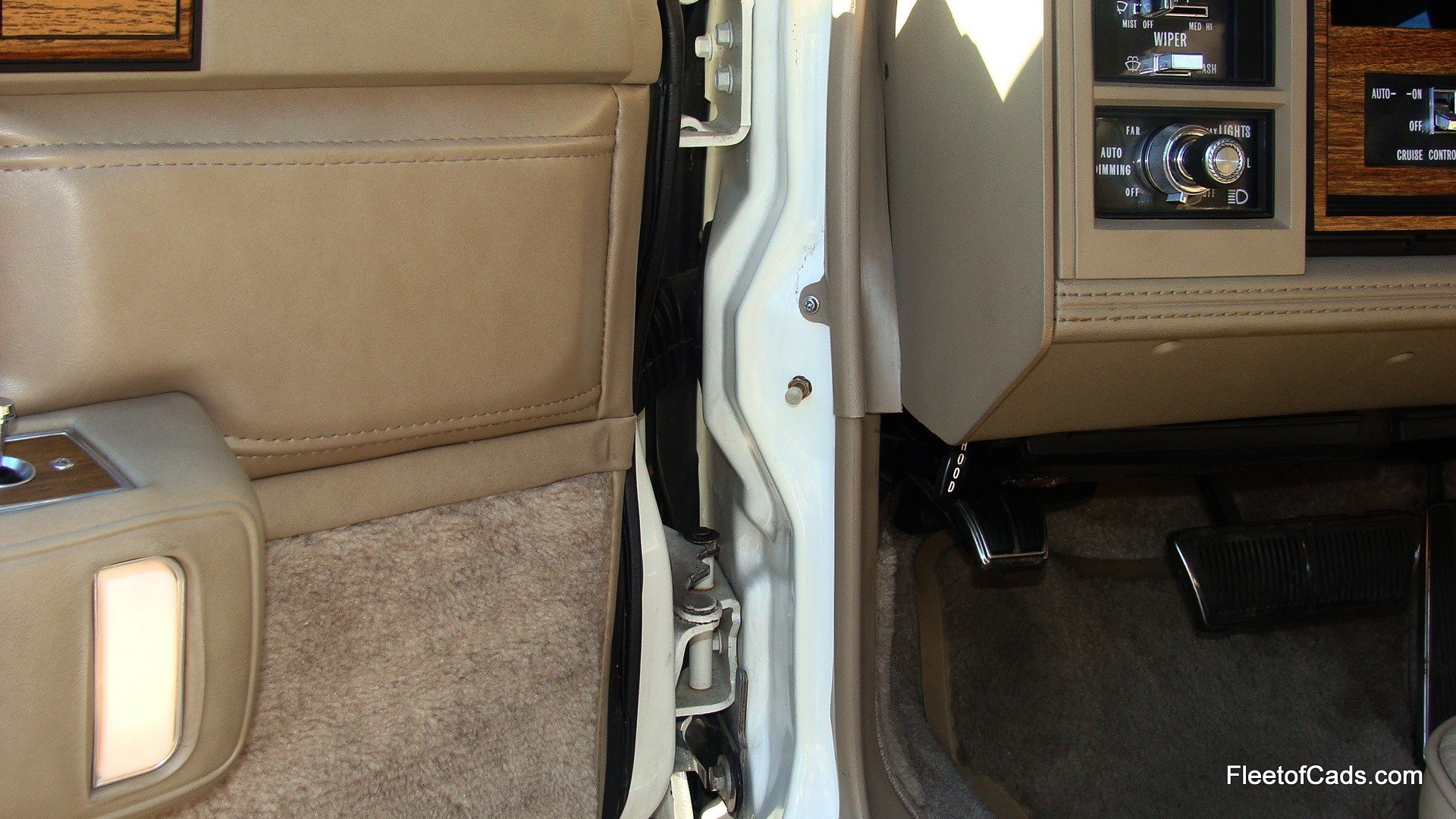 Rust free hinges and door jambs all the way around. no rust anywhere on this Cadillac.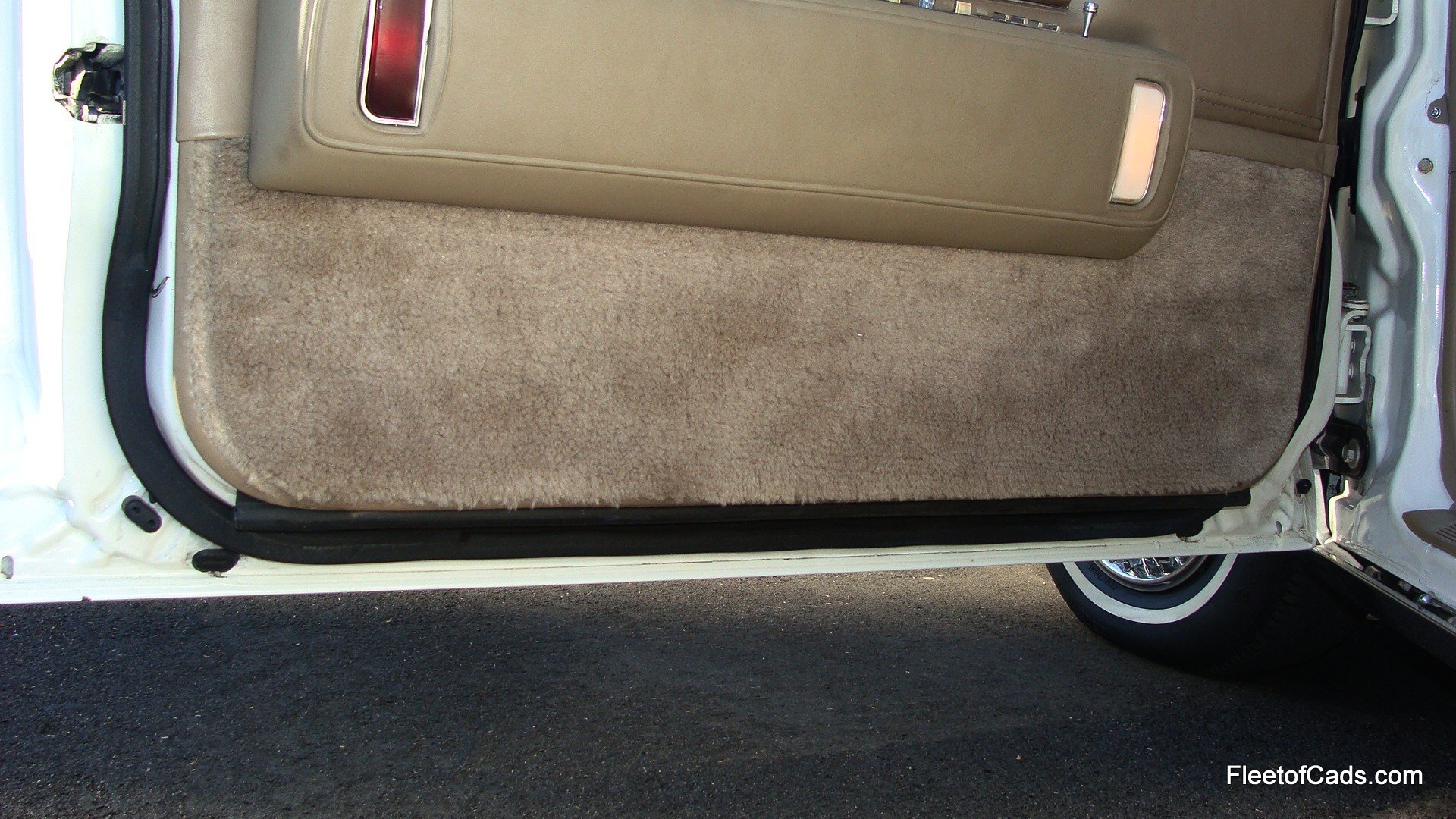 Crack free door panels.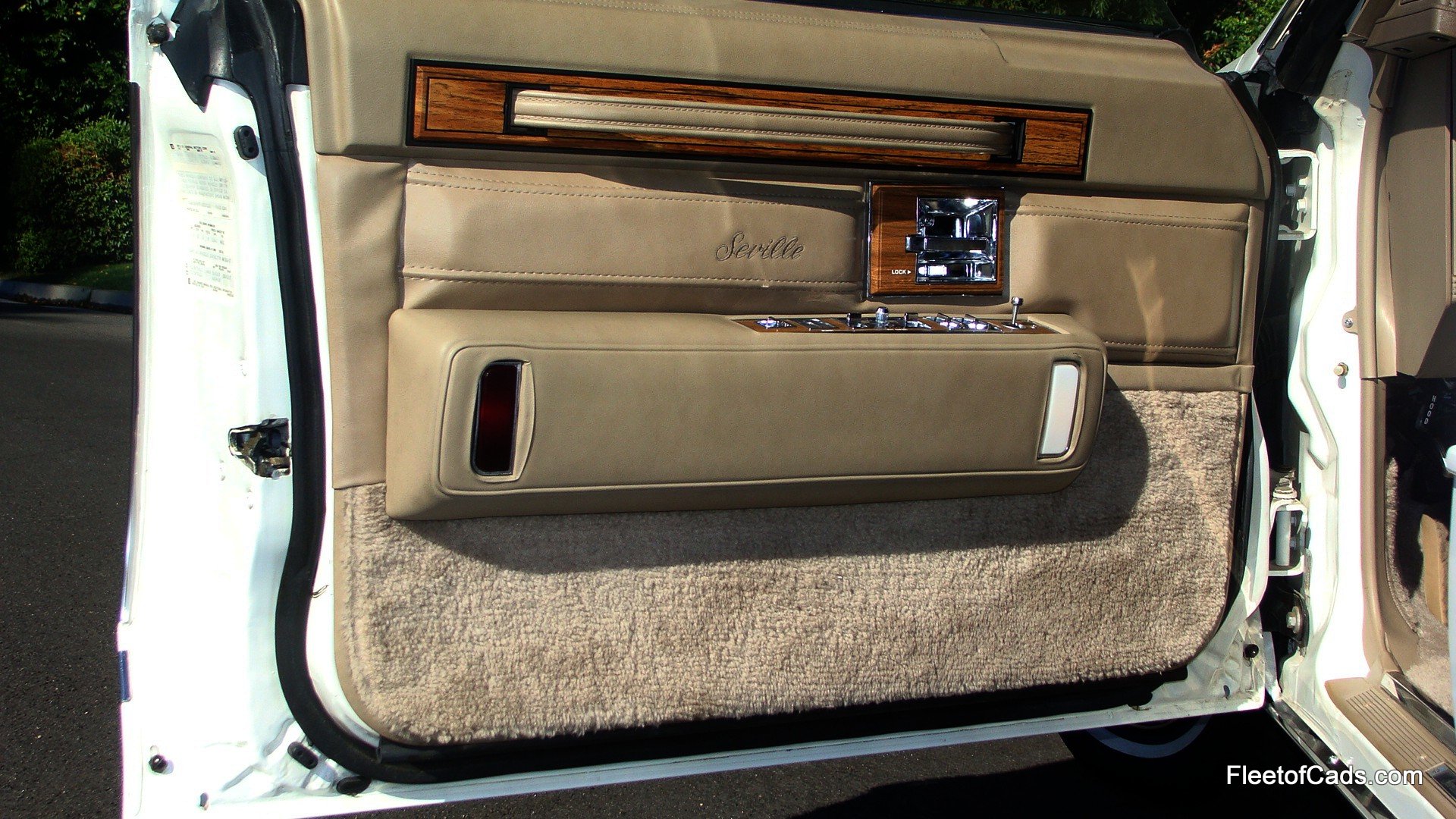 Rare Memory Seat option.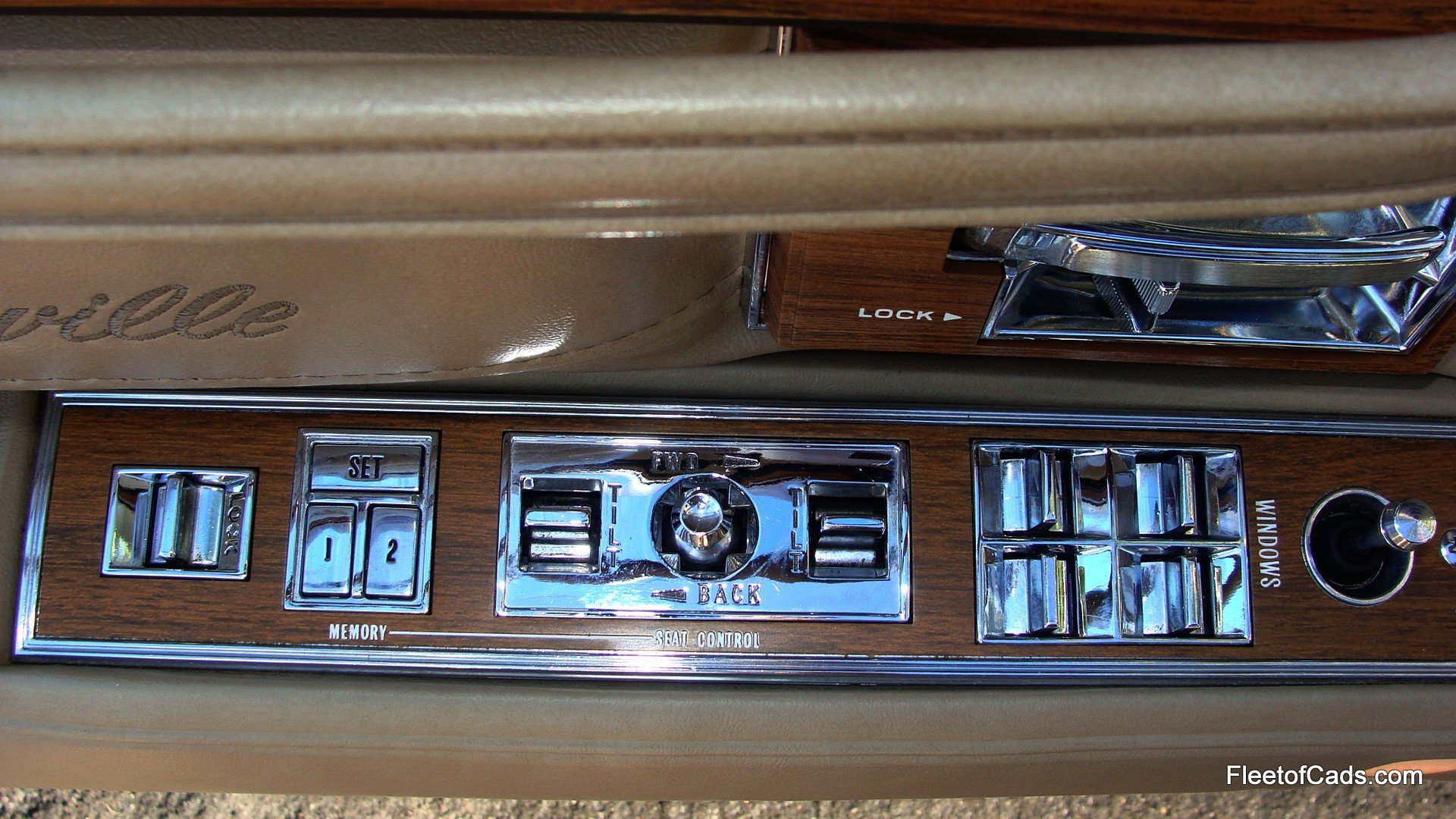 Rare Sandalwood interior. You normally see blue or red interior on a white Seville. Interior color is a nice Tan/Taupe color.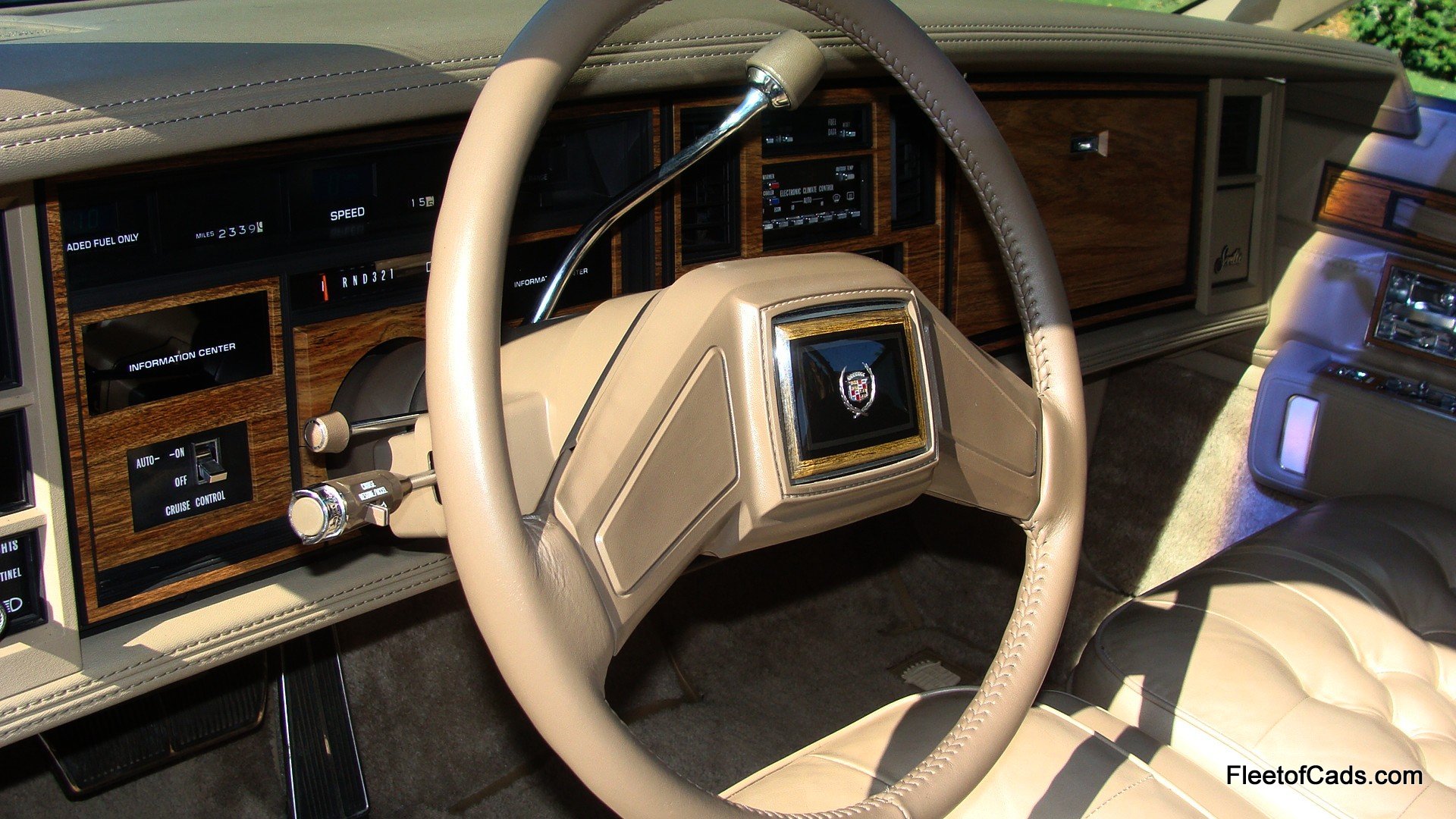 This Seville is so fresh. Steering wheel leather is plump and like new with no scrapes whatsoever.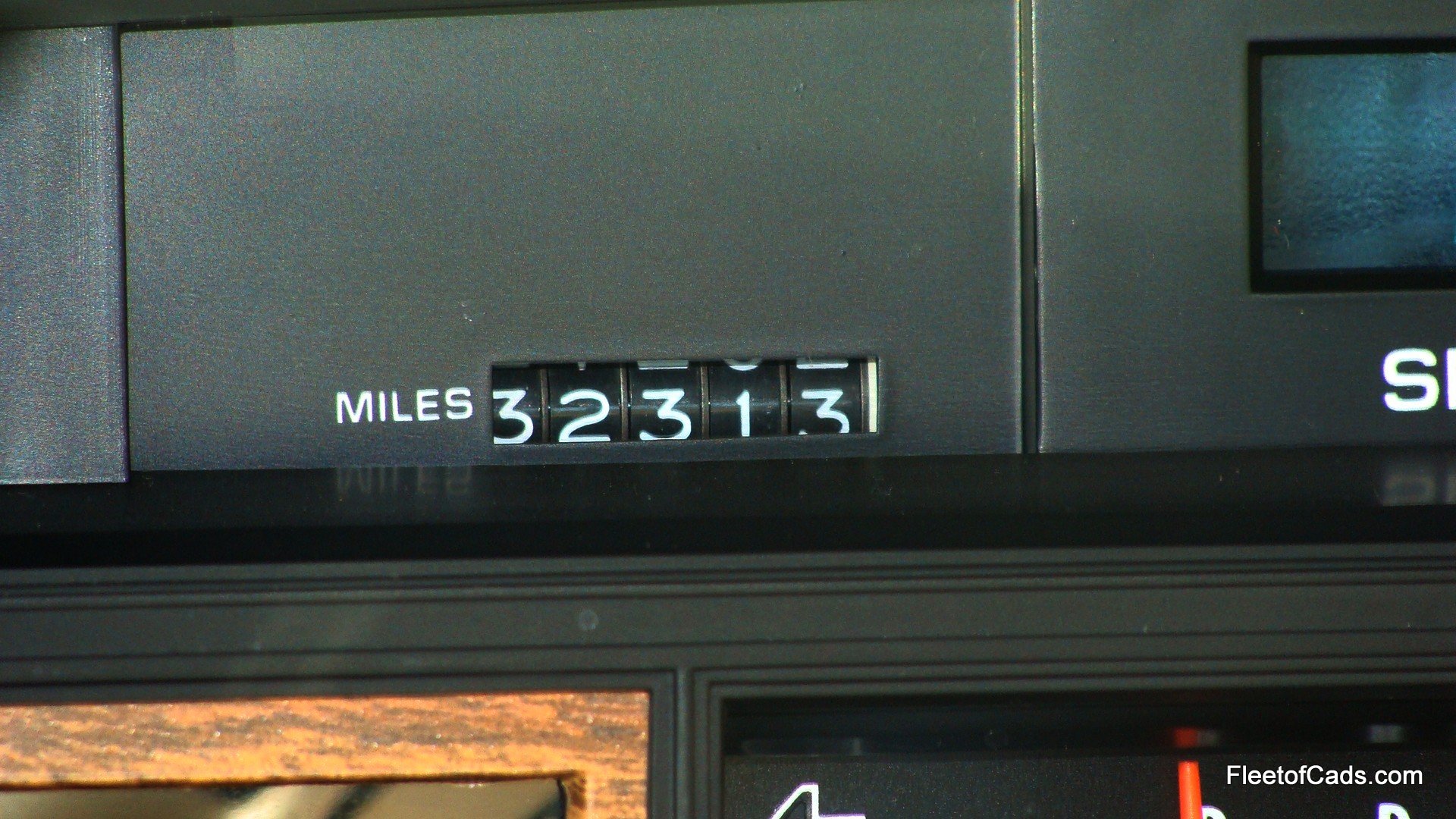 32k well documented miles.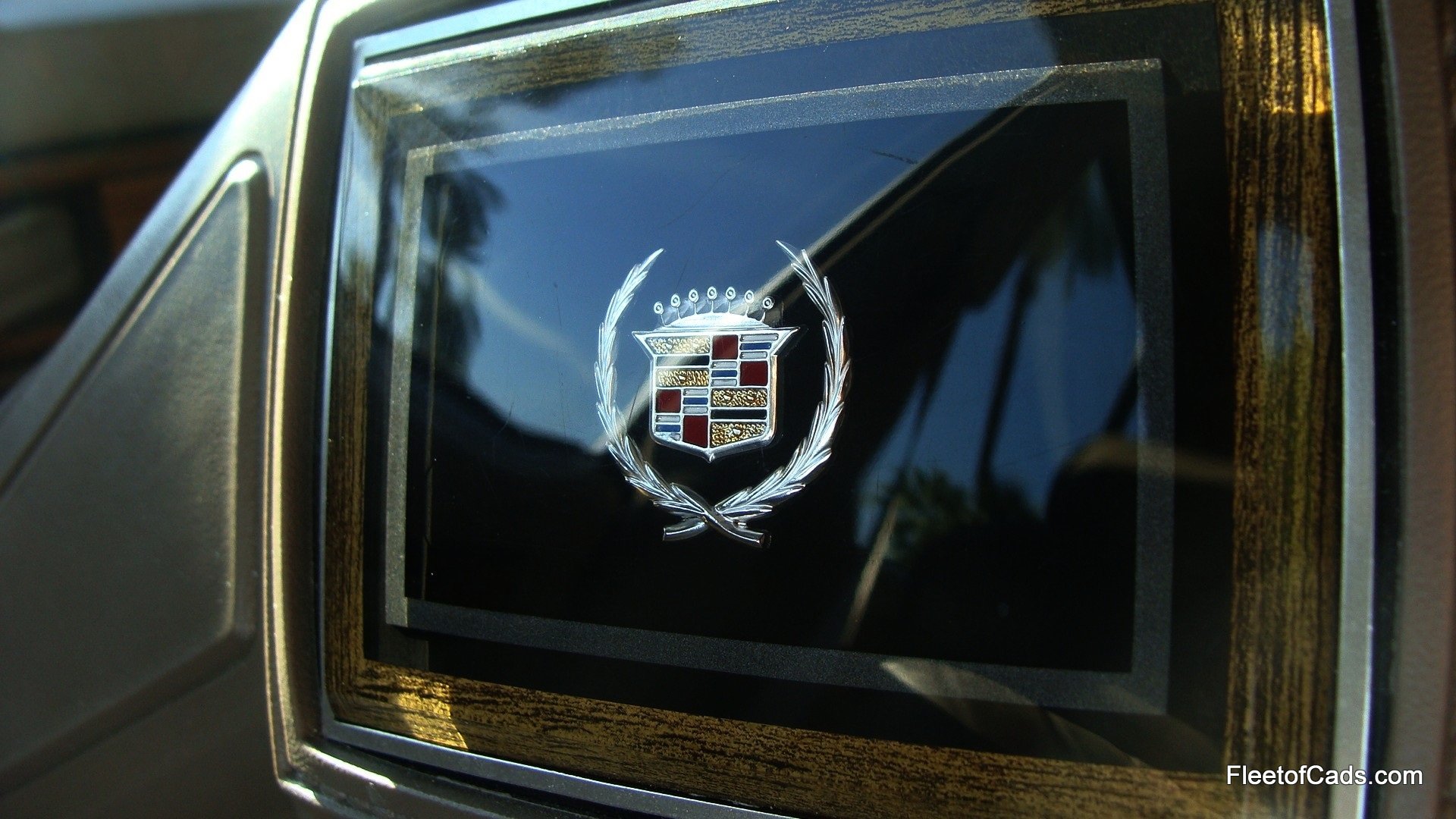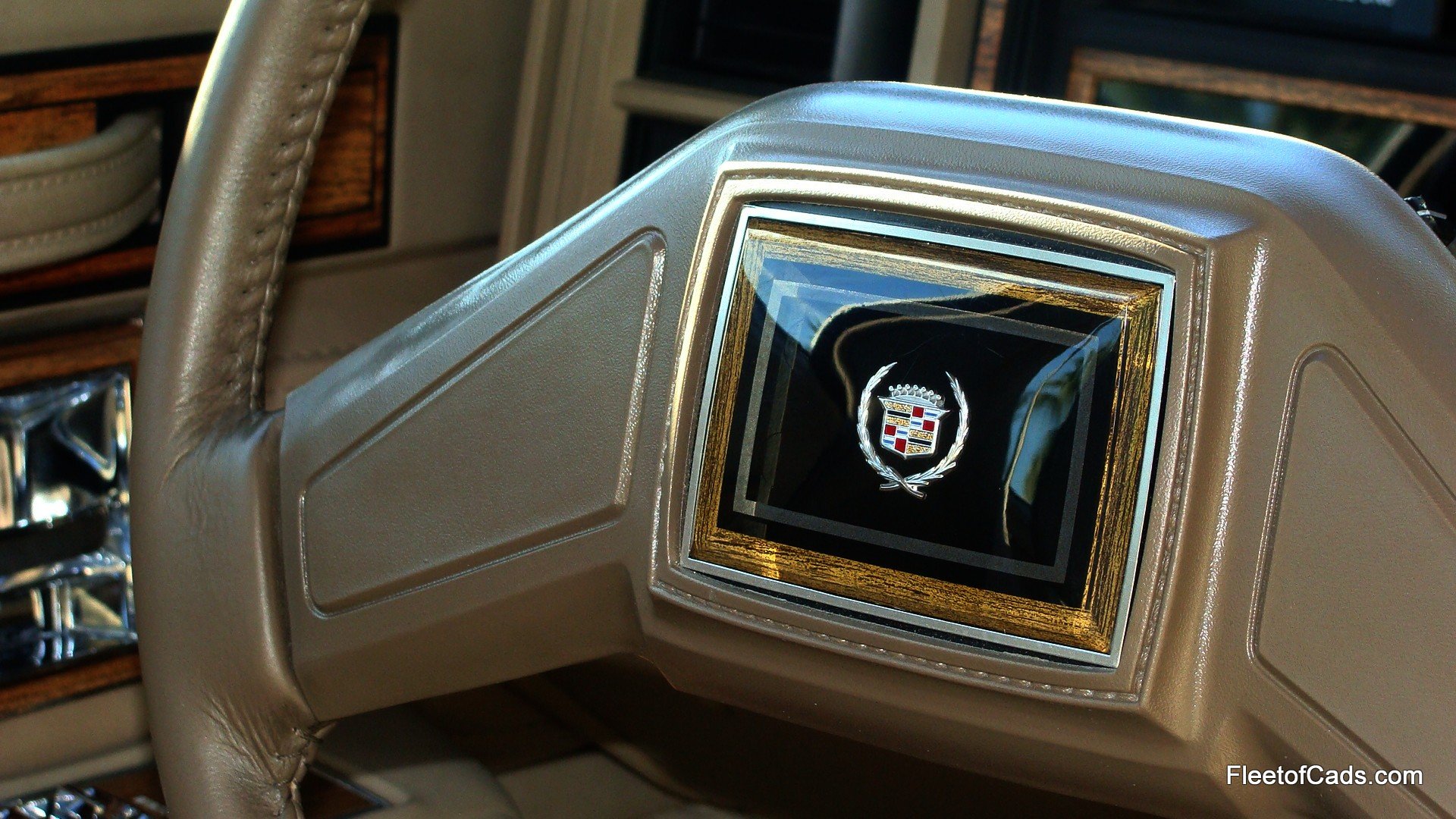 Time capsule.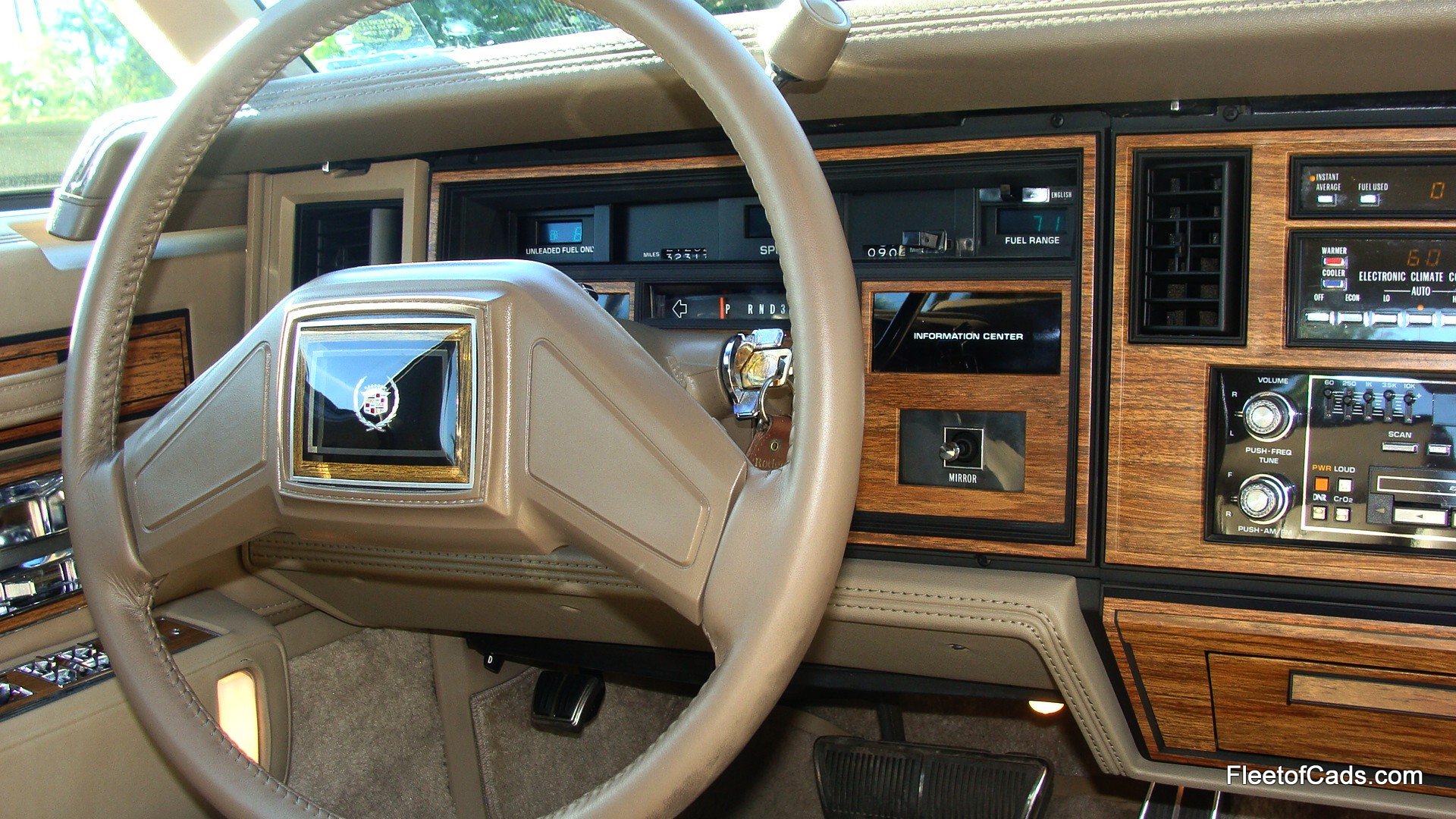 The leather in this car is amazing.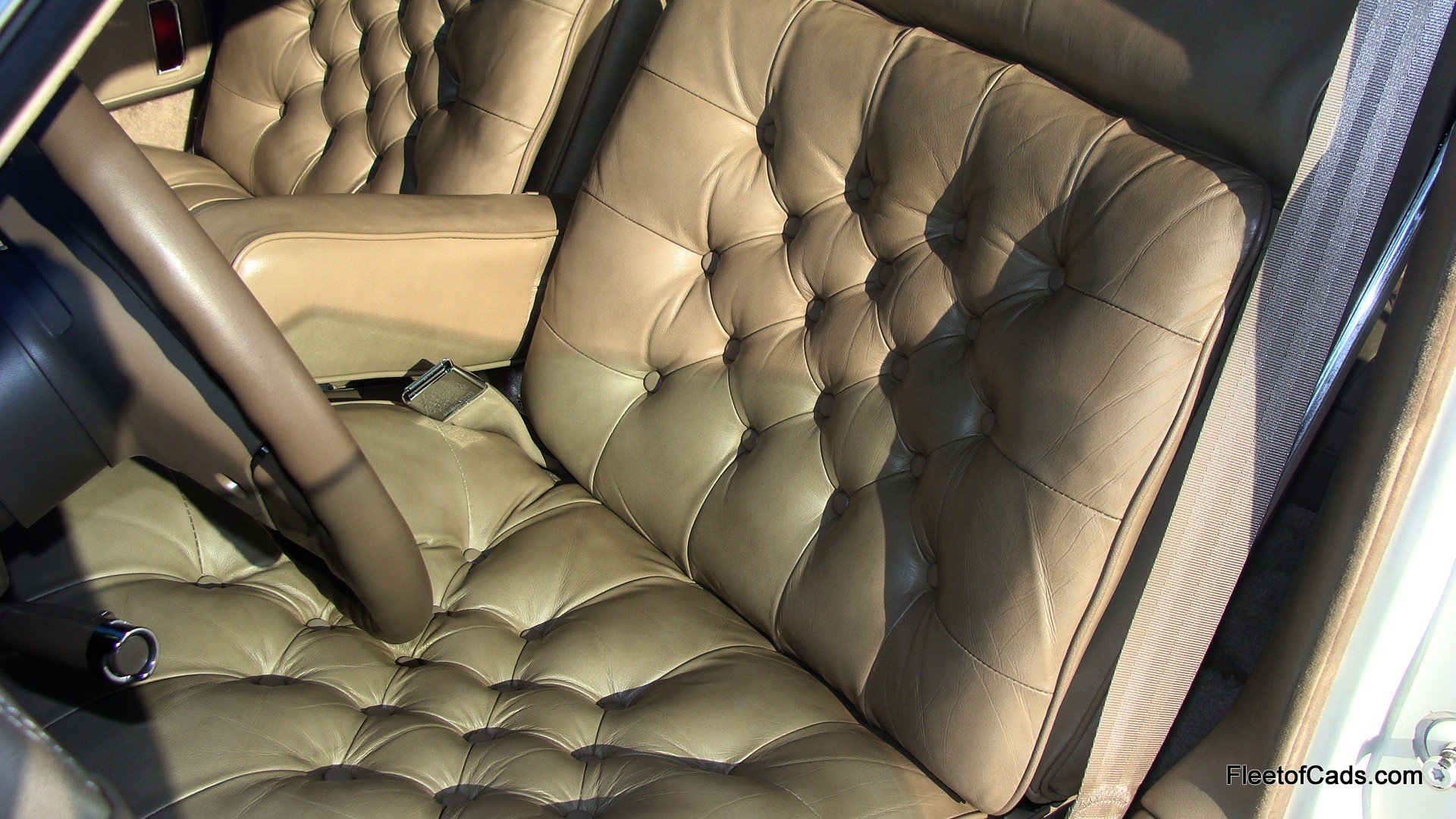 Here are a couple of close-ups of the drivers seat leather. Outstanding!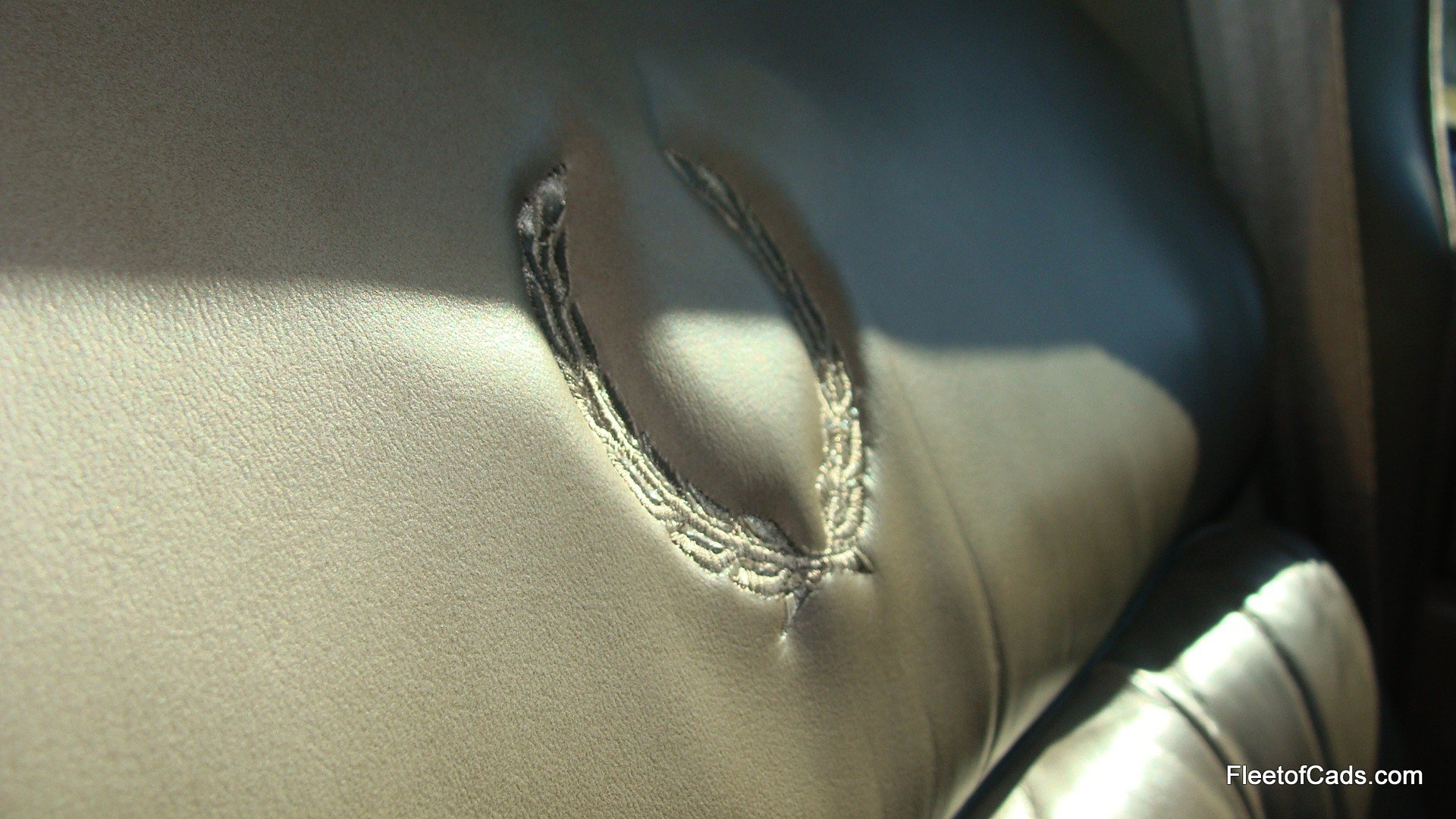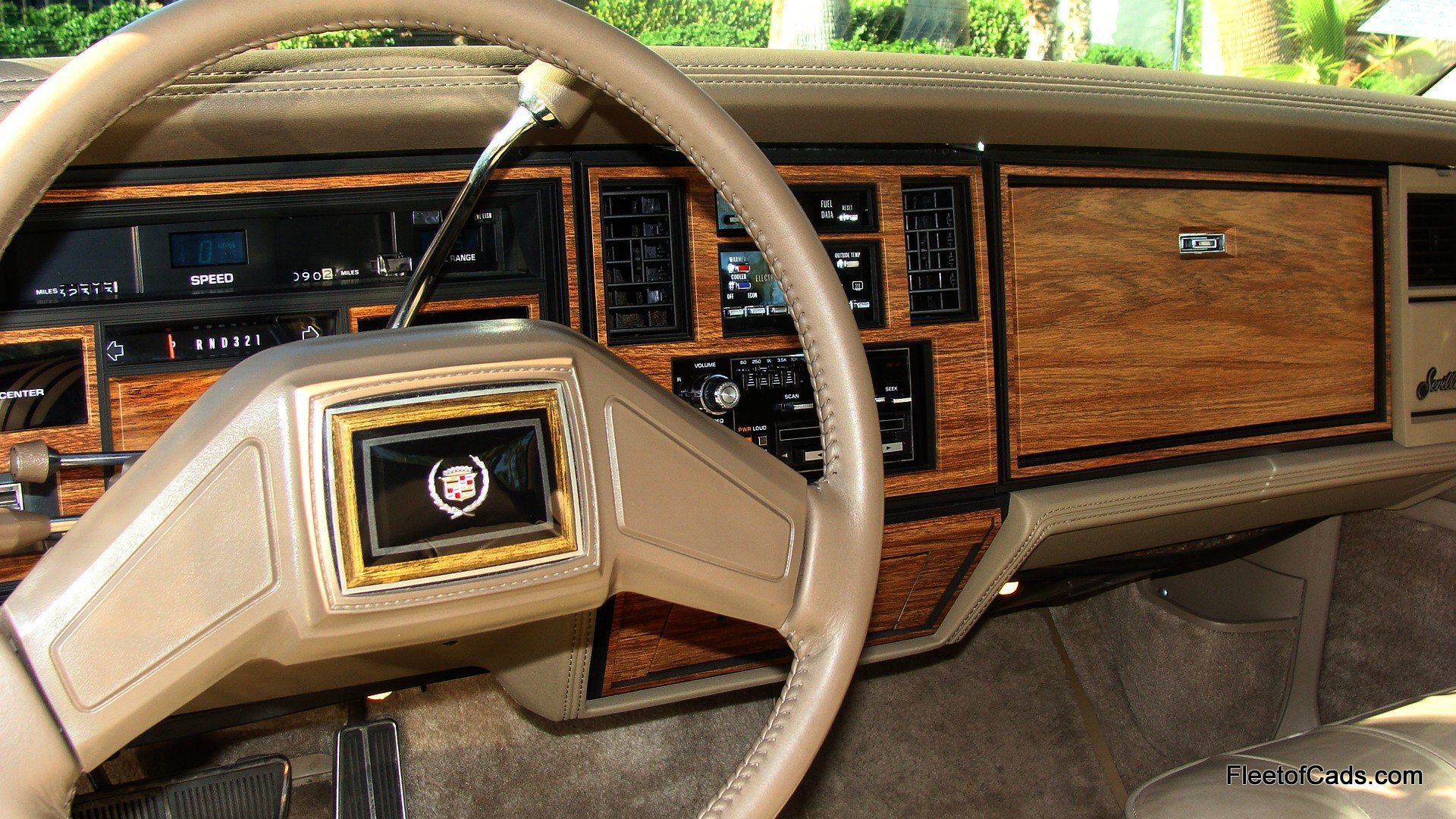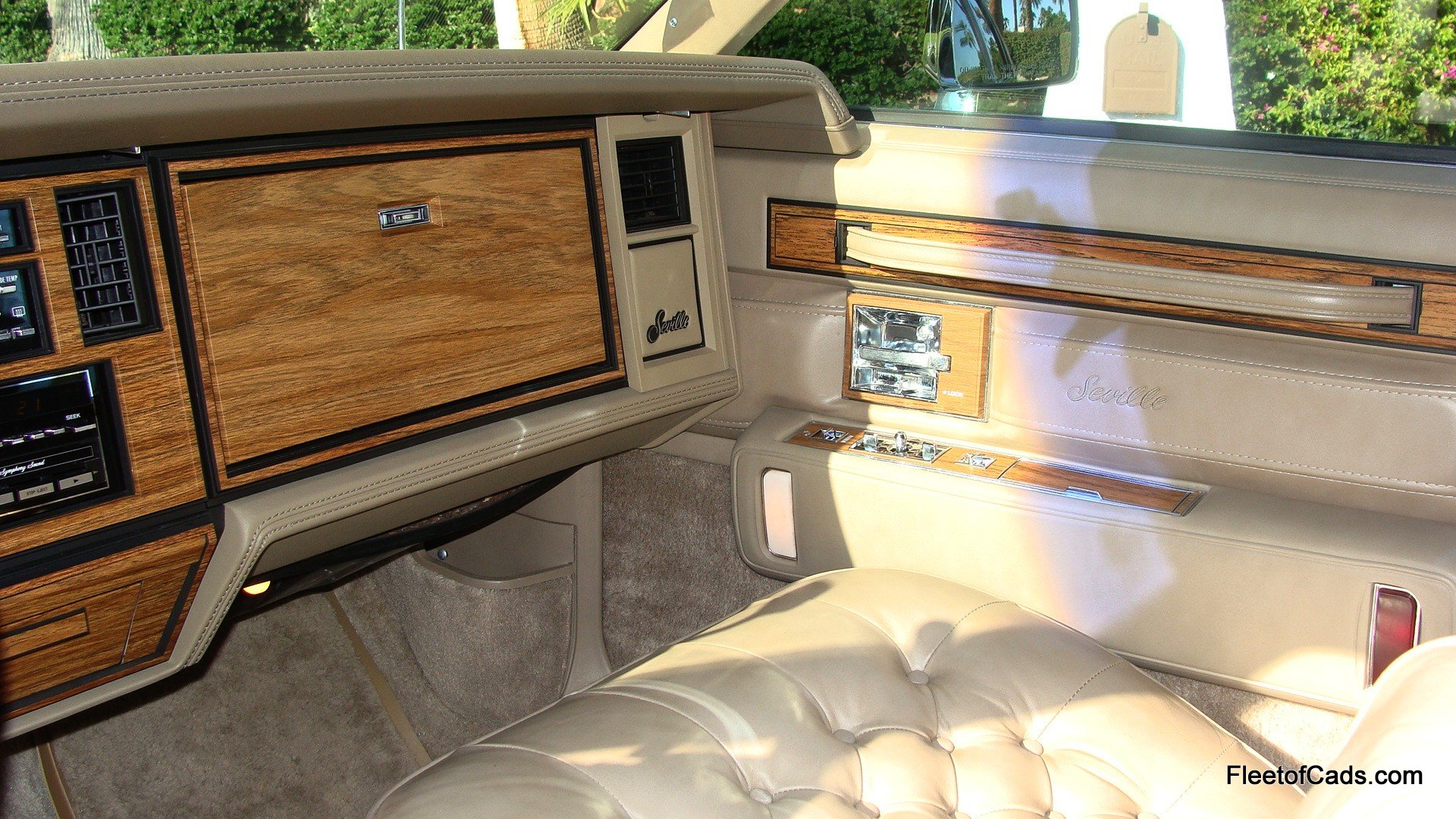 Mint in every way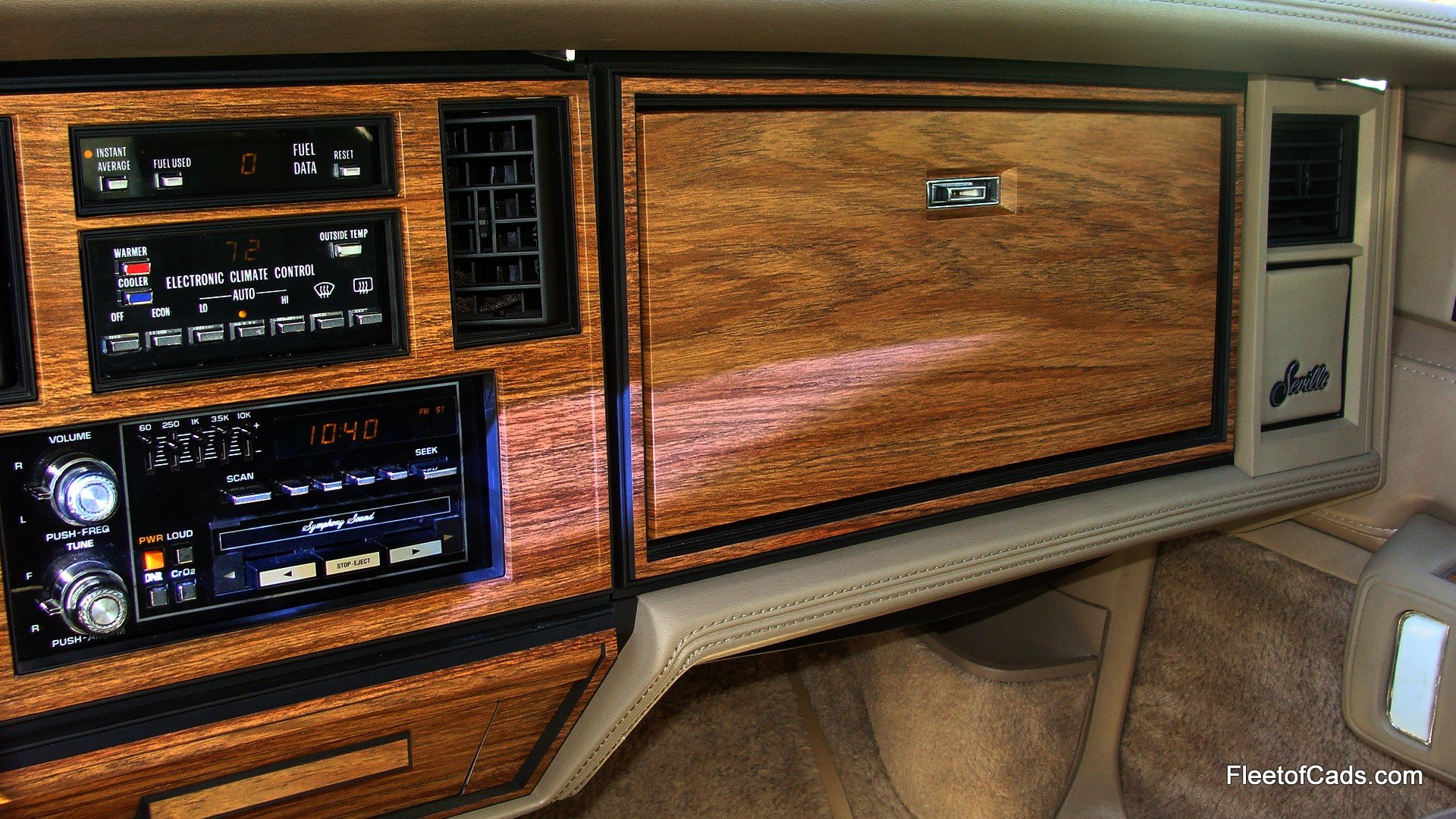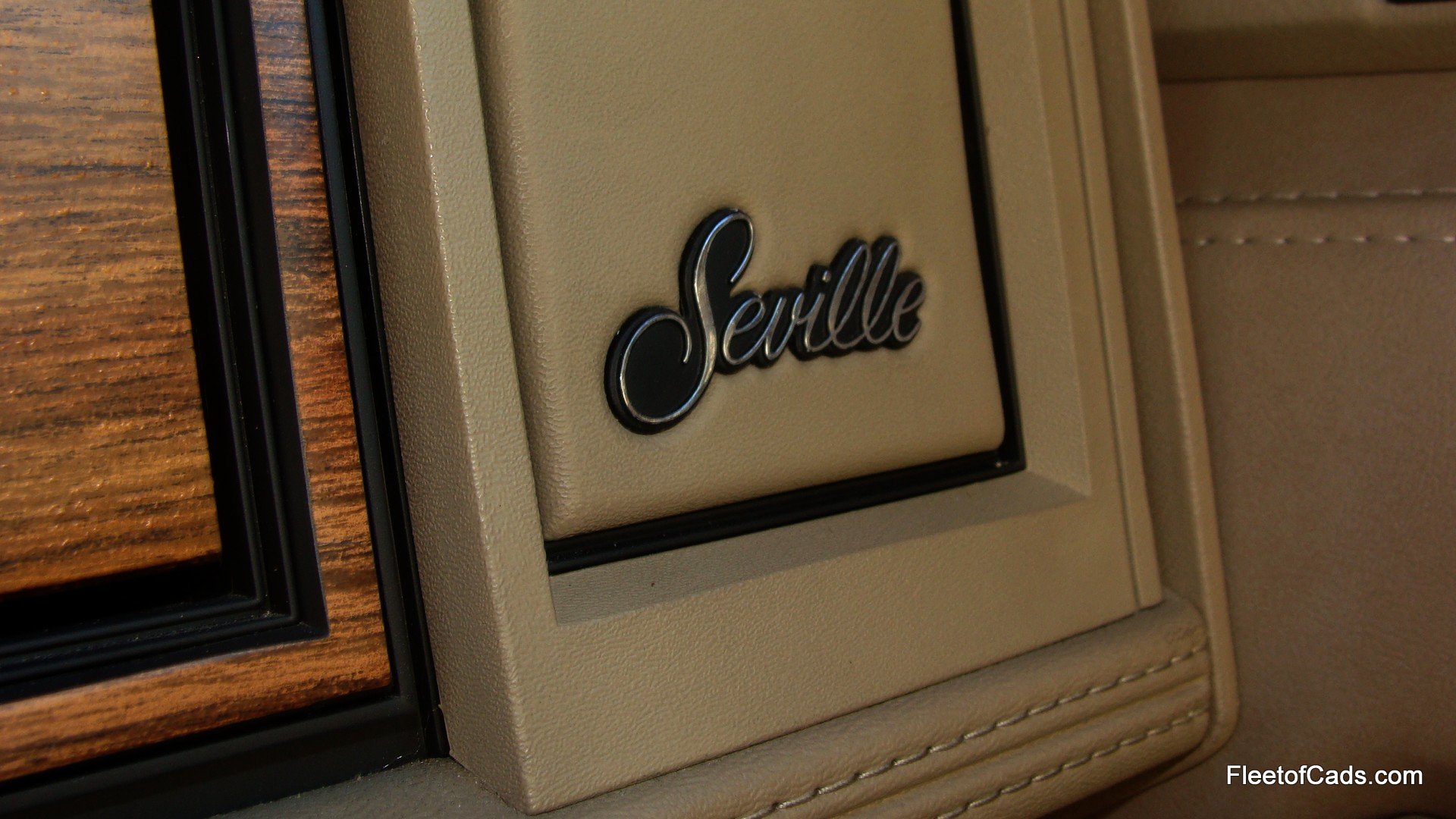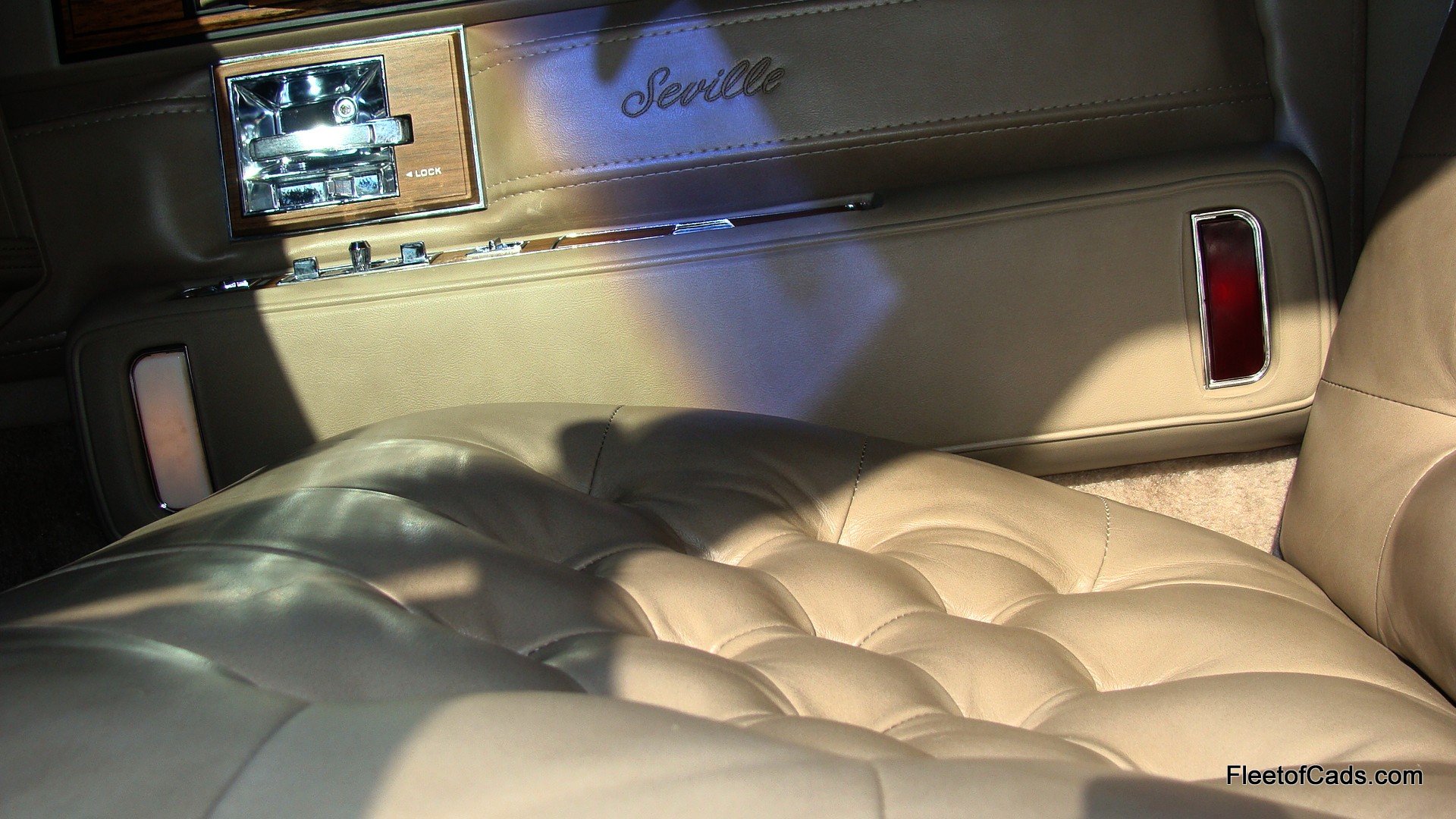 Passenger seat leather close-ups..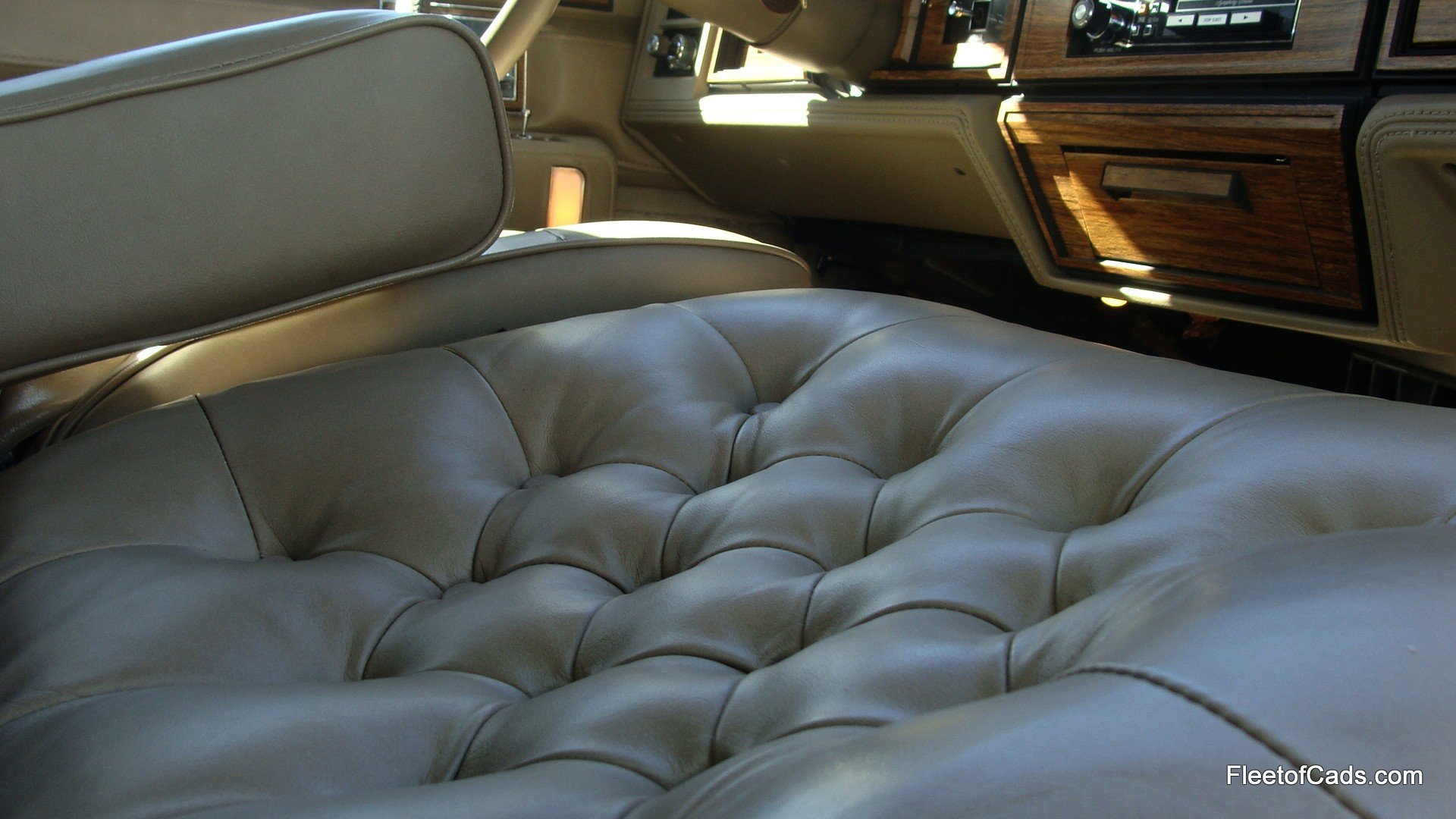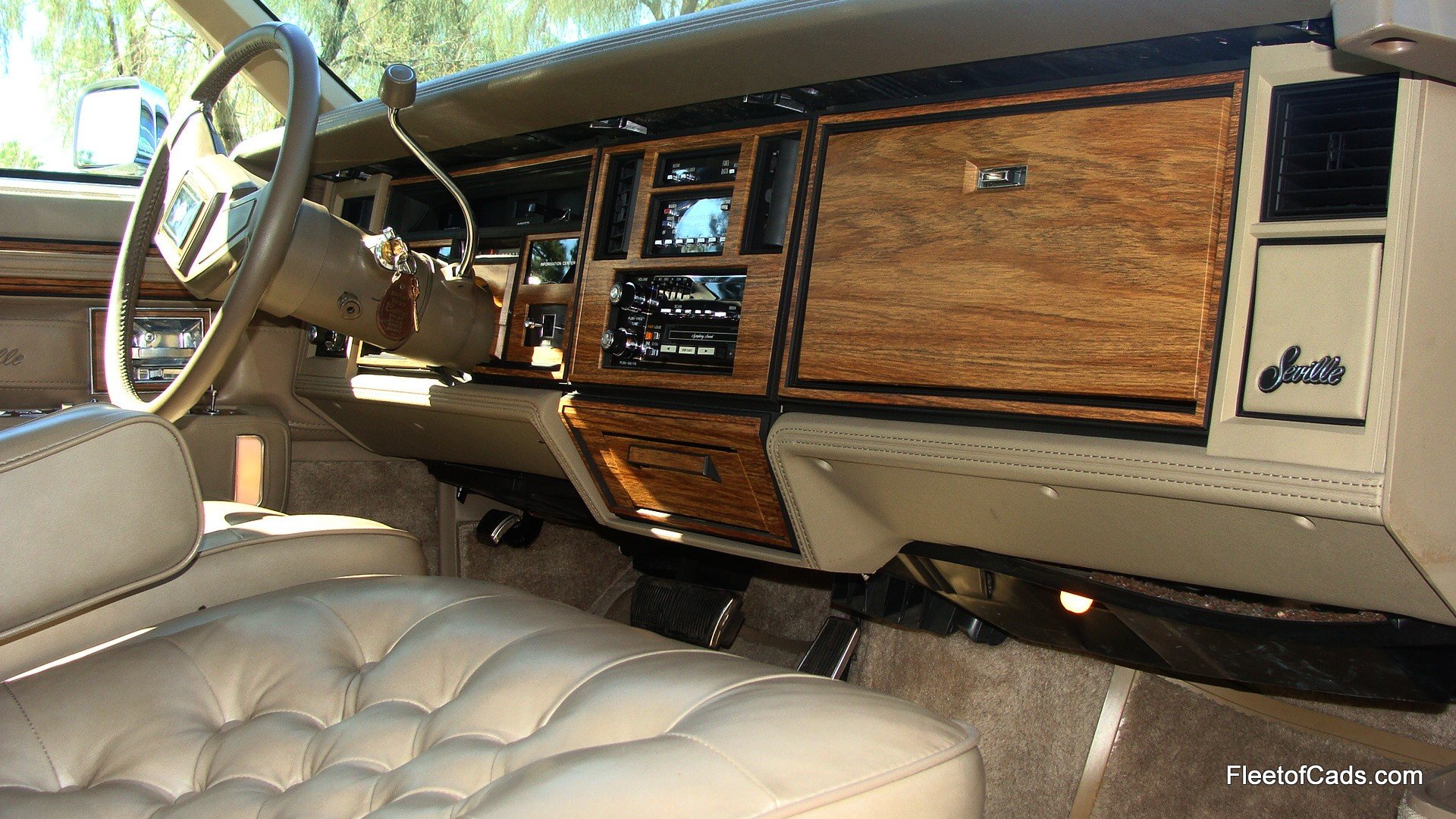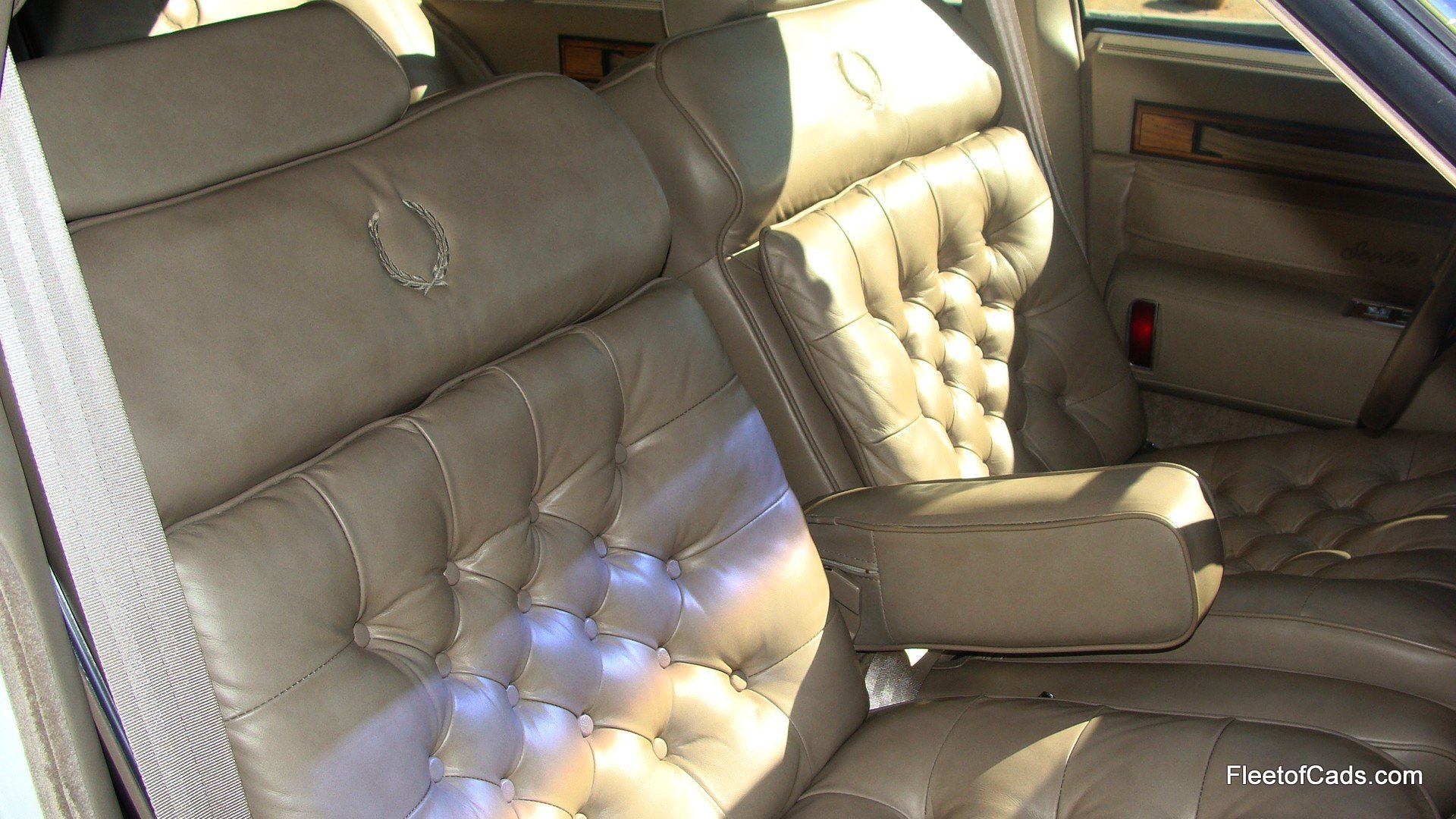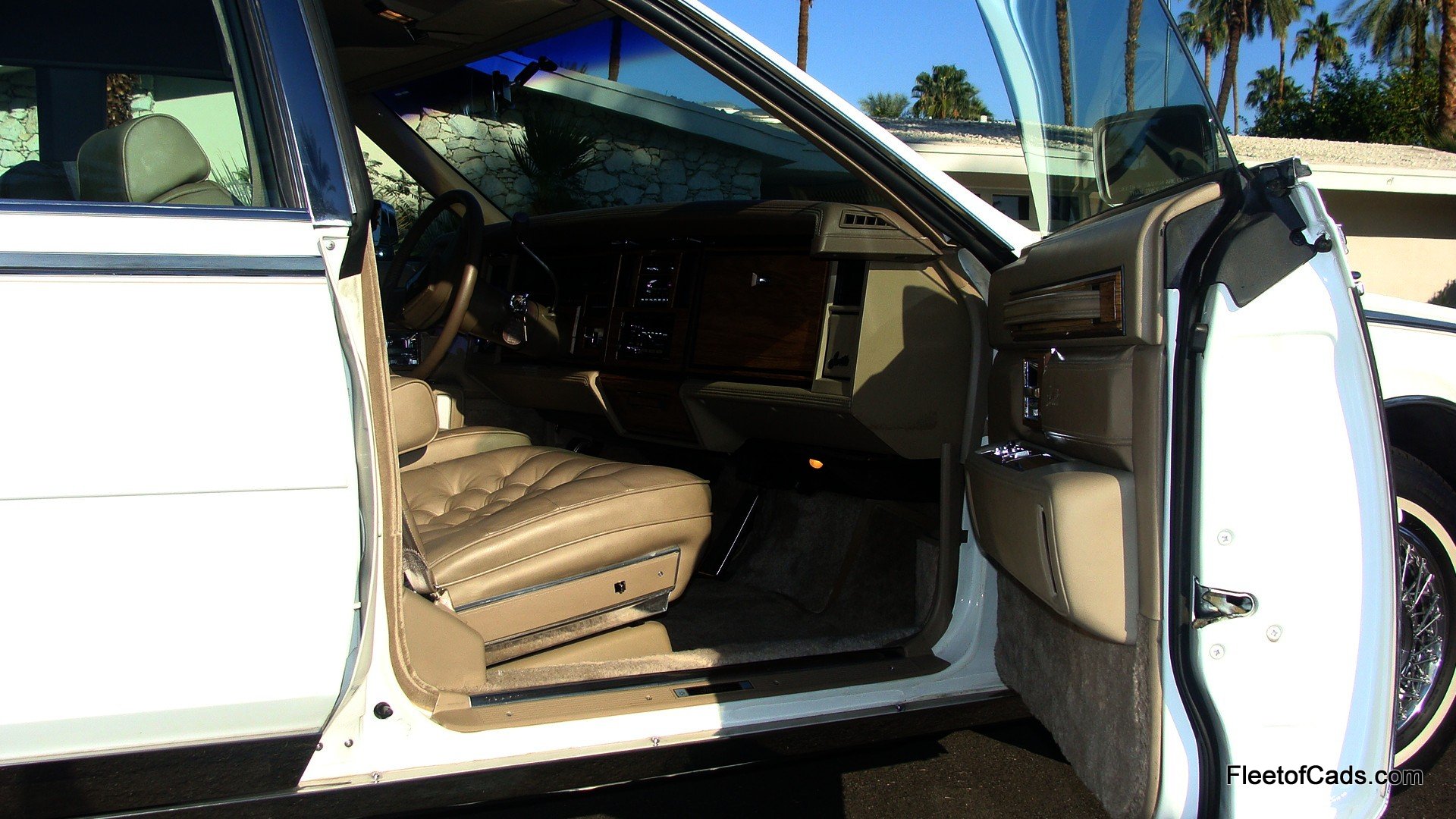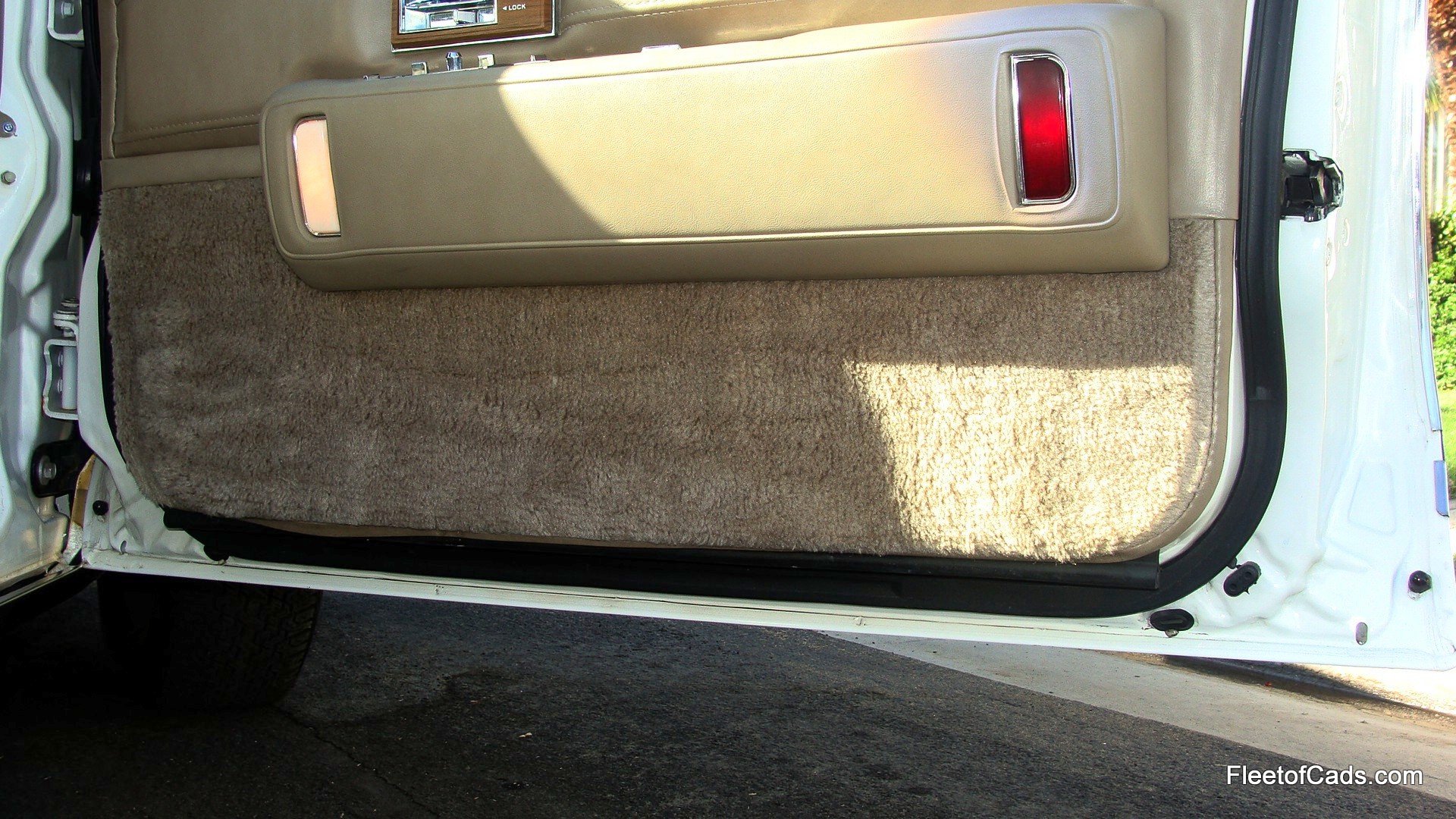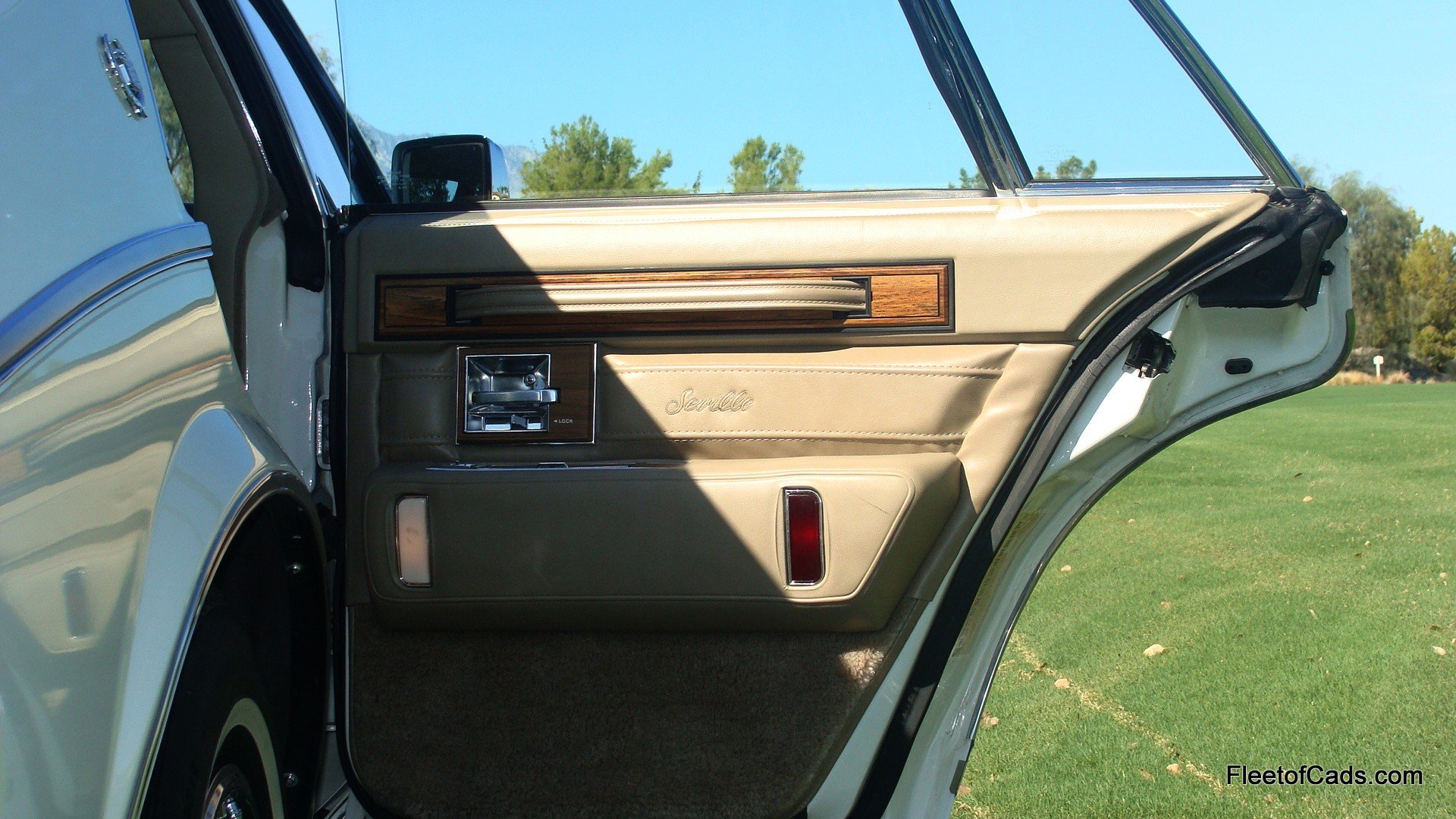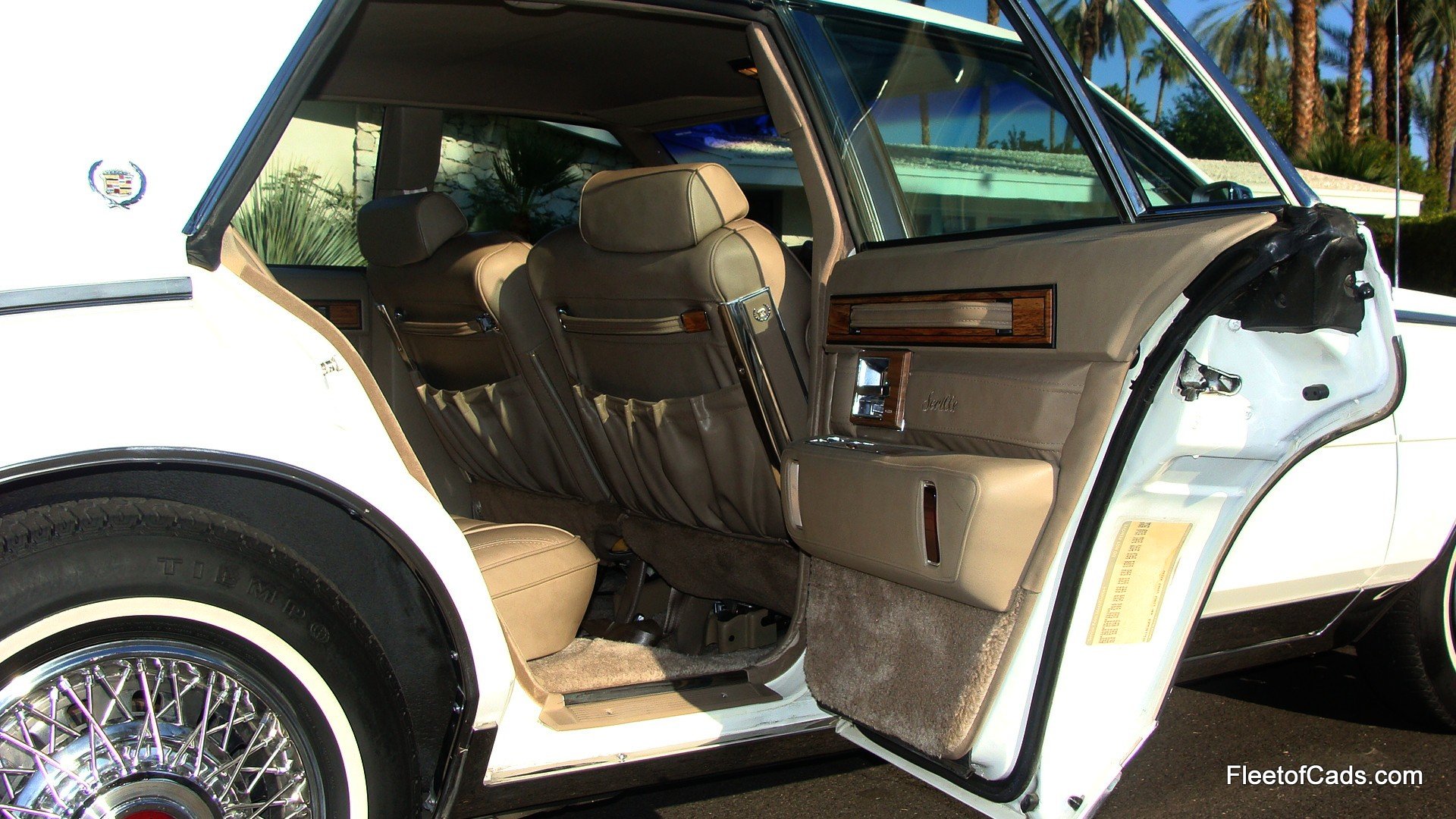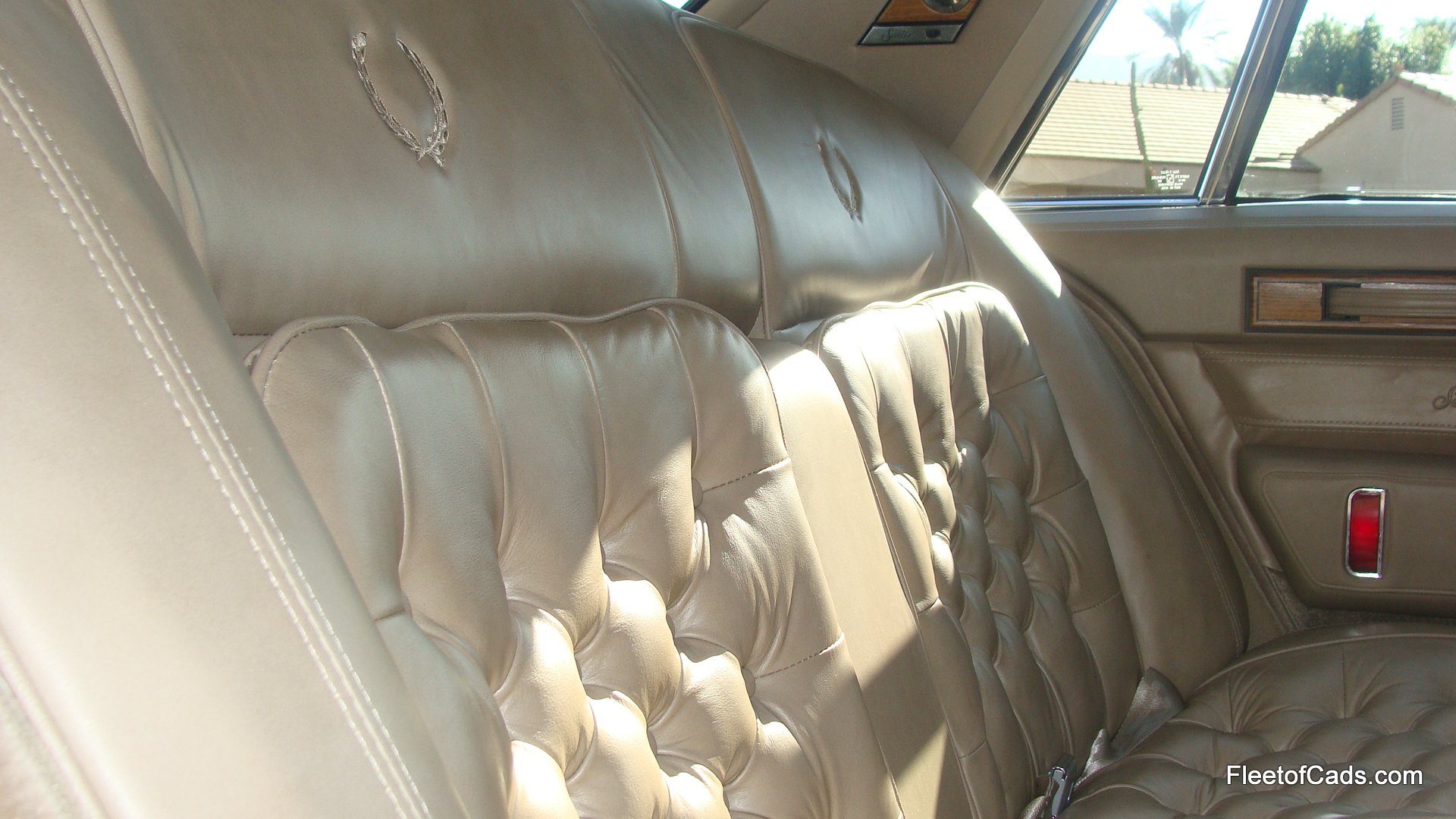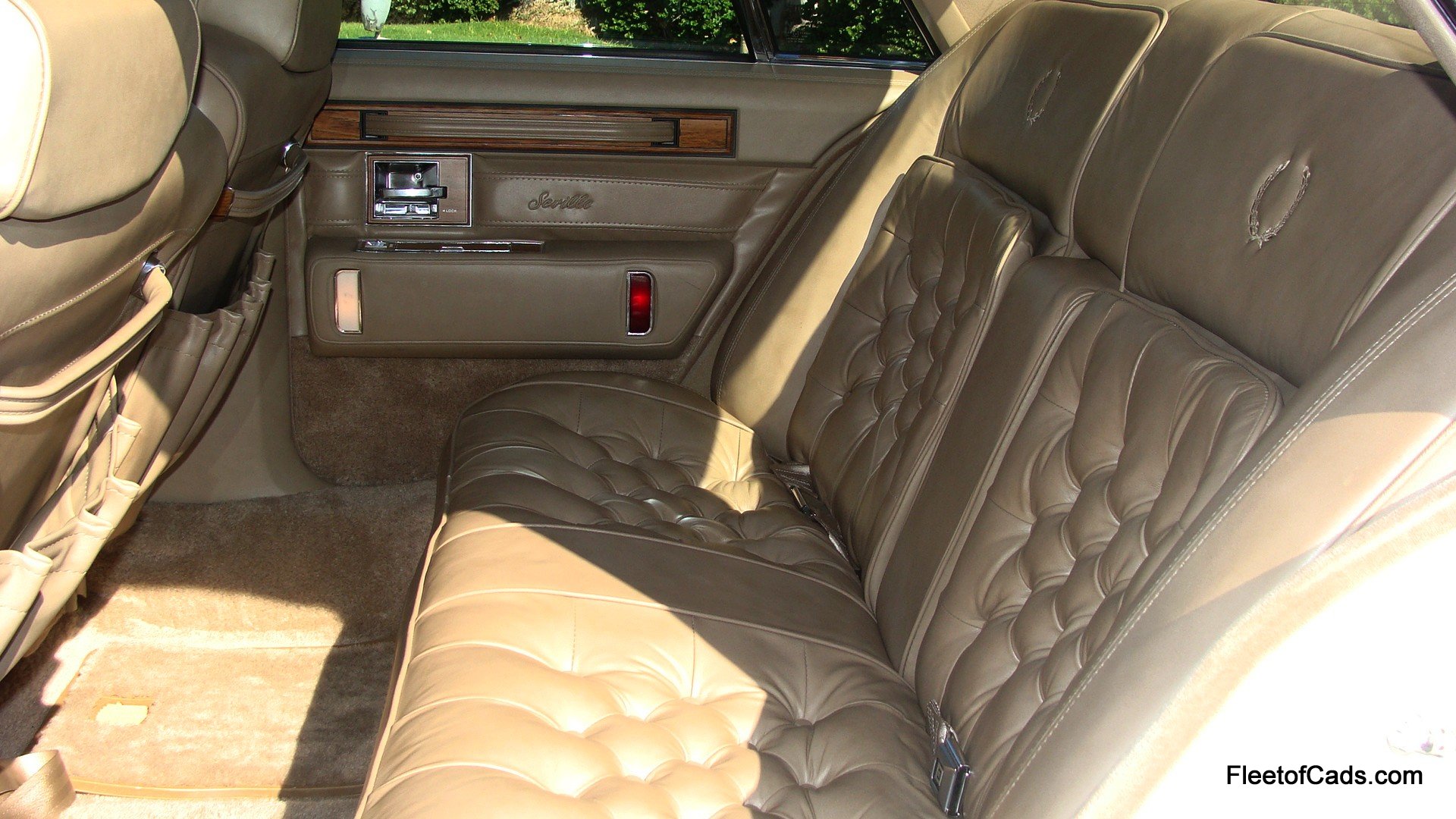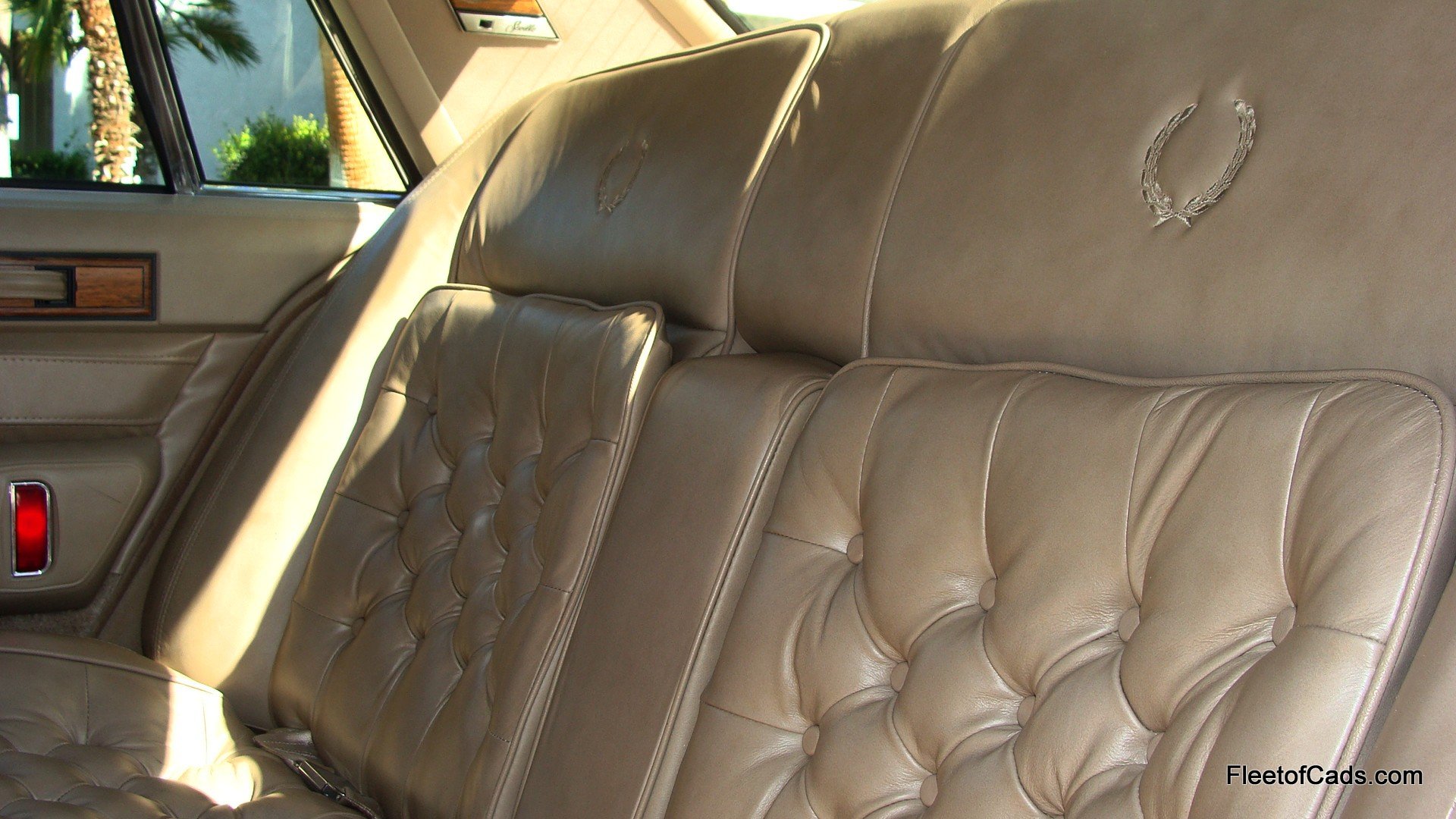 Fold-down arm rest.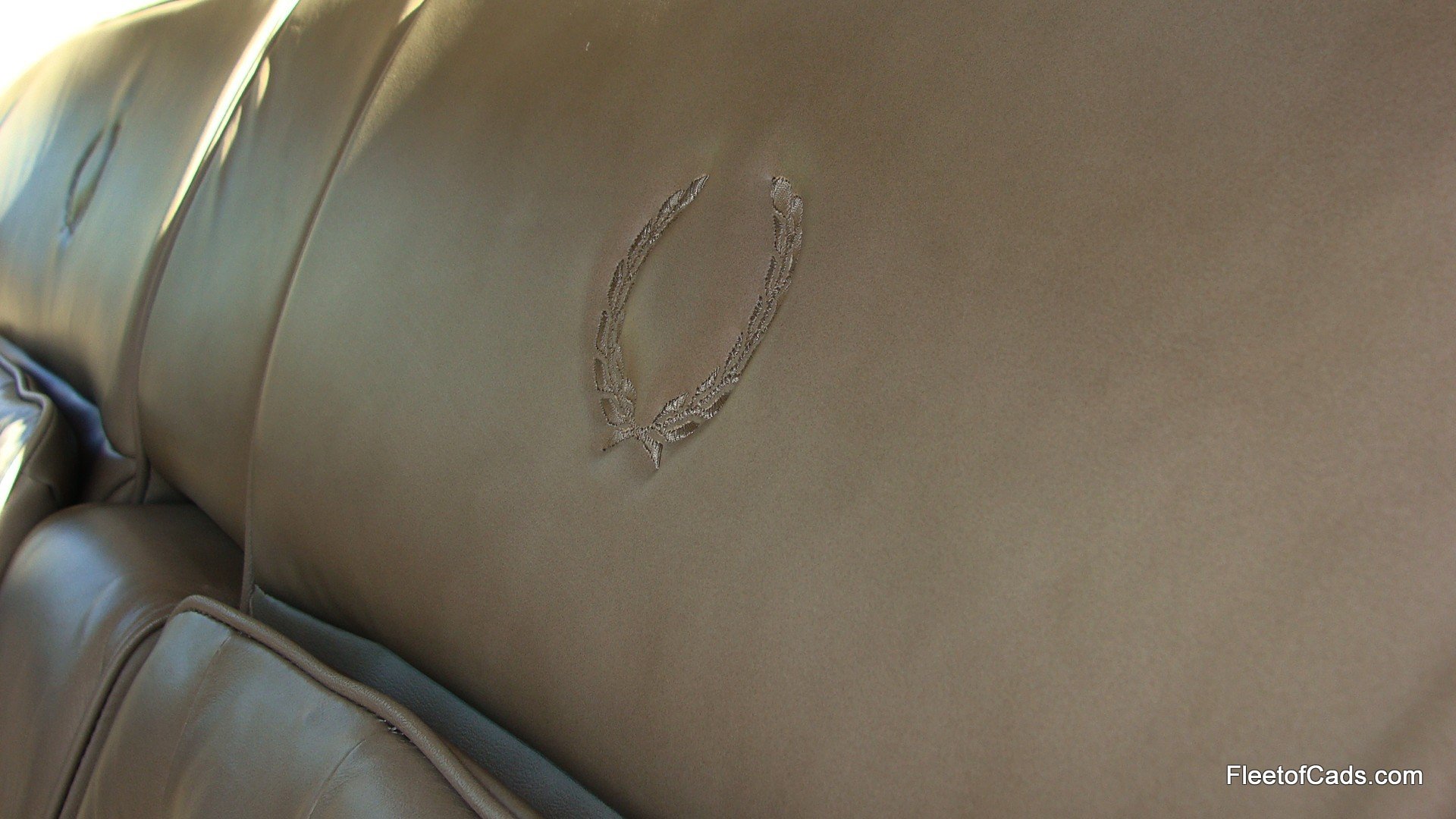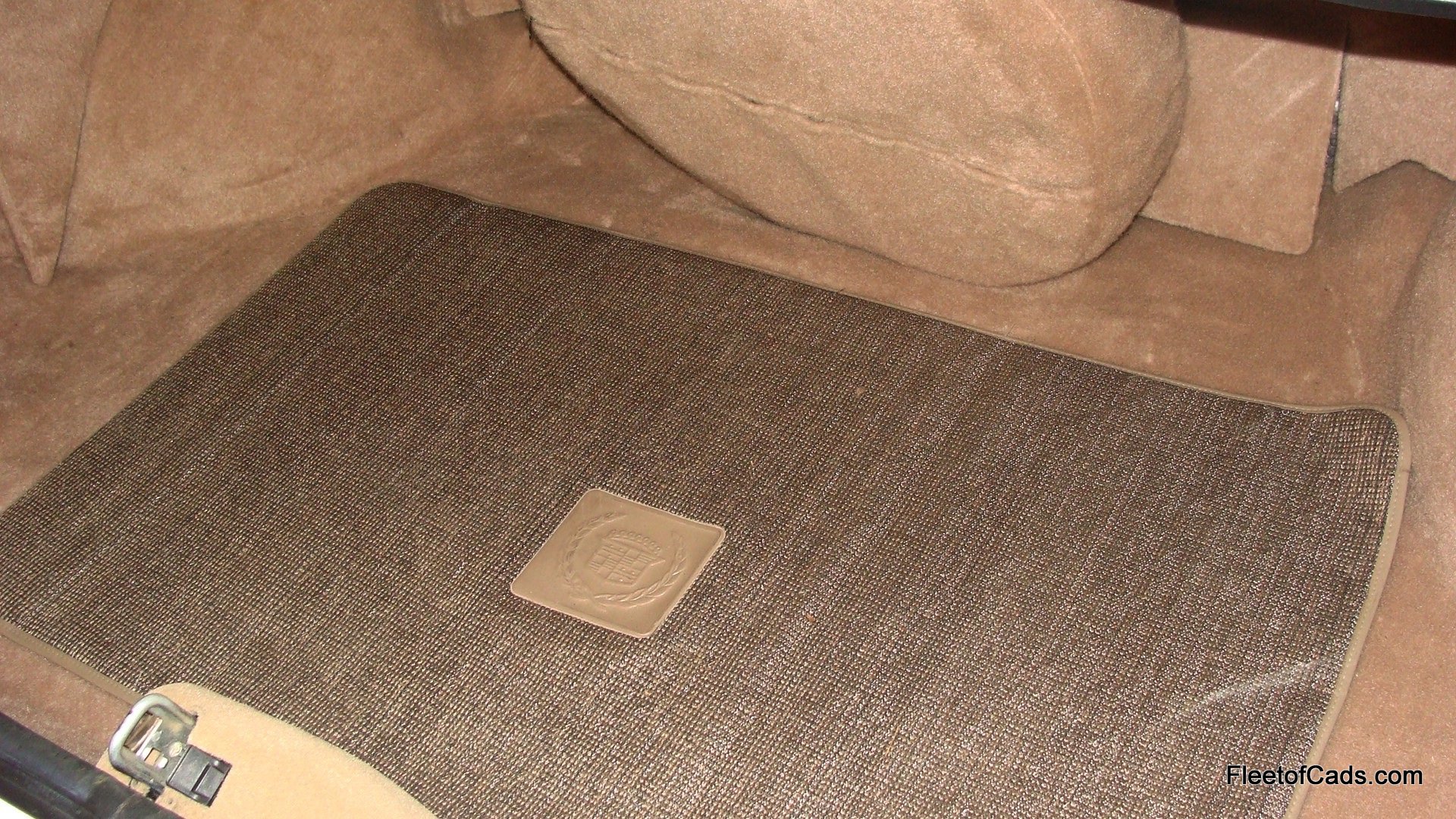 This Cadillac has all of it's original floormats including the trunk cargo mat.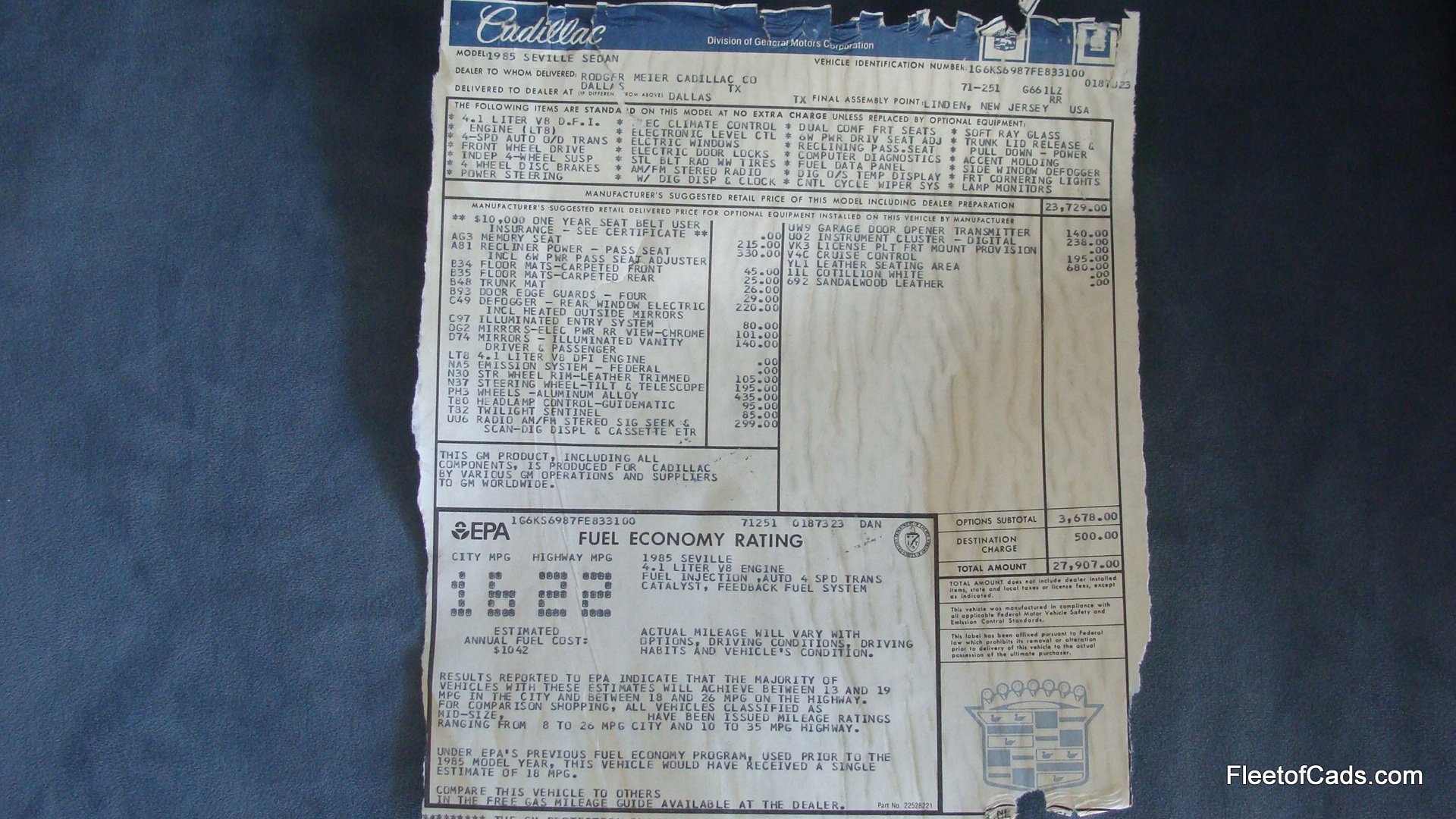 Original Factory window sticker.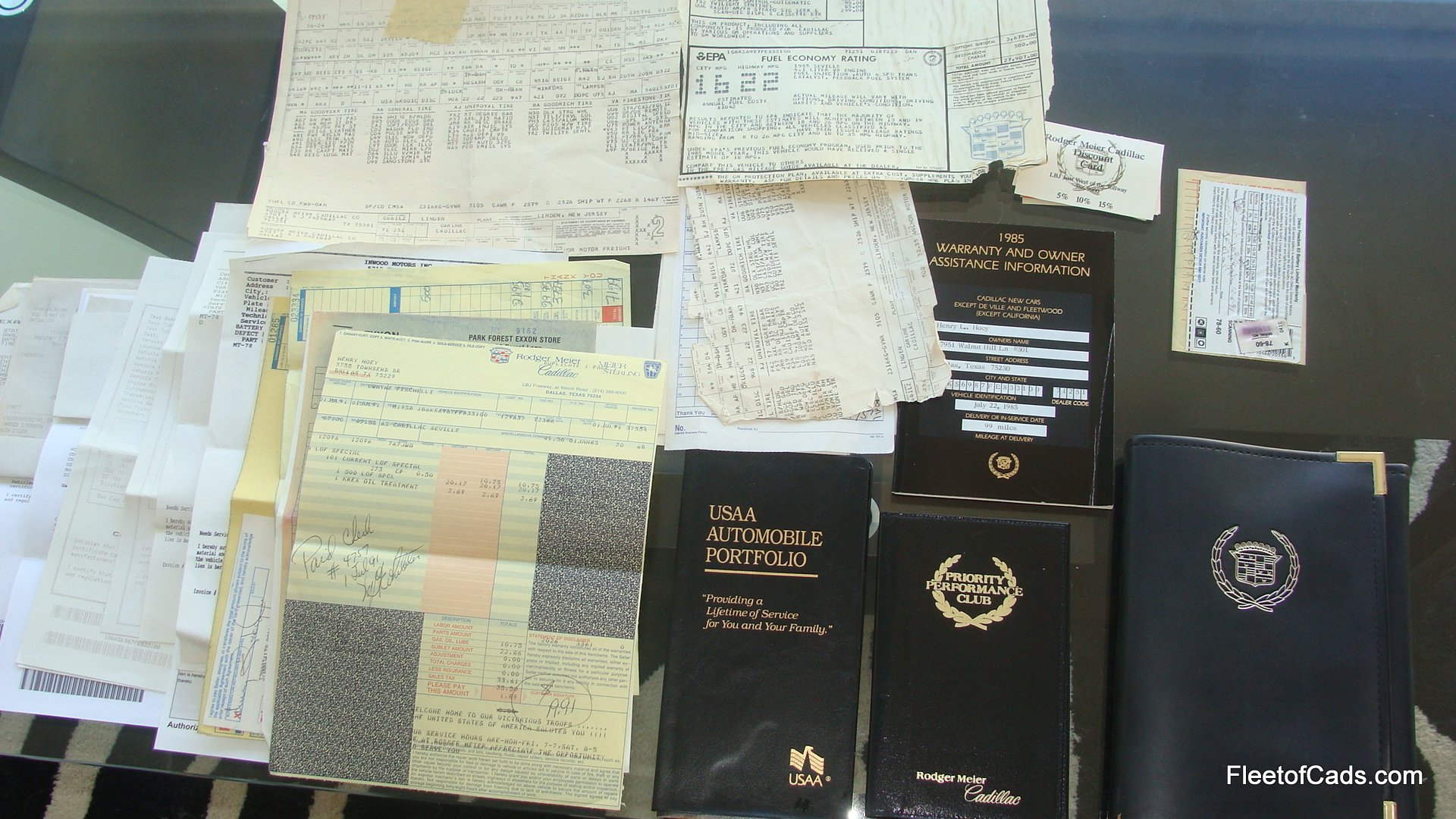 All original books and tons of well documented records. Some of the newer parts include new AC that blows ice cold, fresh tune-up, belts and hoses, new battery and altenator and fresh oil change.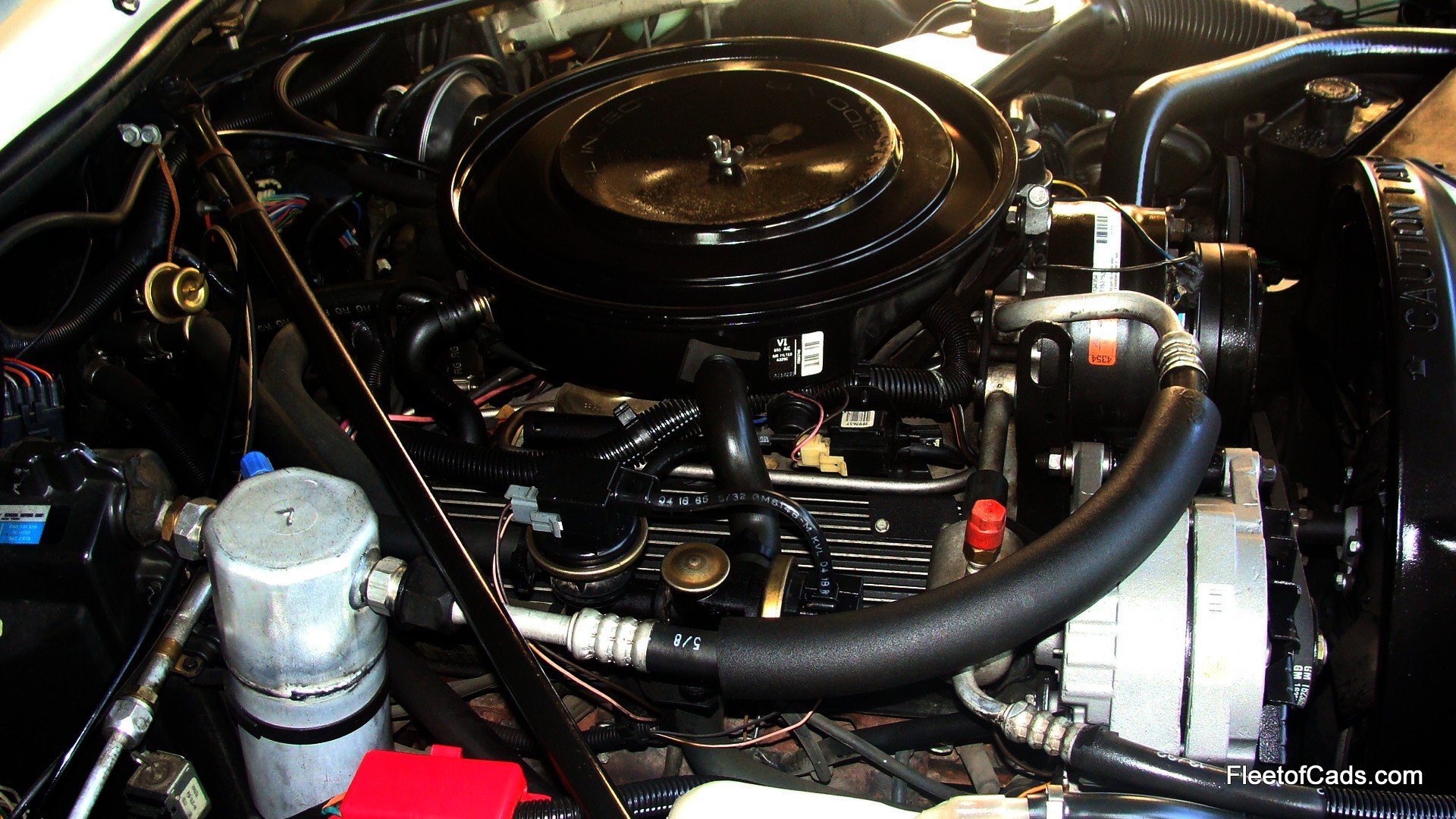 This Cadillac runs very smooth and quiet and shifts beautifully.
The underside is free of rust. No leaks anywhere.