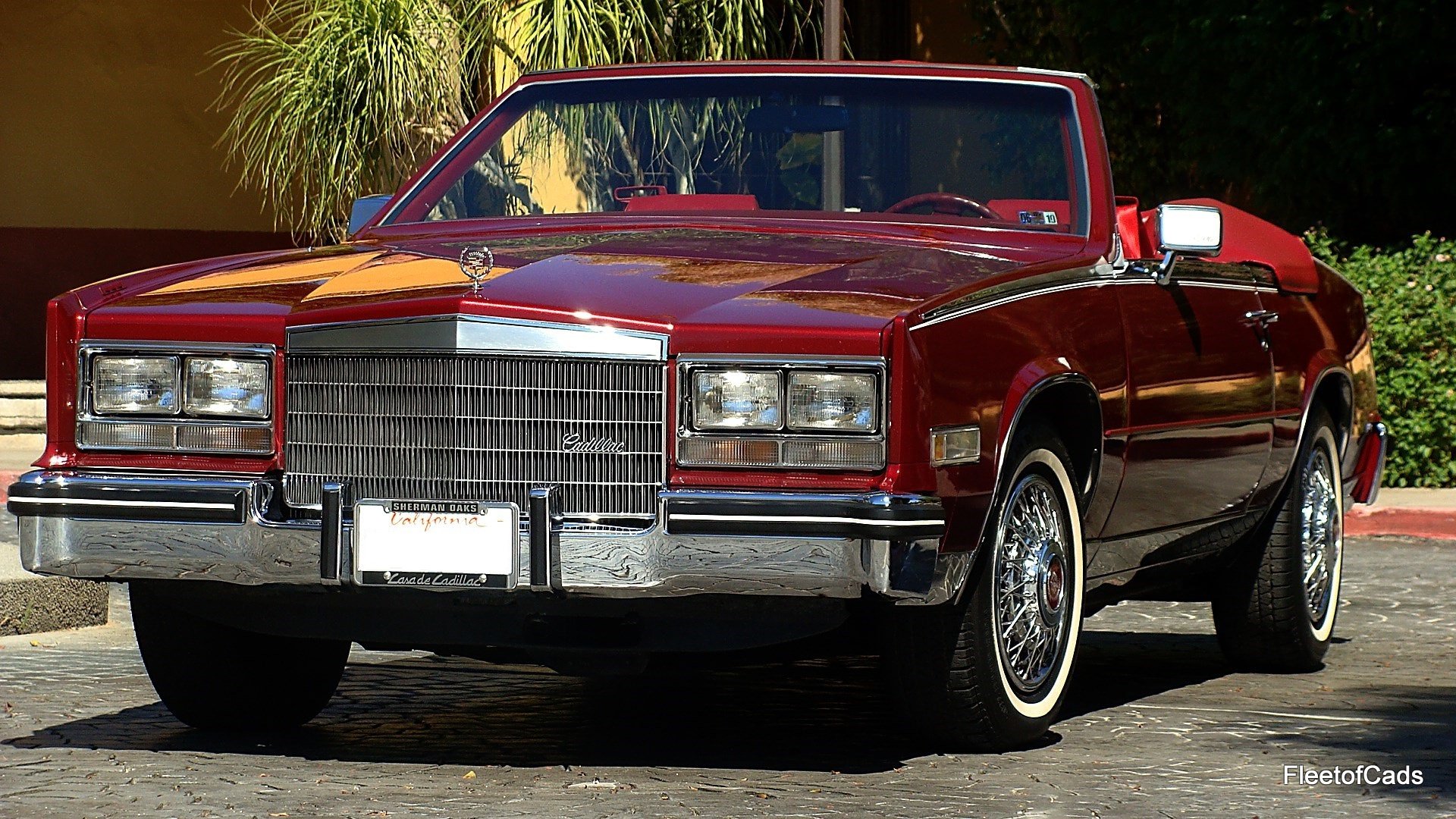 .
.

1985 Cadillac Eldorado Biarritz Convertible

.
30k miles
.
96 high resolution pictures below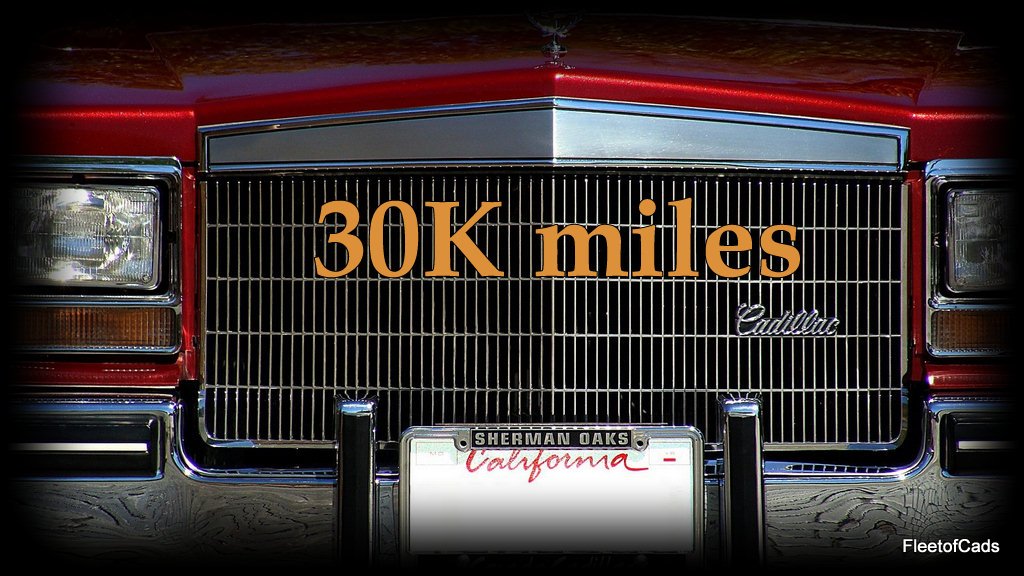 This immaculate Eldorado Biarritz only has 30k miles.
This would be the last year for this Eldorado body which made it's debut in the fall of 1978(1979-1985). The exclusive Convertible Biarritz was made in very limited numbers in 1984 and 1985 only, and was the highest priced GM production car, even surpassing the Corvette's price tag. If ever there was a car that automotive enthusiasts and non-automotive enthusiasts alike will come together on, the Cadillac Eldorado Biarritz is the one. Most will agree that this is one of the best looking cars ever created. It get's approving comments whenever it is driven from the young, old, male, and female alike about how great looking it is. That makes a strong statement about the future collectability of these Eldorados.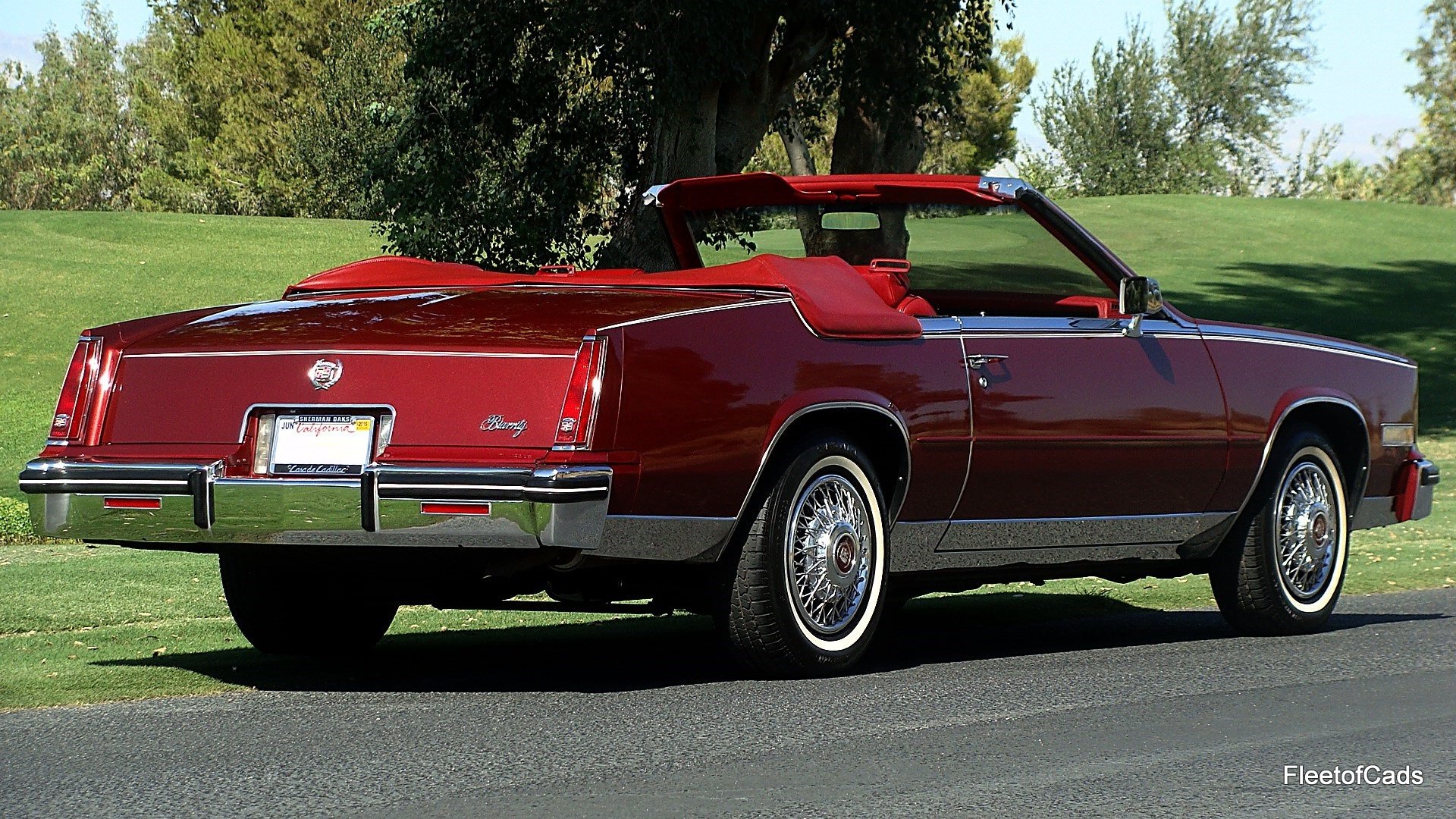 This beautiful Body style will long live as one of Cadillac's most exclusive offerings. With only a two year run (84-85) this Eldorado is one of only 2,300 produced in 1985. Most were white with red leather. The Biarritz Convertible was the highest priced GM car in 1985, with a window sticker of $32,286 whereas the entry price for a regular Eldorado was $20,342. The Convertible pricing made the production limits realistic for the times.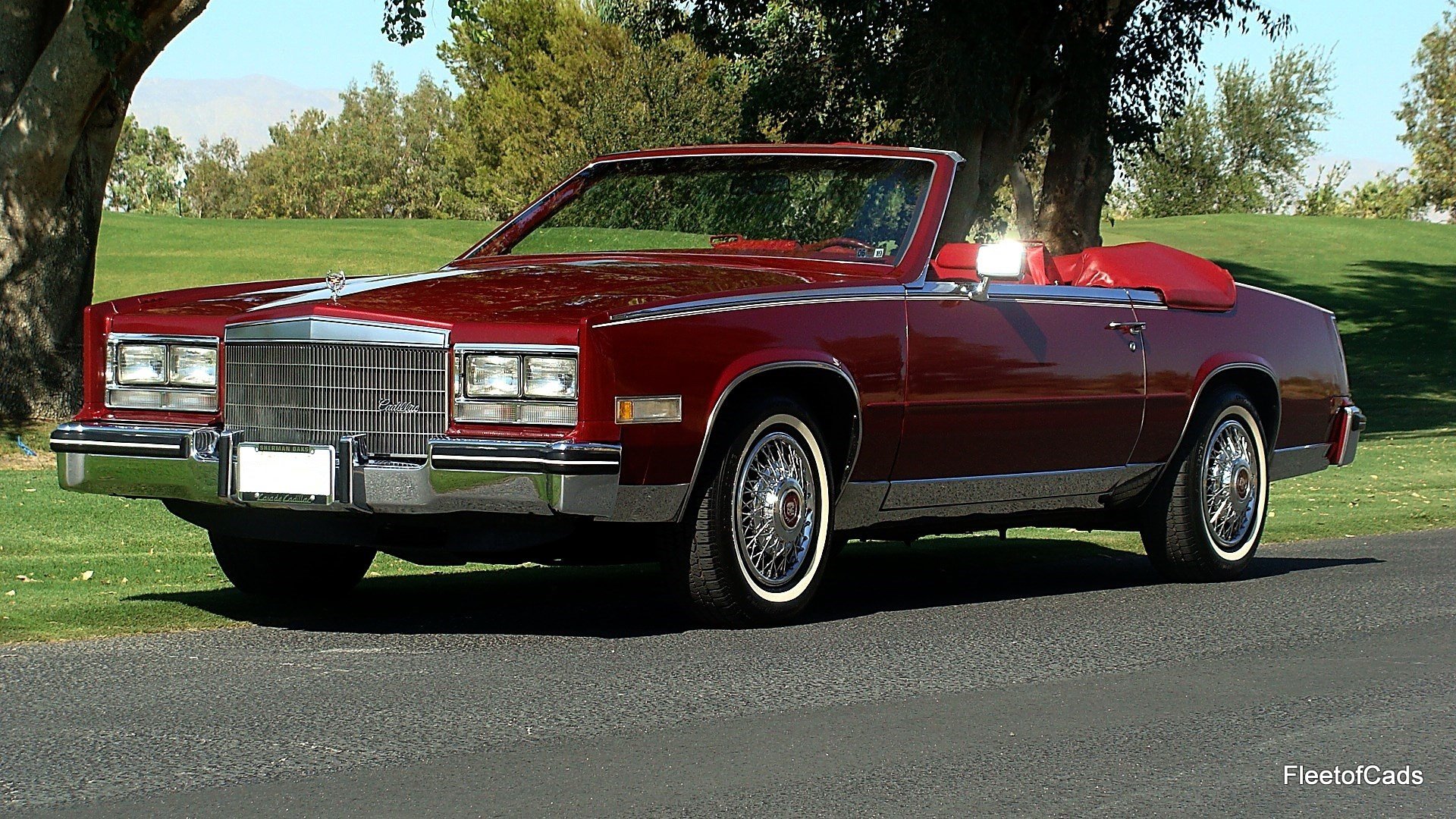 1985 Cadillac Eldorado Biarritz Convertible in Autumn Maple Firemist with Carmine Red Leather interior.
Viewed through the long lens of history, these Eldorados continue to get better looking as the years go by. A unique ensemble of Cadillac tradition in design. The demand for this body amongst collectors has never been higher. Cadillac aficionados are snapping the best examples up for their collections. Most prefer to own the last year of a body style and 1985 was the very last year for this incredible body. From a design standpoint, this was GM at it's finest hour. These Eldorados were the last of a classic style era which will never be produced again.

I have had the privilege of owning several of these Biarritz Convertibles in my 20+ years of Cadillac collecting, and this particular example is hands down the best firemist Convertible I have ever owned. This Biarritz was an estate car from a collector that has owned this car since 1987. With only 30k miles, this Cadillac needs no excuses and stands well to be a very lucrative long term investment.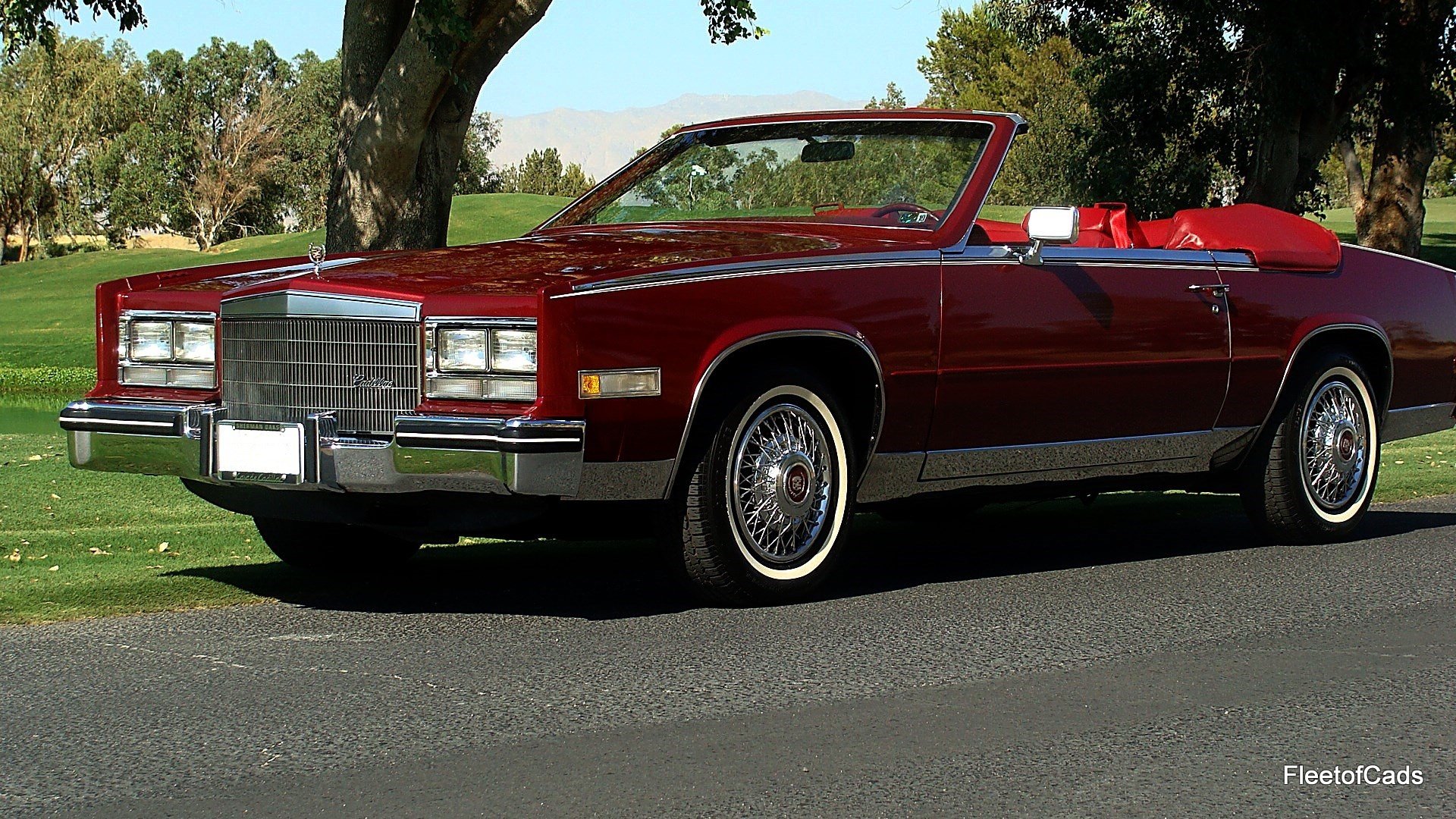 There was a factory upcharge for the Autumn Maple Firemist paint, and personally I think it is the sharpest of the four color choices offered on the 1985 Convertible.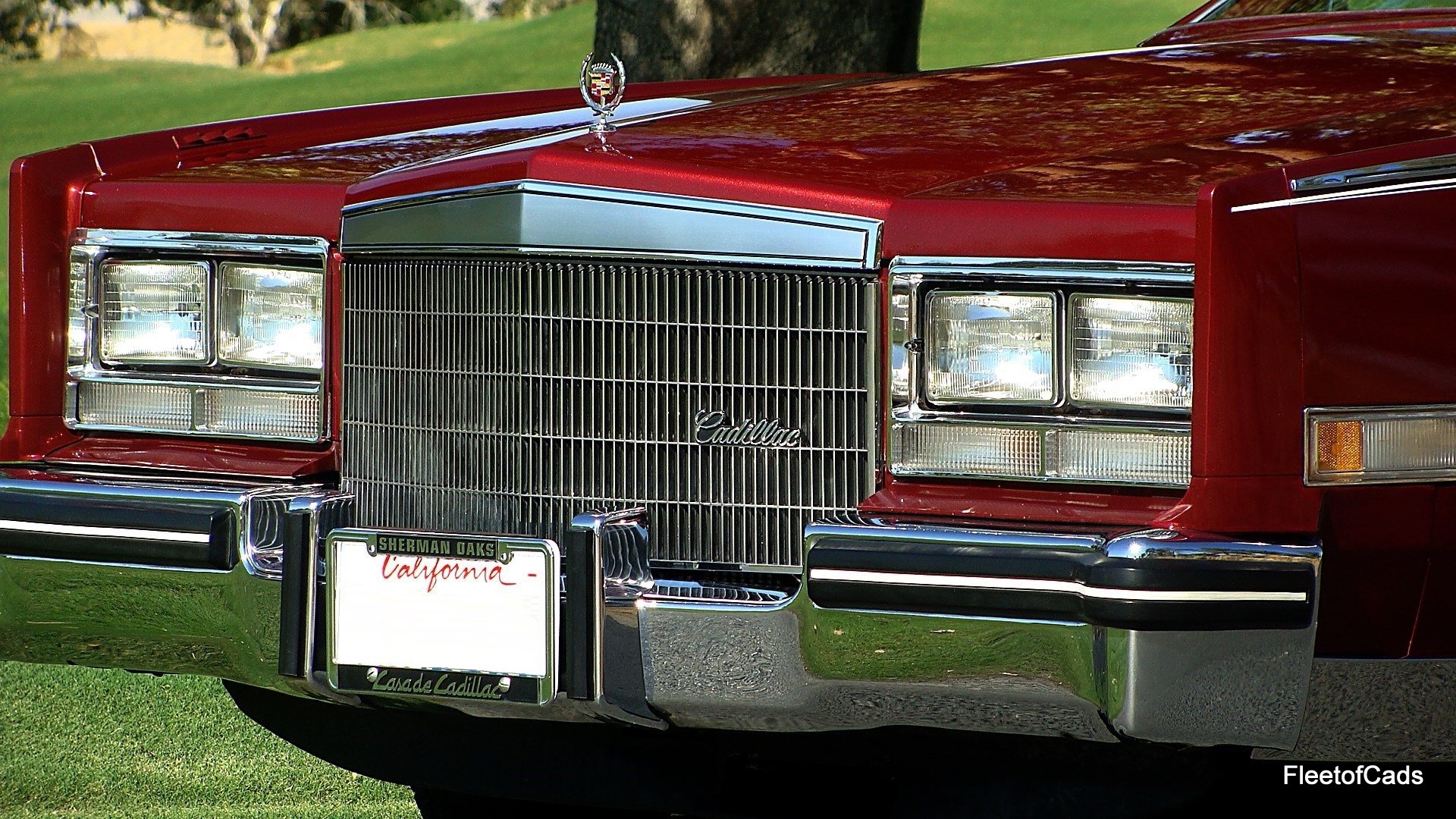 Rub strips are like new with no scrapes. Lenses are perfect.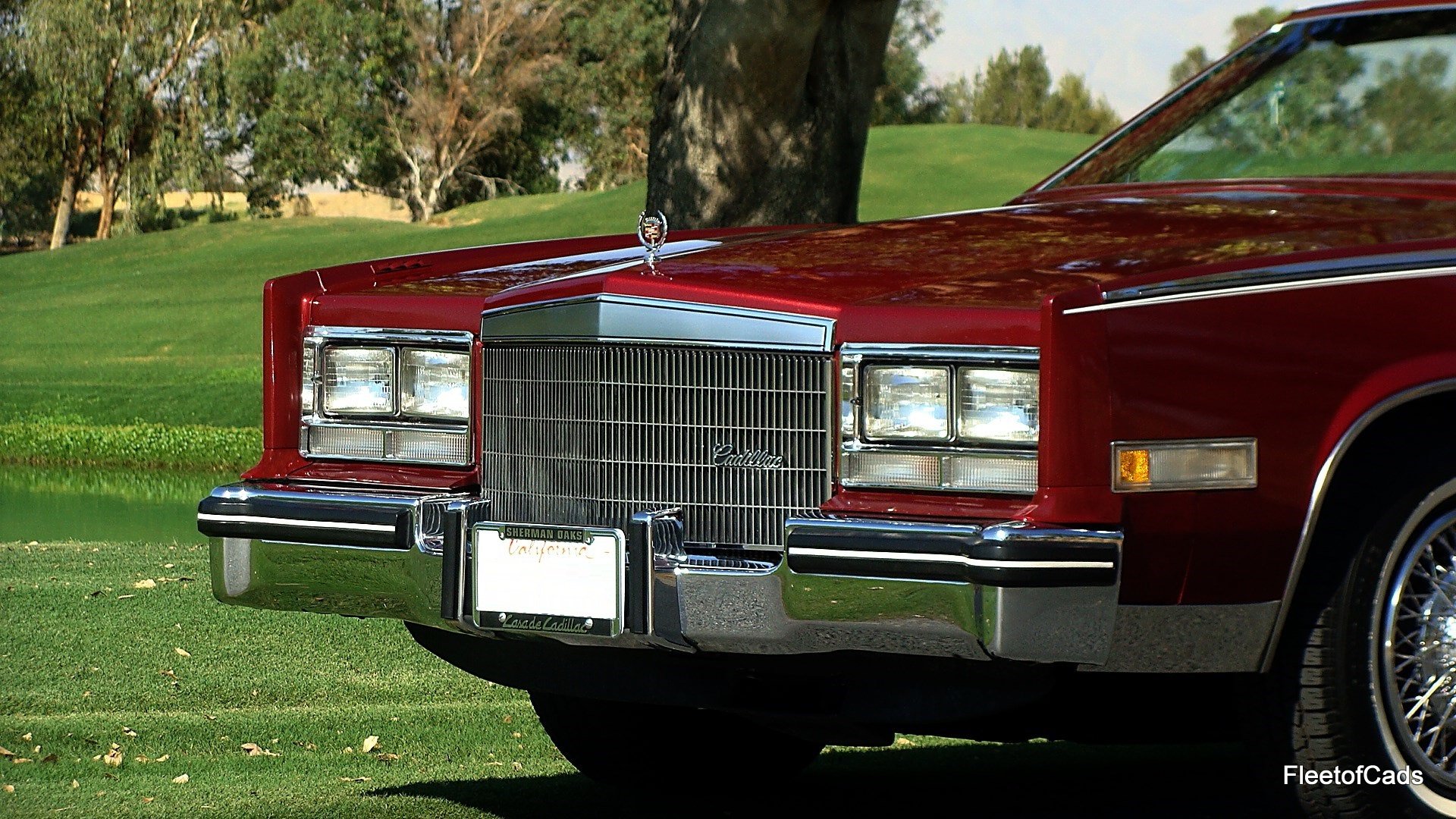 This Cadillac has been professionally detailed and could be put directly into a car show as it sits.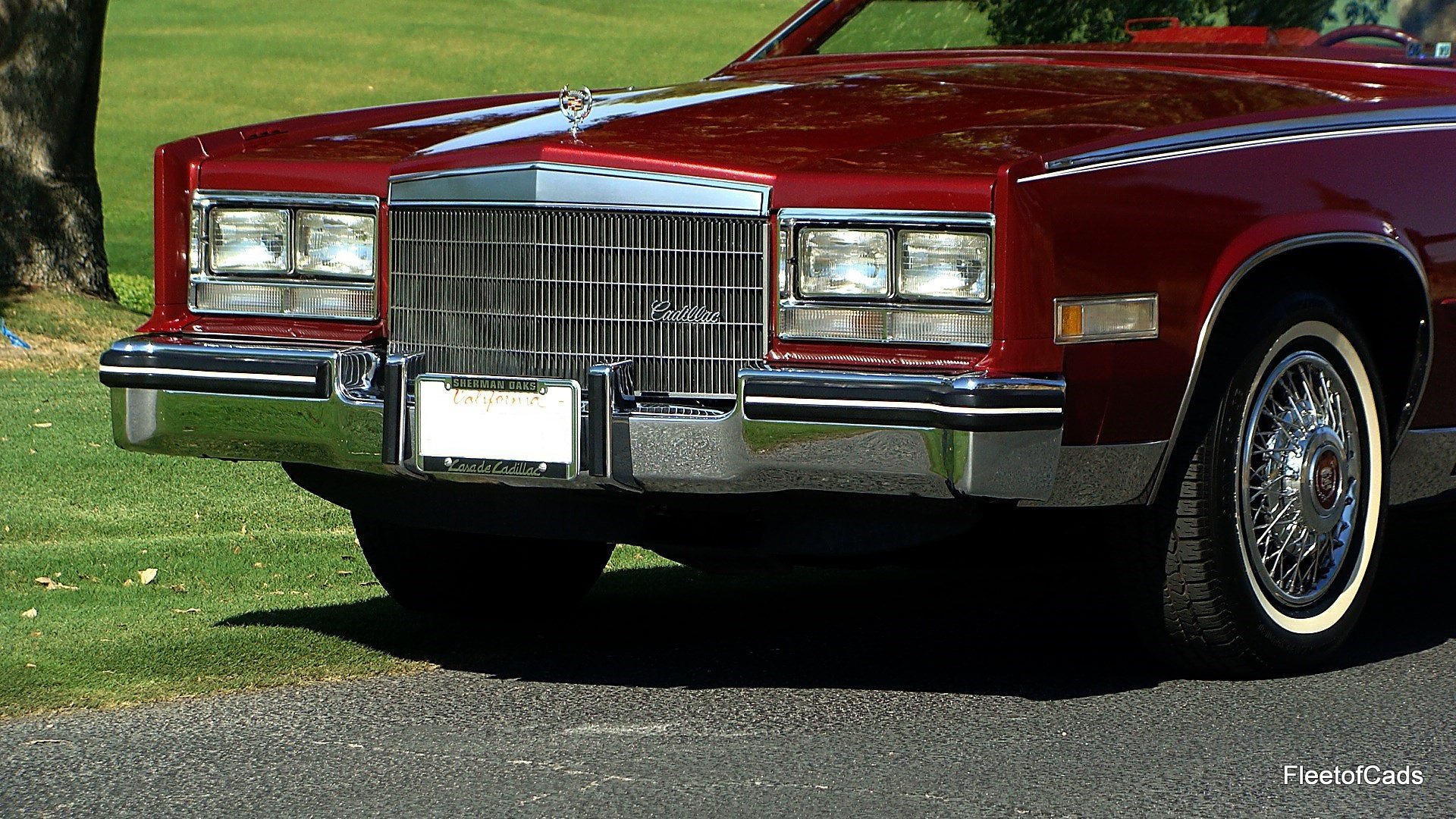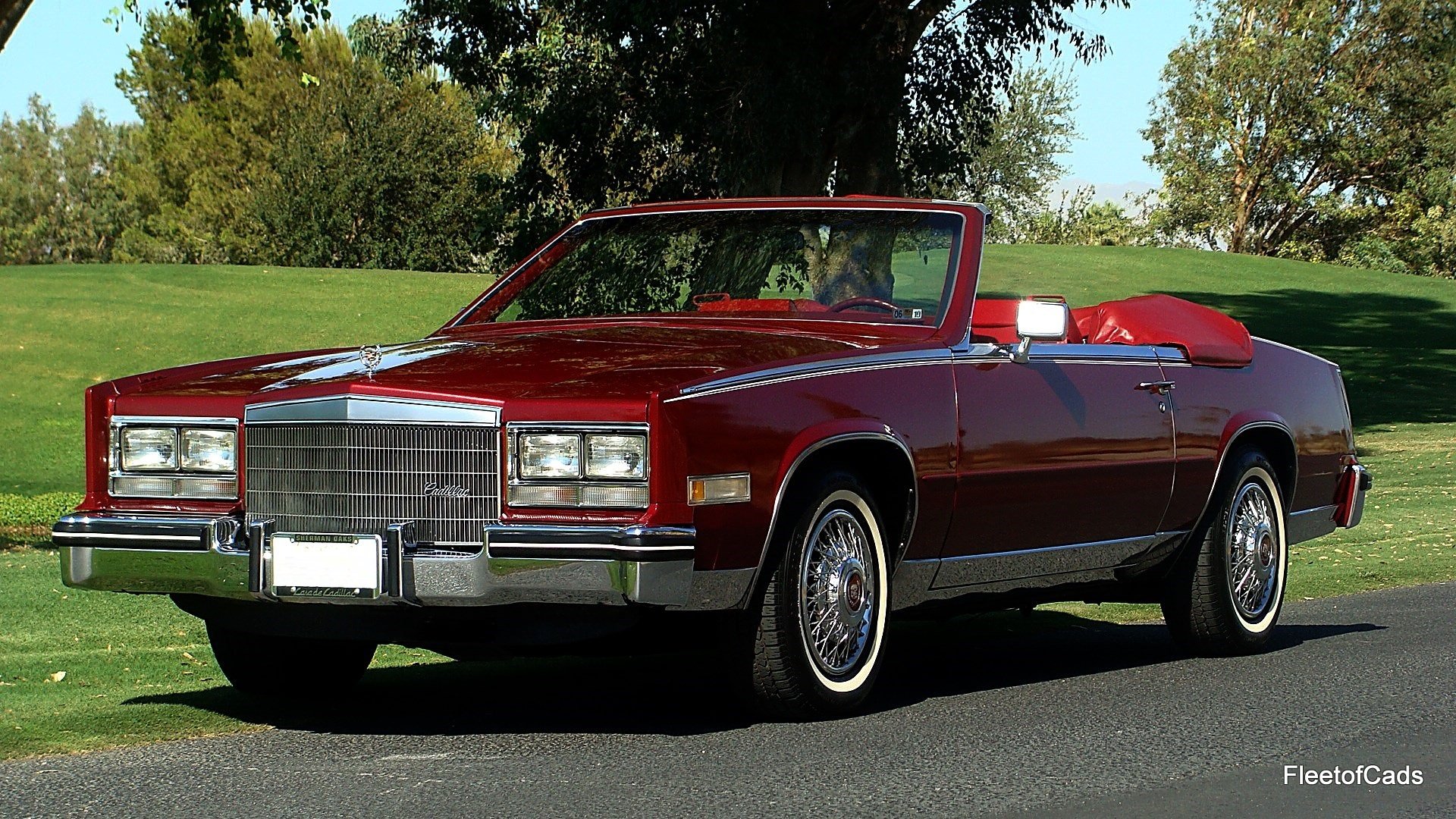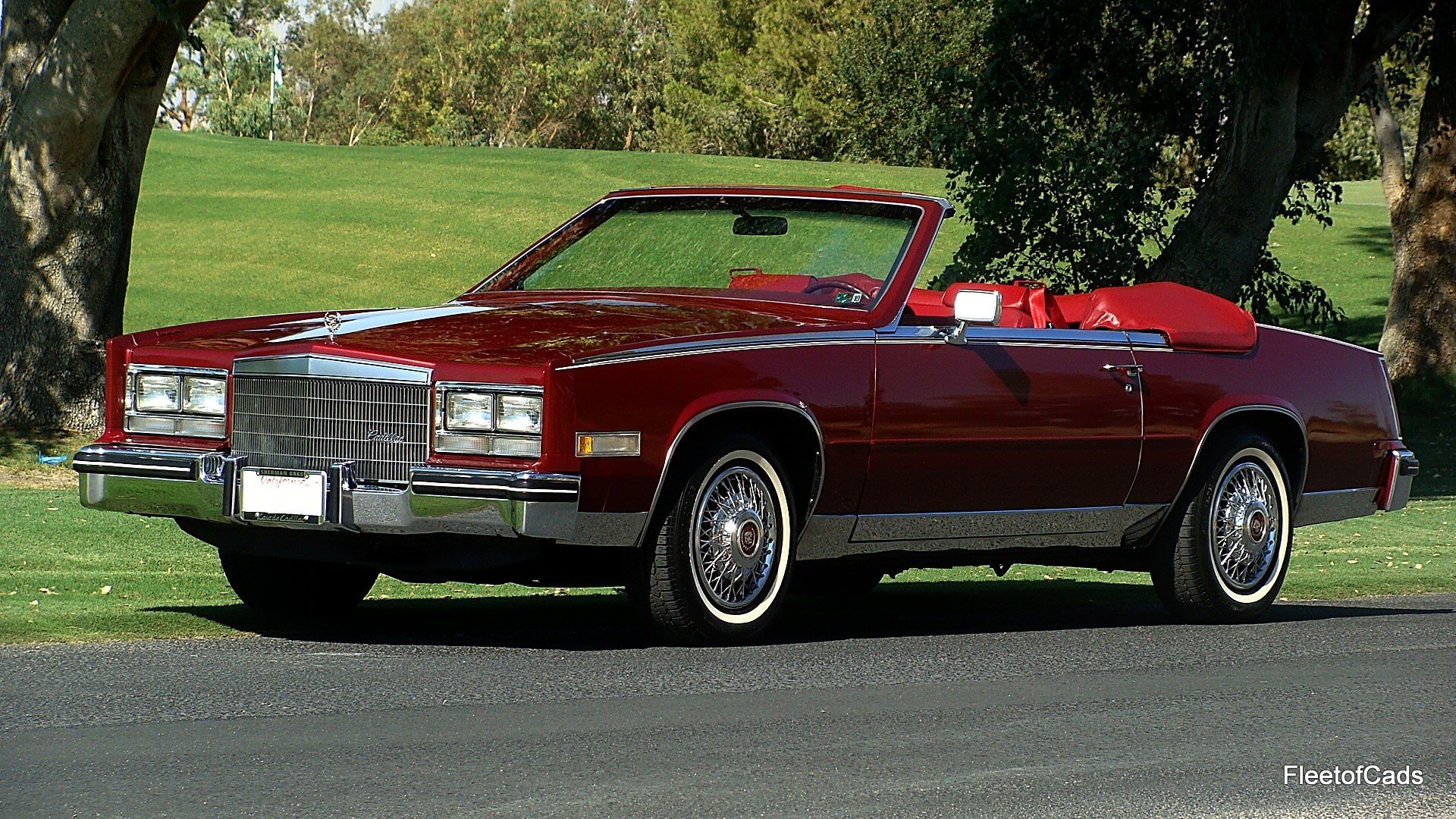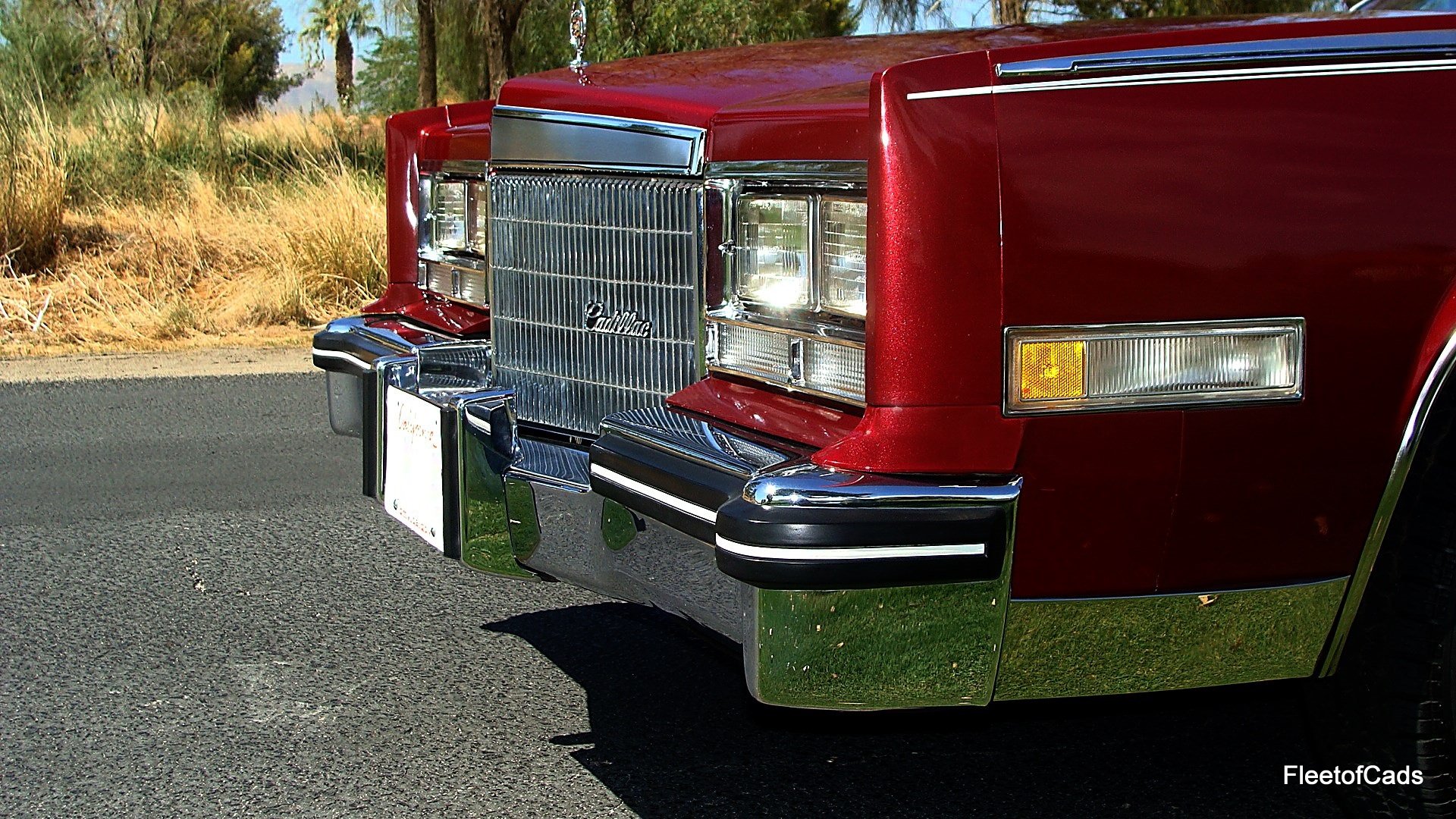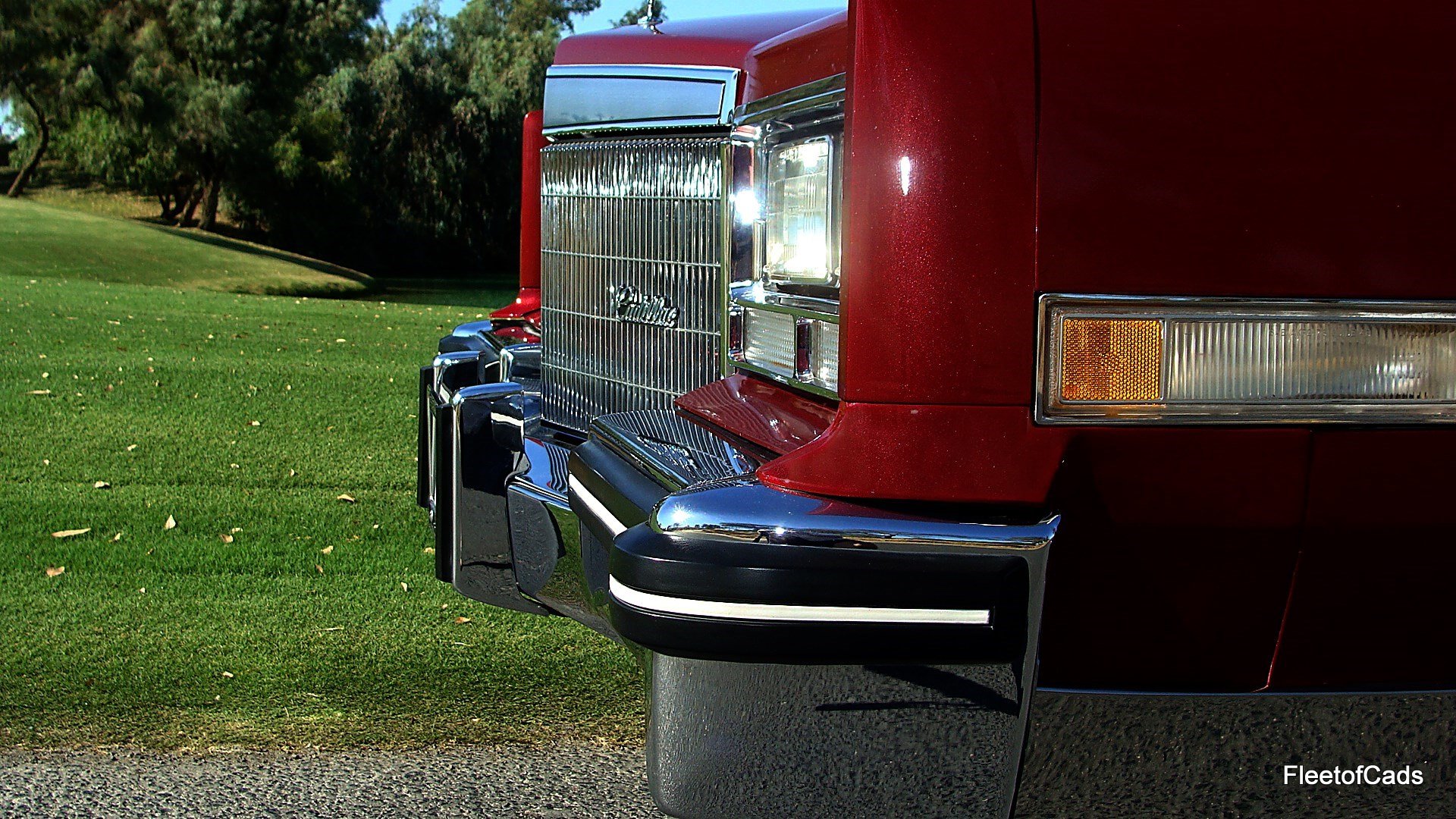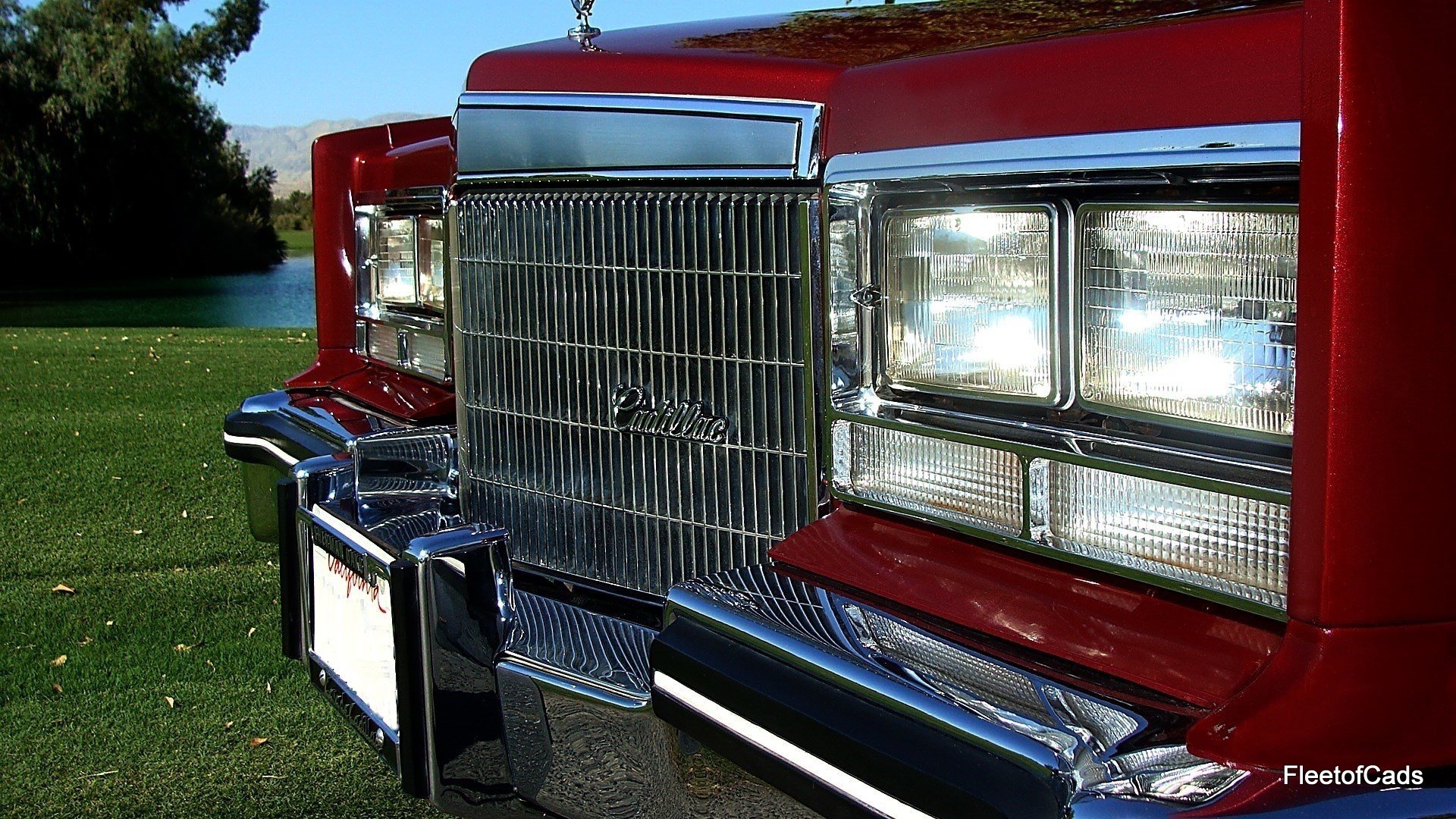 GM's highest paint process and quality control went into the Corvettes and the Cadillac division.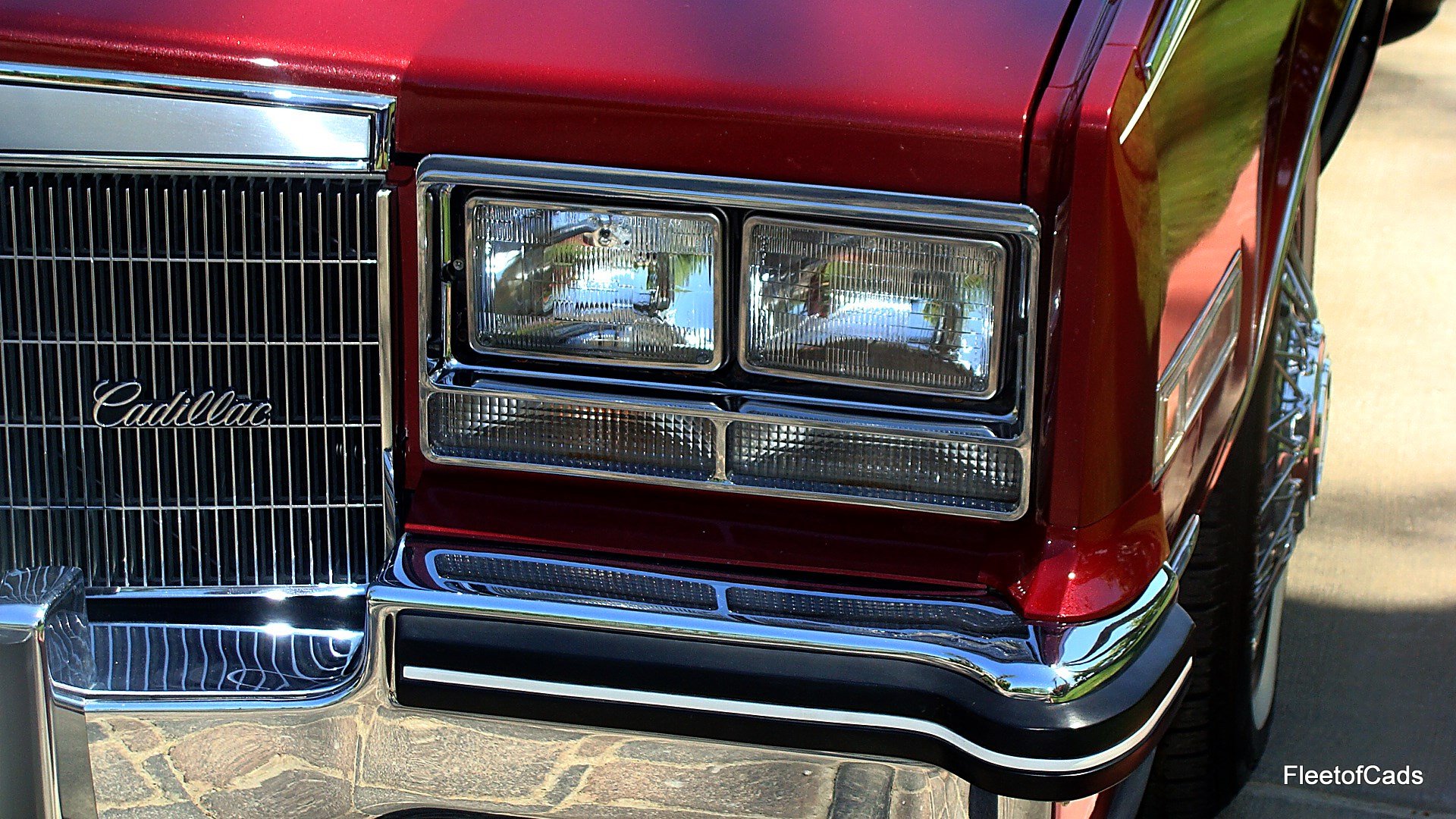 No worries of cracking filler panels around the bumpers, these were just professionally replaced front and back.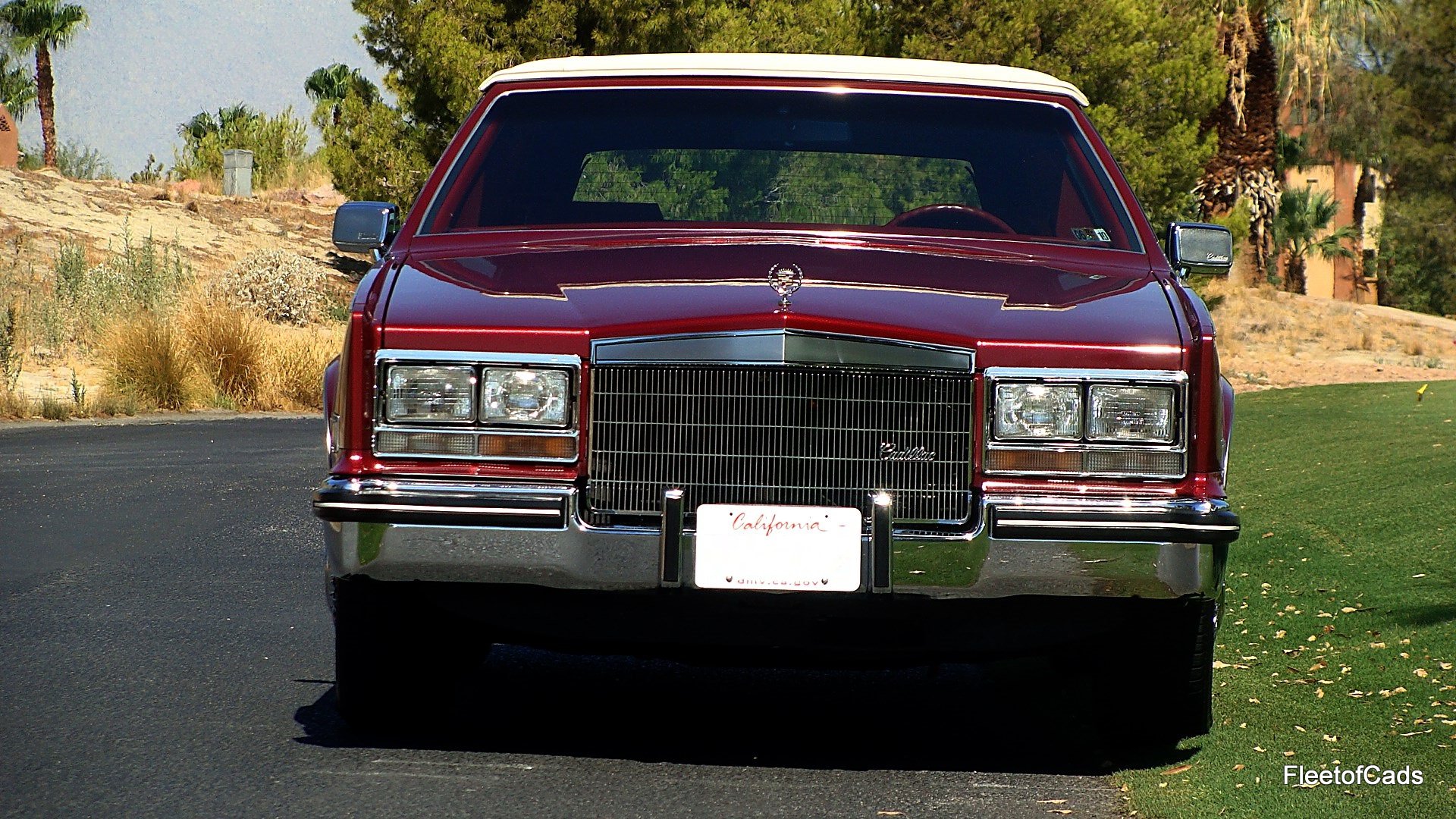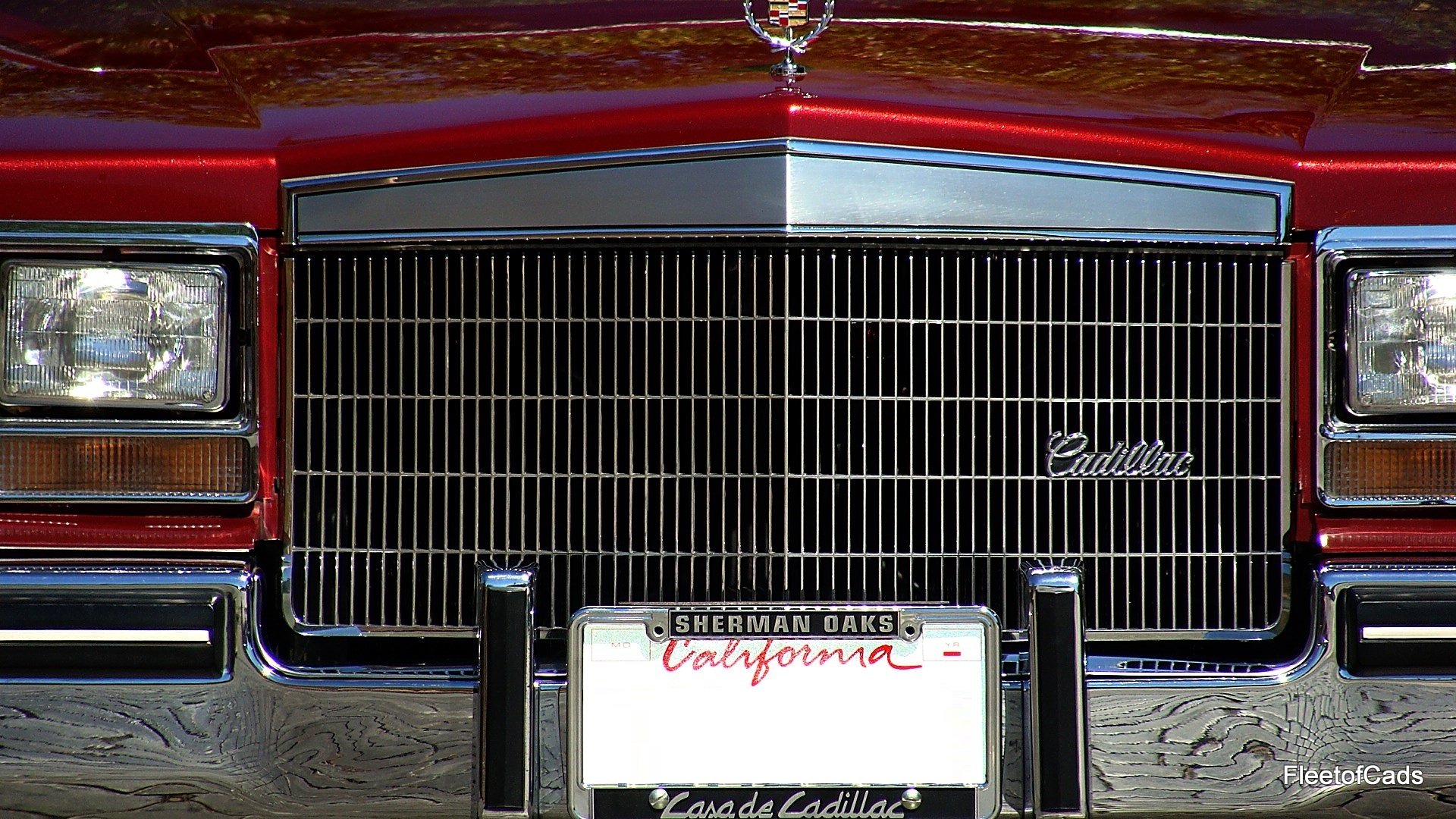 Class at every angle.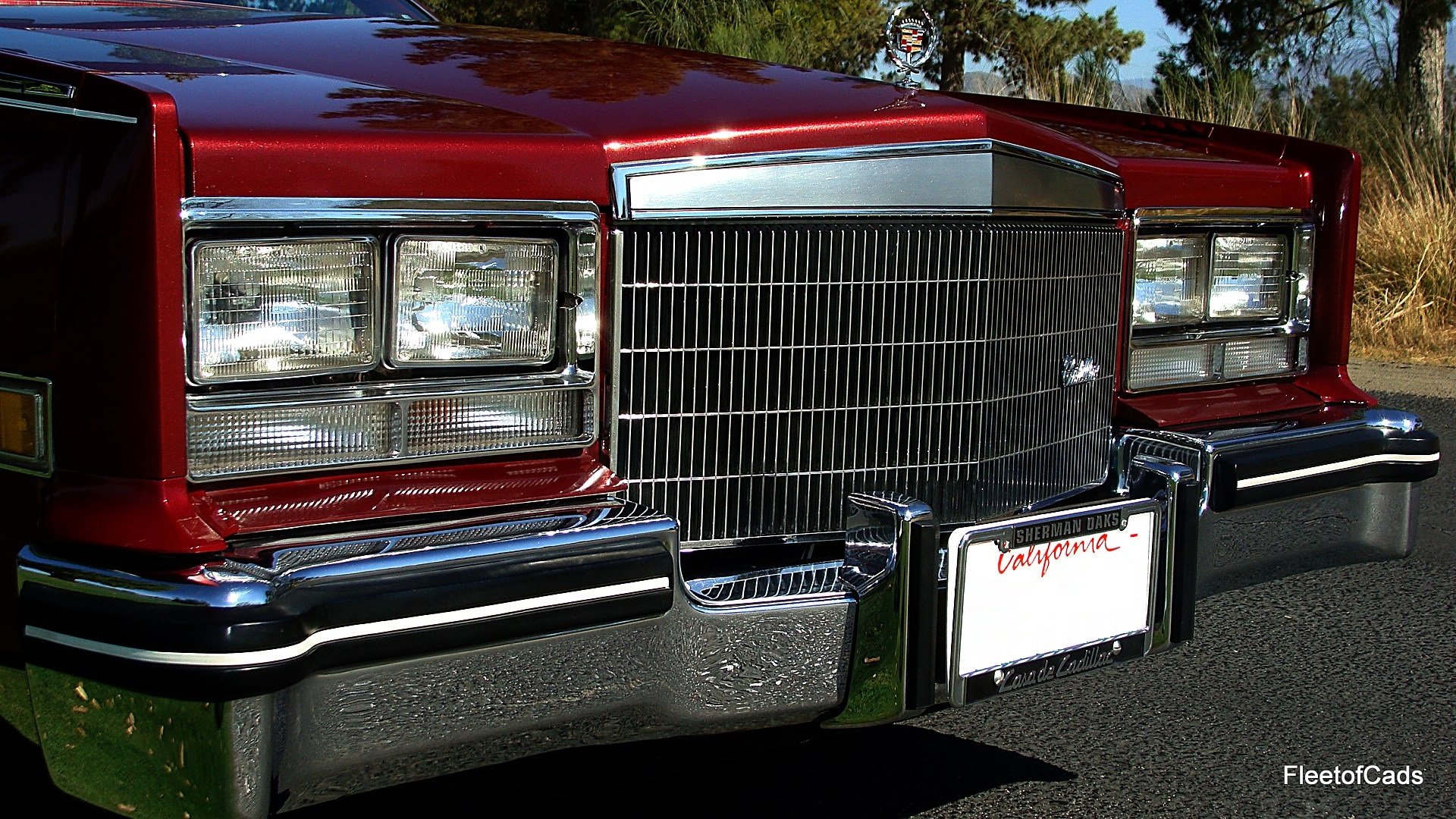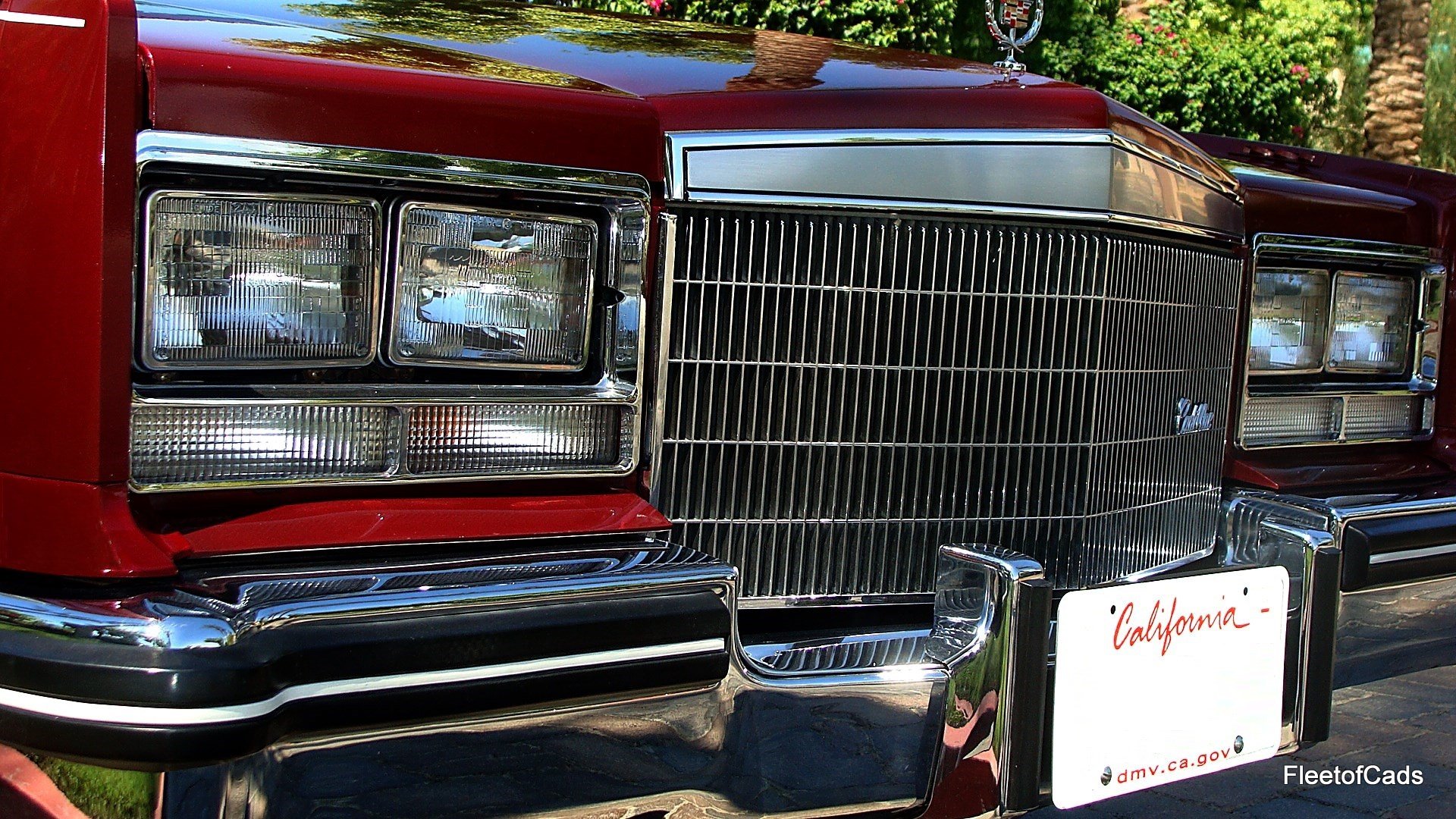 .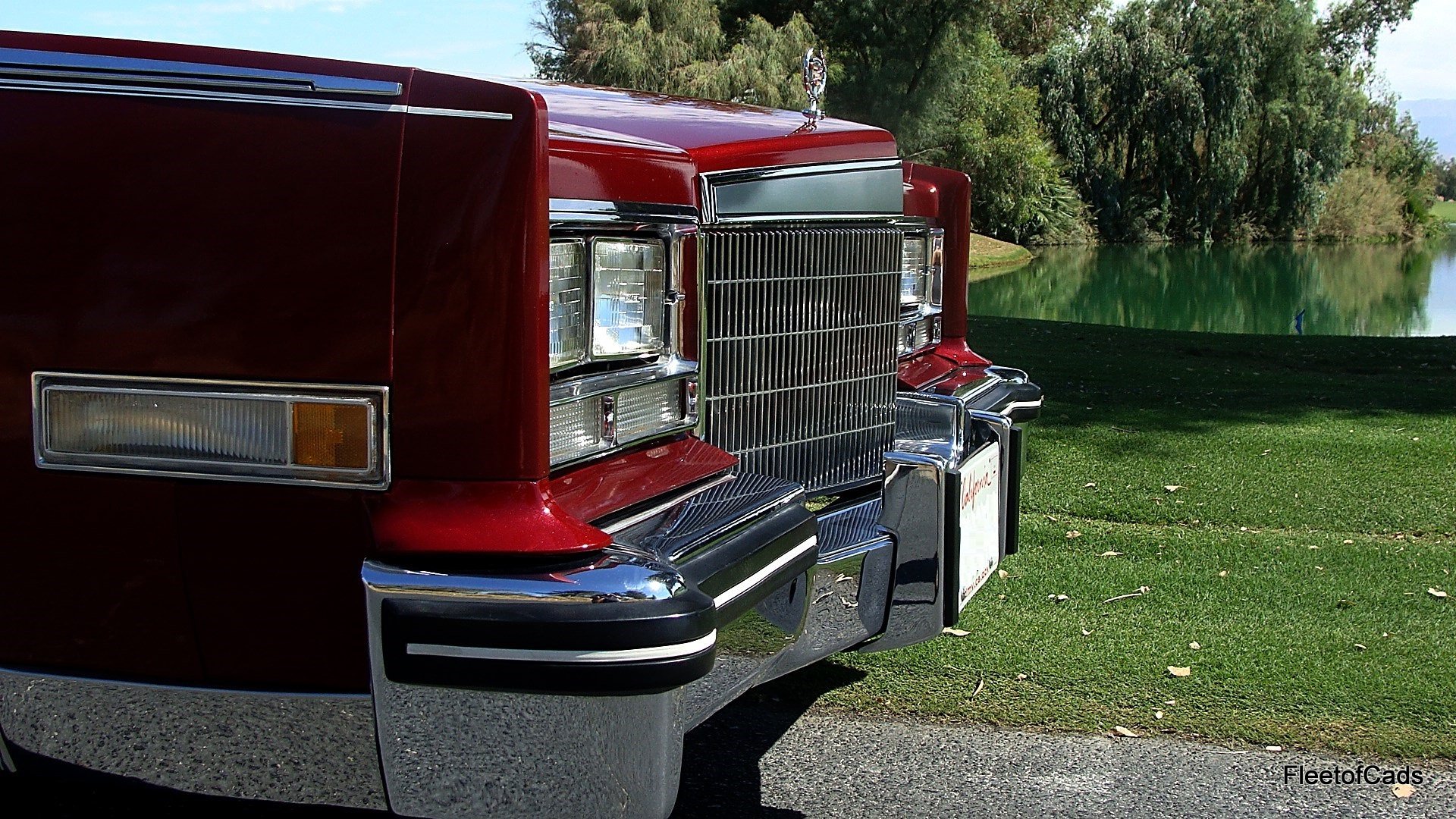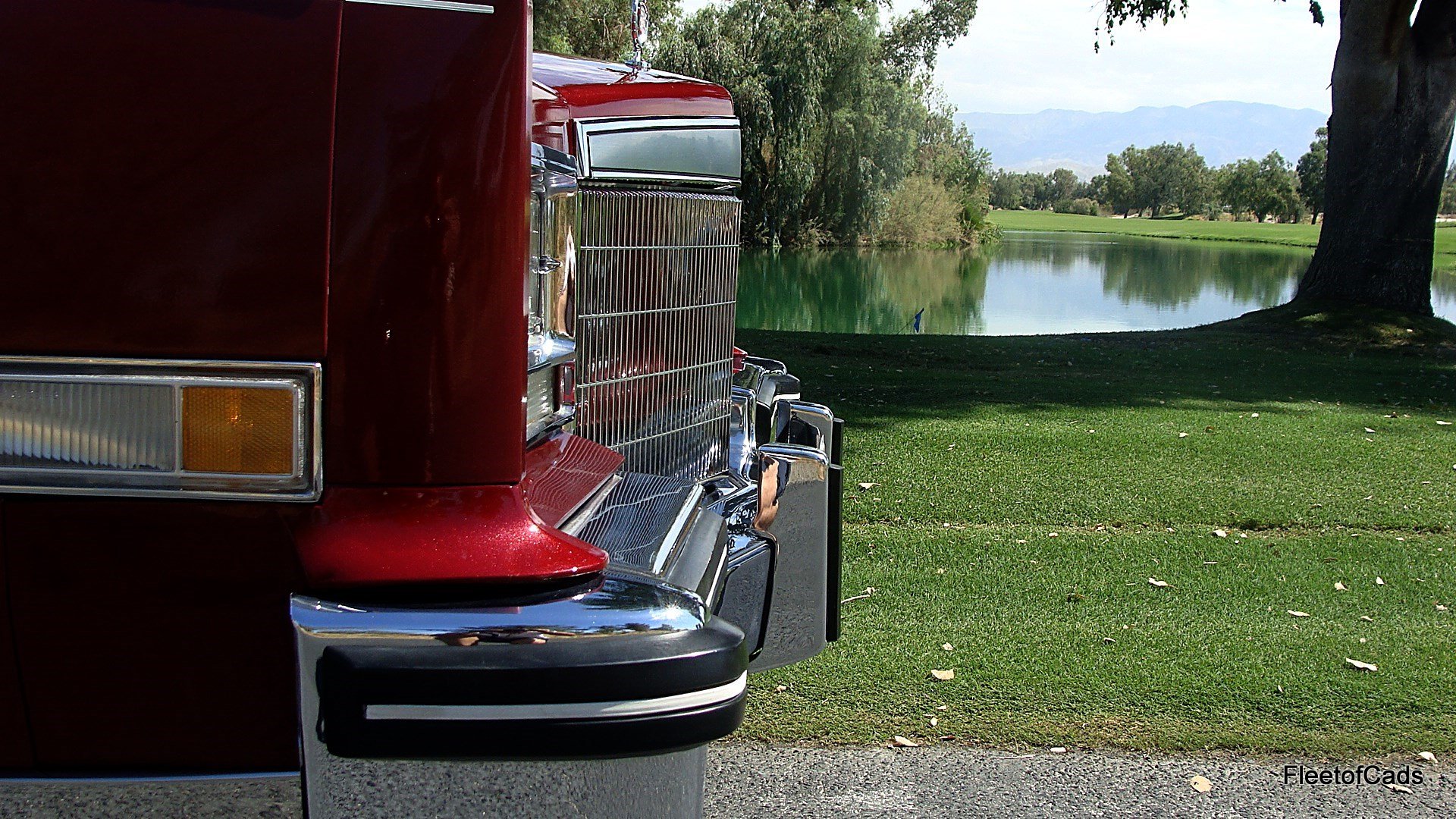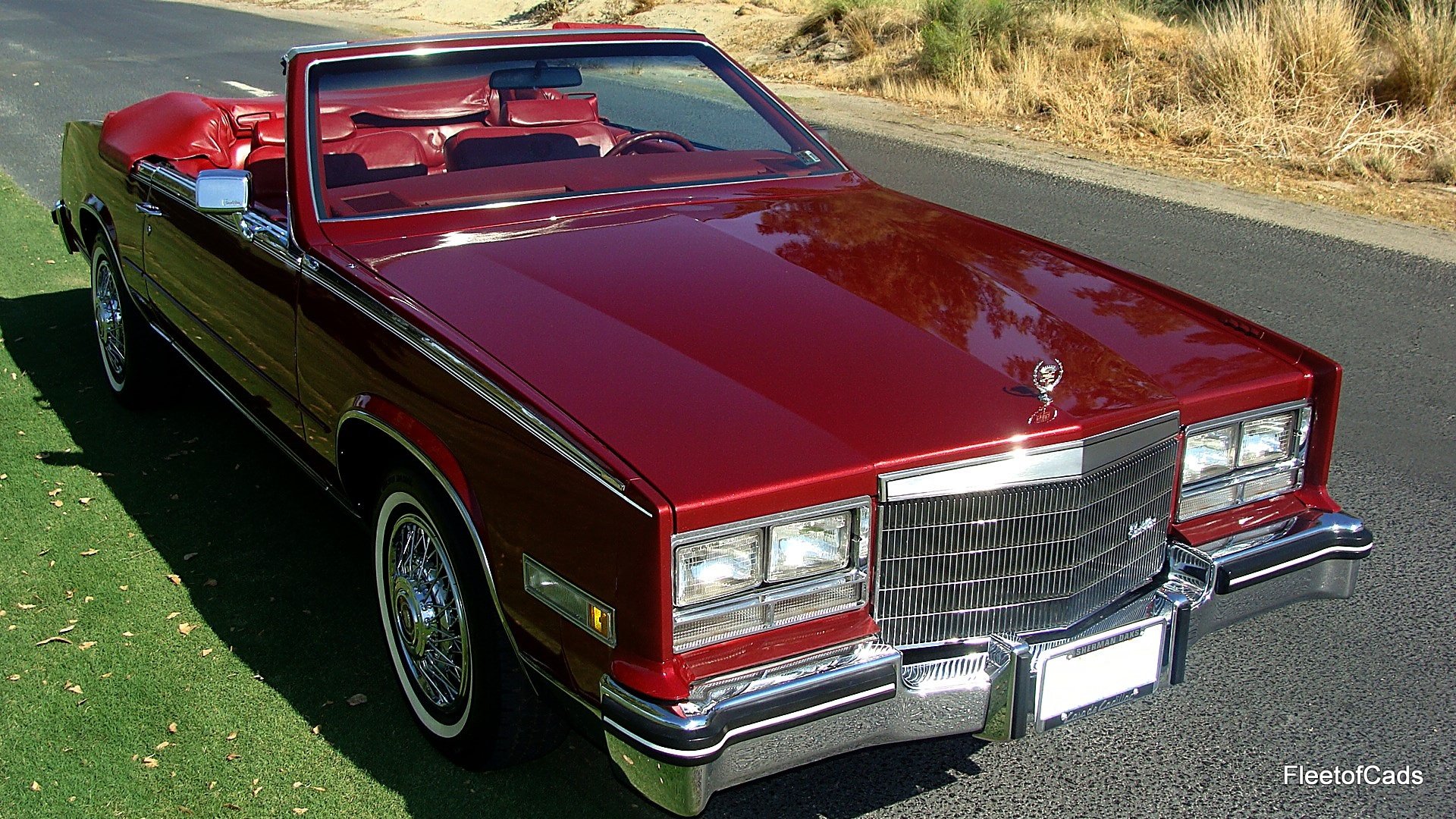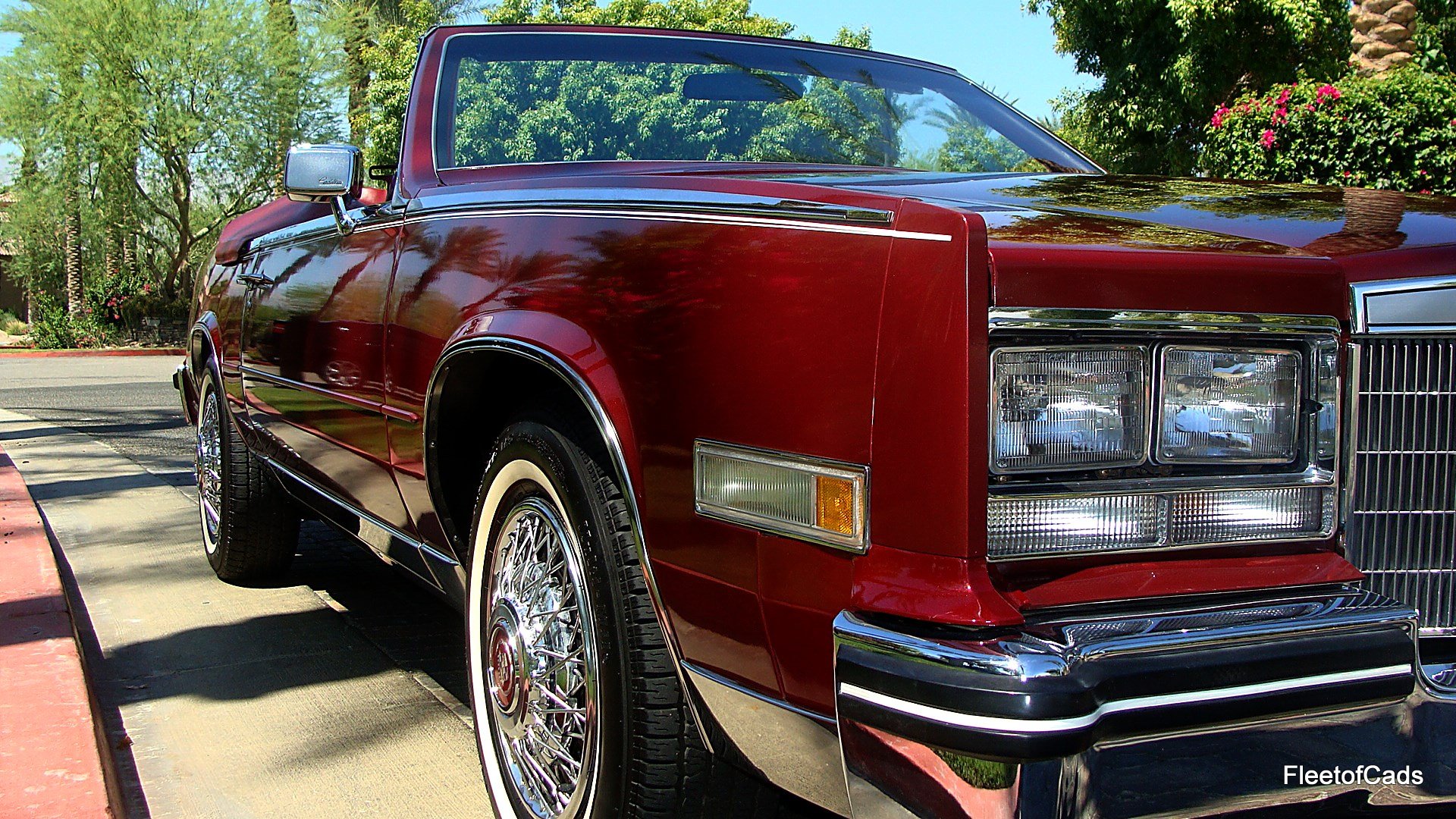 Beautiful chrome with no rubs on the bumper rub strips. Body is laser straight. Very glossy paint.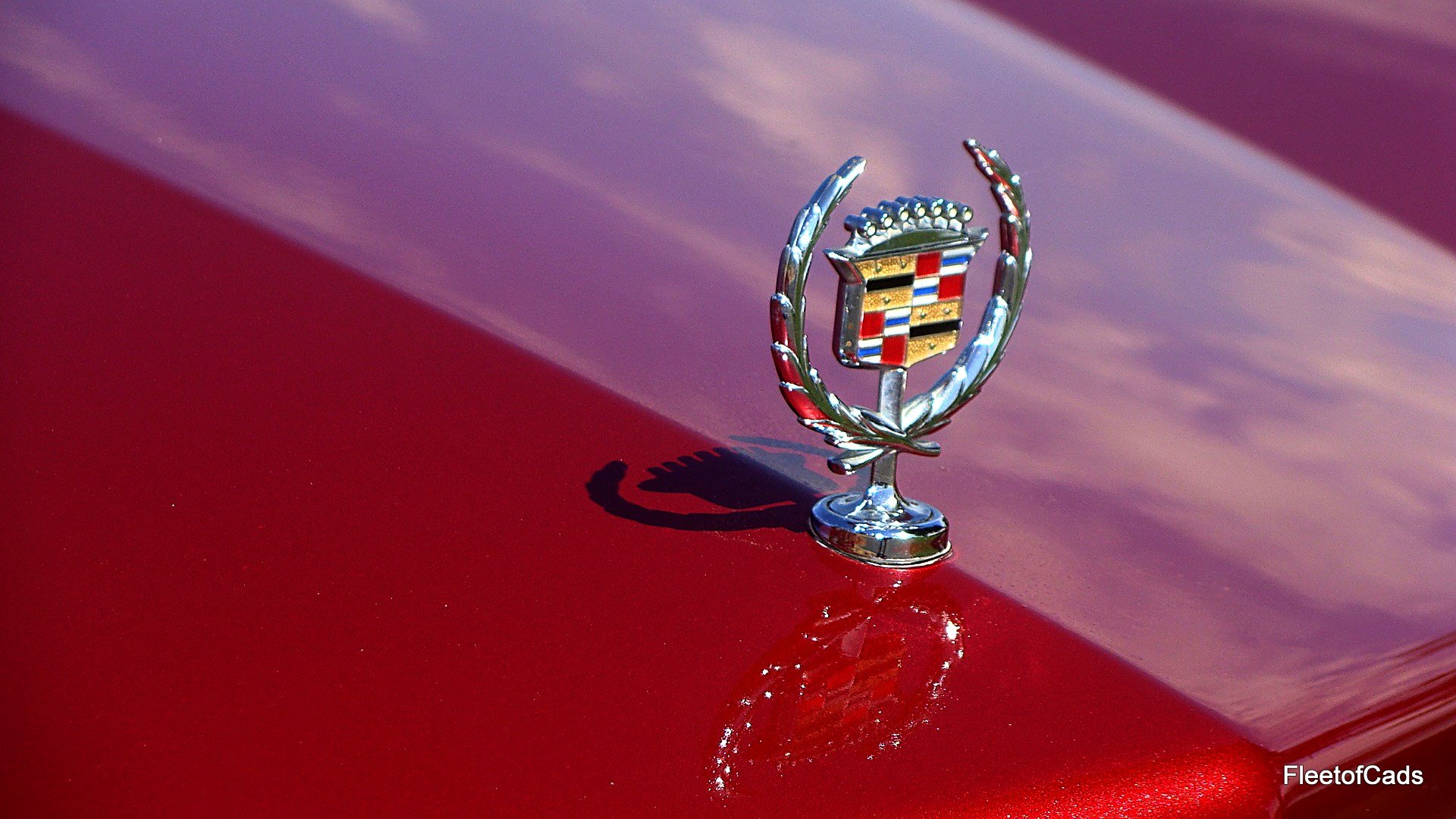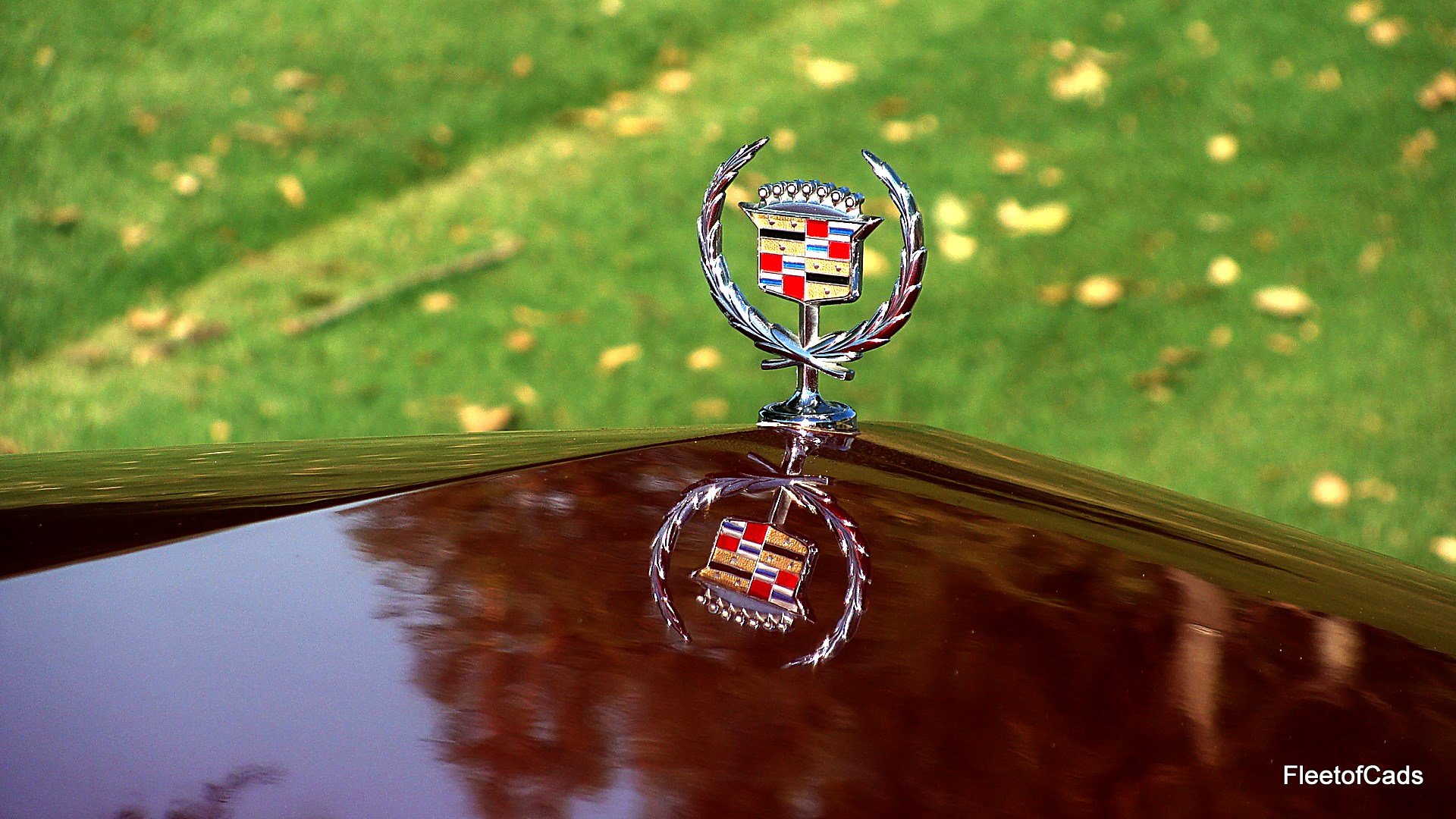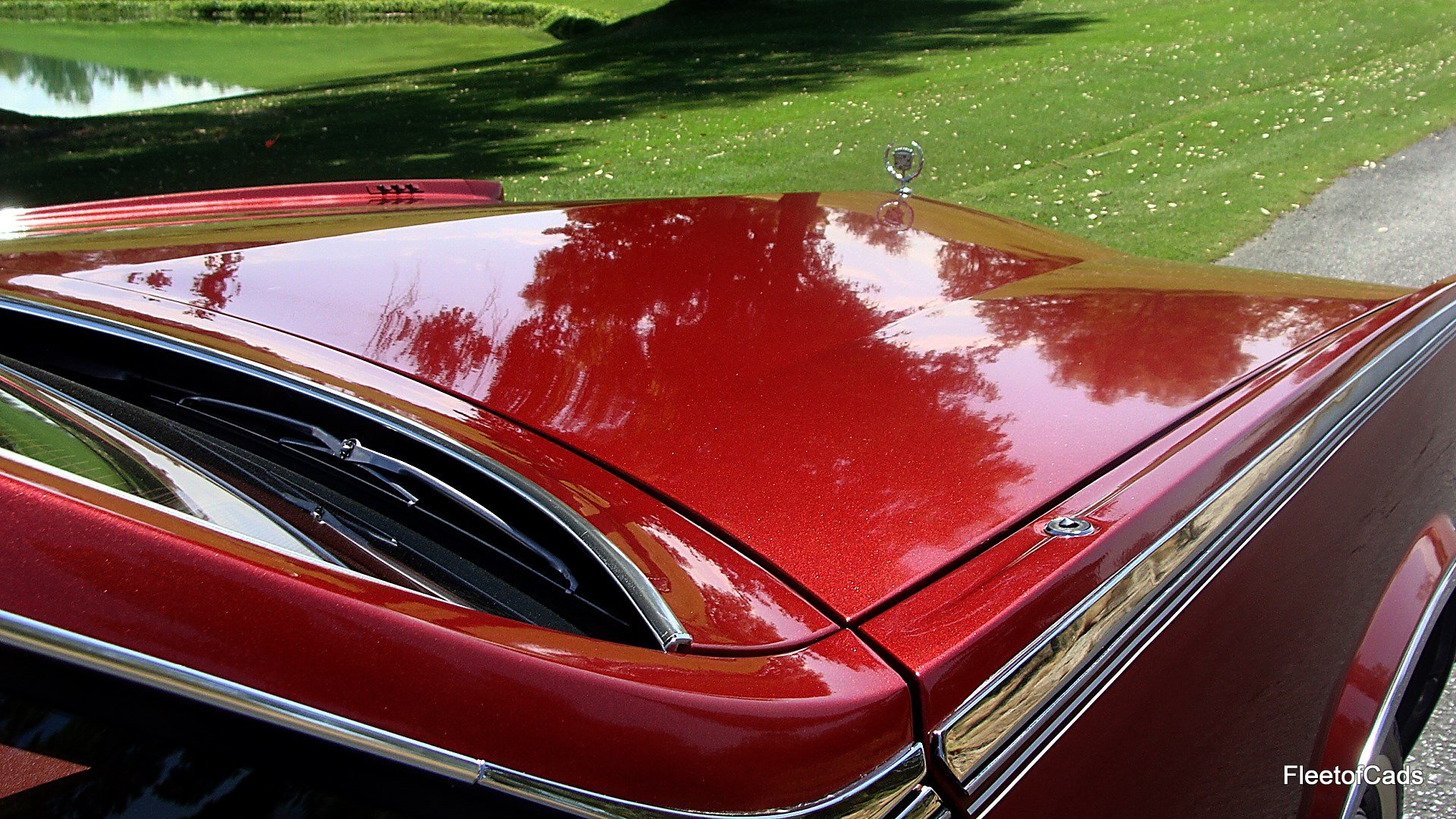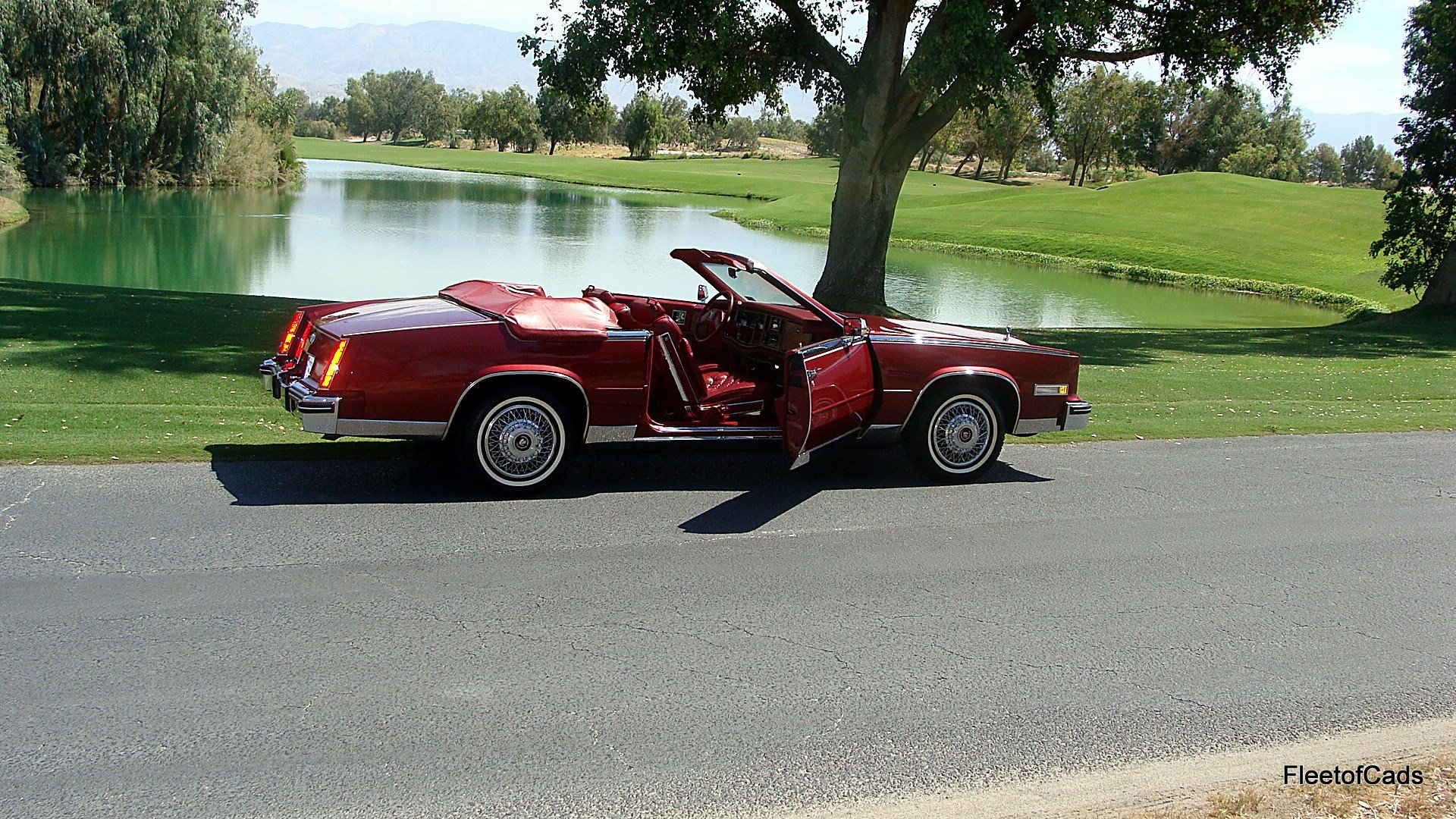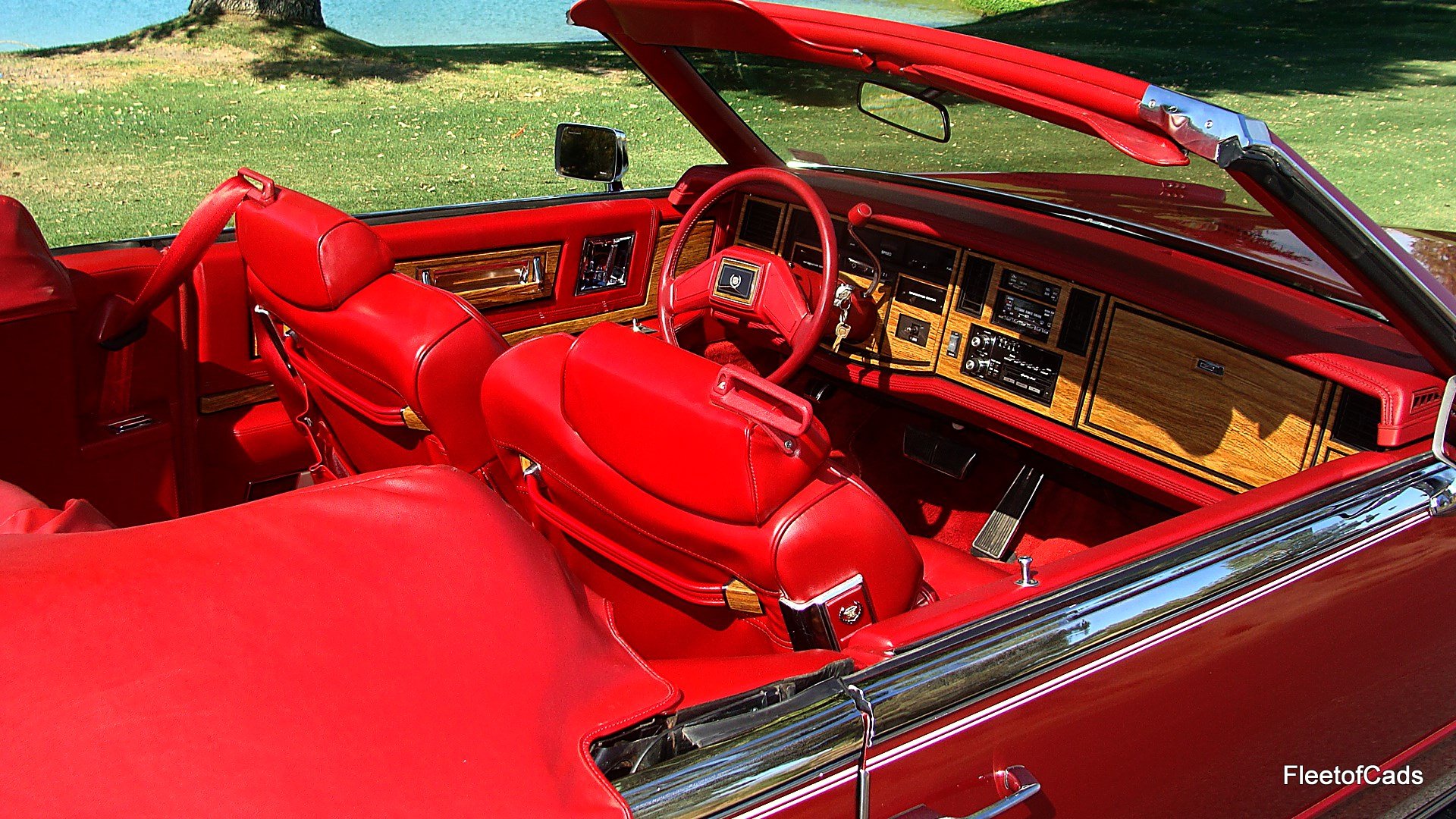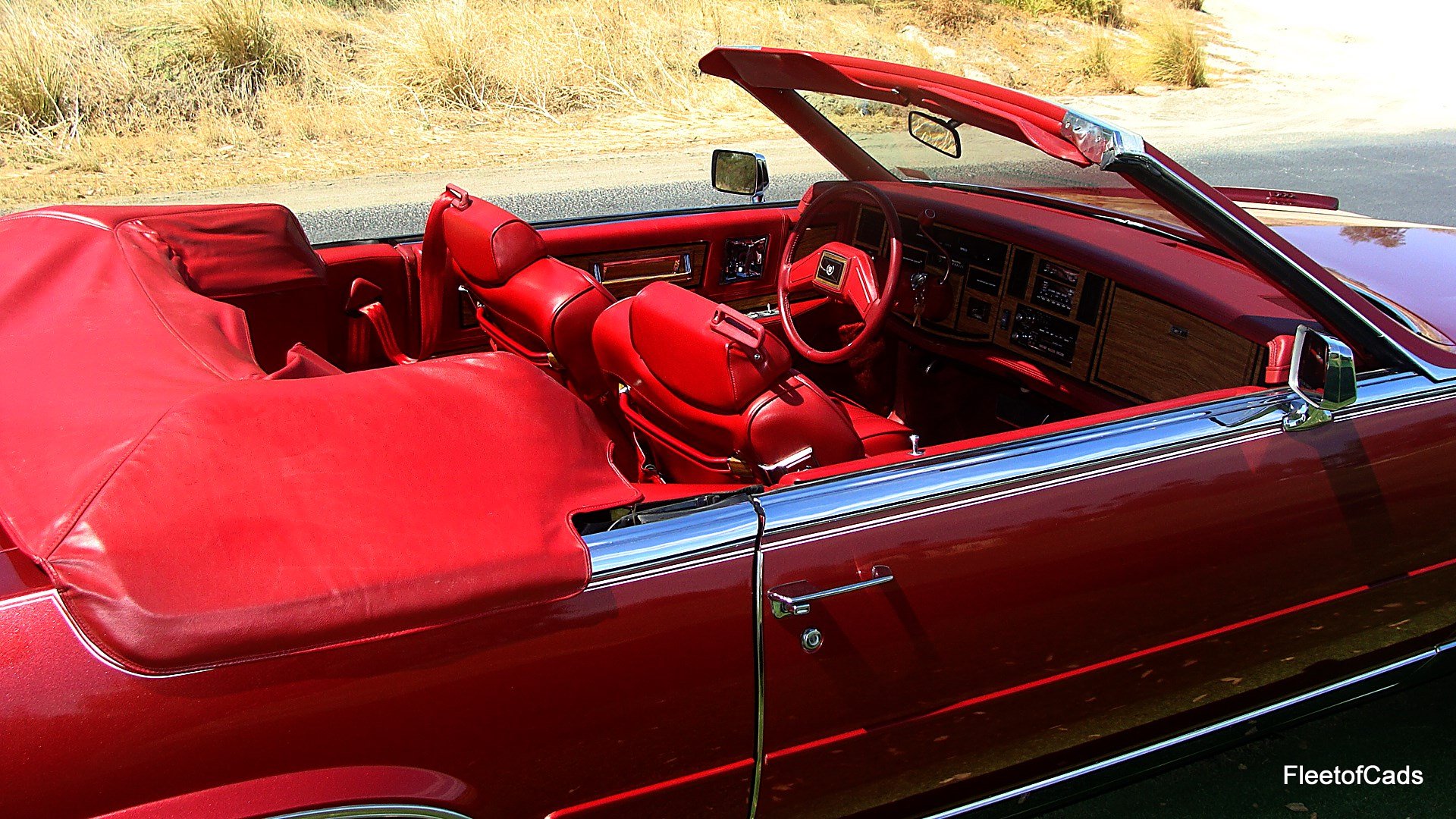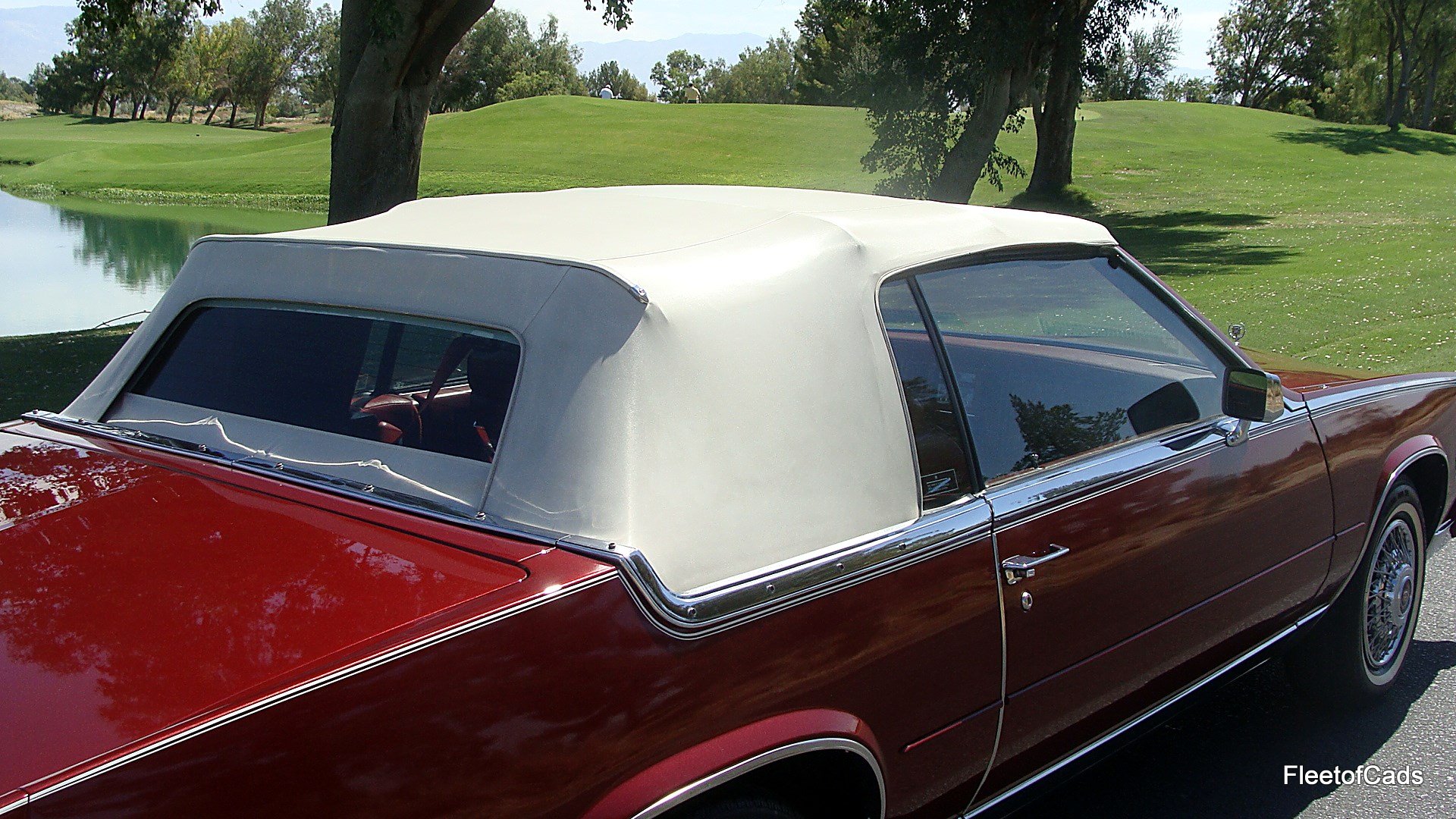 Convertible top in excellent condition. No loose stitching anywhere.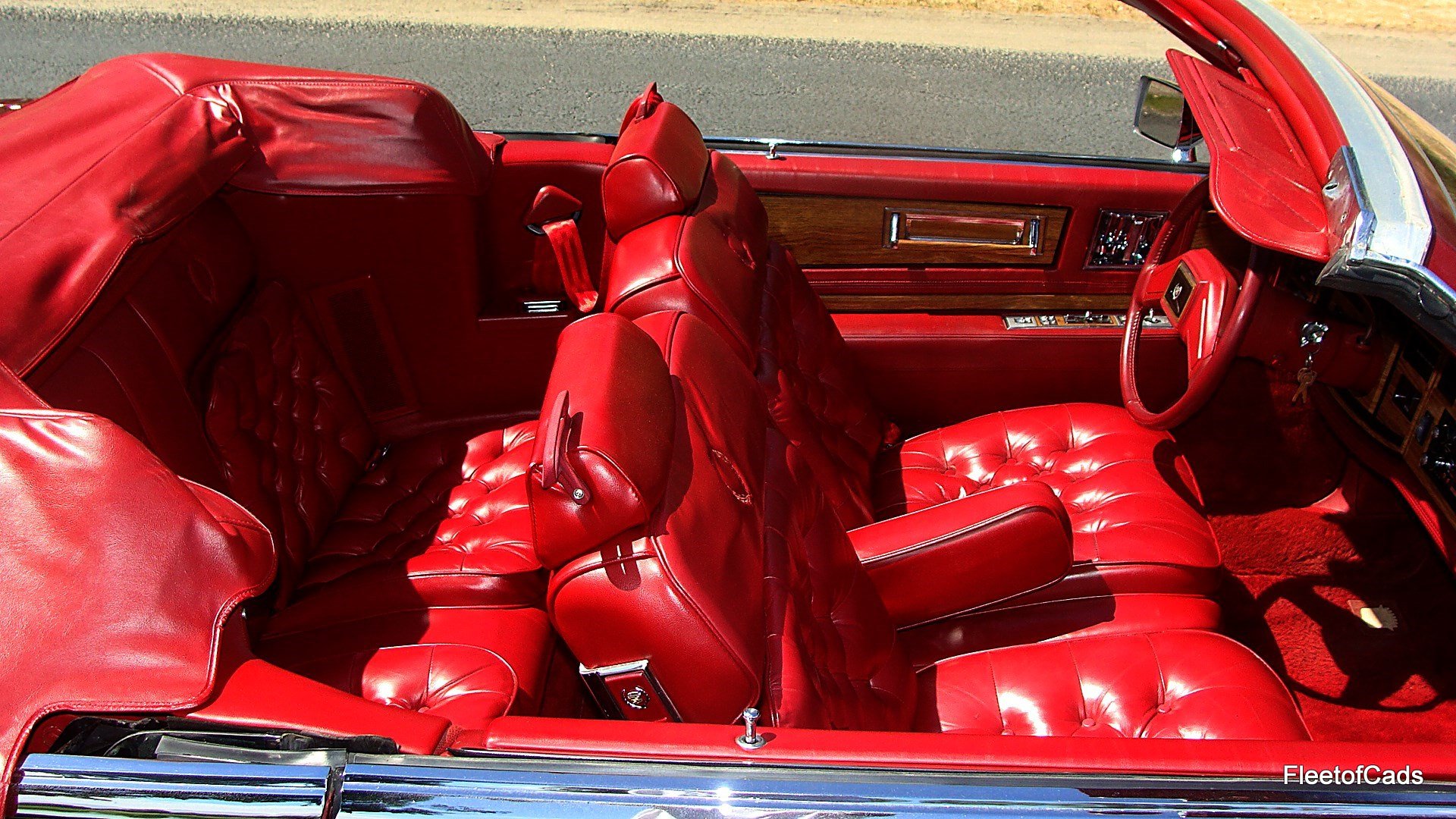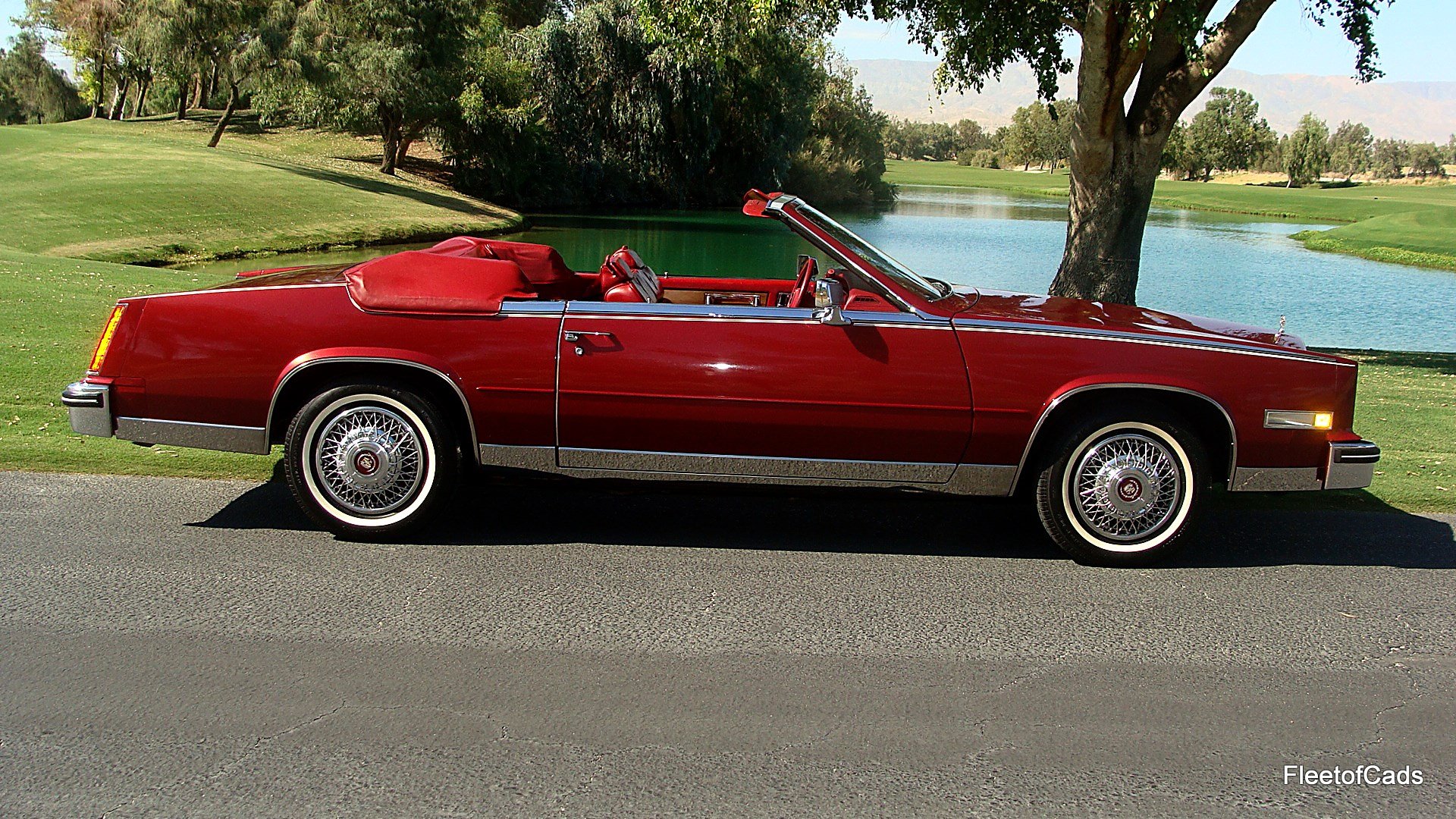 Standard of Excellence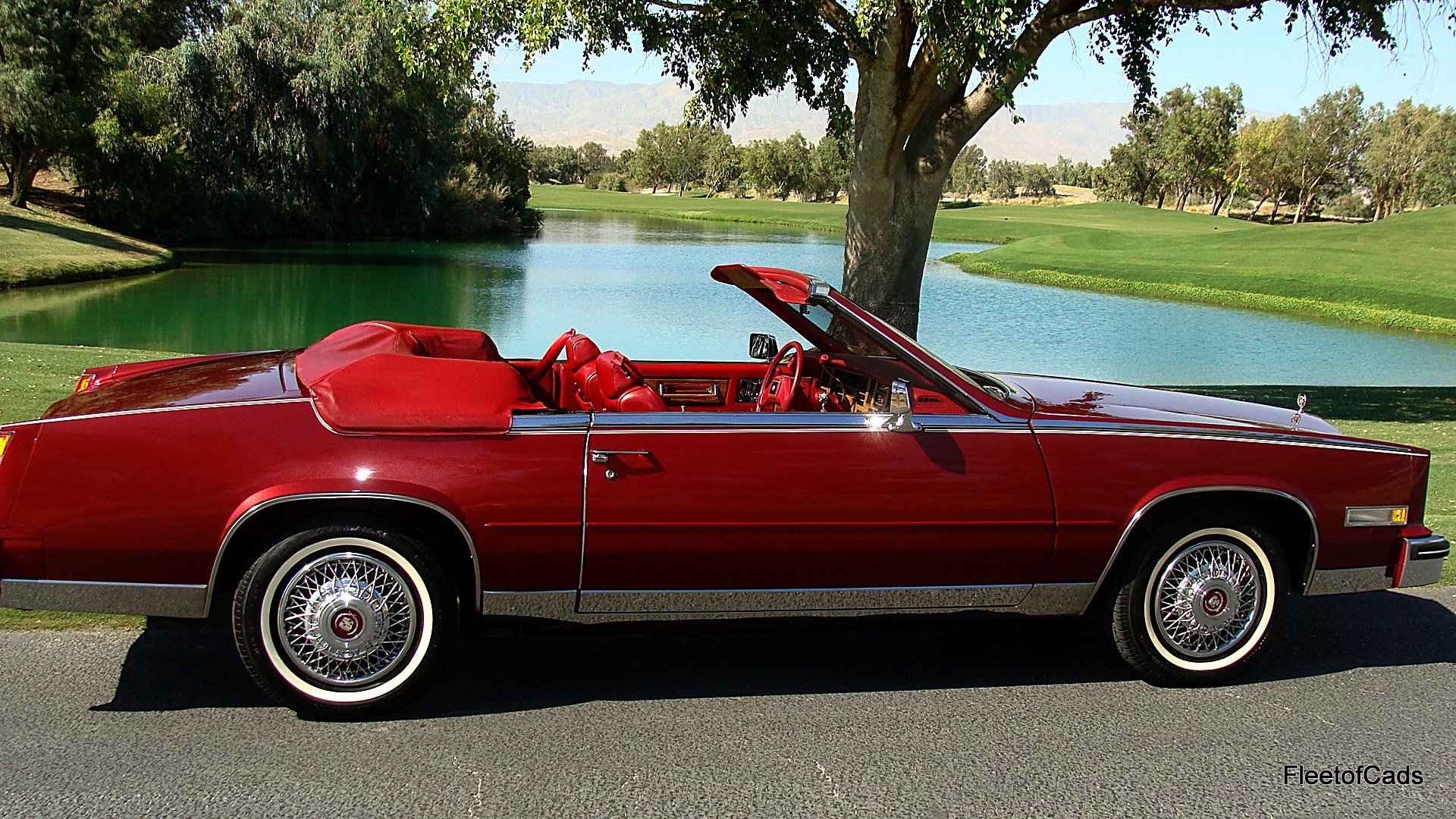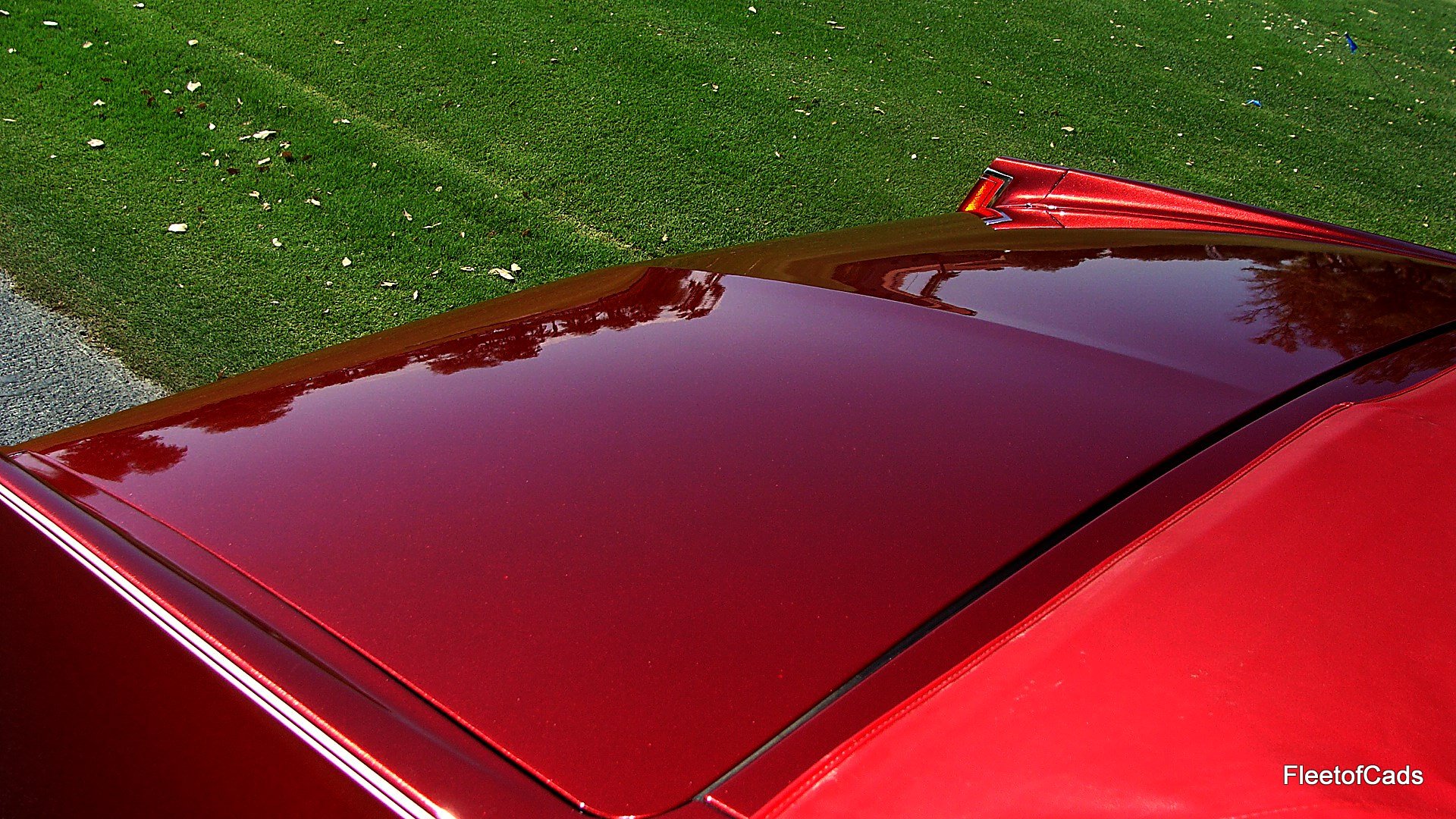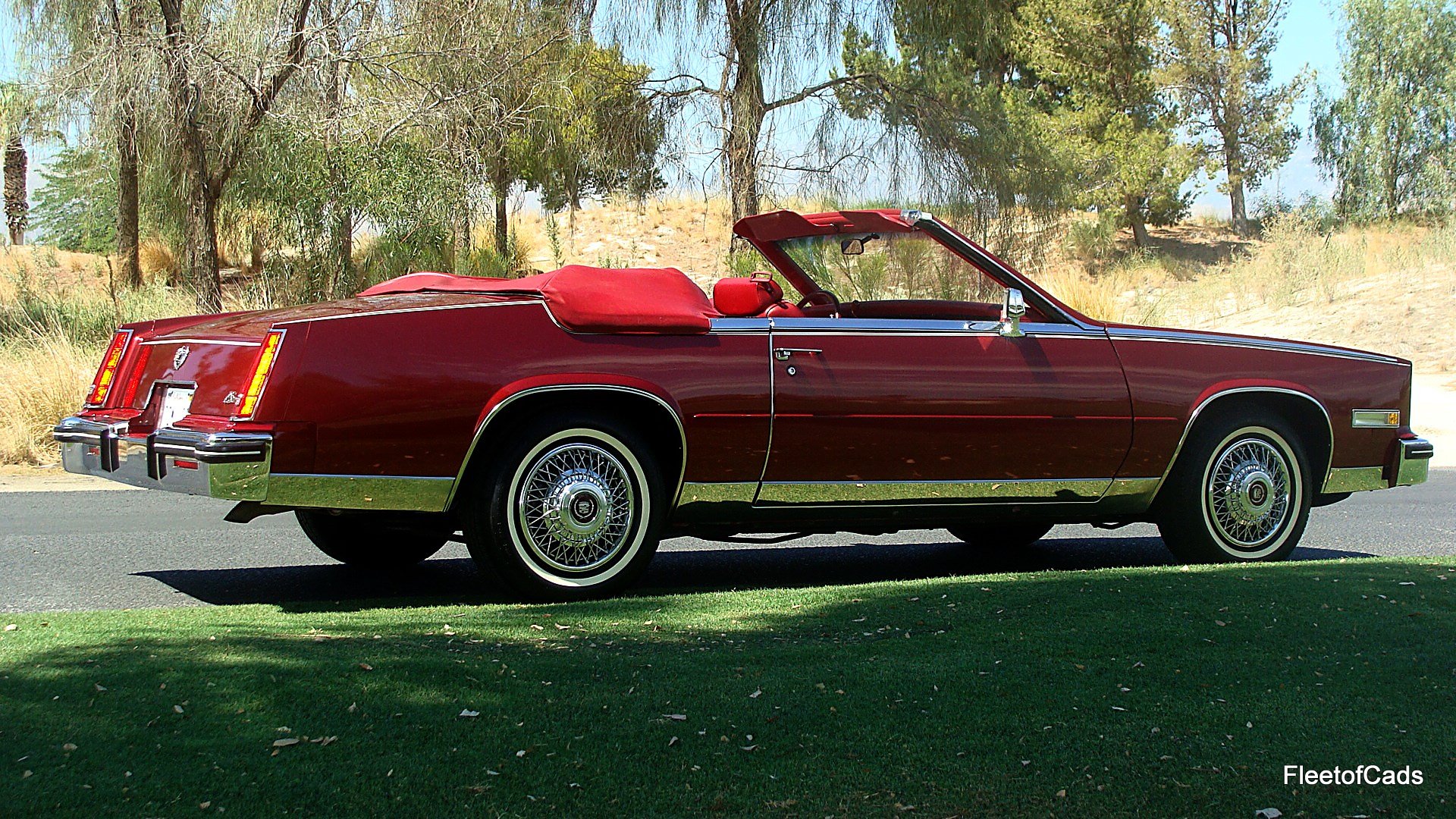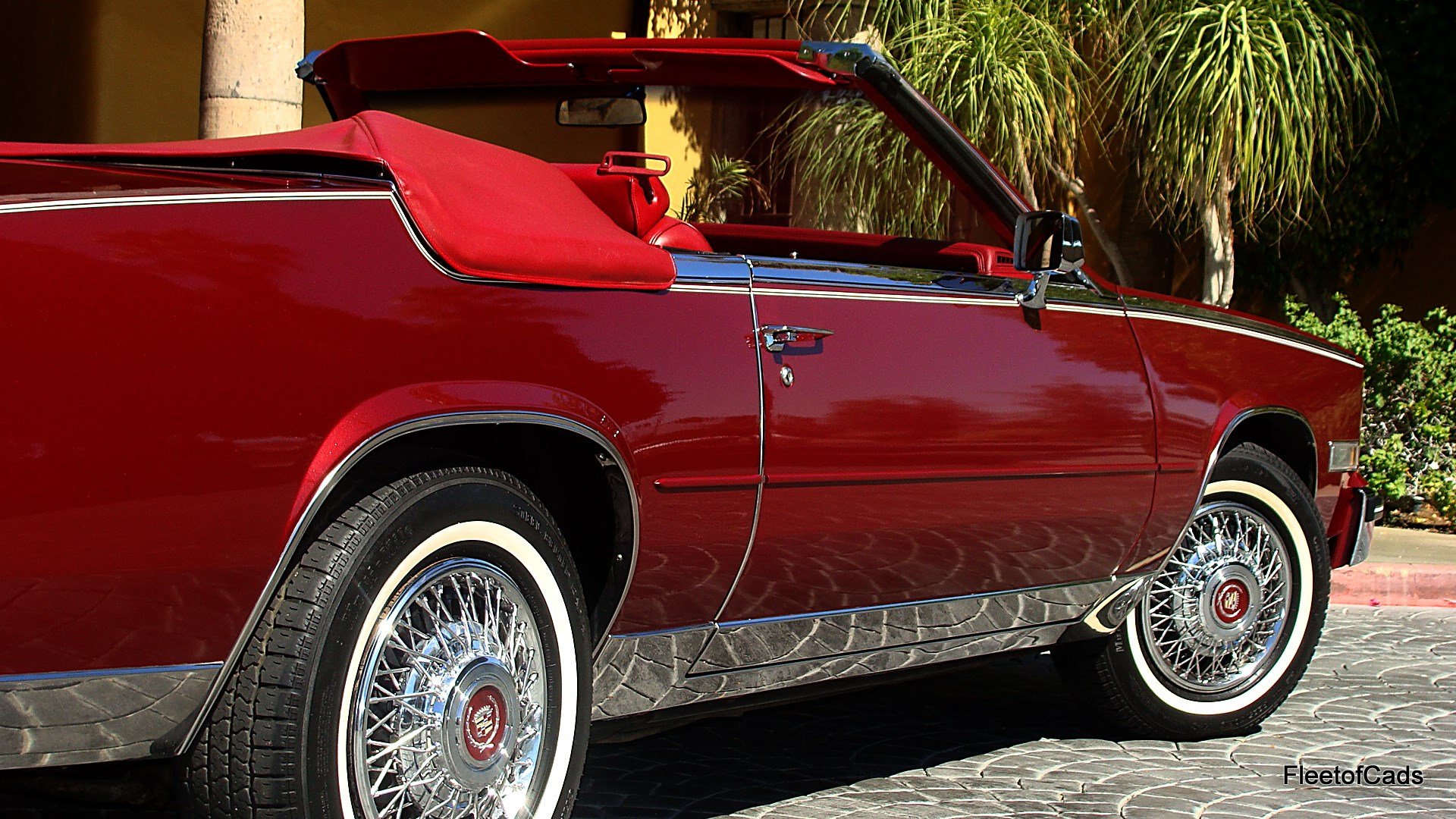 Not a single door ding in this Cadillac. None.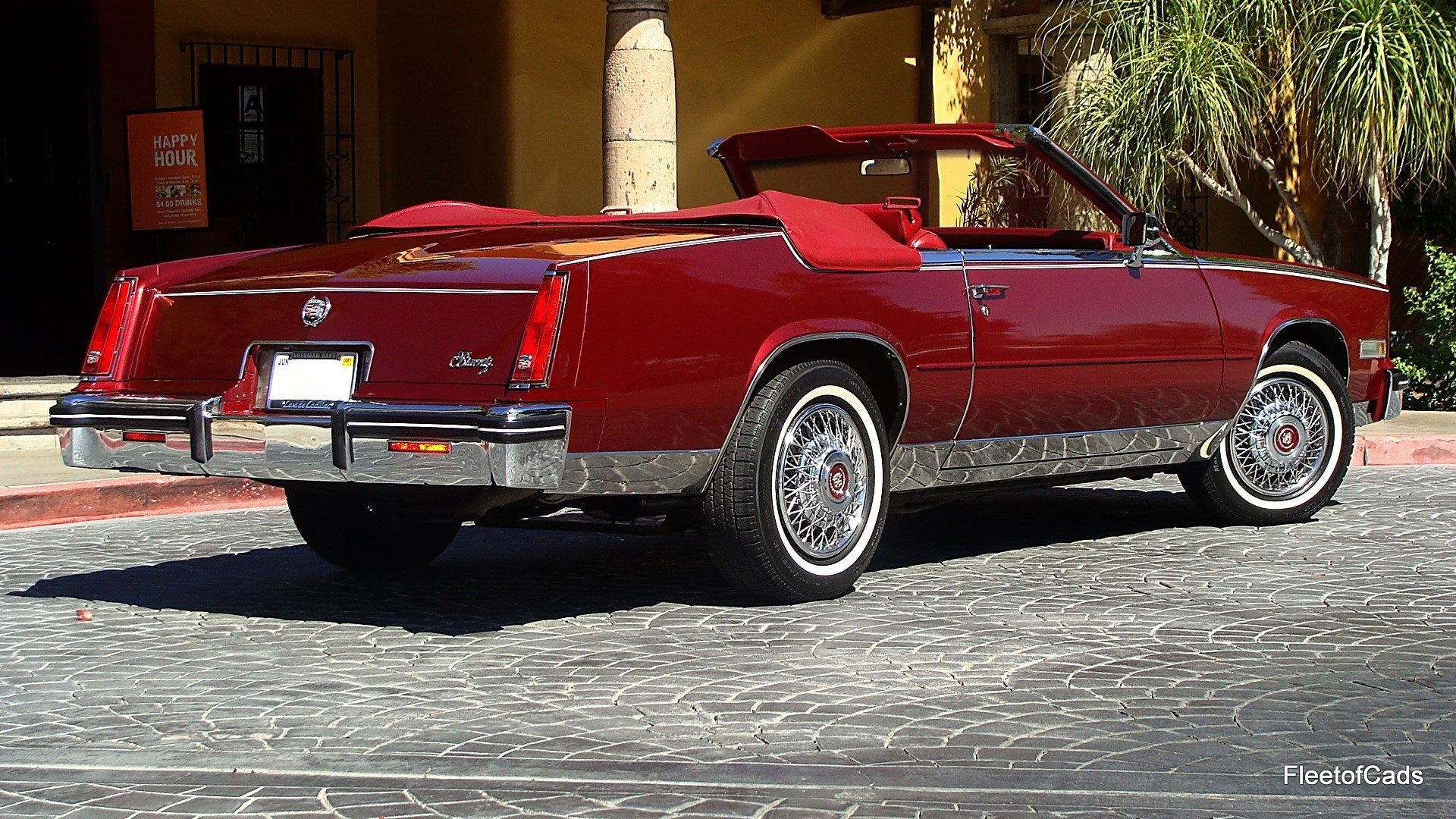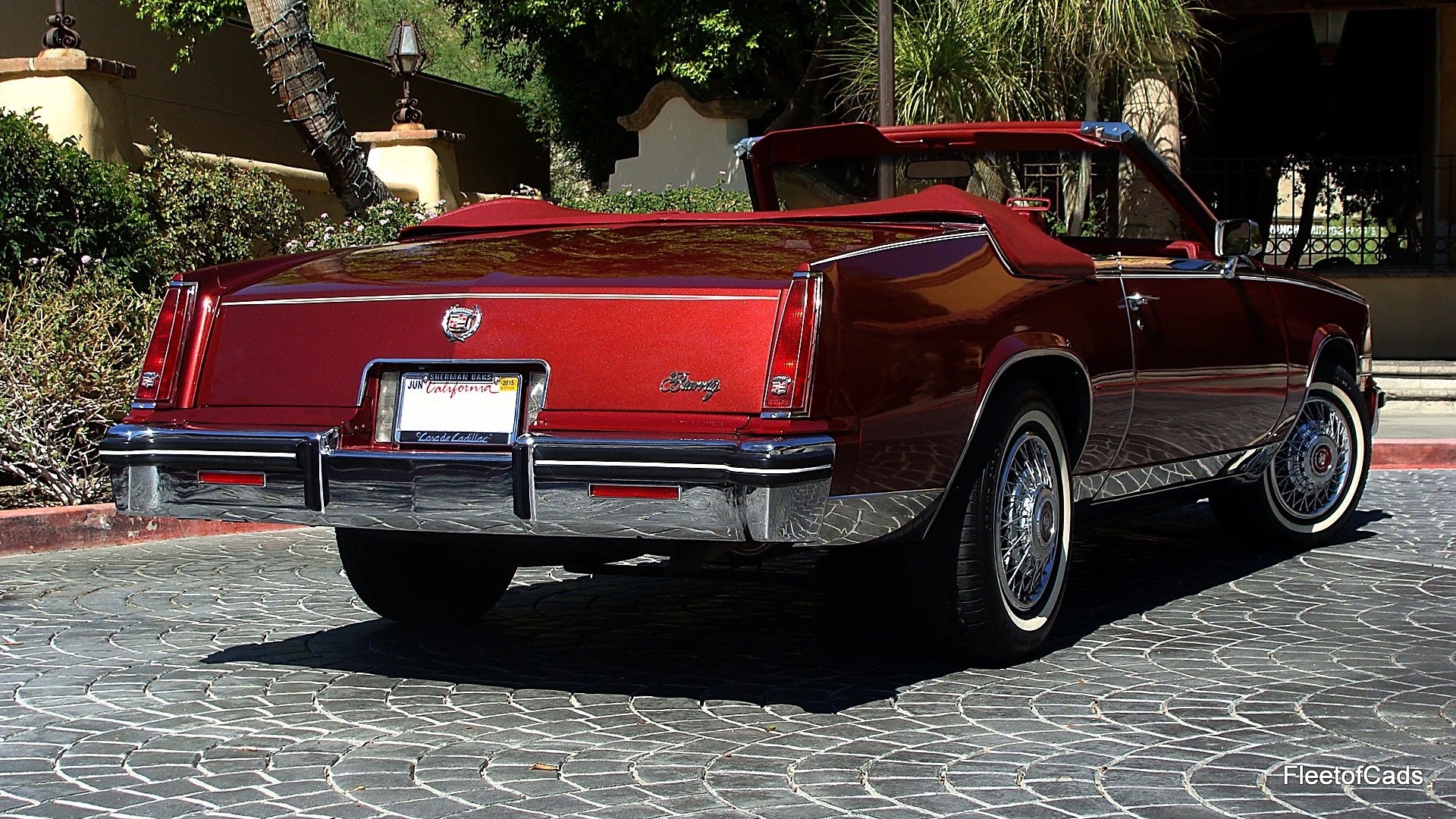 Perfect factory stance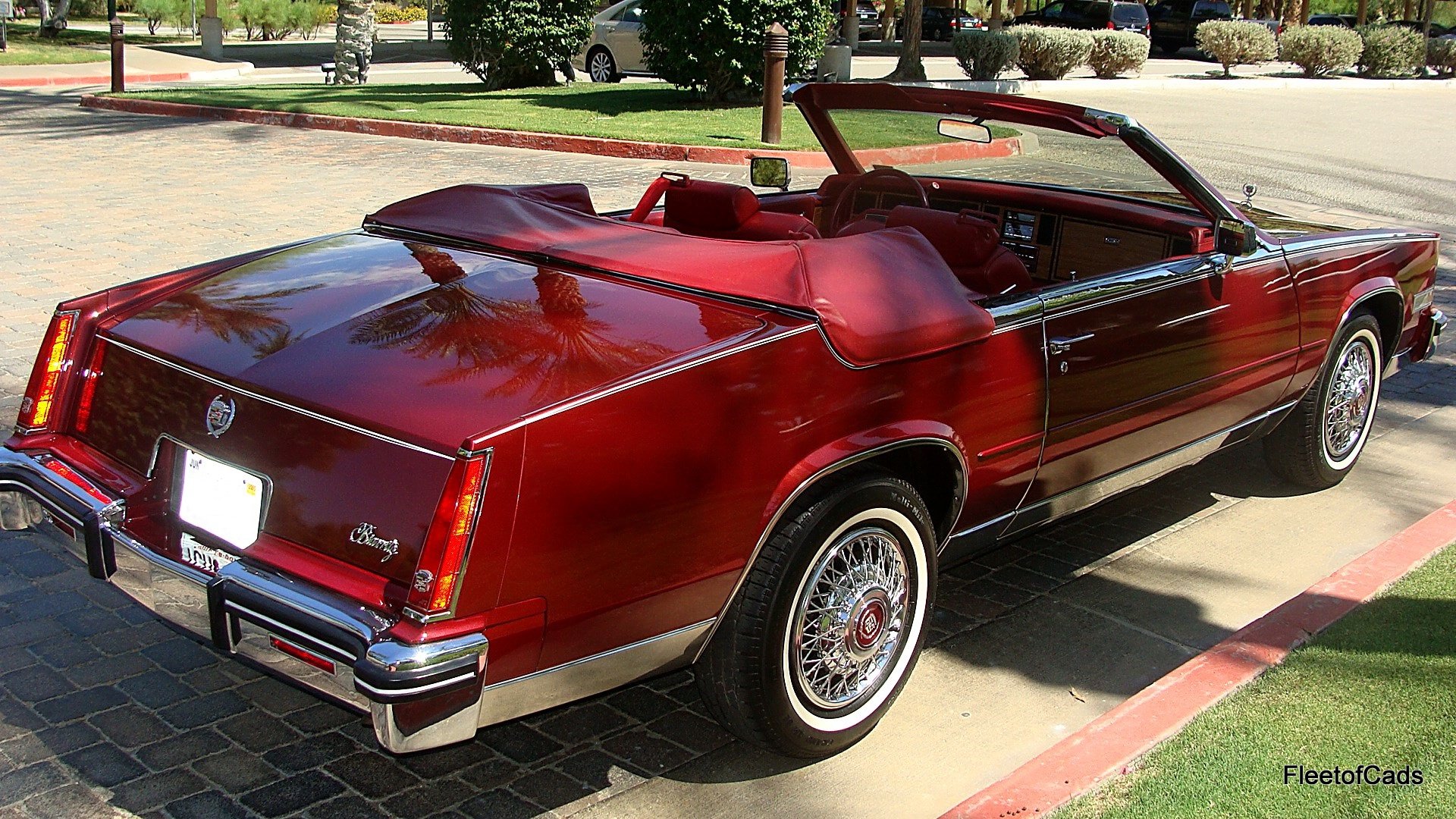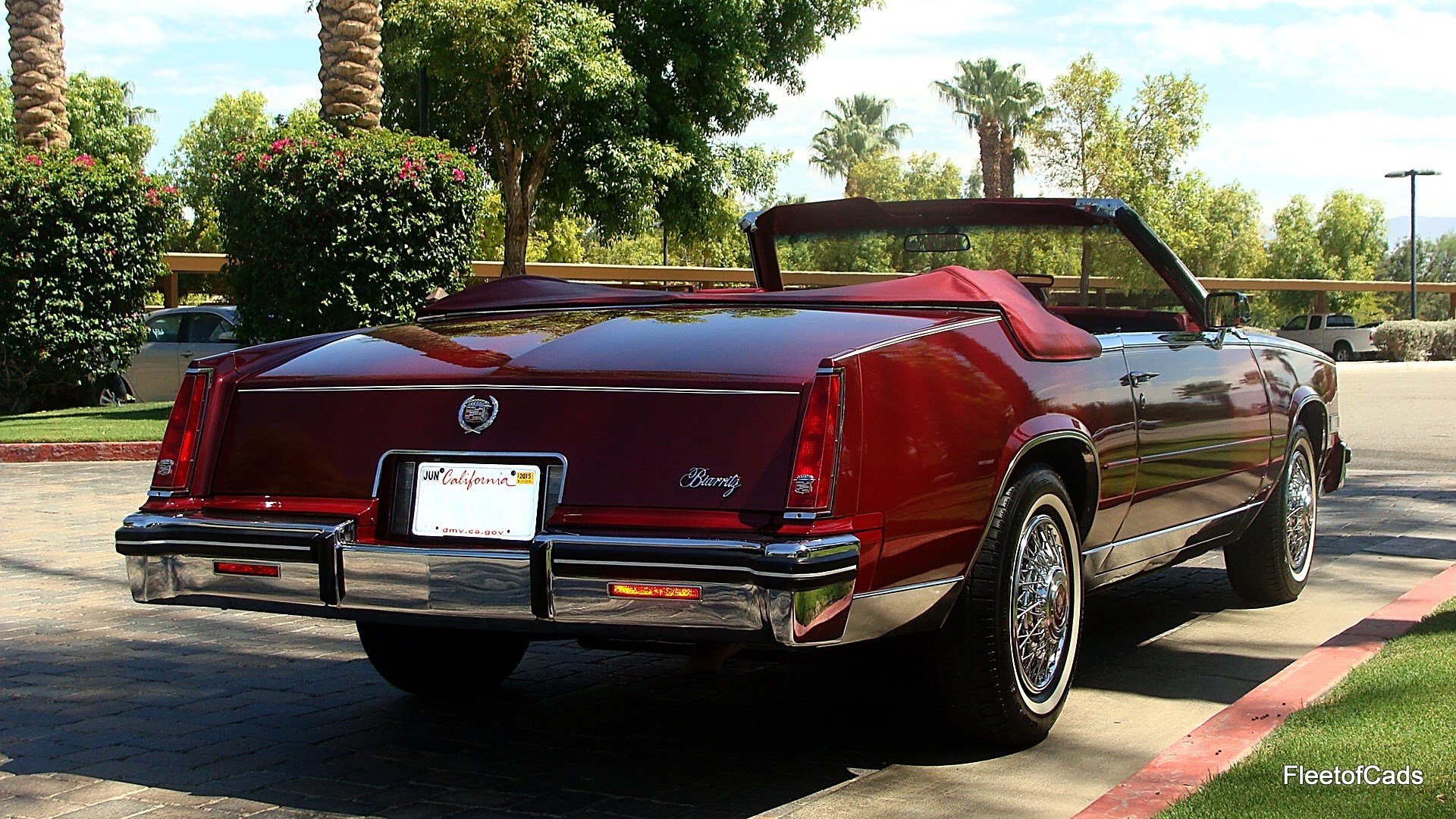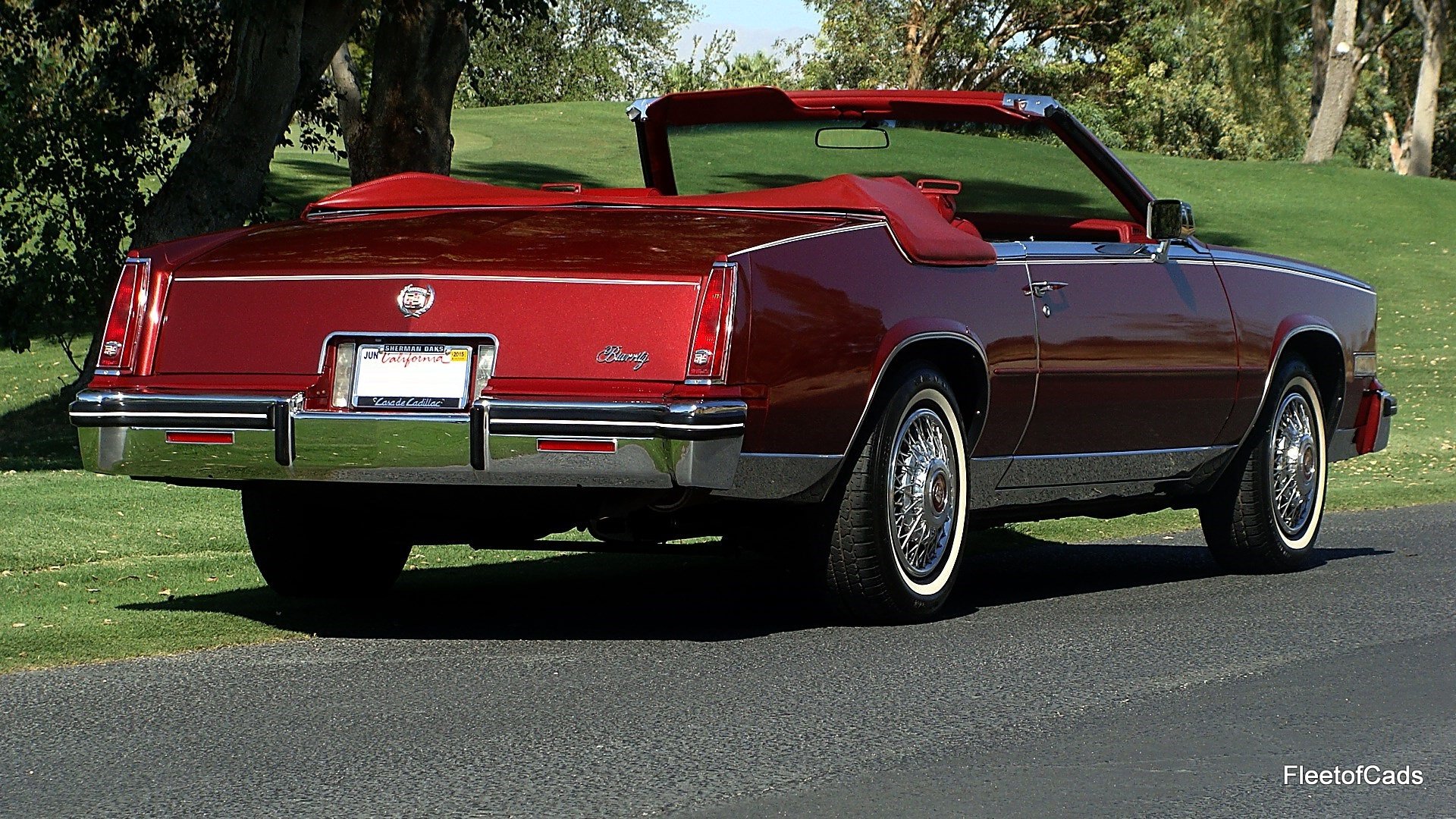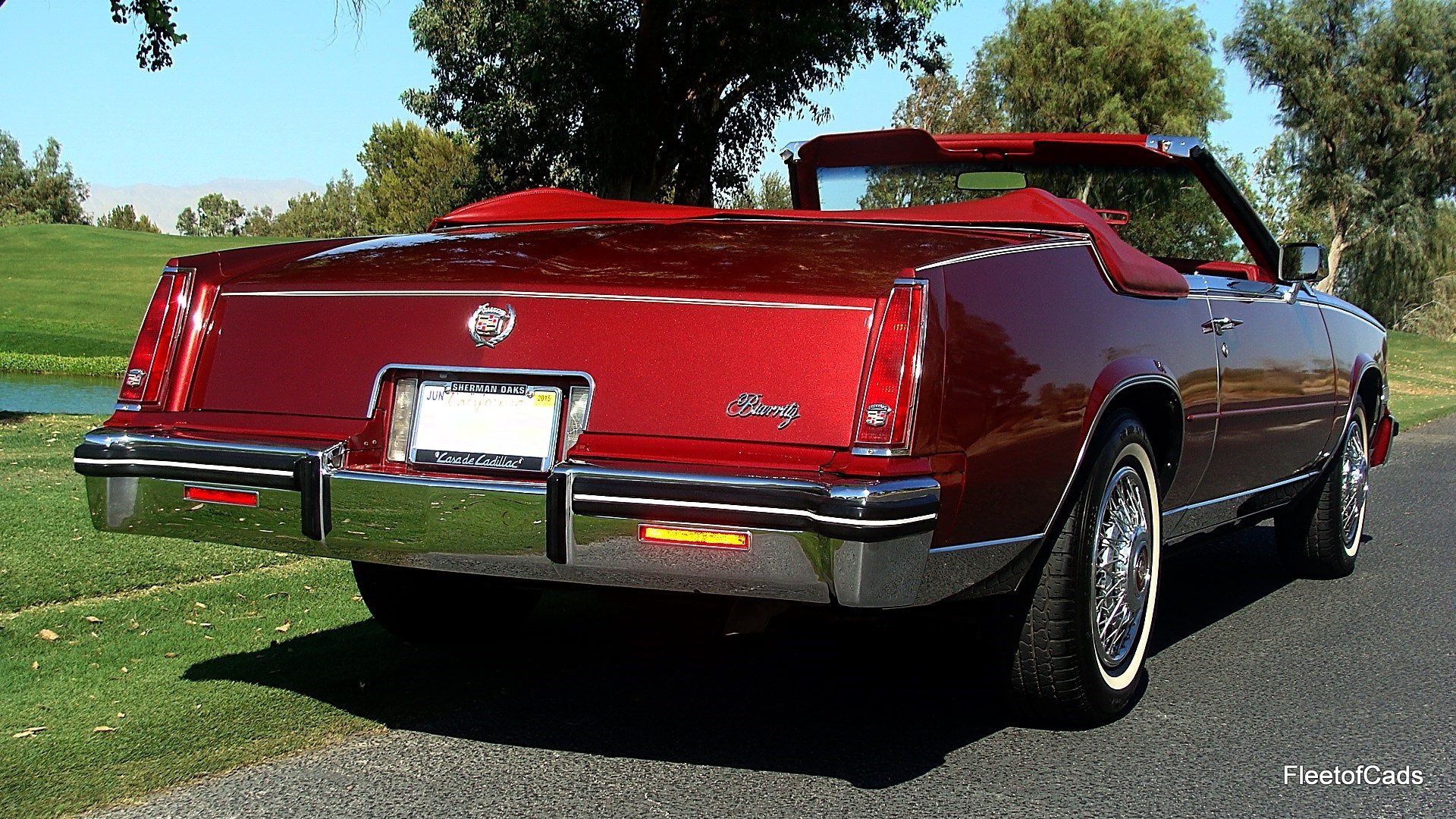 Time capsule.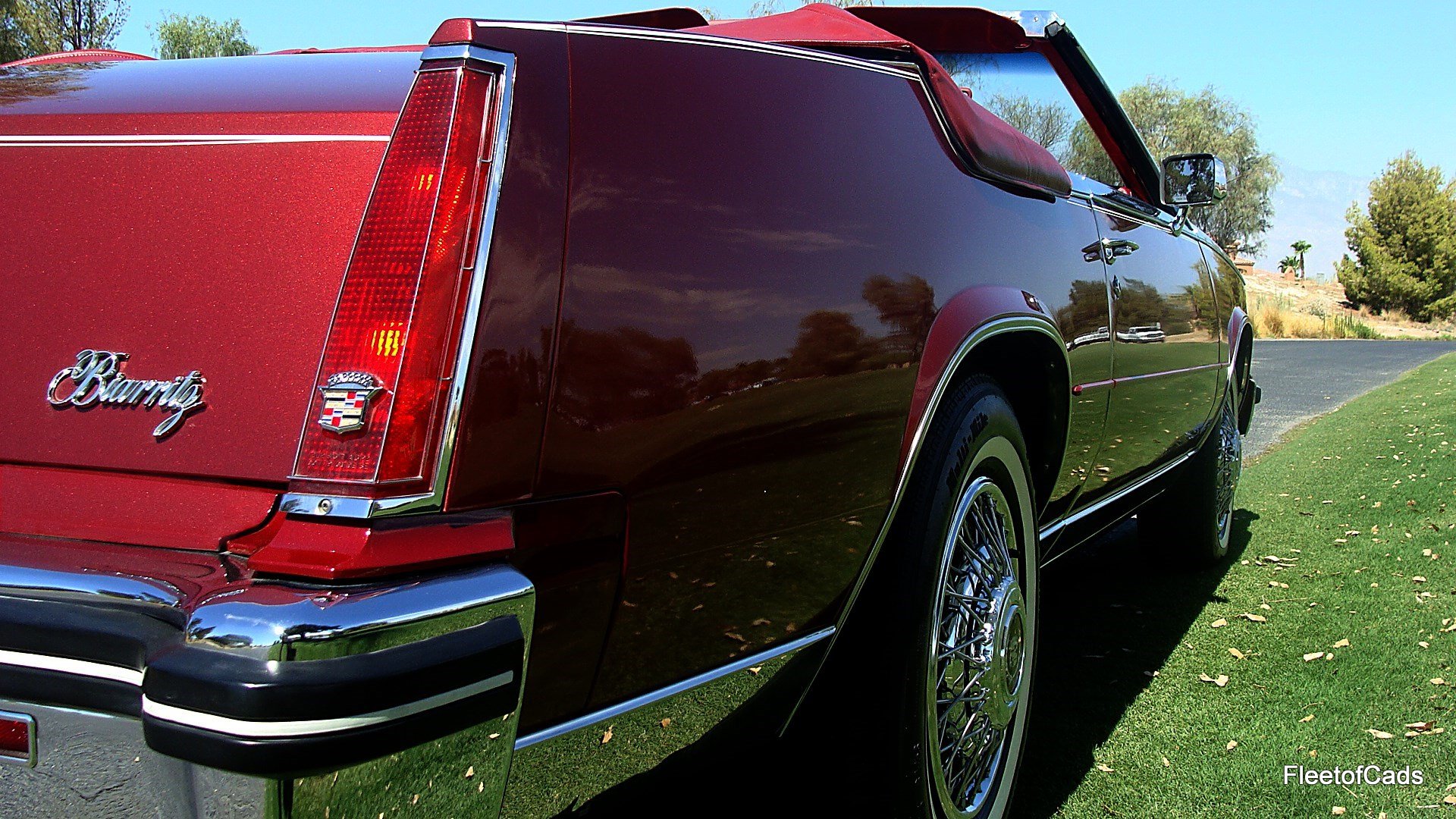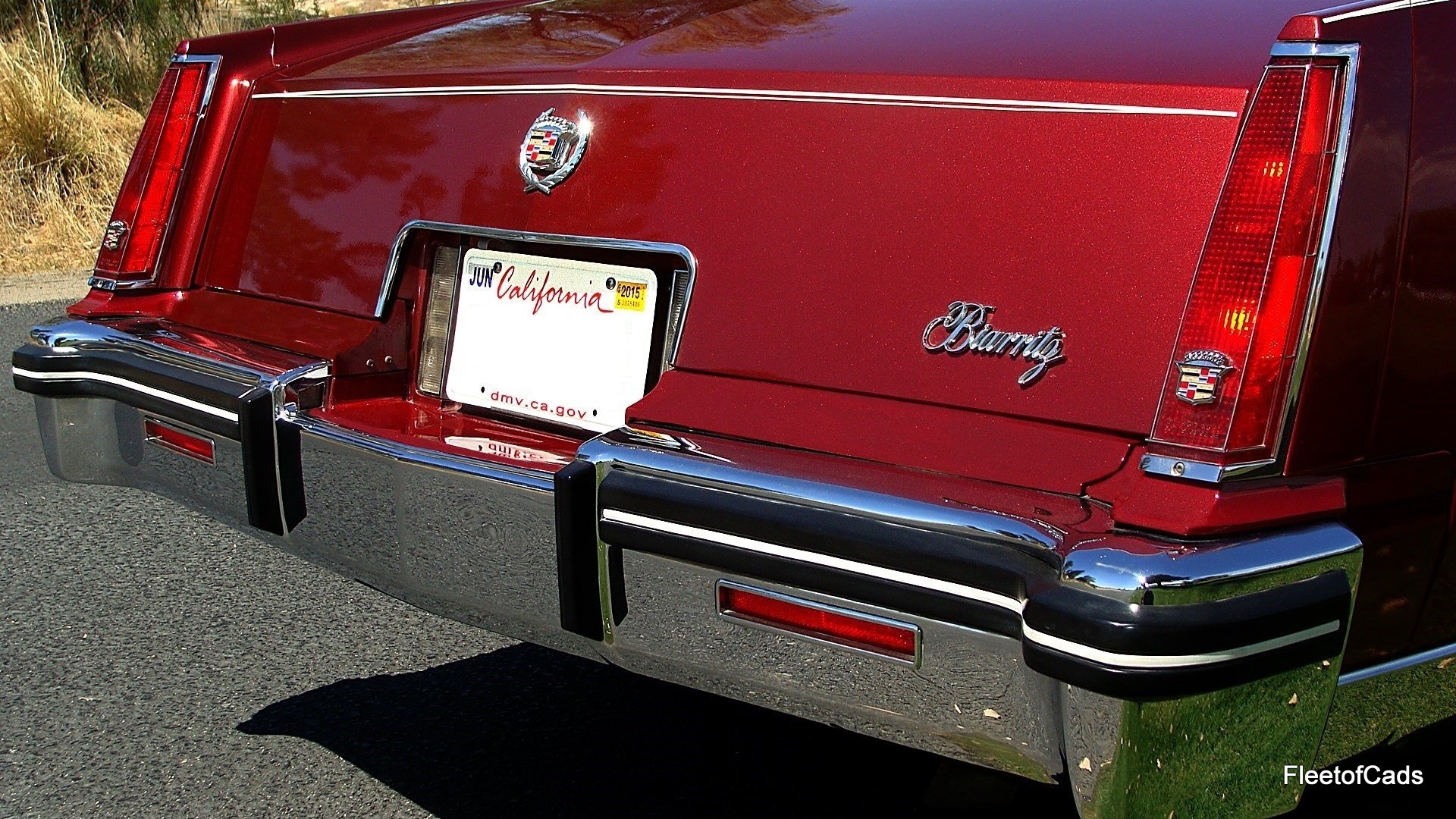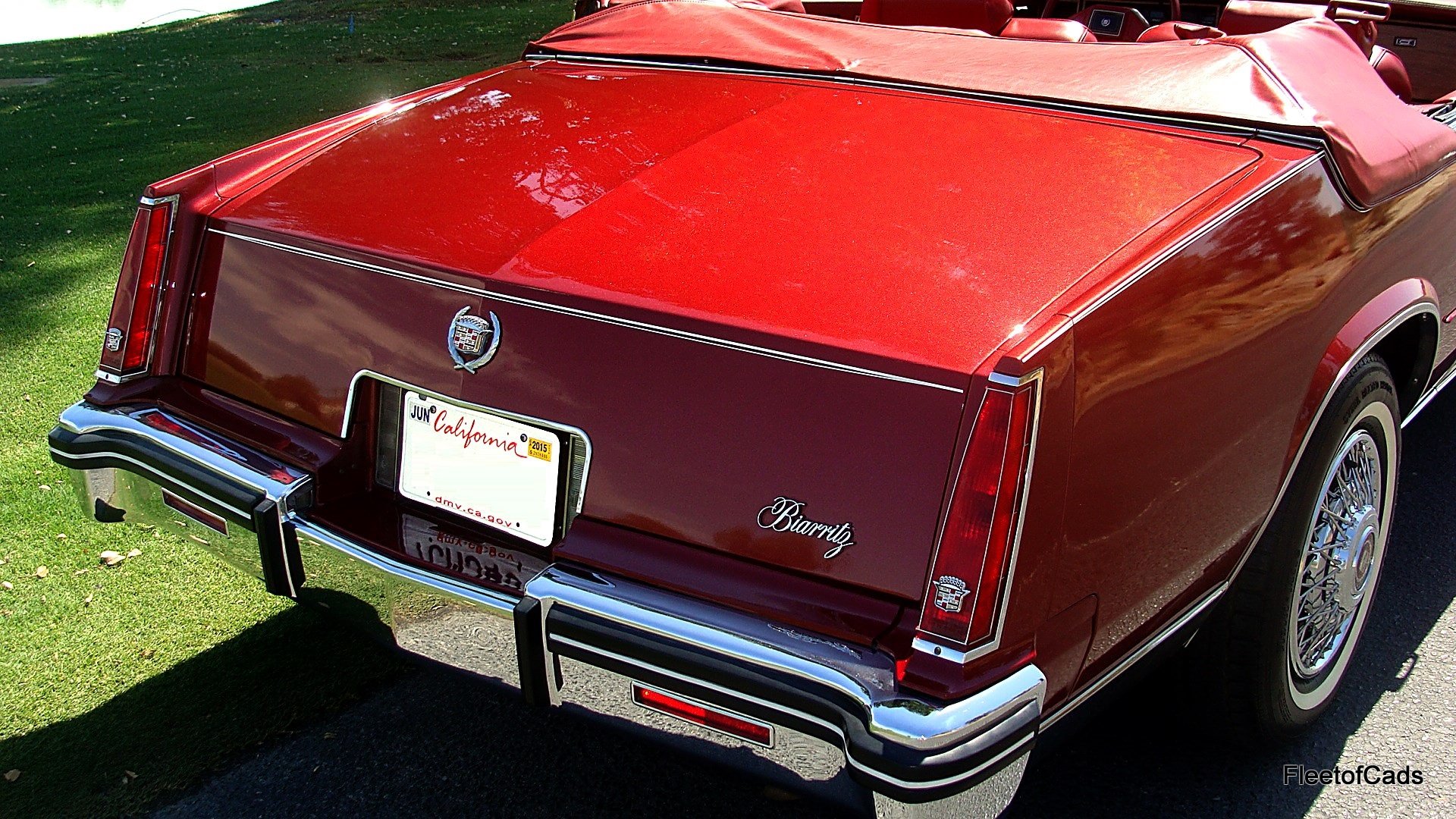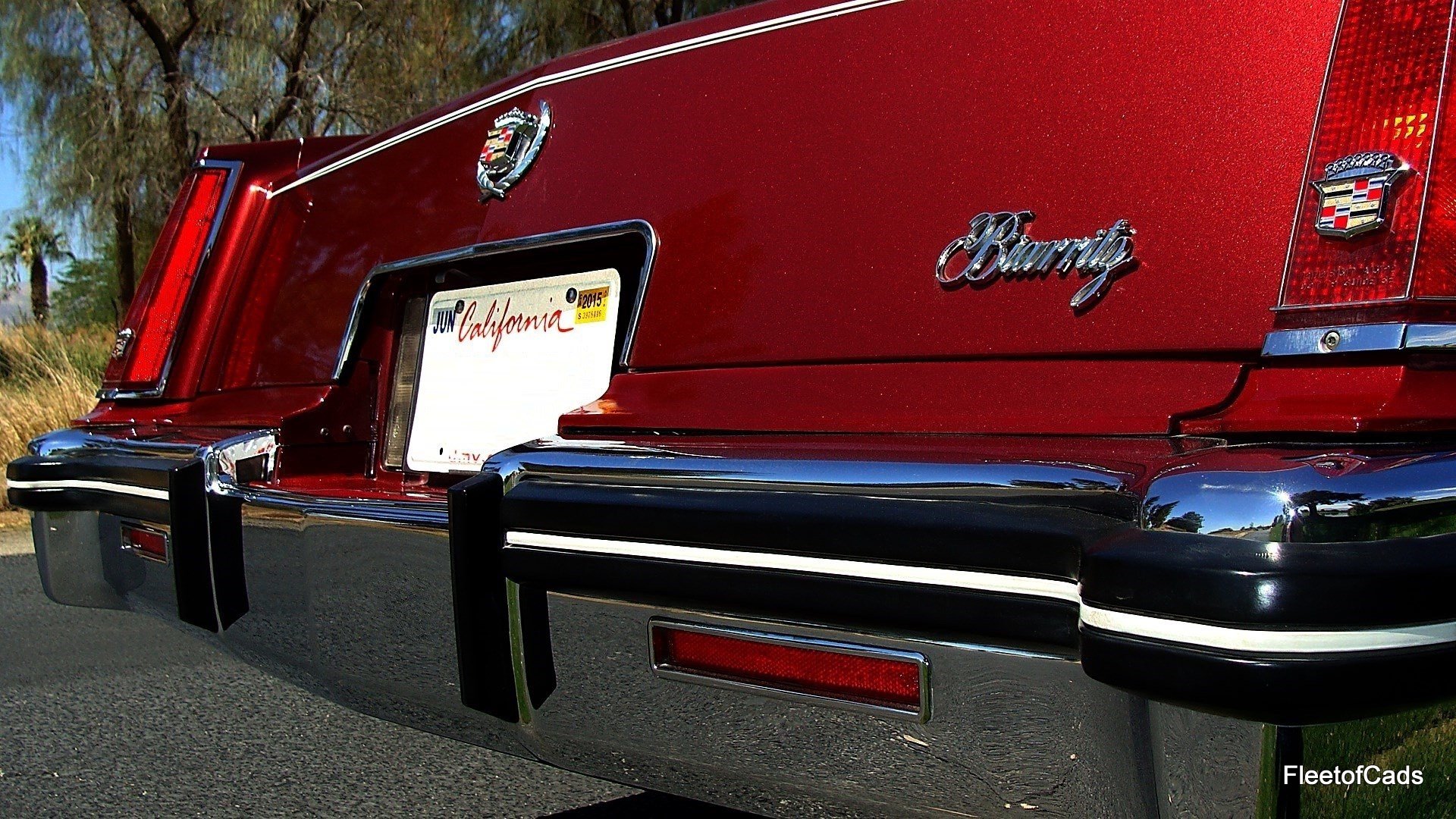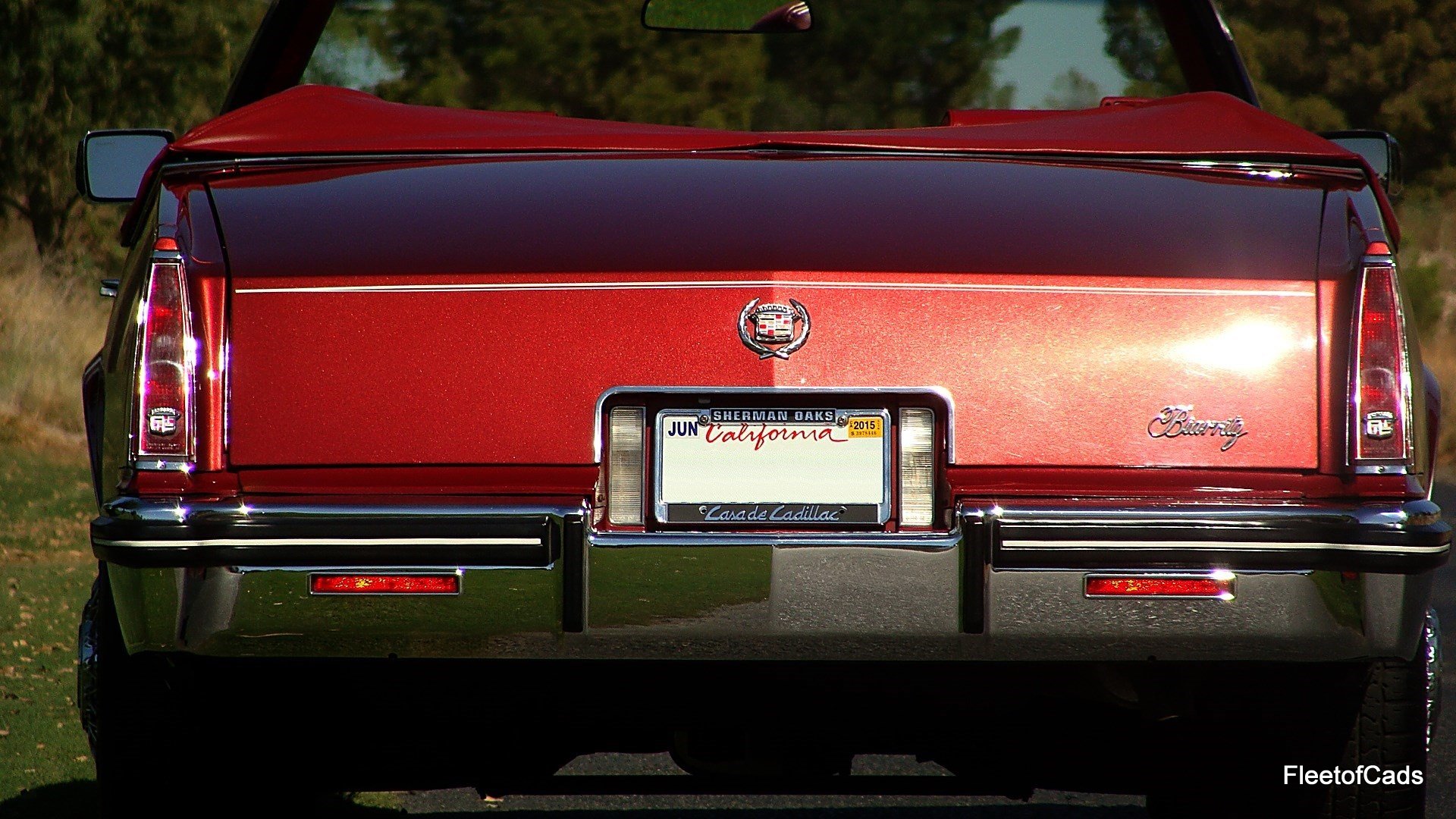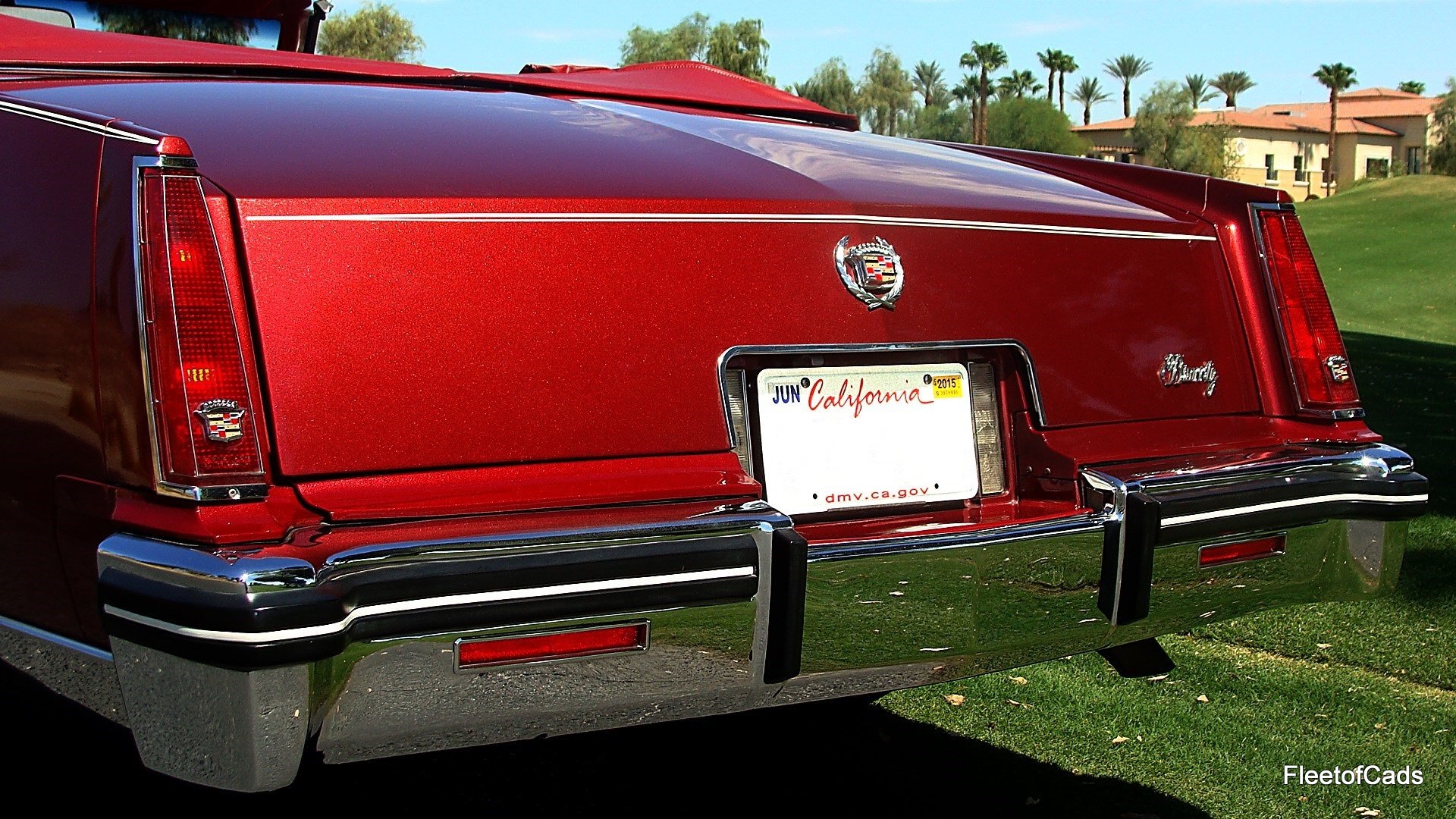 The rear of the car having definite styling cues from the 67-70 Eldorados.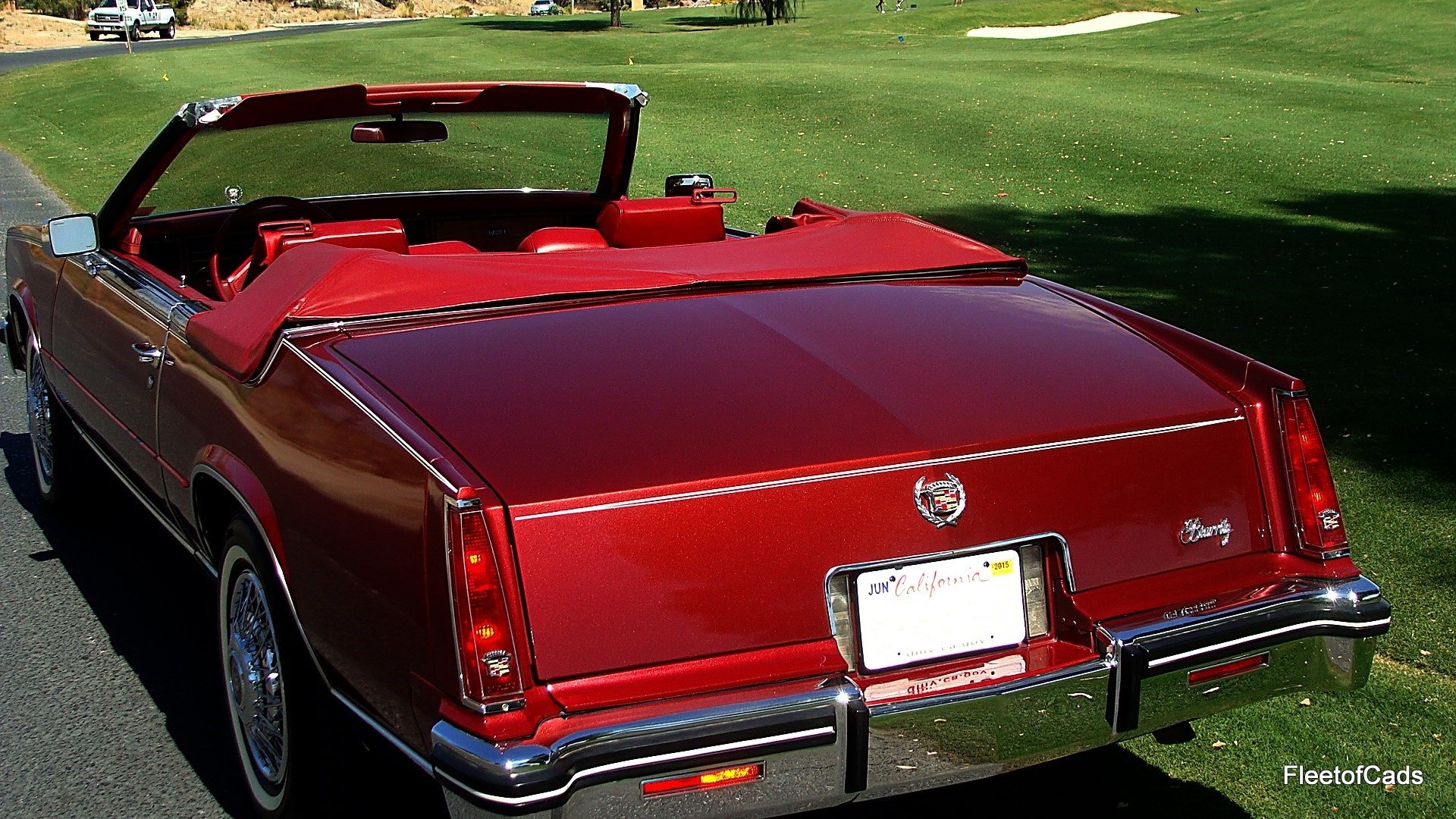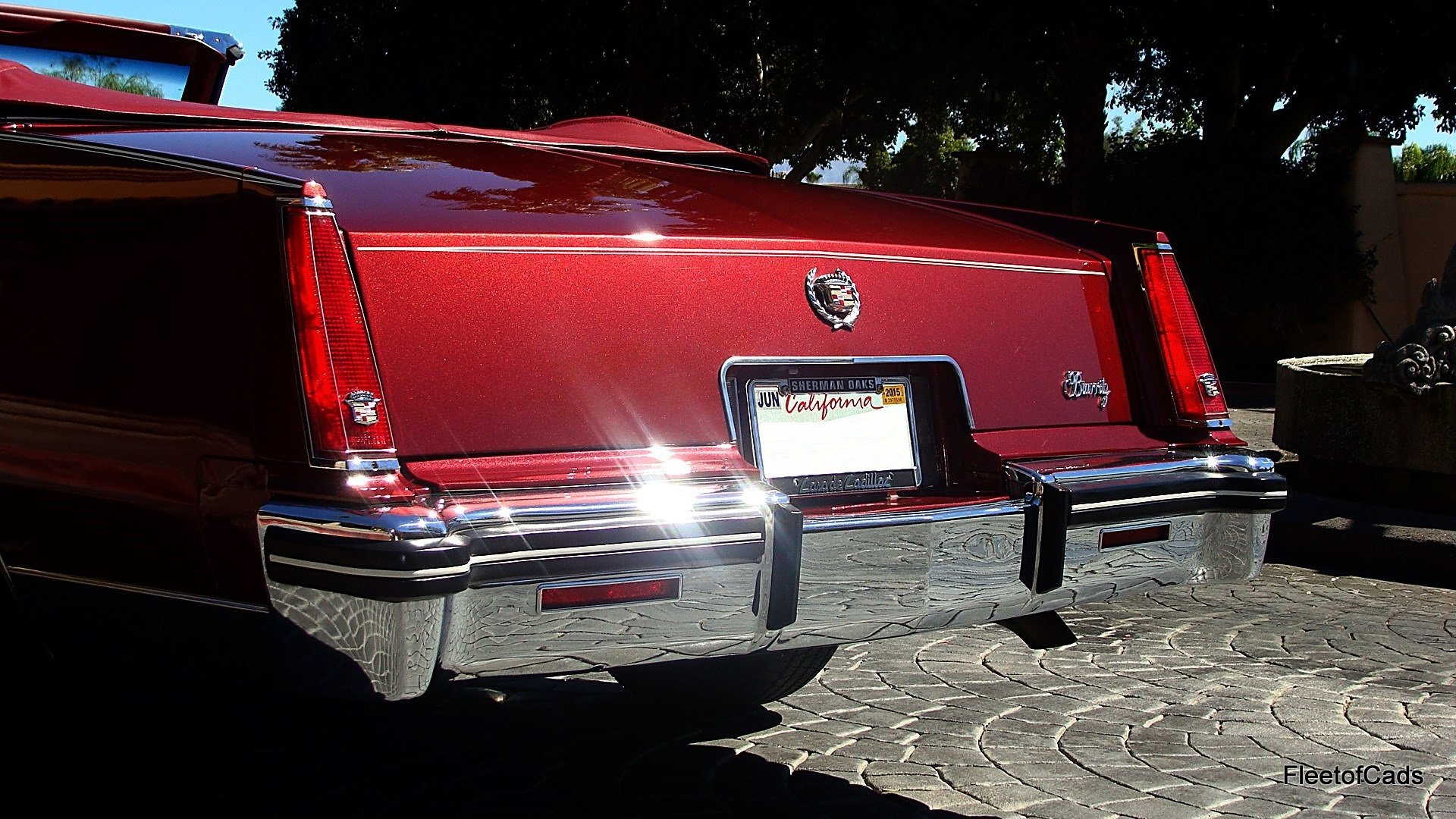 I would hop in this car and drive it anywhere.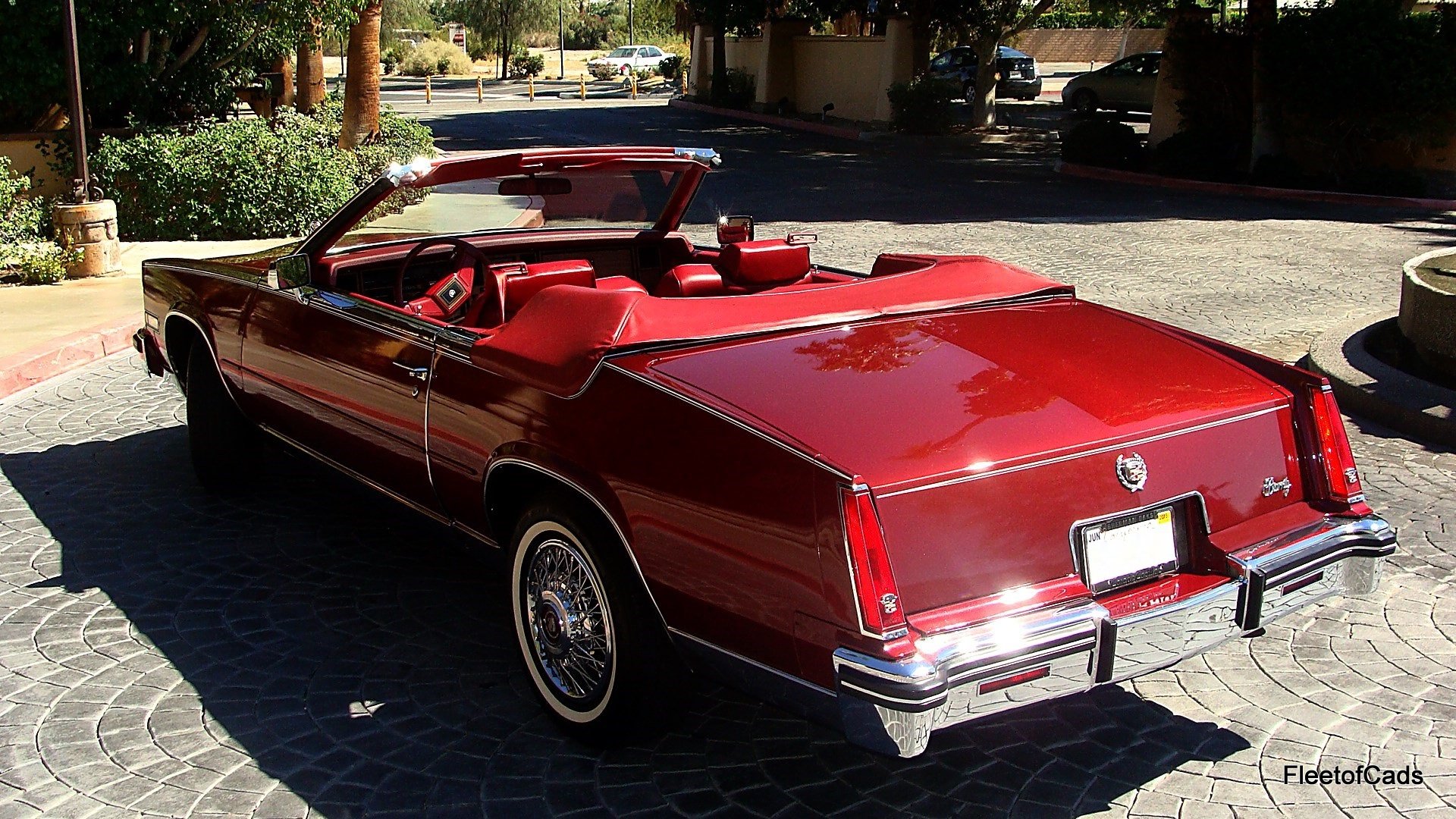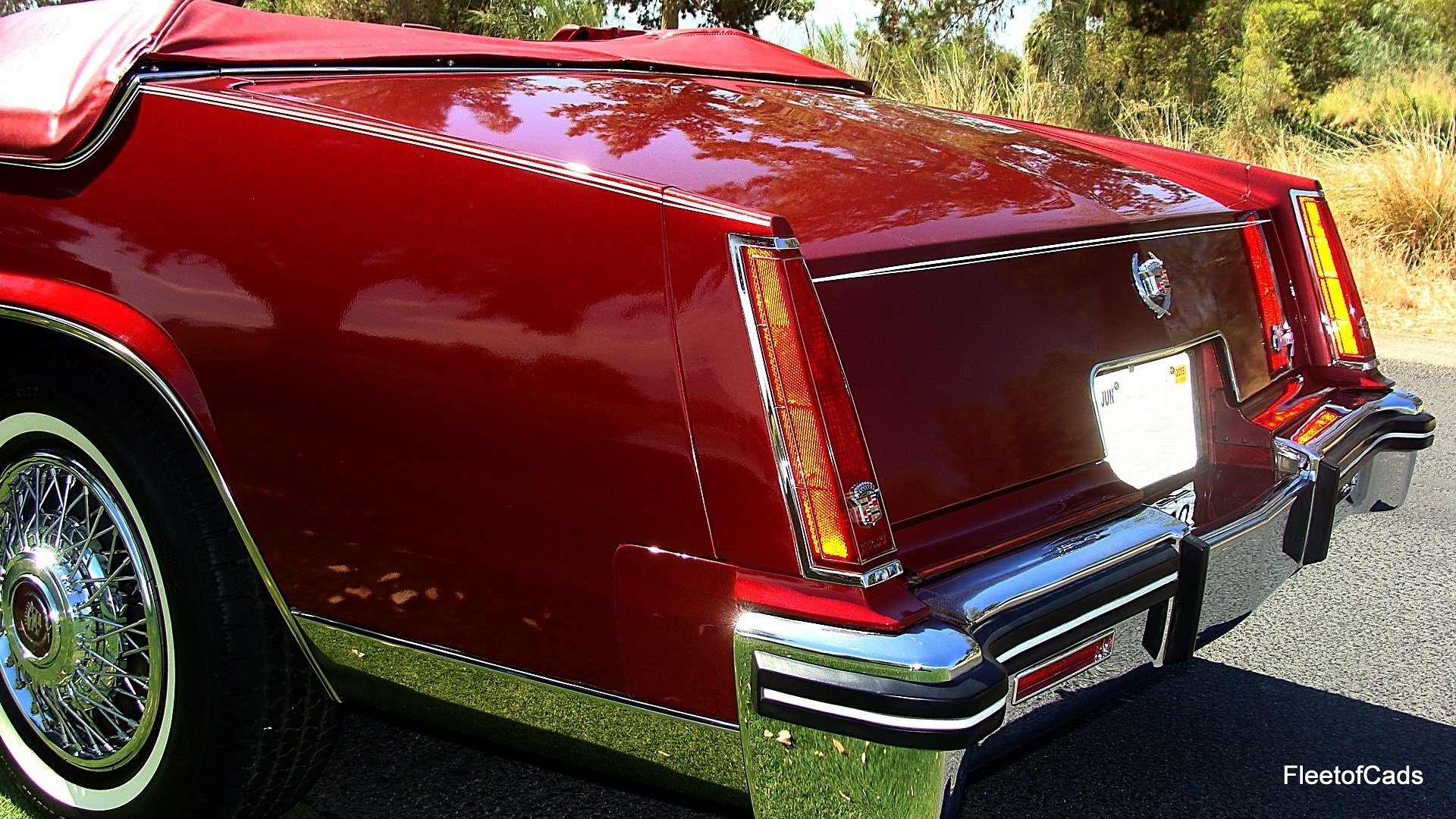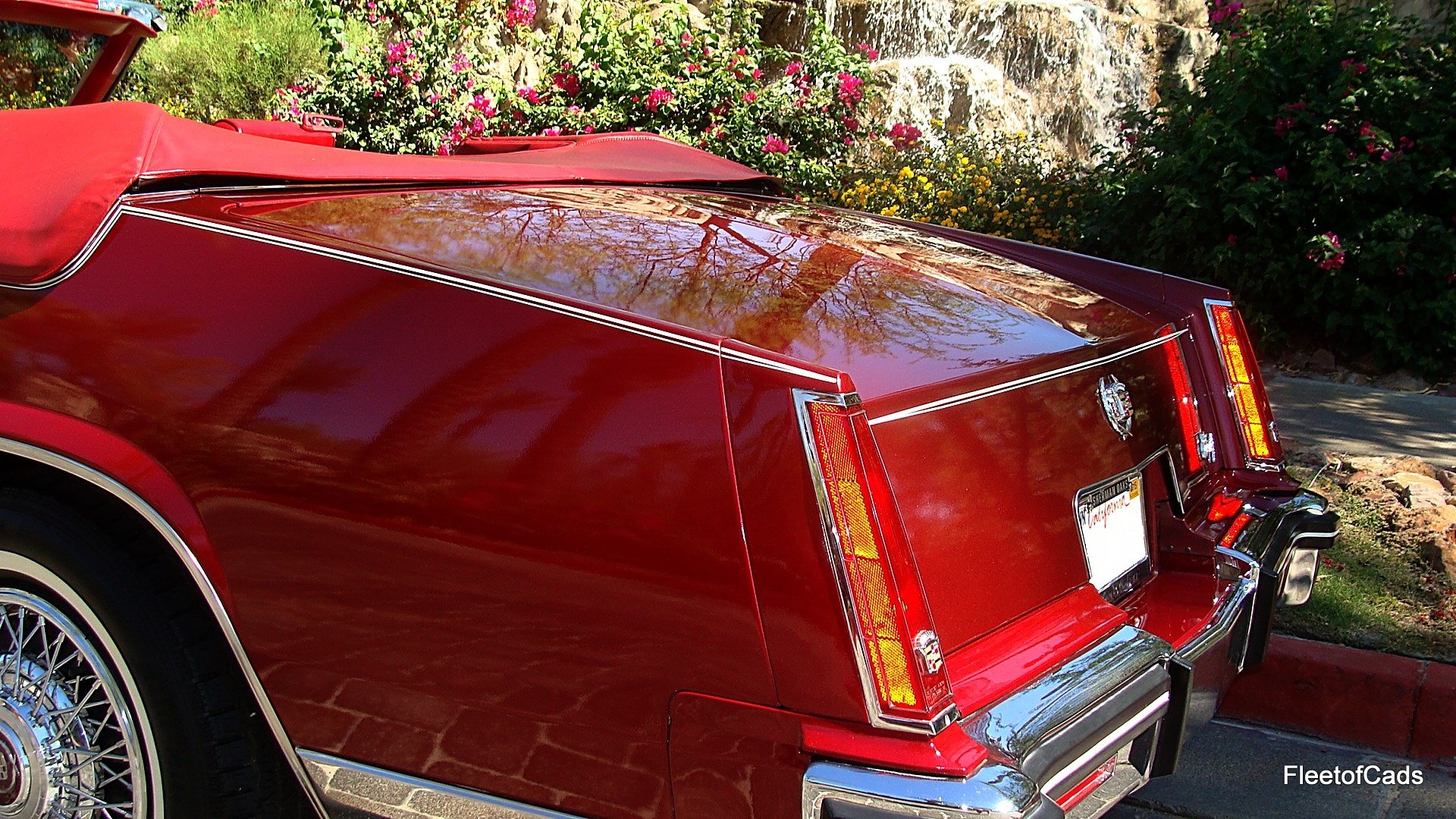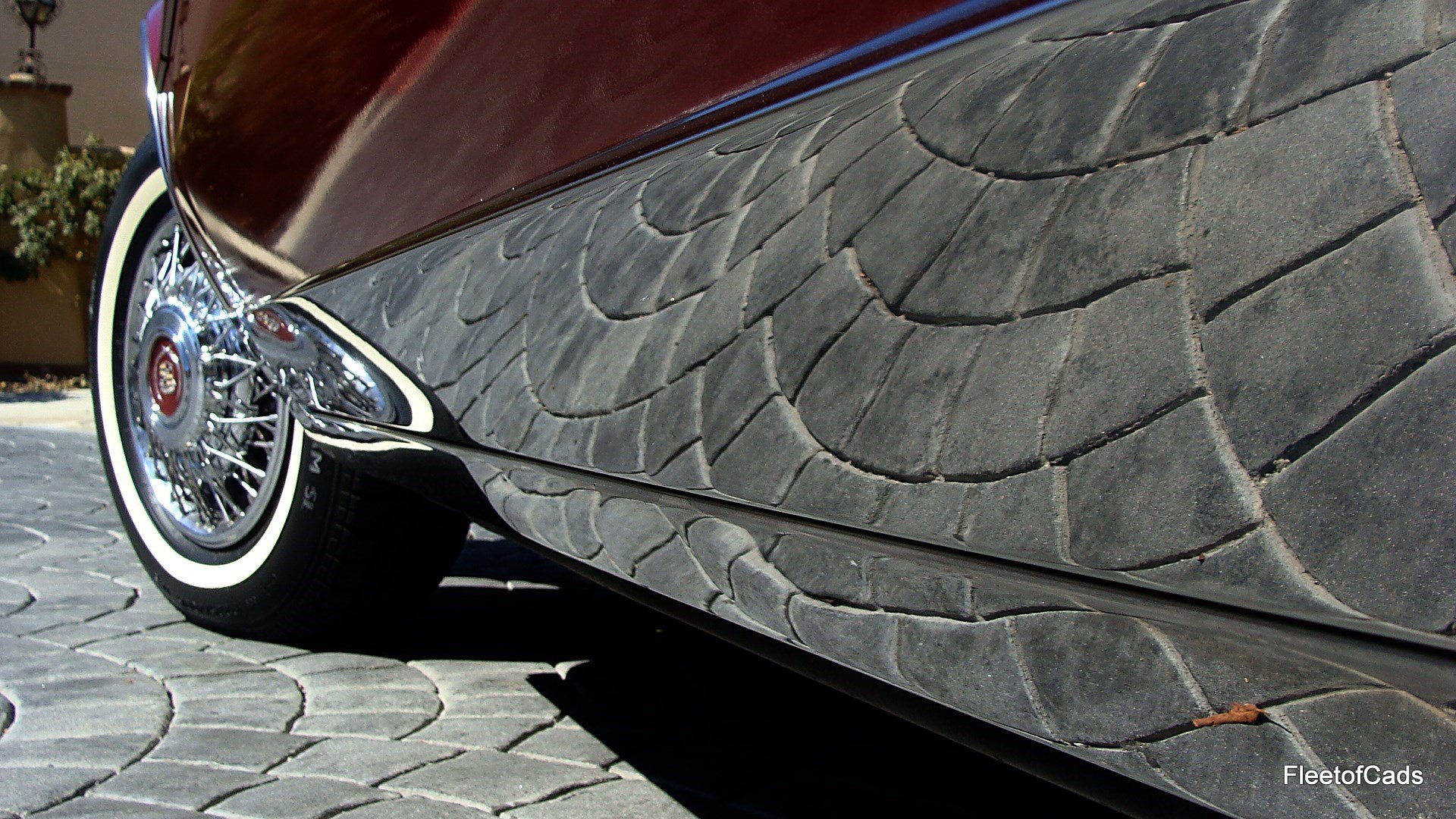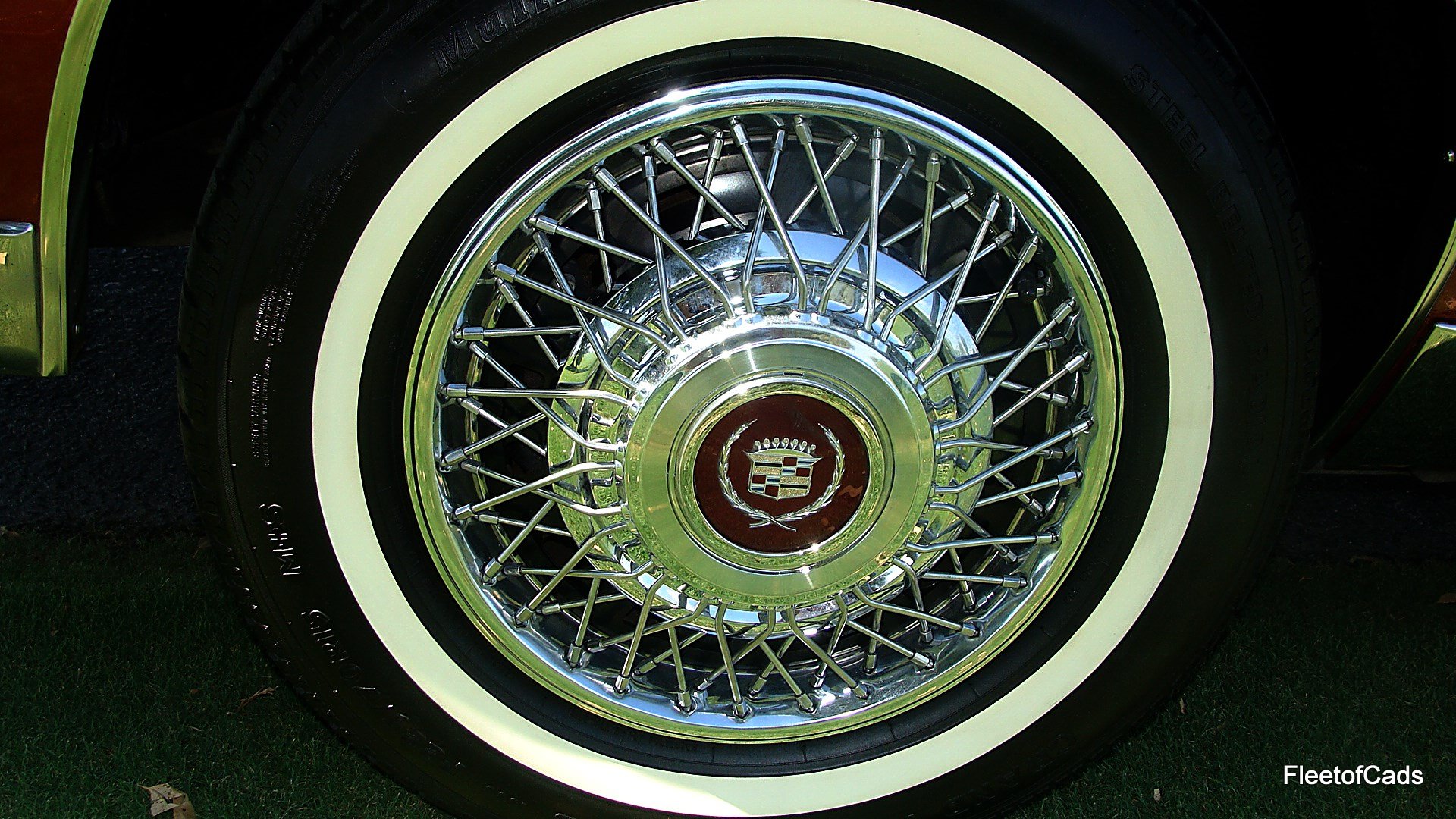 No curb rash on any of the wire wheels.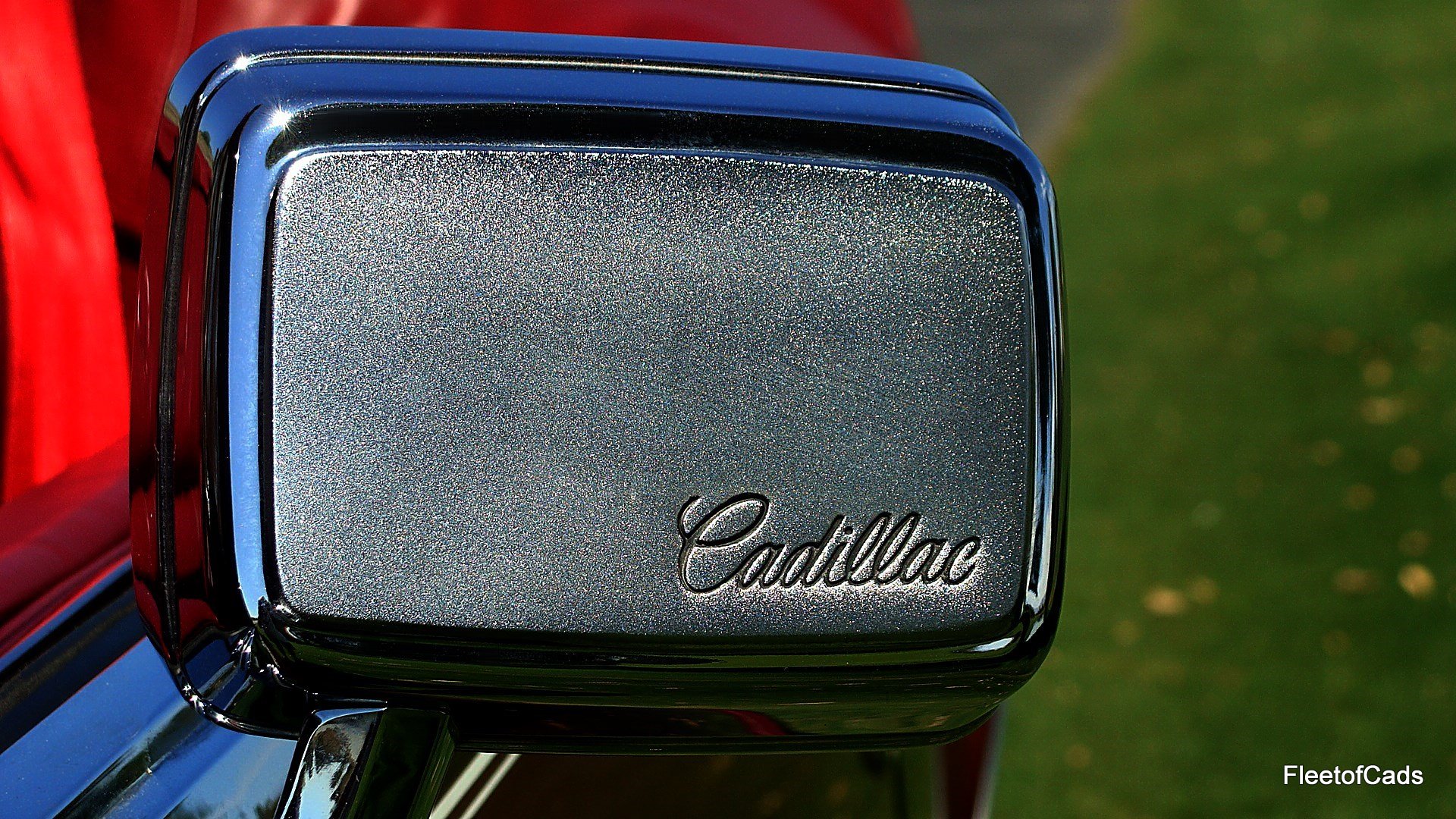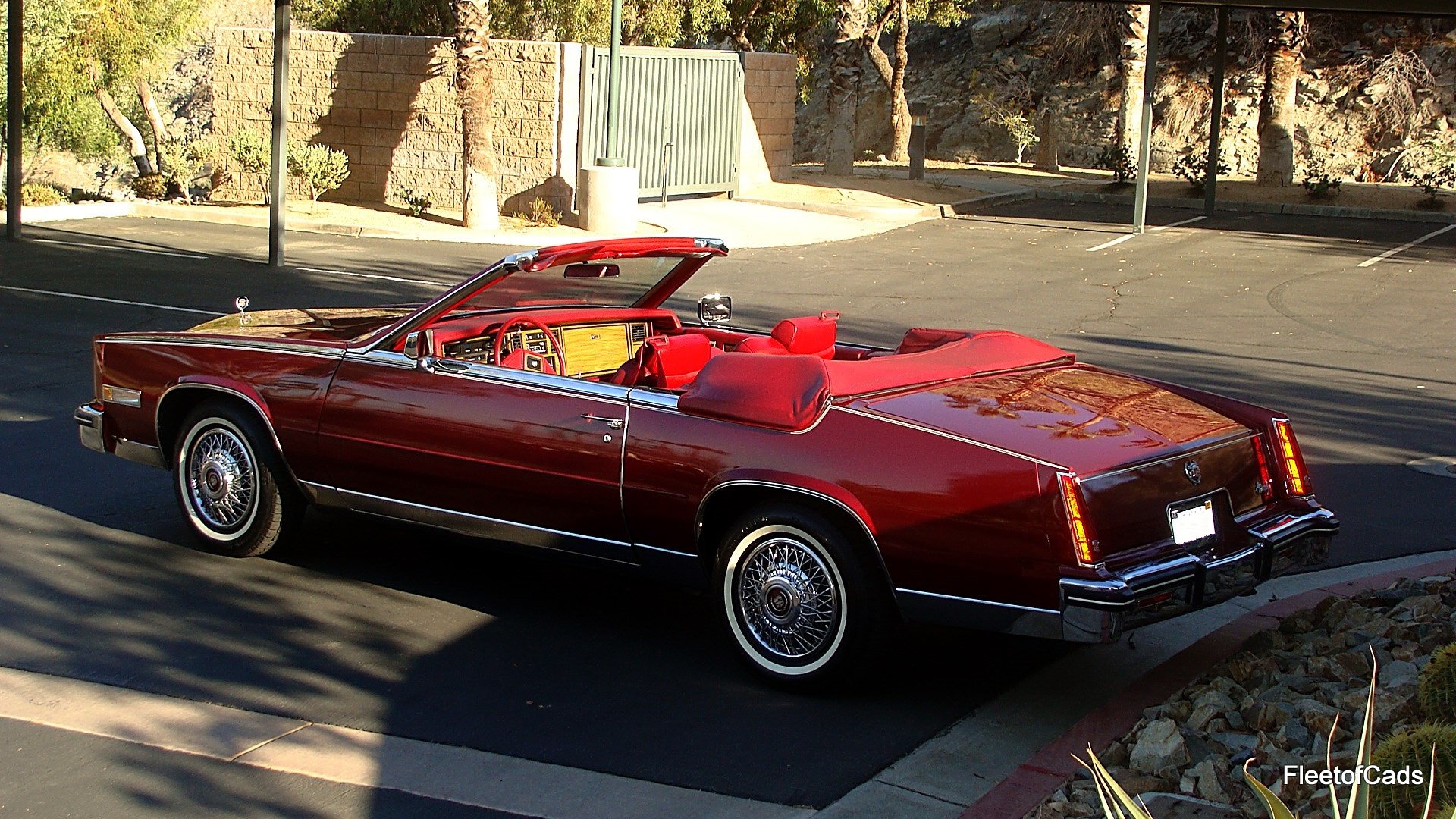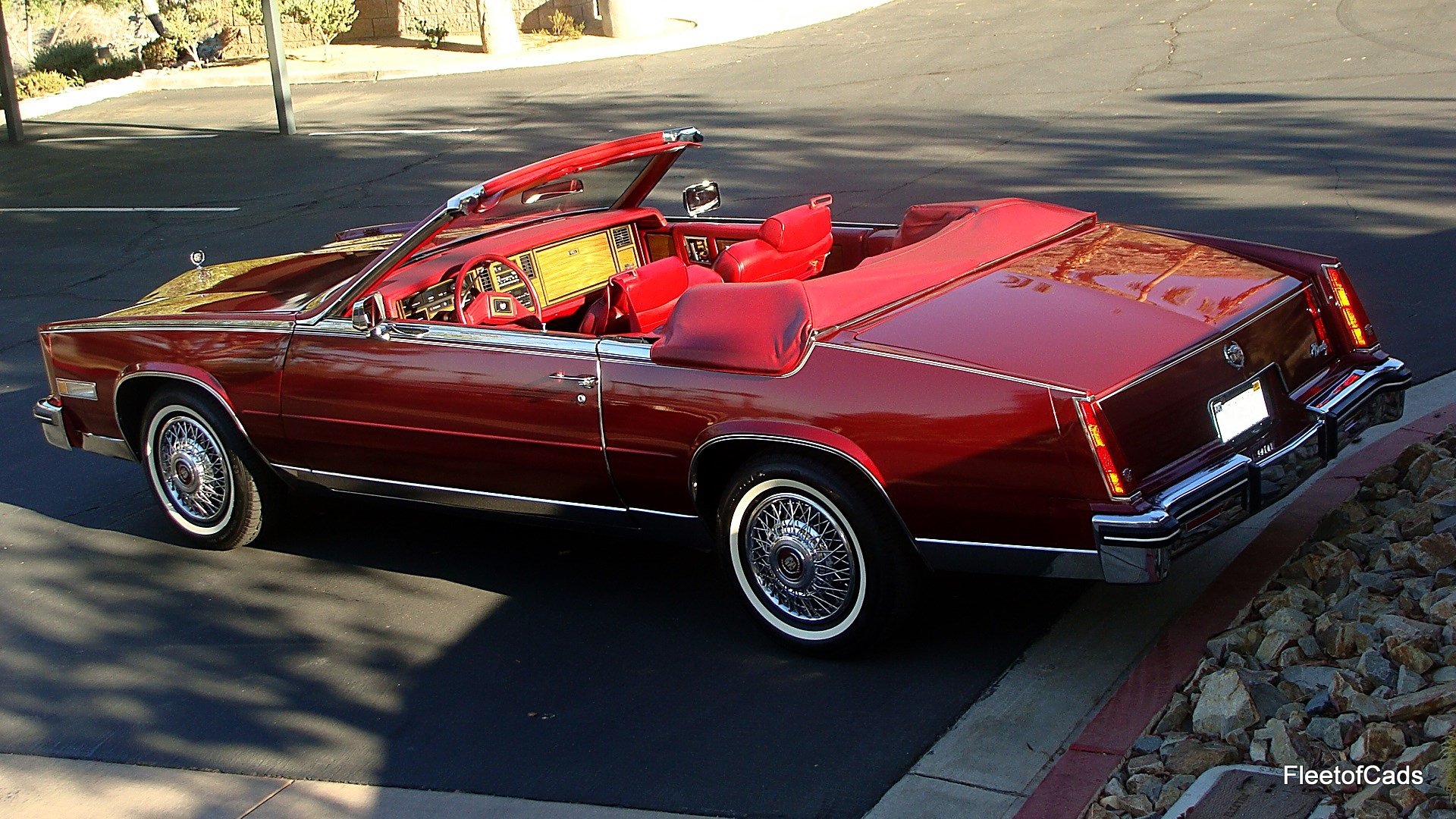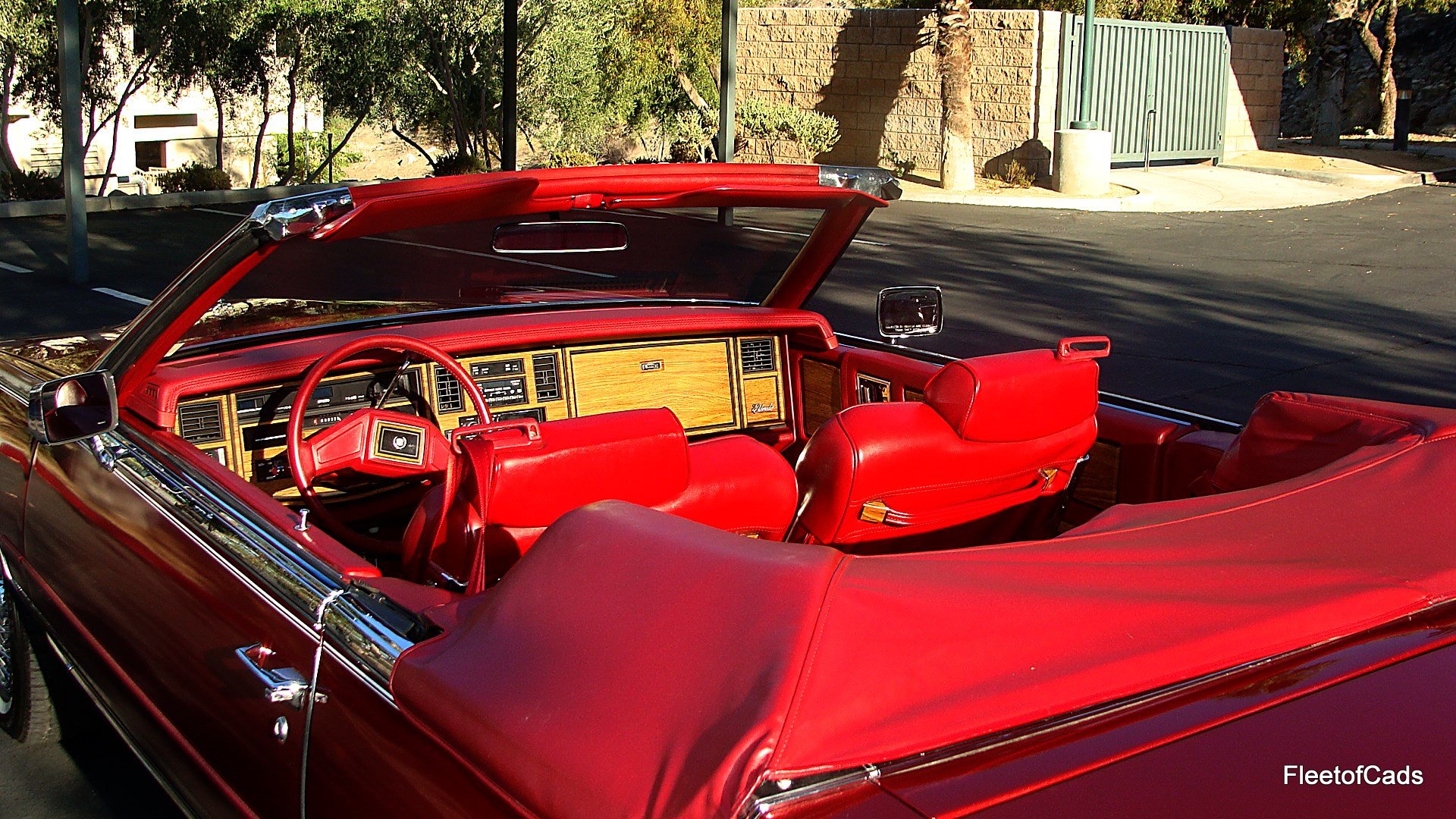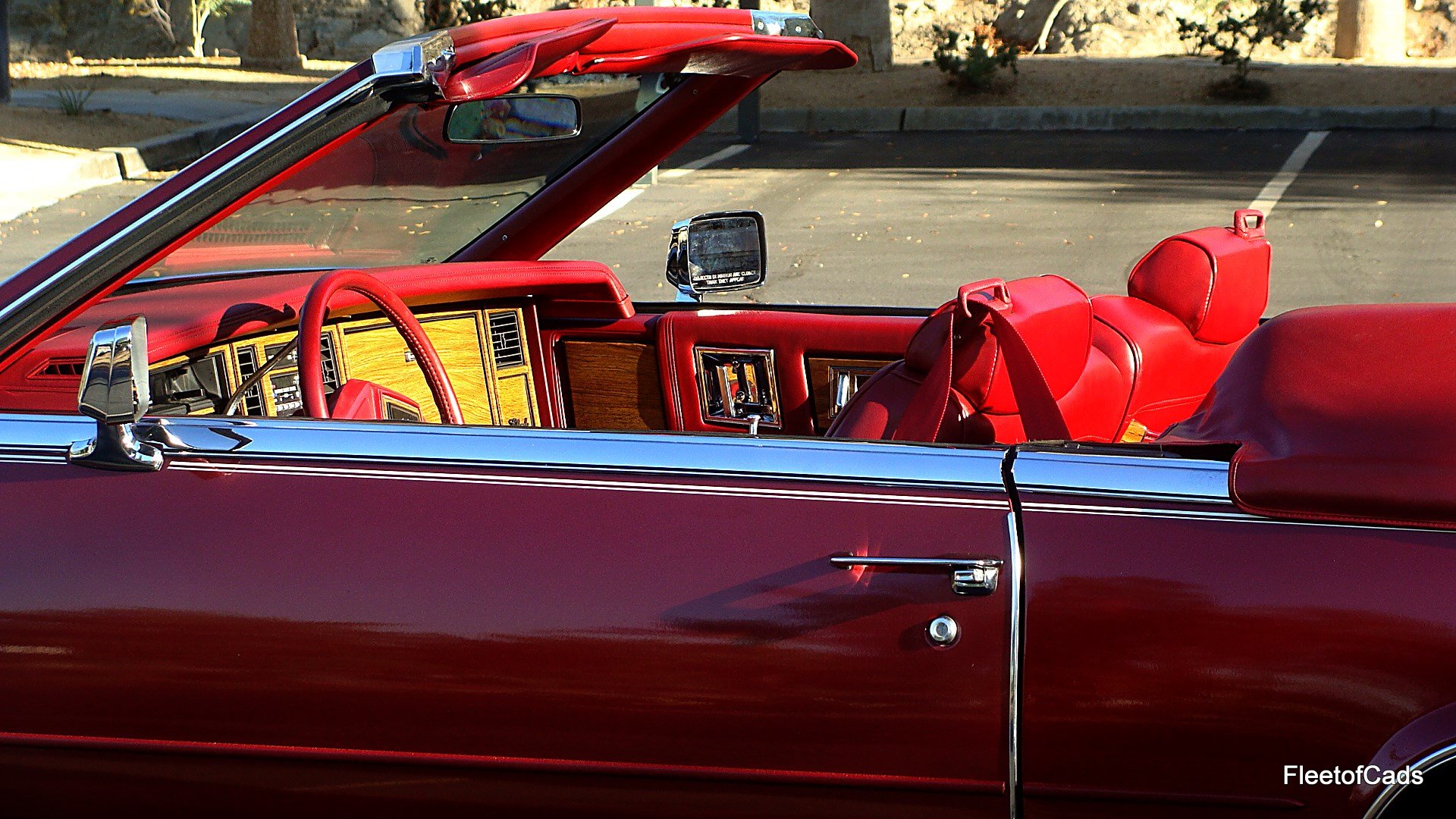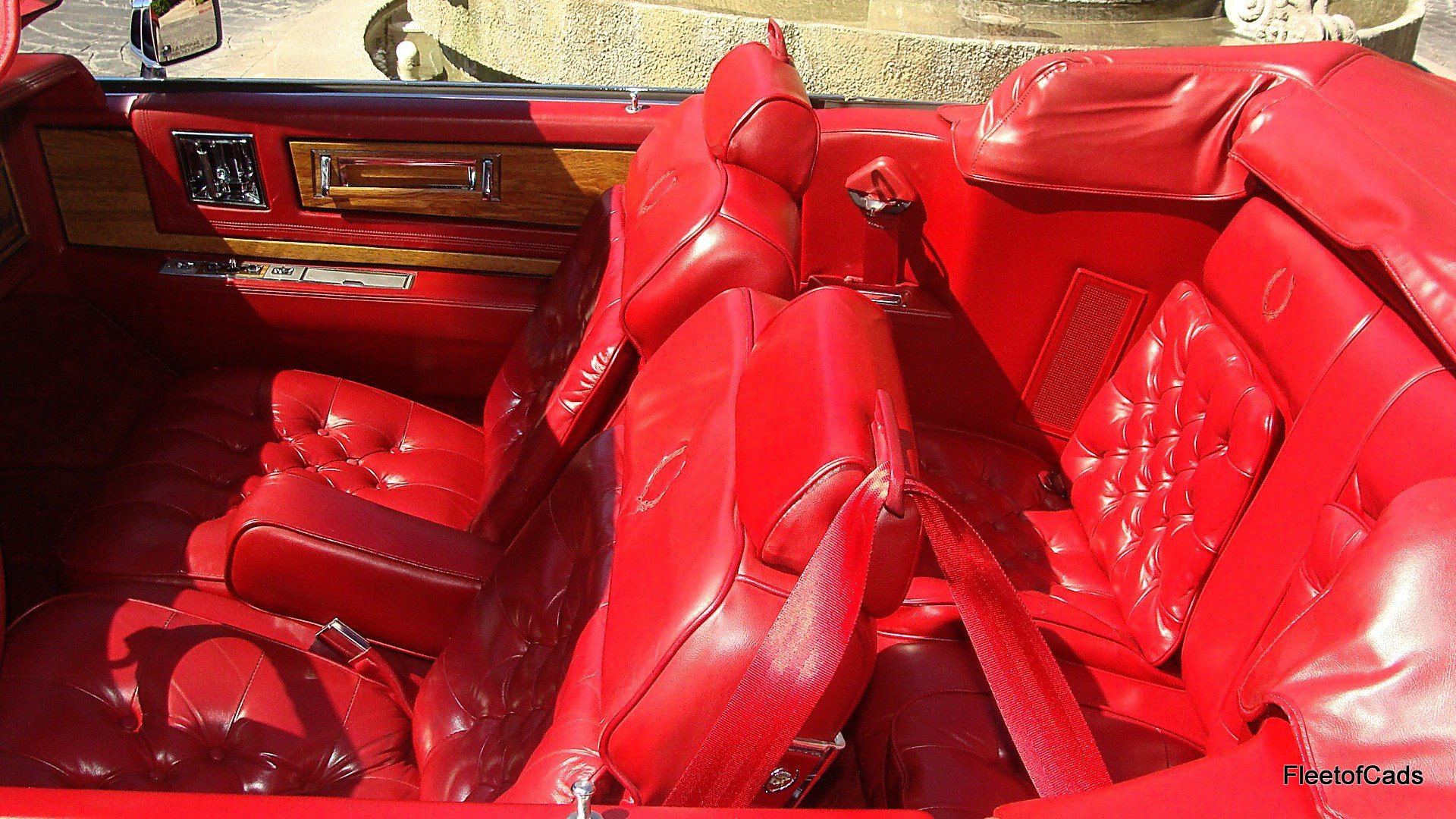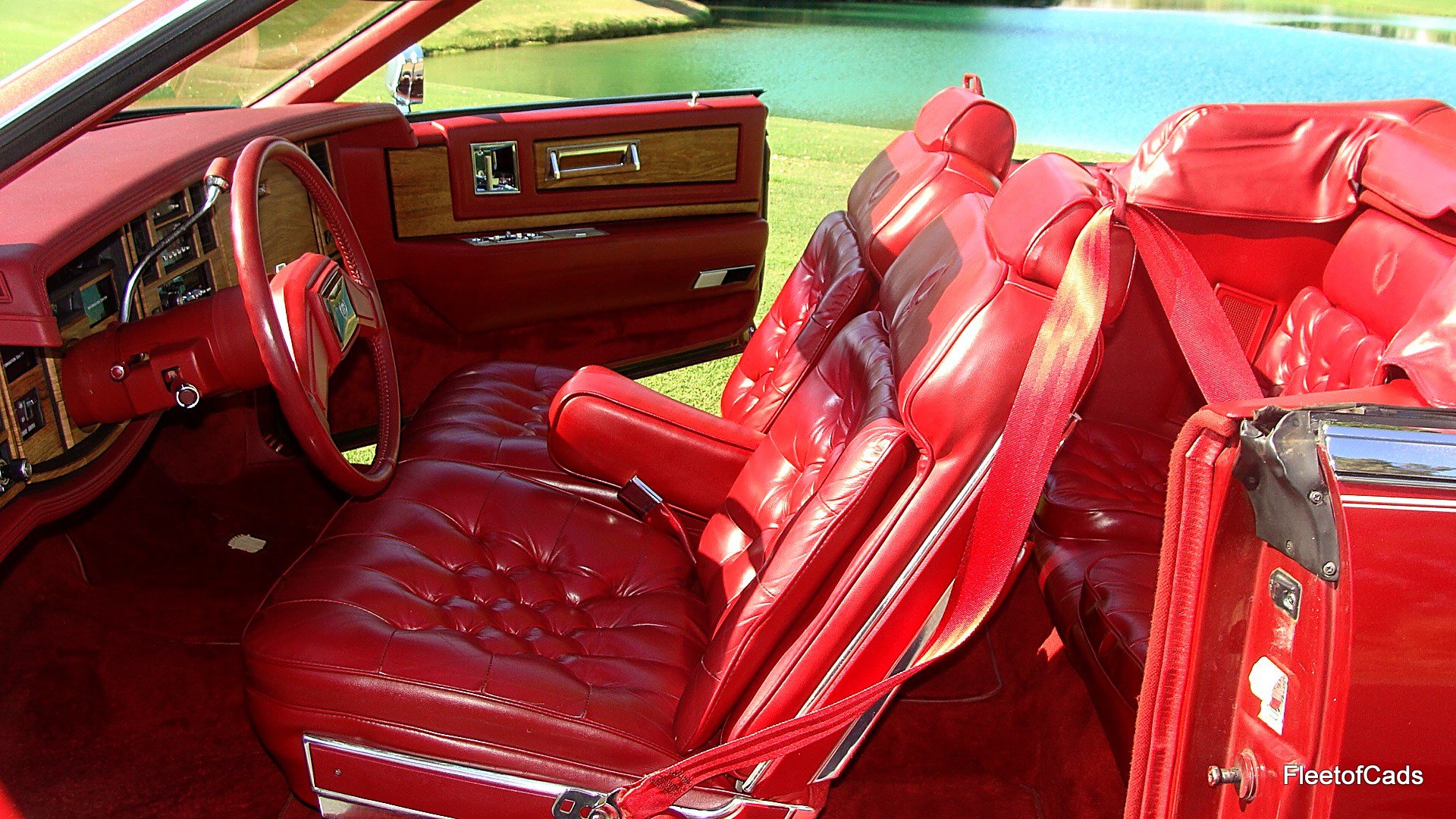 The leather in this car is amazing.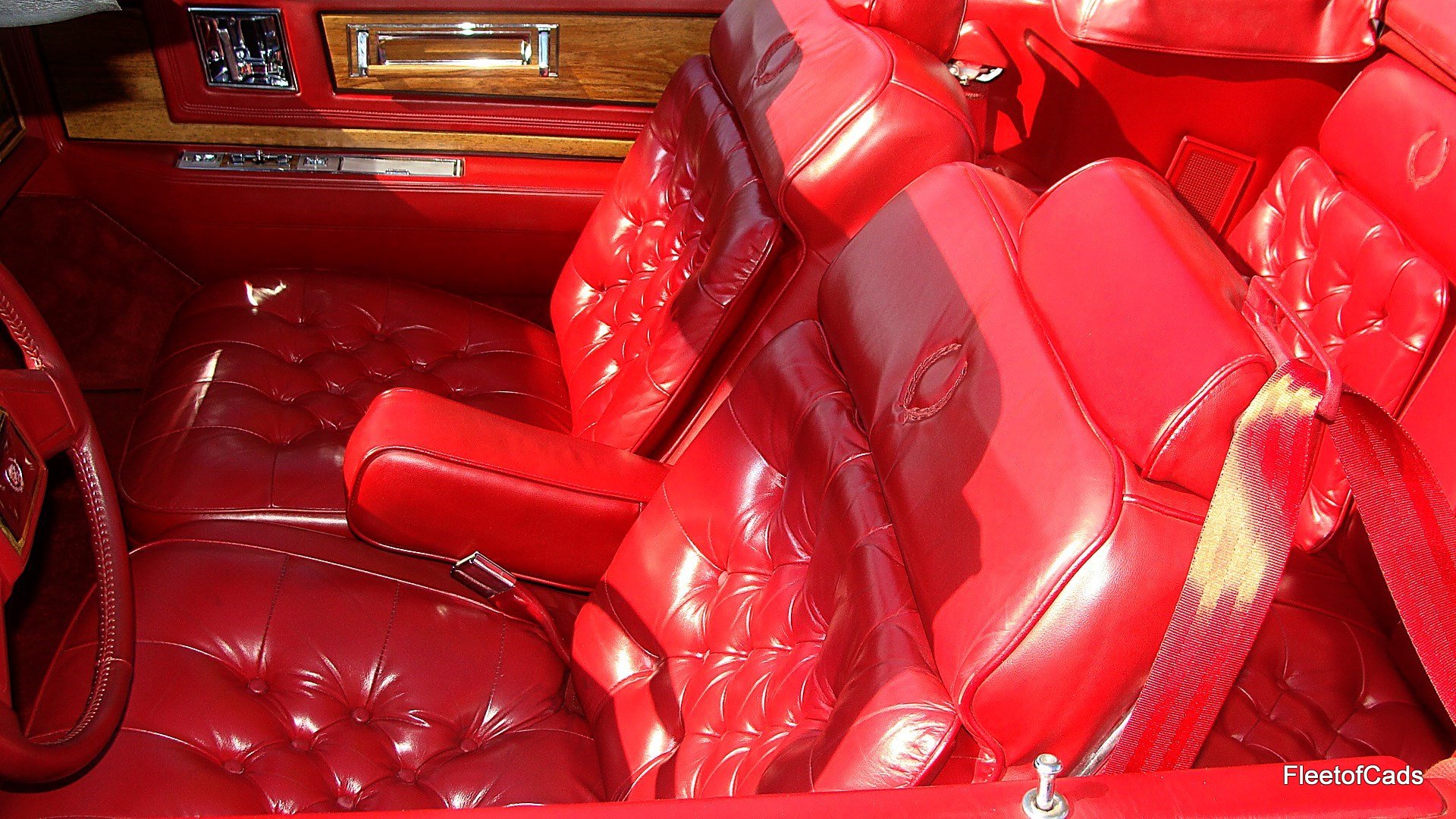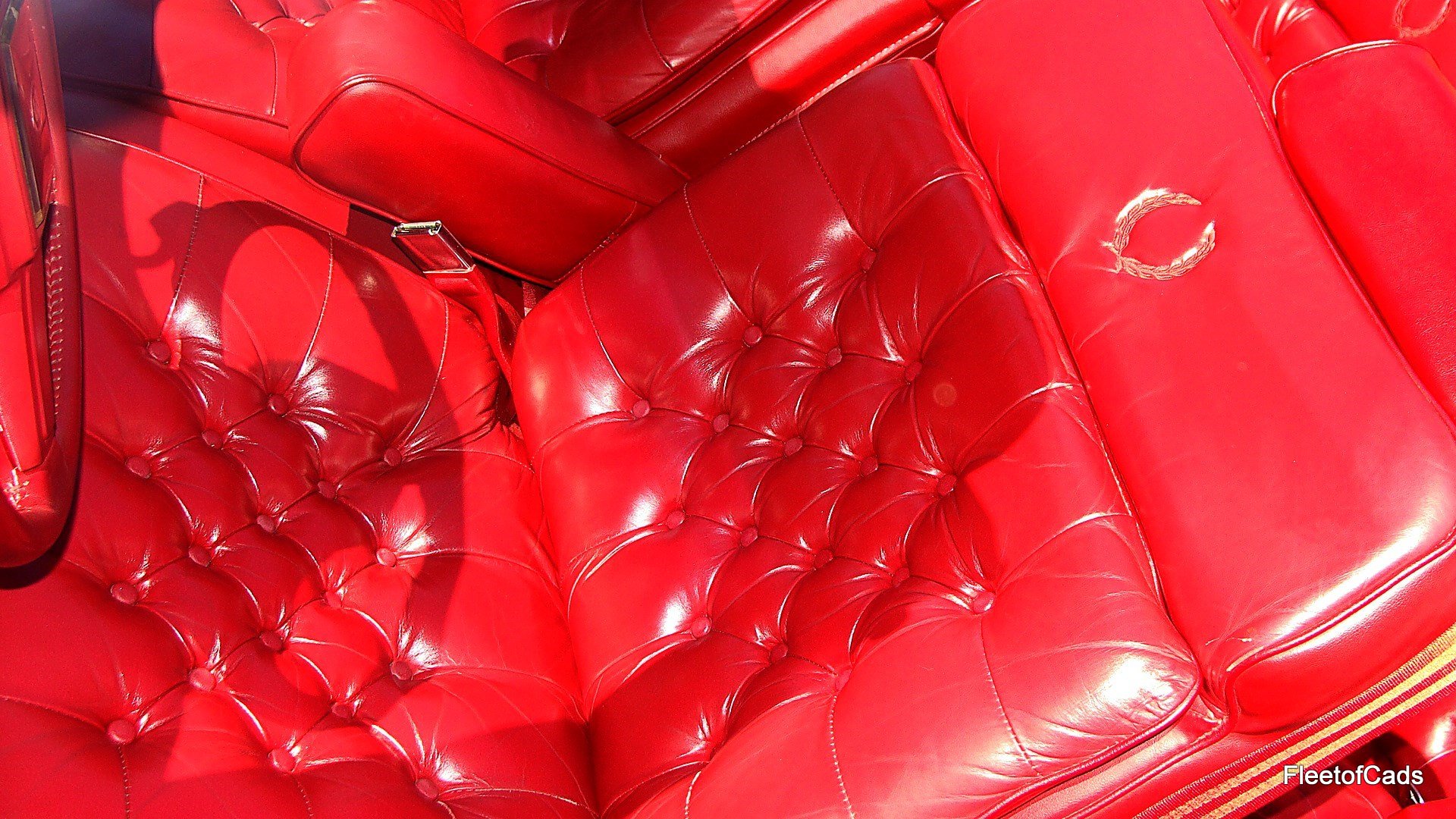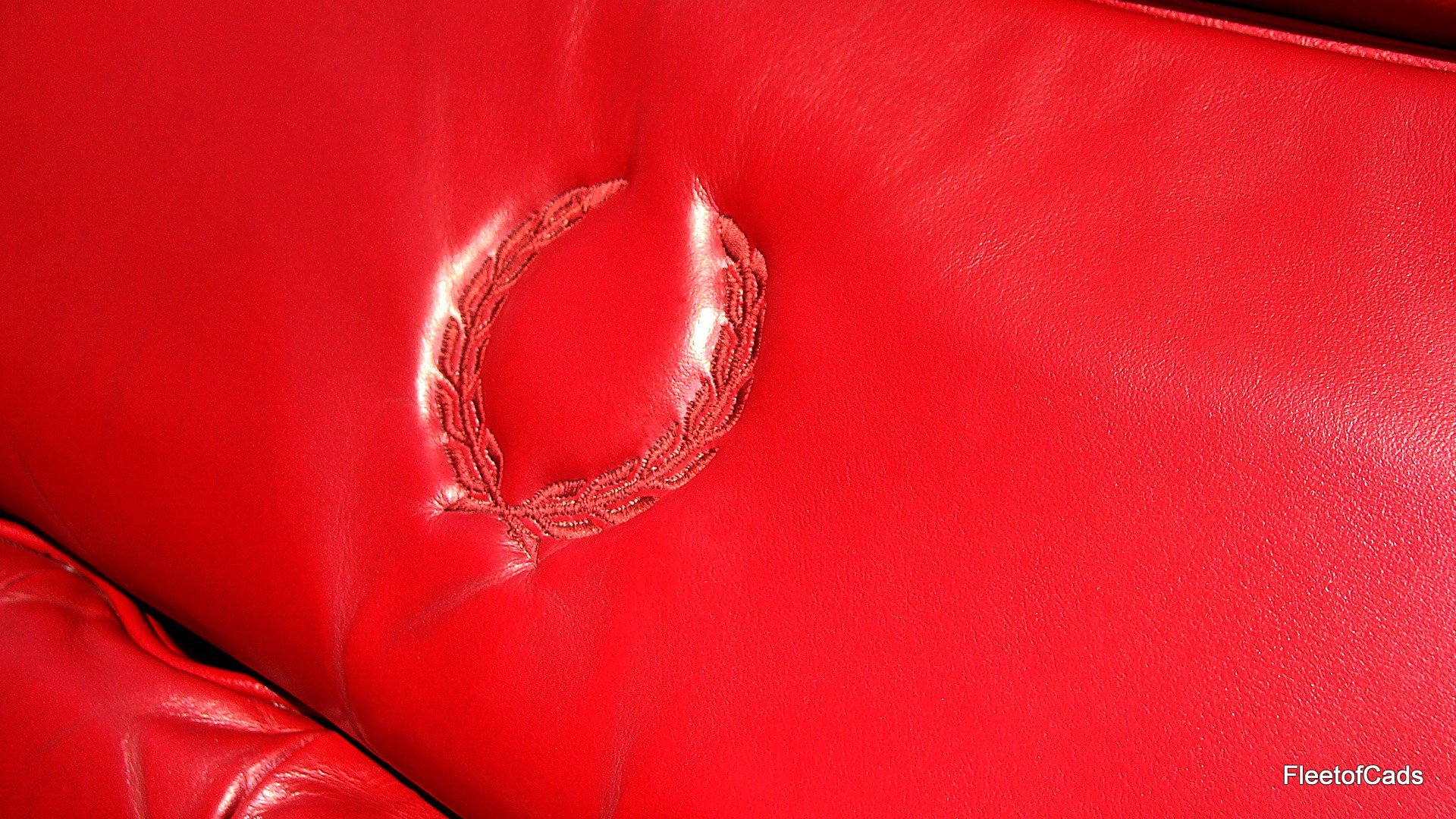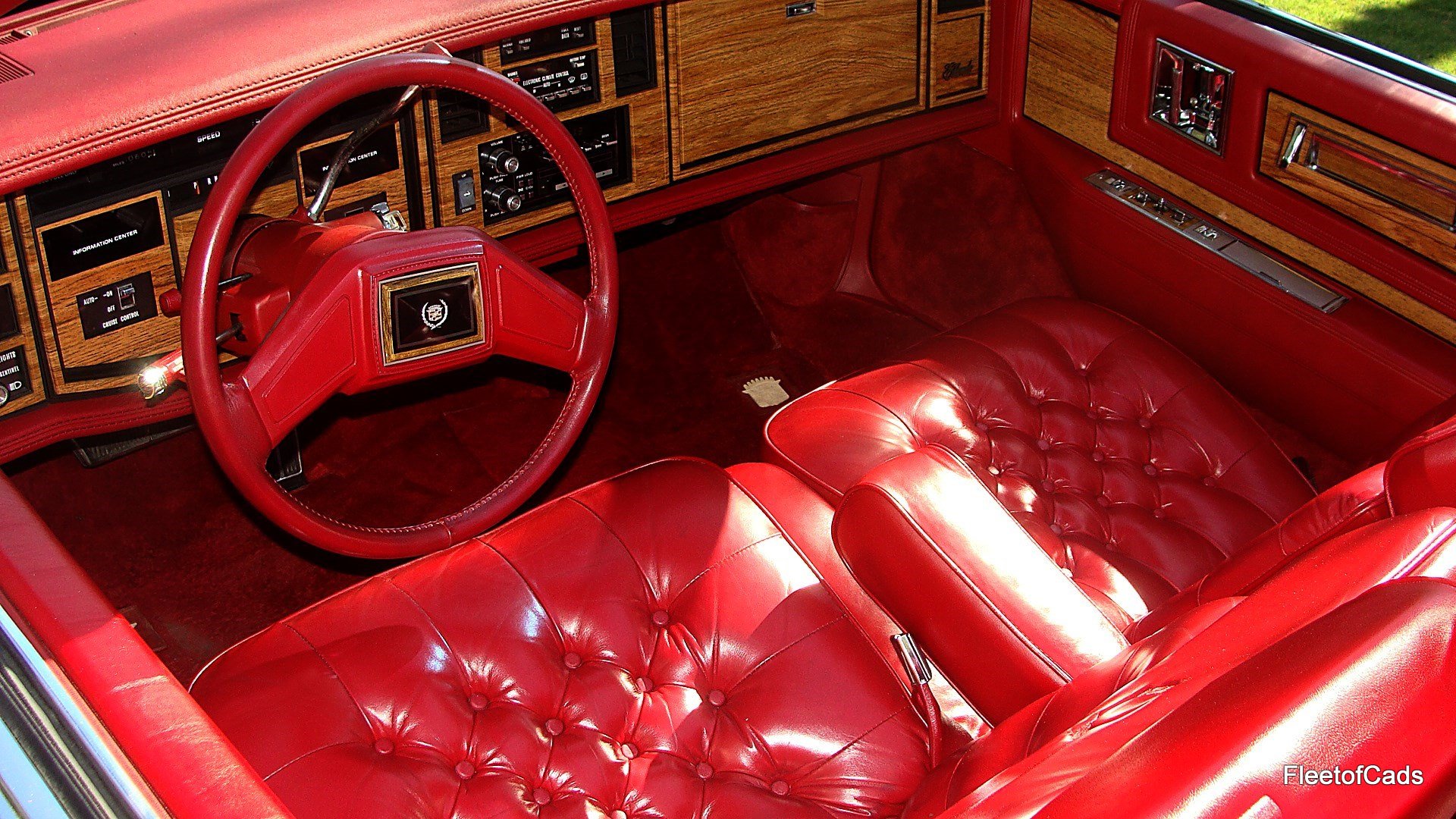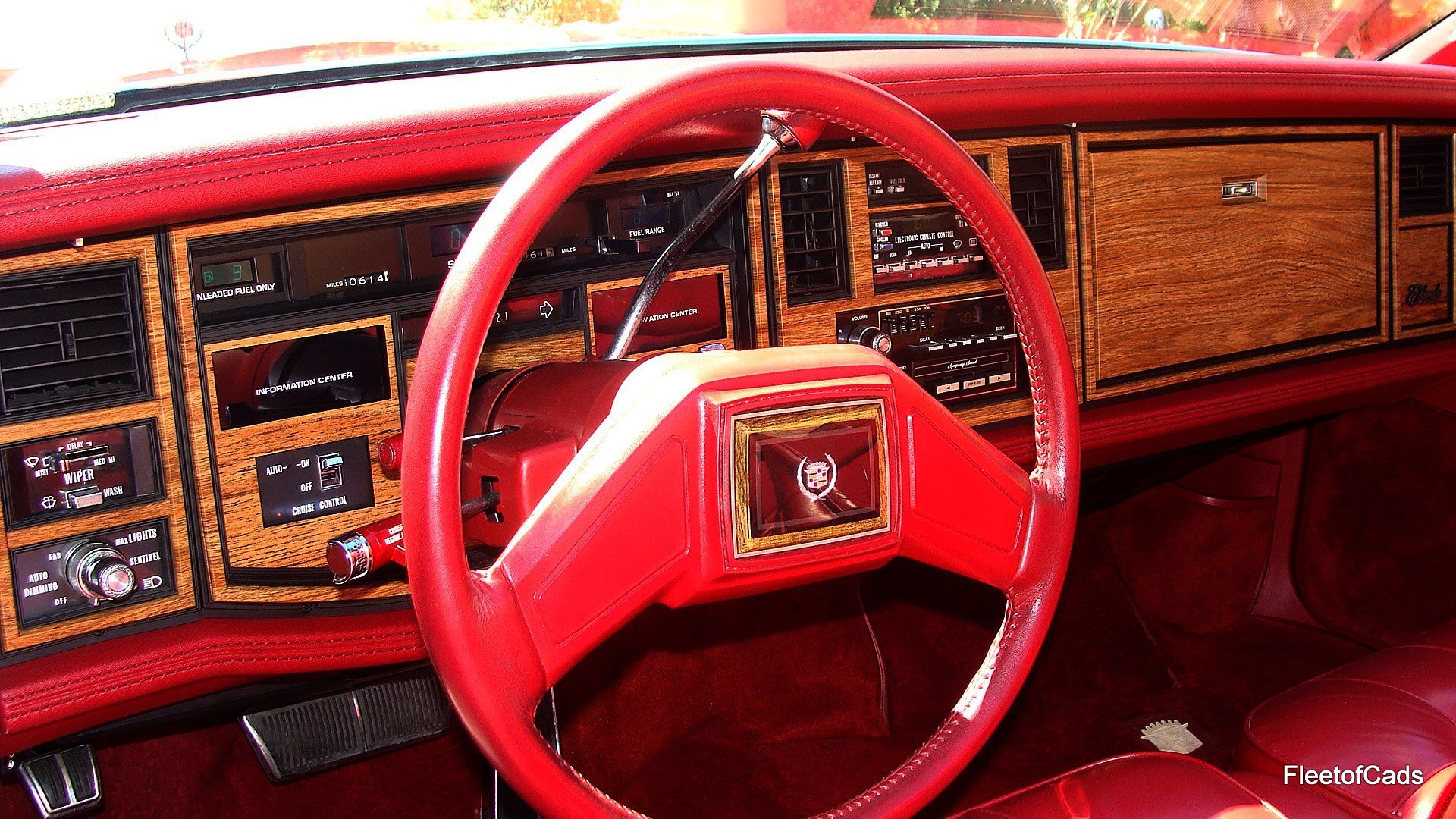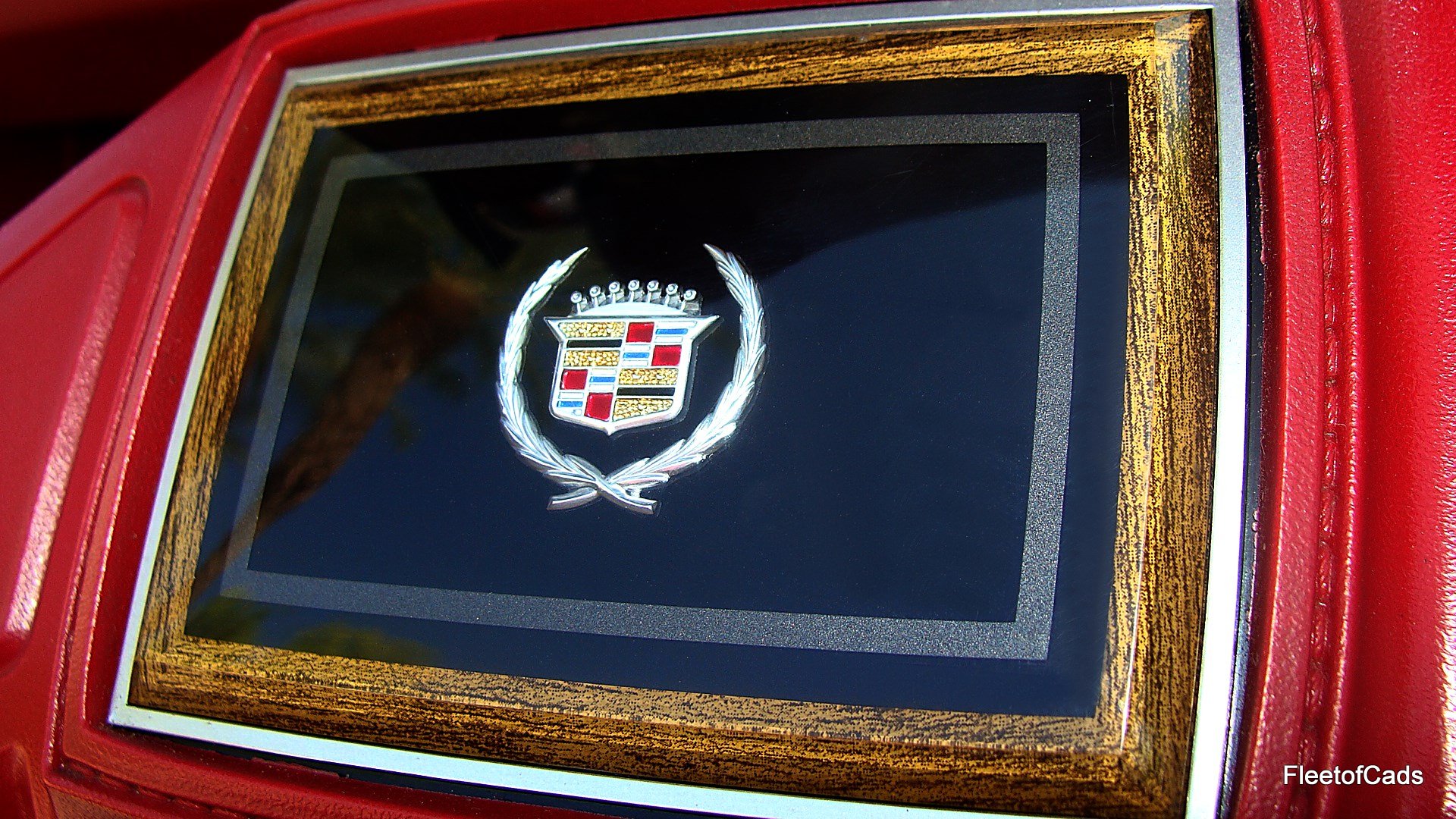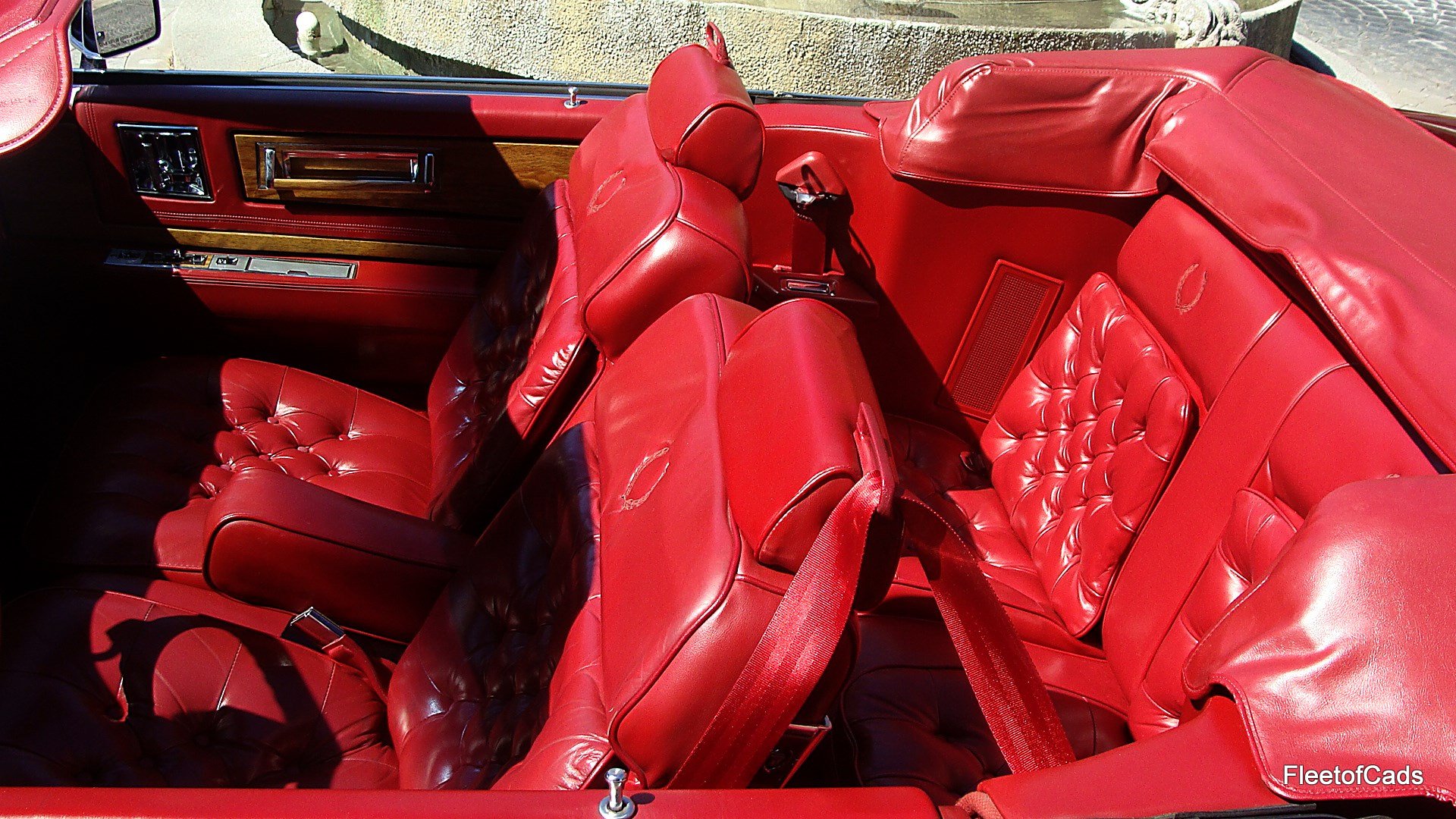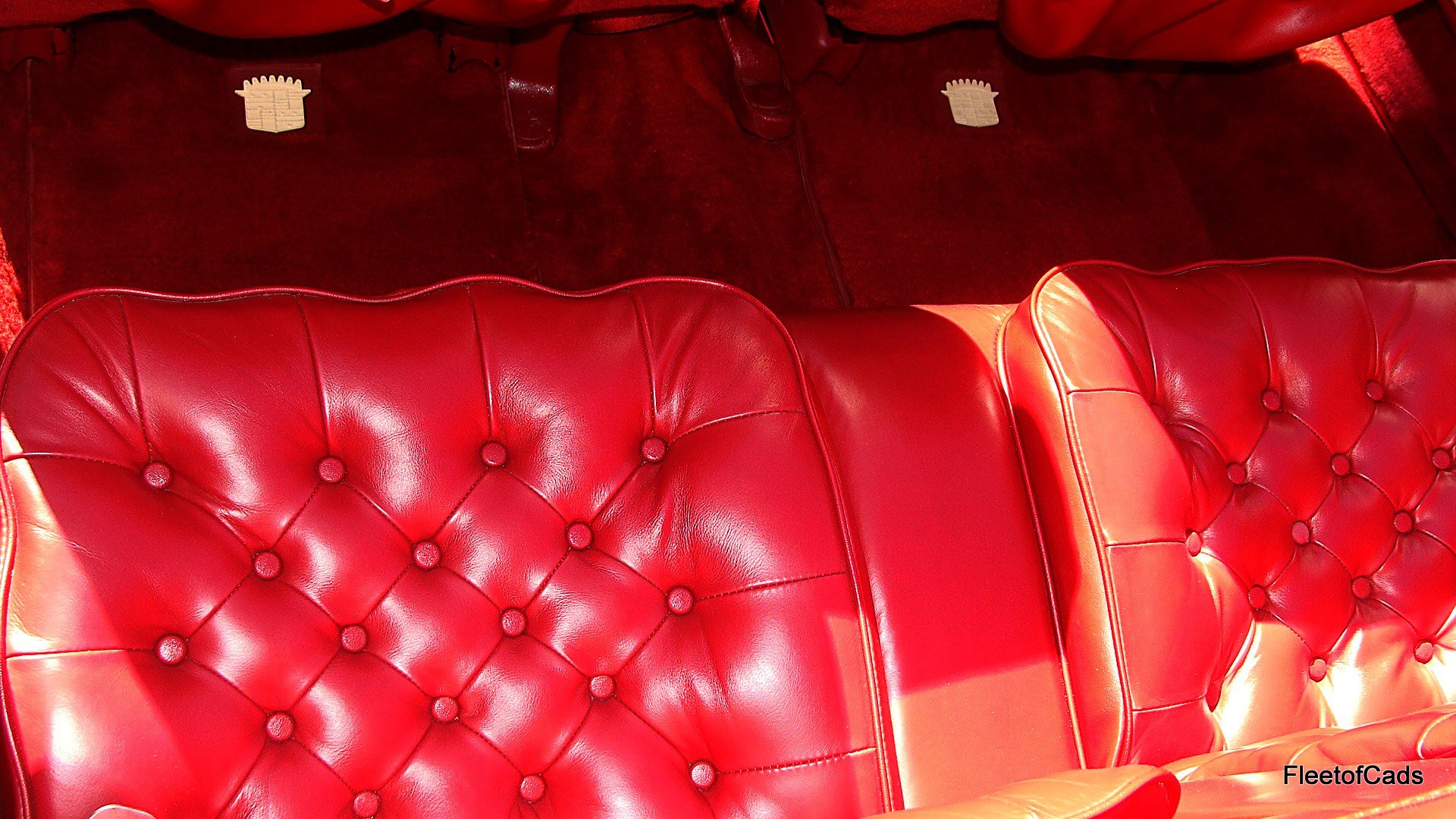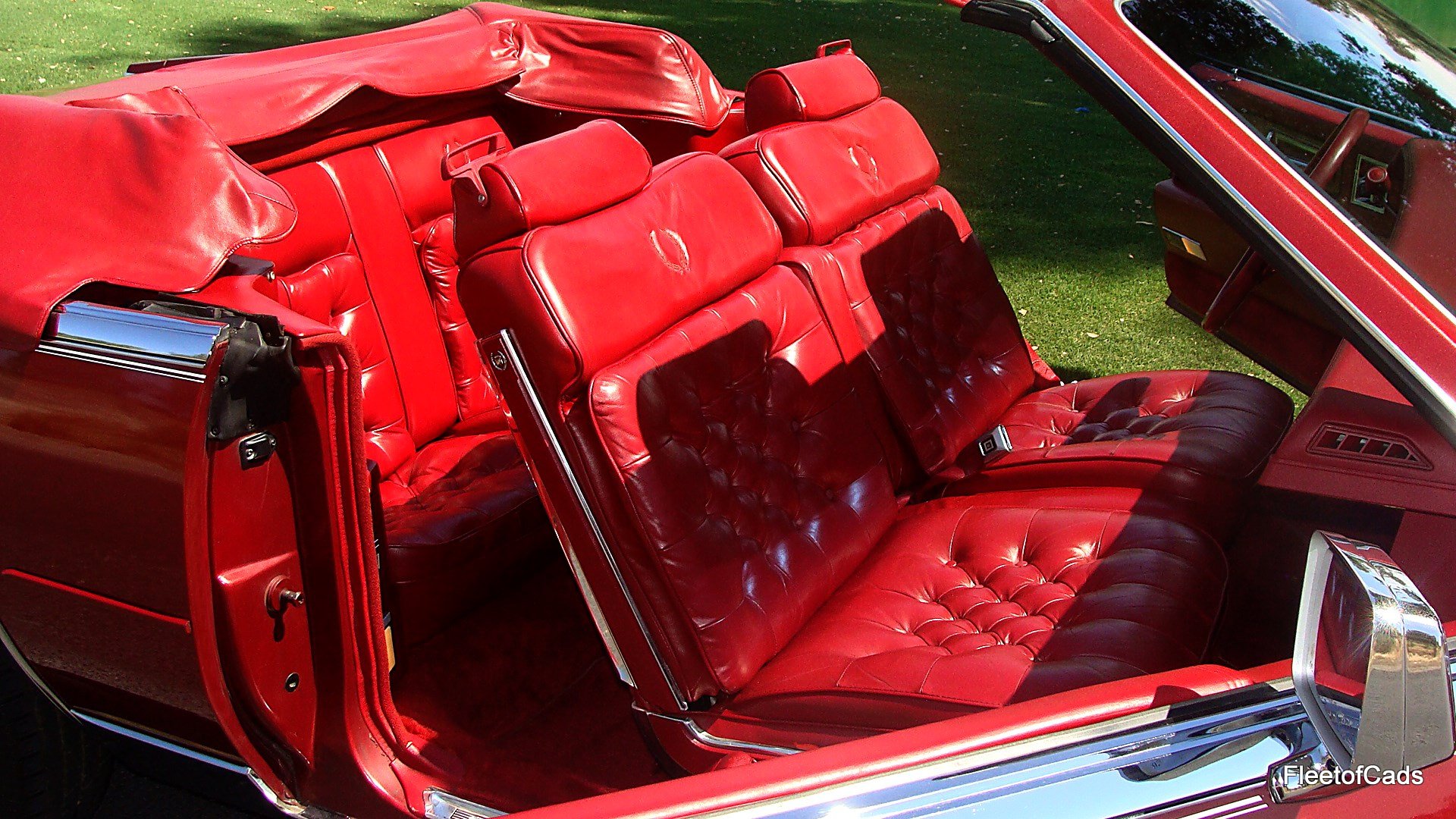 Leather perfection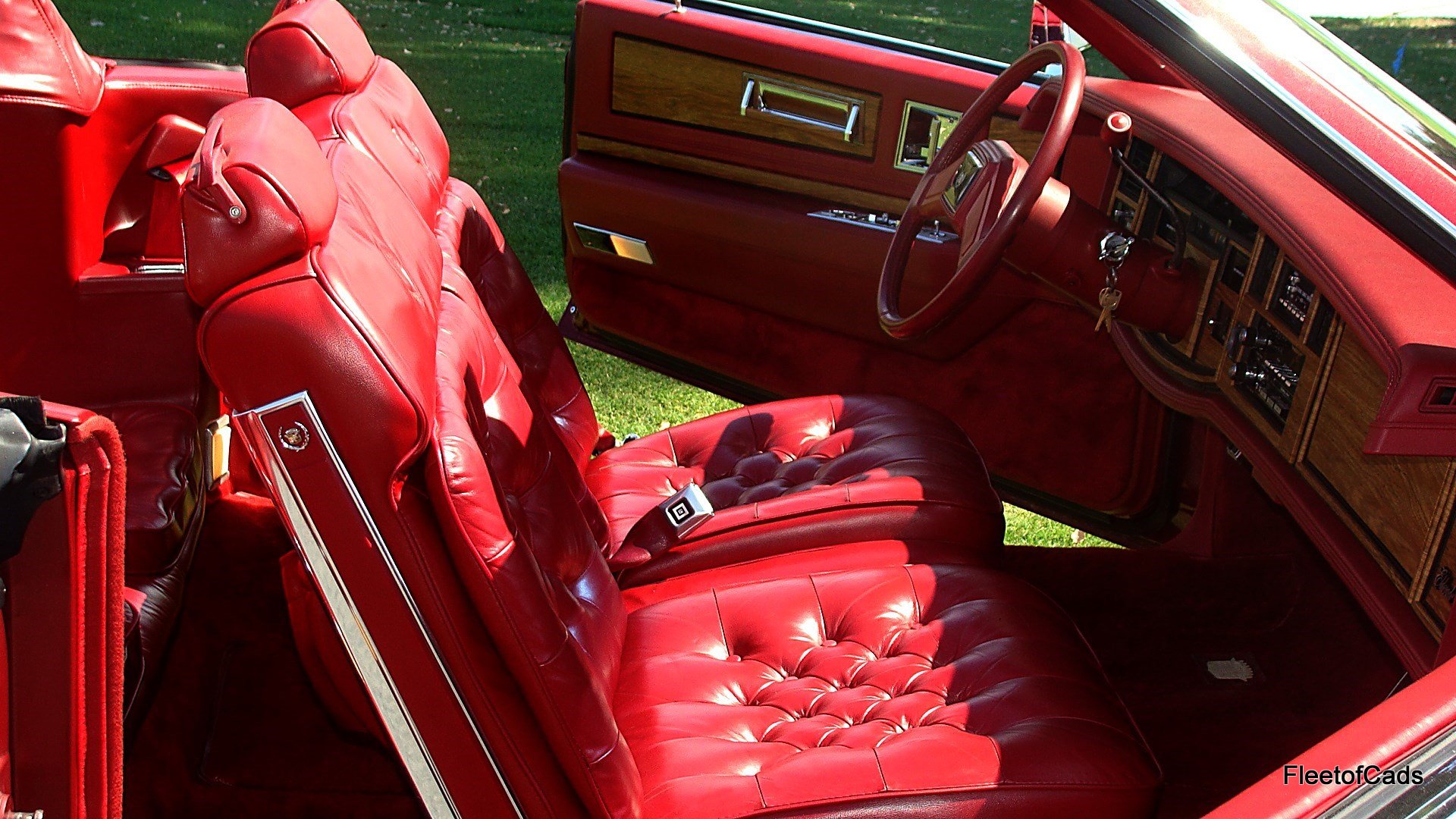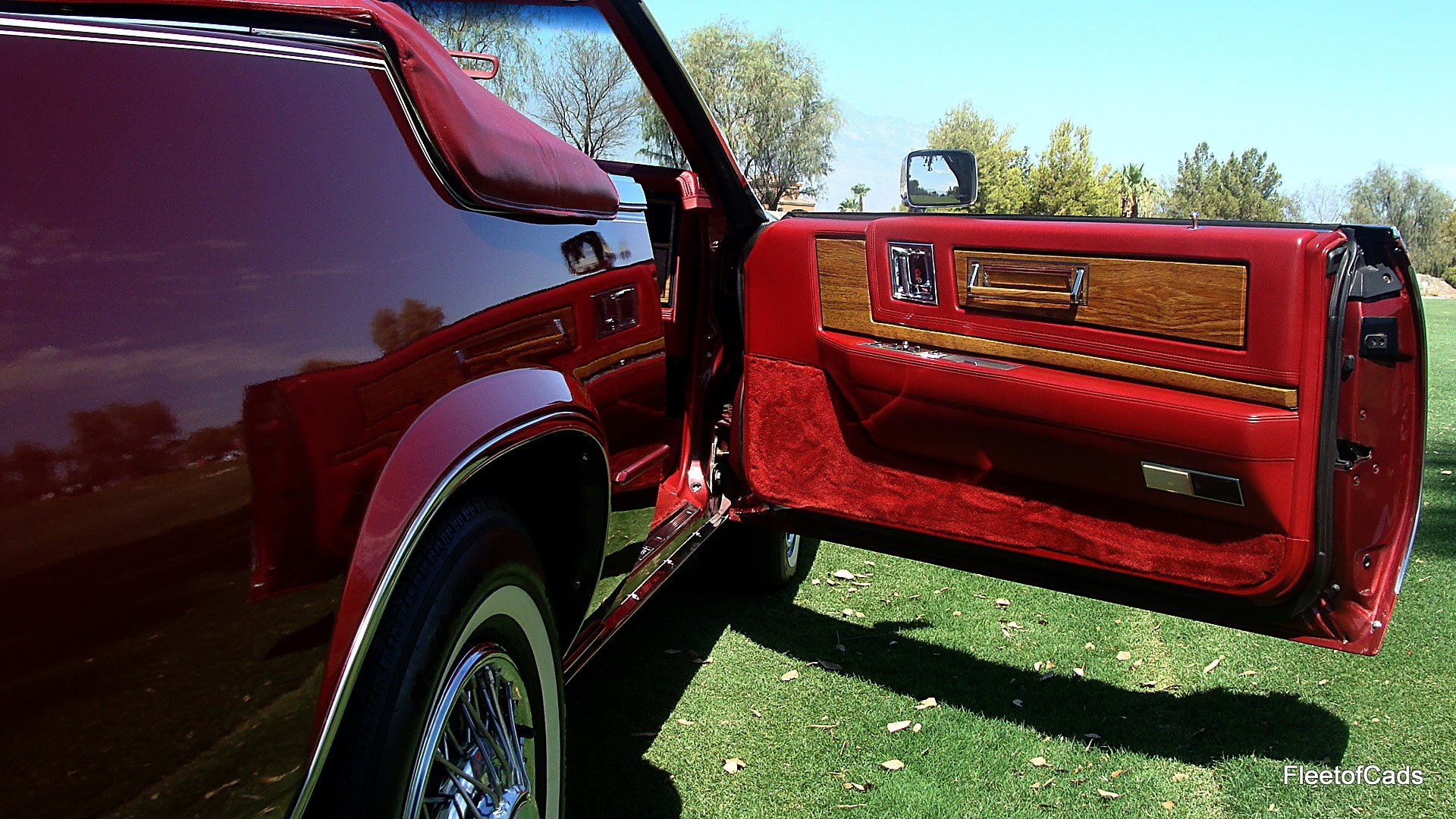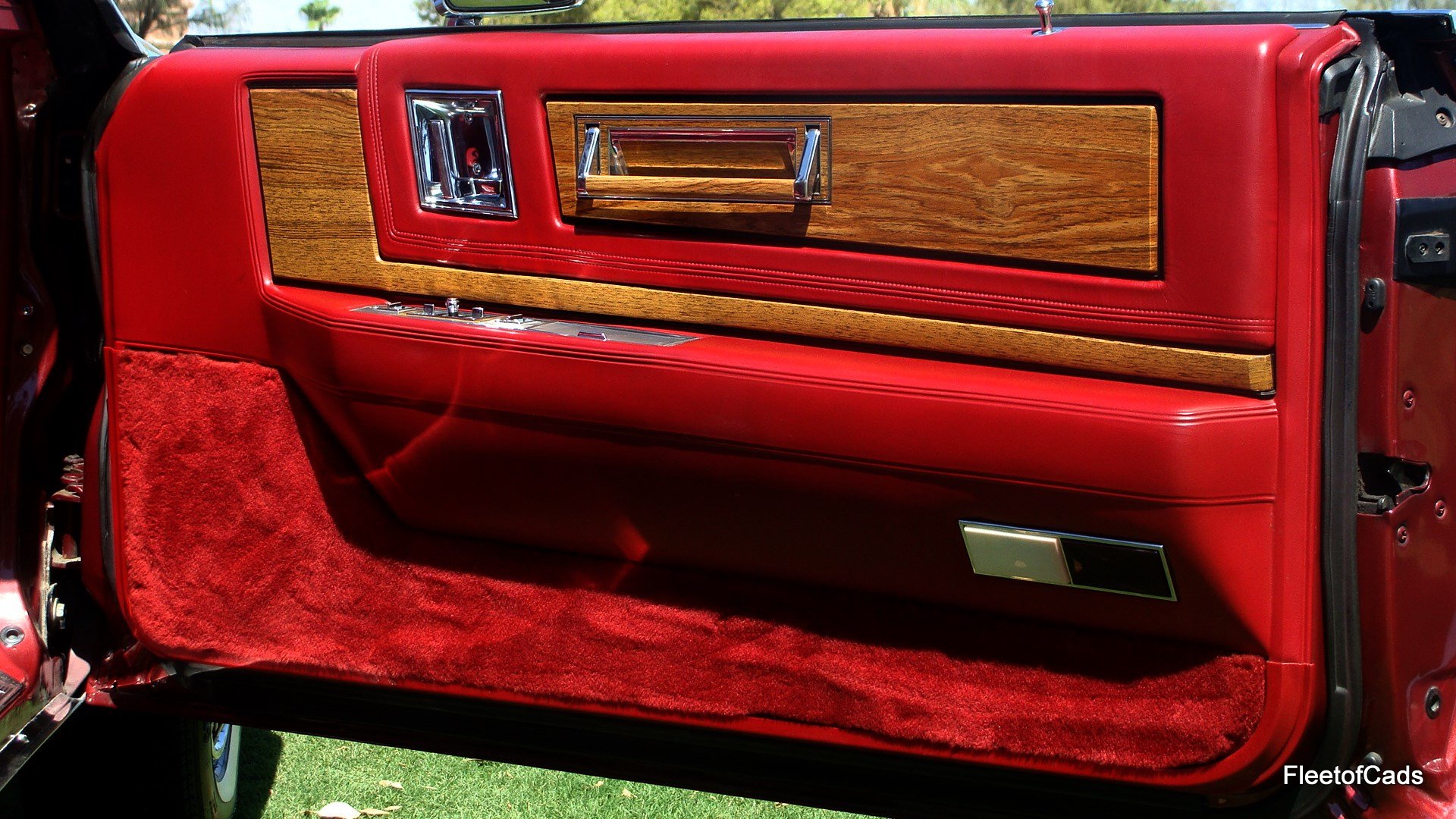 This Eldorado is so fresh. Door panels are plump and free of cracks. Door jambs and hinge area are free of any rust or corrosion all the way around.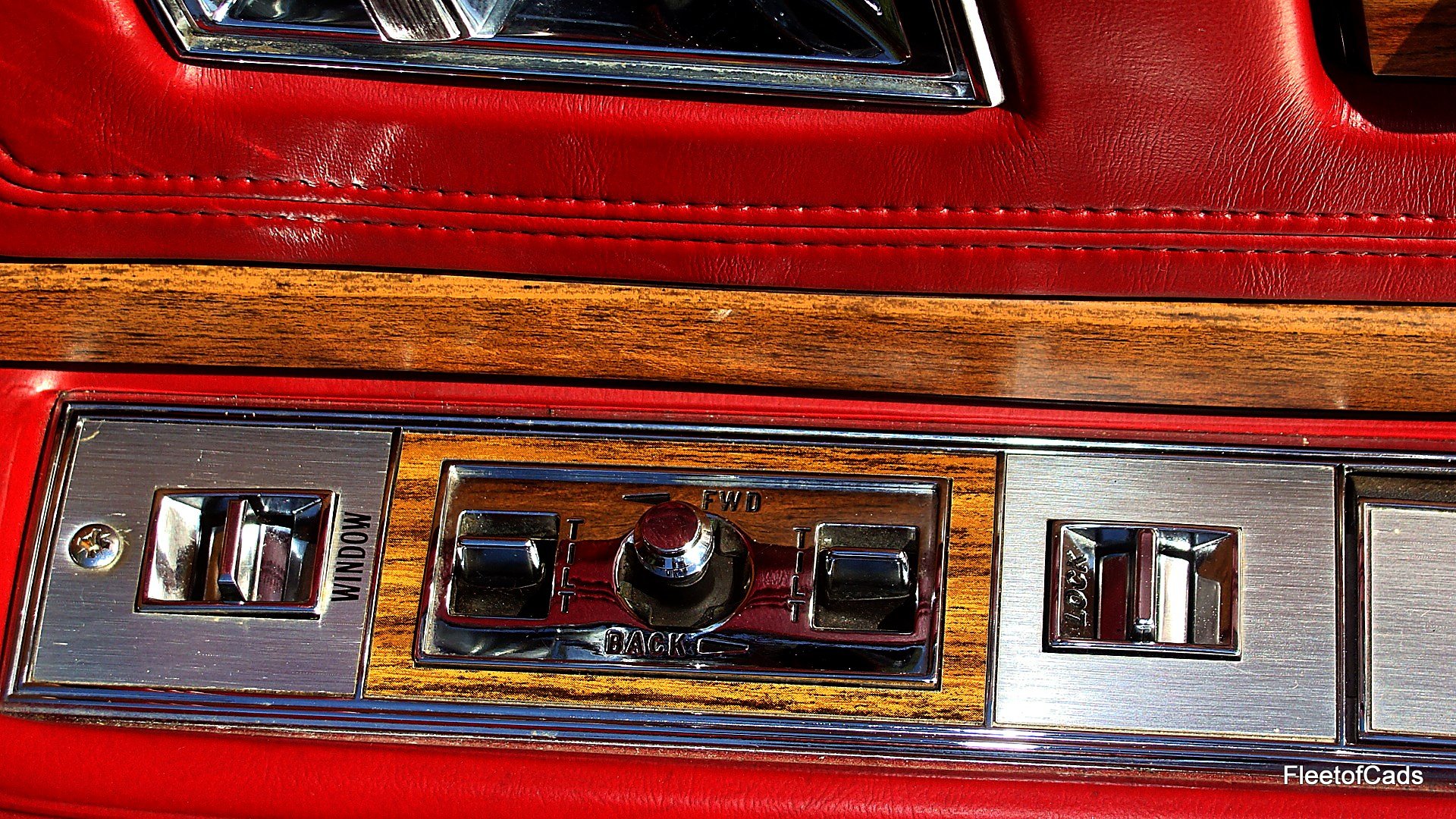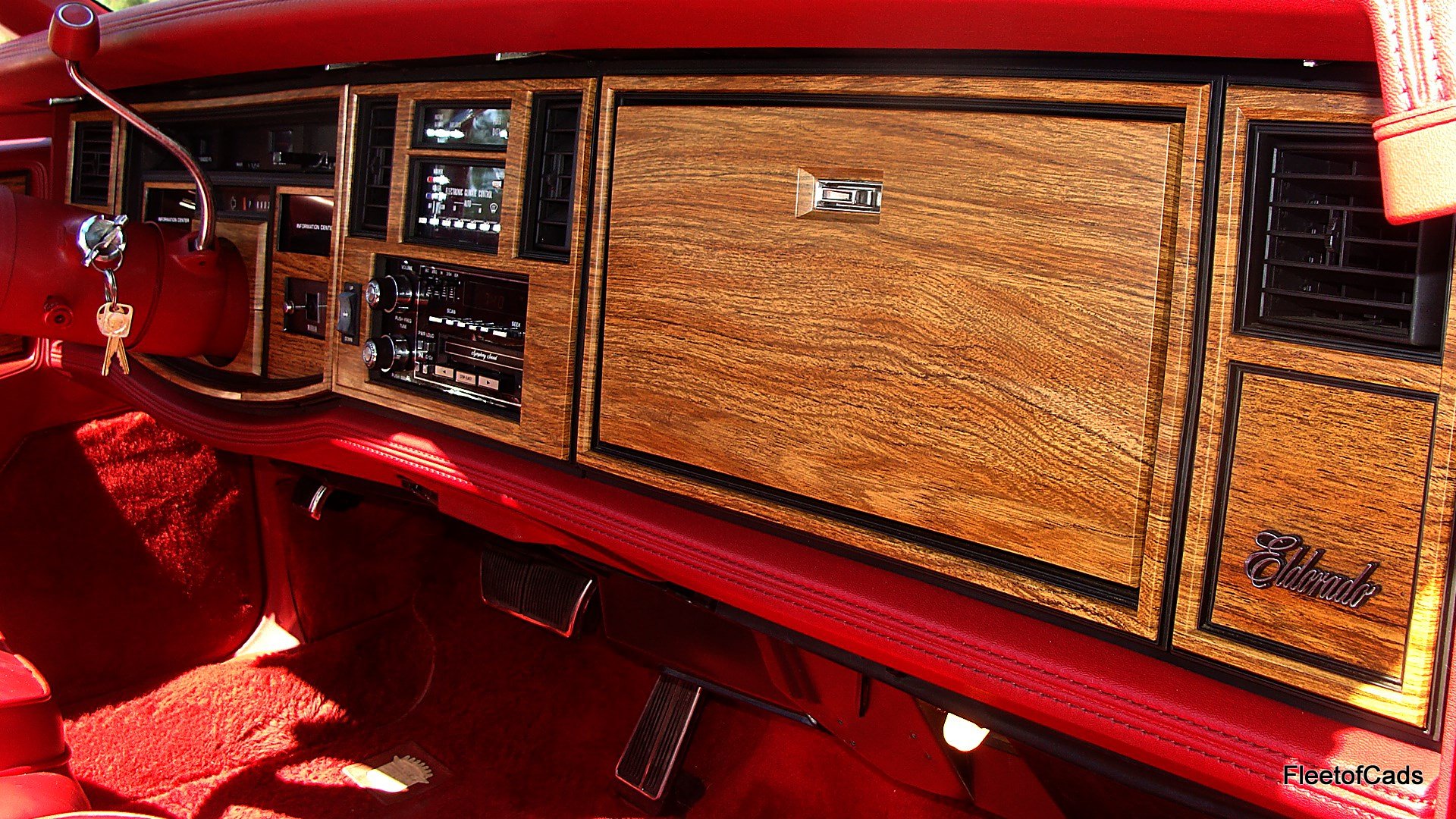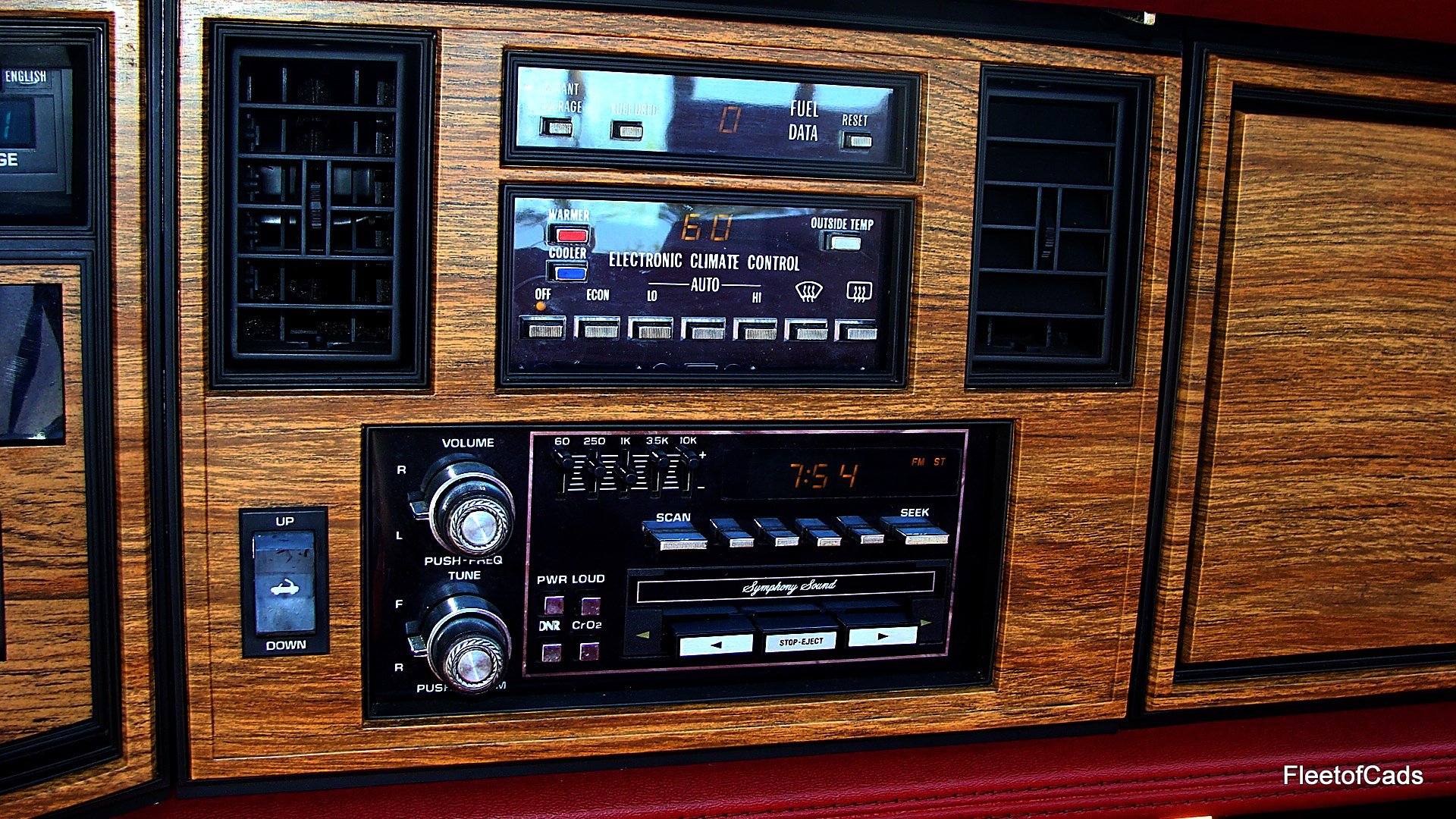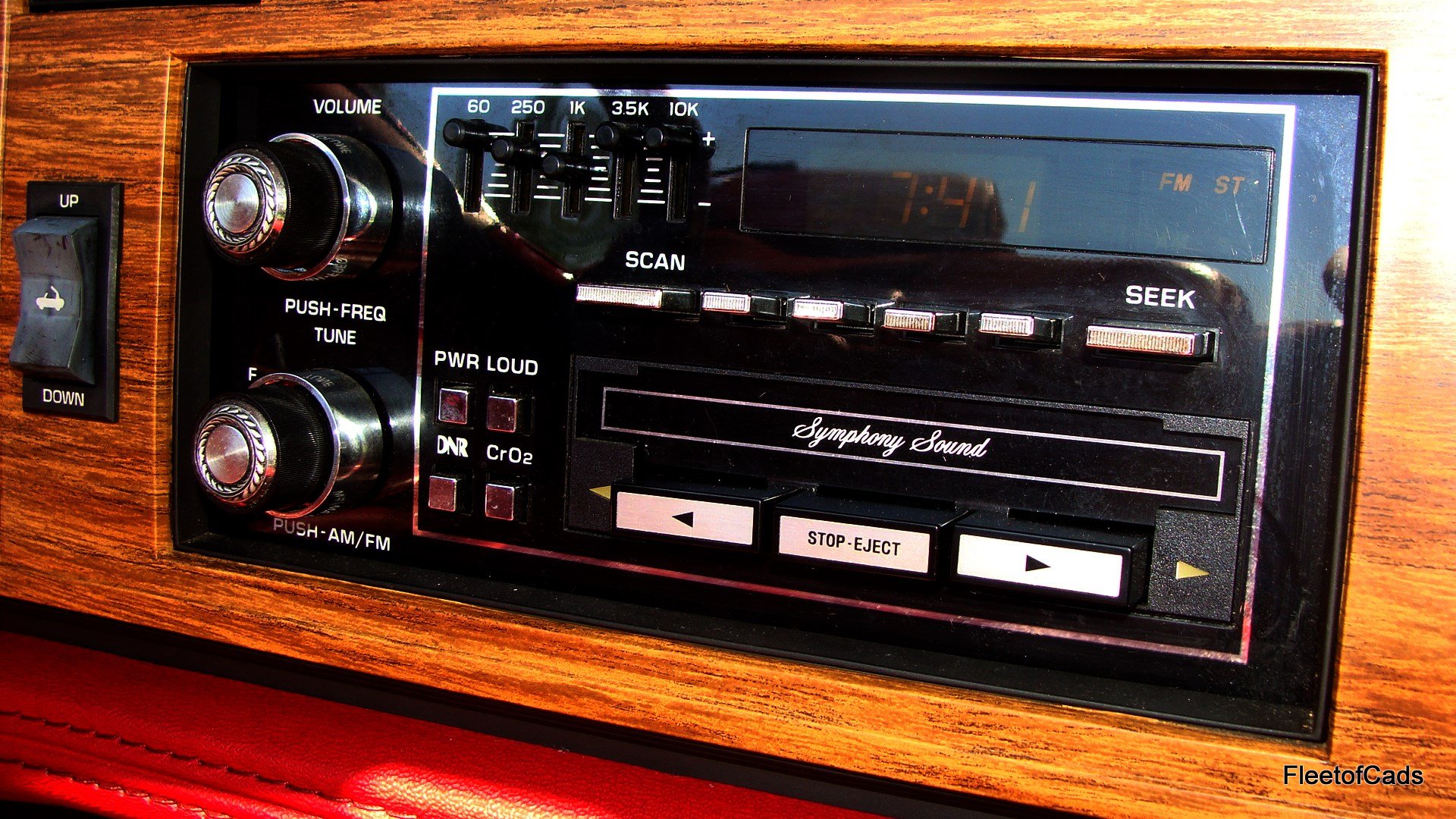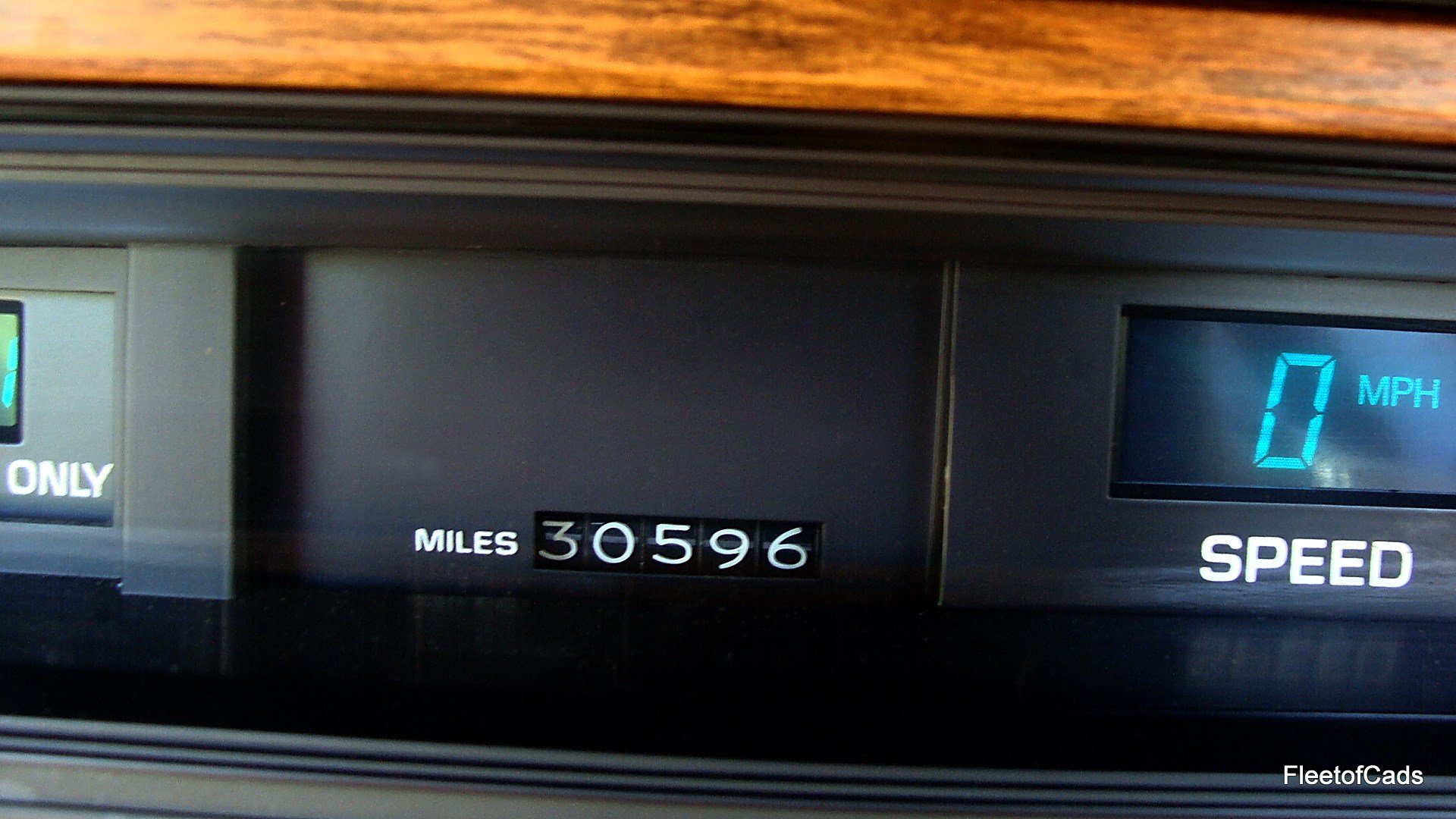 30k miles. Perfect Carfax on this Cadillac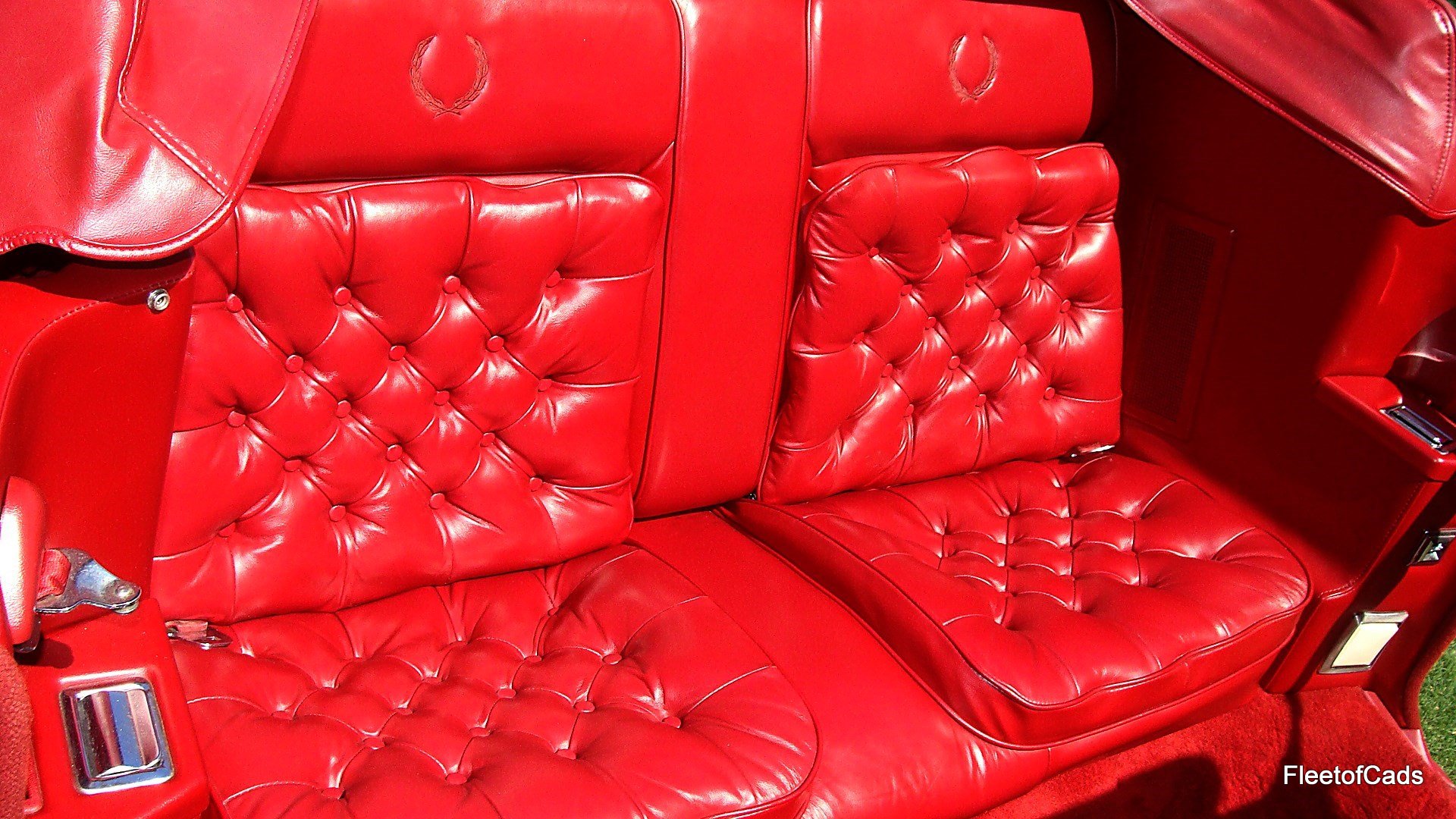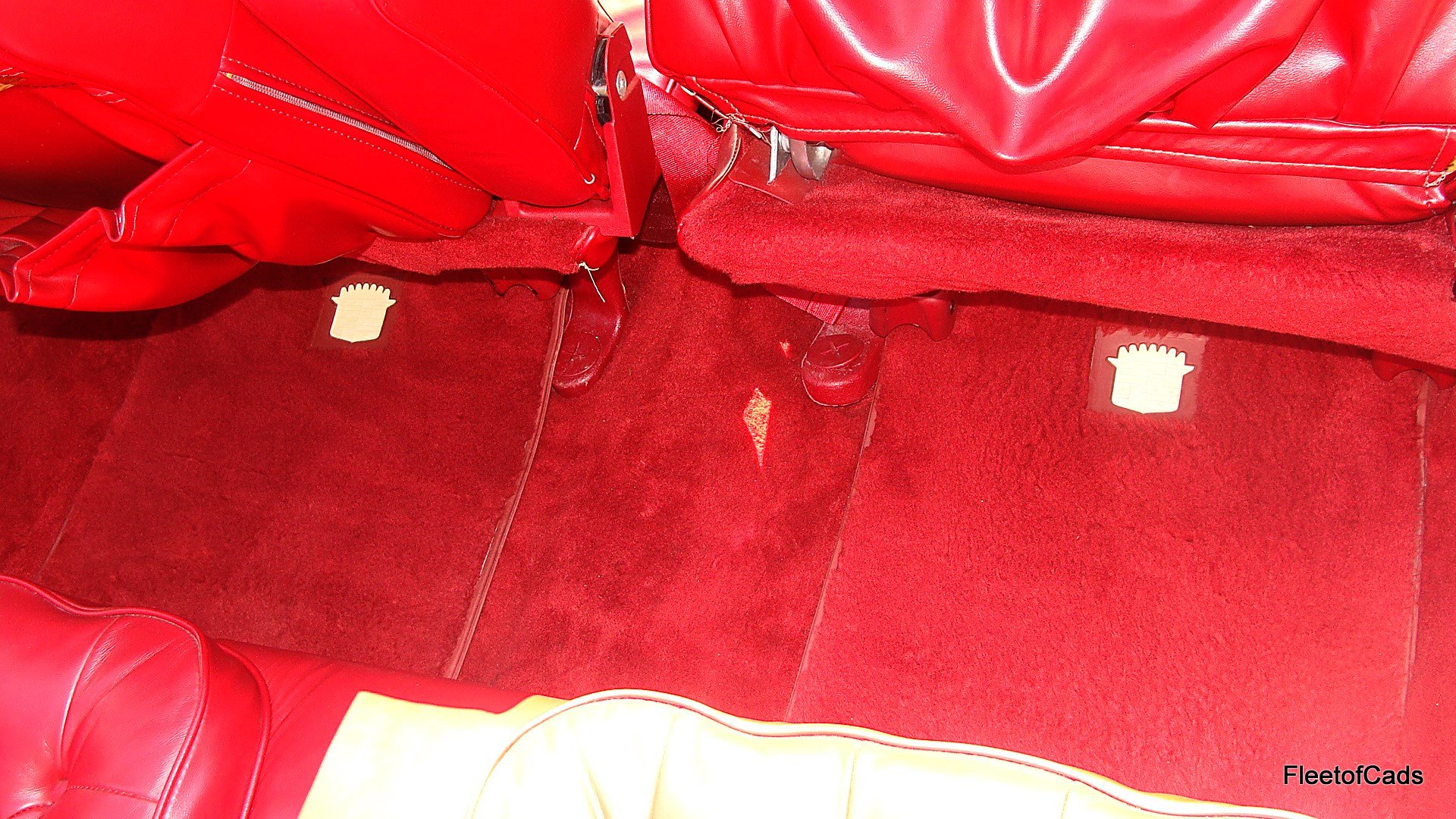 Has all of the original floor mats plus the trunk mat.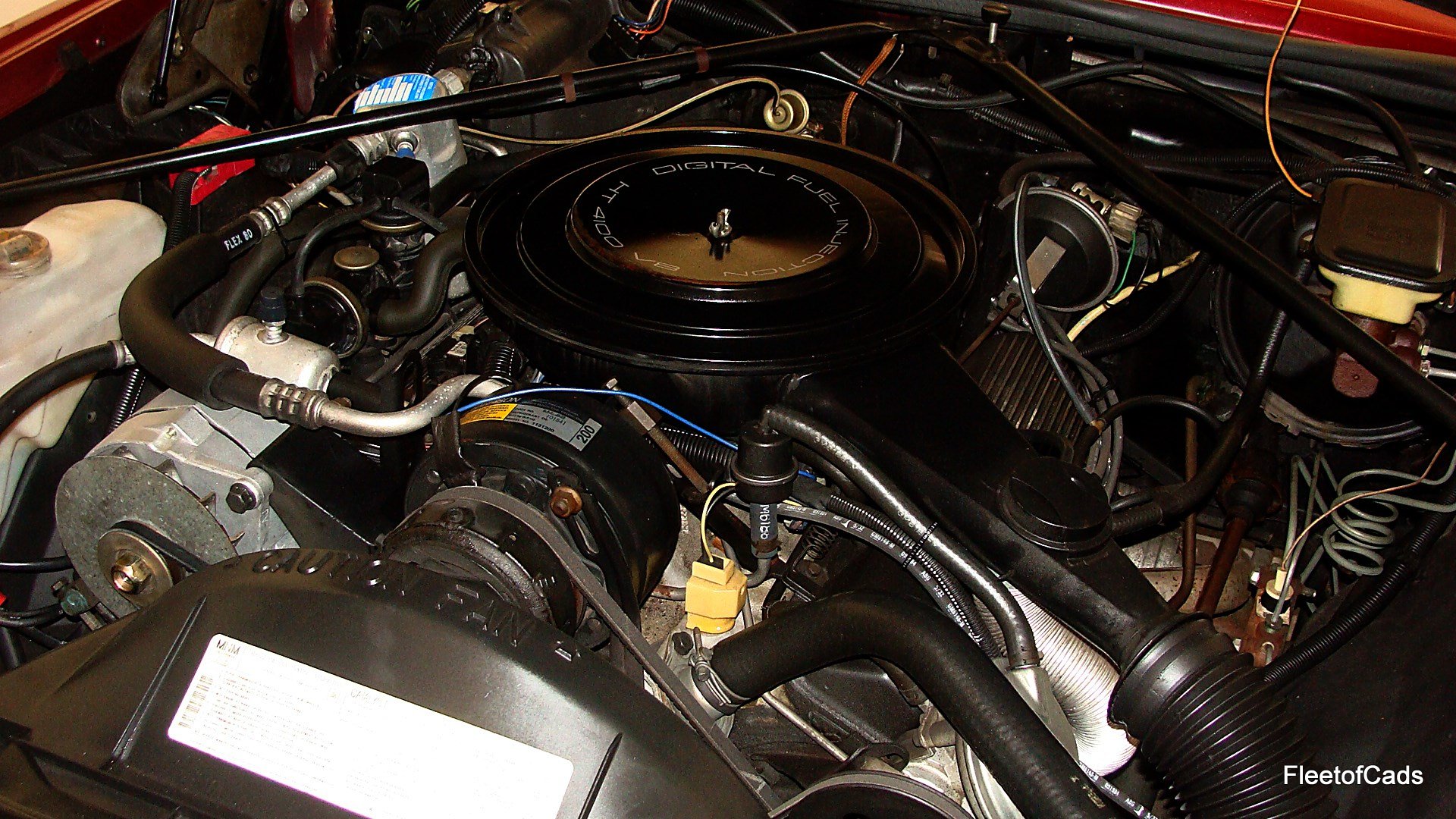 This Cadillac runs very smooth and quiet and shifts beautifully. Ice cold Air conditioning was just switched over to R134. New belts, alternator and battery. Also just had a fresh tune-up and oil change. Very tight driving car.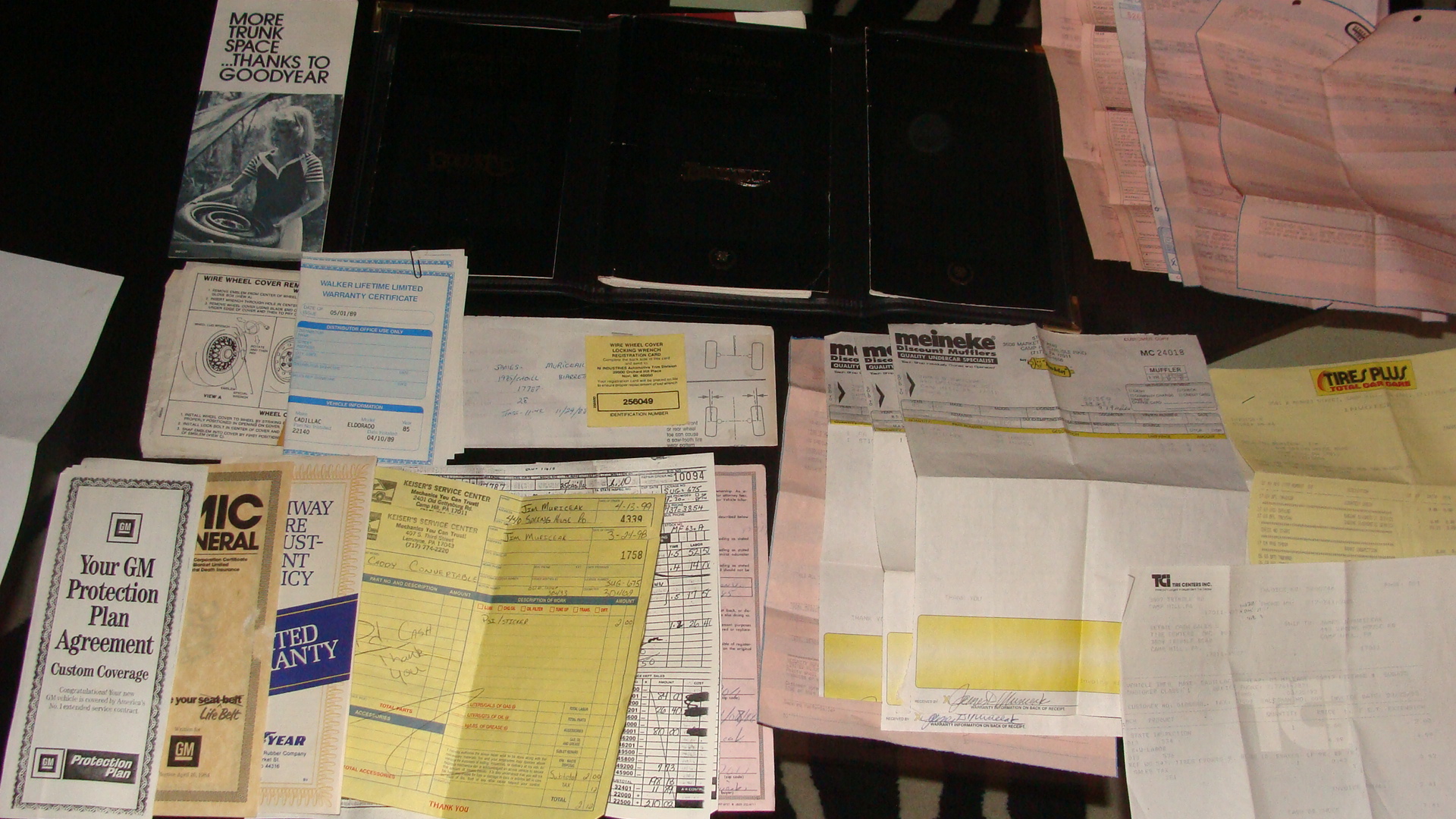 Books and LOTS of records.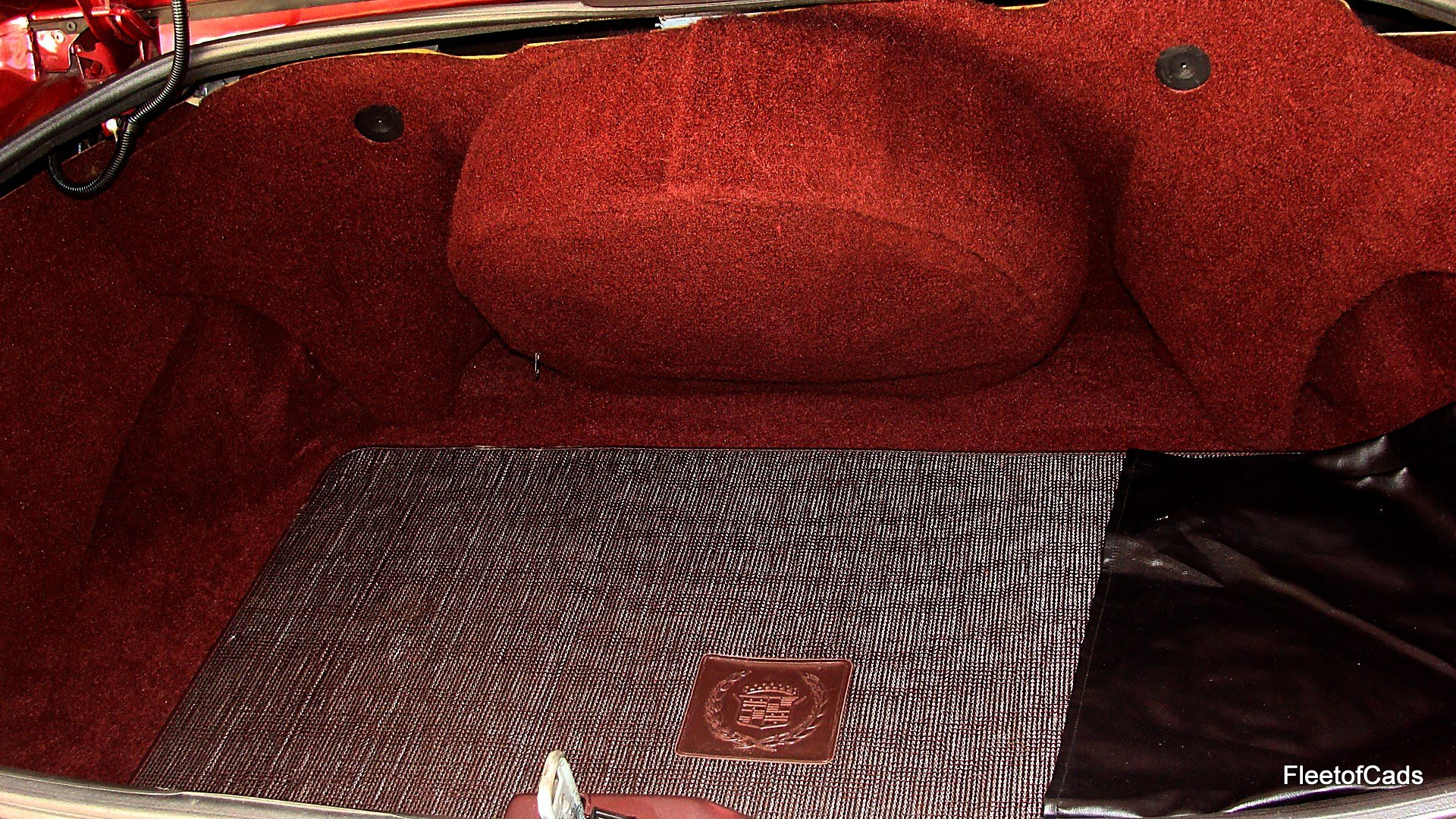 Original trunk mat and black vinyl parade boot cover.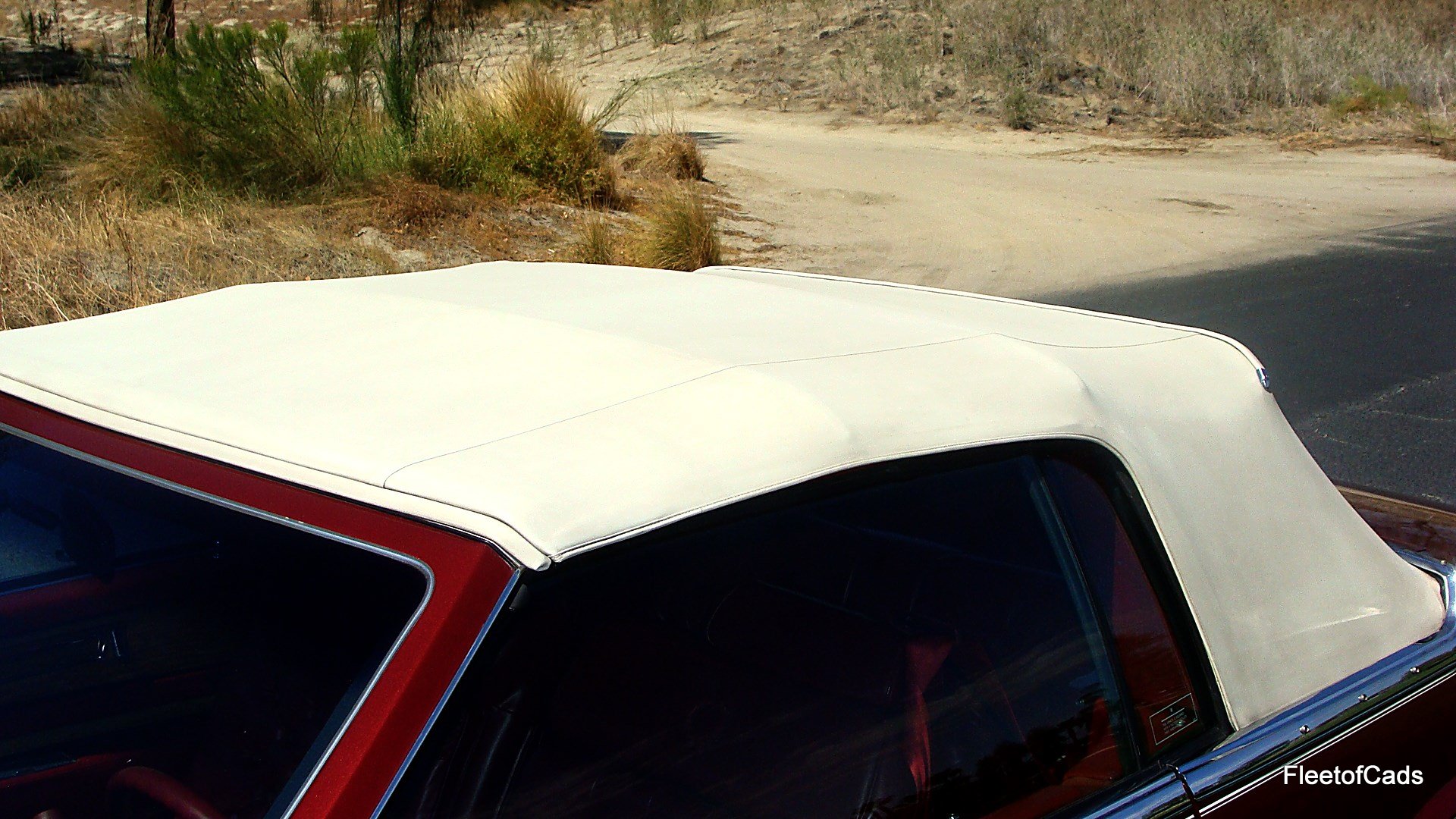 Rear quarter windows go up and down quickly unlike several I have owned that were REAL slow. Notice the factory security system sticker.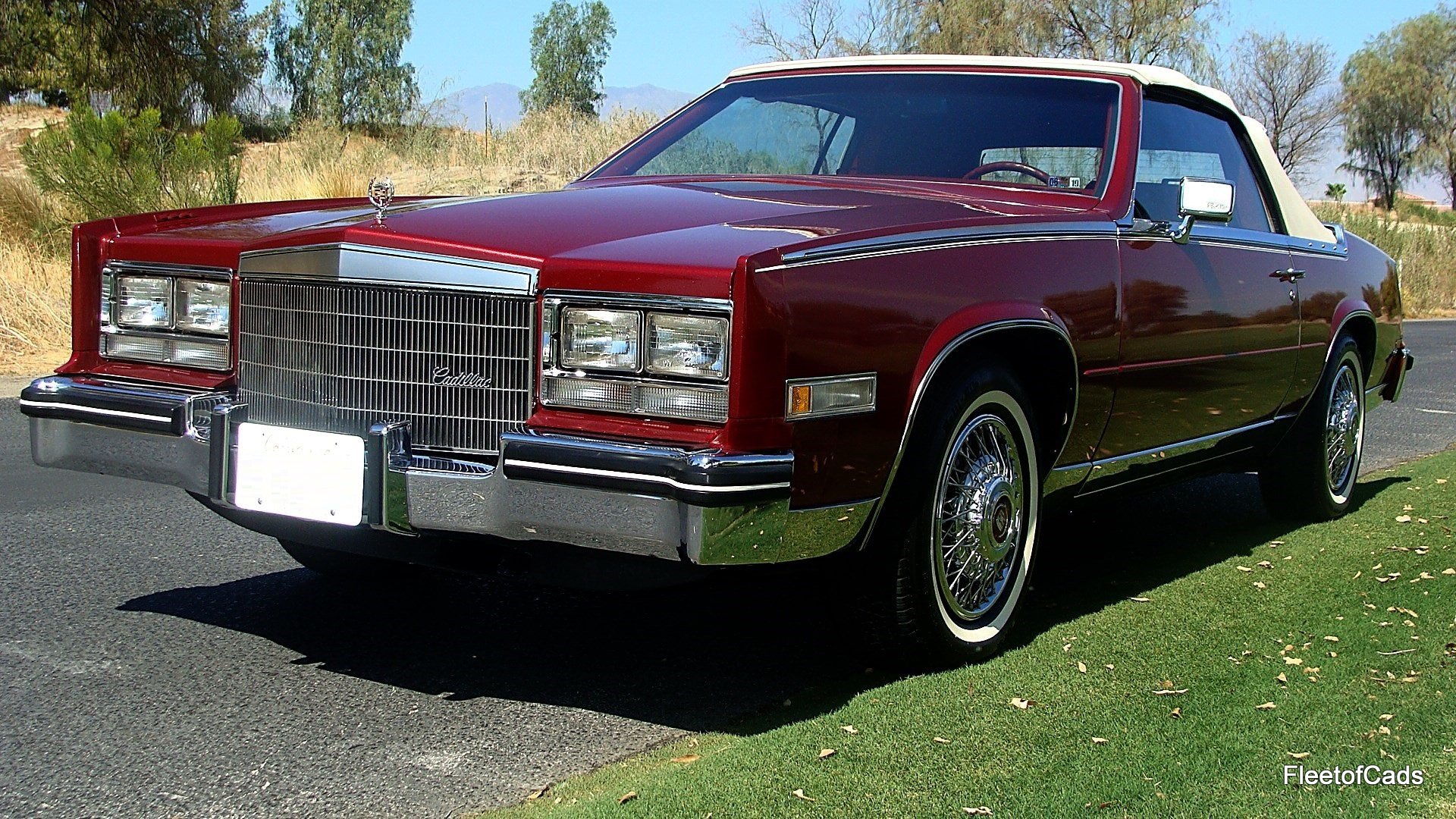 CLICK HERE to return to Fleetofcads Home page
.