Please join Fleetofcads on Facebook by clicking the "Like" button!
Trevor Hudson's 1988 Cadillac Eldorado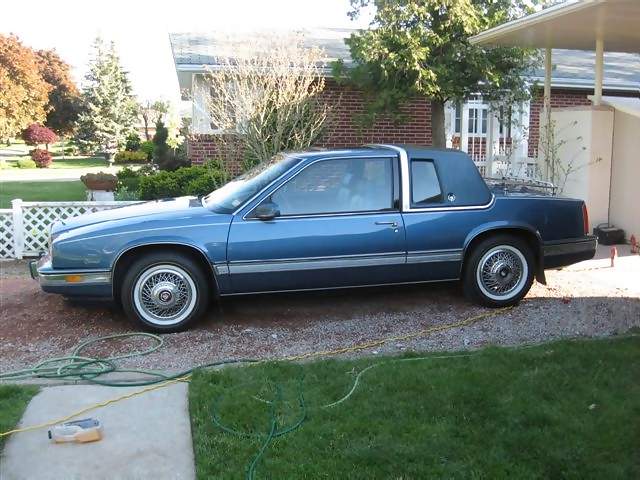 on December 23 1987 Thomas Cadillac in Hartford CT sold the car for 29091.50. The Moonroof ,Cabriolet Roof, Vogue tires and Luggage rack made up the increase of the selling price of 27,260.00. It remained in the family until 2006, then purchased by the Classic Motor Cars of CT who would put it on the Hemmings site. For Weeks I would go through the Hemmings site and look at all the pictures. I could not get over the colour and its condition. It is Pristine! I Am happy that I have fulfilled a long time dream of Owning a Cadillac and Hope that I will add more to my collection.
I Flew to CT and took in some a Hartford Charm before I started my drive home. I arrived at 10:00 at night and when the opened the Garage Door my jaw dropped, I couldn't believe that it was better than the pictures. The Cadillac had a number of miles a 110,000 to be exact. They have all been serviced by Cadillac. It is hard to tell that this car could have that many miles on her. There are very little stone chips in her front. This could be attributed to her superior paint quality! Something I find Amazing Cadillac got a bad rap in the 80's but I have to say this car is well appointed. The undercarriage wraps neatly around the car, the exhaust is camouflaged out of site, the head lamps are glass not plastic! This car was built to last.
This 1988 Cadillac is equipped with 4.5 liter V8 Automatic Transmission, Anti Lock brakes, Leather Interior, with Plush Blue Carpeting, Symphony Sound, Power Driver and Passenger seats, Power Windows, Power trunk Pull Down, Power Antenna, Etc.
One Funny part that I will end my story with, and it is a little Embarrassing. Again I will say that Cadillac's attention to detail was very evident in the 80's the cars were truly Cadillac style. When I pulled up to put my first tank of gas in the car, I figured that the car would have a button or a lever to open the fuel door. After 1/2 hour of reading the manual and looking for the magic button I decided to try to push or pry the door open. To my surprise its a push door! Feeling kind of stupid but thrilled to finally have my Cadillac.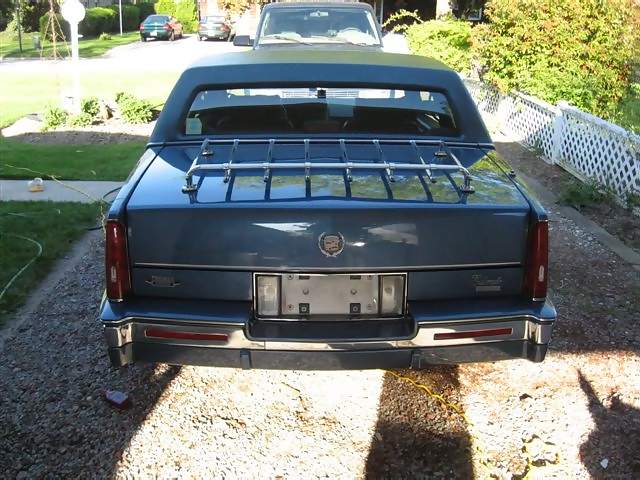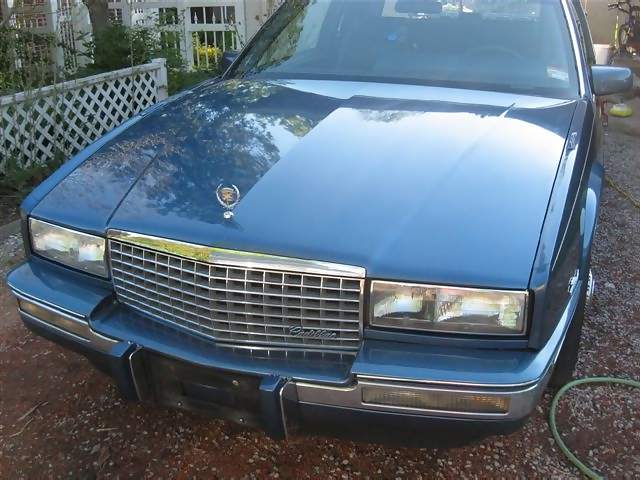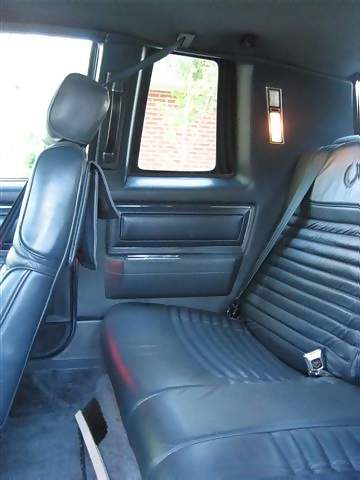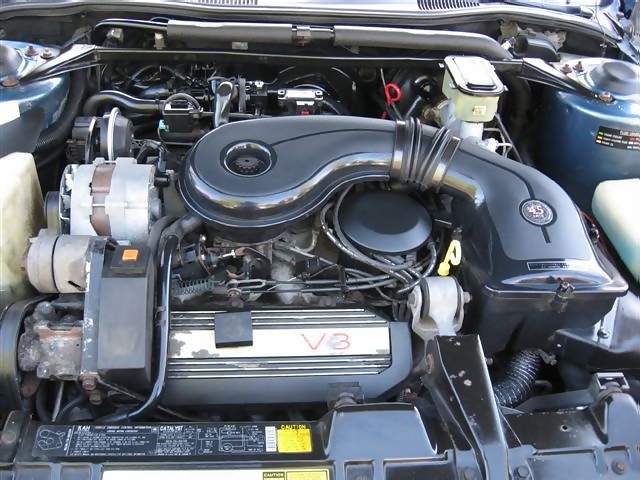 CLICK HERE TO RETURN TO VISITOR PARKING
CLICK HERE TO RETURN TO FLEETOFCADS HOMEPAGE