1985 Cadillac Fleetwood Brougham Coupe

.
43k miles
.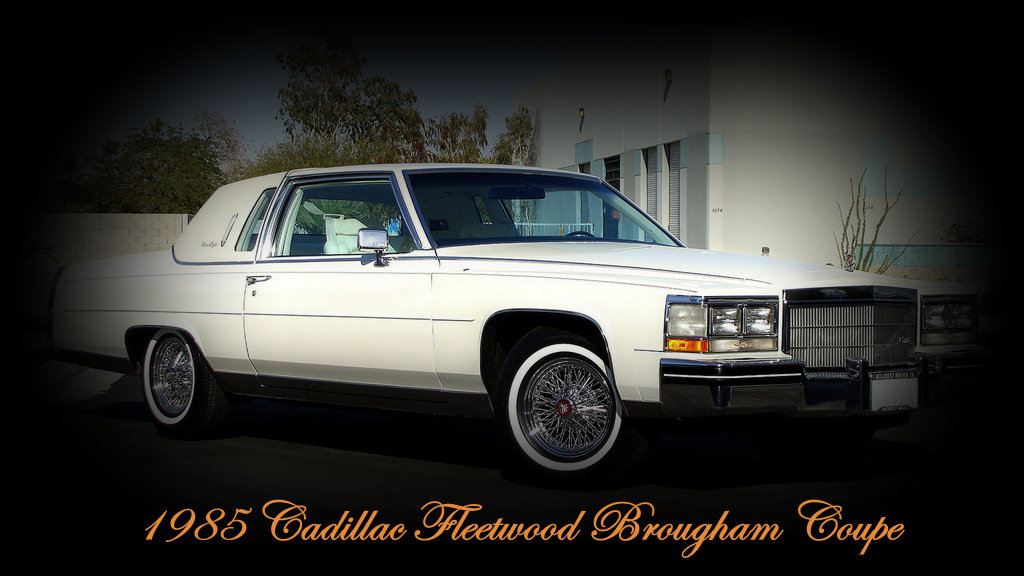 This immaculate 1985 Cadillac Fleetwood only has 43k one owner miles.

The Coupe made up just over 10% of the RWD Fleetwood production for 1985. This body began production in 1980 to appease the loyal Cadillac owners that were disgruntled over the 79 Eldorado Biarritz being drastically down sized. This full sized coupe with all it's trimmings filled the "personal luxury" spot well and production ran through midyear of 1985. Very few of these were saved and finding a good one often takes years to find. On any given day you can find a nice low mile Eldorado of this generation but the low mile Fleetwood Coupes are very scarce and have become very sought after. The demand for this body amongst collectors have more than doubled in the last 5 years as many Cadillac aficionados are snapping up the best examples for their collections. 1985 was the very last year for this incredible body style and from a design standpoint was GM at it's finest hour. These Brougham Coupes were the last of a classic style era which will never be produced again.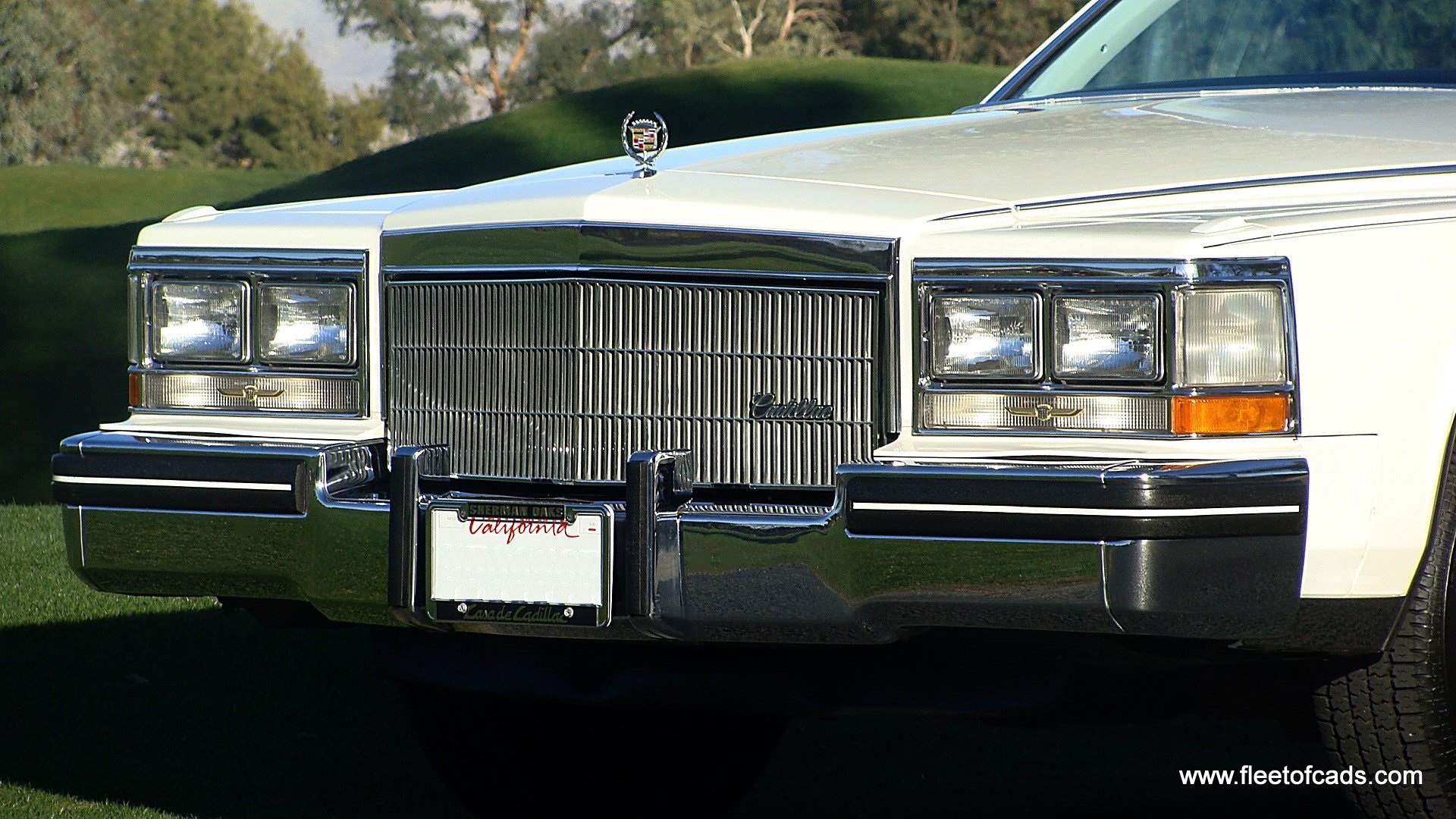 1985 Cadillac Fleetwood Brougham Coupe in rare triple white(paint, top and leather interior).

I have had the privilege of owning several of these Brougham Coupes in my 20+ years of Cadillac collecting, and this particular example is hands down the best of them all. This Fleetwood has always been collector owned and garage kept. With only 43k miles, this Cadillac needs no excuses and stands well to be a very lucrative long term investment. The best resale colors for these are white, red, blue and black. As far as color combos, triple white and triple black lead the pack in resale value.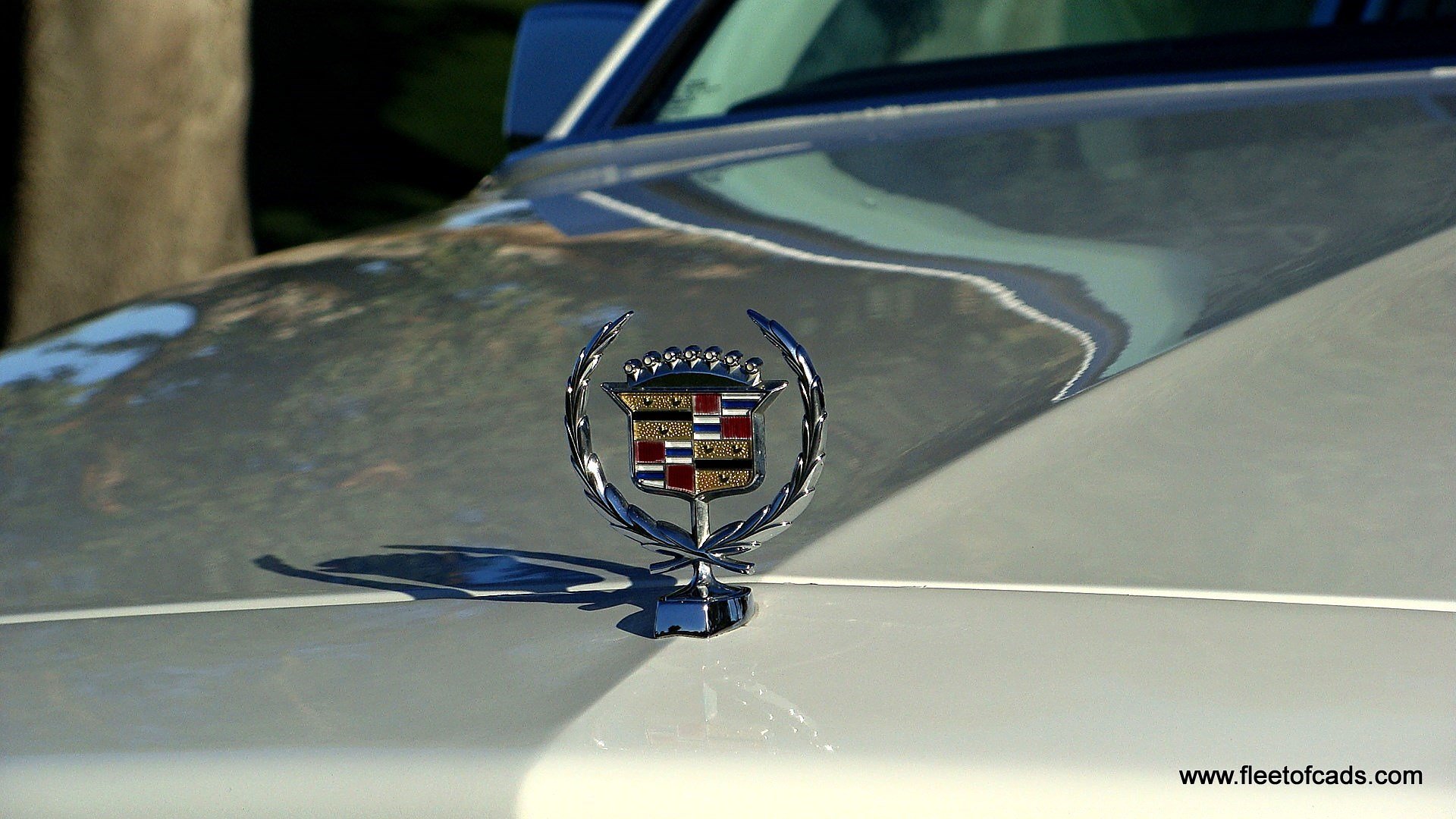 This is by far the tightest, smoothest driving Brougham Coupe I have ever owned. This is one of those "steer with one finger" cars, tracking straight with very smooth braking.
Runs whisper quiet, smooth as butter.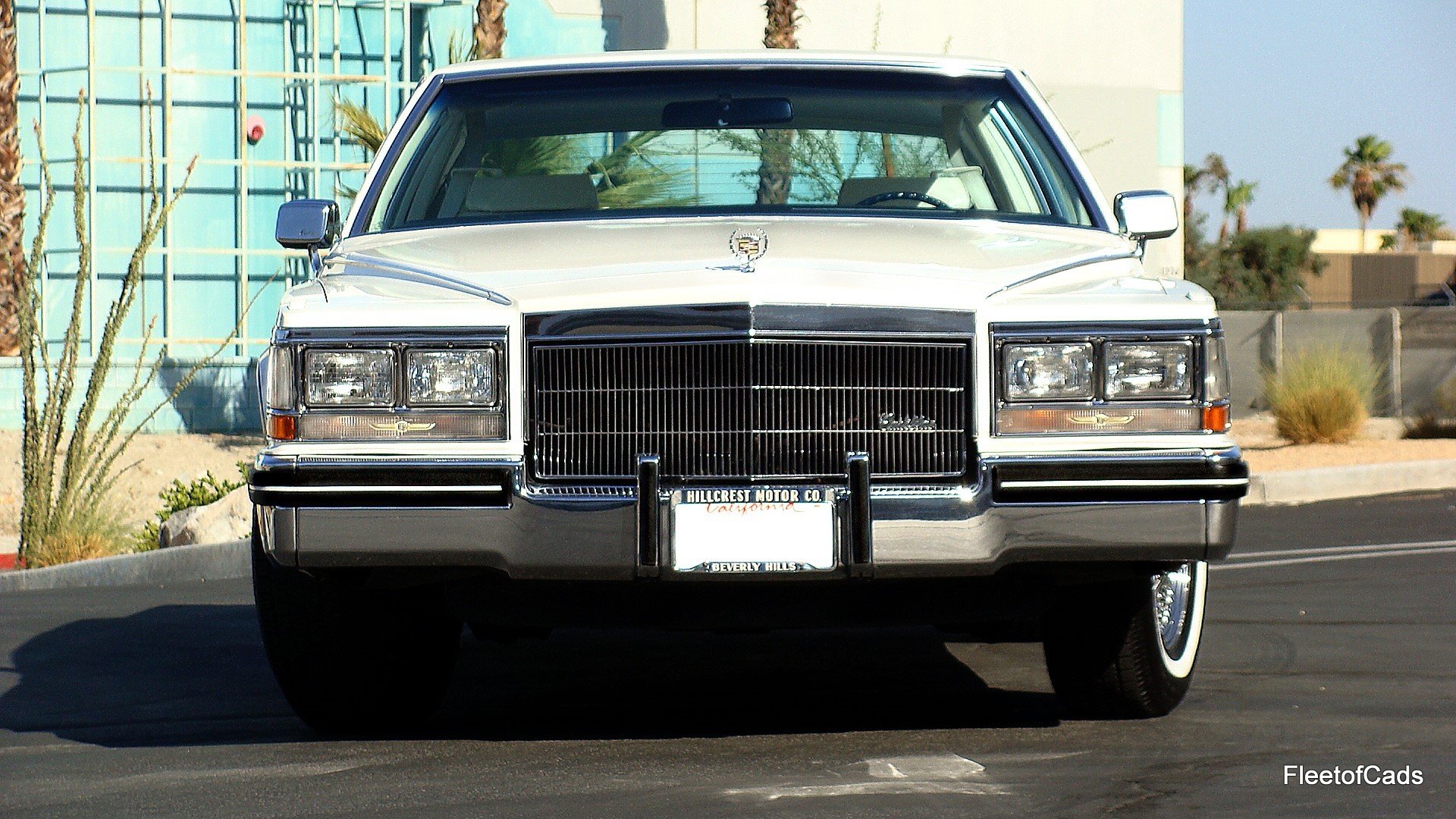 This Cadillac spins heads and gets many a thumbs up.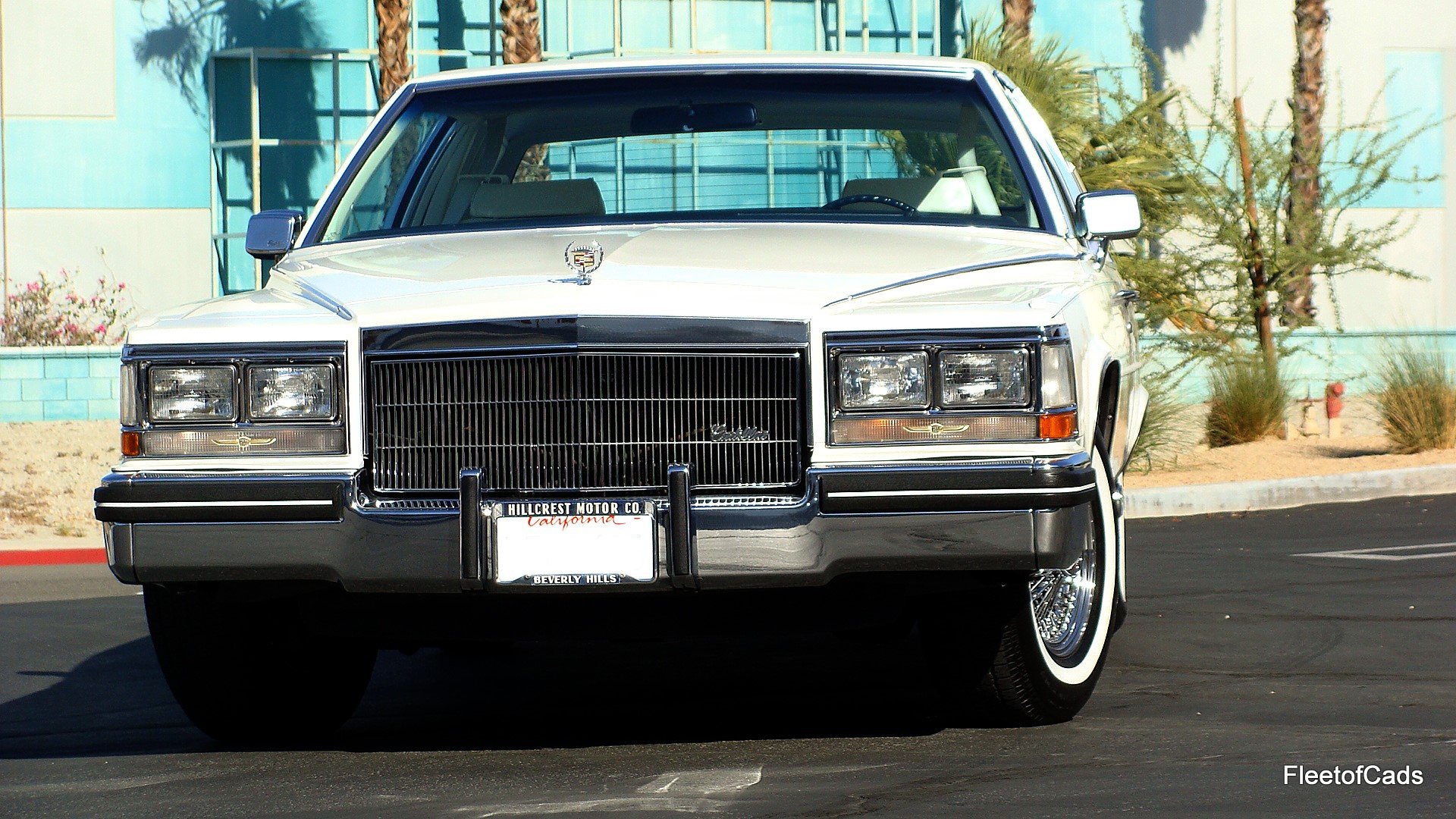 The bumper rub strips are like new with no scrapes.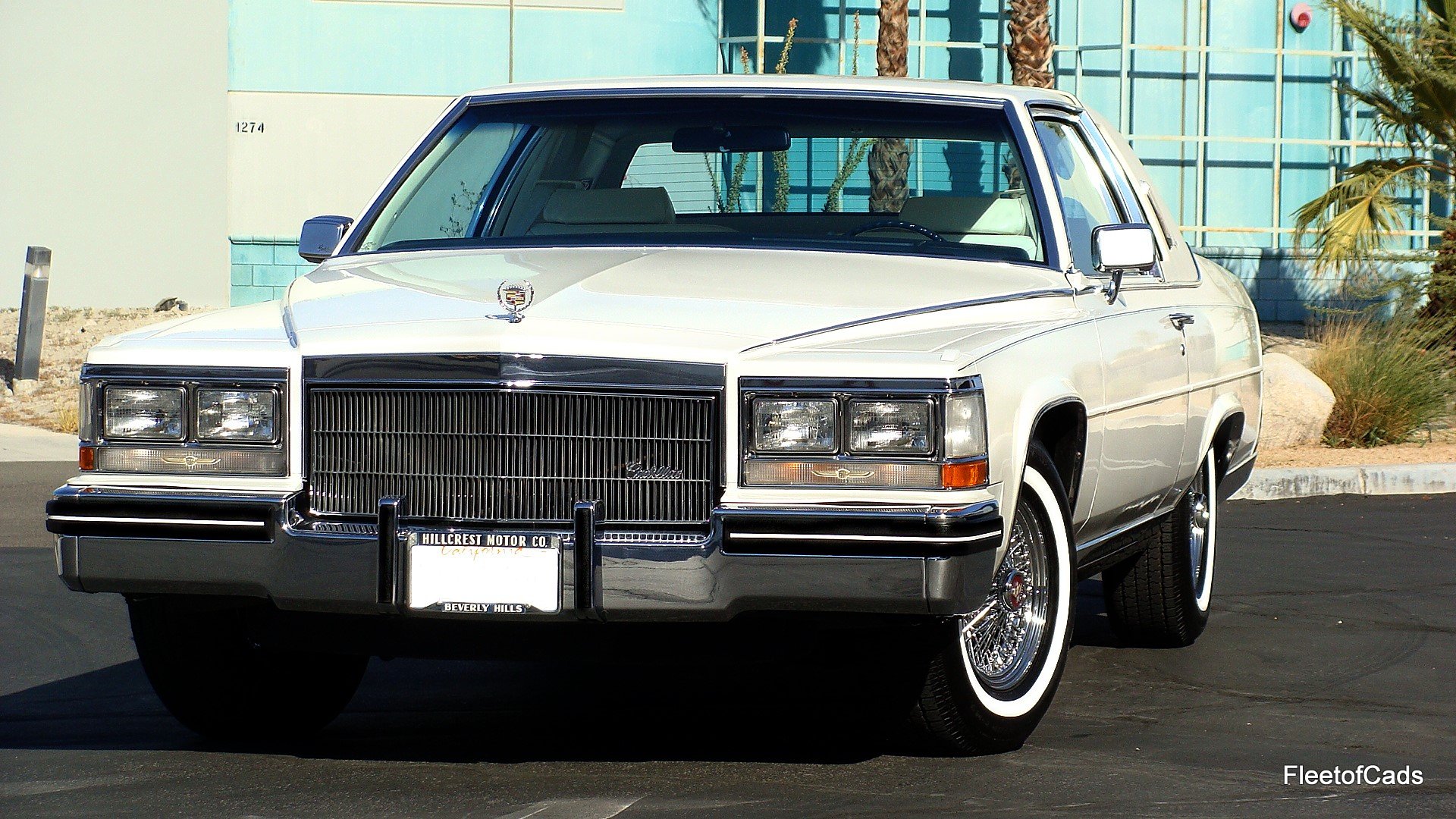 All lenses are as new, crystal clear and free of cracks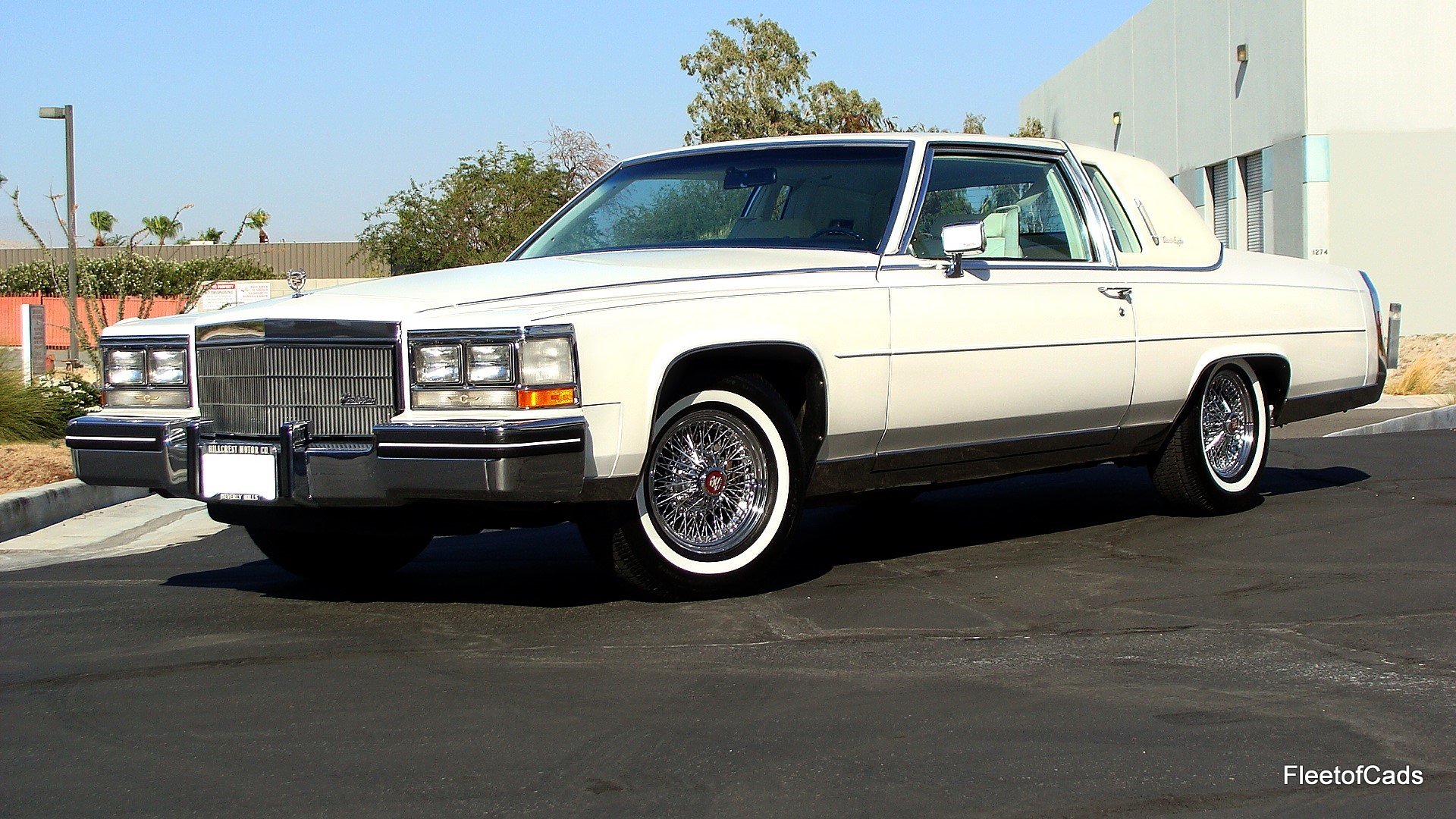 Dripping with chrome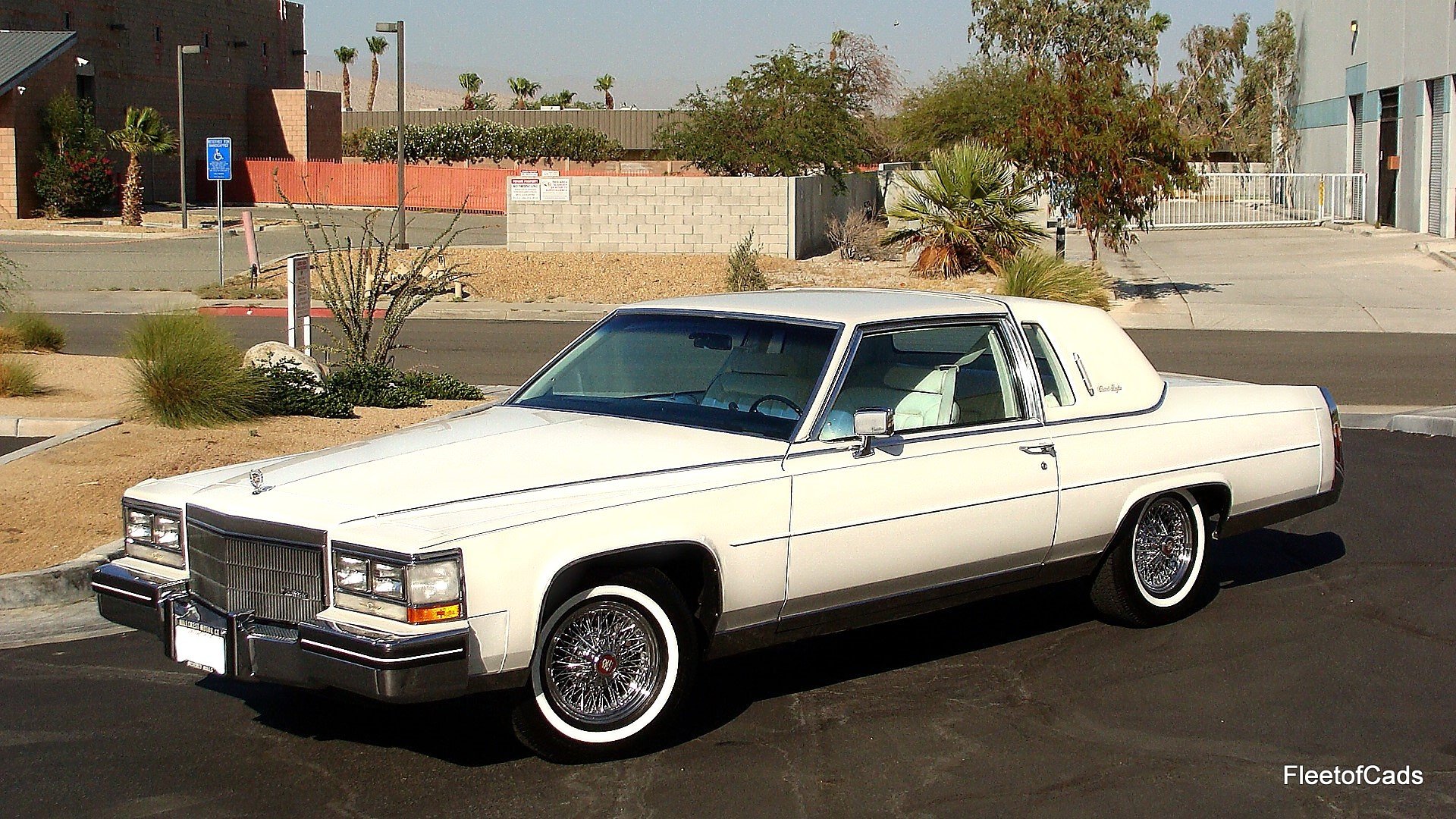 Perfect proportions and factory stance.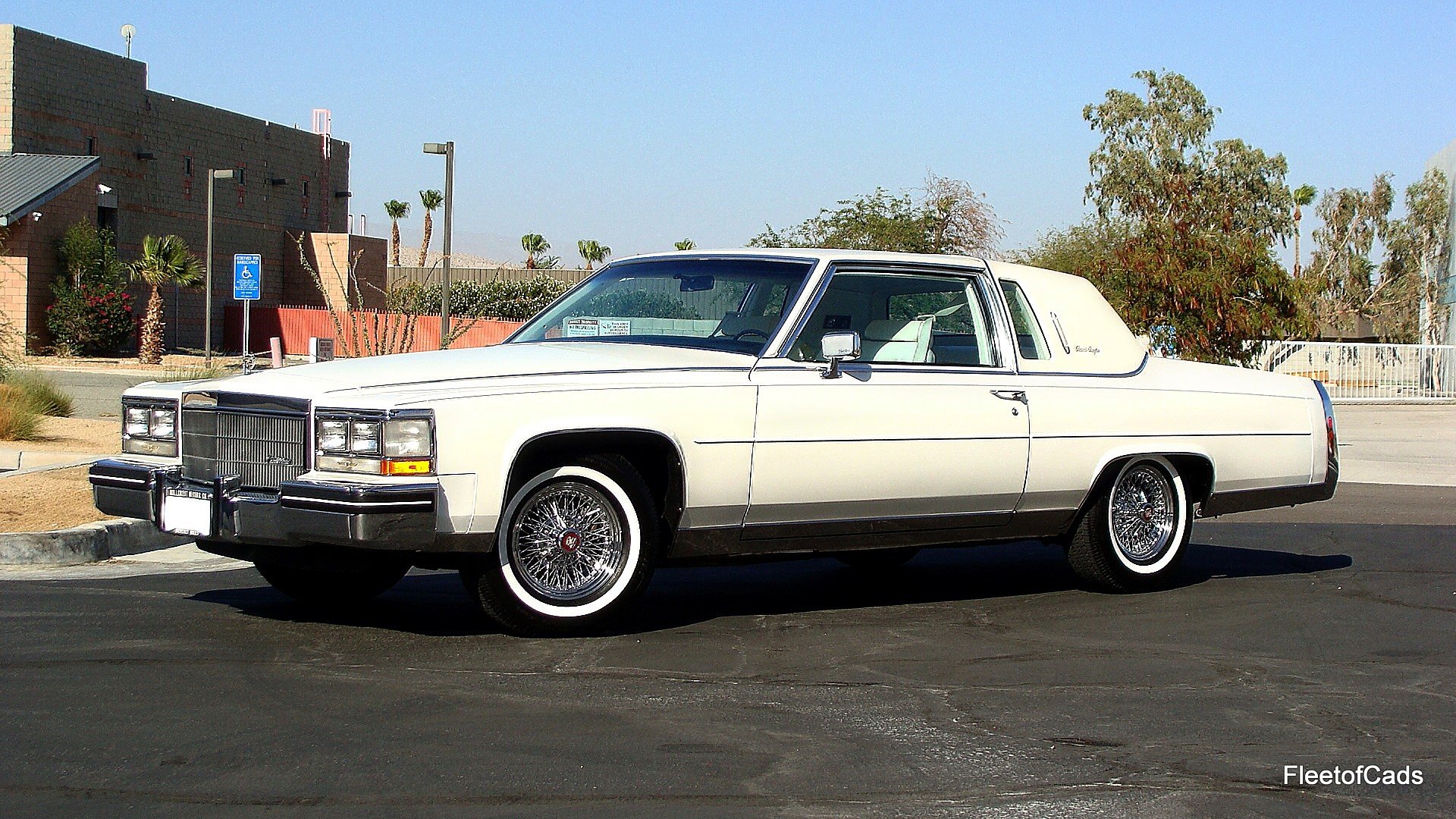 Curb presence.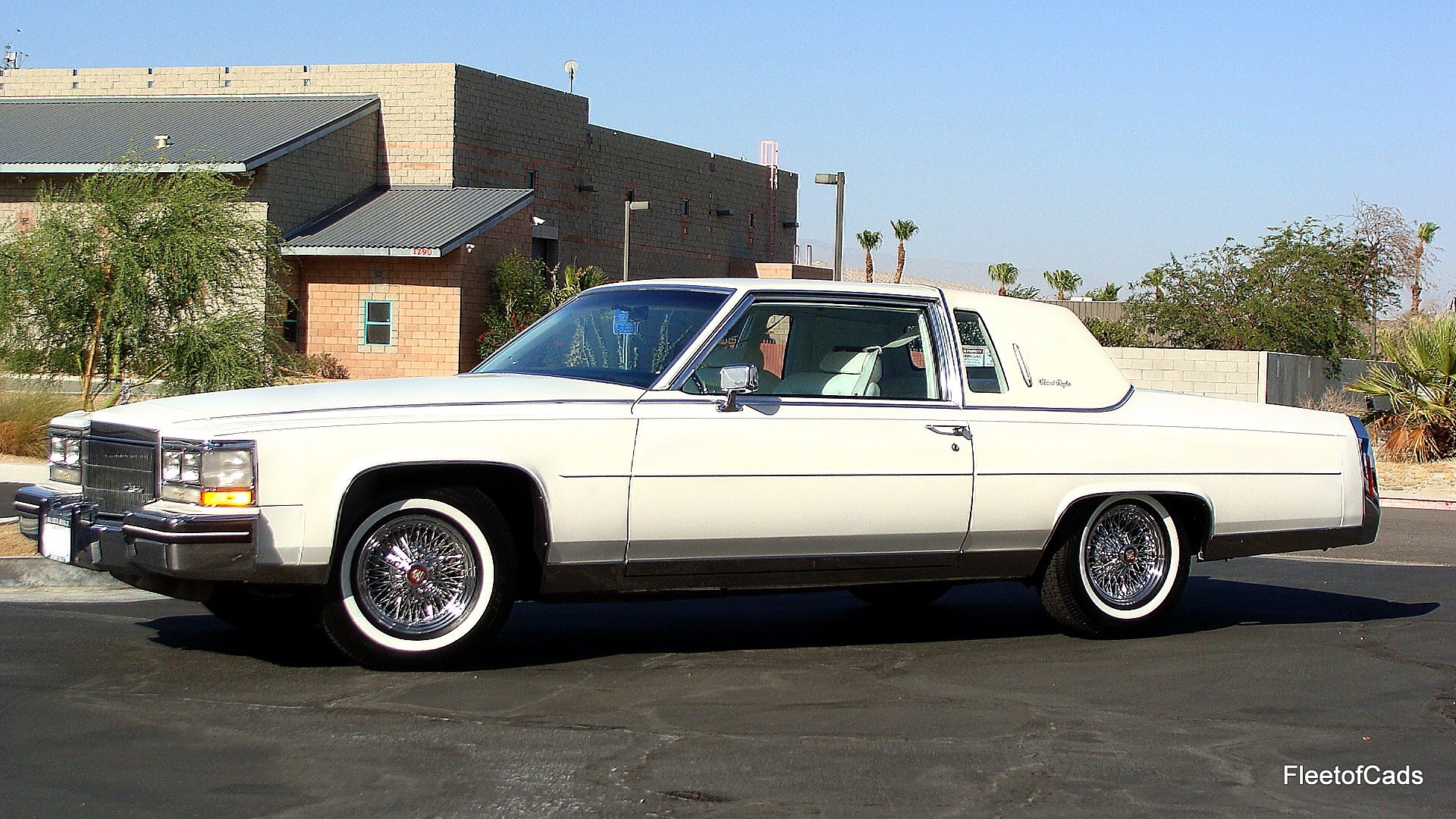 This Fleetwood Coupe was ordered with a generous list of options, with a sticker price of almost $27k whereas a base Fleetwood stickered for $21,219. Some of these options include; Leather Seating Area($680), Twilight Sentinel($85), Passenger seat recliner w/six-way power seat($380), Electric Remote-control Outside Mirrors($101), Symphony Sound AM/FM Cassette with CB($570), Illuminated Vanity Mirrors Driver and Passenger($140), Illuminated Entry System($80), Rear Window Defogger including Heated Outside Mirrors($220), and the list goes on.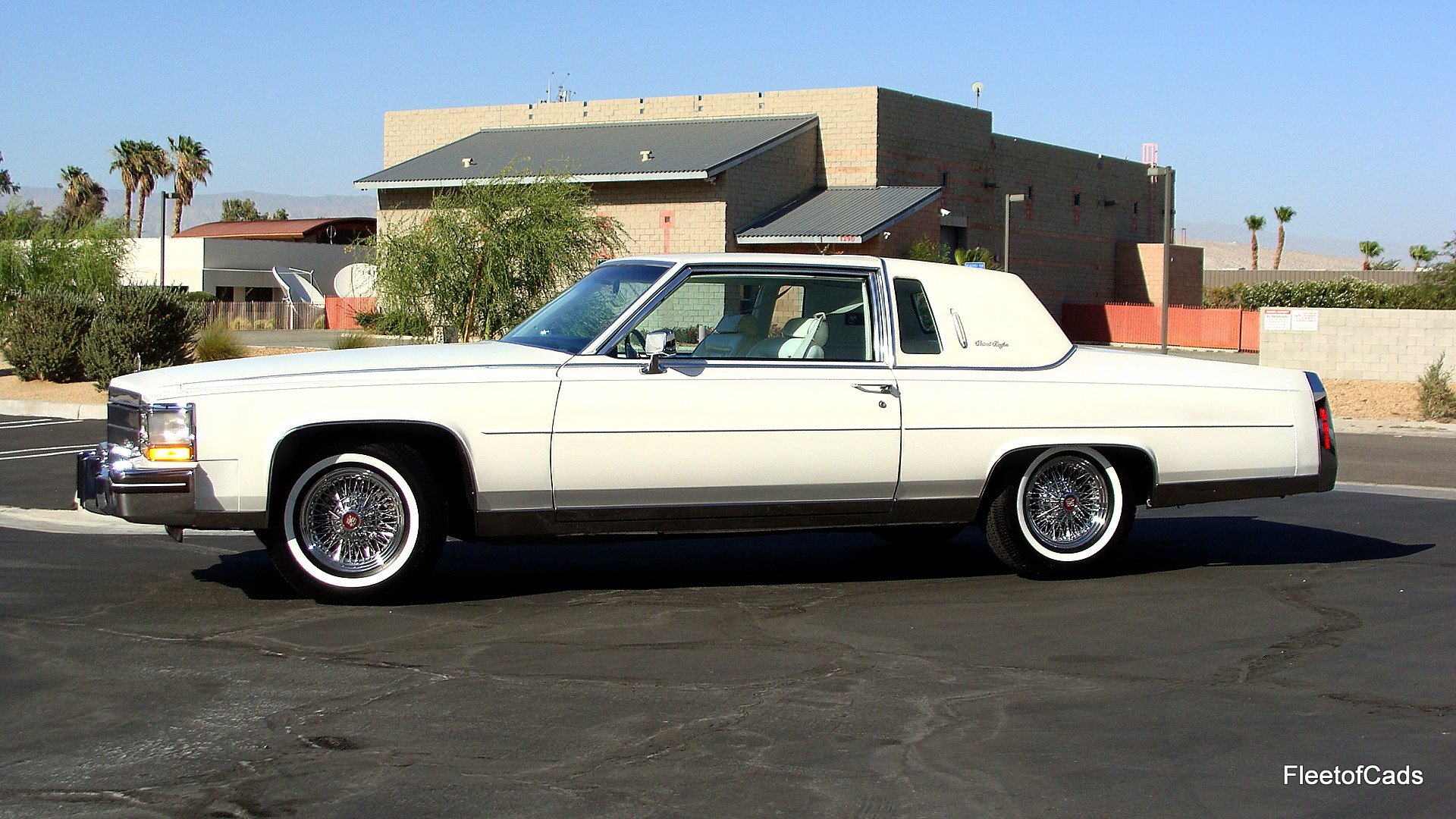 GM's highest paint process and quality control went into the Corvettes and the Cadillac division.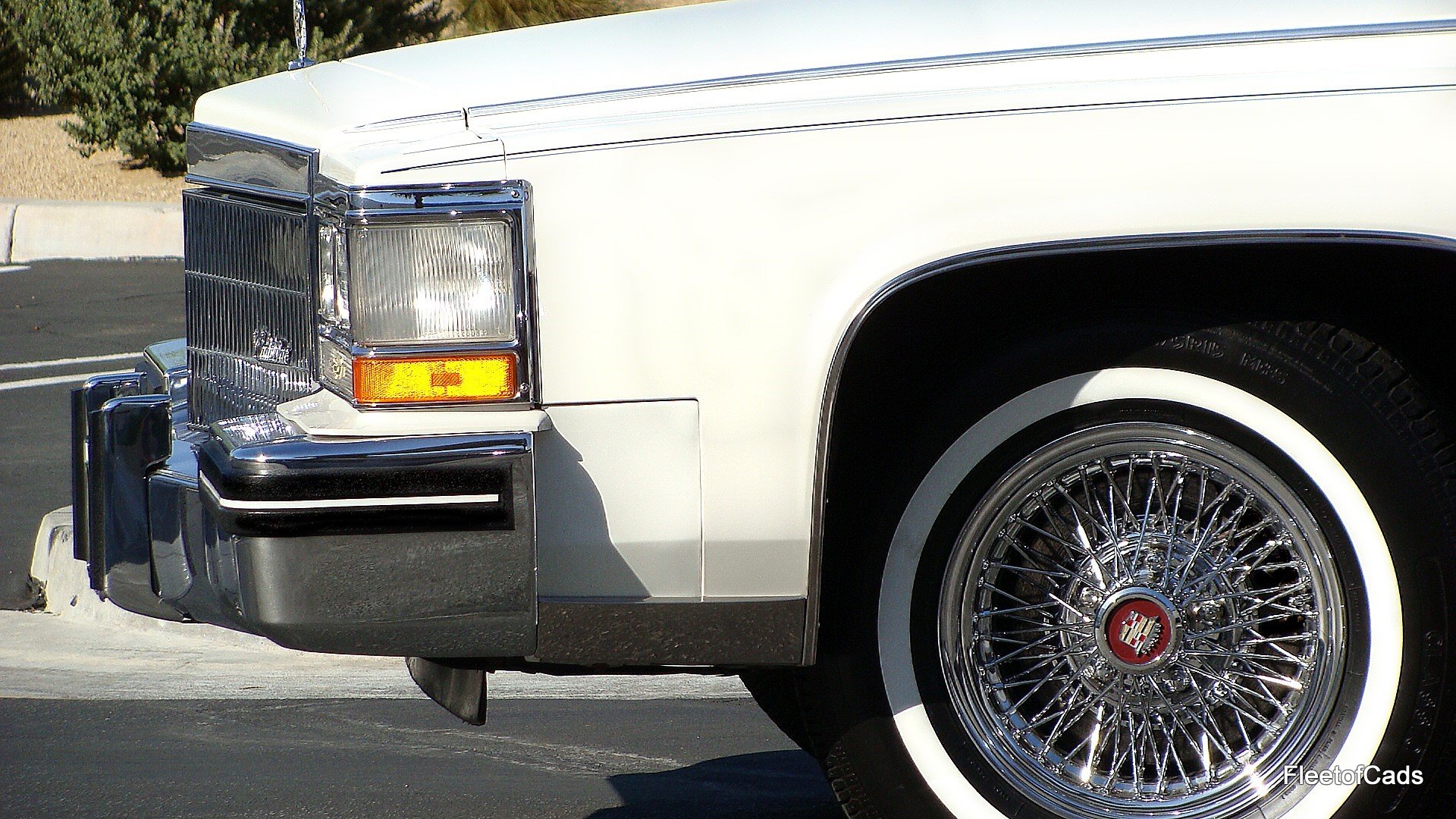 There has been no parking by braille done with this Cadillac. Wire wheel covers are free of curb rash.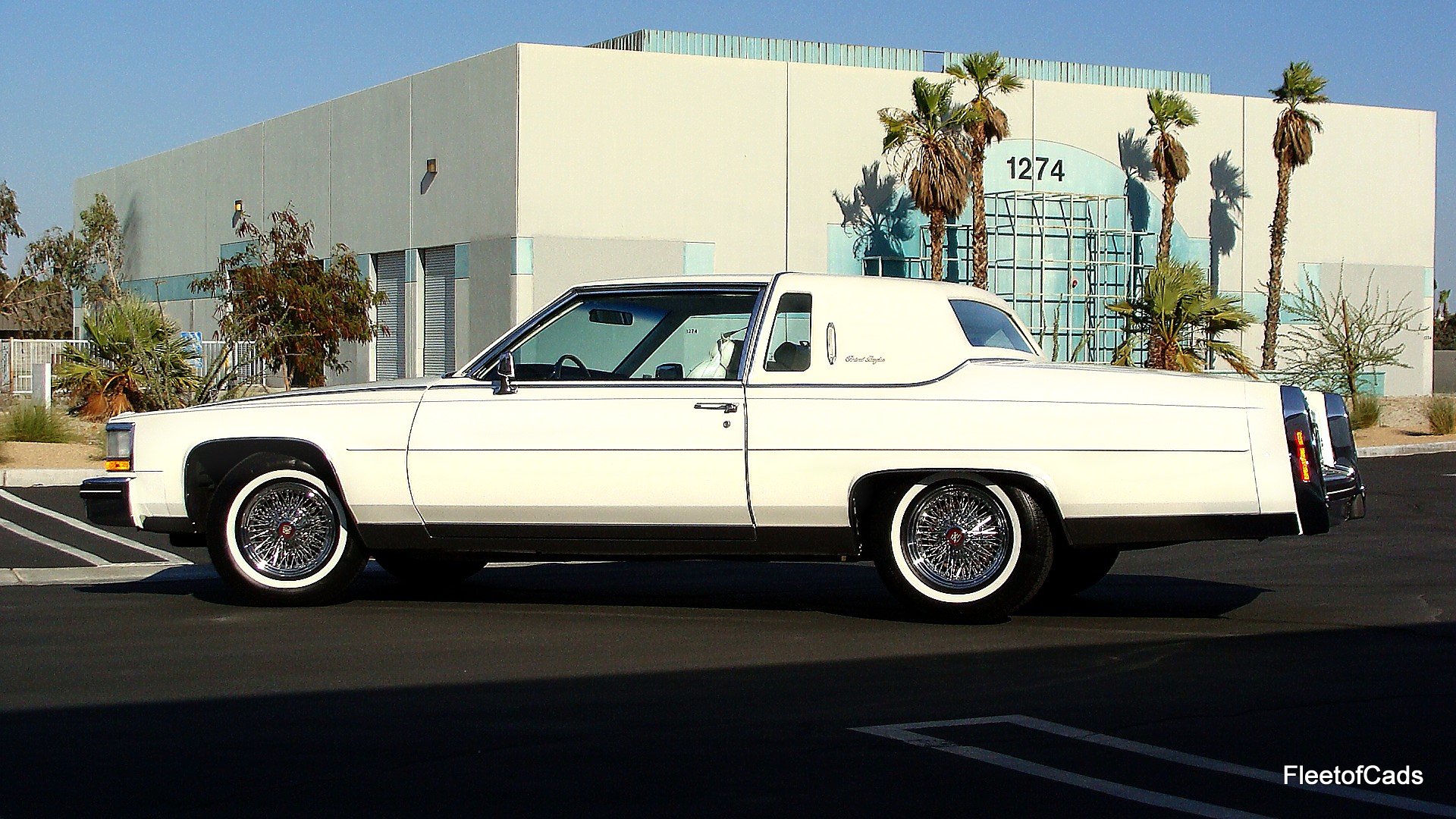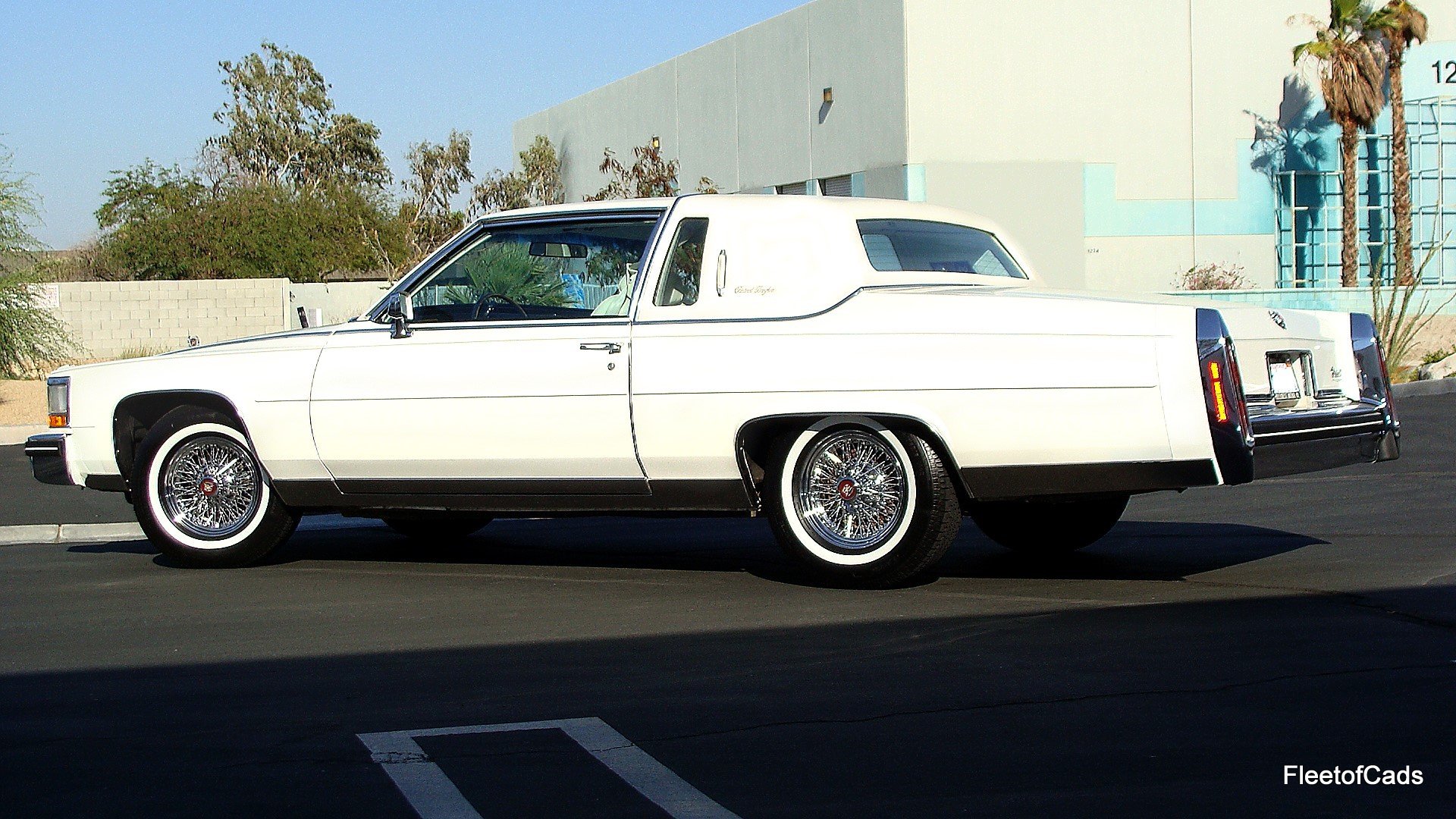 Aside from the filler panels which where recently replaced and re painted with a perfect color match, this car has factory paint all the way around and is very glossy. No fading anywhere on this car. No dings in the fender well trim.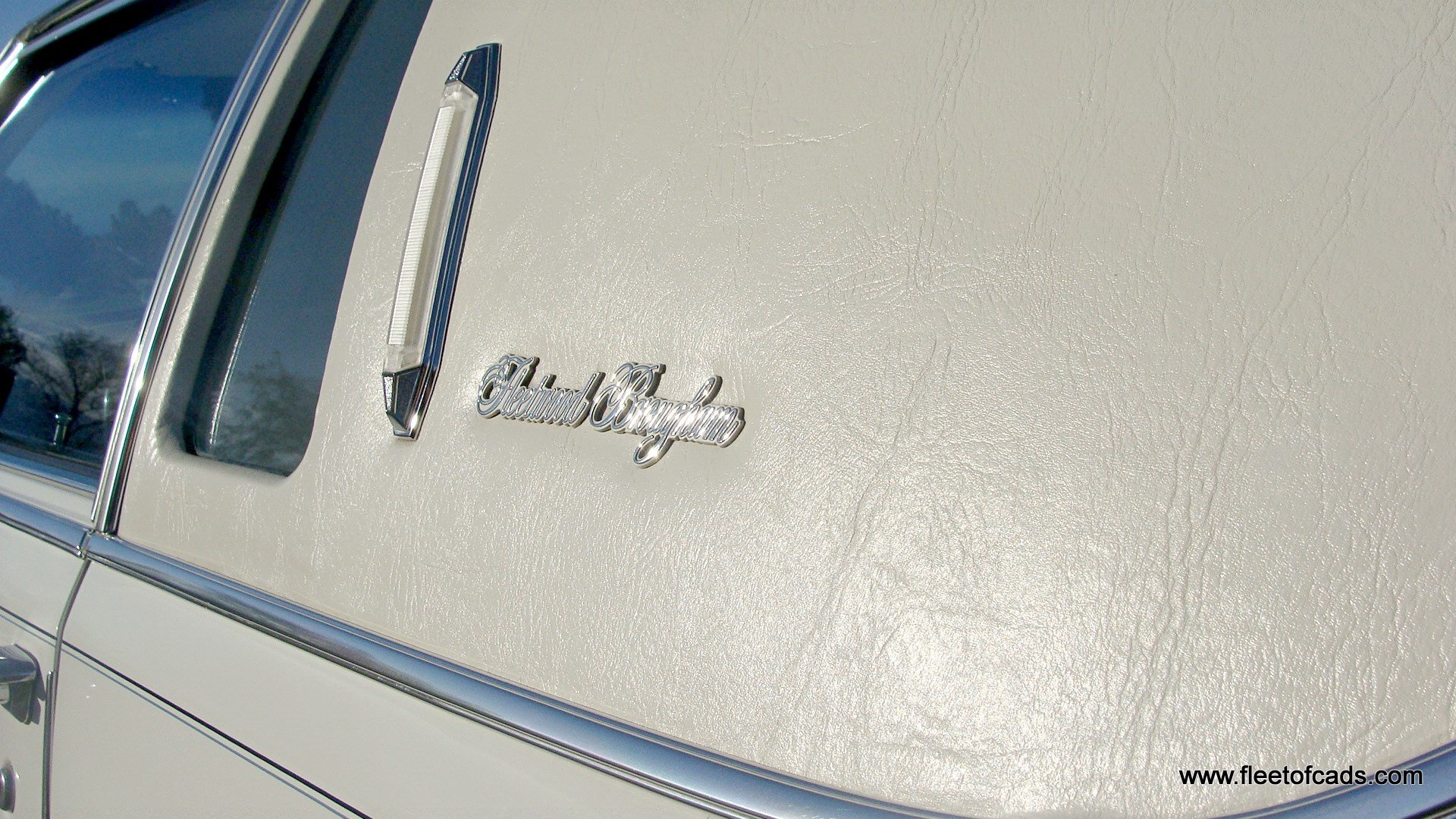 Class at every angle.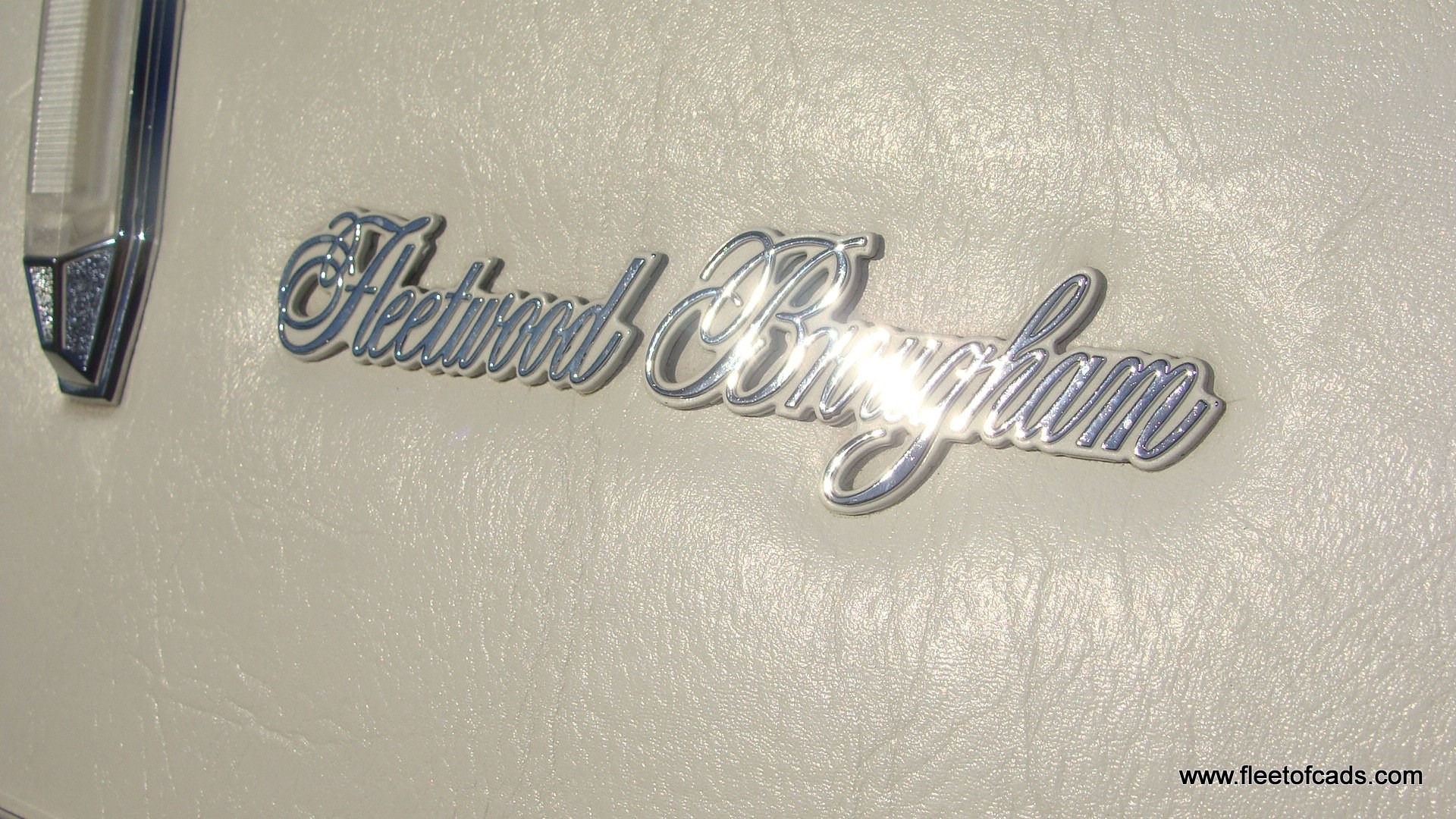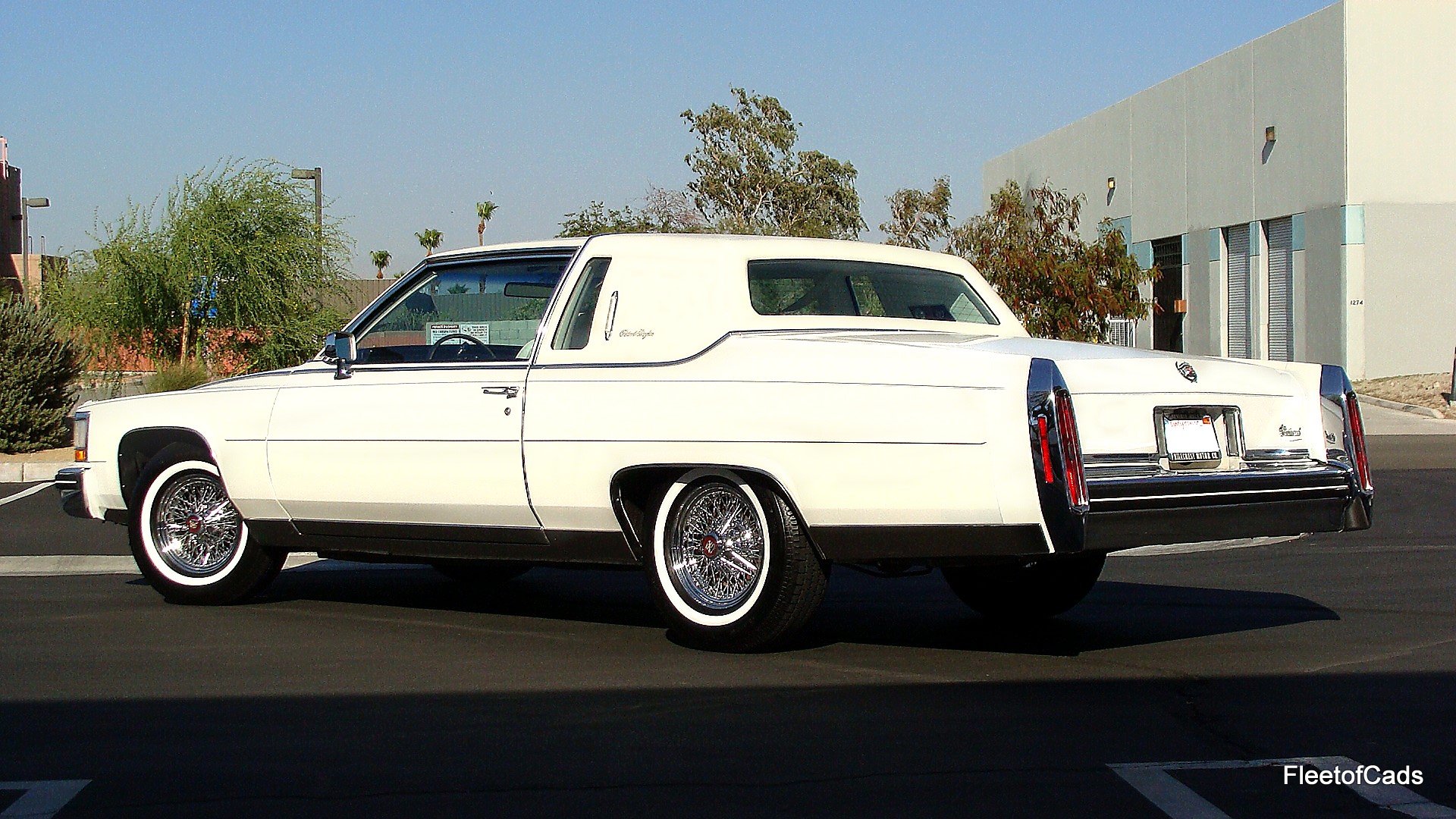 The body is straight as an arrow.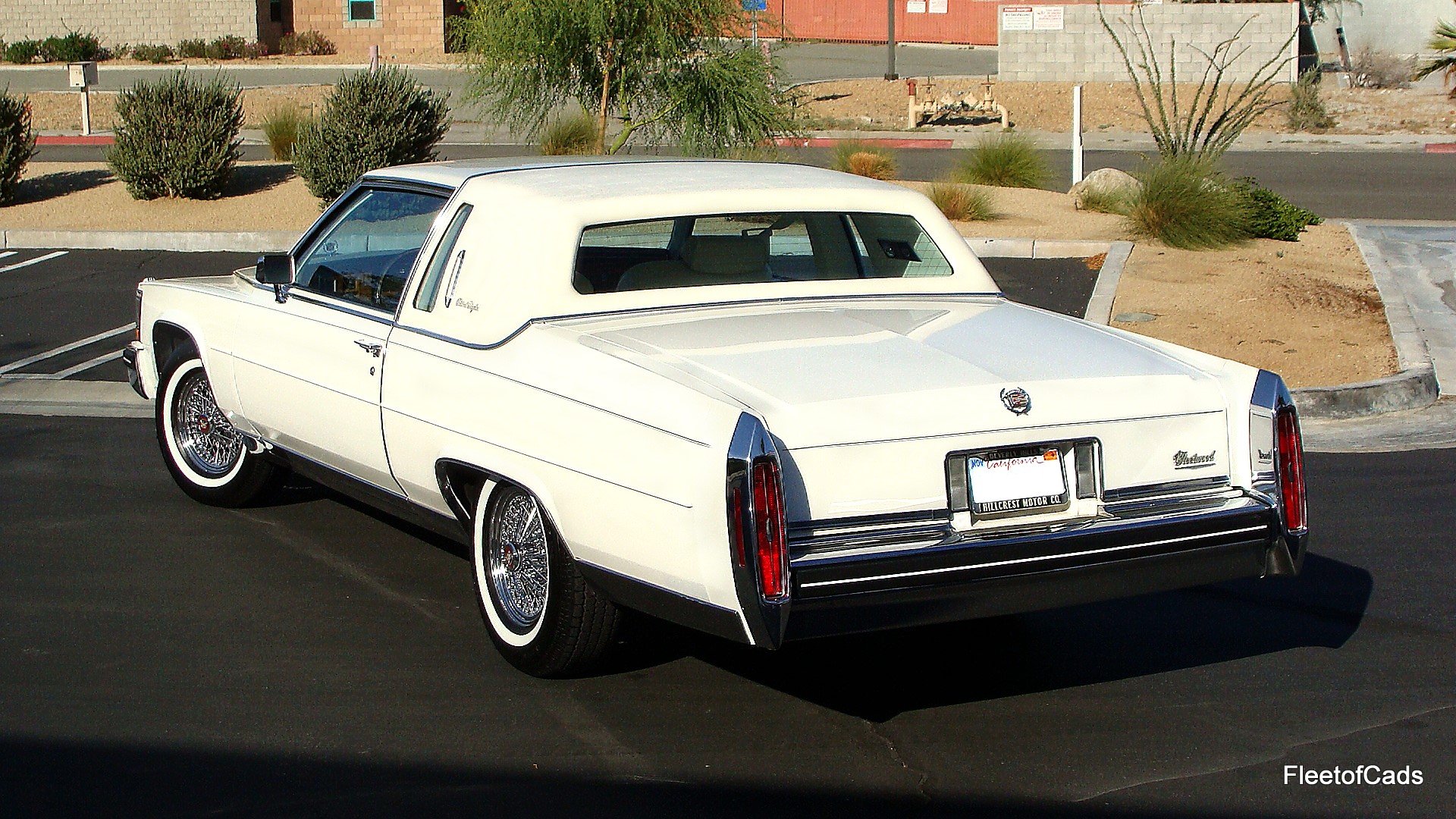 .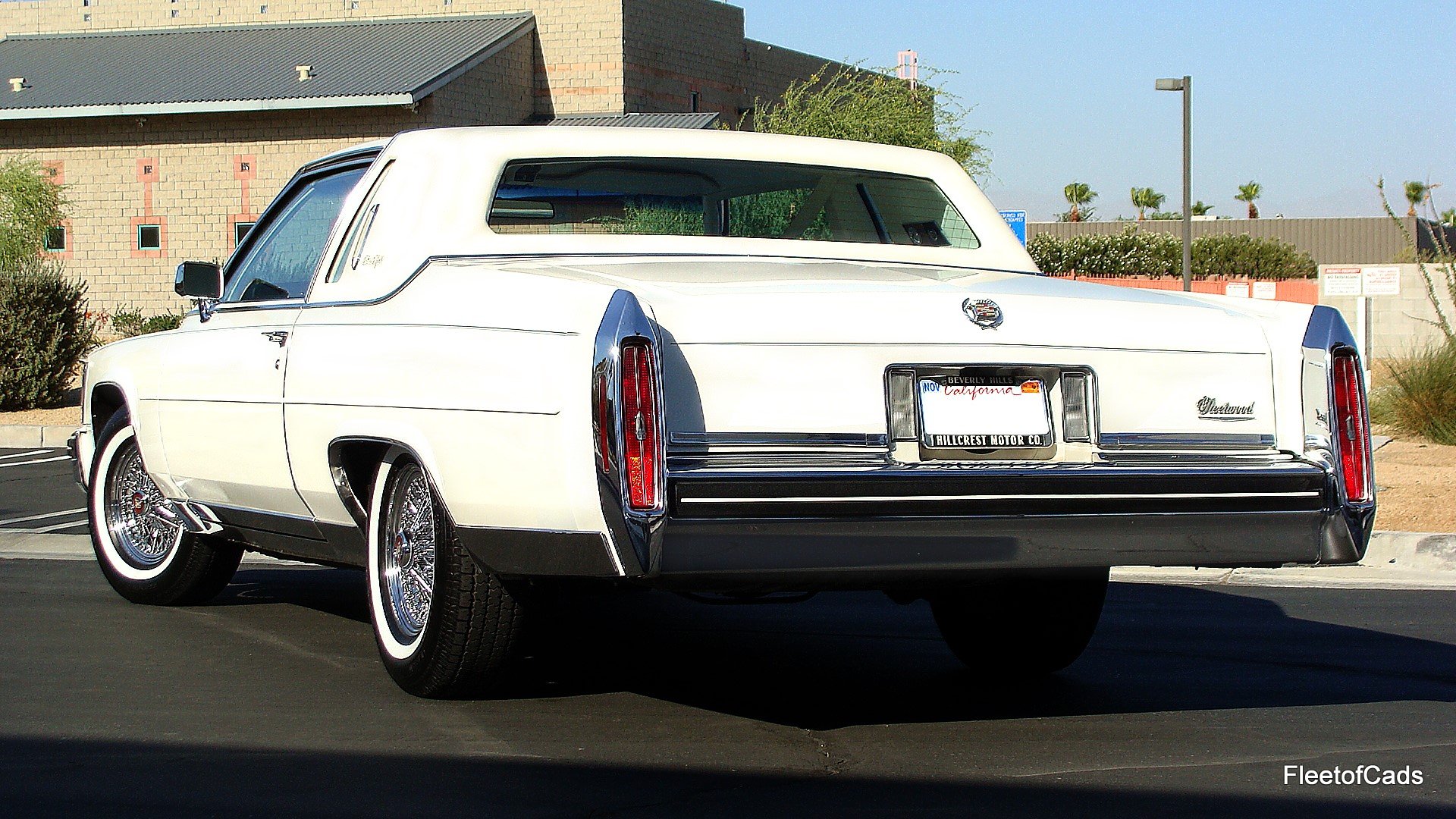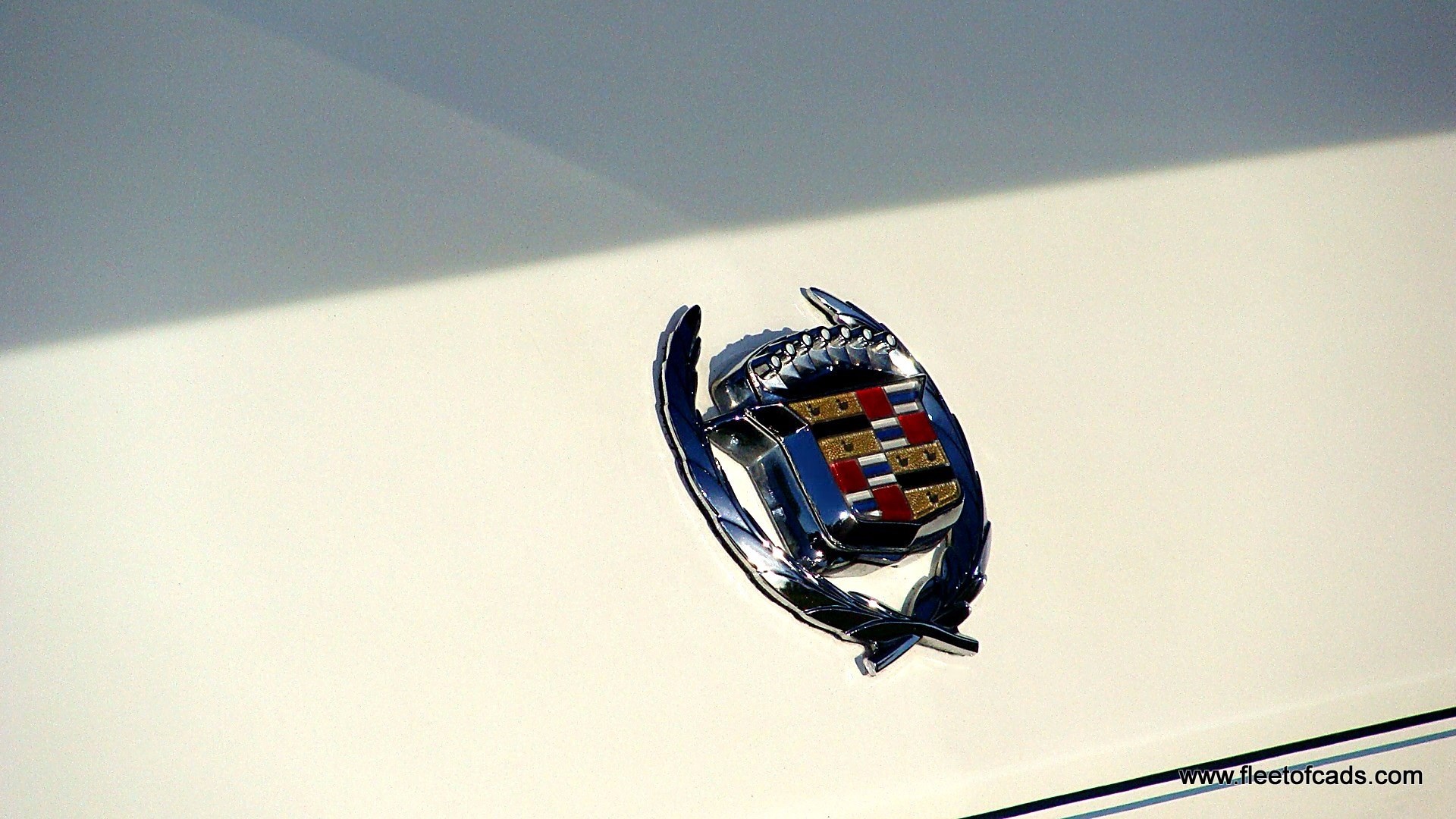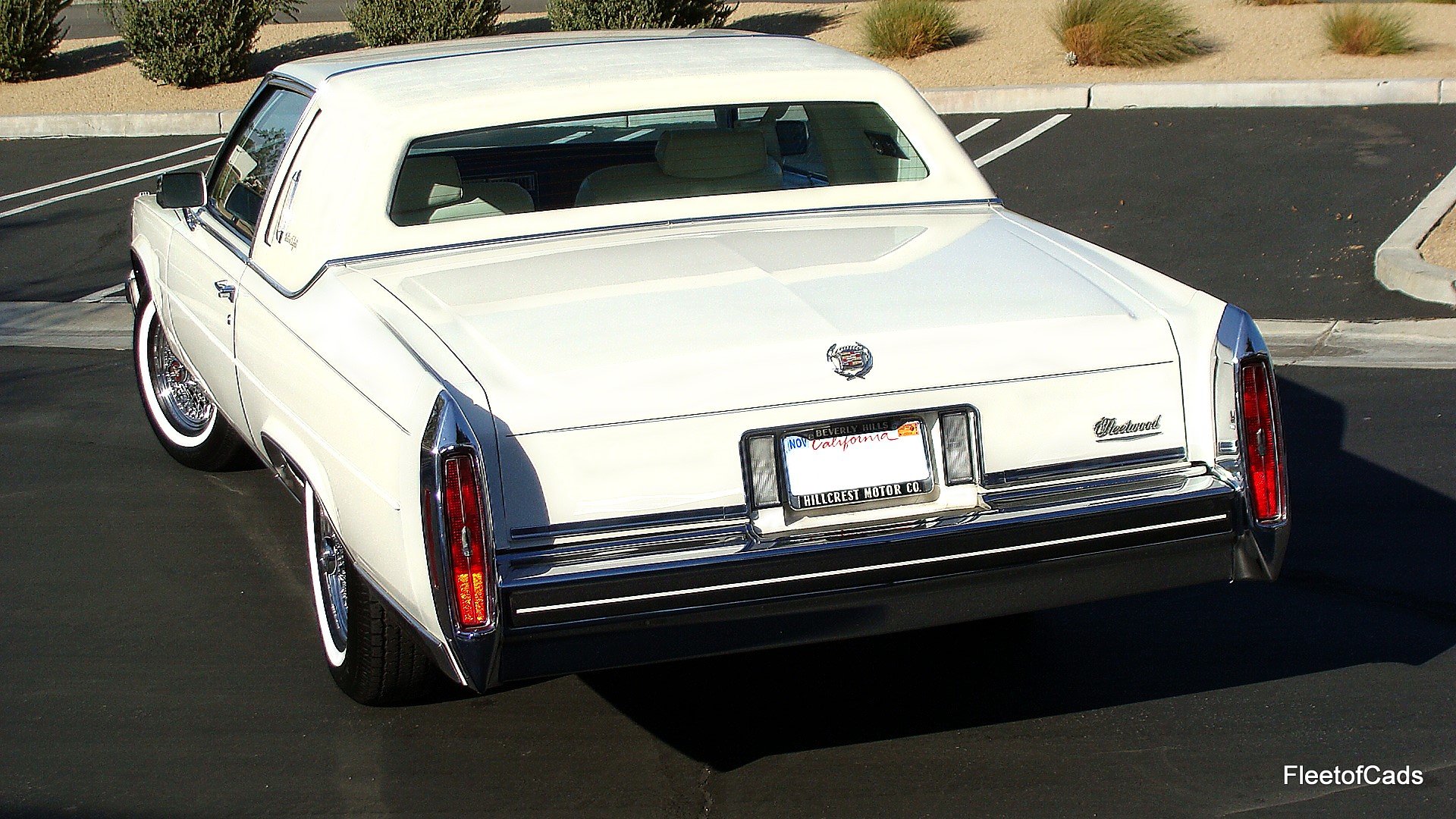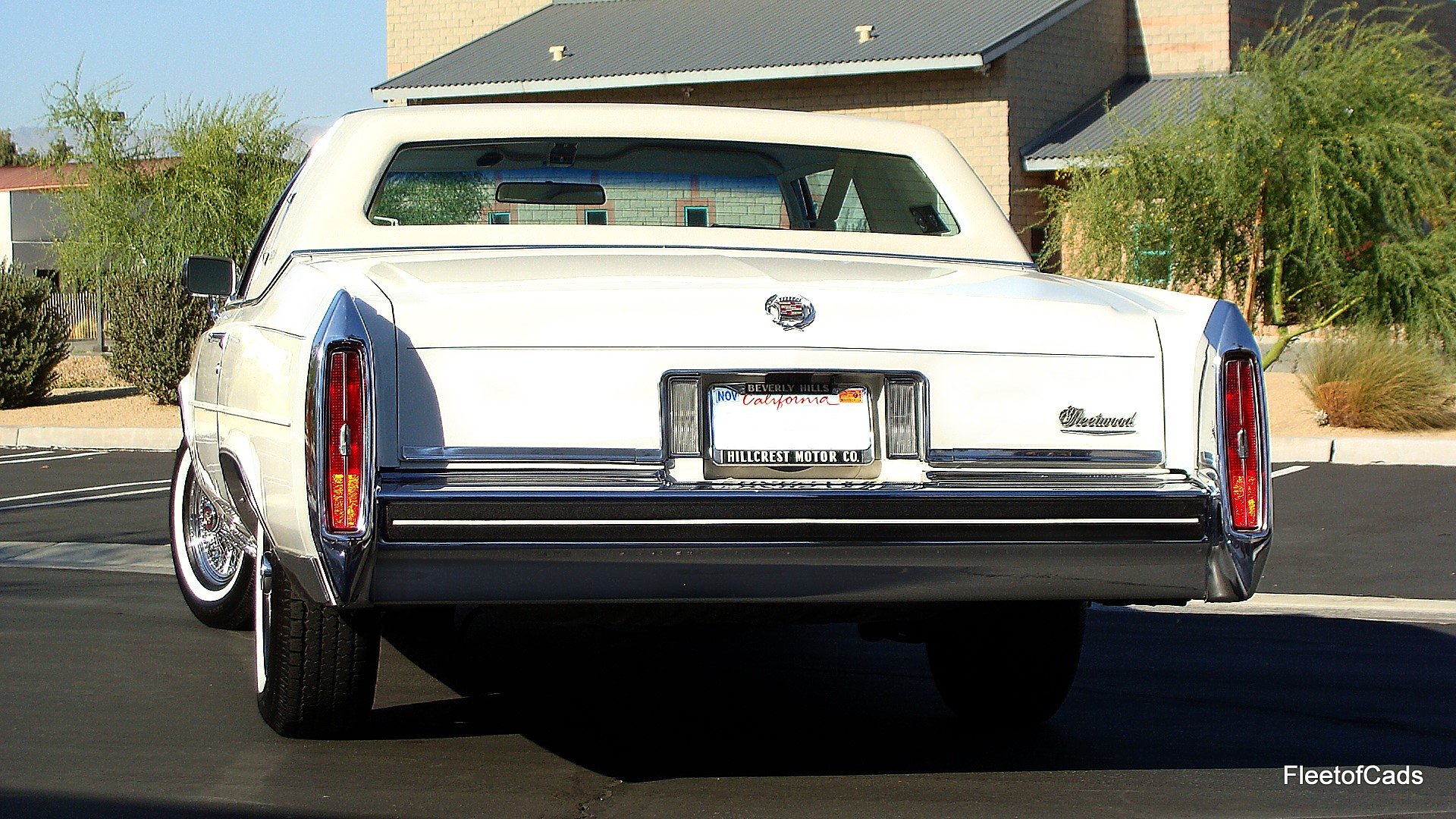 Again, beautiful chrome with no rubs on the bumper rub strips. Tail light lenses are clear and as new.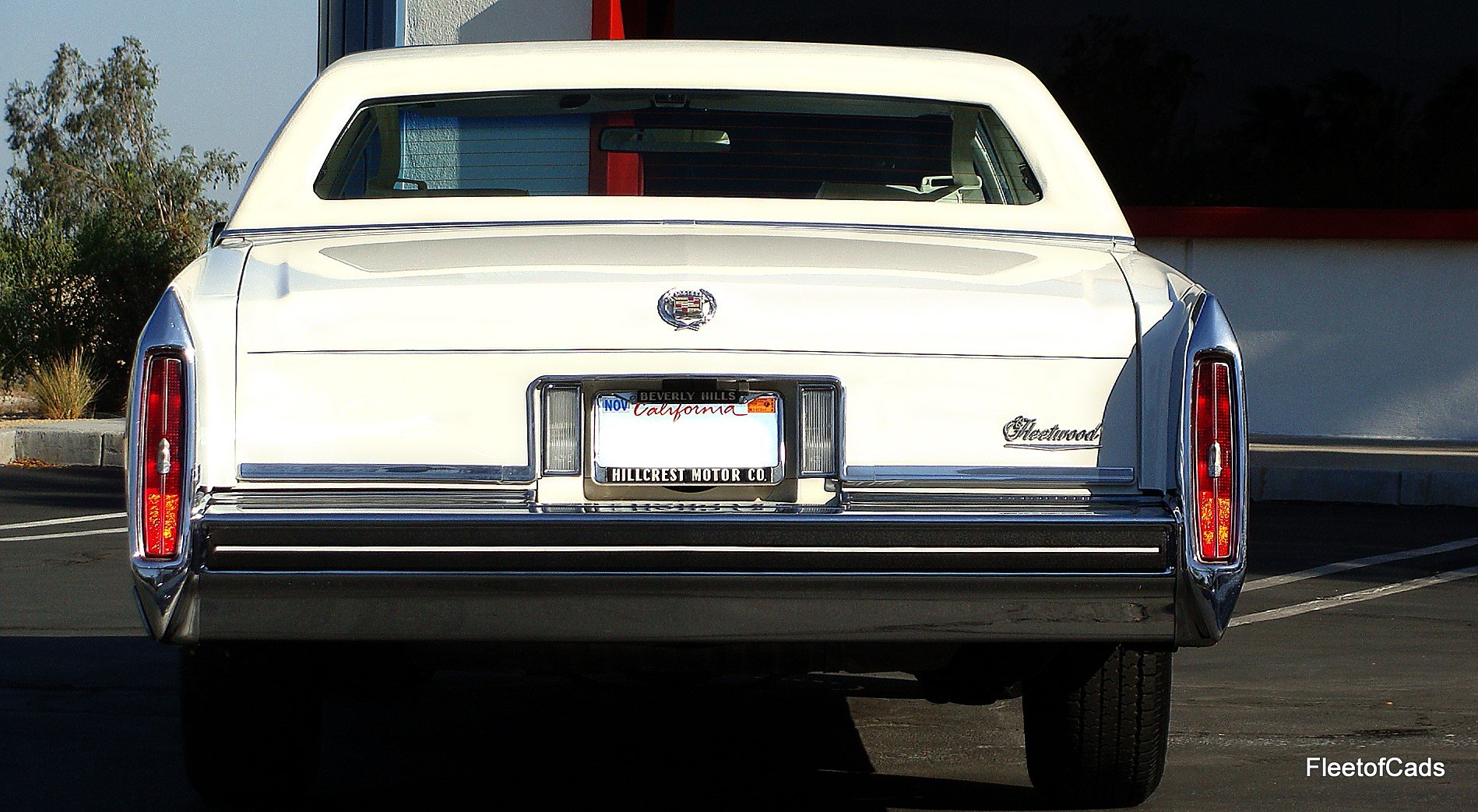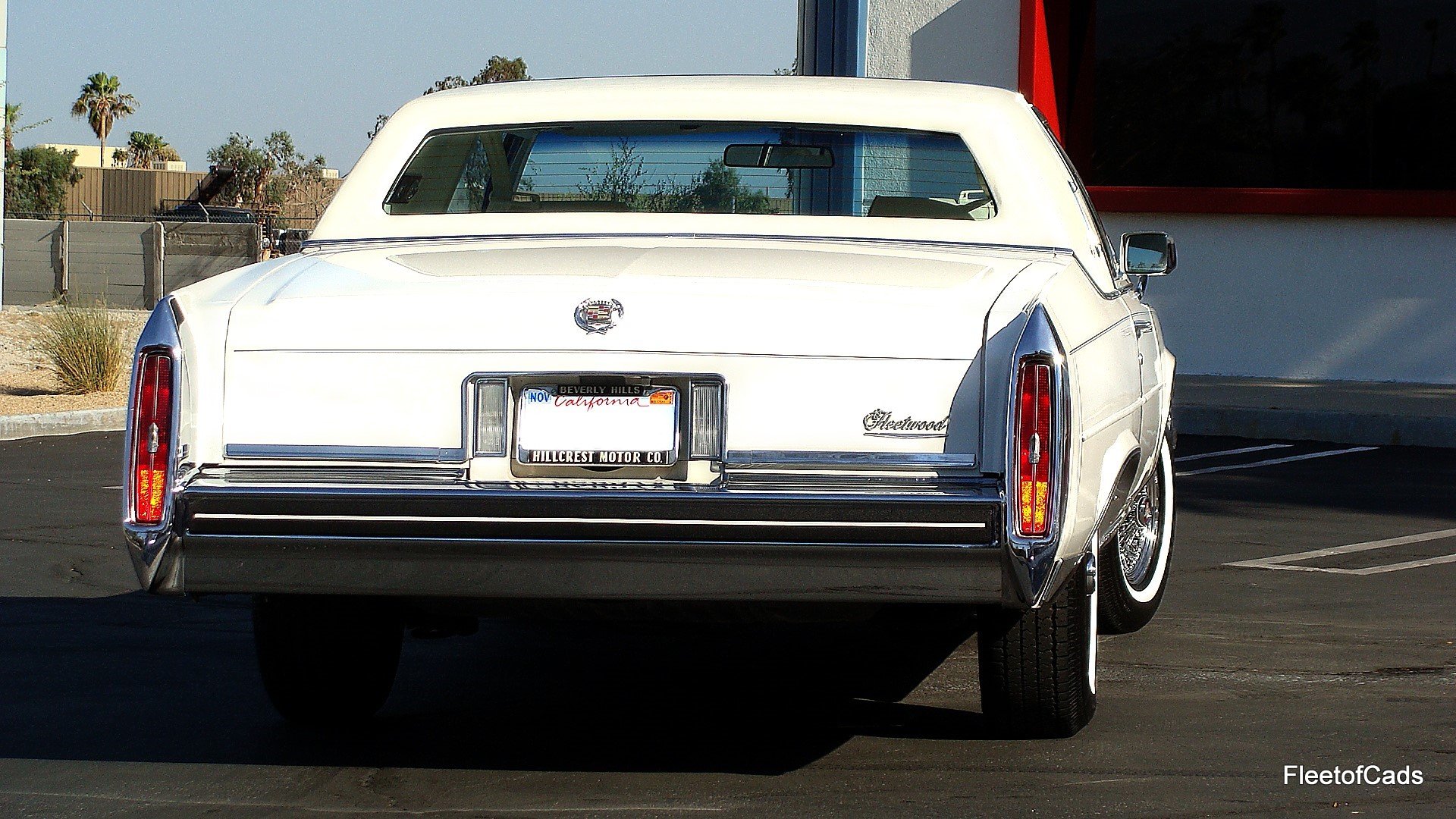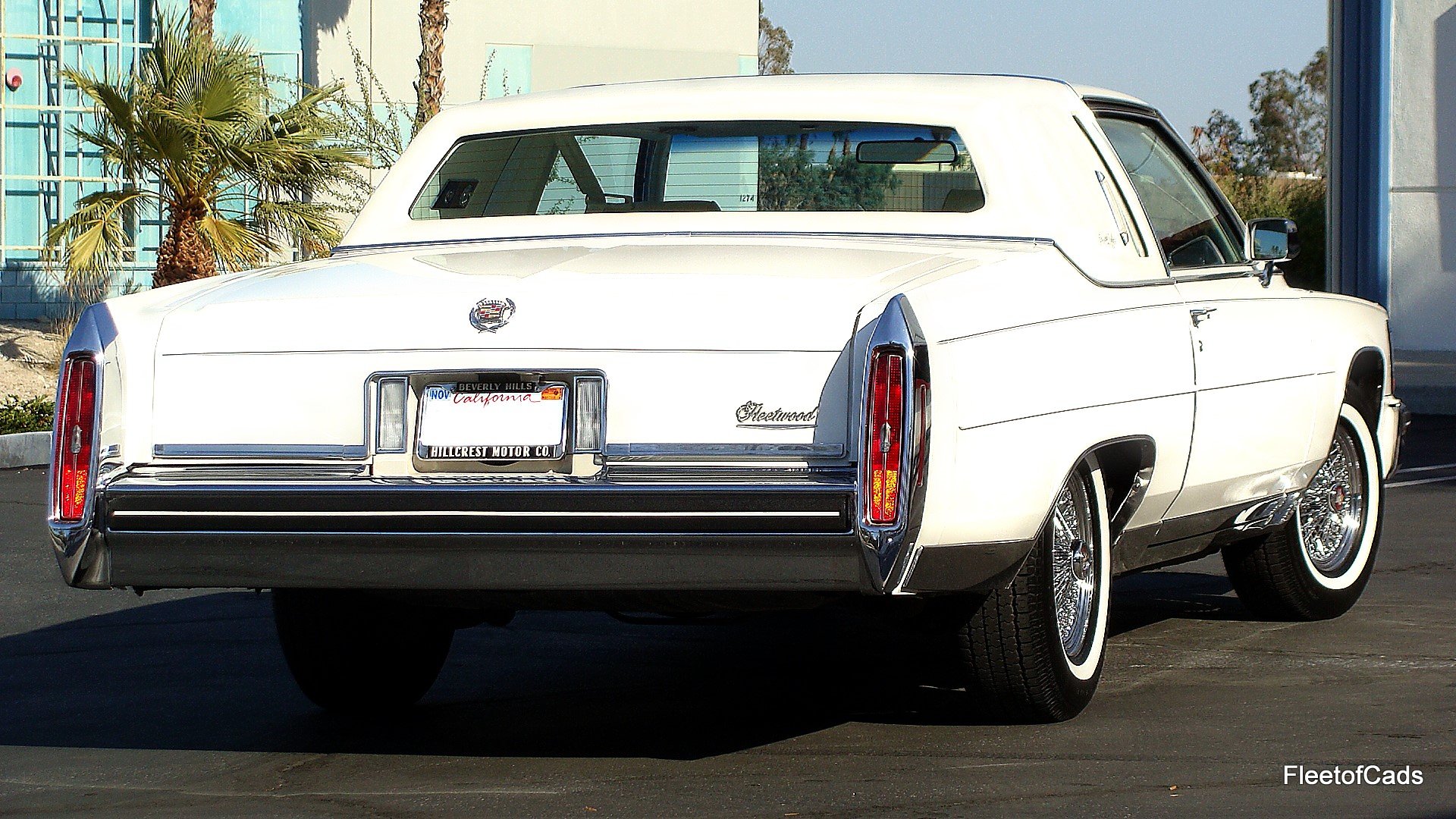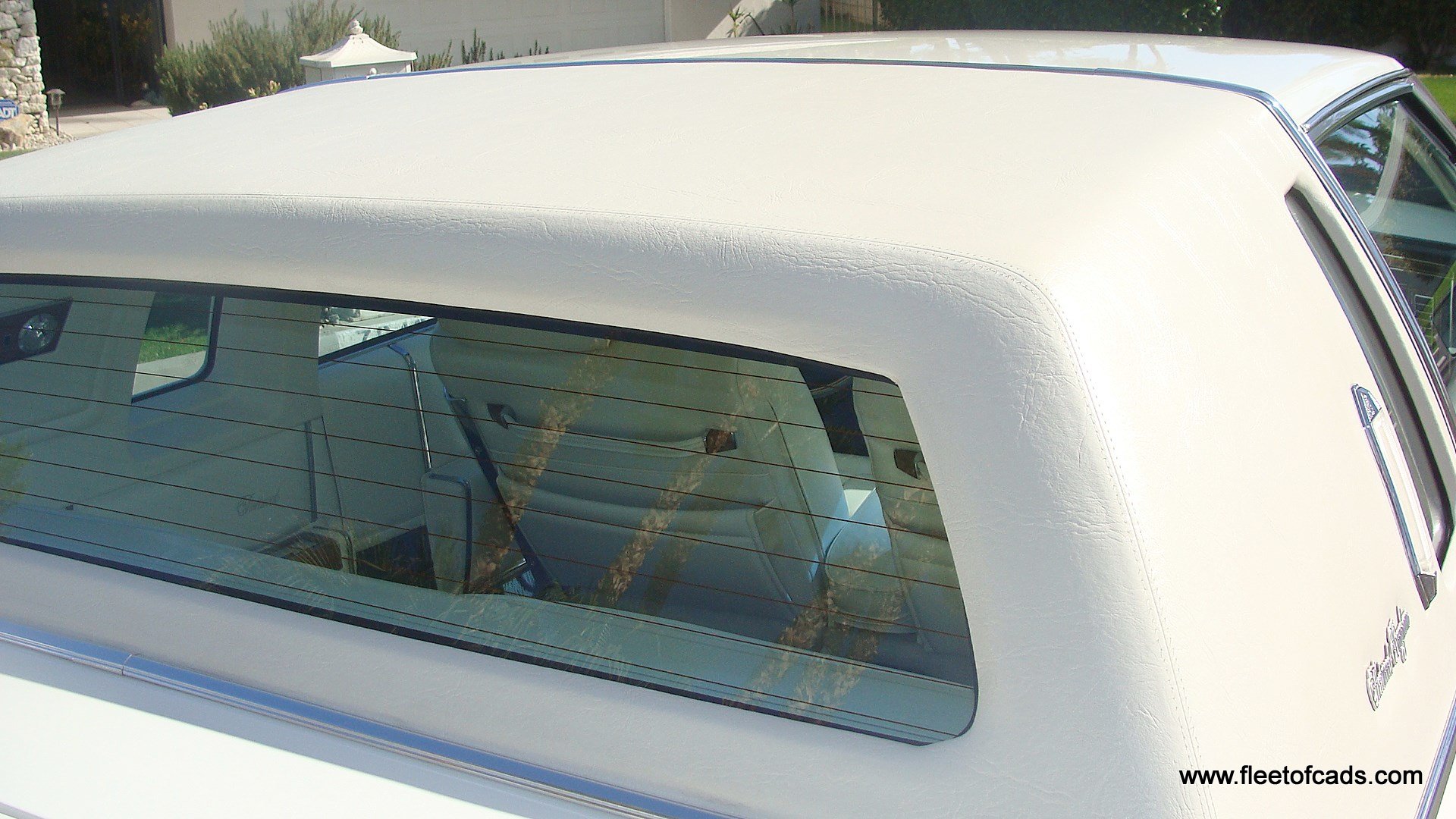 Vinyl Landau top is as new.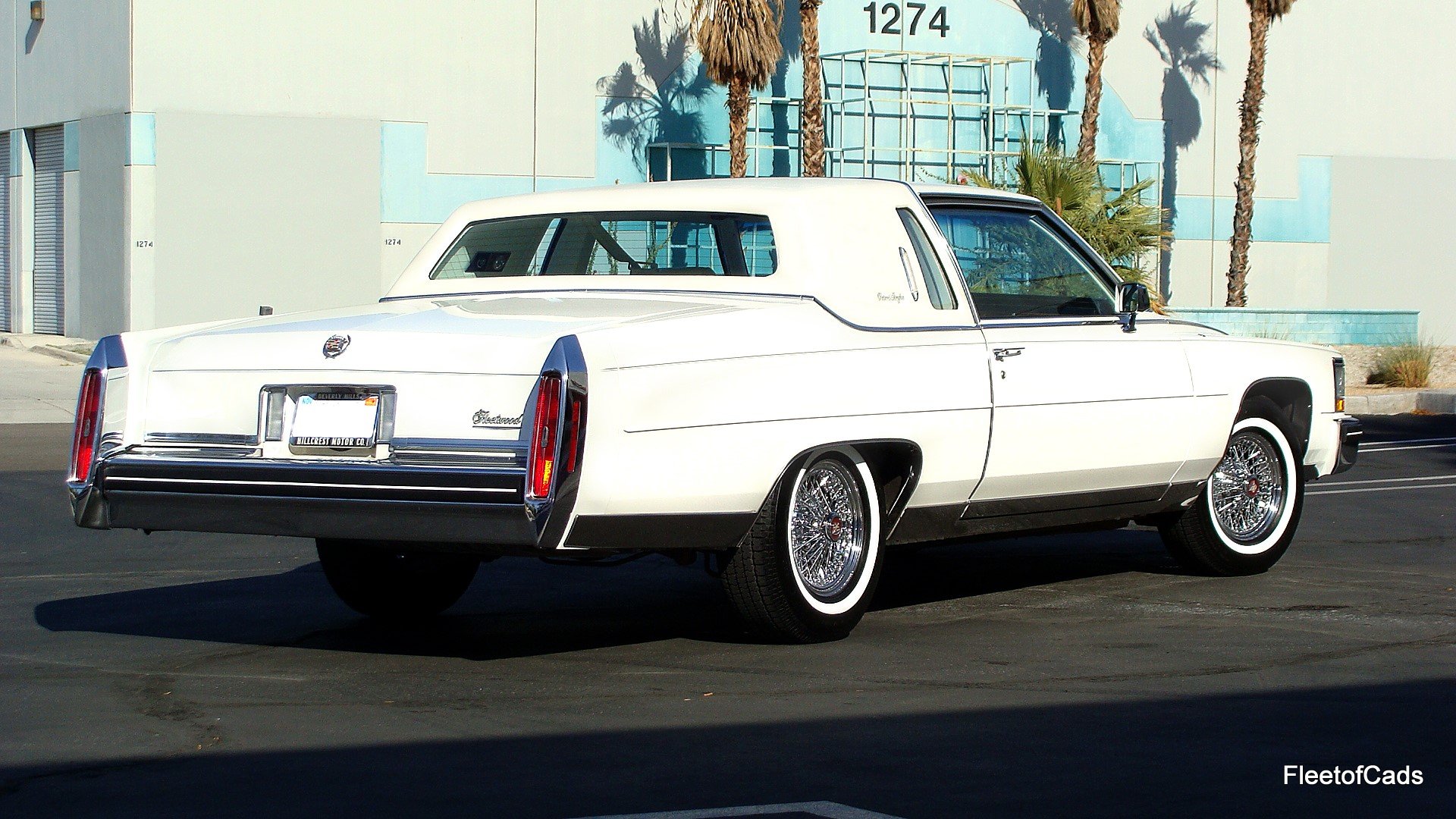 Chrome rocker panels are like the rest of the car,,,gorgeous.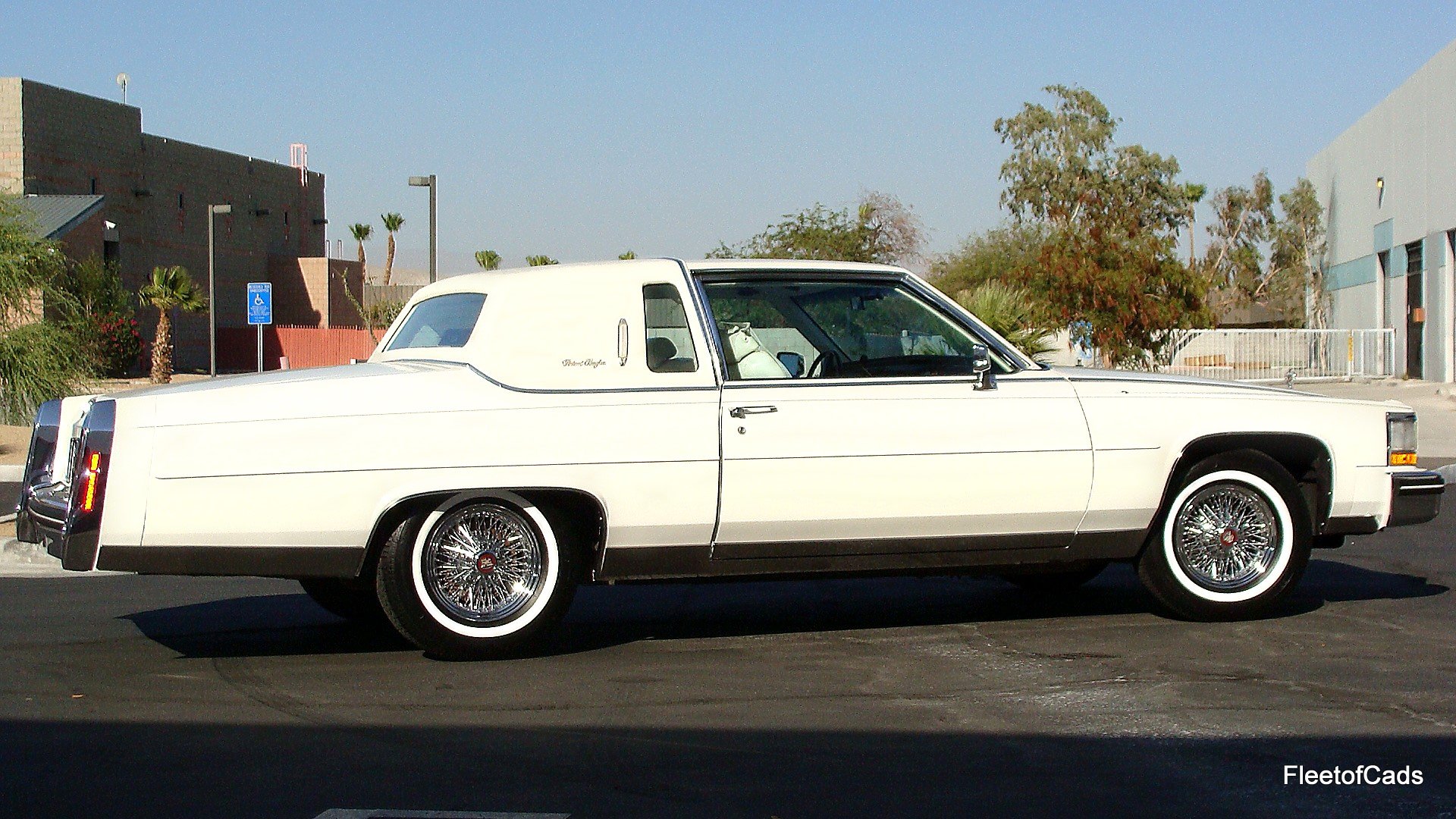 Passenger side
Driver's side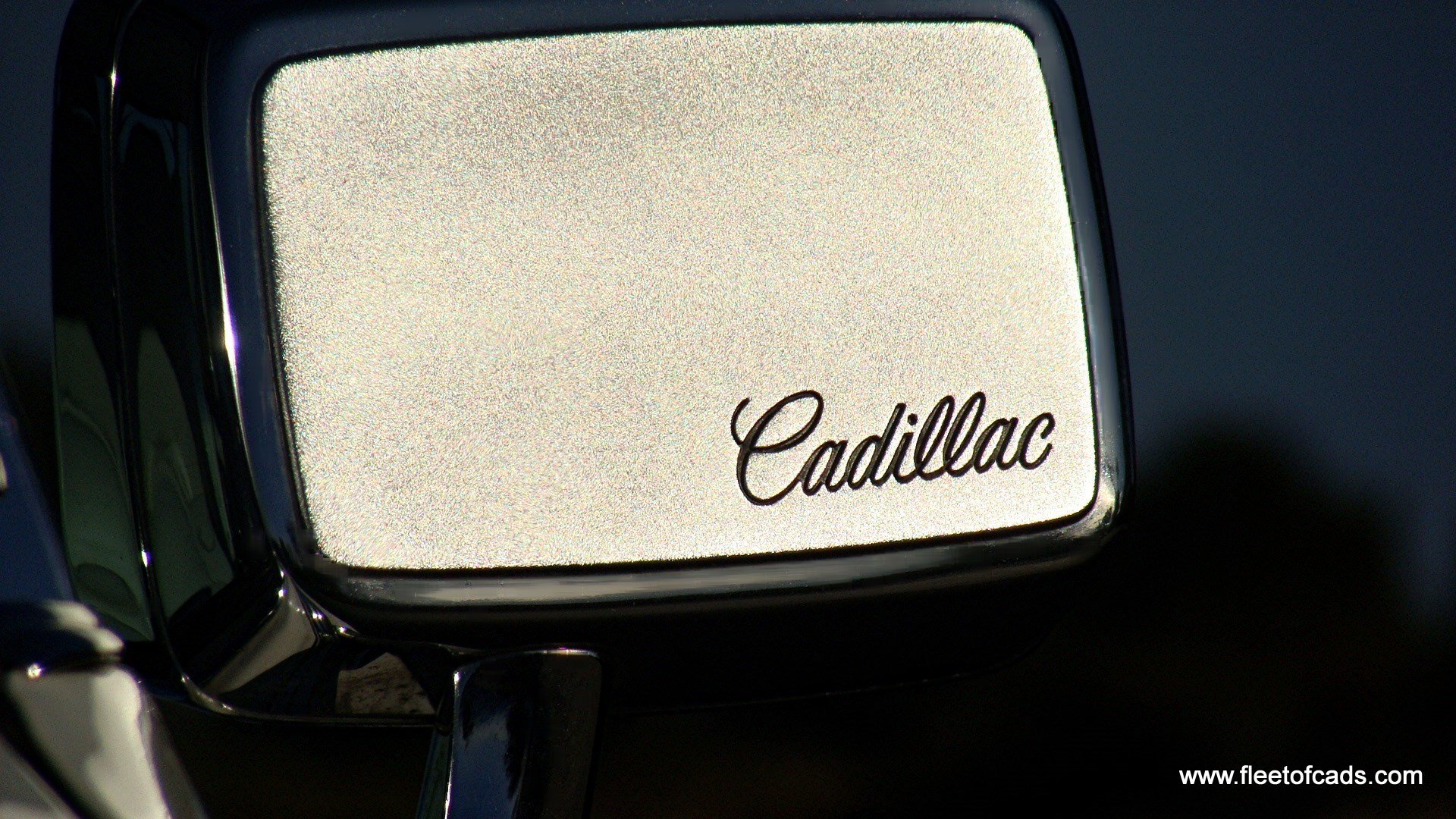 ALL chrome on this Coupe is luscious and pit free. Shows so much better in person.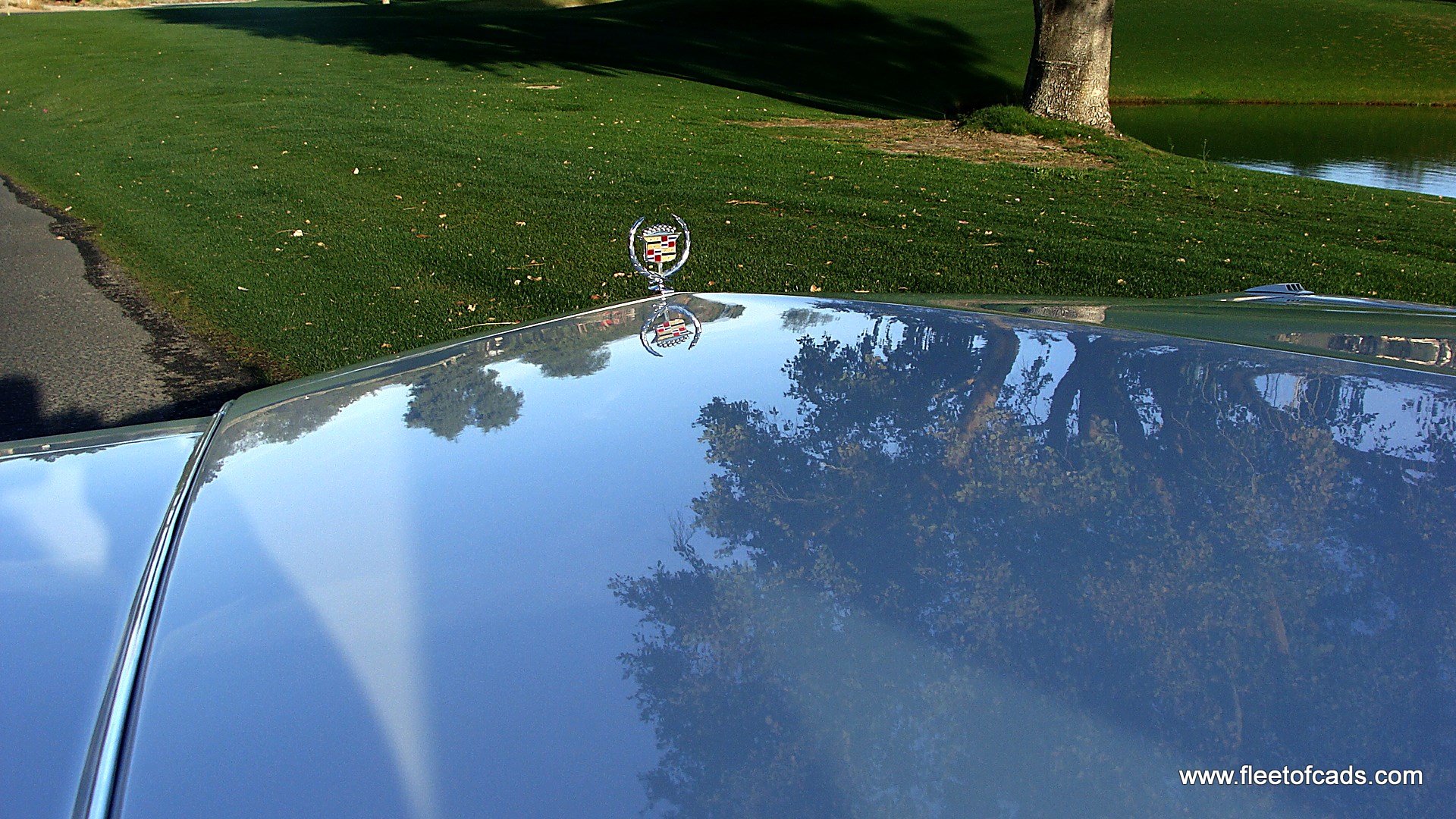 Standard of Excellence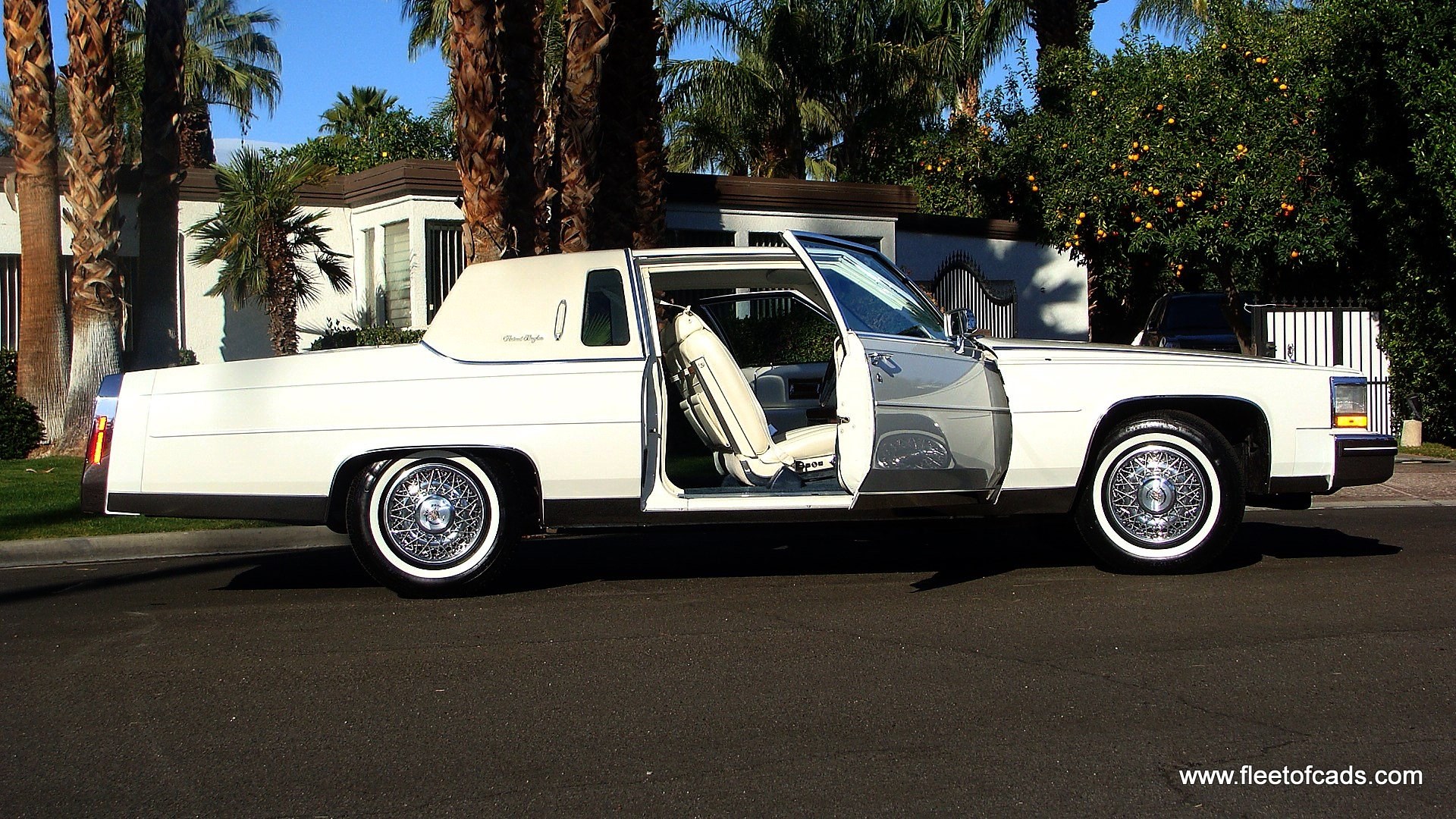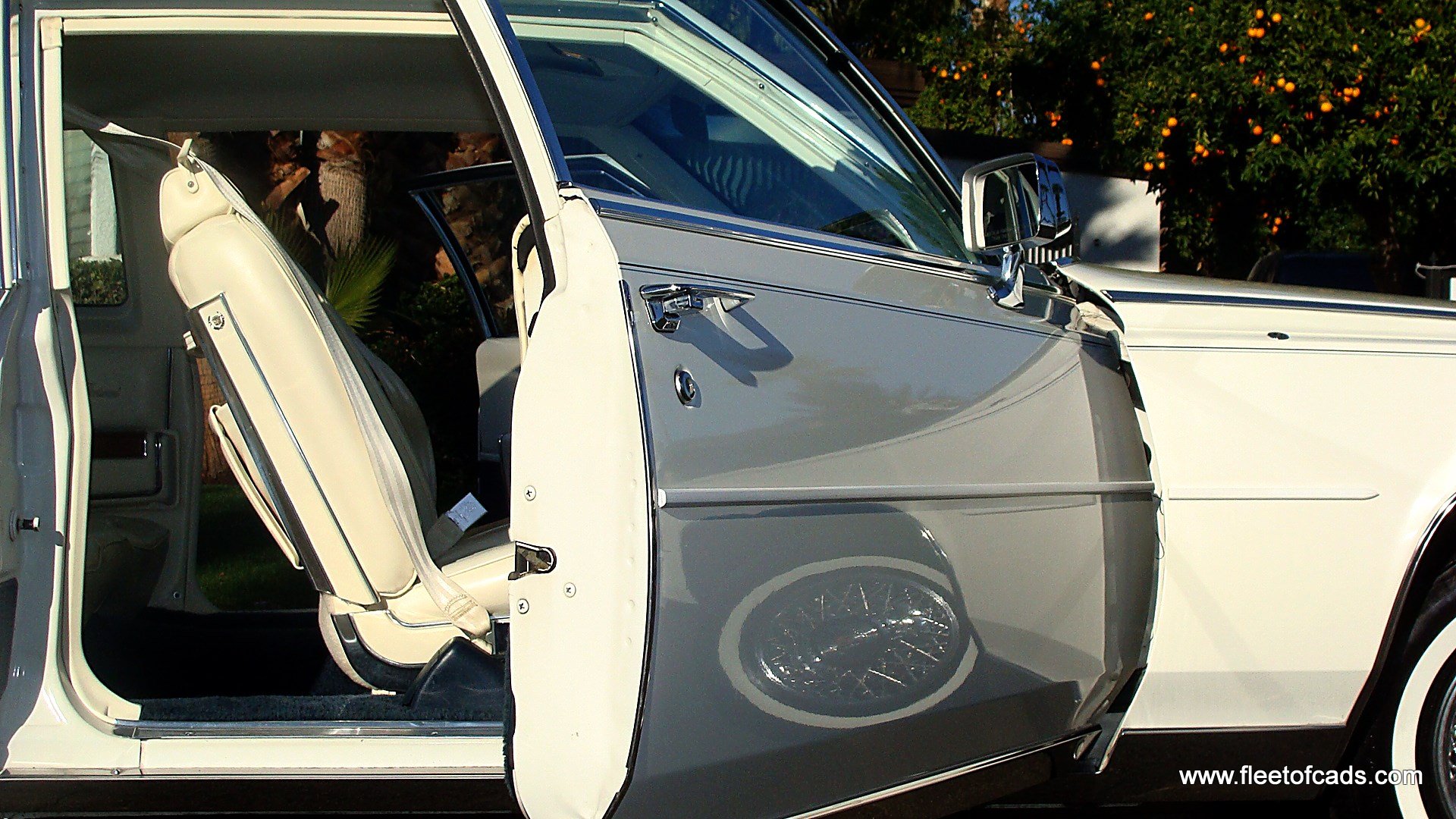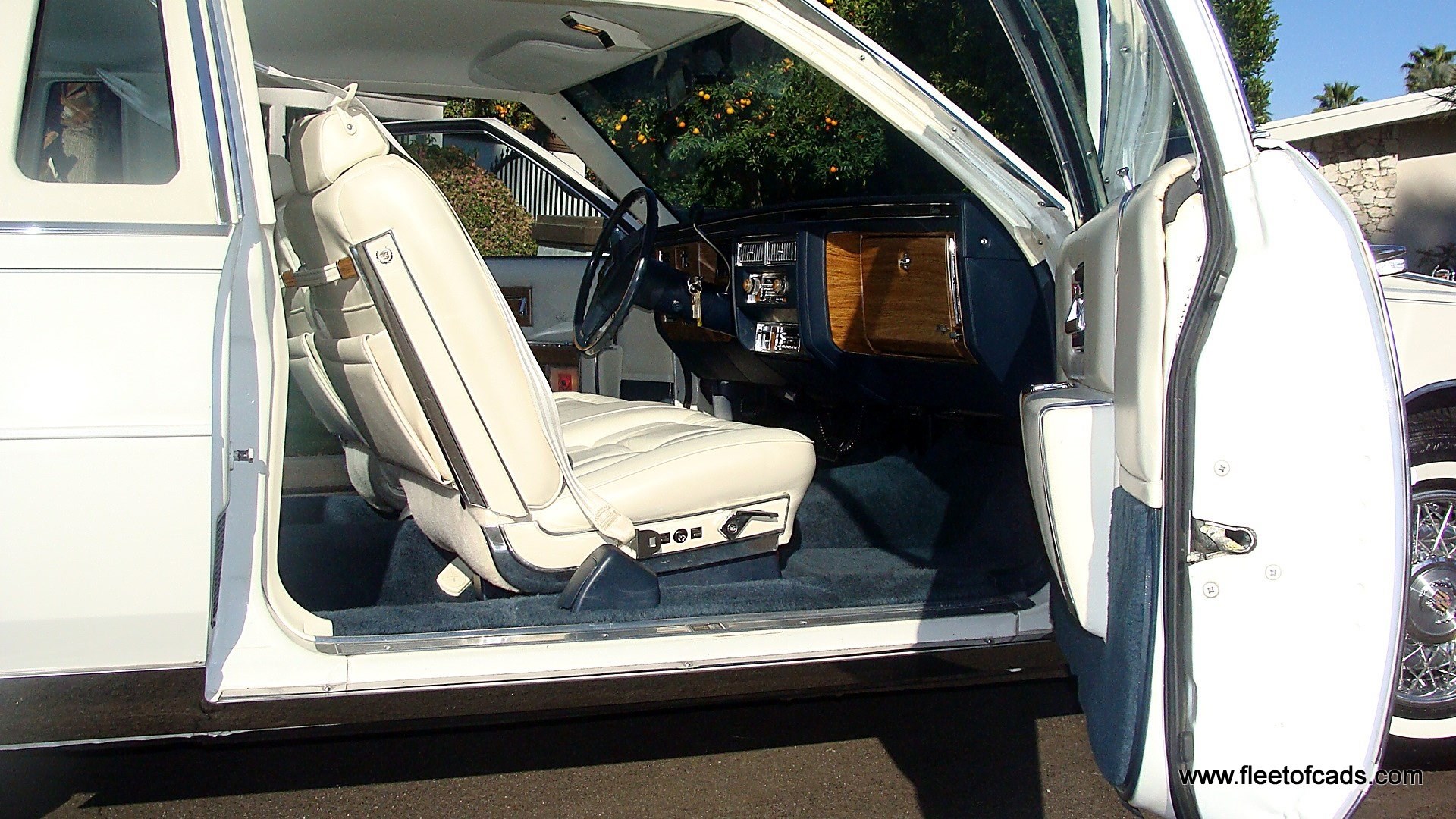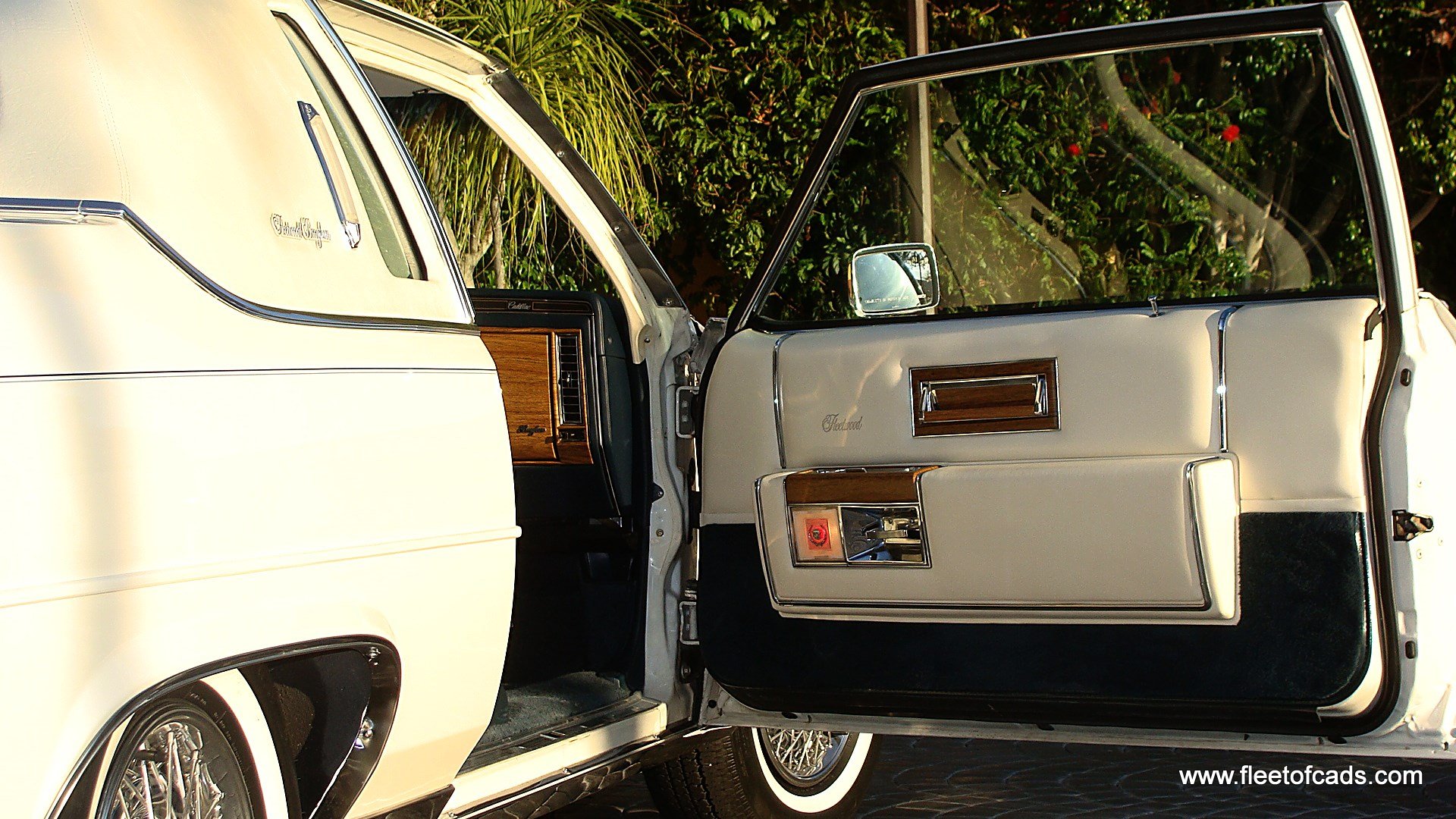 Door jambs are rust free and in excellent shape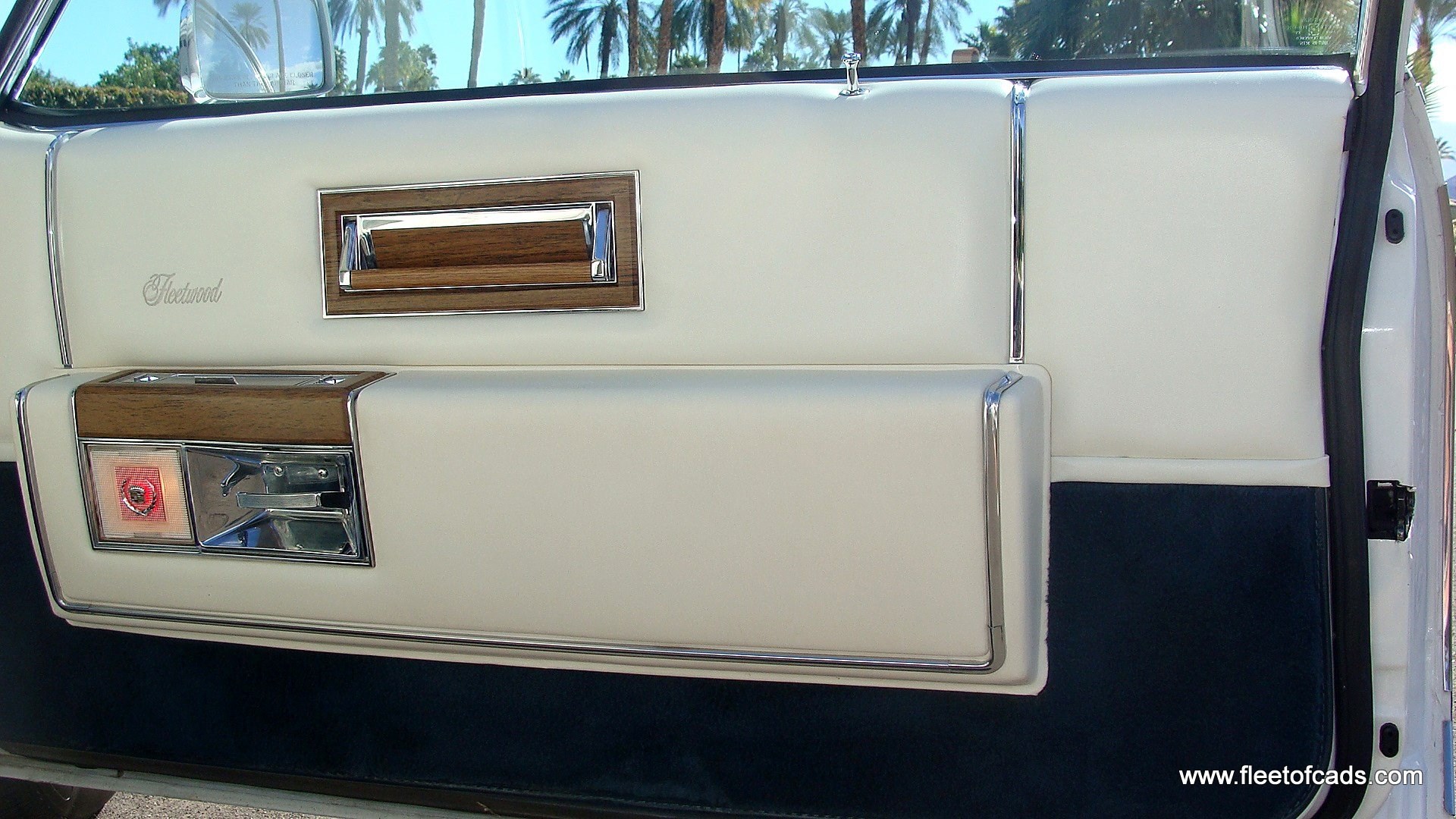 This Cadillac has a striking nautical color scheme with the white and rich navy two-tone interior.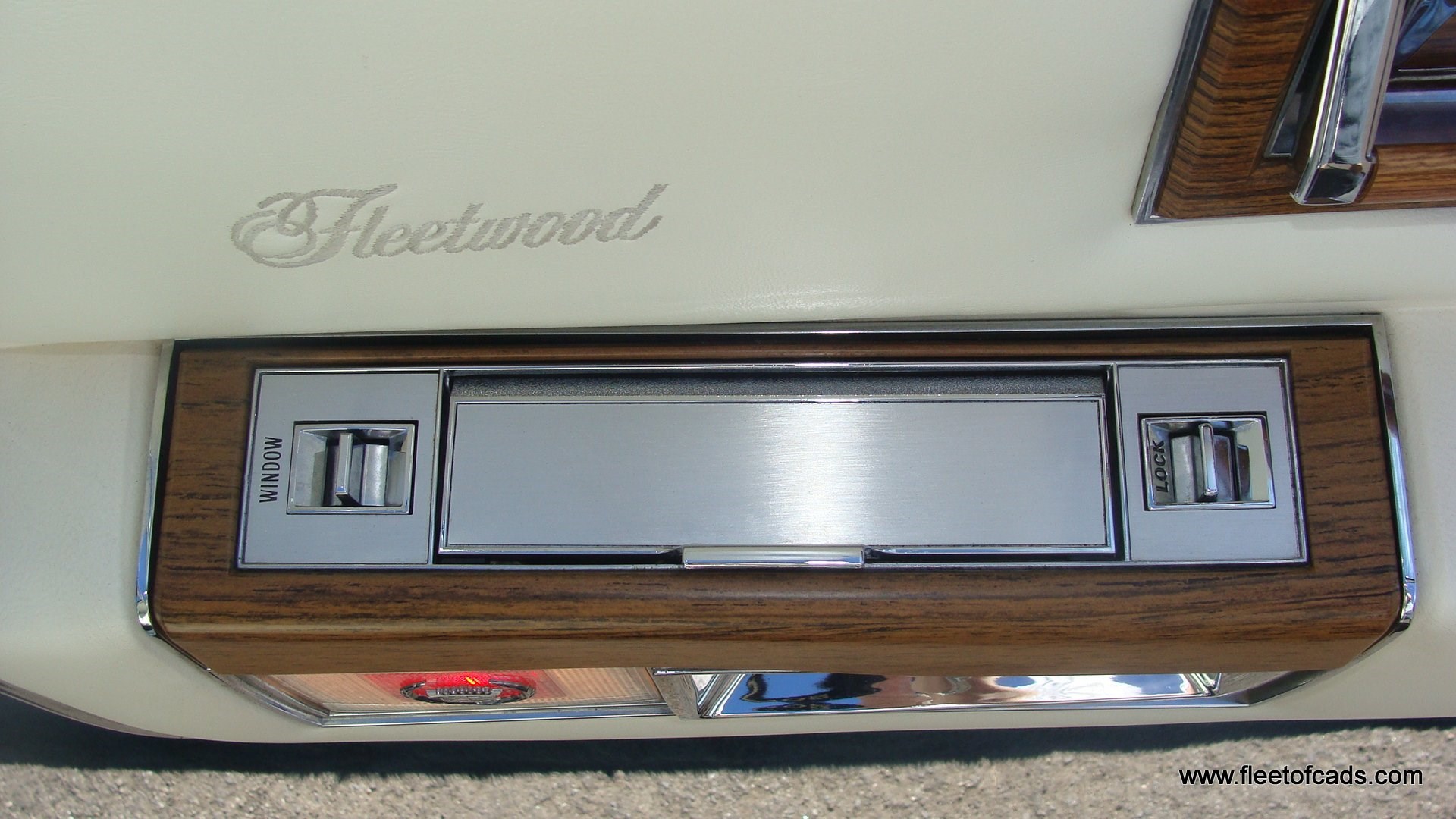 As new.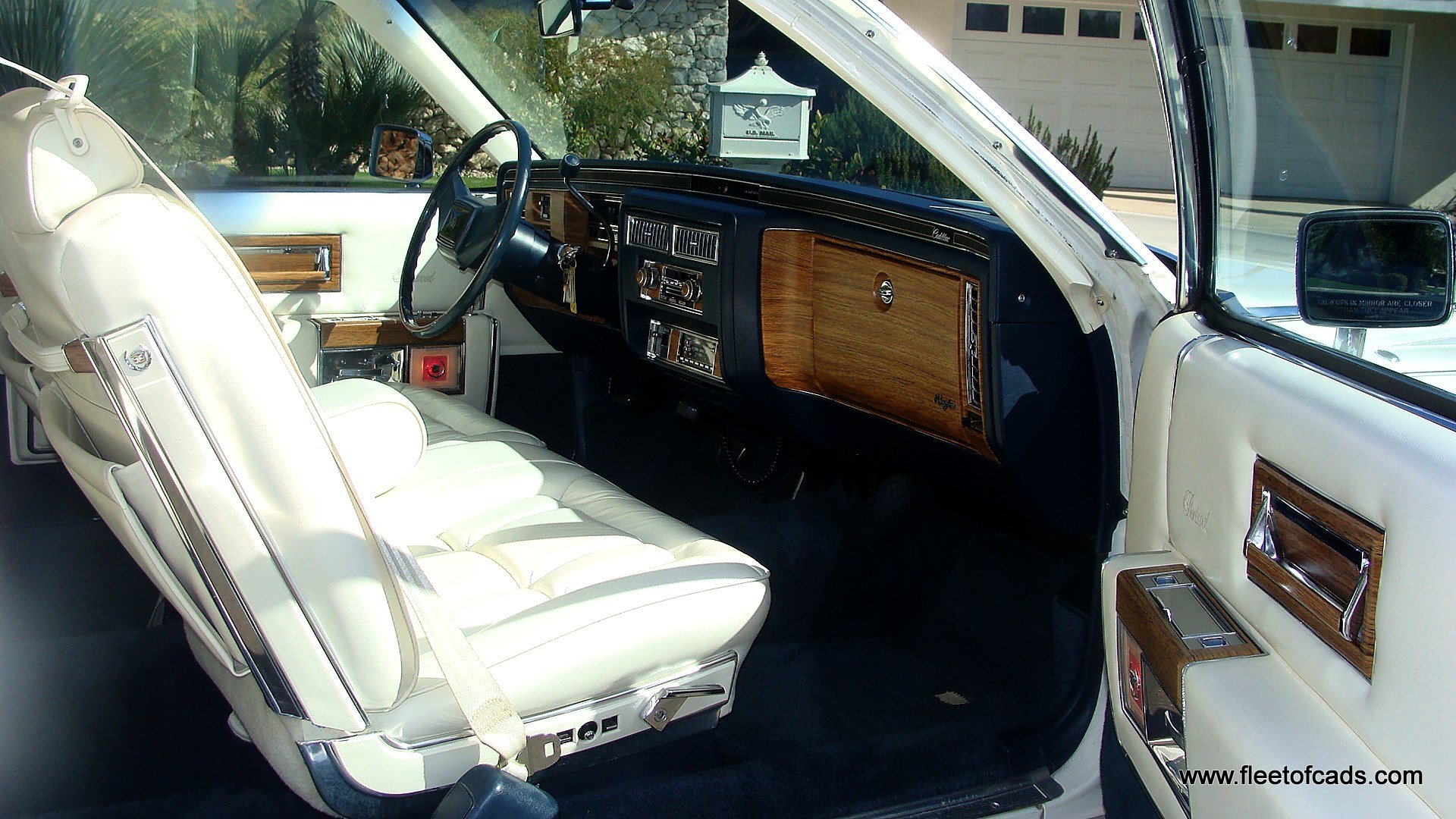 No other Fleetwood quite like this one.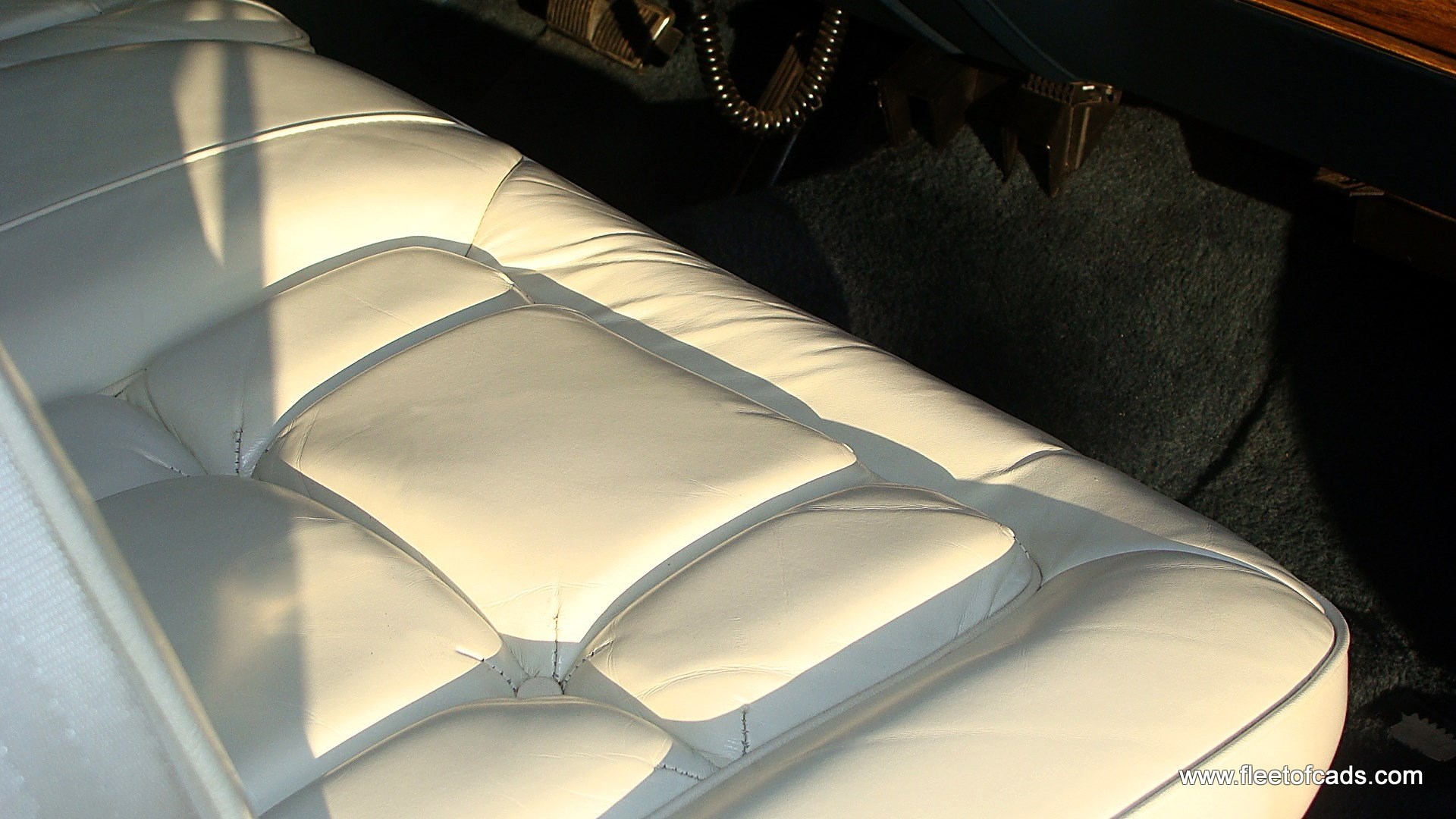 Front passenger seat close-ups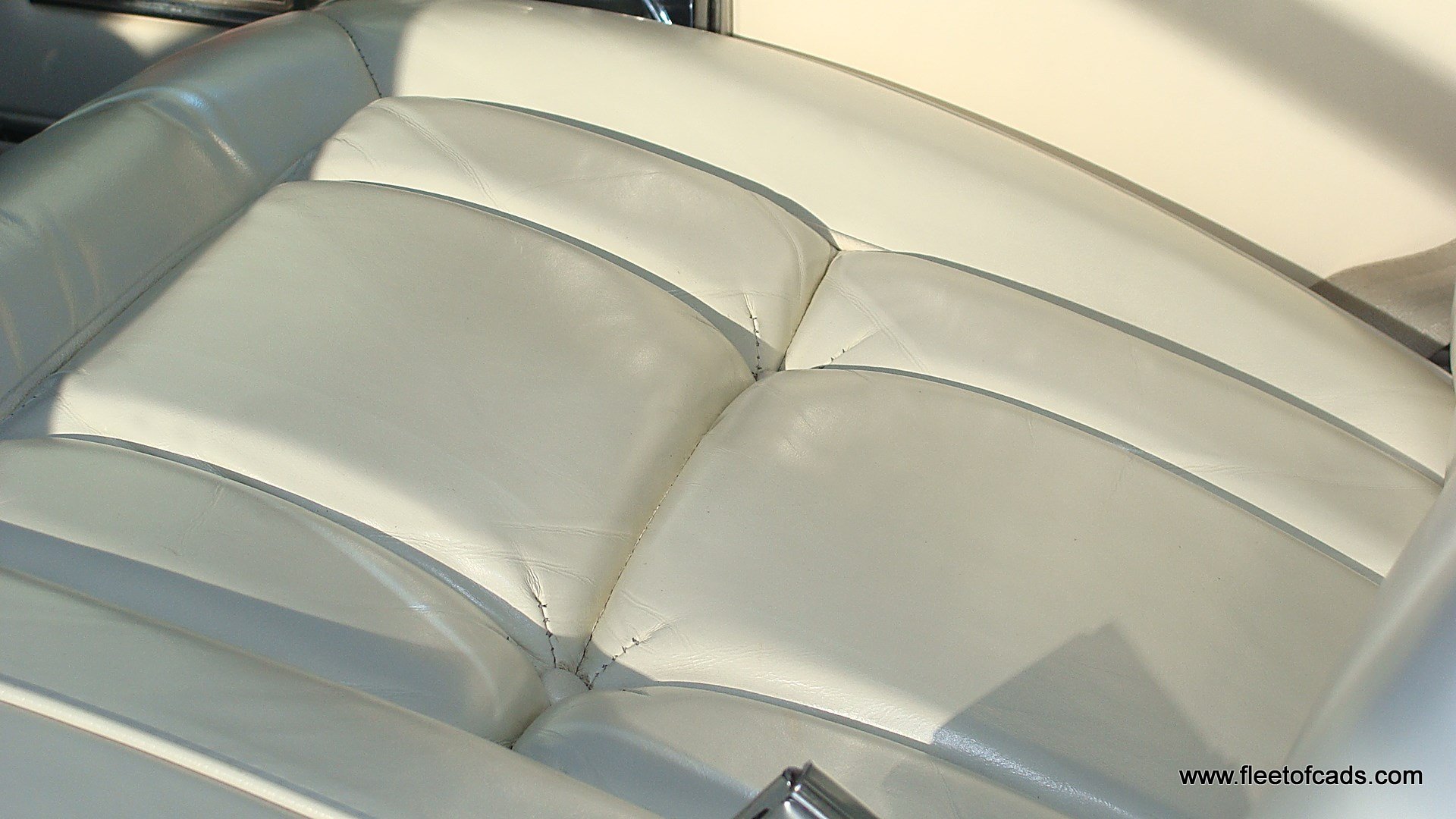 The leather in this car is amazing!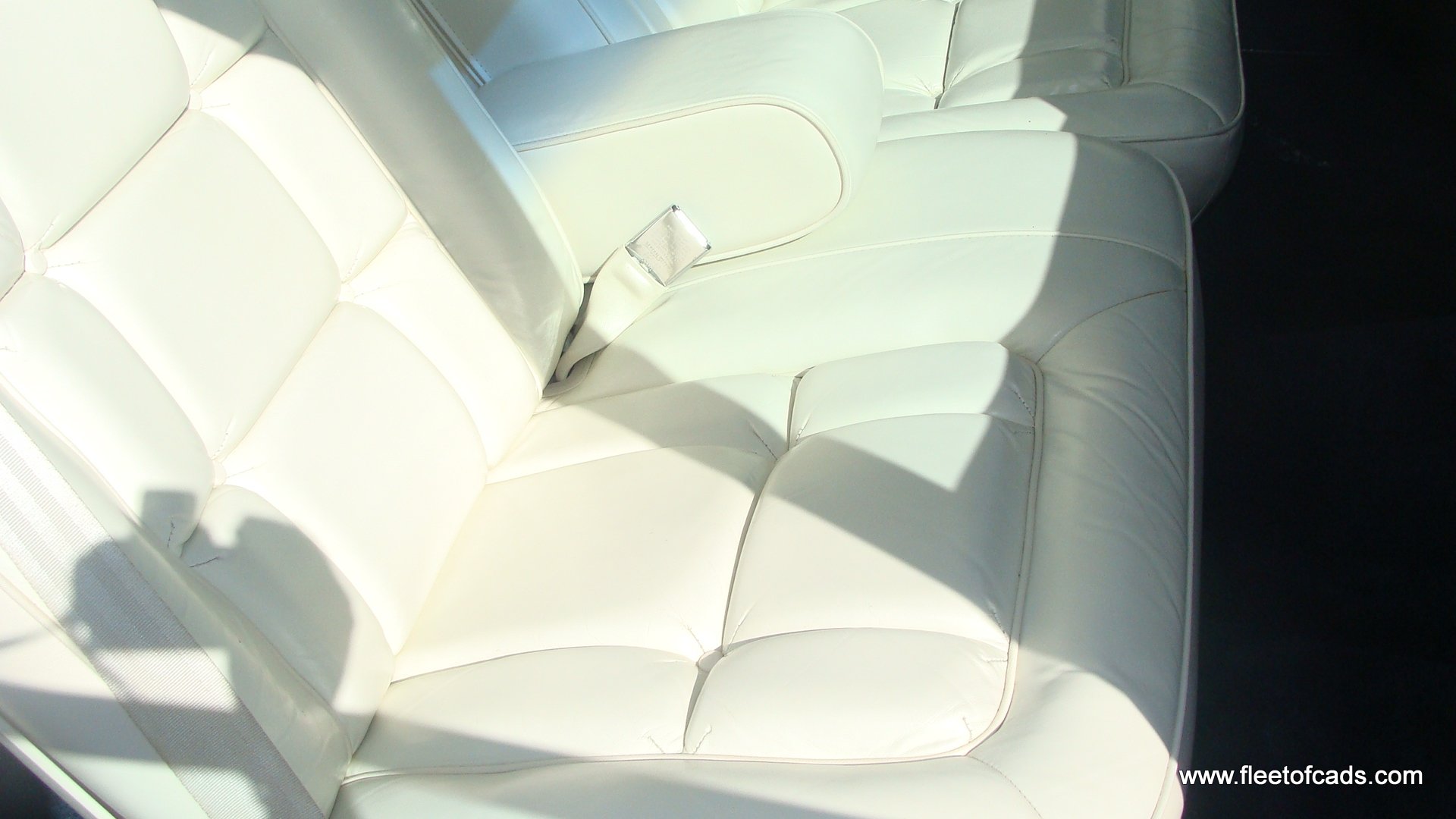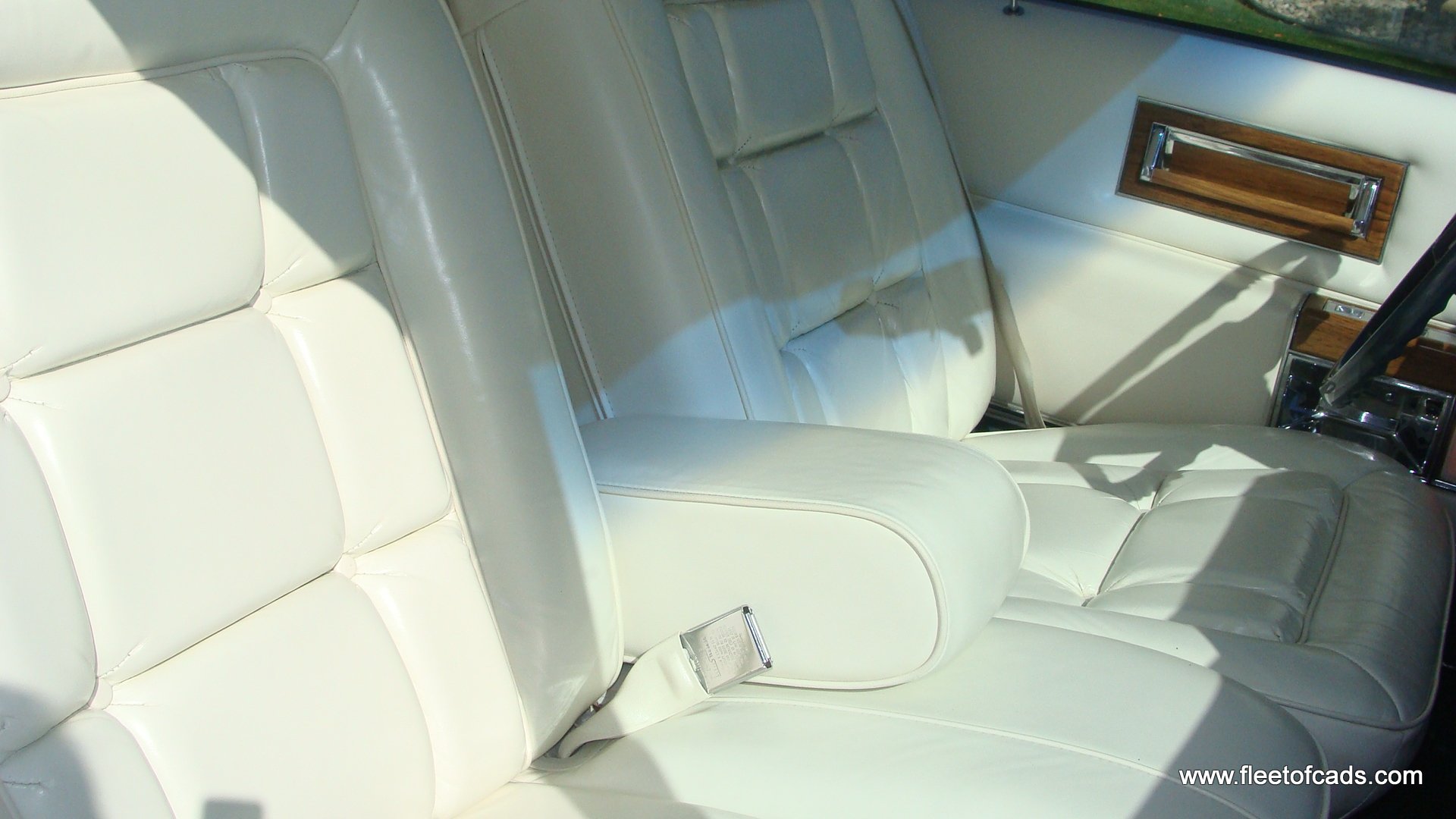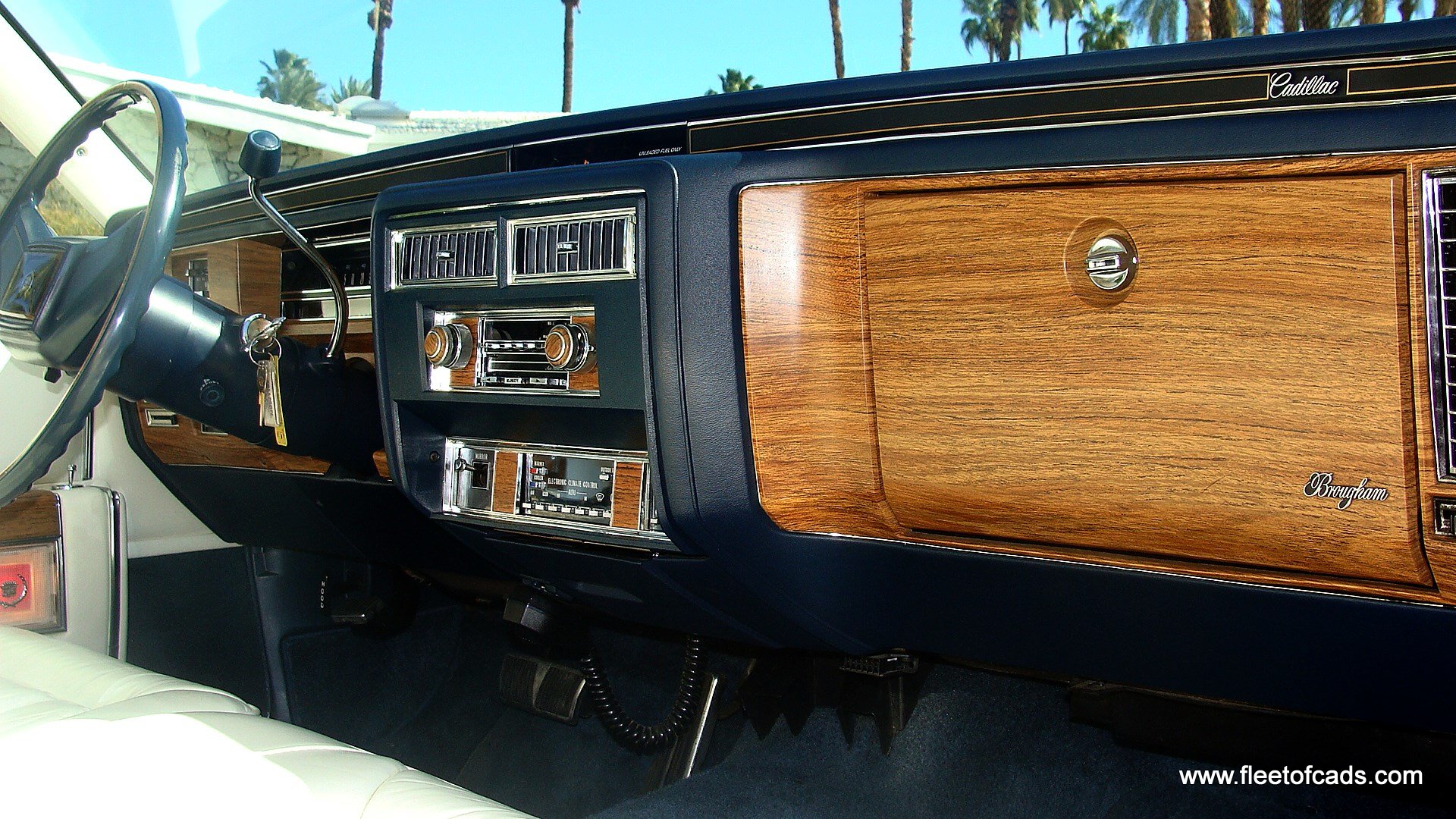 Time capsule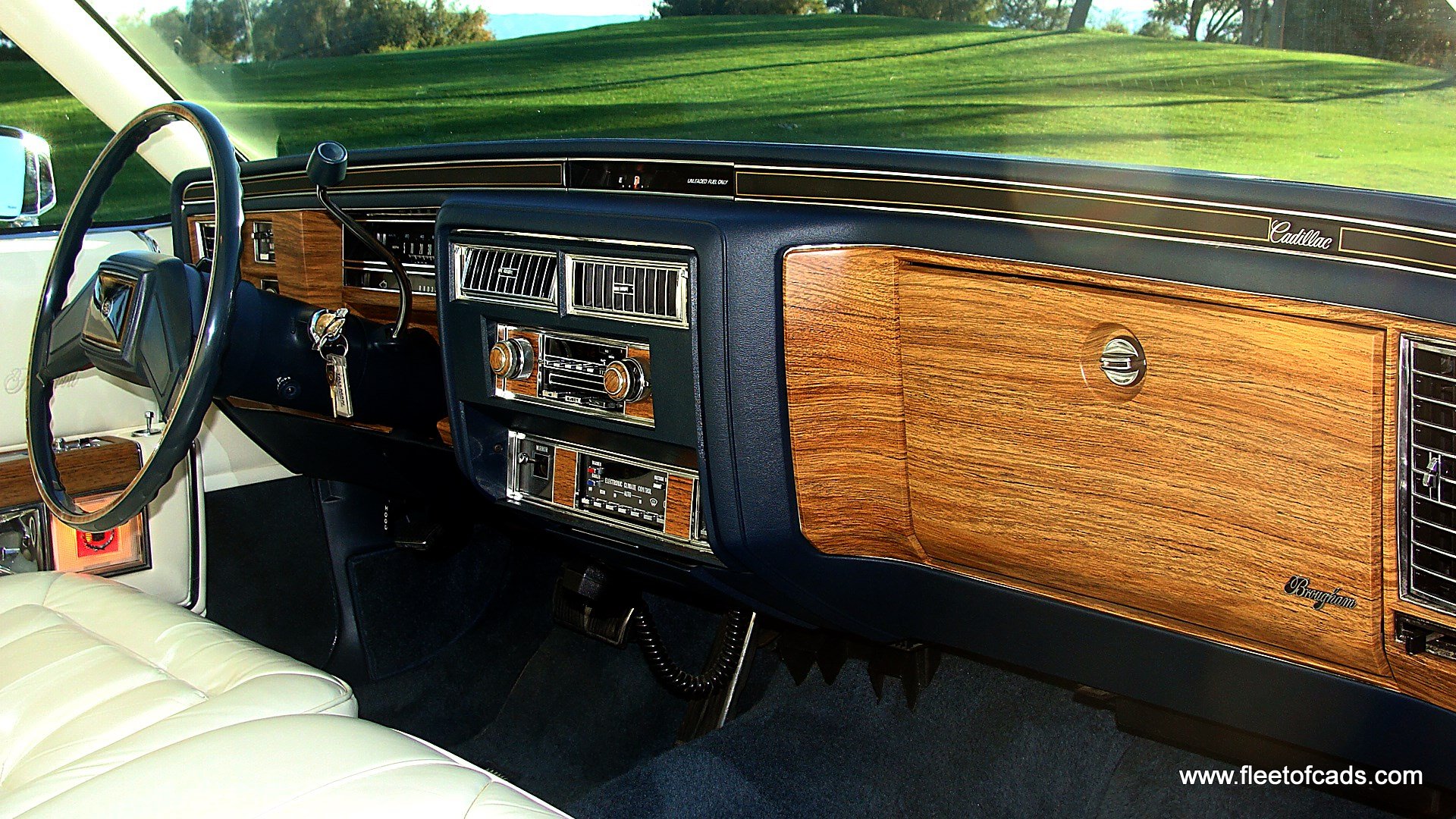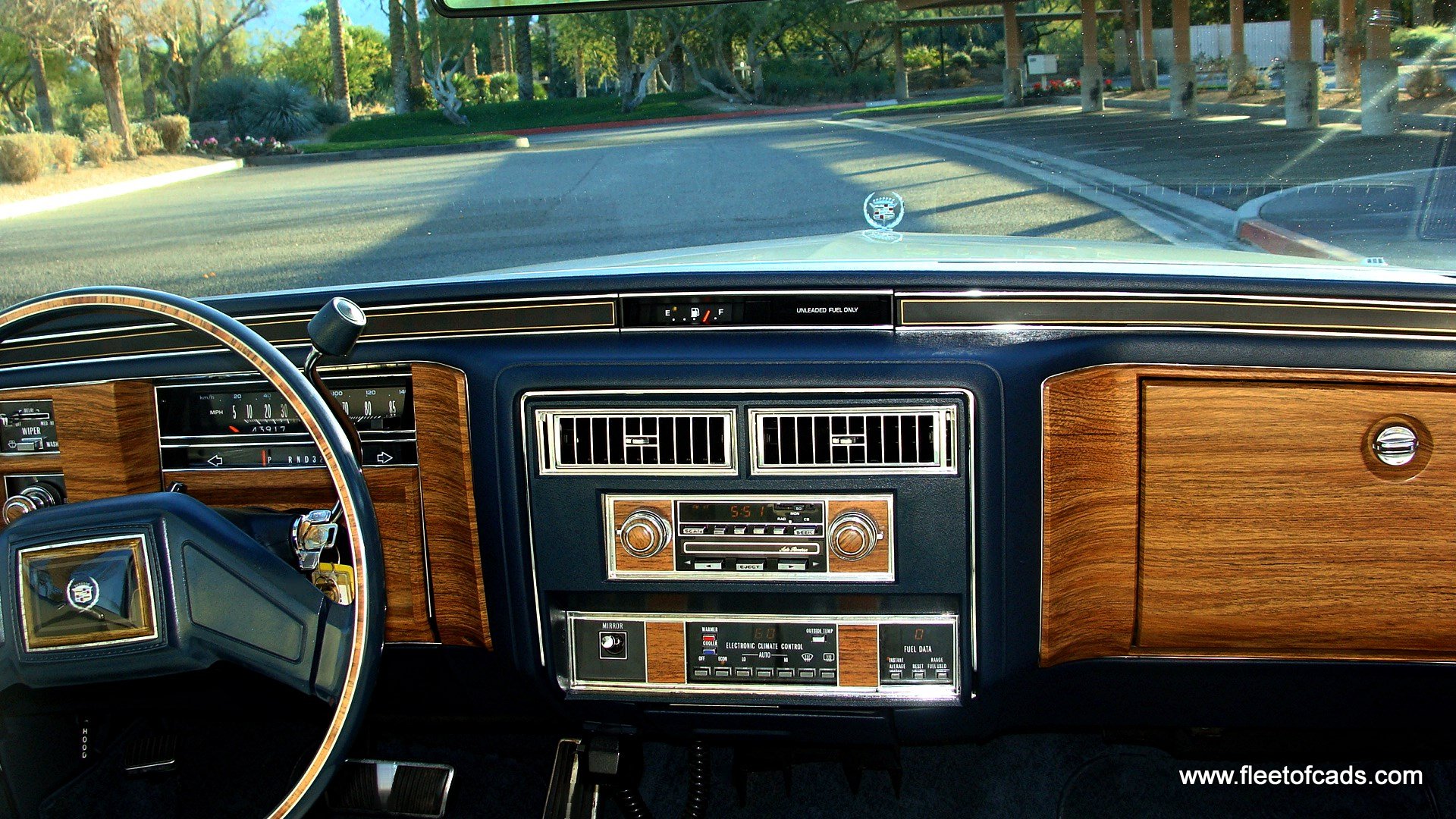 Dash is perfect with no cracks or fading whatsoever.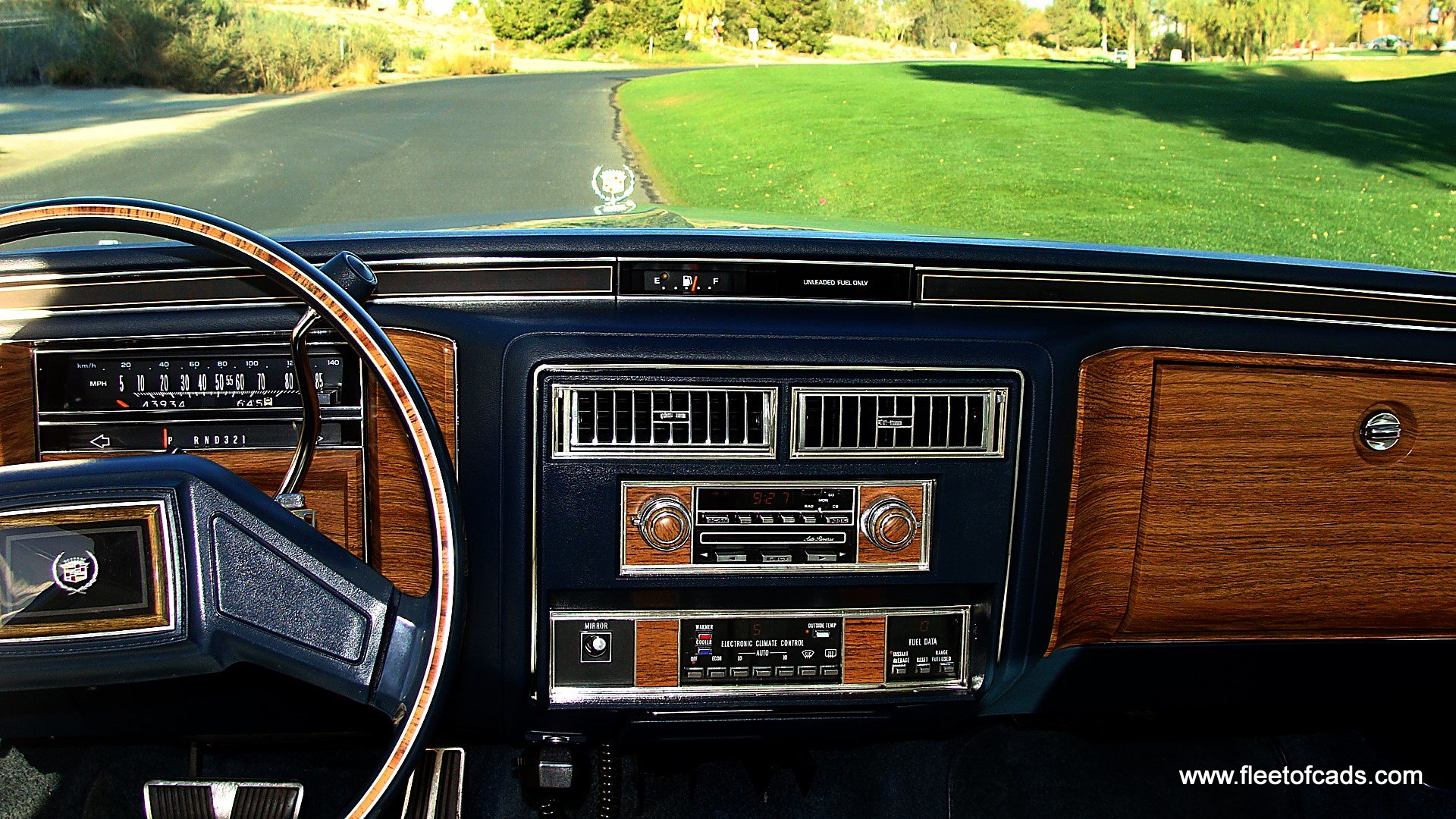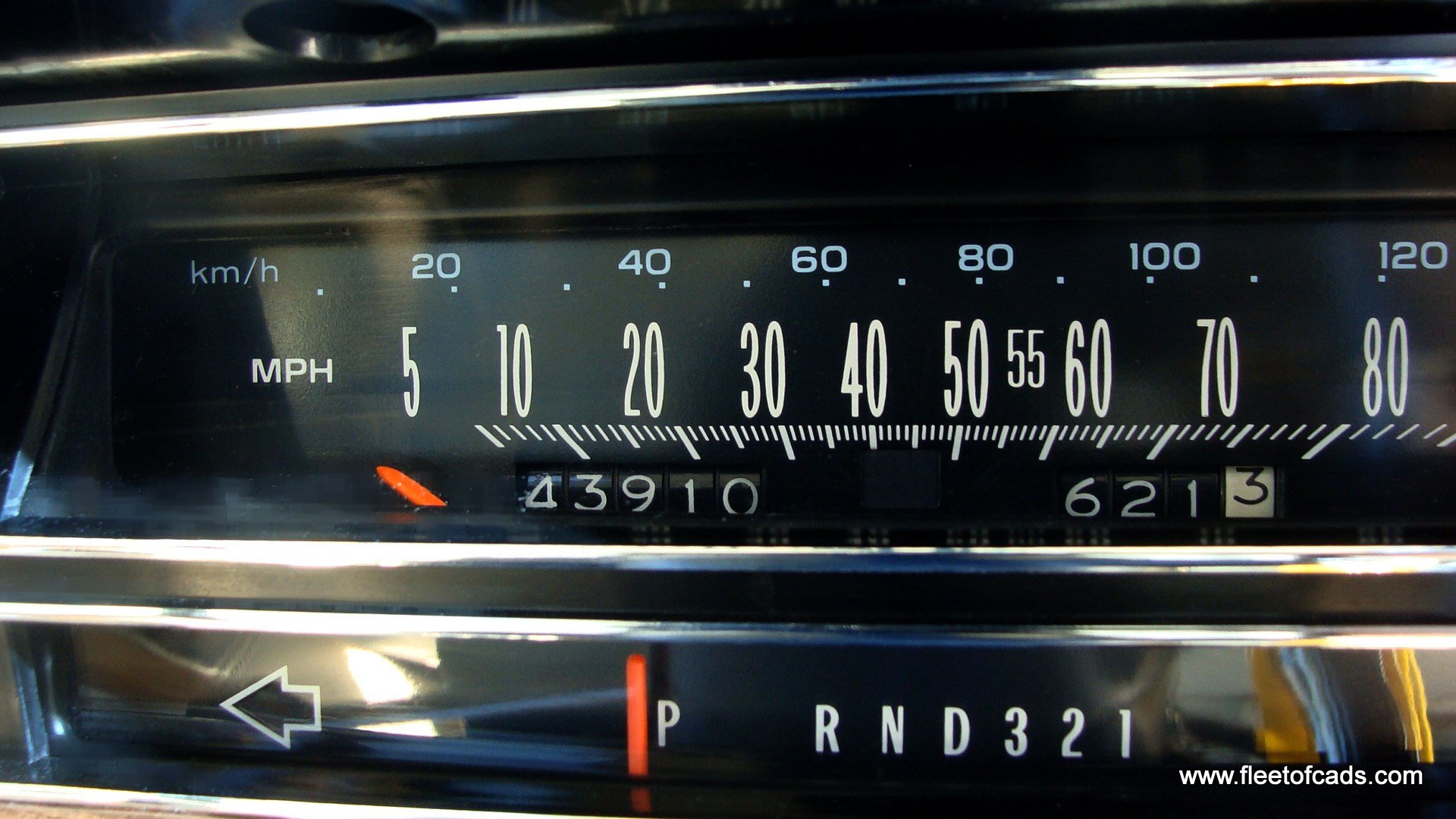 43k miles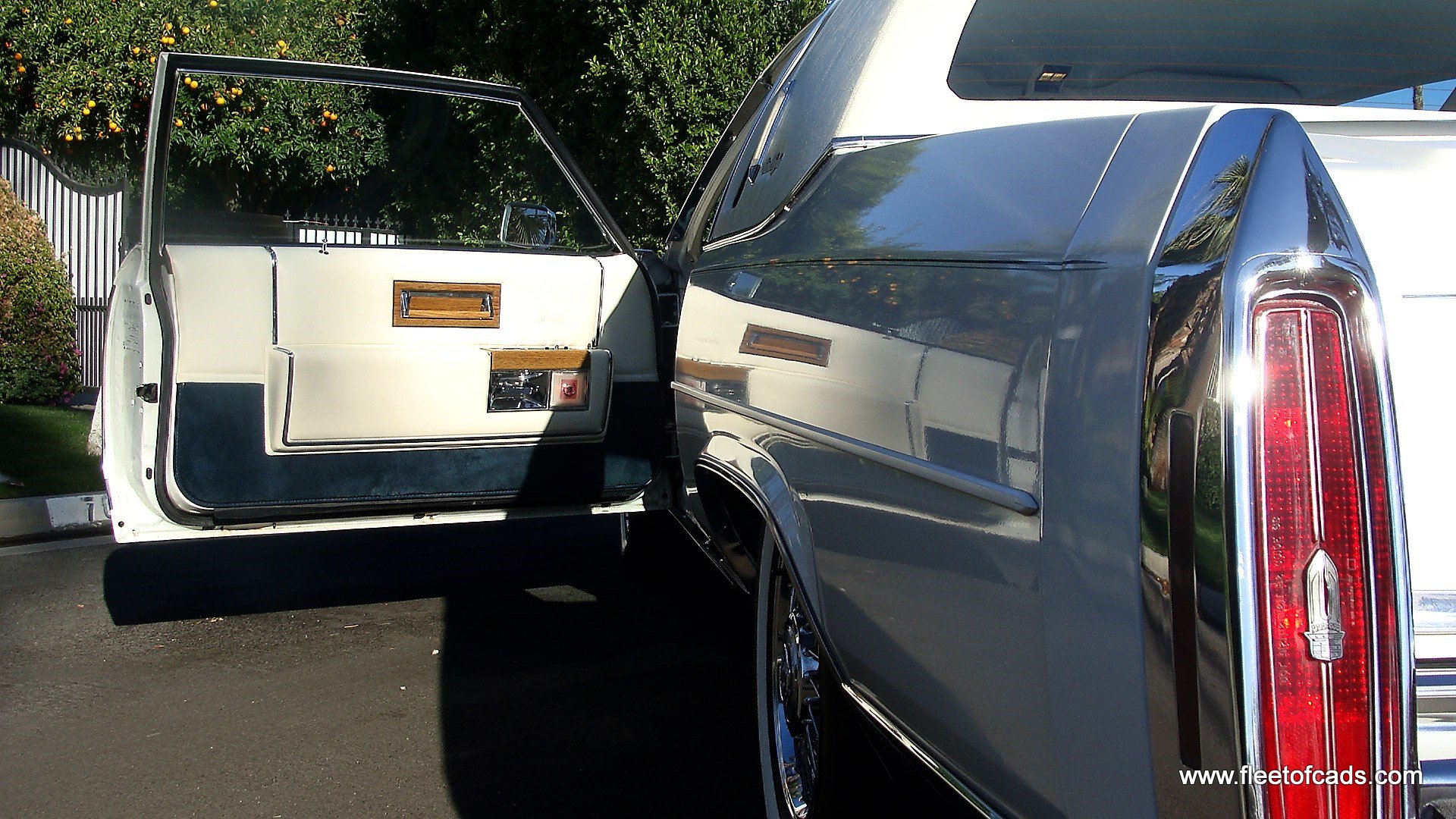 Not a single door ding on this Cadillac. None.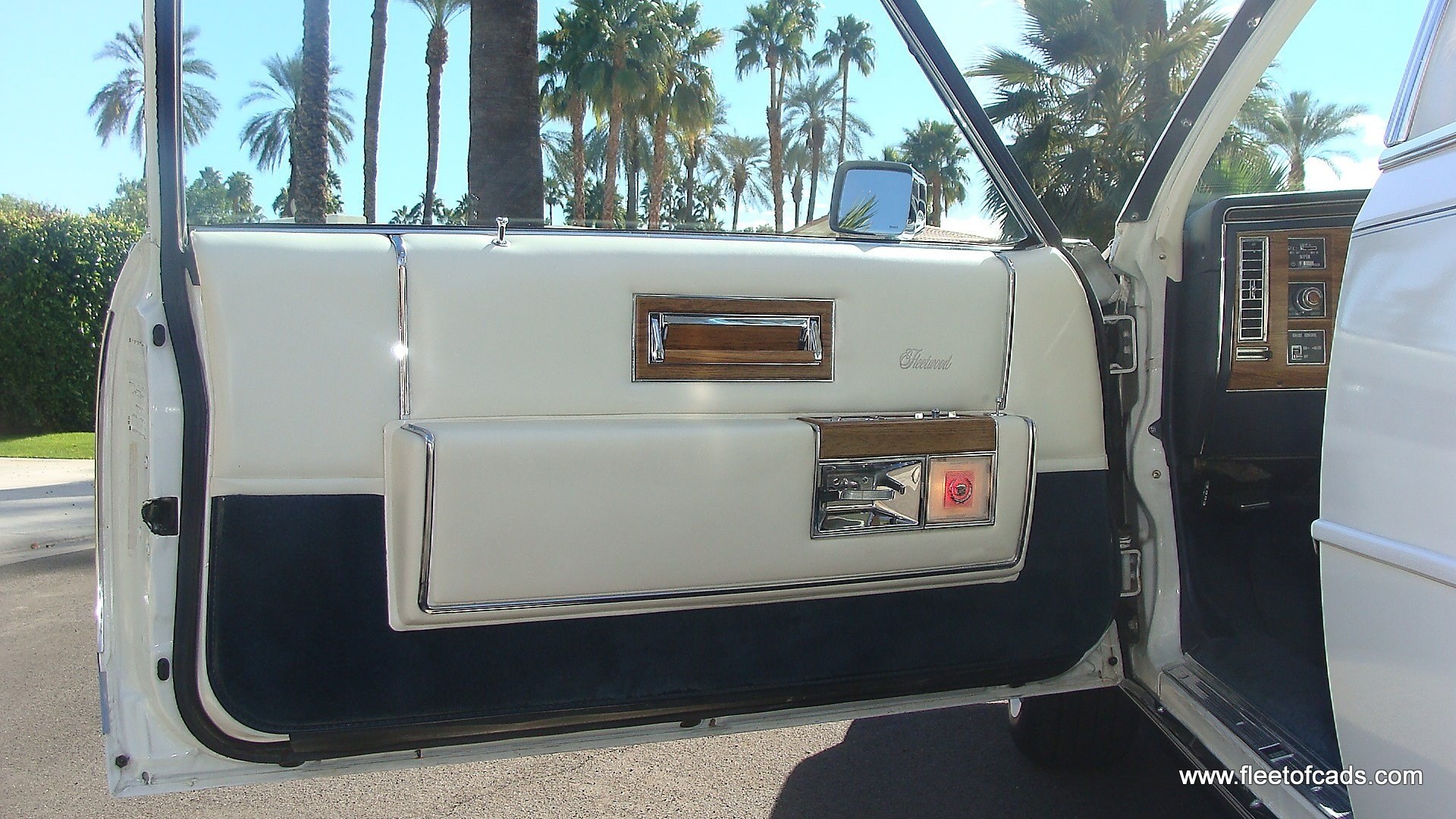 This Fleetwood is so fresh. Door panels are plump and free of cracks. Door jambs and hinge area are free of any rust or corrosion all the way around.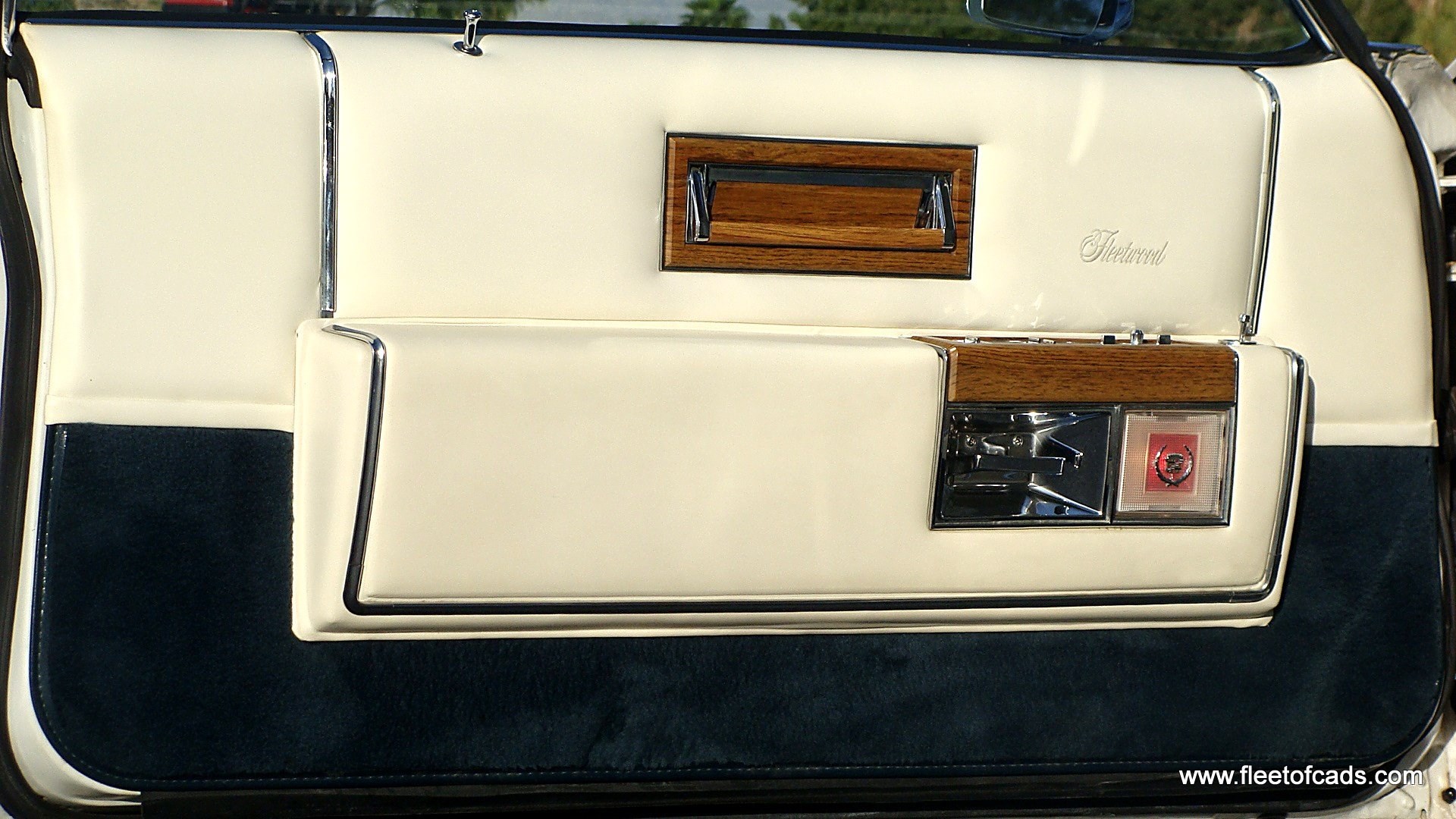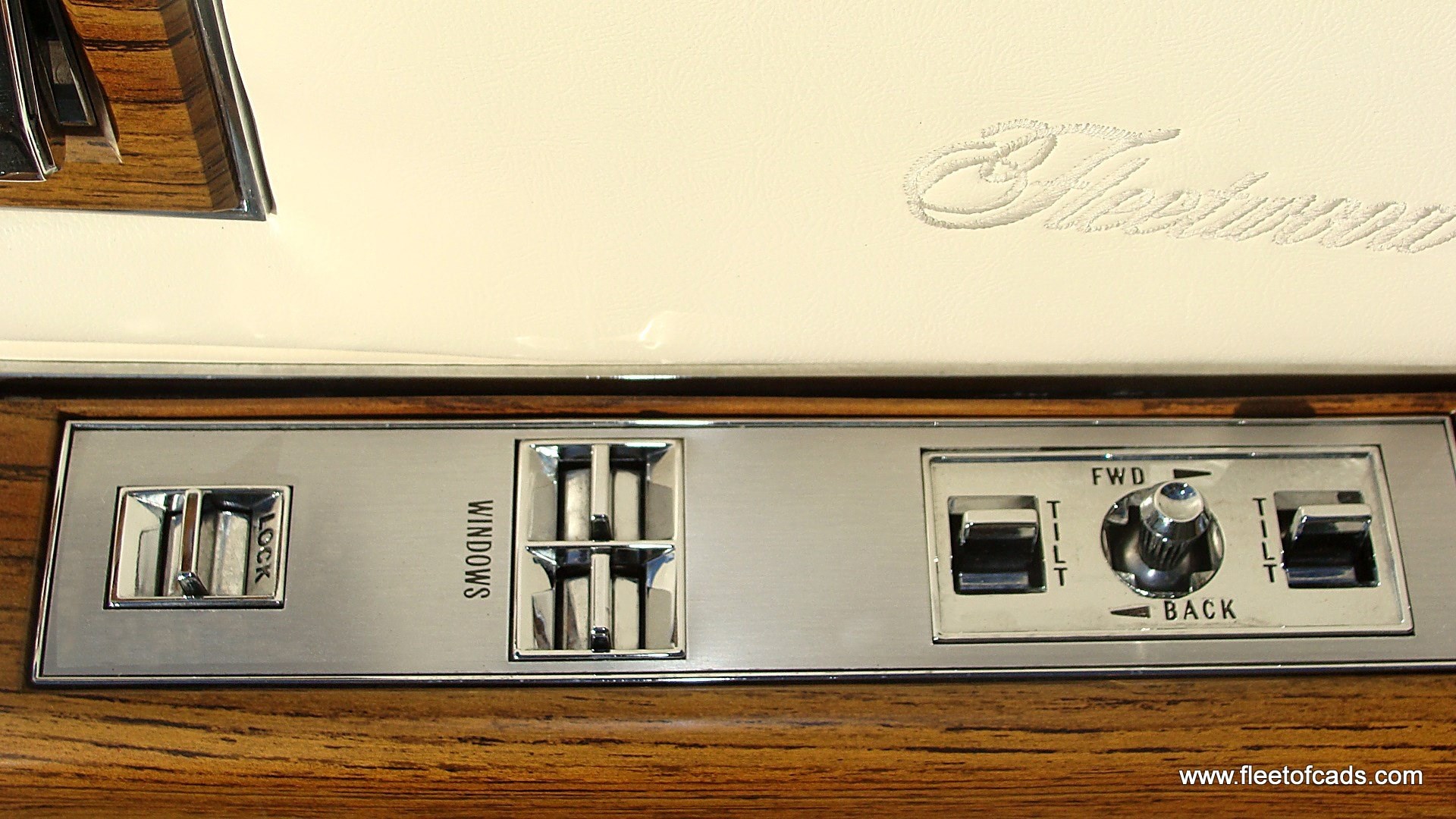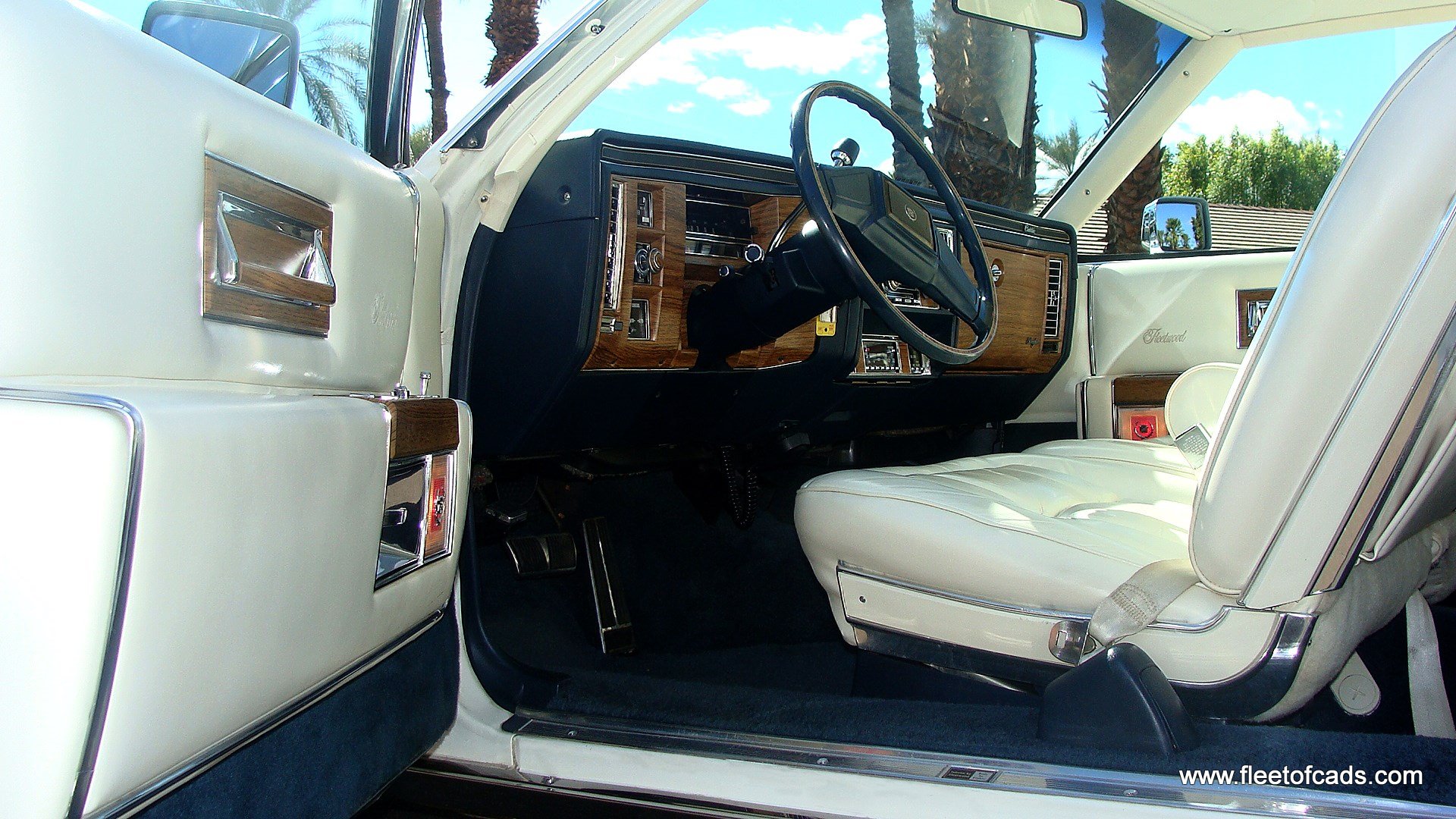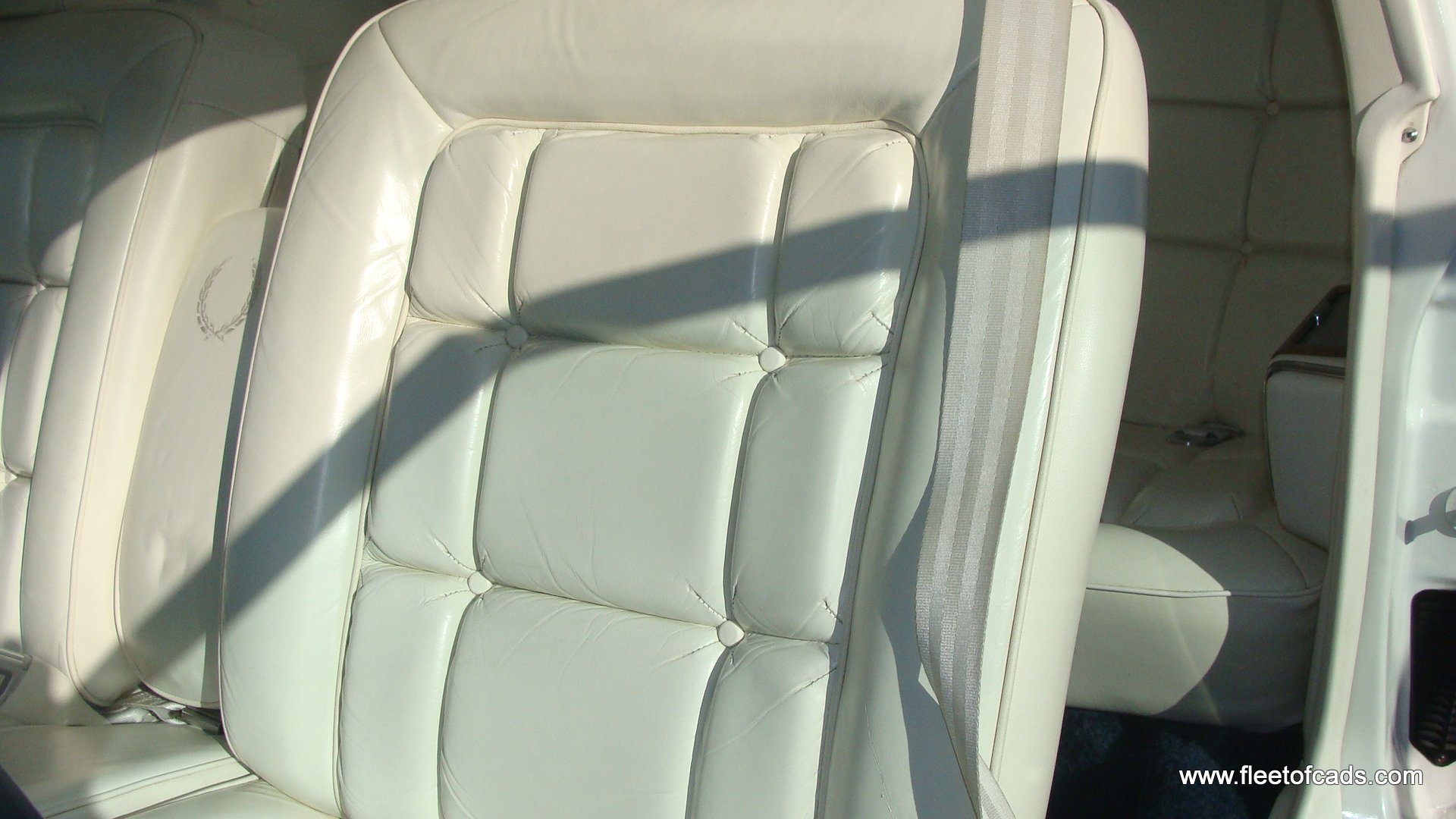 Seat belts are still snow white, even on the drivers side!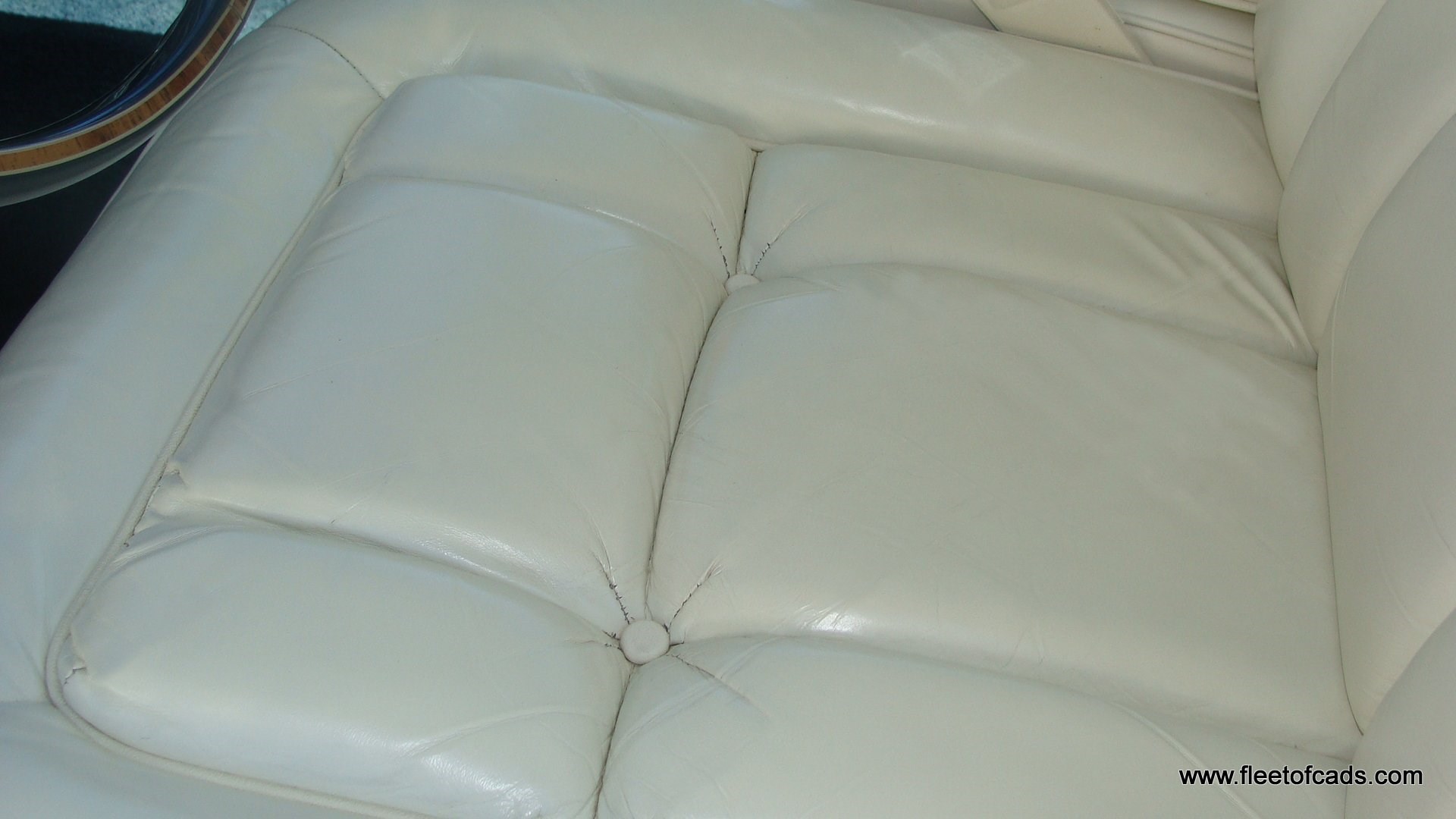 Drivers seat leather perfection.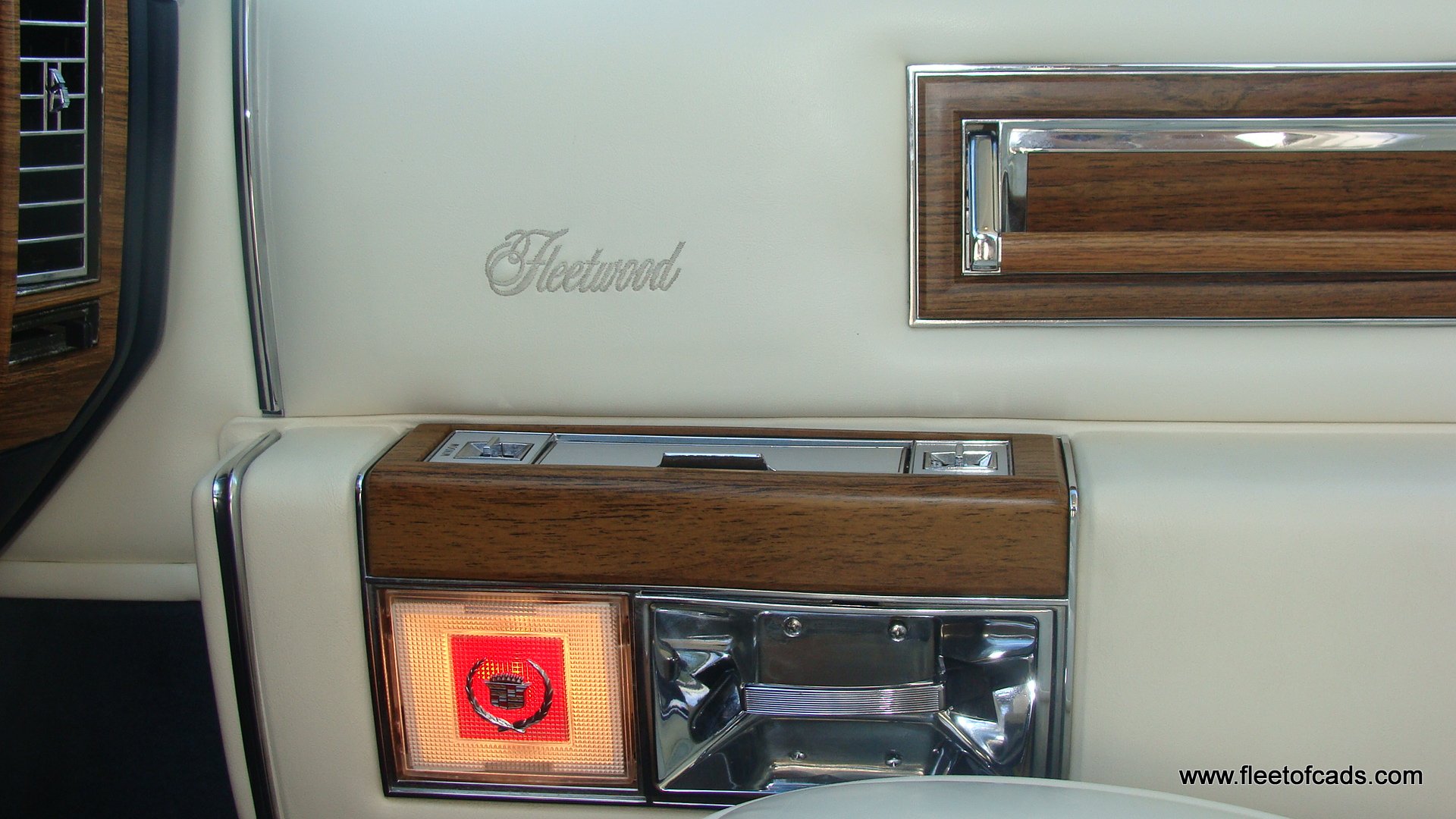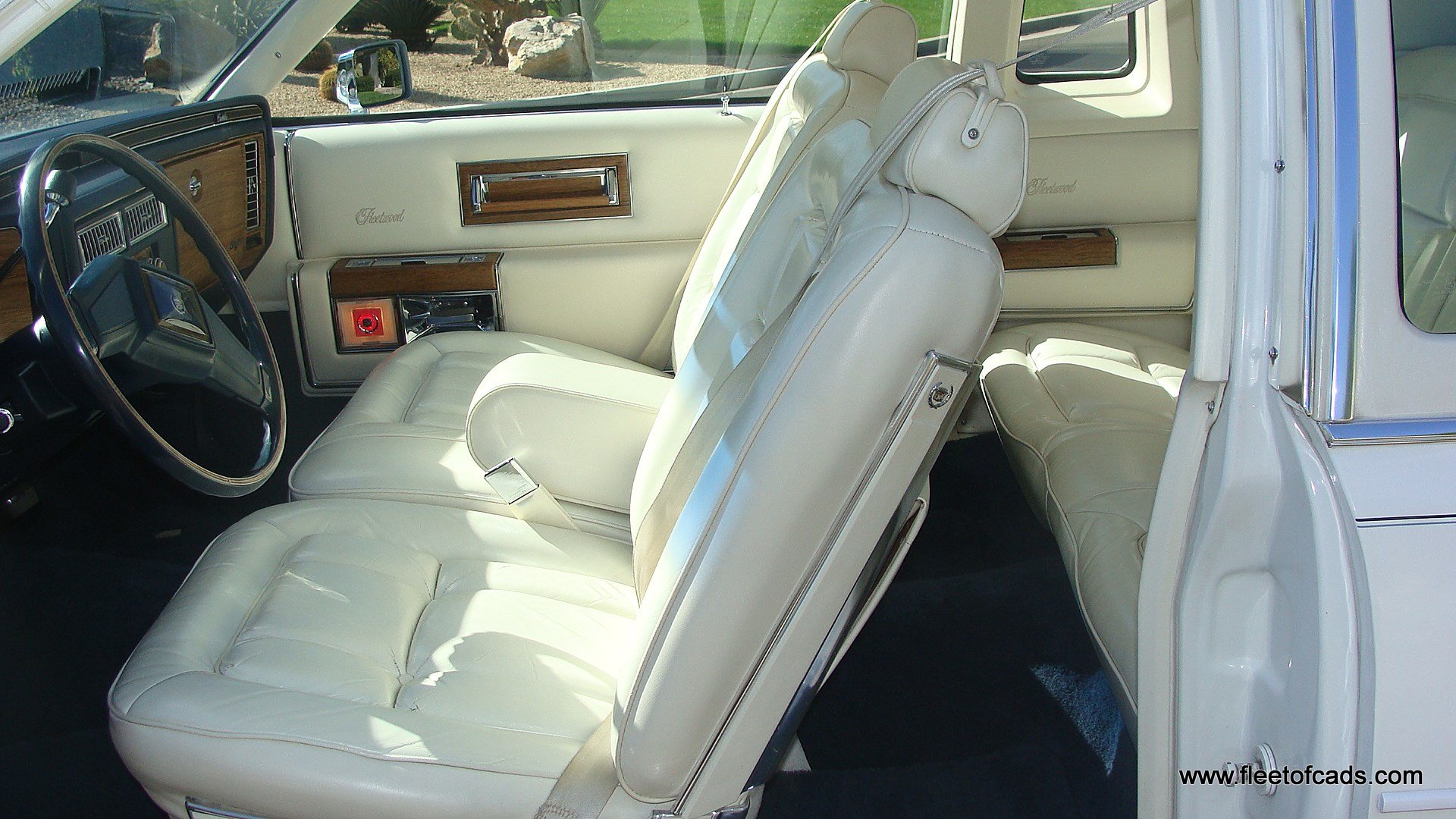 .
To see this Fleetwood in person will make the hair on the back of your neck stand up. It is a sight to behold.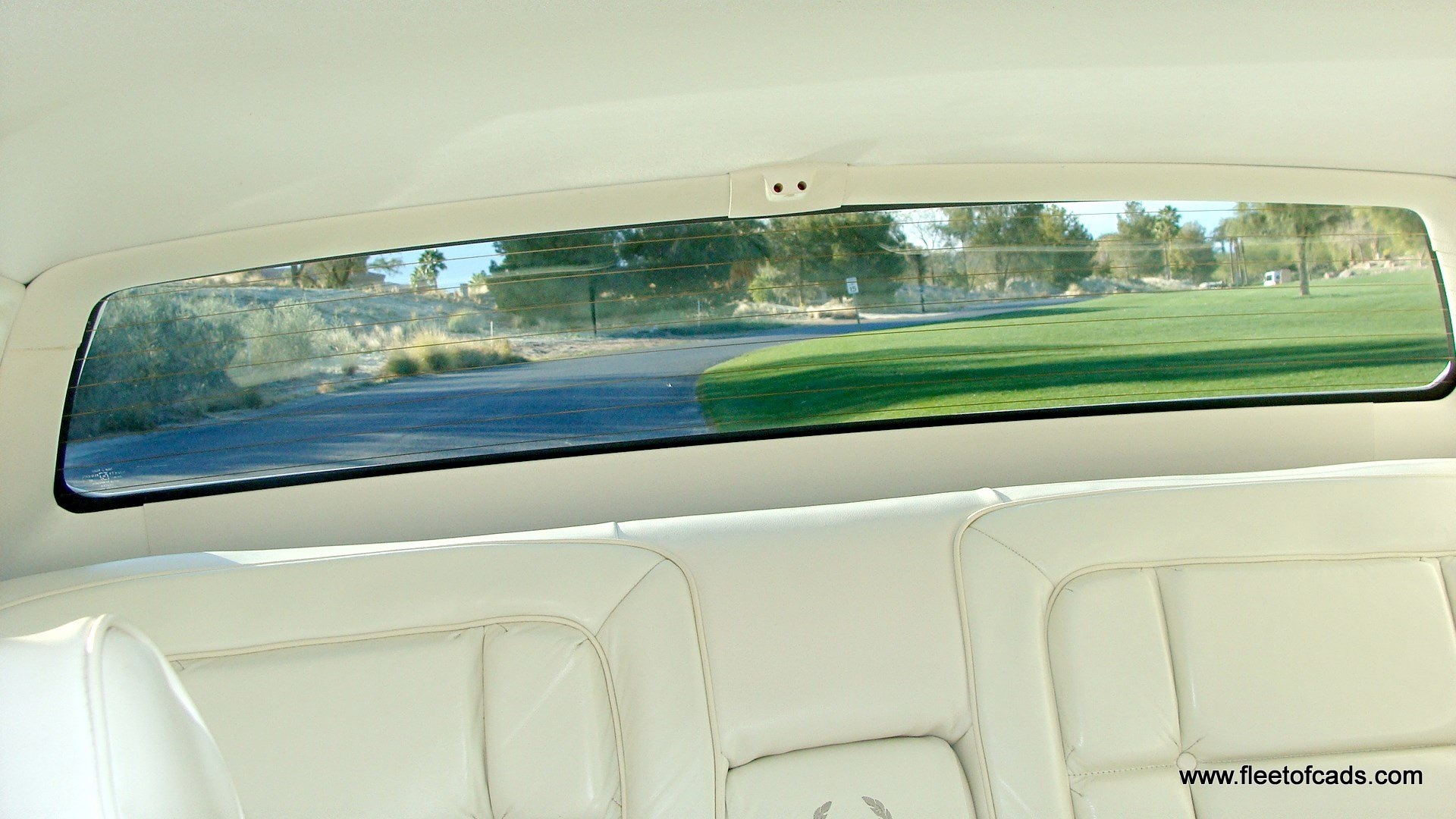 Headliner has been replaced and is perfect.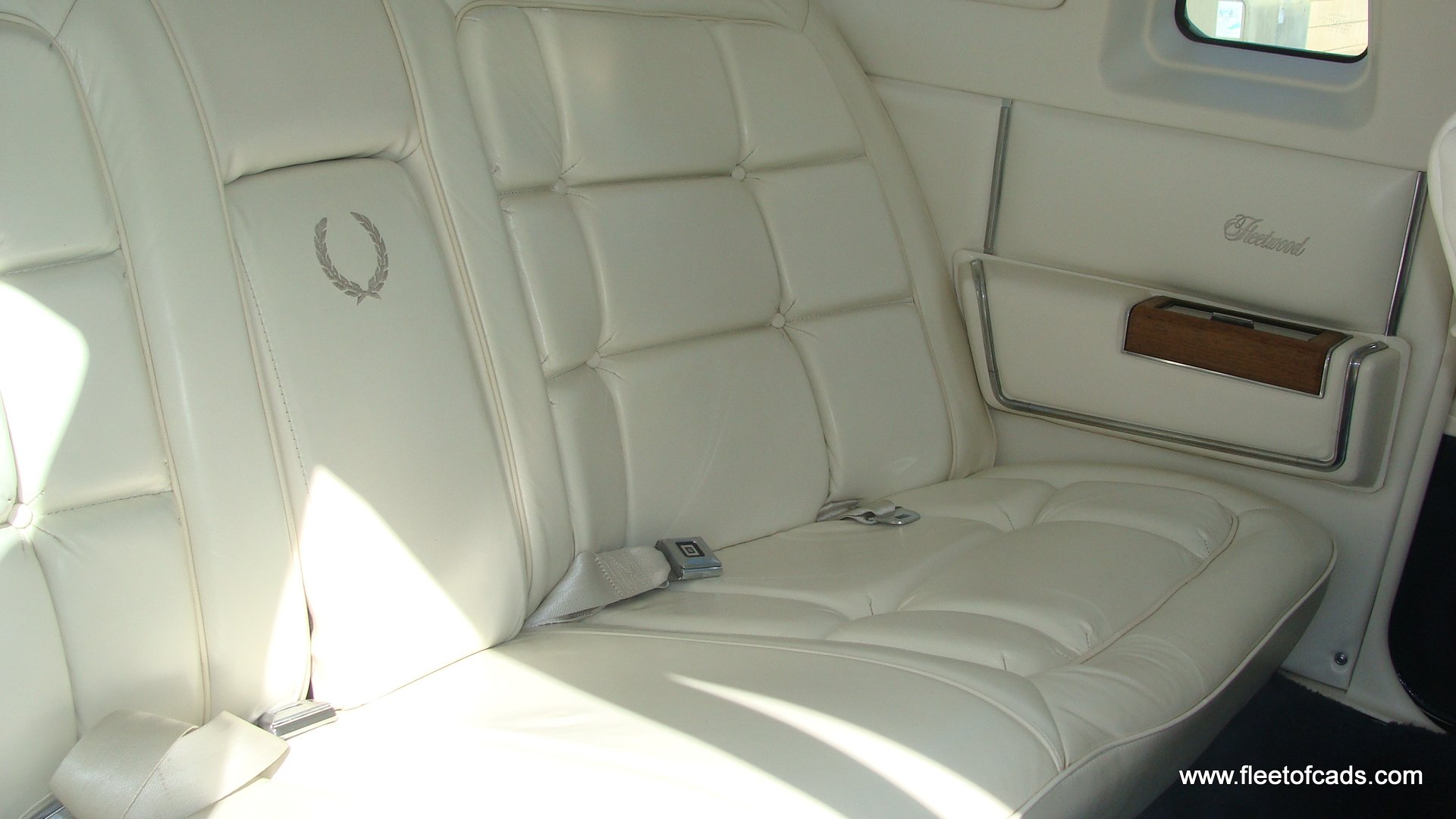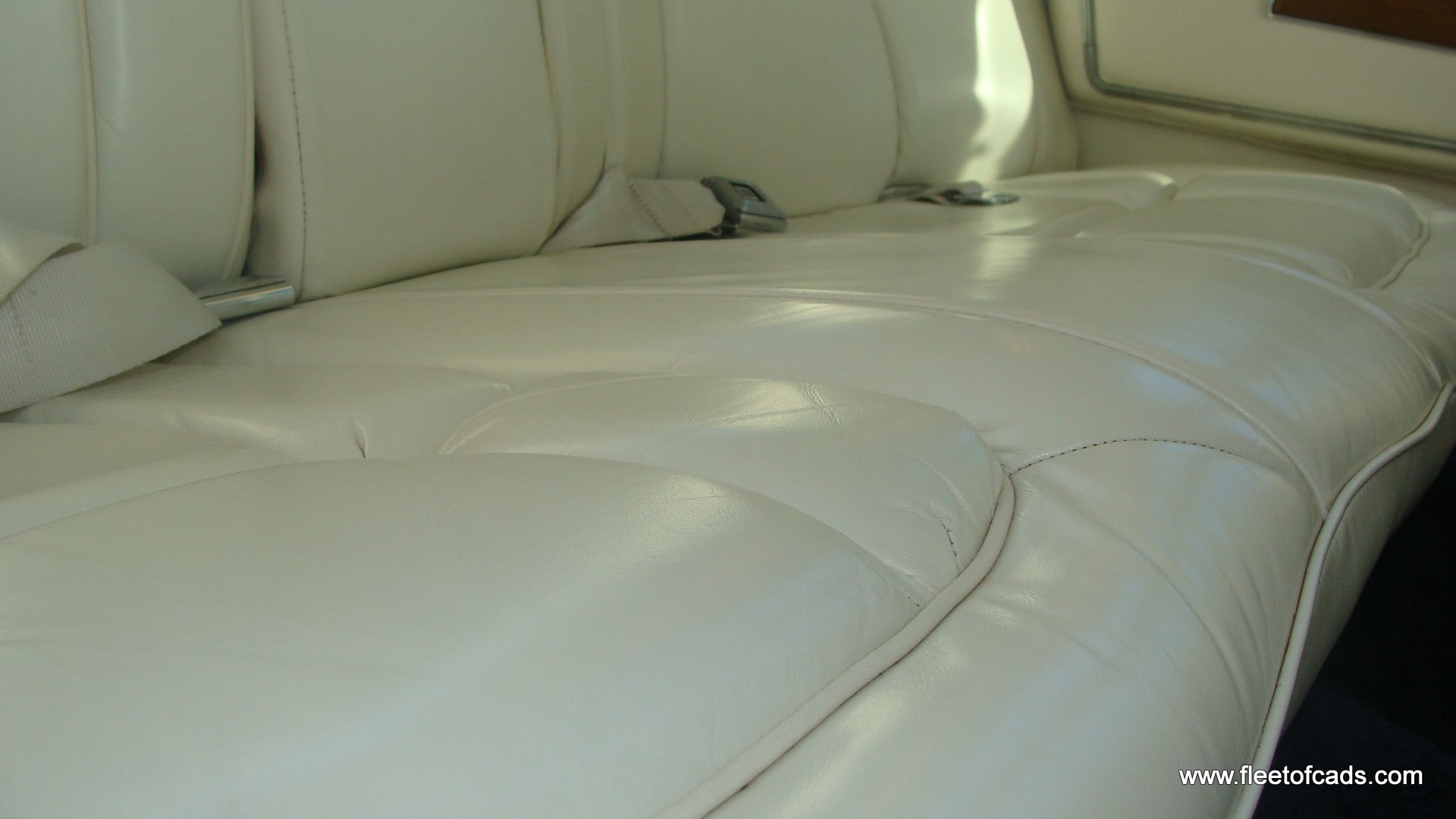 These leather seats are a work of art. The details are amazing.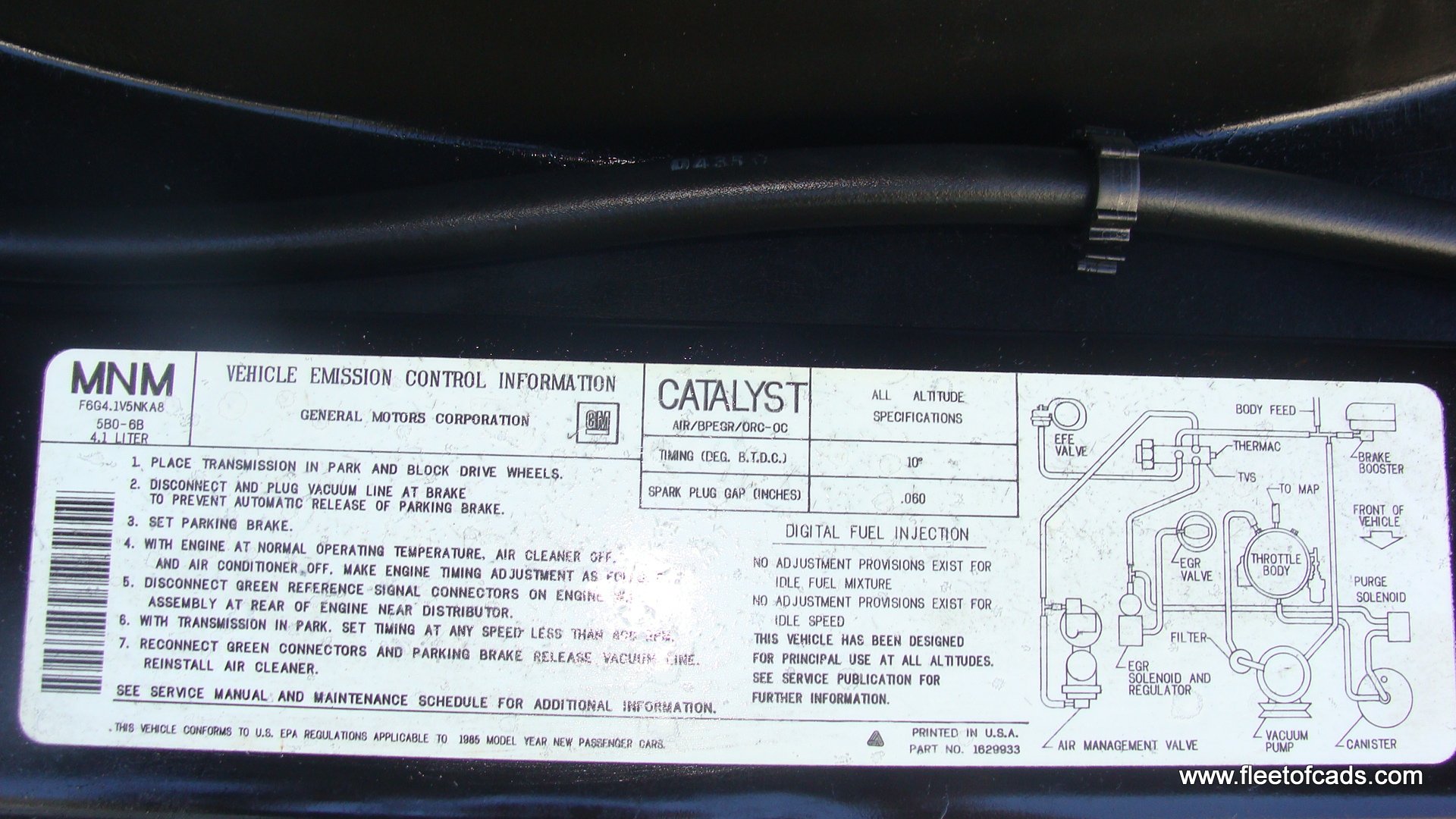 Very smooth and quiet runner. I would drive this car anywhere.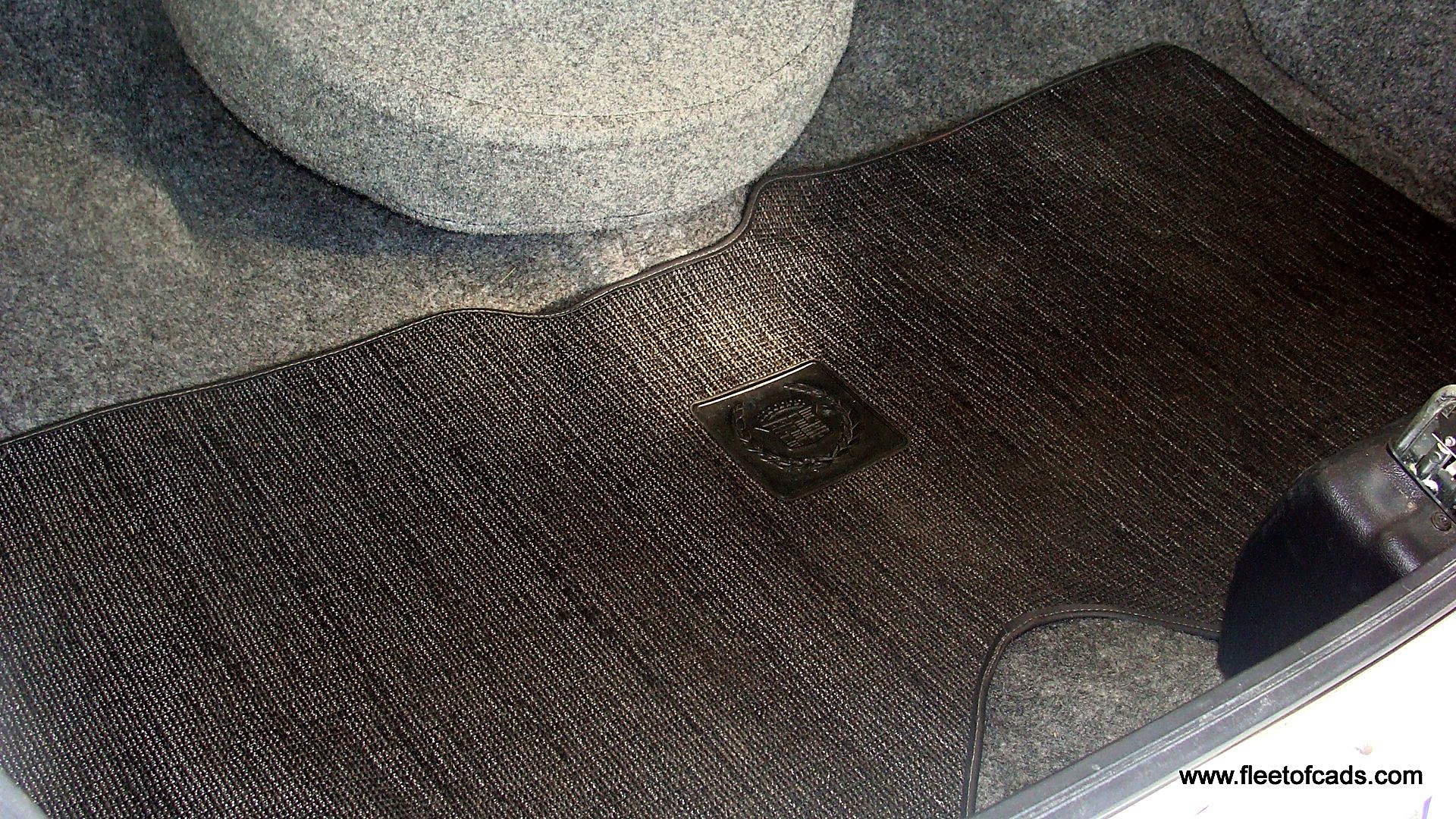 All the original floormats including the trunk mat are still with this car and near perfect condition.