Please "Like" Fleetofcads on Facebook!

1985 Cadillac Eldorado Biarritz Convertible

Commemorative Edition
31K Original Miles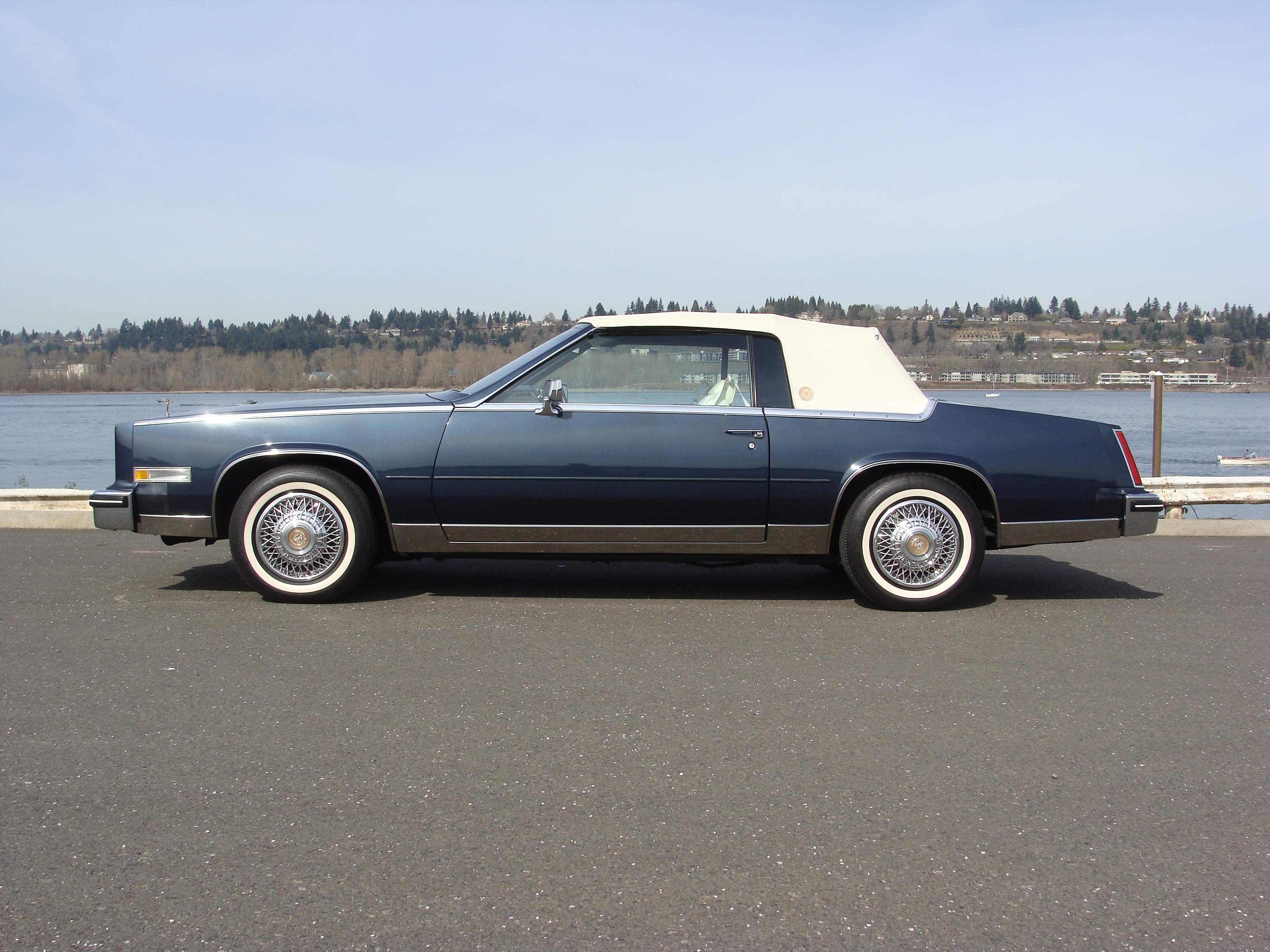 This Eldorado is TRULY the rarest of the rare!
1985 Cadillac Eldorado Biarritz Convertible with the coveted Commemorative Edition package. This option was only available in the last half of the final 1985 production of the Convertible Eldorado. On top of that, this Eldorado was also ordered with every available option, like the auto-dimming mirror, and even more rare the factory CB! From research I have been able to ascertain that there was no more than 100 Commemorative convertibles produced. The colors offered was the Cotillion White with white leather or the Commodor blue with White leather. Check your brochures and you wont even see the commemorative mentioned. Yes they were that rare. This package was also offered on the Seville and the Eldorado(non-biarritz) coupe, but Cadillac only made a smidgen of the Commeratives in the convertible.
If you were ever fortunate enough to ever see one of these commemorative convertibles chances are it was Cotillian white with white leather. Im only aware of two other Commemorative convertibles in the Commodore blue. One is owned by a Jeep dealer in Georgia. UPDATE 8/13/09 Click here to see Jason Joel's(Jeep dealer in Georgia) 1985 Commemorative Eldorado Convertible!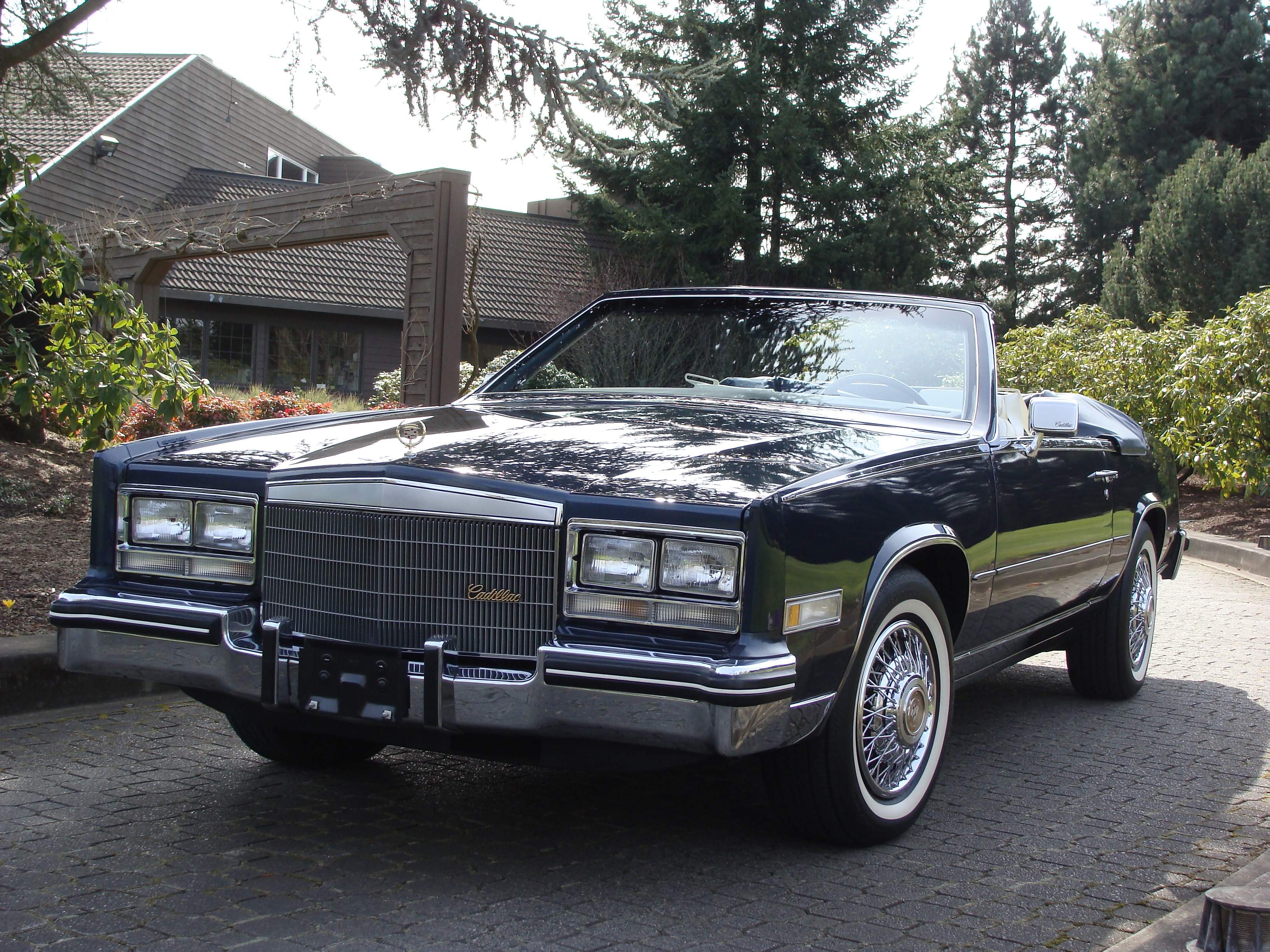 The Commemorative package got you gold center caps for the wire wheel covers where your non-commemorative had a dark red center piece. Also there is a Commemorative medallion on the sides of the convertible top and a medallion on the steering wheel. The tail lights are also different from your stock Eldorado and this package also gave you gold emblems and hood ornament along with a gold Cadillac script on the grill.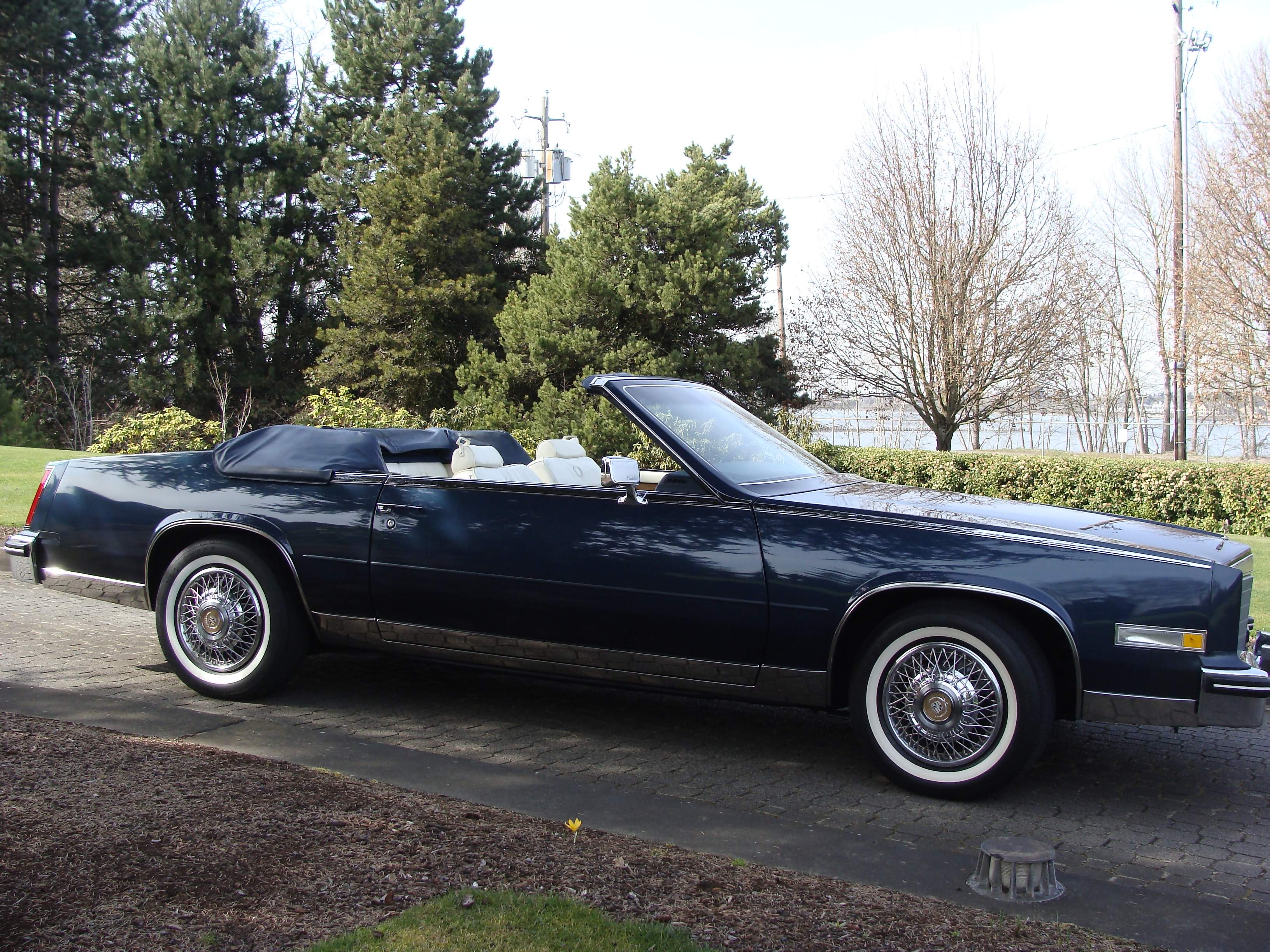 On a blue "non-commemorative" Eldorado convertible the color is Hattaras blue which is a much lighter shade of blue than the rich Commodore blue that the Commemorative's had. The contrast between the dark Commodore blue and the snow white leather interior is breath taking.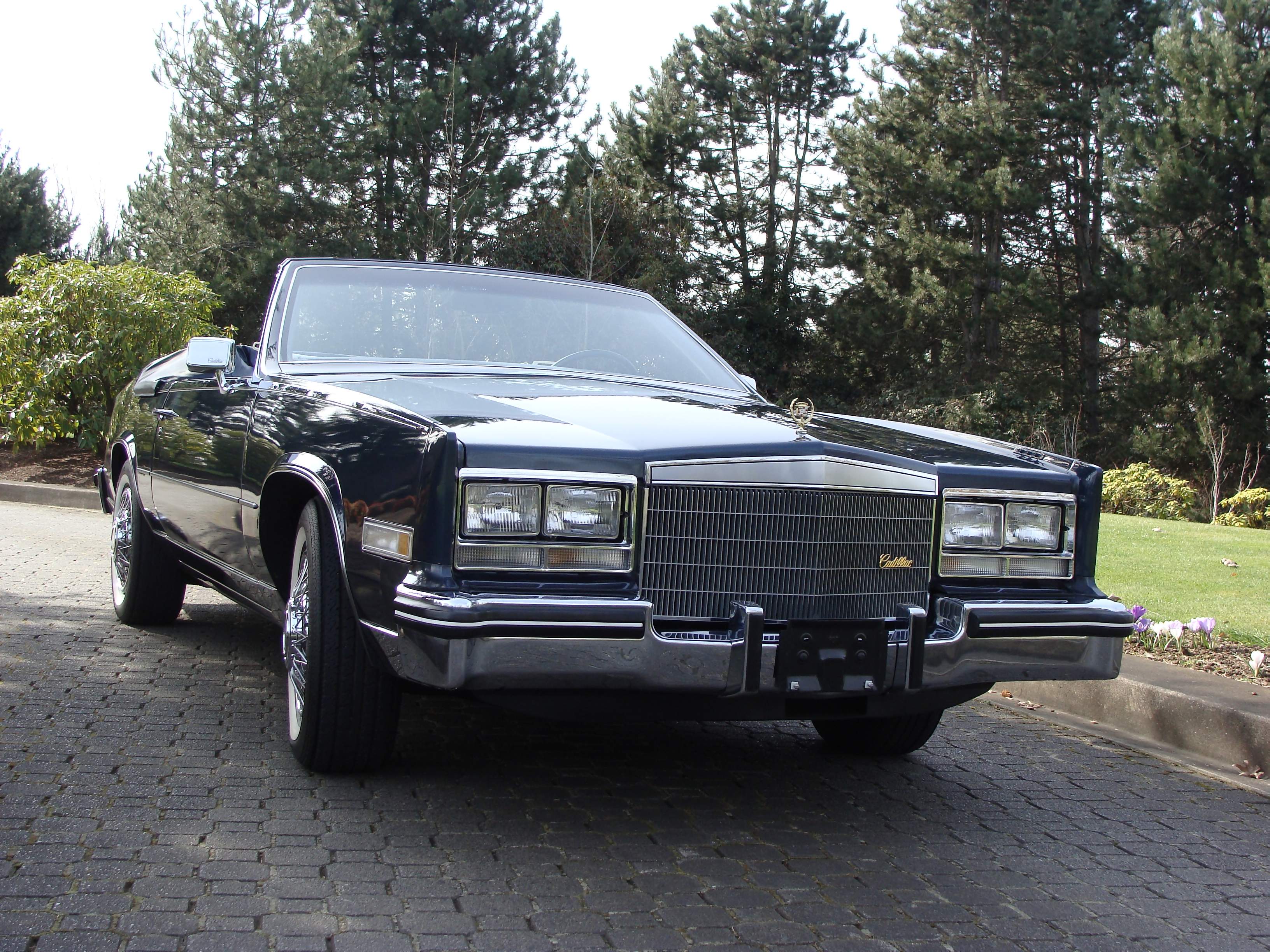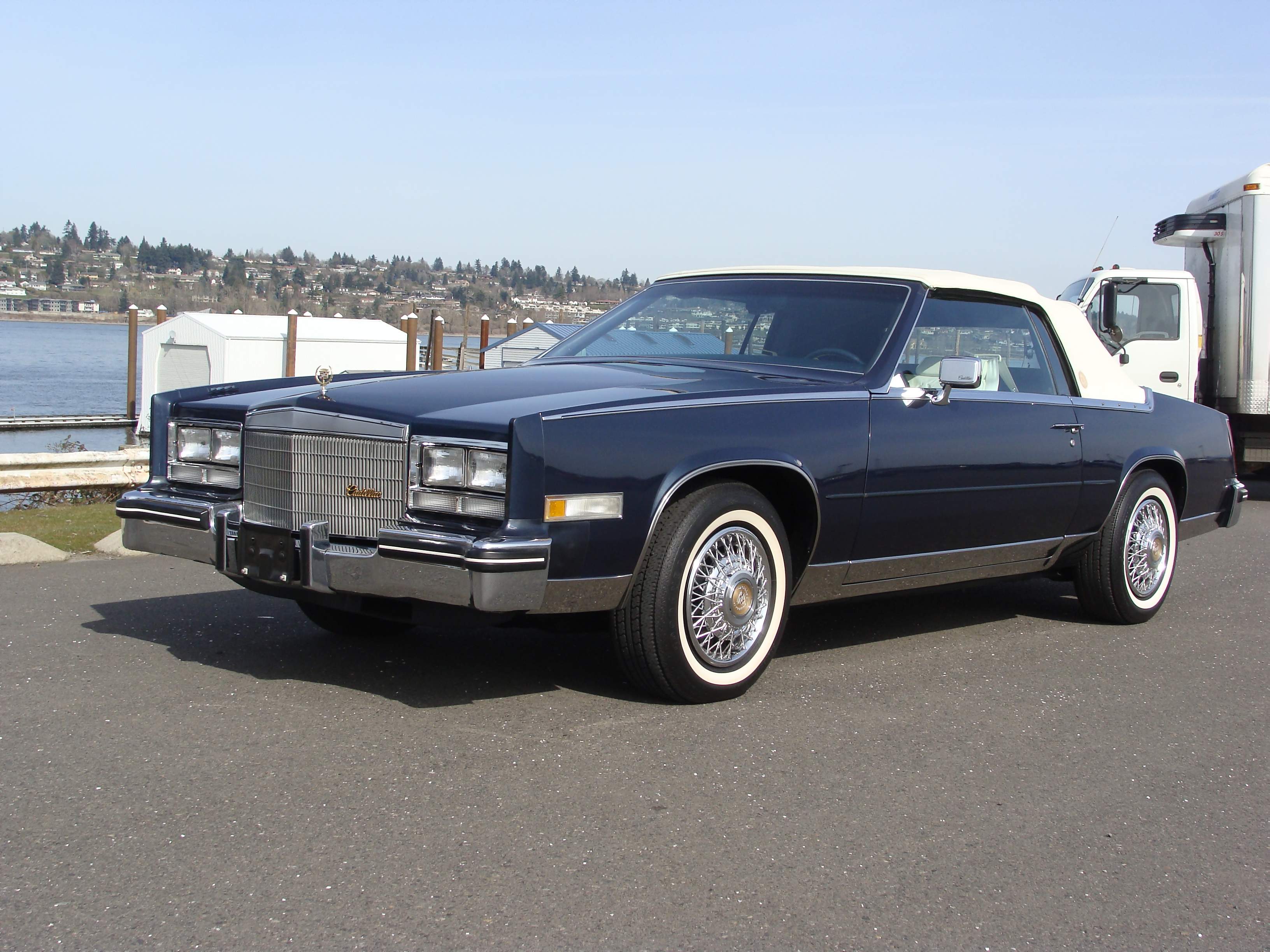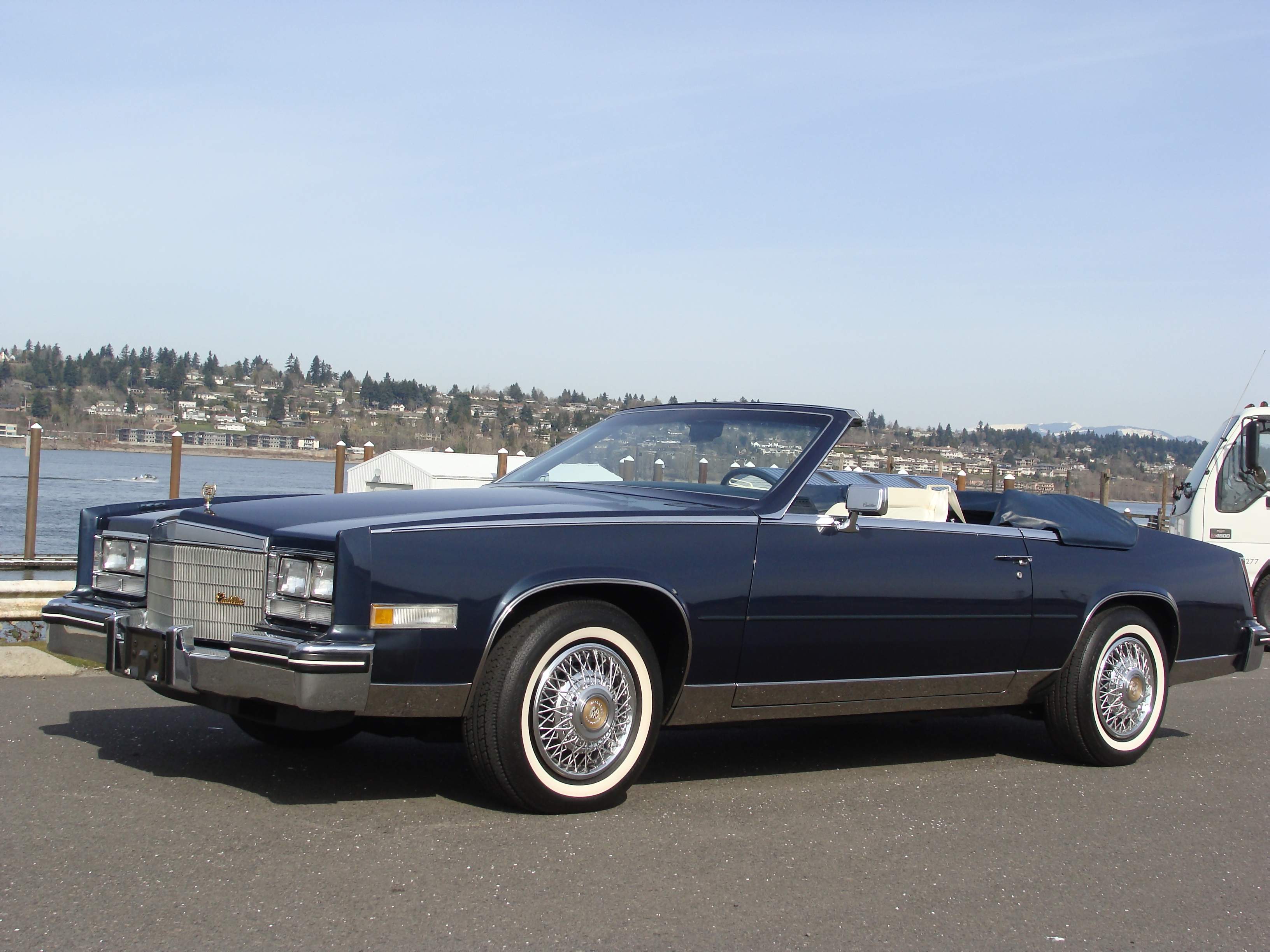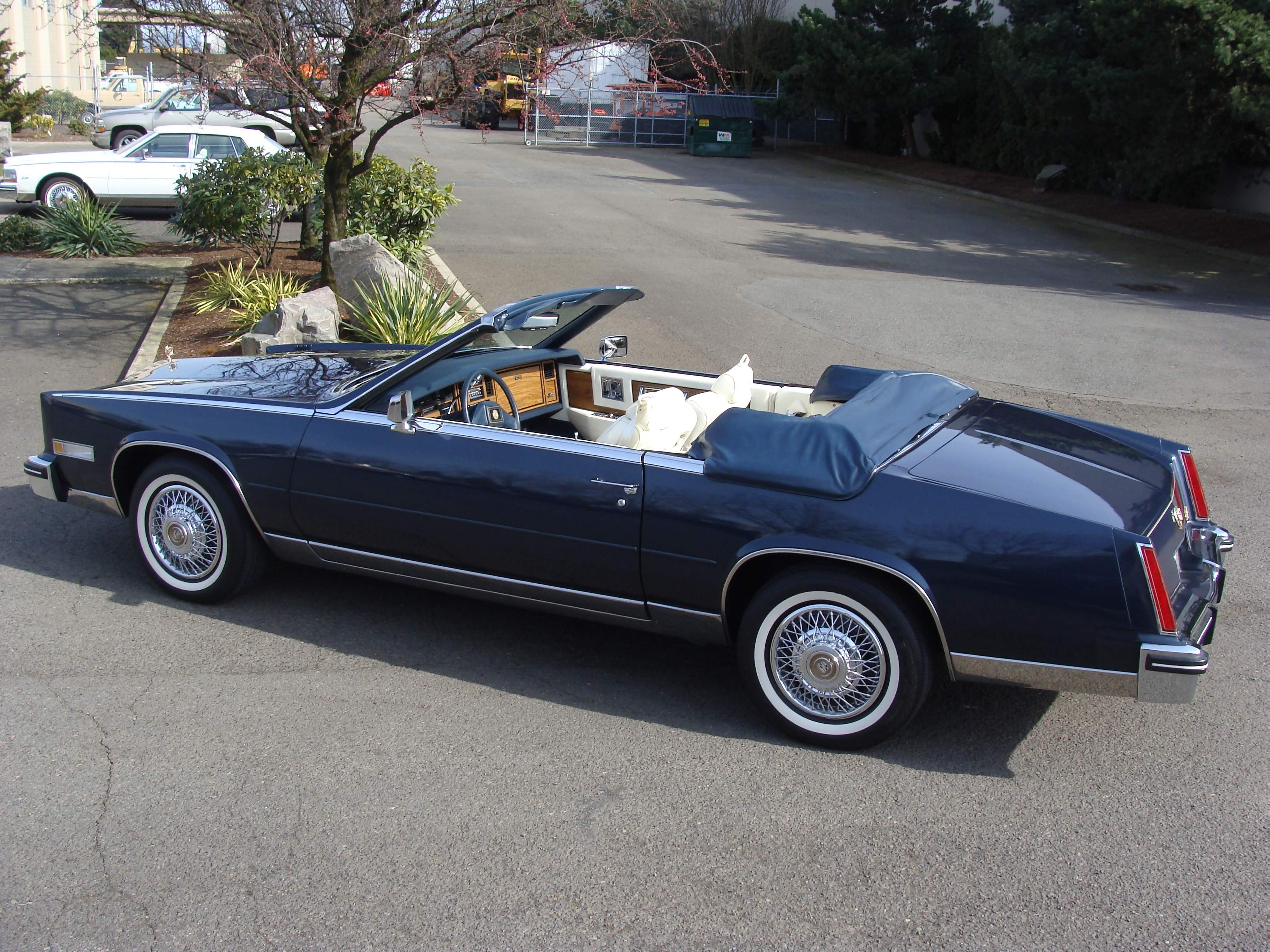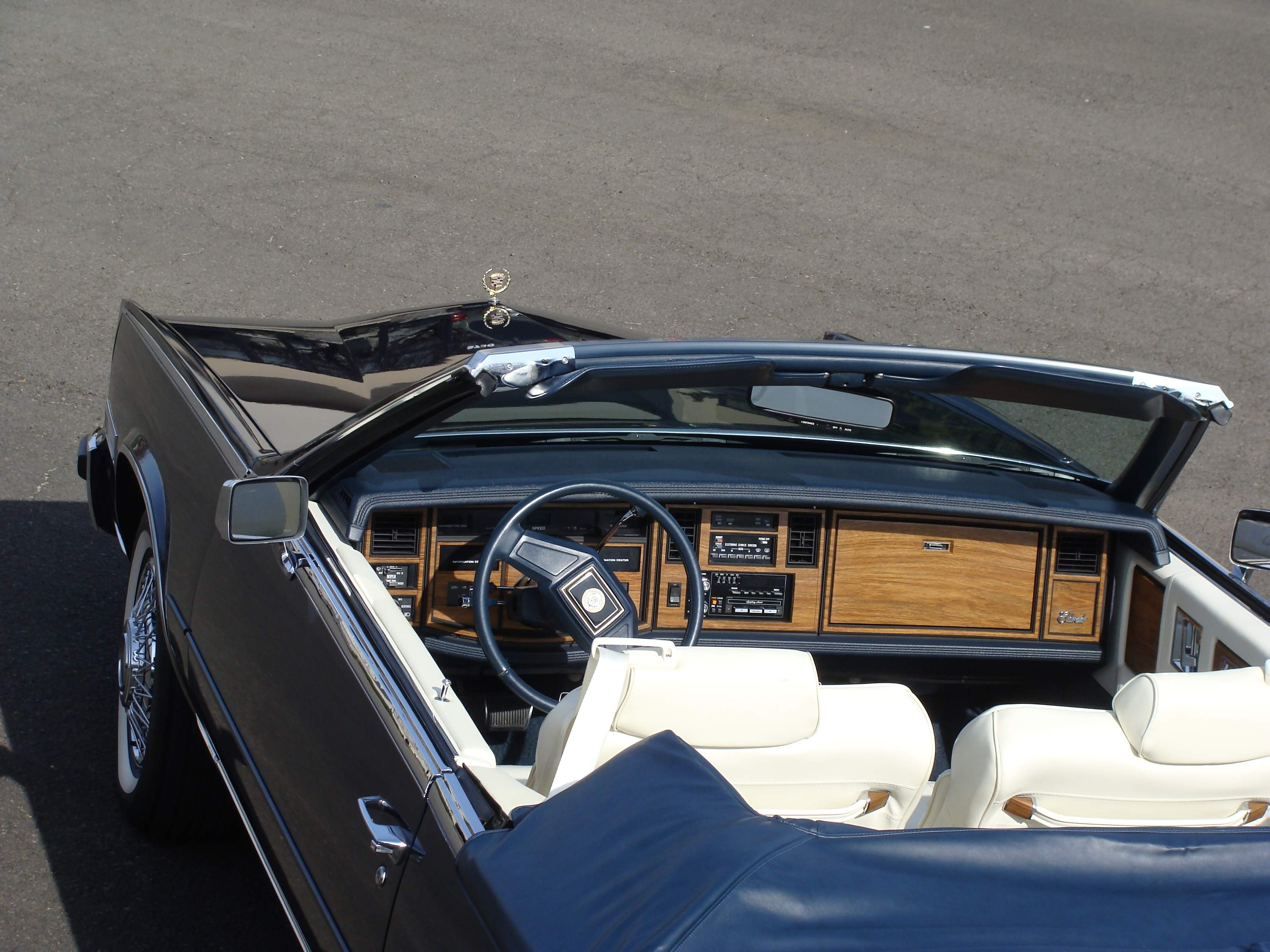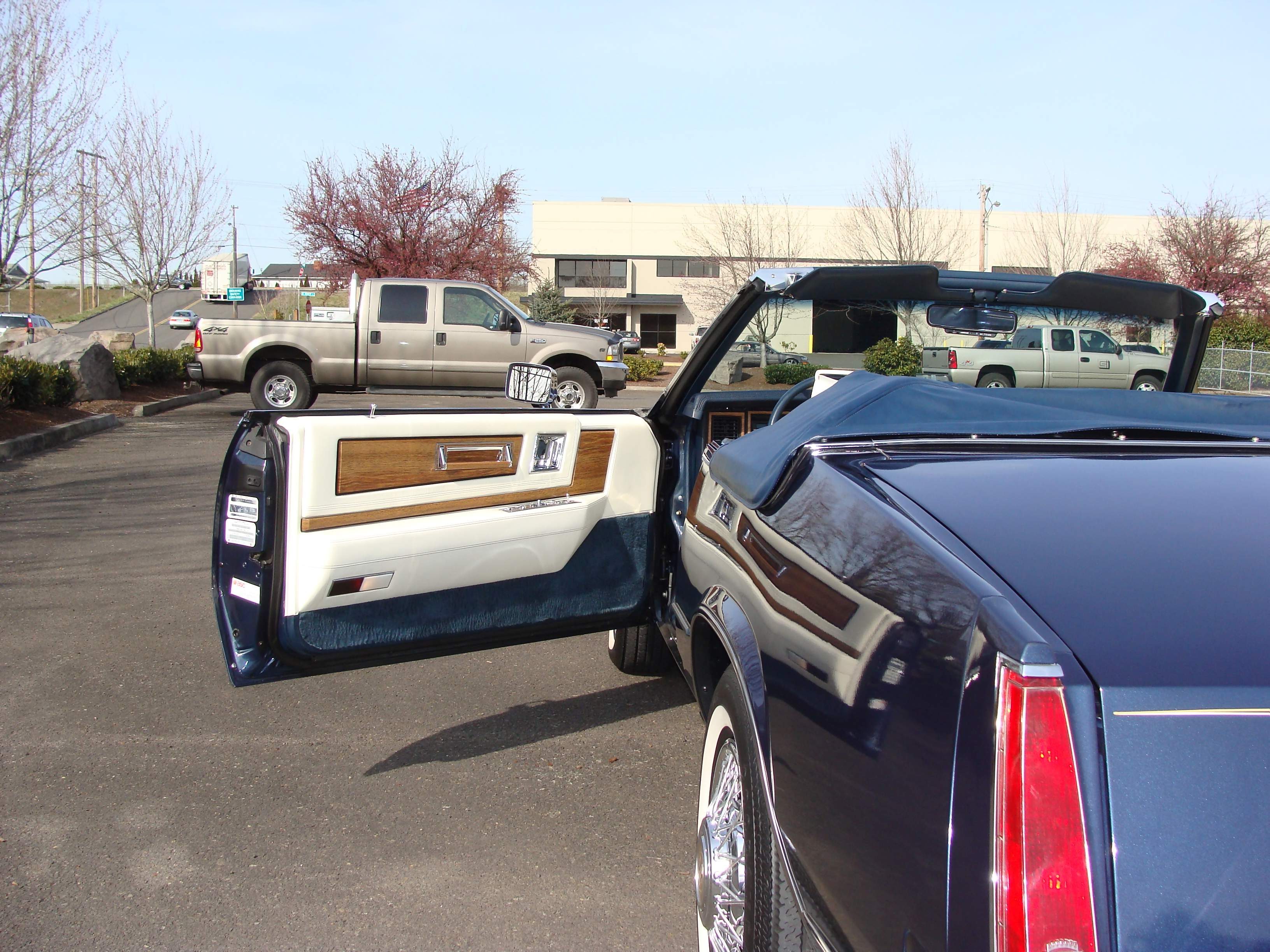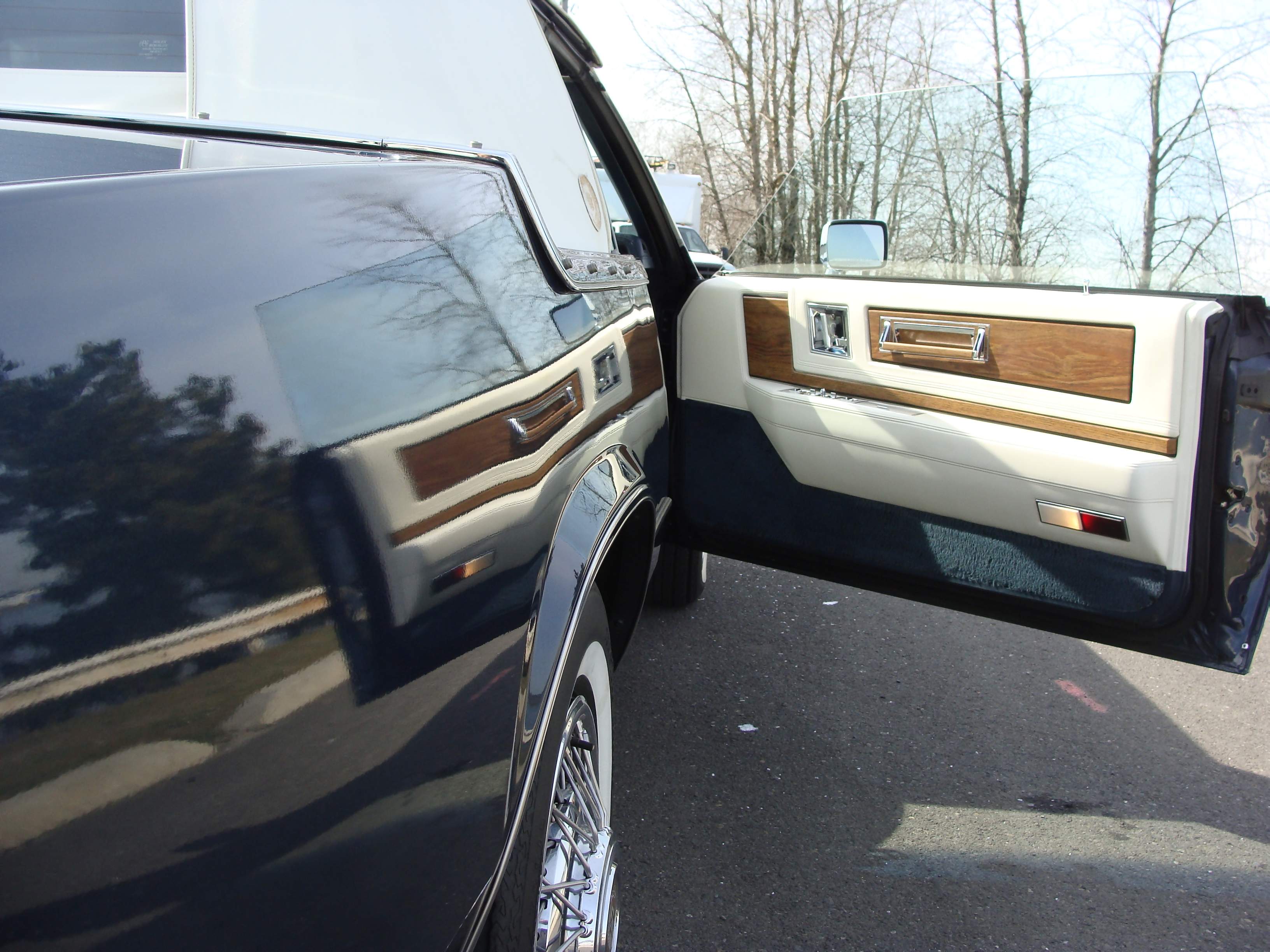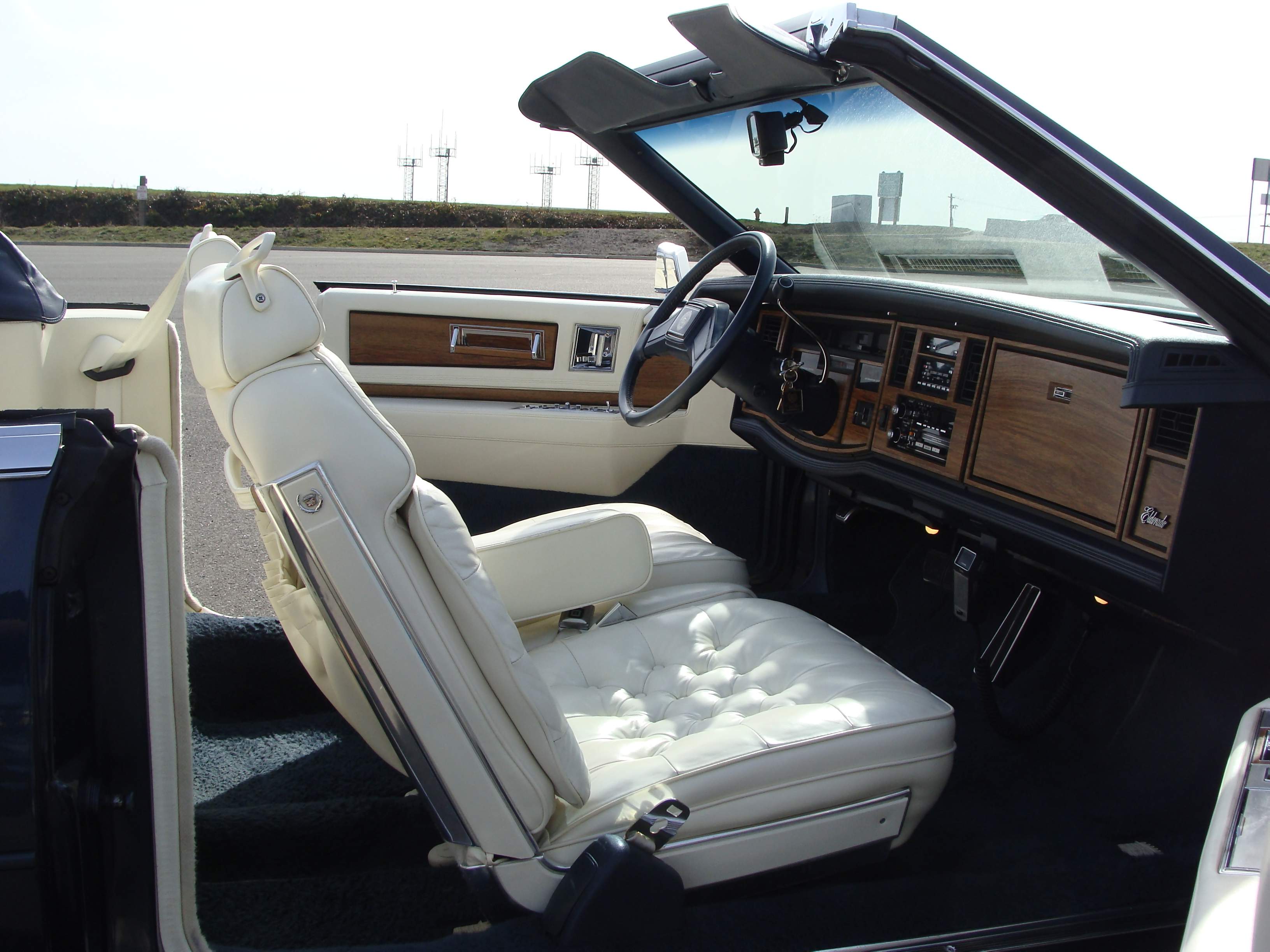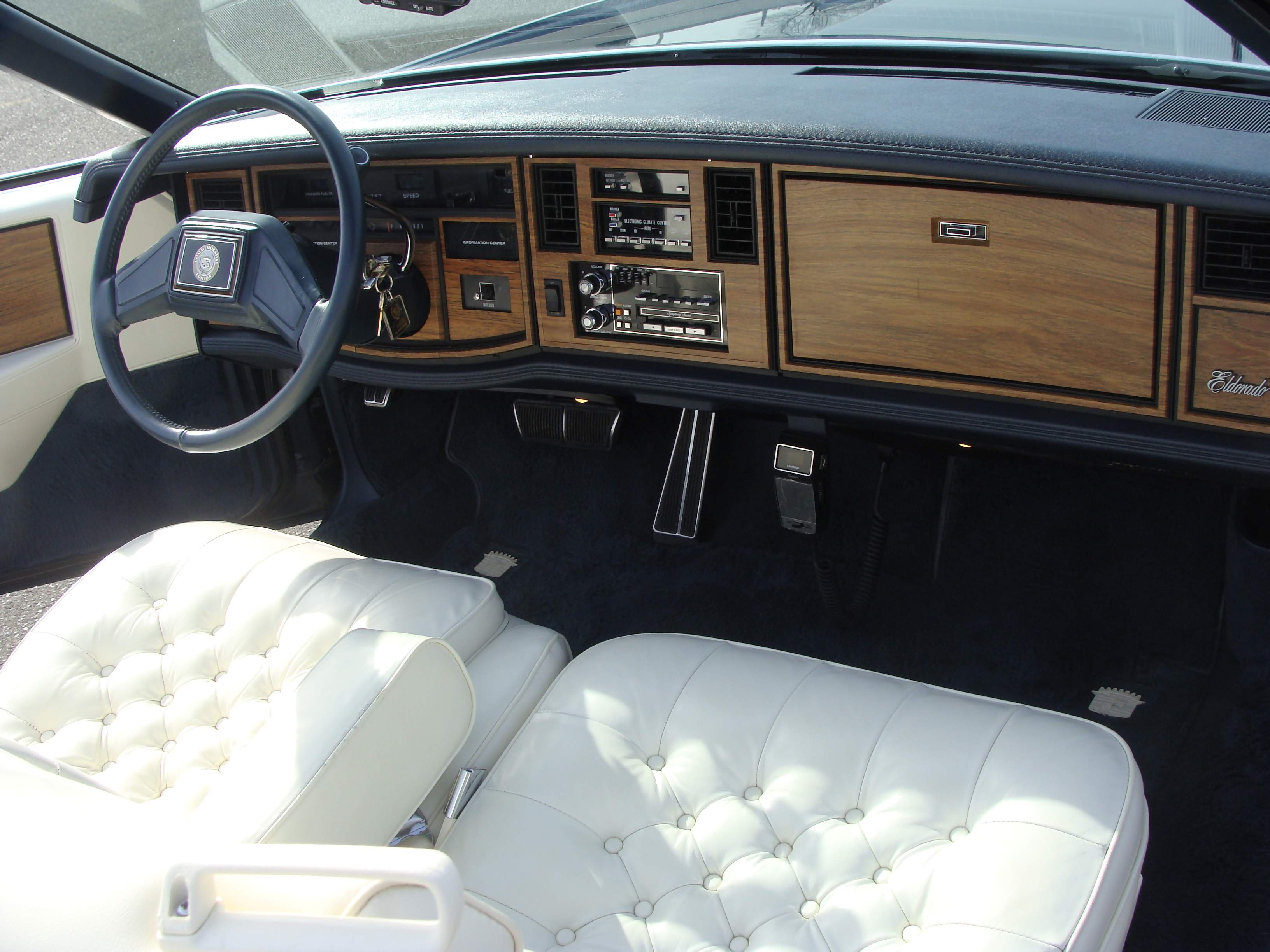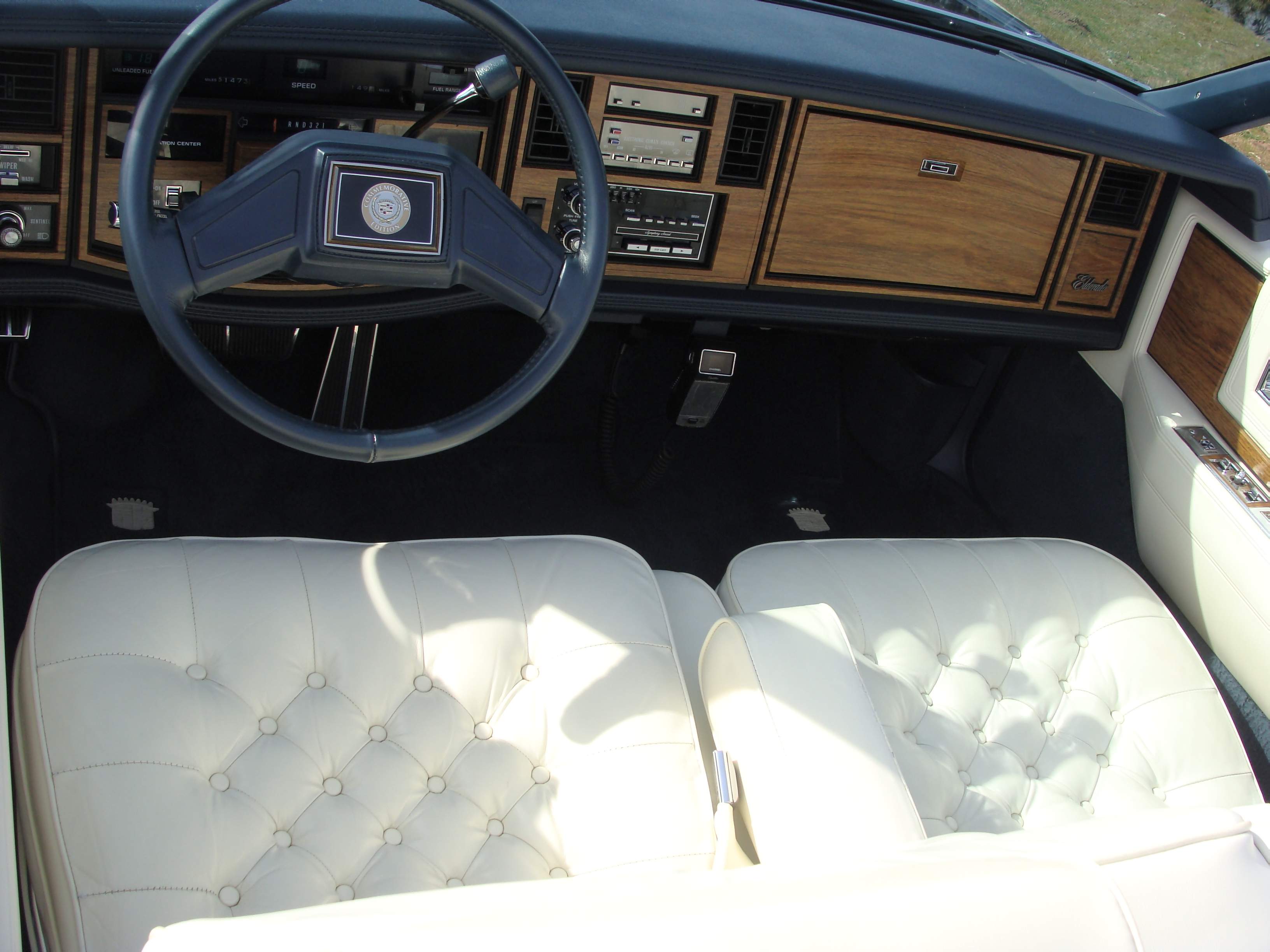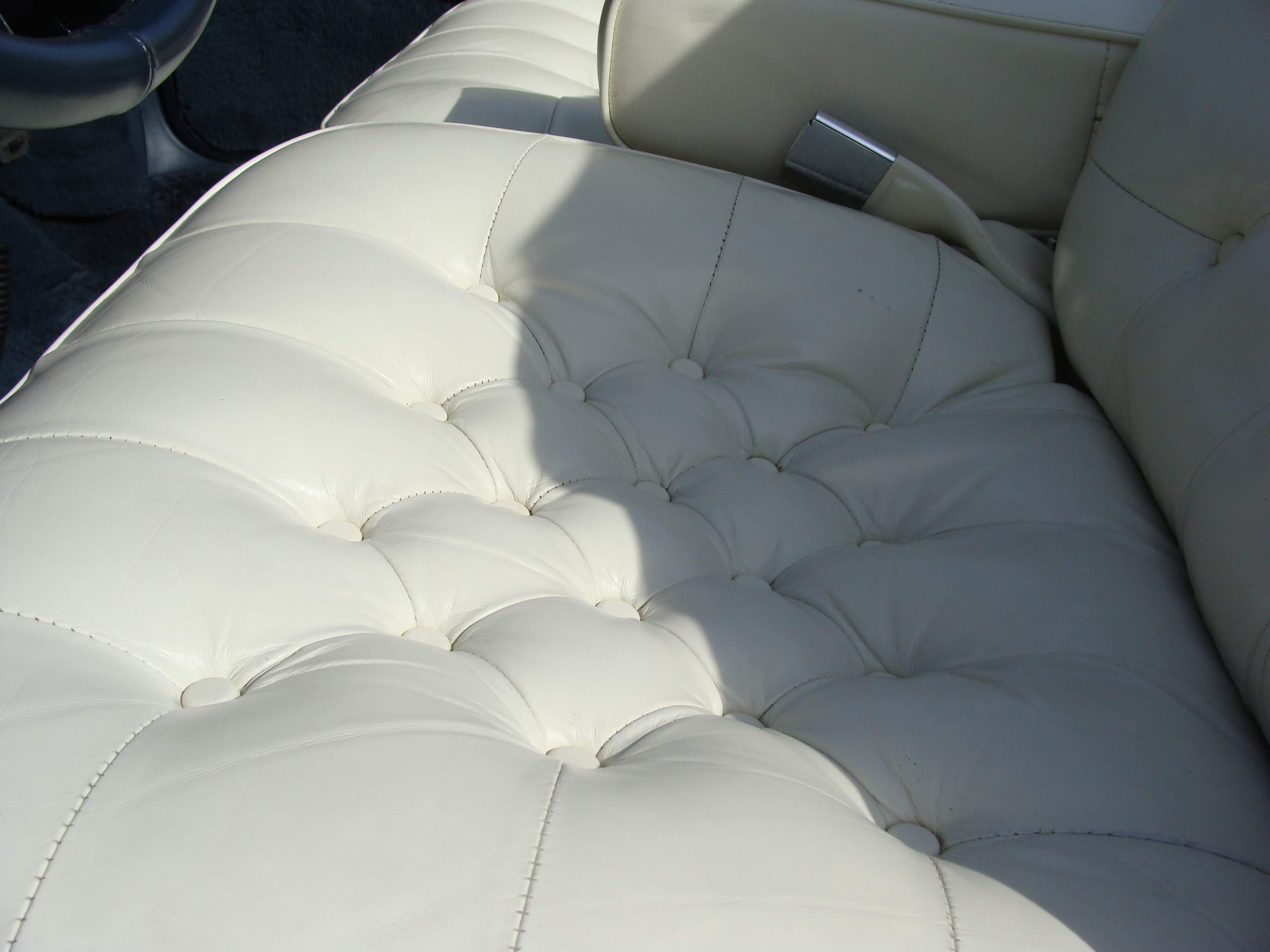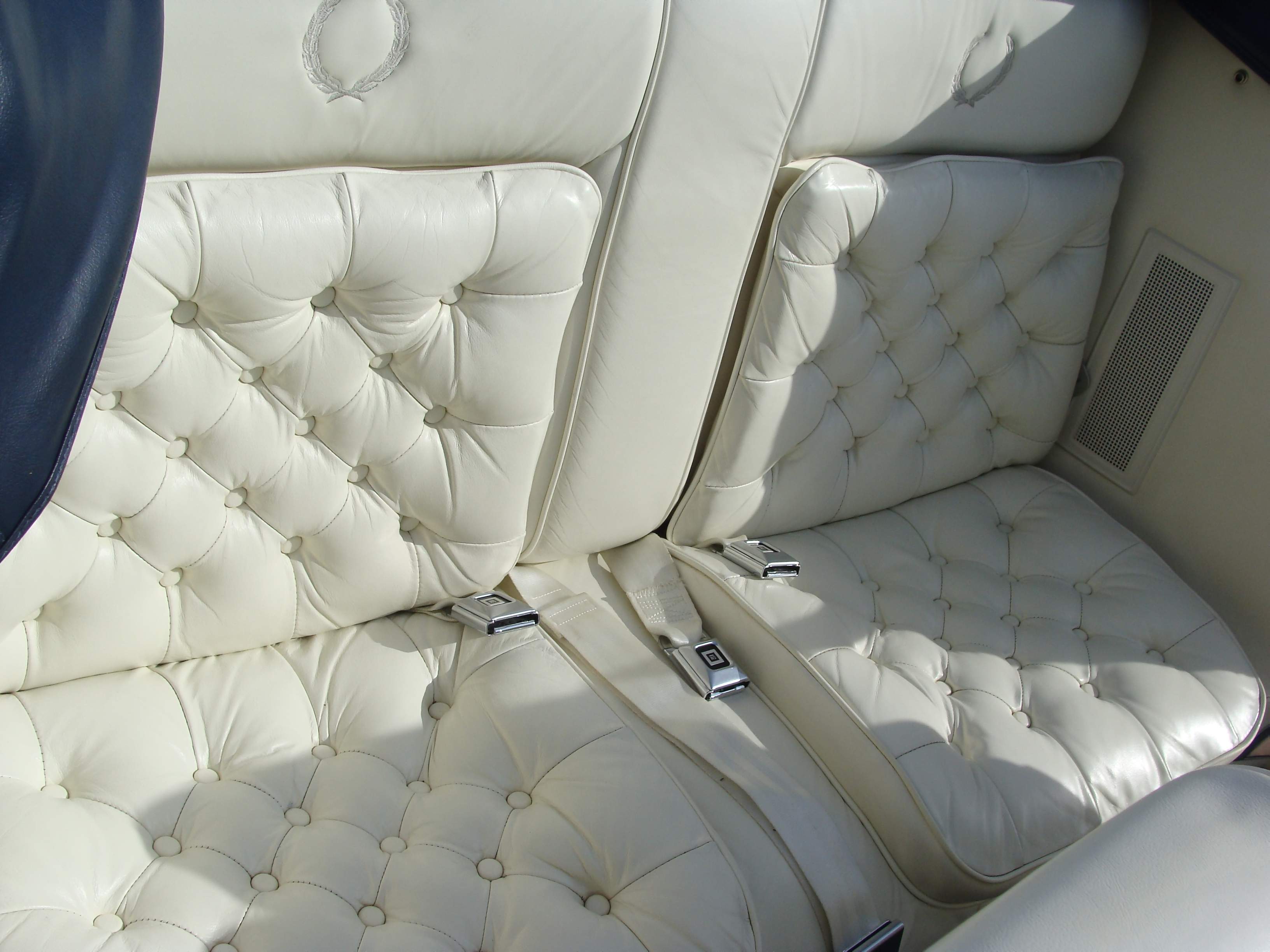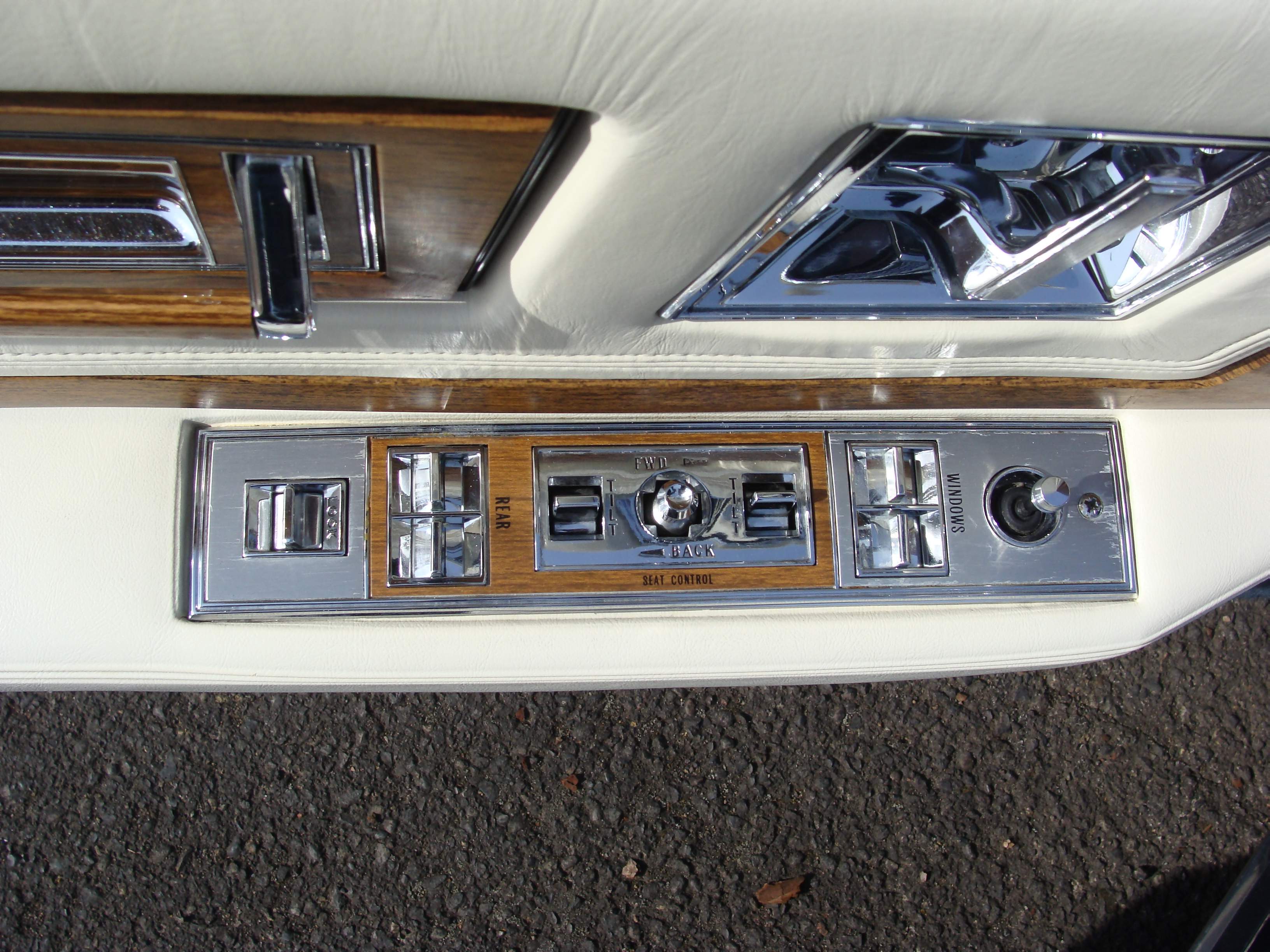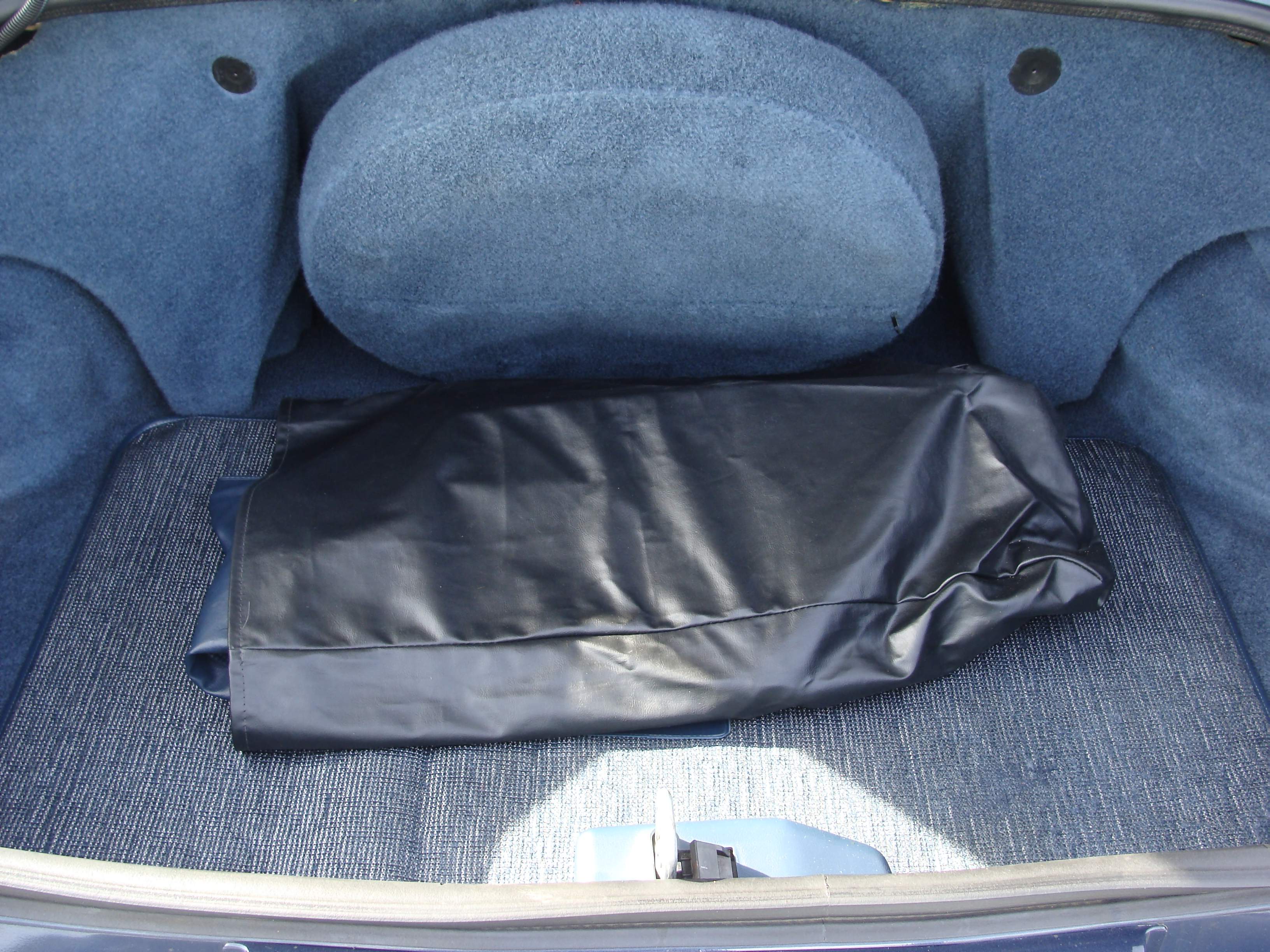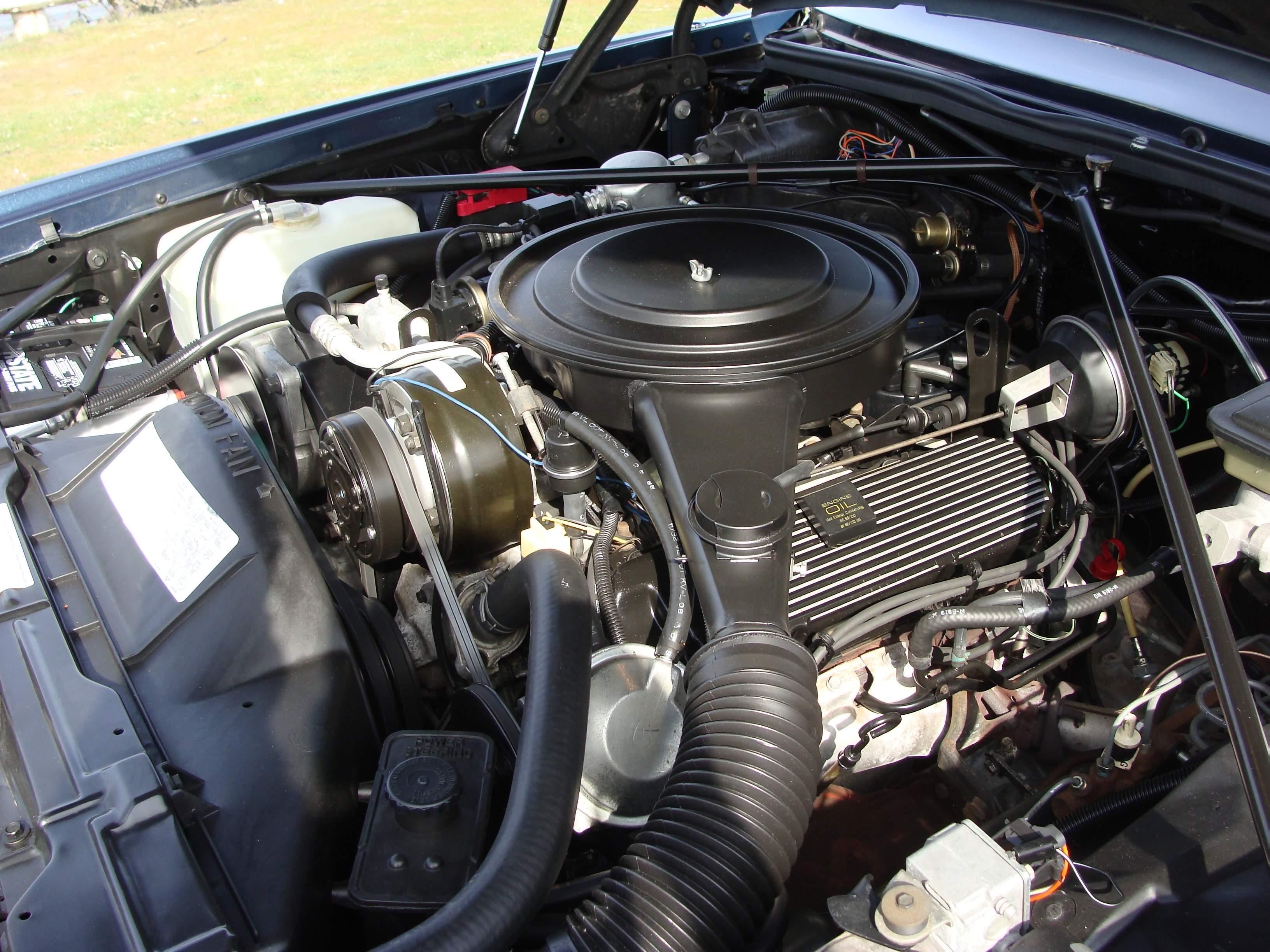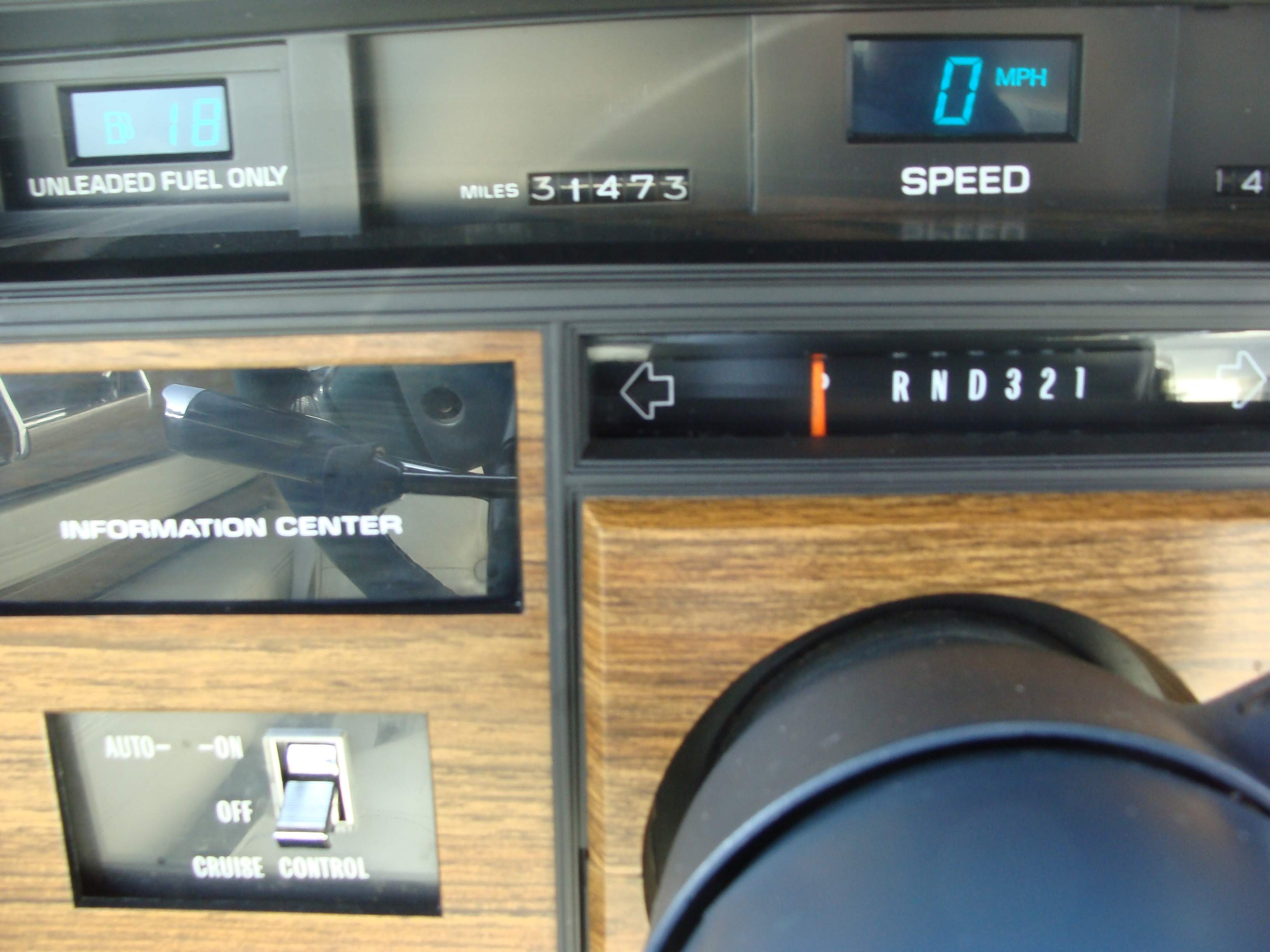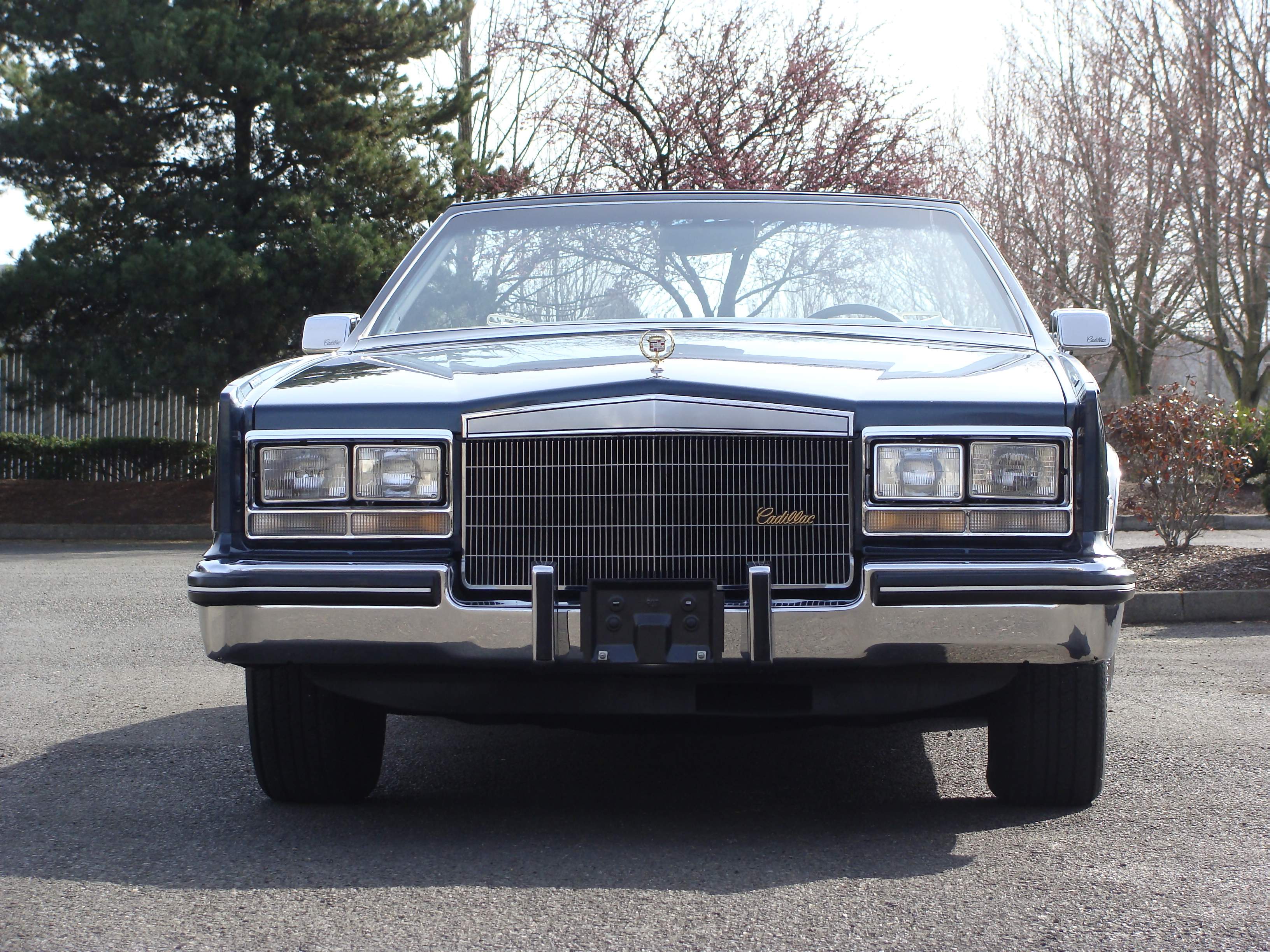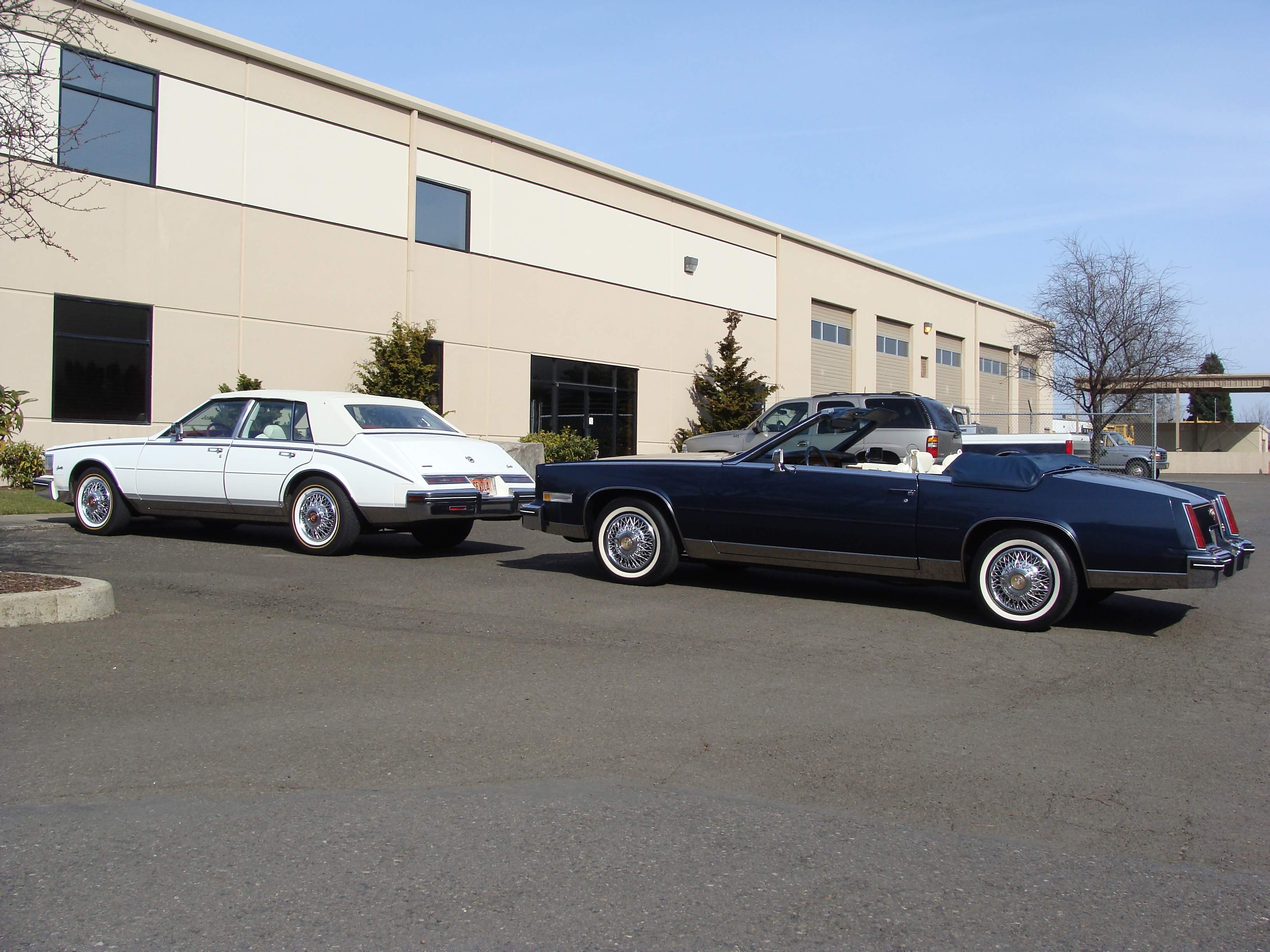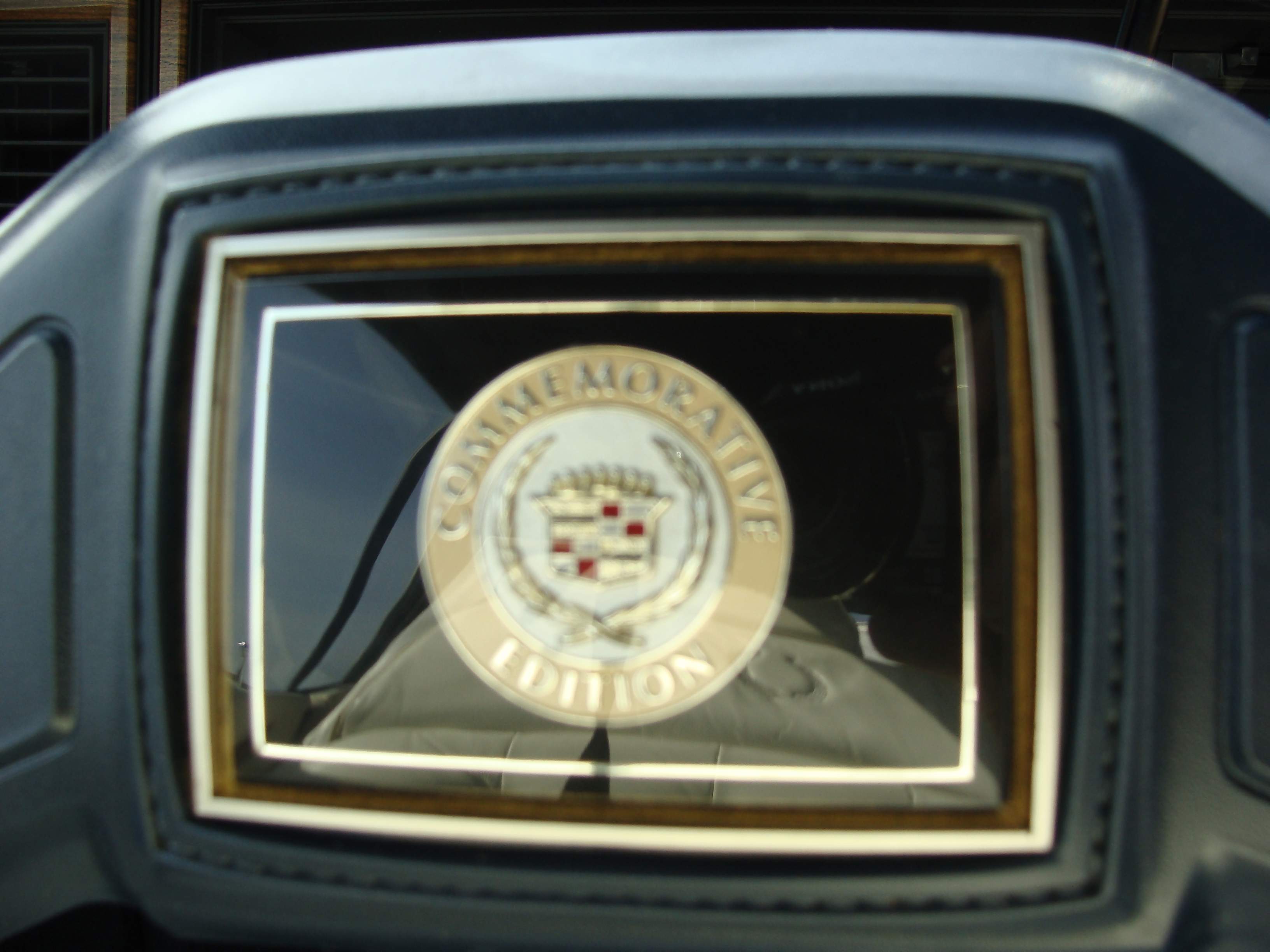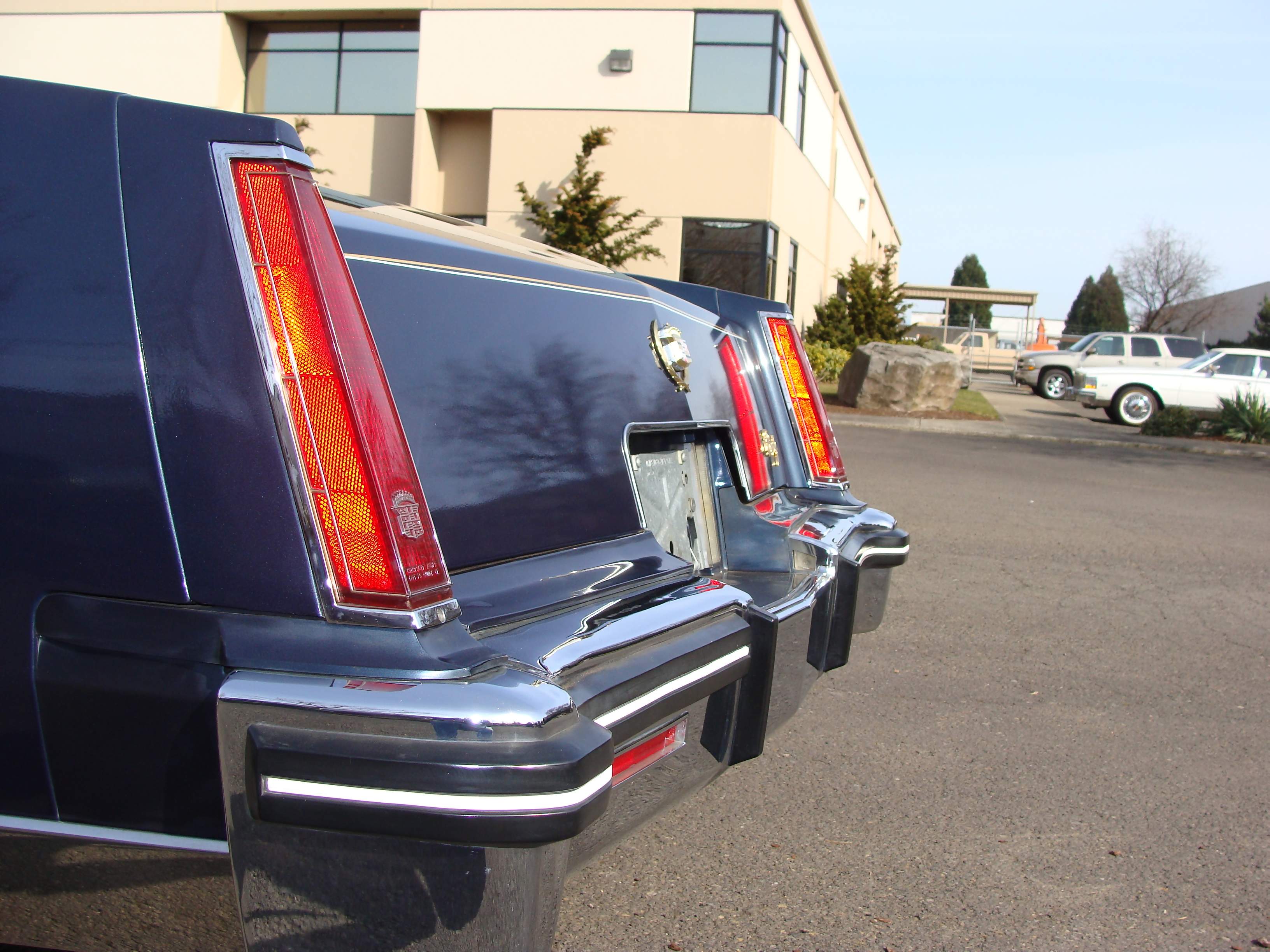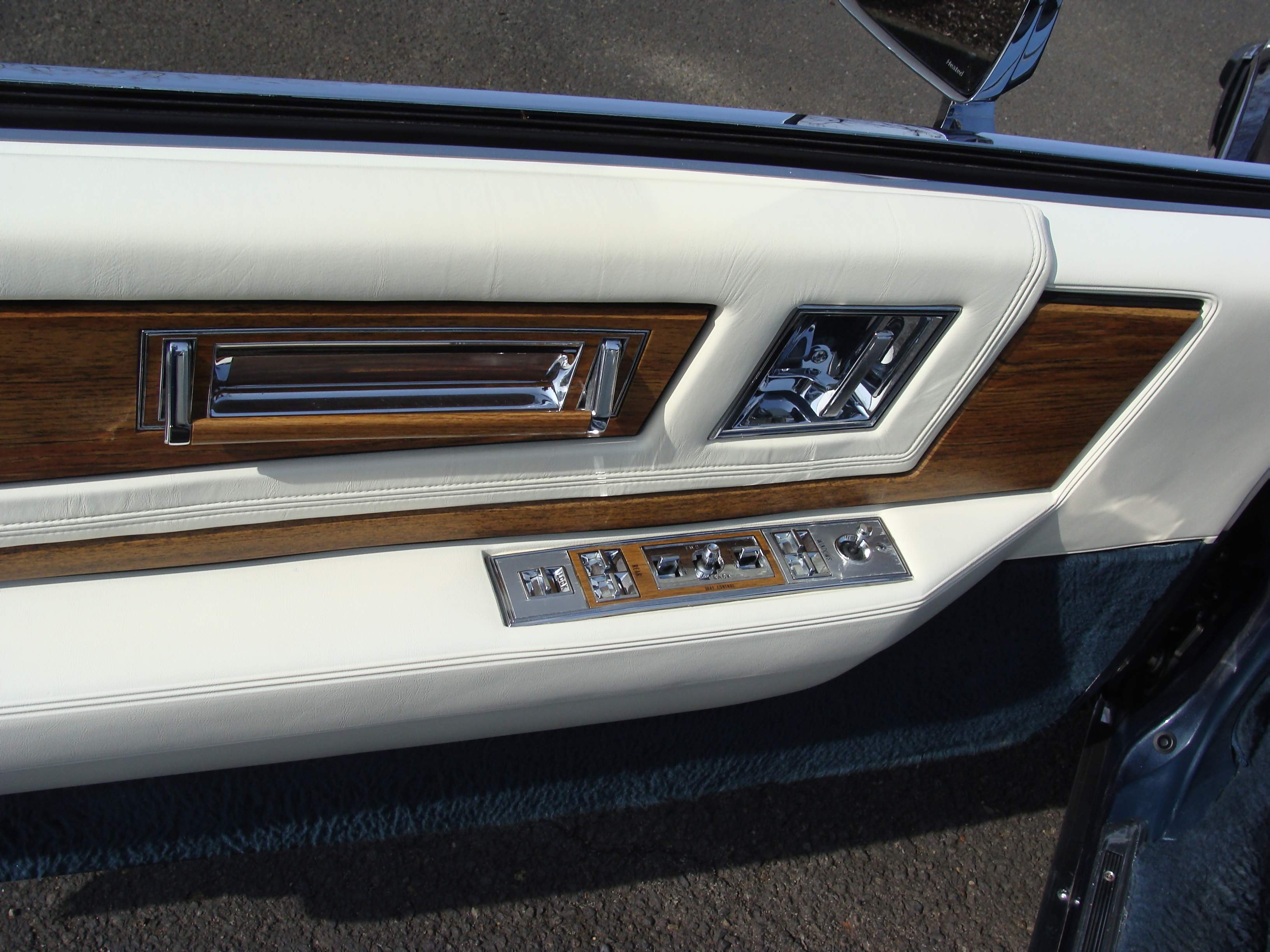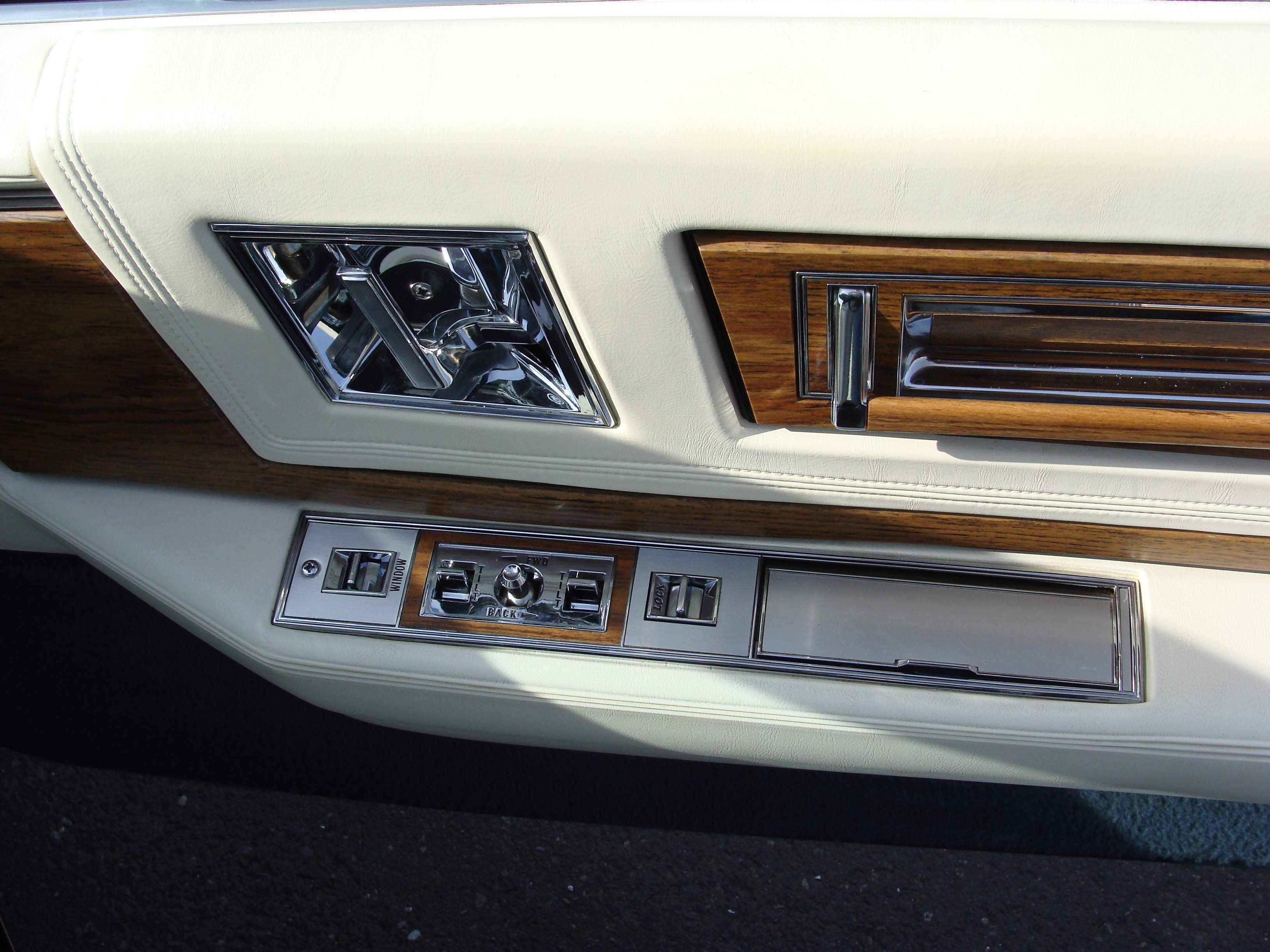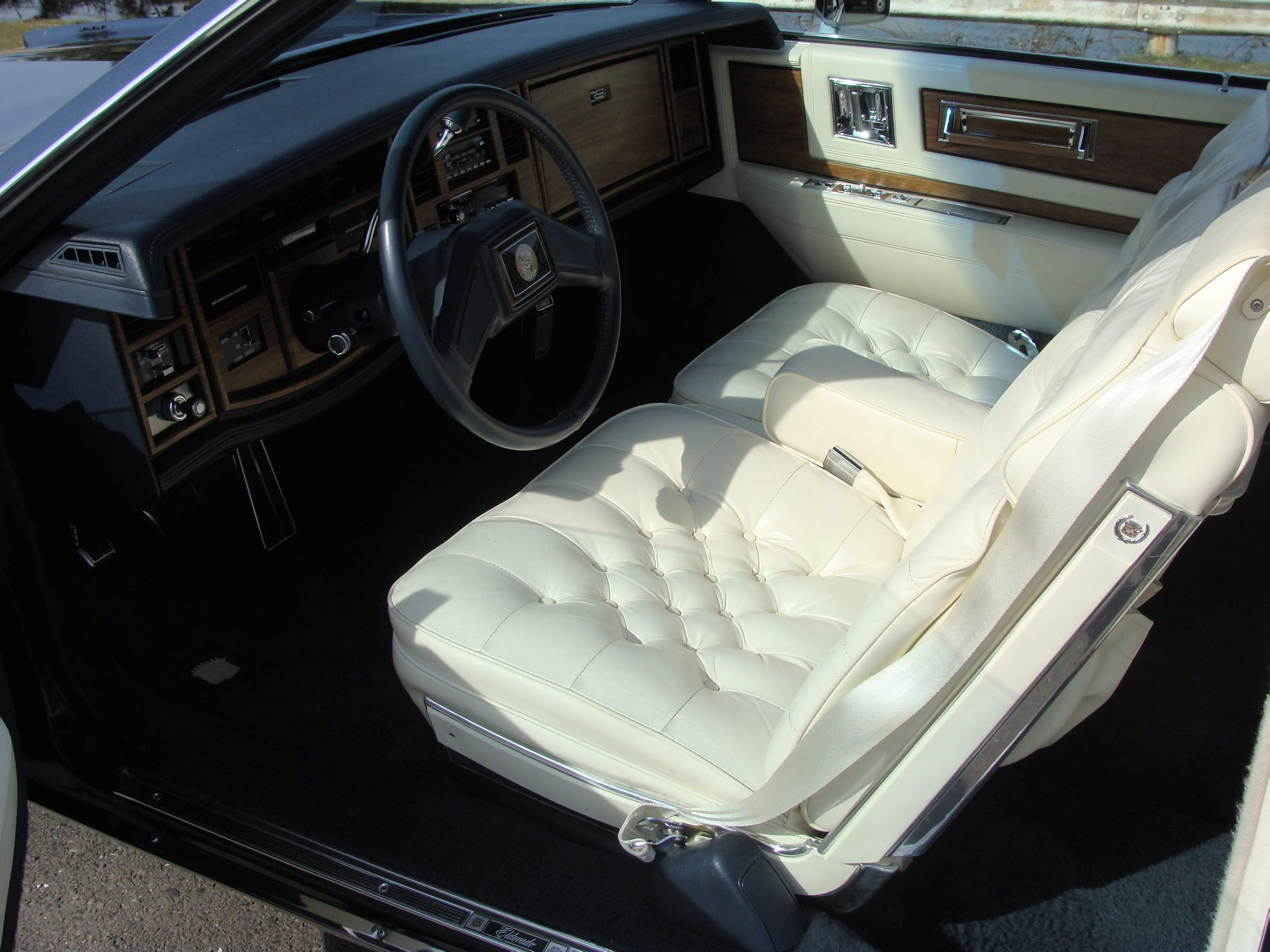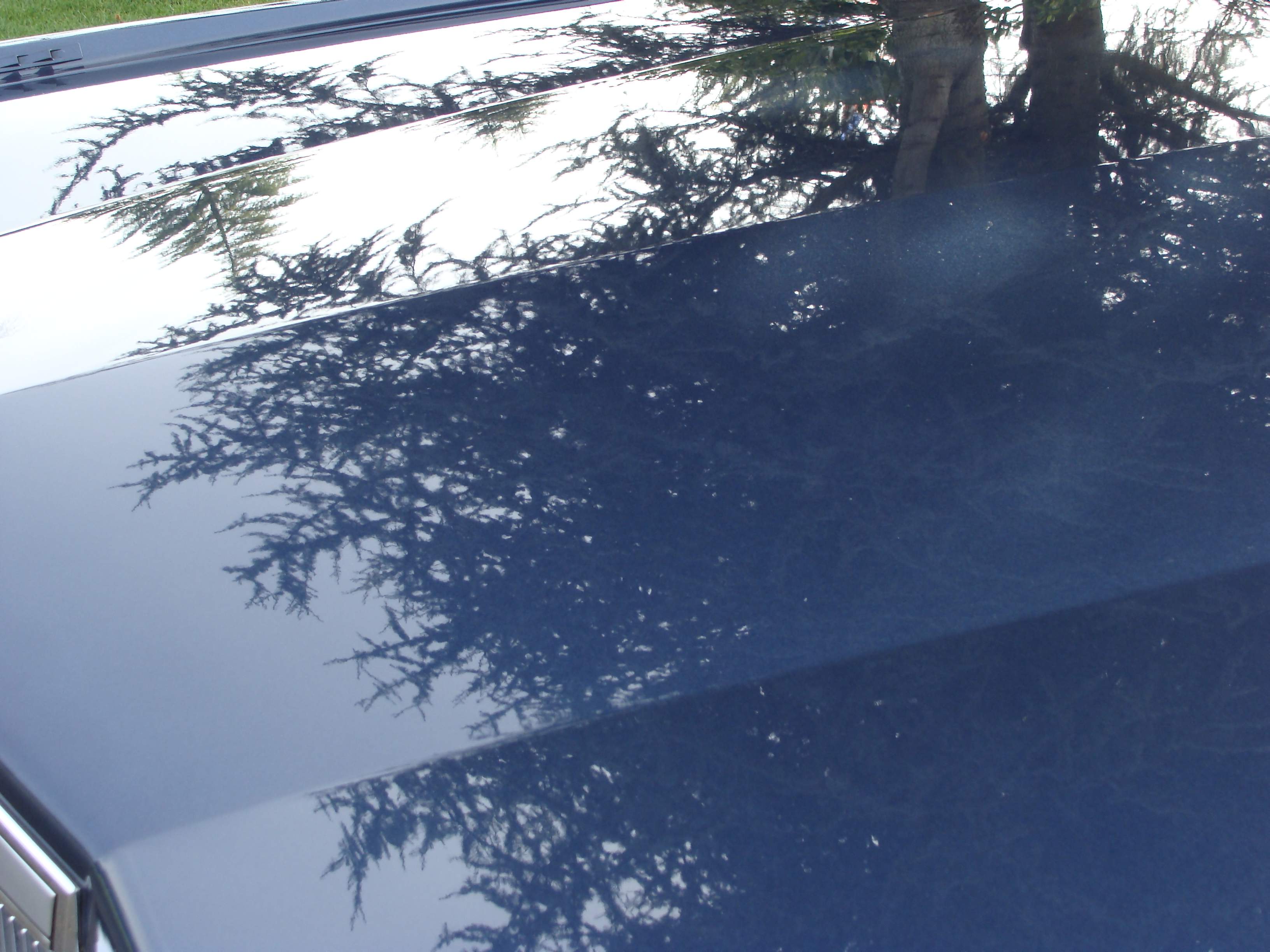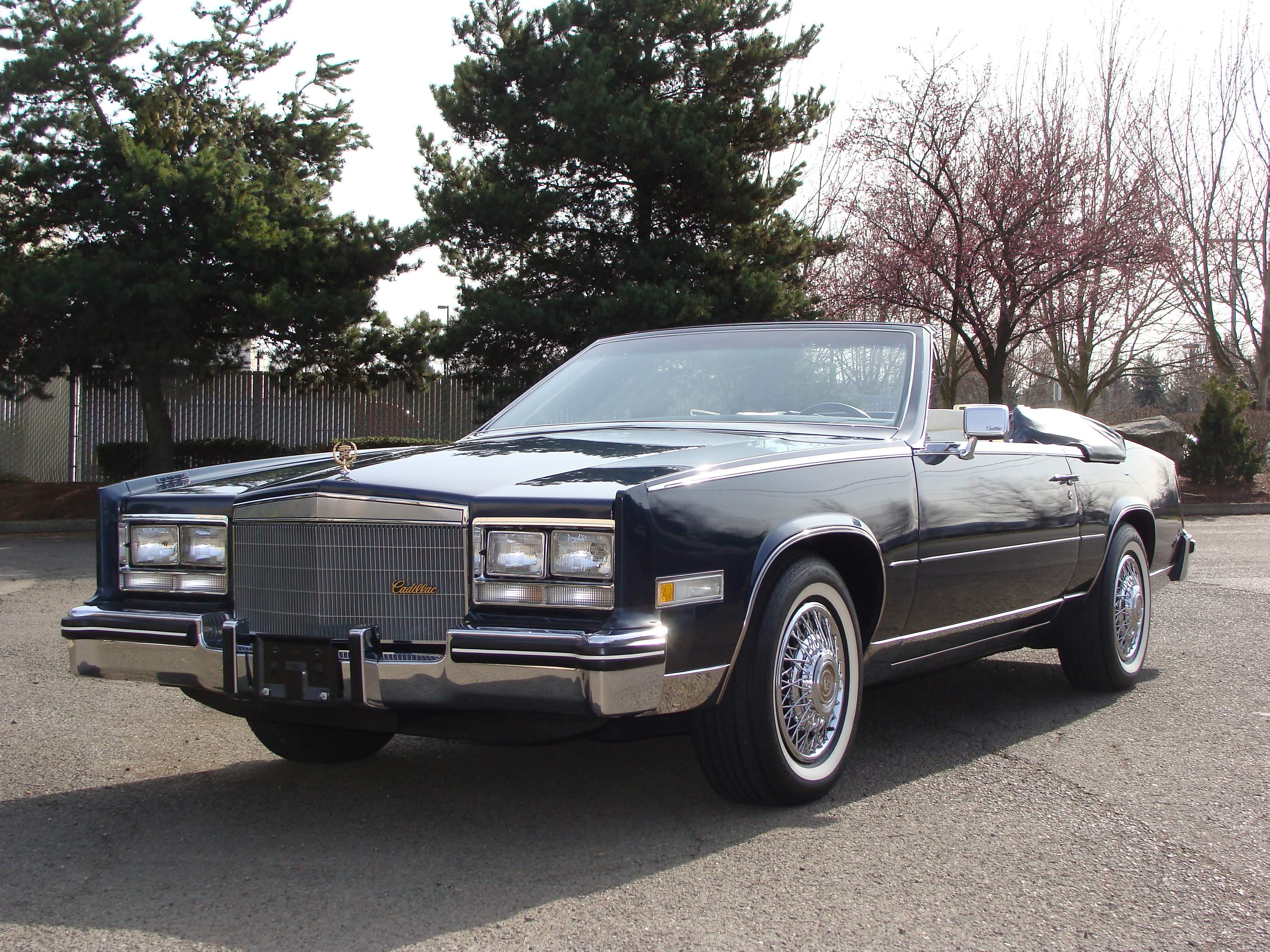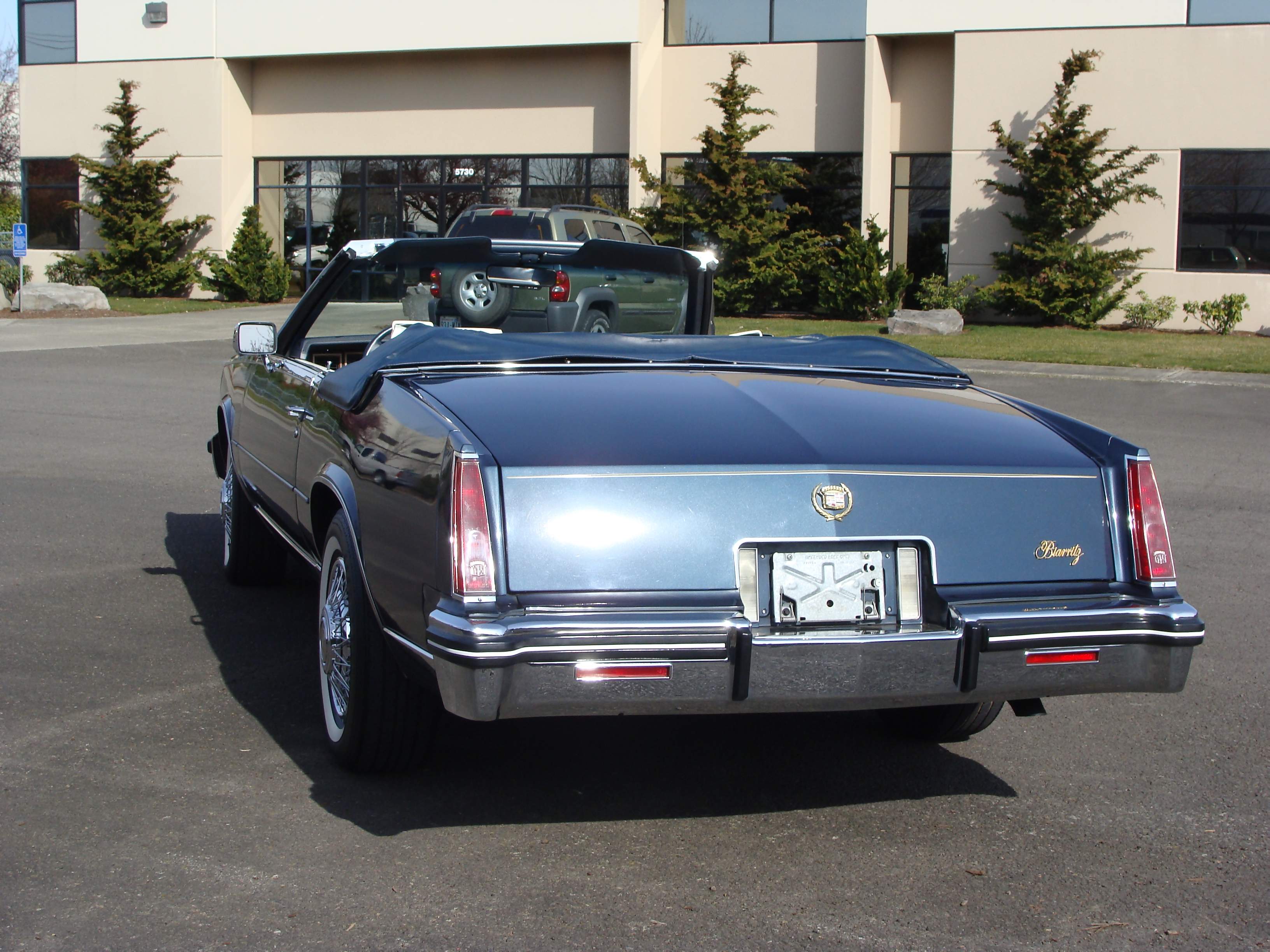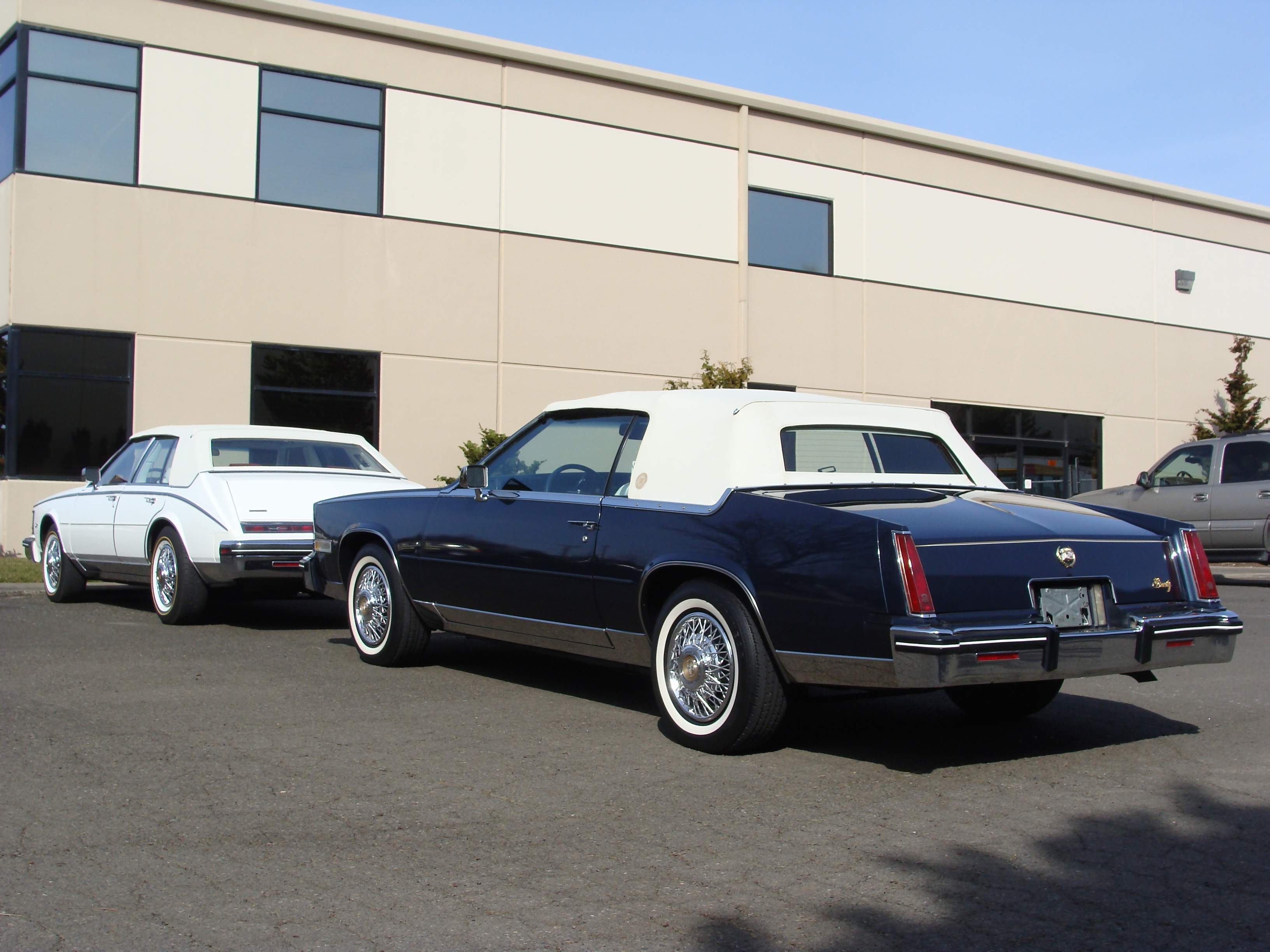 CLICK HERE to return to FLEETOFCADS home page!