Please join Fleetofcads on Facebook by clicking the "Like" button!

1985 Cadillac Eldorado Biarritz Convertible

Commemorative Edition
47K Original Miles
Owned by Jason Joel
On the front page of this website you will see another Commodore Blue Commemorative Edition. I mention on that page that I only know of two other Commemorative Editions in the Commodore blue. "One is owned by a Jeep dealer in Georgia" Well,, this is it! I received theses pictures and the following from Jason Joel, owner of this blue Commemorative listed on this page:
"Hi Bob,
I am the Jeep dealer in Georgia that owns the other blue '85 eldo conv ...Imagine my surprise being included on your web page ... Neat!!"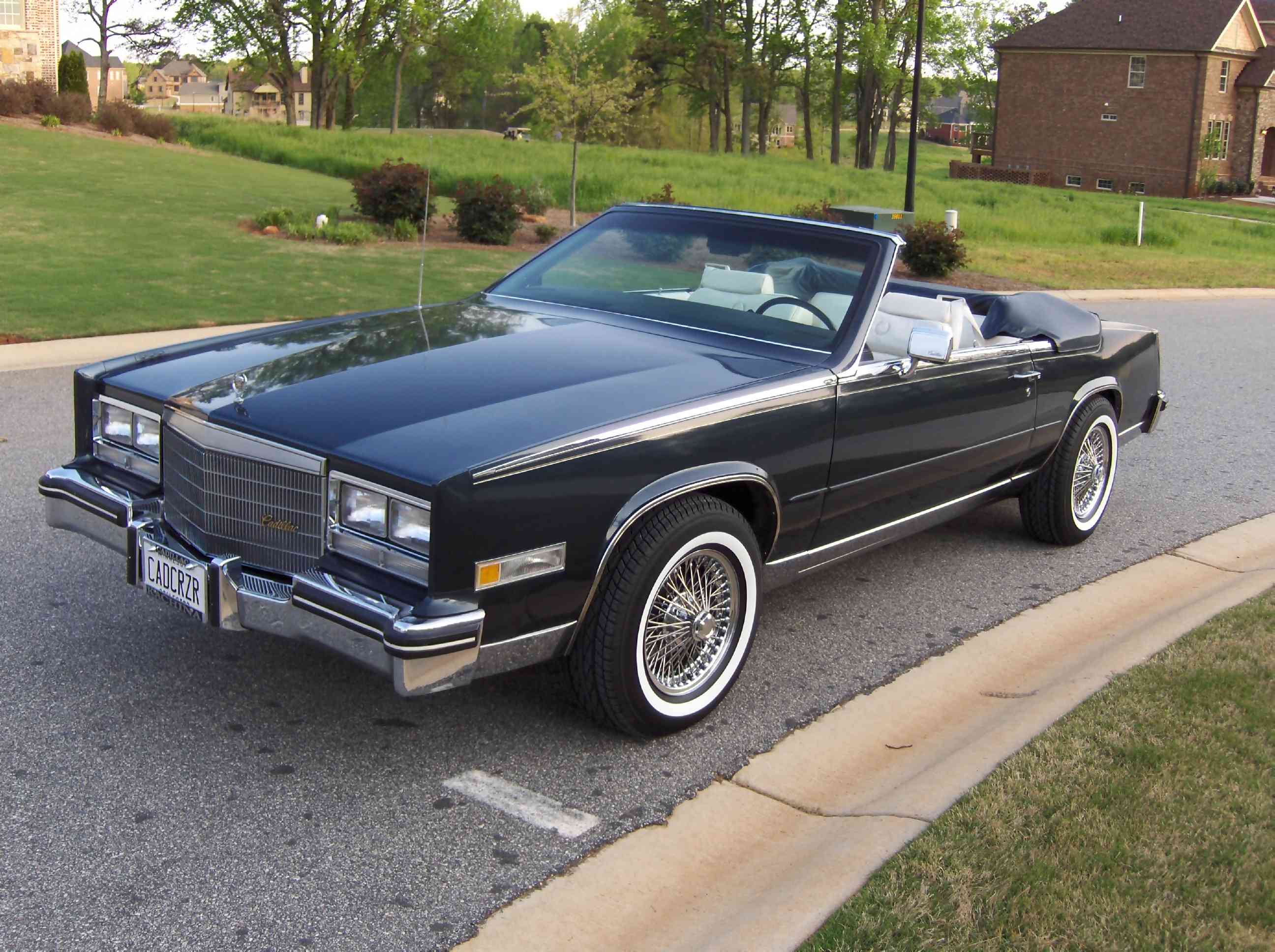 My car has 47K on it, I have had it for about two years. I have many doc's, the window sticker, and the original wheels and hubcaps.
It was ordered by a GM exec new, he had the car for several years. It was then purchased about 5 years ago by a business owner from Minnesota. I bought the car from him about 2 years ago. I always wanted a Cadillac eldorado conv. Like you, Bob, I grew up in the 1980's and was really fascinated by American luxury cars, and some of the "muscle" cars. The GNs, the Olds Cutlass 442, Monte Carlo SS, IROC-Z, just to name a few were some of my favorites. My father owned many Cadillacs in the late 1970s, including the holy grail 1979 Seville -- an astroroof car, white over red, with the trip computer and digital dash. I fell in love with the luxury of Cadillac at that point. That car cost over 18K in 1979, it was the most expensive american made car to date, even more expensive than a Corvette!!
When the american car companies made their return to making convertibles ... I remember heading up to the Cadillac dealer to see the 1984 Eldo. I begged my father to get one, but with two teenagers, and he being in the real estate business, it just was not a practical car for our family ... and we sure could not afford a 30+K car as a "weekender" ... So we settled on a Dodge 400, new for my mother!!! Under 10 grand new ... :(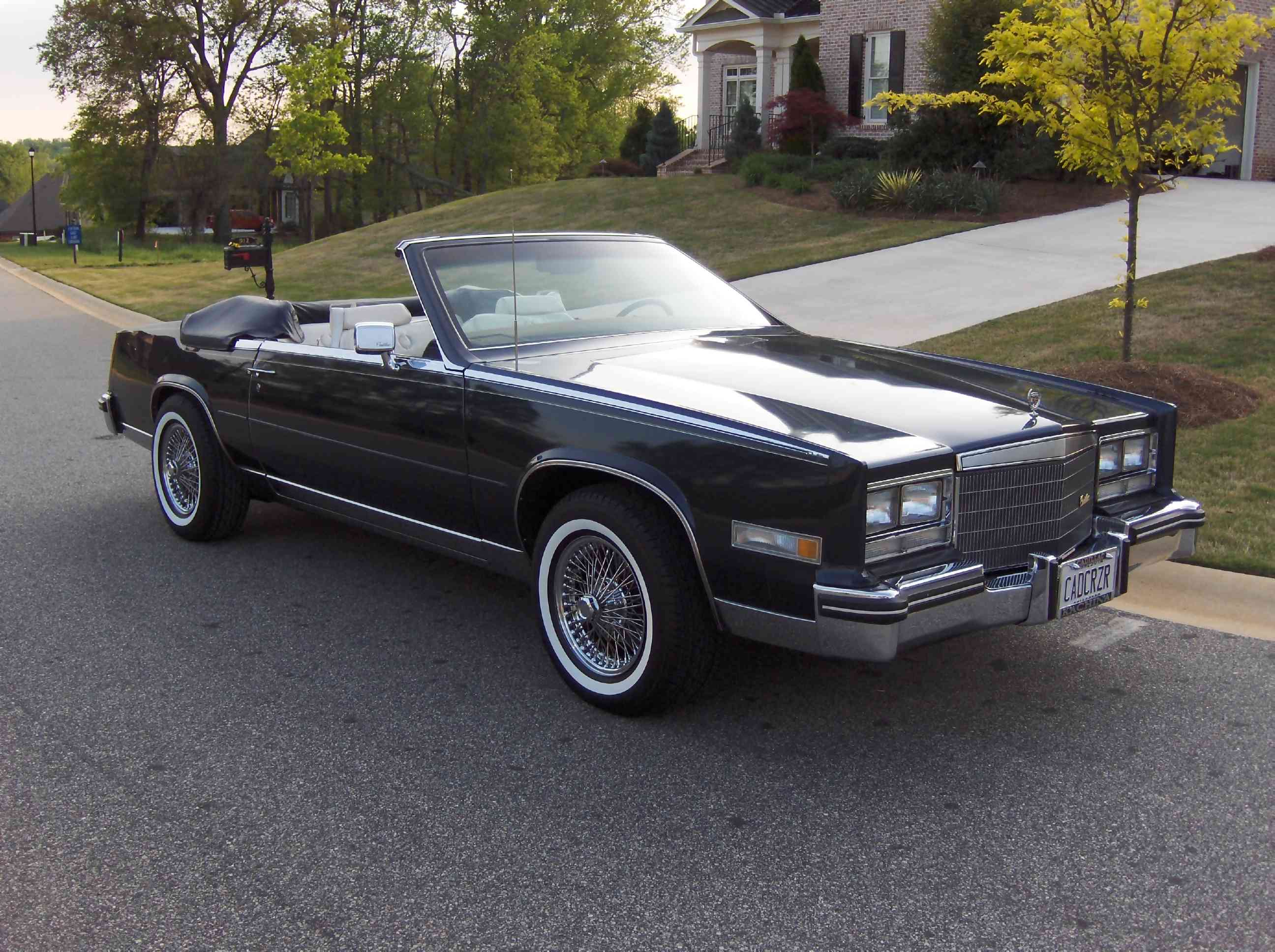 At that time my father had "graduated" to Mercedes S class cars (diesels). My love for the cars of the 1980s had never died, and the minute I could afford some of them, I started buying them and enjoying them again. The first car I bought was about 5 years ago: a 1979 Eldorado, DIESEL, astroroof car ... with only 5800 miles on the odo. I enjoyed this car for a couple of years, but longed for the later model convertable, the better sound system, digital dash, and slightly more reliable gas V8 ... So i bought the 85 Commemorative Edition. I had no idea what this meant, I just liked the color scheme, and I paid about what the going rate was for some cars that were not equipped with that option. I added the wire wheels.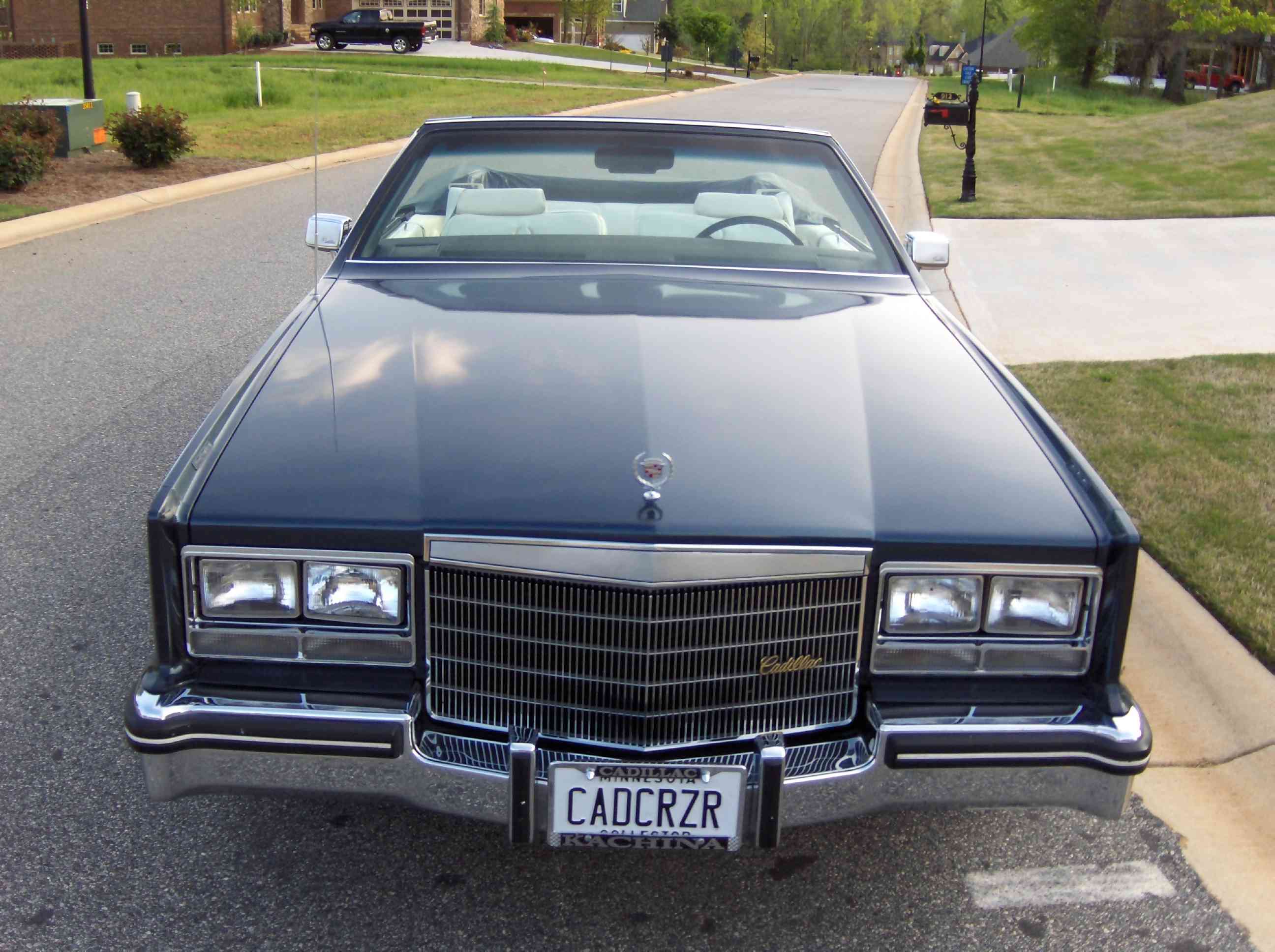 Delivered to Brooks Cadillac in Scottsdale AZ, in 1984
Options:
Power Pass Seat w/recliner 395
Illuminated entry 80
Automatic day/night Mirror 80
Trunk mat 26
chrome power mirrors 101
Illuminated vanity mirrors 140
tilt and telescopic 195
twilight sentinel 85
ETR cassette 299
Digital cluster 238
cruise 195
Commemorative Edition 528
Total MSRP = 34967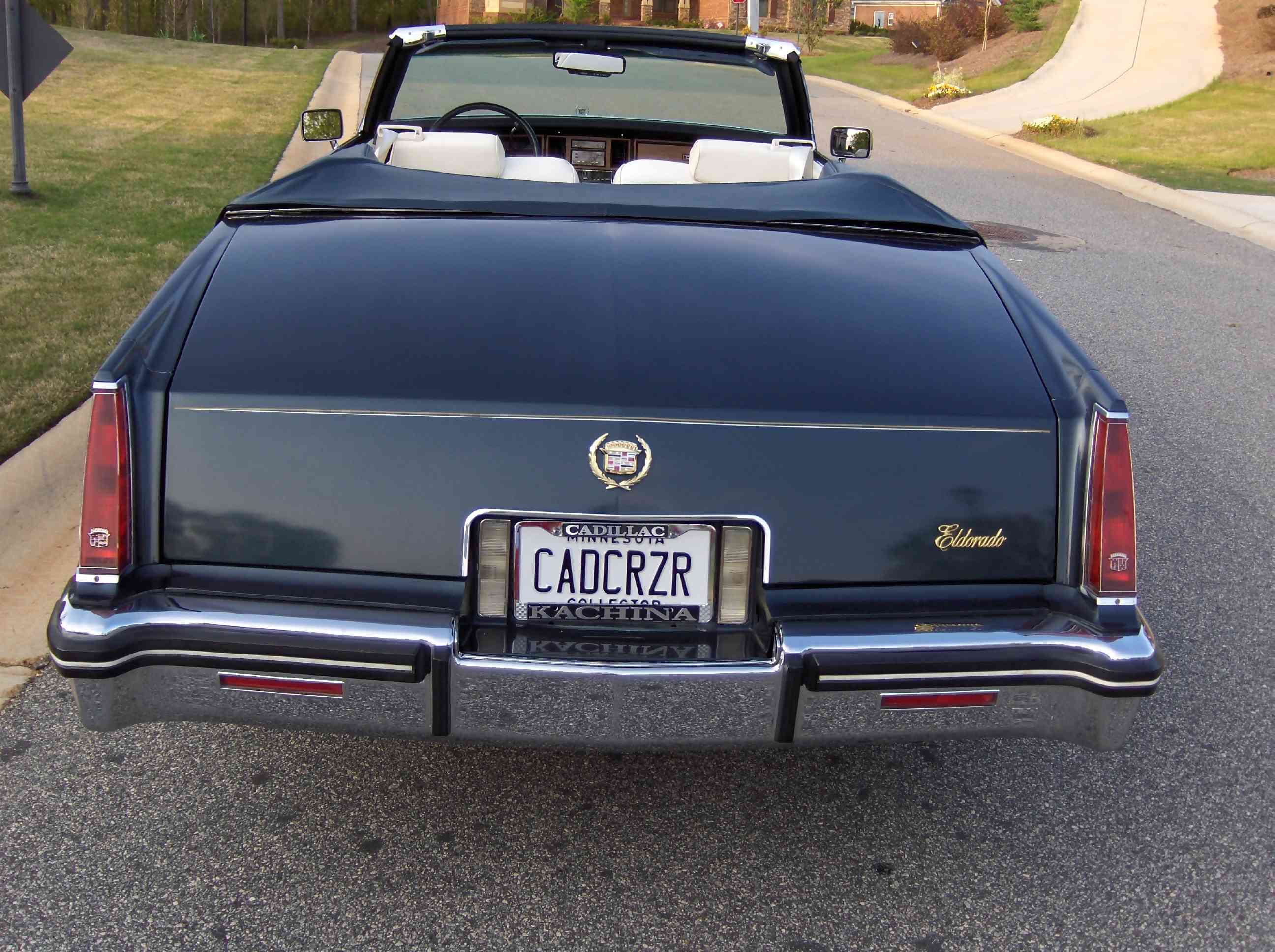 Click here to see another 1985 Eldorado Commemorative Edition in Commodore Blue
To return to Visitor Parking CLICK HERE!
To return to FLEETOFCADS Home Page CLICK HERE!