Please join Fleetofcads on Facebook by clicking the "Like" button!

1966 Cadillac Eldorado Convertible

#1 Condition Show Car
35K Original Miles
Owned by Joseph O'Connell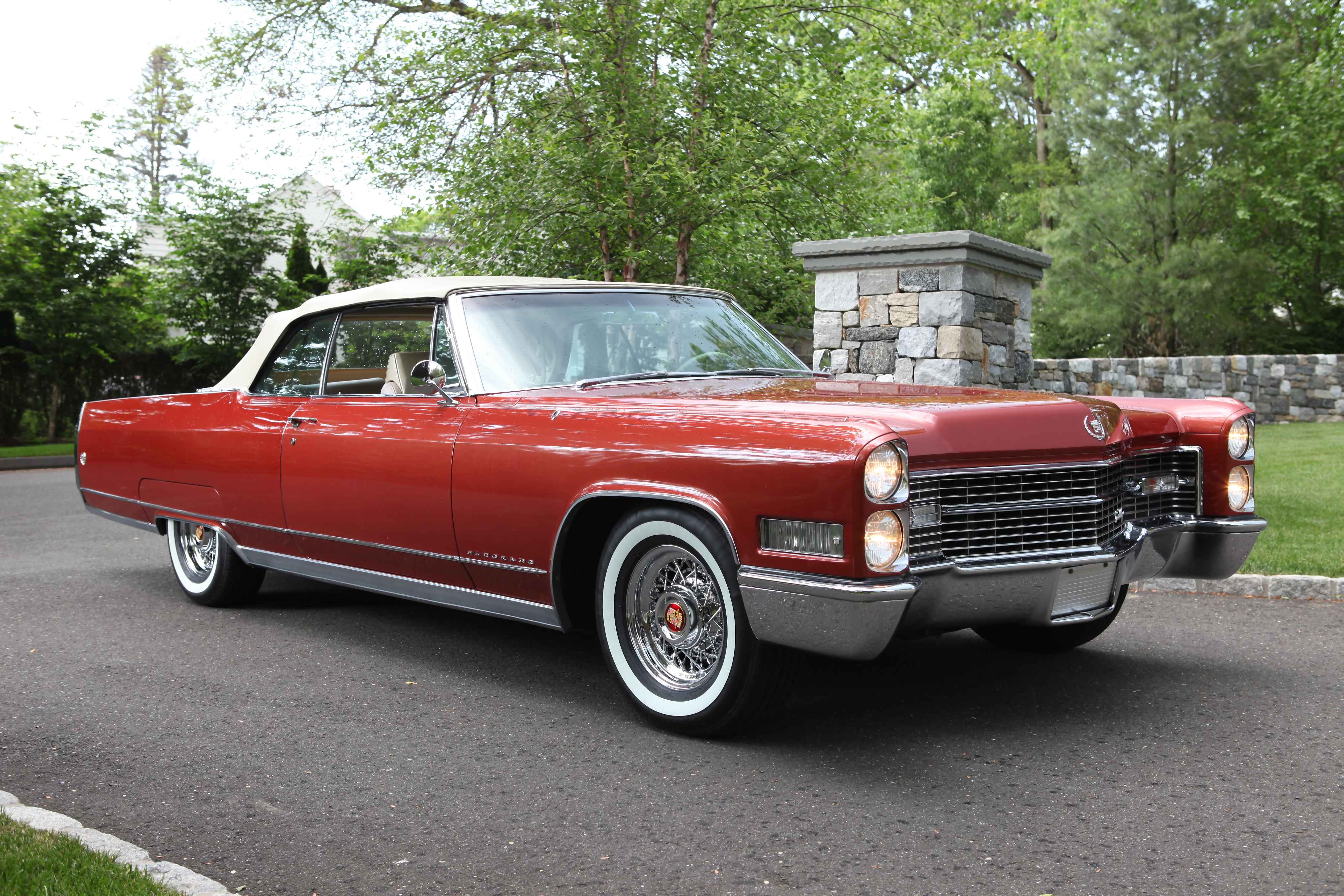 This is the much coveted 1966 Cadillac Eldorado Convertible. This would be the last year for the rear-wheel drive Eldo. This particular fine example is owned by collector Joseph O'Connell of Westport, CT. This 35K original mile beauty is 100% original except the wheels and tires. Even the convertible top is original! This one is the 1966 factory installed on they assy. line top, never worked on, never changed, glass original rear window and still as good as a 1 year old garaged convertible car 40+ years later. Everything works on the car including the air suspension.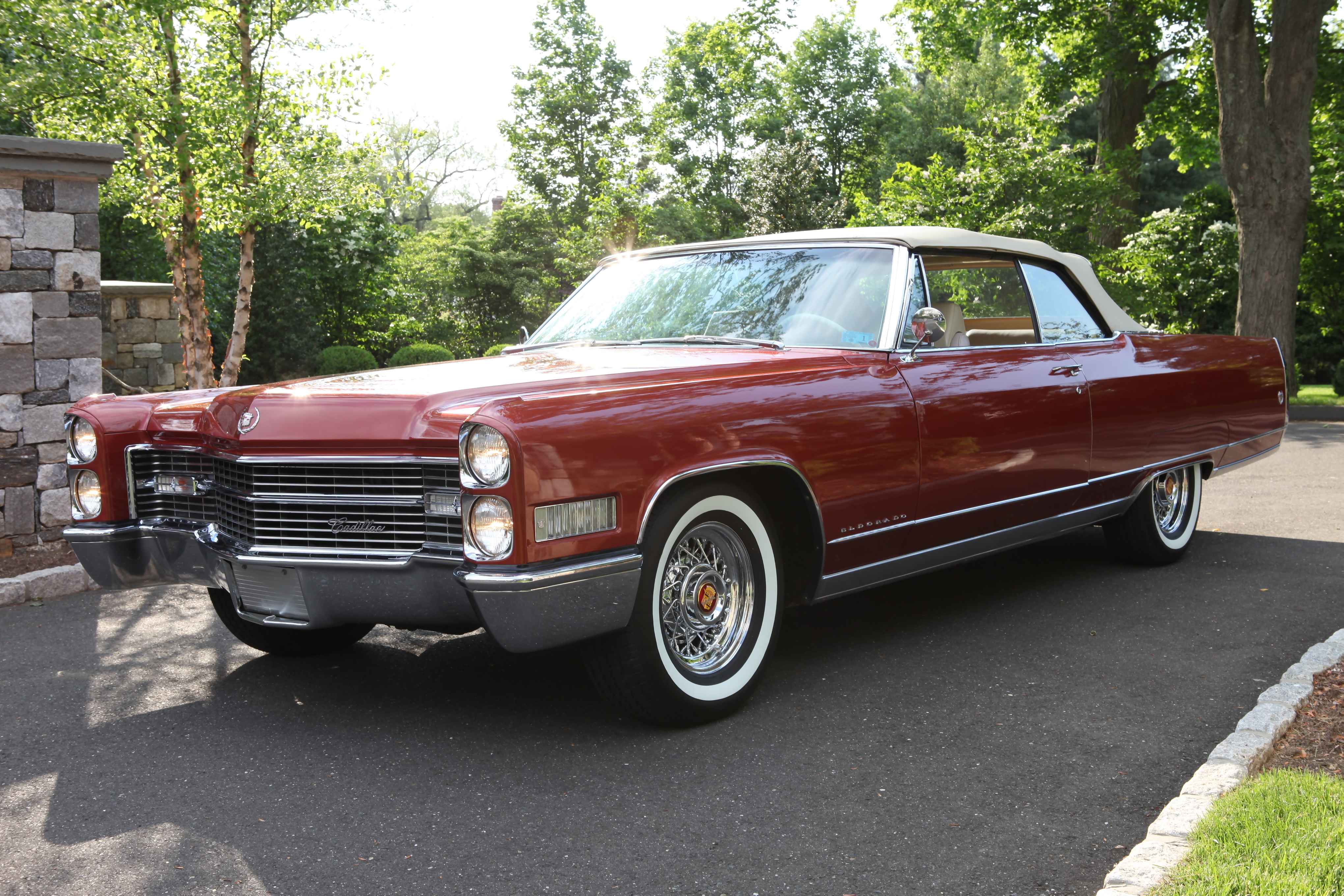 Options on this car: Bucket Seats, Headrests, Console,AC, Cruise, Twilight, Auto Dimming, Power Vent Windows, Both Side power seats, passenger recline!, AM-FM Stereo 4 speaker (first year)! Front + rear seat belts, + all the things like PW, PS, PB, Tilt, Telescopic, Rear Level System, Power Antenna, Auto Climate Control, Power Top, etc that was available on the Eldorado. 1966 was also the first year for the variable assist power steering with the aux steering cooler, of which this car has too. 2250 Eldorados were produced for the last RWD year in 1966. Out of those, less than 10% are said to have the bucket seat/console option. Also 10% are said to have the headrest option. Headrests were available across the board on all seats, but not many cars got it. This one did and on buckets. According to many collector sources and registries, there are said to be about 300 1966 Eldorado Convertibles left in any collectable or restorable condition worldwide. With those #s, that would say 30 cars are out there with bucket seats that might still be pretty nice.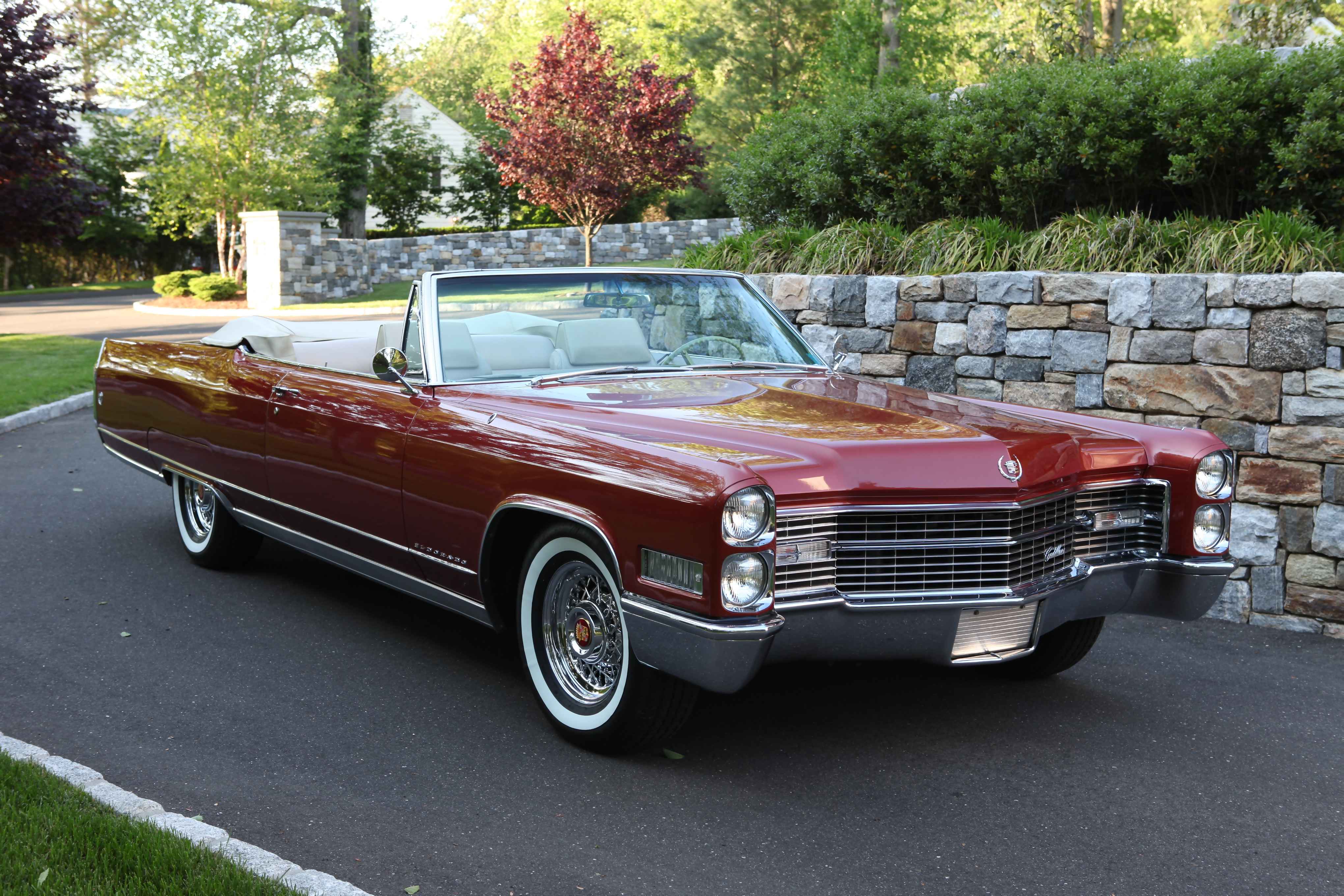 This was a one-owner car from 1966-2007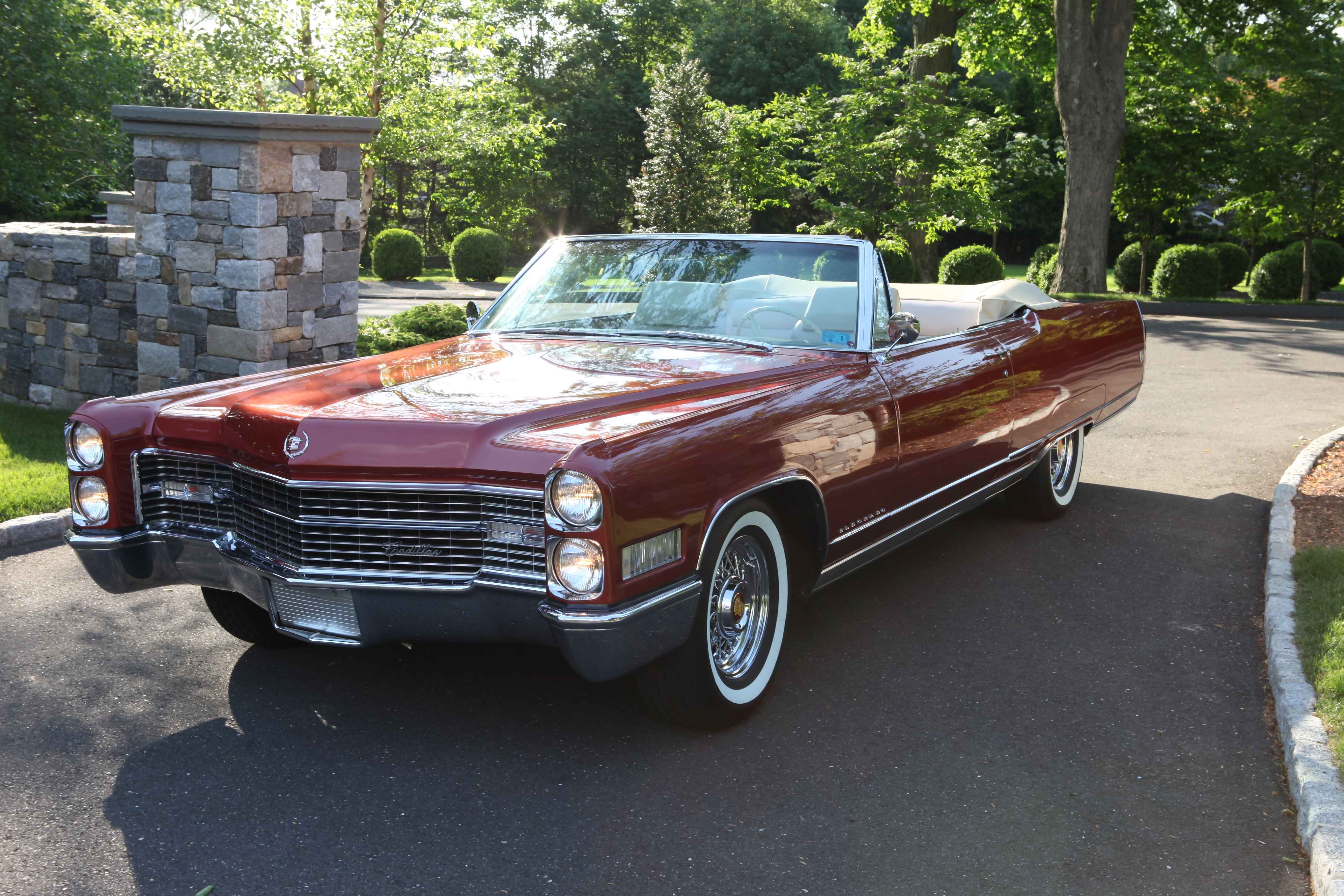 The nice thing on this car is EVERYTHING works and nothing has had to be repaired to make if function. Even the temperamental level ride works and still has original shocks in the back and original vacuum compressor. The original belts are still on the car as of right now as with upper and lower rad hoses. The power antenna works like a charm and is straight as an arrow. The cruise works like new and the temperamental transducer ran climate control system is that of a new 1966.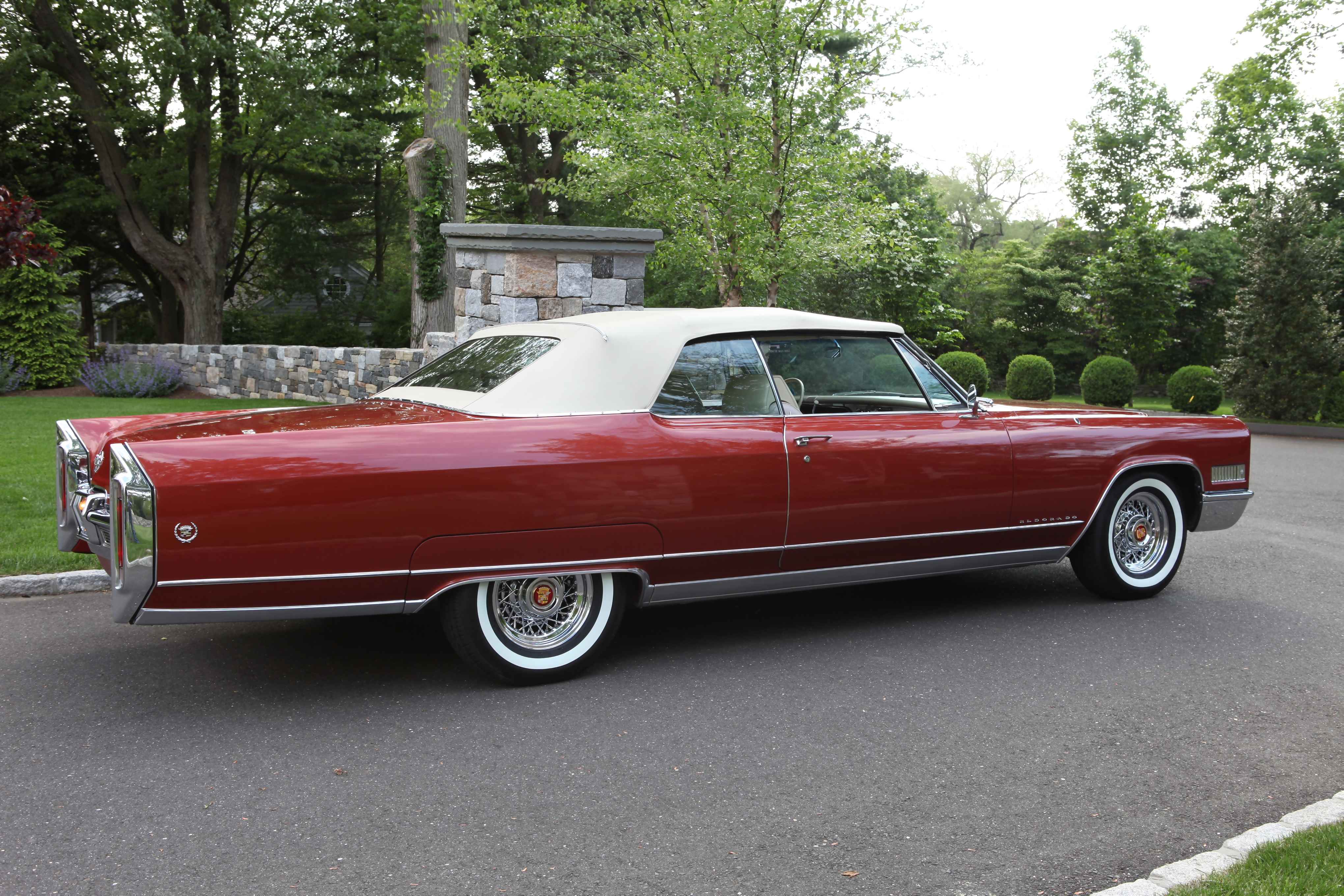 66 Eldorado Basic Information
The end was near for the traditional rear-wheel drive Eldorado which went out this year with a bow. Sales of 2250 were topped only by the 1955 model. The '66 Eldorado was very similar in appearance to the 1965 model; again a wreath and crest were affixed to the rear fender and small Eldorado block letters were in the usual position just behind the front wheel openings. The final rear-wheel drive Eldorado was priced at $6631.
Engine
* V-8 Overhead valves
* Cast iron block
* Displacement: 429 cubic inches
* Bore and stroke: 4.13 x 4.00 inches
* Compression ratio: 10.5:1
* Brake horsepower: 340 @ 4600 rpm
* Five main bearings
* Hydraulic valve lifters
* Carburetor: Rochester four-barrel type, model 7026030
Chassis
* Wheelbase: 129.5 inches
* Overall length: 224.5 inches
* Front tread: 62.5 inches.
* Rear tread: 62.5 inches.
* Automatic level control standard where indicated in text
* A new engine mounting system and patented quiet exhaust were used.
* Tires: 9.00 x 15
Convenience Options
* Air conditioner ($495).
* Controlled differential ($54).
* Power vent window regulator option ($73).
* Radio with rear speaker ($165).
* AM/FM radio ($191).
* Rear seat belts ($18).
* Adjustable steering wheel ($91).
* Twilight Sentinel standard
* Five white sidewall tires 9.00 x 15 size with four-ply construction standard
History
* Best ever sales and production year in Cadillac history.
* Second year running for sales increases, despite a downturn in the overall market for U.S. cars.
* First season for delivery of more than 200,000 new units.
* A record of 5,570 one-week builds was marked December 5 and a record one-day output of 1,017 cars was achieved October 27.
* The 1966 models were introduced October 14, 1965.
* Towards the end of the summer 1966, a new assembly line was setup to manufacture front-wheel-drive Eldorados conforming to 1967 model specifications.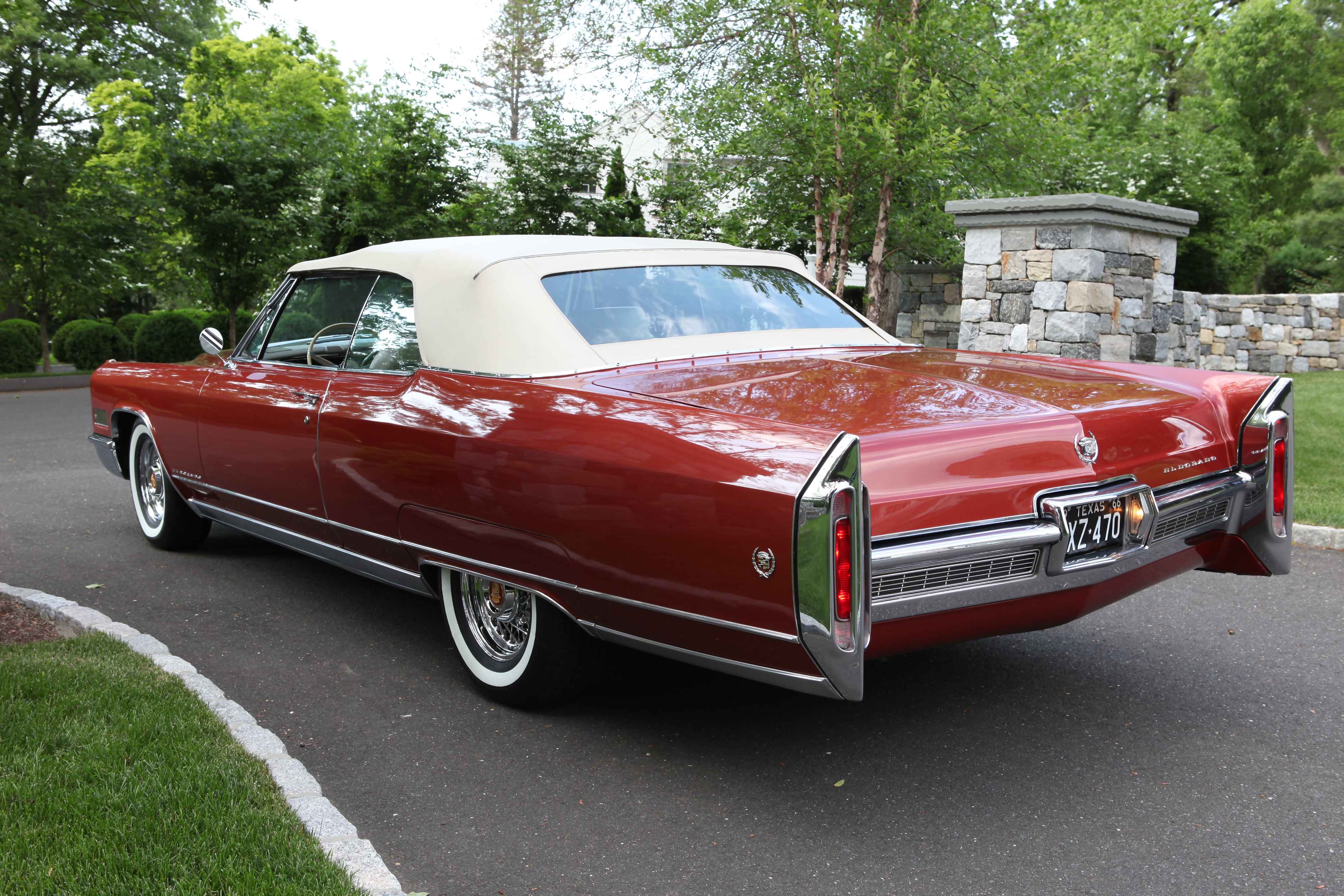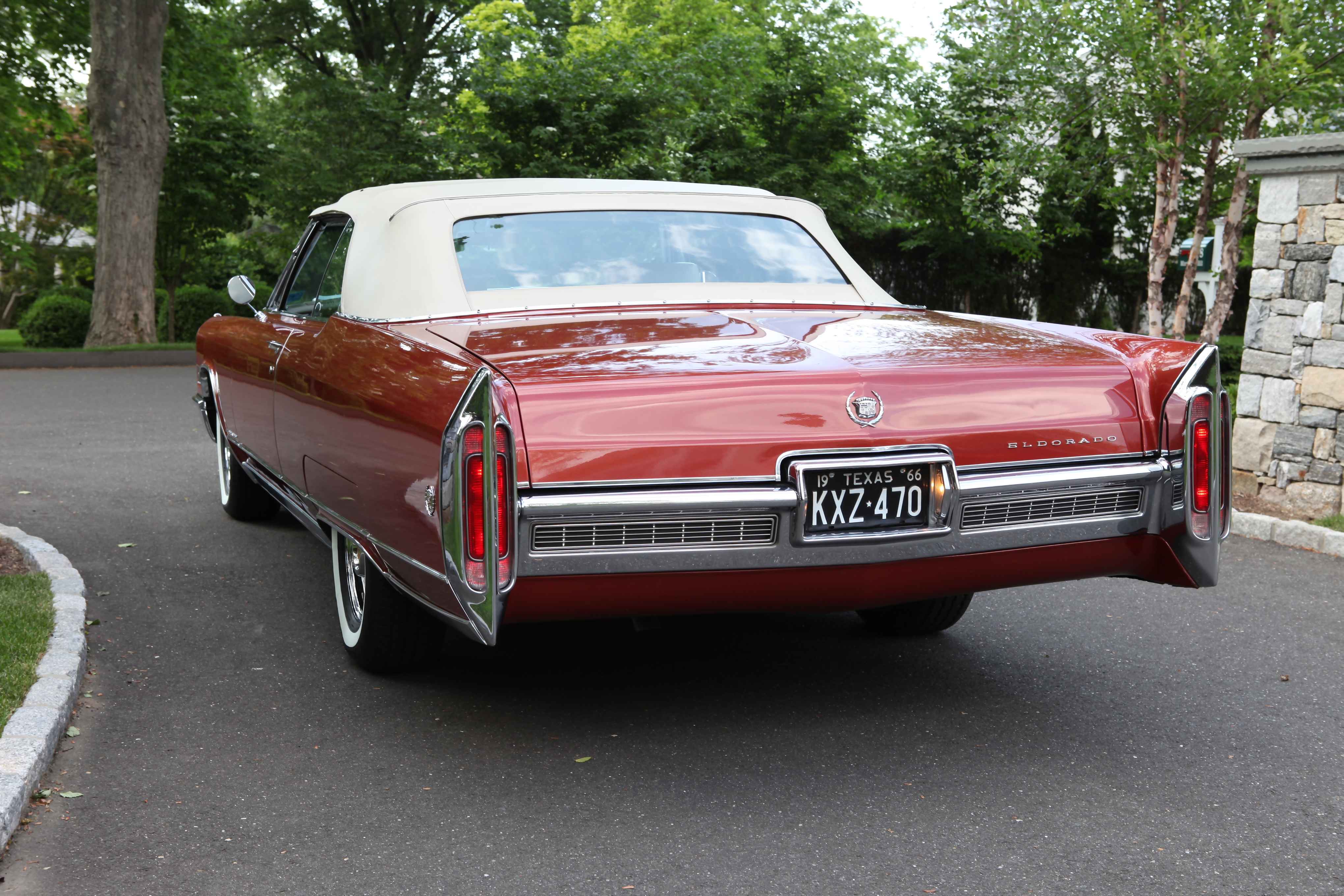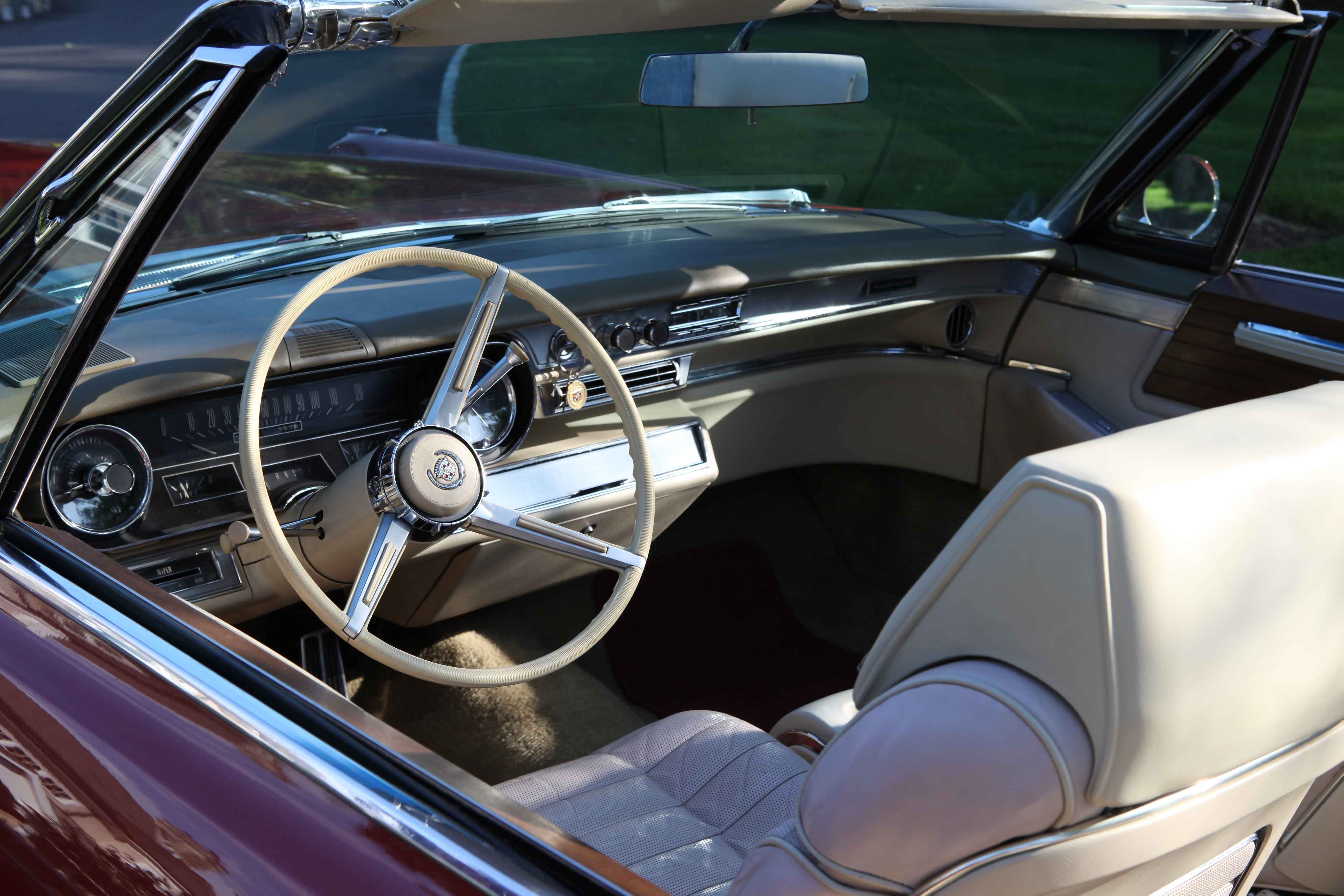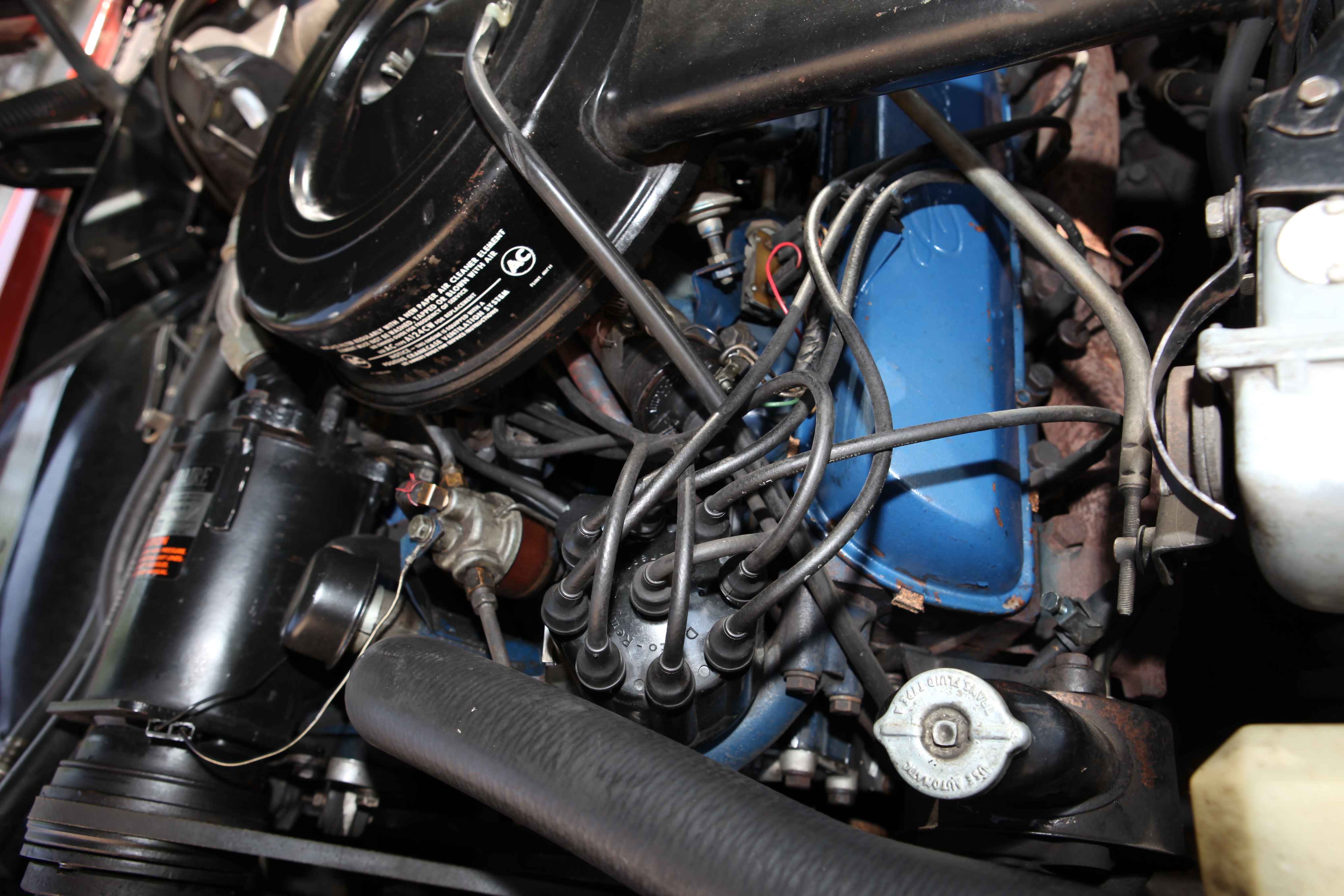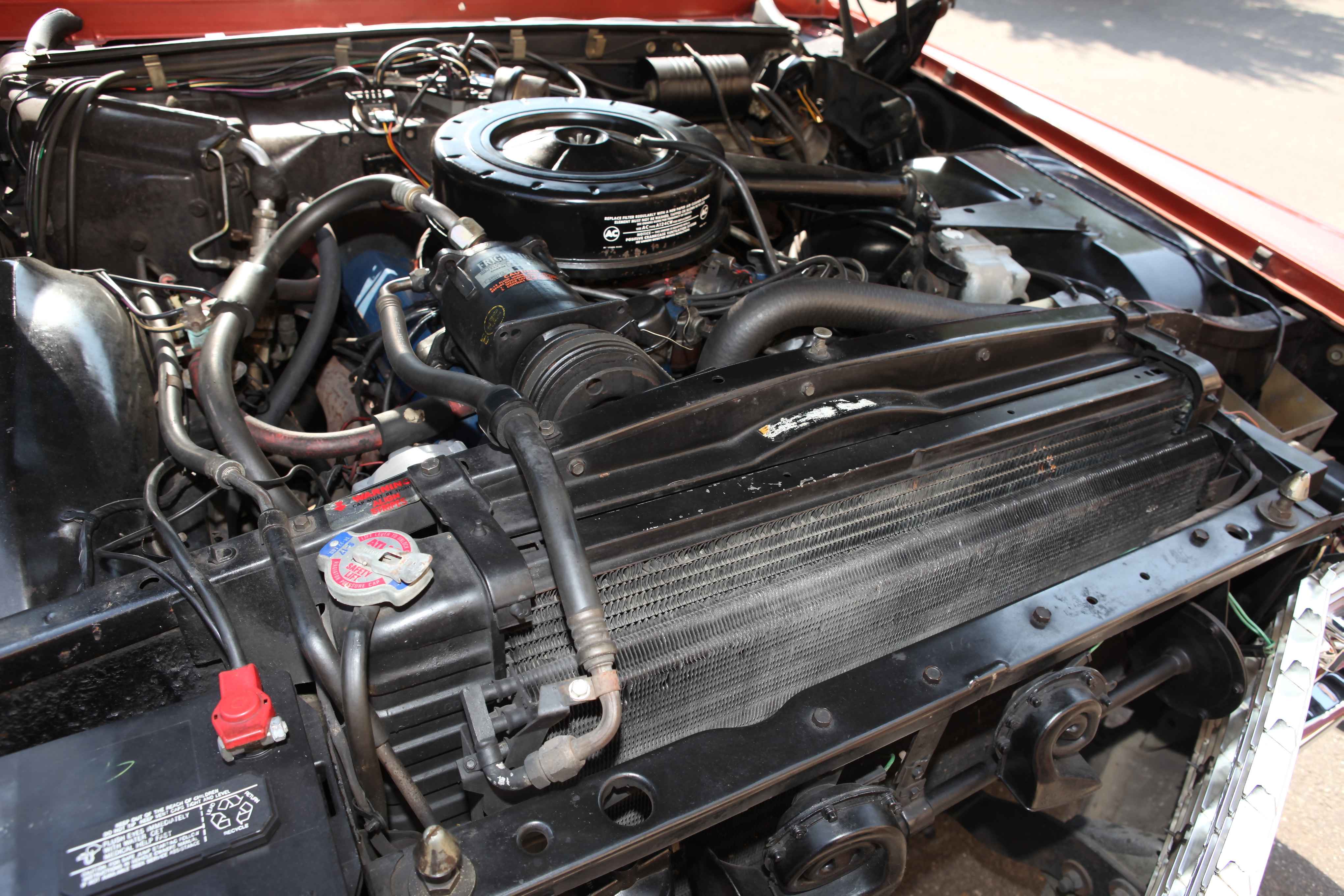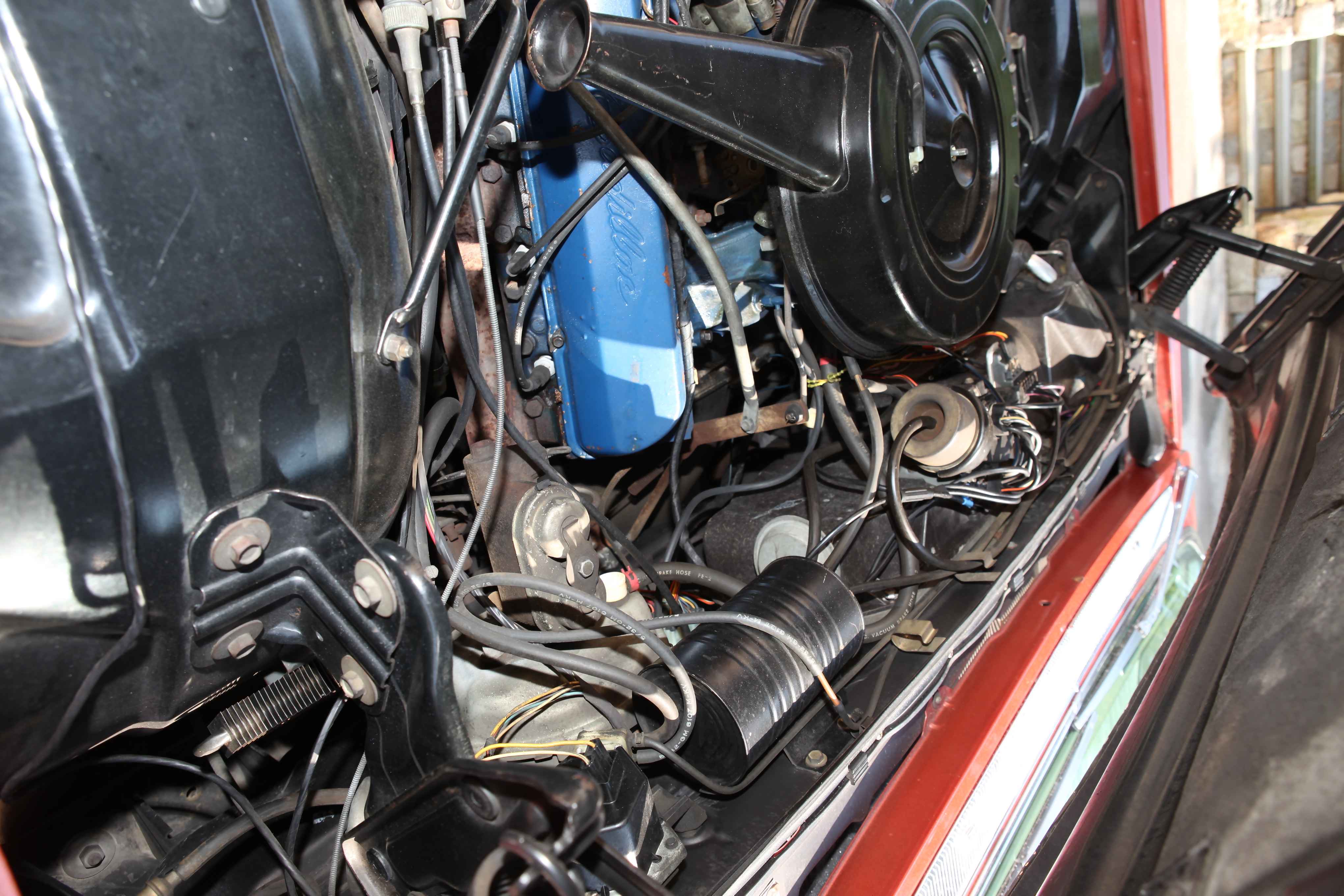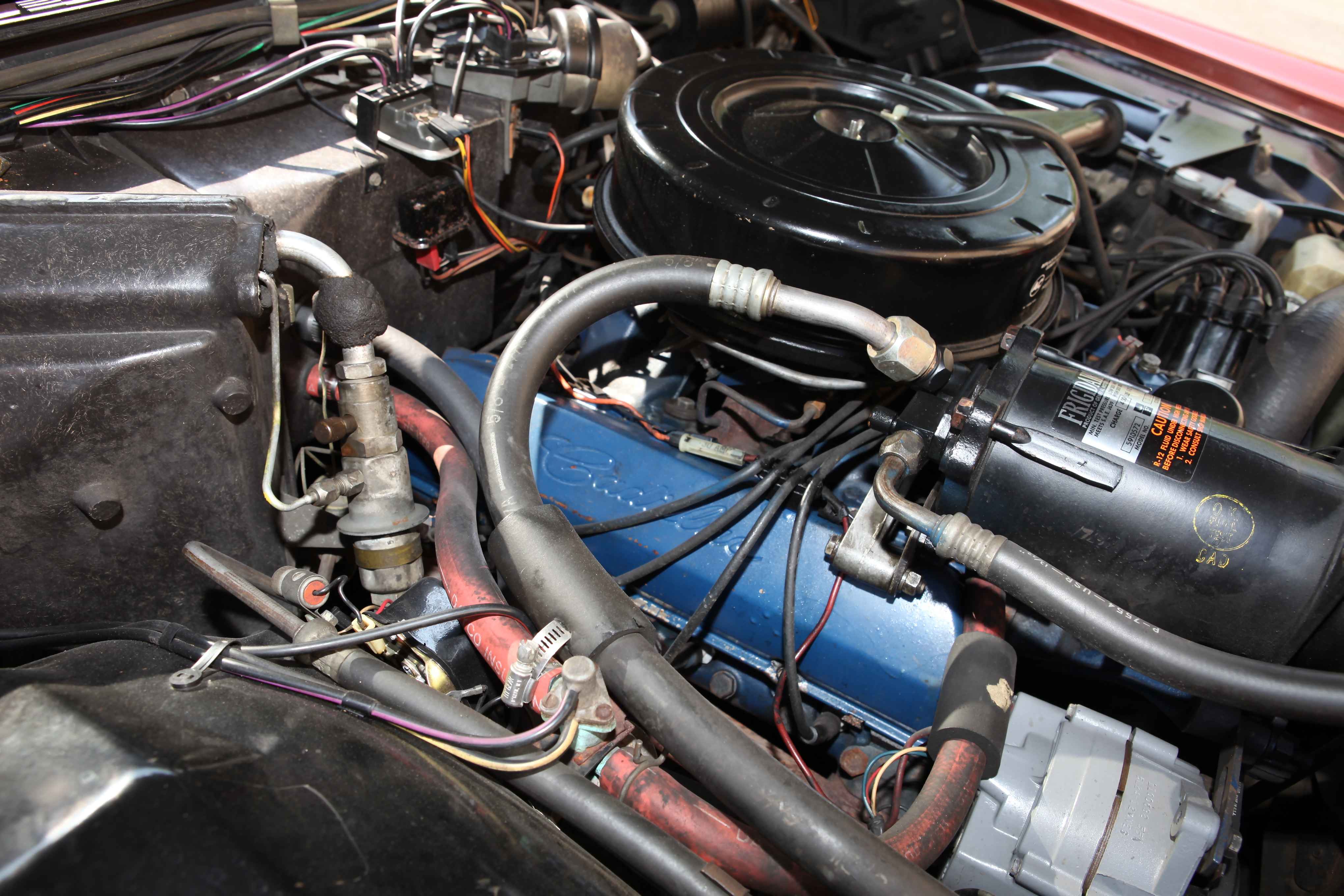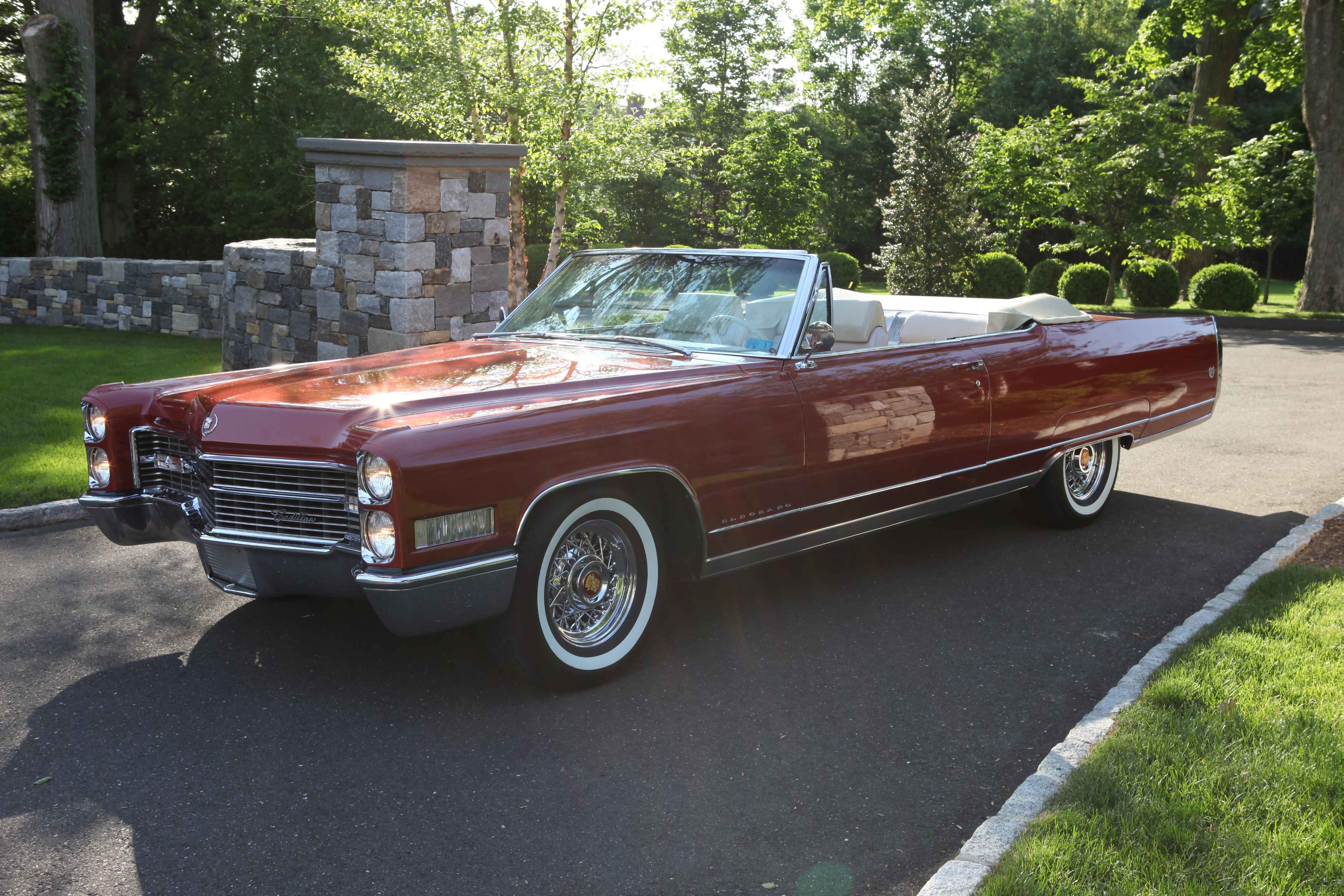 CLICK HERE for Joseph O'Connell's 1976 Eldorado Convertible
CLICK HERE for Joseph O'Connell's 2004 Deville with the protection package
CLICK HERE to return to Visitor Parking
CLICK HERE to return to FLEETOFCADS Home Page